Grip Dictates Grip
I was recently asked what I actually 'like' when it comes to cars.
The variety we've always tried to bring to Speedhunters has really opened my eyes to many different sides of car culture that previously I'd never considered nor had much of an interest in.
My favorite example would have to be covering Mooneyes events all those years back. I felt like a fish out of water having to ask so many questions and trying to figure out what to actually shoot and write. But it's now a scene that I love so much and always look forward to checking out. I may even get personally involved by building something in the future – you never know. Do I like stance? And by this I mean that practice of slamming cars to the ground to achieve a particular look. I certainly don't mind it, and the lower the car is the more impact it seems to have in pictures. But no, I'd never sacrifice function for looks with one of my own cars.
What I'm really into is driving.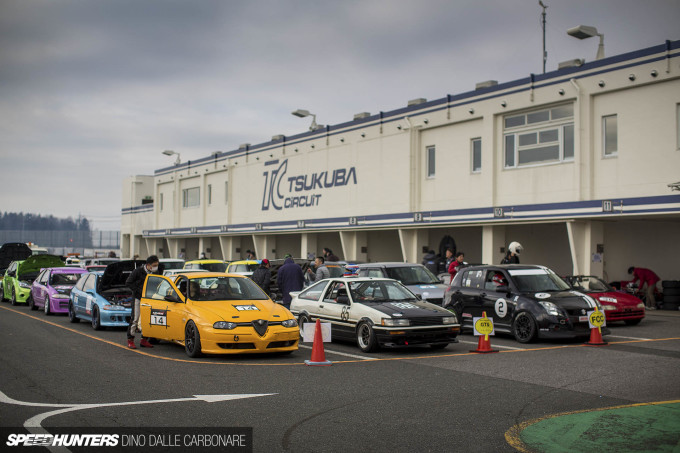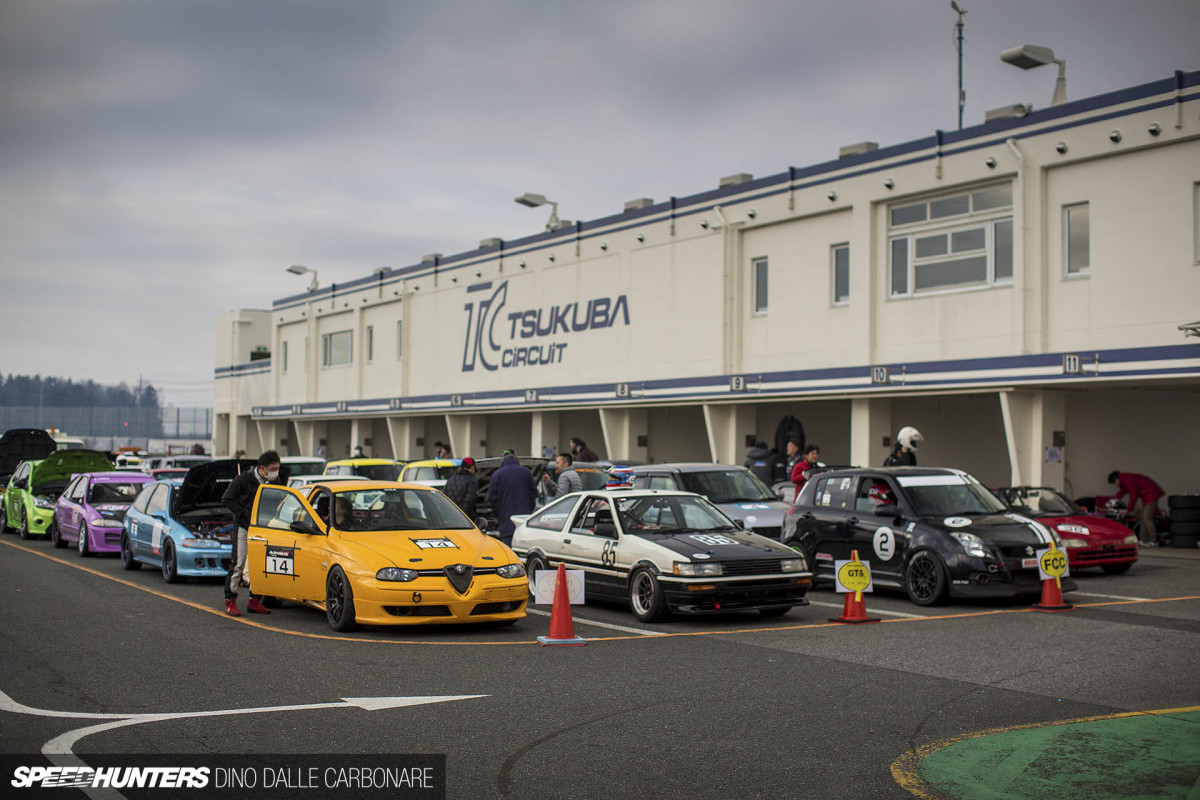 It's the thing I love the most and thus it dictates the style I like. It doesn't really matter what the discipline is either; a nicely sorted street car with the ability to carve up mountain roads, a track oriented car, a drive machine or an off-road rig built to crawl over rocks and take a few jumps – if there's driving and performance involved I'm there.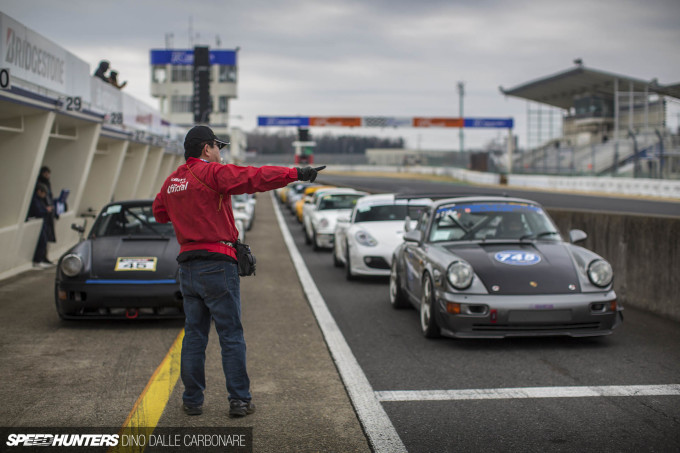 And this is why I feel very much at home at idlers. This is a series that has grown and expanded exponentially in Japan, even spawning its very own magazine. It oozes variety and colorful ways of building cars for grip racing.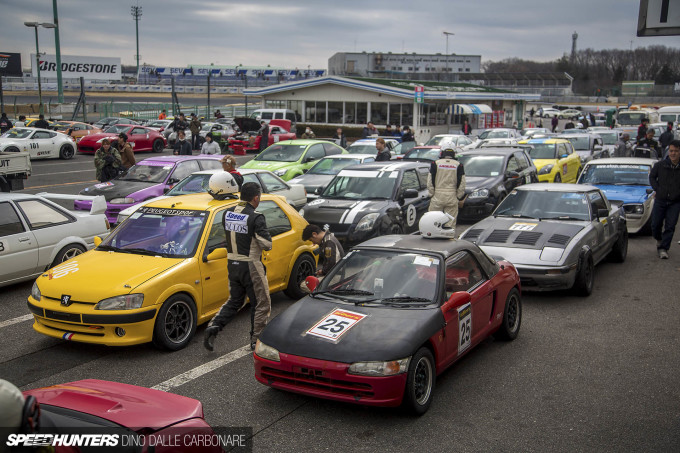 In a way it defines what the Japanese are all about: meticulous about car setup, technical in approach, and always extremely experimental when coming up with potentially beneficial solutions. However, the single biggest aspect is that it truly represents Japanese car style. It doesn't matter the base car, domestic or import, the approach is always the same.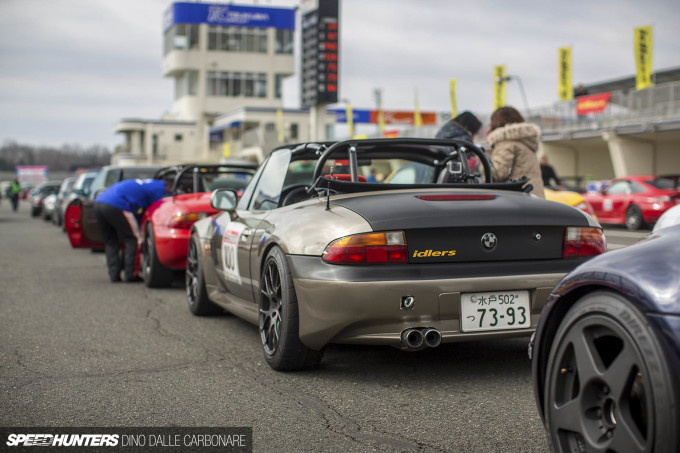 That is idlers, and that is what you should picture in your head when you think of 'JDM' style. Sure, it's an acronym that's thrown around so much, but in my eyes it defines a certain way of doing things, an approach rather than a particular type or brand of car.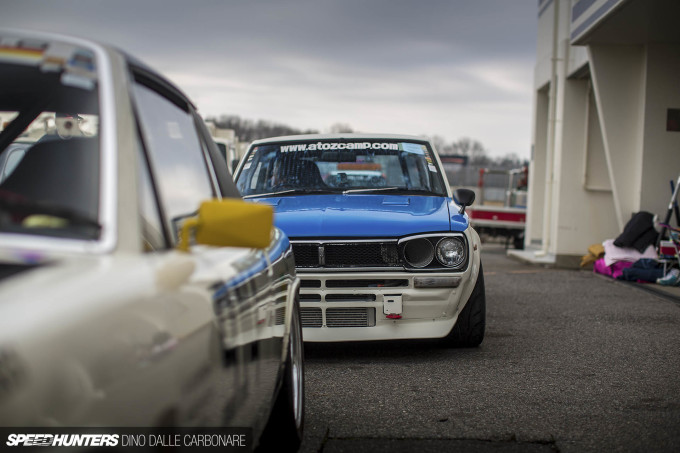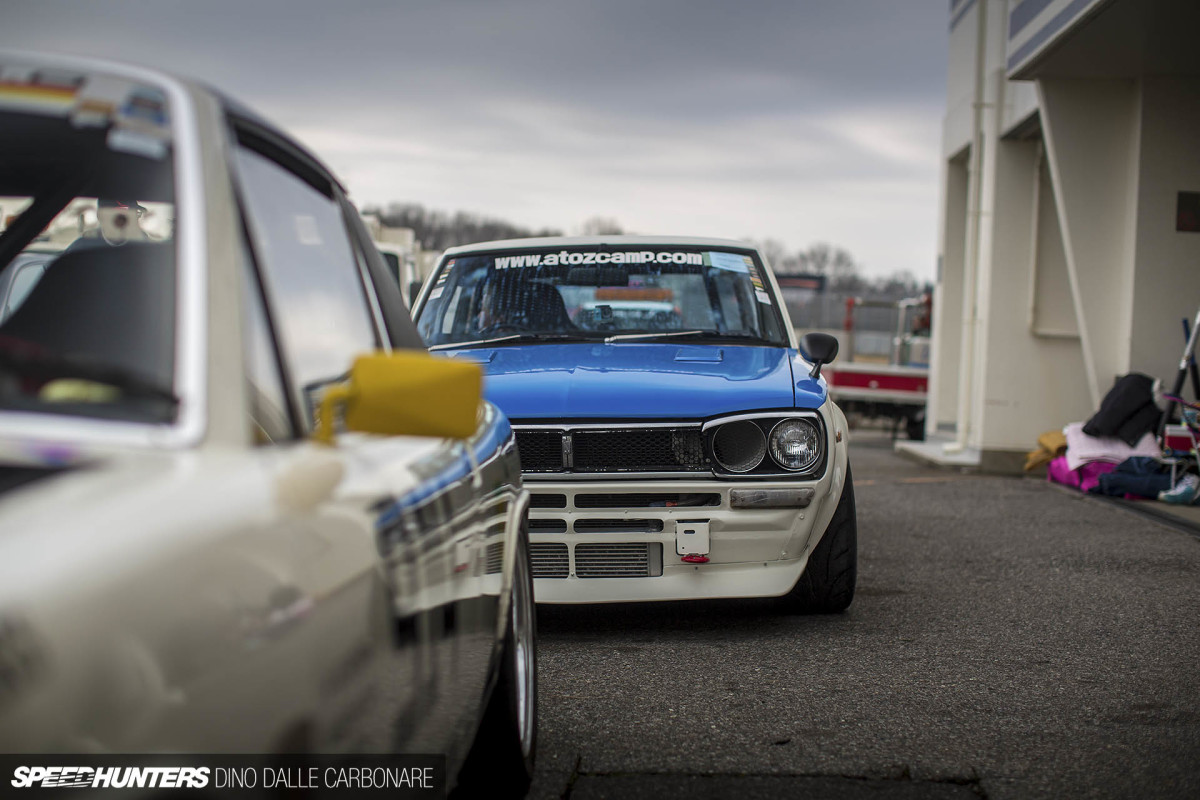 And there is always so much to look at this event, the first of the season, which of course is held at Tsukuba Circuit.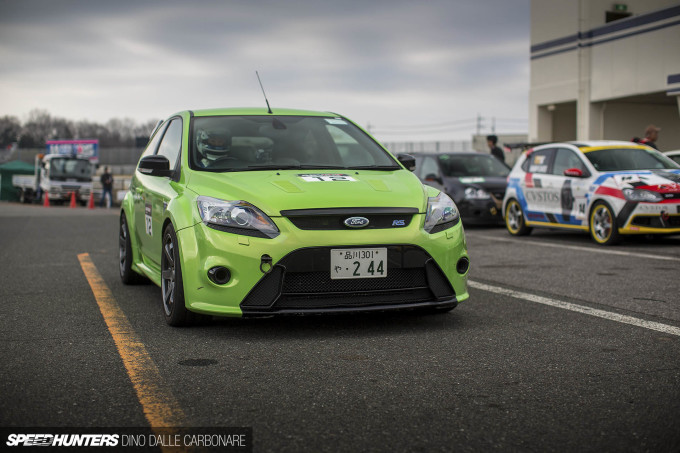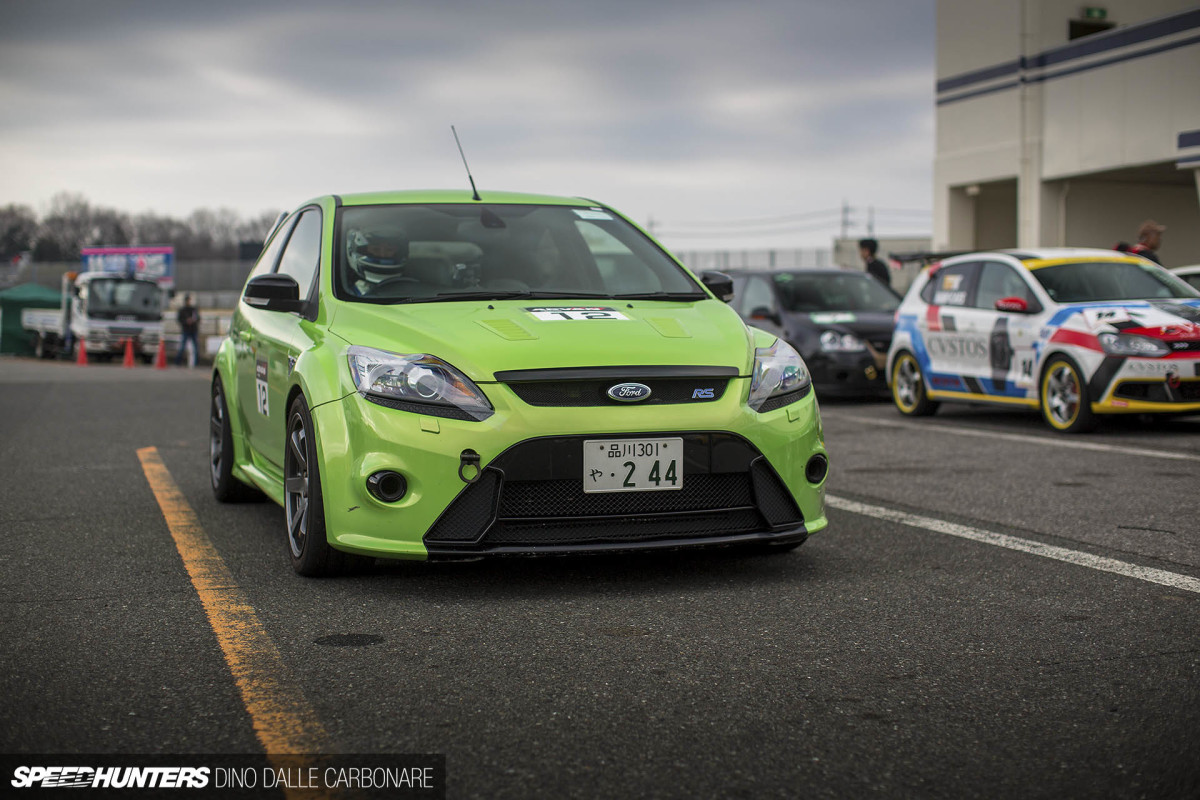 There were a few surprises this time around, like finding a Focus RS being hammered around the track. With Ford having officially pulled out of the Japanese market due to poor sales, it brings joy to see that nothing will stand in the way of local enthusiasts. If they want a specific car, you can be sure they'll find a way to get it!
idlers Games is split into a variety of classes. You get a few sessions in the morning and early afternoon to set a best time, and then the top qualifiers get thrown into a 12- lap race as the day's final and most anticipated event.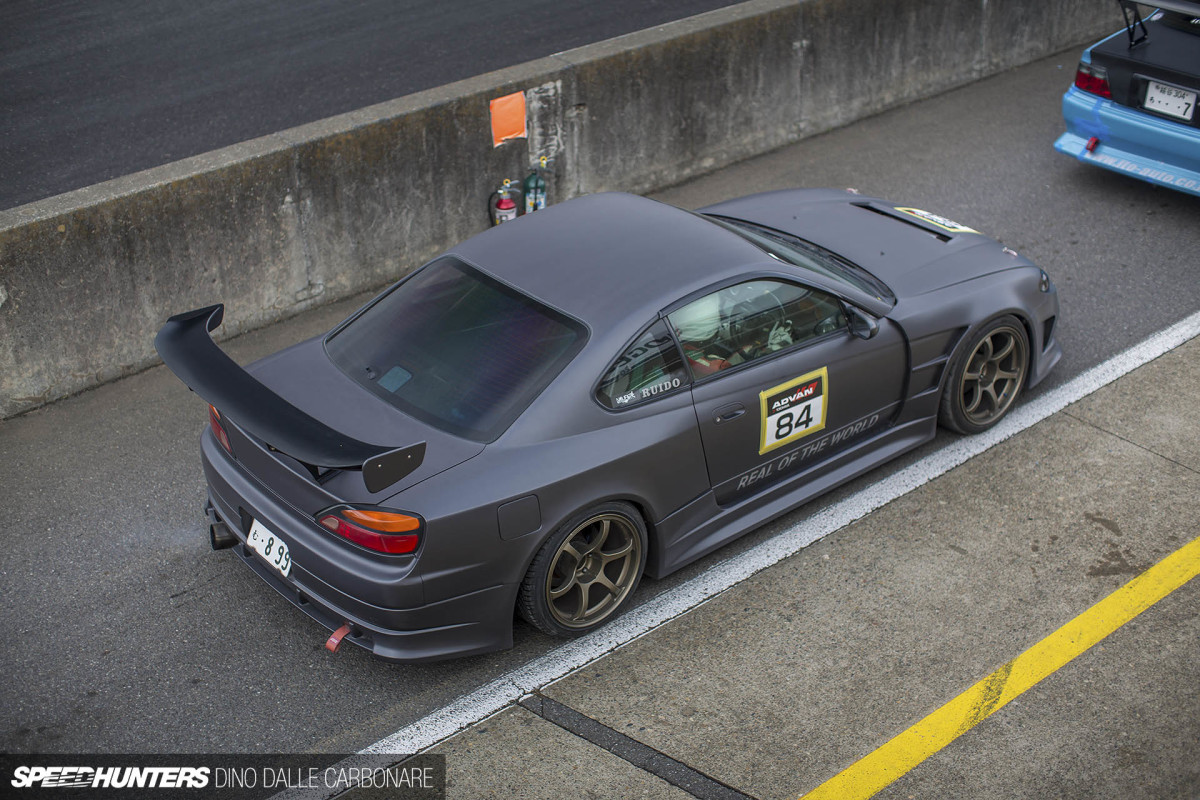 Yes, a fast and capable car is important, but keeping a level of reliability is paramount. This is especially true in the idlers 12-hour endurance race that is held at the Twin Ring Motegi every August. We've participated in that race countless times and quickly learned that team work and actually making it to the finish line is the most important thing. A comment that was left in my recent RWB Museum post ridiculed a 31st position idlers award I took a picture of, something that made me realize that if you don't actually experience racing for yourself, it's hard to comprehend what it's all about. But I digress…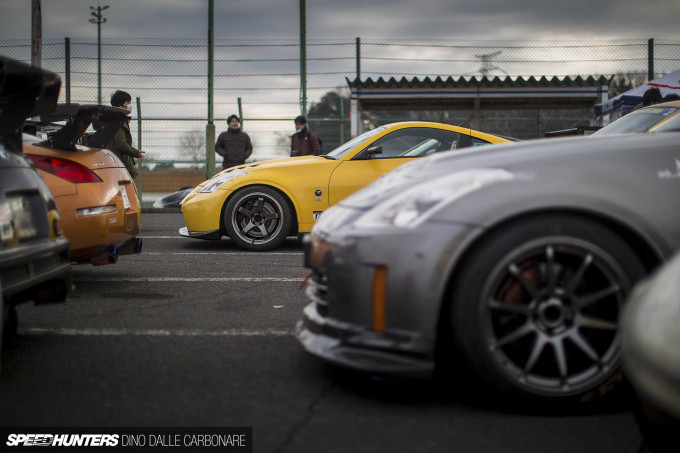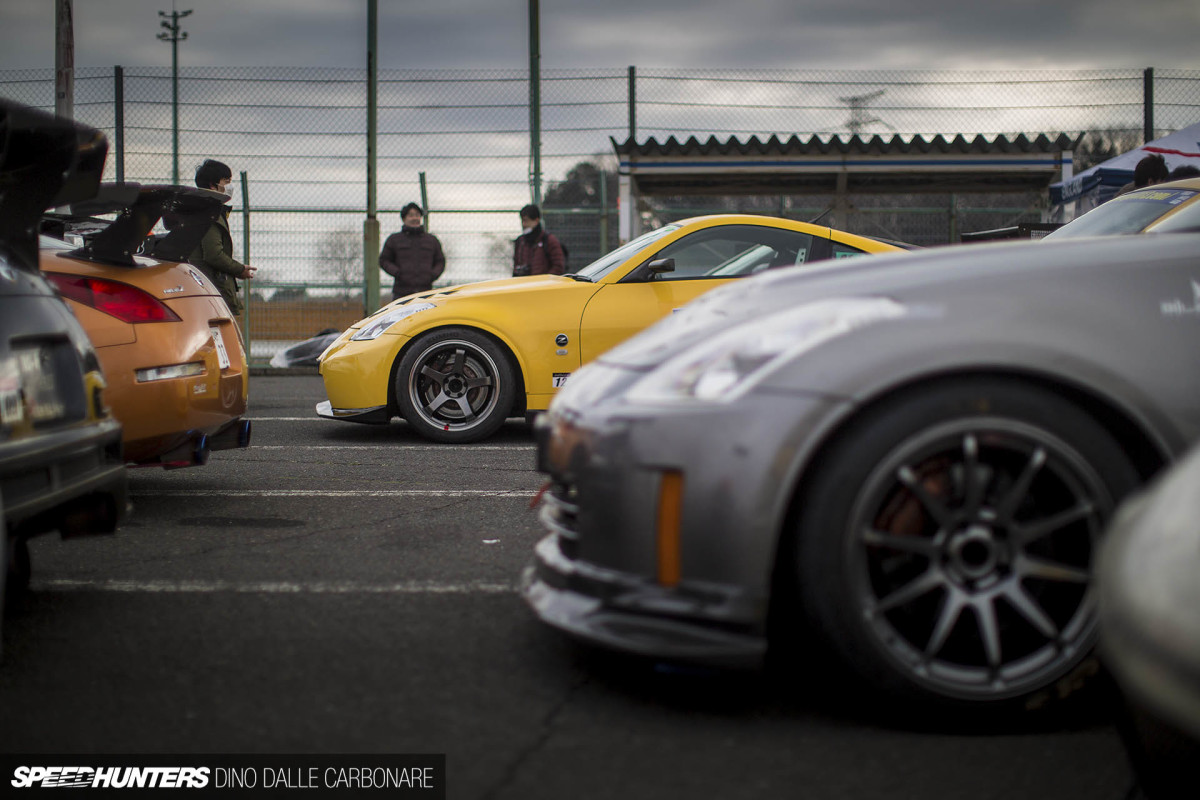 Over the years a very prominent Fairlady Z class has developed at idlers. It's mostly populated by the older and much more affordable Z33, which not only lends itself rather well to grip action, but due to a relatively under-stressed engine is a reliable racer.
As long as you have a GT wing, you're in the club. Of course I'm joking, but I couldn't help but notice how the bolt-on GT wing still rules in Japan.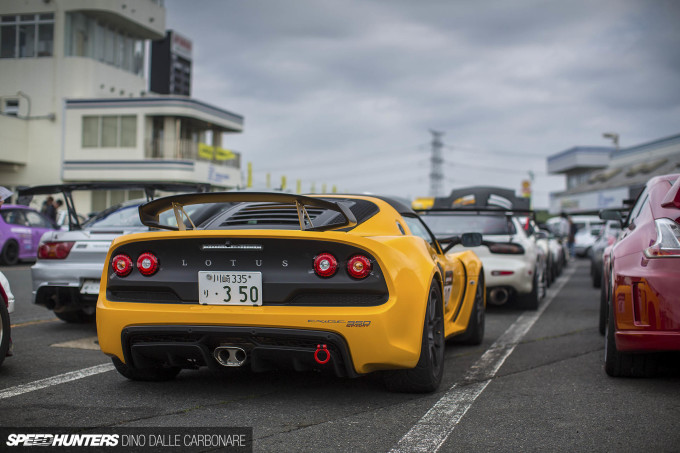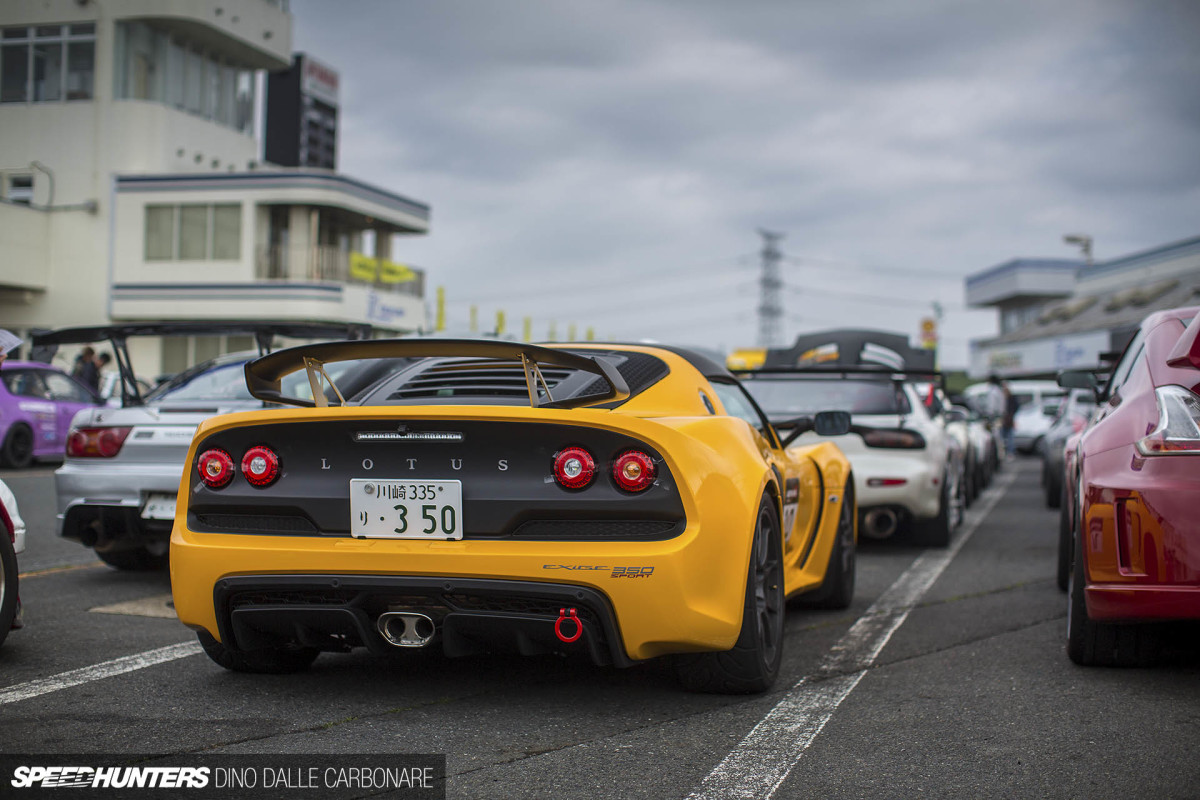 In this section of the paddock I even came across a Lotus Exige 350 Sport, a potent lightweight that thanks to its Toyota powerplant has all but done away with reliability issues. At least from the engine…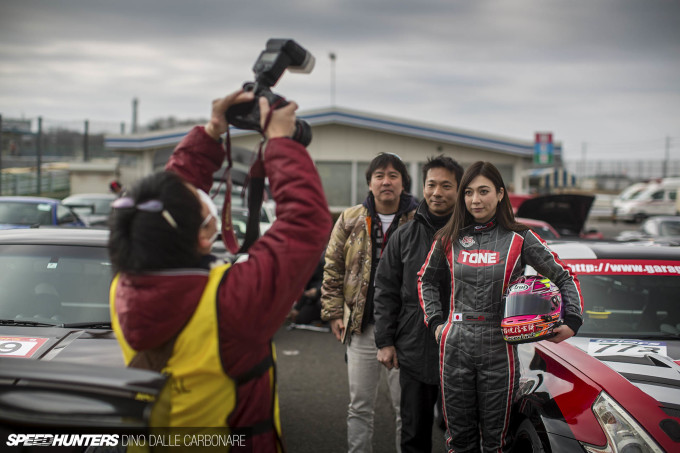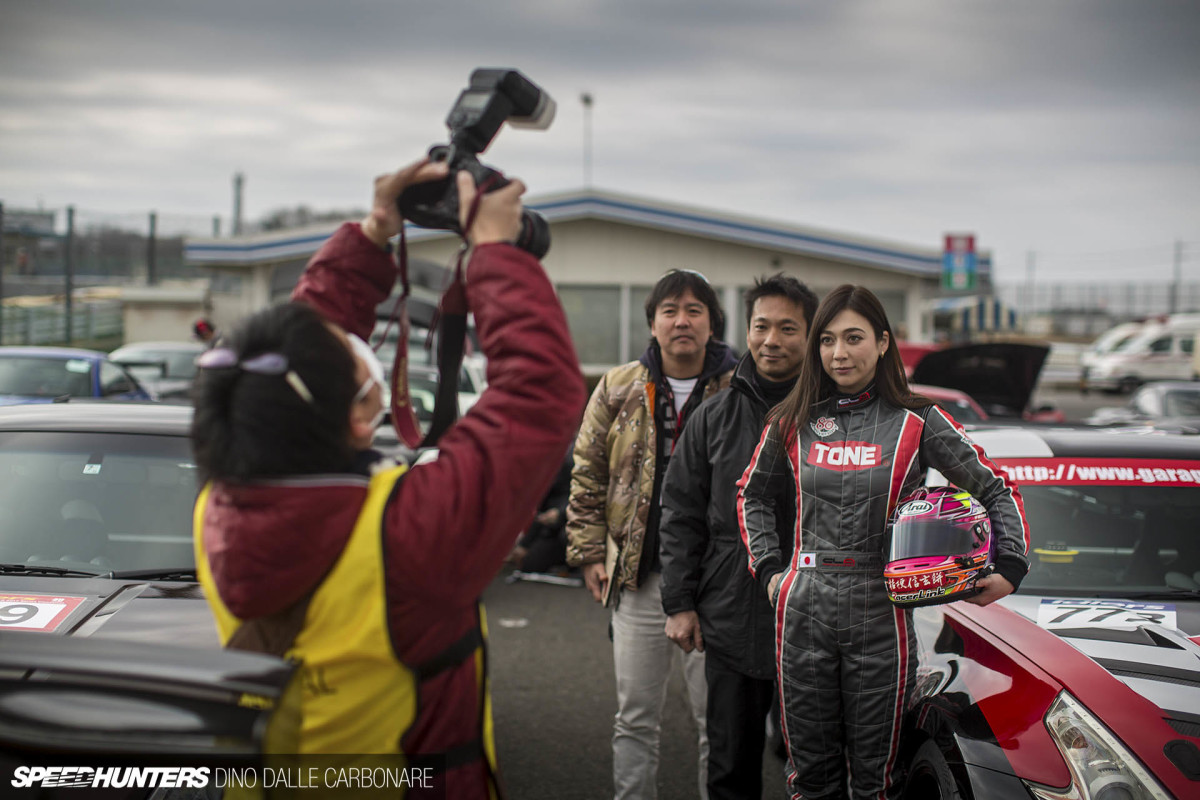 Cheeeeeeeeee-zu…snap! The whole team at idlers is busy snapping away, covering the action, each entry in detail, and of course the drivers themselves.
Count All The Porsches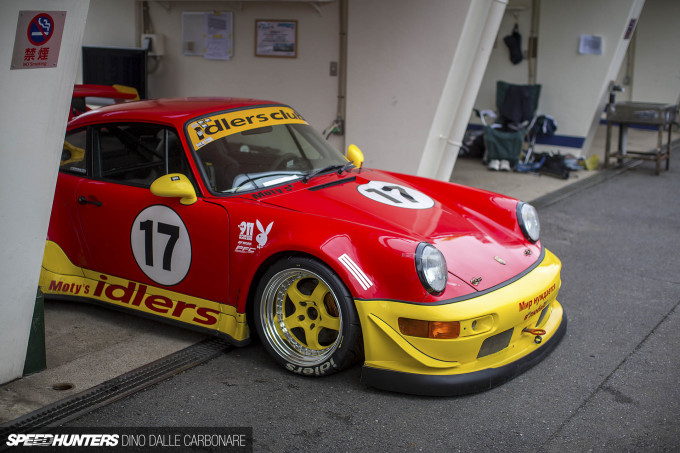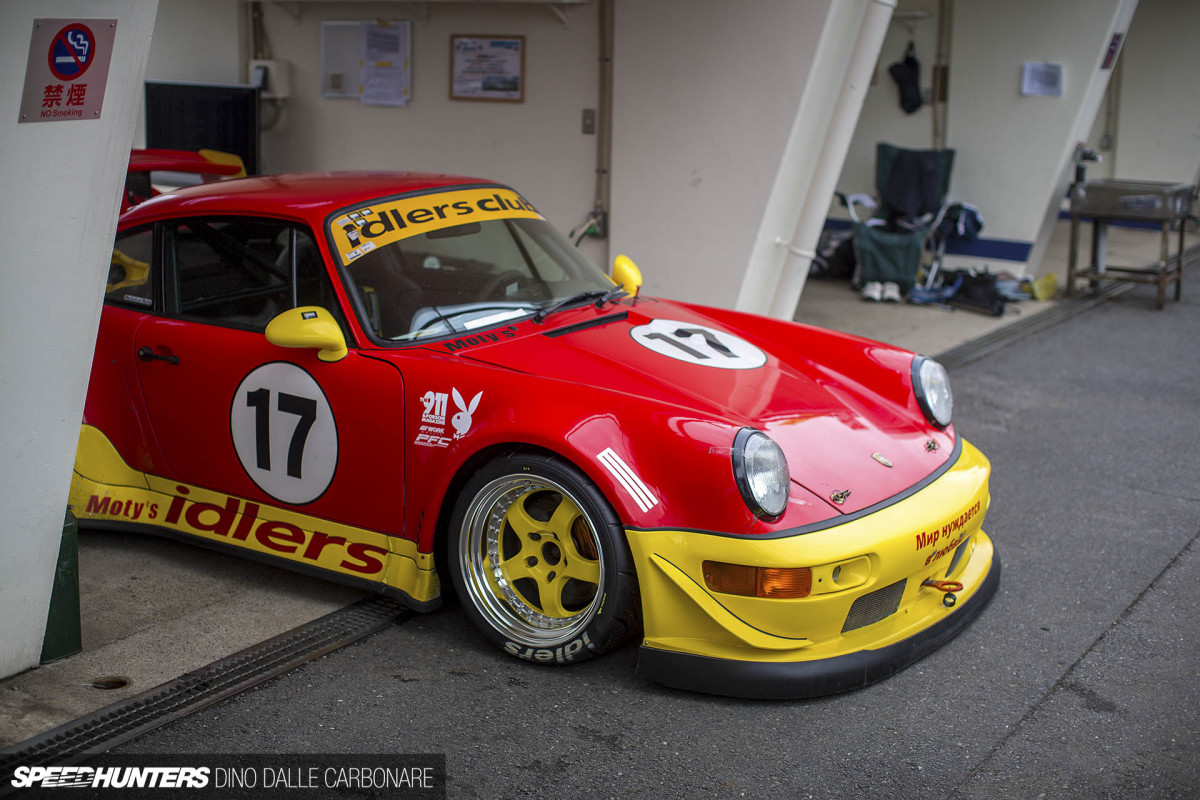 Speaking of the official idlers team, this is Seike-san's McDonald's-themed 911, a blisteringly quick machine that has overtaken me under power and under braking countless times at Motegi.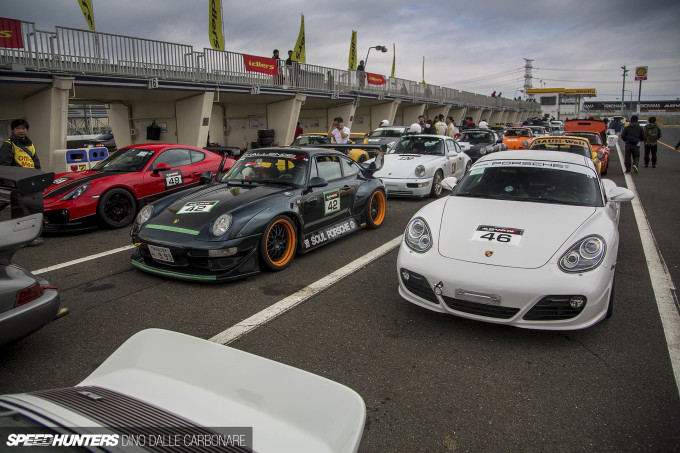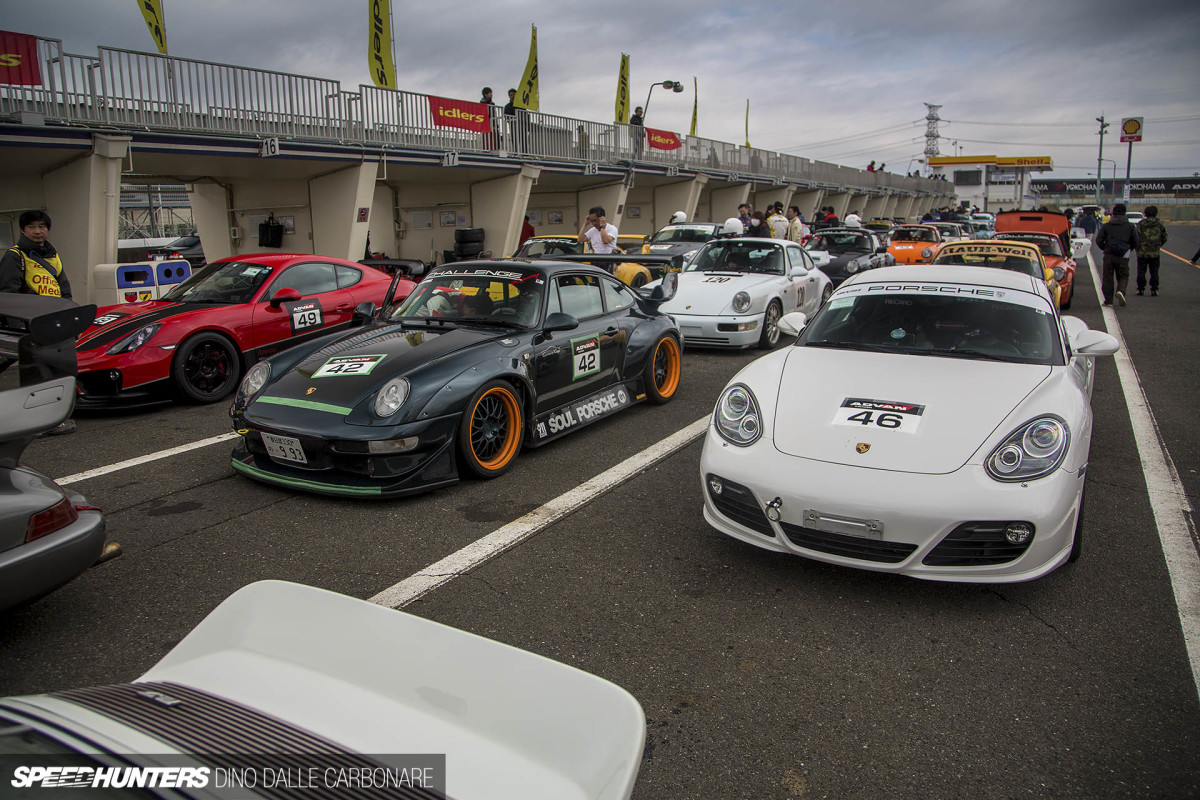 As you'd expect, Porsches make up the biggest field at idlers, and seeing three rows of cars lined up in the paddock is one of the most recognizable aspects of this event.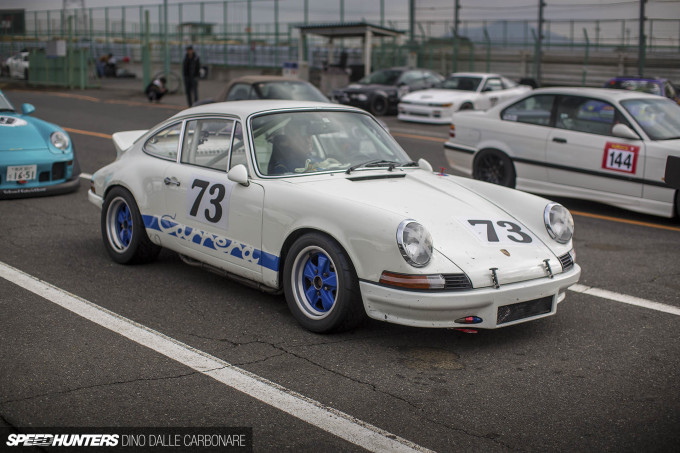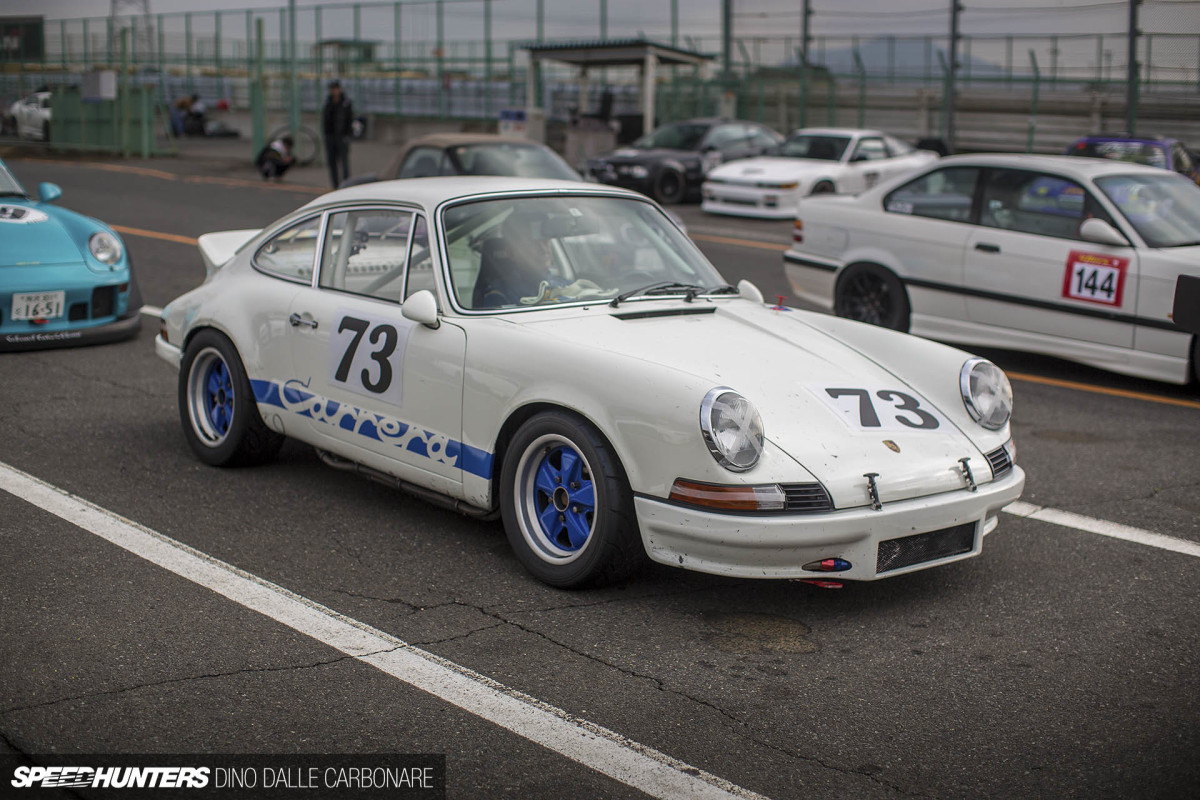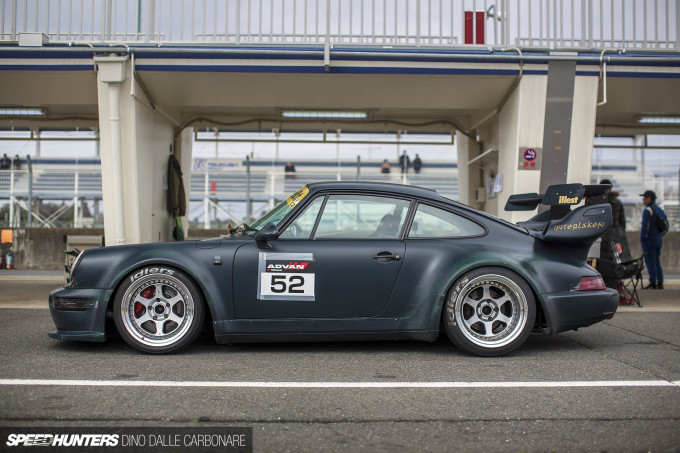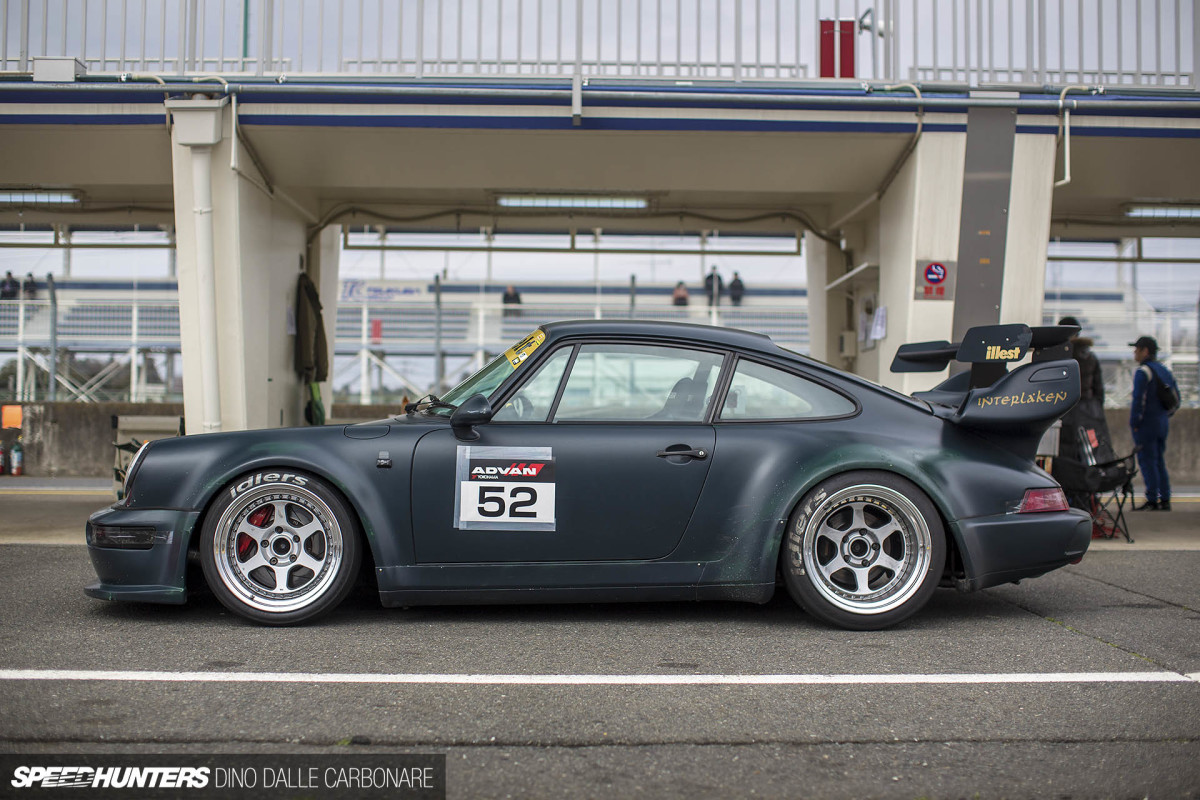 They come in every sort of flavor, and this is where the RAUH-Welt Begriff brand fine-tuned a look that has exploded in popularity on a global level.
I feel like I have to talk about his a little bit more too, because after seeing the comment section in the RWB Museum post, there seems to be confusion there, which somehow turns into criticism.
What are the main points you should understand about RWB? Well, first off it's not an outfit, a car tuner or car builder. It's simply a body shop that visually transforms 911s into GT2-inspired wide-body creations and a variety of other combinations, backdates, and even narrow-bodies with some added flair. While Nakai will fit suspension and your selection of wheels to support the 'visual boost', that's where it ends – performance and everything else is down to the individual customer/owner. RWB builds cannot be compared to those from Singer, RUF or Gemballa. Nakai-san doesn't rebuild and restore cars or reimagine them, so I hope that helps anyone who is unsure understand what it's all about.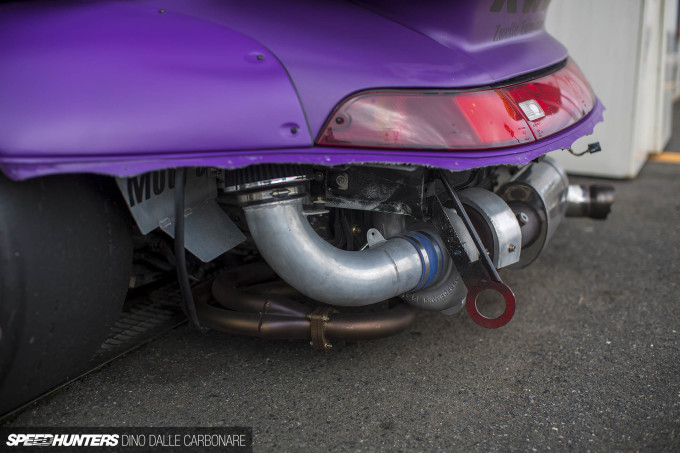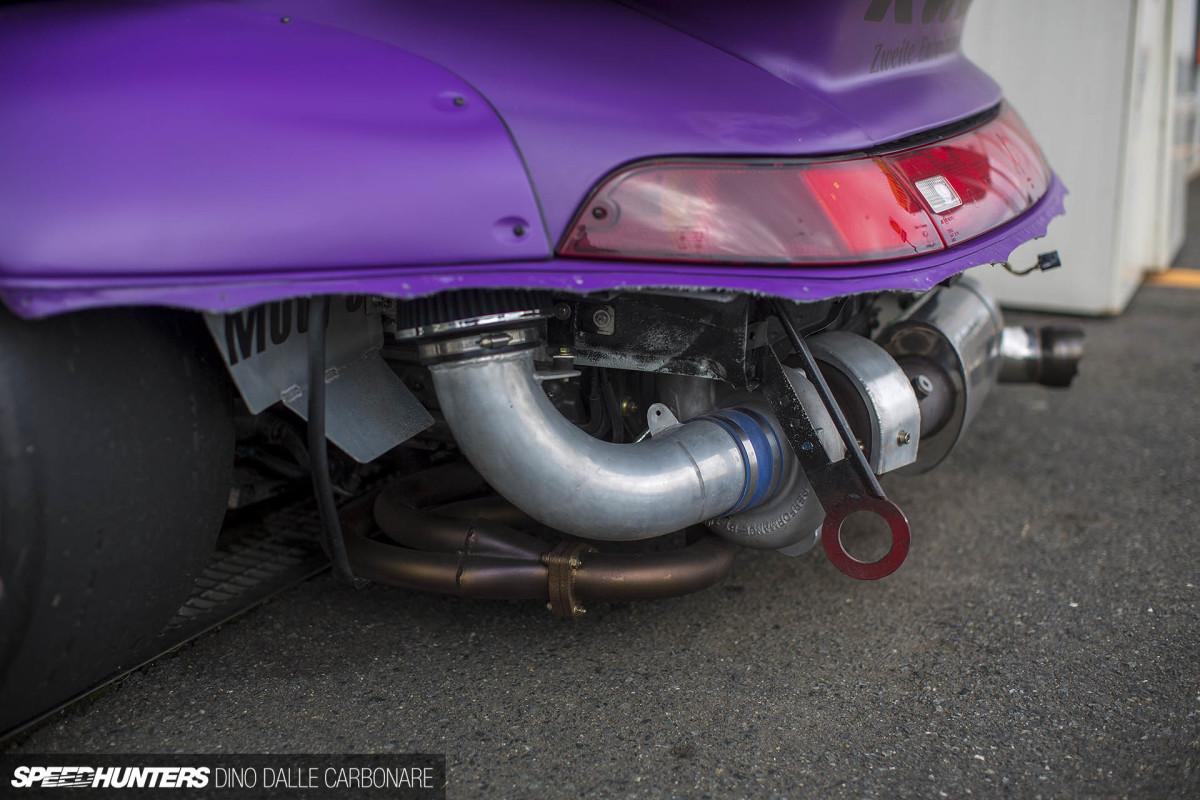 Speaking of Nakai, he was there too of course. Even if he spends most of his months flying around the world attempting to chip away at the ever-expending waiting list, he never missies an idlers event. As usual, his weapon of choice was Rotana, possibly the wildest RWB interpretation out there, and one that really has balls. Or one at least, in the form of a large Trust T78 turbocharger hanging off the back.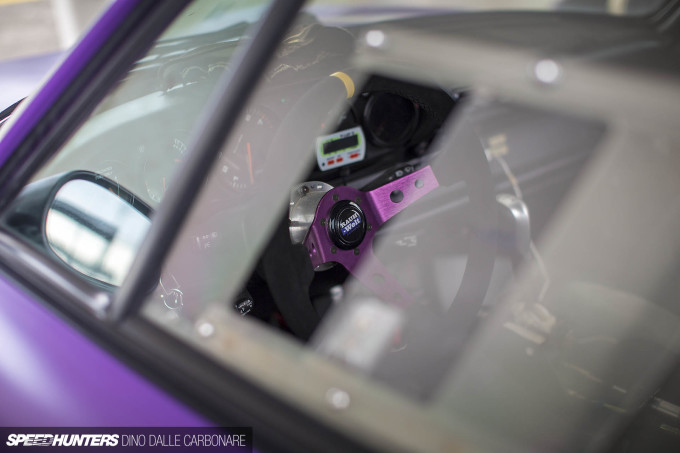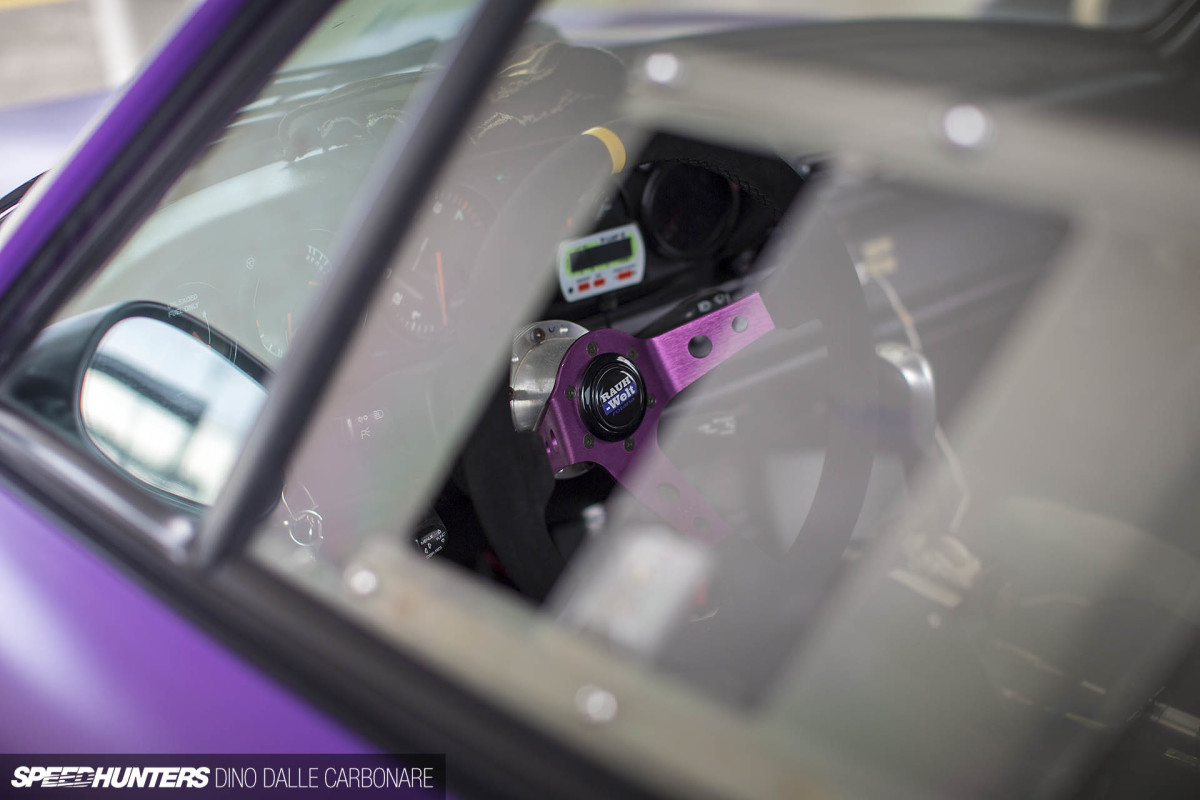 The car keeps evolving and I did spot a new color-matched steering wheel in the cabin.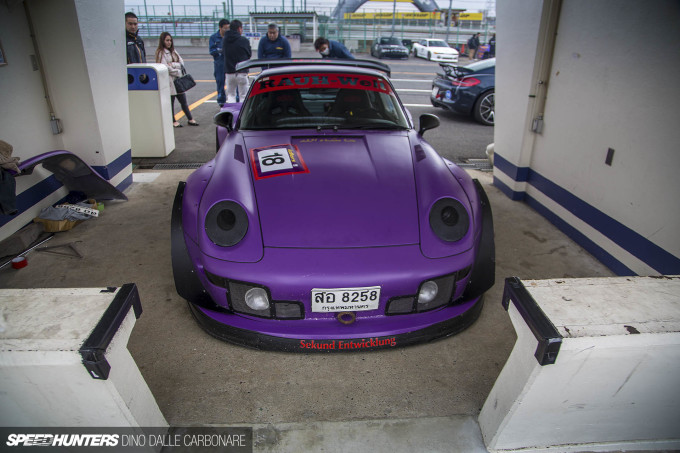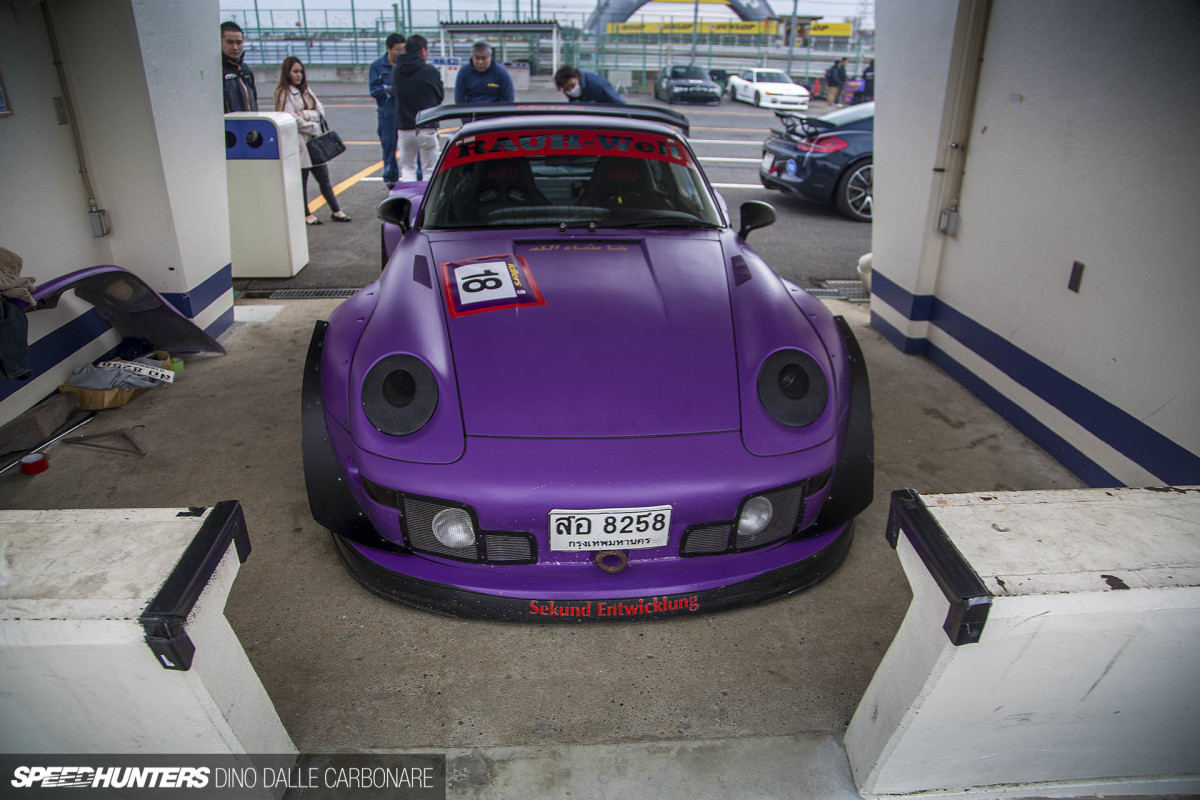 The man himself must have been tired though, and I didn't even manage to see him. He would race and once back in the pits immediately go to sleep in his white Dodge van.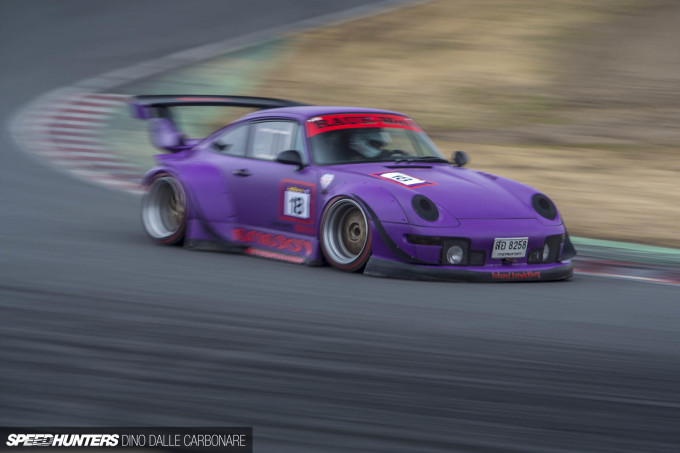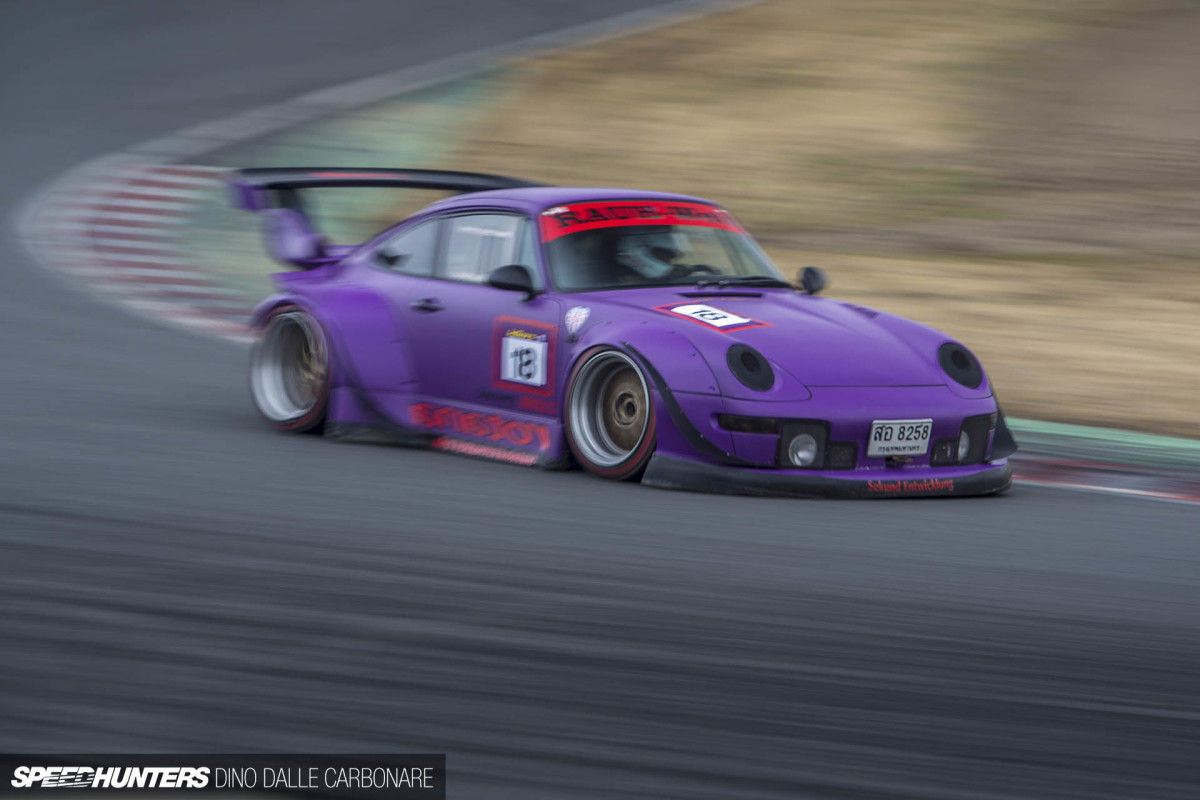 He probably set an alarm for every session as he was right back at it once his turn came around.
No Drift, No Fun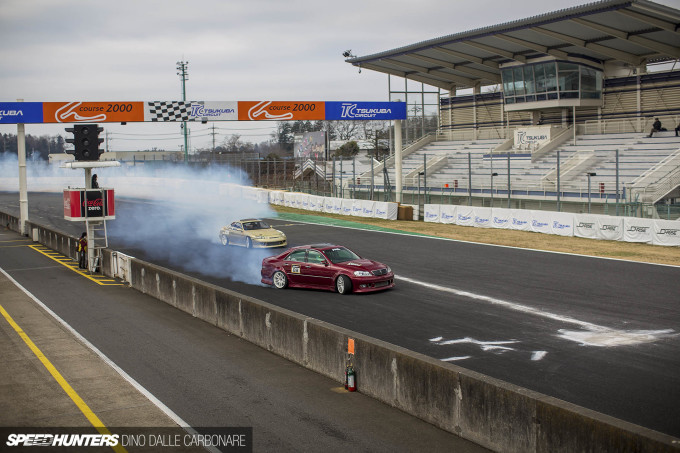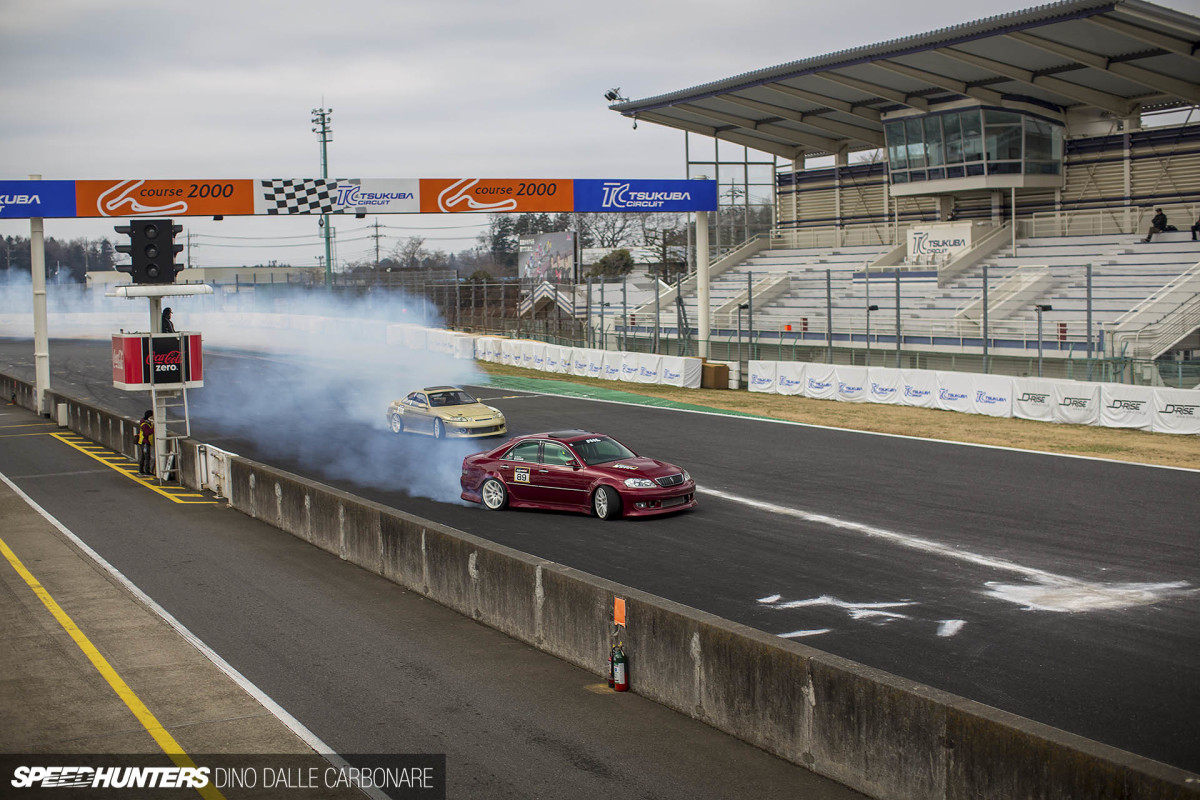 In recent years idlers have also added a drift component to the event, which just makes it that little bit cooler. I mean, what would a motorsport event in Japan be without a few clouds from burning tires?!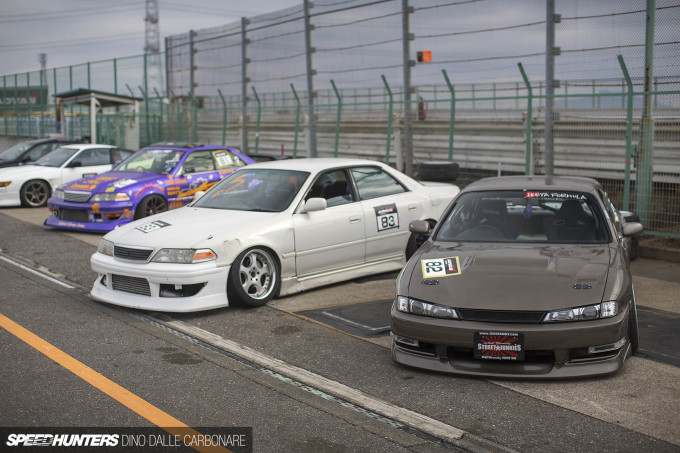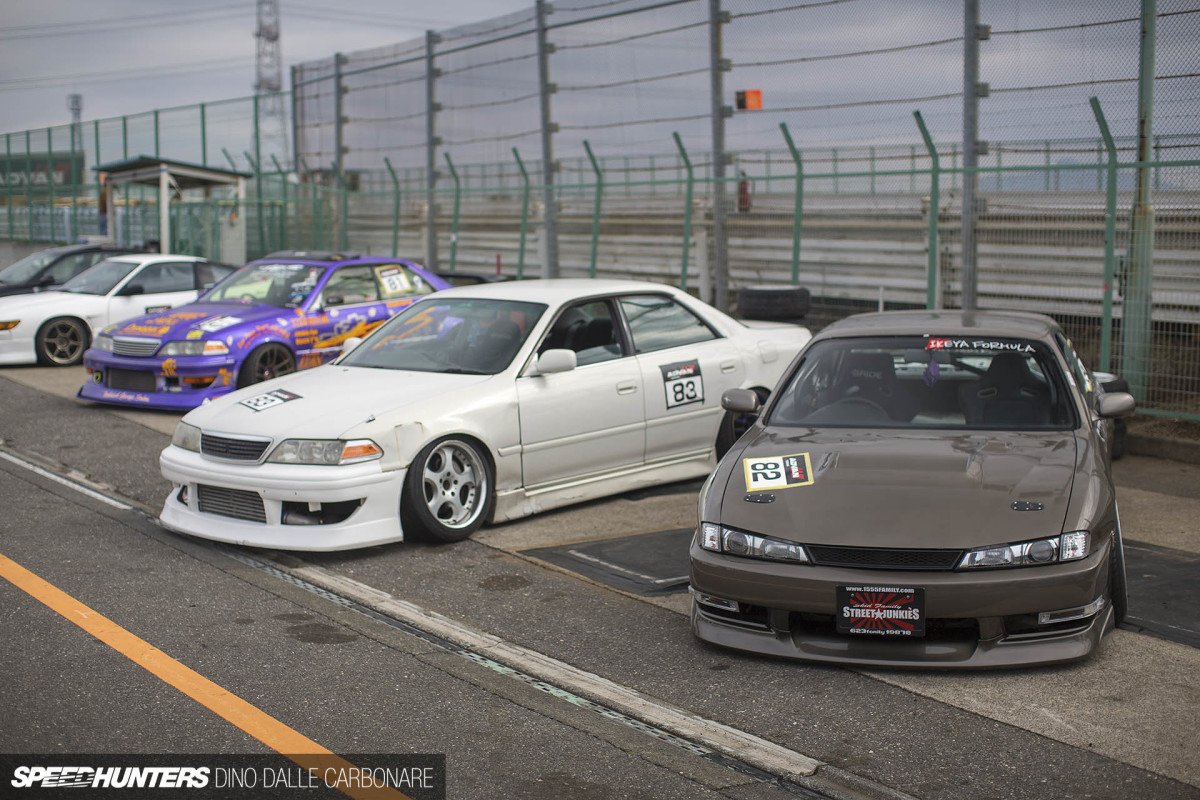 This group of cool drift cars reminded me that I need to check out some grassroots events soon, just to see what's happening in that scene.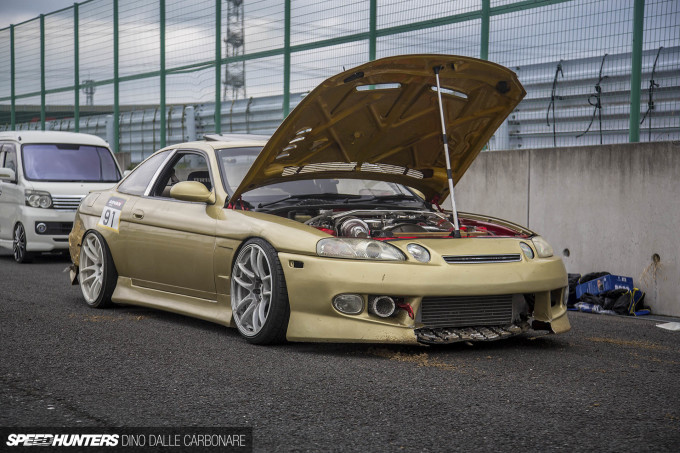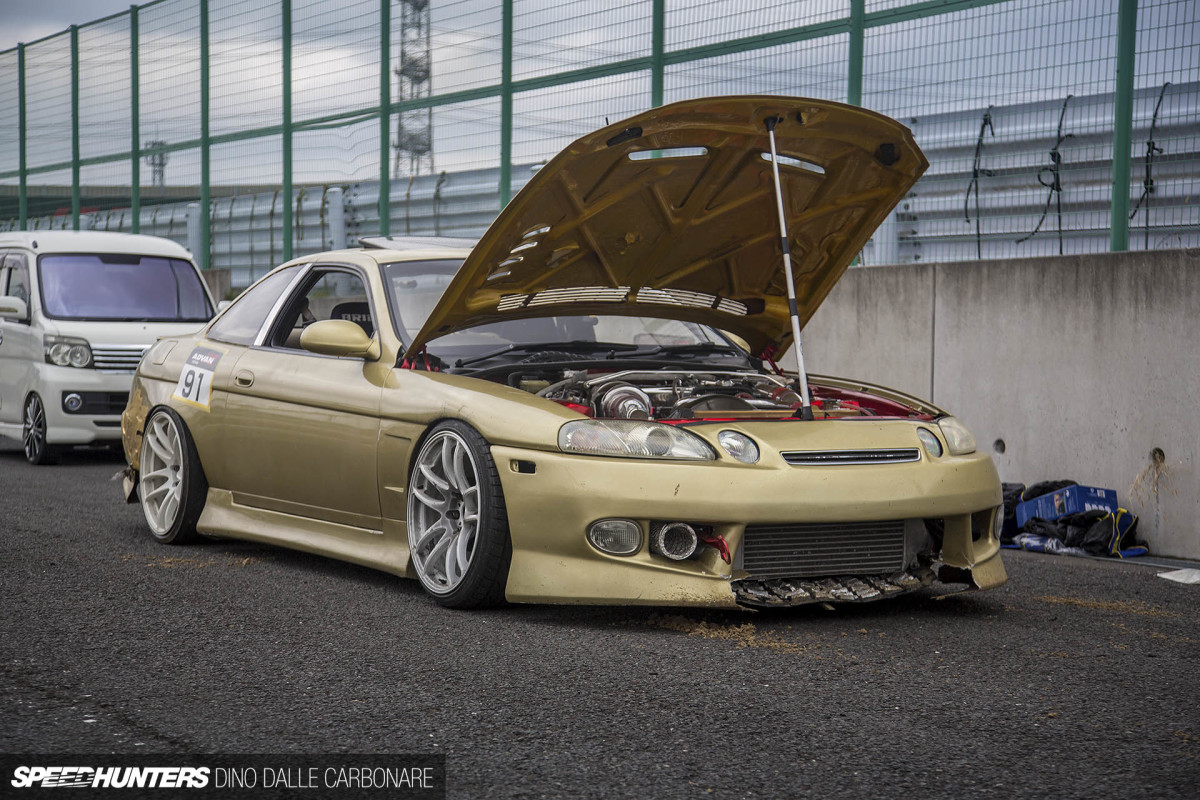 Due to all the crashes drifters get into (let's face, it's an aspect of the sport you just can't get away from, no matter how good you are), this scene is the quickest to evolve. The more you crash the more often you have to repair and there comes the opportunity to play around and mix things up in the styling department.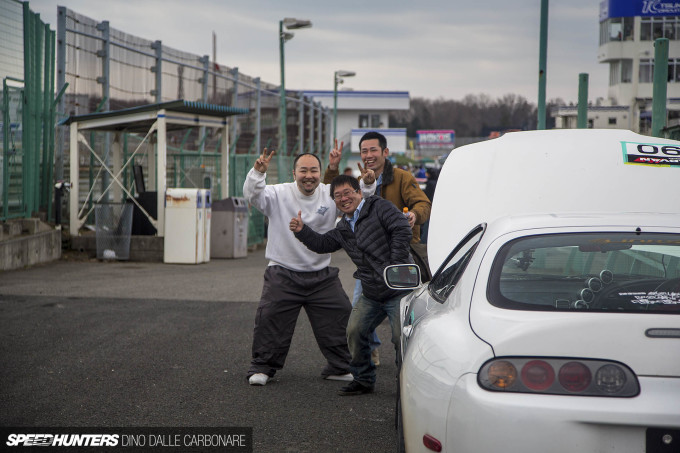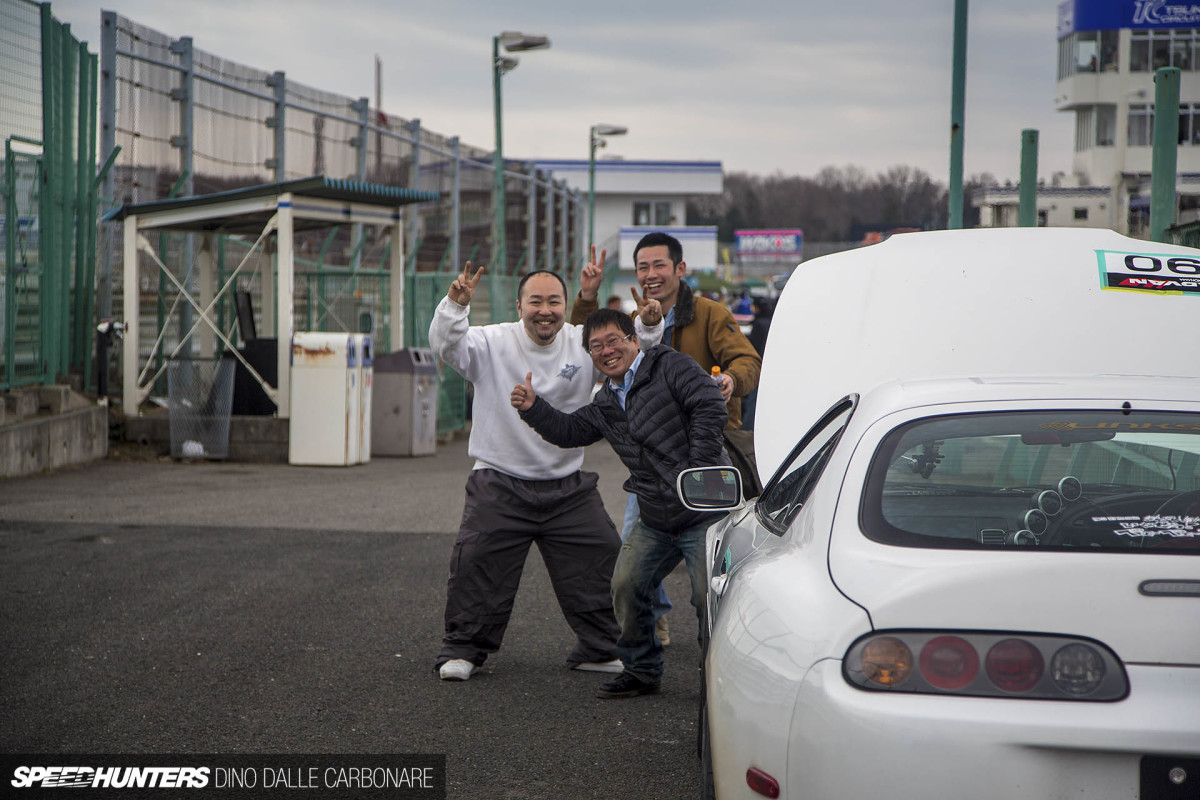 These guys were out with a stock-looking JZA80 Supra, but there was nothing stock with the way this thing drove, boasting a ton of power to light up the rears and an ample dose of driver skill from the man behind the wheel.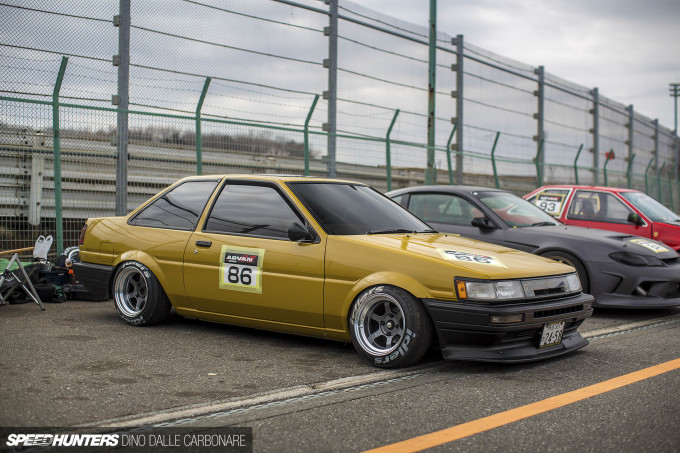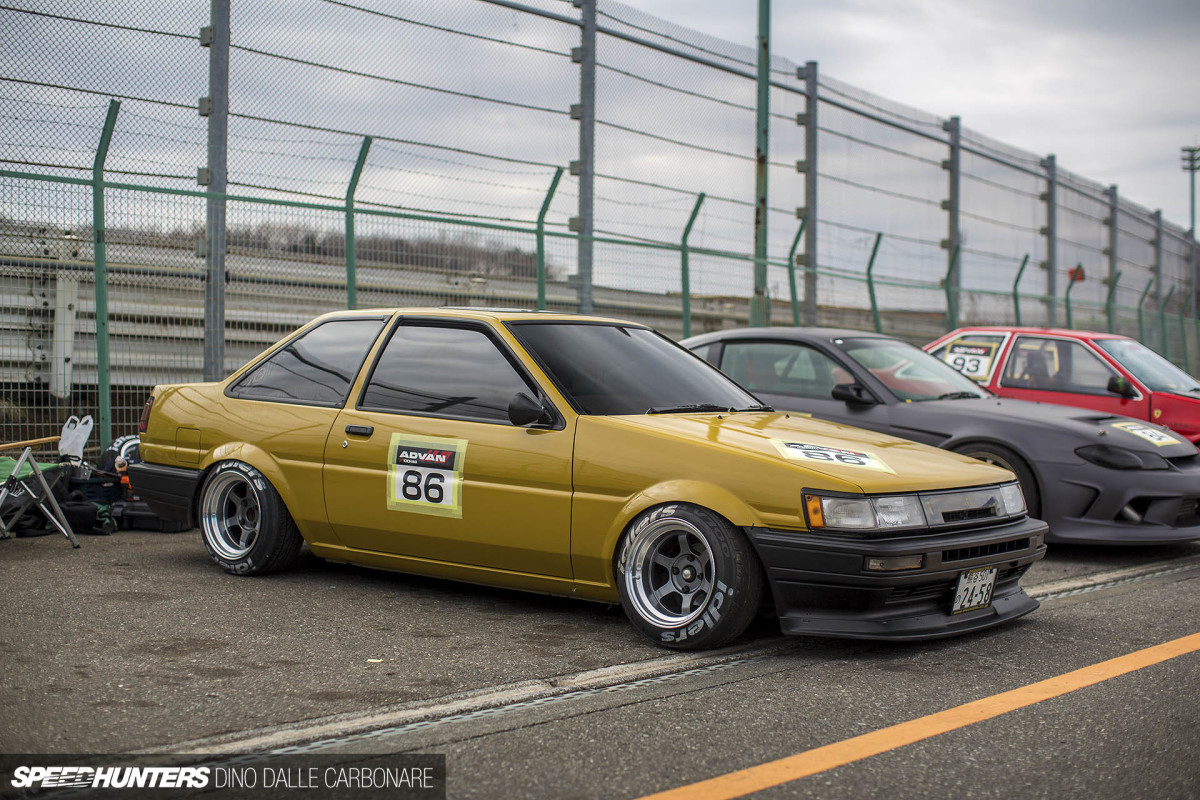 AE86 drift-spec perfection. Nothing much else can be added here.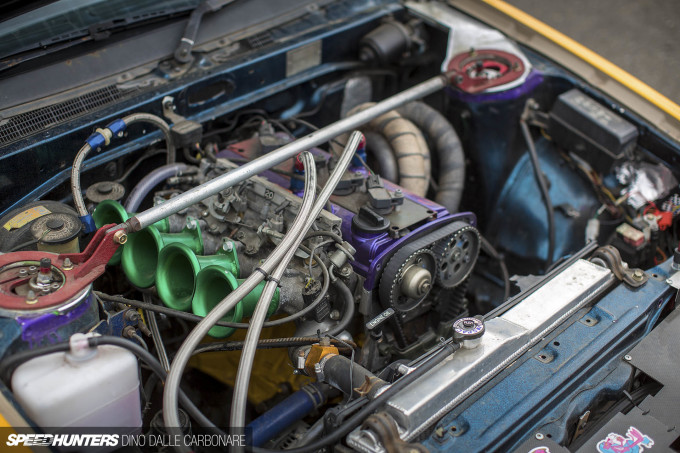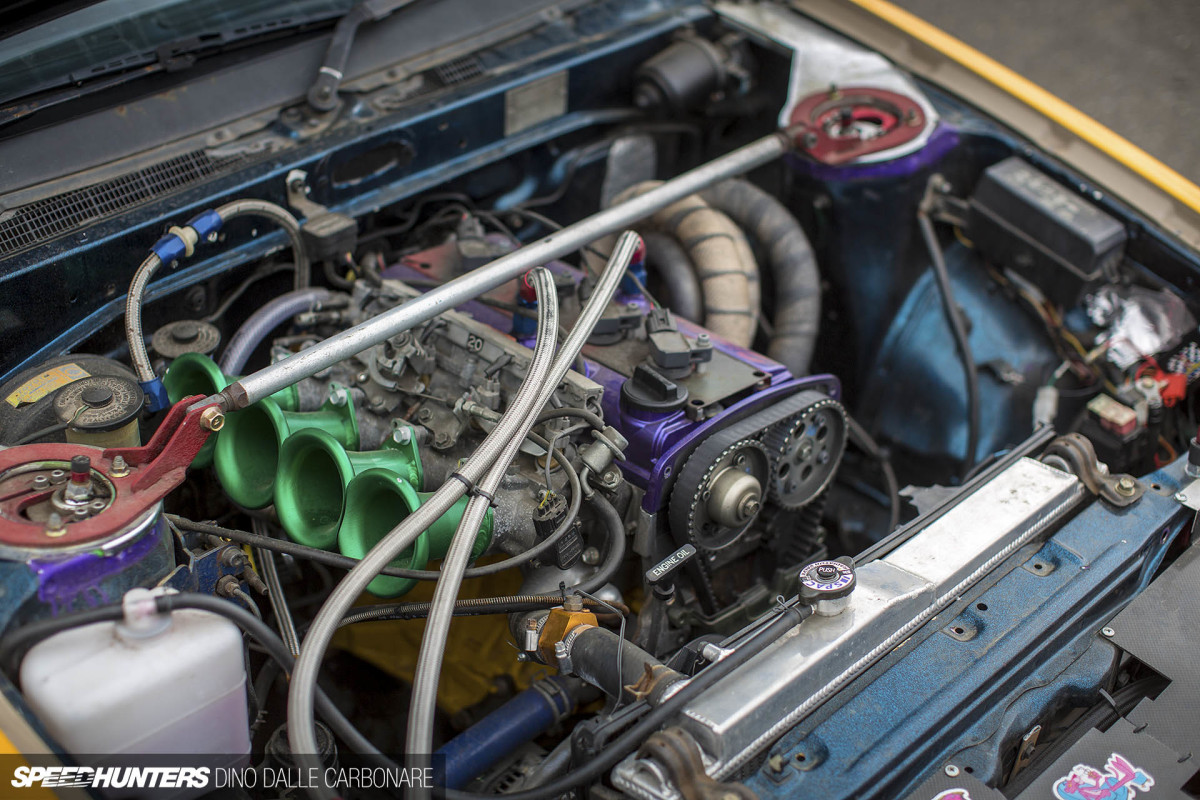 This brightly-colored engine bay belonged to a very yellow AE86 Trueno; I can't say I've ever seen green anodized velocity stacks before.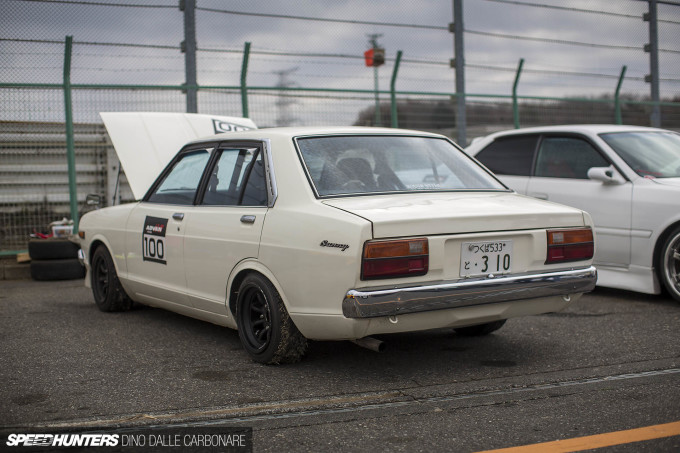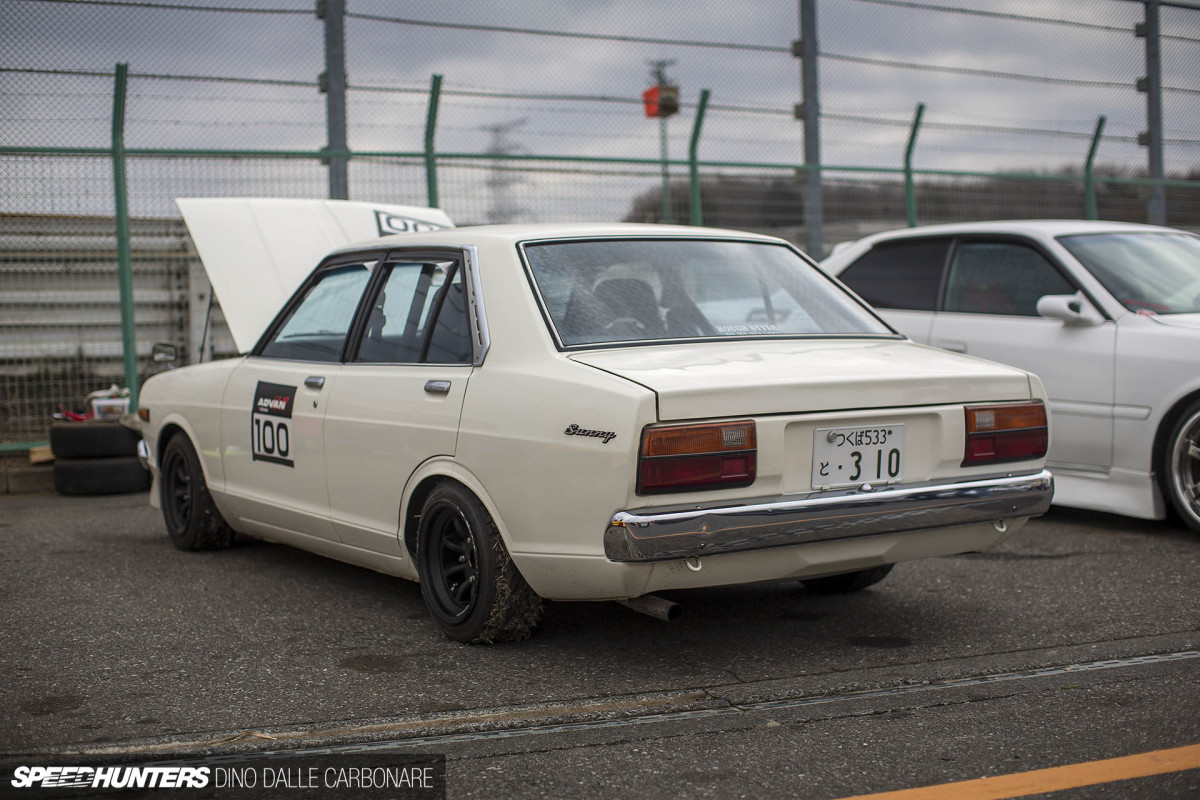 In the line-up there was one car that stood out for its relative rareness. We've seen Sunnys in many different flavors, even drift-specific ones, but an HB310 might be a first for me.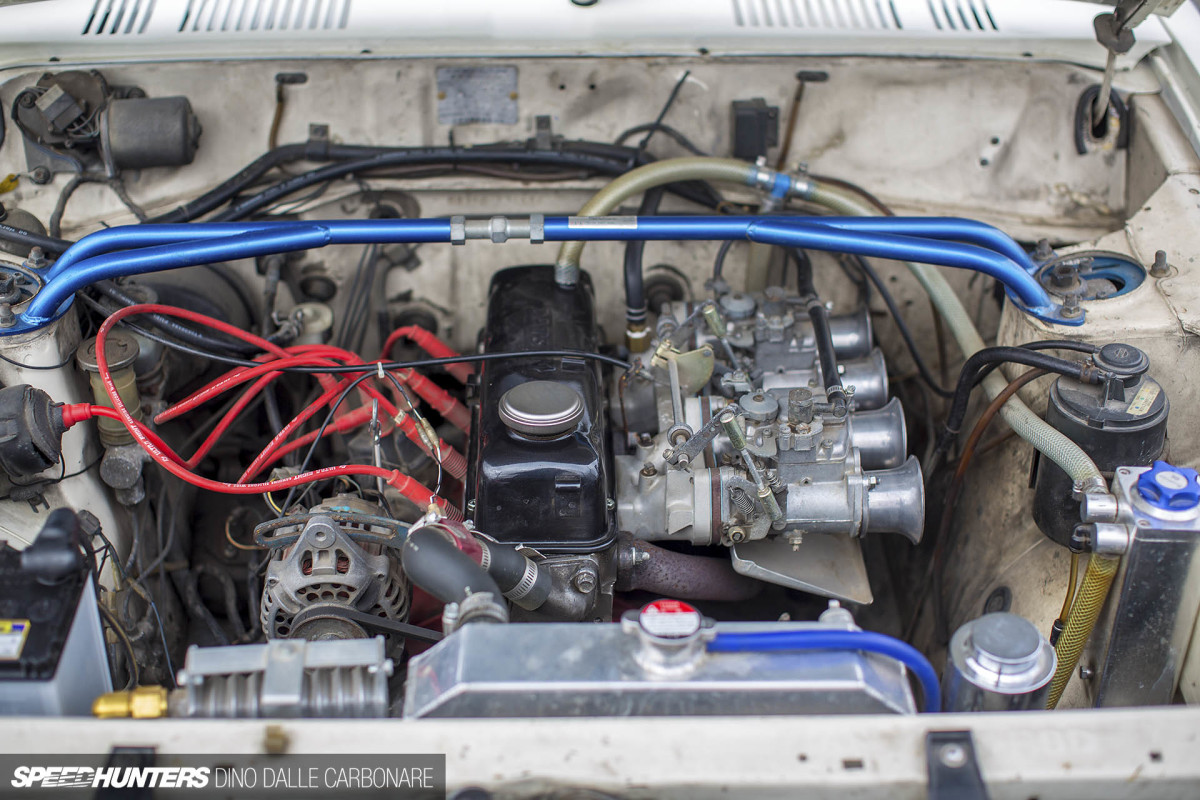 It was still running its factory-fitted A14 four-pot, which was breathing through uprated carbs and possibly a cam as it was getting some good angle out through the tight Tsukuba infield.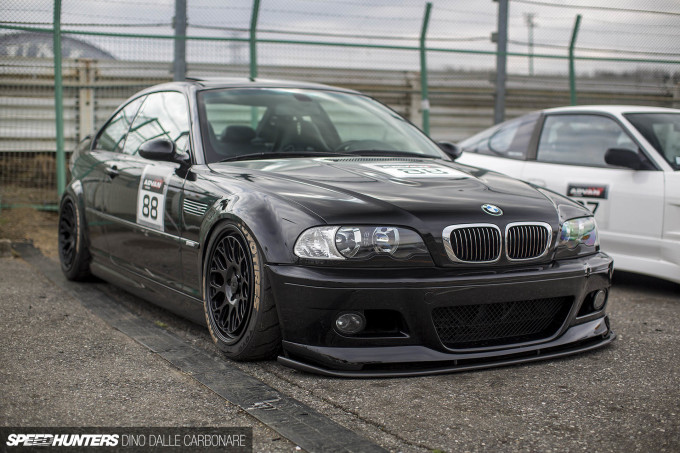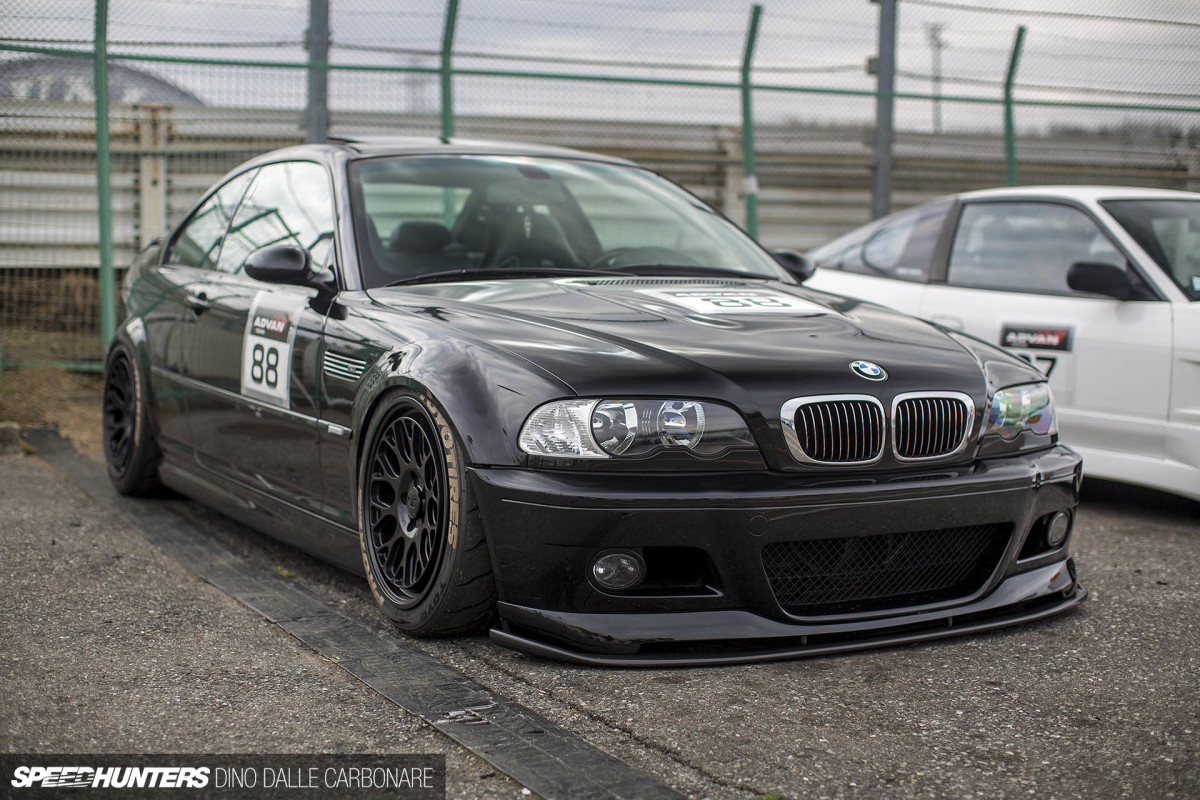 And now for something totally different. This E46 M3 on air was driven hard in the BMW specific session. It's no wonder these cars are going up in value – they just look so menacing.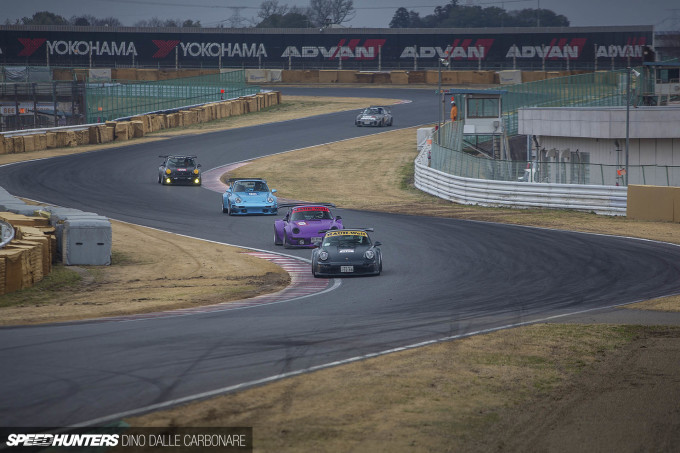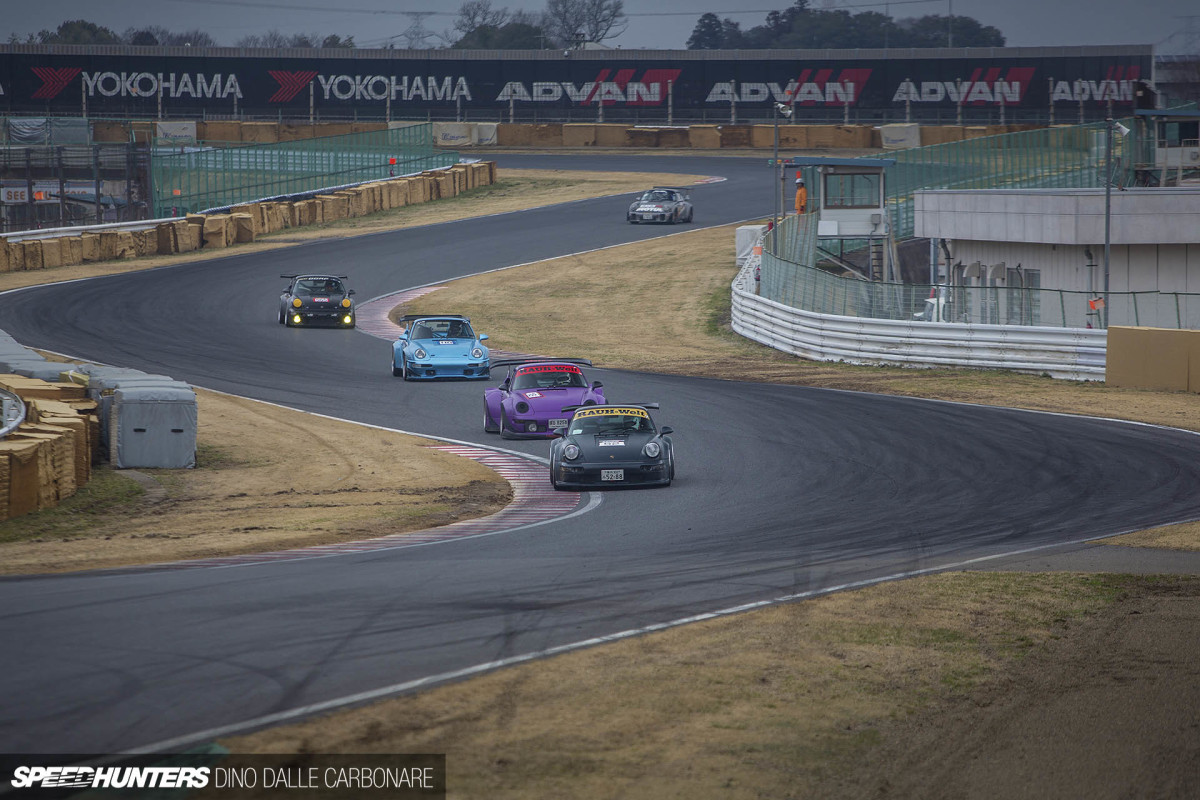 The action on track was fierce as ever, with the level of driving among the best you'll see at Tsukuba.
It's always cool to compare the different ways different cars seem to behave on track. The 911 has real direct and snappy corner entry, with most drivers using that weight transfer of the rear-mounted engine to rotate the car and get it set up for the corner earlier on. On the other hand, the Auto Gallery Yokohama R34s need to lean on the brakes more to scrub off speed to avoid washing out offline as they plough into corners. But the way the Skylines shoot out on boost, well even Nakai's Rotana didn't look and sound as dramatic.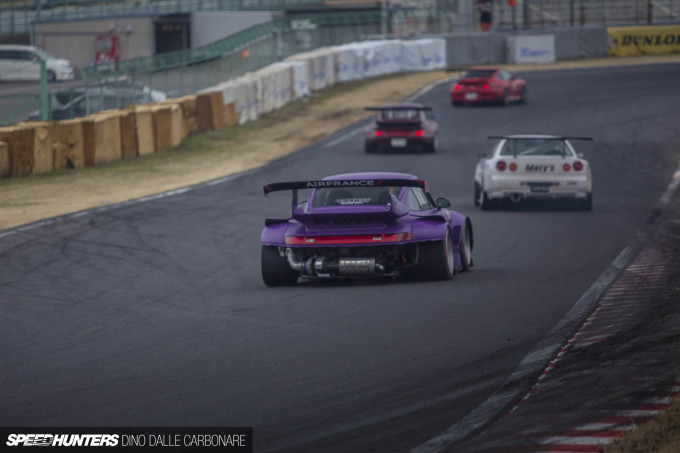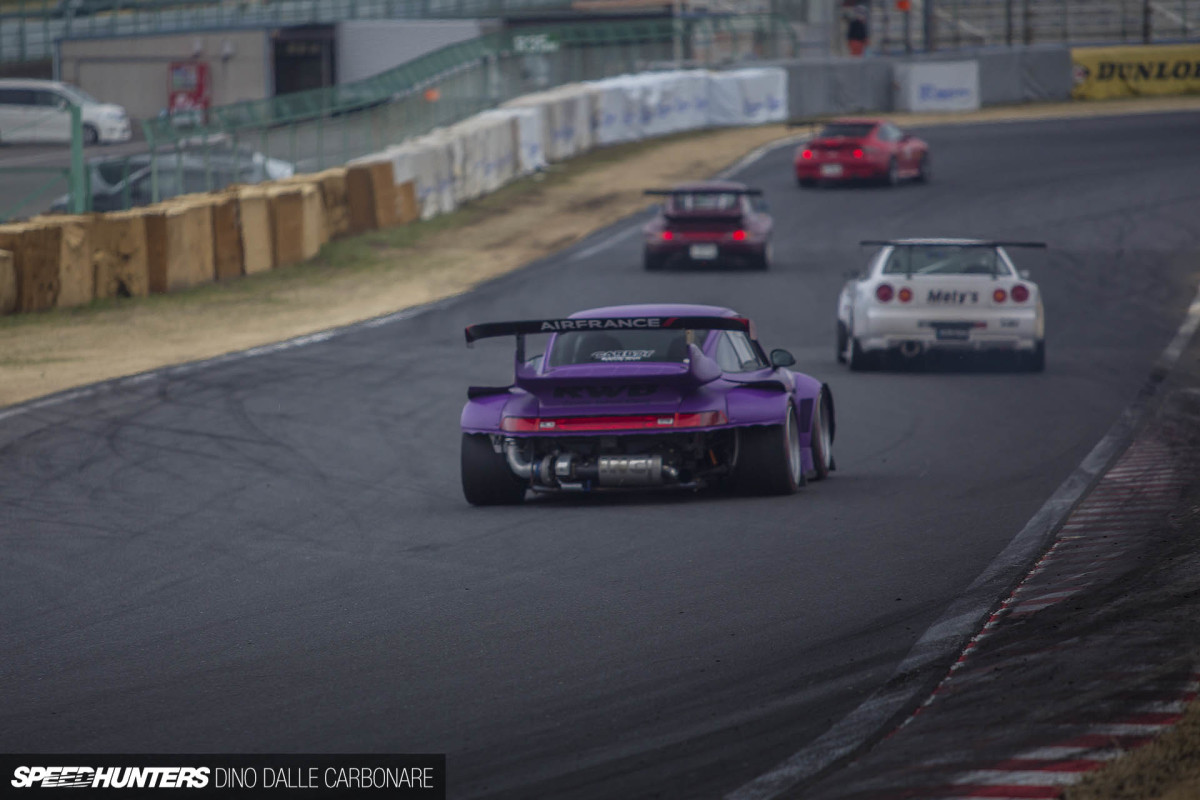 We'll definitely hit up more idlers gatherings over the course of the coming year, but for now I'll leave you to enjoy this set of pictures.
I'm back at Tsukuba for a third time in as many weeks this weekend for the Hyper Rev Meeting, where the focus will be on Imprezas, Evos and Legacys. Don't miss the coverage I'll have coming during the course of next week.
Dino Dalle Carbonare
Instagram: speedhunters_dino
dino@speedhunters.com