What's Better Than One Viper?
In the city known for its cyclists, coffee snobs, Silicon Valley and environmentalists, two men dare to be different.
While San Francisco may be home to around 865,000 people, there are only about 470,000 vehicles (cars, trucks and motorcycles combined) registered in the Bay Area. To some that may not seem like an awfully large number of people or cars when compared to the other cities around the world, and it isn't until you start to take the lifestyle of the city into account.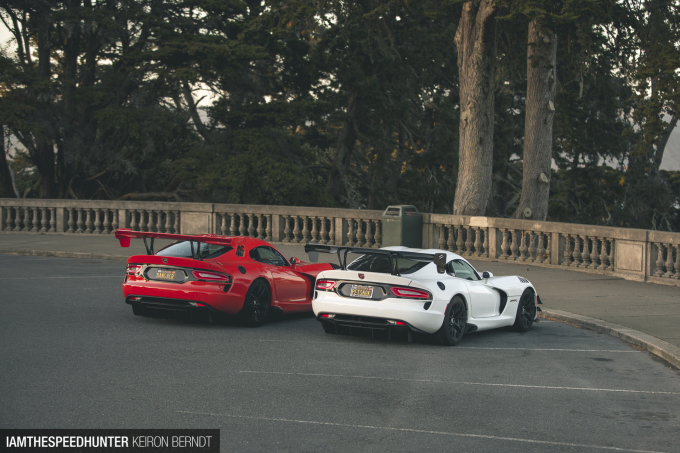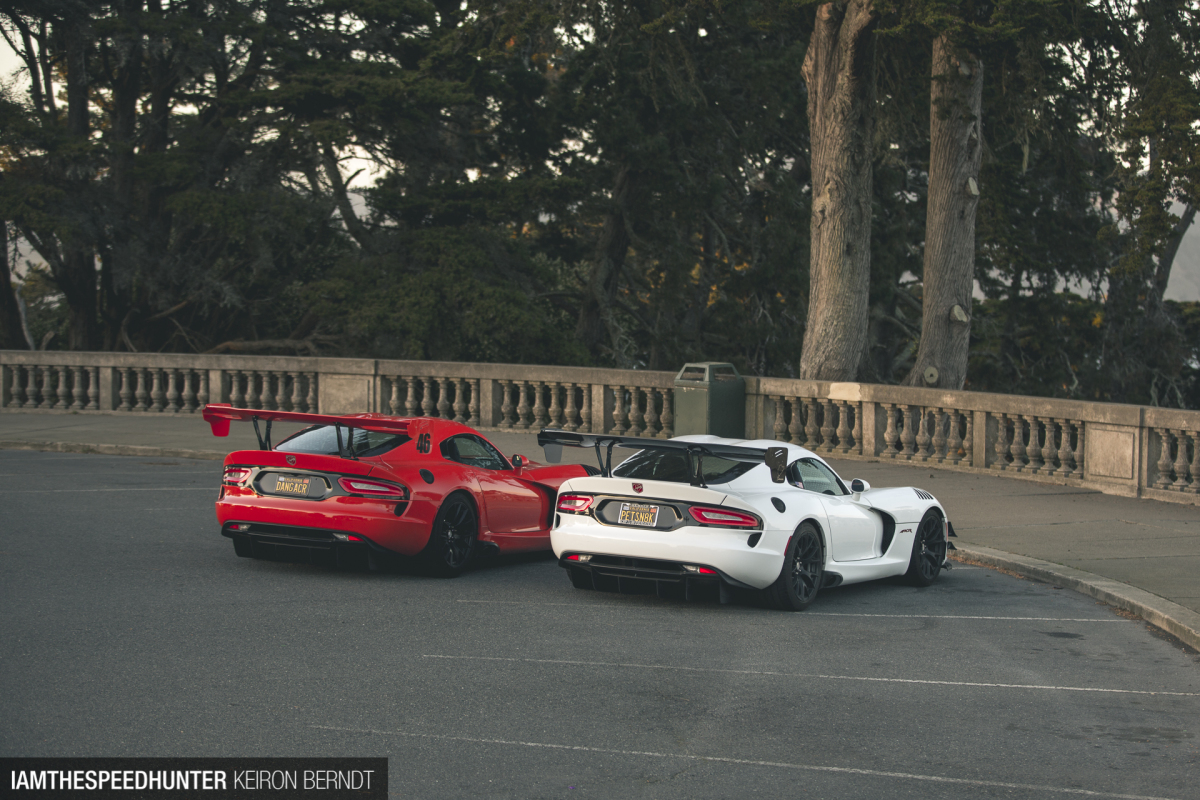 On average, around 430,000 people commute via BART (Bay Area Rapid Transit) each day, approximately 14,000 people bike to work, and the remainder drive, carpool or ride share. An additional 265,000 people commute into the city for work daily.
While the public transit system in San Francisco isn't the best in world, it certainly does make life easier for those without access to a car or the copious amount of patience to deal with traffic.
You may be wondering why on earth I'm rambling about facts about public transport and cyclists, but there's some method to my madness.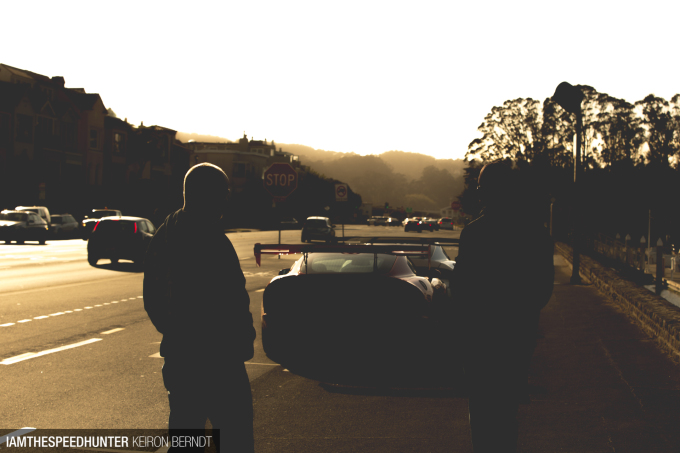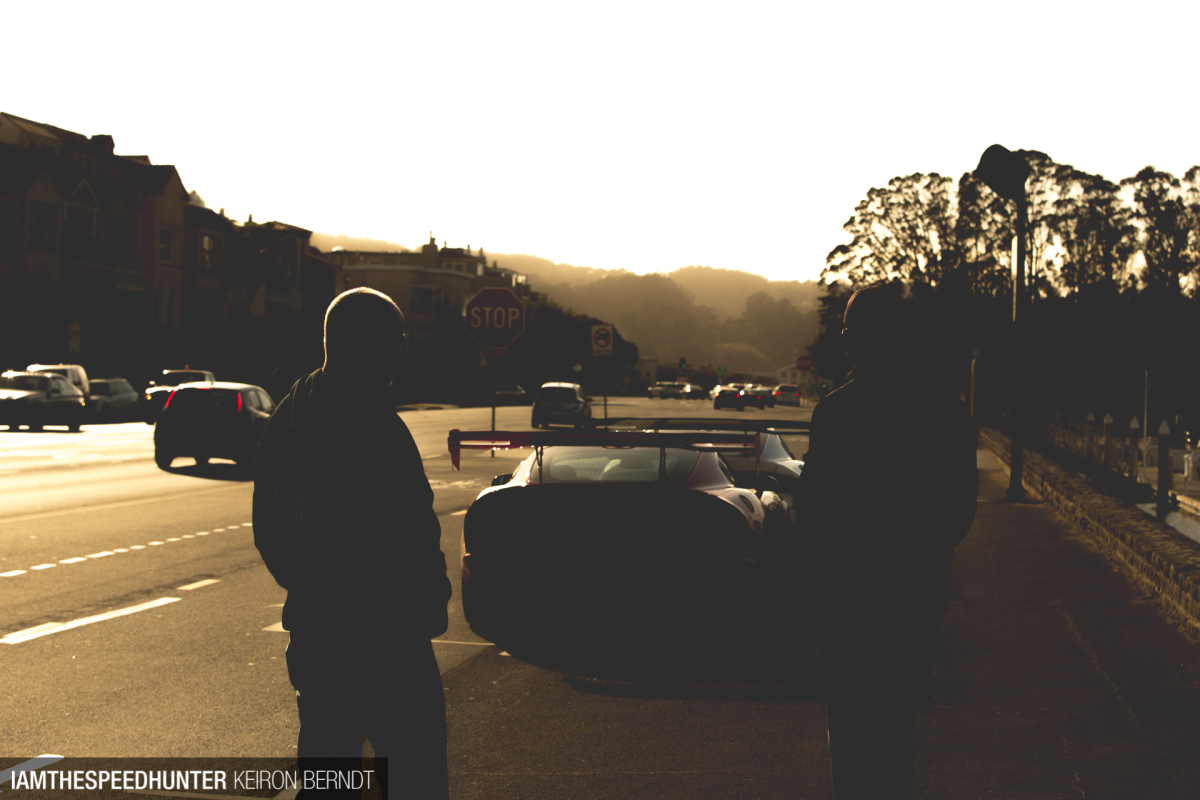 Meet Dan and Dale, two madmen who roam the uneven and increasingly sloped streets that is San Francisco in pair of Dodge Viper ACRs. Dan currently is the manager of hardware prototyping at a robotics startup and spent many years at Tesla before moving to his current position. Dan lives and breathes for anything with wheels and an engine (motors too), ranging from his collection of race bikes to his long love of Datsun 510s.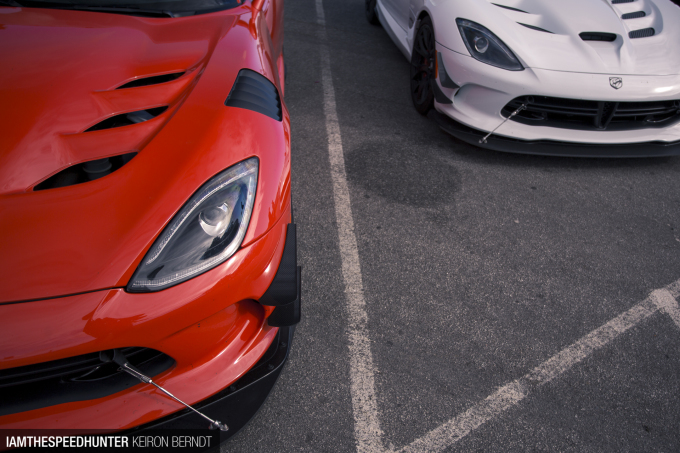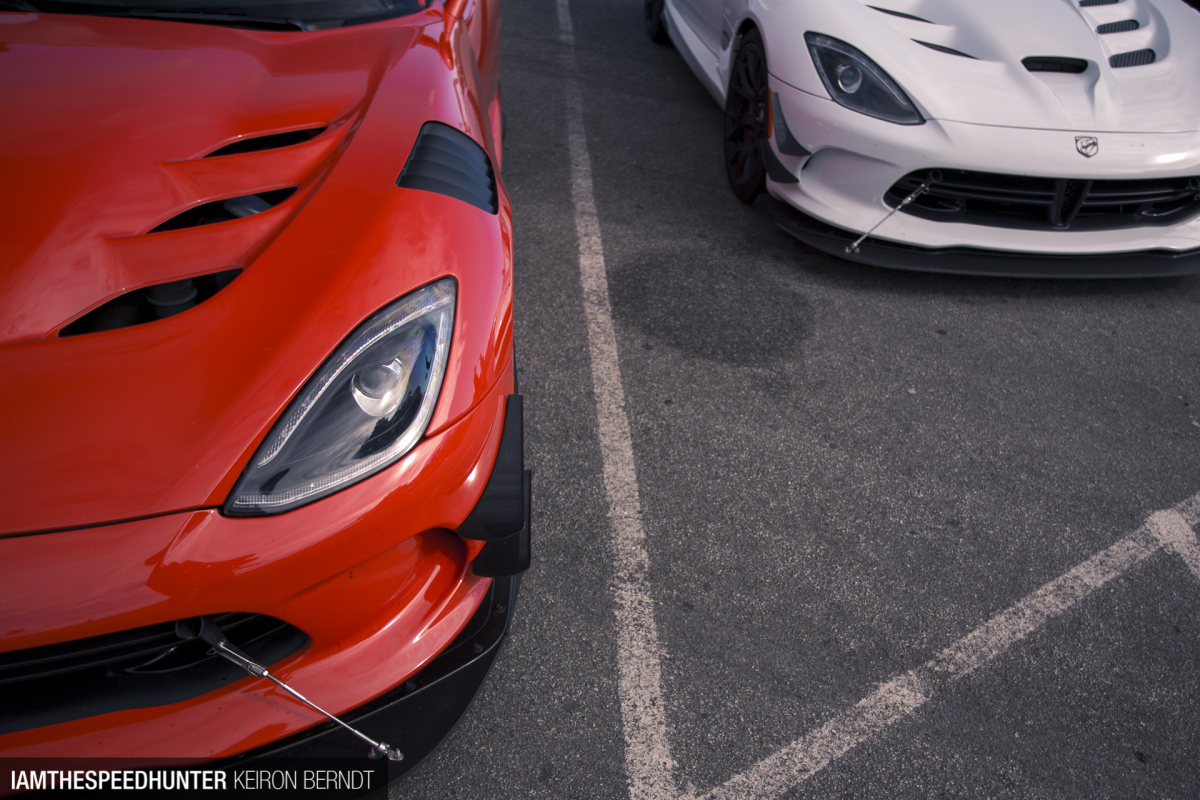 What started as wrenching on his 510s as a hobby quickly turned into a full-scale fabrication business, and eight years later, after countless projects, sleepless nights, and little motivation to work on his own projects, Dan knew it was time for a change. In 2010 he started work at Tesla as a fabricator and quickly worked his way up the ranks to a management position in research and development. But it didn't take Dan to miss getting his hands dirty and being involved in the nitty-gritty work.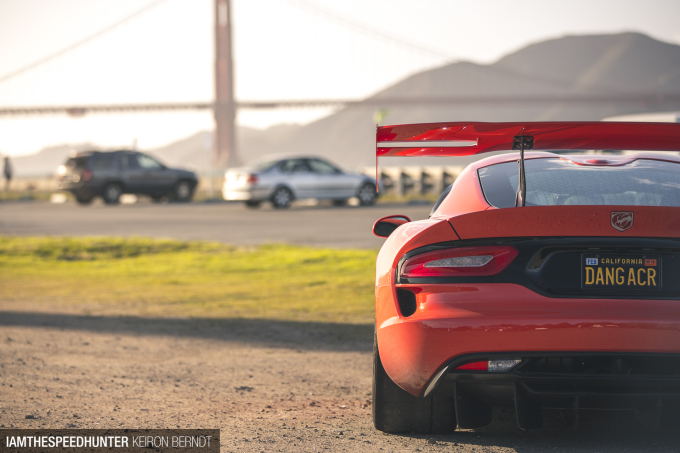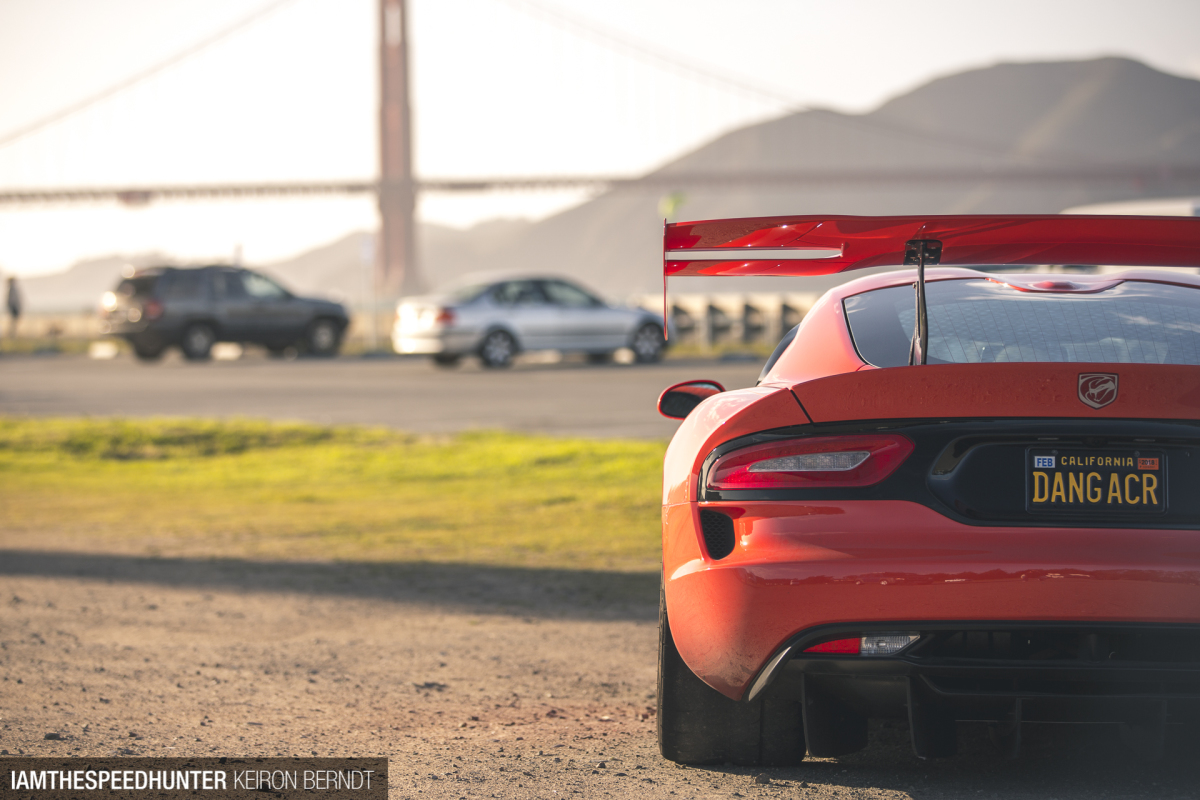 Fast forward to the present day and Dan is currently working with a highly secretive startup that is rumoured to change the world as we know it for the better. Dan believes that if you follow your heart, chase your goals, learn from your mistakes, and are driven by passion, good things are bound to happen.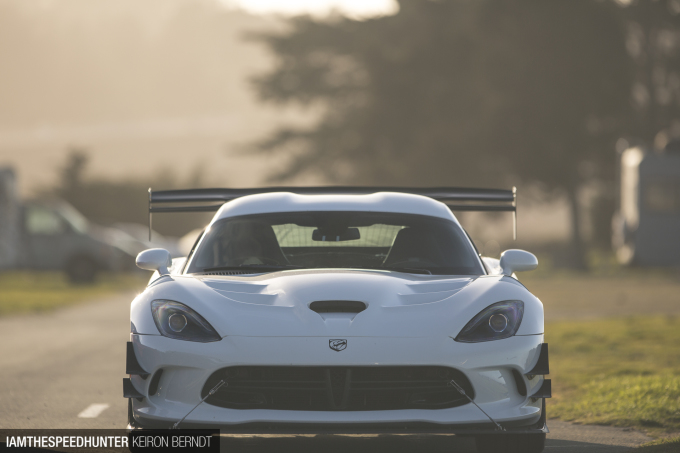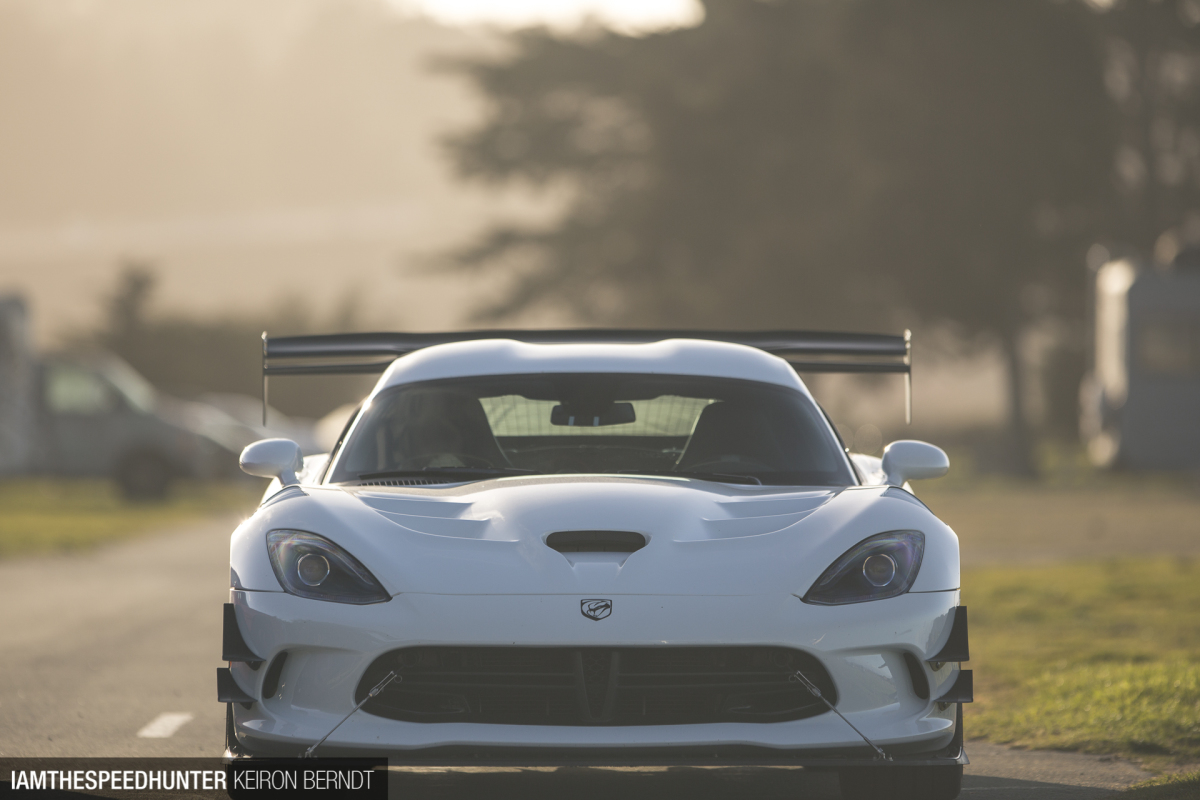 Then there's Dale, an engineering tech and prototype driver at Tesla. Dale started working for his mom at Wells Fargo Real Estate Group as a clerk, but that didn't last long. After quitting, Dale found himself sweeping floors and stocking shelves, but he eventually became a BMW suspension technician on the sales team.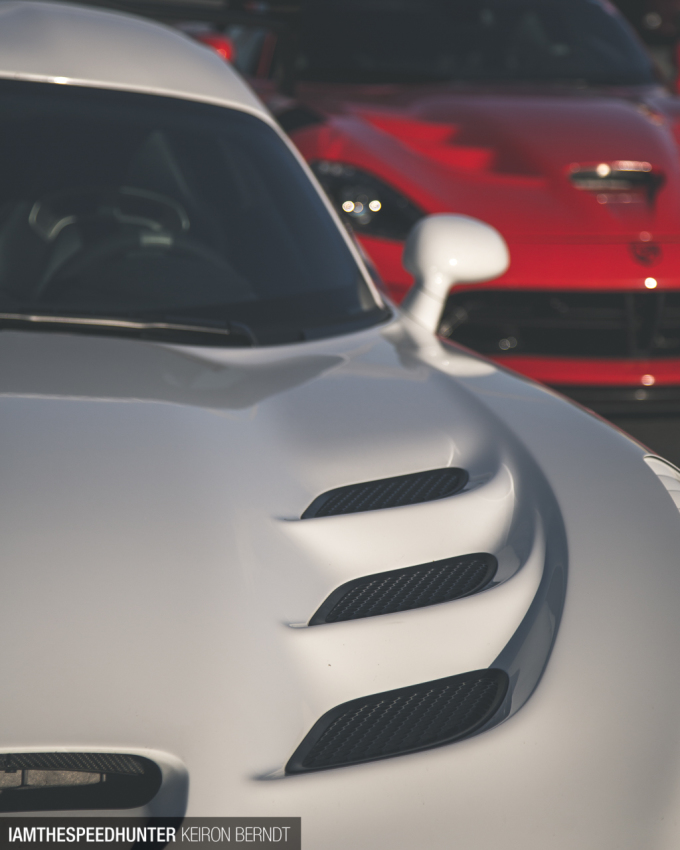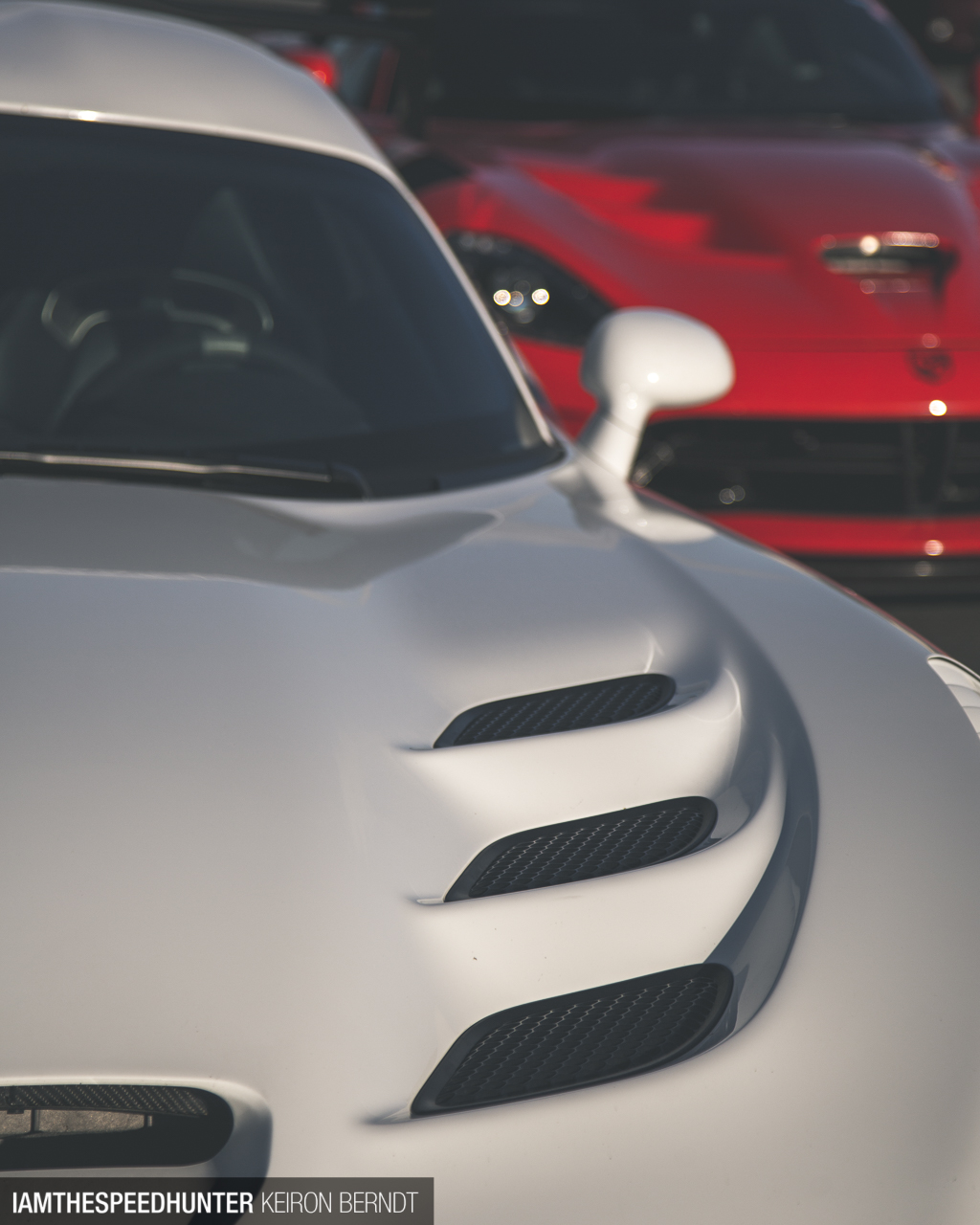 After a couple years of hard work and dedication both at Ground Control and at the race track, Dale was offered a job at Tesla. Dale currently works in NVH (noise, vibration, and hardness) as the team driver and tests nearly all marketing cars.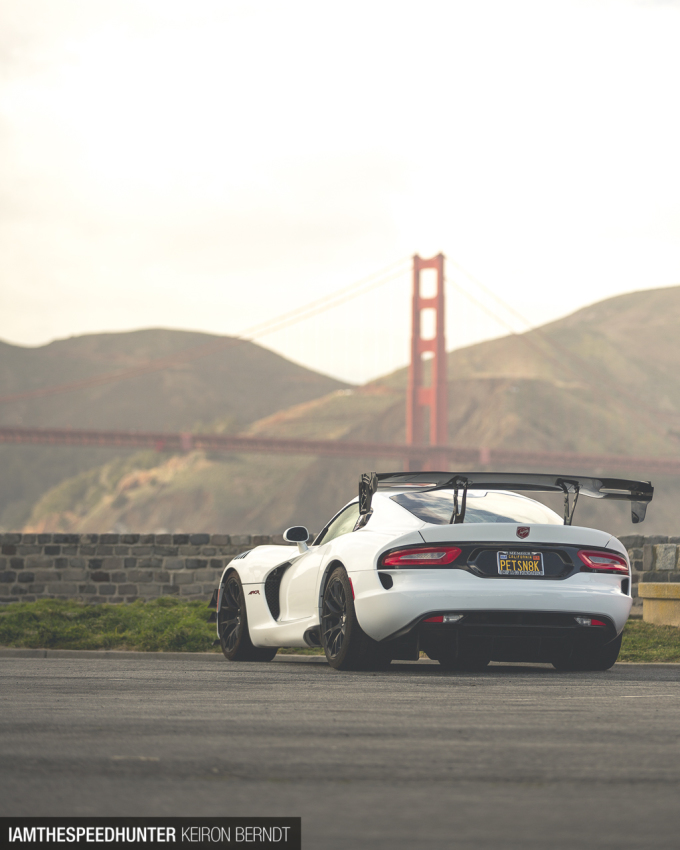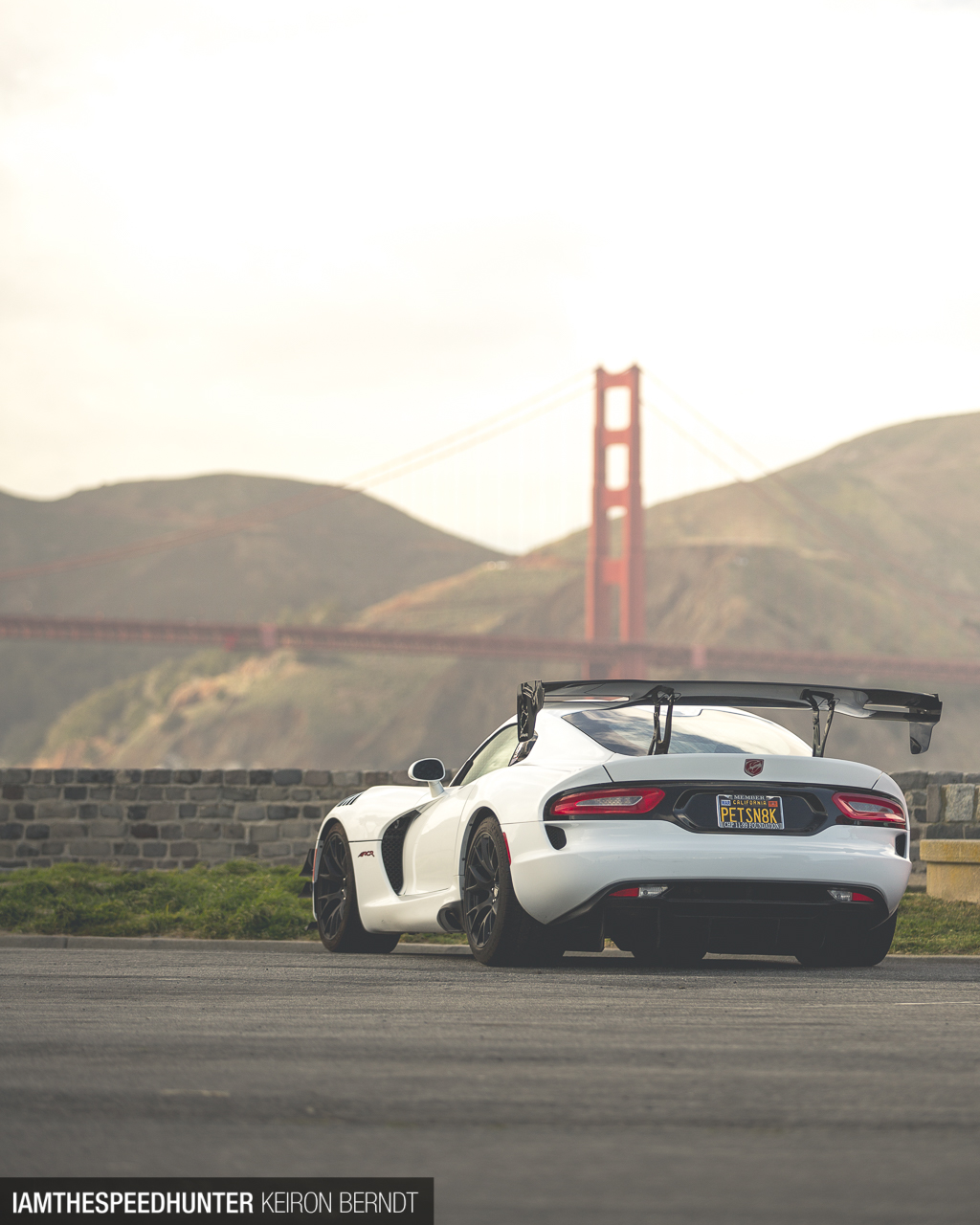 Along with testing new cars, Dale still races at in the VLN (Veranstaltergemeinschaft Langstreckenpokal Nürburgring) Series and will be competing at Monza, Spa, and Silverstone later this year.
As you can see, both Dan and Dale also get to experience some of the best fruit Dodge has to offer.
Civil Serpent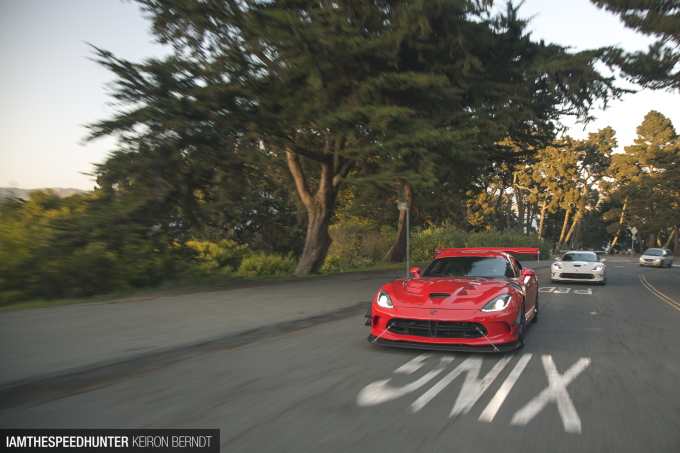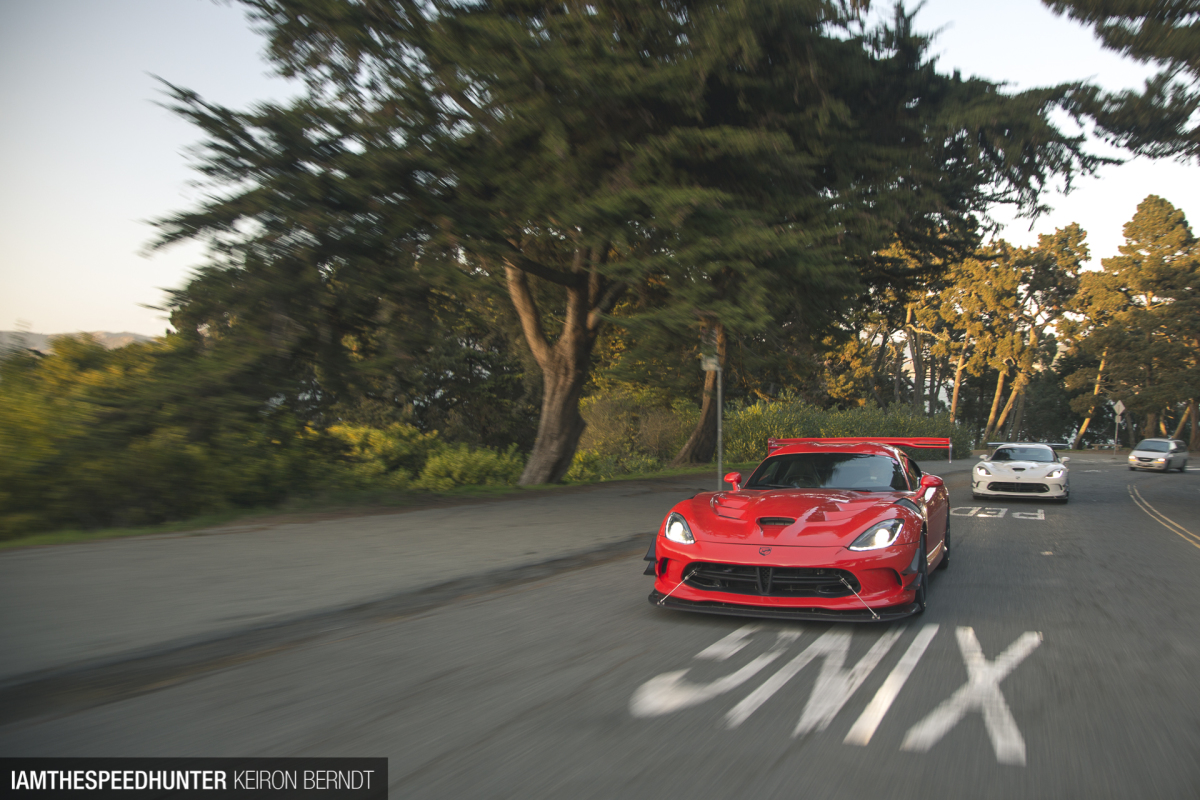 The Dodge Viper ACR has come a long way from its humble yet brash roots. The ACR being a modern American-made supercar, incorporates an incredible amount of technology and countless hours of labour in extensive research and development, and the result is simply astounding. It's up there on the charts with the most legendary cars of all time, as it damn well should be.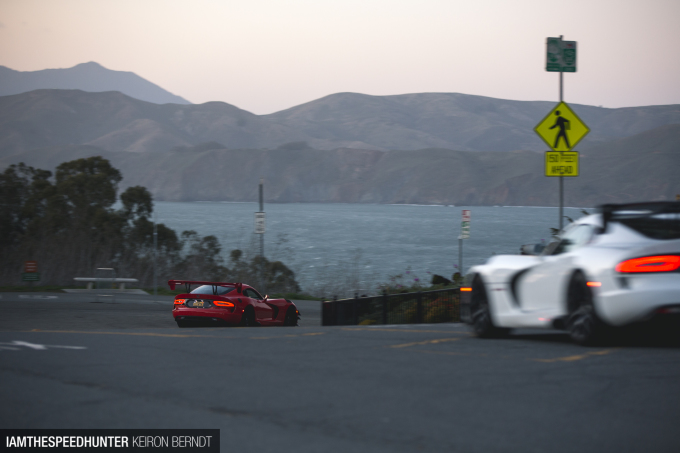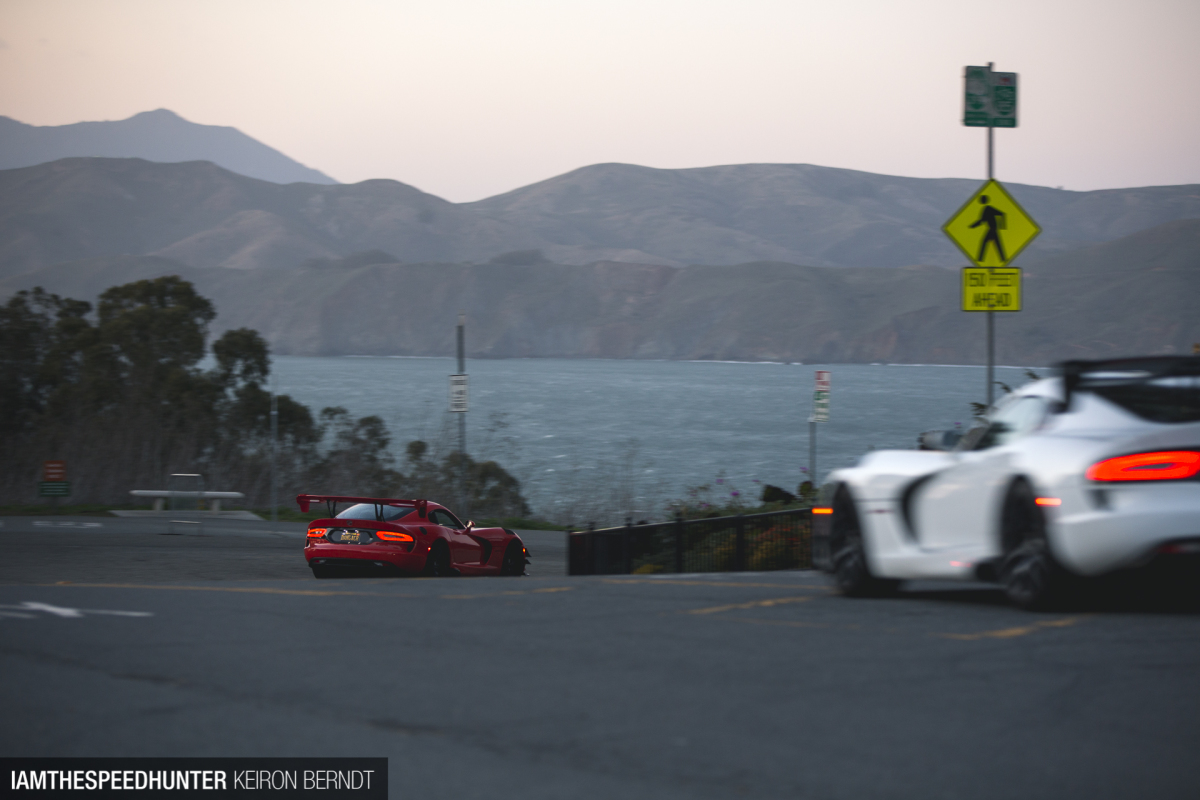 The latest iteration was imagined by Ralph Gilles, head of Design at FIAT Chrysler, and Jeff Reece, vehicle development manager for the Viper, and I can only fantasize how their conversations went while creating the ACR.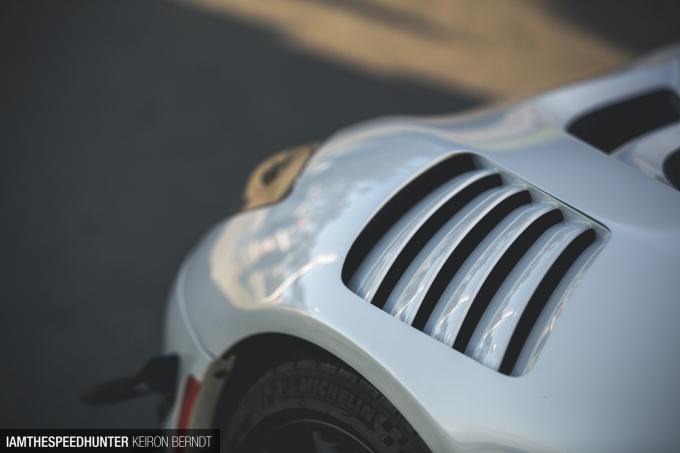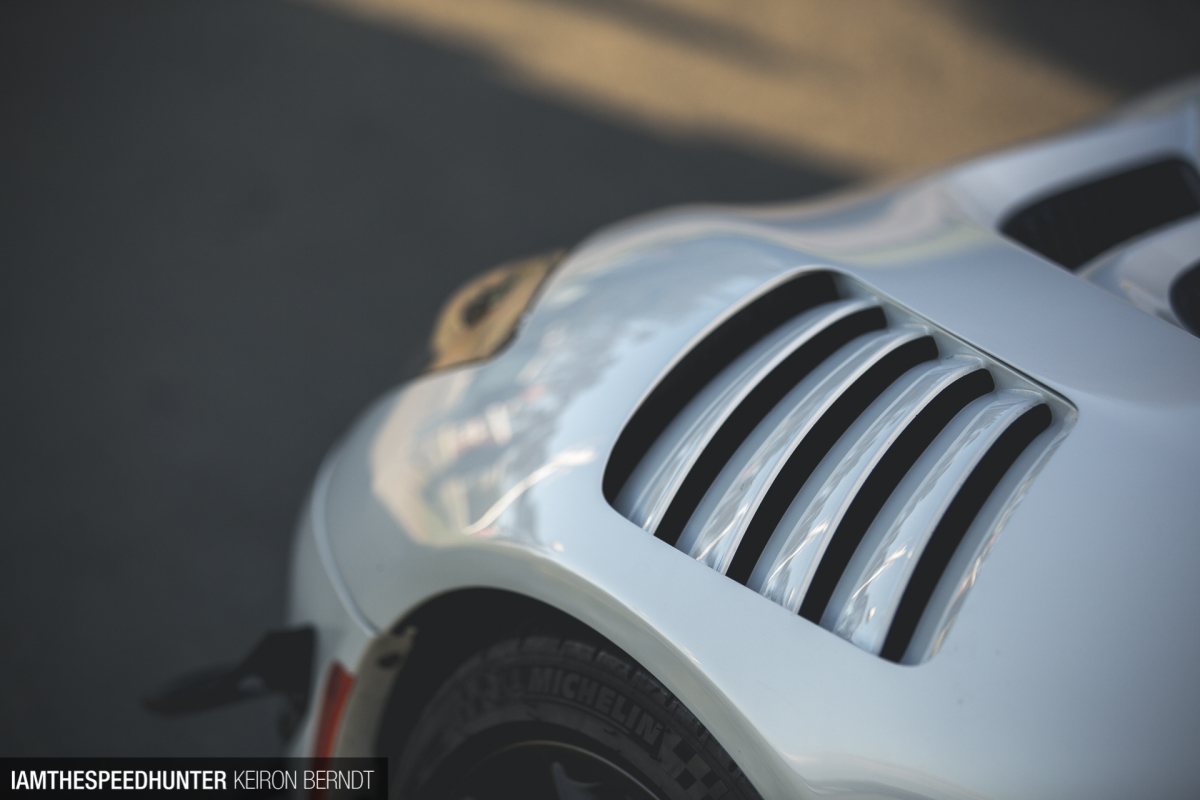 I imagine the guts to be: "Let's make a hand-built American supercar with the goal of enthusiasts owning it. Oh, it's not intense enough? How about we give an 8.4-liter V10 (the biggest motor to be in a production car since WWII), and a massive wing too?"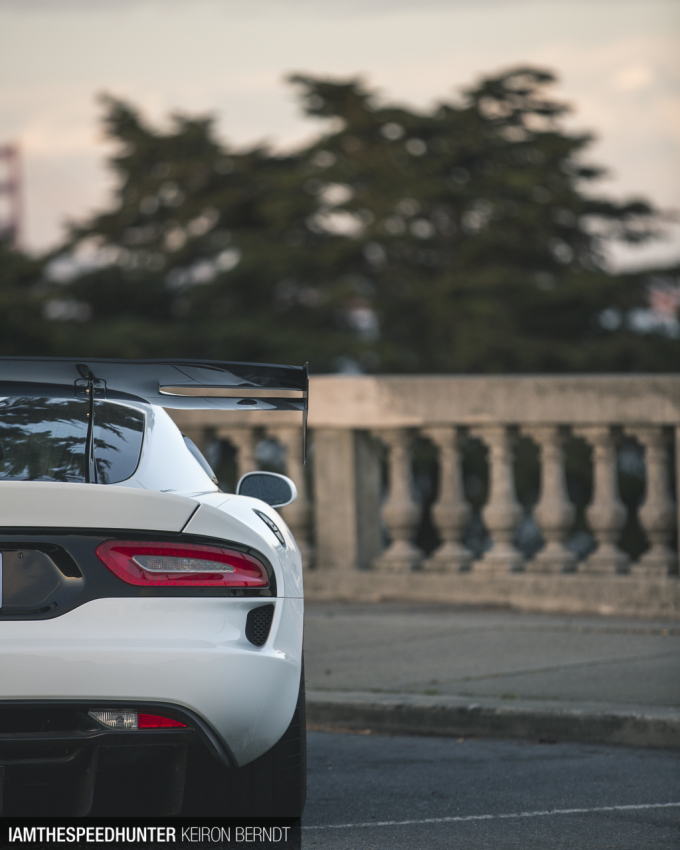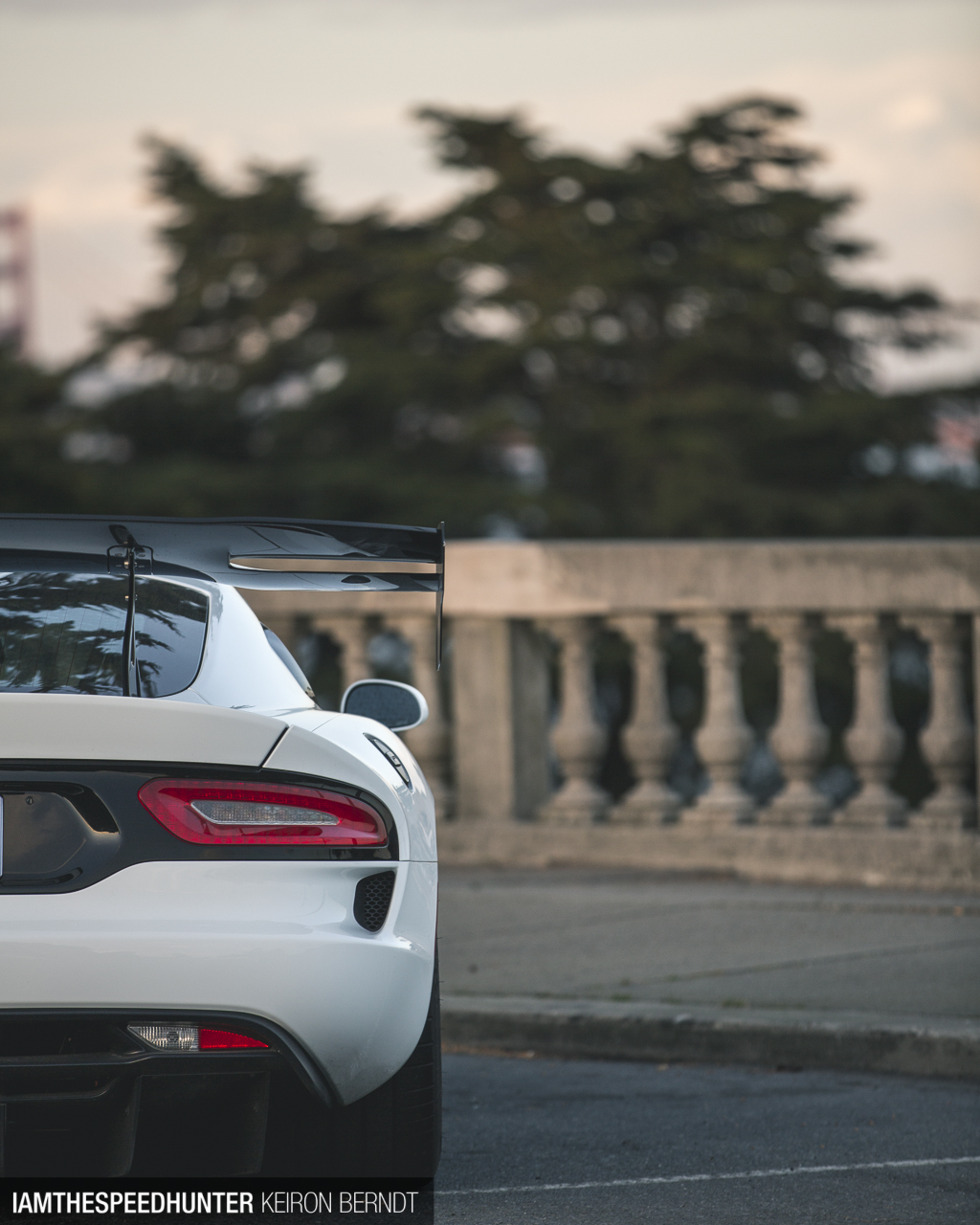 The ACR is and will always be a labour of love and contains a soul that many have yet to experience or capture. Once the man in charge gave the nod, it was off to the wind tunnel where every centimeter of the Viper was sculpted and built for a purpose.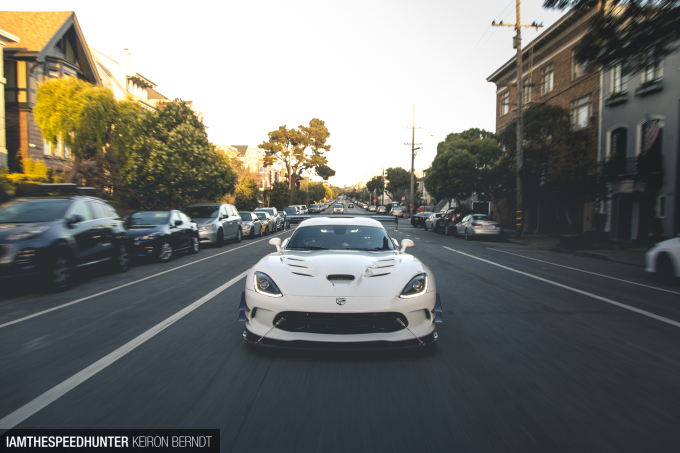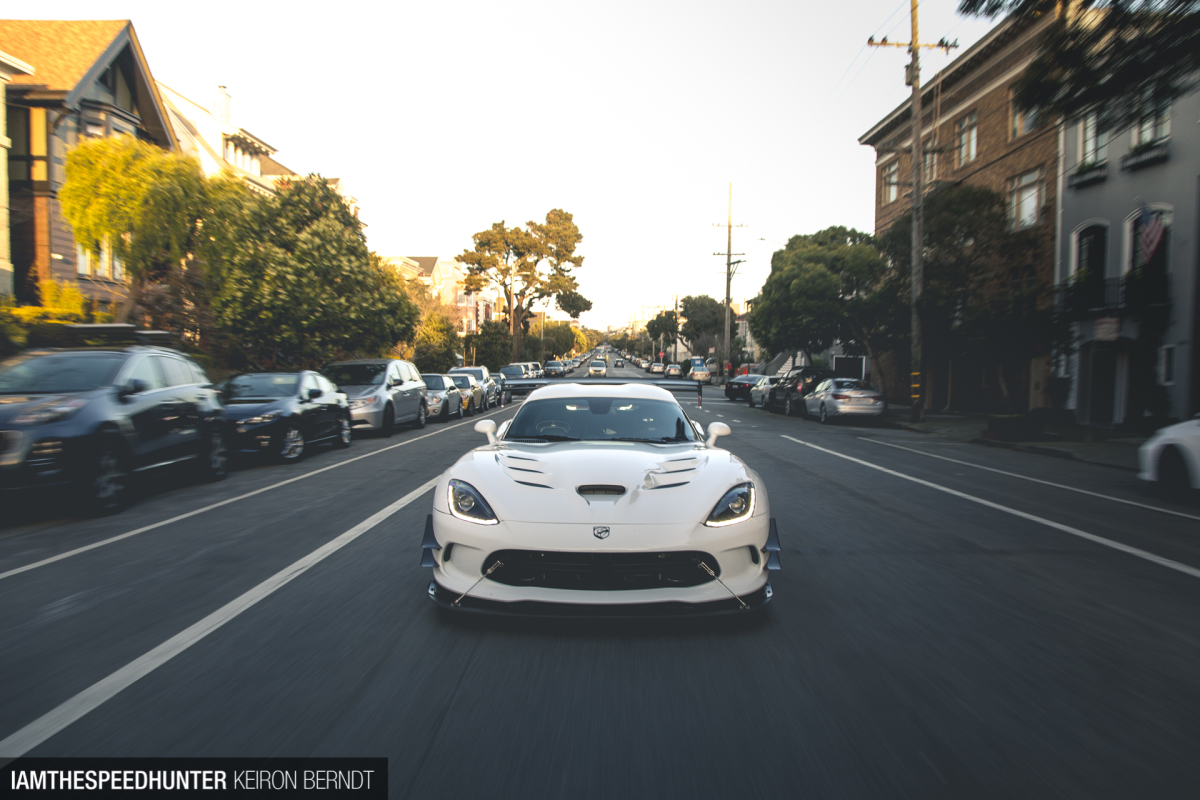 Remember that audacious rear wing/ironing board? That combined with some other wizardry give the ACR approximately 1700lbs of downforce. That's like having a mature Holstein cow strapped to your roof to ensure you have ample grip.
The ACR packs 650hp with 600 lb-ft of torque, which gives it a top speed of 175mph (281km/h). The gigantic wing and aero bits are enough drag for the Viper to lose around 25mph (40km/h) on the top end.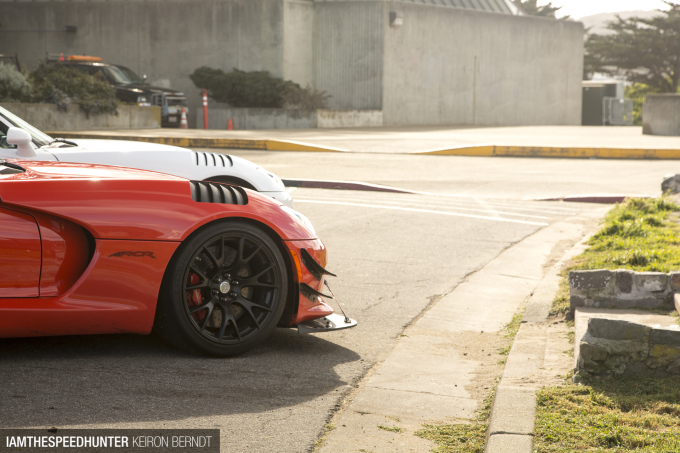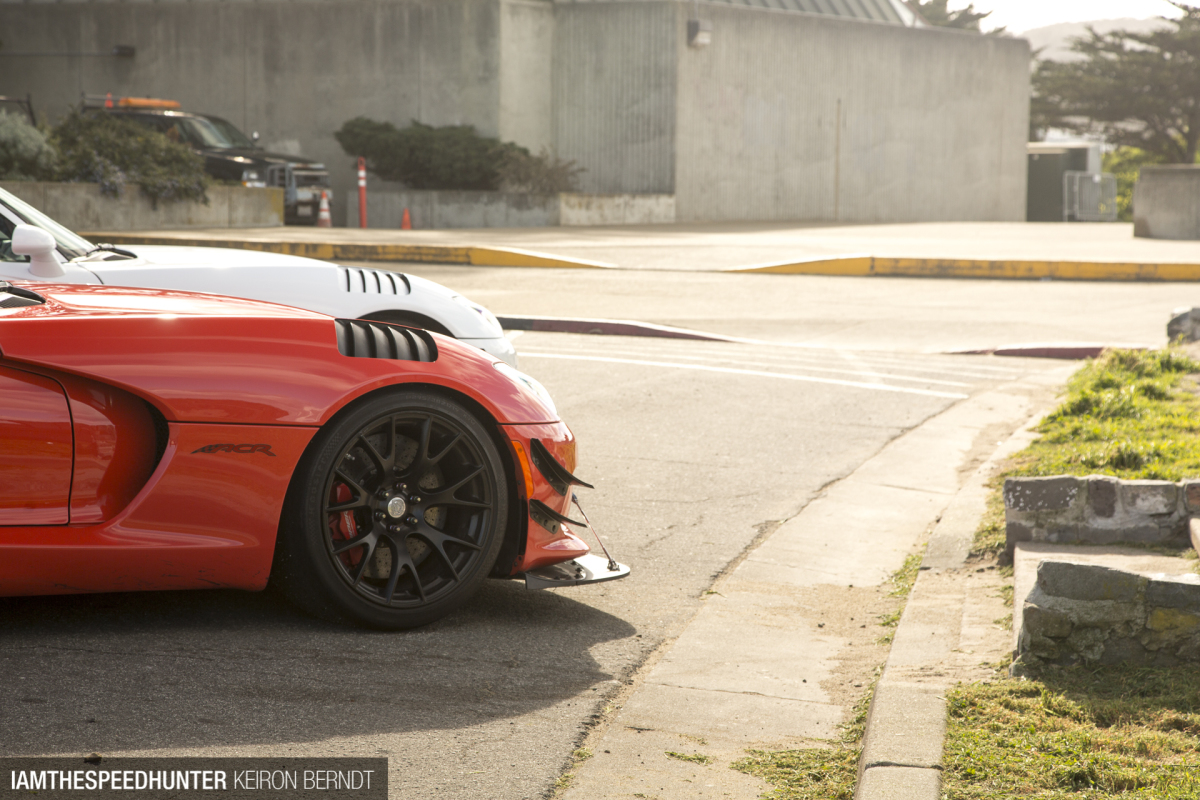 Then there's the tires, 295/25R19 in the front, and 355/30R19 in the back. These are specifically manufactured by Kumho for the Viper.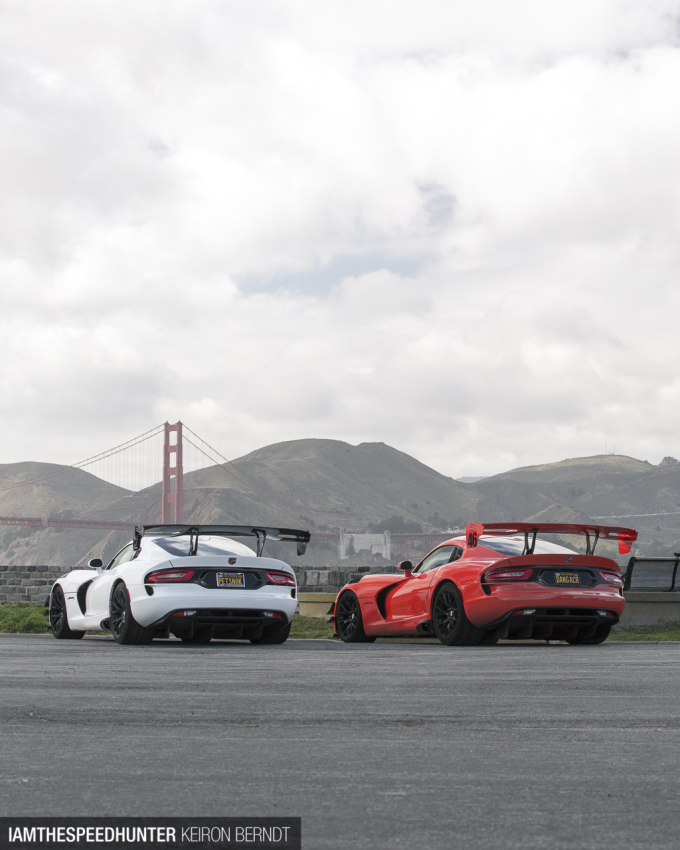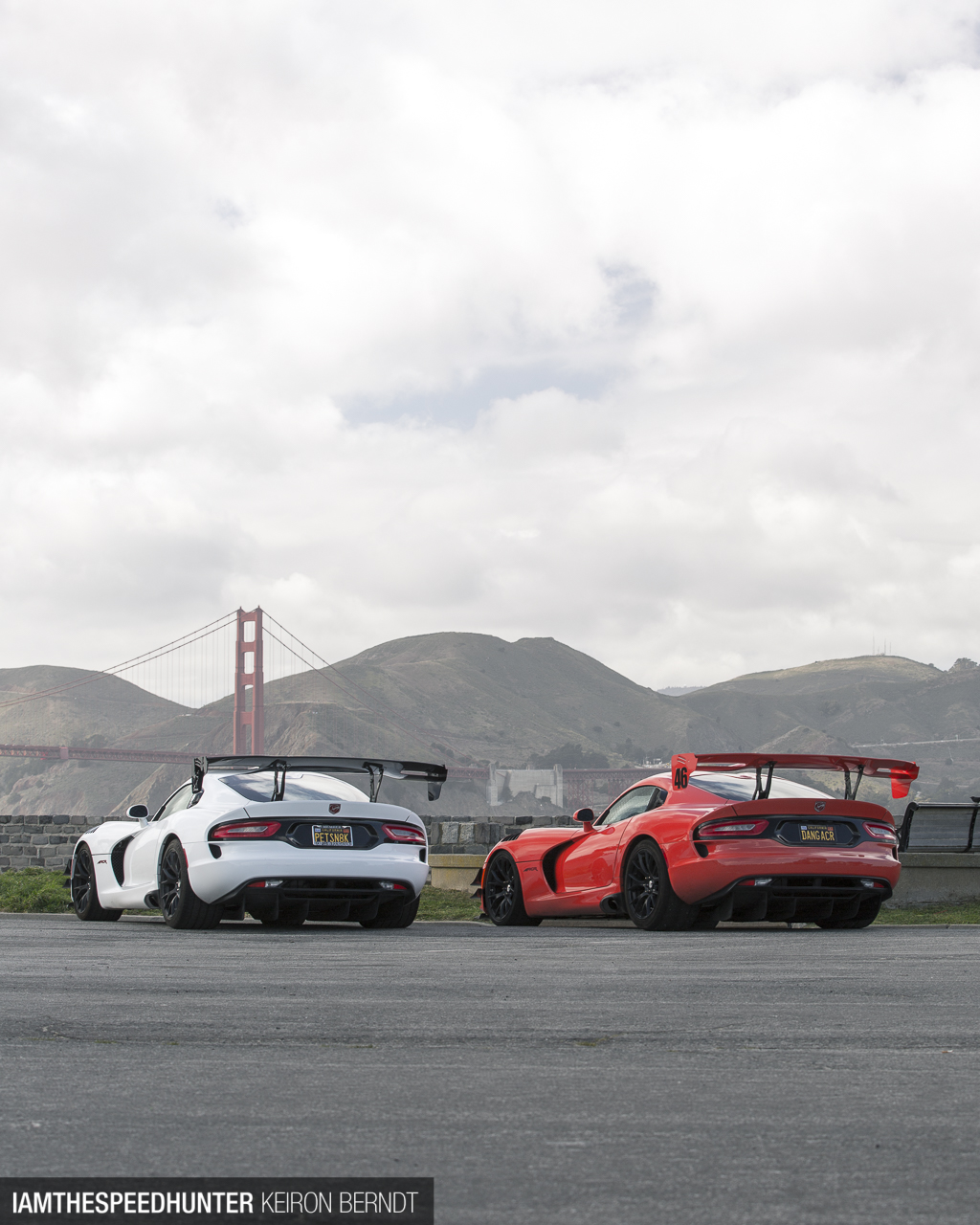 While the ACR maybe stiff to drive, you need to be hypersensitive to everything that's on the ACR while using it on the street due to the low splitter and strakes. One thing that Dan would change on his Viper would be a front lift system just to make driving it a little less stressful. Dale would like to see more tire options as it's tough to balance a good suspension balance with just two tire choices.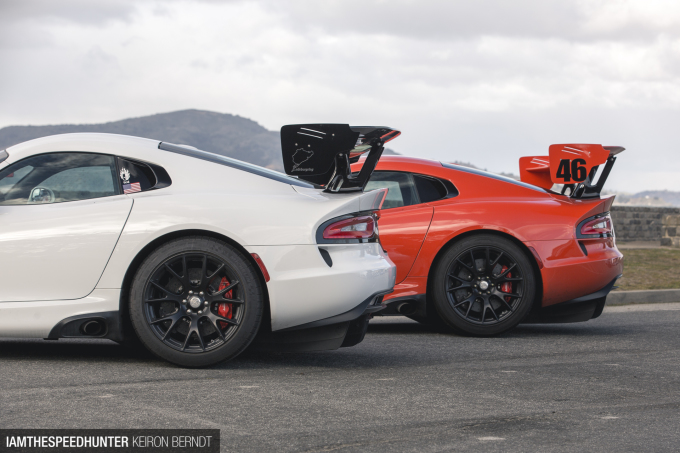 I think Dan summed it up perfectly, the Dodge Viper ACR is "Heroically American".
Laguna Queen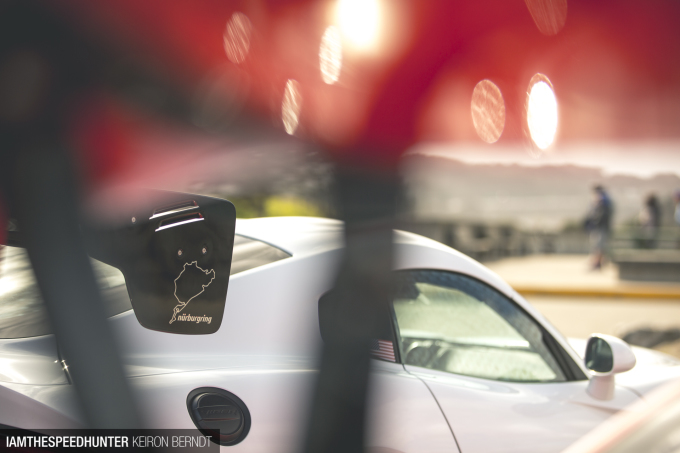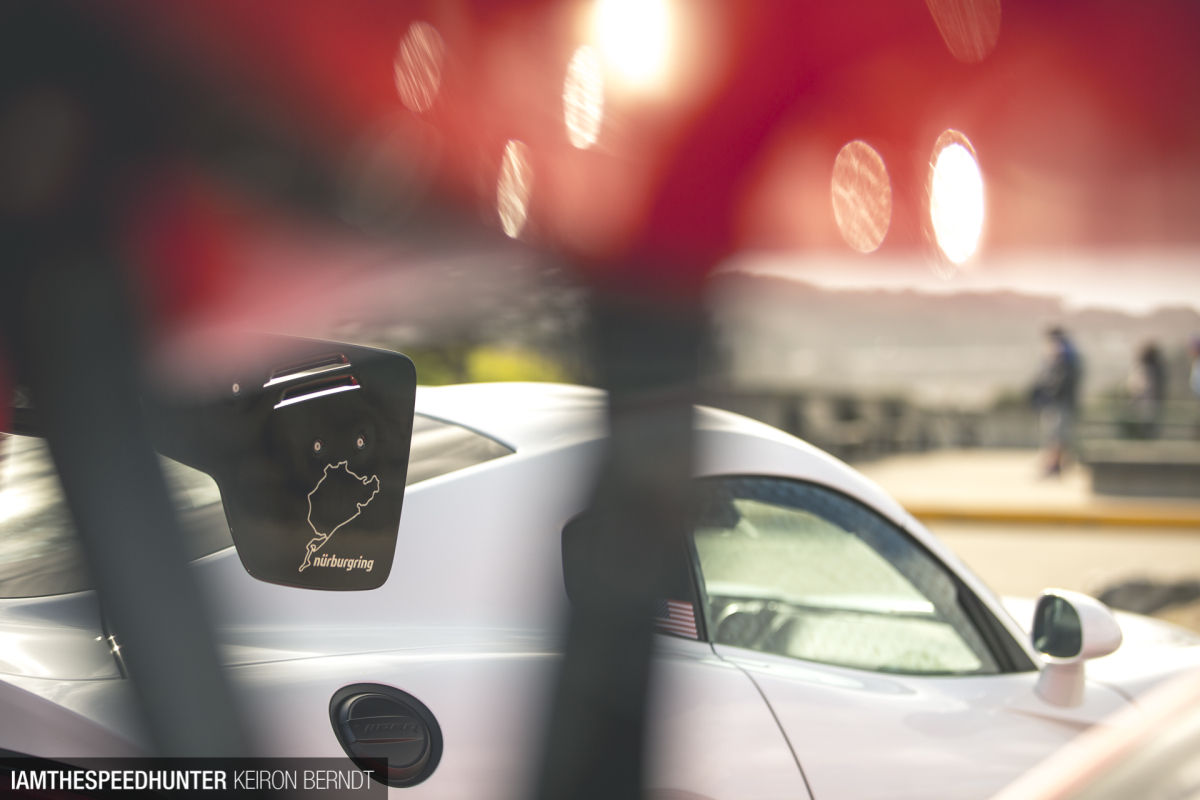 With those insane figures in mind, the following shouldn't be a surprise to you. The ACR or affectionately known as the Laguna Queen due to its standing production car lap record of 1:28.65, which dethroned the Porsche 918 by 1.4 seconds (1:29.89). That's not a typo; a Dodge indeed defeated the almighty name that is Porsche.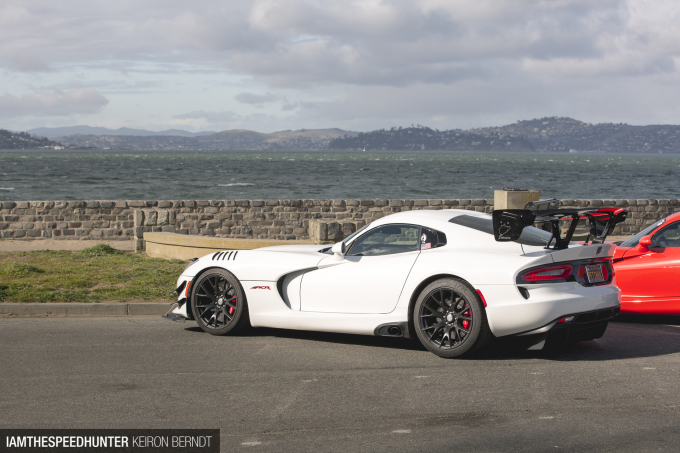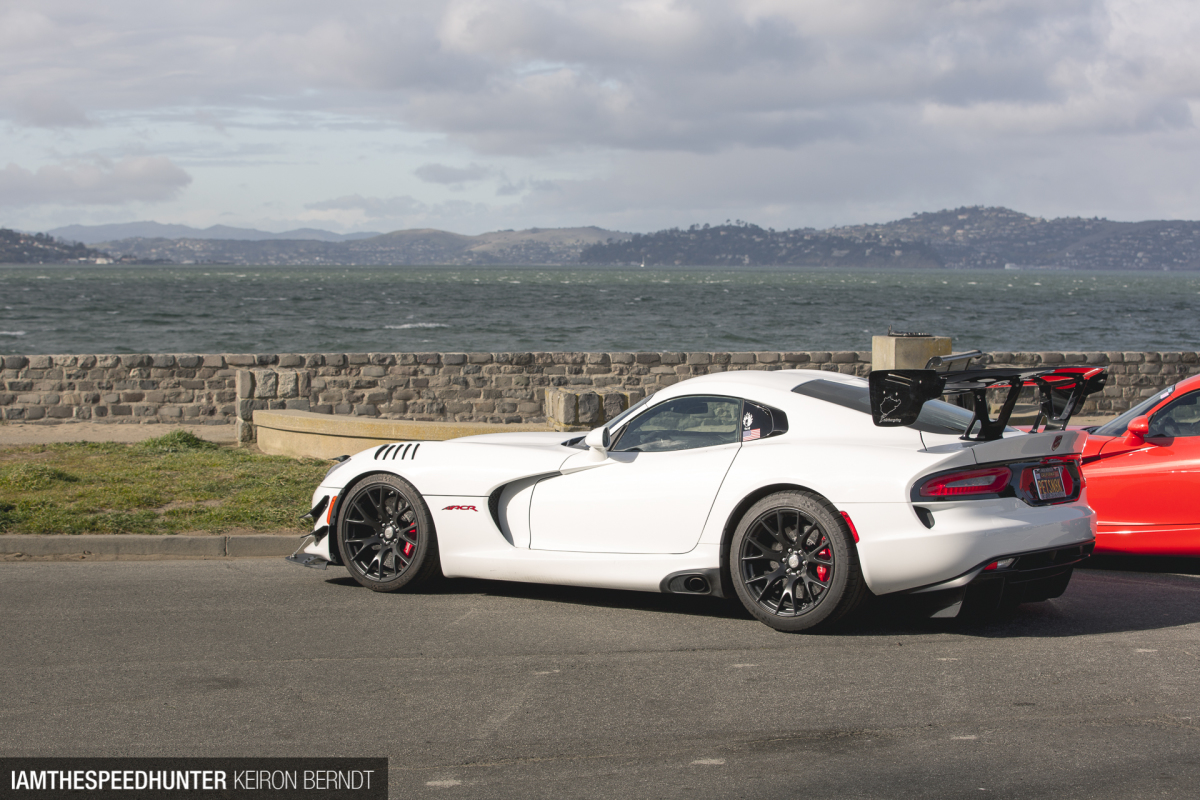 A car that cost US$115,390 walked all over a hypercar that would set you back US$845,000 (if you could get your hands on one that it). It's also worth mentioning that the ACR also set and smashed another 12 records at other race track and holds more production records than any other car.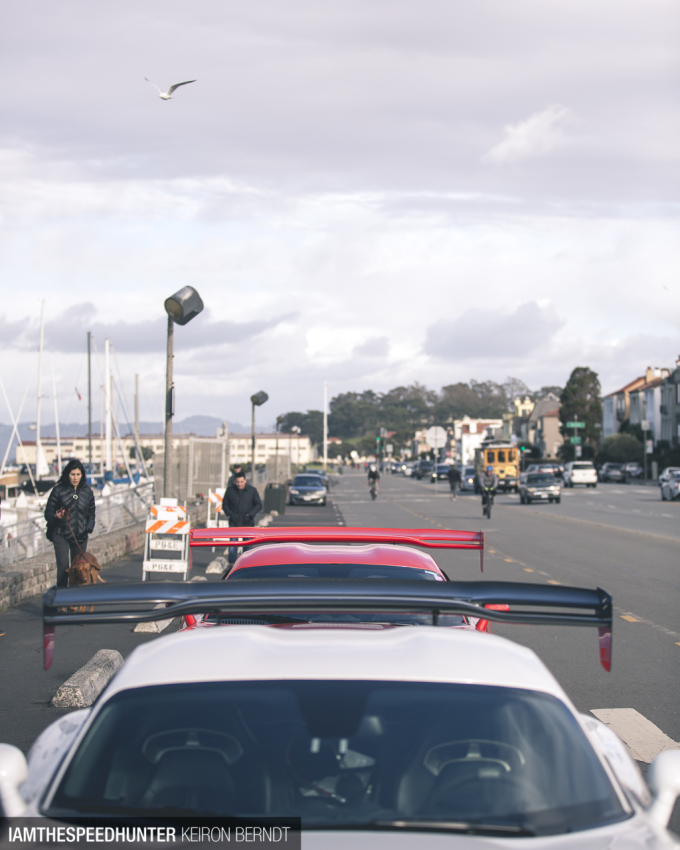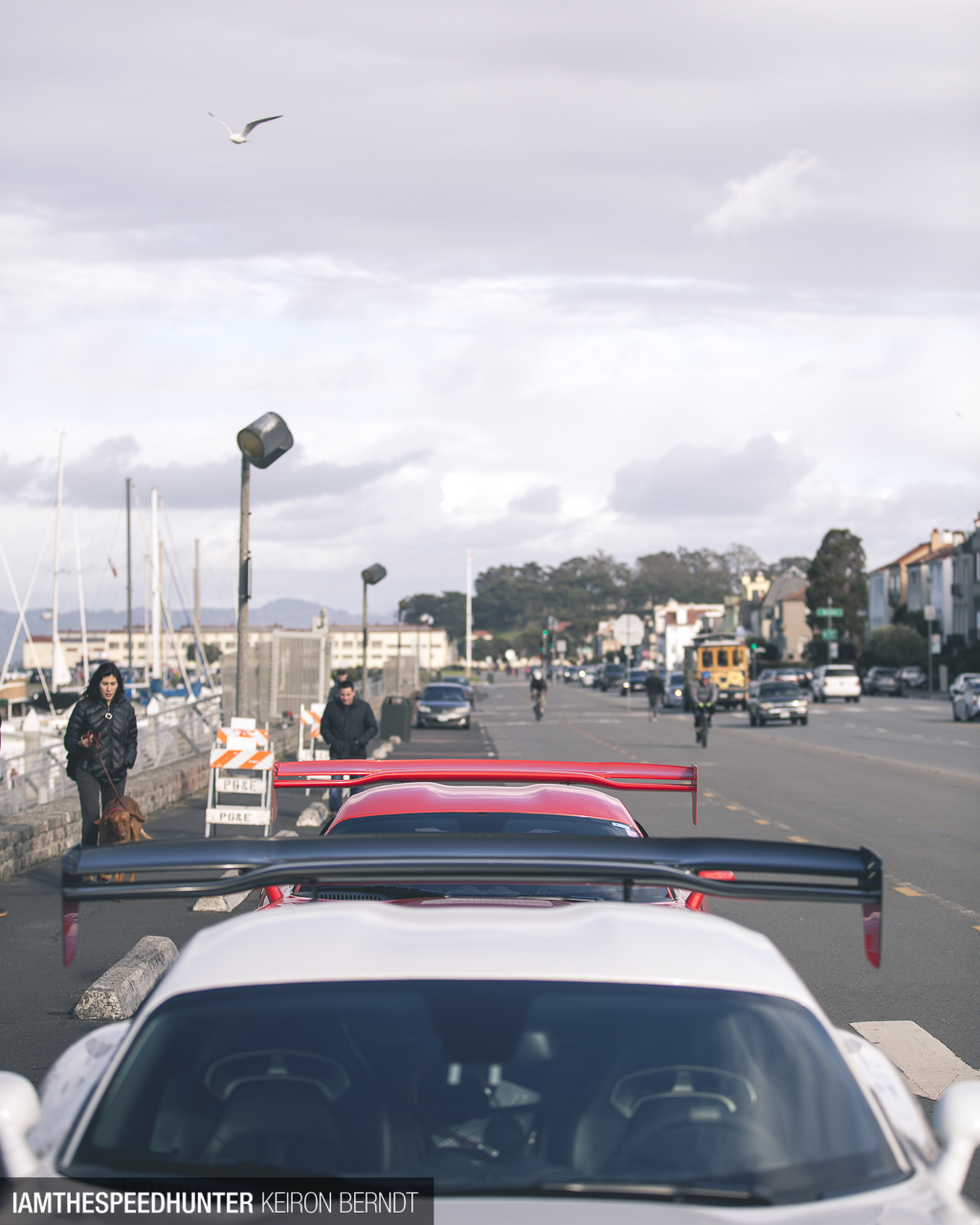 Both Dan and Dale talk volumes about how capable and humbling the car is on the track. The driving dynamic of the ACR thanks to the extra downforce means that the car obliterates any limit that you're used to on the track. Dan did heed a warning that under 60mph (96km/h) the tail can be a tad "flappy", but the faster you go, the happier the car becomes and sturdier it feels.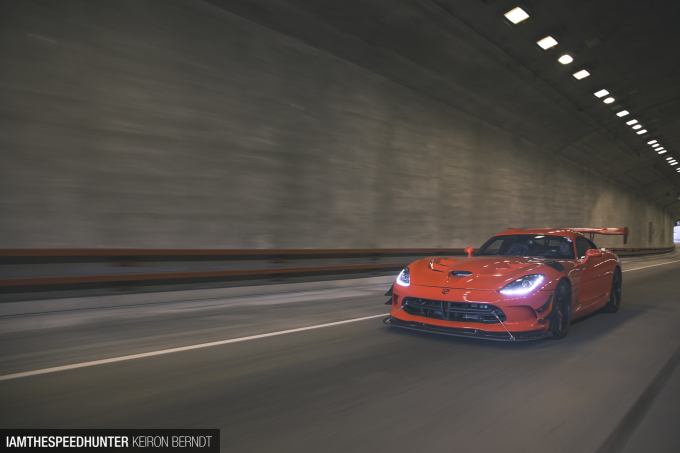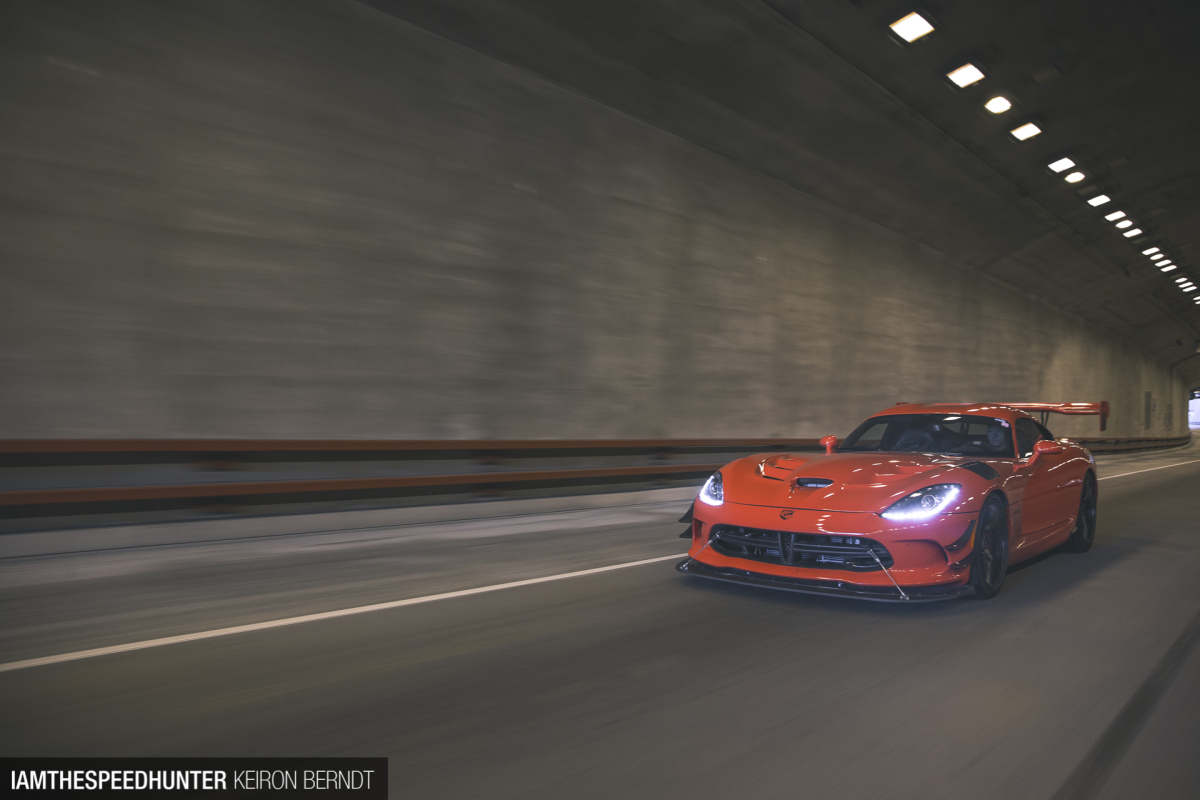 Dan's Viper is a special GTC 1/1 build which includes a Harmon Kardon audio system, Lava Orange paint (from factory), interior carbon fiber package, and the ACR-E package making it a rare breed of snake. And Dan does admit that his colour choice in cars may have been slightly influenced by KTM.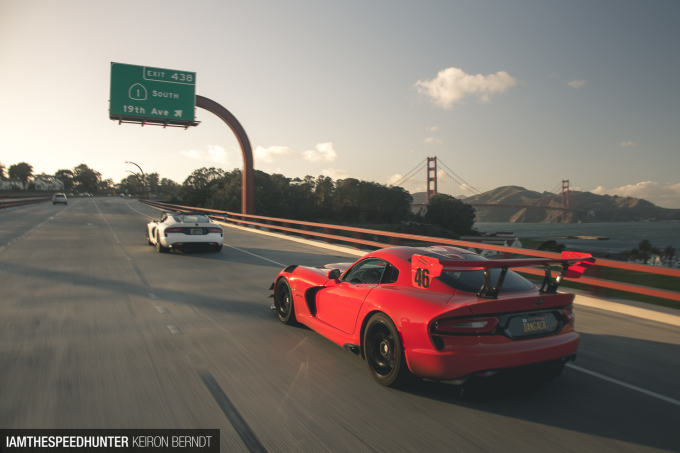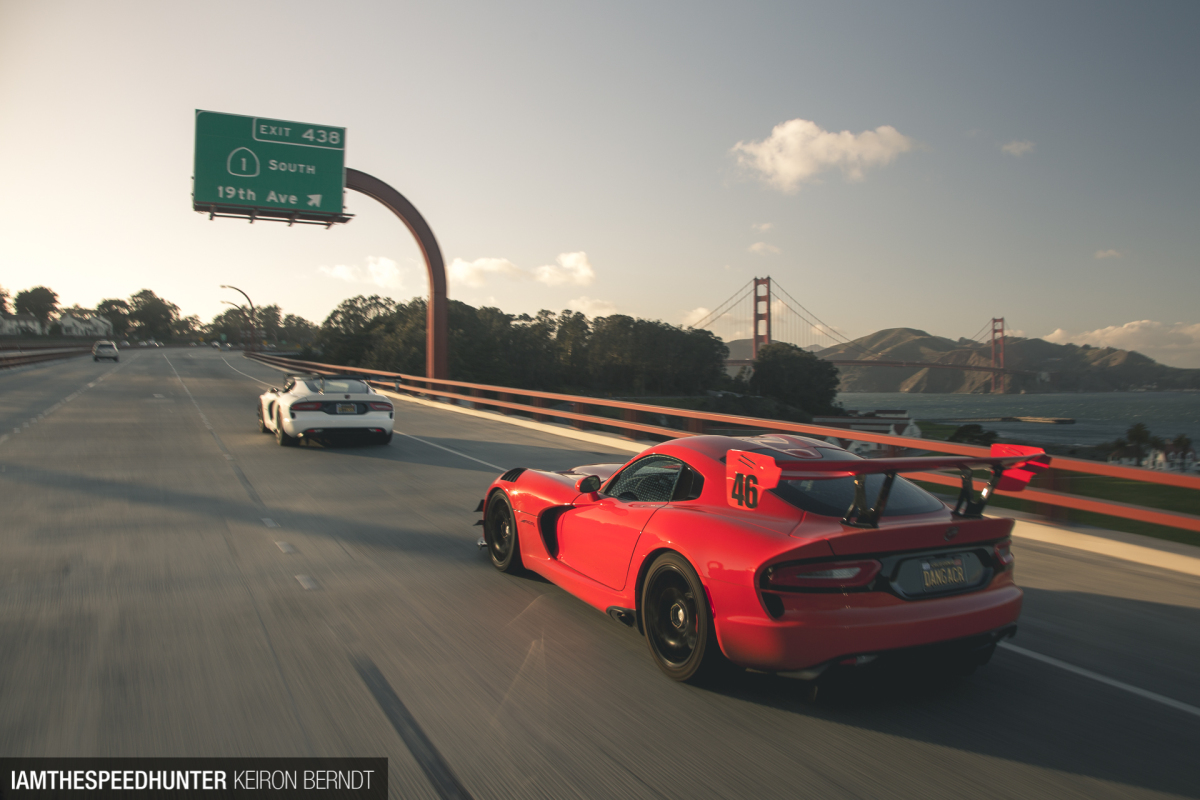 The '46' on Dan's wing is a tribute to two of his heroes, John Morton and Pete Brock, who against all odds, won the 1971 and 1972 Trans Am Championships in the BRE Datsun 510.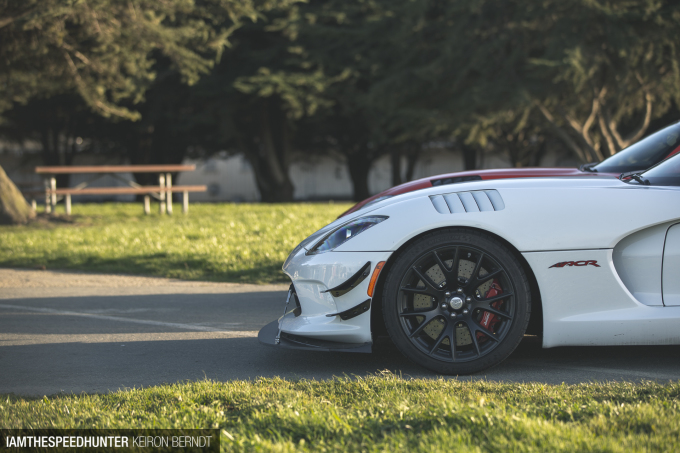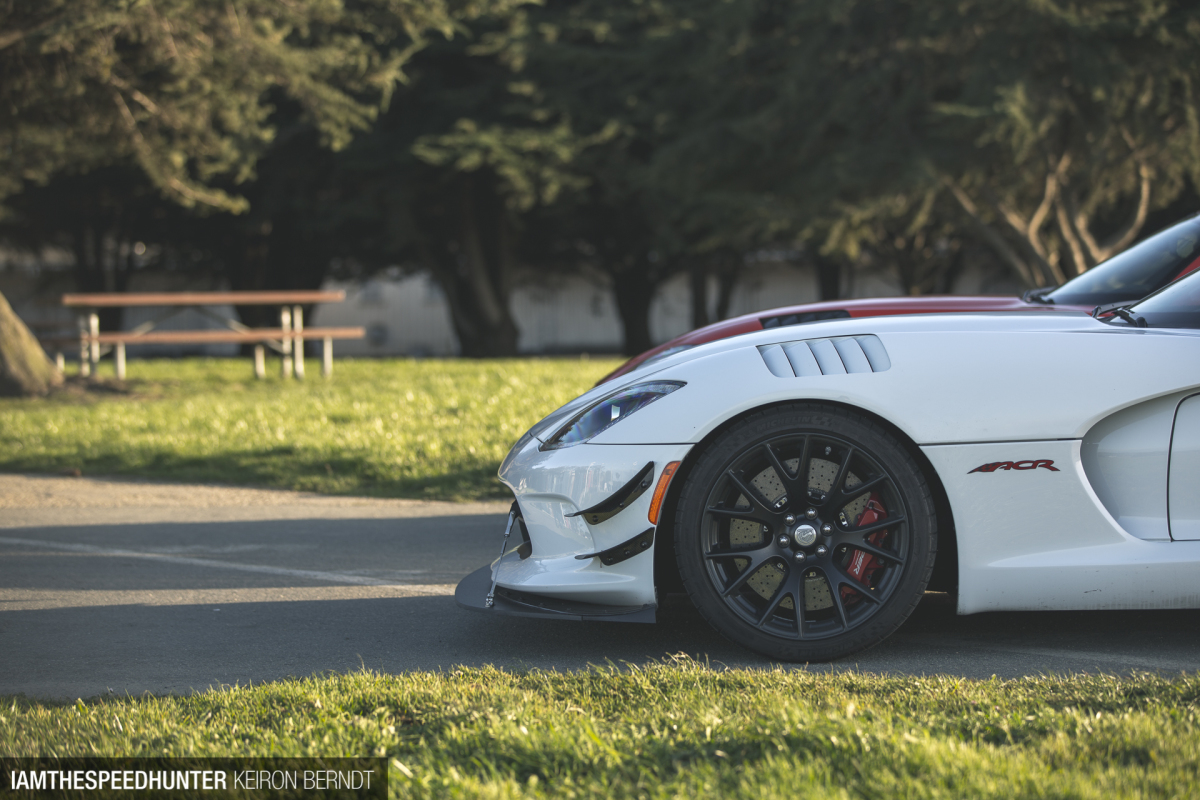 Dale's Viper isn't as limited as Dan's, but a white ACR is almost as rare. Dale had always dreamed of owning a white Viper with no stripes, and it had to be naturally aspirated.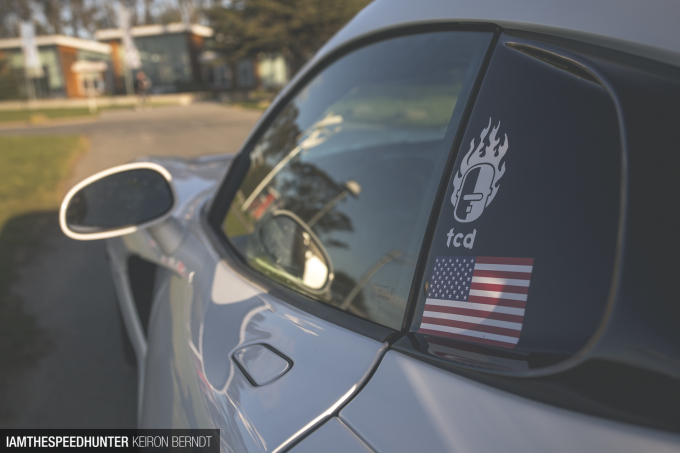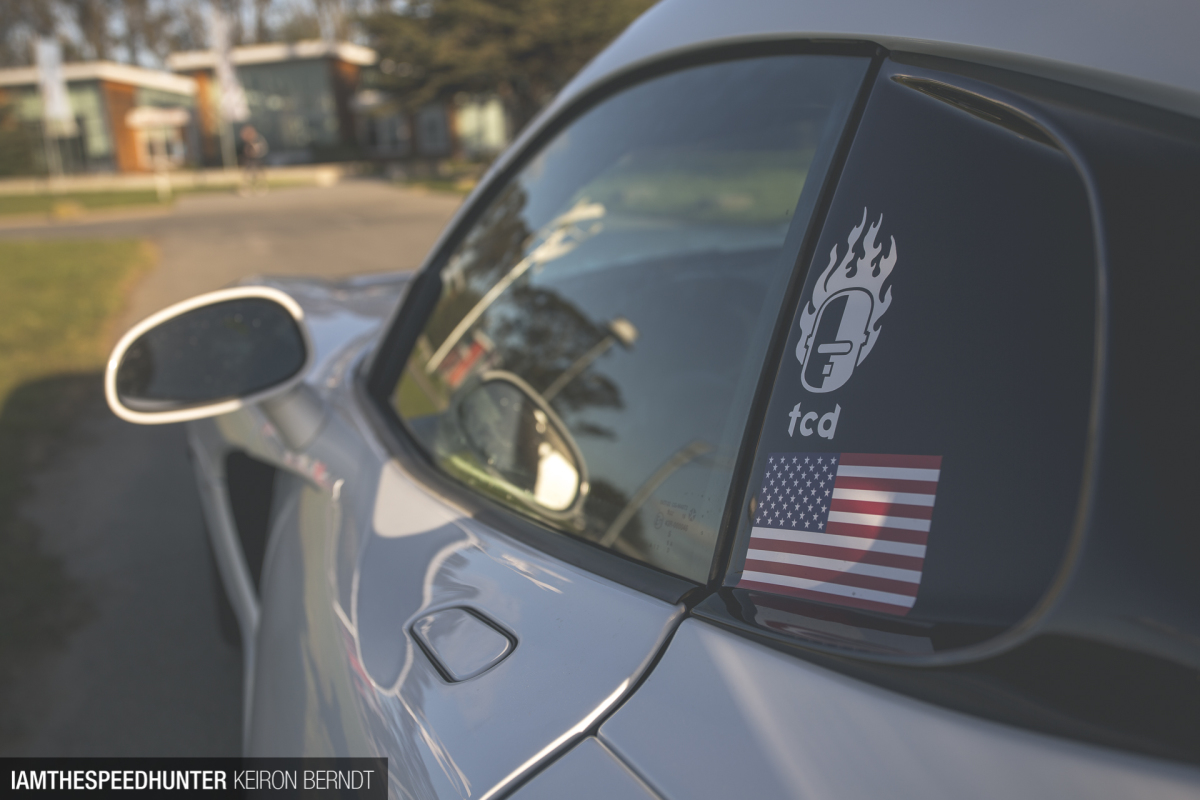 Then there's the Viper community. Whether it's Viper track days, dedicated Viper clubs, and Viper meets, everyone knows you by name. Even the general managers of Dodge dealerships know you by name and personally greet you. It's a breathing, heart beating, and loyal community that Dan and Dale are extremely proud to be a part of it.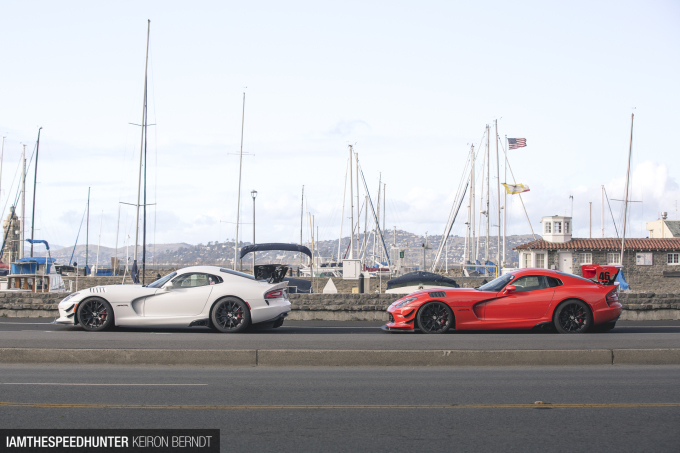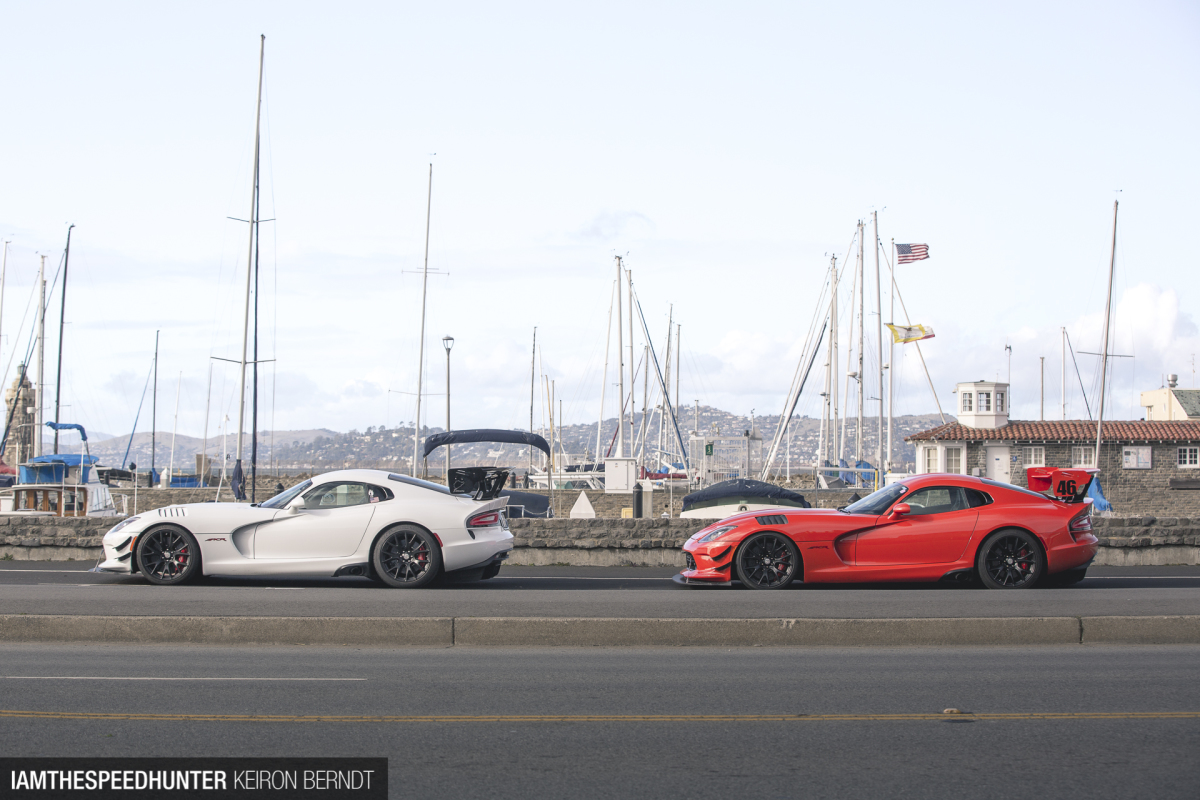 After spending the afternoon with Dan, Dale, and the two ACRs, life seems to make more sense. It's simple: the world needs more Vipers.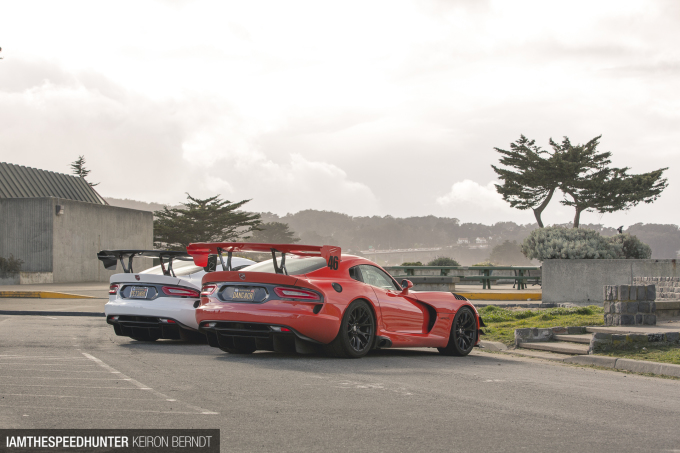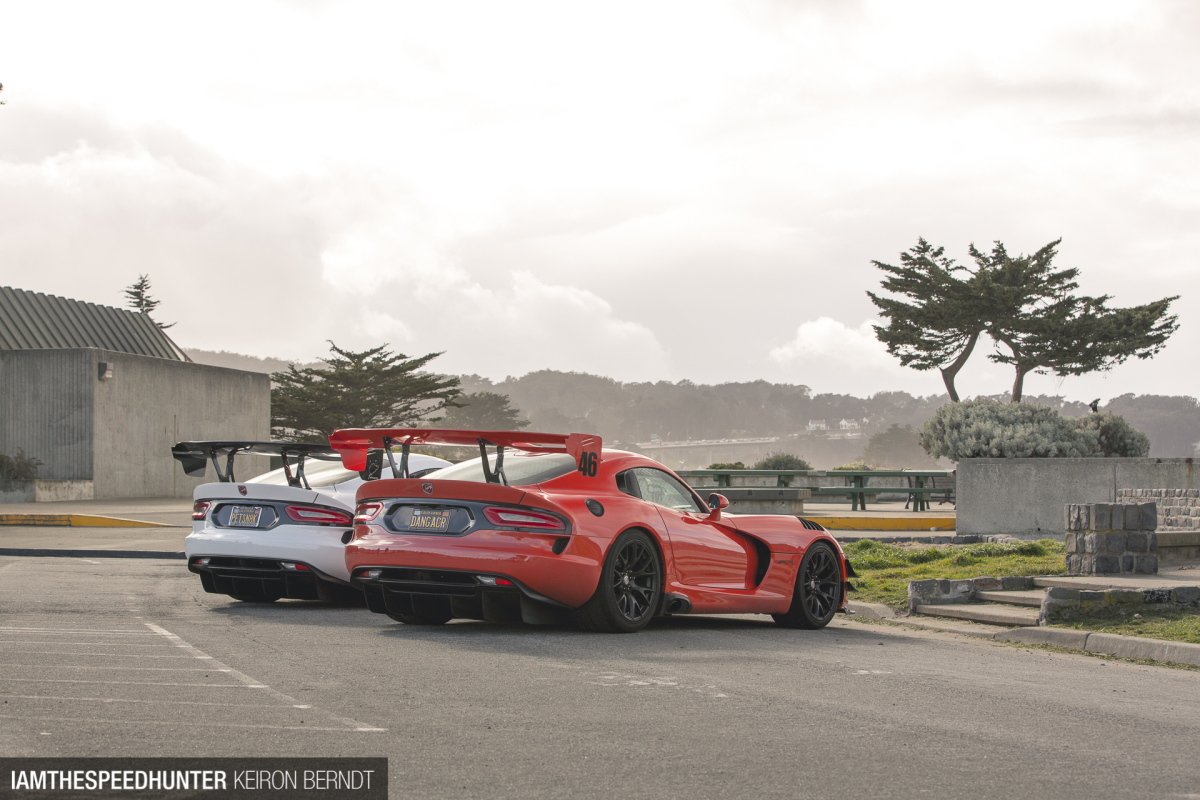 Long and stressful work week? Viper. Nervous about a first date? Pick her up in a Viper. Need an excuse for people to talk to you about your car? Viper. And the list goes on… At this point, you're probably thinking I'm off my rocker or gone completely mad, but I have my reasons.
During my time with the cars, the sheer number of people who broke their necks staring, or stopped to talk about the cars, take selfies, or even family photos was astonishing. I've never witnessed anything like it. I've shot a lot of crazy cars in many public places, but none ever attracted a crowd like this.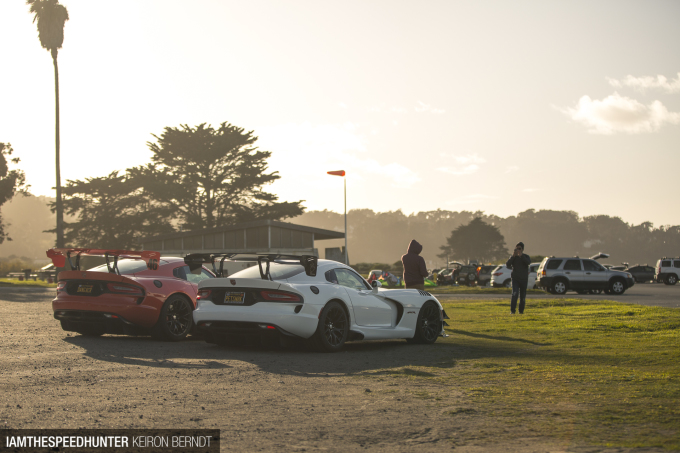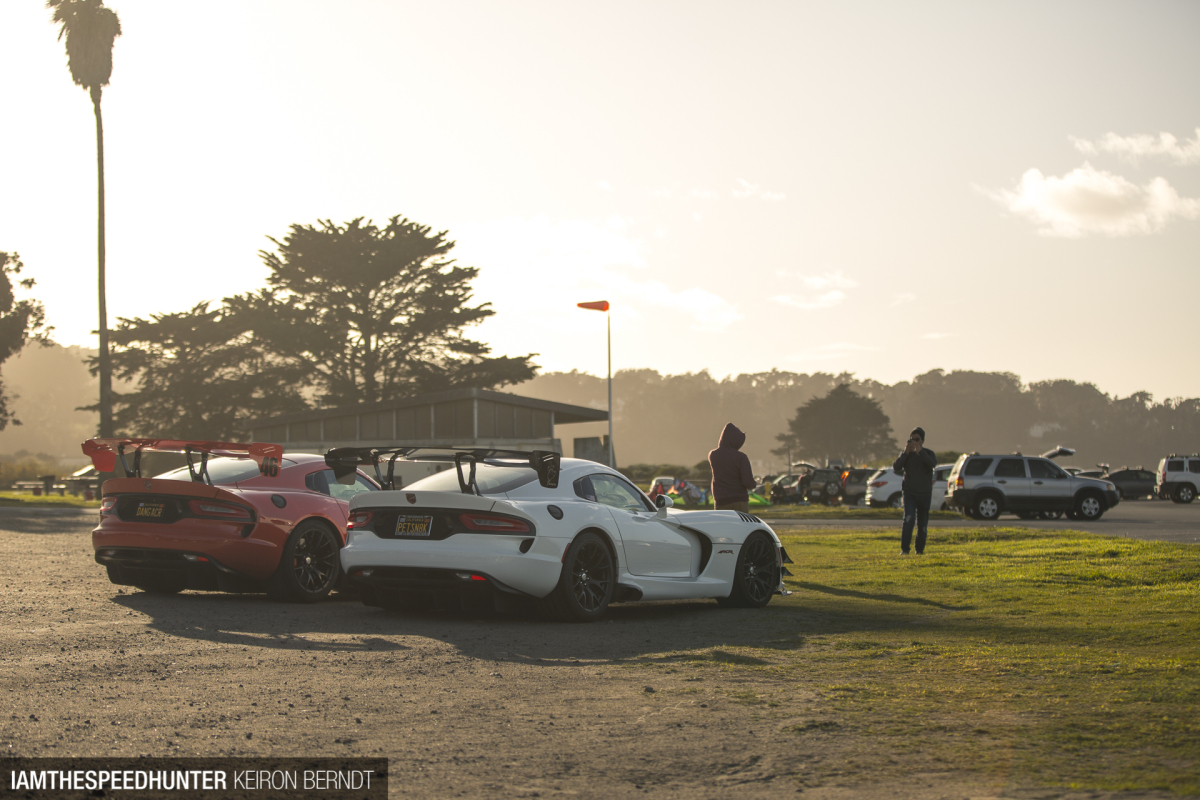 And Dan and Dale are the first to agree on that. Dan's had many people hanging out of car windows videoing and taking photos as he's driving down the freeway, and he's even had people follow him into parking lots to talk about the car and take pictures with it.
Dale's experienced all of the above, as well as people almost getting into accidents while trying to get a picture.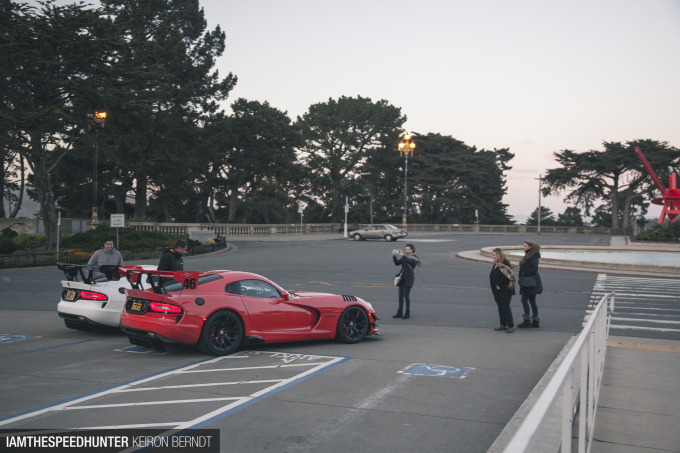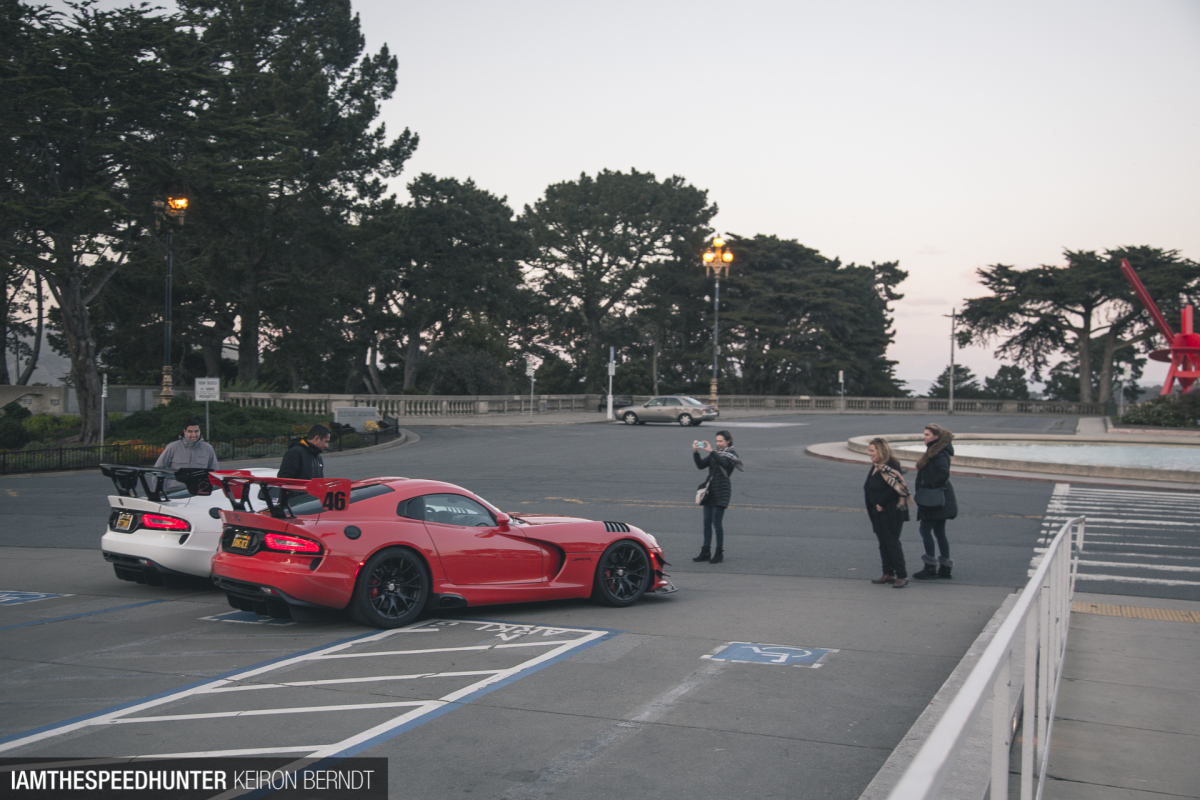 It wasn't just the happy faces as people posed for their pictures, but the sheer happiness many of them displayed as if the snakes charmed them. Even a young child approached asking if it was a Lamborghini (Ferruccio is rolling in his grave after that statement). That's how bold of a statement the Viper makes.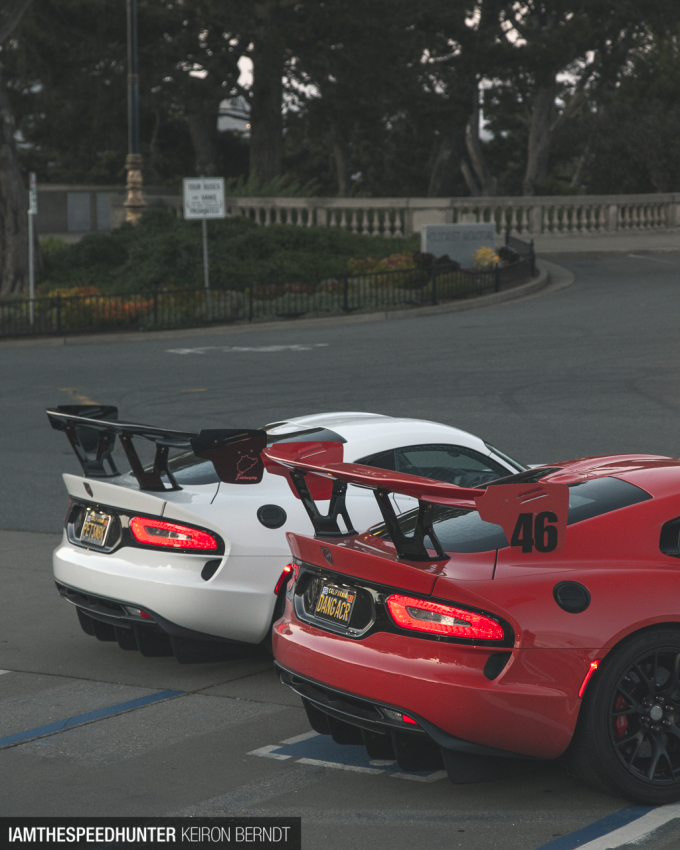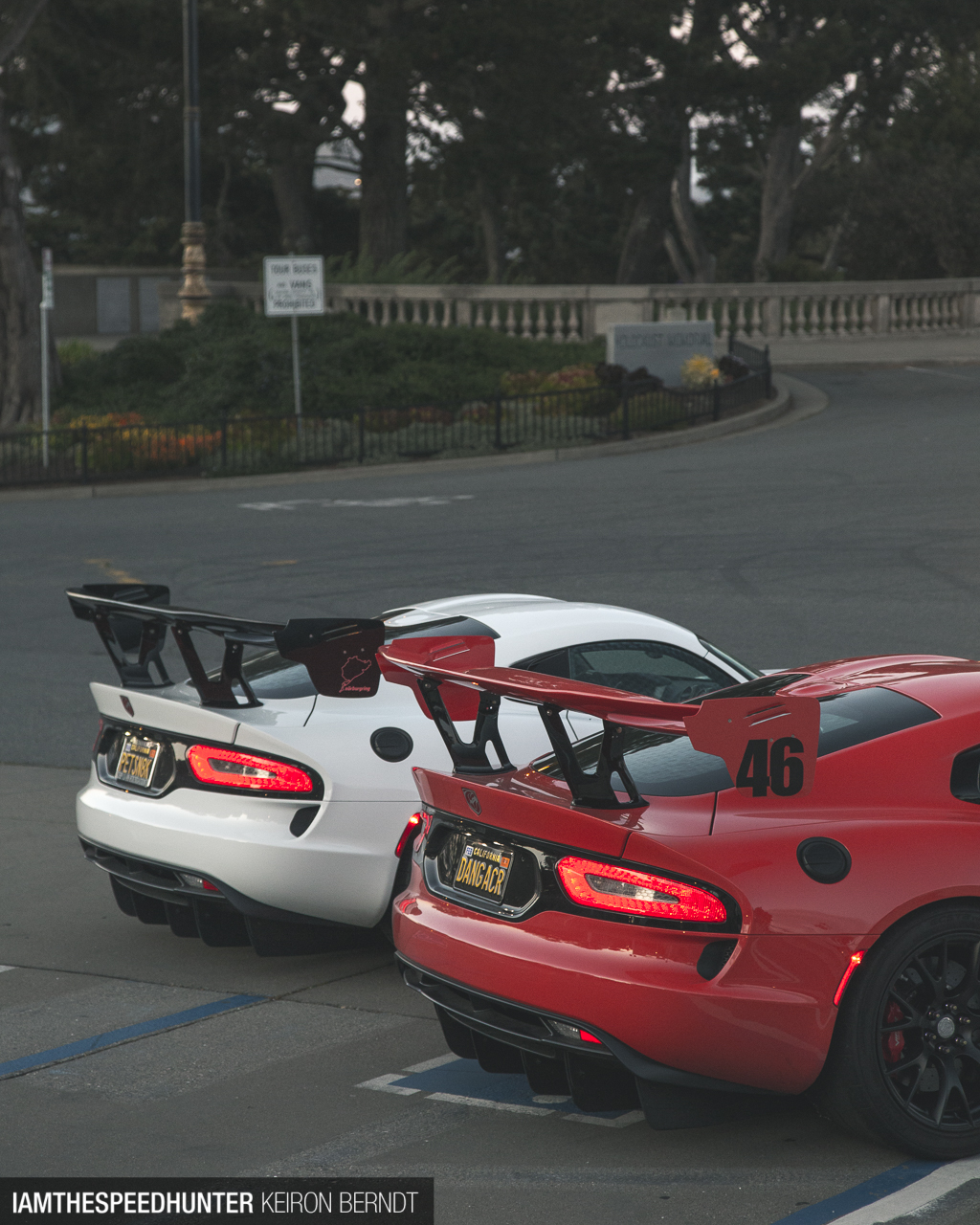 Dan and Dale don't mind the attention even though they're not the attention-seeking types; they feel they have a legacy to uphold and to be caretakers of such powerful relics is an honour many don't get to experience.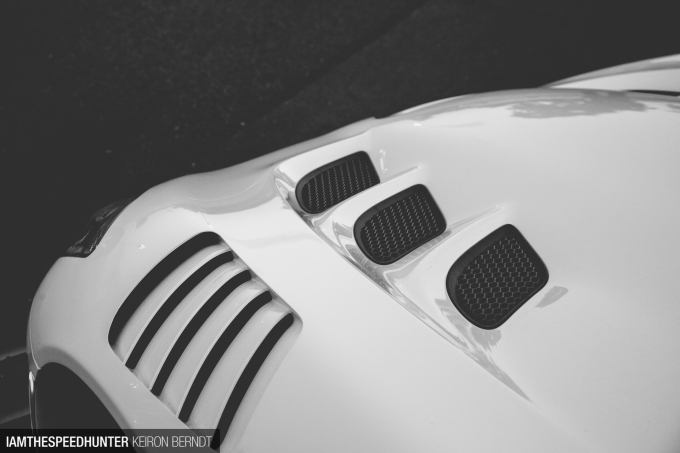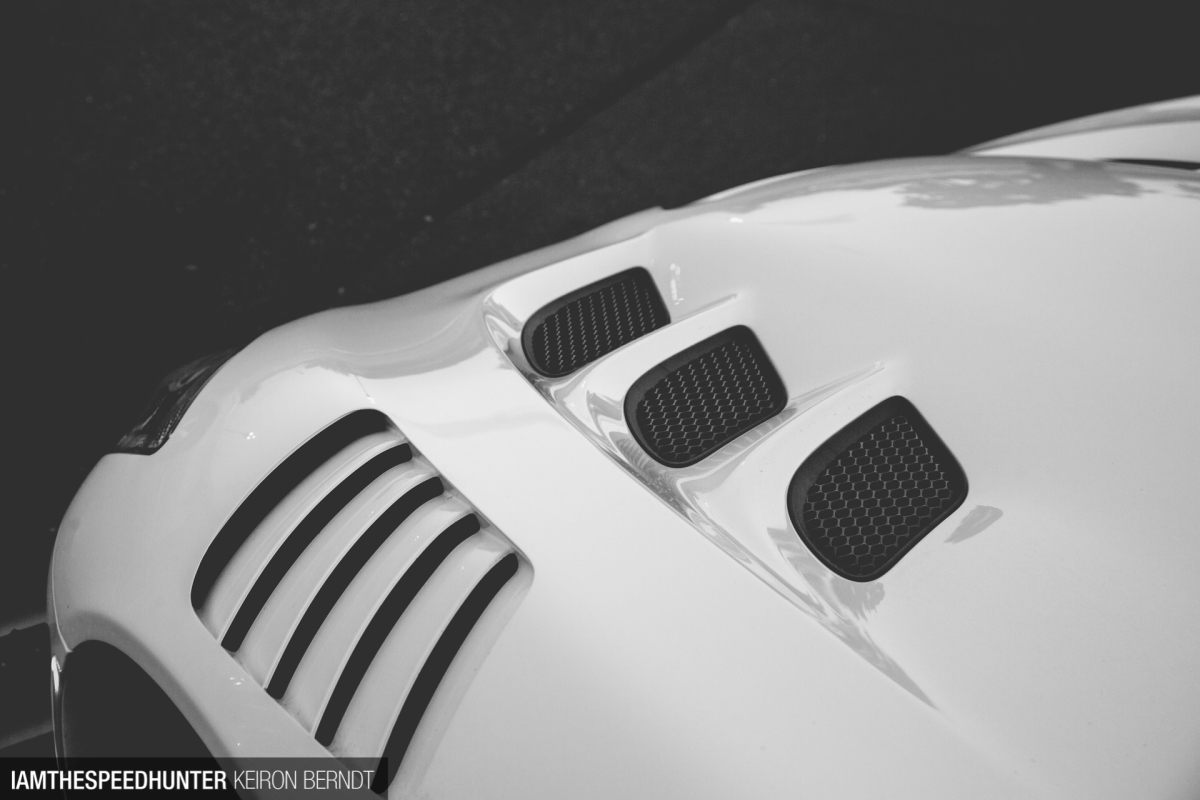 Quite simply, if there were more Vipers on the street, the world would be a happier place.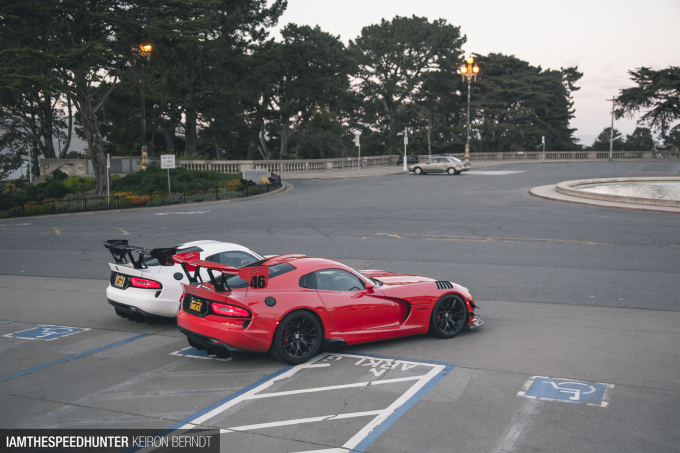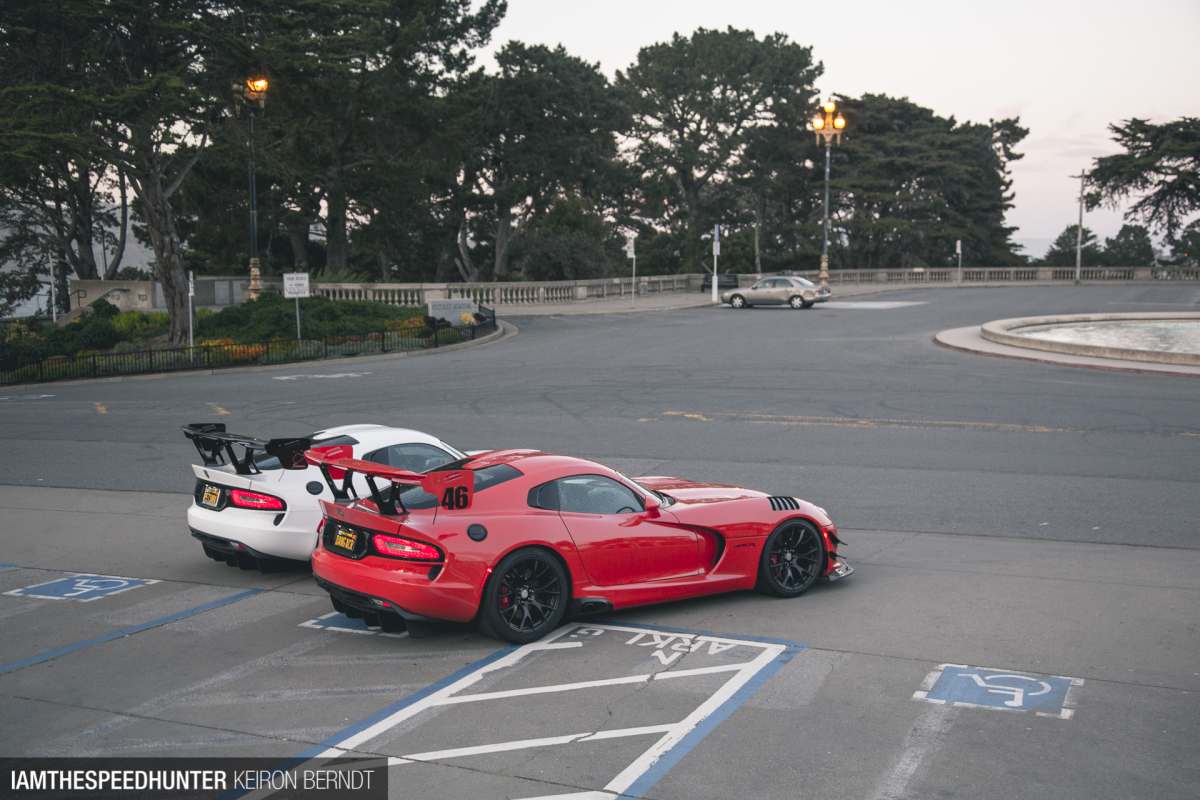 You don't go to the rodeo to watch riders try and tame bulls, and Isle of Man TT riders don't wrestle their bikes down narrow roads because they want the awards. They live for the rush of touching death, and the Viper give you a small taste of that.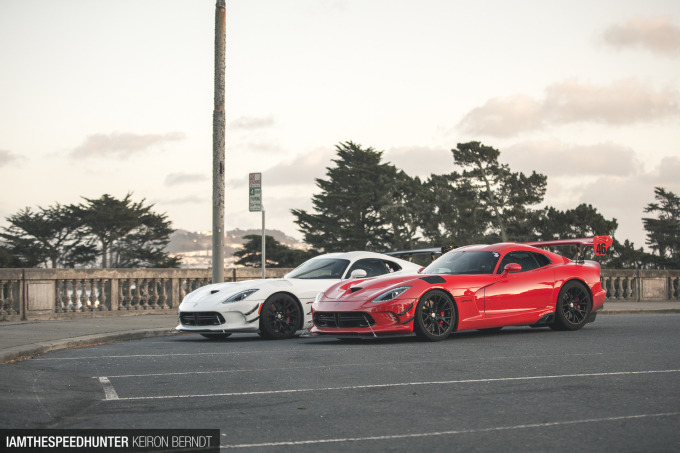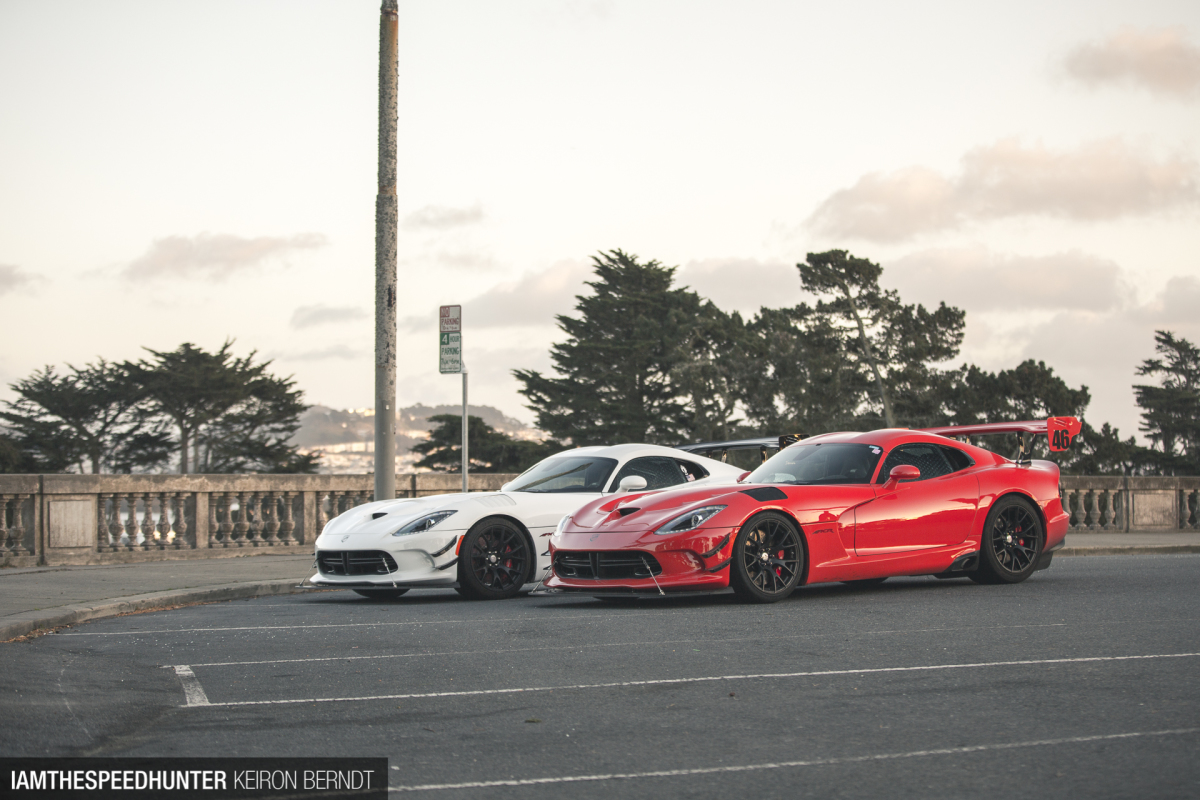 The Dodge Viper ACR isn't a snake to be charmed or a girl to be flirted with but a tool that allows you to get as close to the edge as you can, and it's simply brilliant.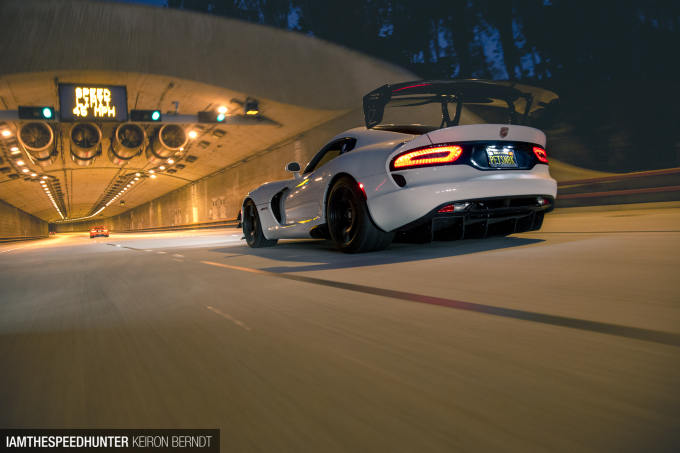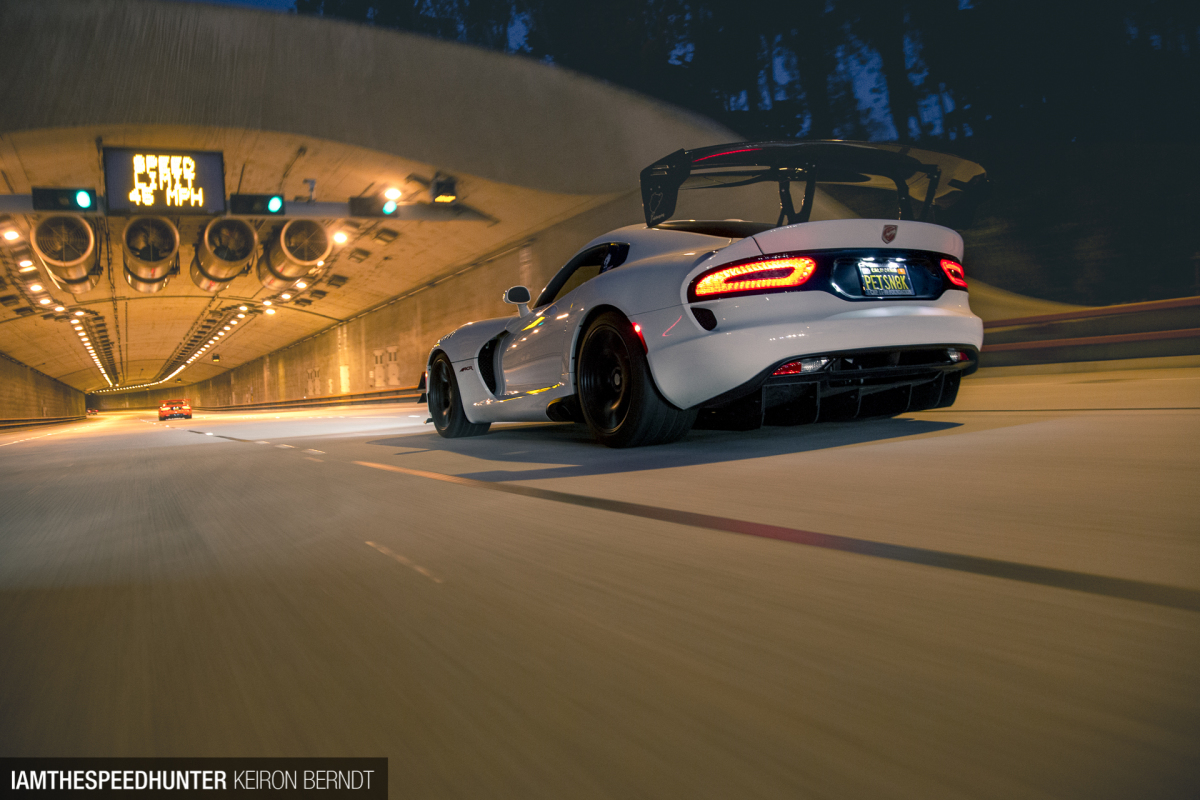 I'm happy to see such beasts roaming free in such a city and I can't wait to see how other cities compare. Where to look next, maybe NYC?
Keiron Berndt
Instagram: keiron_berndt
Keiron Berndt Photography