The Runt
Picture in your mind a kid who's a bit smaller than his friends. They're all on a break from class and a game of football is forming. There's argument about who shall be the captains, but finally the team selection begins.
One by one, other bigger, stronger, and faster children are called to one side or the other. Finally, he's the last one standing, looking around a bit aimlessly. This is his story for several grades, always slower and never as strong as his peers. But one day, after years of grit and determination, he grows up and rises up. It's suddenly realized that he's not only much quicker than the others, but his technique is there as well. He's no longer the bullied runt, instead, he's the one you want on your team and the guy you watch out for if he isn't.
This little kid is the Porsche 914, arguably the slowest, ugliest, and least desirable Porsche of all time, and his improved self is Ed Hunter's autocross anomaly.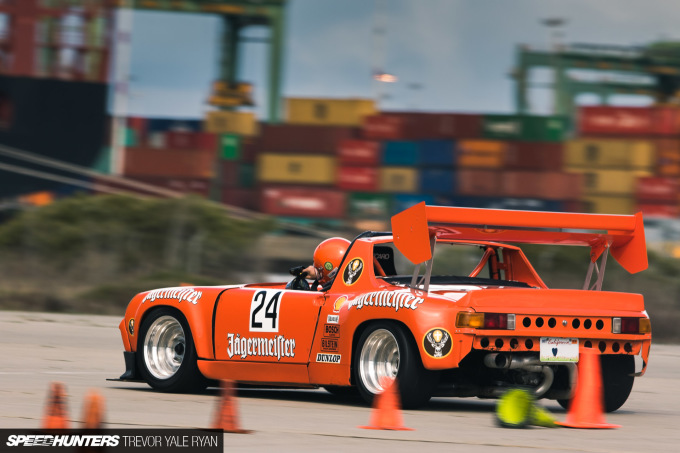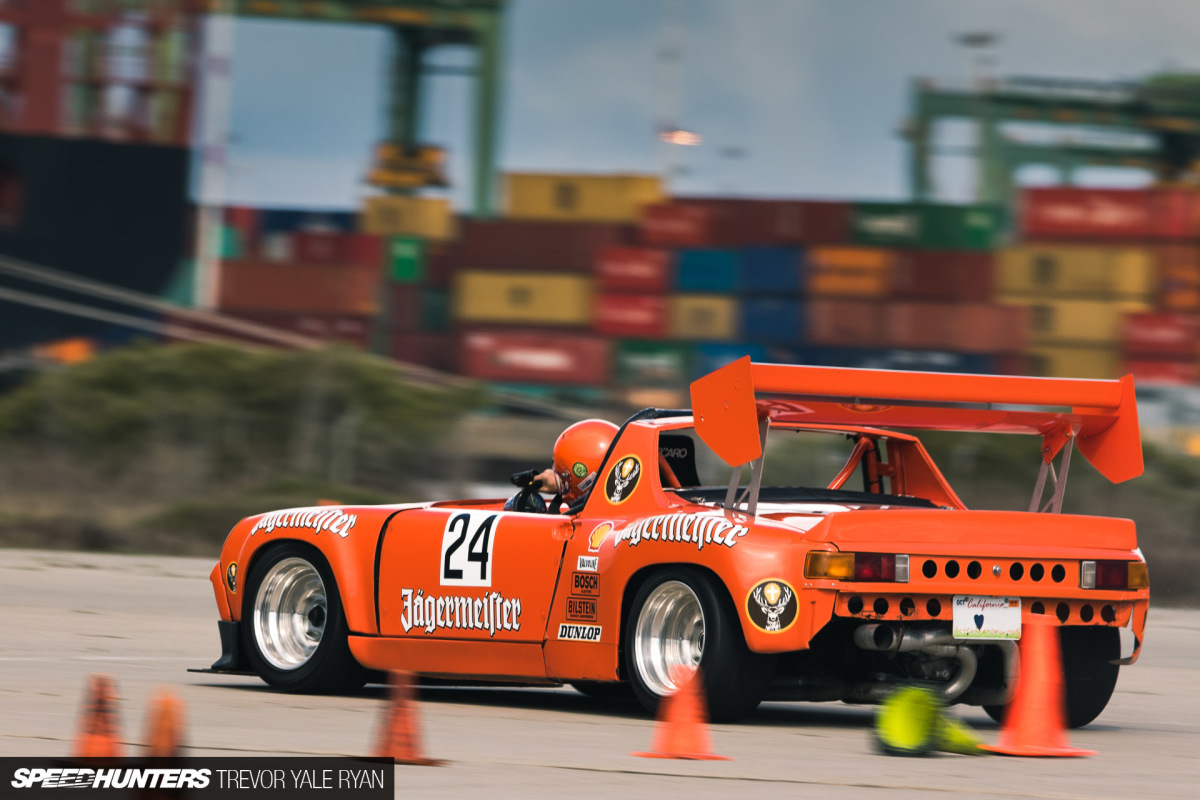 The homemade Jägermeister theme is essentially an exact copy of the famous livery first piloted by a pair of Max Moritz racing 934s in 1976. It's instantly recognizable.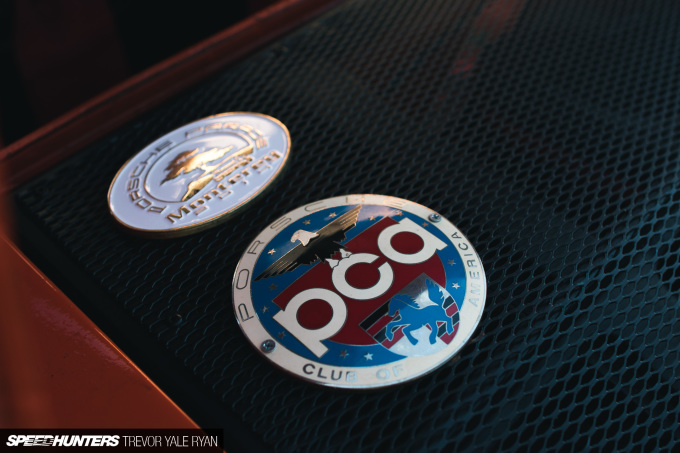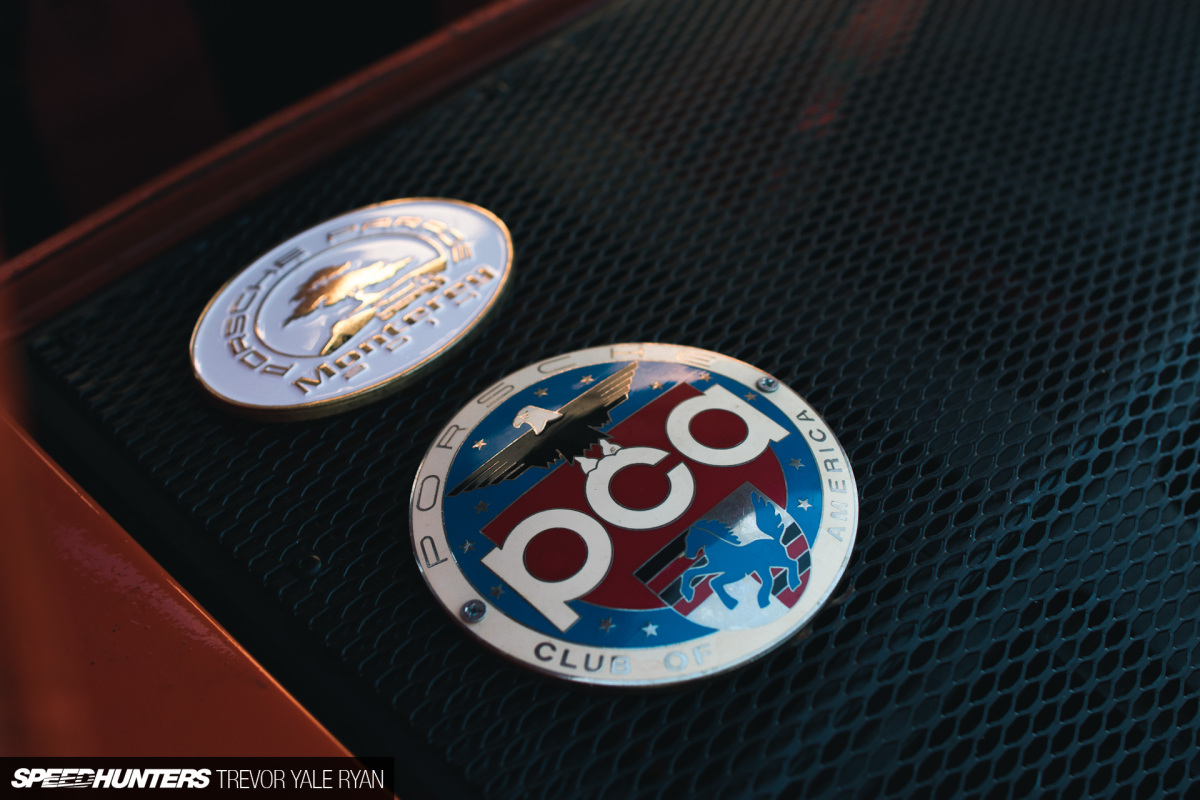 I've actually shot this Porsche before, but when I heard that a 400hp engine swap had taken place in the time since, I reached back out to Ed to have another look at the car. It turned out to be good timing too; Ed invited me out to Porsche Club of America's local autocross event where he'd be running the car.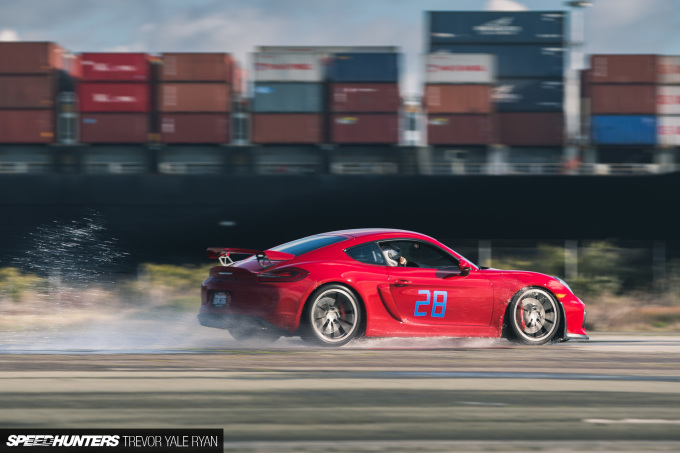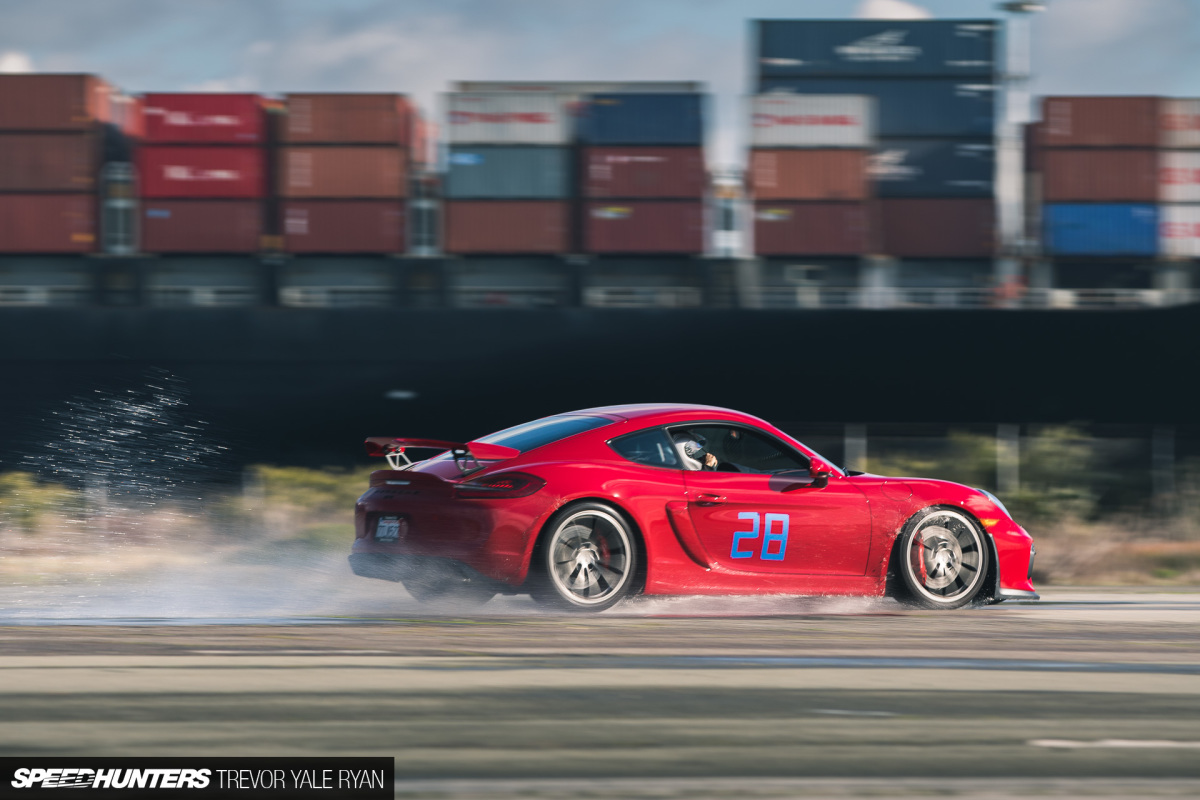 It was my first time shooting autocross and it was a lot more fun than I thought it would be. The small, tight course afforded plenty of dynamic situations and on a crop body even a simple 200mm lens has plenty of reach.
If you're getting started with a camera and looking for things to shoot, I'd suggest looking for local groups who hold events like these and seeing if you can get access; you'll learn a lot in a short period of time.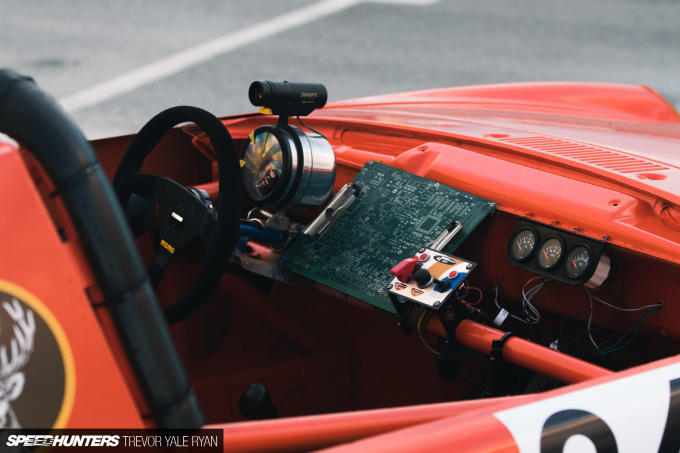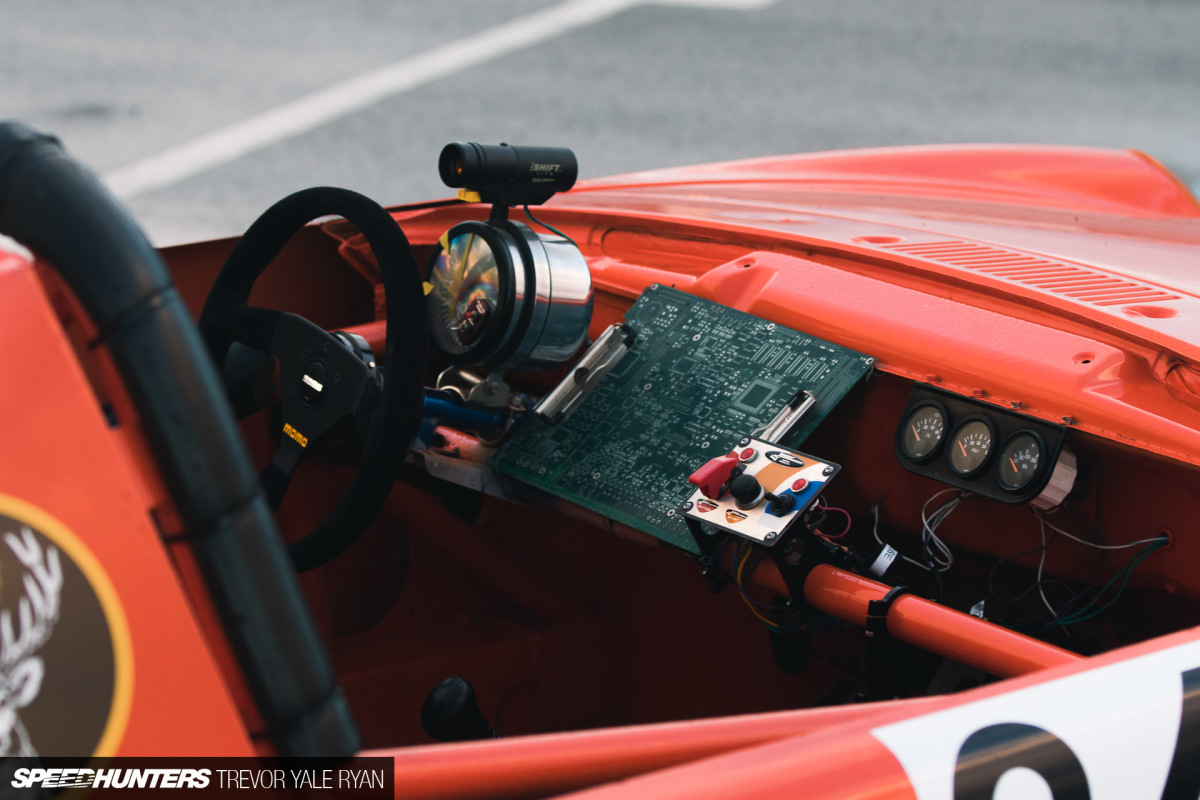 Focusing back on this particular Porsche, it's been completely gutted and stripped out to compete with the big boys.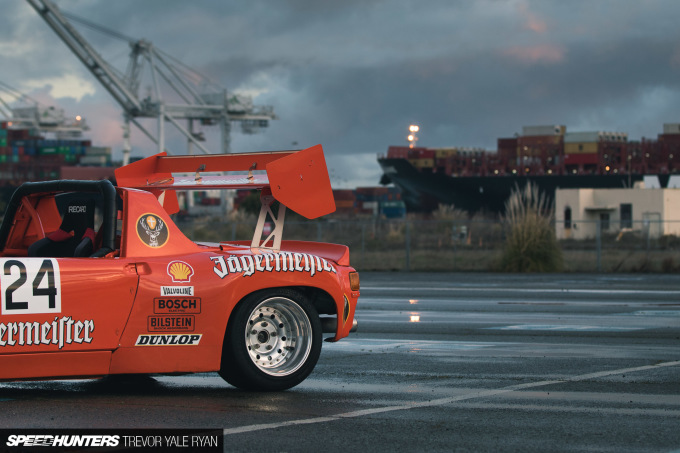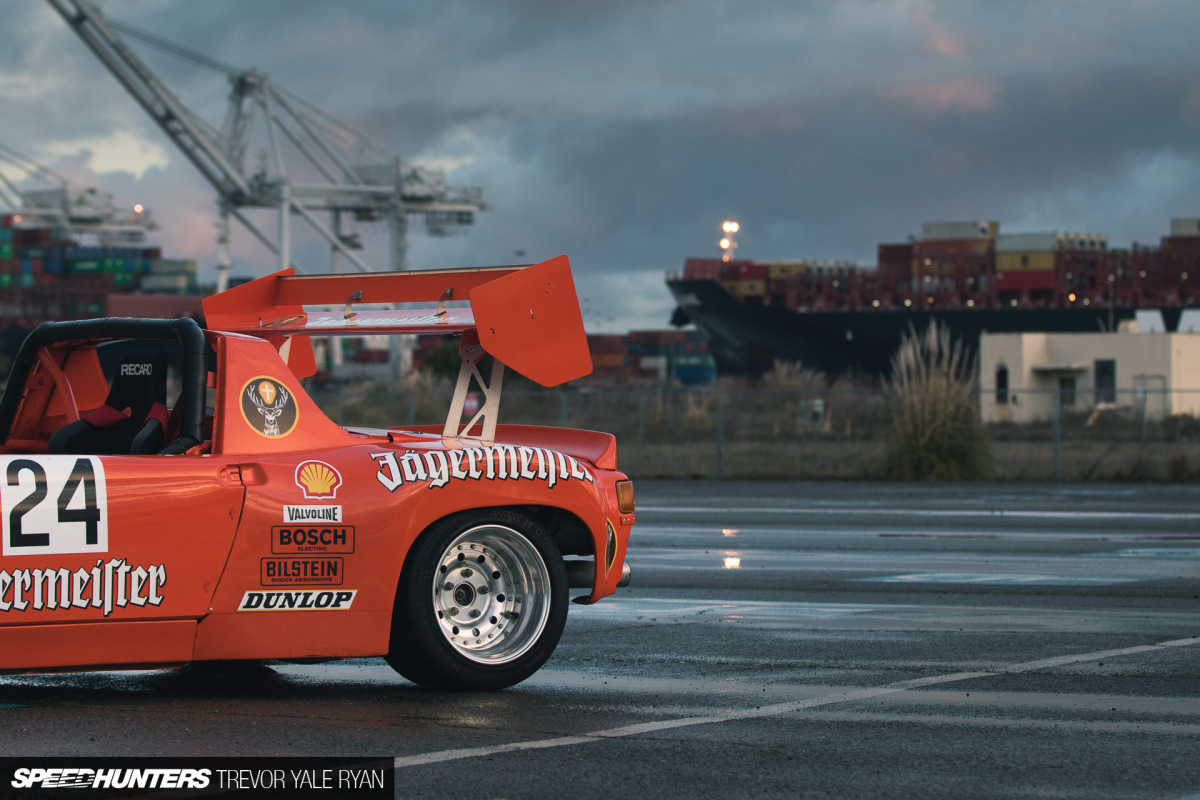 In the back, 400hp scoots just over 810kg around a cone course. With rain overnight leaving small puddles scattered around, the car would be enough to rustle anyone's jimmies.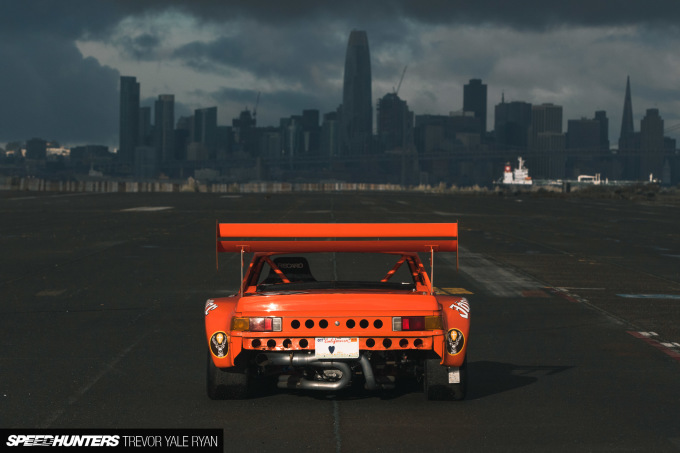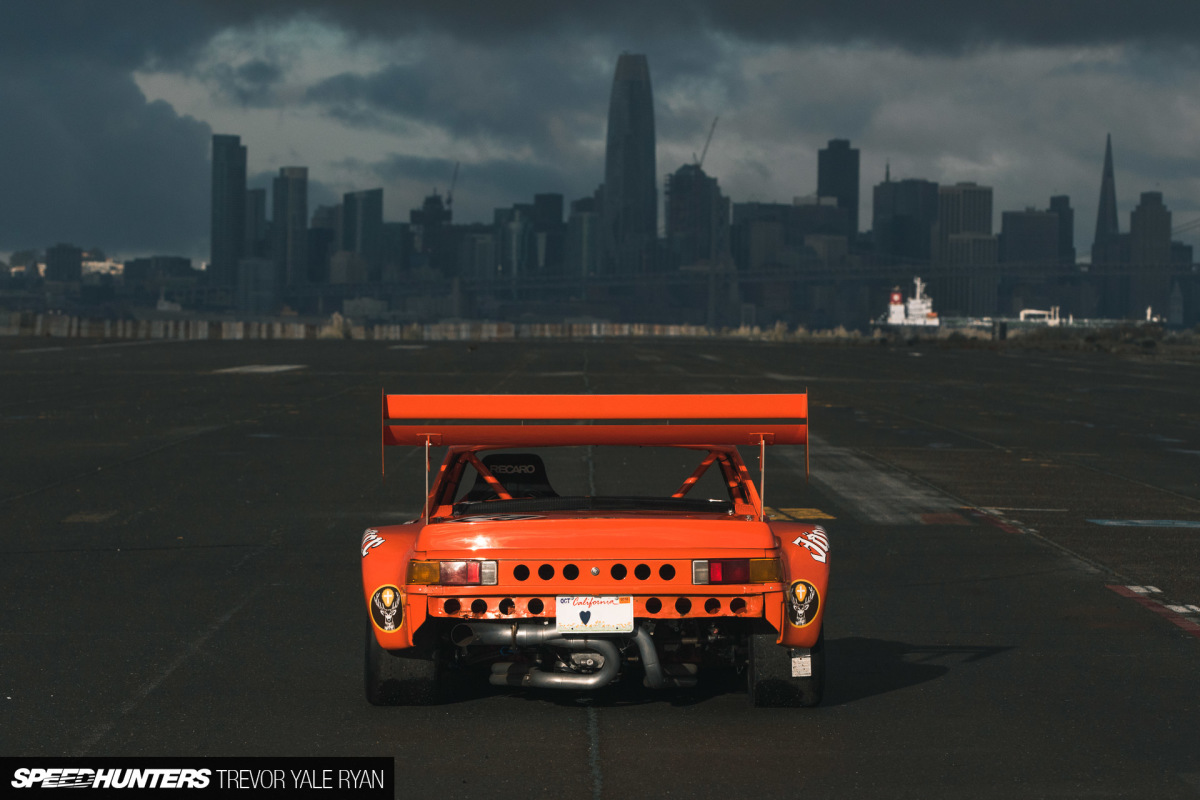 If you haven't noticed, the setting for my day would be (again!) the Alameda Naval Air Station. With storms blowing around overhead, the lighting was changing quickly, and absolutely phenomenal.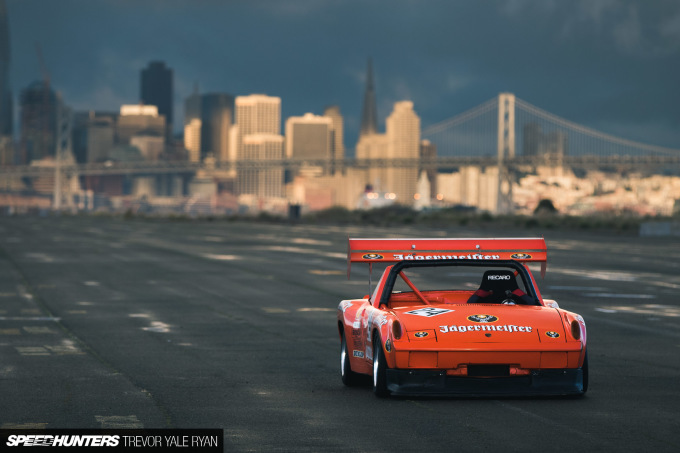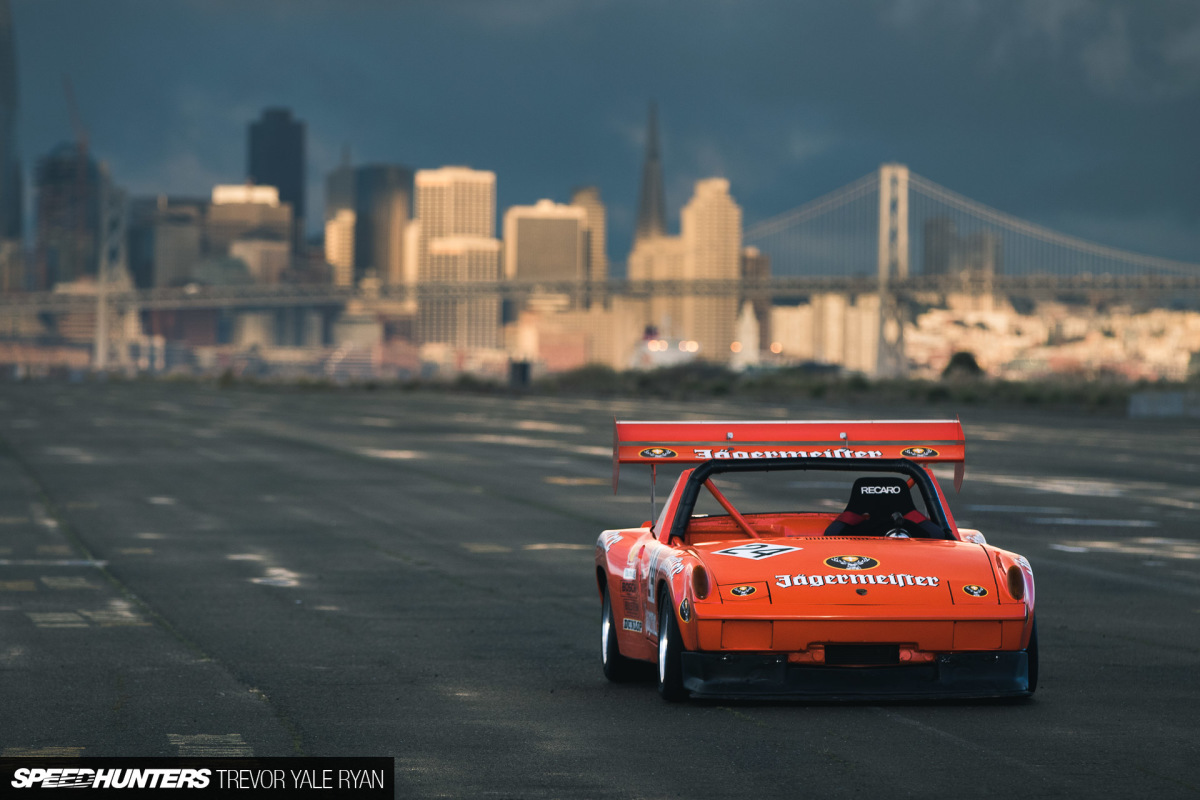 Porsche Club of America's Golden Gate Region group are the only ones still allowed to hold autocross days here after a good track record over nearly two decades. Other automotive groups have had events and shows here but somehow they always end up getting kicked out, never to return.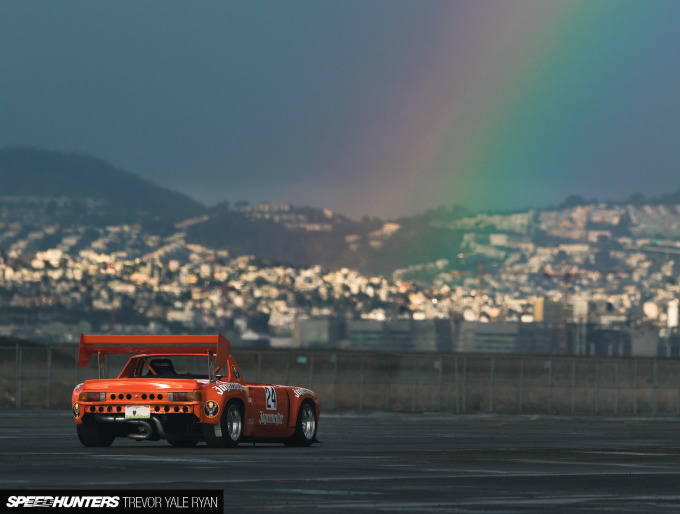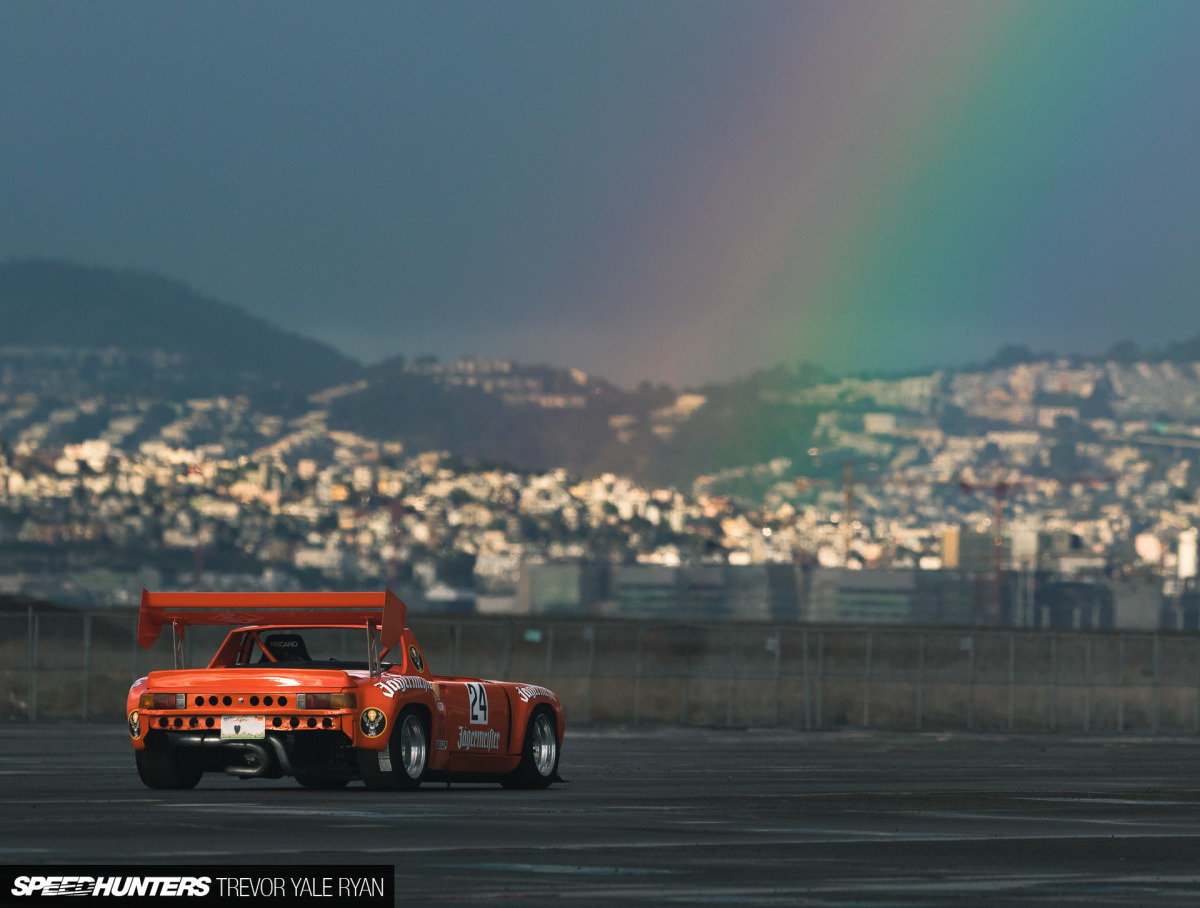 This particular event was on Saint Patrick's Day, so it makes sense that at the end of the rainbow Ed's pot of gold could be found.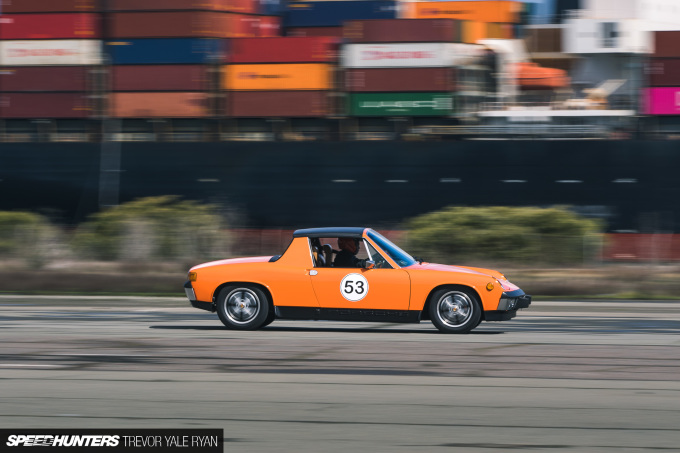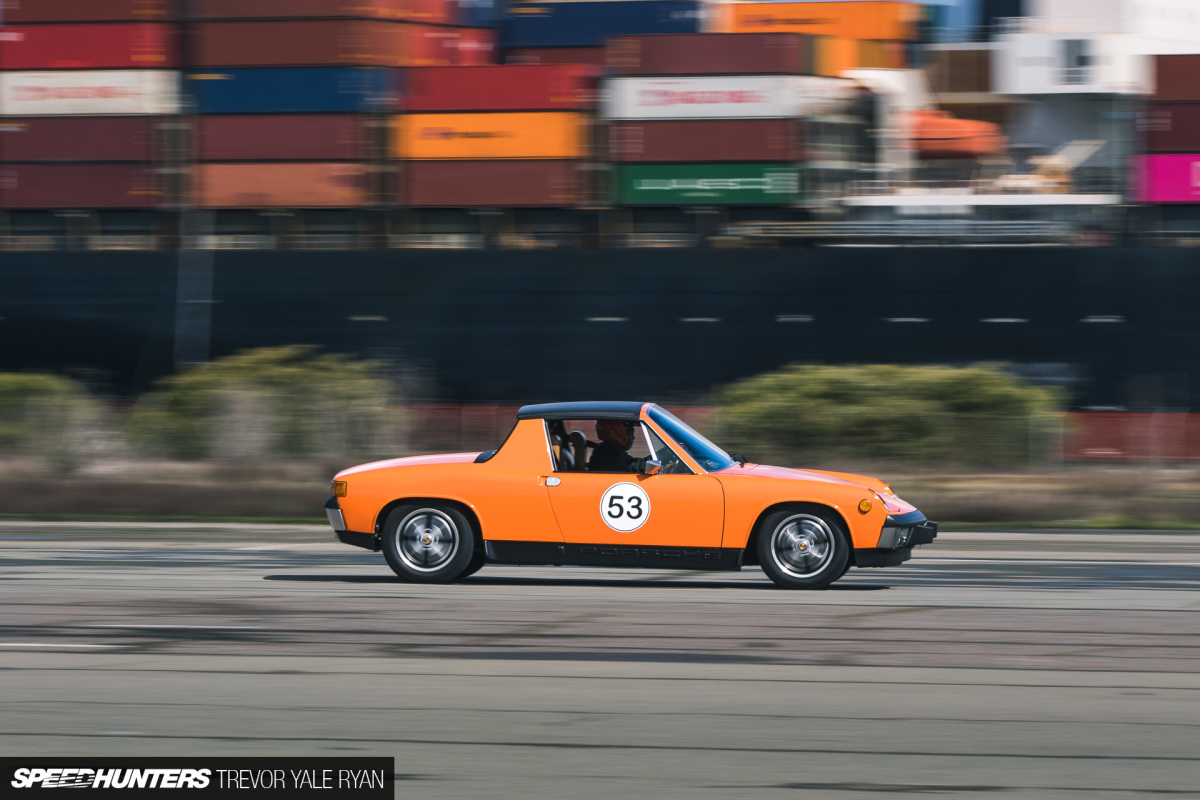 I'm sure he sees it that way at least a little bit, because transforming a Porsche 914 into what Ed has now was no small task.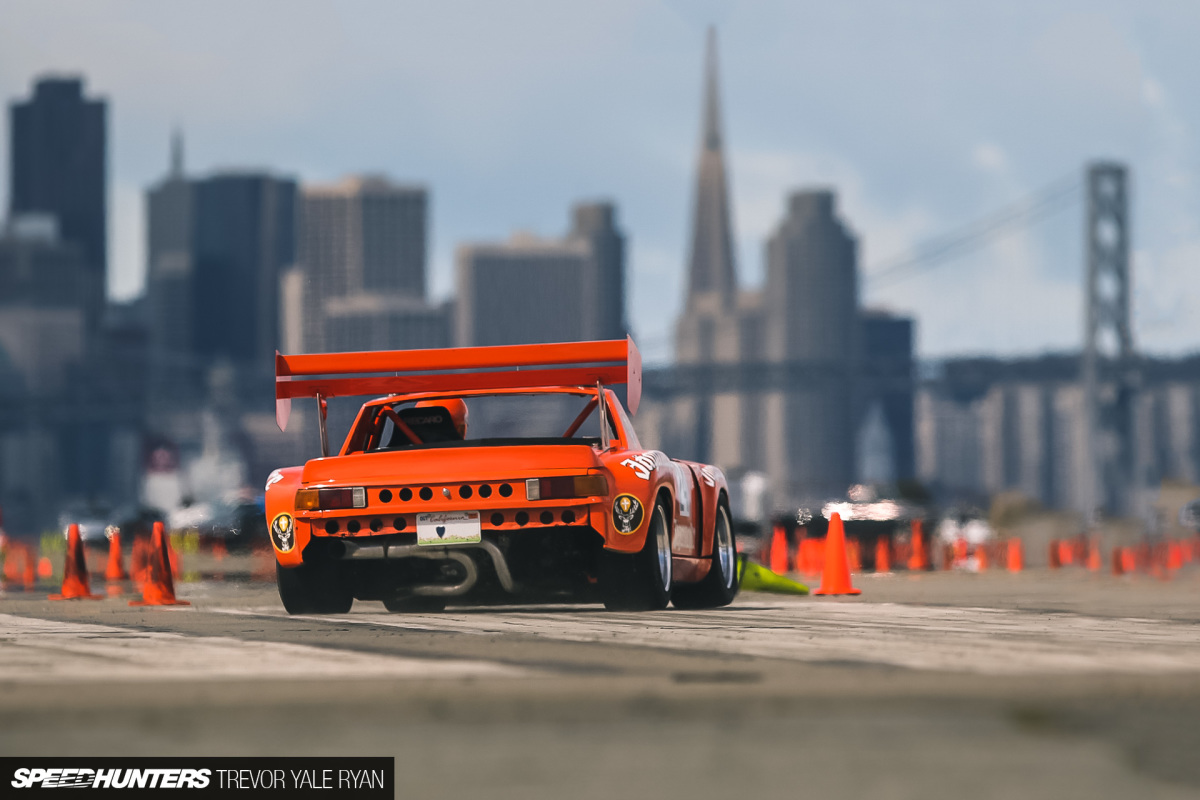 But every time Ed has the opportunity to unleash all 400hp, I'm sure he feels that it's been well worth it.
Three Point Eight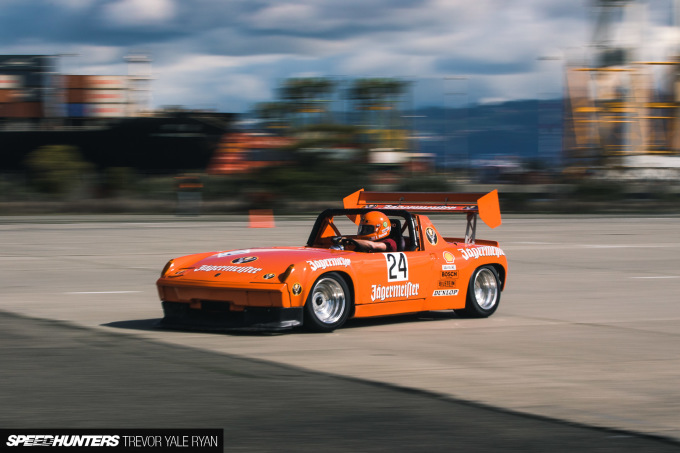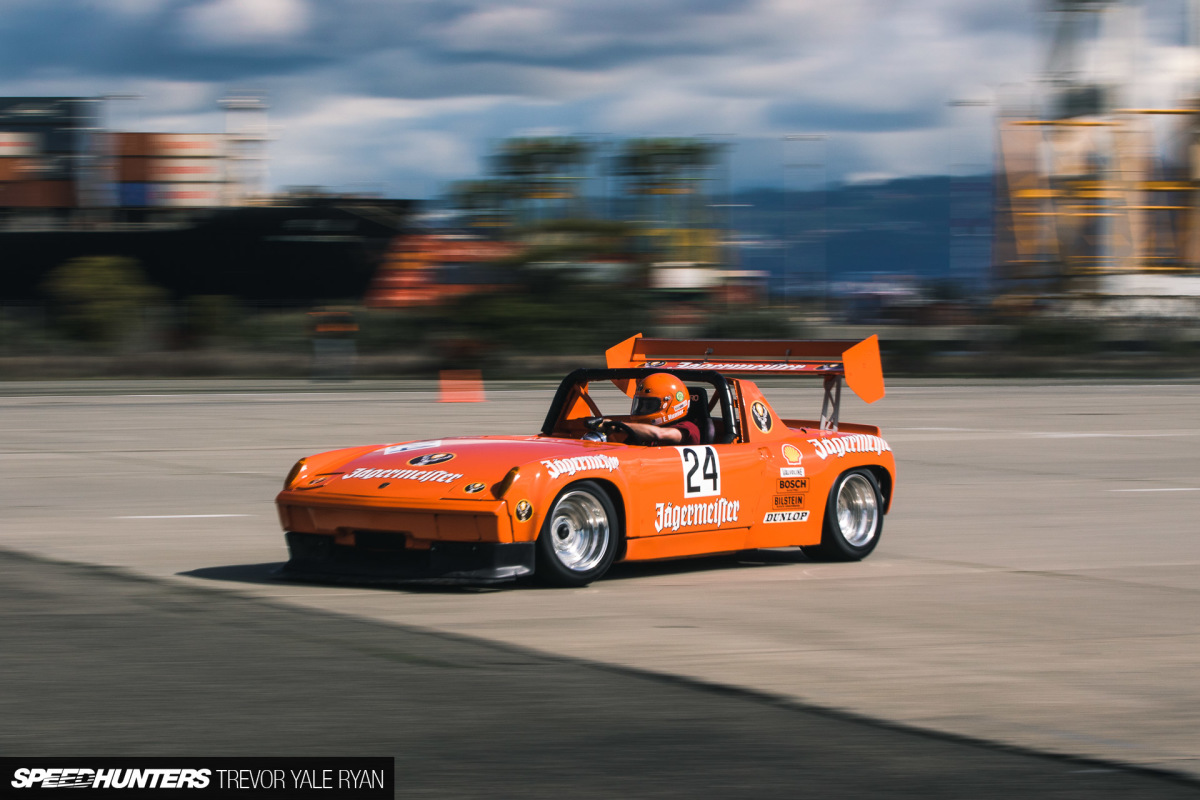 I've already made it beyond obvious that the 914 no longer has the puny 2.0L motor the car shipped with. And, actually, when I shot it previously it already had a 2.7L air-cooled swap good for around 200hp. That motor needed a rebuild, so rather than spending money for the same thing, Ed spent a bit more buck for twice the bang.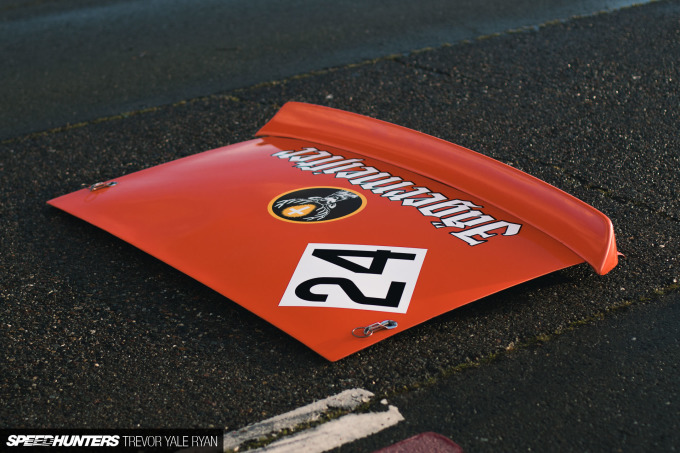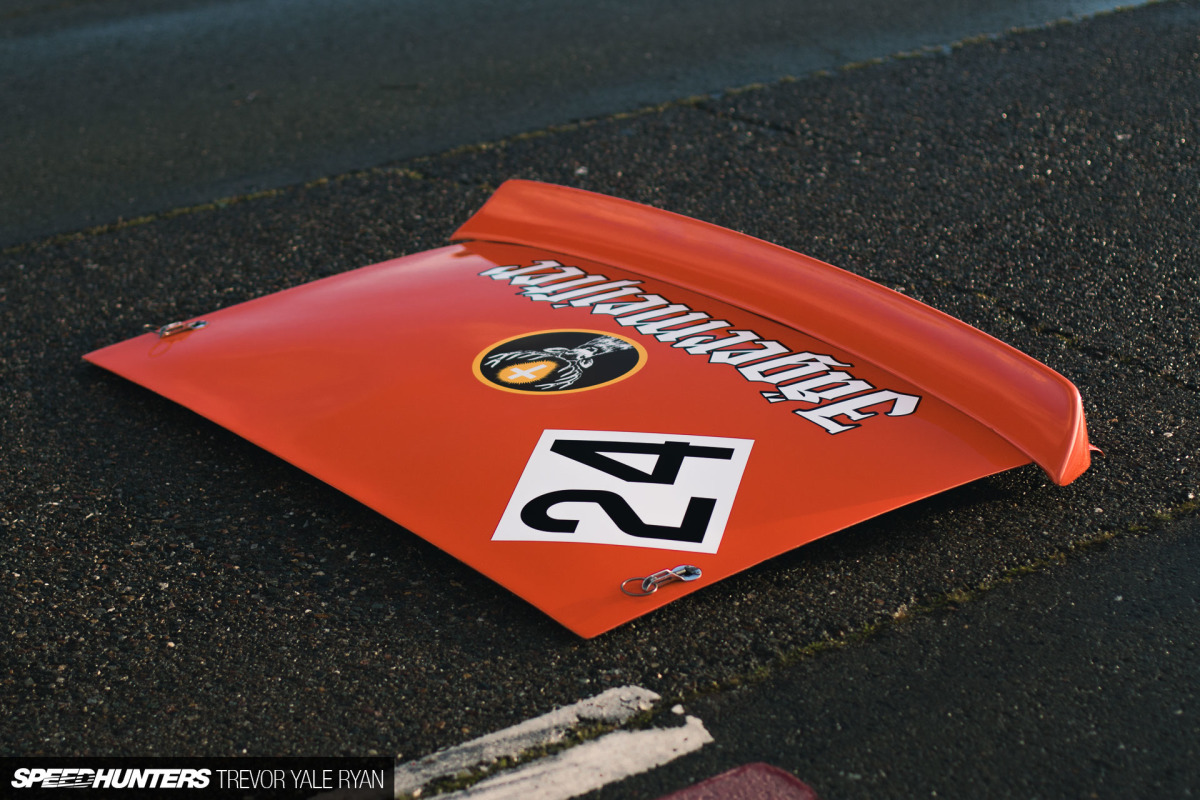 Lift off the rear cover and you'll find six even bigger cylinders, along with some crafty last minute waterproofing to deal with the uncharacteristic rain.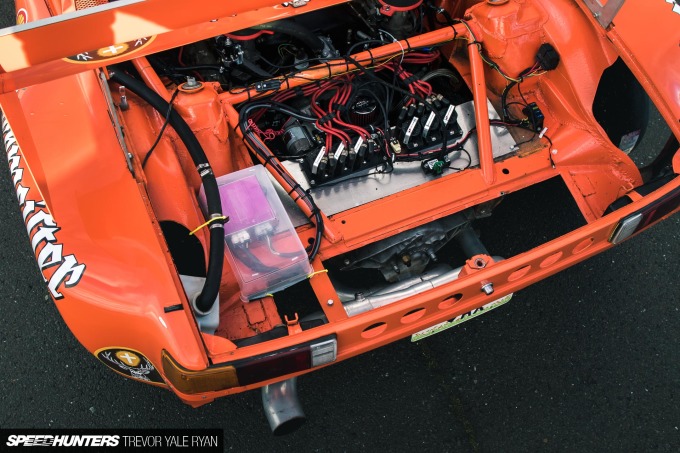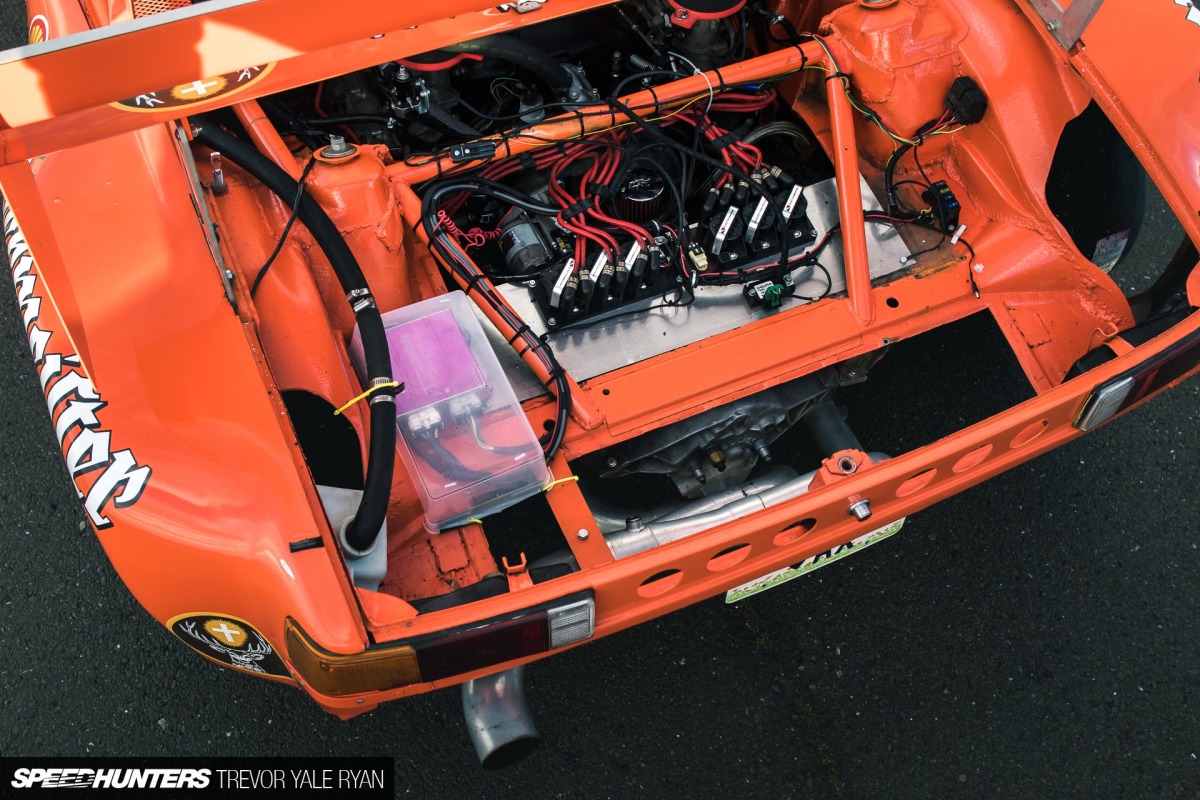 The blueprinted 3.6L flat six fits quite snugly in the middle of the car, bumping the power on tap to an insane level. Of course, a huge dose of extra torque is available all through the rev range as well.
The setup was actually sourced from a retiring 914 and rebuilt to 12.5:1 compression before ending up in Ed's car, so he wasn't navigating uncharted waters. It's always a bit of a bummer when you're halfway through a swap and realize a critical flaw in your plans.
Air and fuel are mixed with a TWM Induction individual throttle body setup paired with an Electromotive TEC3 EFI system, before being turned into horsepower in the high-compression motor. You'll also notice it's still an air-cooled engine powering the Porsche.
Meanwhile, the exhaust is a completely custom affair exiting underneath a number of speed holes in the rear.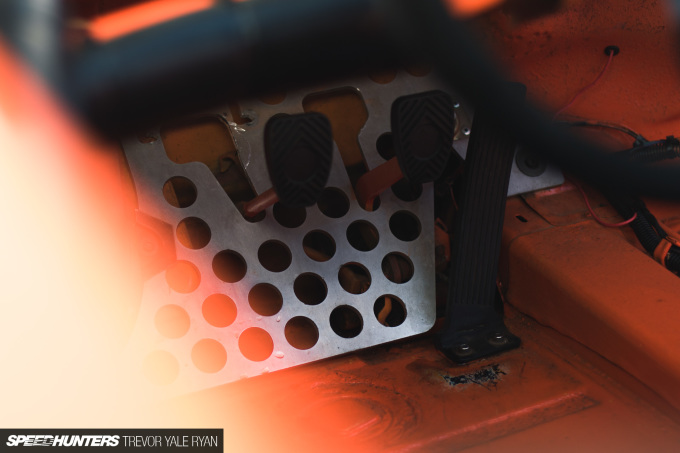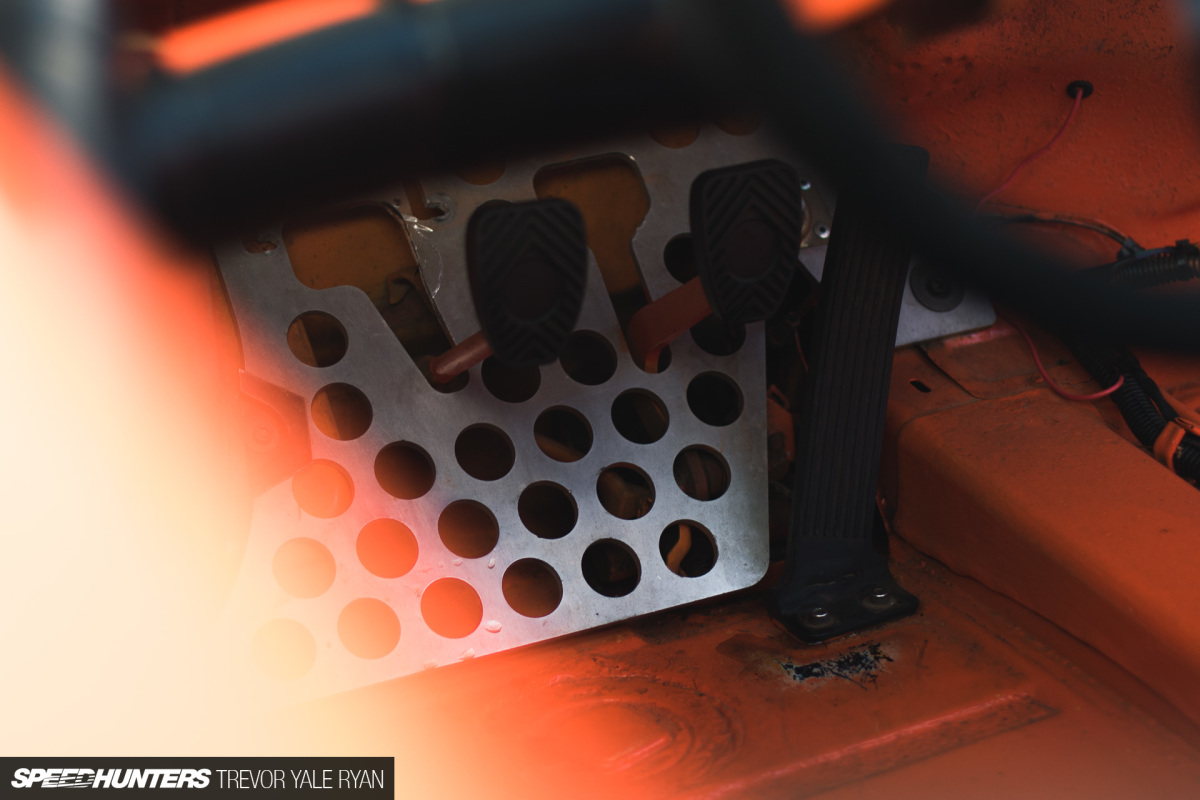 This theme of adding lightness can be found underneath a proper three-pedal setup as well. The drivetrain makes use of a Porsche type 915 gearbox and a Guard LSD to deliver power to the rear wheels.
Sticky Hoosier slicks have been chosen, and you can see seasons' worth of spent rubber caked on the inside of the bodywork. Now that Ed has twice the horsepower at his disposal than he once did, I imagine the rate of rubber collection will only increase.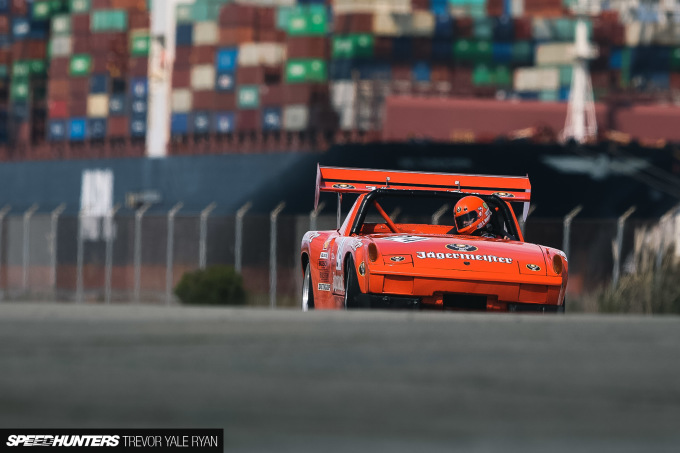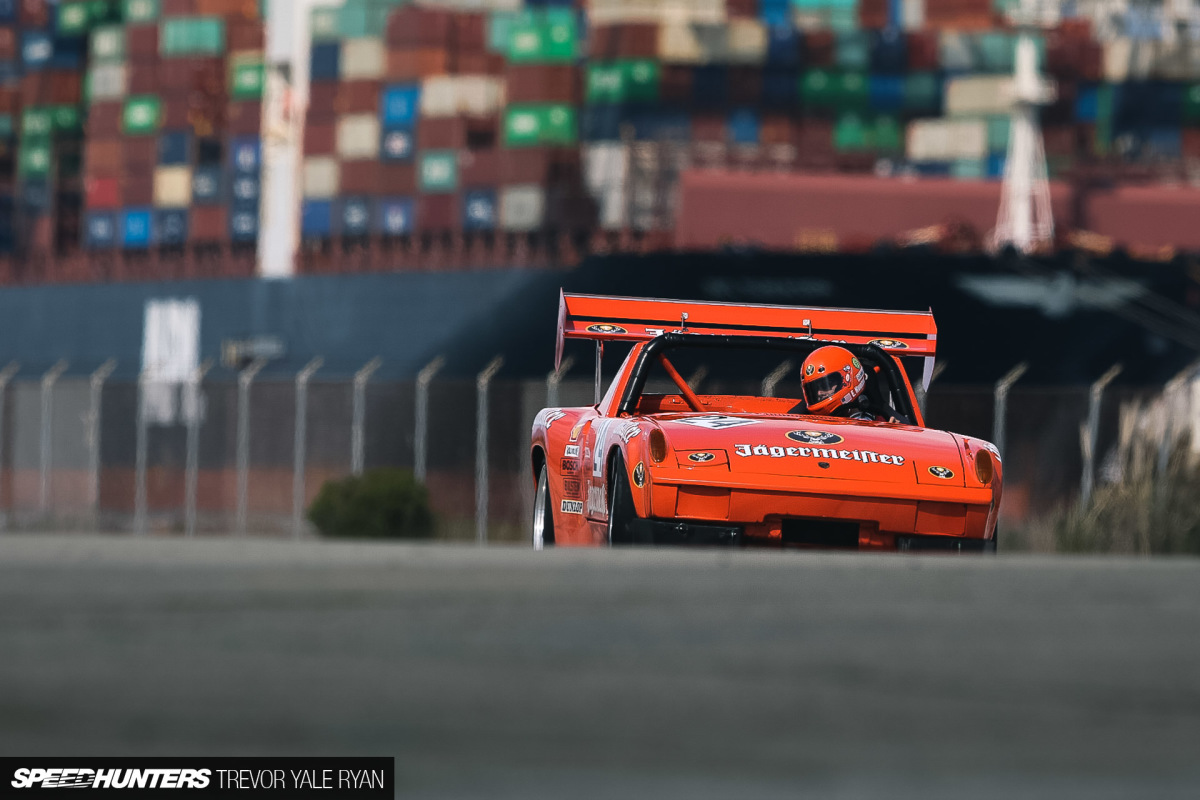 He's had good autocross success with the setup already, last year placing 1st in the M05 class at the Porsche Parade in Spokane, Washington and in 2018 taking home 1st place in PCA Zone 7 M03 class. Moving forward, Ed will always find himself in the top class as his displacement is over 3,601cc.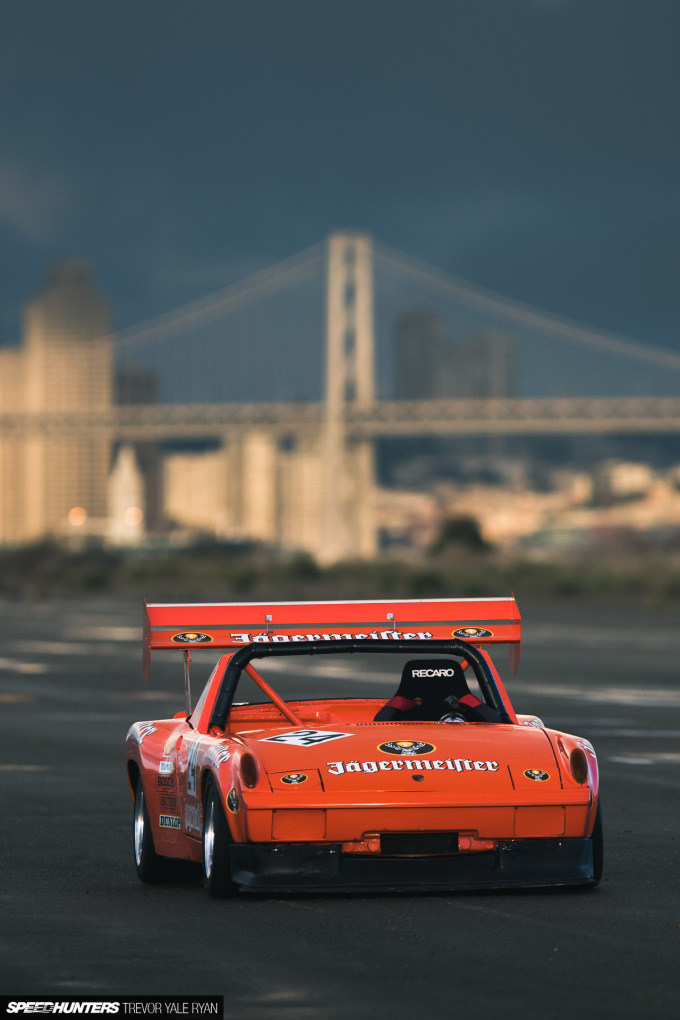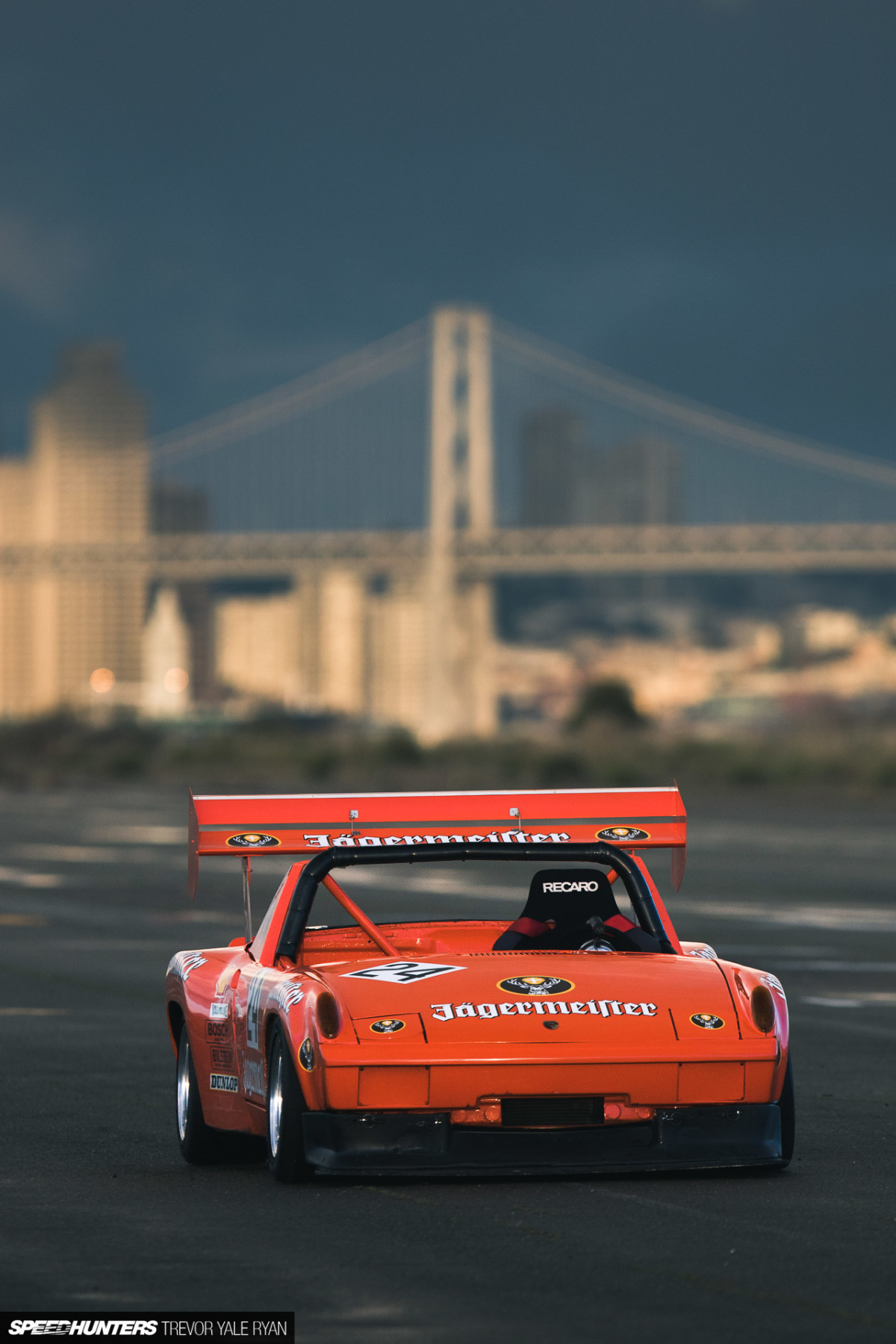 This particular 914 was always a competitive car, but now at the top of the classification food chain Ed is looking to take everyone down this year. Besides the motor itself, it's obvious a plethora of other additions and subtractions have taken place around the car.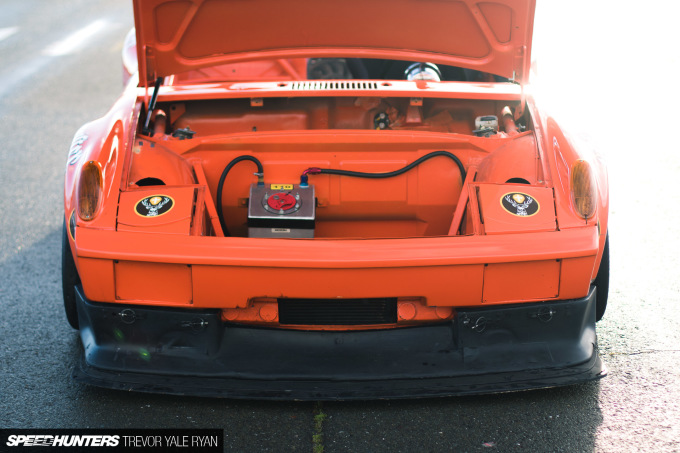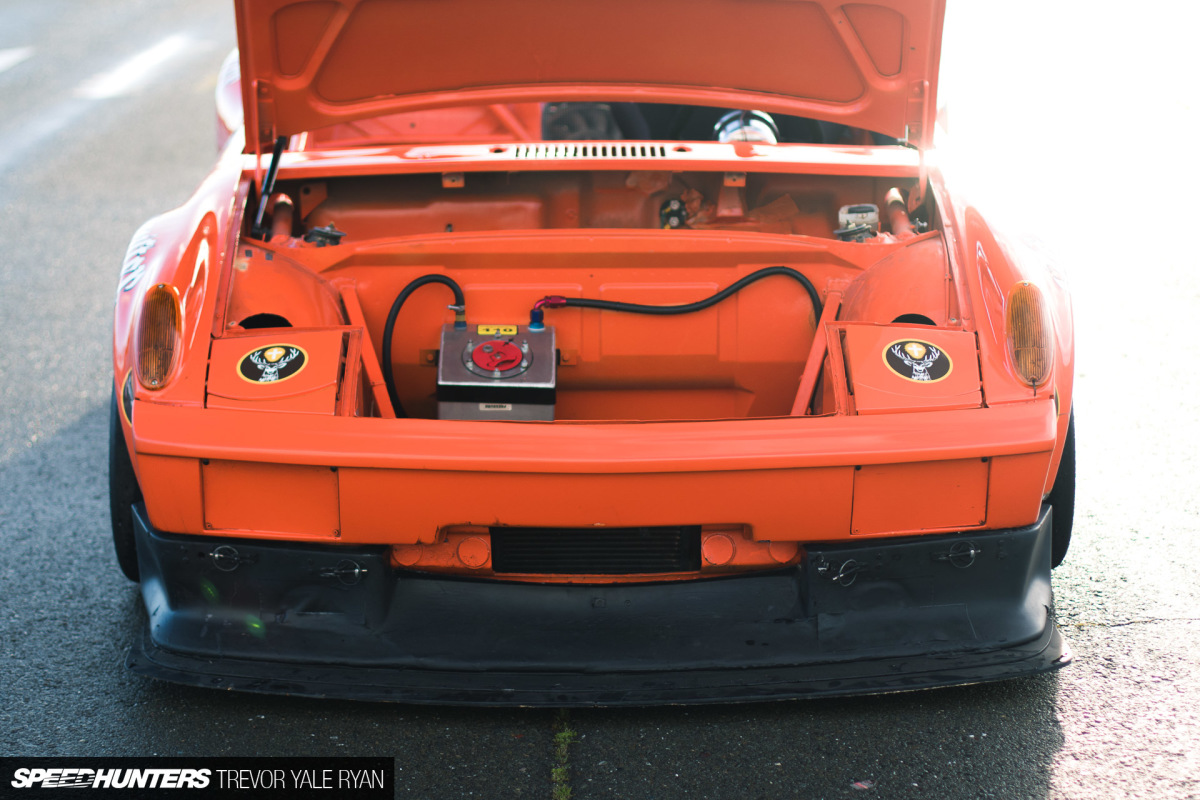 Keeping with the theme, under the hood everything has been stripped out.
Pretty much all that remains in the front of the car is a tiny four-gallon tank for some high octane fuel and an oil cooler tucked into an opening for cool air to pass through. Being an air-cooled car, there's actually about 14L of oil in the system, helping to keep the temps down.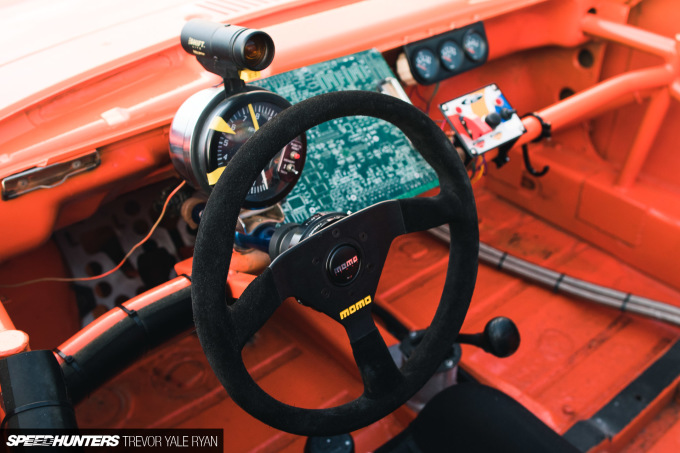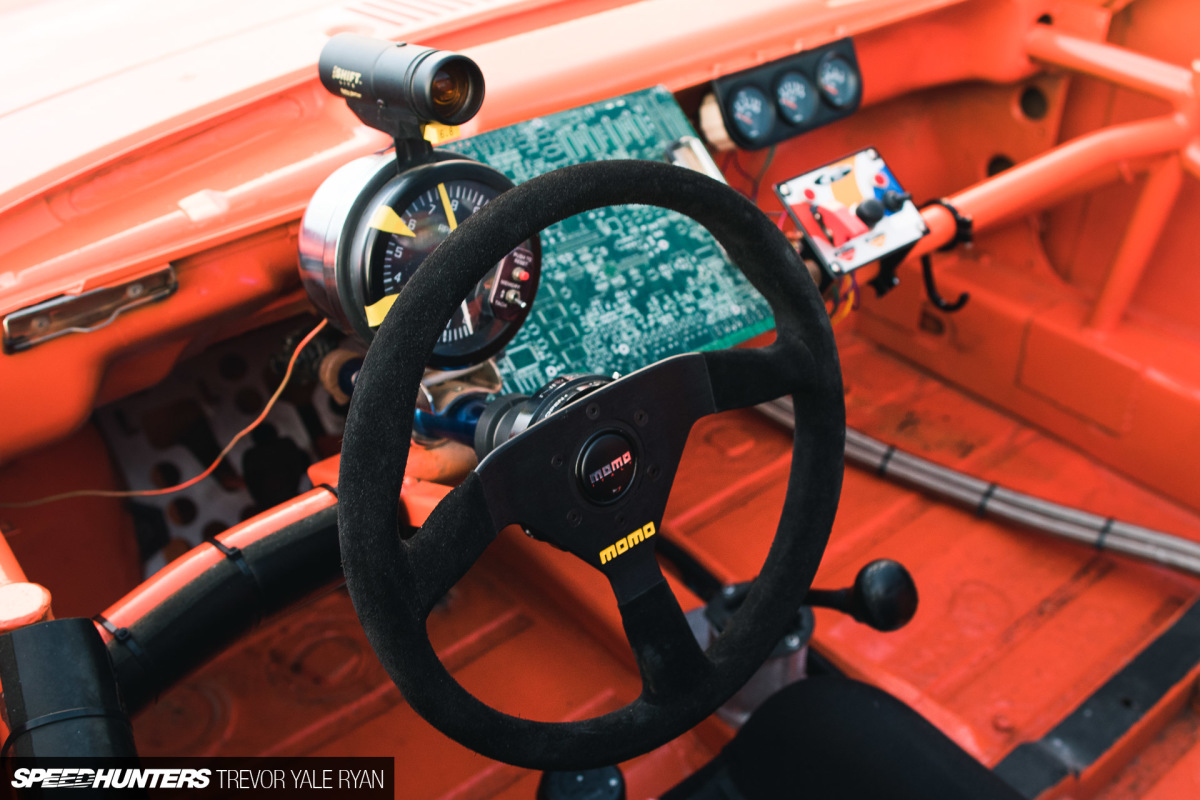 Around the interior, there's essentially nothing left. An suede-wrapped Momo wheel along with the big tachometer and shift light are the only indications that this is even a car.
The old motherboard that rides along between the wheel and the ignition switches is nothing more than a clipboard, although it looks rather at home here.
It's not a hugely refined setup, it's just what Ed needs to race, nothing more and nothing less. A fire extinguisher can be found directly to the right of the Recaro Pole Position race seat, just south of the shifter.
Behind the fire extinguisher is the same fan that you would find in an air-cooled 911 when you open the back hatch; in the 914 the entire drivetrain is essentially flipped around. To make this work, a modified Velios bell-housing was used with the 915.
Bodywork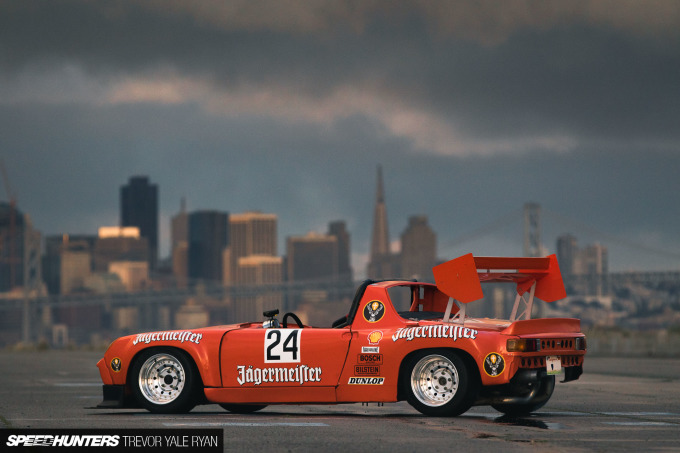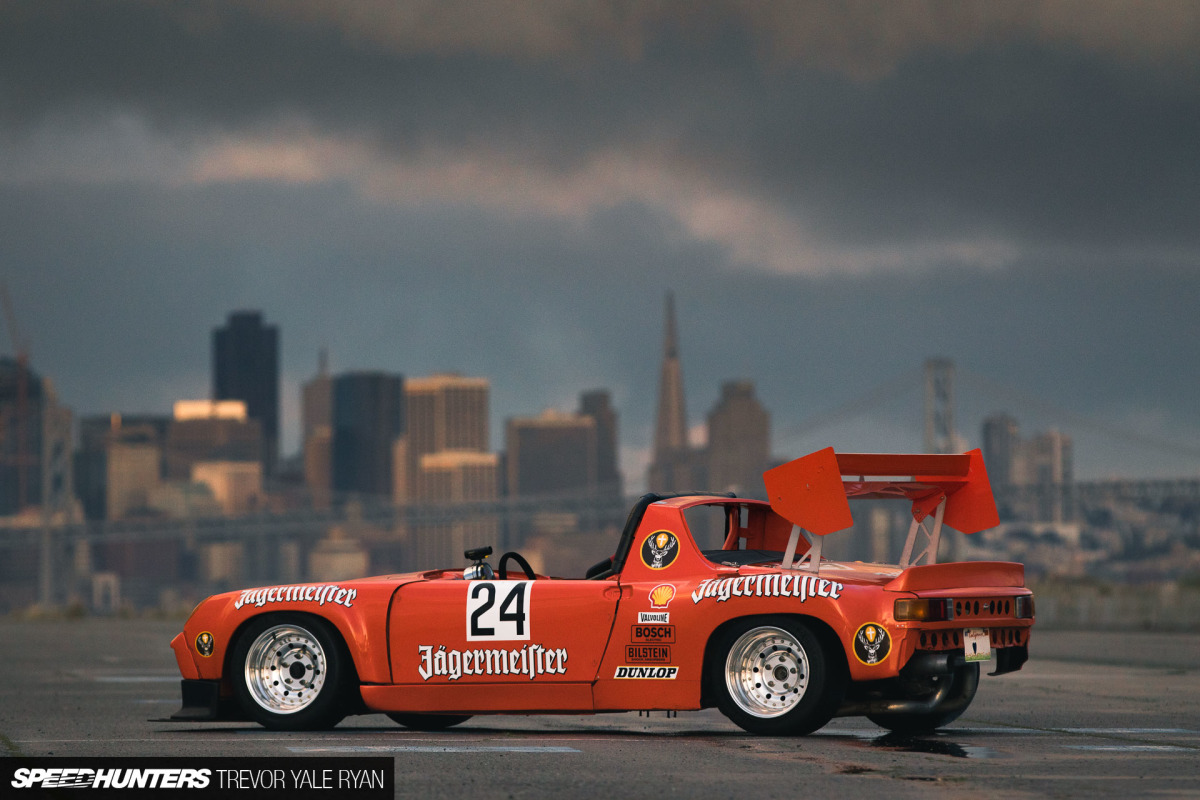 The result of all of this is a car that is as quick as it looks. The livery, wide-body and the wing would be a bit much if it wasn't.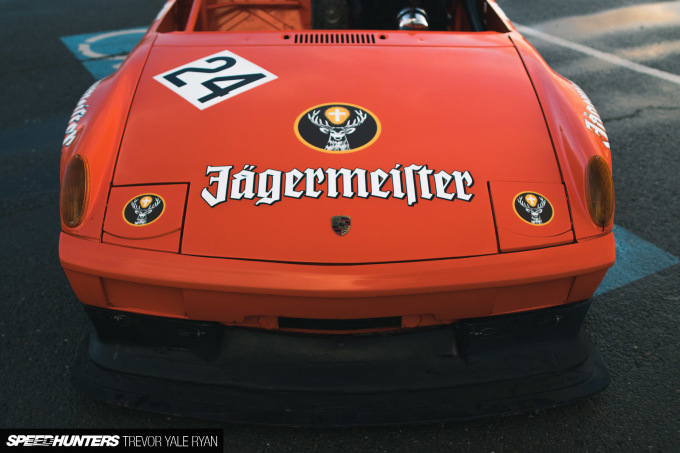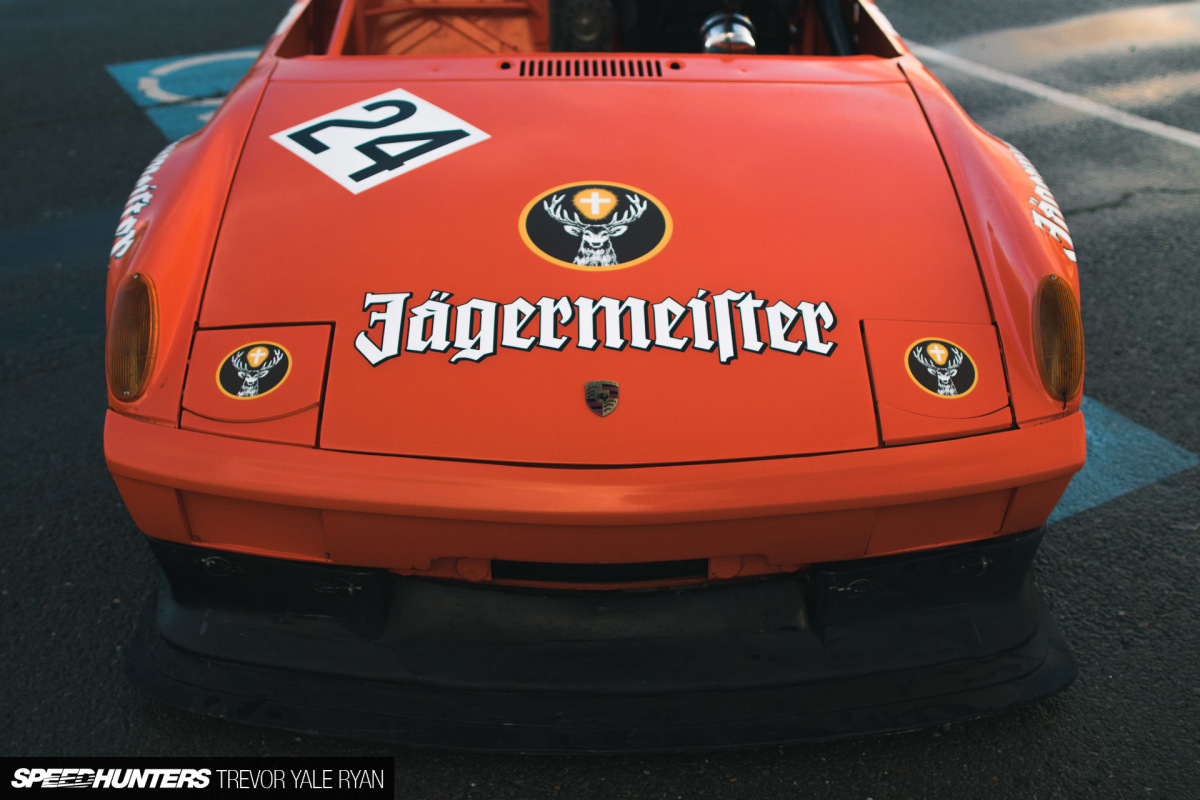 Ed tells me he painstakingly placed all of the vinyl himself, a job that I do not envy. Even the sticker on my lens hood is a bit crooked, so I can't be trusted for this sort of thing.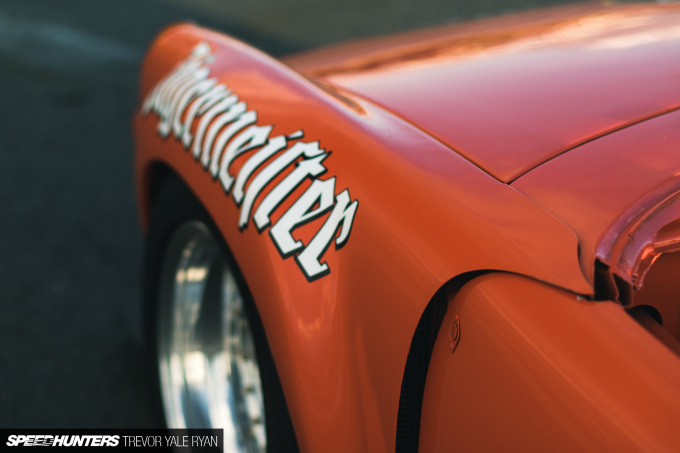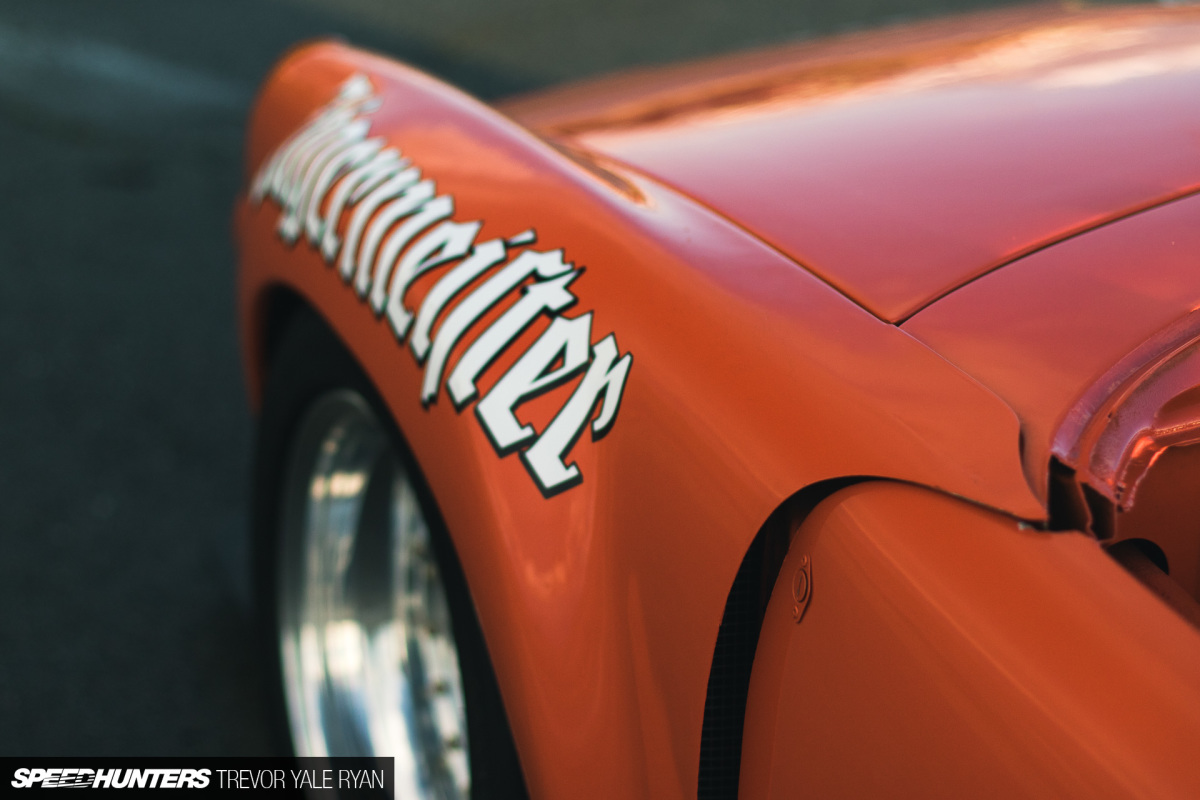 All of the body panels on the car are carbon fiber or fiberglass in an effort to save weight. I think all that remains of the 914 is the floorpan, pillar, and a general shape; beyond that it's basically a little rocket ship.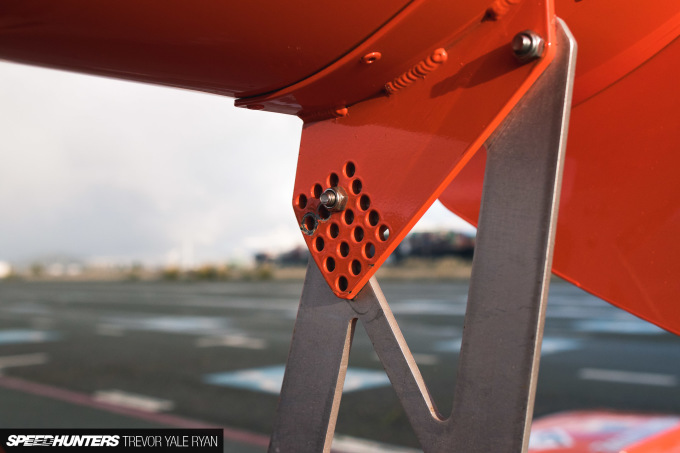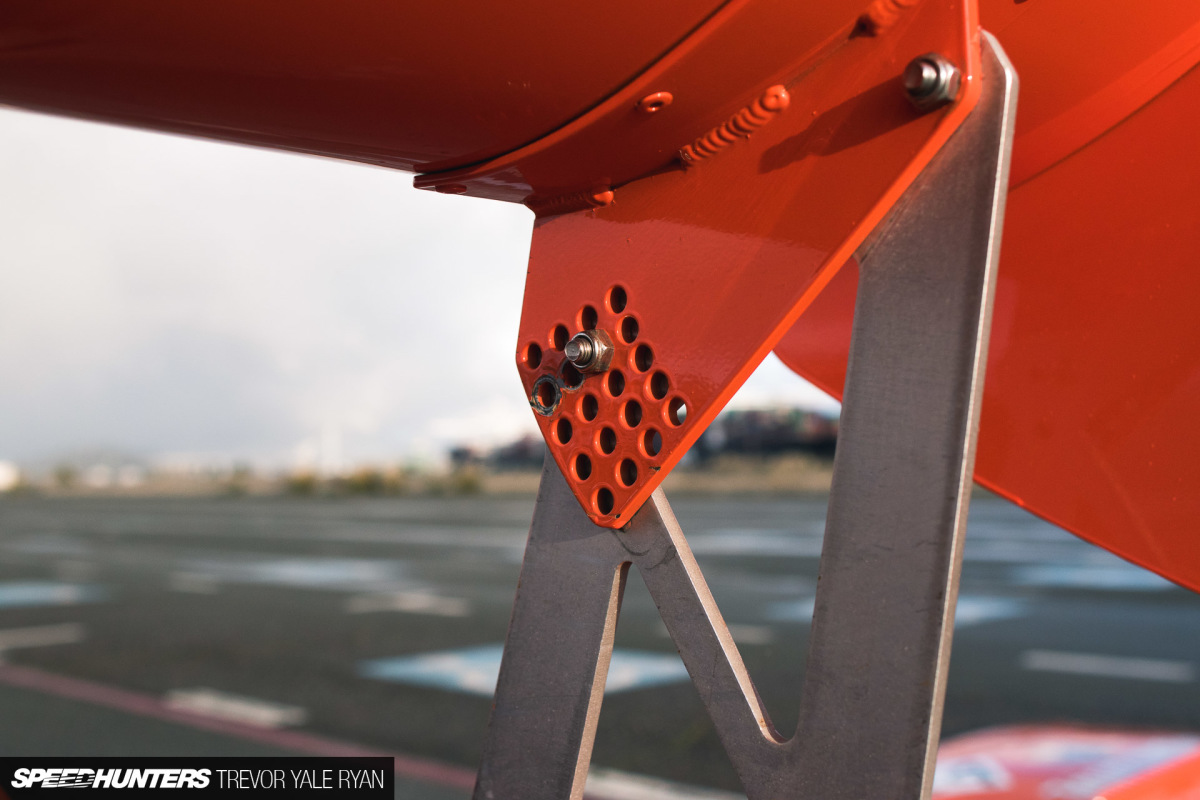 It's all tuneable and adjustable, because the little 914 is now strictly an autocross machine.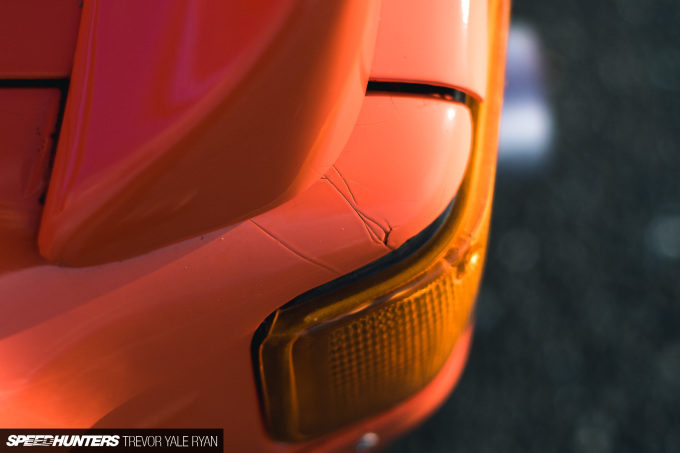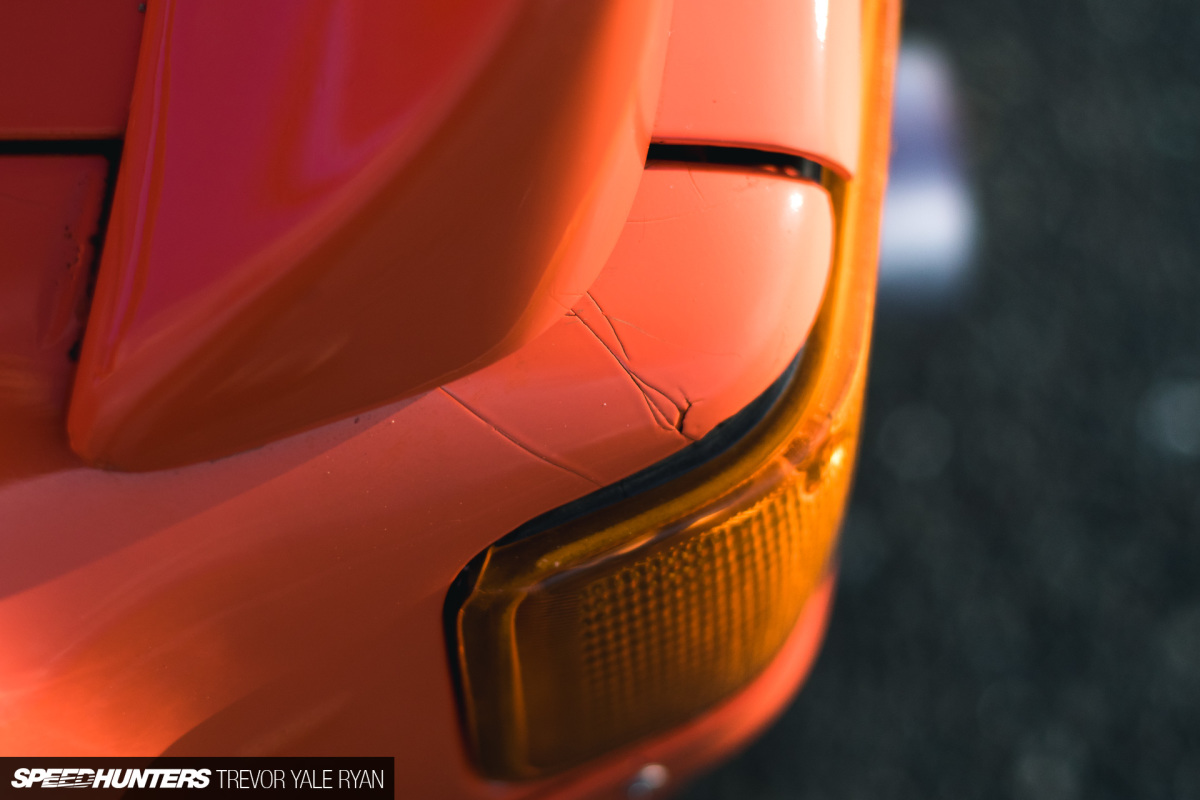 Because of this, there are little spots on the car that are showing signs of abuse.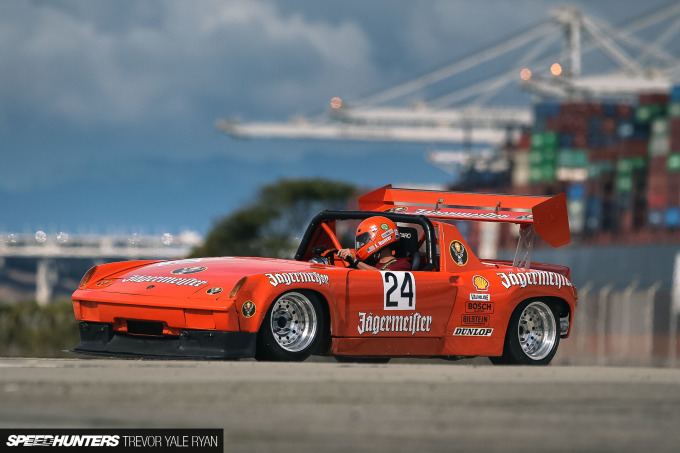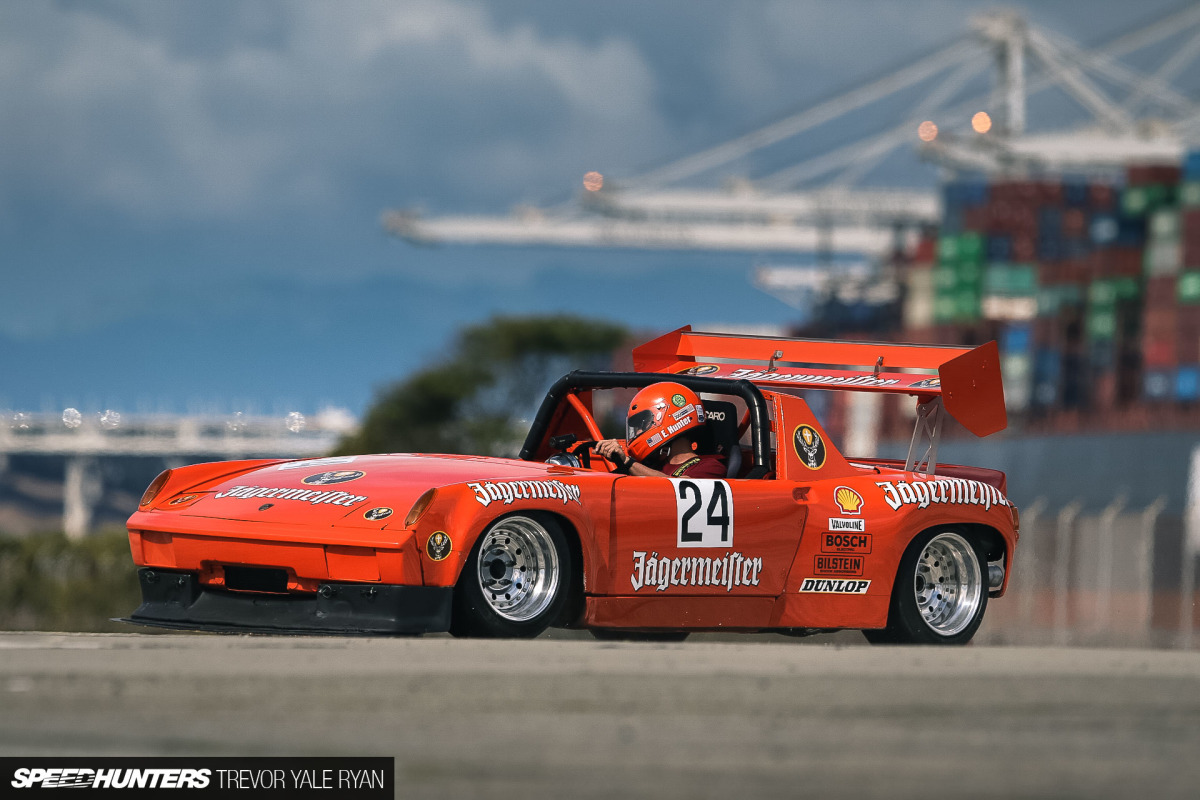 But that's expected and simply doesn't matter. The car certainly is abused and it handles it quite well. Last year Ed worked out a few kinks in the swap, and this season he plans to tear up every course he can in his transformed 914.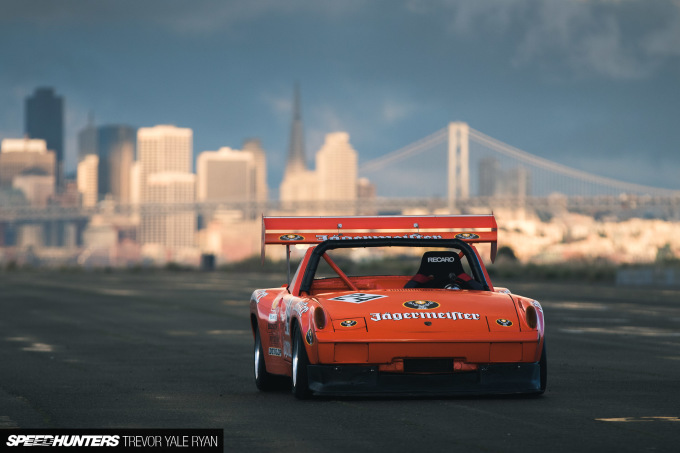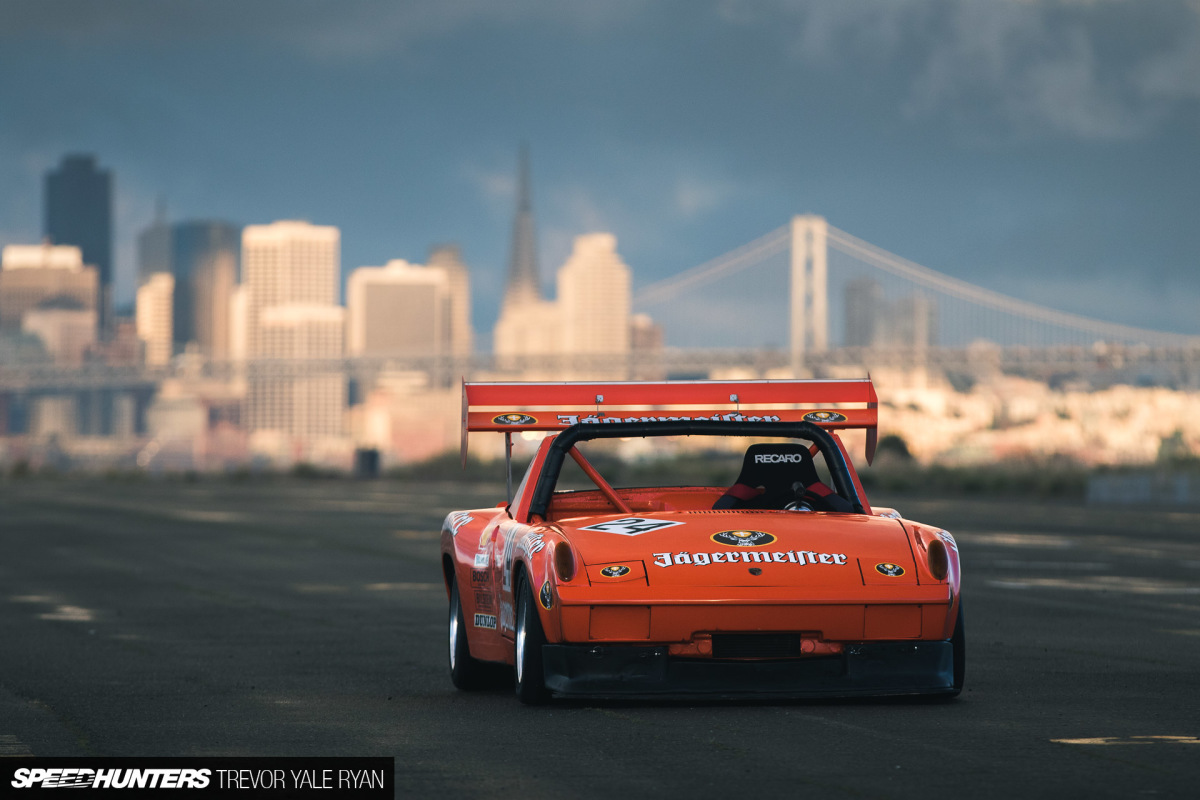 This is the 914 to take down this year; the little kid who wouldn't get picked for a football game has turned into the captain of the team.
Trevor Yale Ryan
Instagram: tyrphoto
TYRphoto.com
Cutting Room Floor