The Final Evolution
If it feels like an eternity since the last update, you wouldn't be wrong.
Although more of a figurative eternity, rather than a literal one, the last five months have mostly been spent using the car as I had always intended to: daily driving with the occasional fast road blast. To be quite frank, the car has been a joy over the relatively calm winter months that we've had in Ireland. Touch wood that it stays that way.
What's prompted this update was the recent discovery of a to-do list that was buried deep within my iPhone. It was a reminder that there are still things that need doing in order to finish what I've started. While there was the temptation to change into a Golf MK7 R at the end of last year, I came around to the idea that there's still at least one more good summer of driving to be had in the GTI, before another project commences.
So, at the start of February I revived that to-do list and started working my way through them. First, and crucially, was something that I've always wanted to do with the car which involves our friends at RAYS.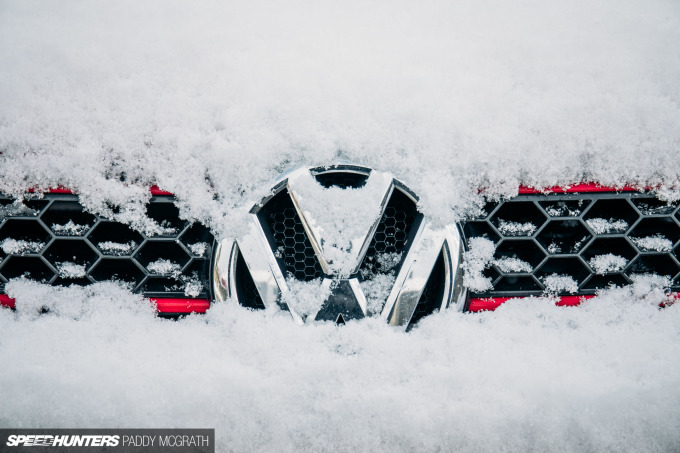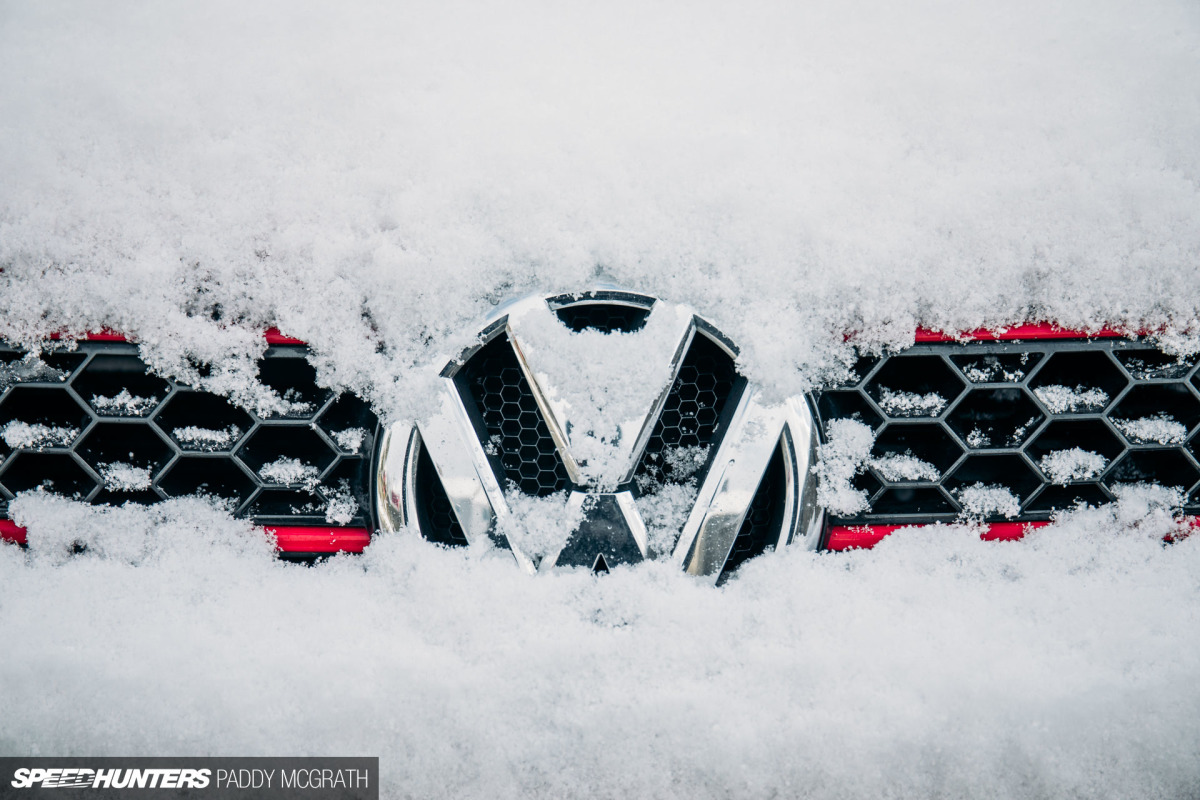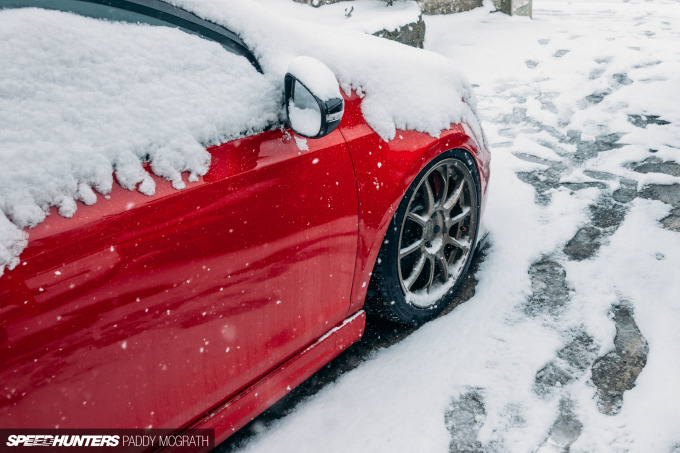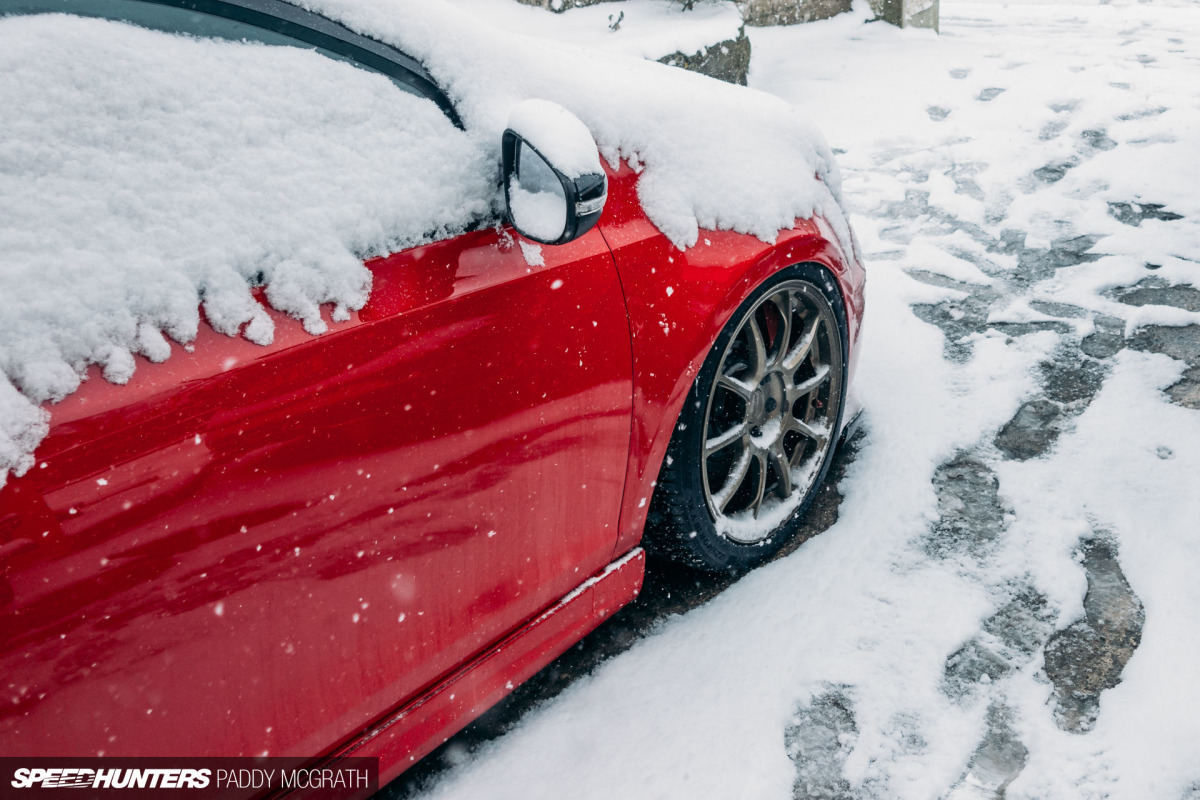 I rarely speak of the small things that sometimes get under my skin within the realm of car culture, but one of them is the incorrect fitment of wheels on FWD cars. I've lost count of the amount of cars I've seen over the years with wide rears and narrow fronts, which is fine if you want to induce understeer and have less traction with your wrong wheel drive platform. To be fair, for show cars and style orientated builds, it makes no odds, but from a performance perspective, it's – literally – backwards.
I originally made plans for this way back when we converted the front of the GTI to wider fenders, subtly adding roughly an inch to either side. Since this conversion, I've continued to run my custom painted Volk Racing ZE40s with 225/40/18 tyres on all four corners, as I did with the original narrow fenders.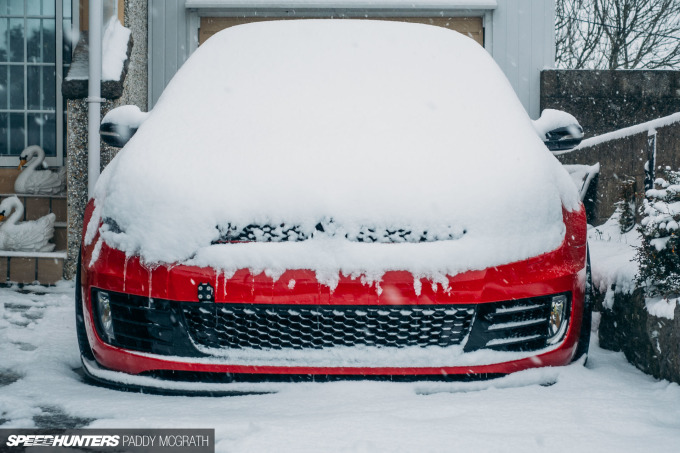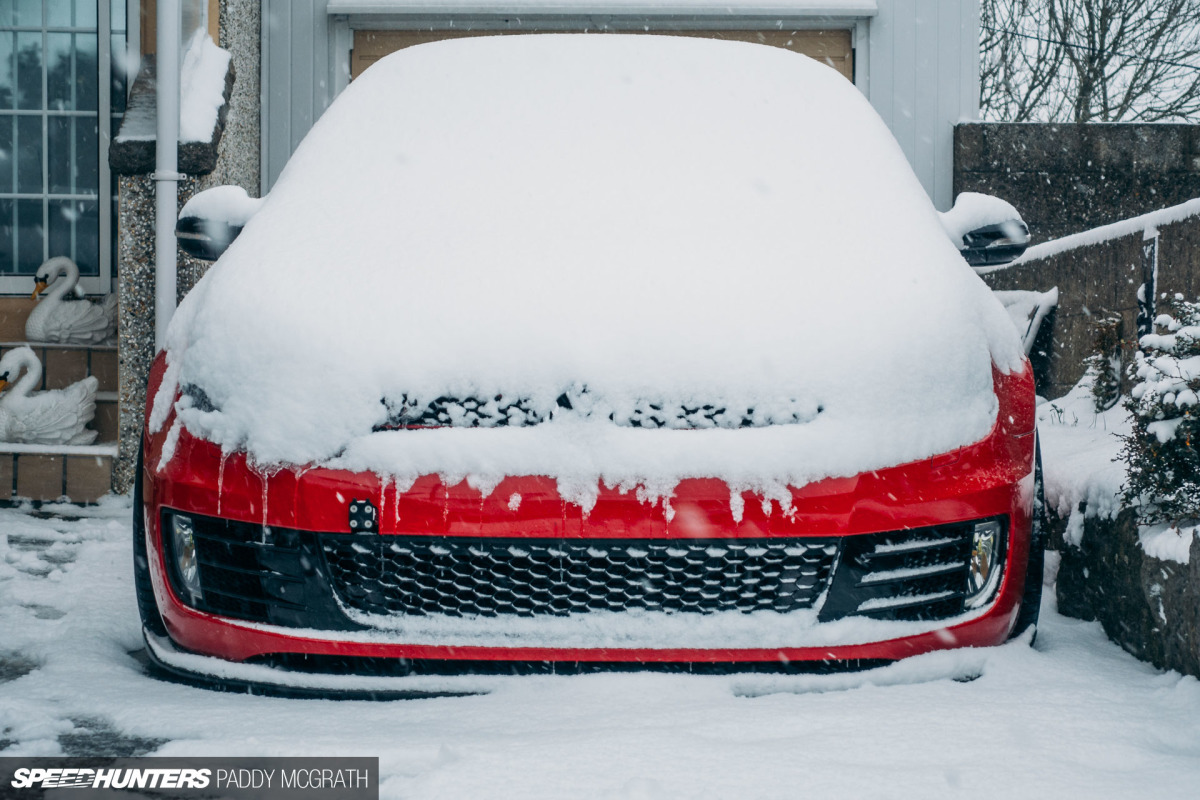 With no room to move the tyre out the way, at least without adding all of the negative camber, I needed to add the required increase in tread to the inside, which required a slightly different wheel setup on the front axle. Of course, as all true enthusiasts know, this was all the reason I needed in order to completely change my entire setup.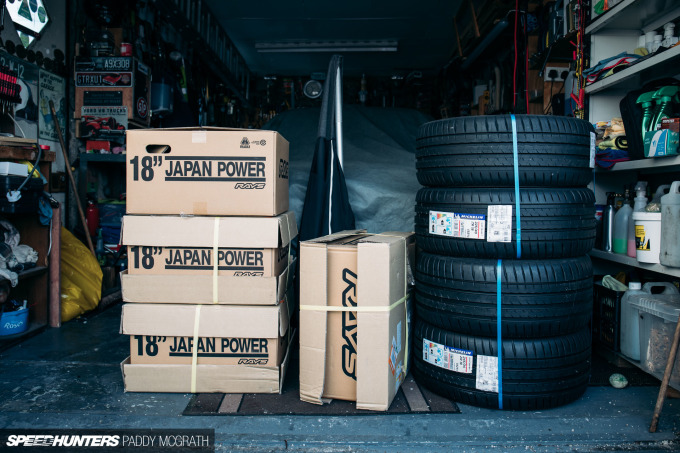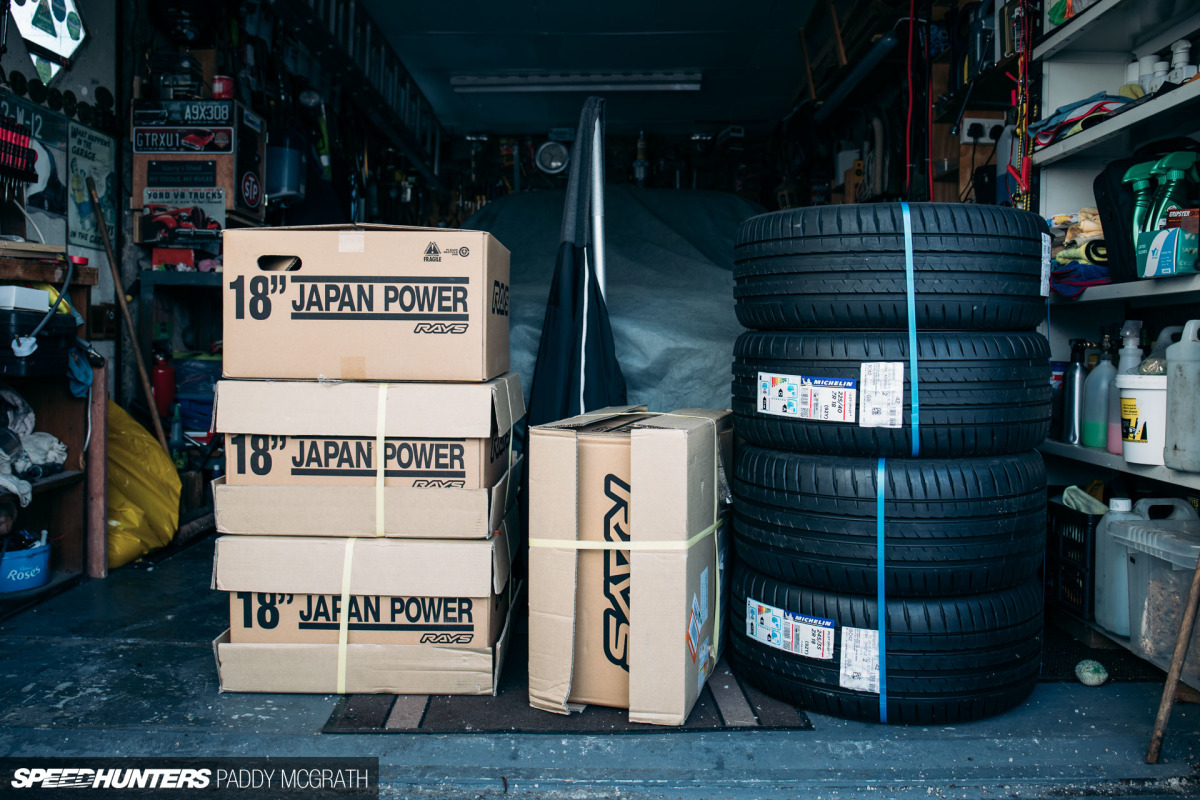 Many, many hours were lost to the vast RAYS catalog, while willtheyfit.com was open in a separate tab in order to calculate the various options that I had before me. The rear fitment has always been perfect, so I was keen to maintain that if possible, while figuring out the added width at the front was where I focused most of my time, along with tyre size and the differential from front to rear.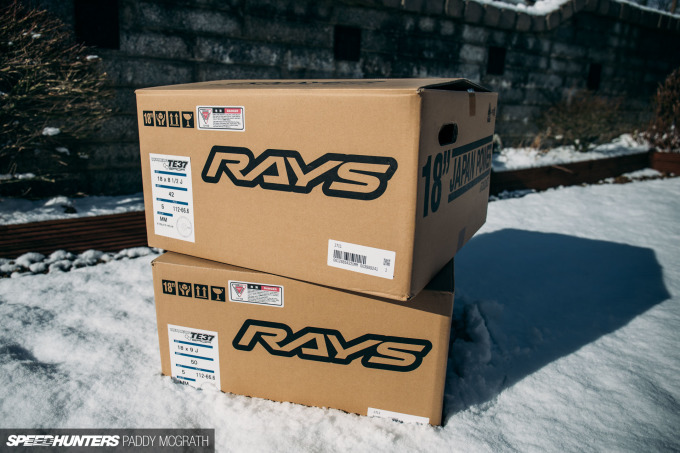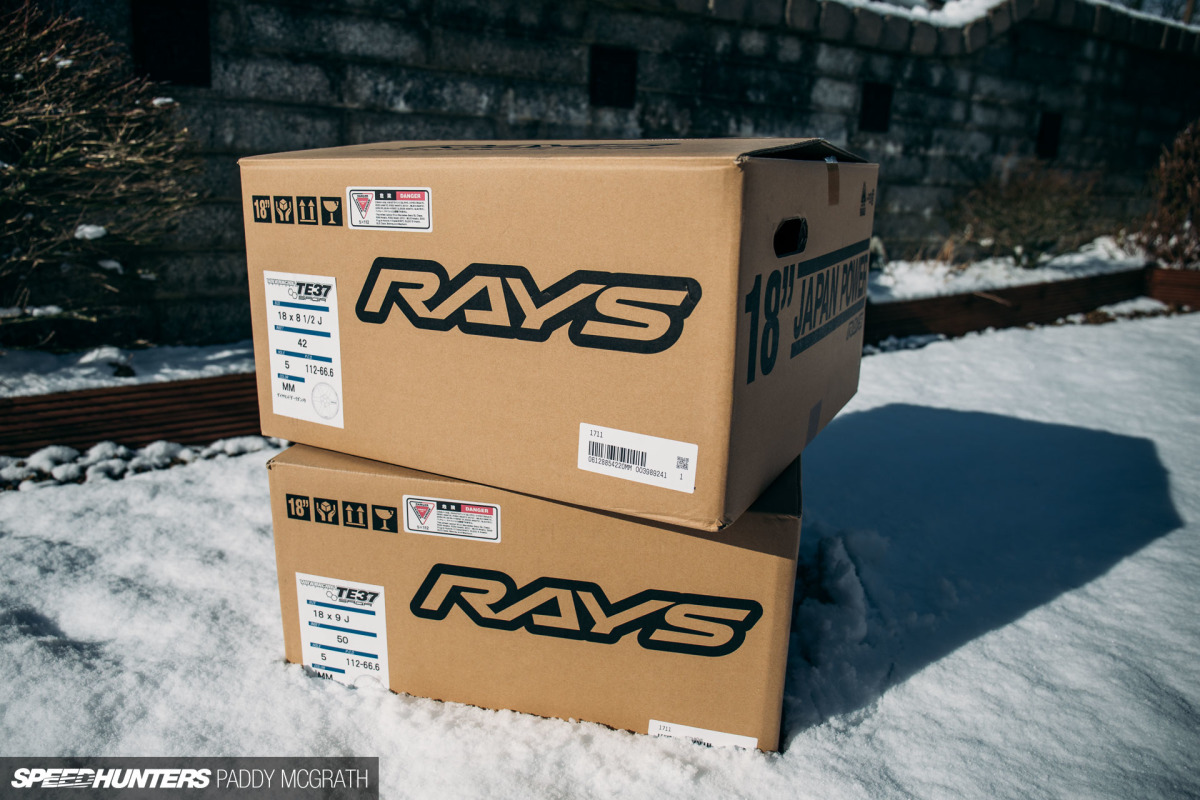 It did take some time to make a decision, as I wandered between two different aesthetics. Originally, I wanted to run a front wheel setup with strong concavity to contrast against the rear. This would have required modifying my hubs to take a 5×114.3 wheel (VW fitment is 5×112) which quickly started to spiral out of control; my hubs are stud converted already, so would need new studs. Then the news studs would be too large to fit the wheels, so the wheels would have to be drilled. After all this, I would then have different front and rear PCD, which would be nightmare if I needed to change a wheel in case of puncture etc. It just wouldn't be worth it.
In the end, we decided to keep it simple with off the shelf 5×112 options.
I'll come to the model choice in a moment, because the sizes and offset are the most significant part of this. I was able to more or less match the rear fitment I currently have; ET44 on the ZE40s, with the TE37s being ET42. The front is where the biggest difference lies. Instead of an 18×8.5-inch ET24 equivalent, my new fronts are 18×9-inch ET50.
The higher offset at the front increases the width on the inside, moving the wheel and tyre closer to the strut, where I currently have acres of room. It also allows me the freedom to play with spacers in order to balance the fitment. To start, I currently have an order in with ST Suspensions for a pair of 20mm DZX System spacers which will poke the new fronts by just 0.6mm, despite the increase in overall width.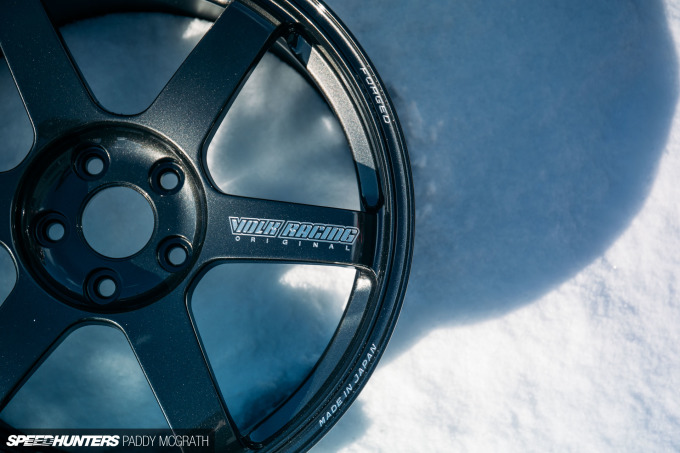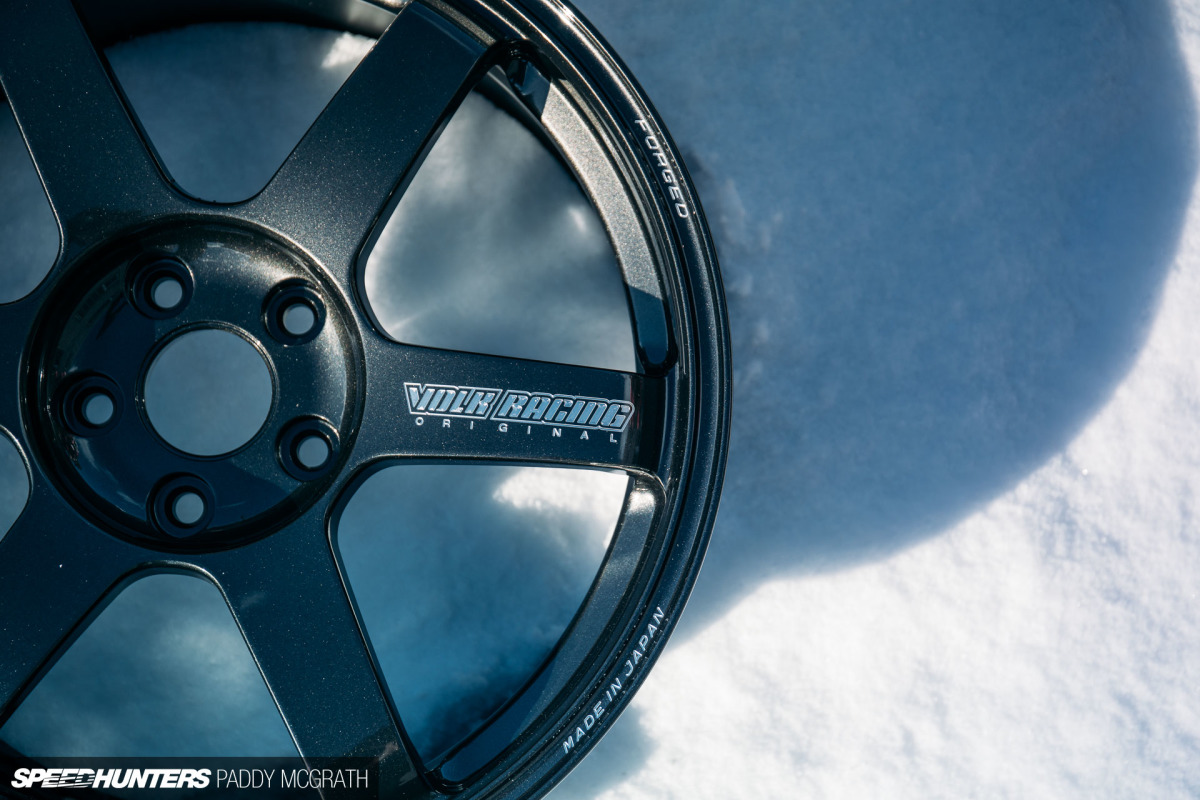 Having owned my ZE40s for over two years, there was only ever going to be one choice to replace them: the new TE37 Saga. When I ordered the ZE40s previously, I agonised for so long over whether to go for those or TE37s. This time around, the decision was a lot easier to make, especially considering that they come in a variety of GTI fitments off the shelf.
Some will bemoan the choice as being too obvious, but there's a reason why so many people, all over the world, choose the TE37 for their cars. It's one of the best and most iconic wheel designs out there. In my opinions, it's the best wheel design of all time. It suits so many cars, and for me, it perfectly exemplifies the Japanese feel that I want to achieve with Project GTI.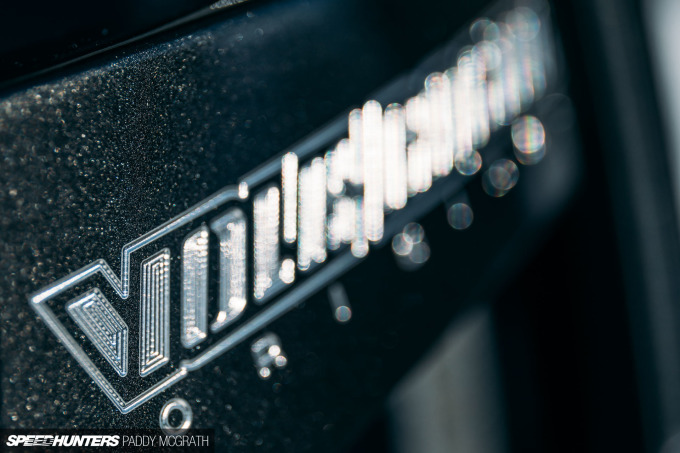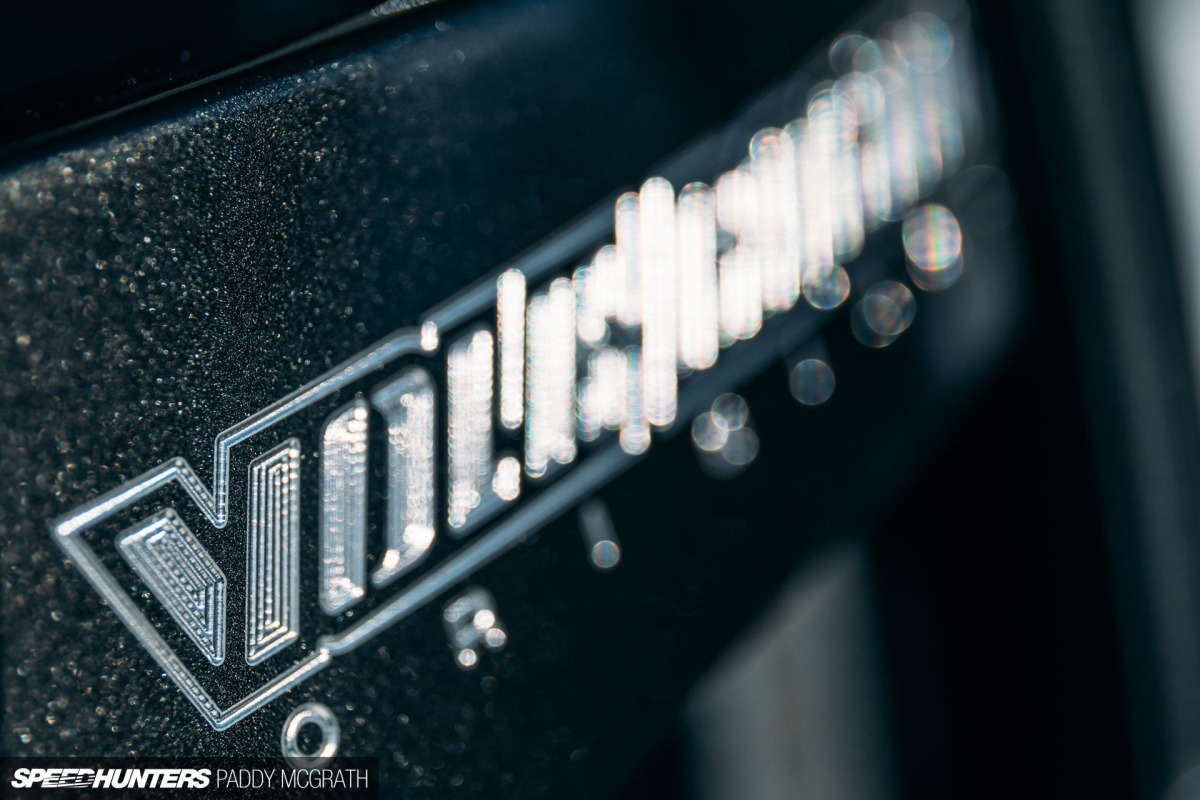 In some ways, the TE37 has been a victim of its own success, in that the design has been copied and ripped off so many times over the years. Although they say that imitation is the sincerest form of flattery, there's no beating the original. RAYS have stepped up things in order to stay ahead of the counterfeiters, including beautiful and ornate machining within the Volk Racing logo which adorns a single spoke, with other small engravings around the lip of the wheel.
The anti-slip knurling, which is a common feature across the RAYS range, also features. This is designed to prevent the tyre bead from slipping.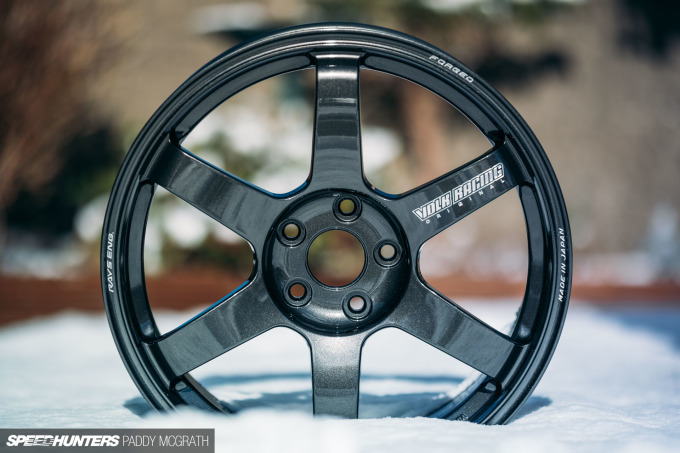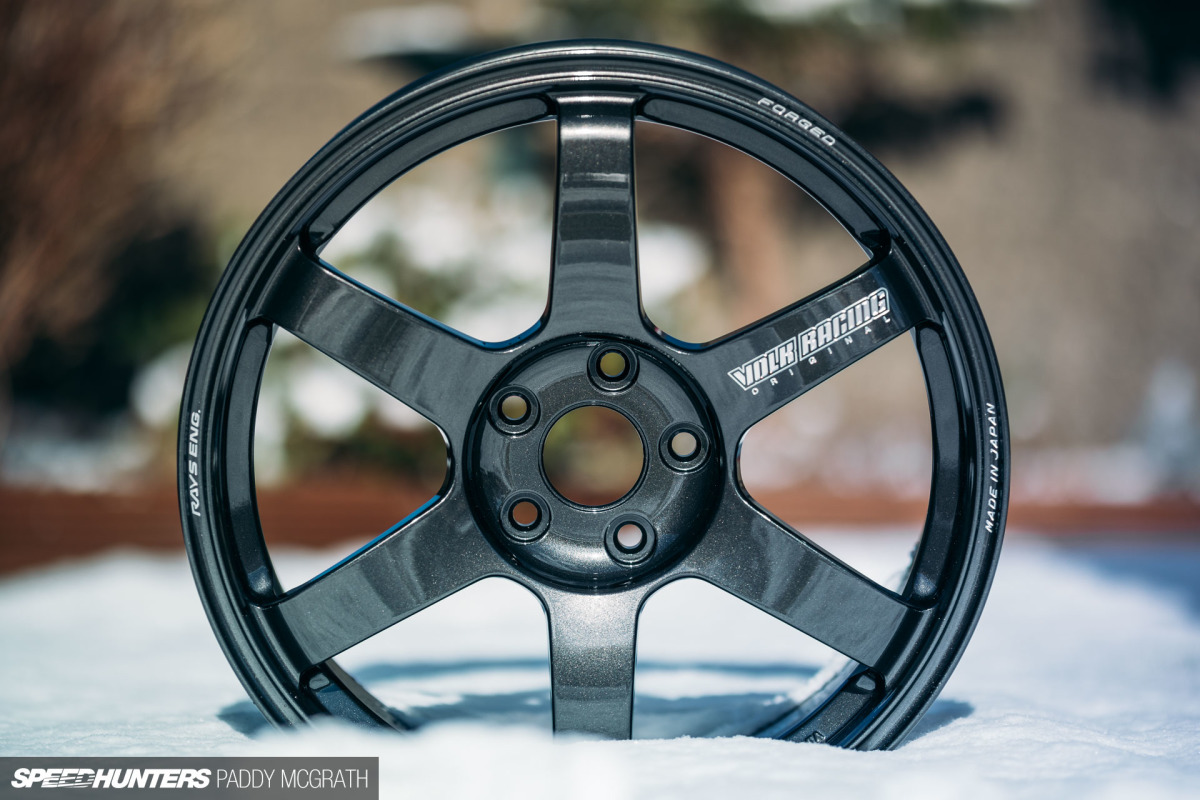 The TE37 Saga is one of the latest iterations of a wheel design which goes back 20 years. The Touring Evolution was originally designed to bridge the gap between outright race car and performance street car. With focus on light weight and rigidity, the Saga is a simple evolution of these principles, but designed with modern, more powerful cars and heavier cars in mind. Nearly five years ago, Dino wrote a succinct history of the TE37. Want to know where the '37' comes from? Click through and find out. It's okay, we'll wait for you here.
To balance the added weight in the modern car, larger brake systems and larger tyres are required which ask more of the wheels. After 12 months of development, the Saga offers increased rigidity and performance over its predecessors to suit contemporary cars.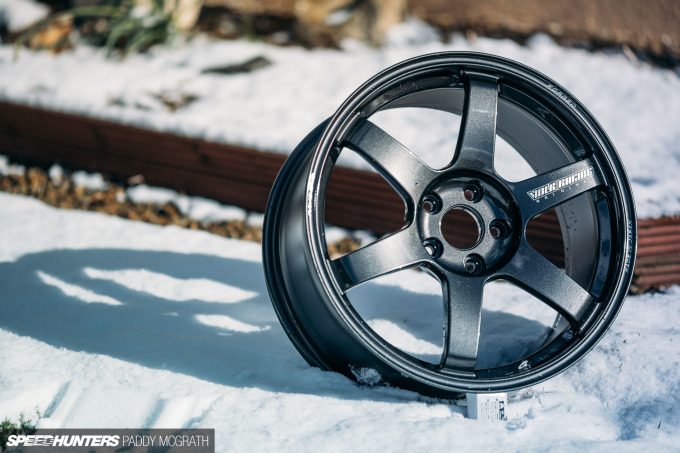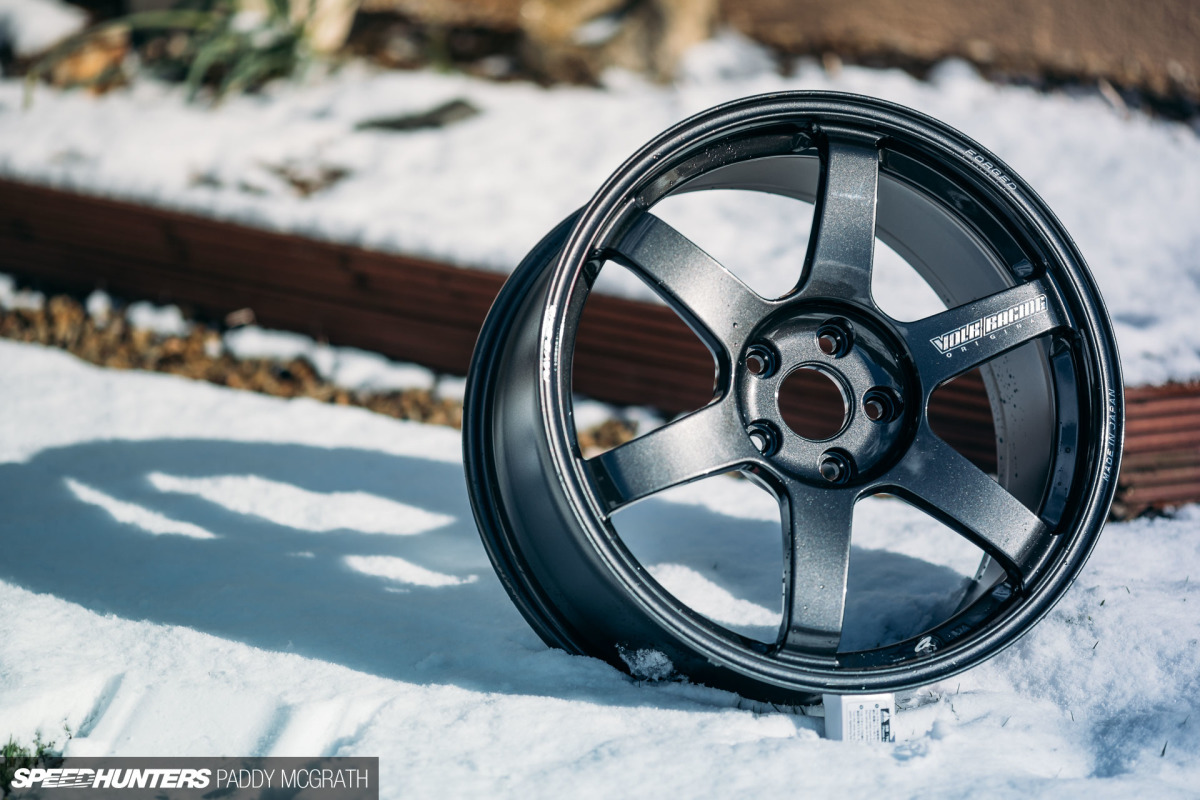 With model, sizes and offsets decided, the only remaining choice to make was colour: Bronze or Diamond Dark Gunmetal. With gold wheels already on the car, which were originally Diamond Dark Gunmetal, I ticked the same option box as the first time around.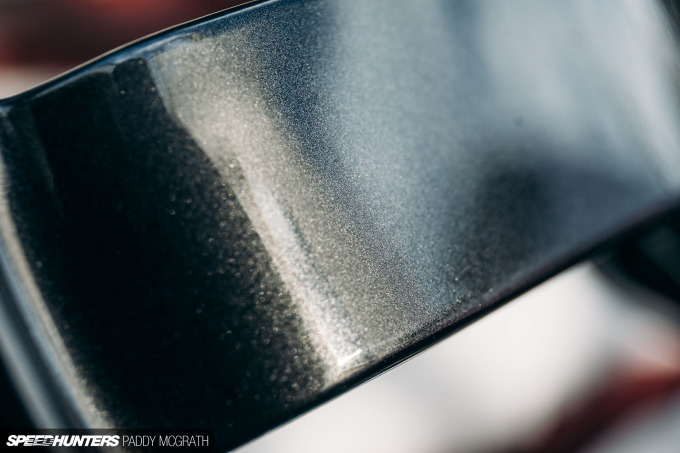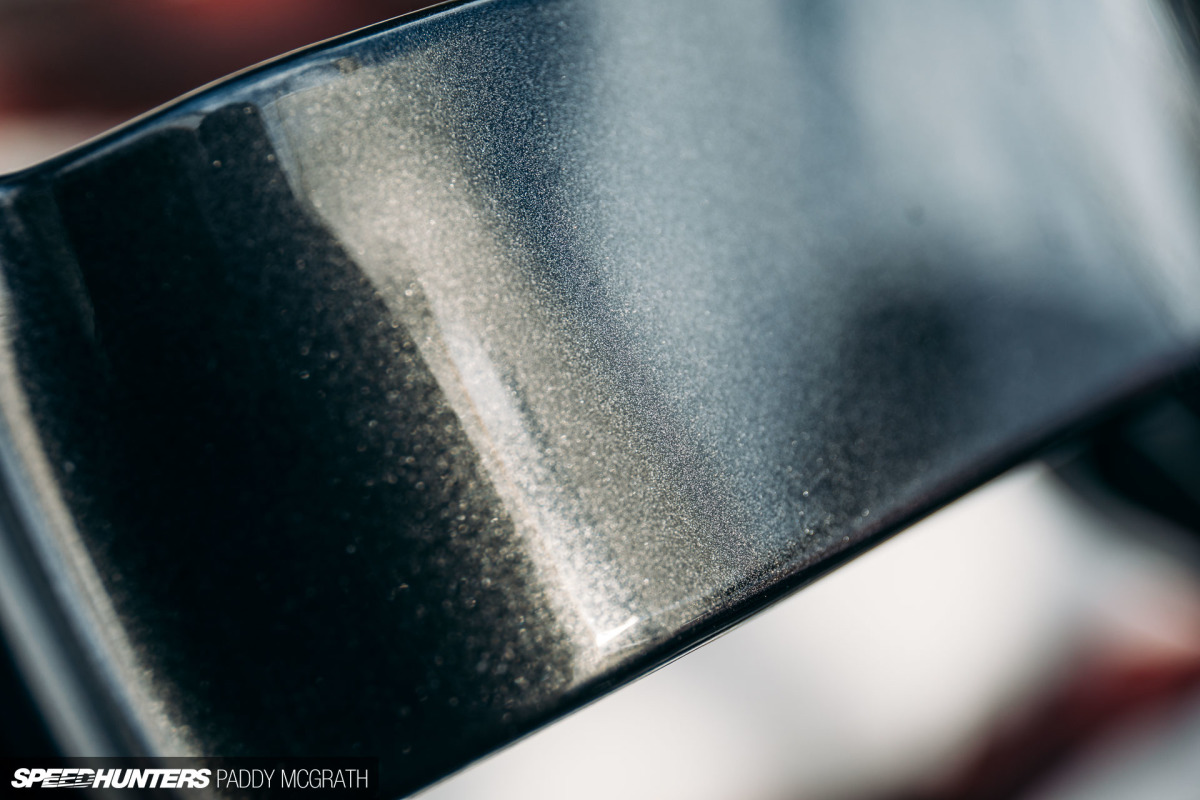 They might just be wheels, but the paint finish on them is exemplary. Multiple coats of wheel sealant will be added before they're fitted to protect them as best as I can. With the car currently sat under eight inches of snow – and counting – I should have lots of time before these are eventually mounted to the car to get that done. I do have some other small changes that I plan on making, so these will likely be the icing on the cake when they go on and herald the end of the project.
Throughout the project, I've taken a lot of inspiration from OEM. When trying to decide just how much of a reverse stagger to run, I looked to Audi's new RS3 for an idea of where to start. The five-cylinder and Haldex equipped Audi is offered with a reverse stagger from factory: 19×8.5-inch fronts equipped with 255/30/19 rubber versus 19×8-inch rears with 235/35/19 tyres.
With the TE37s running in 18×9-inch fronts and 18×8.5-inch rears, they will be paired with 245/35/18 and 225/40/18 Michelin Pilot Sport 4s (note: PS4, not PS4S) respectively. This is the same half-inch rim width and 20mm tyre width difference as the Audi. I know they're very different cars, but it's as good a starting point as any.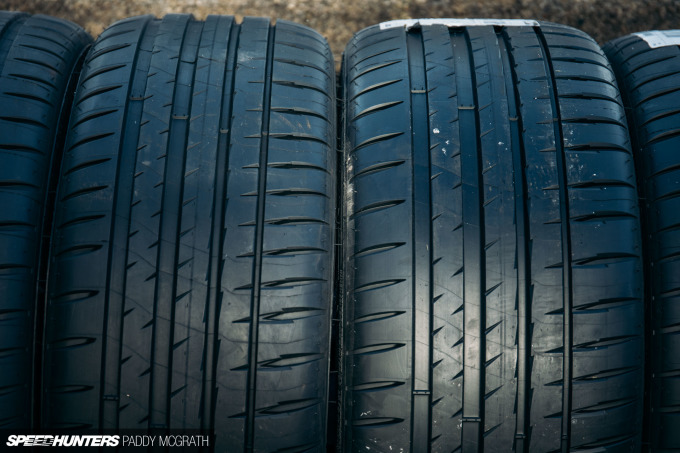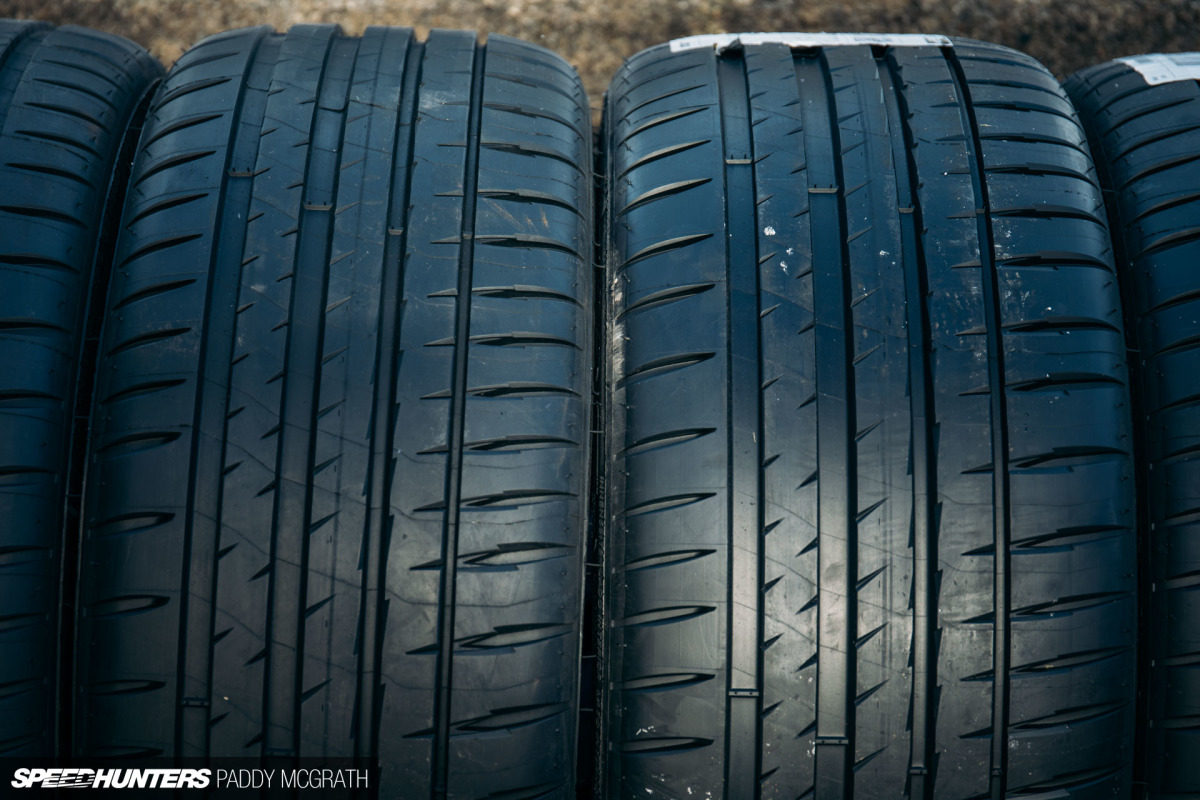 I'll always have the option later to go wider or narrower depending on how the driving experience is affected. I'm quite keen not to over-tyre the car, and to keep the feel of the car alive while increasing traction on the street. It's just about finding that balance which is entirely down to personal preference.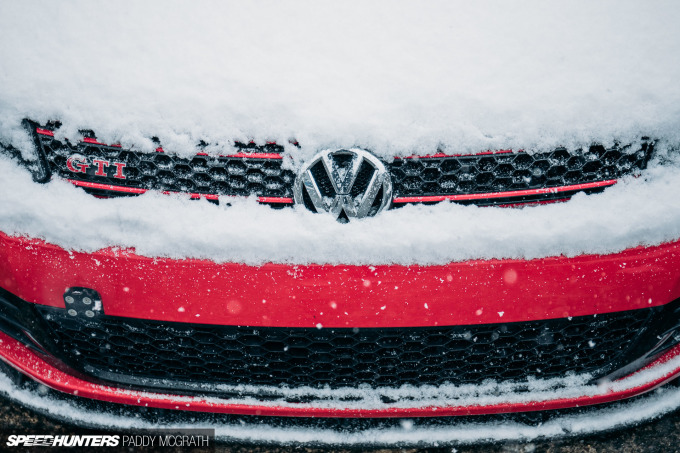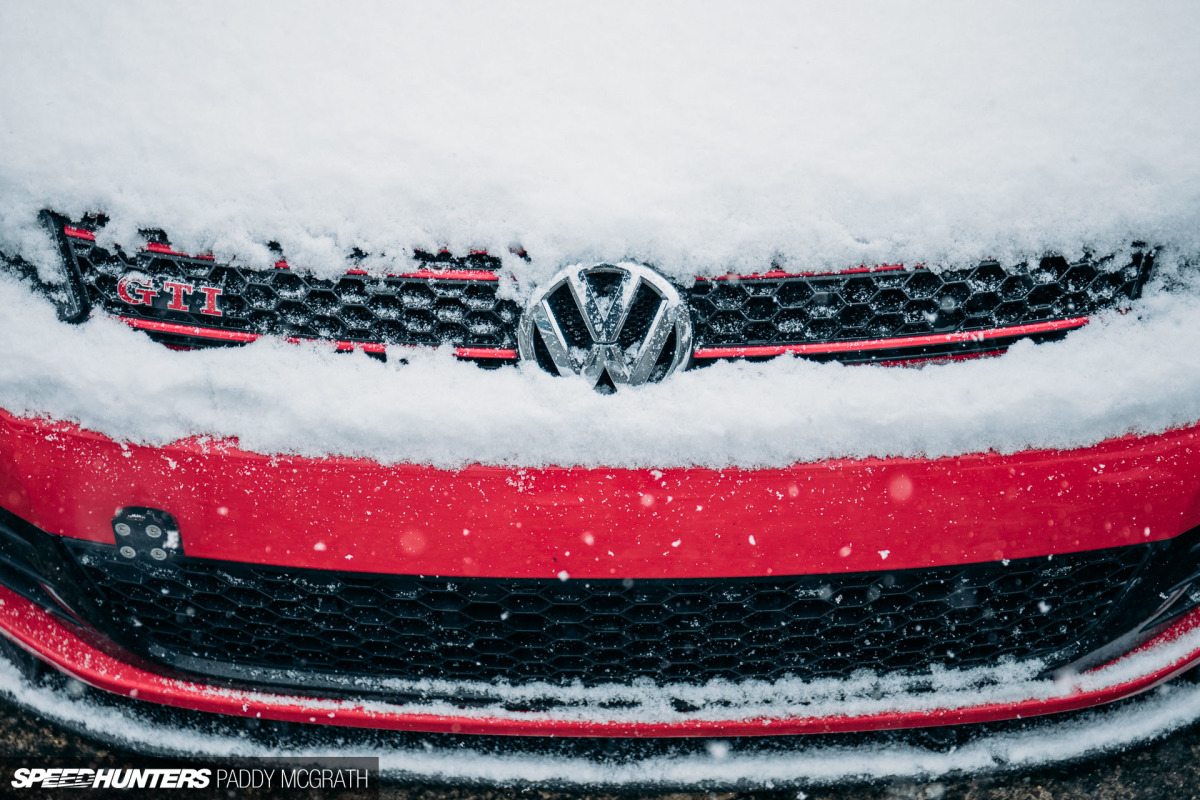 With all going to plan, I hope to have the car finished by the end of this month. There's a lot to be done, although it's more finishing touches at this point rather than completely overhauling any one particular aspect of the car. It's currently 90% the car I envisioned it being from day one, but that last 10% is maybe what requires the most focus and discipline.
To give you an idea of what's left to do, my review period with the Tarox brake kit is up, so I'll be replacing that with an OEM inspired and cost friendly kit which I'm currently putting together. I'm also looking into adding slightly more aggression to the front of the car – purely from an aesthetic standpoint – while also looking for more support inside the car. Finally, optimising the car for our (pathetic) Irish fuel has been underway for a while, with final mapping to make the most of what we have here.
With all of these done, and only then, the TE37s can be bolted on. When the car is lowered down off the trolley jack with them fitted, I will know that I've finally finished what I set out to do.
Could this be the first finished project car in the history of mankind?
Paddy McGrath
Instagram: pmcgphotos
Twitter: pmcgphotos
paddy@speedhunters.com
Even More GTI