It was this time two years ago that I first covered an Attack event at Tsukuba, and also the first time I saw the Friends Racing Nissan Silvia S15 in action.
I remember falling for the car instantly; its aggressive yet almost minimalistic approach was something that really stood out. A single GReddy logo on the hood was the only livery remnant of car's previous life as a D1 Grand Prix drift contender.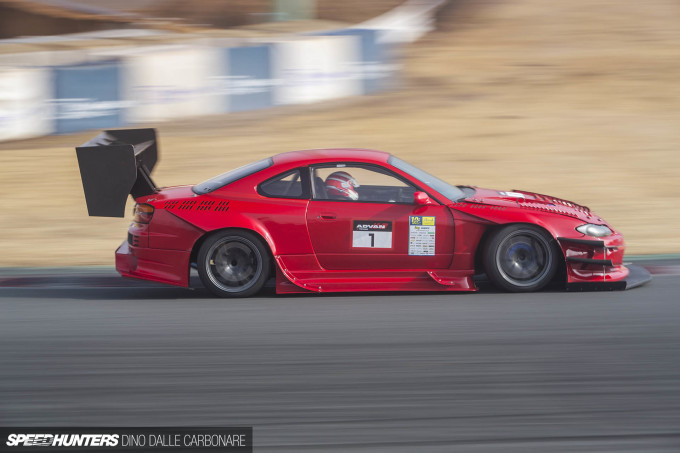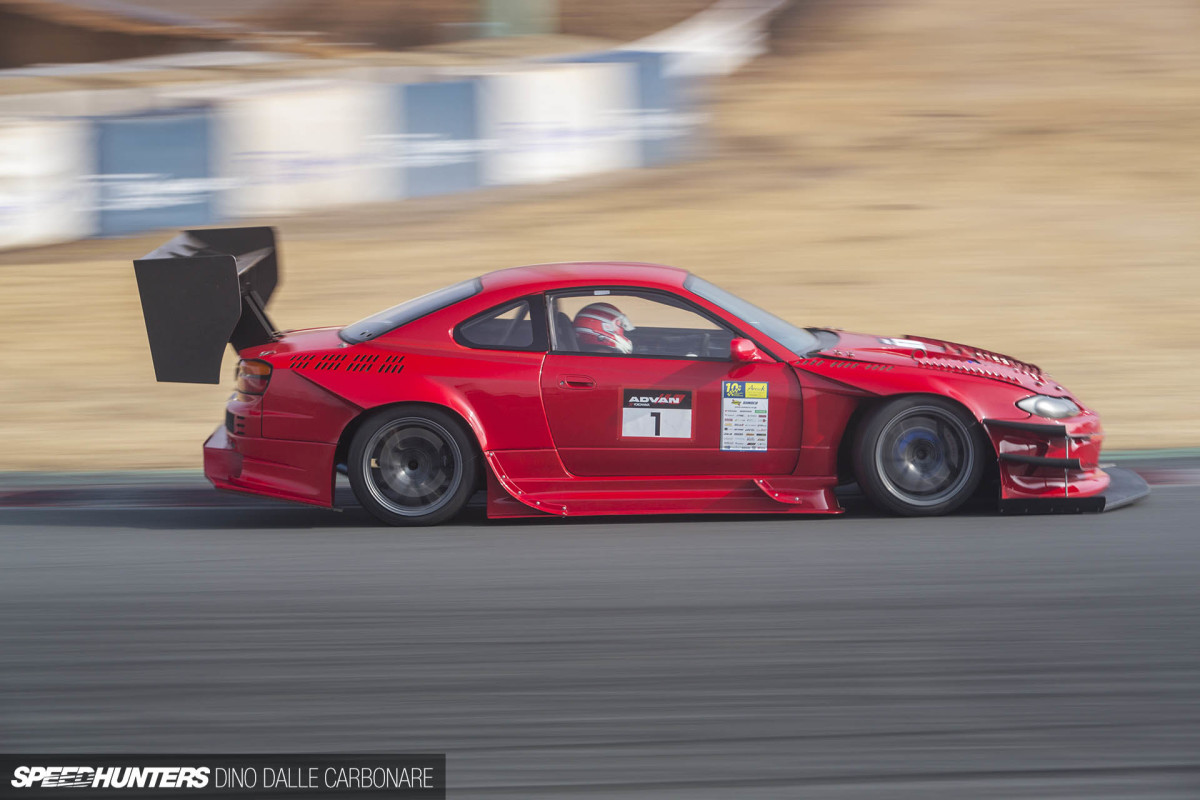 The car has evolved greatly in the past 24 months though, so I just had to take a closer look at it while at Tsukuba Circuit on Saturday. Looking at the S15 in profile, you can see that it still sports one-off Friends parts, namely ground-hugging side skirts armed with a pair of bolt on canards, all body colored for extra effect.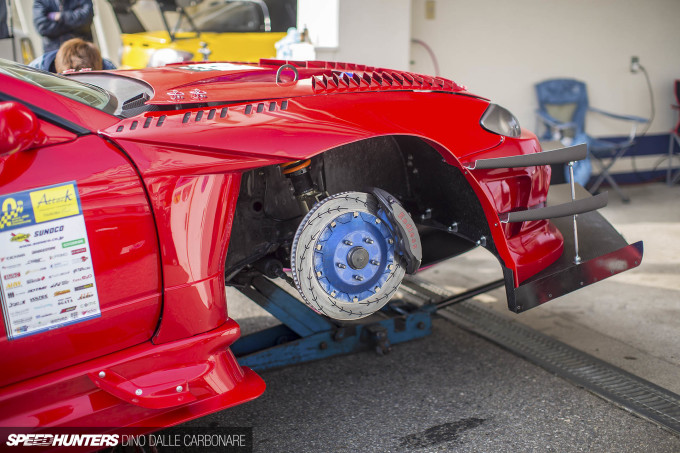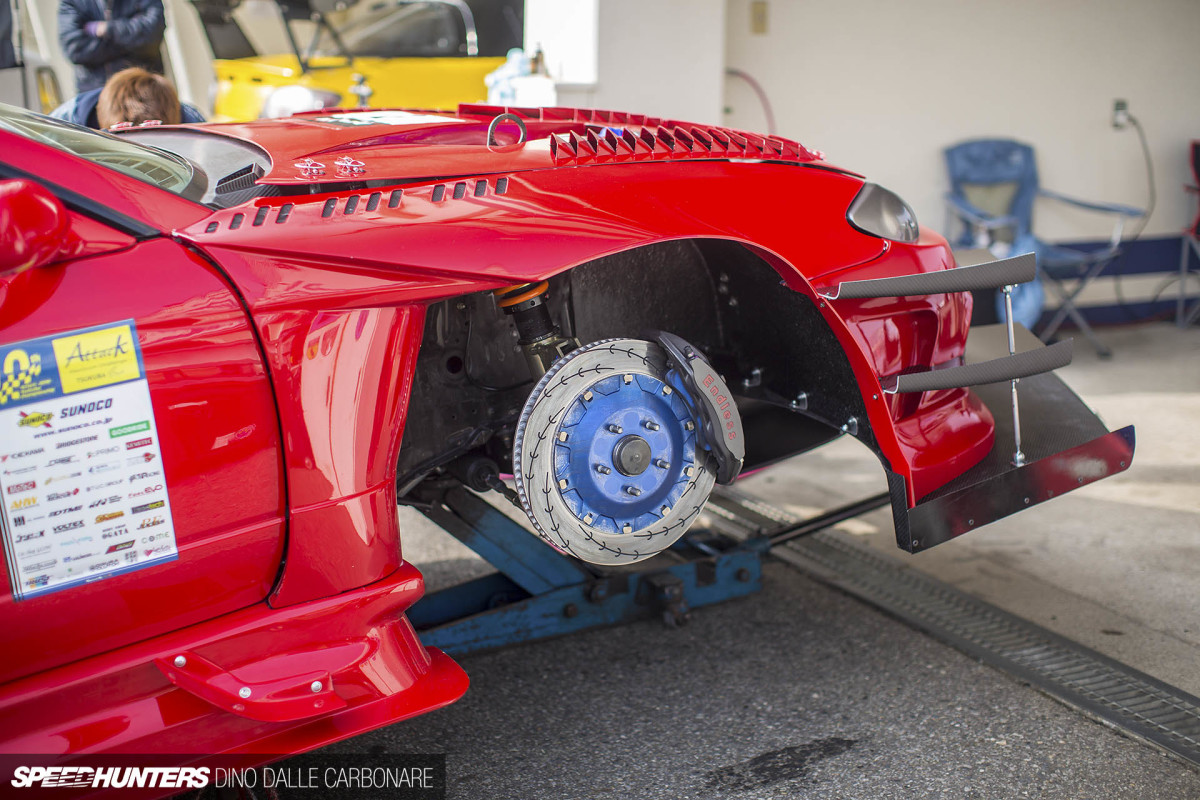 With a 53-second lap time around Tsukuba's 2.0km circuit under its belt, there's no doubt the aerodynamic aids are doing their job, but by its very nature time attack encourages evolution, and this year the car showed up with a new front splitter and a pair of stacked canards, all left in bare carbon fiber. Above you can also see one of the large Endless Mono 6 front calipers and the massive grooved disc it bites down on.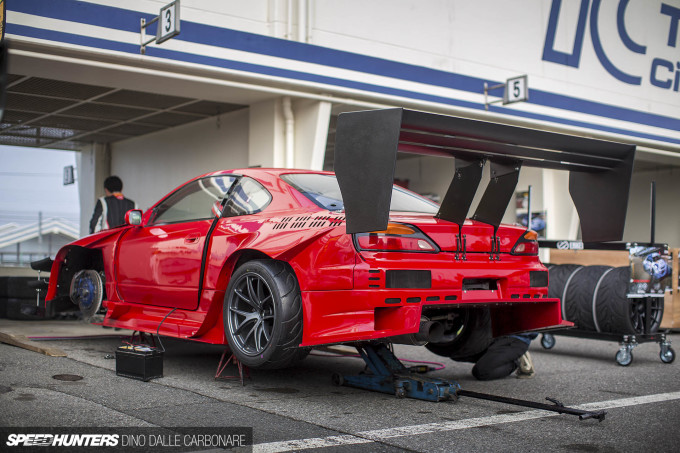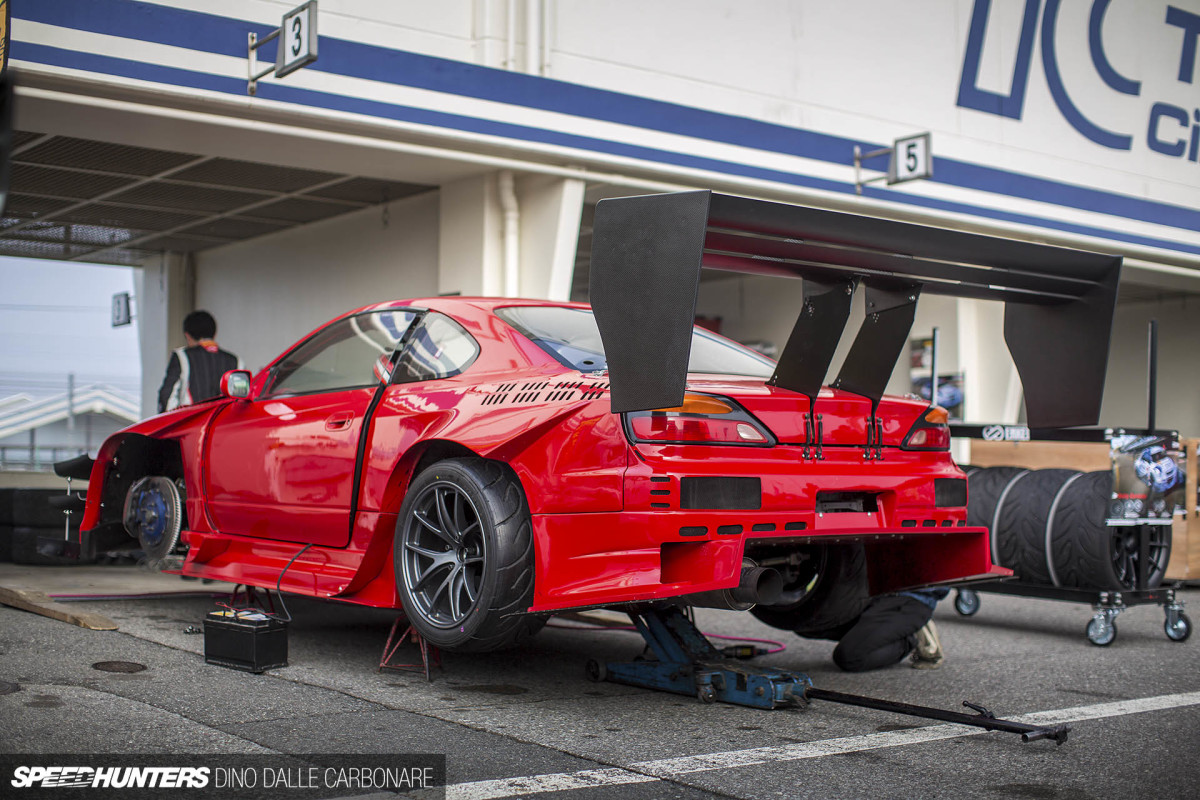 The rear is now equipped with a triple-element Voltex wing, noticeably bigger than what was fitted before to balance out what's now happening up front. The widened front and rear fenders remain, Swiss-cheesed to hell, as is the rear bumper to help eliminate as much drag as possible.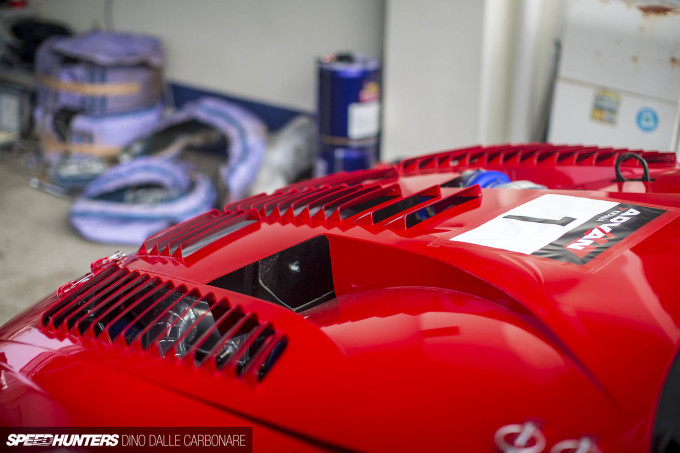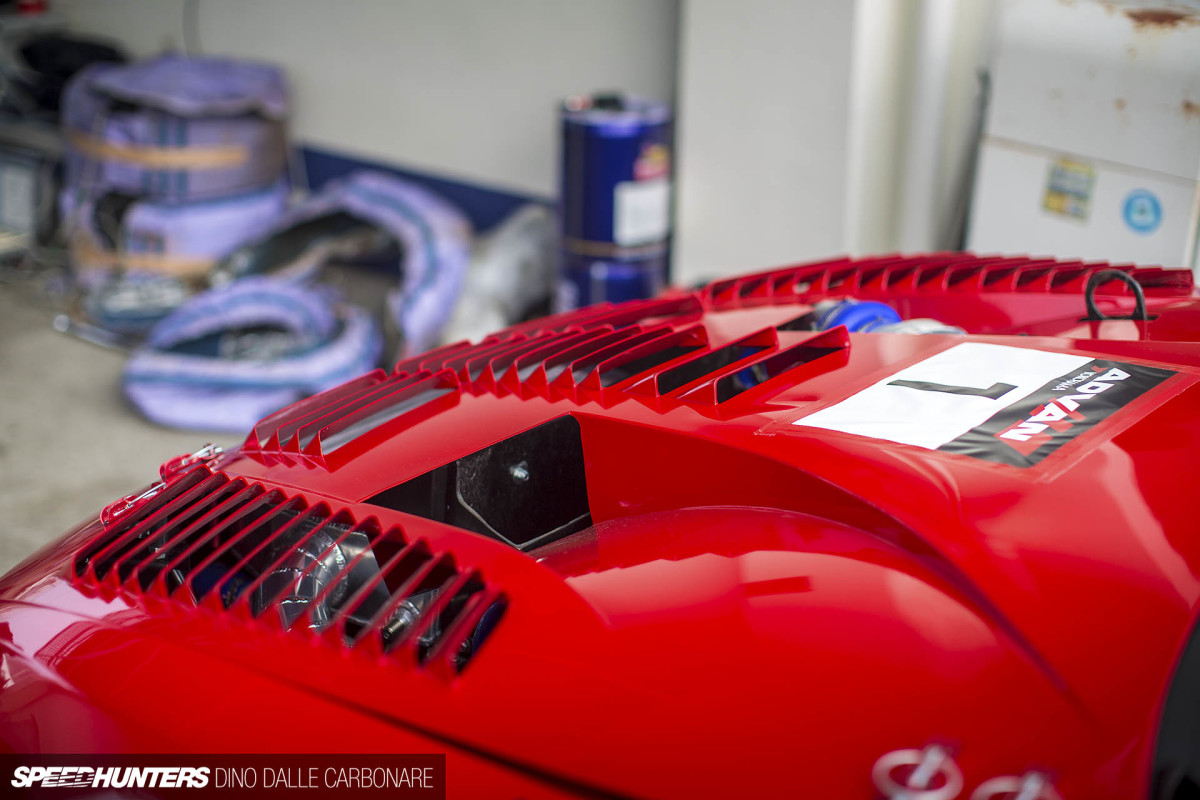 Air management is one of the most important aspects of a time attack car, and I always enjoy looking at how different shops approach different areas. The engine room can be quite a problem area for drag and overall turbulence; think about all the air that passes in through various intakes, air dams and via the wheel arches. The more effectively you can channel, direct and make use of it the better. So on top of two big vents to extract and divert air away, a large percentage of the hood surface is made up of louvers.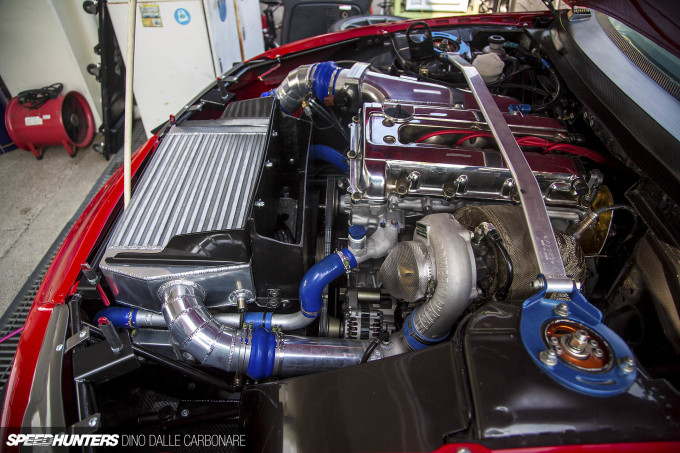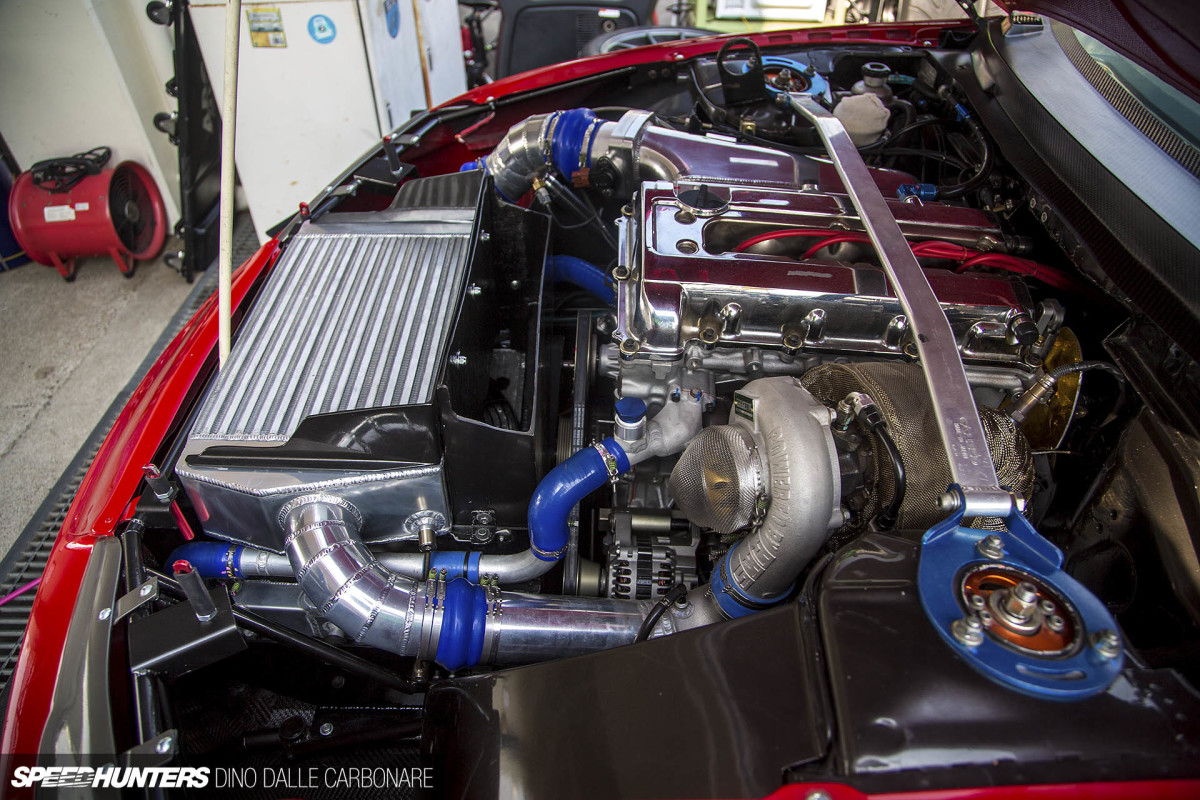 By looking at the engine bay you can see that these are there to vent hot air from under the hood while the center openings are there for the horizontally-positioned intercooler and the air guide underneath it which comes from the v-mounted radiator below.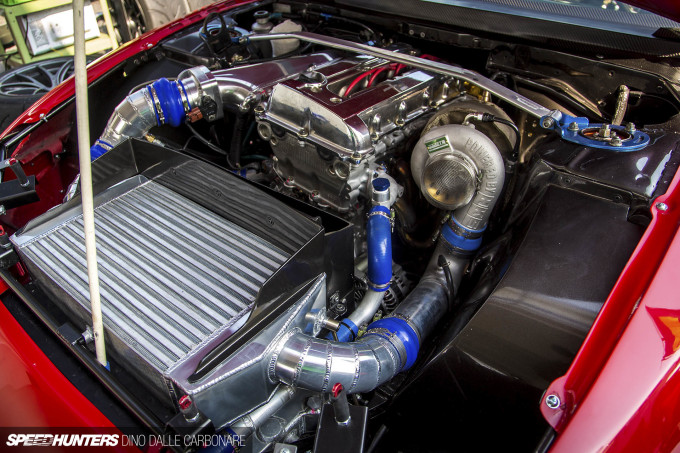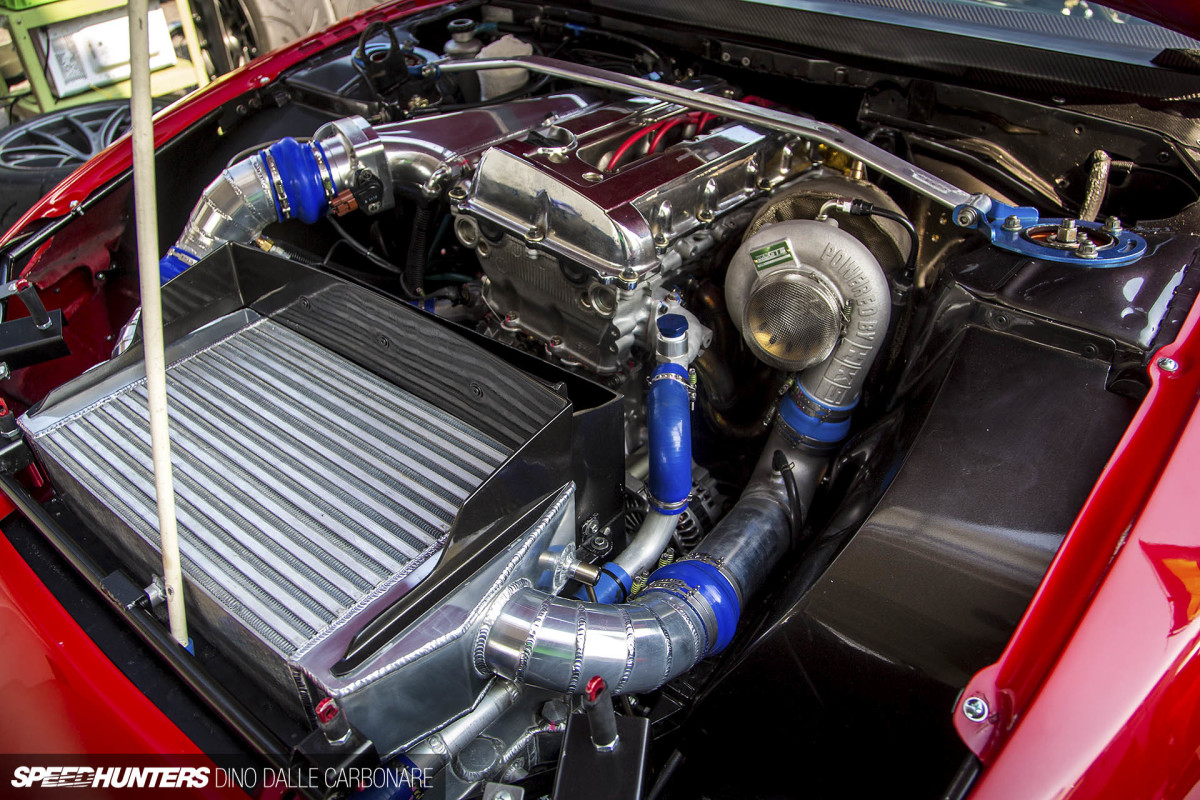 Engine-wise, the VE-headed SR20DET has dumped the Trust T88 it was once running for a slightly smaller yet more responsive HKS GTIII-4R. This is comparable to HKS's old TO4Z, but with the potential for around 700hp without any loss of low-down boost response.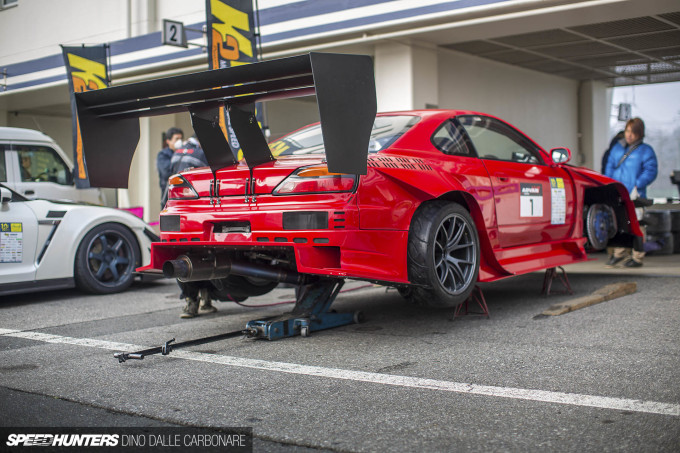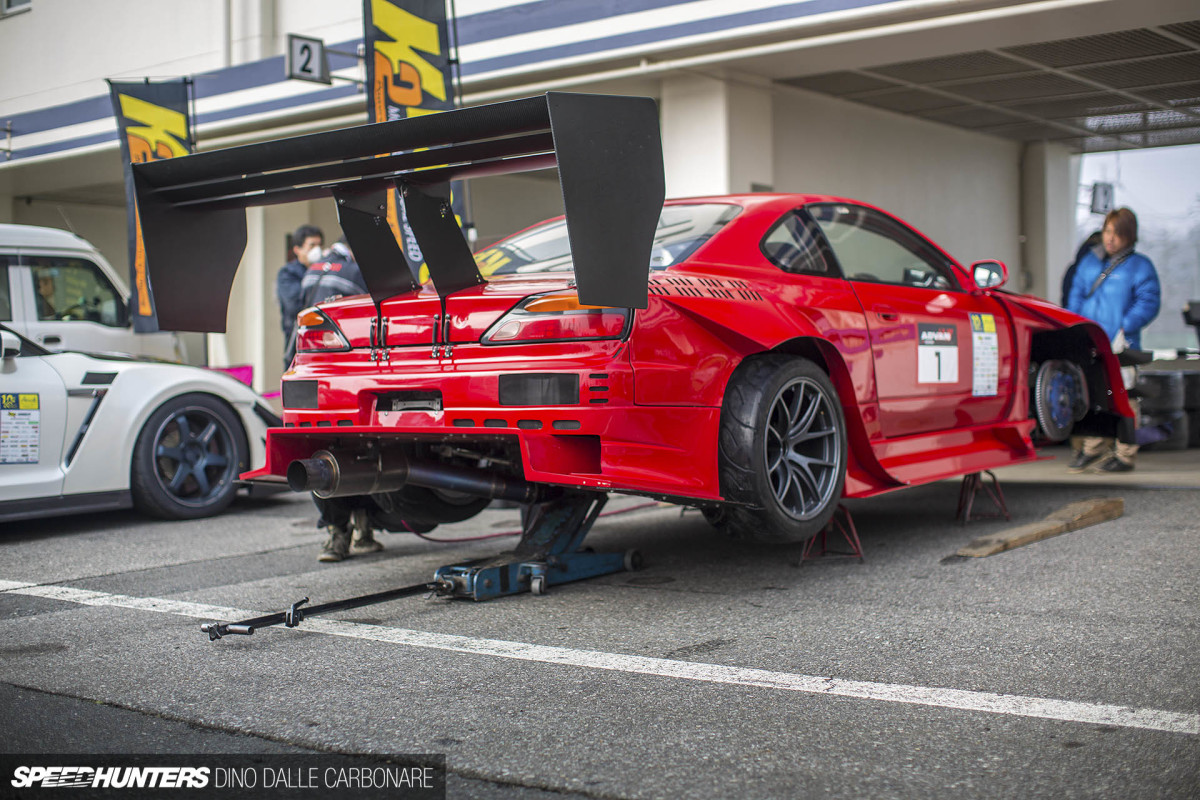 During its time at Attack, the S15 posted a best lap of 55.573-seconds, which indicates that the team were out there to test and get a feel for the new setup and revised aero.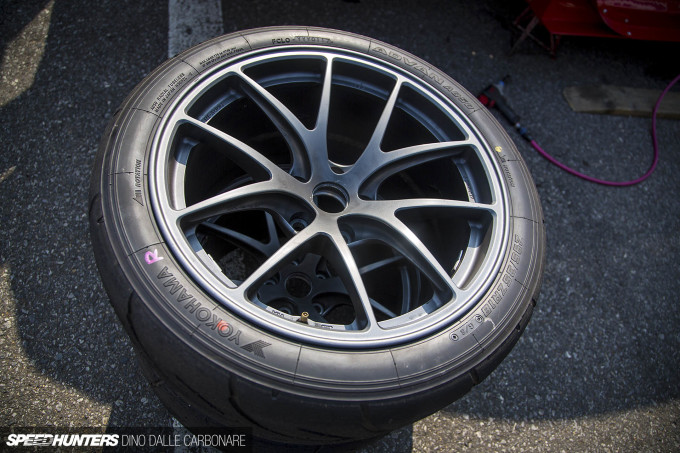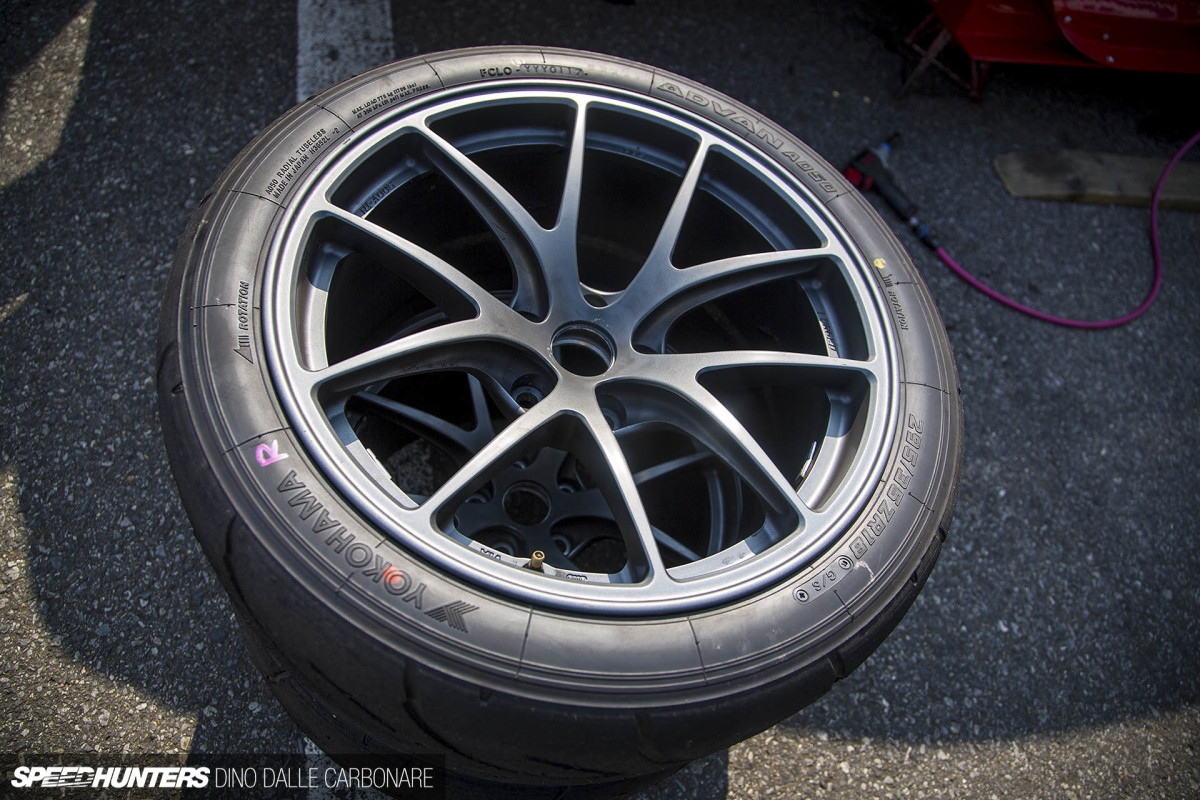 18×11-inch BBS RI-As feature at each corner, the wheels themselves weighing just 9.1kg (20.0lb) each without tires.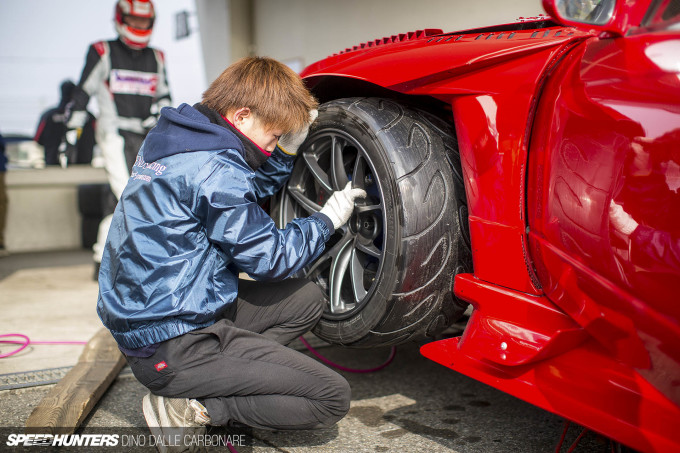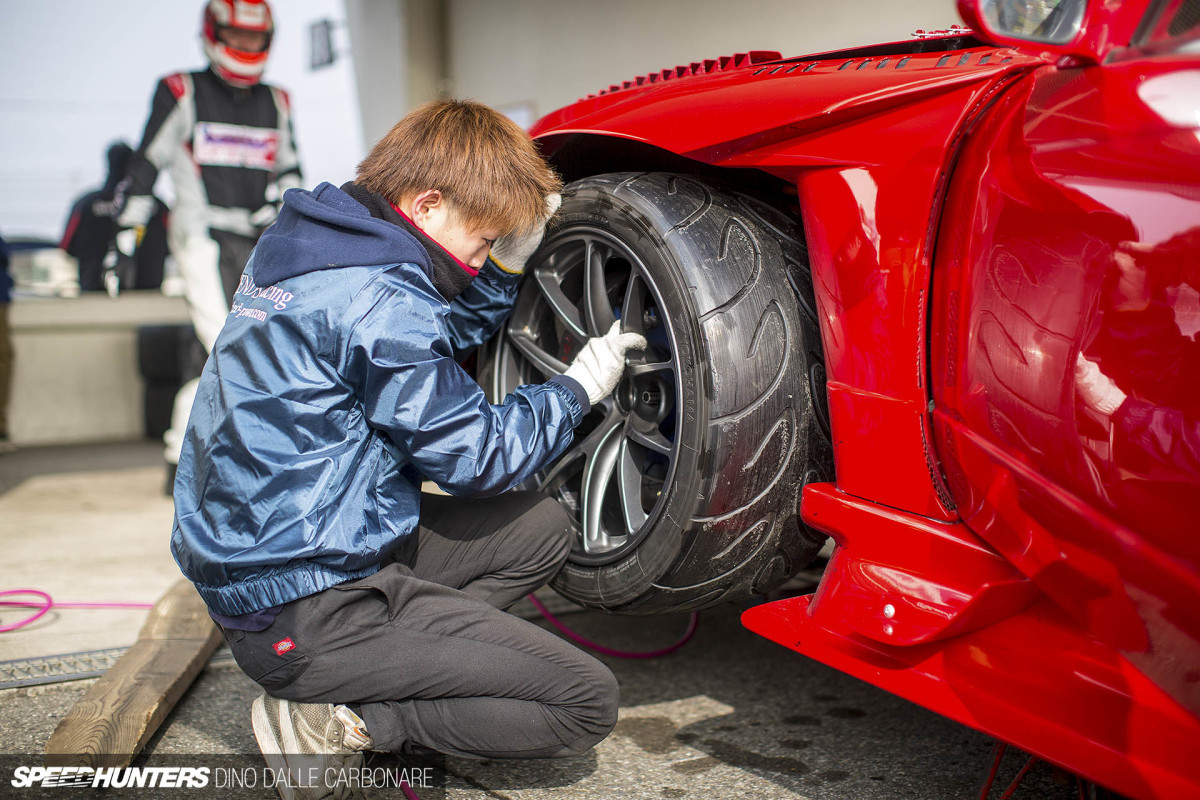 On the subject of tires, like many teams in Japanese time attack circles, Friends run Yokohama Advan A050 semi-slicks in G/S compound. As you can see, even brand new tires are shaved down so that the stickier underlying layer of rubber is available from the get go. This means the car only needs one warm up lap before an all-out attack.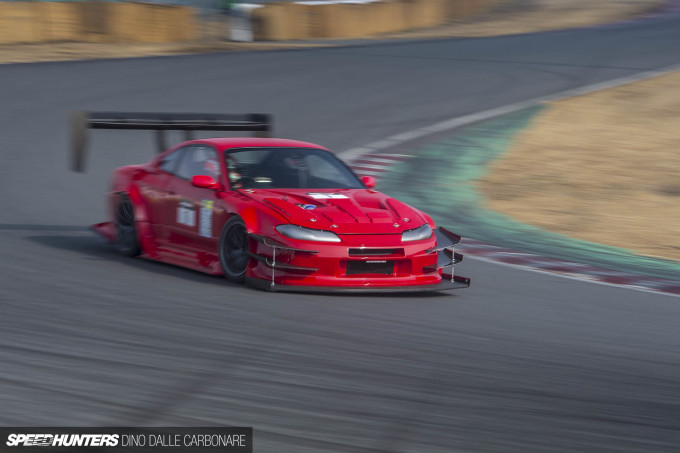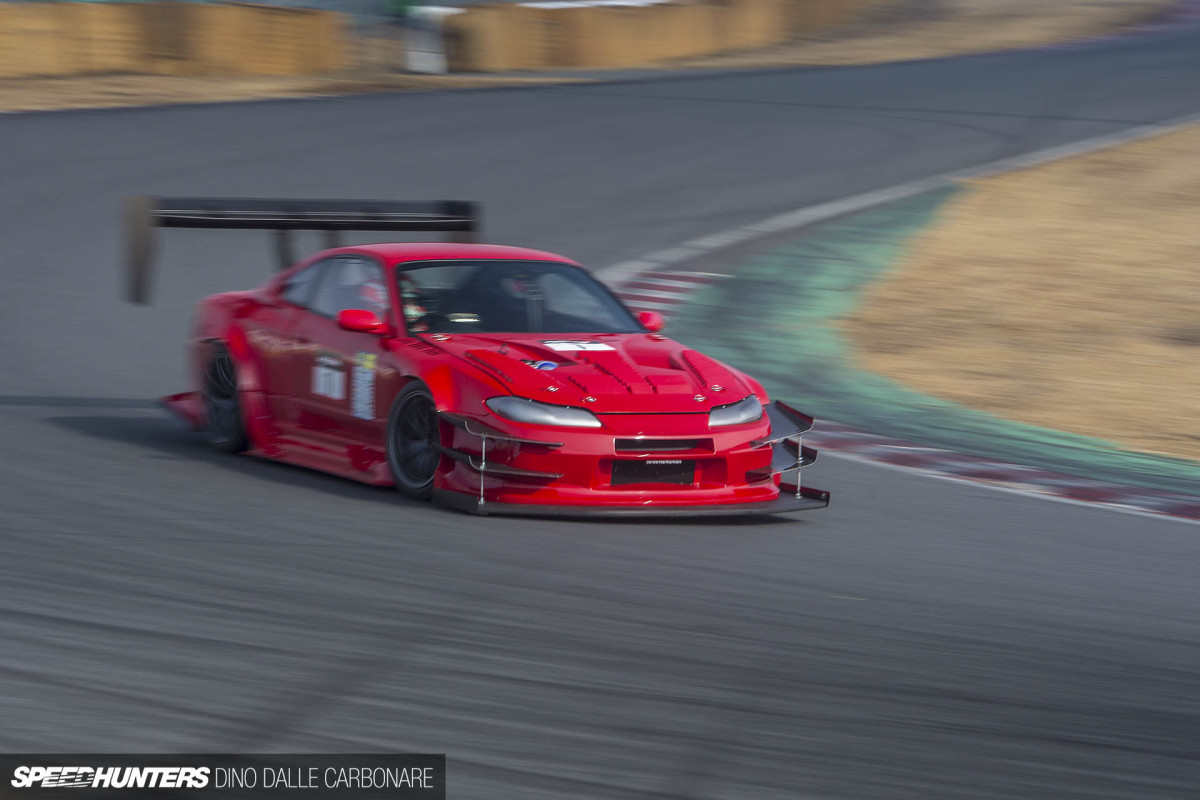 The tiny split air dam is still there, but the round intake to feed the turbo has been closed up on this refined aero. From this angle you can also get a good look at the stacked canards.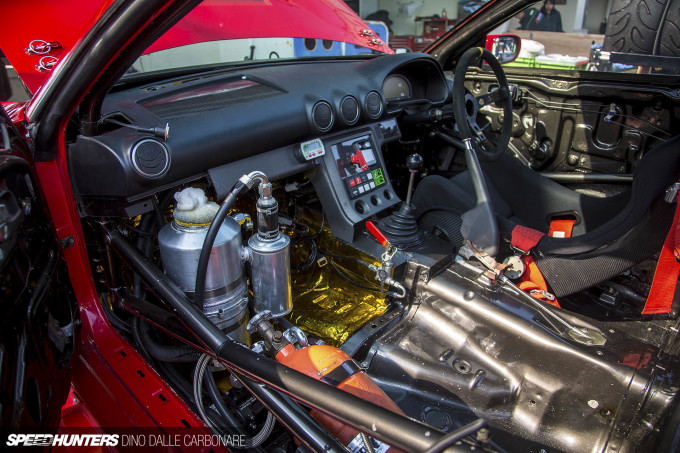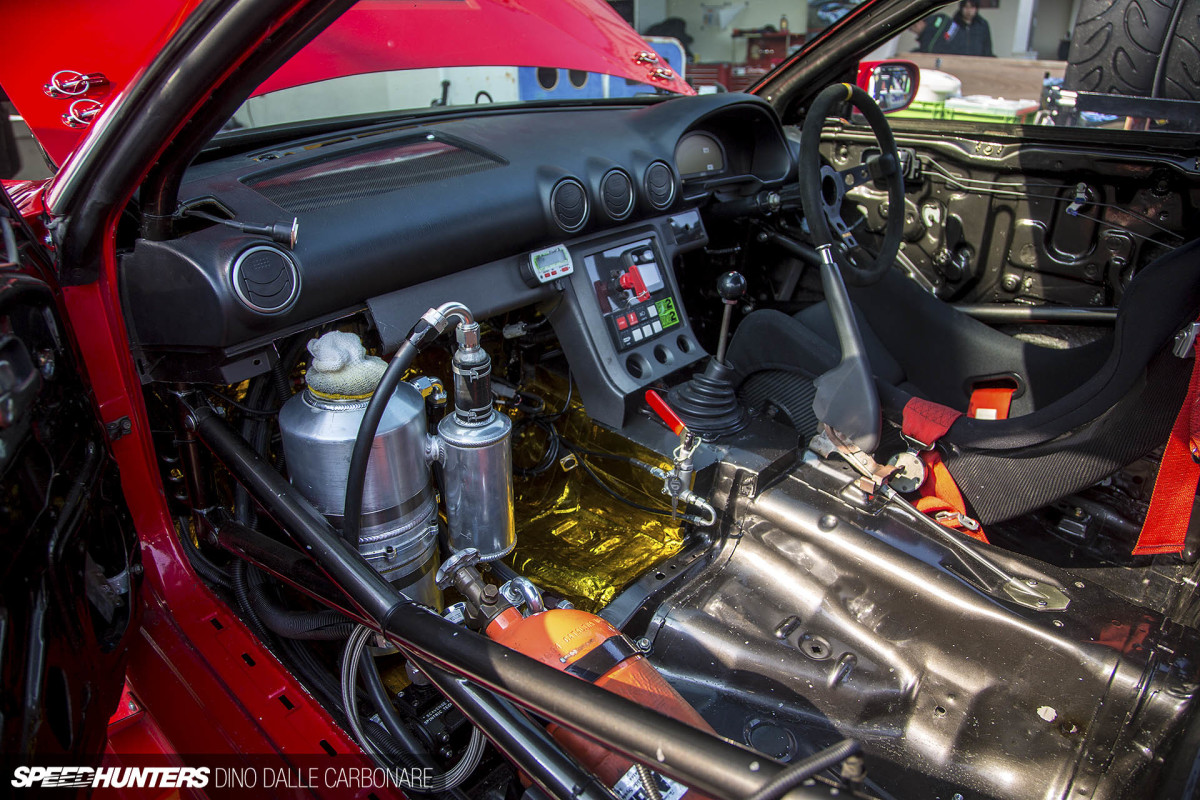 One glance at the inside and it's easy to see that this build started with a stripped-out shell. Surprisingly, the dash has been retained, but it's primarily there to hide all the custom wiring for the MoTeC-based engine management system.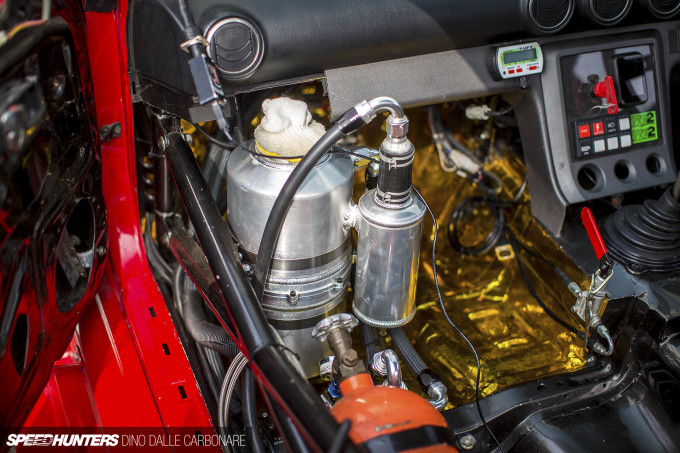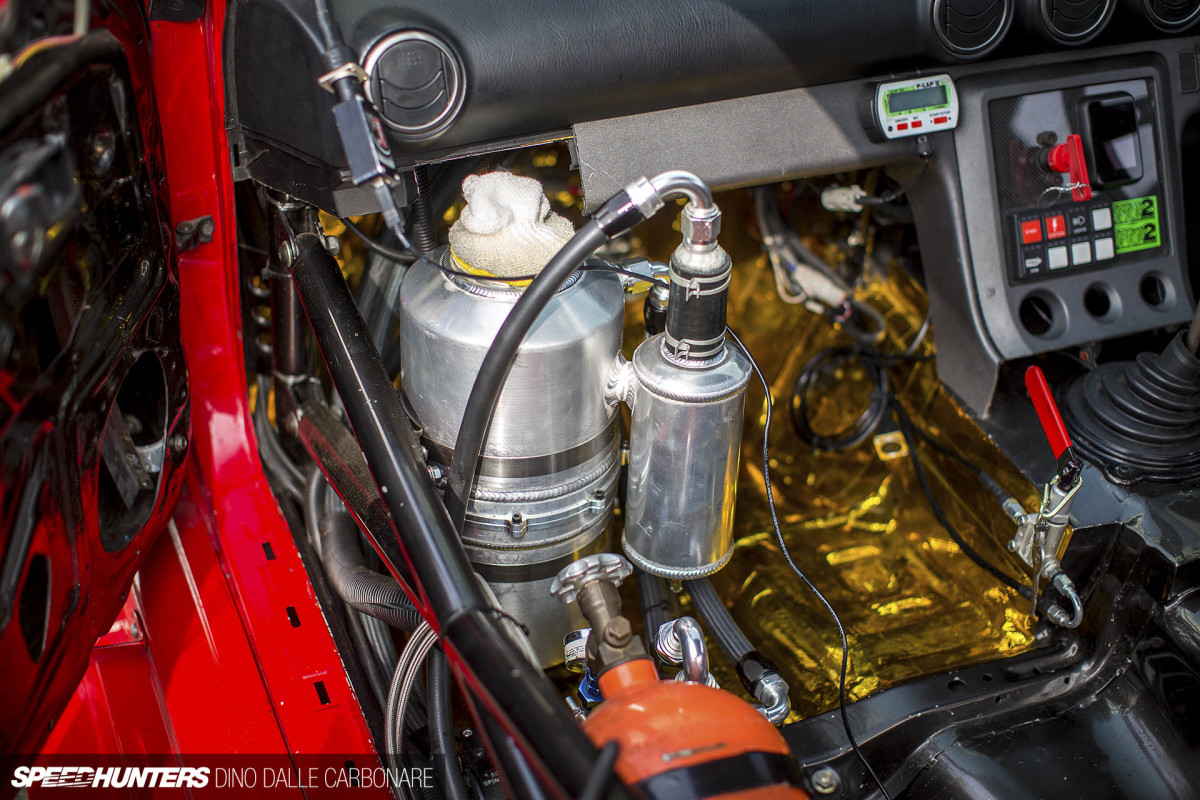 The passenger side of the cabin houses the oil tank for the dry sump system as well as a nitrous oxide bottle which feeds the single fogger positioned before the Plazmaman throttle body. This is a serious contender in every way, shape and form.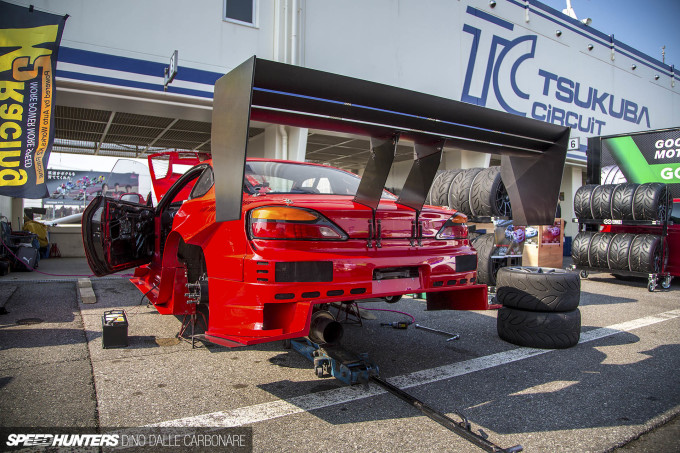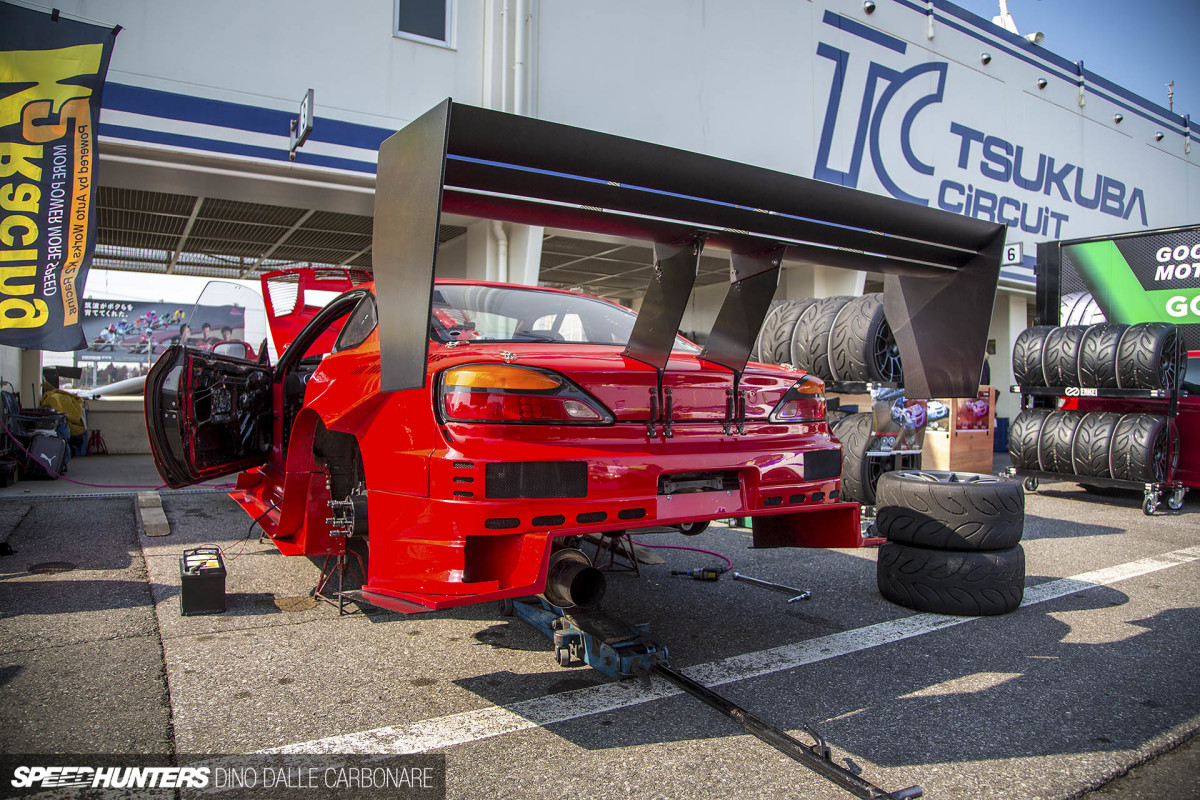 It will be interesting to see how much time the Friends Racing team can shave off their best Tsukuba lap with this new series of upgrades. One thing's for sure though: we should all keep an eye on this S15.
Dino Dalle Carbonare
Instagram: speedhunters_dino
dino@speedhunters.com