In a shocking turn of events, a British bloke is about to open a conversation by talking about the weather.
We're currently in the middle of what the UK press are thoroughly enjoying calling the 'beast from the east', a Siberian storm that's bringing with it 'nippy' temperatures of -7°C (19.4f). Apparently we still don't really know how to deal with snow and ice, despite it surprising us every year at around this time, so the entire country has ground to a halt.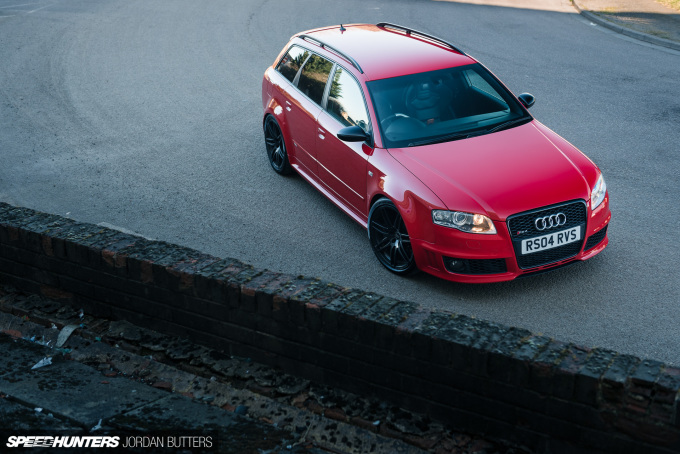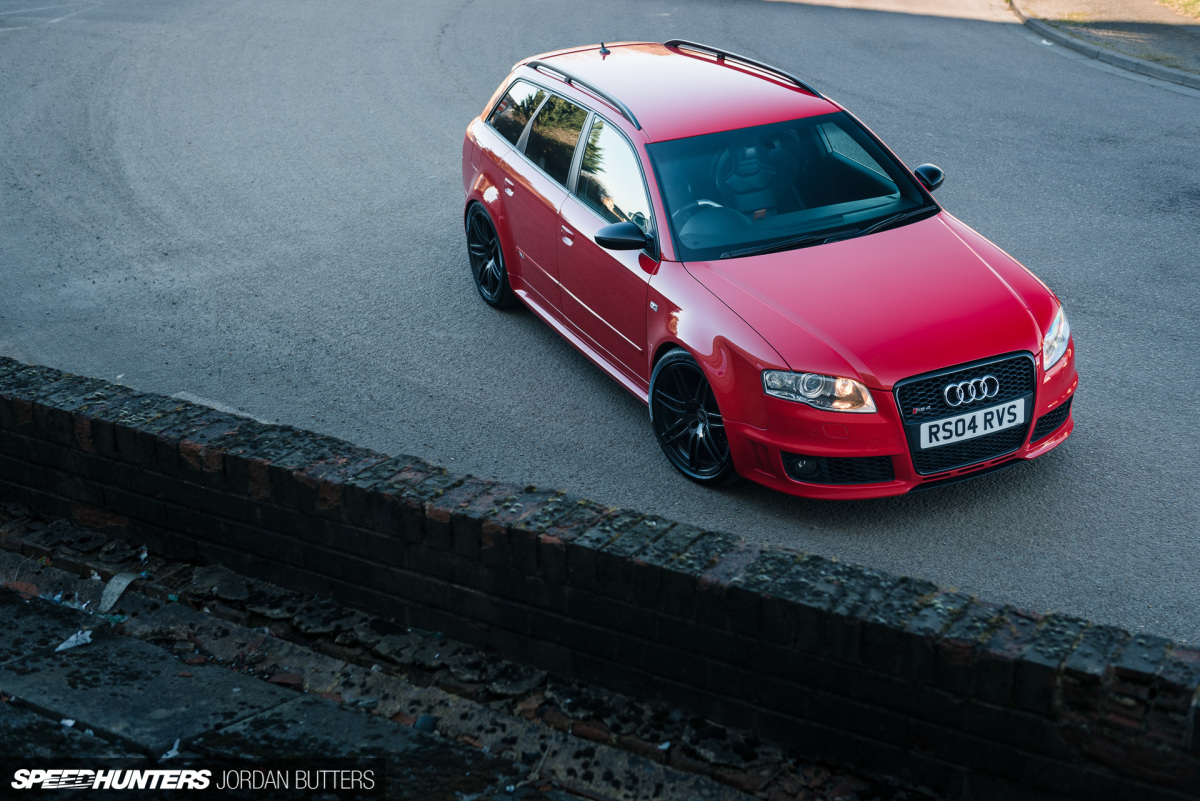 Just as temperatures started to plummet last Sunday, I took an impromptu trip over to Revo Technik's Daventry headquarters for their first Cars & Caffeine event. To be honest, I didn't need much of an excuse – Project RS4 has just been returned to me with a plethora of upgrades and fixes, including some posh new KW Variant 3s (more on this coming to a project update very soon) so literally any excuse to drive it and I'm there.
An early Sunday morning blast over to Revo to make the most of the quiet roads and cold, dense air was exactly the right start to the day.
For those not familiar with the name, Revo develops hardware and software tuning solutions. With a strong foundation in motorsport, a couple of world records under their belt and a highly-regarded reputation in street tuning, they've become a household name when it comes to boosting power in modern Audi, Volkswagen, Seat and Ford models.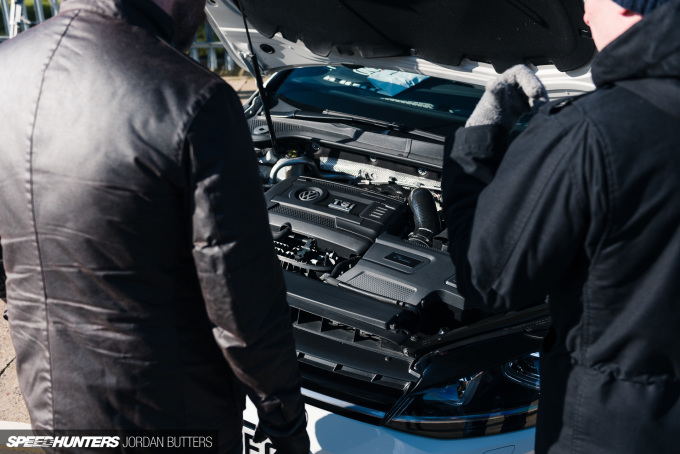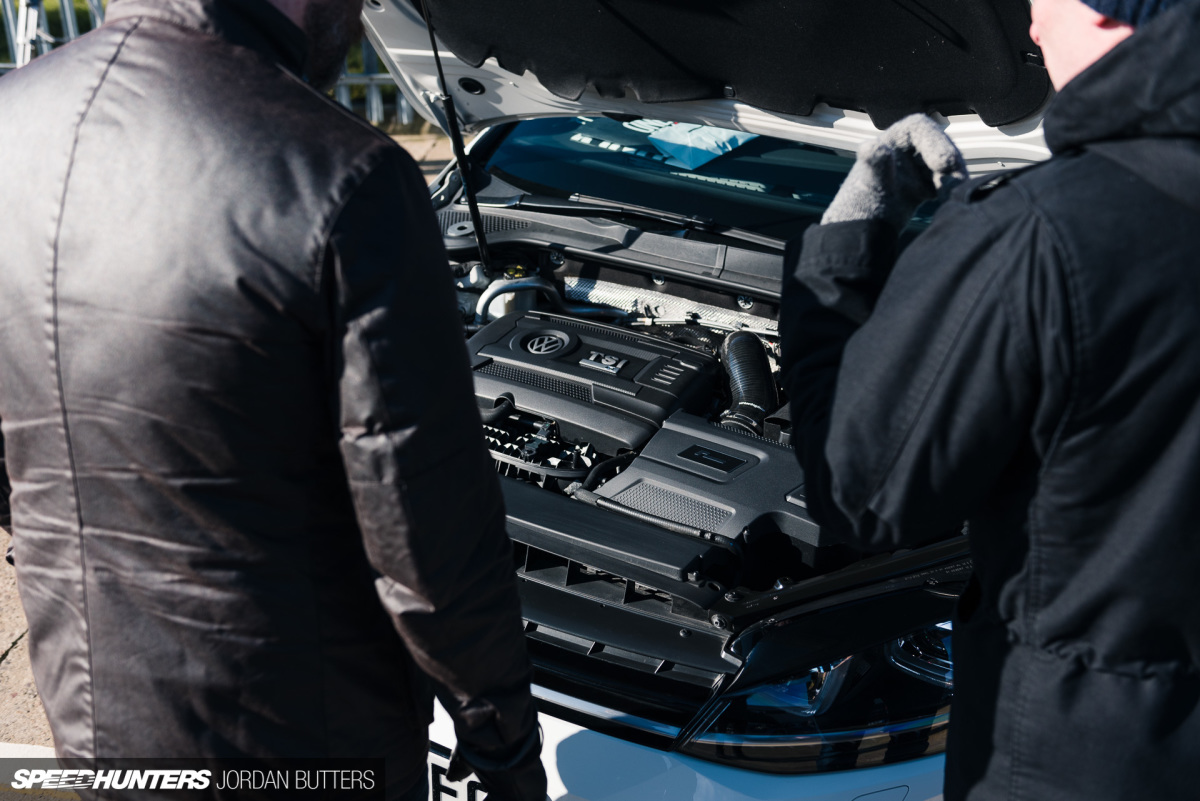 While they offer a range of direct bolt-on hardware upgrades, from turbos to intercoolers, braking and intakes, Revo is probably best known for its incremental ECU upgrades. It's a testament to how over-engineered modern performance cars are that a modest Stage 1 ECU flash, with no supporting modifications and 99 octane pump fuel, can boost, for example, a MKVII Golf R from 300hp up to 370hp along with torque bump from 280ft/lbs up to 360ft/lbs.
That's just from moving some 0s and 1s around – it's insane.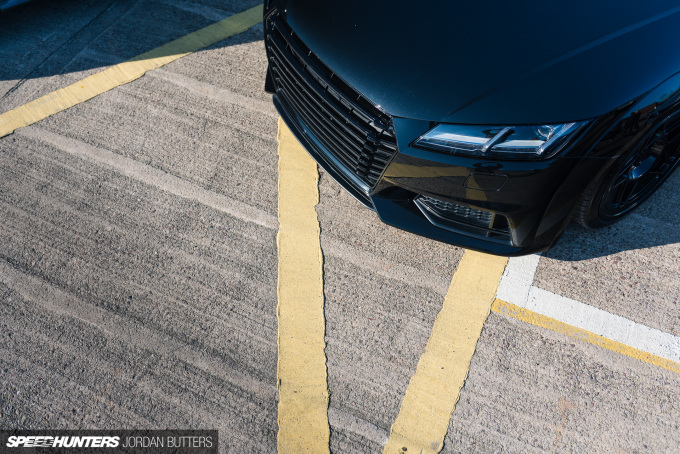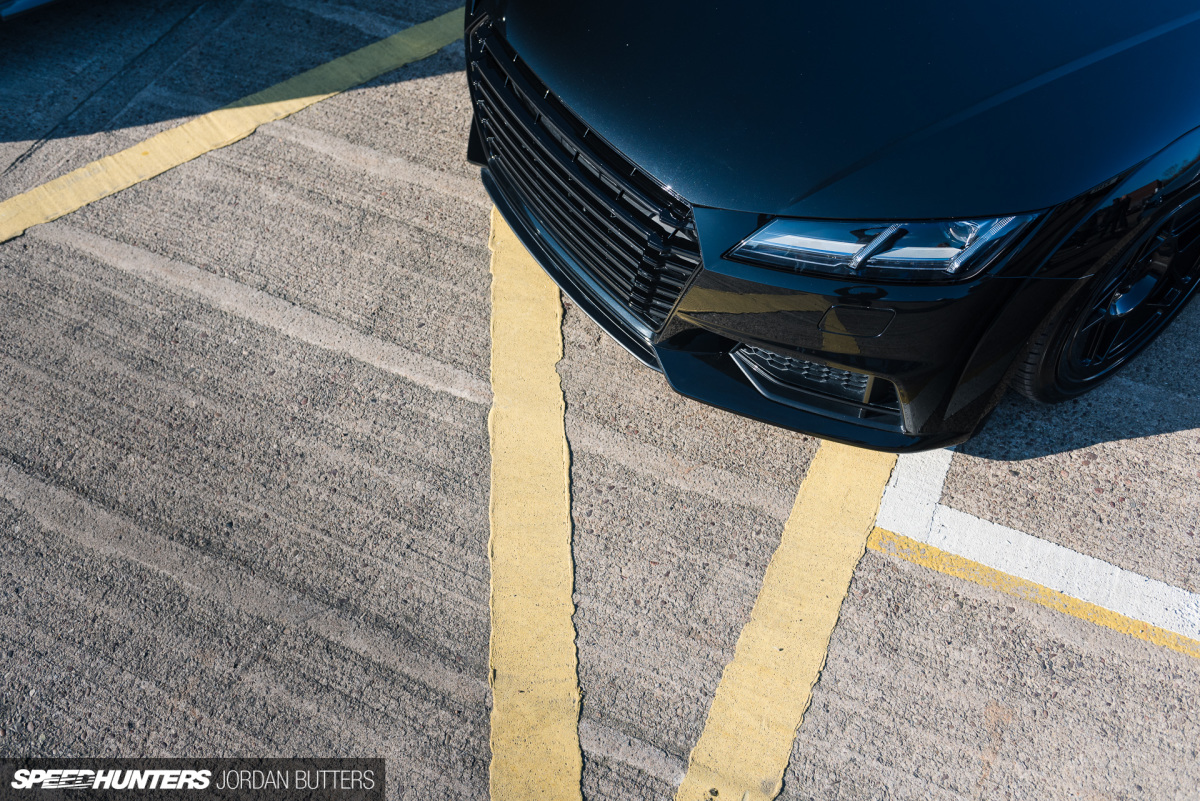 You simply show up, plug in, download and drive off. Okay, that's a simplified version of events as there's a heath check before and careful analysis after to make sure everything is exactly right, but it's a much faster way to go fast compared to other methods. Even your dual-clutch gearbox can be flashed by OBD to offer more performance by optimising shift points to match your engine software.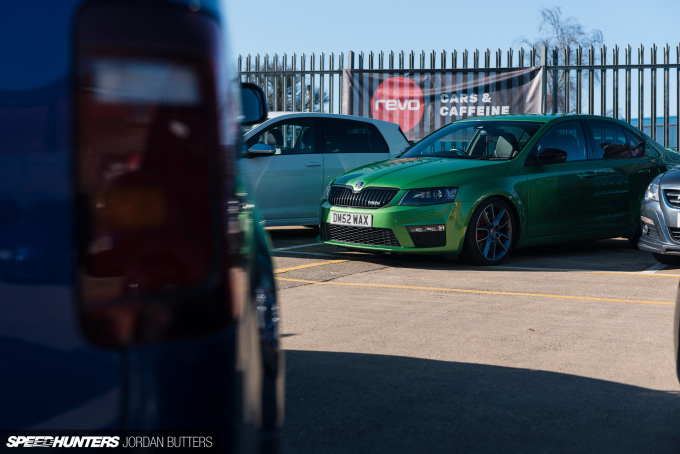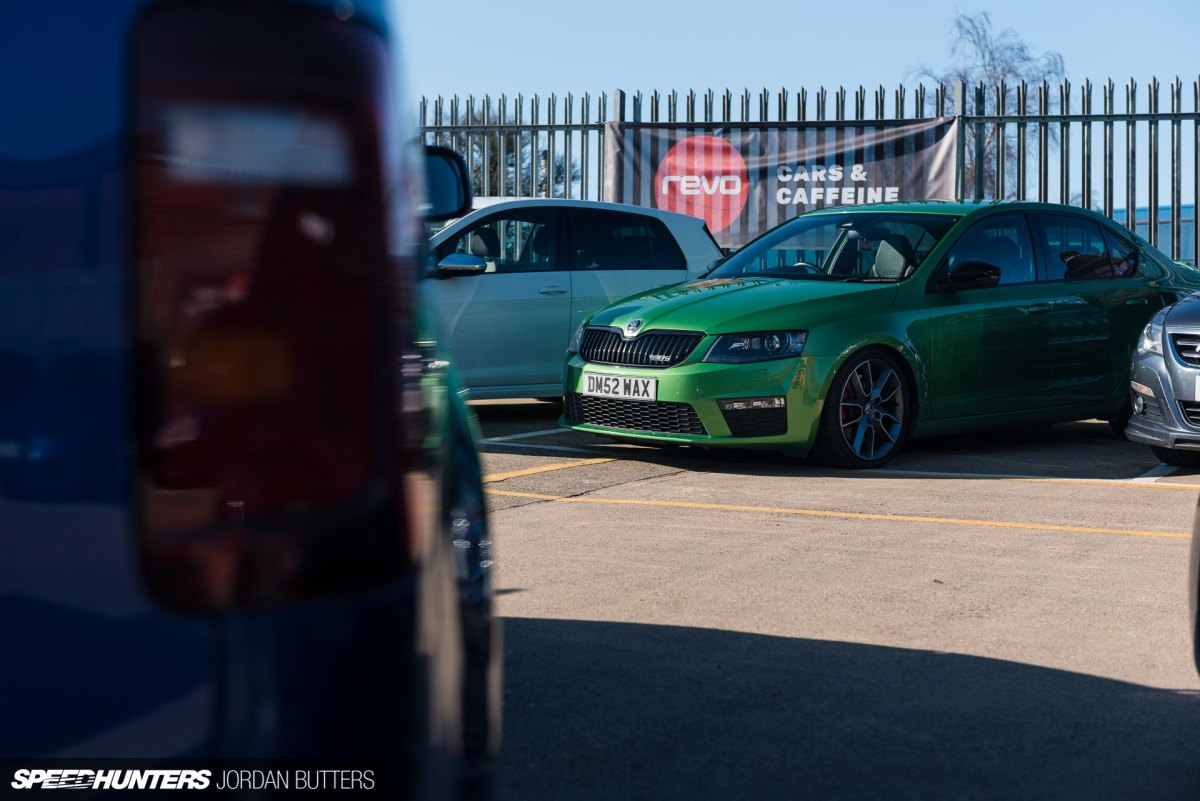 What's more, as someone who owns a car that doesn't benefit from this easily-tuned turbocharging technology, you have to be wary about what you dice with out on the roads too. If you see something closing down on your rear-view mirror and it's modern, turbocharged and has even the slightest visual hint that it's been fettled with, then you could easily be staring down the embarrassing end of 500hp+.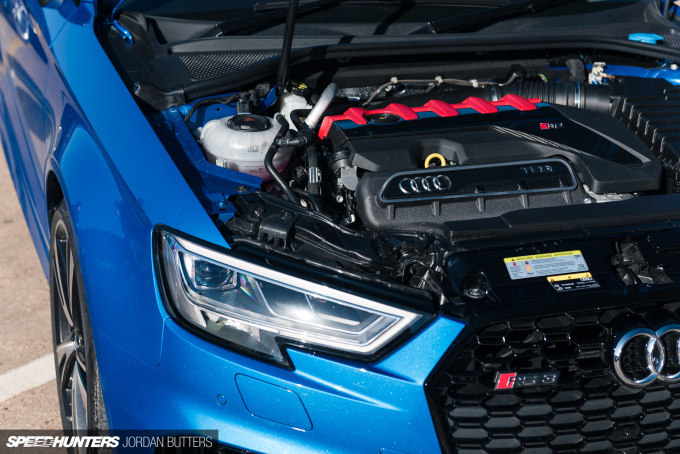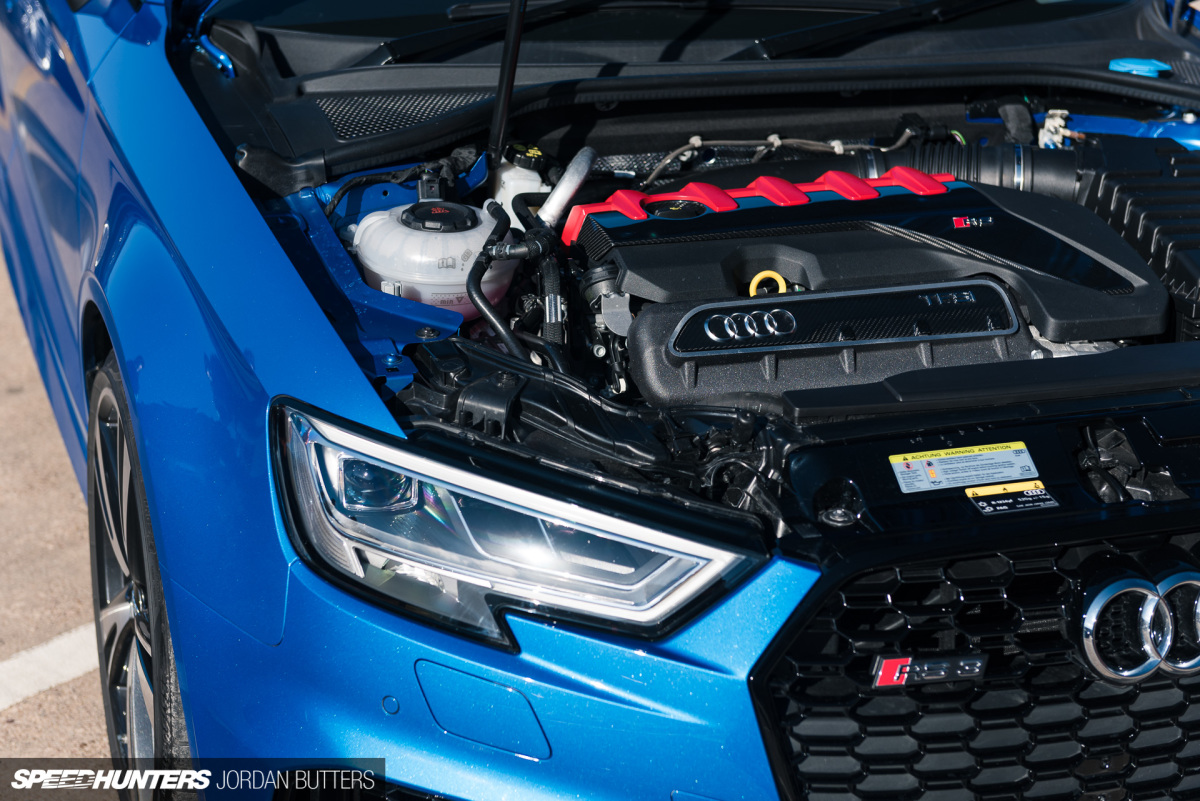 Five hundred horsepower. Those sorts of numbers used to be the calling card of flash Italian supercars. In 2018 you can attain that in a modest five-door hatchback without breaking a sweat.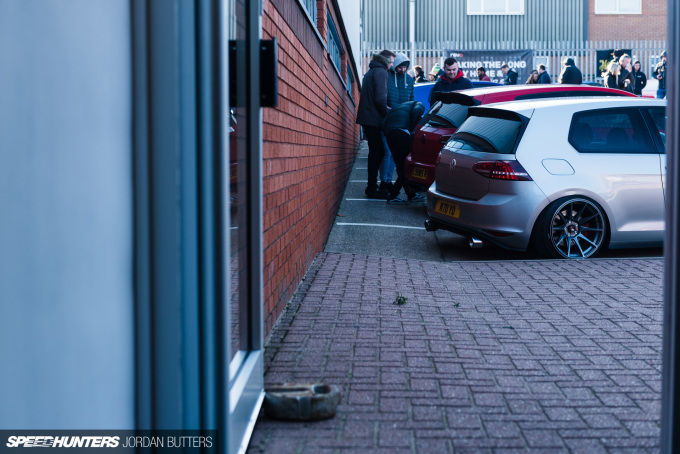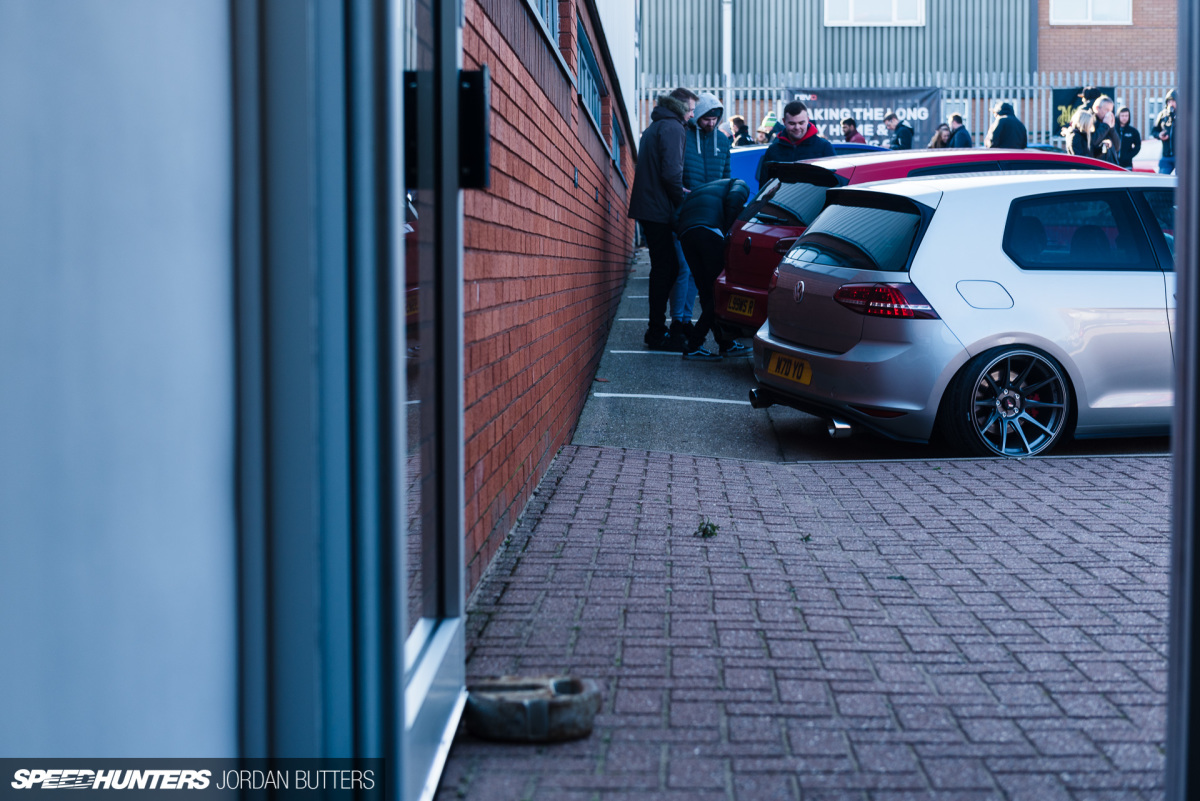 Whether you've fully embraced the software revolution, or are nostalgically clinging on to the more mechanical days of fine-tuning carburettors, there's no denying that software tuning is the future. Scrap that – it's the now. The idea of tuning workshops looking more like IT departments than garages used to be fantastical, but it's already here.
Digression aside, as has become standard the world over, the formula for Cars & Caffeine is simple: show up nice and early, catch up with friends, have a natter about cars, drink some hot caffeine-based beverages and then head home just in time for Sunday lunch.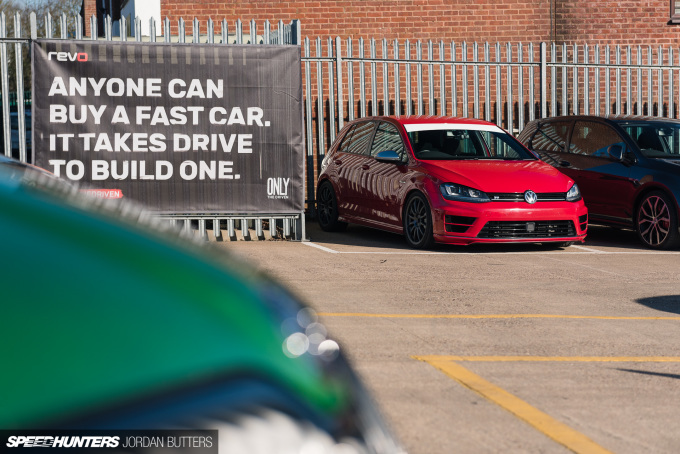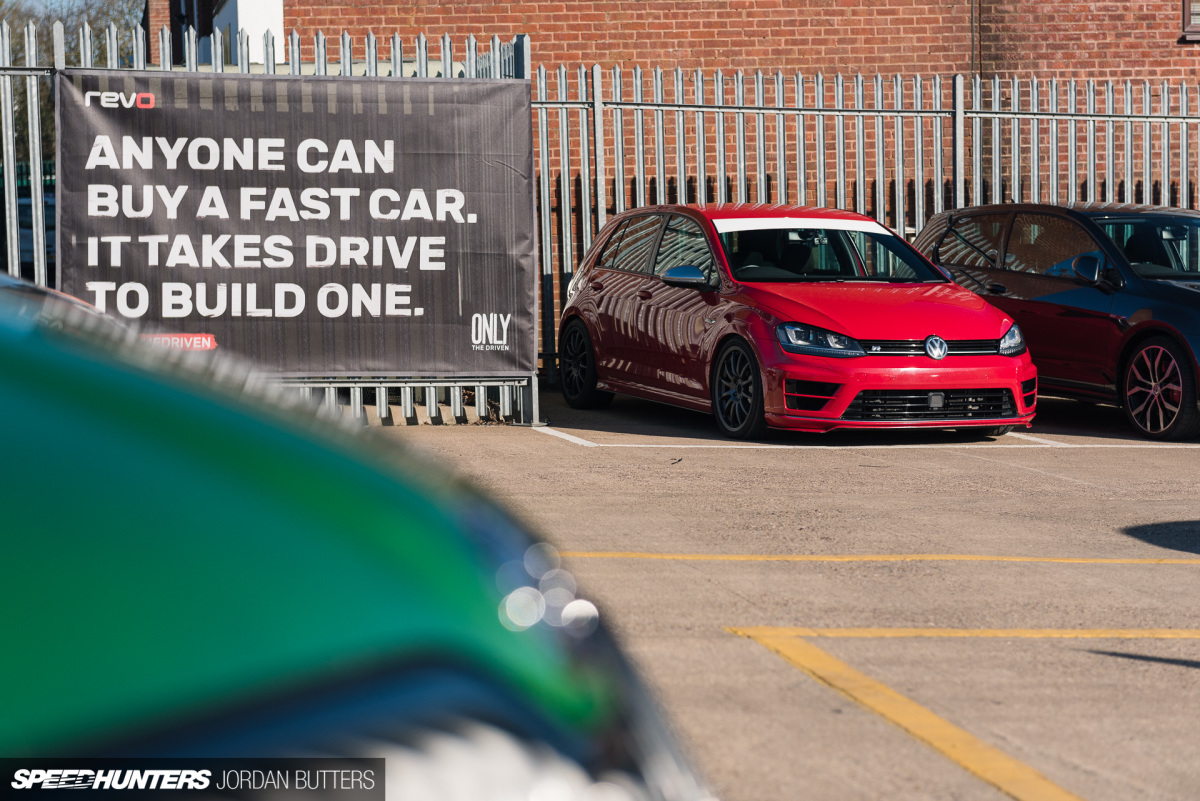 As a relative newcomer to the VAG world (up until the RS4 I pretty much only meddled with JDM models) I find myself increasingly attracted to the tunability of German engineering. As much fun as it is meddling around with oily '80s and '90s Nissans, Toyotas and Mazdas, the idea of bolting on proven off-the-shelf parts, plugging in a laptop and coming out the other side with something disgustingly quick yet completely civilised is quite appealing to a 30-something-year-old me.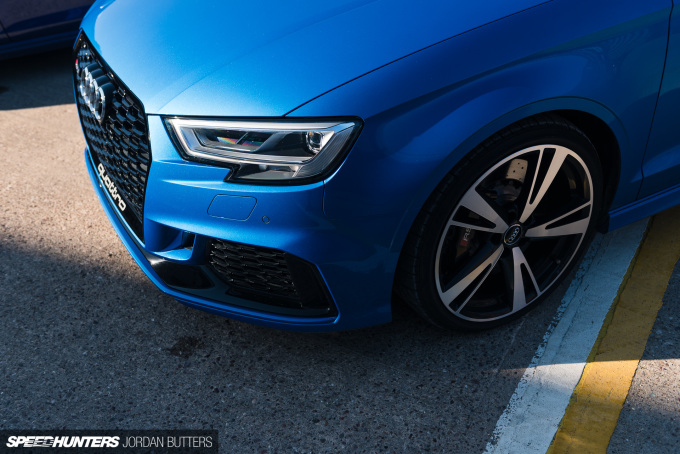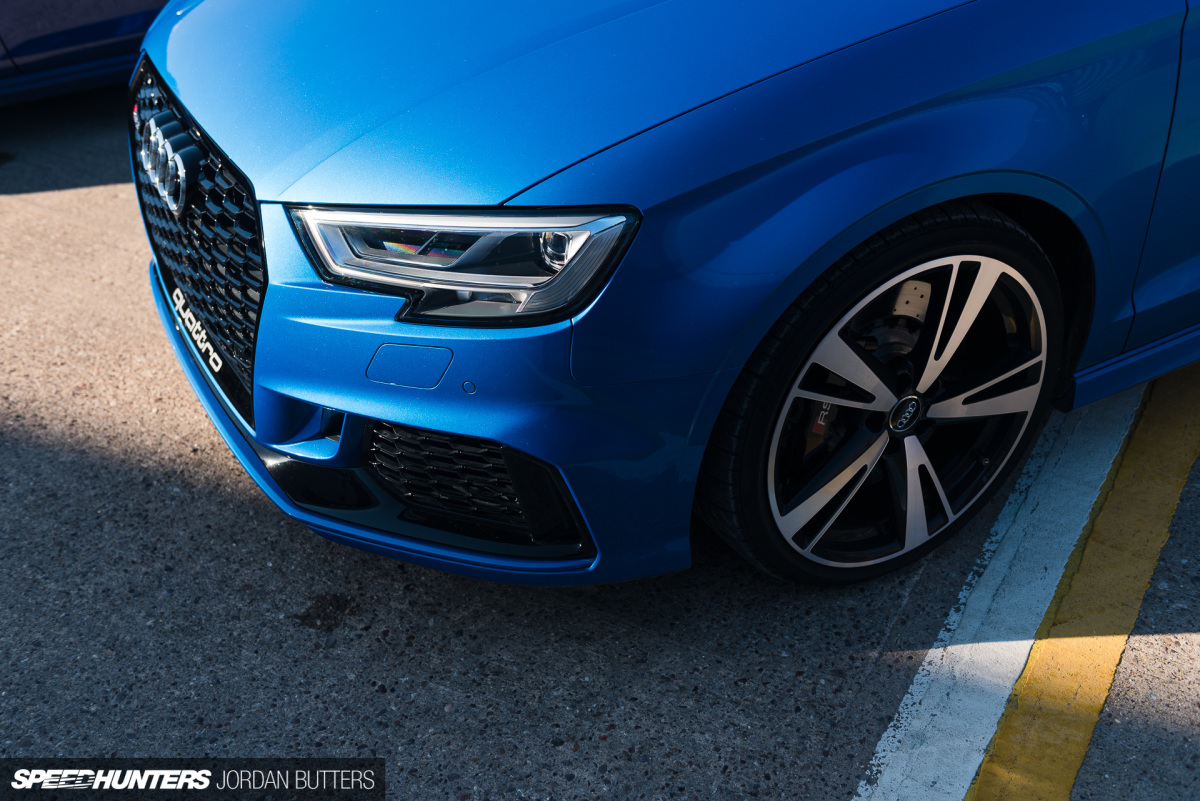 Dream daily driver right now? It'd have to be an RS3 saloon. Nardo Grey with the RS sports pack and ceramic brakes. I've just spec'd one up and it's just under £60,000 ($83,000USD), so it's staying a dream for now.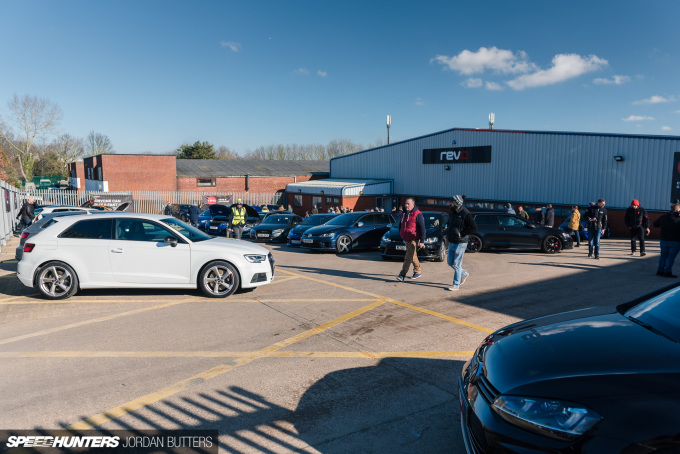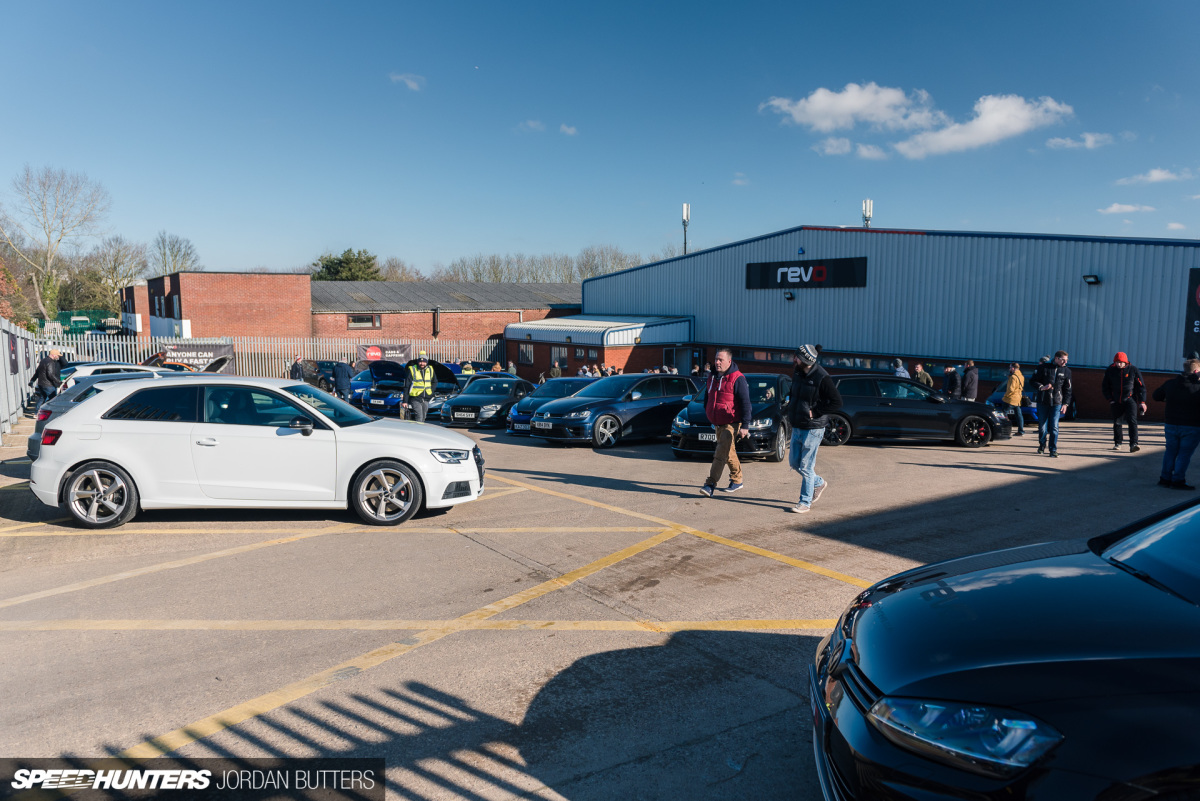 The main parking on this particular chilly morning was dedicated to Volkswagen Group's highly popular and successful modular MQB platform, which spans from Audi TTs to VW Golfs and Skoda Octavias. Revo also had a selection of demo and development cars on show.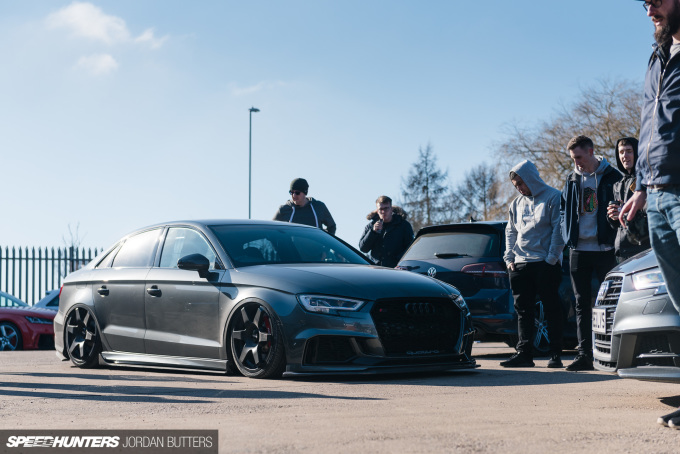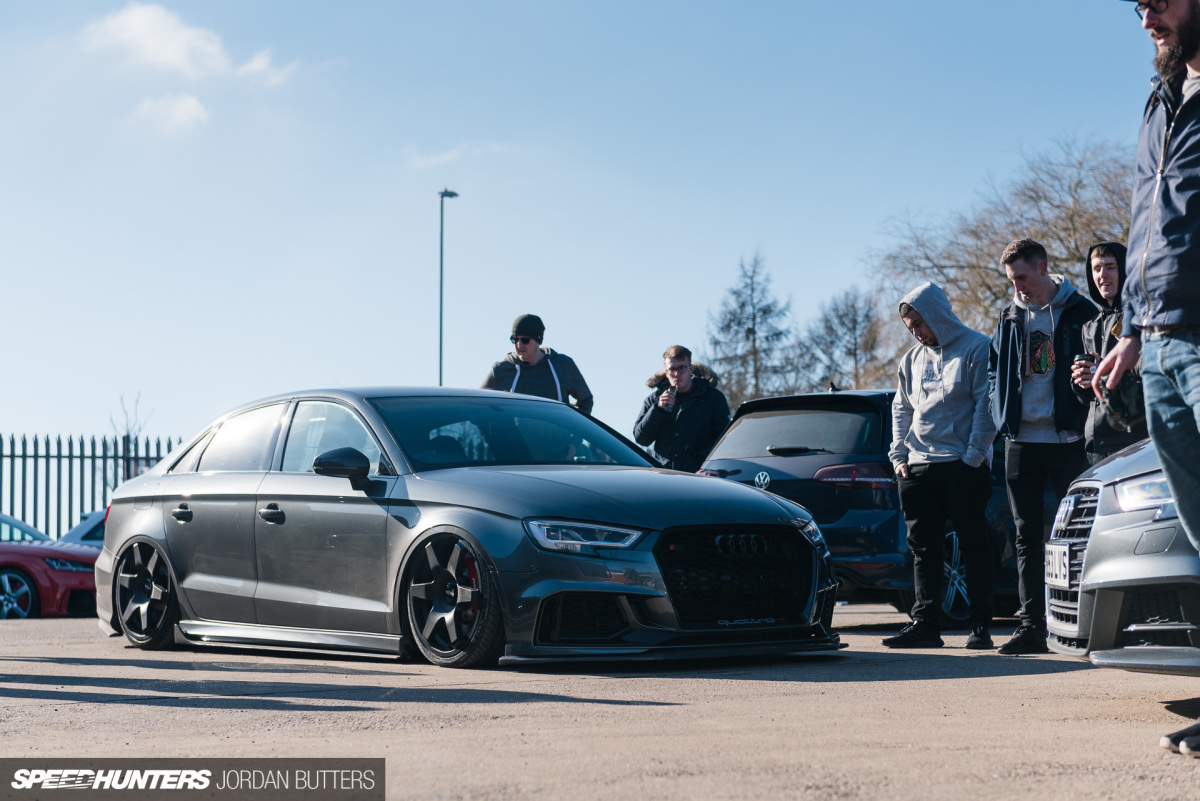 This bagged S3 saloon rolled in and out a couple of times, turning heads as it went and wearing a set of Rotiform's new SIX design with unusual convex spokes. What do you think of this look?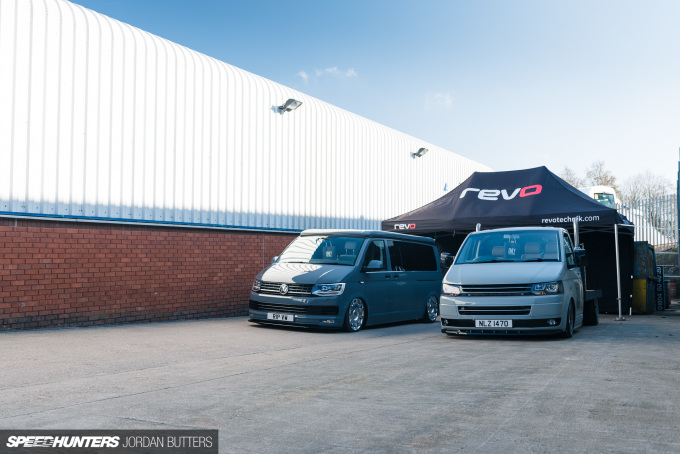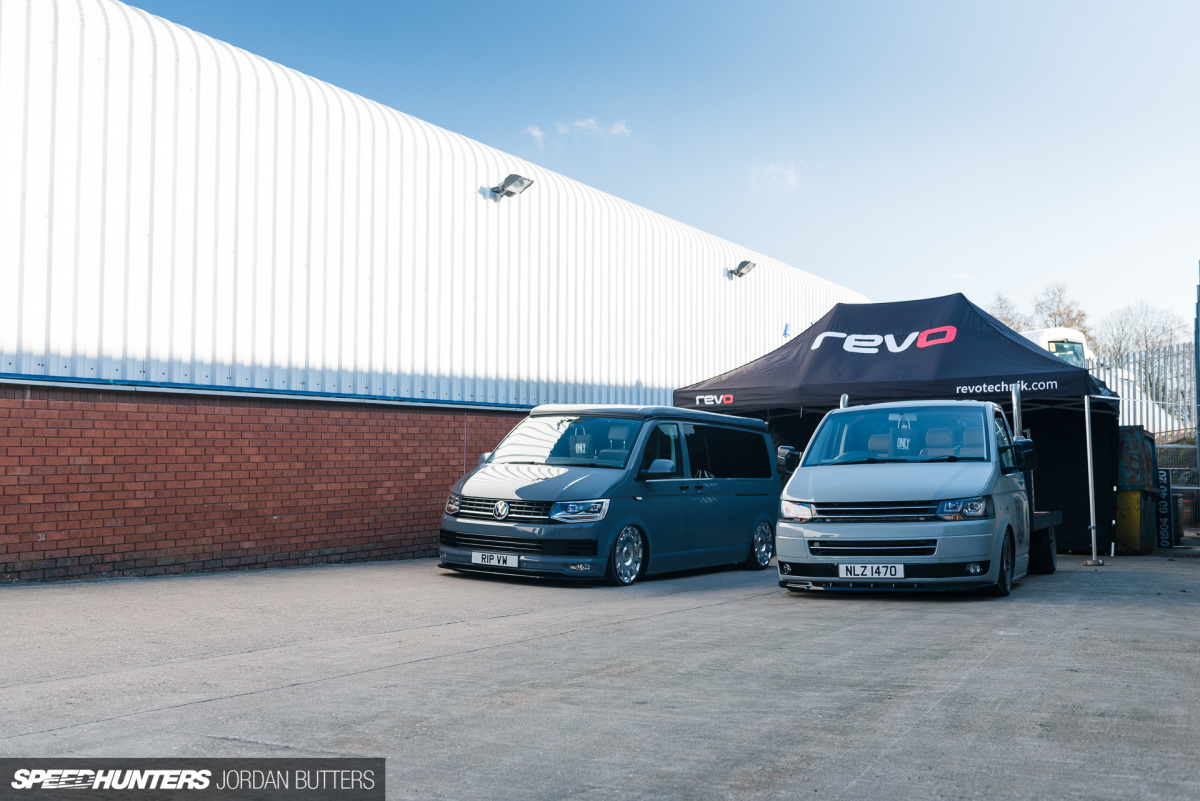 This duo of Transporters caught my eye too, one of which was complete with a wooden flatbed and twin vertical exhaust stacks. I'd still love a T5 or T6 completely decked out as a mobile photography office/hotel.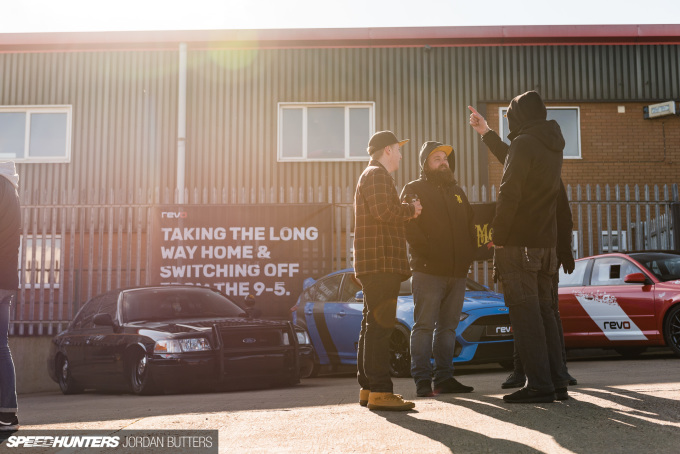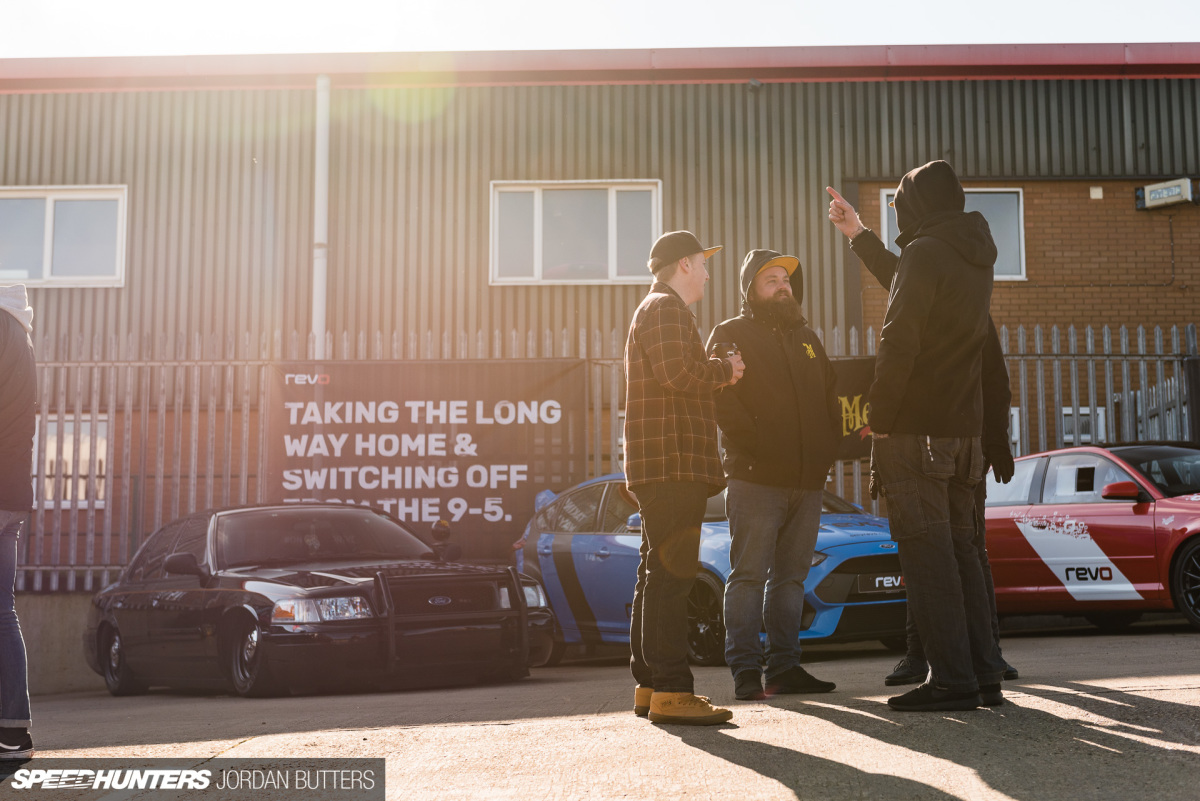 The Meguiar's crew popped down for a natter in the Polish Interceptor too. I'm told burnouts were had, although sadly I'd slinked off by that point.
As the arctic chill became more and more poignant, I wasn't the only one calling it a day – as I headed back to the car several attendees were either loading up on hot drinks or retreating back to their cars and heading home too. Considering the temperature I don't think anyone could blame them.
Enjoy the gallery of the morning below (desktop presentation mode looks best, etc) , and big thanks to the Revo crew for hosting the event. Can we have the next one in the summer now and with fire-cooked meat on site, please?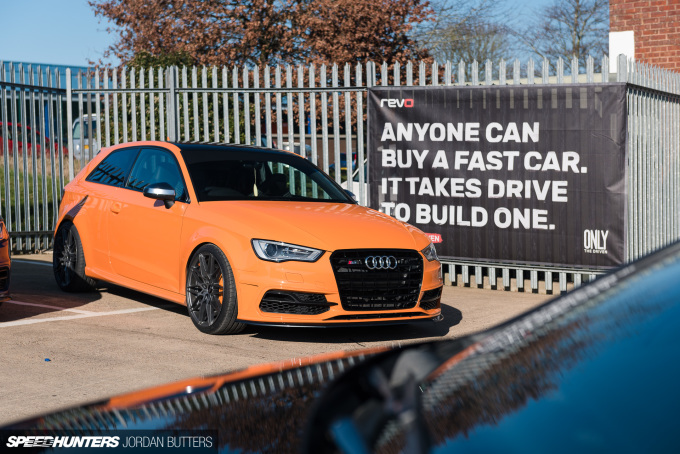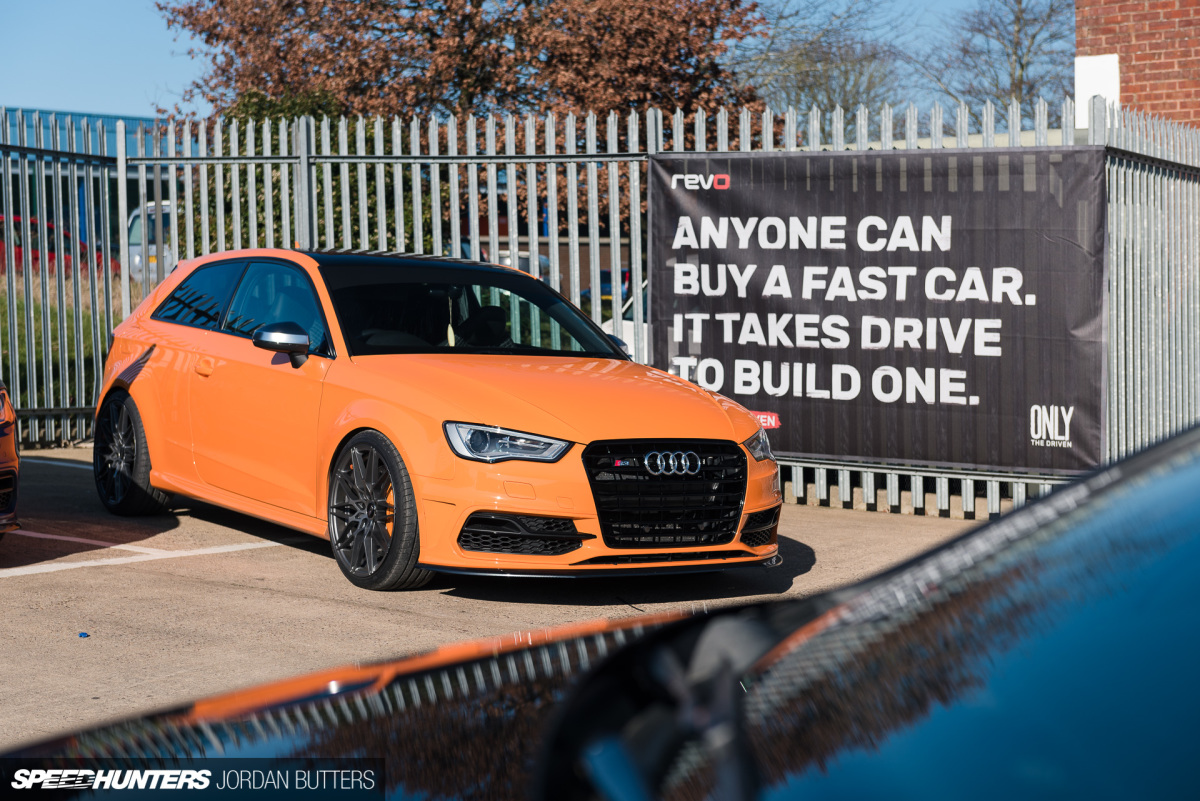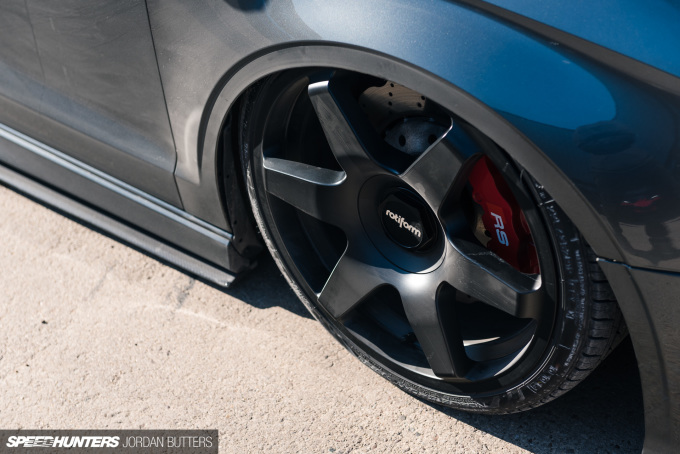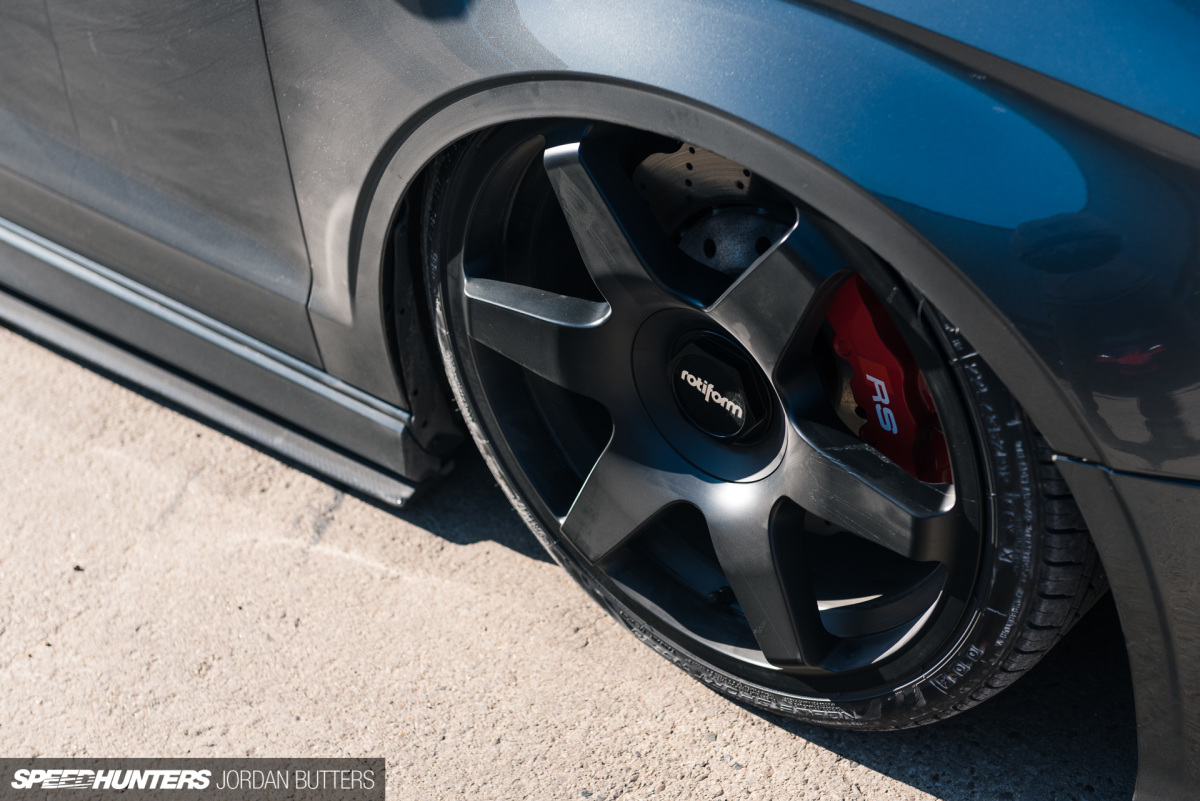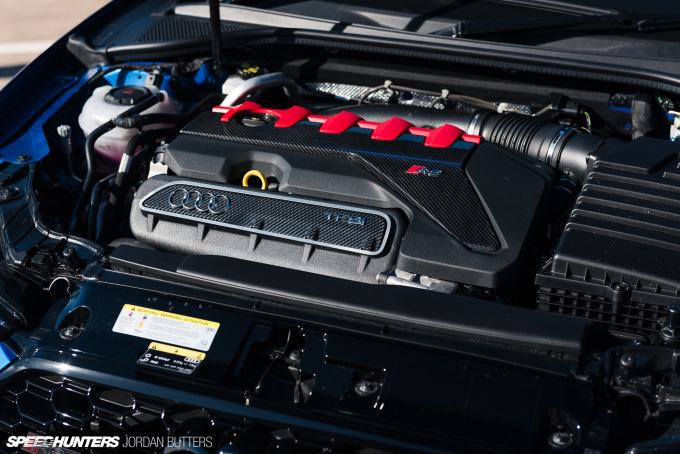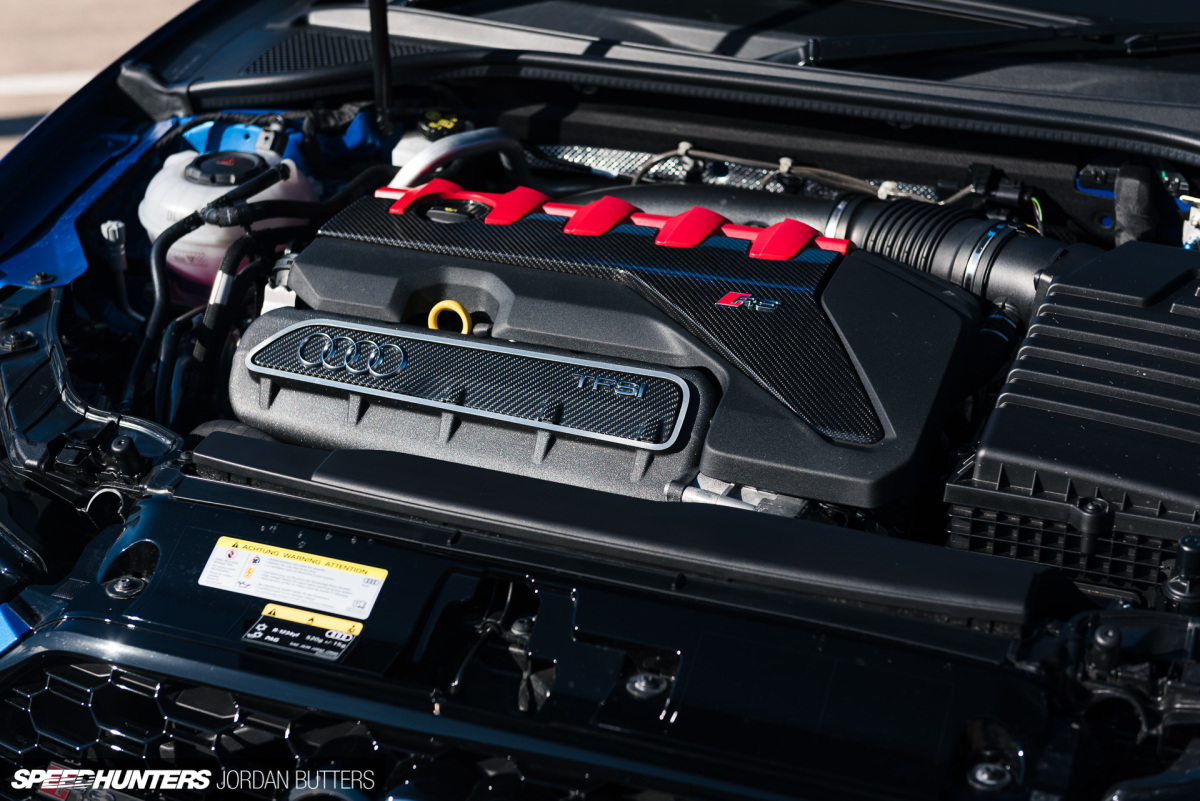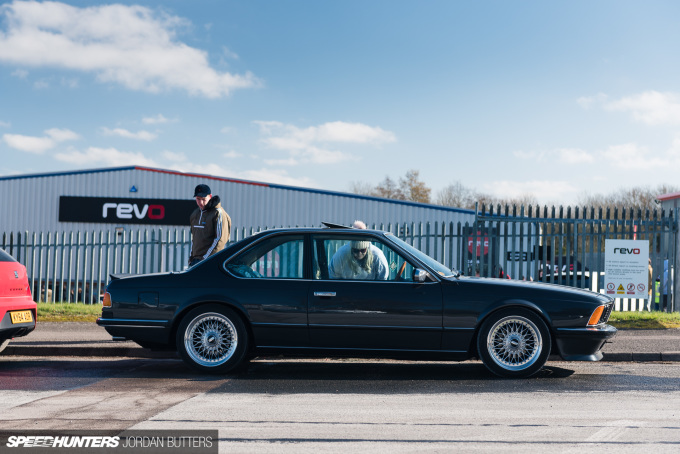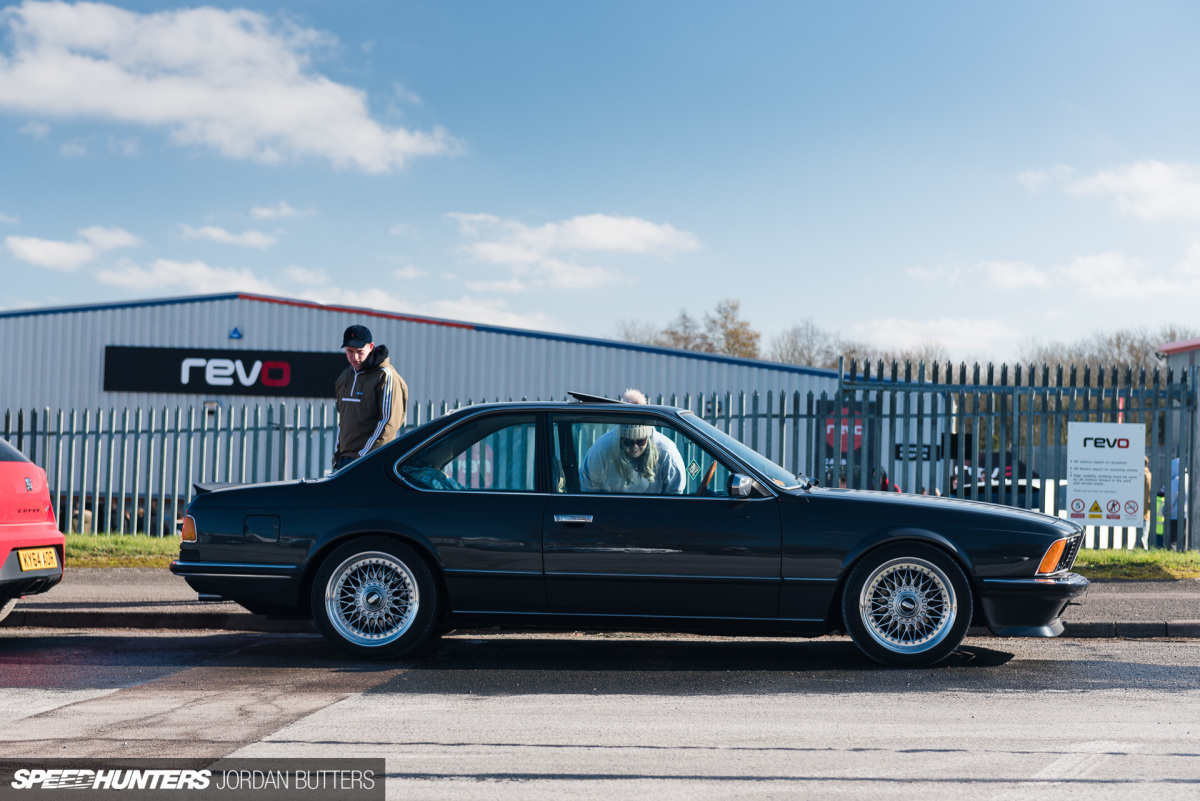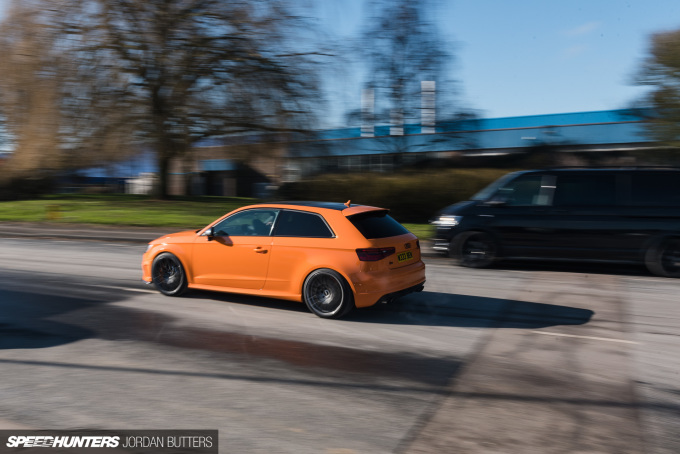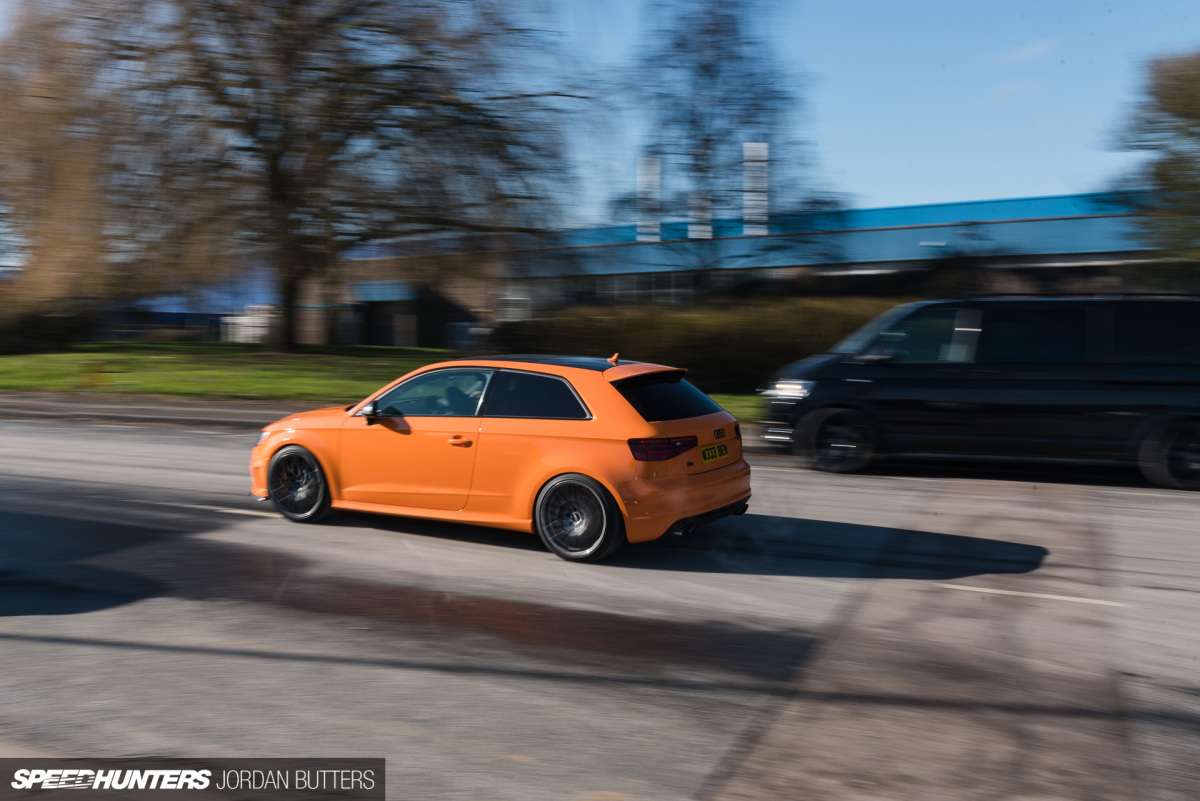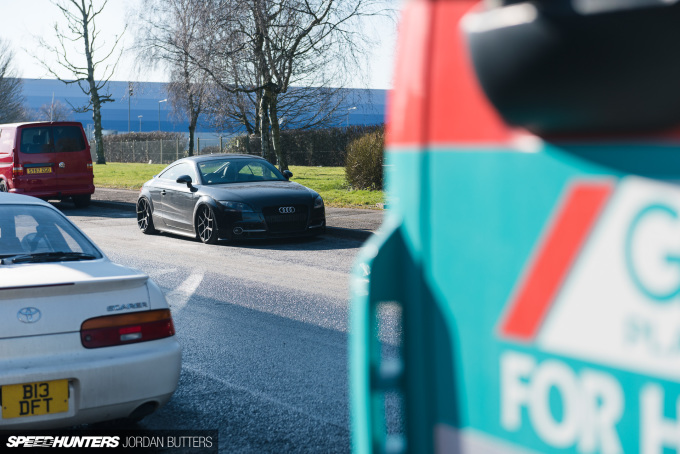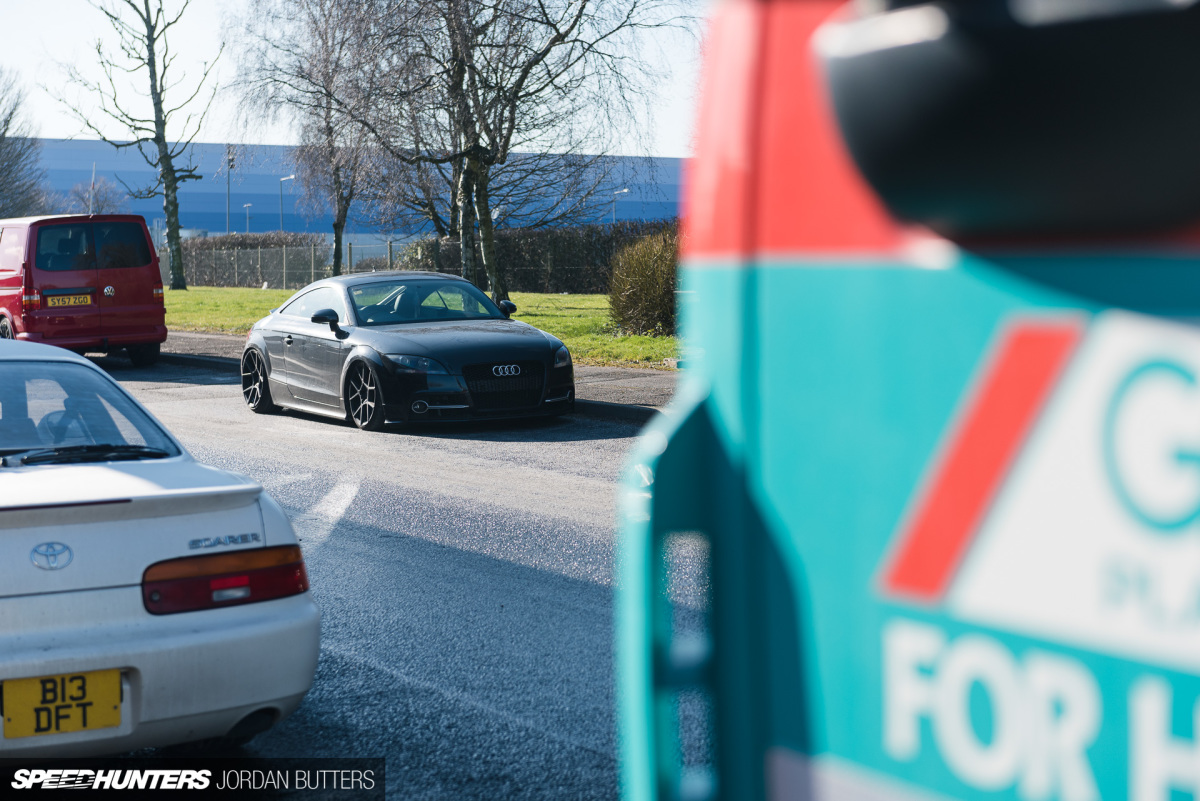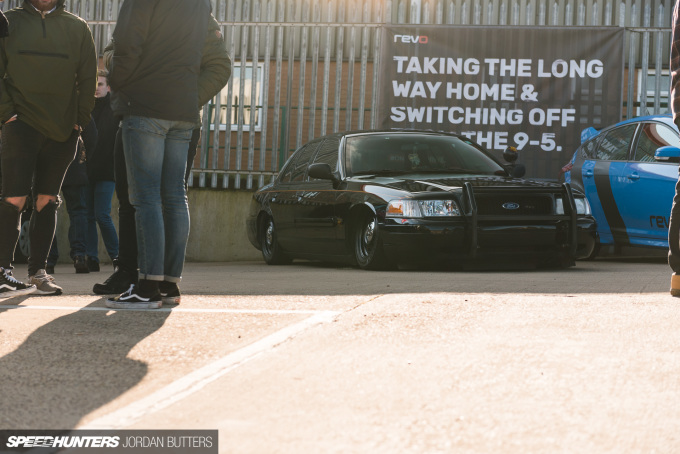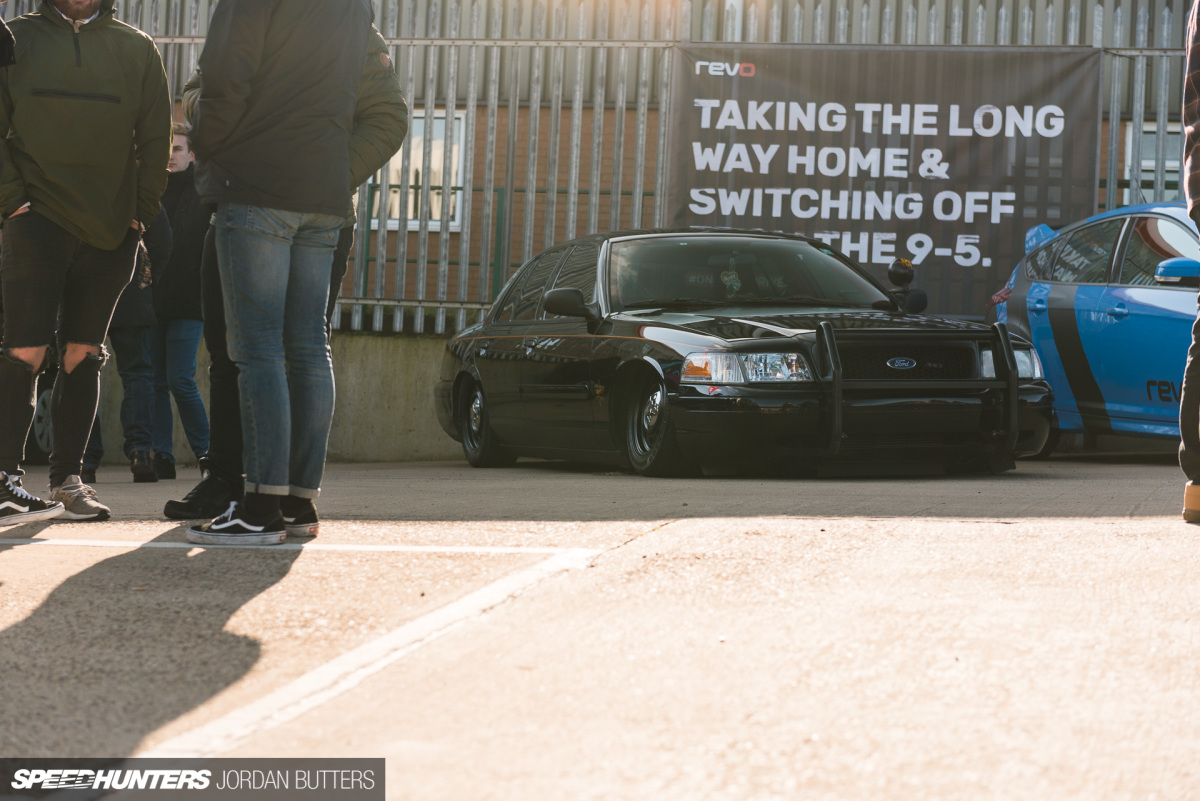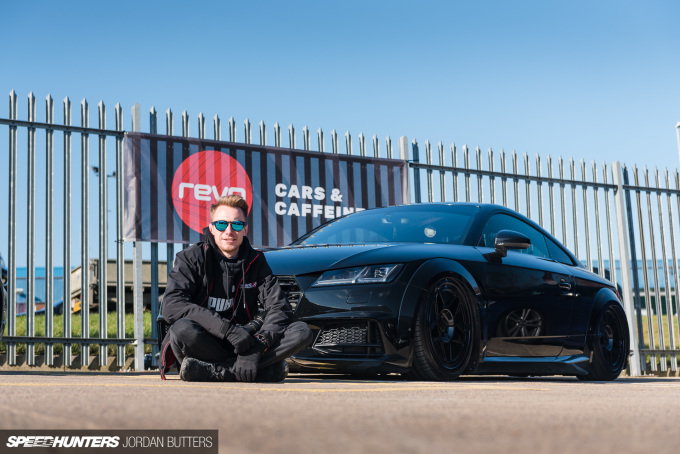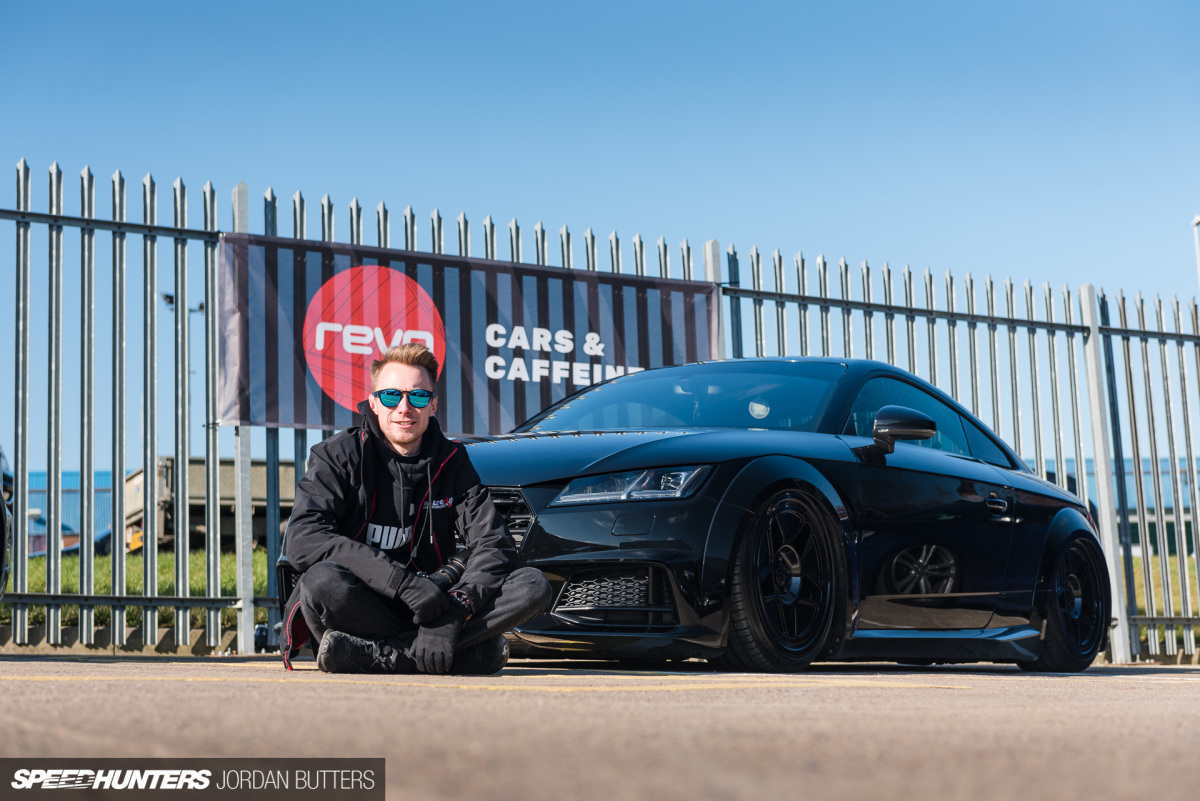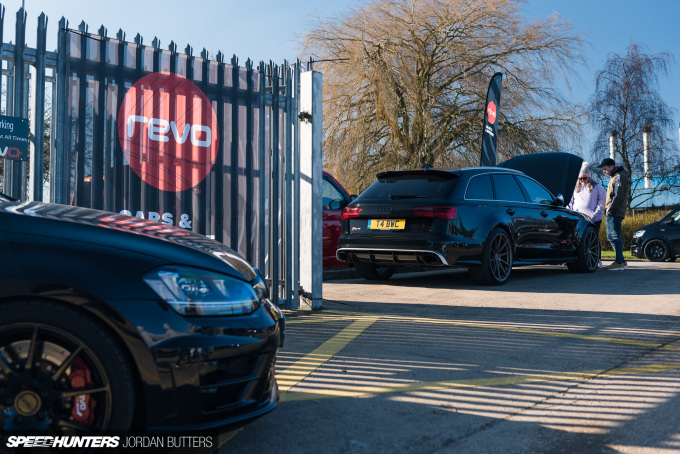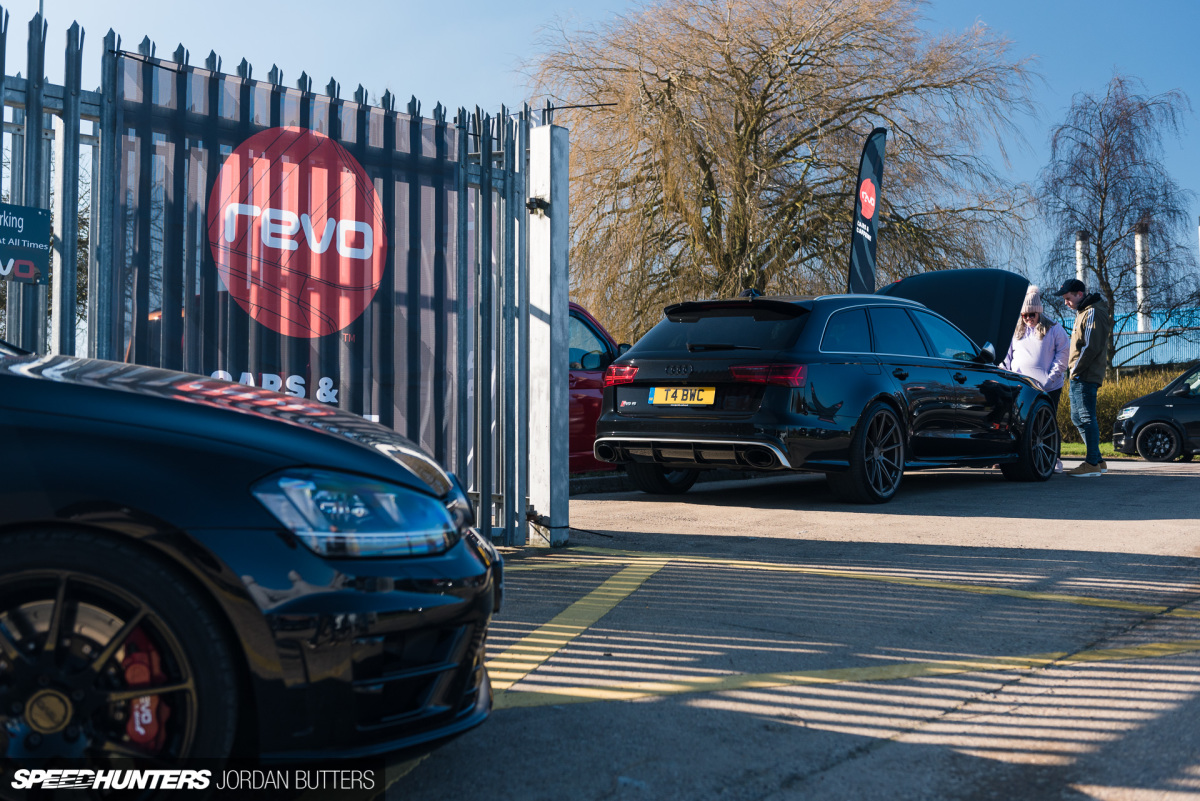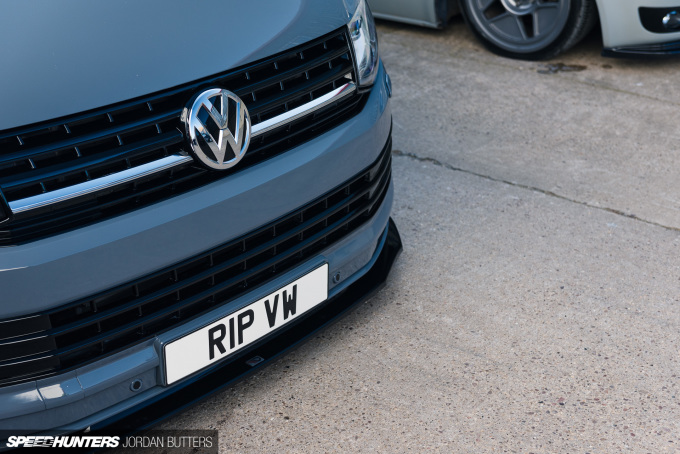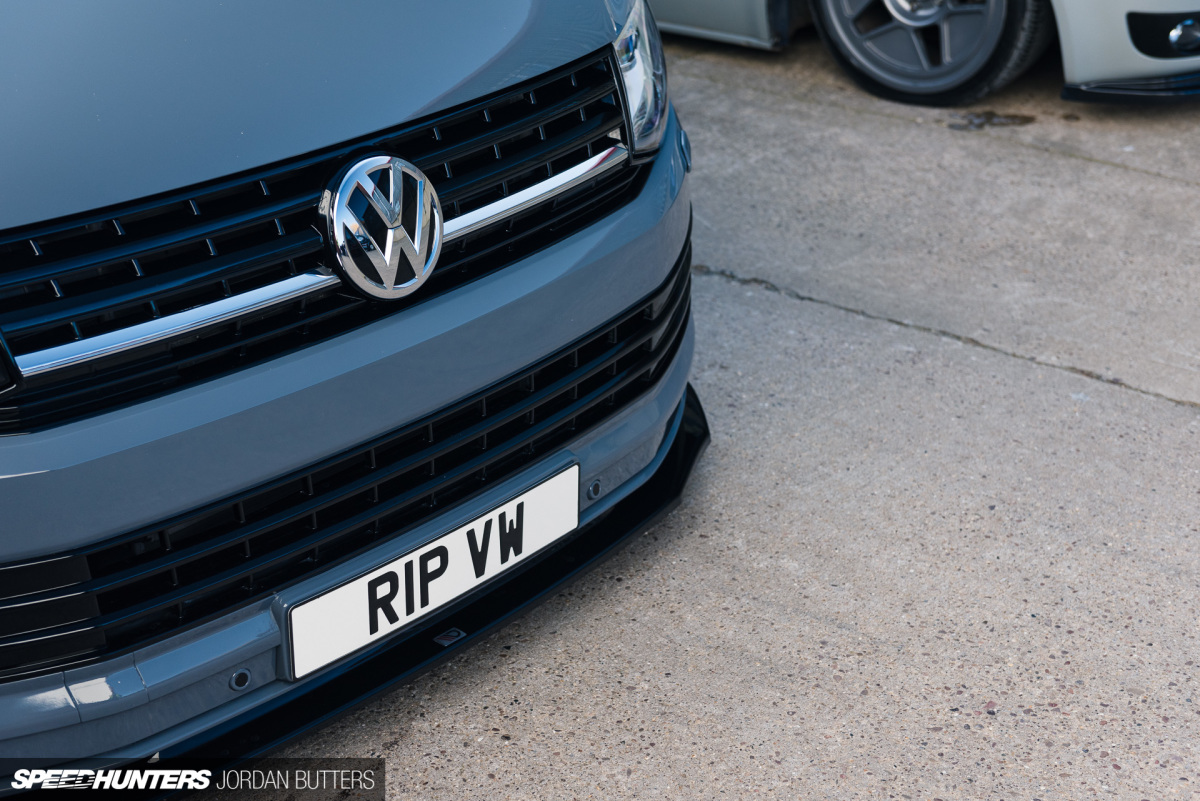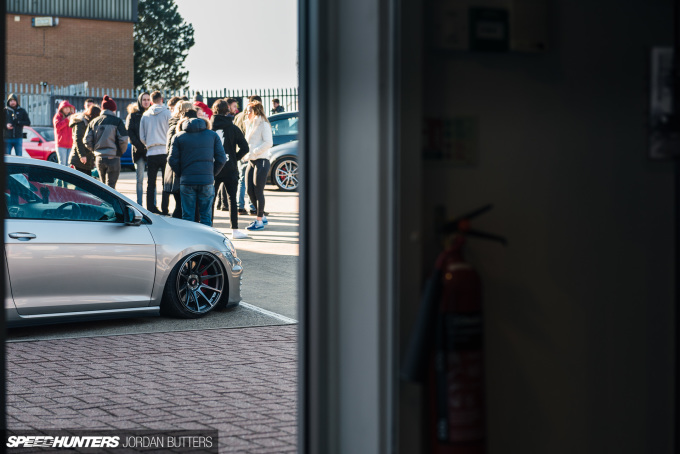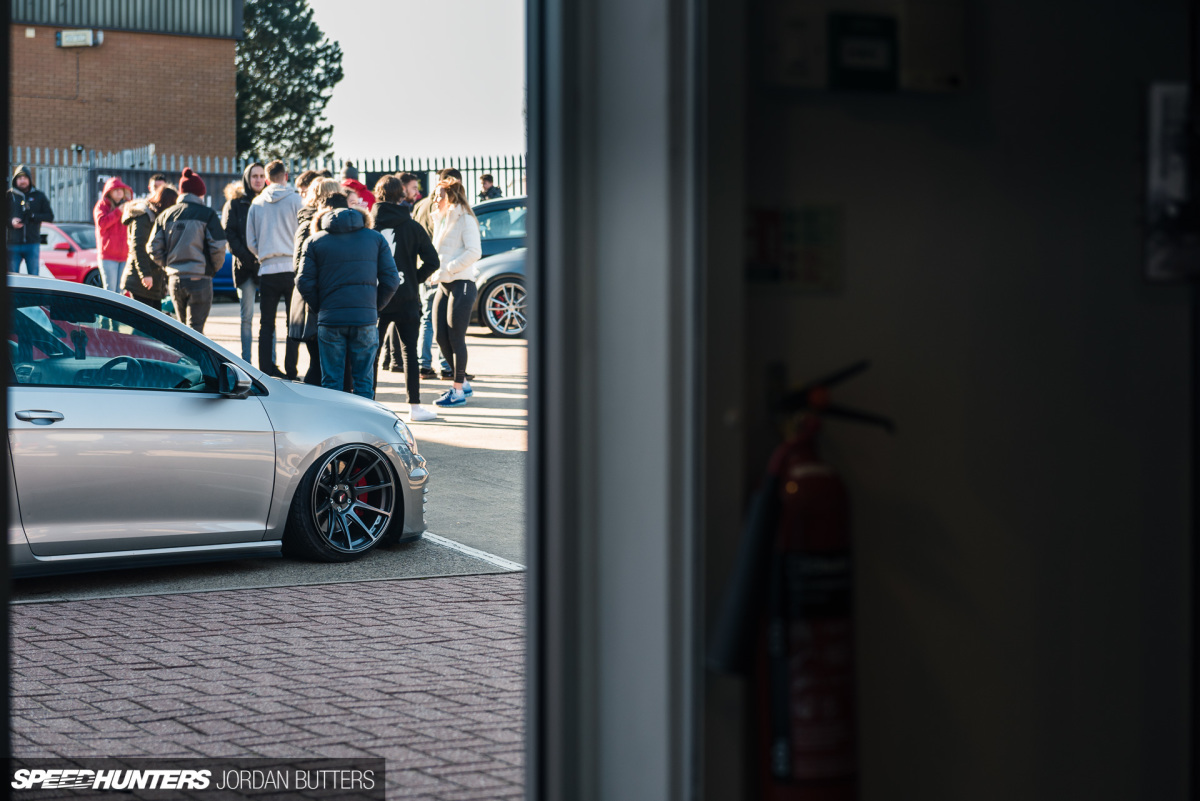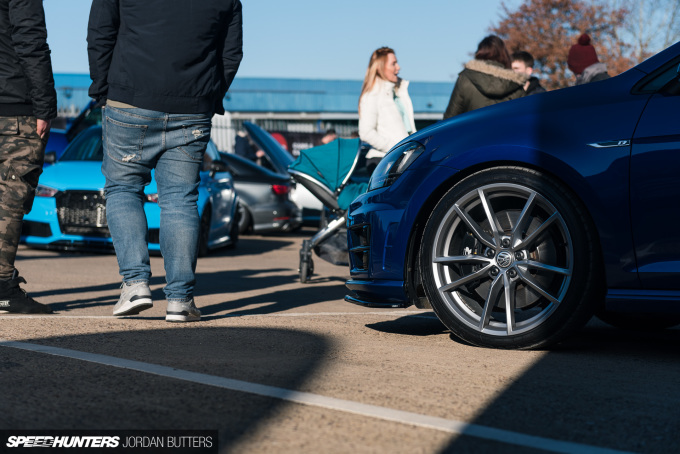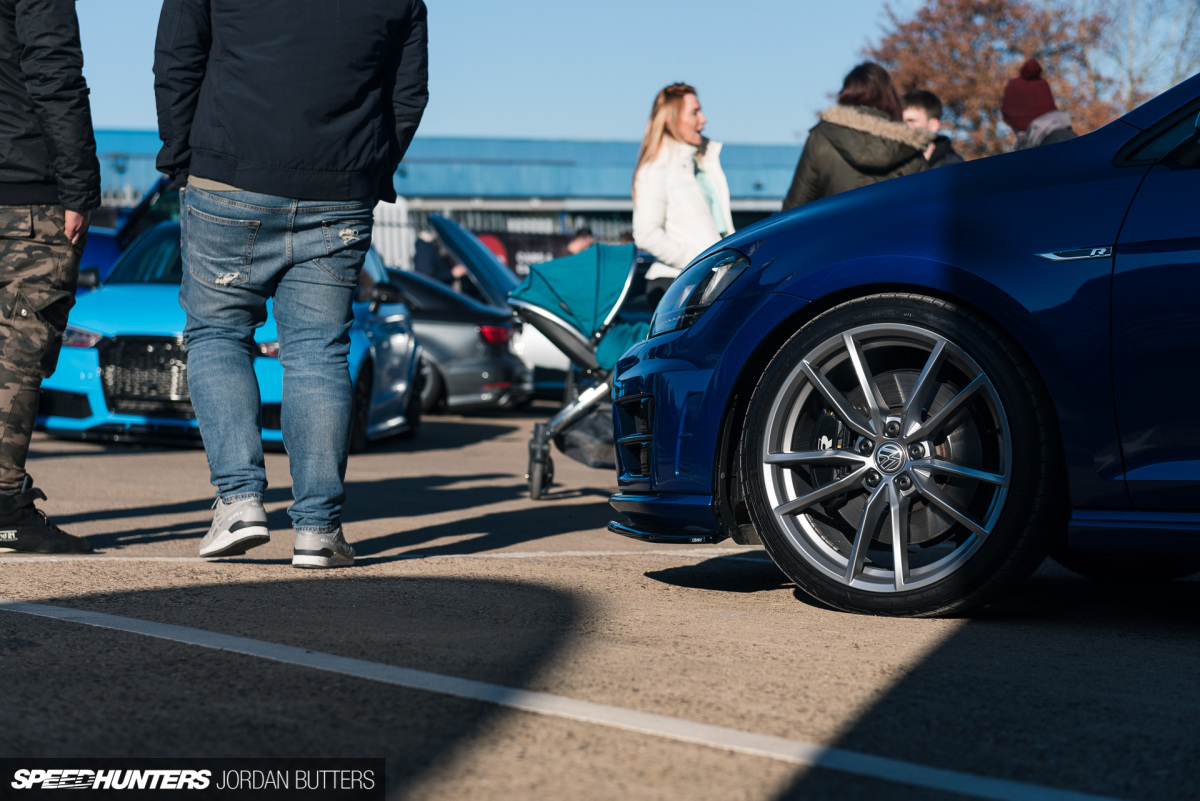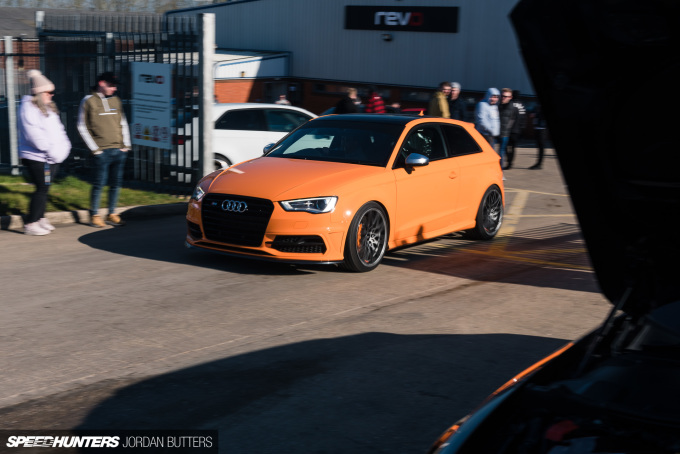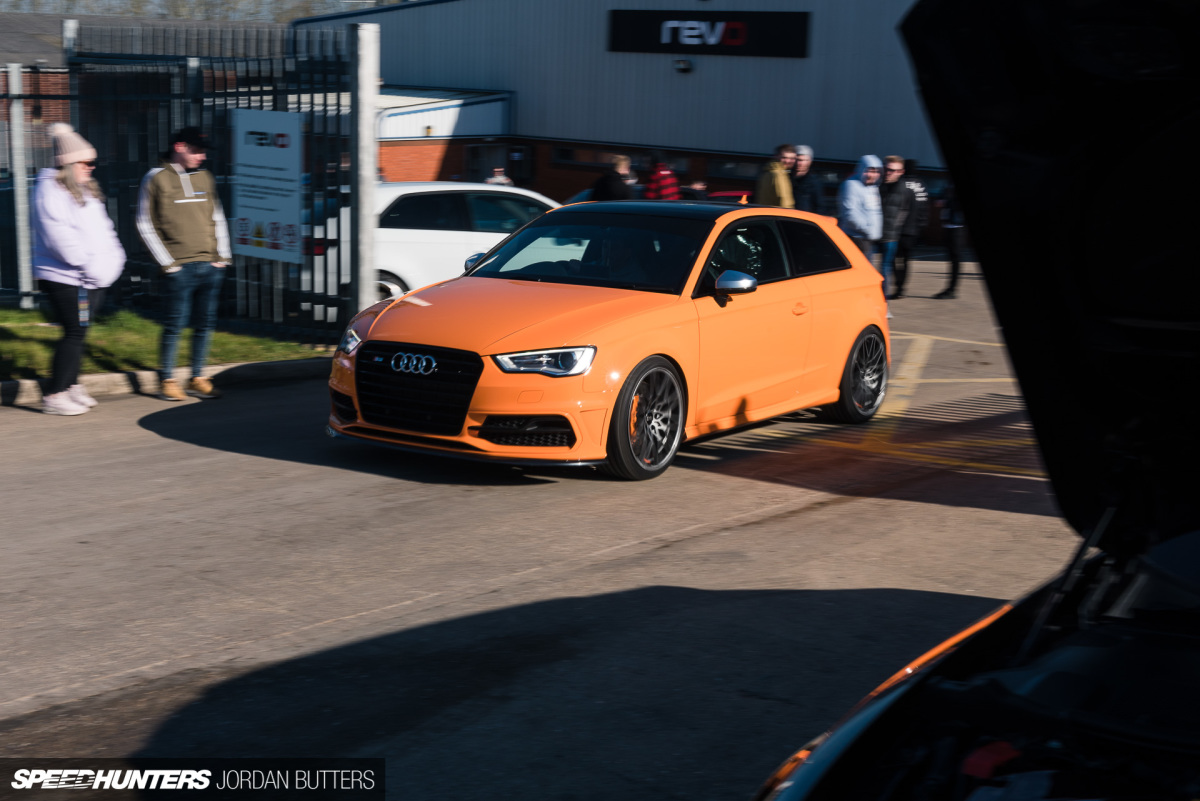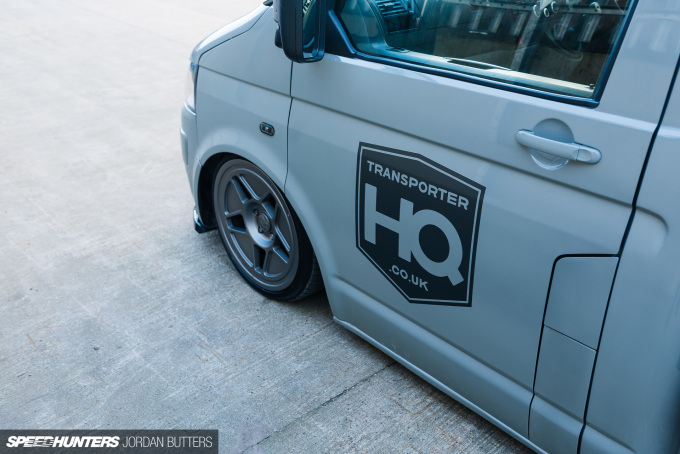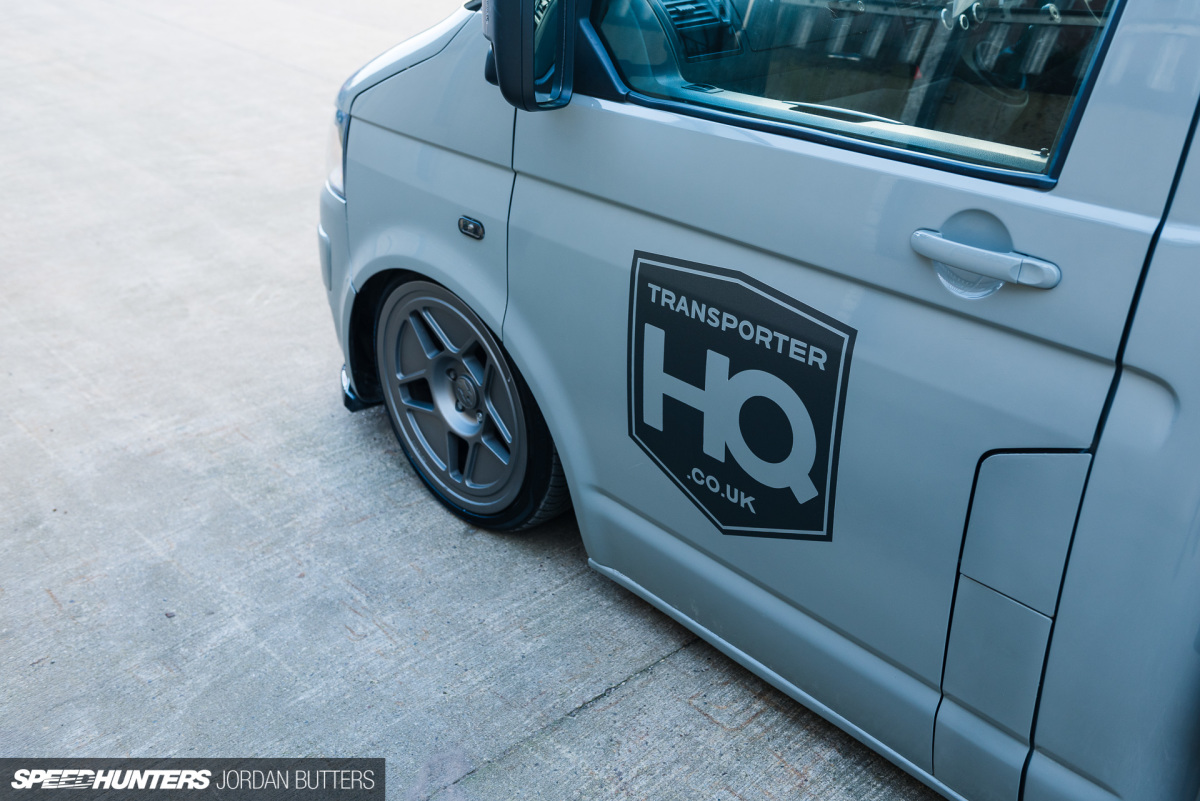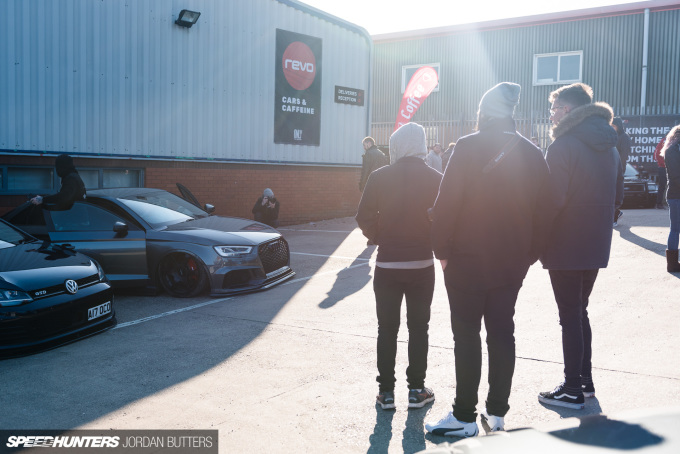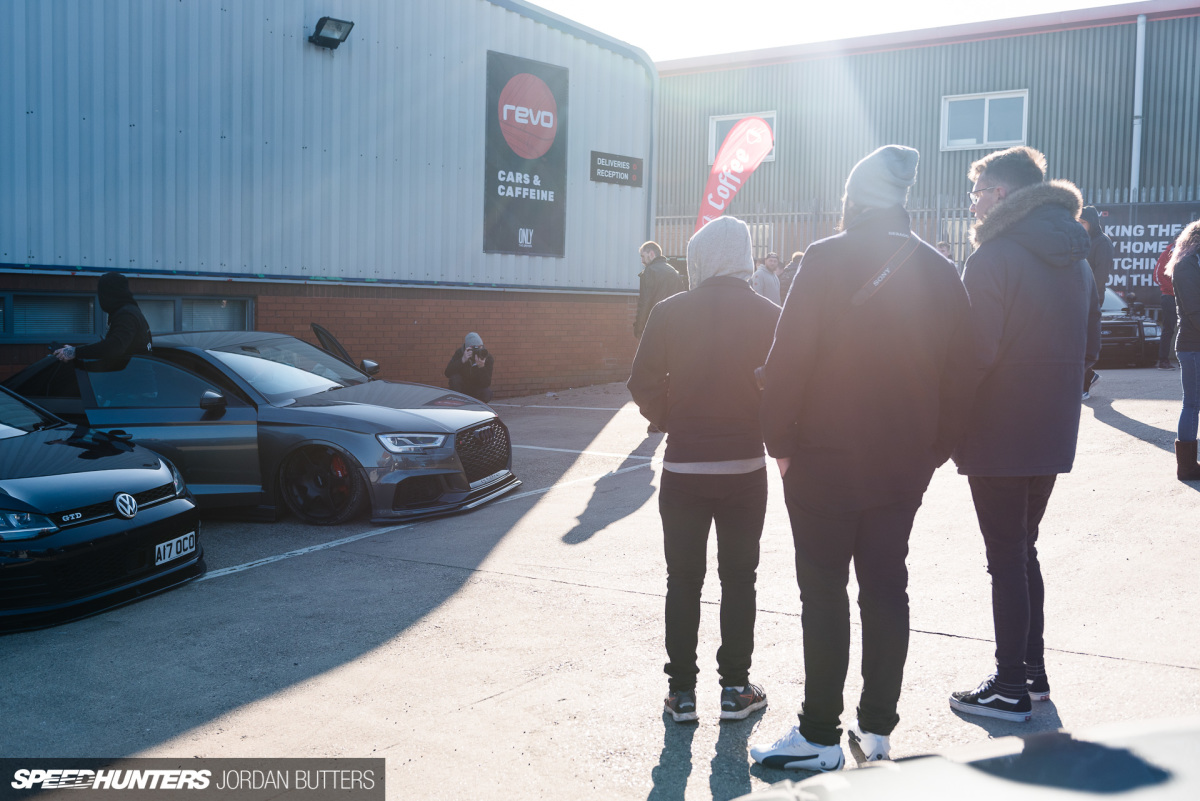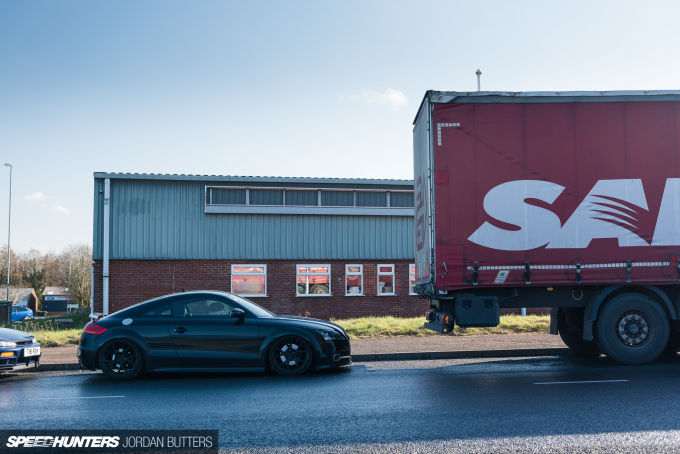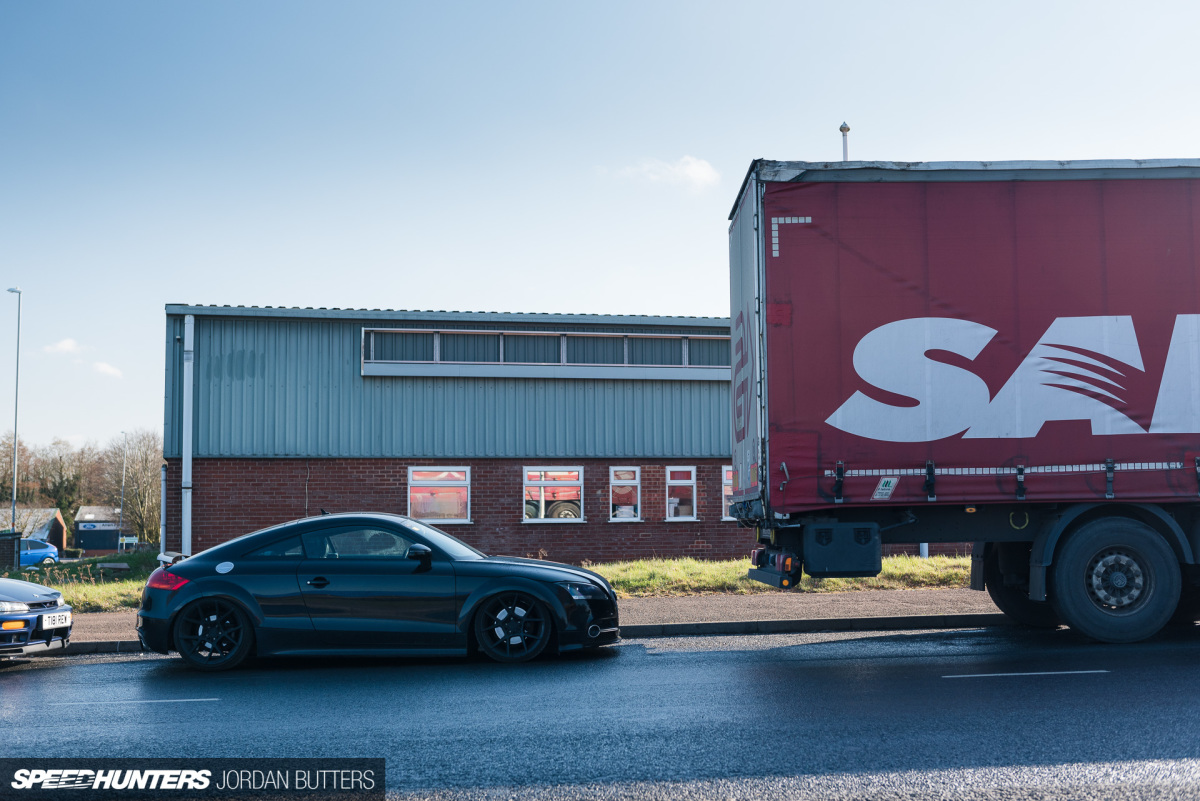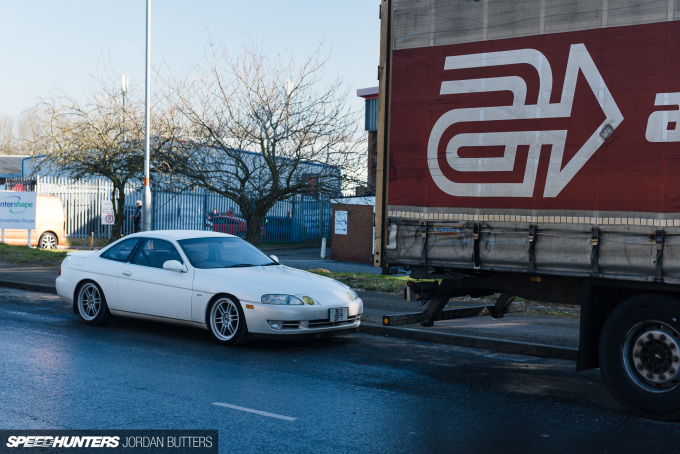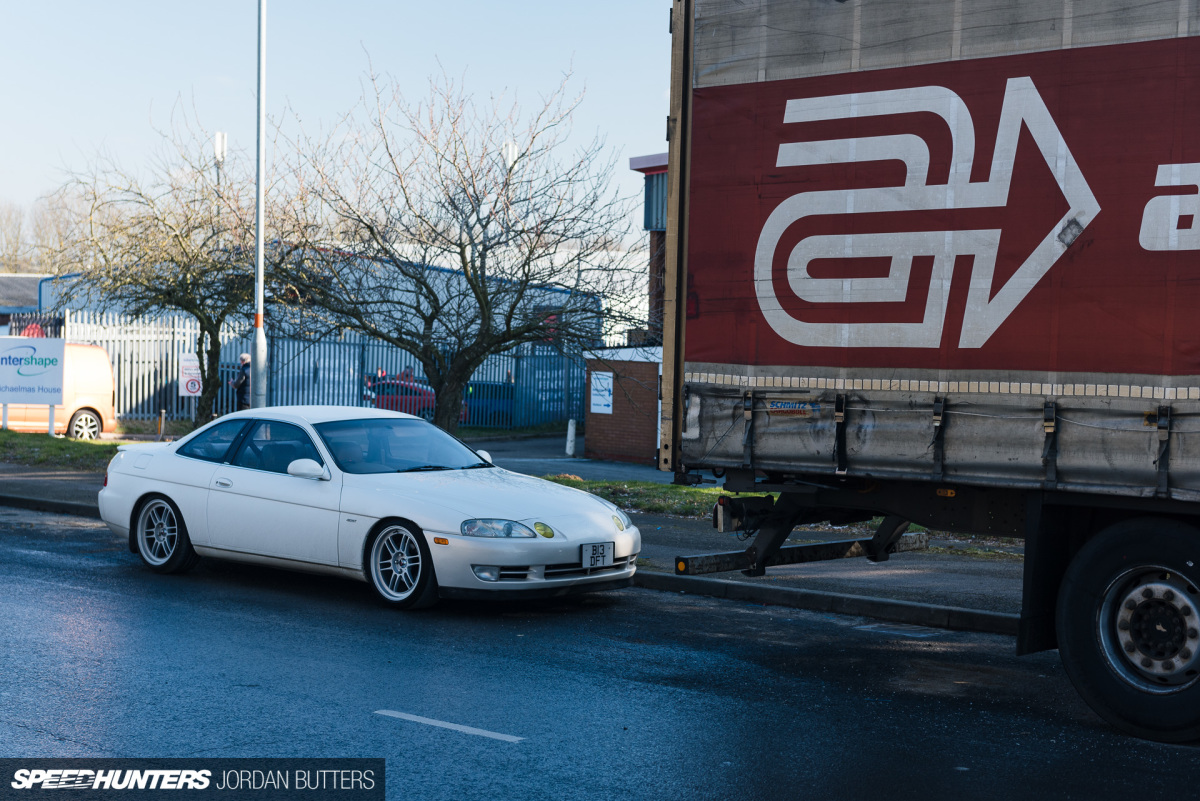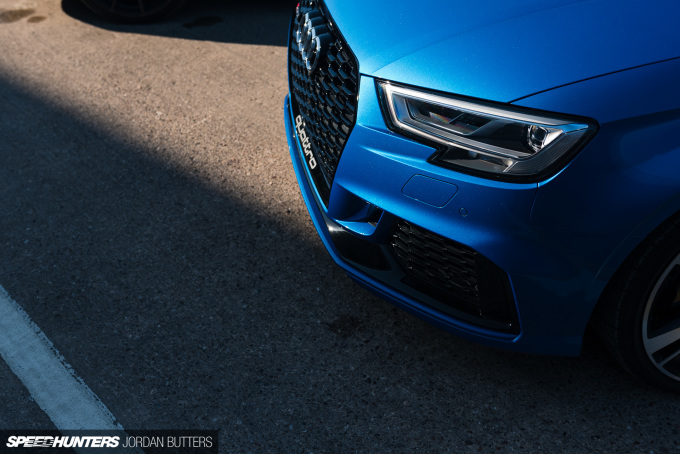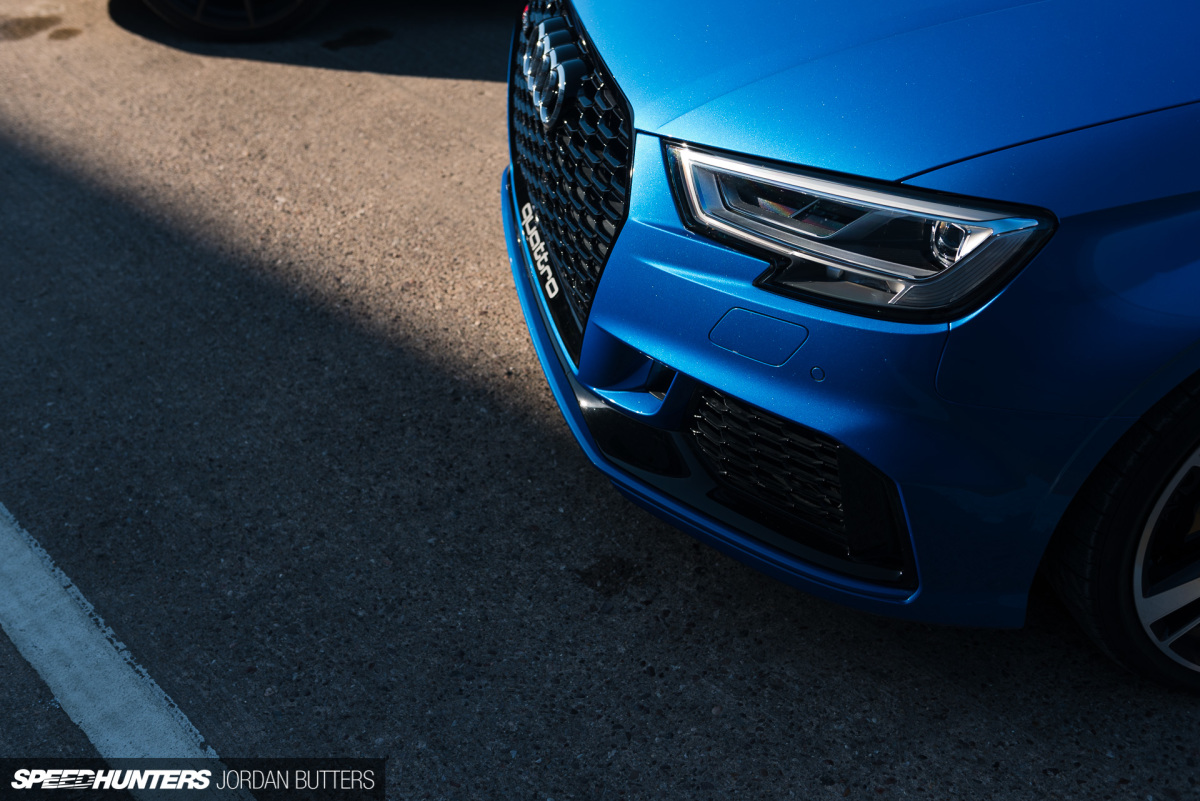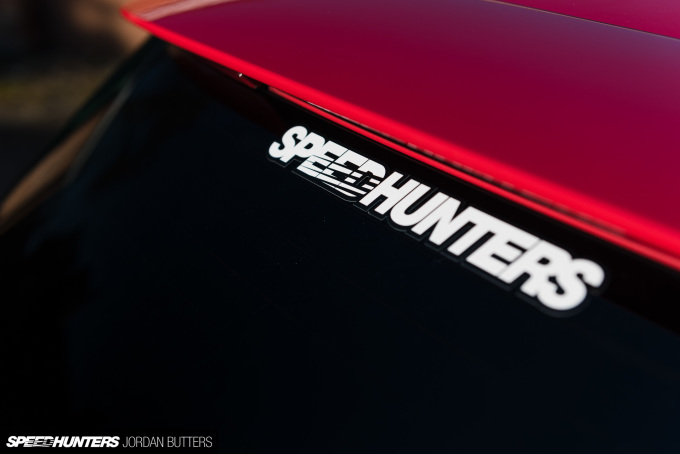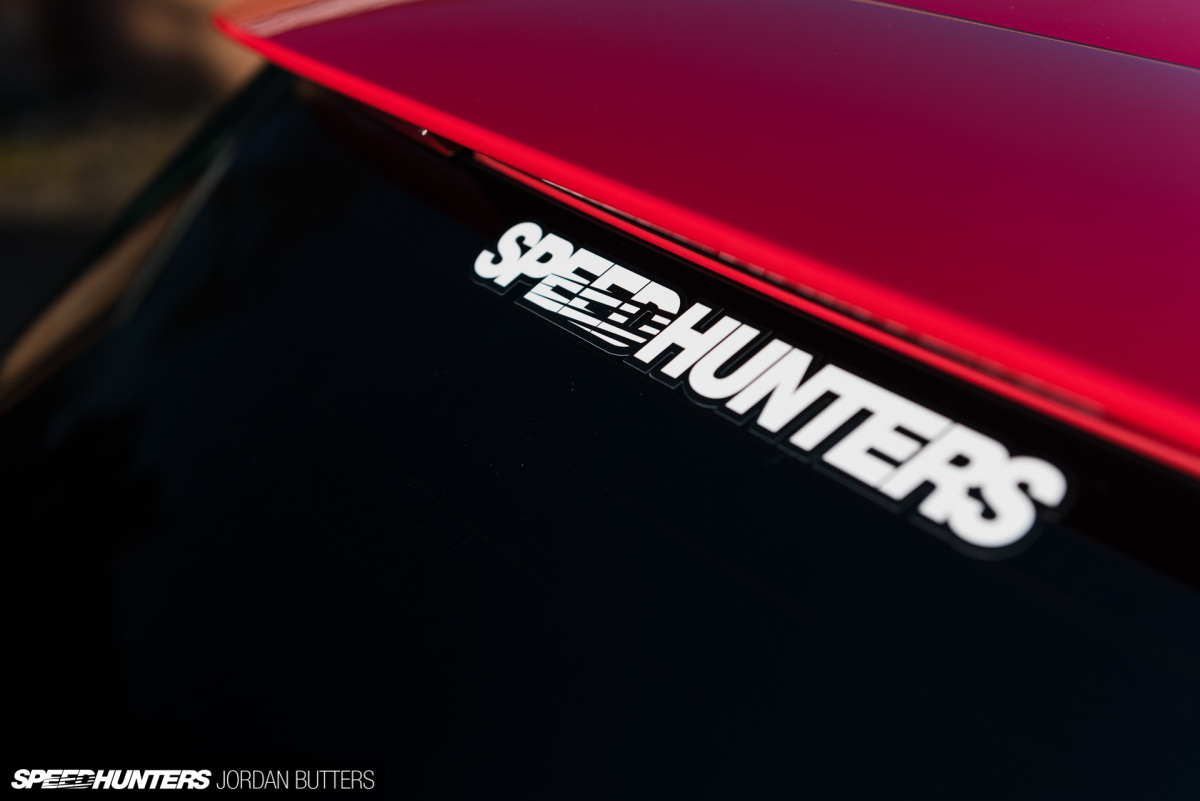 Jordan Butters
Instagram: jordanbutters
jordan@speedhunters.com