As a final spotlight from this year's idlers Games at Tsukuba Circuit, it's something small and accessible that I wan't to focus on.
I'm doing this post to snap you out of the daydream and remind you that you really don't need to blow a ton of money to have fun. Fun is attainable at any price point, and the Suzuki Cappuccino – at least in Japan – is a great example of how to get out there and enjoy driving.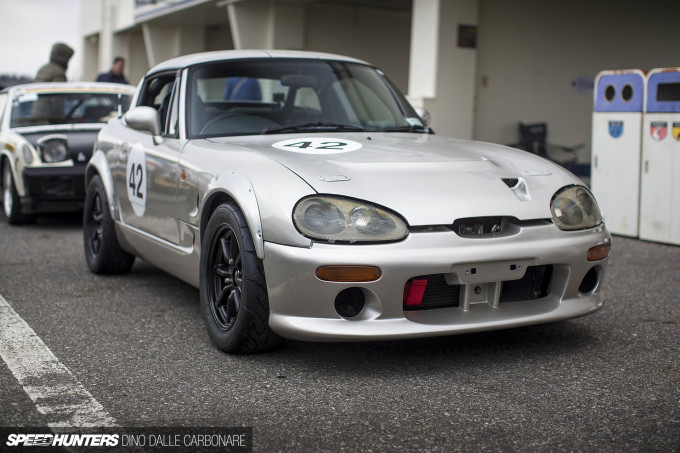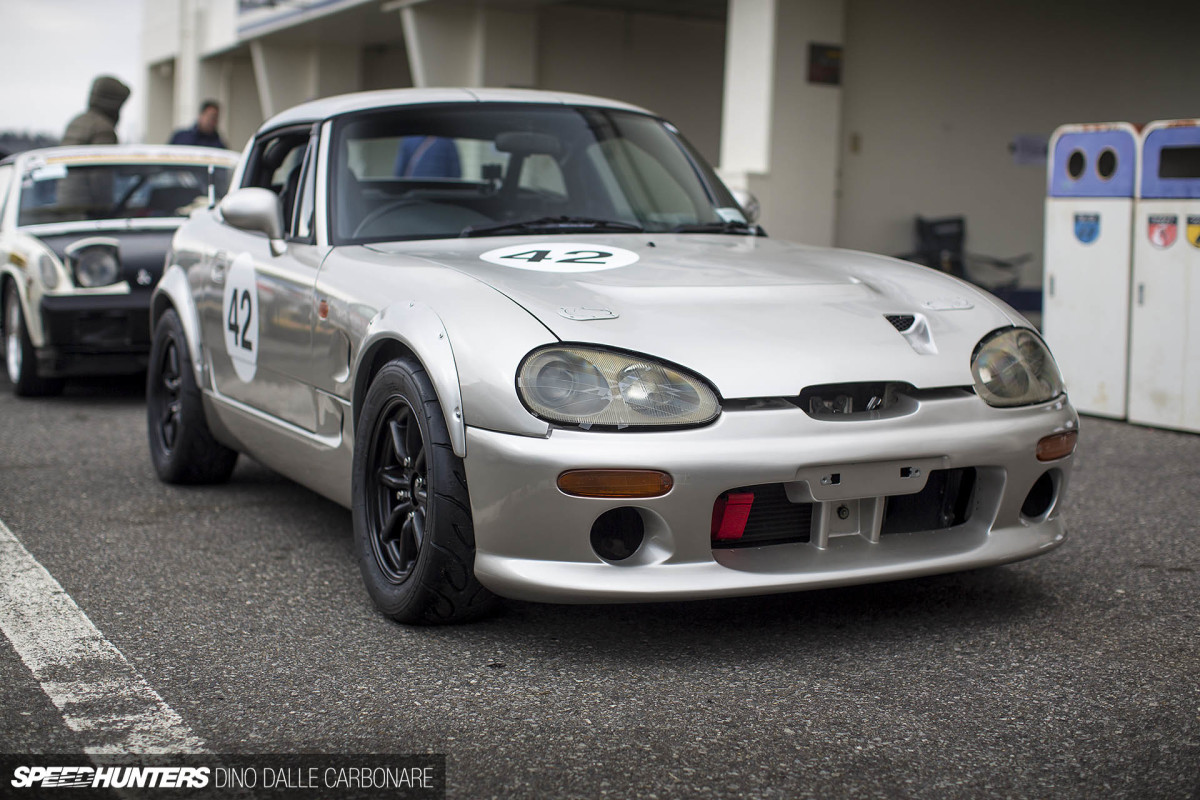 I think kei sports cars are some of the best examples of what a fun car should be: compact, light, simple and not really taking itself too seriously. The kei segment is the most exciting of the Japanese domestic market, and I put this down to manufacturers not having much fear of trying something different. The Cappuccino is the grandaddy of them all, and with the right sort of mods a potential hoot around the track.
Add an adjustable suspension kit, some cool wheels – in this case RS Watanabes – and some sticky rubber, and you've instantly created a foolproof setup for a tight and fun track like Tsukuba. Even a set of Yokohama Advan A050 semi-slicks in 13- or 14-inch sizing are pretty affordable.
The generous offset of the Watanabe wheels has been contained by some color-matched flares which add a touch of purposefulness to the little Suzuki.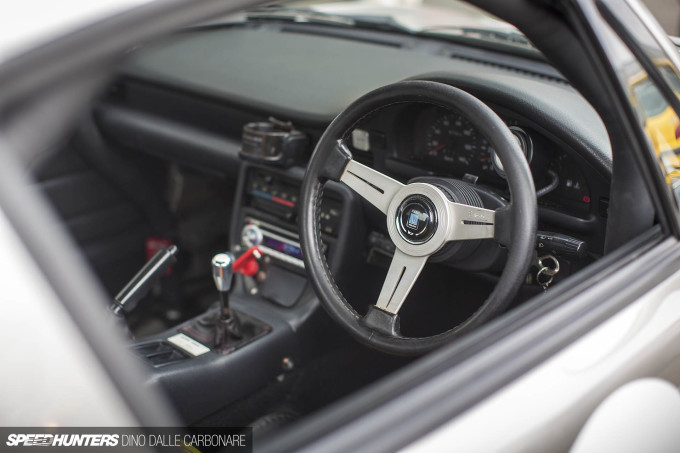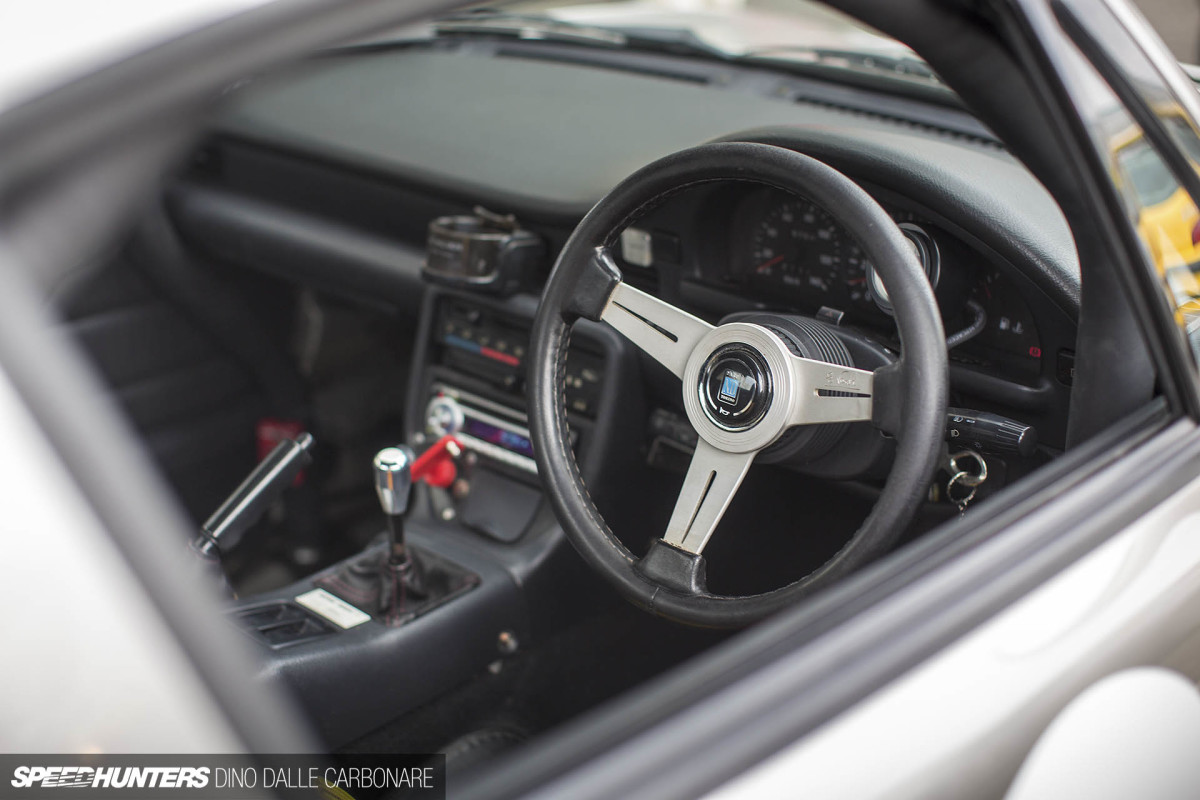 A quick peek into the cockpit reveals a bolt-in cage and the usual must-have upgrades like a nice Nardi wheel, boost gauge, and a JDM cup holder to hold your canned brew at hand's reach.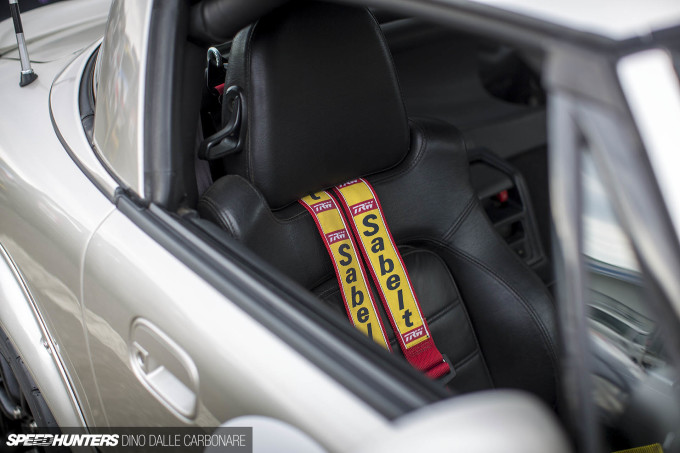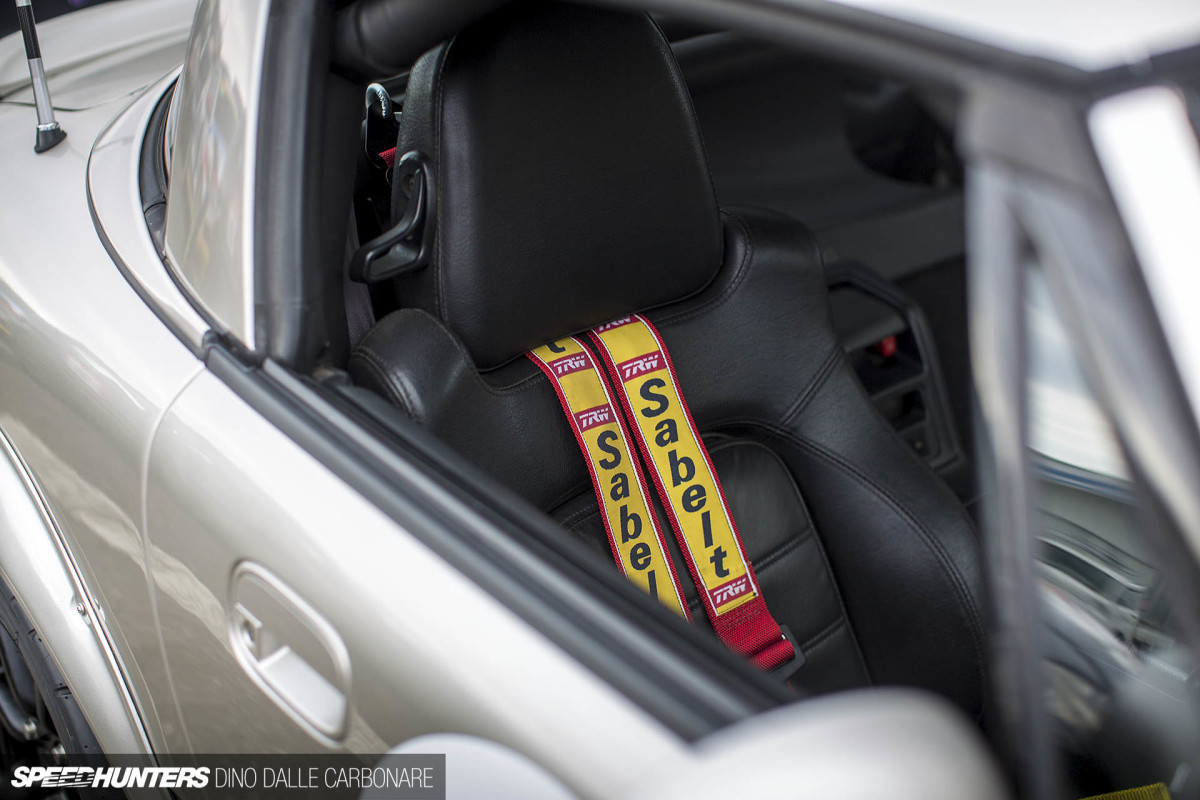 The stock seats have received some harnesses, a must for most track days at Tsukuba.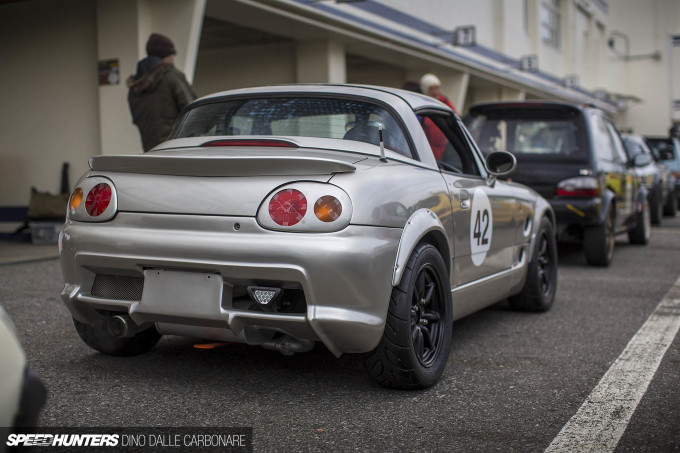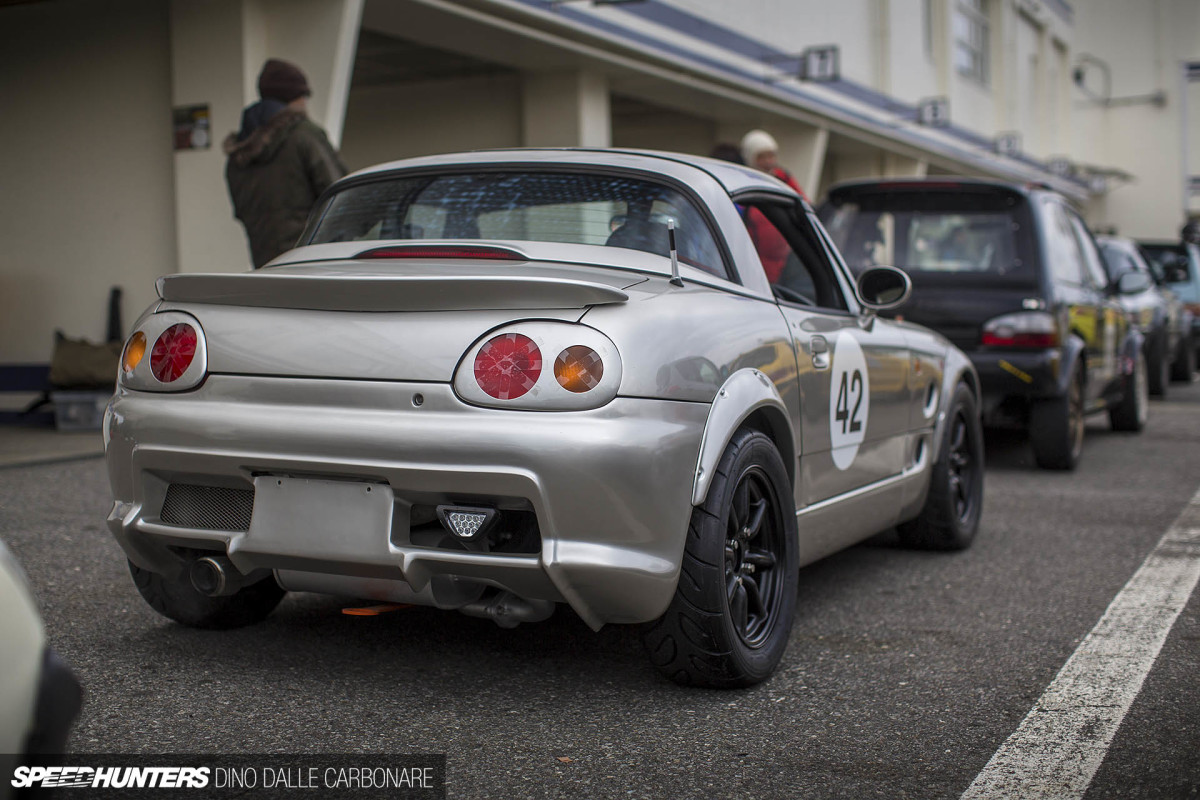 I'm not usually a fan of covers that change the design of headlights and taillights, but the ones used on this Suzuki actually achieve a decent result with the twin round setup. Of course, the last thing you'd need on a kei car like a Cappuccino is aero, but who cares?! The trunk spoiler and aftermarket rear bumper give it a fresh look.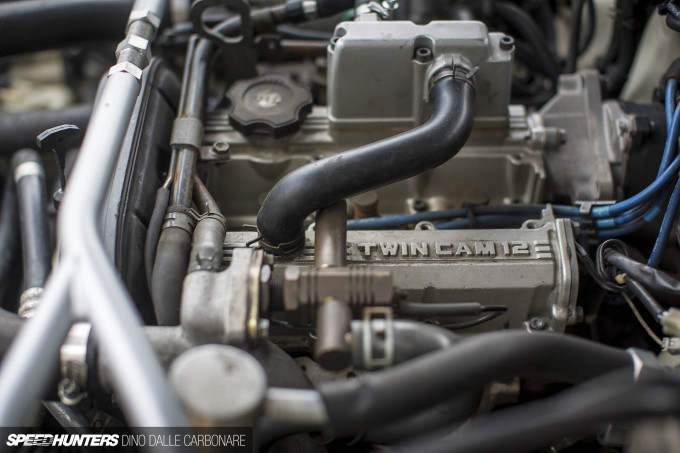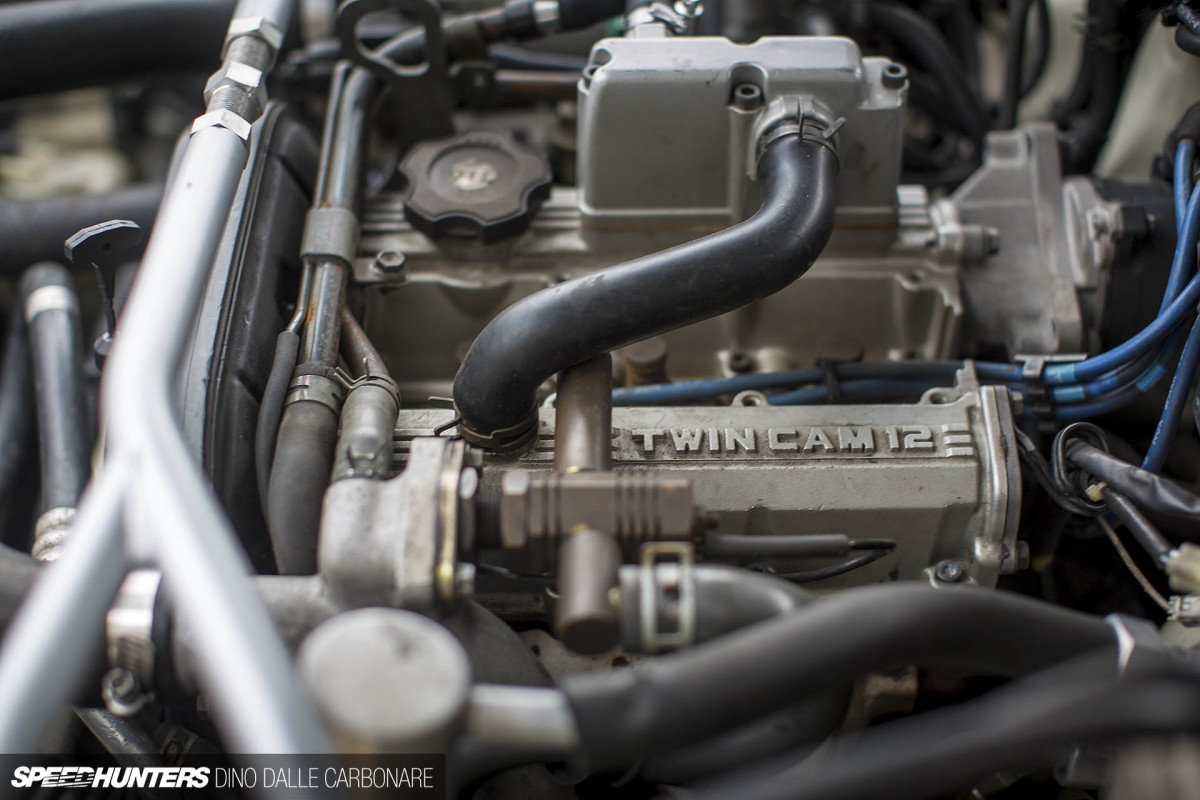 The diminutive 12-valve twin cam F6A may look like it belongs within the frame of a motorcycle rather than the engine bay of a car, but there is actually a lot you can do with these little three-cylinder mills. That also goes for the lighter K6A that was used in the kouki Cappuccino models.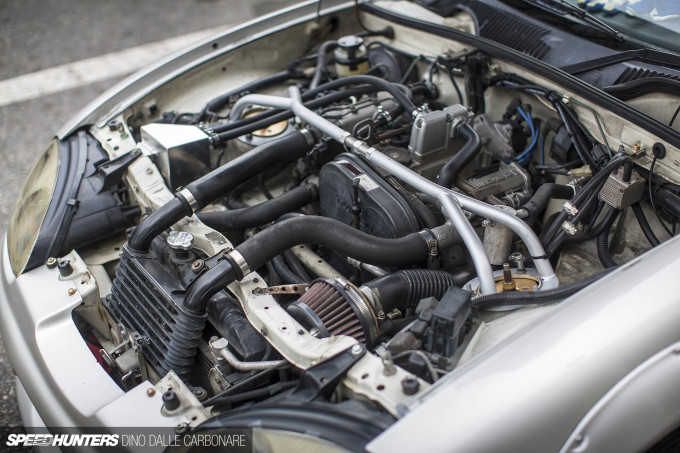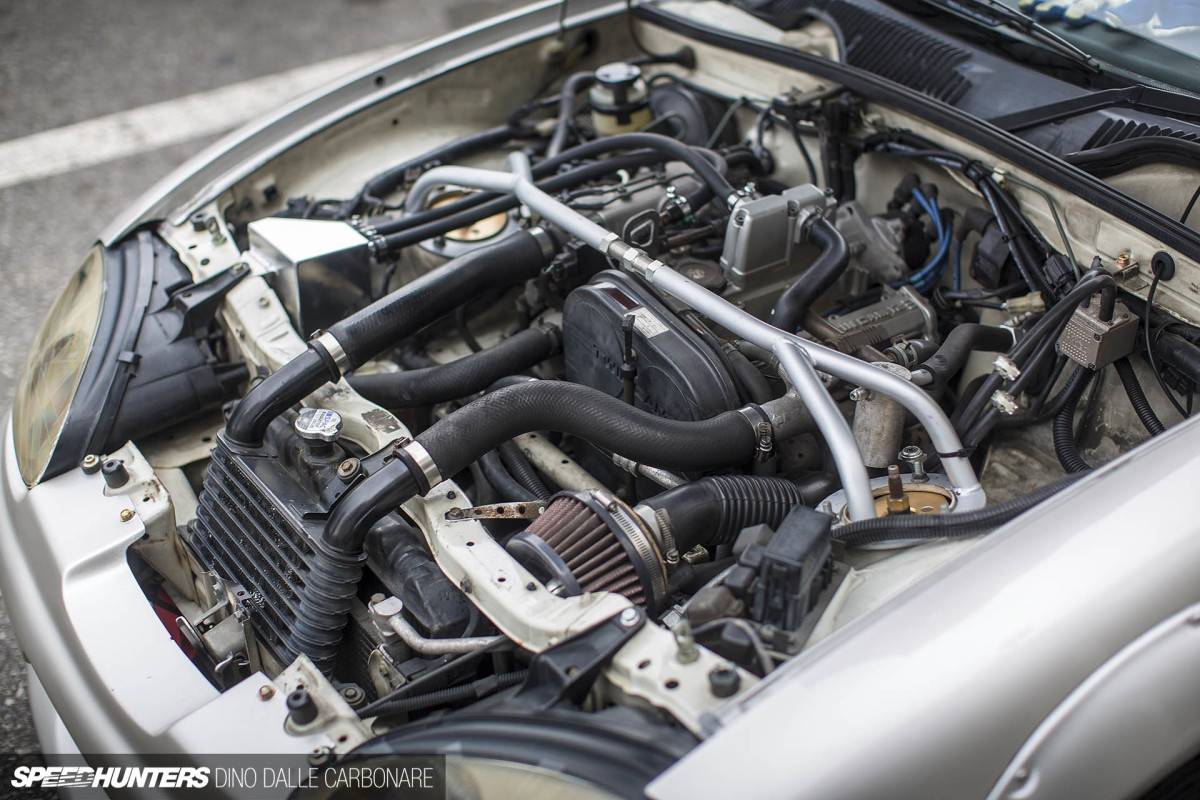 Simple modifications to the intake and exhaust along with a small increase in boost can net you an easy 20hp, and that's the route the owner has gone for here. With an aftermarket turbo you can push total output well over the 100-110hp mark, but that's when you'll have to invest in stuff like a metal head gasket, cams and pistons.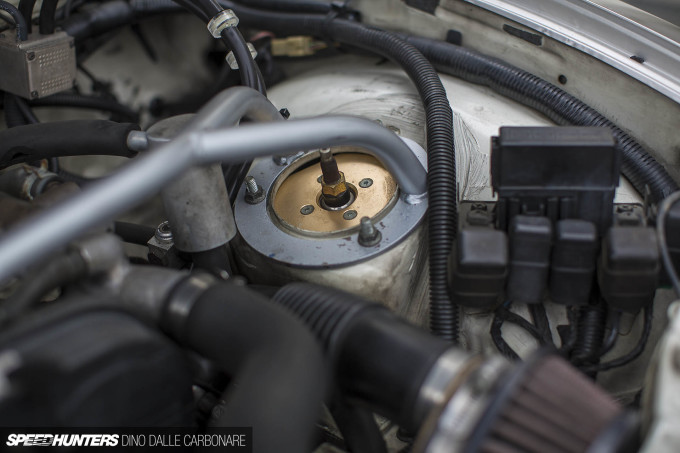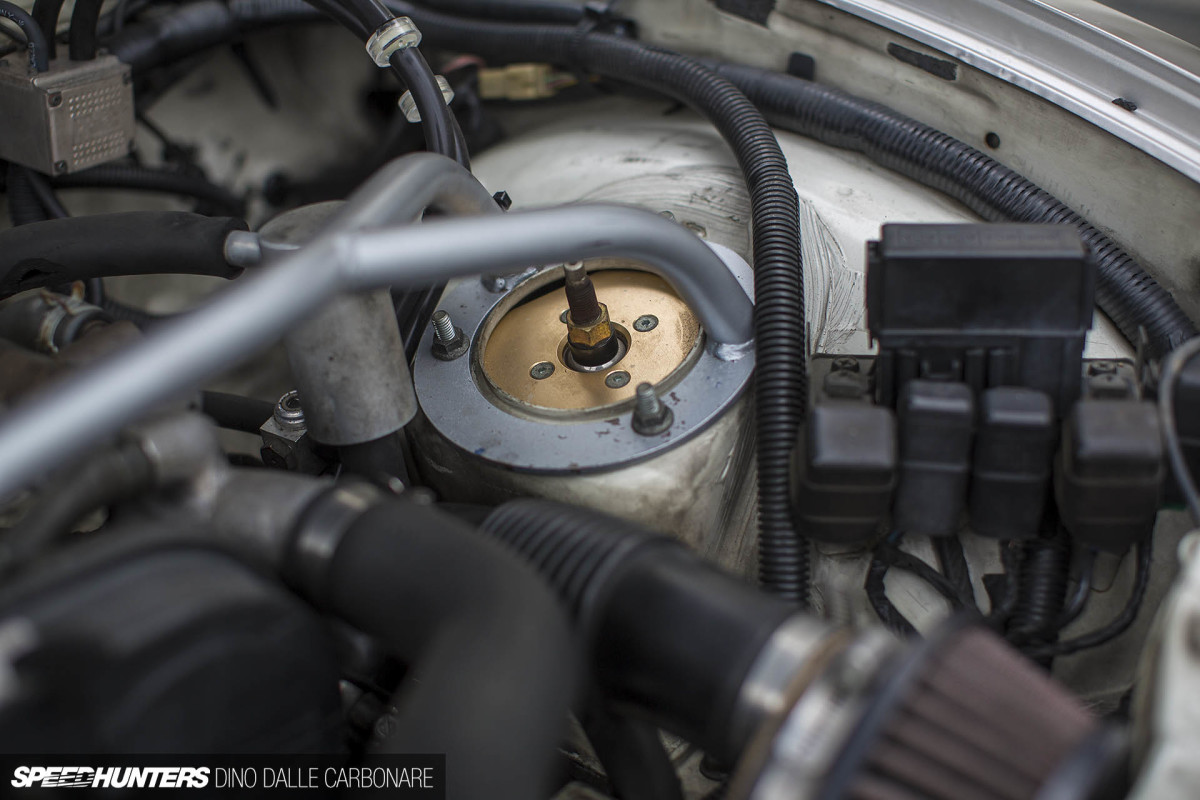 With the additional rigidity the roll cage and strut braces add, plus coilovers to fine tuning the handling, this thing was looking like a blast around the track, staying nice and flat through all the corners. In fact, I think the driver hardly used the brakes at all.
It probably wouldn't get your palms sweating, but this little Cappuccino would be a ton of fun nonetheless.
Dino Dalle Carbonare
Instagram: speedhunters_dino
dino@speedhunters.com