Mismatch
"What are you doing after you graduate?", "What do you want to do when you grow up?", 'What school are you going to next year?"
Chances are that we've all had these questions aimed at us, and many of us didn't really have an answer. Loren was one of the lucky few that had the answers to those frustrating questions, and to him it was simple – keep creating videos.
For Loren, video started at an early. Thanks to his father's passion for film and cinema, Loren spent many of his early days re-editing snowboard and BMX videos to different music with Windows Movie Maker.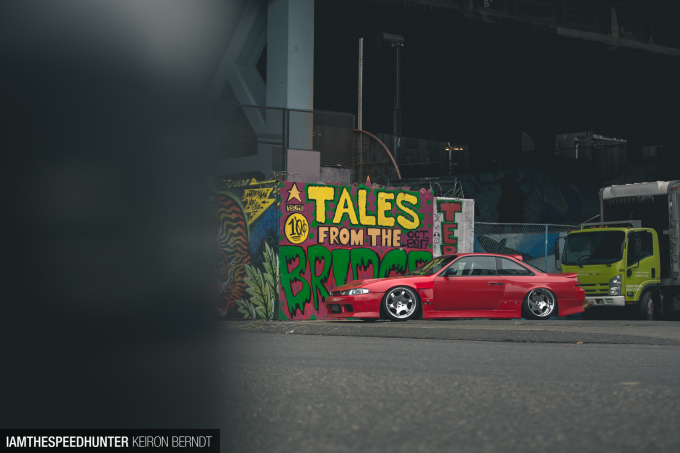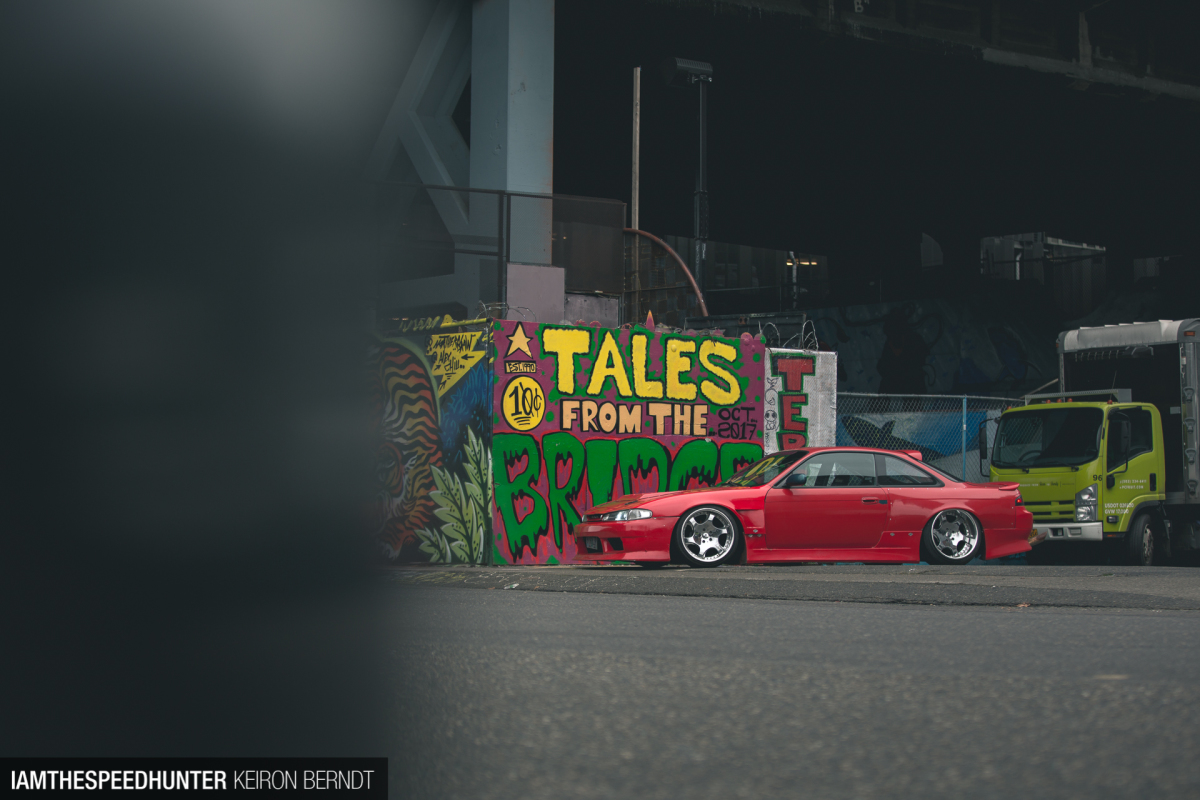 It wasn't until 2010 that Loren started to take his hobby seriously after he shot 'Drift in the PARC'. The amount of positive feedback and support gave him the courage to go all in for a career in video, and by 2012 he was covering Formula Drift full time for Justin Pawlak and Falken Tire.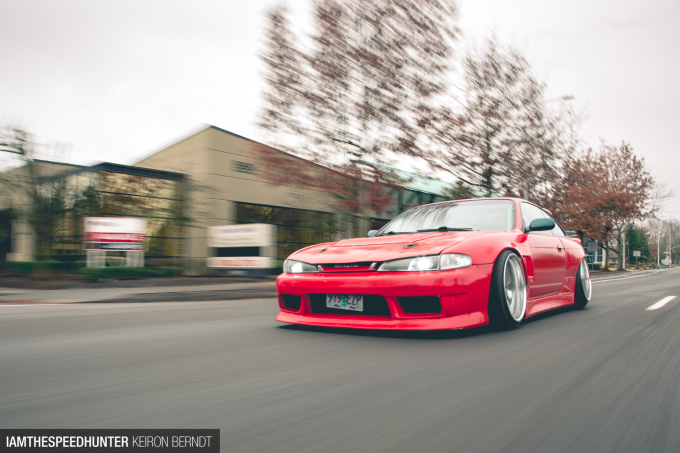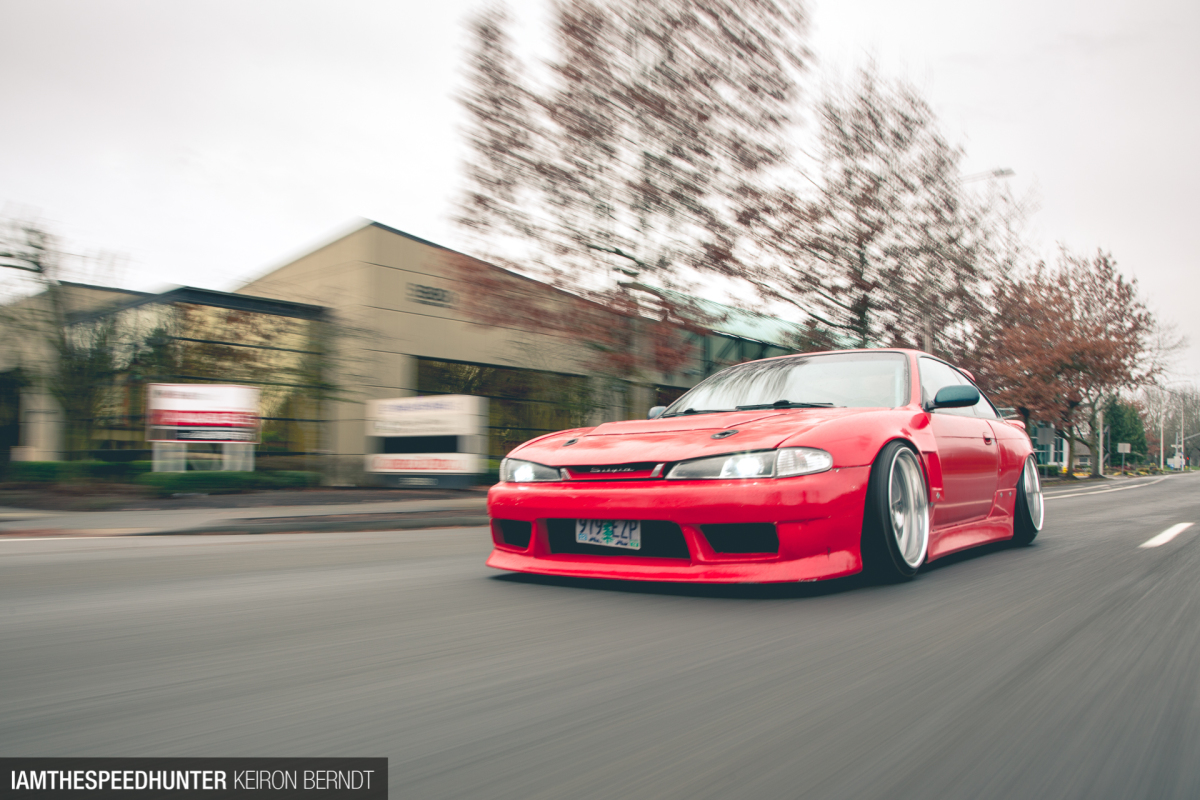 Loren now spends close to 50% of his year traveling, and last year he spent 155 days away from home shooting everything from Formula Drift, Frenemies, Gentlemen Drivers, and the Gumball Rally.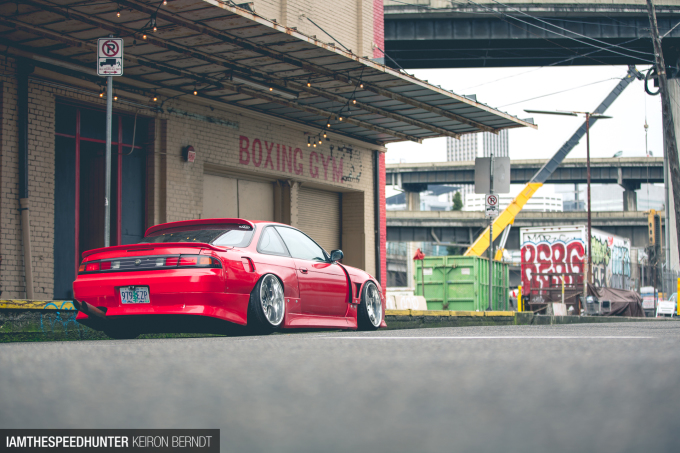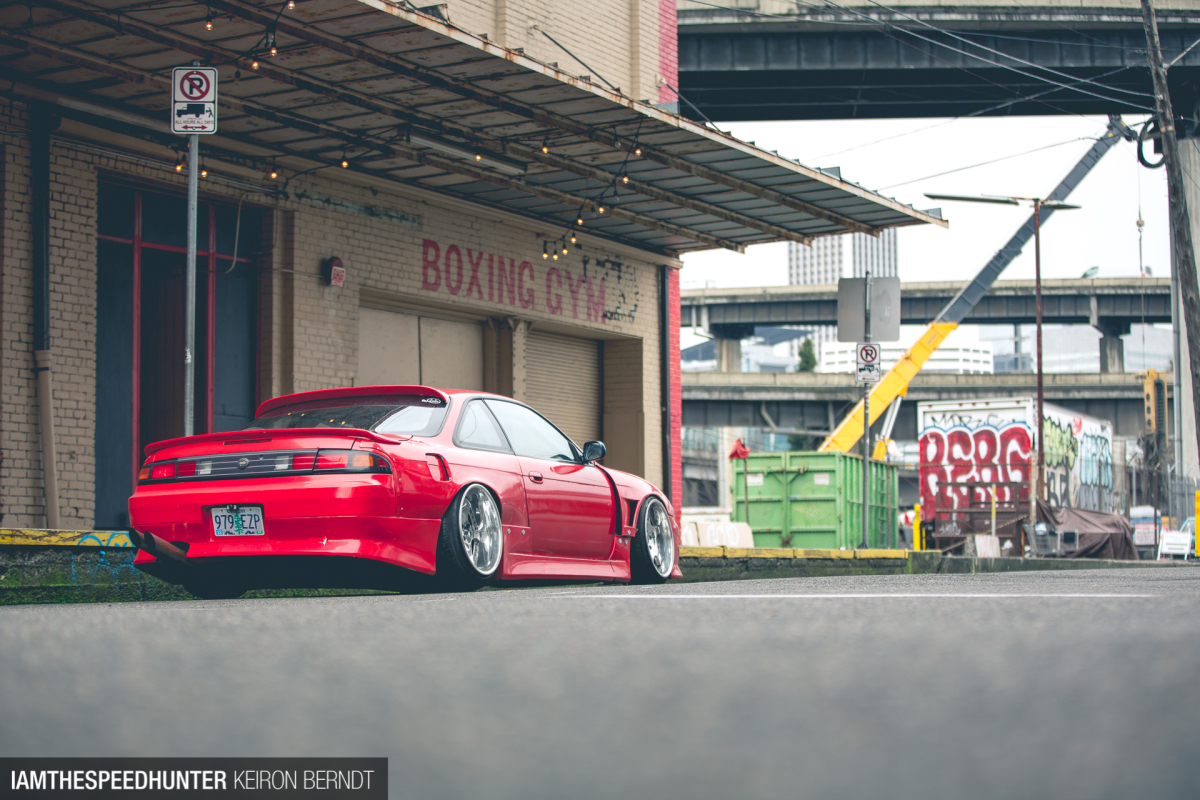 While all the traveling results in a lot of air miles and tier points, it subsequently meant he wouldn't have as much time to work on his project cars. In turn, this means that while Loren's S14 isn't perfect, it's being built with an end goal in mind.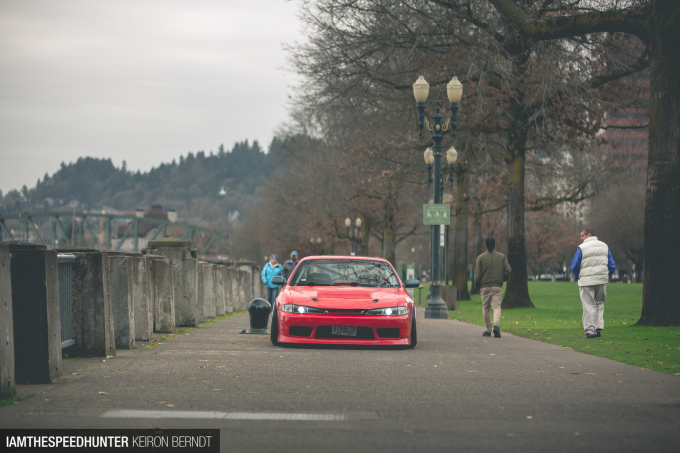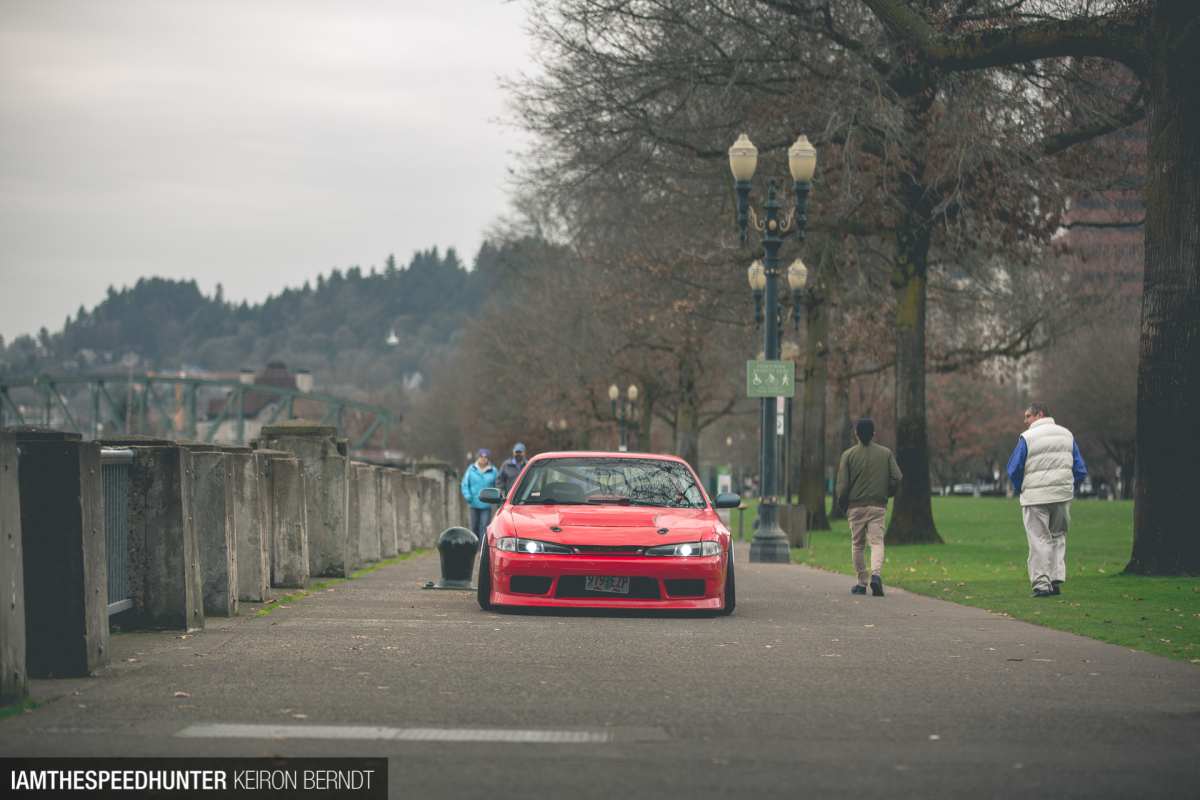 It was from watching Walker Wilkerson and Justin Shreeve compete with slammed that cars gave Loren the push that he needed to build his own.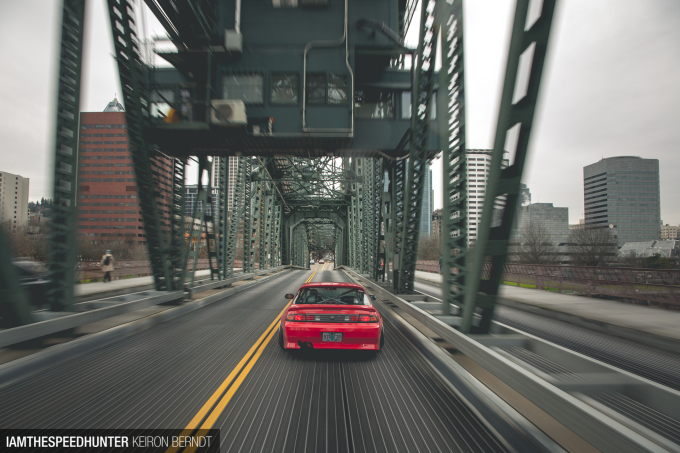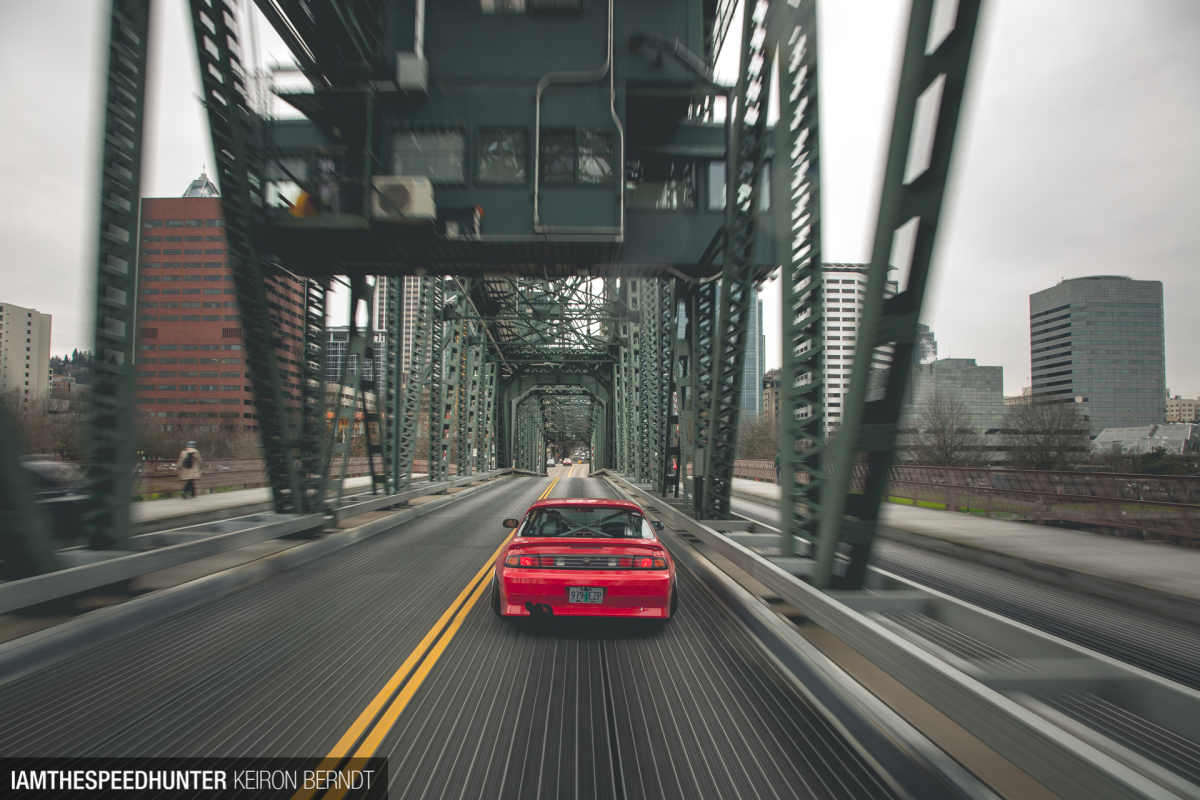 With the taste of tire smoke still in his mouth, Loren set about drifting his 1984 BMW 530i, but before he could learn, a friend offered a straight trade for his S14 – a deal Loren couldn't refuse.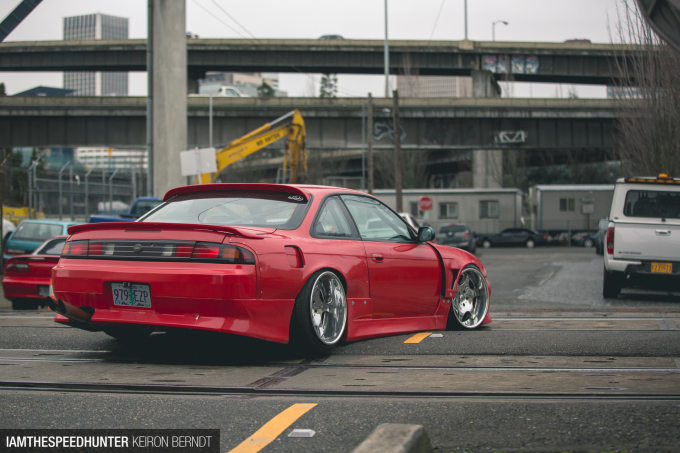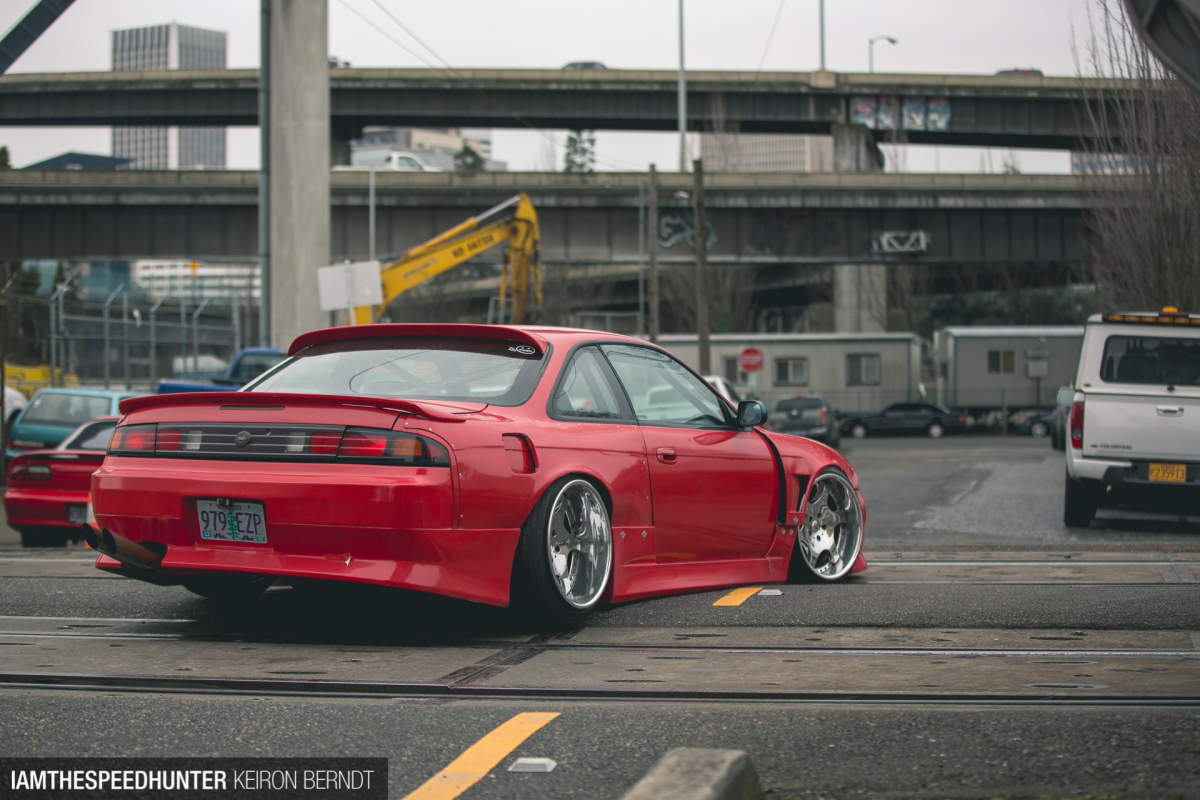 Aside from the near endless customization options, and being a proven drift chassis, the S14 offered Loren the chance to follow in Wilkerson's and Shreeve's footsteps with a stanced drift car.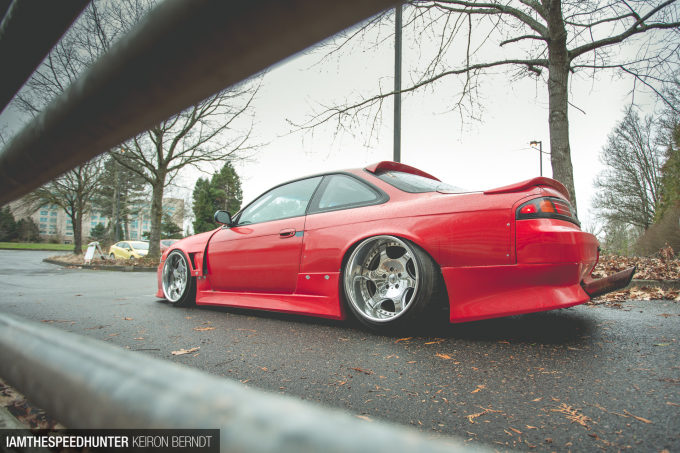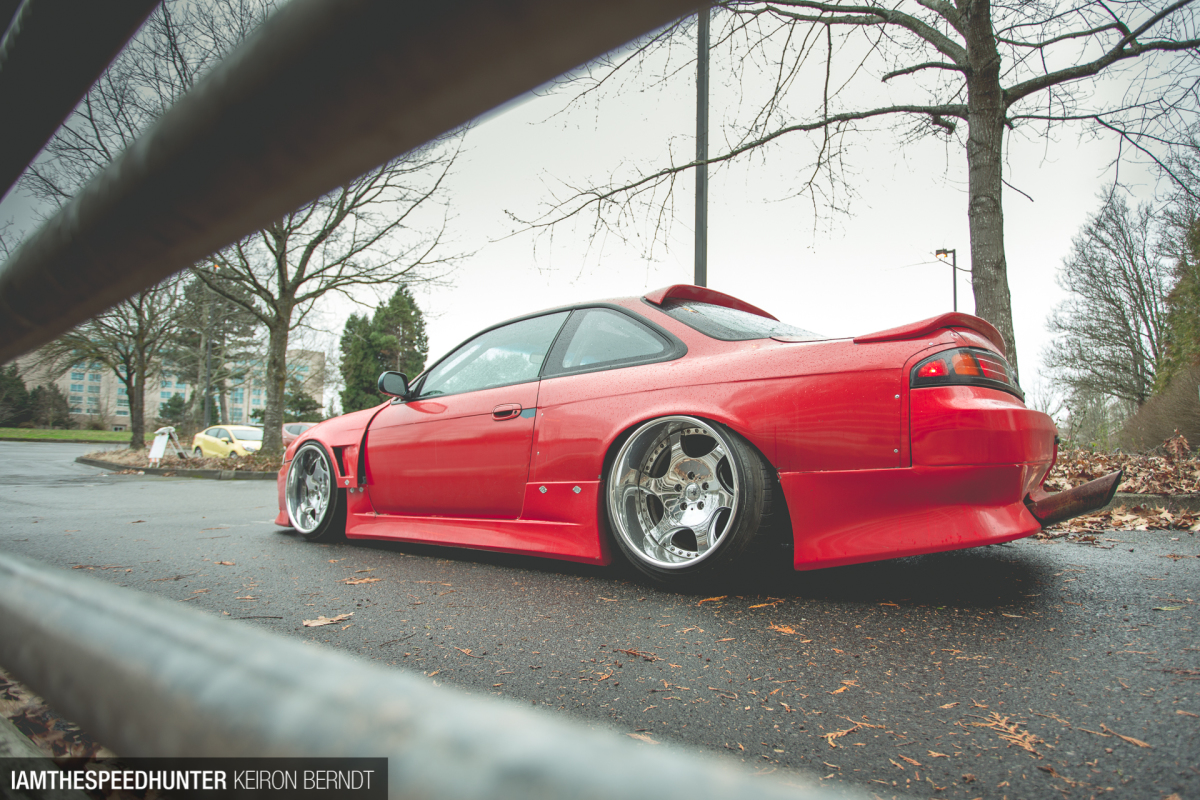 When he took ownership of the car, it was green but was quickly wrapped white. However, that only lasted until Loren realized how easily a white car gets dirty, and especially a white drift car. With the white removed, Loren next went for a red wrap as he'd always wanted a red S14.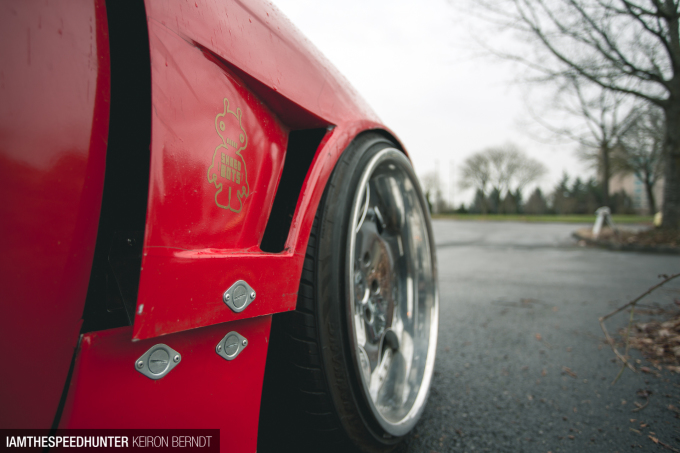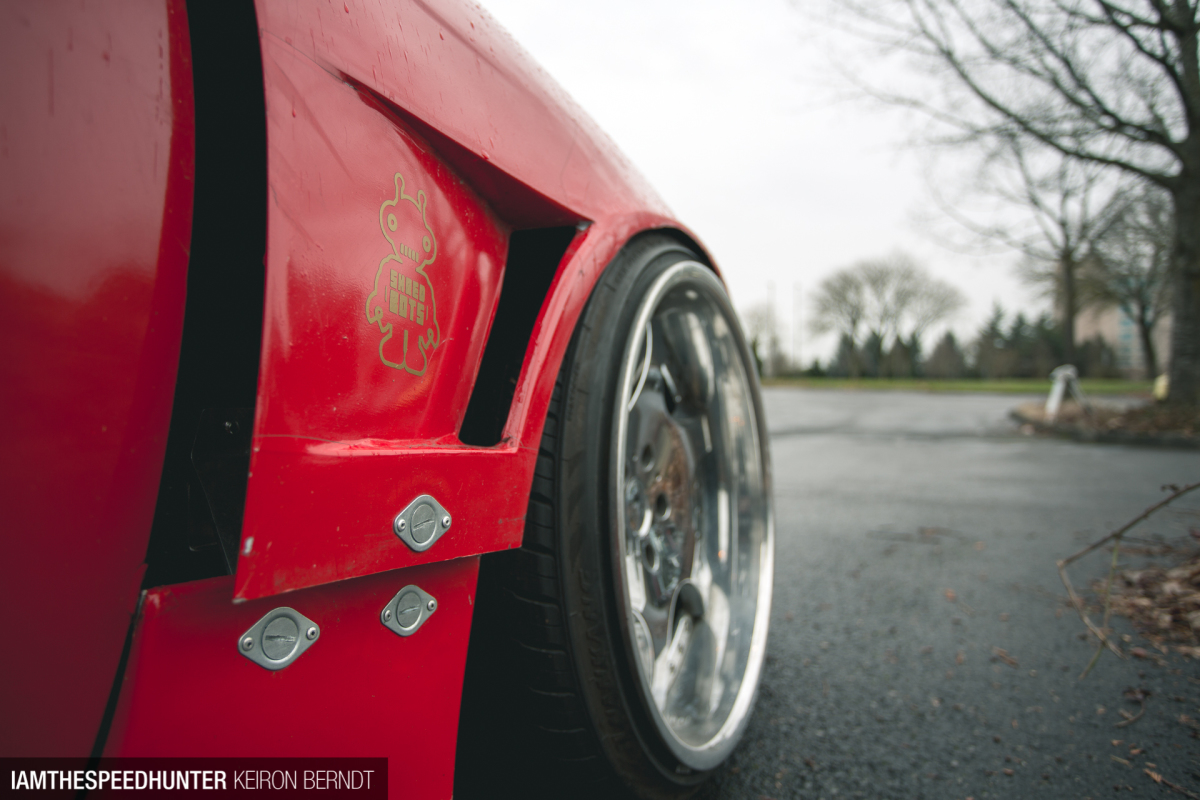 Along with the colour change, Loren went with a mixed zenki/kouki  front end. The fenders and bumper are zenki (early, pre-facelift), the VIS carbon hood and headlights are kouki (facelifted) due to Loren being able to snag the parts off a wrecked S14. The mix and match theme continues with Vertex bumpers (front & rear) and sideskirts, paired with Origin +20mm front zenki fenders and +50mm rears.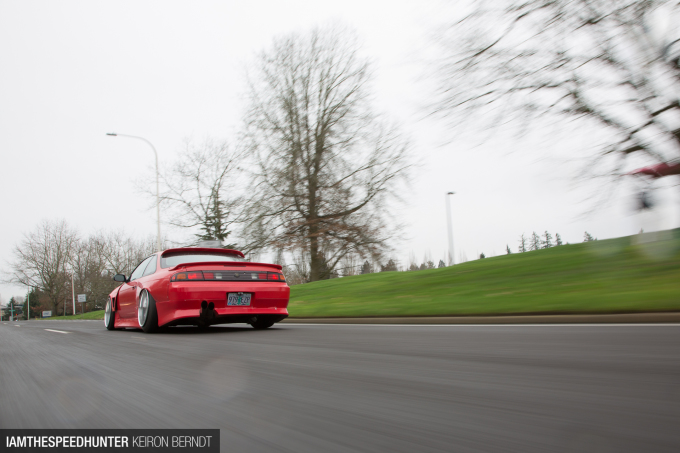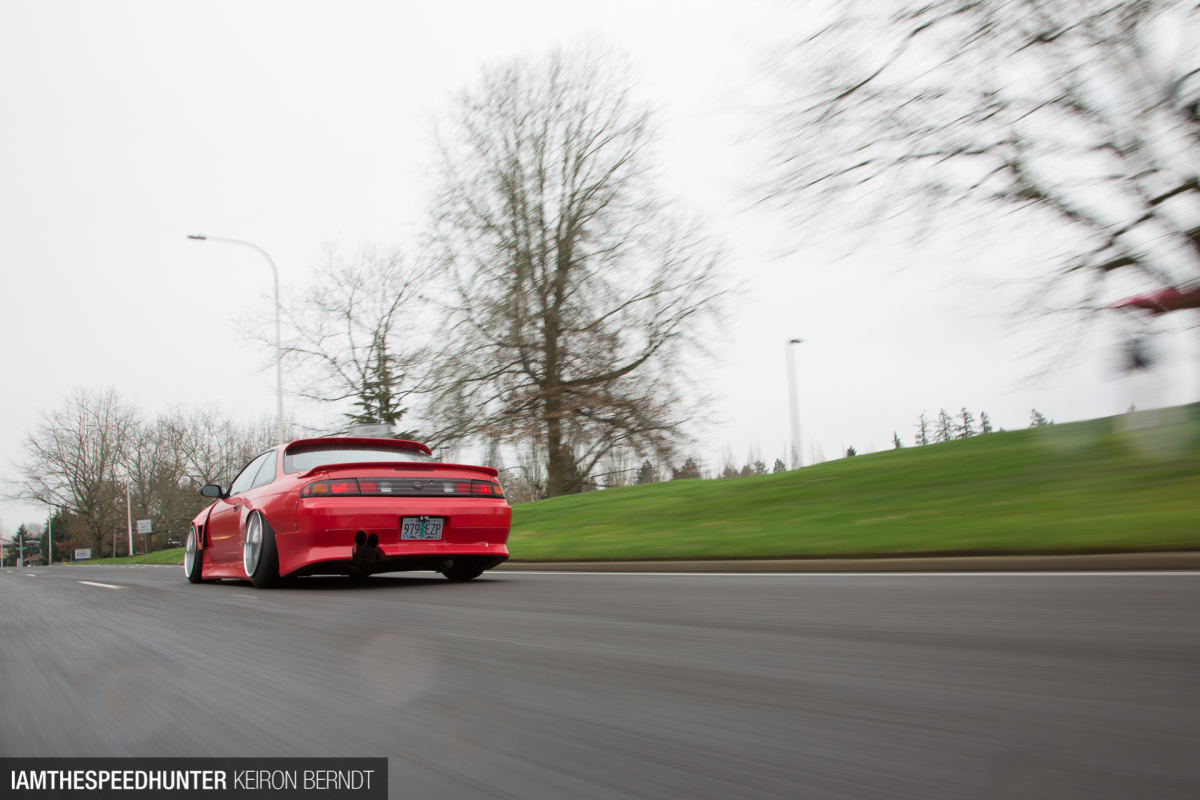 With a couple more minor adjustments and tweaks, along and a fresh wrap, Loren will be happy with his version of the kit.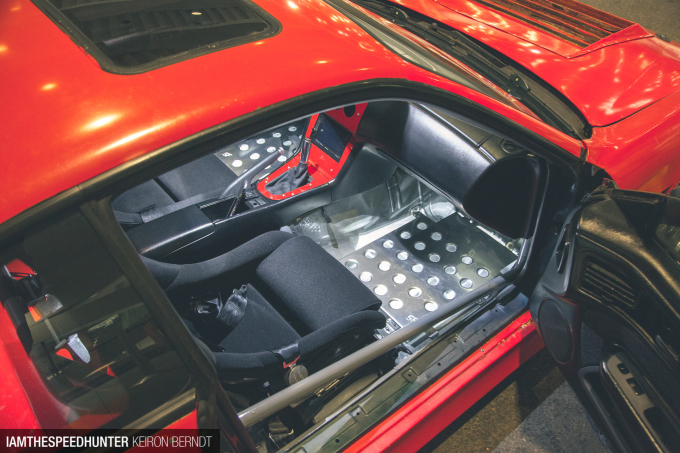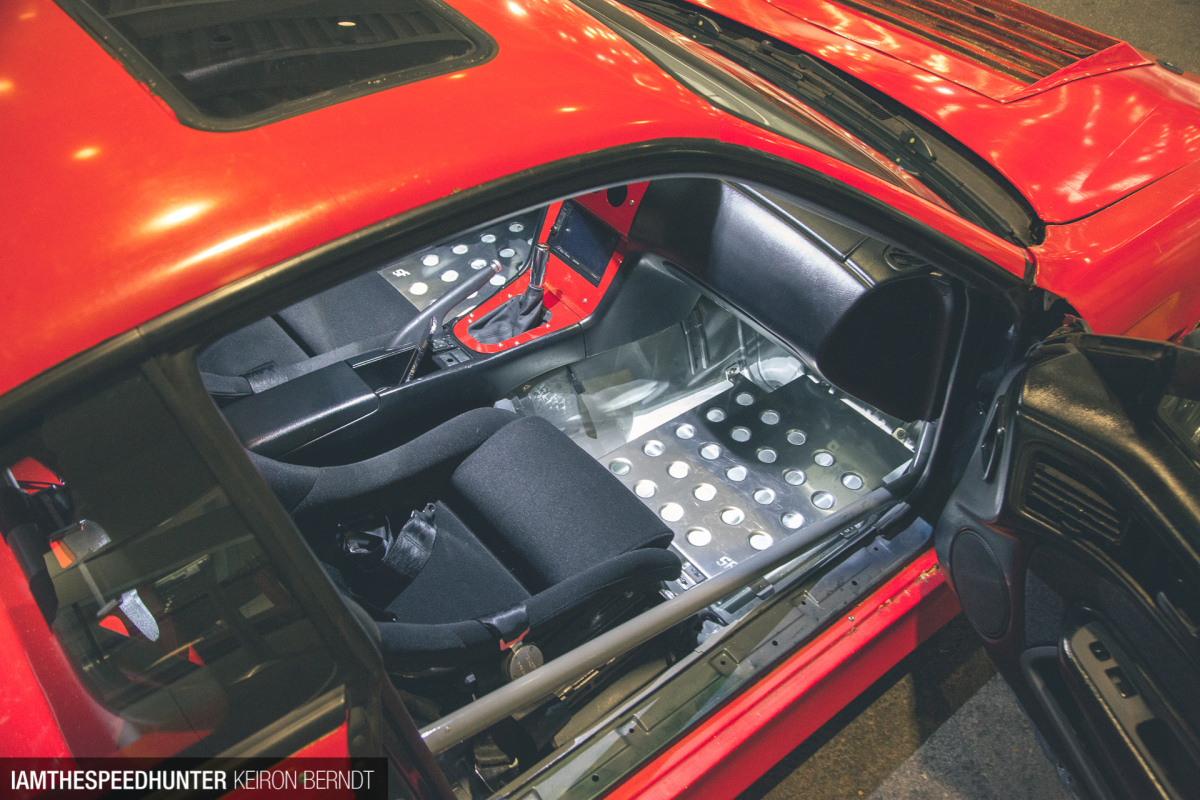 With a full cage built by Magic Garage, who are also responsible for the front lower control arms, Loren's car isn't built for practicality on the streets, but more about safety when on track. Even if there might be luggage issues along the way…
The LRB Speed rear seat delete and cage flow well with the feel of the interior, and are coloured matched to the exterior.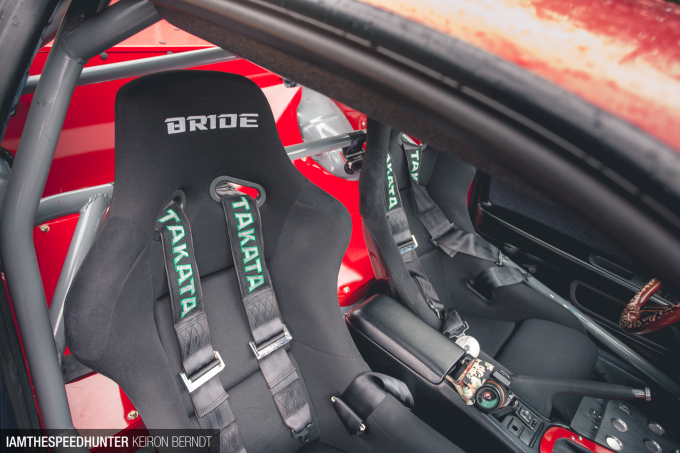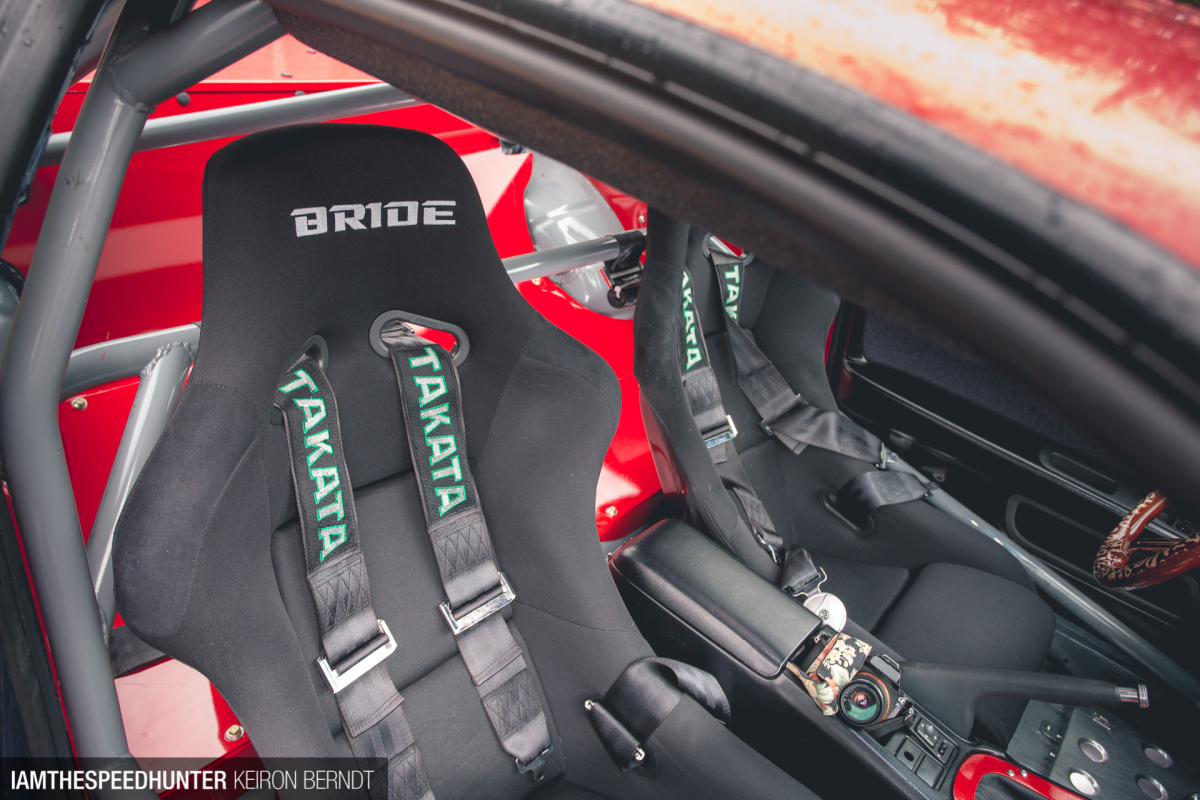 A set of Bride Vios 3 Seats and Takata harnesses suit the car well, and ensure that this S14 can be tracked at almost any time.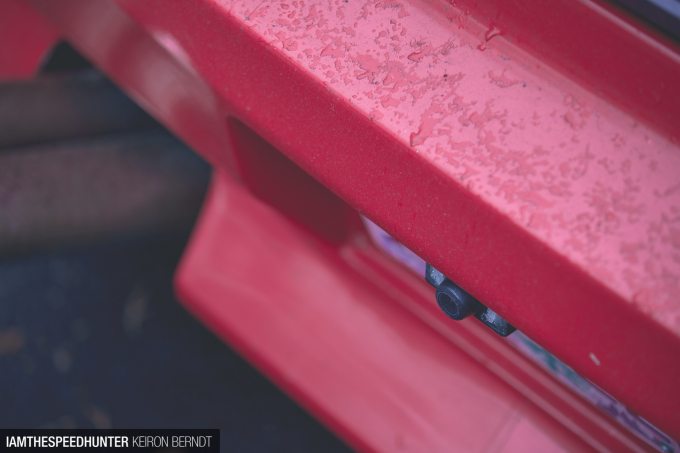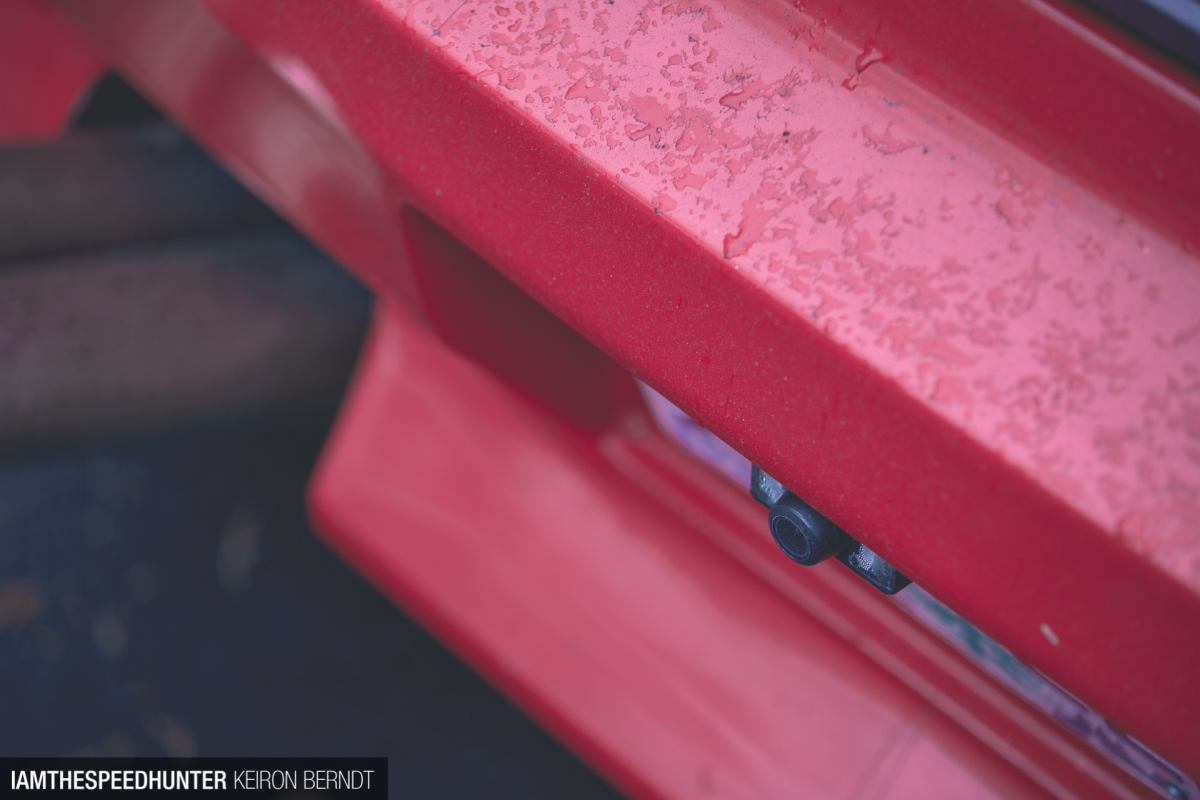 The Kenwood 6.2″ Double Din head-unit is equipped with a backup camera, that I'm sure allows Loren to see how close he can get on wall runs.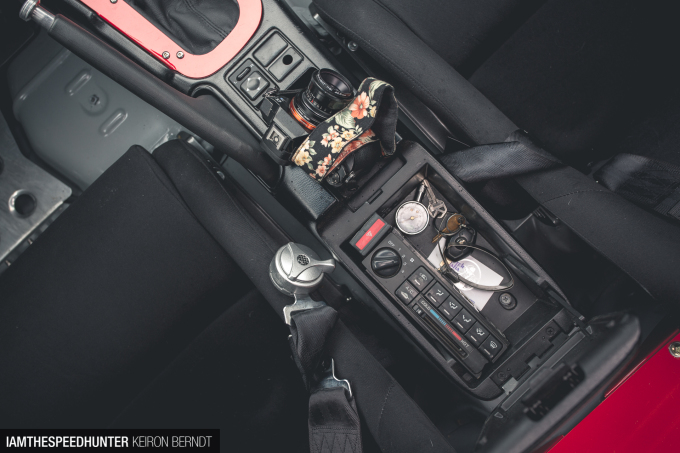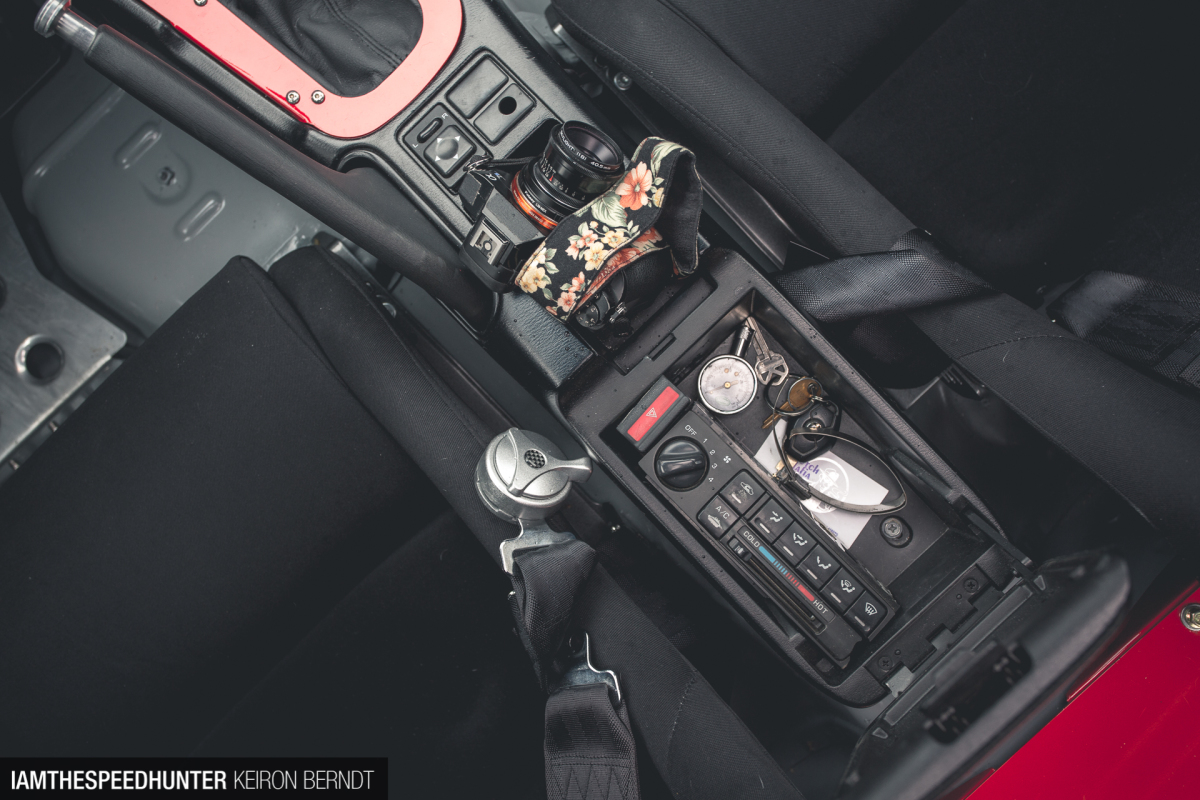 Hidden from view are the climate controls which Loren relocated into the center console. While I'd never thought of it before, I must admit that I think it really cleans up the look of the interior.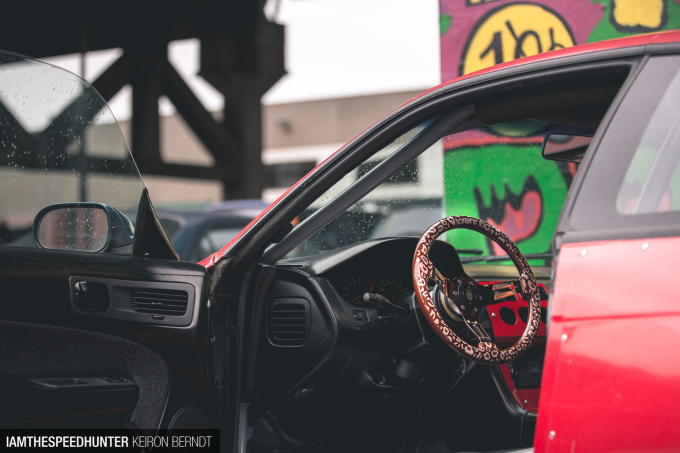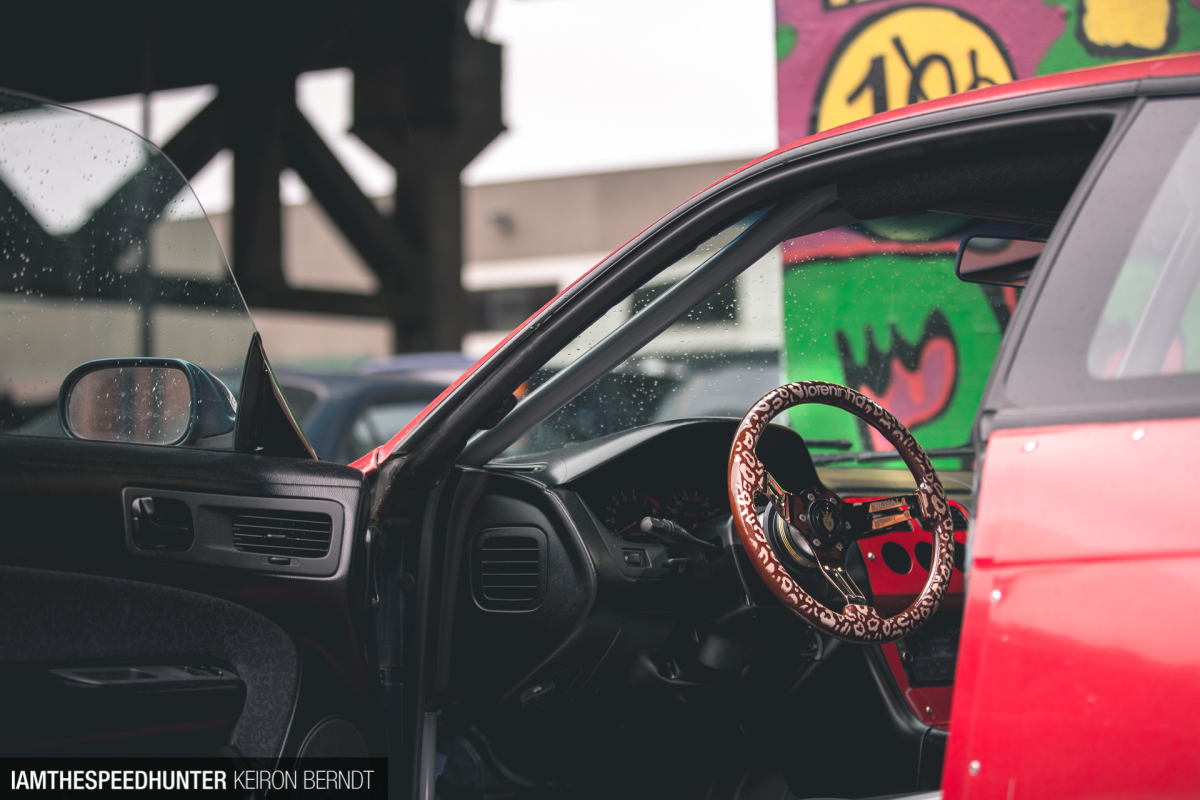 Everyone likes to add their own personal touch when it comes to their car, even if it's as simple as their choice of air freshener or even the complete lack thereof. For Loren, it's his steering wheel.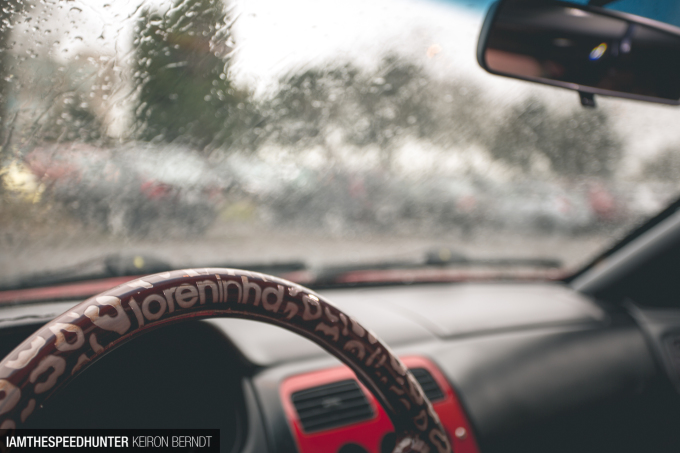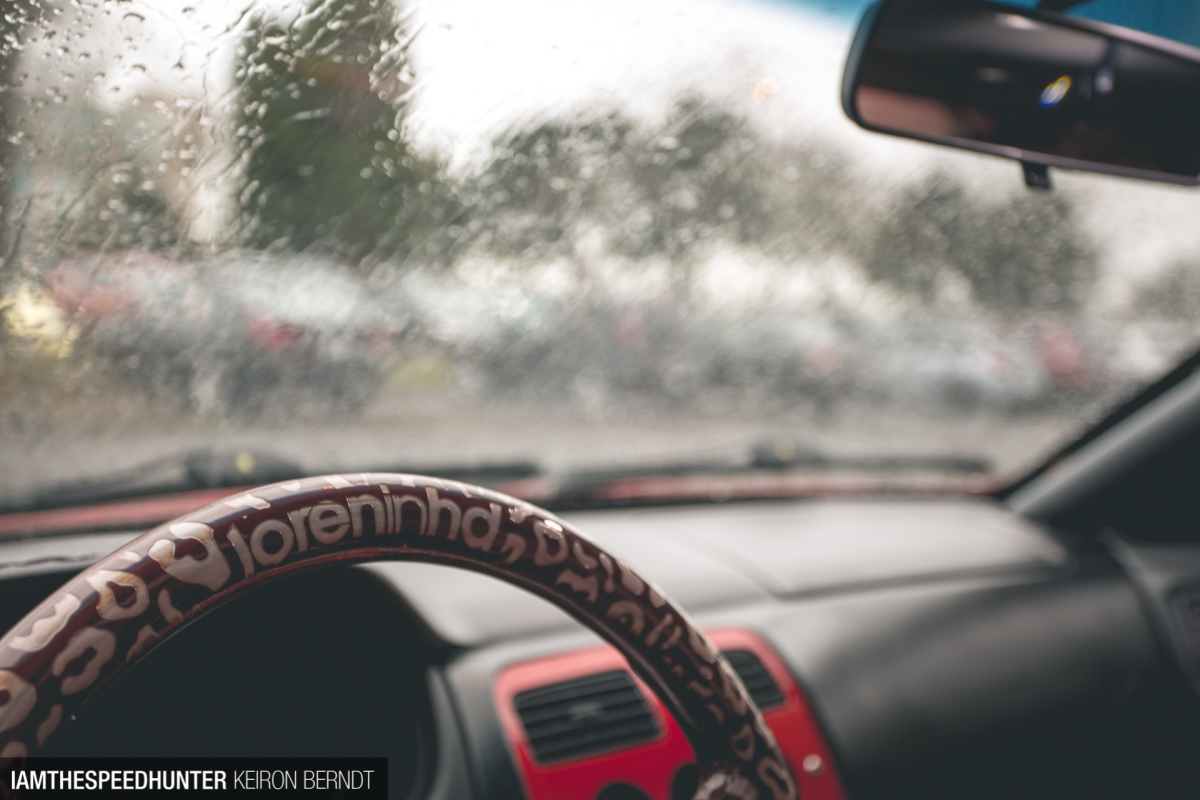 The wheel was made and engraved by Grip Royal, and features Leopard print styling along with Loren's trade name 'LoreninHD'.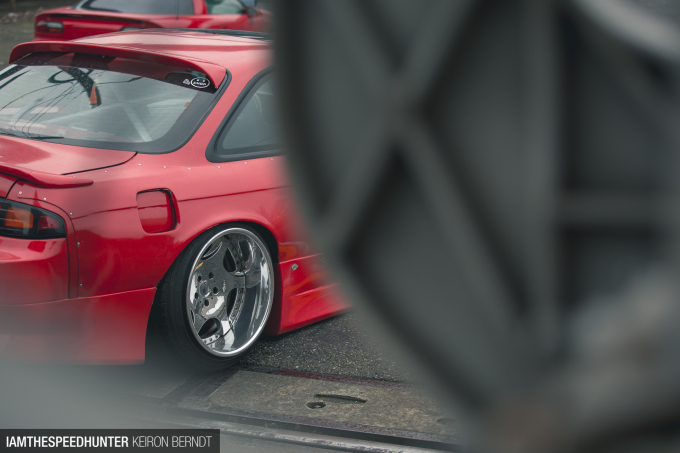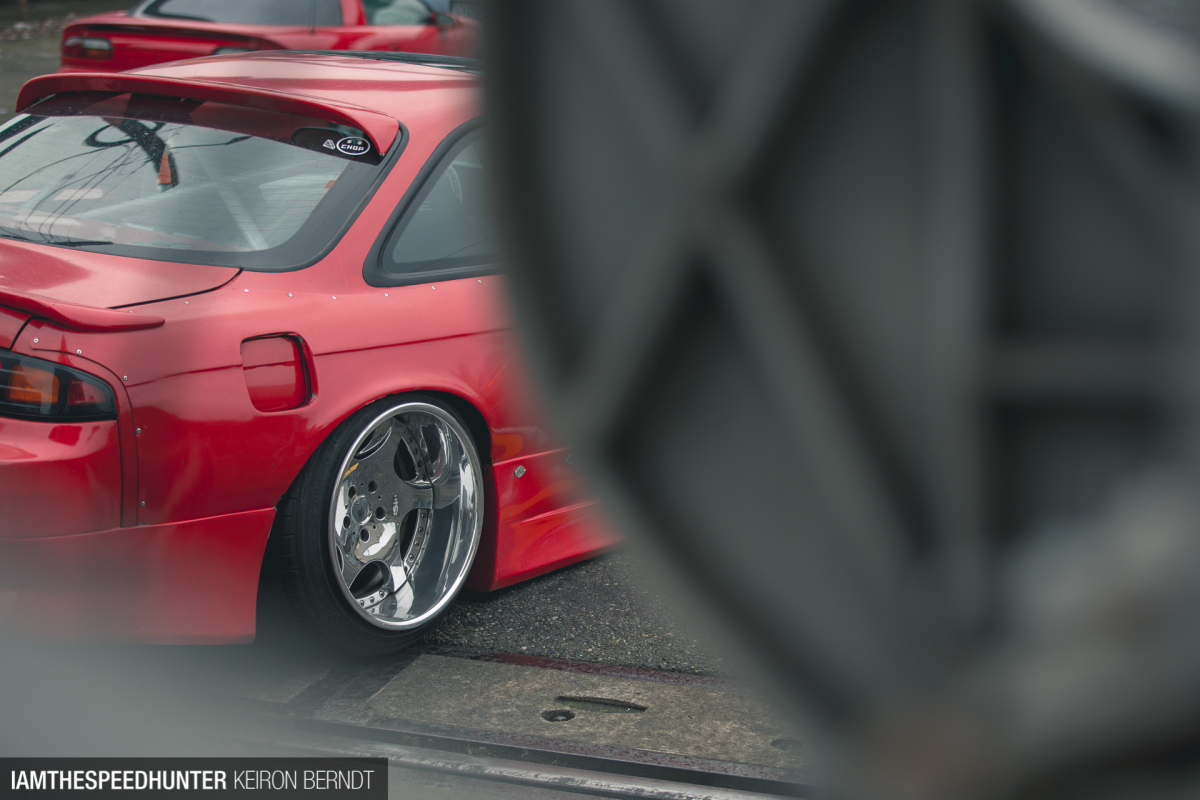 I'm no magpie, but these wheels certainly caught my eye the moment I first saw the car. A set of Weds Kranze Bazreia's, wrapped in Falken 512s ,sit on all four corners and do they ever suit the car.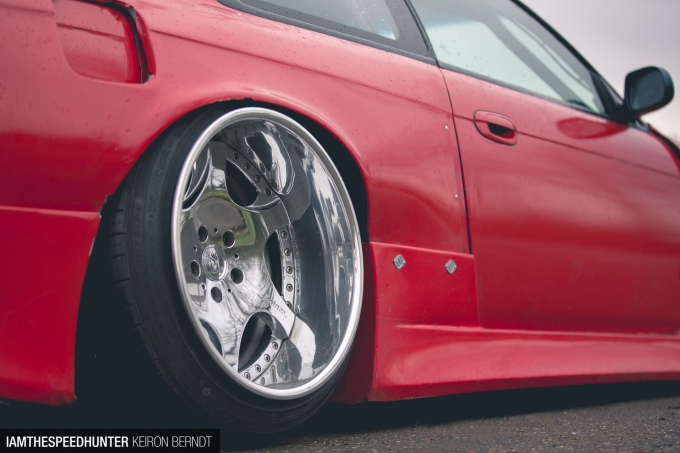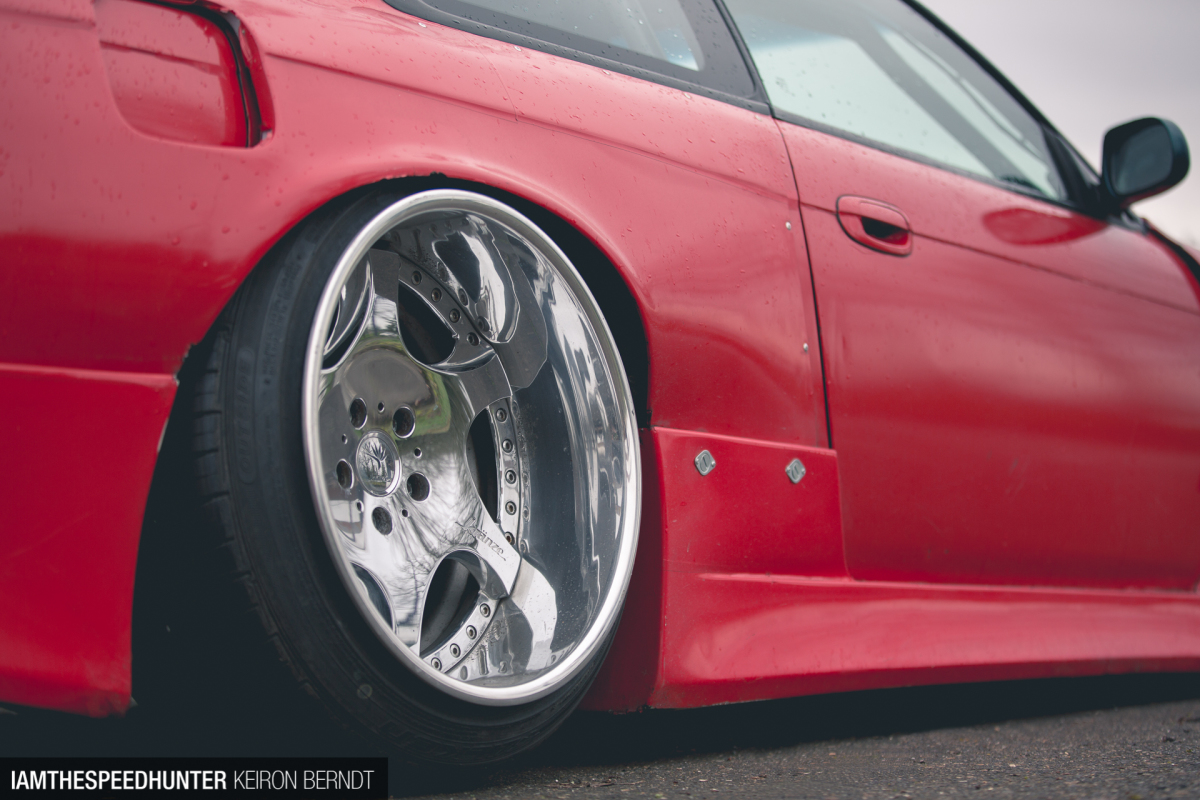 Coming in at 18×10-inch ET+3 in the front and 18×12-inch ET-14 in the rear, the wheels tuck neatly into the arches.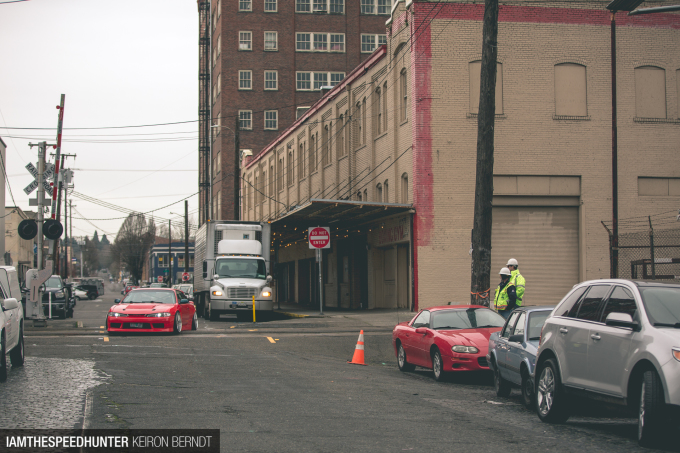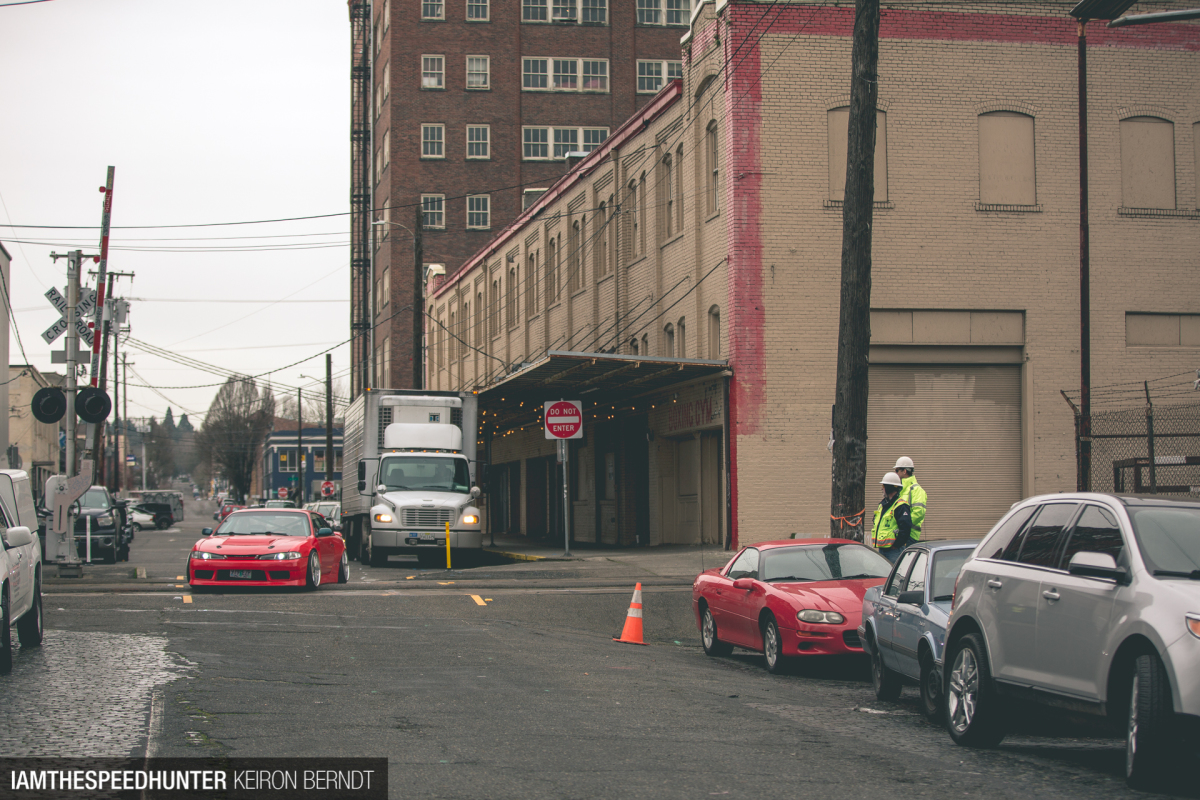 Driving a lowered car isn't for everyone, nor is the fact that you are literally sitting on the ground. While this may be an inconvenience at times, Loren enjoys it, and that's what matters.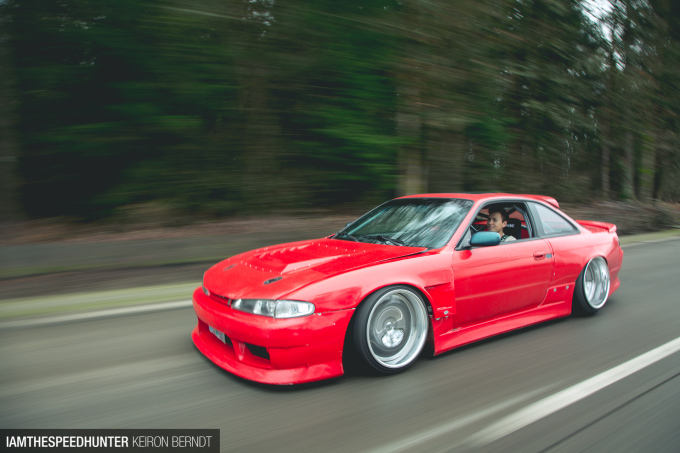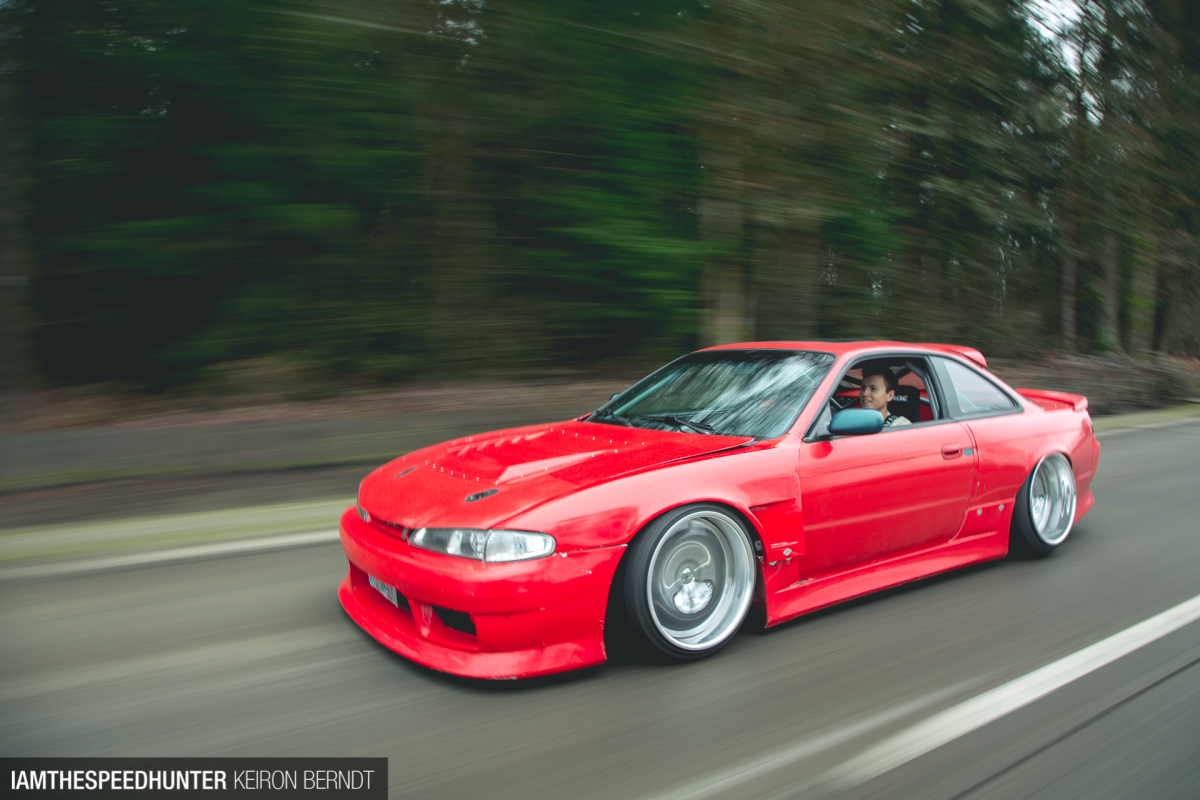 An added bonus is the looks from people who can't wrap their head's around how something this low, and with such aggressive wheel fitment, is even drivable in the first place. Loren gets by with Power by Max competition coilovers, matched to the same company's front tension rods, rear lower control arms and rear upper traction rods.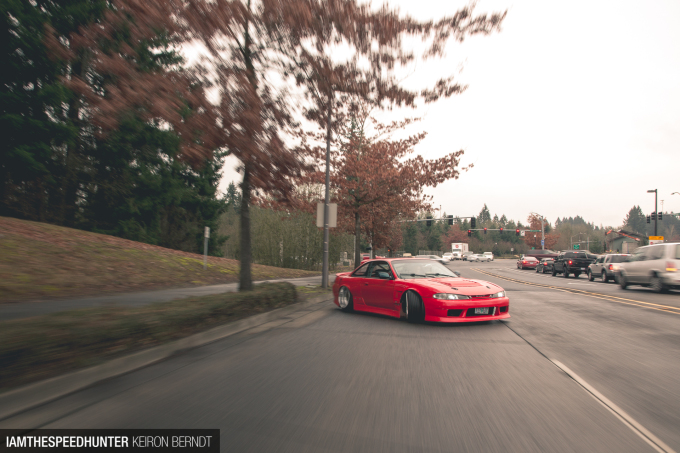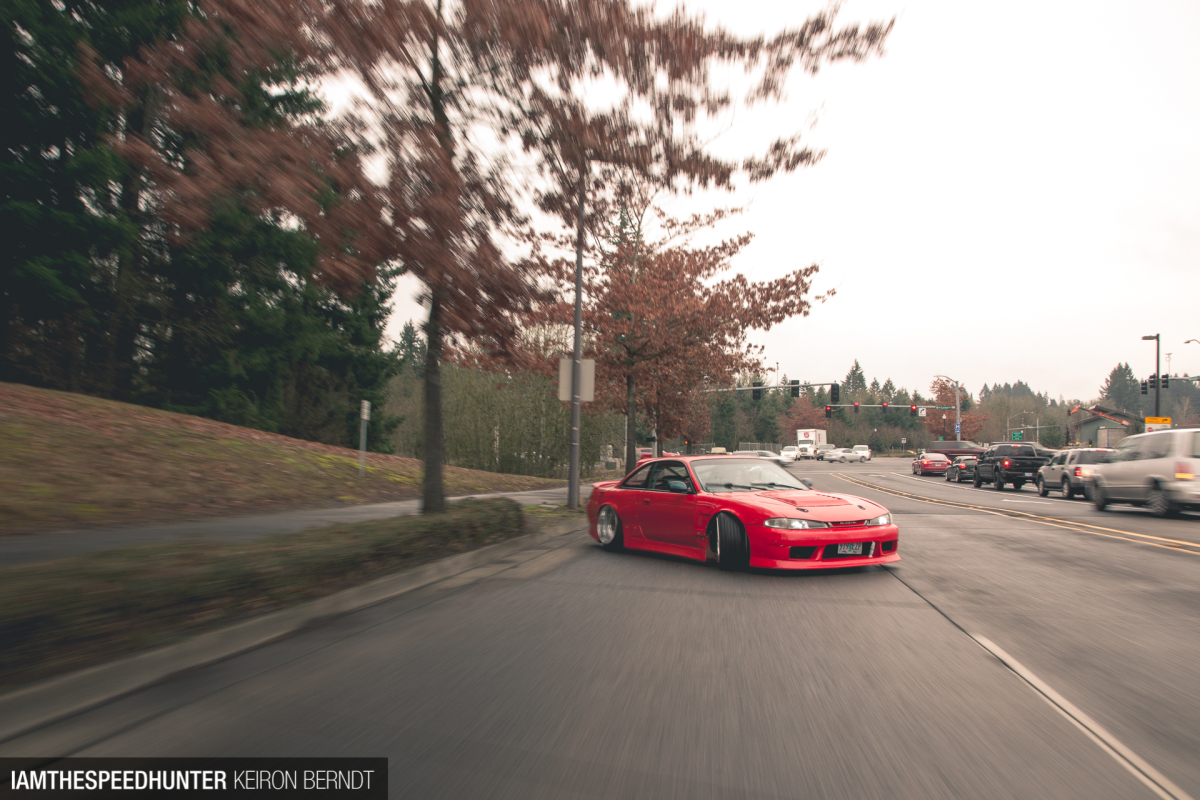 There's also Sheckwelds street angle steering knuckles. For some of us, there's a fine balance between form and function when it comes to building our own cars, for others, they find a way to incorporate both. In the case of Loren's S14, Loren was able to find a balance between something capable of drifting and something that looked good.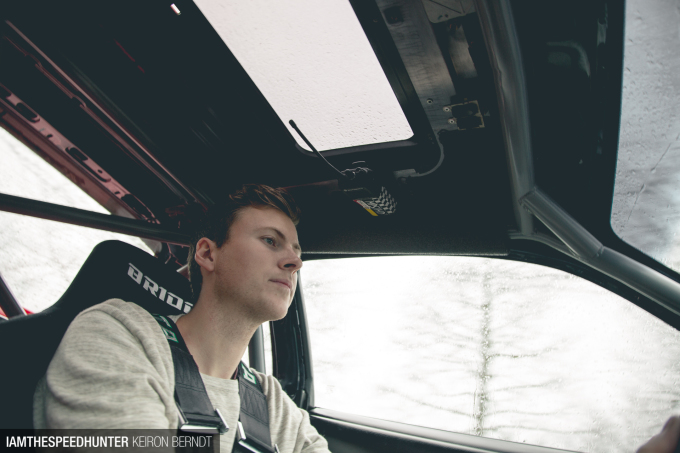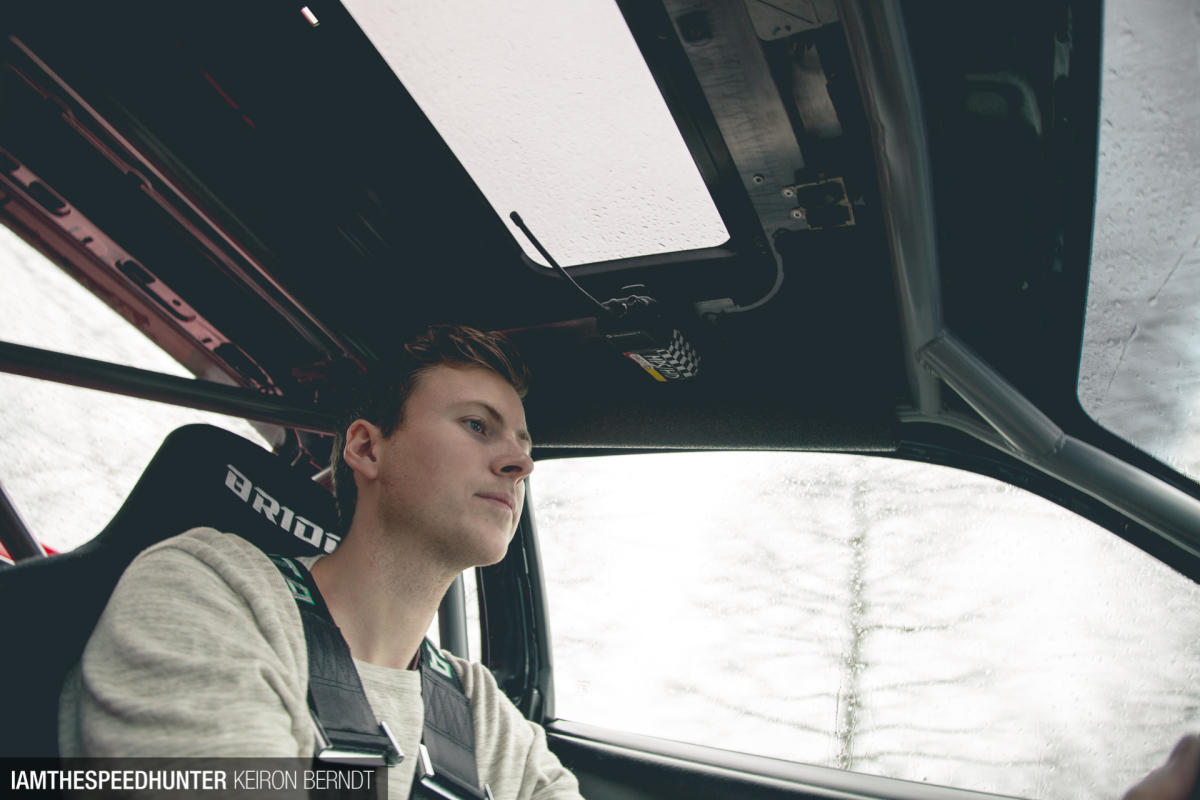 With a little more free time at home this year, Loren hopes to replace the stock KA under the hood with an SR20, and finally get some runs in at his local track.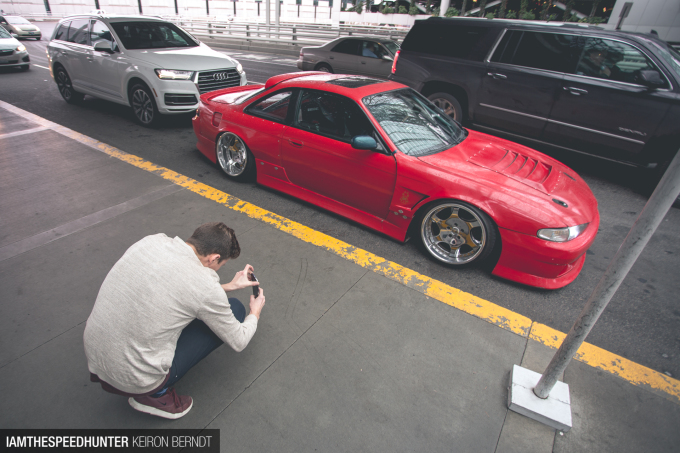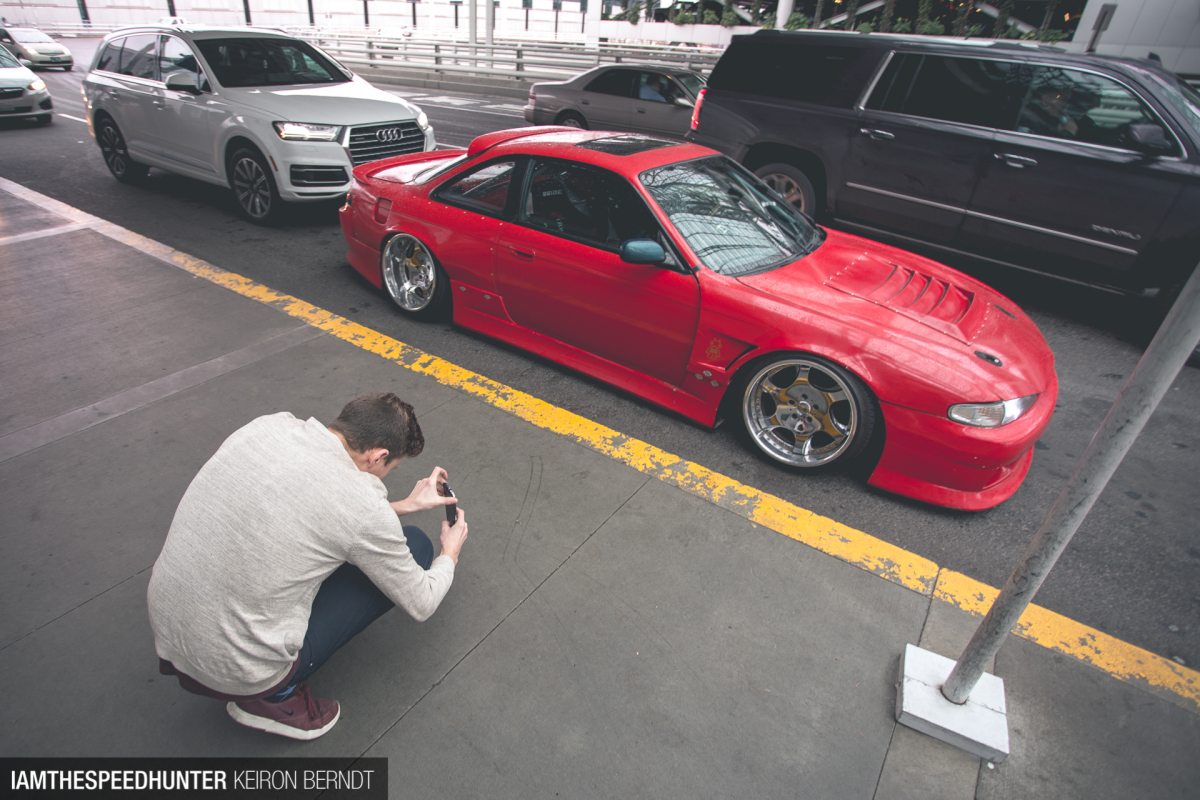 While we don't always have the answers to many of life's questions, it never hurts to follow your passion. Who knows, maybe you end up doing something you love, getting paid, and seeing the world in the process.
Before I wrap this up, I'd like to extend a huge thank you to Mark "Sparky", Loren's dad for spoiling me rotten with one of the best chase cars I have used to date.
Keiron Berndt
Instagram: keiron_berndt
Keiron Berndt Photography
The Cutting Room Floor