At this point of my Speedhunting journey, I've seen my fair share of unique and insane car builds. In that respect, there's definitely no shortage of amazing machines that I both appreciate and respect, but there aren't many that completely blow me away.
I'm sure it's the same with some of you, especially when it comes to events like the SEMA Show where it often feels like every other car you come across was built to the same recipe as the last. So when I heard about a Porsche 911 build from the guys at Kelly-Moss Road and Race (KMR) – a company that's built its reputation in racing series such as IMSA's WeatherTech SportsCar Championship and the GT3 Cup among others – I was genuinely excited to see it in person.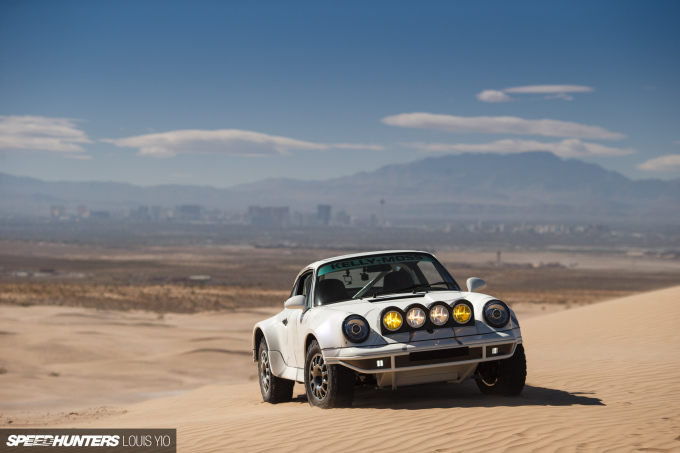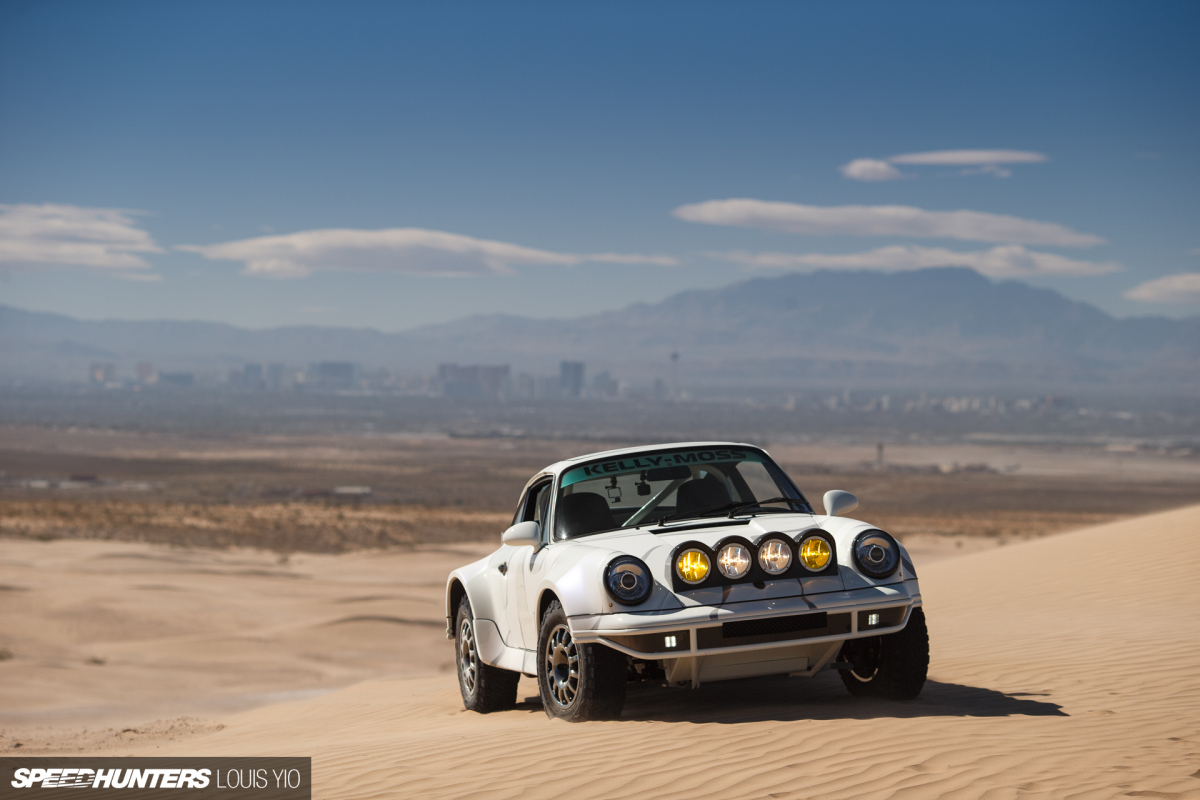 KMR's general manager, Andy Kilcoyne, also owns Vicci Online Car Auctions, and to help promote that brand he and his team decided to build some crazy Porsche 911s.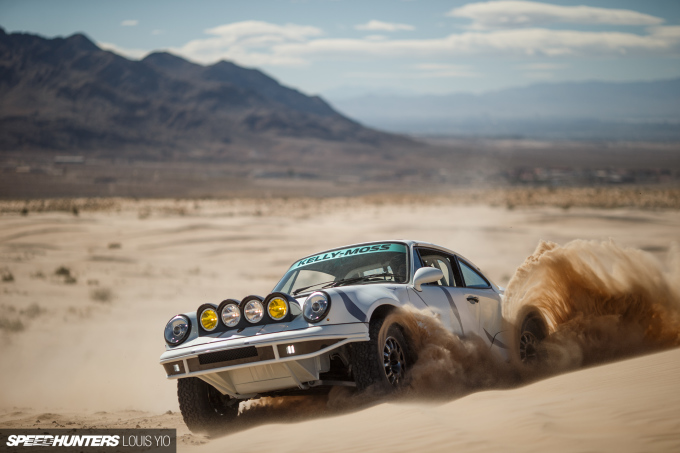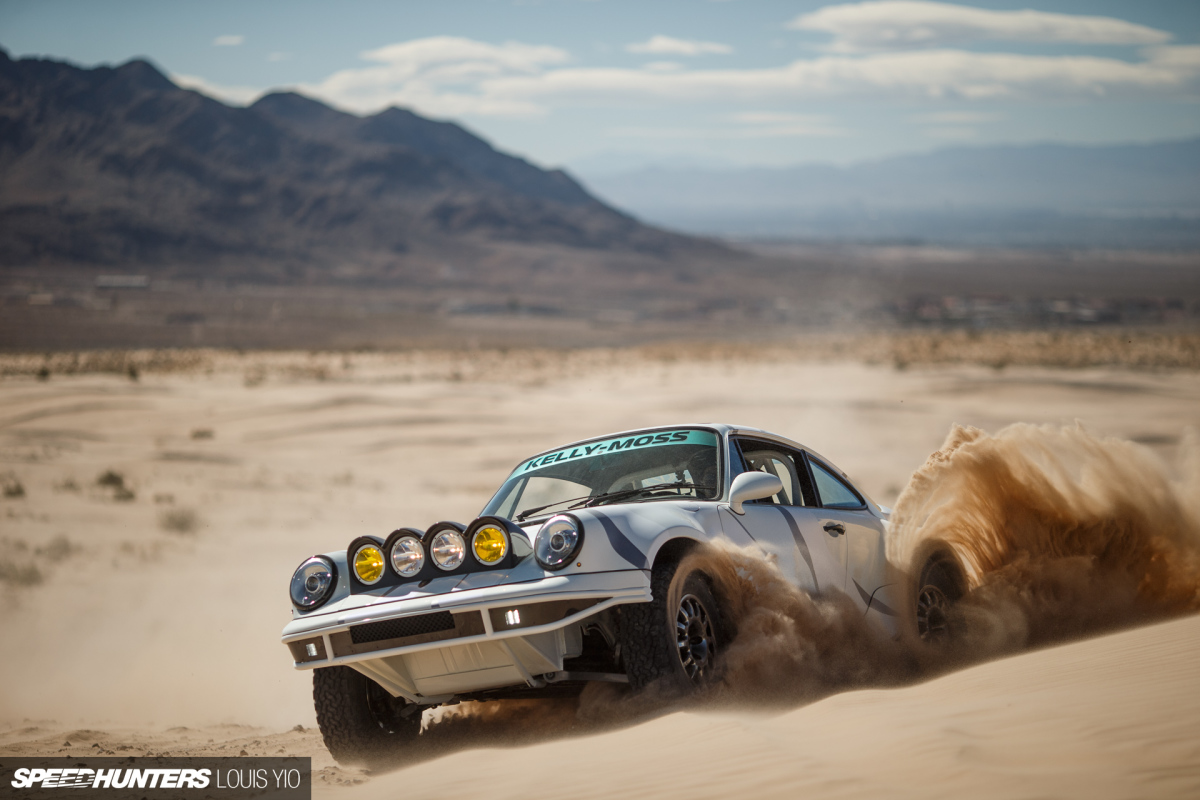 Their latest is a Carrera 4 based creation called the Safari 4.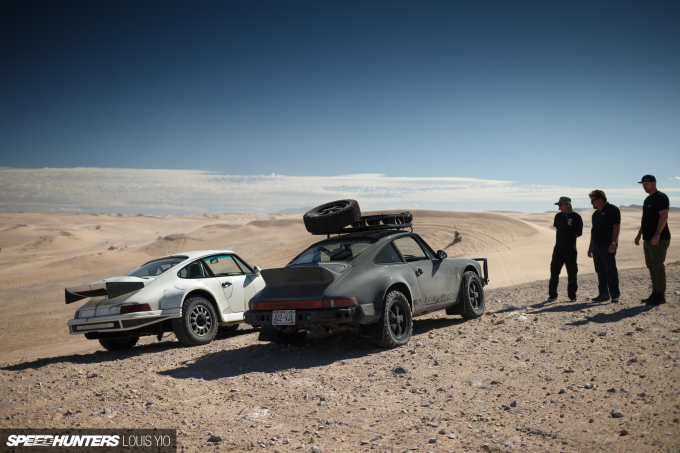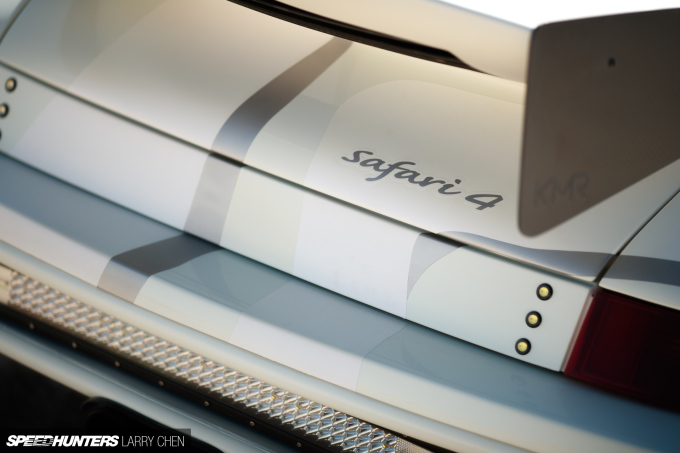 The team actually built two Safari-style 964 Carrera 2s prior to working on the Safari 4, but on this particular day it was all about their all-wheel drive Porsche.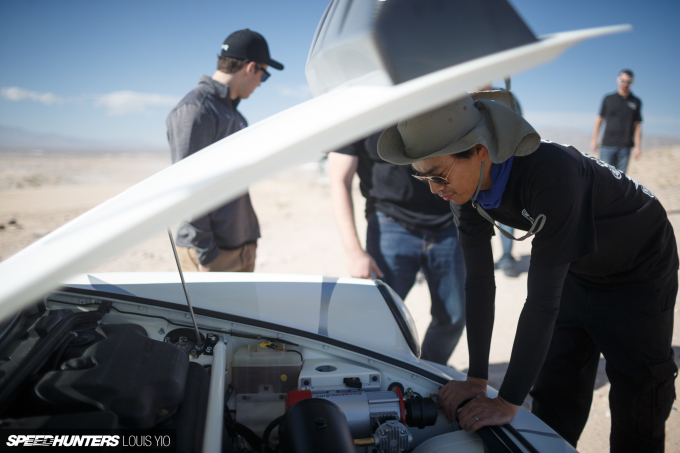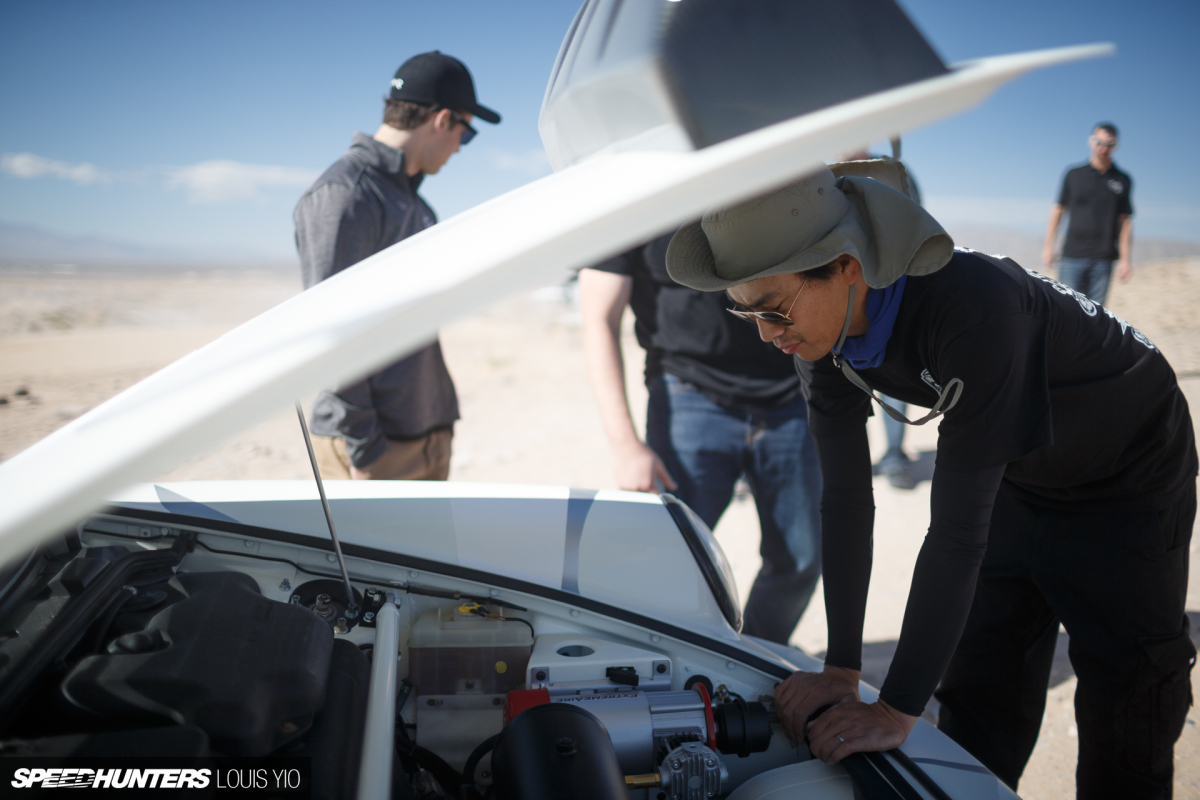 On the last day of the 2017 SEMA Show, KMR invited Larry to check out the car which at the time they had only just finished building. I was carpooling with Larry on the way back to Los Angeles, so I was happy to tag along and see what the Safari 4 was all about.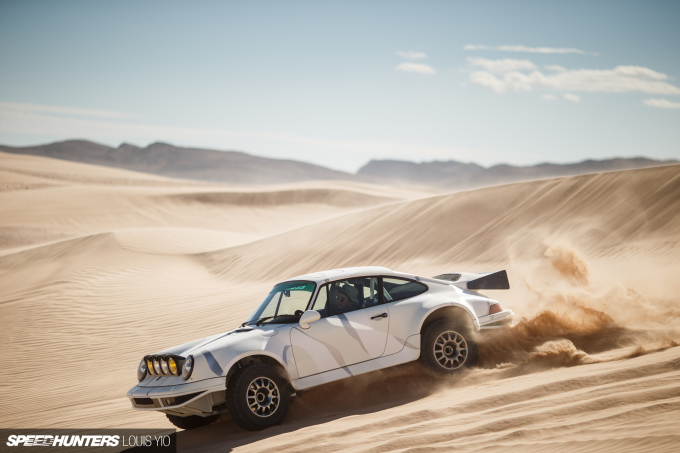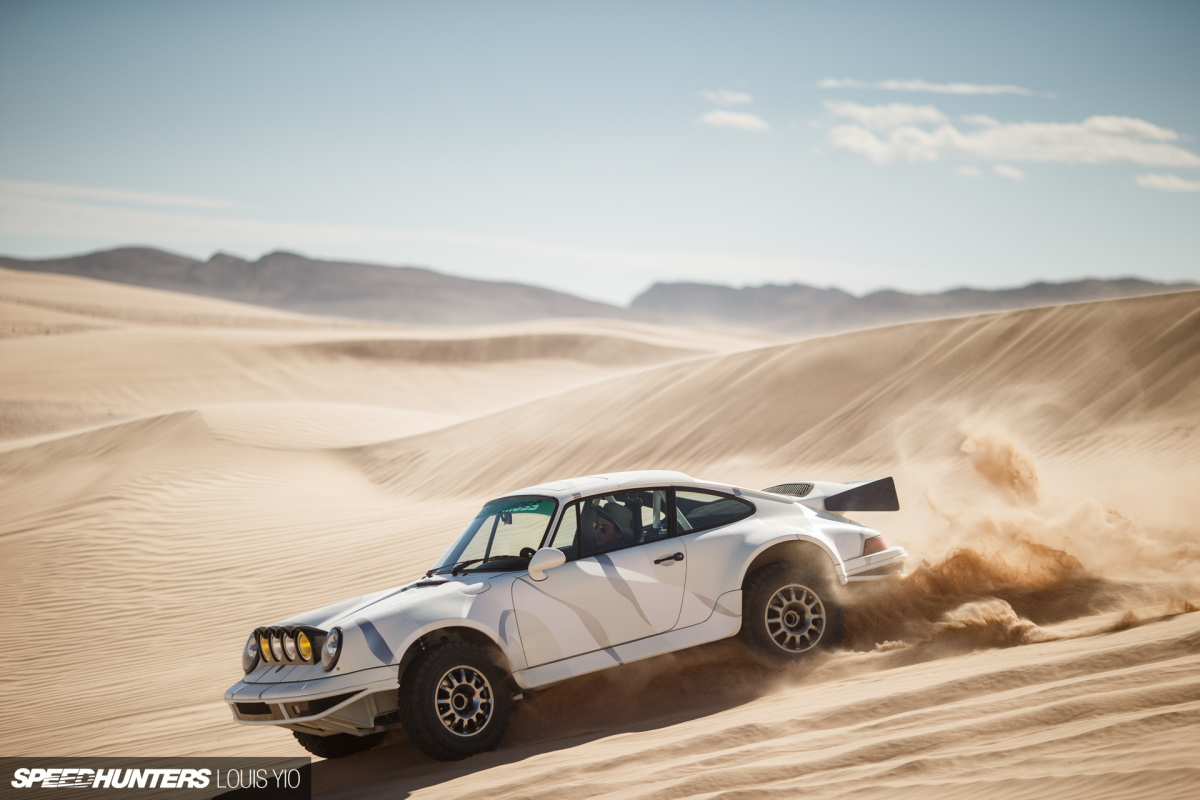 We met at the Nellis Sand Dunes, which is located just outside of Las Vegas.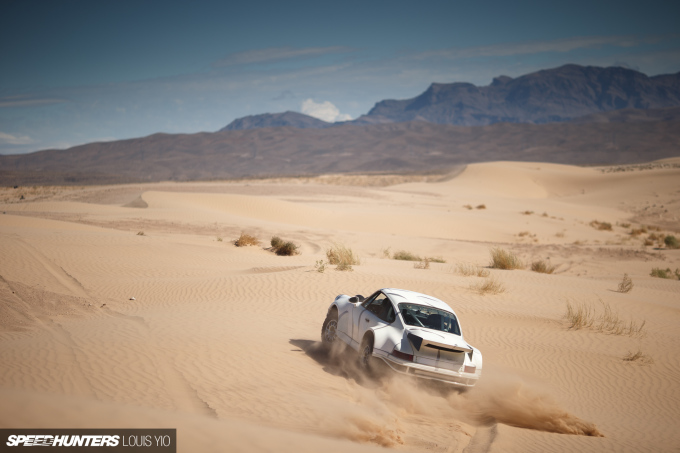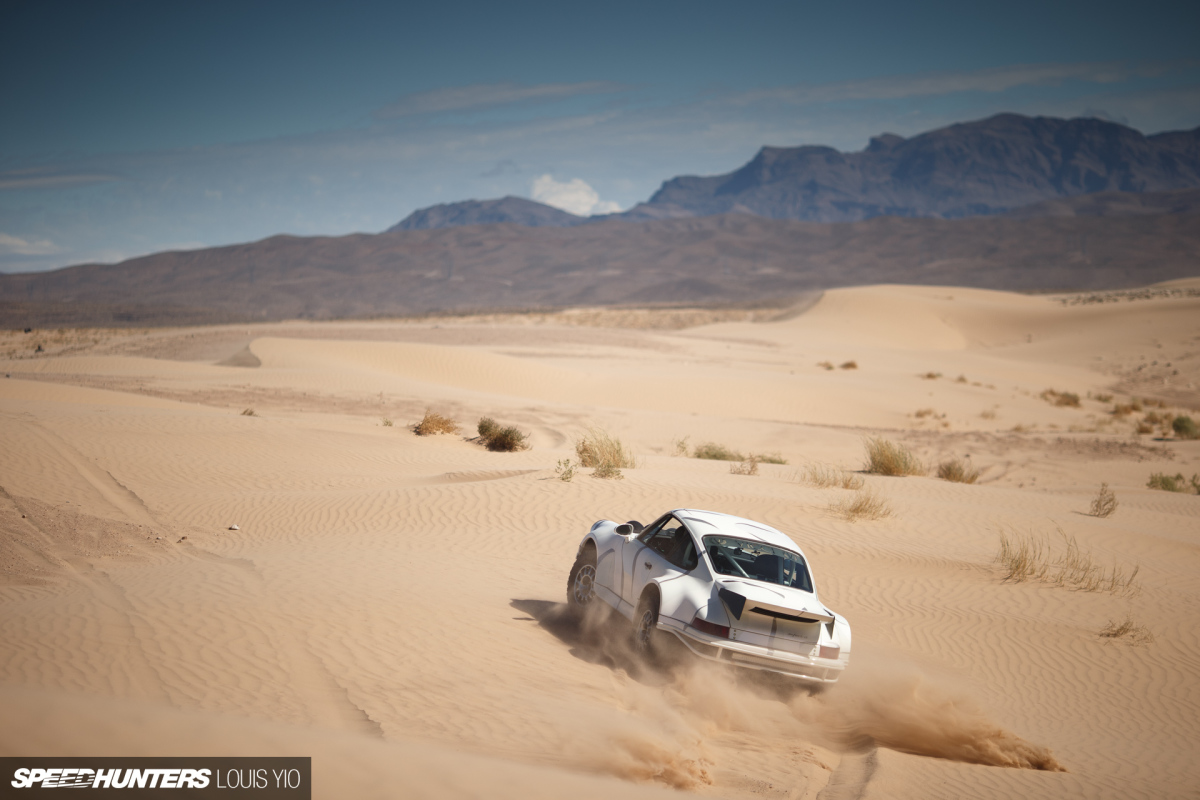 As we arrived, we saw Andy doing sand donuts in the Safari 2, which gave us a small idea of what to expect, and also what was expected.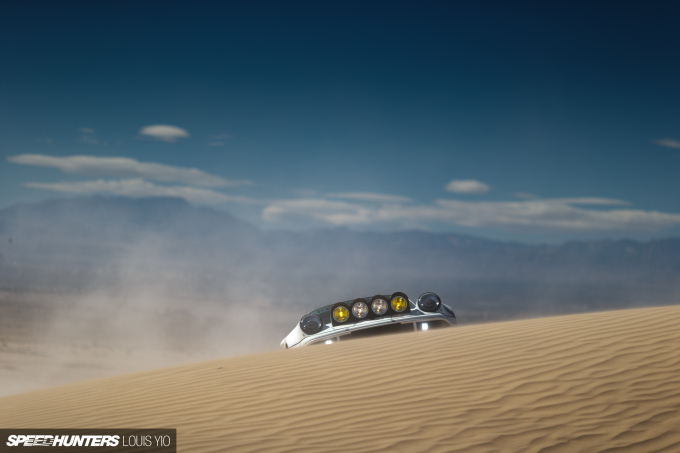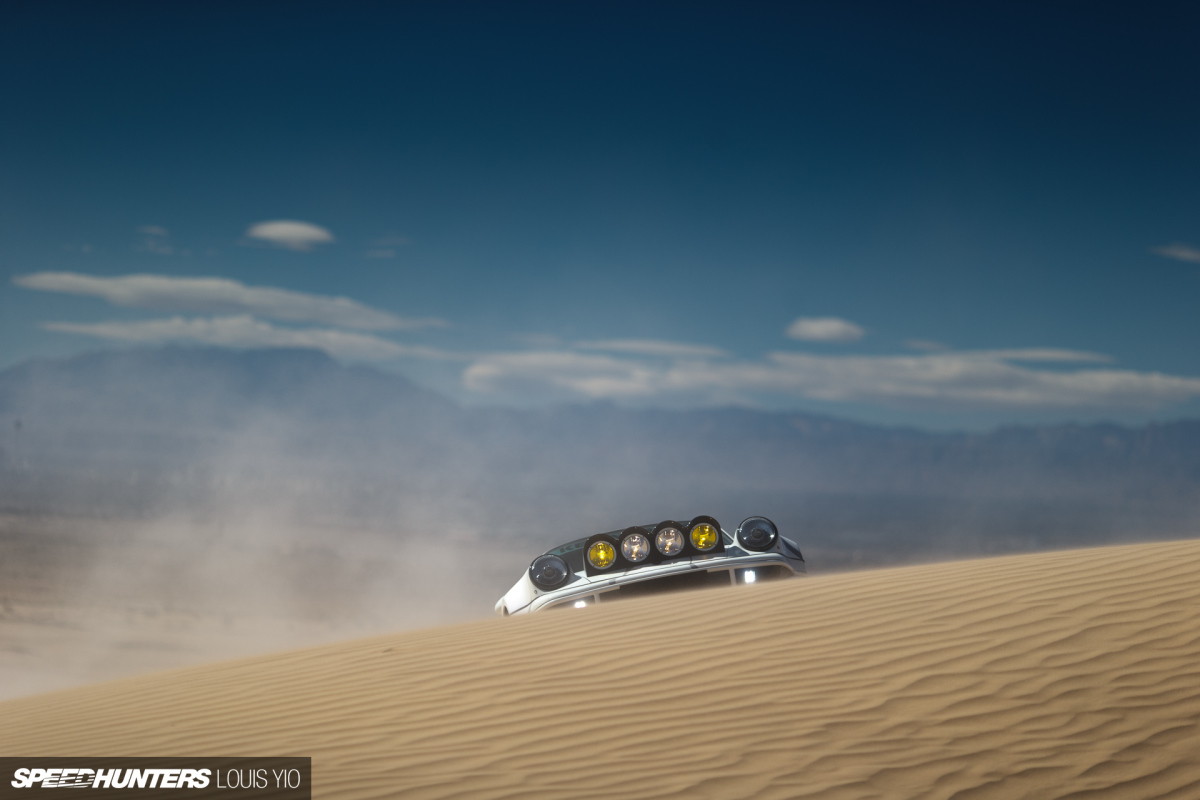 Without a moment's notice, Andy threw the Safari 4's keys to Larry and told him to go at it.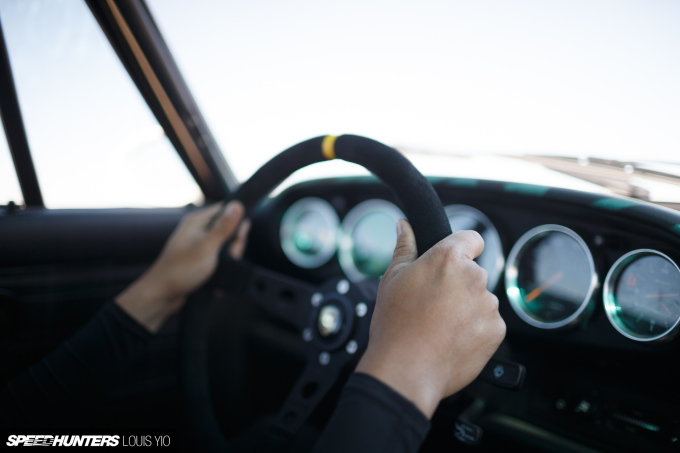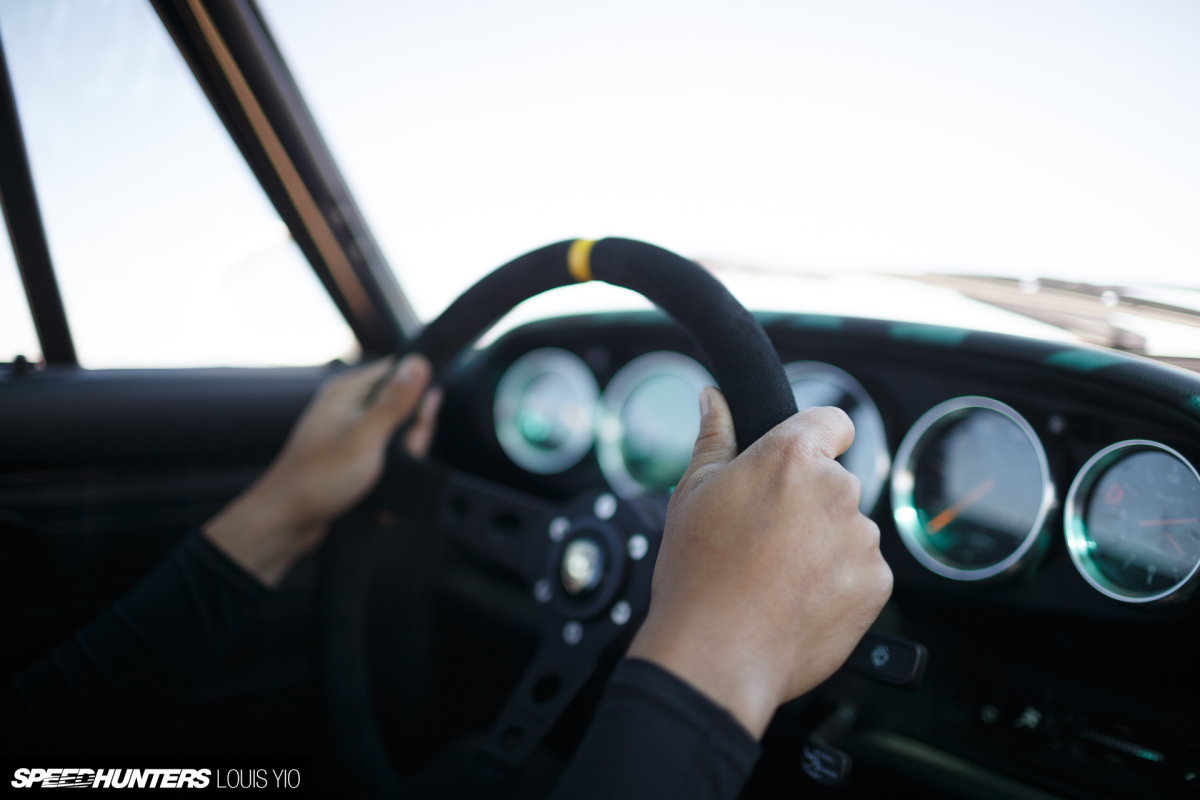 "What I didn't understand beforehand, is how this car could even work in the sand" Larry told me. "But once I started hitting up the dunes, I couldn't believe how much traction the car actually had."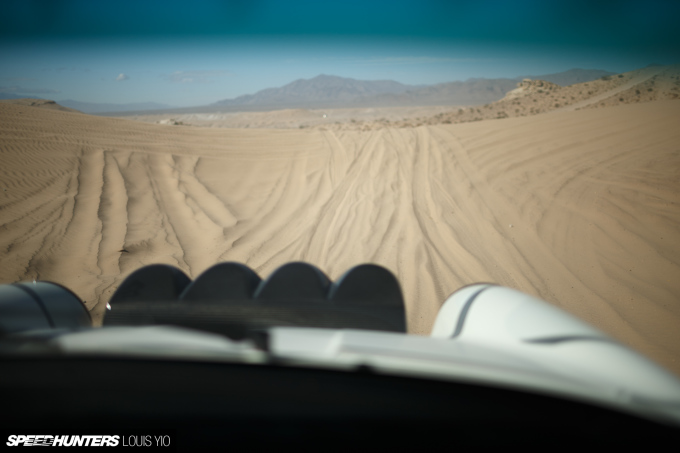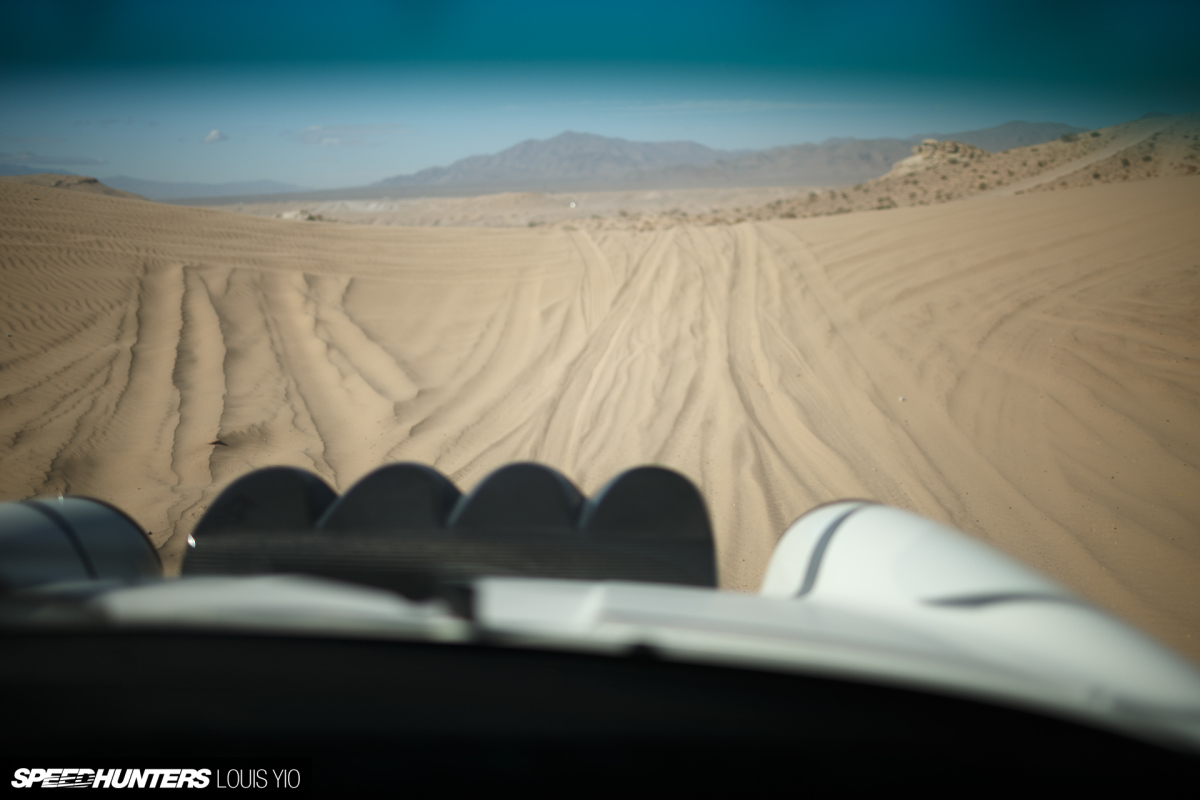 Immediately, we found out that this thing was beyond our expectations. Don't get me wrong, both Larry and I knew it would be an amazing build, but it was just so much more than either of us could have imagined.
To start with, the car is equipped with Reiger Suspension's triple-adjustable long-travel coilovers with custom KMR upper shock mounts all around. The wheels are Braid rally items shod in beefy BFGoodrich KO2 A/T tires.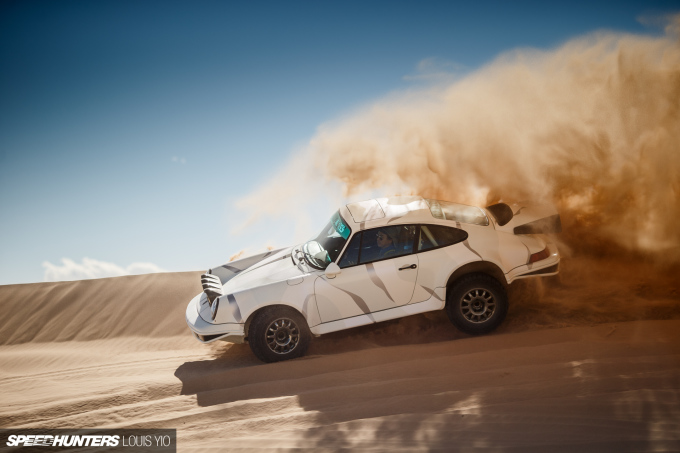 The wider look comes from front fenders that are flared 4.5-inches on each side, and rears that are 5.5-inches wider than stock.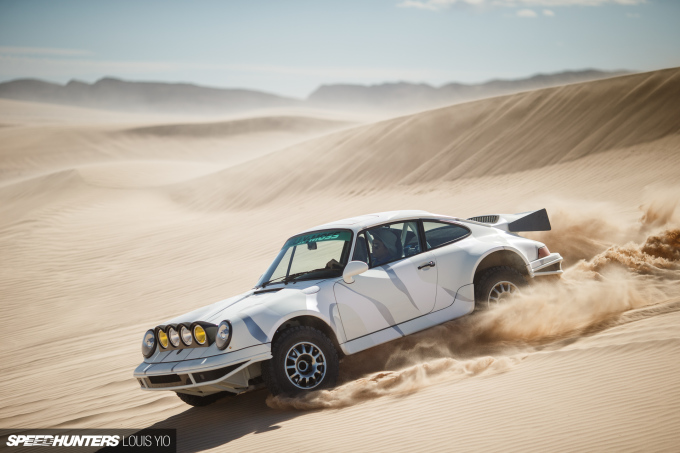 With the wider stance, KMR even made new custom fender liners to keep all the sand and dirt out while the car's thrashing around in the dunes.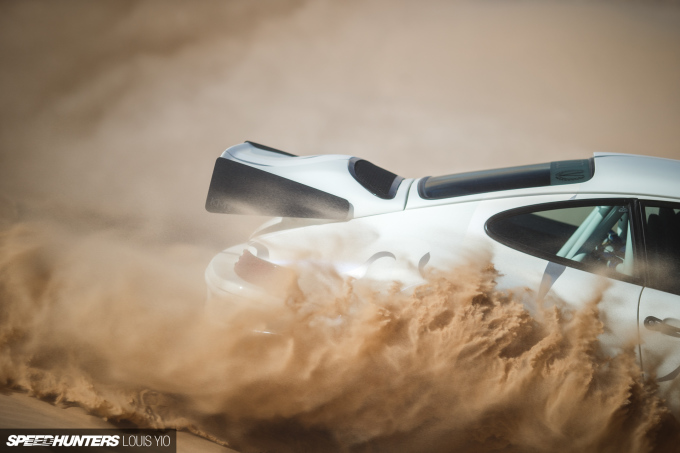 It's painted in Sikkens 908 Alpine White with added camo graphics by Sign Edge to really pull the Safari look together.
The front is one of the most striking parts of the Safari 4, all thanks to KMR's tubular/carbon composite front bumper and Hella 4000 series LED lamps mounted inside a custom KMR carbon fiber light pod.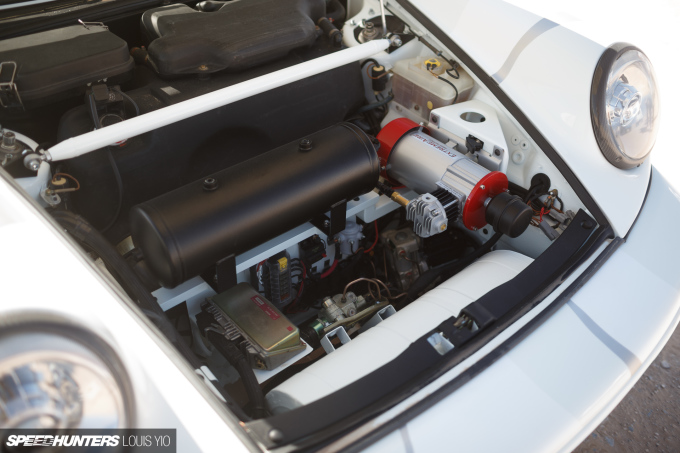 Also incorporated into the front bumper is an RSR-style oil cooler, and you can see the custom KMR duct for it better from this view. While we're here, there's also an ExtremeAire compressor, should you need to air down/up for off-road use or hook up a line to blow dirt off the car.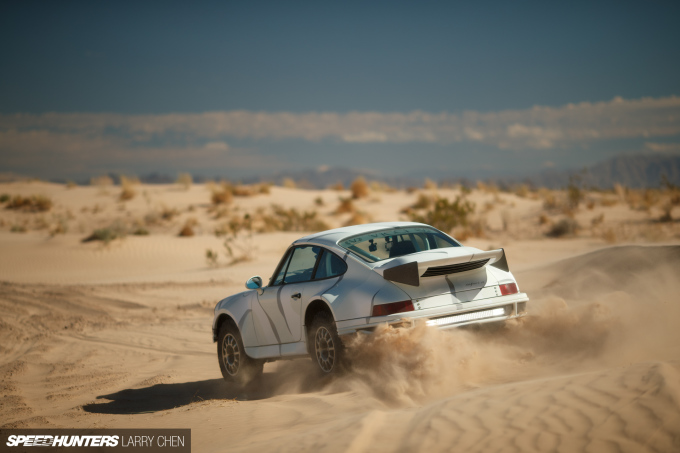 The tubular/carbon theme continues in the rear bumper as well.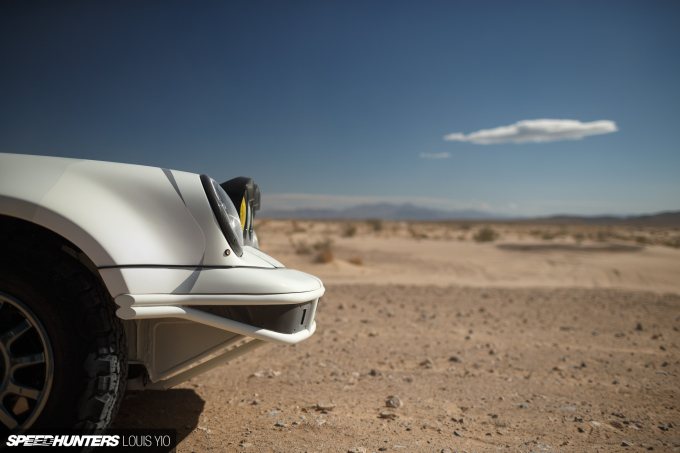 You definitely won't be scraping any driveways with that kind of clearance.
The 964 originally came with the M64 3.6-liter flat-six, but this one's now 3.8-liters thanks to reworked internals. With an Eaton supercharger in the mix, total output is a comfortable 450hp. The custom KMR intake is now in the main cabin, along with an AEM air filter attached to its end. Yes it's loud inside – very, very loud.
"I couldn't believe how the motor responded with the supercharger, it just came on power right away. I couldn't imagine an NA or turbo build having that level of response" Larry detailed.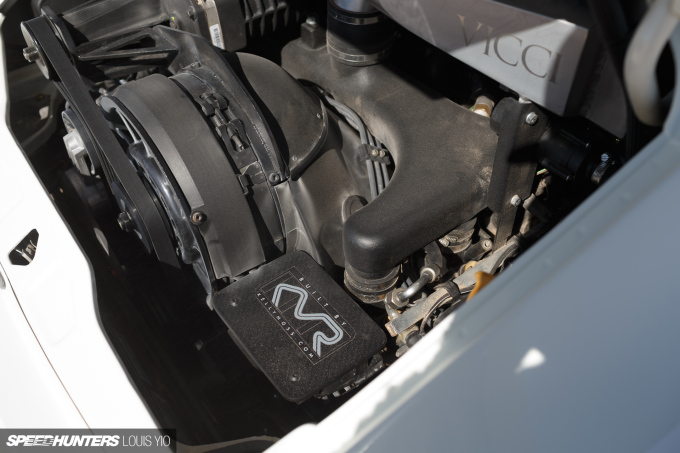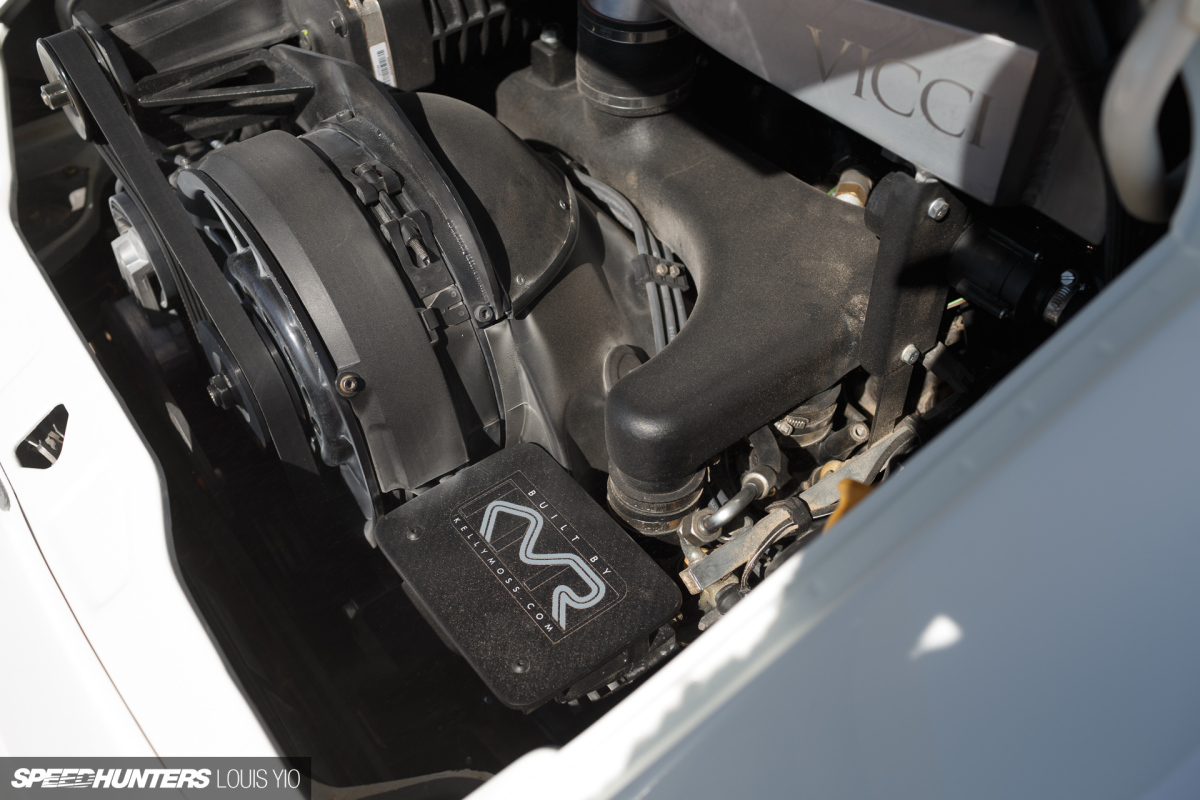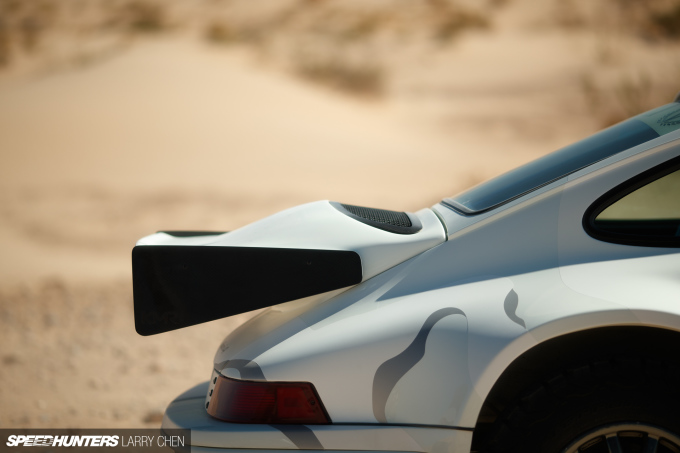 Another interesting detail is the KMR engine lid-mounted water-to-air intercooler.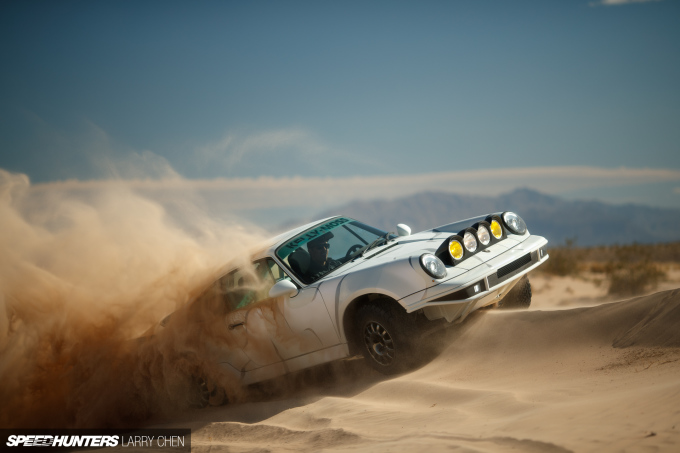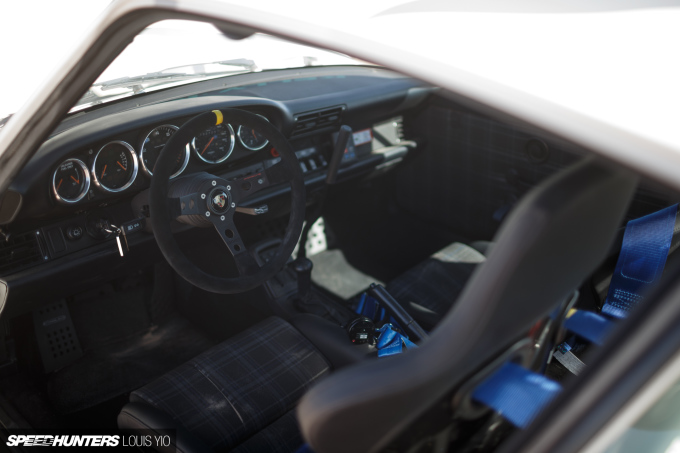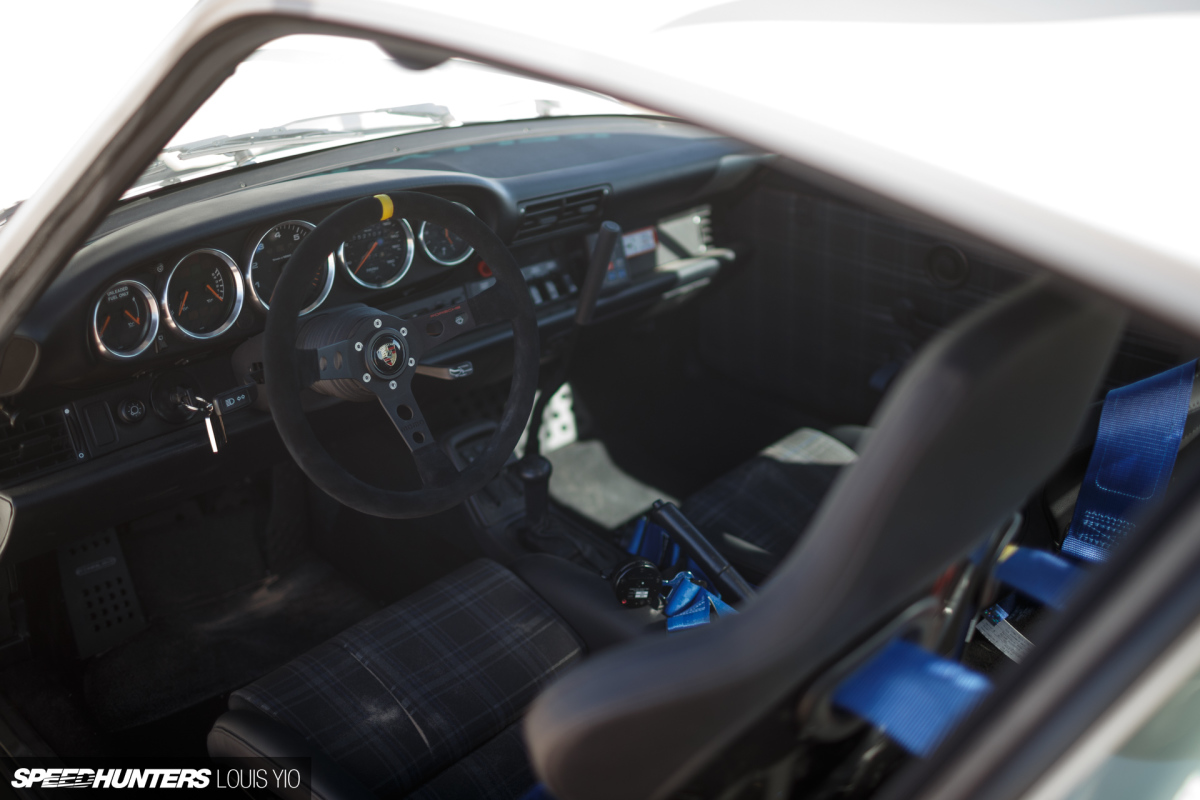 The amazing build quality and attention to detail continues inside.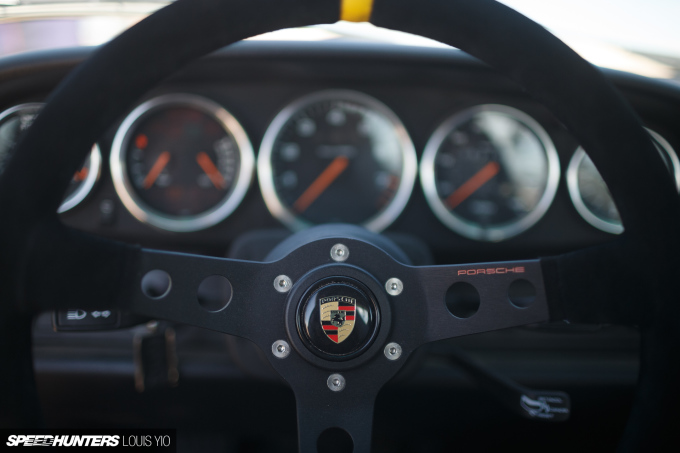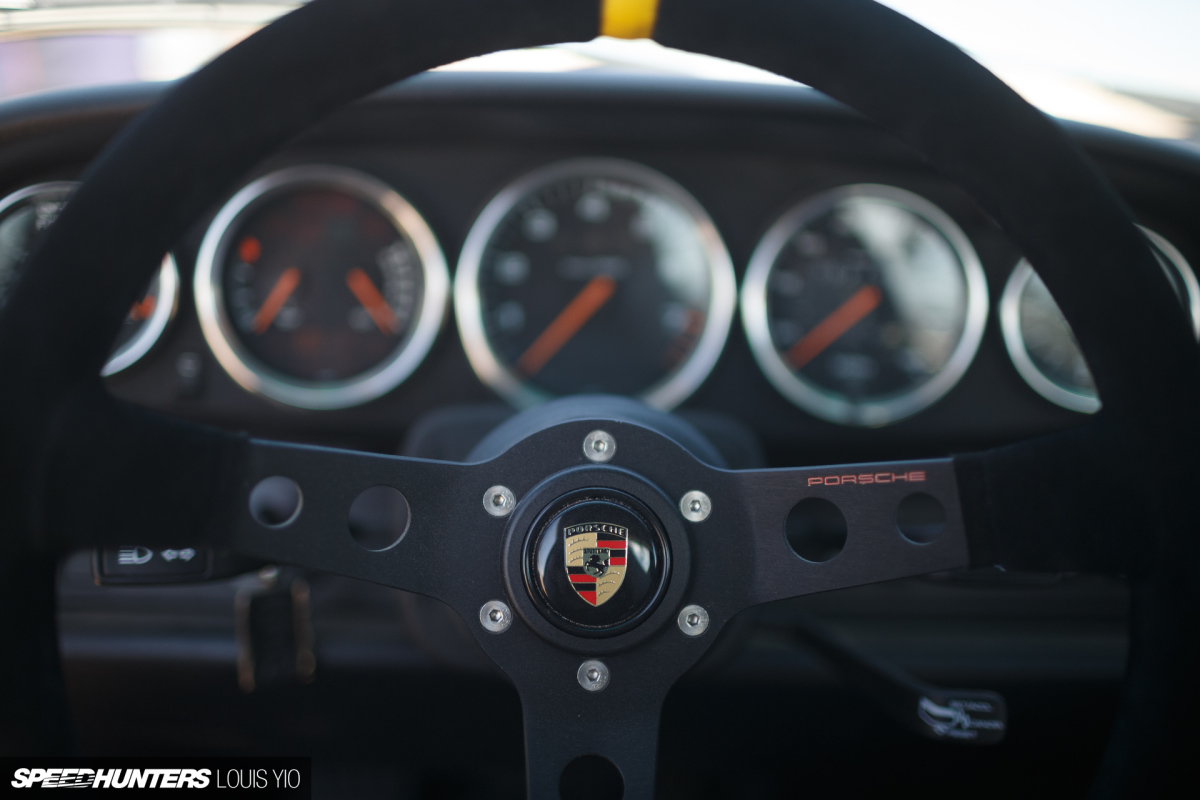 There's a Momo steering wheel plus Rennline aluminum pedals and floor plates. The Patrick Motorsports flywheel and sport clutch definitely add to the driving experience – it's super responsive.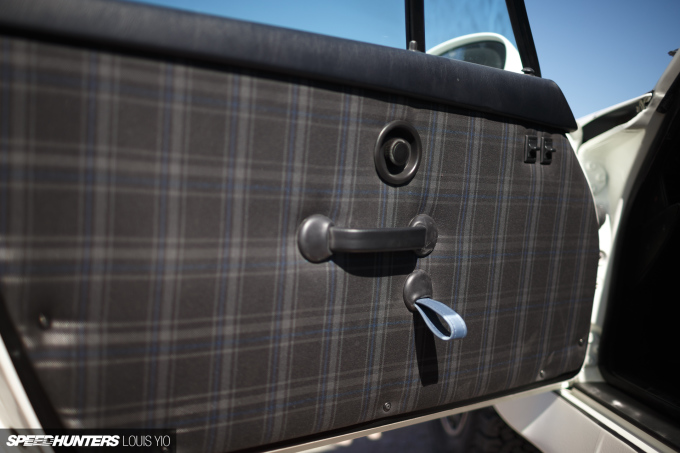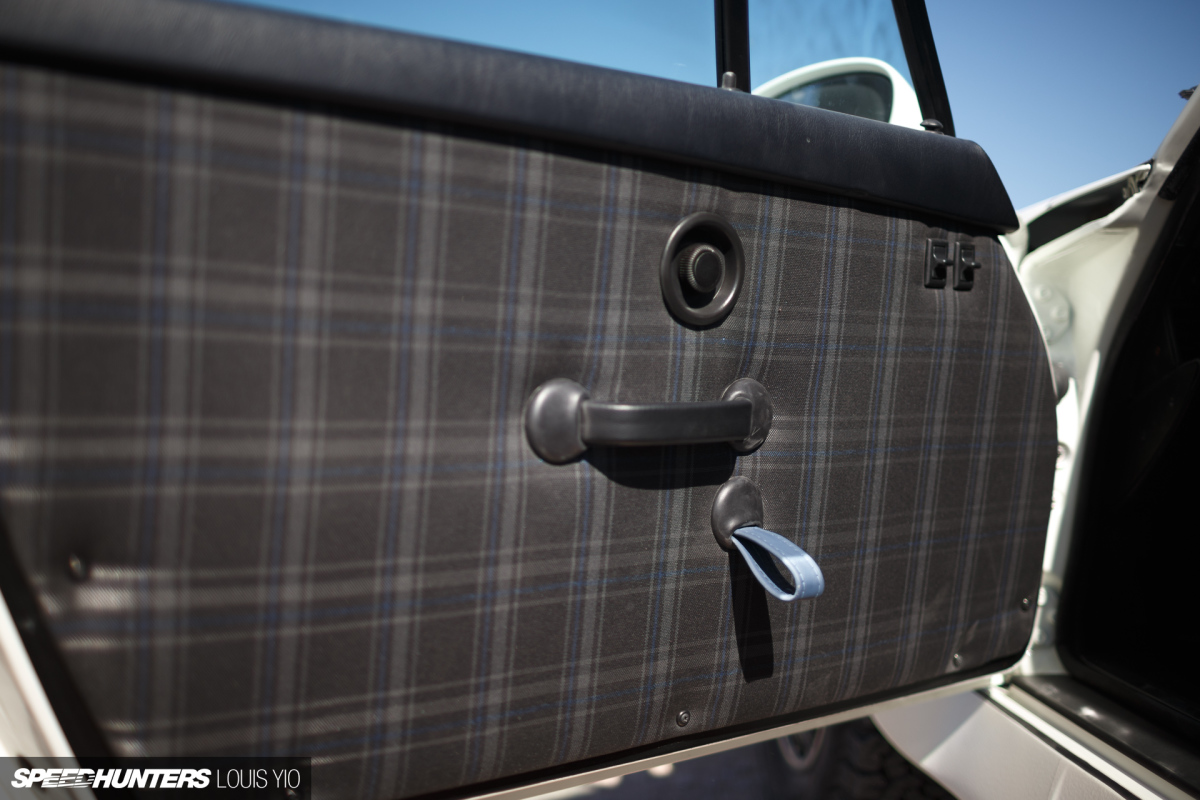 Around the interior you'll notice custom Recaro RS-inspired tartan upholstery, door panels, and leather pulls.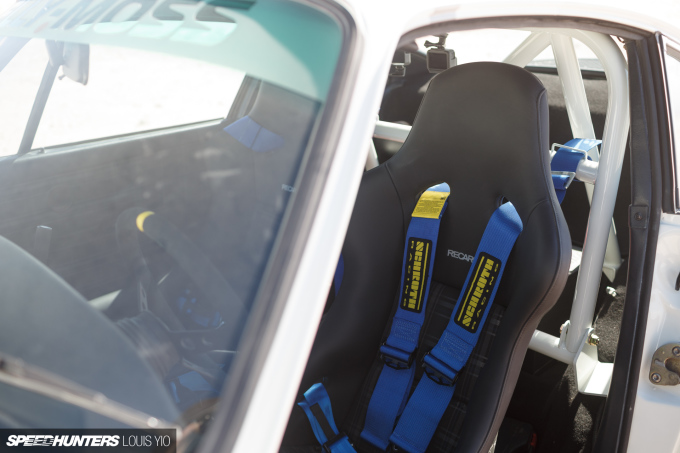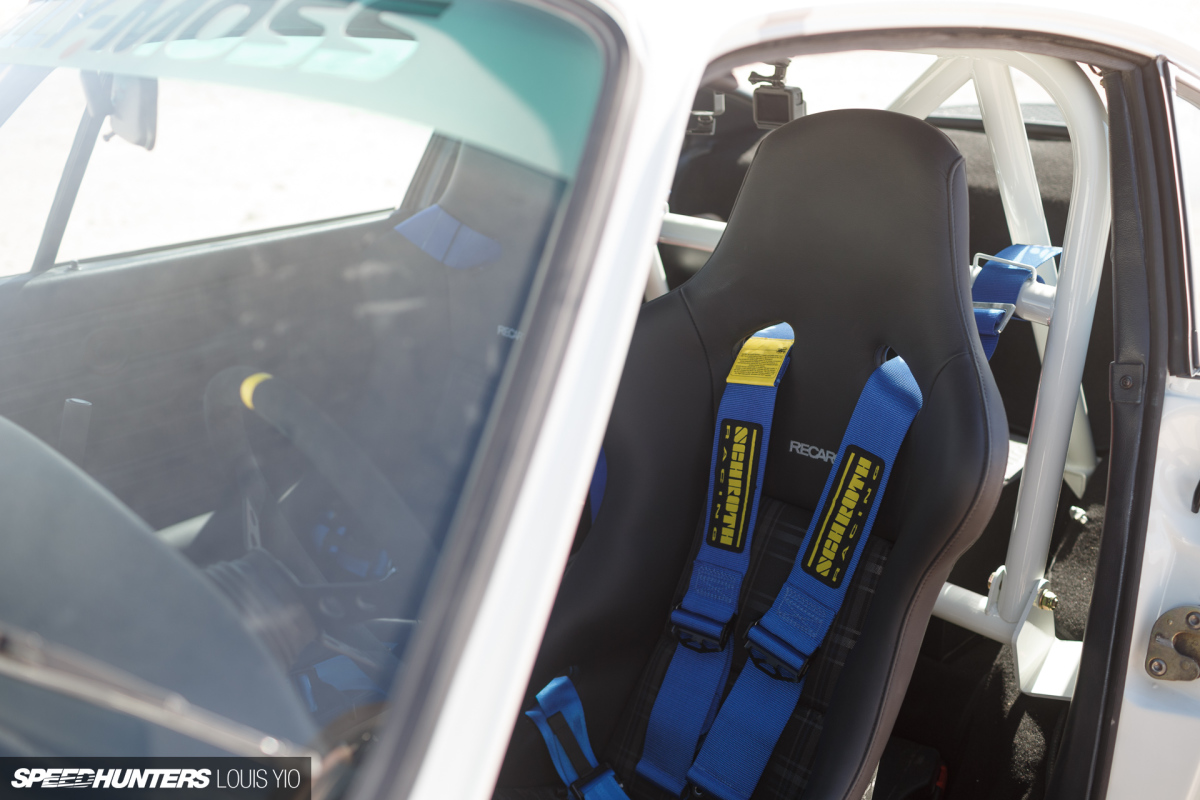 That theme continues with the Recaro SPG leather seats, aided with Schroth Racing harnesses. To add a bit more to the safety aspect, a bolt-in roll cage by DAS Sport is also incorporated inside.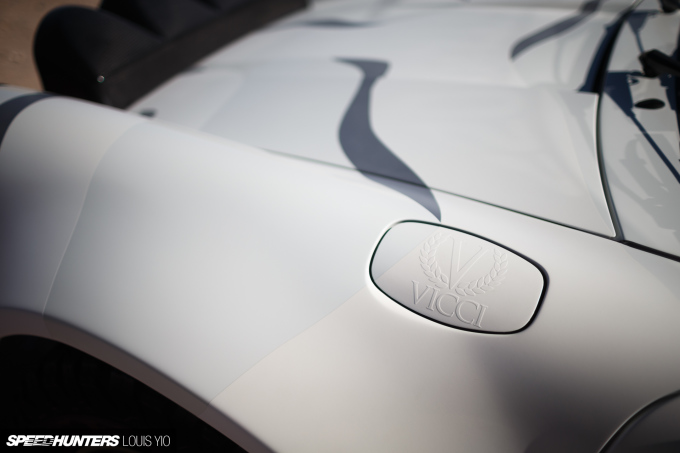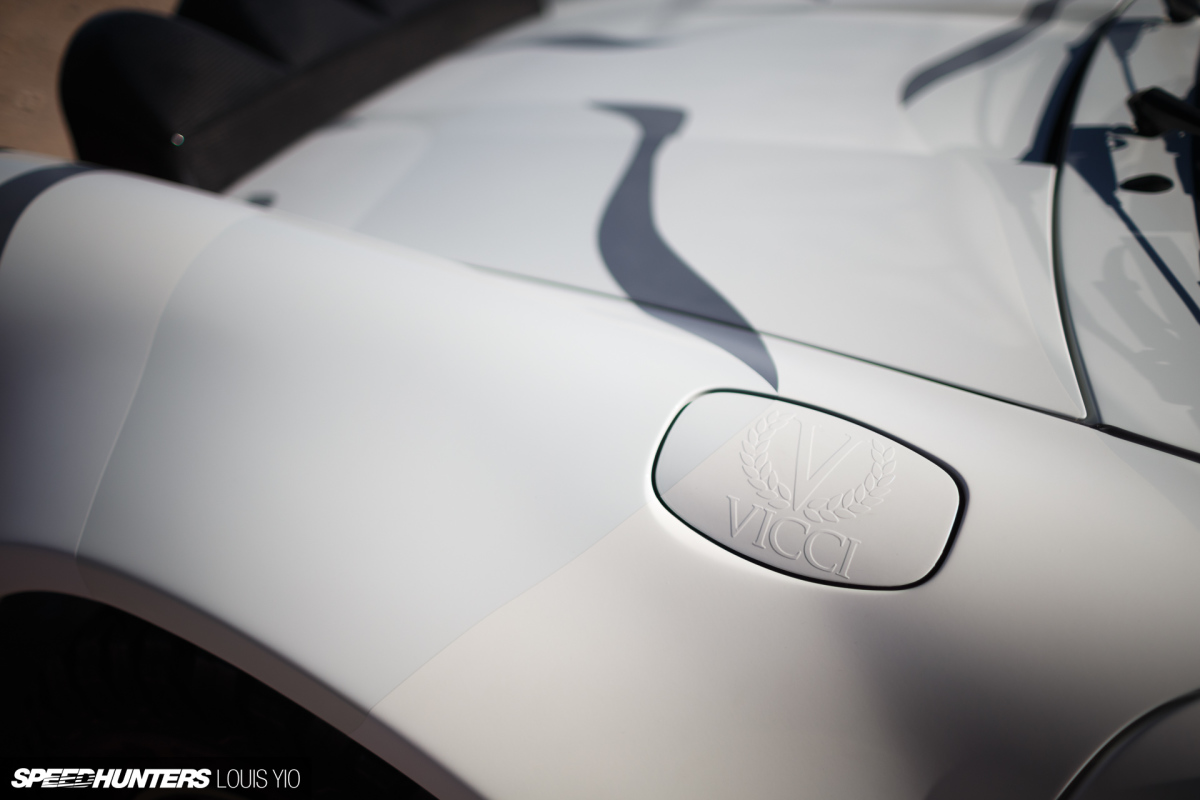 We were almost too intimidated to drive the car at first, but after Andy gave us another demonstration on how indestructible it actually was, Larry had another go.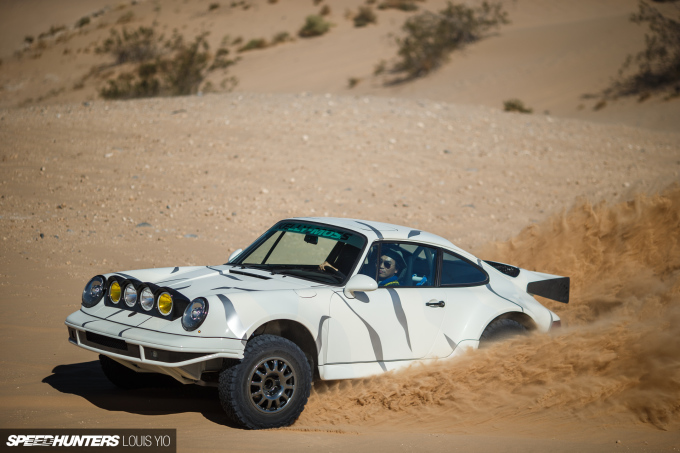 After a few warm-up laps, he really started getting sideways, but amazingly, with the windows up and KMR's added body dust and moisture seals, none of the dirt actually got into the cockpit.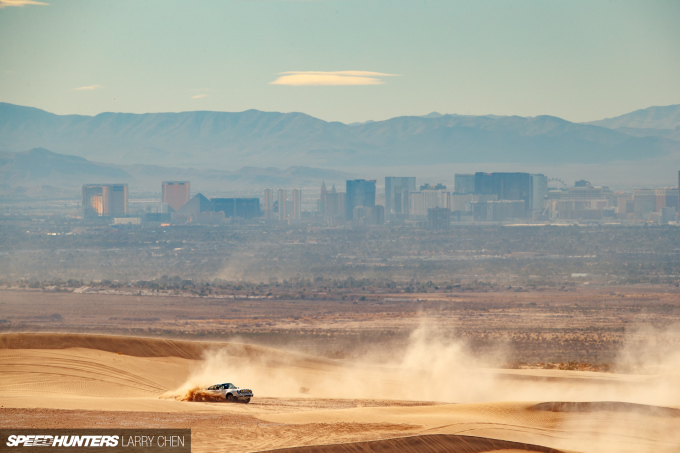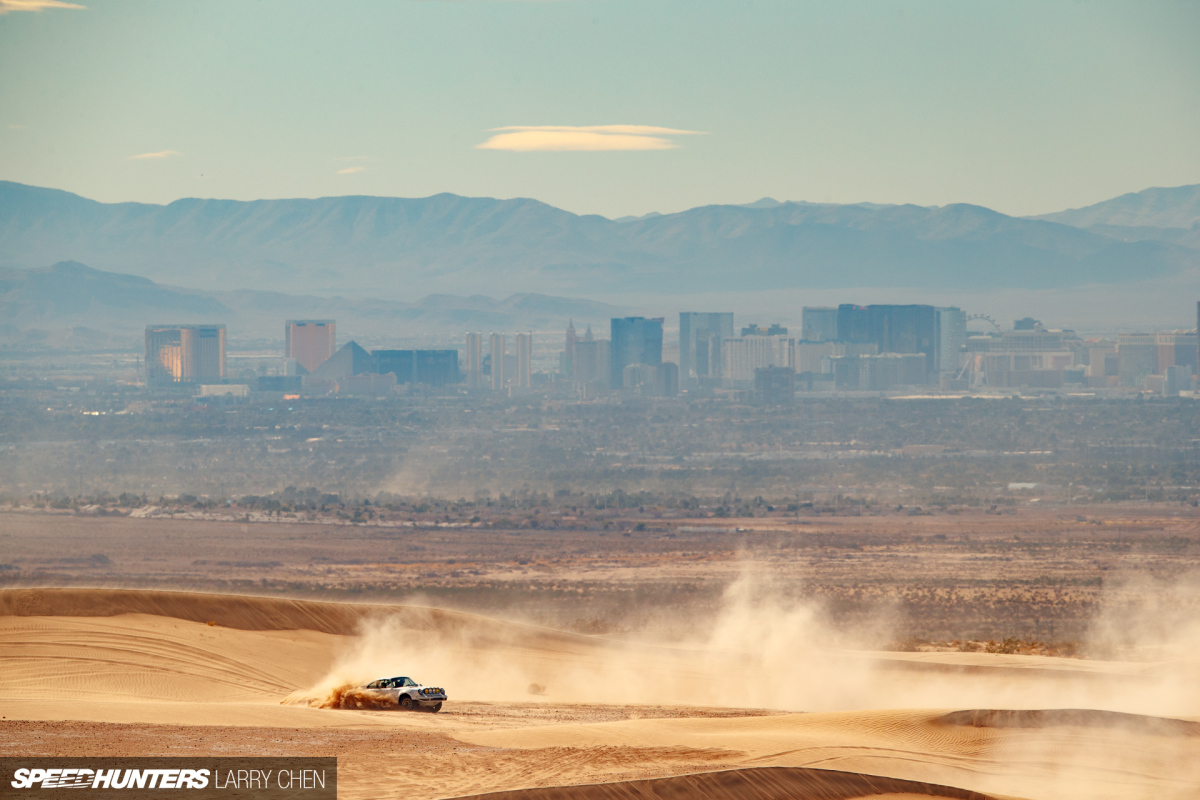 Larry recalled that "I've driven so many vehicles in the sand and it was so refreshing to drive this lightweight machine that kind of floats over the sand. It was so easy to rip it and ride the edges of the dunes, versus trying to not flip over all the time. There were times where I counter-steering it, but would maybe not catch it in time, and it would just spin out like it was on a normal surface."
"It was maybe the most fun car that I've ever driven" he finished.
The SEMA Show week is always a crazy one, but I don't think there could be any better way than to finish it off than with a blast in the desert behind the wheel of a custom 953-style Safari-spec Porsche Carrera 4.
Louis Yio
louis@speedhutners.com
Instagram: lusciousy
Additional photos by Larry Chen
larry@speedhunters.com
Instagram: larry_chen_foto