Spoiled For Choice
I'm so spoiled when it comes to shooting locations.
With the beach, amazing canyon roads, and the urban sprawl that is downtown LA just minutes away from my house, it's sometimes hard to decide where to shoot in Los Angeles.
That is, of course, if you are shooting a vehicle that's bound to paved roads. If you drive a few more hours from Los Angeles you end up in all sorts of weird places – amazing off-road trails, dry lake beds, and even sand dunes.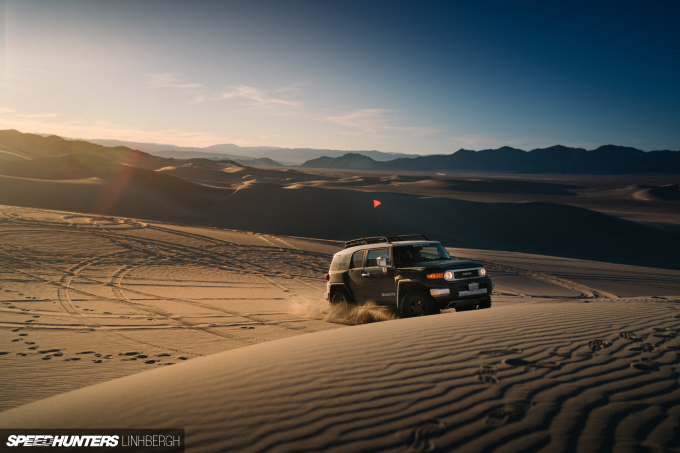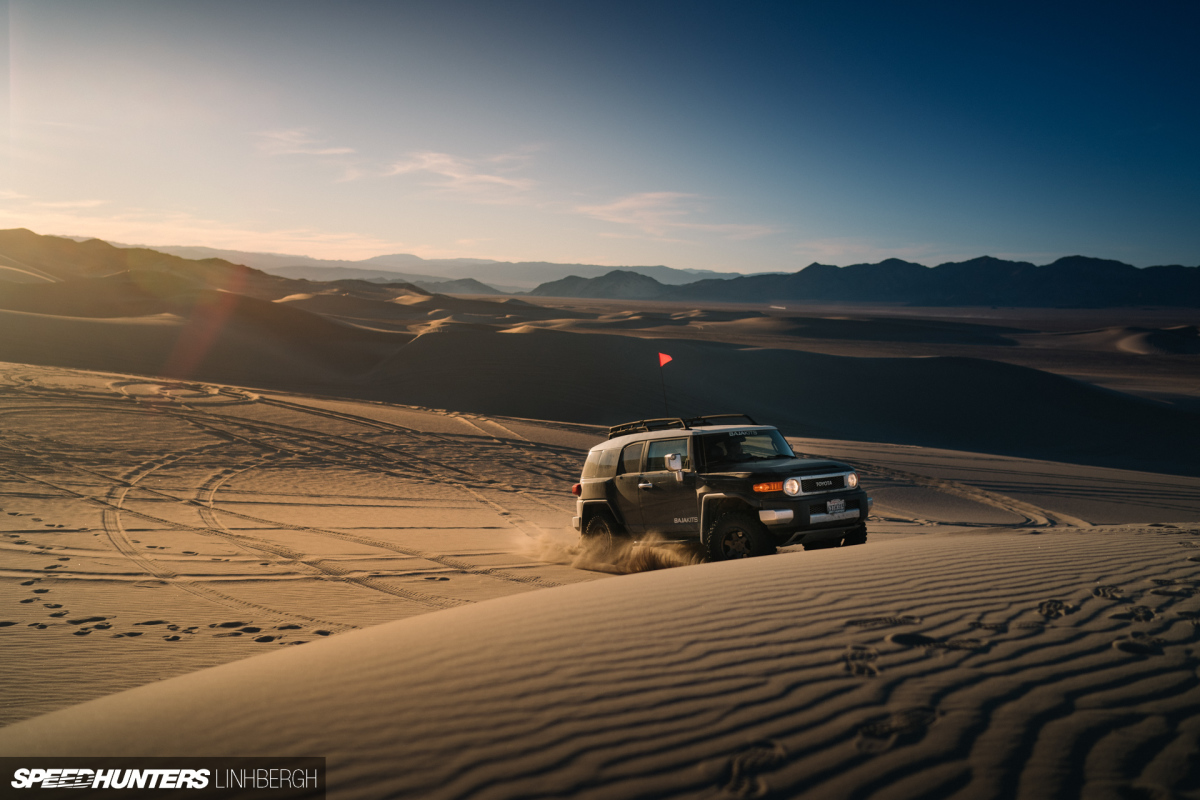 There are a few areas in Southern and Northern California that have very famous dunes, including Glamis. Recently I did a shoot in the Dumont Dunes, and it was so visually stunning that I knew I had to go back out there just for fun.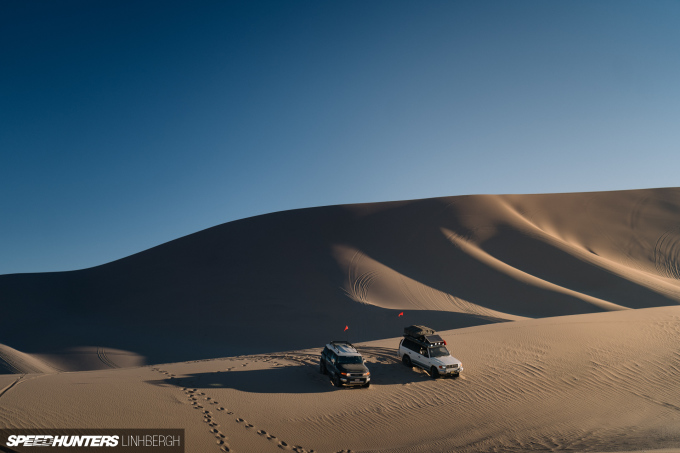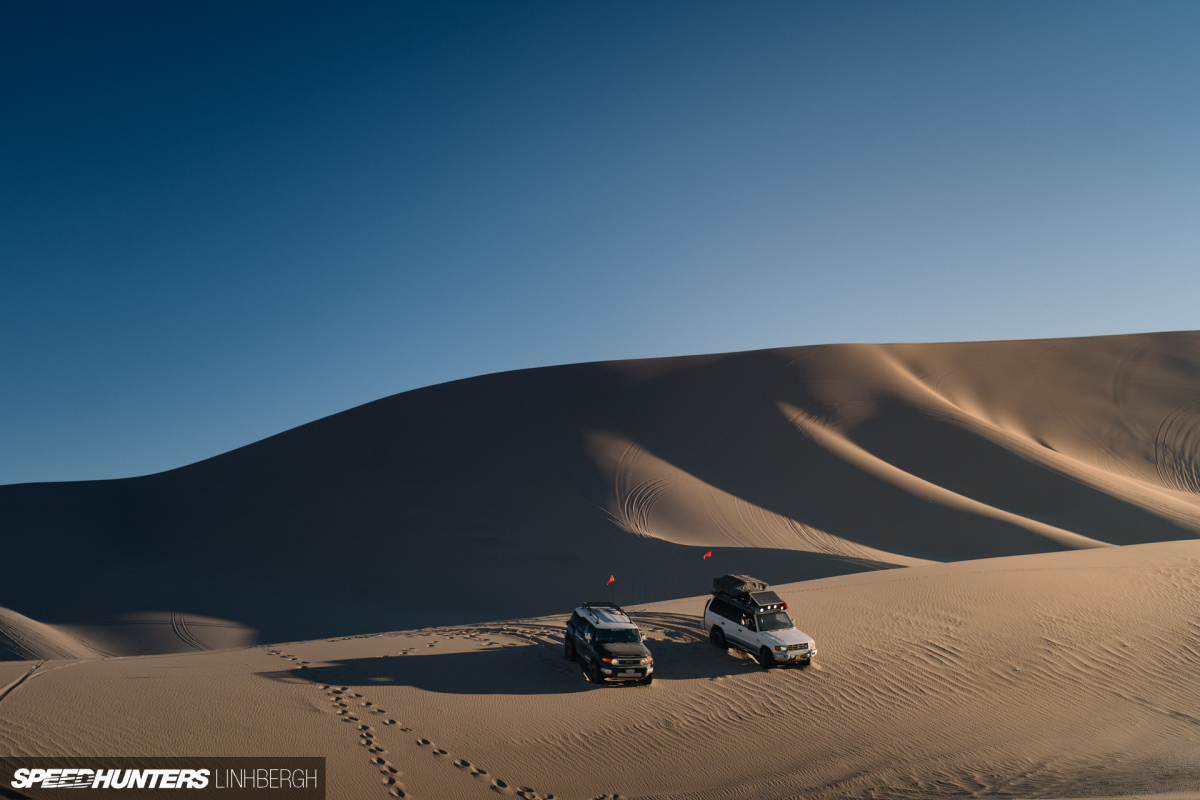 A few weeks ago I called up my buddy Linhbergh, and we hit the road together; two Japanese off-road vehicles ready to play in the sand. However, before I went I wanted to equip Project FJ with some new wheels and tires.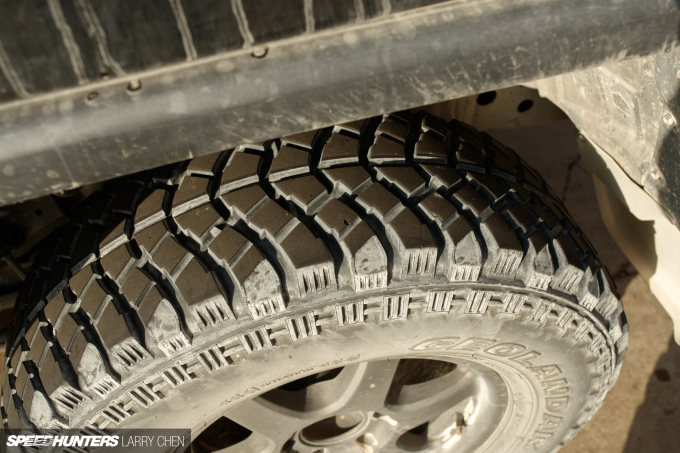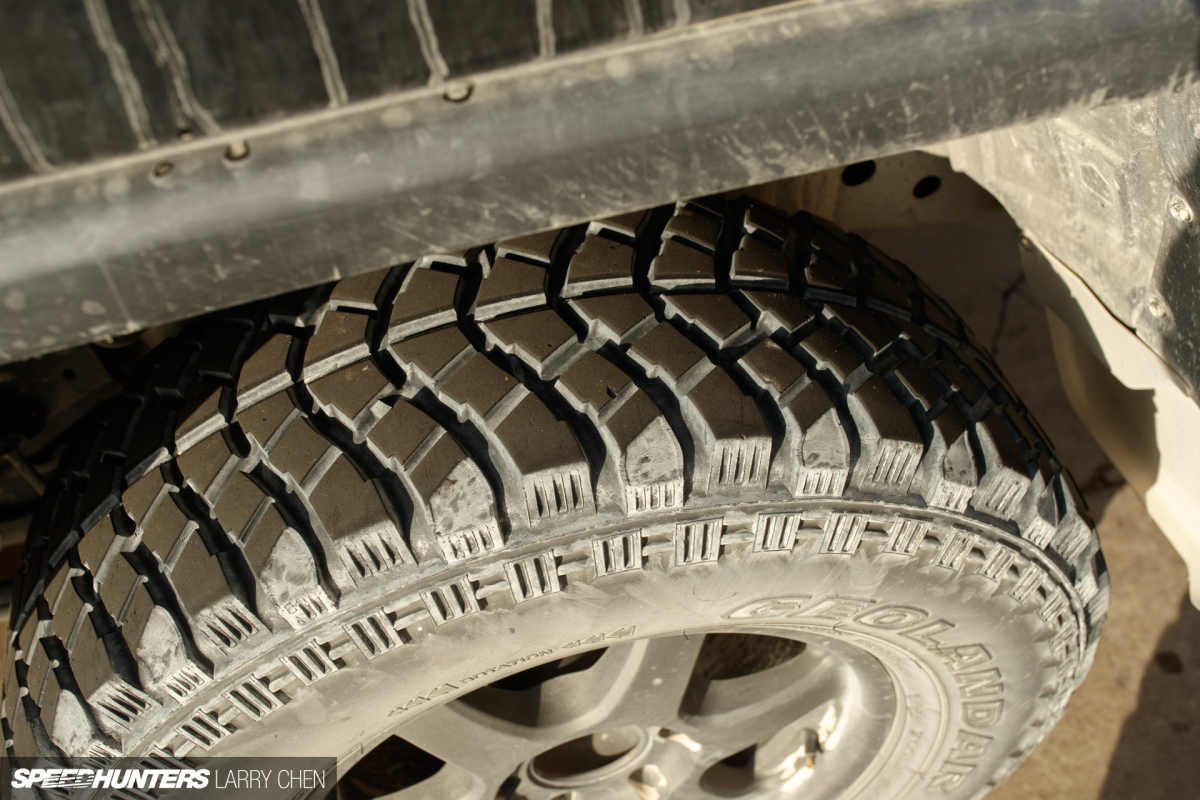 The Yokohama Geolandar M/Ts on the truck had served me well for a few years, but I could tell they just didn't have as much traction as they did when they were new. That's to be expected though, given just how many harsh off-road miles I've put on them.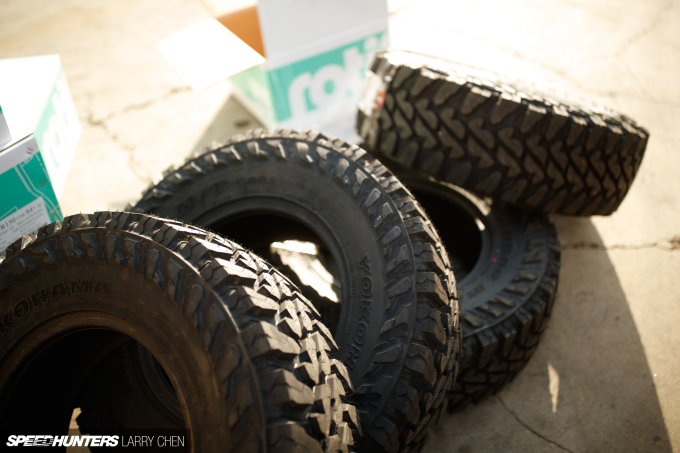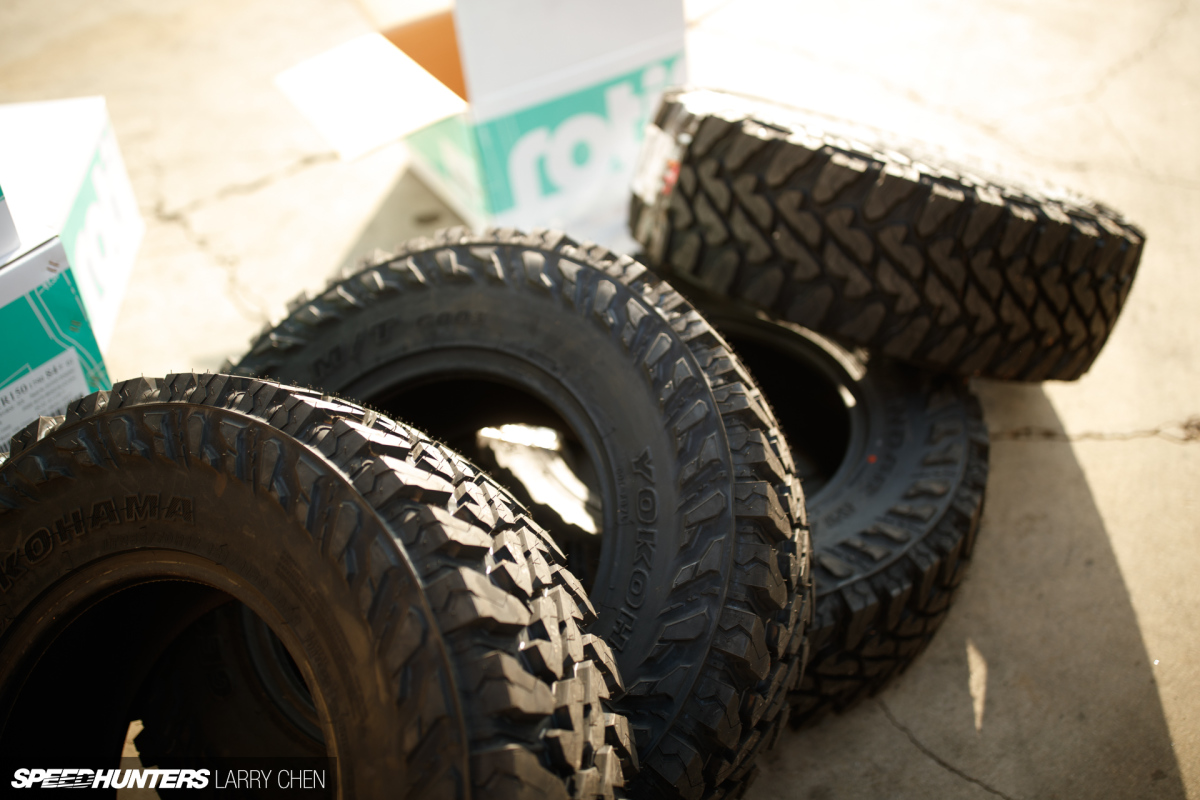 Enter the all new Yokohama Geolandar M/T 003. I got them in 285/70R17, which is 33-inches tall.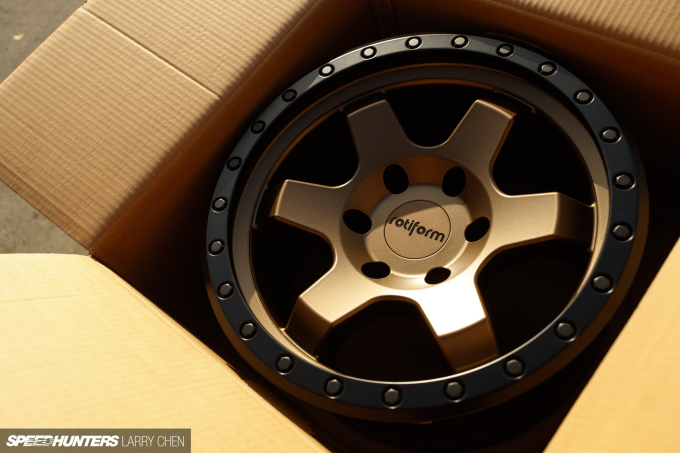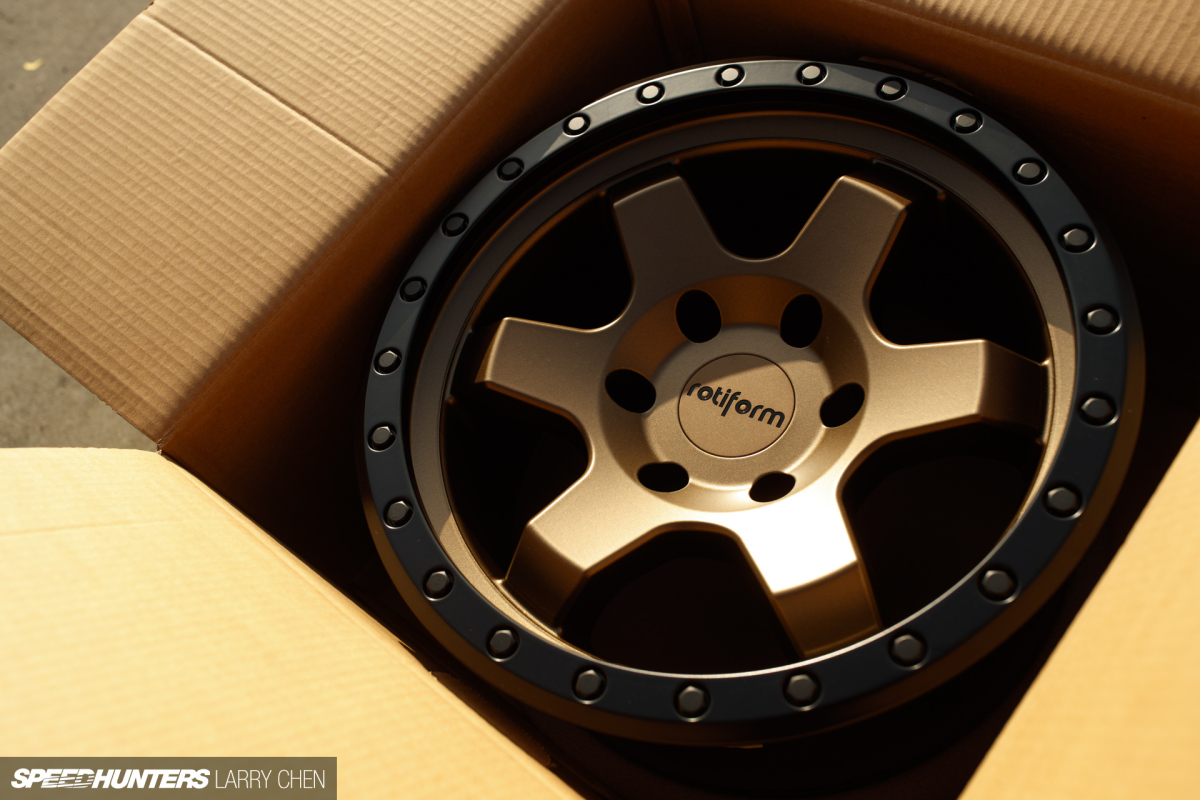 And for my new wheels? I went with the Rotiform SIX-OR in matte bronze. I think they fit the truck's JDM-style theme perfectly.
I loaded everything up into the FJ and drove to the local tire shop just down the street from my house.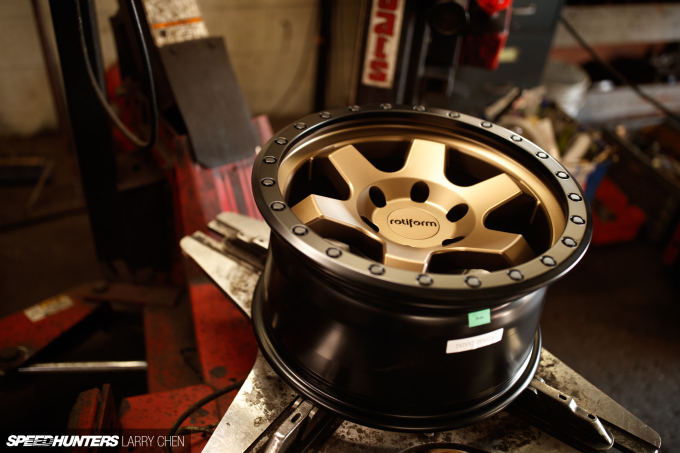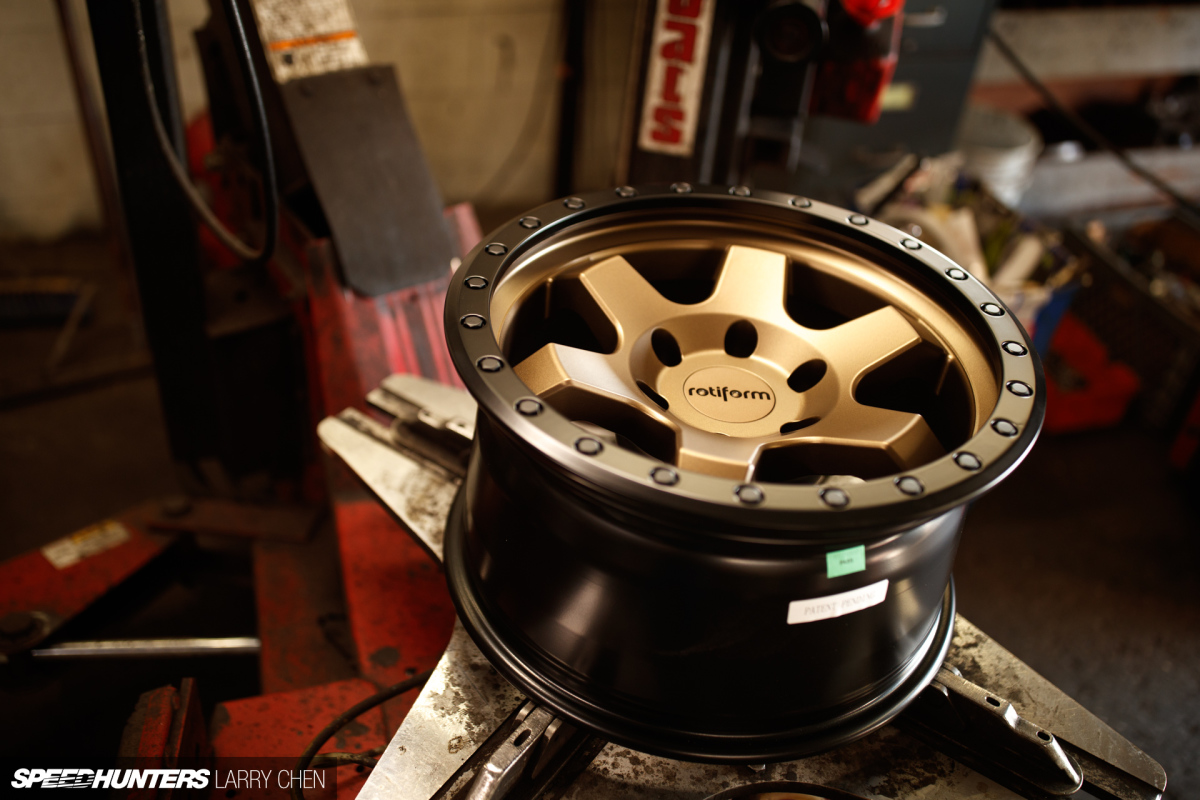 I was very excited to be fitting up my first set of Rotiforms, but even more excited that they were an inch wider than the Enkei ST6s that I had on the truck previously. I'd be able to have the look that I wanted, without needing to use spacers. These SIX-ORs are 17×9-inch with a bolt pattern of 6×5.5, which fits most Toyota six-lug applications.
My tire shop is used to me bringing all sorts of wheels and tires for different cars for mounting, but I wouldn't be surprised if they thought I was a drug dealer. Little do they know it's worse than that: I am a petrol head.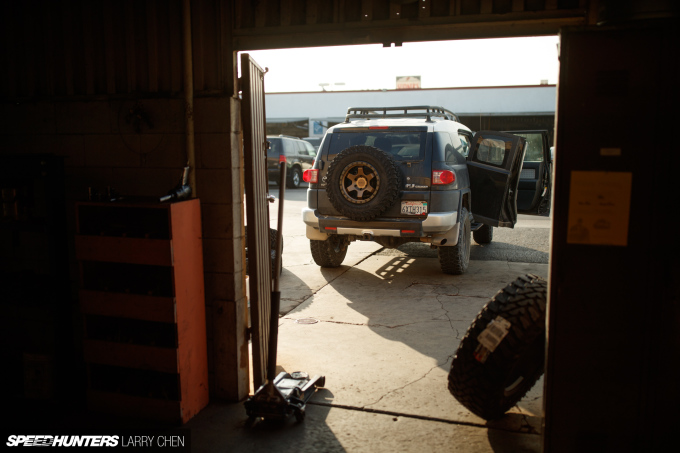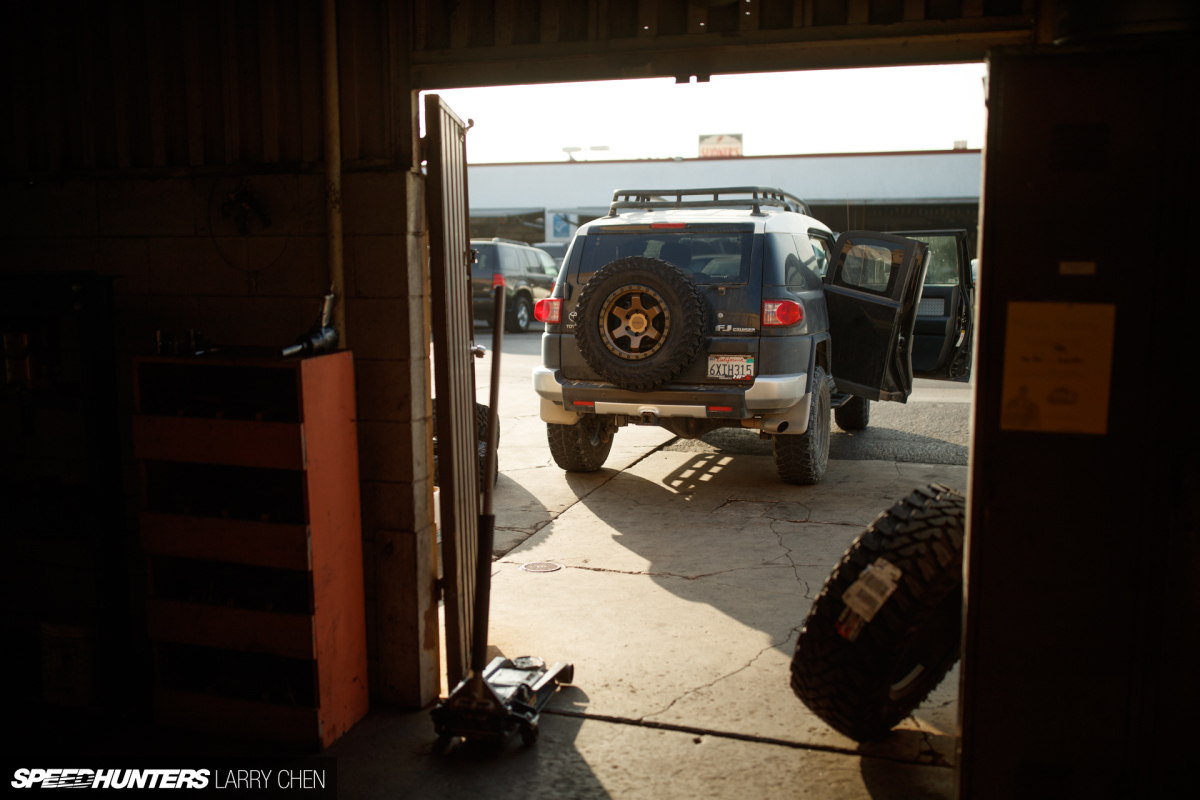 With the new Yokohamas mounted on the new Rotiforms, I loaded everything back in my truck and headed home.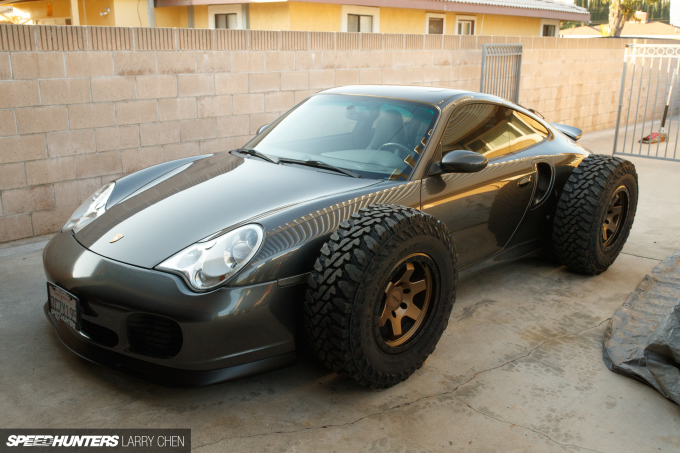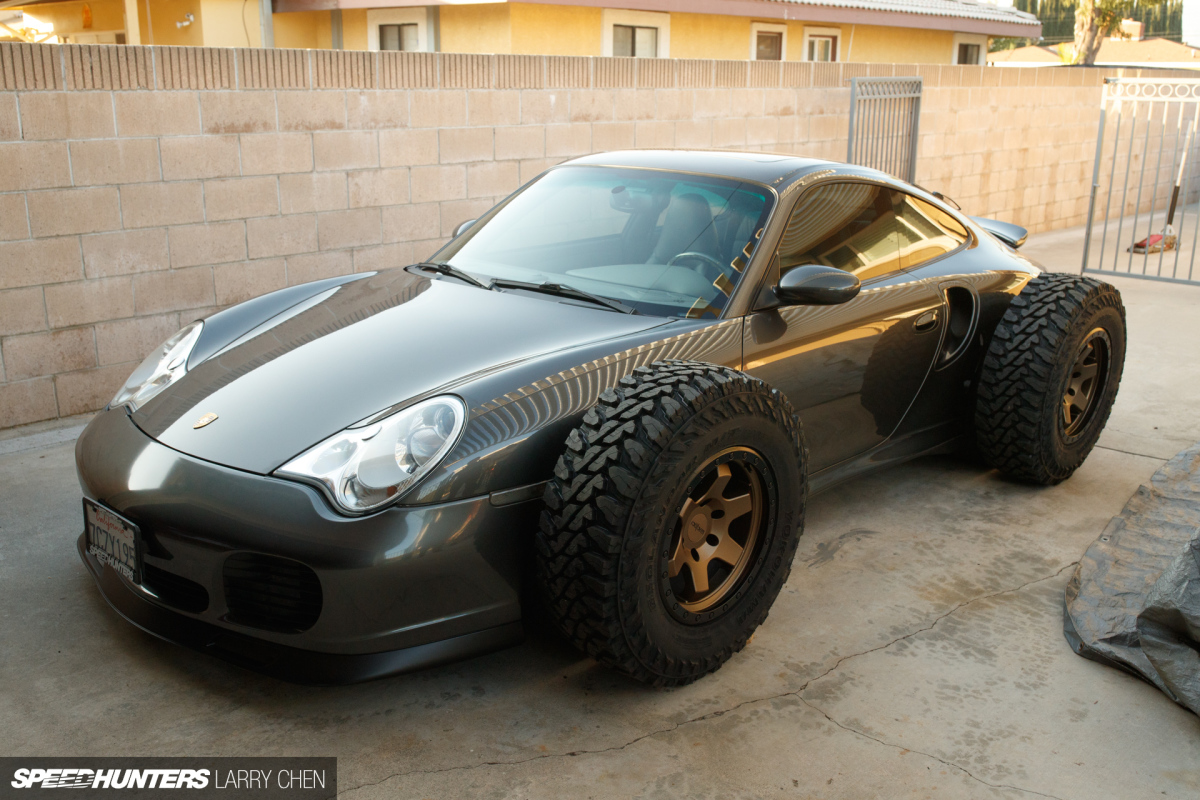 Before I fitted them on the FJ I figured it would be fun to see what it would look like if I turned my 996TT into an off-road rally machine. Since this does exist in the real world, it didn't look half bad.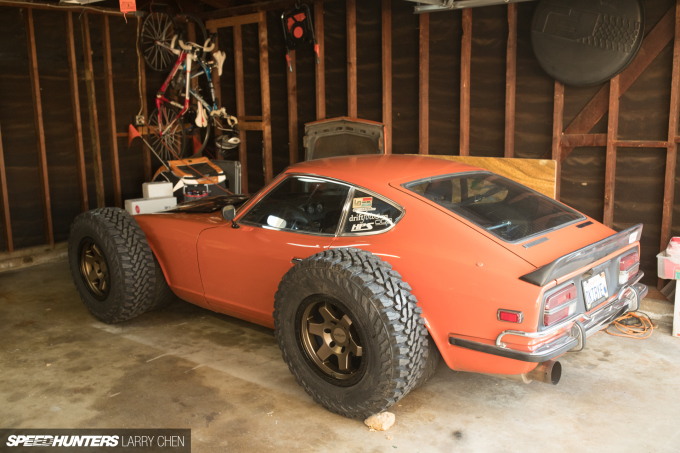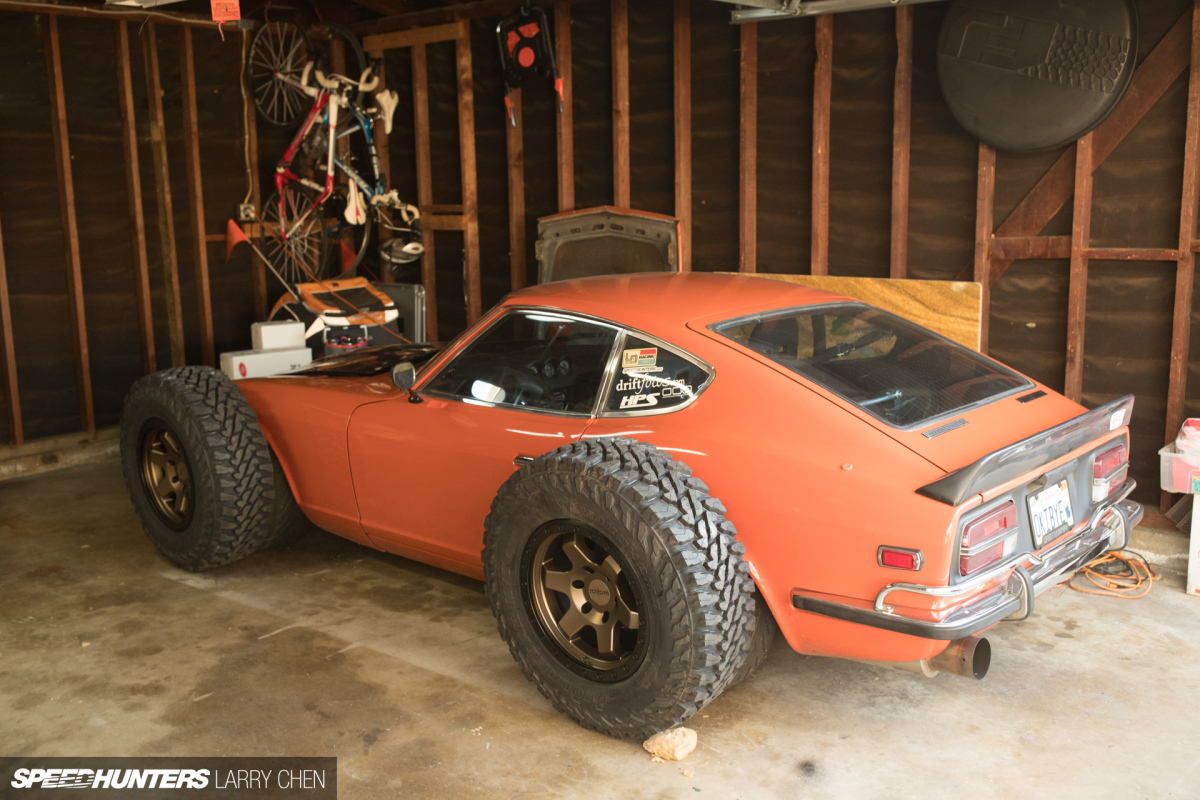 Better yet, how about an open-wheel 240Z rock crawler? There is such a thing as a Safari 240Z too.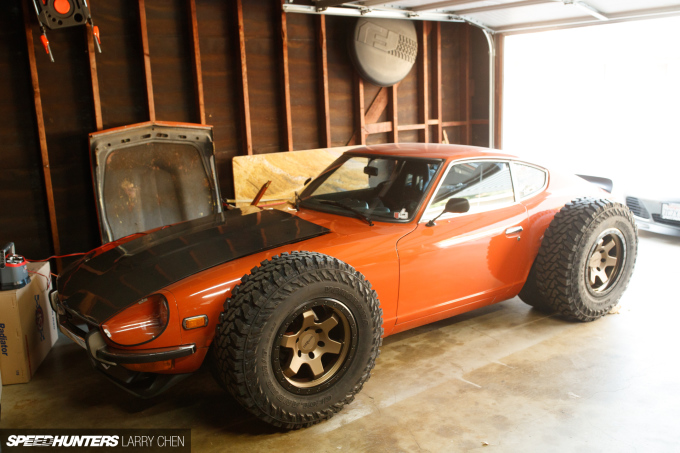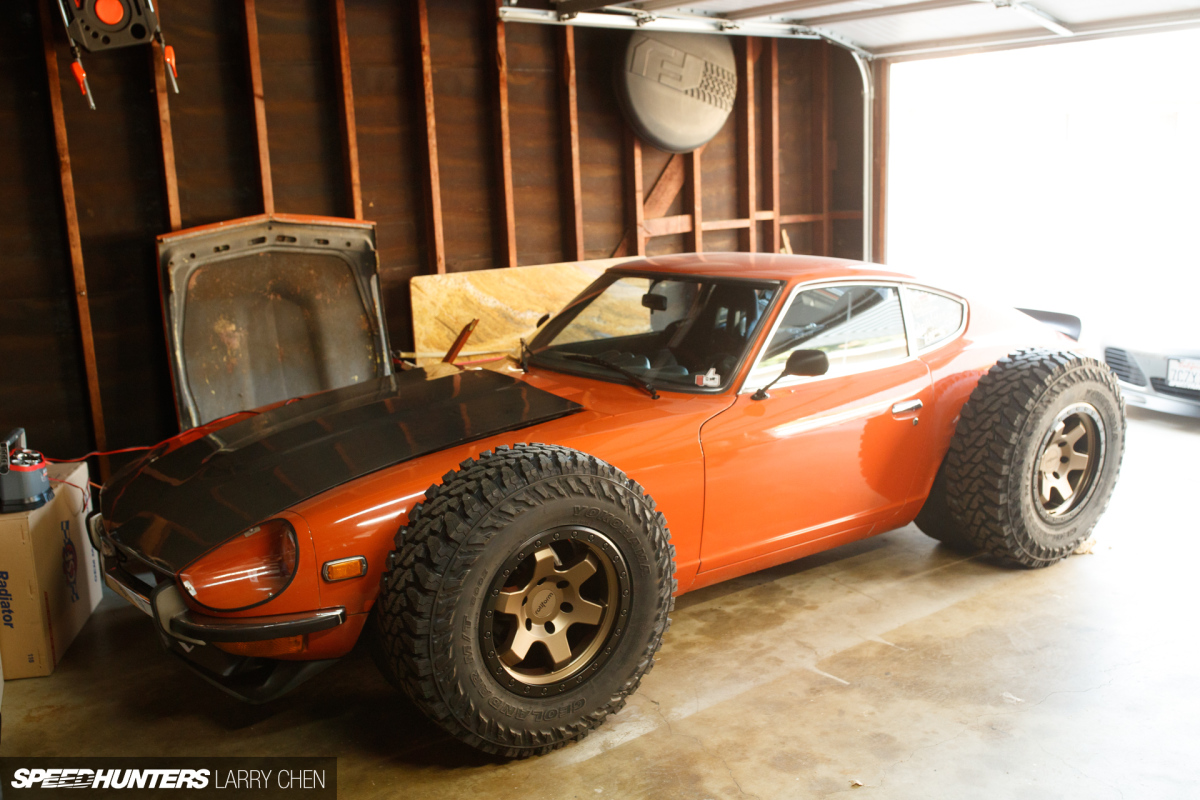 Somehow the bronze actually matches in with the color scheme I have going on with Ole Orange Bang.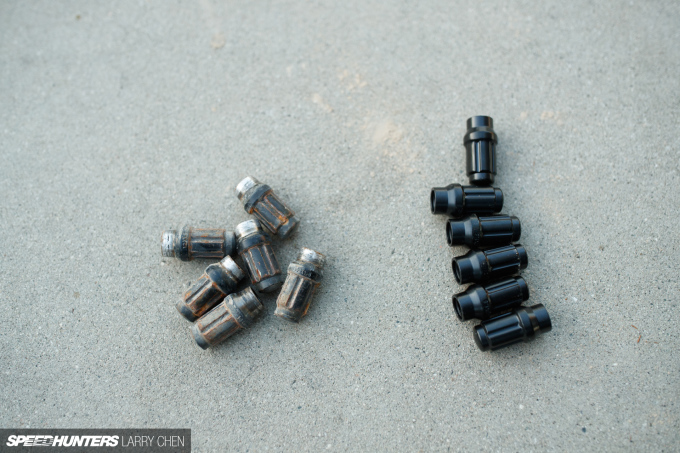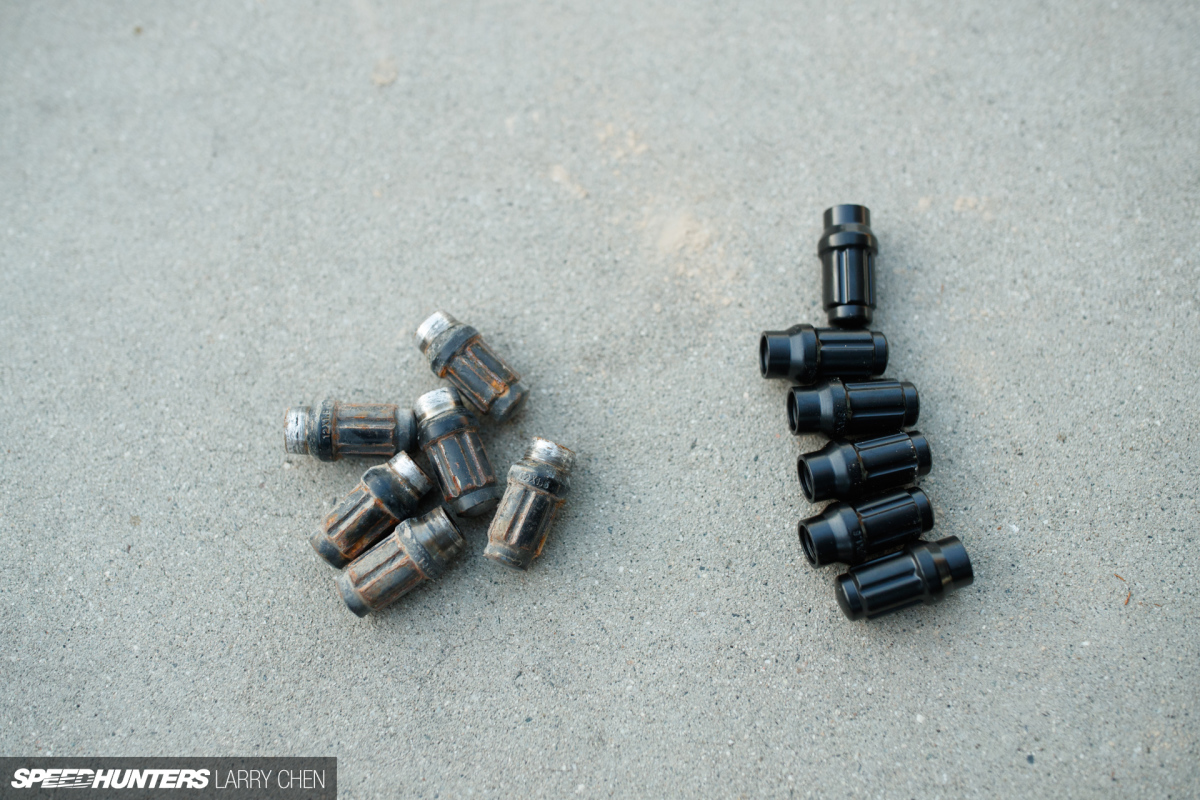 Enough silliness; I swapped my old rusty lugs for brand new lugs and headed for the sand.
Dumont Dunes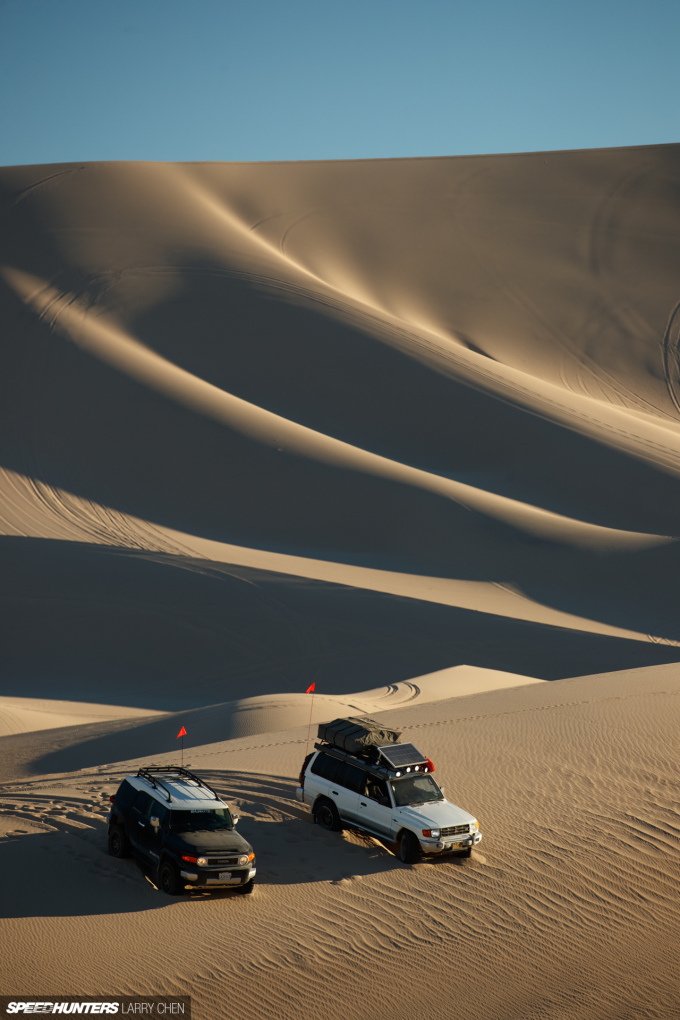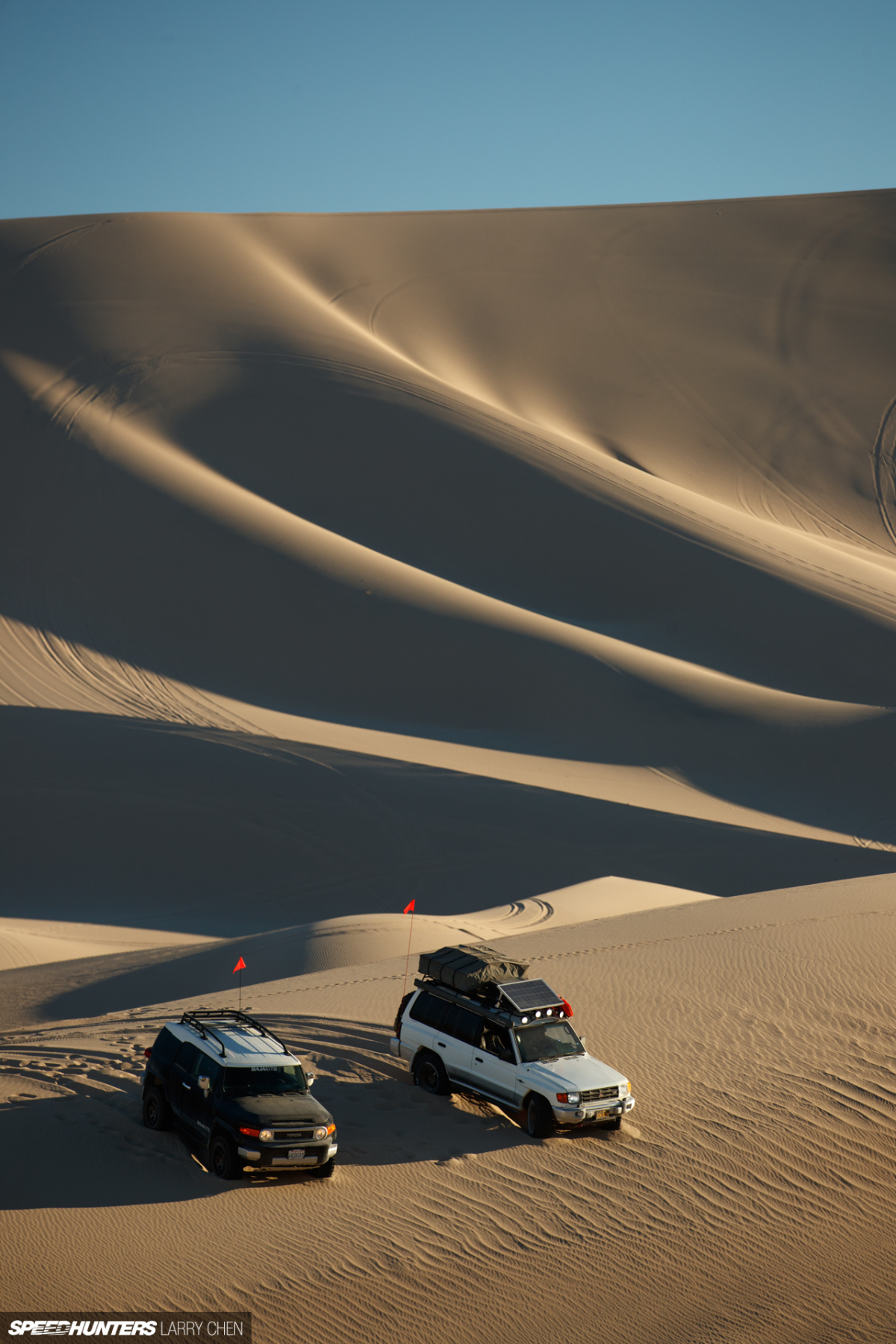 I've driven over quite a few sand dunes with the FJ: Glamis, Olancha, Apex outside of Las Vegas, and even Pismo Beach. The Dumont Dunes are seriously the largest I have ever seen though.
Linhbergh was behind the wheel of his super-tricked-out Mitsubishi Montero, but as it was his first time driving in the dunes we had to take it slow at first.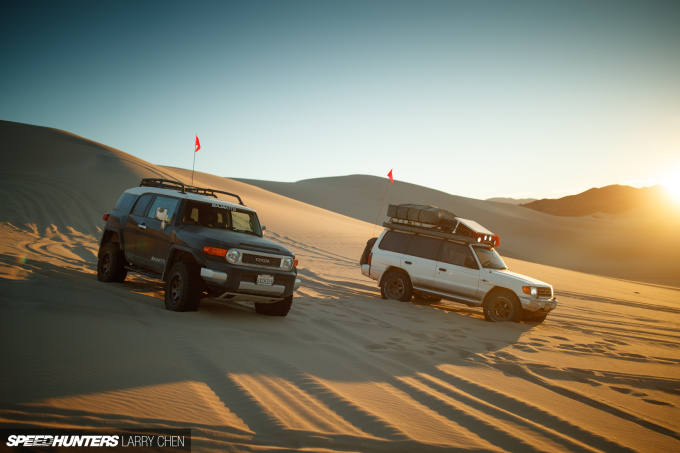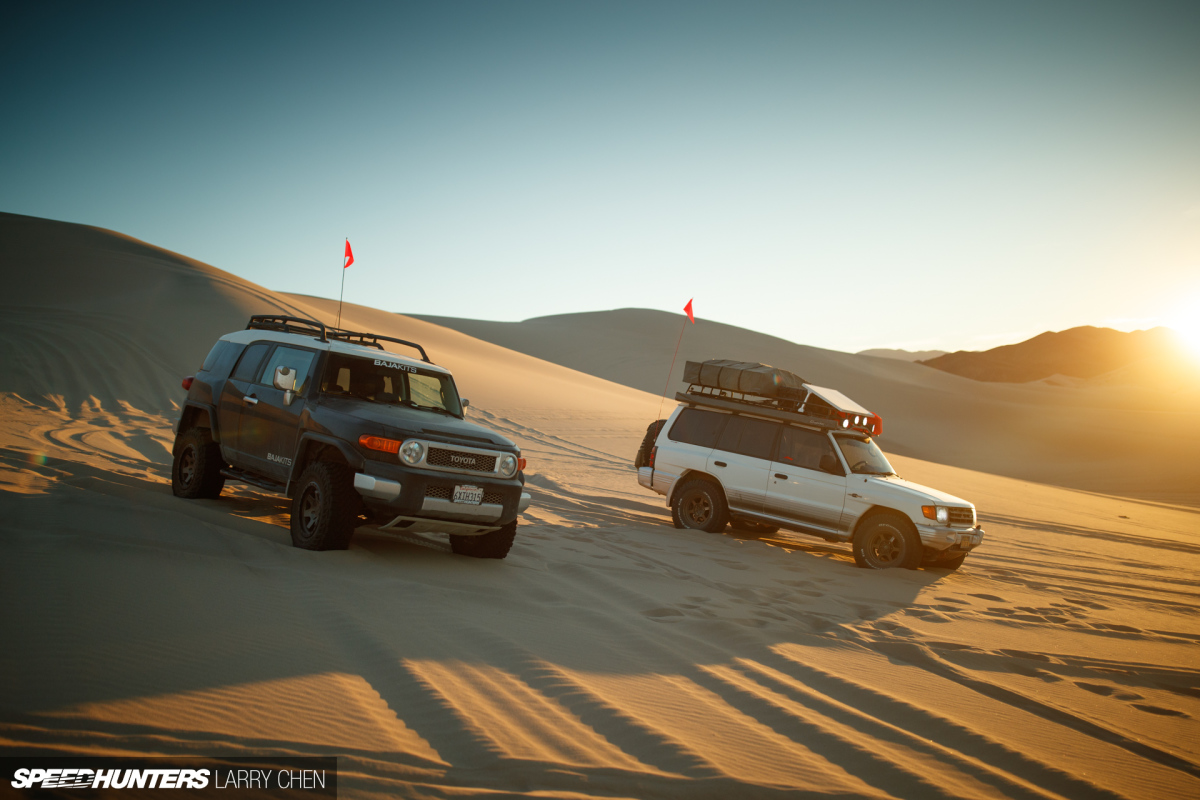 The margin of error is very small, and things can go from good to bad very quickly if you stop in the wrong places or are a few inches too close to the edge of a drop off.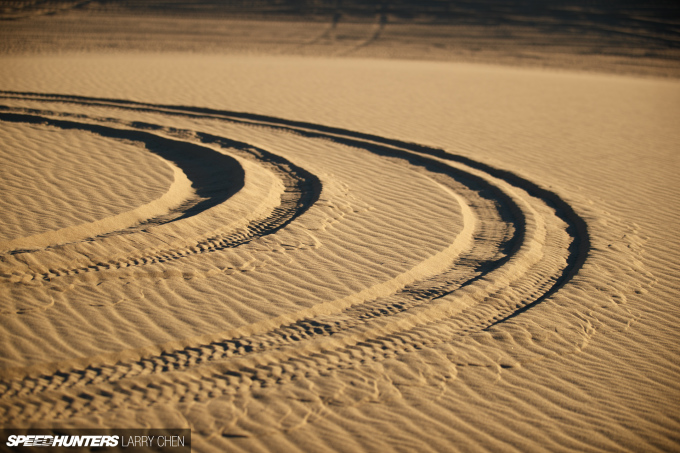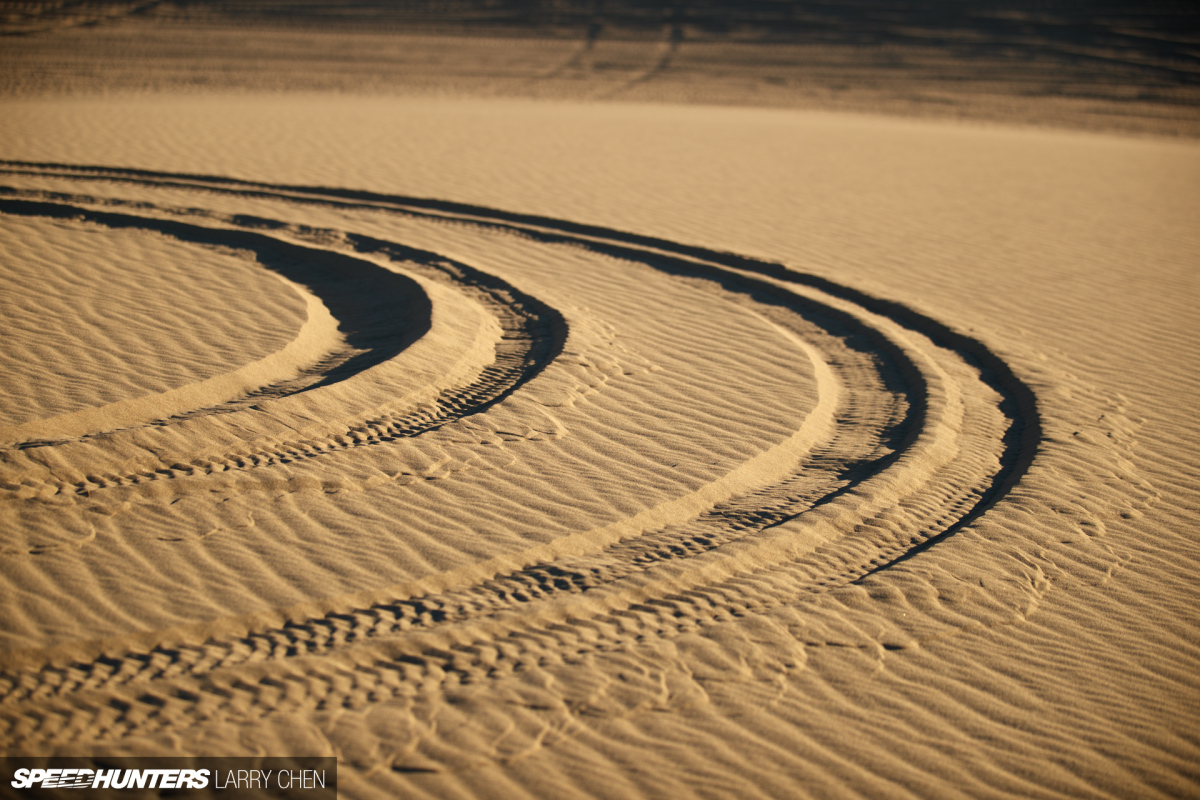 It's always tough to have any traction in the dunes, but airing the tires down to 15psi helped quite a bit.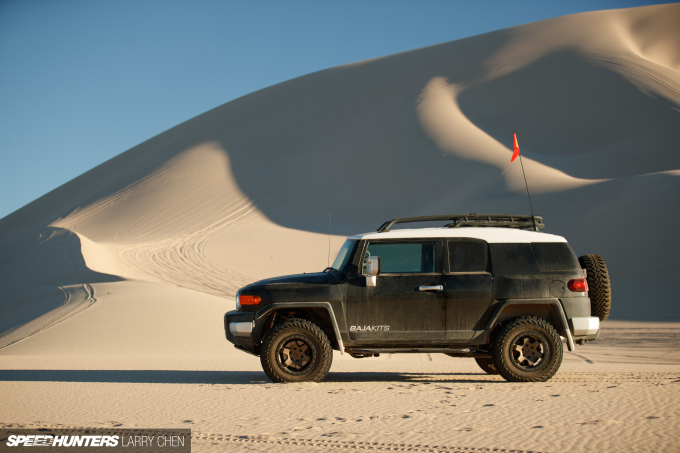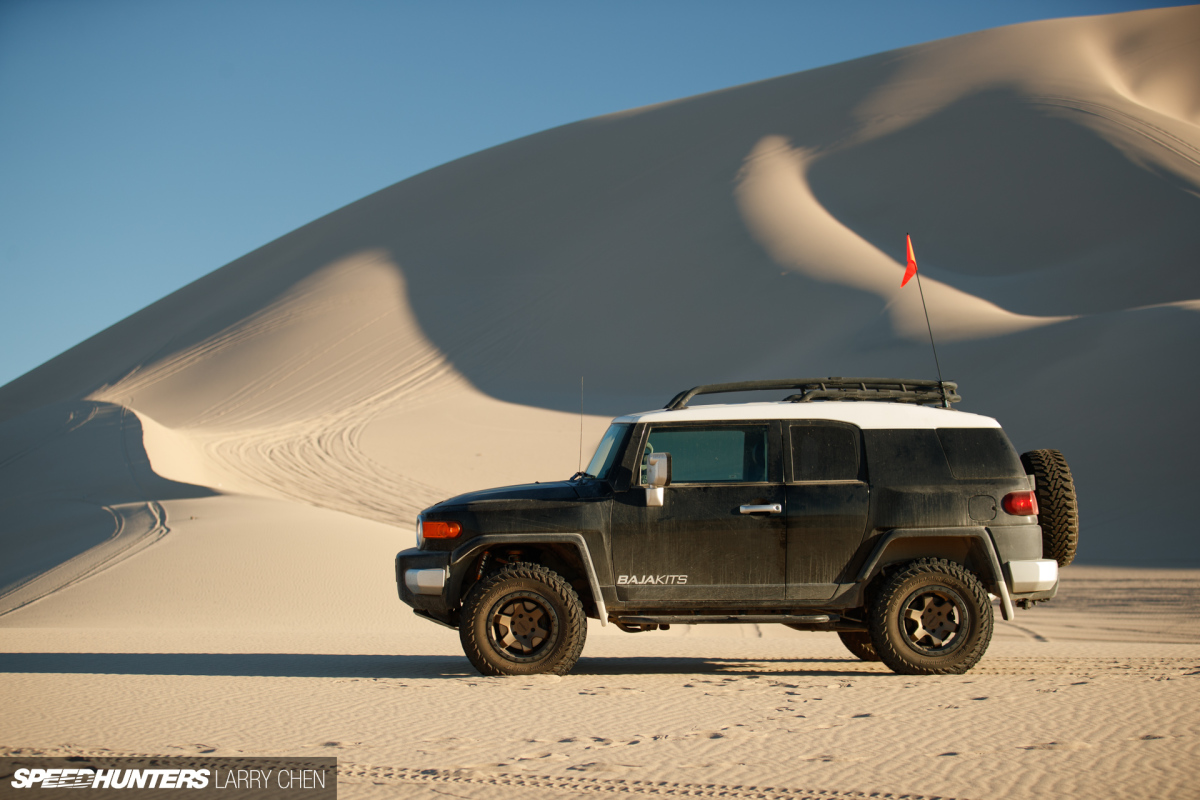 The most important thing to me about off-road wheels is durability: knowing that I won't get stuck on the trail due to a cracked wheel is key. I could miss out on an entire race if something disastrous like that happened.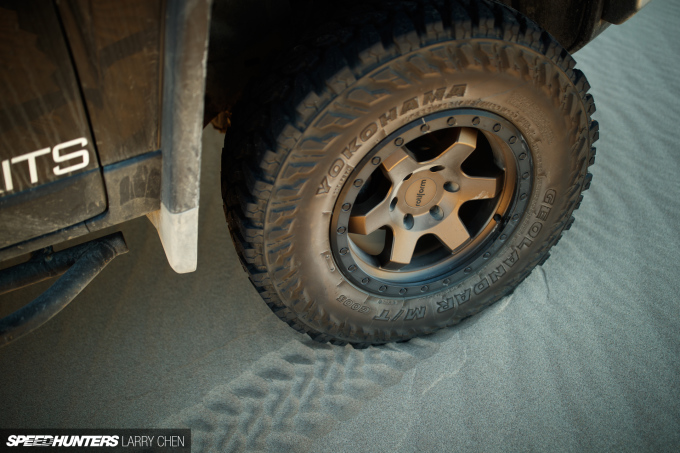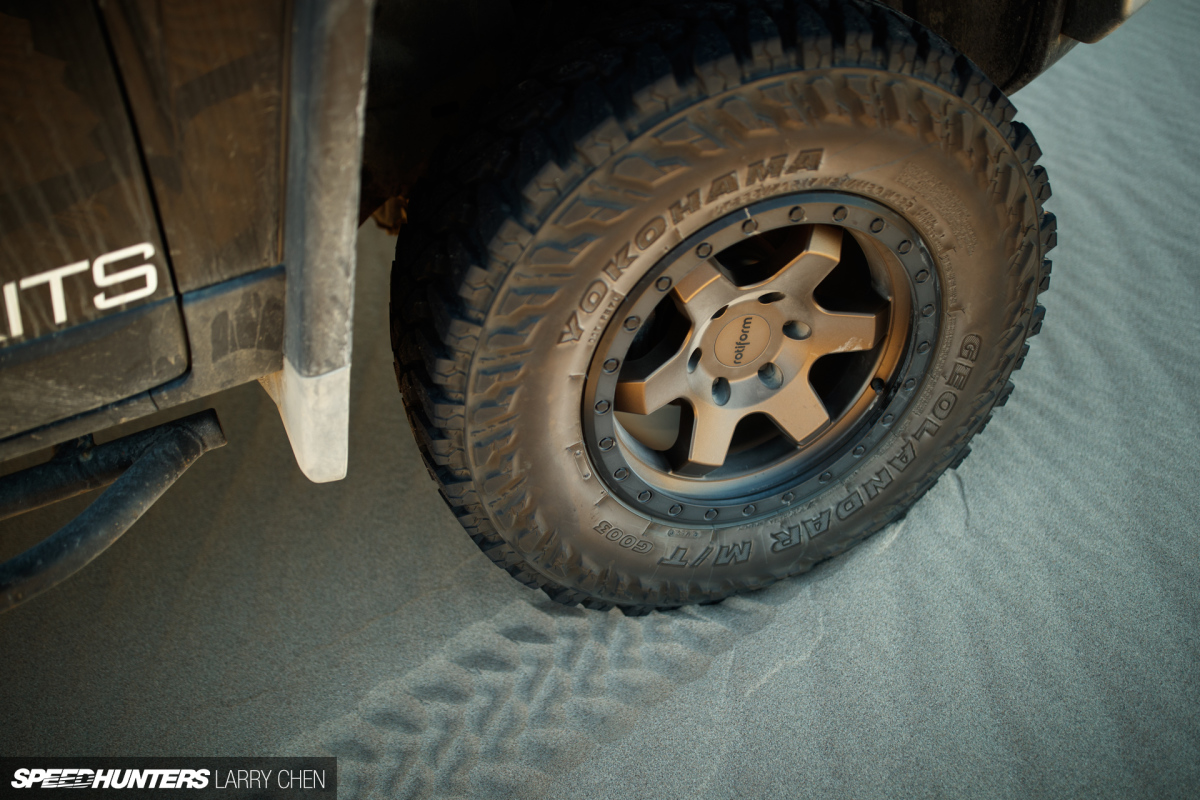 The one-piece monoblock cast SIX-ORs are very strong. In this size they weight in at 31lbs each, but that's negligible for off-roading as a tire alone weighs twice as much. Rotiform does make a forged version of this wheel, but I figured it would be overkill for something I'm going to literally beat up anyways.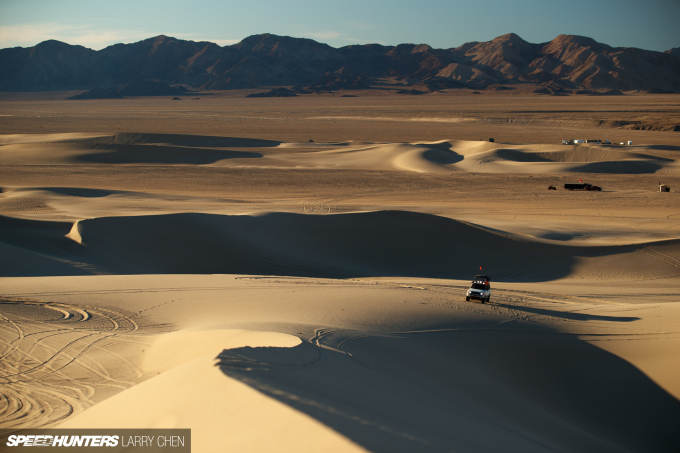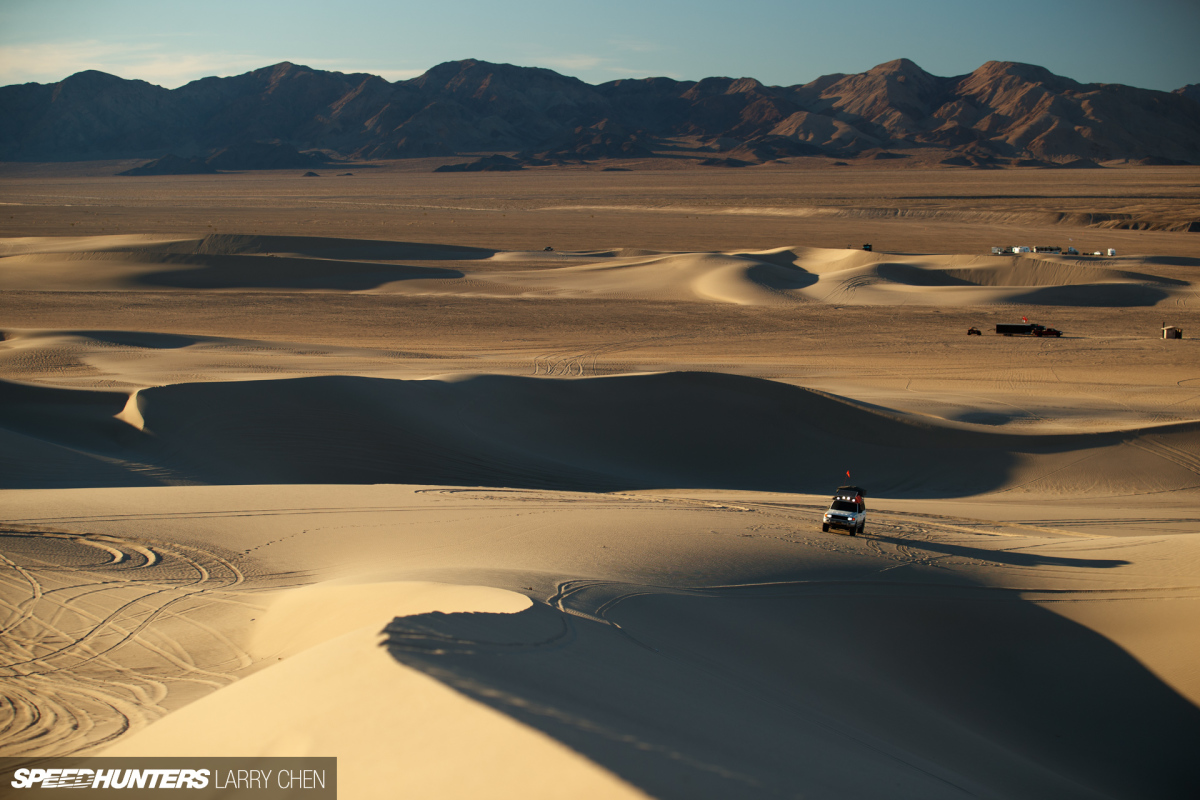 Lucky for Linhbergh and I, there was barely any wind. Driving in the dunes during a sandstorm is not something I would recommend.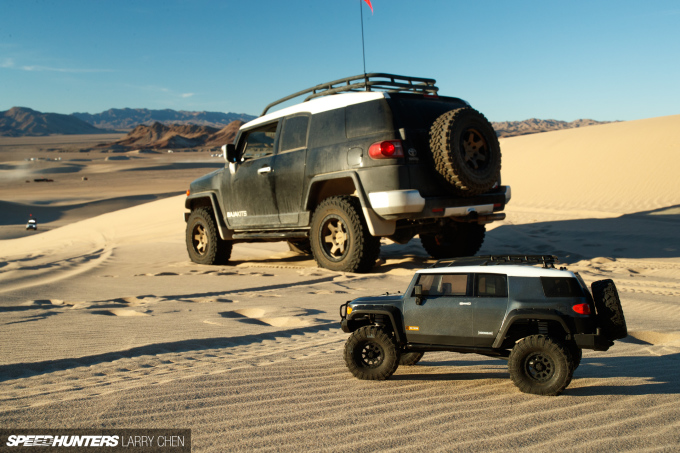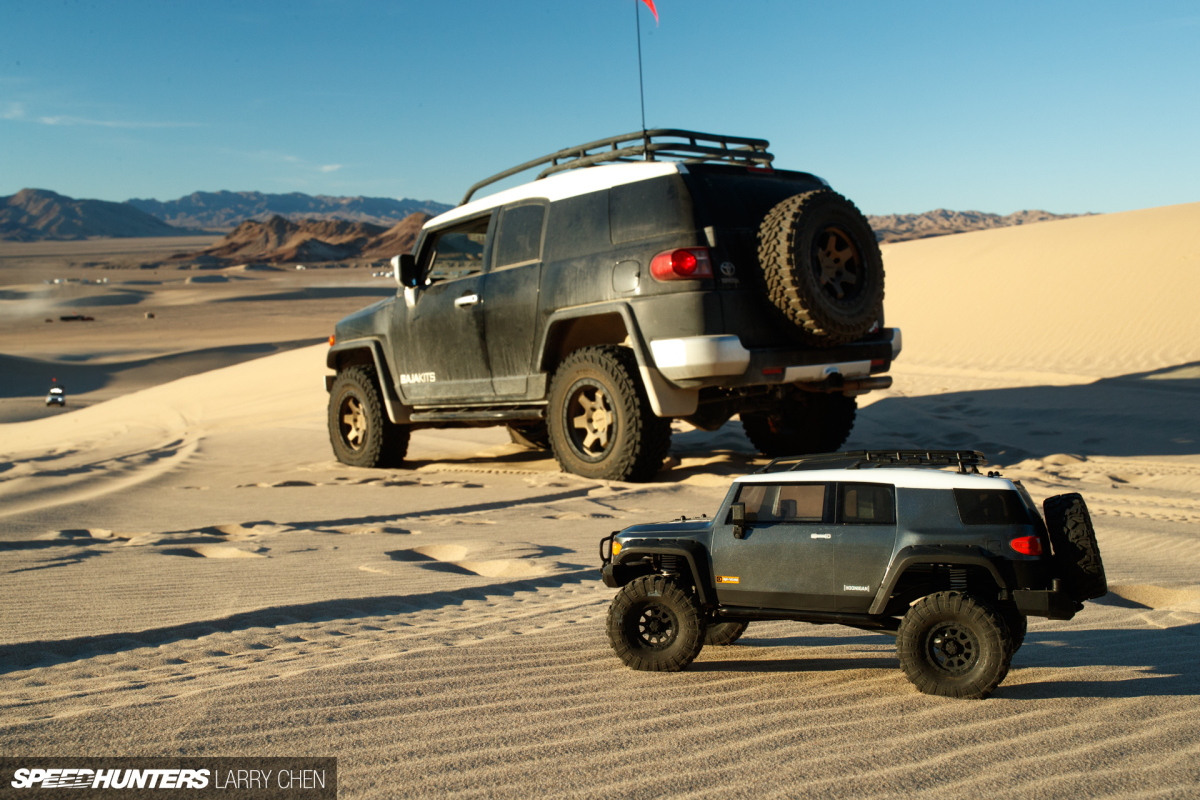 I've been getting back into remote control cars recently and trying to get a scaled-down version of each one of my project cars. I already have the 1/10th scale 996 Turbo, and recently HPI Racing came out with a 1/10th scale rock-crawling FJ. I knew I had to bring it along for some fun.
As Linhbergh quickly learned, driving in sand is not as easy as you think it might be. You always need to make sure you are stopped facing downhill, and if you start getting stuck you need to back off and go back down to where you came from, or else you might be in for a long night of digging.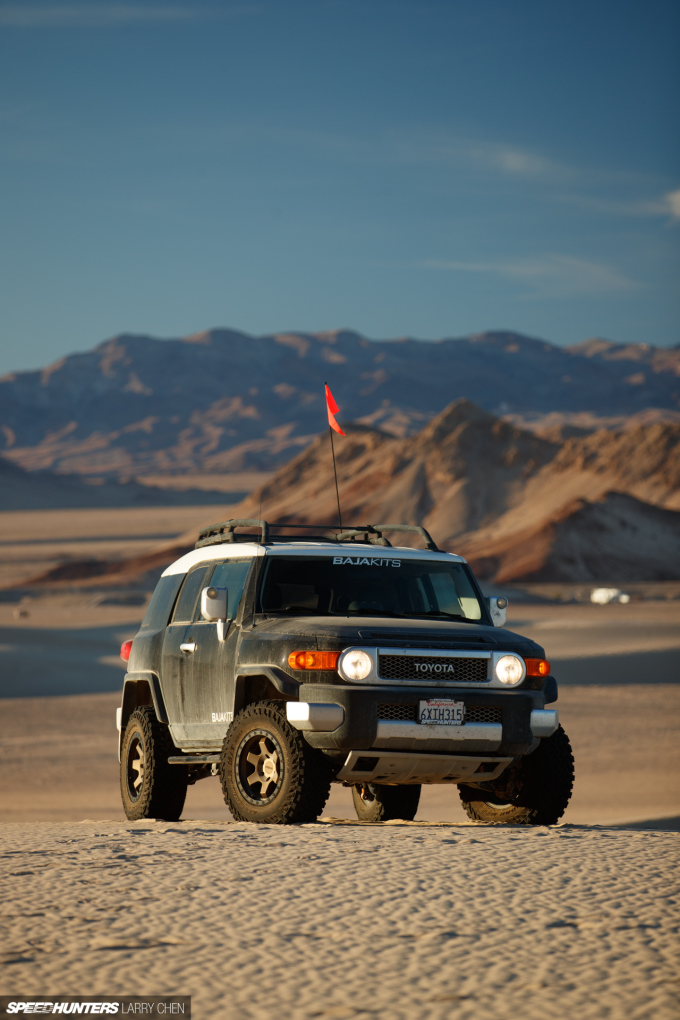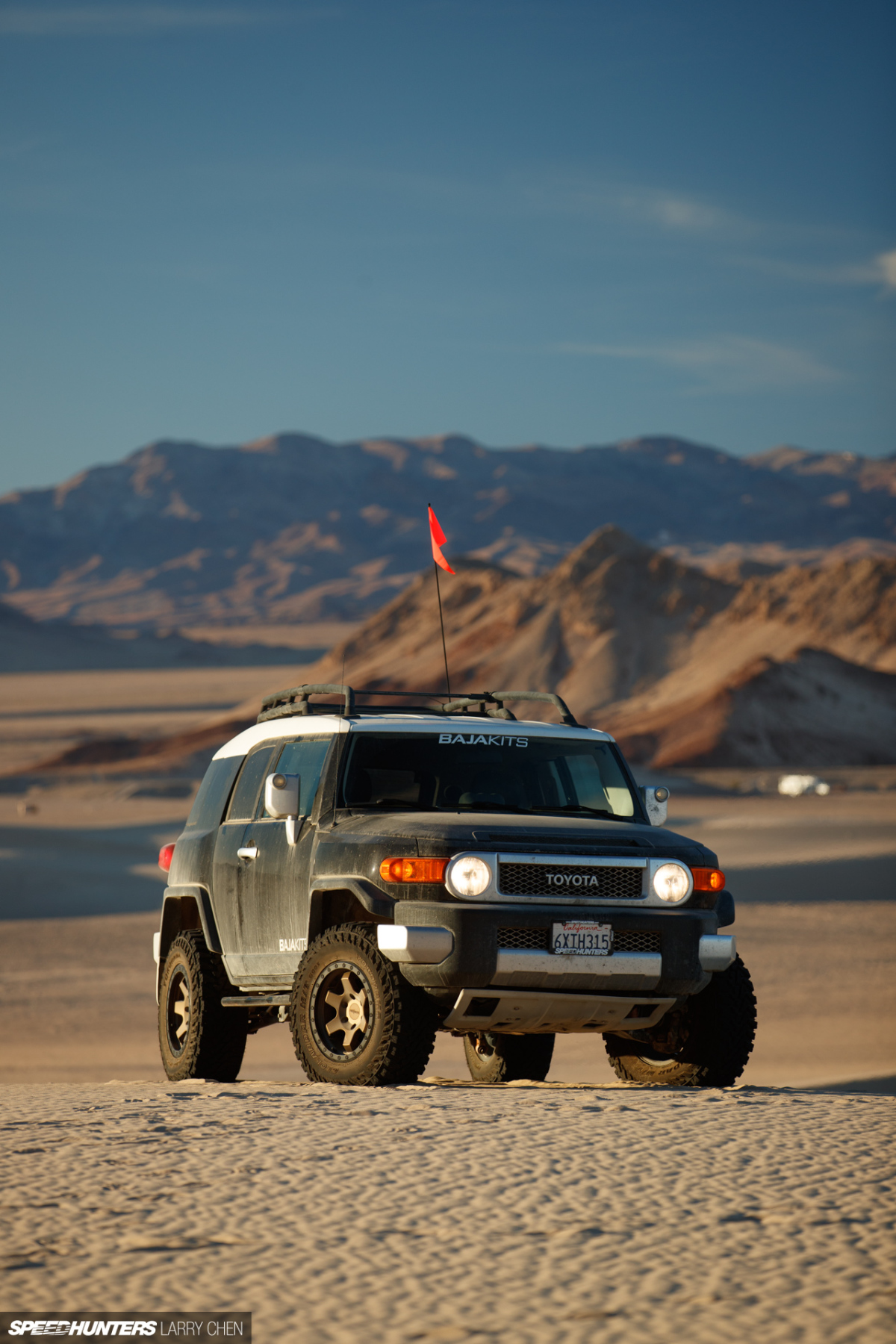 The last thing I wanted to do was to get one of us stuck, or worse, both of us stuck in a ditch, especially given that very few people are out enjoying the dunes during a weekday.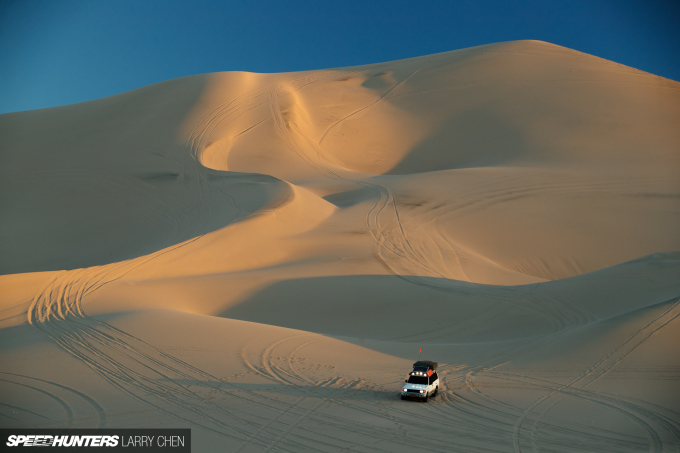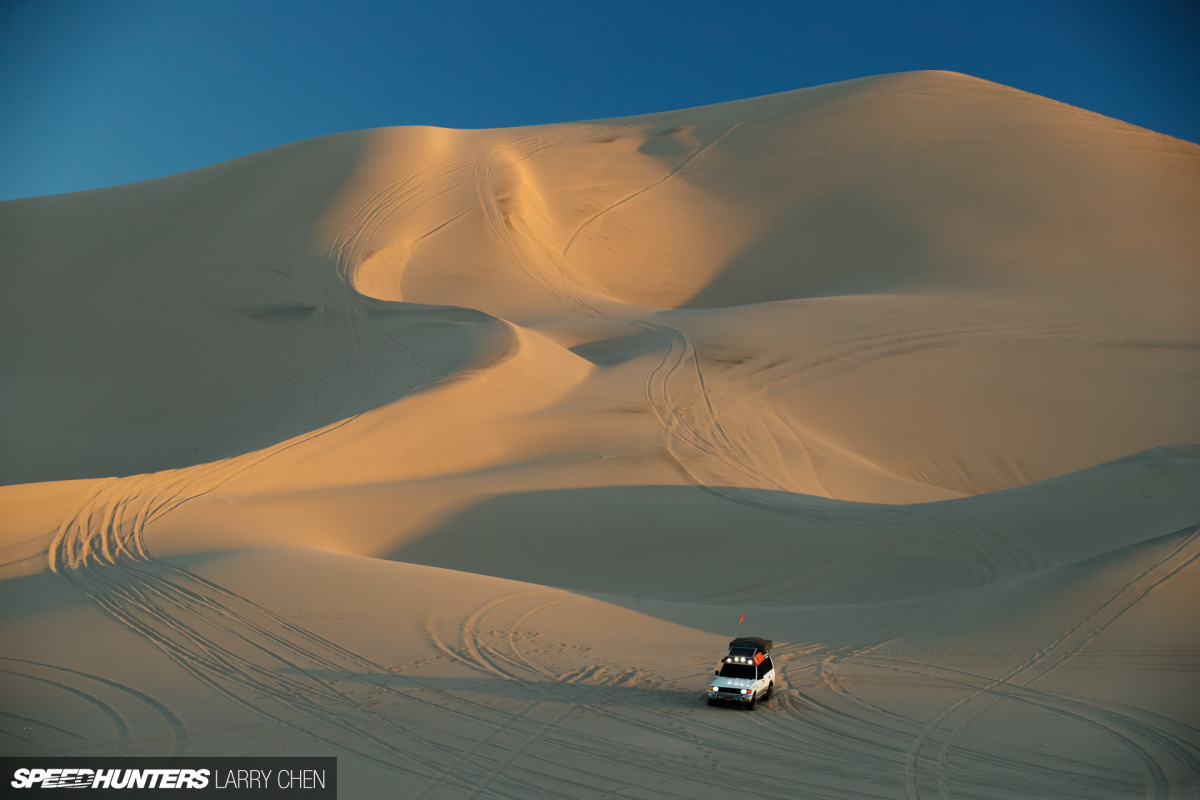 While our two builds could not be more different, Linhbergh's Mitsubishi proved pretty capable in the dunes, even though it's only seen over-landing duty – hence the huge rooftop tent and solar panel. This rig was built for living off the grid for weeks at a time.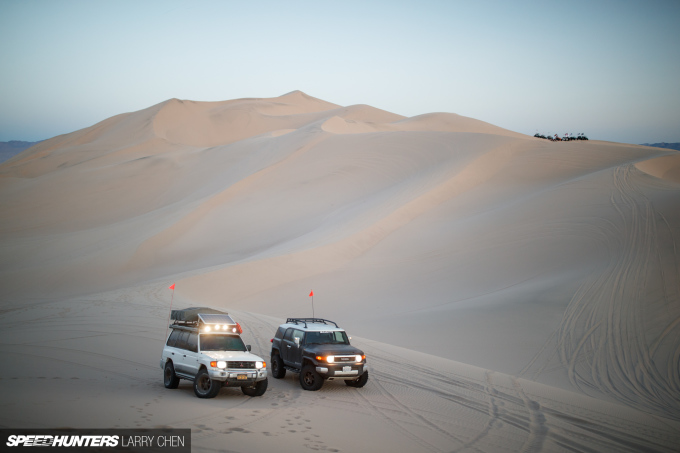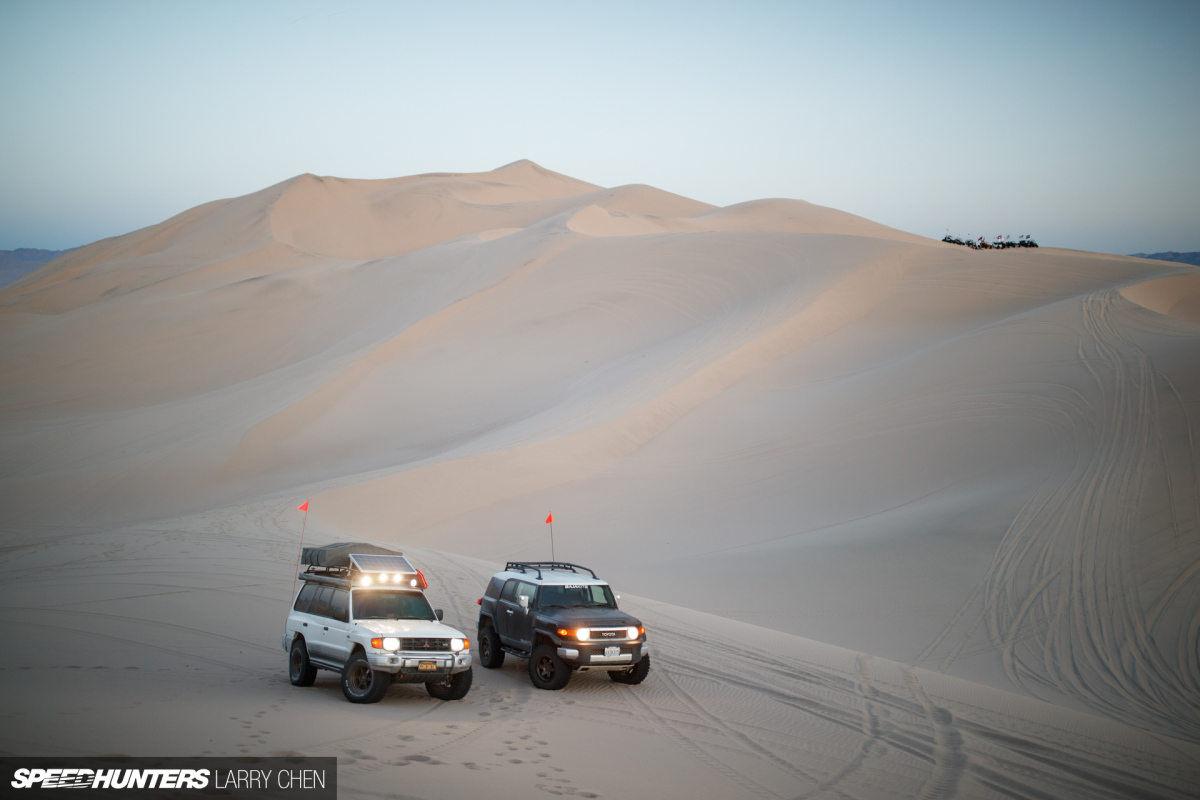 By comparison, my truck was built for chasing the Baja 1000 and racing events like King of the Hammers.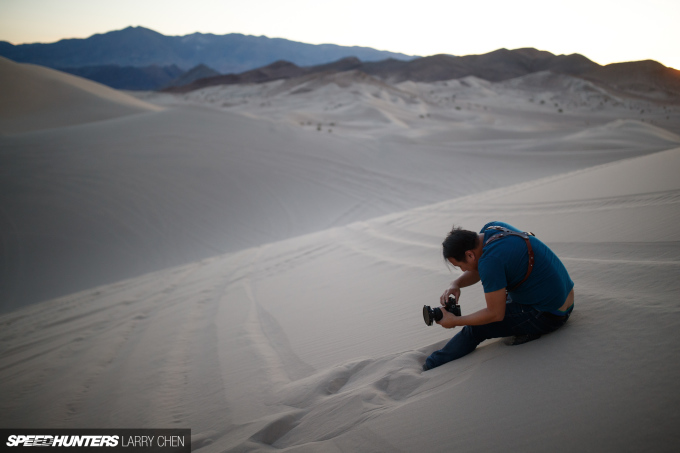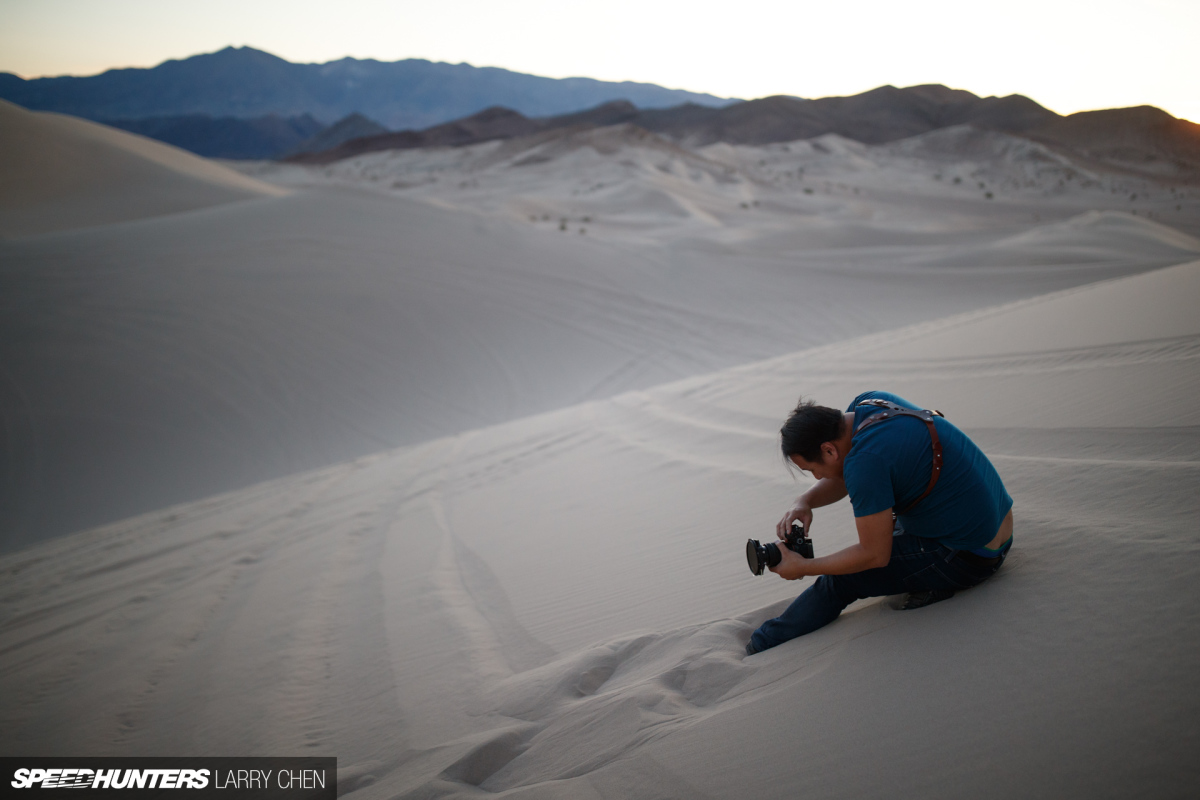 The sun was setting and it was time for us to get some of our last shots in. I could not imagine a better day spent off-roading.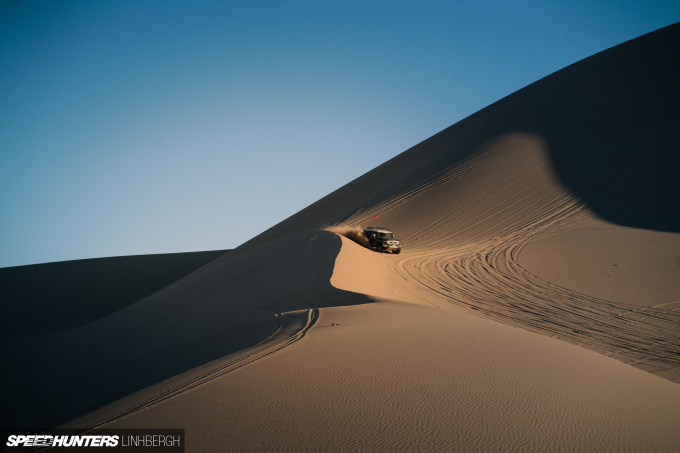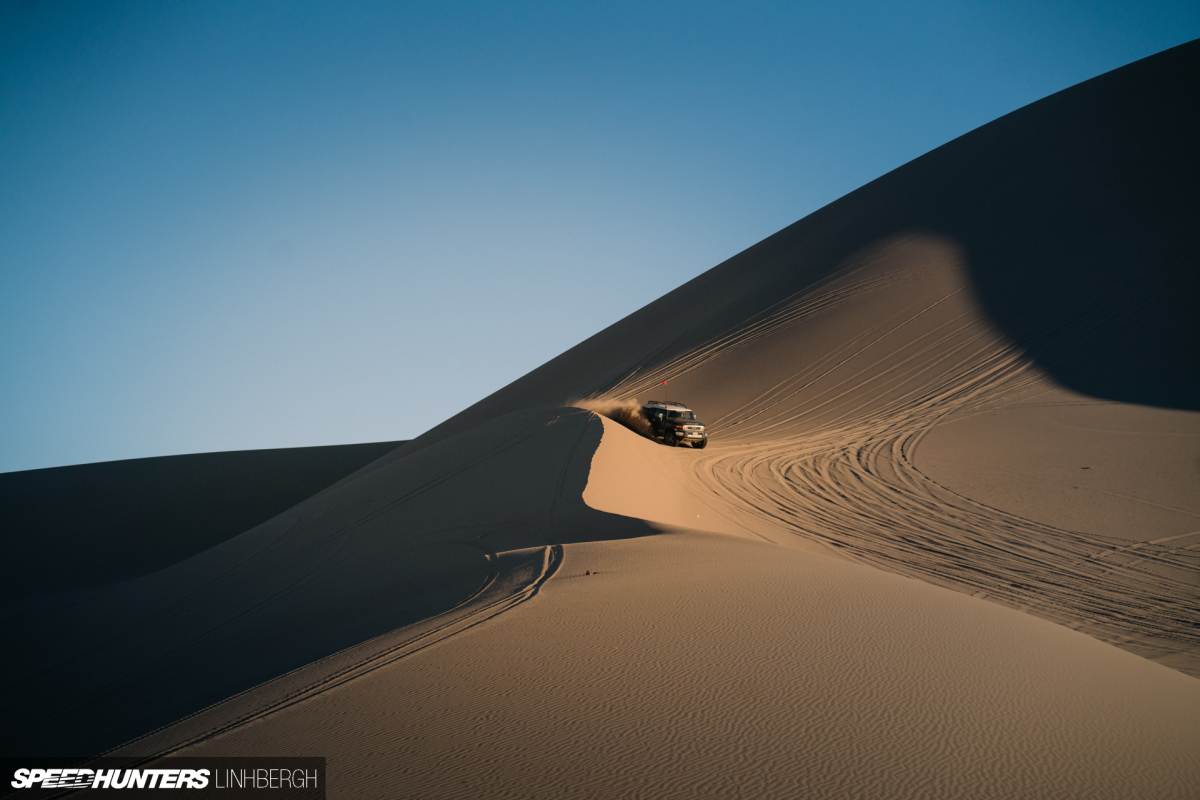 Thanks to Linhbergh for tagging along and letting me use his photos for this story.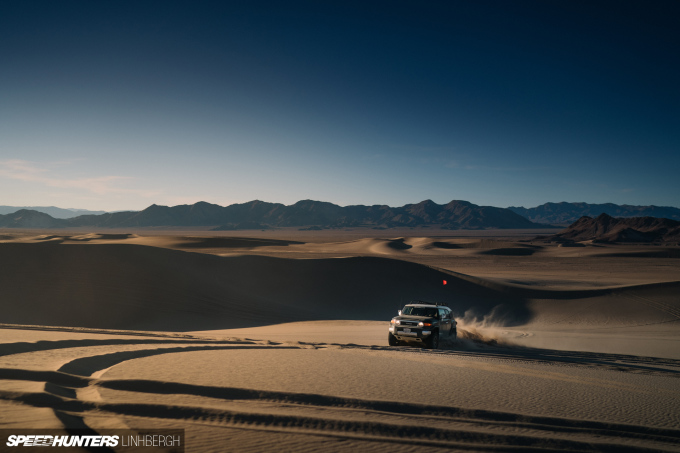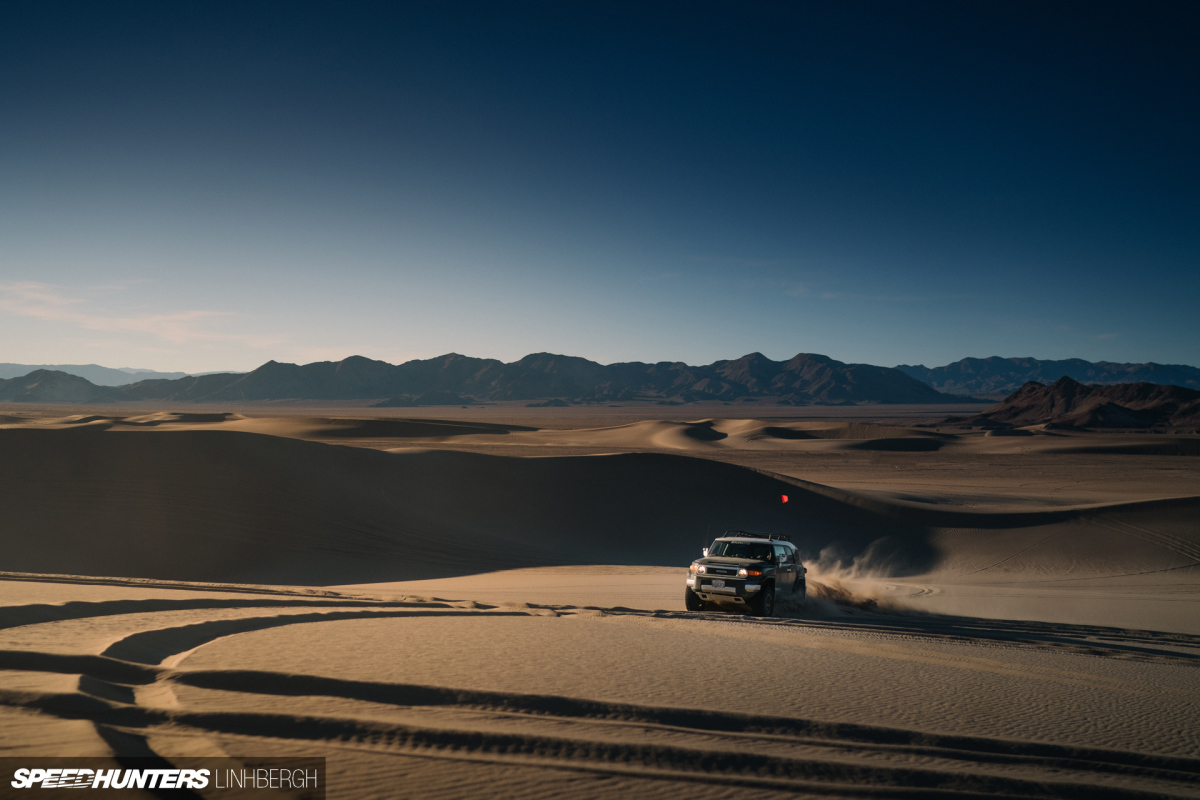 So what's next for Project FJ? I want to install a hidden light bar, and maybe improve the armor. Front and rear bumpers are also on my to-do list. But for now I am going to enjoy it by going off-road as much as I can – that is what a 6-speed manual FJ Cruiser is built for, right?
Larry Chen
Instagram: larry_chen_foto
larry@speedhunters.com
Additional Photos by Linhbergh
More FJ Cruiser stories on Speedhunters.
Cutting Room Floor