Taking Your Time
You know the cool thing about vintage cars? There's no race to do something before anyone else for the simple fact that classic machinery is, well… old.
Car culture in general seems to be be getting crazier, fueled by the 'always on' and 'too much is never enough' nature of social media. Classics offer a little pause in this fast-paced world, a little break that allows us to take a step back and take it all in. And it's with perfect timing that I present you with this 1975 Fairlady Z, as restored by T.A. Auto in the Chiba-ken countryside.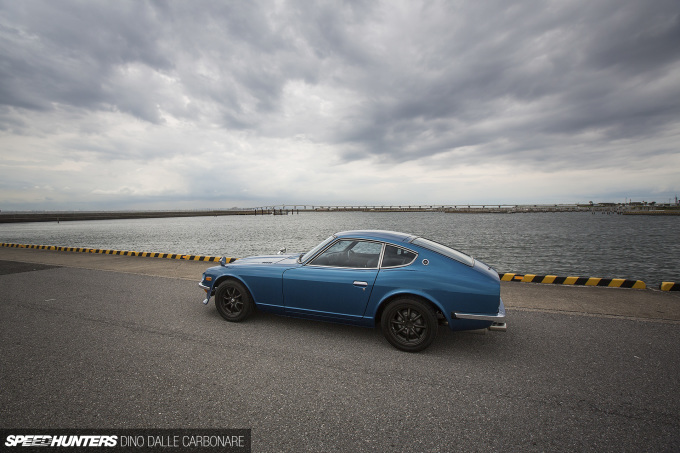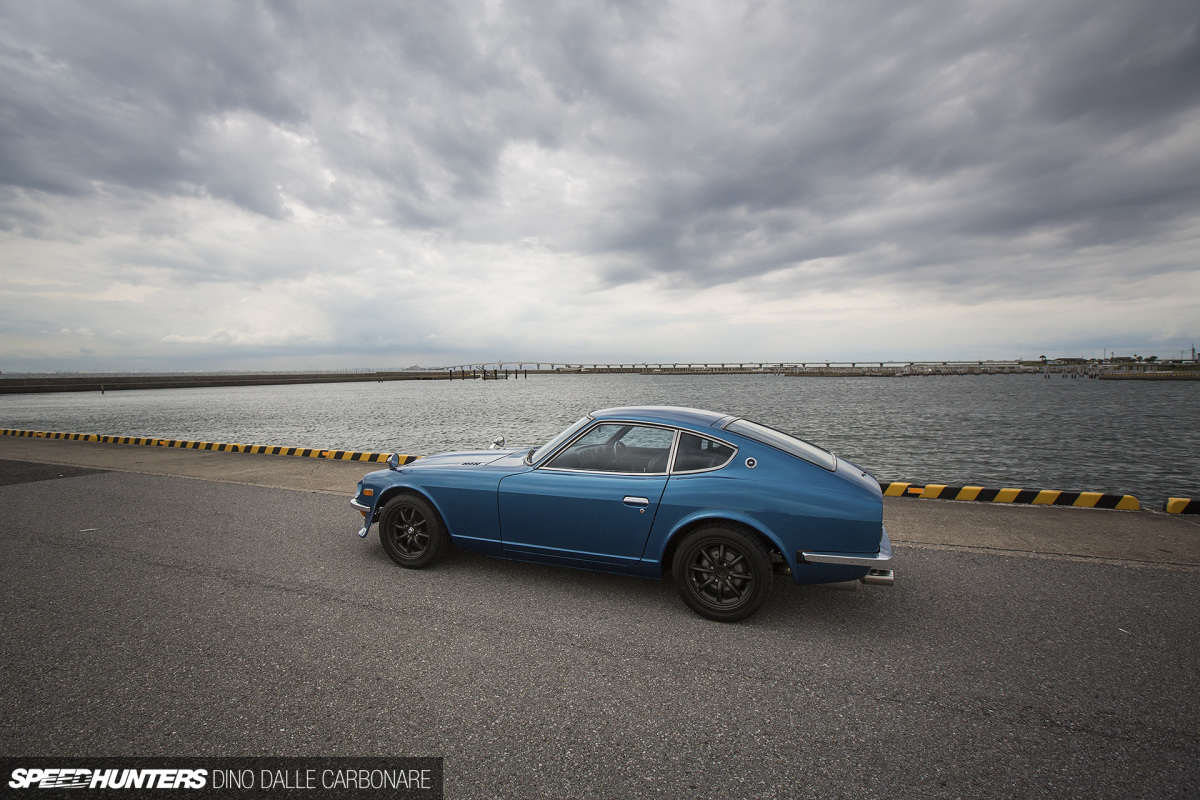 You see, this weekend one of my favorite car shows on the Japanese calendar is happening. Nostalgic 2 Days is a small gathering, but one that packs so much awesomeness under the roof of the Yokohama Pacifico Exhibition Center. The smell of fuel will be in the air as we take a look at restored, resto-modded and period correct classics from Japan and other countries.
So it seems rather fitting to get into a kyusha mood with a Z that's left a real lasting impression on me.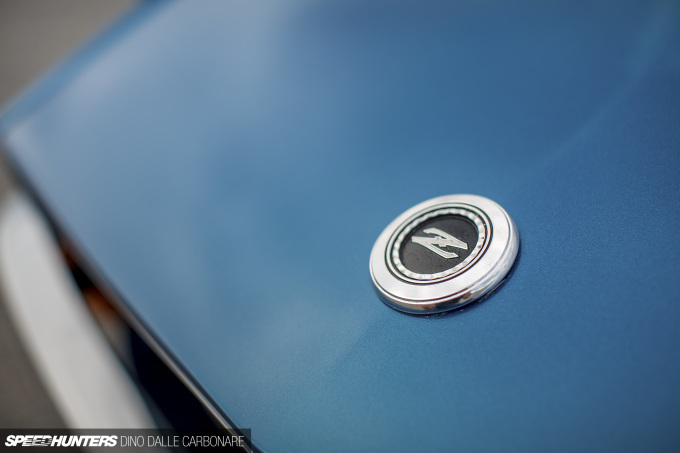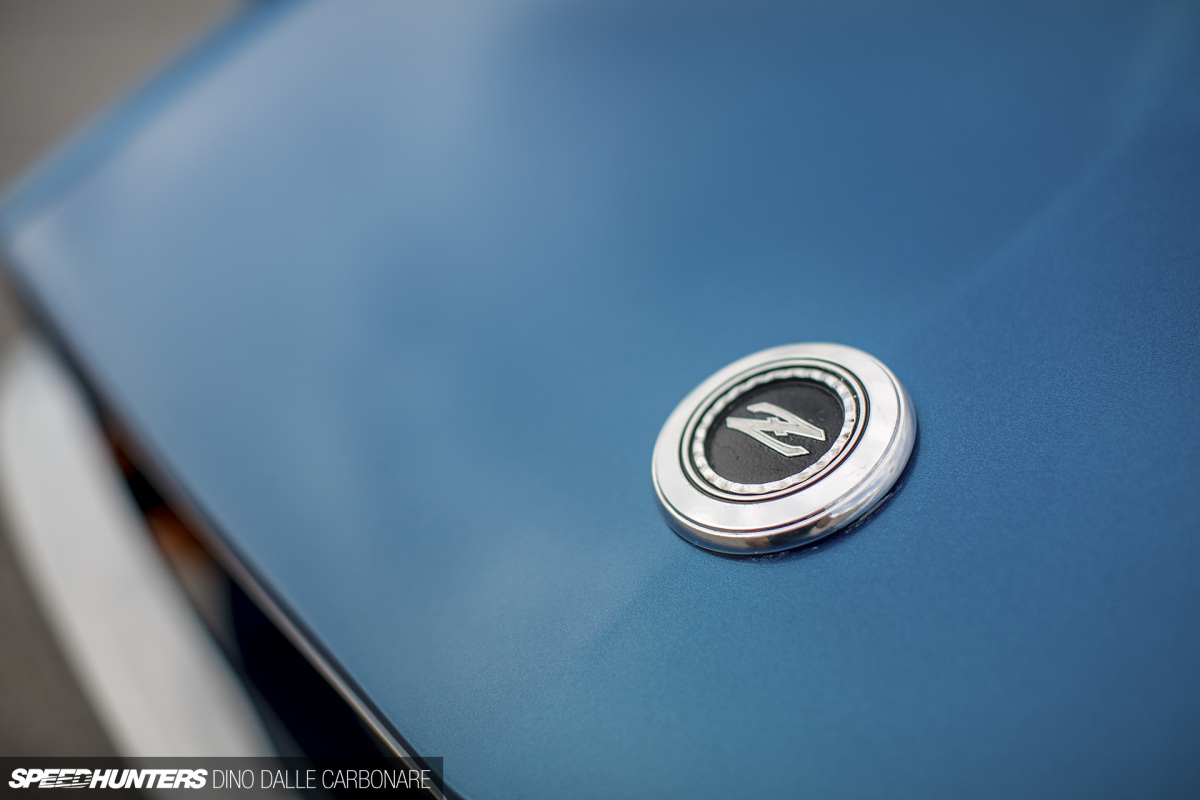 This car is no longer in Japan; I shot it months back, but in the time since, it was put on a ship and sent off to its new owner in Australia. I'm partly to blame for the car going there, and also had something to do with it being rescued in the first place.
A couple of years ago I was taking a group of car-crazy Aussies on one of my tours, and part of the itinerary was a stop by T.A. Auto. If you've been following my adventures in Japan, this is a name that should by pretty familiar to you. Ando-san, the man behind it all, is the guy you take your rusted-out car, frame or anything that may be left from your pride and joy to, so he can complete a factory-fresh restoration. Nissan goes to Ando-san – that's how respected he is.
His speciality is anything that came with an 2.0-liter S20 straight-six engine, but he also caters to the more obtainable variants of the Fairlady and Skyline. This S30 is such a car.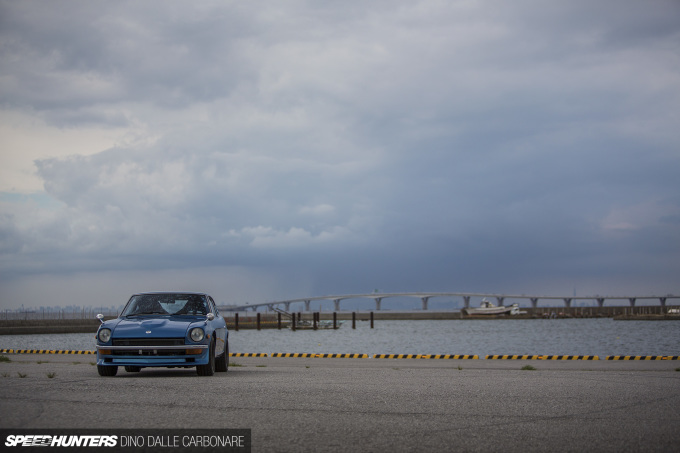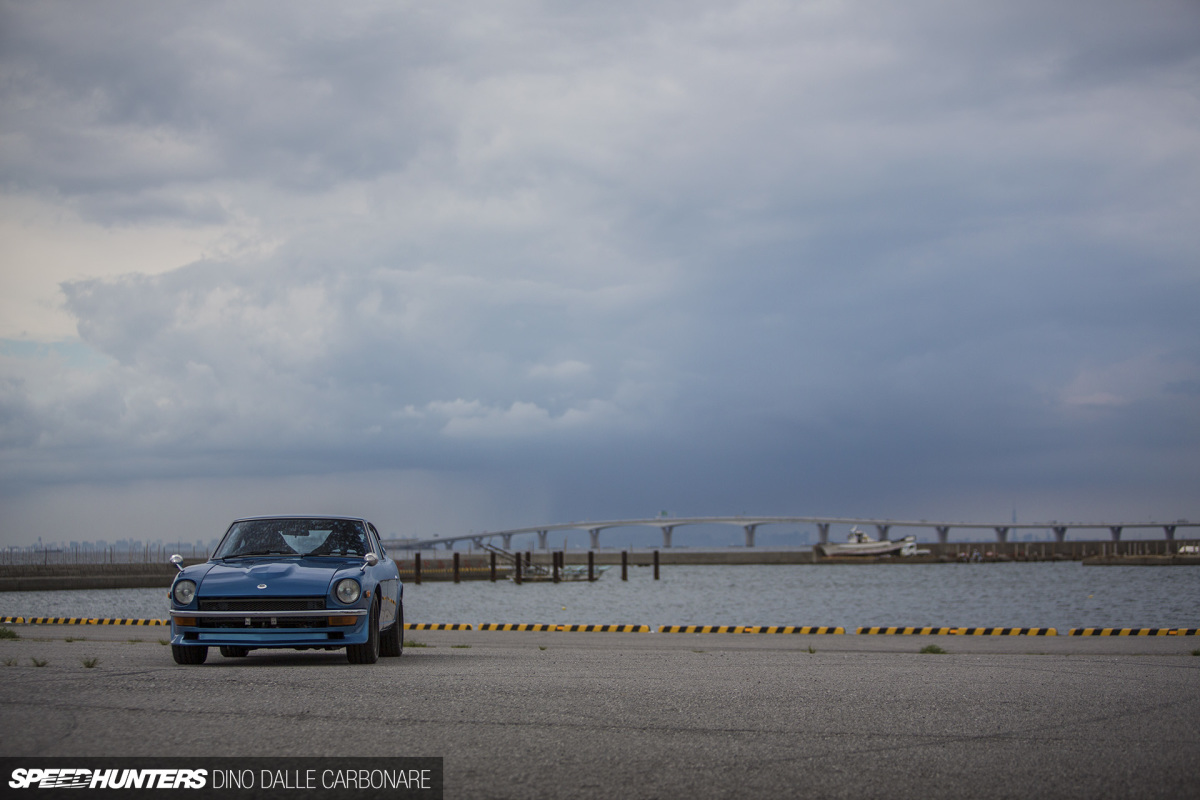 When we came across it, it didn't look too great. The Z had been treated to a fresh engine rebuild some 4,000km prior, but the rest of the car needed a lot of TLC. That's when all of us on the tour convinced Graeme, who was actually looking for something special to send back to Australia, to go for it. Little did he know at the time it would take two years for the car to be fully restored, but we'll touch on all the details of the work soon. First, I absolutely need to talk about the engine.
Because I got to drive this thing.
Old Engines To Get You All Giddy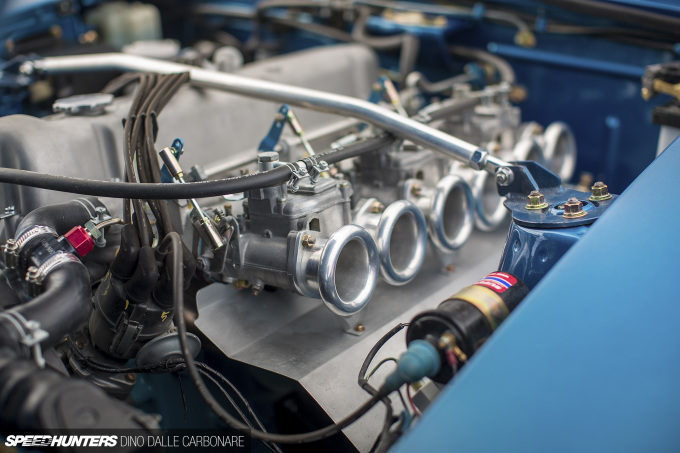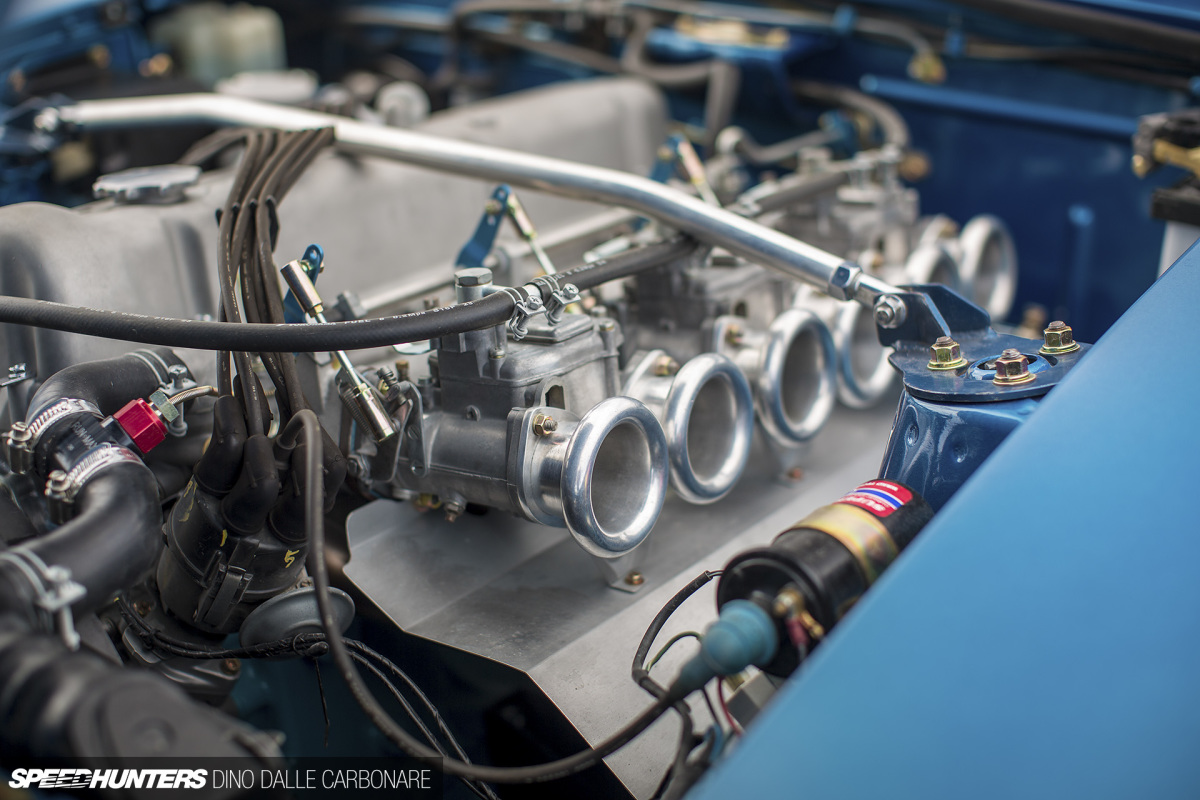 Both Graeme and Ando-san were keen for me to experience from the driver's seat the stroked L28 and tightness of a well set up 42-year-old chassis. It wasn't the first time I've driven an old S30 Z, but boy had I forgotten how good they feel. I totally get why people go crazy for these cars.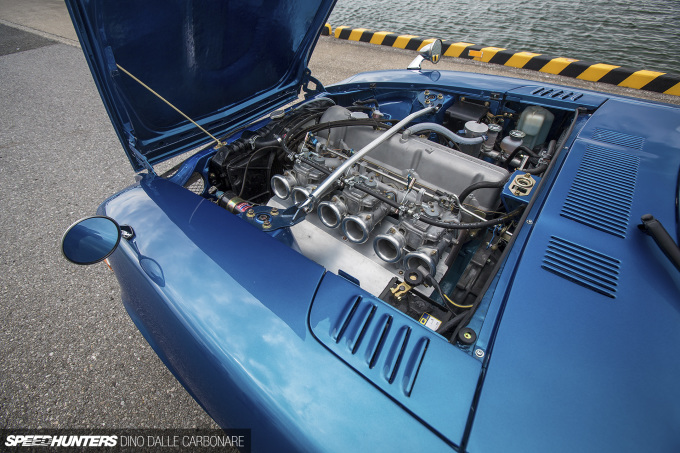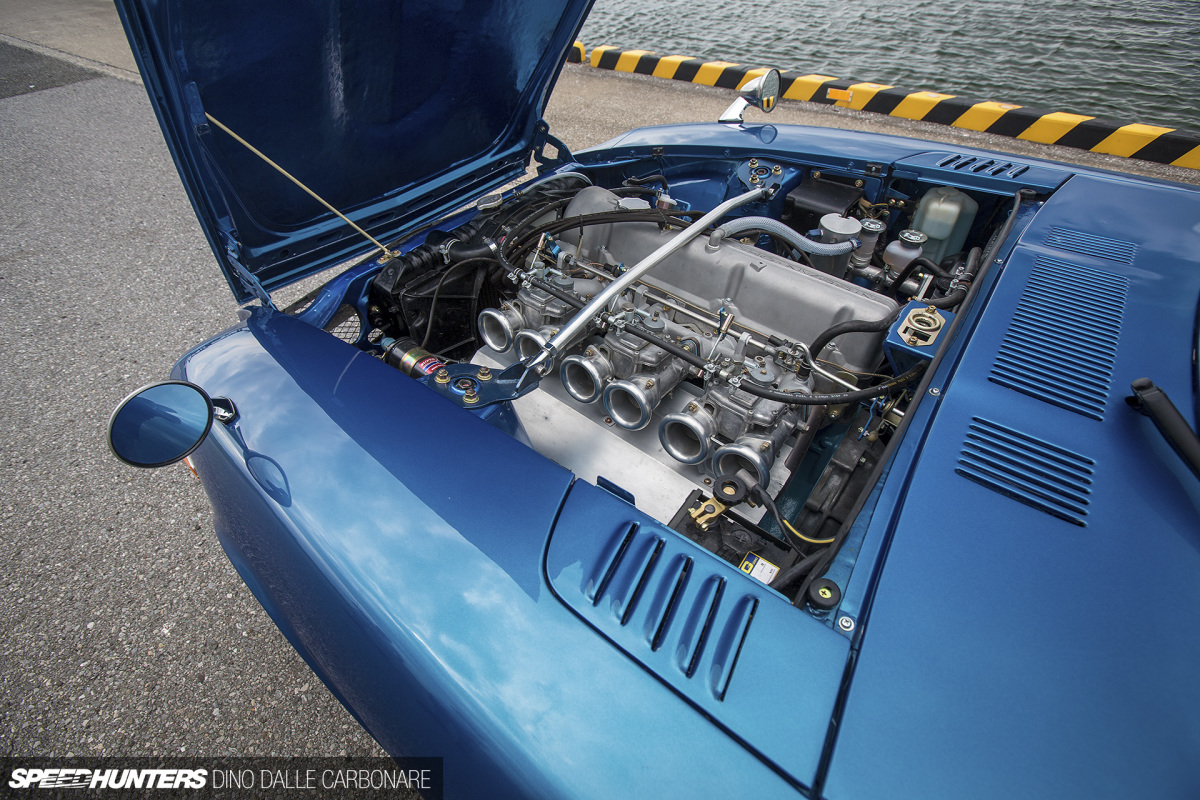 The previous owner had the L28 rebuilt, and while the spec is not totally known, confirmed upgrades include a Kameari 3.0-liter stroker kit and a hotter cam.
The six cylinders breathe air and receive fuel through triple twin-draft Mikuni carburetors fitted with short and stubby velocity stacks. The only bit of filtering going on here – if you can call it that – is a little rounded-off mesh section stuck down each of the trumpets, but seeing as the car now lives in the dry and dusty Western Australia city of Perth, this is something Graeme needs to address, if he hasn't already.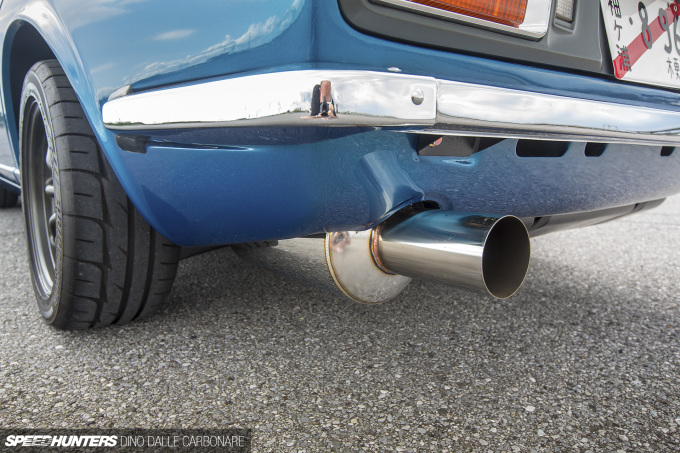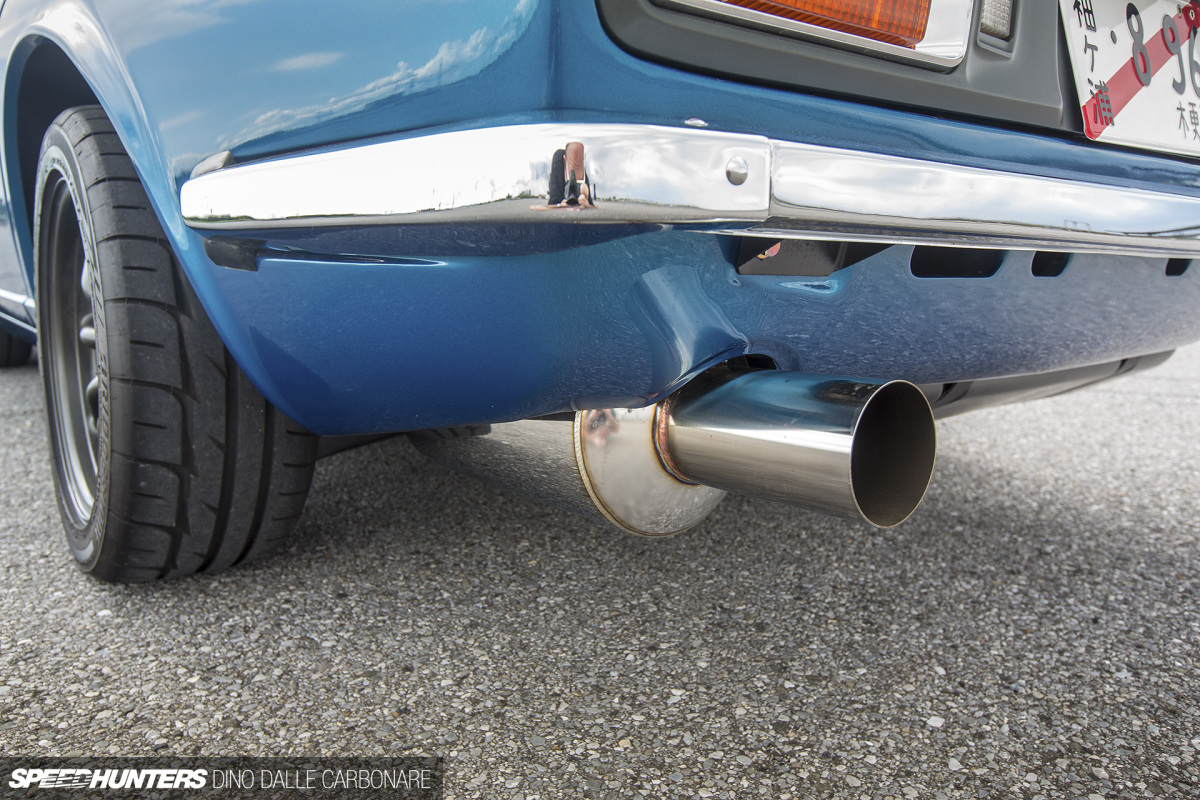 The engine sings through a custom stainless steel exhaust system, pumping out a deep rumble at low revs and amplifying a throaty and metallic raspy scream at anything over 5,000rpm. The engine responds so instantly, and pulls in a linear way through the rev range with a noticeable kick in the pants once it really gets on cam.
This drive was back at the end of summer, but unfortunately I didn't have my camera mount with me so it's not the greatest video. But just listen to the sound to get a feel for what I'm saying.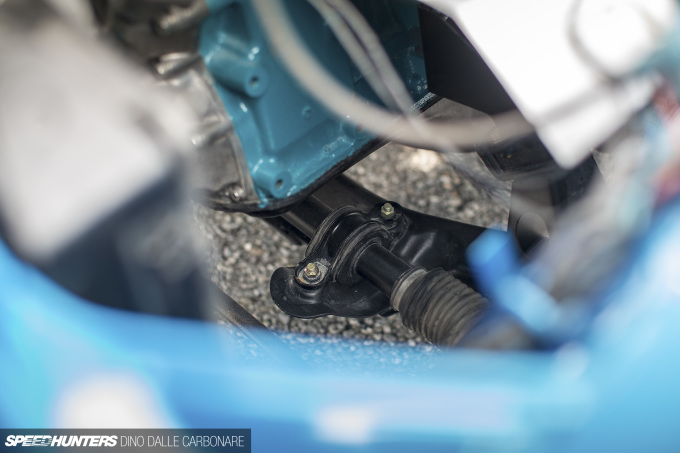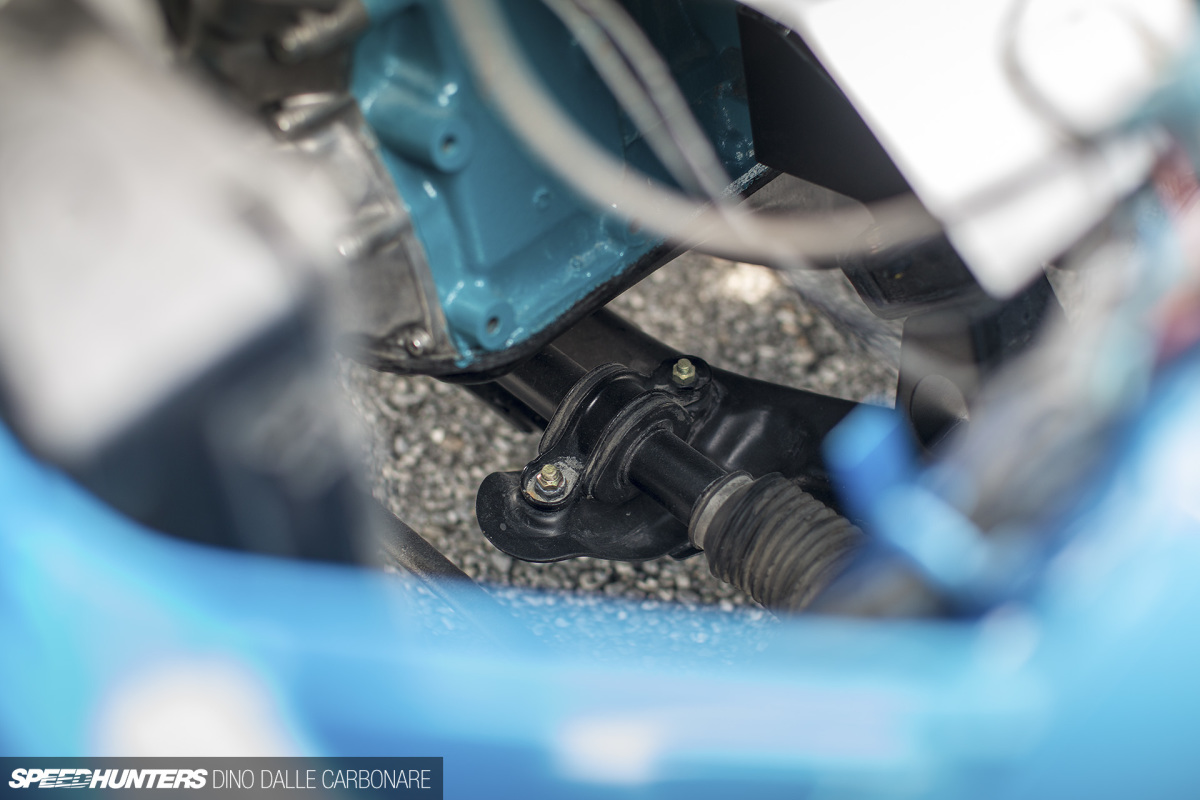 A nose around in the vast engine bay reveals how new all of the components look.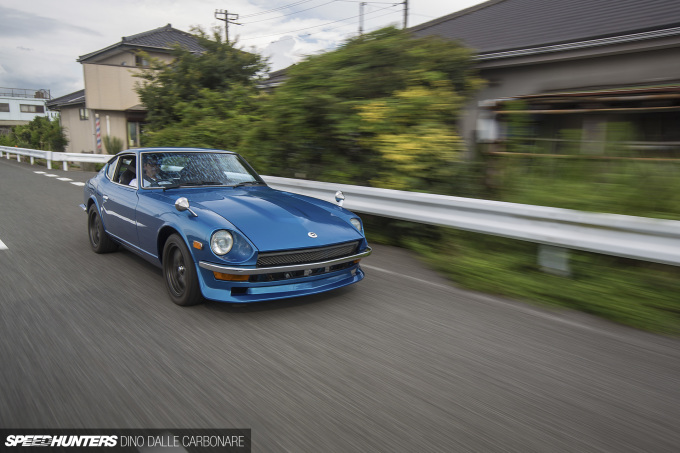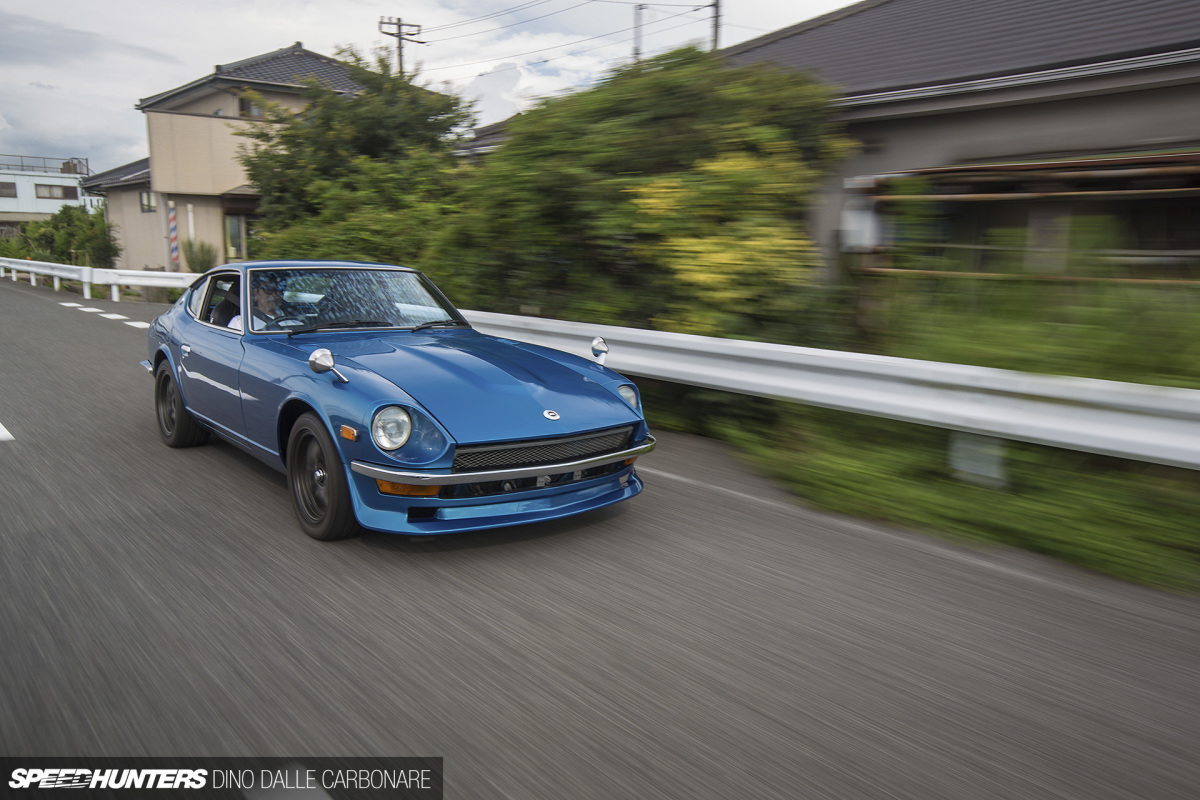 Two Years To Recreate The '70s Feel
Once the plan for the car was laid out on the table by Ando, Graeme went through it and added his special requests. He didn't want to stray too far away from the T.A. Auto approach, because keeping the car as period correct as possible was always the main goal.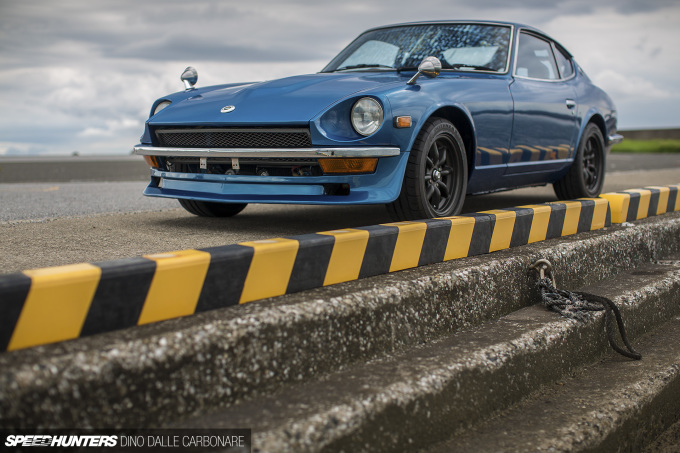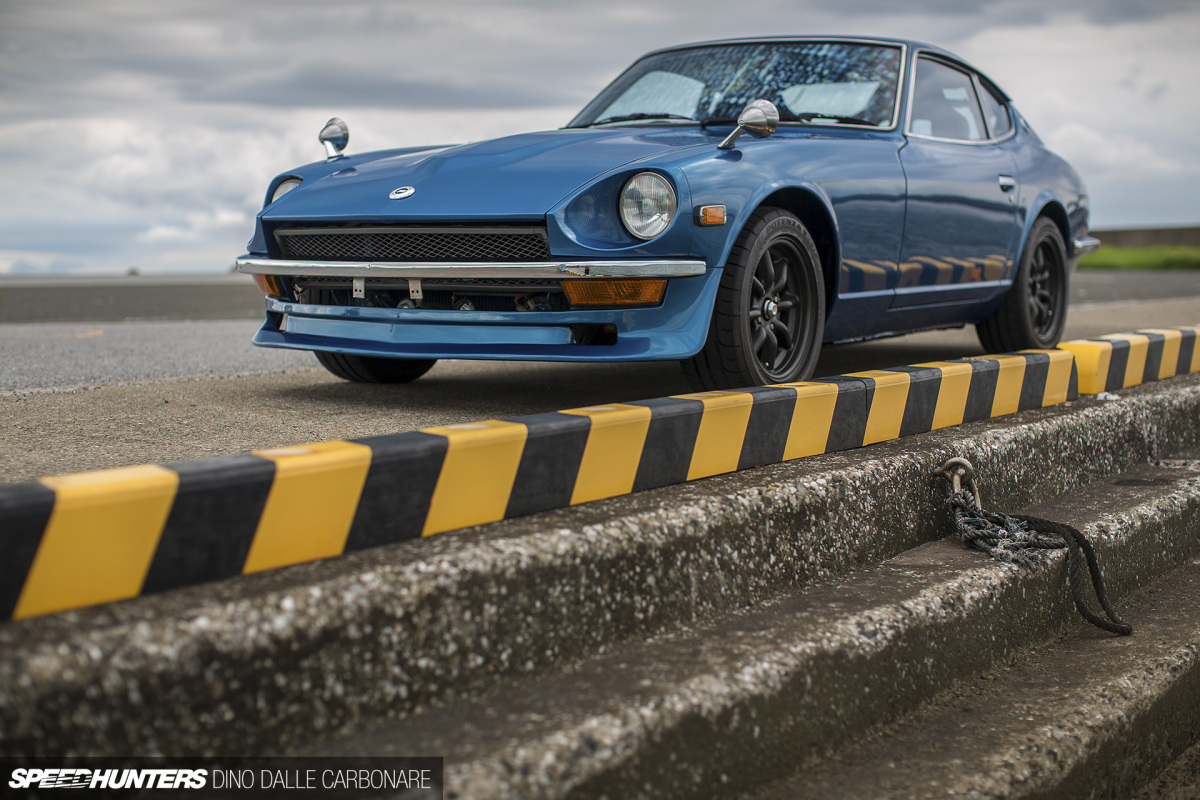 While Ando's real calling is sticking to catalogue-perfect details as if the car has just rolled off the production line, he does love fast cars and racing (we really must re-feature his 432R racer). However, if more performance is sought after, he tends to prefer to follow what was done back in the day.
With Graeme's car, it's as if it was tuned back in the mid-1970s – kind of. In the four-plus decades since there have been many improvements in the way engine components are made with better forging and metals, tighter tolerances, and all of that sort of stuff. Ando doesn't shy away from it, but rather embraces it.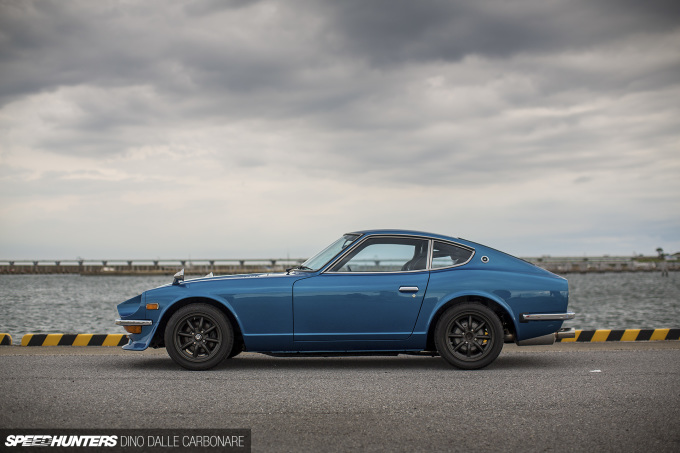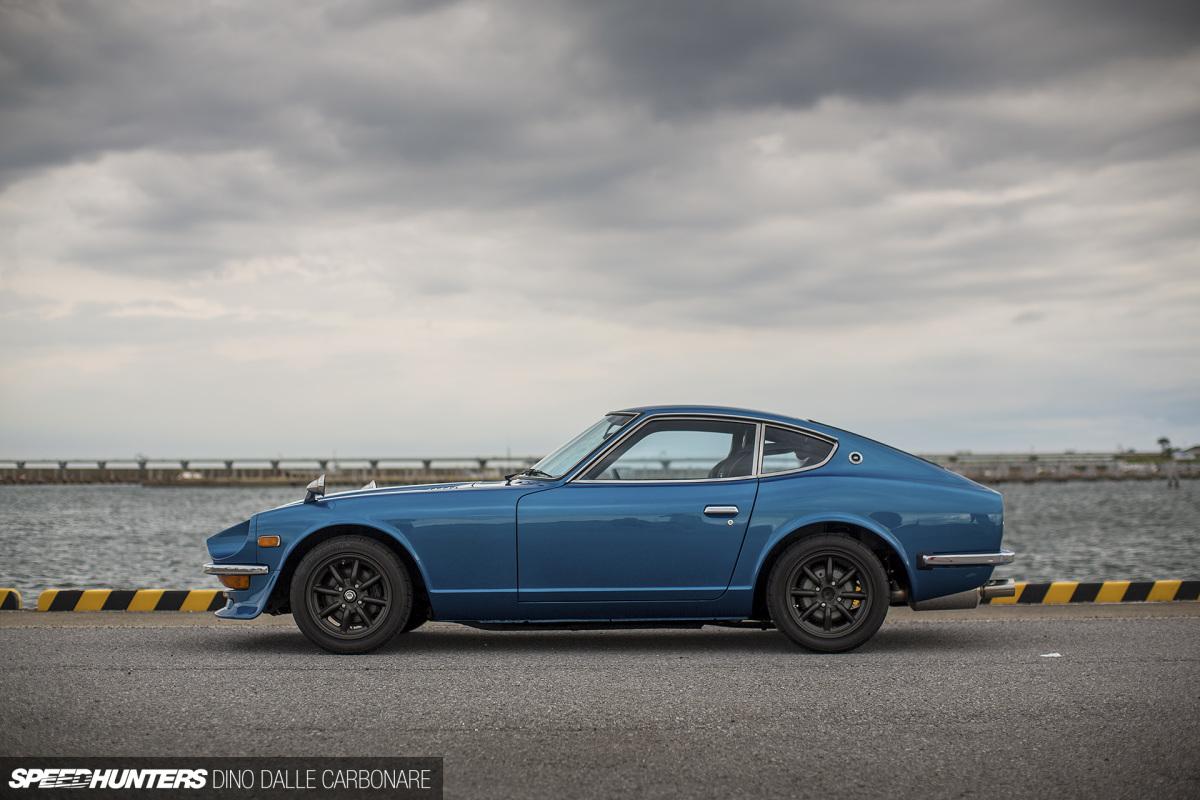 But what you won't find on his cars are FRP or carbon fiber bits and pieces.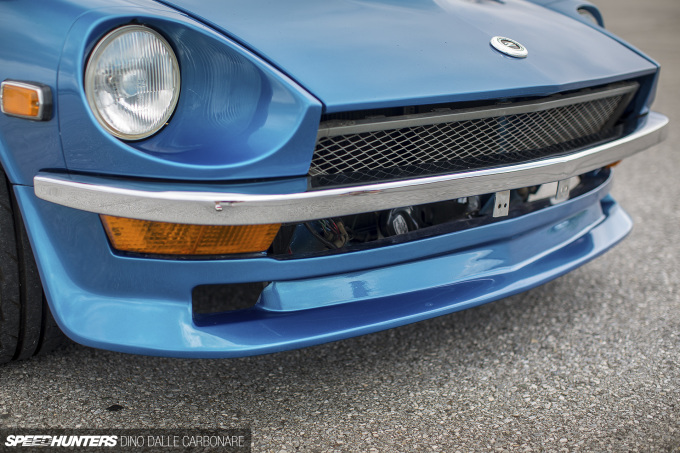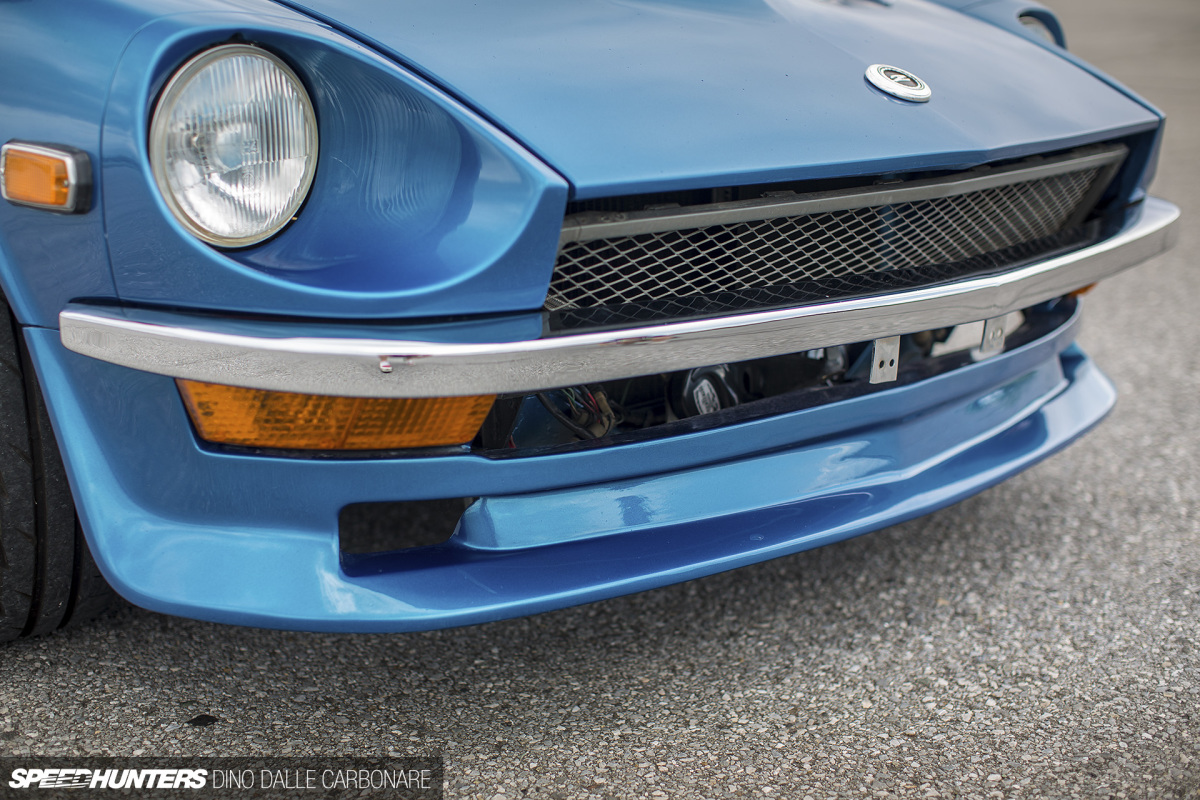 It's nice to see a nice stock front on an S30, don't you think? The ZG nose is a great addition, and one that people love to do outside of Japan, but there's something so simple and authentic about the original front end that the car came with.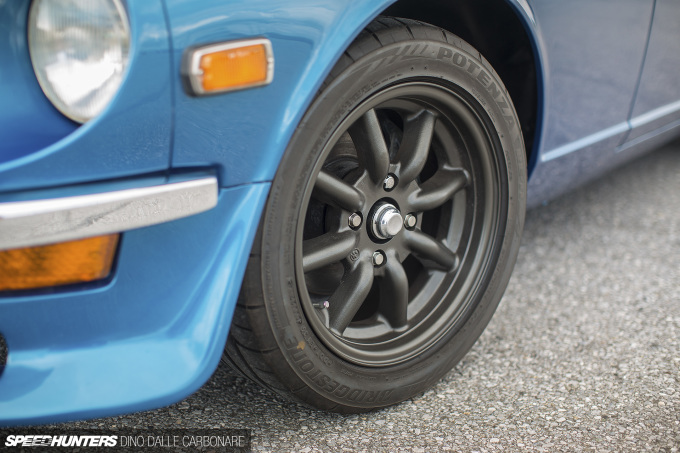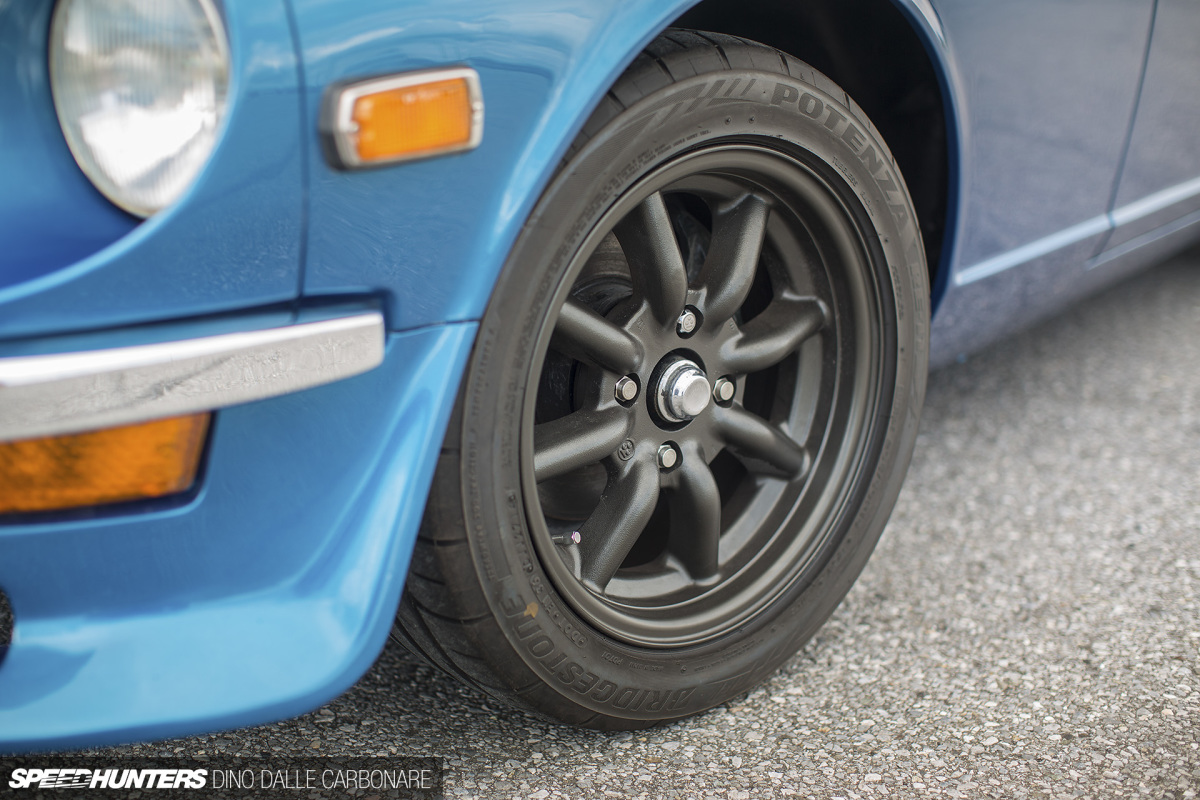 RS Watanabe 8-spokes could only ever cut it on this resto, but while the old school look and authenticity is there, these are actually brand new wheels so the alloy used is better and probably lighter than what was produced back in the day. The Bridgestone Potenza RE11 tires, which are as sticky and modern as you can get, are a great match for the Tokico dampers the Z rides on.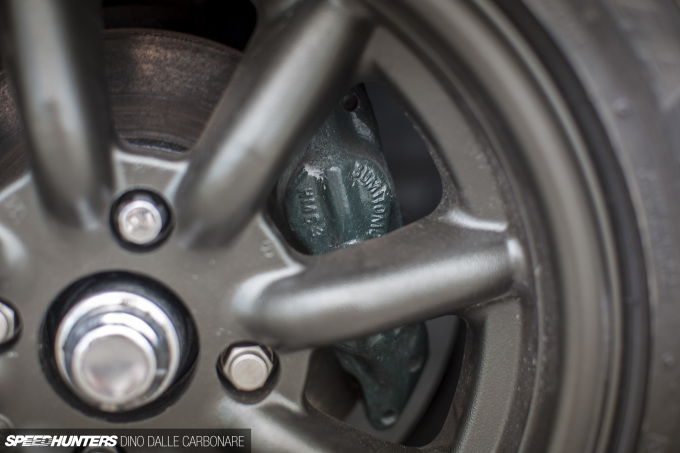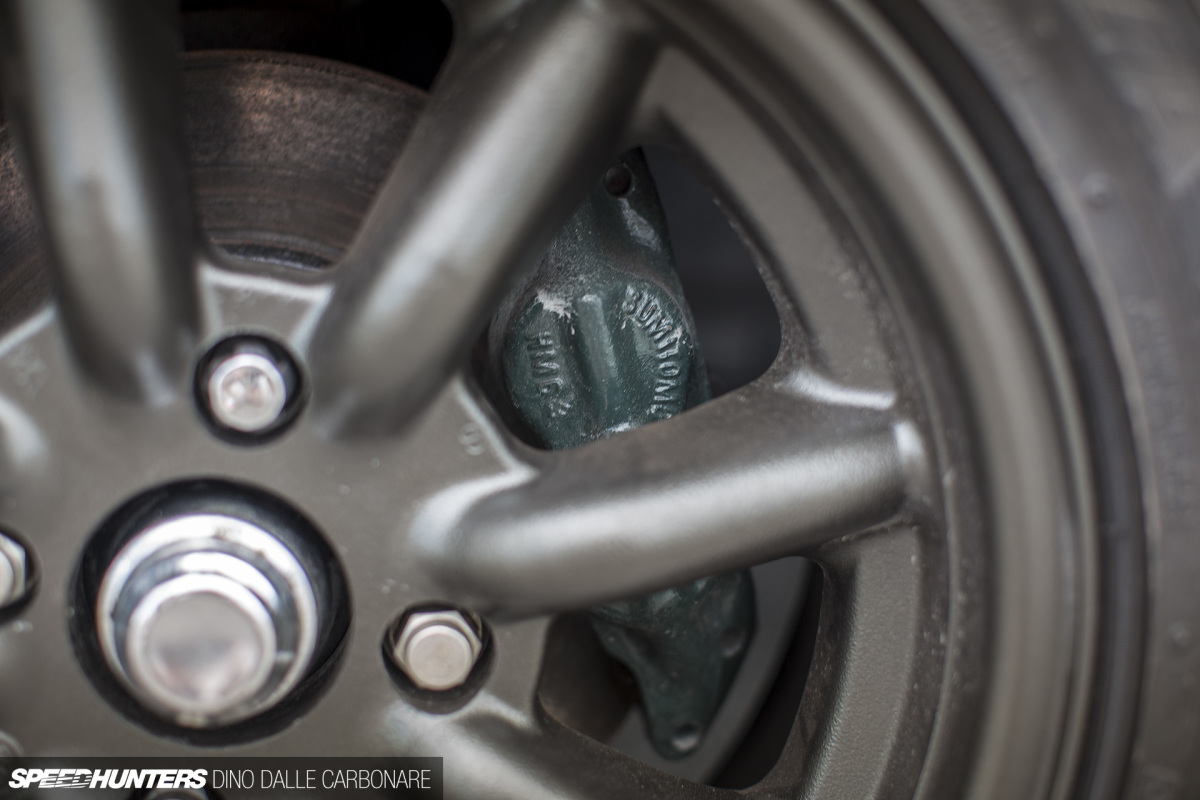 Behind the classic Watanabes you can spy little 4-pot front calipers, Sumitomo items from the Nissan racing catalogue back in the day. Motorsport credentials aside, I found them damn efficient on the road too.
The body itself was taken down to the bare metal, rust sections and spots cut away, and new sheet metal shaped by hand and welded into place. This was the time-consuming part, and Ando was doing it on the side of other bigger restorations, but Graeme wasn't in any particular hurry so it all worked out well in the end. The 1973 Datsun Grand Prix blue was sprayed by Ando in a little paint booth he recently built next to his old shop.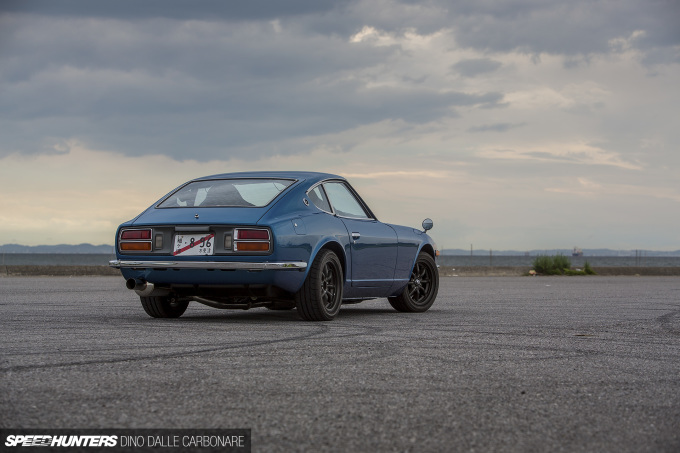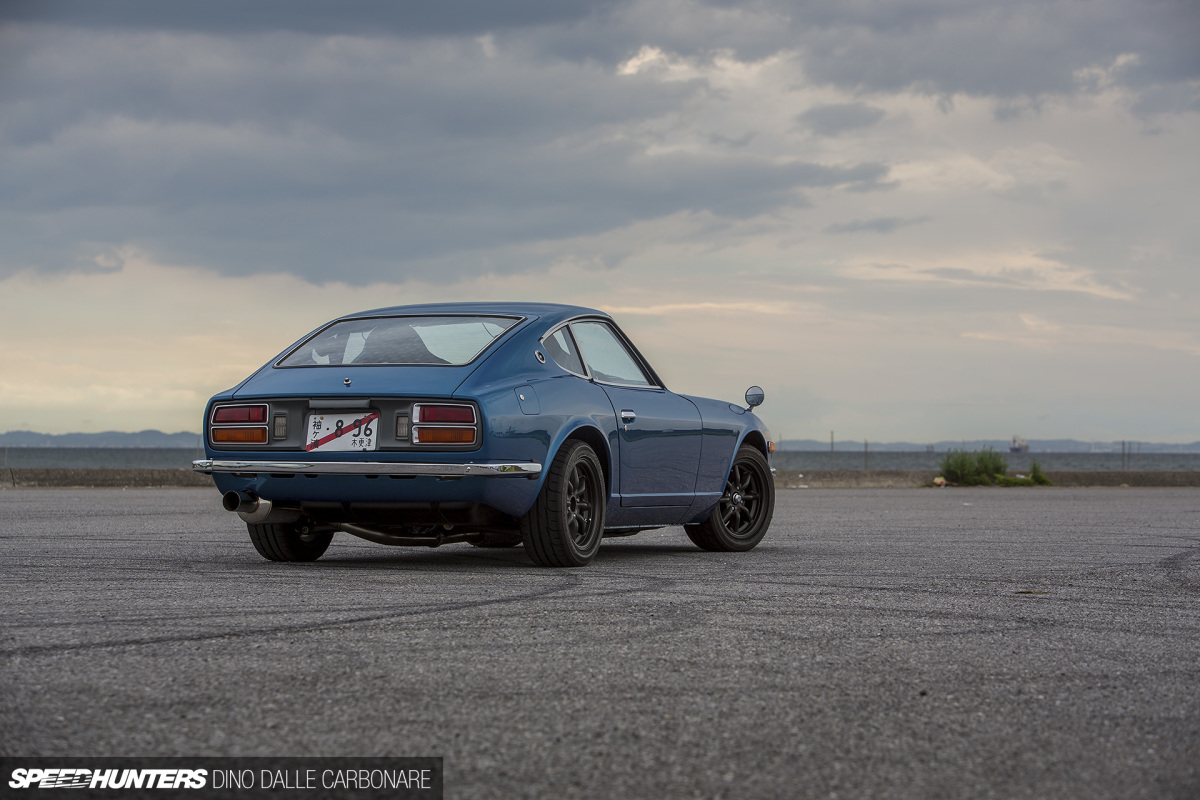 All new rubber seals and glass trims followed, components that are getting prohibitively expensive these days. It's a mix of old new Nissan stock that Ando has access to, and reproductions for things that can no longer be sourced from the manufacturer.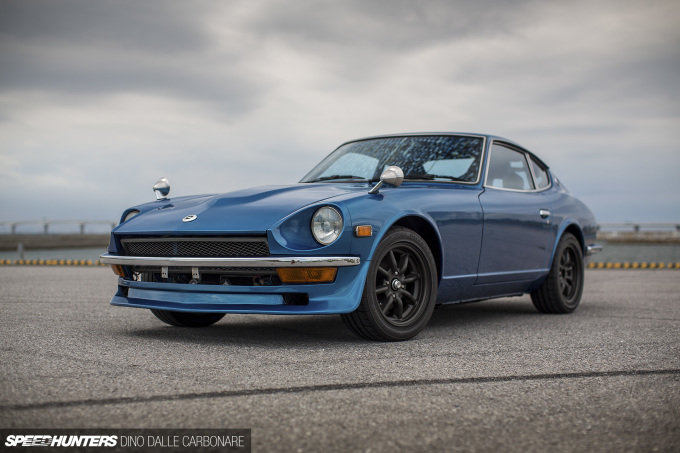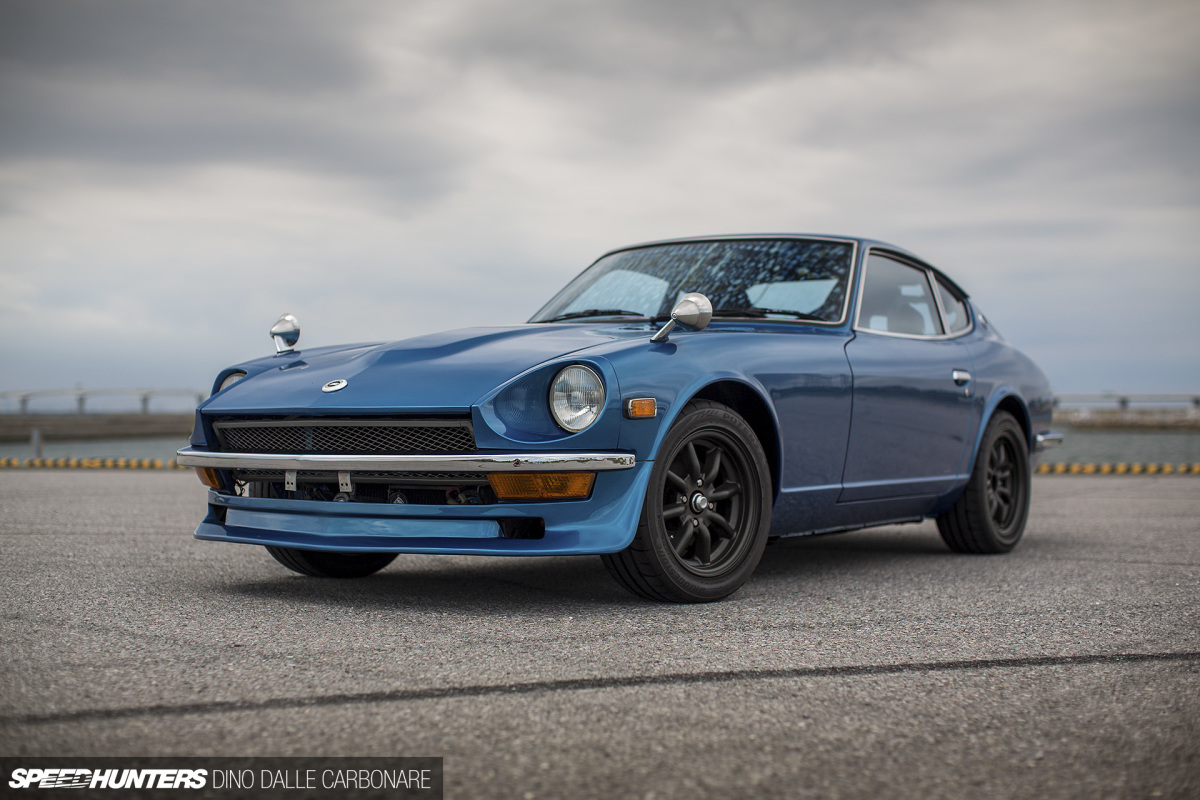 In a day and age where resto-modding is taken down slightly more adventurous roads, it's so refreshing to see a car that at least attempts to stick to a very recognizable theme. For me it gives so much more value to the project. Don't get me wrong, I very much like both schools of thought, but when you set yourself no boundaries sometimes things can be taken a little too far.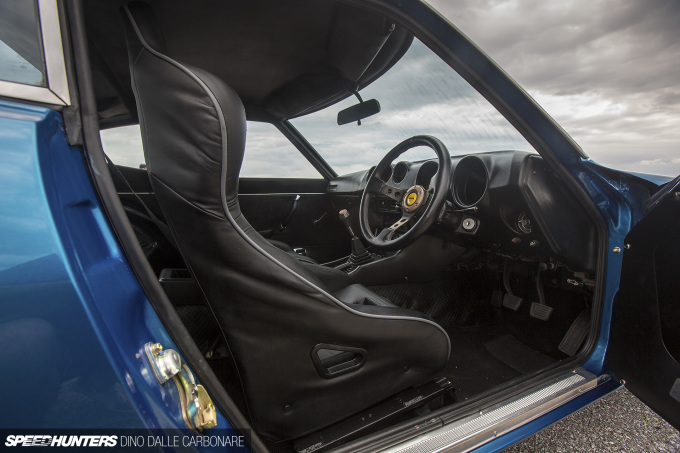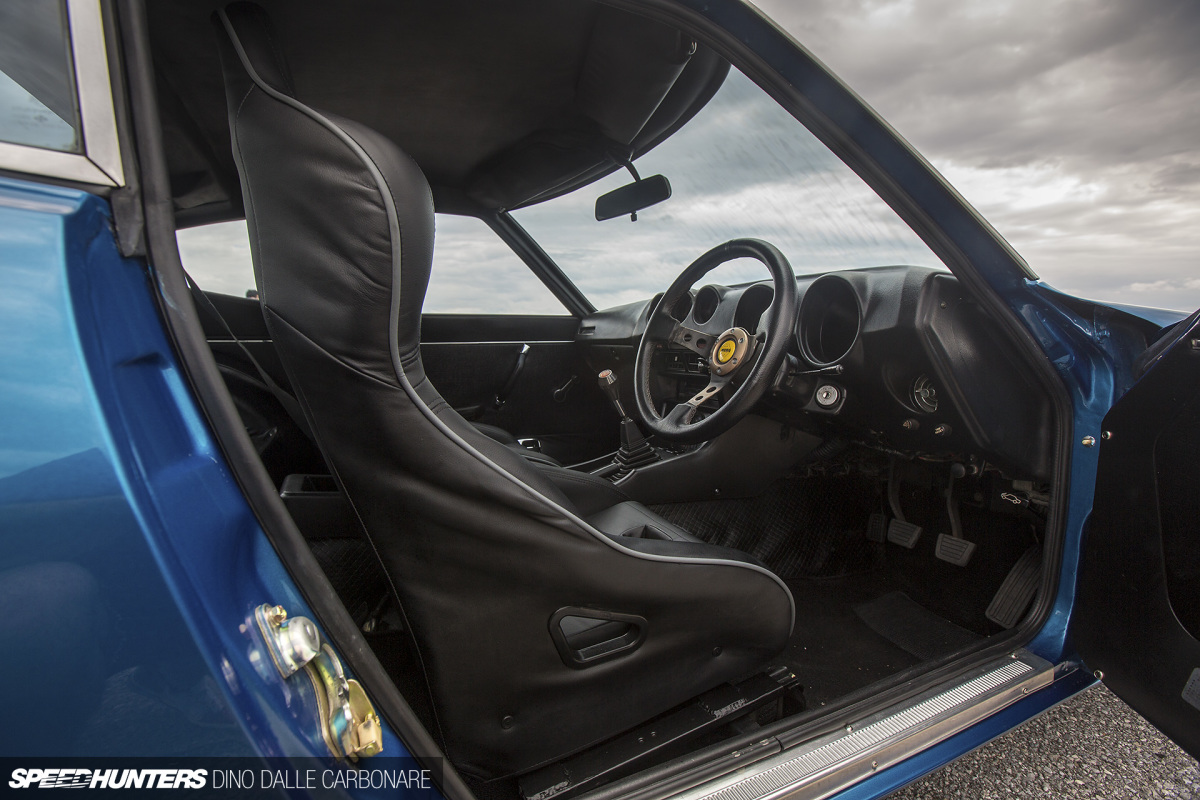 Open up the driver's side door and you are met with a whiff of vintageness that words cannot describe.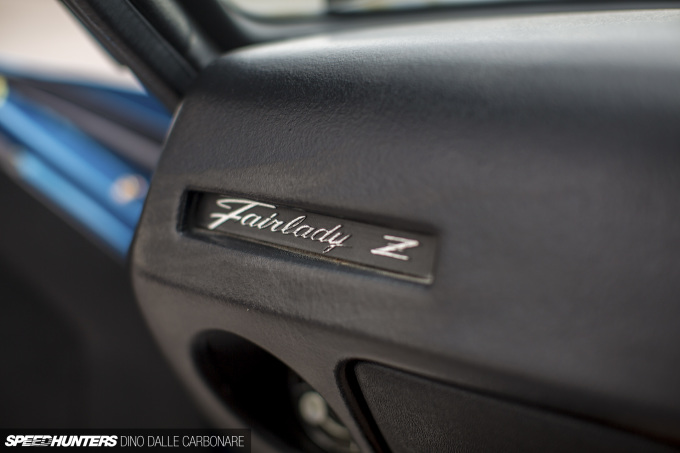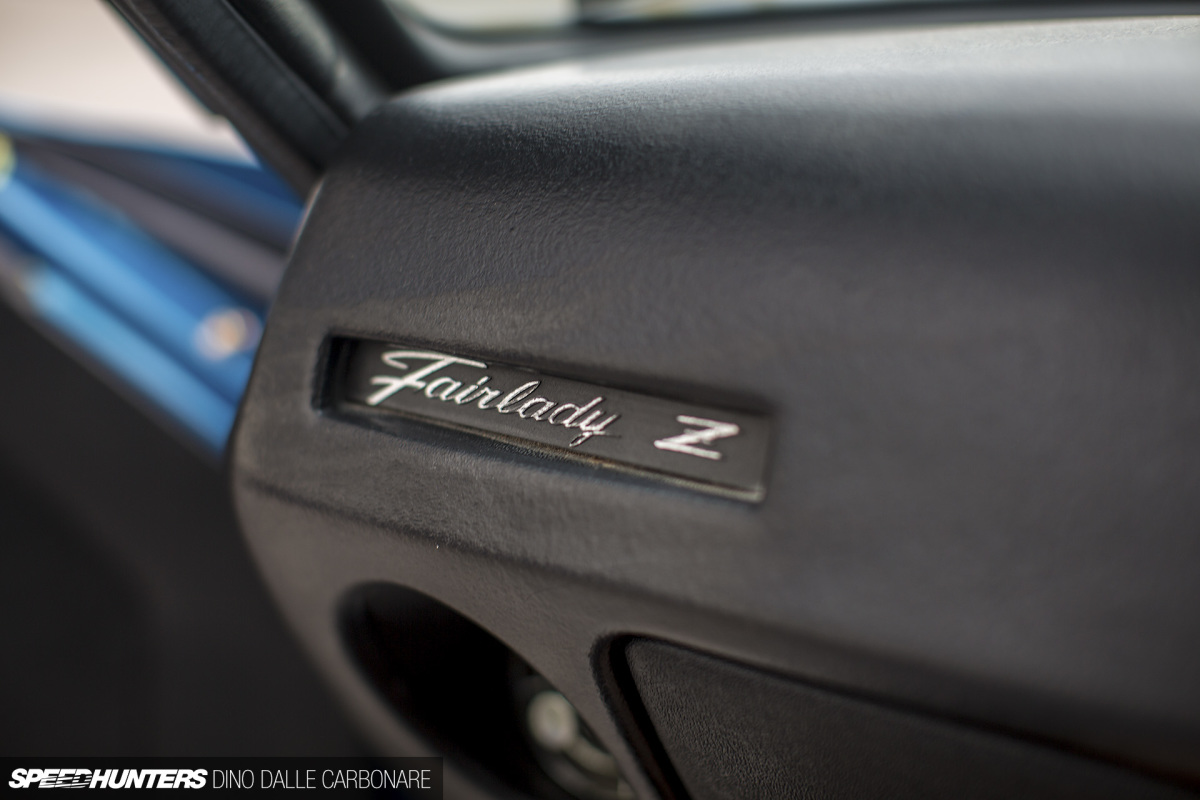 Old cars have a palpable aura about them and it's something you just can't help but love.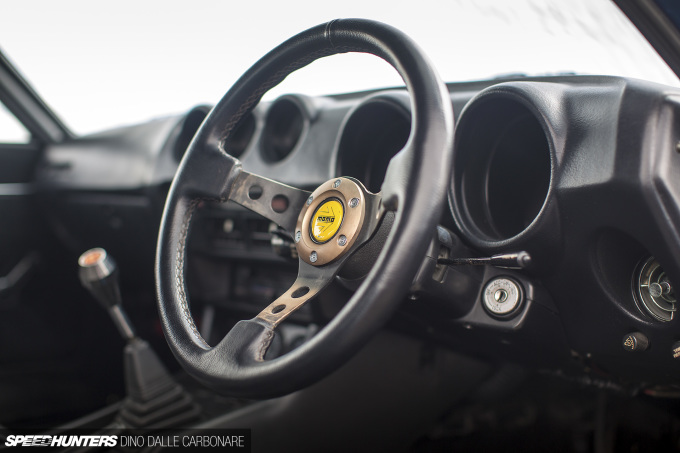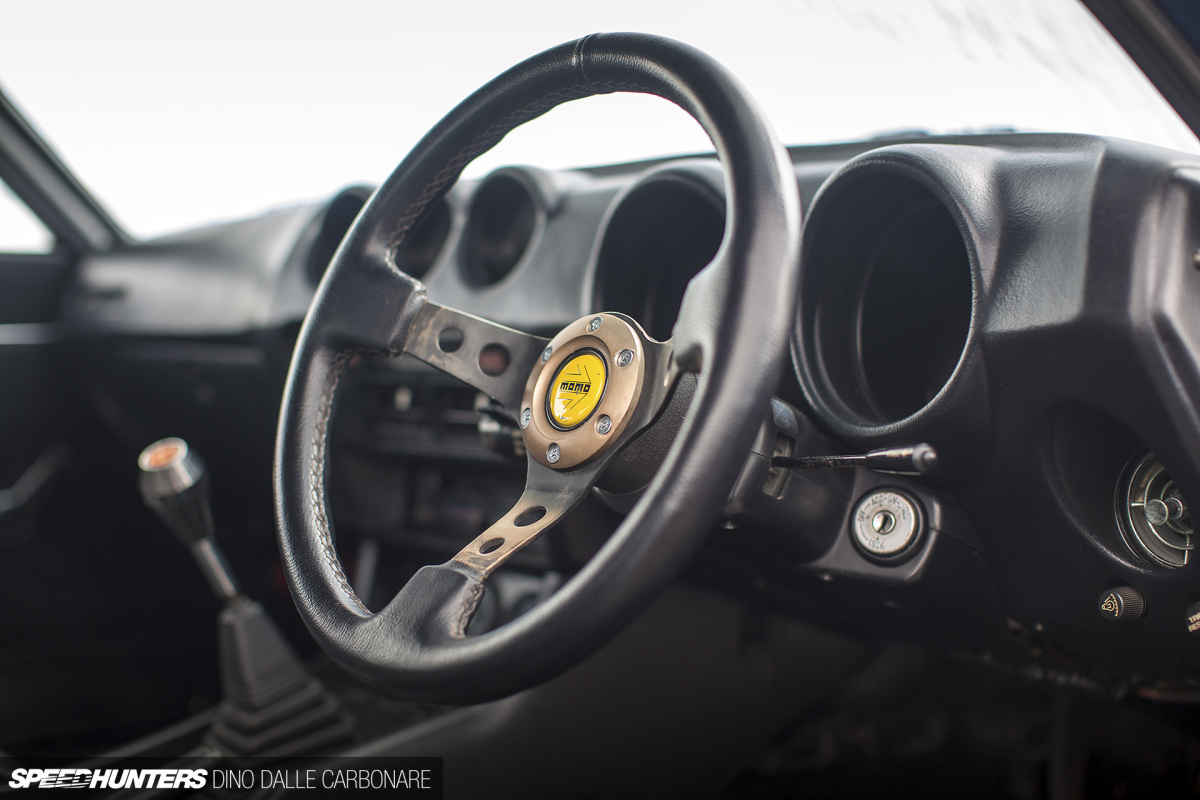 Along with the OMP race buckets, Momo steering wheel and GReddy shift knob are all details that Graeme plans to swap out for equivalents of a more vintage fit.
One other thing that will have to be addressed is the air conditioning, or rather the lack of it. Perth isn't exactly a place you want to cruise around without it, but then again Ando did say that running a compressor off of the tuned L30 would be a bad idea and something the old guys don't like to do in Japan. His advice was to fit a clip-on fan on the dash. Love it!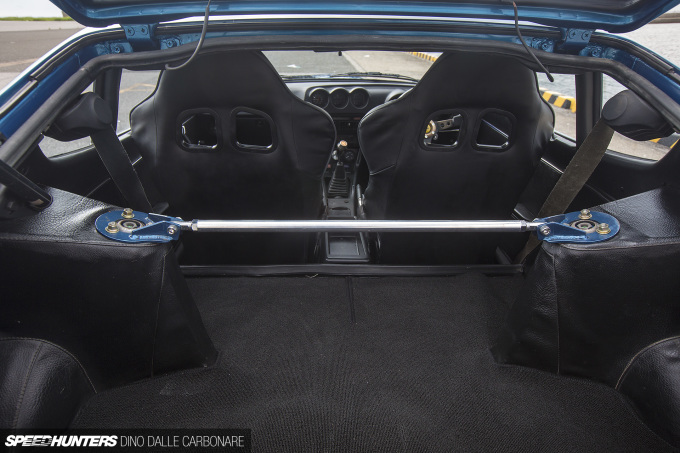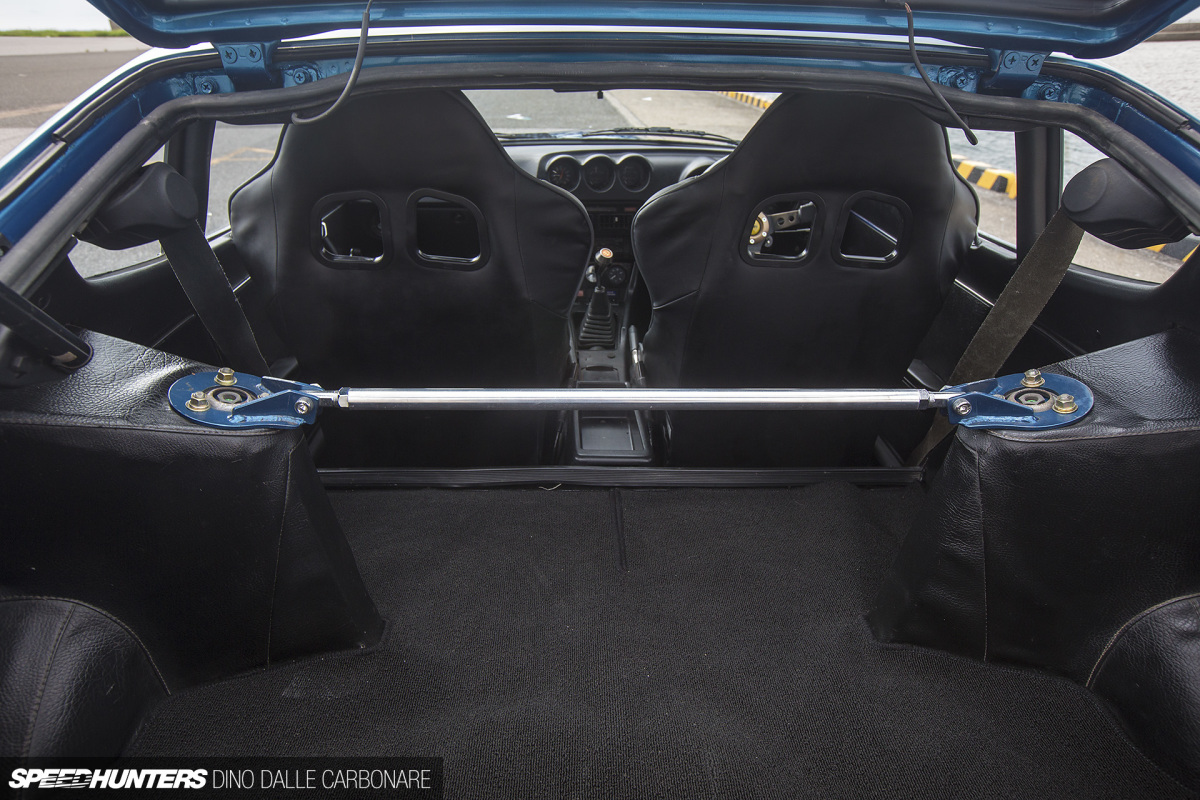 Aside from the Cusco strut tower brace and aforementioned aftermarket items, the rest of the interior is as it was when the car left the Nissan factory in 1975. All of the original carpets and vinyl trim is in pretty good shape.
As I mentioned earlier, I shot the car at the end of summer, and only days before it was scheduled to be shipped to Australia.
Fast forward a few months and this is what the Z's new surroundings look like. See what I mean about a filter for the carbs being needed!
Graeme is almost at the end of the lengthy and expensive process of getting an imported car registered in Australia. As we all know, the Australian government absolutely hates cars so he's had to tackle some pretty big headaches along the way. I really have to hand it to you Aussies out there, your love for cars seems to be so much greater than the hate you all get from the draconian rules and regulations.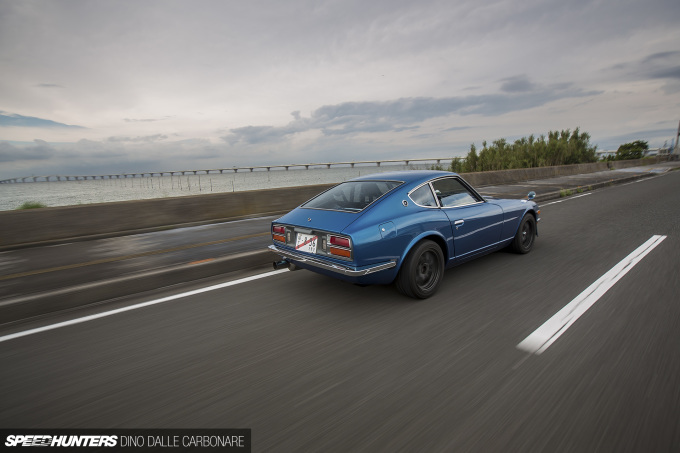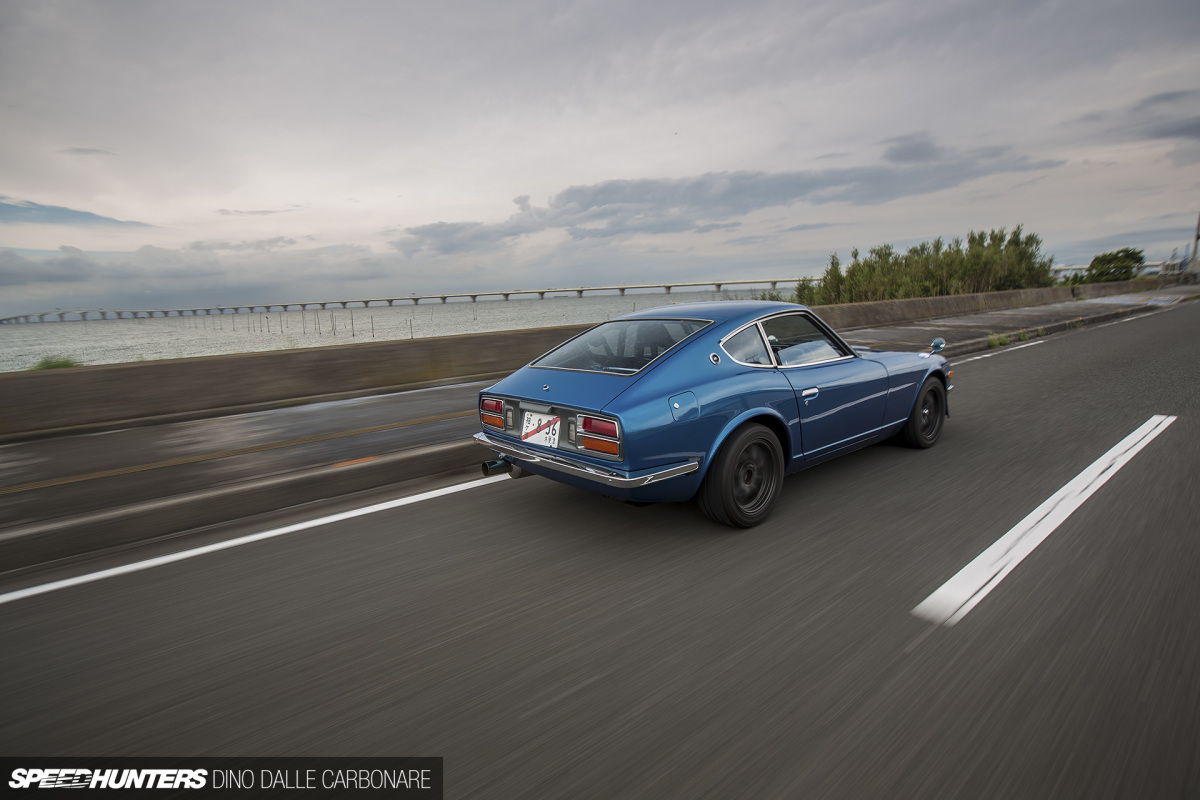 So there it is, a unique story about a salvaged car that is now living out its retirement in a nice, warm climate. Hopefully all of this gets you in the mood for a lot more kyusha awesomeness from the Nostalgic 2 Days this weekend.
Dino Dalle Carbonare
Instagram: speedhunters_dino
dino@speedhunters.com