First Things First, A Special Delivery
It's very easy to become jaded when you have too much of a good thing. Case in point, every January for the last 12 years I've trawled the halls of the NEC. The Autosport International Show is one of the biggest events on the UK motorsport calendar, and I'm by no means ungrateful for its evergreen presence – I'm just not keen to become part of the furniture. That's why this year I set my sights on Japan.
I know what you're thinking… you still went to Autosport. Well, yes, I did, but for a very good reason.
I started my journey in London exceptionally early, travelling to Regal Autosport in Southampton to pick the Cayman up. I then headed back up the country to Birmingham to then go back to London, to eventually get to Tokyo. The reason for the tour of the south of England was my car being on display at Autosport this year. I was excited to drop it off myself and see it on show with my own eyes.
It would be easy to read the opening paragraph and mistakenly assume I view Autosport in a dim light, but in reality my relationship with the show is far more complex. It's actually very close to my heart.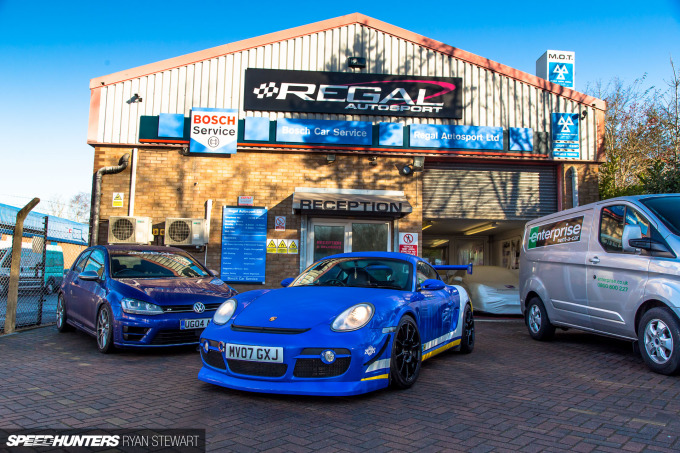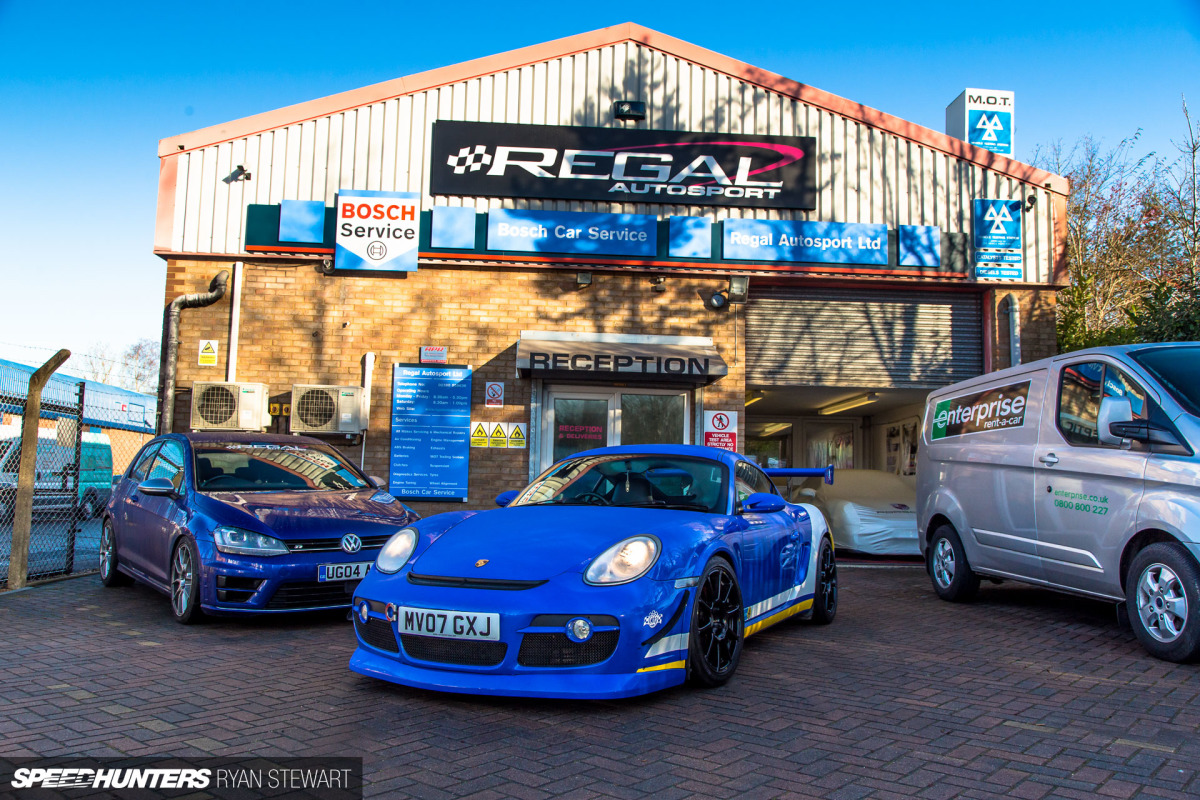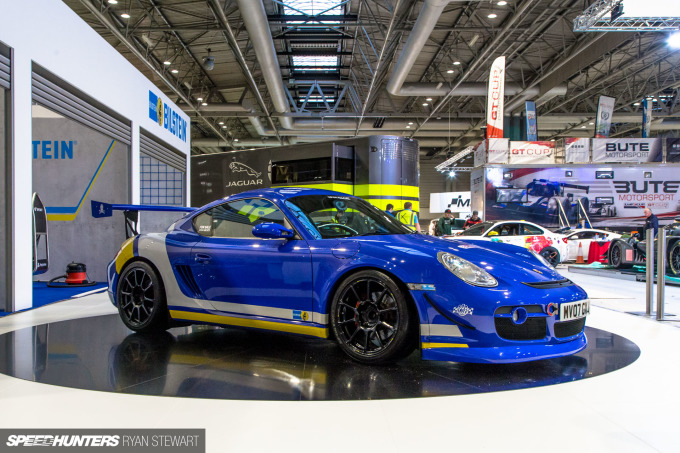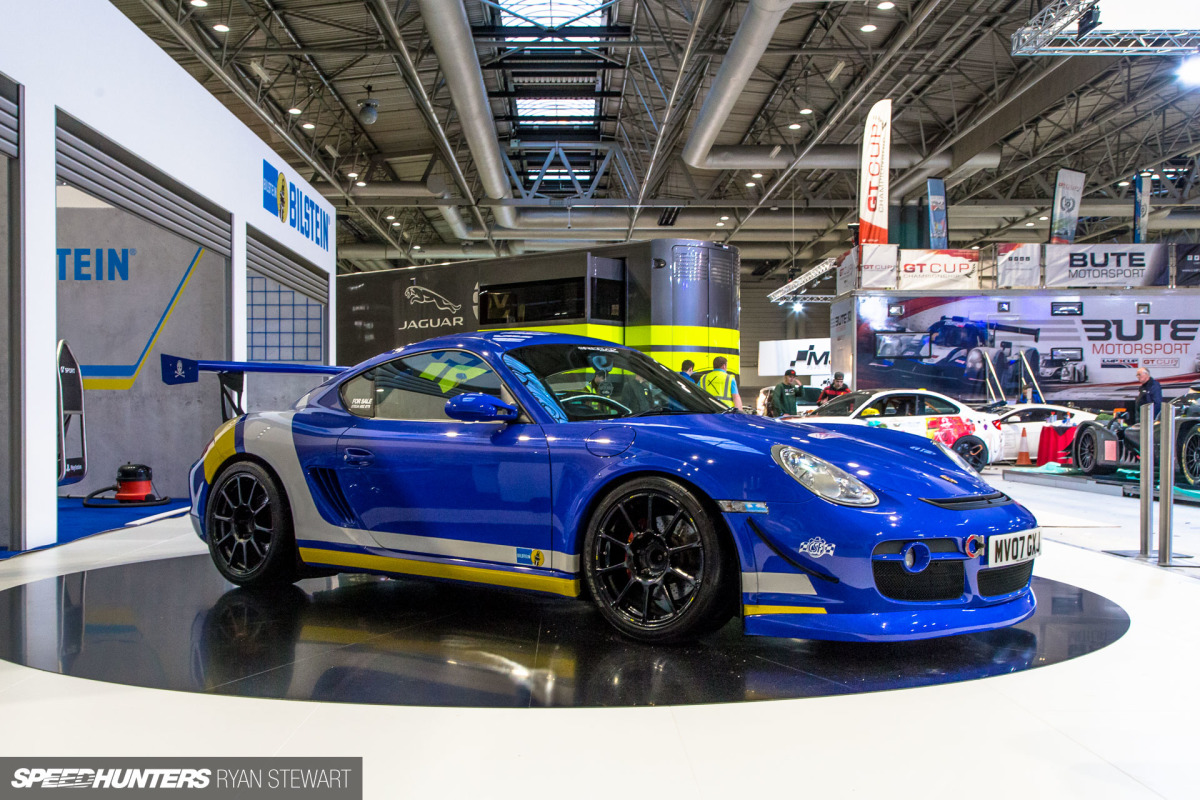 Not only have I been coming to Autosport for over a decade, I actually found my university here, and have set up, worked on and packed down booths too. In fact, my Dad took me along to the show way before I could make it under my own steam, and he too has had numerous cars on display over the years. It's this familiarity that breeds slight contempt. Much like eating your favourite meal every night for the rest of your life, at some point it's going to get a little tiring. It's why this year I broke free and decided to attend the Tokyo Auto Salon.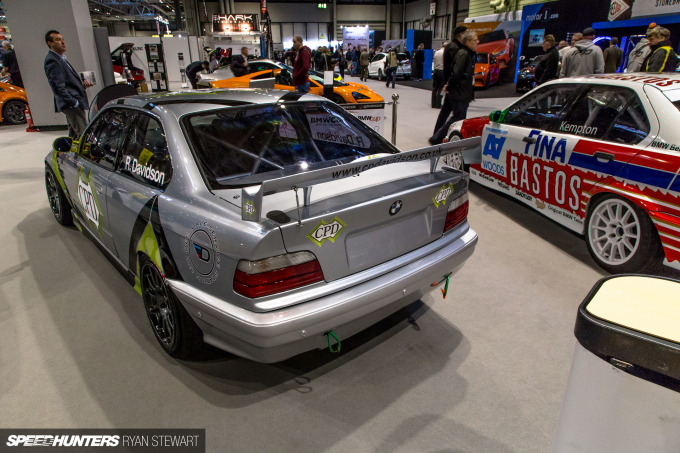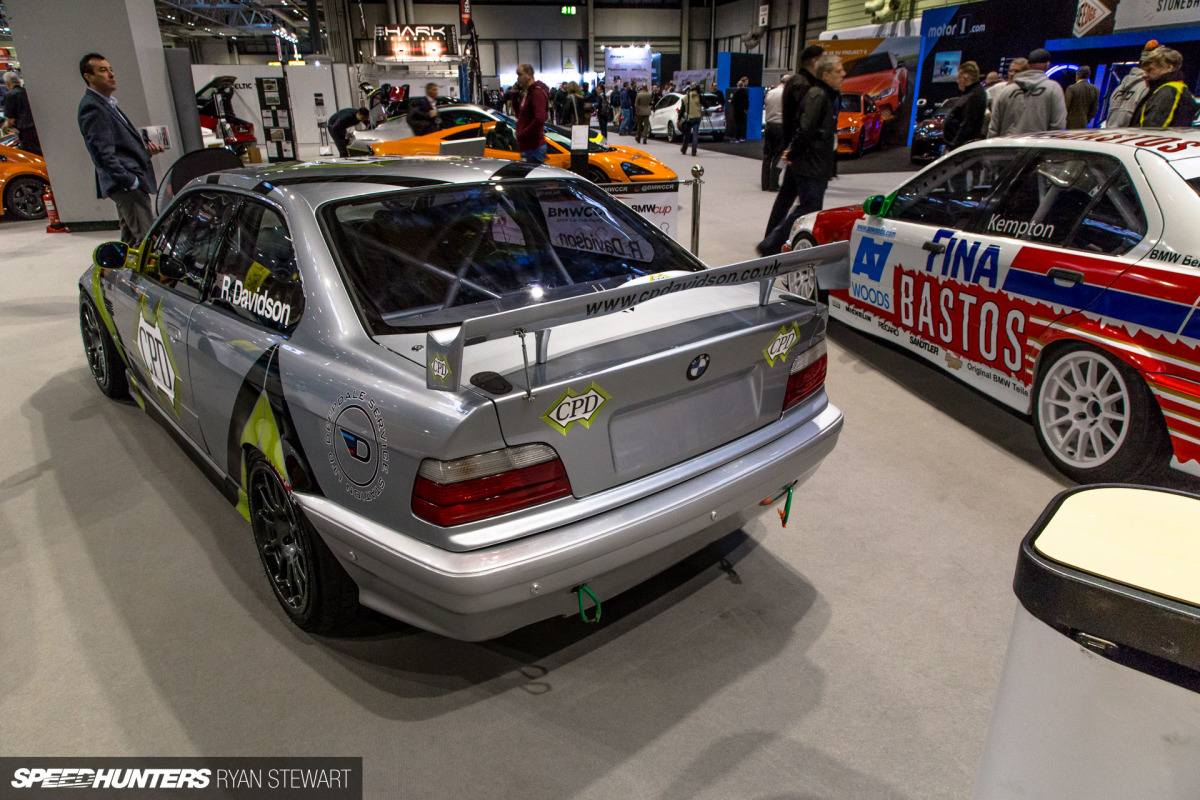 Admittedly though, I couldn't resist a look around the show before making my way back to London for my flight to Tokyo. This year's event had an abundance of BMWs on display, and having just bought an E92 M3 myself I couldn't help but seek some inspiration.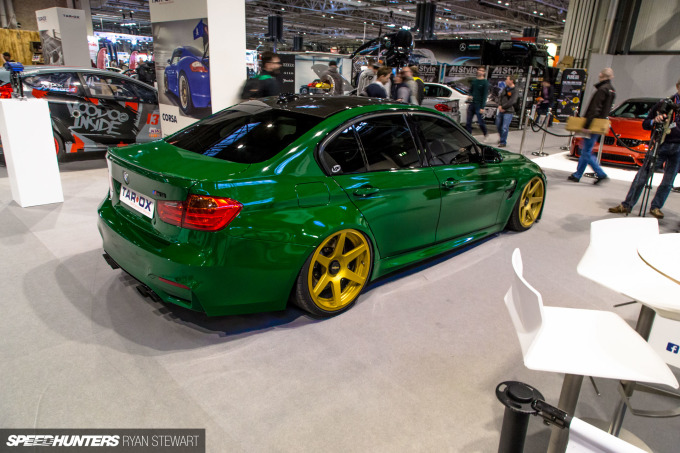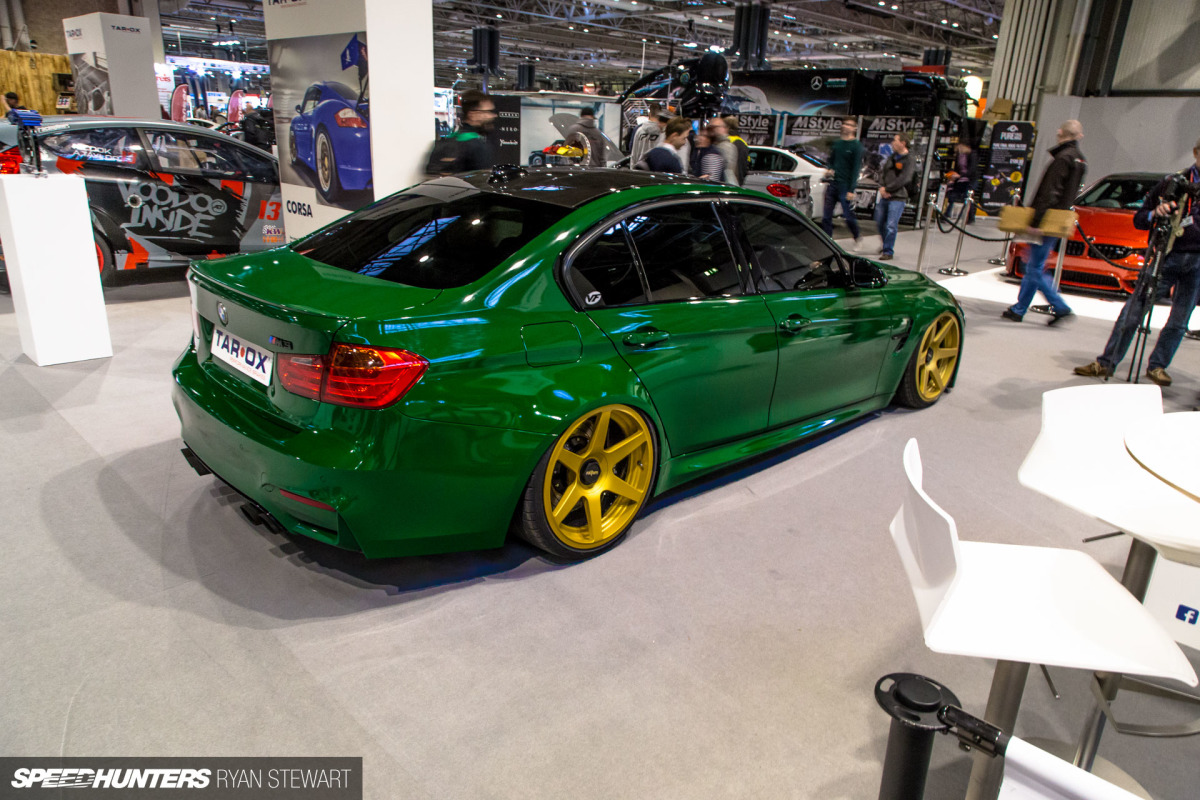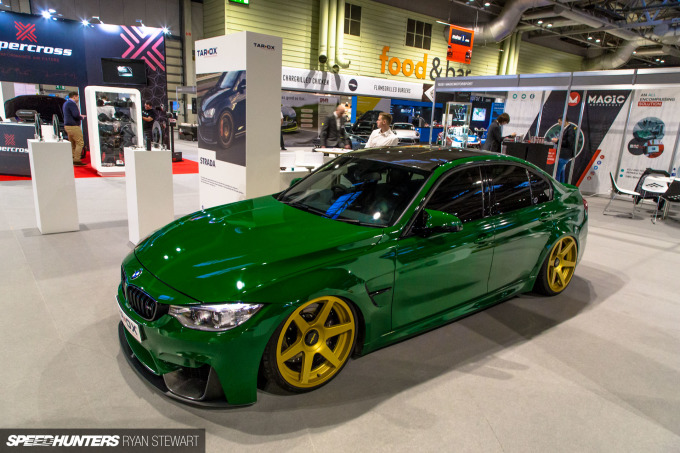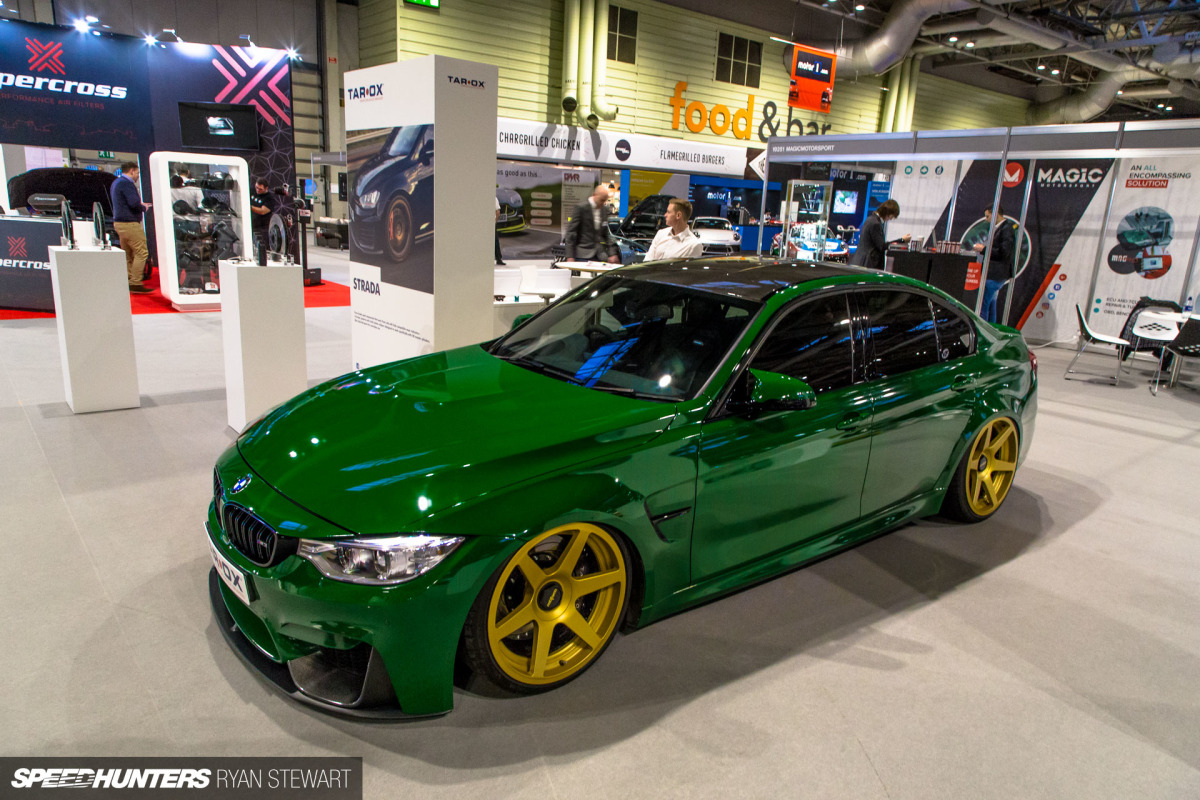 One BMW that I had definitely seen before was Ben Chandler's F80 M3, although it had a host of changes for the show. Not only was it sporting a daring green wrap, its new Rotiform SIX wheels were hiding Tarox brakes front and rear. I'd seen it in its previous incarnation of black paint with black wheels lowered on Air Lift Performance suspension, but this was a bold revamp.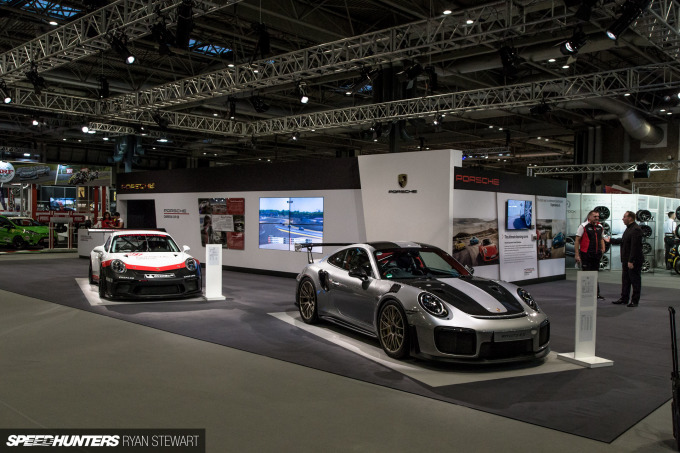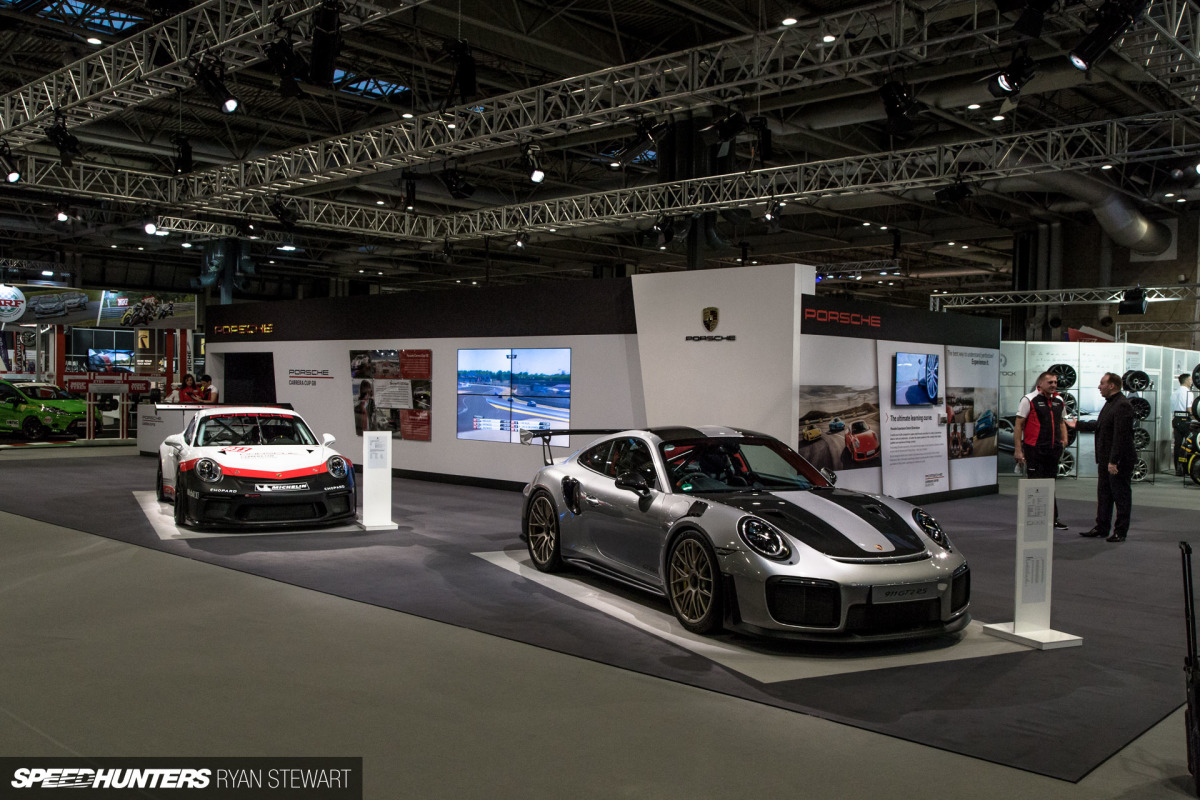 Inevitably though, I found myself drawn to the Porsche stand. It seems that you can put your Porsche up for sale but you cant kill that Porsche passion.
The GT2 RS finished in a more subtle colour creates a completely different feel to the yellow car I saw at Frankfurt; it's almost subtle if you can ever call an RS model that.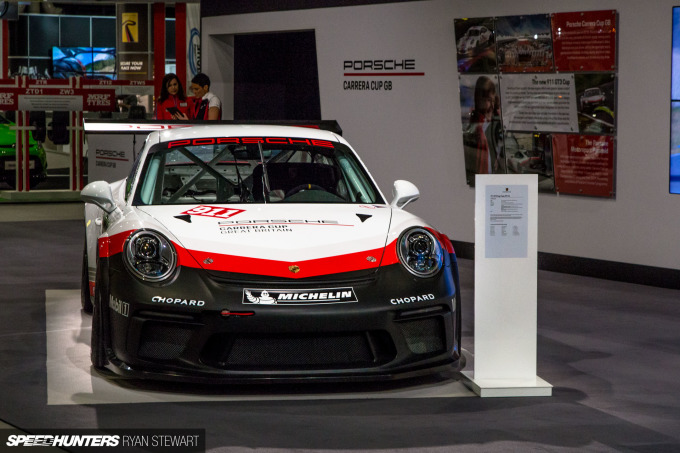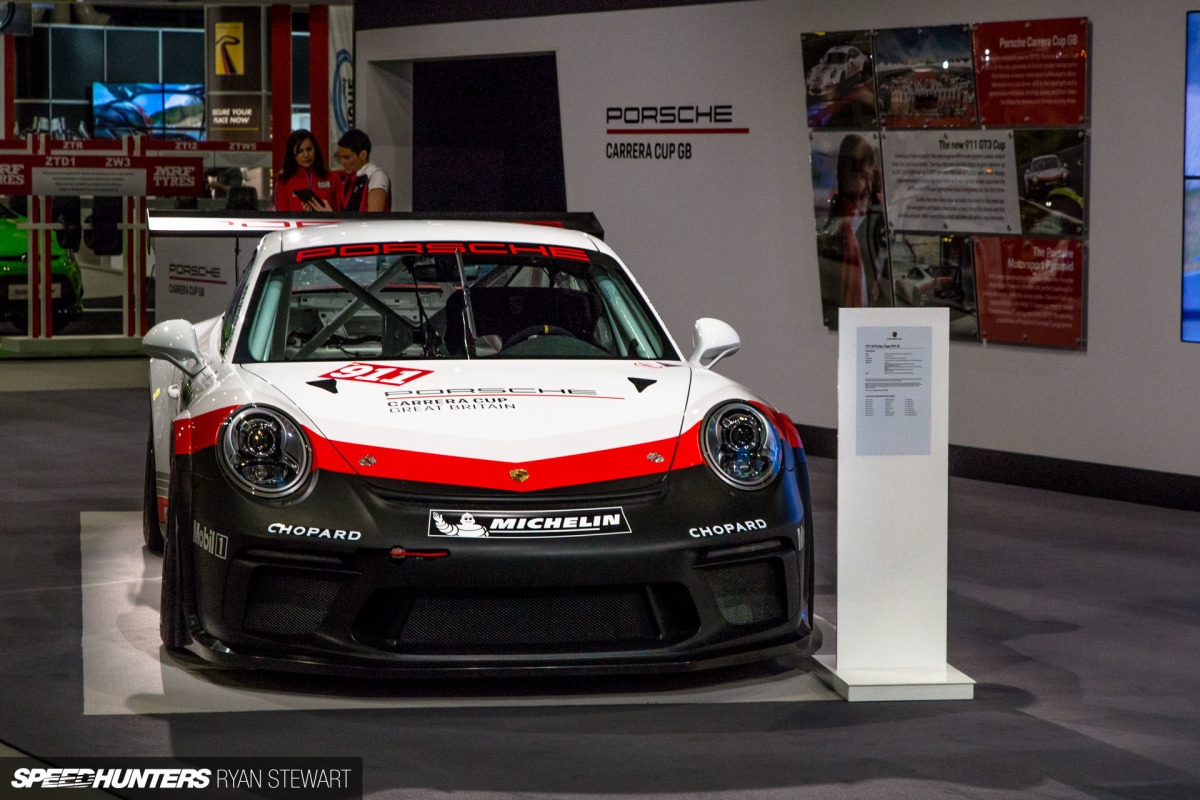 However, it was the Cup car sat beside that really captured and held my attention. There's something about this simple livery that really accentuates the 911 shape. Or maybe it's just because it incorporates matte black. I'm a sucker for matte black.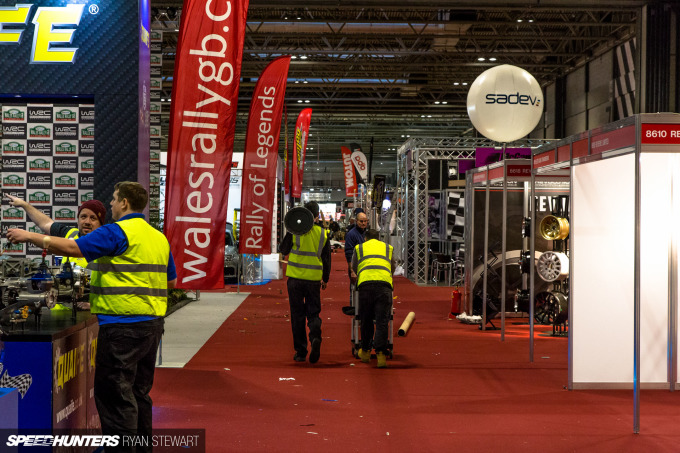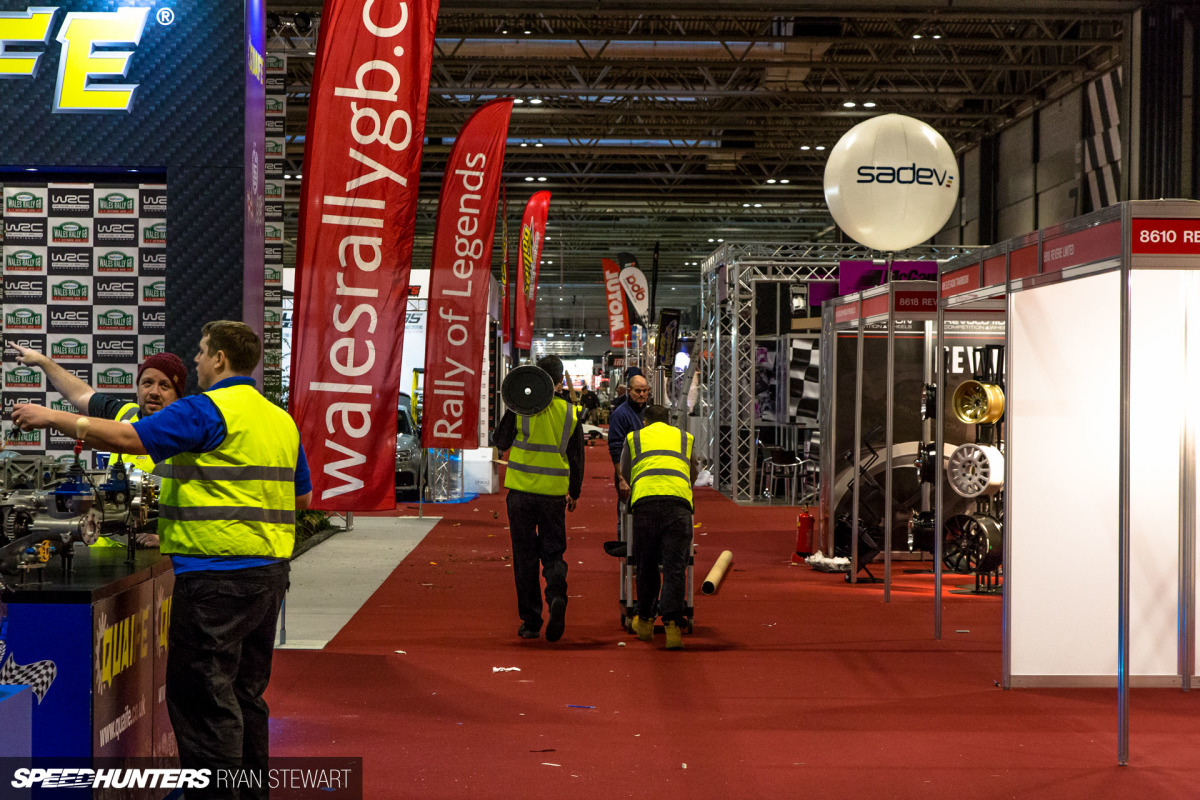 There were others along the way that drew my eye of course, but on my meandering stroll to the Engineering section of Autosport you'll notice just how quiet the show was. That's because setup day on the Thursday allows access only to exhibitors. All around are moving vehicles, people on ladders, and constructions being erected by men in hi-vis bibs toting walkie talkies. Autosport on a Thursday is no place to be stood still for too long.
It was at this point that I greeted Ravi from CSF Radiators and the guys from CSF Europe, chatted excitedly about Japan, then hastily made my way to make the train for London.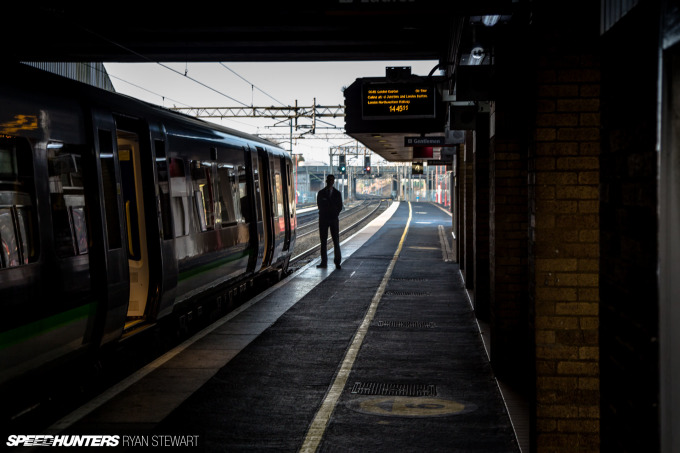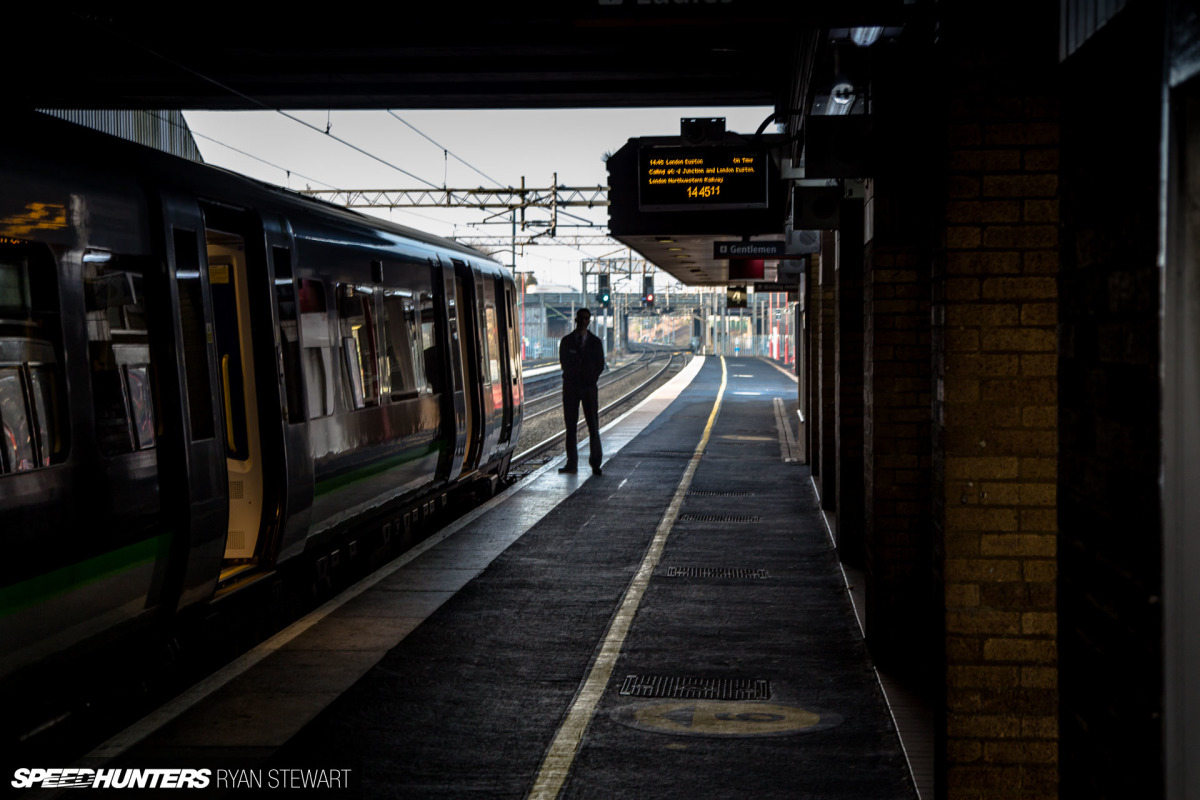 The next two hours or so would be spent thinking over the familiarity of the environment I had just experienced and realising how comfortable I felt knowing the entrances, exits and likely positions of the show stands. I'd been on autopilot at Autosport and was ready to be jarred by the unpredictability of Japan. I'd never been and had absolutely no idea what would be in store for me on the other side of a 14-hour flight. But there's only one way to find out, right?
Japan Bound
Exiting the airport was like being dropped into another dimension, one where everything was the same but absolutely different at the same time. There is a strange serenity to Japan in general, and it was right away in the airport that I first realised this. No one was rushing for baggage reclaim; there were no disgruntled travellers hassling staff or any friction between people whatsoever, just absolute respect for order and efficiency. I could get used to this.
I hopped into a taxi and used my phone to translate the destination when another realisation struck me: really mundane tasks can be quite exciting if you're outside of your comfort zone. I feel really guilty when I realise I'm even slightly left of excited about a show, so when speaking about Autosport it's an odd feeling. I love it but I'm not in love with it. One thing I was sure of though, was right there and then in that taxi, I was in love with Japan – even if I totally got my hotel address wrong and ended up on the wrong side of the harbour. The less said about that the better.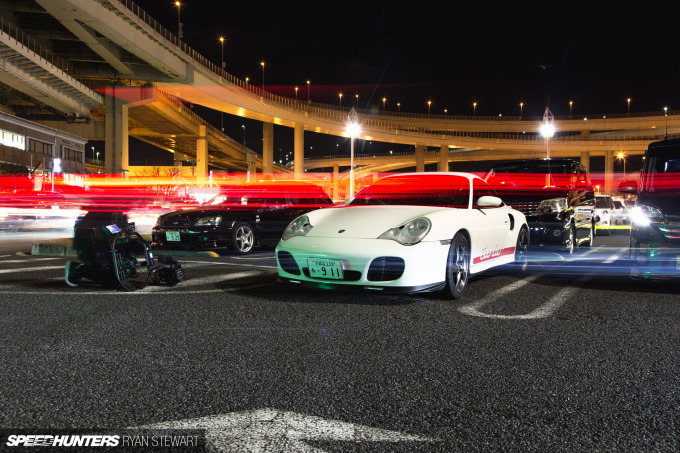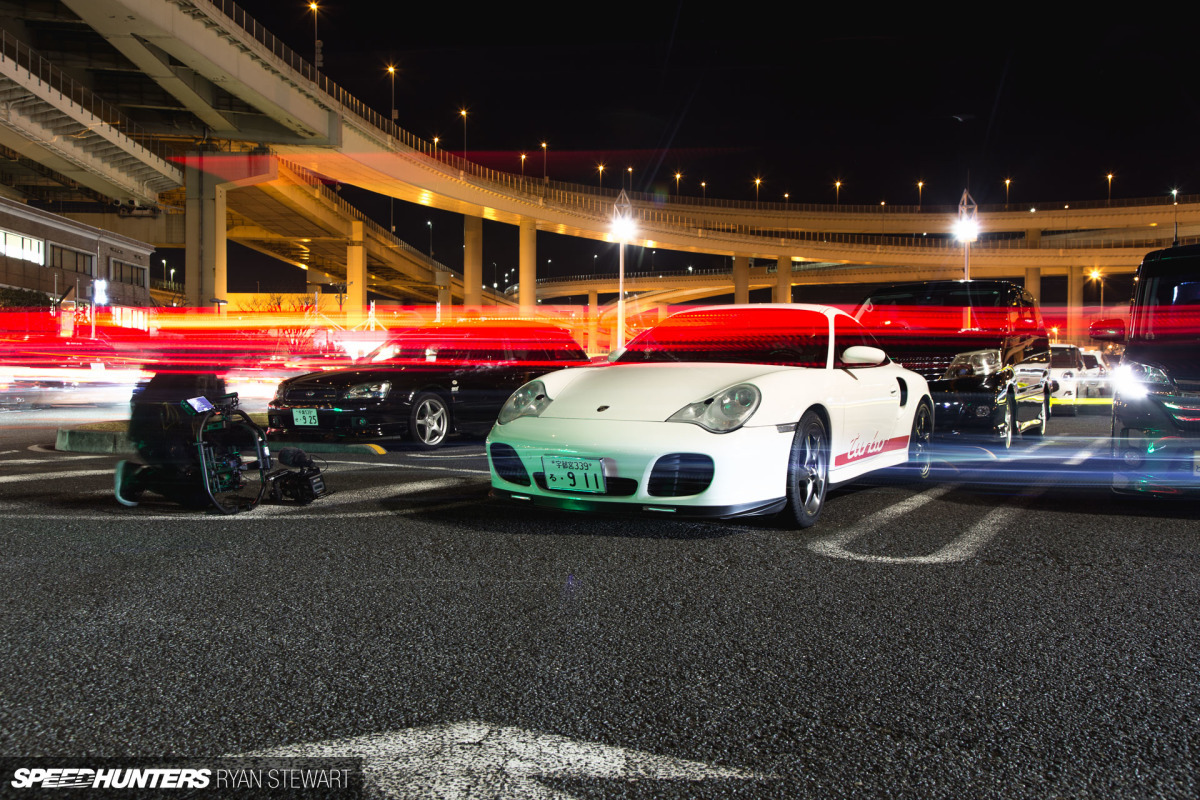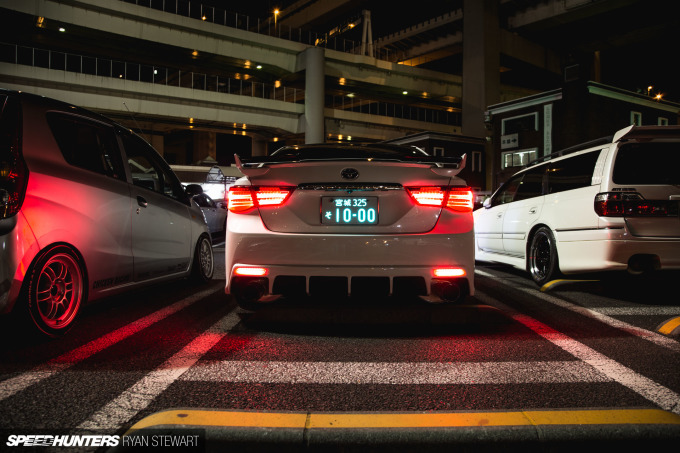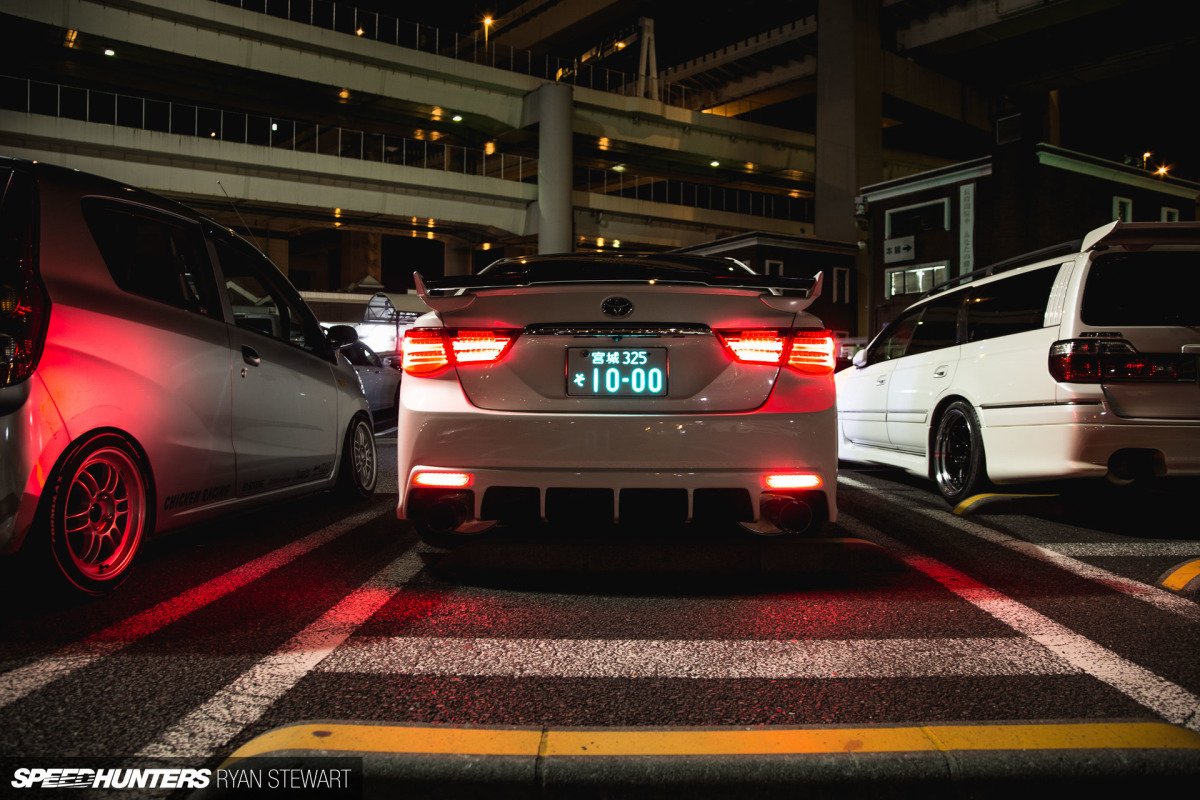 That first night I met up with a portion of the Speedhunters gang who were already out in Tokyo. Paddy, Rob, Ben and Mark-san had been sampling Tokyo's delights for a week or so before my arrival, and Stephen Brooks was also out on a videography mission. For my first evening of Japanese culture we headed to Daikoku Futo, which, if you're not down with Japanese car culture mythology, is basically the exact same thing as visiting a service station and having a hamburger for dinner.
Except it's not. It's nuts. As a westerner plunged into the centre of sprawling on and off ramps, Japanese road signs and highly modified cars, it was sensory overload.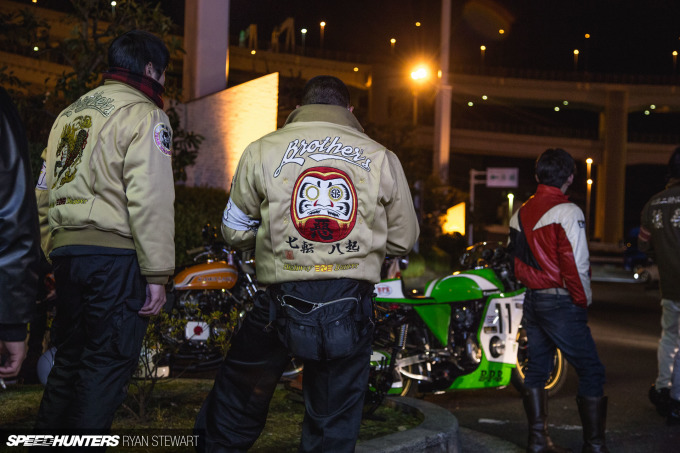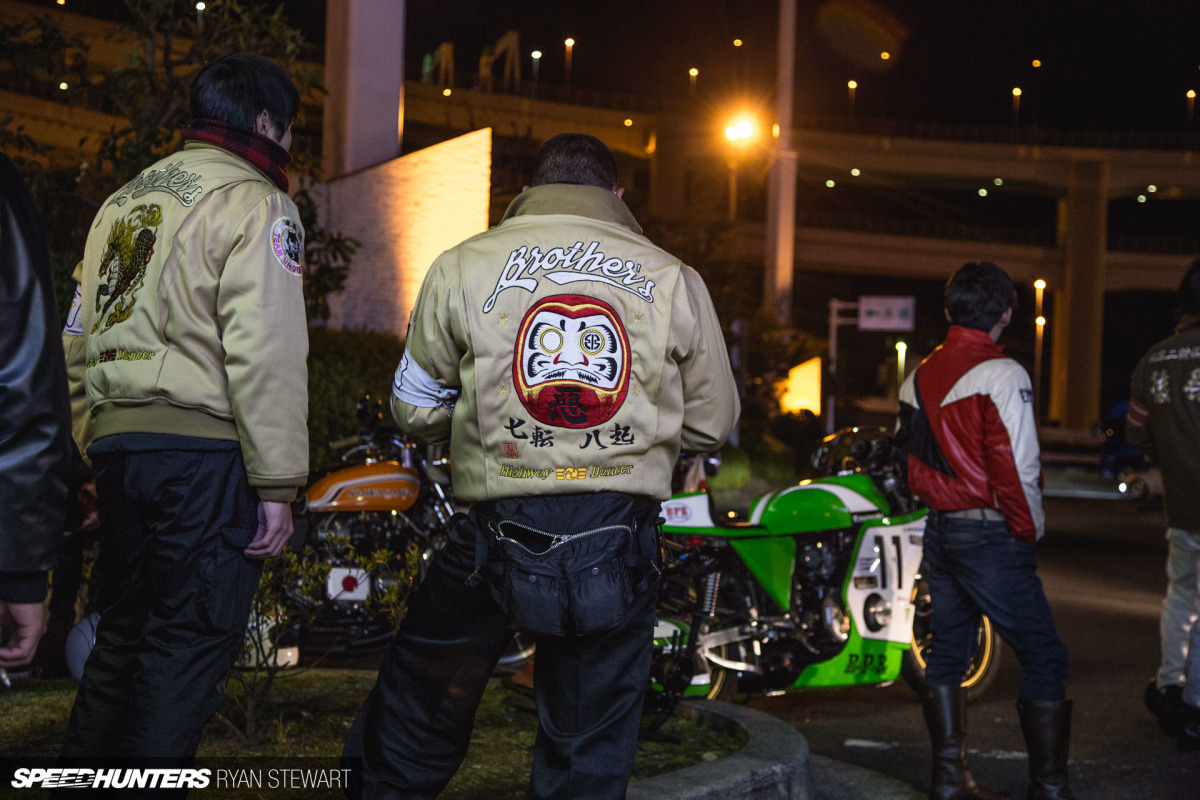 Just 24 hours prior I had been sat at an airport having a full English breakfast, and now I was surrounded by a hurricane of noise and light, neon under-glow, bosozoku bikes and police sirens accompanying the echoes of cars accelerating out of the parking area. This is the best service station in the world. See what I mean about otherwise mundane things being exciting in a different environment?
A New Player Has Entered The Lobby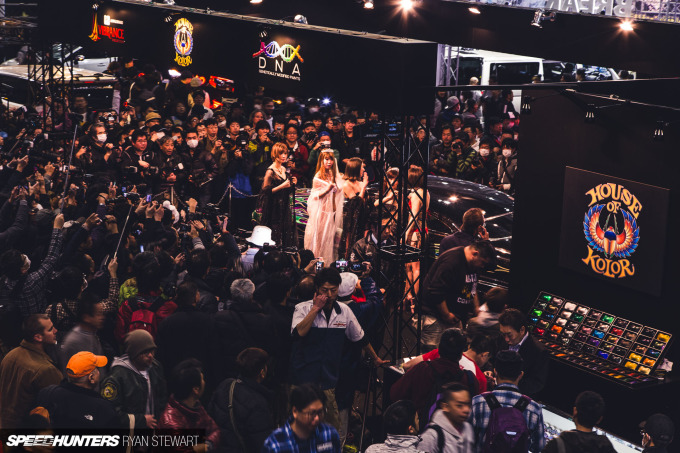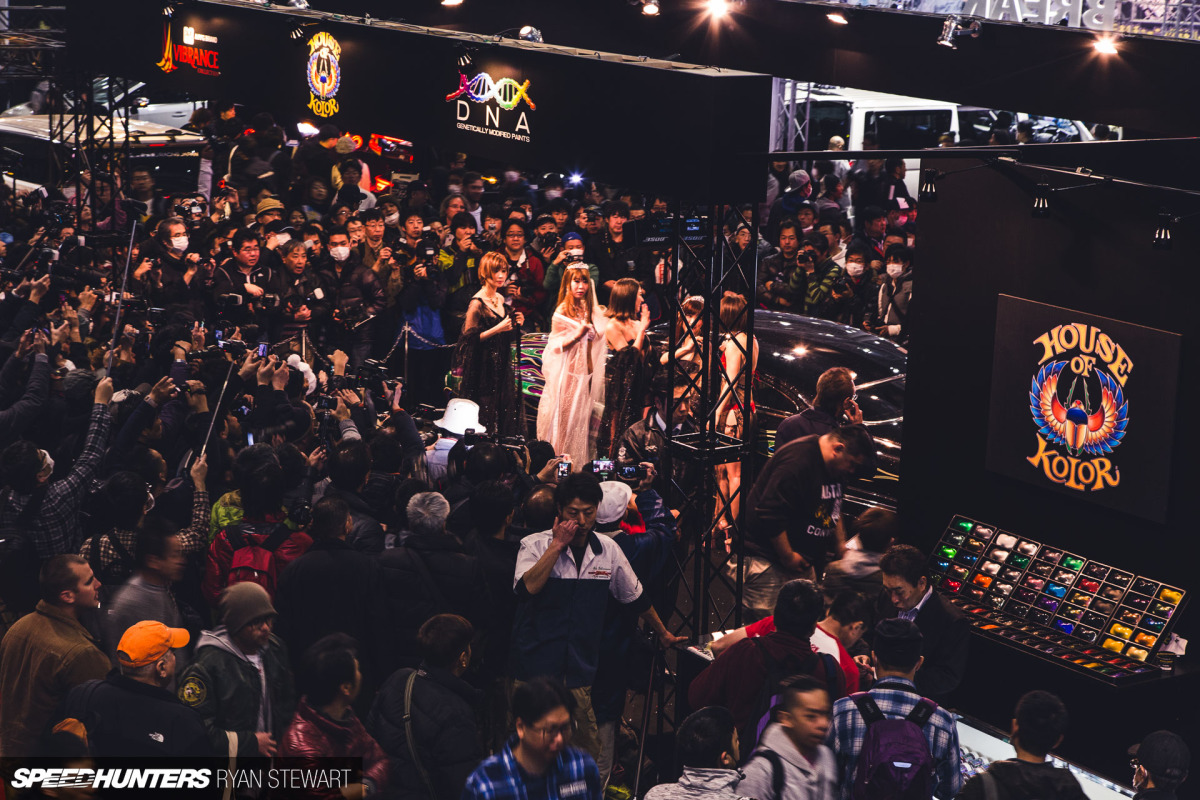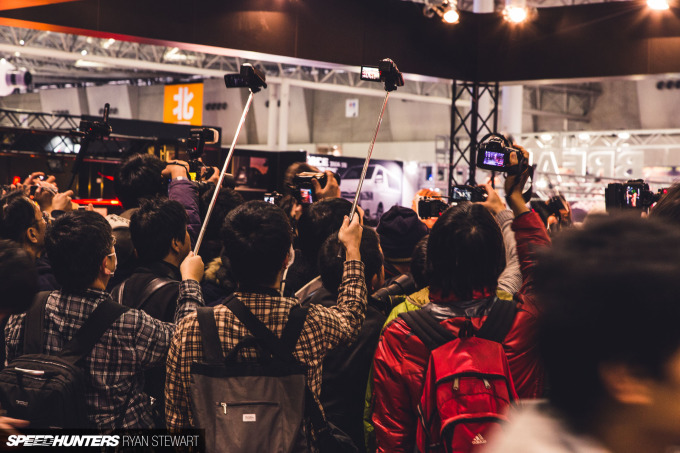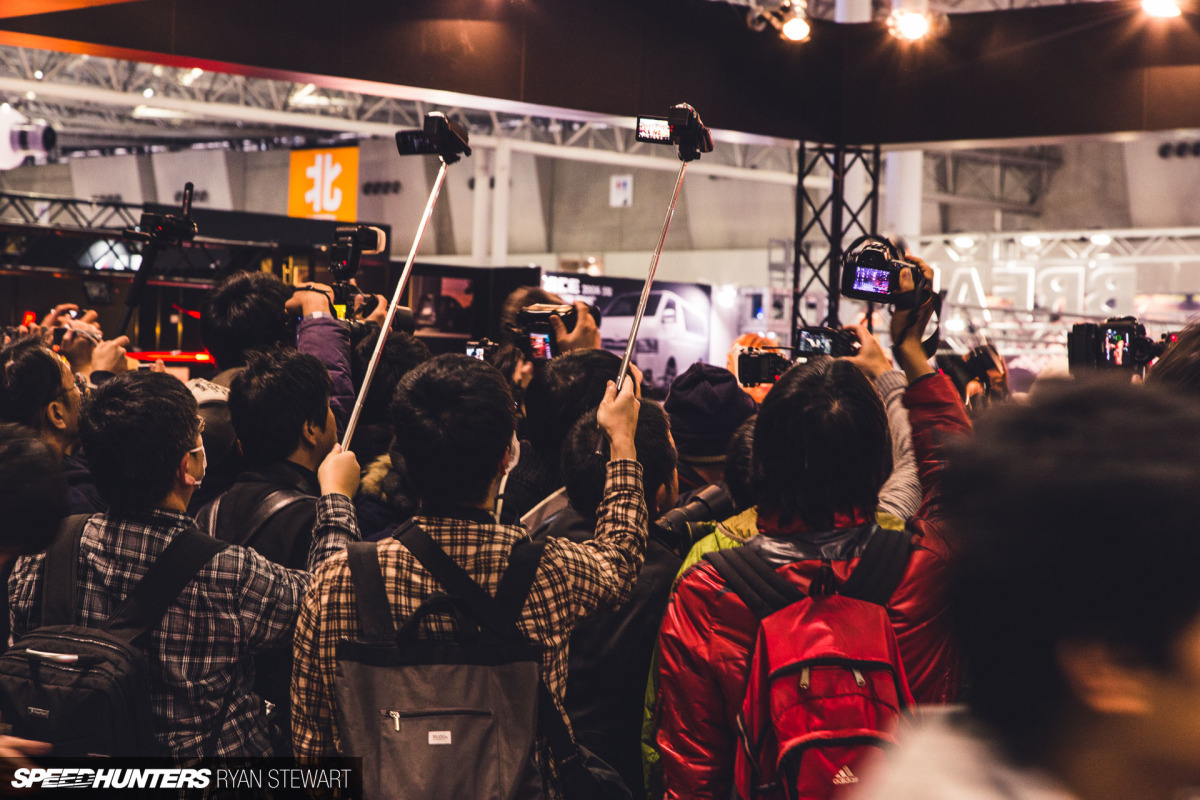 Nothing could have prepared me for Tokyo Auto Salon. By absolute contrast to my serene airport experience, the show floor was a writhing mass of people jostling for position. This has got to be one of the busiest shows anywhere on the planet. Row after row and hall after hall of show cars and famous tuning companies lay before me, and my eyes were wide open.
It turns out it's not just the cars that Japan loves at Tokyo Auto Salon – the girls get quite a lot of attention too. Now I've seen a woman before, heck I've even been with a woman before, so this wasn't really of much interest to me bar the jaw-dropping lengths that people would go for a picture – sometimes even having two or three devices to snap seemingly the exact same image. Being a passive observer in a different culture I wasn't here to pass judgement, but merely soak up the atmosphere.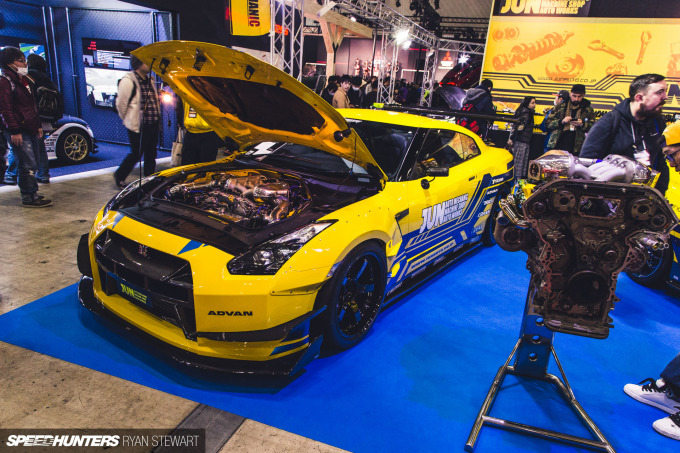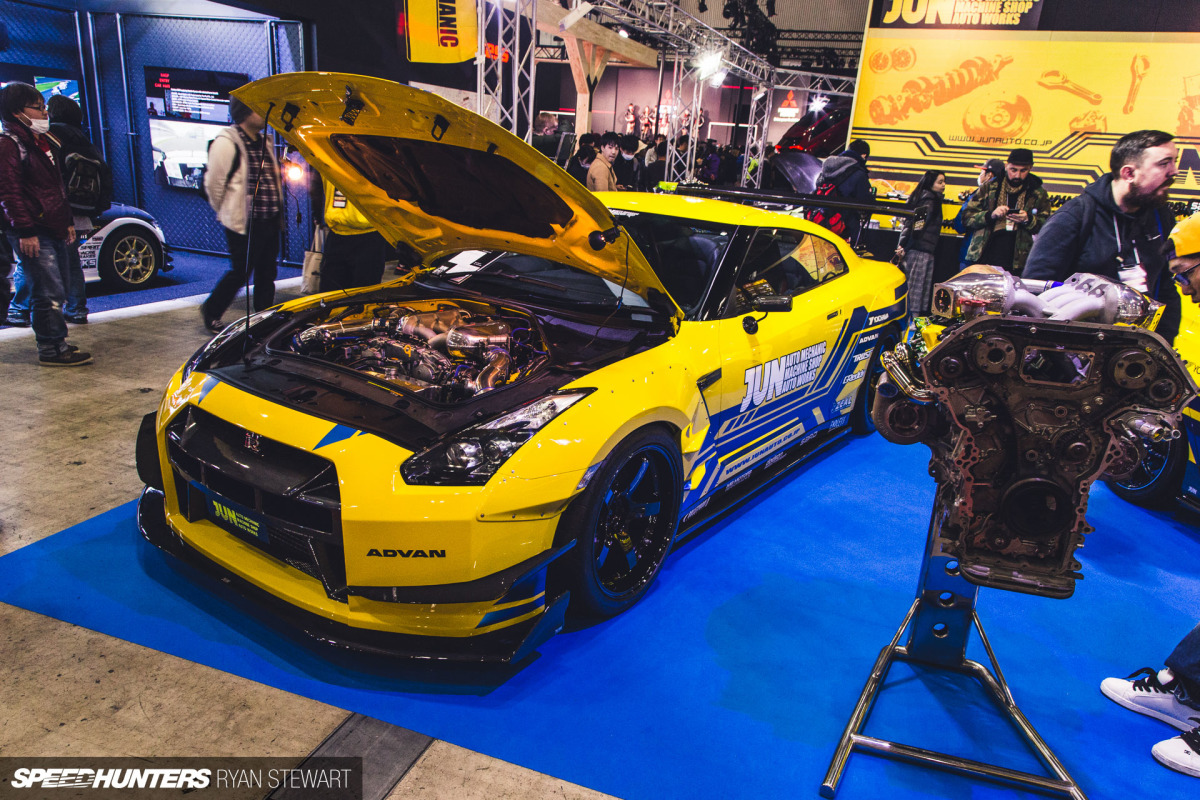 It's the cars I was after and I absolutely was not disappointed. All the names you ever dreamed of under one roof: JUN, Top Secret, Trust… just within a stone's throw of one another. After years of reading about these brands it felt surreal to be so close to them.
And yes, I bought an embarrassing amount of merchandise, but then so did Paddy.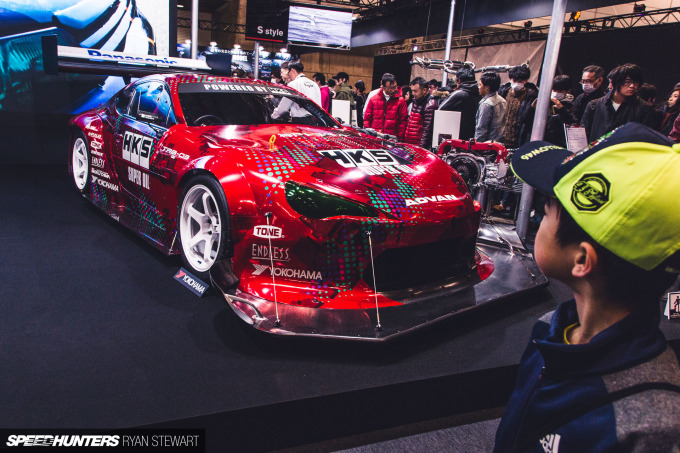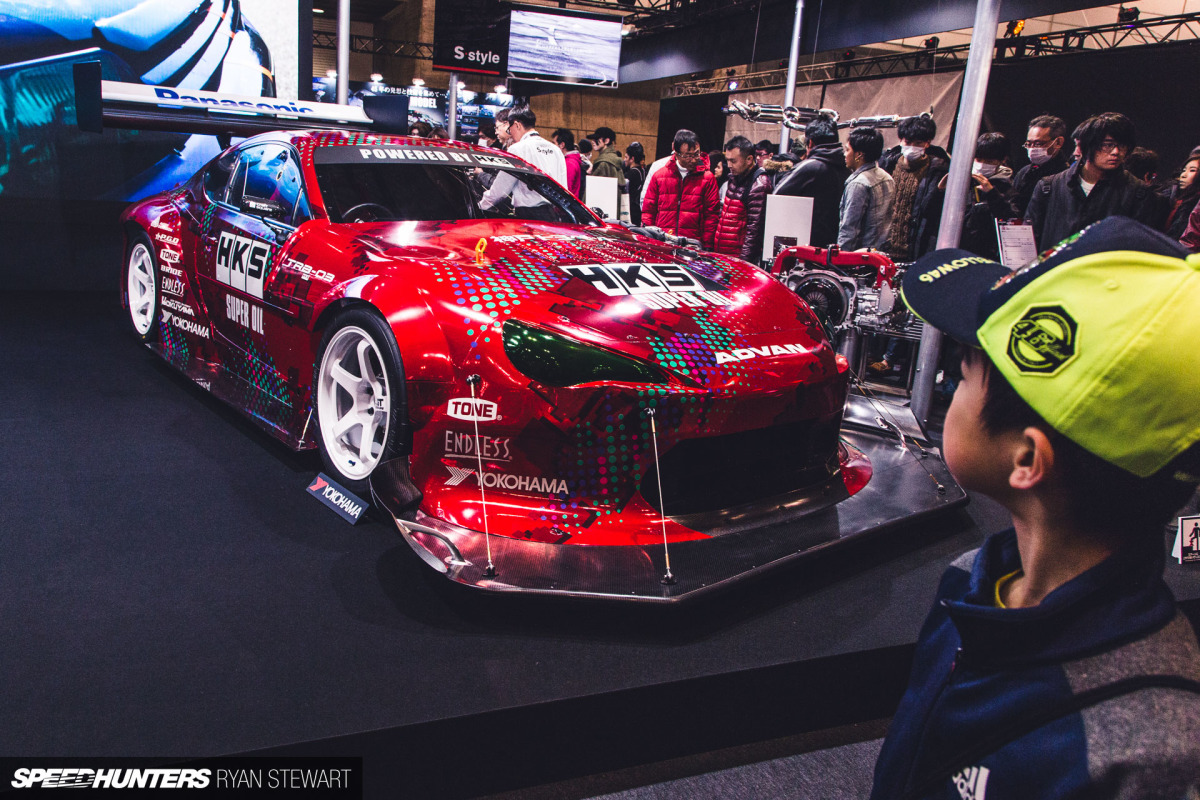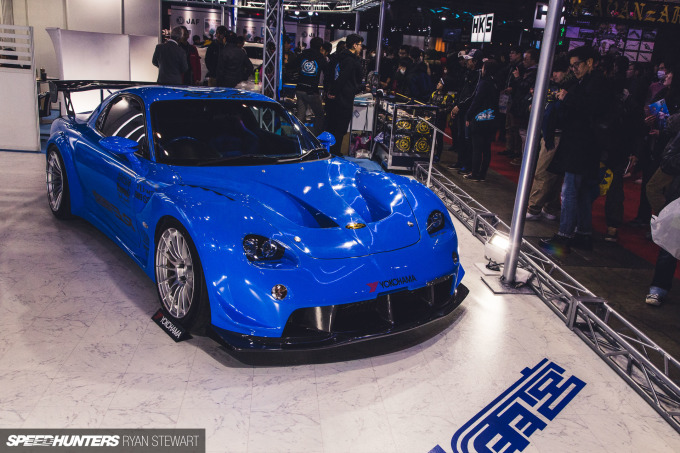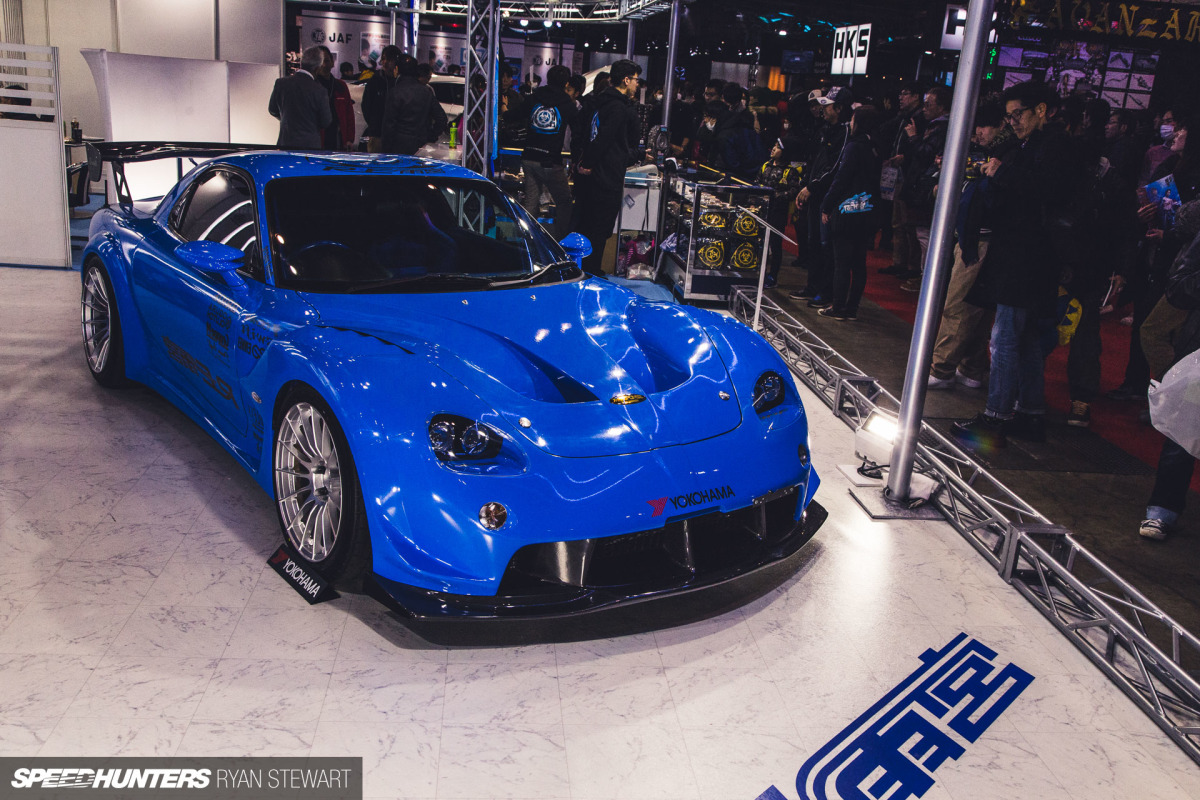 That's not forgetting HKS, Varis and RE Amemiya – all names that have echoed around my skull since my teens. I was finally seeing their creations firsthand. Just like the kid in one of the pictures above, I'd seen the wild liveries, wings and aerodynamic add-ons of these iconic companies at an early age and been inspired for my own car builds. Being honest with myself, even as a 'European car guy', these cues still shine through in the projects I build today. All the more reason then to pore over the details and commit them to the memory banks.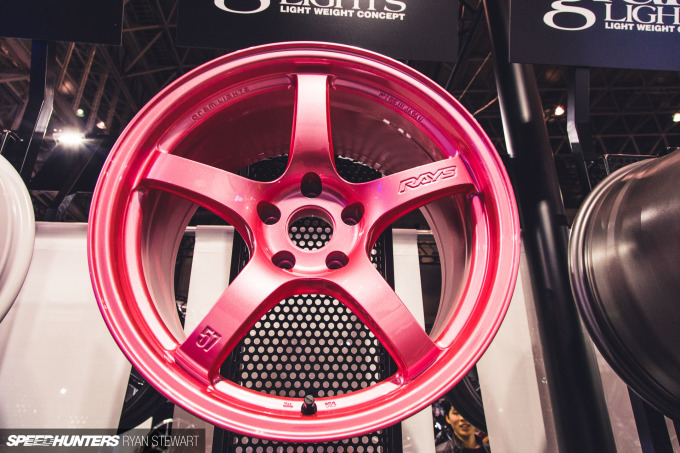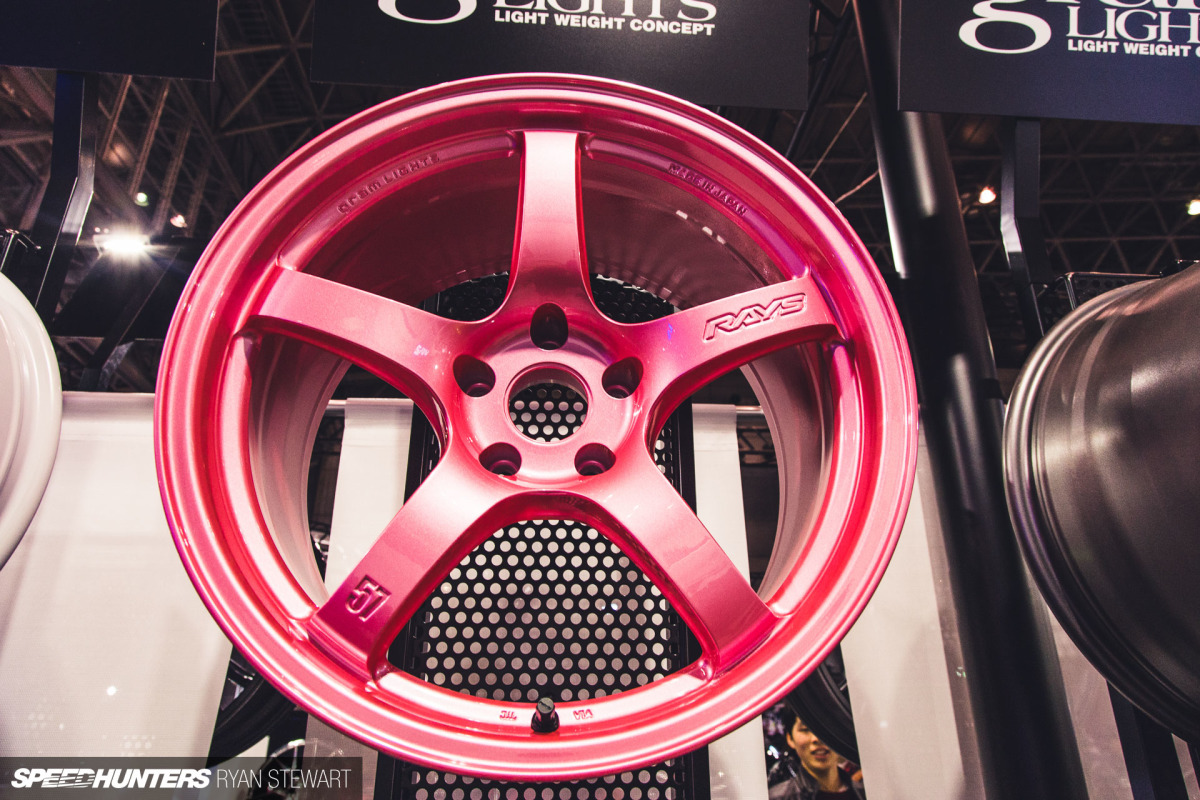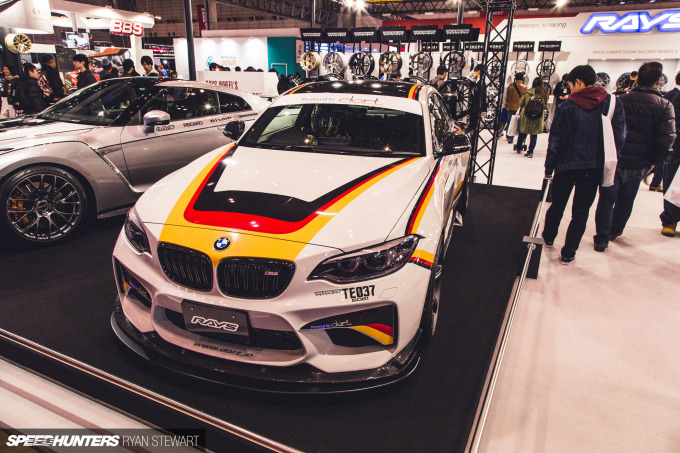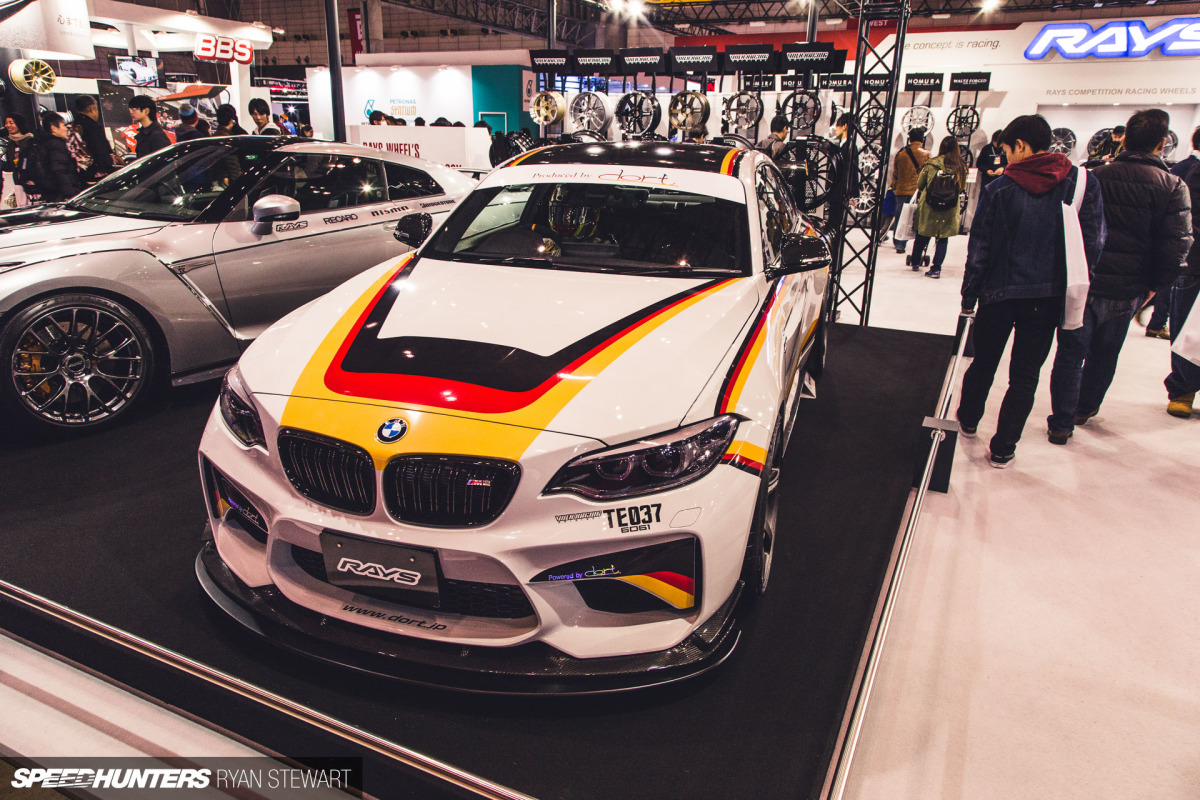 The RAYS wheels booth is always worth stopping at, but the combination of bright pink Gram Lights 57CRs and a heavily modified BMW wearing new Volk Racing TE037 6061s made it irresistible. While Paddy purchased yet more merchandise I wondered whether I could pull of this shade of champagne pink on a matte black E92 M3?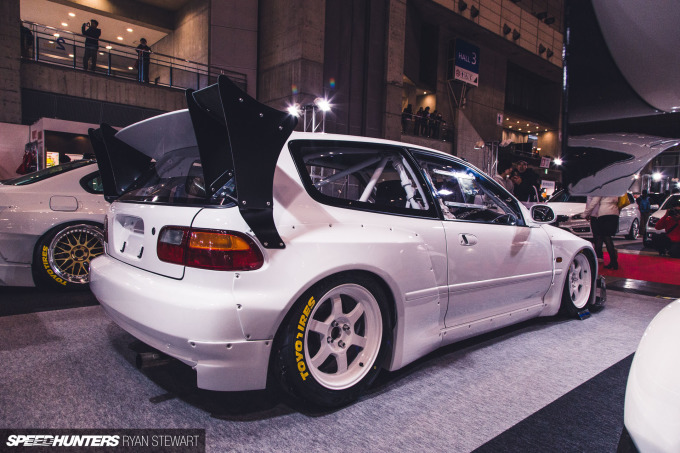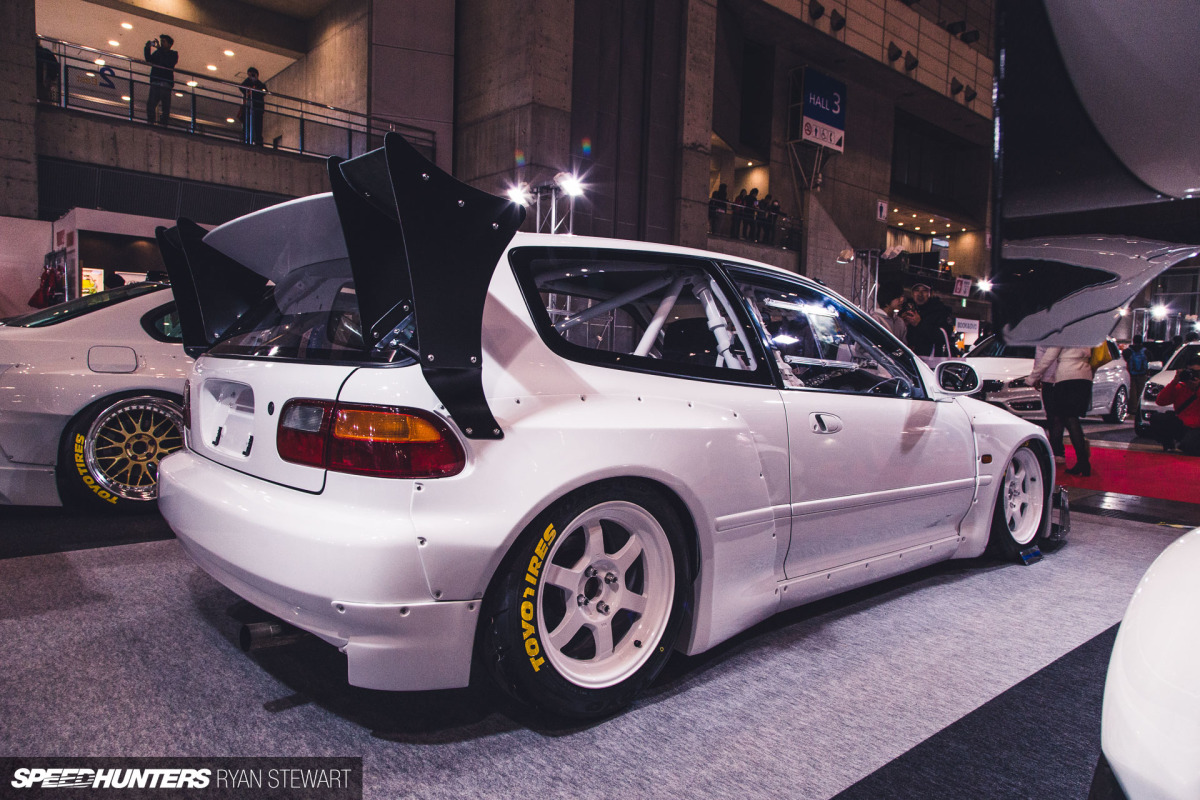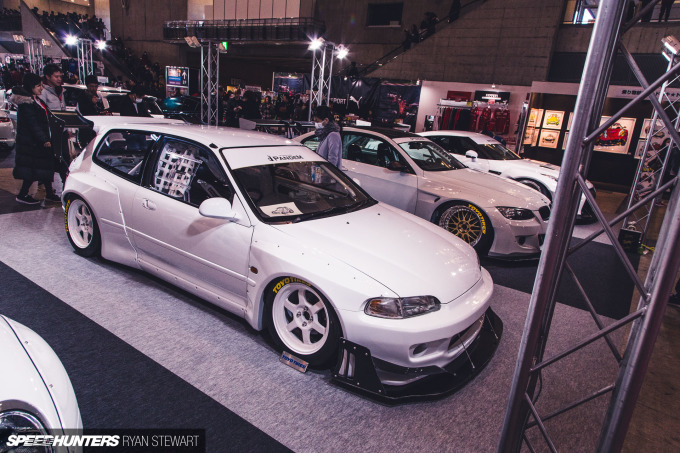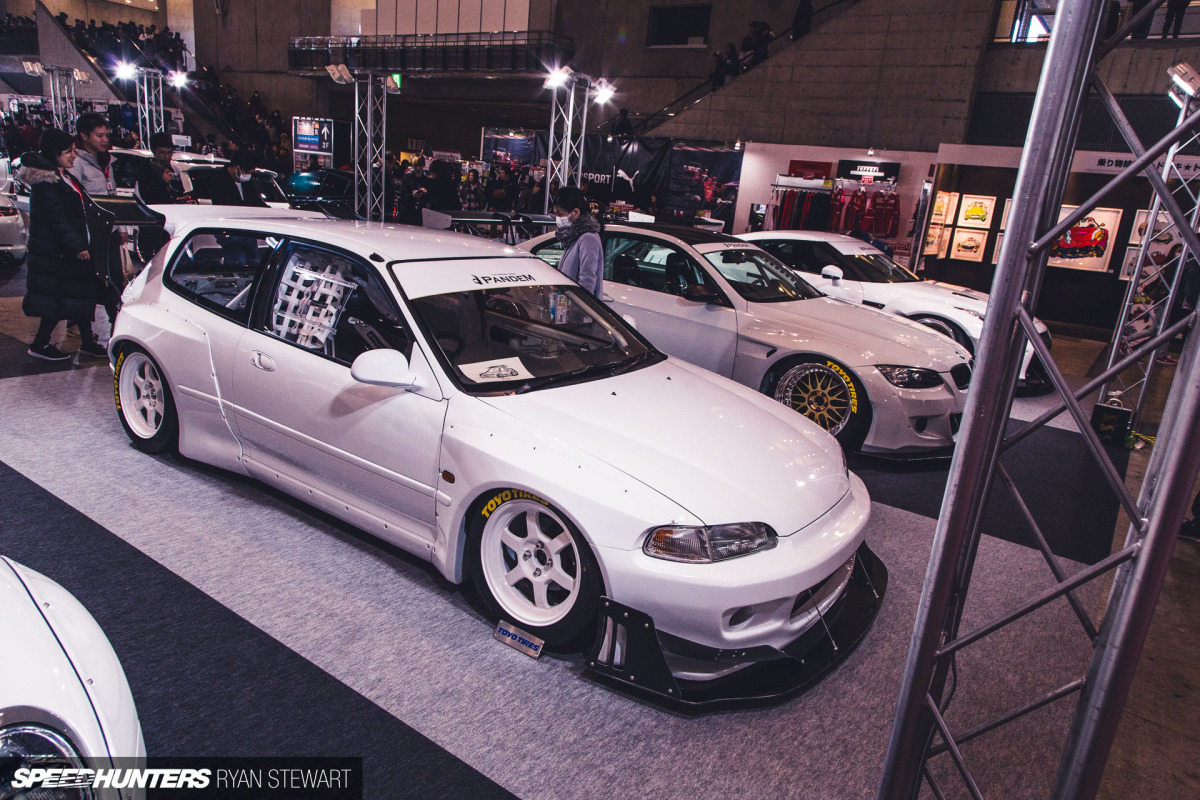 A short distance away, Kei Muira was absolutely setting the floor alight with his latest Pandem Civic. Word is he drove it some six hours to Tokyo Auto Salon with a fully stripped out interior. 'Hardcore' springs to mind, but we already knew that. Incidentally, this was one of my favourite cars of the show, despite it not being the most expensive, having the most daring colour scheme or lairy wheels. It just worked so well. The impact was far greater than the sum of parts and it is in this aspect that a car becomes more of a cohesive concept. There are so many elements and angles to this car that keep you looking, but I'm sure Dino will touch on all of those with the full feature he has coming soon.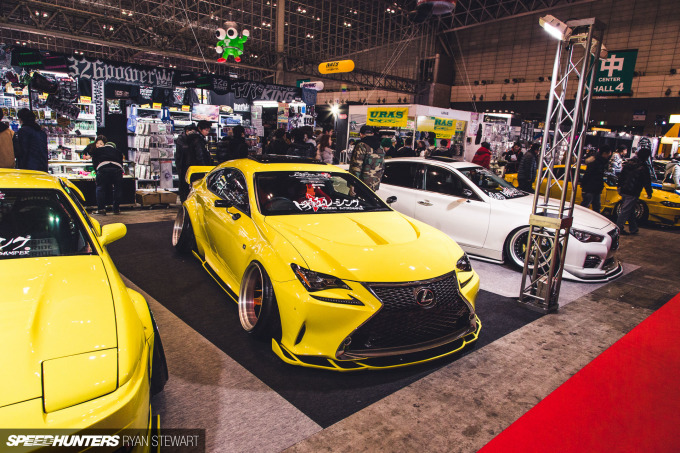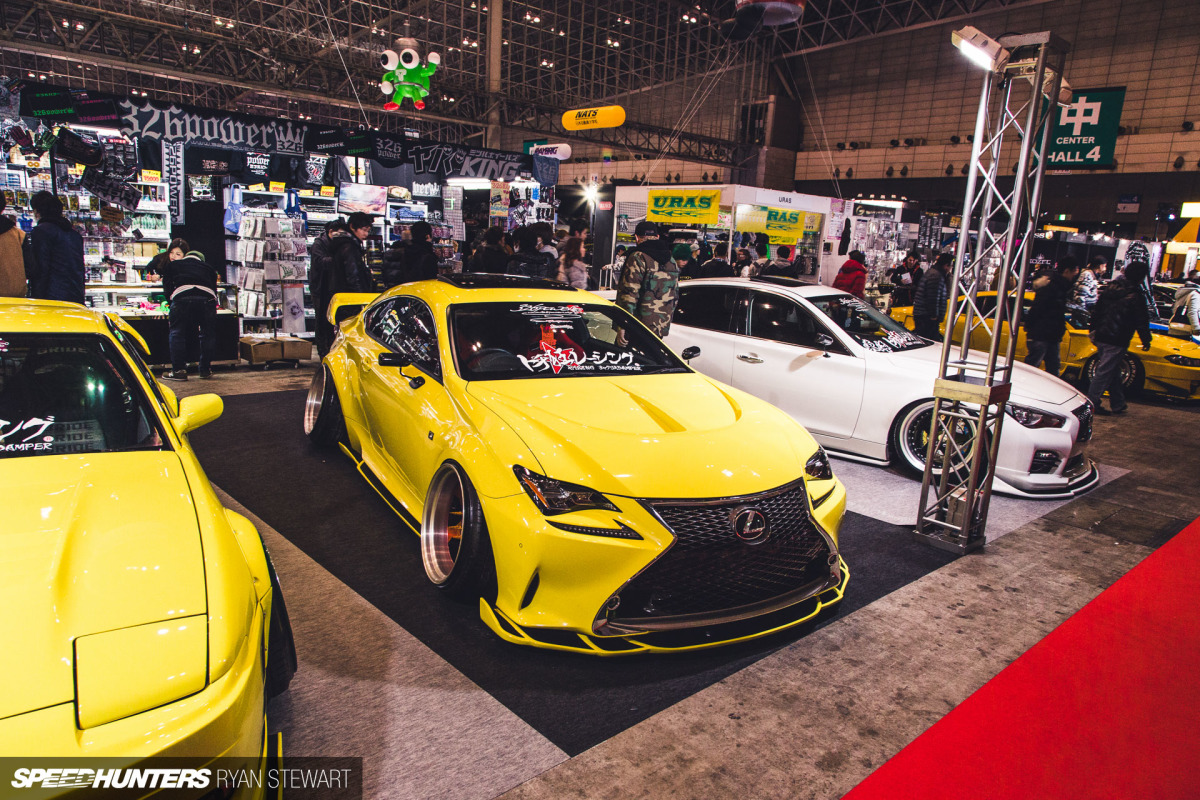 With tired feet and a head full of new ideas I headed for the exit, but not before snapping a few more images on the run out. I'd only spent a day at Tokyo Auto Salon and could well have spent a week there; there really is so much to see (and buy).
I wonder how I'd feel if I'd been to TAS for 12 years running, though. Would I feel the same as I did about Autosport? It's at this point that I realised the comparison between the two wasn't really the point of this adventure. The point is to keep exploring, to keep searching for new things, new environments and new sights to stay excited. I don't even have to travel the globe to do that – I can do that right at home in Blighty. It's time to try a new road or route home, time to visit some different meets and events and broaden my horizons. It's easy to think you've seen it all, especially when you spend as much time on the internet as I do.
Instagram In Real Life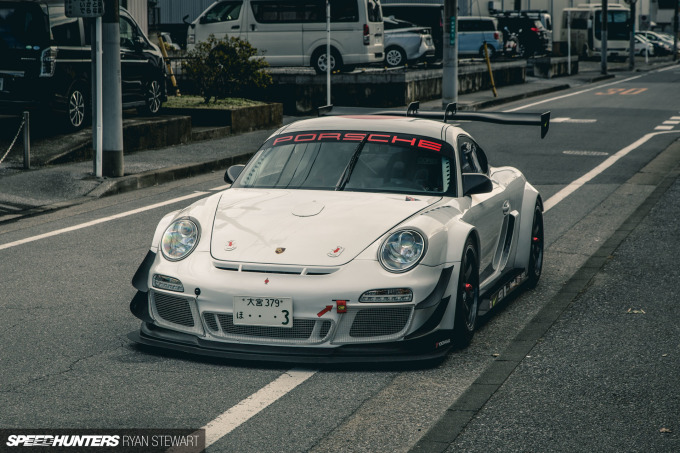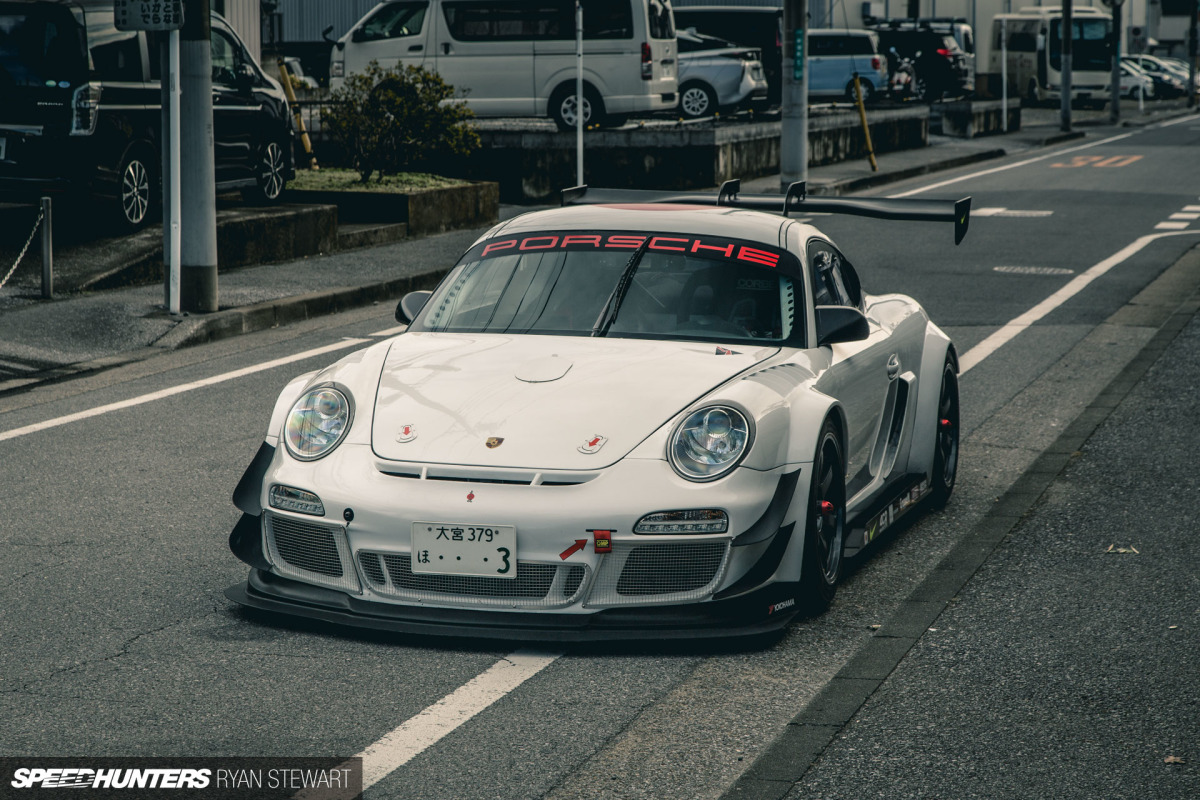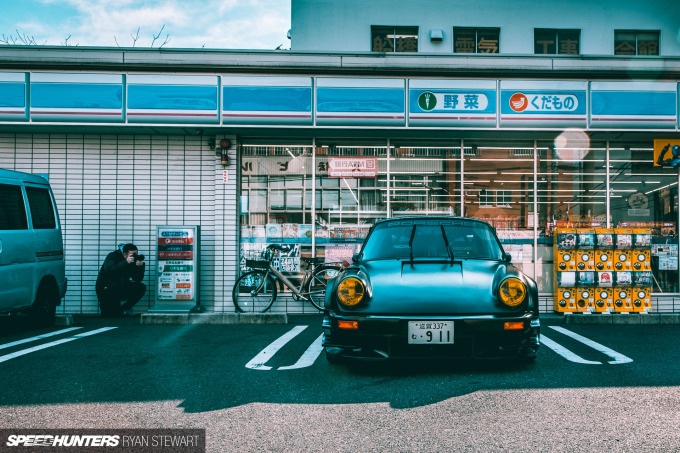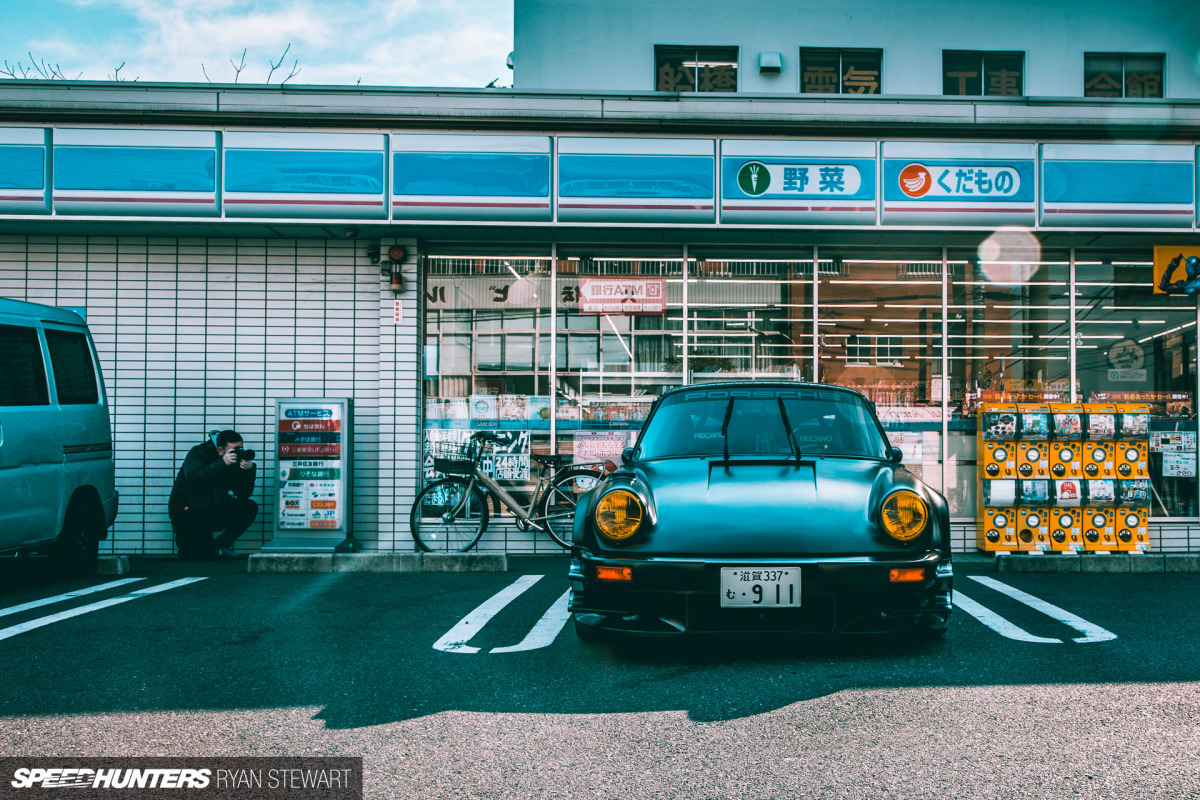 But wait, that's not all. That only accounts for two days in Tokyo; you surely didn't think I would spend so little time in Japan, did you? To be truthful it really wasn't much longer, but it did leave me with just enough to get a feel for the place, yet not enough to feel like I completed it.
Before heading home we got to see some incredible cars and meet some wonderful people with awesome stories. It still amazes me that there can be so many diverse pockets of car culture all over the globe and how welcoming car people are. It's extra sweet when you're meeting people you have followed on Instagram for a long time and seeing the cars you already know so well. We'll be bringing their stories to Speedhunters soon, so watch out for those features in the coming months.
Ryan Stewart
Instagram: 7.nth
ryan@speedhunters.com