If you're a fan of the original Hachiroku, the name Impulse should definitely ring a bell.
Based out of Kobe, Impulse specializes in all things AE86, and you could think of them as a research and development company that handles everything from simple maintenance and repairs to the manufacture of high quality parts including composite components.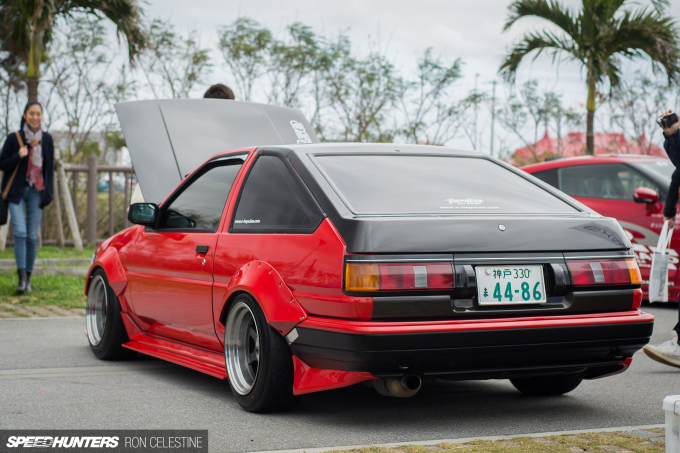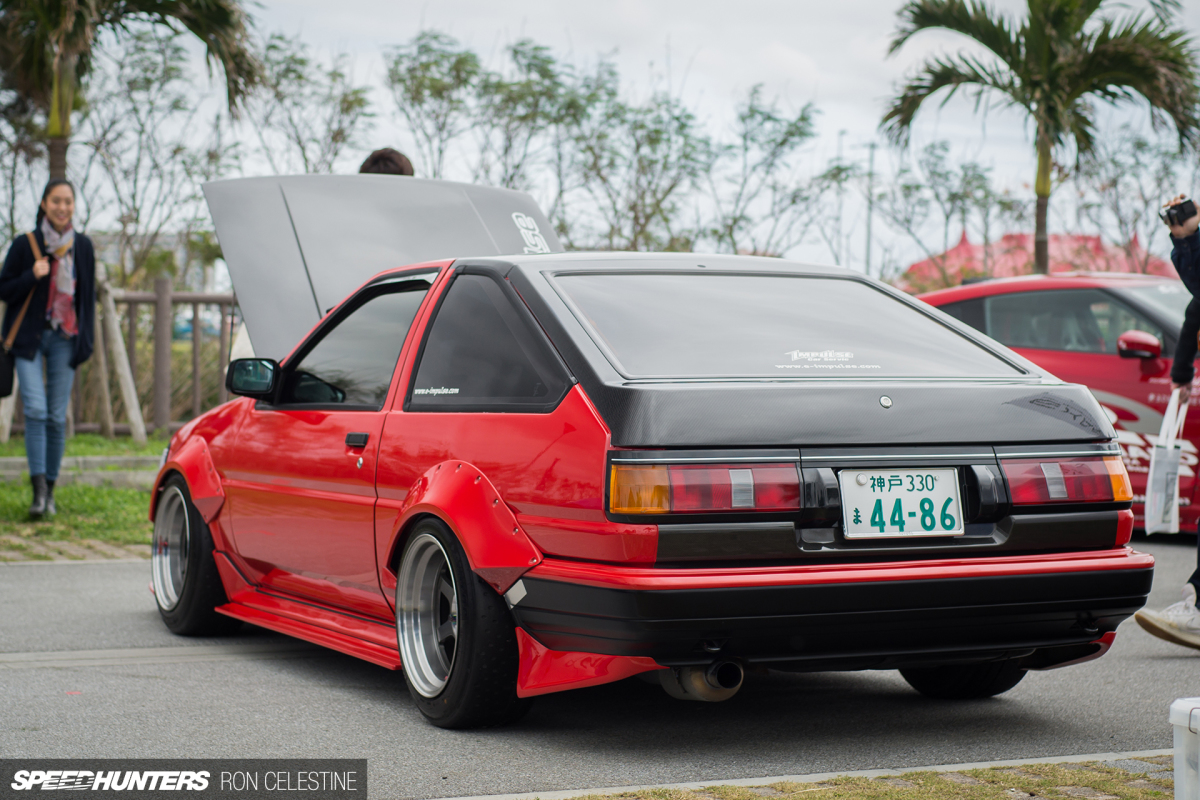 At the recent Okinawa Custom Car Show (yes, I found another reason to escape Tokyo's snowpocalypse) this kouki Levin street car demonstrated exactly why Impulse is such a well regarded name in the Hachiroku world.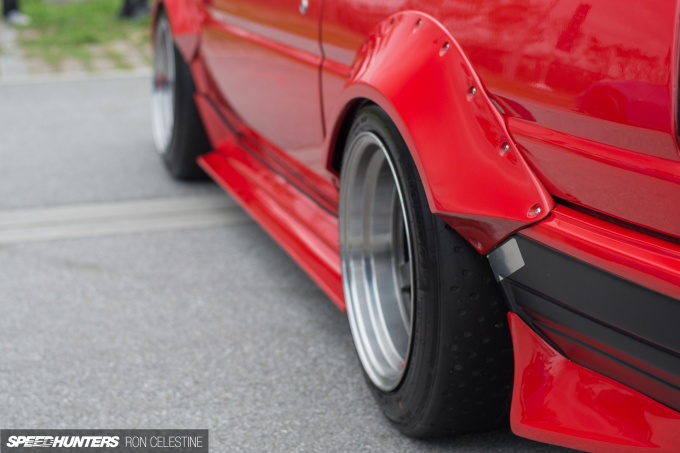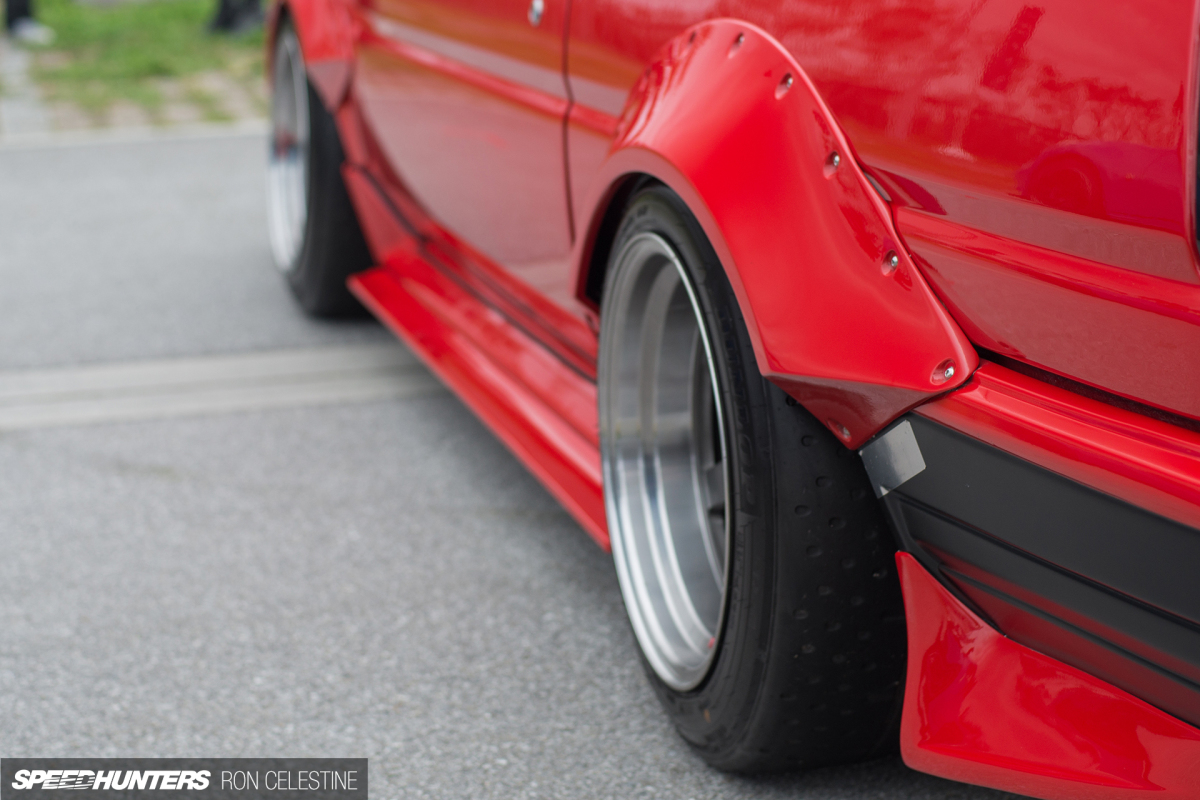 The Impulse wide-body kit includes a front bumper lip, side skirts, bolt-on overfenders, and rear bumper corner flares to drastically change the outward appearance of the humble '80s rear-wheel drive coupe.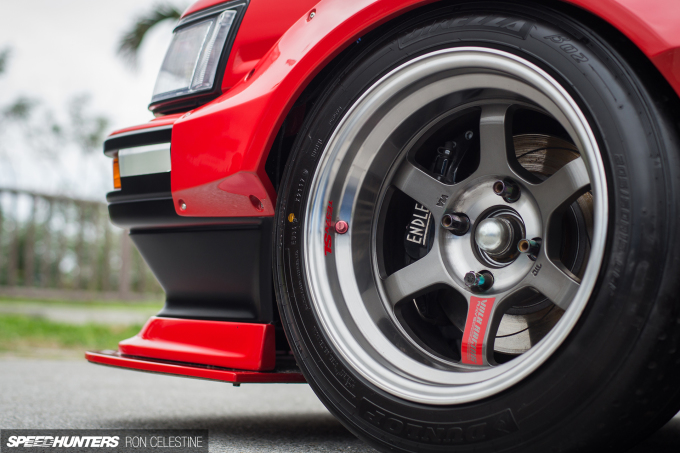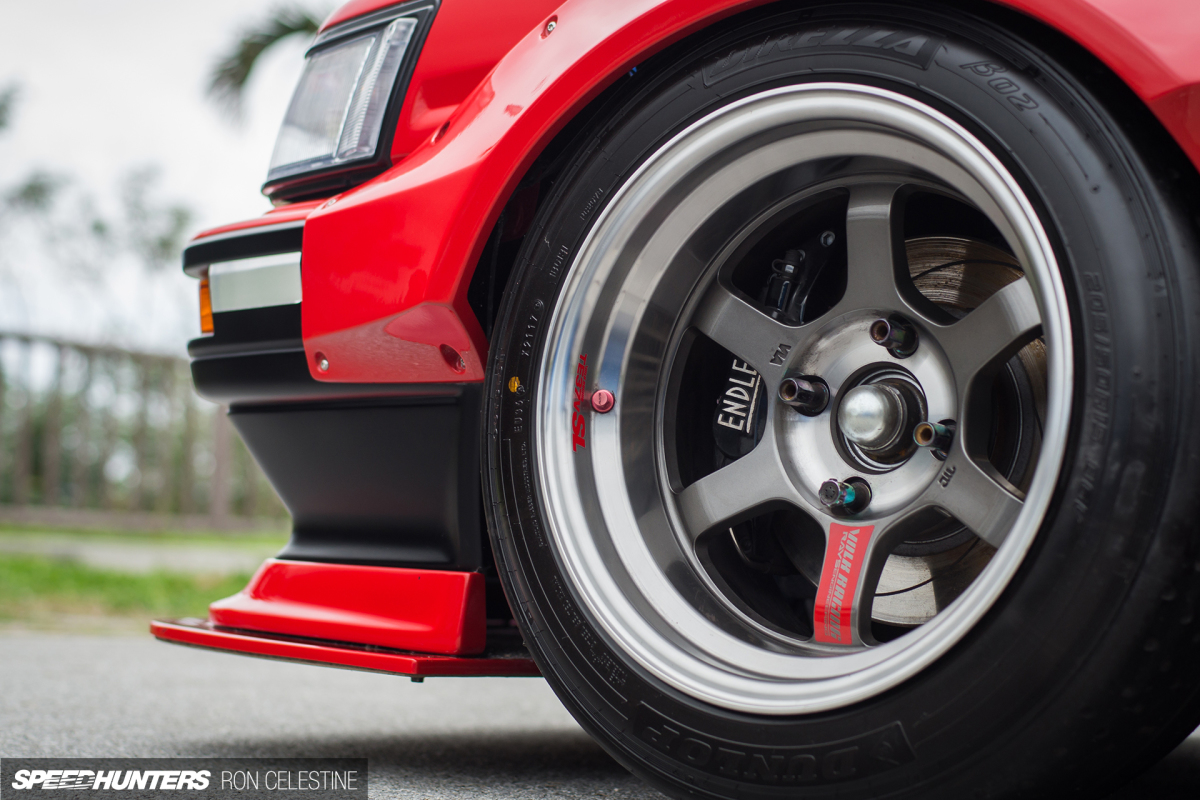 The front fenders add an extra 25mm of width and the rears 40mm, allowing plenty of room for the wide 15-inch RAYS Volk Racing TE37V SL wheels at each corner. Check out the Endless brakes in behind, too.
Events like this are some of the best places for specialist companies to show off their products, and this Hachiroku is dripping in carbon fiber parts from the Impulse catalog.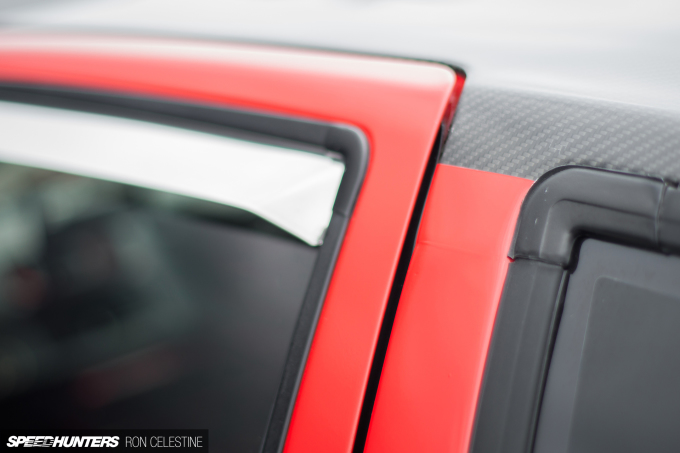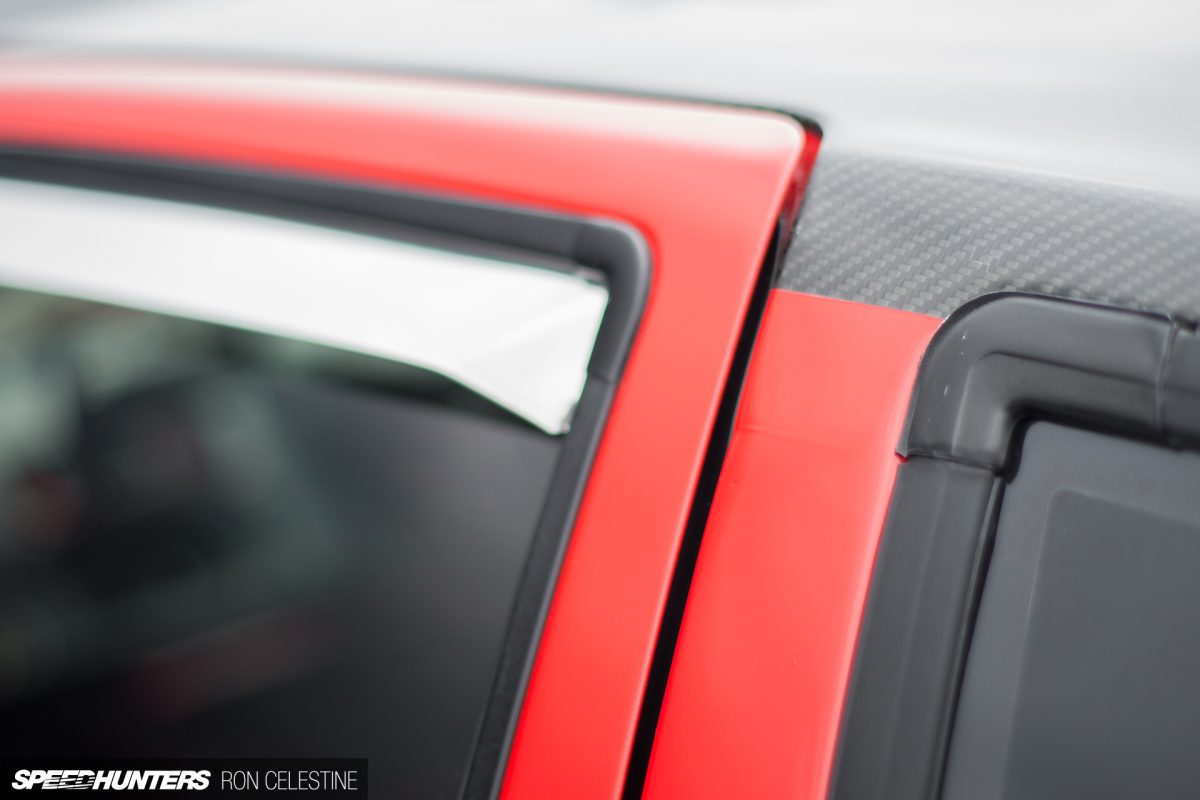 If you look really closely, you can see where the modifications were made to attach the dry carbon fiber roof.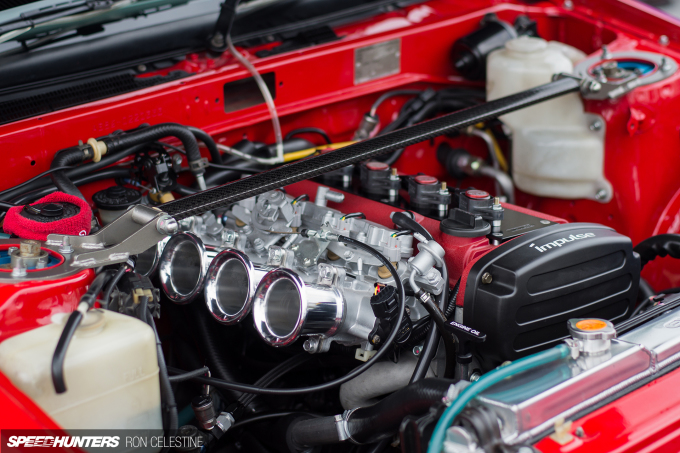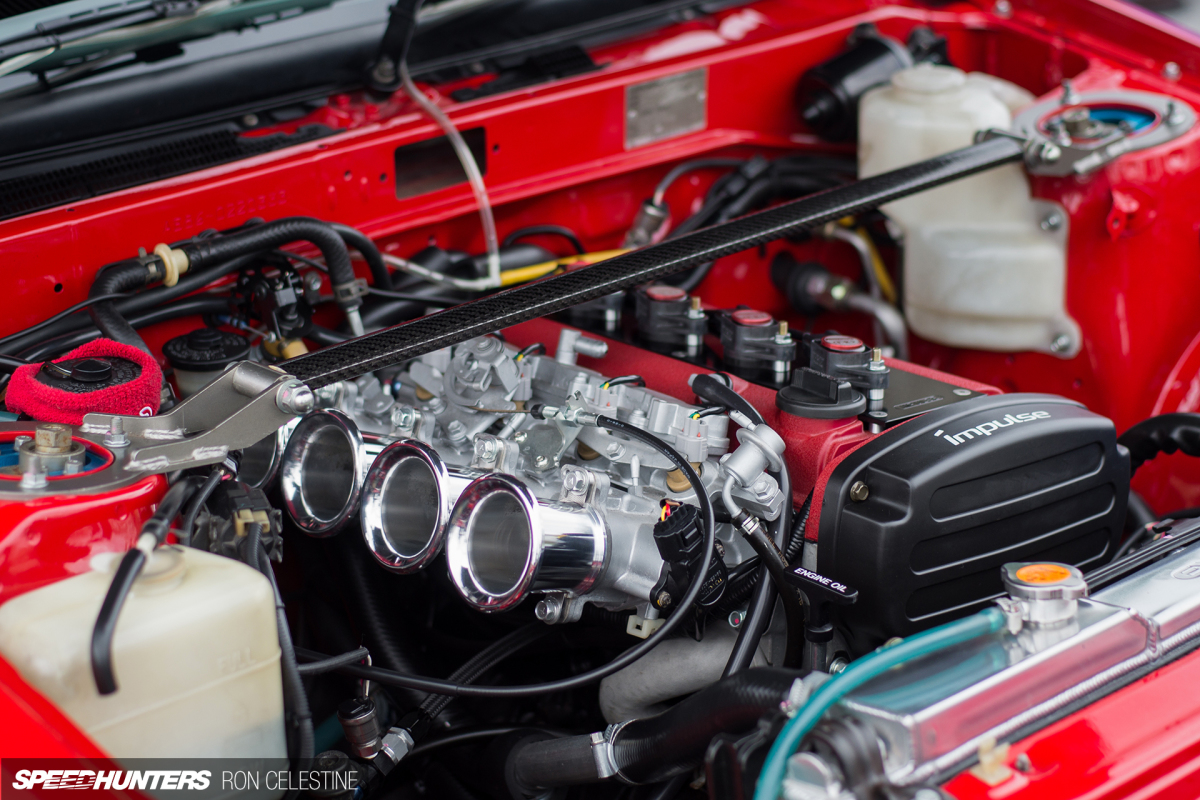 It's one thing to have an aggressive looking car, but having the bite to go with the growl makes the world a much better place, and under the hood of this AE86 sits a 20-valve 'black top' 4A-G from an AE111. Performance cams and high compression pistons are just a few of the pieces added to the recipe in order to lift power to 200hp.
The setup also includes polished velocity stacks on the quad throttle bodies, a stainless steel exhaust manifold, and an Okada Projects coil-on-plug ignition system.
What you can't see is the GT86 6-speed gearbox that's been adapted to fit behind the 4A-G and send drive to the back wheels via an ATS LSD.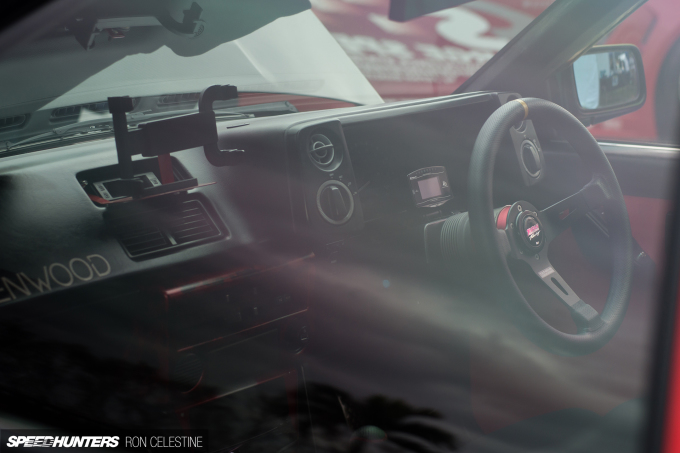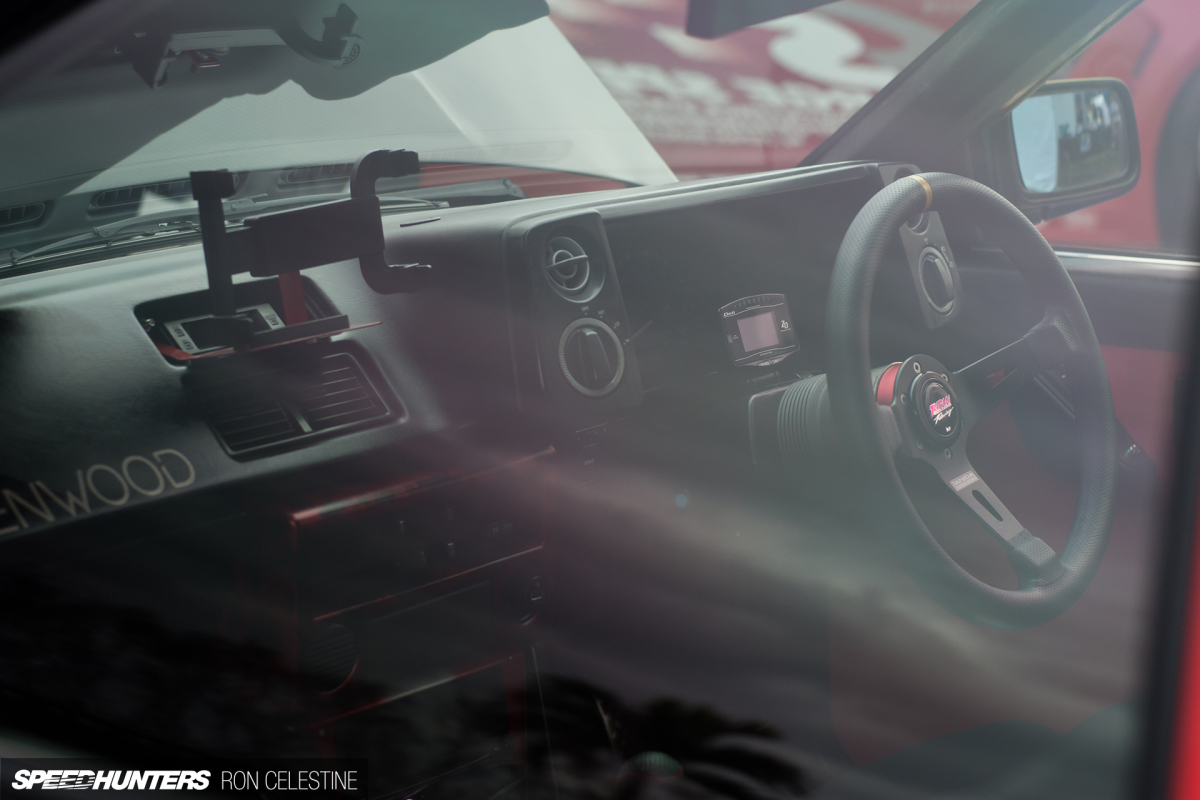 The interior remains a comfortable place to do business with all creature comforts intact, along with the addition of a Defi Advance ZD digital meter to relay engine vitals and a Juran Racing rally-style deep coned steering wheel.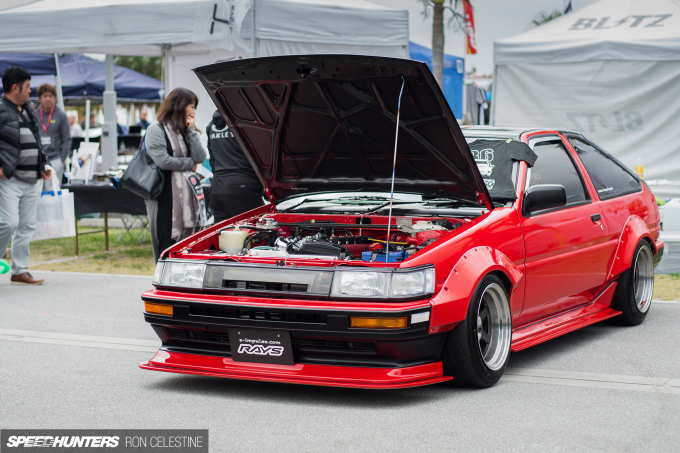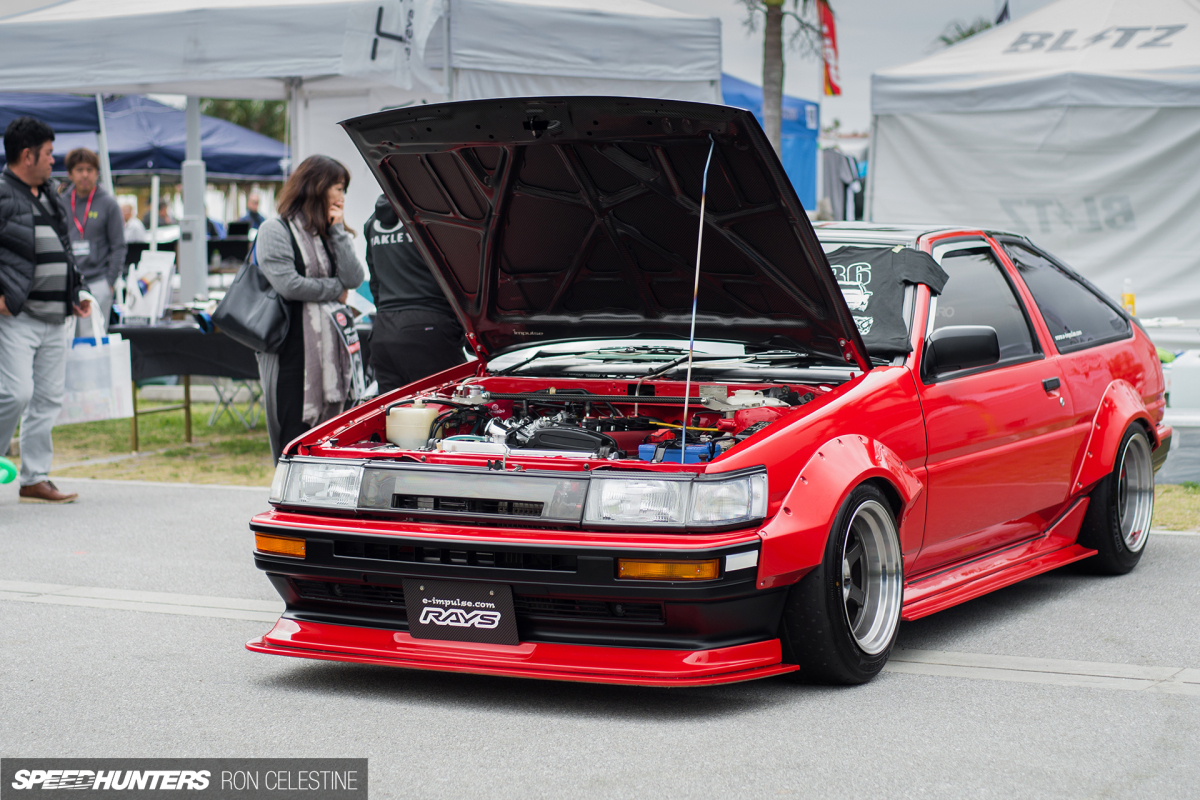 To me, this Levin perfectly shows why Impulse is held in such high regard when it comes to modifying the Hachiroku, and another reason why I think it's about time we paid visit to their workshop.
Ron Celestine
Instagram: celestinephotography