Some of us find ourselves stuck on repeat when it comes to cars. You buy one of those special cars that you've been eyeing up for ages, or even one of your dream cars (I say cars, because there's always more than one), and life is dandy.
And them something else catches your eye.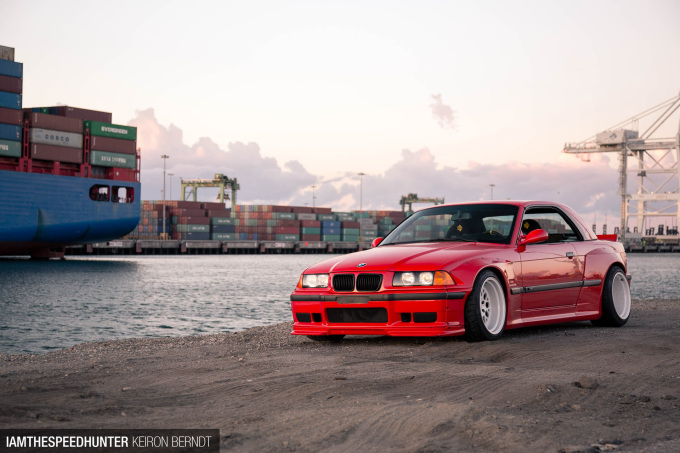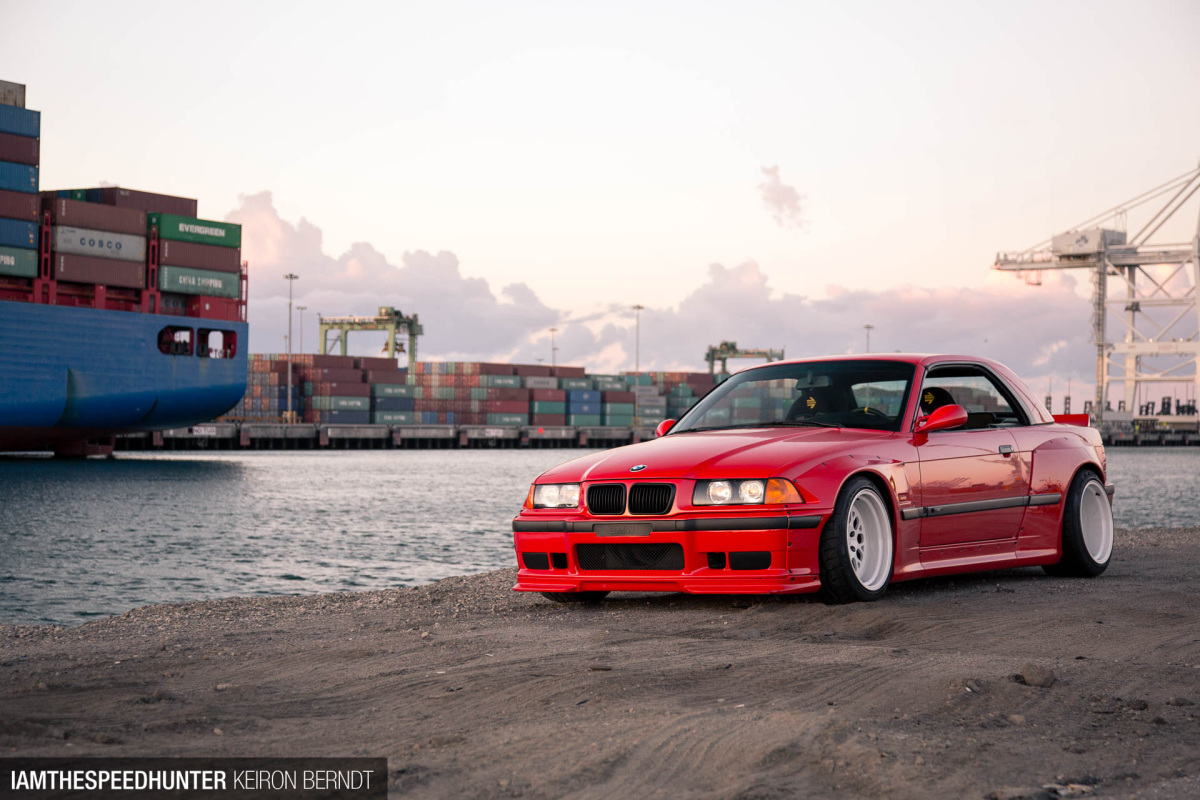 We all know what follows. You make a Craigslist and Facebook Marketplace for sale post and end up selling your existing car for way less than you should have, losing money hand over fist. As soon as the new owner drives away, it instantly hits you – that deep, sinking feeling of regret.
Paul Podobea, the owner of this BMW E36 M3 convertible knows the dance far too well.
You may remember Paul's previously featured car, which was also an E36 convertible, but 325 spec. After he sold that car, Paul quickly realized how much he missed it and began debating whether or not to pursue another.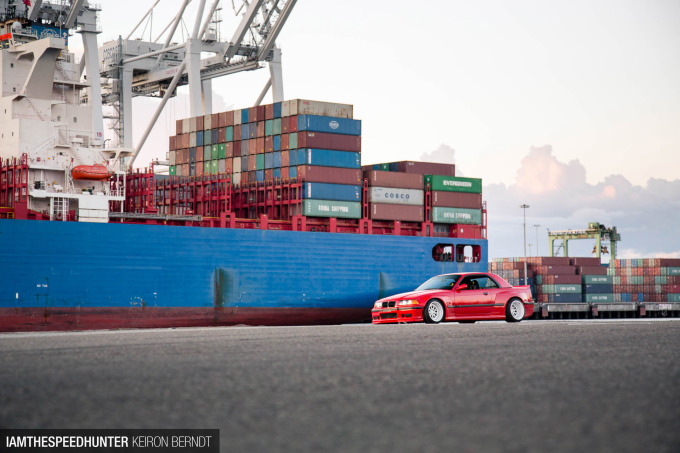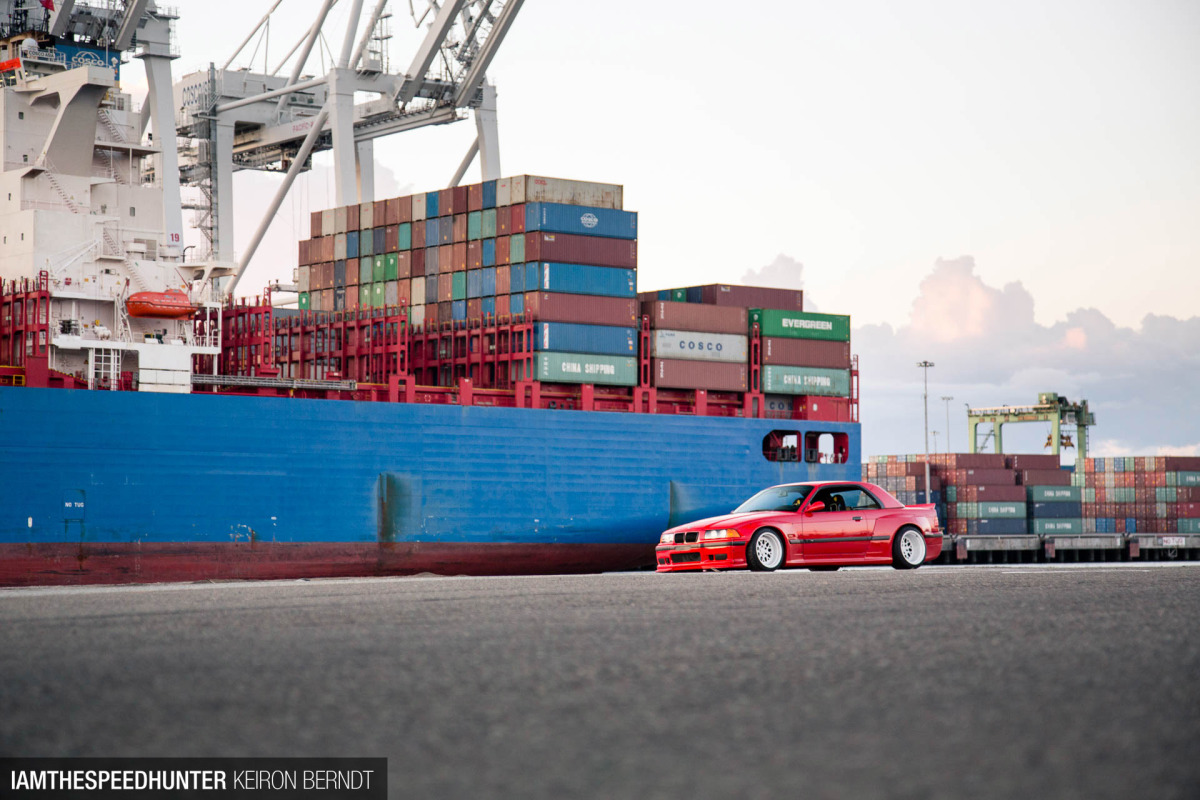 Once he saw a new render of Kei Miura's Pandem wide-body kit for the E36, Paul knew it was time to build again, but this time around it would be an M3 convertible with a hardtop to boot.
The Pandem kit's boxy fenders and square edges really complement the E36's organic lines.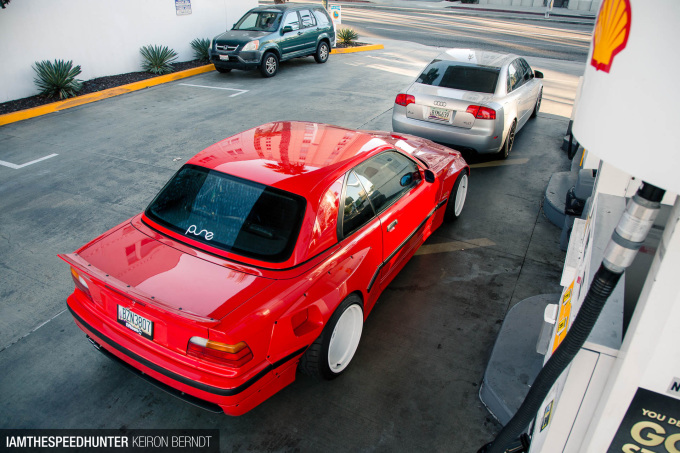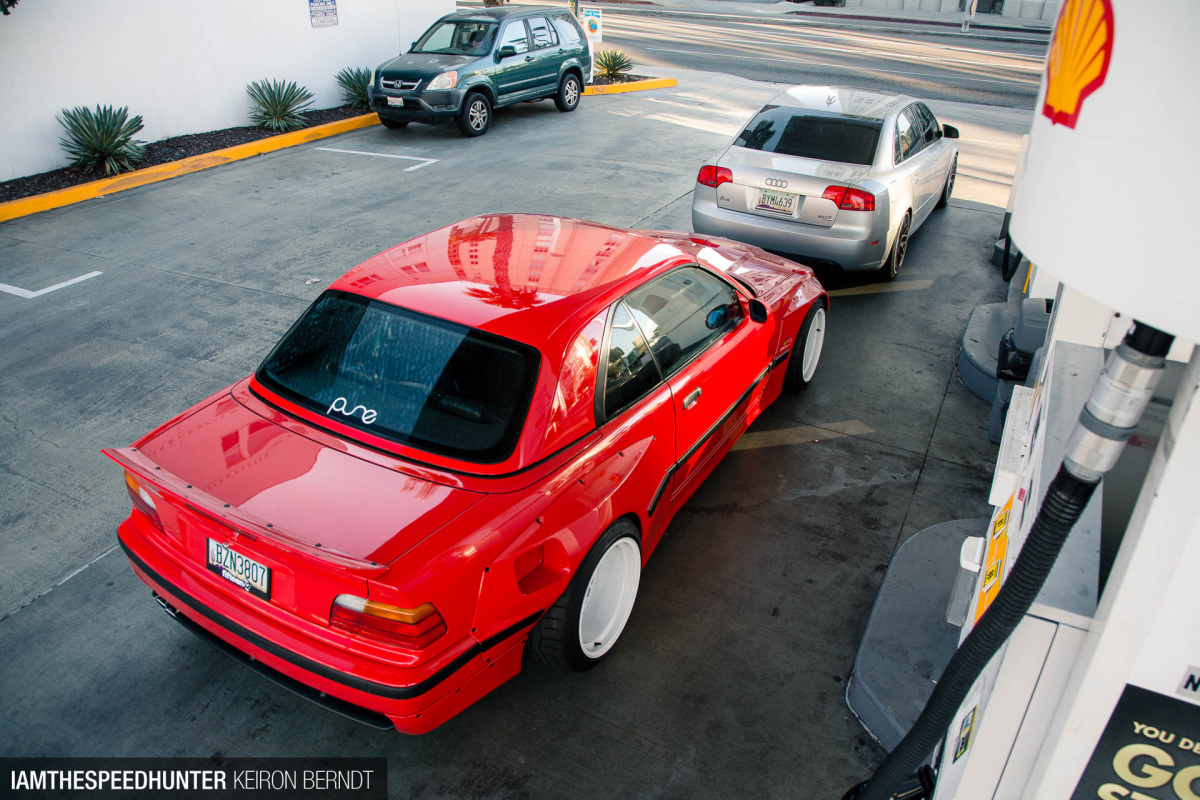 Then there's the color, Hellrot. Paul's two favorite factory BMW paint colors are Laguna Blue (the color of his previous E36) and Hellrot, so he was fortunate enough to find a convertible in the latter hue.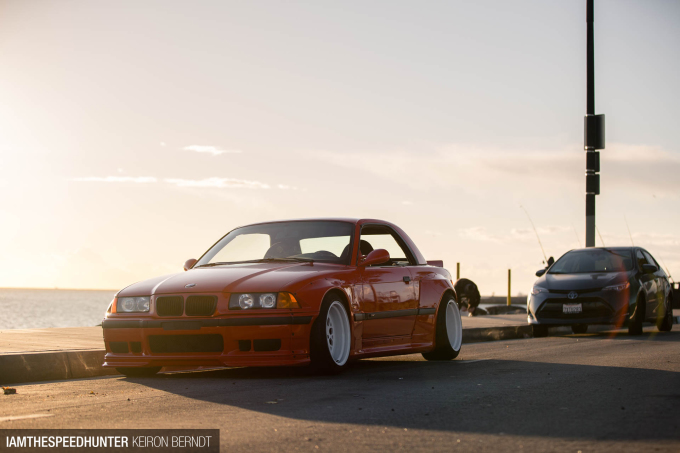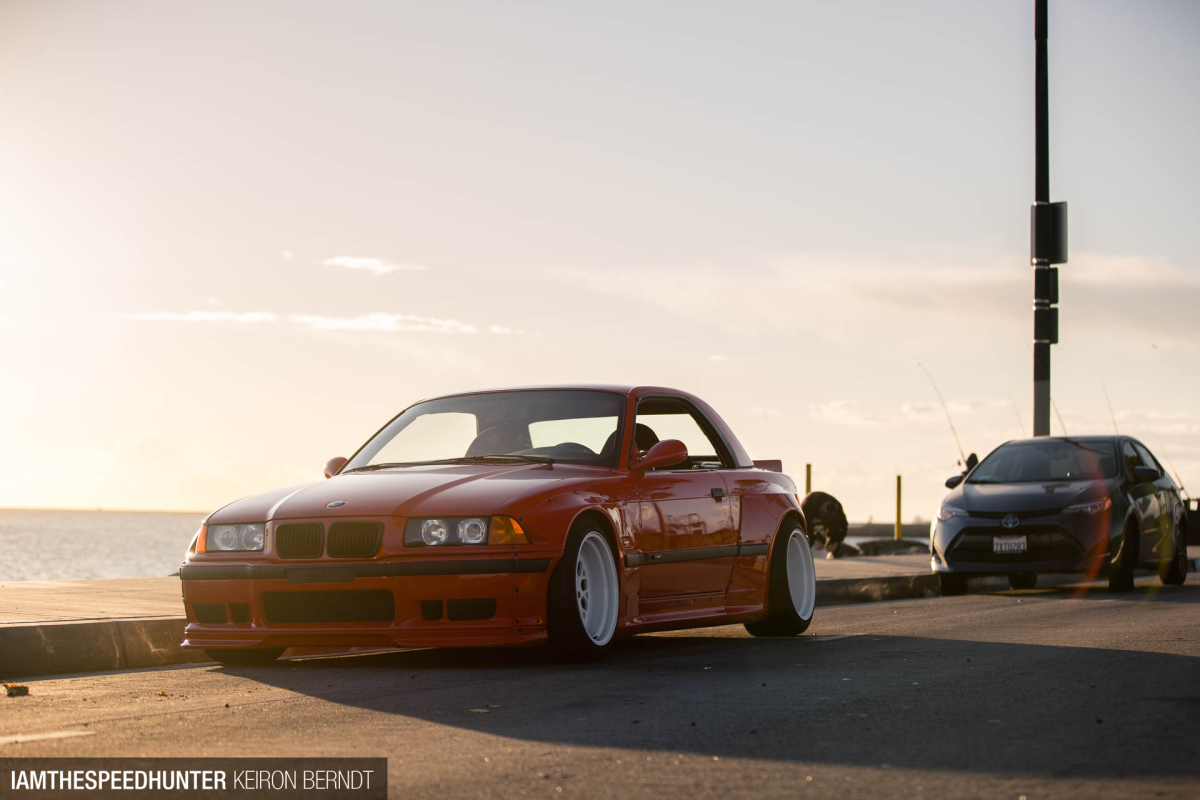 That wasn't the only lucky thing: one of Paul's friends agreed to sell him the hardtop from his daily driver.
With a fresh respray and bodywork done, it was time to fill the fenders with some wheels and tires.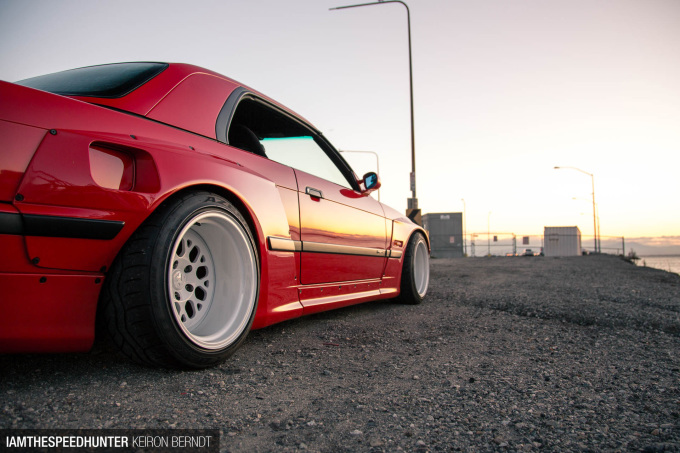 A set of 17-inch Fifteen52 2-piece forged Formula Classics in snow white do the job quite well when matched with Falken 235/40R17 front and 255/40R17 rear tires.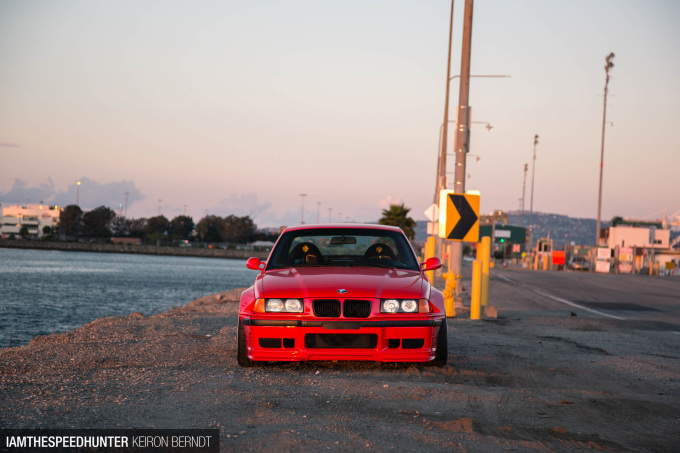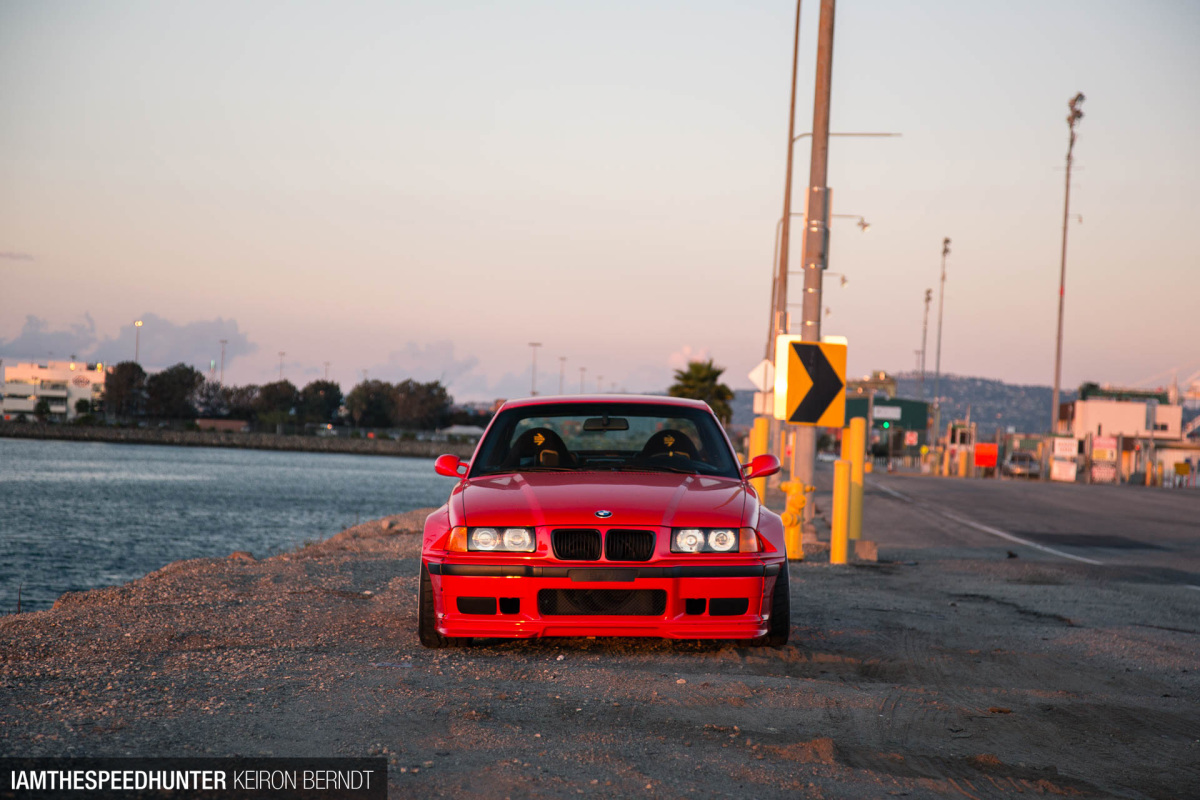 In the suspension department, CATuned custom coilovers along with CATuned camber arms give Paul the freedom to make small adjustments while still retaining a comfortable ride. He admits that the ride height isn't as low as he would like it to be, but as it sits it's much nicer to daily drive on LA roads.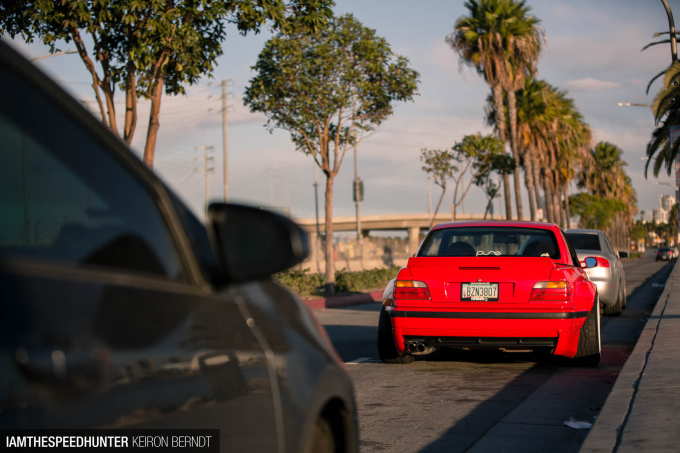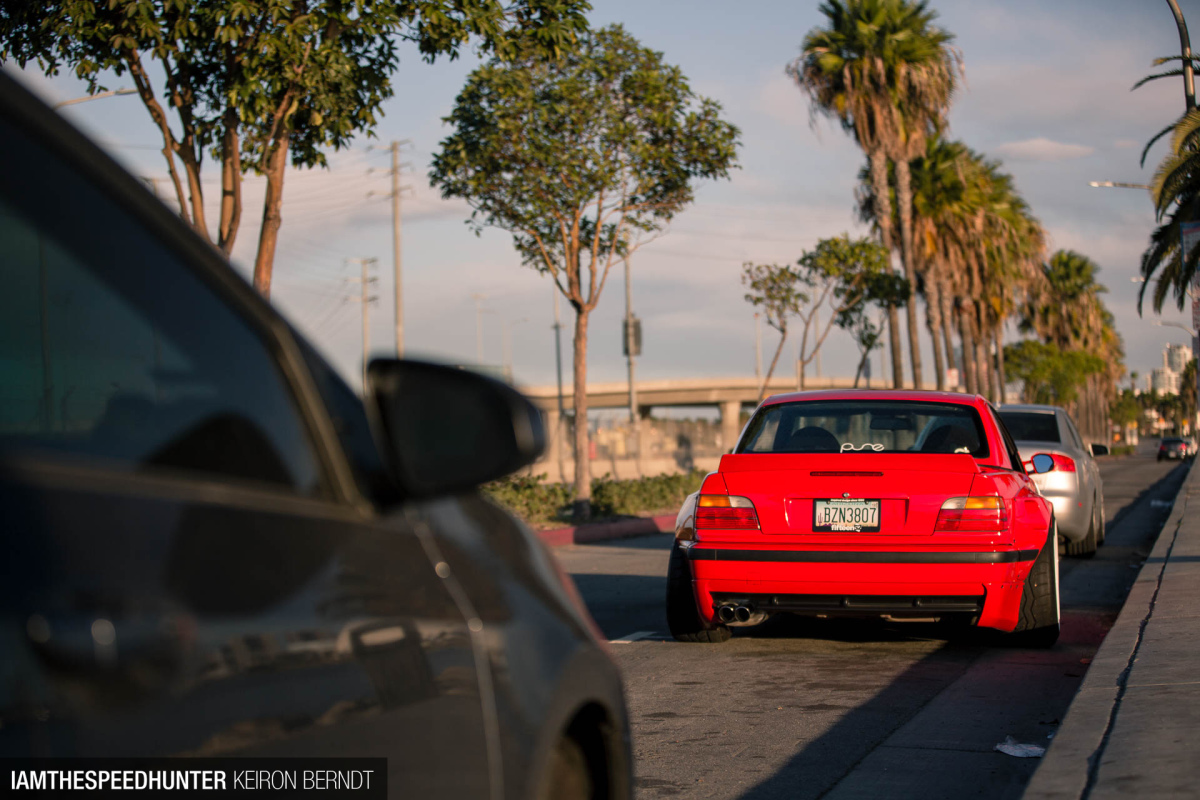 If it wasn't clear in the first feature, Paul doesn't try to build race cars, nor does he set out to win trophies and awards at shows. Each car is built with a certain amount of originality to what it once was, with some motorsport influence along the way.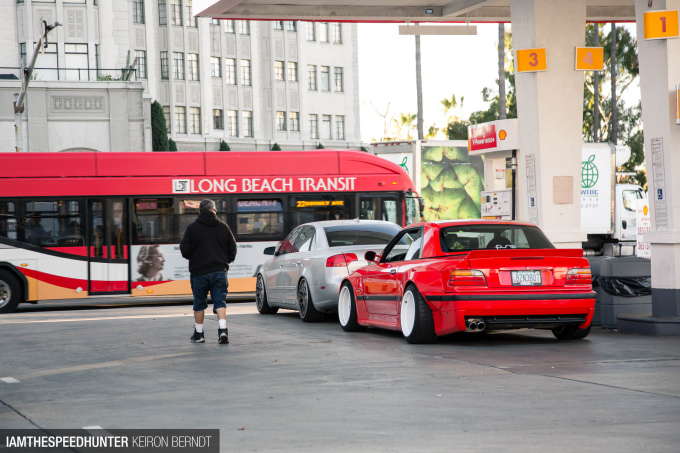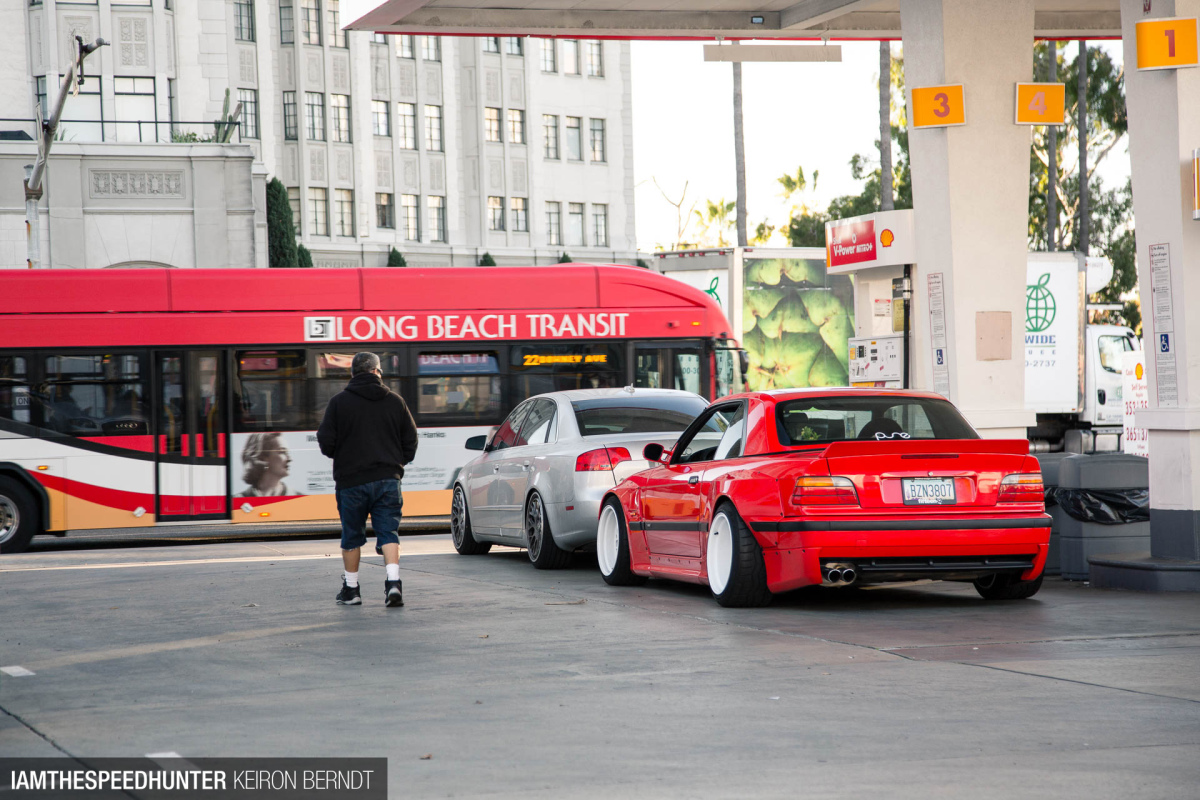 From the first ever shaved ducktail to the shaved antenna and hood nozzles, Paul's 'Pure' modifications blend form and function into a near seamless build. This is not your archetypal wide-body show build. It's not too hot or too cold; it's just right.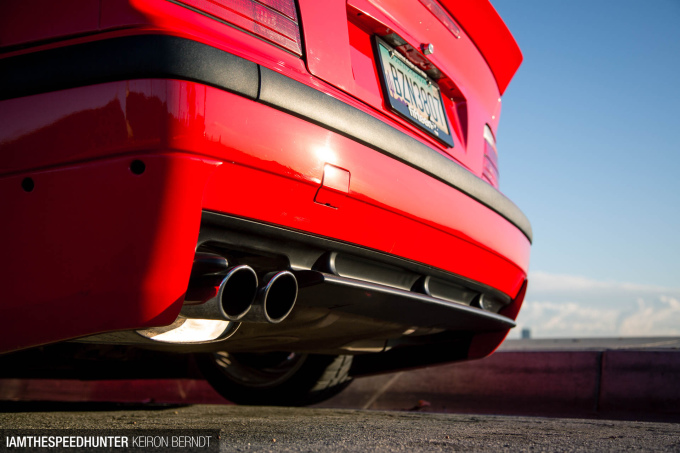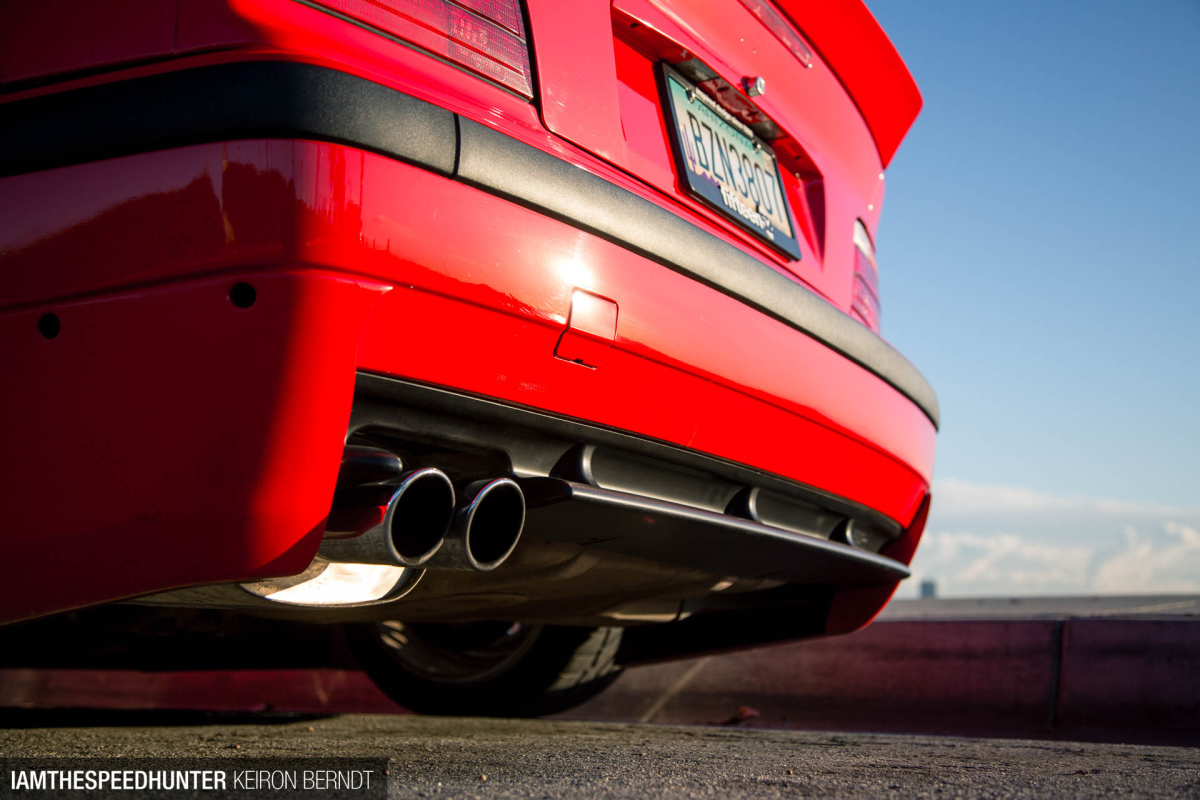 While the engine bay remains stock, a Borla cat-back exhaust frees up some of the smooth inline-six's growl while still remaining polite.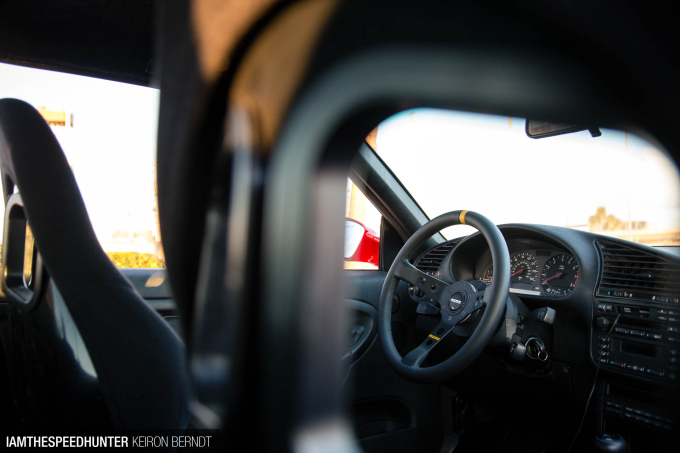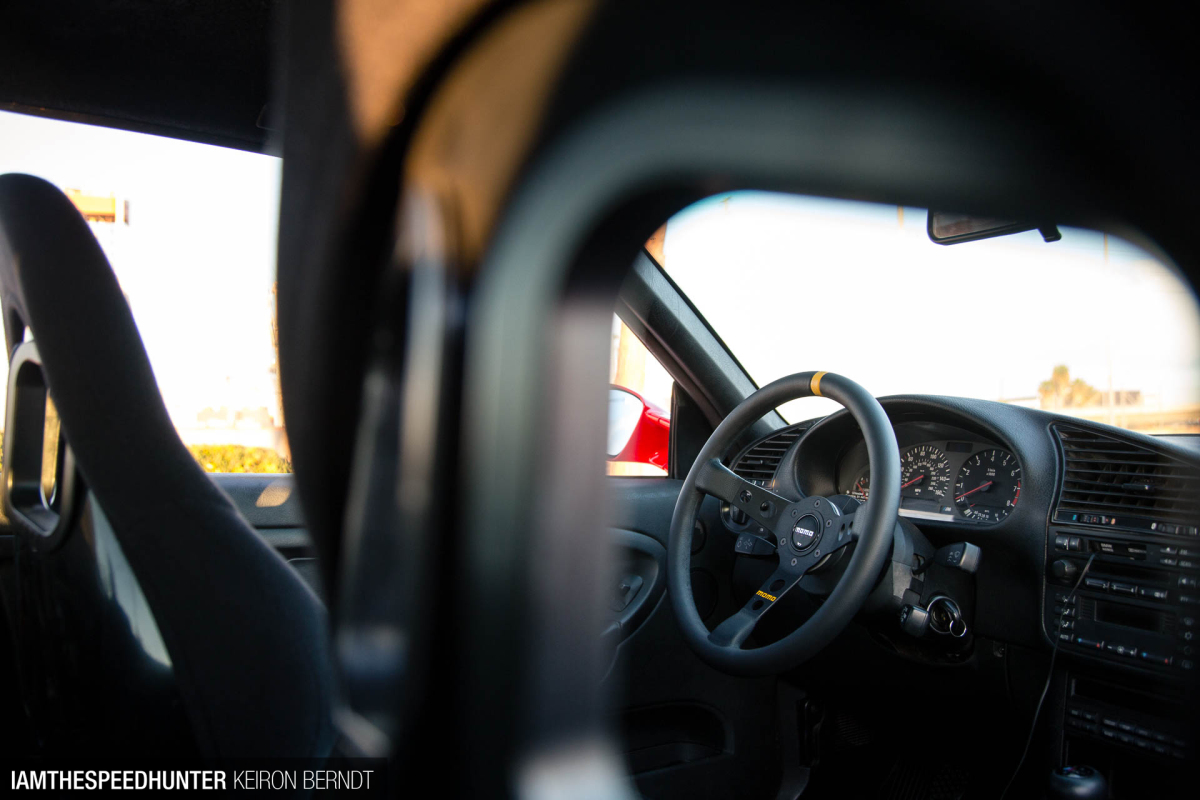 Inside, aside from a dished Momo steering wheel and fixed-back Momo seats, the M3 is also factory spec.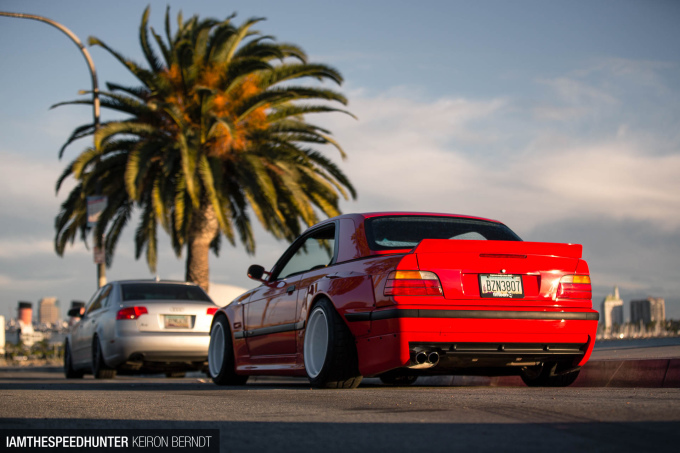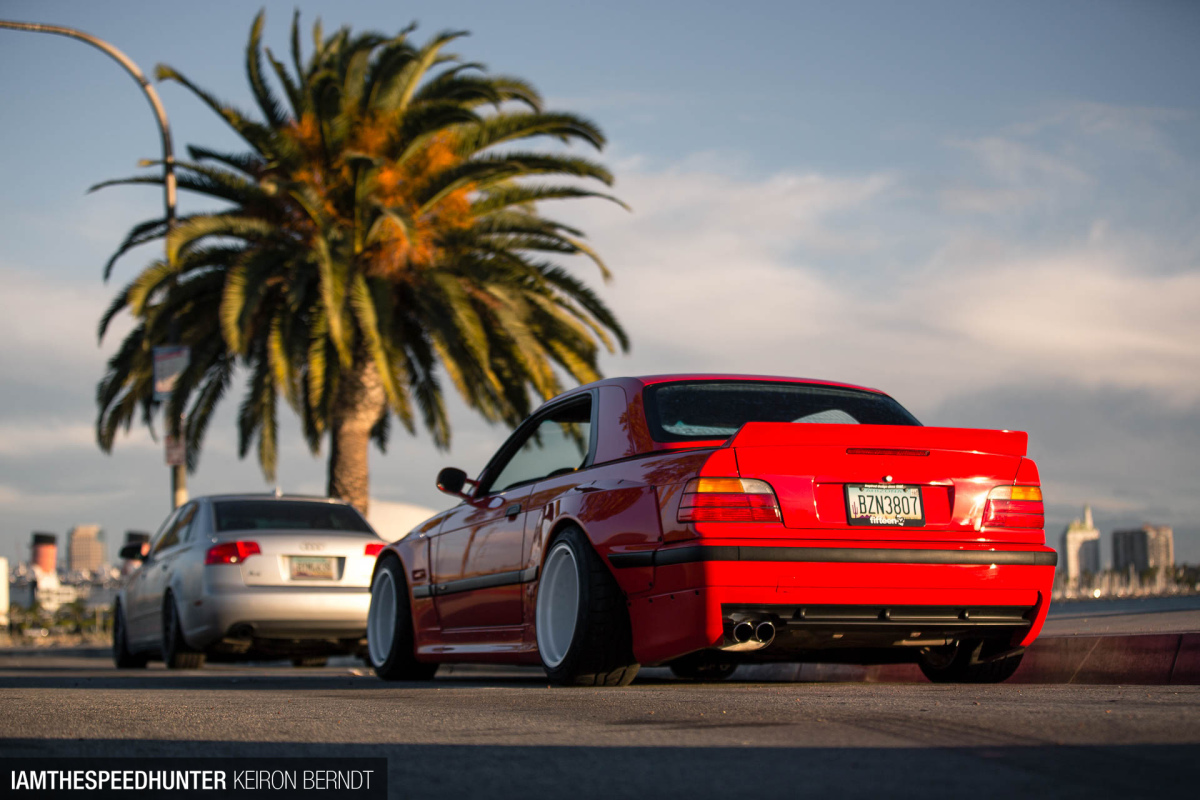 While wide-body BMWs might not be everyone's cup of tea, sometimes you find yourself taking certain aspects or cues away with you that may inspire your next build down the road.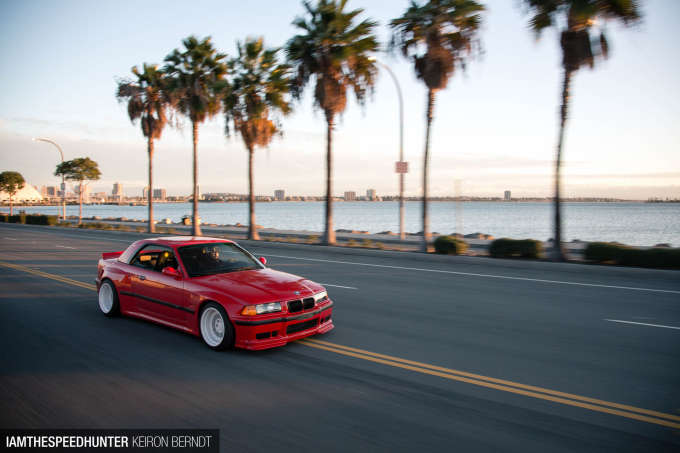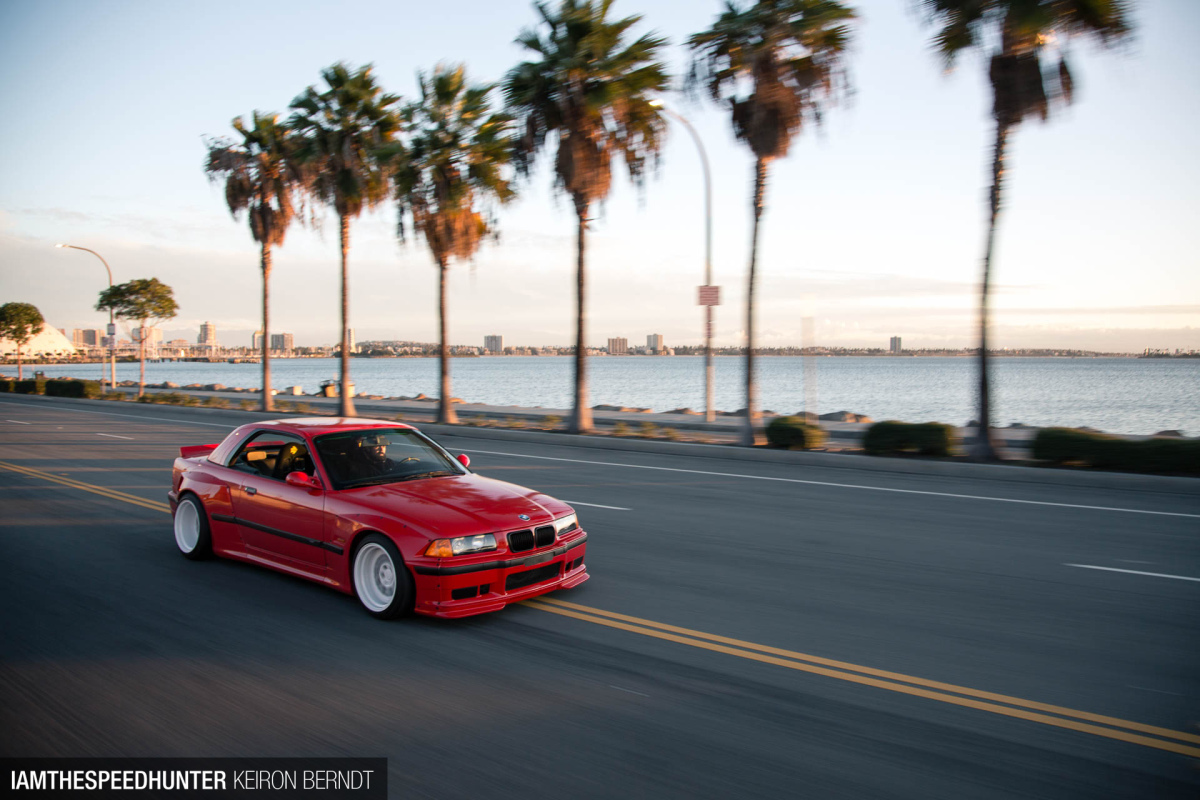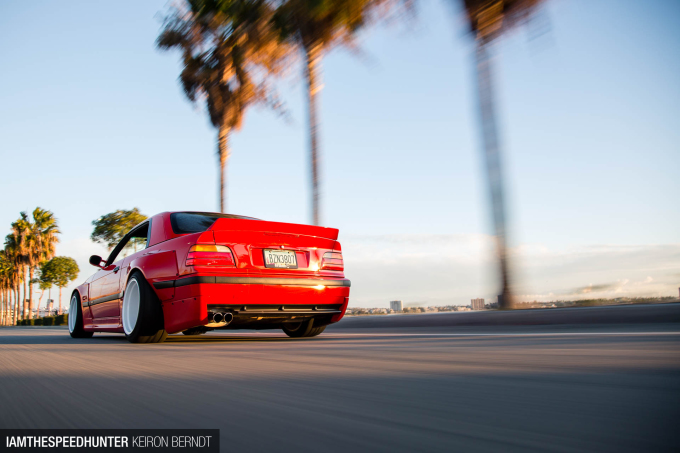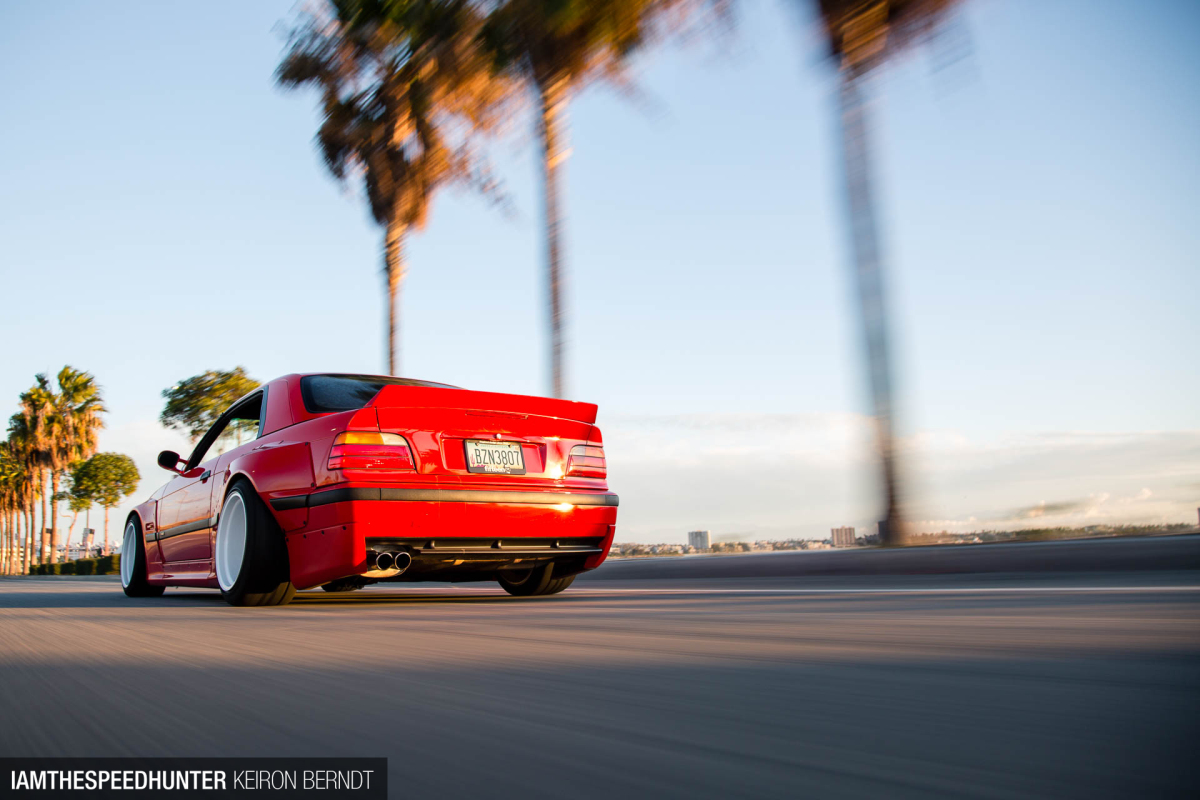 Rumor has it that Paul is planning a new Porsche 997.2 or 987 build, but only time will tell. Right now one thing is for sure: he'll always have an E36 of sorts in the garage.
Keiron Berndt
Instagram: keiron_berndt
Keiron Berndt Photography