There was a lot to check out at HKS Premium Day on Sunday (full event wrap coming soon), but one car I spent a lot of time looking at and thinking about was Kansai Service's new Honda NSX demo machine.
It's cool that our beloved JDM tuners are even attempting to enhance the new crop of domestic supercars – GT-R Nismo and Lexus LC included – but I can't help but feel that the modifying landscape is changing in the process.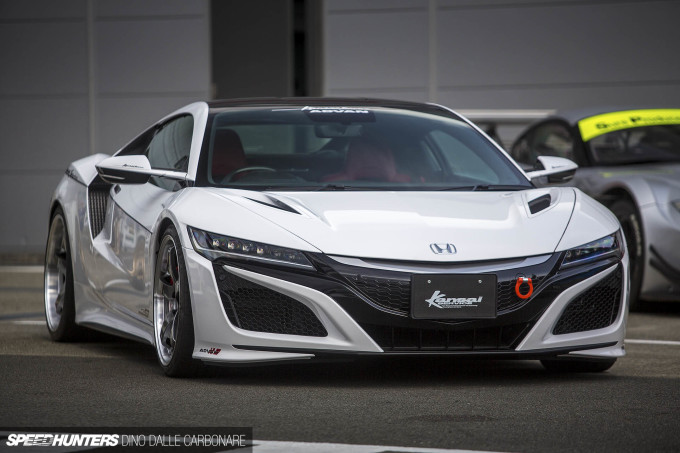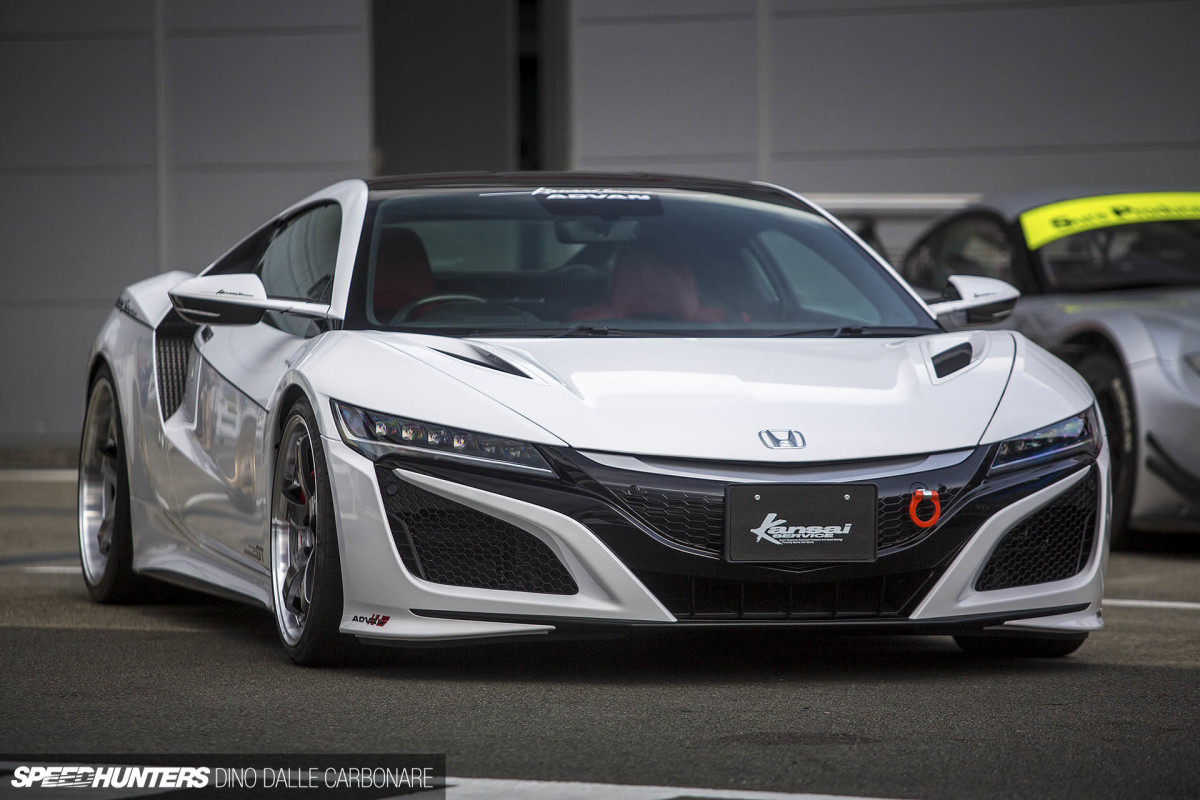 I mean, wasn't the whole point of embarking on a fun tuning mission with a Japanese sports car because the base vehicle was affordable in the first place?
I've just spent a little time virtually configuring a new NSX on the Japanese Honda website, and once you start piling on the options it's rather easy to end up with a car that costs the yen equivalent of a quarter of a million US dollars. Mine came to $257,000. Even if you don't add any options, it's a rather big initial investment for a tuner to jump on board and get stuck into developing parts and performance upgrades.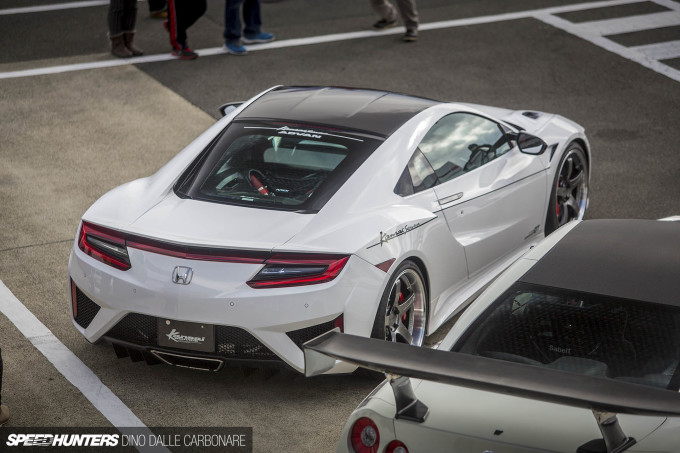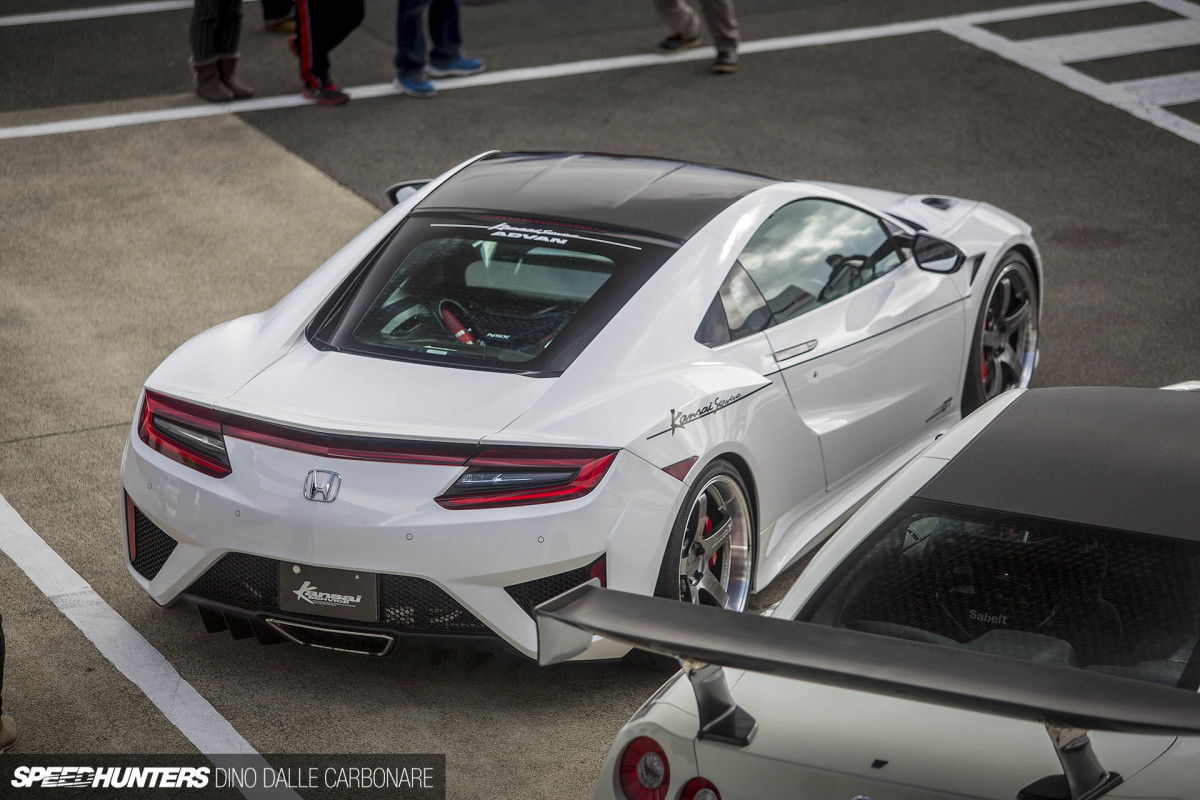 So you come to a split. Look at it one way and it's obvious that Japan's auto manufacturers are hungry for a slice of the high-end supercar market. That's fine, but is there a place for Japanese tuners to make a difference here? We don't even know how or if the driveline of the NSX and LC can even be tuned.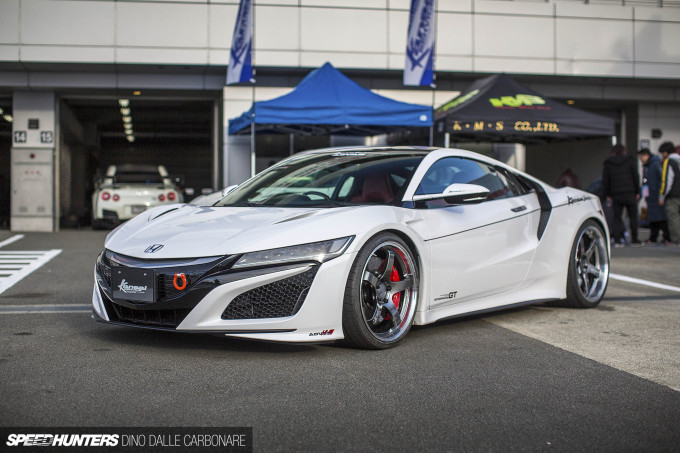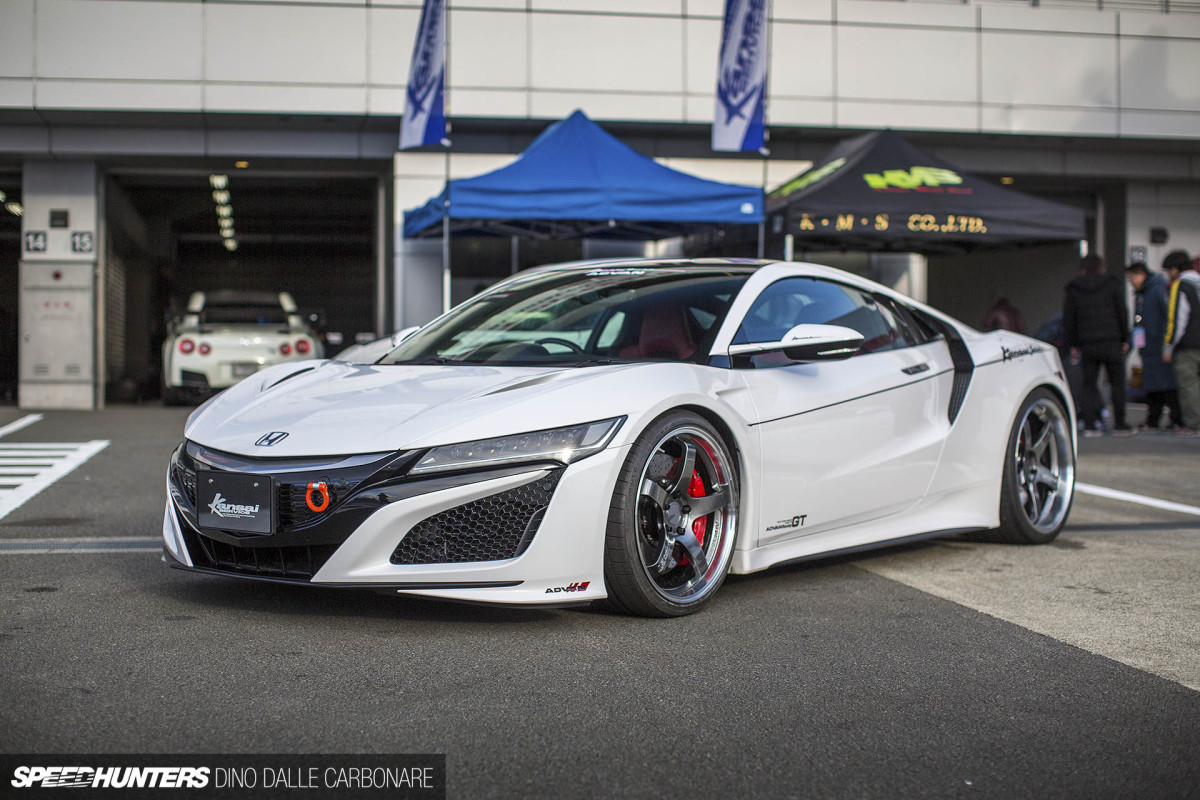 I'm guessing that cars like the NSX will serve more as image builders. Tuners will make them look prettier with aero parts and carbon accents, and by doing so attention will be drawn to the services and upgrades they perform on more attainable machines.
I could be totally wrong though; in a couple of years we could be seeing stripped-out new NSXs with bigger turbo kits hitting time attack events… Now that would be awesome.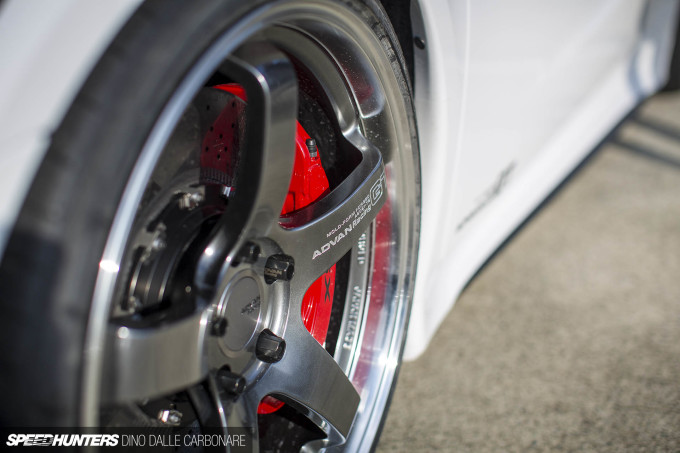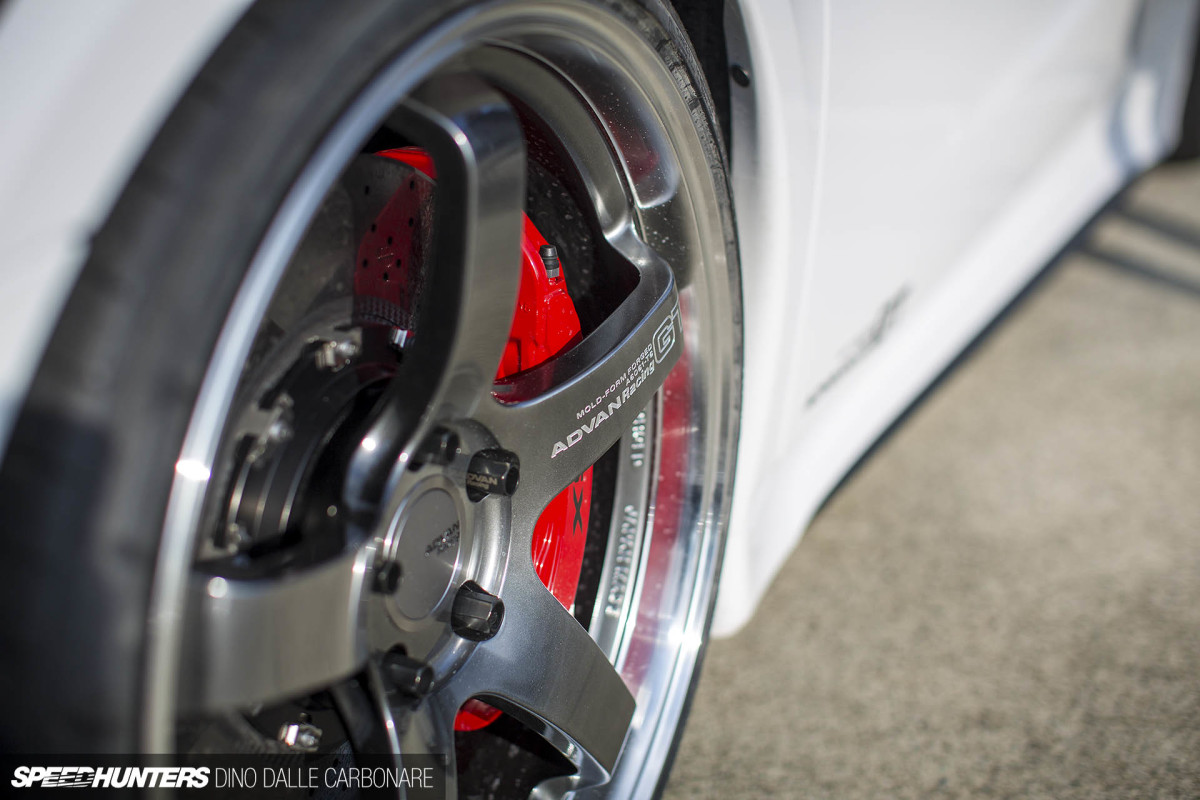 For now we get to see the more aesthetic side of things, which is perfectly fine. Kansai Service has started by dressing up the NSX with Advan Racing GTs in this Premium Version 21-inch spec.
The resulting look is far more track focussed; it's really amazing what a set of wheels and a ride height drop can do.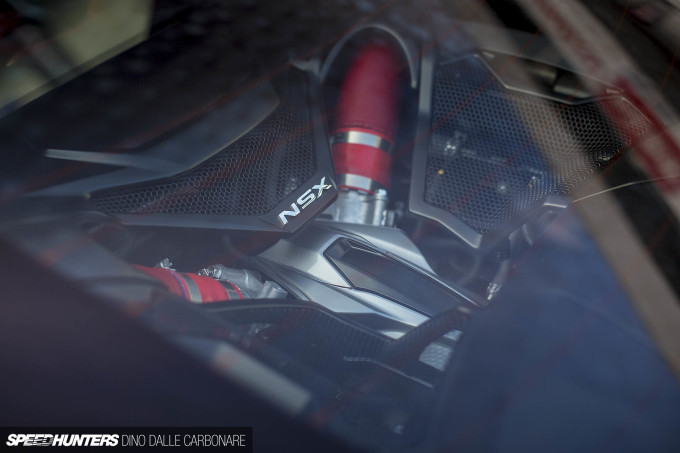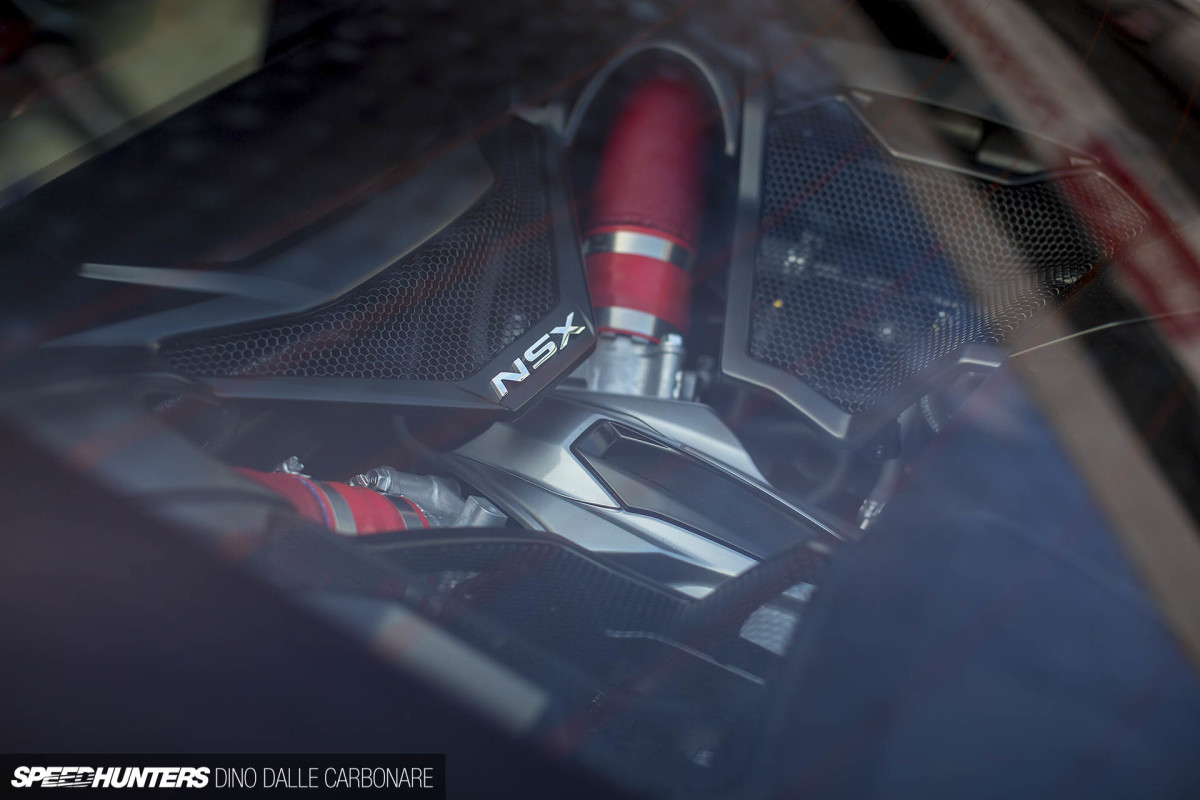 A look through the transparent engine cover revealed some non-standard red piping, so it seems like Mukai-san and his team are indeed starting to play around with the twin-turbo V6 that sits midship in the chassis. There will be challenges I'm sure, mostly with the hybrid component of the driveline and the modern engine management.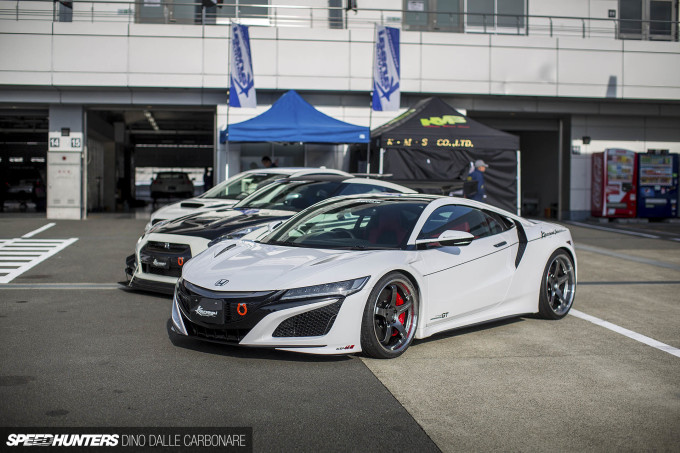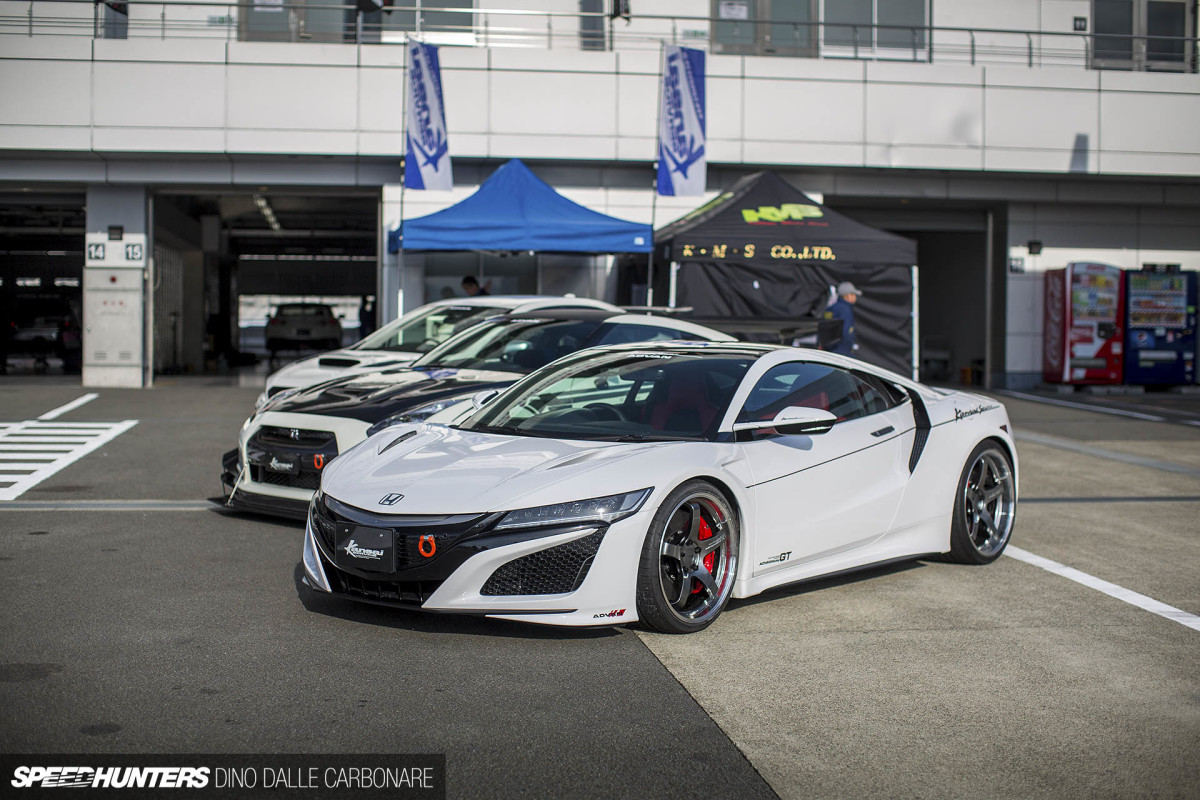 But I really hope they get there as I want to continue seeing Japanese cars built for performance.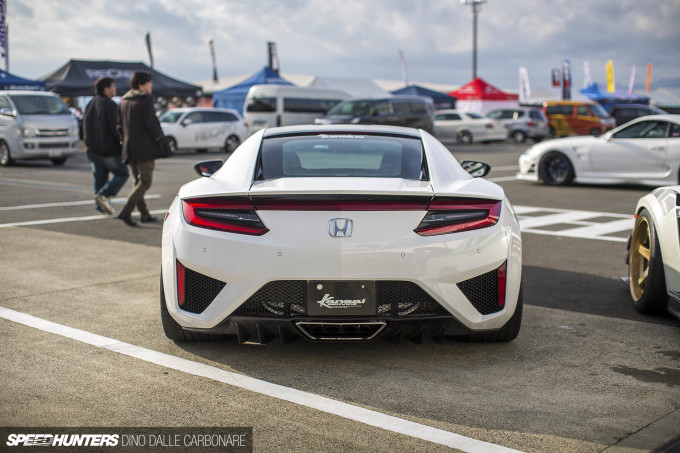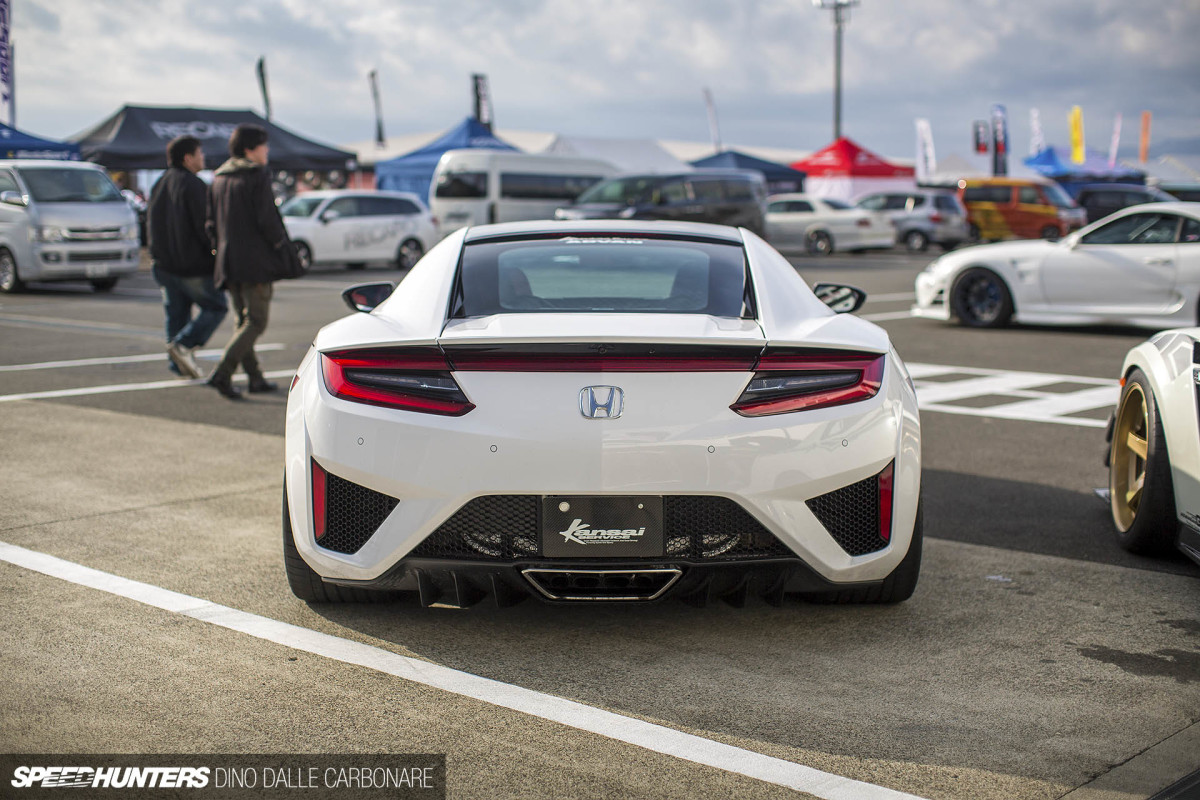 It's hard not to be sceptical in the beginning, but the hurdles for tuners just seem to get higher and harder to climb over. What do you guys think?
Dino Dalle Carbonare
Instagram: speedhunters_dino
dino@speedhunters.com