Attraction To The Uncommon
As always, the halls of the Makuhari Messe were full to the brim for Tokyo Auto Salon this year, encapsulating a simply amazing selection of cars.
But the one car that stood out as the most memorable to me isn't even technically a car. So what gives? Well, it's pretty simple. Drop a pair of massive turbochargers into the engine bay of anything and people will take notice. This is exactly what Trust did with its recently acquired Y61 Nissan Patrol.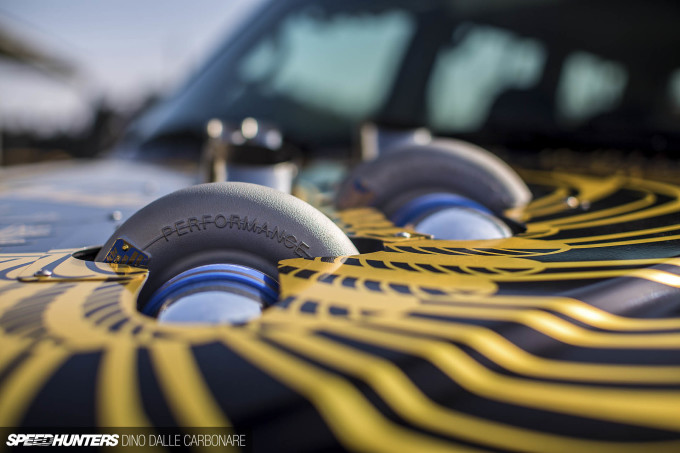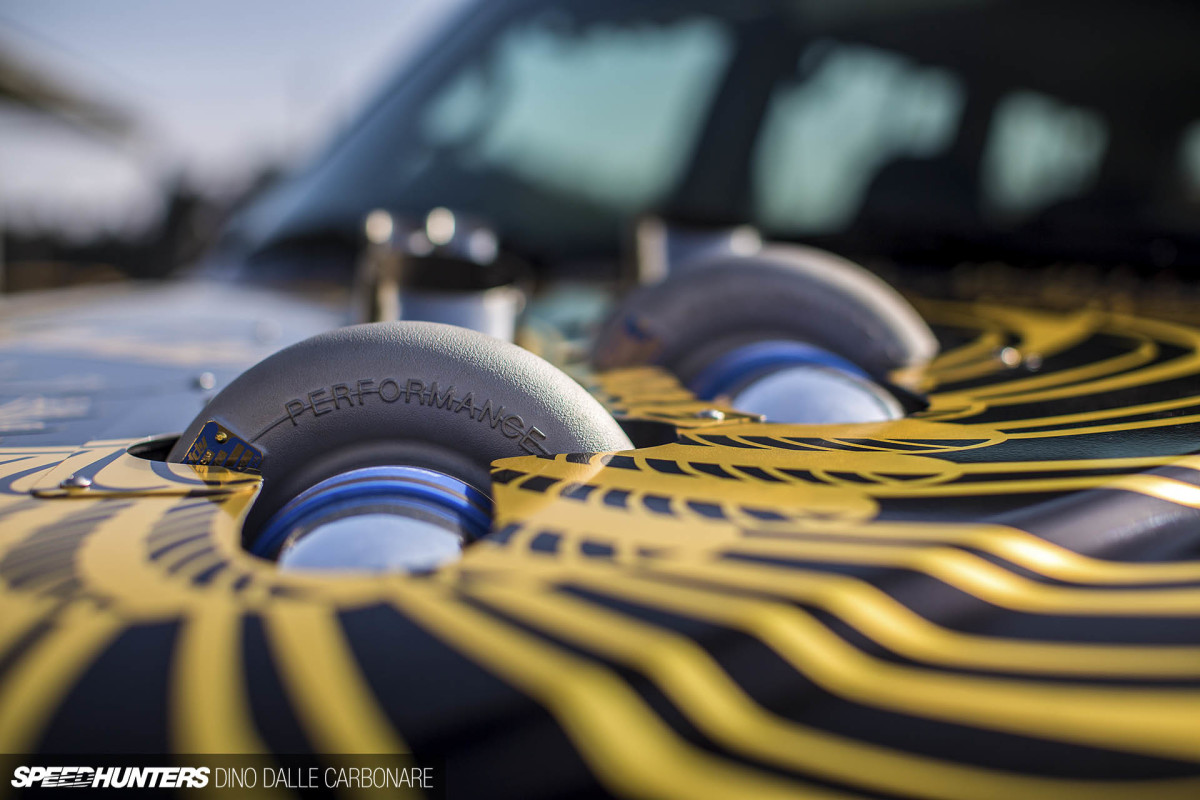 This is an all-new demo machine that Trust will be developing over the course of the year, and its official debut at TAS earlier in the month was an announcement of sorts that the famous Japanese tuner has some cool things on the go. I mean, when was the last time you saw a company like this build a car for the sheer fun of it?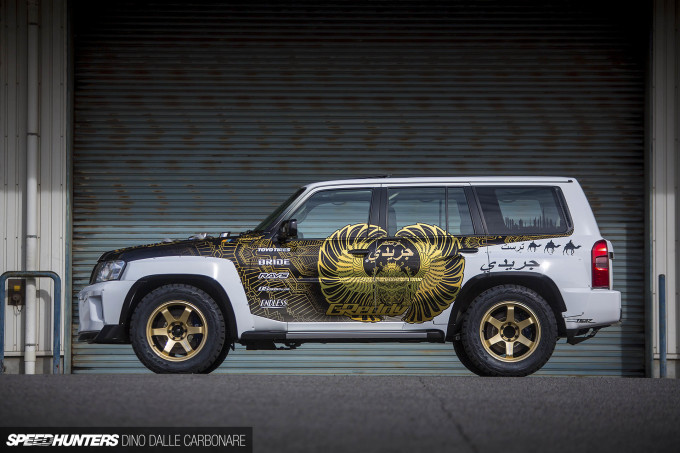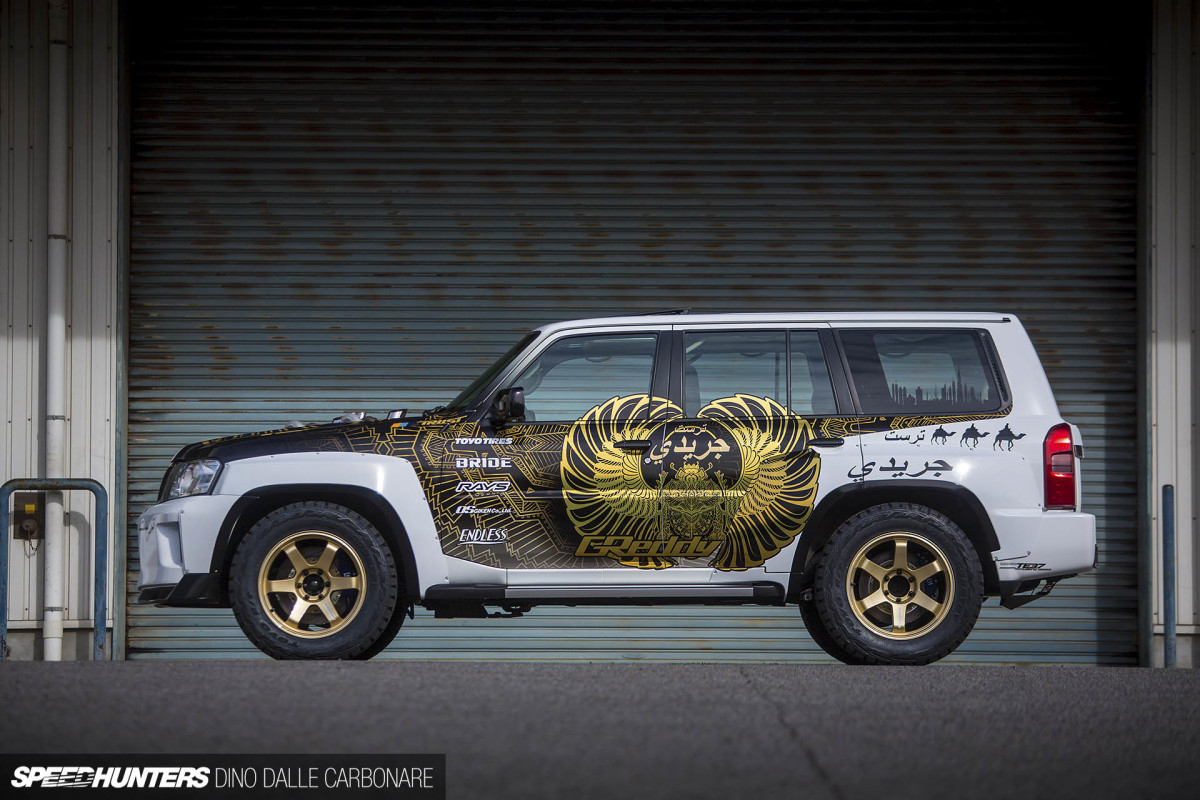 And Trust isn't playing around here, starting by sourcing the Patrol in Dubai and shipping it back to Japan. Nissan still builds these older Patrols, but only sells them in Middle Eastern markets where people love everything about them – from the shape to their natural off-roading abilities, and of course the driveline which is made up of the RB26's bigger brother, the TB48DE. But we'll get to that in a second.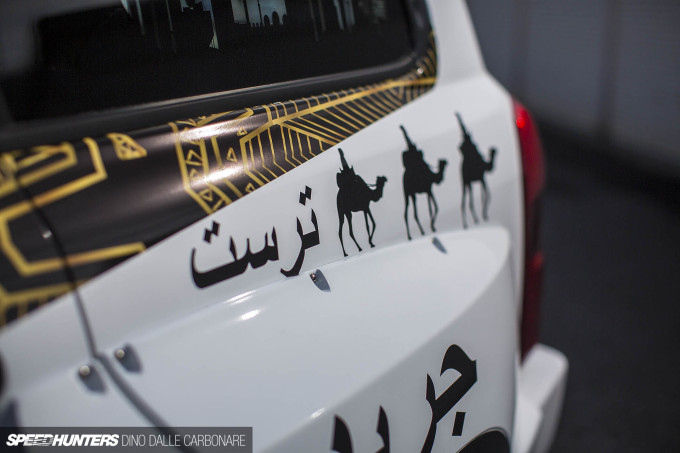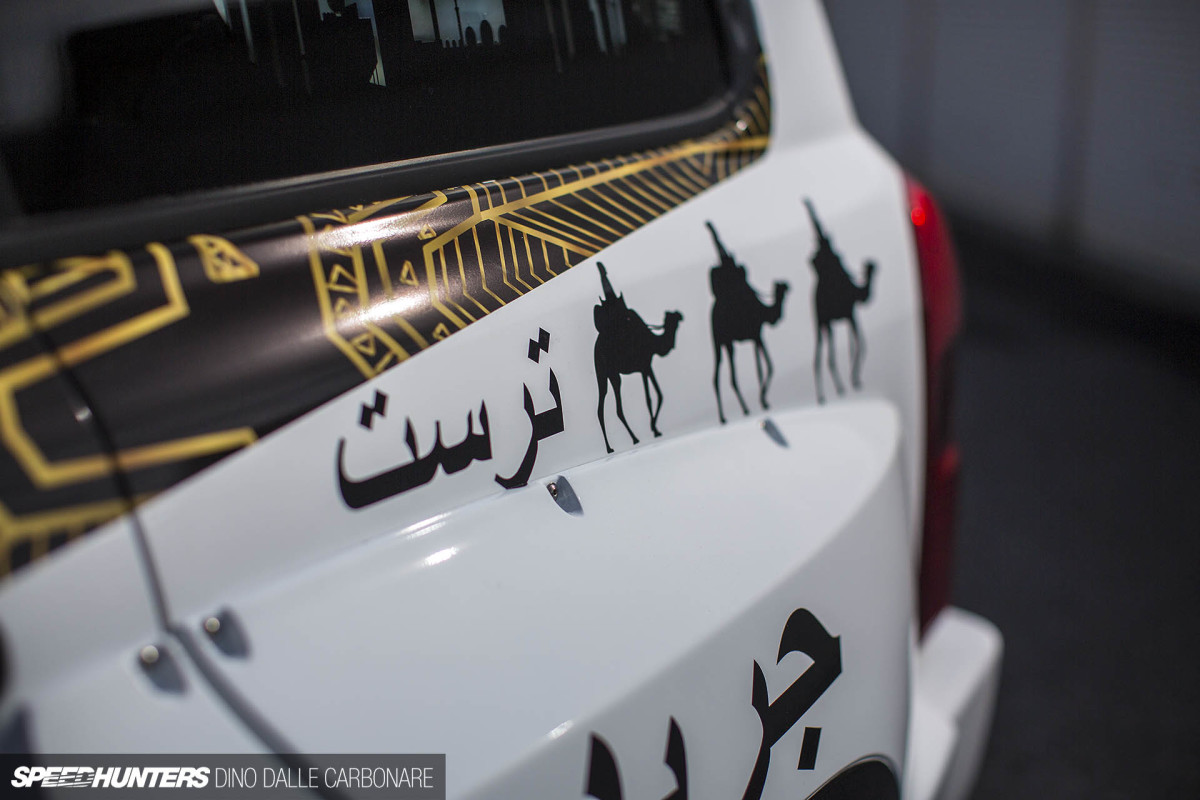 First there's the sheer bullish stance the GReddy wide-body kit manages to achieve, and the graphics applied for the show really couldn't have been more on point.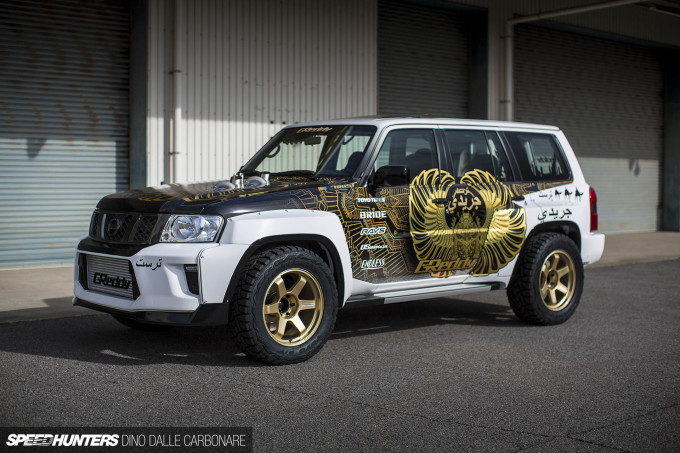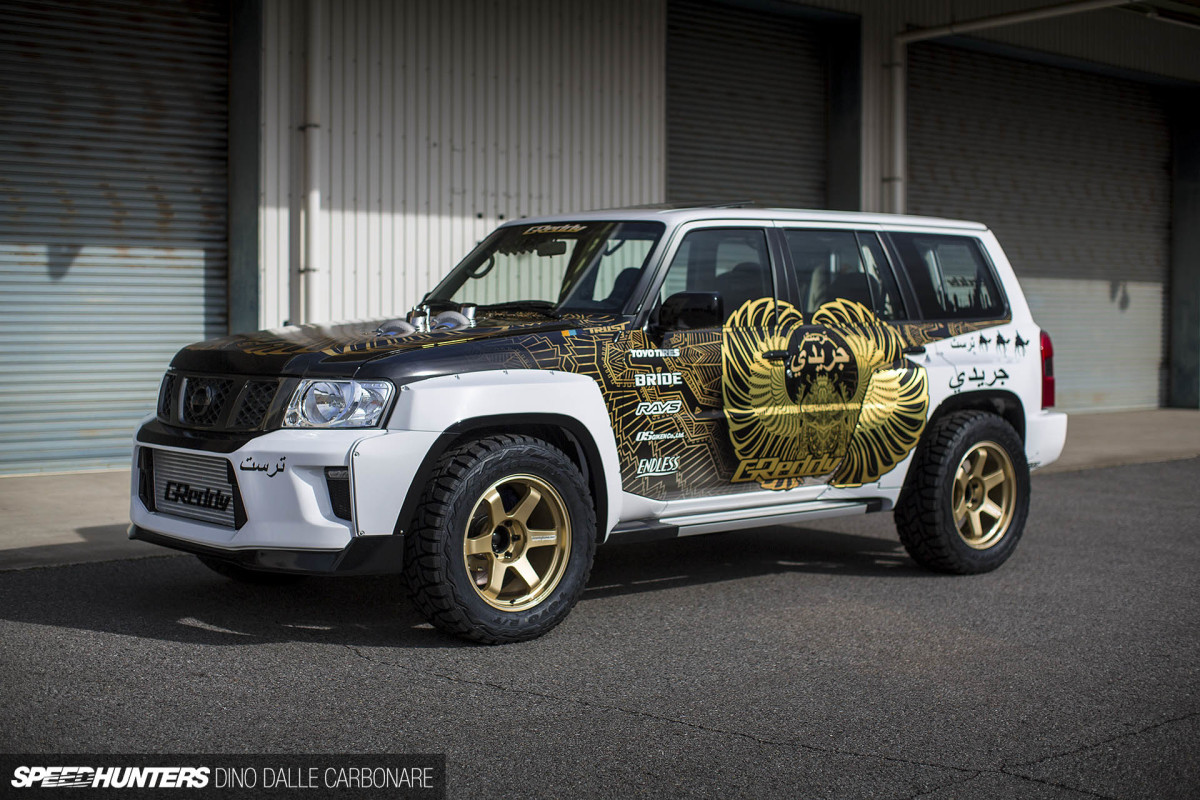 It all started a few months back when Kei Miura of TRA Kyoto came up to Trust's HQ near Narita Airport to 3D-scan the Y61's exterior. The goal was to sculpt wider, more angular fender extensions than the Patrol's factory items, and then top it all off with a front bumper able to accept a huge air-to-air intercooler.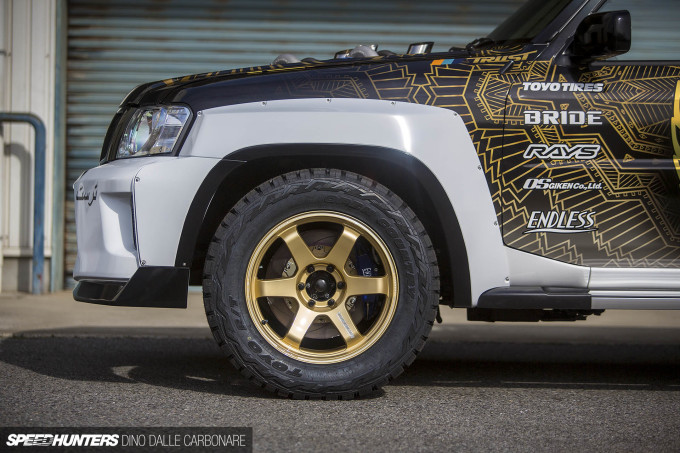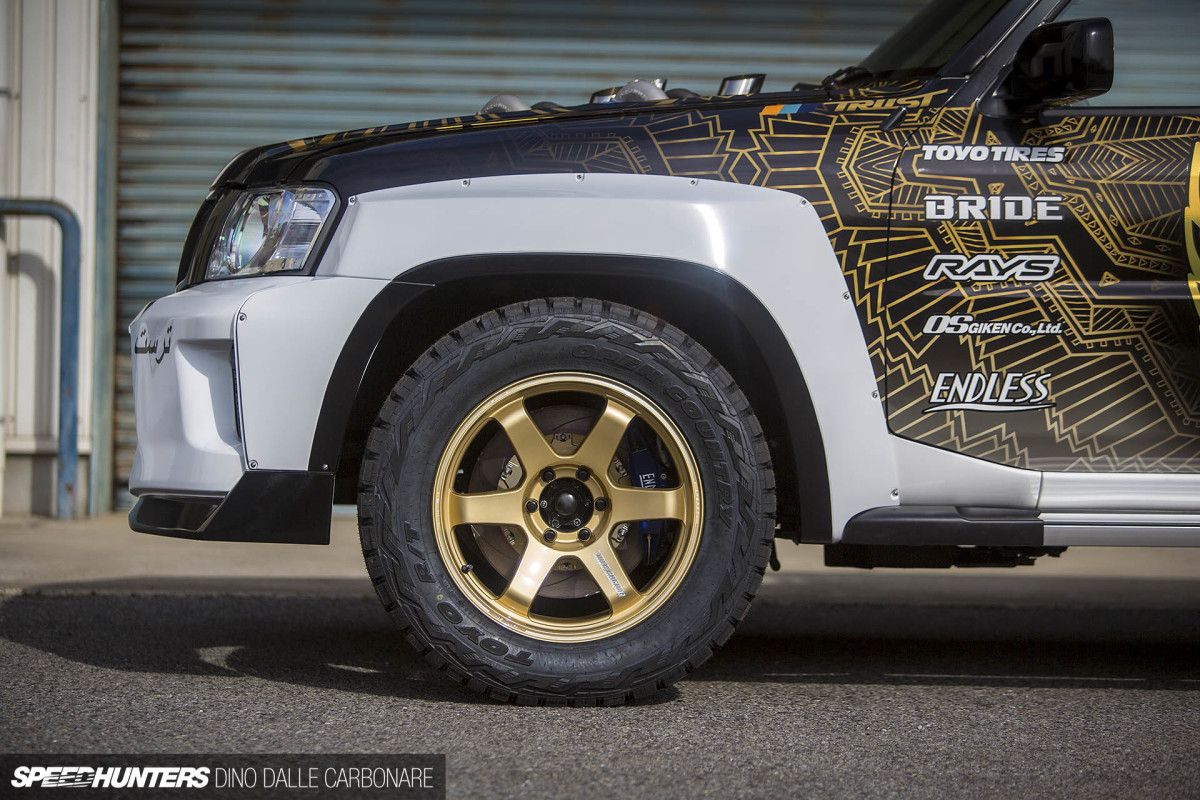 The flares allow the Patrol to clear the massive wheel and tire combo, something which despite being as Japanese as could possibly be, was actually inspired by what guys in Dubai do with their Y61s.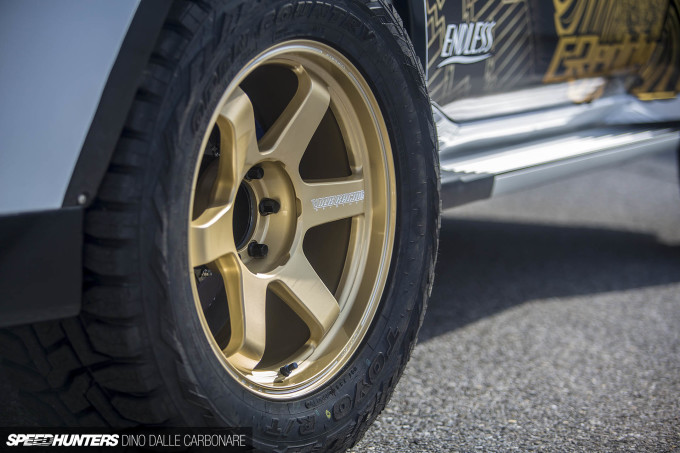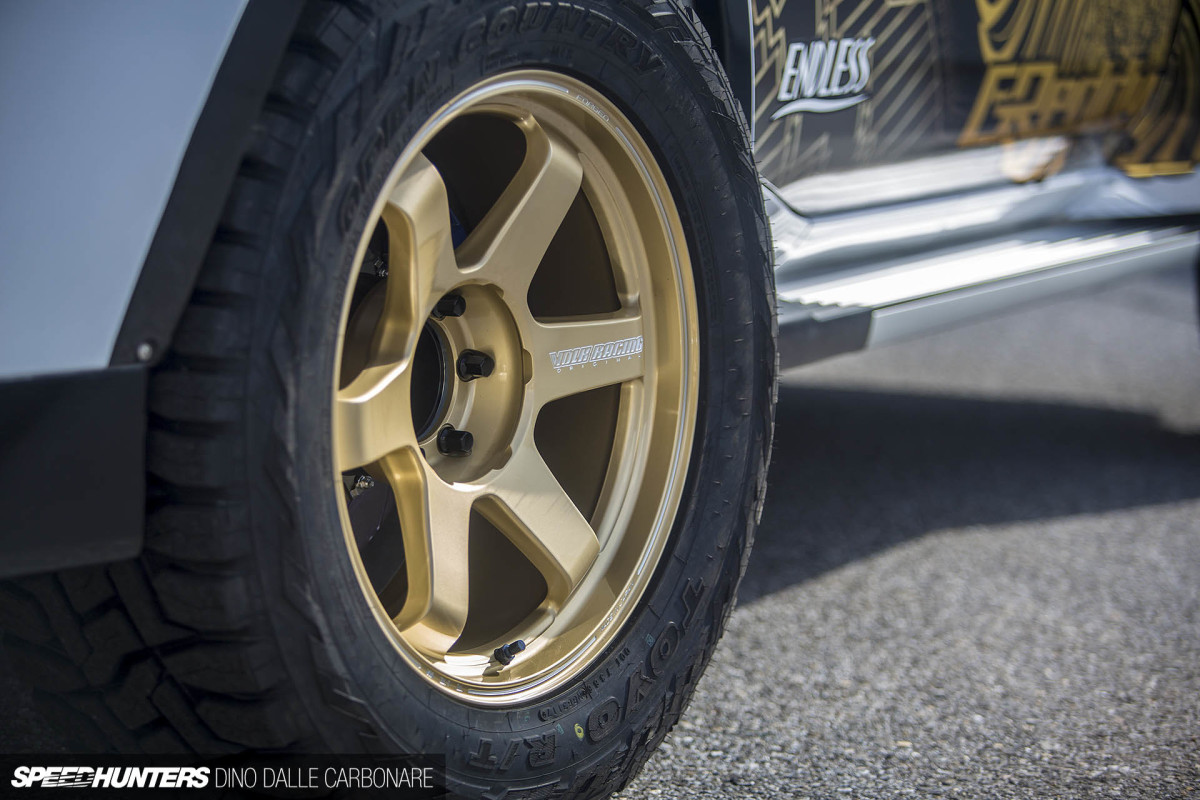 That means a set of Volk Racing TE37 Ultra Large PCDs, a 20-inch version of the legendary design from RAYS made especially for large 6-lug hub applications. The wheels measure 20×9.5-inch at all four corners and are shod in Toyo's new Open Country all-weather tire in 305/55R20.
It's actually quite funny seeing TE37s this massive on an off-road truck; it's a popular wheel in this scene, but they're usually run in 16/17-inch sizes.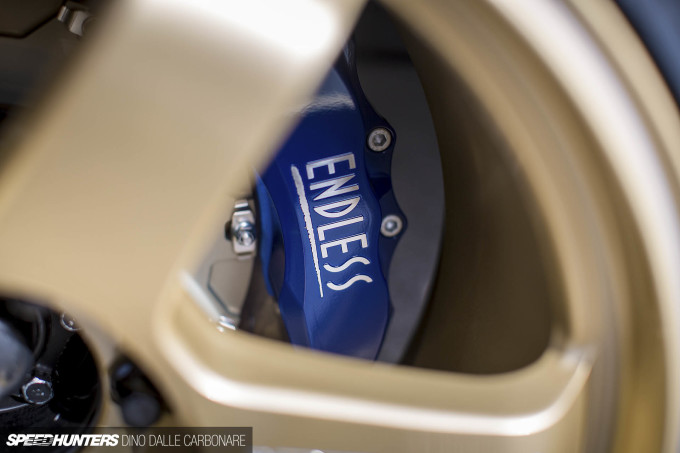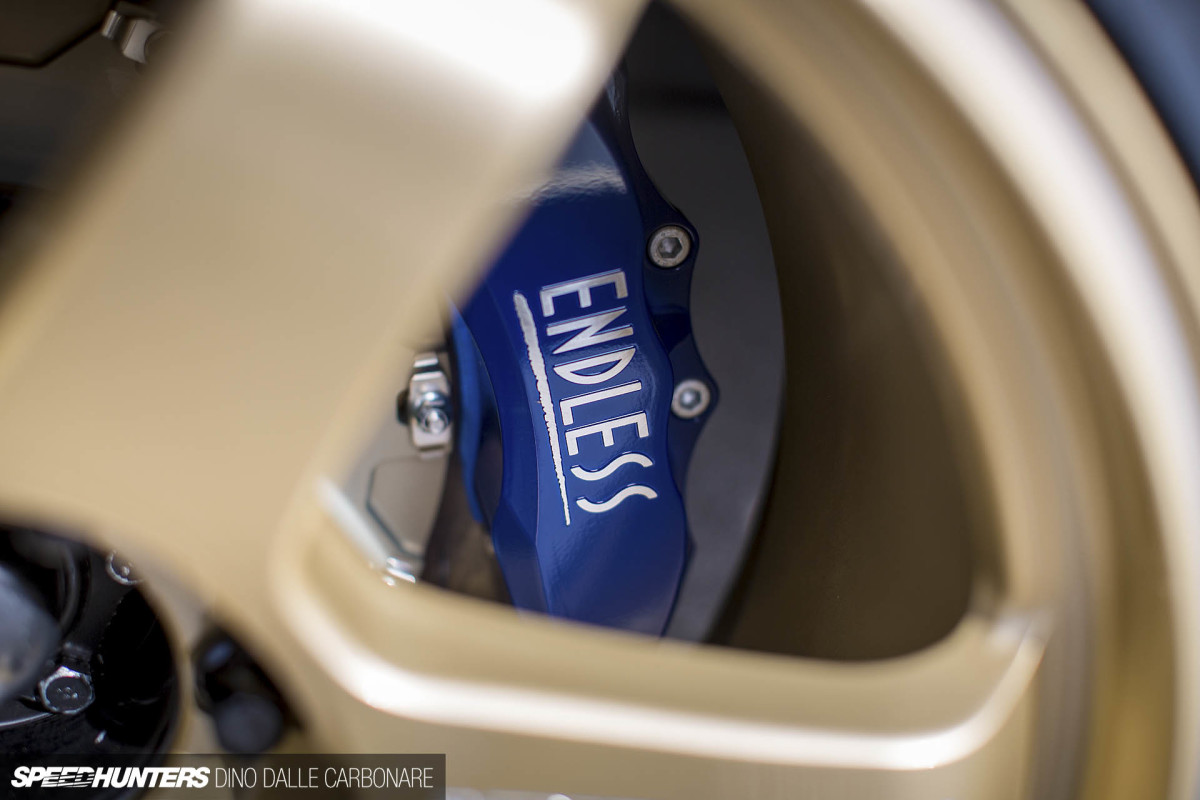 With the goals Trust has for this project there was no way the brakes were going to be overlooked. For the business end, Endless has supplied a pair of its Racing6 6-pot calipers with massive 2-piece slotted discs.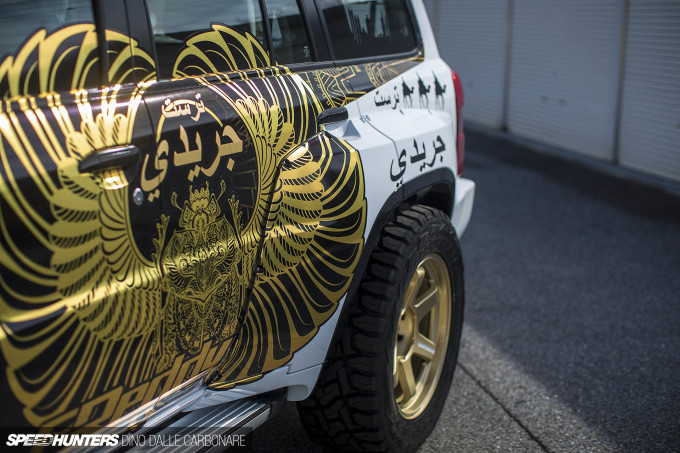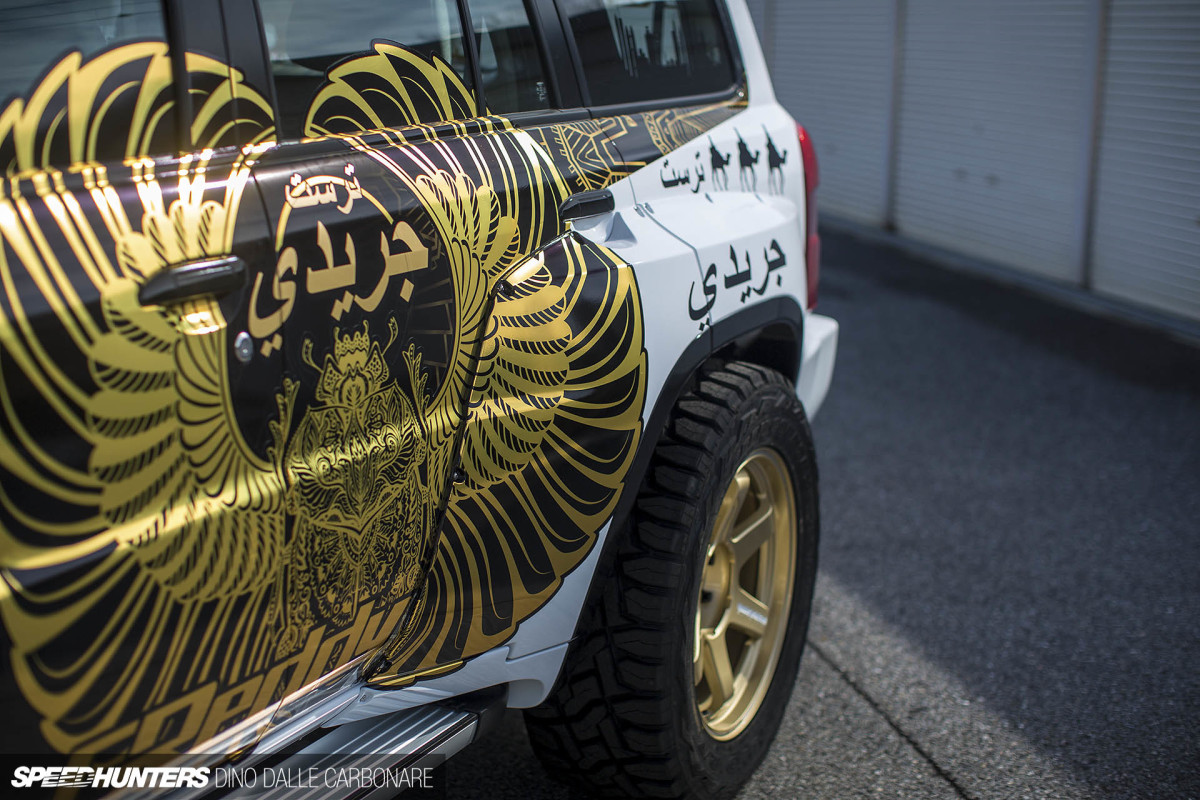 The rear widening starts about halfway across the door with the two-piece flares blistering outwards a good 15mm on each side.
The truck sits on GReddy Comfort Springs for now, but a proper coilover package will be developed later in the year to take full advantage of the monstrous performance and the sheer weight of the Patrol. Balancing the braking at the back are Endless 4-pot calipers and a custom made rotor that incorporates the bell to clear the stock drum e-brake.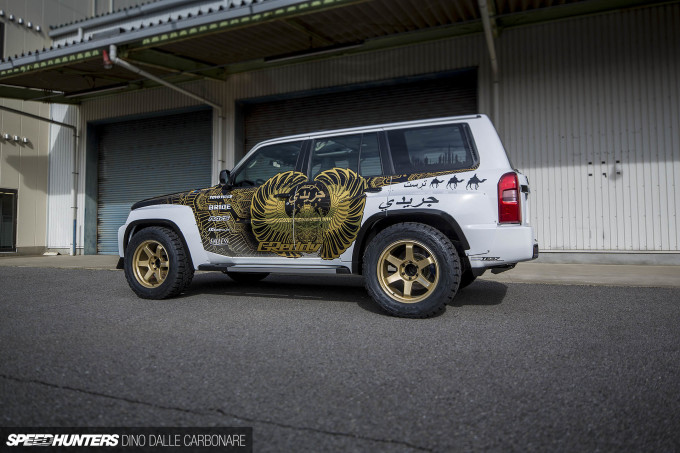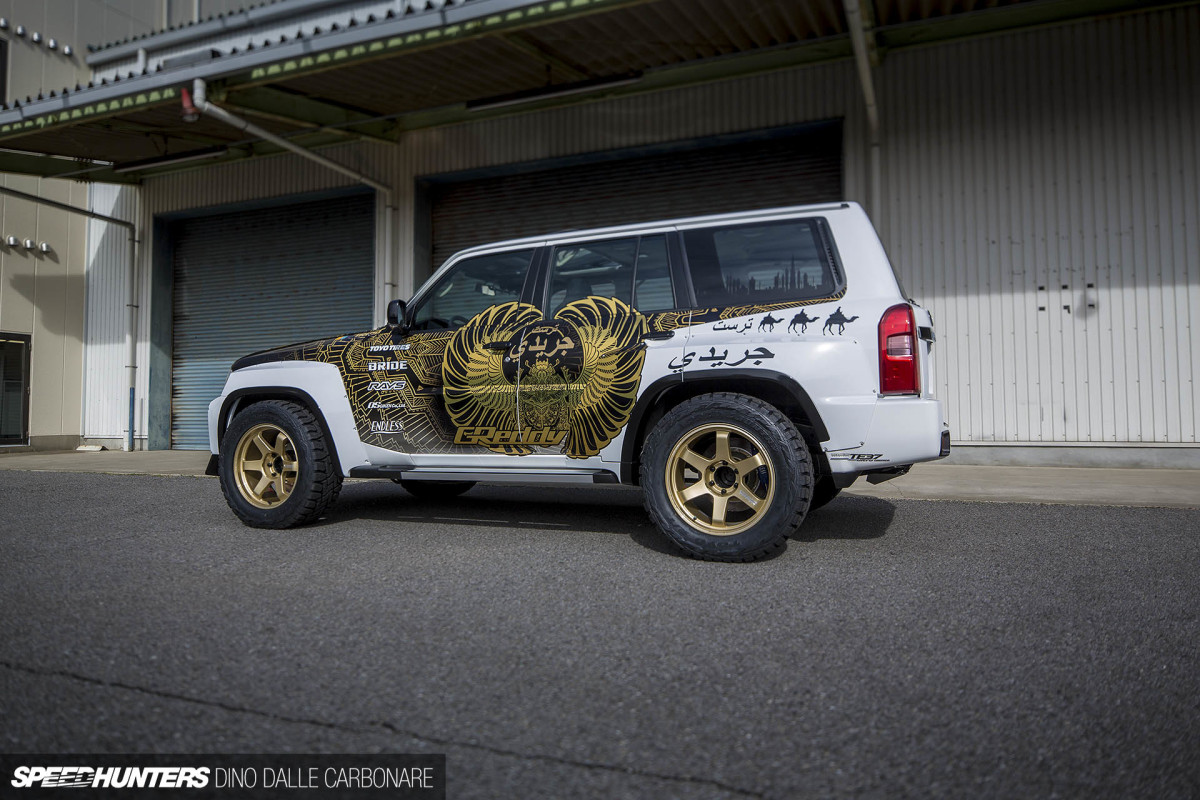 Normally you'd find the spare wheel mounted on the right side back door, but GReddy deleted it and covered over the recess which I think helps give the boxy Patrol a more performance oriented stance.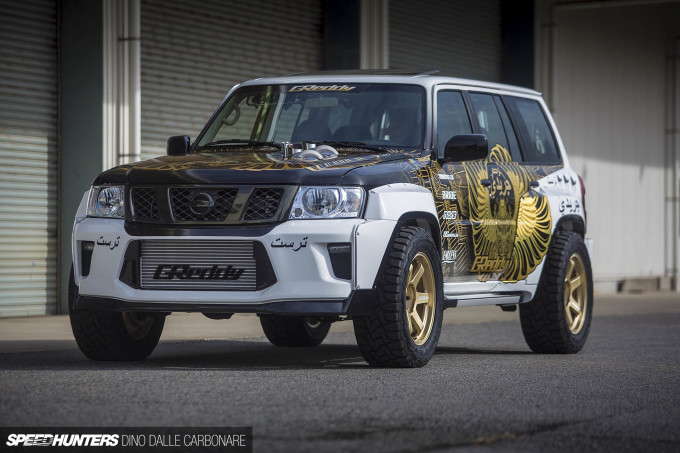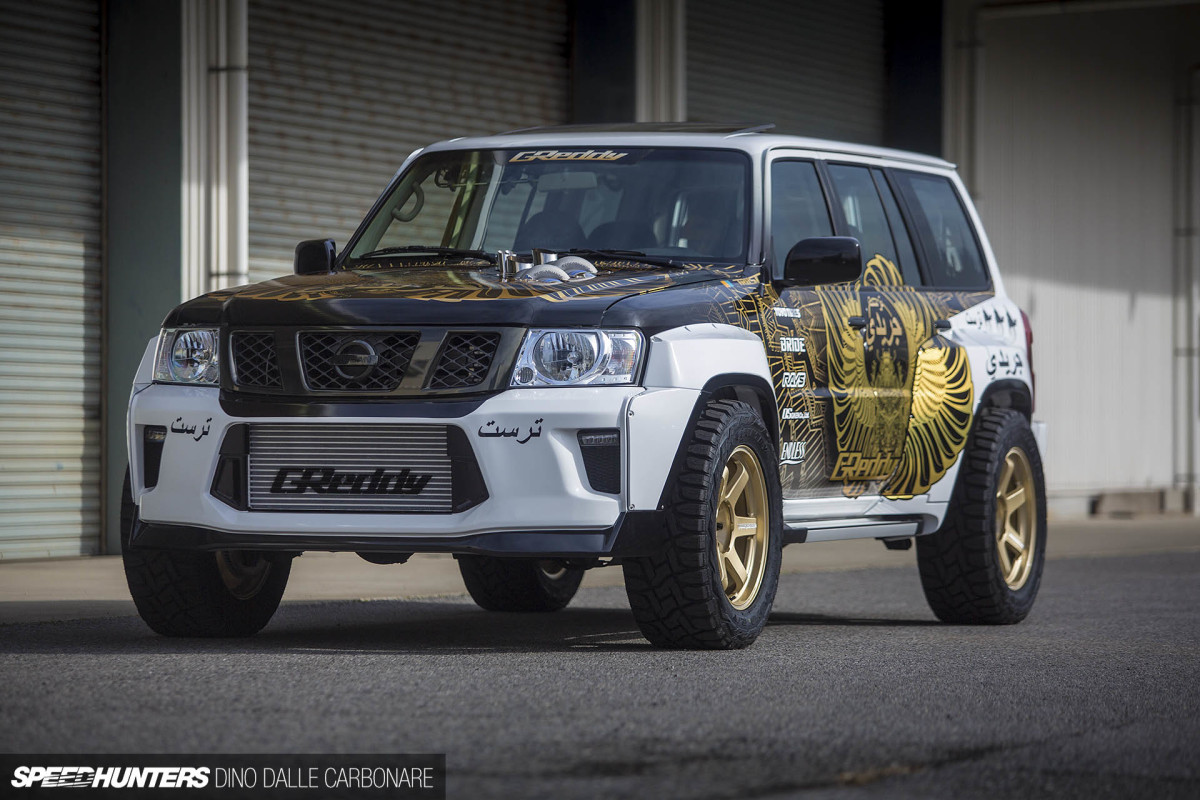 I just can't get over how purposeful the whole aesthetic ensemble comes together; one glance at the truck and you know it means business. Or at least it will in a few months…
The RB26's Bigger, Older & Angrier Brother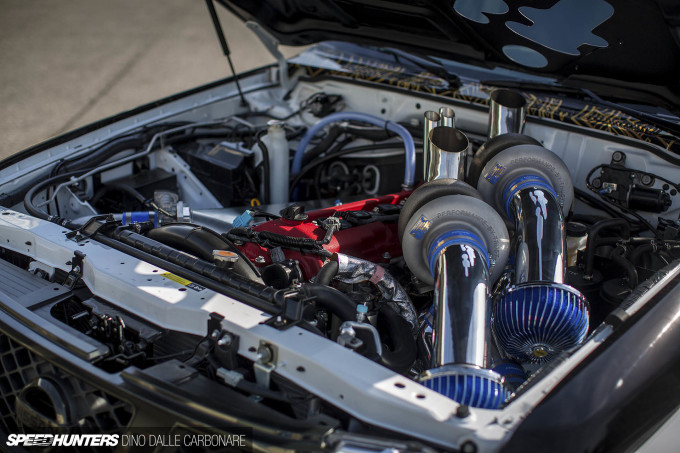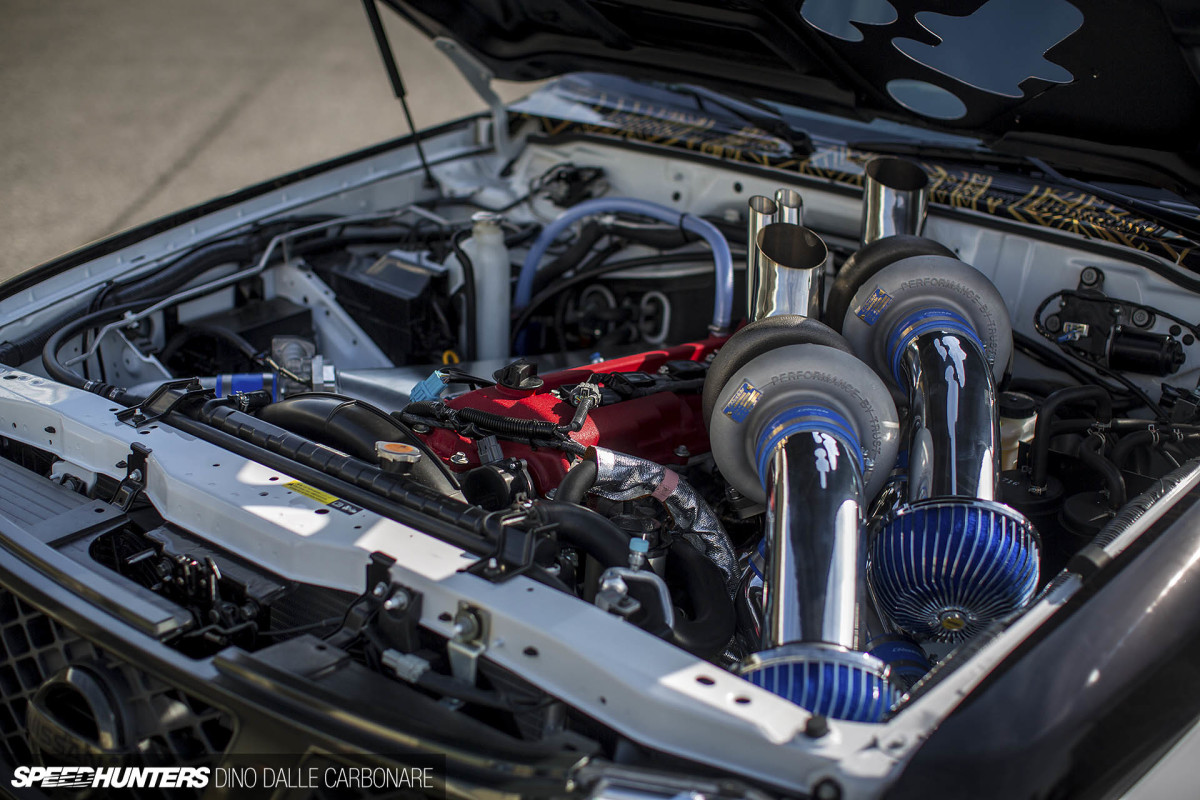 That's because the big TB48DE straight-six that sits in the center of the engine bay is still very much stock. It may have a pair of the biggest turbos Trust makes strapped to its side, but for the most part the 4.8-liter engine is as standard as the day it came off the production line. There was no way it could have all been finished by TAS, and Trust wants to really take its time on this project and get it right.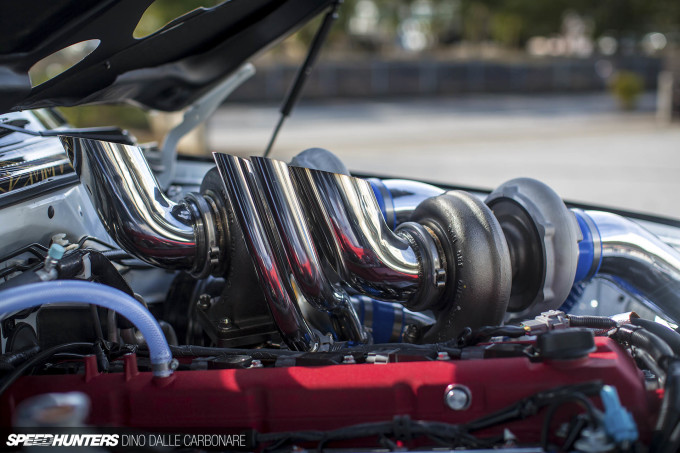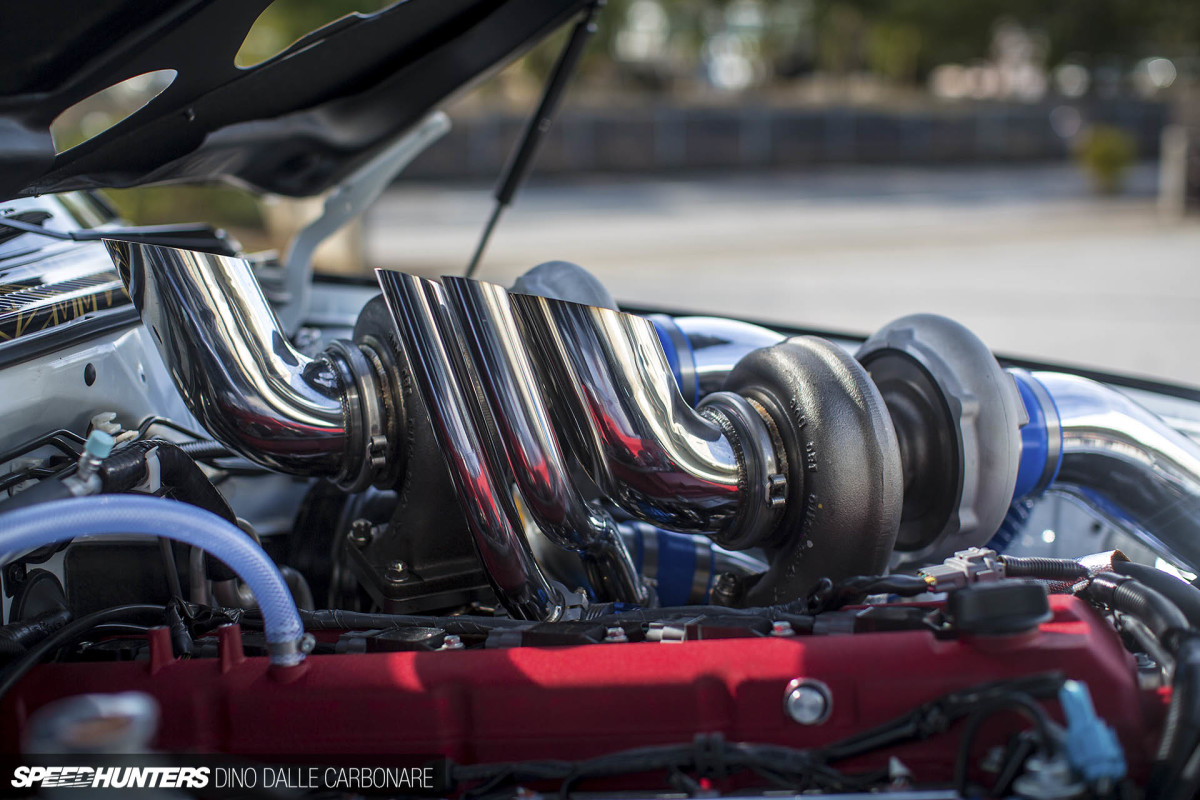 So for now, Trust has concentrated on the hot side of the motor, fabricating the necessary two-piece exhaust manifolds to support the top-mounted T88-38GK turbos and dual TiAL external wastegates employed for efficient boost control.
Out of the box the TB has a massive 102mm stroke and a 99.5mm bore. That makes it oriented towards developing a fat and always present torque curve that – in stock form – peaks at 310lb-ft at 3,600rpm.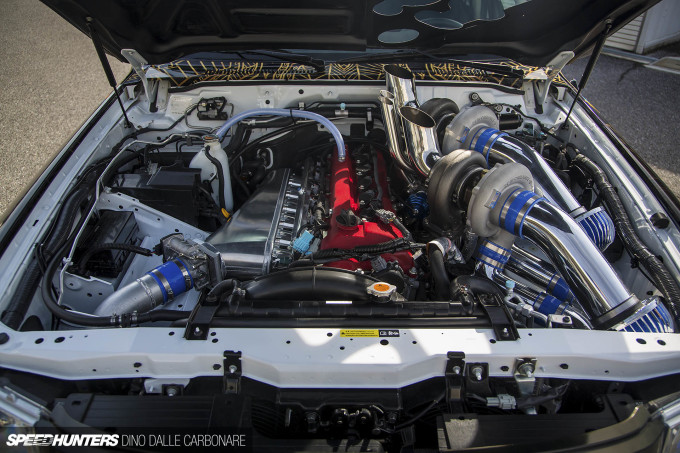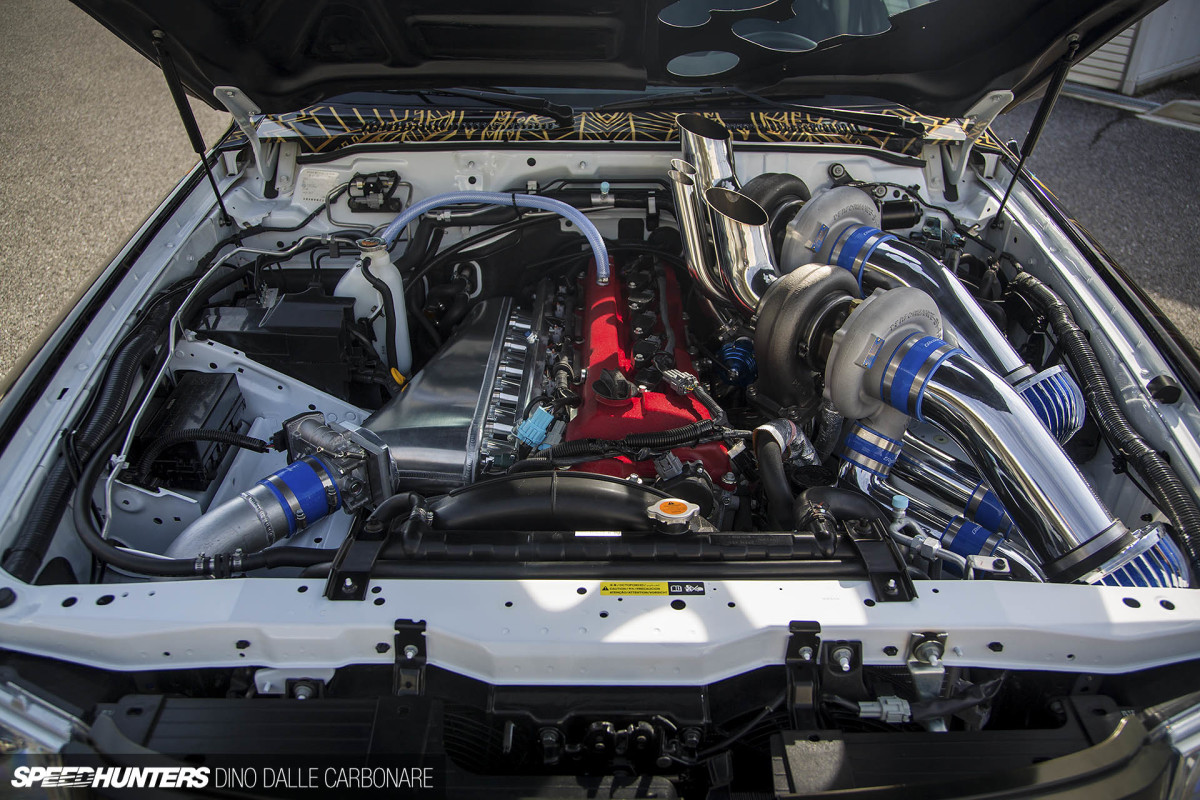 Max power comes in 1,200rpm after that with 250hp, so the stock engine doesn't develop the most impressive set of numbers. But within it lies massive potential.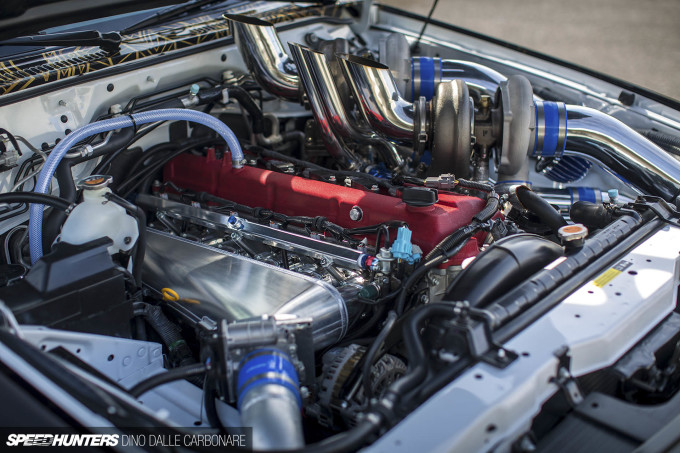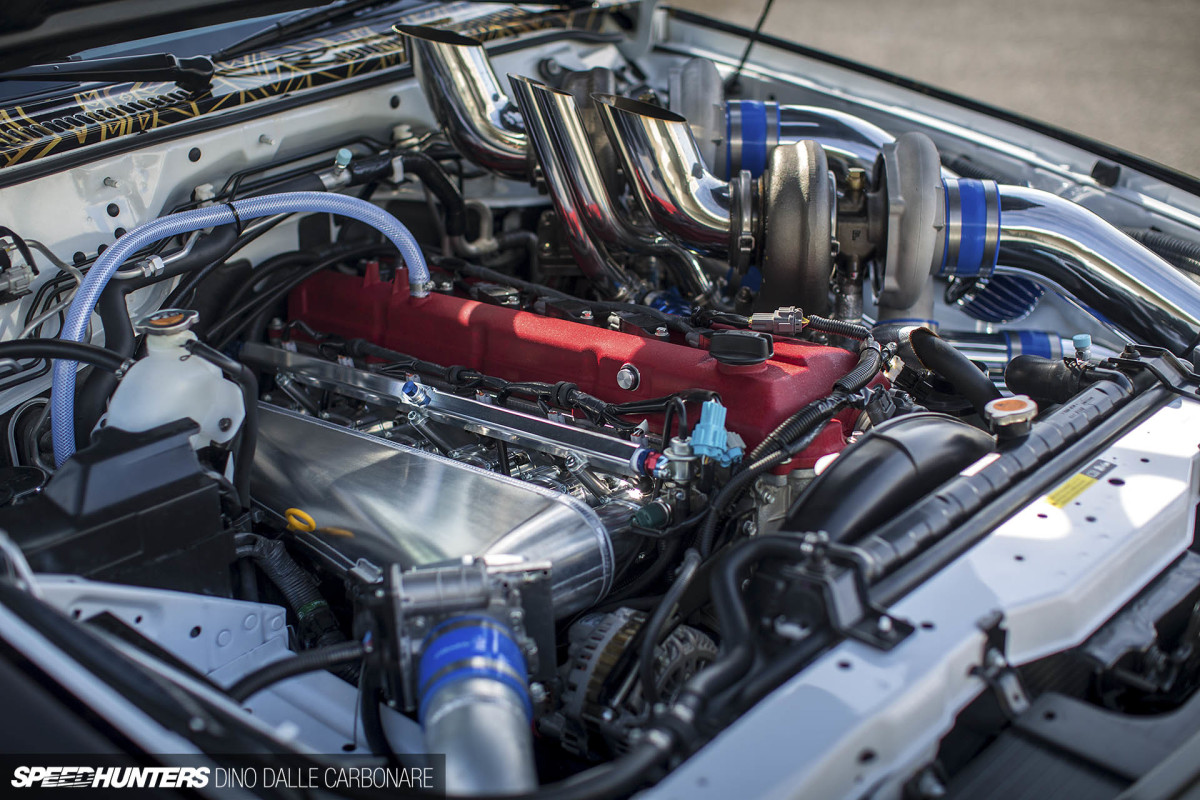 As you read this, the engine has likely been removed and is awaiting strip down ahead of a full billet and possibly stroked bottom end courtesy of Manley. It'll also be on the receiving end of a valvetrain upgrade and a pair of hot camshafts to make full use of the forced induction the two snails are ready to provide.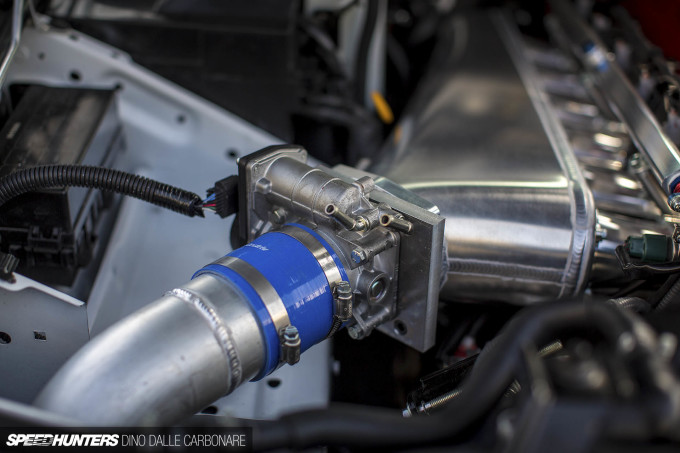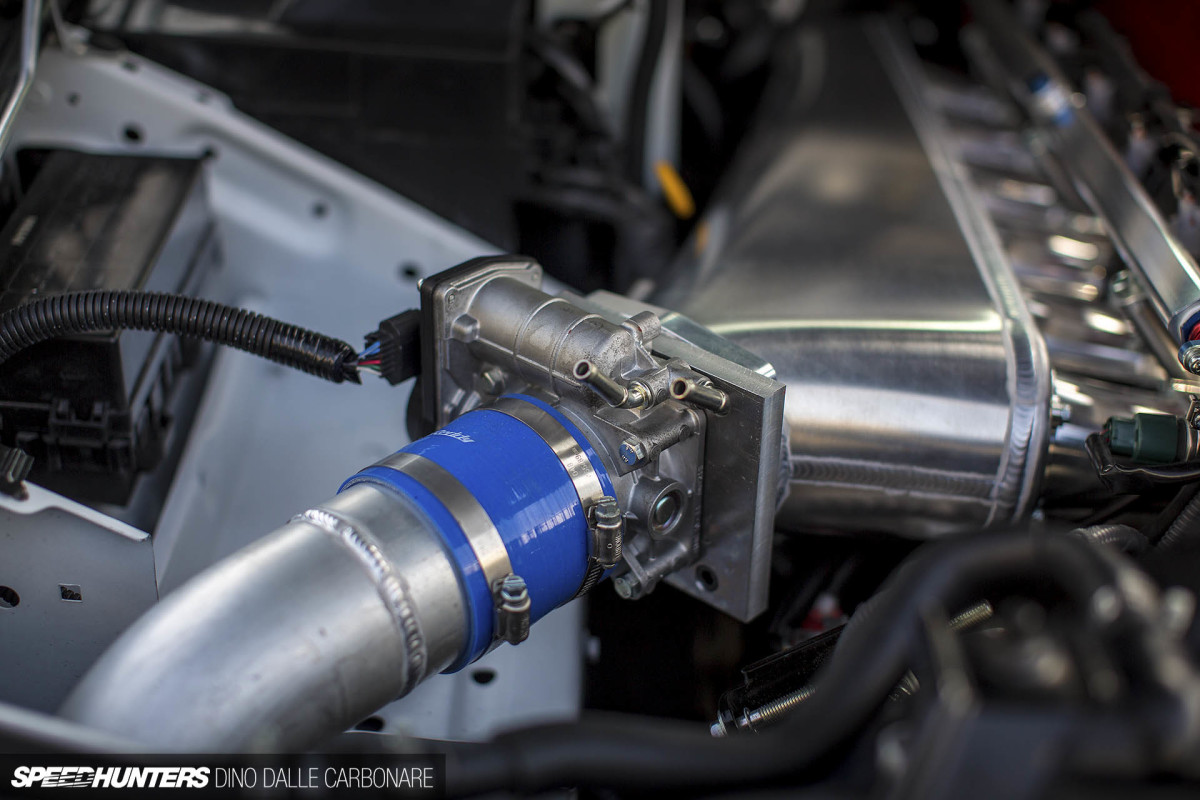 The stock plenum has been already replaced with a proper surge tank with billet runners, but one of the things that still needs to be added to this is a massive mechanical throttle body. Currently, the engine functions with an R35 electric throttle body.
With a power goal of 2,000hp the TB48 will need an adequate supply of fuel so Trust is looking for something in the 2,000cc/min+ range to make it all work.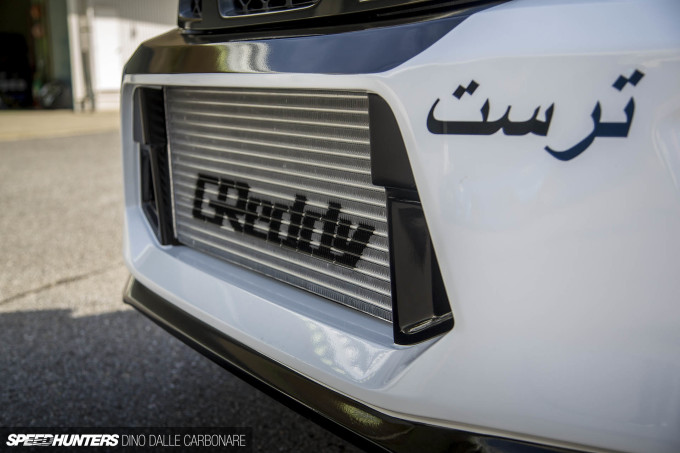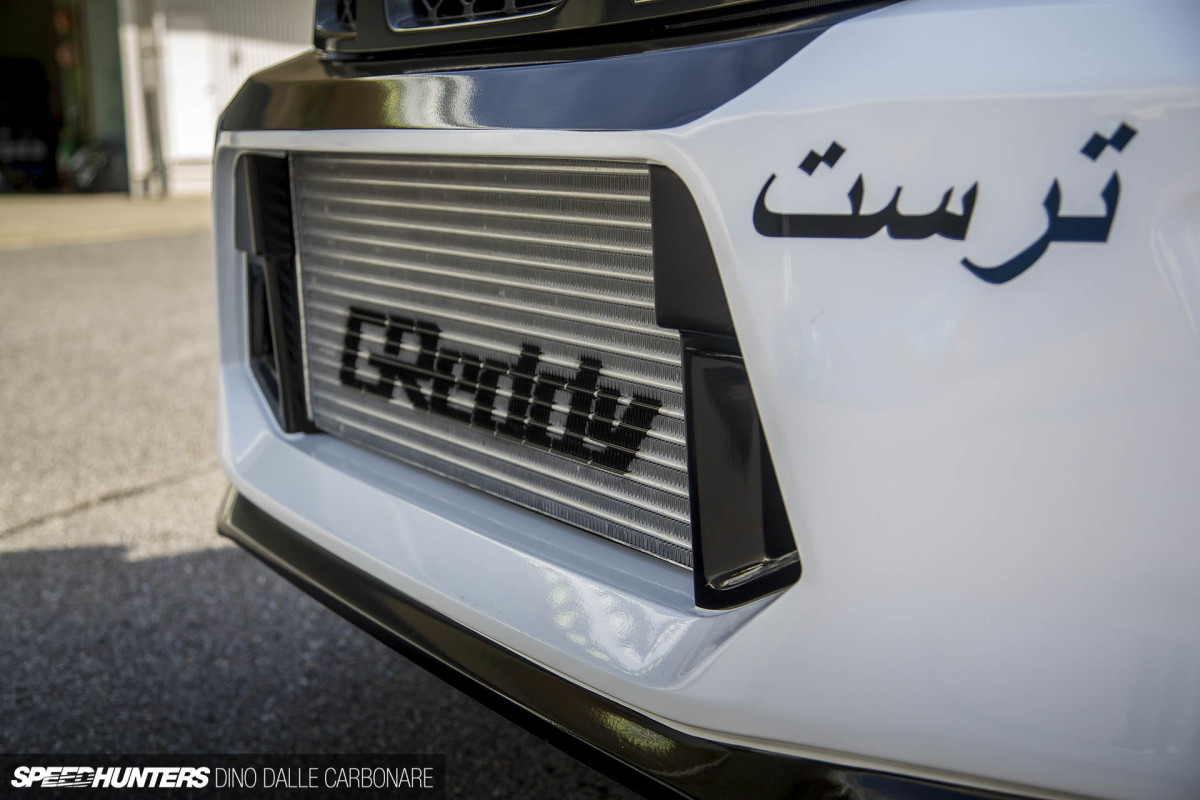 With most of the piping, plumbing and exhaust side taken care of already, the engine rebuild is the biggest hurdle. The Trust guys really want to learn as they go along so will be taking their time, doing things properly, and gaining knowledge through it all.
The goal is to have the car ready to be shipped to Dubai later in the year, and then have it attack some dunes. The factory 5-speed will also require a full rebuild with a strong gear set as 2,000hp and tractor-like torque levels will shatter anything but the best components.
2.5bar Of Fury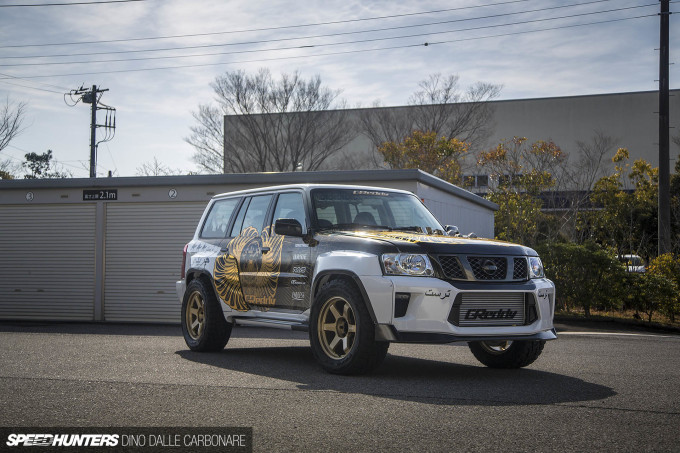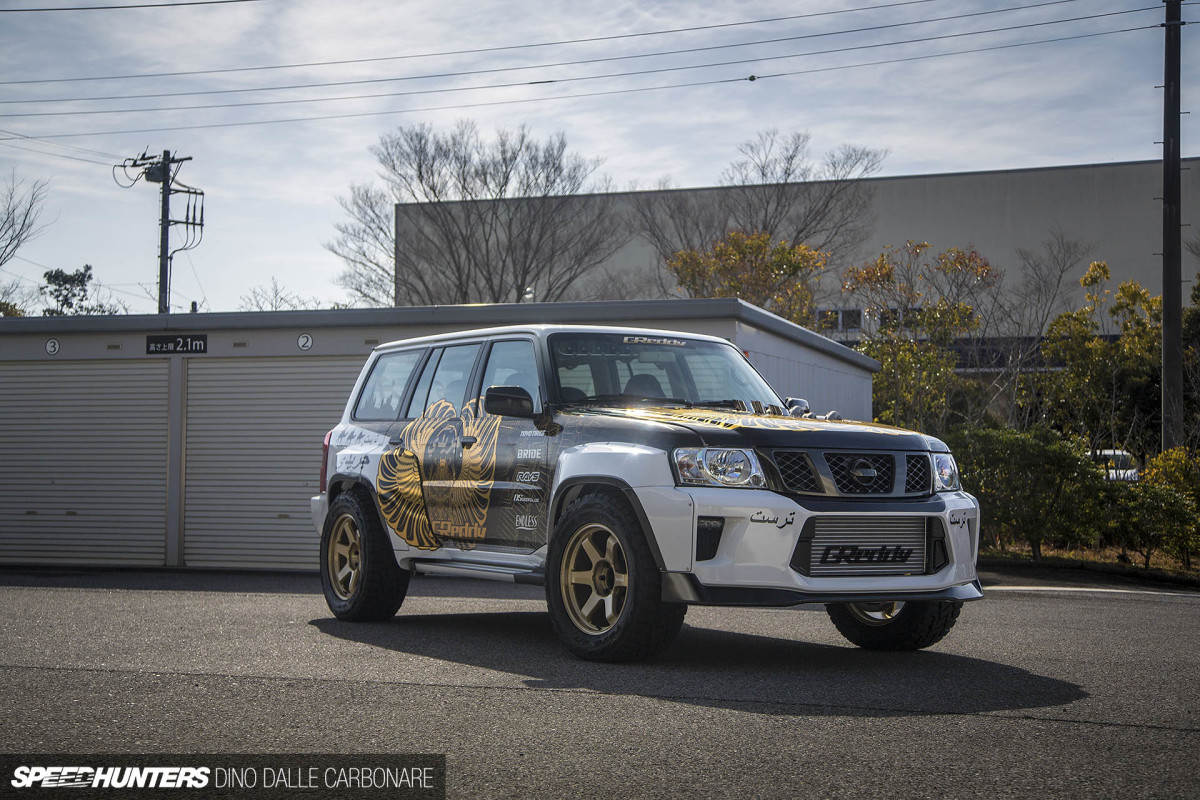 It's so refreshing to see an established company like Trust go out and build crazy shit like this just for the fun of it.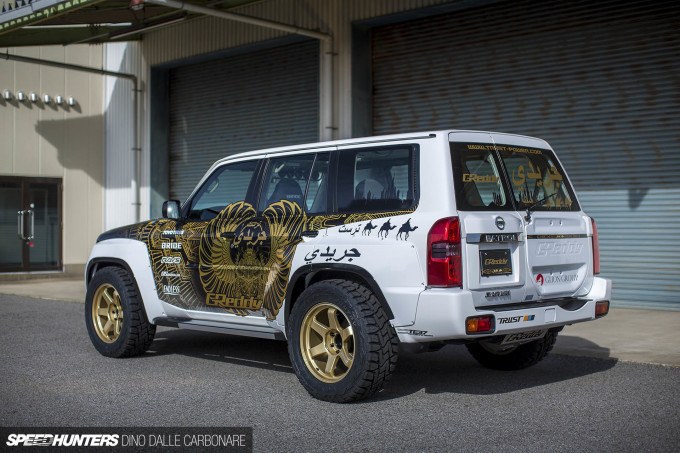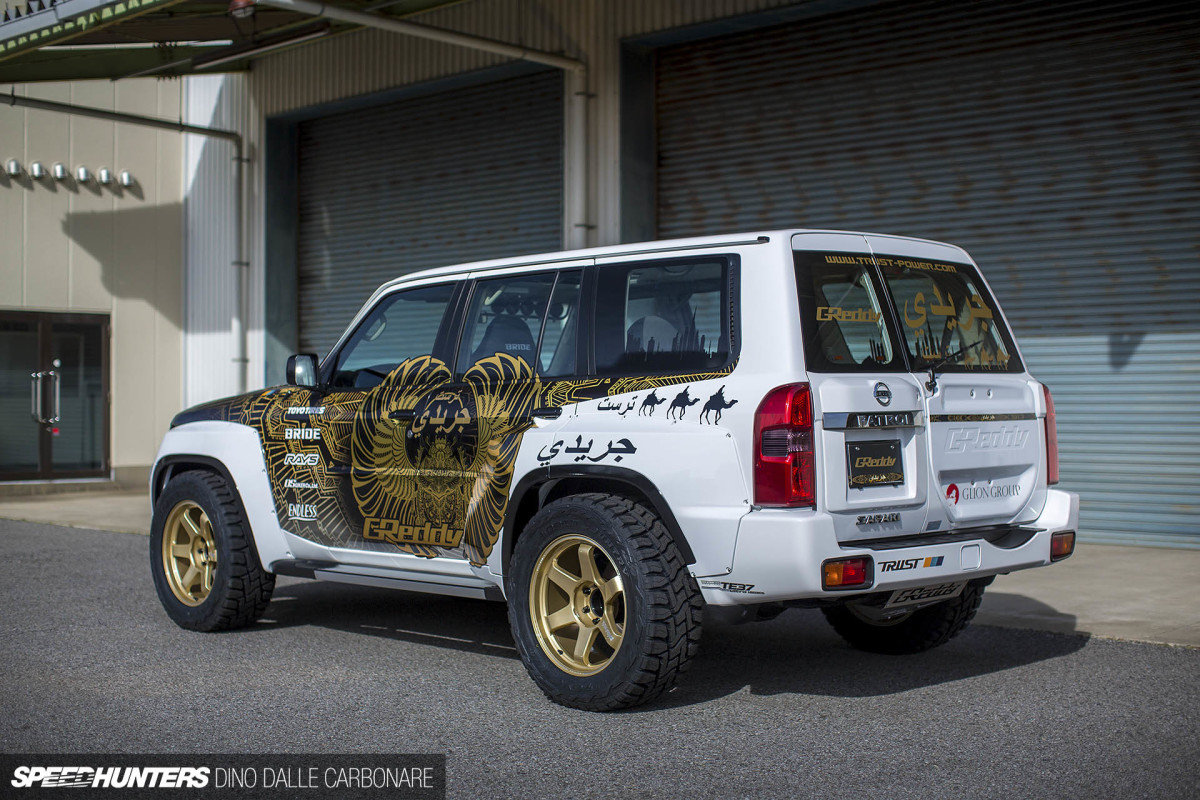 Ever since visiting Dubai a year ago I've developed quite a curiosity for the whole high-power Patrol scene.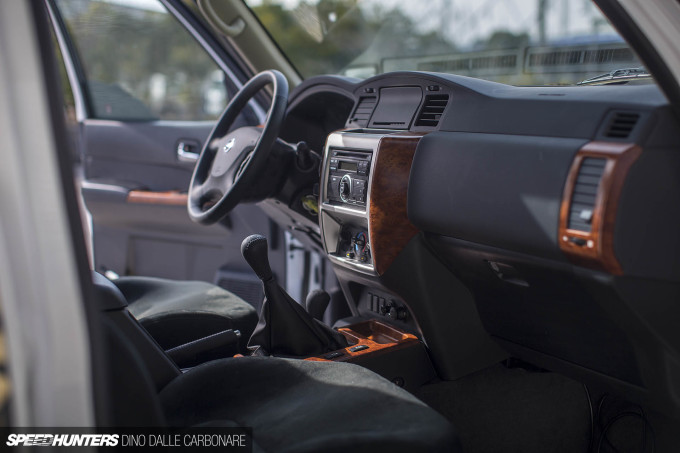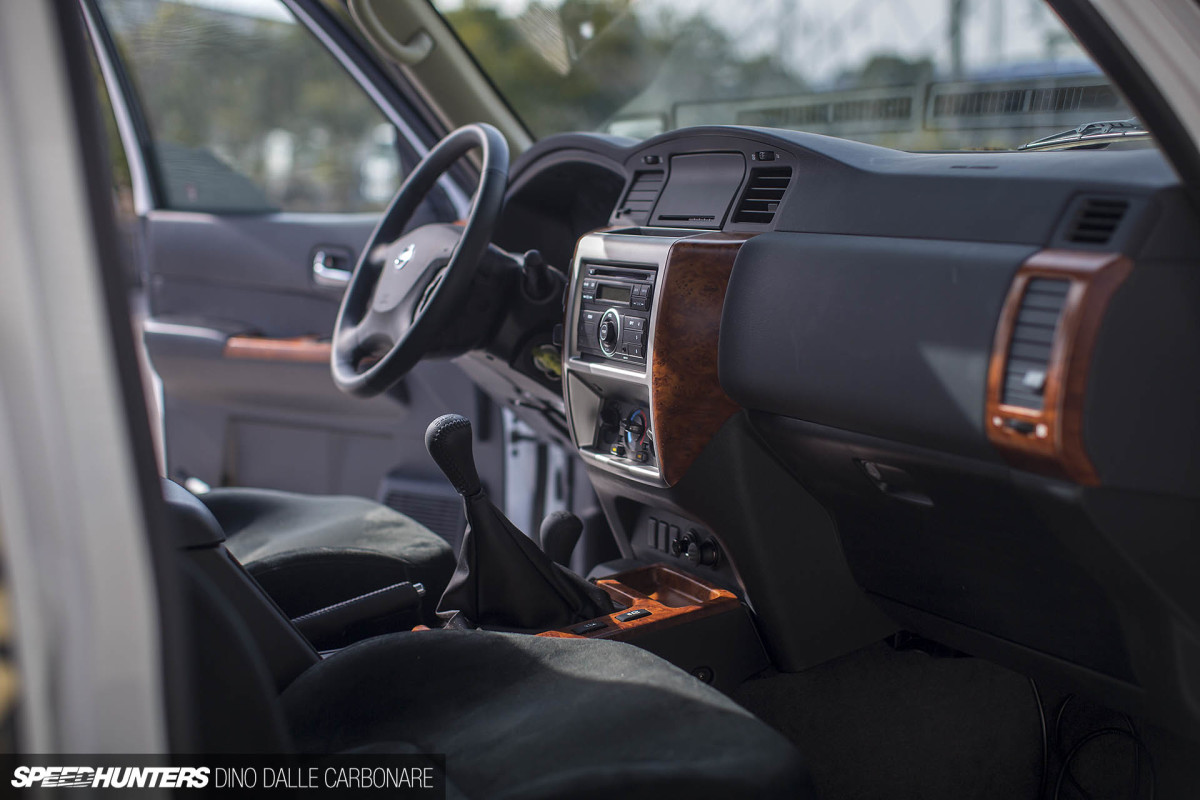 Inside it's like stepping into a Safari from 13 years ago as nothing has been changed from that 2005 kouki model of the Y61.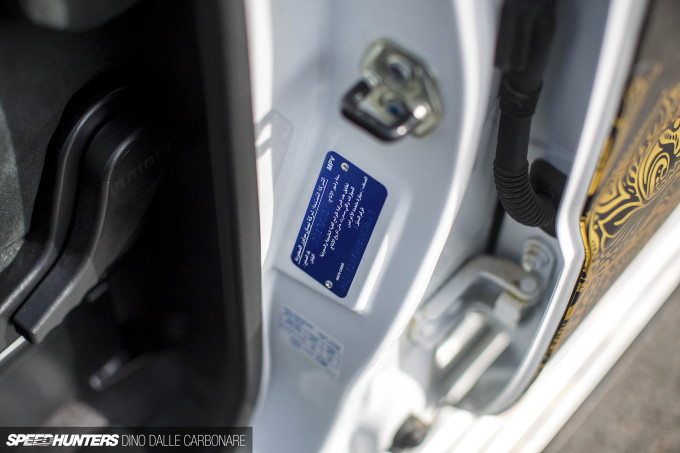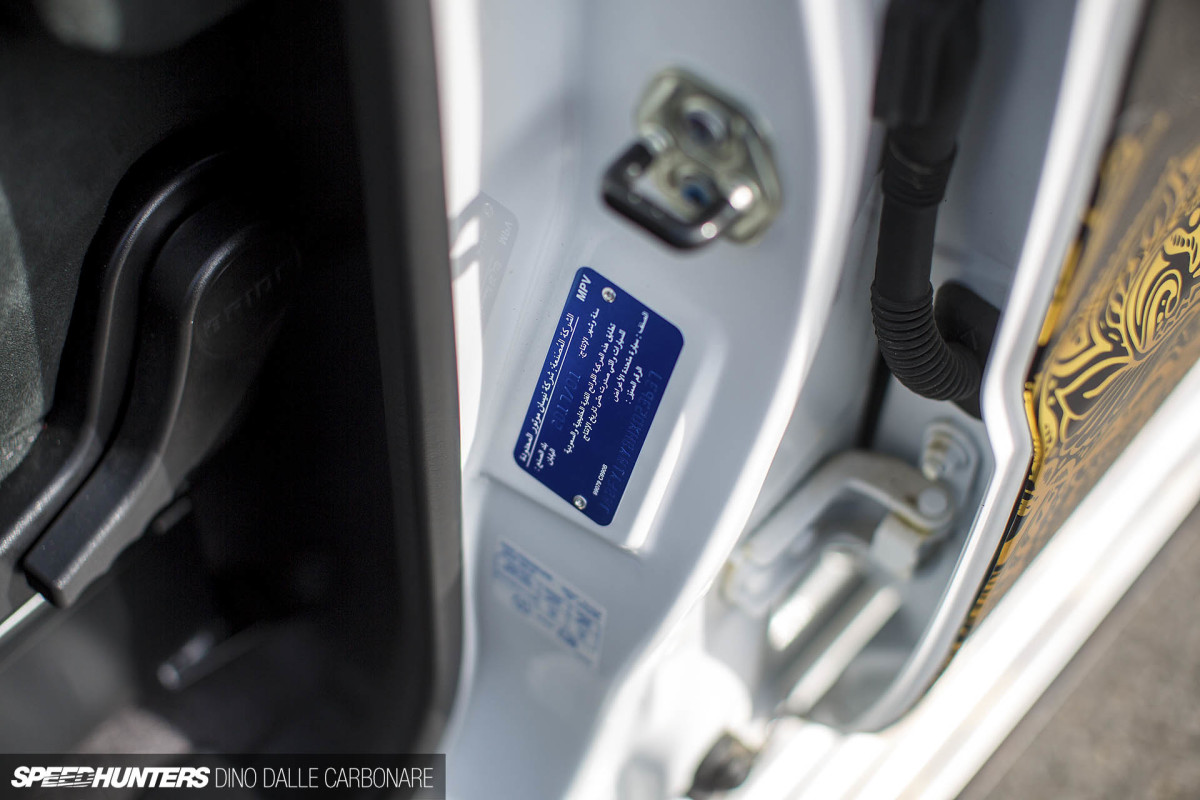 The car may still be built in Japan but the plaque on the driver's side door jam identifies it as a Middle Eastern market product.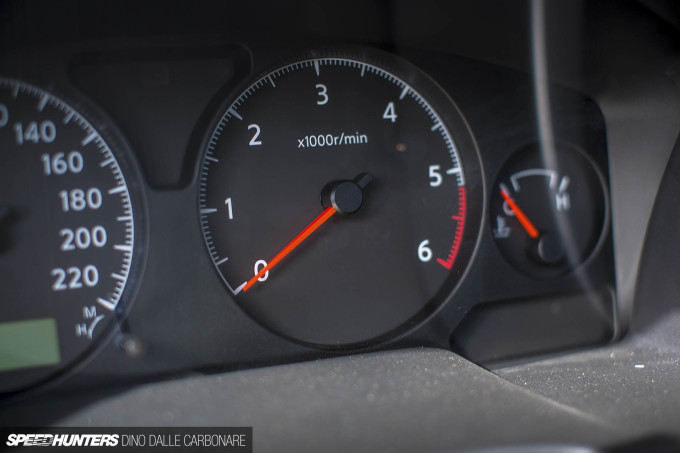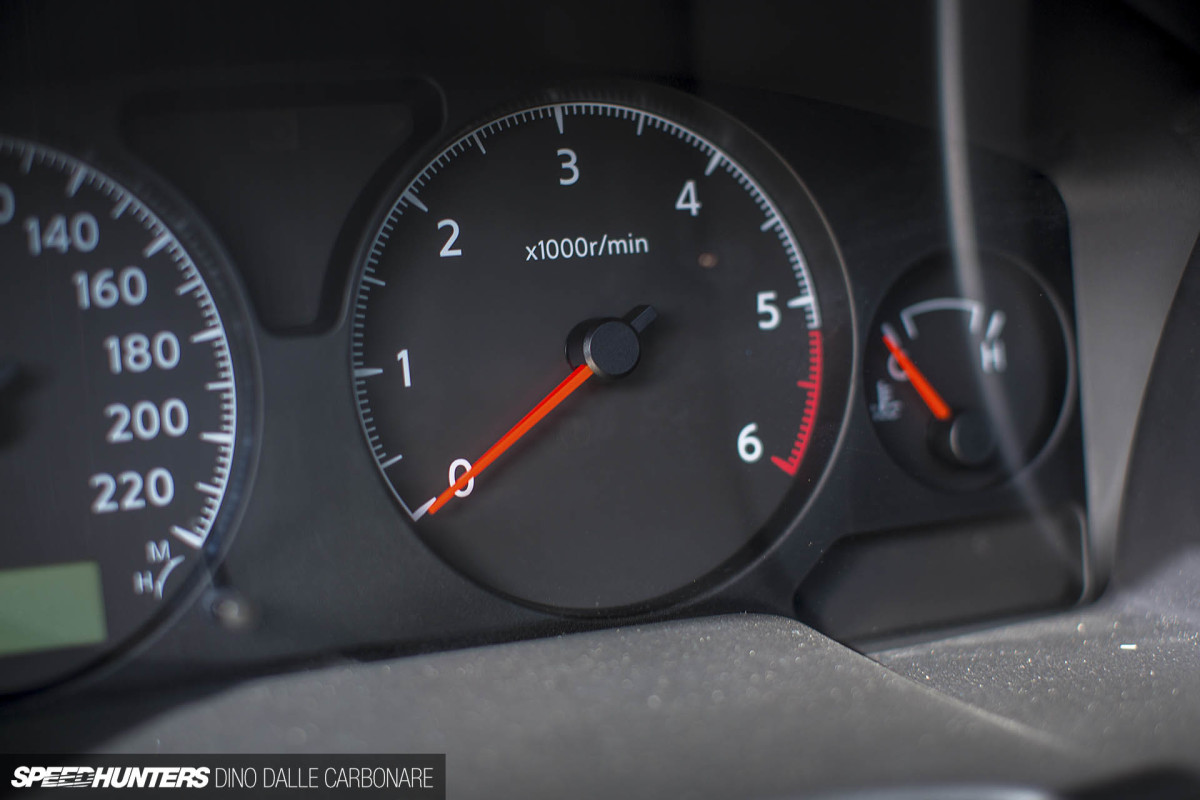 That long stroke means the TB48 revs to just over 5,000rpm, and something I recall seeing – or rather hearing – in Dubai is how everyone loves to hit the rev limiter during gear changes, or even just for fun while sitting in traffic. Soon enough this thing will definitely rev a little more, and that red RPM needle is going to move so fast the driver will need to be super-quick with their gear shifts.
Here's a quick look at the manual 5-speed shifter and the selector for the high/low gear ranges.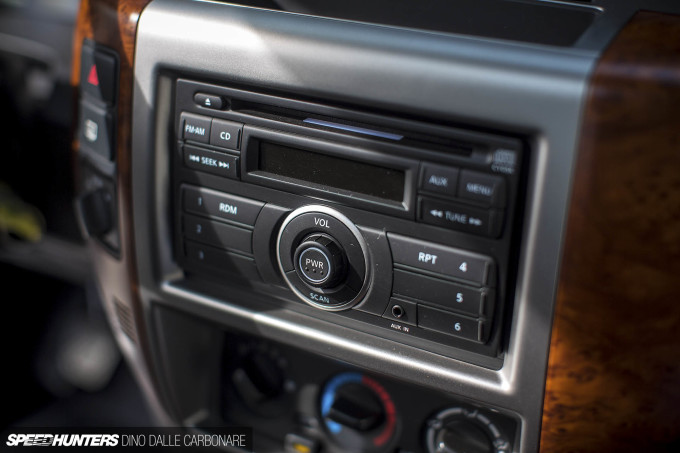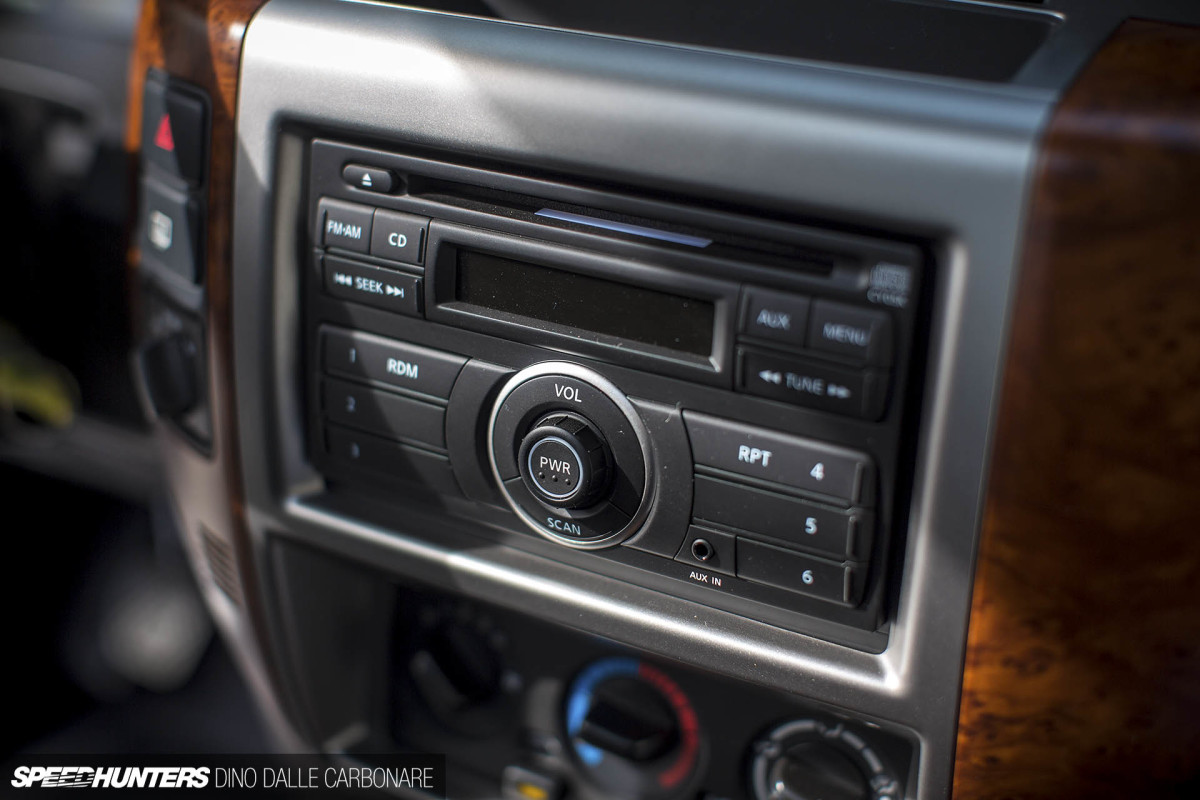 It's all so plain and minimalistic inside, and that's because it comes equipped with the very bare minimum from factory. I think it would be cool to rip this out and replace it with a digital display married to the ECU.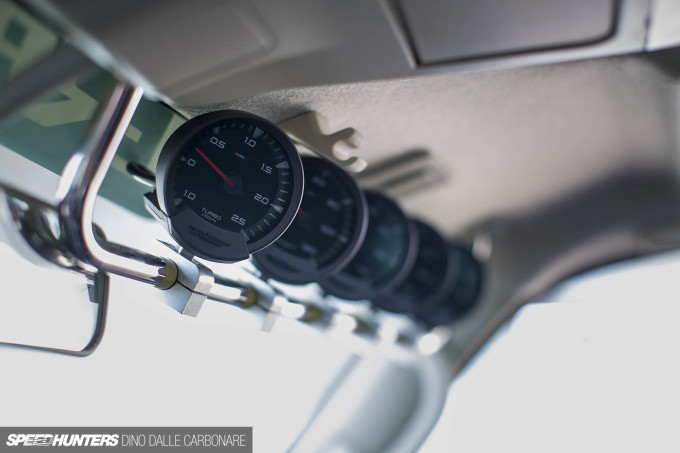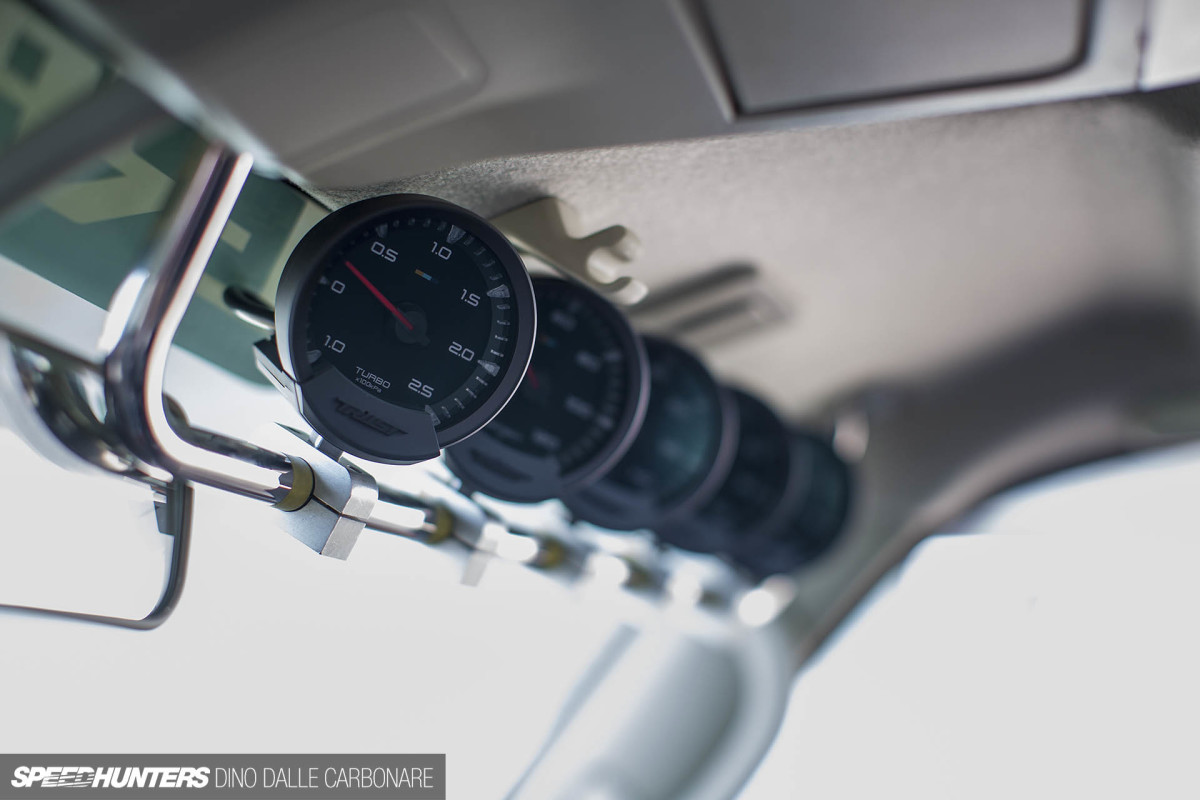 Trust has already started thinking ahead and lined up five of its GReddy Sirius gauges where the passenger's sun visor once was. Notice the turbo gauge reads to 2.5bar (36.75psi)!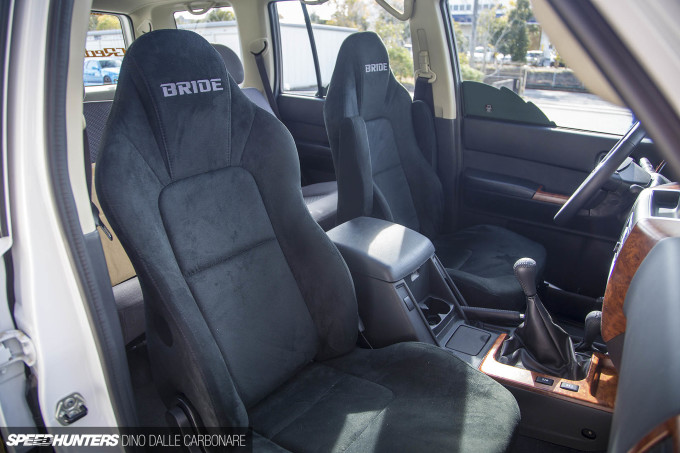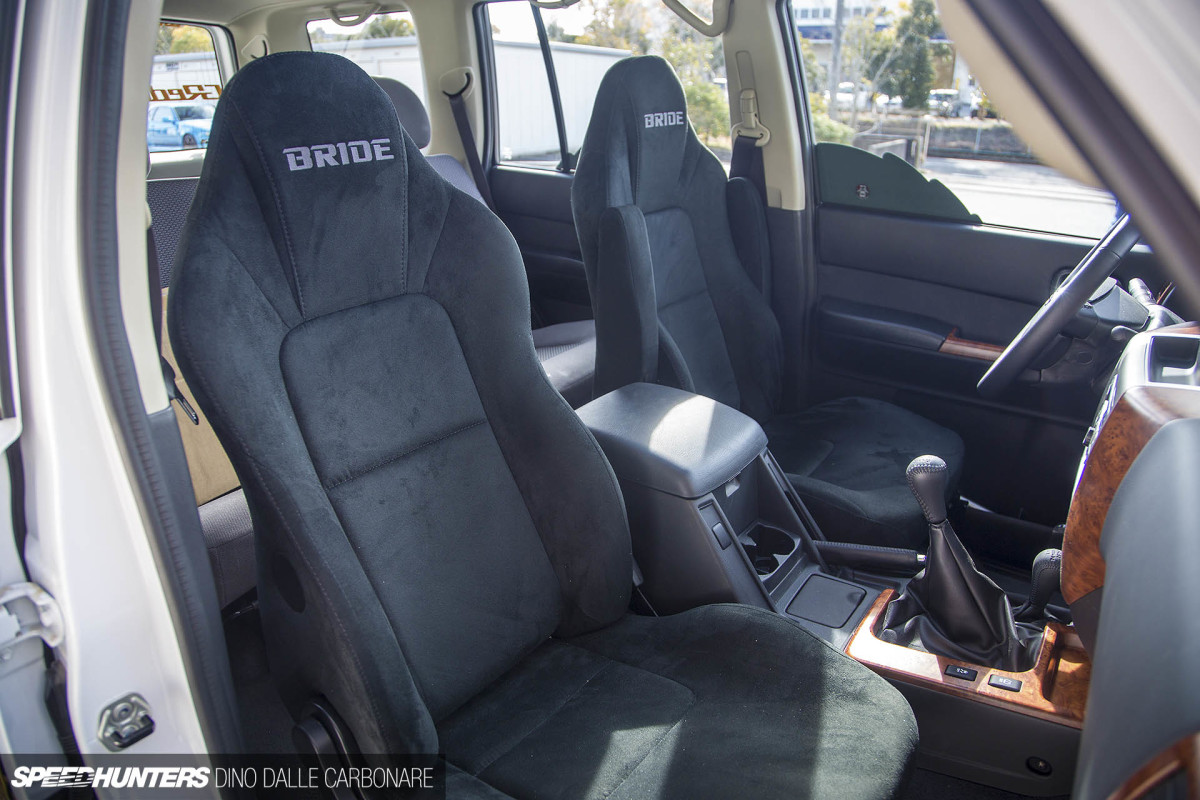 The factory cloth front seats have been replaced by Bride Stream Cruz recliners with arm rests for the driver's side. How fitting.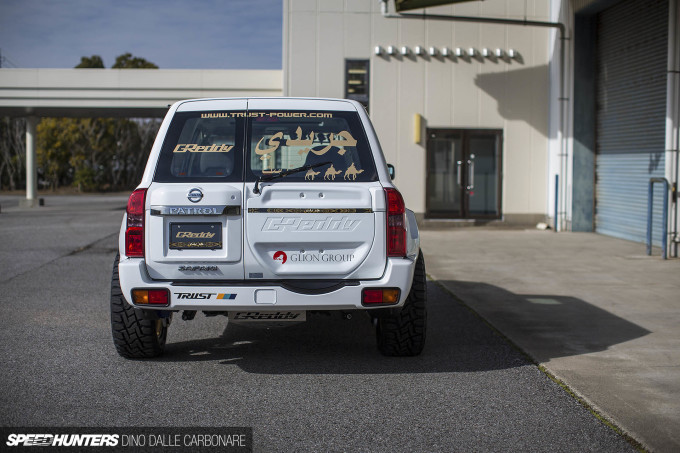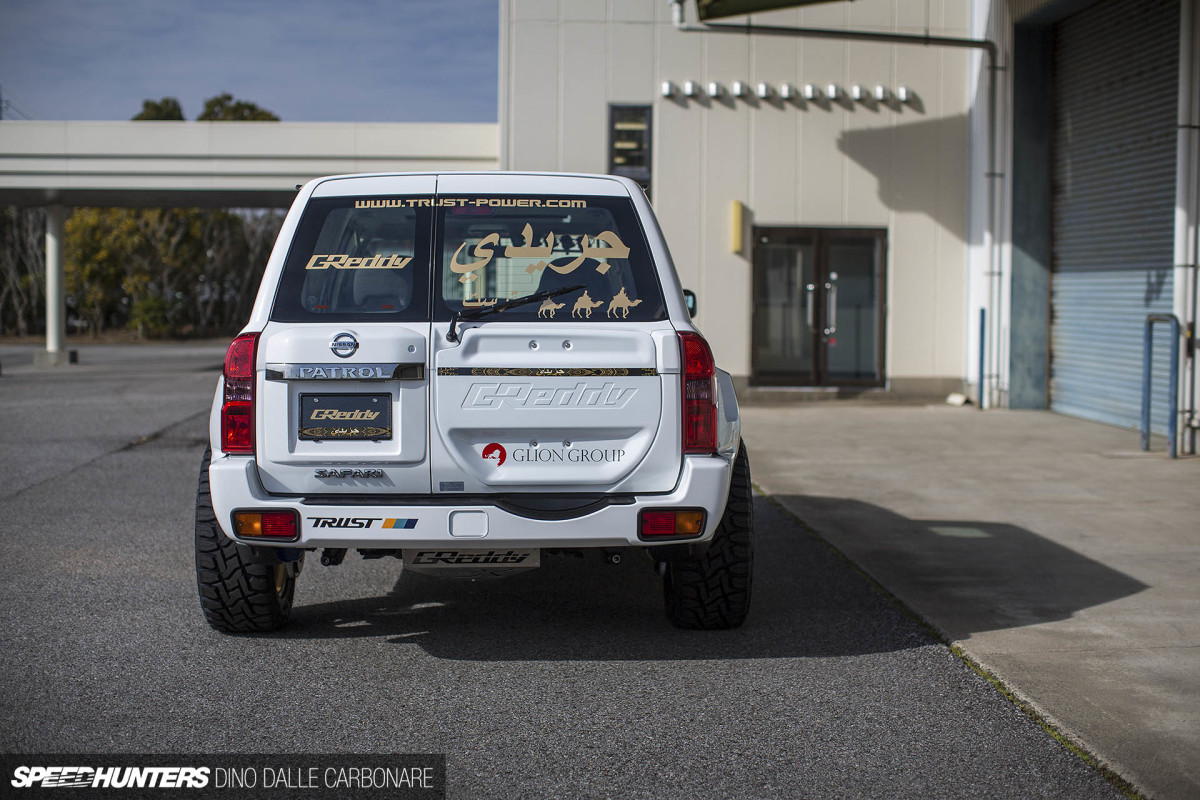 As soon as this beast is completed, the Trust guys have promised to call me so I can experience what 2,000hp feels like in a 2.5-ton truck.
Now that you've seen it in detail and heard what's in store for it all, I hope you can understand why it was my favorite vehicle from Tokyo Auto Salon 2018.
Dino Dalle Carbonare
Instagram: speedhunters_dino
dino@speedhunters.com