Man, what a long day Thursday was. From finally getting Project GT-R finished and delivered to Makuhari Messe, all the way to walking the halls and checking out what this year's Tokyo Auto Salon has in store for us car nuts, it was absolutely crazy.
I know TAS is always a fuel-filled and sleep-deprived exercise, so it's OK that I started working on this post at 2:00am Friday morning. The set-up day preview post has turned into a bit of tradition here at Speedhunters, so without further ado, let's get talking about cars, tuning, styles and trends in the way that only the Japanese are able to do.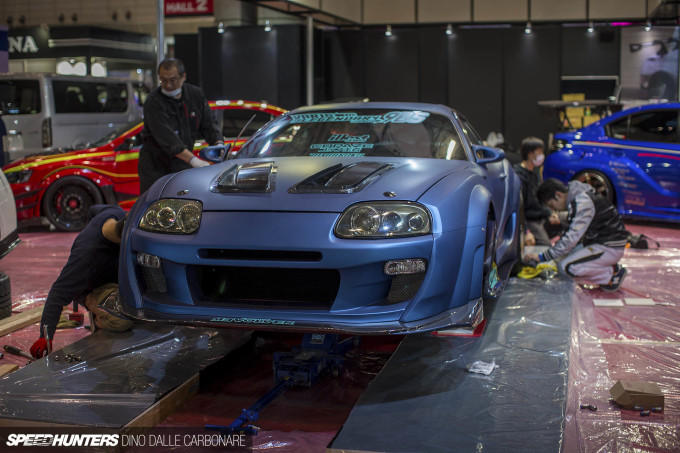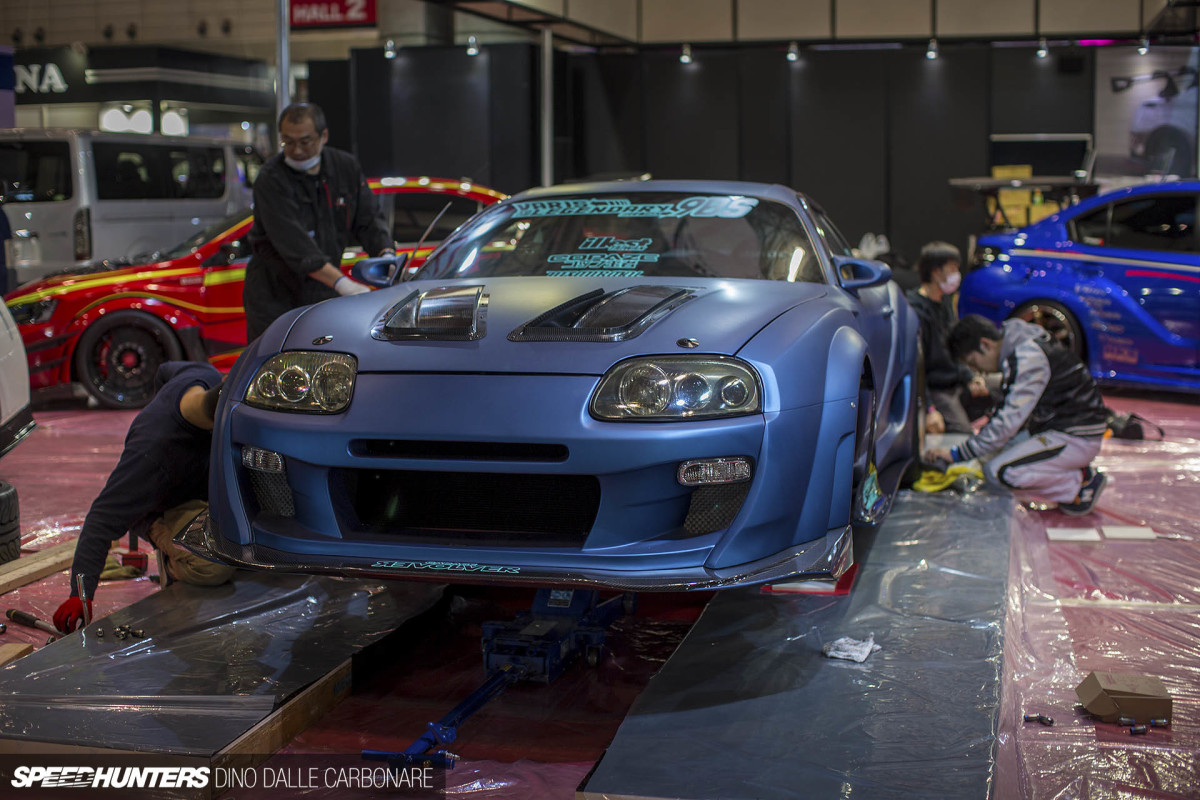 And I'll kick off the big party with the Varis JZA80 Toyota Supra, which not only features a menacing wide-body kit but also has an angry engine to go along with the aesthetics. In fact, I've been watching this build progress over at Do-Luck for months now; it was pretty much built up alongside Project GT-R and now is ready to begin terrorizing stretches of the Shuto Expressway. More on this wild creation soon…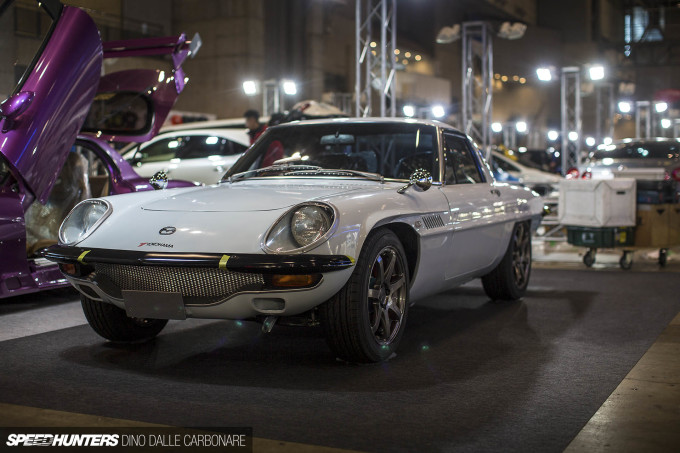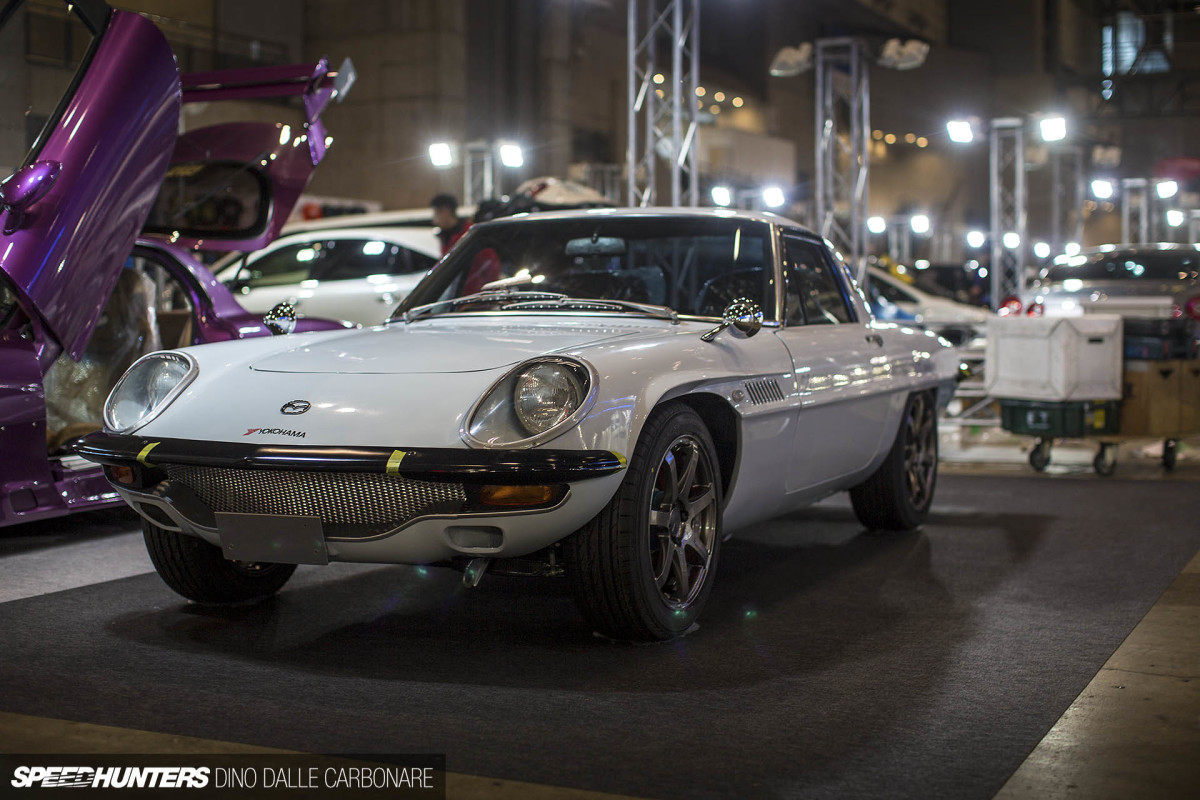 While RE Amemiya has a pair of rather monstrous-looking FD RX-7s as its main show cars this year, it's this Mazda on their booth that I took special notice of. It's always cool seeing vintage cars getting attention, but I need to ask – what do you guys think about a Cosmo Sports being resto-modded with modern touches?
This EcoBoost Ford Raptor is the latest collaboration between some big names in the JDM scene. Shikata-san of S & Company wanted to create something totally unexpected for the Japanese car scene with the Raptor platform, so he called Miura-san at TRA Kyoto and had him design a bolt-on flared fender kit to widen up the already massive pickup. Fitted with Pokal wheels, it turned out to be the perfect vehicle for Toyo Tires to unveil is latest off-road rubber with. It's so un-Japanese and totally goes against the country's automotive grain that it somehow makes me attracted to it. I'd love to try and live with a 4-inch lifted Raptor in Tokyo!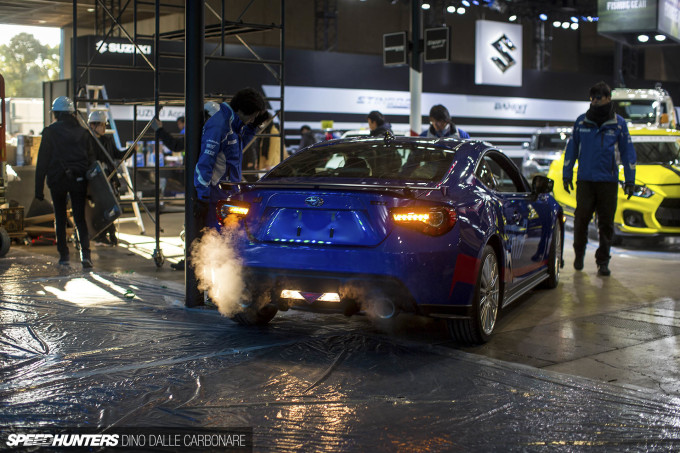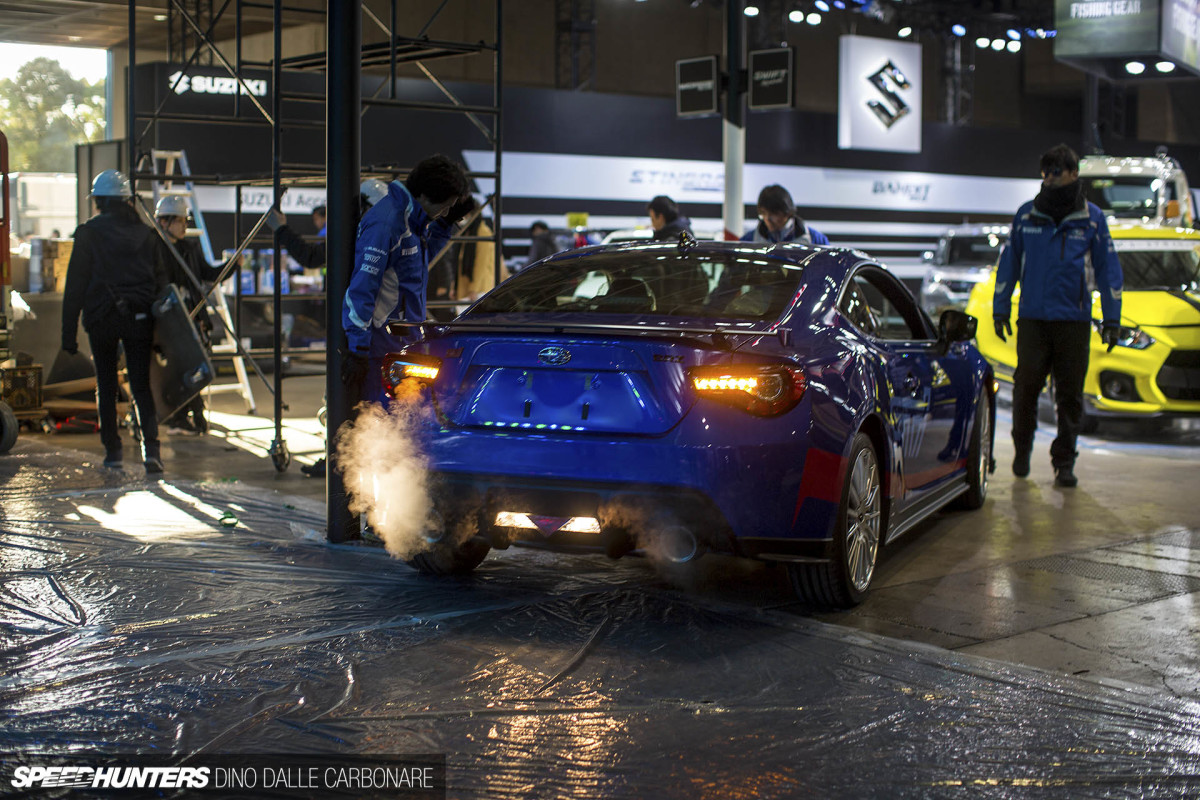 The first thing I did when entering the exhibtion center was head over to the Toyota booth as I'd heard a rumor that there was a tiny possibility the Japanese automaker would be unveiling its Supra replacement at the event. There was something being hidden away, but it looked like it was totally unrelated to the successor of the JZA80. Oh well, at least Subaru has some cool STI versions of its cars to show off.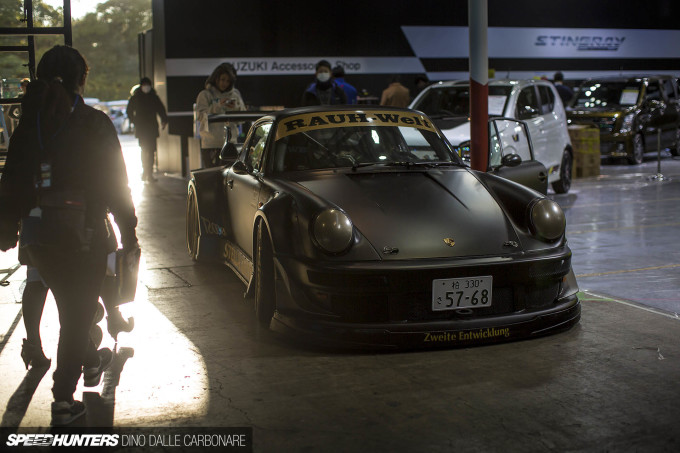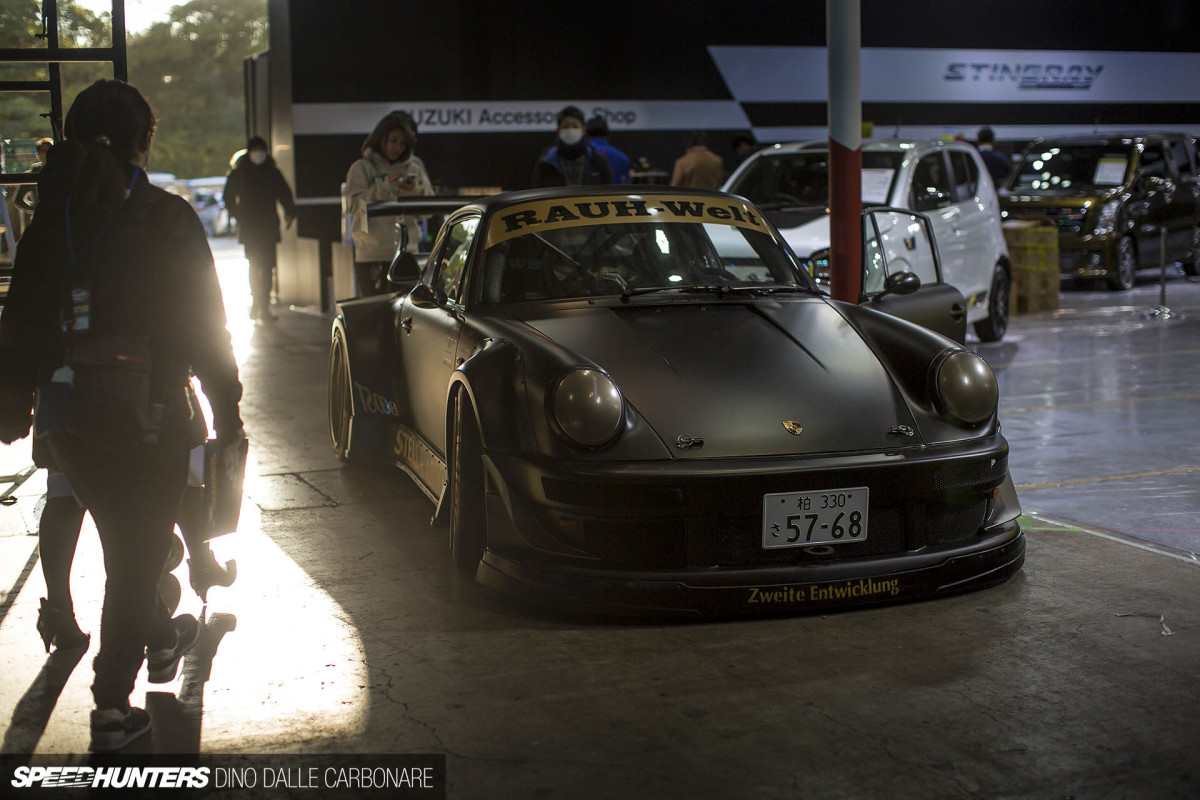 It was then out of sheer coincidence that I came across Nakai-san; I've just spent a few days with the man behind RAUH-Welt Begriff watching him piece together a car for the RWB Museum opening in Malaysia. It was on the flight over that he told me about Stella Artois 2, which he had just completed. And here it was in all its beauty; I think a feature is a must…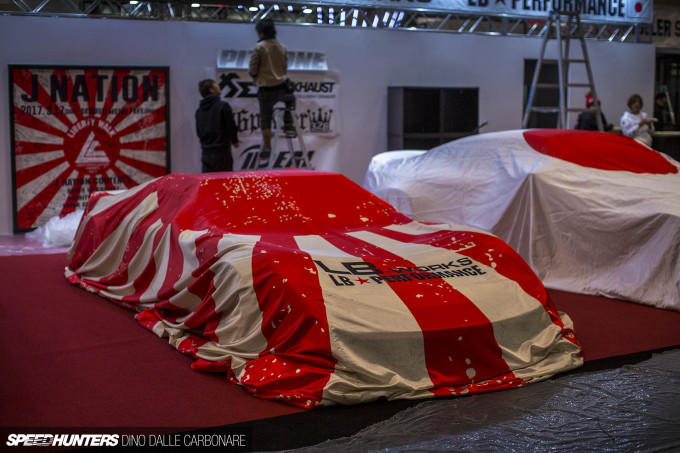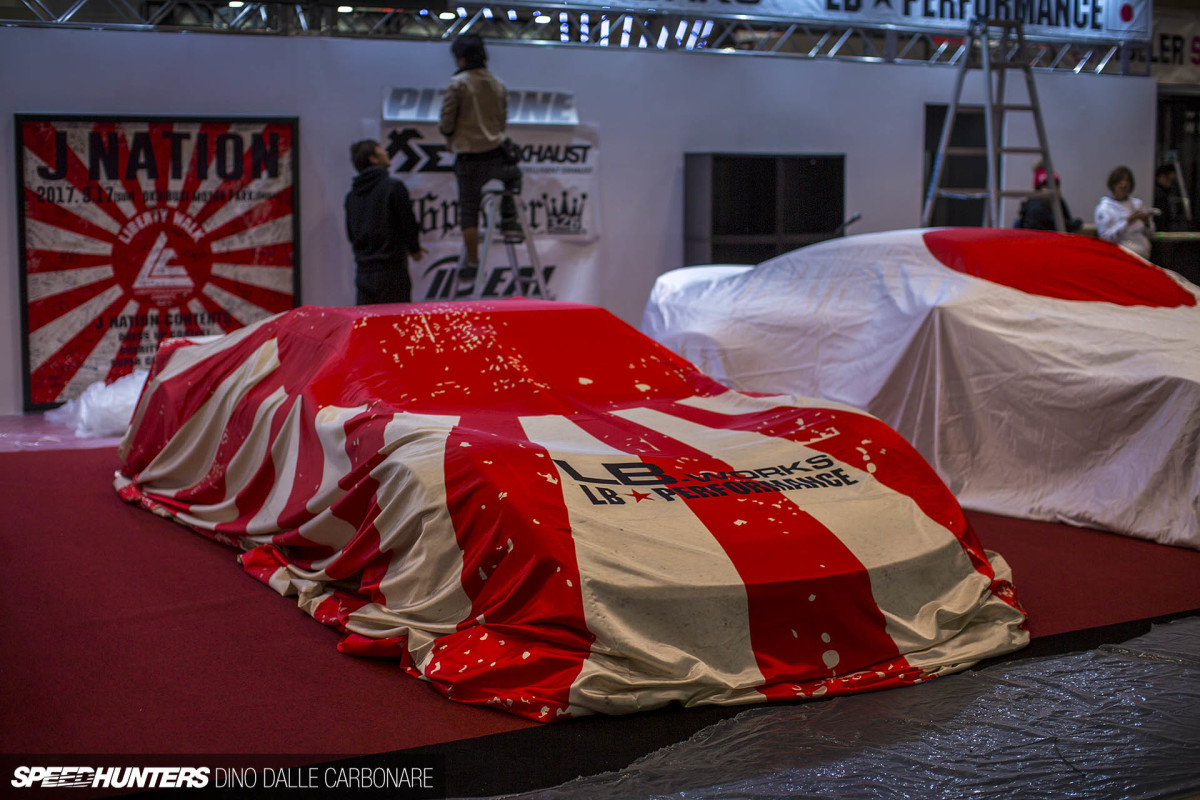 Talking of potential feature cars, you know Kato-san of Liberty Walk never disappoints, but he wasn't taking any chances letting slip what was hiding under three covers at his booth, and I will respect that. I think the element of surprise is something social media and the internet has totally killed over the the years at TAS and other big shows.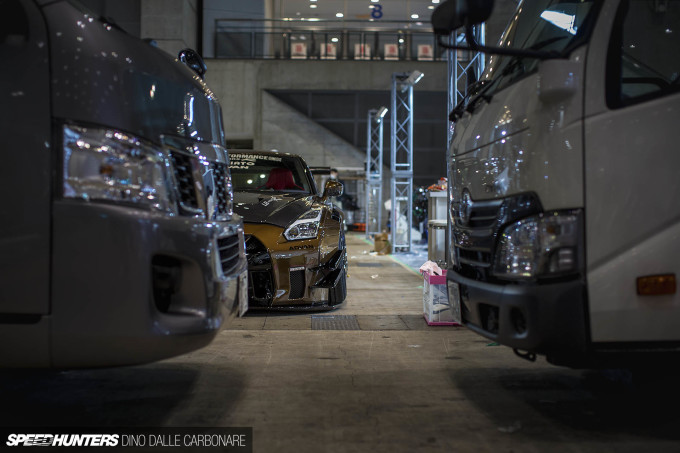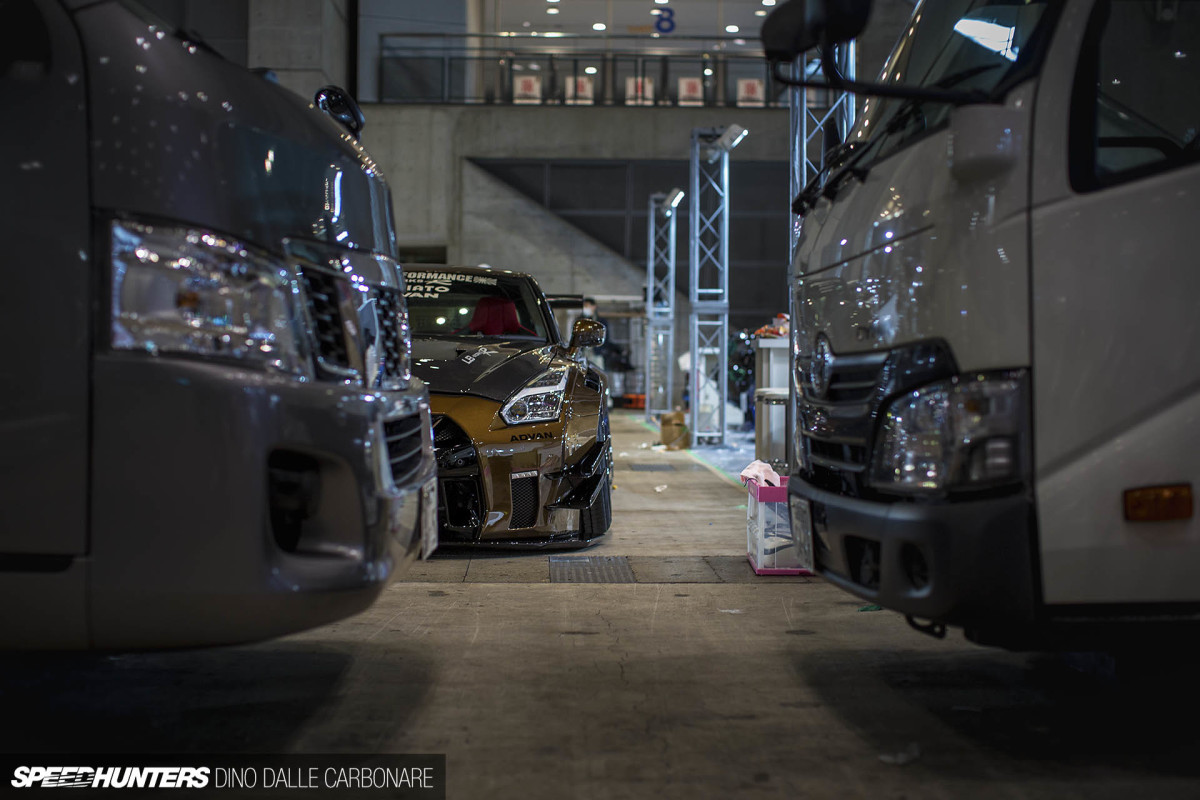 One car that Kato-san hadn't hidden away was a refreshed aero kit for the R35 GT-R. The original kit has been a top seller in the LBW arsenal of wide-body conversions.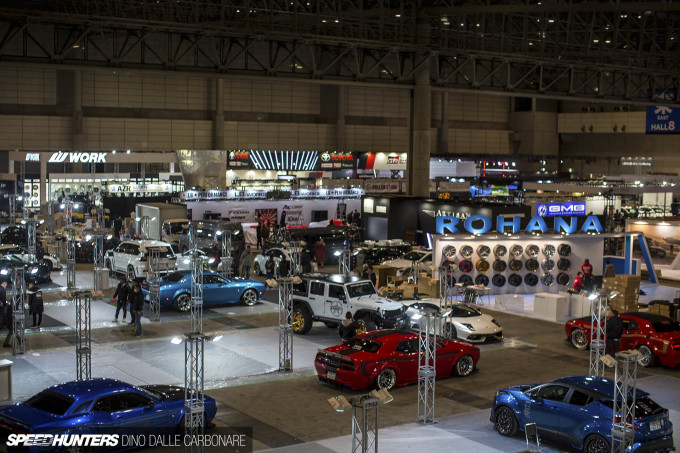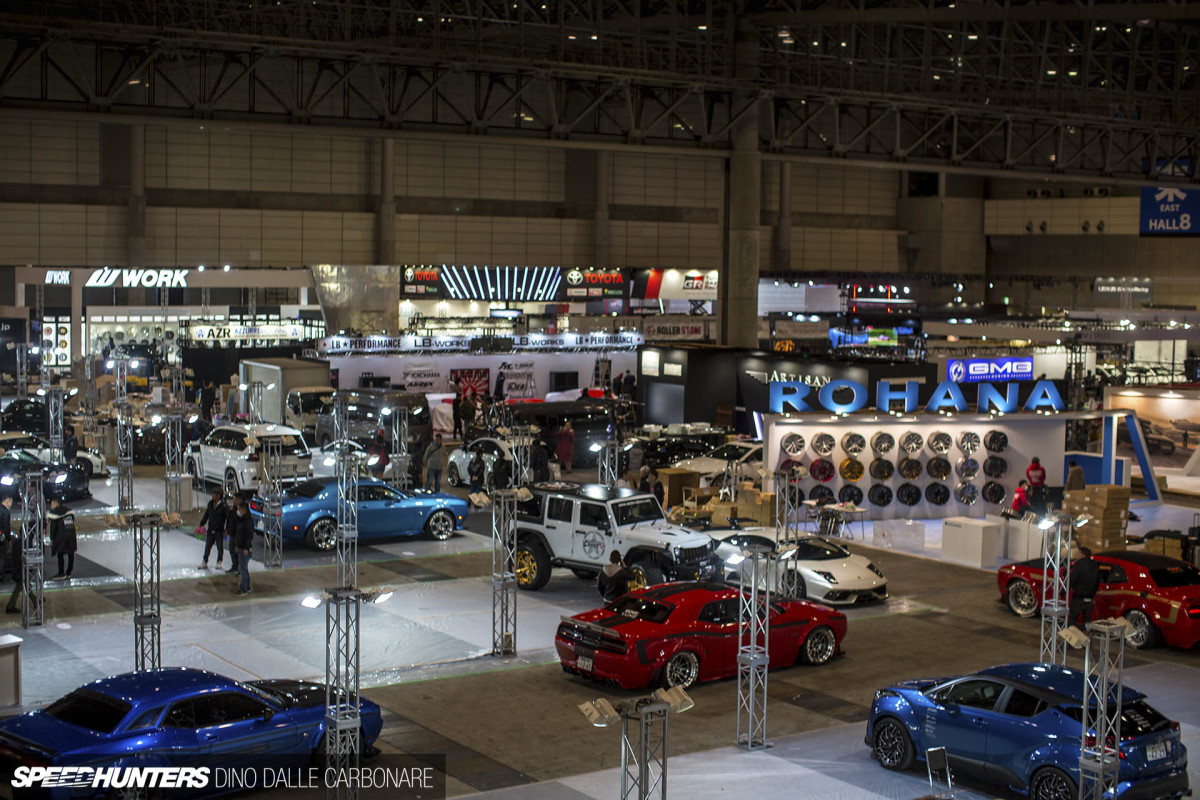 Hour by hour, the halls of Makuhari Messe began to fill up. Only a few minutes prior to beginning my walk through the venue had I brought Project GT-R to the Hashimoto/Speedhunters booth in Hall 2, and for the first time seen what it's like from the other side. Once you do it yourself, you really appreciate the amount of work that goes into prepping a car and setting up a serious booth. Stay tuned, because in my next post I'll be revealing the R34 in all its colorful new glory.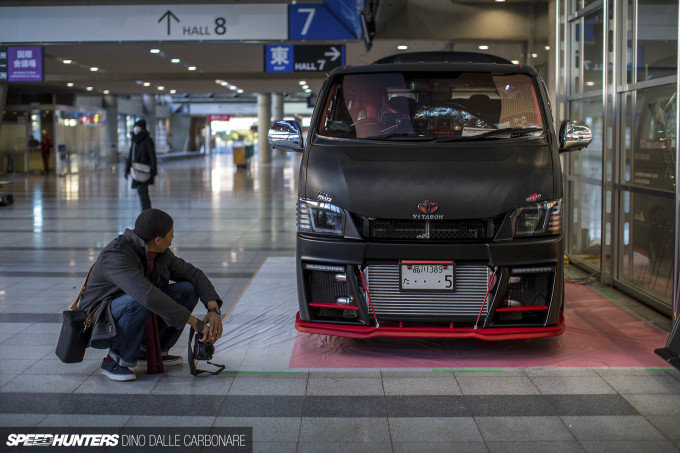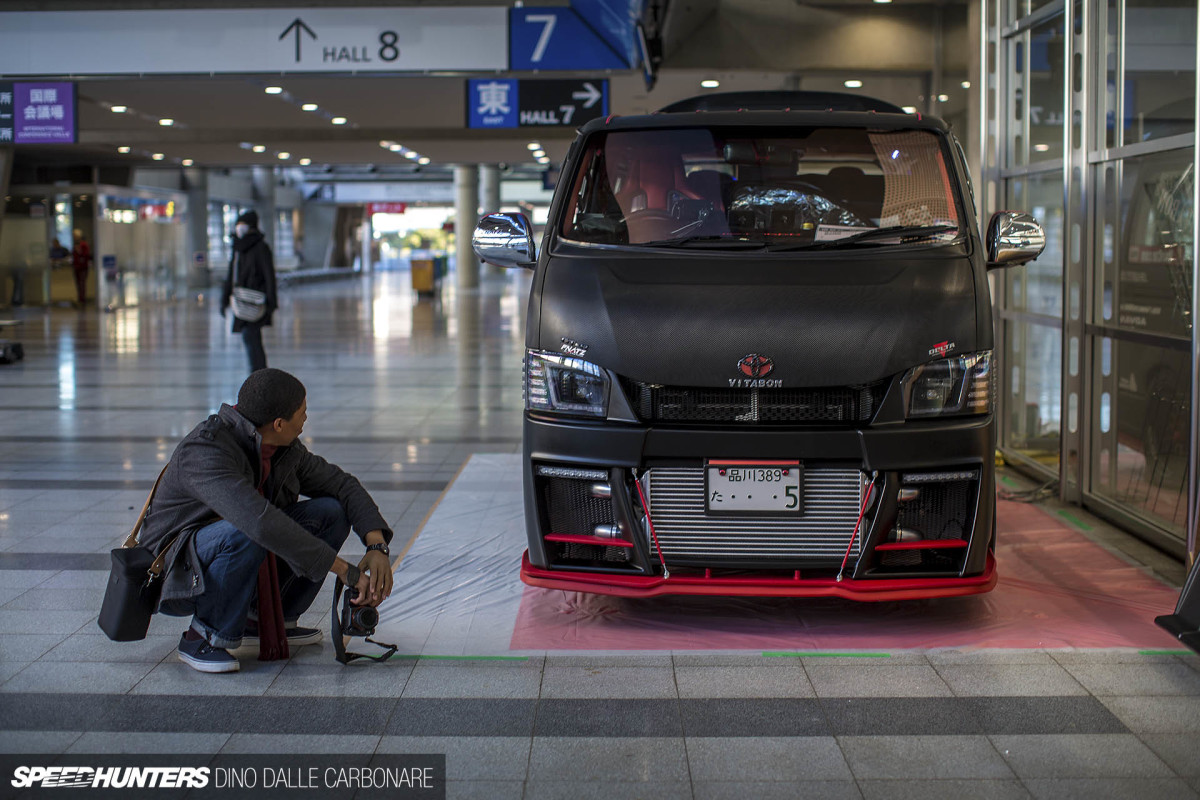 This Toyota Hiace had Ron mesmerized from the moment he saw it. You can read all about this crazy looking van once Ron gets to take it out in Tokyo for a proper shoot and nose around. Rest assured, this in unlike anything you've ever seen…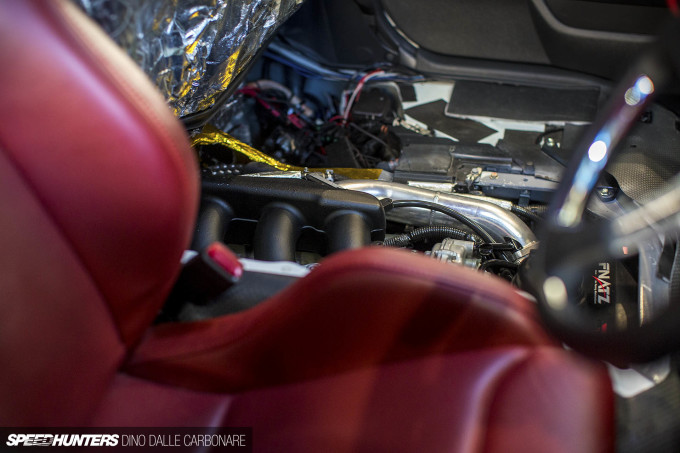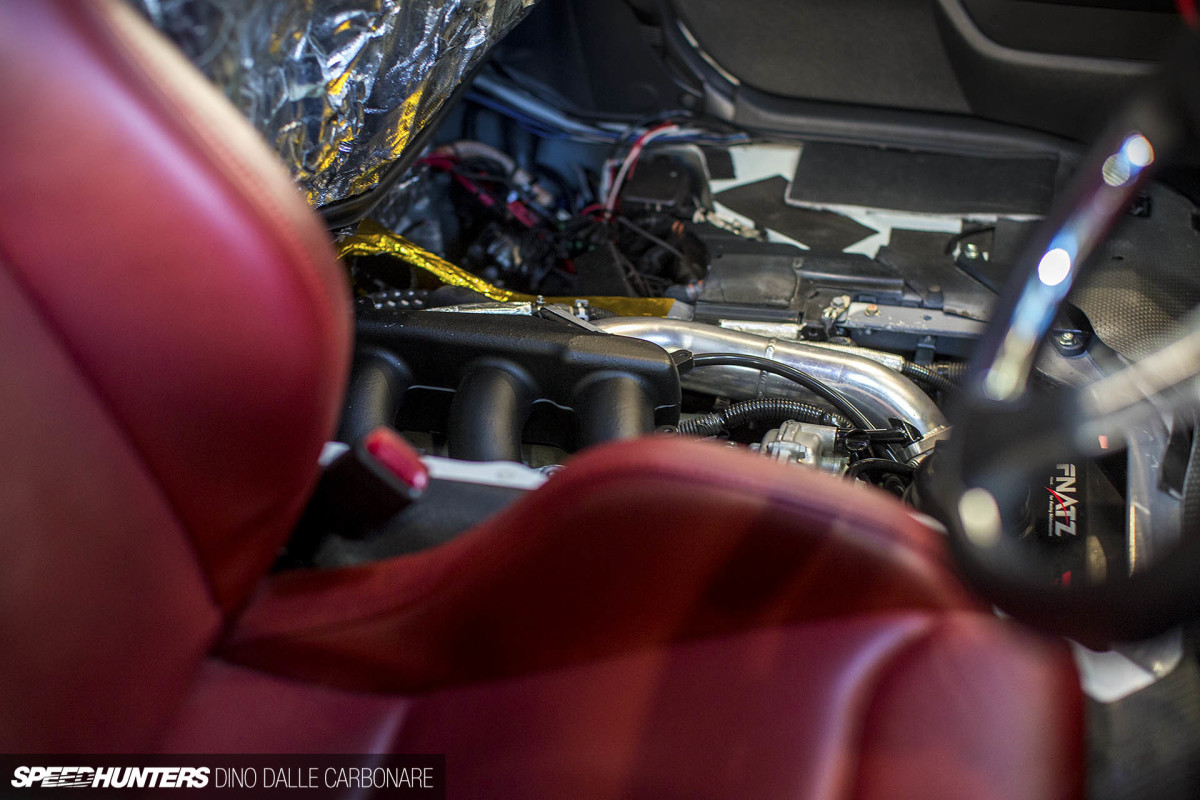 As you can see, there's a pretty efficient means of seat heating up front.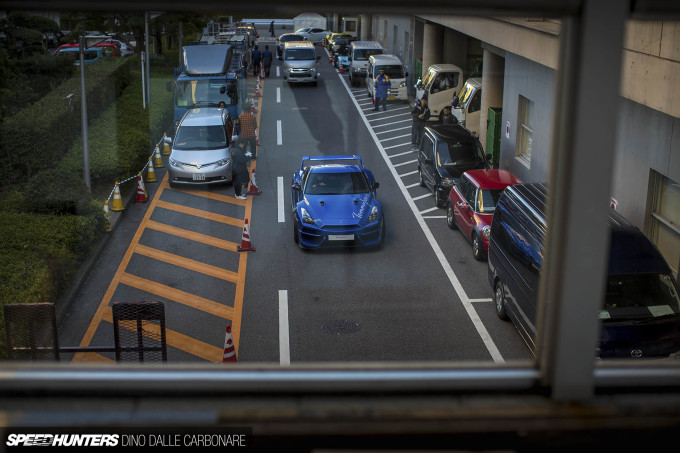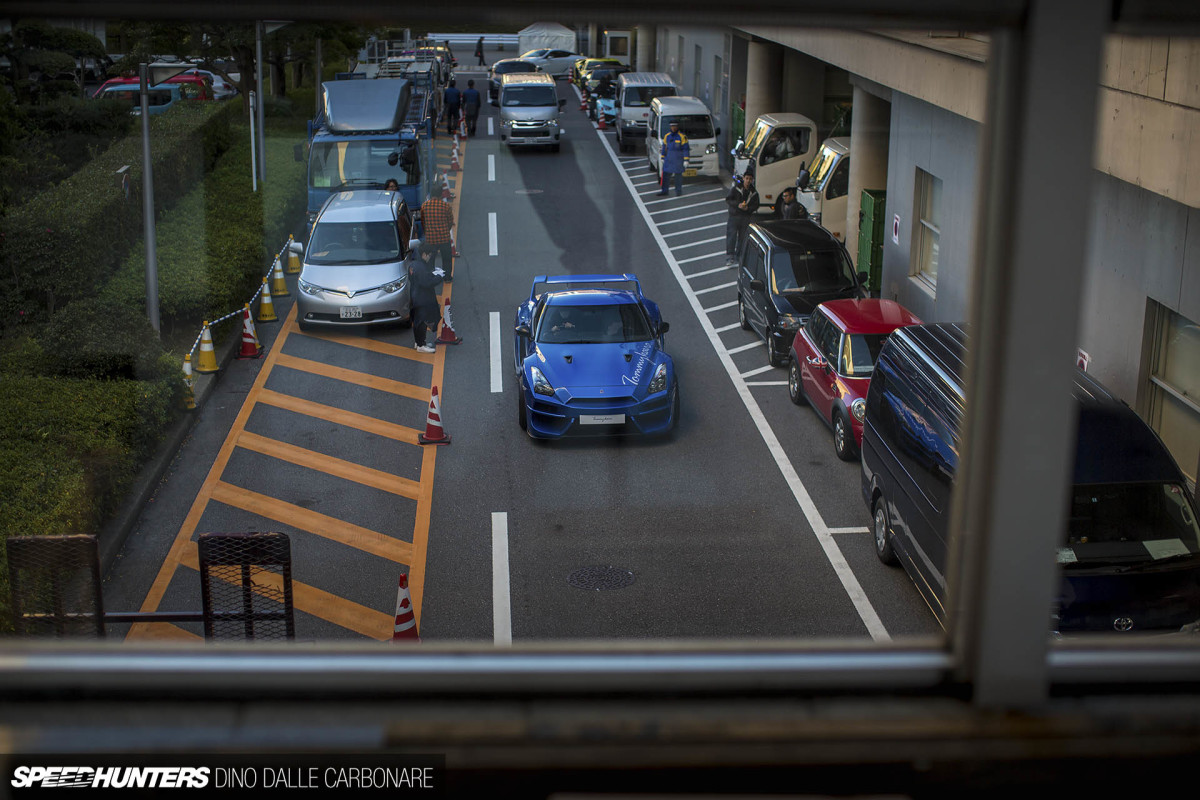 As Ron and I were crossing over towards the arena part of the convention center this brand new Tommykaira R35 GT-R slowly drove by beneath us. We'll definitely have to investigate this extensively redesigned car more; hopefully it has the performance to match its aggressive appearance.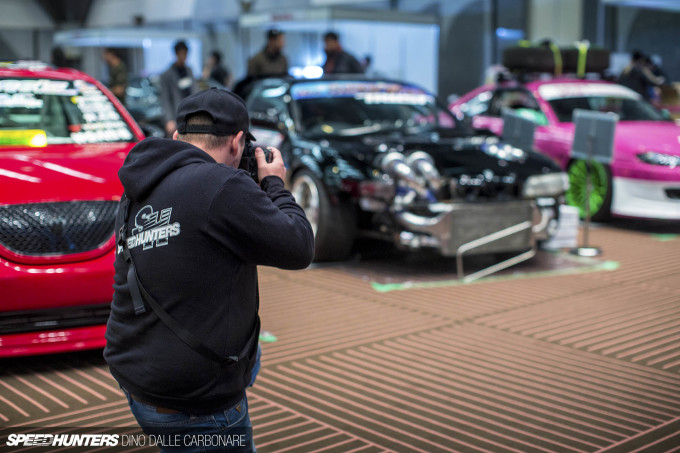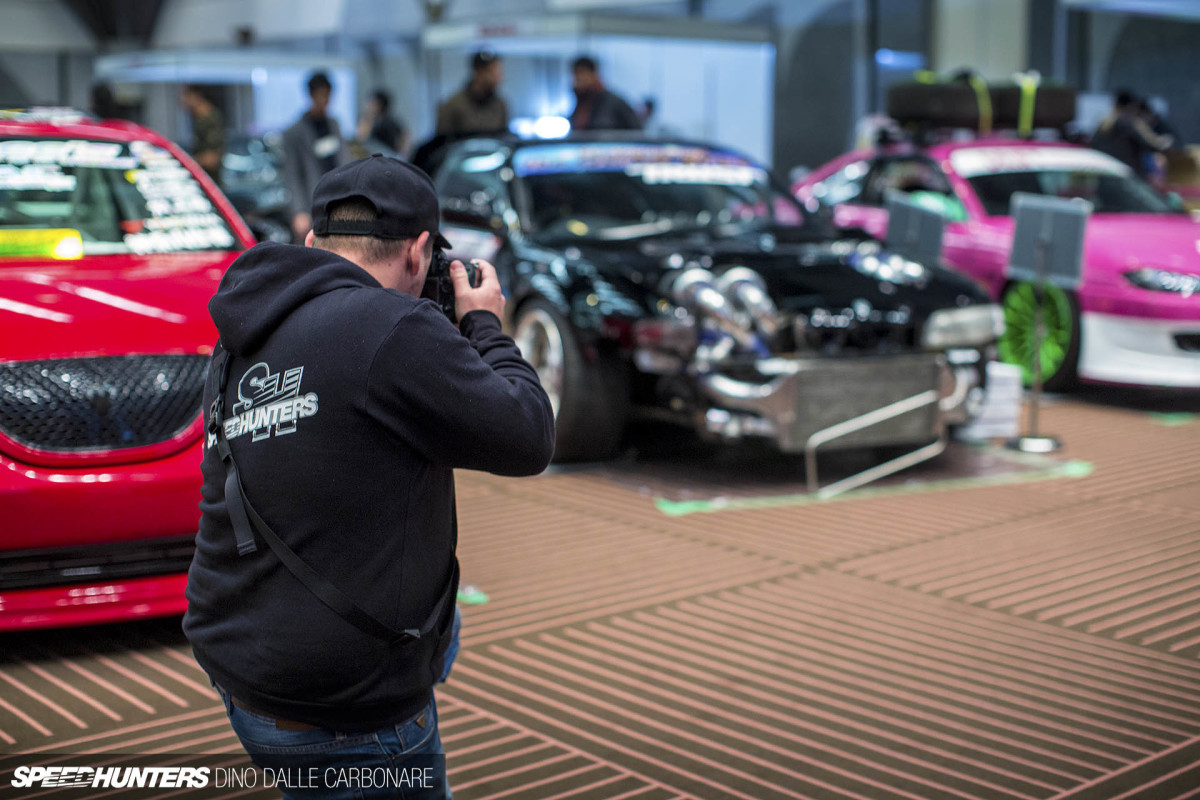 Trading in a 40℃+ summer climate for Japan's winter climate is Matt. Our resident Australian Speedhunter is no stranger to Japan, but this is his first time venturing back to the Land of the Rising since he started contributing to the site, so I'm keen to see what he will uncover at the show and on his J-side travels.
R31 House has quickly become one of our favorite tuning shops in Japan; the sheer size and scale of the operation that caters around one single generation of Skyline blew us away during a recent visit. Shibata-san and his team have come to this year's Auto Salon with two cars, the first being a wide-body, RB26-powered drift beast with 600+hp and the looks to match.
The other, visually, is a slightly more sedate interpretation, but it packs a 1,000hp engine setup under the hood. Ron and I must head back to R31 House to find out more!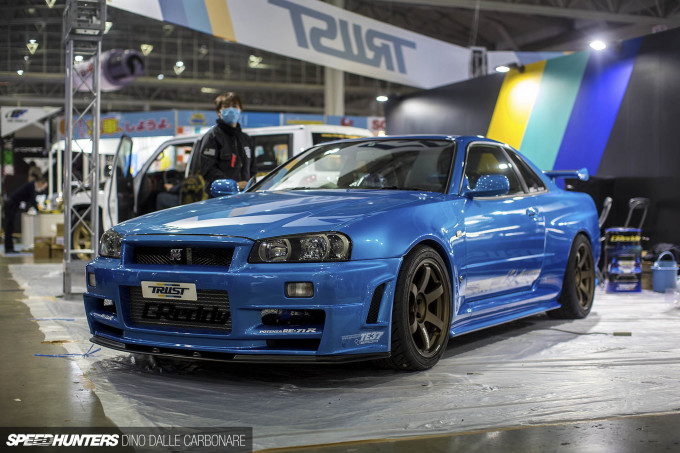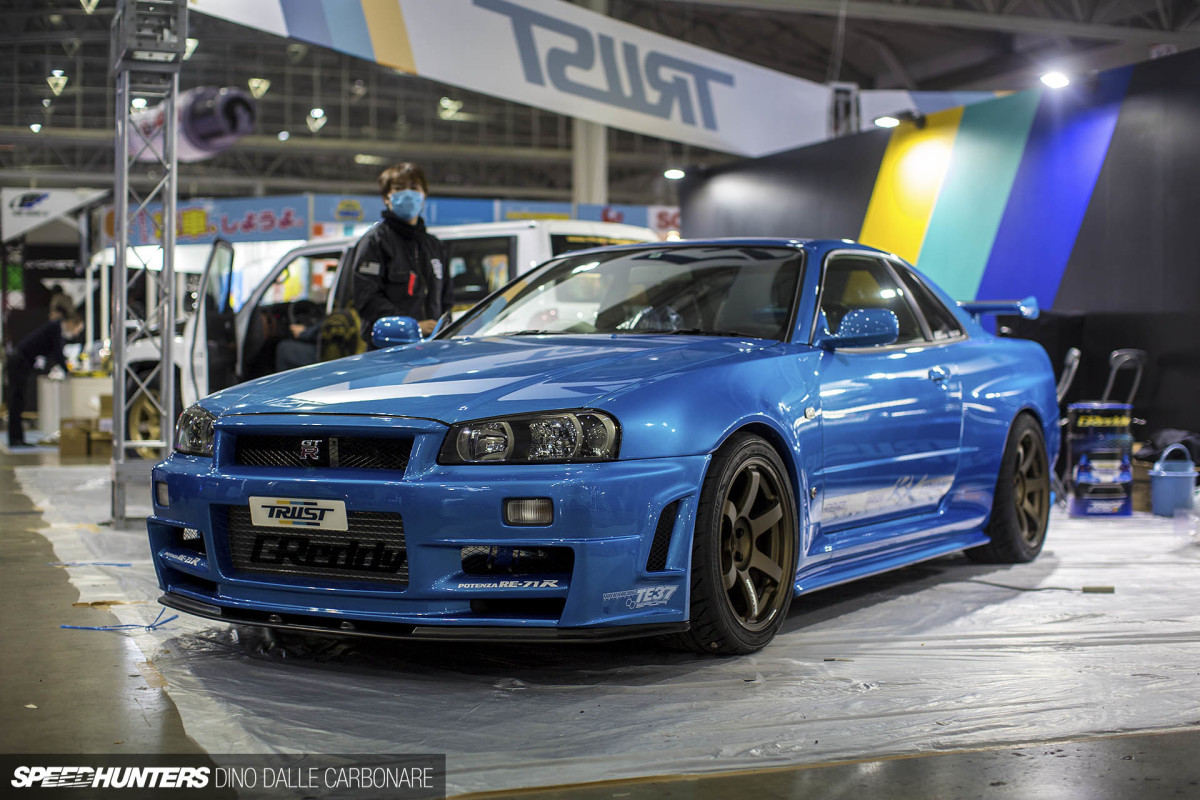 I love seeing more and more companies dedicating time and research into creating new parts for the RB26 and the older generations of the Skyline.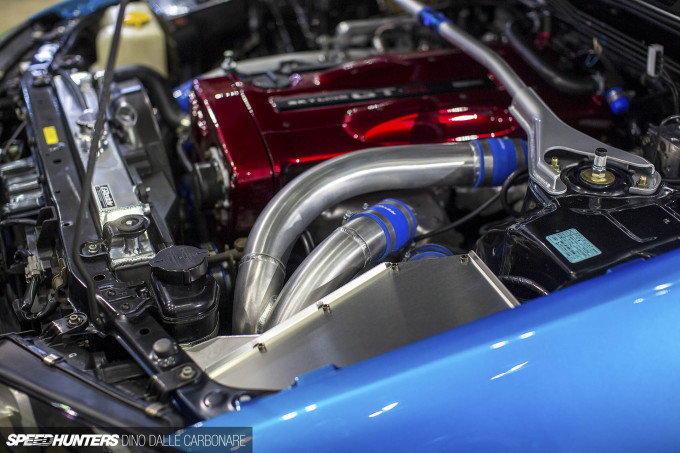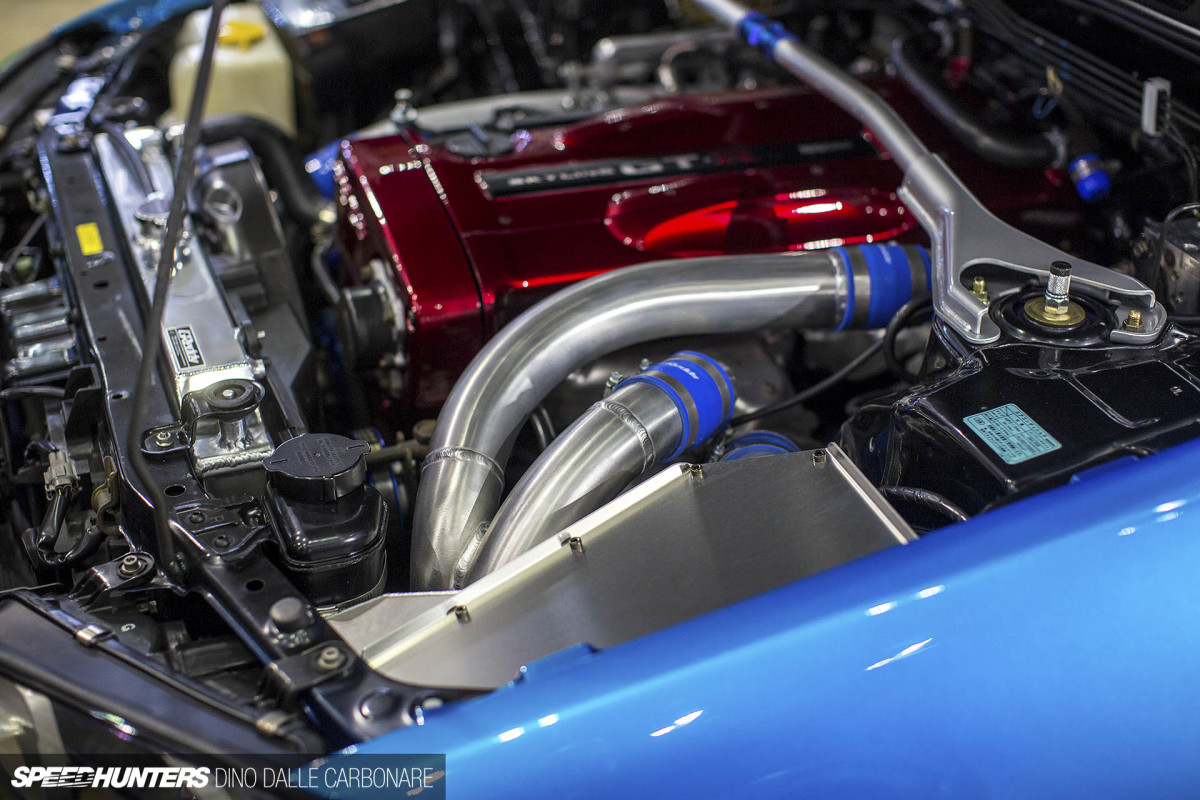 Trust had this awesome Grp.A-inspired piping kit fitted to its R34 show car, an upgrade also available for R32s and R33s. But this wasn't even close to being the most interesting vehicle at the show…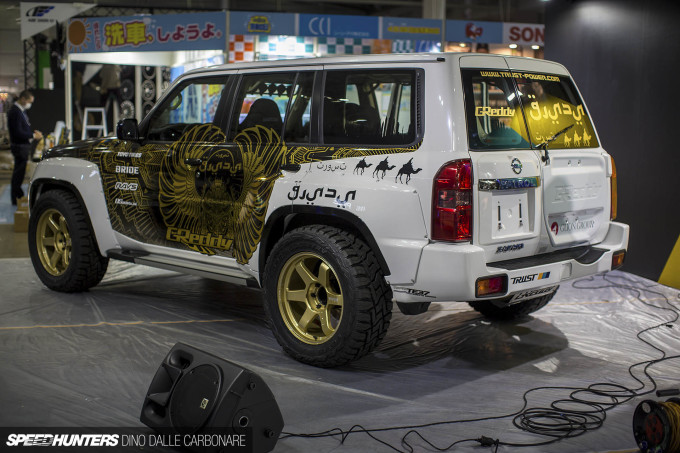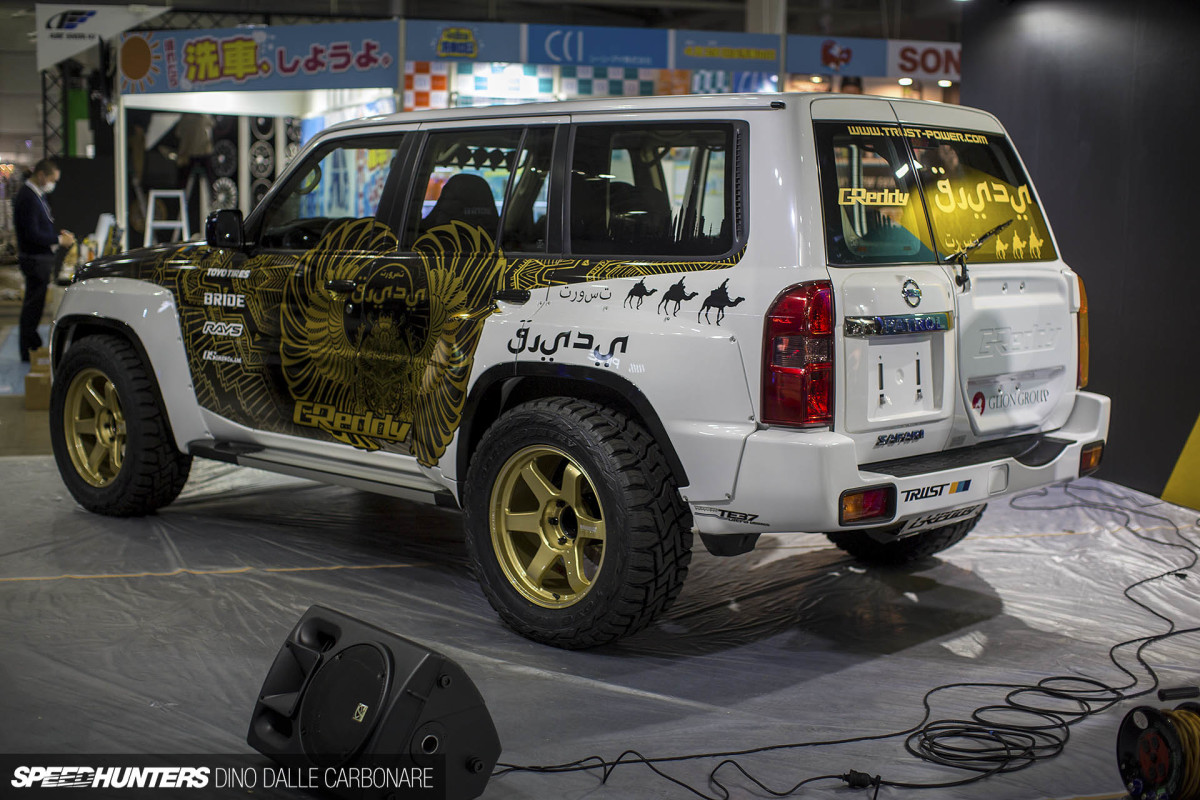 That honor goes to this: a Nissan Patrol imported straight from Dubai. Yes, those are overfenders, and yes those are RAYS Volk Racing TE37 Ultras with gigantic Endless brakes behind the spokes.
You just have to praise cars with substance, and there's much of that in this build. In fact, there is more craziness here than we've seen in a long time in Japan, thanks in part to a pair of T88 turbos top-mounted alongside the TB48 straight-six that powers the Patrol. The result is a 2000hp beast that makes even a fully-tuned GT-R pale by comparison.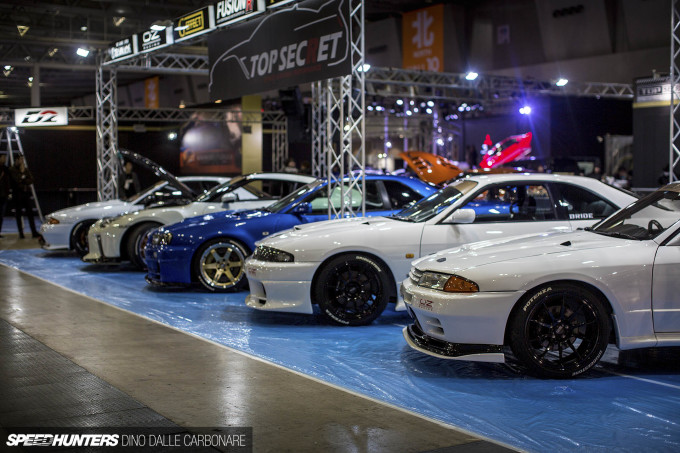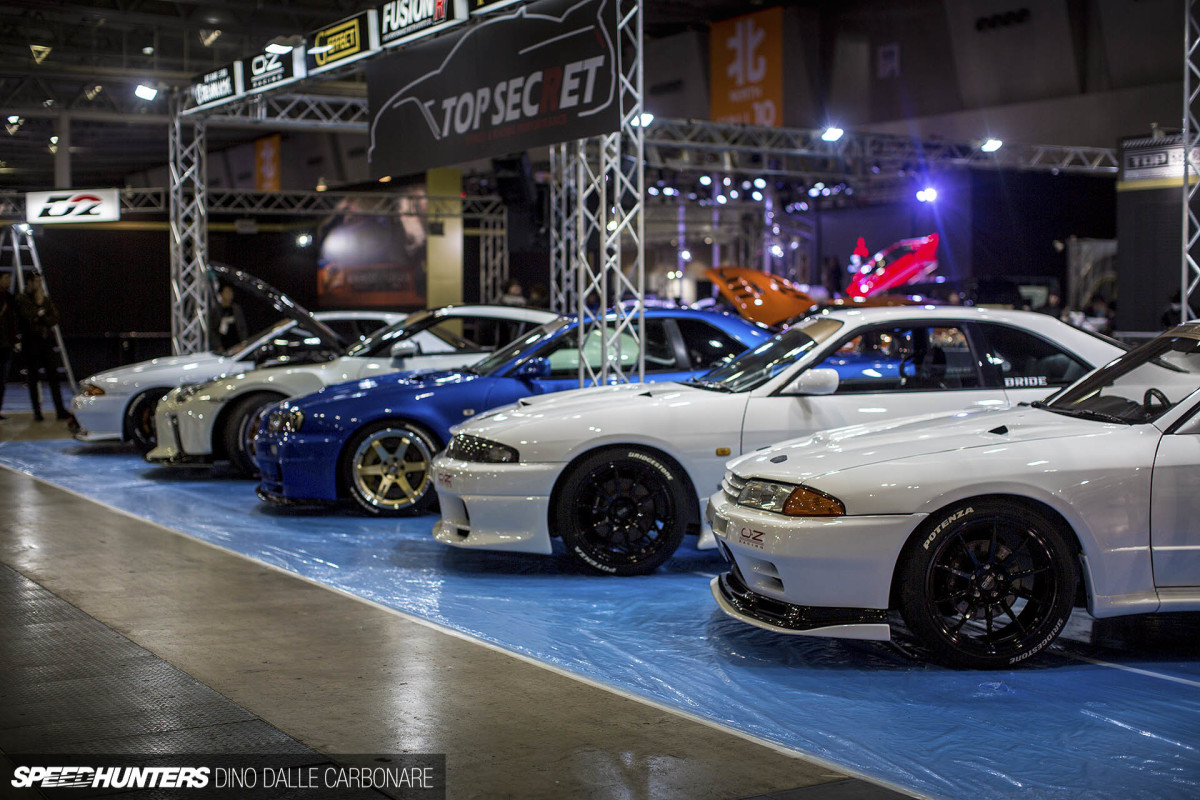 As you can see, this year's Tokyo Auto Salon promises lot of excitement, and hopefully this post is enough to keep you content until we start rolling out the comprehensive coverage that's planned.
Dino Dalle Carbonare
Instagram: speedhunters_dino
dino@speedhunters.com