Seeing a big SH team in Japan, experiencing the local car culture and the Tokyo Auto Salon, refreshed some memories from my past summer chasing speed and meeting a JDM legend face to face.
Mention 'Nissan Skyline' among car North American car enthusiasts and talk will almost always turn to the R32, R33, and R34s variants. But for Canadian Mike Beaumont, another Skyline model is always at the forefront of his mind – his 1972 2000GT-X.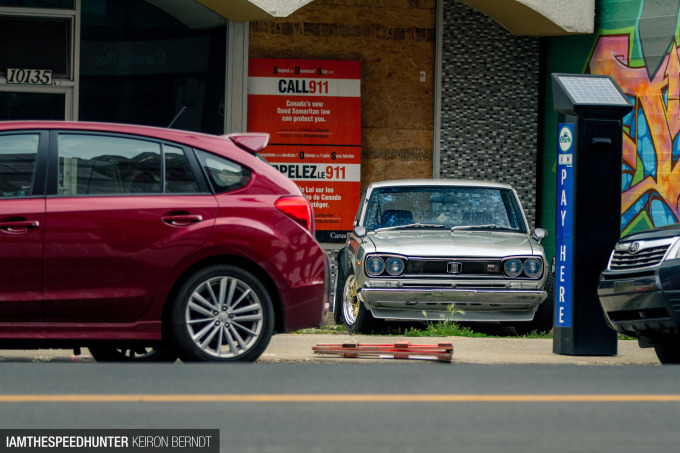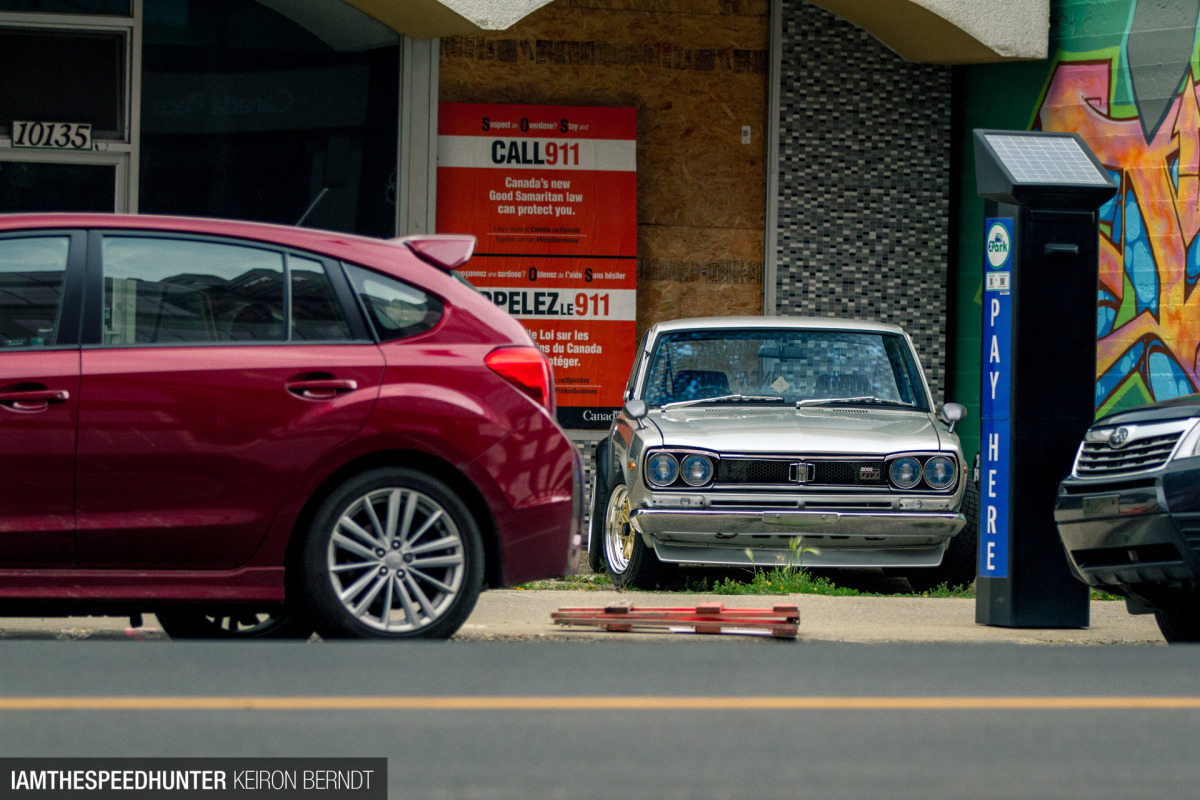 Commonly known as the Hakosuka (translation: Box Skyline), Skylines of this generation are very few and far between in Canada, even more so if it's a clean, well built, and regularly driven 2000GT-X version.
Early last summer I had the privilege of meeting Mike and his modified Hakosuka at a local show, and truth be told, it was the first 2000GT-X I'd ever laid eyes on. Right away, it was obvious that Mike was absolutely head over heels in love with his Hako'; even when explaining the most mundane or frustrating elements of the build, I couldn't help but feel how much enjoyment had come from the process.
Later in summer I found myself in Edmonton, Alberta, and was able to carve out some time to shoot the classic Nissan in the wild.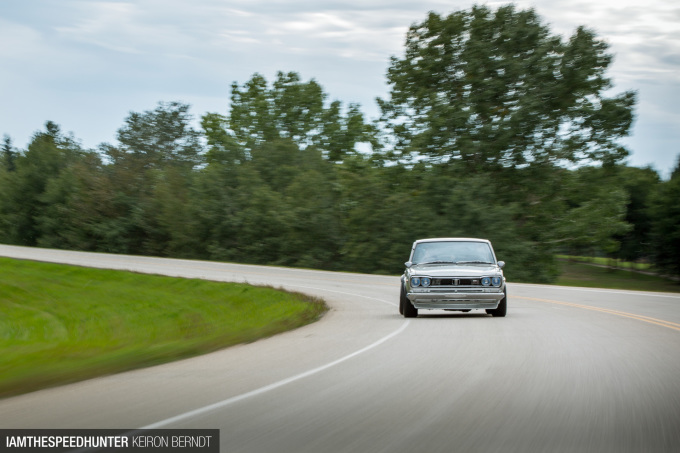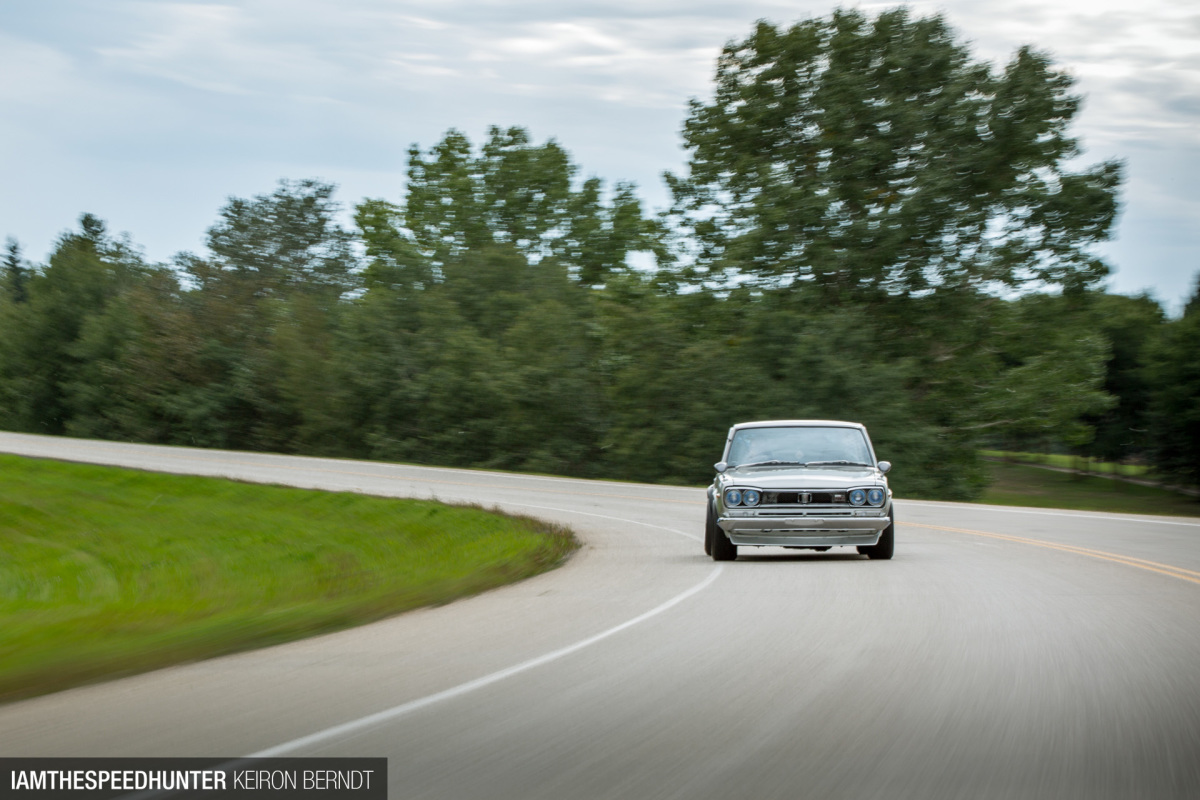 According to Mike, his 2000GT-X was in great condition when he purchased it, but it was missing a couple bits and pieces, and the paint needed a bit of love. It had also previously been dressed up as GT-R, possessing a GT-R wing, GT-R splitter, modified rear fenders, and a set of fender flares.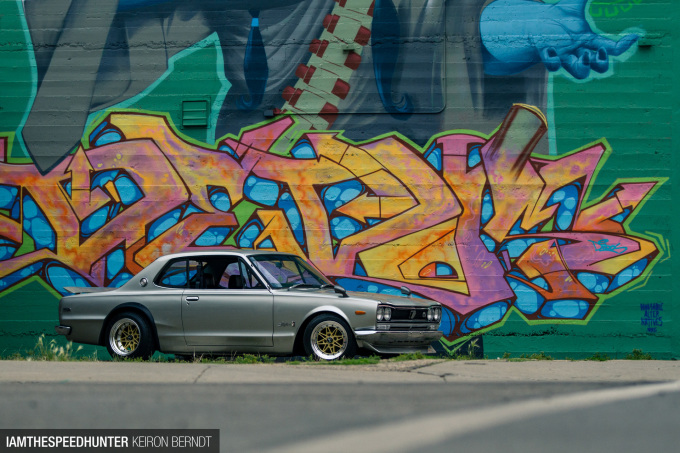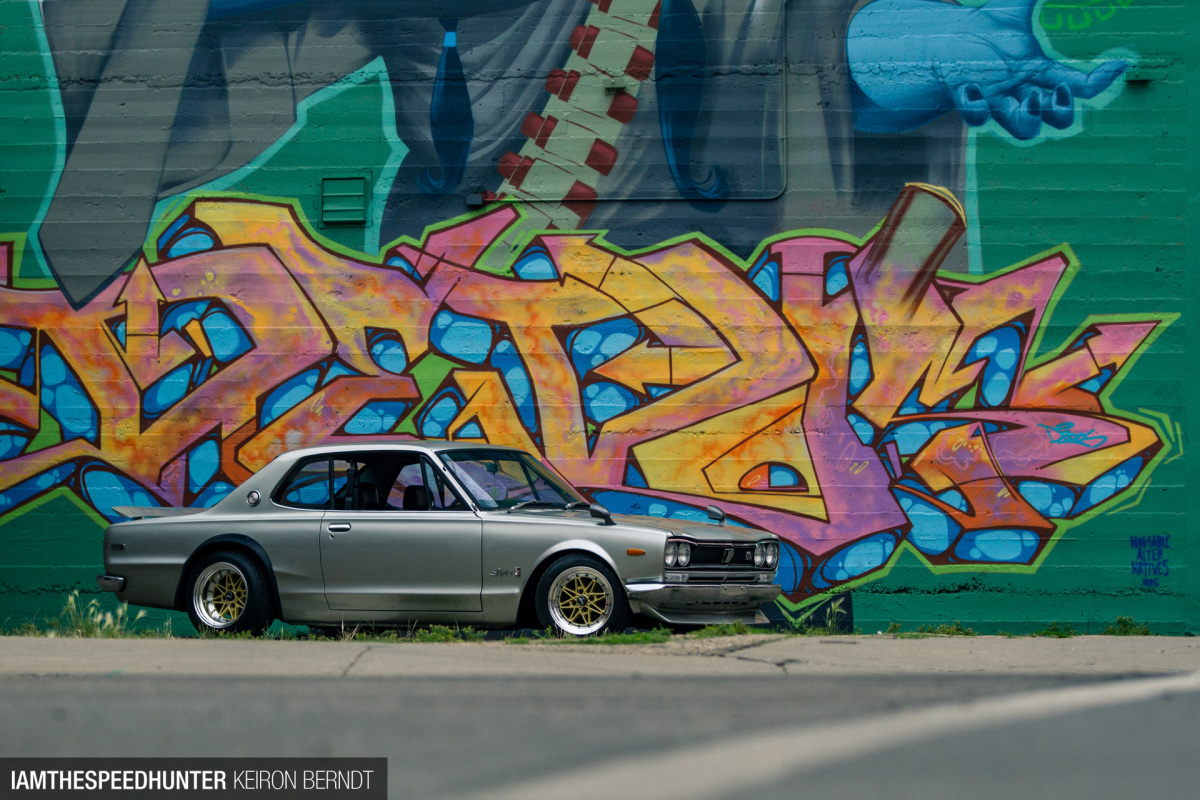 In making the car his own, Mike took inspiration and design cues from the phrase from GT改 or GT Kai, which roughly translates into 'GT Modified.' The original intention was to keep the GT-R lines and traditional styling, but mix it with roots of the GT-X.
Once the paint was taken care of, next on Mike's agenda was sourcing the missing pieces. For some of the lucky among us, ordering parts is as easy as buying it online or calling a friend's shop, but when you're talking about a 45-year-old JDM car, it becomes a little more difficult. After countless hours on the phone to Japan and many emails run through Google Translate, the missing pieces were found, purchased and shipped to Canada.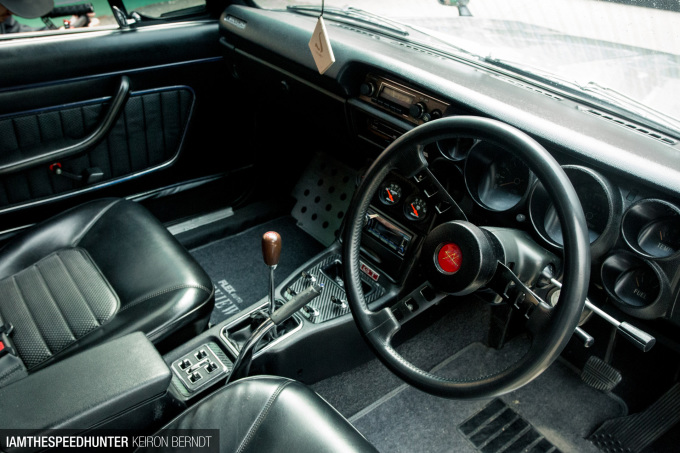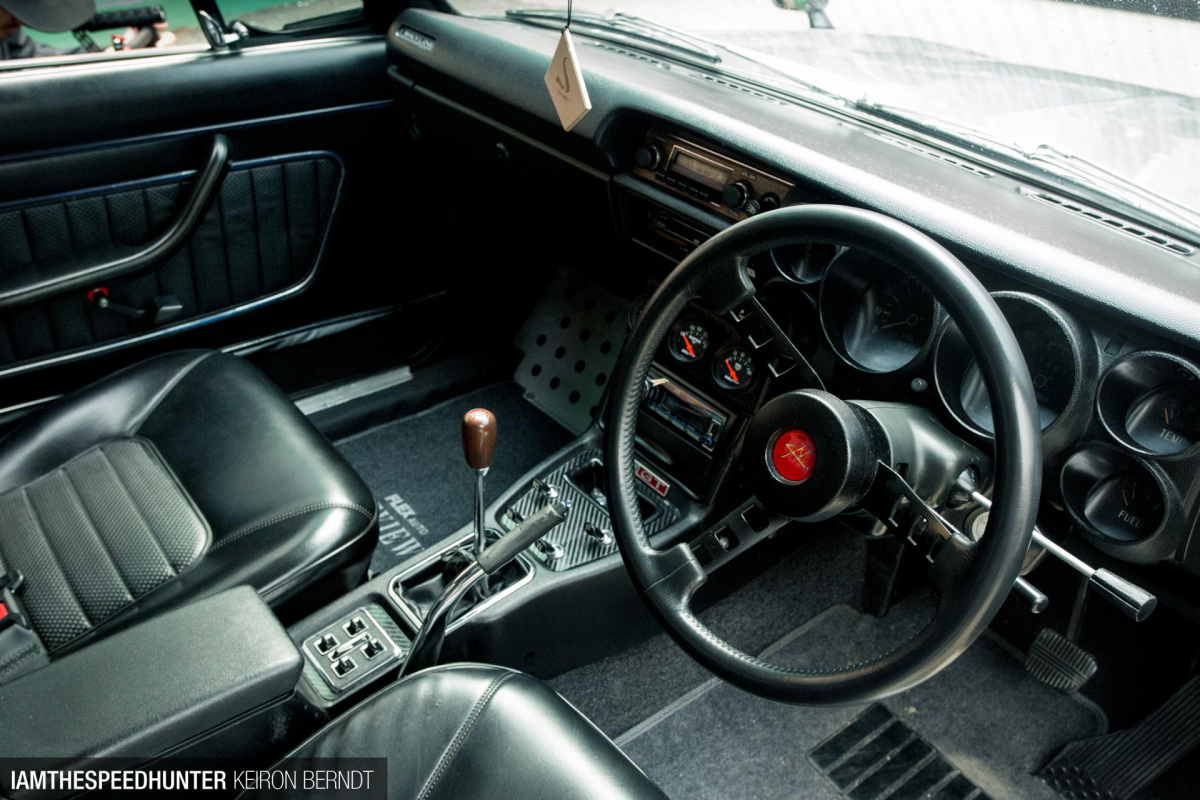 With the exterior details hashed out, Mike turned his focus to the interior. I'm a huge fan of this Nissan Compe steering wheel and Nissan Prince center cap; it just suits the car's feel perfectly.
Custom carbon fiber gauge pods and center console add a certain modern flair to the classic interior without ruining the original aesthetic.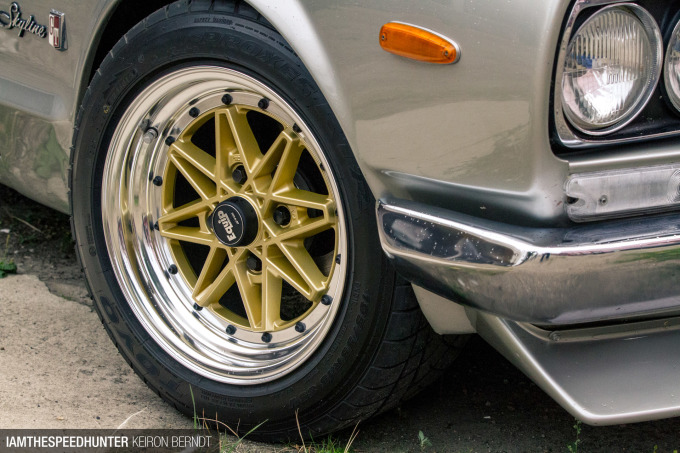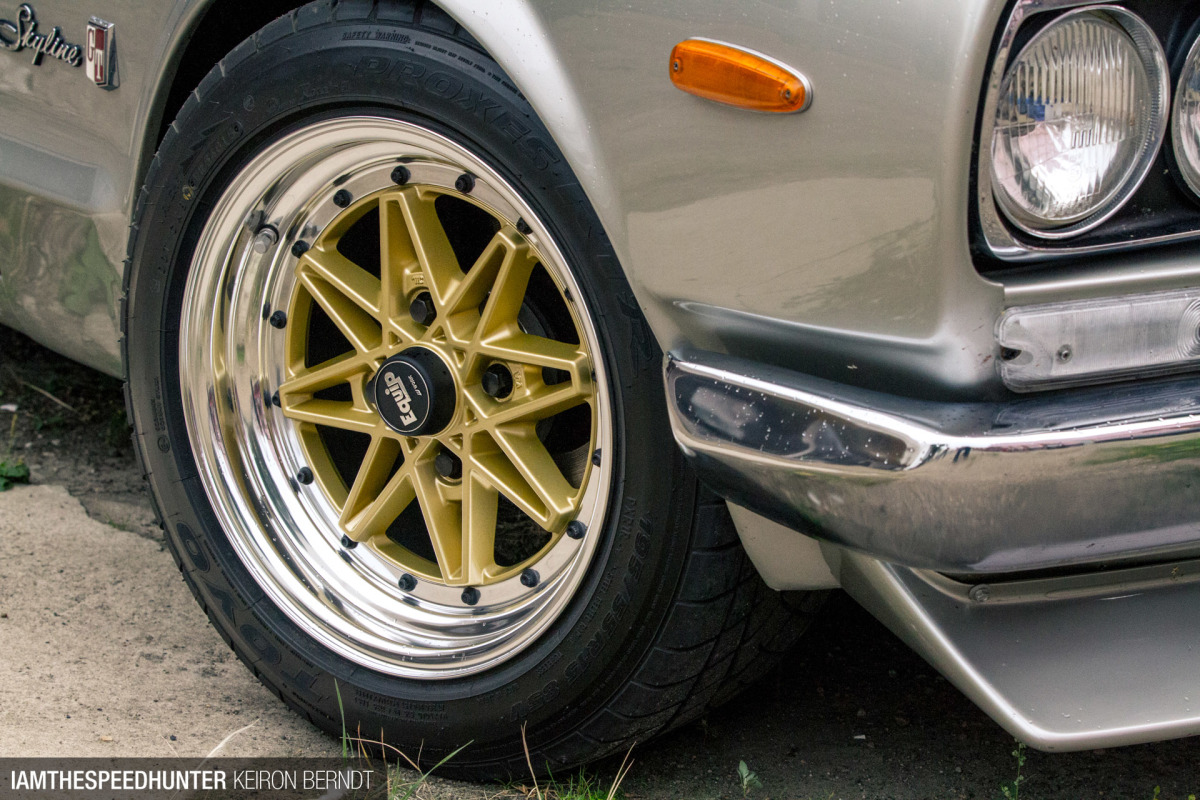 You can't look respectable in a nice suit while wearing your greasy work boots, and nor can your car be complete without the right set of wheels. Mike went shoe shopping in Japan, and picked out a set of Work Equip 03s which were custom-built in 15×8-inch +22 for the front and 15×10-inch -28 for the rear, with gold centers all around.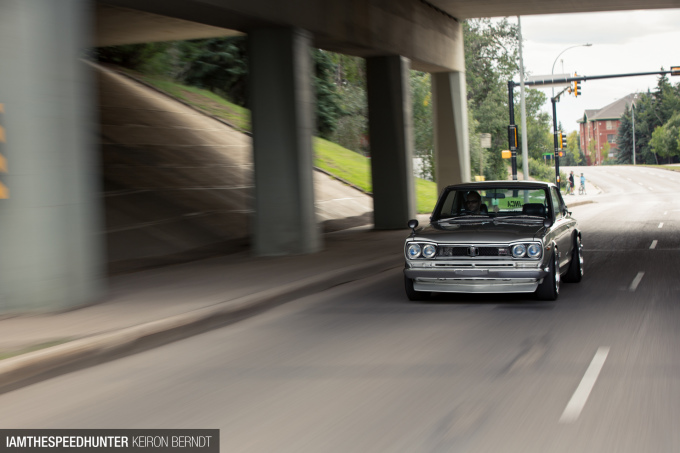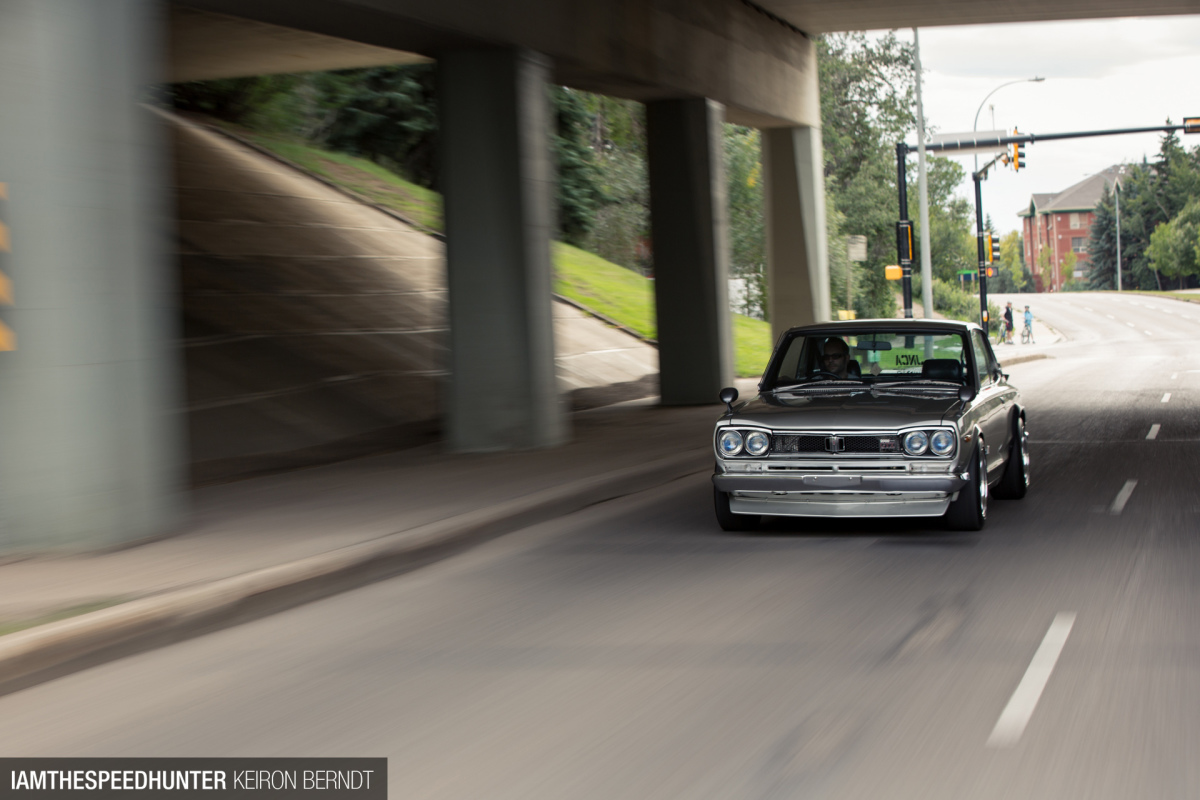 While this Hako' might be the star at many car shows across Canada, Mike still drives it whenever he can, and am I ever thankful that he does. The sound coming from its old school L-series engine is one that can't really matched.
It may not be as extreme or aggressive in spec as others seen on Speedhunters before, but Mike has some big plans.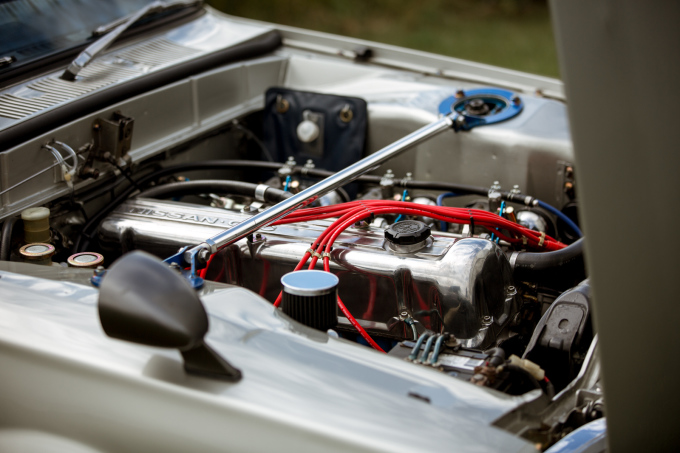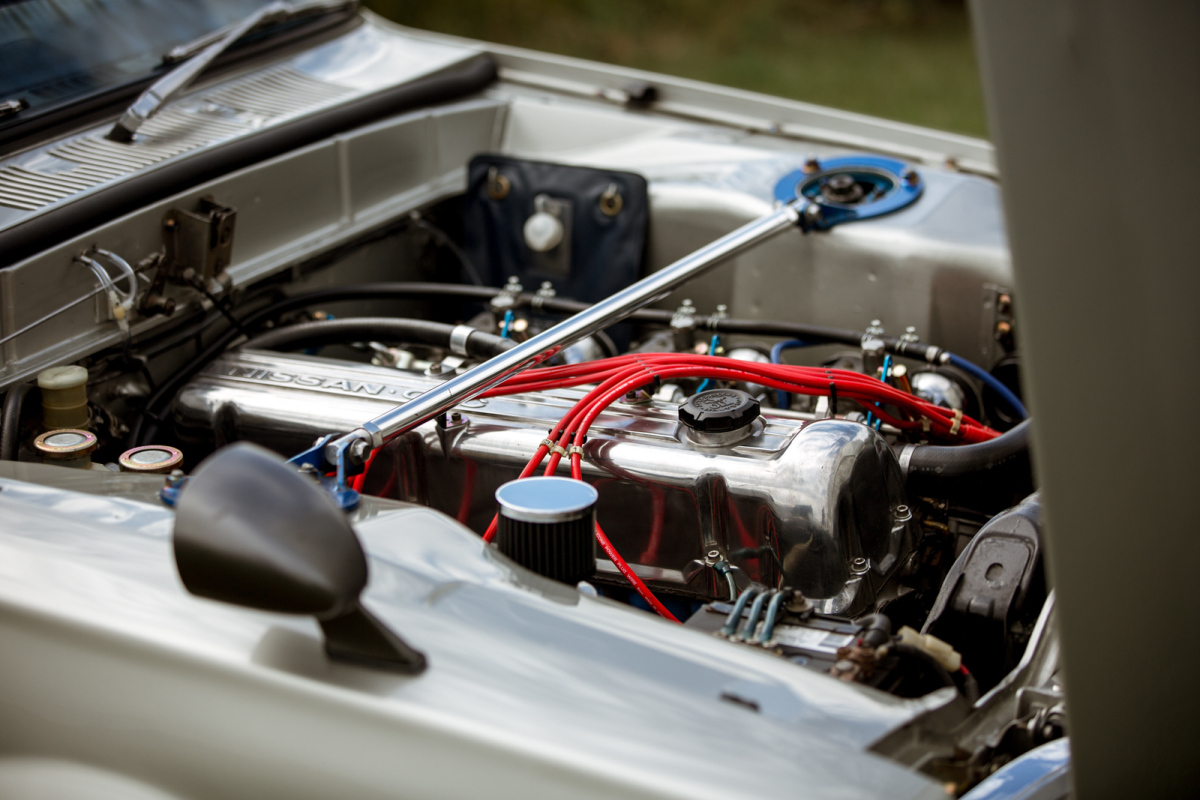 While the plan includes the odd cosmetic adjustment and addition, the main focus is a fresh heart transplant, and replacing the tired yet tried and true L20 with a warmed over L28 out of a 280ZX.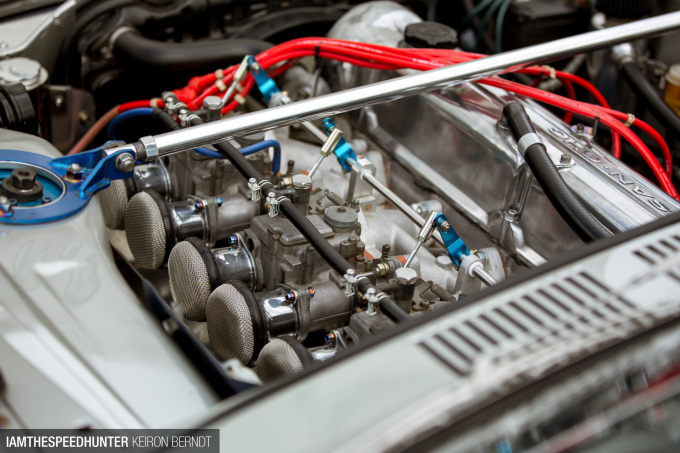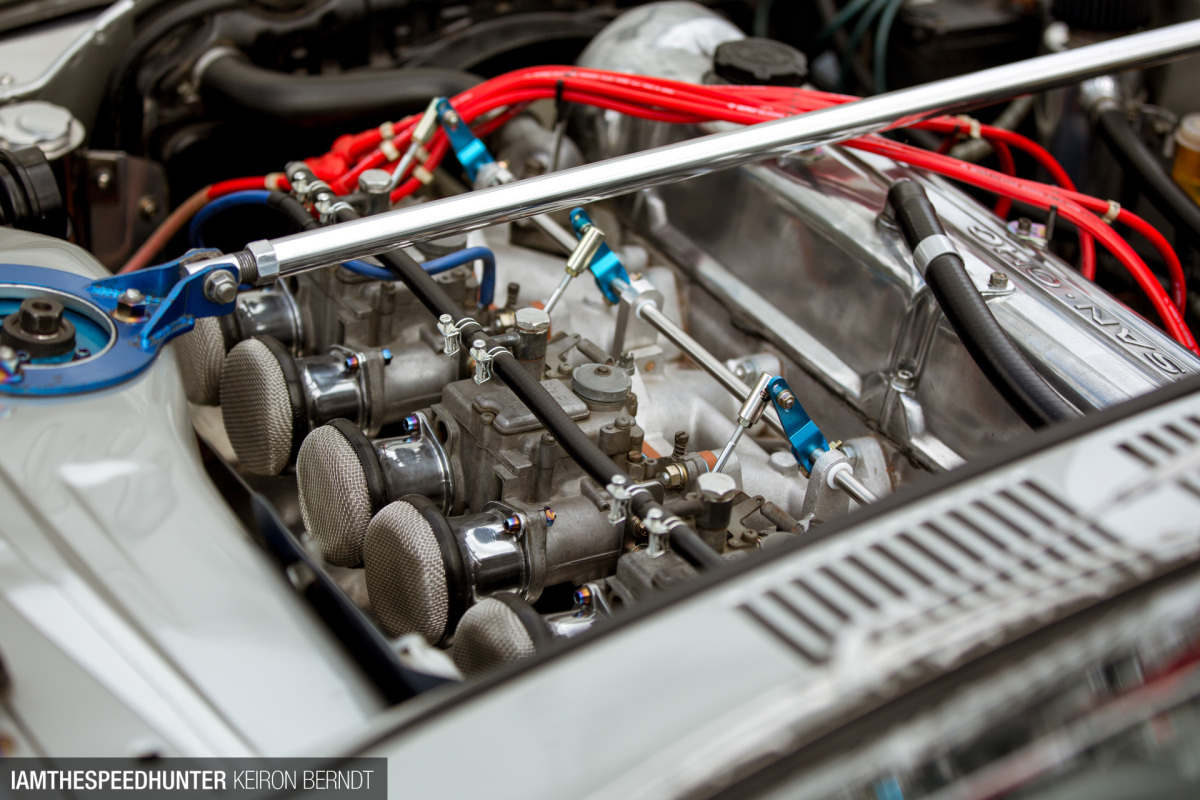 Starting with an F54 block fitted with flat-top pistons and topped with a port-matched 10:1 compression ratio head, Mike plans to add a long list of other performance parts before backing it up with an RB20DET 5-speed gearbox fitted via a custom adapter plate.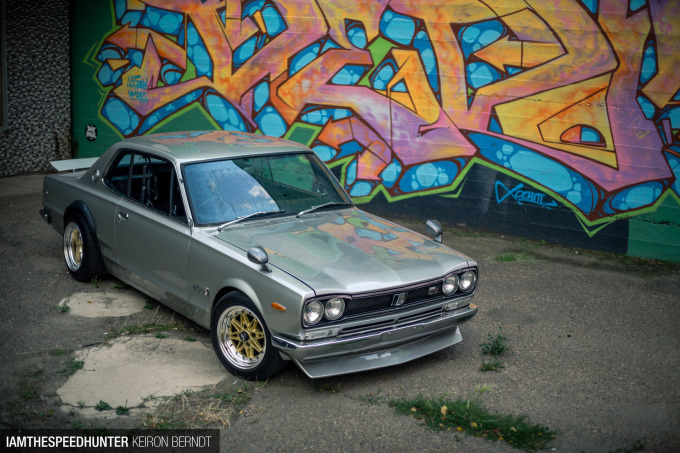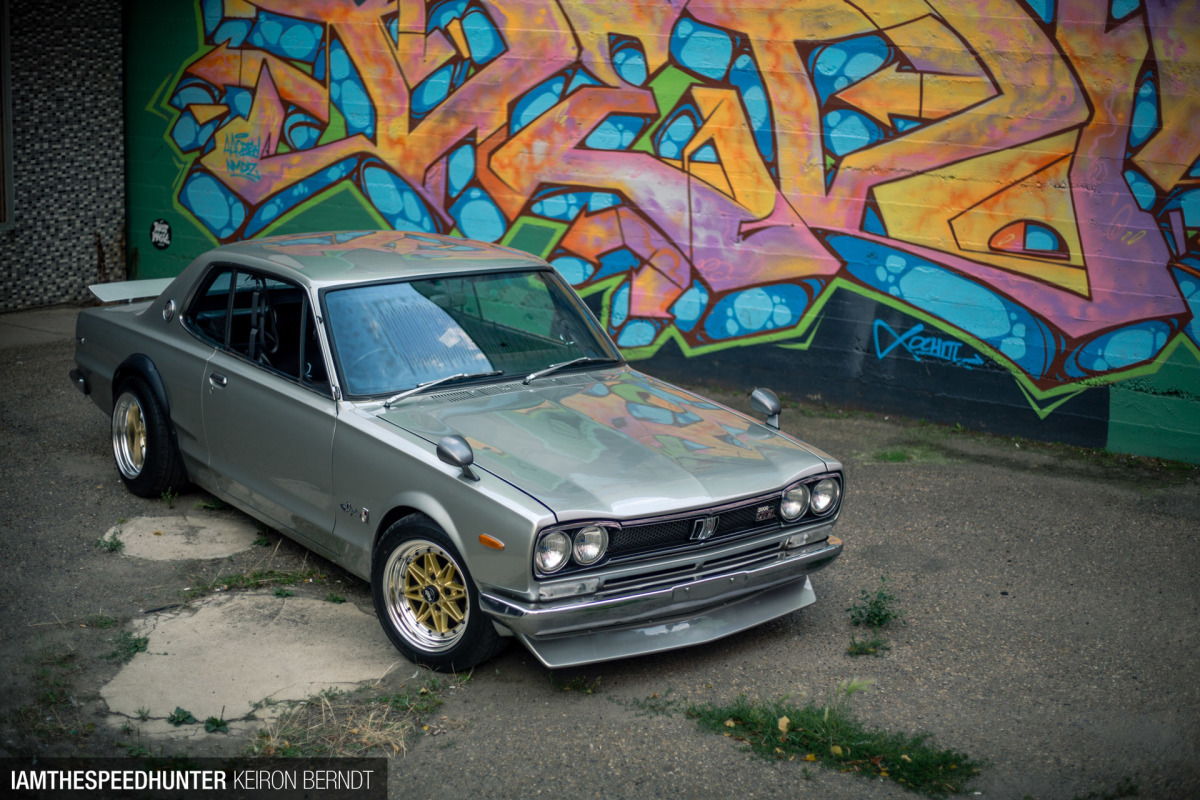 I have a strong affinity for Porsches and BMWs, but spending time with this Hakosuka gave me a slight yearning for something Japanese, other than my Integra.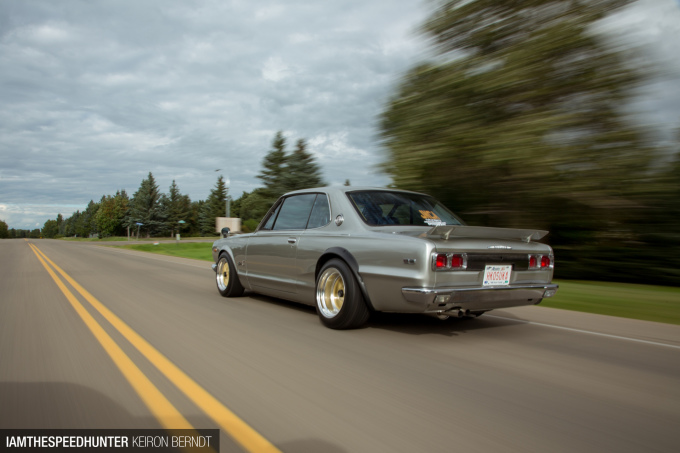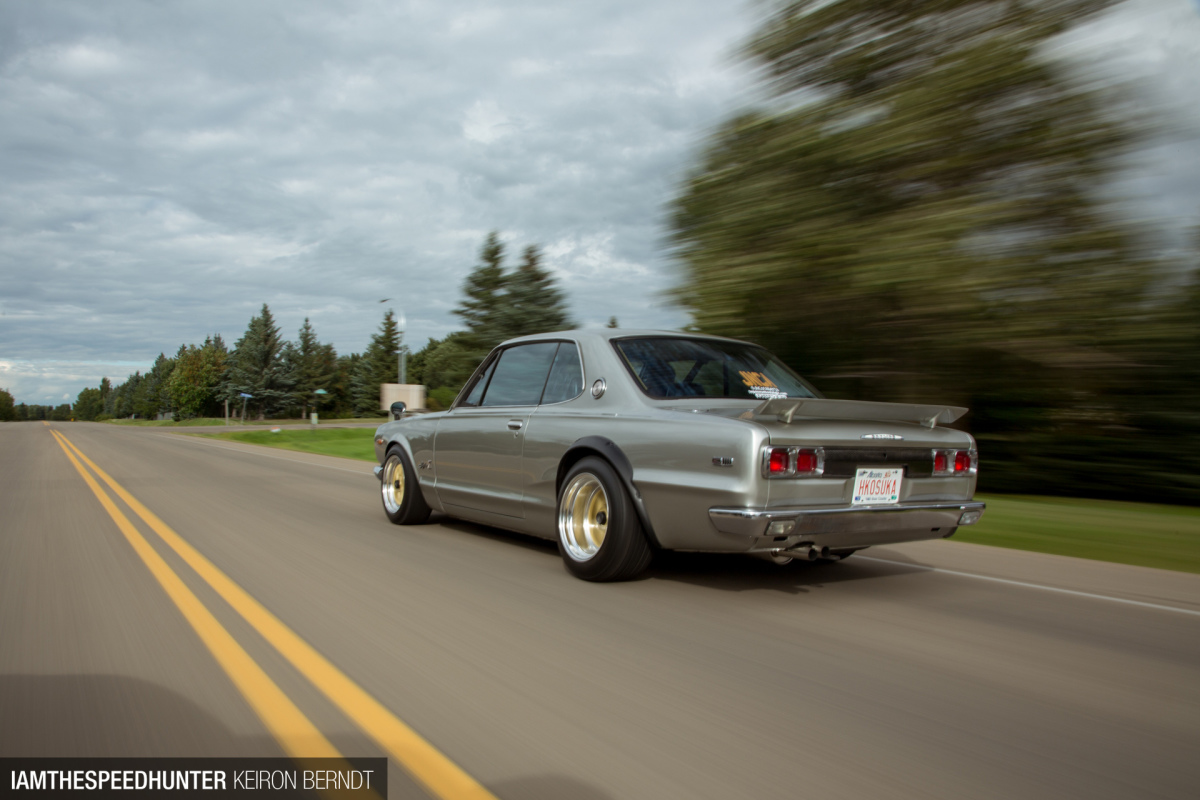 I learnt a lot about classic Japanese cars while piecing together this this article and corresponding with Mike, and I now may or may not be shopping for something classic and JDM. I'm certain my wallet won't approve, though…
It was an absolute honour to spend the day talking to a fellow enthusiast. Even though we had different tastes and passions, cars brought us together, and there's something to be said about that.
Keiron Berndt
Instagram: keiron_berndt
Keiron Berndt Photography