Shibuya Or Bust
I am not in Japan right now, and I'm OK with that.
OK, I'm not really OK with that at all. While a large contingent of the Speedhunters team are up to their crazy antics in Tokyo, I've found myself holding down the fort here in the UK. I'm not sure if I've done something to upset them, or maybe my flight booking just got missed, but either way I'm really glad they're all having a good time out there. Really, I am. Maybe next year, eh guys?
Guys…?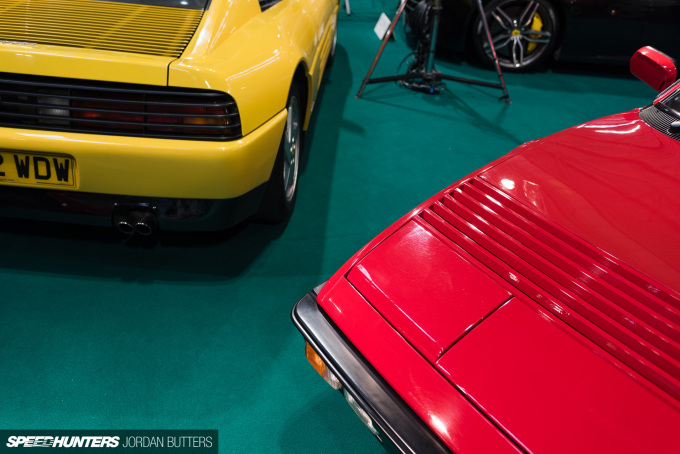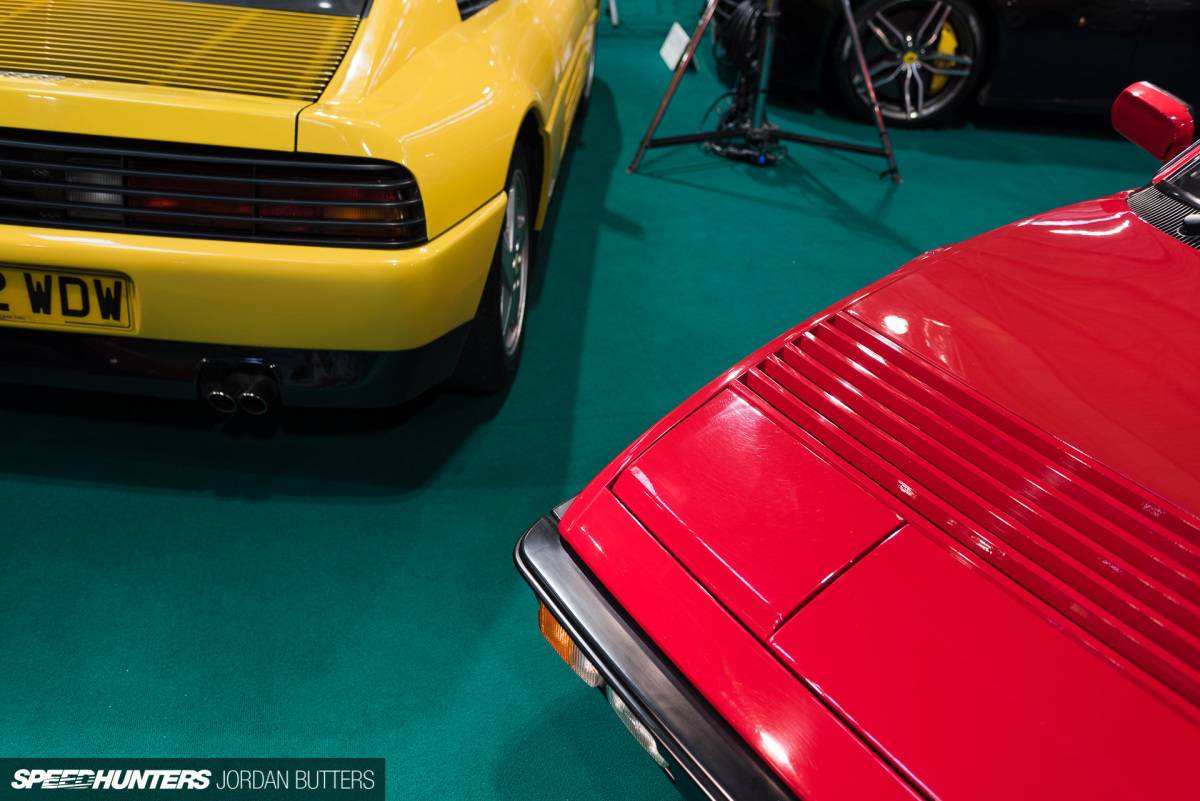 Rather than wallow in self-pity while I scroll not-at-all-enviously through their Instagram feeds I decided to cheer myself up with a trip to the annual Autosport International show in Birmingham this past weekend.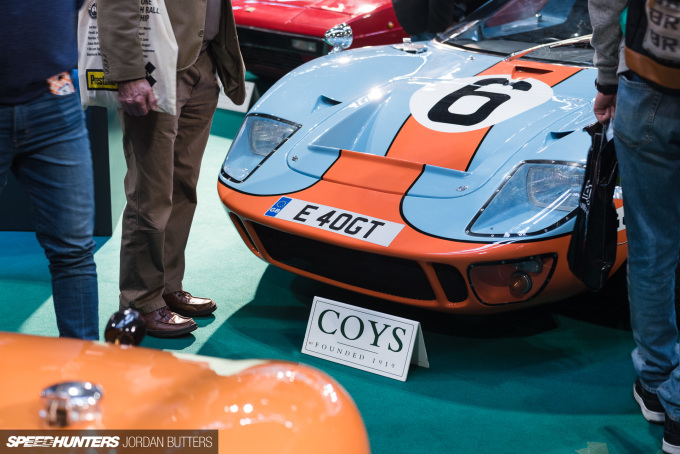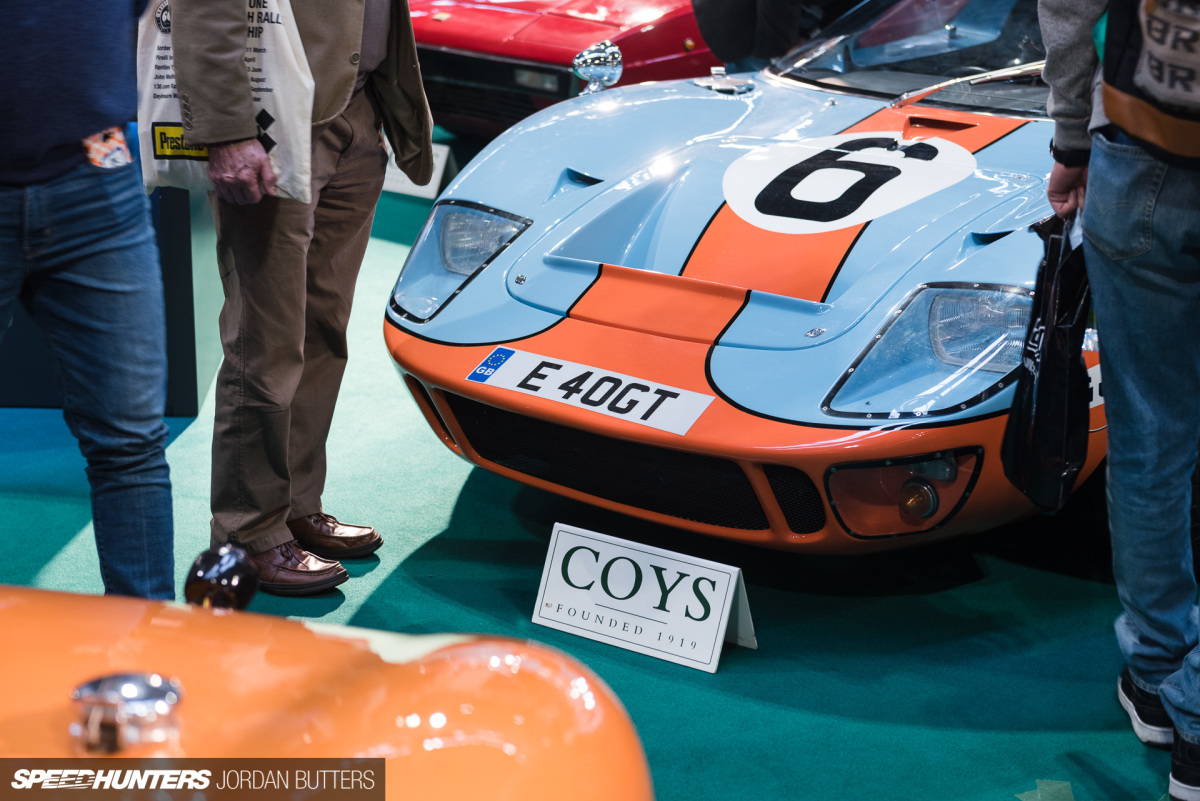 Visiting Birmingham as a method of enlivenment seems akin to banging your head against a wall to ease a migraine, but when ASI is in town I at least know I can enjoy some speed-related therapy for the Tokyo FOMO I'm currently experiencing.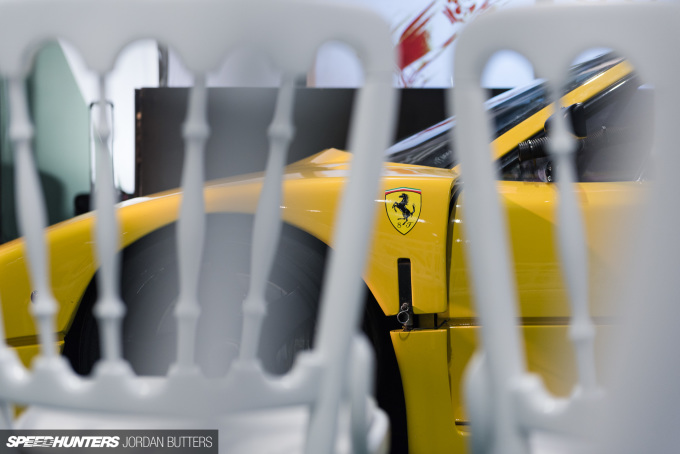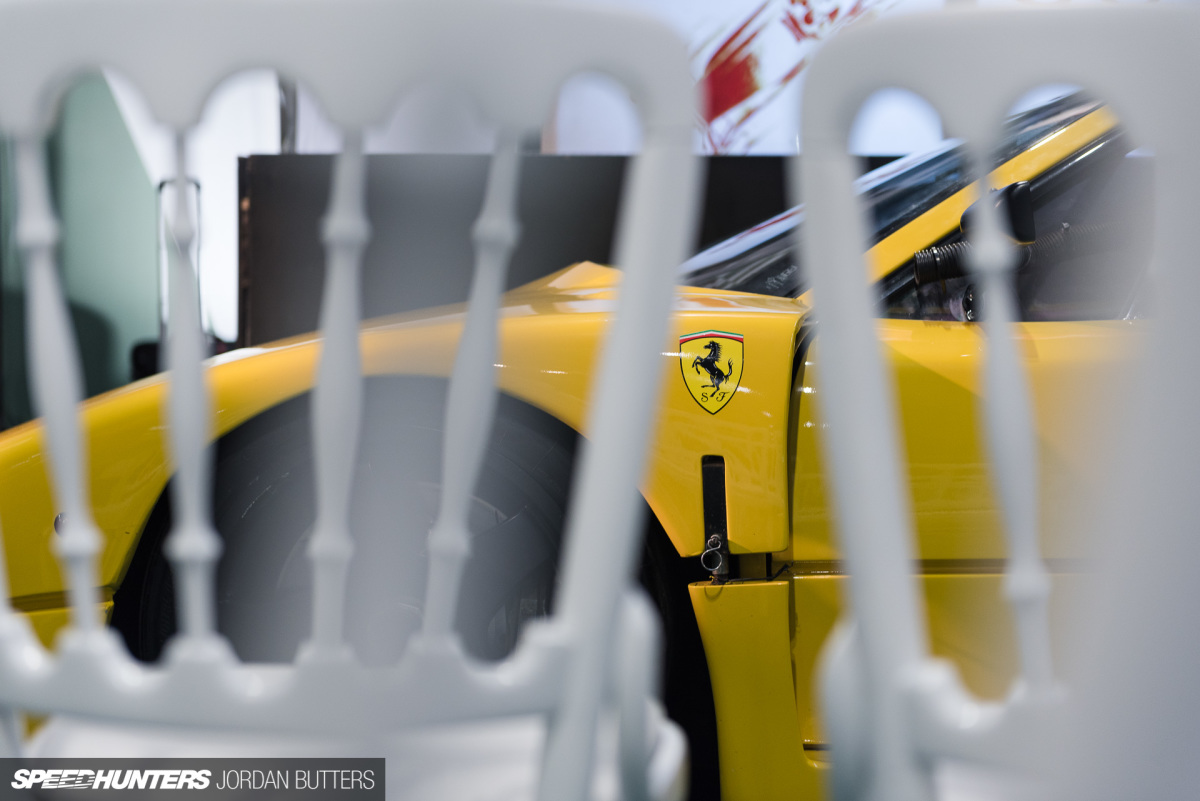 Part of this therapy is of the retail variety, and includes visiting the Coys auction paddock inside the show. It's a personal highlight every year, as Coys put on a fine selection of rare and unusual motors for punters to bid on at the show, and remotely.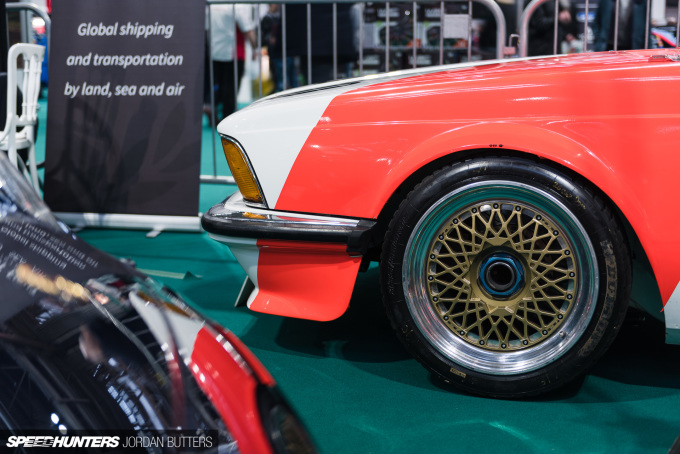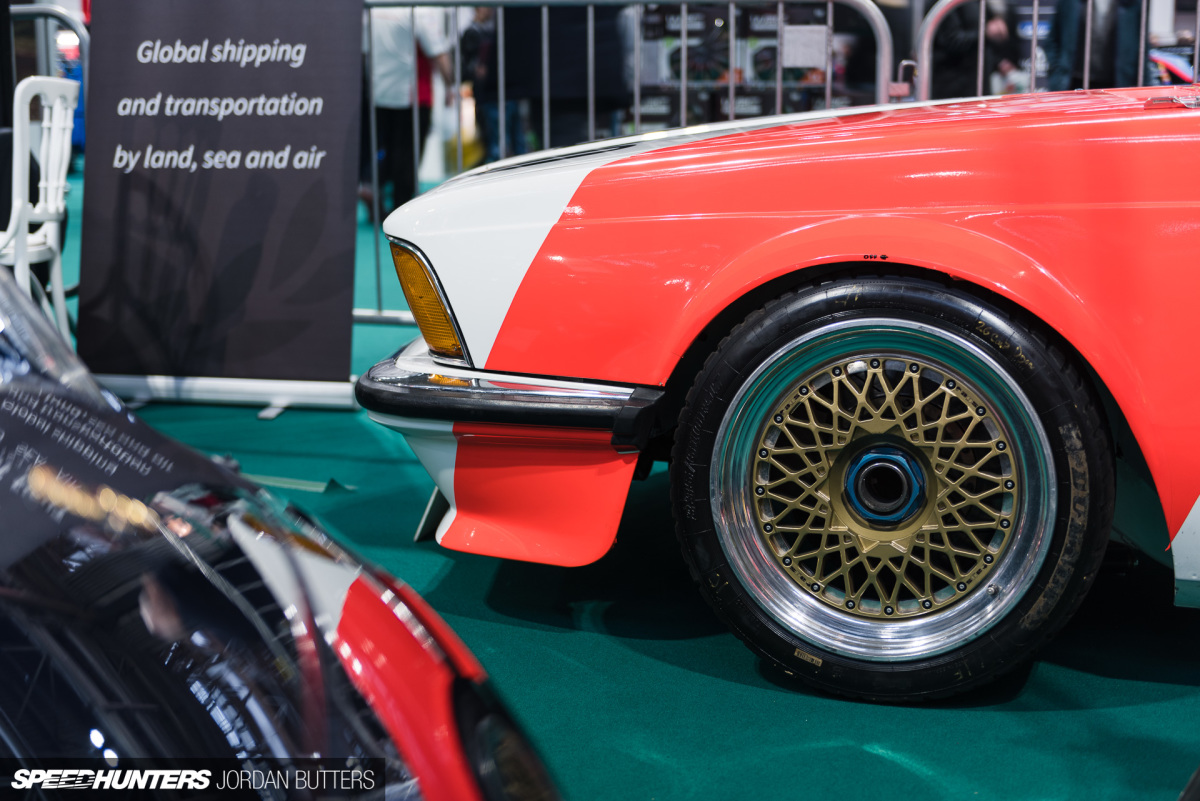 So, Speedhunters company credit card* in hand, I've set myself a reasonable budget of £1.5million and set off with the aim of getting the most bang for my buck.
*Note: For simplicity, I've priced each car in the middle of their estimated values. Also, I don't really have a Speedhunters credit card.
Gone Shopping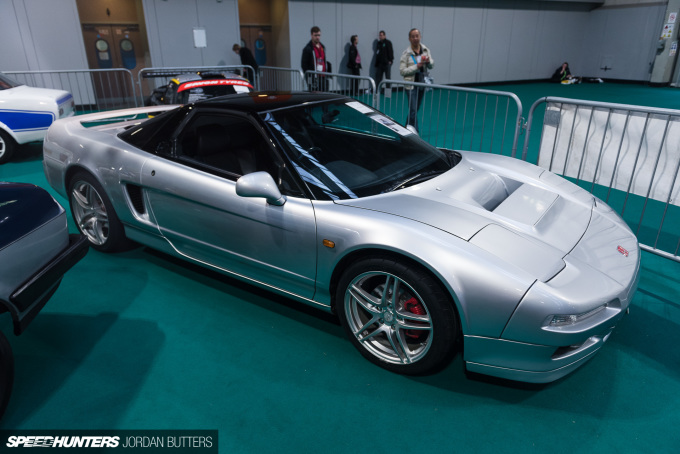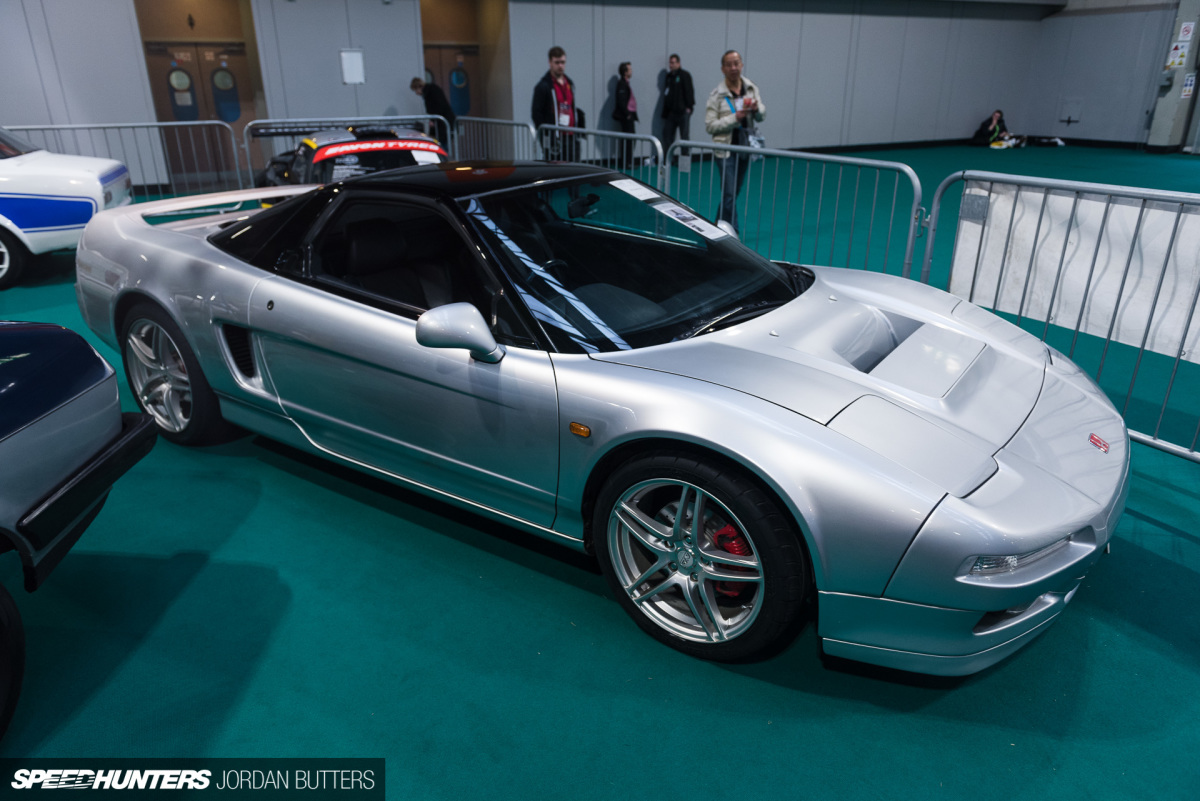 Despite the amazing machinery left, right and centre in the auction paddock, I'm drawn to the unmistakable silhouette of Honda's comparatively understated supercar. A poster child for '90s JDM modern classics, and developed in conjunction with the late, great, Ayrton Senna, I think you'd struggle to find anyone with a bad word to say about Honda's 'New Sportscar eXperimental' project. It's certainly a car that holds its own against far more costly competitors, and one that's fighting back the years with great success, too.
If I look as good at 27 as this NSX does today I'll be a happy man.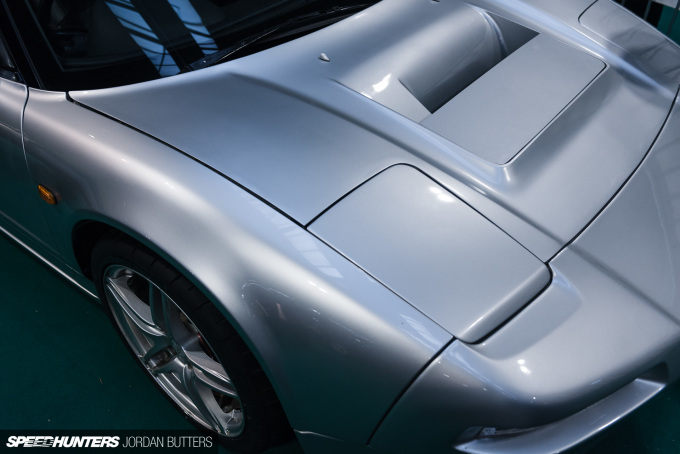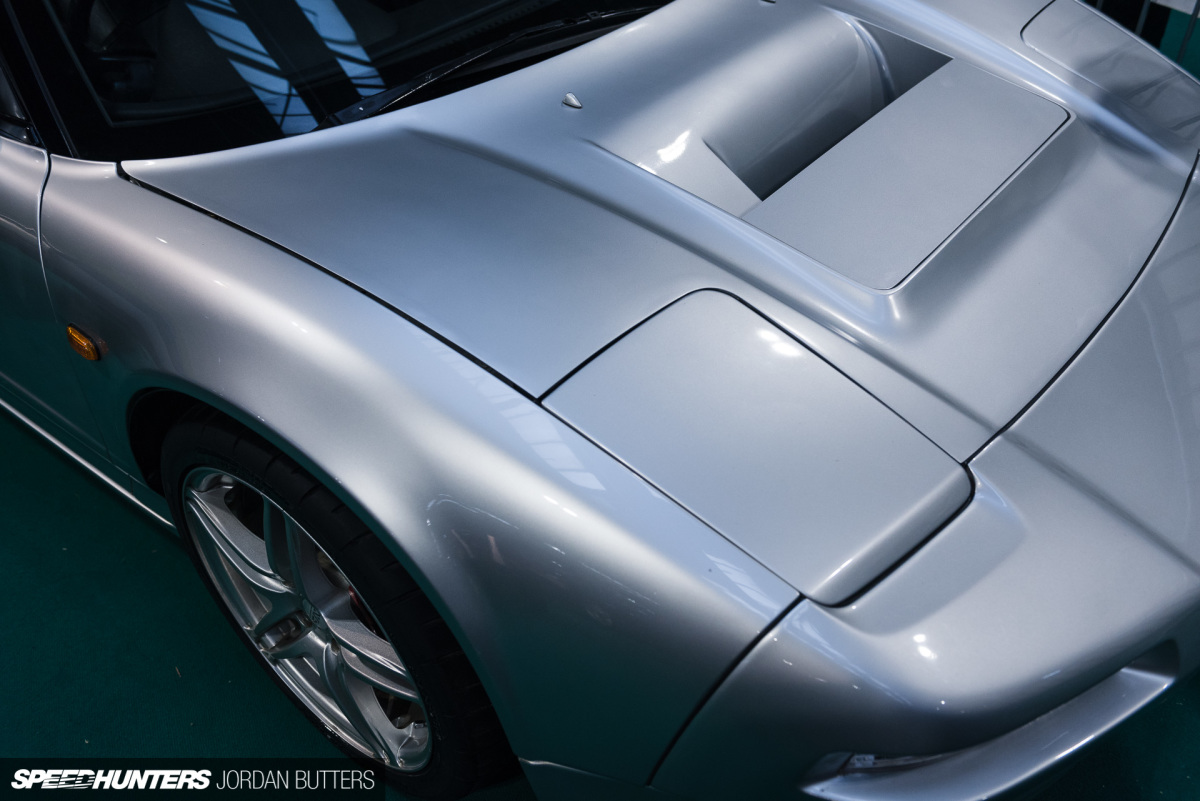 This particular example is a 1991 JDM import, first registered over here in 2016, and has received a thorough going over by Honda along with a fresh cambelt. With Honda's reputation for reliability, it should be good for plenty of stress-free motoring. There's a couple of choice modifications too – a Type R bonnet and a set of 17/18-inch staggered AVS Model 5 wheels just set it off nicely. That's £29,500 spent, what next?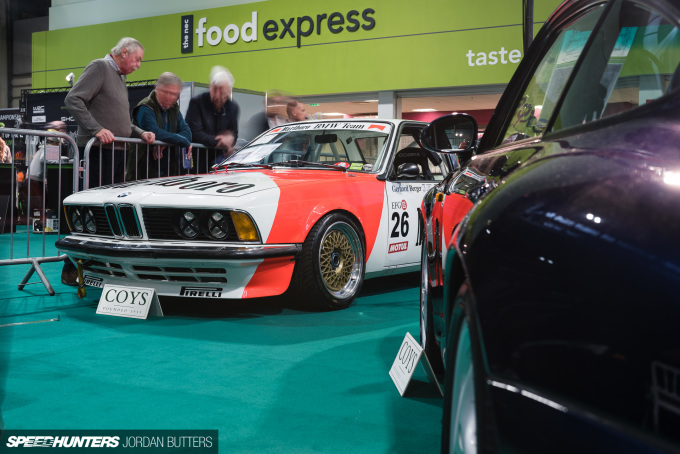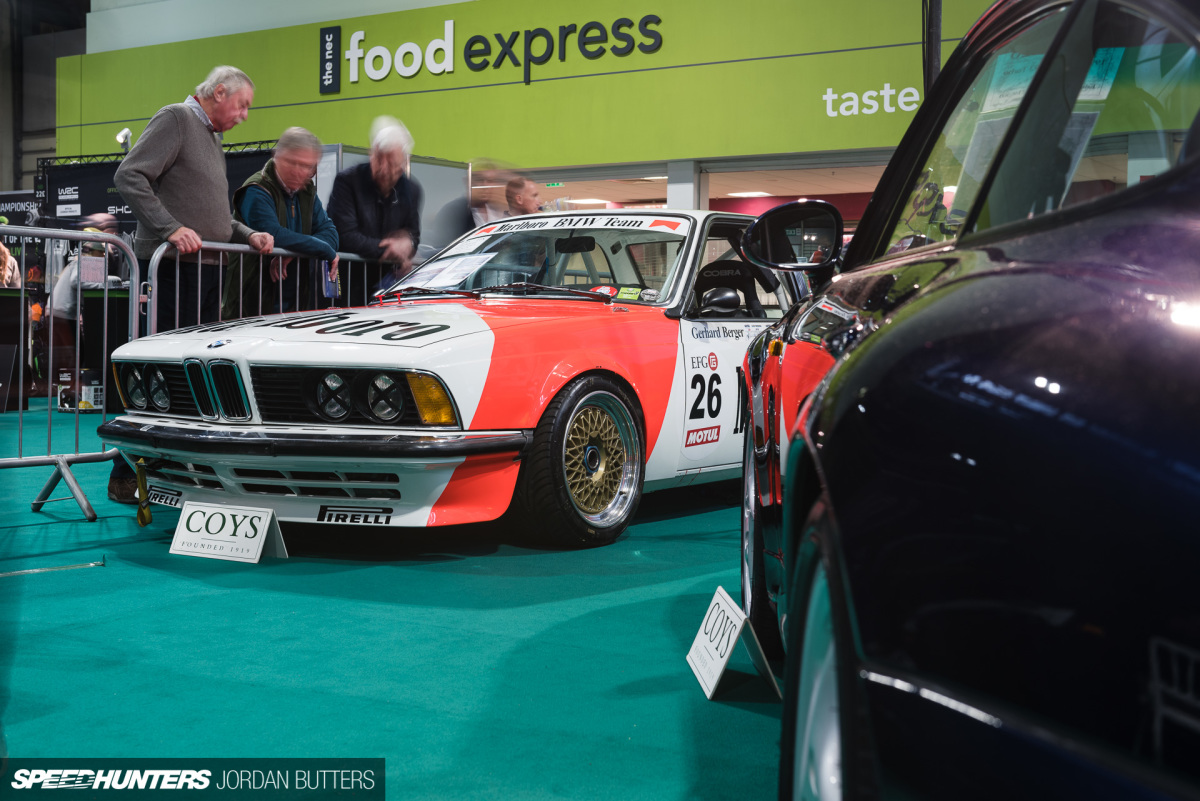 One road car sorted, so it's time for a race car next, right? It's a slightly extravagant purchase at £225,000, but come on, a 1984 M635CSi Group A touring car? In Marlboro livery no less!
This E24 was a fresh build by Geoff Steel Racing just a couple of years ago, and is ready to race with a full T45 FIA-spec roll cage and fuel cell. The numbers are alright, too – the 3.5-litre, 24-valve, six-cylinder motor puts out around 310hp and the package weighs just 1,200kg. I'll take it as is, thanks – no need to gift-wrap.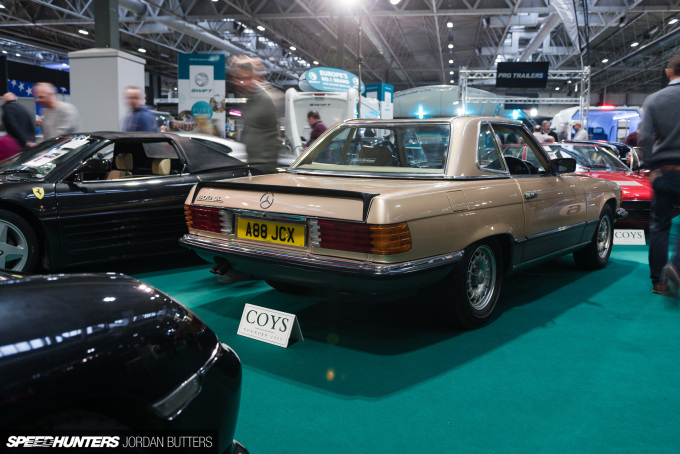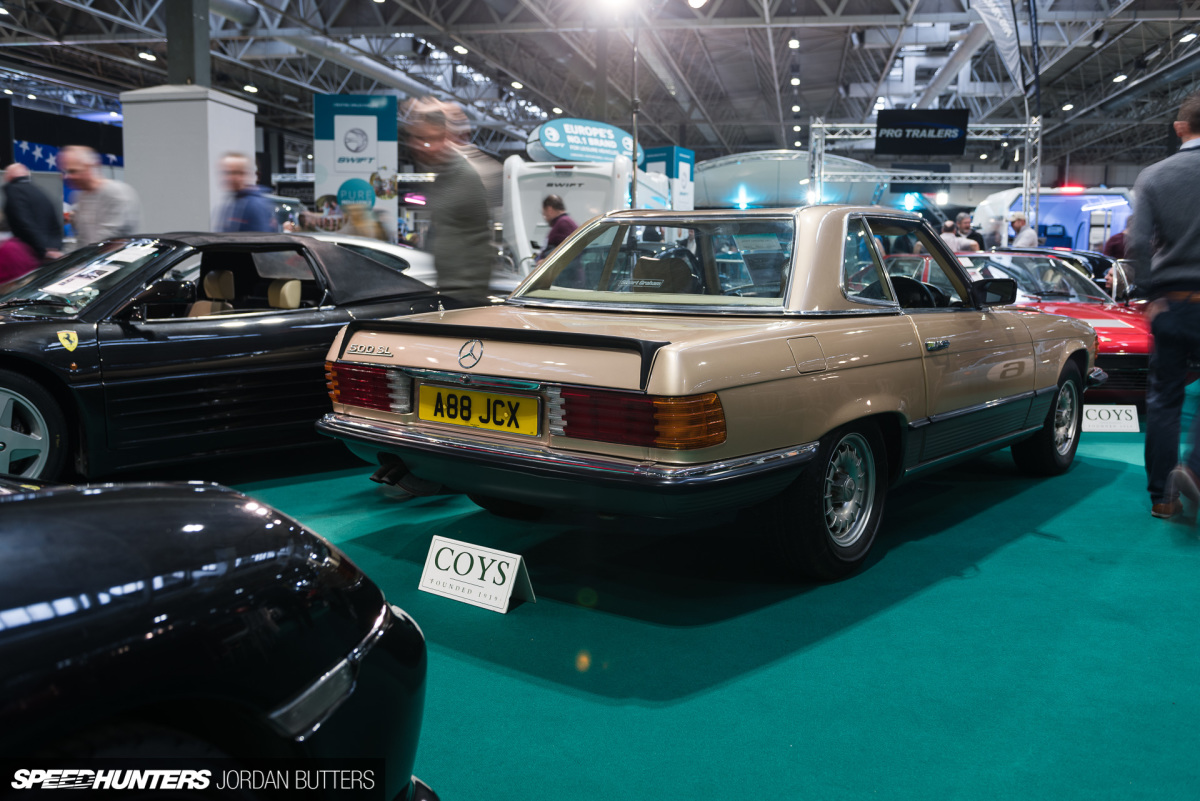 Time for a change of pace. A relative snip at £17,500, this '83 Mercedes-Benz 500SL would make for a pretty cool summer cruiser. The champagne metallic colour might put some off, but I think the classic Mercedes pulls it off well.
With three owners from new, a full service history and a recent refurb under its belt, there's not many cleaner out there I'd say. That'll do nicely.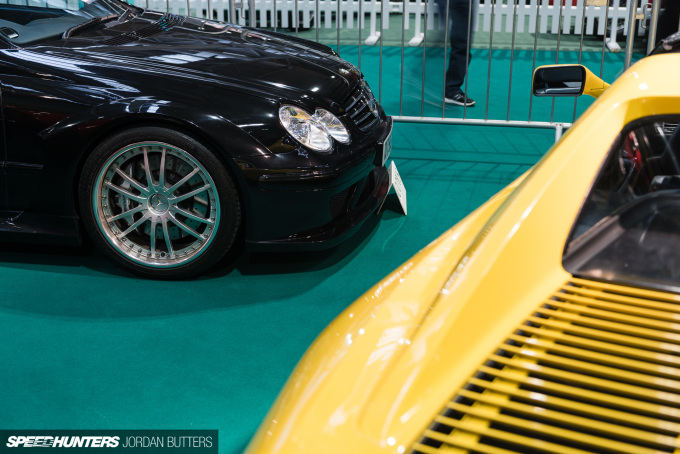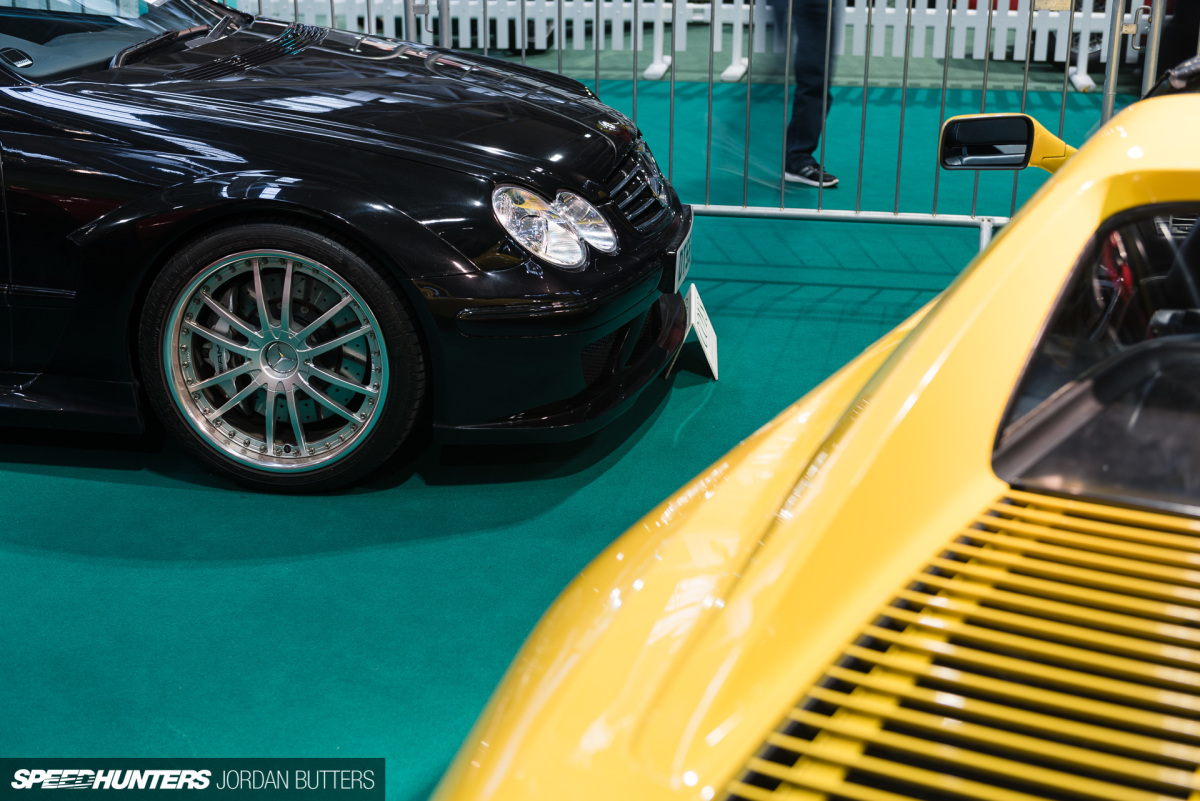 I'm really not a Mercedes guy usually, but straight after dropping a wedge on the golden oldie above I spot this black beauty tucked away at the edge of the lot. They only made 40 right-hand drive versions of the CLK DTM, and with just over £1.2million still burning a hole in my back pocket, the £210,000 price tag is hard to refute.
The road-going cousin of the 209 CLK DTM race car from the German DTM series, this very special AMG has a carbon fibre wide body kit, race-inspired interior, and a 582hp 5.4-litre supercharged V8 under the bonnet. It's only done 7,400 miles since it was registered in 2005 too. Sold!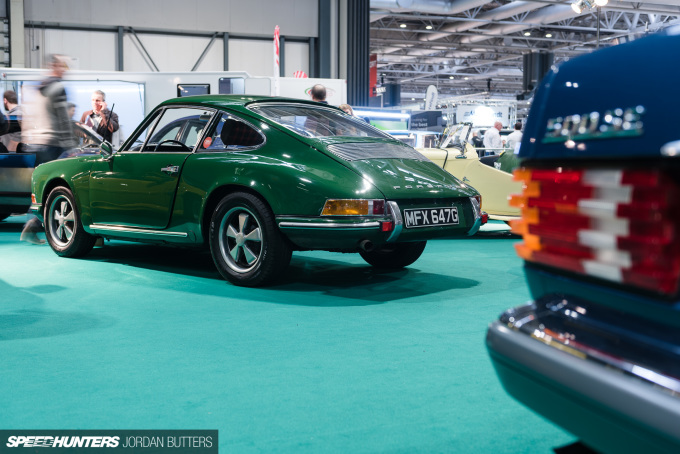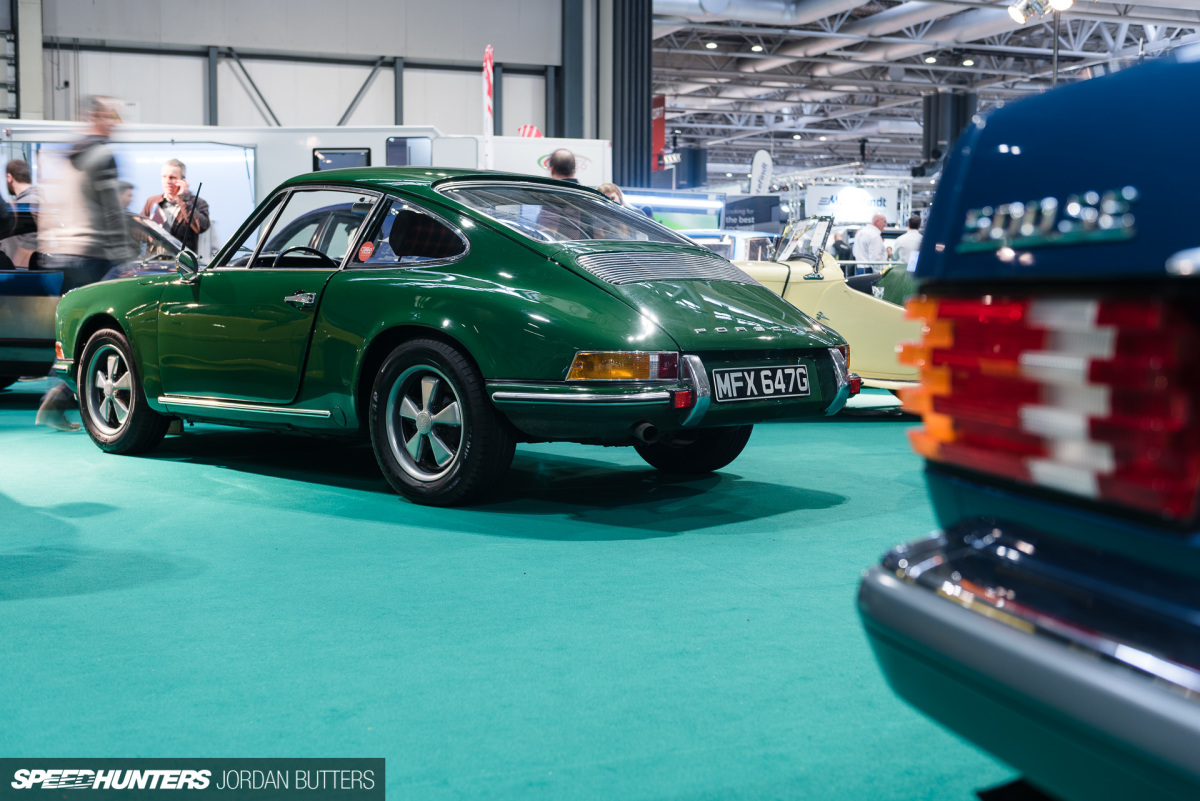 If you know me, you know I can't turn down a classic Porsche and, in my humble opinion, Irish Green is the colour to have one in. This particular 1968 912 isn't my perfect spec, but with 911 prices in a frankly silly place right now, it doesn't look like a bad proposition at £32,500.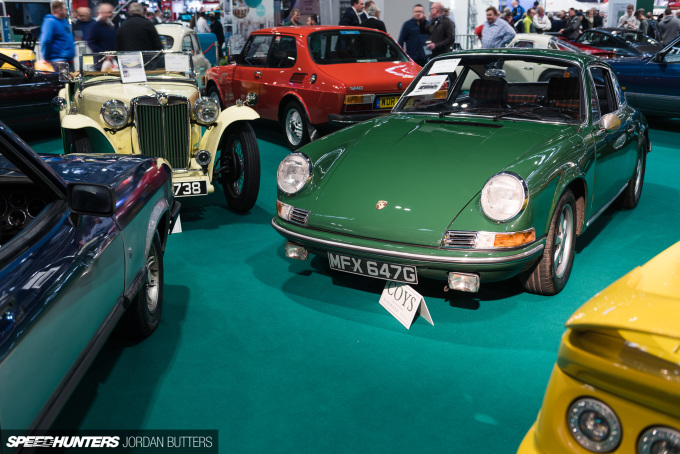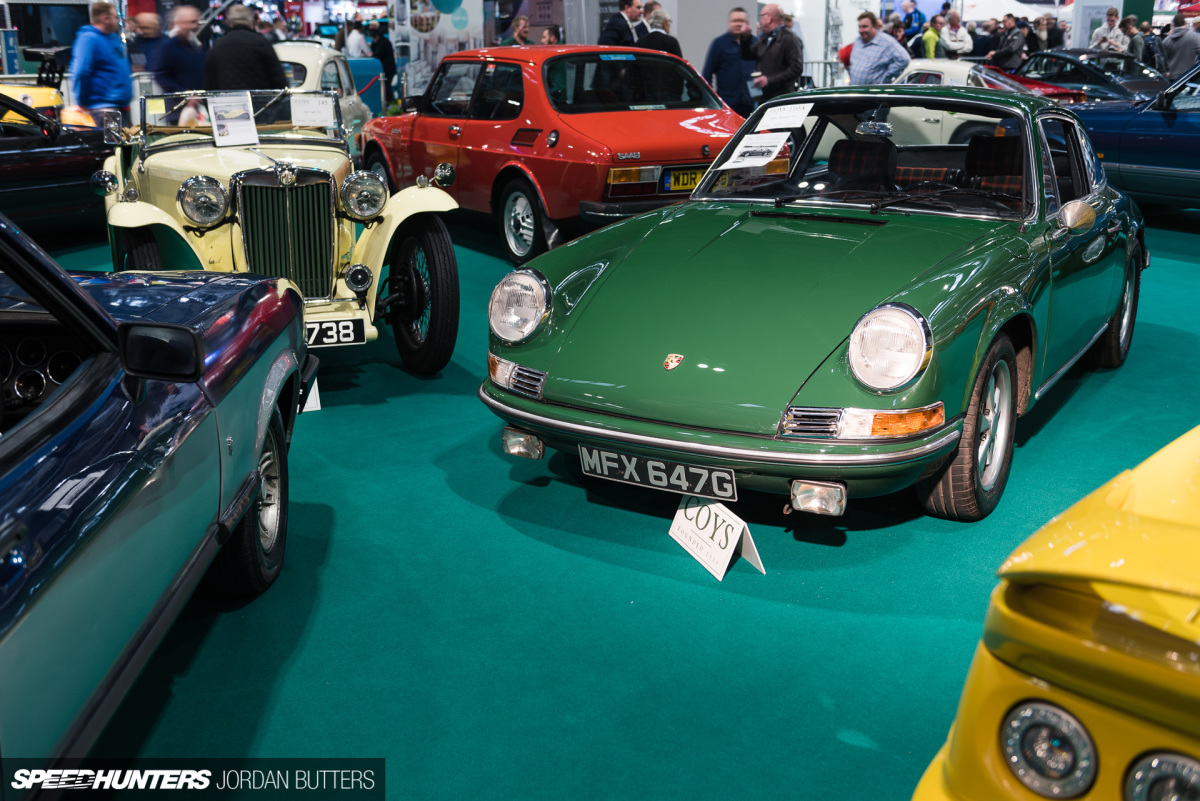 This one has been upgraded with a set of Weber 401DF carbs and Koni suspension too, and is in pretty good nick.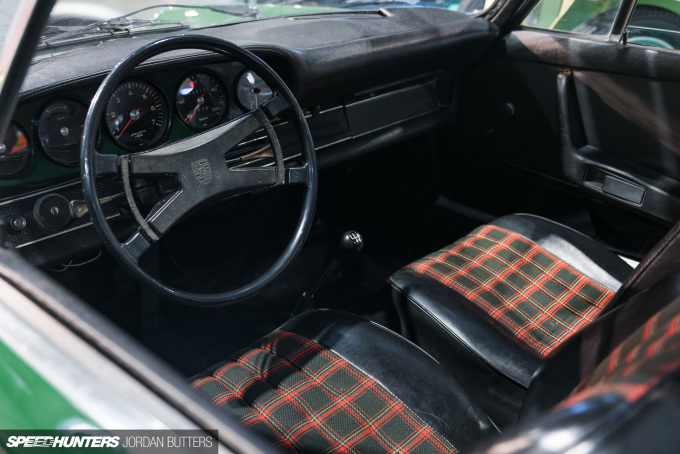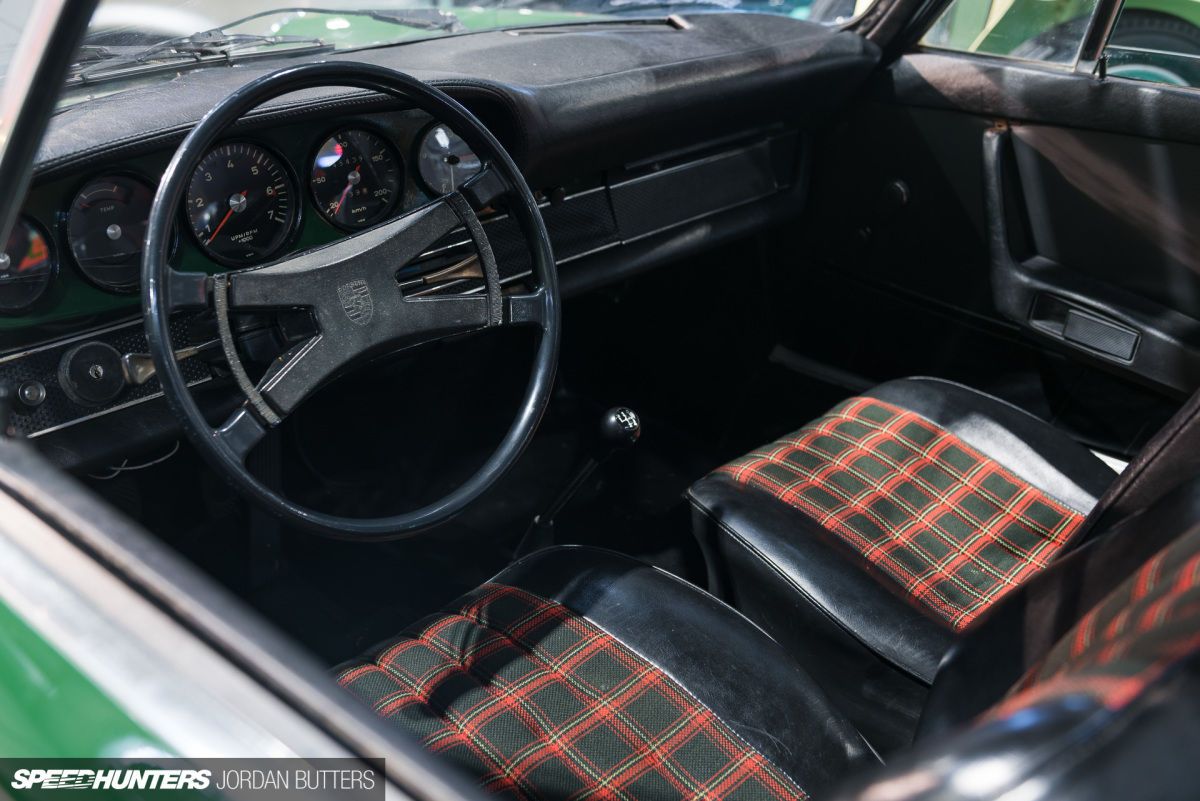 The steering wheel is on the wrong side as it originally found its home in The Netherlands, but I don't think this is a big deal on a Porsche. I wish it had the black and white houndstooth interior, but it's close enough and in great condition – where do I sign?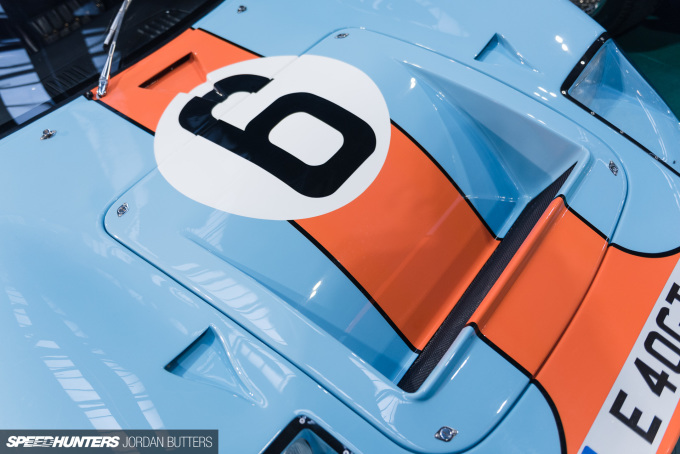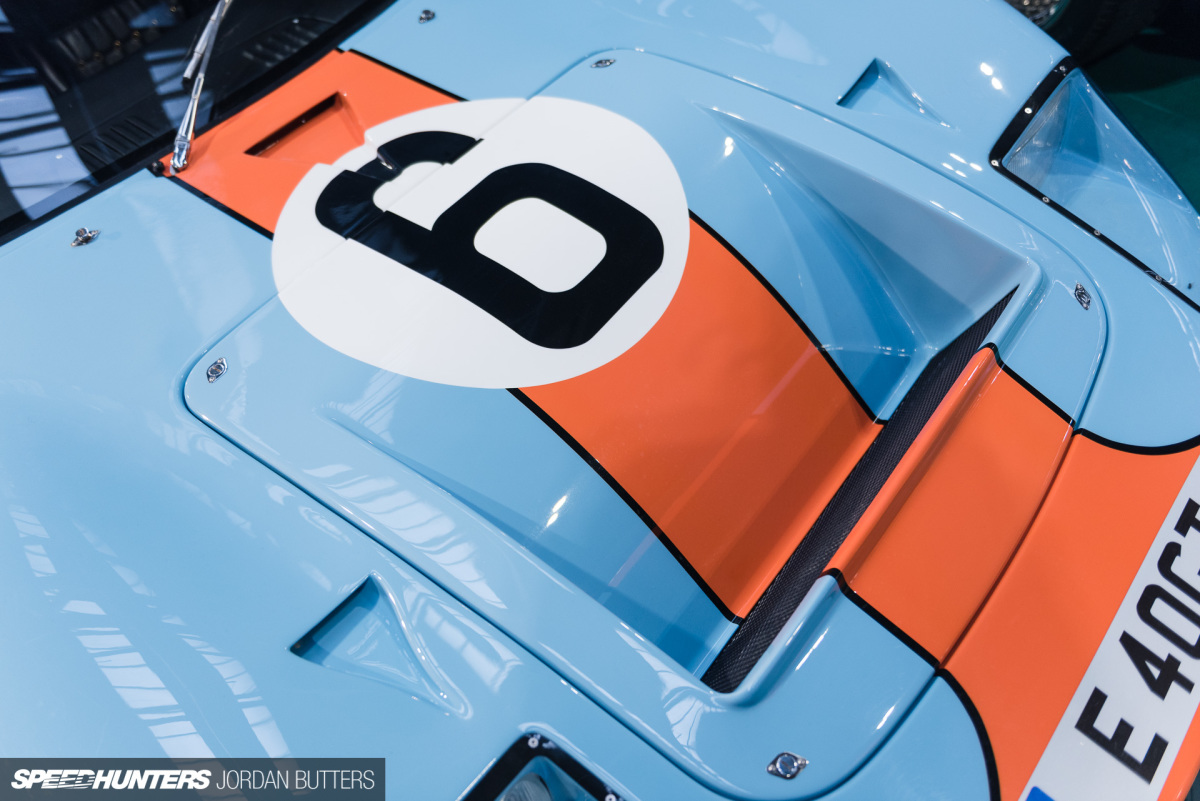 Easily my favourite race car colours, I can spot a Gulf livery a mile away, so hurriedly rush over to what looks like a full race-spec GT40 surrounded by onlookers. Priced at £70,000, I quickly realise it's a replica, but that doesn't do much to stem my enthusiasm for it – I've already spotted what I'm going to blow the rest of the budget on and probably couldn't afford this and that too.
This TSC GT40 Evocation was built in 2009 by Tornado to a bespoke lightweight specification. There's a full Gulf wide-arch kit, period interior, fully adjustable suspension and extensive chassis work.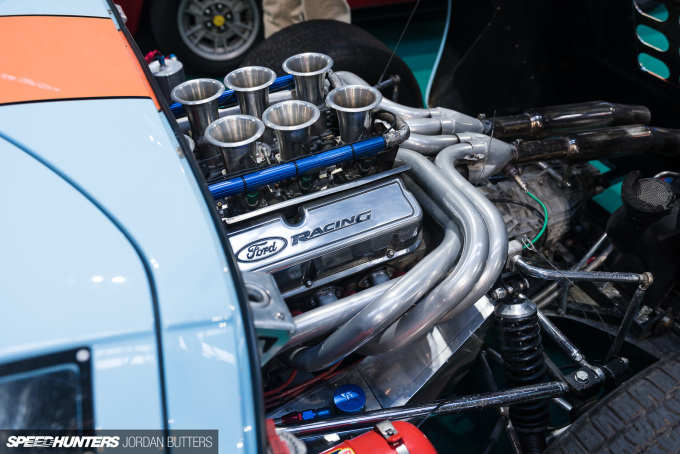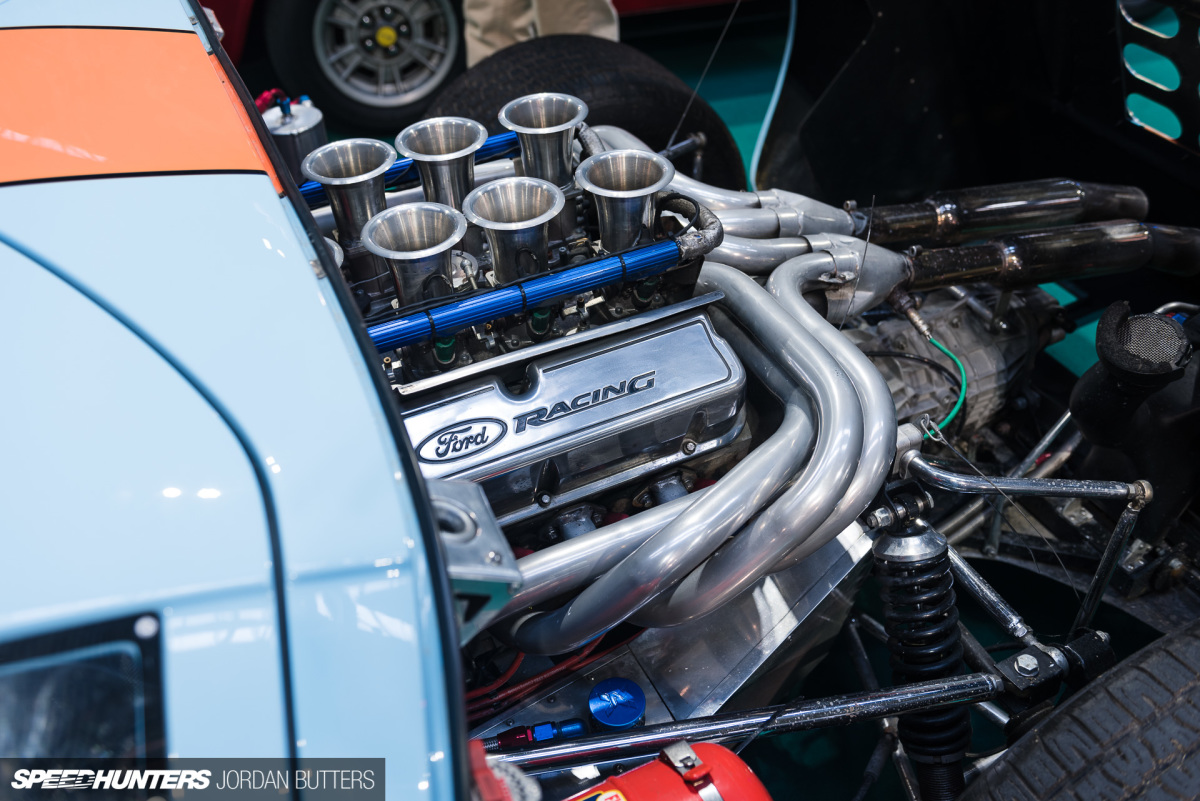 The 5.7-litre Ford 302 motor boasts eight-stack Procomp Electronics fuel injection, JE forged pistons, H-section forged connecting rods, road/race cams, alloy heads and kicks out 380hp. Best of all? It's completely road legal.
All In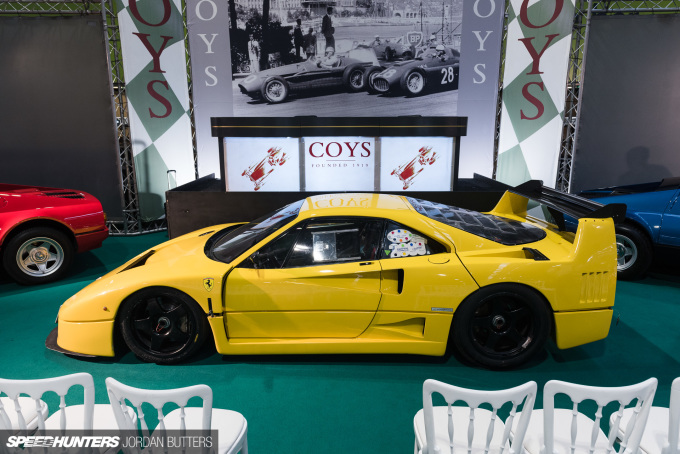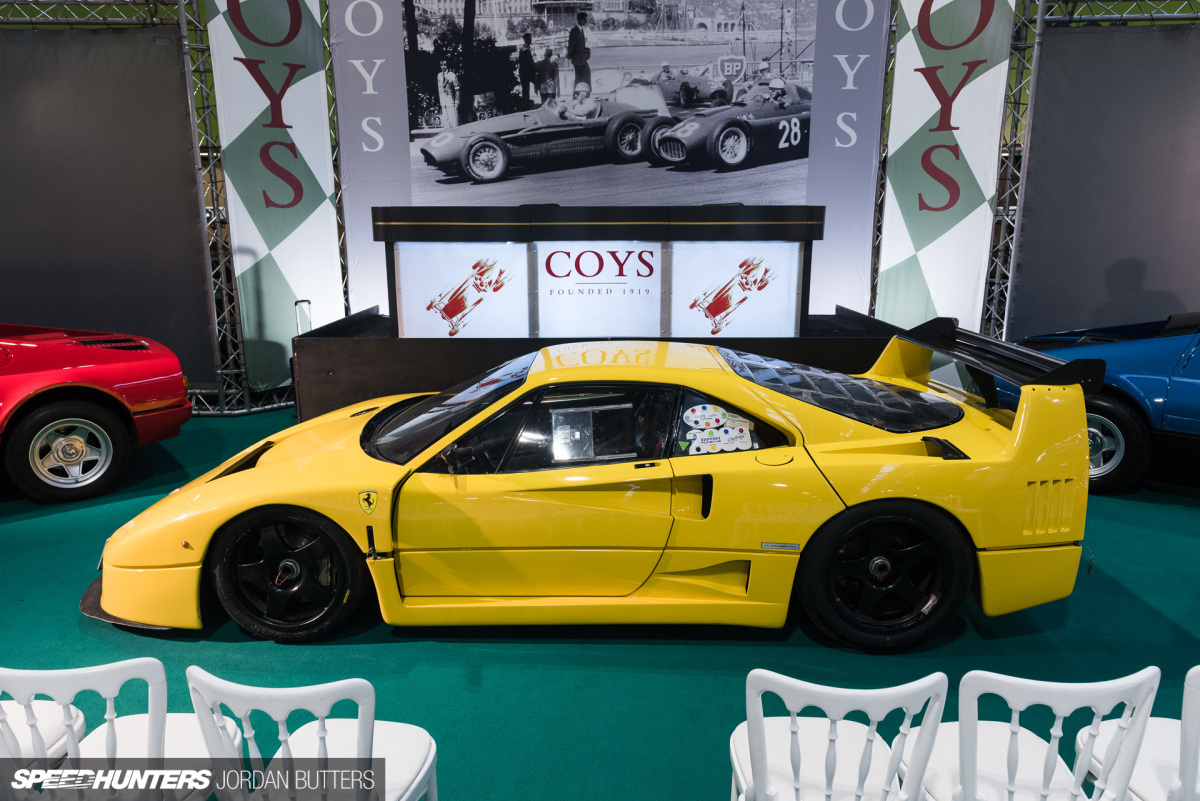 Full disclosure: this F40 was the first thing that I saw when entering the paddock, and I knew I had to watch my budget up to now. At around £900,000 this is the big one, but it's a pretty special machine. This is a matching-numbers original 1993 Michelotto LM race car, one of only 19 created from scratch for the circuit, rather than built upon the already brutal and legendary road-going F40 chassis.
This LM boasts a reinforced chassis, wider and lighter bodywork housing wider wheels and rubber, uprated brakes and suspension and a full race-spec lightweight interior. This particular example has been further improved for racing with new Intrax Racing suspension, roll cage, Stack dash and air jacks.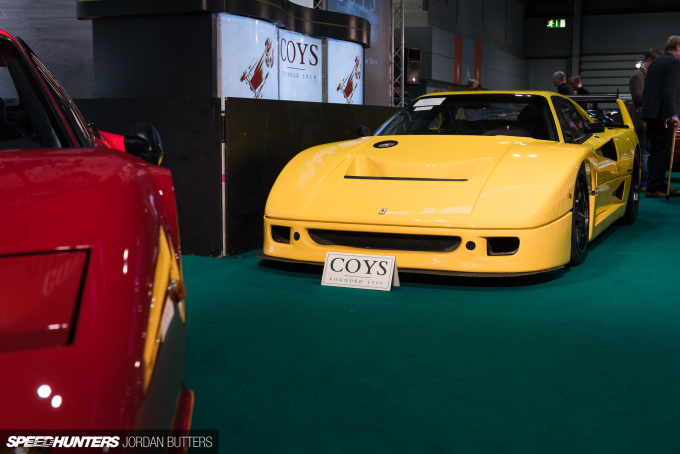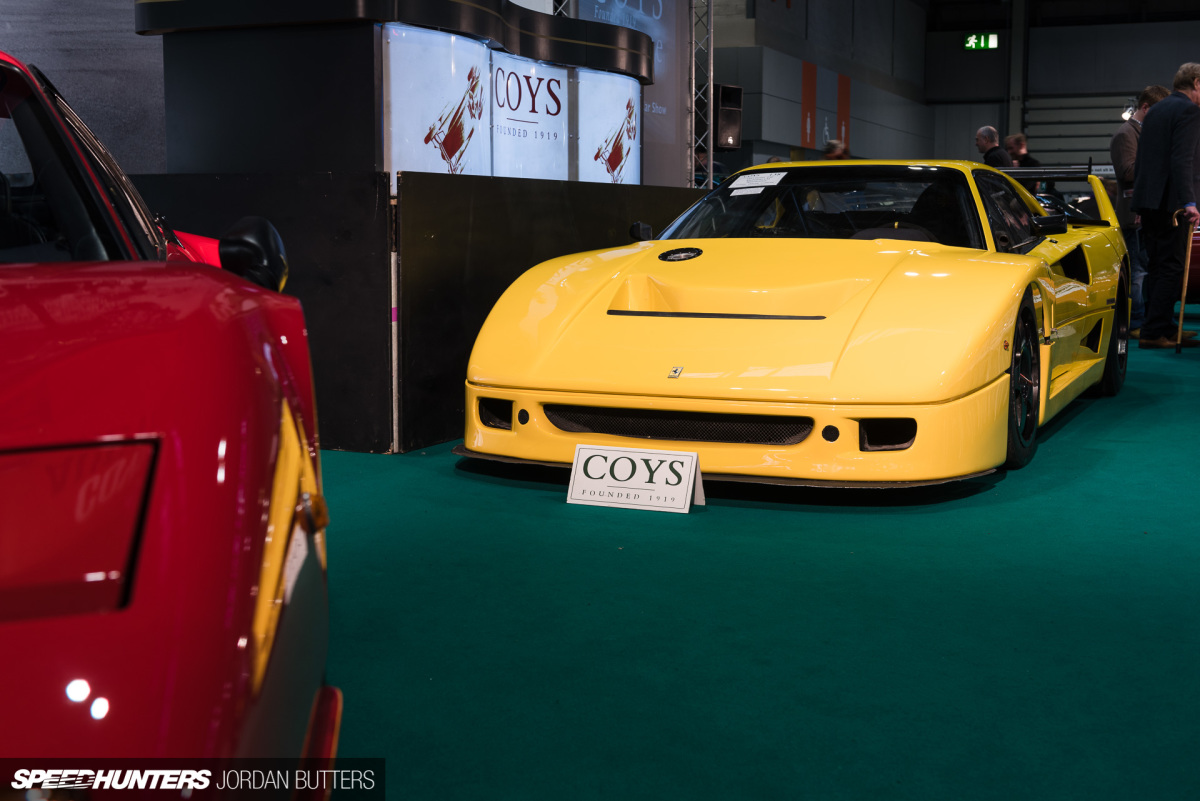 Where the road-going F40 had 480hp, the Michelotto LM packed over 720hp thanks to increased boost, different compression ratio, bigger intercoolers, new camshafts, and a Weber/Marelli electronic fuel injection system.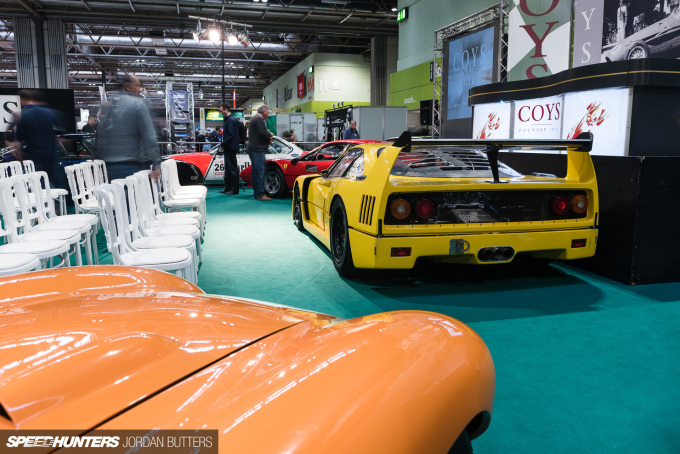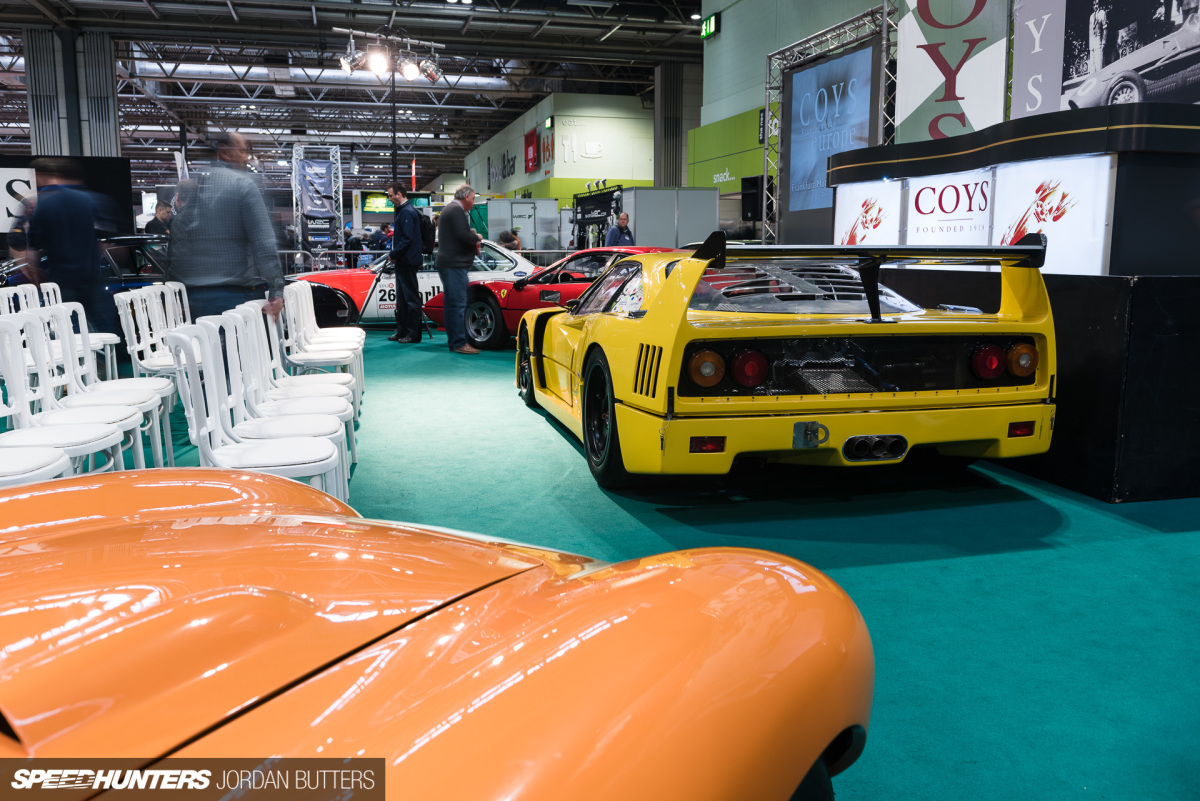 Unlike many of the LMs still in existence, this particular example has been used throughout its life, having been raced by various owners all over Europe. It's been recently restored too, and comes with a spares package including an original bonnet, should you miss the pop-up lights. Stick the rest on a truck, I want to wear this one home.
A spending whirlwind and seven cars later I'm down £1,484,500. Something for the racetrack and something for the road – that's a pretty cool garage line up for the money, don't you think?
Jordan Butters
Instagram: jordanbutters
jordan@speedhunters.com