In The Shadows
Do you ever feel that the Toyota AE86 hogs a little too much of the limelight?
I mean, they're truly great drivers' cars, and if you've ever experienced one then it's easy to see the appeal: they're lightweight, high-revving, rear-wheel drive and pack bags of character. But around the same time that Toyota unleashed the legendary Hachiroku on the world, they were also making plenty of other great drivers' cars too.
Take for example the KP61 Starlet – it has the same basic ingredients as the AE86, but in a smaller body and with less power from the factory. But we all know the latter is easily fixed, right?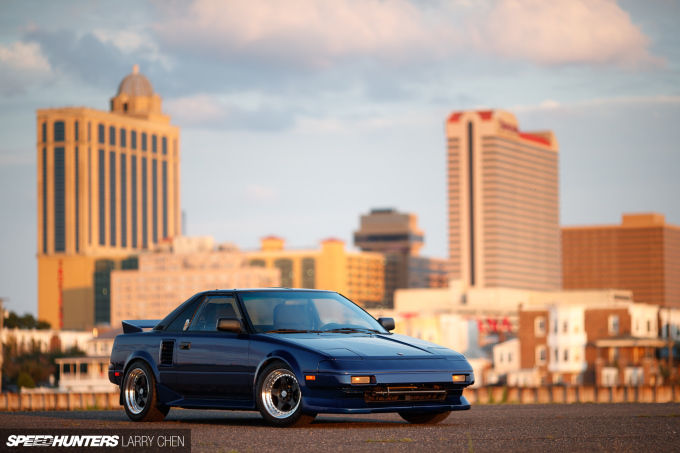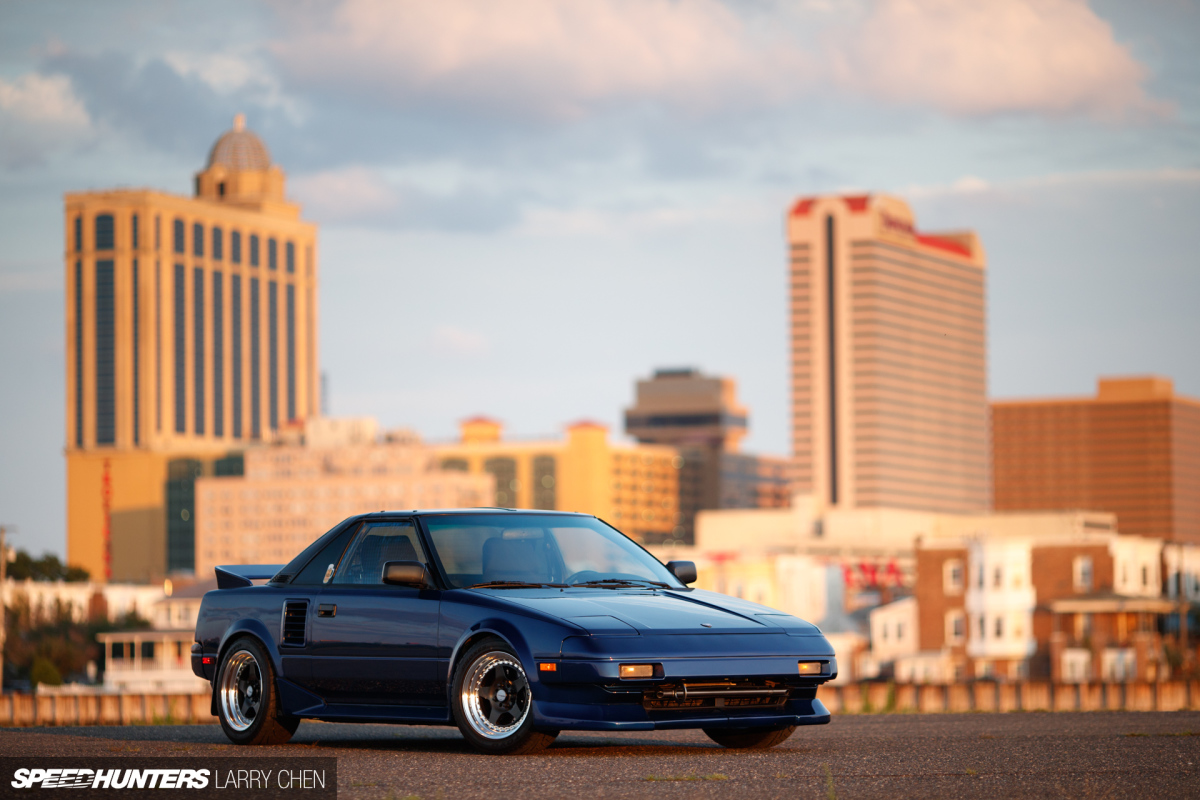 And then there's the MR2, which was launched in 1984 just a year after the AE86's JDM debut. In modern times though, Toyota's mid-engine, rear-wheel drive sports car has taken somewhat of a back seat to the Corolla in the aftermarket world. I've never really understood why.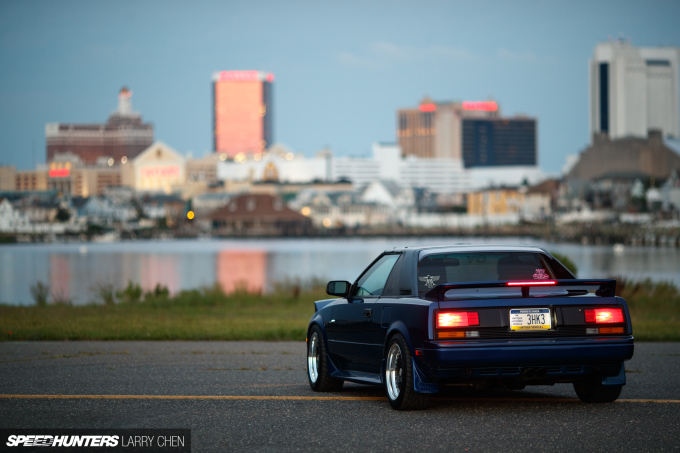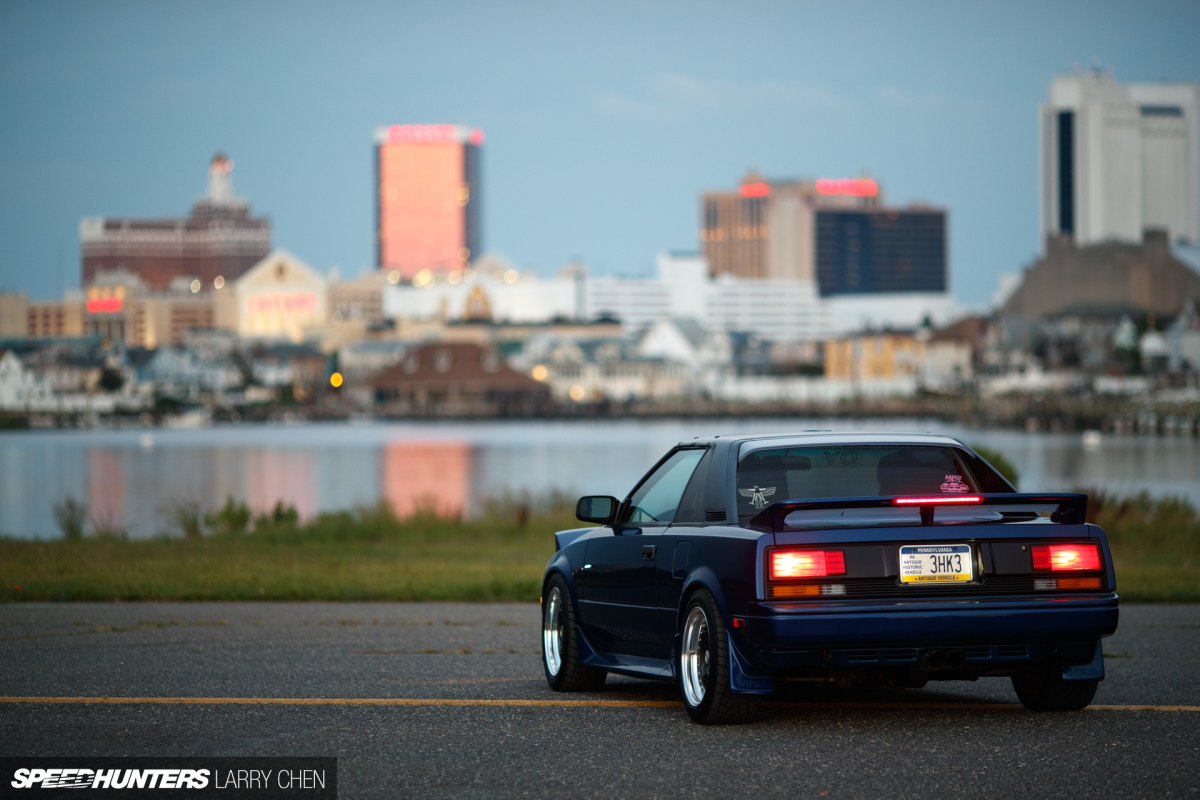 A transverse-mounted inline four, MacPherson struts front and rear, sporty styling and fantastic fun to drive hard. With slightly more daring styling than the Corolla, I may be as bold as to say that the AW11 hasn't aged as well. However, as proven by Luke Habermehl's 1988 example, with a few choice modifications and a trick or two up its sleeve, the first gen MR-2 offers far more bang for your buck than an AE86 does in today's climate.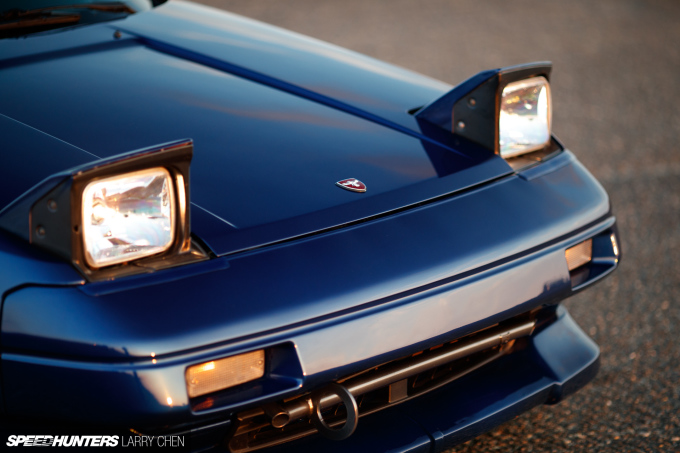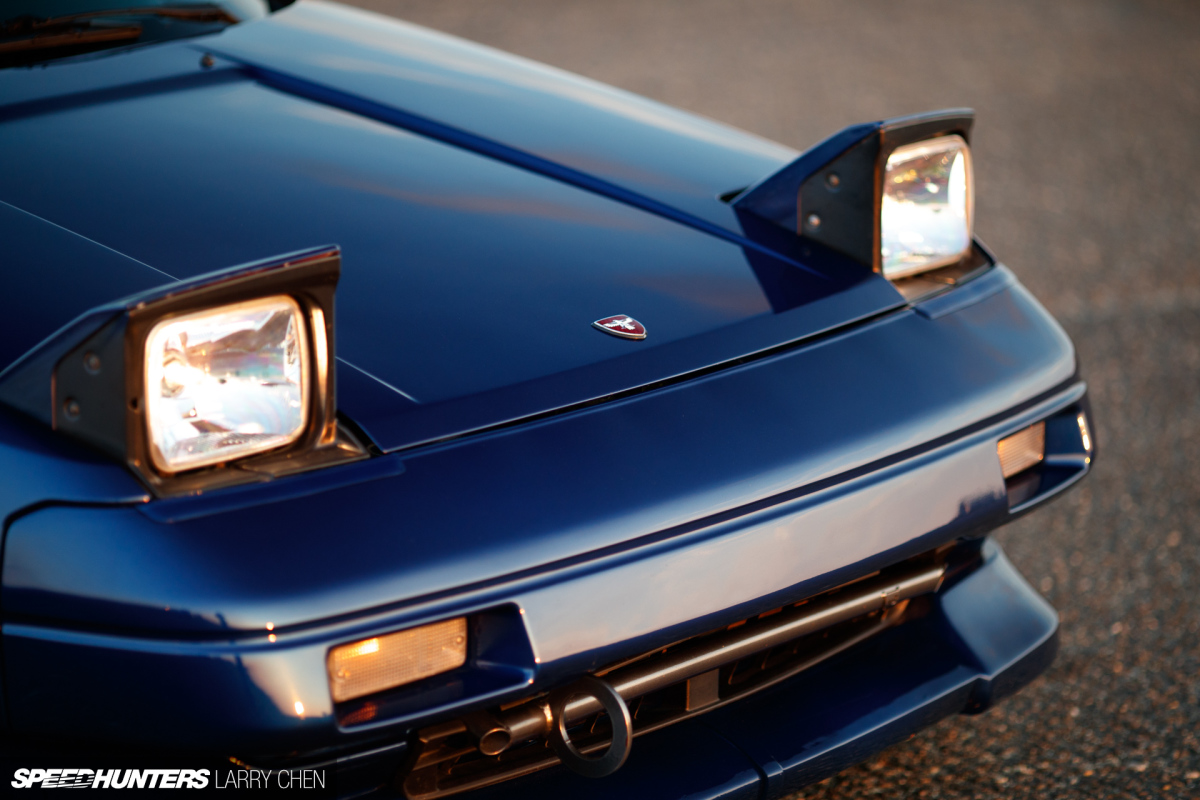 This is Luke's second MR2. His first was powered by the very same engine as the AE86, the high-revving, naturally aspirated 4A-GE, however a quest for more power saw him seeking out the car you see here.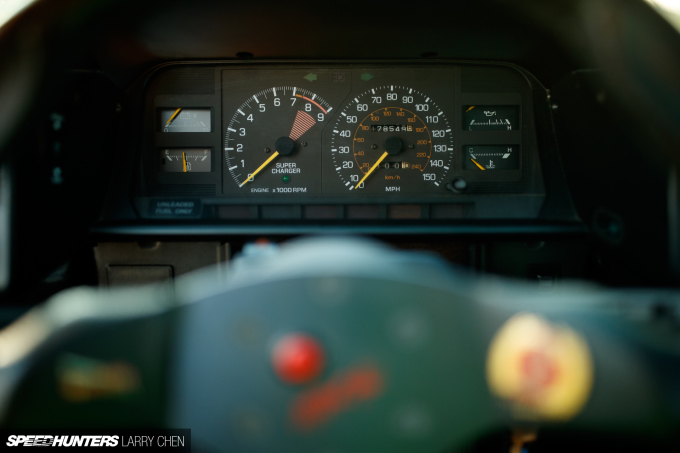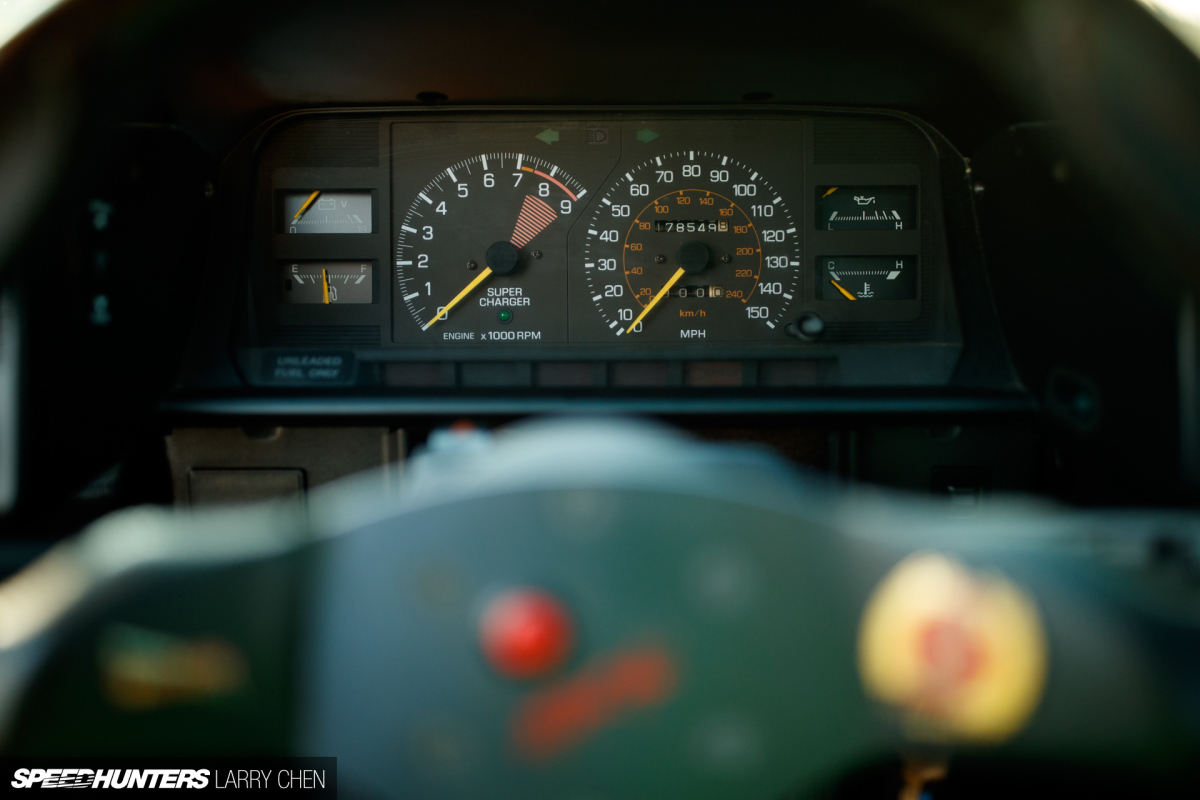 This particular model came with the supercharged 4A-GZE from the factory, but Luke wanted more, so promptly swapped in the slightly evolved 4A-GZE from the AE101 GT-Z. The difference was a jump from around 145hp to 170-180hp for a relatively simple swap, and Luke got around two years of motoring out of the engine before it decided it'd had enough.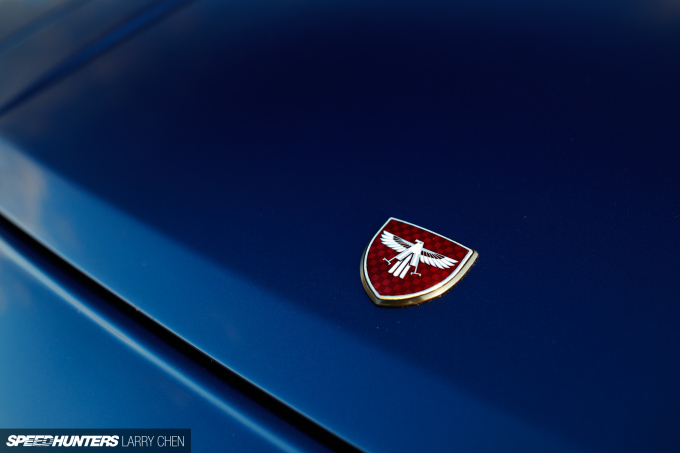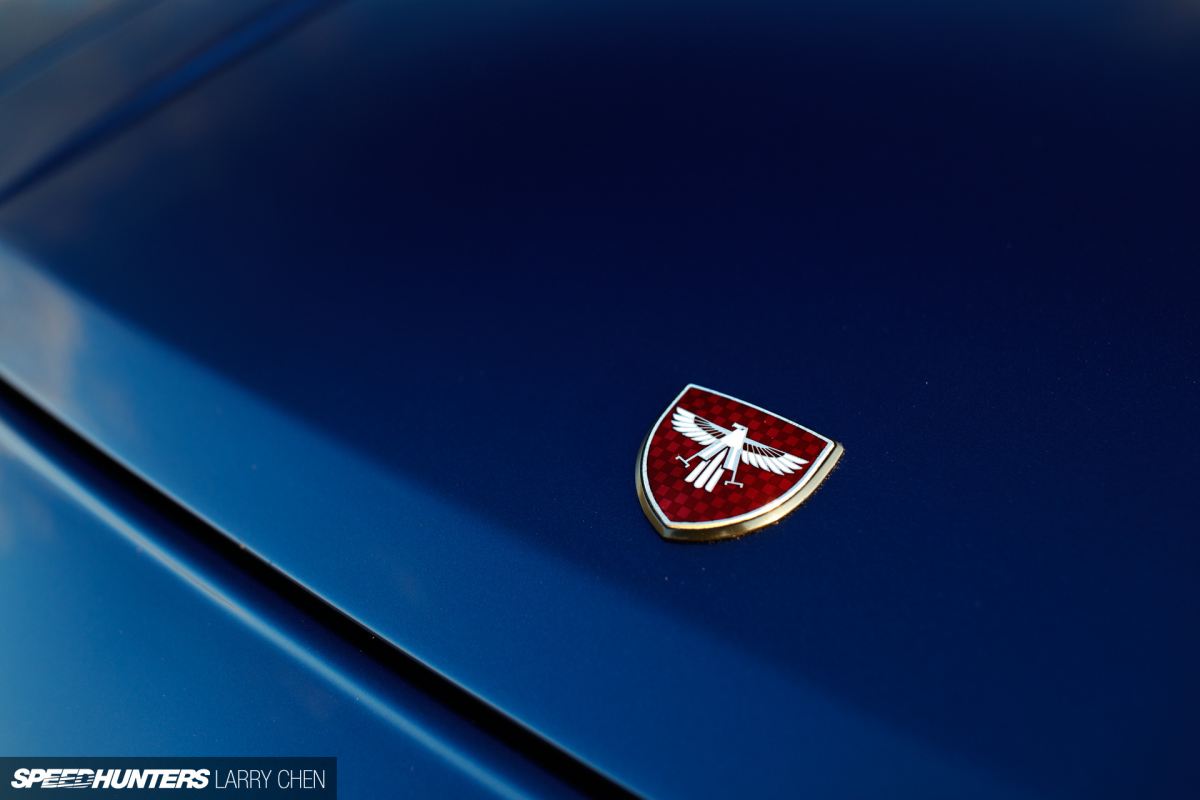 A rebuild followed, but it wasn't happy ever after; "It never ran perfect from this point on," Luke explains. "It wouldn't idle correctly, it would overheat, and issue after issue kept coming up. This is what led me to seek out help from Prime Performance."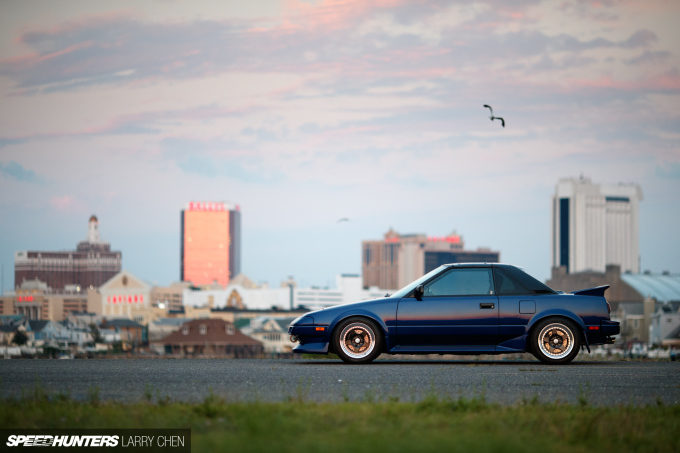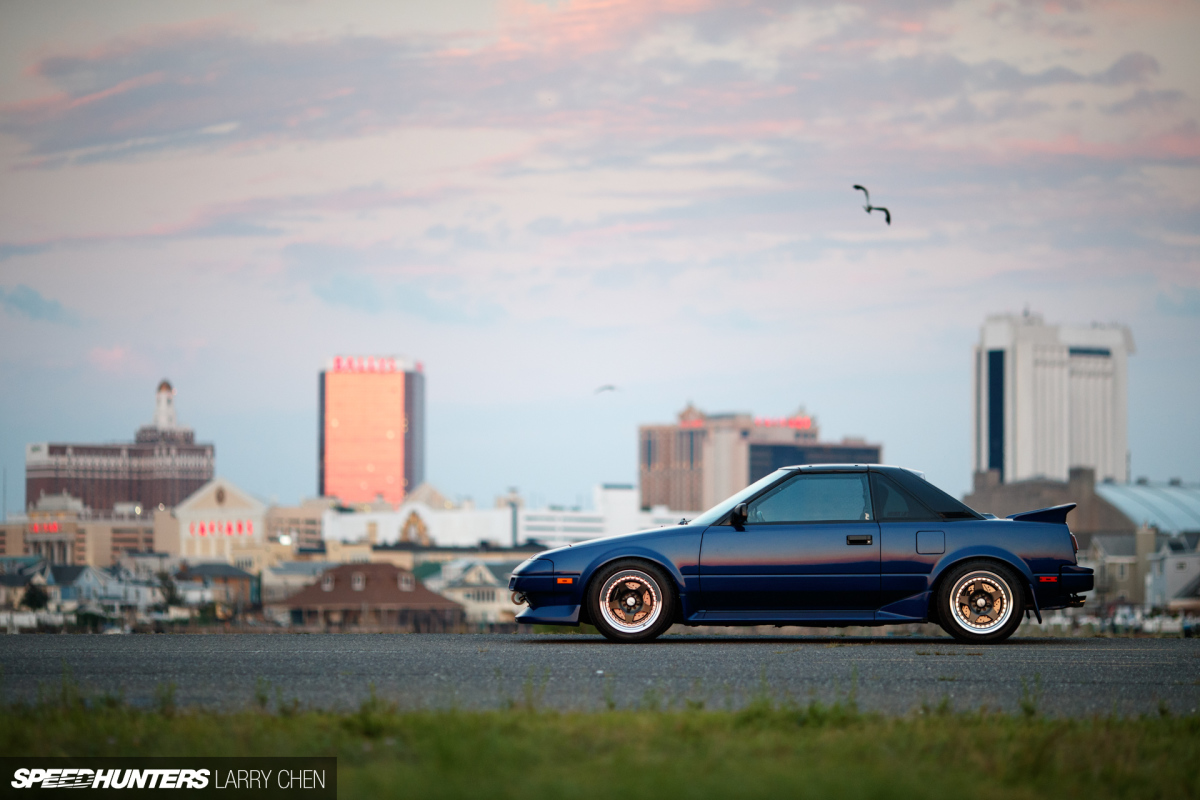 New Jersey-based Prime are a bit handy with Toyotas in general, but the MR2 is a speciality of theirs. Specifically, 3S-GTE swaps. Can you see where this is going?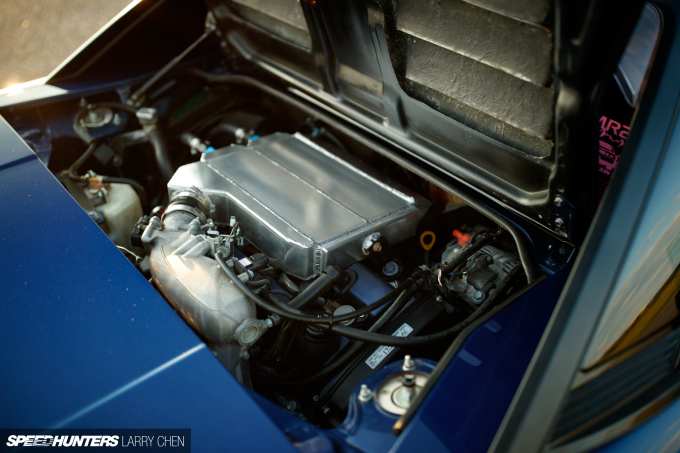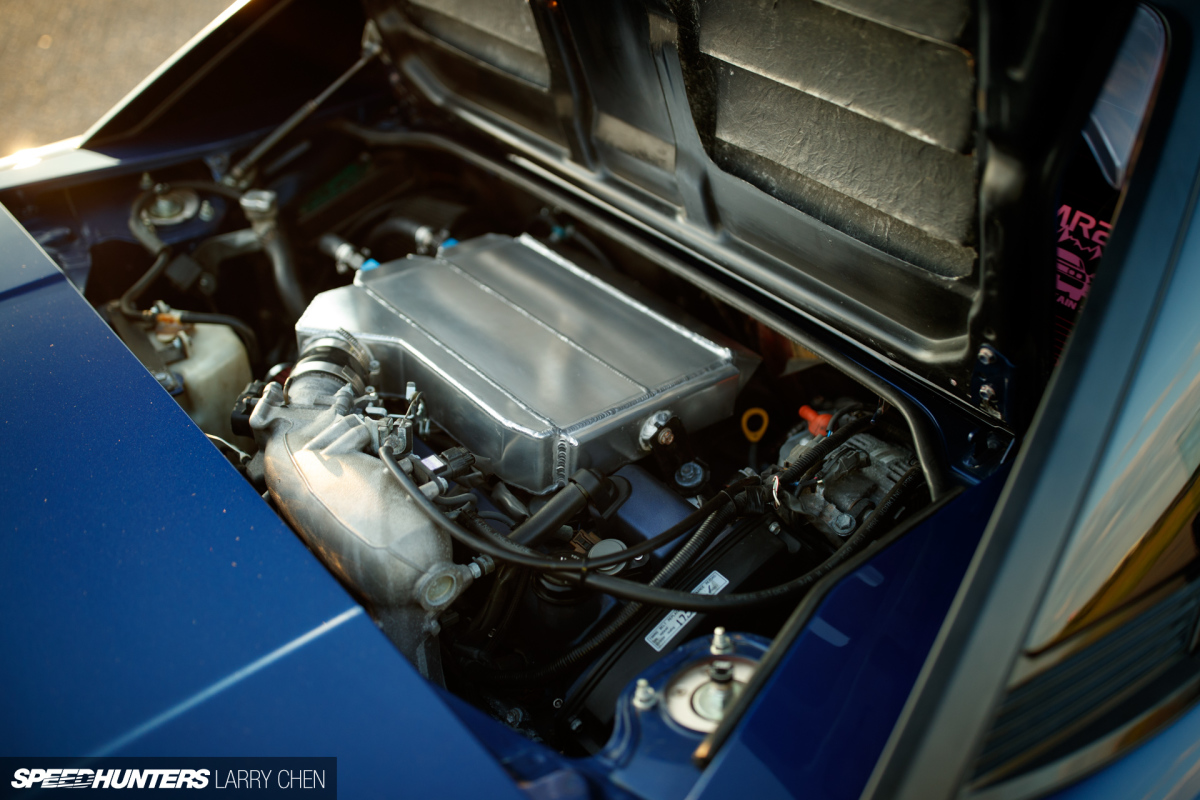 Interestingly, Toyota originally engineered the AW11 to play host to a 2.0-litre powerplant, so it seems fitting that that's what Luke's MR2 ended up with. Originally found in the Gen 4 SW20 MR2, the turbocharged engine was paired with an E153 manual transmission.
Luke's initial plan was to run the engine in bone stock form with the factory air-to-air intercooler setup, however approaching the end of the swap, the guys at Prime rather cruelly sent him a photo of a water-to-air intercooler fitted to the engine.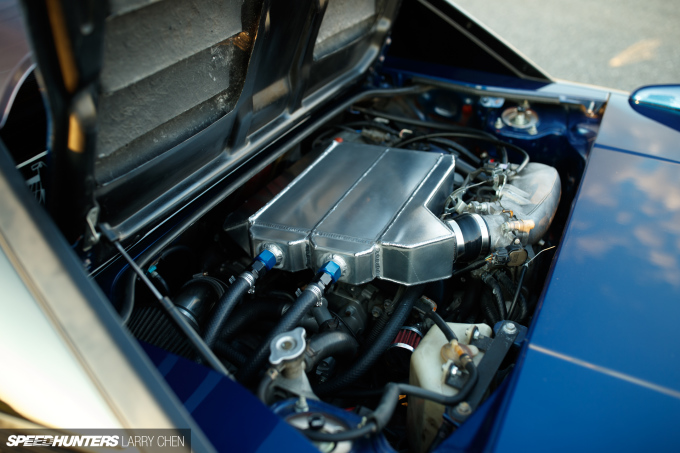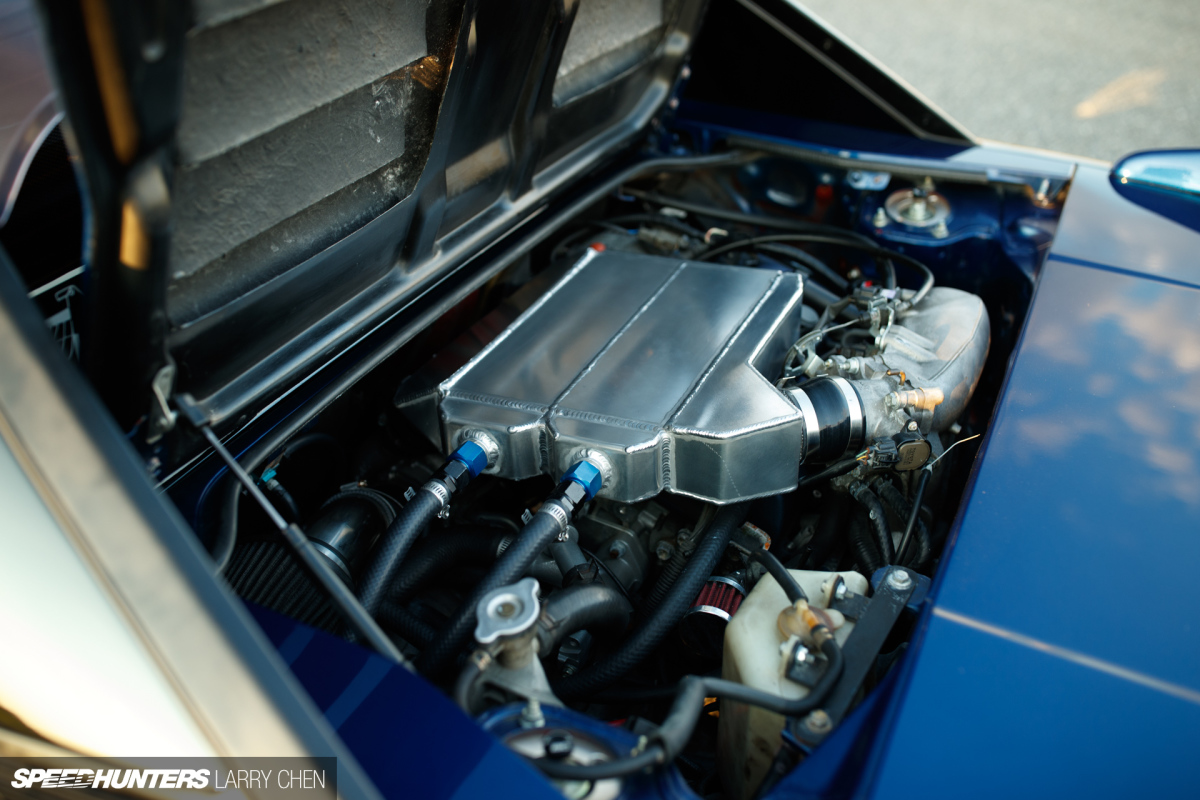 This was all the persuasion Luke needed to opt for the upgraded cooling setup. The rather cramped space in the AW11's bay with the larger motor in place meant that this was a far more efficient way of cooling the intake temperatures. Plus it allowed a bigger safety net for Luke to up boost levels in the future, should he wish.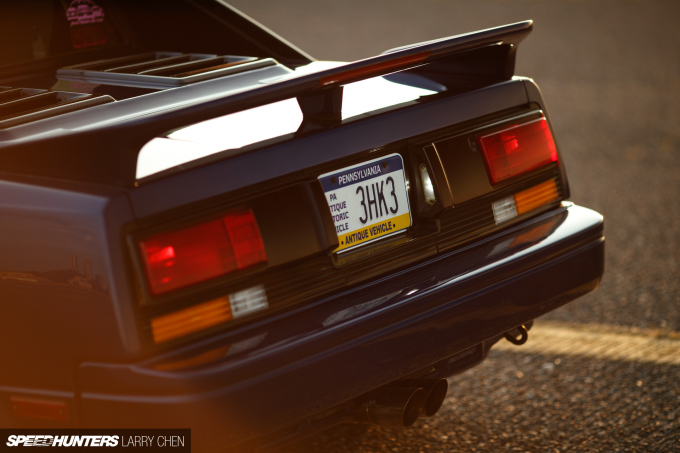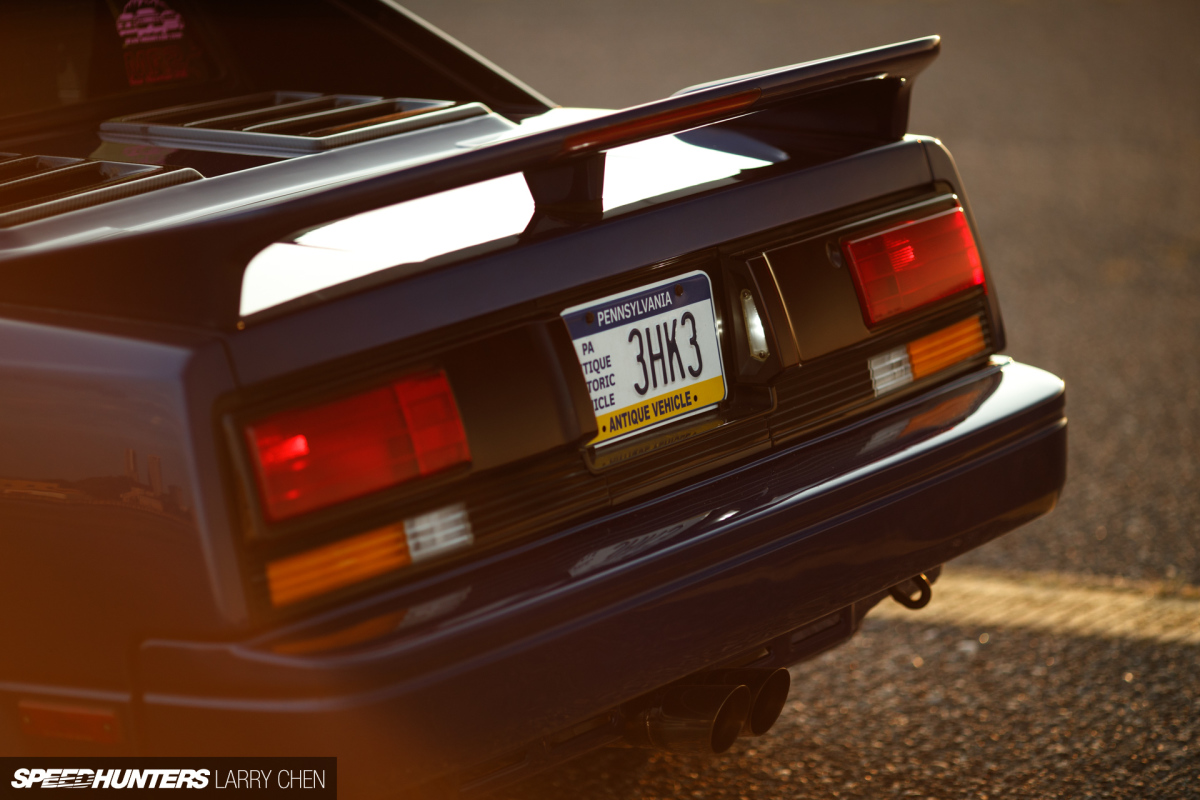 Since the engine went in, Luke has added a Prime downpipe, custom exhaust and boost controller. The result is around 290whp and 265wtq. I'm guessing the kerb weight to be around 1,150kg (approx. 2,535lb) with the newer motor, which makes for some healthy numbers.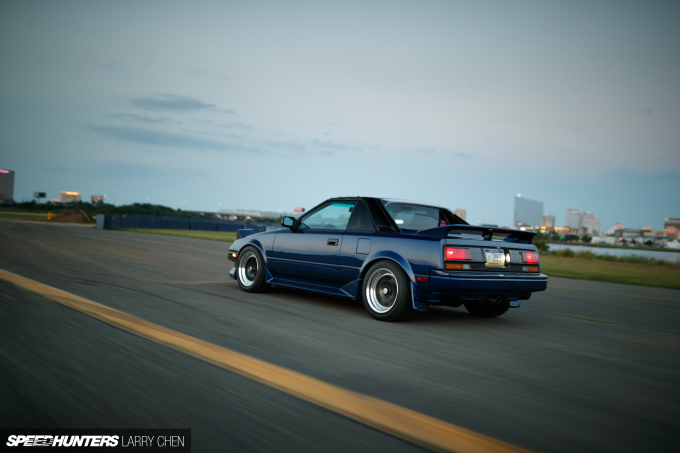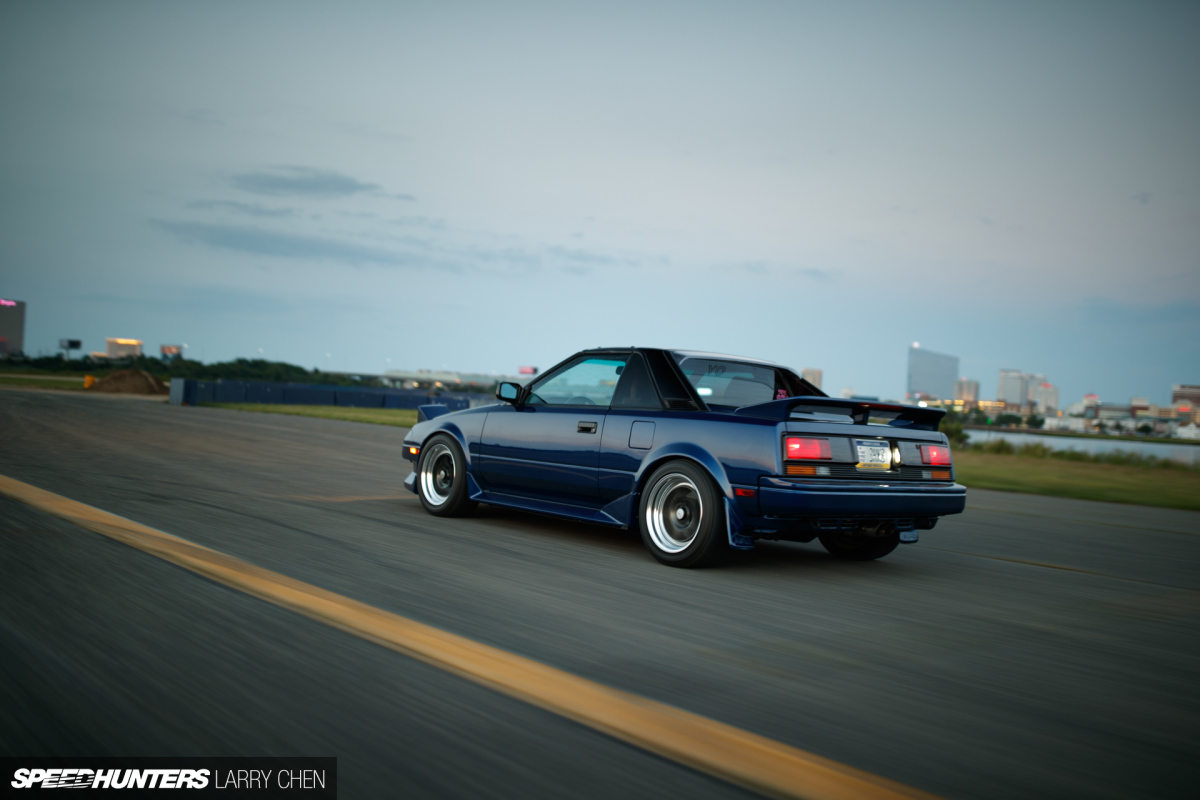 "I have driven some very fun and fast cars over the years, but nothing makes me feel like I do when I drive this car," Luke tells me. "There's something about the directness of the steering with it not having PAS, and the fact everything is manual. Taking the T-tops off on a beautiful summer's day and just being exposed to all the noises the car makes is amazing."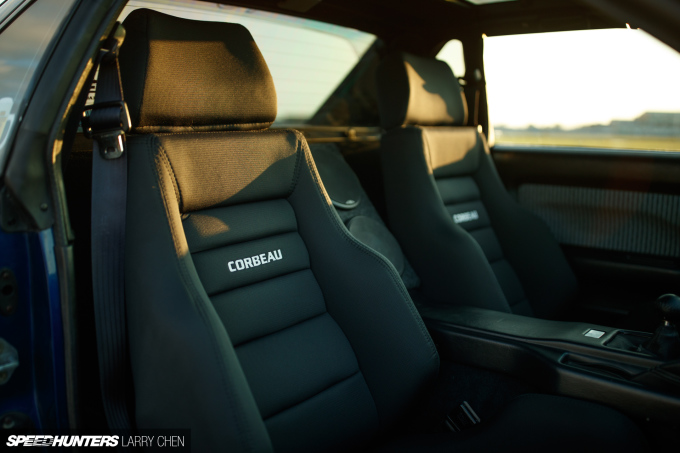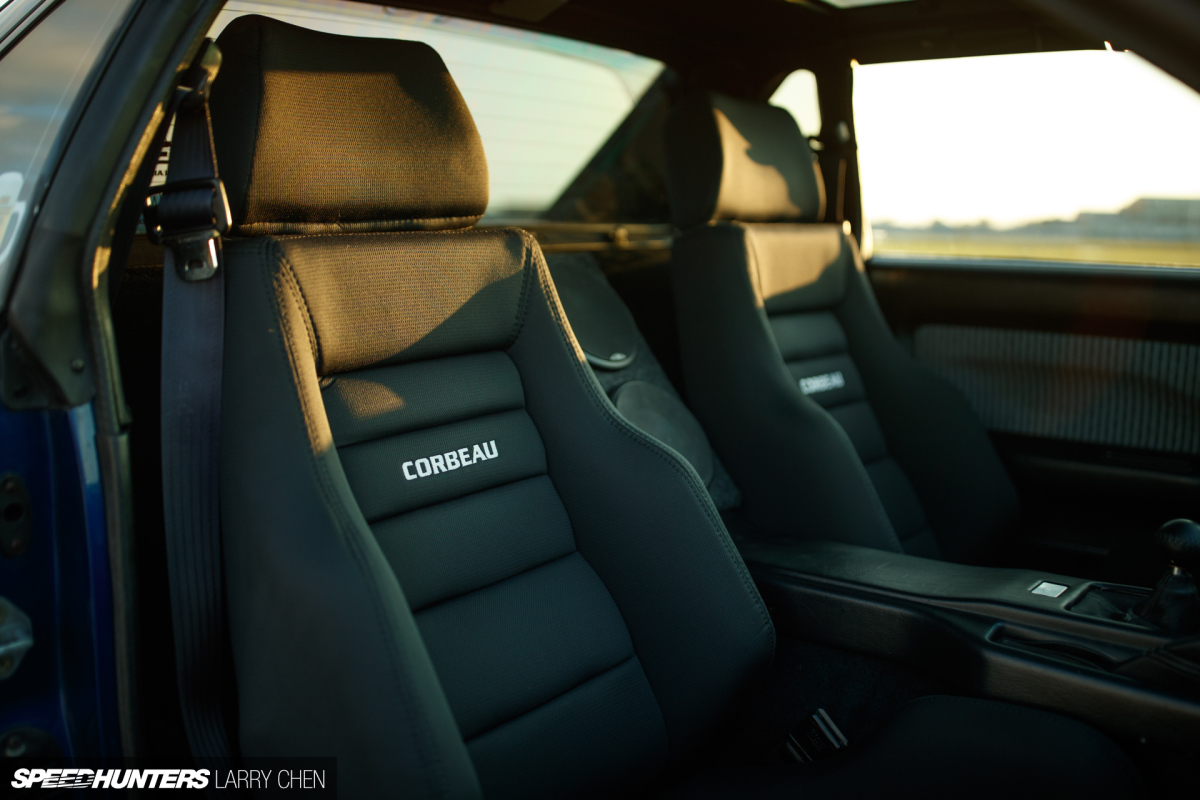 A few tweaks to the ageing interior were all that was needed to make the AW11 a nicer place to be. Seat choice is critical, both ergonomically and aesthetically, but you can't go far wrong with a pair of Corbeau GTS IIs. Couple them with a Momo Apache wheel and you're all set. Luke tells me that this was the wheel that was in his original MR2 too. "It's been with me from the start; I've been interacting with that steering wheel since I first got my license."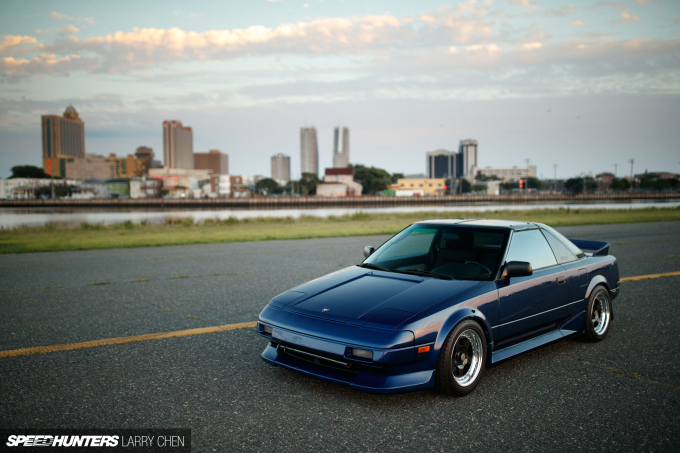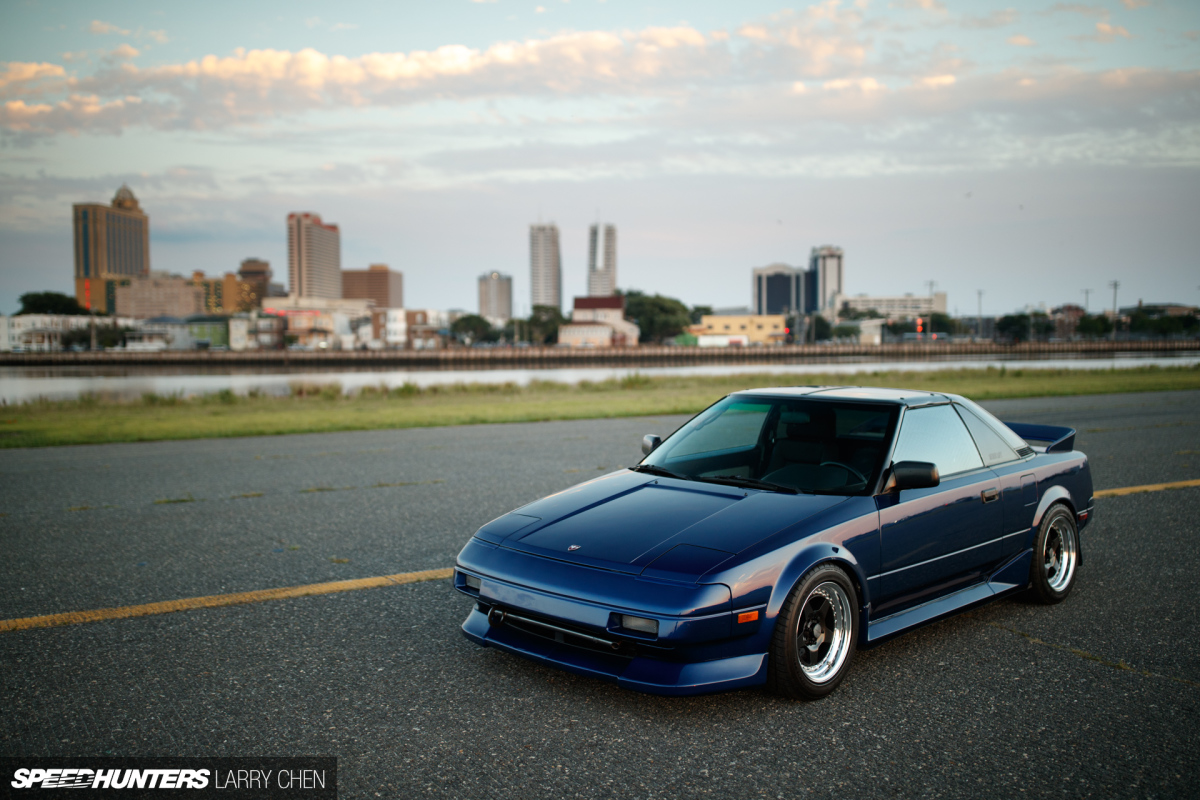 Luke's also taken care of the aesthetics since acquiring the MR2. For most of his ownership the car had a rather loud and contrasting yellow stripe painted down the centre of it, but along with some basic bodywork upkeep and maintenance, Luke finally got it repainted this year.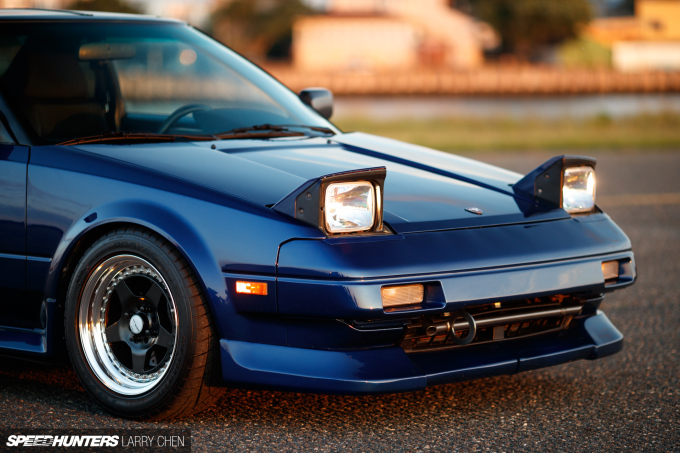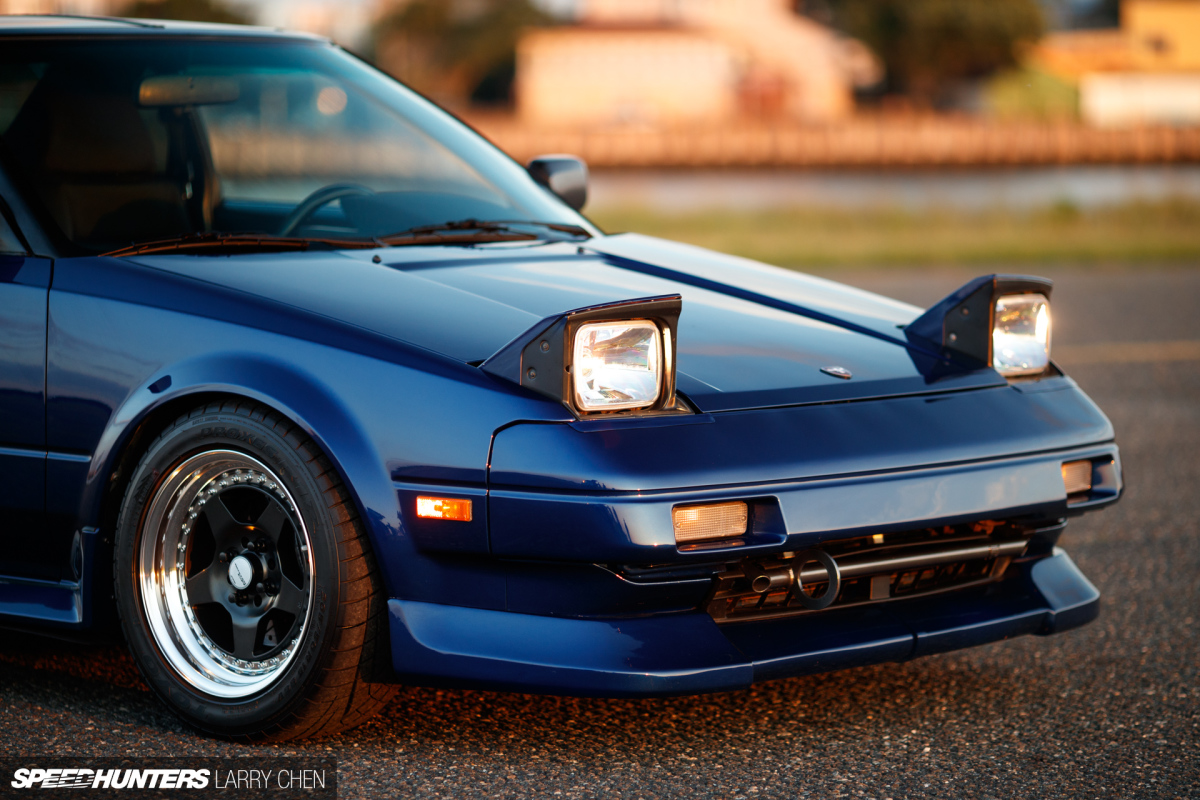 While the bodywork was being done, some subtle body changes were also made, namely a Woodsport front lip, Techno Toy Tuning side skirts extensions and T3 Bomber Bar.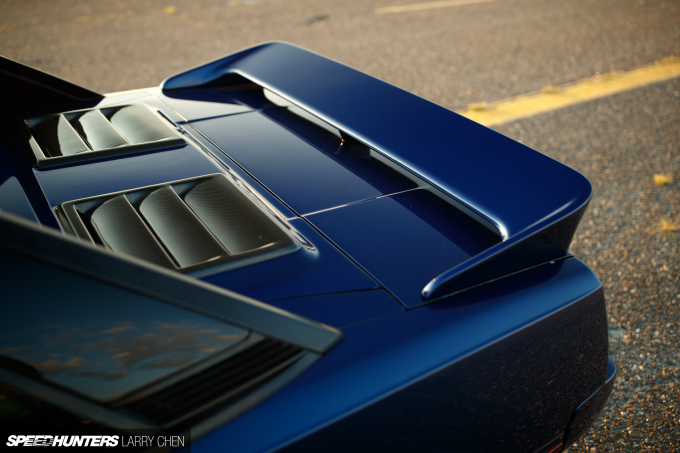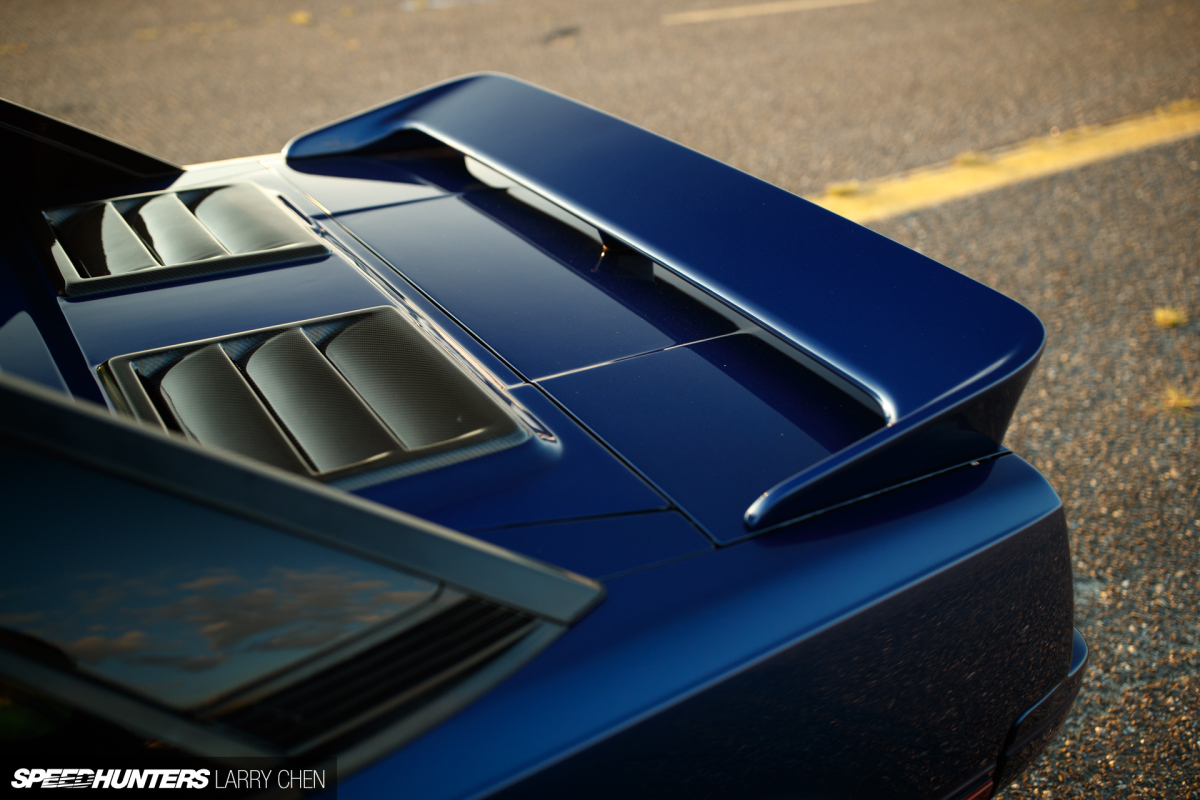 The rear wing is a later '89 item, which Luke actually salvaged from his first MR2. I say 'salvaged', as it wasn't until Luke's friend, who he sold the car to, totalled the car later on that Luke managed to reclaim possession of the spoiler and it found a new home on his current AW11.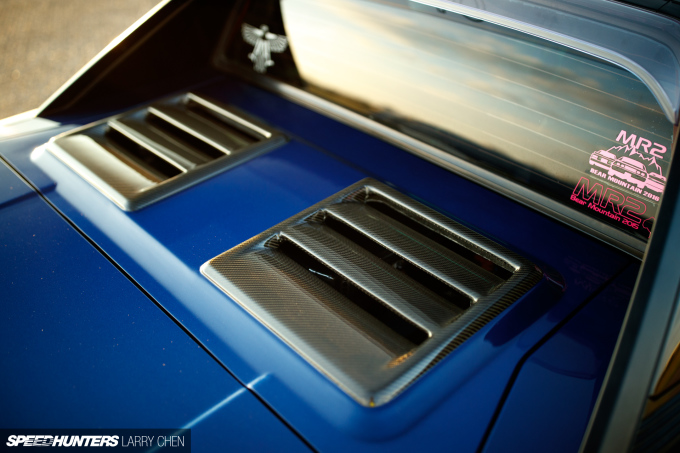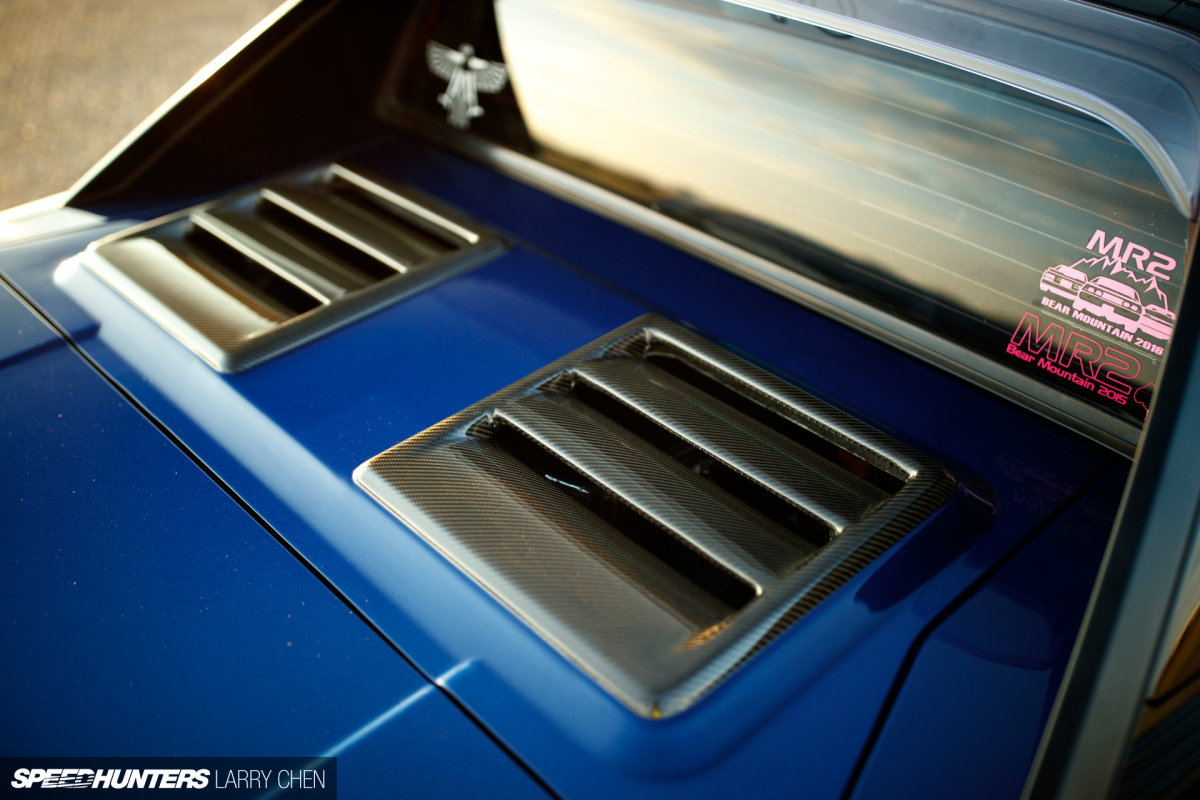 Other touches include the custom carbon engine cover which not only looks great, but helps to release heat from the engine bay. Having owned a 3S-GTE-powered SW20 MR2 myself in the past, I know that every little bit helps when it comes to keeping these things cool.
While the car was in the bodyshop, Luke also had the rear fenders worked over. They were cut out, re-welded and modified to allow extra room for the wheels and tyres, namely Work Meister CR01s in 15×7.5-inch +26 (front) and 15×8-inch +20 (rear), wrapped in Toyo Proxes R1Rs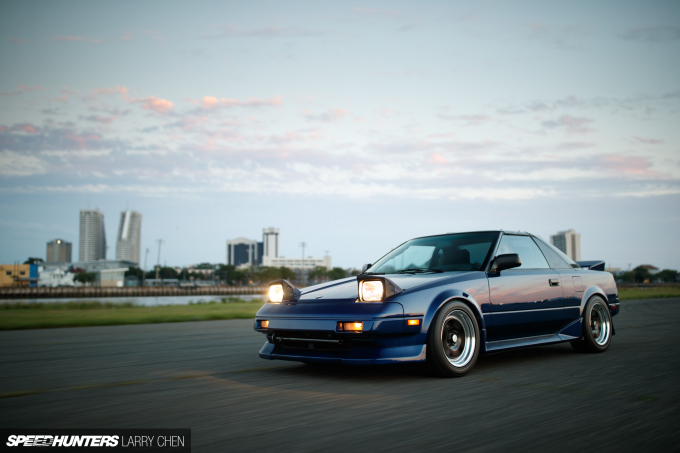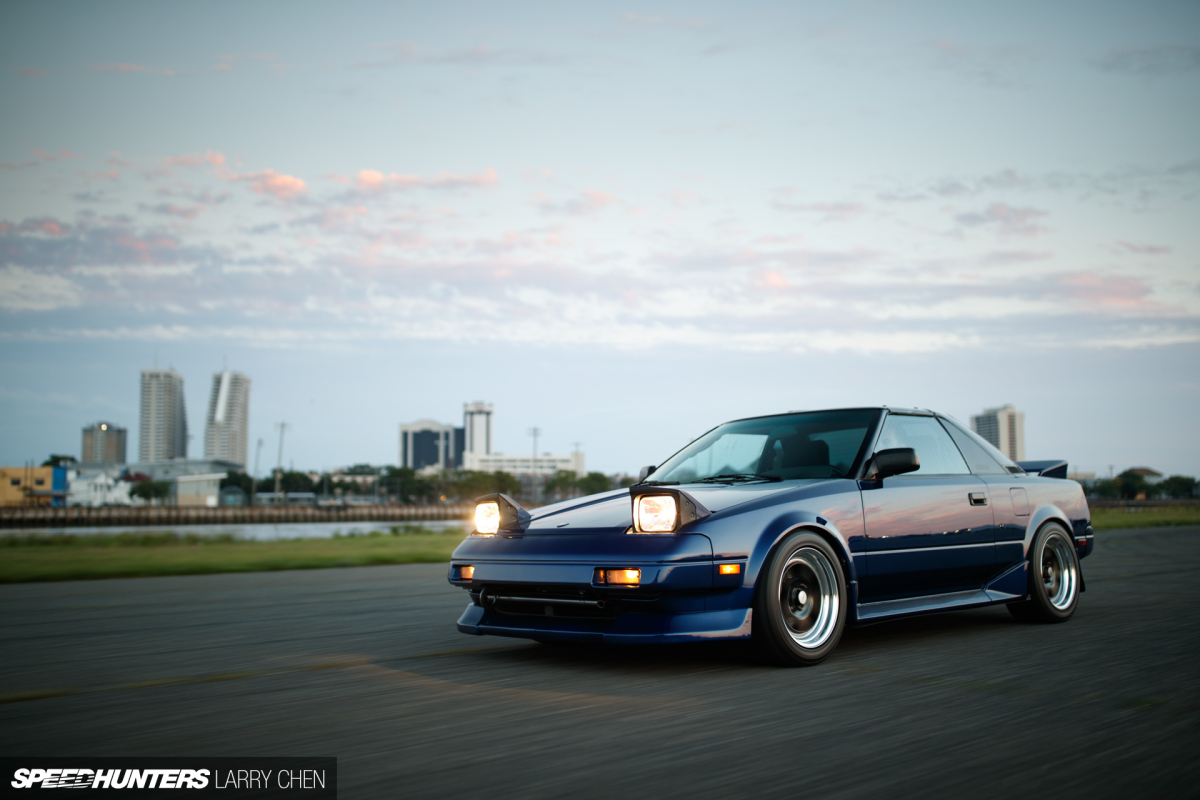 The car is lowered on BC Racing coilovers, and has been treated to Prothane polyurethane bushes and a Suspension Techniques rear sway bar. MR2s can have a habit of swapping ends with little warning in the wrong hands, so this little lot should help keep Luke pointing in the right direction.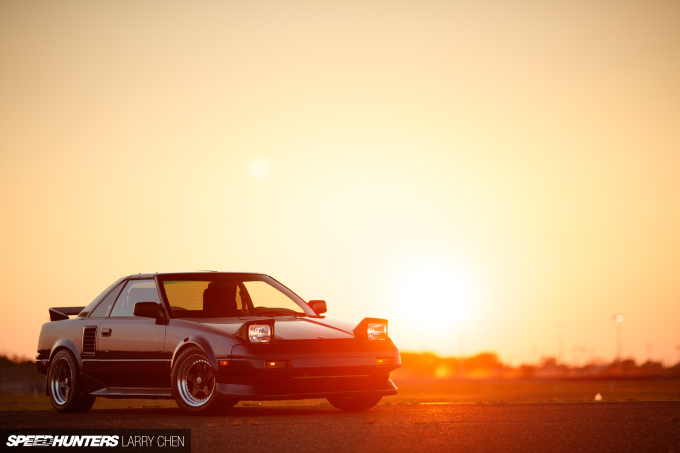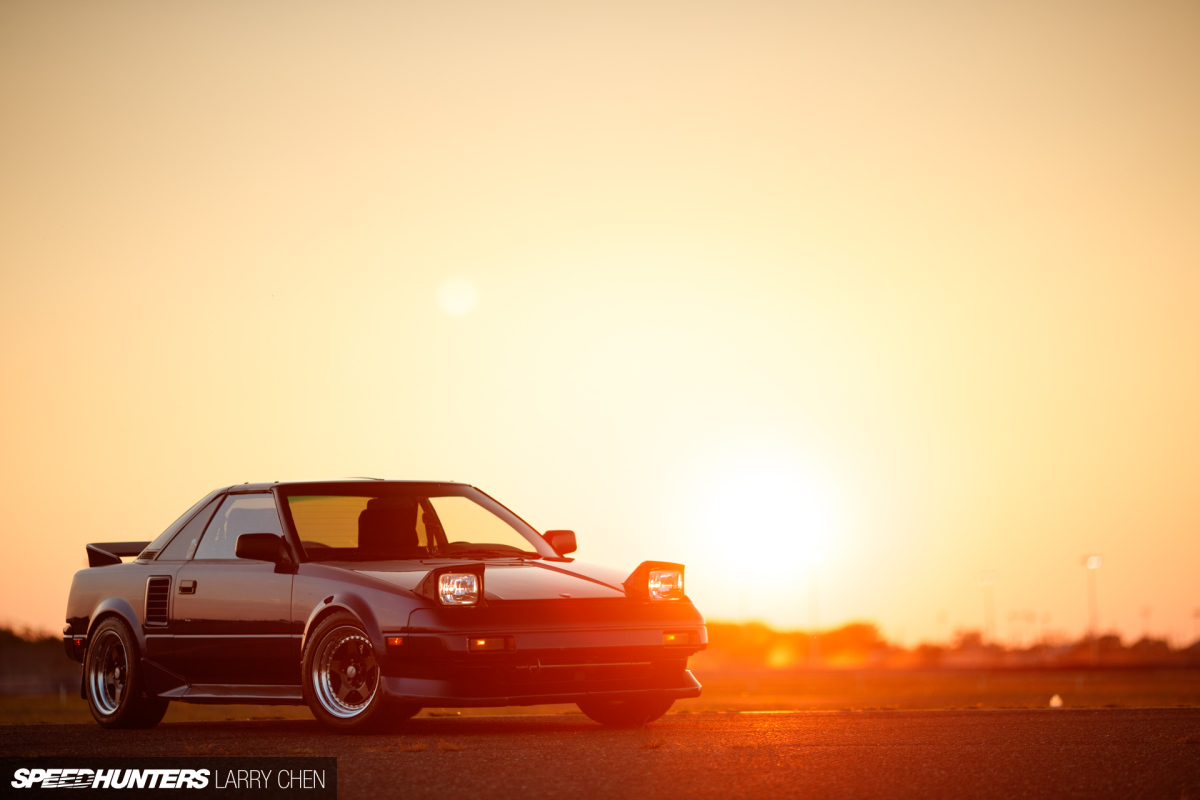 With StopTech rotors at all four corners, Porterfield pads and Goodridge hoses, the little MR2 can down anchor pretty well too. "At this point most of my future plans involve fixing items that are broken, and cleaning up the engine bay," Luke says. "The handling, brakes and power are perfect for what I want out of the car as a fun street car."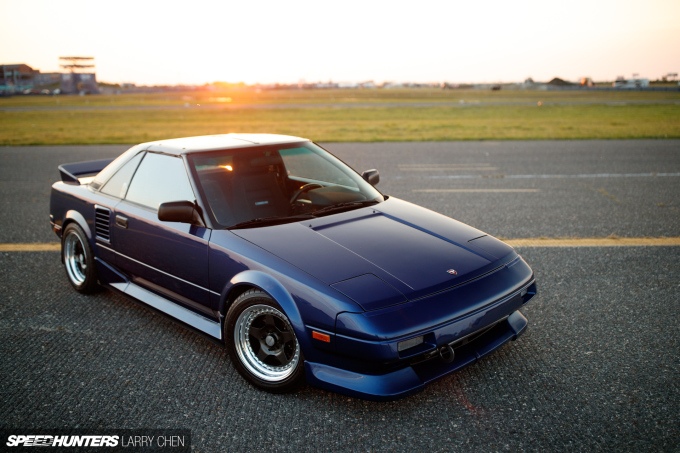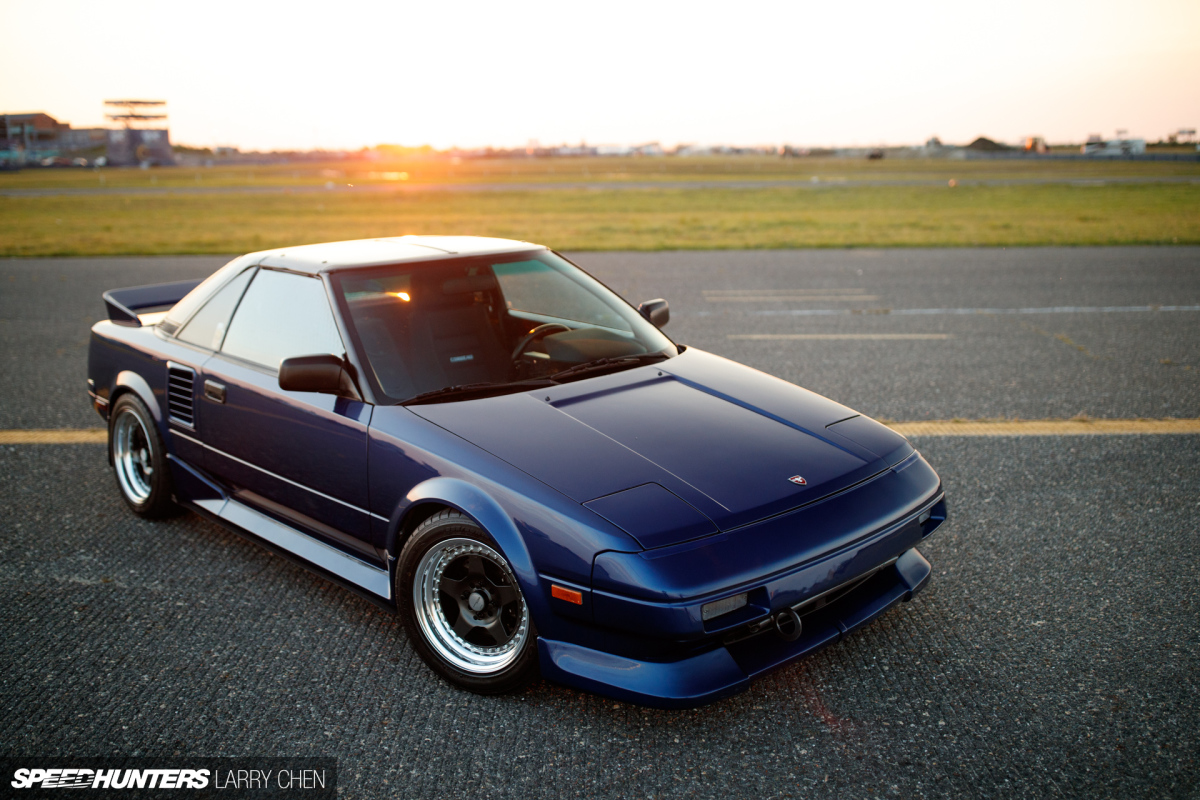 When you can make an early MR2 look, sound and drive like this, remind me – why is everyone clambering over each other for AE86s again?
Jordan Butters
Instagram: jordanbutters
jordan@speedhunters.com
Photos by Larry Chen
Instagram: larry_chen_foto
larry@speedhunters.com
Cutting Room Floor