Bits & Bobs
I always try to avoid clichés when I write, but wow, time really does fly when you're having fun.
It's been three months since the last Project NSX update. As I'm typing this, the car sits in a cold, dark underground parking machine with slightly dirtier paintwork and significantly balder rear tyres than the same time last month, but otherwise looking much the same. For this reason I'd convinced myself that an update wasn't necessary, but after writing down a list of the small things that have happened since then, I realised it's about time to share the progress. Best get to it, then.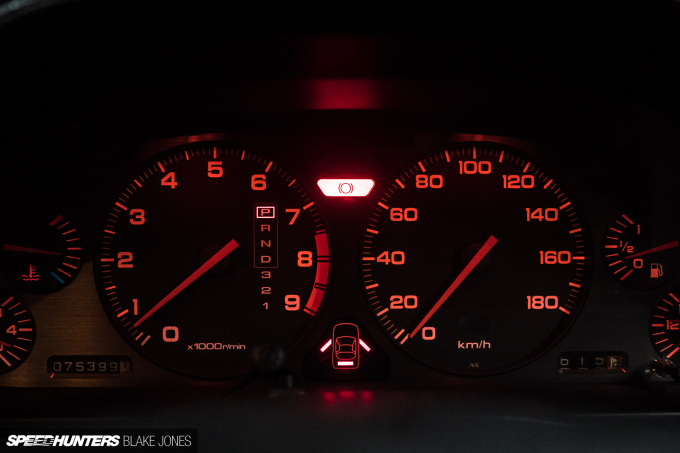 Common knowledge states that finding a car with the lowest kilometres possible is the best – just look at the insane prices people are paying for four-digit odometer NSXs at auction. But buying a low-kilometre car can have its own hazards, as I've found out with my Brooklands Green example. Since 1992 my odometer had measured a touch over 73,000km – an average of about 2,900km (1,800mi) per year. Cars sold at auction in Japan are commonly stripped of their service history by private owners and '27' was no exception; but my gut tells me that in the years immediately preceding my acquisition the car hadn't been used much at all.
This lack of use is a special sort of neglect; instead of the usual wear and tear, certain parts will degrade over time and require replacement all the same. In the first project update I'd replaced the problem window regulators and brake lines, but this time around it was rubber rod ends front and rear, and some engine gaskets (valve cover and VTEC solenoid) ordered and installed by my local Honda dealership quickly and cheaply. There are still window and trunk seals requiring attention, but they are a little further down the list of priorities.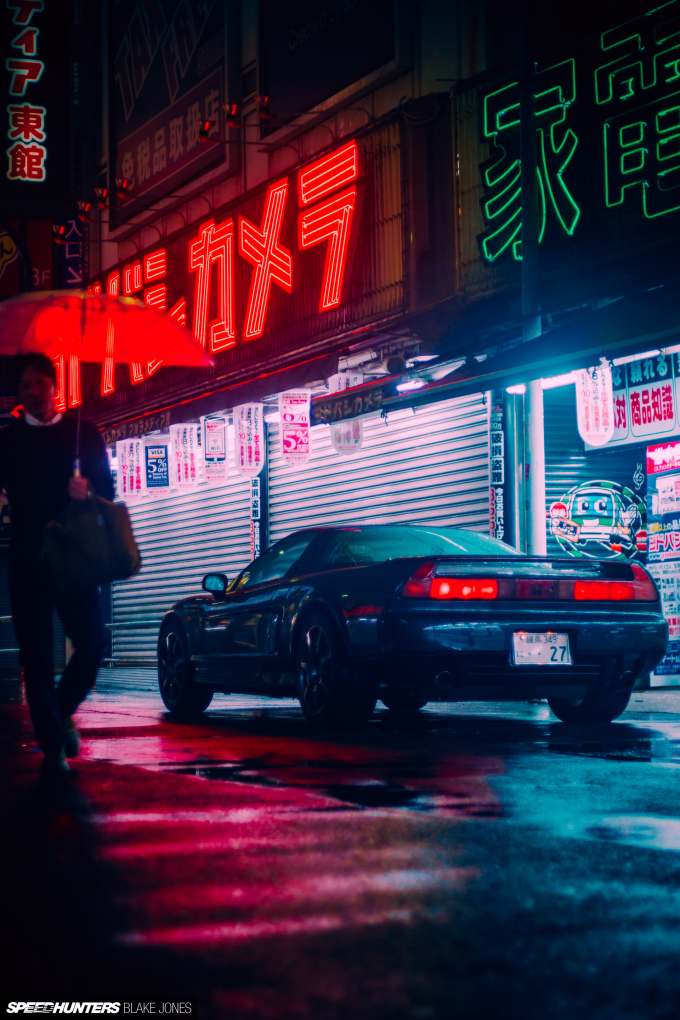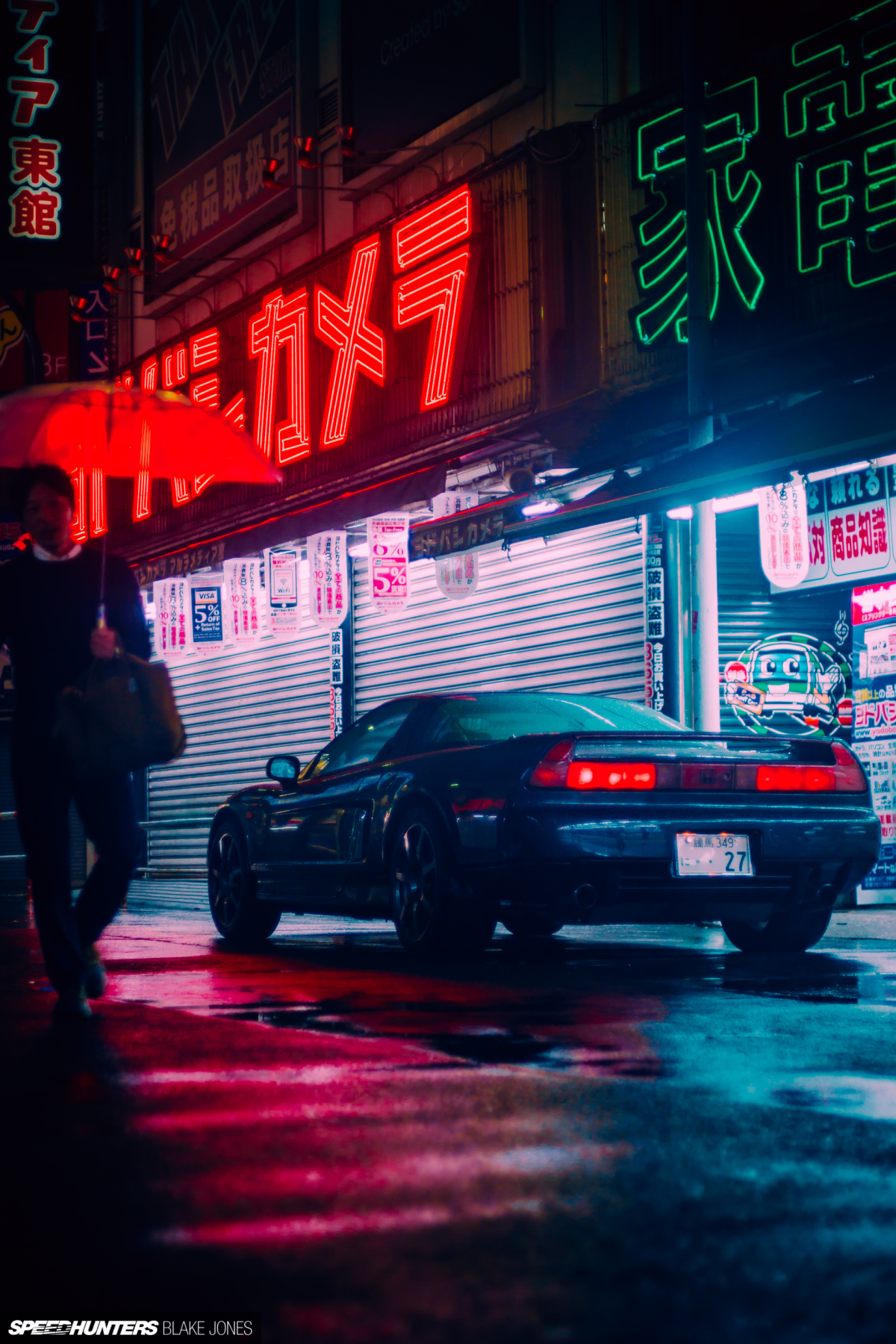 As much as Dino, Ron and myself love to show you the amazing aspects of Tokyo's car culture, actually living the life in this sprawling metropolis presents some unique challenges. The biggest (or is that smallest?) challenge is space, or lack of it. This is the city from which capsule hotels and standing ramen restaurants were born, after all. My apartment building has a machine parking to accommodate enough car spaces for all the residents. It's kind of like a giant vending machine for cars – punch in your code, wait a few minutes and your car rises from the dark depths on a motorized platform. A fun novelty for a few weeks, but a major frustration if you have any intention of working on your car at home.
Thankfully, there are some traditional parking spots for visitors that I can take over on a quiet weekend, but without power, running water or a place to store tools it's only really sufficient for small jobs.
I've repurposed my LED photo light bar and tripod into workspace lighting, which is helpful for simple jobs like changing out the old air filter for a new one from Honda. Interestingly, it had a slightly larger filter surface area than the original, as you can see above – surely that's worth an extra horsepower, right? While I had the intake disassembled I also attacked the throttle body with a throttle body cleaner and steel brush. It was dirty and slightly laborious work, but I was rewarded with a car that is much calmer at idle now. Previously it would stutter occasionally at traffic lights.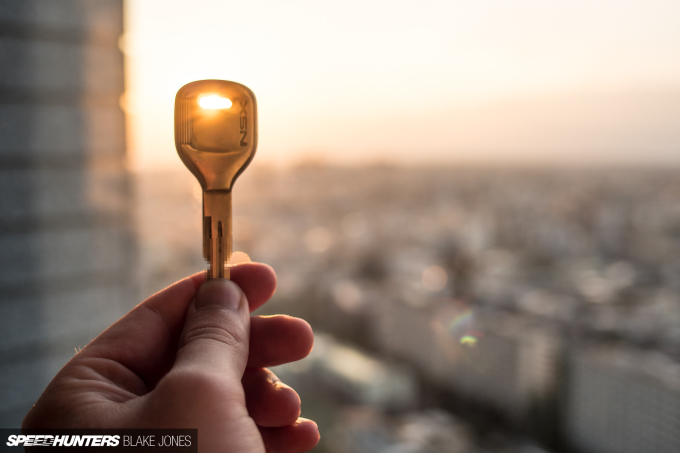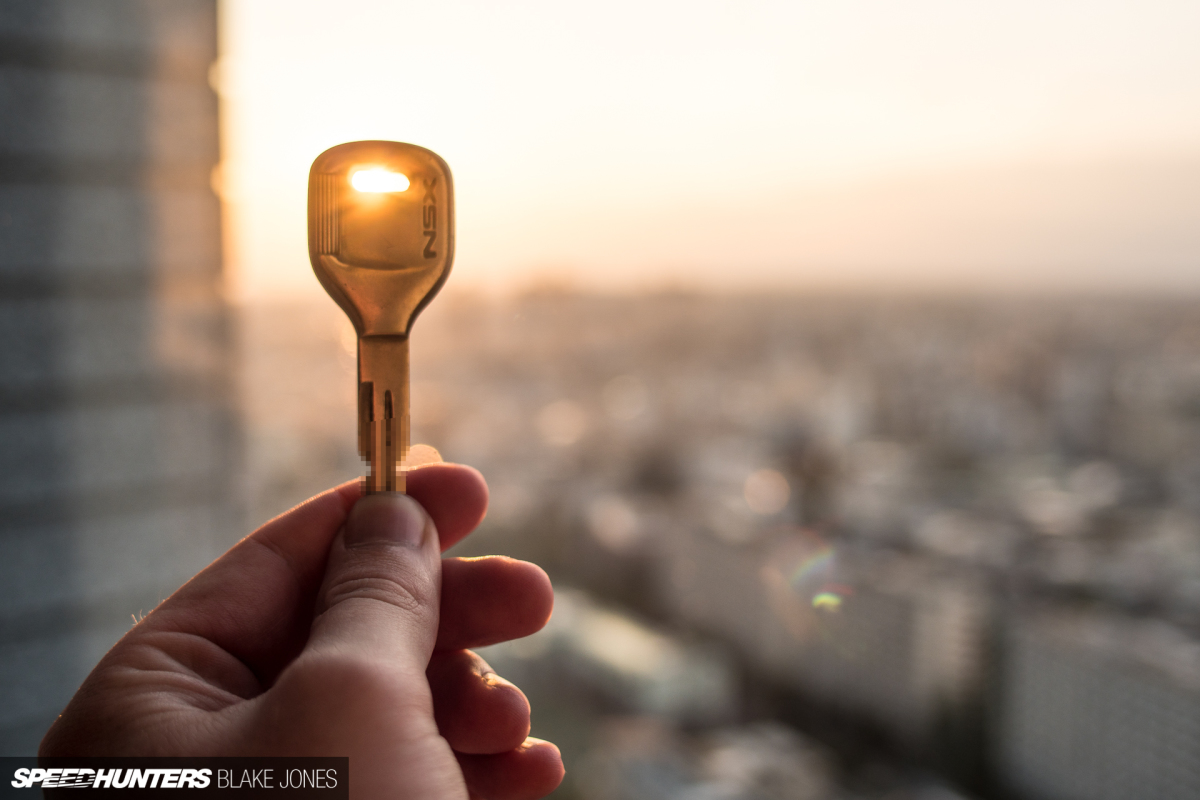 My apartment is full of natural light so is the perfect place to take on any small jobs that can be performed separate to the car (which unfortunately doesn't fit in the elevator). The first task on the list was to bring some life back to the original ignition key which had lost a bit of its lustre after 25 years of sweaty palms and pocket change.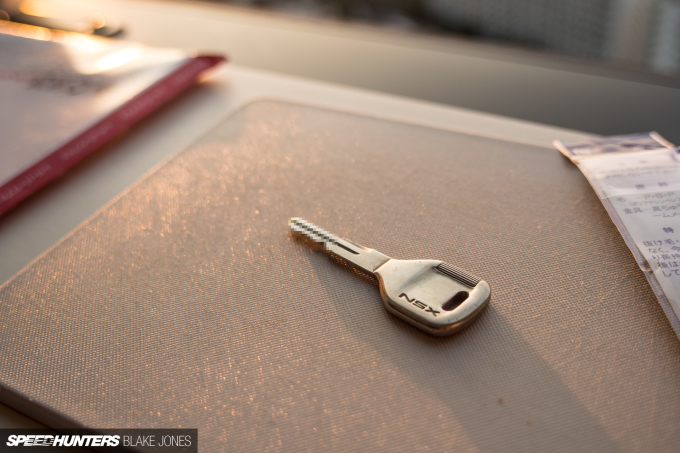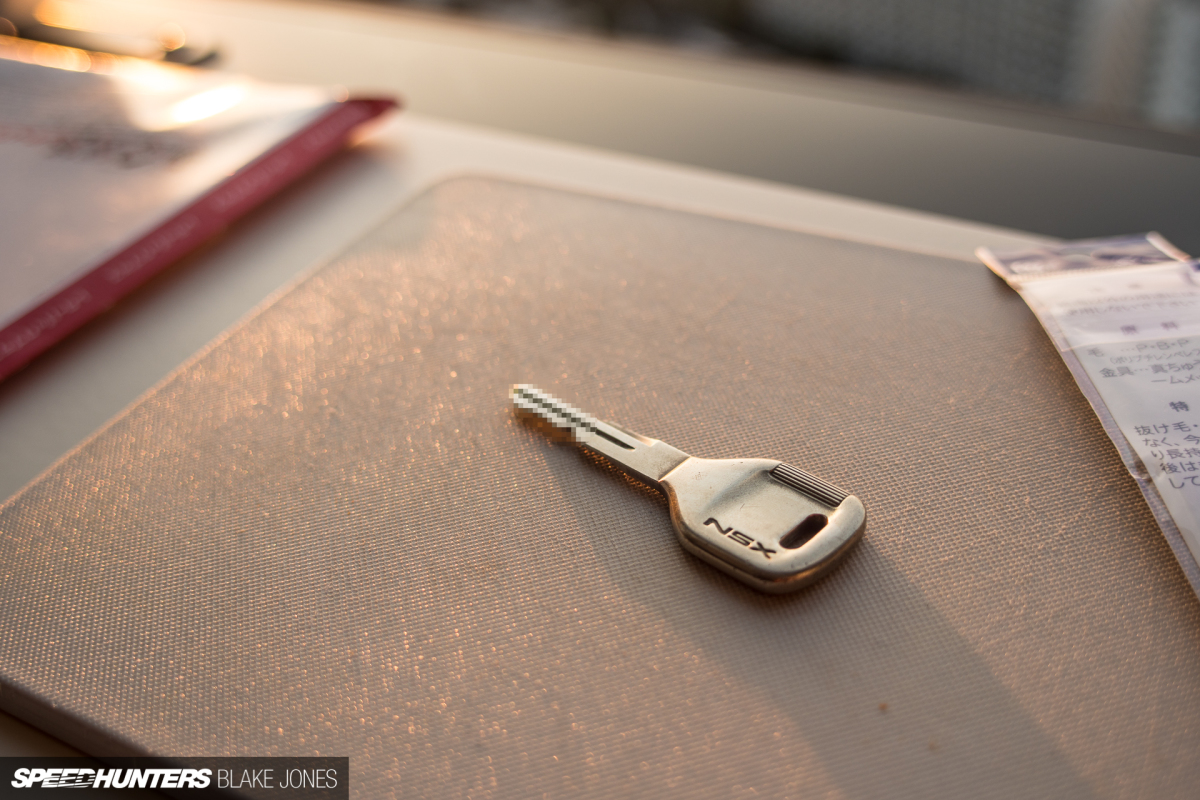 The key itself is a lovely thing, simple yet imbued with quality, mirroring the design philosophy of the car itself. It's a fairly common misconception that it was milled from titanium, but the metal is in fact monel (a corrosion-resistant nickel-based alloy) and is much weightier in the palm than a titanium key would be. Mine had a dull look to the metal and the red 'NSX' lettering was all but gone.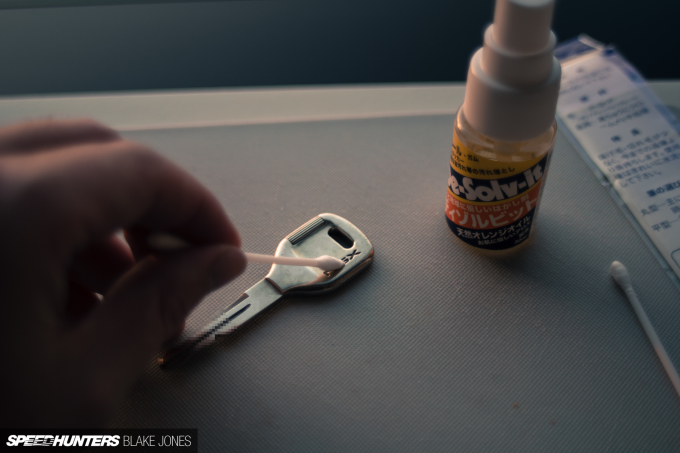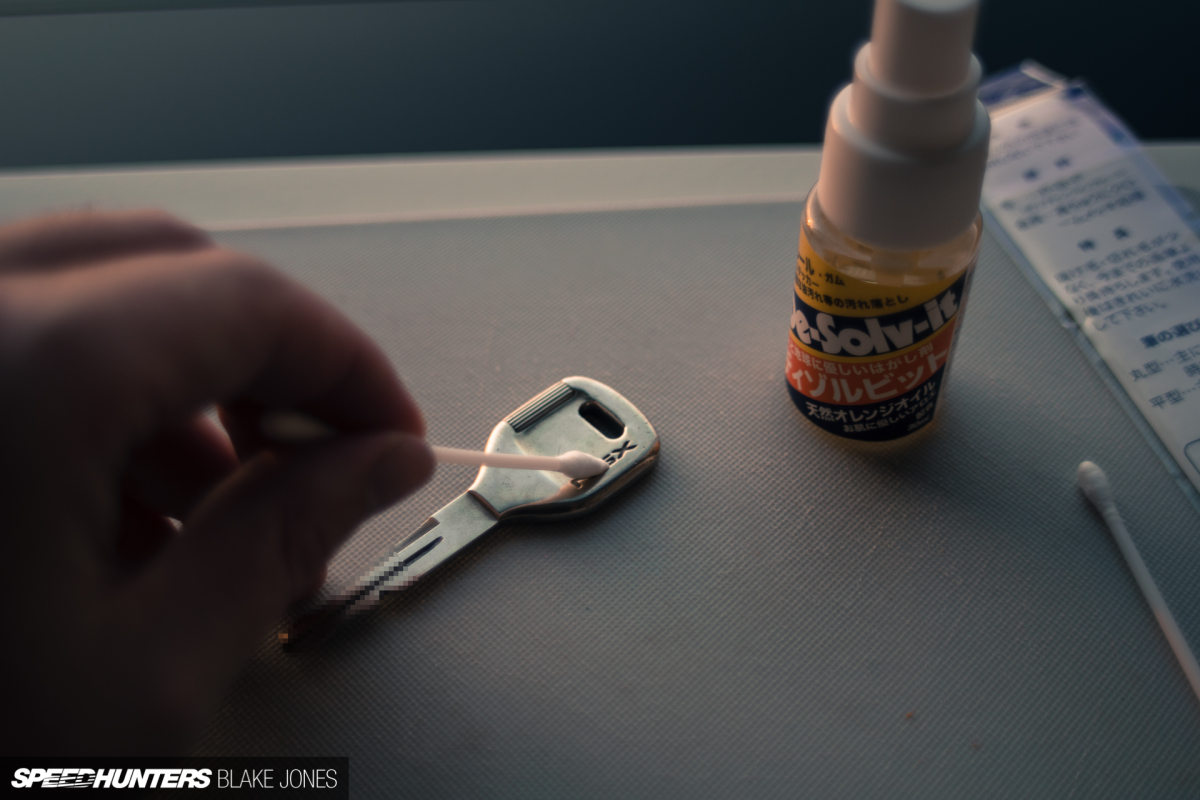 The clean-up was easy – an all purpose citrus-based solvent to remove some of the gunk and staining, followed by a quick rub-down with one of my favourite products: Autosol metal polish. I could've gone further and wet-sanded the key to get an even smoother finish, but the patina gives it some charm that I'd rather keep at this stage.
Originally I'd planned to mask the key with tape and cut out the letters with a pen knife, but in the end simplicity (and laziness) won over – it was sufficient to paint the lettering freehand and quickly wipe away any excess paint on the raised edges of the letters. I managed to find a small bottle of Mephiston Red paint from the Warhammer model shop around the corner from my apartment that fit the bill exactly. Overall I was satisfied with the end result; the red paint is holding up fine after a few months of use and definitely makes the key look a little bit more special.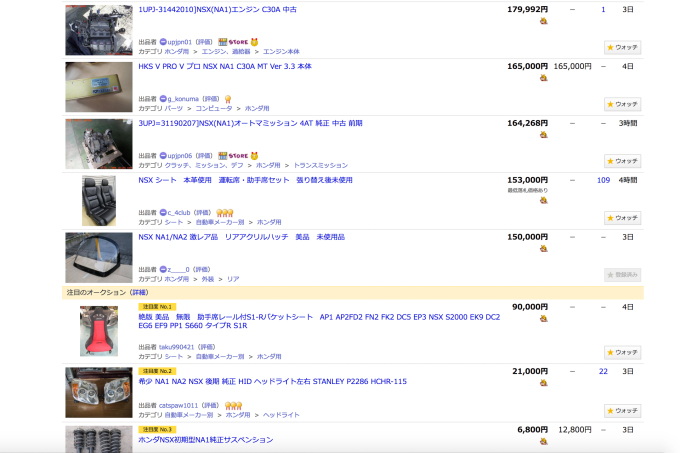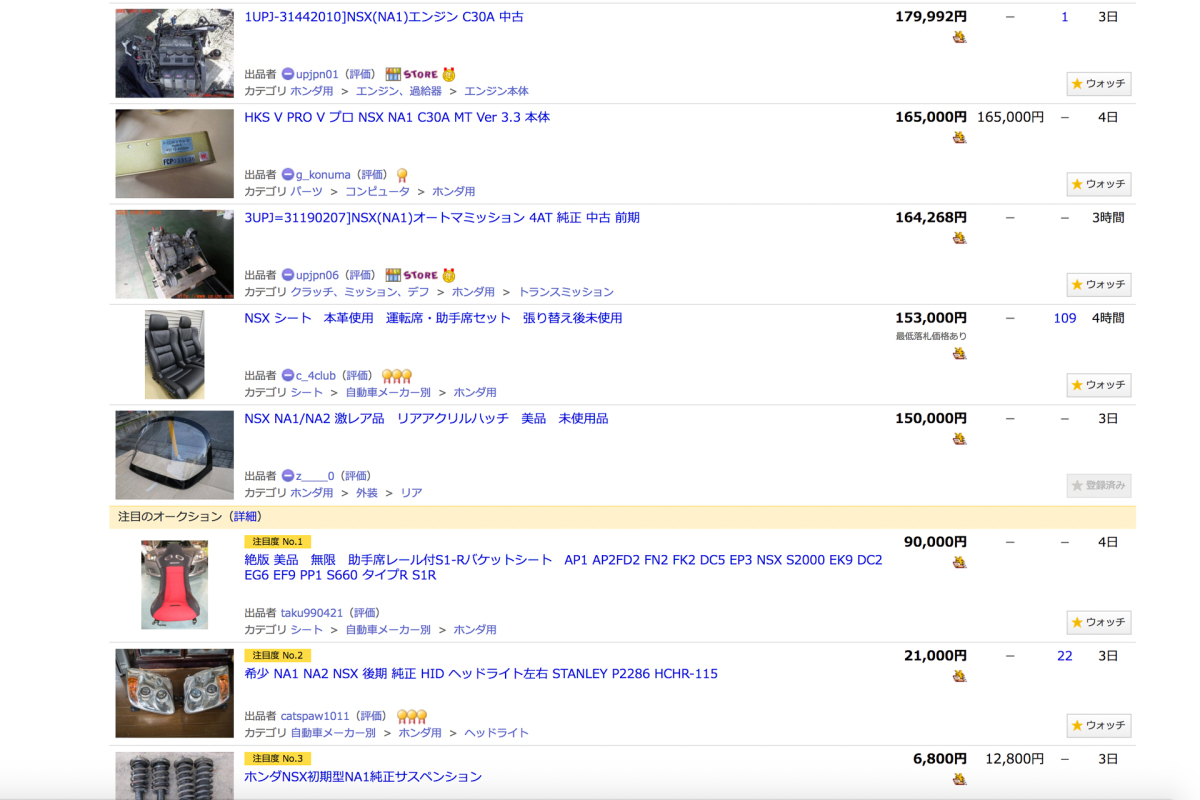 One of the blessings of Tokyo car life is the instantaneous availability of parts – genuine or aftermarket. I'm sure most of you reading this story will be well aware of Yahoo! Auctions Japan already, but for the uninitiated, simply think of it as Japan's eBay. A crazy amount of new and used parts are constantly being listed – from rare JDM-only parts, to discontinued performance bits, to consumables like oil and air filters – but for the most part sellers won't ship outside Japan, so buying these parts from overseas normally requires the use of an intermediary service. With a Japanese address that barrier disappears, and I've found myself trapped in more bidding wars than is probably considered healthy. I let an original Mugen hatch go when the price became stratospheric and just missed out on the perfect carbon wing from Marga Hills when my iPhone battery died in the final minutes of the auction. However, there have been some scores…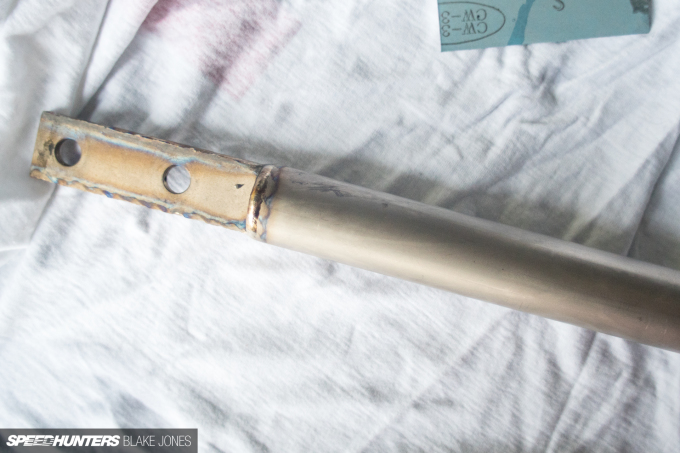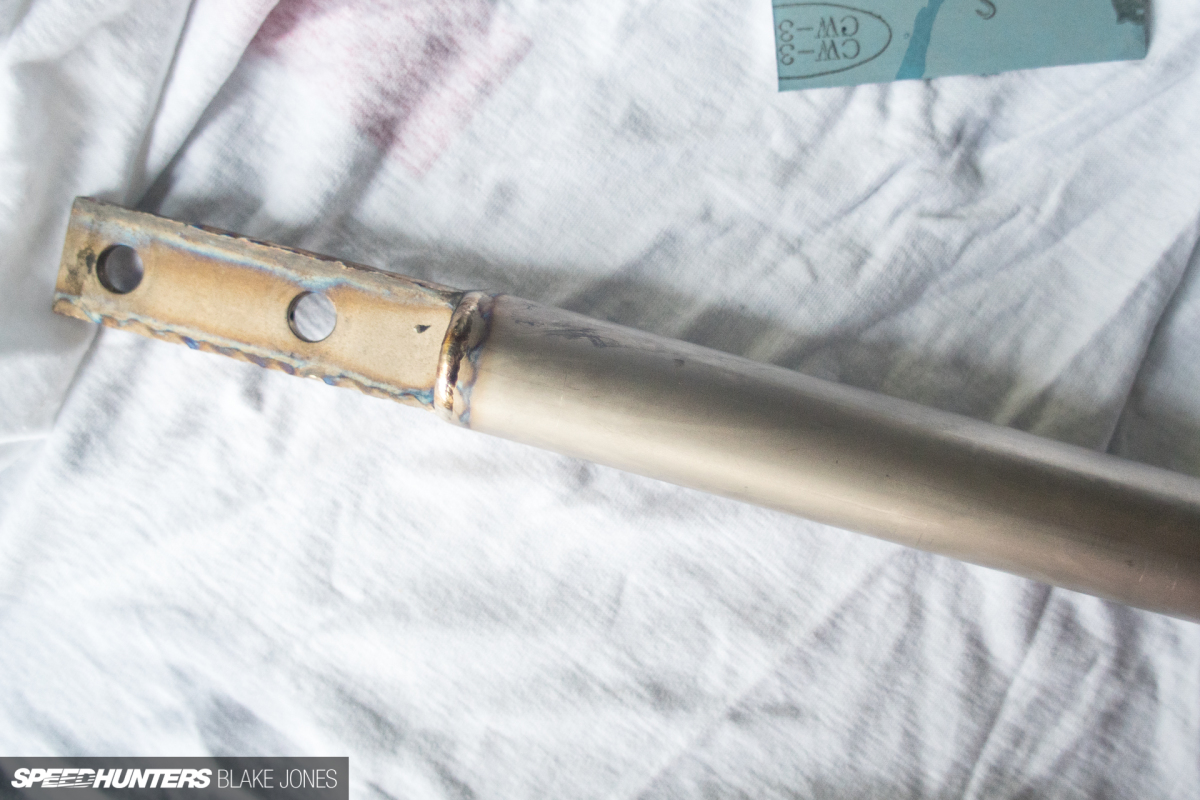 This one was just too cheap to pass up – a beefed-up cross member made from titanium to replace the skinny factory steel item. A larger cross section and mounting sections should give a marginal stiffness advantage across the open engine bay in the middle of the chassis, and it's titanium! Who could resist.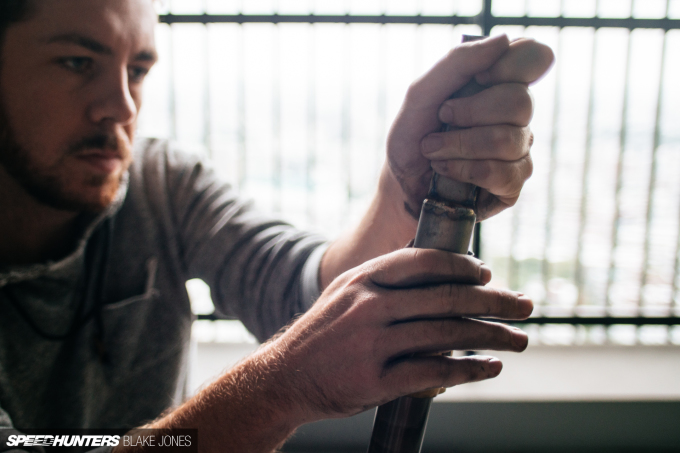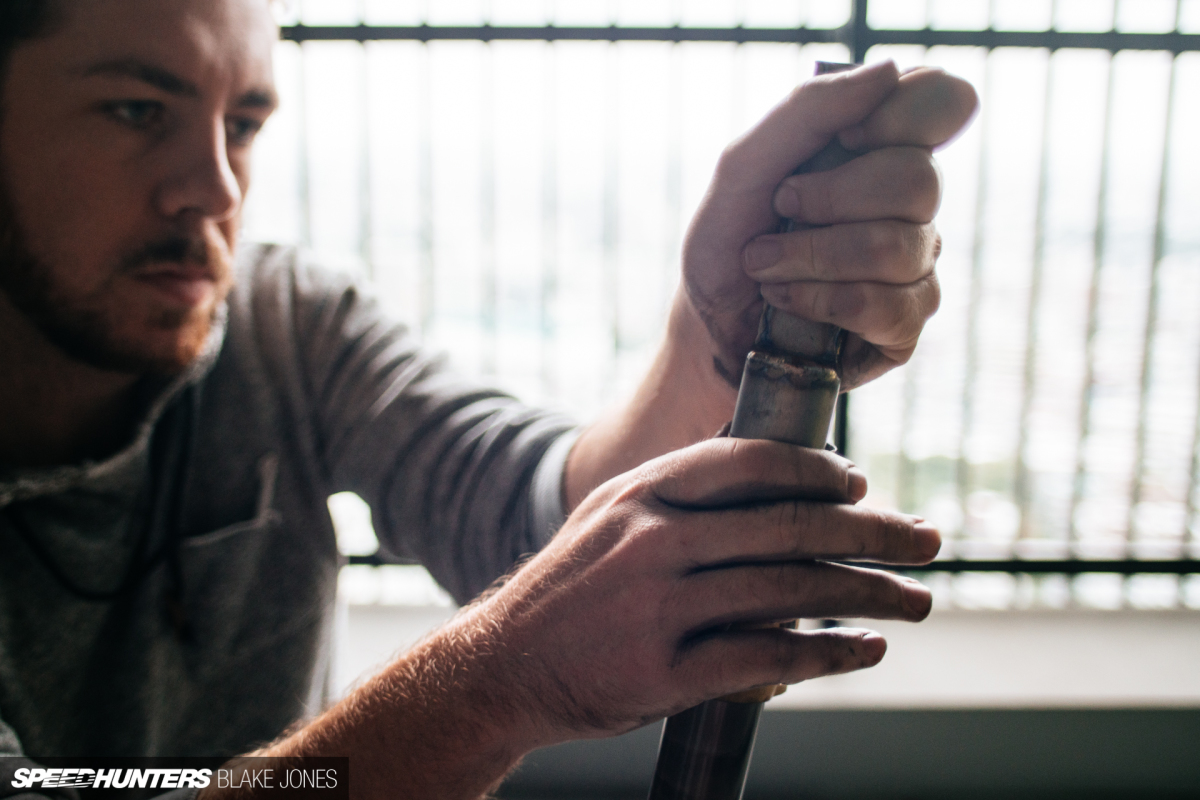 It's certainly not the world's cleanest fabrication and had acquired a few scuffs from its previous life, so a polish was required before installation.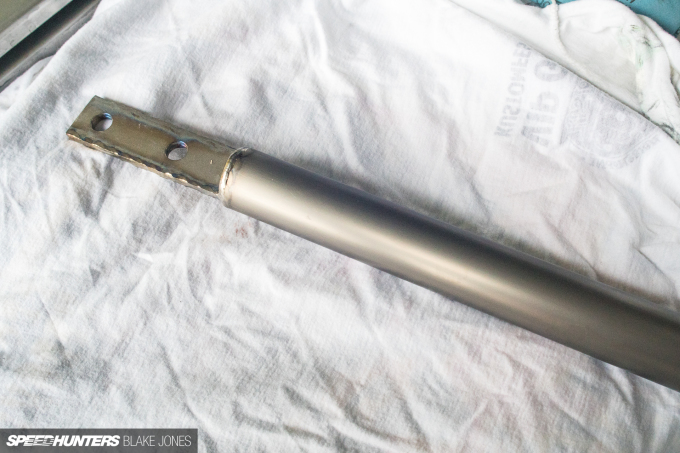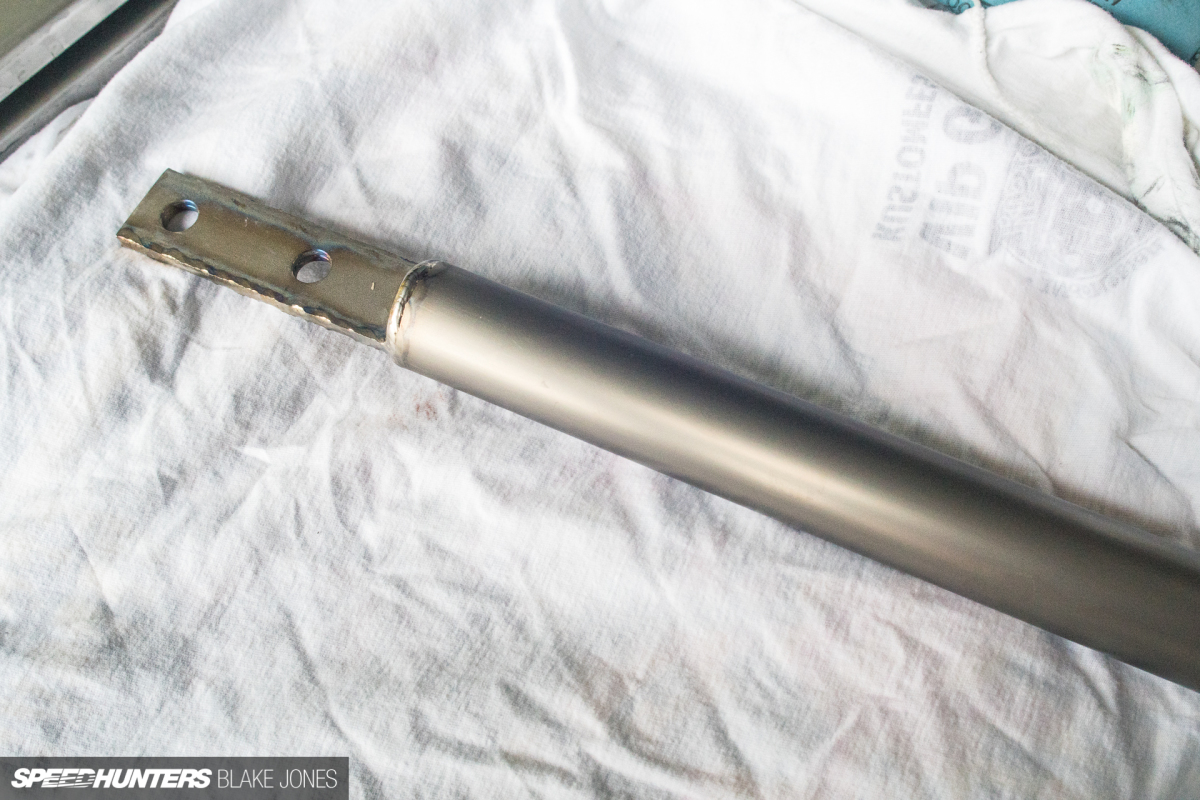 Polishing titanium is really no different to any other metal – start with a wet-sand using your desired coarseness of sandpaper and work your way up to the finer stuff. A final rub-down with an Autosol-smeared rag will bring back the lustre deserving of an engine bay.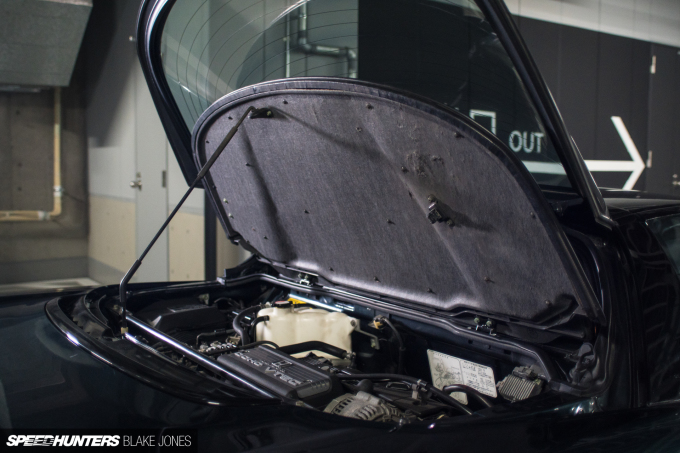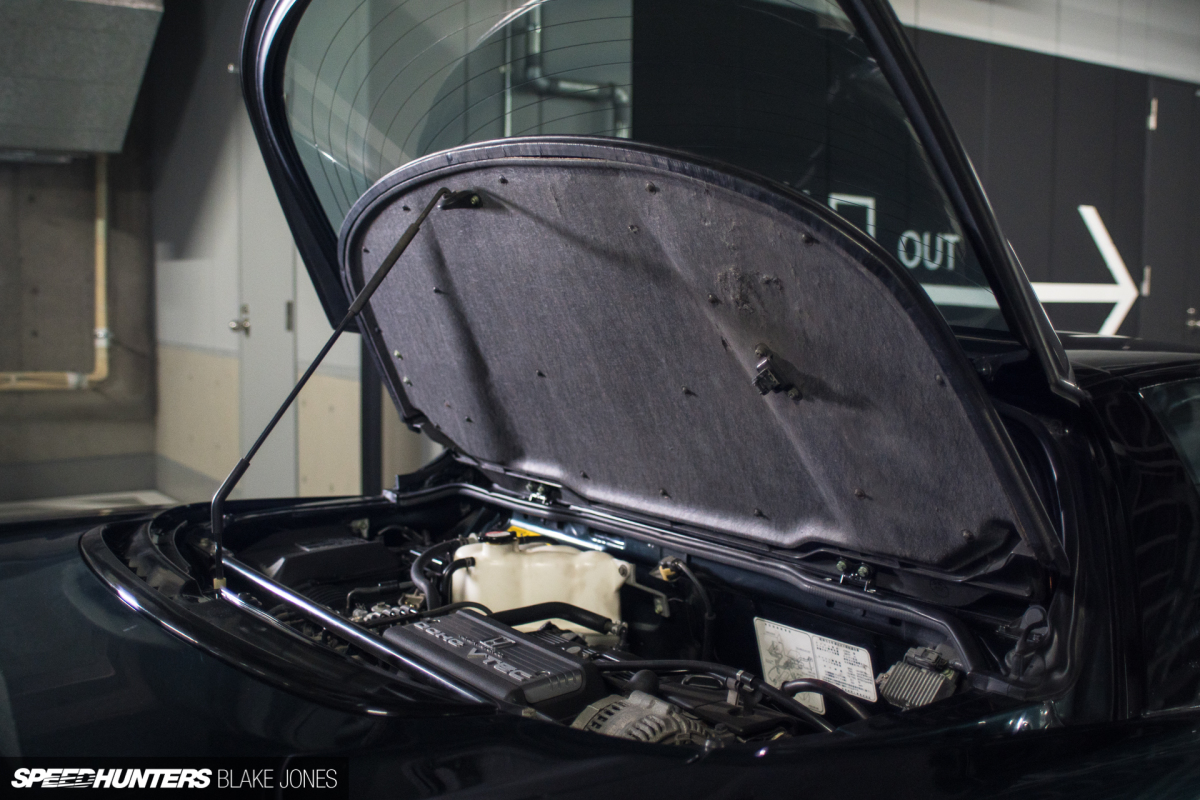 That brings me to the next Yahoo! Auctions find. What you're looking at here is the factory engine cover – a thick, insulated panel that does it's best job of hiding the existence of an engine in the middle of the car. It's not really befitting a sports car, but then again I think Honda's engineers always envisaged the NSX as more of a refined grand tourer. However, my intentions are to bring the car closer to a Type R/GT3-spec, so the cover had to go.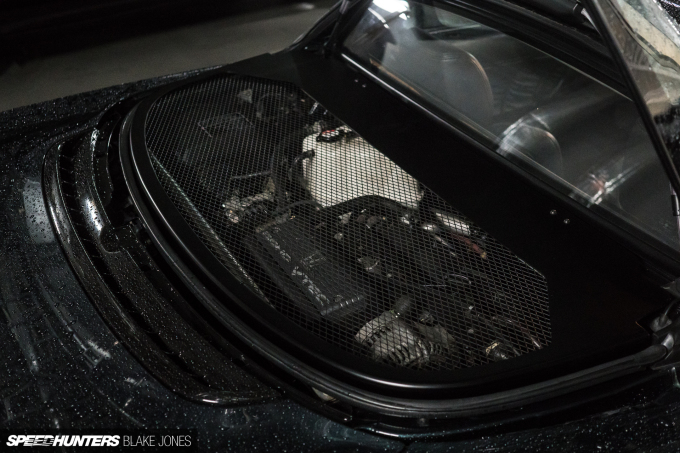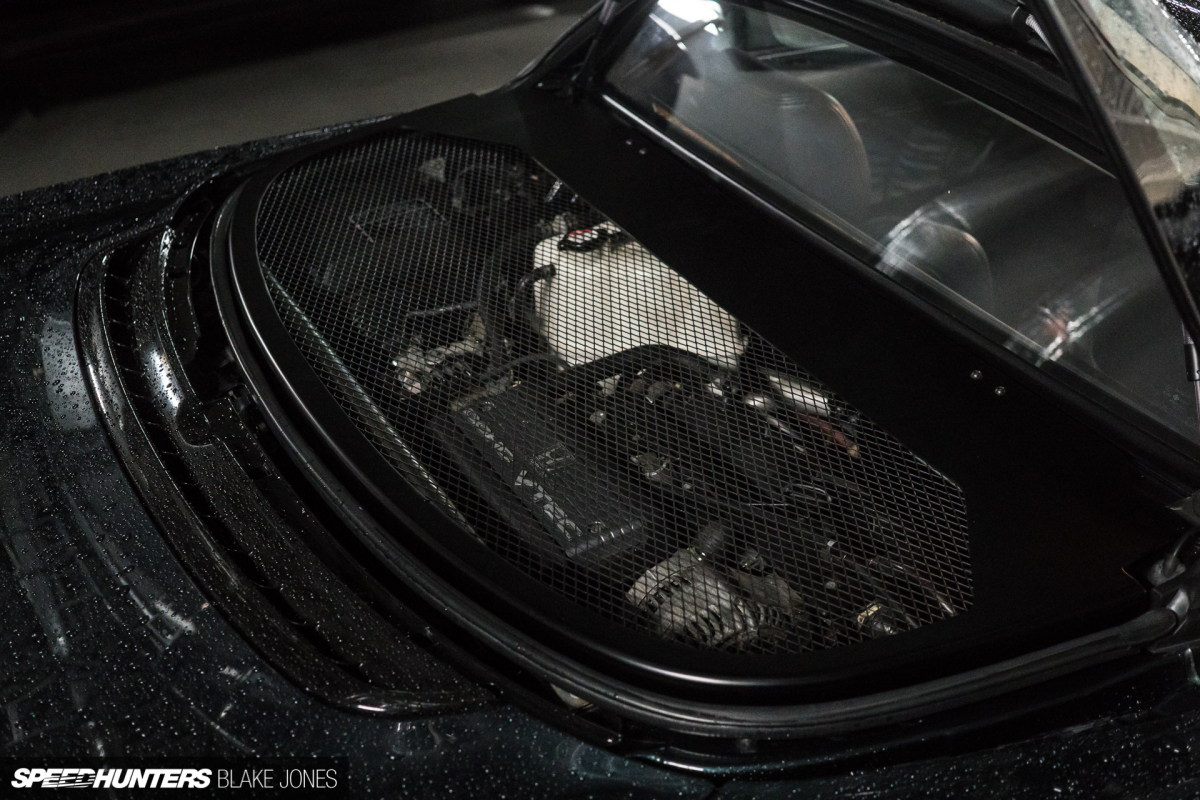 Leaving the engine uncovered is possible since the glass hatch provides protection from the elements, but the NSX-R utilised a steel mesh design that has been reproduced by countless aftermarket manufacturers. It's probably one of the most common modifications you'll find on an NSX, being a cheap and easy way to reduce weight and allow the V6 to sing a little bit louder. For little more than US$130 I scored one of the many fiberglass reproductions of the NSX-R engine cover, which although 'used' in the description presented as basically brand new. Replacing the original was no more than a 20-minute job with a 10mm socket, and the scales measured a 3.3kg saving.
Driving The Tyres Off. Literally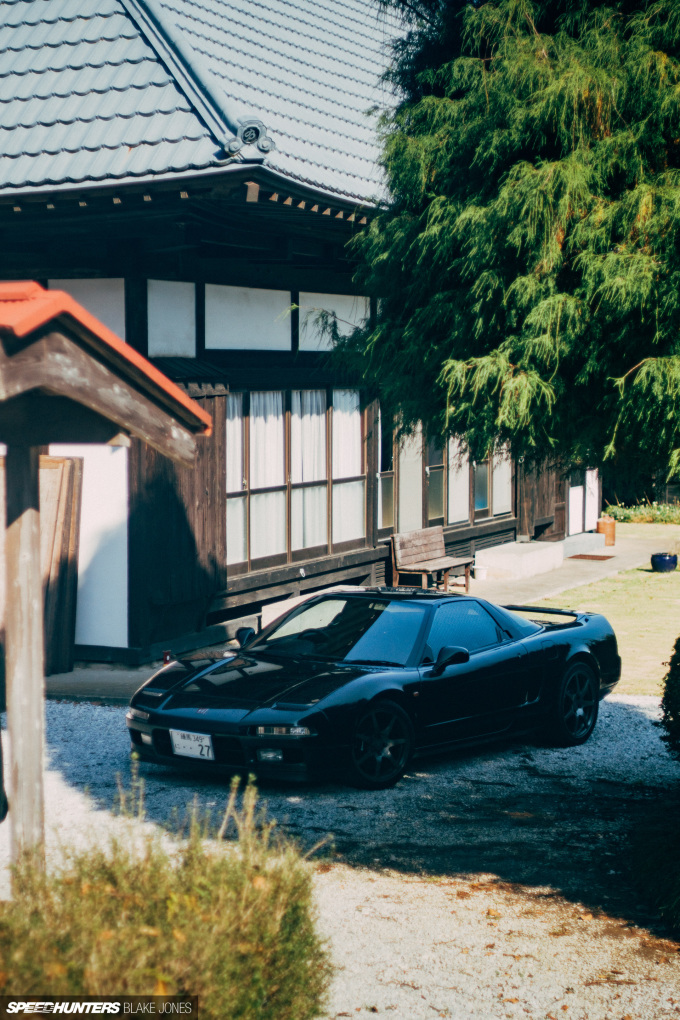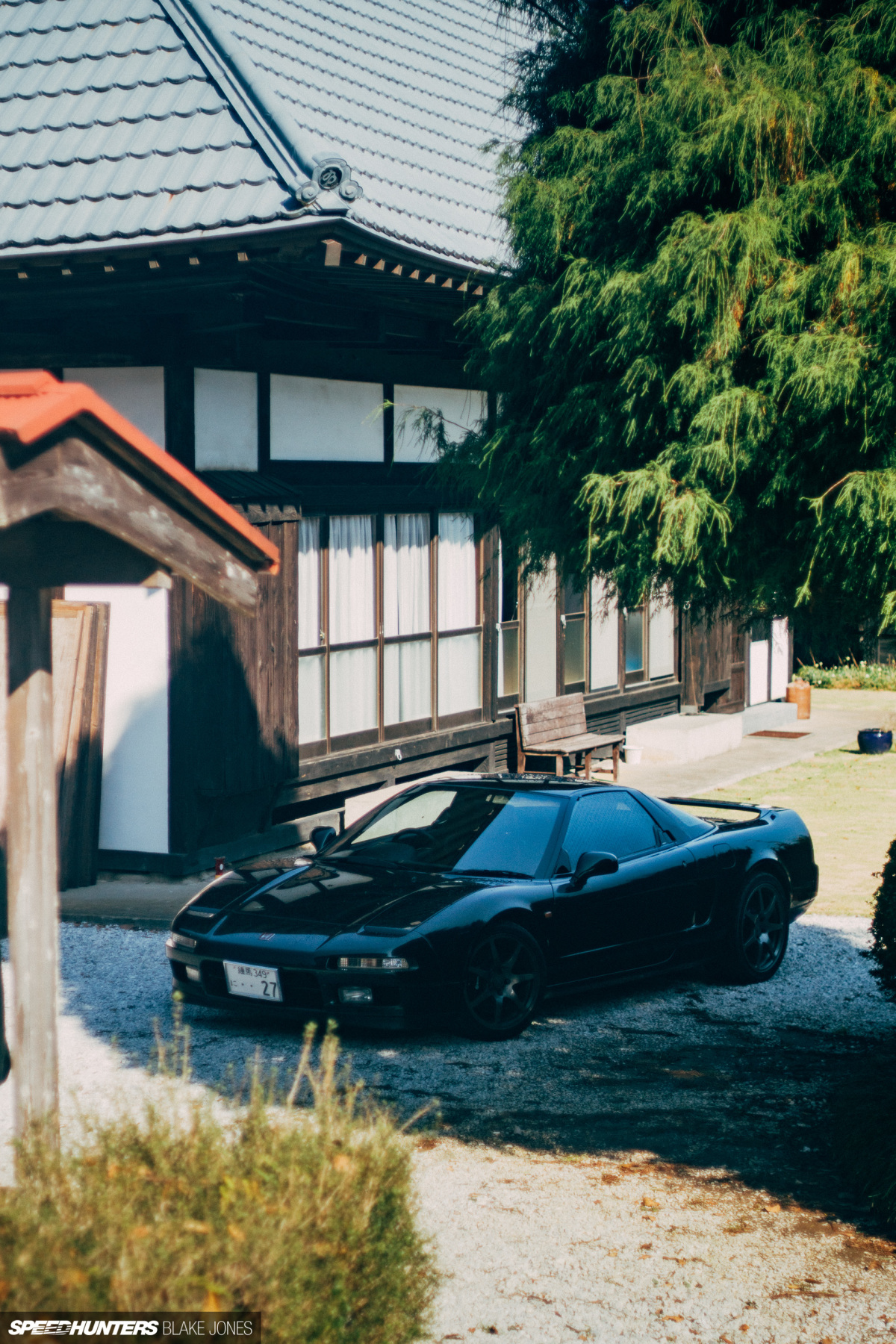 The good news is that between these small jobs I've found plenty of time to drive the car, and it hasn't missed a beat yet. One of the most scenic trips was to visit a fellow Aussie Honda enthusiast's 1880s-era minka (traditional Japanese-style home) in Chiba, east of Tokyo, which provided quite the photo op.
'Skorj' is an enthusiast of all things old school, and busted out his Polaroid 600SE to immortalise the moment. It's a beast of a camera that produces two identical image outputs – a print for instant review and a negative to be used for high resolution scans. Film for the camera has been out of production for decades now, and Skorj is down to his last 30-or-so photos.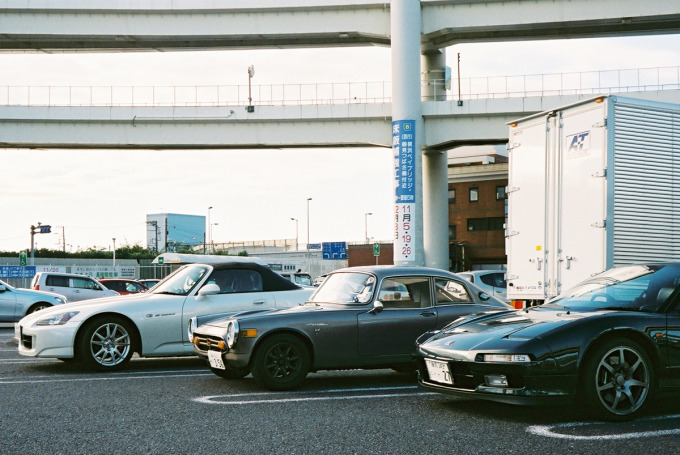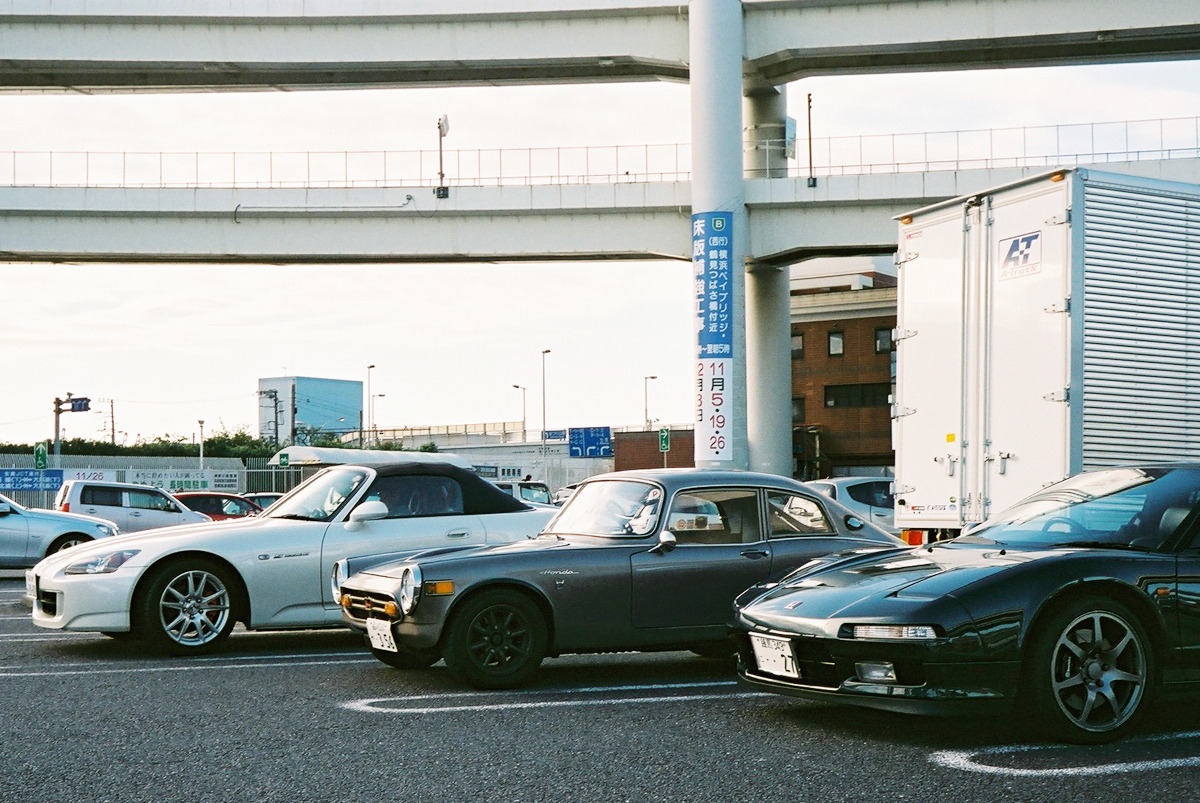 He's also the owner of the neat little S800 coupe seen here – which has a very unique history – but that's a story for another time. You can follow his Japan adventures (captured on film, of course) over at Cars On Film.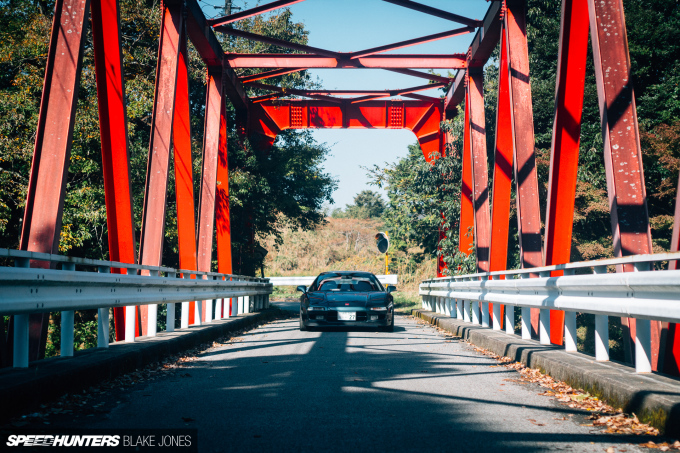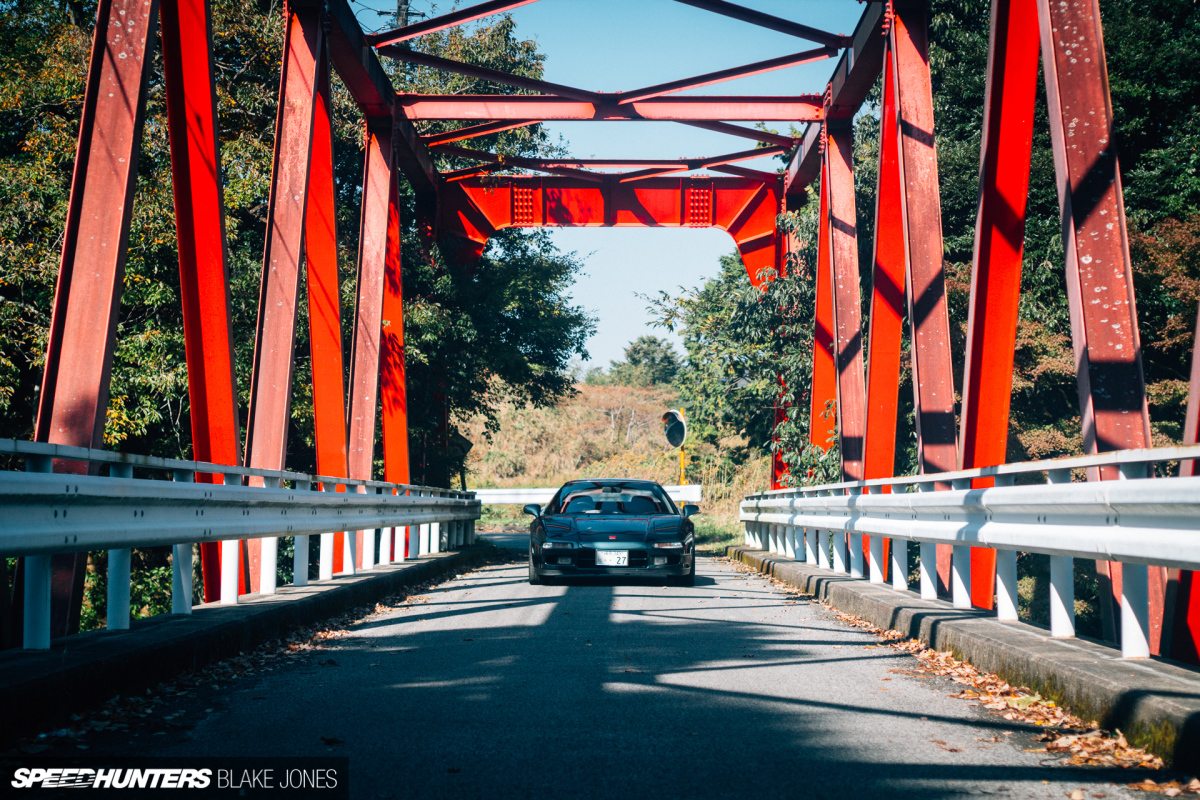 Narrow roads with bumpy surfaces didn't pose a challenge for the Honda at stock height; the replaced tie-rod ends eliminated some of the front end slack that I was attributing to a dated electric power steering system and the car is finally living up to its expectations as a joy to steer.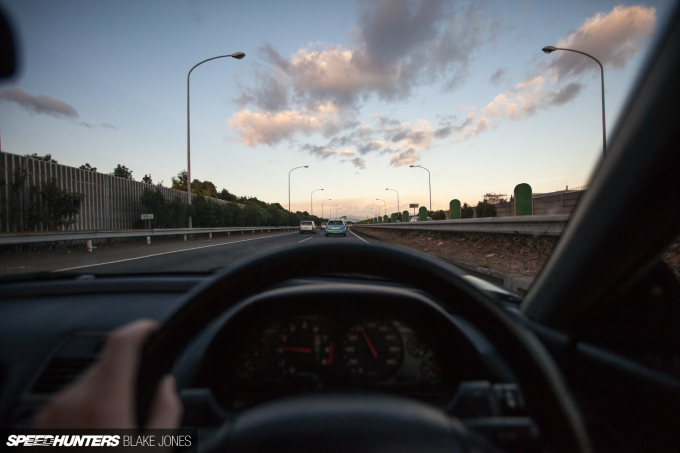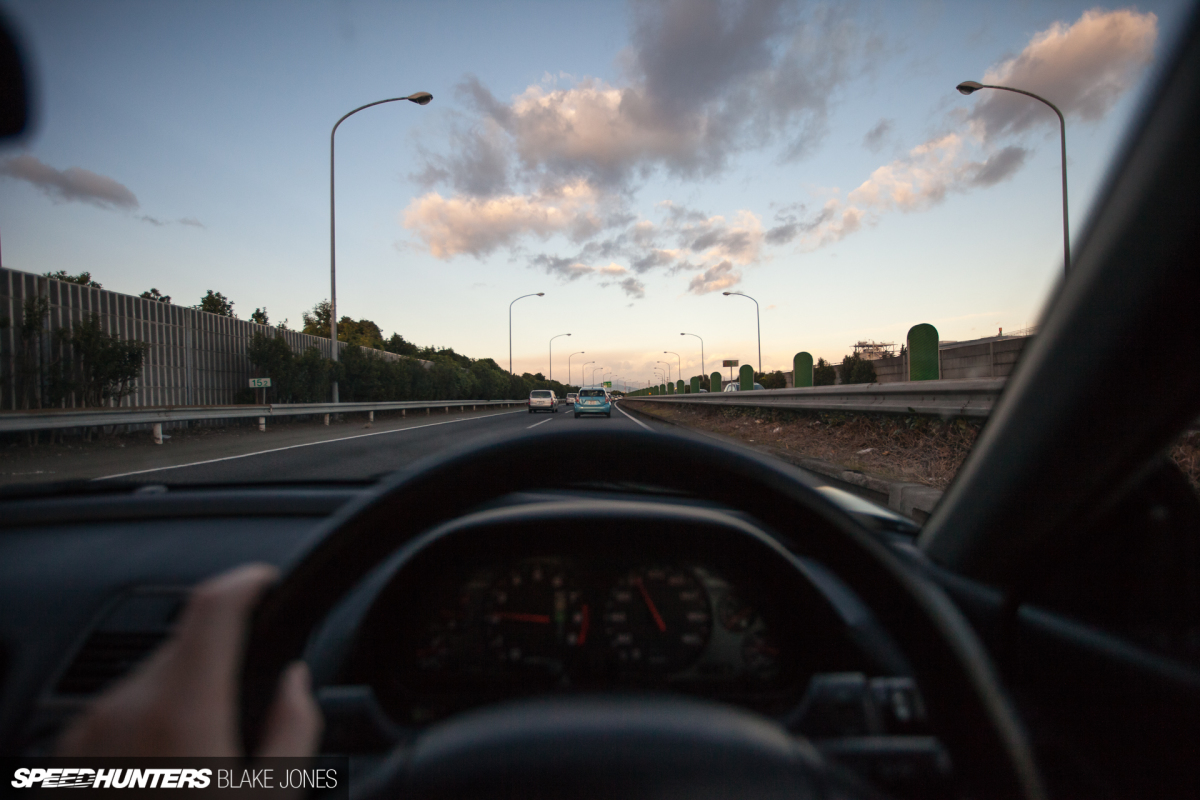 However, after the drive out to Okutama the rear tyre tread had done a disappearing act. After an afternoon of cleaning and restoring the paintwork, longtime friend of Speedhunters, Toby Stent, suggested his nearby Super Autobacs to find a new pair of tyres the following weekend. As it turned out, the 265-wide tyres would require ordering in, so we headed back out into the cold evening to scratch our heads on where some suitable rubber could be found.
Toby has been drifting, fixing and playing with cars in the west of Tokyo for five years now, so a couple of phone calls later and we were on our way to Mercury – a name that might be familiar to our readers. Dino has previously featured their 2JZ-powered 350Z D1 car, as driven by Noritsugo Totani.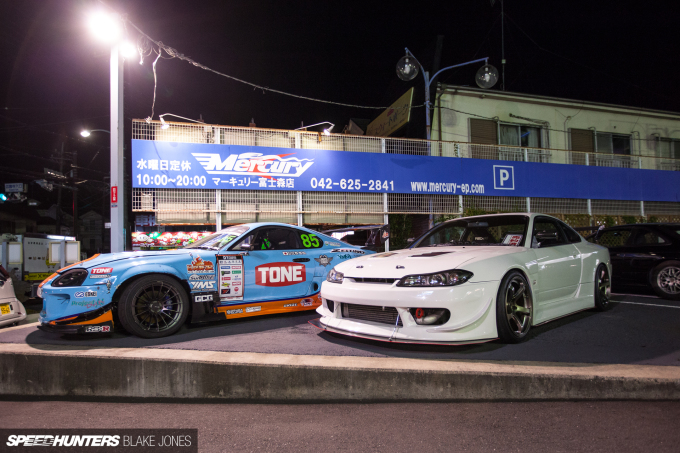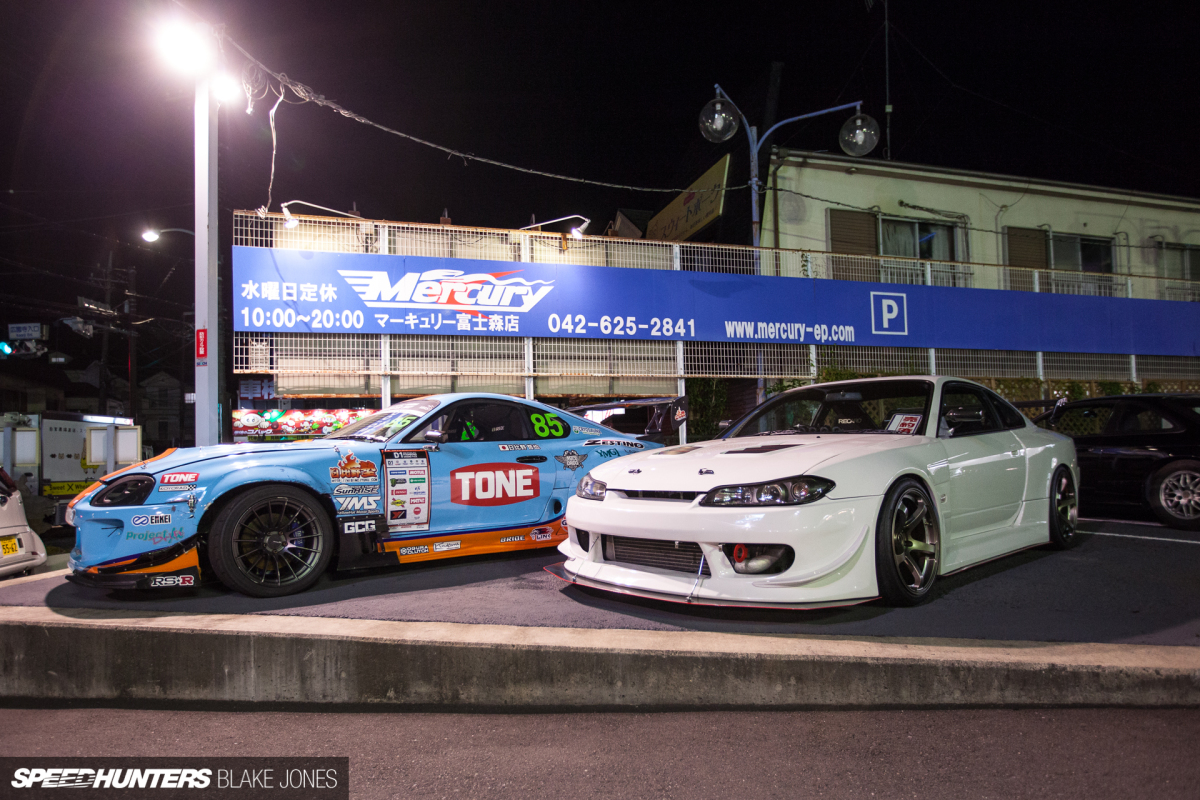 Mercury is one of those Japanese dealerships that is simply too good to be true in any other part of the world. Never knowing what you'll find at a place like this is one of the best things about being a car guy in Japan.
Almost all tastes were covered – from onikyan family vans to minty-fresh '90s JDM heroes.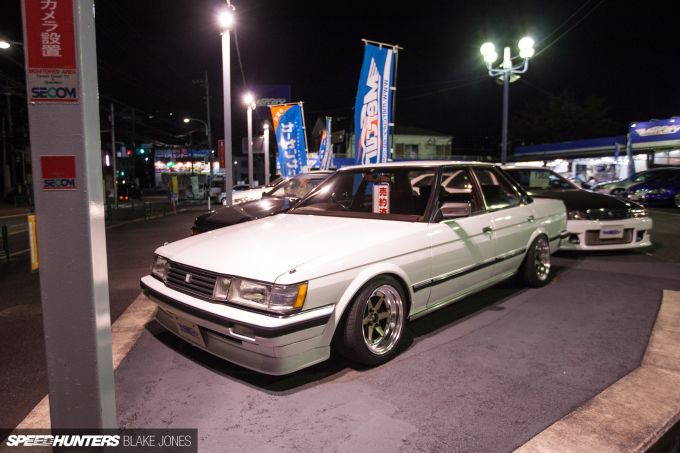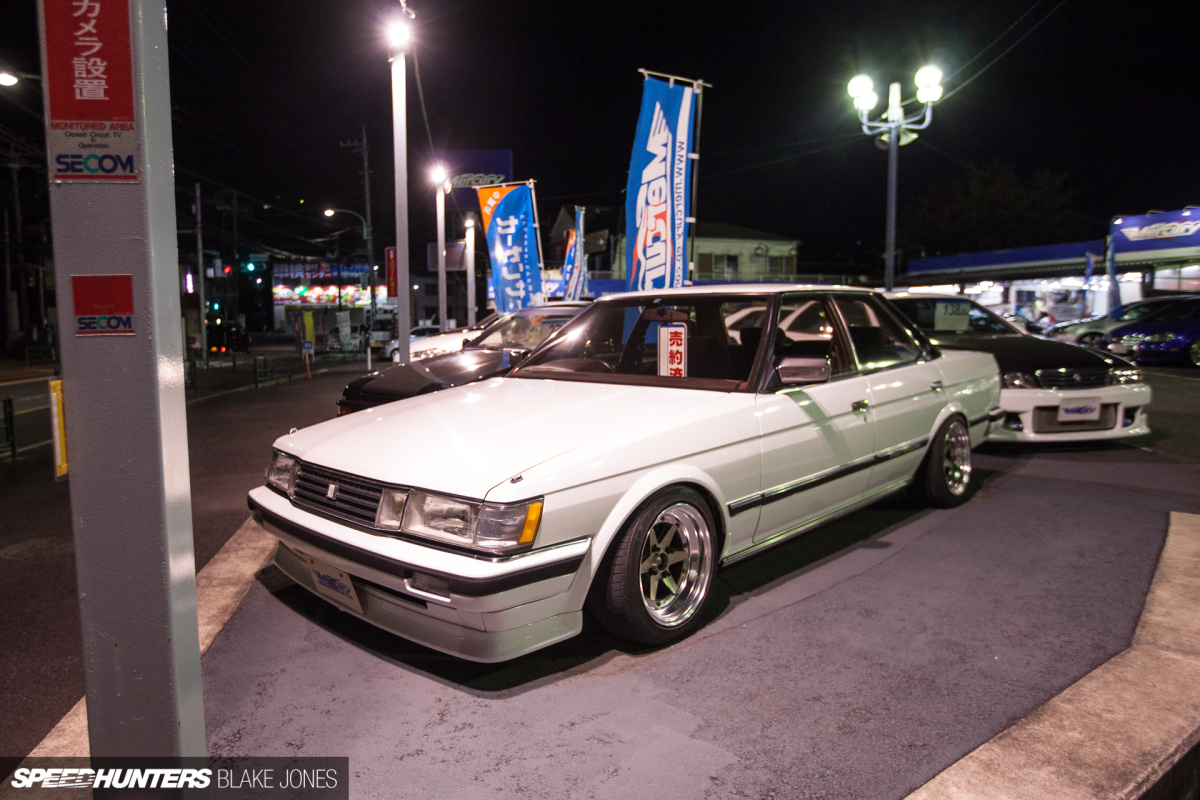 It was this white Toyota Mark II that captured my imagination, though. Riding low on SSR Longchamp XR4s, resplendent with an oh-so-'80s red velour interior, and still powered by the factory twin-turbo 1M-GEU, less than US$9,000 would see you cruising off the lot and into your JDM dreams. Unfortunately this one had already been sold.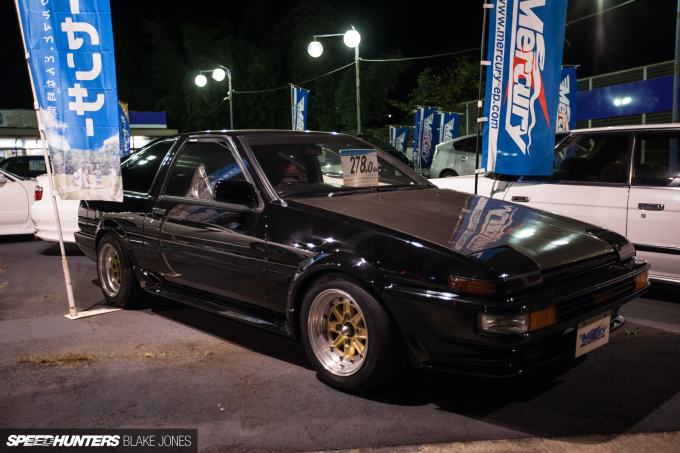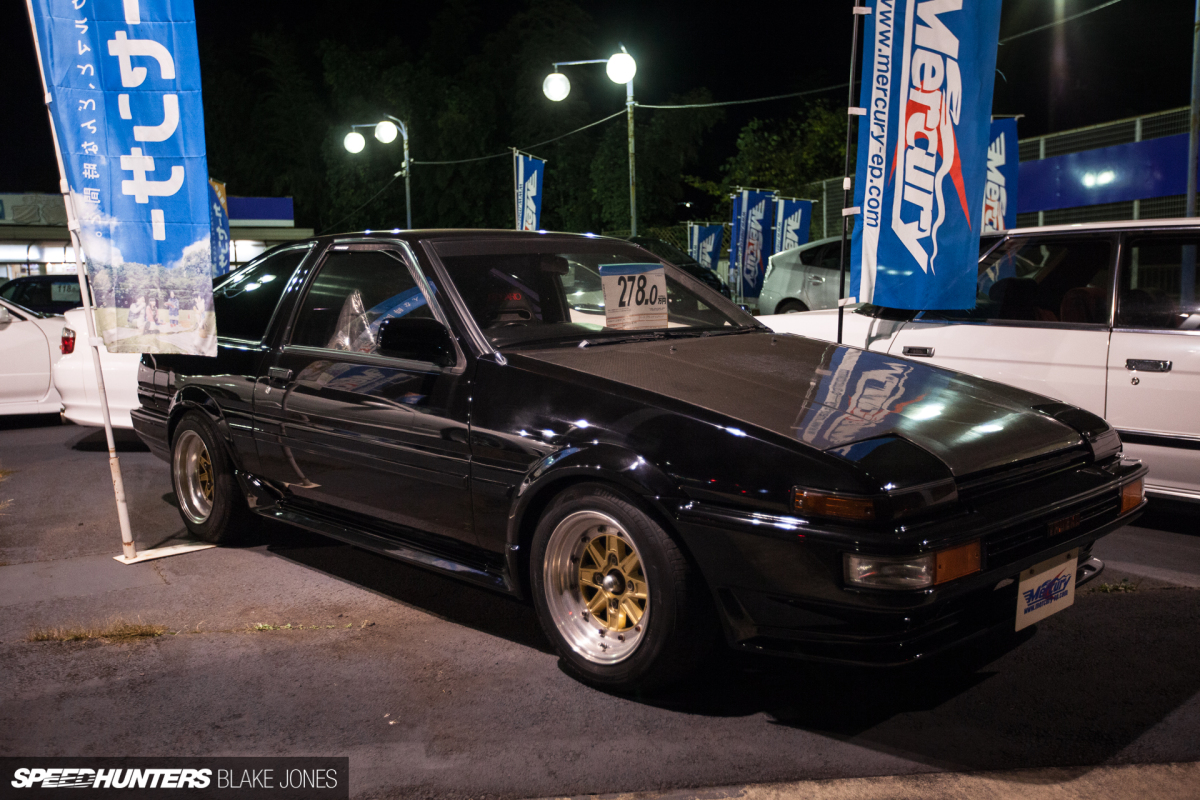 As a sign of how much the market is changing, it was an AE86 that wore one of the highest sticker prices on the lot. At about US$26,000, the 20V-powered example was more expensive than a very clean S15 Silvia and a last-generation WRX STi hatch. It's certainly no longer the budget option for some fun on the touge.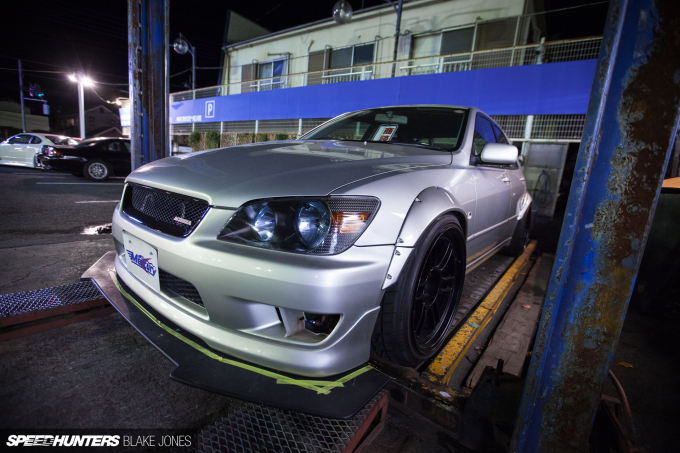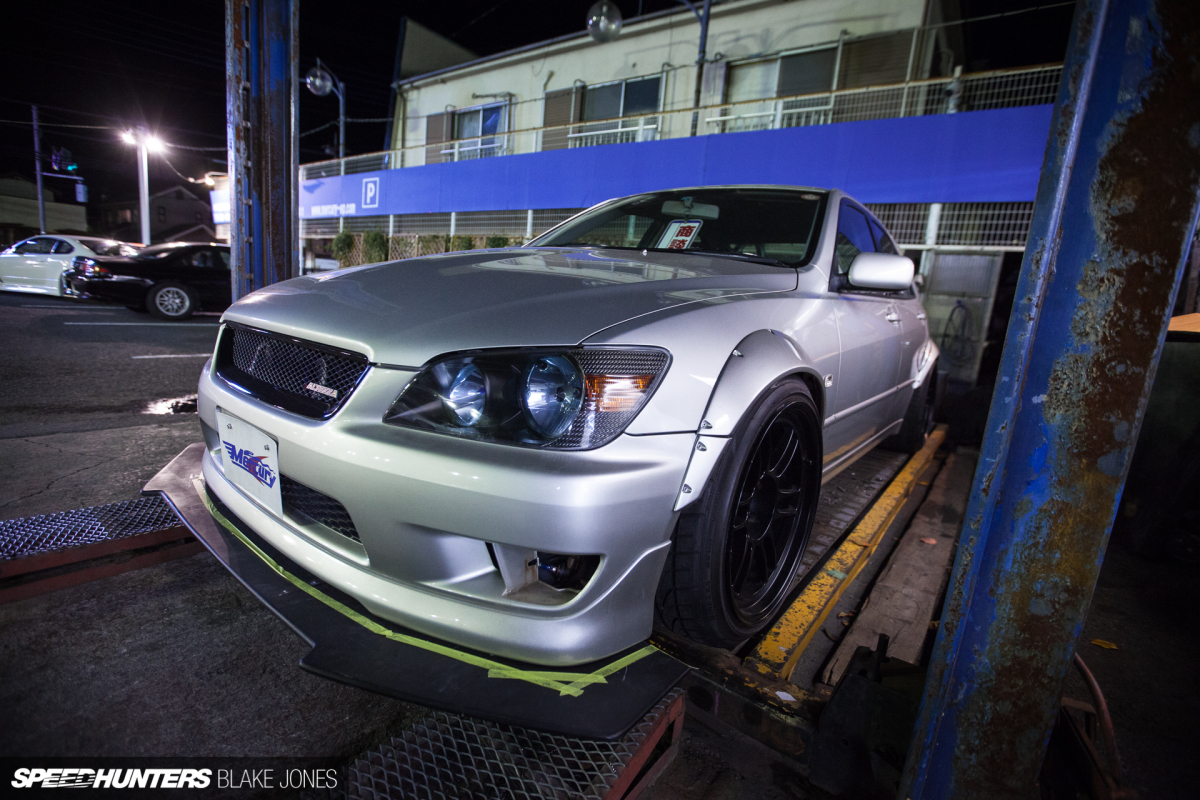 This time-attack-style Altezza RS200 was in at Mercury receiving some aero additions. Awesome machines these are; I still think the horological-esque gauge cluster is one of the best looking factory dashes ever put in a car.
Back inside, Koki-san was busy fitting my new Zestino tyres, and with the wheels off the car I had a chance to see just how little tread remained on the old AD08s.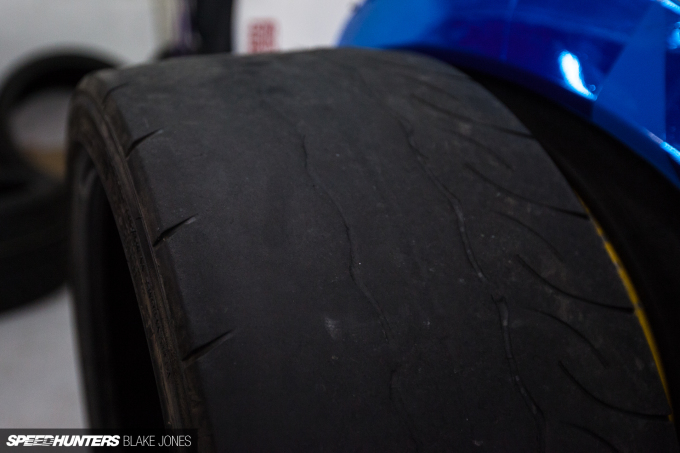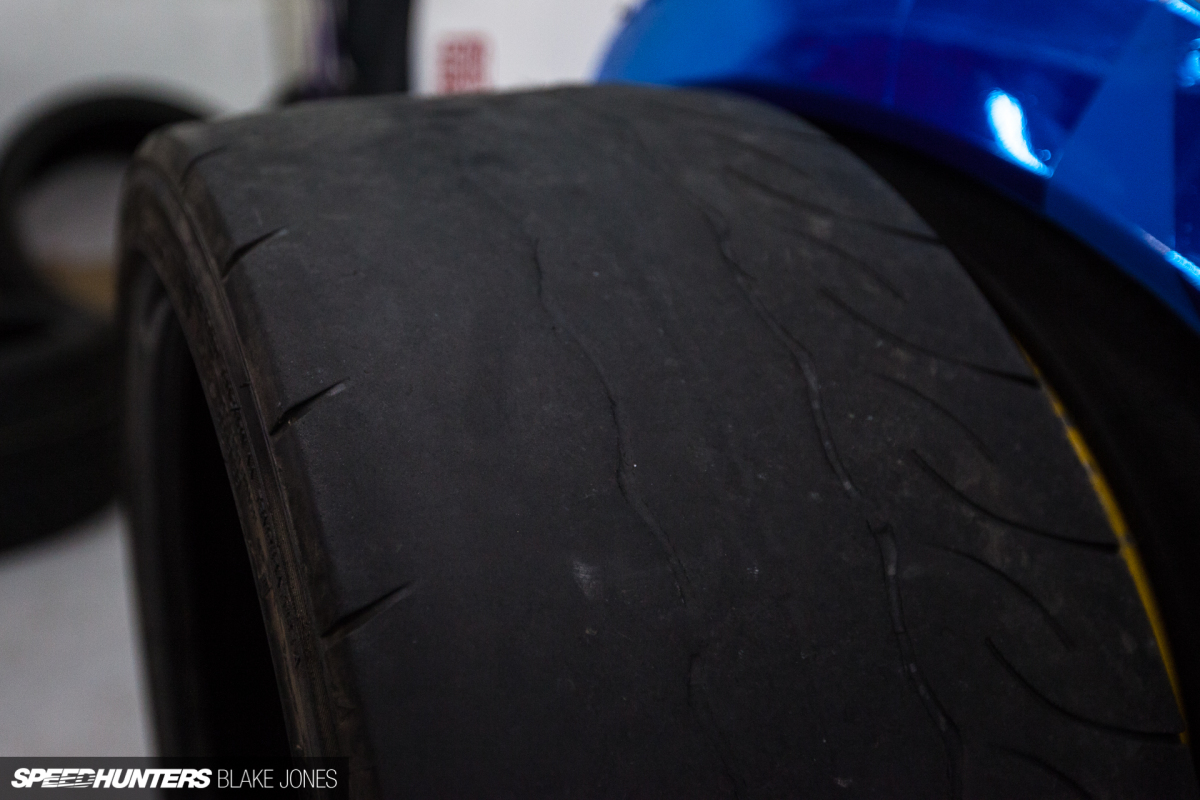 It was bad – certainly enough to get me into trouble with any standing water or the authorities. Koki-san joked that perhaps this was the NSX he'd seen drifting in the hills nearby, but the reality is that the early (pre '95) NA1s are known for chewing up rear tyres due to aggressive factory toe-in. Later cars had this tuned out after customers started complaining to Acura in the US about poor tyre life, and I suppose that when the time comes to fit new suspension and get an alignment I'll try to find a setup that retains the sharp rear end without the extreme toe setting.
Old & New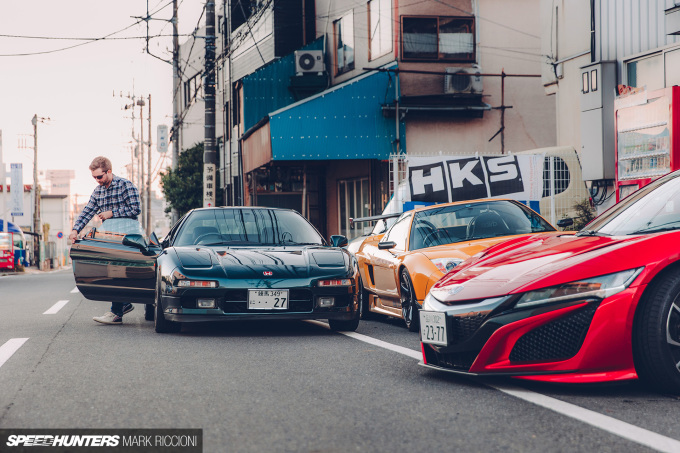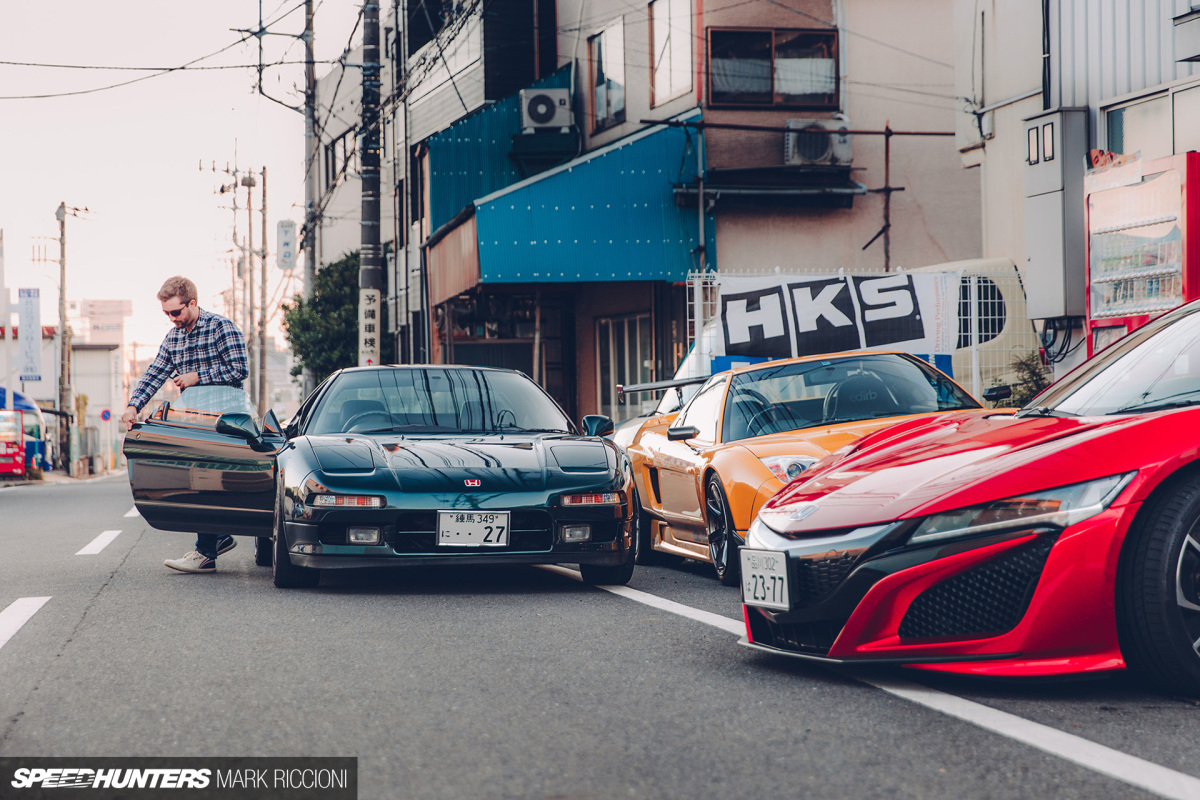 A few weeks later, fellow hunter of speed Mark Riccioni got in touch to let me know he would be in town with Antony Ingram of Evo magazine to put the new NSX through its paces. They needed an original NSX to shoot alongside it.
I've been hoarding Evo back issues for at least five years now and the magazine has been a constant source of inspiration for my own writing and photography, so of course I jumped at the opportunity.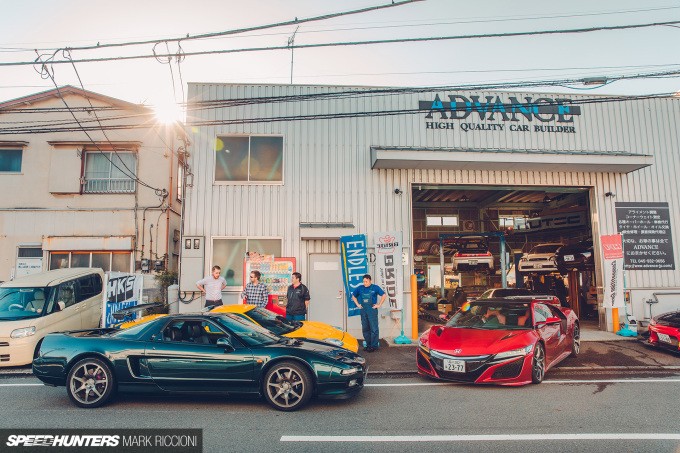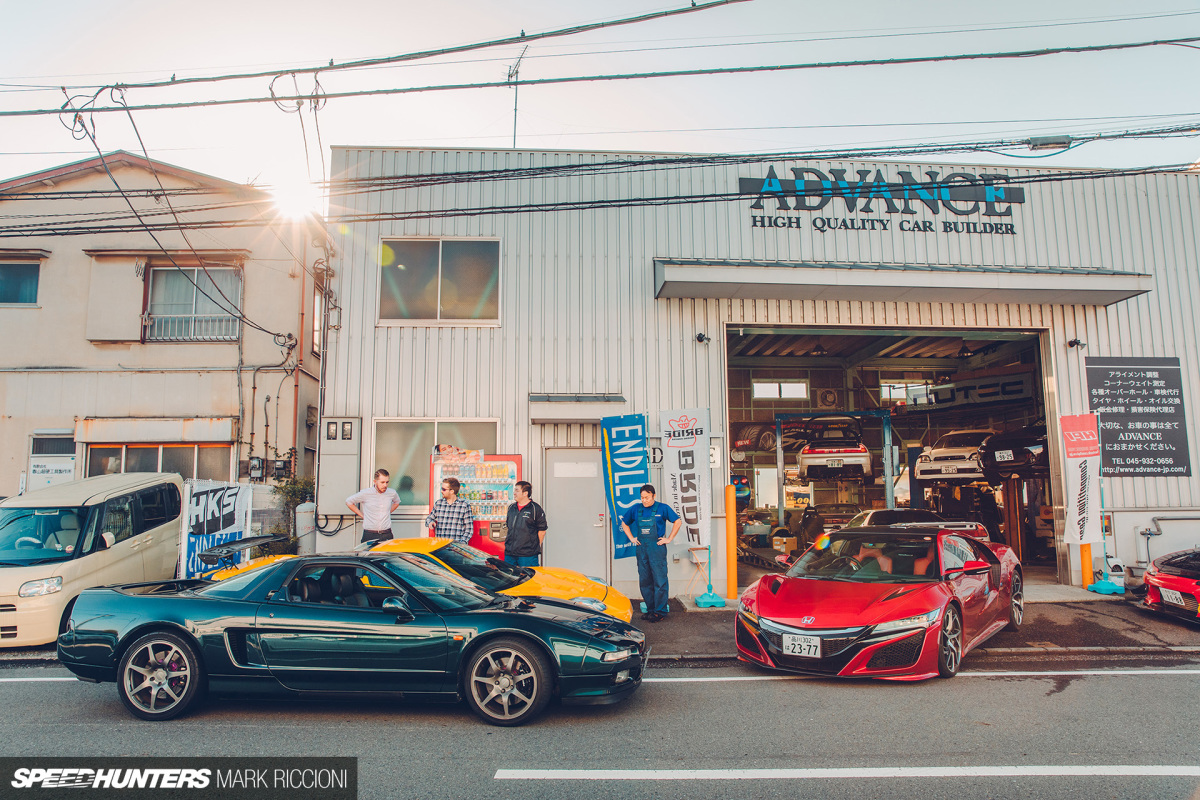 We decided to make the most of the fine weather and light mid-week traffic to blast down the expressway and visit legendary Yokohama-based NSX tuner Advance for a second opinion on the American-designed and built supercar.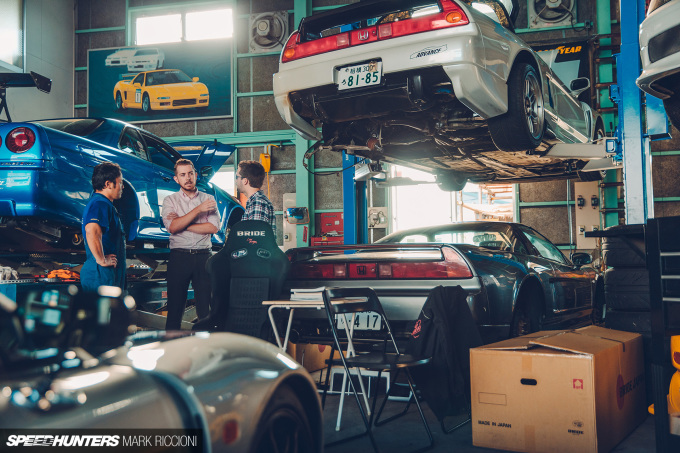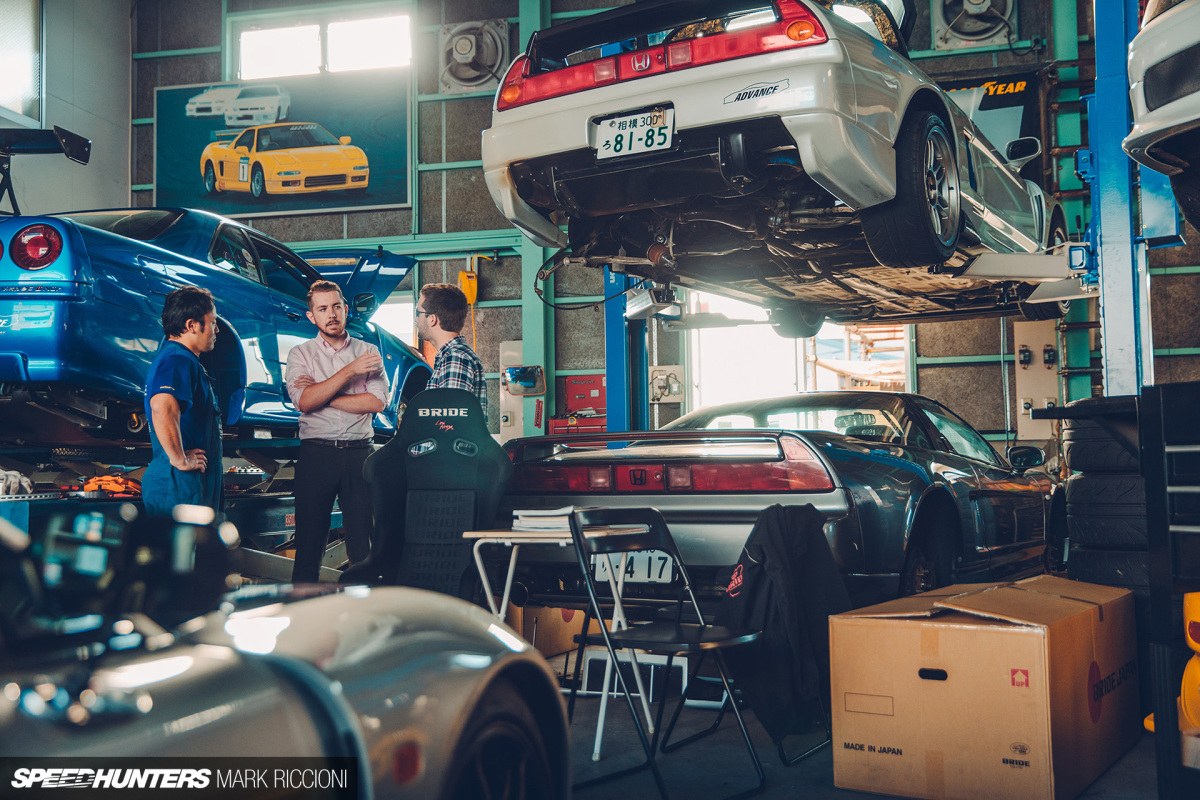 Masa, the owner of Advance, and I have been getting to know each other rather well lately. He's the NSX master I'll be entrusting to convert my factory automatic into a full-blooded manual in the coming months.
Advance is a small shop, but every time I visit the quality of customer cars impresses me. Masa's approach, like his father before him, is to maximise a car's responsiveness and deliver the most engaging experience for the driver. This was actually his first opportunity to drive a new NSX (a car he professed to have very little interest in from a business perspective), and he shared his impressions with Antony for his Evo editorial.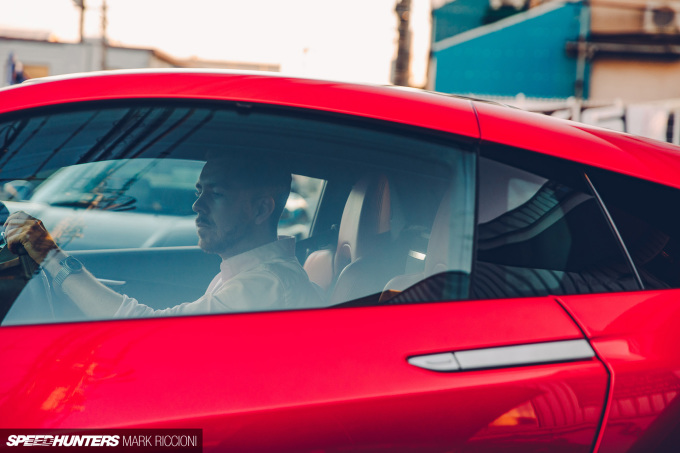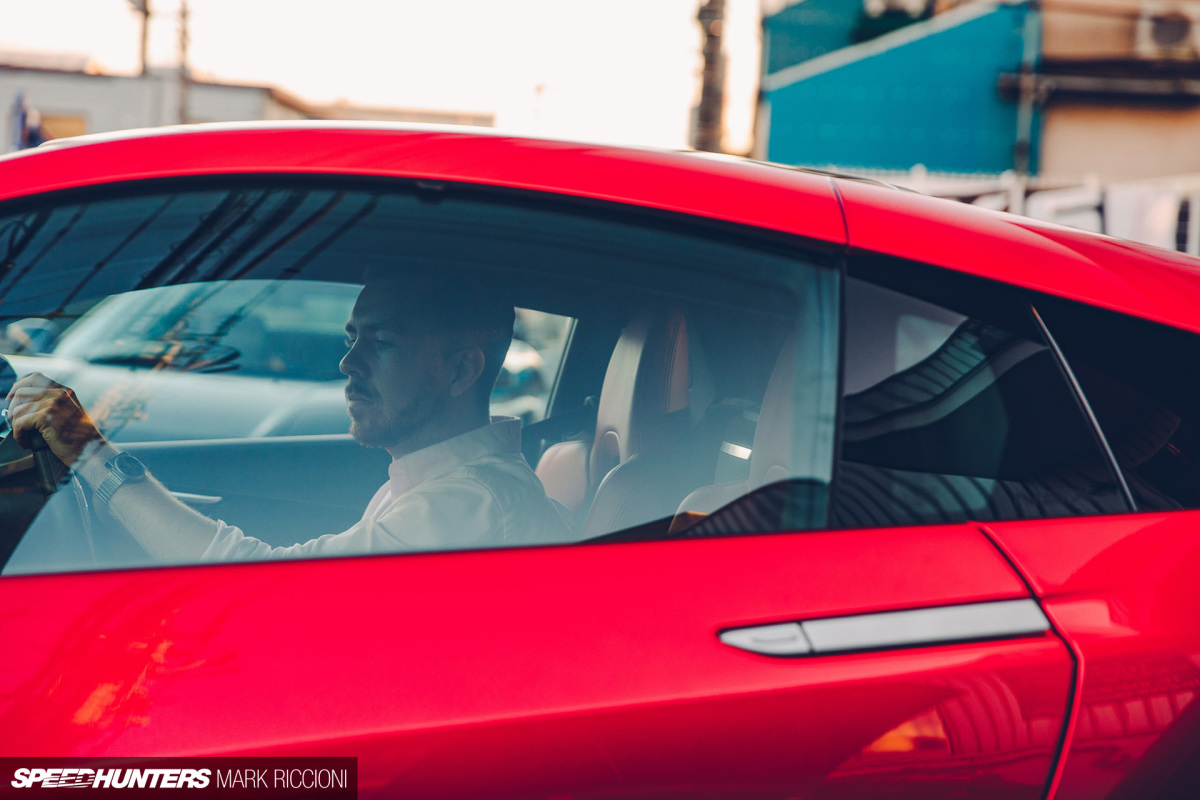 Antony was kind enough to throw me the smart key for a drive of the new car too, and I wasted no time in flicking the drive mode to 'Sport' and finding some empty roads to sample what the 573hp spaceship is capable of.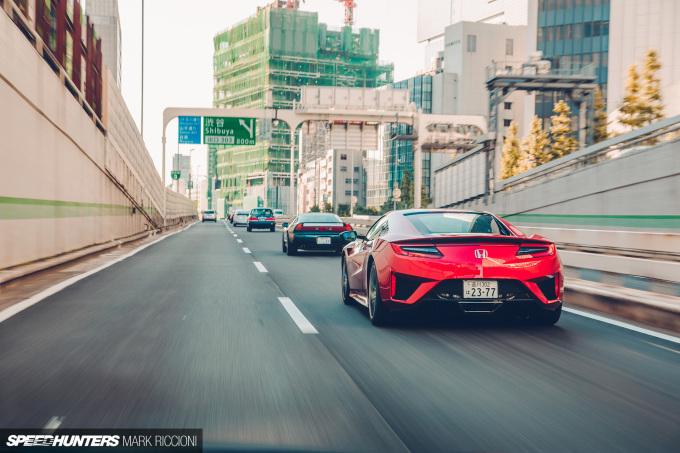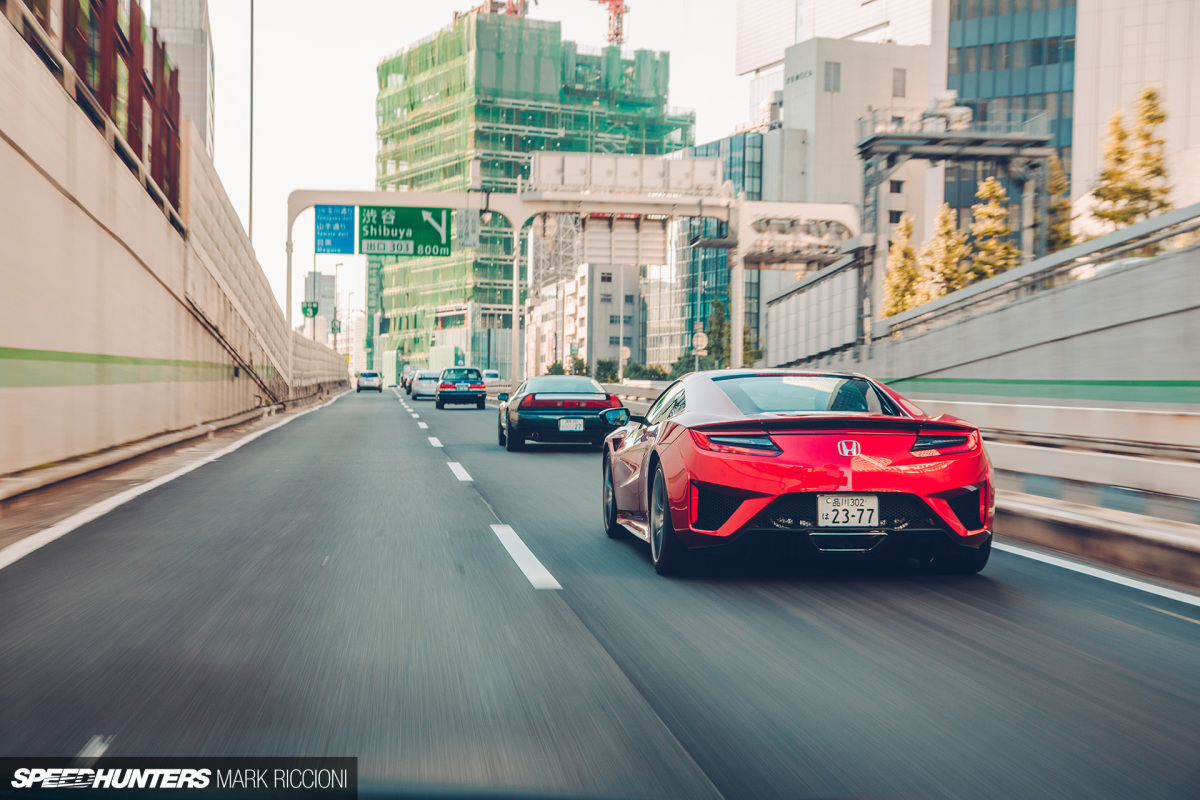 In short – it's capable of going very, very fast. The combination of turbocharging and electric torque fill delivers a kick in the back that the original NSX could only dream of.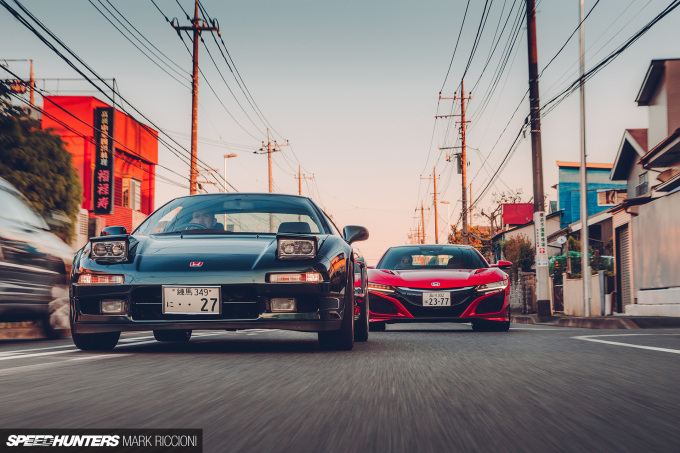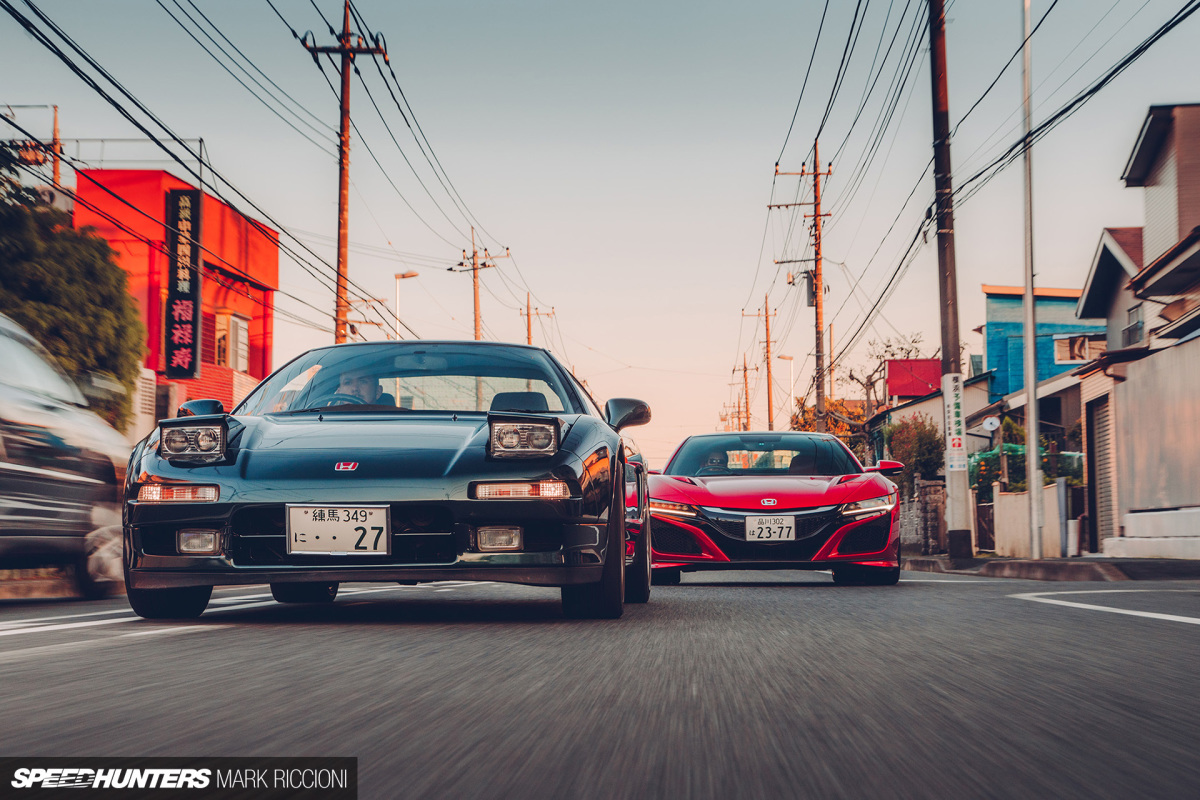 The one recurring criticism of the new NSX (apart from that Honda took too long to bring it to market) is that it shares very little DNA with the original car. The spec sheet tells the story clearly enough, but spend a few seconds with the new car and it's plainly obvious that apart from a shared badge, they are completely different propositions.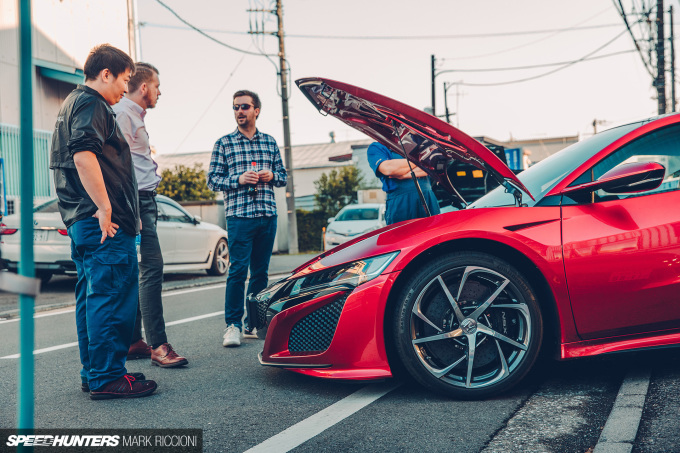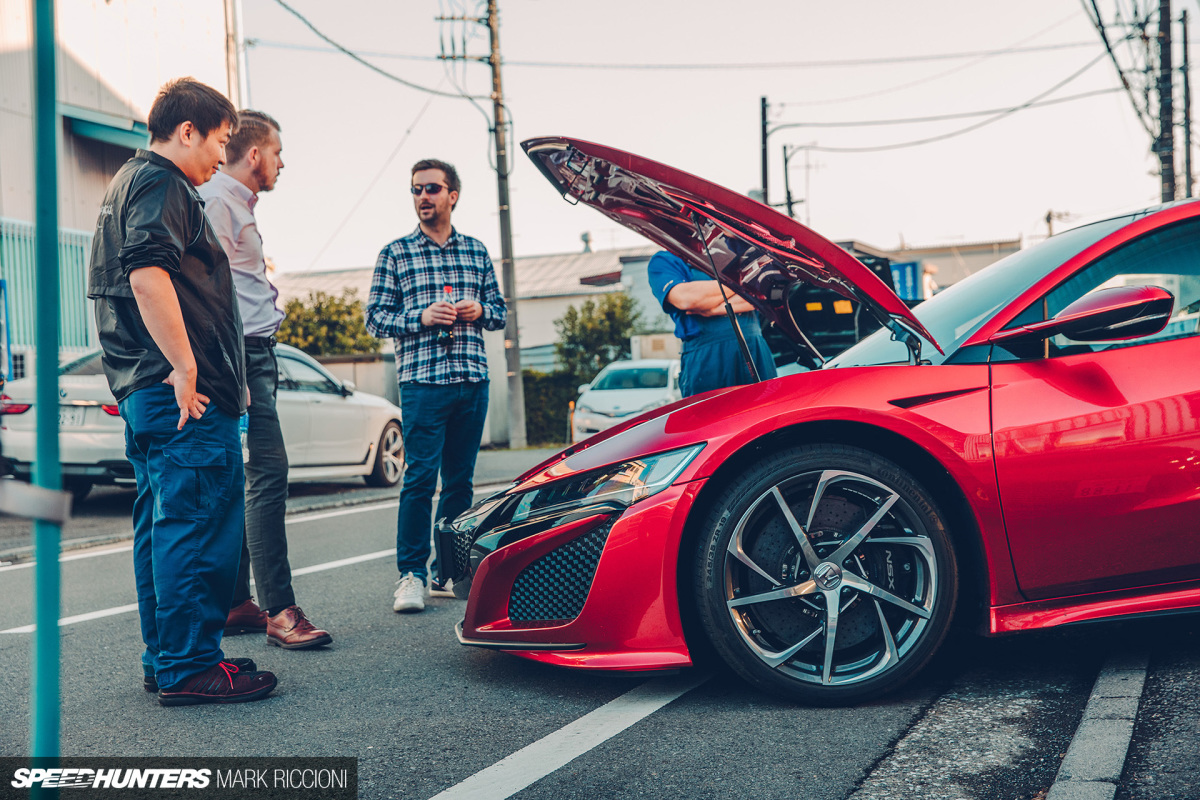 What the commentary has seemed to neglect is the fact that we haven't seen an NSX since the original – sold basically unchanged from 1990 – was retired in 2005. Cars like the 911, M3 and M4, and mid-V8 Ferrari have gone through four or five full model changes in that time. So for a fair comparison, you'd need to compare an E30 M3 to an F82 M4 or a 964 to a 991.2. Do you see where I'm going with this? The other brands, over time, have changed public perception of a model through iterative evolutions, but the end result is probably a car that is just as far removed from its older siblings as the new NSX is from the original.
Antony has spent plenty of time in the original NSX over the years, so I'm very curious to his thoughts on how the new NSX delivers on its promise of revitalising the Honda performance line-up. For the full story on that, you'll need to pick up the January edition of Evo magazine.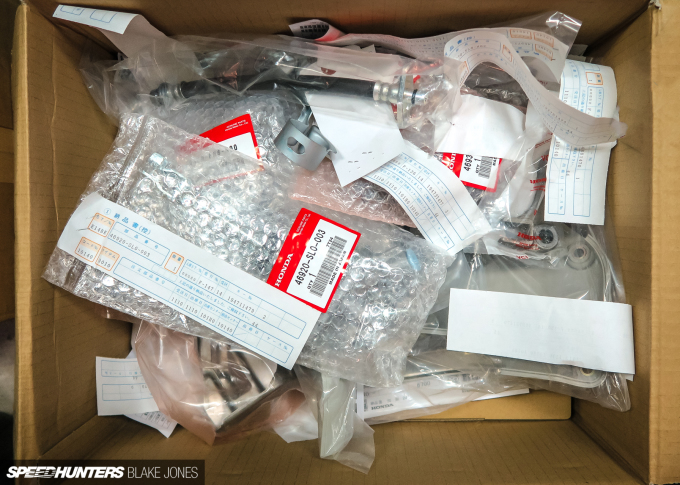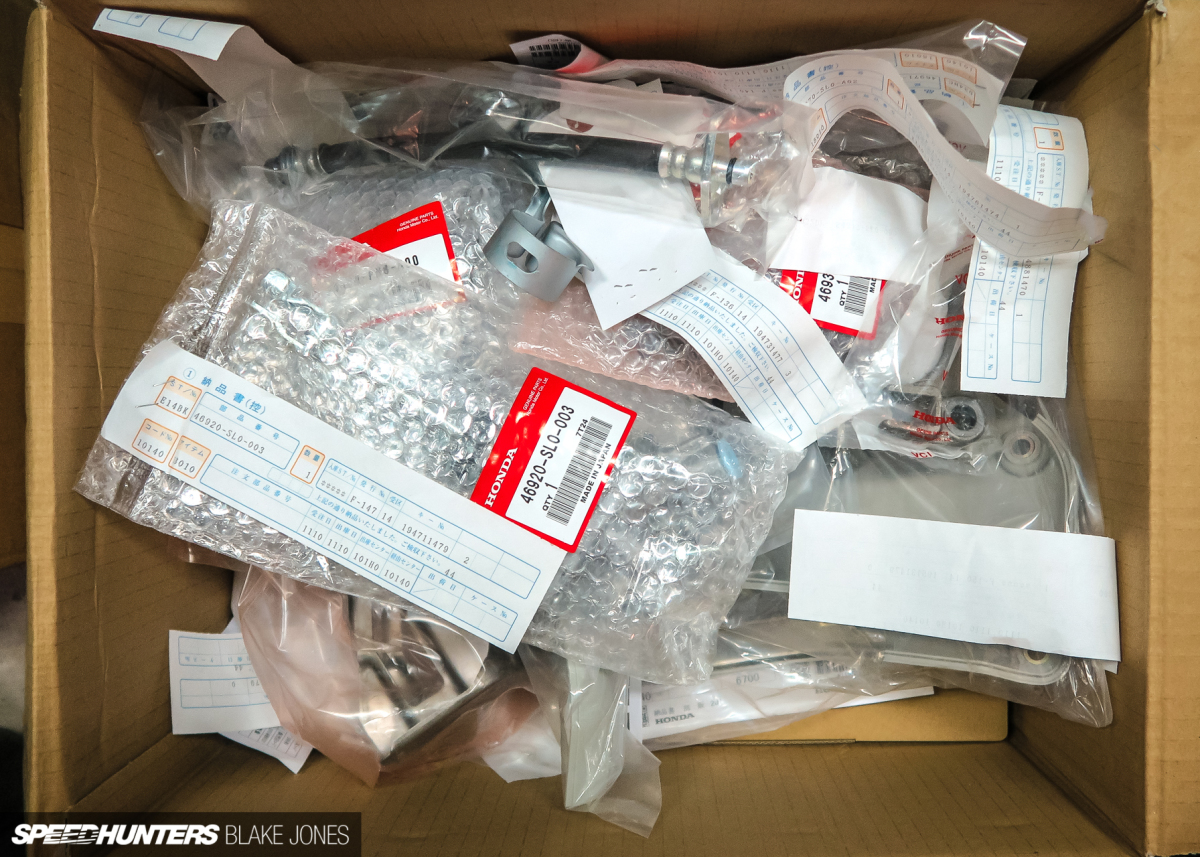 Over the last few weeks, Tokyo temperatures have been dropping steeply while more and more boxes full of parts from Honda have been arriving at Advance on my behalf. With the help of Masa I've settled on a specification that should meet my needs of being street-friendly but circuit-ready, but there's some serious work to be done before I can test that theory.
Blake Jones
Instagram: blaketjones
blake@speedhunters.com
Additional Photos by Mark Riccioni
Cutting Room Floor