Tires are one aspect of cars that I just don't think we pay enough attention to. I'm guilty of this; I'll walk up to cars at an event like the recent Rev Speed Super Battle and drool over engine mods, brakes, suspension, interior solutions and aero kits, before taking a casual glance at the rubber being run. And that's just plain wrong.
In the last 10 or so years, tires have seen a real evolution in performance, thanks in part to the rising popularity of track days and time attack events in Japan and around the world.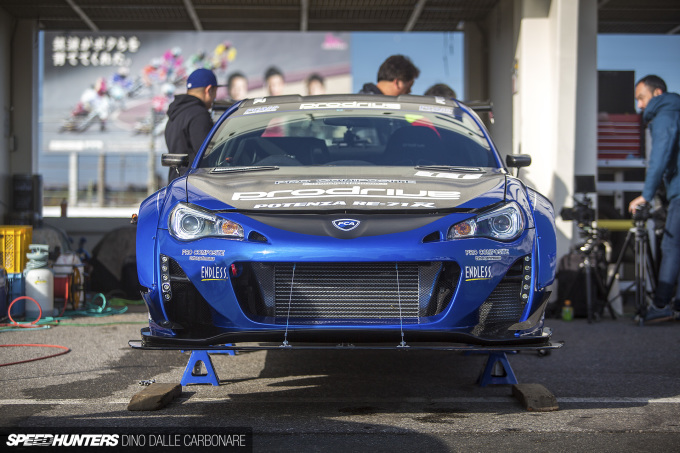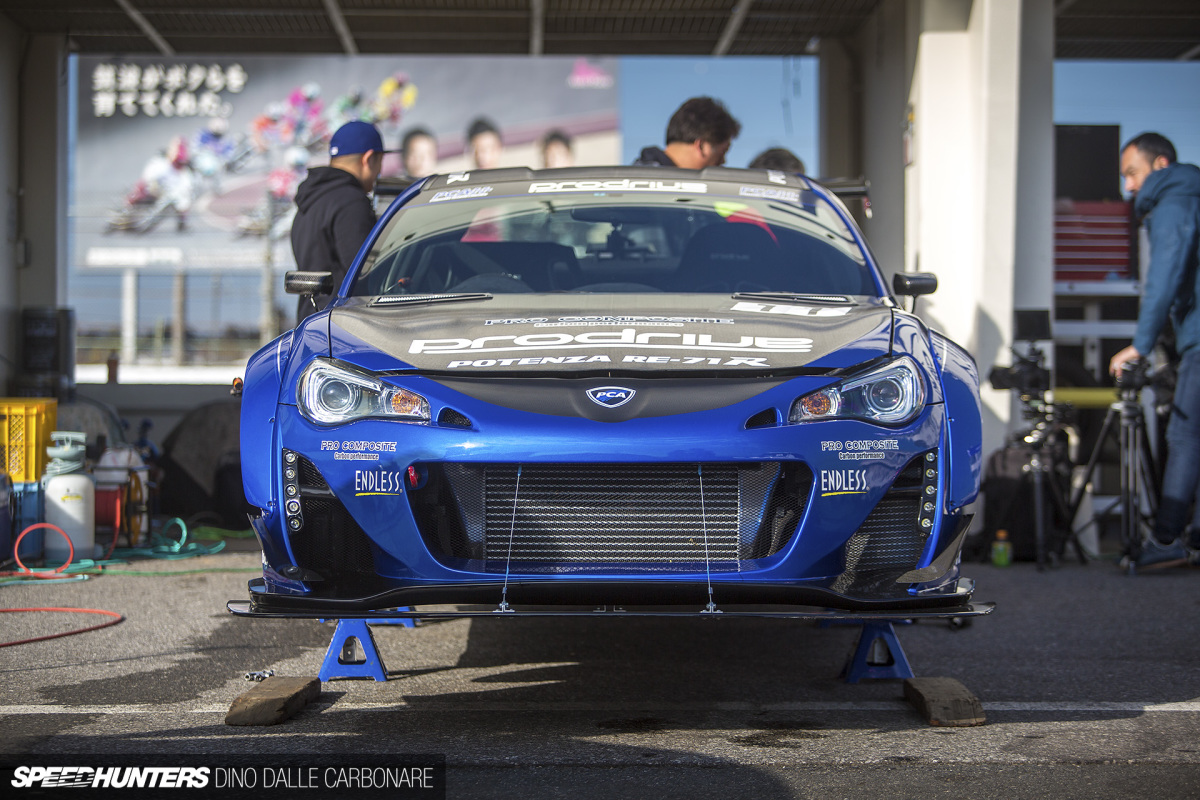 This has pushed tire manufacturers to not only improve the design, performance and compounds of semi-slick models that are used at track days, but it's also had an effect on treaded radial street tires. So while an Advan A050 will still give you the highest performance on track, it's far more complex to create a tire that can be fast on the circuit and equally at home on regular roads, deal with wet conditions and not be too noisy. If you've ever run S-tires on your car you'll know all about the latter.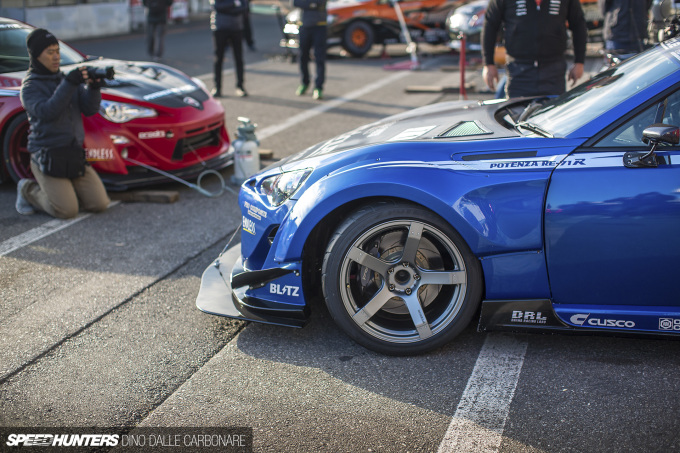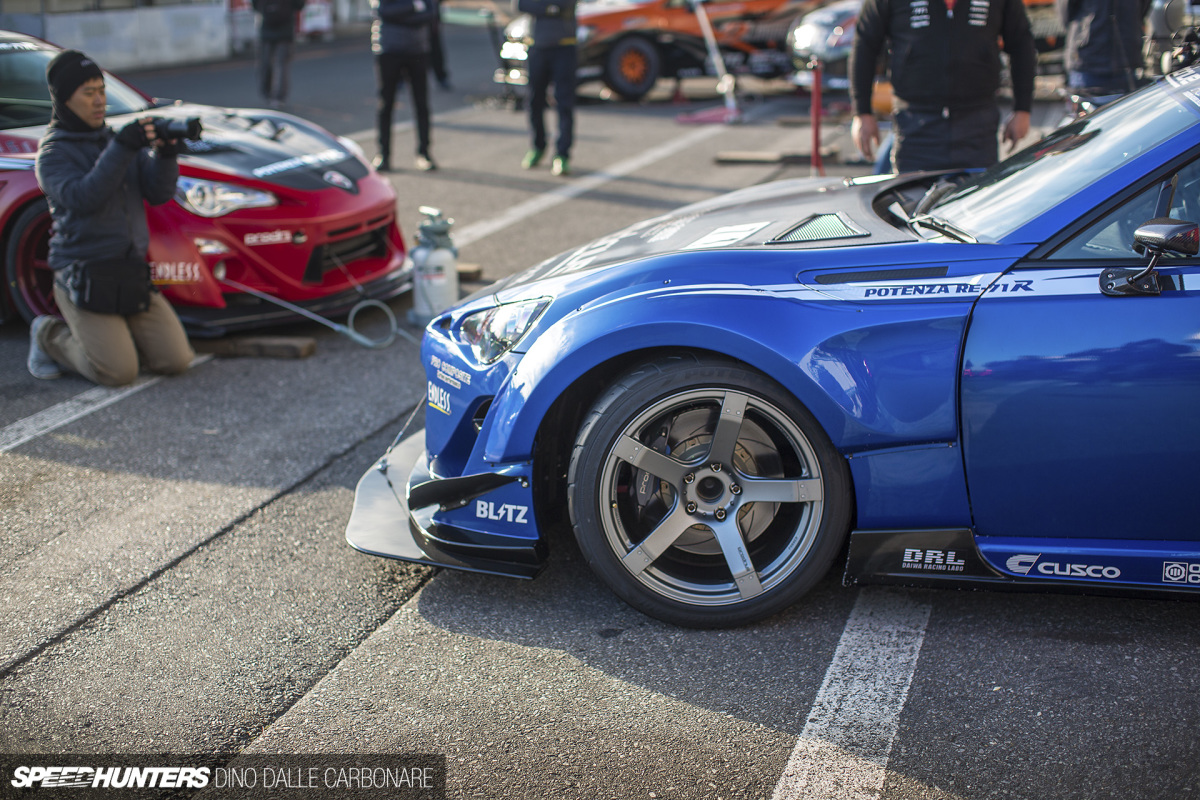 This is partly why I took special notice of the Auto Produce Boss BRZ at Tsukuba last week. It was shod in Bridgestone's Potenza RE-71R, a direct competitor for Yokohama's Advan Neova AD08R.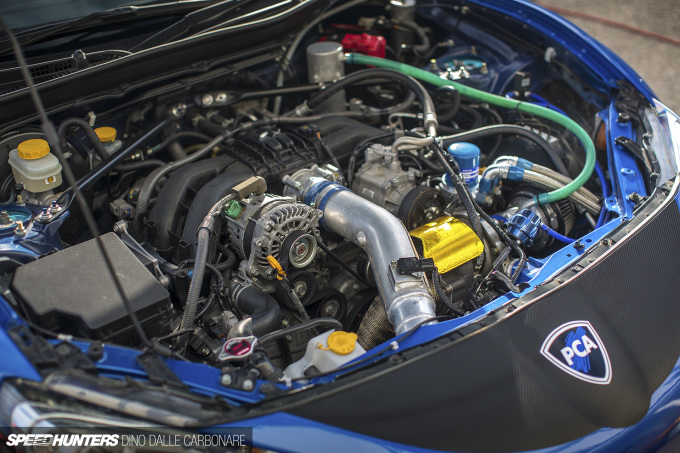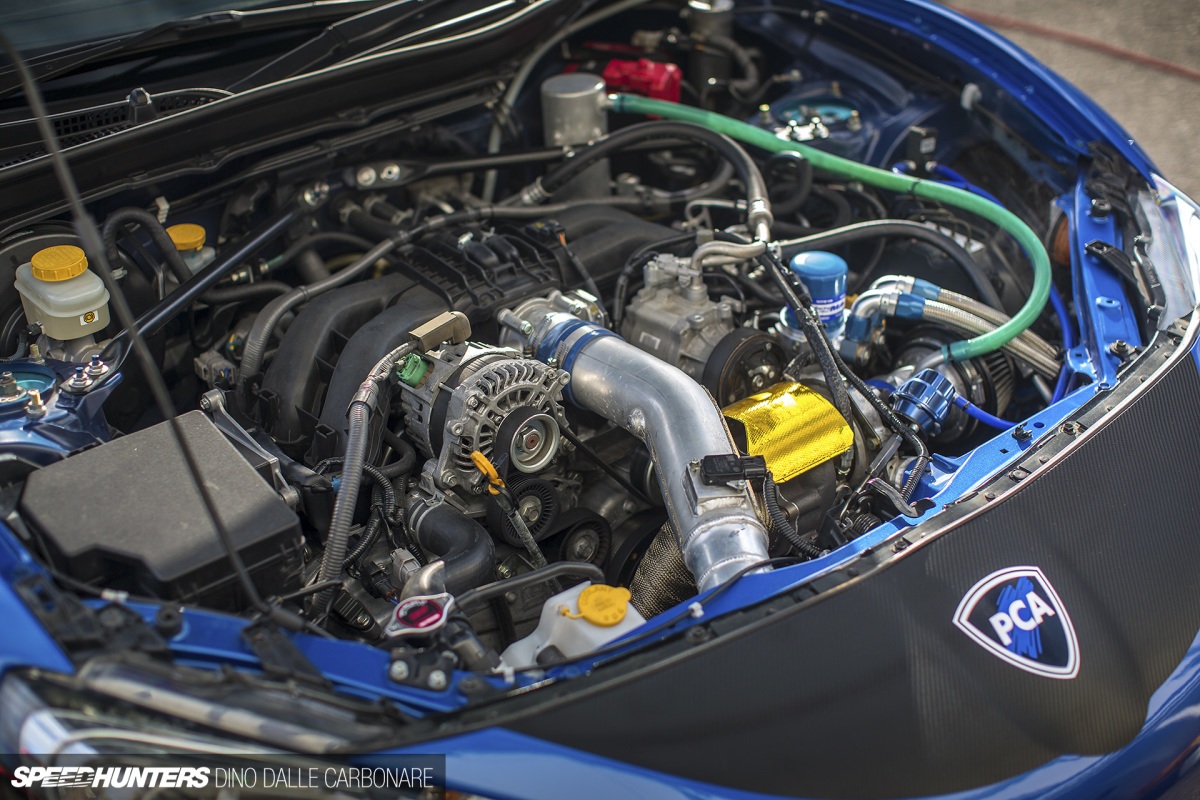 But before we get more into the tire battle between these two brands, let's look at the Subaru itself.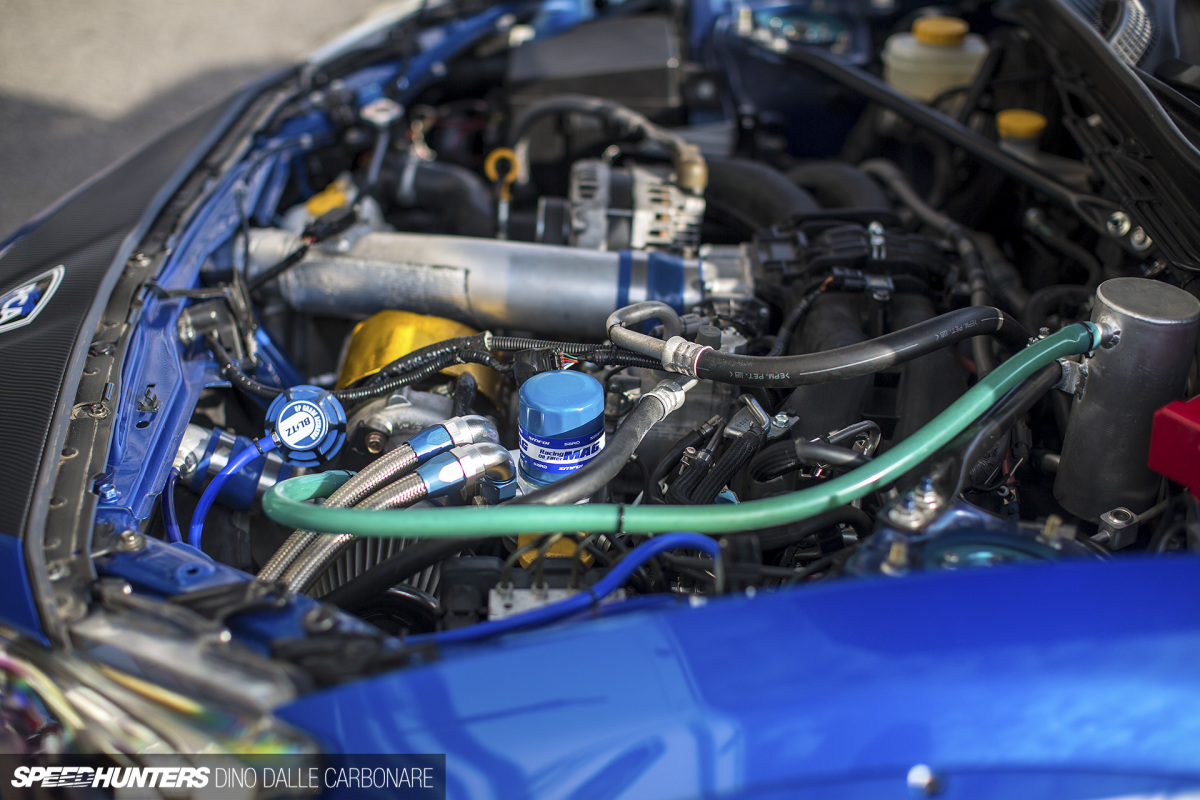 Under the hood, Auto Produce Boss have fitted a special Blitz turbo kit running considerably more boost than the bolt-on package sold for street applications. This is a time attack car after all, meaning it runs a fully-built engine and all supporting mods for a reliable 500hp.
To make it look very different from any 86/BRZ we've seen before, it also features a Blitz Aero Speed R-Concept aero kit mated to the optional wide fender package.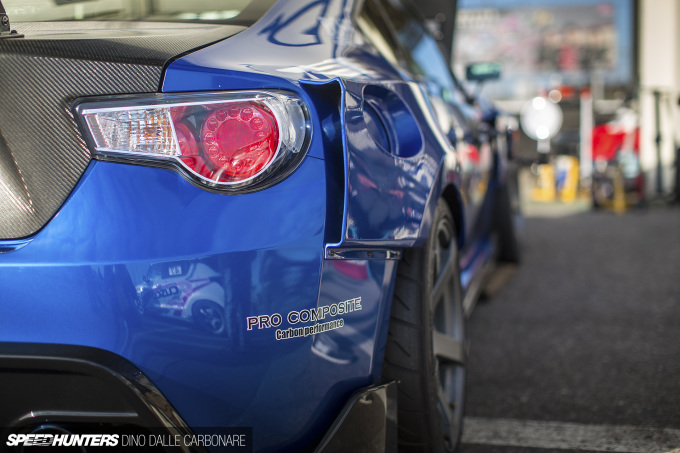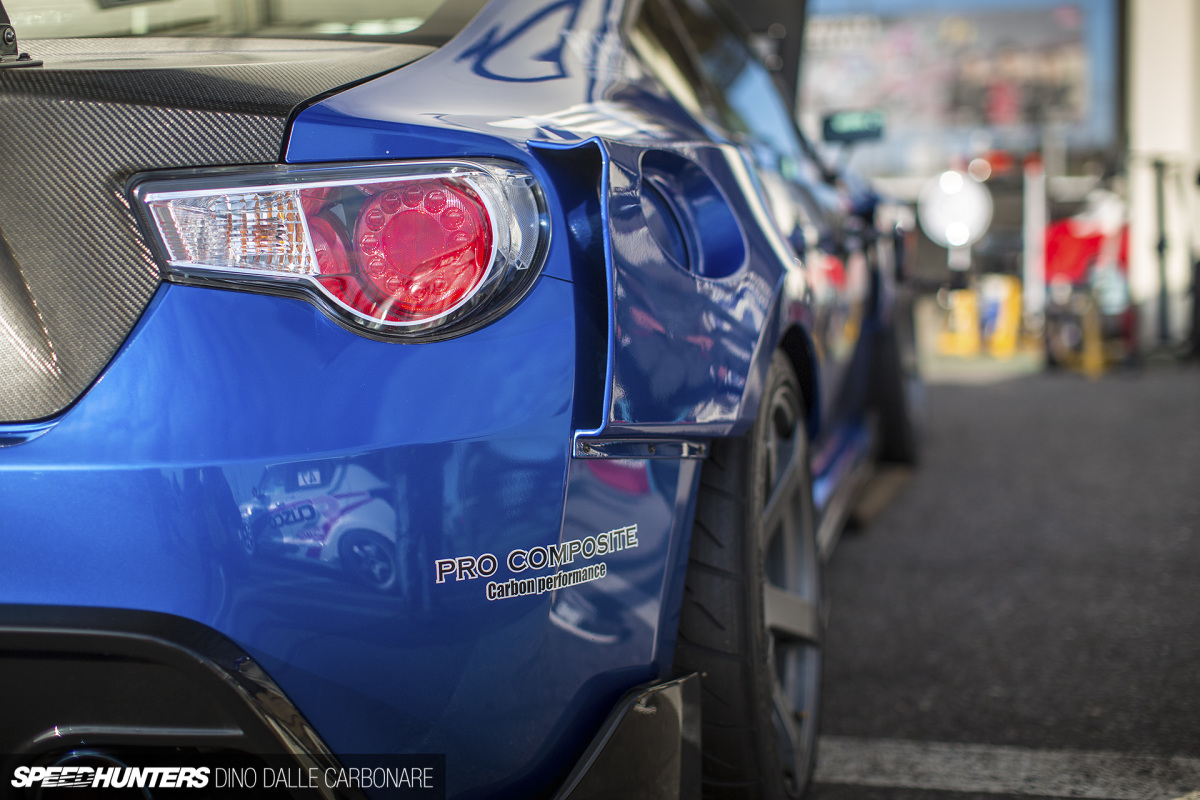 That opens up room for a wider wheel and tire package, but Auto Produce Boss have limited themselves to 265-section tires – the size of choice for track day aficionados, much as the 295 size is a must for any GT-R and Evo/Impreza owner these days.
A dry carbon bonded roof panel and truck lid help shave a decent amount of weight from where it counts the most, although it probably just balances out the kilograms added by the aero package.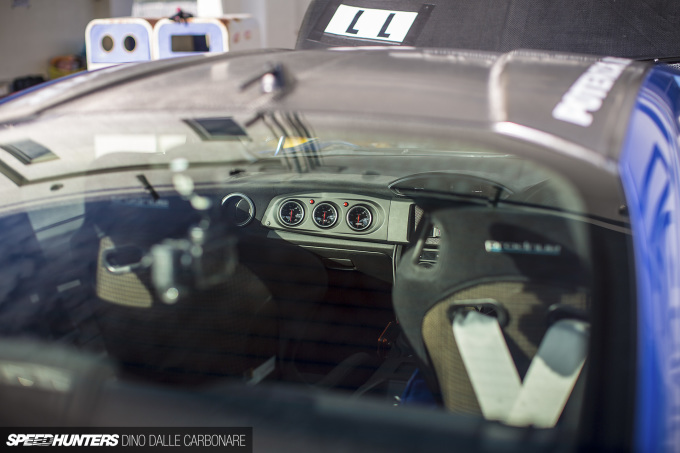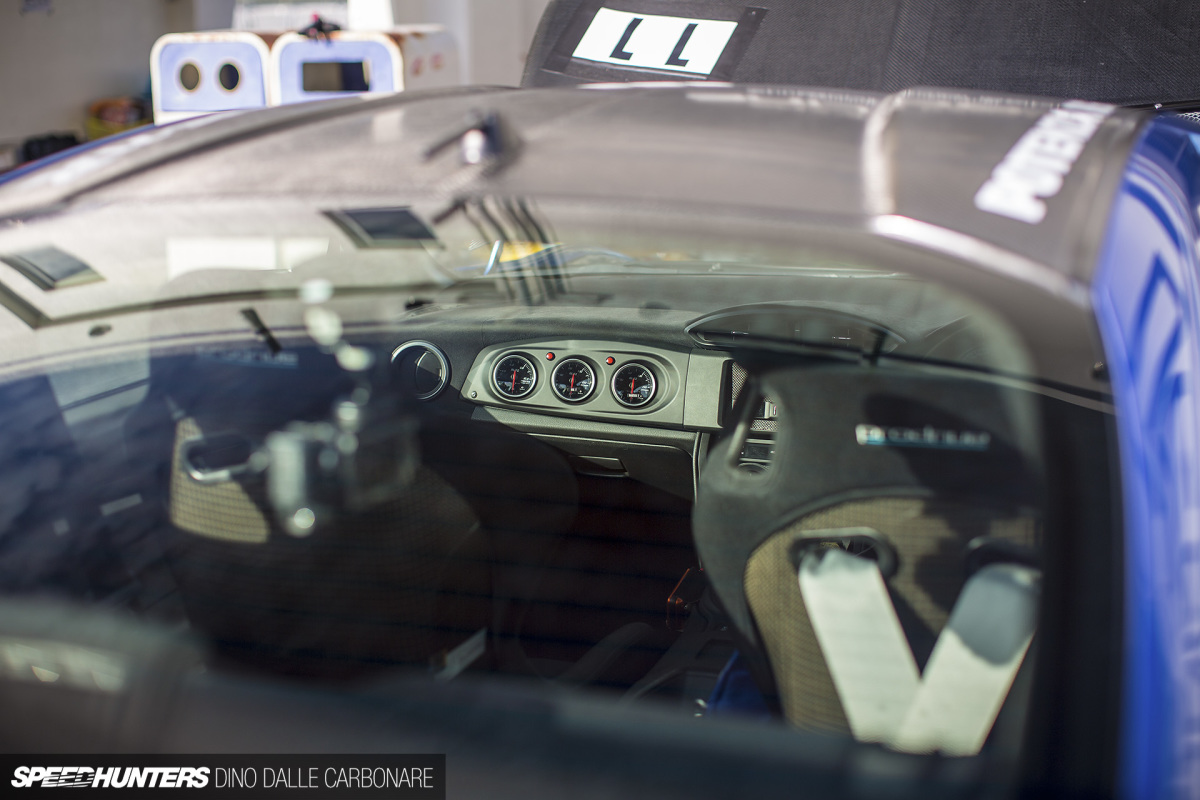 The link with Prodrive, which in Japan is a brand owned by Bridgestone, continues inside with a pair of carbon-Kevlar race seats.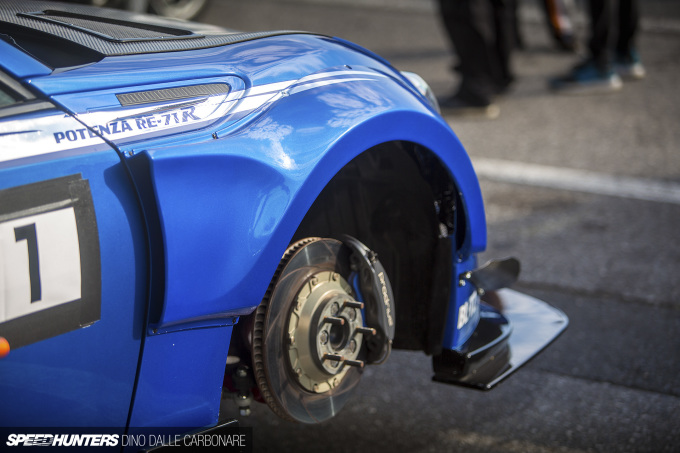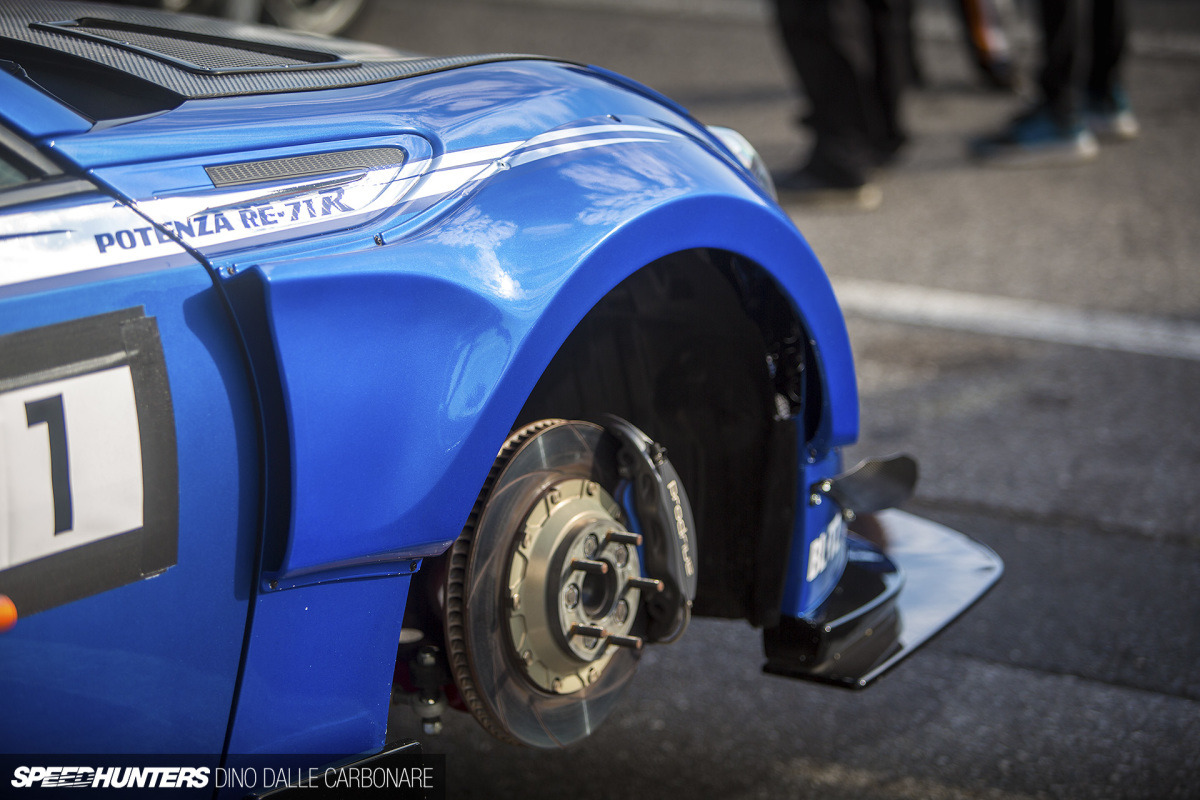 Here you see just how much wider the Blitz front fenders are. The curves really remind me of Nomuken's old ER34 D1 Skyline four-door; they definitely speak the same design language.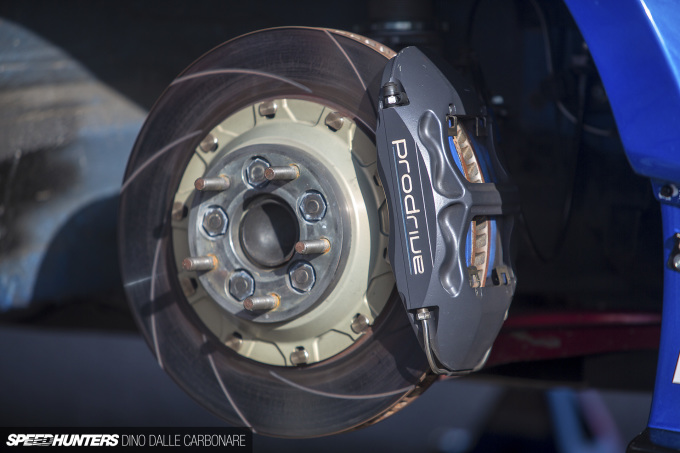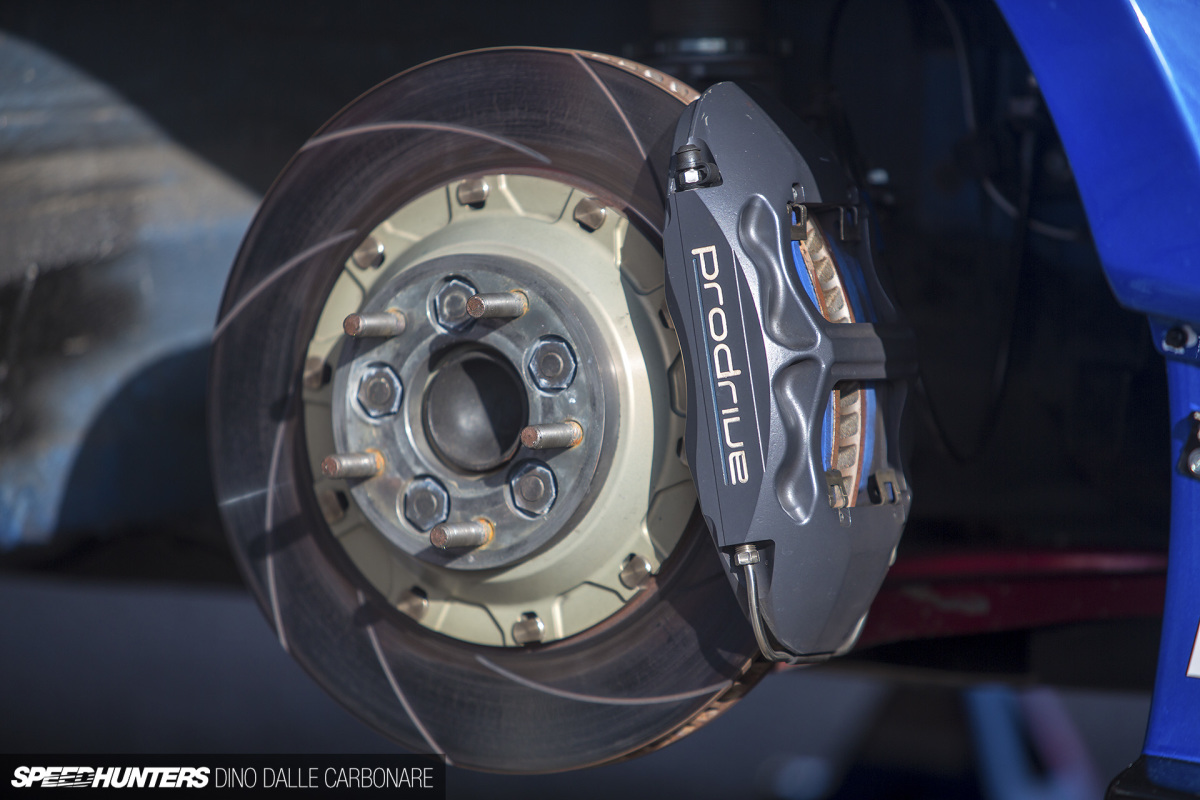 More Prodrive goodies come in the form of 4-pot lightweight calipers and 2-piece floating rotors. Behind it all the BRZ runs Endless Function (formerly Zeal) suspension.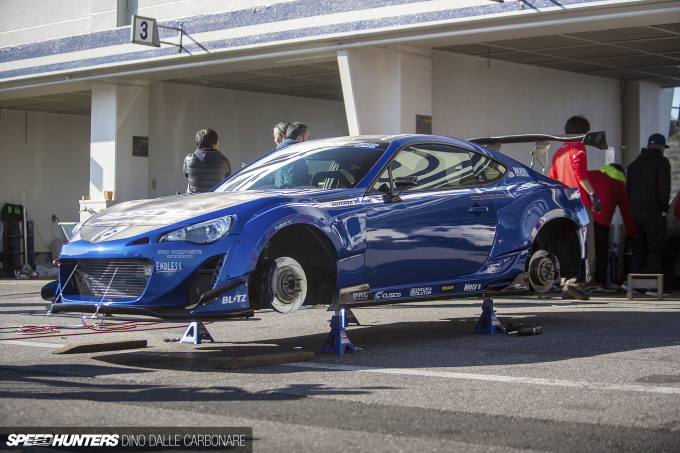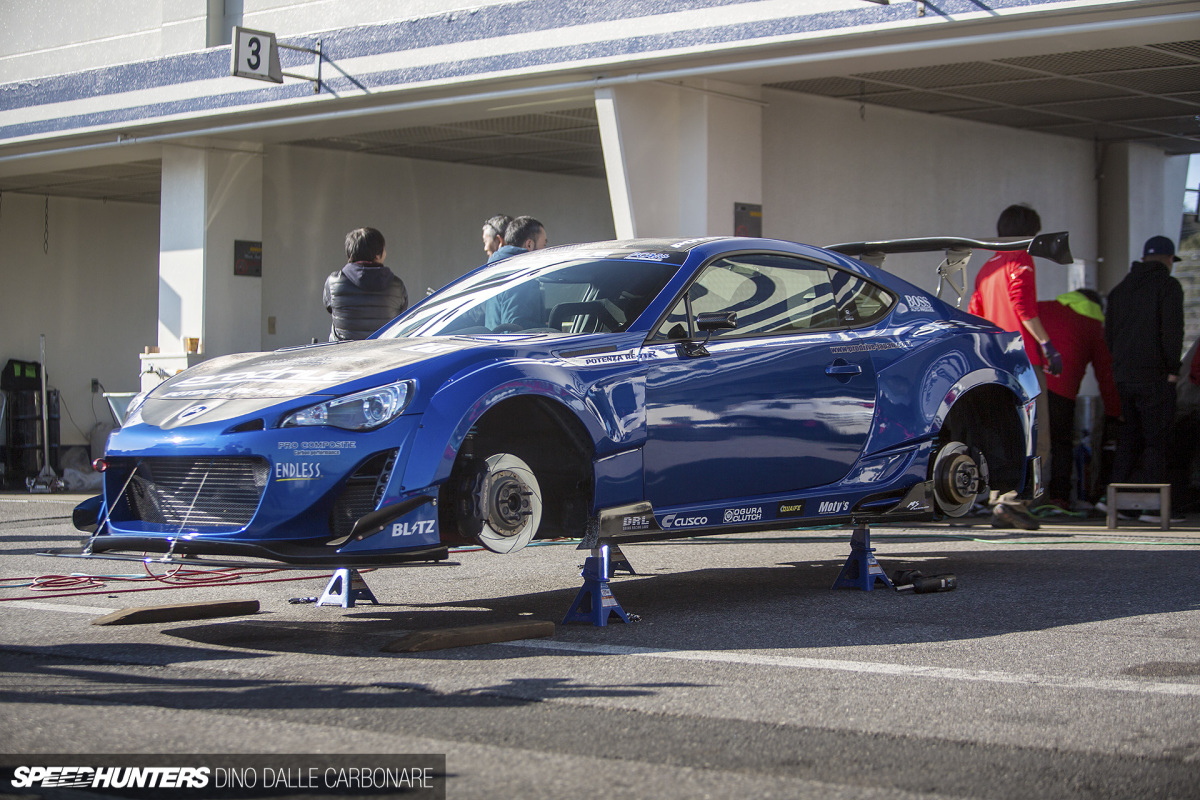 This car was able to dip down to a 59.386 lap, making a very strong argument for running radial tires on cars that get occasionally tracked, and right on par with what a Neova AD08R would be able to achieve. And since Yokohama released the A052 which is a semi-slick with a radial pattern, Bridgestone has fought back the Potenza RE05D which was used on the other Auto Produce Boss car. That red, Varis-kitted ZN6 managed a record time for radial tires at Tsukuba of 57.810.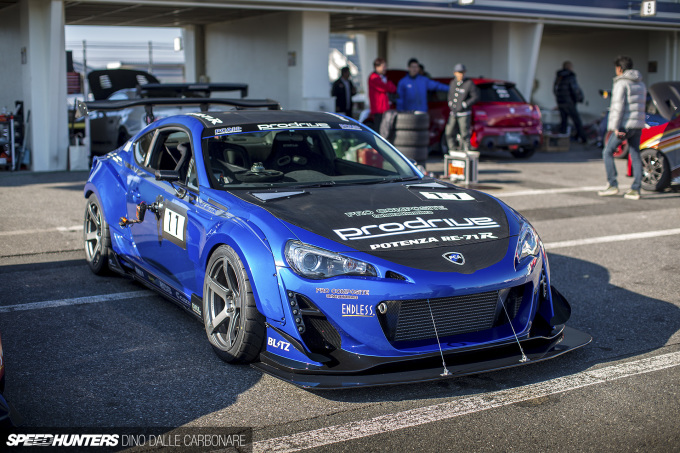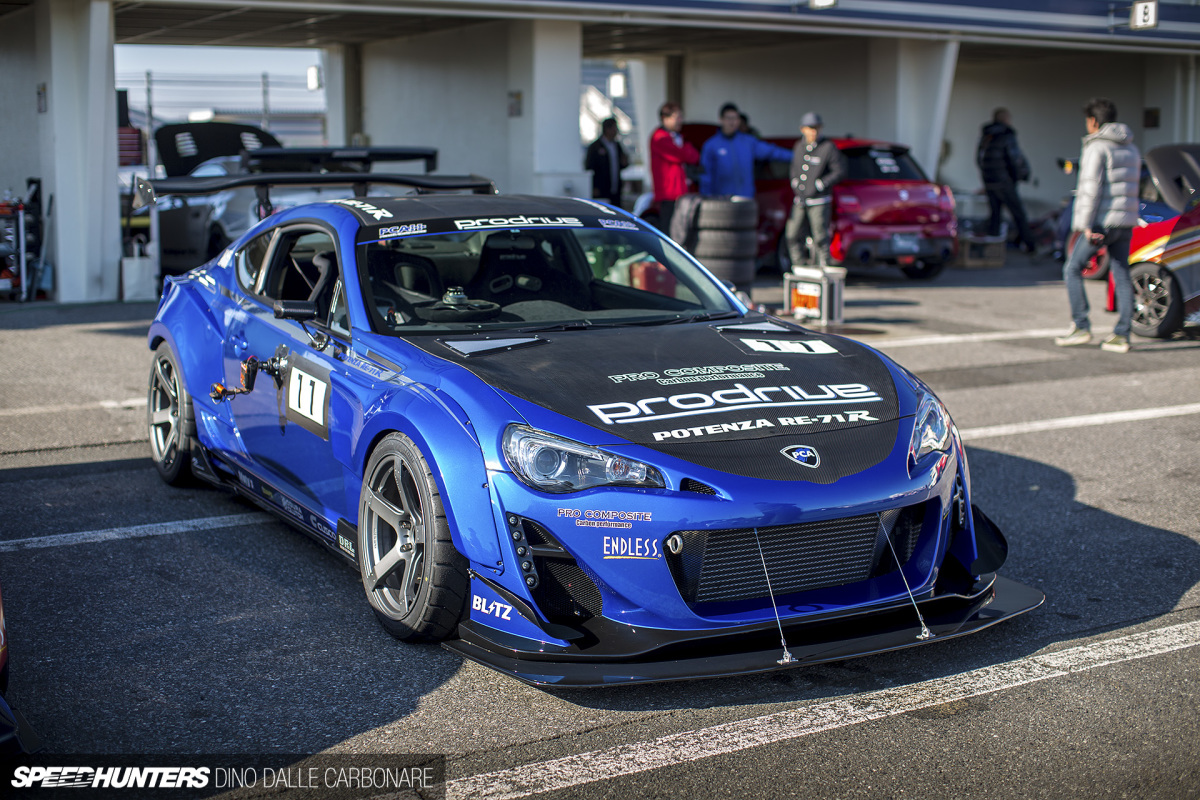 So while the whole Super Battle format and the type of cars competing has evolved over the years, it's really cool to see the whole industry catering to it in some form or another. It all adds up to quicker lap times for all involved.
Dino Dalle Carbonare
Instagram: speedhunters_dino
dino@speedhunters.com