April, Los Angeles
At its simplest, the art of hunting speed isn't that difficult. In fact, it should come naturally to all of us with a passion for cars. It's just a decision that we make; 'Today, I'm going to go look at, photograph or talk to people about cars.' Easy.
But when you commit to making your living doing this, it can become a little bit more complicated. An example, and this is the very definition of Speedhunters problems, is that you can hunt too much speed. You'll likely recall Bryn's feature from earlier this month on Mark Huxley's Toyota Celica, a story that we sort of lost and found again nearly two years later.
While shooting, editing, writing and subsequently forgetting about a feature isn't that common (we hope), there is a monumental amount of content that never sees the light of day, for one reason or another. Speaking for myself, the biggest reason that I didn't get to share a lot of content this year is purely down to time, or lack thereof.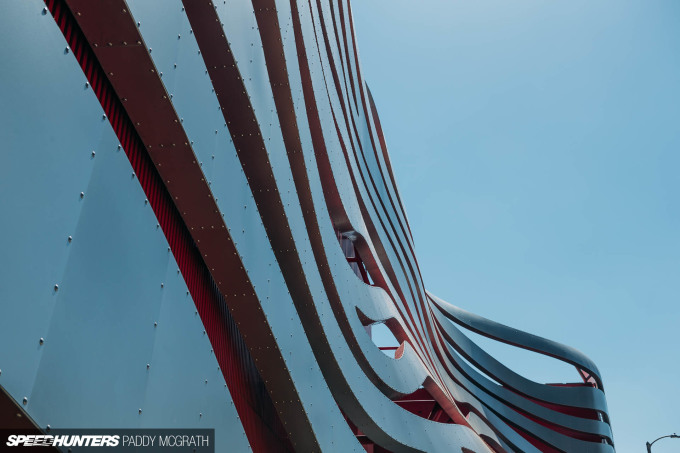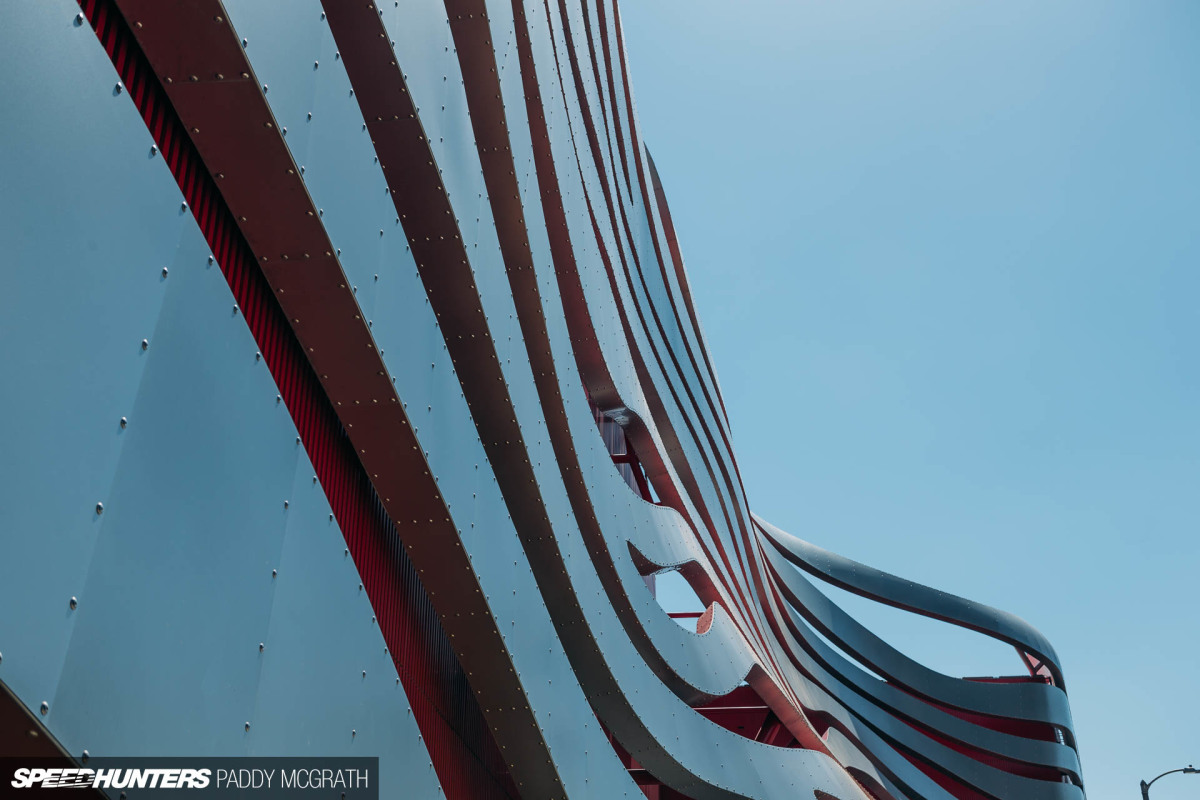 Other times, it felt like the opportunity had been missed or that I would just be re-covering old ground, by the time I eventually could have got around to it. This happened quite a few times throughout the year, which recently got me thinking about just how much I had potentially left on the cutting room floor in 2017 alone.
As it turned out, quite a lot. Or at least far more than I realised. In saying that, some things were short purely for personal enjoyment while others did slip through the cracks. I still don't have the time to show you everything, but I have put together what are maybe the three most significant ones.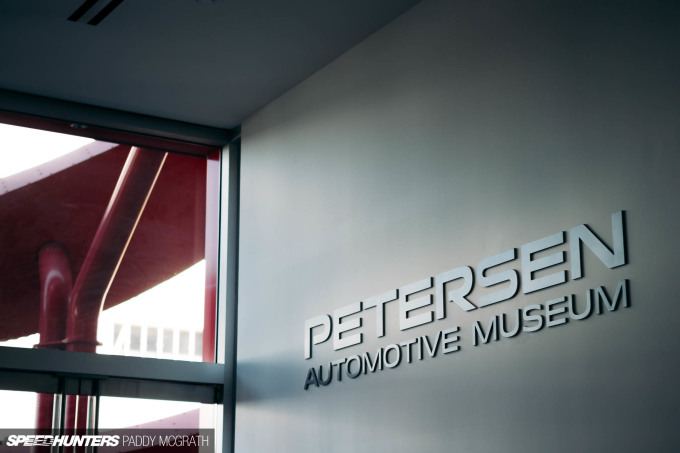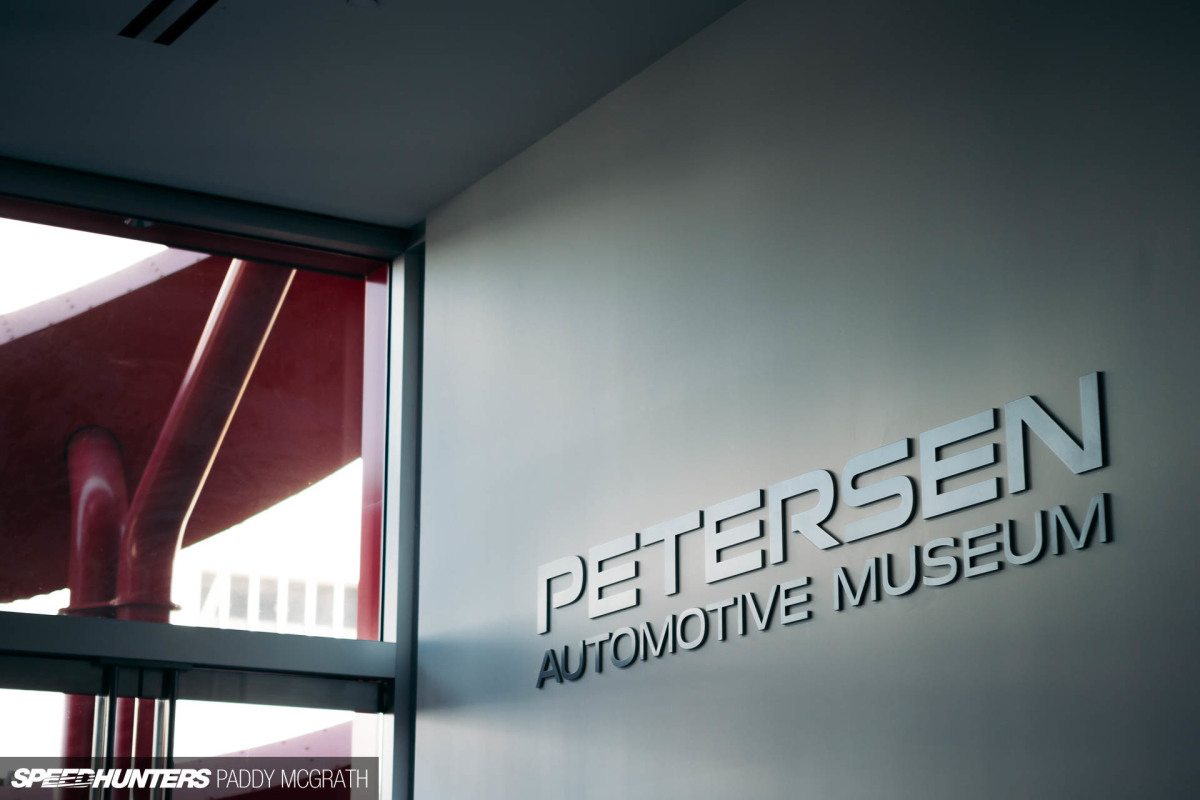 The first is the Petersen Automotive Museum in Los Angeles.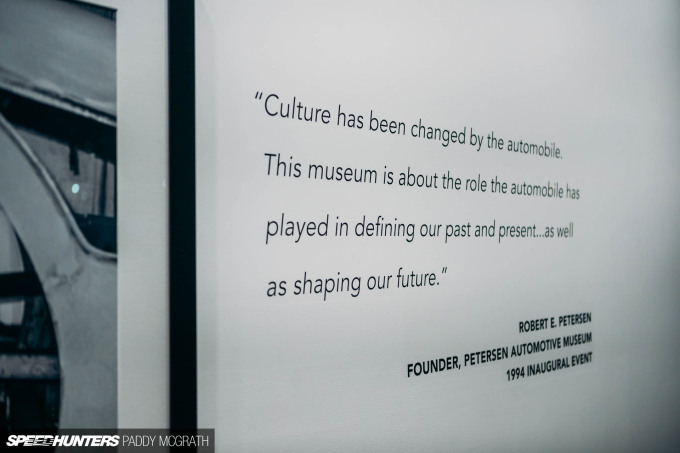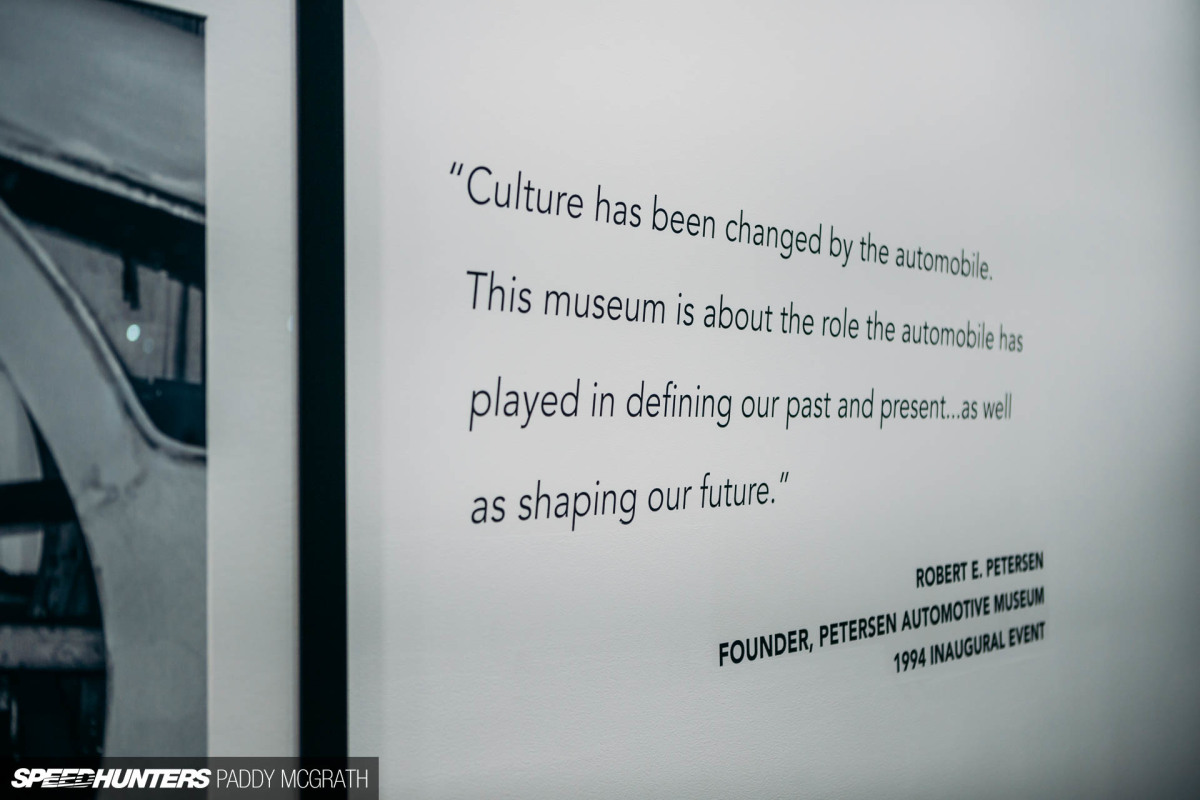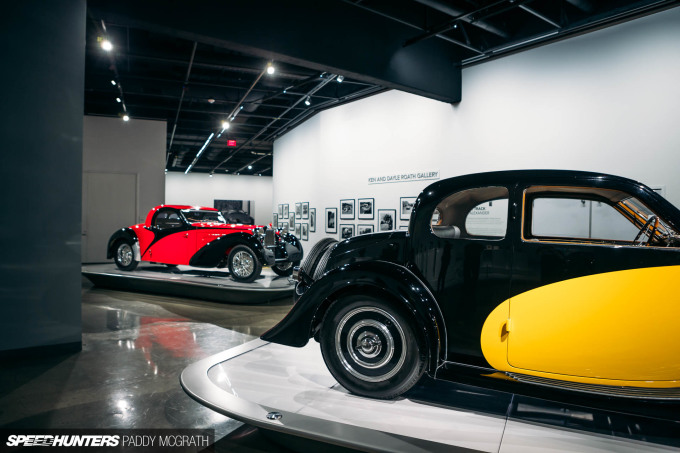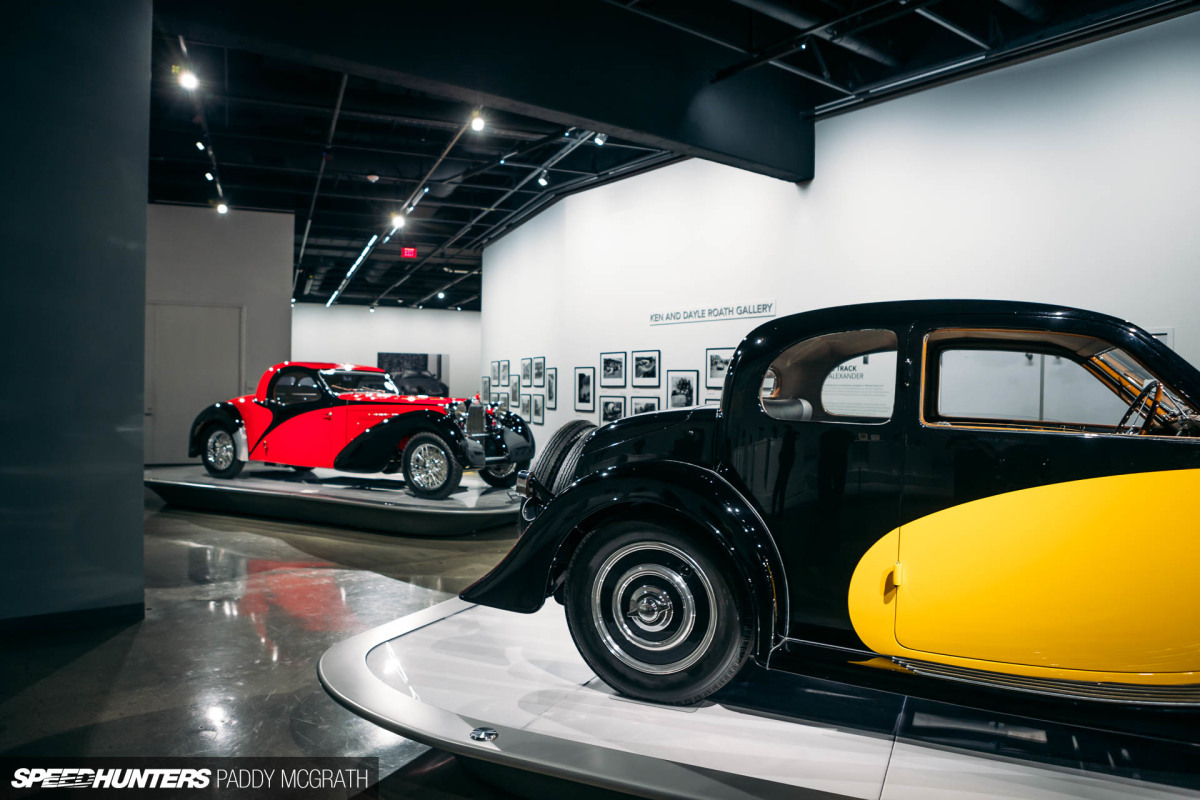 Just after the first round of Formula Drift in Long Beach this year, I had several hours to kill before catching a flight from LAX back to Dublin. I knew this in advance and had planned my 'day off' with almost military precision in the weeks leading up to it. Having seen previous coverage of events and exhibits here on Speedhunters, along with the recommendation of friends, the Petersen had been on my list of places to visit for quite some time.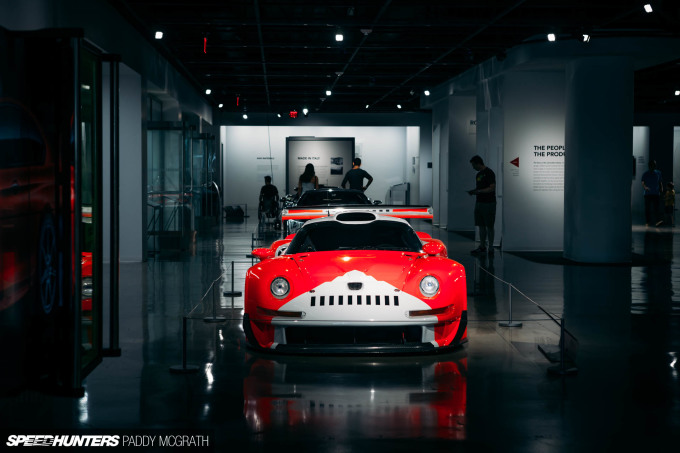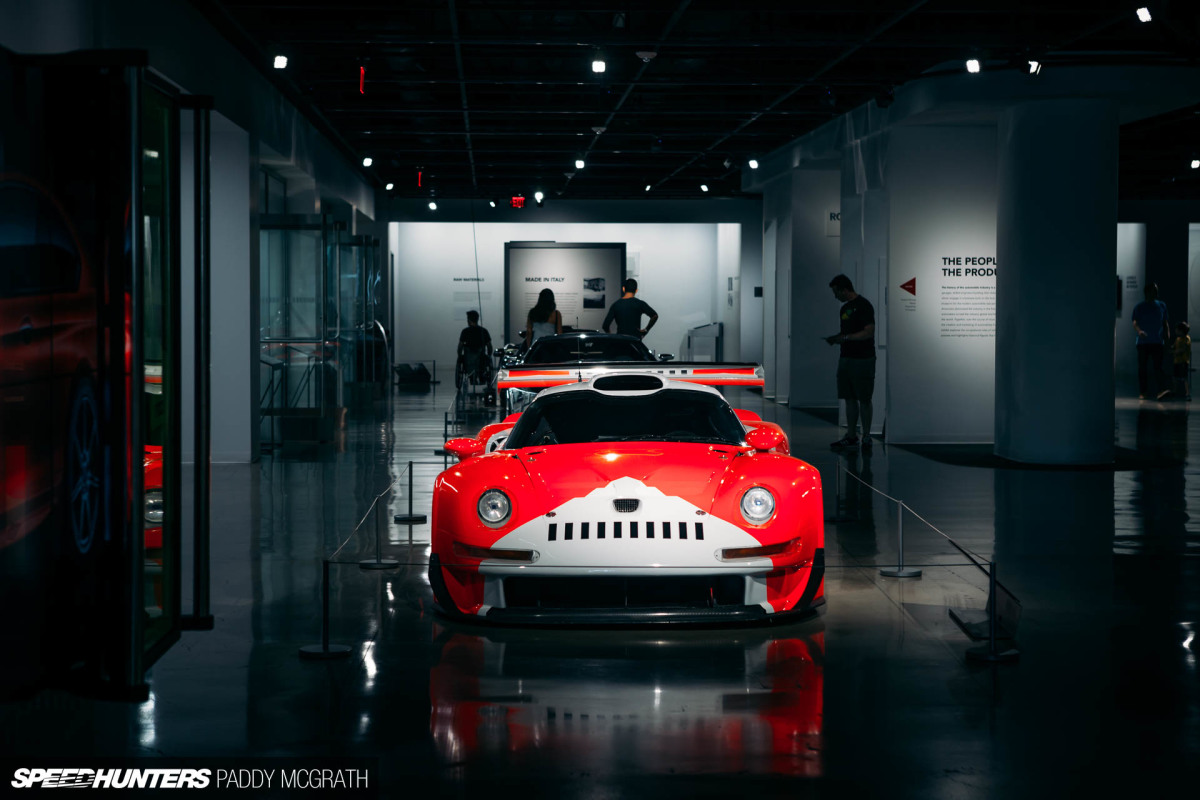 It did not disappoint either.
Most automotive museums in Europe are typically not the most exciting places. There are exceptions, of course, but with most it's usually a case of how many cars they can fit into one building. The Petersen is different in this regard as the layout has been carefully considered. They could comfortably fit double the amount or even more inside, but instead they've opted to give the exhibits breathing space.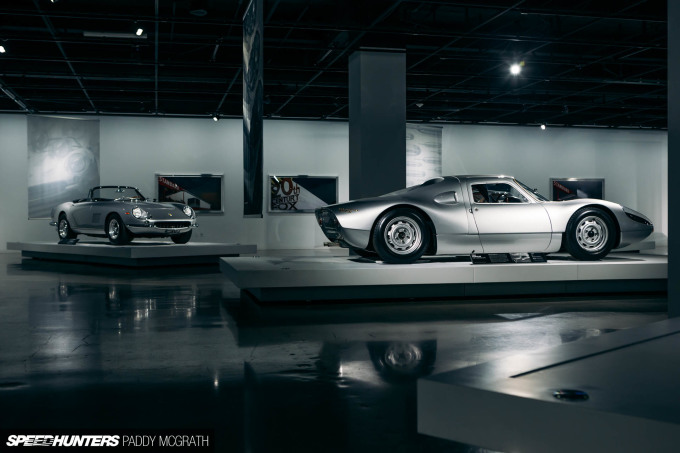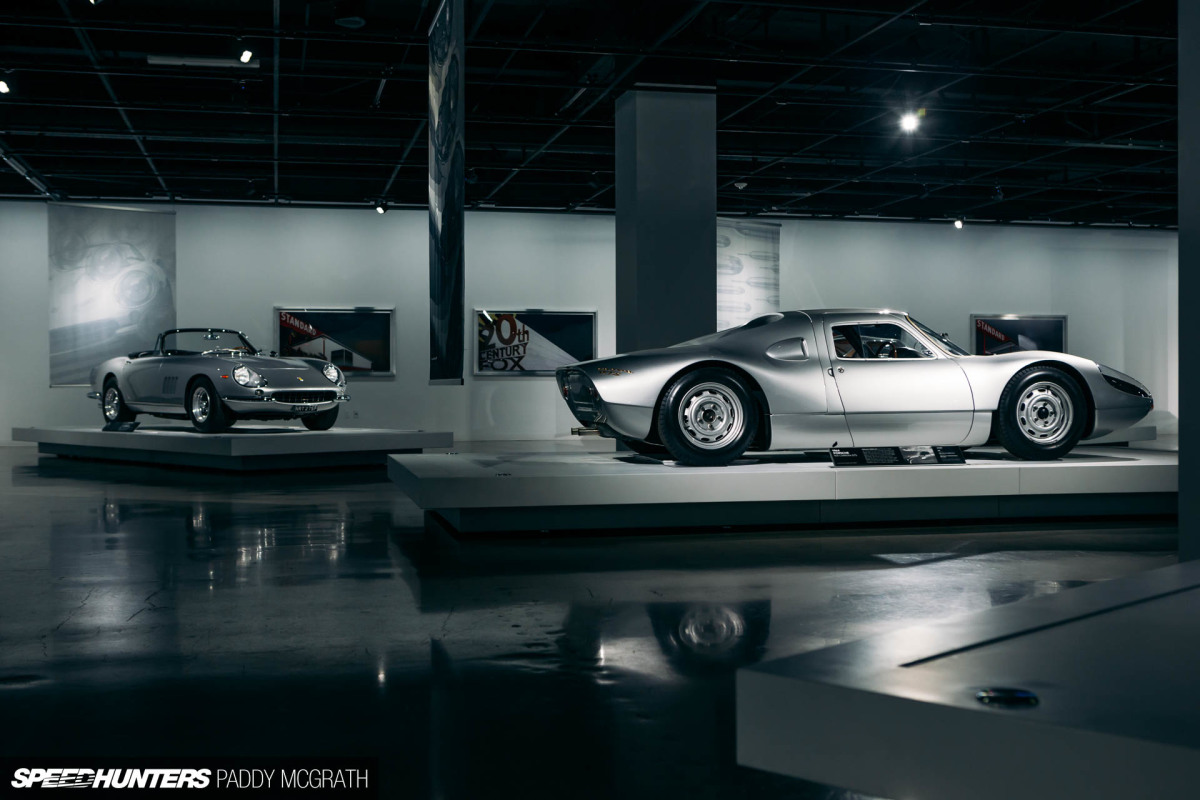 It allows you to appreciate the cars so much better, along with making the galleries far more photogenic at the same time.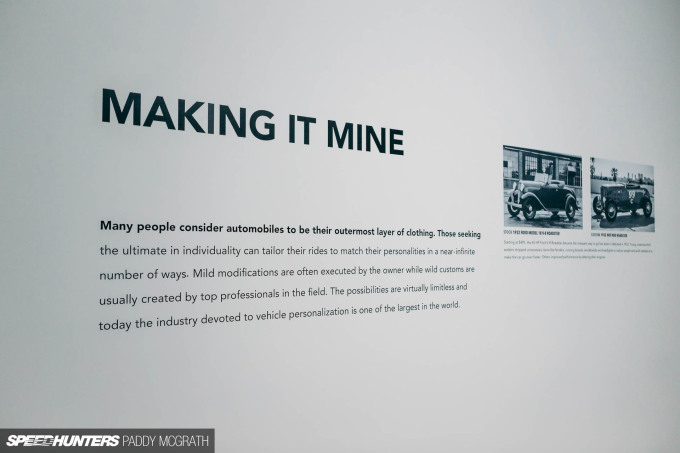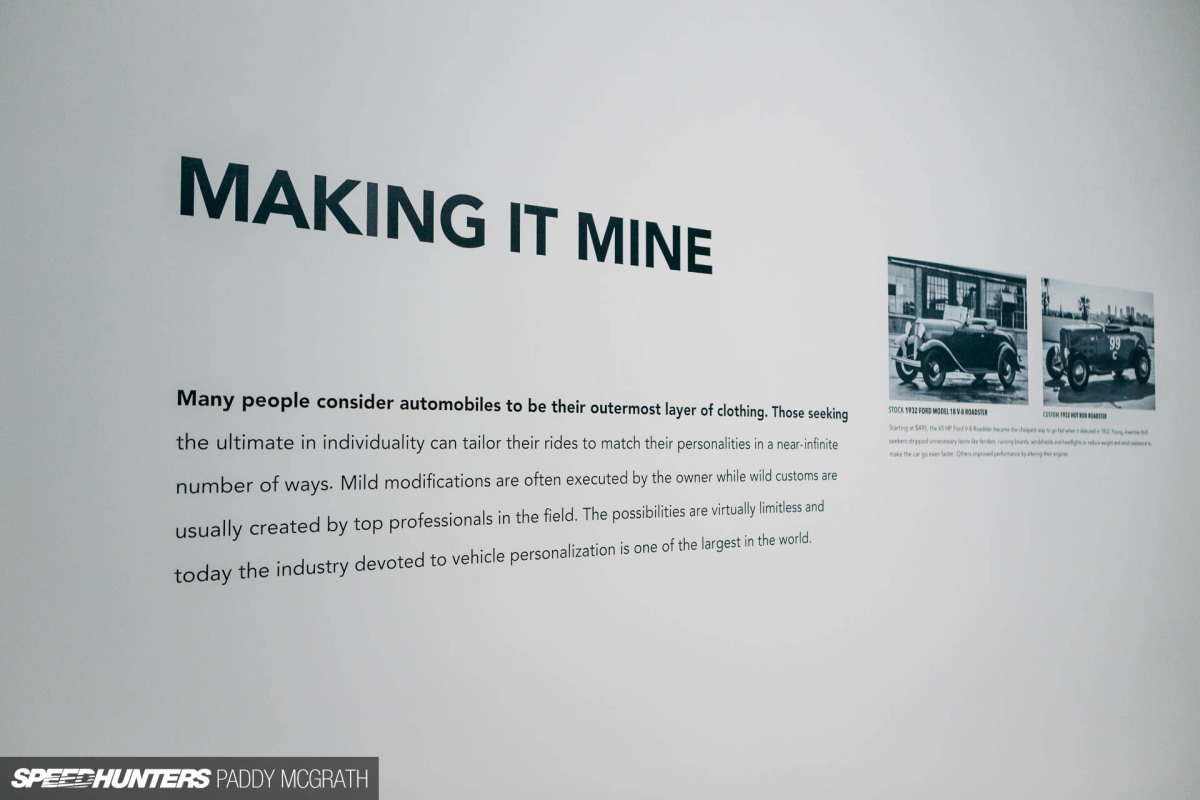 The information on offer always felt relevant, and never something that needed to be endured.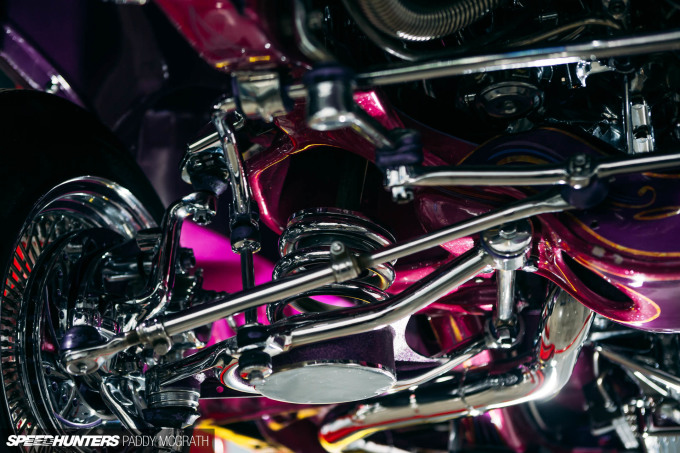 It also opens up other forms of car culture to even the most experienced enthusiast. As an example, previous to this I'd never see the underside of a lowrider in detail before. The intricate decoration and pin striping was breath taking; it rightly deserved to be on display in a gallery.
From an aesthetic point of view, the aptly named 'Silver Room' was a joy to experience. Again, the presentation is excellent while never taking away from the cars. No ropes, no glass walls, just immediate access to some of the most beautiful machines of all time.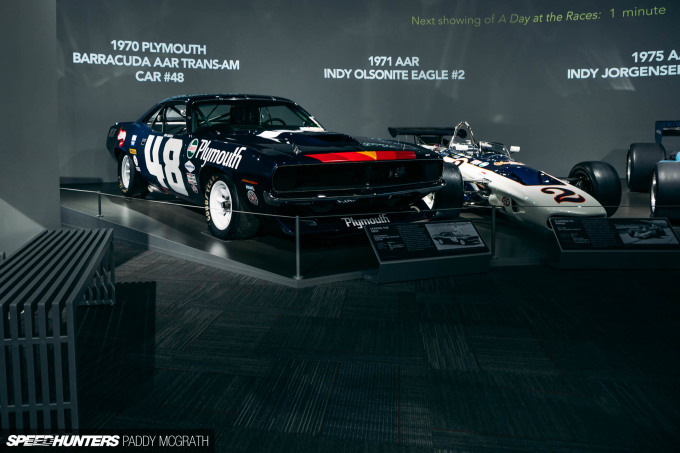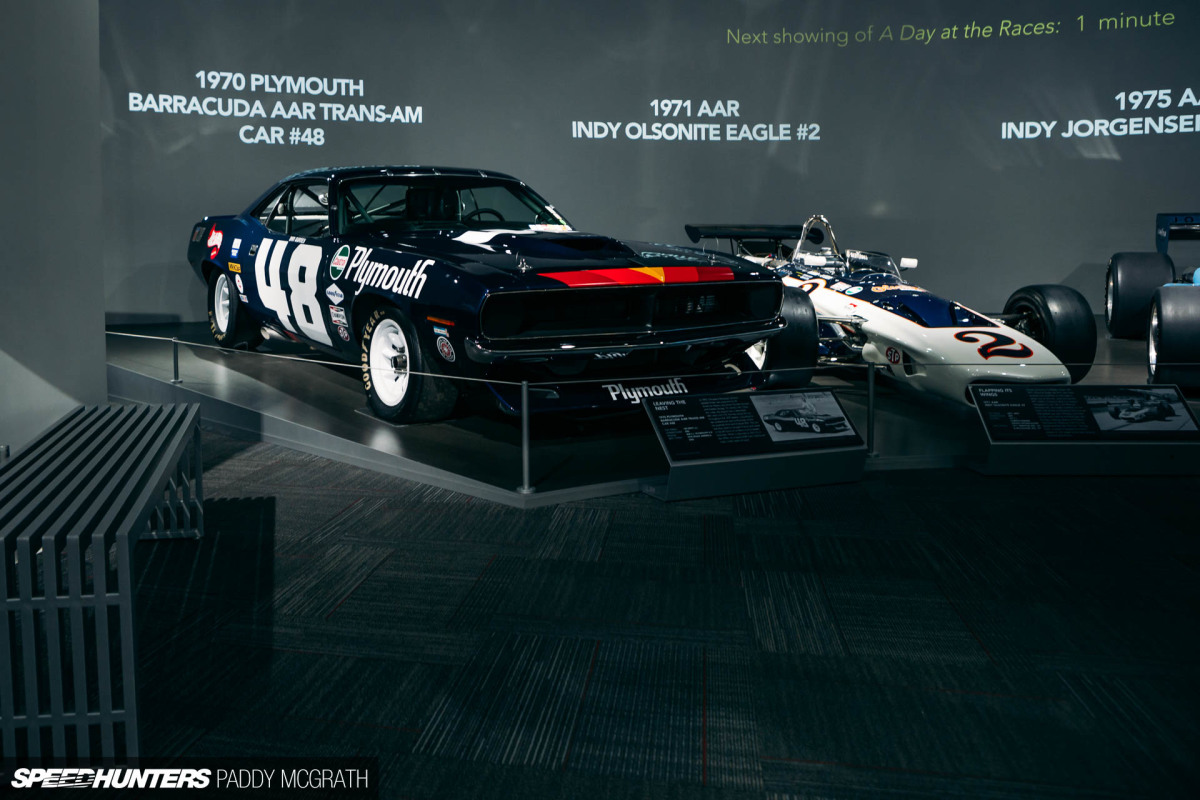 While I hadn't the time to explore the famous vault, it leaves me with the perfect excuse to revisit the museum again in the future.
There was still just enough time that day for other activities by the time I drove back out into the sunlight.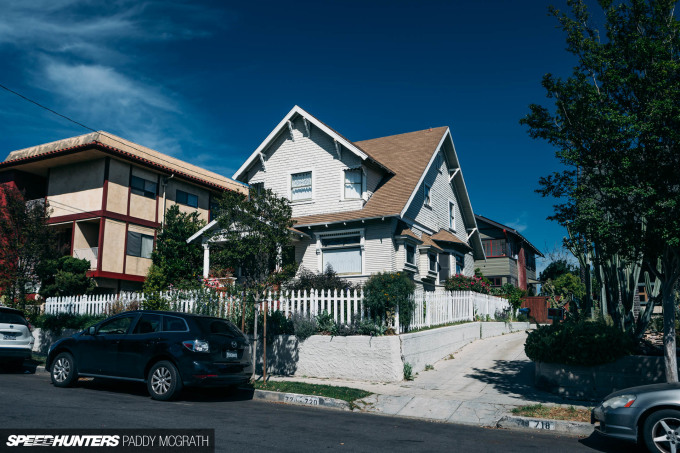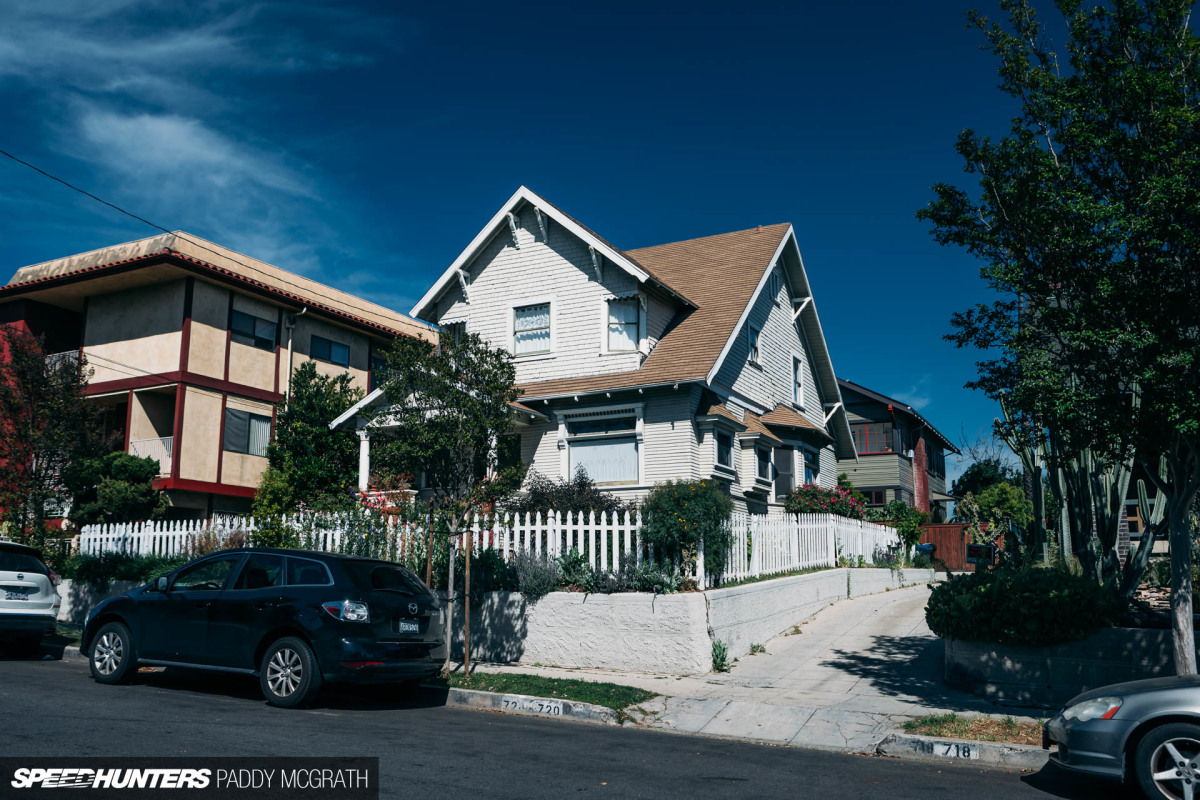 The first was a house call, but unfortunately nobody was home.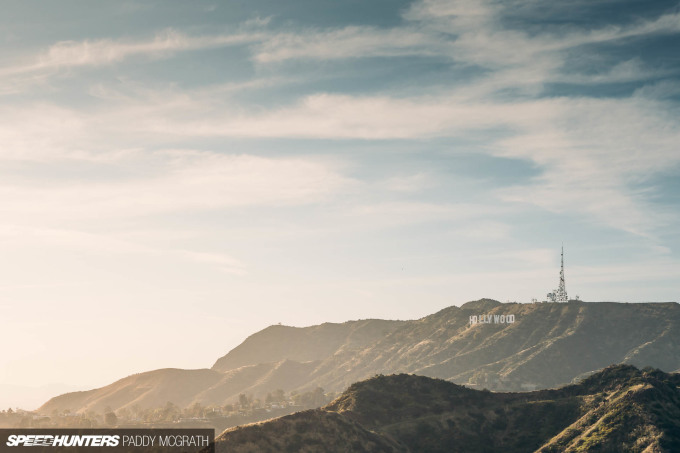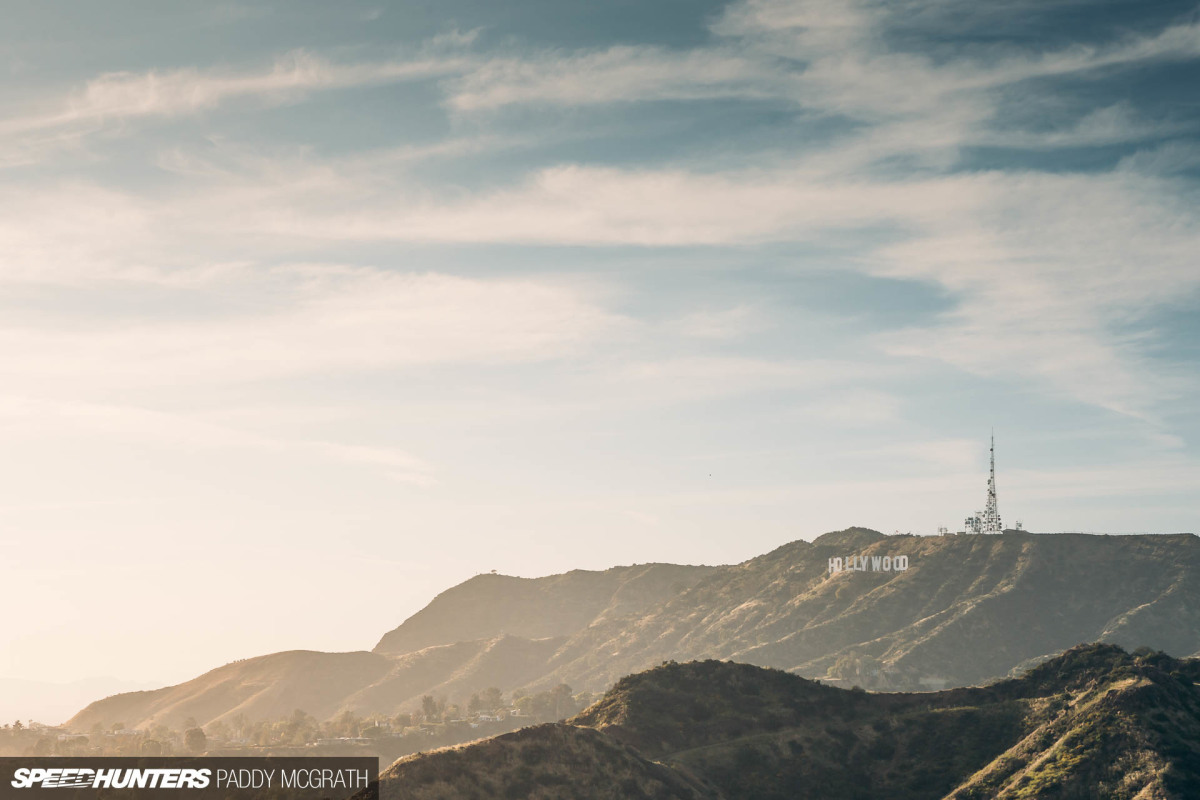 The others were far more ordinary-tourist than speed-tourist, but still things that must be indulged upon when the opportunity is right in front of you. No regrets and all that.
July, Goodwood
Where I never planned on sharing the Petersen, the next one I had full intentions to, until enough time had slipped by and to render it being pointlessly late to the party.
The Goodwood Festival of Speed was a huge highlight of my 2017. It also happened to be my first time at the event, and what an experience it was. If I could only attend one event every year for the rest of my life, it would be, without doubt, the Festival of Speed.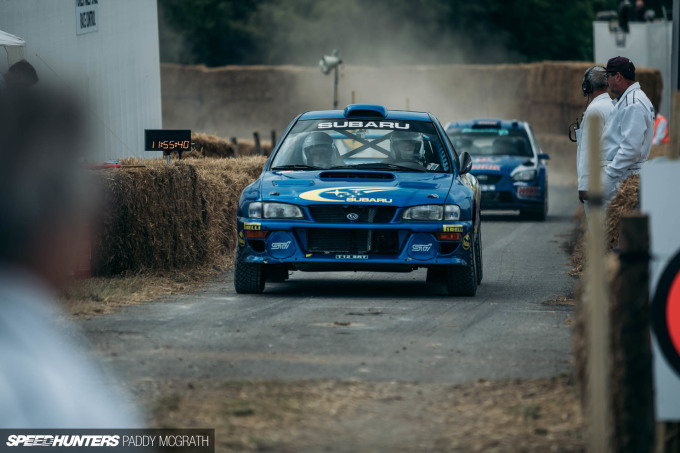 What was arguably the highlight of the highlight event, was the rally stage, found at the furthest point from the main paddock. For some reason, I had dismissed this portion of the event as just being a token inclusion and had visions of cars bouncing around a field between bales of hay.
Oh, how wrong I was.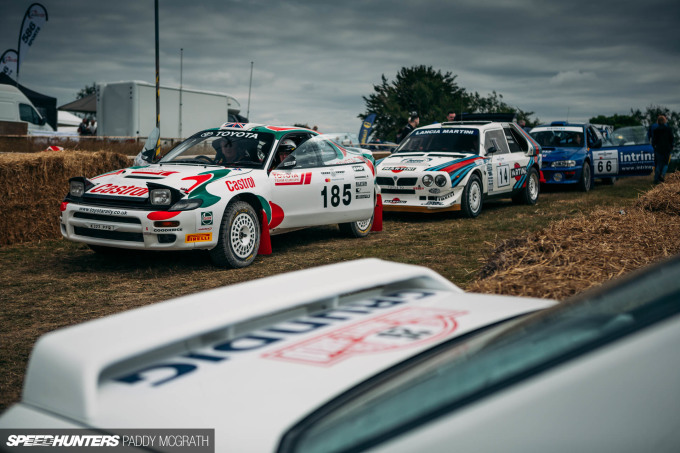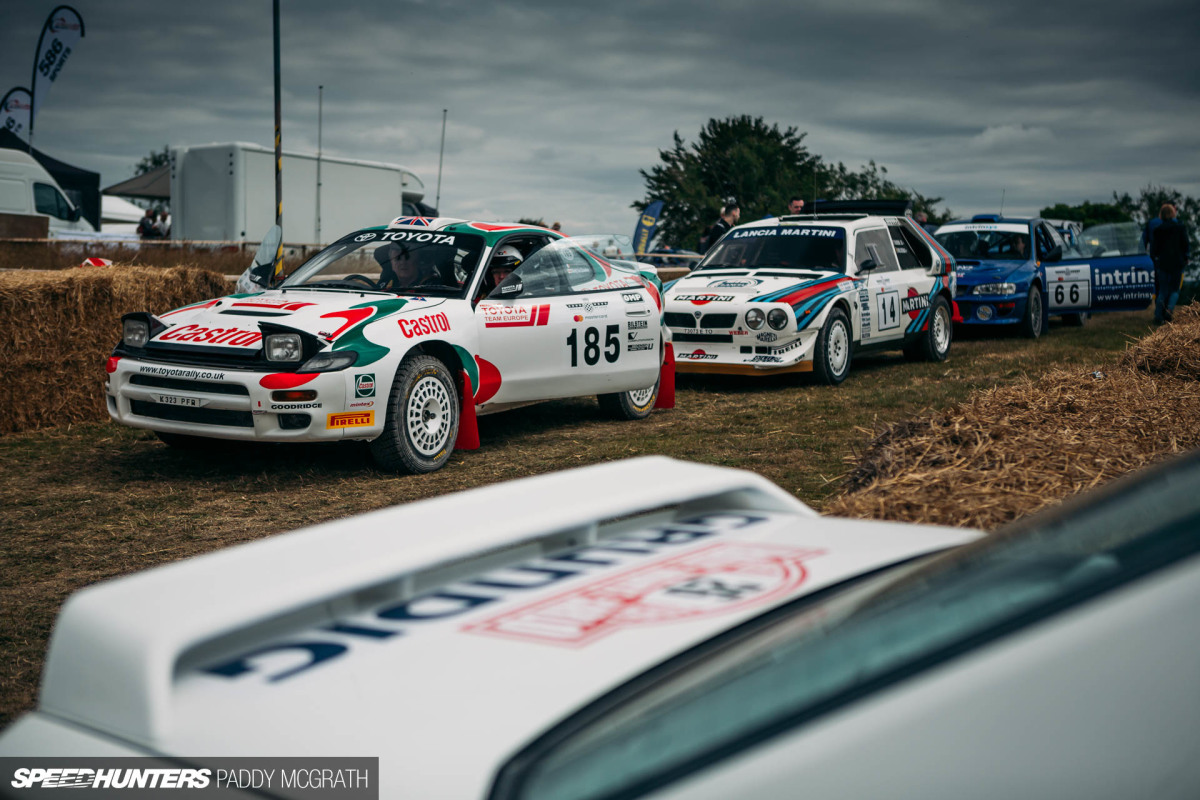 There were bales of hay (or straw, I'm not sure) and there was a field, but to say it exceeded my expectations would be the understatement of the century. While the stage was short, technical and relatively slow in places, the assembled drivers were treating it like the last stage of a WRC season in which their championship was on the line.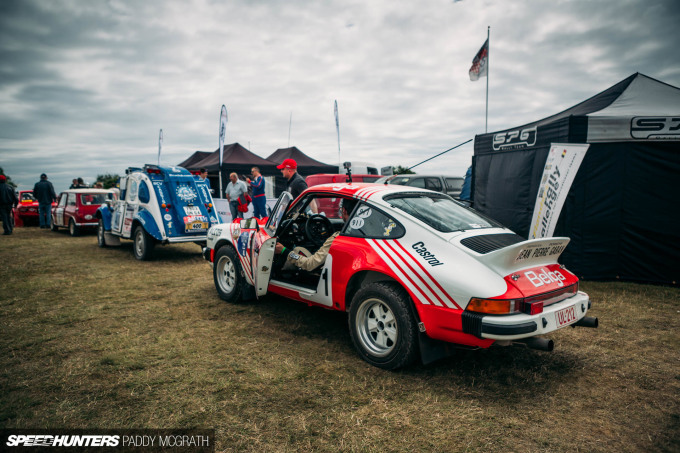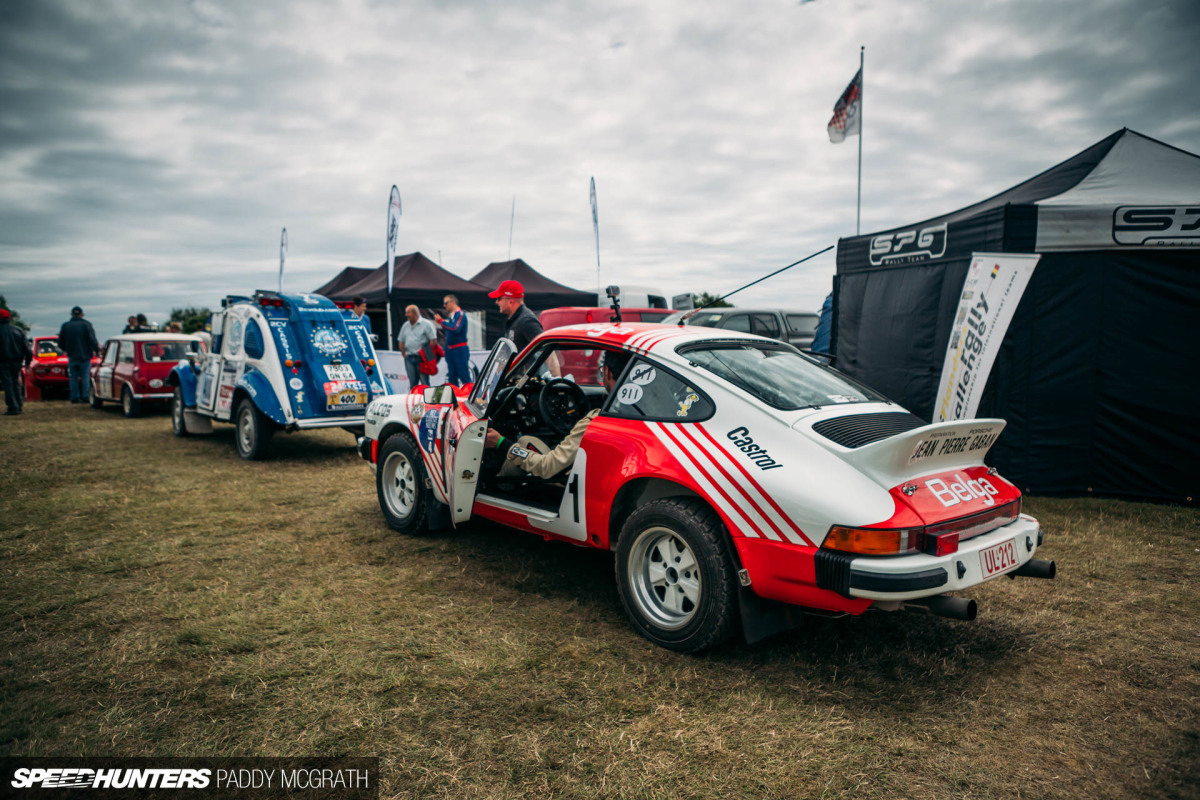 By the time I arrived on the Saturday afternoon, the cars were queuing as they waited for the rescue team to remove a car which had got wedged between two trees in the forest section.
This gave me ample time to explore the small paddock, and generally walk around with an open mouth like the idiot that I am. Pretty much every hero car of my childhood was before me, ready for action. Also, Larry, I have some ideas for Ole Orange Bang.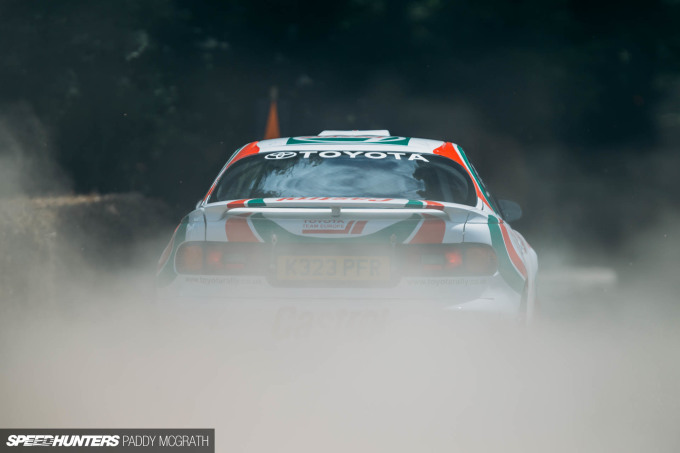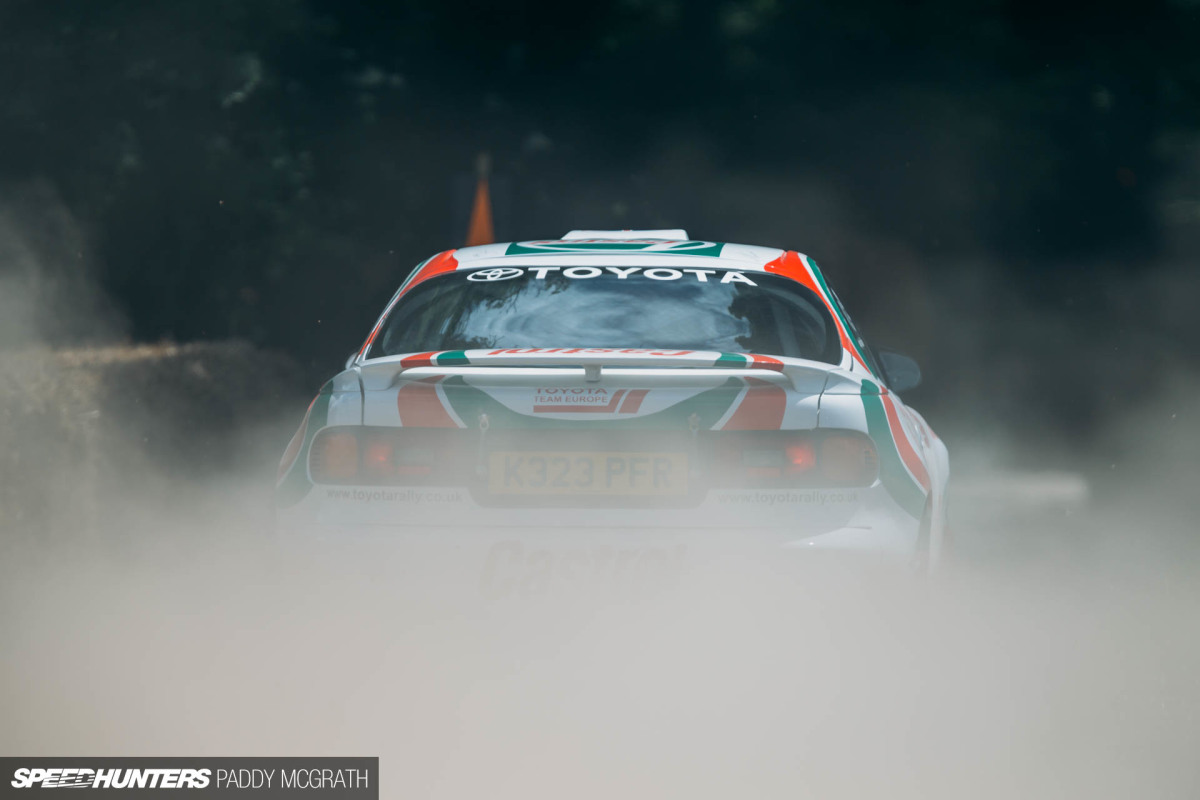 With a short announcement over the PA system, the stage was ready to resume activities. While the cars are great to look at stationary, I wasn't going to miss the opportunity to see them in action.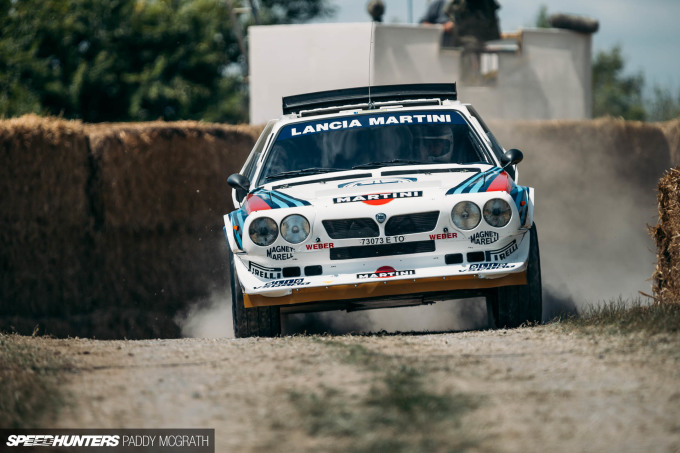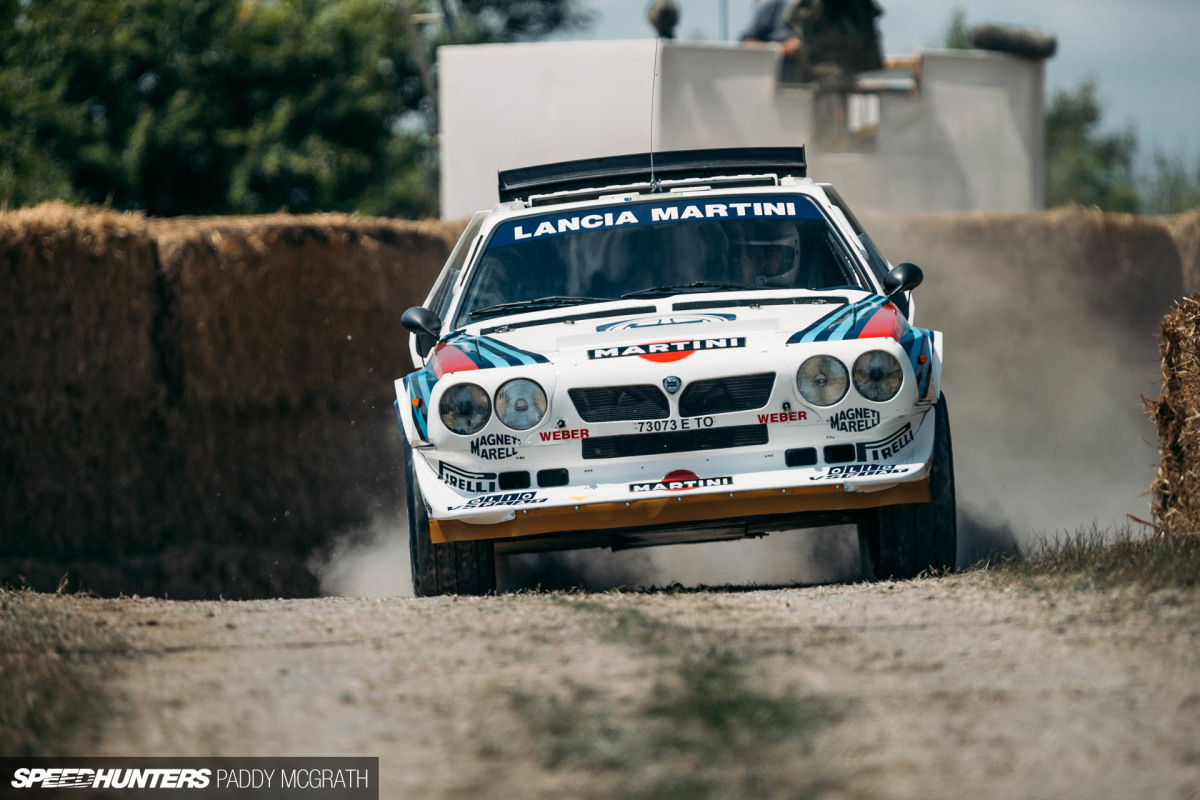 Yes, that's a bonafide Lancia Delta S4. Yes, I died a little of pure happiness. He could have drove straight through me, and I don't think I would have minded. To hear the distinct twin-charged sound of this Group B legend in person is something I never thought I would experience.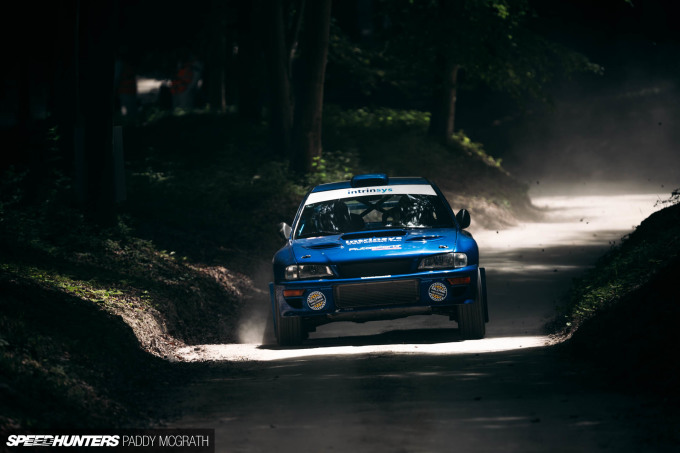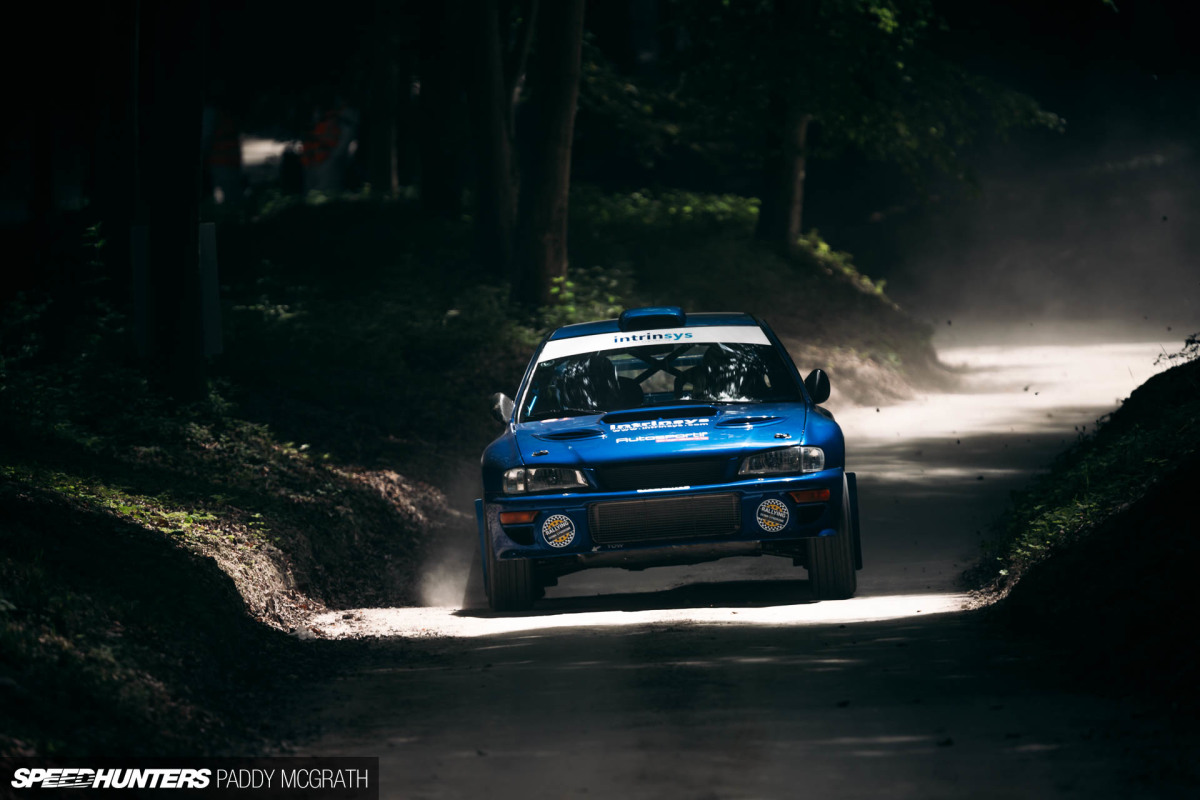 Instead of following the cars into the forest, I chose to go against them and meet them as they came out of the darkness. Where the cars entered the trees and exited were only mere metres apart, despite the considerable amount of ground they would cover inside what is essentially Lord March's garden.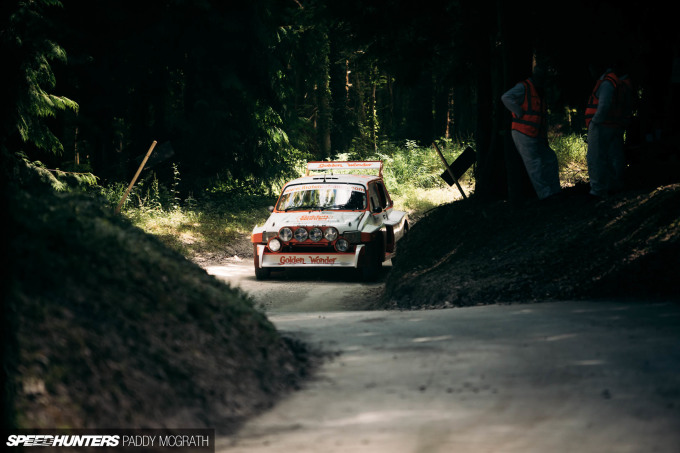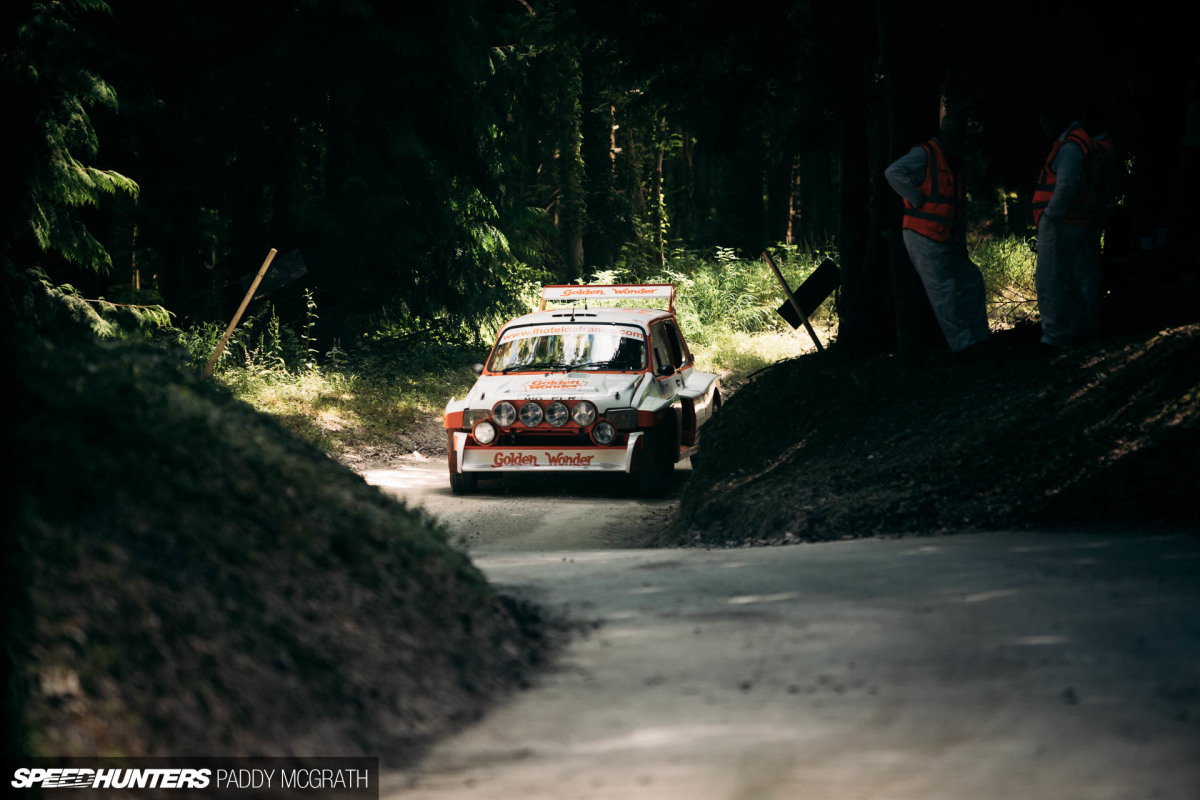 The running order was completely random, and being stuck in the forest with the cars and no signal, created a game of 'guess what's coming next'. In saying that, the bark of a MG Metro 6R4 is unmistakeable.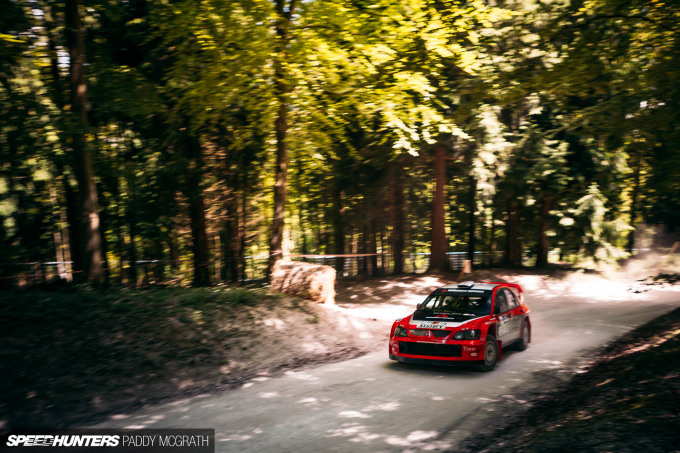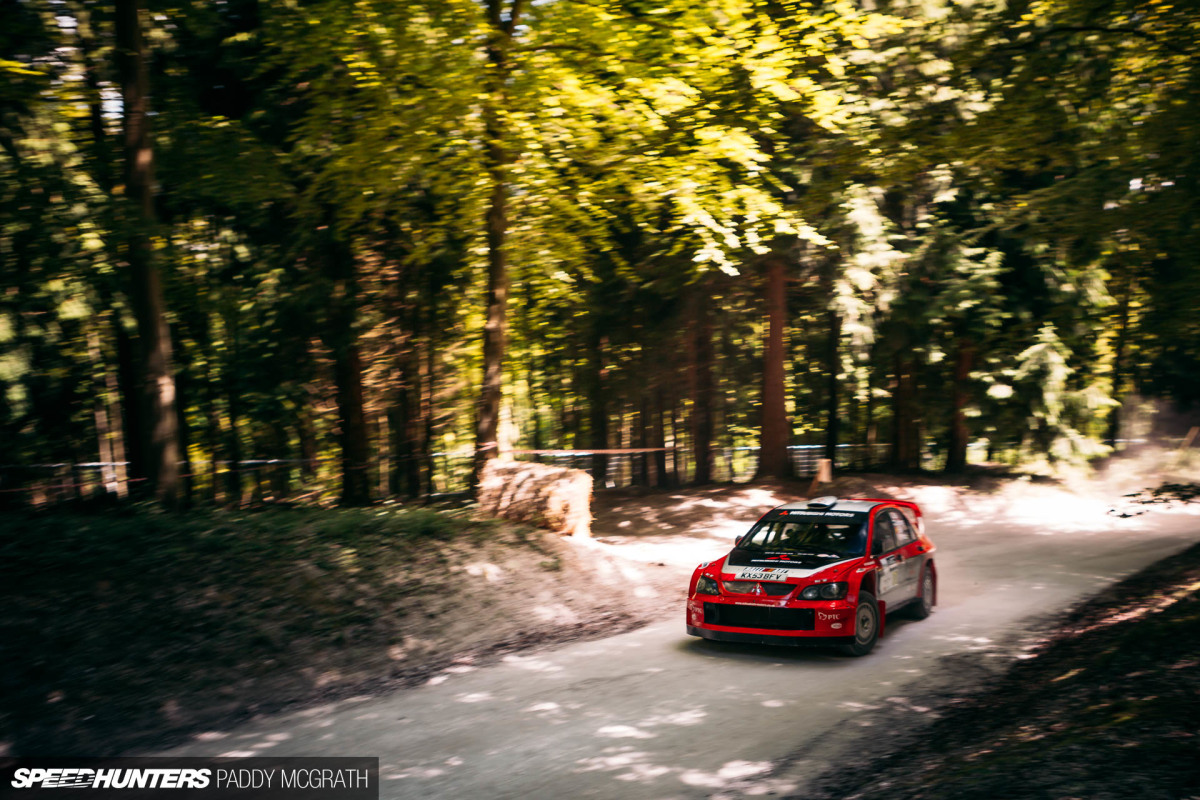 Former four-cylinder World Rally Cars are more difficult to tell apart, although the explosive pops and bangs of anti-lag at least alert you to the era of car fast approaching.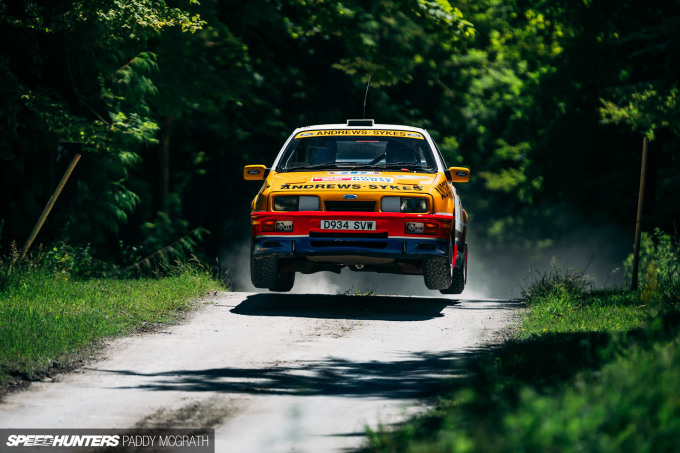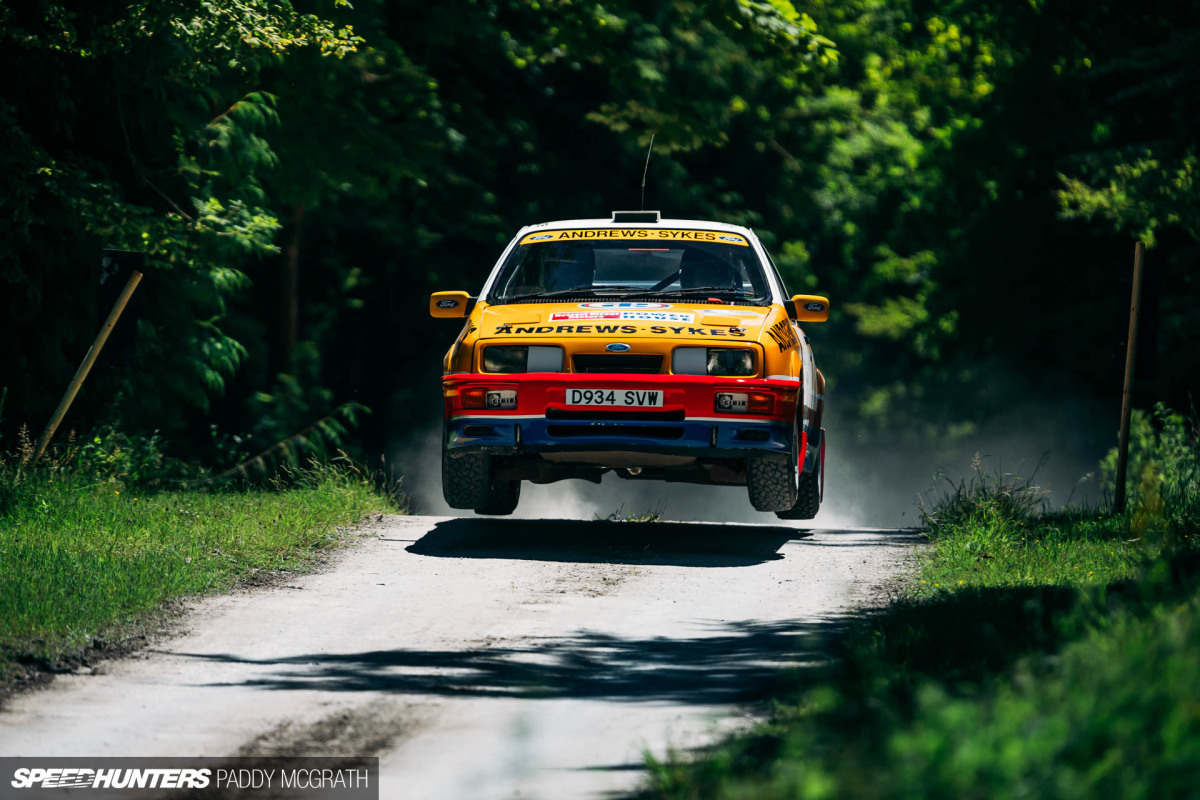 Then, there was the jump.
I must have spent close to three or four hours here in this very spot, just shooting whatever came over that crest and waiting out the long down periods in between for lunch and when an incident occurred elsewhere on the stage.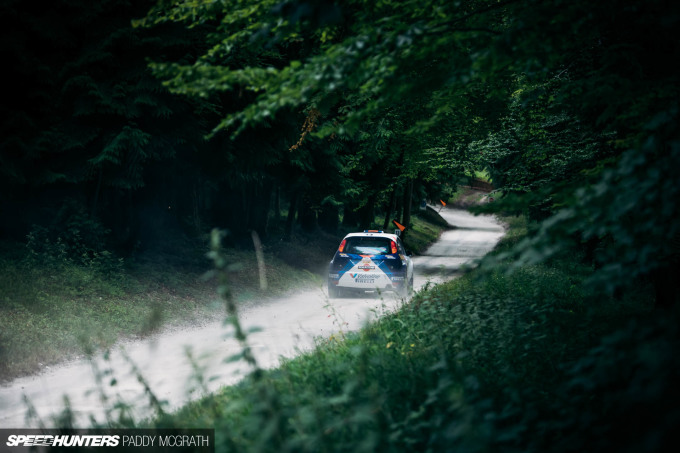 While it wasn't an outrageously fast section of course, the proximity to the cars made it feel so quick. I can't remember the last time I was on a stage, so this was absolute heaven on earth.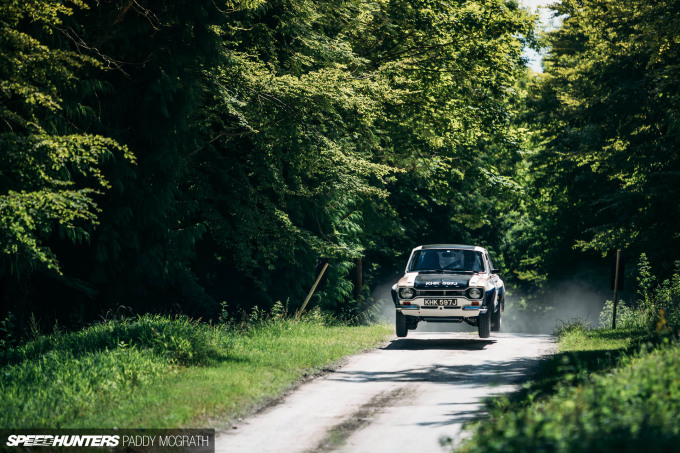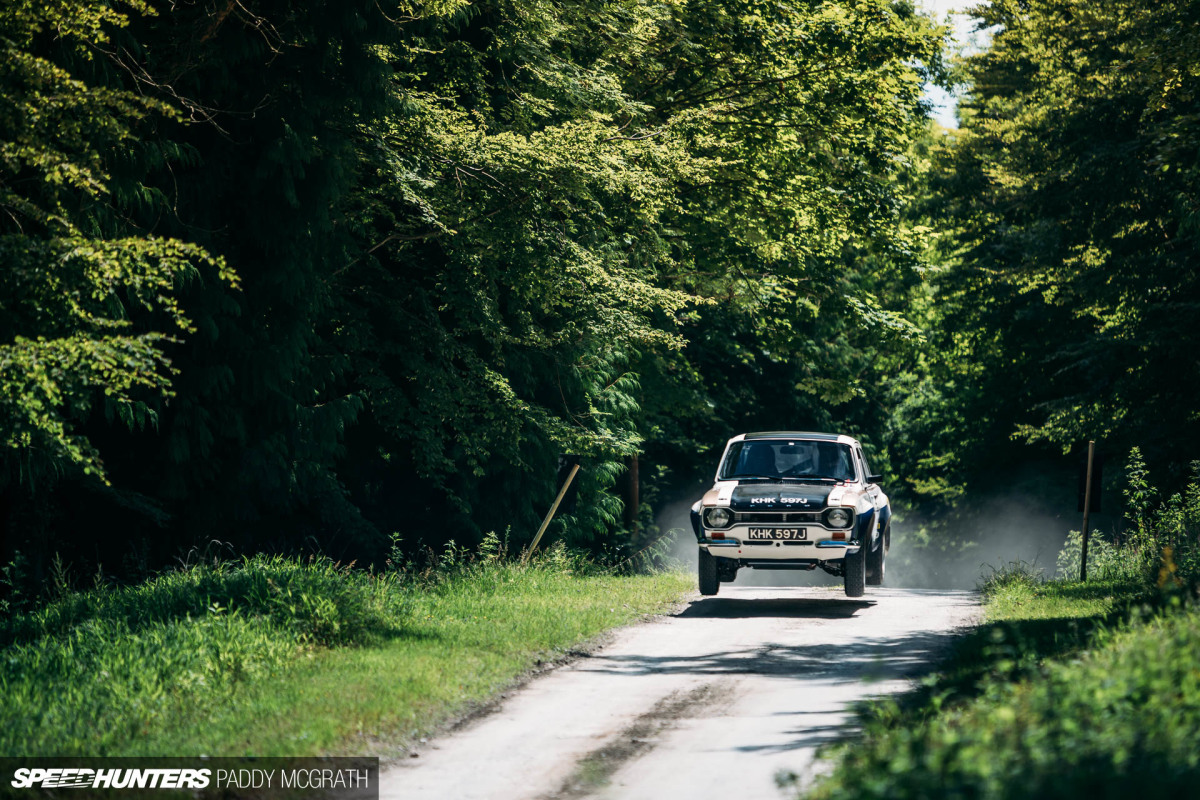 The cars didn't stop coming either, and I'm sure I must have photographed every era of rally car coming in over that jump. It was absolute self-indulgence just to stay there and watch.
As the hours wound on, I started to become familiar with how each car behaved in the air. Some travelled far and flat, while others preferred to spend more time with their wheels on the ground.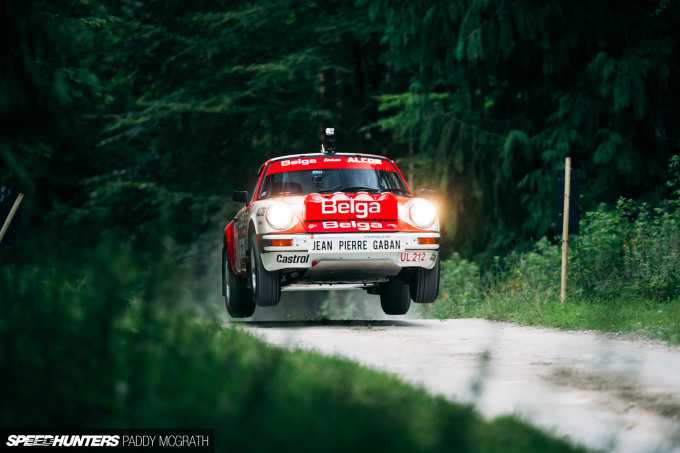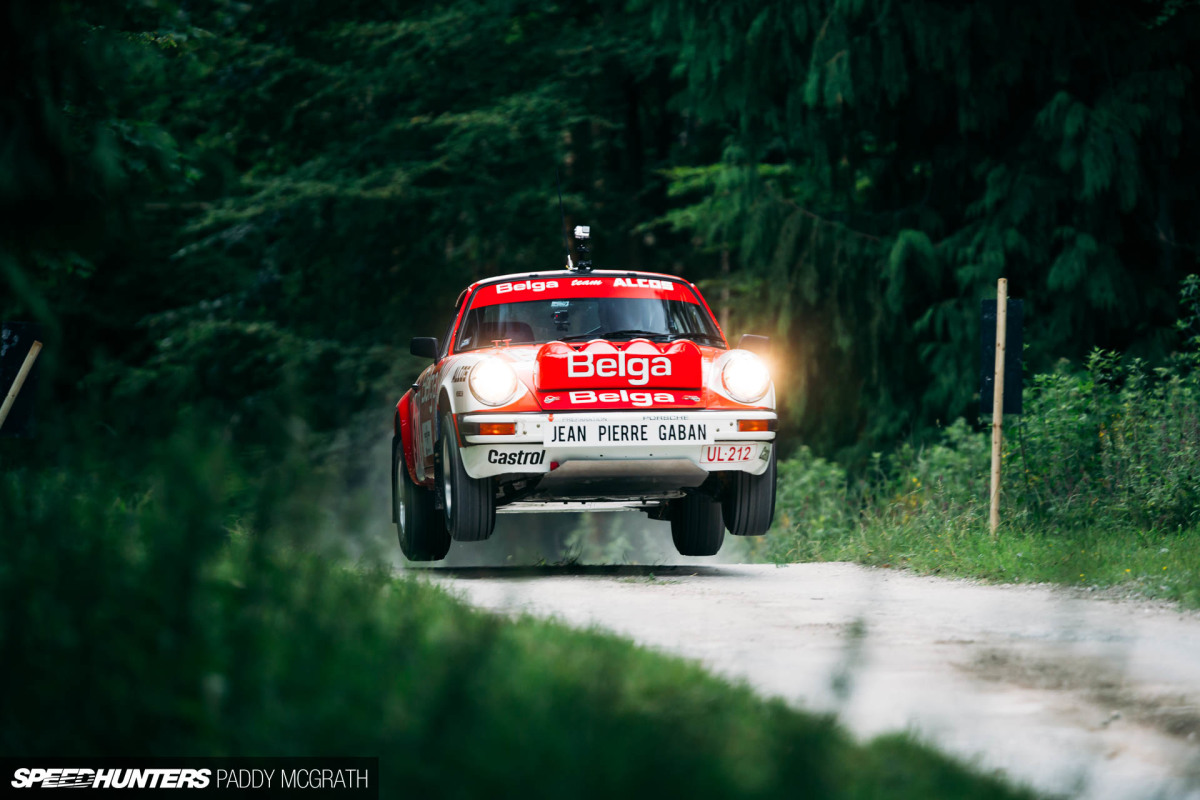 No prizes for guessing where the majority of weight in a 911 is.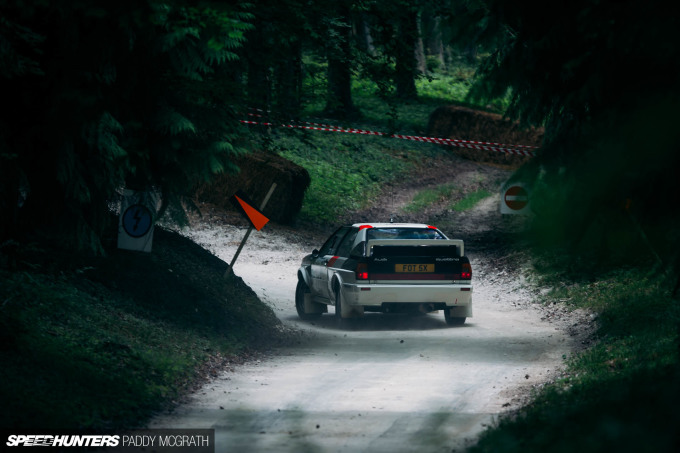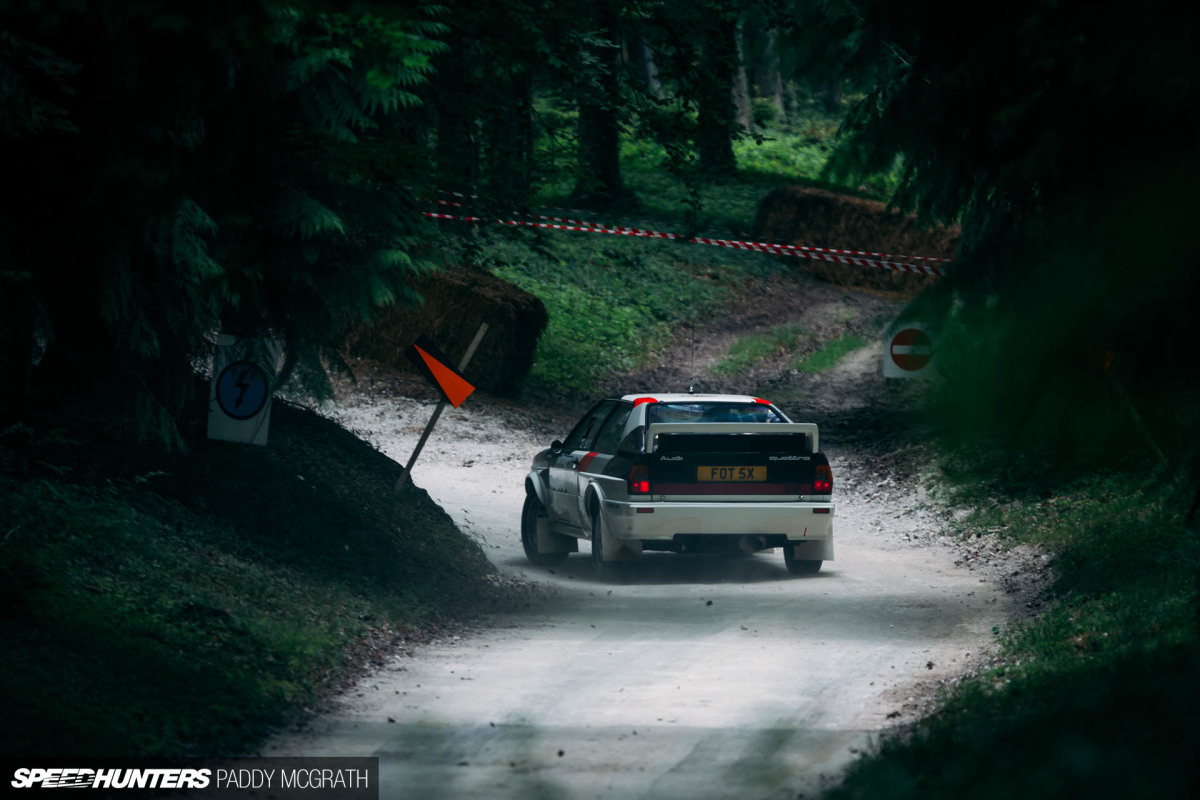 Eventually, I did have to call time on this adventure as I needed to get back on the hill itself.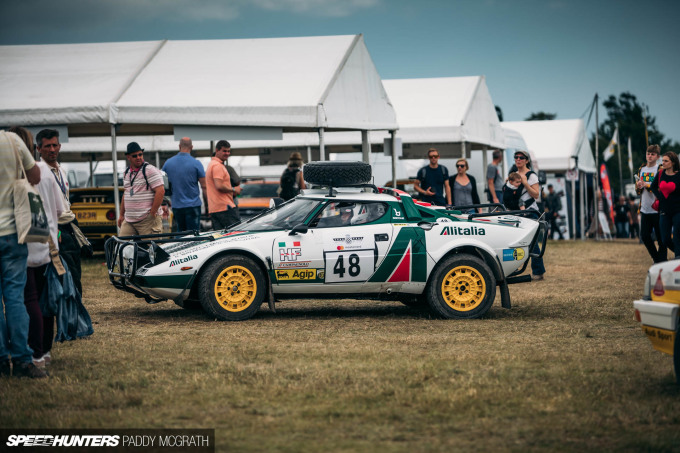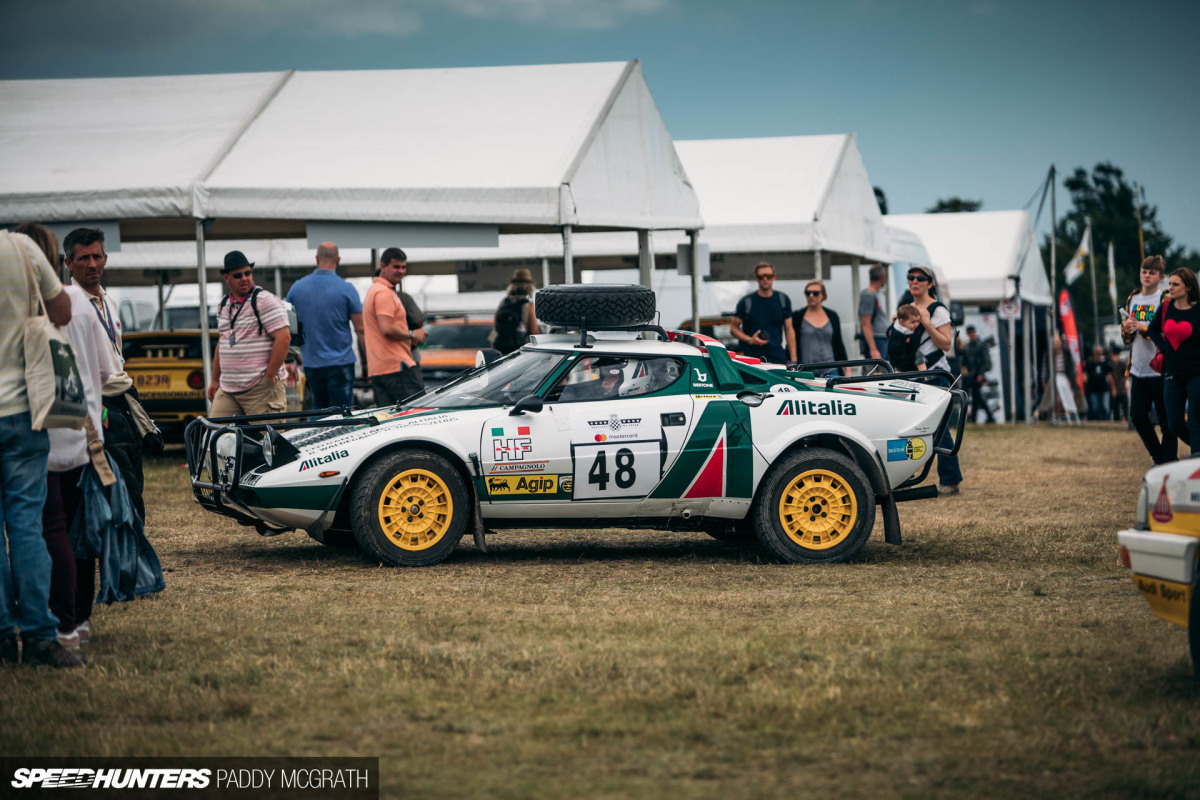 Still, it was an adventure that was worth the price of admission alone.
It wasn't the only part of the Festival of Speed that got the chop either, although this next part was covered at least in some part by the other contributors on site (both Jordan and Larry.)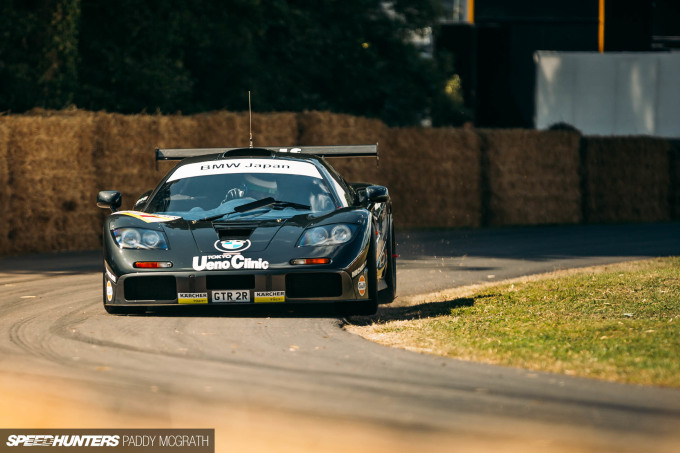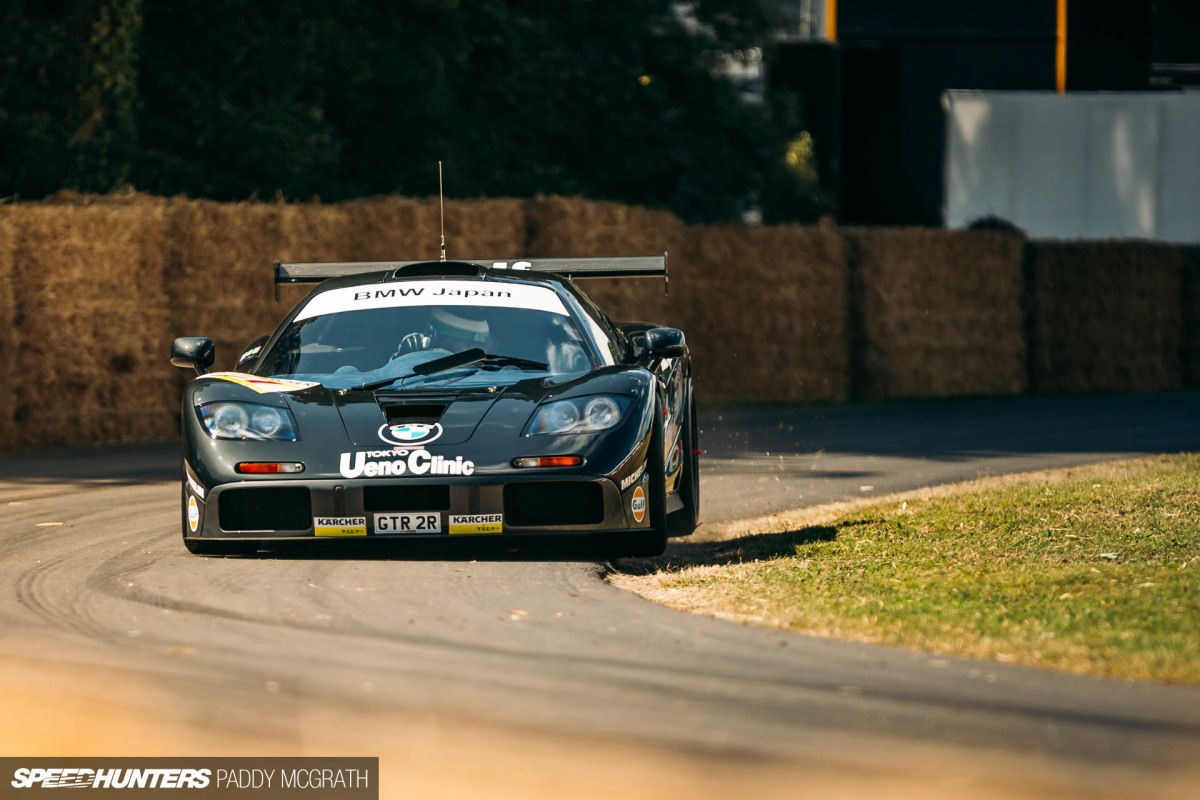 However, I think to be a photographer or journalist of any type, you need to have a certain amount of greed. While the others had already had the privilege to shoot trackside, I wanted to have my own opportunity to photograph it in my own way.
Walking the course from approximately the Goodwood House, my first stop was the infamous Molecomb Corner. If you're going to have an off, it's likely going to be here. There were some moments, but no weekend-ending trips into the scenery.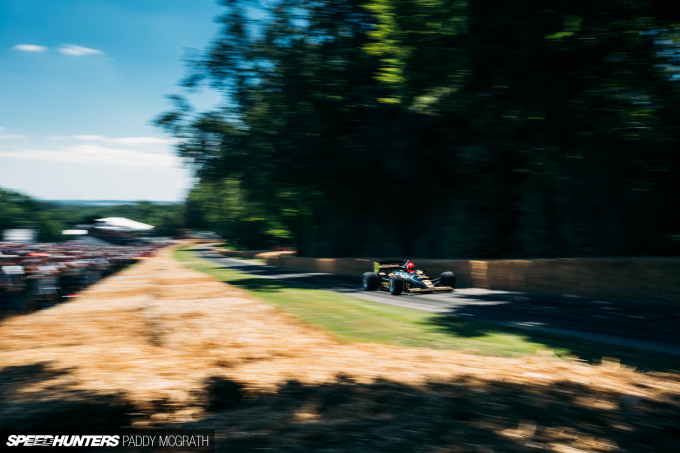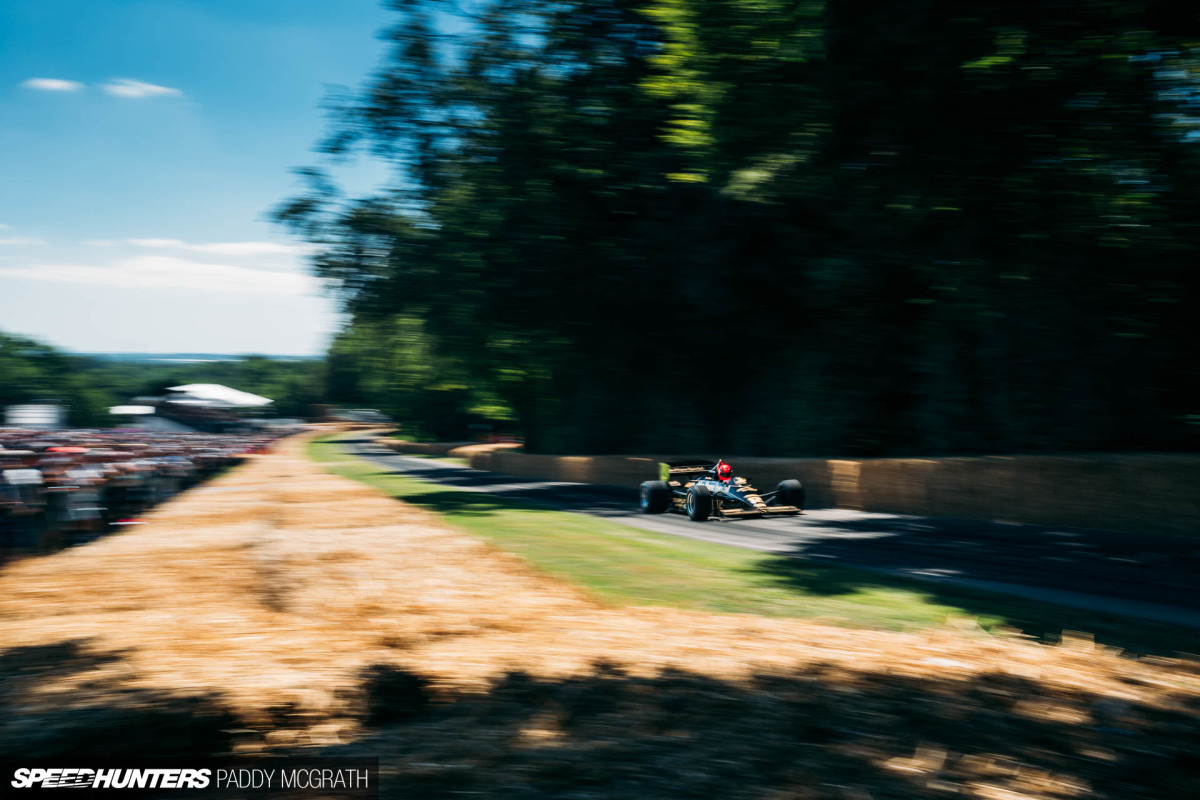 From Molecomb, I continued up the hill as the classes of car changed from sports cars to former Grand Prix cars. With the cars passing from left to right, shooting options are limited. You can either shoot wide or tight, but the straightaway keeps the cars pointing in the same direction.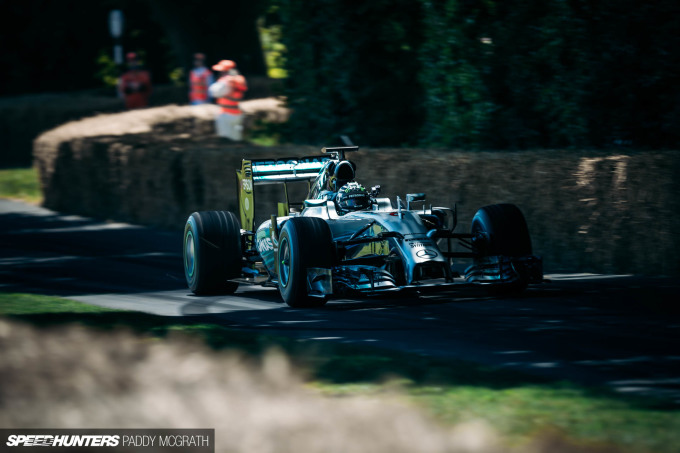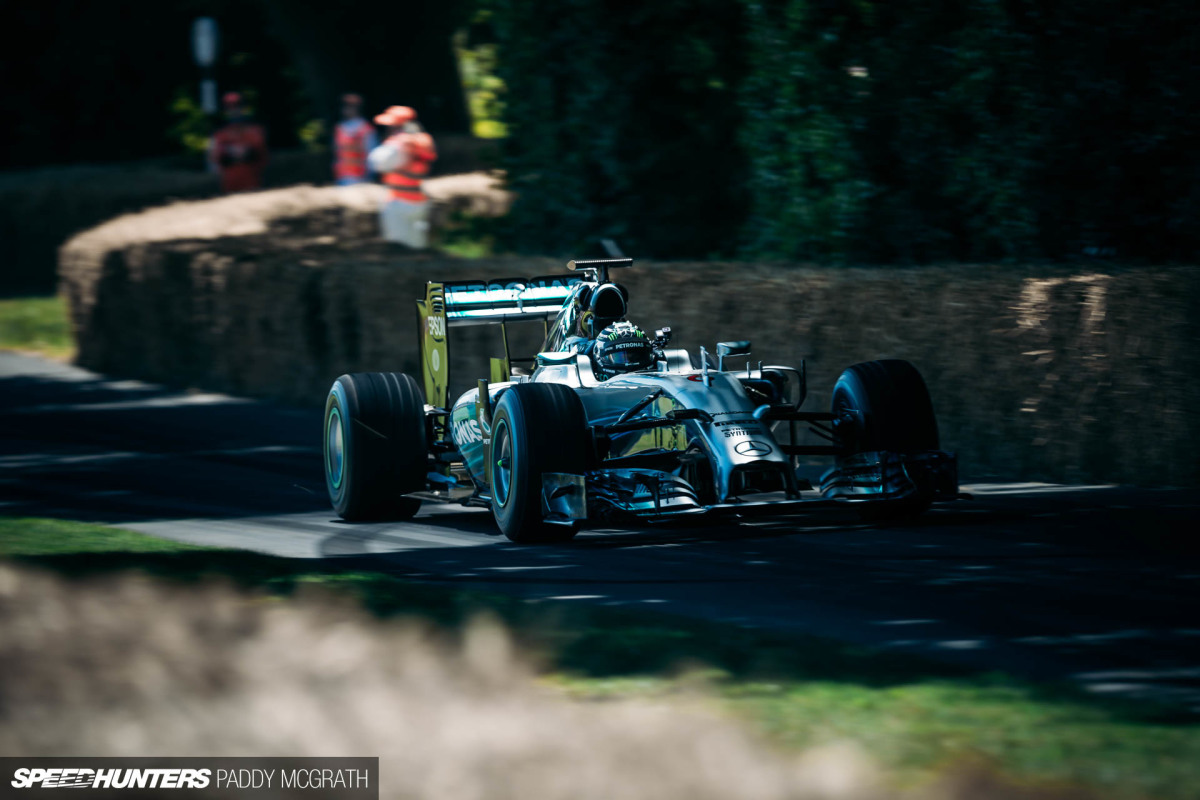 Having heard decades' worth of Formula 1 cars go past, I can attest to the fact, if you didn't already know, that the new cars sound awful in comparison. Only the lone Formula E car had less impact than the 2016 World Championship-winning car of Nico Rosberg.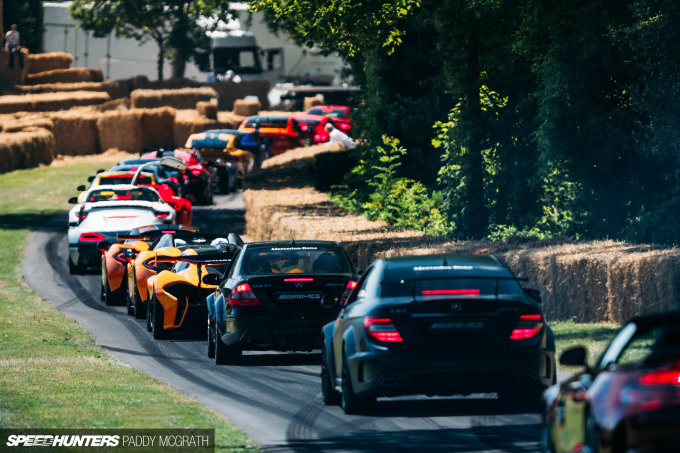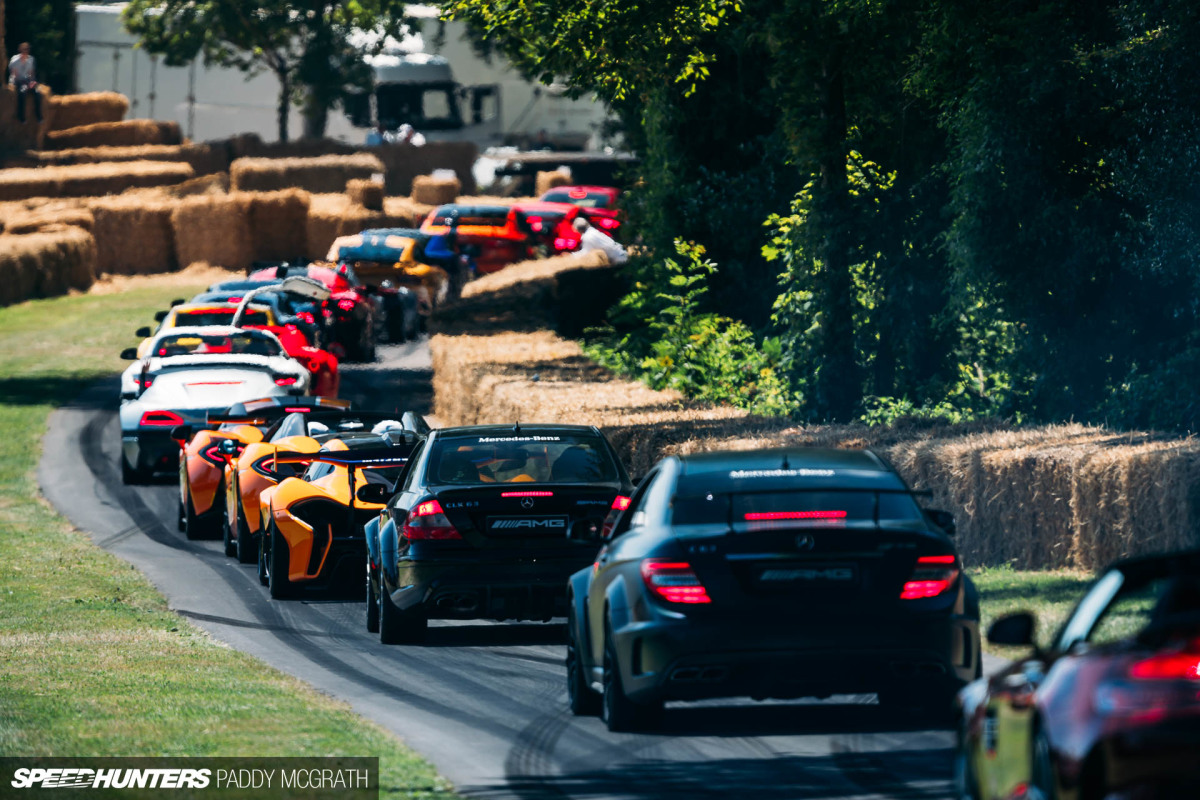 It might not be obvious if you're following the event on the livestream, but the only way for the cars to return to the paddock is by driving back down the hill, which leads to some interesting (and expensive) traffic jams every once and a while.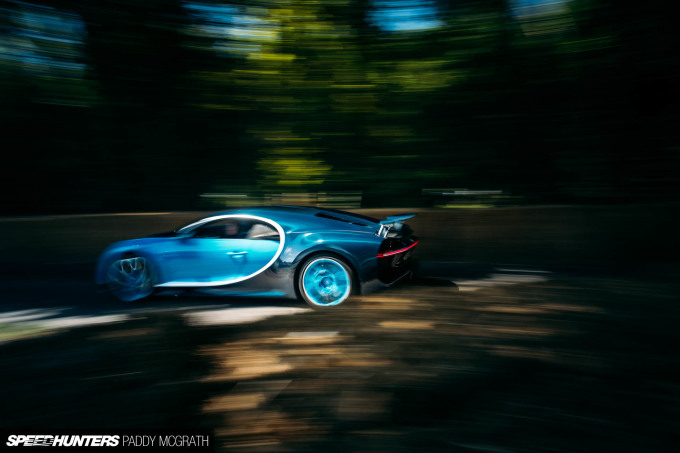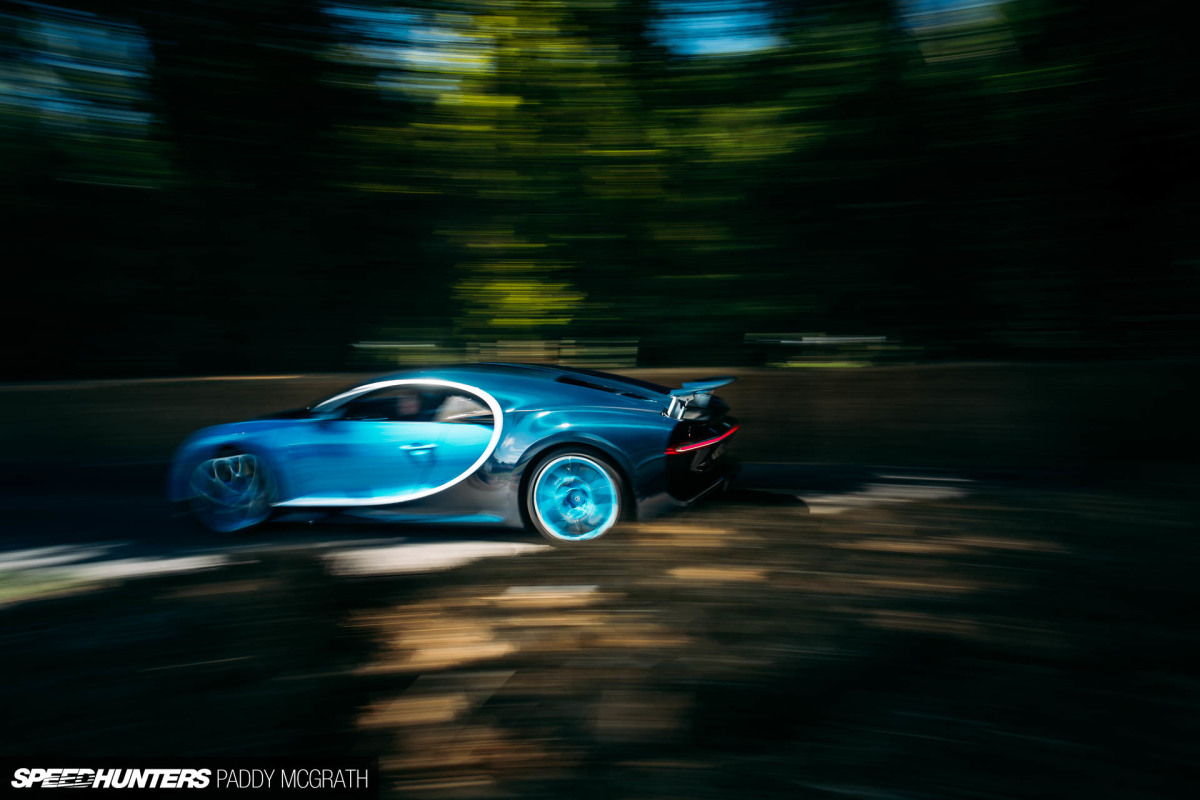 Despite being some the best drivers in the world, there's still a bit of showmanship involved. When one car stops in order to complete a full-bore launch down the hill, you know that every car behind is going to do the same thing. Regardless of what you think of these hypercars, they don't half move.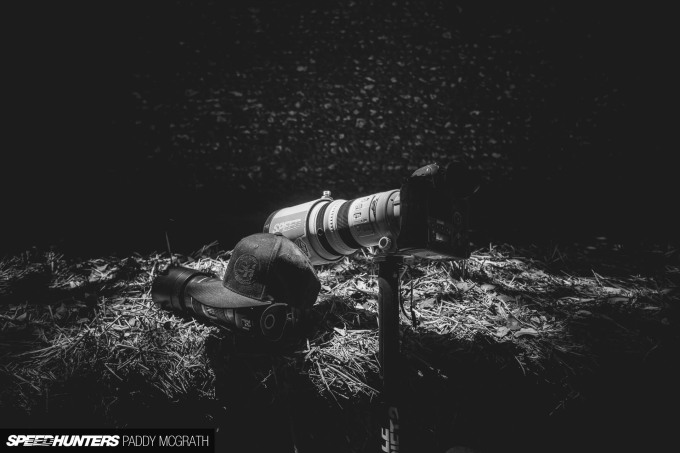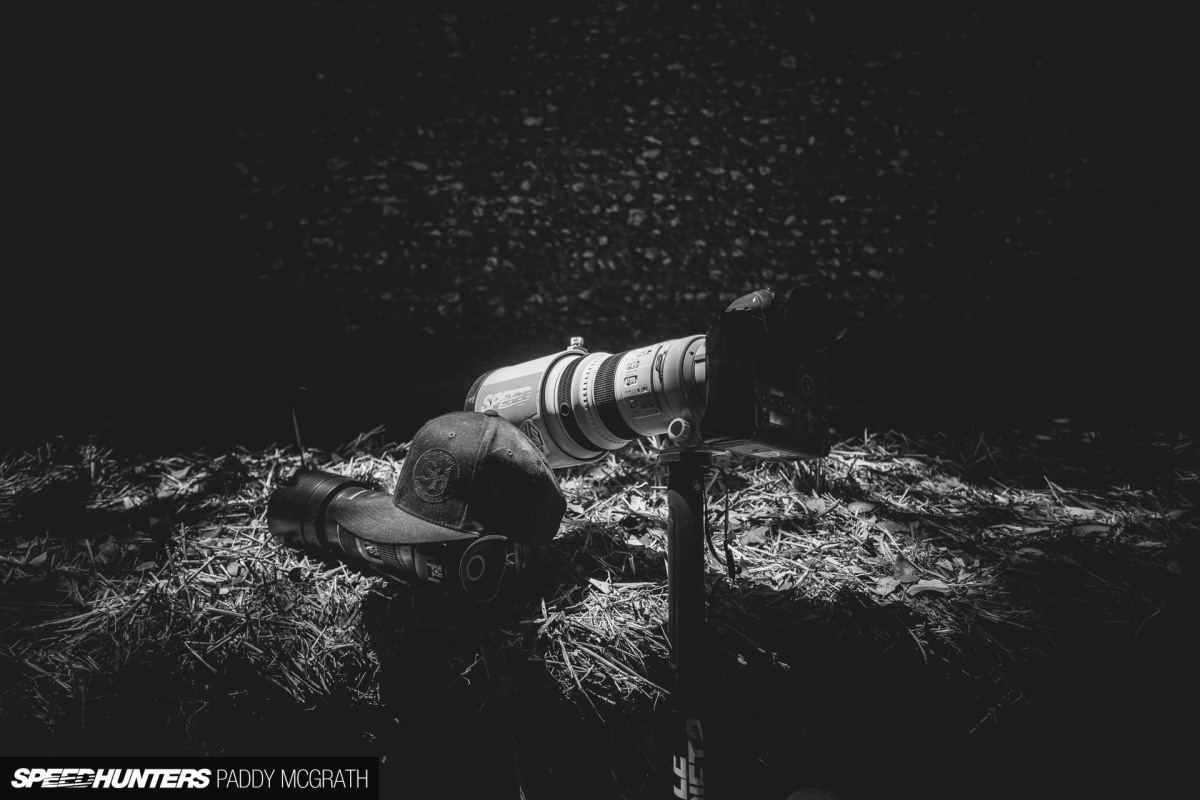 My ultimate destination was the Flint Wall, where trackside access verges on the ludicrous. Without doubt, it might be my favourite photo spot in the world, but only on a sunny day. The trees above are thick, leaving only select pools of light through. The results? Glorious.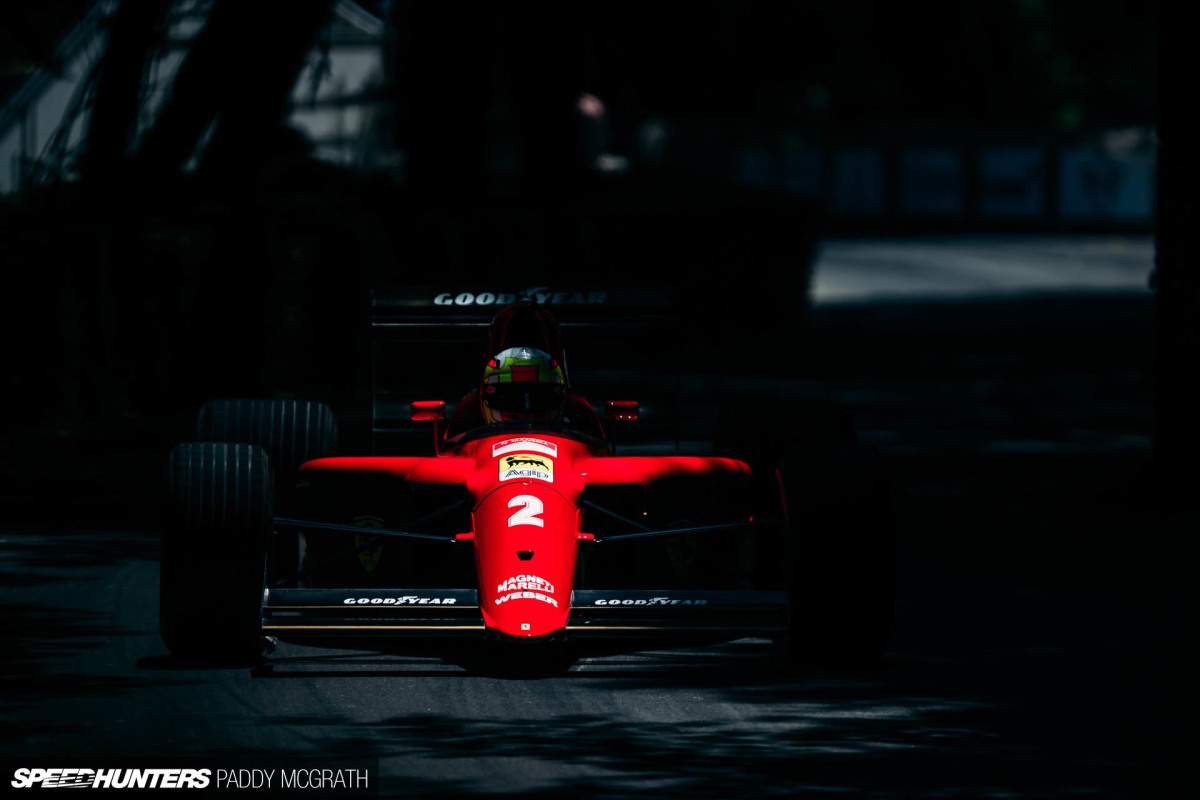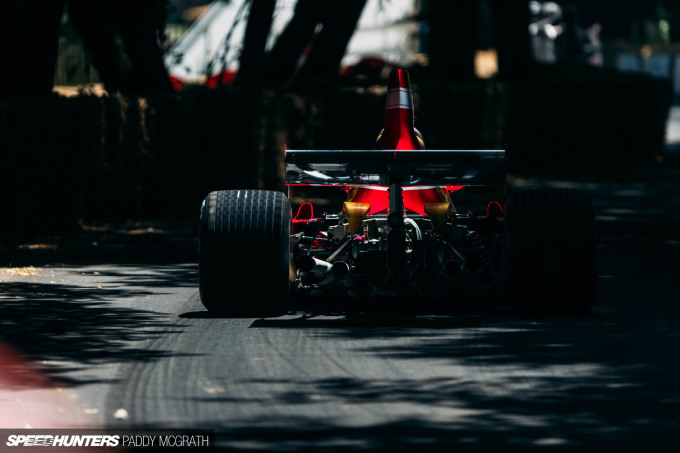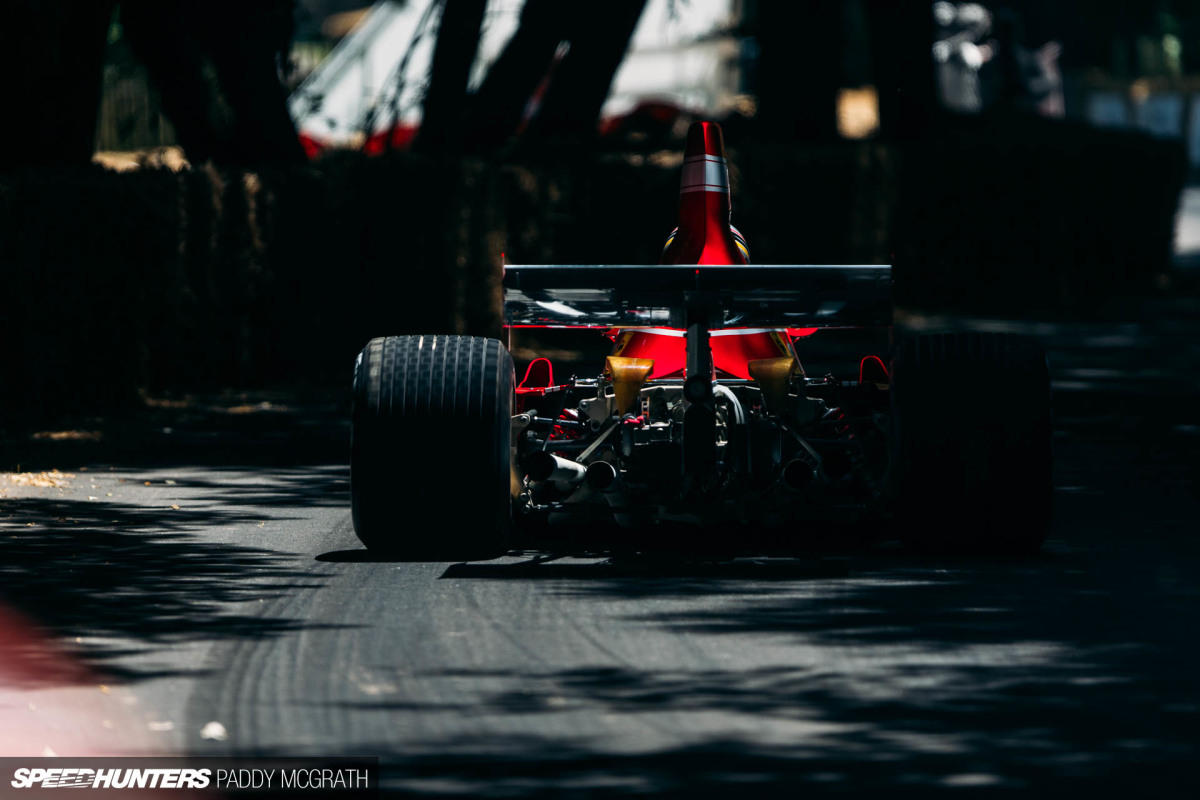 Whatever the direction of the cars, or however you're looking at them, there's always something exciting to be captured. Again, the proximity makes the location. When you not only see and hear every detail of a car as it passes by, but also smell it, you know that you're close enough.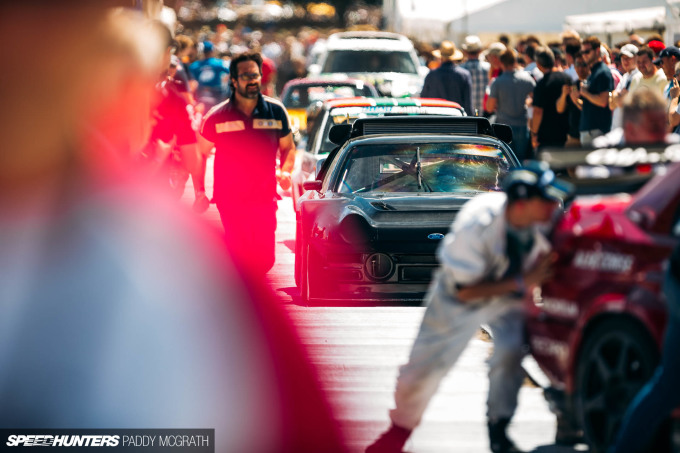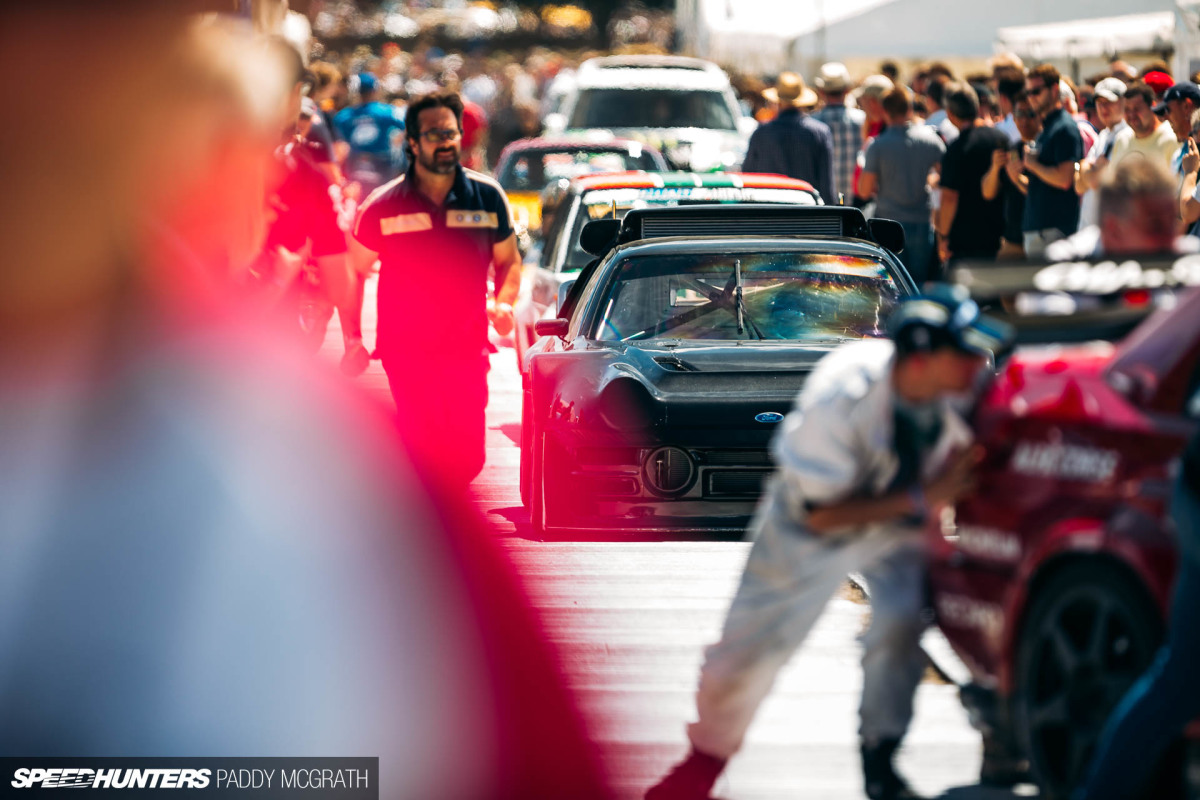 Photo vest time is limited at the Festival of Speed, which isn't something you might be aware of. I recall something along the lines of there being around 50 vests for over 500 photographers, but don't quote me on those numbers. It means that while your time trackside is limited, you need to make the most of it. There's nothing quite like urgency to force productivity either.
September, Texas
What was almost certainly the most unexpected Speedhunting experience in 2017, was the day after Formula Drift in Texas. Again, I had a late flight home which gave me a day of exploring and sightseeing.
Unlike earlier in the season in California, I had no real plan for this day. I was in Texas, so I supposed that I should do Texas things. The town (city?) of Fort Worth was a short drive away, and the Fort Worth Stockyards promised an authentic wild west experience. According to Google, at least.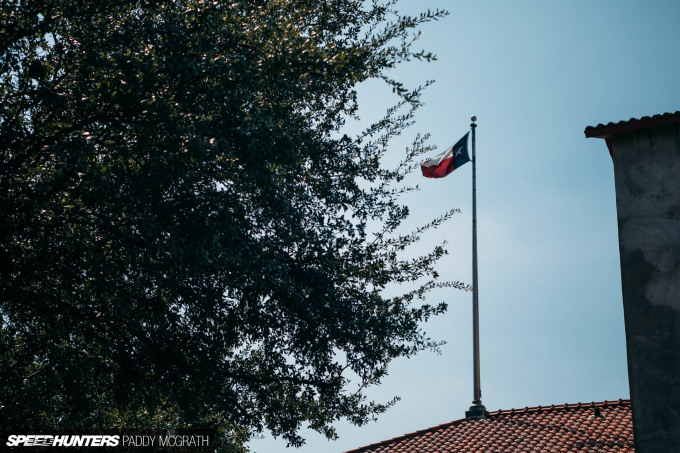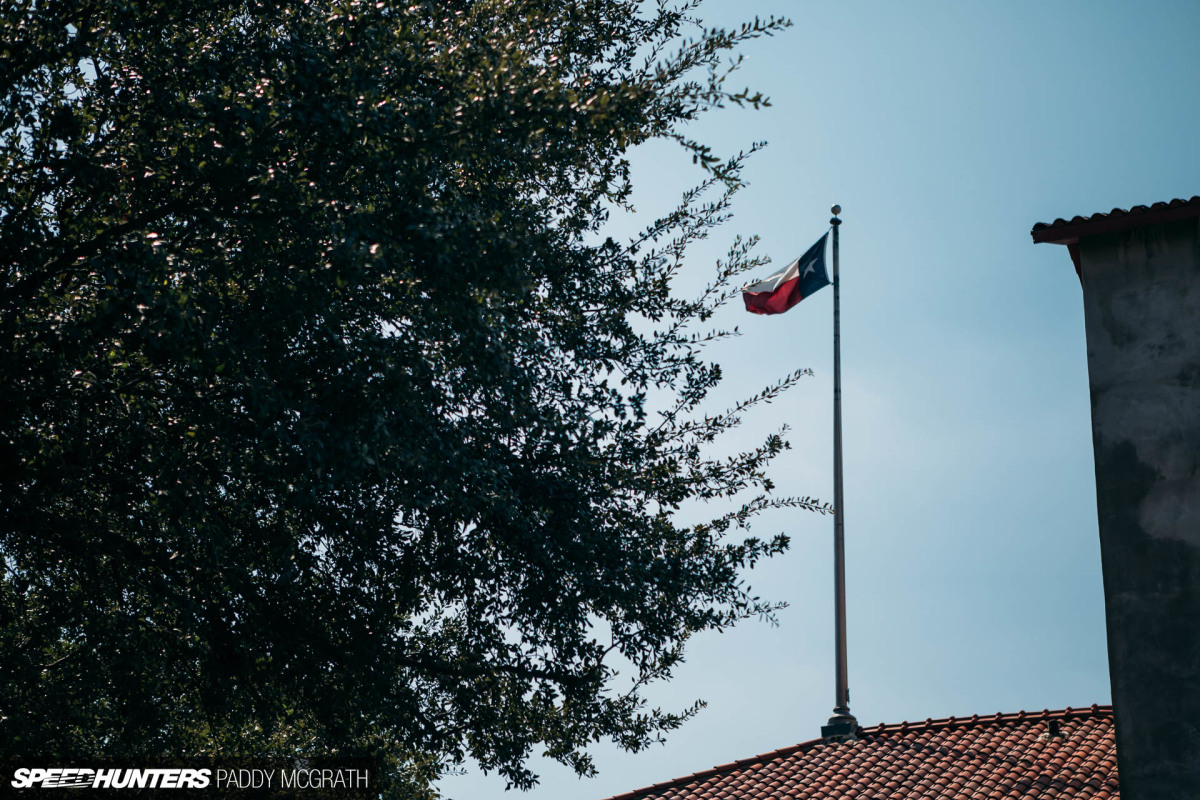 The locals claim that Fort Worth is where the 'west begins', so I was confident of killing a few hours and maybe grabbing a decent barbecue in advance of leaving for the airport.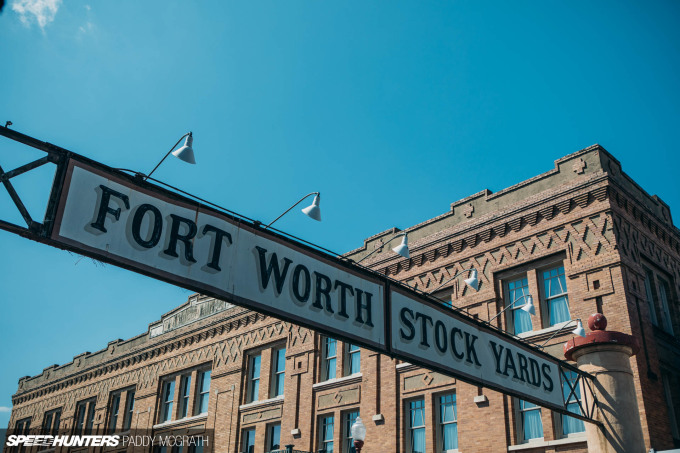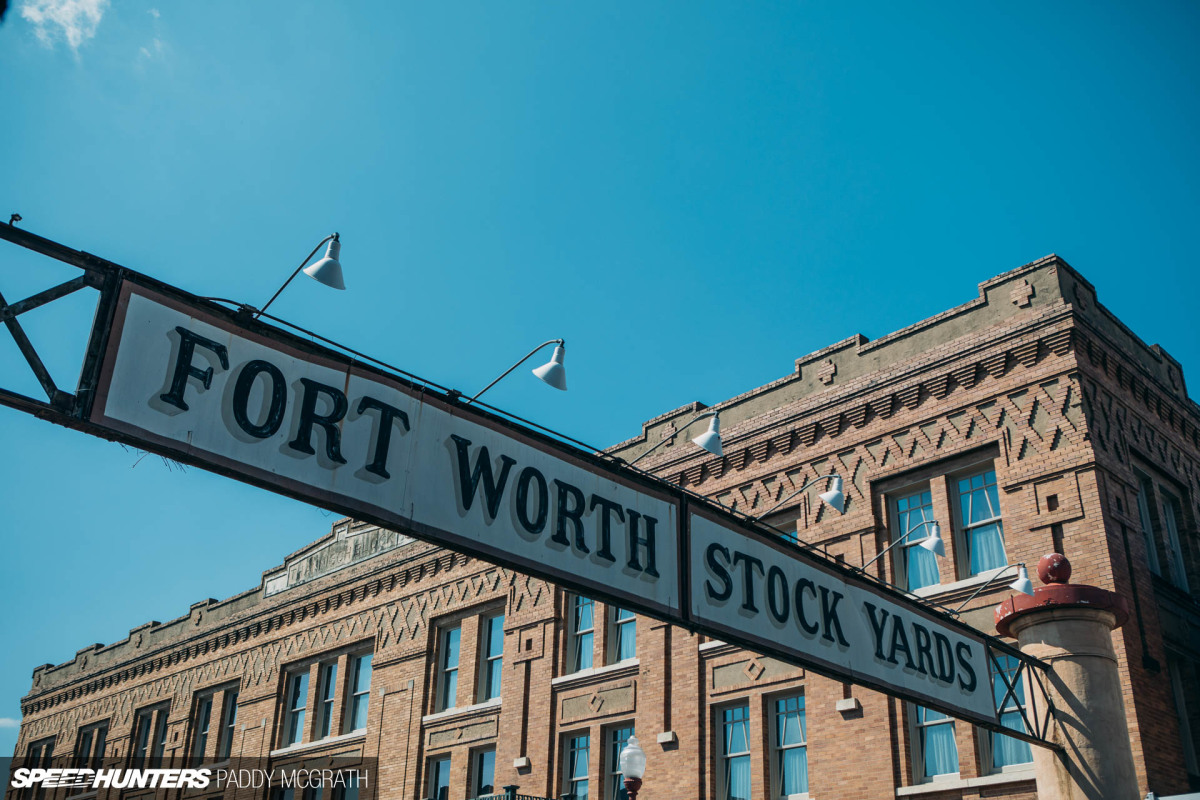 Google didn't disappoint and a true western experience was on offer. As the United States is still a relatively young country, I always chuckle when visiting these 'historic' sites that are only 100 or 200 years old. I grew up in a city which is over 1,100 years old and still has its original Viking walls, which have stood for centuries alongside the remaining watch towers.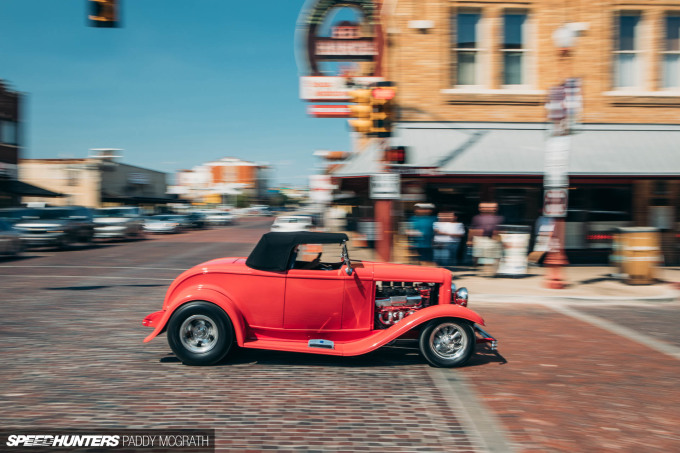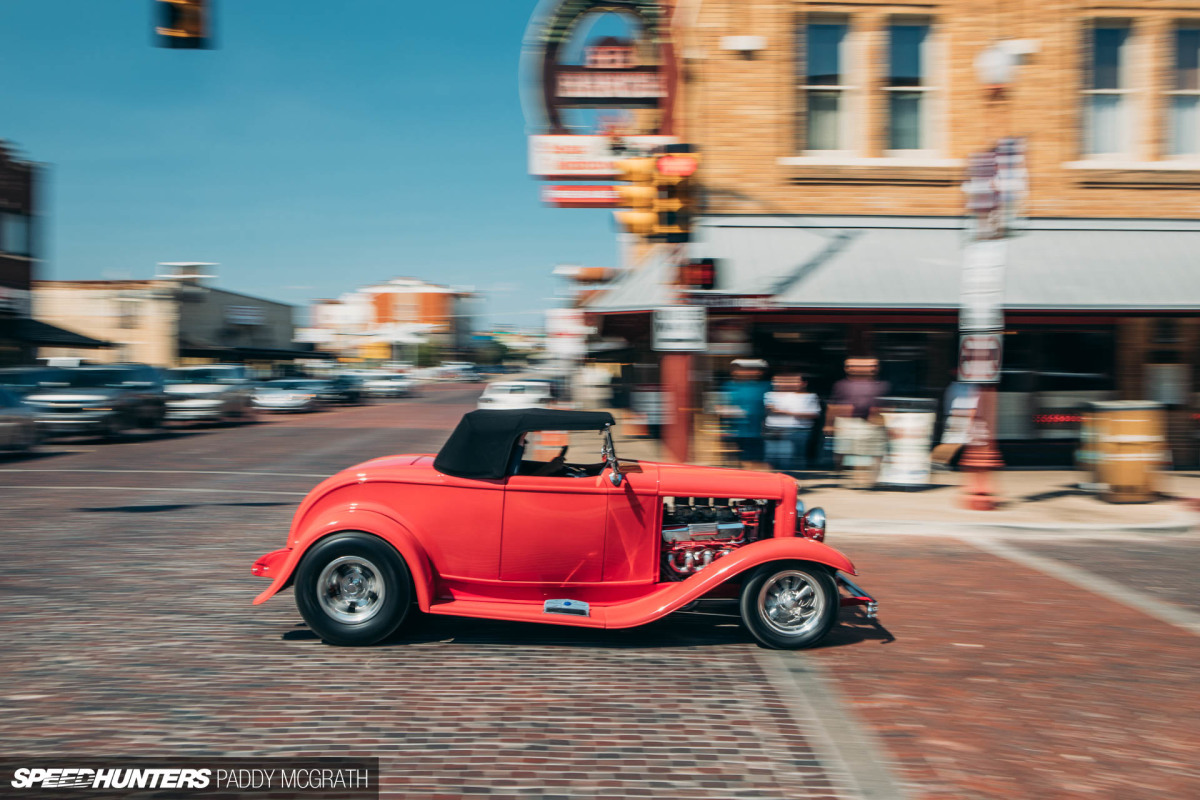 I did think that there was an awful lot of cars around, but put it down to being a Sunday thing. Of course, and not for the first time, I was wrong.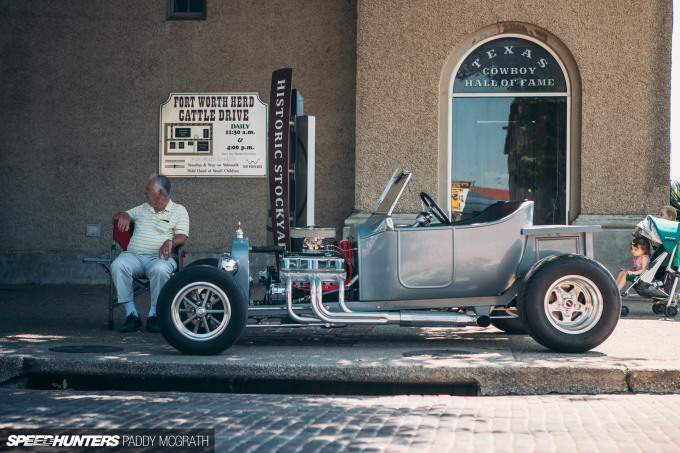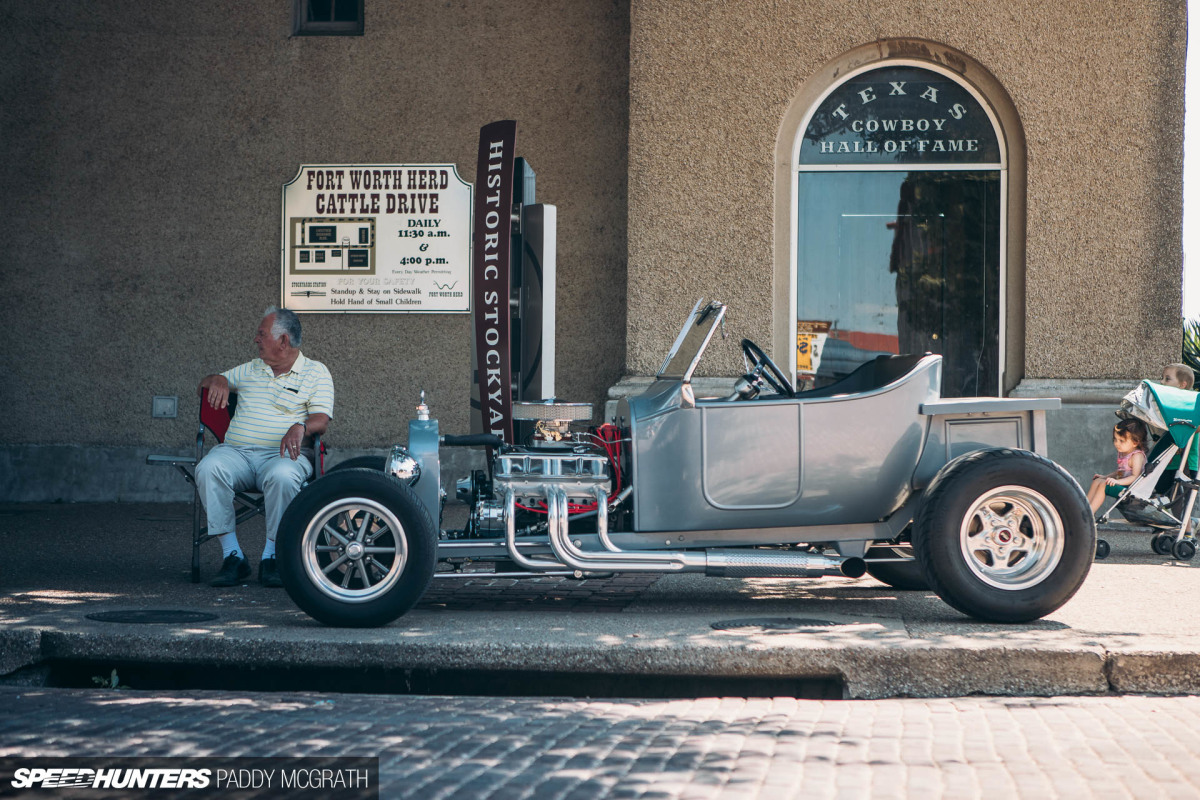 I had stumbled upon a vintage car show, which was open to the public and lined the streets of the stockyards.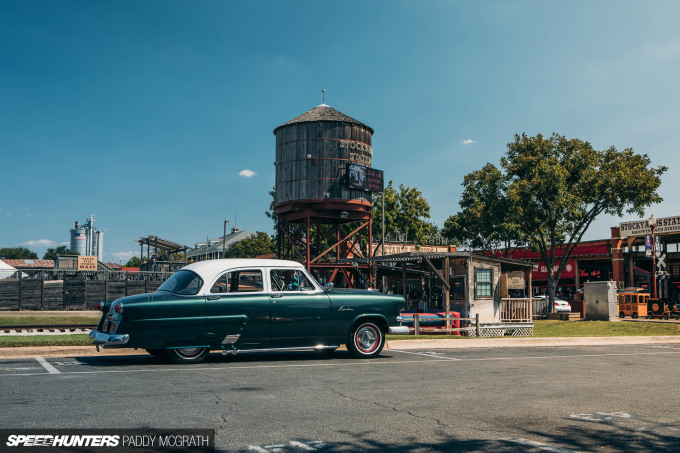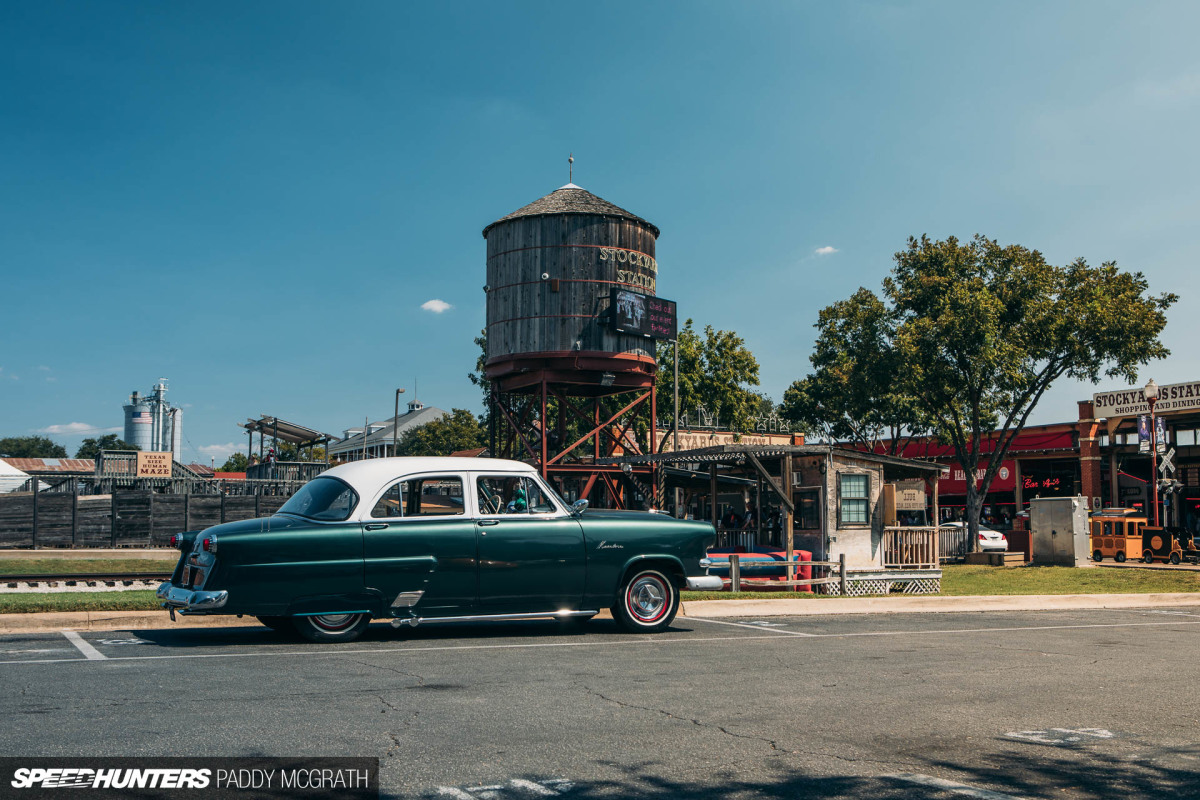 Not just hot rods, but various examples of vintage American cars. Truth be told, I had to read the helpful pieces of paper posted on their  windscreens to even identify the make, let alone the model of most cars present.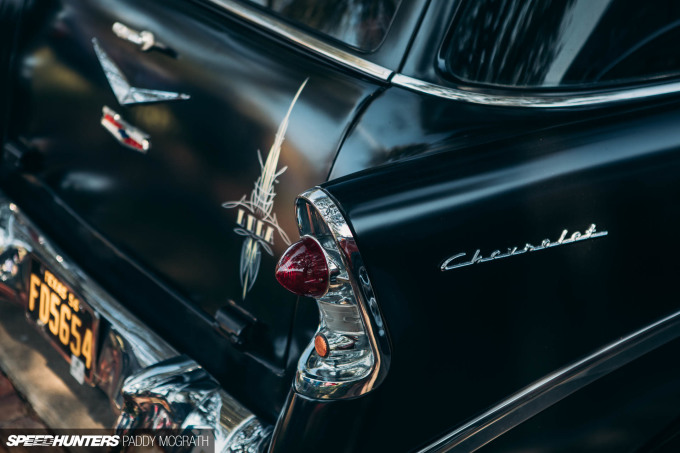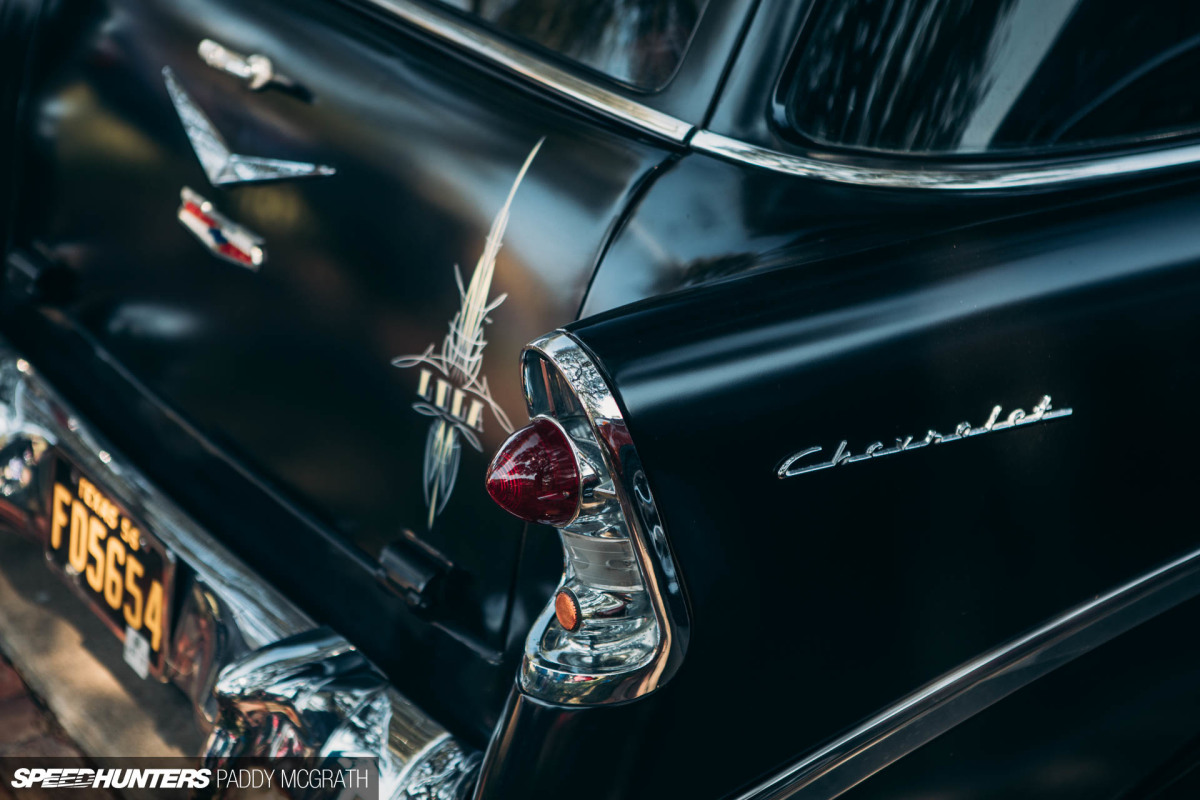 I didn't grow up with them, although I've always admired them from a distance. There's nothing quite like the tail fins and lashings of chrome on '50s and '60s cars.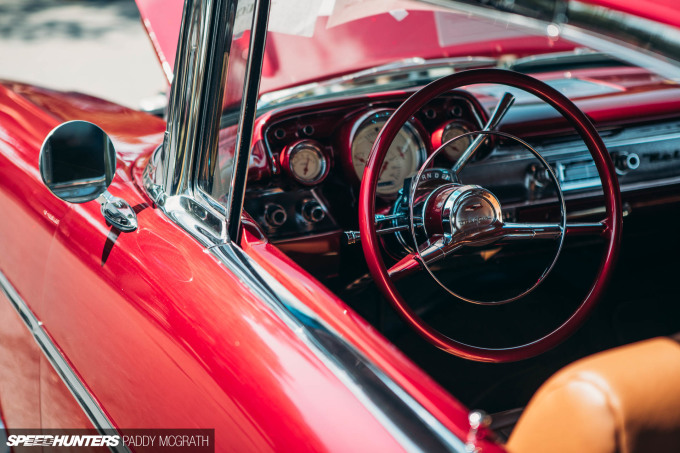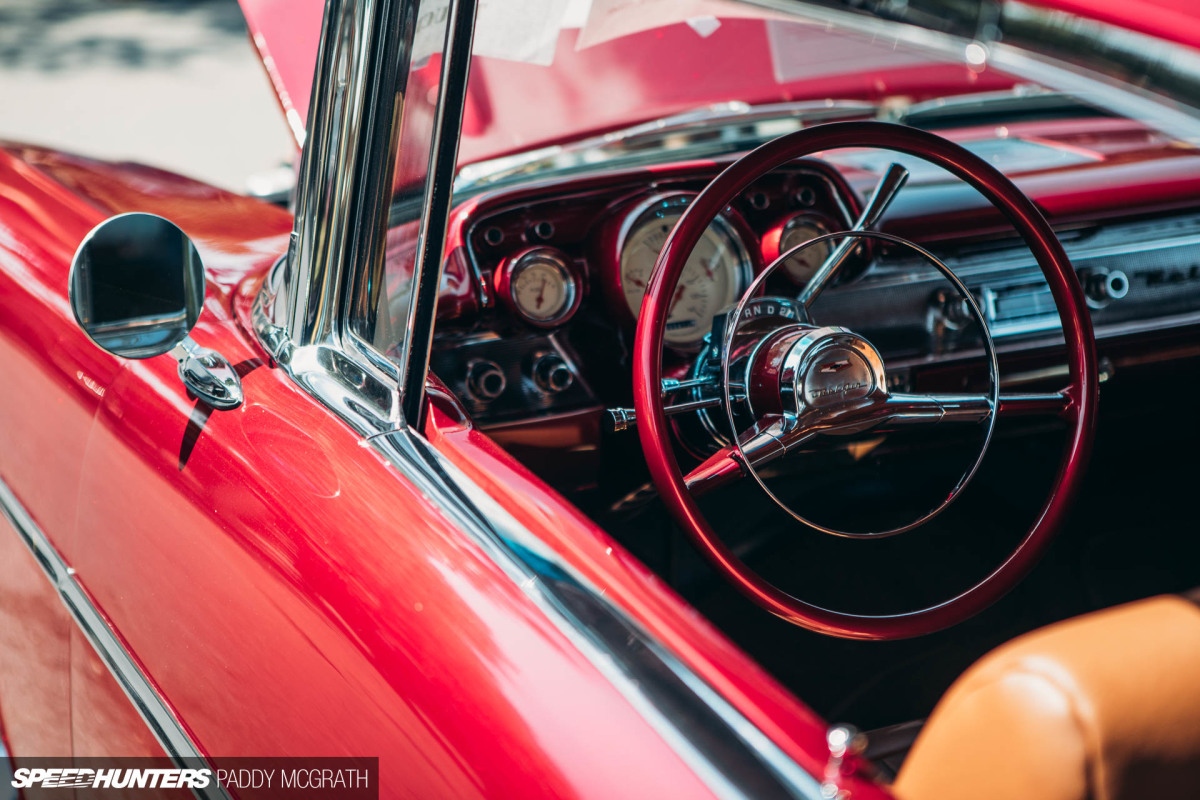 The interiors in particular are such works of art. I could have spent all day poring over the details of each car.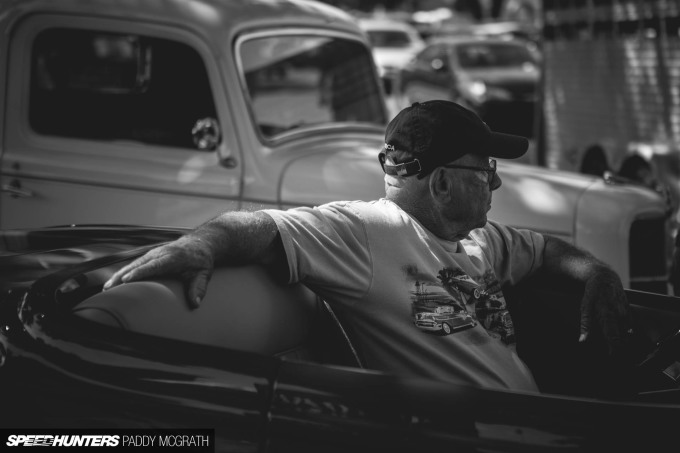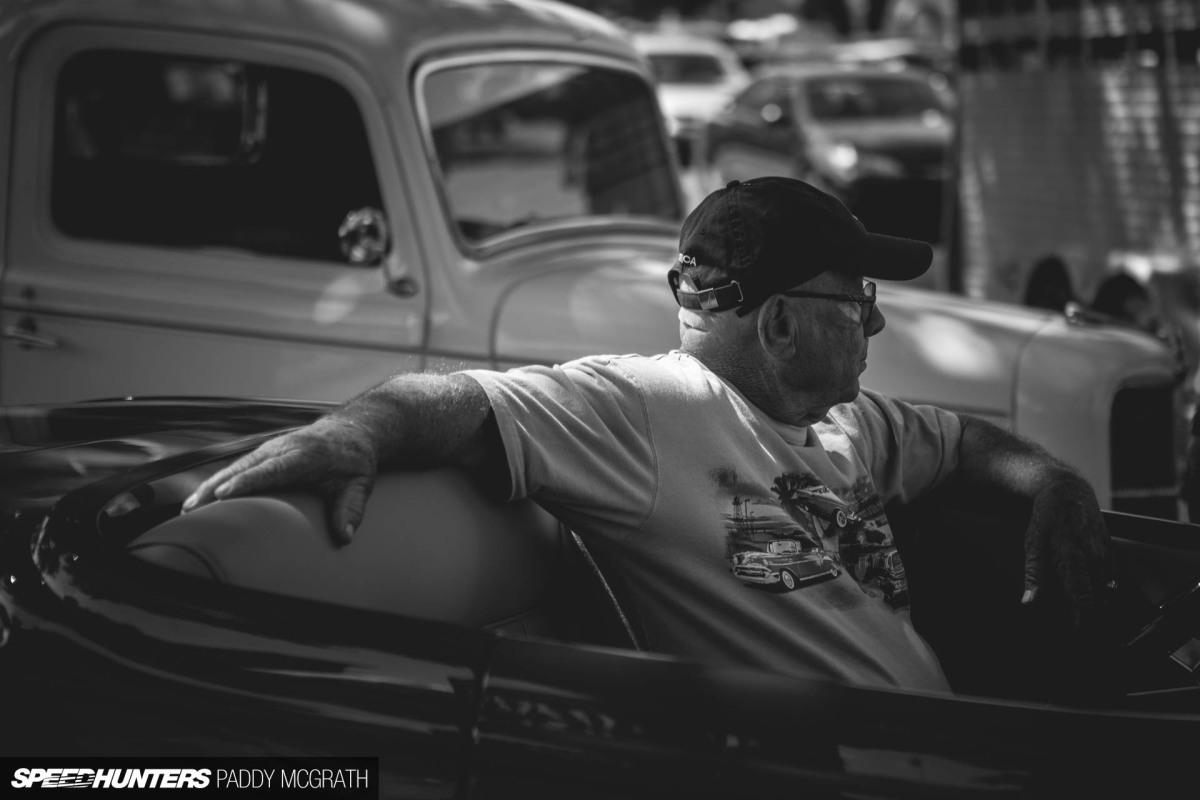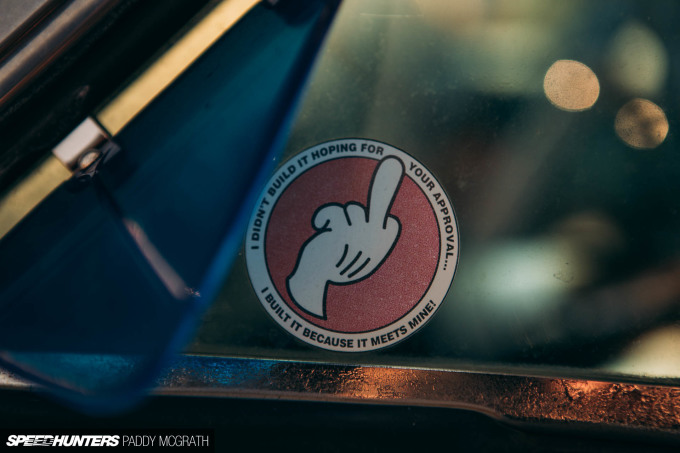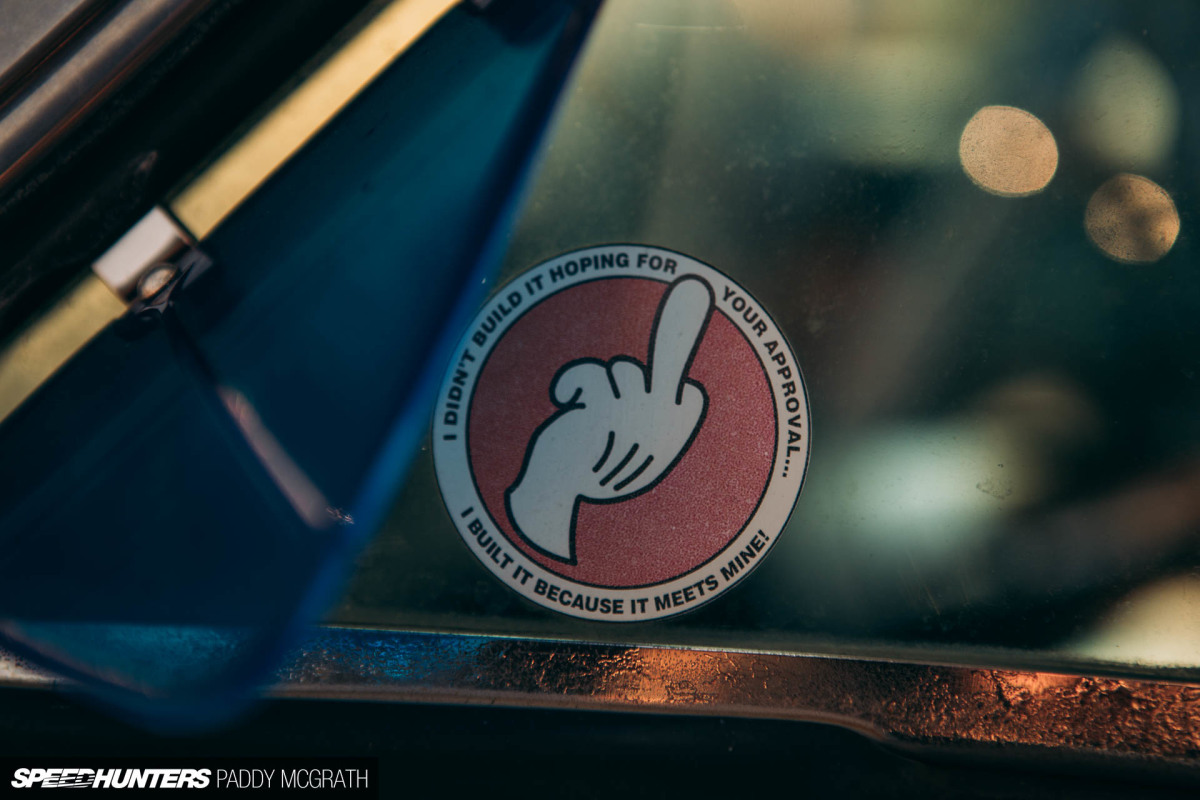 It was an authentic experience for sure, but unfortunately it was a short one too. I had arrived in the early afternoon as things were winding down, and cars were slowly leaving for home. Still, it was an immensely enjoyable occasion which happened purely by chance.
On the subject of winding down, I guess this is as good a time as any to wind this one down too. I could never get around to the other stories that will likely never see the light of the day, nor will I be able to retell some of the rental car adventures that were had this year. That last one is more because I would actually like to be able to get a hire car again in North America.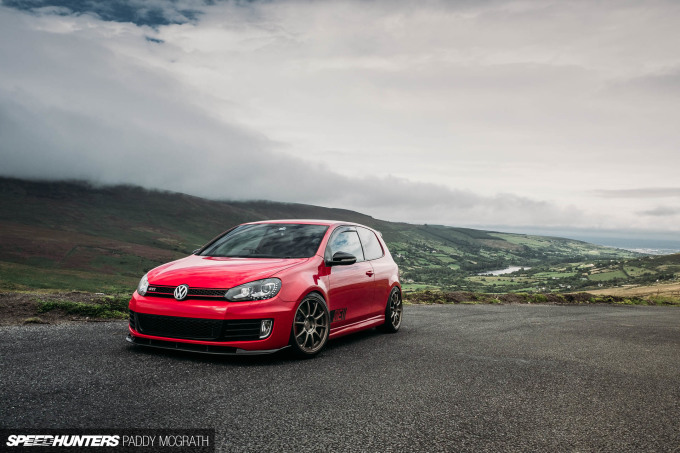 There were adventures in my own car too, which is still a thing by the way. Although my time with it lately has been just driving it and enjoying it for what it is, rather than tinkering any further. I do love this car.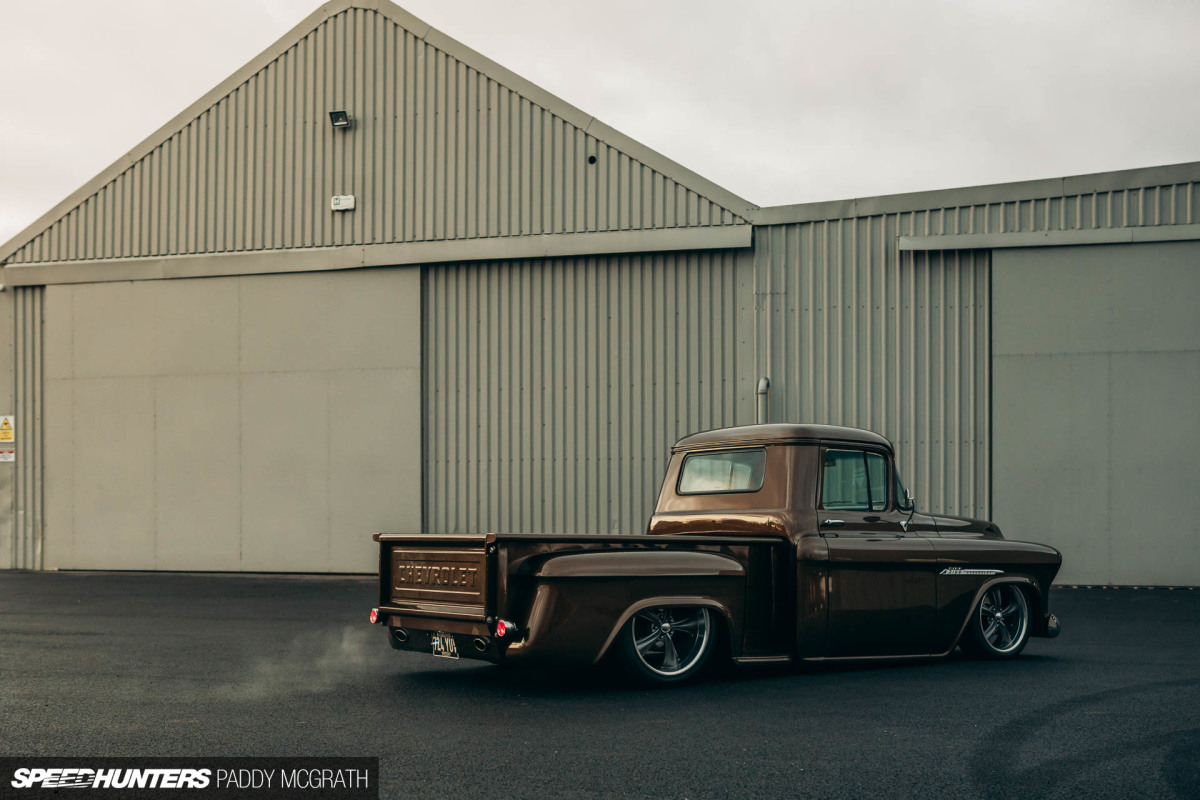 With all that said, there is still more to come from 2017 before we wrap up for Christmas, I was just feeling a little bit retrospective-y. Whatever about what's behind us, what's coming for us is what should surely excite you in the coming months.
We shall speak again shortly.
Paddy McGrath
Instagram: pmcgphotos
Twitter: pmcgphotos
paddy@speedhunters.com
Cutting Room Floor