Nine Eight One
The 2016 Porsche Cayman GT4 is a seriously good car straight from the factory.
Most things Porsche does, it does quite well. However, there is always room for improvement, even for the mighty P-car manufacturer. If you're a shop like SharkWerks, you're especially going to want to make your 981 an even better canyon carver and daily driver.
While not the best Porsche you can find, the Cayman body style has always had a bit of a special meaning to me. There was a specific turning point in my life when I had just decided I would return to school, and the same week an early model Cayman rolled up beside me at the gas station. Its owner and I got to talking cars and careers as we filled our tanks with fossil fuels, and it turned out he went to my high school half a dozen years before I attended and had graduated a few years back from college with the degree I had just decided to pursue. It was one of those moments where it clicked that I was on the right path.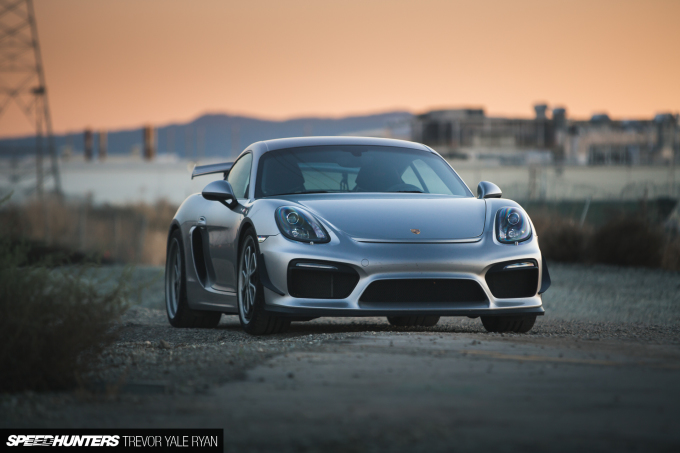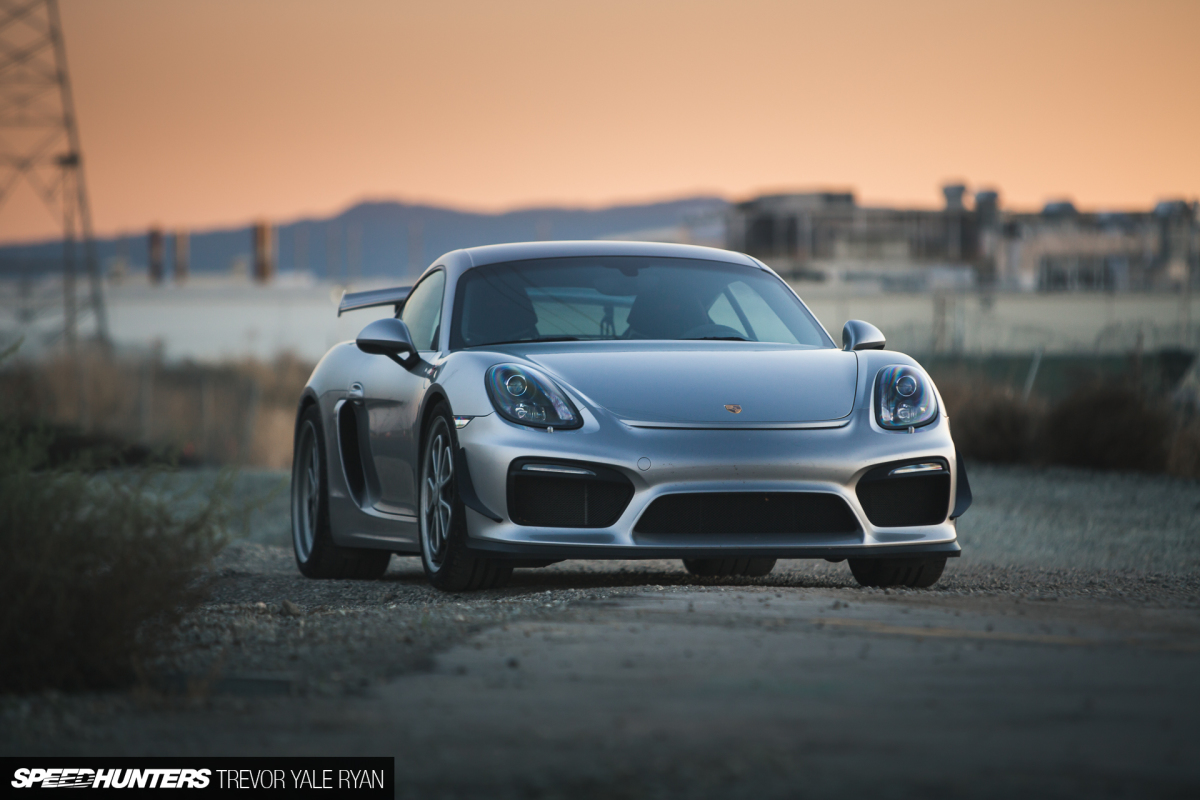 I'm getting off topic, but it's an important point. I don't know what it is about cars in general but they seem to have this effect on people. Moments, months, and even entire eras seem to become defined by the cars that were there for us at the time. All cars are special in their own way, but when a chassis like this is combined with some magic touches from the SharksWerk crew you get something truly next-level.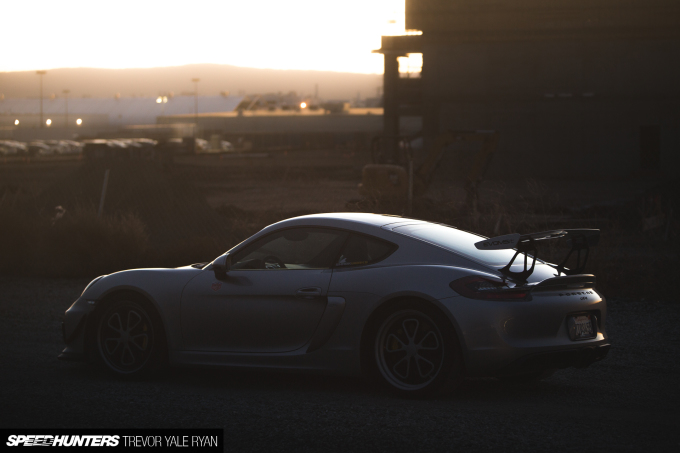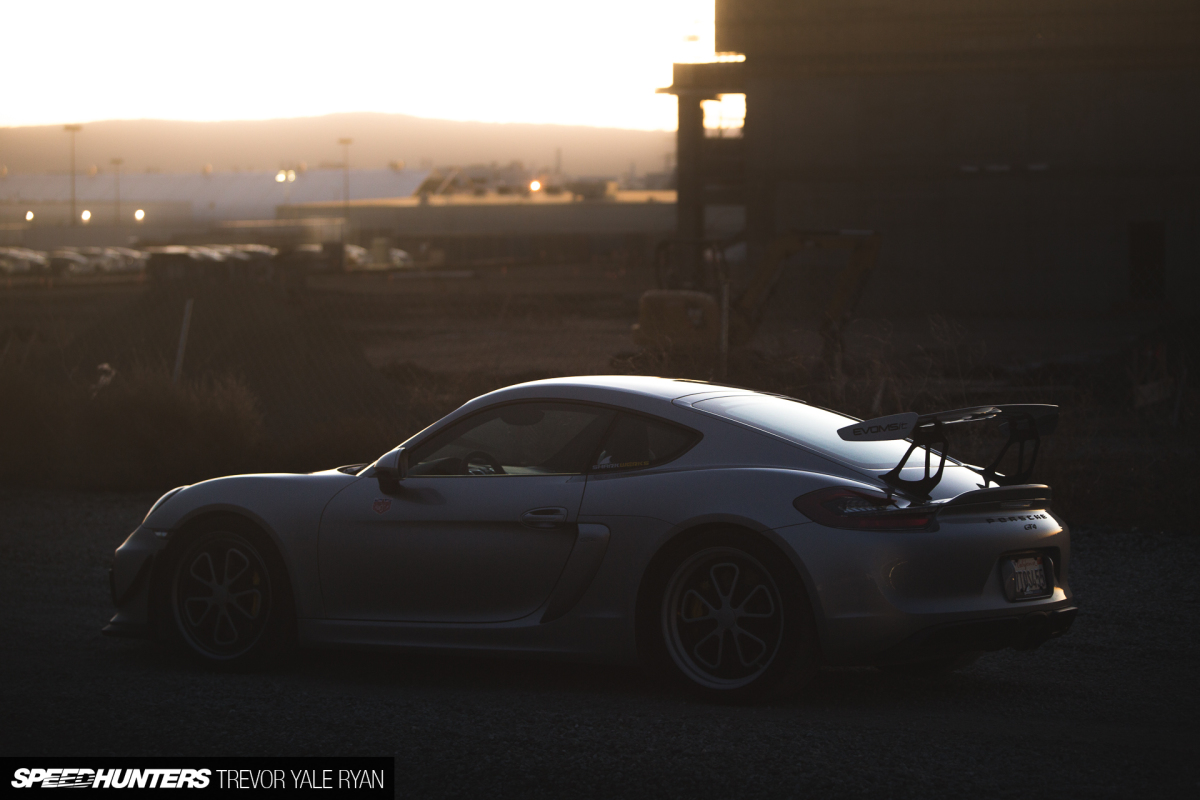 While it has that classic egg-shape that defines all Porsches, the Cayman gets a bit un-Porsche out back. The engine is in the wrong place, or the right place, depending how how you look at it. Before we make it around to that glorious rear end though, there are lots of little details on the way that catch your eye.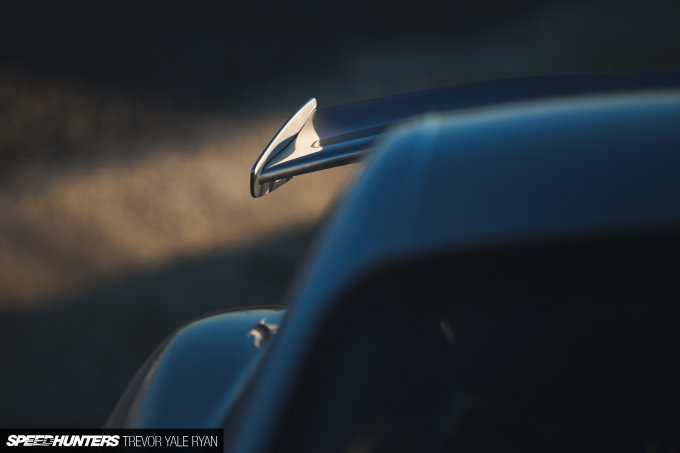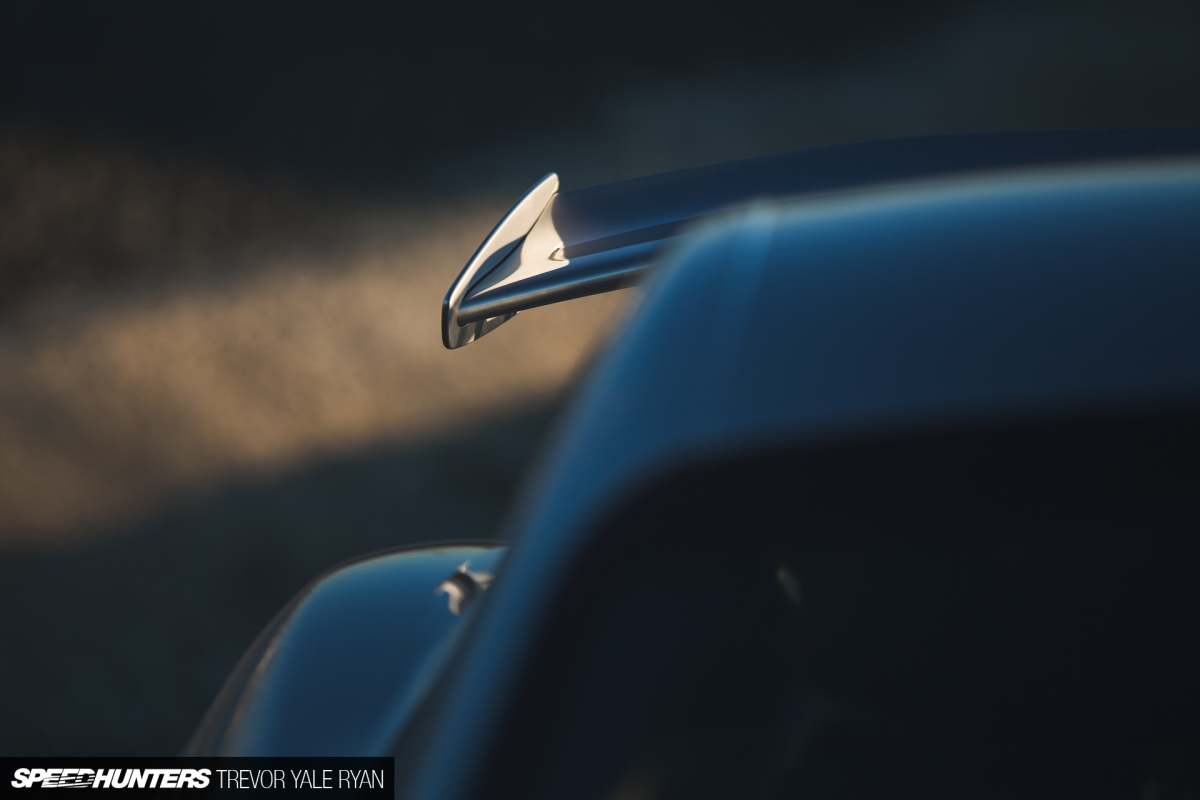 You just have to spend a few seconds looking at the thing and it begins to look even better. The RSS canards up front, along with some GT4 only goodies throughout.
As you work your way to the back, there are just so many things to take in.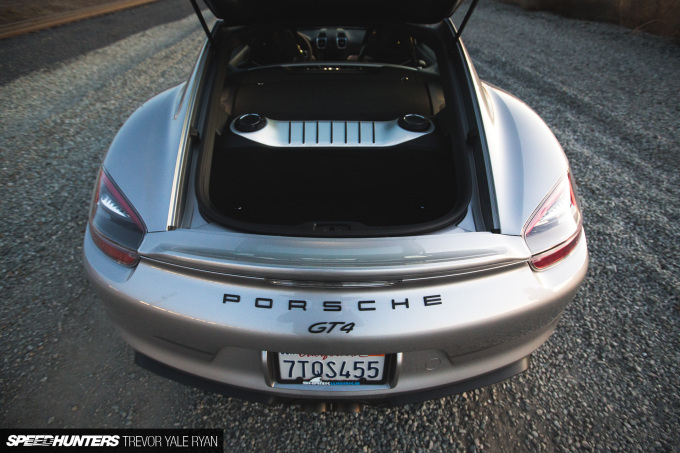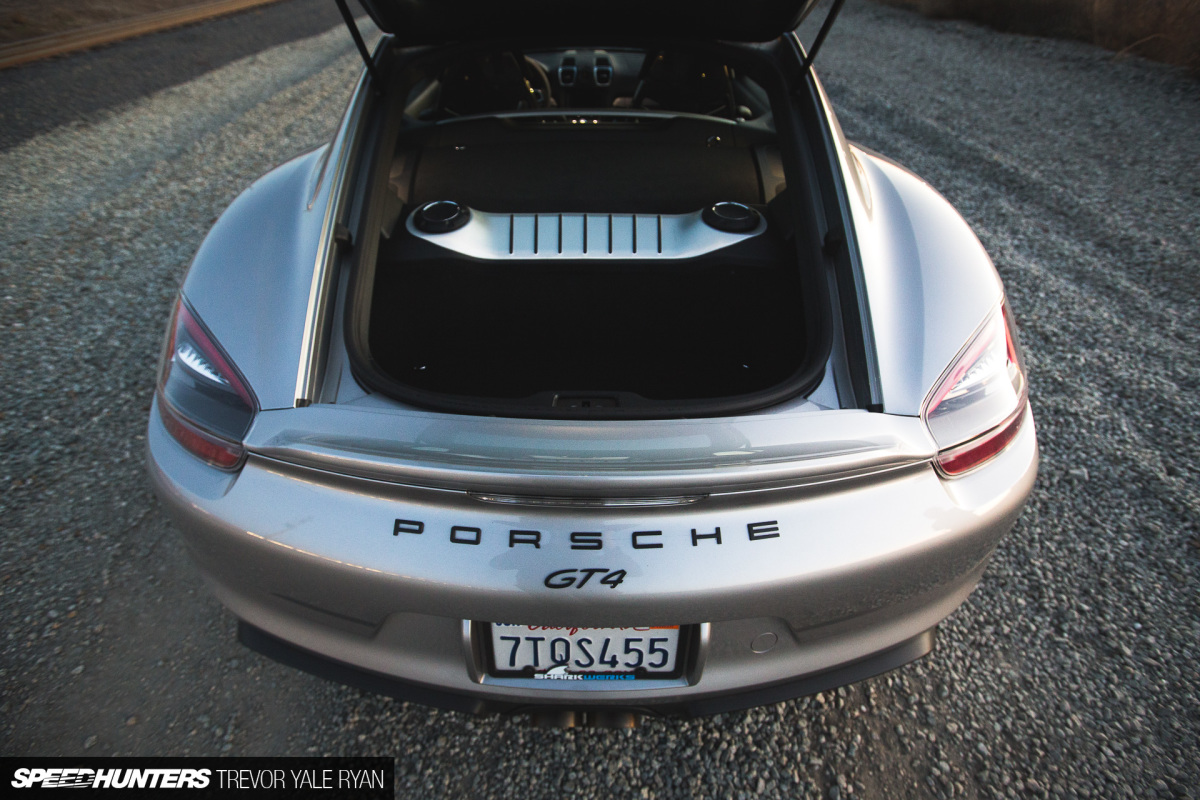 Once you get just past halfway to the rear end, you'll find the motor. Or maybe you won't, seeing as how it's covered by layers and layers of stuff. Still, I feel Porsches with good-looking engine bays are few and far between, so maybe it's not all bad that you can't see anything here without some disassembly.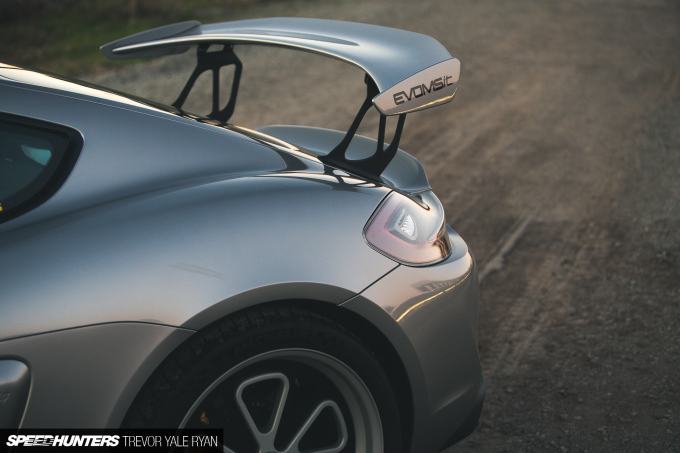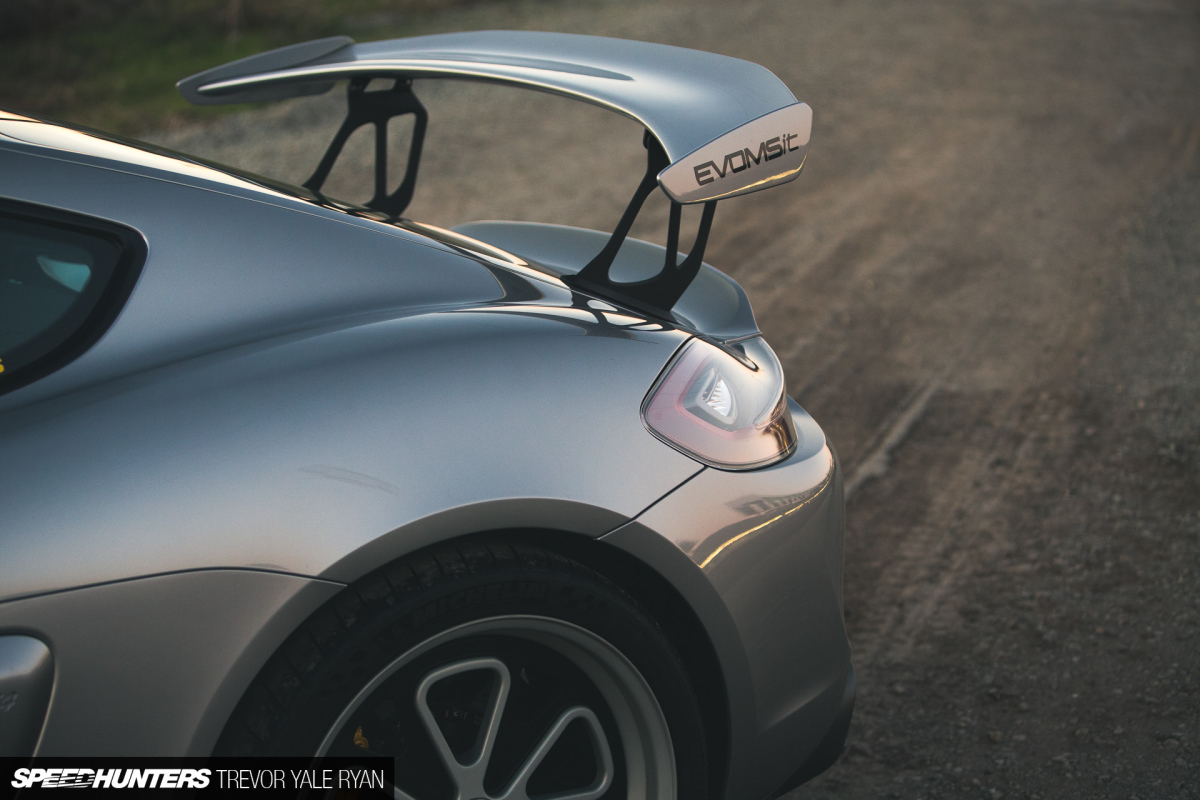 All of the amazing body lines ultimately make their way back before smoothly converging into one of the nicest rear quarters in existence. I'm not sure what it is about the tail lights, the RSS ducktail and that wing that just look so good. Perhaps someone can explain to me why I'm so attracted to this thing — surely I'm not the only one?
The SharkWerks Stroke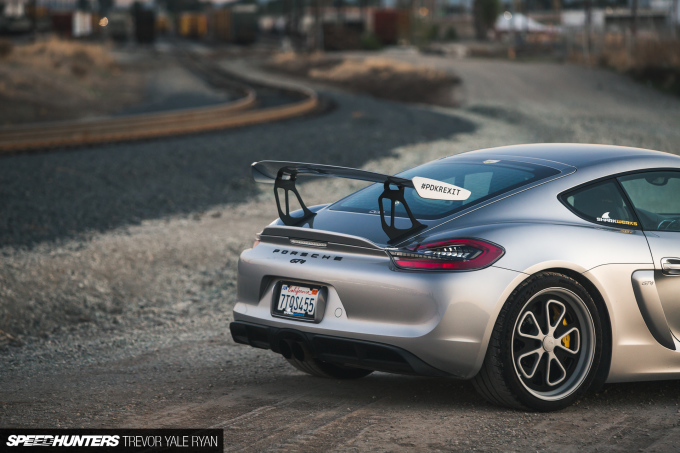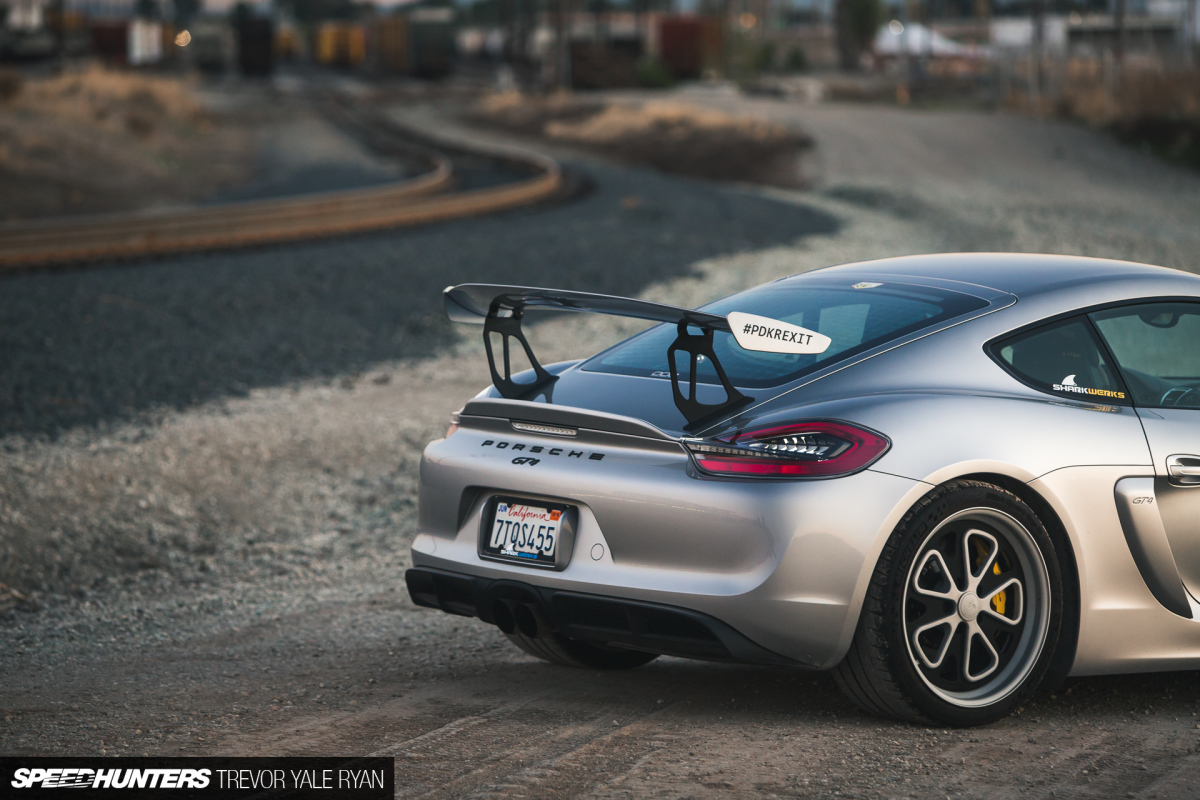 The wheels that SharkWerks have chosen just make it that much better; 20-inch three-piece Outlaw 001s from the Fifteen52 and Magnus Walker collaboration really look at home here.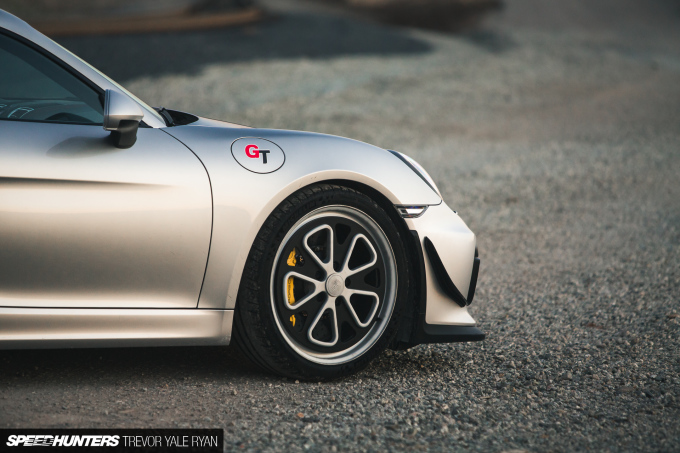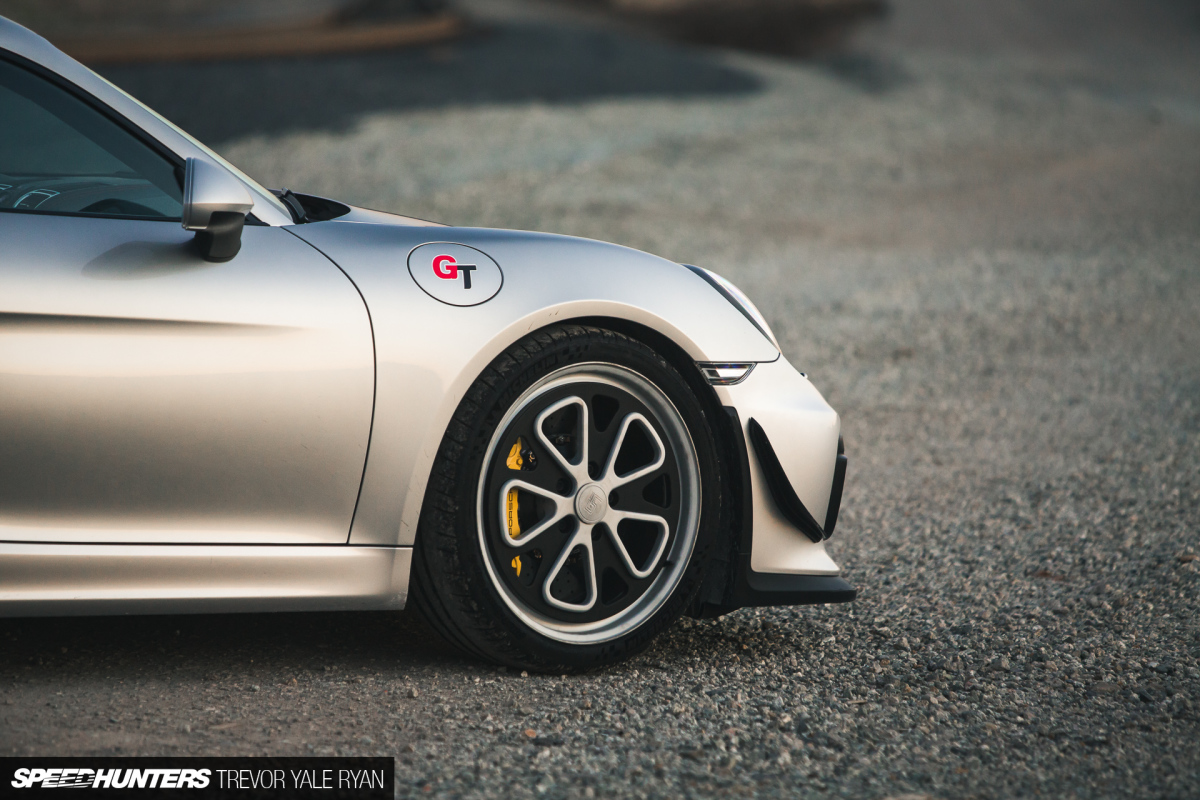 Again, I'm not sure quite what it is about this combo that is so enticing to me. With a 20×9-inch pairing up front and a 20×11-inch wheel on either side of the rear axle that weigh no more than the smaller stock options, it's a win-win.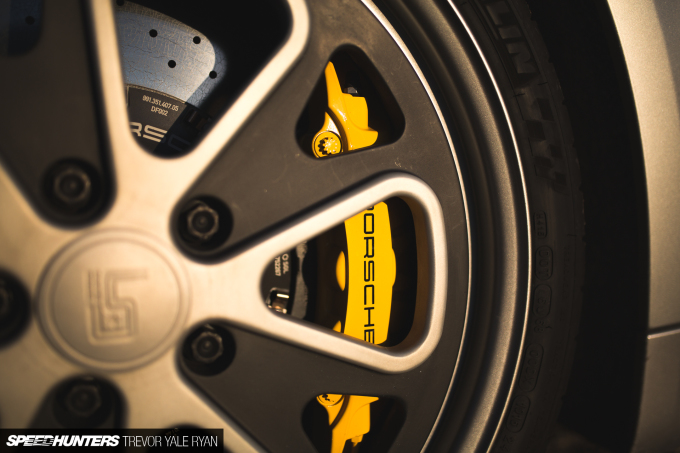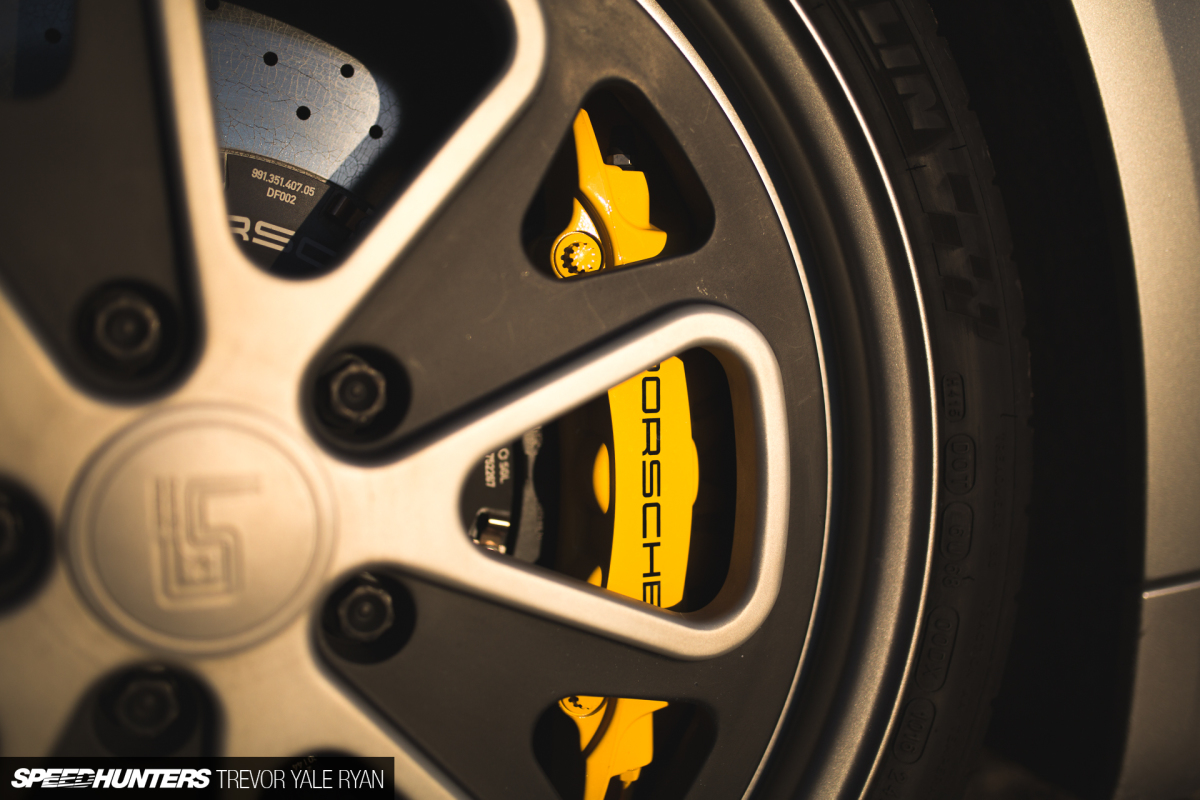 As you would expect on an any GT-optioned Porsche, there's some outstanding stopping power on-board as well.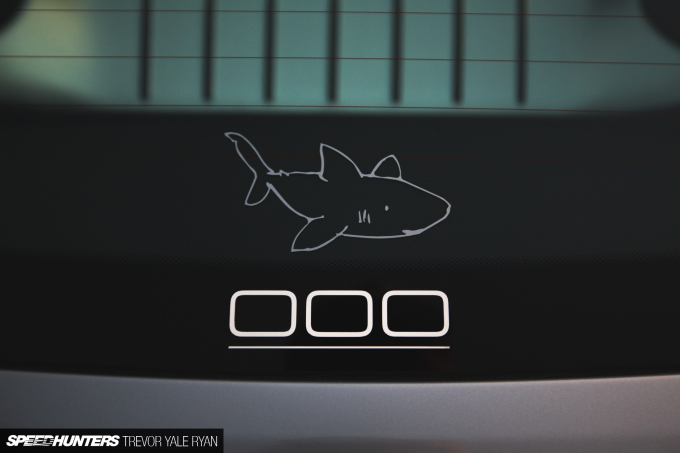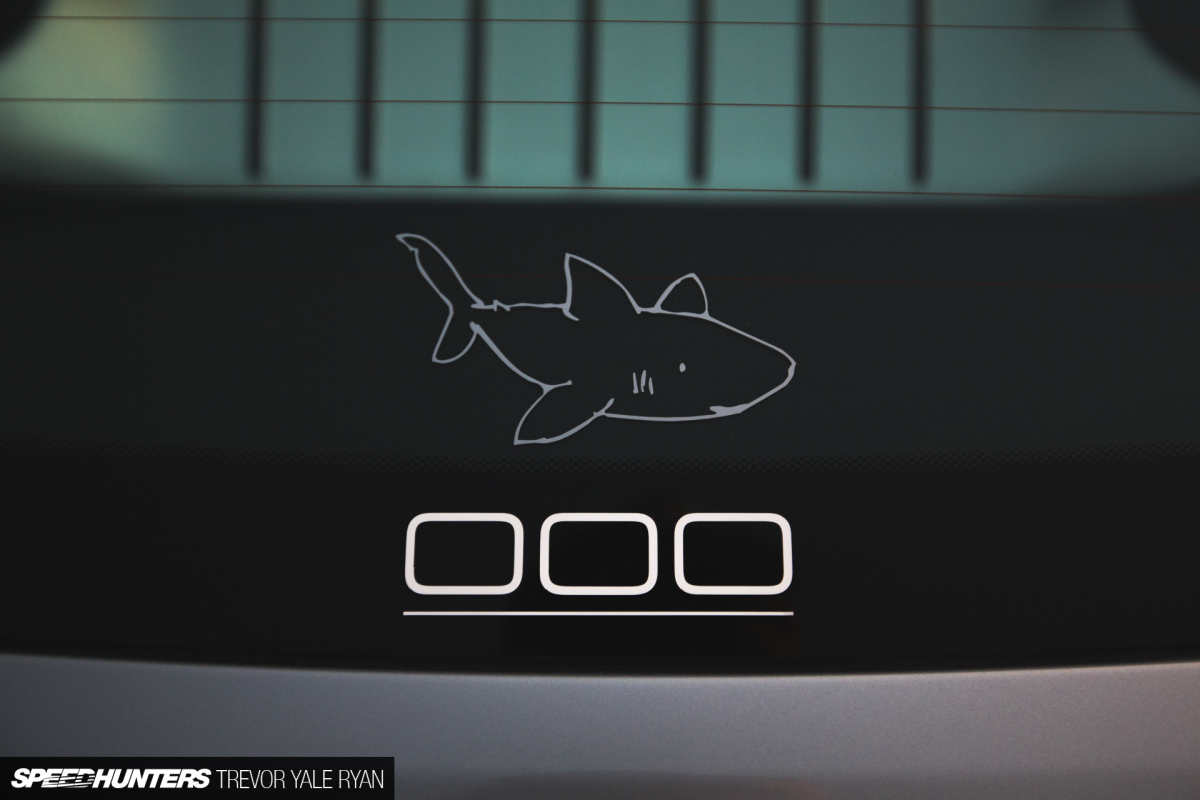 More notably, SharkWerks has bumped the performance and feel of this car into something truly extraordinary. It's nothing insane, but it's an excellently refined driving experience; perfect for a daily driver that has to stay in the realms of reasonable. After lots of customer feedback on the Cayman, they've addressed owners' main concerns. With 40 horsepower more than a standard Cayman GT4 and an amazing gearing combination, you get the best of both worlds.
With a nice, long, usable first gear they've opted to leave that and second alone to allow for some proper 1-2-1 shifting through technical twisties. Yes, this is a manual. Changing out third through sixth gear for shorter, more aggressive options allows for a much improved feel, especially with the power being sent through a flywheel that weighs 15 pounds (6.8kgs) less than the stock item.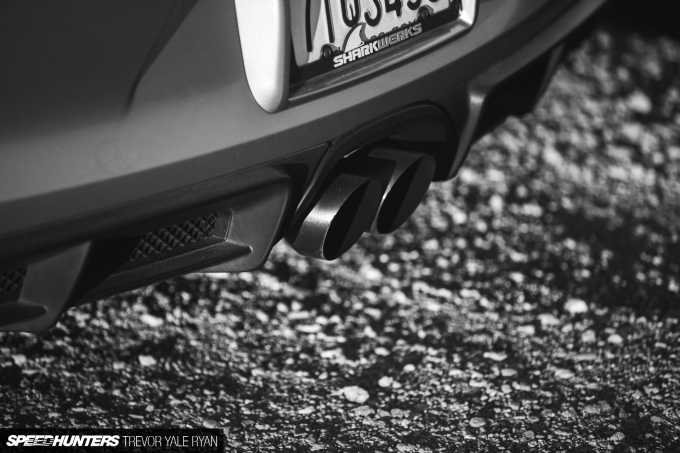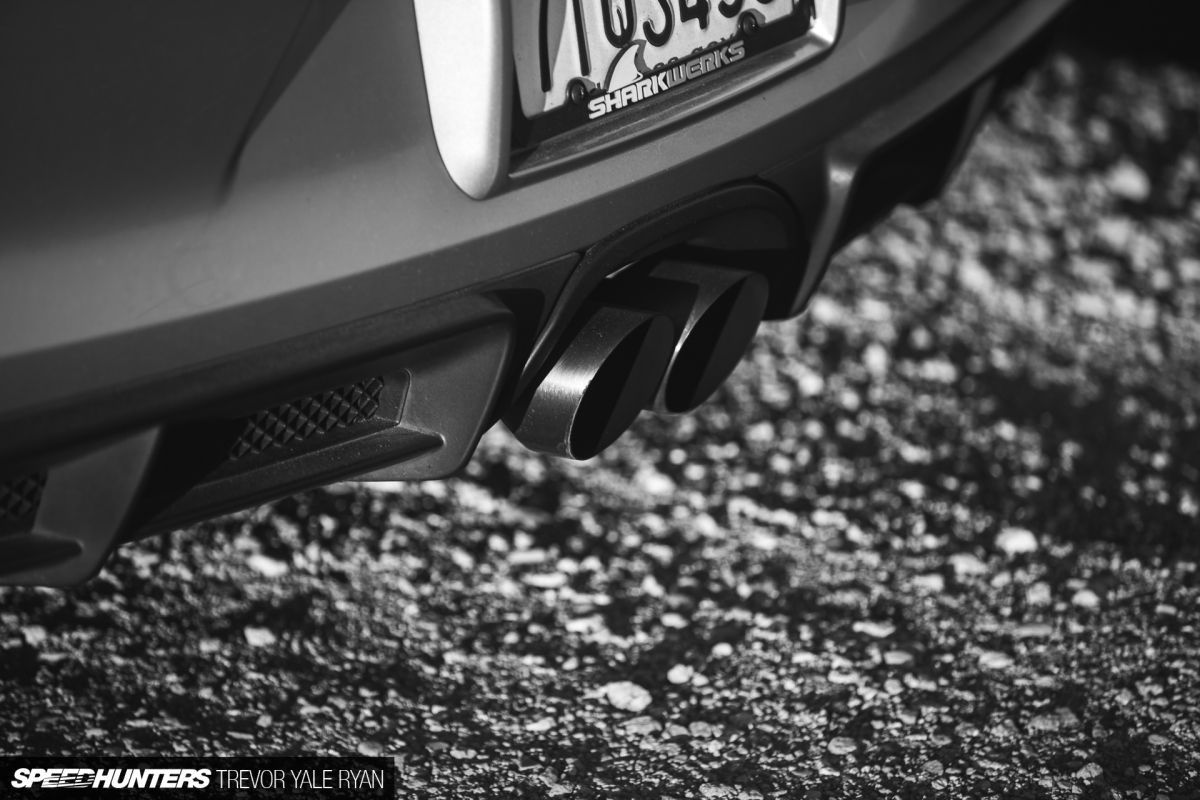 They were quite clever in doing so, as you avoid making the 2-3 and 3-2 shift as often. Instead your more common shift at speed is the entirely more satisfying change between third and fourth. This isn't something I would have ever thought to consider, but goes to show the level that the SharkWerks crew are working at.
To accomplish the power gains, they've gone with twin BMC air filters, an IPD plenum with 82mm throttle body, sport manifolds, and a SharkWerks x-pipe. To reach the proper balance and maximum power delivery, this is tuned through EVOMSit performance software.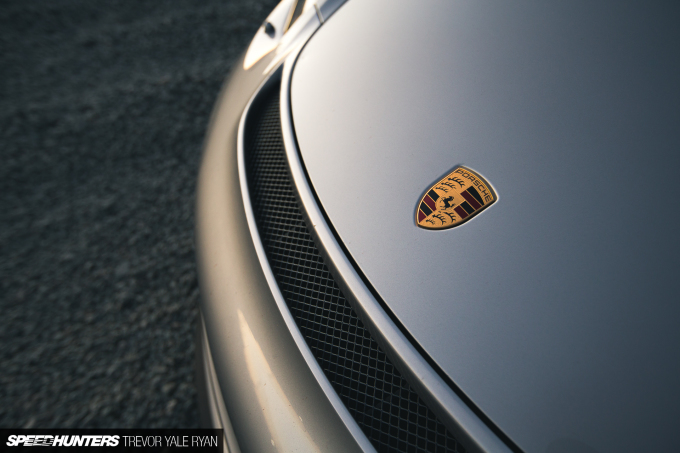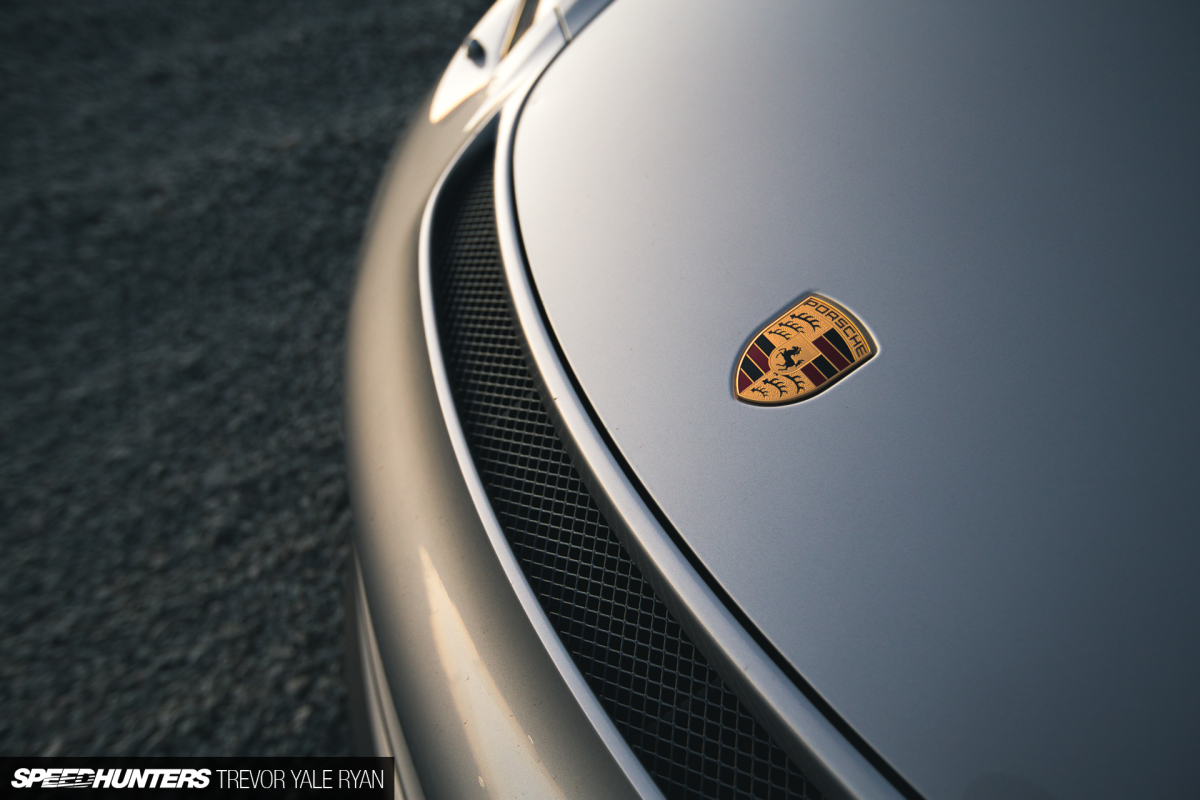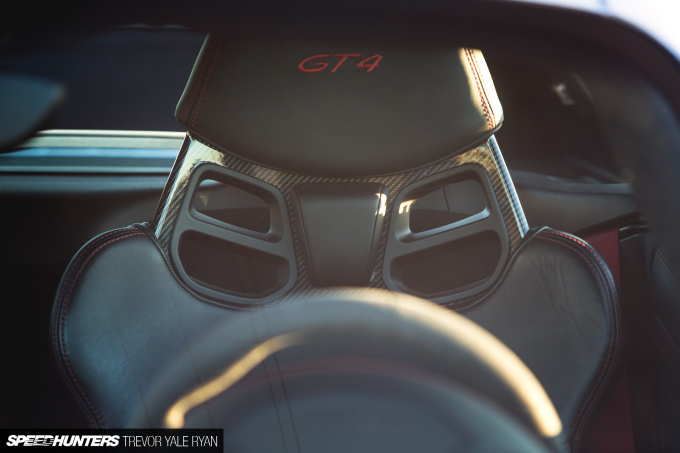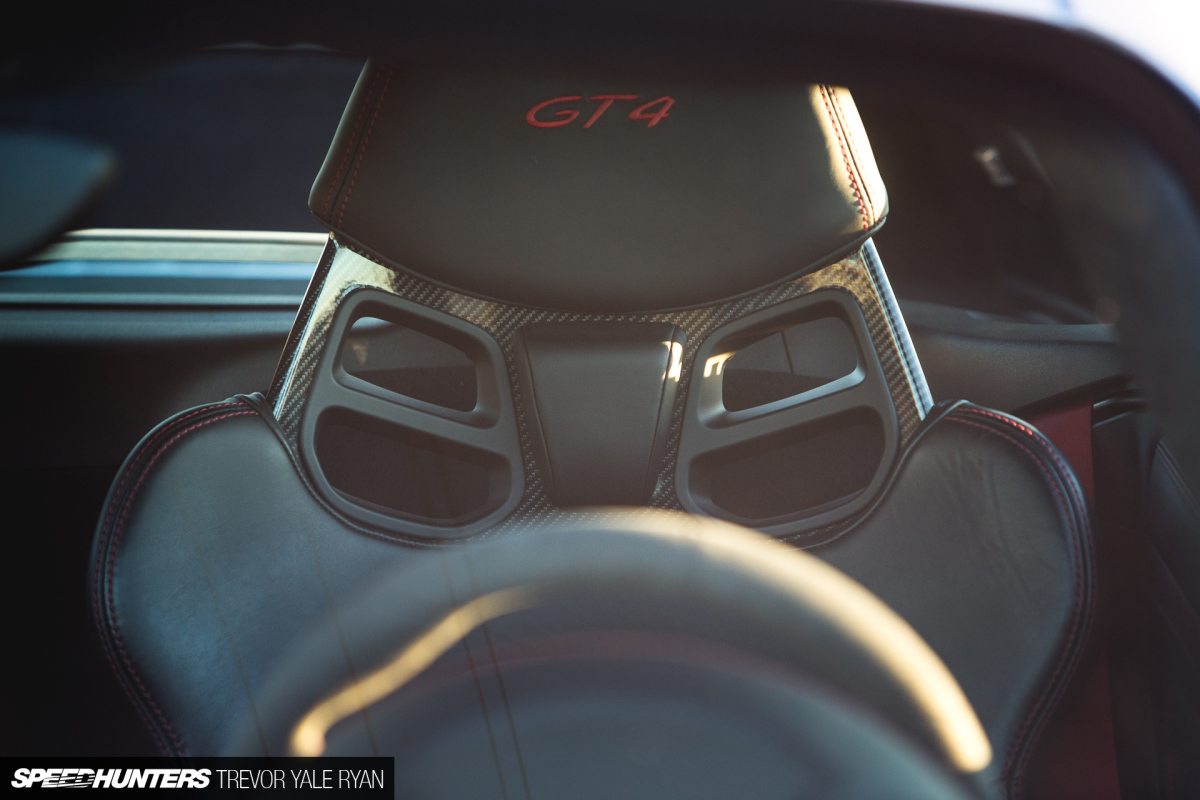 However, to get this superb interior styling, you'll have to visit your Porsche dealer. Perhaps I've just spent too much time in cars with cheap – or no – interiors, but the cabin of the 981 is such a nice place to be. The carbon fibre buckets from the factory are some of the most comfortable I've ever sat in and do a swell job of keeping your butt firmly planted where you want it.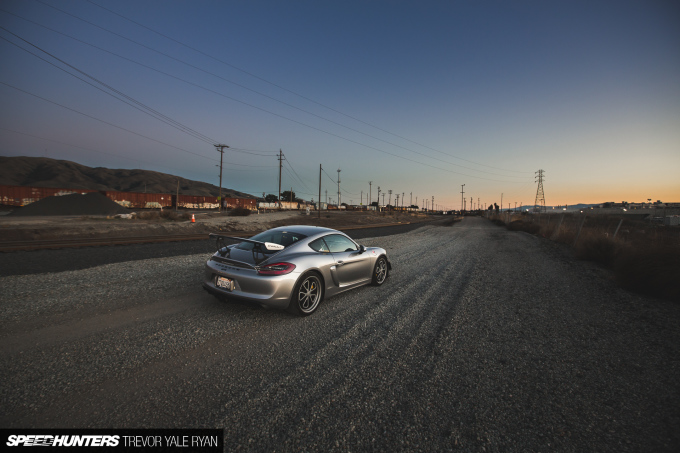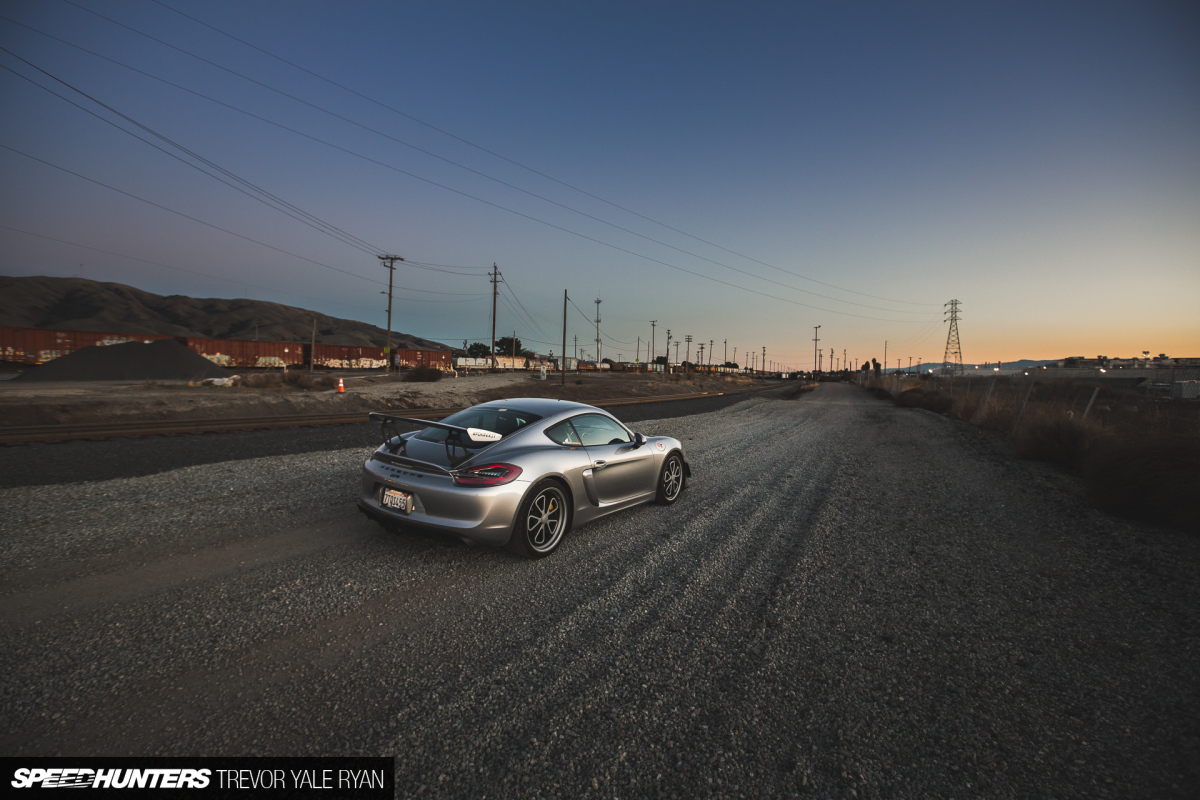 I'm normally a fan of much more heavily modified builds, but this is a car that just doesn't need that. You add up all of these little things and you're rewarded with the perfect daily driver, so long as you don't need to pick up a Christmas tree or really much of anything at the hardware store.
Is It A Porsche?
I have to say, the lines of the 981 make it my favorite Porsche.
This may be blasphemous to some, but with a 10AE Miata as my daily driver, I'm probably biased towards hairdresser-esque cars. While the GT4 is a proper sports car, I understand why the original Boxster was considered the odd one out by so many enthusiasts.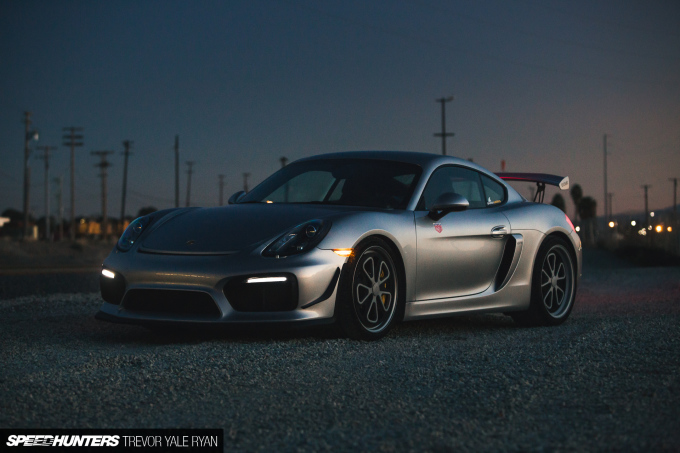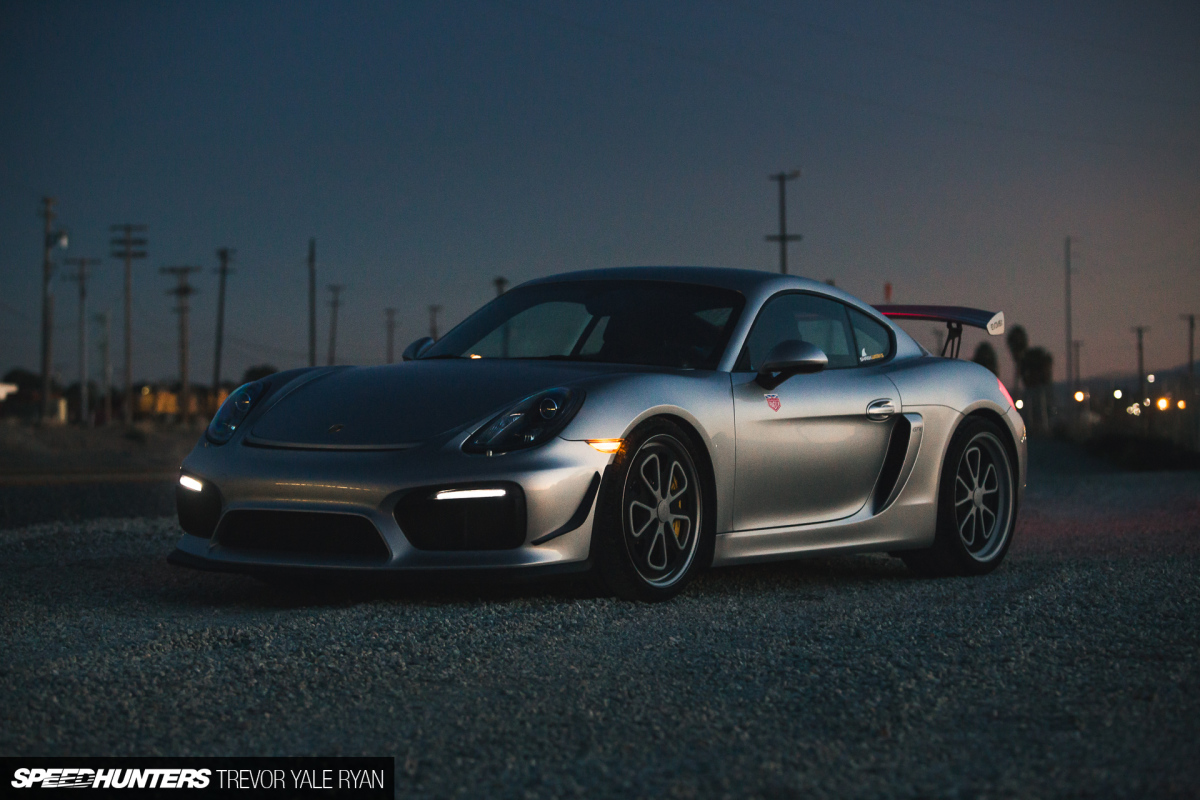 It broke a few chief rules which makes a Porsche a Porsche, one being affordability. It's due to this, though, that many argue it was the release of the Boxster in the '90s that saved Porsche as a brand. Much like the Model 3 for Tesla, the relative volume of the Boxster brought in unprecedented profits. Still, it has plenty of design elements and driver feel that make it very much a Porsche.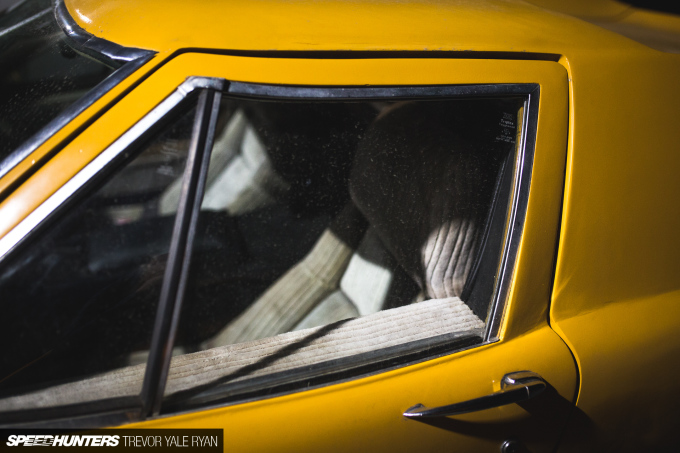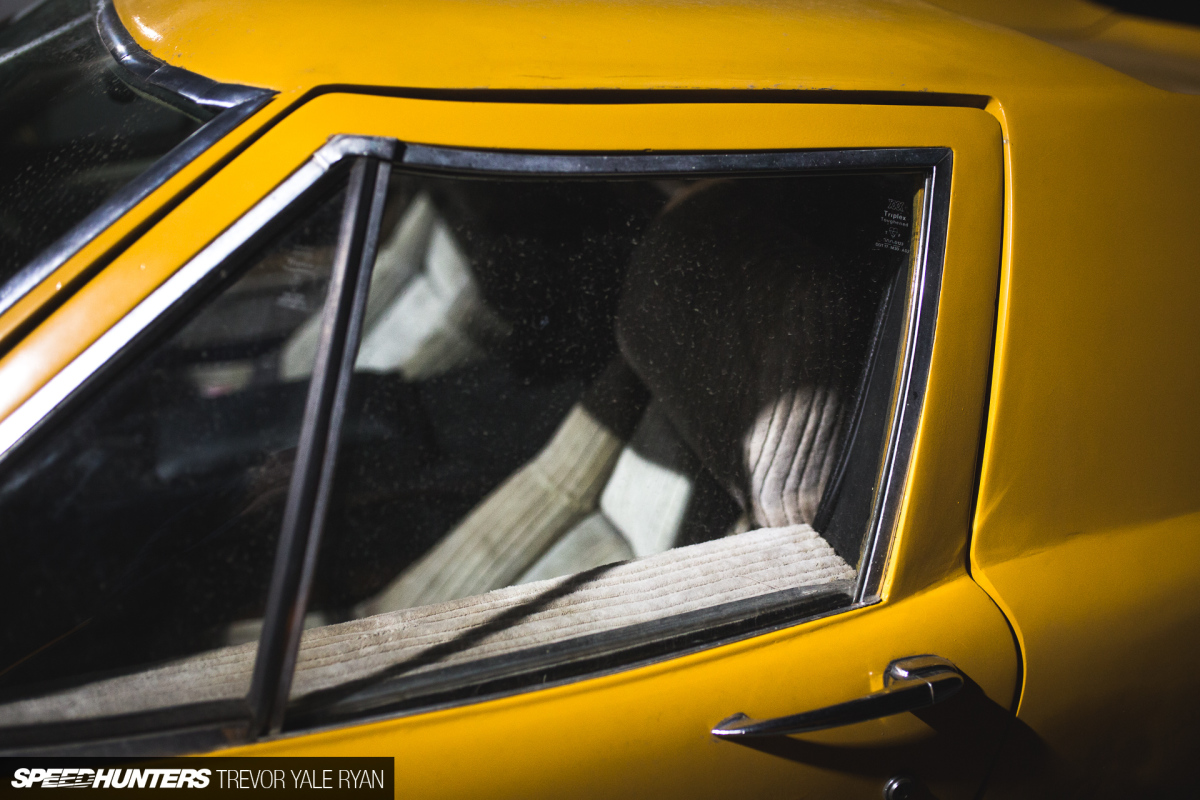 Back at the shop, I noticed something else that very much was not a Porsche. With practically an entire shag carpet covering the interior, this thing just screams of a bygone era. I'll leave it up to you to take a stab at what you think it might be; perhaps obvious to some, but this was the first example of this car I've ever seen in person.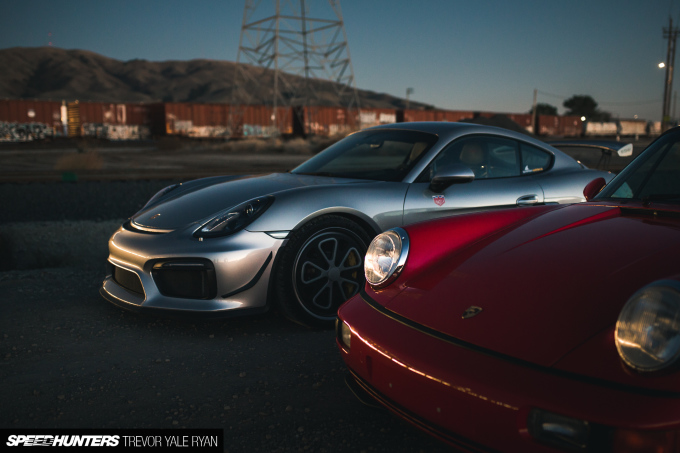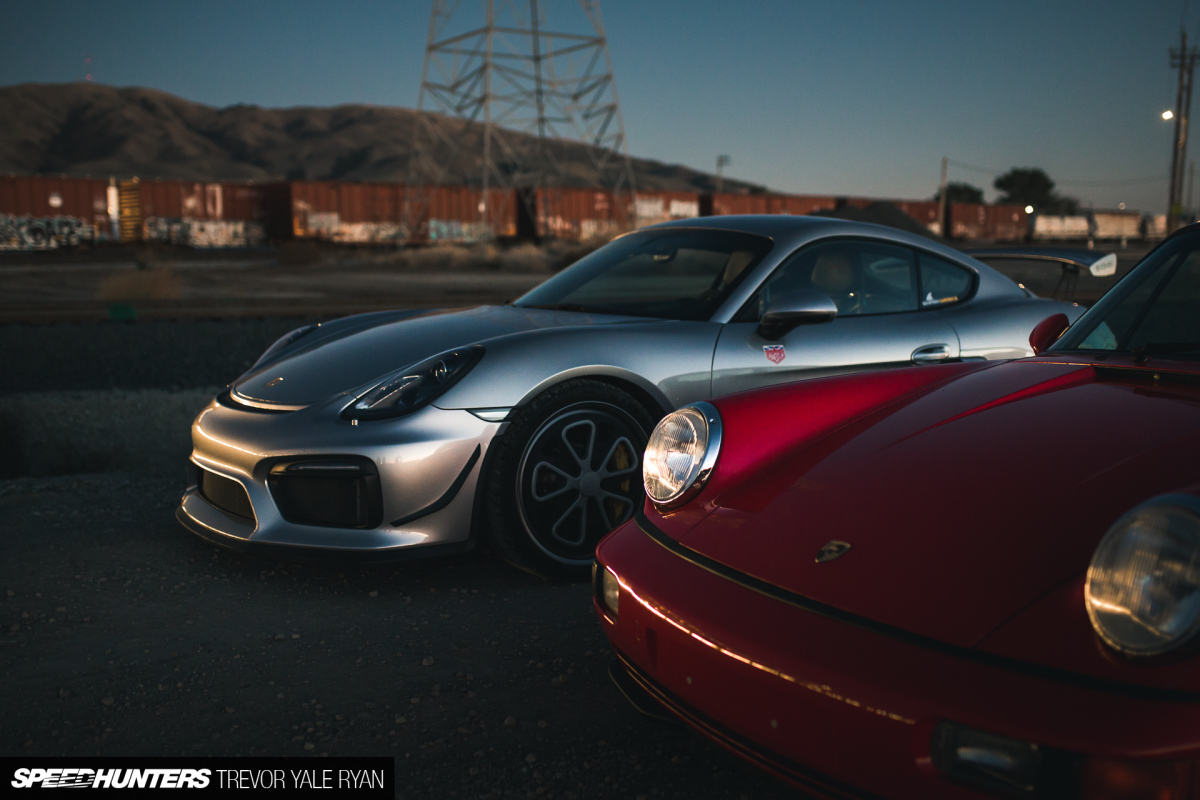 On that note, SharkWerks has plenty more tricks up their sleeves. I made it a point to shoot more than one Porsche that day and there are a few others that they have that I need to find time for soon, too.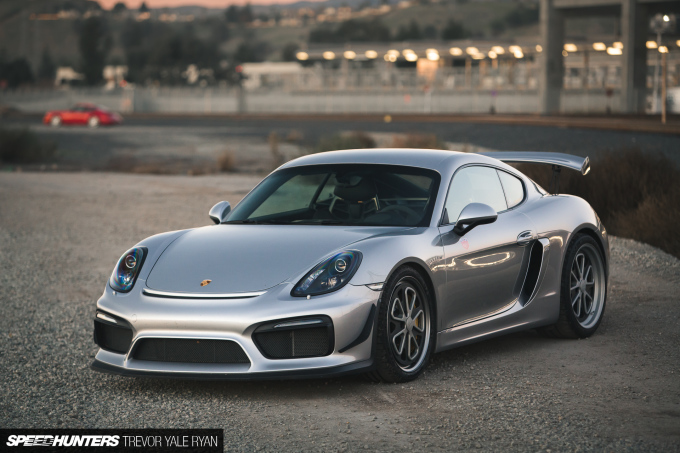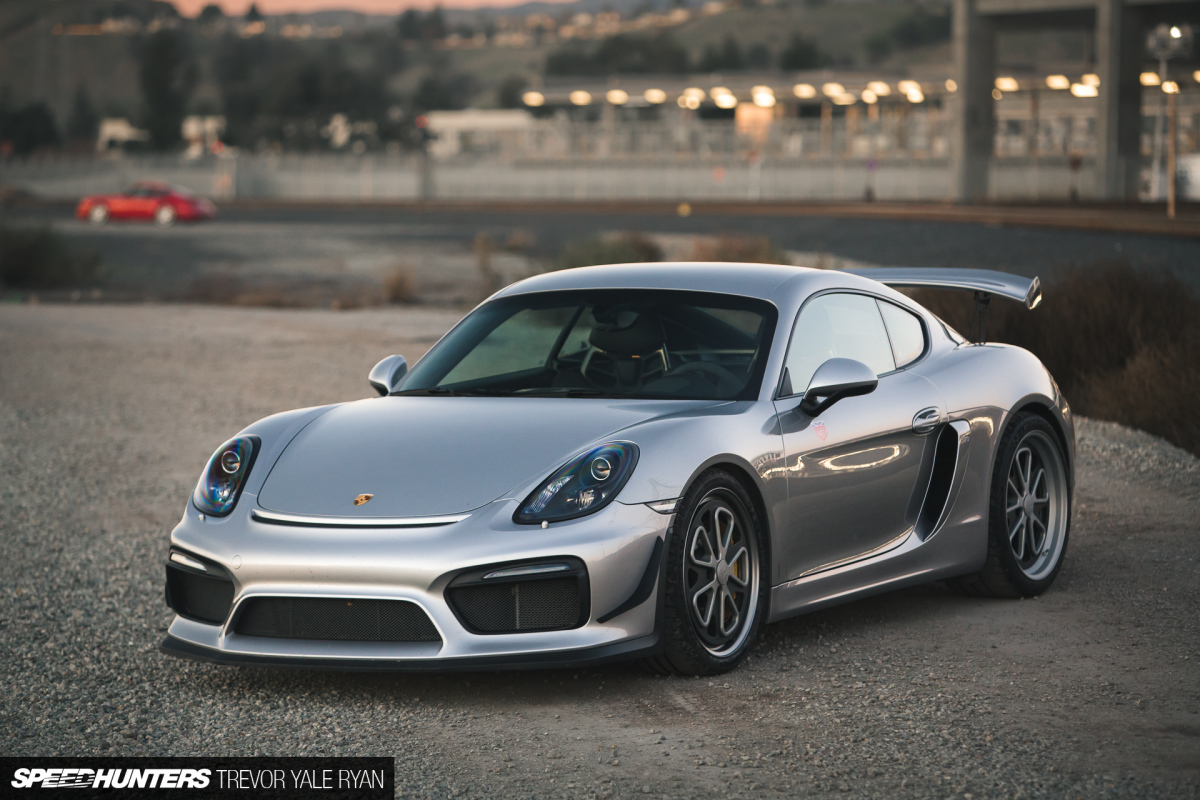 Before I sign off, I've got to extend a big thanks to Alex and Chris from Sharkwerks for taking me out with this pair of Porsches earlier this week.
If you haven't been able to tell, I've really taken quite a liking to their 981 and the next feature car is every bit as good.
Trevor Yale Ryan
Instagram: tyrphoto
TYRphoto.com
Cutting Room Floor