Feeling The Culture
The thing that really blows my mind about Japan's car scene is that there's no downtime. Every time the cold months roll around, there seems to be more events and meets to cover.
The fact that the Kanto/Tokyo area is gifted with sublime clear days most of the time has a lot to do with it, but for a guy tasked with covering the culture over here, I can really get overwhelmed with my workload.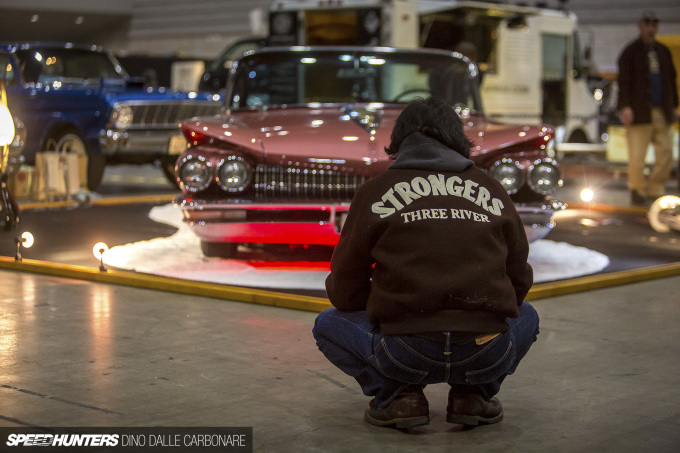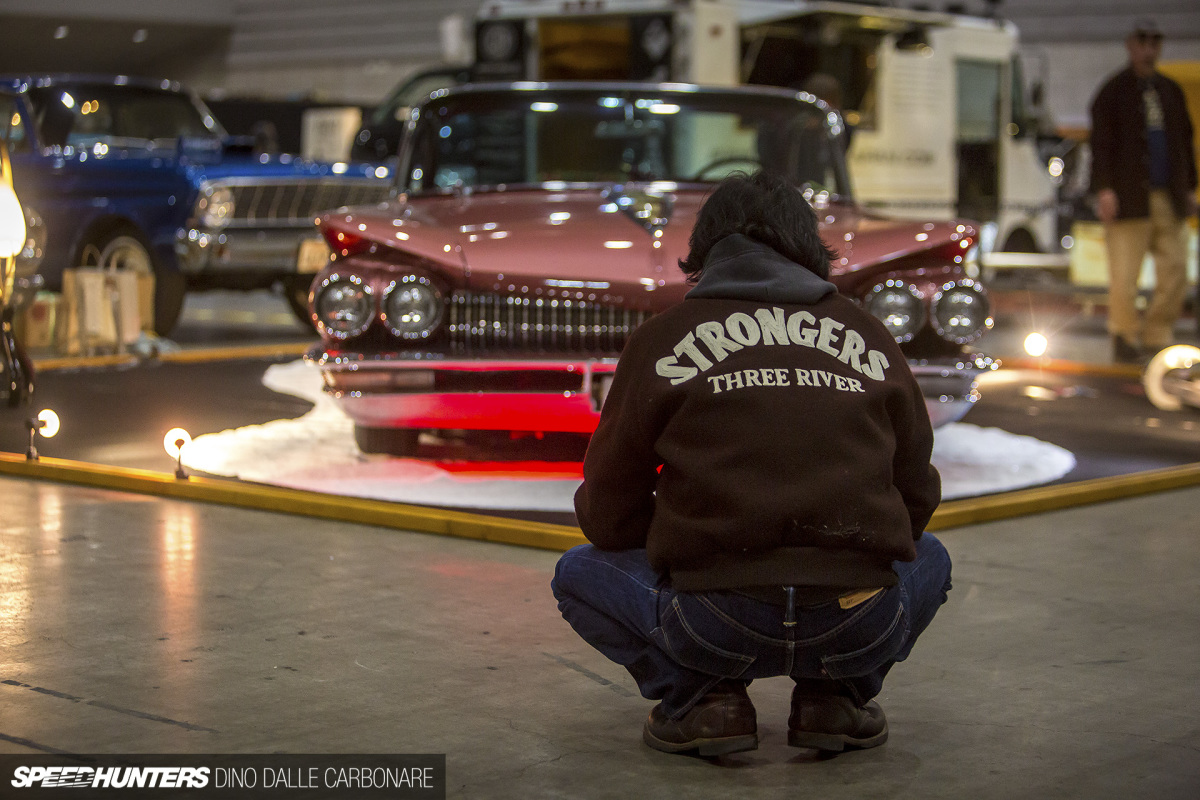 The reason it's taken me a little while to come back to my Yokohama Hot Rod Custom Show coverage was because the Rev Speed Super Battle took precedence. But there was no way I was going to leave those into Japan's custom scene hanging; I wanted to wrap up the Mooneyes event with a final post, not so much talking about each individual car, but rather reflecting on the whole love for anything different over here.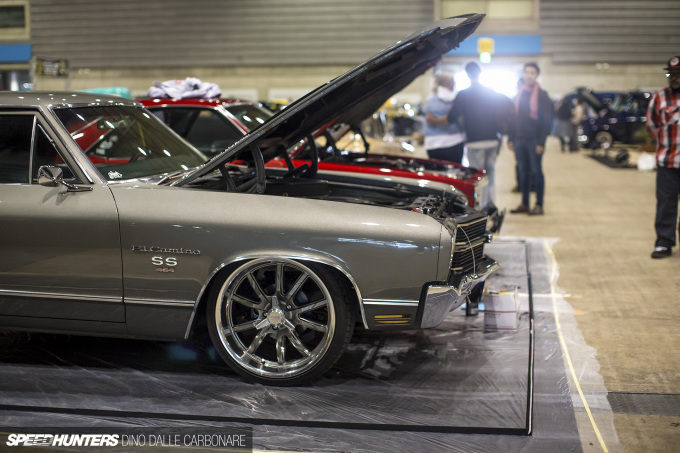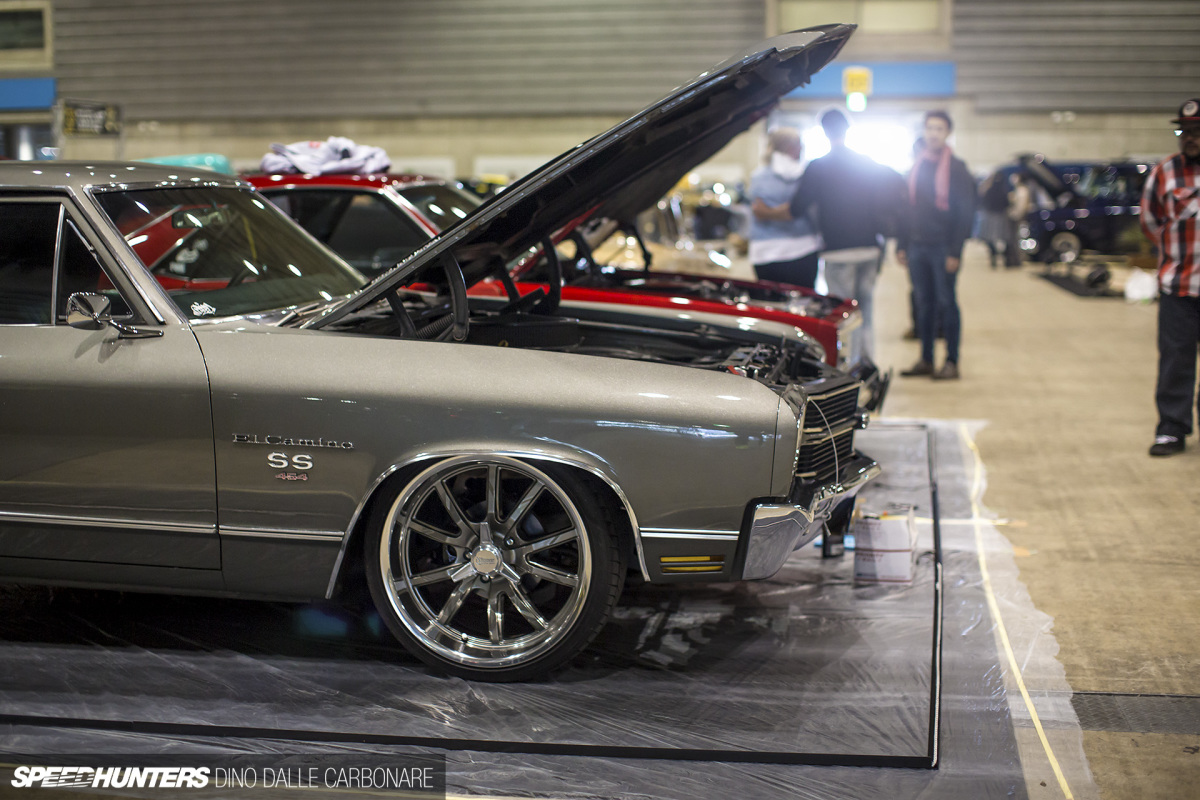 I'm pretty sure the need to stand out has a lot to do with it, but what the Japanese do very well is embrace culture. It's either all-in or nothing, and it sure comes across in the shows that we get to cover in Japan.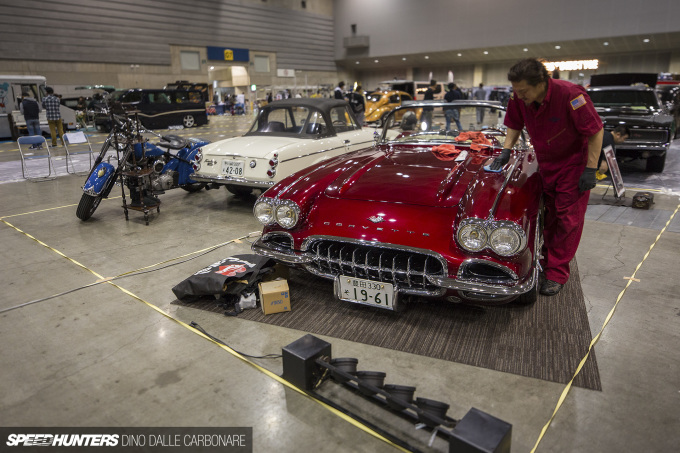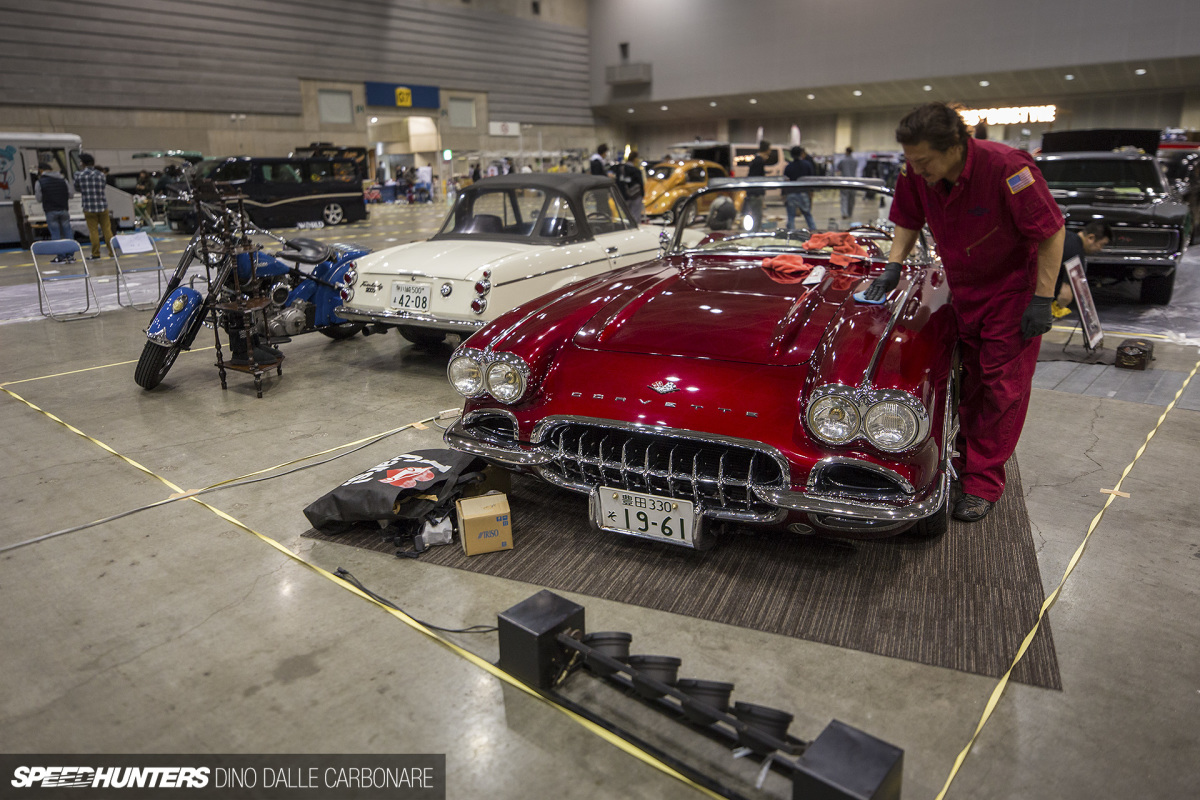 I can't believe this was my ninth time at the Hot Rod Custom Show setup either; it only seems like the other day that I was stepping foot in the Yokohama Pacifico Exhibition Center for the very first time. What's changed since 2009? Nothing really. The atmosphere is just the same as Japan's biggest custom show takes shape right in front of your eyes.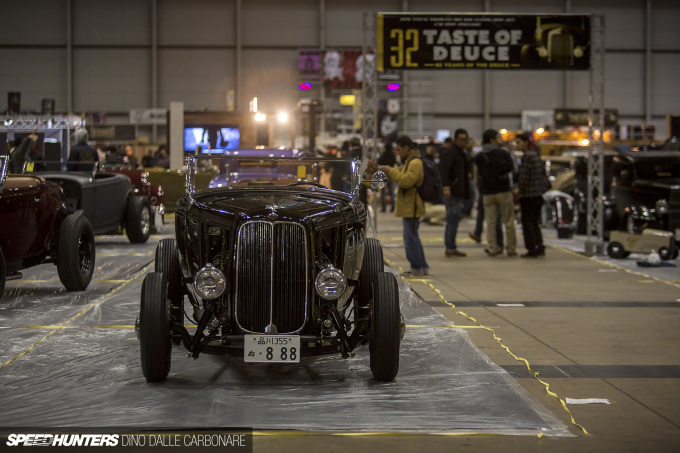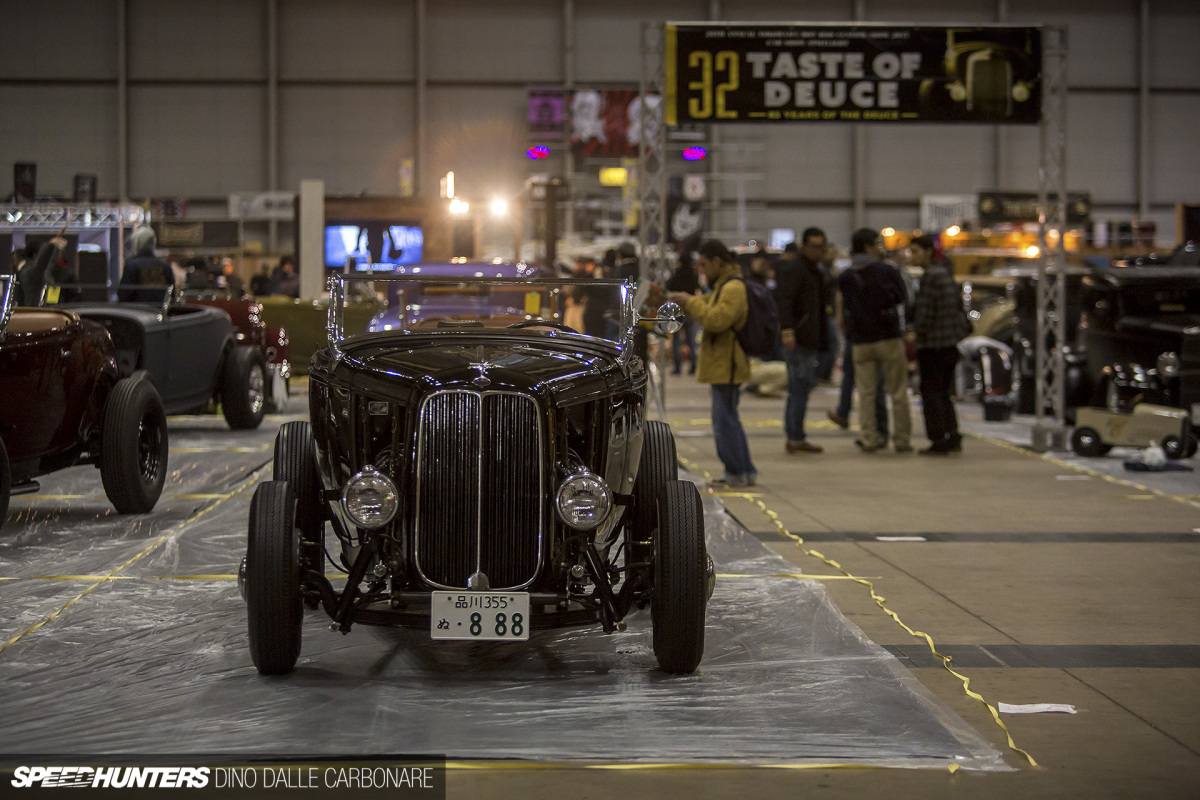 There are more and more vintage cars and rusted-out relics being shipped into Japan every year, ready to be transformed and eventually shown off, either on the streets or at one of the many Mooneyes events. The coolest thing about these Mooneyes shows is that they're always fresh and current. New themes are introduced every year, so it's never repetitive, something other annual events struggle with.
Keepin' It Fresh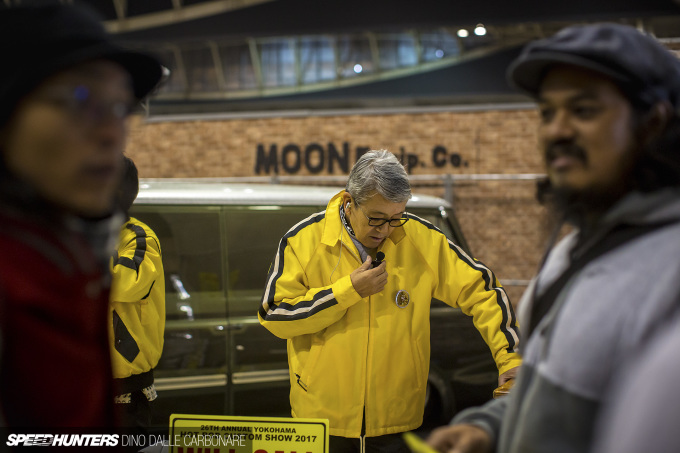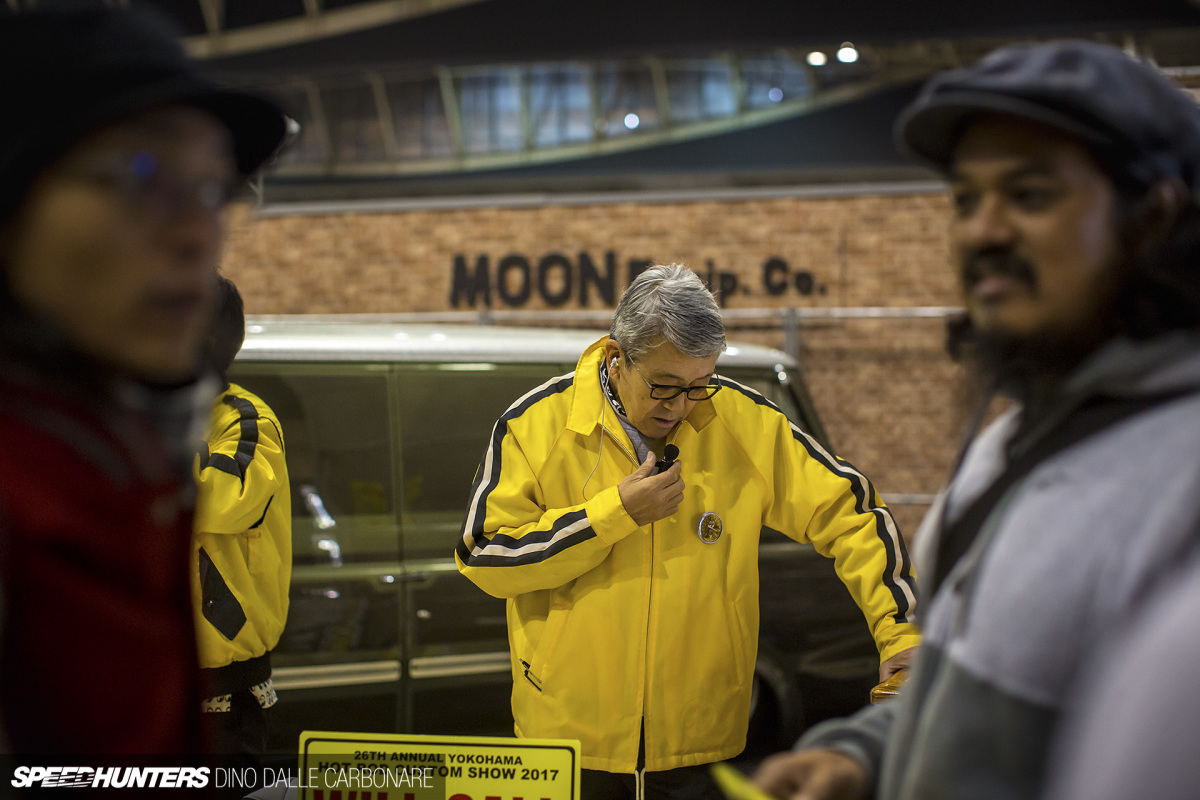 That task falls to this gentleman, Mr. Shige Suganuma, who bought the Mooneyes brand back in the day and has evolved it into the massive movement it is now. He's the guy responsible for inviting special guests, cars and bikes from around the world, and coming up with the different spins that are put on the main exhibition spaces. For 2017 it was 'Taste of Deuce', making it all about the '32 Ford Coupe.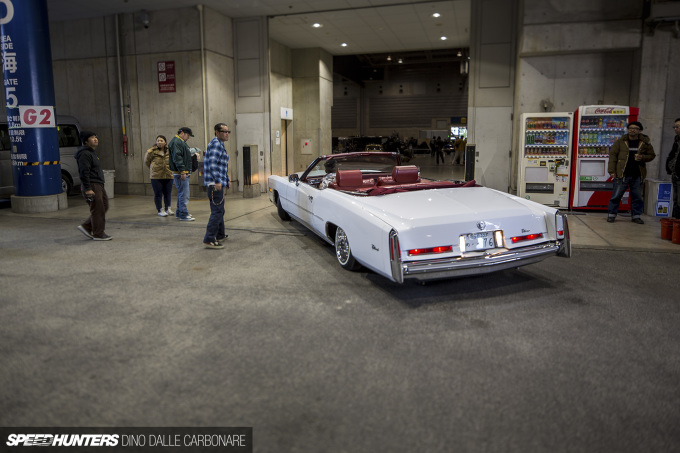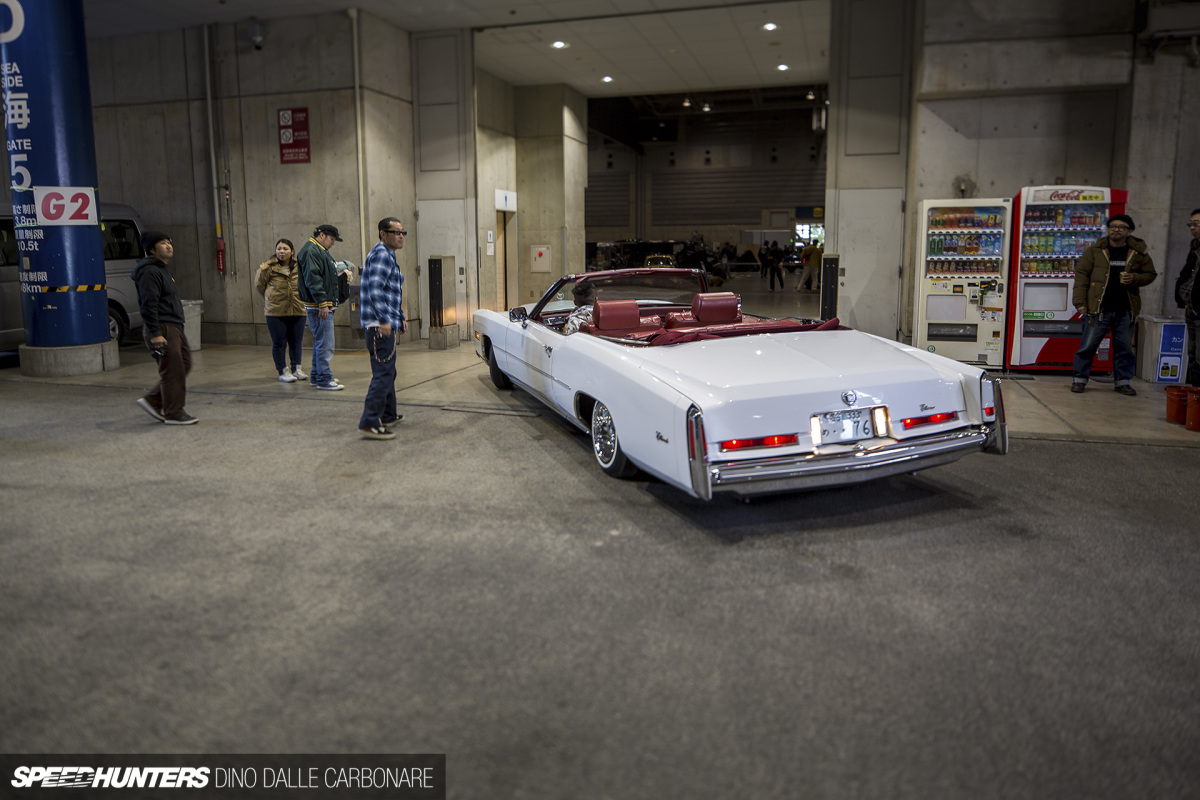 While it was initially a date conflict with the Nismo Festival that prohibited me from attending the actual show day, it's now more about seeing all the movement and action. I can confirm that it's far cooler and more satisfying seeing the show cars arriving on flatbeds, being unloaded and driven inside the venue, than just seeing them parked up under artificial lights. The sounds and smells really add to the experience; but this year something changed.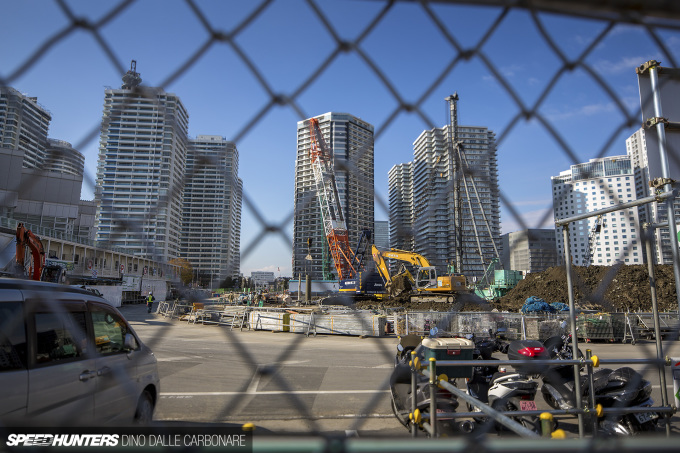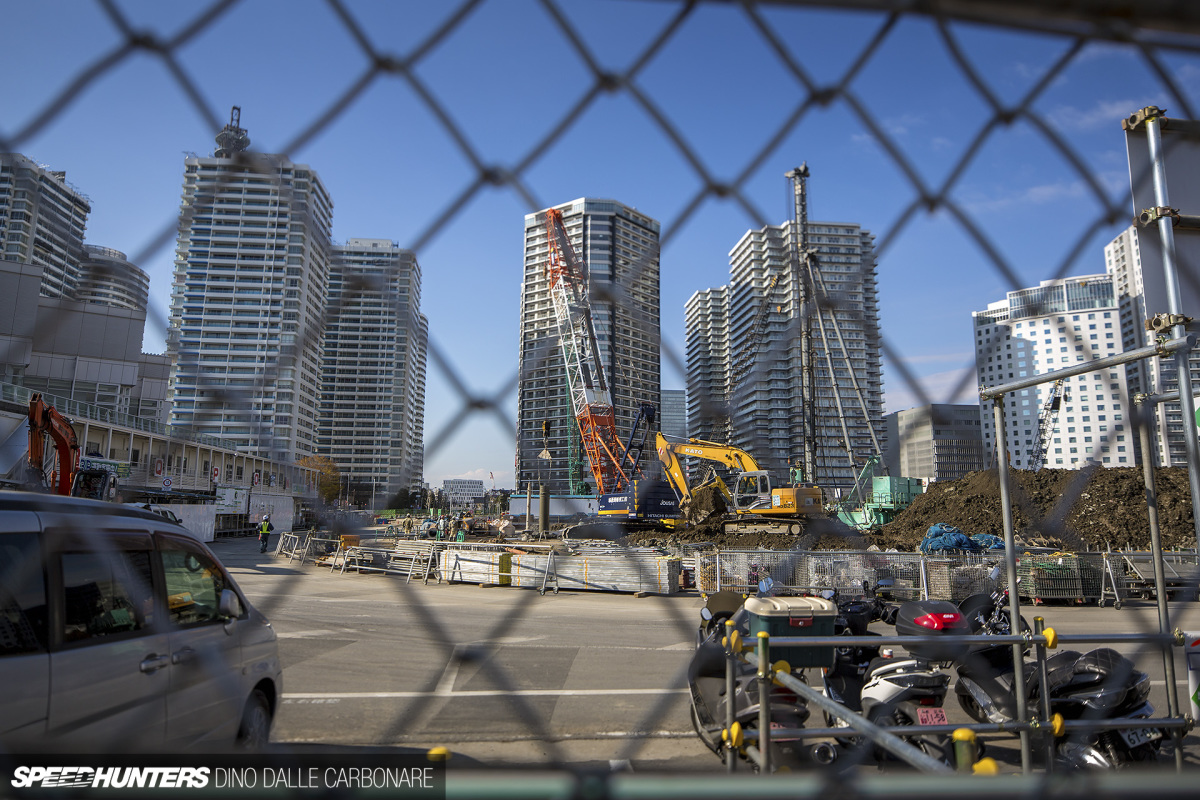 With Japan putting every possible resource into making the upcoming 2020 Tokyo Olympics a great success for the country, the whole Tokyo-Kawasaki-Yokohama metropolis is one big building site. This meant that the massive space next to the Pacifico Exhibition Center where a lot of cars used to park doesn't exist anymore, and the route into the venue is extended and no longer makes a pass along the main street.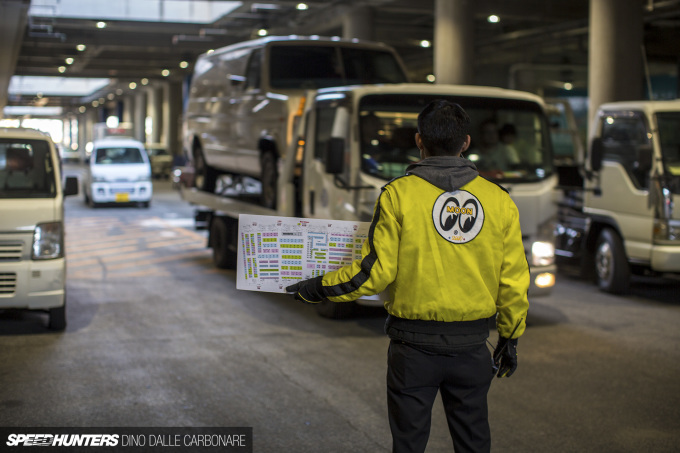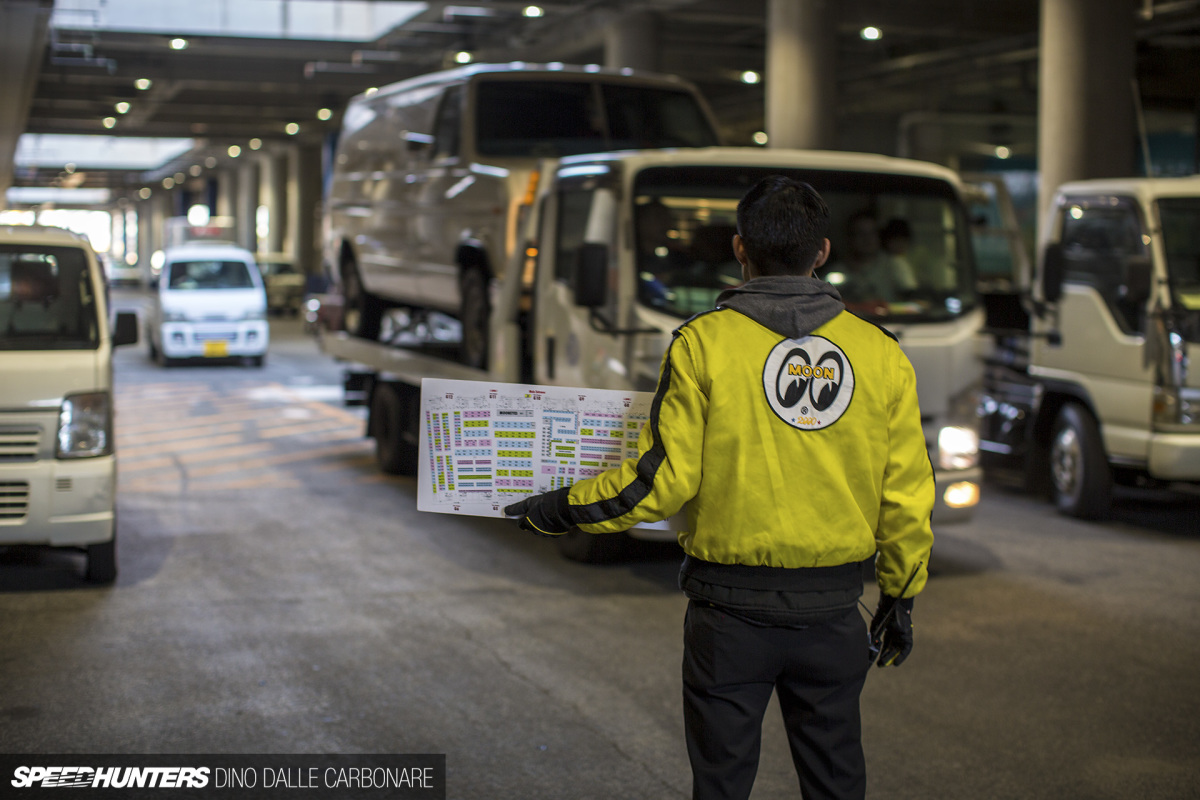 So sadly I was unable to get any cool shots of rat rods and lowriders on the street.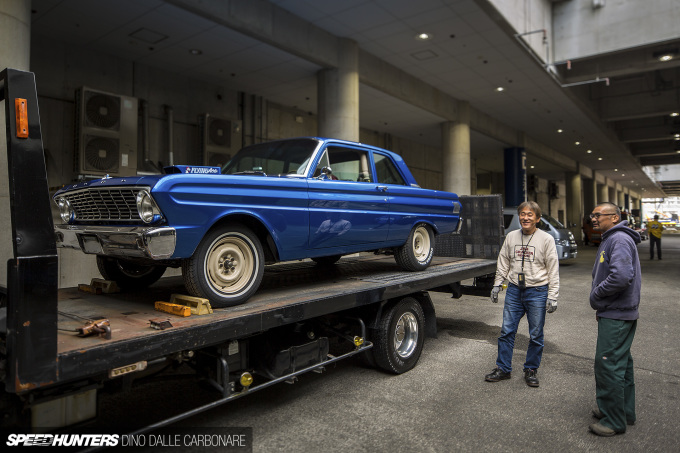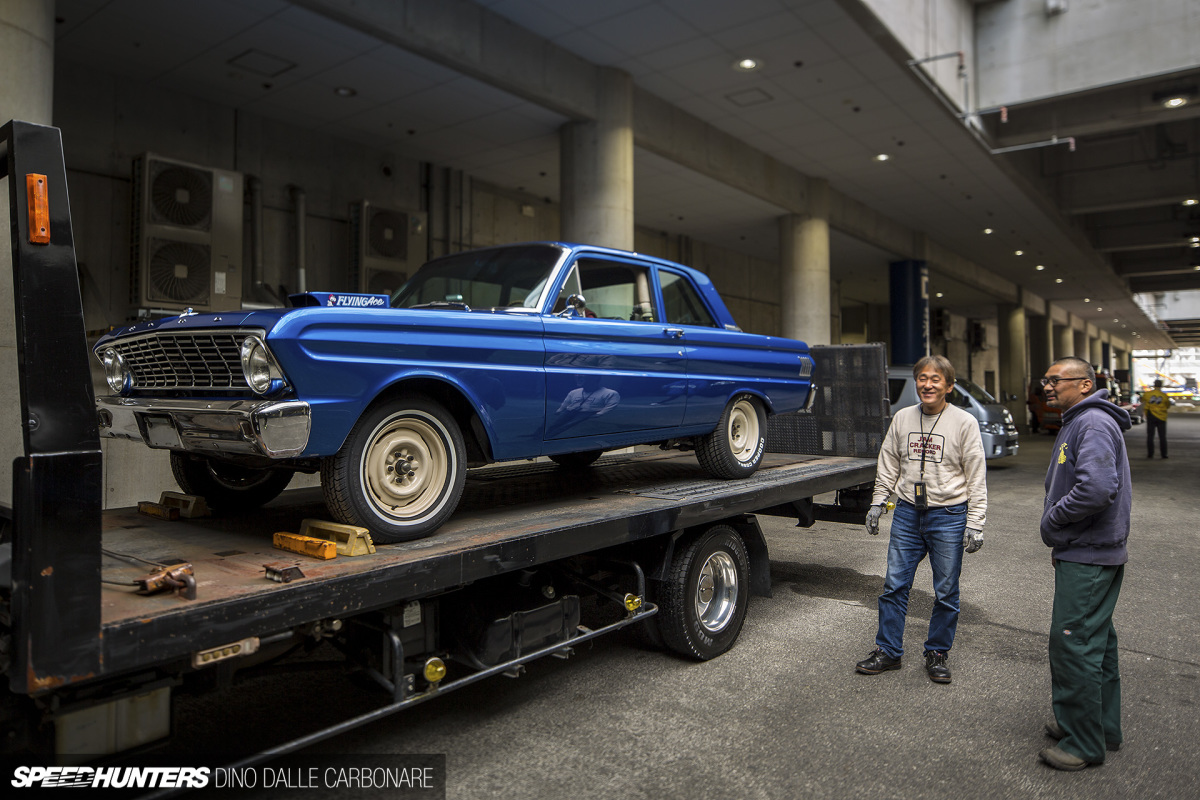 But it's OK, the access road at the back of the events center that feeds the halls for support trucks was alive and well with awesome machinery arriving every minute.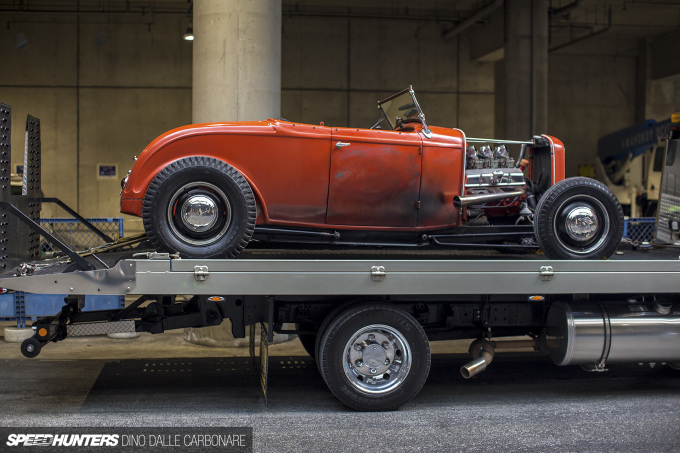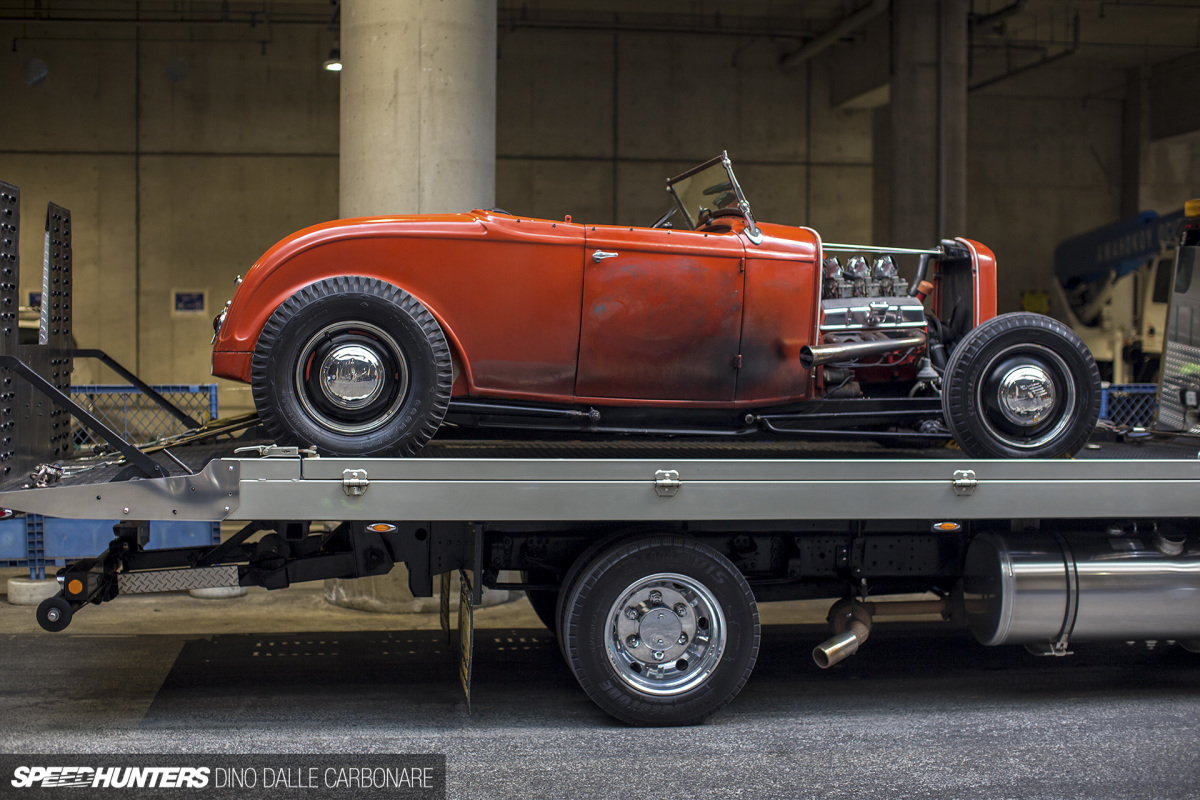 Here's another '32 Coupe ready to be lined up with all the others inside the hall.
Inside, I was really happy to see the name 'S&A Auto Create' adorning the back of this curious little pocket wagon. I guess we'll have to be patient and see how this thing ends up, but seeing the rear of the chassis notched and tubbed begins to hint at the possible awesomeness that will come when its done, especially when the guys building it are masters of fabrication and engine swaps.
A Fan For Life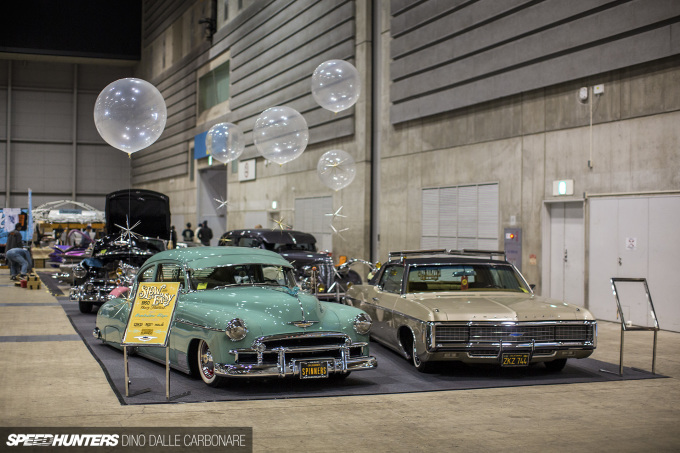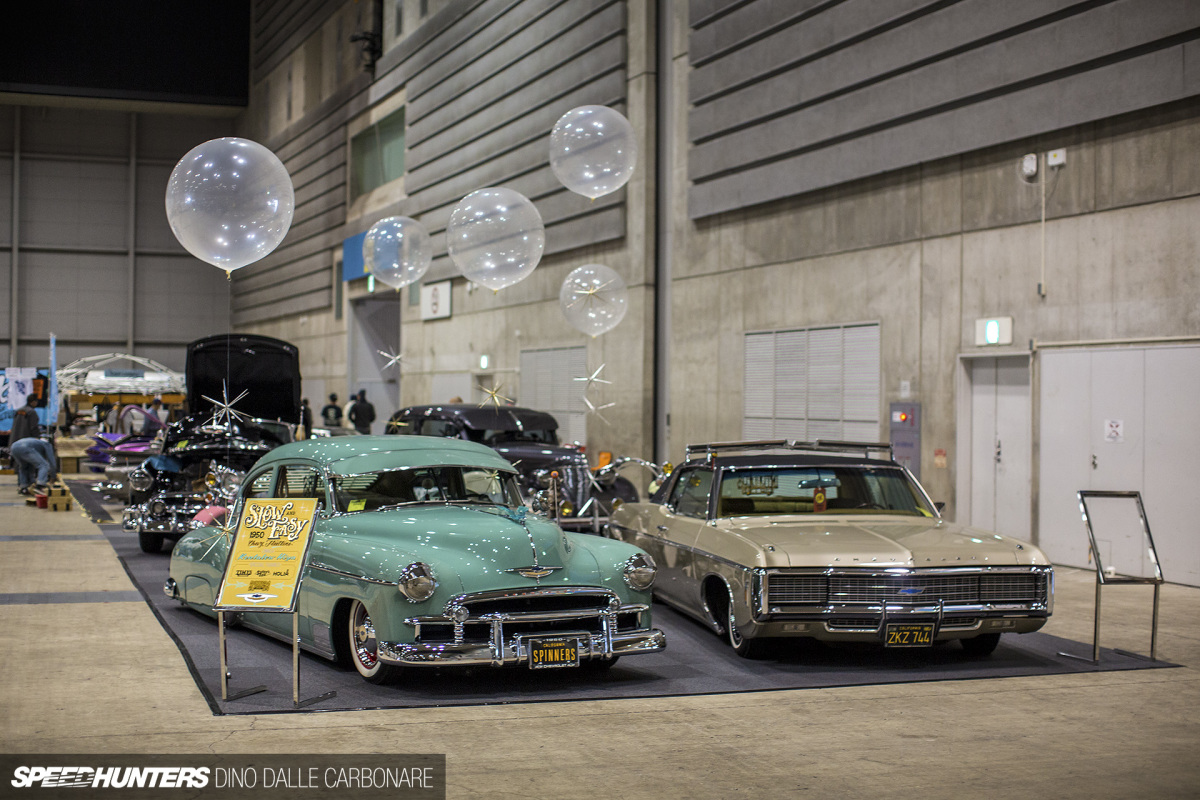 By late morning some displays were almost complete, which of course goes far beyond just parking cars up and giving them a final finish. There's decor to consider –  I loved the balloons above this display – and positioning the all-important info boards alongside the cars.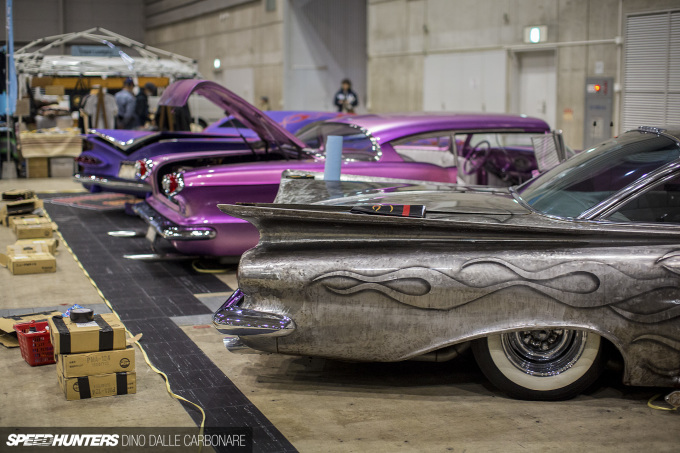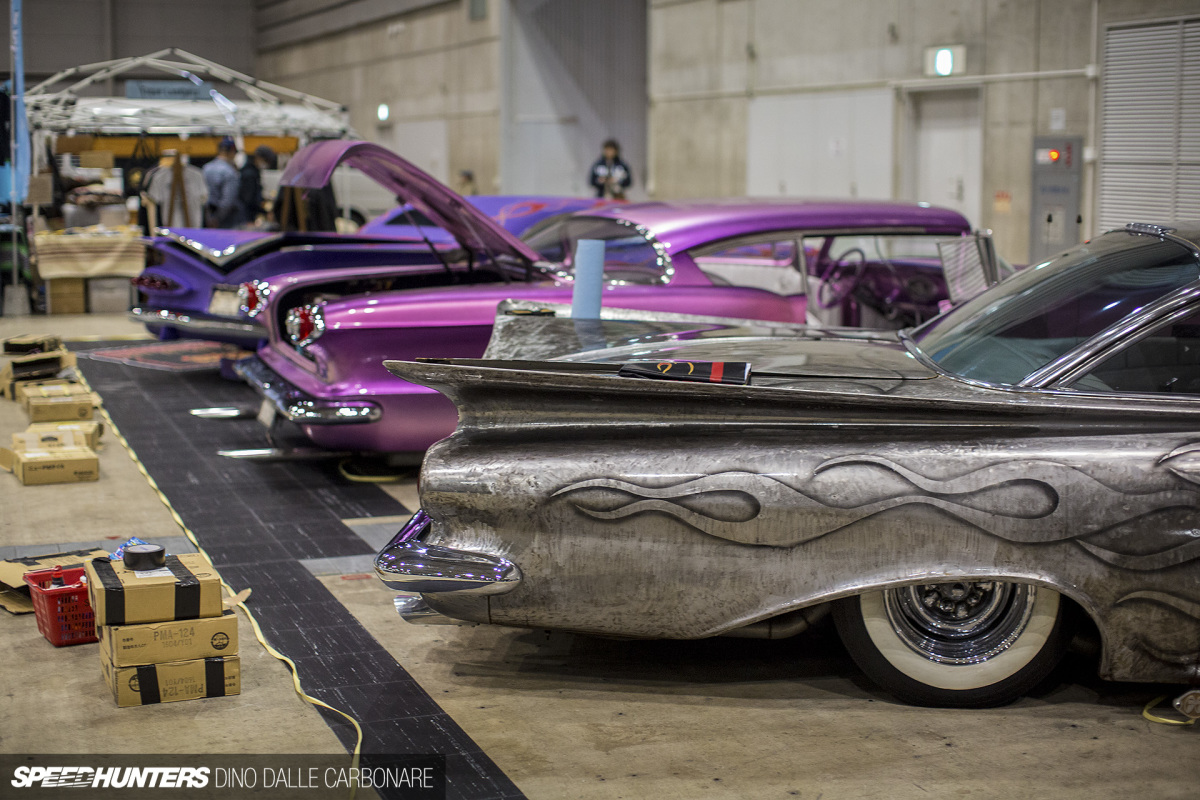 Tails for days!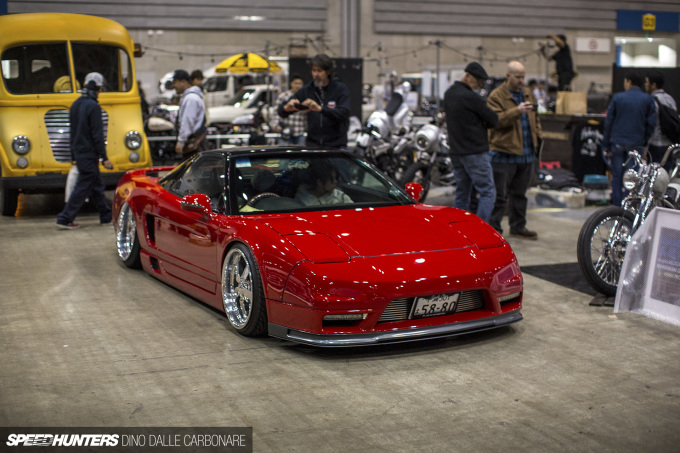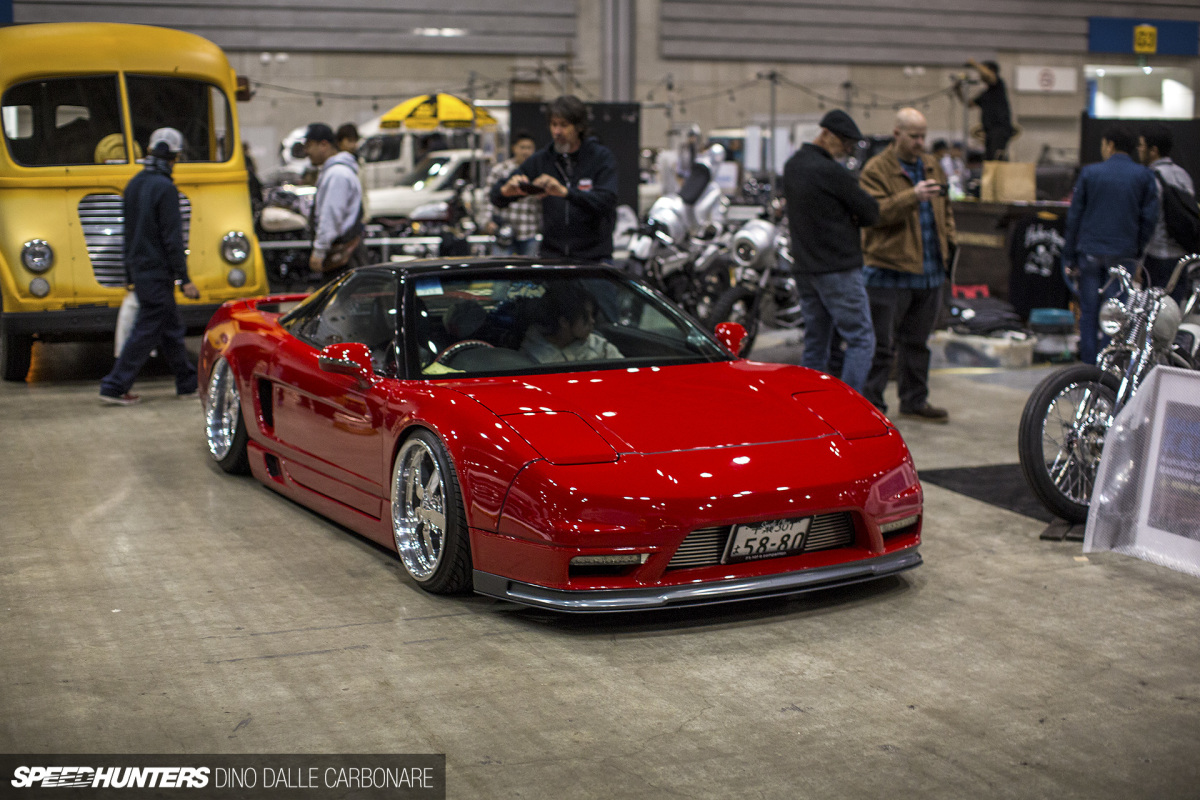 Like me, you probably link the Mooneyes name to all the cool Japanese cars that get shown at these events; from the older stuff that gets the custom touch to more modern cars that represent a whole different slice of car culture. This NSX is not a new sight at these events, but it is one I never pass up the opportunity to shoot. Negative camber, anyone?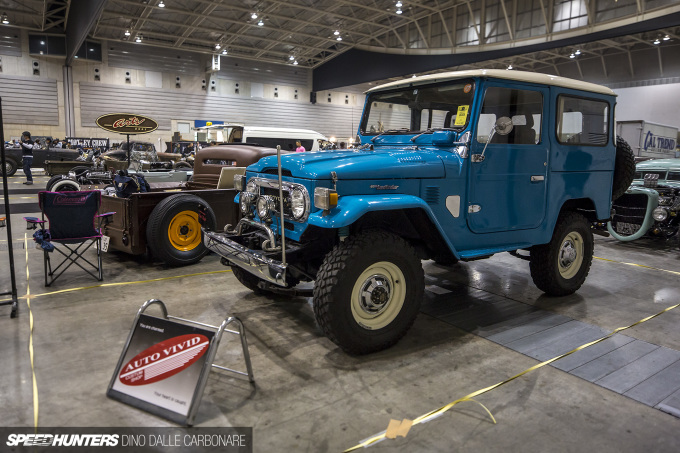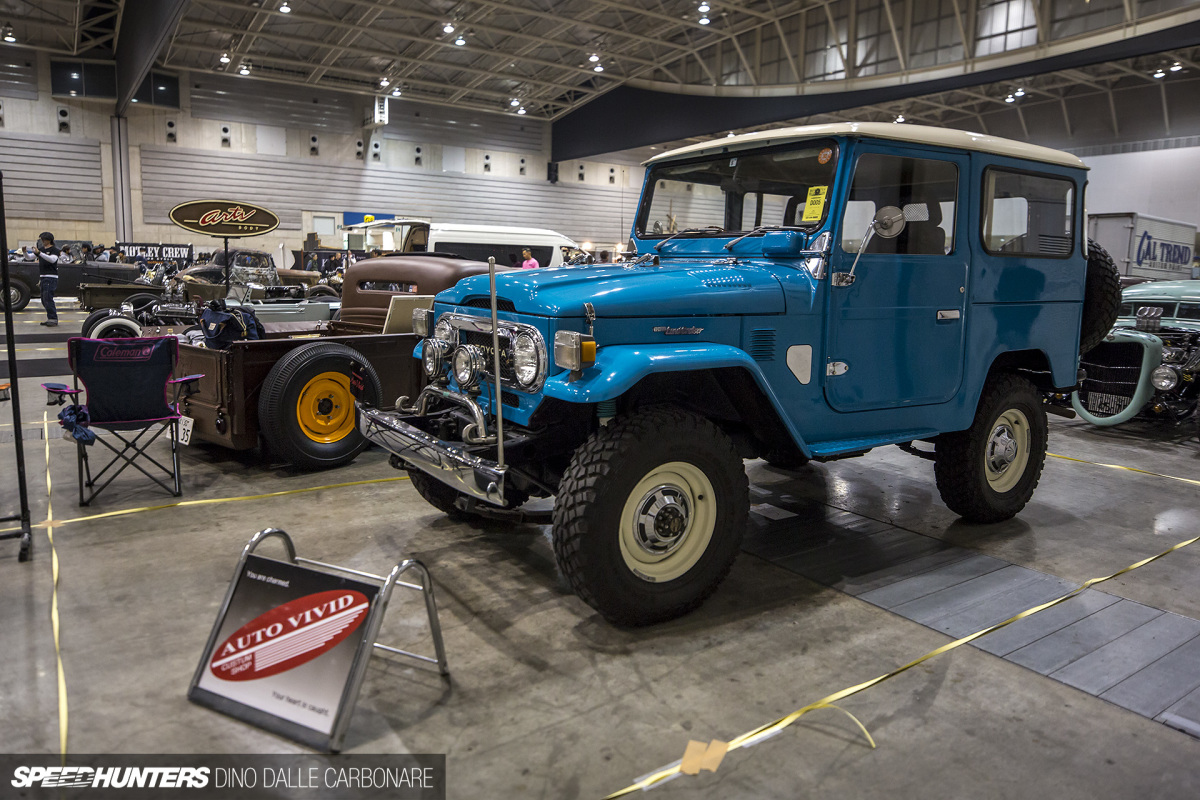 I did spot some cool old Crowns scattered around, but it was this particular Toyota that really took my fancy – a pristine J40 from Auto Vivid. There's a big J60/J70 scene happening right now in Japan, but you don't often see older ones out on the street.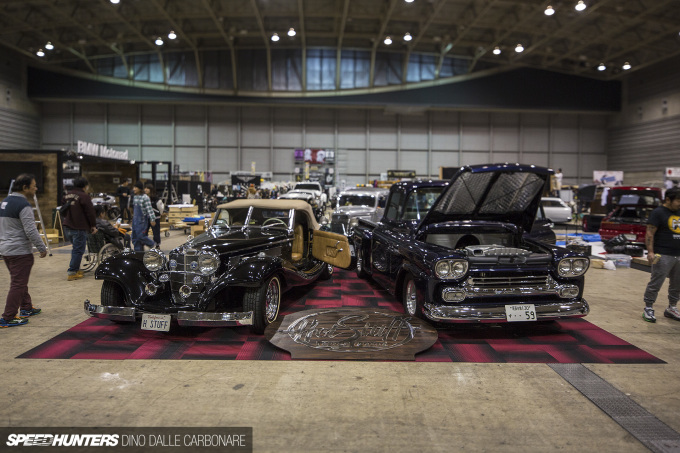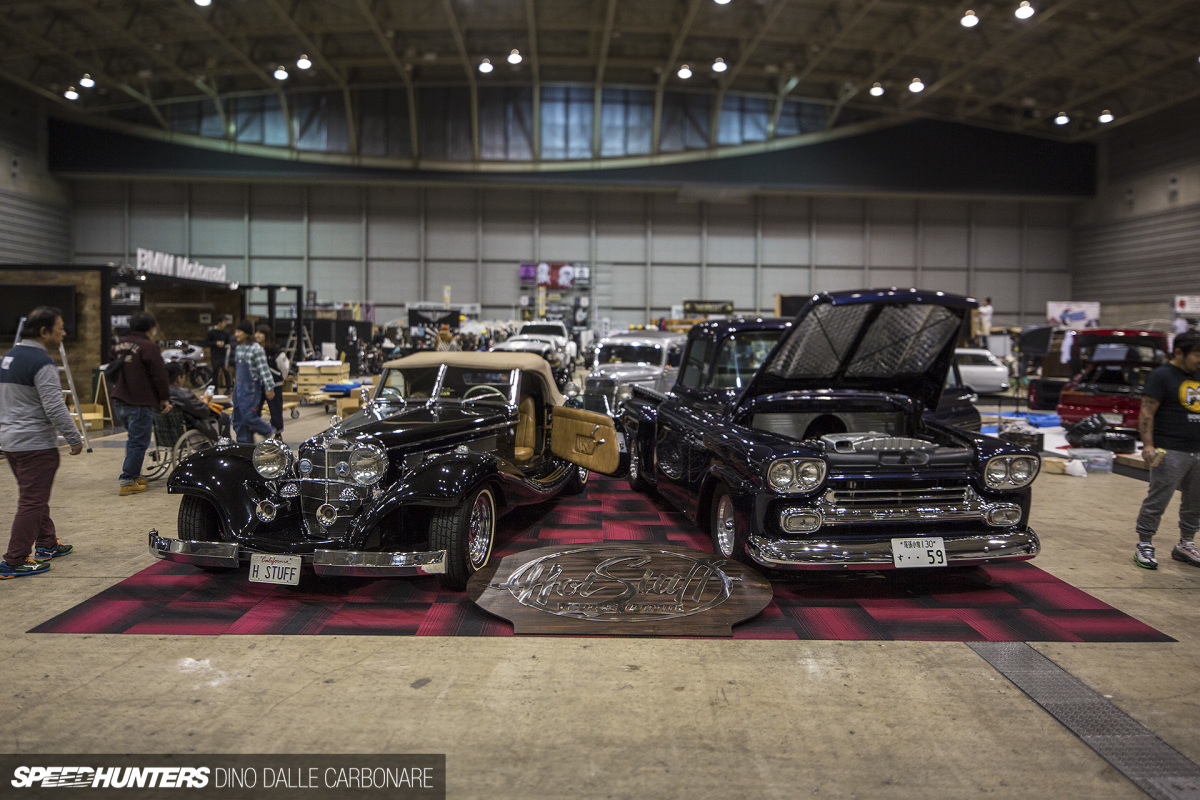 No picture could summarize Mooneyes Japan better than this. An old school Mercedes-Benz drop-top parked next to a 1959 Chevy truck, both restorations the work of Hot Stuff Custom. Diversity is definitely the key!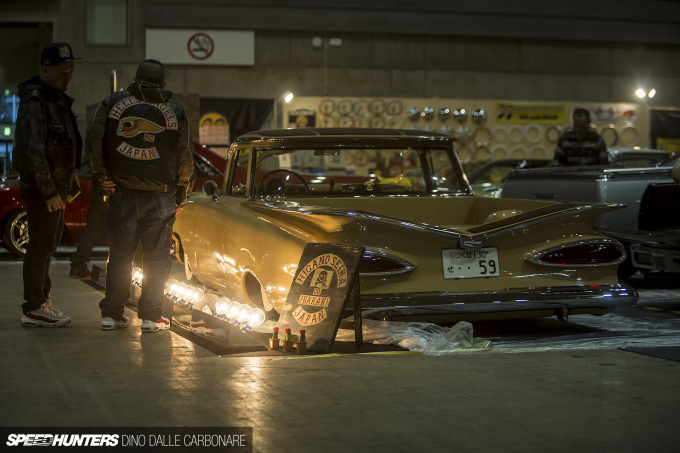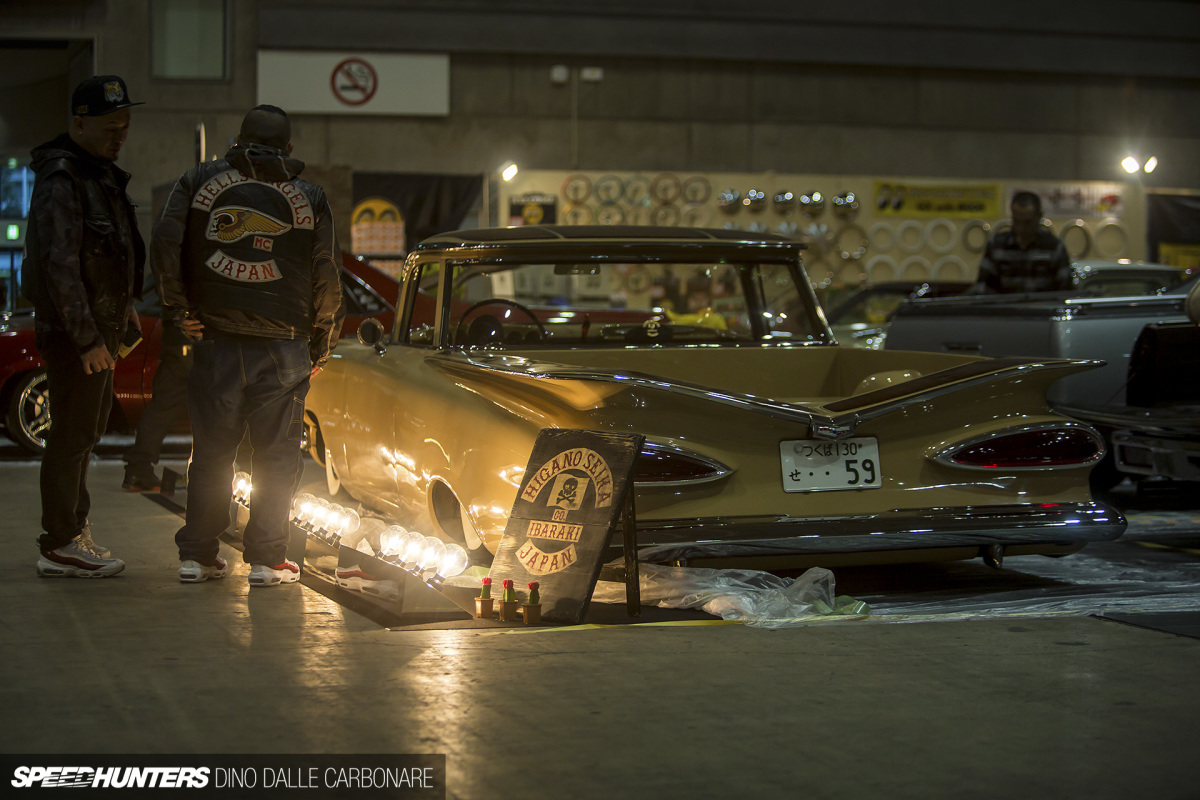 The custom work that comes out of Japan these days is not only on par with the shops and guys that have helped shape hot rod and custom culture, it has its own unique style. I personally loved this El Camino on Tsukuba plates; it's simple but features a few custom paint touches along the border of the bed and the roof.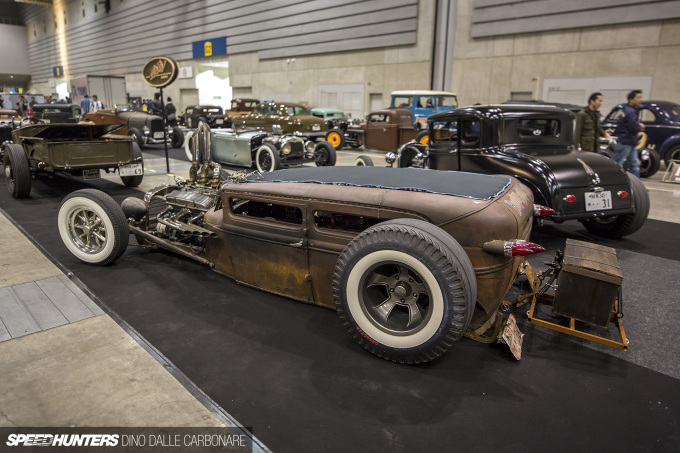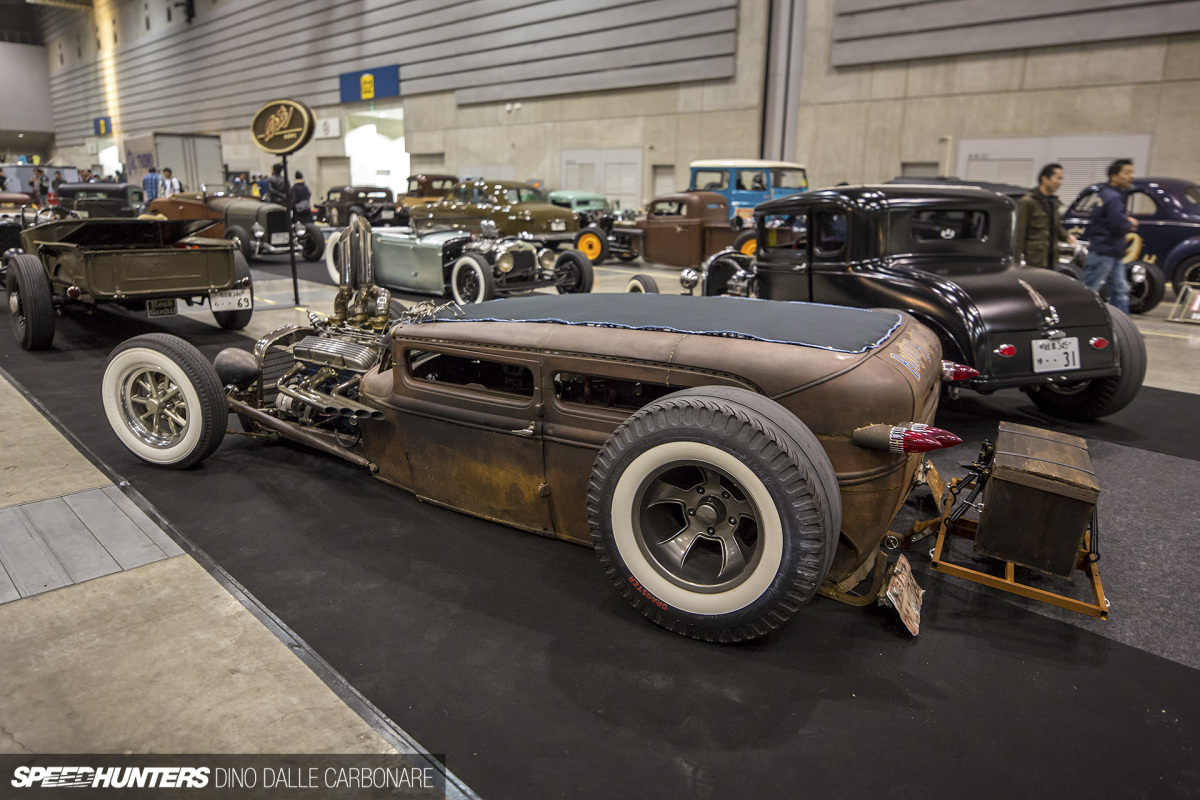 The rat rod movement continues to evolve in Japan too. It just blows my mind that these cars have number plates and can be driven on the street when my GT-R always fails its emission test.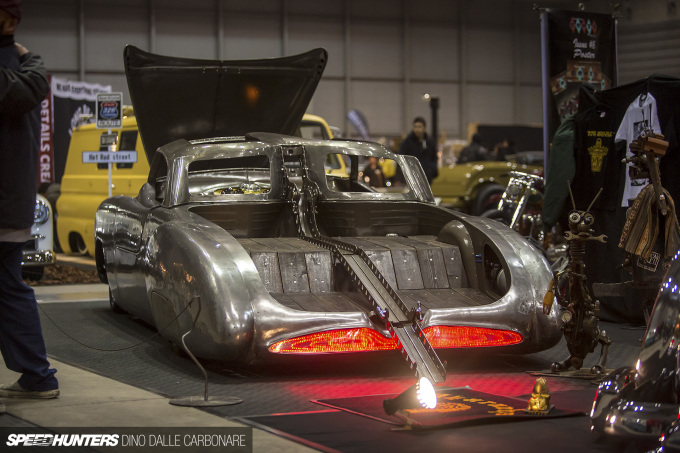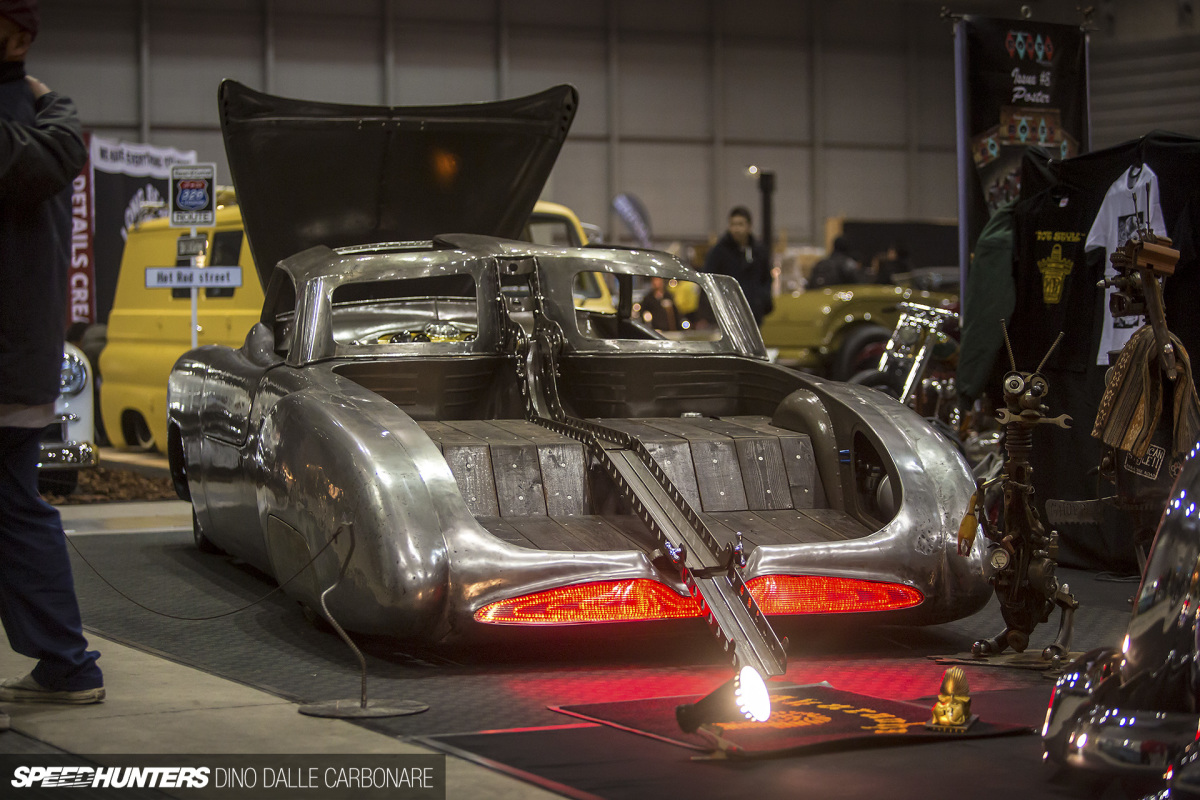 The Hot Rod Custom Show is a place where bikes and cars can coexist, and that's something this particular creation combines beautifully. Just look at that fold-down ramp and the amount of custom work that has gone into every area of the car.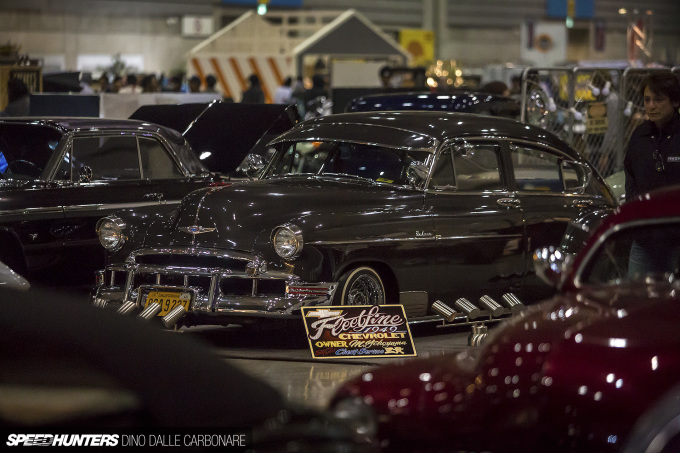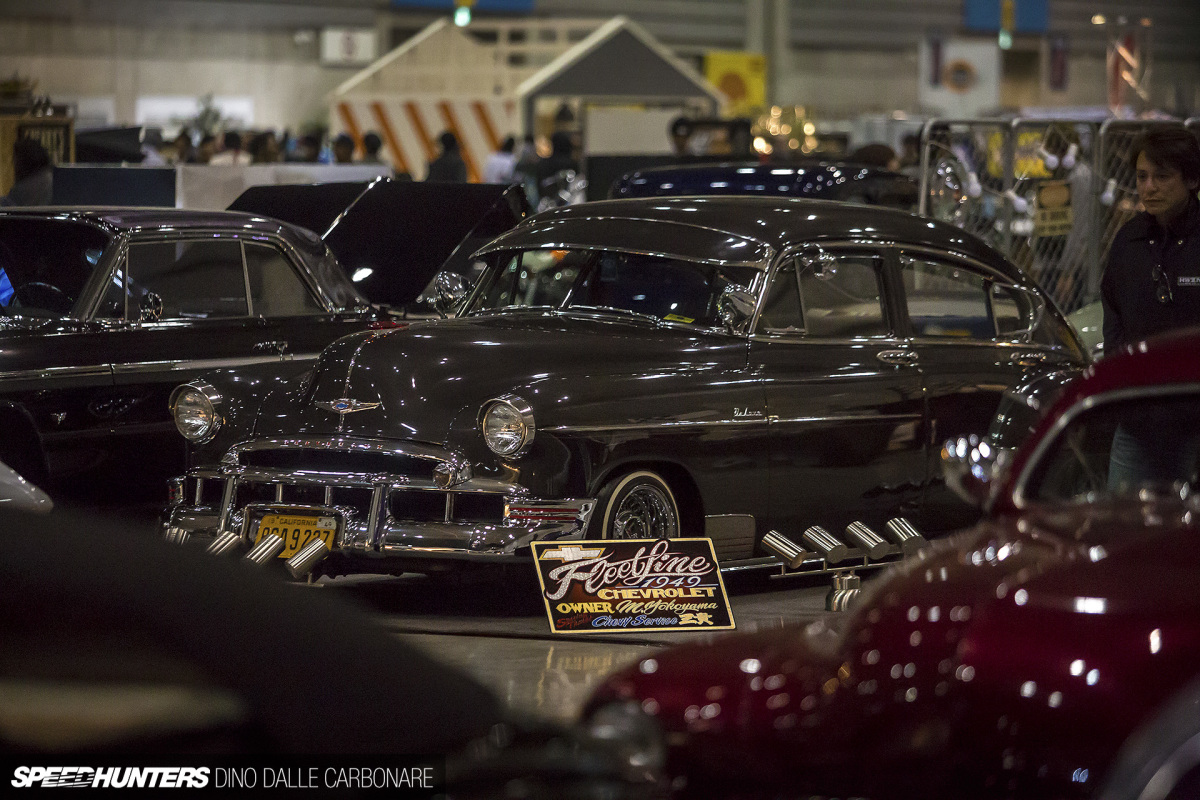 I've told so many people before and I will forever keep saying it – if you're in Japan at the time a Mooneyes event is on, you must attend it. These events really have to be seen to be believed, irrespective of the fact if it's something you're into or not.
It's where polar opposites can coexist, where inspiration takes precedence, and where almost anything goes.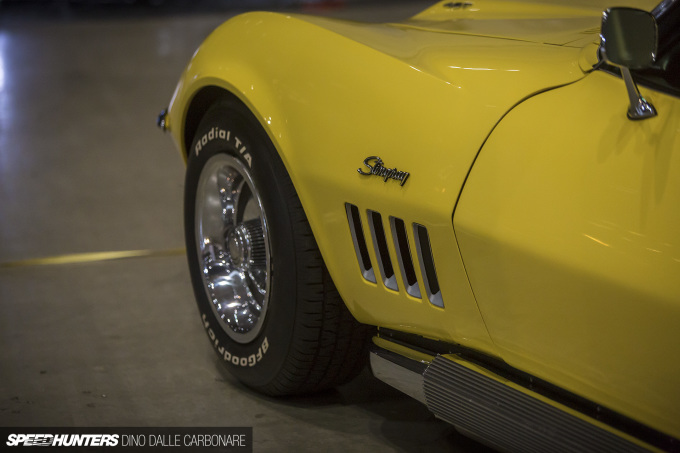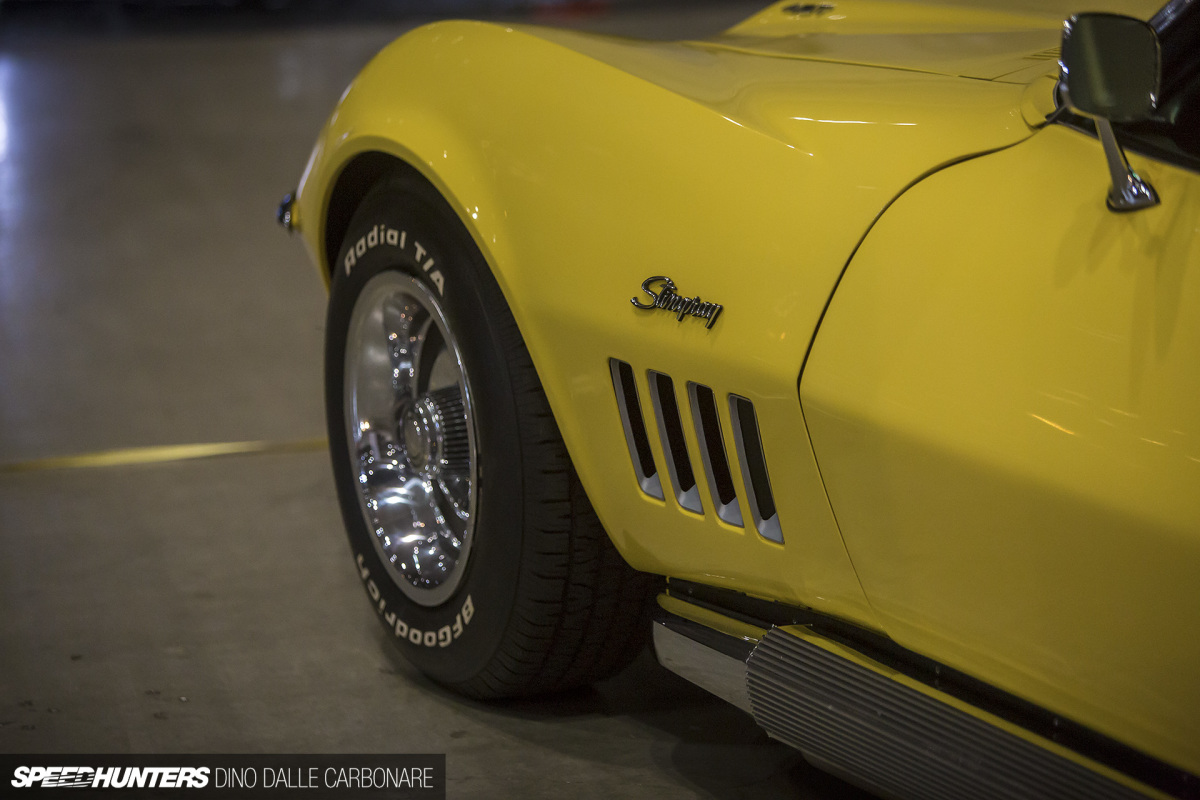 This is a show and scene that felt completely alien to me back in 2009, but one that over the years has welcomed me, and sucked me in, in its own unique way.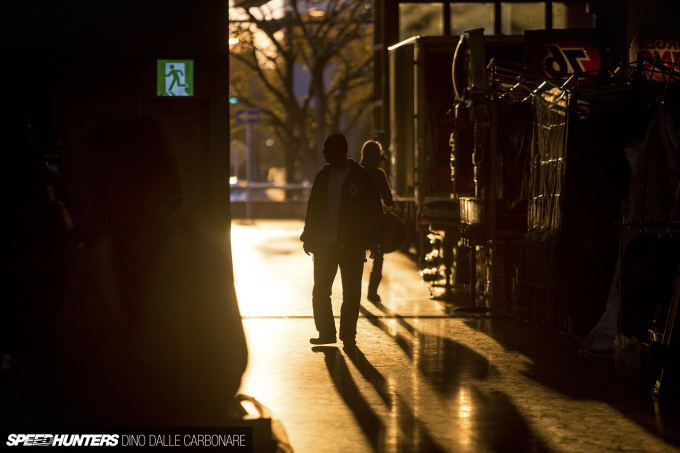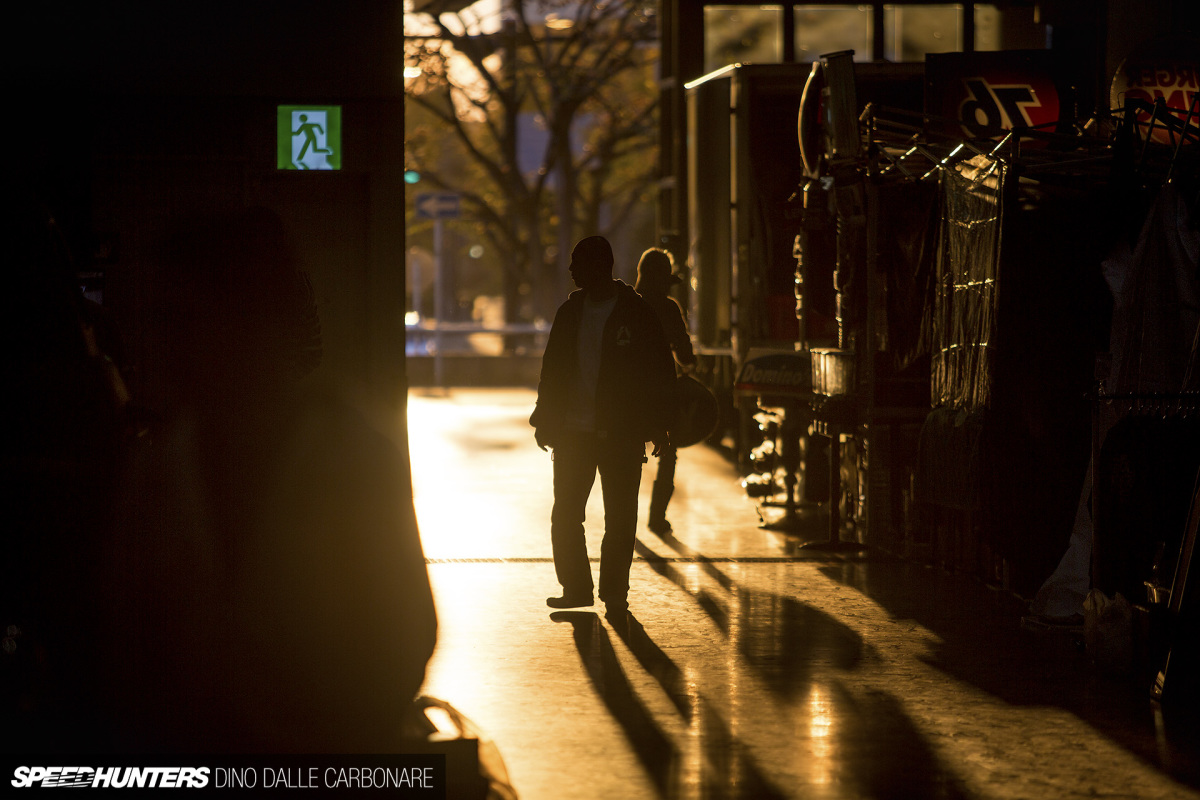 This event has made me a true fan, a true enthusiast, and a casual observer, but one that's pretty much hooked for life. Thanks, Mooneyes!
Dino Dalle Carbonare
Instagram: speedhunters_dino
dino@speedhunters.com