I like oddball engine swaps as much as the next guy. You know the kind I'm talking about: 2JZs powering Nissans, RB26s powering BMWs and LS V8s powering everything.
But while those sort of swaps are fun, I do respect people sticking to a well defined theme. Like using brand-specific parts to transform a car through the parts bin of the manufacturer that made it in the first place.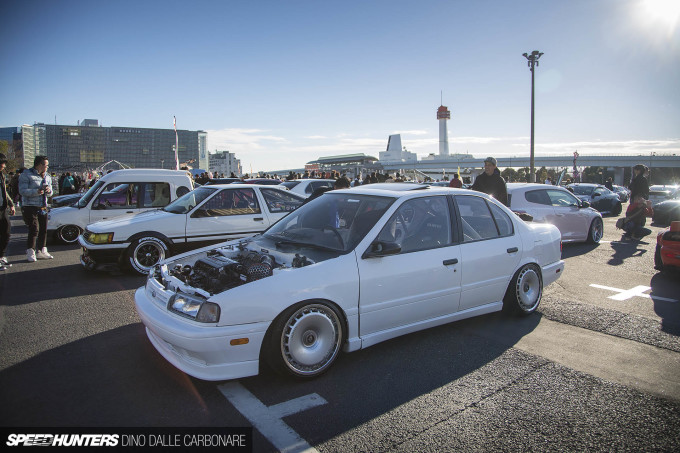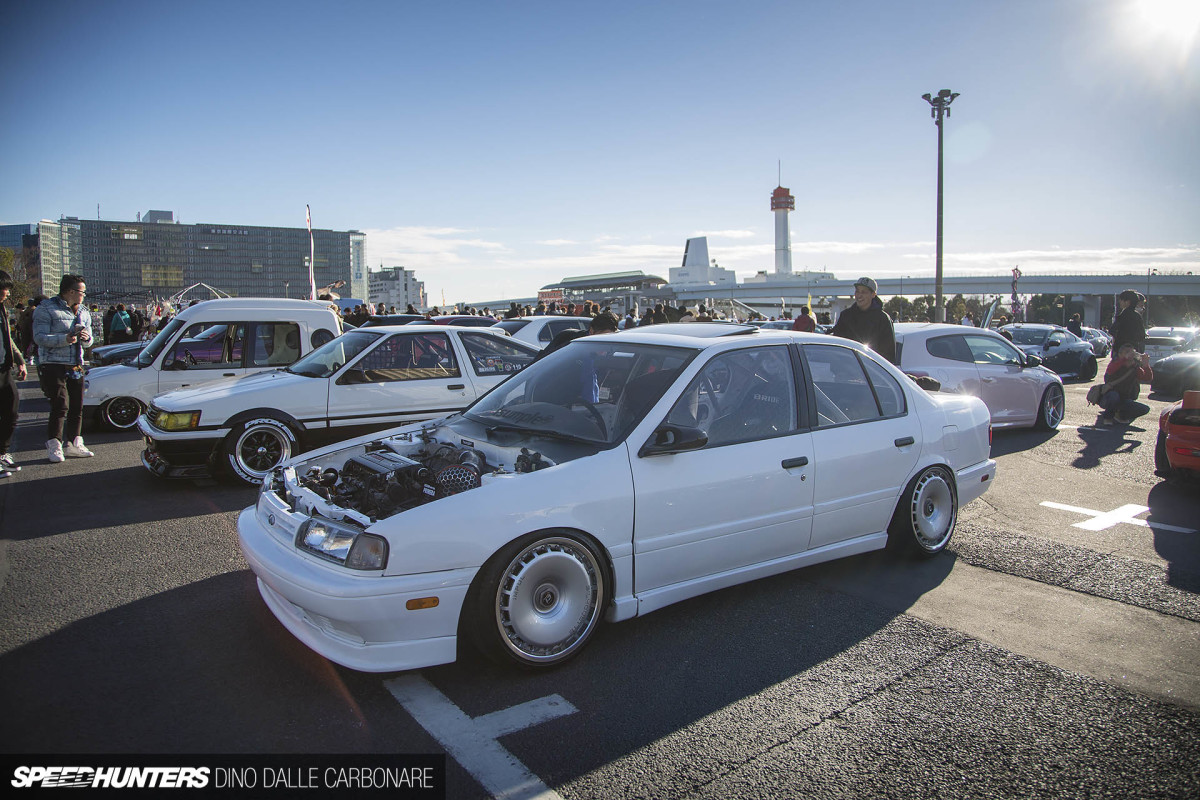 It's something this touring car-themed 1993 P10 Nissan Primera does so well; it was a joy walking around it and pinpointing the various upgrades borrowed from different Nissan models. It's also the car that really stuck in my mind from StanceNation Japan G Edition in Odaiba, and the reason I decided to save it for my final spotlight from the event.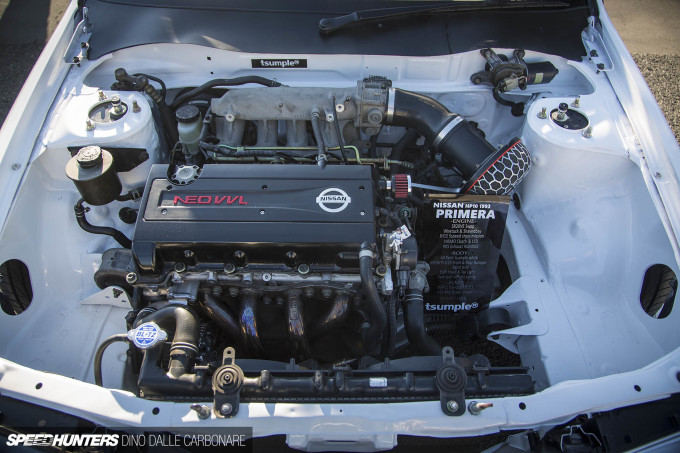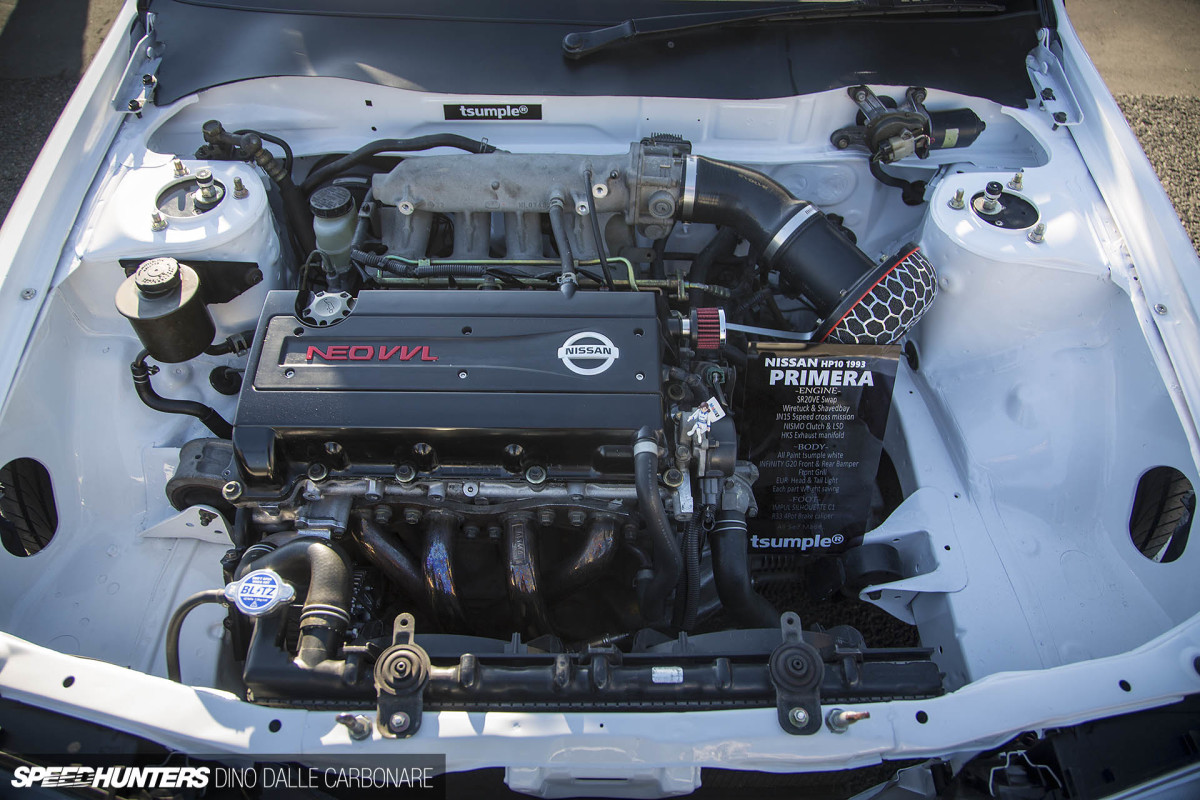 Let's get started in the shaved and wire-tucked engine bay which serves as a perfect backdrop to showcase the SR20VE swap. While the P10 was available with an SR20DE, the Neo VVL-equipped SR20VE didn't appear in the Primera until the P11 in 1997. This particular SR20VE is an even later unit from a P12 Primera 20V, sporting a more modern head cover design and boasting 204hp, 17hp more than the original P11 version.
The stock cast aluminum intake plenum and single throttle body has been retained rather than using quad throttle bodies with velocity stacks – something that would really make this whole project close to perfect – and is plumbed up to an HKS Super Power Flow air filter. HKS headers and a custom exhaust enhance the sound of the variable valve lift and timing head on the old familiar SR20.
The engine is mated to an N15 Pulsar 5-speed close-ratio transmission, which in turn is spiced up with a Nismo clutch and LSD.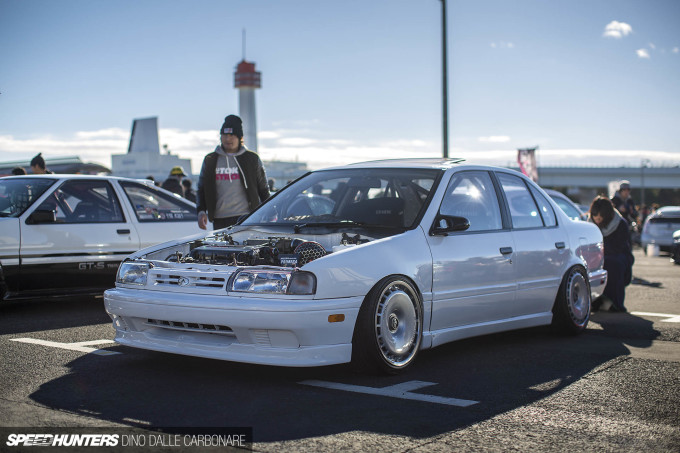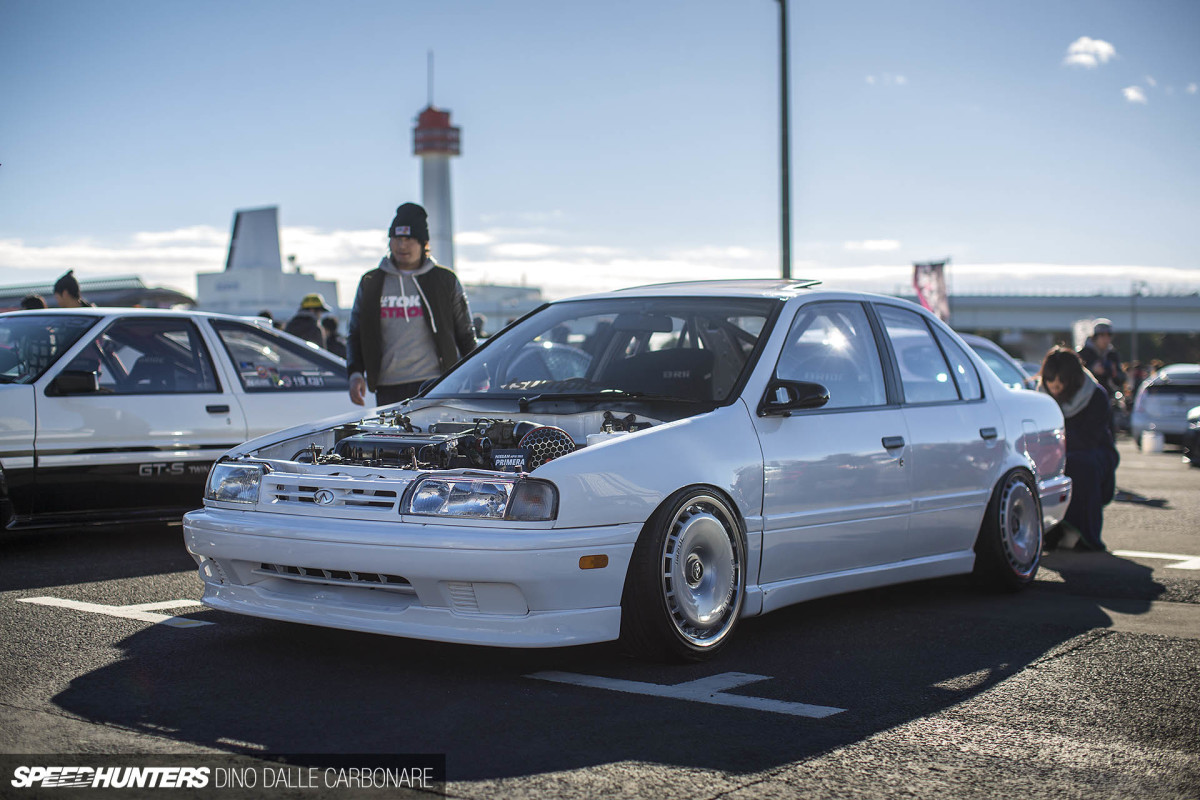 The Primera's owner, Ryo-san, who built the whole car himself and brought it all the way down from Hokkaido for the StanceNation event, hunted out European-market headlights and taillights as well as USDM Infiniti G20 front and rear bumpers, ensuring that the P10 looks unlike any other in Japan.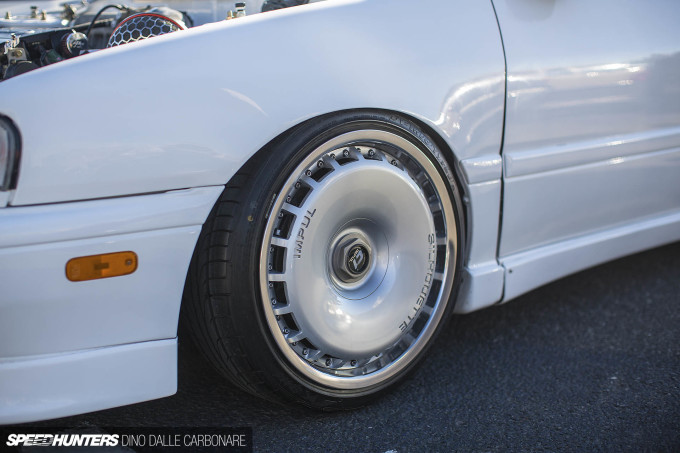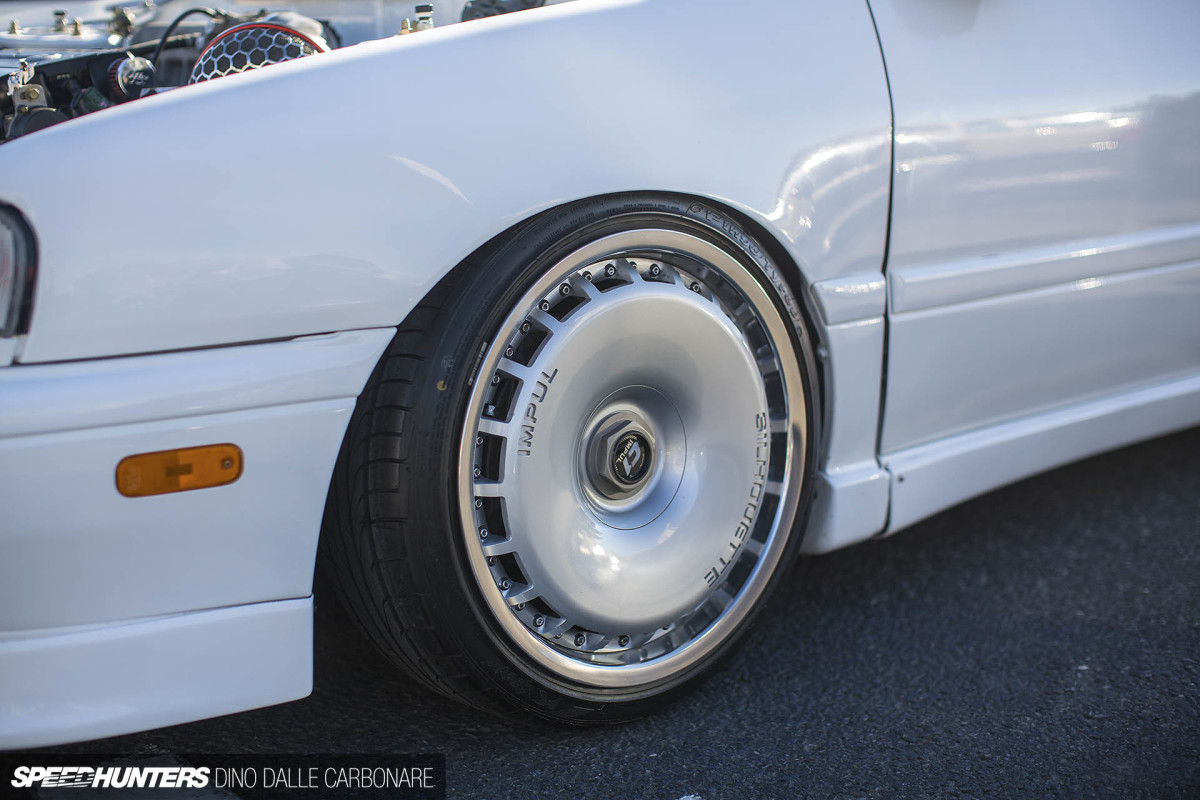 If you know your GT-Rs you'll likely be drooling over these immaculate Impul Silhouette C1 wheels, which were the road version of those used on the Impul-Calsonic BNR32 JGTC race car. Behind the bolt-on centers hides a Brembo braking system borrowed from a BCNR33 Skyline GT-R. It just keeps getting better, right?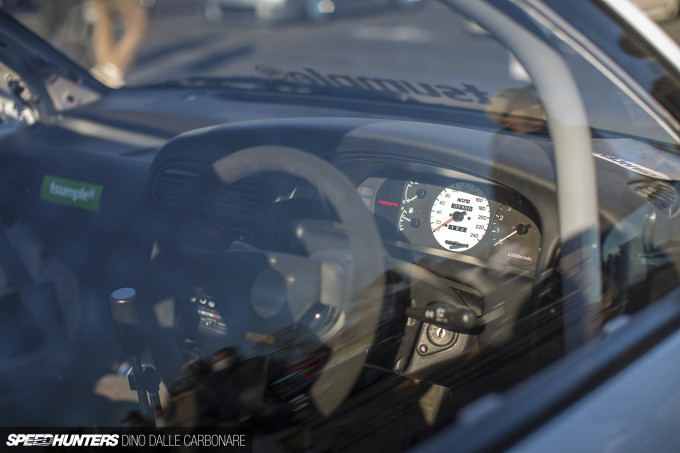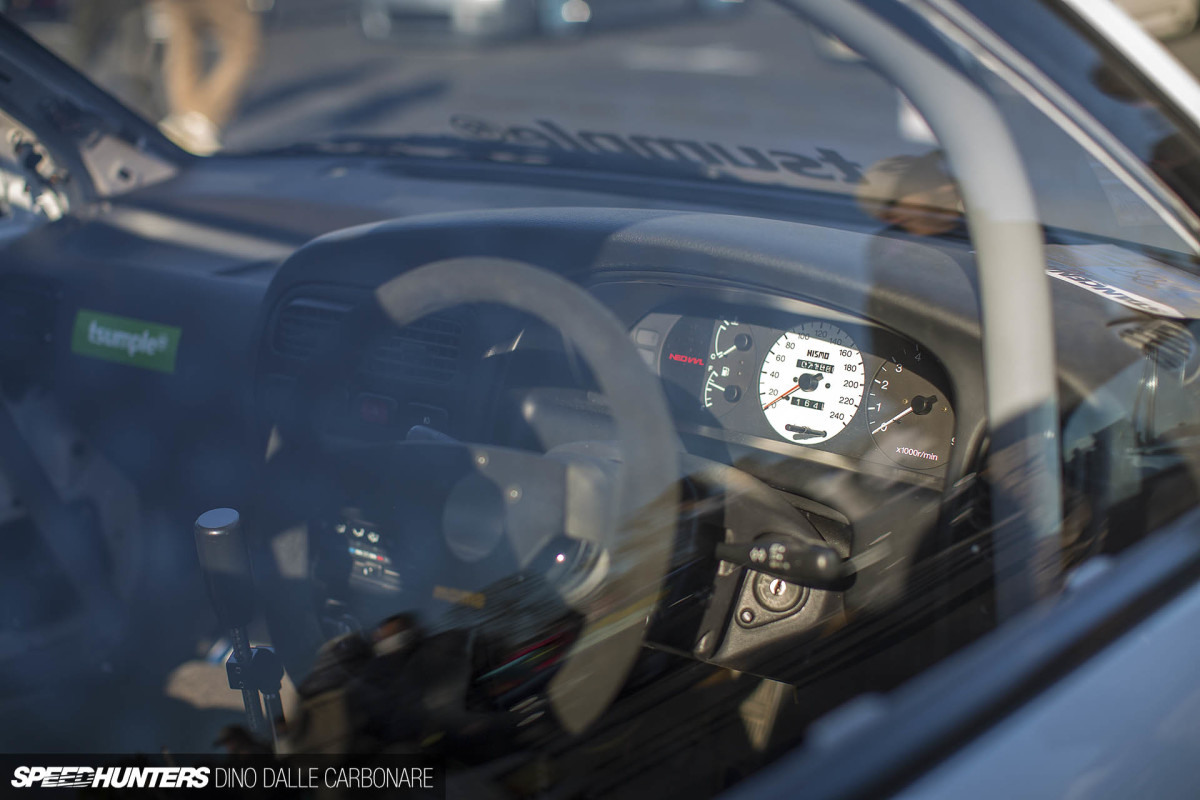 The interior is stripped out of most of its trim, the only things to look at being the bolt-in roll cage, Bride seats, and Nismo 240km/h speedometer.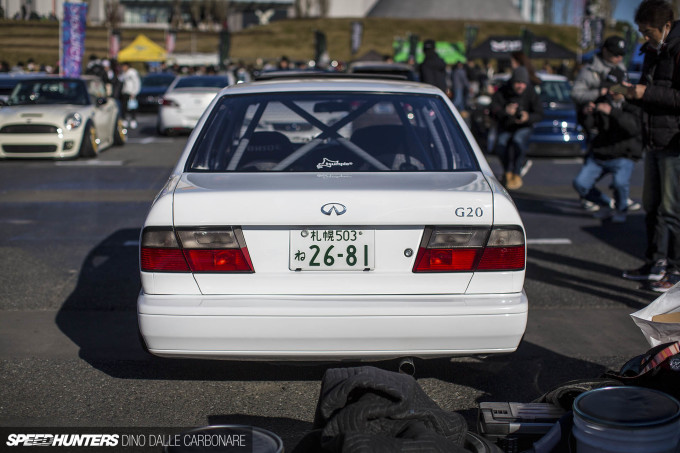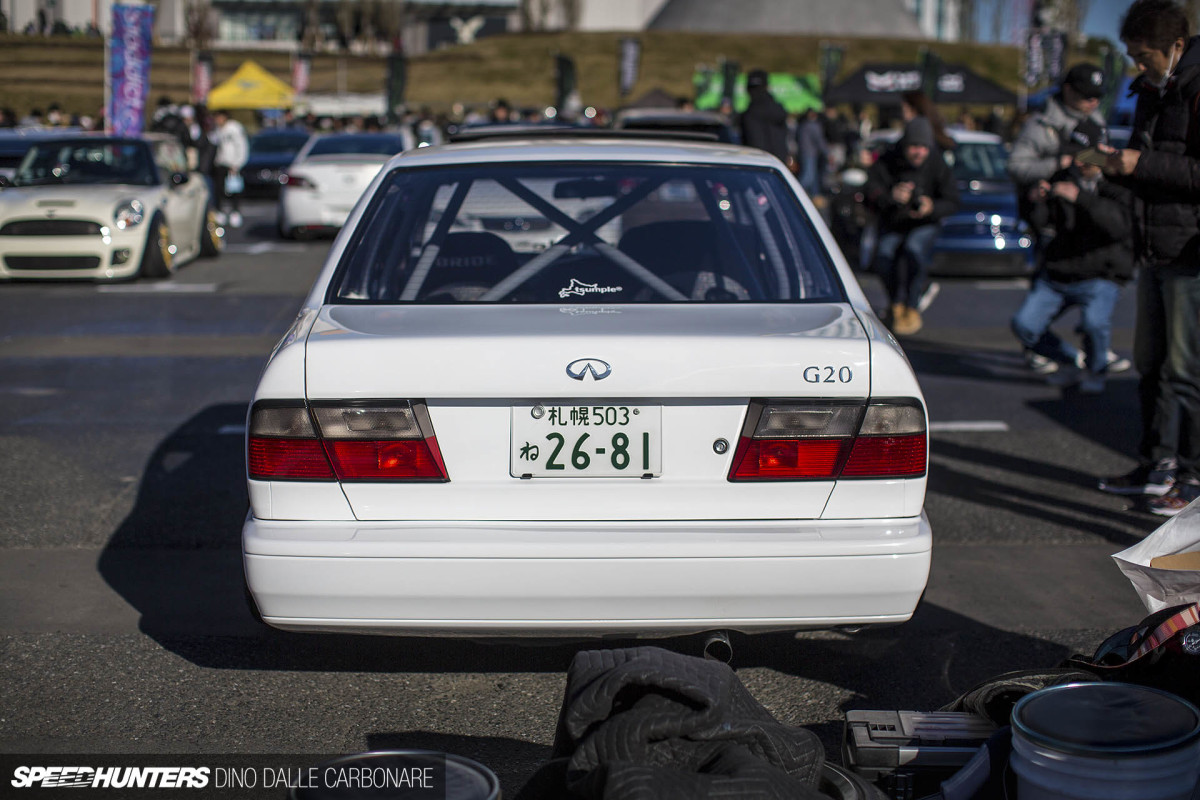 I've added this car to the long list of vehicles I need to shoot from Hokkaido; it ticks all the right boxes and is built with a theme that a lot of Nissan people will admire. There's nothing I would have done differently on this car.
Dino Dalle Carbonare
Instagram: speedhunters_dino
dino@speedhunters.com