Following on from what I said in my opening post to this year's Rev Speed Super Battle at Tsukuba Circuit, the emphasis on smaller and more affordable cars was pretty obvious.
Is that a bad thing? No, of course it's not, there is space for any type of car to be tuned, modified and prepared for time attack. While the million-dollar, aerodynamically-laden record breakers we associate the event with have now dwindled down to just a handful, there is still lot of fun to be had with everything else.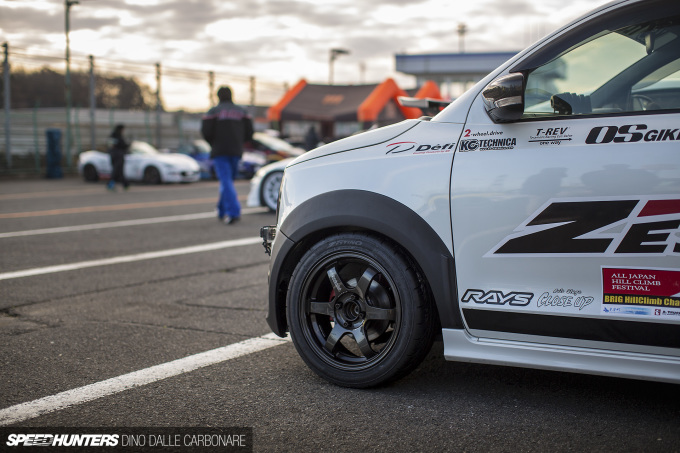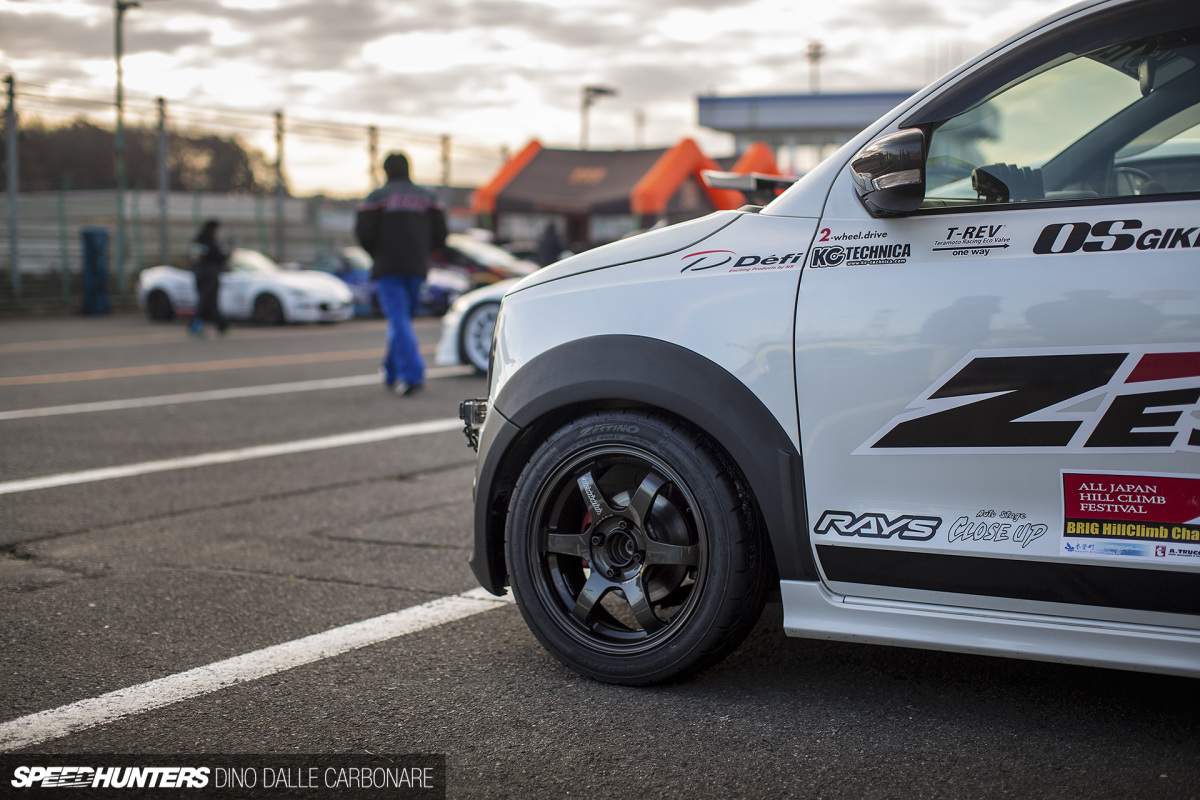 And one car that's had my attention since its debut a couple of years ago is the new-generation Suzuki Alto Works. If you're into JDM things, the 'Alto Works' name will likely conjure up images of modified kei cars sporting tiny wheels and sticky rubber ready to hit little mountain passes or the occasional soukoukai event. In its new guise, the Alto Works has evolved into a pretty aggressively-styled iteration of the base car, powered by the new turbocharged R06A motor which boasts four valves per cylinder (of which there are only three, of course) and variable valve timing on the intake cam.
I thought this example deserved a spotlight, as its creator, KC Technica, has managed to noticeably pump the performance of the little Alto, starting off with the looks. The body has received KC Technica's own black fender flares and a set of 15-inch RAYS Volk Racing TE37 Sonic wheels running a nice, tight offset to boost the appearance and the handling.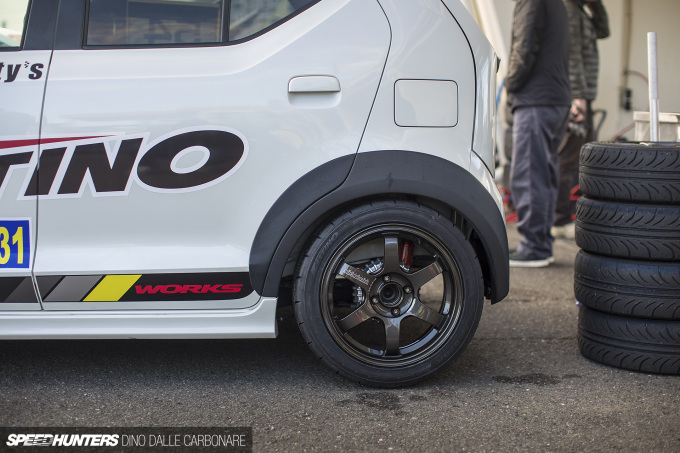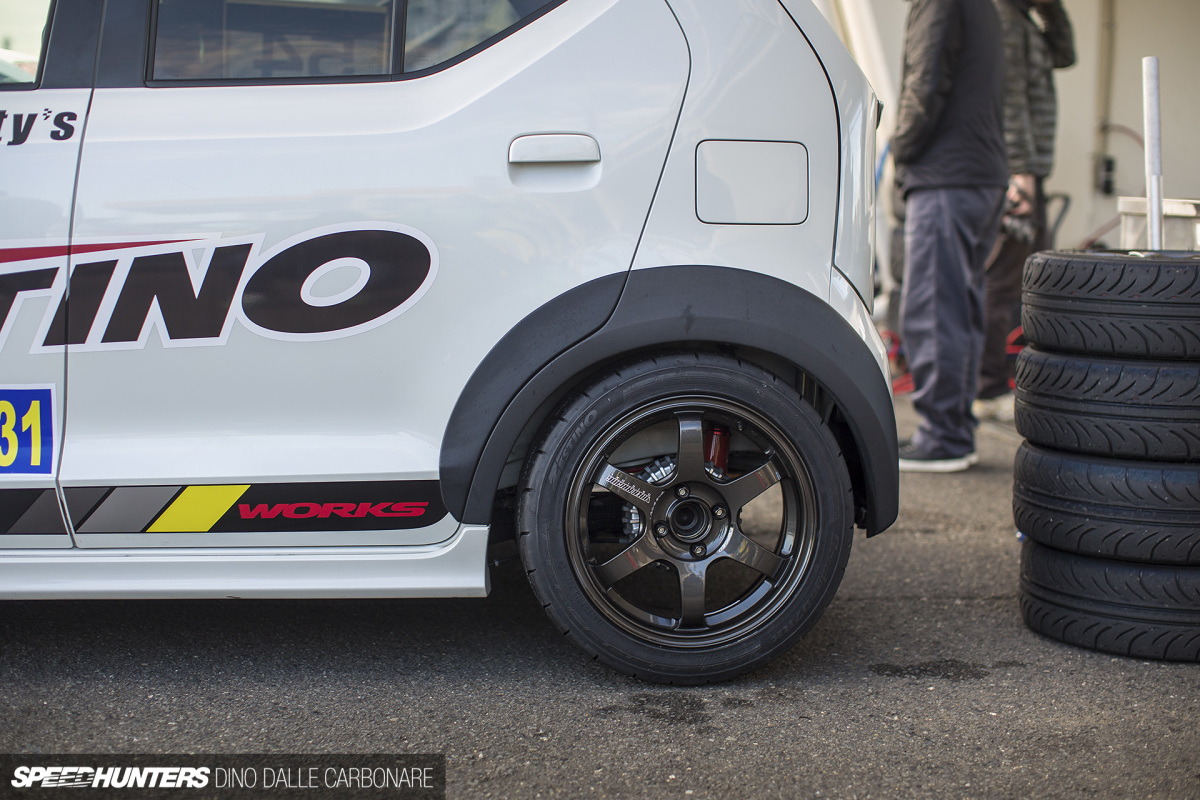 And that's the underlying theme here: function. While there are adjustable coilovers at each corner, the brake system has been upgraded at the front only with more aggressive pads; the rear still relies on the factory drums.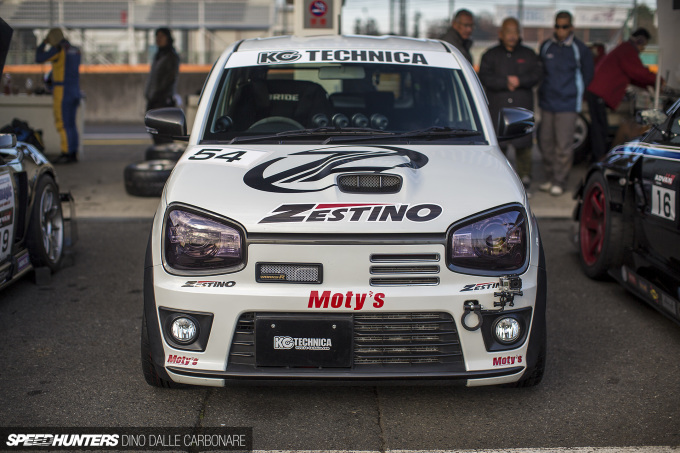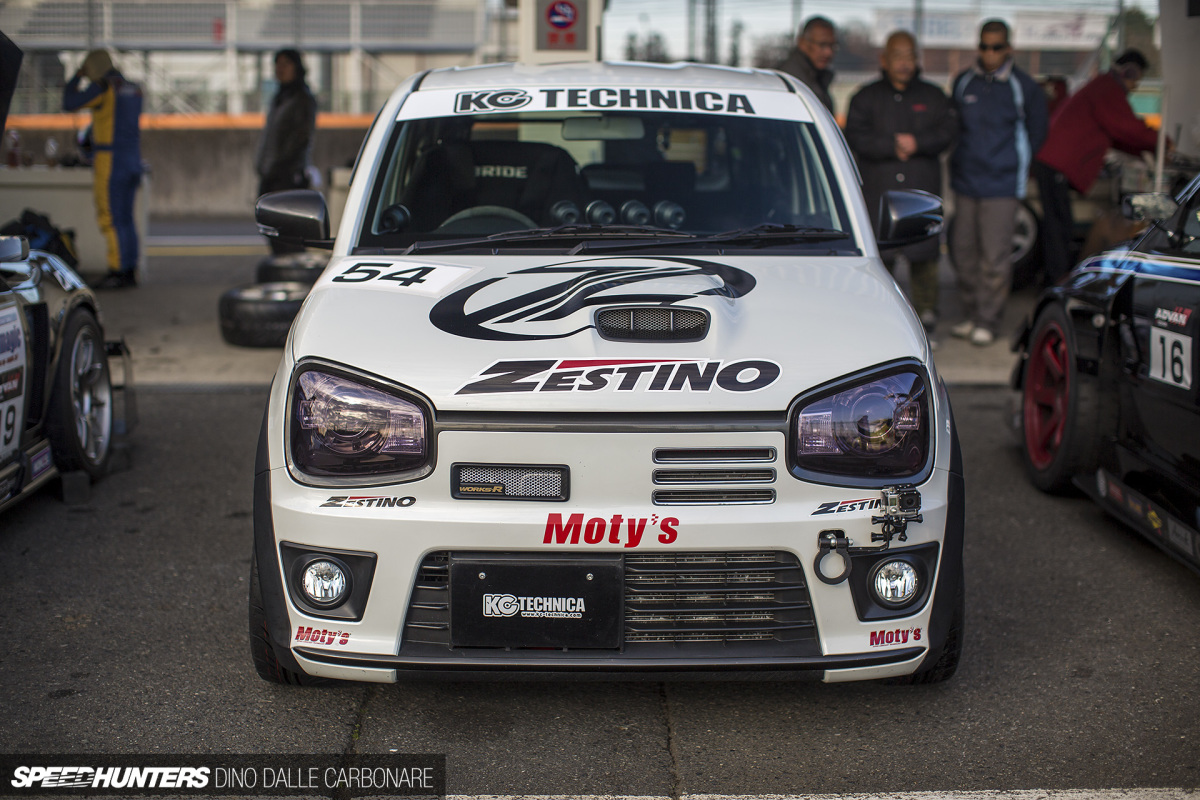 If you didn't quite get it yet, the car was running on Zestino rubber, another foreign tire brand that's entered the Japanese market with affordable performance compounds.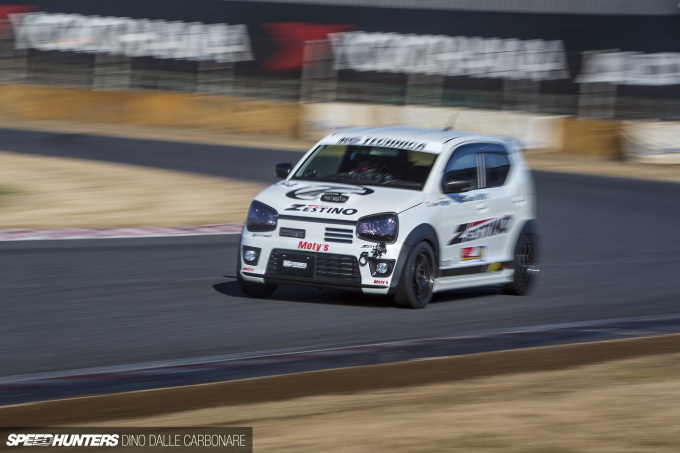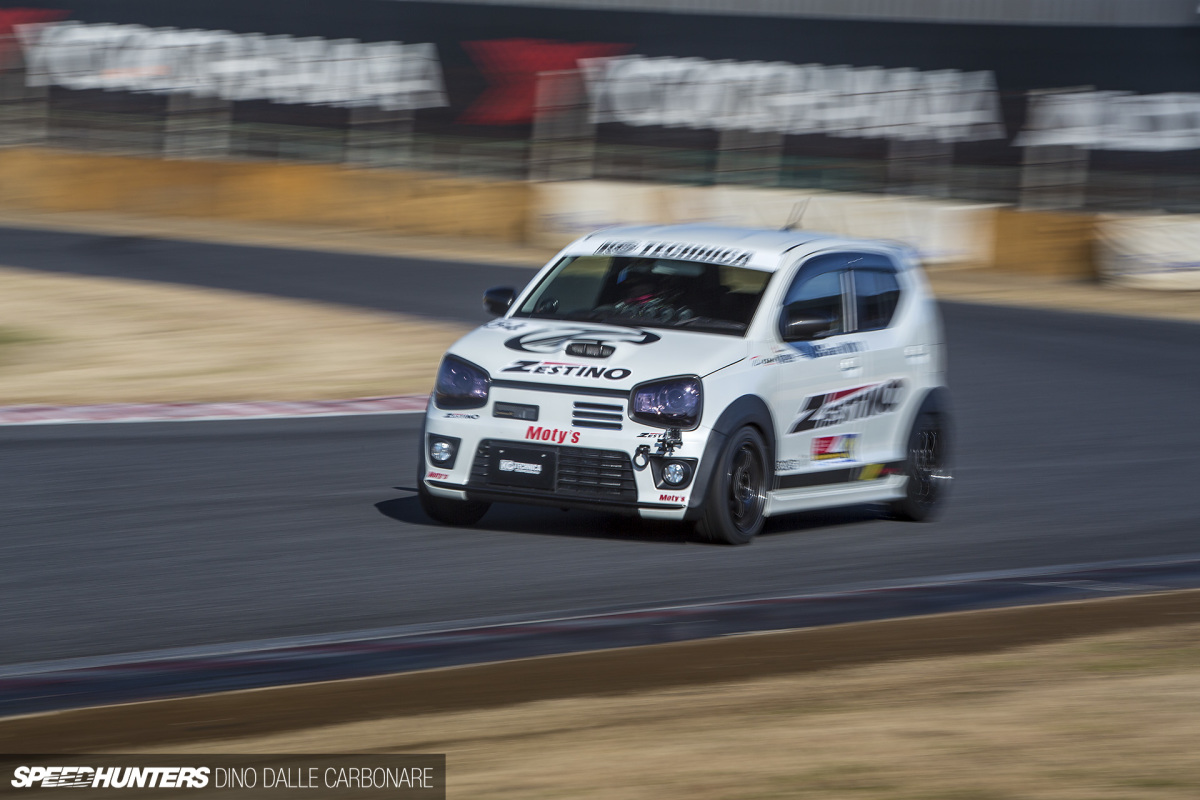 And the little kei car wasn't doing too bad out on track. I watched it exit turn one during one of its outings and it looked nice and composed through the bend, turning in with a ton of speed and hardly scrubbing much off. Its best lap of the day was a respectable 1:09.798, and the whooshing sounds when the driver got on the power prompted me to head back to the pits after the session and take a look under the hood.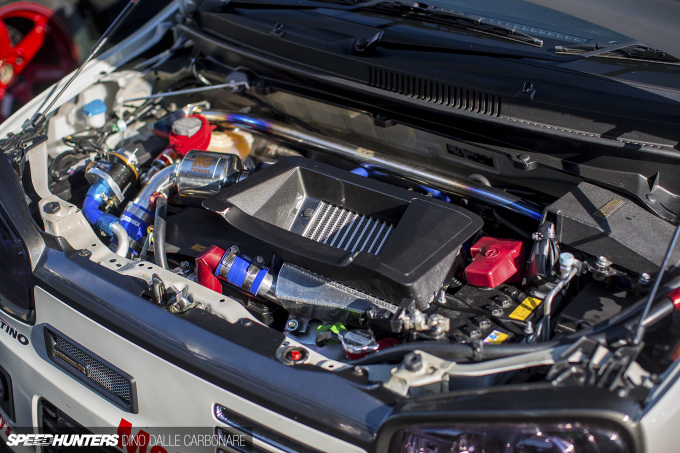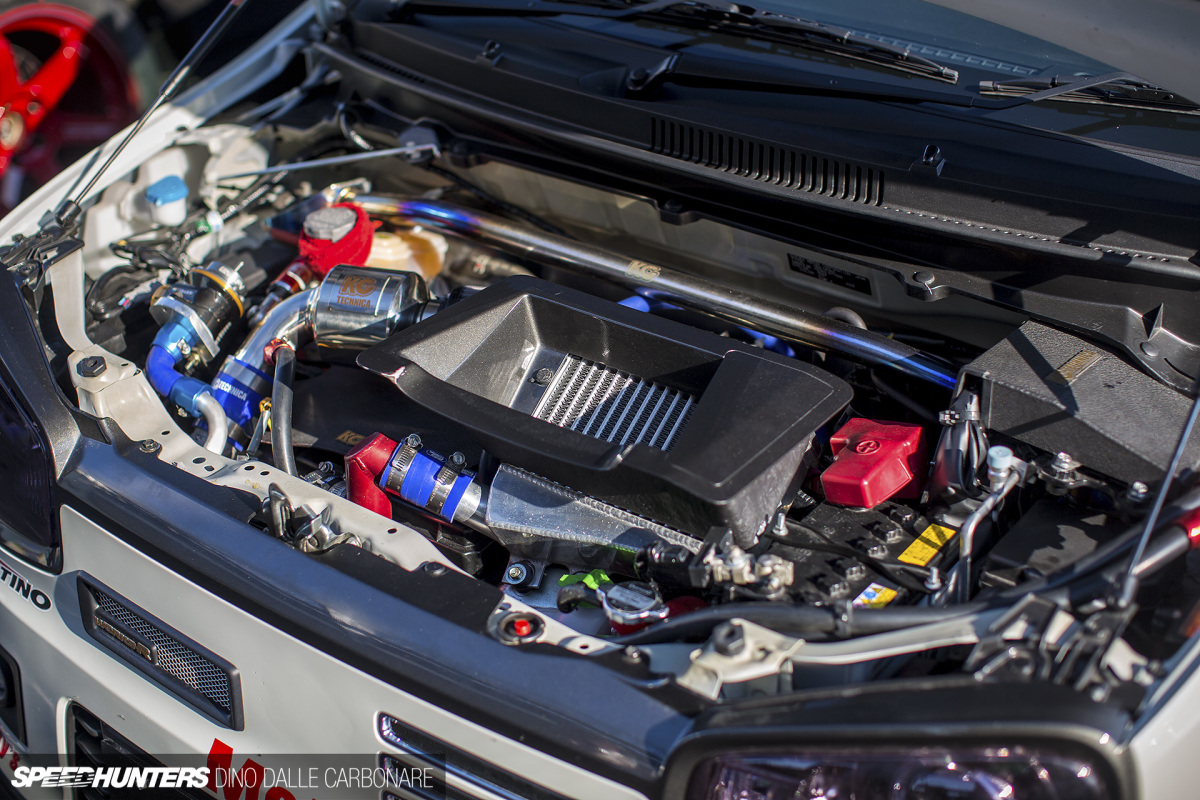 And unsurprisingly there were some nice touches under there. The 64PS these little engines are limited to in Japan had been close to doubled here thanks to a larger turbocharger, plus KC Technica intake and piping, and a more substantial top-mount intercooler.
In the cabin the stock driver's seat has given way to a Bride bucket with other additions including a set of Defi gauges to keep an eye on the numbers and a KC Technica steering wheel.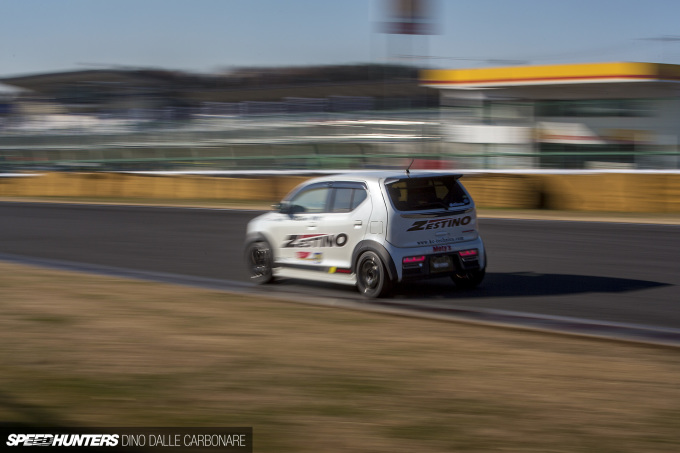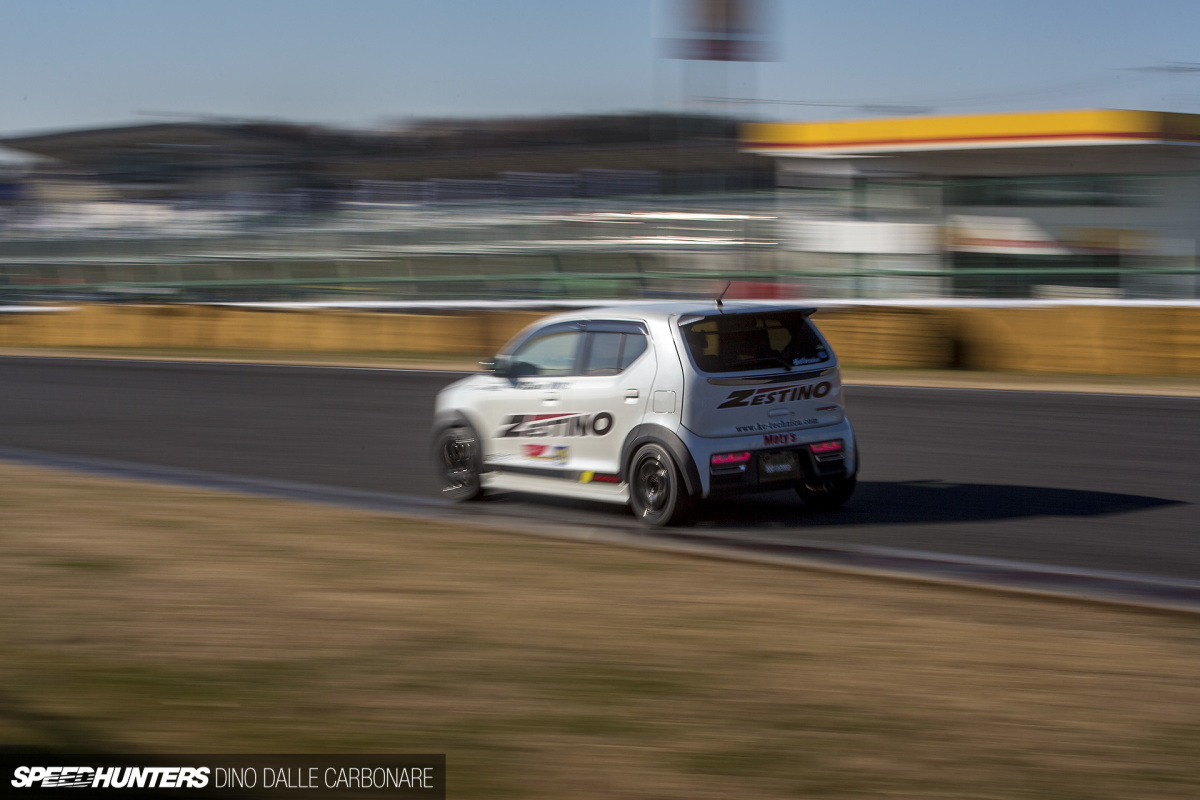 It's these little kei cars that back in the '90s, and even further back in JDM history, helped shape what Japanese cars were all about. It's cool that manufacturers like Suzuki understand that there's still a small market for fun, sportier versions of their cars. It's also a great reminder that you don't need to blow a ton of money to have fun on track.
Dino Dalle Carbonare
Instagram: speedhunters_dino
dino@speedhunters.com