Greatest Hits
I treat cars and music a little differently to most. Instead of over-categorising and compartmentalising things, I prefer to just roll with what I like, regardless of where it sits on the musical spectrum.
To illustrate the point, the previous three tracks I've been tapping my feet too are: The Chemical Brothers' Block Rockin' Beats, Johnny Cash's Hurt and Dick Dale's Miserlou. Why the hell am I telling you this? Well, my automotive tastes follow the same principals. I try to look at the bigger picture and appreciate the good aspects from all of our little niches.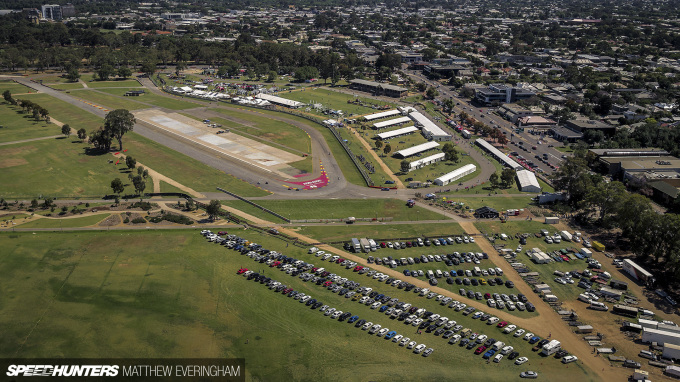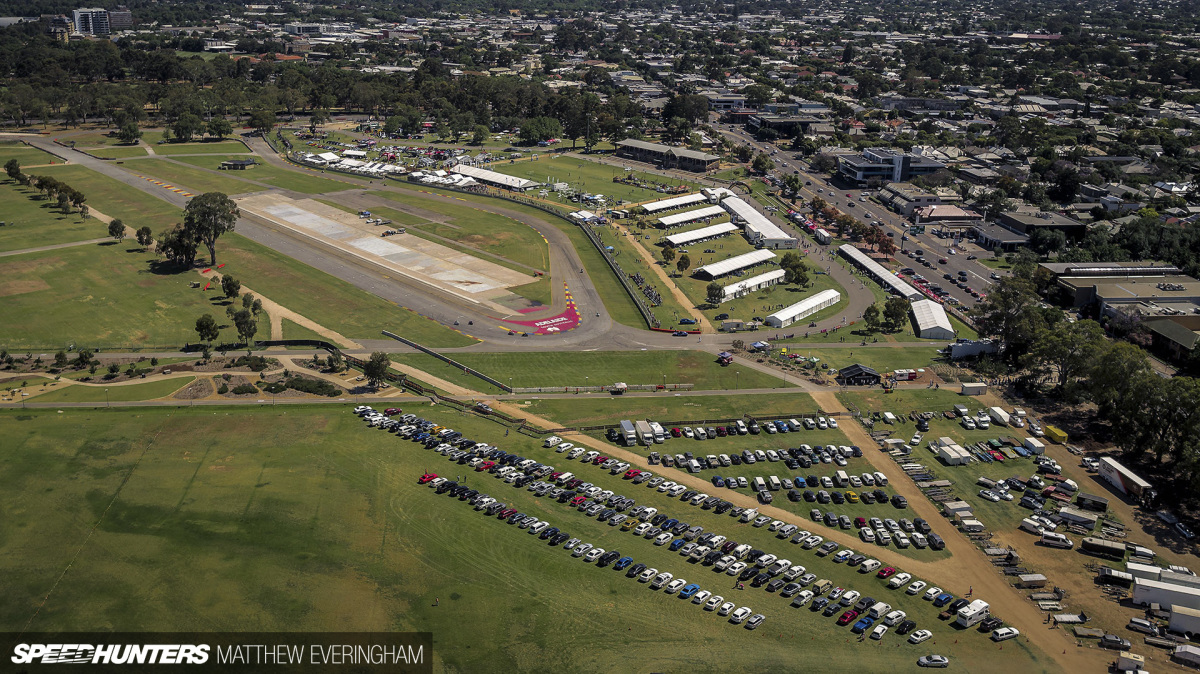 That same 'arms wide open' approach is what separates the Adelaide Motorsport Festival from other car events on the Australian calendar. It's a veritable smorgasbord of all things good, regardless of make, model, shape or purpose. It's also what will most likely keep me returning in the future.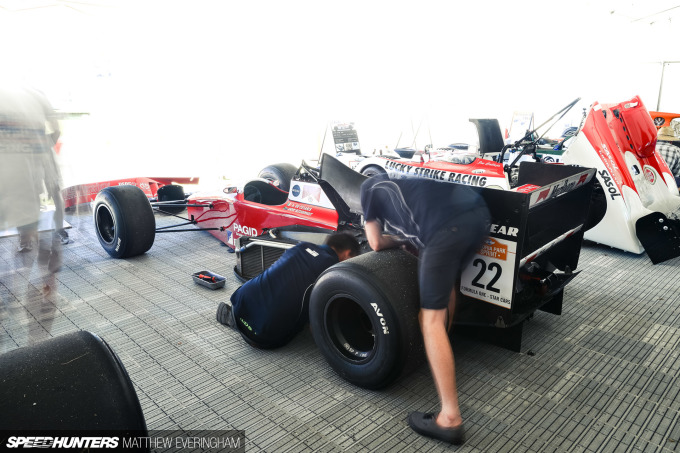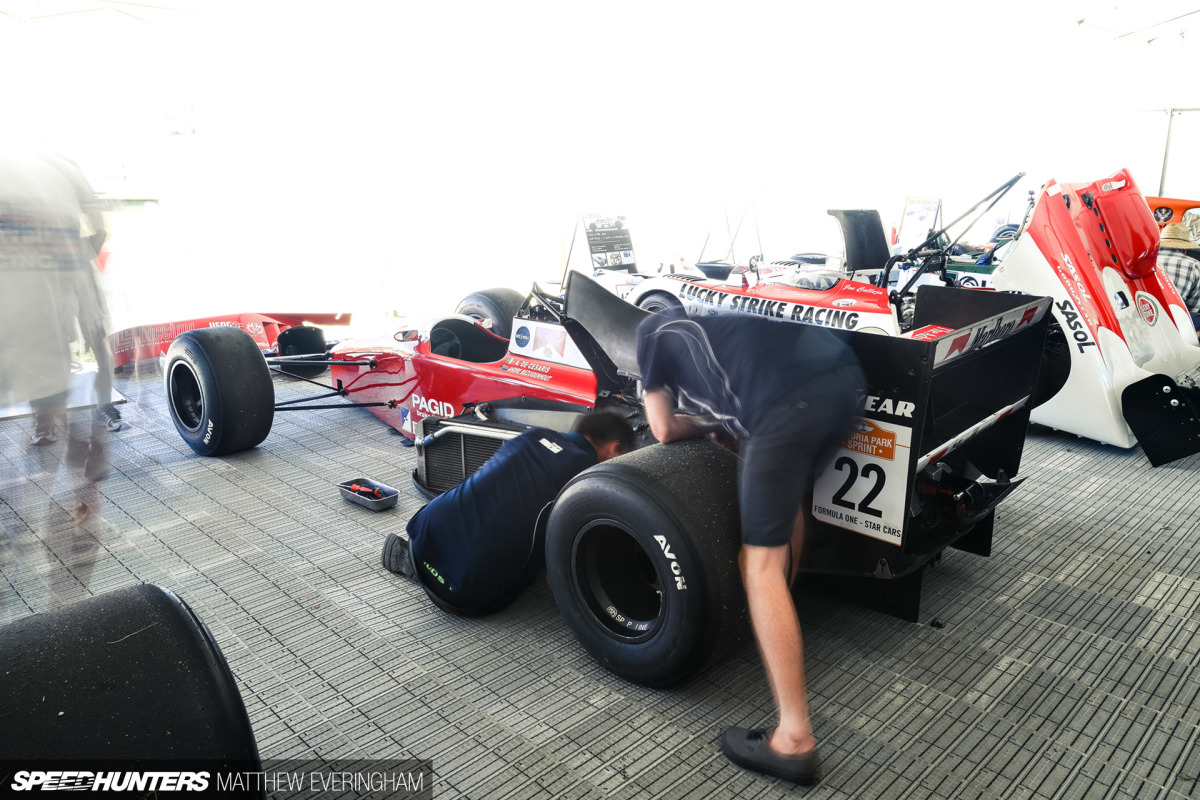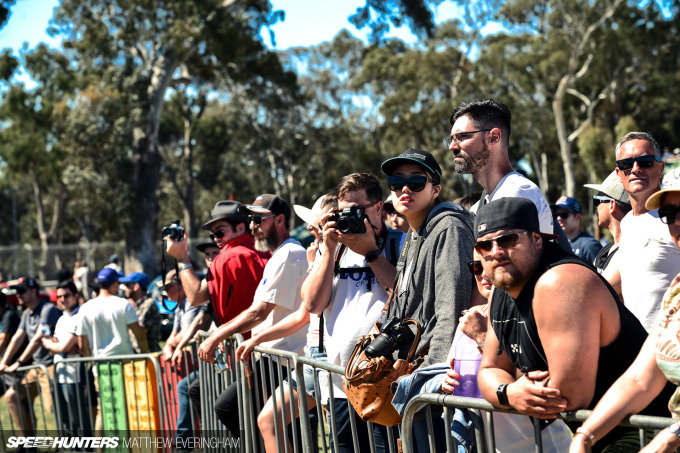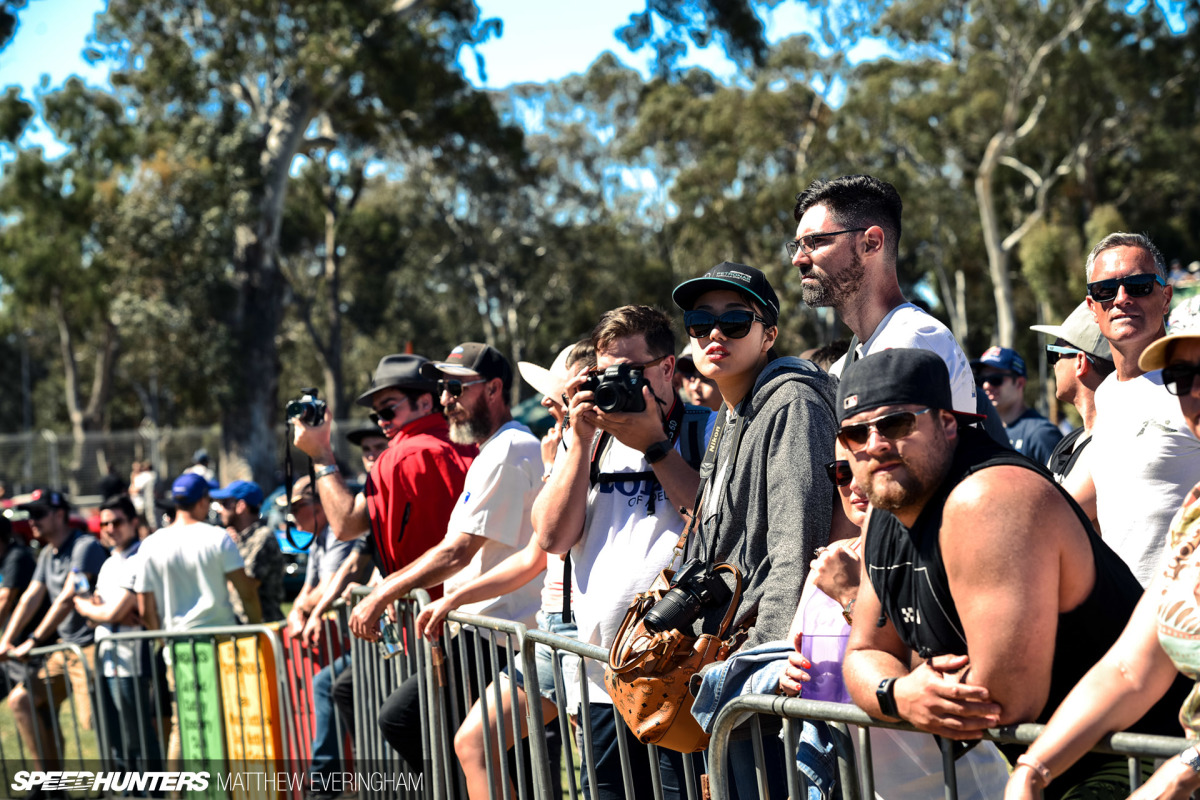 The event is built around its superstar guests: F1 cars from the past that bring their ferocious roars back to Victoria Park, the former home of the Australian Grand Prix.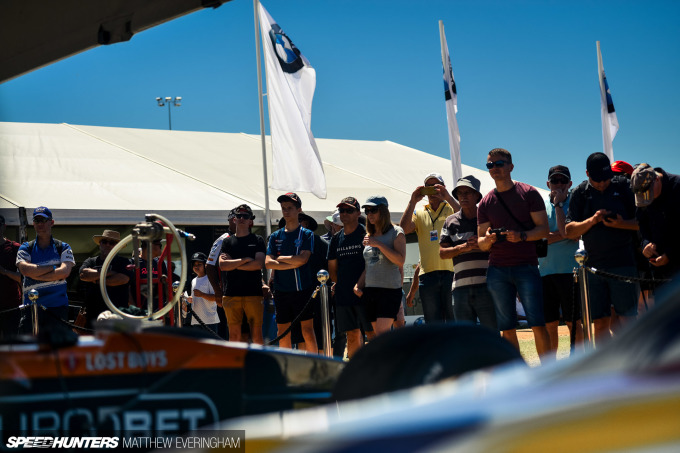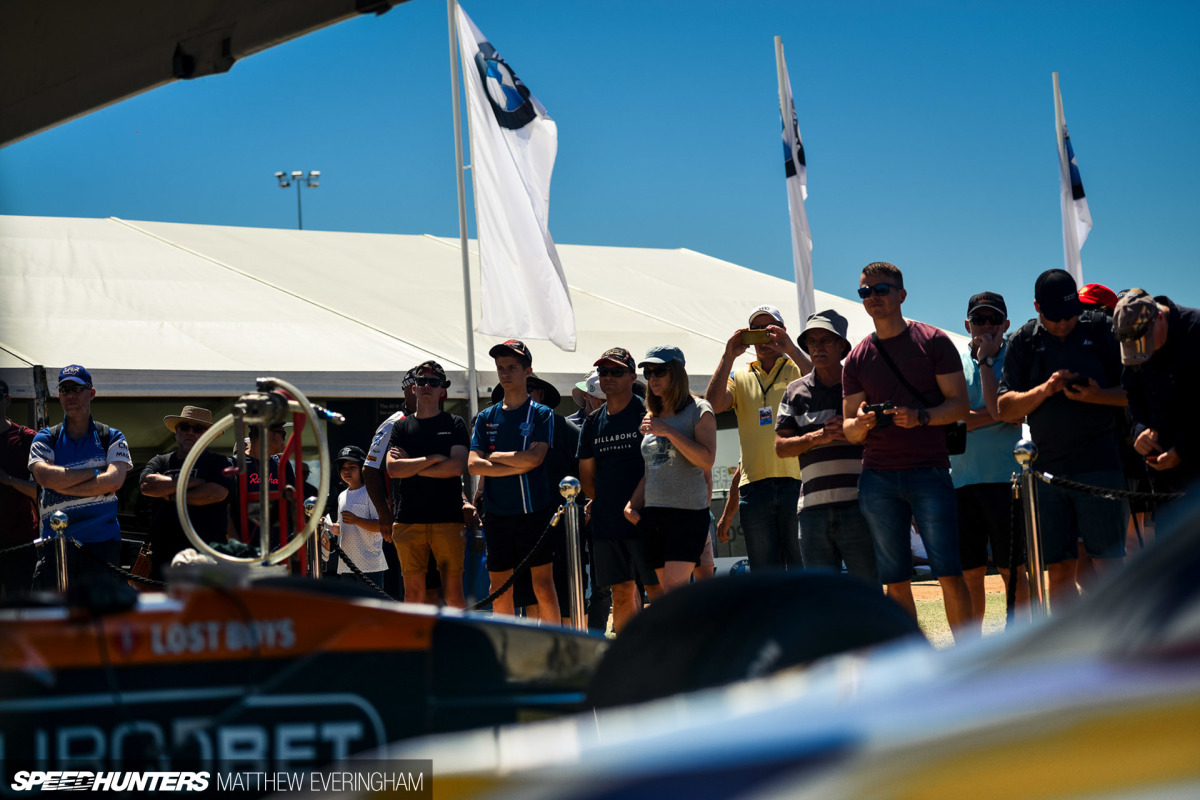 Adelaide, South Australia's capital city, is known nationally to be little more than a big country town. Despite its relatively small size compared to Sydney and Melbourne, I could build a strong case to call it Australia's capital city for passionate car enthusiasts.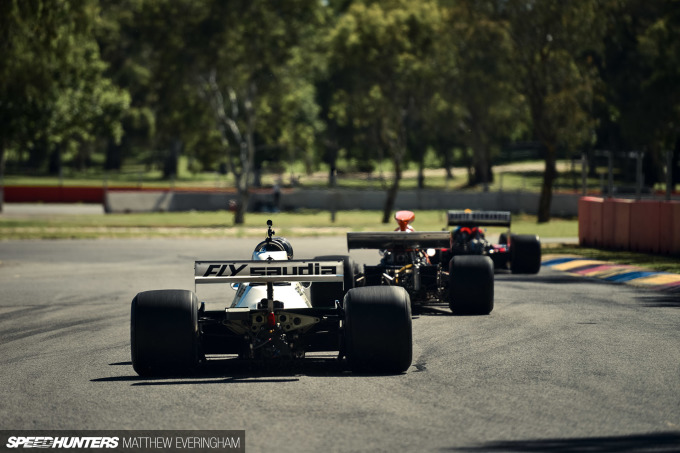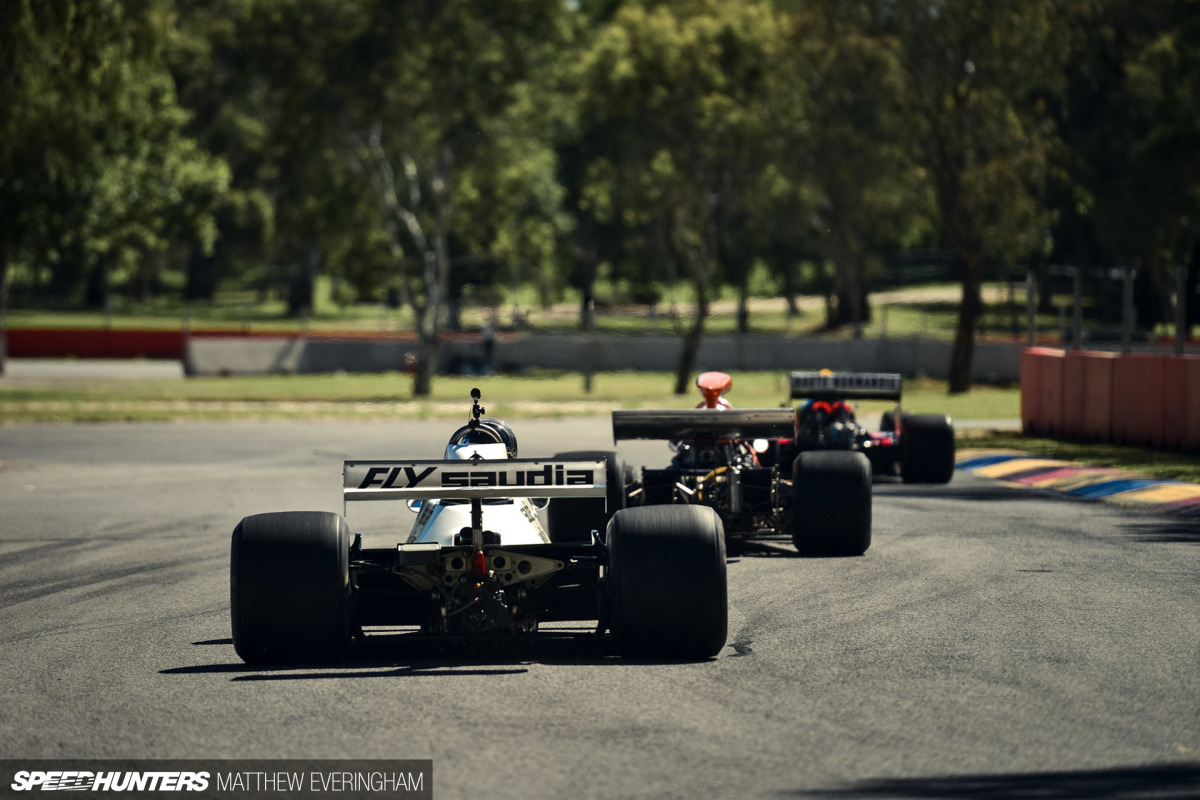 A lot of the standout machinery on display comes from local collectors dedicated to keeping the history of motorsport alive and revving.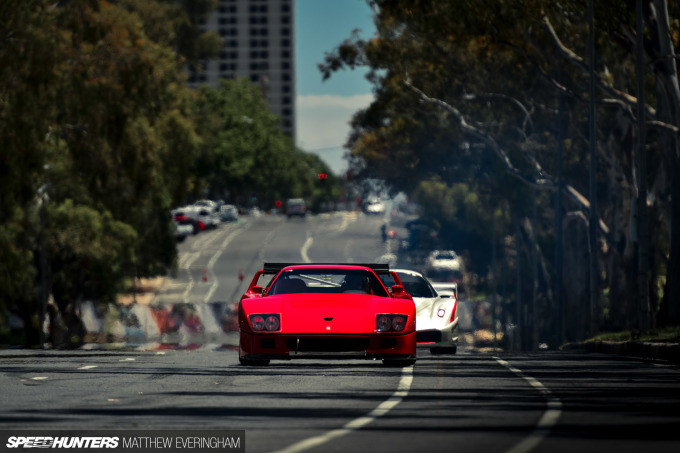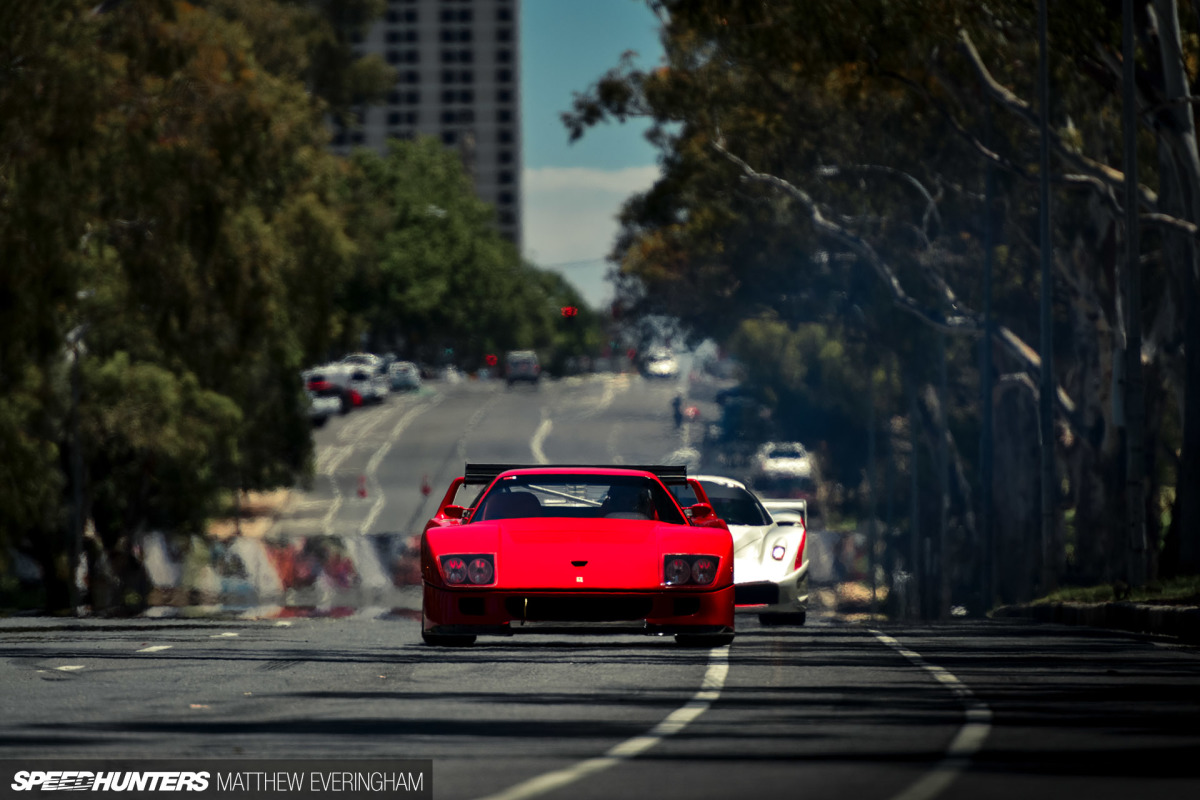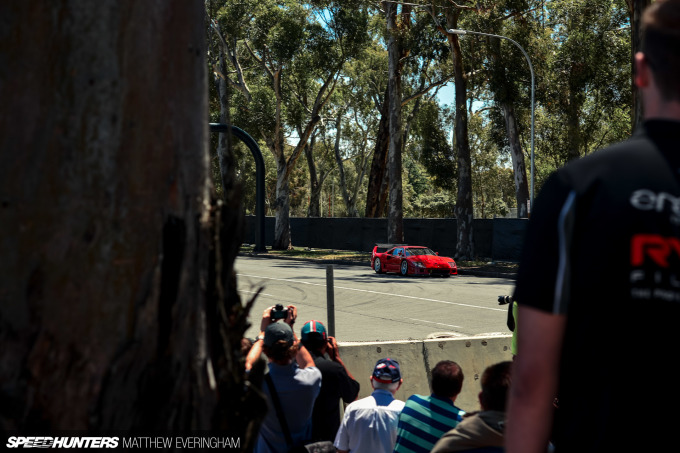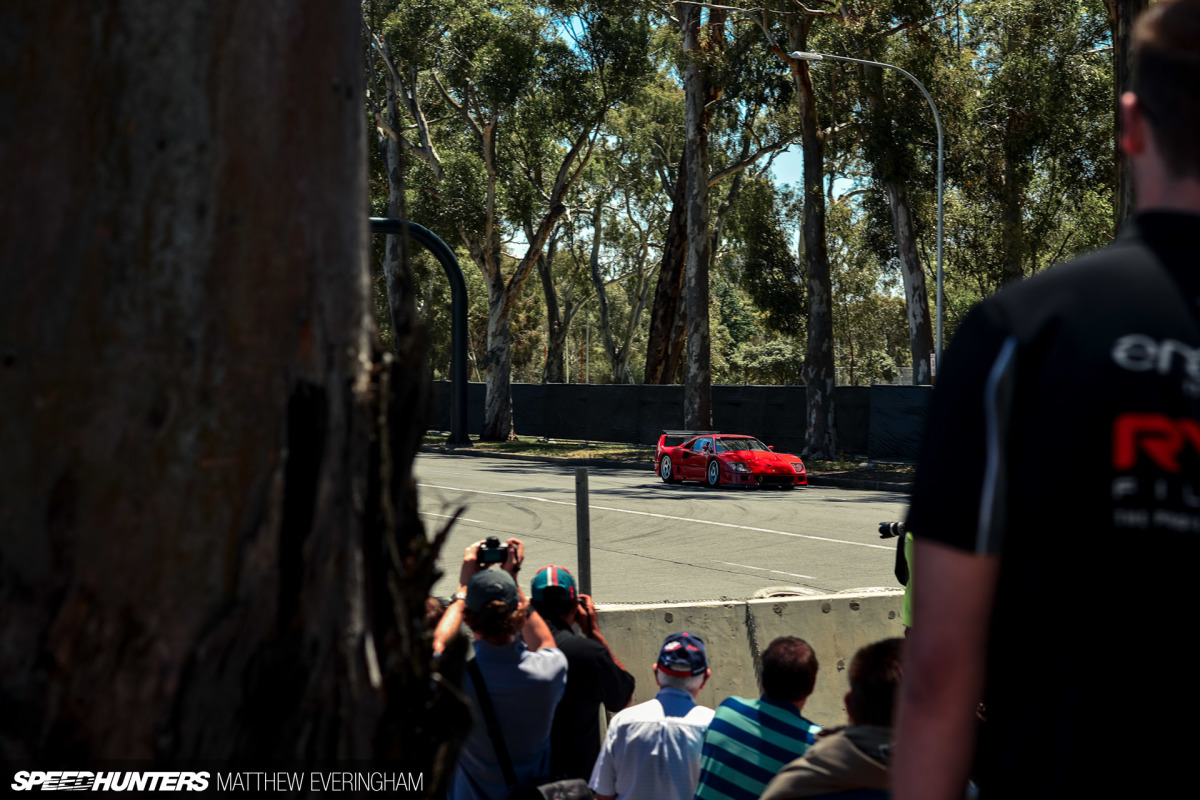 Aside from the Formula 1 machinery and a handful of super-rare gems like the Ferrari F40GTE and FXX, all other makes and models are welcomed and treated equally. And I really do mean everything. In all, 15 race categories were filled.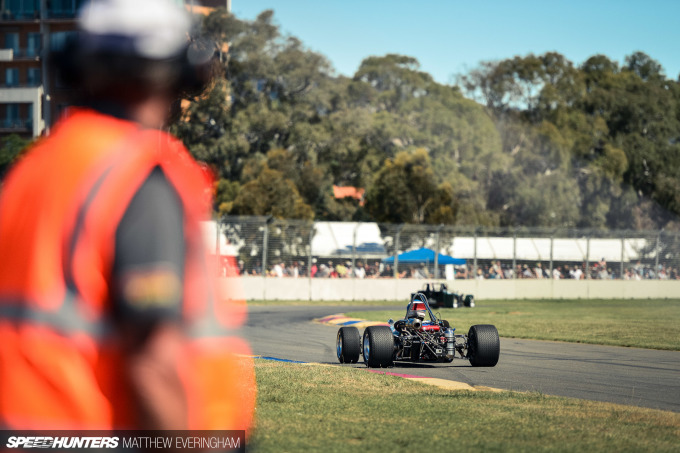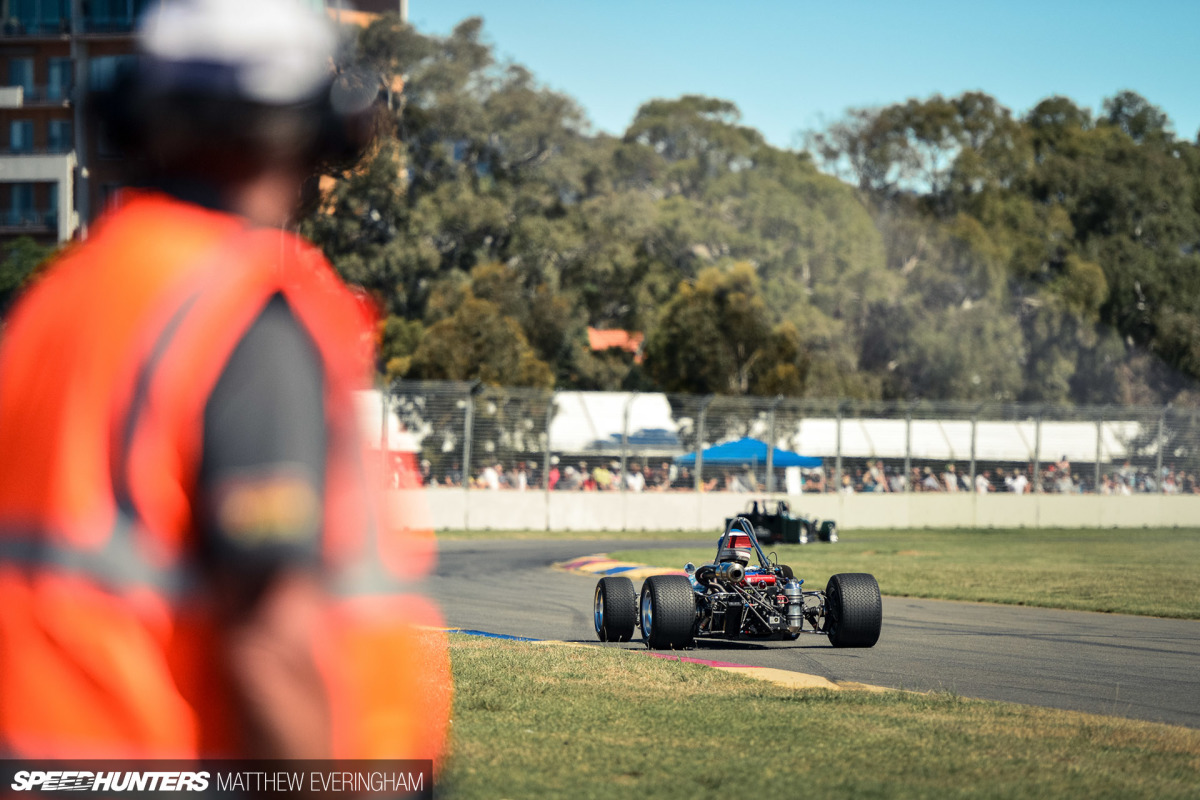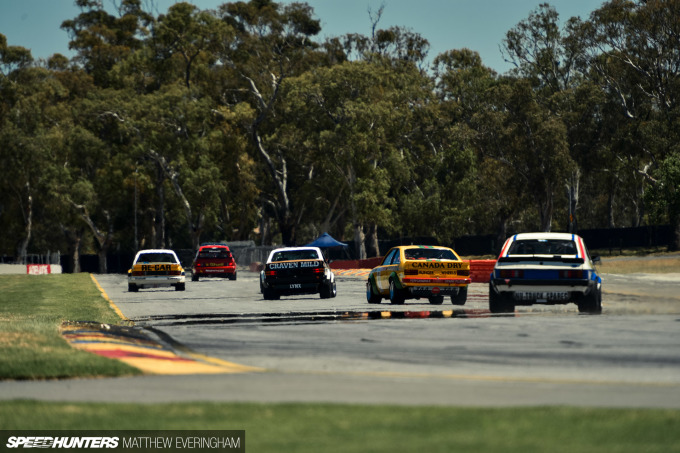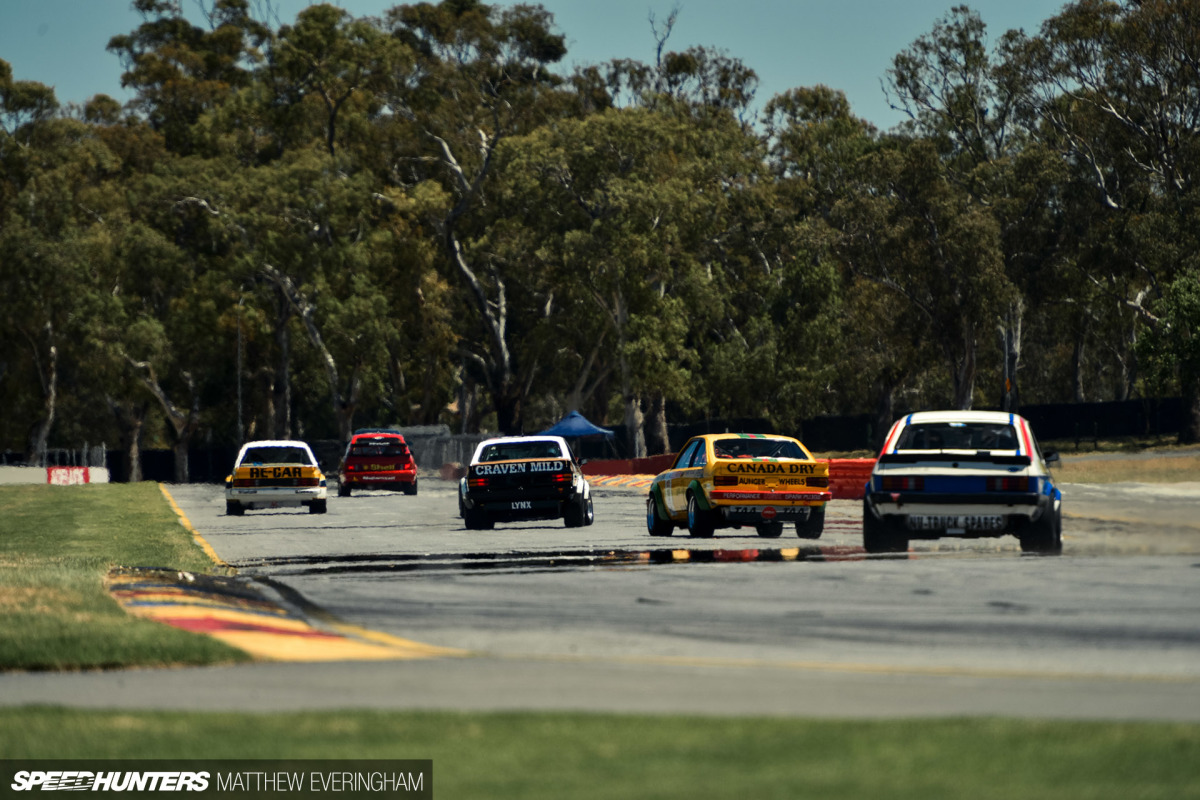 While it's all supposed to be fun, it was also quite insightful to watch completely different cars race back to back. What remains of Victoria Park is a fairly simple track, but the driving lines and braking points between the ultra-light open wheelers and the heavier classic tourers were dramatically different by comparison.
The track wasn't exclusively for racing-only vehicles; a strong contingent of modern exotics filled out a number of dedicated sessions, too.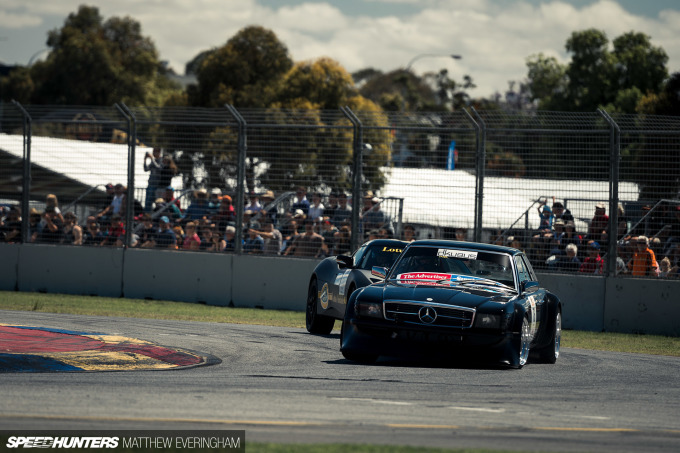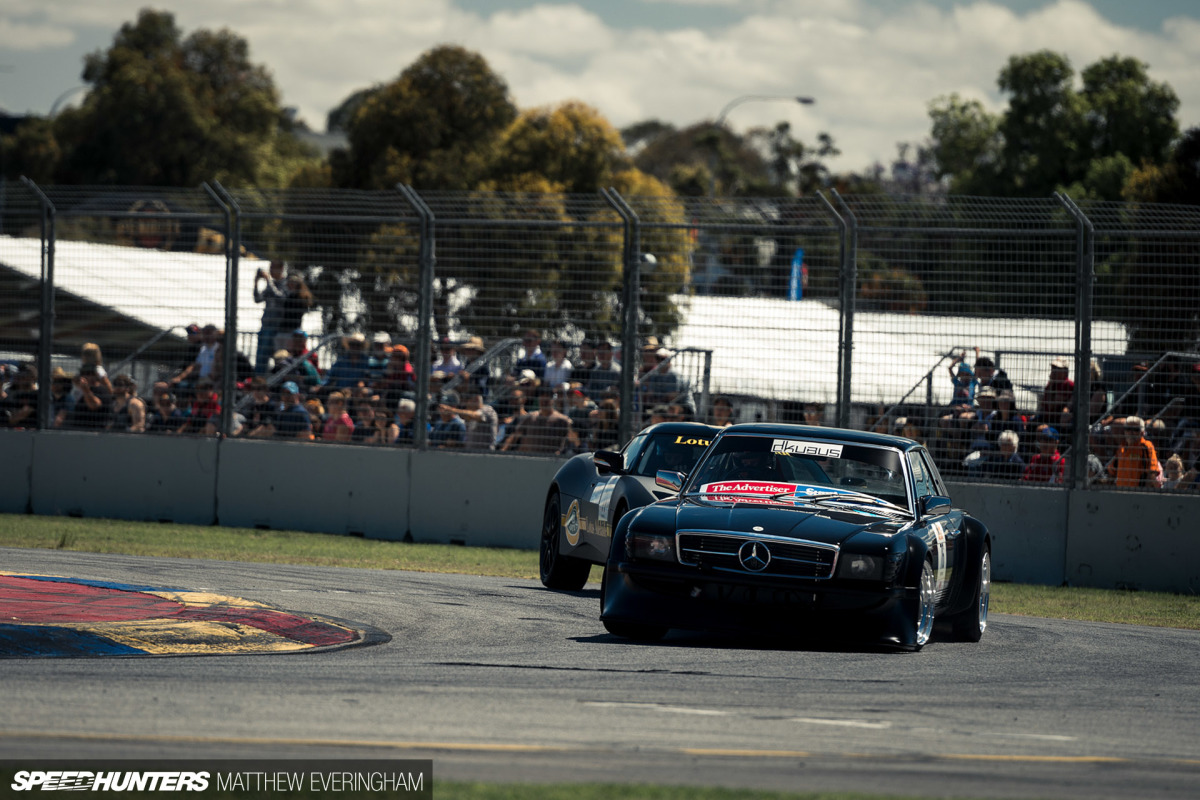 And there was also a wide mix of improved production sedans and weekend warriors. For spectators, the event provides a fun and relaxed atmosphere, but it was all business on the other side of the catch fence. Drivers were digging deep and pushing hard for a podium finish.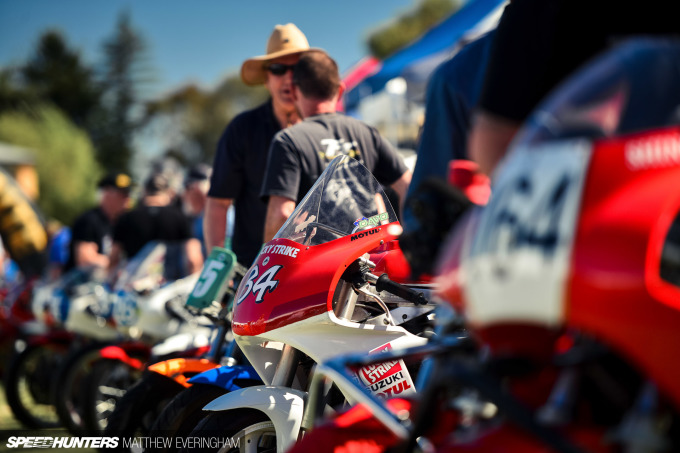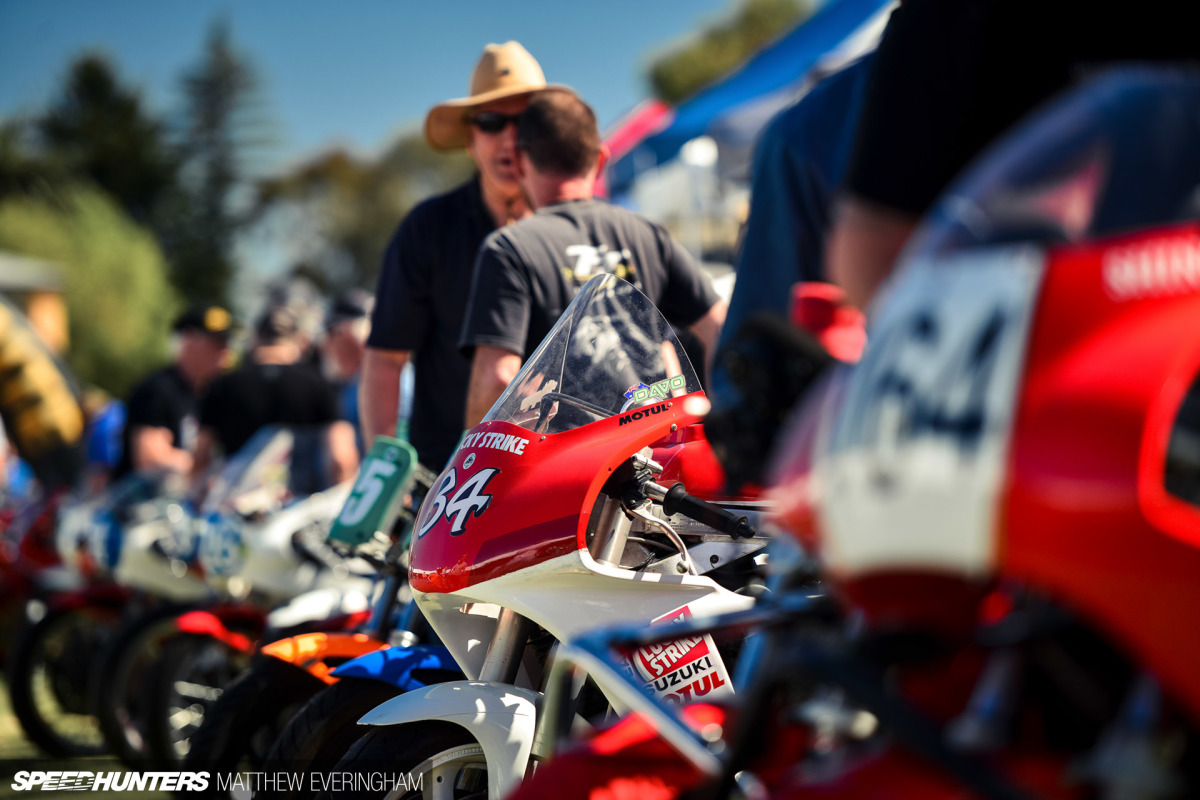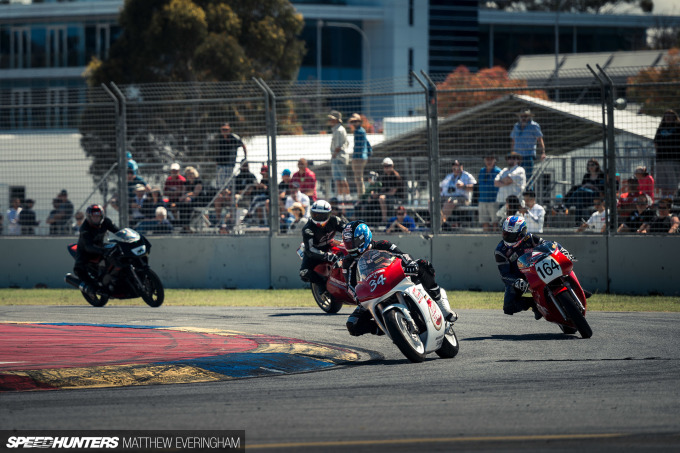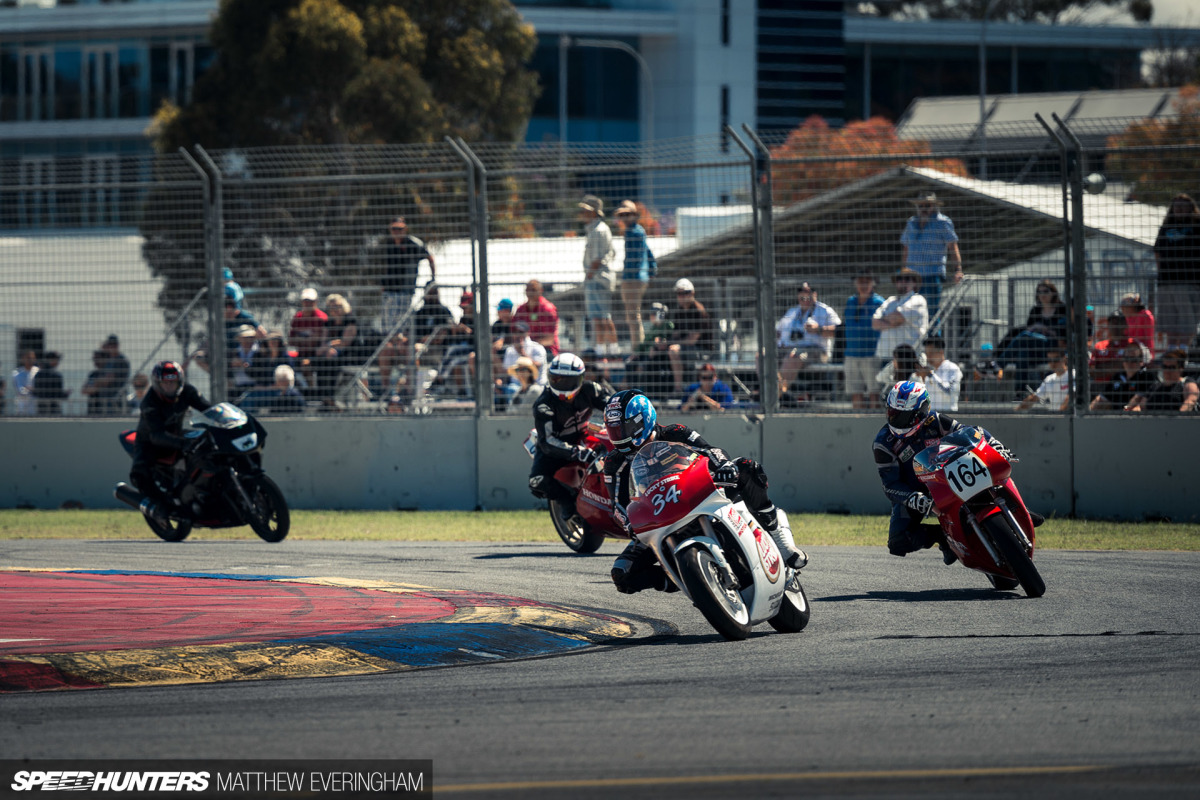 For those punters in the crowd who love speaking about diversity and inclusivity, a dedicated category and small pit area was set aside for vintage bikes.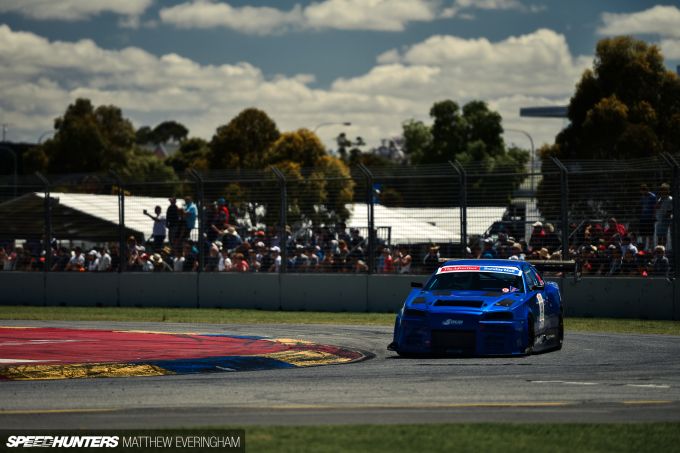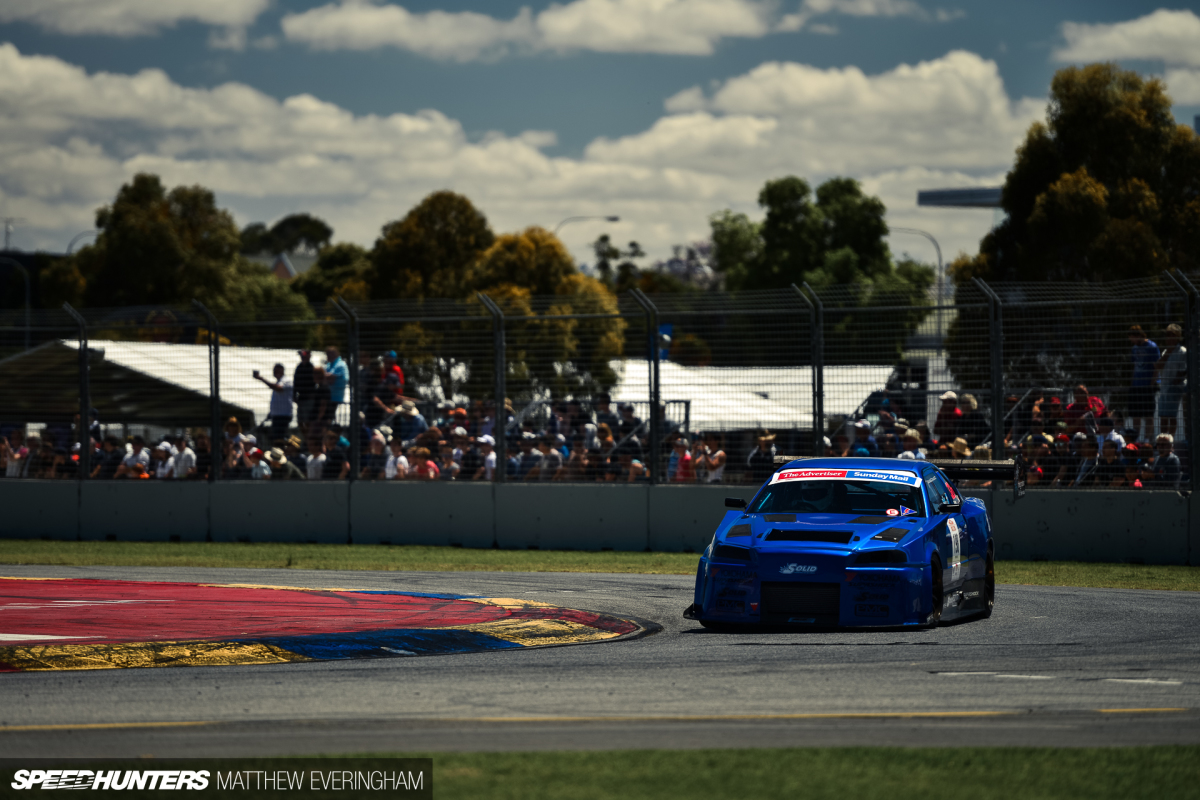 One thing that caught me off guard was the spectators' rampant interest in the small field of time attack racers. I guess it's true that opposites attract, and their cutting-edge aero and modern engines created a stark contrast to the traditional approach for speed displayed in all other corners of the paddock.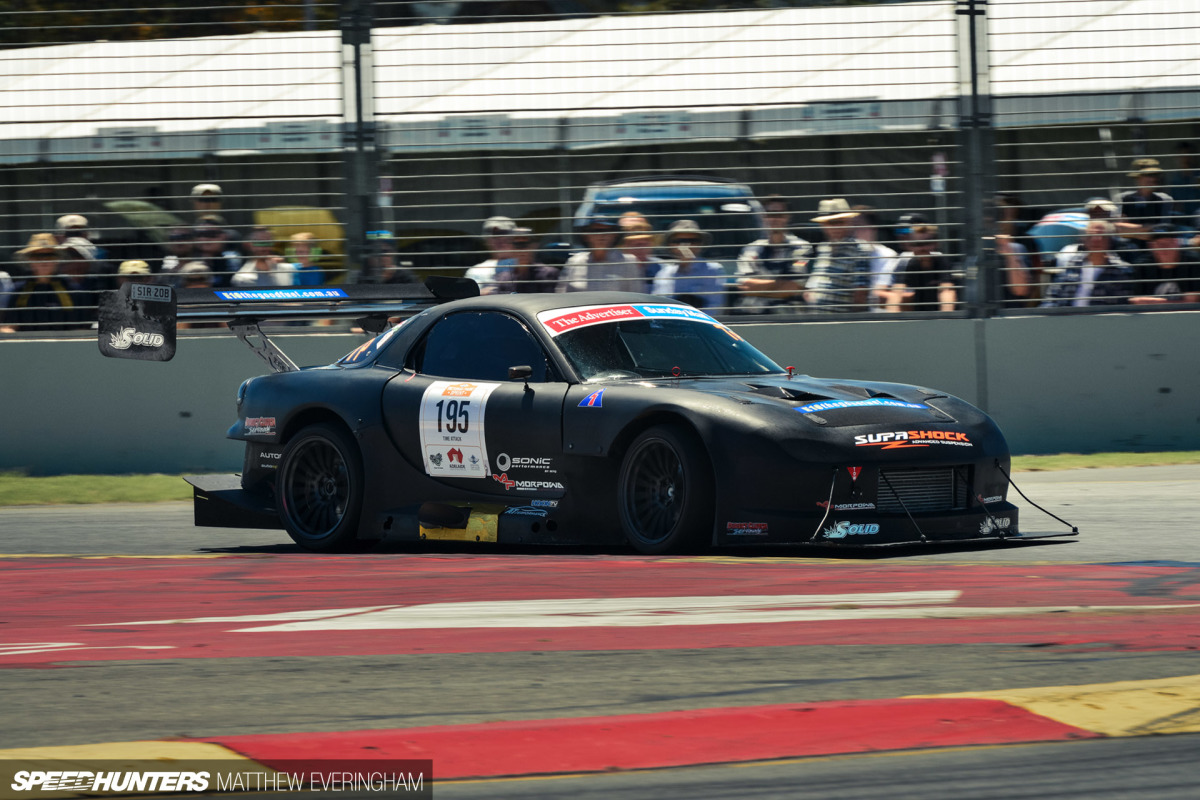 The time attack sprints required a stationary start – not exactly ideal for cars designed for rolling starts. Some vehicles struggled to make it off the mark, but it did add another level of excitement to their sessions.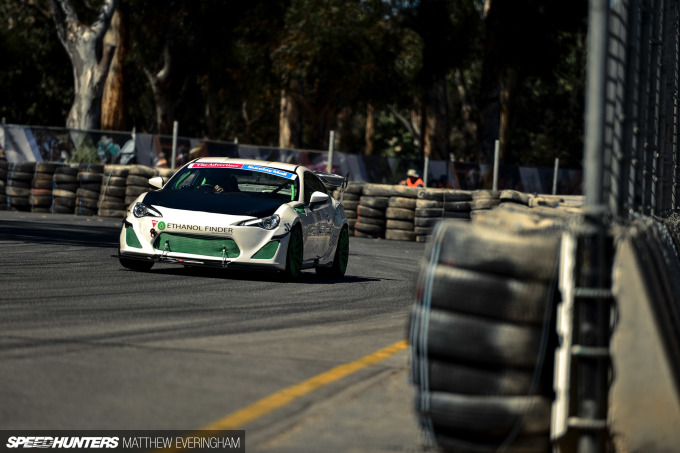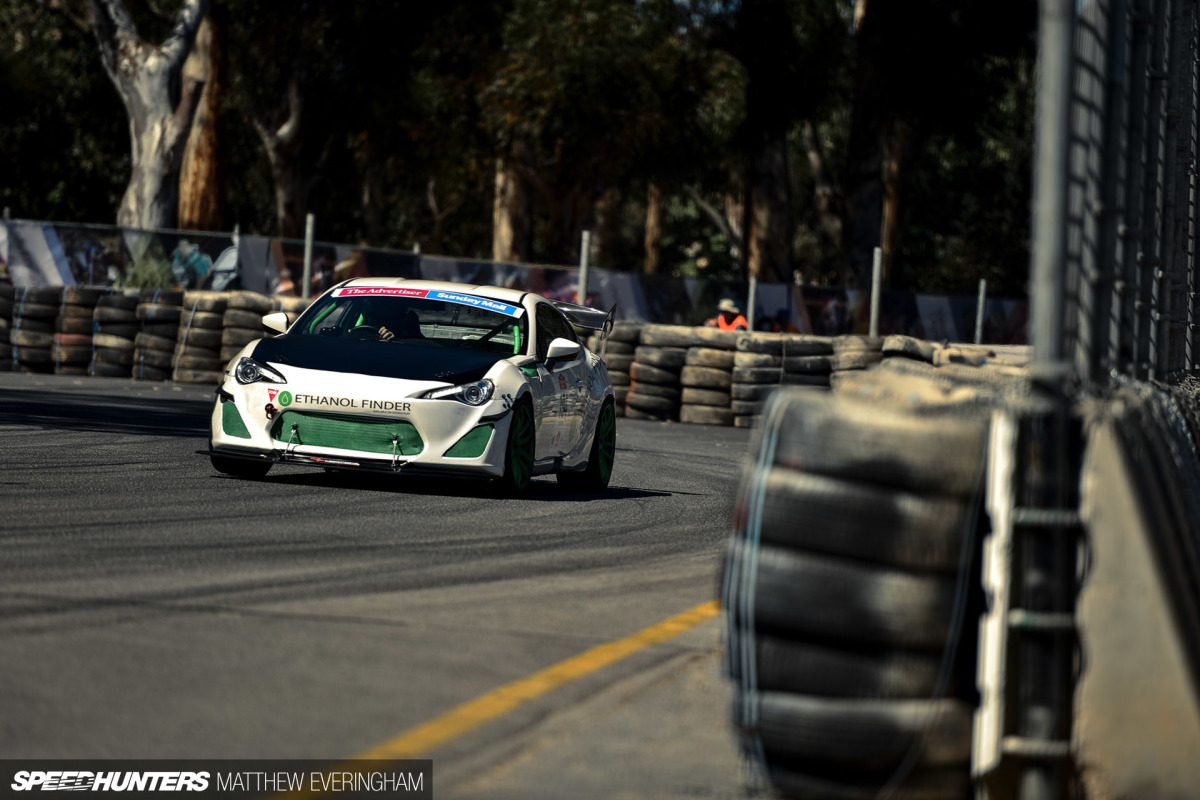 It was a treat to watch the time attack guys racing in a completely different format. Usually they have an entire track to themselves and the focus is purely on extracting the most from their machines and picking the perfect line.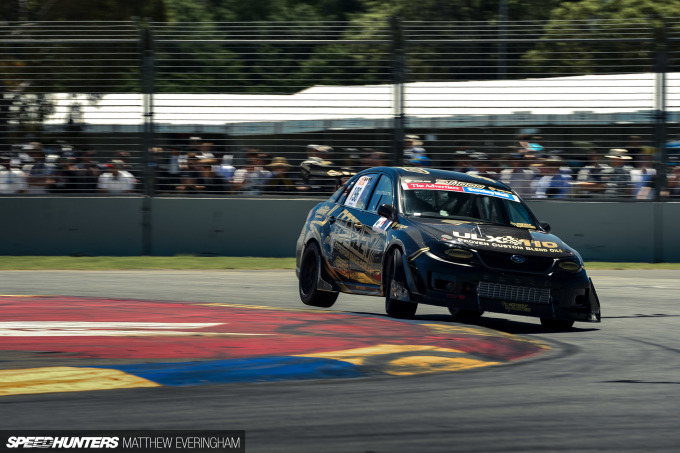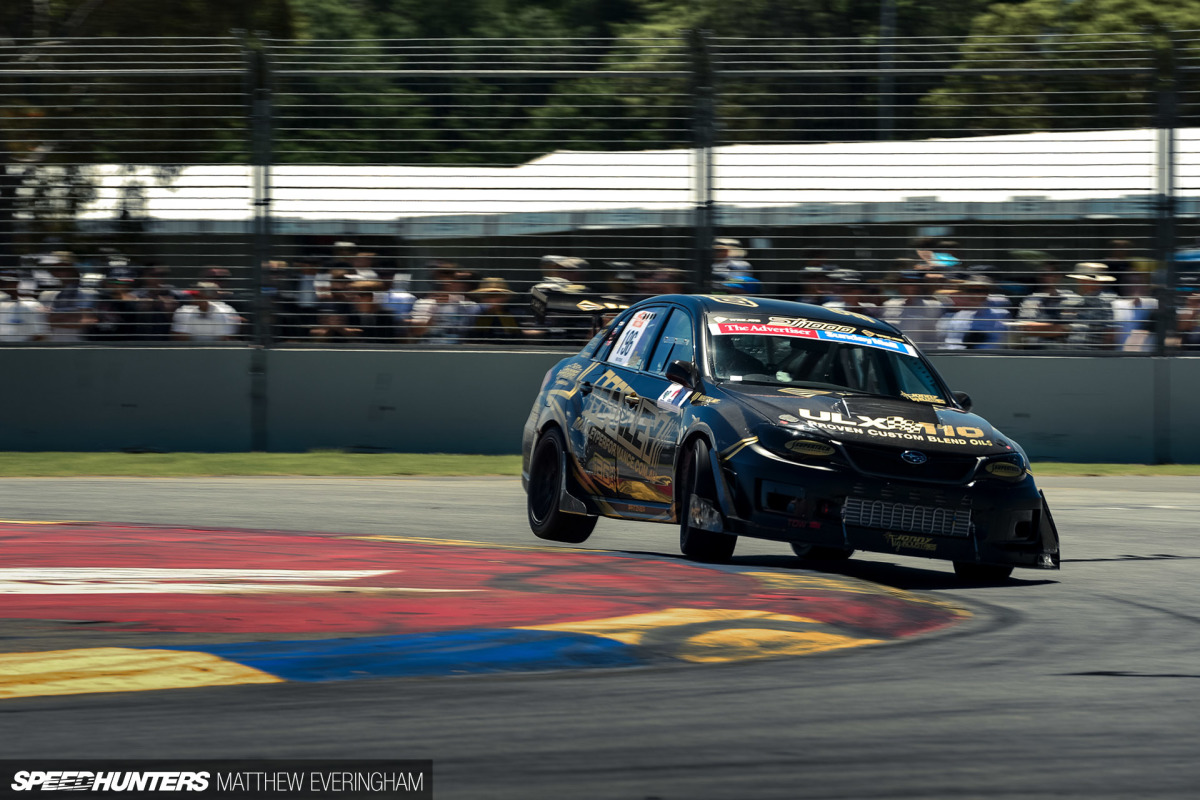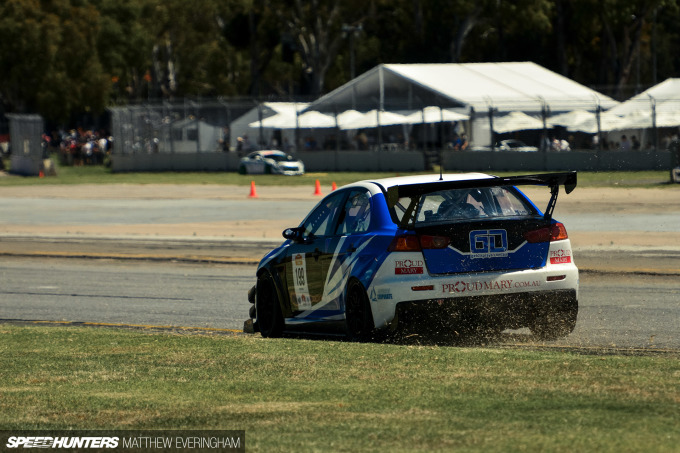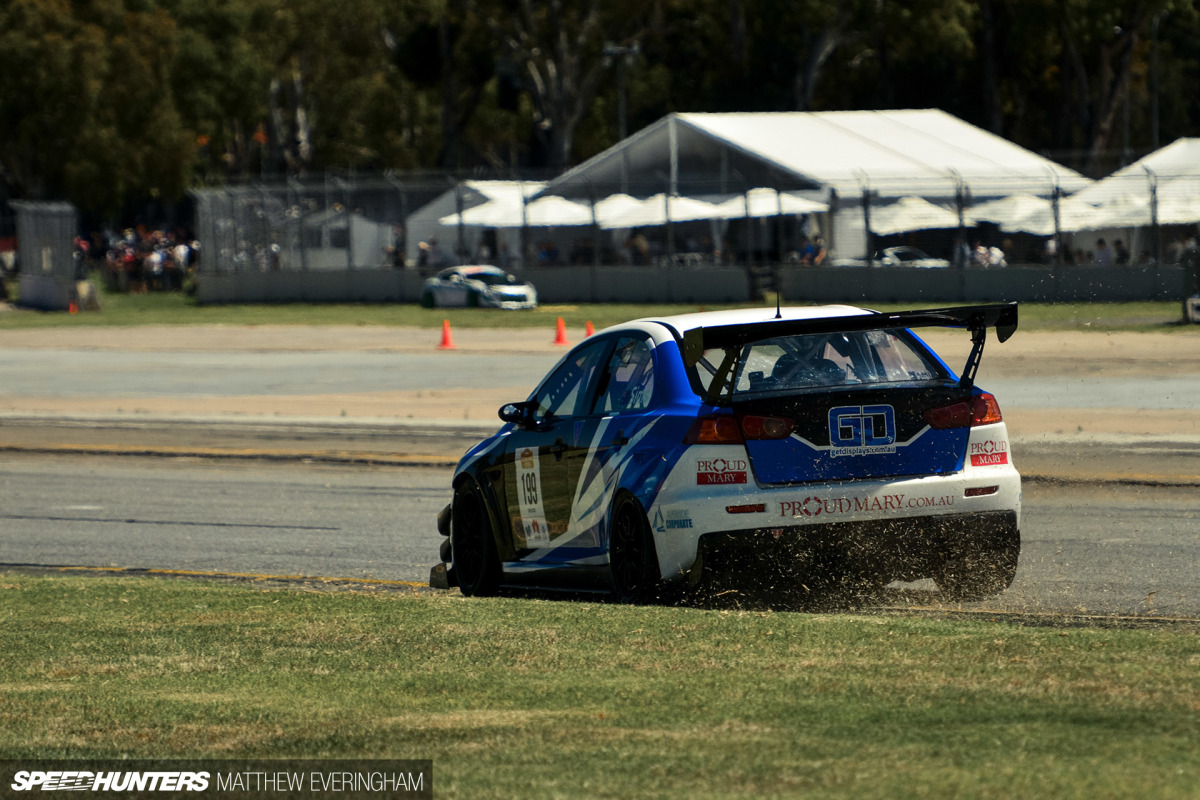 But does the perfect line even exist when you're sharing with 10 other cars? The pressure was on for drivers, now forced to not only fight the clock but also each other for quite a narrow strip of tarmac.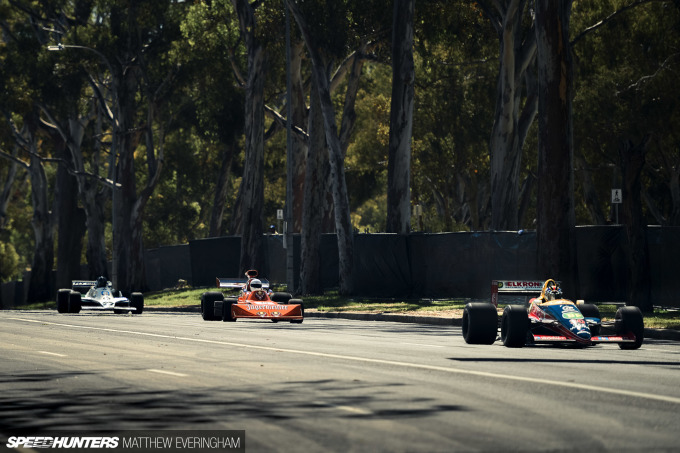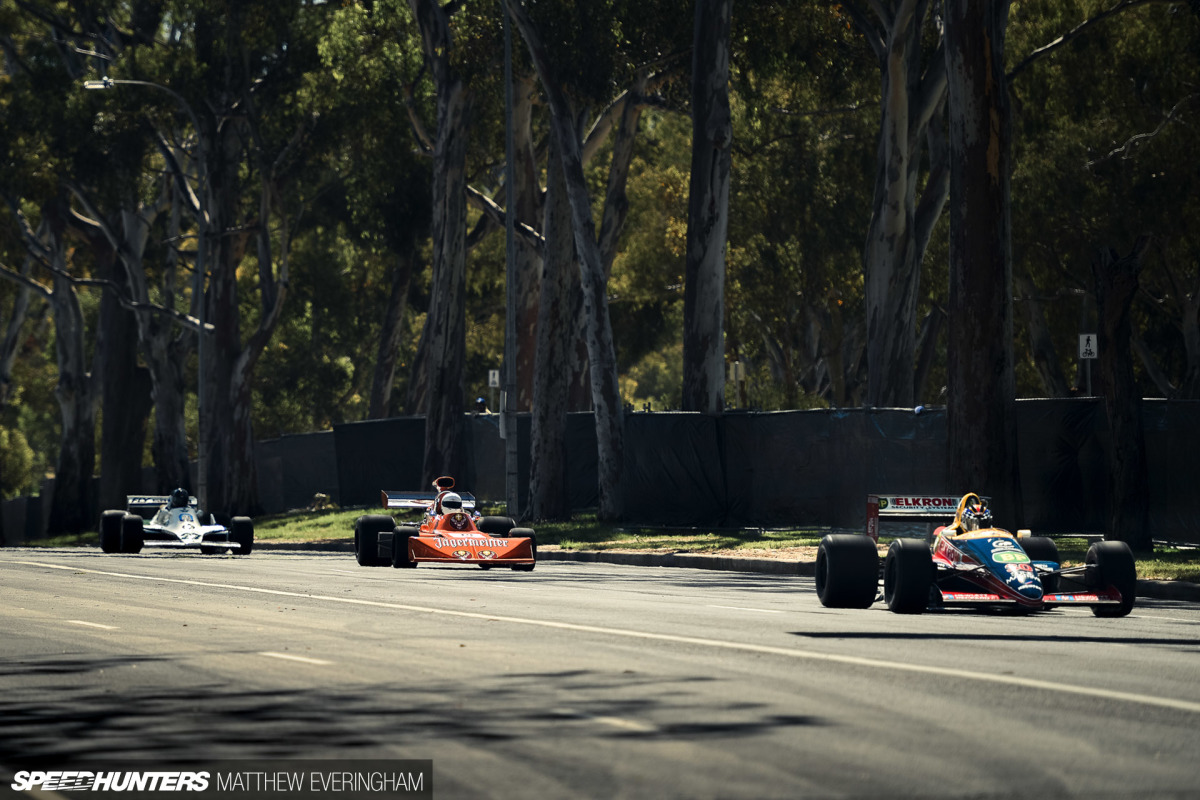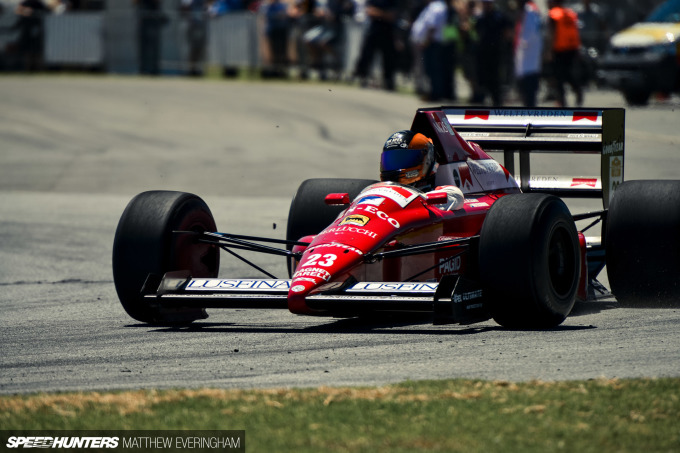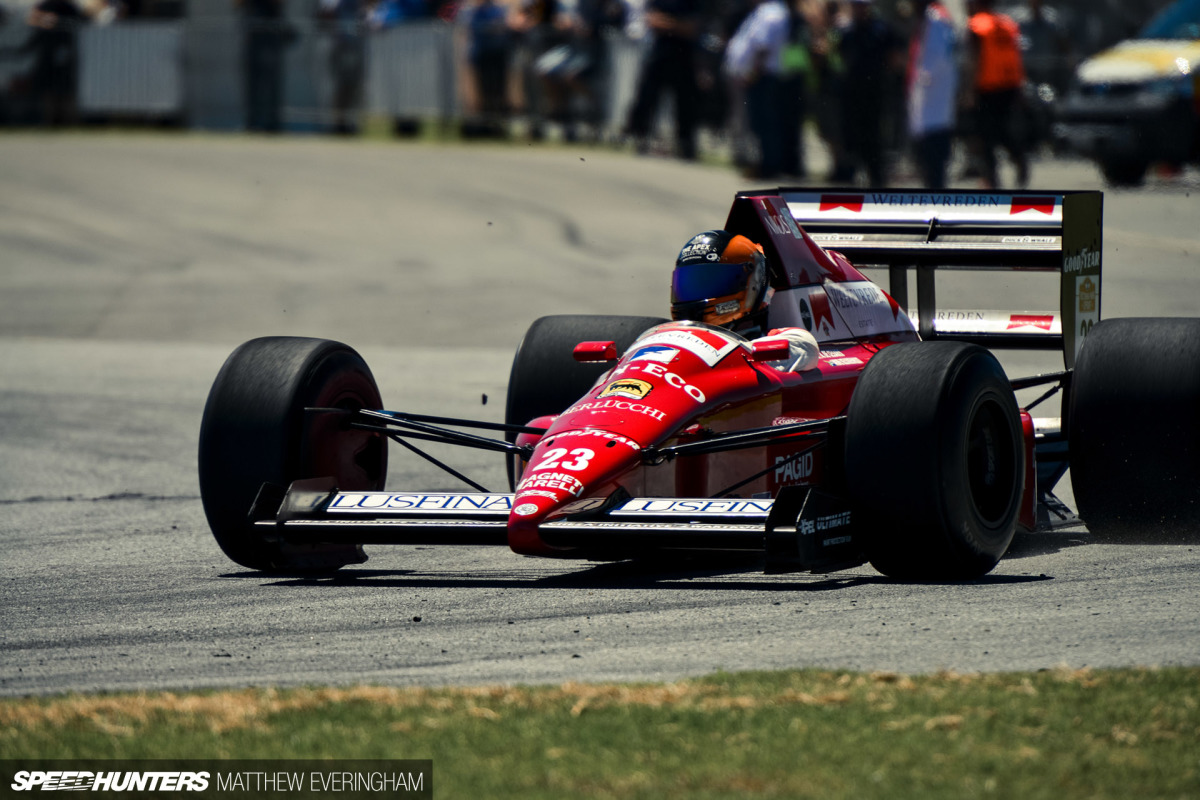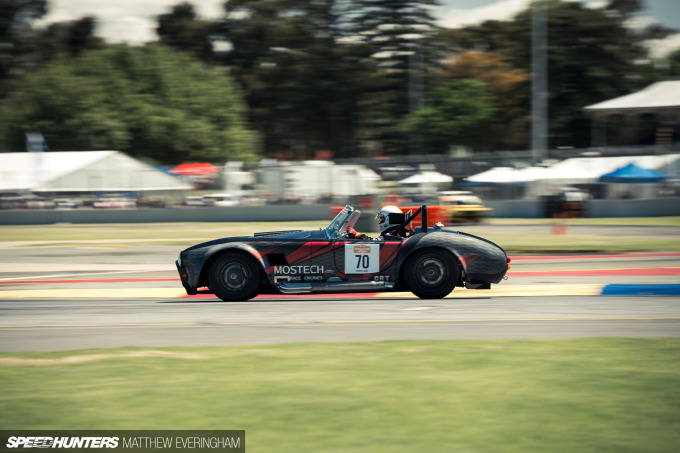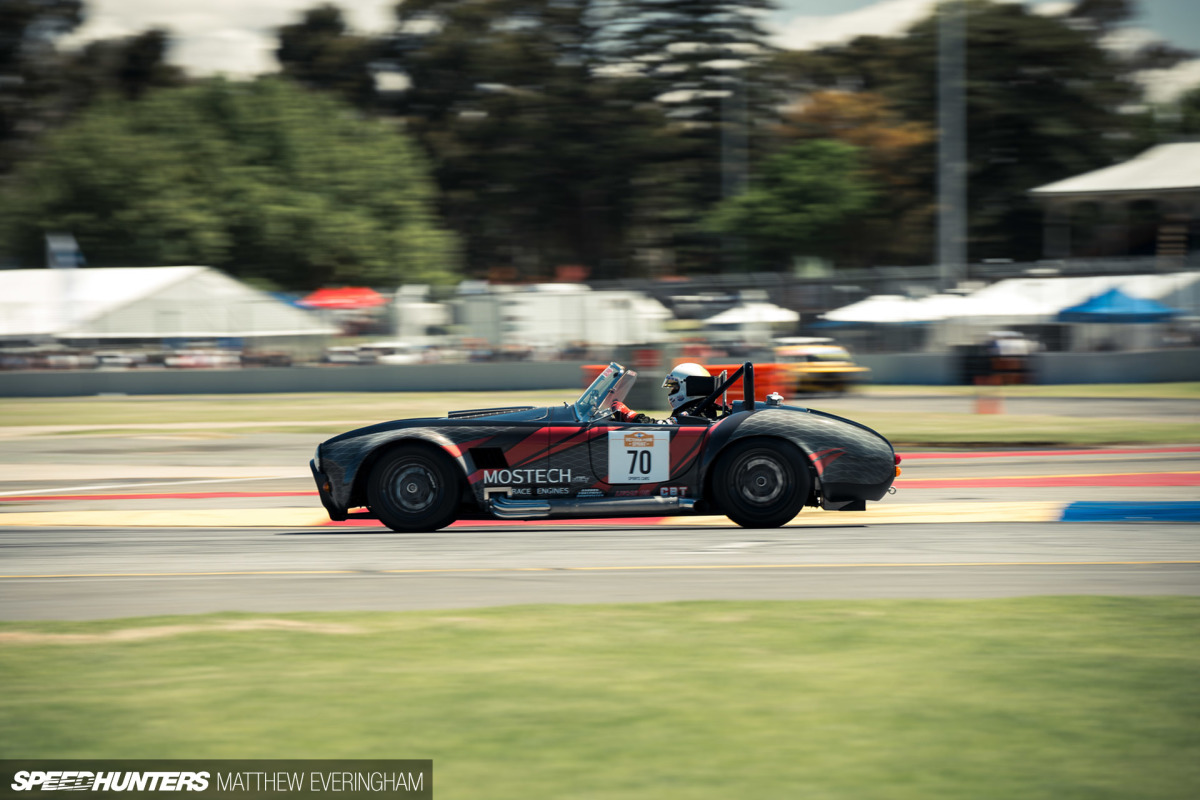 Victoria Park transformed into a living, breathing history lesson on wheels, giving those who lined the course a clearer perspective on how far motorsport has come over the past century.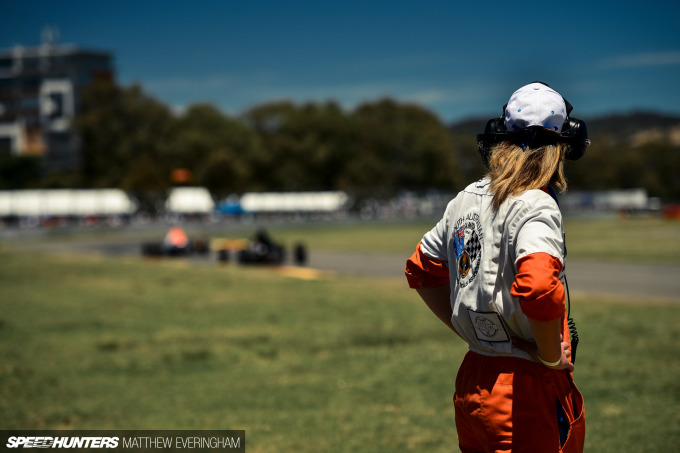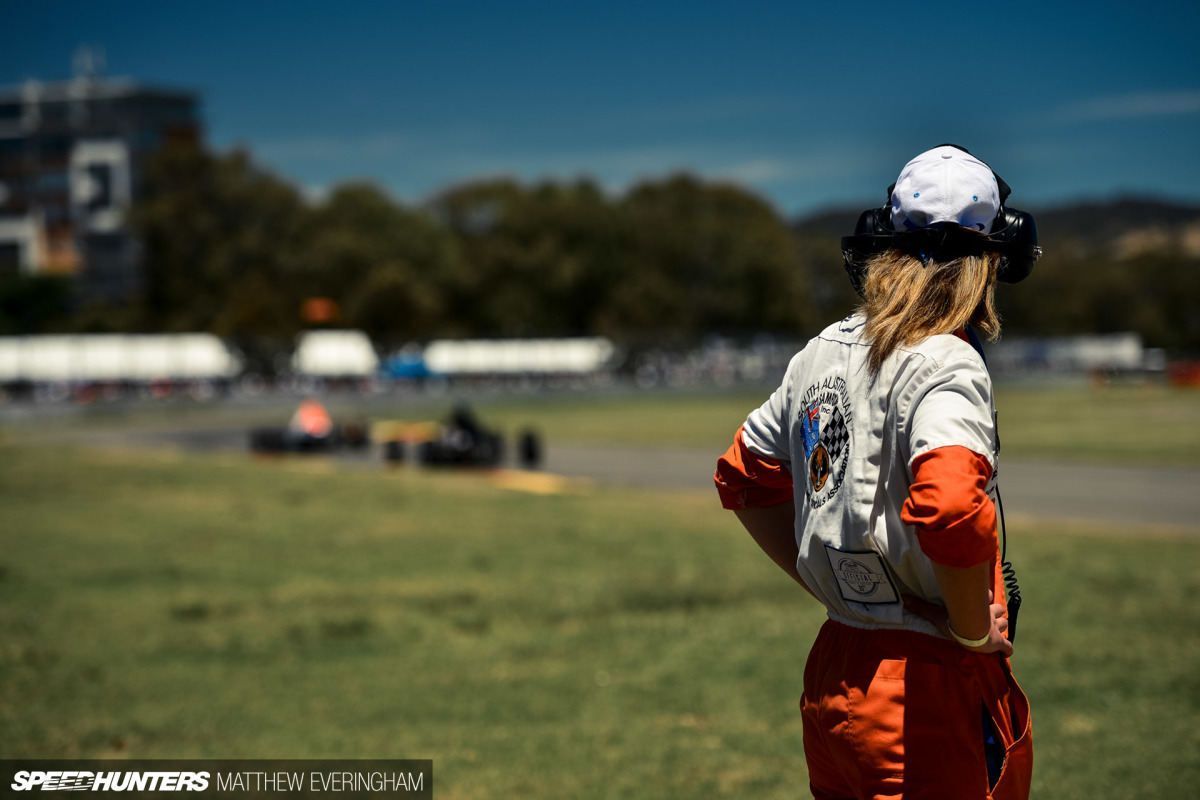 A history lesson accompanied by a killer soundtrack: Australia's greatest petrol-powered mixtape.
Displaying Character
The action wasn't limited to the track, and those who enjoyed meandering around the paddock were rewarded by a myriad of cars from across the ages on display. Manufacturers and dedicated car clubs of all interests ensured that almost every possible car craving was satisfied.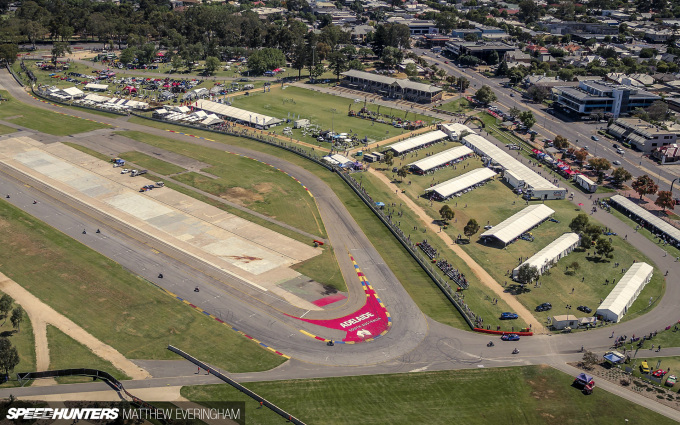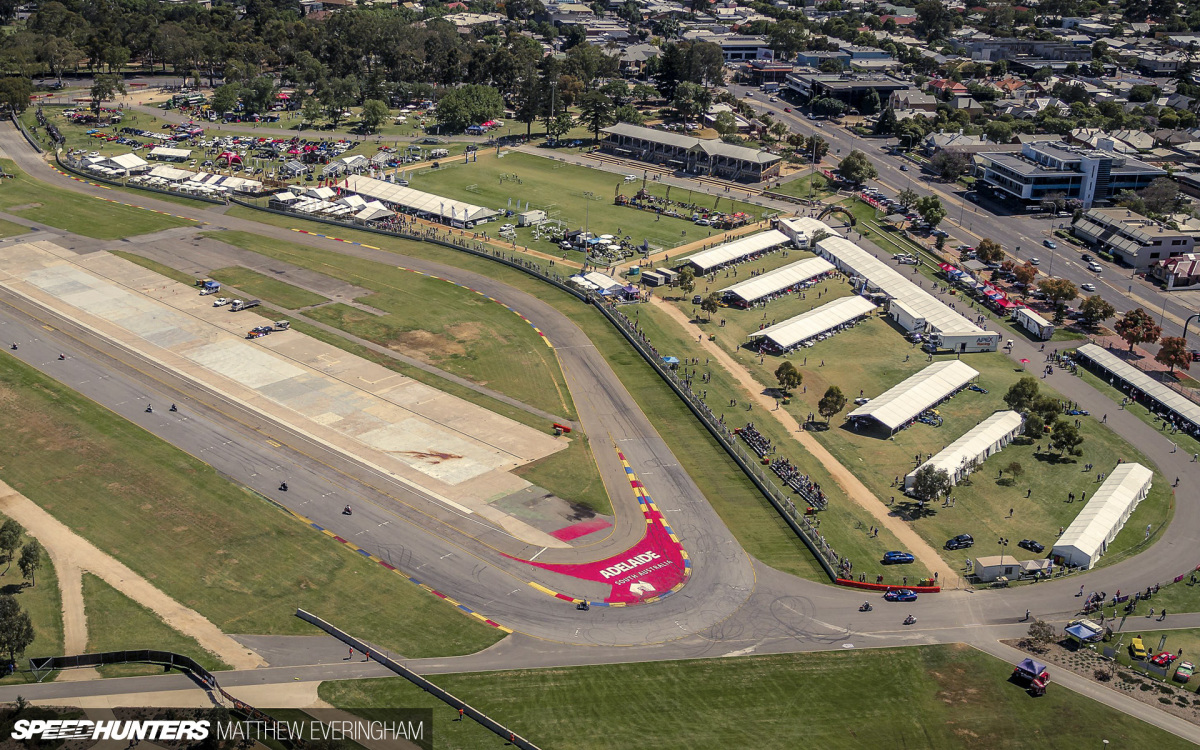 The entire complex was littered with polished metal. This drone shot supplied by friends at Pixels With Altitude provides a real sense of scale. The pit area was swelling to over 240 spots, more than double that of last year's event.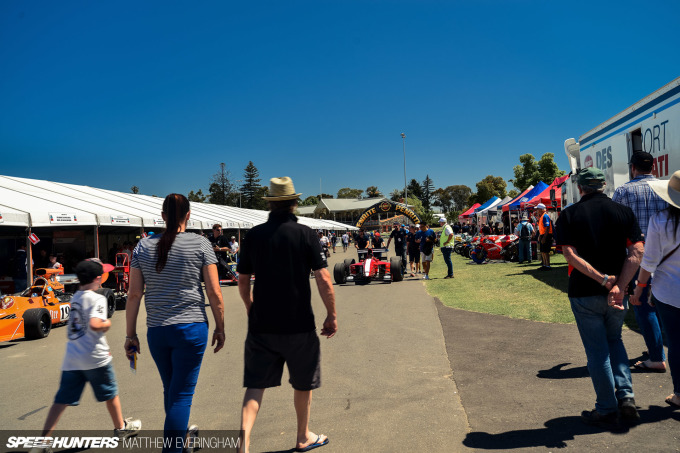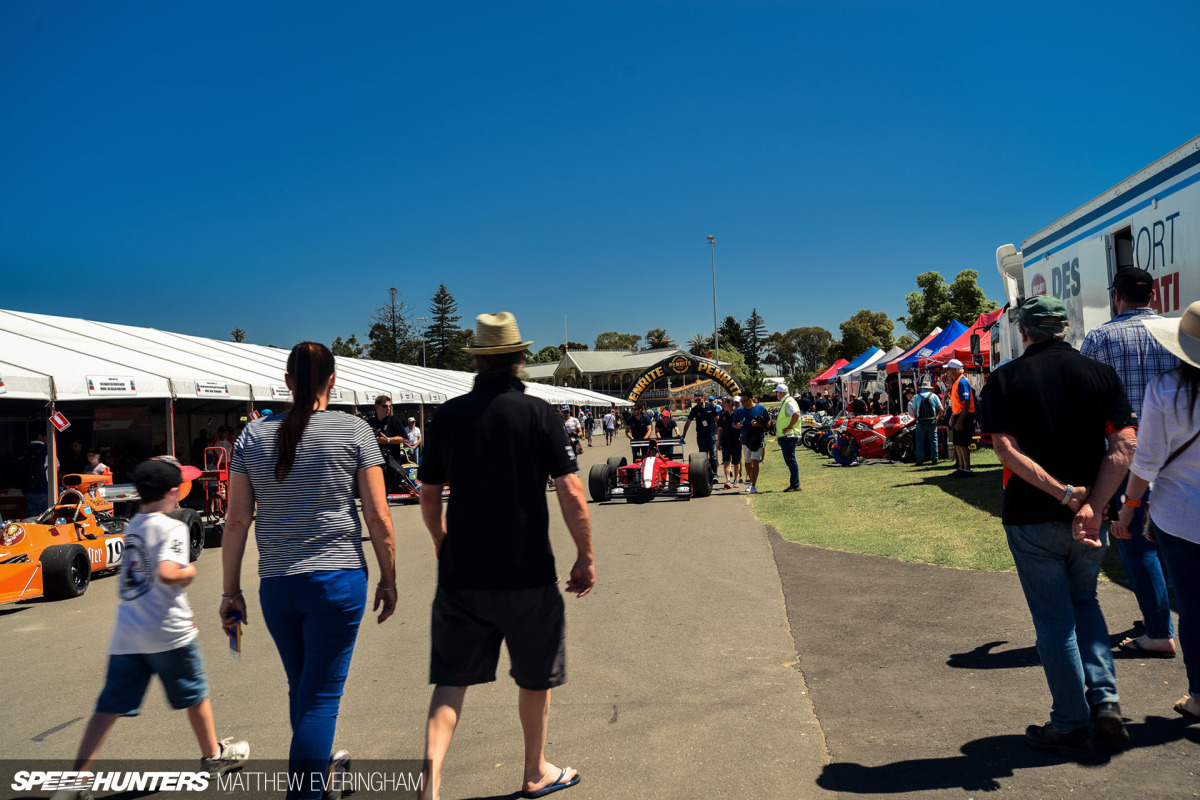 It's impossible to fully appreciate the engineering behind some of these cars as they race past you at 200km/h. Spending time strolling along pit row, when available, is a fantastic way to kill some time. Who knows, a closer look at your favorites might be all the inspiration you need for your next big project.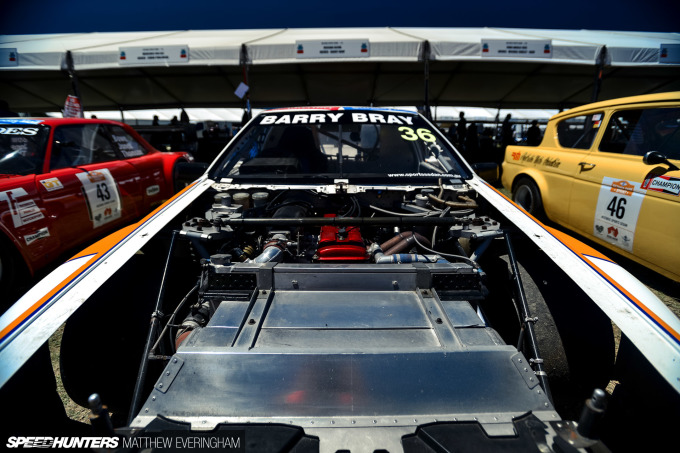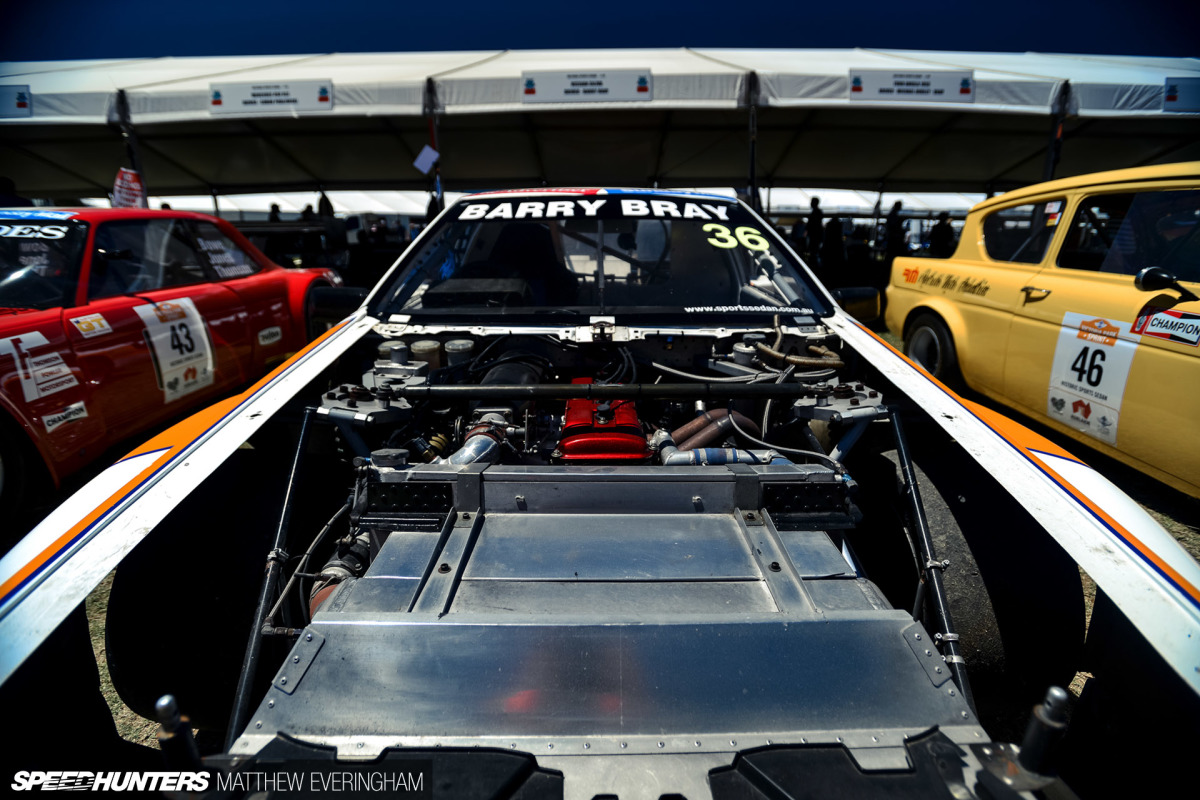 If you're worried about being a pest, don't. Assuming there's no rush to fix an issue or get straight back out to staging, I've discovered that almost universally, drivers and owners love nothing more than to share every minute detail of a build.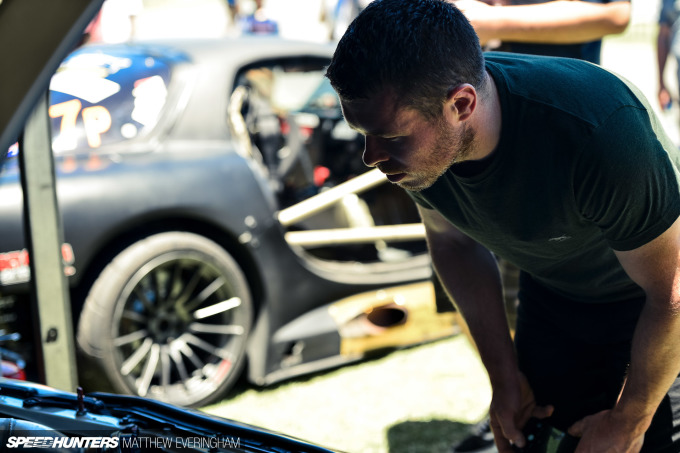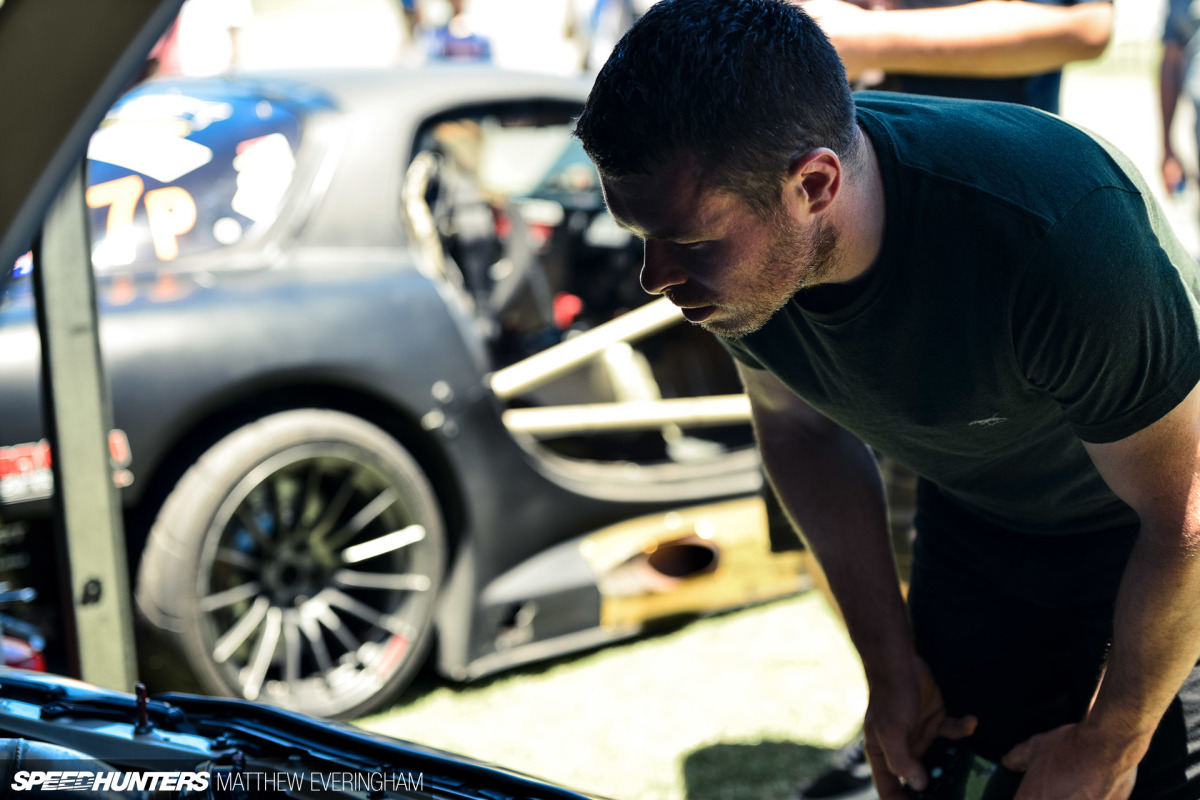 They'll usually even pop the hood to give you a closer look.
Surrounded by an abundance of expensive and exotic toys that usually require a high degree of stalking and coordination to capture in the wild, this was car-spotting heaven.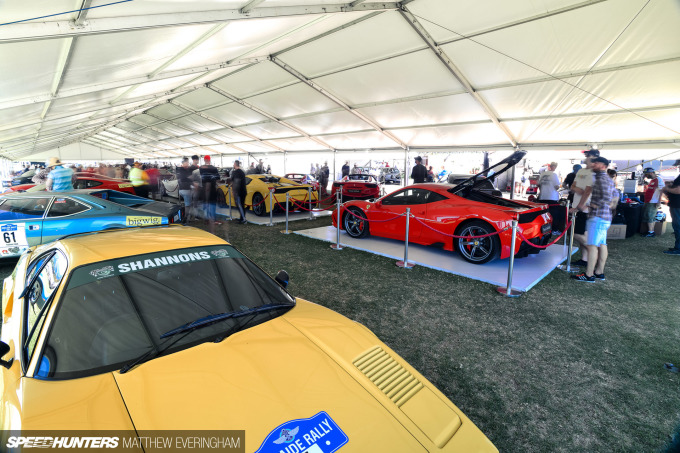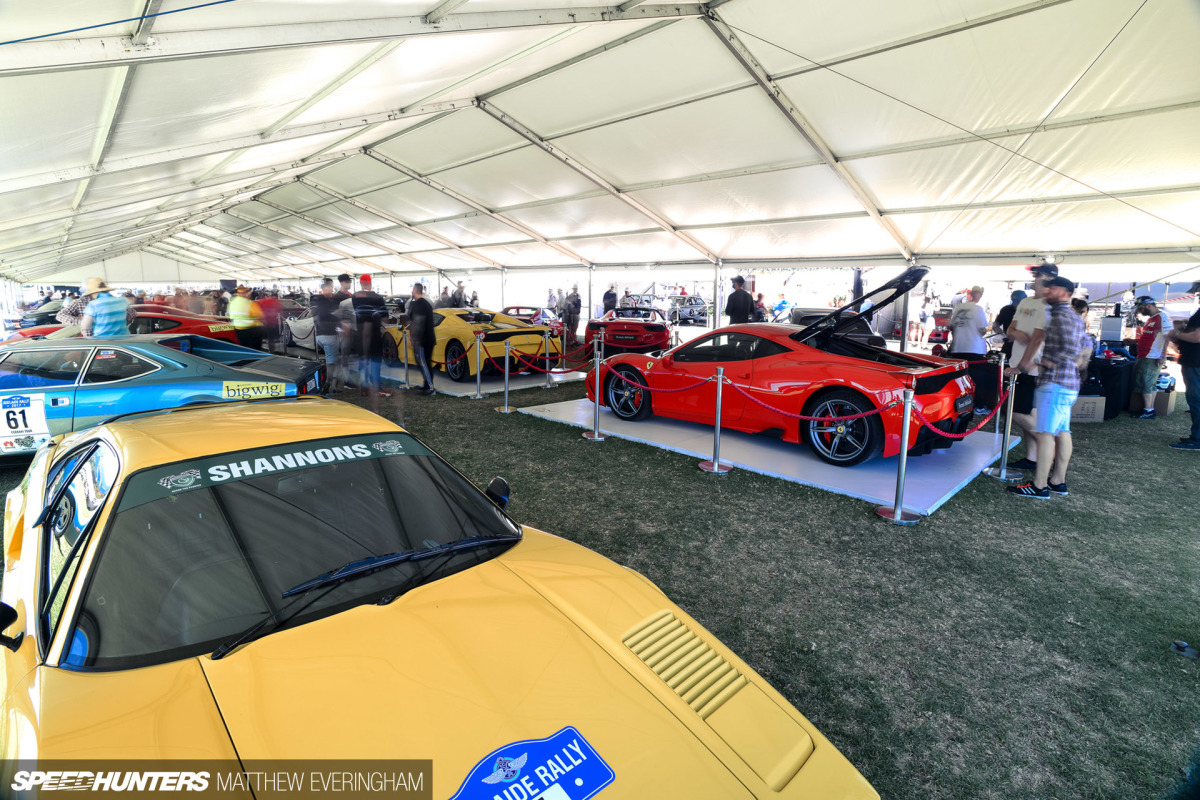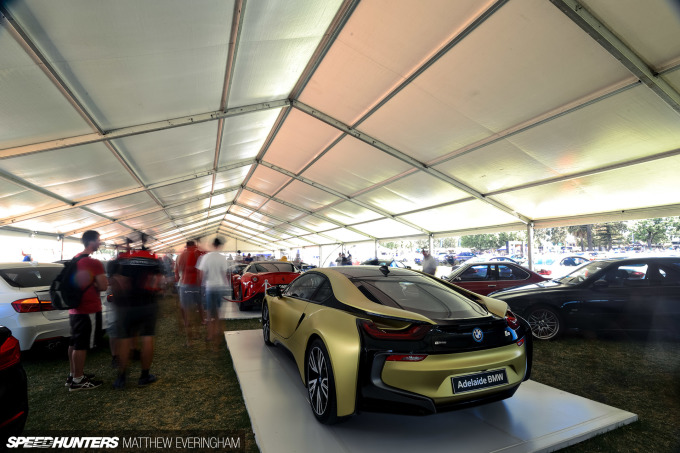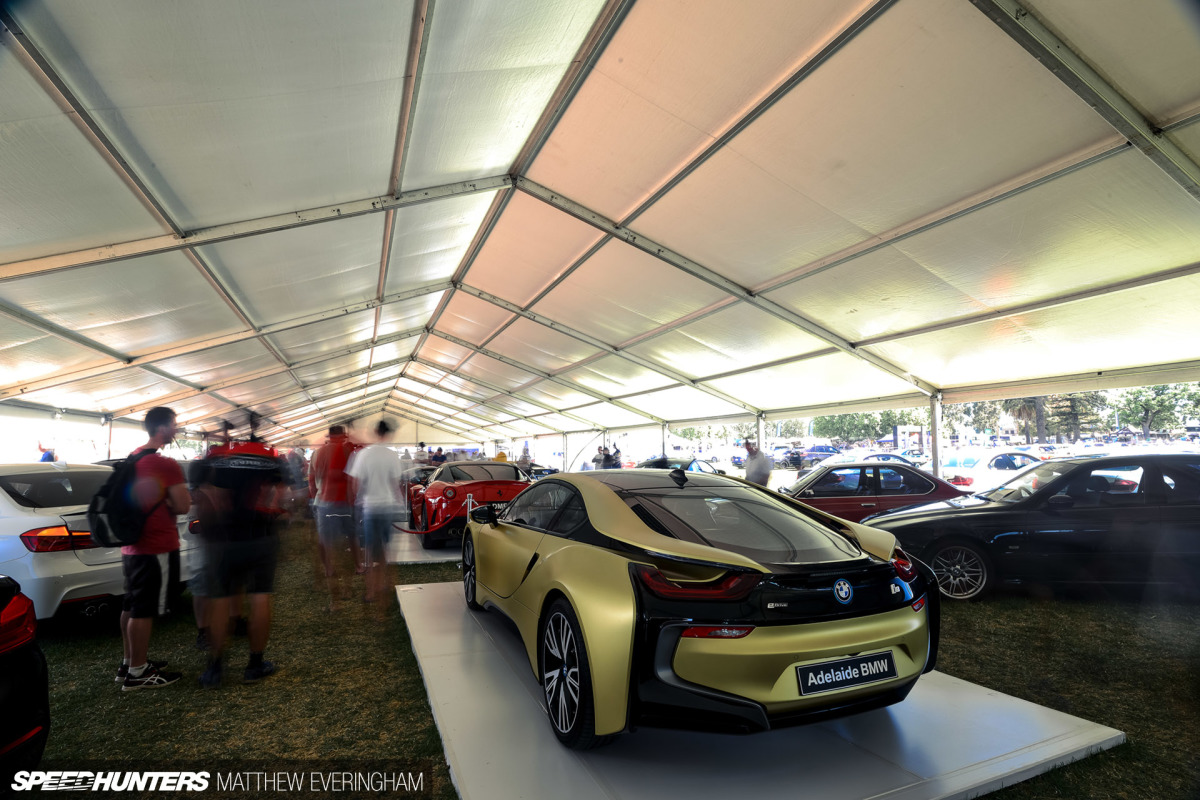 Temporary showrooms were set up by Ferrari, BMW, and Aston Martin.
Along with the usual showroom offerings, rare and highly desirable collector models from all eras peppered the display areas, providing the first chance for many to see cars that would only usually exist in a video game or magazine.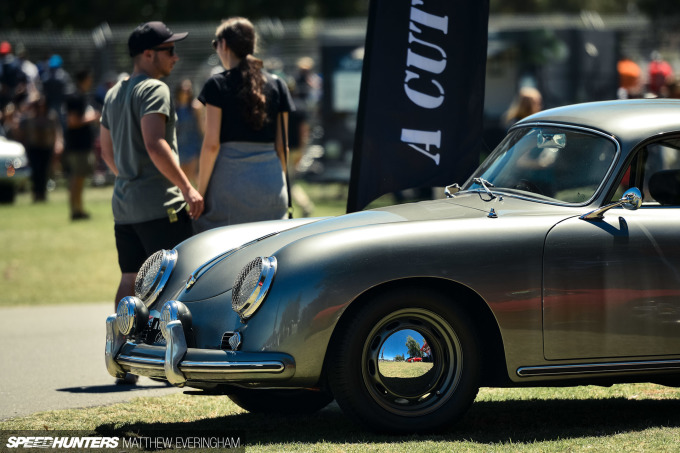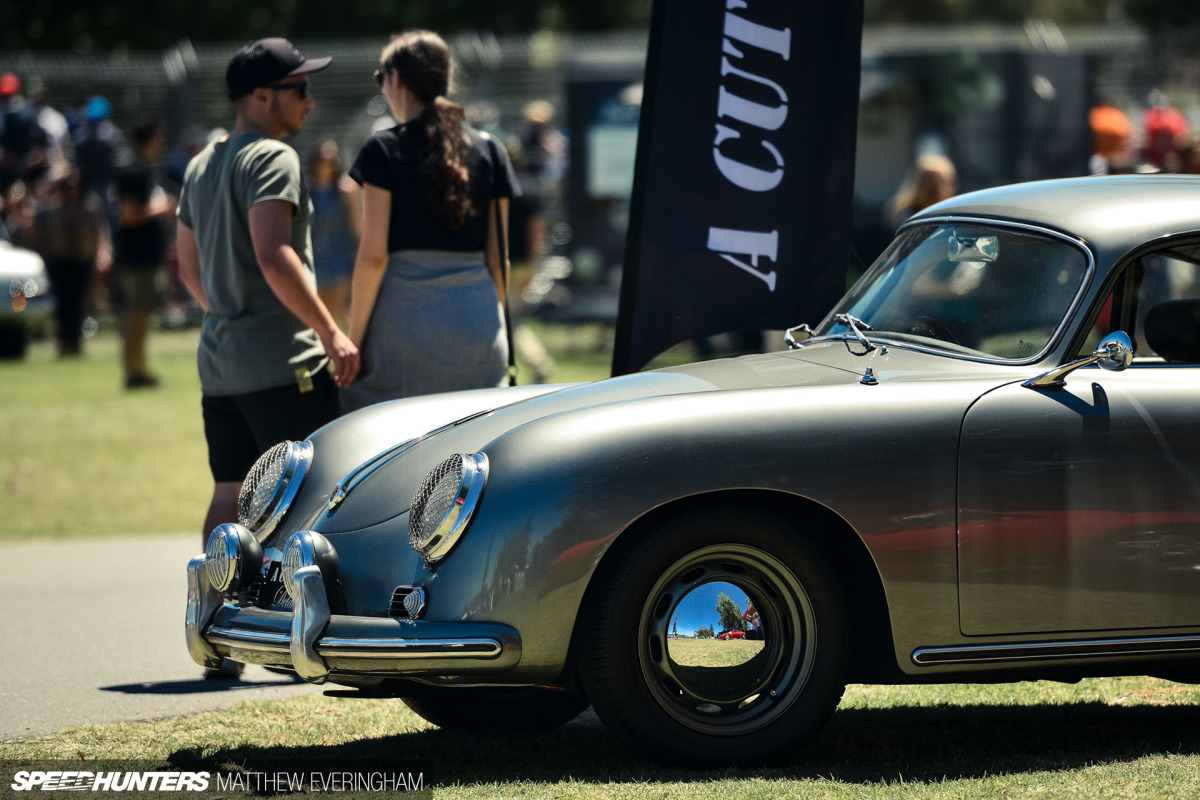 The remainder of the field was overrun by an eclectic car show of massive proportions.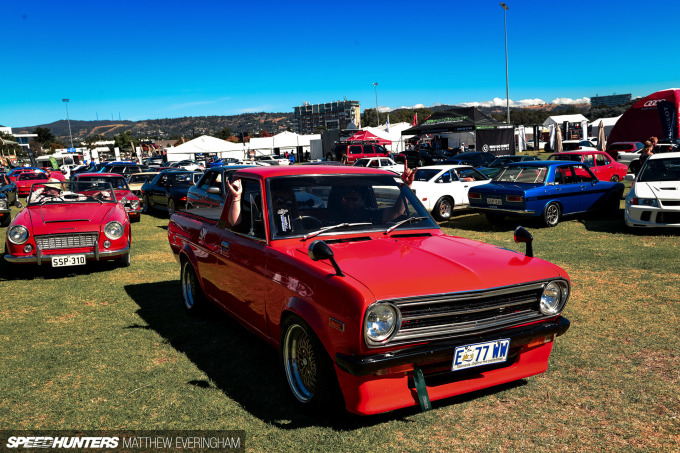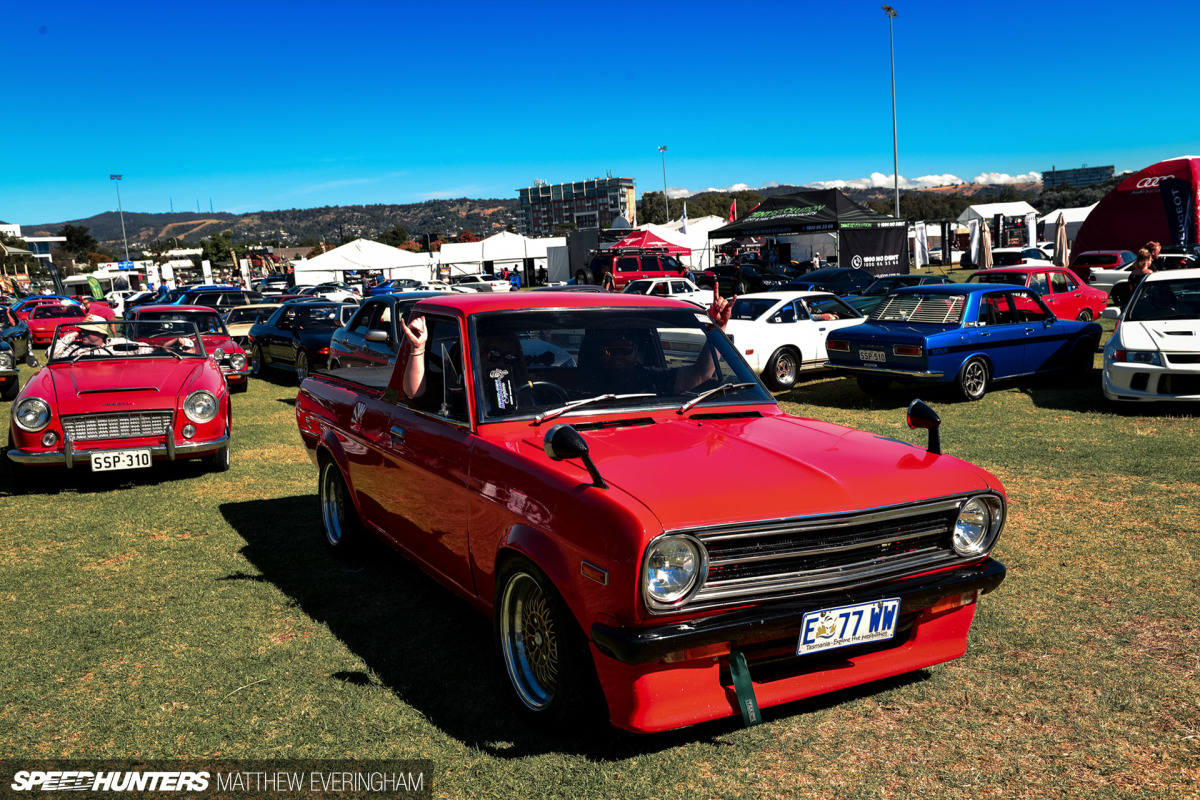 All banners, ages, and corners of the globe were represented fairly equally across the paddock.
Owners from rival car clubs walked freely between groups of different cars, frequently pausing to check out what was on display.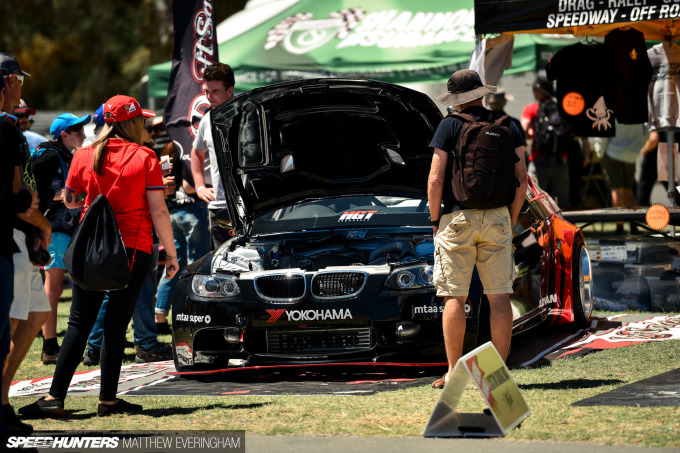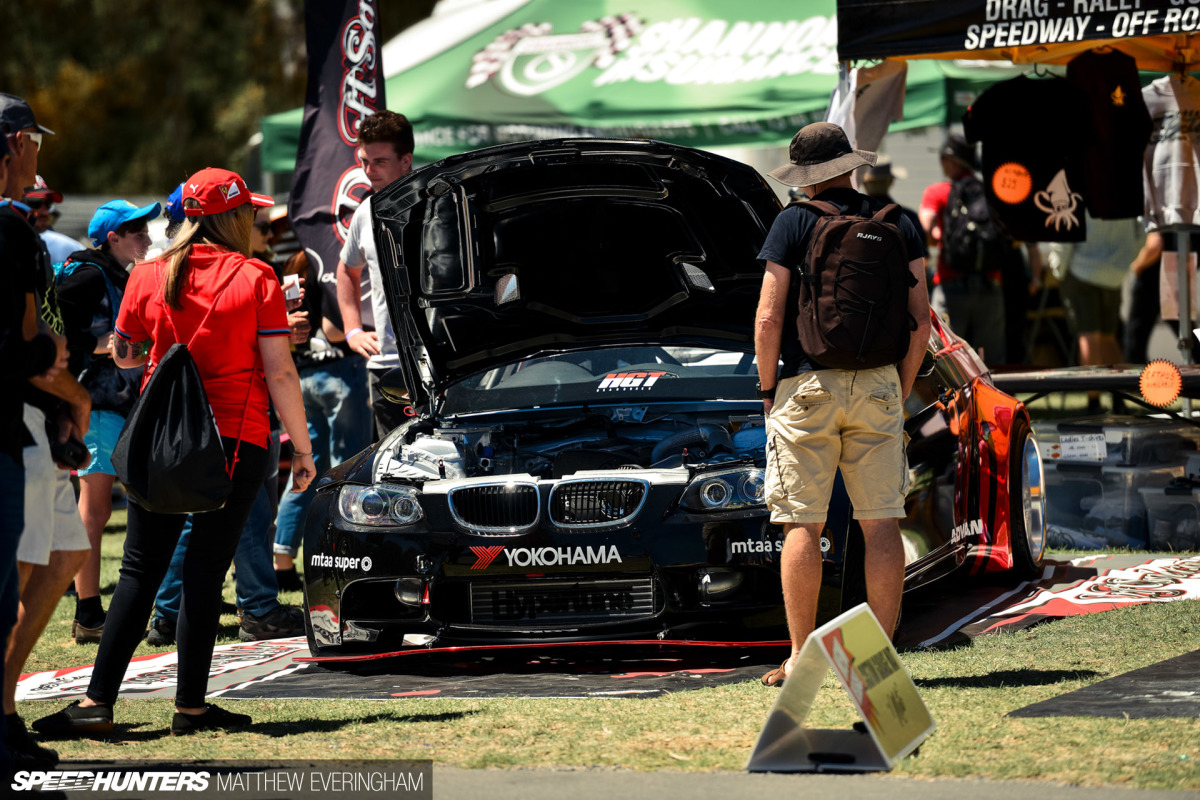 Aussie drifter Jake Jones had his mental RBMW on display, the car sidelined with some mechanical issues. I'll be sharing a closer look at the RB-powered BMW M3 shortly.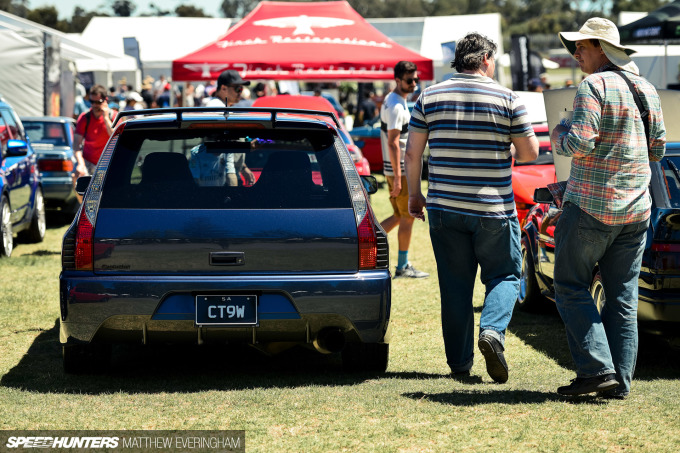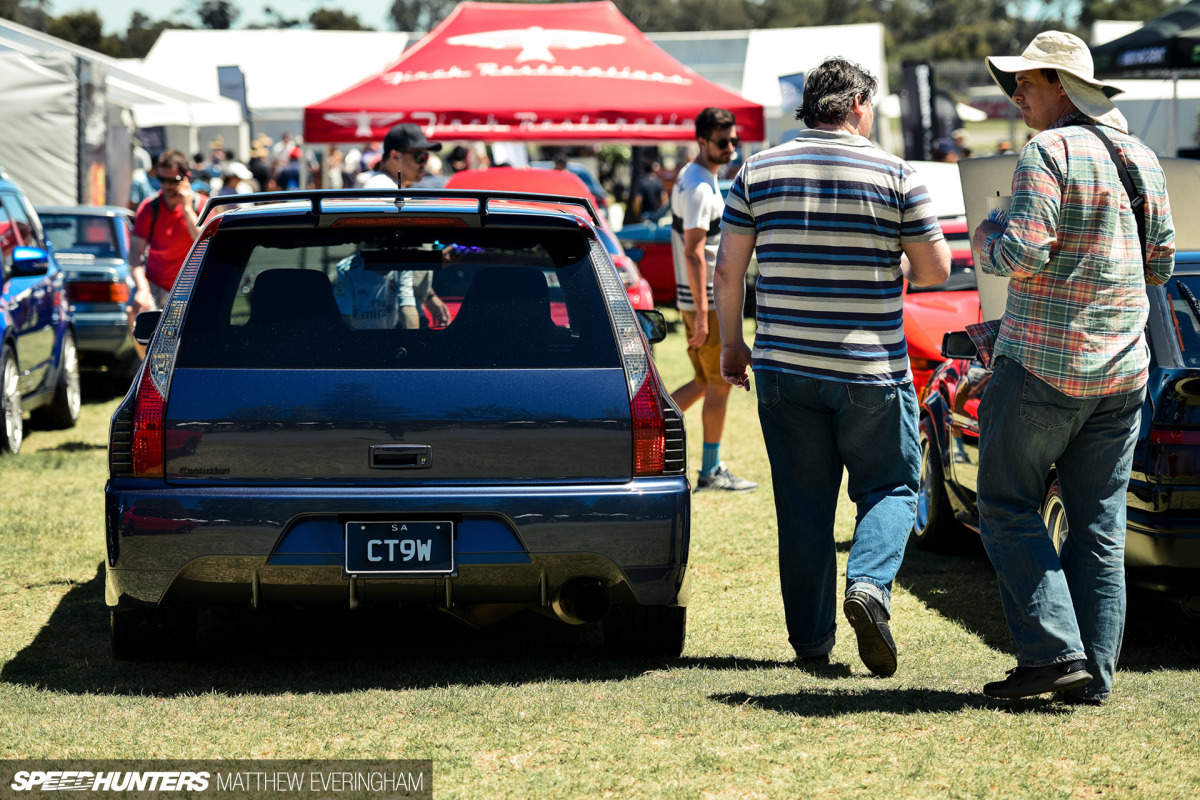 Obviously, different people spend most of their time gravitating towards what they're most familiar with, but at events like this, where different styles are door to door, it's always great to see people pausing to appreciate something that's likely a little out of their comfort zone.
For someone who gets to witness a lot of events that revolve around smaller crews and single-make clubs, it was refreshing to see so many people enjoying a blast of racing from all ages. For some unknown reason, I also really got a kick out of watching the crowd stop mid-step to appreciate the smaller details on cars they'd probably not associate with.
If the Adelaide Motorsport Festival can continue to bring multiple generations of both cars and petrol-heads together, I'll be happy to keep the event locked on my calendar for years to come.
Matthew Everingham
Instagram: matthew_everingham
matt@mattheweveringham.com
The Cutting Room Floor