This is stance goals right here. Deliveries for the all-new Lexus LS only began a few weeks ago in Japan, but within a couple of days of that happening there was already one example sitting low on aftermarket wheels at the StanceNation Japan G Edition event in Odaiba.
The award for the fastest LS lowering and wheel swap goes to Lexon, which as its name suggests, takes its Lexus business very seriously.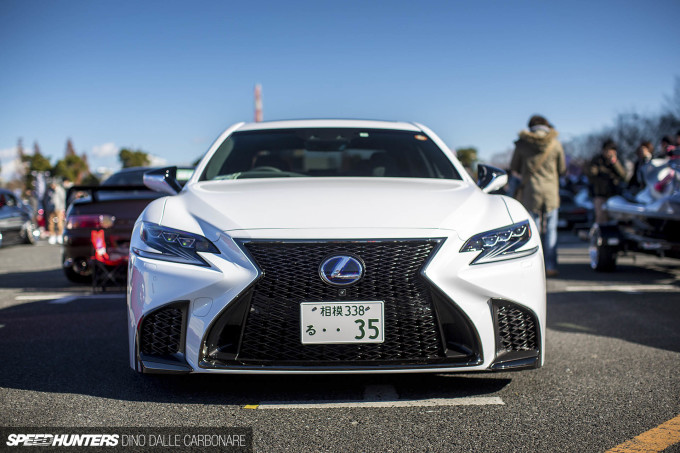 The car in question is an LS 500h model, which features a 295hp Atkinson-cycle V6 engine paired to an electric motor that delivers an additional 178hp. Because hybrids are complex things, that doesn't necessarily mean the car puts out 473hp, but it's not too far from it. There's definitely more power on tap than what the 416hp twin-turbo 3.5-litre V6 LC 500 develops, although one is tuneable and one isn't.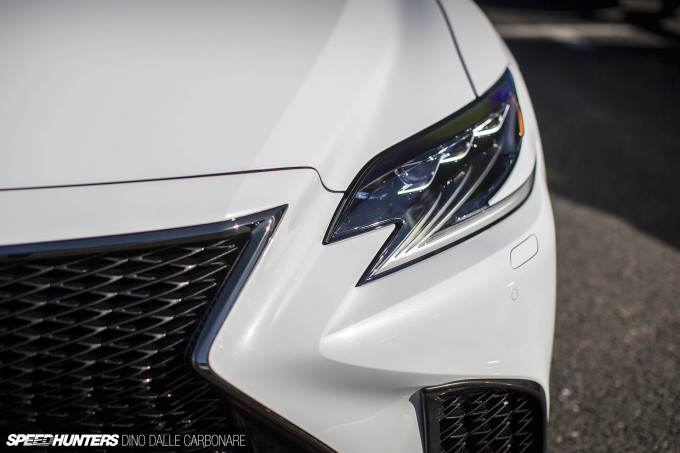 Given there was only two days to work on the car between receiving it and the StanceNation event, Lexon didn't really have time to tackle the exterior. However, it's something that's coming up next with the usual tasteful carbon and FRP accents that they specialize in.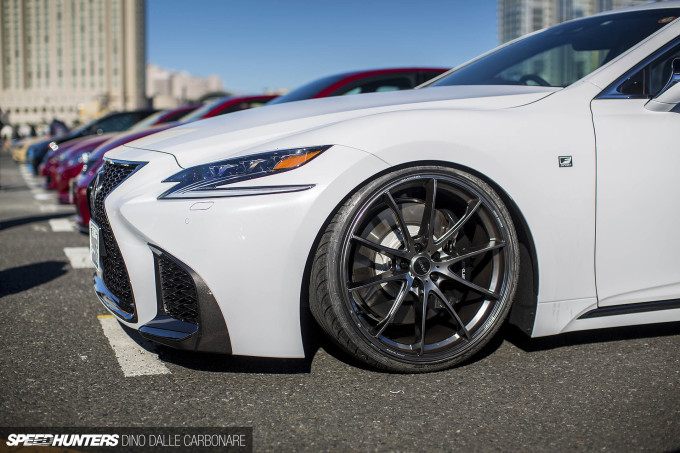 What they did was fit a controller to override the stock air suspension and allow the bags to be aired out, thus effectively setting the massive luxury limo at a more eye-pleasing ride height.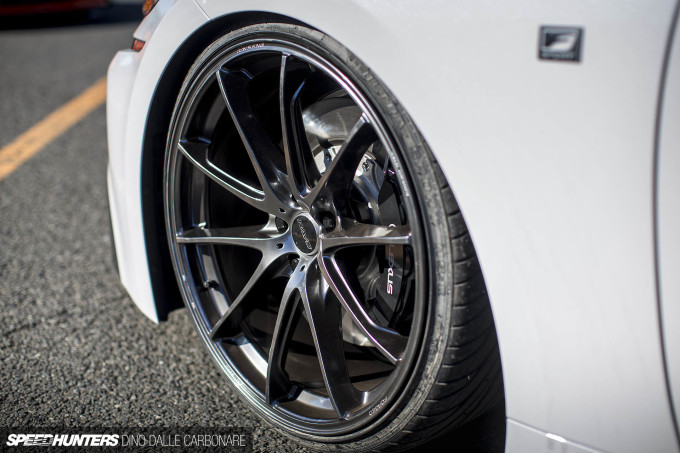 On top of that, a set of RAYS Volk Racing G25Edge forged wheels in 22×9-inch sizing give this F Sport variant of the LS a proper sports feel.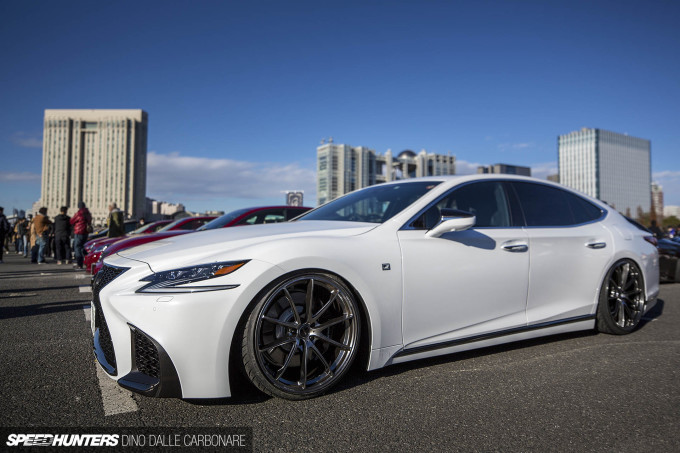 I think it turned out looking damn good, and we can look at this as a small preview of things to come once other outfits go even wilder on the base car.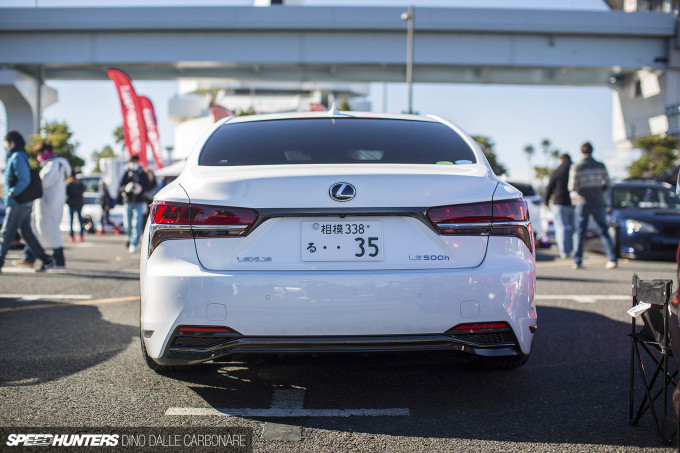 With less than a few weeks before Tokyo Auto Salon opens the doors to its 2018 event, I'm sure there's a scramble going on right now to get aero parts and kits ready to be shown to the world.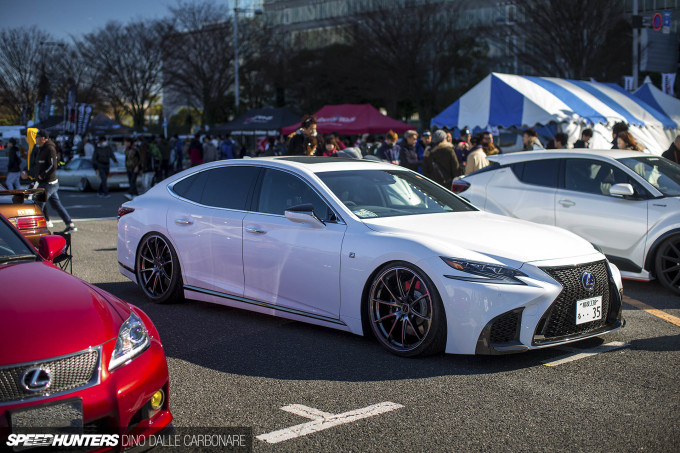 But you know what I'm taking away from this? It's got nothing to do with the LS, or stance for that matter. It's that Lexus is finally embracing turbocharging. With the LS 500 developing 416hp from a V6 and the upcoming LC F promising over 600hp, we will finally have powerful Japanese cars to match German and other European offerings.
Could this be a glimpse at a possible rebirth of proper Japanese performance cars? I for one hope so!
Dino Dalle Carbonare
Instagram: speedhunters_dino
dino@speedhunters.com