While Mooneyes' Yokohama Hot Rod Custom Show is skewed towards American cars and the various colourful styles they can be presented in, you can always expect to see cars that, at first glance, don't seem to belong.
That's probably the wrong way to explain it, but it's exactly what makes Mooneyes events in Japan so interesting. After all, who doesn't like a bit of diversity? Having seen Beetles of every flavour and the countless custom Japanese vintage rides over the years, this US-market VW Scirocco stood out for all the right reasons at last weekend's show.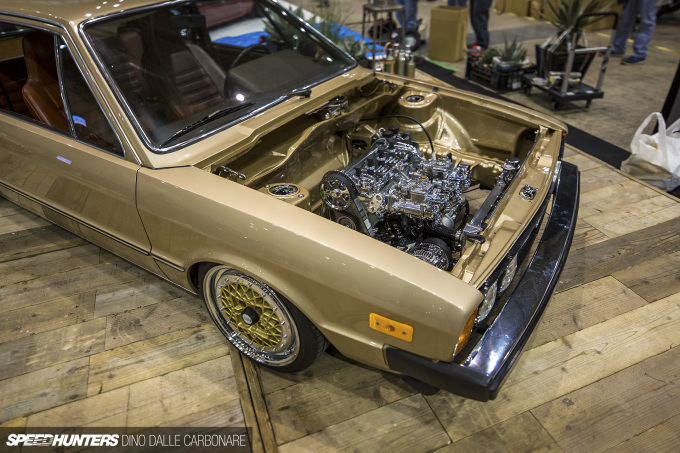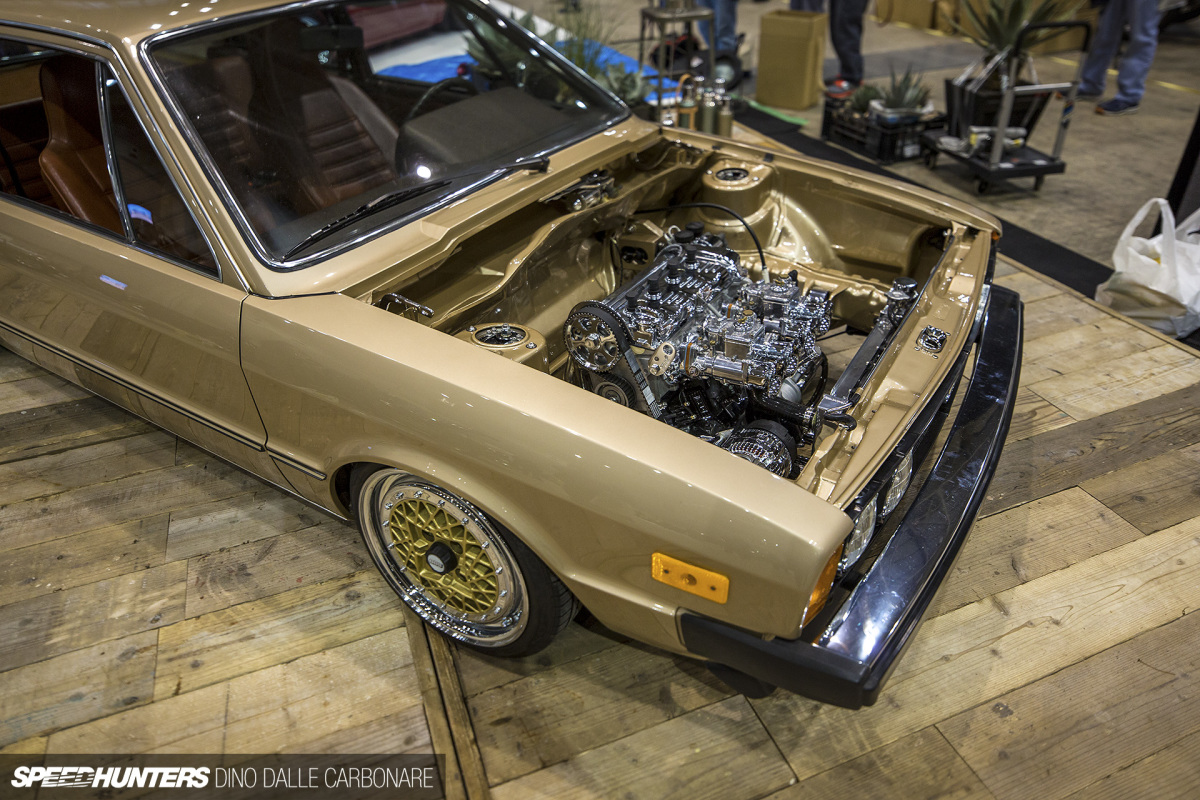 It combines all that anyone should look for in a well-executed custom ride: attention to detail mated to simplicity, and the choice of the right components topped off with the right sort of presentation.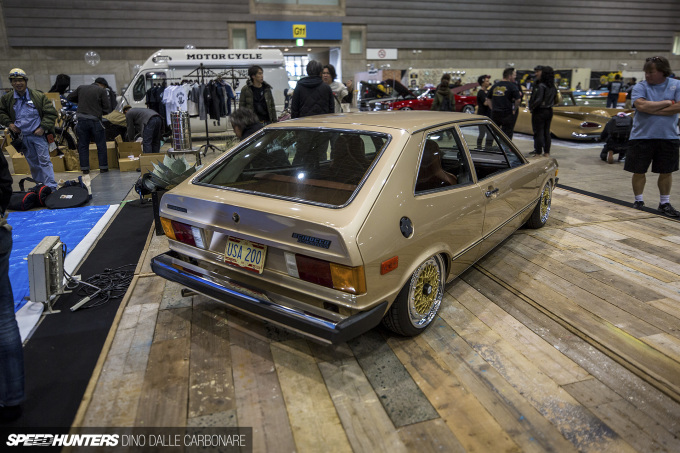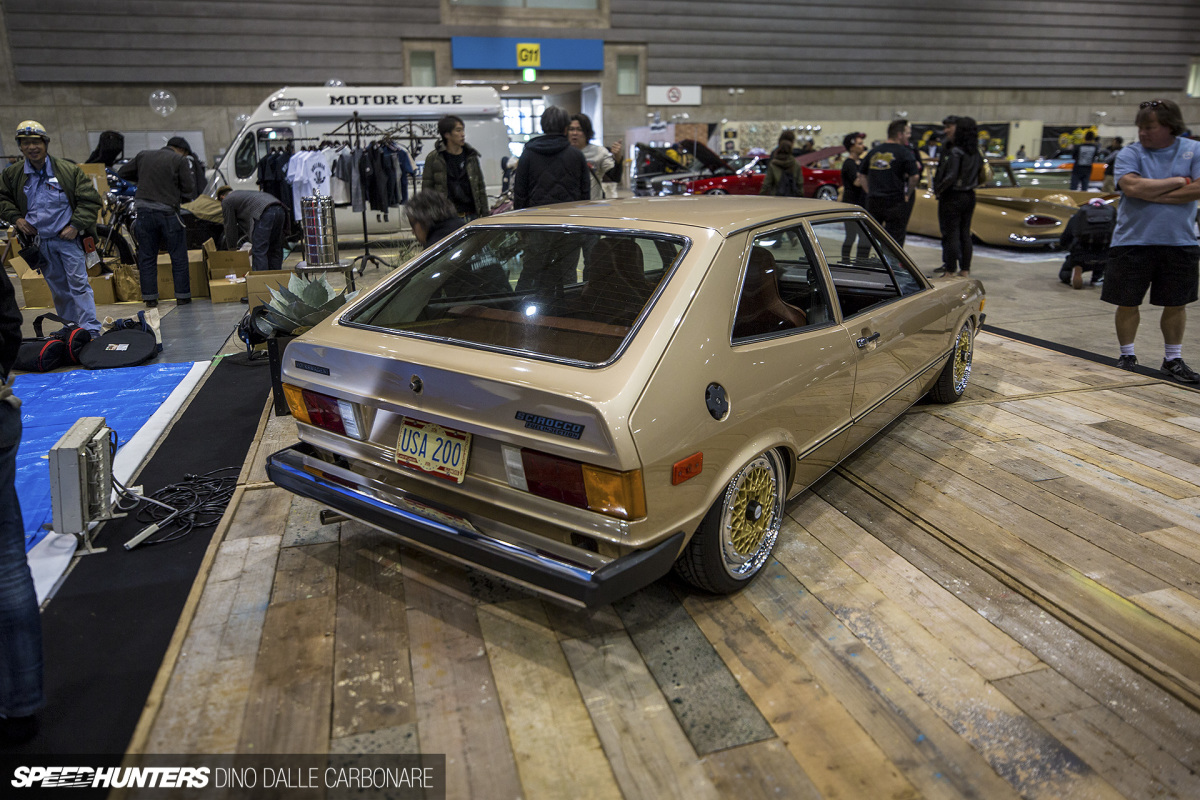 This first generation Scirocco was built on Golf underpinnings and sported a sleek and sporty exterior penned by Giorgetto Giugiaro. The metallic sand color paint works so well for a '70s car, and the oversized US-spec bumpers don't really seem to hurt it much either.
Are BBS wheels with this sort of offset overdone in the VW scene? That's one for you guys to comment on, but I honestly think it's a match made in heaven. Especially when the car in question is lowered just the right amount.
As I do every year, I attended the show on setup day, which meant I got to see the cars being driven in, the booths come together, and I could also have a decent chat with the owners. One little peek inside the Scirocco revealed that it was still being set up, but the Air Lift Performance controller on the driver's seat was all I needed to see to confirm that the car rides on air.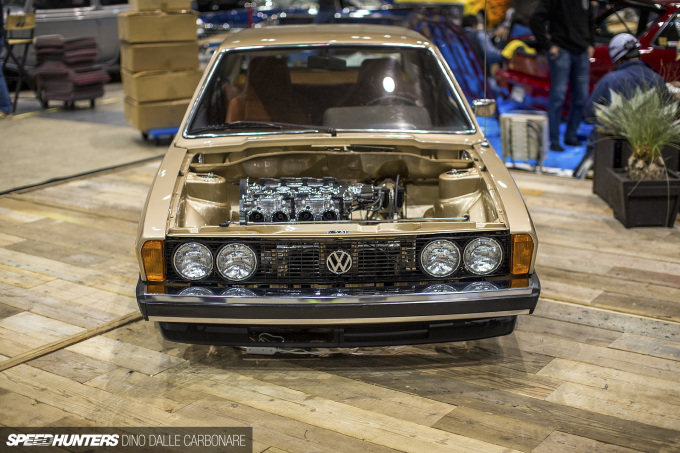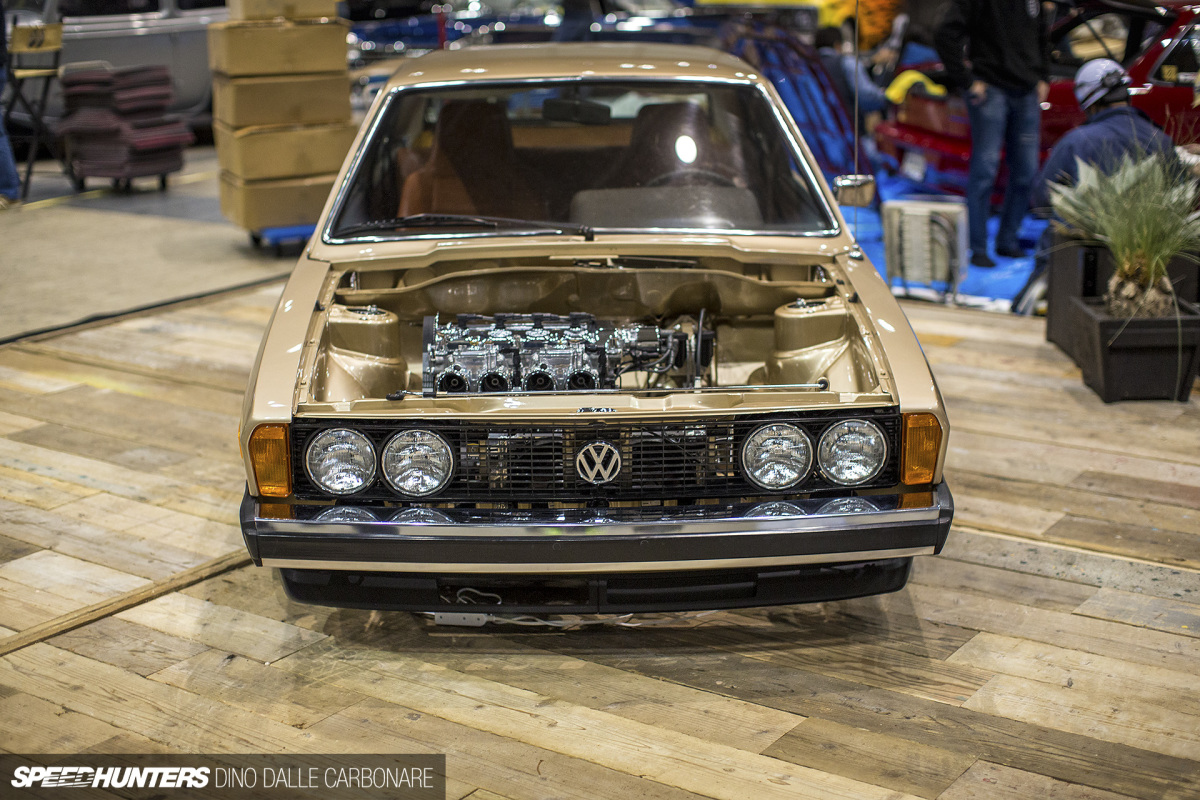 Then, there was the stuff up front.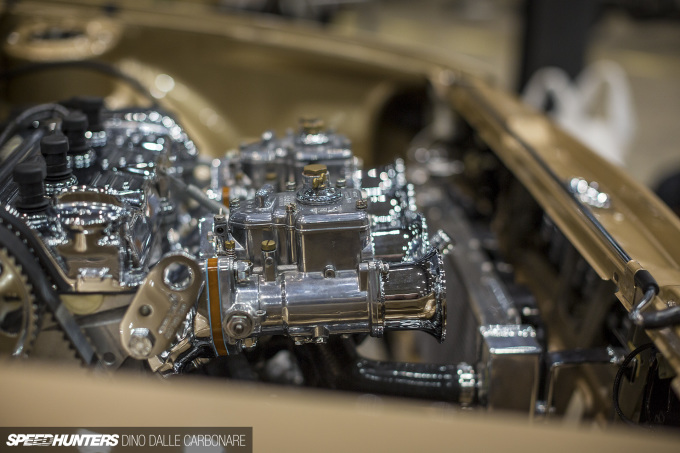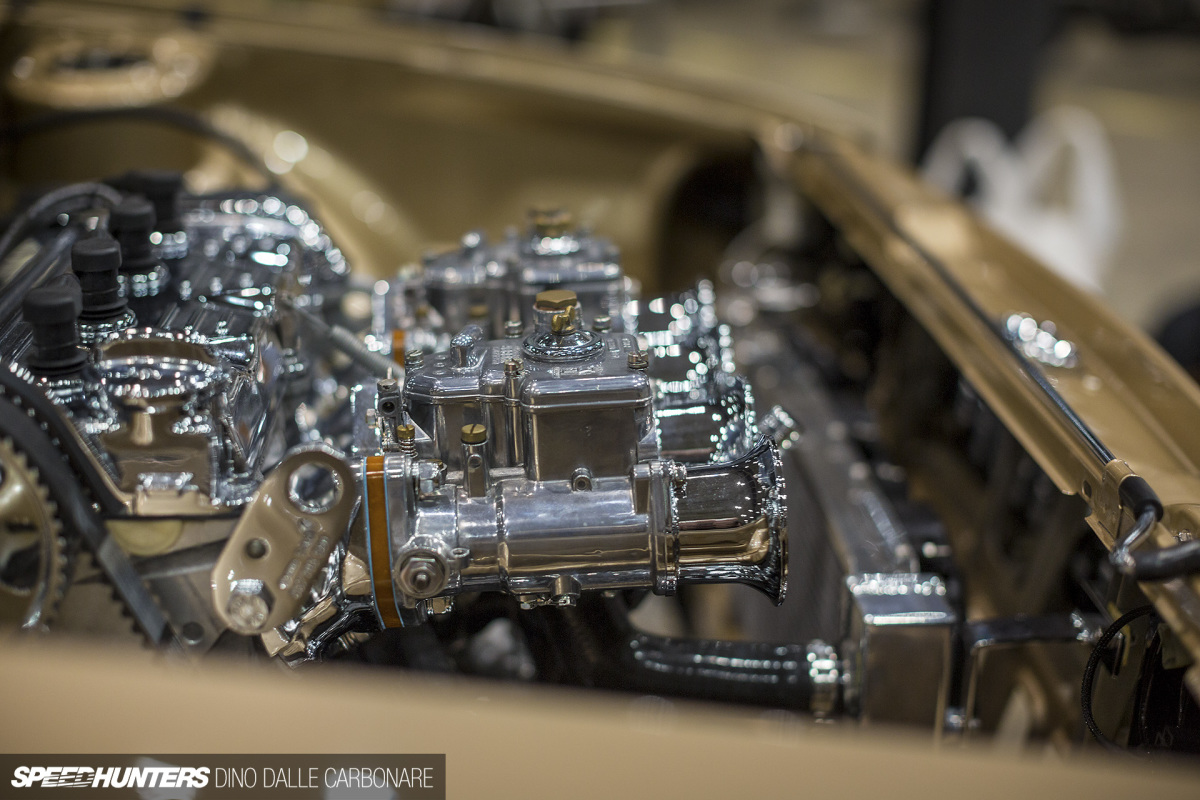 You have to love a clean-shaved and wire-tucked engine bay. It's something we are seeing more and more of in Japan, and is an absolute must in the VW scene, no matter the country. The motor stood out as a rather shiny centerpiece, the polish and chrome work extending to the Weber carbs and their short and stubby velocity stacks.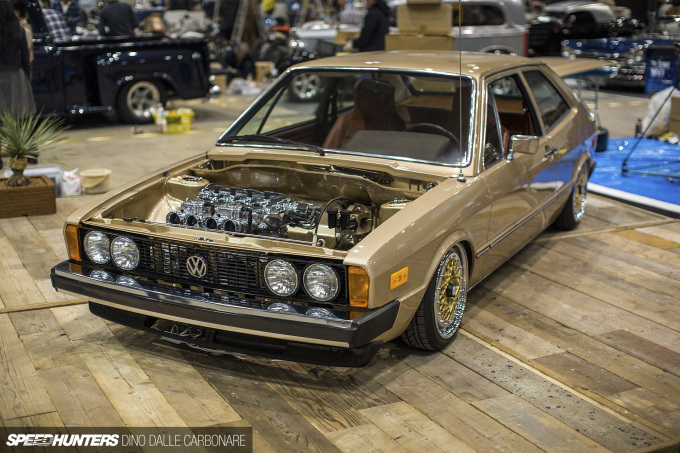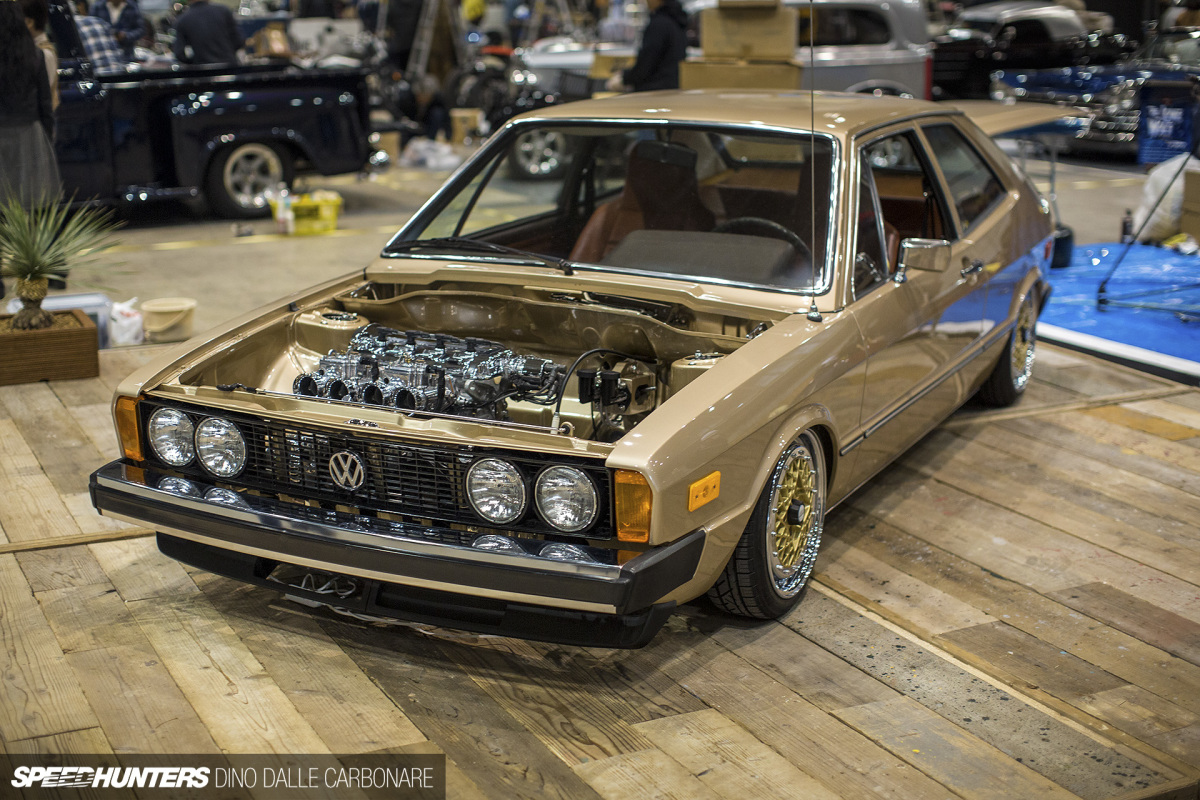 This is one more spotlight to illustrate the level of variety you can expect to come across at any Mooneyes event in Japan. Next up is something else from Germany – can you guess what?
Dino Dalle Carbonare
Instagram: speedhunters_dino
dino@speedhunters.com