Imagine if the Shelby crew had all the time and money in the world to perfect their GT350 racer during the mid-1960s; what could they have created? Well, we don't need to wonder, because this car is the answer.
There has been plenty of time now to reflect on various design elements of the 52-year-old model, and three of the original designers at Shelby have teamed up again to make their dreams a reality — experimental aero and independent rear suspension included.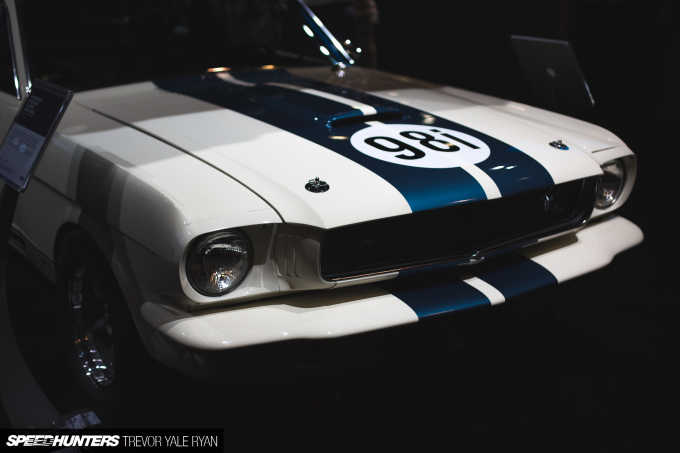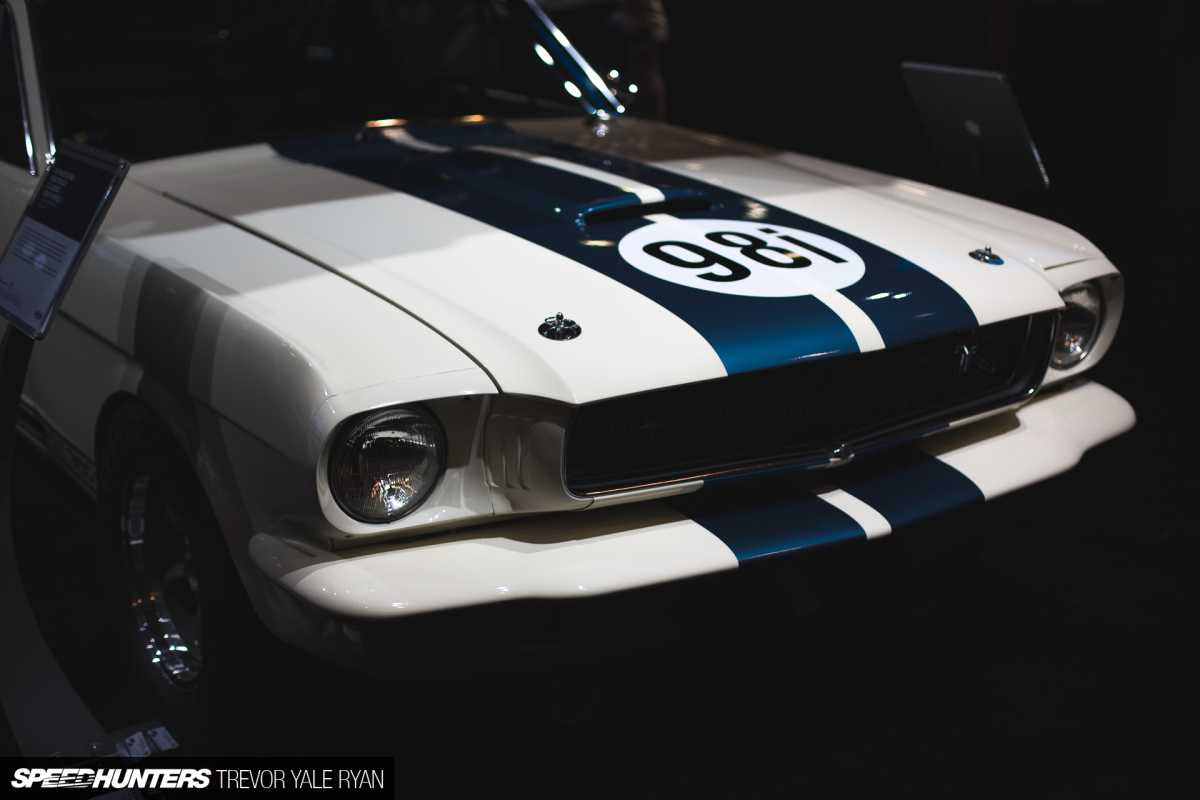 I talked to Daniel Sculnick who's here at SEMA with Ford and works with Original Venice Crew Mustangs, who have just taken up some shop space at the Shelby facility in Pasadena, California.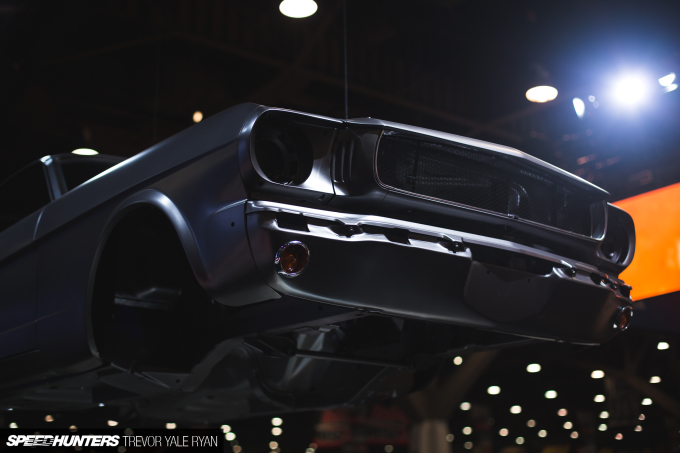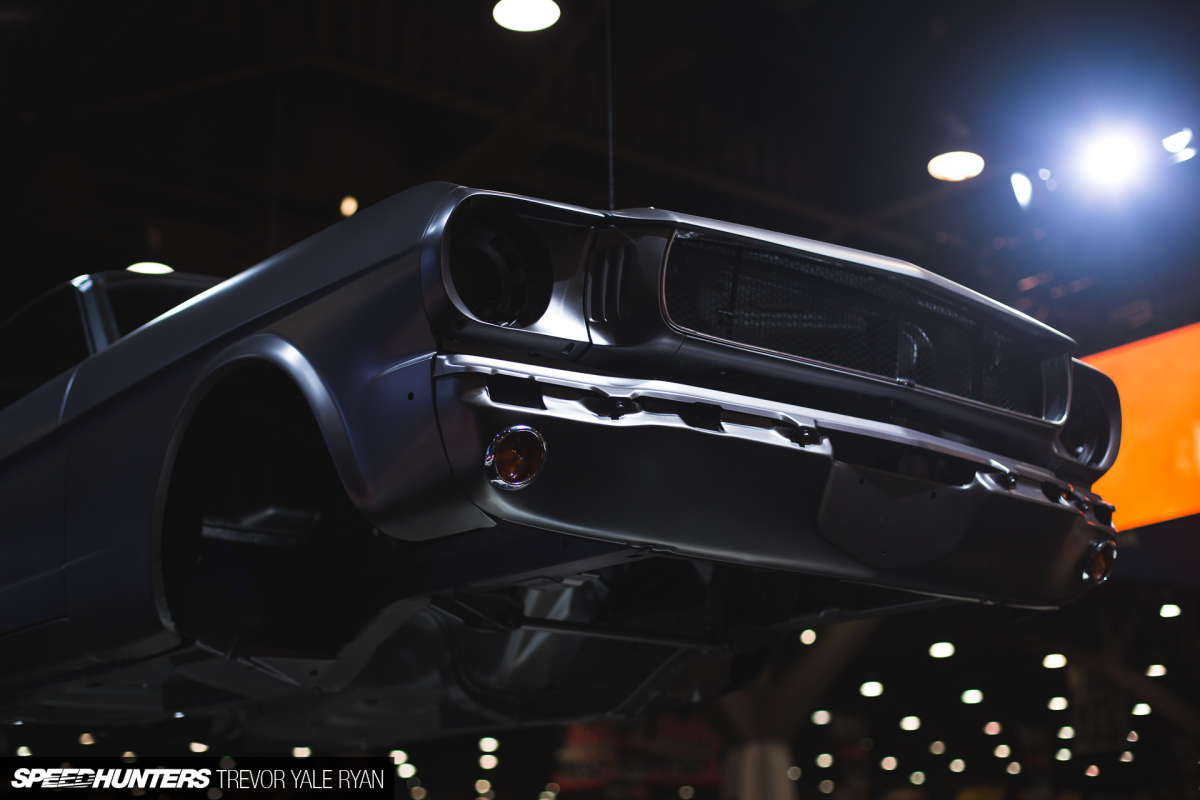 While there was a gorgeous bare-metal reproduction body elegantly floating above the car, courtesy of R3 Performance products, the chassis sourced for the build was an original K-code '65 Fastback. The team went to work, building the car by hand just as Carrol Shelby did in the good old days.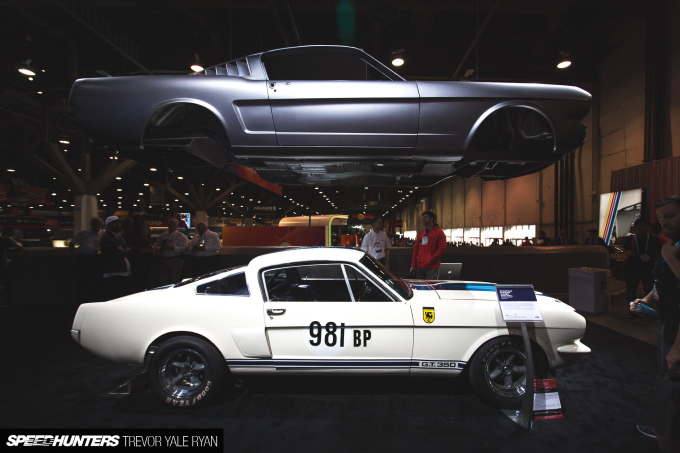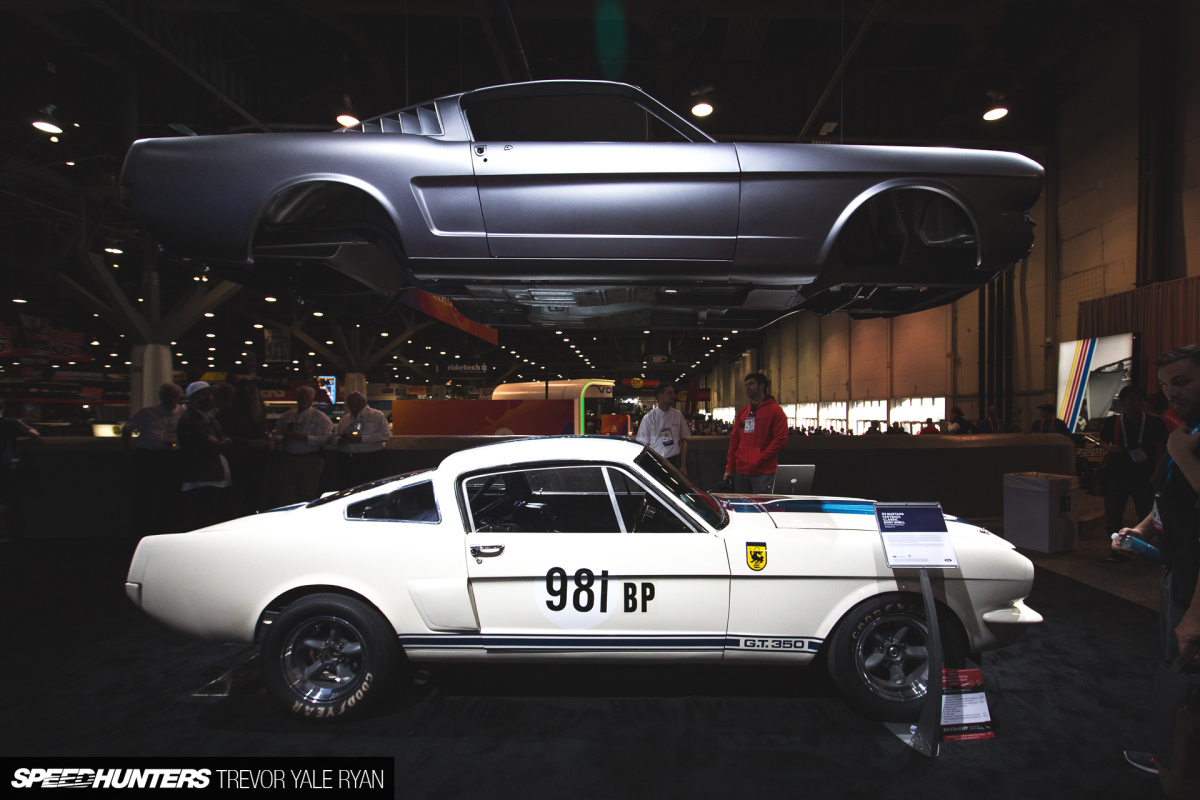 As we all know, time and money are seemingly always lacking for just about any race team. Now that a GT350 build wasn't being completed in a major crunch mode, Peter Brock was finally able to apply all of his aero ideas to the Mustang.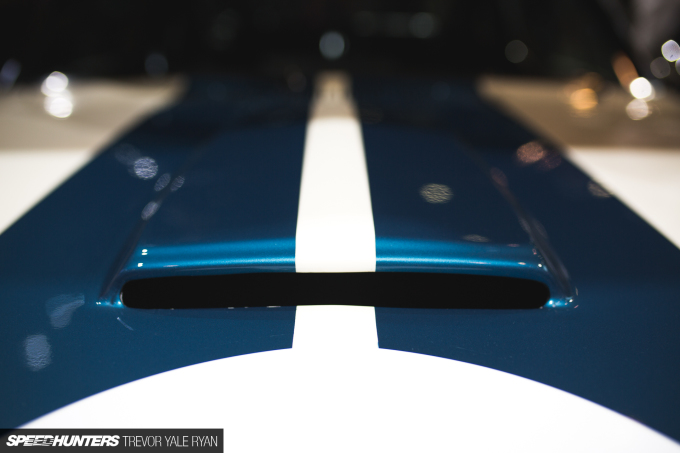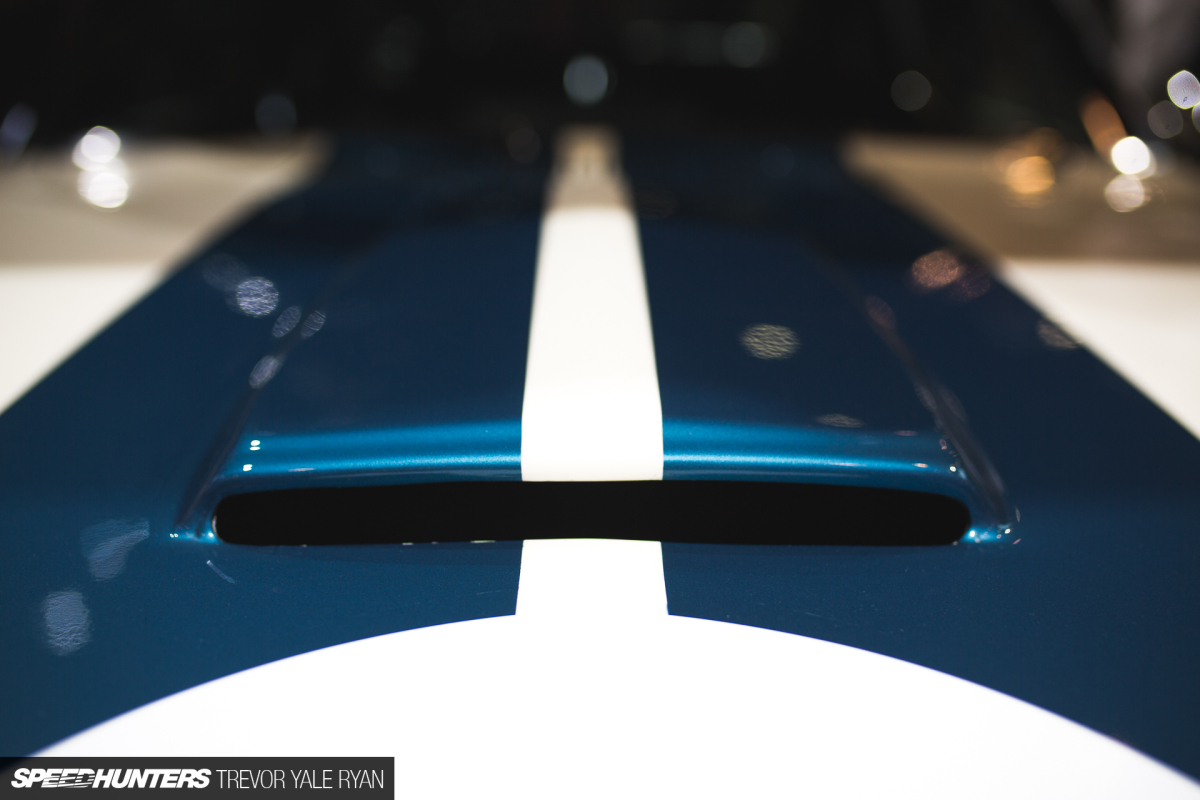 If you aren't familiar with Mr. Brock, he's the gentleman who designed the Shelby Daytona in a matter of weeks to upset Ferrari before moving onto other projects to further upset the Italians.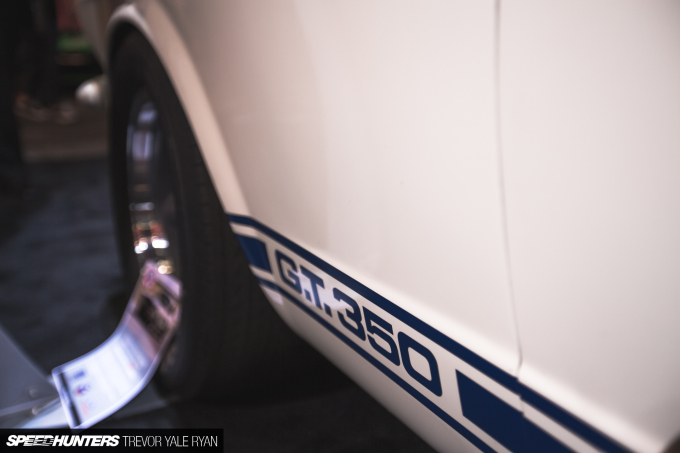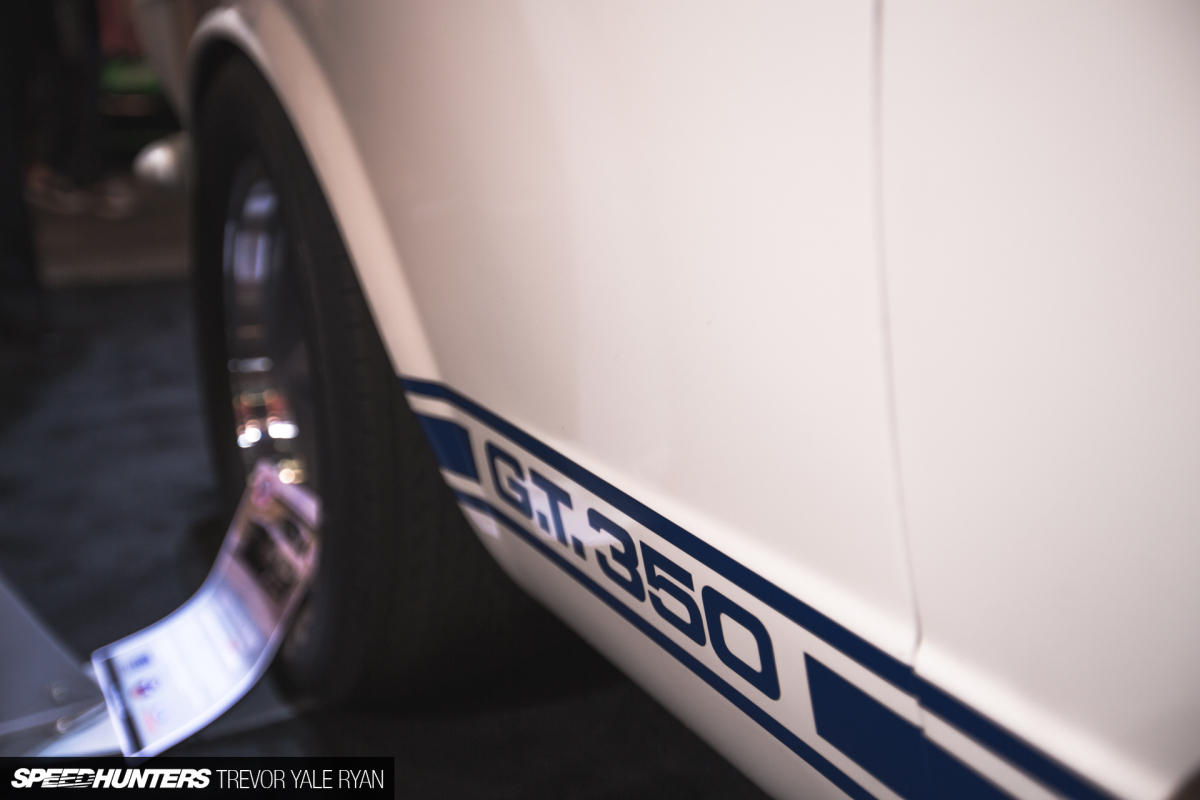 Upgrades to this car include aero changes to the front end, proper brake ducting all around, and a major change to the rear glass. It's subtle, but you'll notice the black window of this car is vented. If you're familiar with this body style, once you see the vent, you can't un-see it. The updates are not limited to these minor aero bits, though.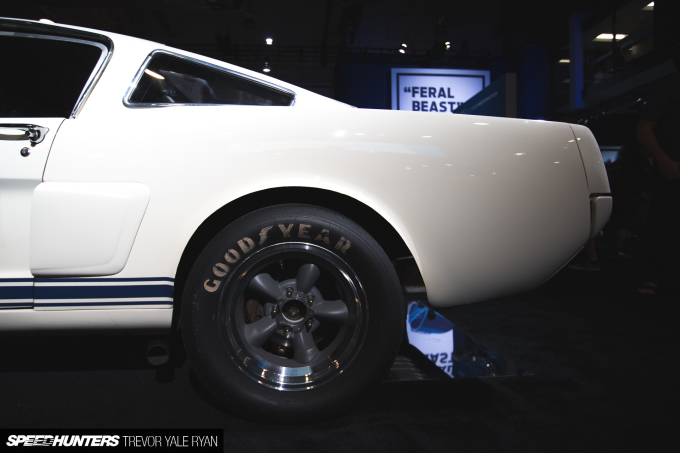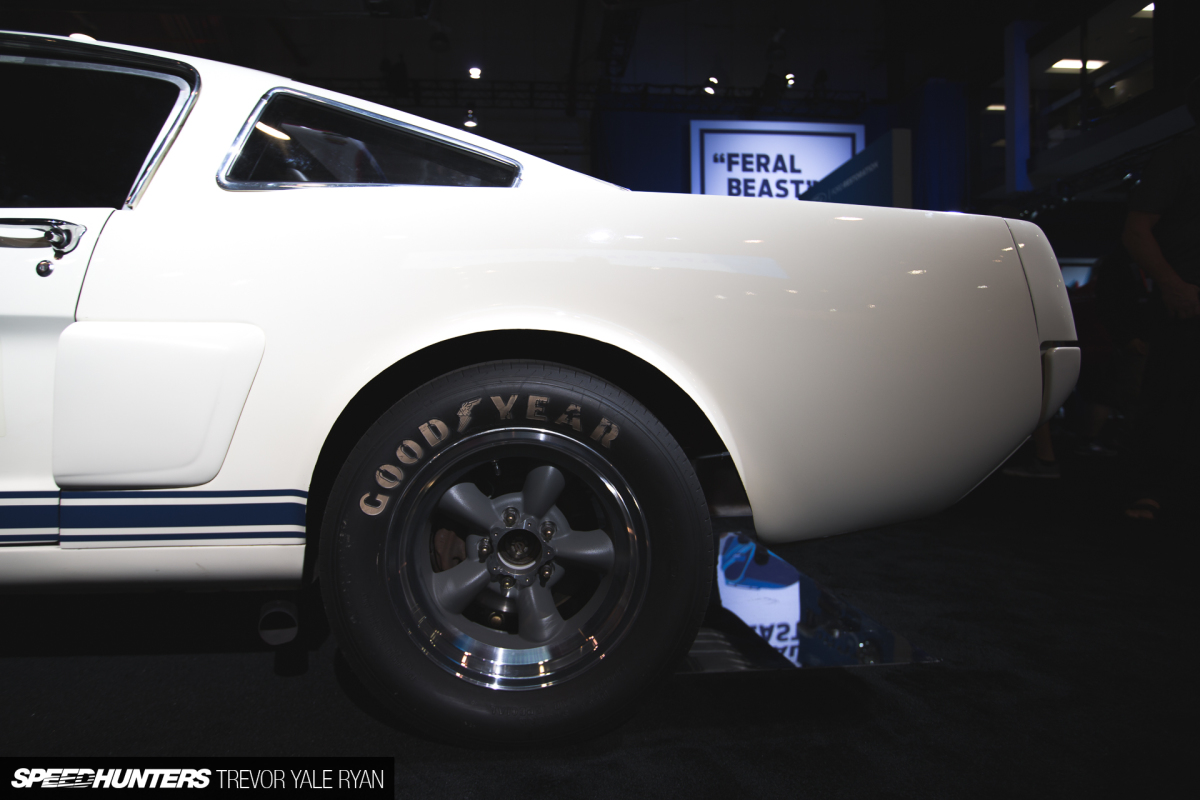 Amazingly, Ford shipped the Shelby group two independent rear suspension setups in 1965; I say this is amazing since it actually wasn't until two years ago that IRS found a permanent home in the Mustang chassis.
Ford ended up scrapping the project as the independent suspension would have been a $600 option. This price tags seems like a walk in the park today, but keep in mind a limited slip differential upgrade from the factory cost only $11 in 1966.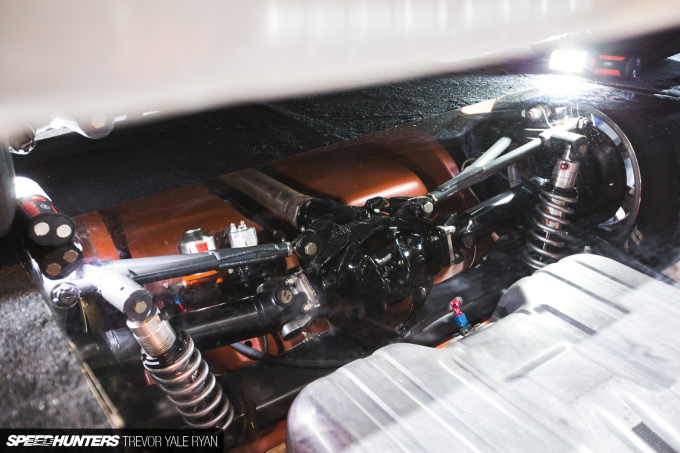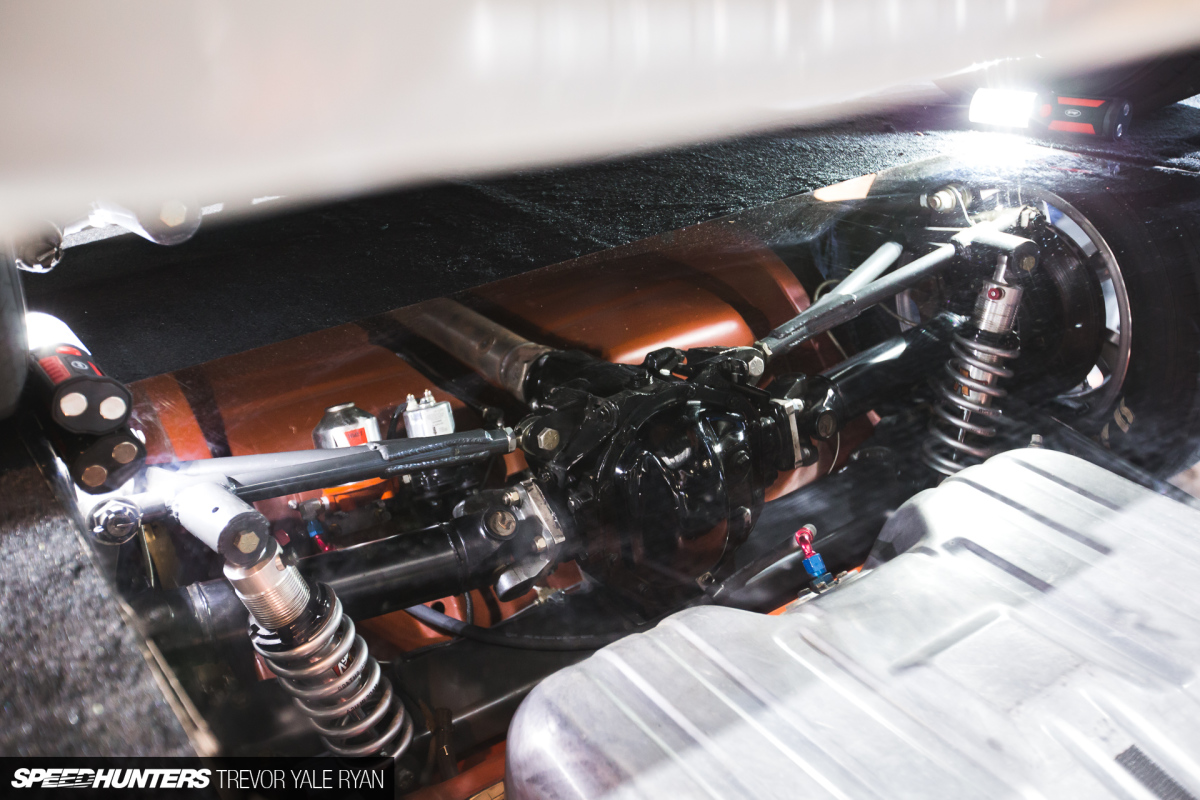 The rear end in this car is one of those two original setups, retaining about 40 percent of the original parts.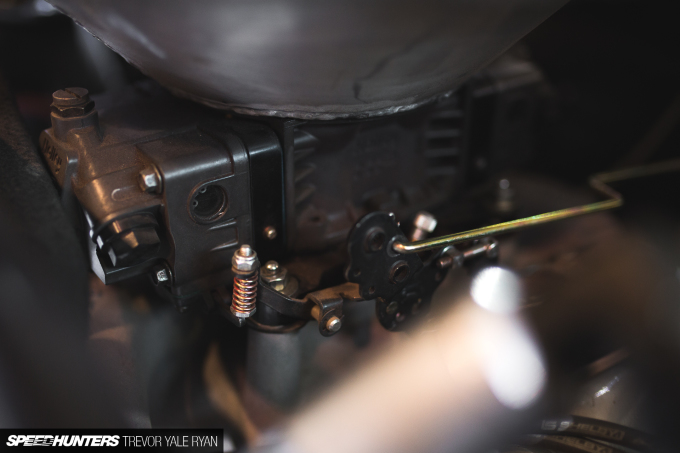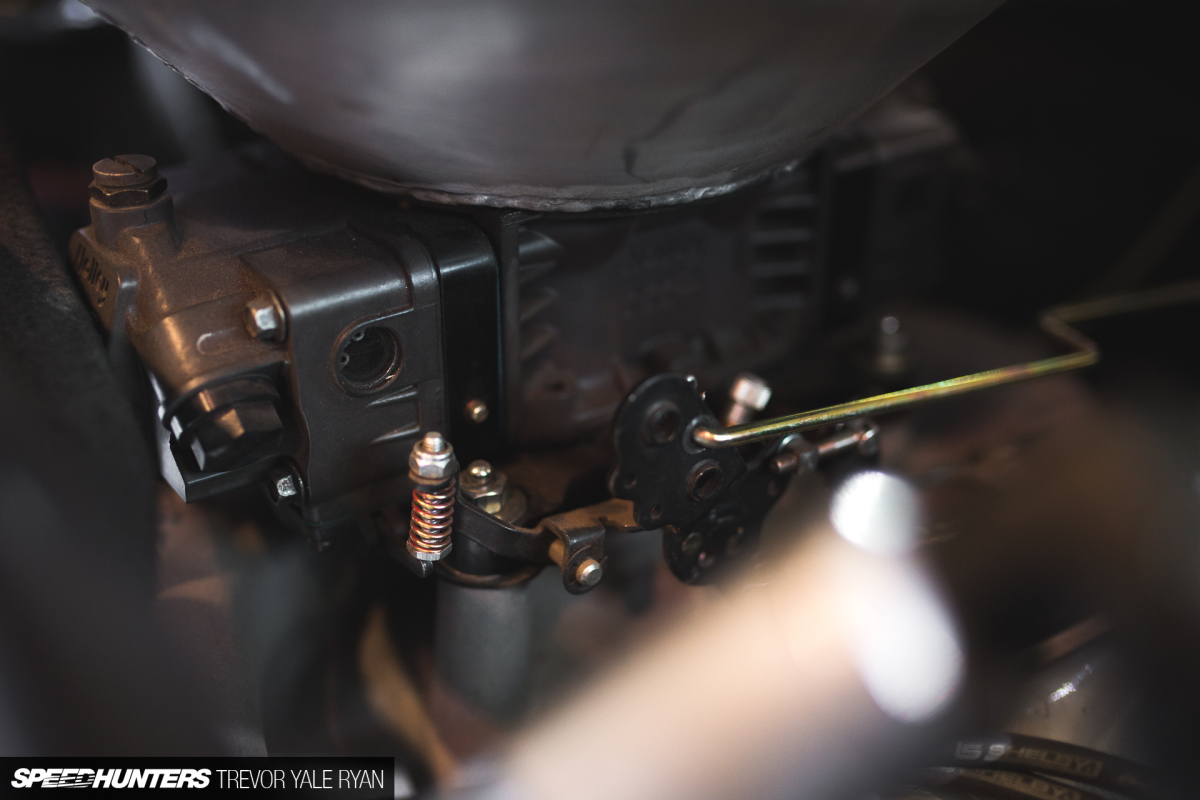 Likewise, the car retains proper '60s-era parts, like the relay that always seems to go out and a mechanical fuel pump that runs off the crank. The car gets proper use, too, recently taking home the first place trophy in a vintage road race.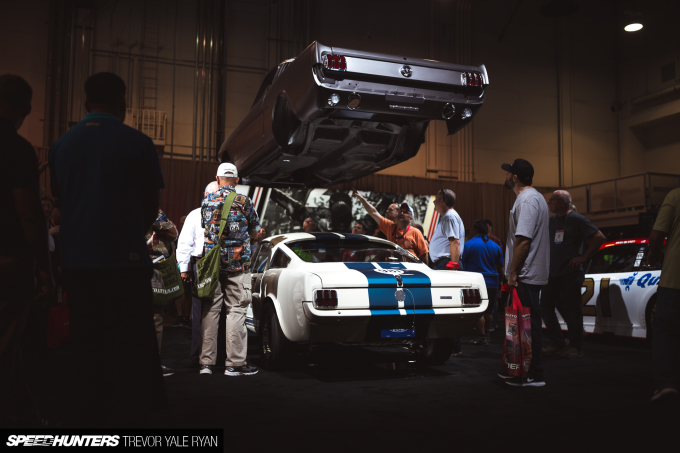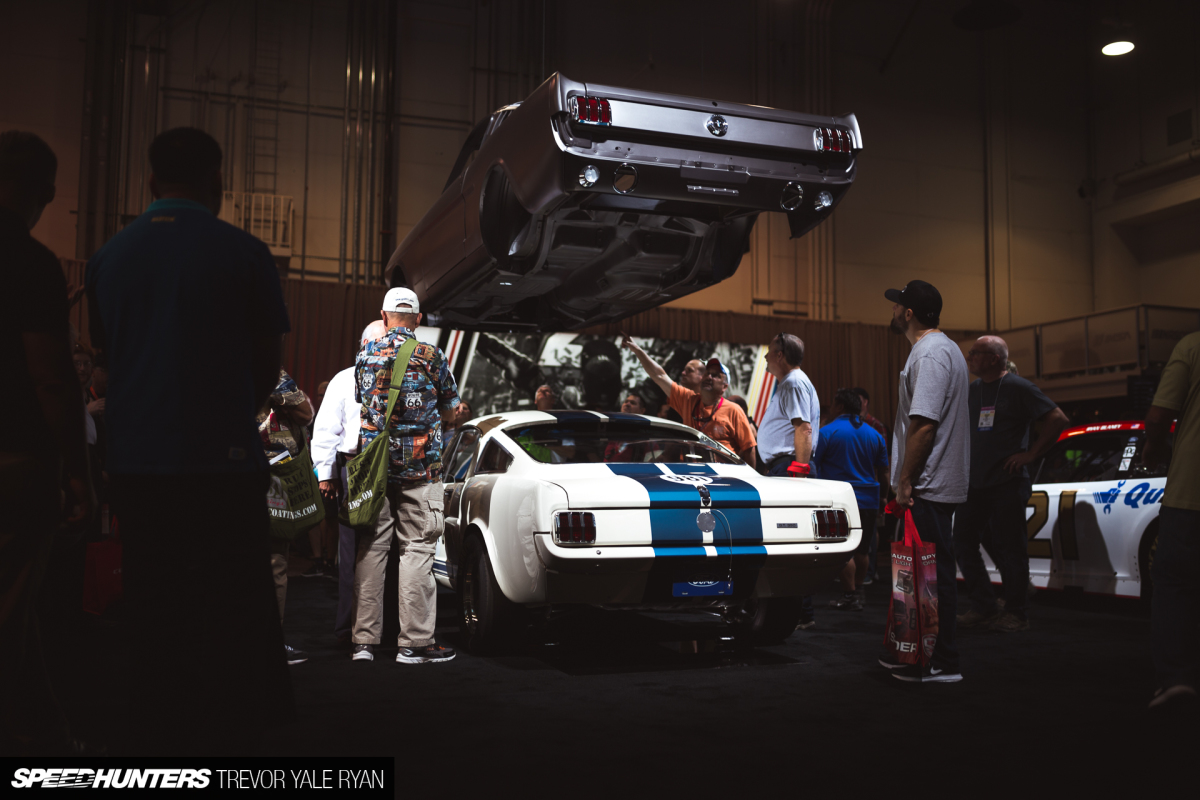 It really is exactly what they say it is: the 1965 GT350 as it should have been.
Trevor Yale Ryan
Instagram: tyrphoto
TYRphoto.com