Every time I attend the SEMA Show, I come away feeling like I've learned something. It's always like the first time I set foot in the Las Vegas Convention Center back in 2006; there's the initial surprise and then the overwhelming feeling of being surrounded by some of the world's best custom automotive creations.
I've always been of the opinion that anyone into cars should respect and admire what people are doing irrespective of the scene. This is especially true for the US, a place where the practice of hotting up your car and doing something special with it has been going on for longer than anywhere else. And it's interiors that this post is all about.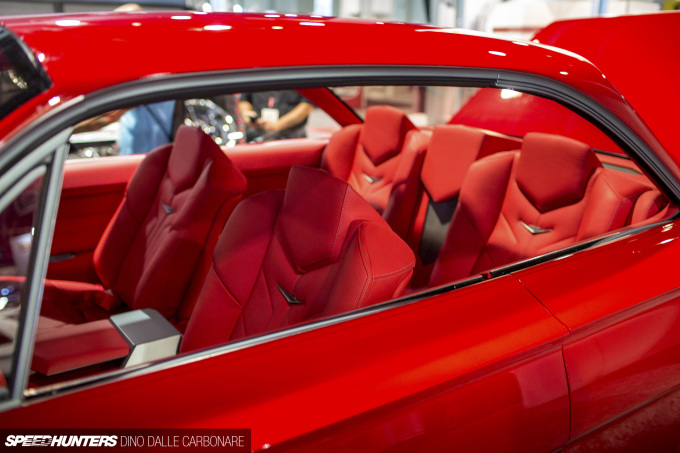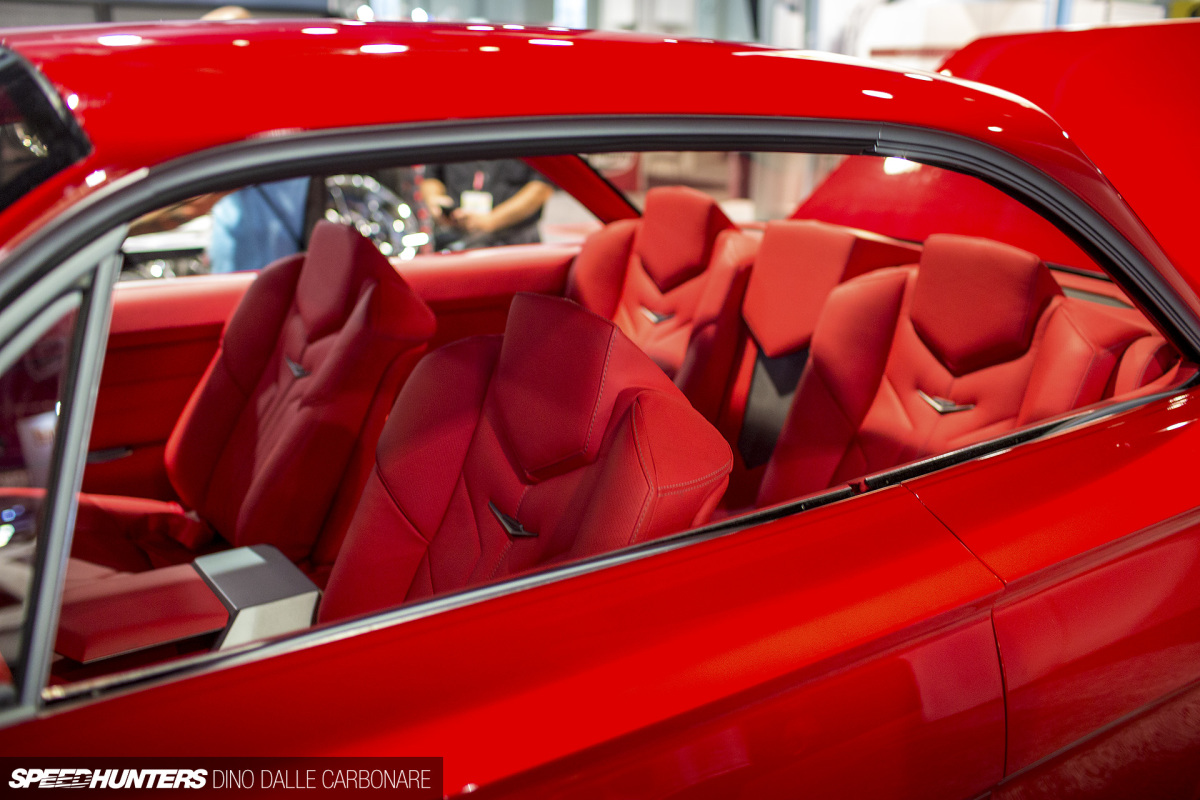 Sure, motors, blowers, turbos, suspension, wheels and paint jobs are all cool things that capture our attention at shows, but interiors are often forgotten or ignored for the simple fact that they are tucked away behind doors and tinted glass. But there's no other place like SEMA where can you truly appreciate the amazing work and knowhow that goes into putting together a custom interior. In fact, I'd say the best examples of resto-modding that I've seen have happened on the inside of cars.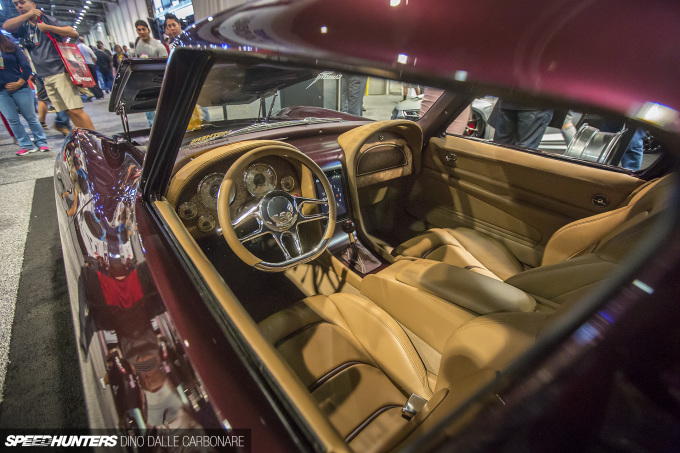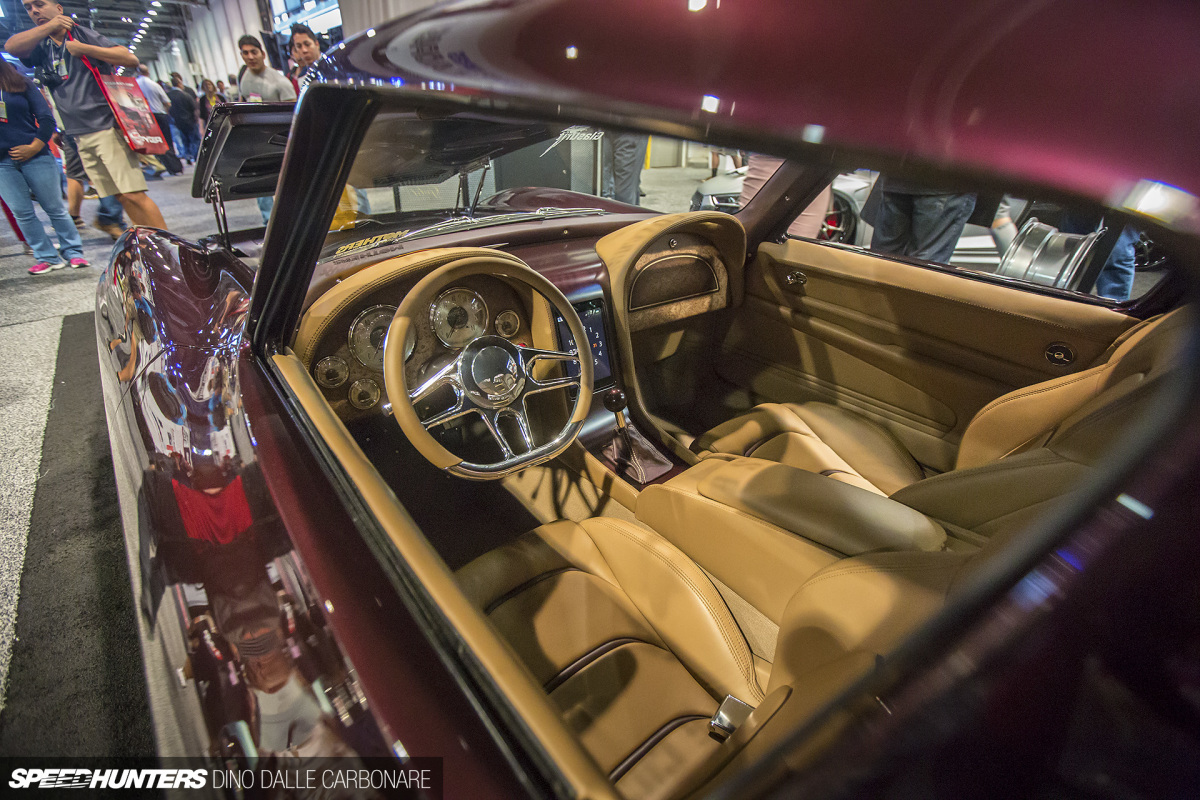 You might remember this stunning Corvette Stingray from my first SEMA post this year. Its interior was just as impressive as the bodywork and modern engine with downturned velocity stacks, retaining the twin cockpit layout of the original car but bringing everything else up to date. There's even an integrated tablet laid out in the wood trimmed center stack to access the infotainment. This is next level stuff.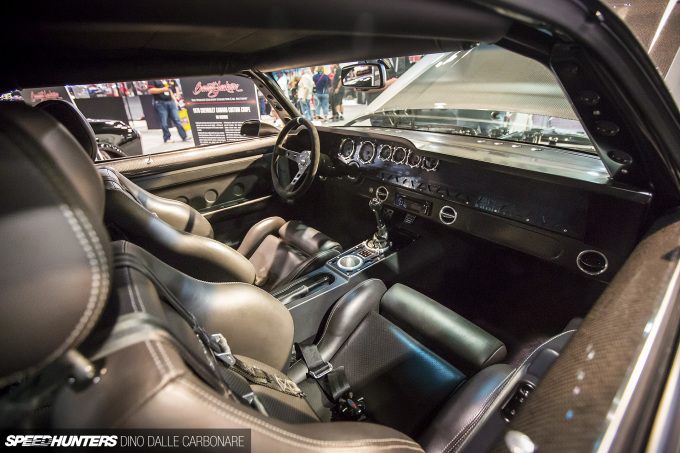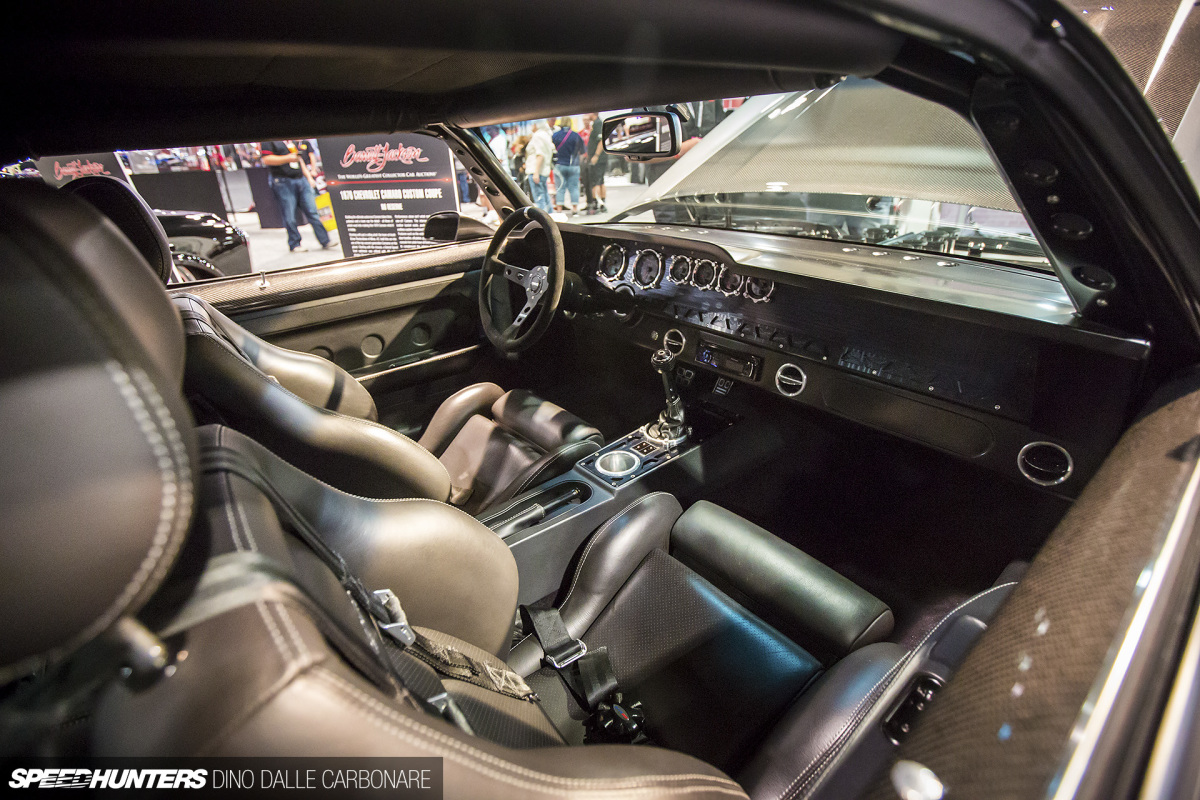 And while so many shops try to transform the interiors of cars from half a century ago, the execution can be totally different. Here, carbon fiber and billet details are used to create a more sporty ambiance.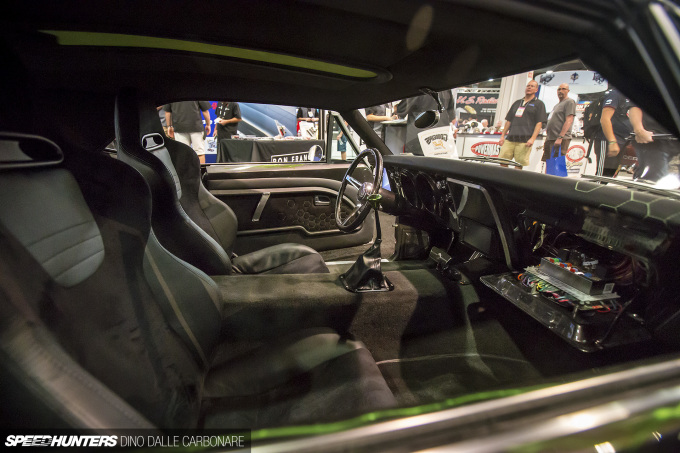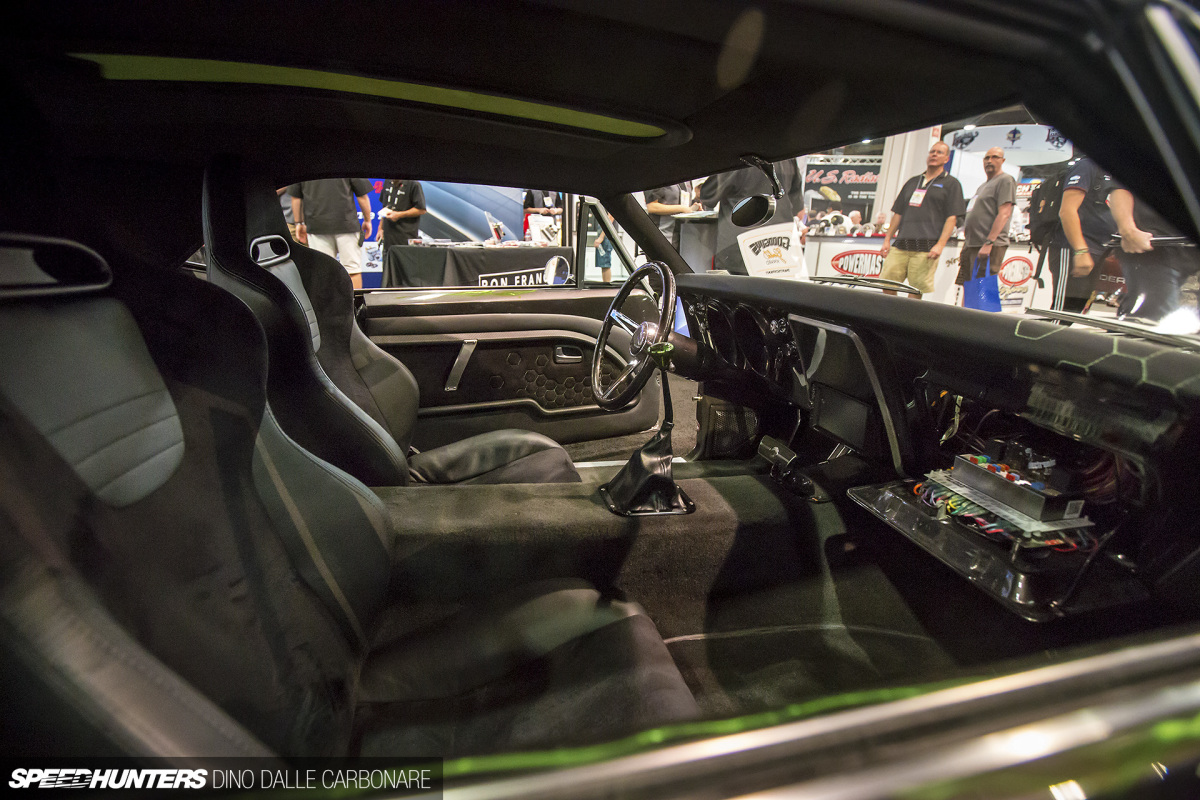 Remember the V12-powered, reverse-hinged slammed Camaro? A more simple approach was taken with its cabin. The original dashboard shape has been retained and there's carpet covering the transmission tunnel rather than a bespoke cover.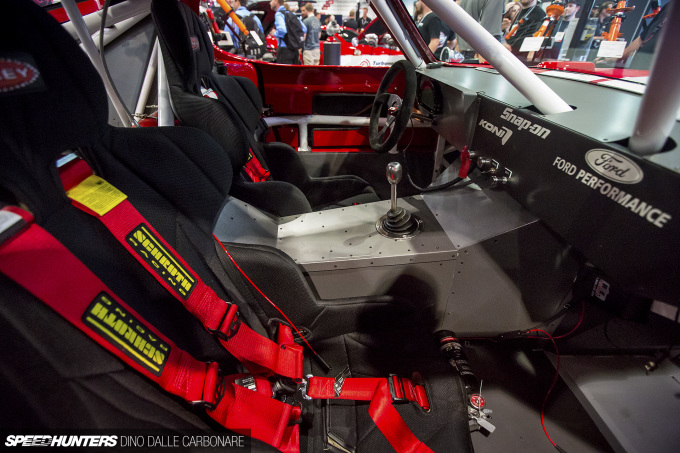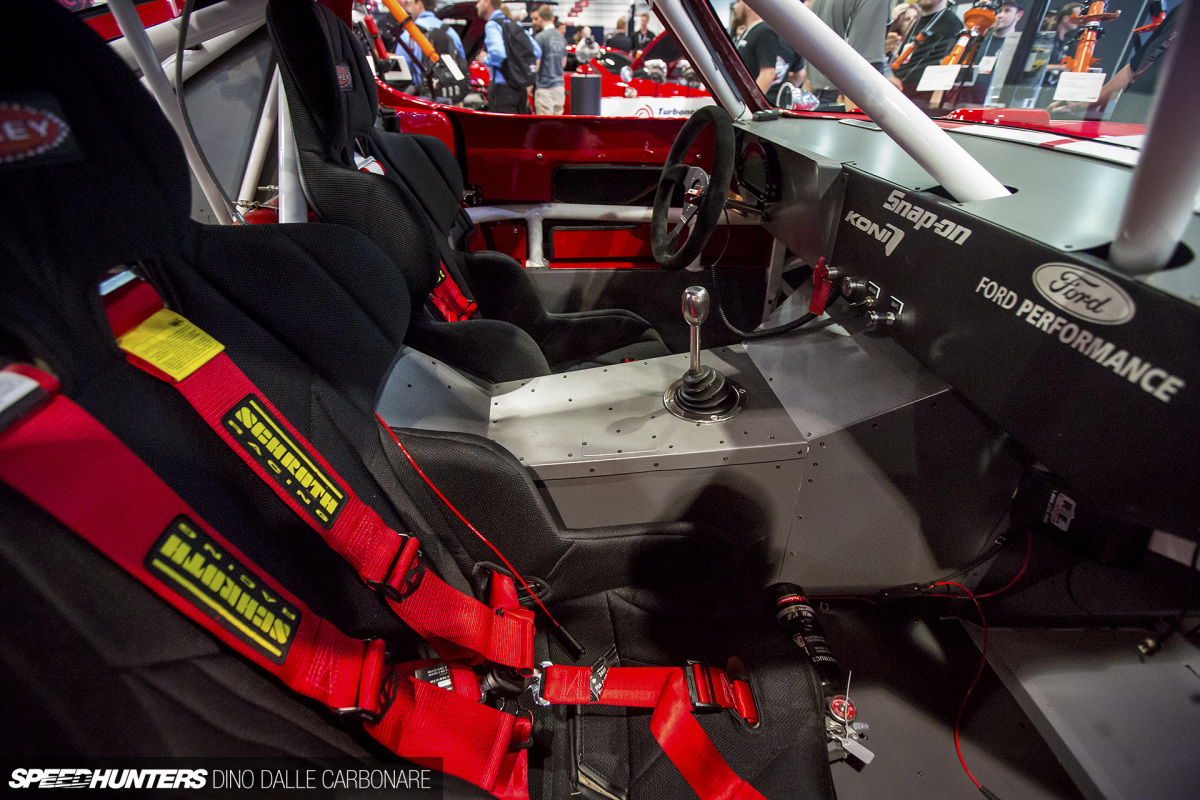 Inside the Factory Five Type 65 CoupeR at the Koni booth it was all business. With the roll-cage coming out of the dash, Kirkey seats, Schroth harnesses, and sheet metal to shape the transmission tunnel, this is a cockpit sculpted out of pure function.
The same #becauseracecar approach was taken by Toyota when it created the C-HR R-Tuned, a 600hp, stripped-out racer based on the excessively-styled crossover. Although we wish Toyota would make proper sports cars instead of using its awkward micro SUV for a marketing stunt, we sure as hell like the way they went about this build, stripping the entire thing back to bare metal and welding in a serious roll-cage. It's almost comical to see the C-HR's dash still being used, but the important thing is the addition of a manual gearbox.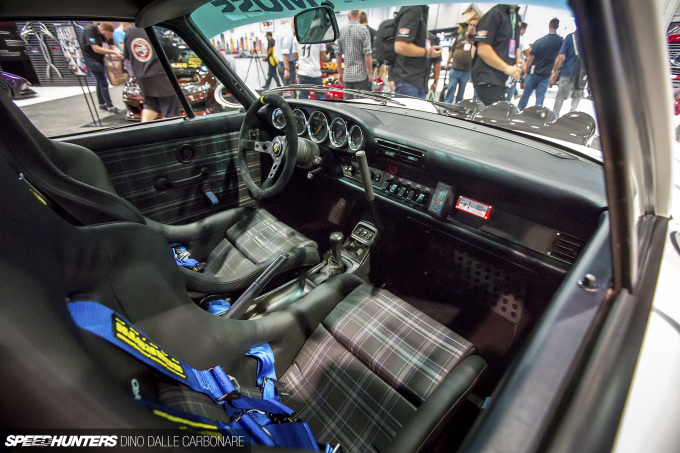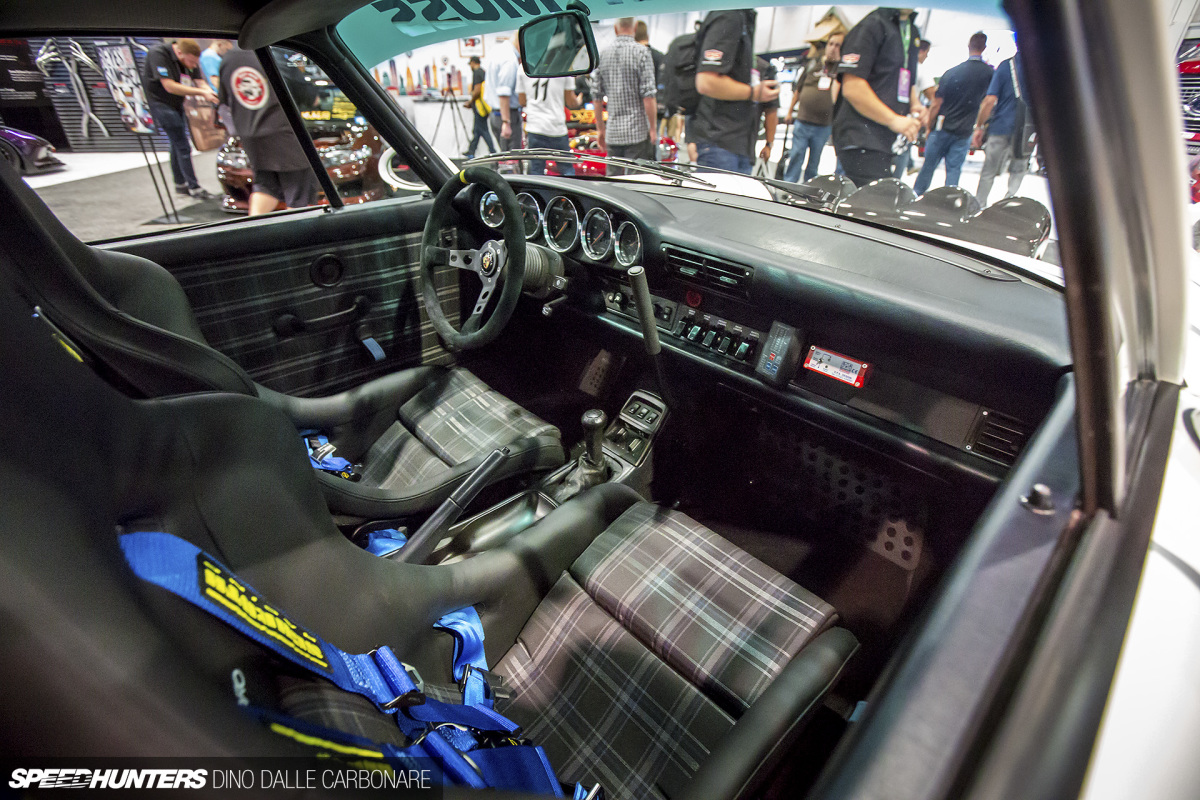 Remember the Kelly Moss Road and Race Safari 4 911? Well, I can report that the interior was as epic as the exterior with tartan fabric for the seats and trim and a massive lever to actuate the hydraulic e-brake. Larry drove this car in the desert before it left Vegas, so stay tuned for his SEMA wrap-up post for that.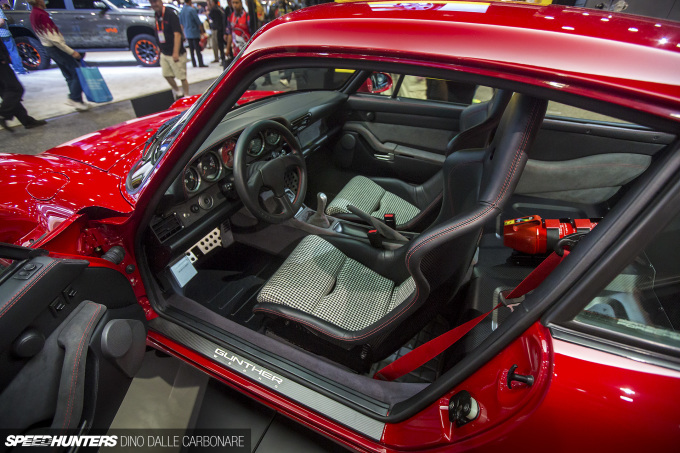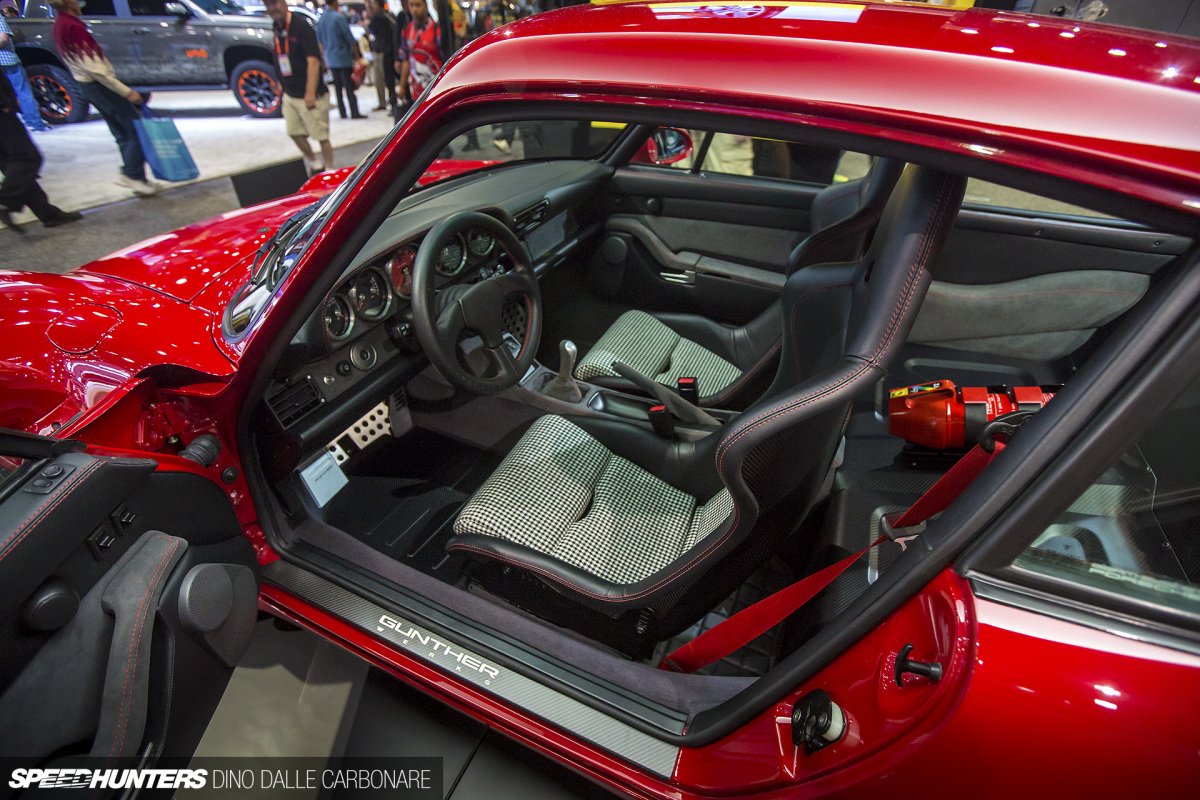 Here's a similar base, but a totally different outcome. The Gunther Werks 400R is stunning in every way.
More Porsche examples thanks to the 356 and 912 built by John and Edison Sarkisyan. With every single surface having been covered by leather and highlighted by metal accents, it was the mechanical chronographs on the passenger side that really stood out the most. These two cars were all about keeping things as analogue as possible.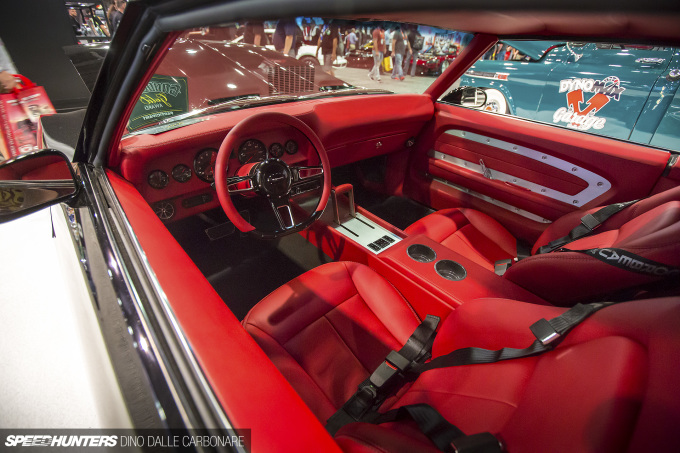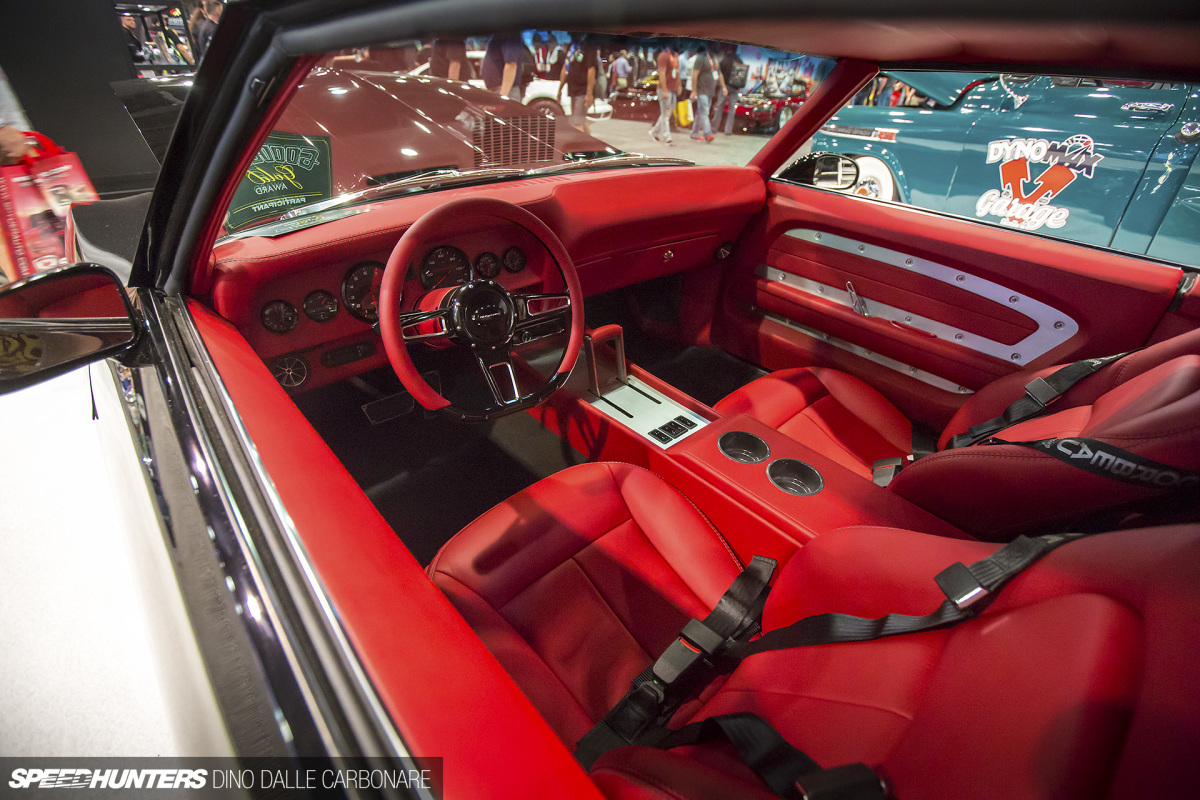 Another Camaro and another unique interior interpretation. Aside from it reminding me of the elevator scene in The Shining, you can't help but appreciate all the work that goes into transforming something old and giving it a modern touch. Cup holders are a must, of course!
One car that blew me away was the supercharged Falconer V12-powered 1958 Lincoln at the AkzoNobel booth. Everything about it screamed quality and attention to detail, and the interior had to be seen to be believed. Finally, a well illuminated place that you could drool over; I guess it being a convertible helped in that respect.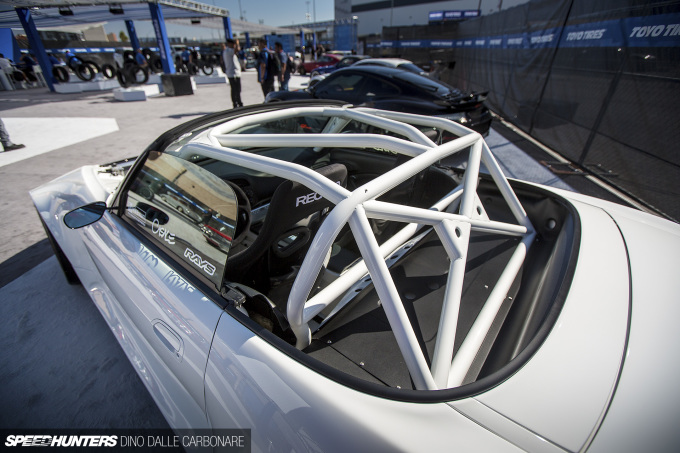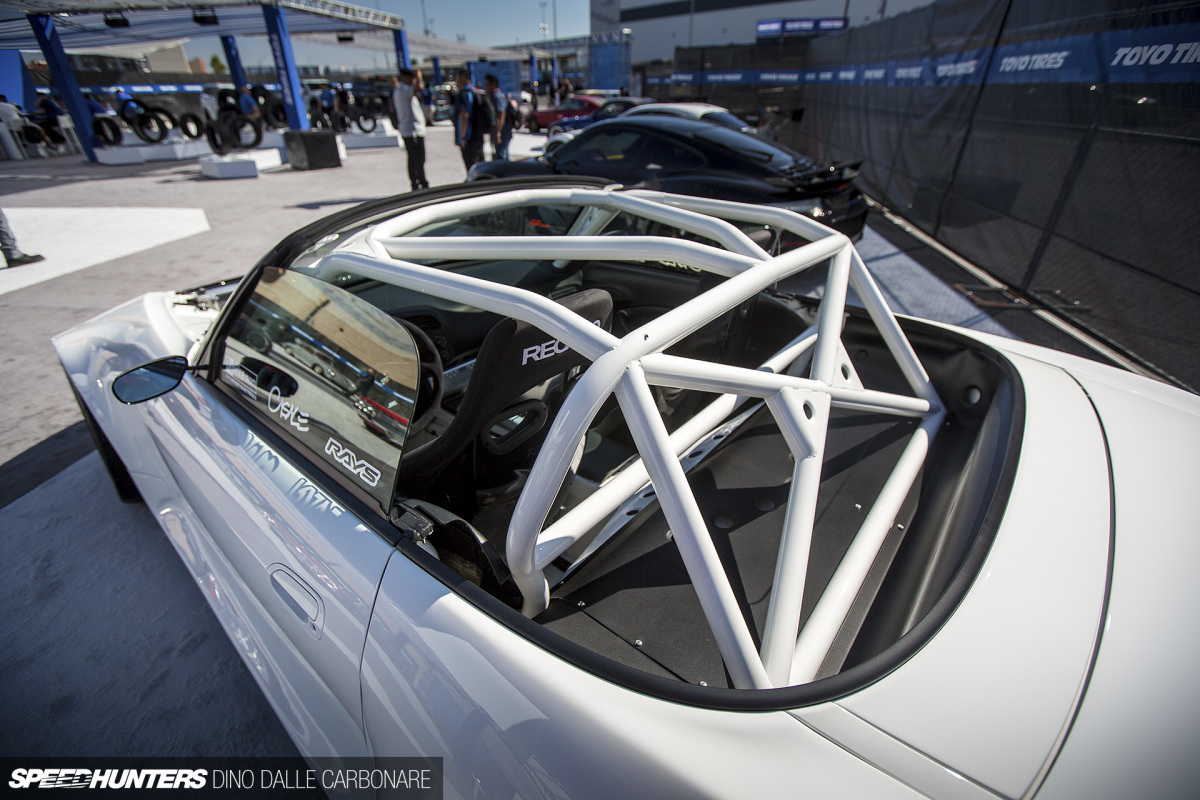 There is an interior under that roll cage, I promise. At times safety comes first.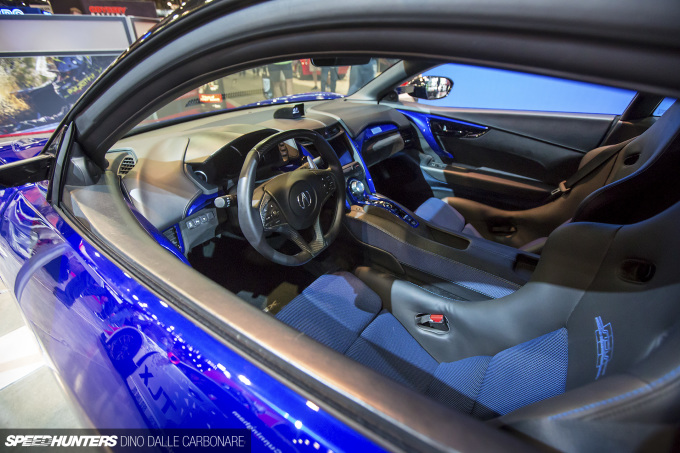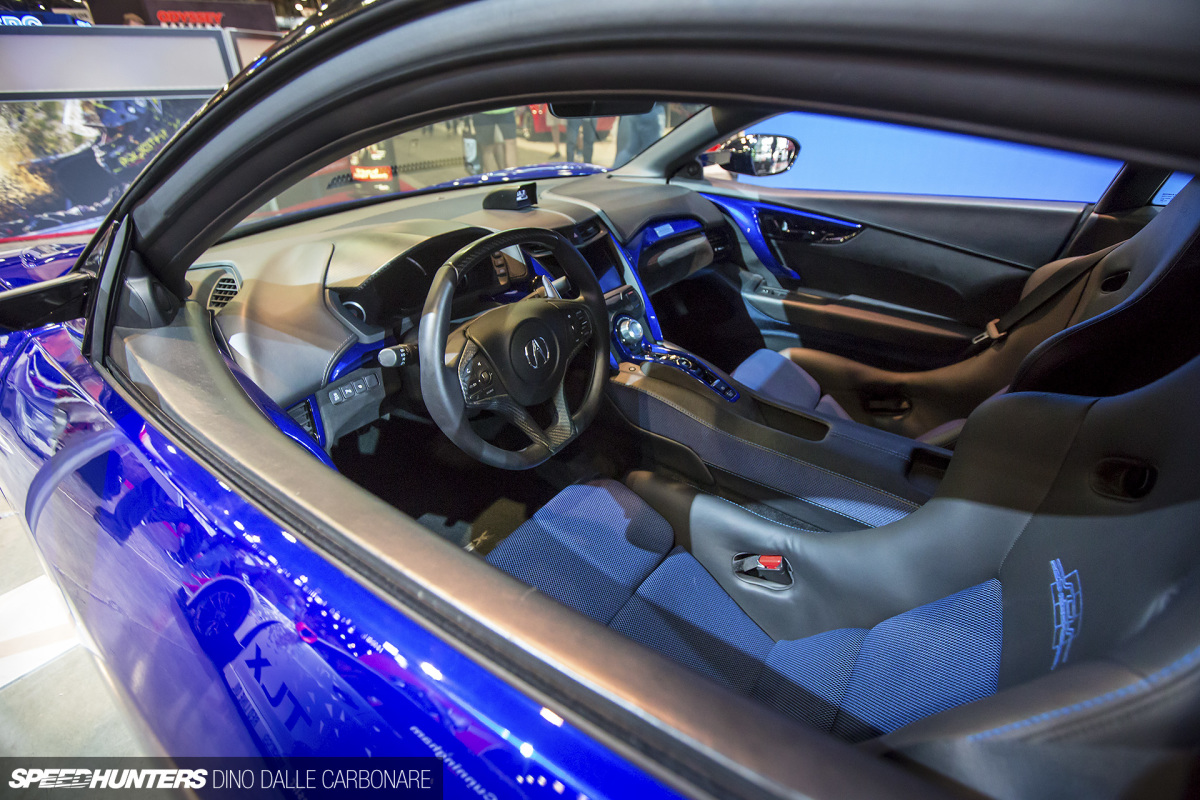 In the new NSX, the cabin is missing something. Yes, the design is nice and the materials are first class, but you can't help but think Honda should have pushed a bit more on the creativity side. That said, what ScienceofSpeed did with the interior in their 'Dream NSX' build gave it a lot more character.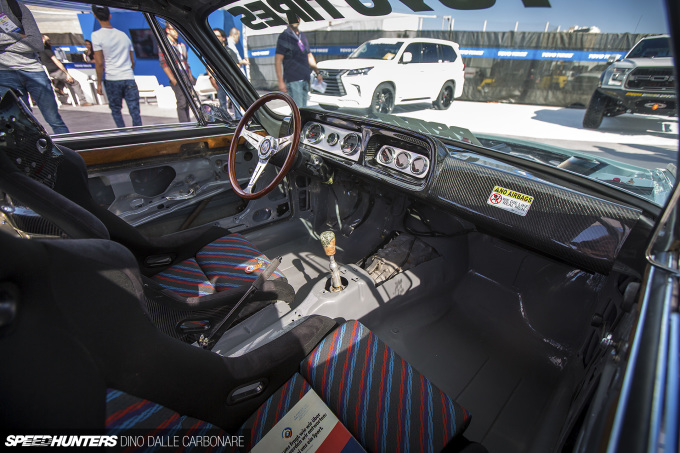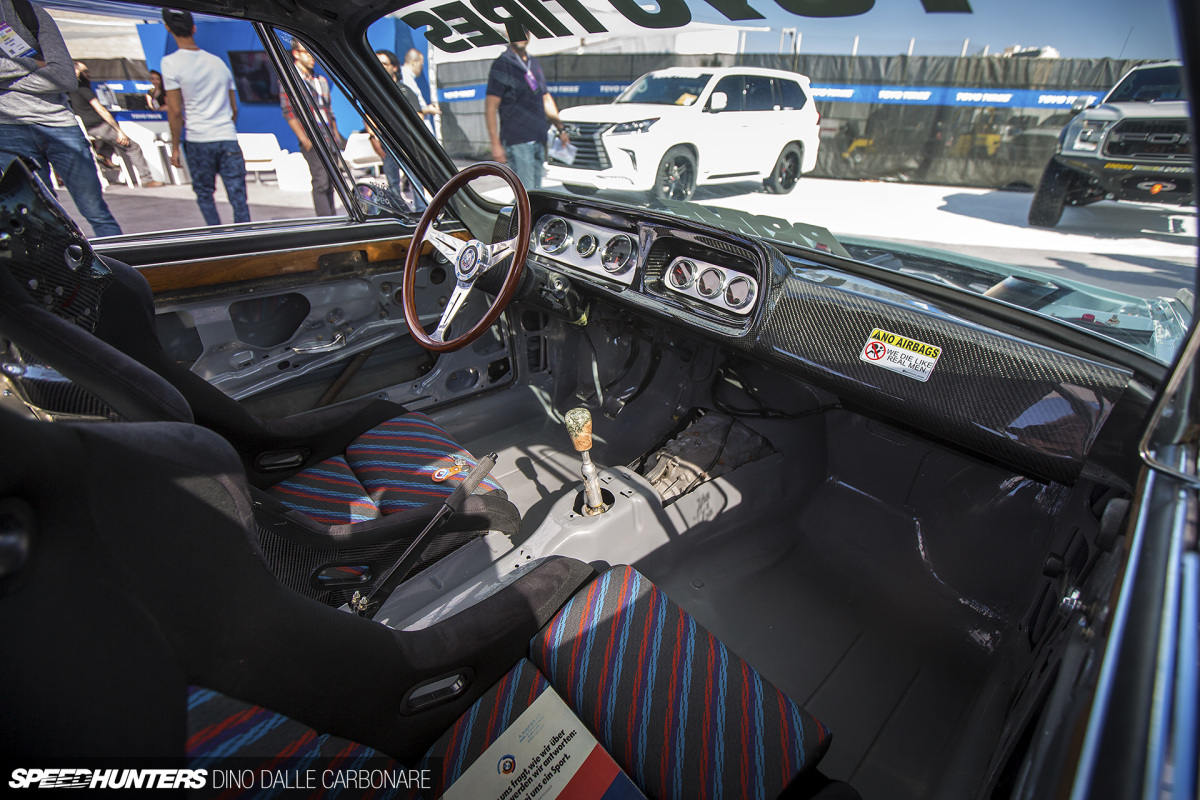 One of our favorite cars at the show, Willy Izaguirre's '73 BMW 3.0 CSL replica, has an interior that really drew us in for a closer look. We loved the bare metal against the carbon fiber dashboard and the seats that Willy's mother ended up hand-stitching when her sewing machine broke down halfway through the job.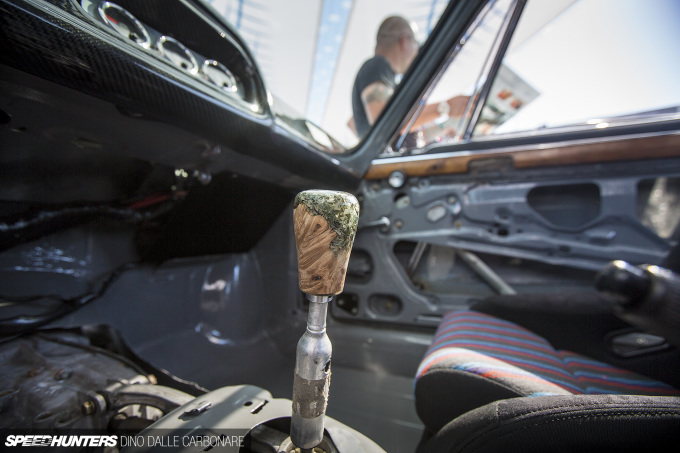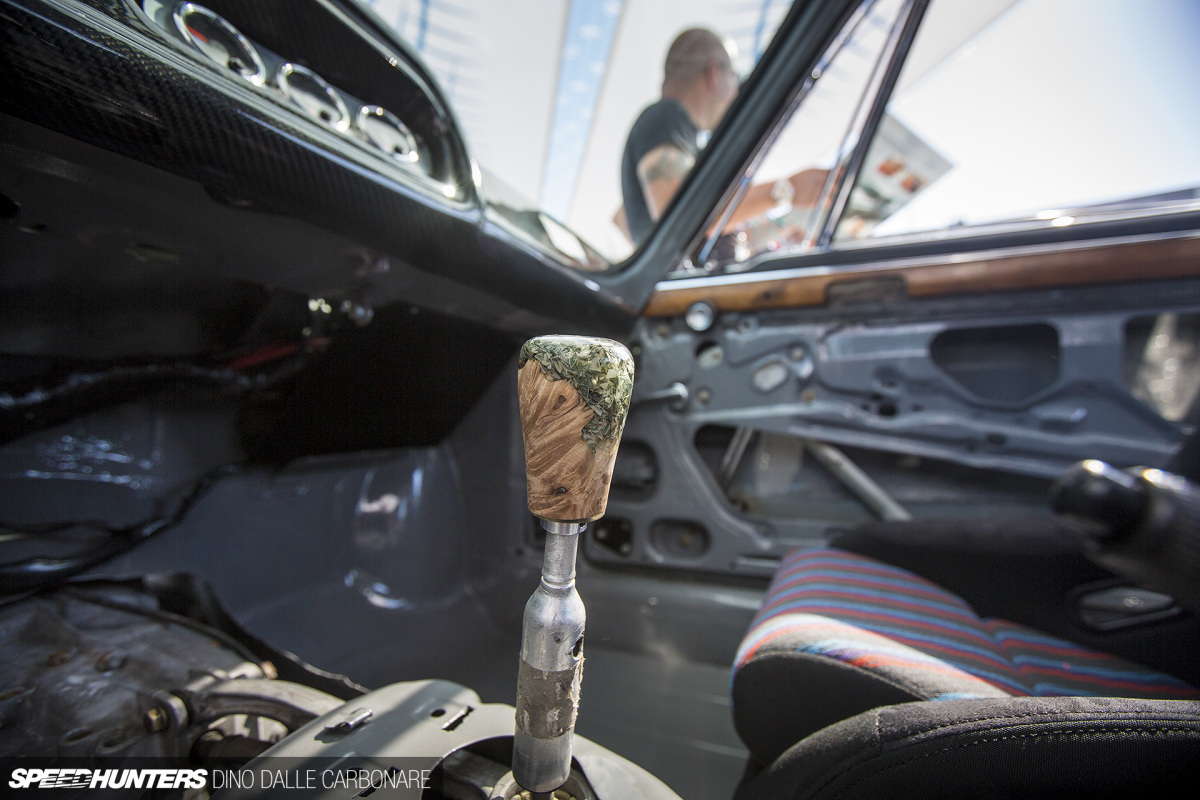 The gear knob needs a special mention too, because Willy handmakes these via his business, Nostalgic Grains. This particular knob features clear resin, burl wood and shredded up old dollar bills.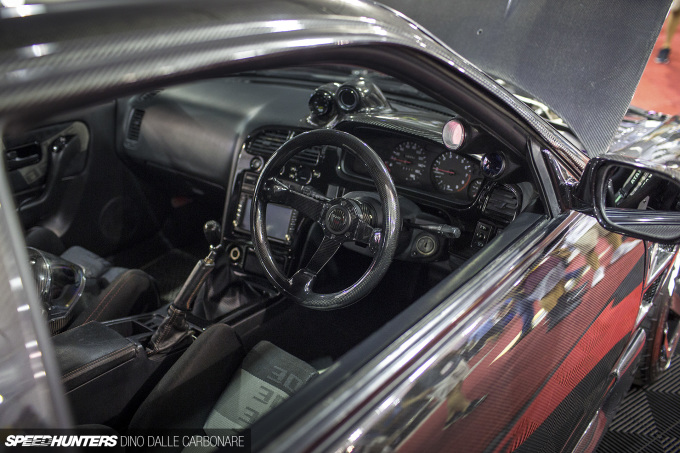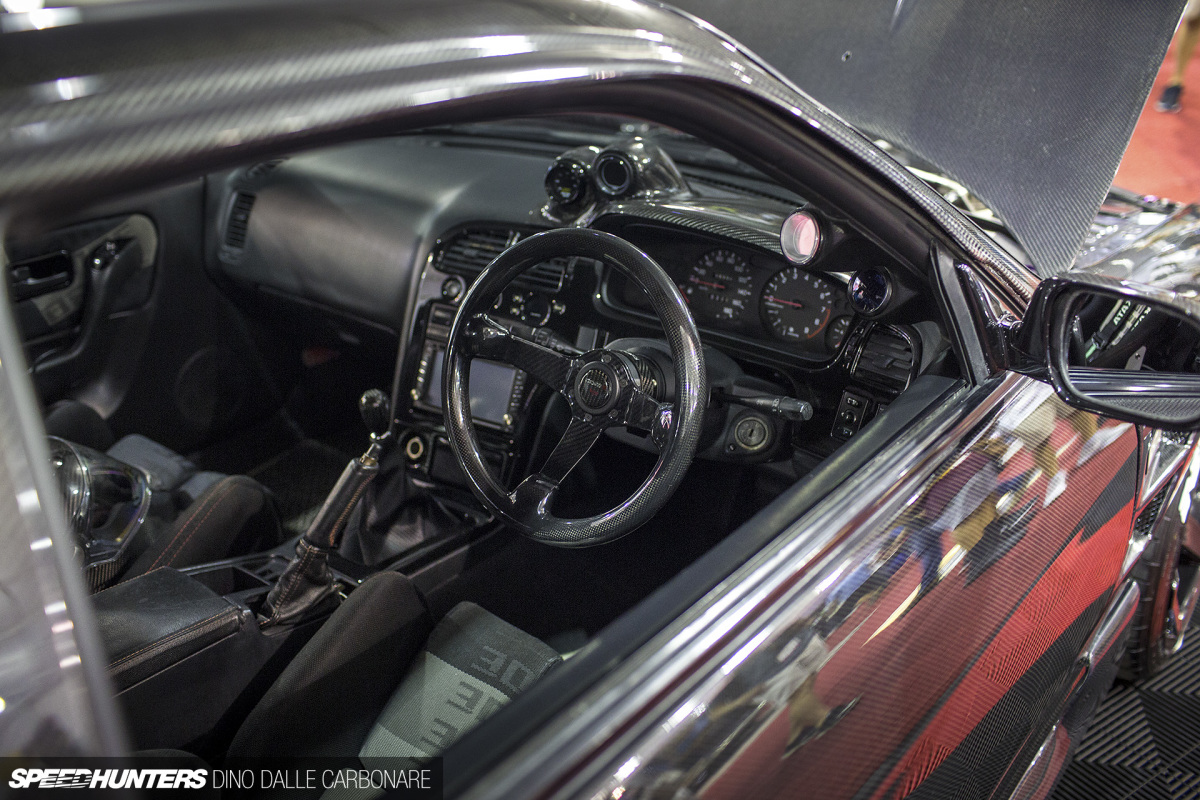 Is there such a thing as too much carbon fiber? Of course there isn't, and this R33 GT-R I saw on my last day at the show is a prime example why. I do have to wonder what it would be like to steer the car with a shiny carbon fiber steering wheel though…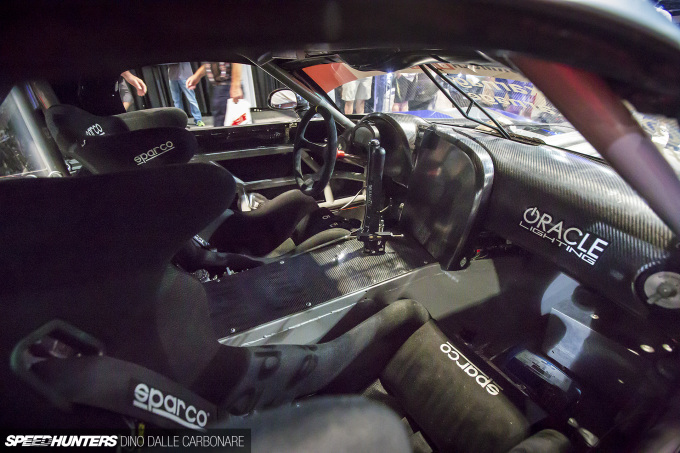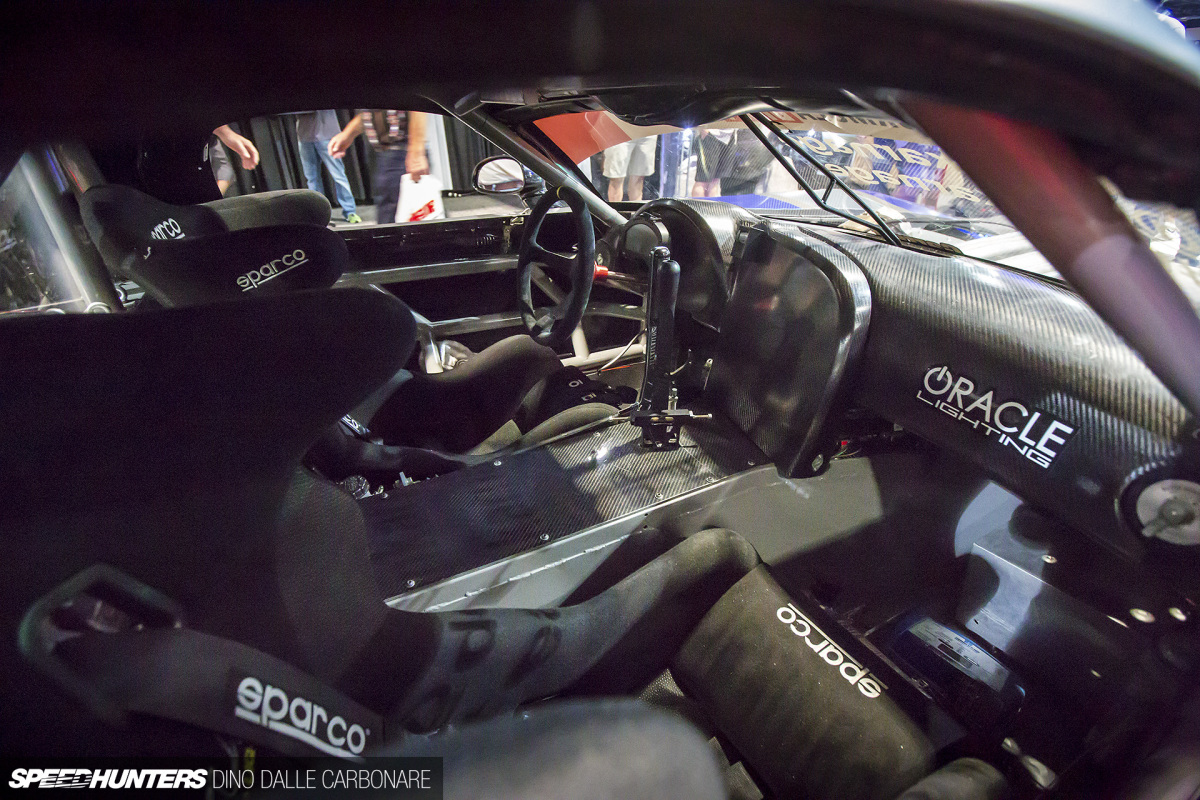 More carbon in the cabin of the Team Karnage twin-turbo Formula D Viper at the Oracle Lighting booth.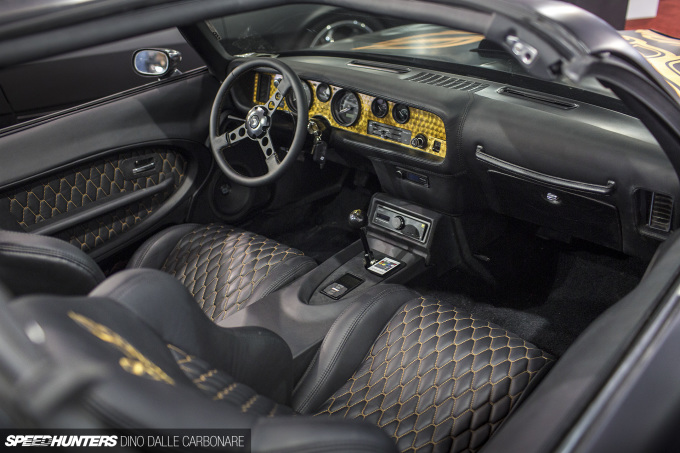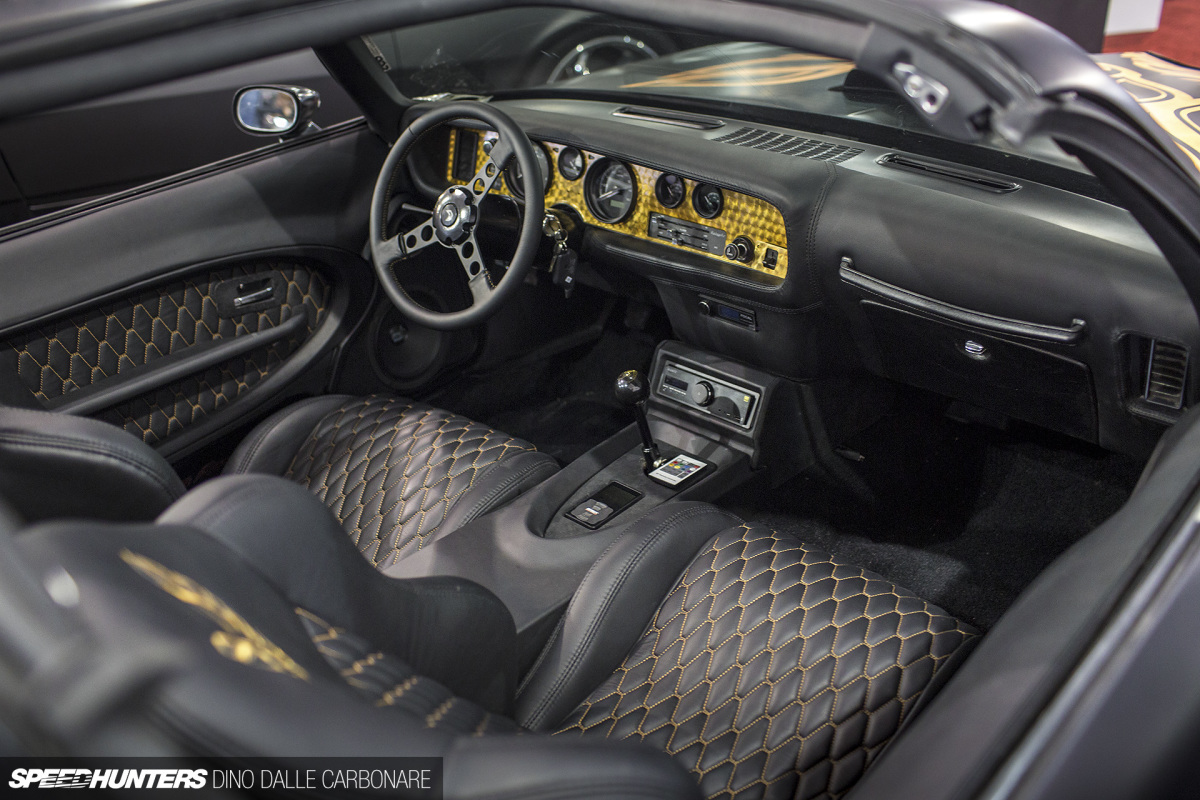 Do you guys remember the '70s 6.6-liter Pontiac Trans-Am with a targa top and a big golden bird on the hood? Well, that's what you are looking at here. Aside from the fact that I have a child-crush on that car from watching Smokey and the Bandit, I now want the car even more after seeing how the interior can be given a new breath of life. An engine swap would be a must of course, because what is it those big motors developed? 180hp?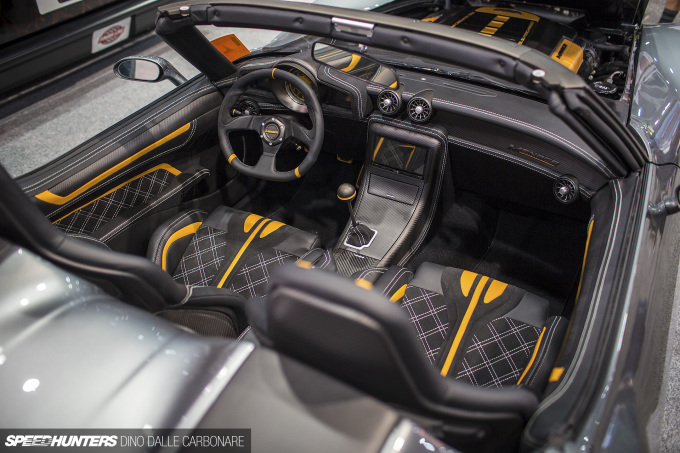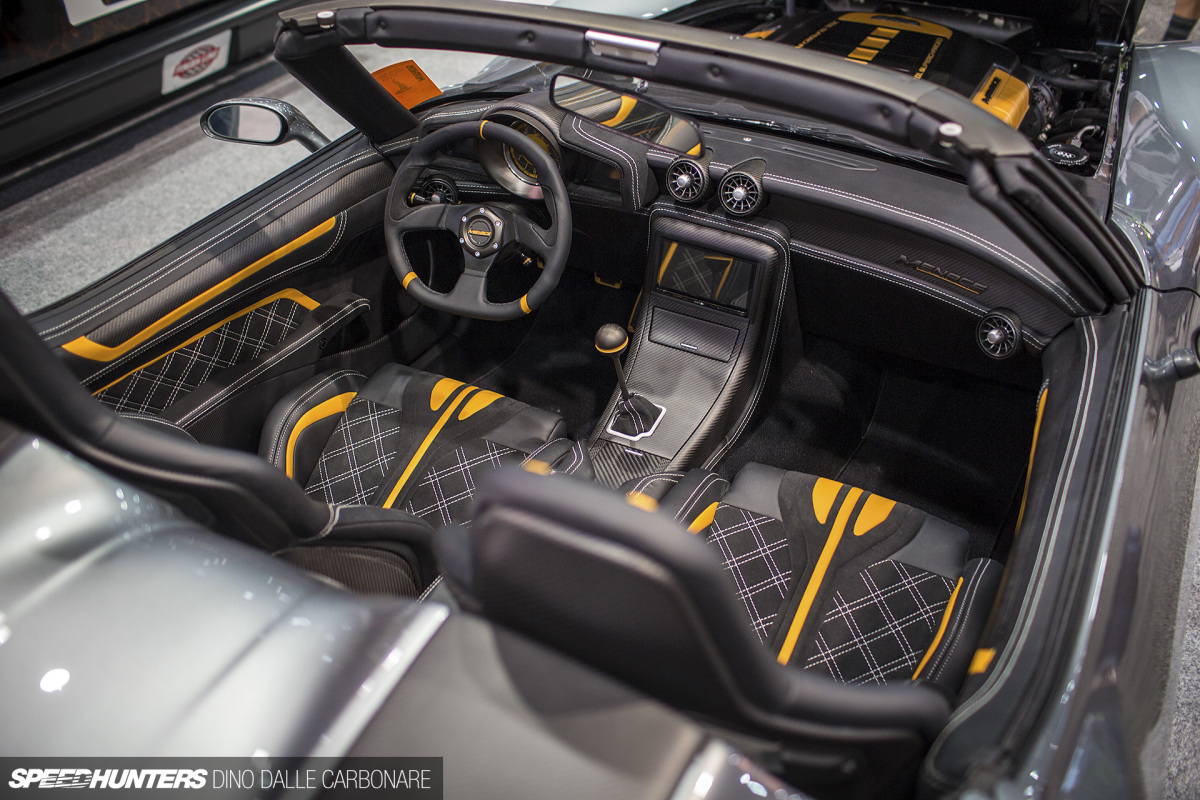 I'll finish up this post with restomod perfection courtesy of the C3 Menace that Heartland Customs built and displayed at the massive Chevy booth. Just beautiful.
I swear that looking at these interiors continues to make me excited about the future. Not particularly for new cars, but for the virtually limitless ways we'll continue to make the best of older cars as the years go on, be it with interiors, drivelines, engine tuning and everything else our collective imaginations can create when given the chance.
Dino Dalle Carbonare
Instagram: speedhunters_dino
dino@speedhunters.com