Ohana
Let me set the scene: Northamptonshire, England. It's 4:00pm, dark, around 3°C and has been raining all day. Yes, I'm fully aware that this doesn't tie up with the image above, but please bear with me.
A message pops up from Paddy asking me write a story about a cool KP61 Toyota Starlet that Larry shot when Team Wild Cards was in LA for the Japanese Classic Car Show (JCCS). I could get on board with this; like all retro Toyotas, old Starlets often have an incredible amount of character and charm to them, so I eagerly opened up the images.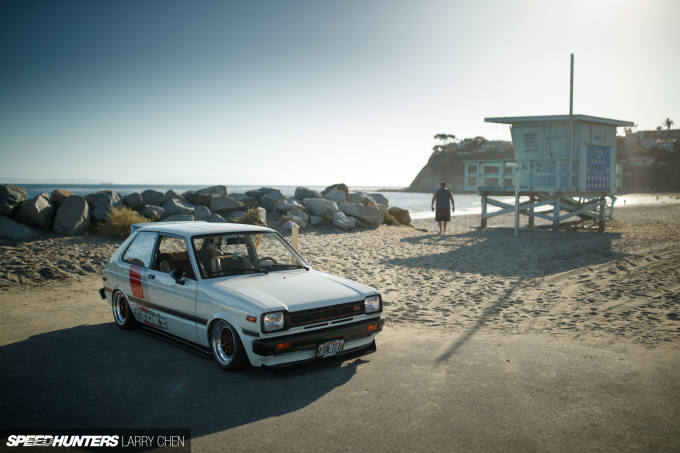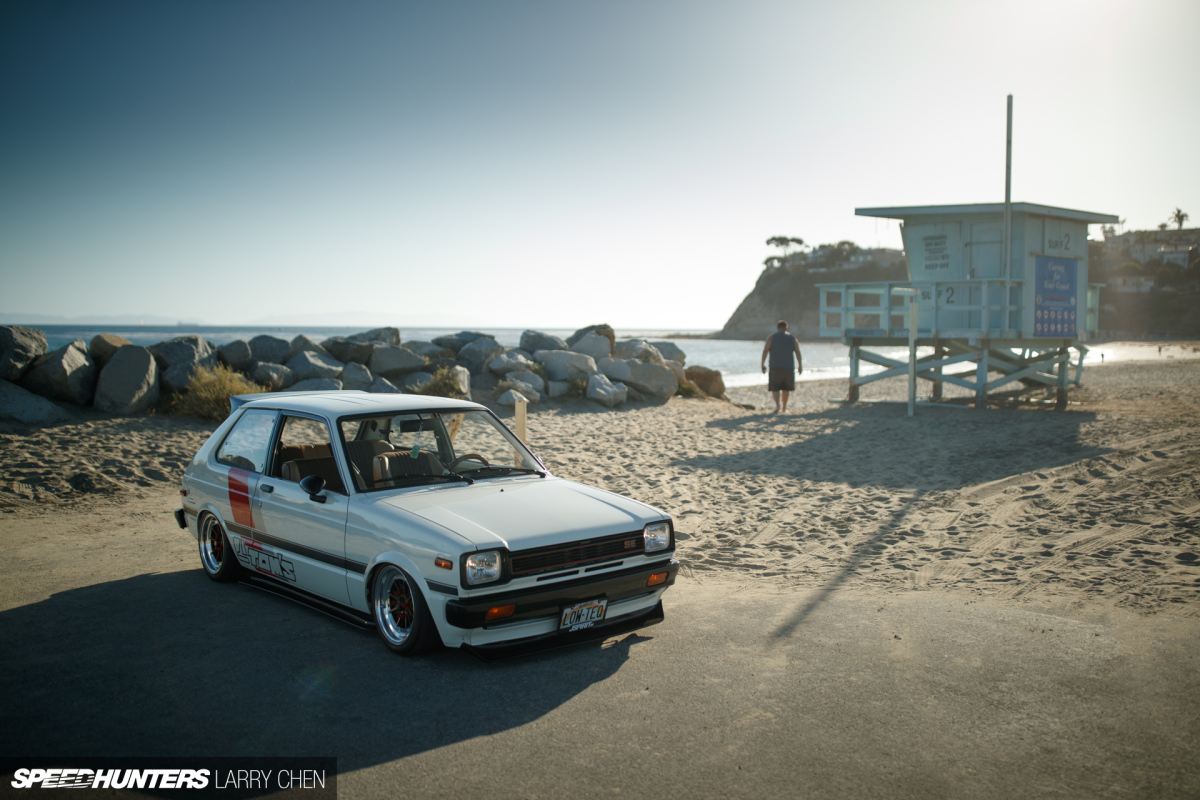 Alternating my view between the cool little white KP61 sitting on a sun-soaked, palm tree-lined beach on the monitor in front of me and the dark, wintery world of misery outside my window, I guesstimate the direction of Ireland and shake my fist in the air.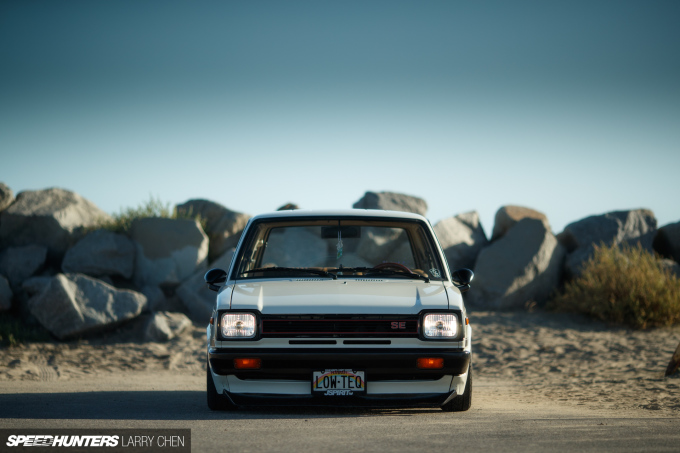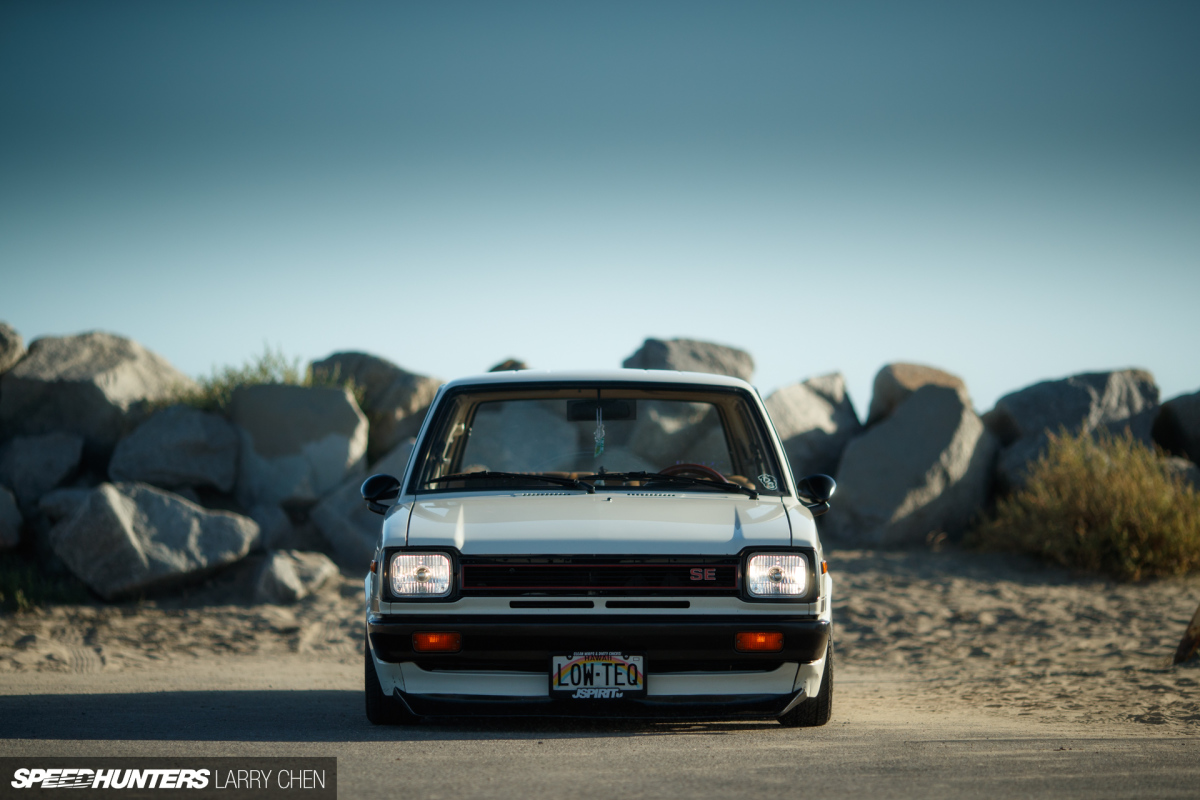 I couldn't feel any more detached from the world that Tommy Dolormente's Starlet calls home, and really wouldn't mind swapping places with it right now. But at the same time, that doesn't stop a smile stretching across my face, and the feeling that if I ever find myself in the same room as Mr Dolomente, we could probably lose hours over a couple of cold beers based on our mutual appreciation for car culture alone.
Should I ever find myself in Hawaii, this is the car I want to cruise around in.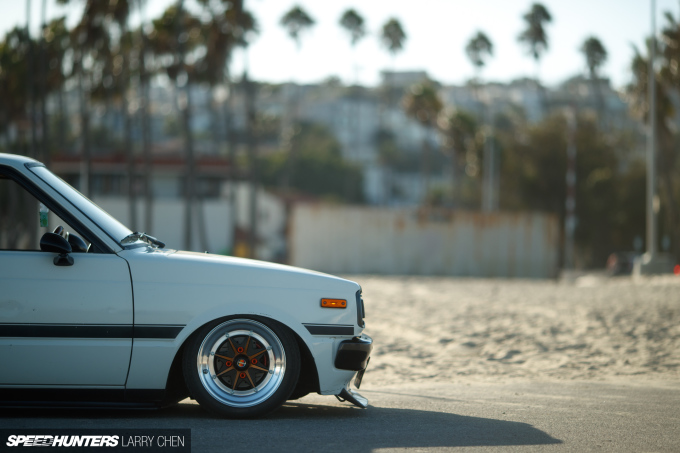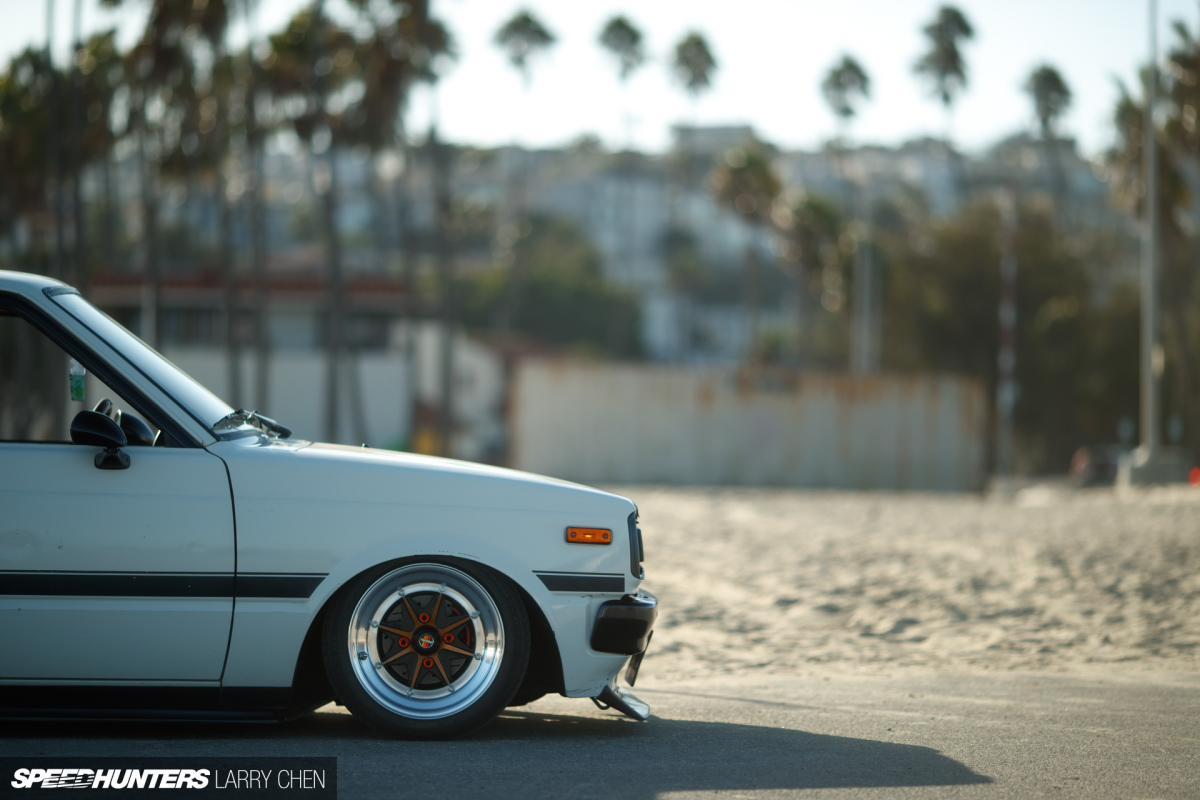 The Toyota in front of you first came into Tommy's possession as a completely standard white 1981 KP61 Starlet, in pretty good nick. As we hear so often, it seems fate had a helping hand in making sure Tommy got the right car; an all-too-common MIA eBay bidder led to the car being listed on Craigslist where Tommy discovered it by chance.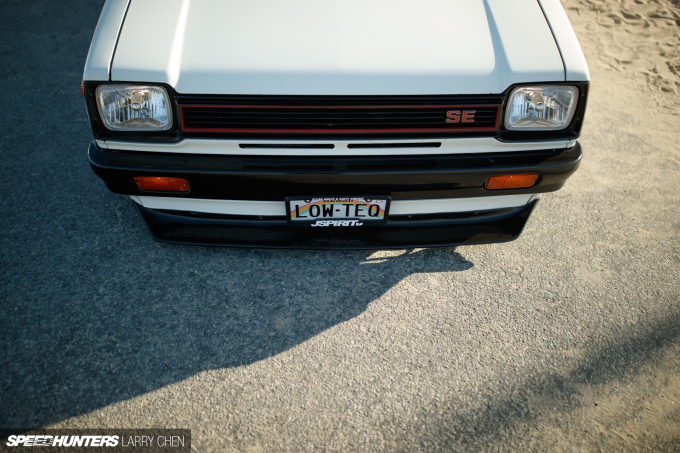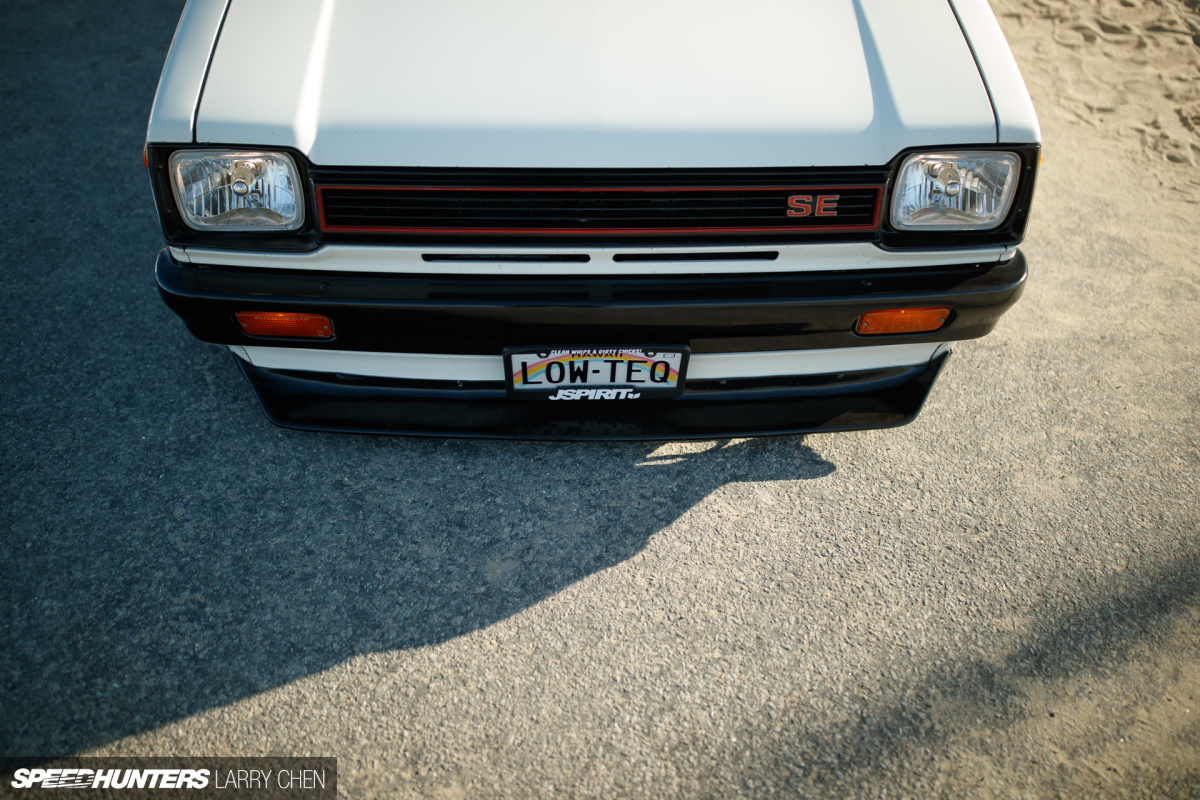 With there being a veritable, and literal, ocean between the car in Oregon, and Tommy in Hawaii, the Starlet was purchased sight unseen before it was trucked and shipped to The Aloha State.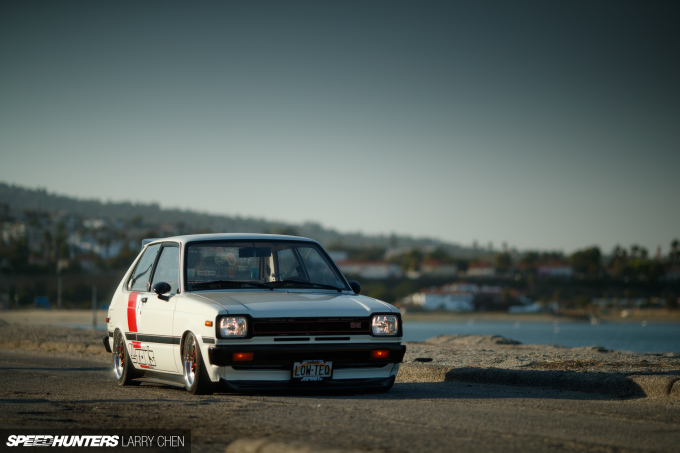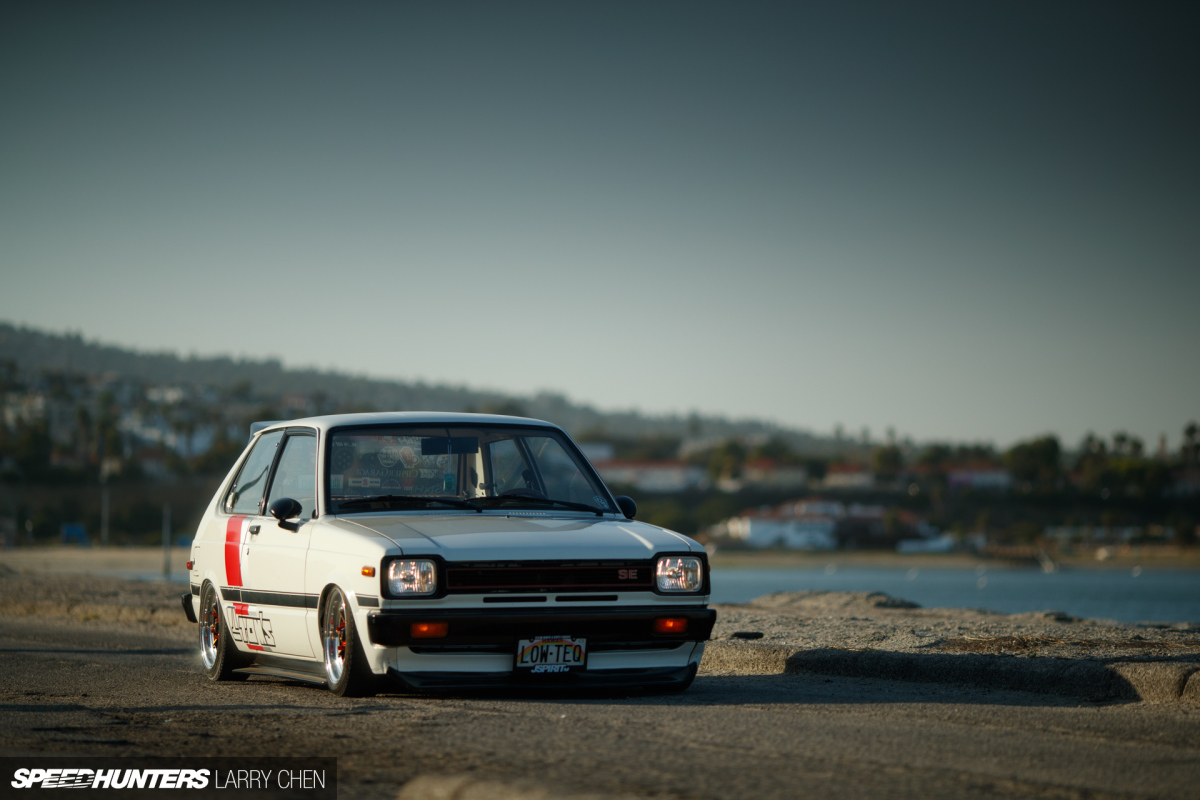 So, why a Starlet? Of all Toyota's retro JDM models, the KP61 isn't the immediate choice for most enthusiasts. "I've always had a love for old school imports especially Toyotas," Tommy tells me. "Born and raised in Hawaii we have close ties to Japan, also being of Filipino descent and growing up in high school in the late '80s I had friends with old Toyotas, which influenced my taste for JDM classics."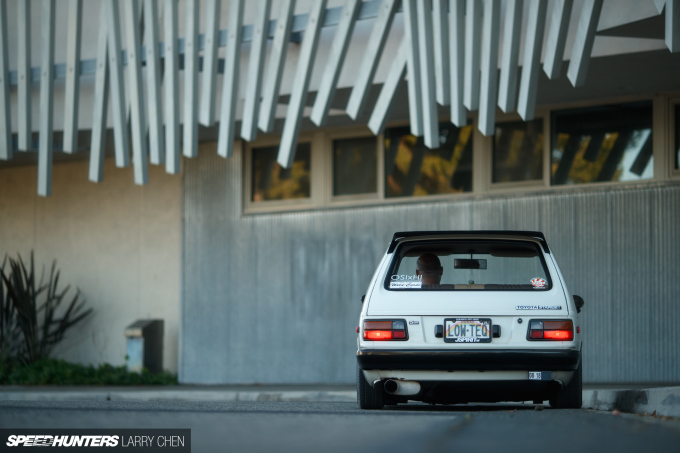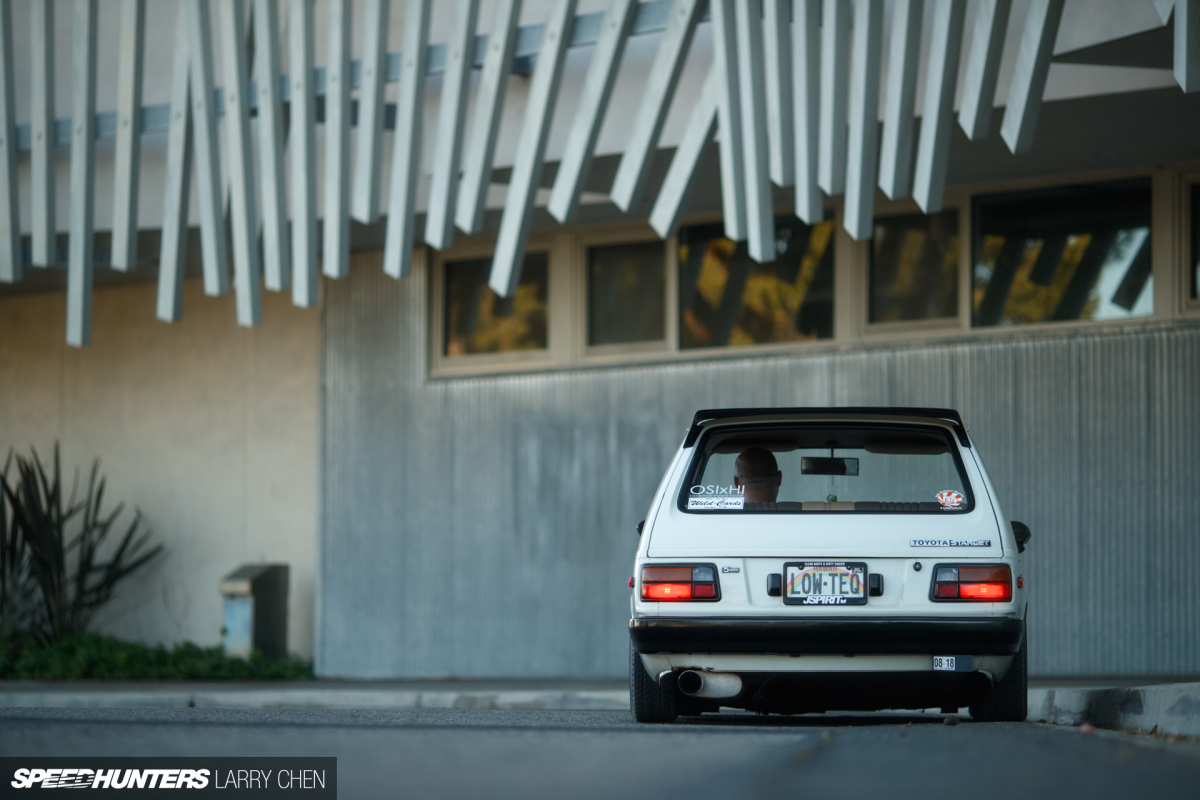 Tommy continues: "When it comes to Toyota, most people want to build a Hachi or a Mango or an old Celica or Supra. The Starlet was everything I wanted in a small package; it's a small hot hatch that weighs barely anything, its rear-wheel drive, far from the norm, and it's fun to drive."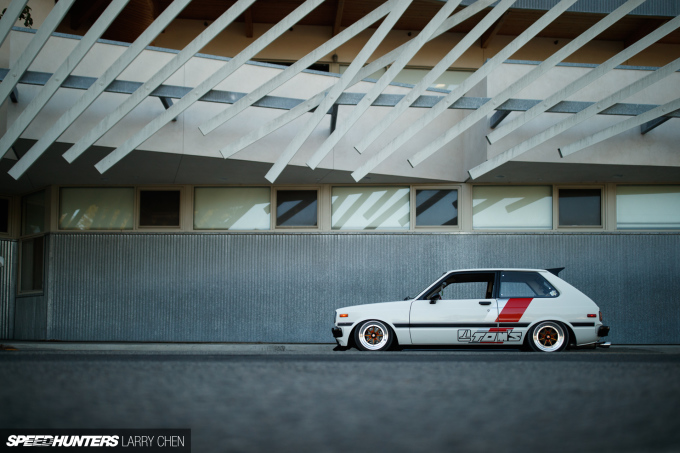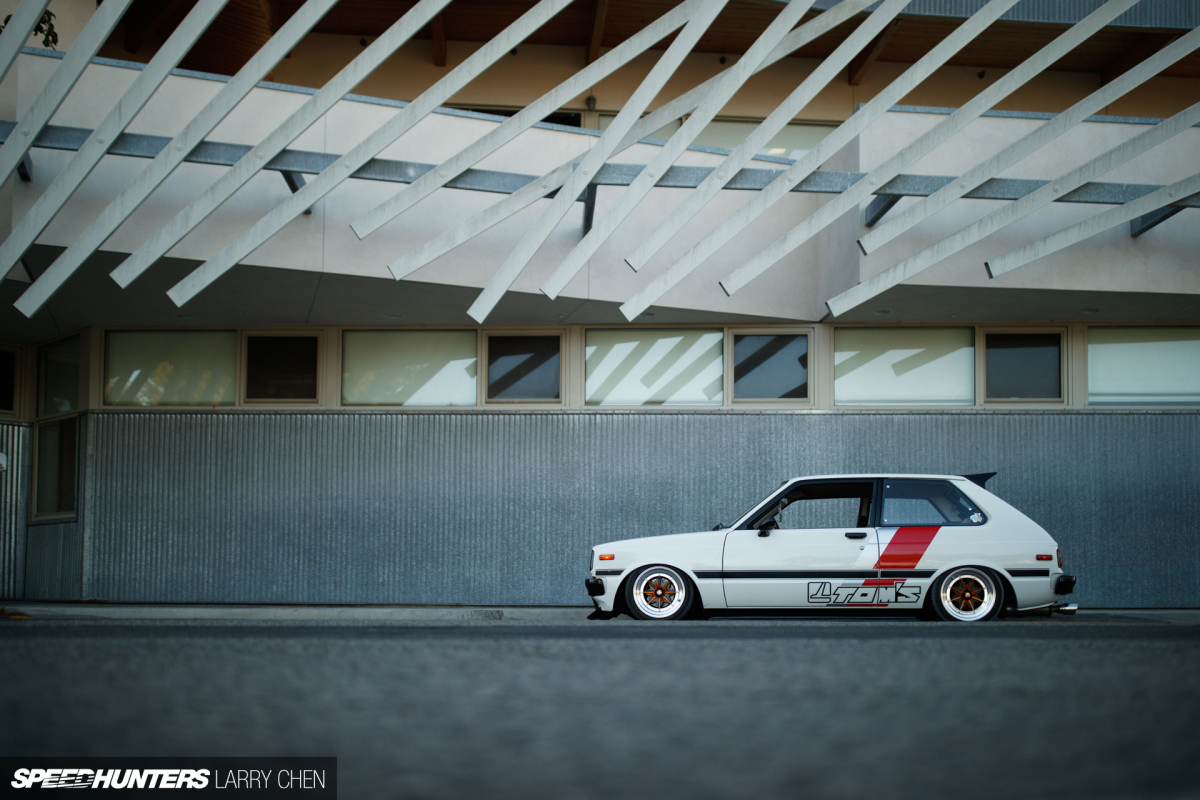 The big talking point for Tommy's Starlet, apart from it looking as cool as I am cold right now, is the chassis' relative proximity to terra firma. This is achieved by way of a custom air suspension setup, specified and built by Tommy himself.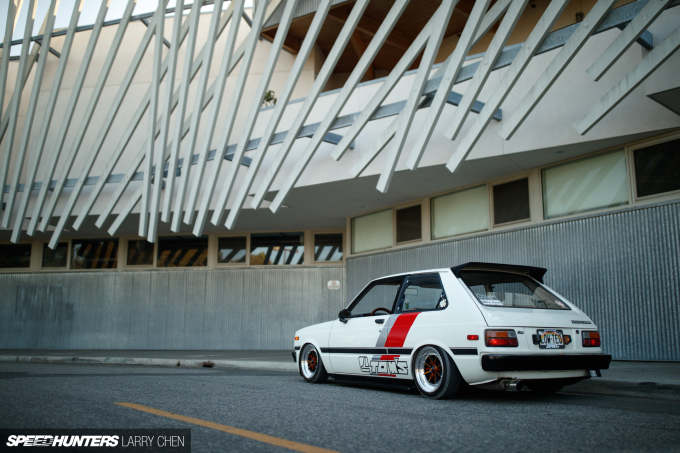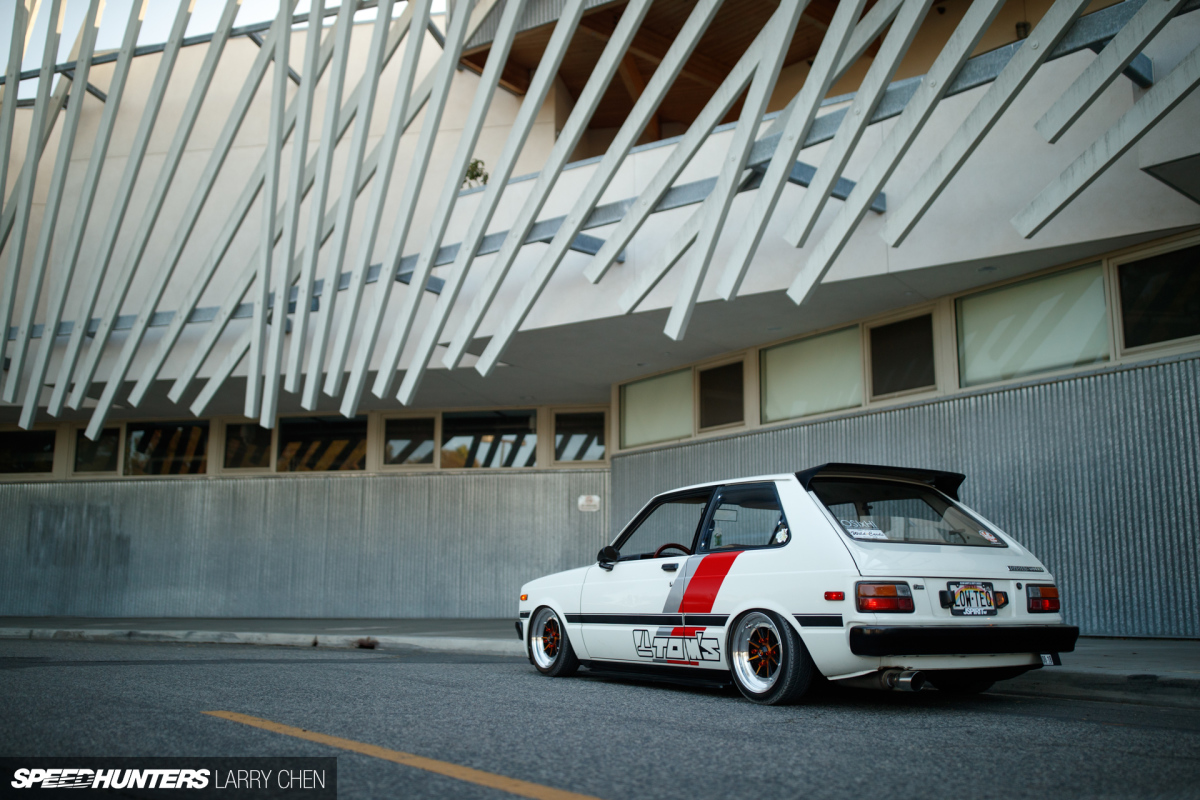 "People are usually surprised when they find out it's bagged," Tommy reveals. "With the air suspension it gives me to flexibility to navigate the horrible roads that we have here, not to mention it improved the suspension's performance dramatically."
Horrible roads – we have yet more in common.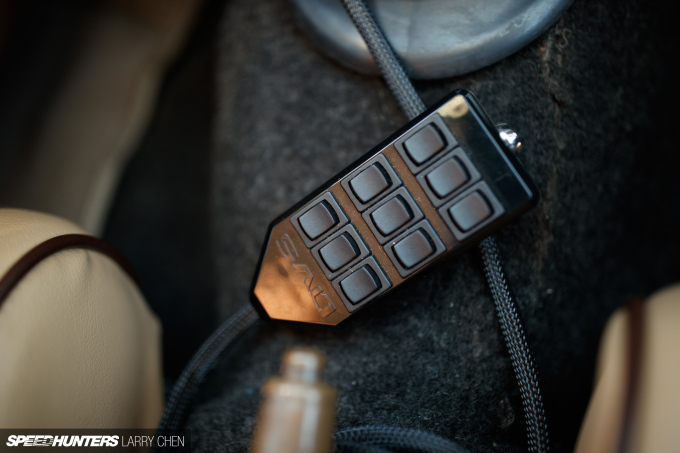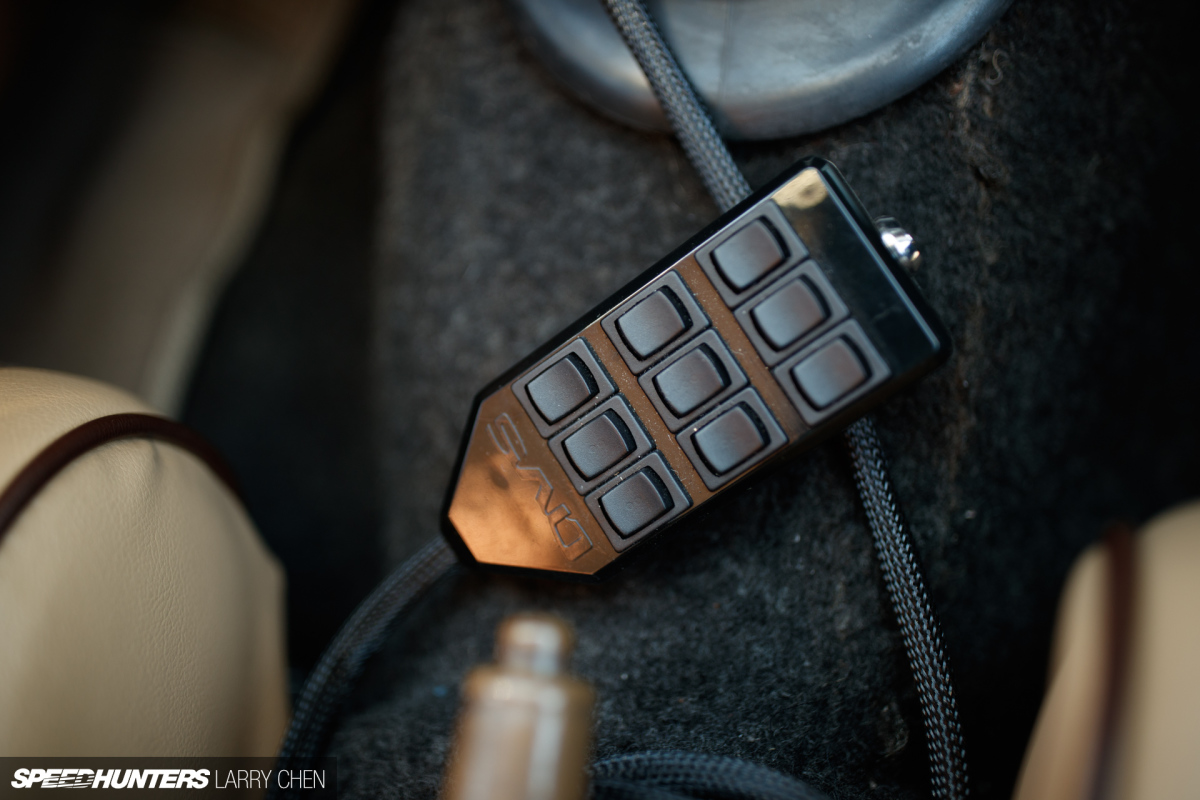 The Starlet's system comprises of shortened front struts with front and rear Universal Air Suspension Aero Sport bags, AccuAir VU4 manifold, Viair compressor, Speciality Suspension seamless tank and an AVS switch box.
It surprises me that now, in 2017, air suspension still gets undue negativity. For something like the Starlet, and the roads and conditions it's used it, it seems like the perfect solution – cruise to the beach, or a meet, without having to worry about destroying the chassis and bumpers on potholes, and then drop it all the way down when parked up.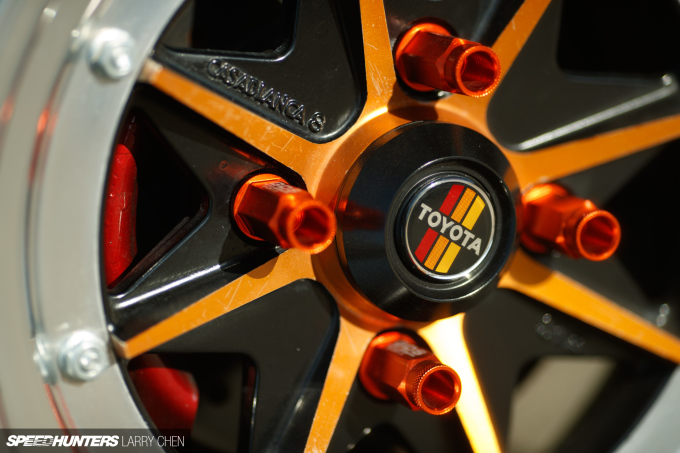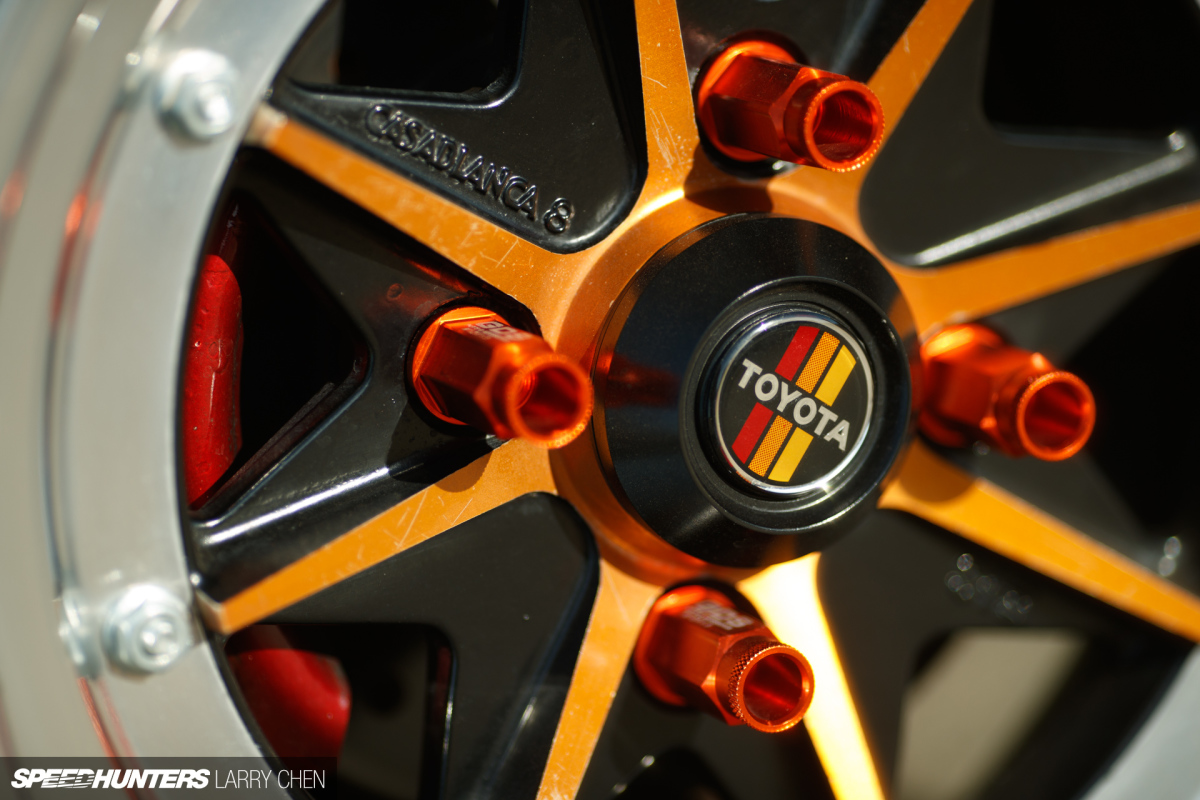 Tucked under the fenders, and complementing the Starlet's kyusha style are a set of Speed Star Co. Casablanca 8 wheels in 14×6-inch +10 variety.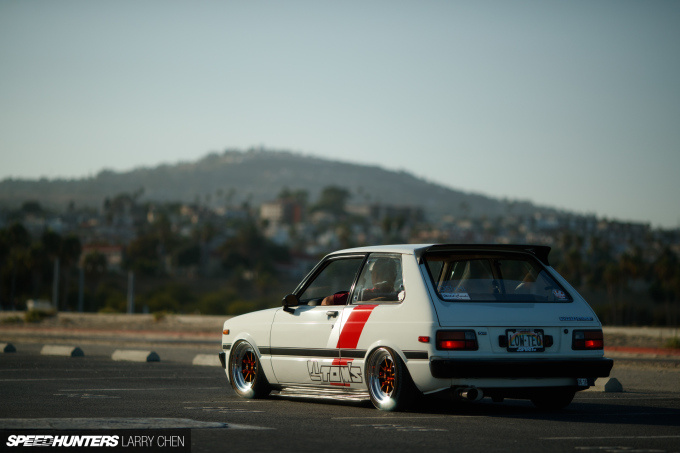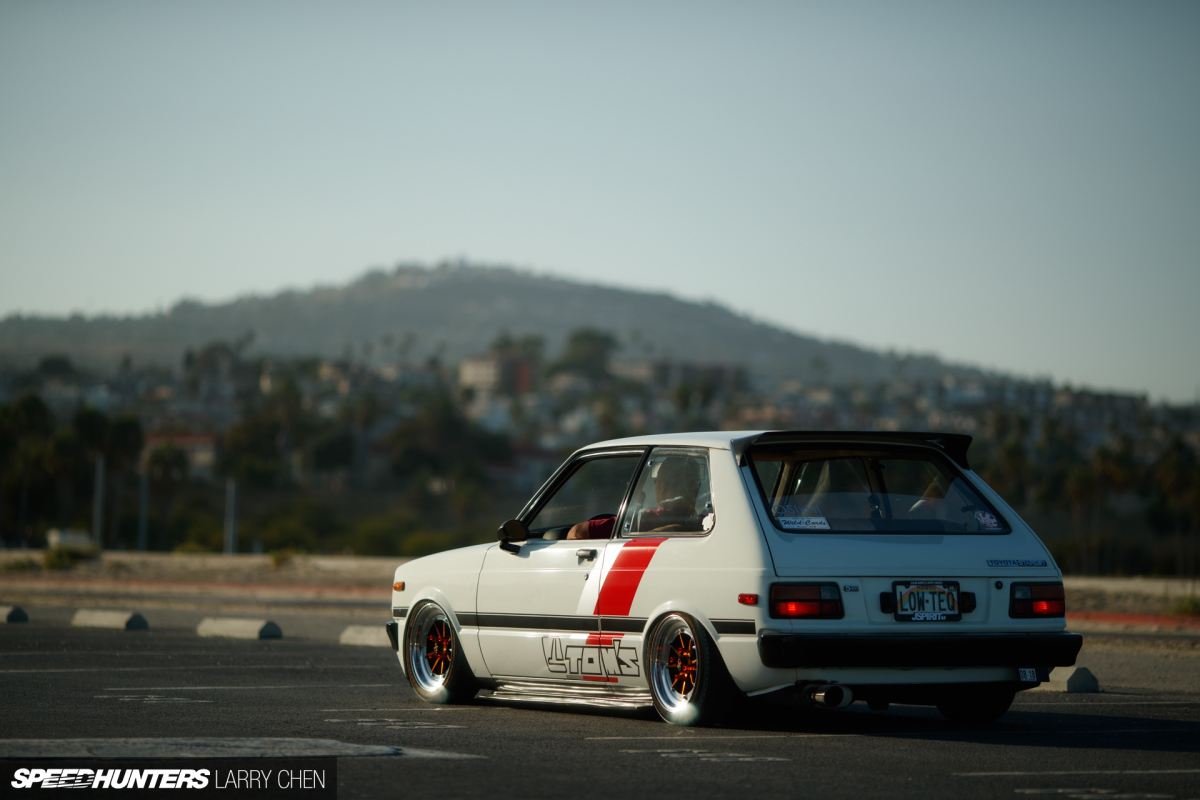 Tommy has freshened up the Toyota's exterior with a set of custom-fitted steel bumpers front and rear, a JDM grille and JDM taillights.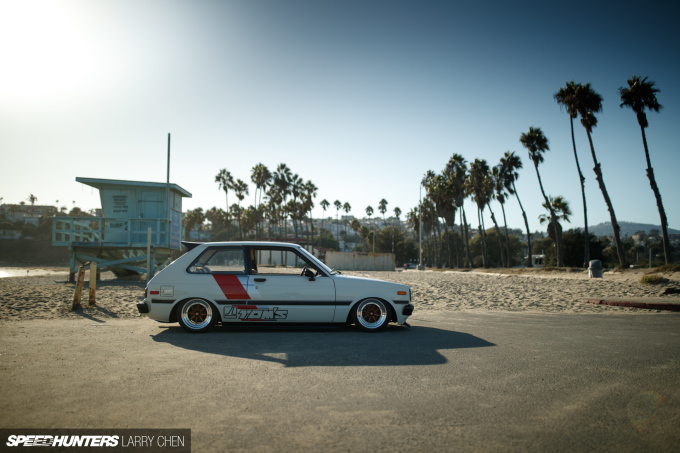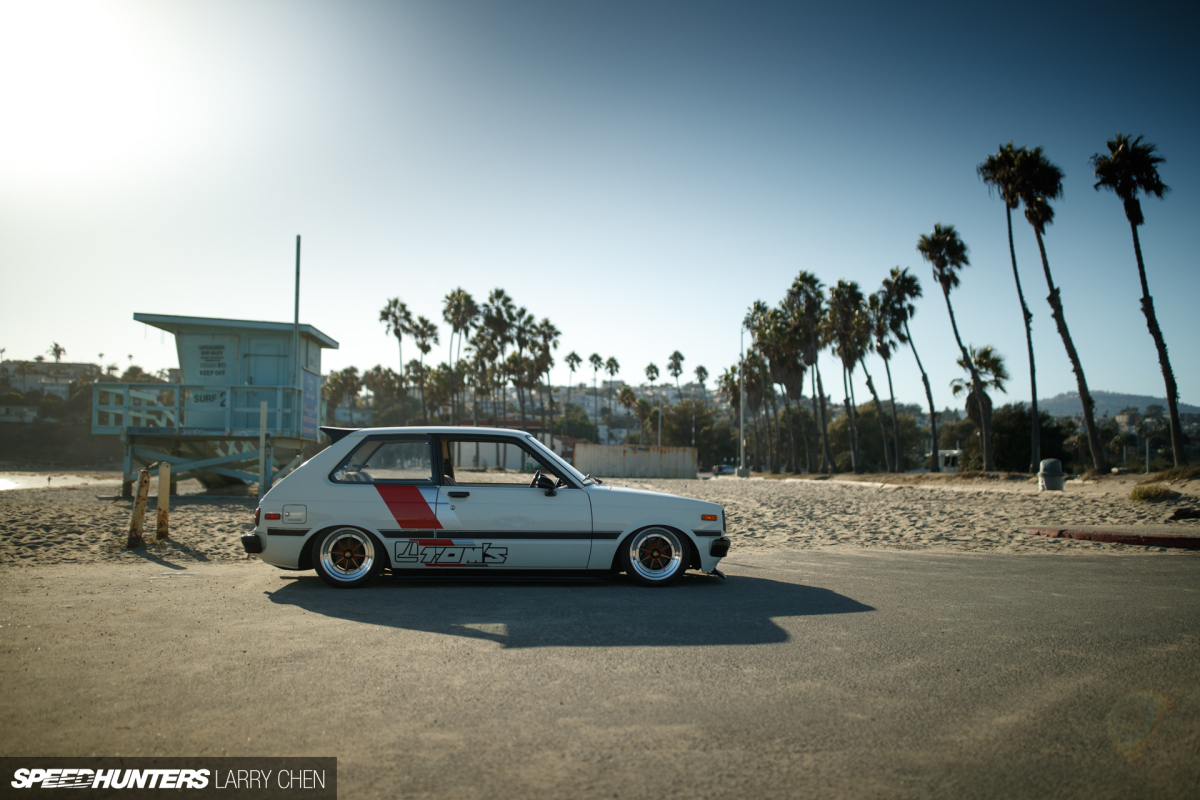 The paint and side stripes are all original, although Tommy has added a modified KE70 front lip and custom side skirts to close the gap between body and ground even further.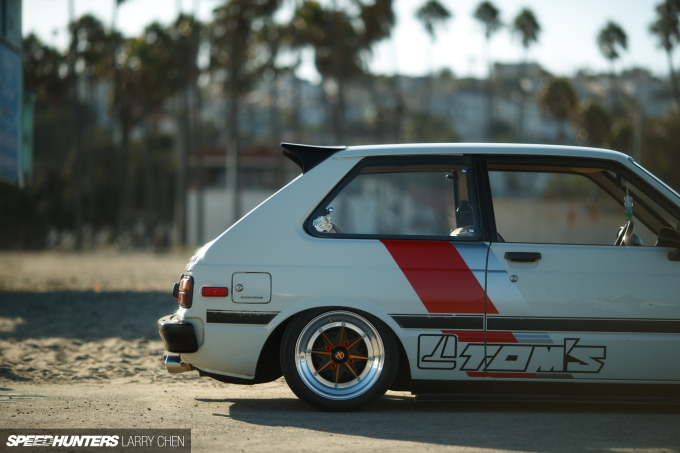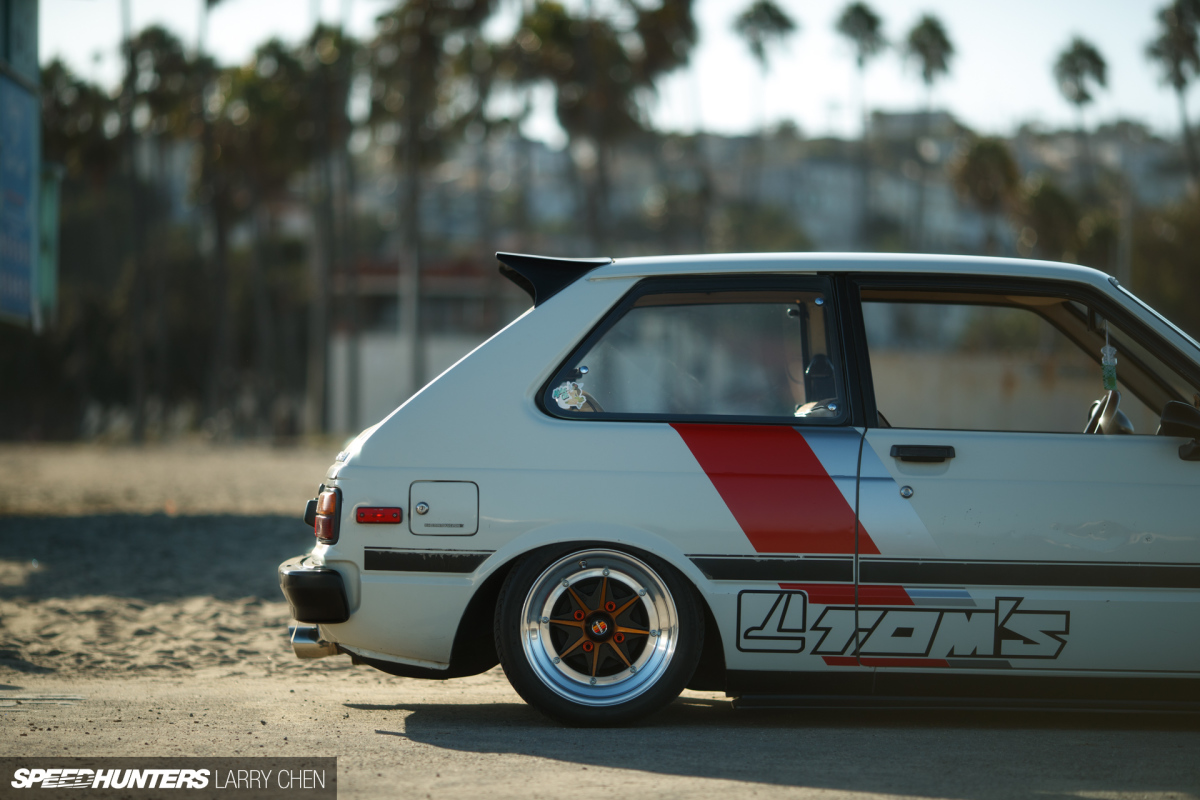 A TRD N2-style hatch spoiler and TOM'S livery add the finishing touches. In a world full of over-sized, over-designed and over-fendered automobiles, the little Starlet is refreshingly simple, and all the better for it.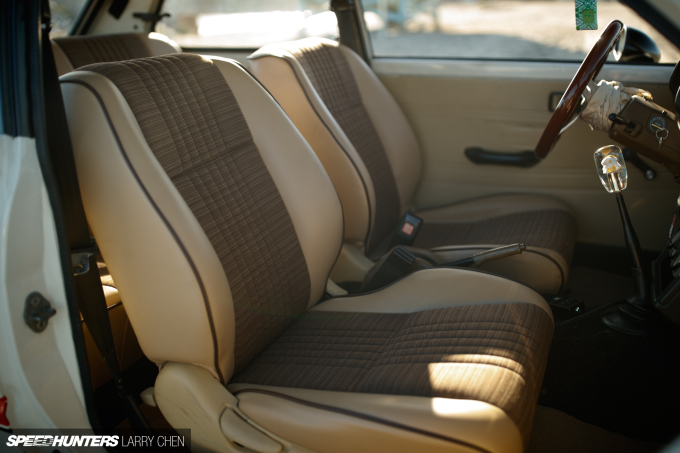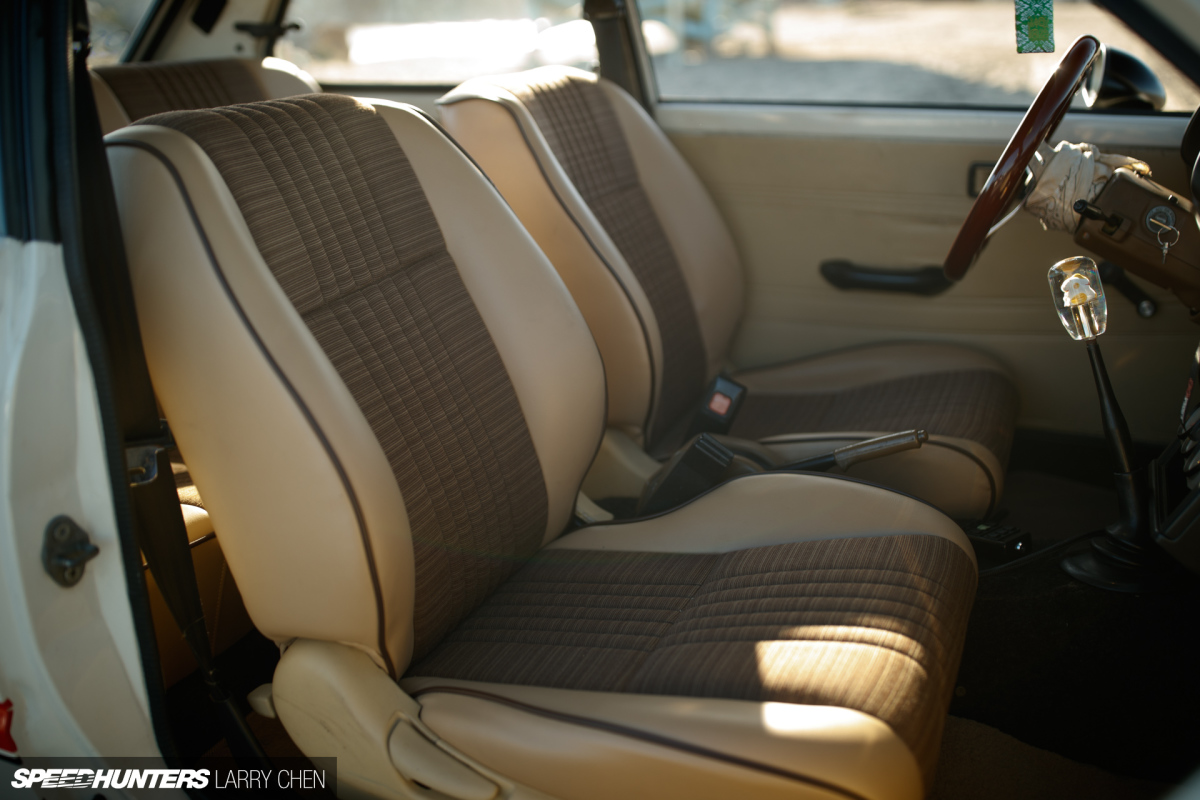 With the exterior sticking relatively true to its retro roots it should come as no surprise that the interior follows suit, albeit with some modern-day enhancements. Tommy has replaced the front seats with a pair of Honda Civic items, sans headrests, while retaining the OEM rear bench.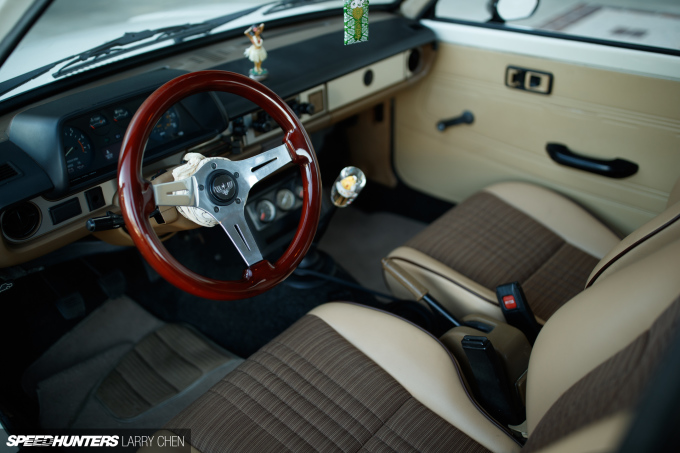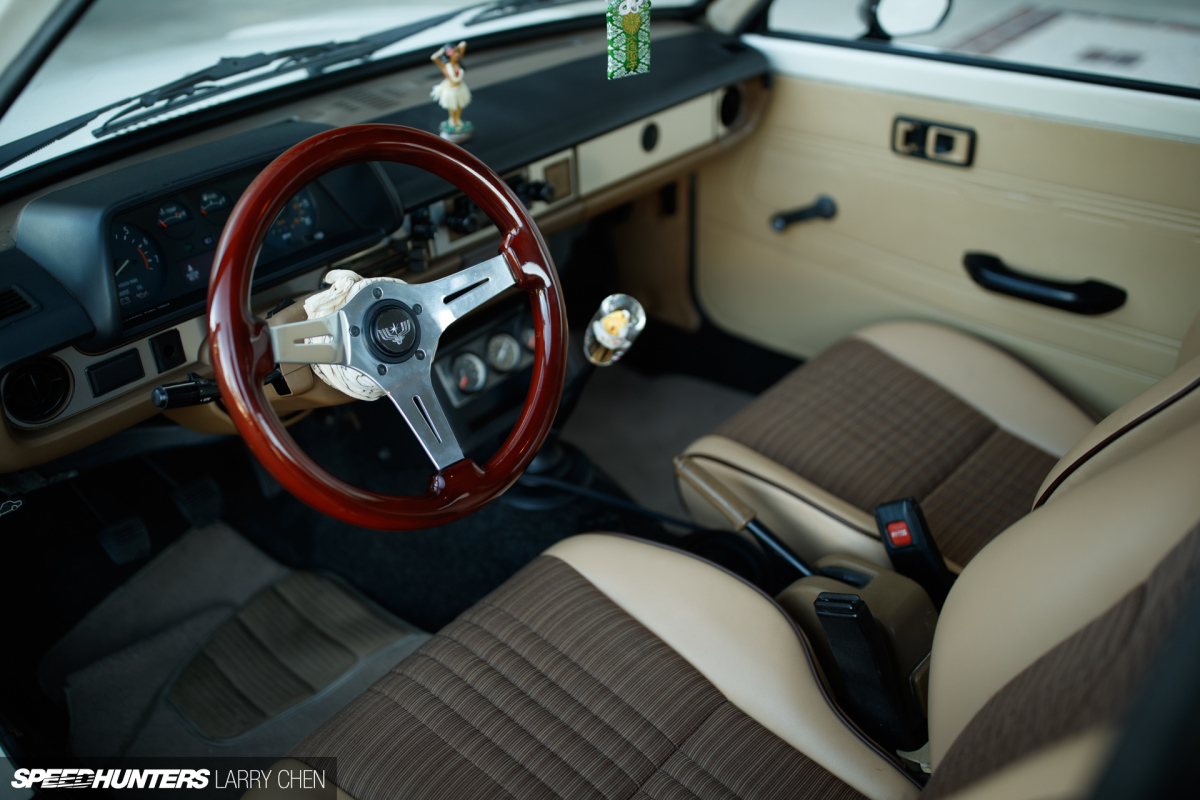 Antiques to Modern then stepped in and upholstered the interior in a fitting tan and brown combo in keeping with the age of the car.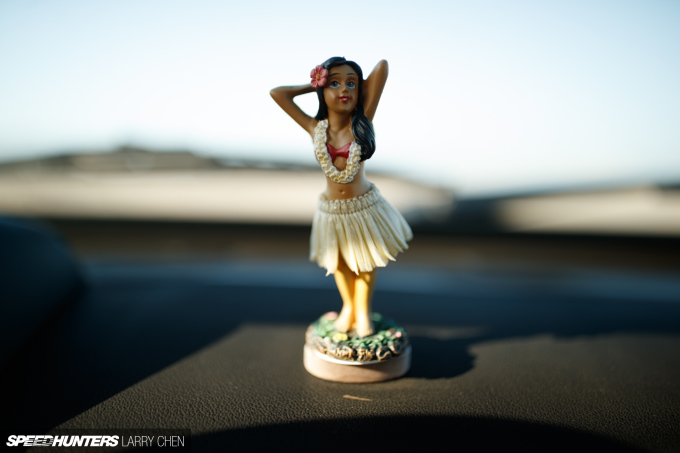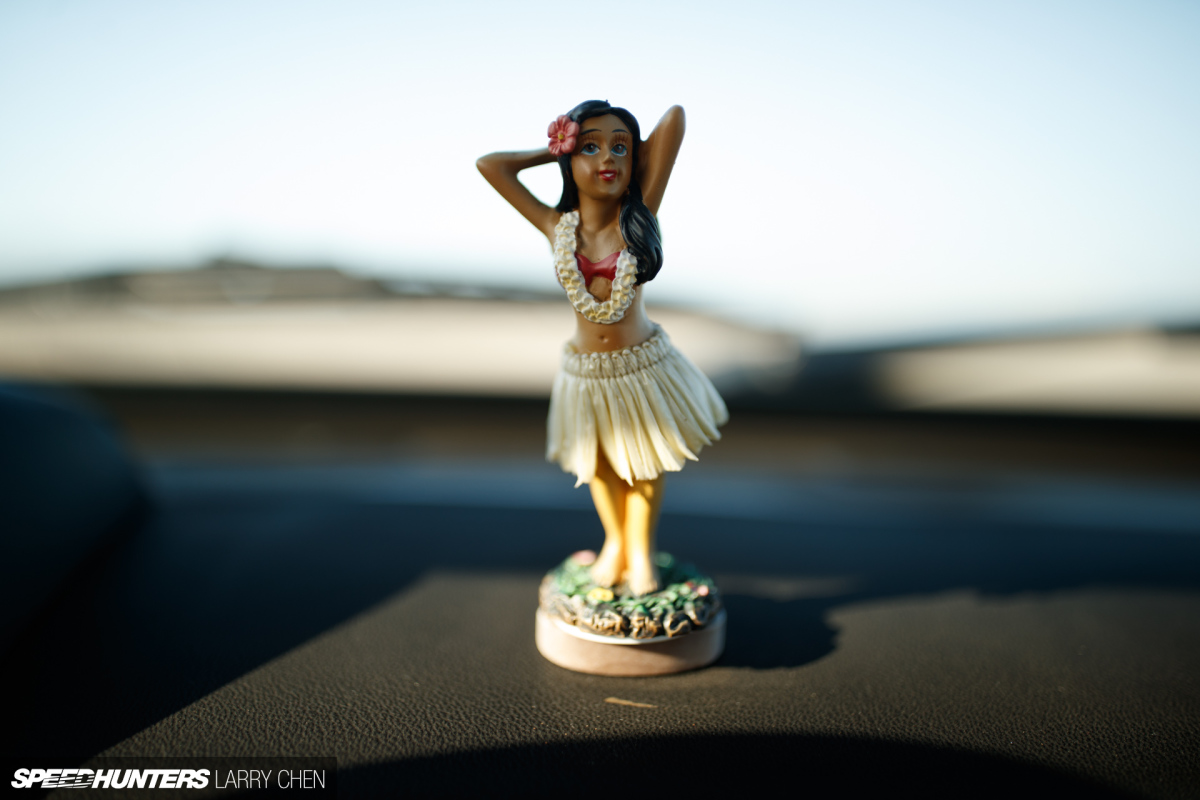 A Grant wood wheel, lucky cat shift knob, and custom centre console borrowed from a TE72 Corolla are also worthy of note. Not forgetting the essential Hawaii mascot – the hula girl. You get one of these for passing your driving test out there, right?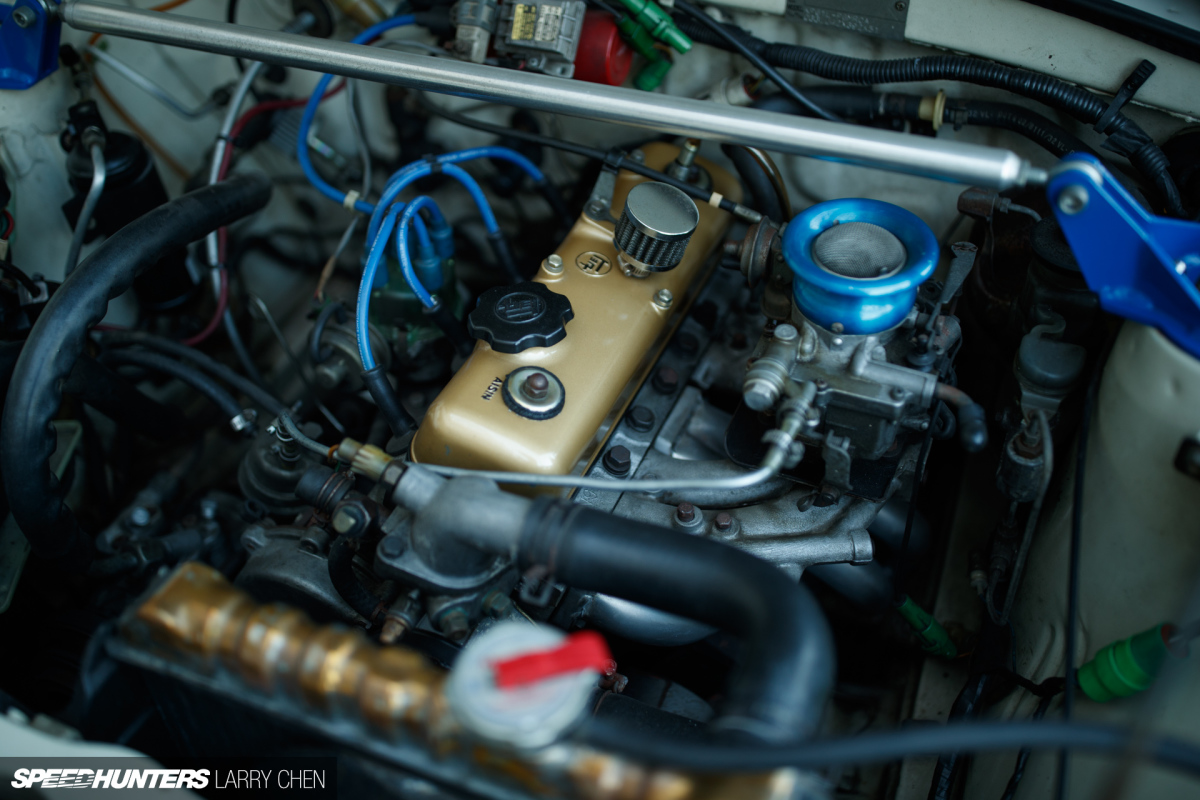 Under the bonnet things have also been kept relatively straightforward and simple. The original 1.3-litre 4KC engine has been lightly breathed upon with mild head work, a So-Cal Speed Shop big horn stack, MSD coil, Magnecor competition leads, high-efficiency radiator and Martelius Racing headers. A custom 2-inch full exhaust, built by Rad Motorsports, carries the spent gases rearwards.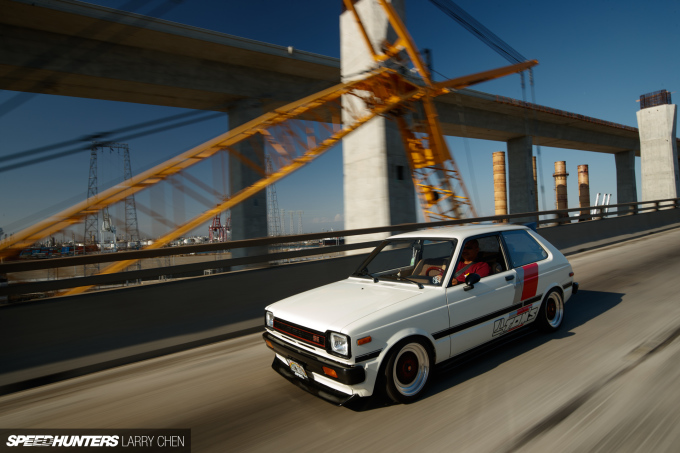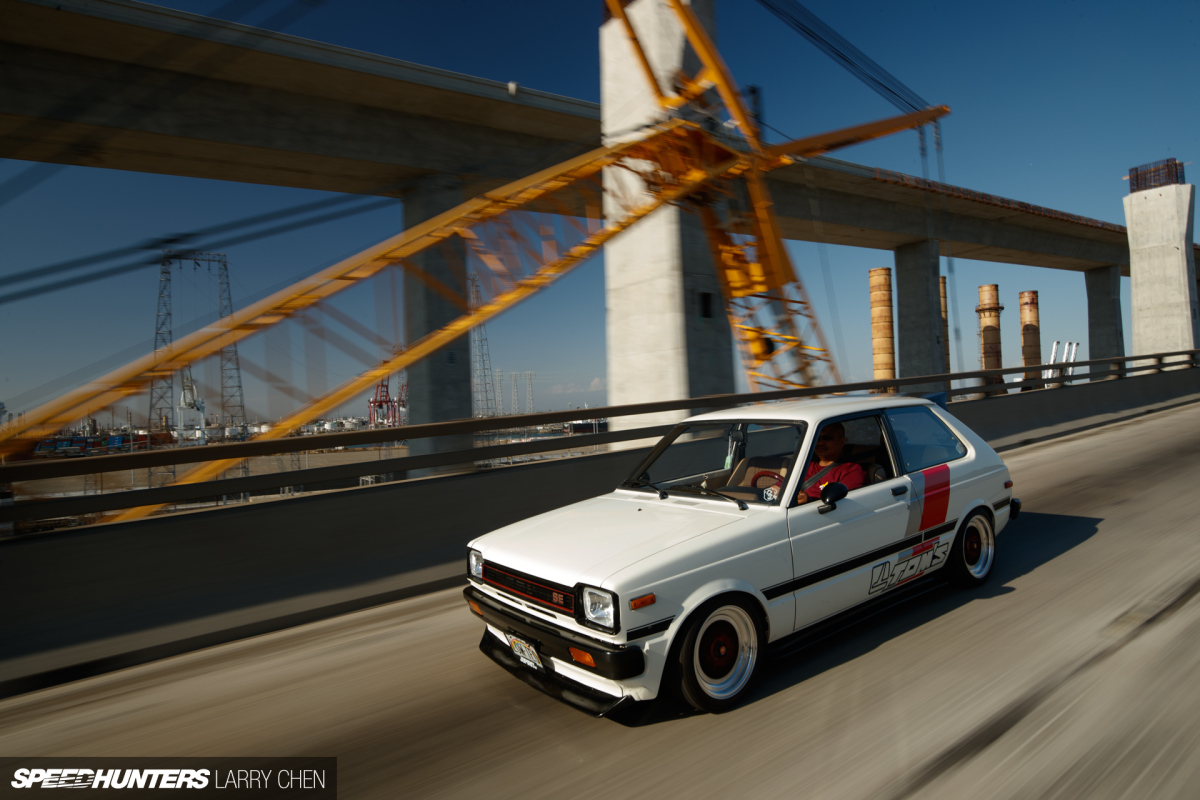 This isn't the car to spin the Earth backwards in, and no doubt there will be at least one bright spark suggesting that the Starlet isn't in fitting with the name Speedhunters. But in doing that you'd be missing the point of what this car is to its owner (as well as what we aim to do here at Speedhunters, but that's another topic).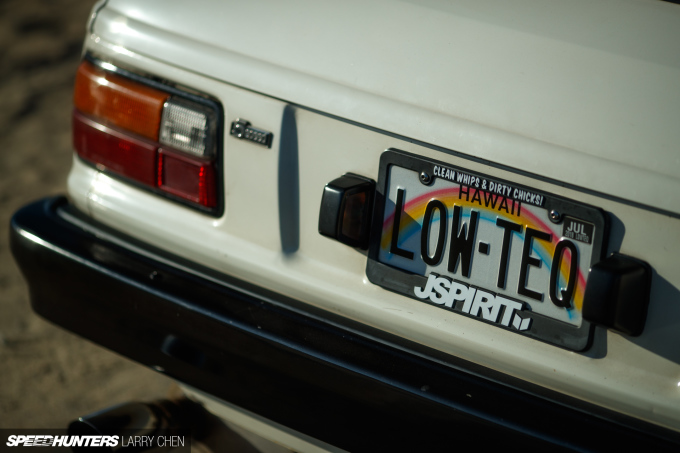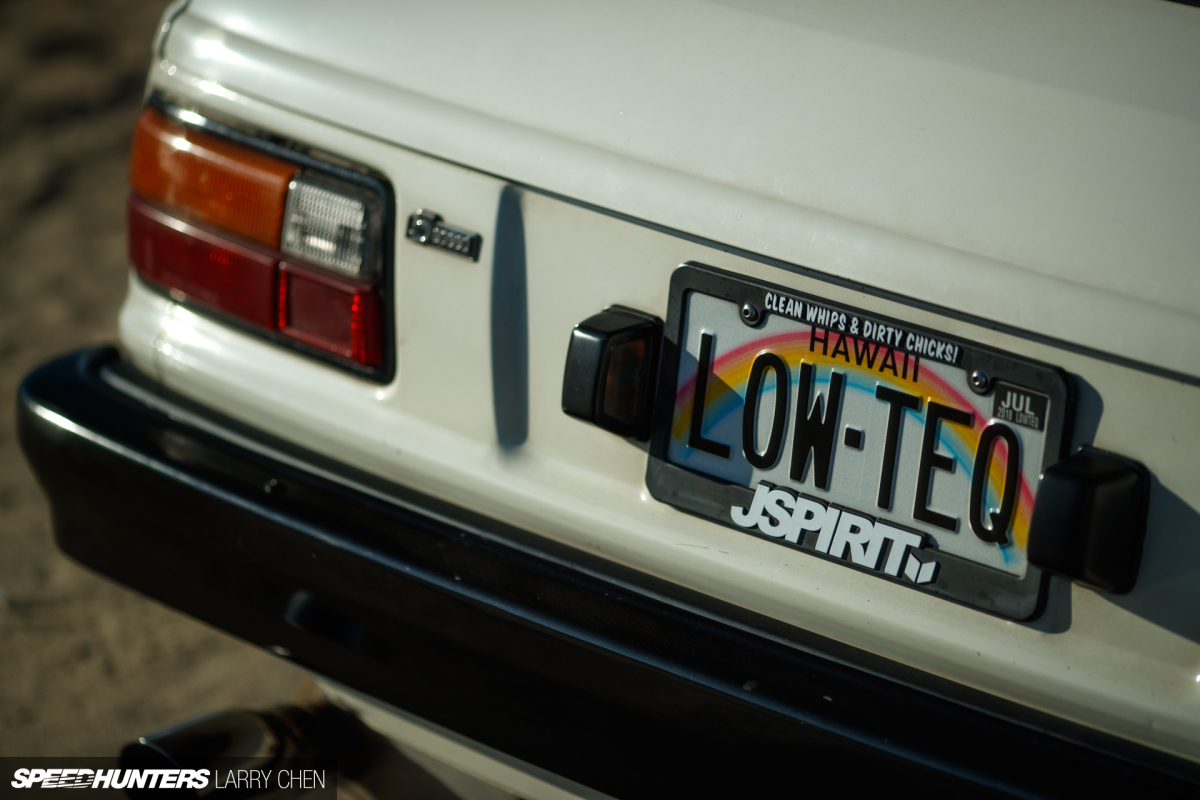 As alluded to earlier, car culture should be unifying. No matter where in the world you are, or whether you're into out-and-out performance, stance, drifting, classics, drag, JDM or hot rods, being a part of car culture in any way, shape or form instantly gives you something in common with other enthusiasts.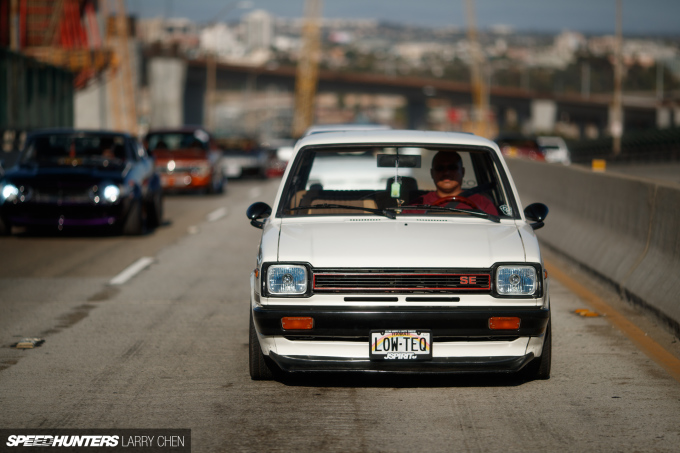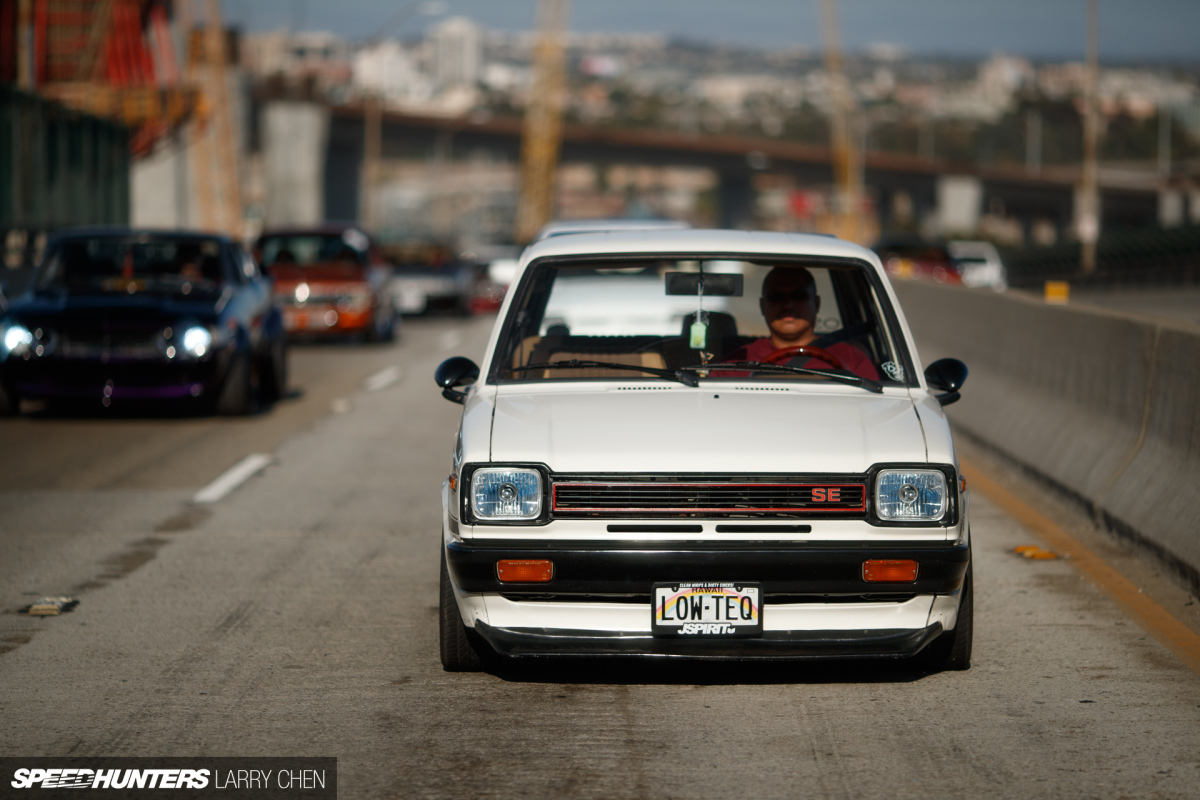 Initially, Tommy built the Starlet for himself – to have a cool car that he could cruise around in and go to the odd meet in. But, as he tells me, it's become something so much more, and more important, than that.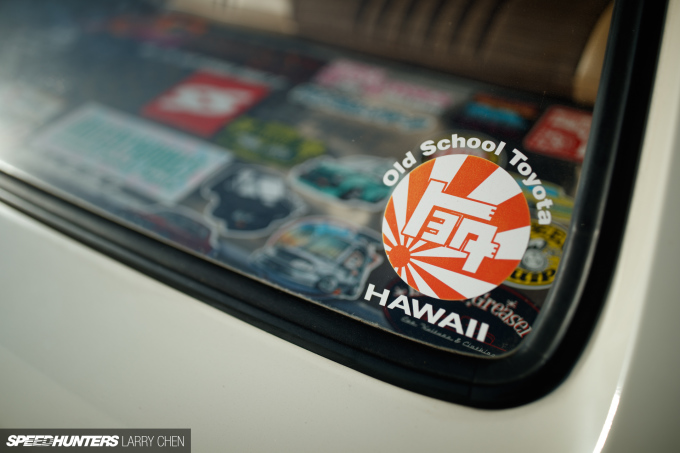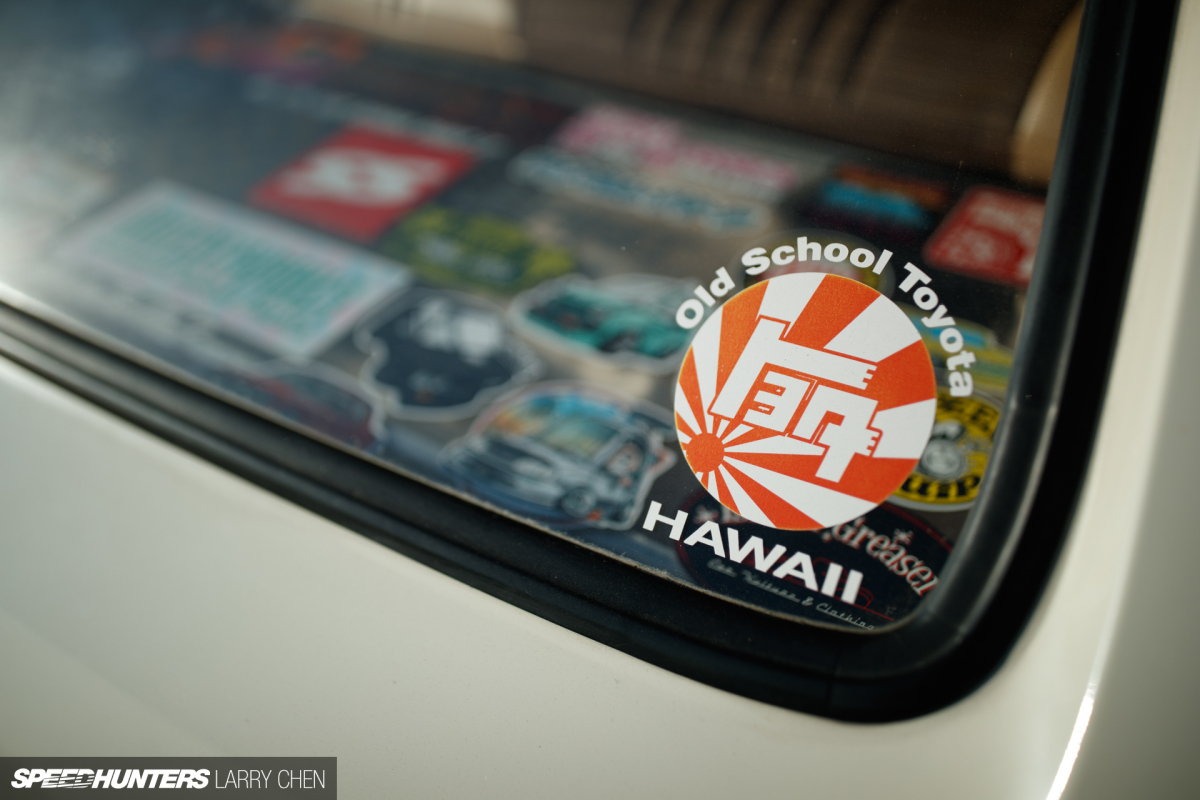 "Eventually I started going to meets and shows with a couple of my friends, which led me to attending the Japanese Classic Car Show in California in 2014. When we came home from that trip, and with a love and passion for cars, we wanted to see more older imports on the island, so we decided to host an old school import meet. This eventually gave birth to Old School Imports Hawaii, or OSIxHI.
"This is the car that got me back into cars, but it also helped build a community, which I think of as family, or ohana. Not to mention all the great people that I have met along the way that know the car and our community, here in the islands and across the oceans."
Jordan Butters
Instagram: jordanbutters
jordan@speedhunters.com
Photos by Larry Chen
Instagram: larry_chen_foto
larry@speedhunters.com
Cutting Room Floor