Stop, Wait A Minute
"Life moves pretty fast. If you don't stop and look around once in a while, you could miss it."
While I think he was definitely onto something, unlike Ferris Bueller, there's not quite the time to take a day off for us, especially considering we've only had one day of the 2017 SEMA Show.
Although the Speedhunters have been in action on the ground for significantly longer, and the non-stop pace of SEMA is immediately exhausting, I've been trying to savour as much of it as I can.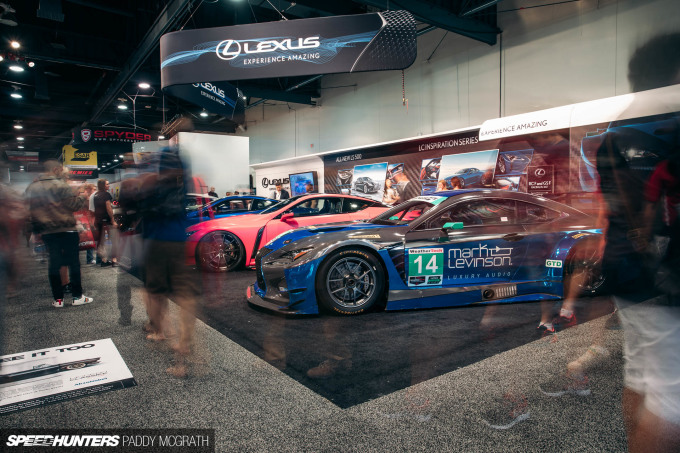 I'll do my best to avoid any hyperbole or exaggeration, as there's going to be enough of that around. For me, day one of SEMA consisted of more time in the media centre than I'd like, but I did get some time to wander the show floor during the afternoon.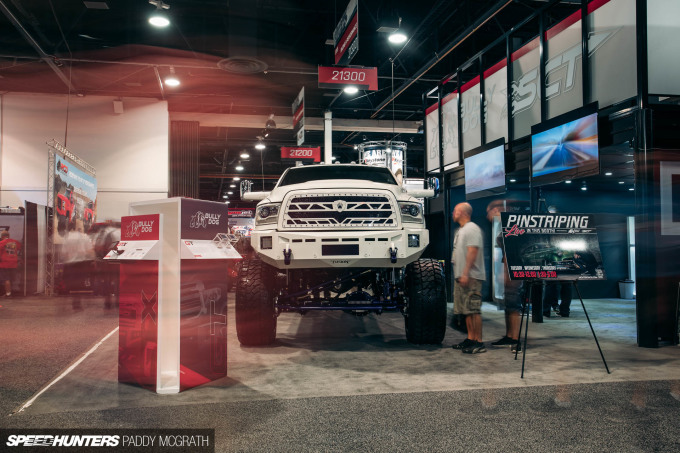 The venue is beyond vast. Dino reckons it's at least four times the size of Tokyo Auto Salon, and that the famous Japanese tuning show could comfortably fit inside SEMA's main hall on its own. It's this main hall that I've exclusively been able to visit, both on purpose and by accident.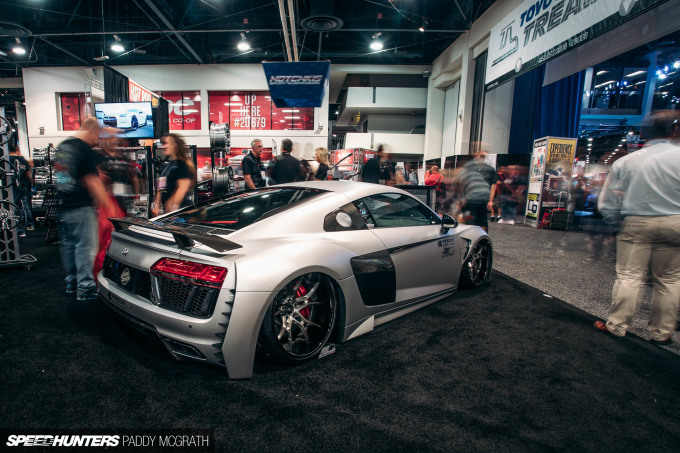 They say that Las Vegas is a theme park for adults, and I guess this makes the SEMA Show a theme park for car enthusiasts. It's a constant assault on the senses, from music, to PA announcements, the constant hum of non-stop chatter and the friendly promotional people trying to entice you onto their stands.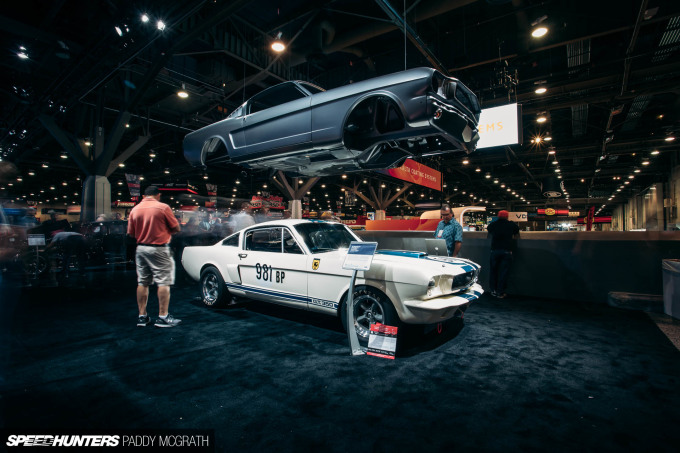 I guess you could say there's a lot of noise, so trying to drown it all out and to find the quality is the biggest challenge. Because there's so much on offer, I think that your tastes and preferences come to the fore. I found myself spending more time shooting Fords, JDM and German cars than the traditional SEMA-style vintage American cars.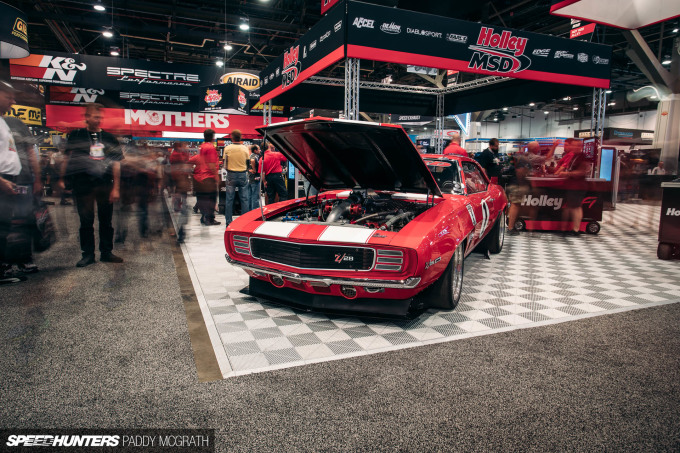 That's not to say that they're being ignored, far from it, but I find myself more admiring them from afar. I don't think my brain has the capacity to absorb any new information this week.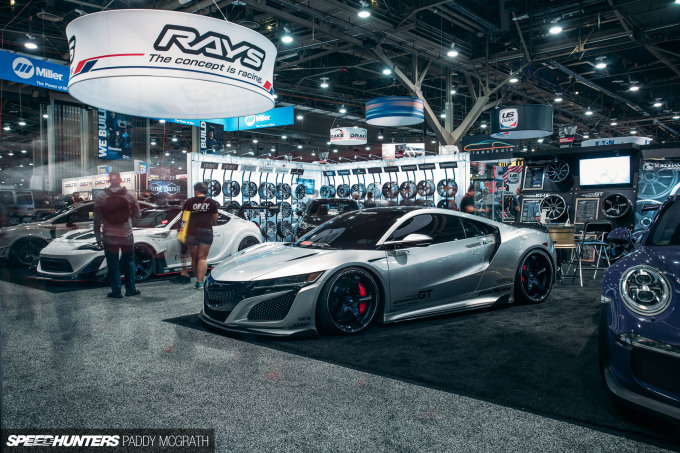 It's interesting – to me, anyway – how fast the latest and greatest production cars become normal. The new NSX is stunning in person, particularly when lightly modified, but it feels unremarkable in a sea of other equally excellent cars. It's so strange.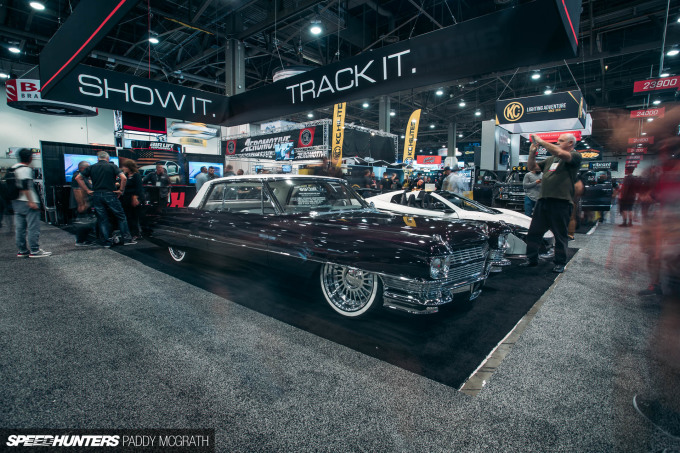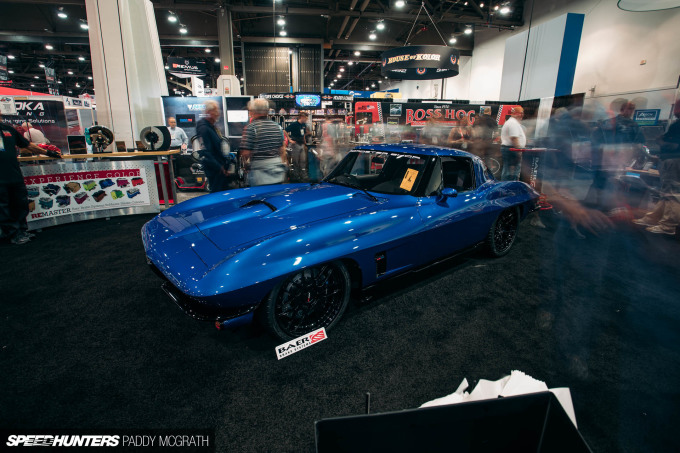 At just four days long – well, three and a half – it's almost a criminally short amount of time. There's just no way you can fully appreciate every car present, and as such you have to cherry-pick, which leaves you feeling cheated.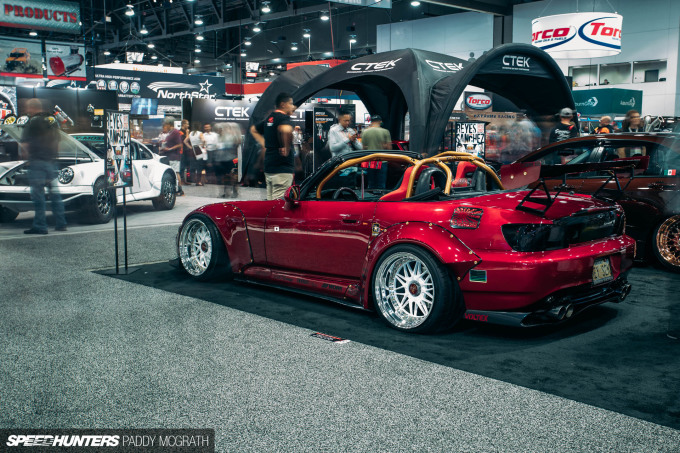 I had been warned about the size of the event, but it still doesn't prepare you. I'll have more time today to try and seek out other cars and the other halls, if I can find them.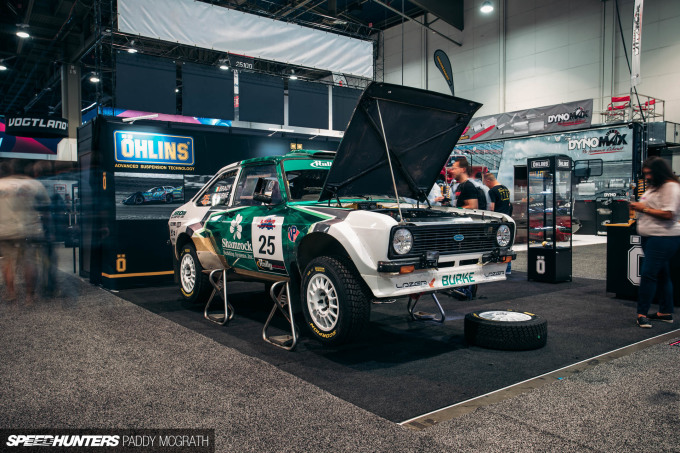 Still, the main hall had plenty of surprises, all of which were welcome. I wasn't expecting a MkII Escort with an Irish crew listed on the side window. Although the lack of Millington Diamond has me wondering if they are really Irish at all…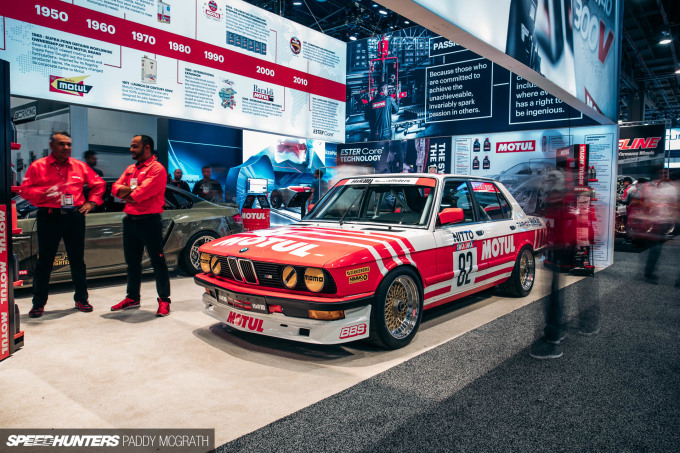 It's often the simplest of builds that interest me the most, without doubt because of their relatability. Where others impress and blow me away, the comparatively more humble builds just feel achievable. Or is it just me?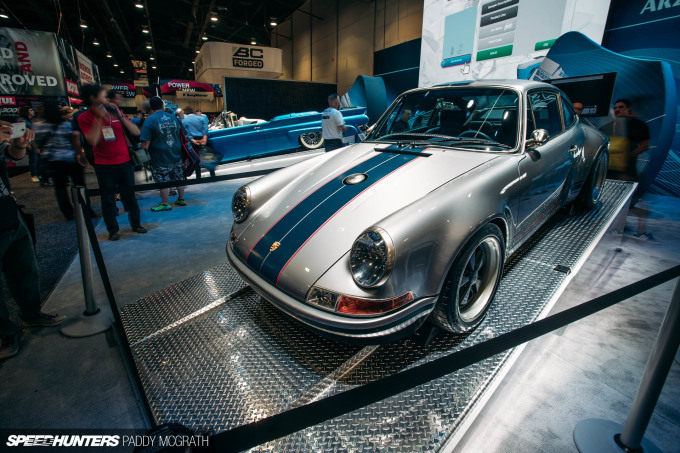 The likes of a Singer 911 is always welcome, but they're pure unobtanium. As an inanimate object, they are still worth poring over, much as you would any object of art in a gallery. I'm fine with that.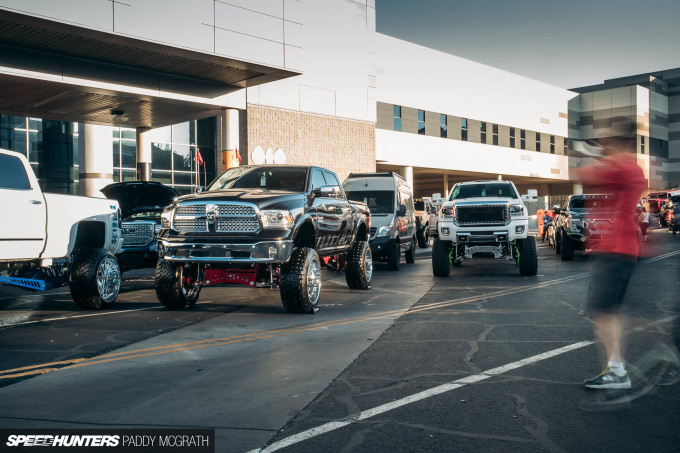 The area in front of the main hall is full of all sorts of peculiar builds; but I do have a soft spot for them, despite some of the derision that they receive. Just because it's something you wouldn't do yourself, doesn't mean that they don't appeal to others. At a glance, the workmanship is hugely impressive. A closer look and investigation will be carried out before the cars roll out on Friday.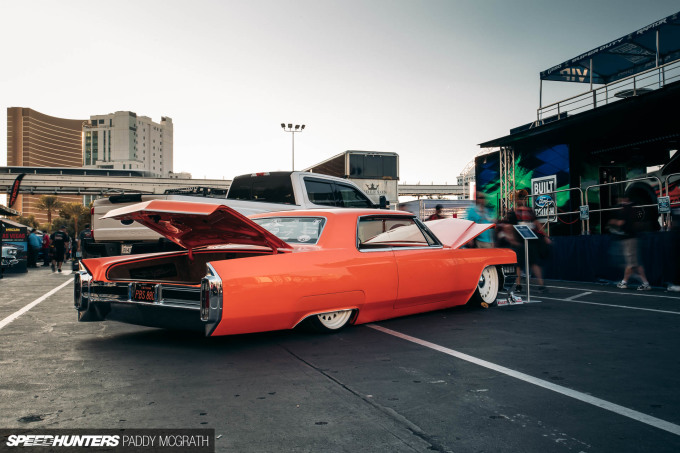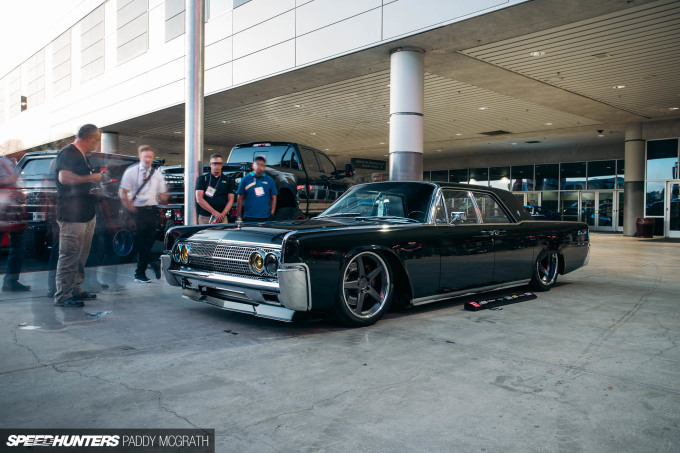 For most Europeans, this is a level of unobtanium of a different sort; the low, long cars and trucks of '50s and '60s America passed us by. If I'm being honest, and I'm clearly in that kind of mood, I probably couldn't tell you the name of most of these cars, but it doesn't stop my admiration and lust for them. They're just cool, as clichéd as that sounds.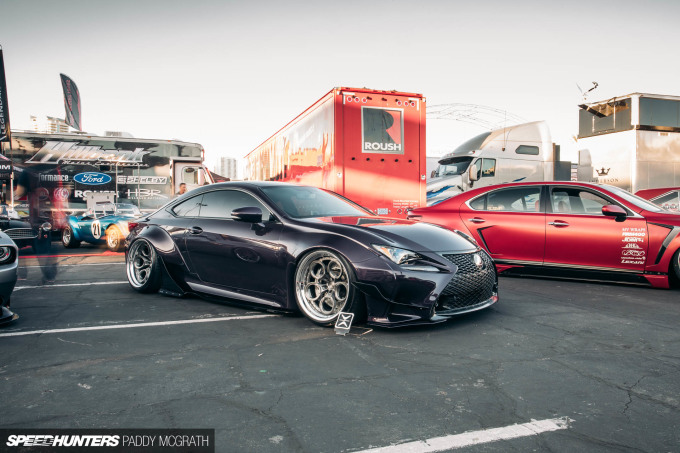 The eagle-eyed amongst you might recognise this Lexus RC F as the silhouette car which was being washed in a previous post. When it arrived at iDL Garage, it was covered in layers of polish dust with narrow rear wheels to aid its transportation. It's stunning in person and another example of the overfender paradox in full swing.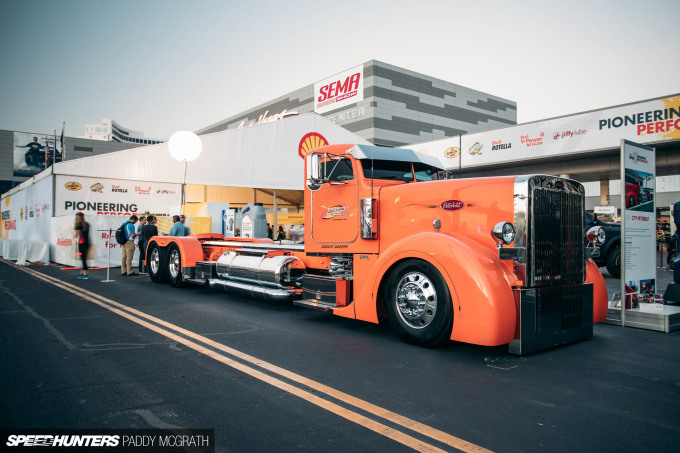 I'm not even sure where to start with this.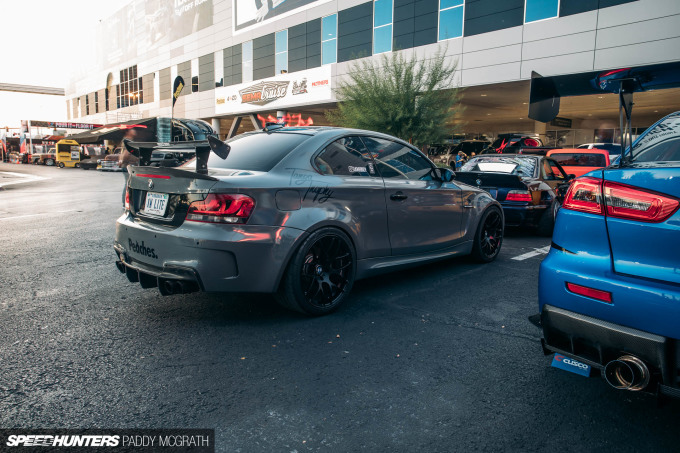 It was without doubt a long first day, and with three to go, it's important to conserve energy and get ready for the coming days. We still have lots of content waiting to be published behind this, and even more content to capture and create from scratch, so I'll wrap this up as day two is just about to begin.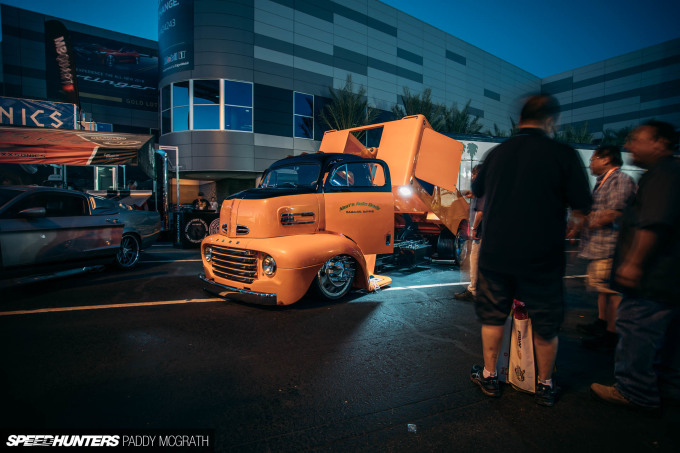 If you want the full Speedhunters SEMA Show experience, it's definitely worth following us on Instagram, where most of the content is being uploaded on a daily basis along with a pretty well stocked Story. You'll need an IG account for the latter, but you can view our Instagram account without signing up through a browser with this link. Neat.
Paddy McGrath
Instagram: pmcgphotos
Twitter: pmcgphotos
paddy@speedhunters.com
Cutting Room Floor