Now that the 2017 SEMA Show is done and dusted, I've had time to flip through the thousands of photos I accumulated in Las Vegas.
One build I alluded to but held back on was an insane 1954 Chevrolet 3100. I kept returning to the truck during my time at the show, checking for any details I overlooked. The same happened as I went through my photos; I just kept coming back to this thing.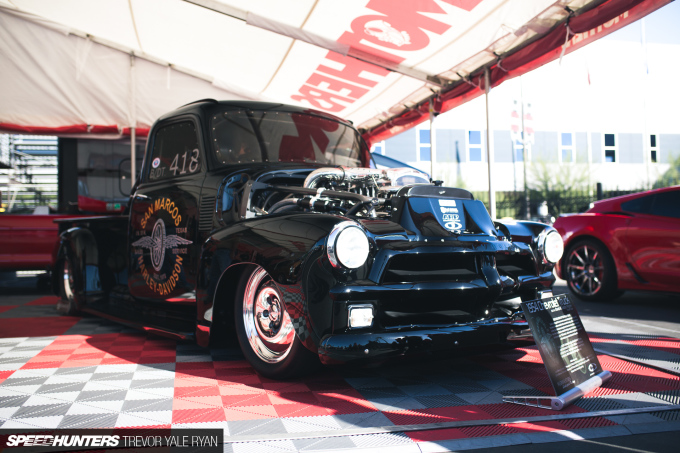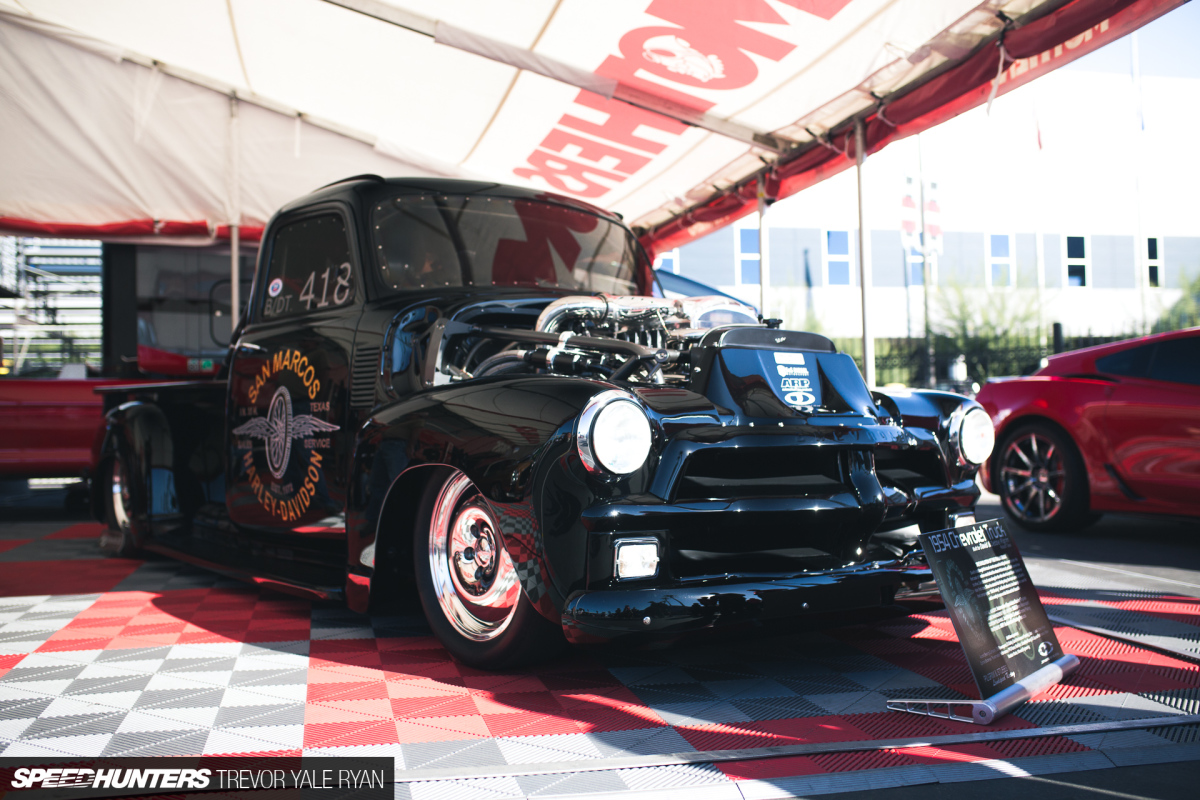 While David and Debbie Pilgrim's Chevy has a few tricks up its sleeve, its story is just as good. "Old Smokey" as she's called now, was purchased new by David's father in 1954.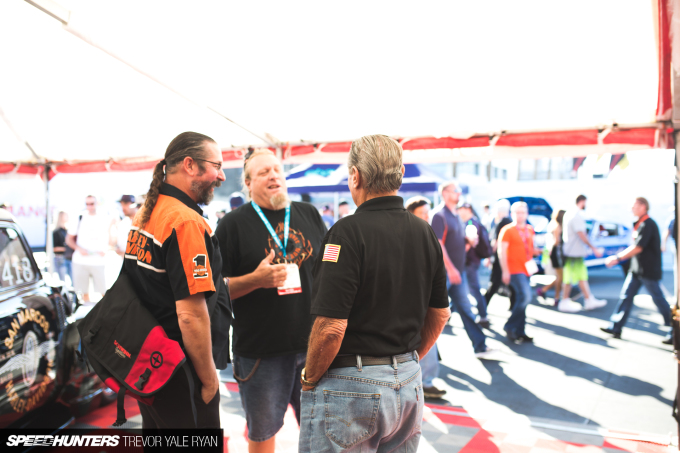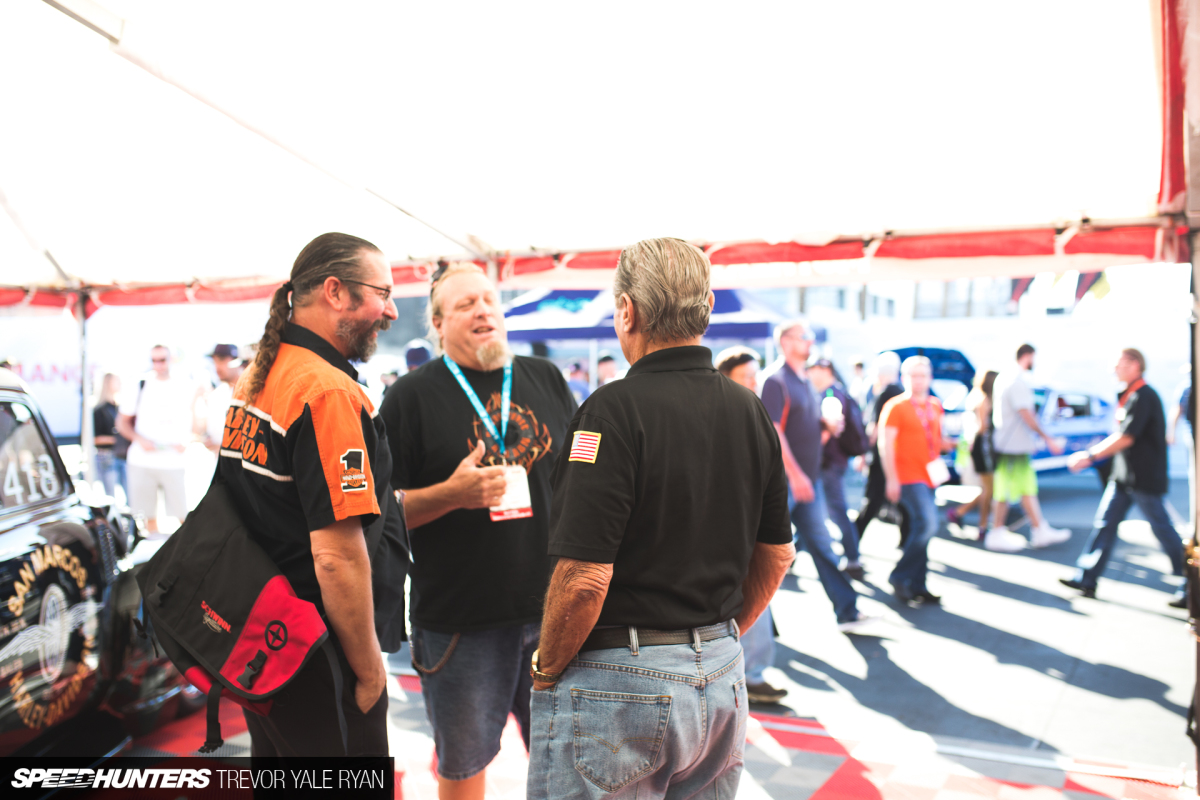 David learned to drive in it, picked up his wife for their first date in it, and eventually it became his own. He used it as a shop truck at San Marcos Harley-Davidson before it was totally overhauled and built-up by Johnson's Hot Rod Shop for Bonneville Salt Flats speed duty.
Before we work our way out back, we'll take a look at the monster under the hood. The 3100 is powered by a Duramax V8 diesel block that's force-fed with over 100psi of spooled-up air and fuel.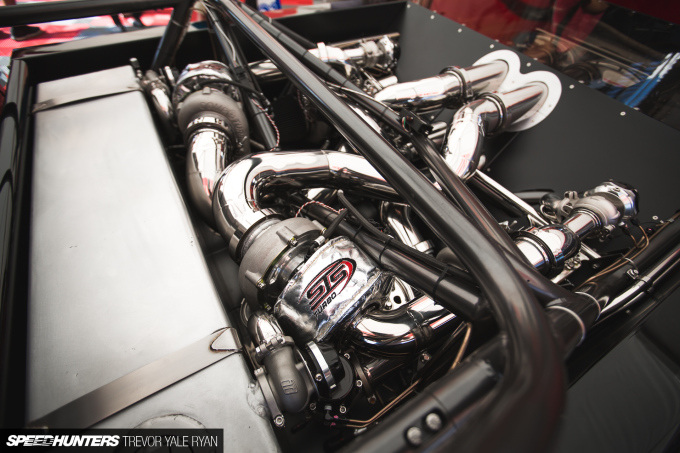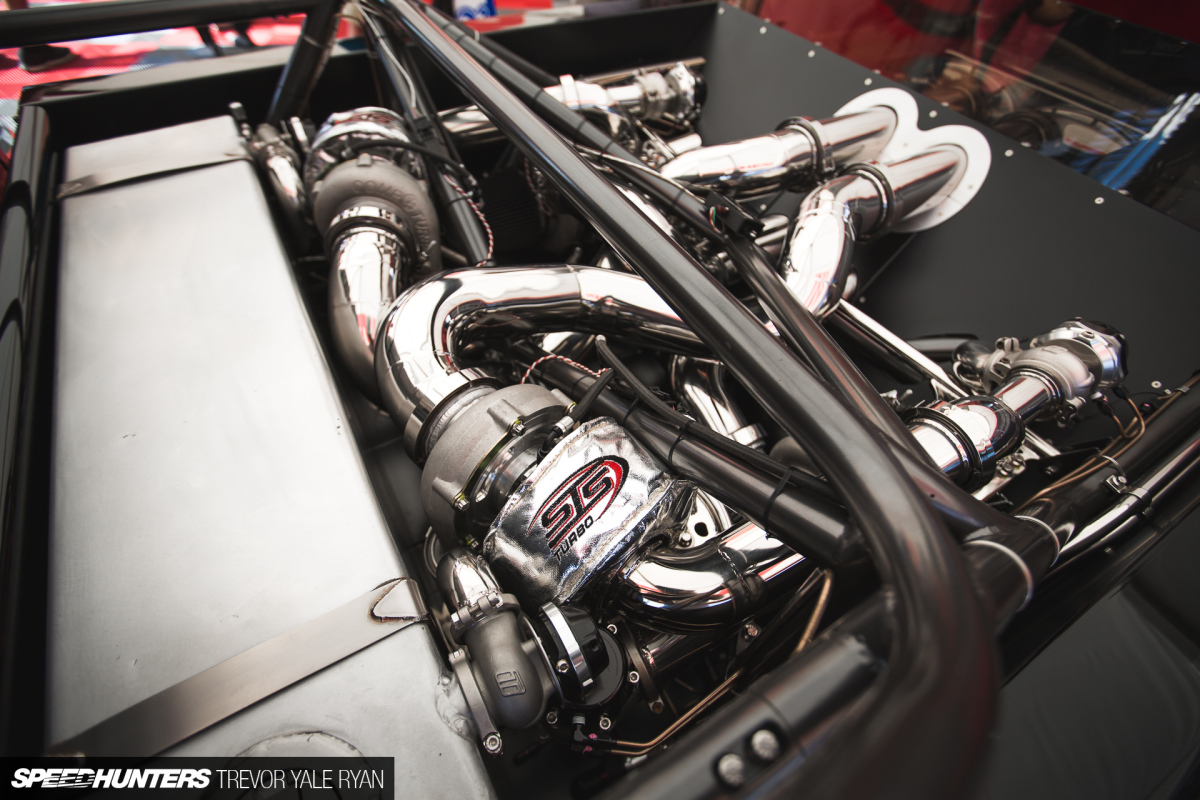 All that boost is courtesy of four Comp turbochargers that are more or less tucked away in the bed of the truck.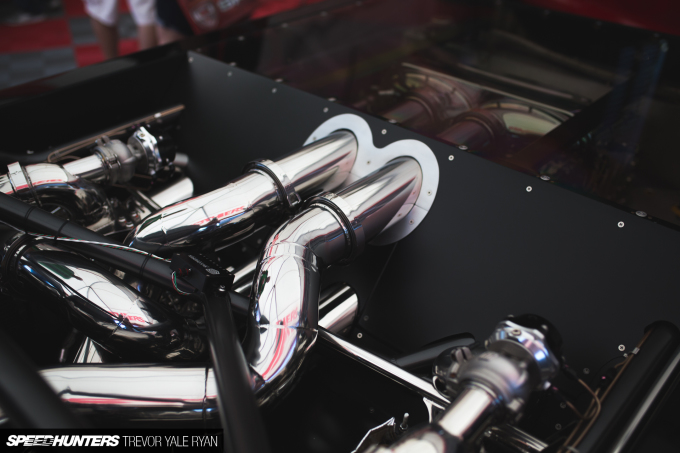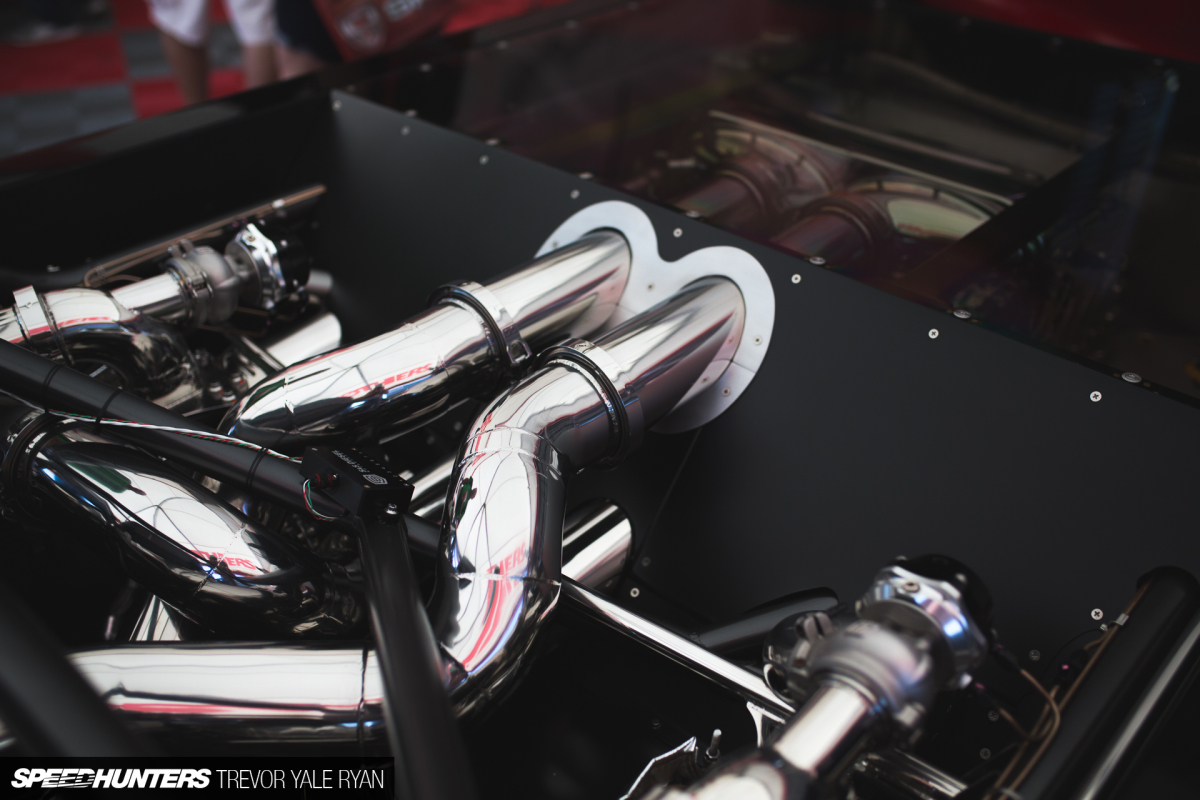 Making your way from front to back, the custom job of piping all this power is mind-blowing; the fabrication involved is next level. It's functional and just so good to look at.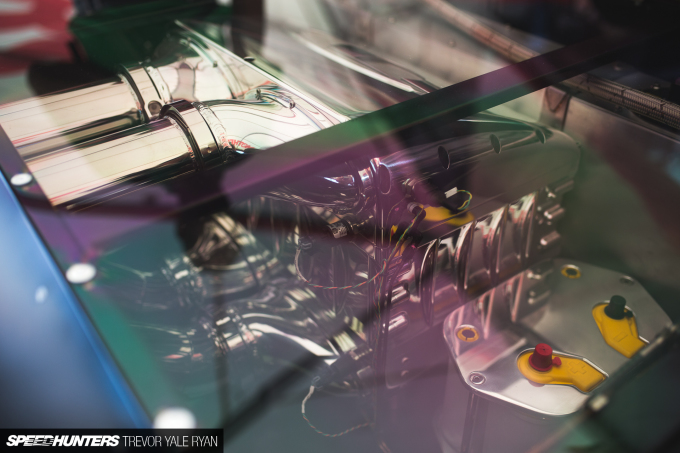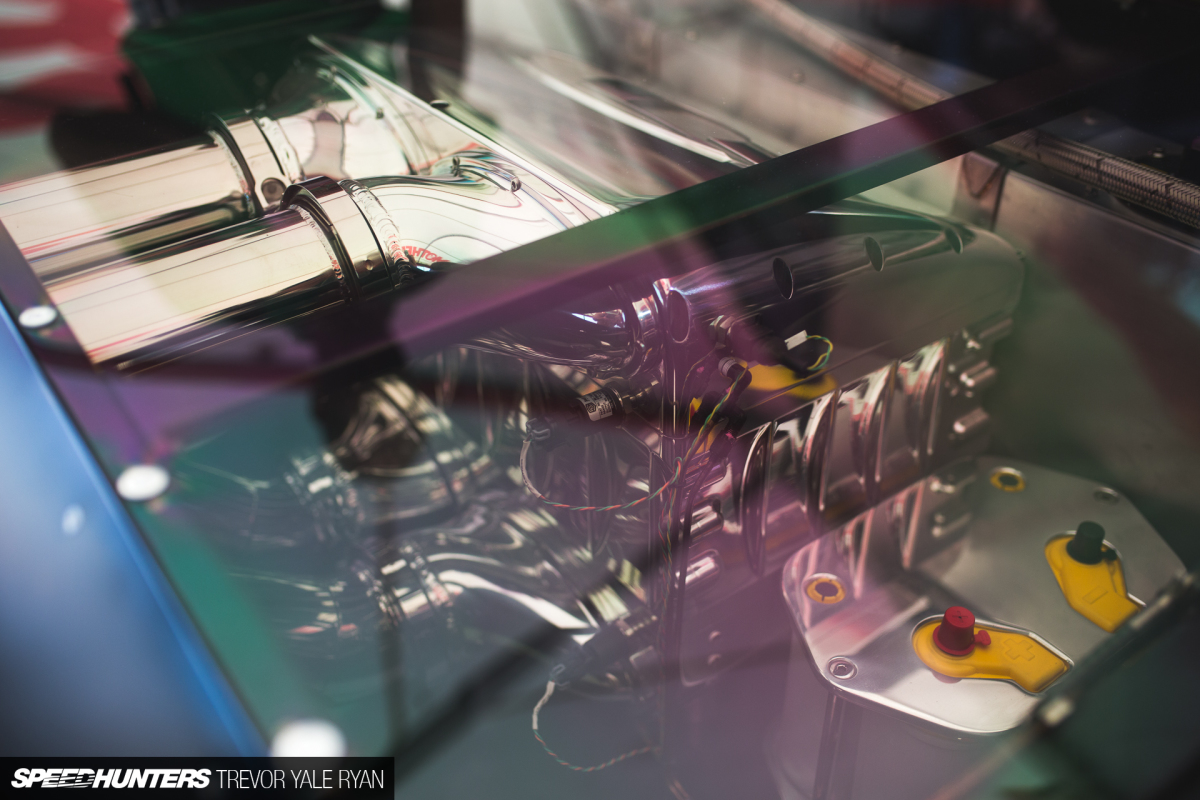 Of course, that boost doesn't do much good if the air it pumps in is hot. That's also solved in a beautiful fashion at the end of the truck bed by a magical box; warm air goes in, cool air comes out.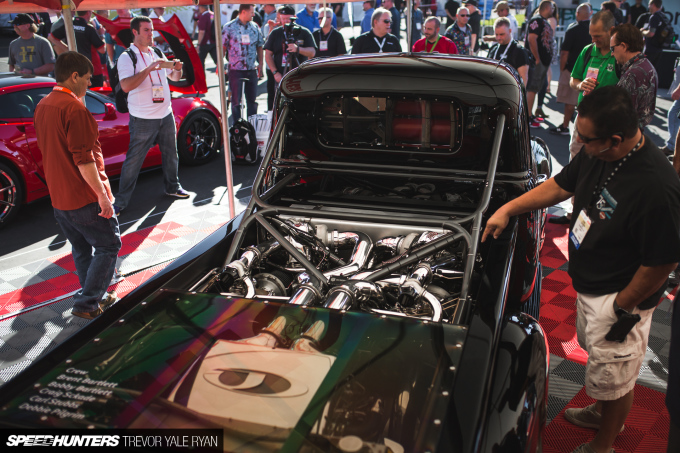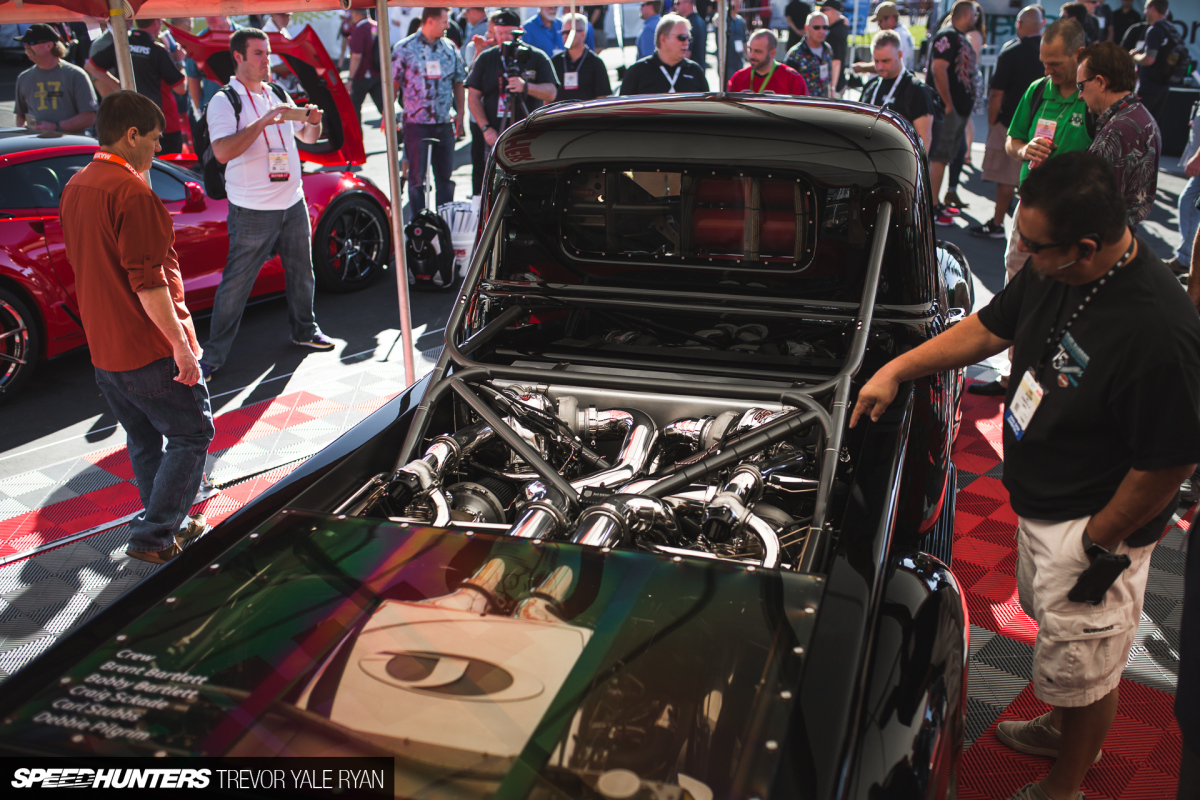 Once it goes through the first pair of turbos, into the intercooler, and out into the next pair of turbos, the pressurized air finally makes it back up front into that gigantic intake.
I know what you're thinking – what about the turbo lag? But really, that doesn't matter at all in a truck like this. Besides, it's already had results at Bonneville, which is what it was built and tuned for.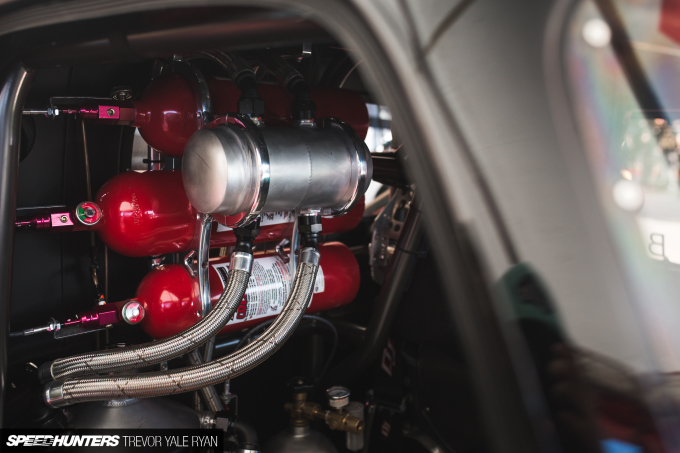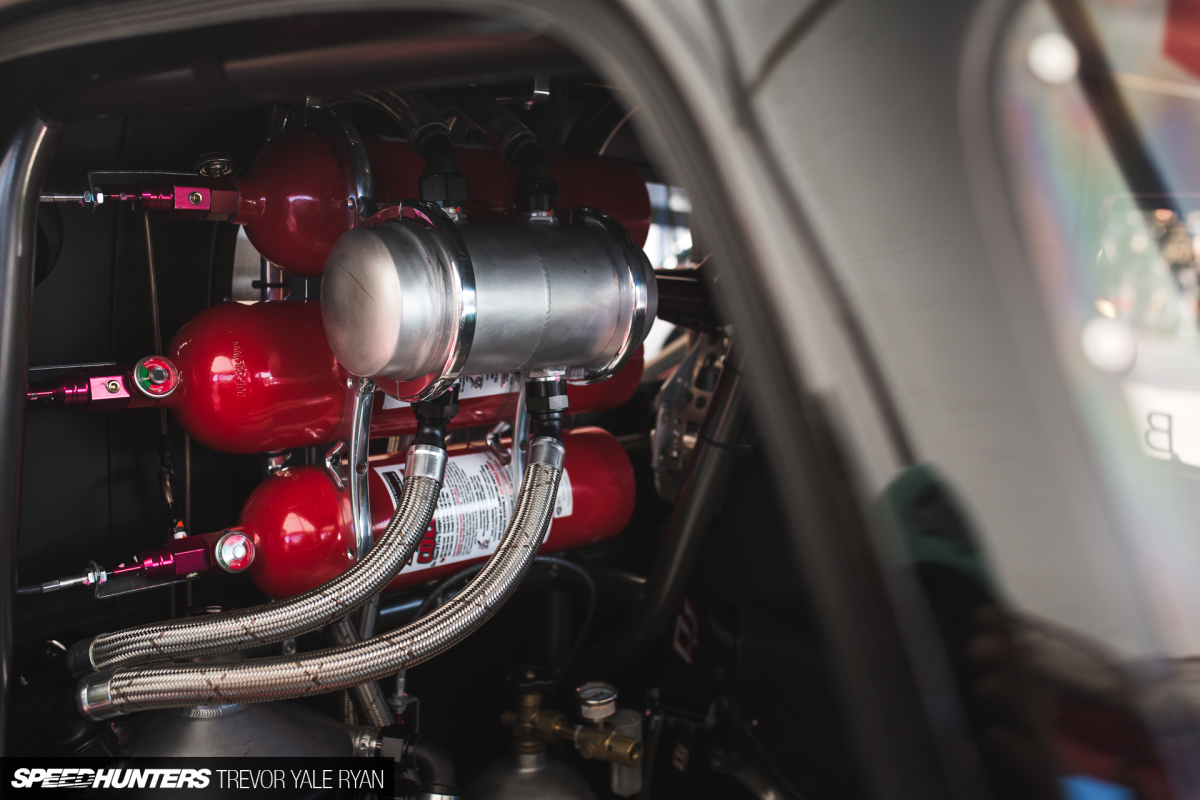 Of course, you can't go that fast without a bit of safety equipment. Dual parachutes to help slow things down and a fire suppression system in the event of an emergency help in that regard.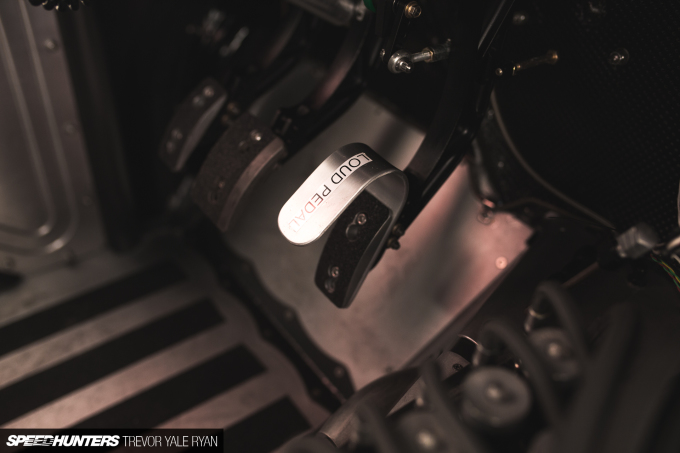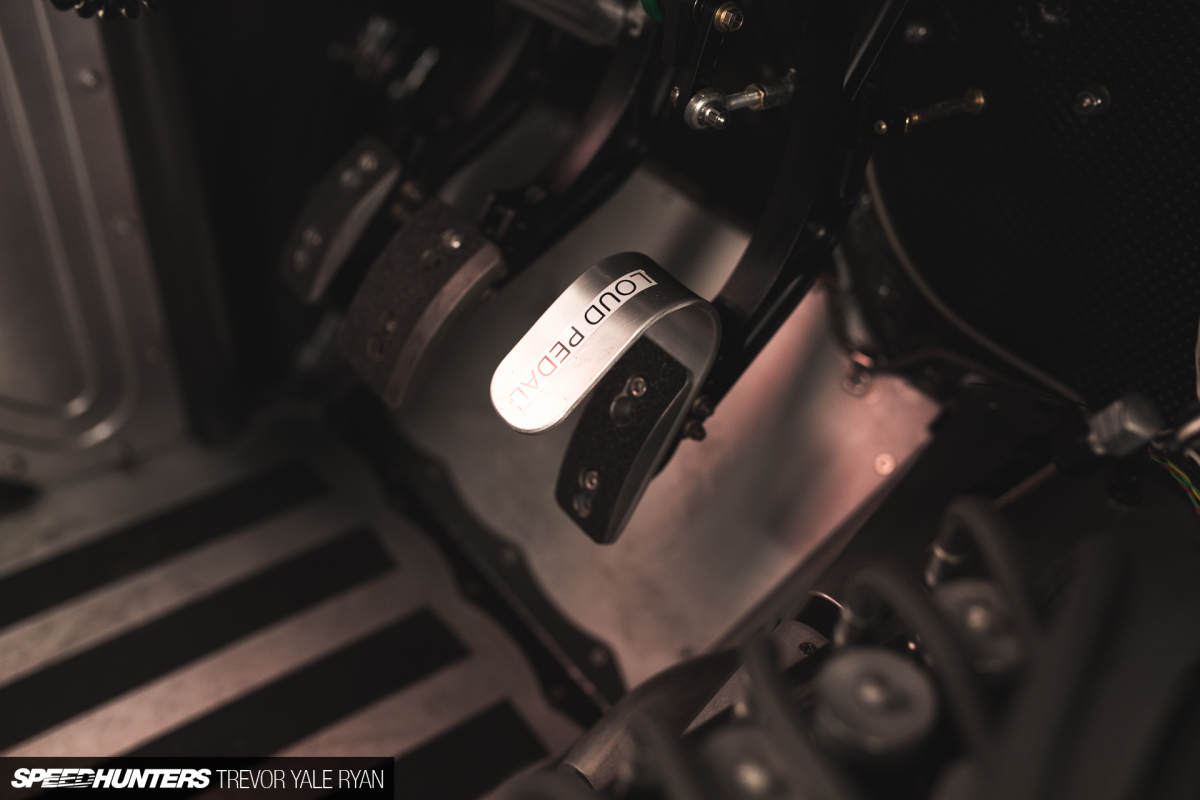 I guess it gives you plenty of confidence to commit to the loud pedal, which is helpfully labelled as such.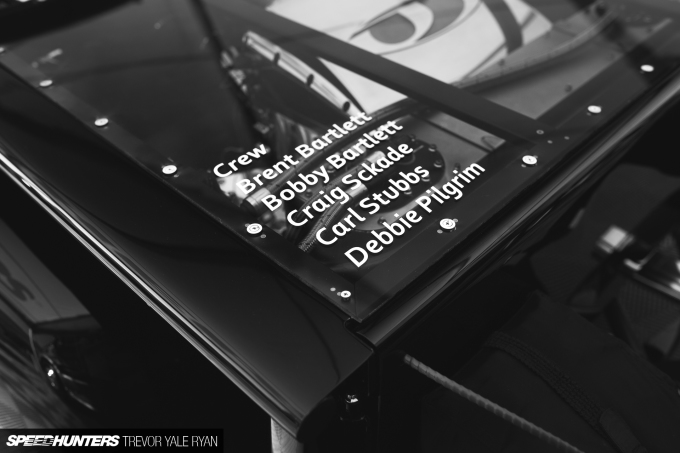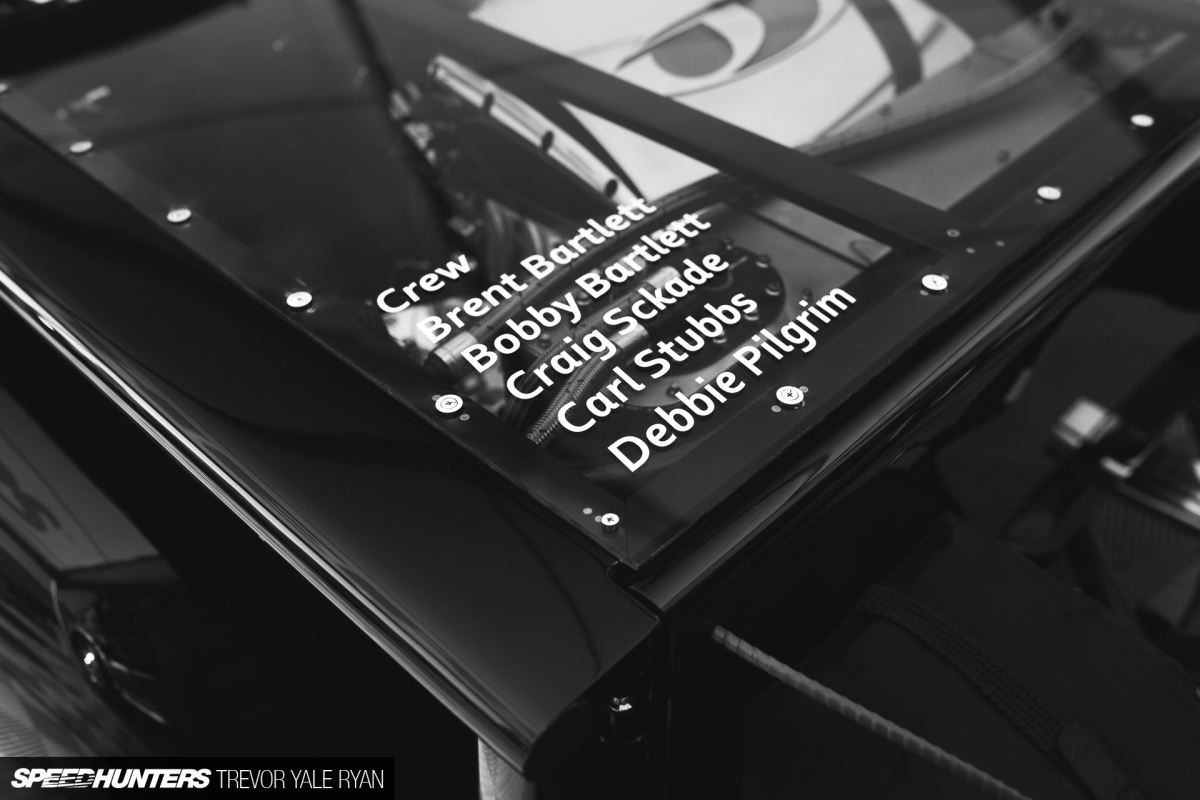 With all the proper details, they've got a crew to back it up, too. Amazing work, all around.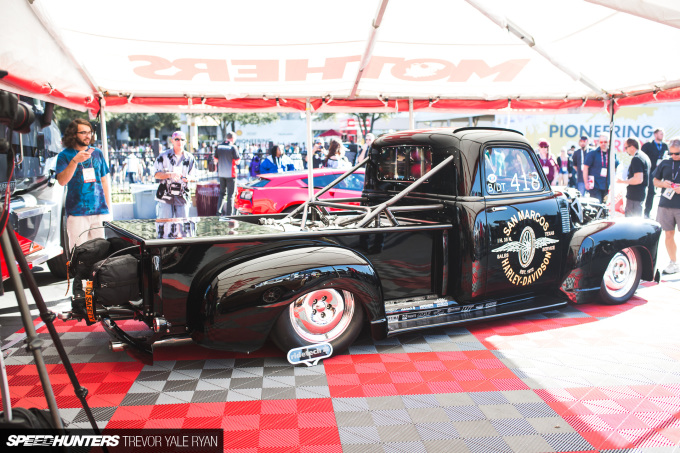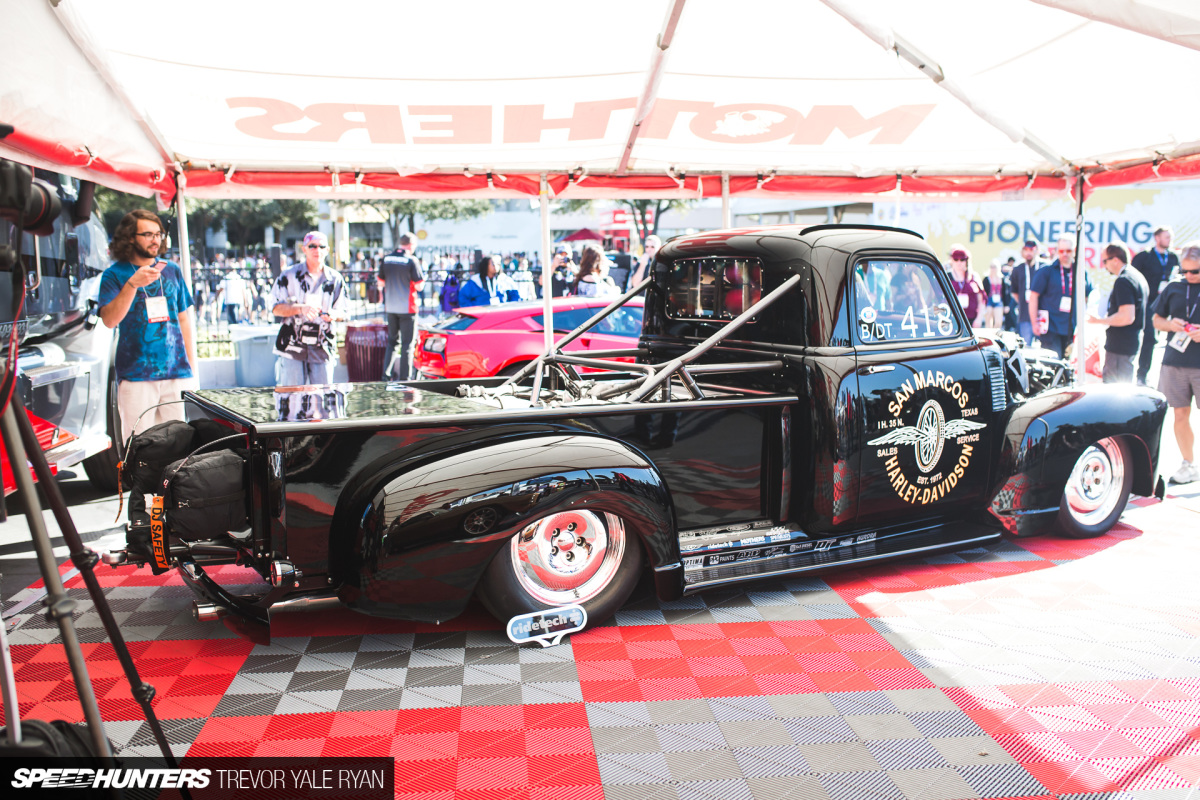 All in all, this is an unreal build. It's stuff like this at the SEMA Show that keeps us all coming back year after year. Who knows what's in store for 2018…
Trevor Yale Ryan
Instagram: tyrphoto
TYRphoto.com