When I spotted this rather brightly colored Nissan March at the Nismo Festival over the weekend, I instantly jumped on my Instagram account and posted a shot of it saying how it was the most interesting car of the event.
In a way, that sentiment is still true. I mean, it sure as hell could never be on par with the sort of cars that Nismo brings out to Fuji Speedway for its annual festival, but the ingenuity and effort behind the build saw it shine above pretty much everything else.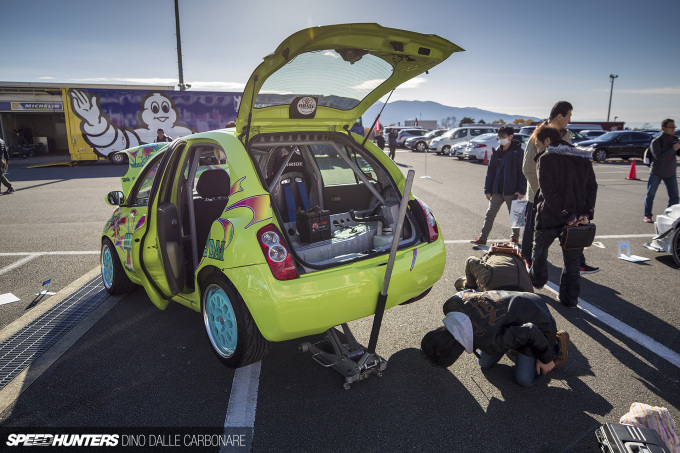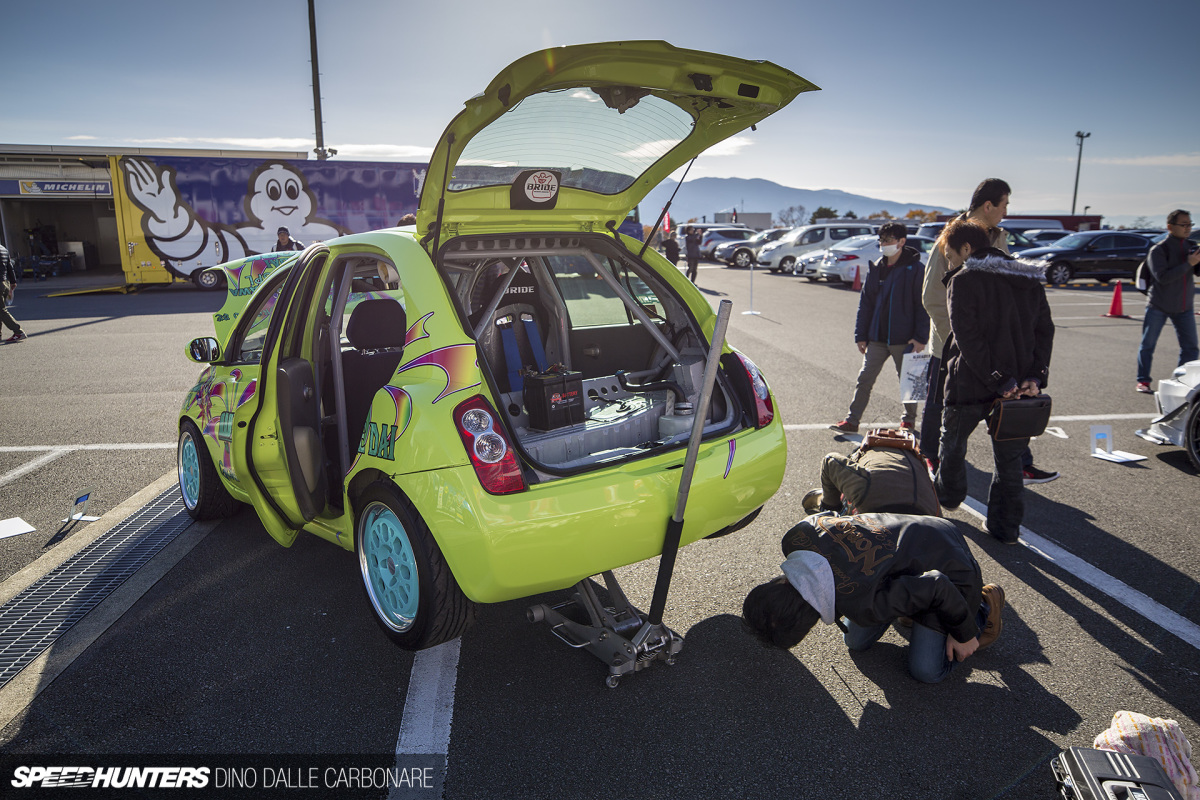 The car was on display at the Doriten booth, and rightly so because this is a car re-engineered to drift. No longer underpowered, and most definitely not front-wheel drive, the K12 has been three years in the making, built single-handedly by its owner and driver.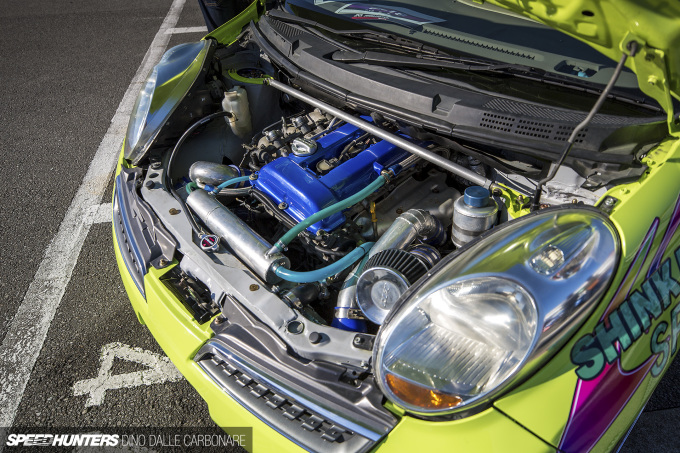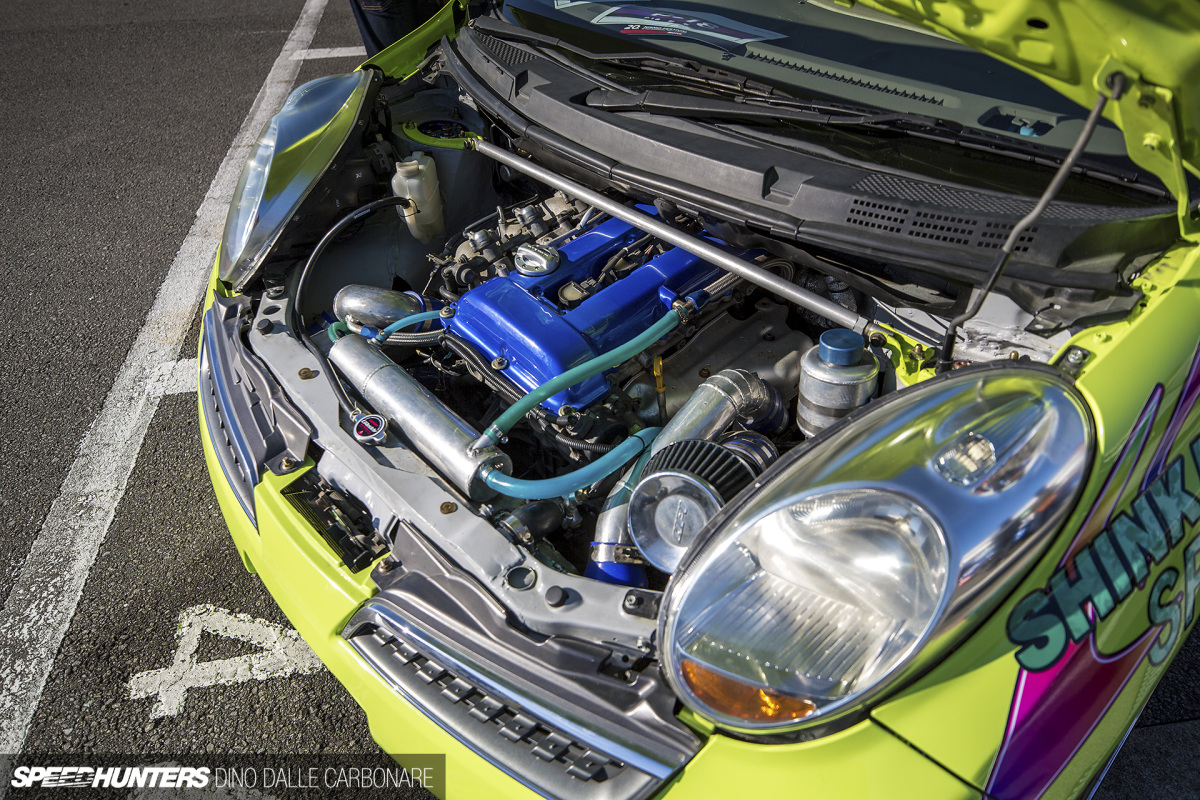 The easy part was ripping the entire engine and rear-wheel drive powertrain out of an S14 Silvia; the hard part was making it fit in the little March.
He managed to slot the whole thing under the car, including a 6-speed transmission from an S15 and the rear end conversion.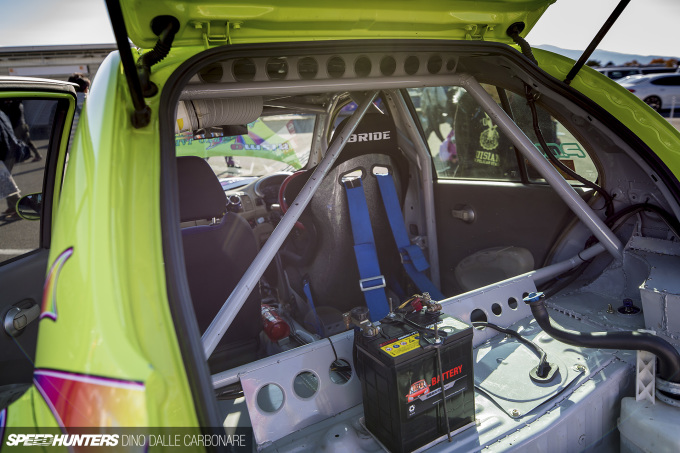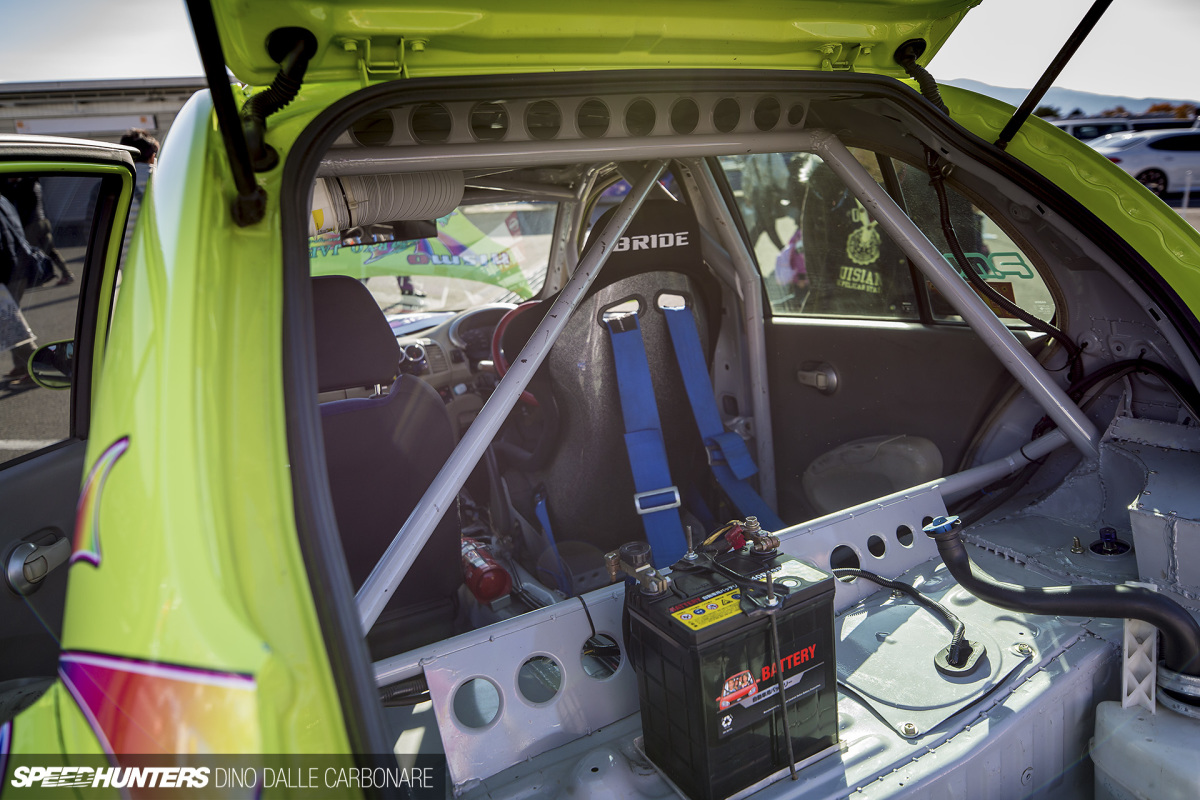 Despite the rather short wheelbase which would make it a tad twitchy and nervous on the limit, the owner apparently drifts it very successfully.
It's these sort of unique projects that not only continue to grab our attention, but show how Japan's custom car builders still impress with their outside the box thinking.
Dino Dalle Carbonare
Instagram: speedhunters_dino
dino@speedhunters.com