Low, Low, Low
'Form versus function' has to be one of the most hotly debated, controversial, and friend-ending topics in car culture today.
In this battle, there are very few that straddle the line between form and function; most side with one or the other. This being Speedhunters, we naturally lean towards functionality, but all aspects of car culture are important to us.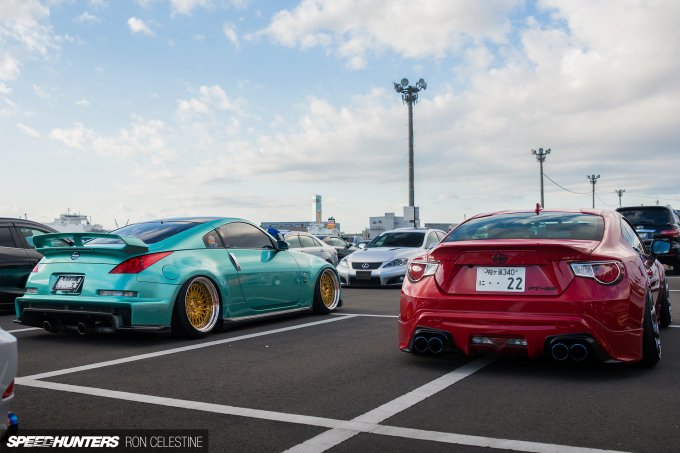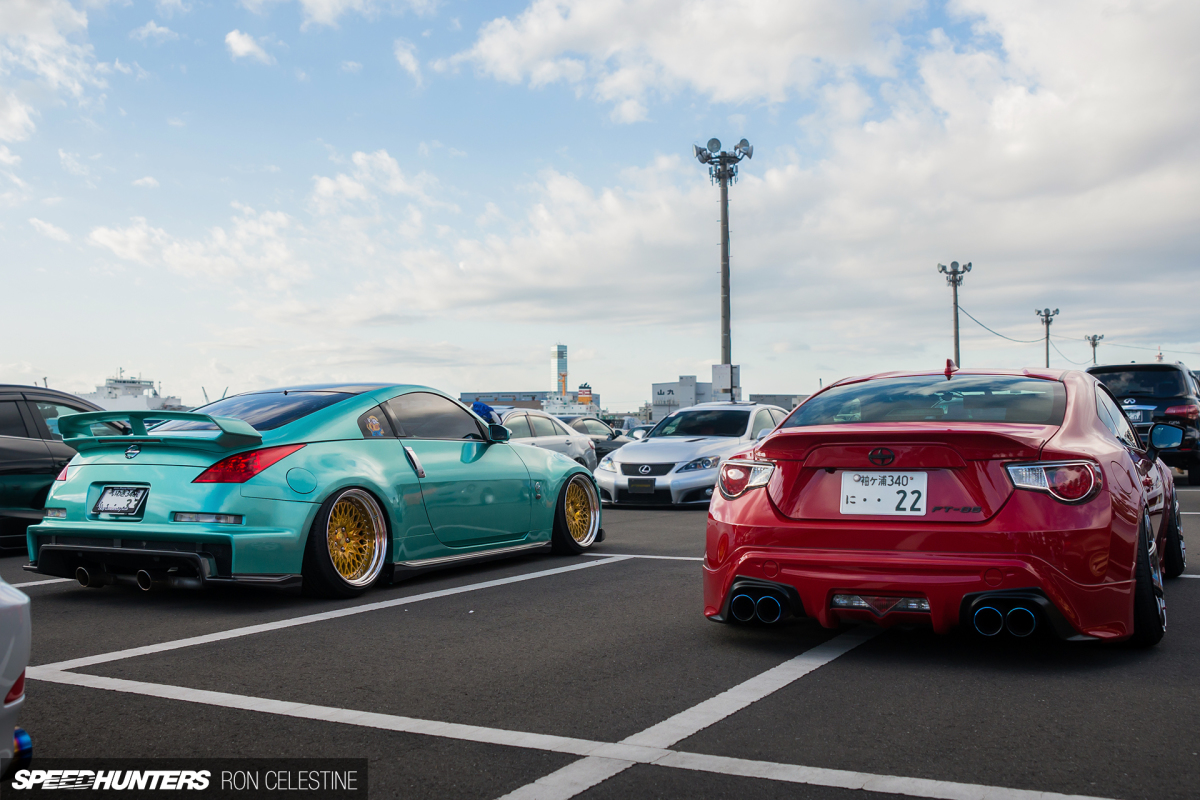 And that most definitely includes form, or dare I say it, stance.
Personally, I love being able to drive around without requiring a predetermined route to ensure my car doesn't duke it out with a hump in the road or get high-centered on an invisible speed bump.
But there is something about slamming a car to the ground that can really bring out its character, even if it wasn't obvious in stock form.
Lowfest, which happens every year in the massive parking lot at Harbor City Mall in Soga, Chiba, is all about low car style.
The event is dedicated to USDM, VIP, vans, kei tuning, and stance.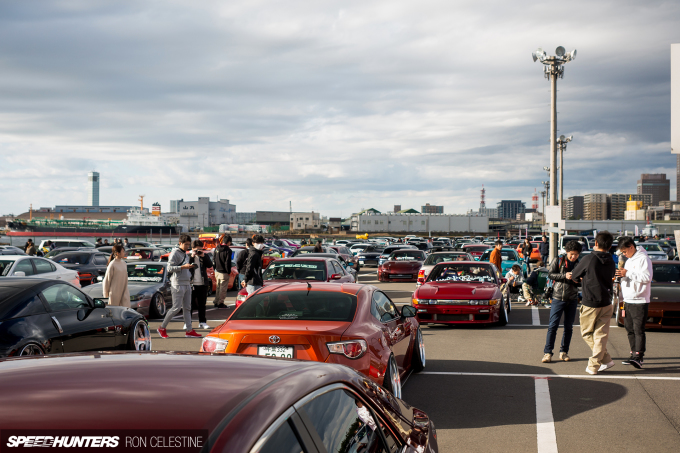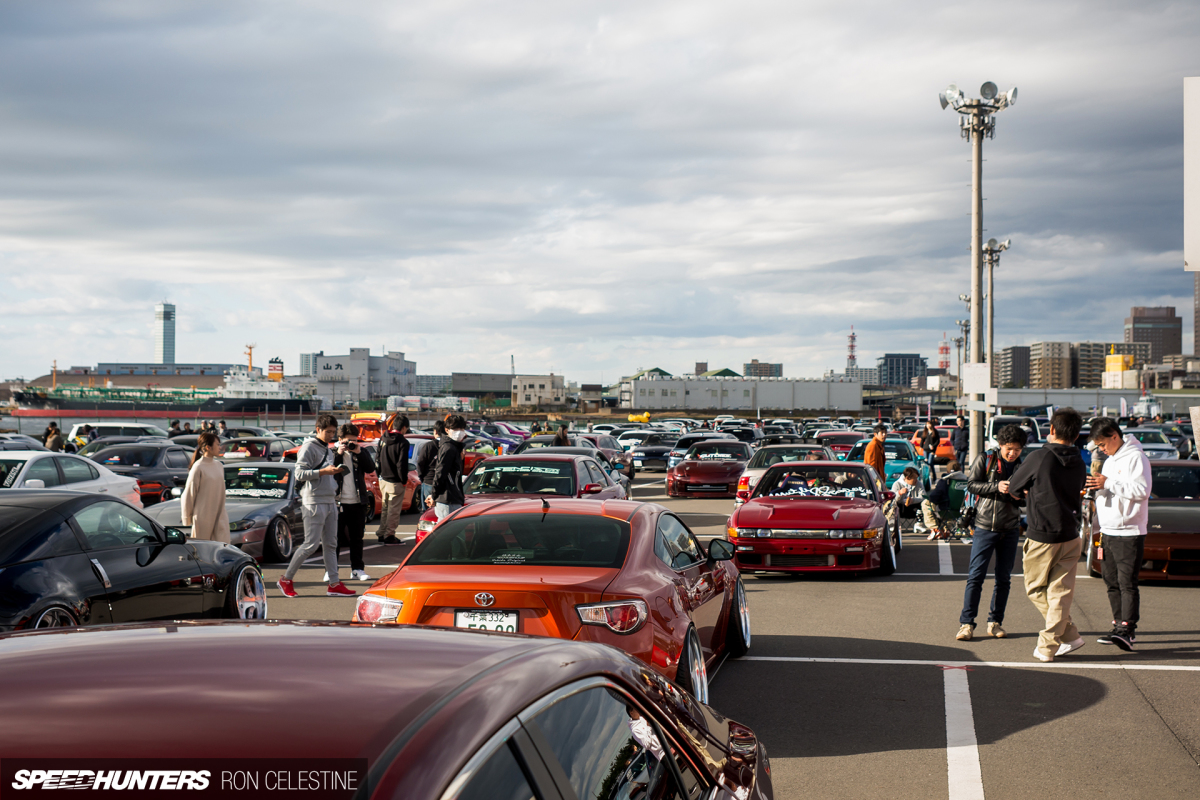 It also draws people in from all over Japan, and this year there were well over 500 cars in attendance – four of which I've already shown you in a spotlight feature.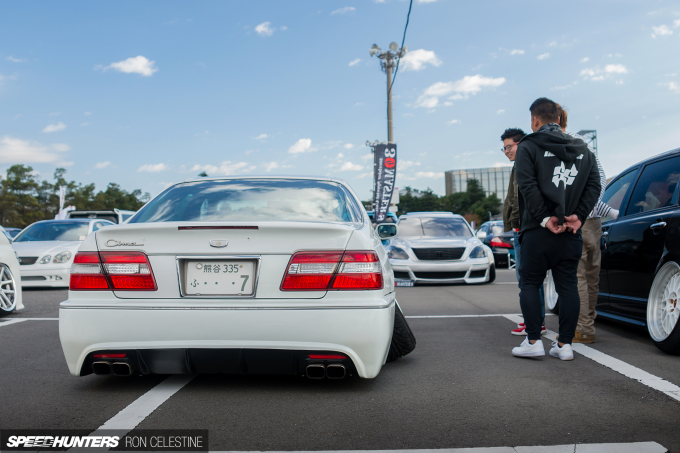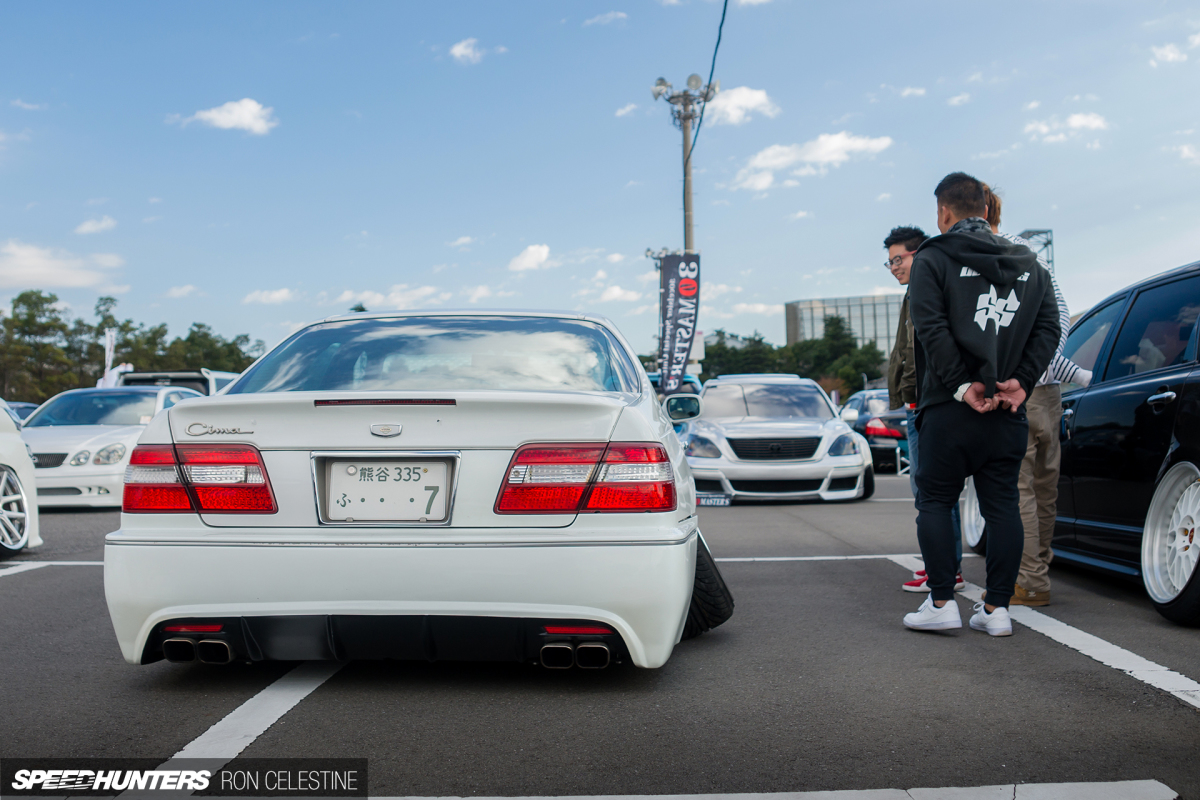 It got me thinking: why is stance so popular?
We all have our own ideas – and I'd love to hear yours in the comments section – but the more I attend events like Lowfest, the more I wonder about it.
Many popular western automotive subcultures can be traced back to Japan, and low cars running tight-fitting wheels with stretched tires is something that's been going on here for a long time.
Part of the attraction is the zero f**ks given attitude of what the outside world really thinks; that's one of the things I admire the most. It's your car, so you should be able to do what you wish with it, right?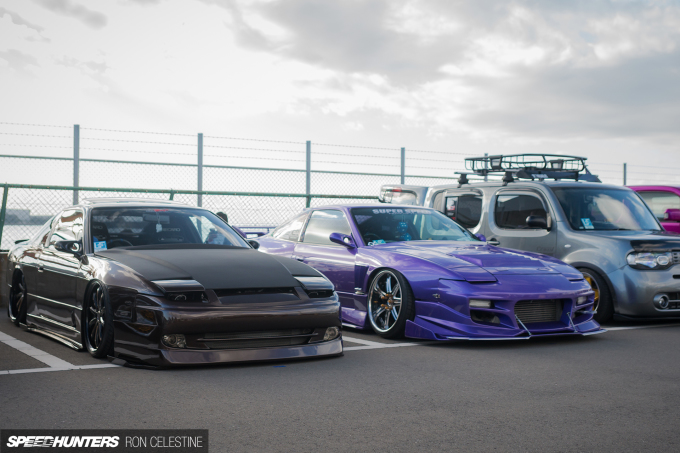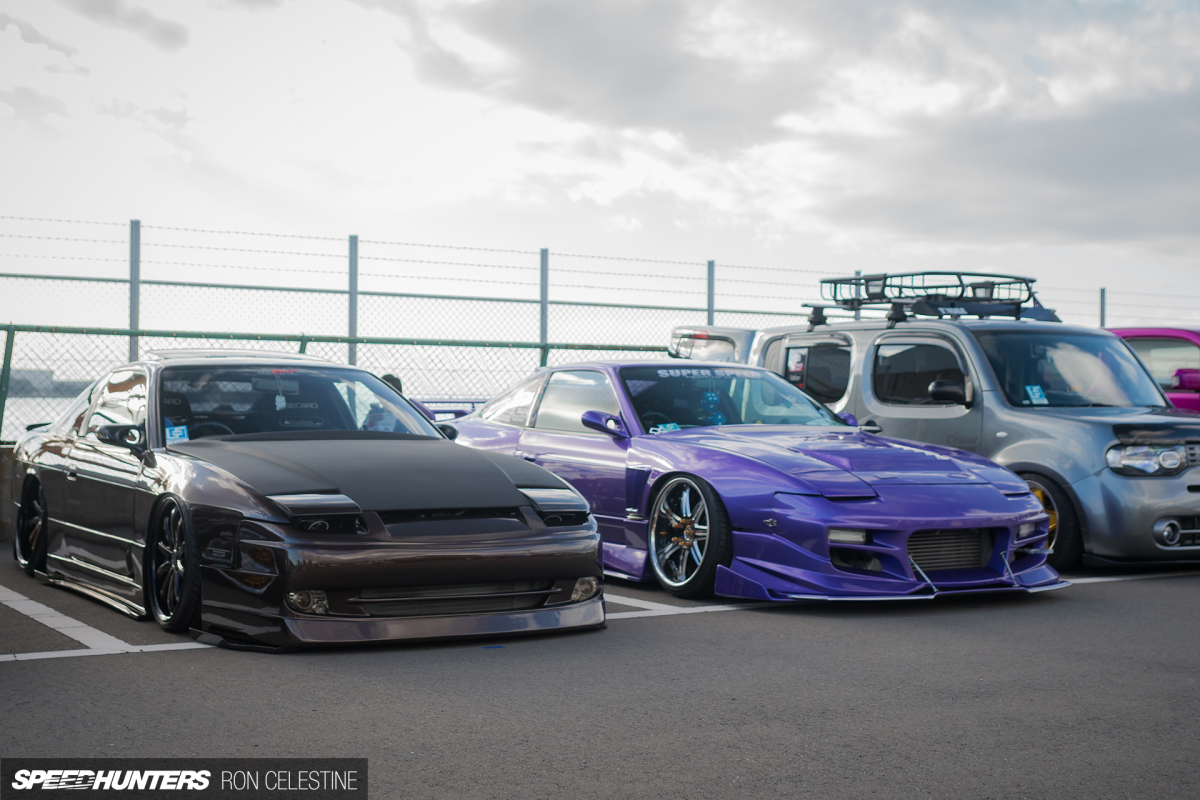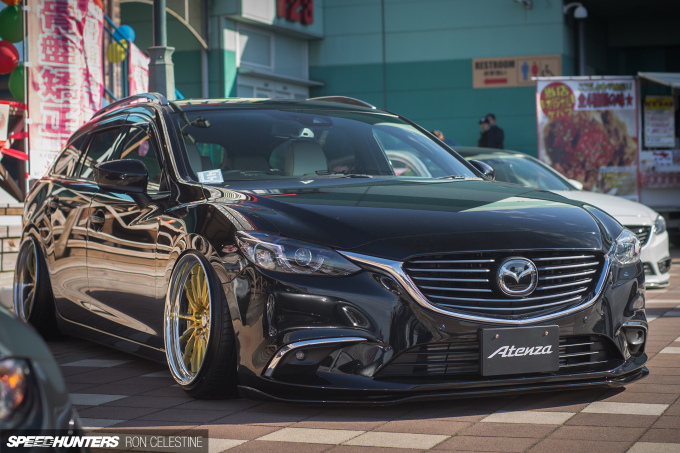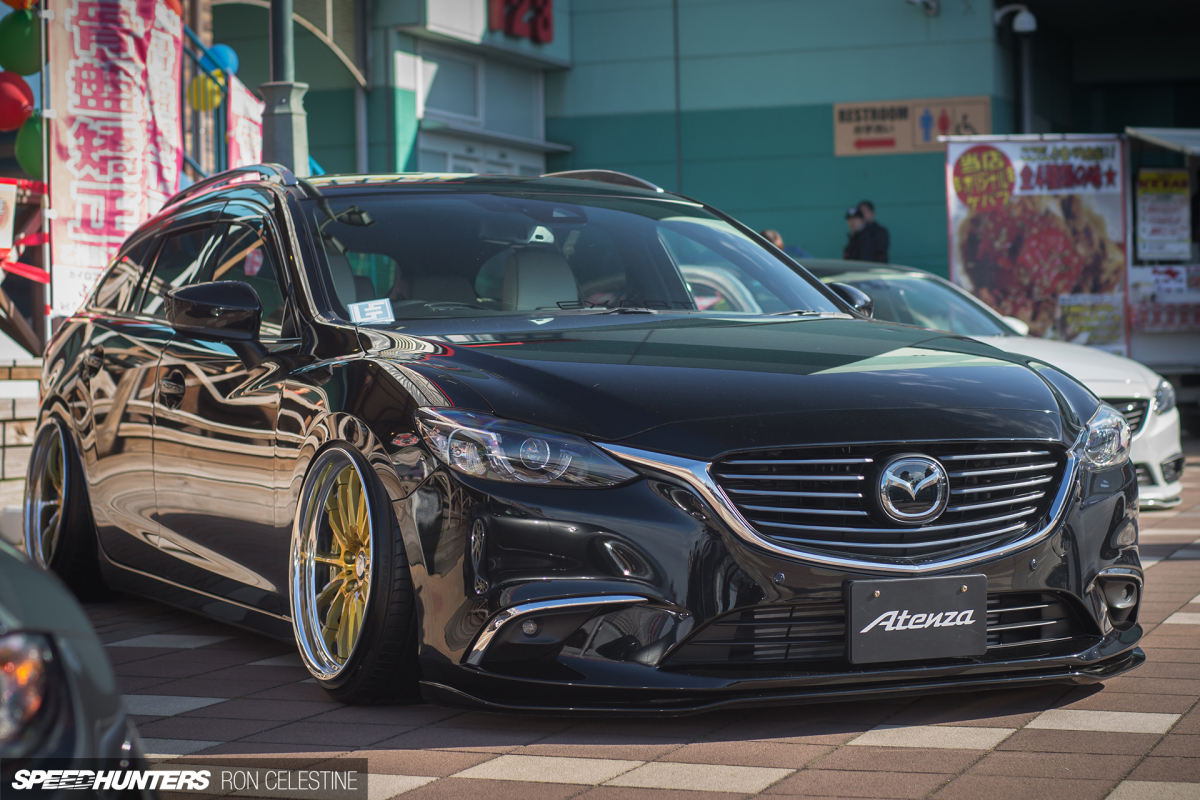 As in most countries around the world, there are of course rules when it comes to what you can and can't do, legally. In Japan, legal modifying comes with additional costs, something I only discovered when dealing with the paperwork for my own car.
If you change anything that is essential to the operation of your vehicle, when it's time for the bi-annual shaken inspection you must go through the process of updating to a modified title. Things like engine swaps, transmission swaps, wheels, changes to the chassis, and suspension alterations require you to file incredibly detailed forms.
If you buy the upgrade part in Japan it's likely to come with the information required by the transport department, but you still have to take it in and pay an extra fee to update the paperwork.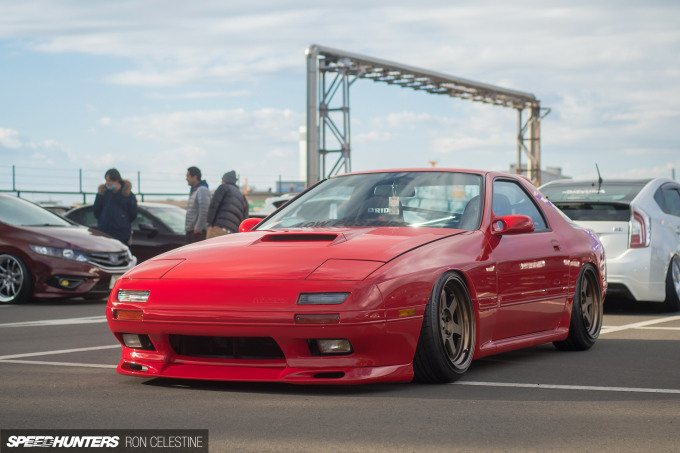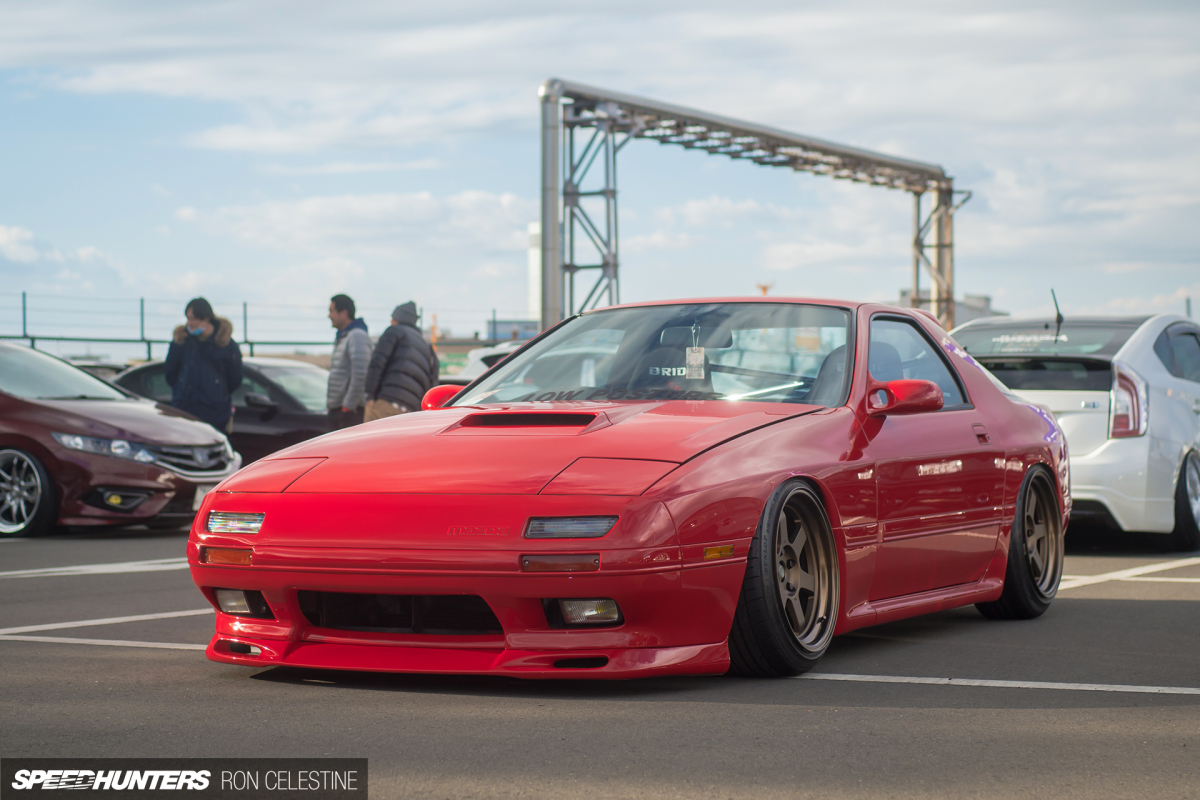 You've probably heard the stories about people removing their aftermarket parts and reverting their vehicles to stock to pass the shaken inspection, and then switching it back again when the paperwork has been rubber stamped, saving themselves money and potentially a whole lot of hassle in the process.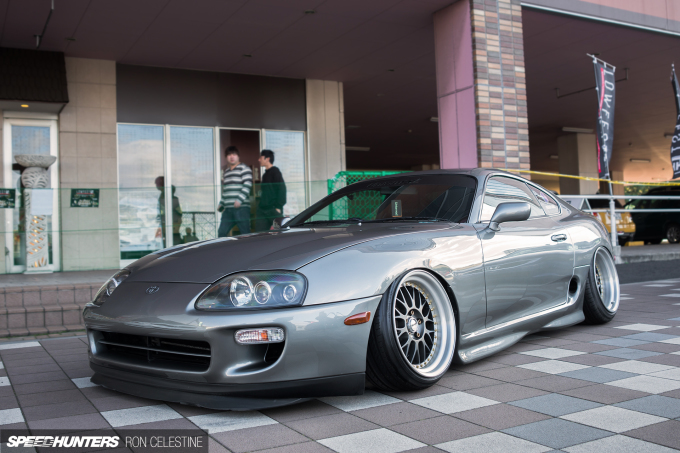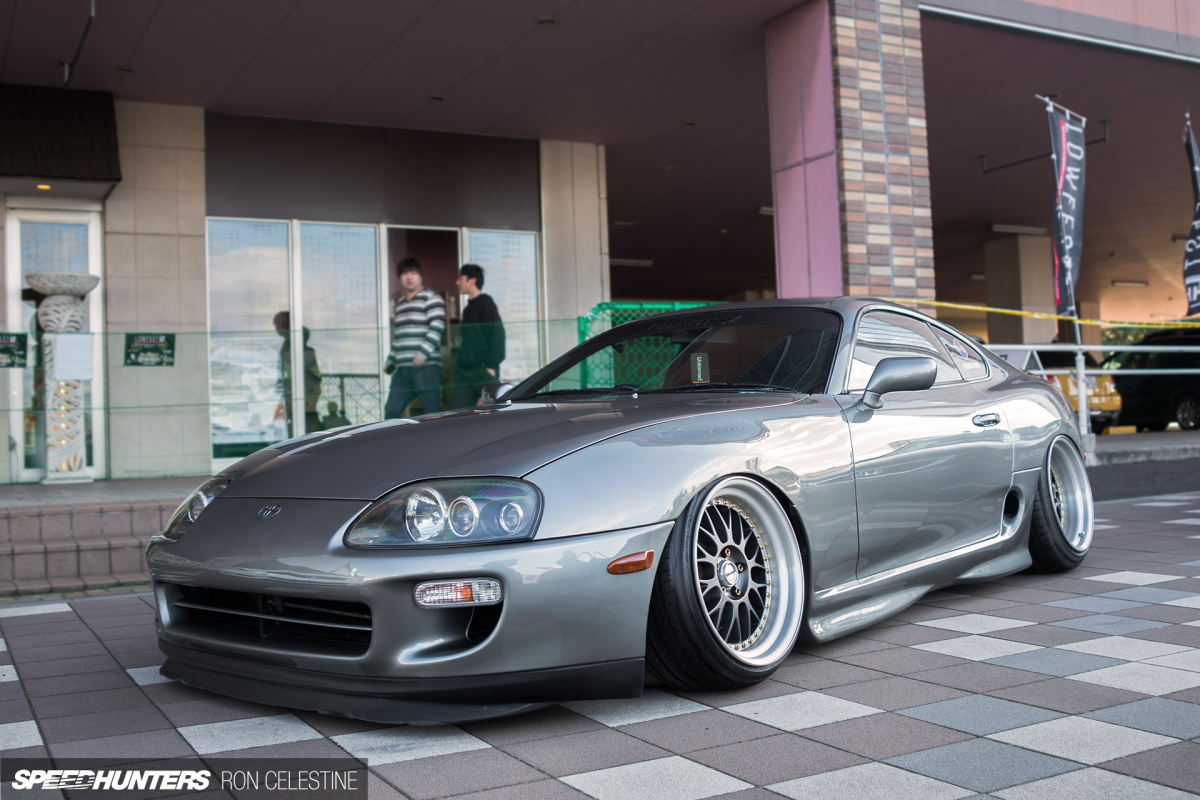 Of course, that's not so easy to do when you have extensive modifications, so if you're planning on going down that route and staying on the right side of the law and safety – which is very important – you need more money to burn.
The Vans & Keis Of Lowfest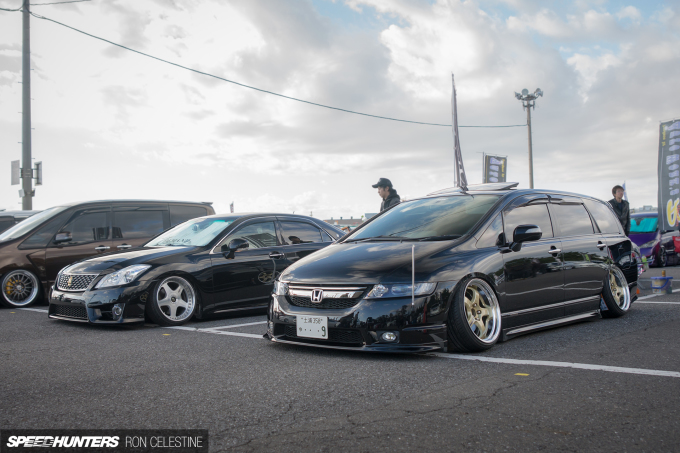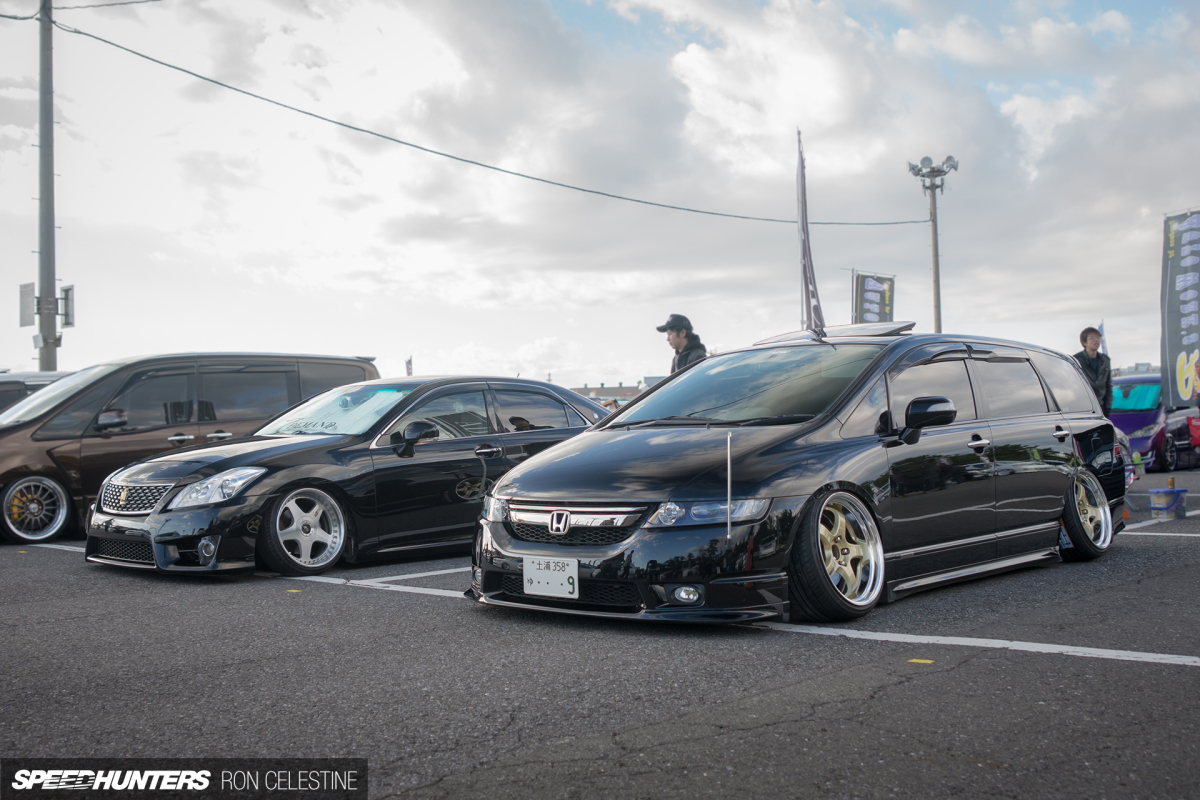 In my spotlight post from Lowfest, I took a closer look at one of my favorite vans at the event. To my delight, many of you expressed just as much interest in this subculture as I have, and fortunately there were plenty of vans to take a closer look at.
Japanese vans can be broken down into two main categories: full size vehicles such as the Nissan Elgrand and Toyota Alphard, and smaller minivan/station wagon such as the Honda Odyssey.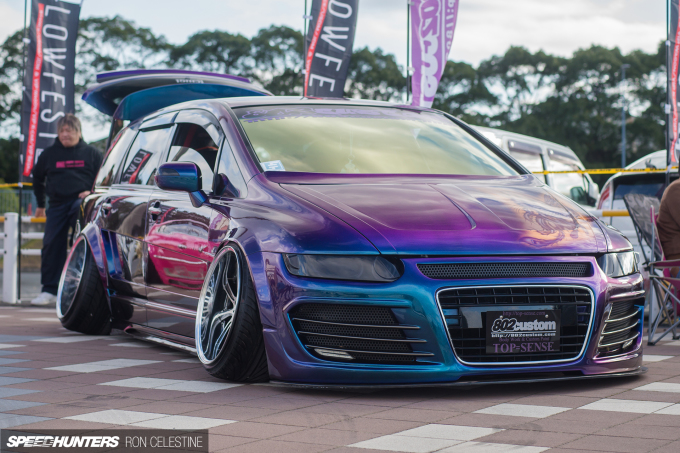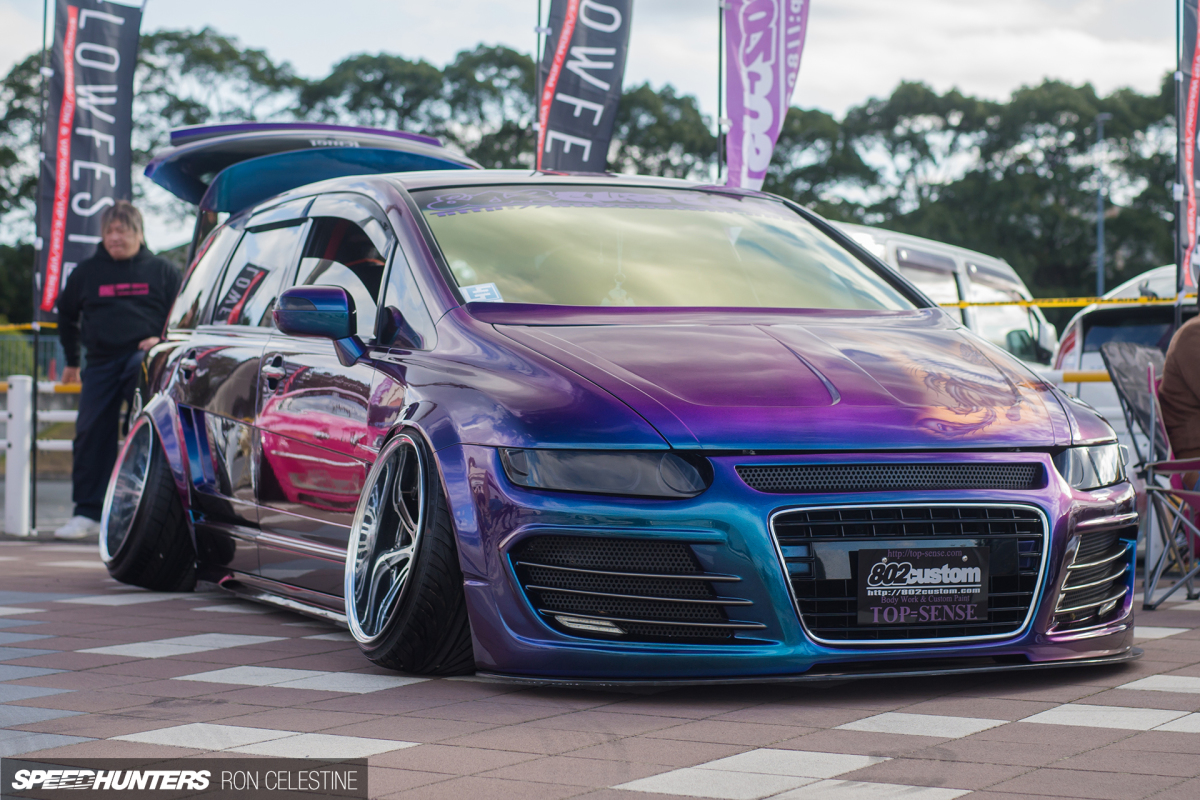 With the Elgrand, Alphard and similar models considered luxury vehicles with price tags to match for late-model examples, the Odyssey is a popular entry point to the custom van world.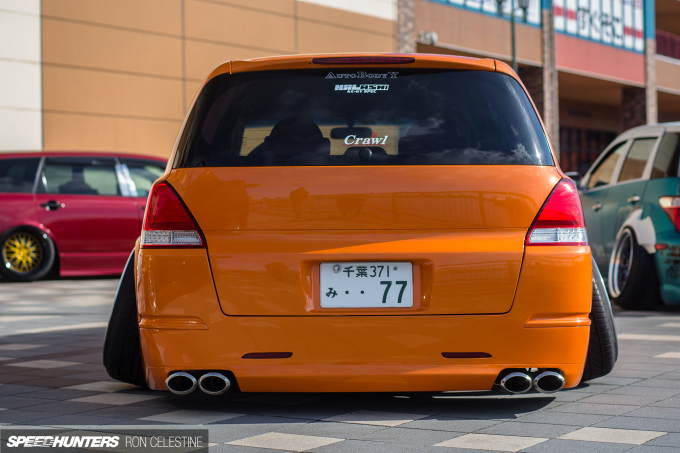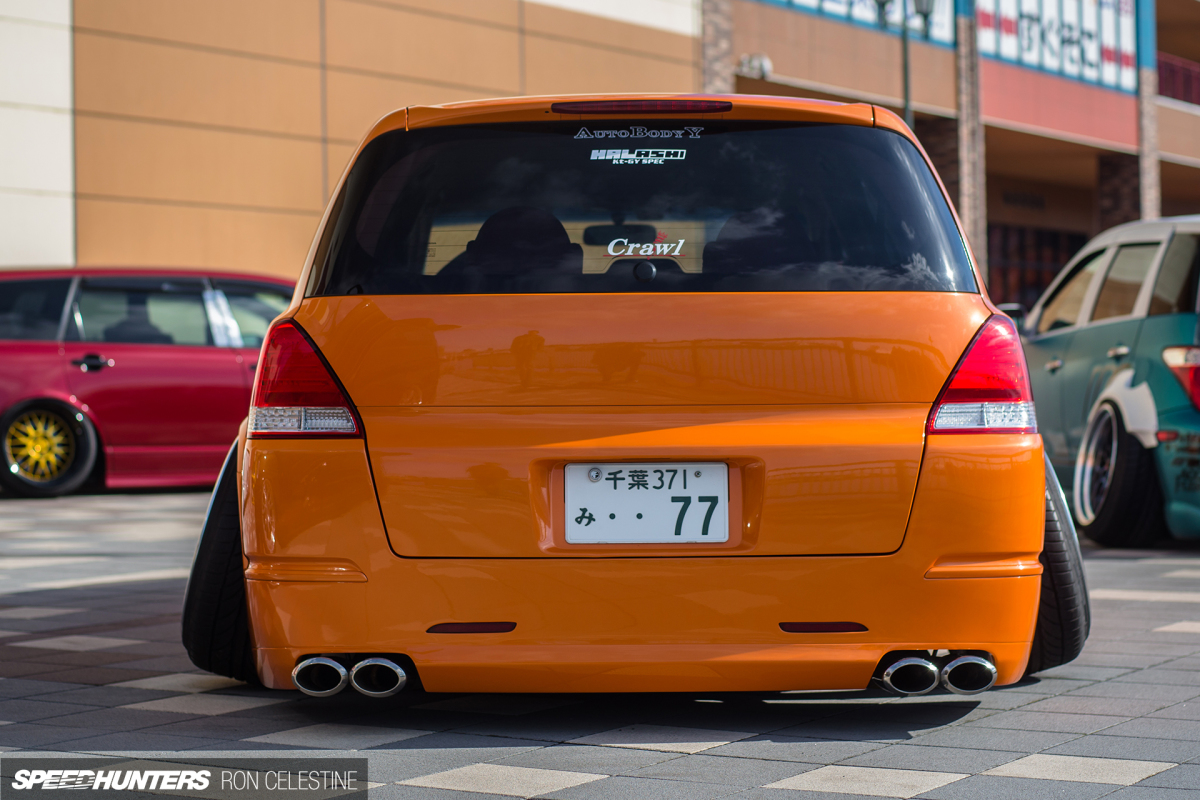 Almost every Odyssey at Lowfest was running an insane amount of demon camber, or onikyan.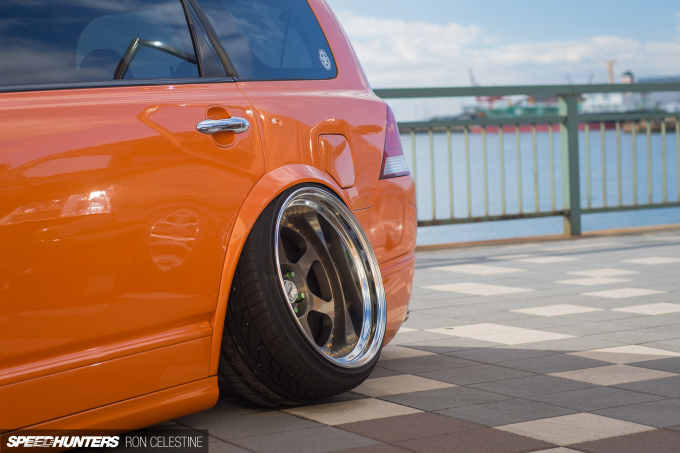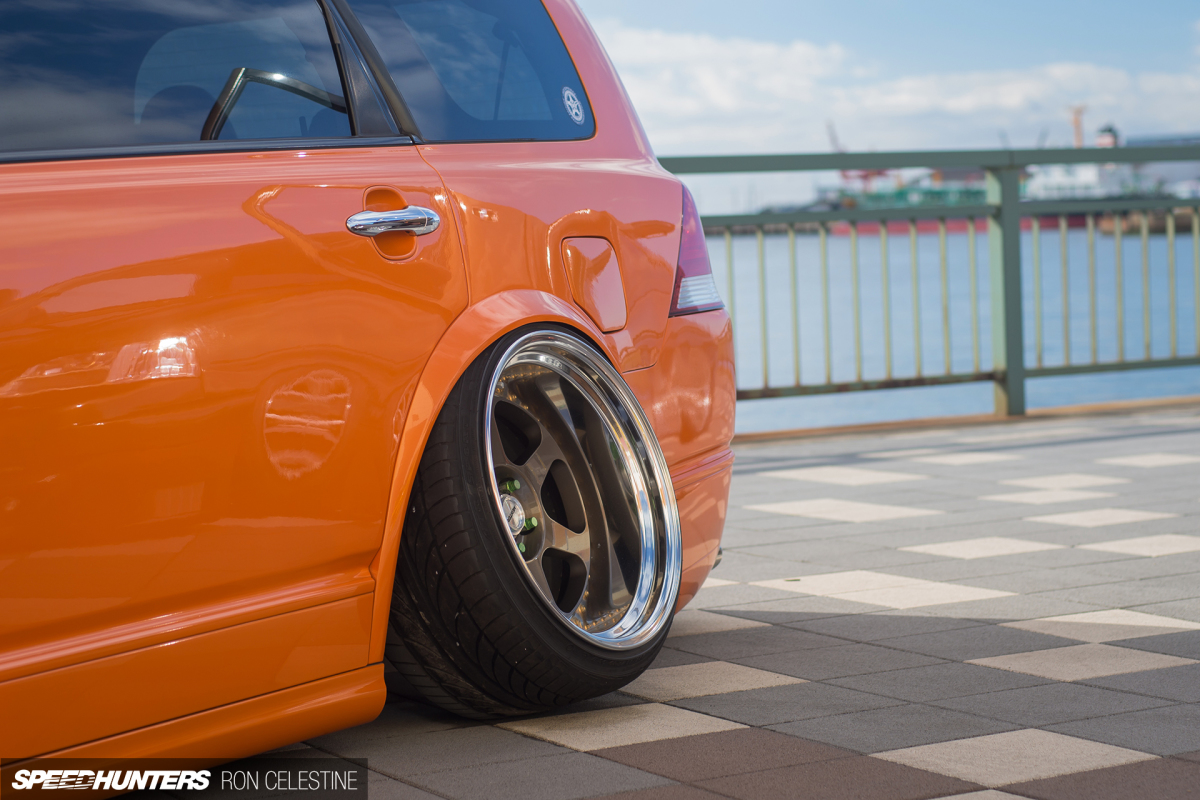 It's one thing to have a crazy amount of negative camber in the rear, but in getting everything to sit flush, many owners take the time to undertake custom and bolt-on fender work.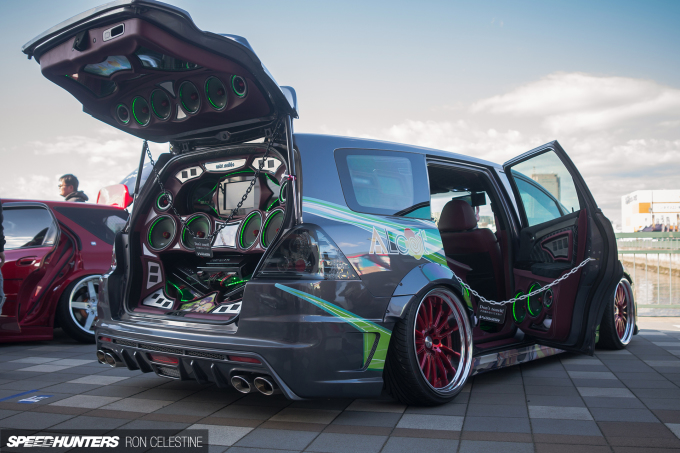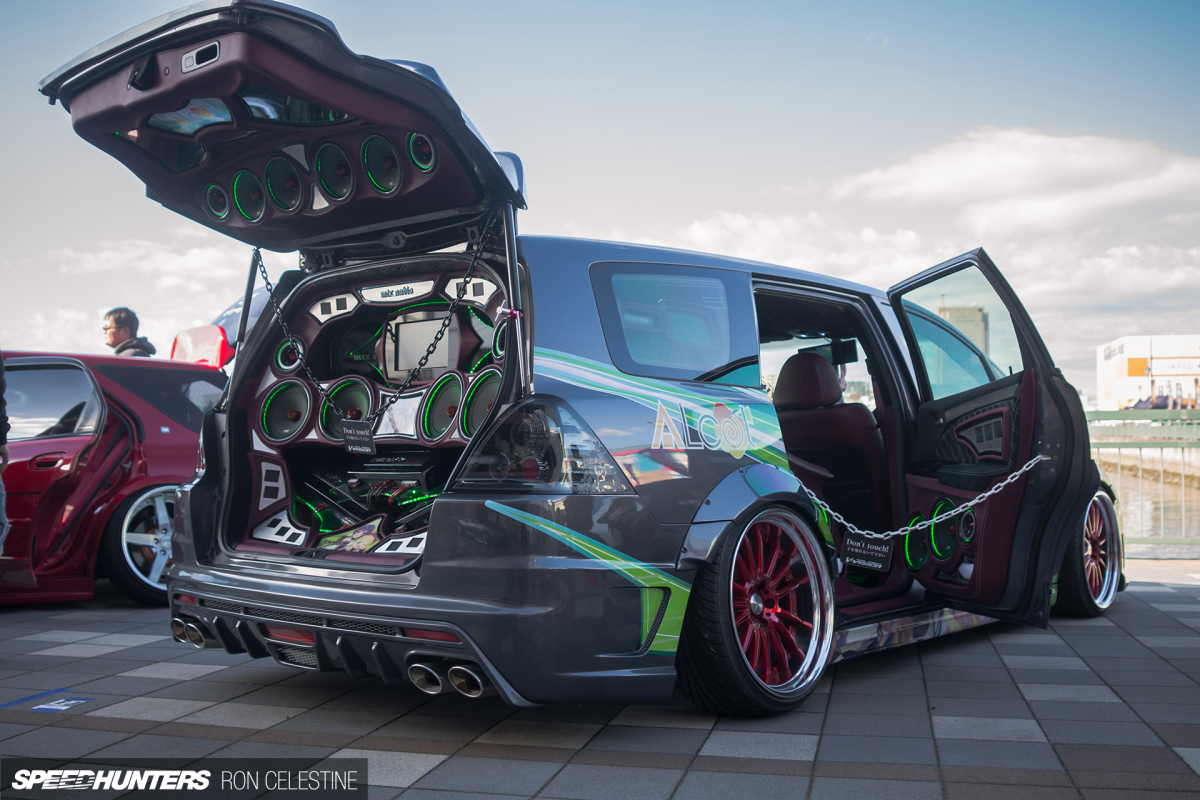 Some even go above and beyond, installing sound systems that would surely shake your house to its core if the volume was turned all the way up. Let's not forget the crazy aero, either.
The same goes for the kei cars of the show. Since these small machines are both more affordable and cheaper to insure than their higher displacement counterparts, kei vehicles are an extremely popular modifying base in Japan. Once again, the only limit is your imagination.
The Great Escape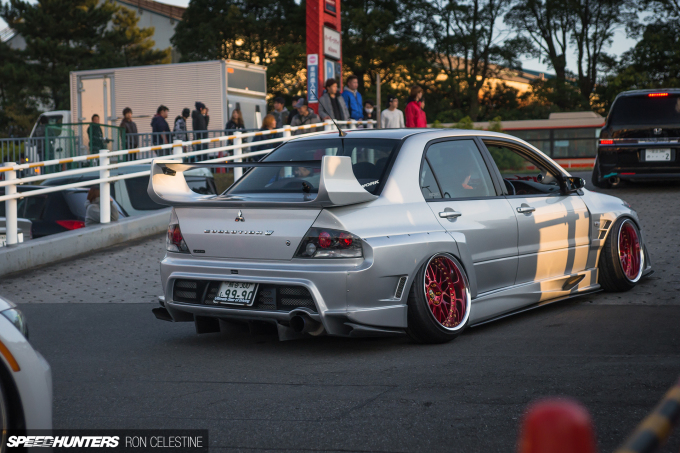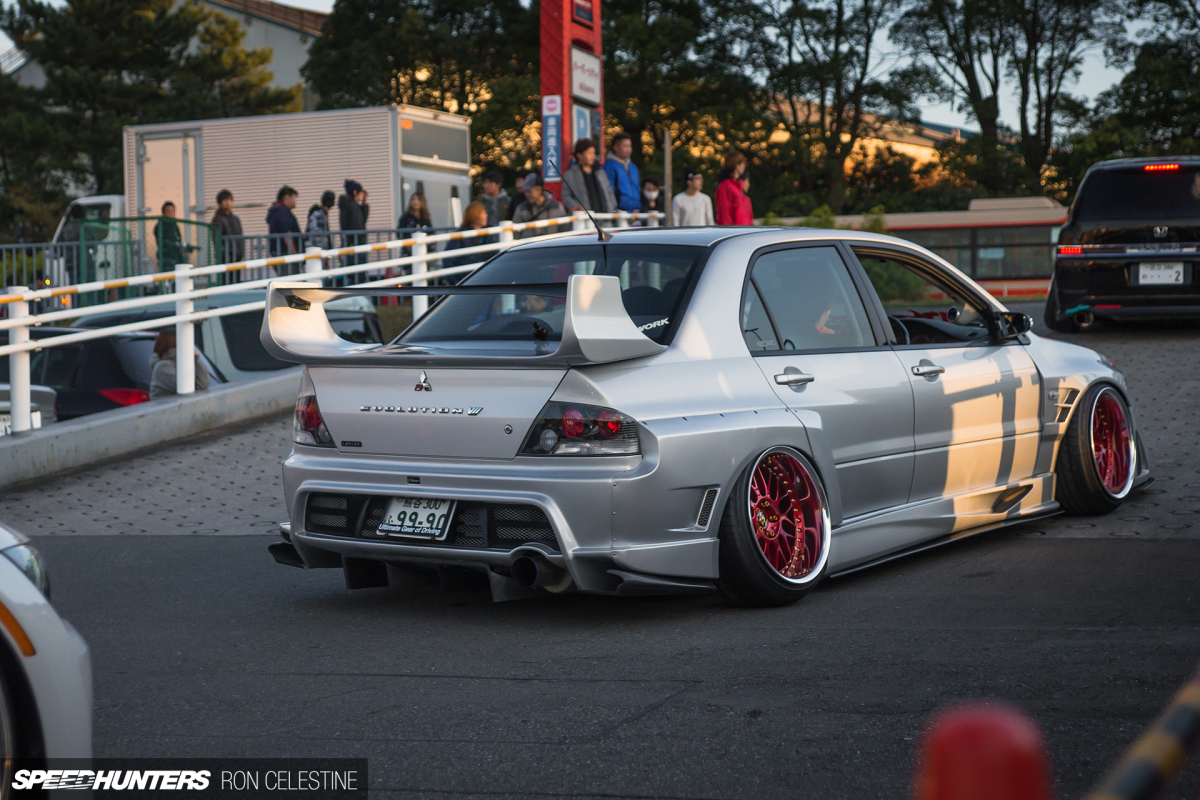 With the late afternoon temperature beginning to plummet, it was time for the festivities to come to an end. It wasn't till I spotted people running towards the entrance/exit of the venue that it dawned on me that Lowfest was about to enter its final phase. Getting into the event wasn't so much of a challenge for the slammed cars, but getting out was an entirely different proposition.
Being the seventh event hosted at the same venue, the Lowfest organizers knew this would be a problem and came adequately prepared to handle the situation. With Japanese-like attention to detail, the team began laying sheets of plywood to create a low-angle exit ramp.
With the ramp complete, the owners filed into one of two lines. The left-side line was for people who could get their vehicles out of the carpark without any assistance; the right-side line was for those who needed to use the ramp to avoid getting stuck.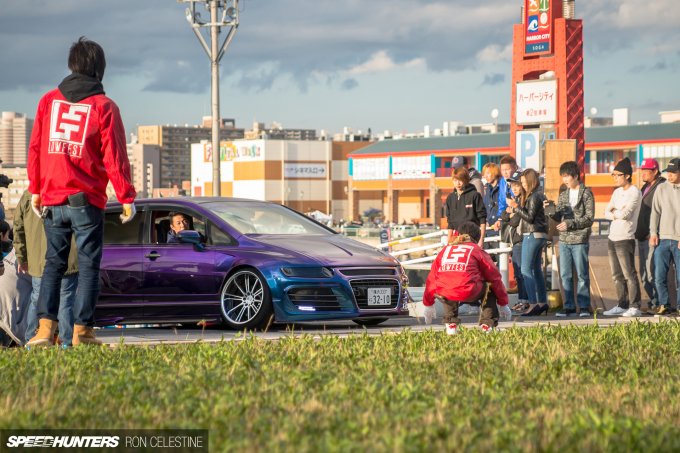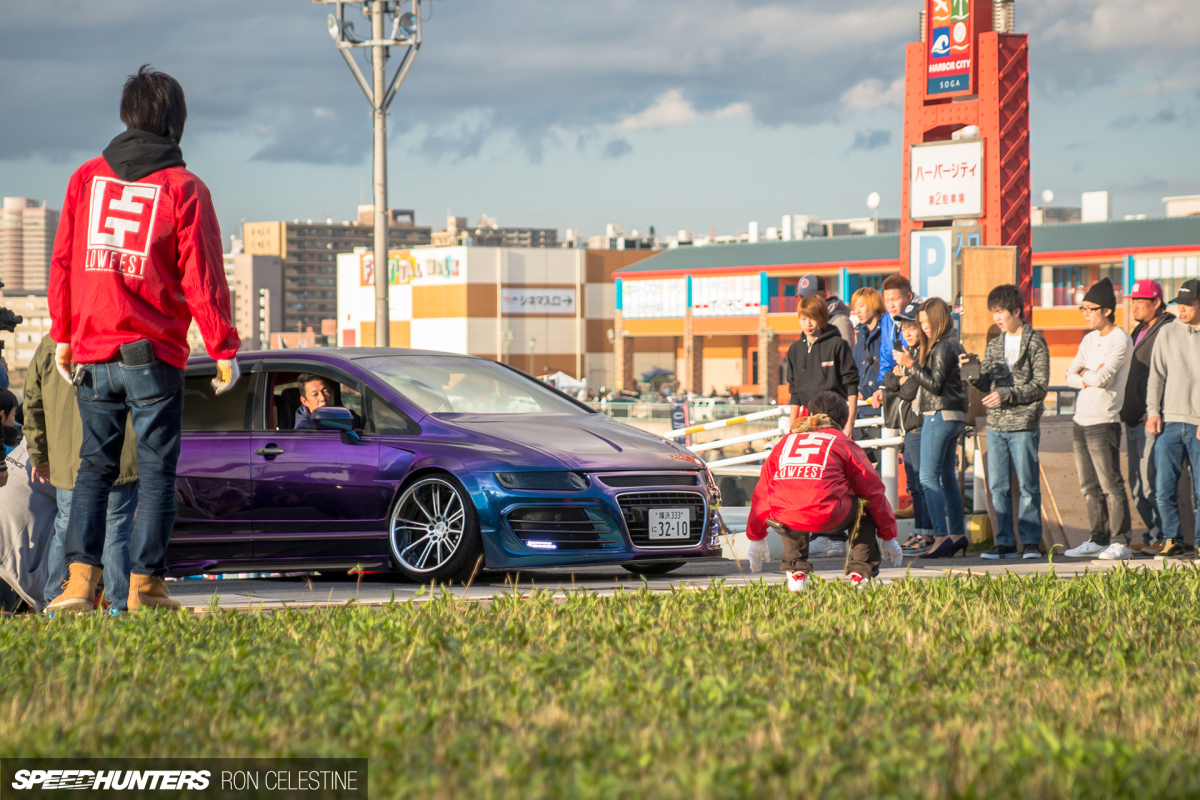 Directed by the staff, who also assisted with incoming traffic, the drivers were guided onto the makeshift ramp and were safely able to depart with their body kits, oil pans, and exhausts still intact.
If it wasn't for the temperature drop, I think I could have stayed there all night watching the spectacle.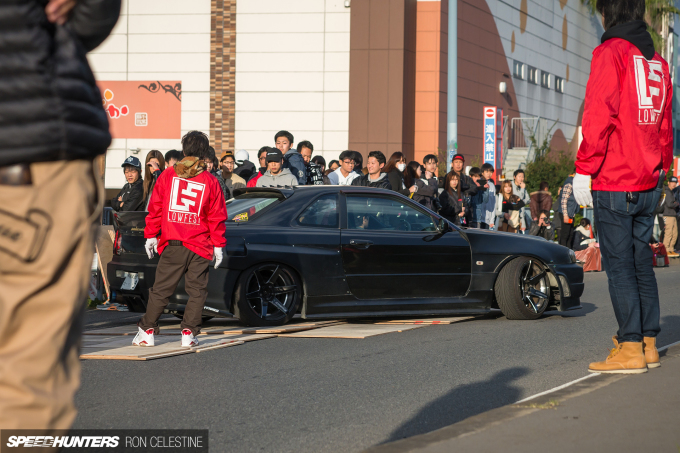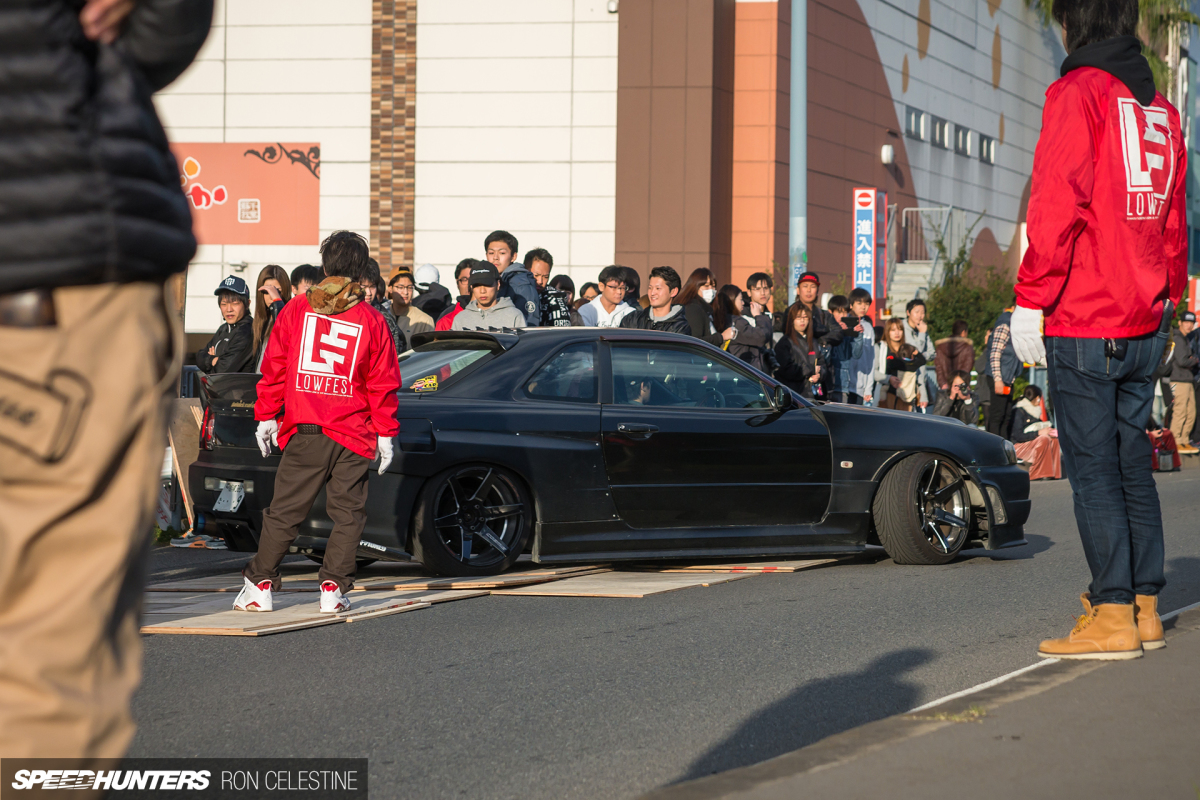 As crazy as it is to have to make a ramp for this purpose, in a strange way it gives the whole stance thing a unique flavor. I mean, I've never been to an event where it was just as entertaining watching people leaving the venue as the actual event itself.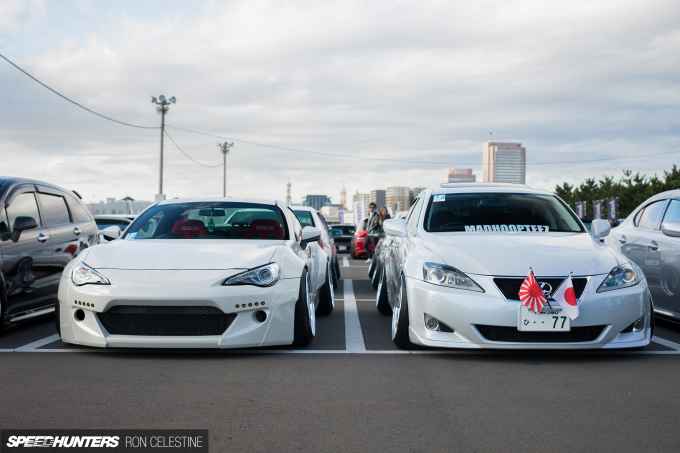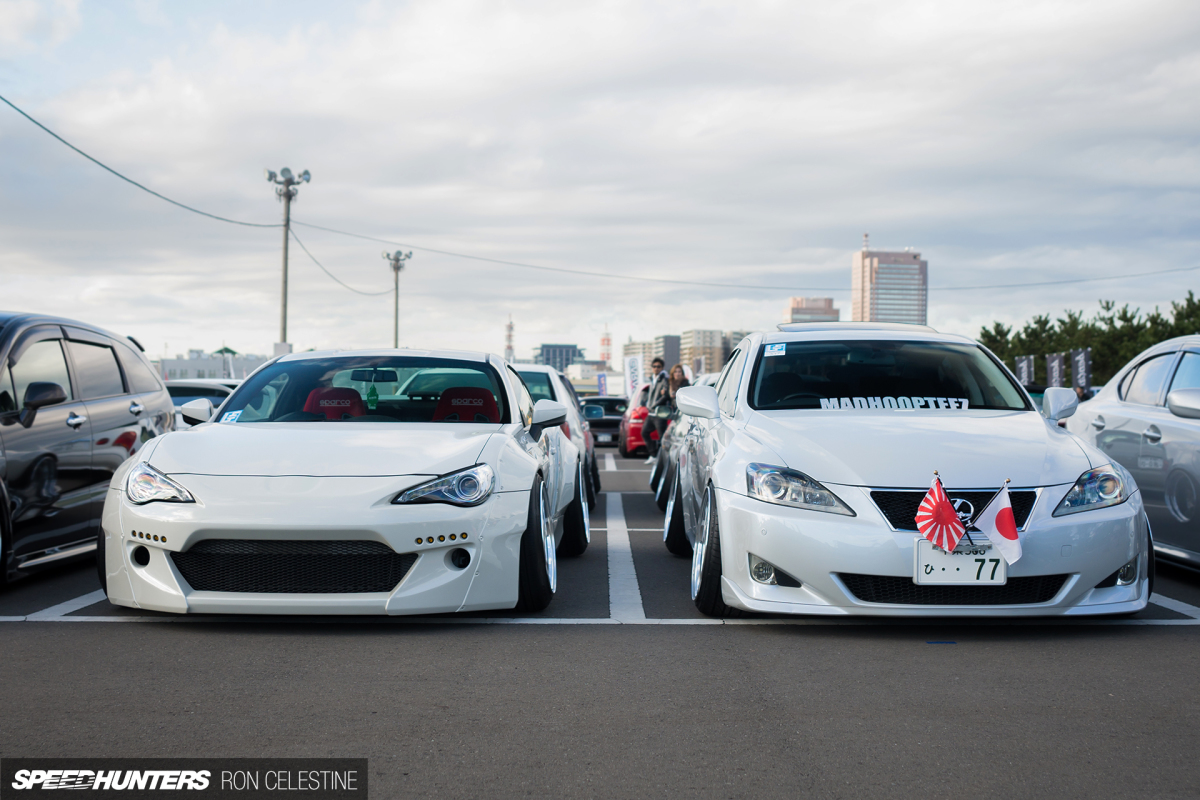 Yes, it's completely ridiculous and somewhat nonsensical. But then again, being completely different is what makes it all the more interesting. Any event like this that brings enthusiasts together to share their passion and creations will always be OK in my book.
Ron Celestine
Instagram: celestinephotography
The Cutting Room Floor