There really is nothing quite like forced induction from a turbocharger. I distinctly remember the first time I heard a blow-off valve hiss by me as I walked to school in the first or second grade – what was that?
While I've learned the answer by now, there were still plenty of cars at the SEMA Show this year to which I had the exact same reaction. Some head-scratchers, some mind-blowers; here are a handful of my favorites.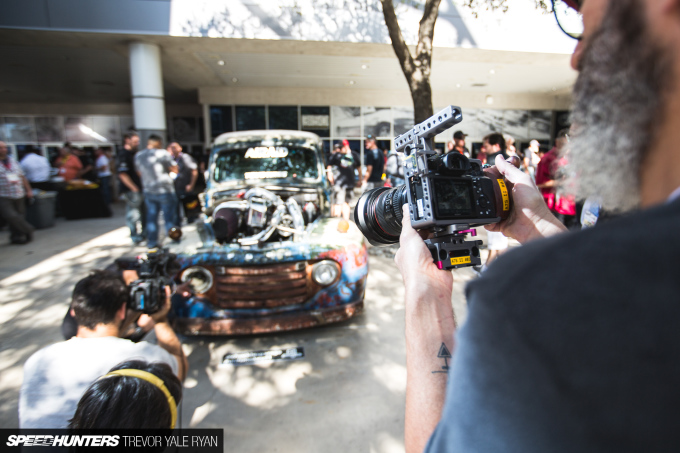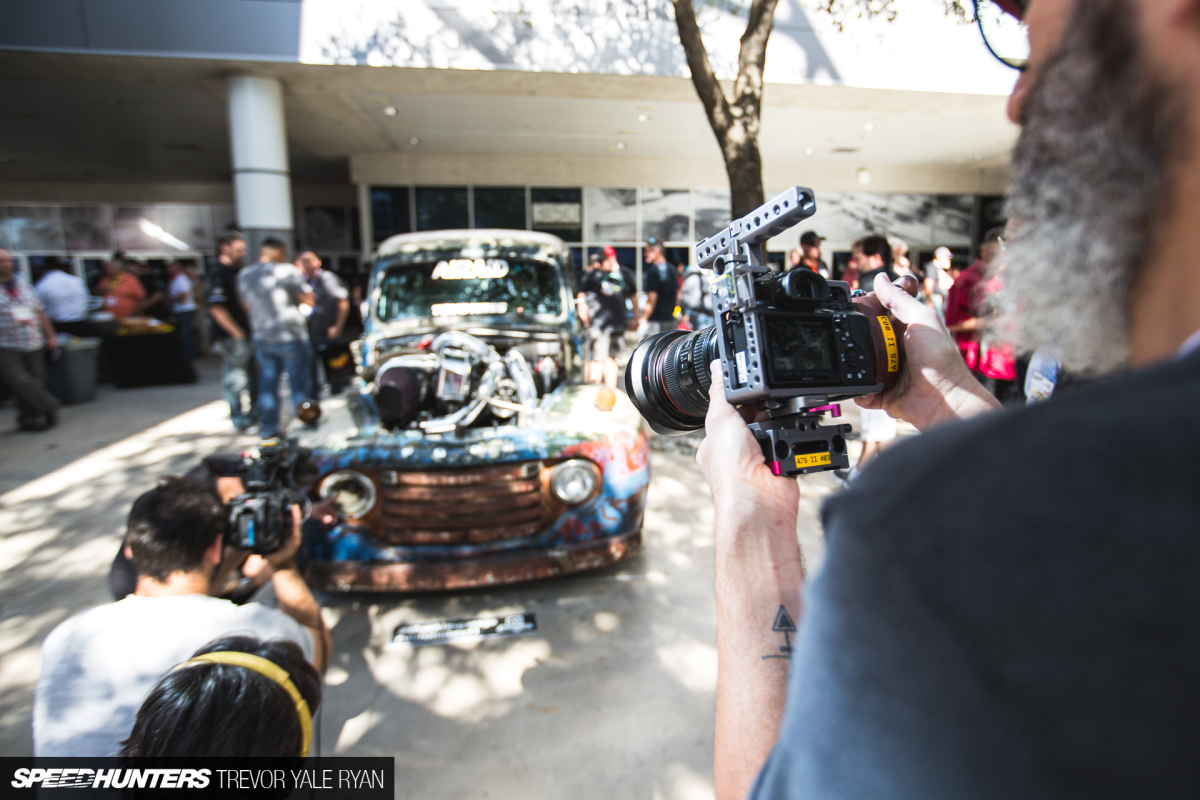 First off, the turbo in the lead image is from 'Old Smokey F1's crazy twin-turbo setup. Capable of over 100psi, this is a truck that continues to get plenty of attention. Yes this is a photo of a man taking a picture of three gentlemen filming the diesel monster.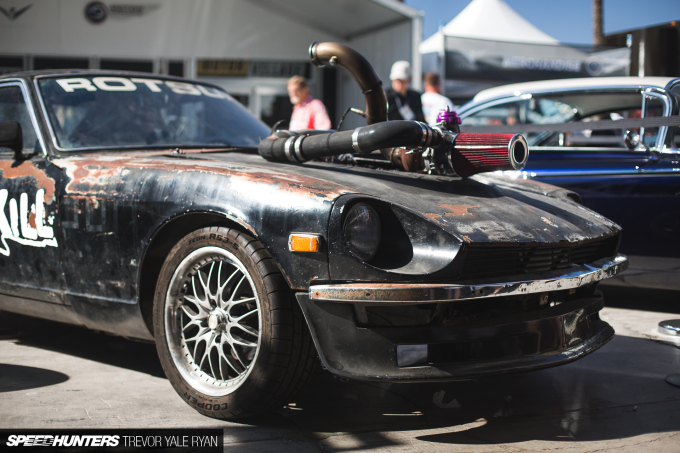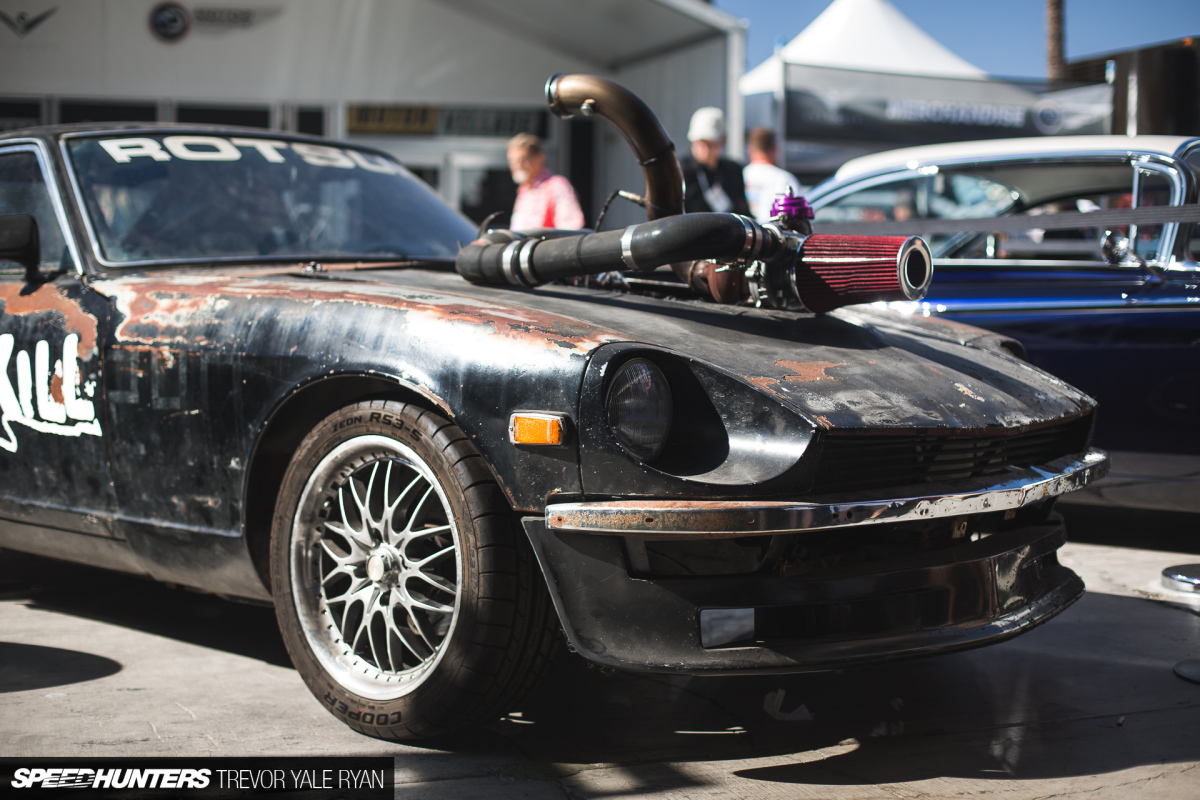 A good number of Roadkill cars were present outside too, and I took a liking to the well-known, odd setup on their Rotsun.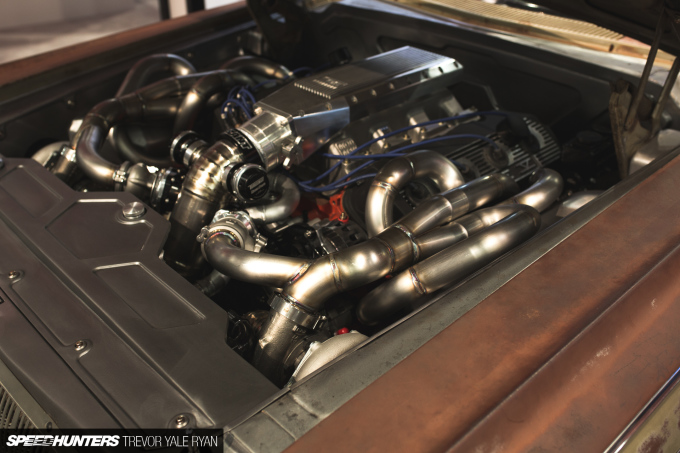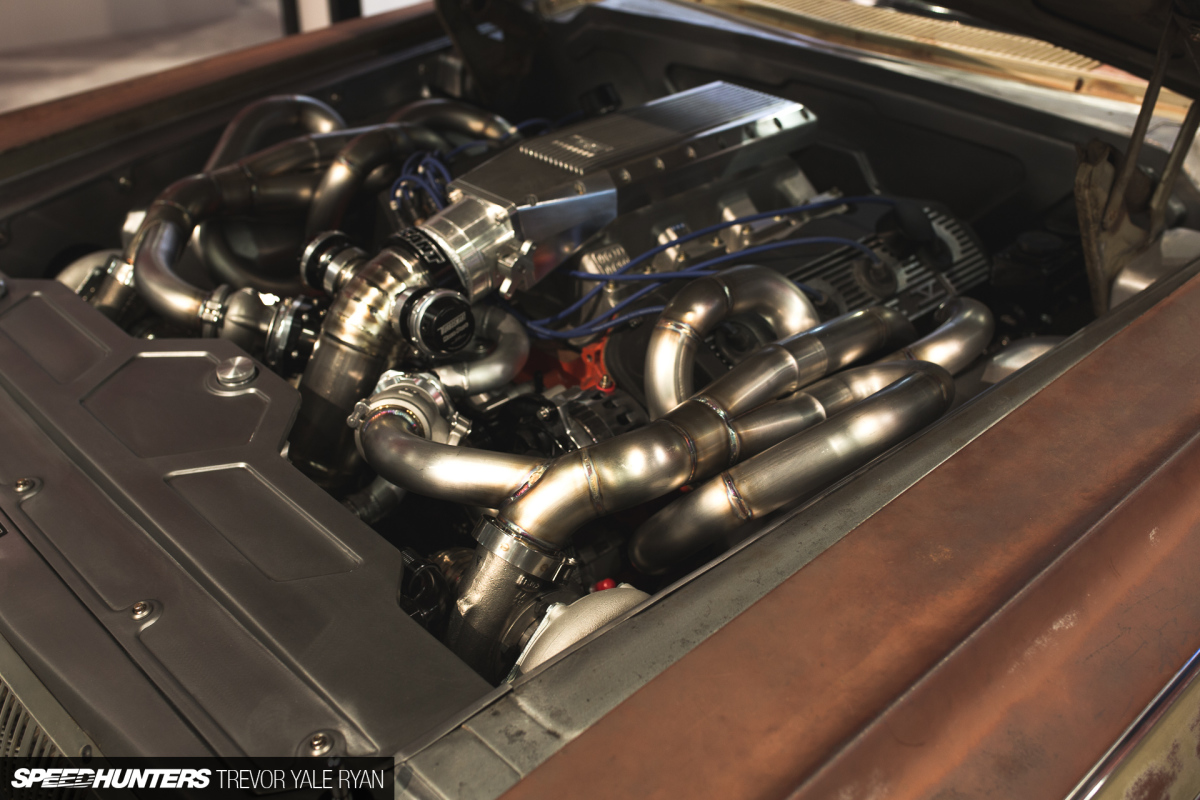 The vast engine bays of old American iron make for plenty of room to pipe up just about as many turbos as you'd like.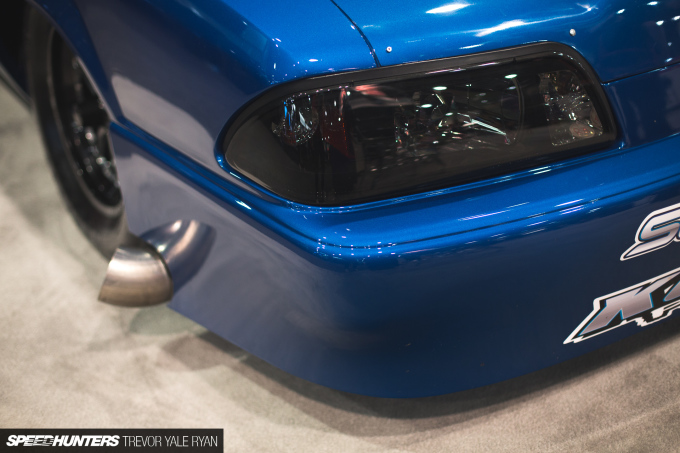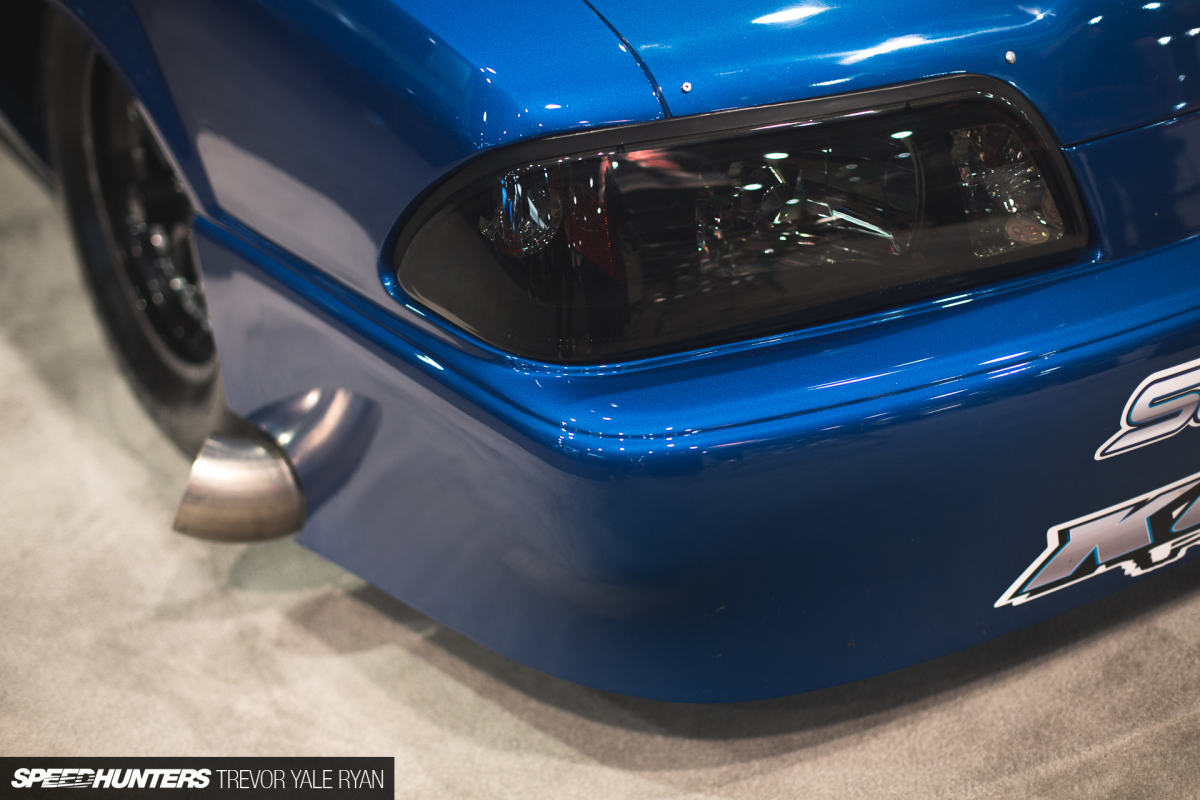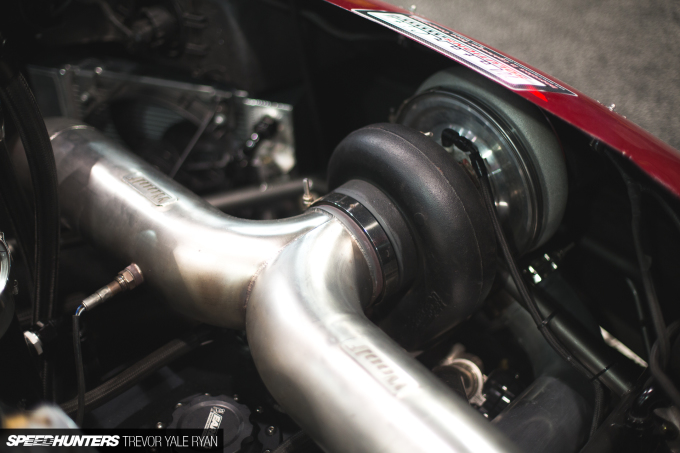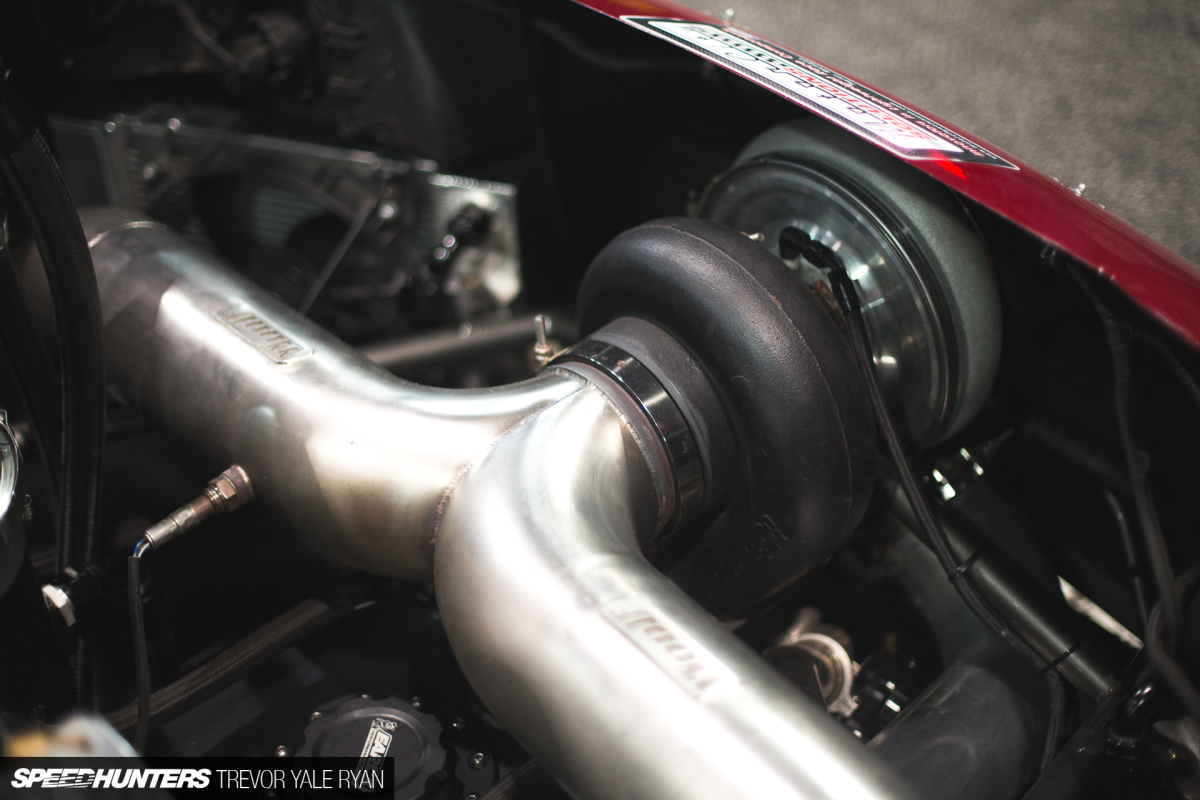 Plenty of straight-line American cars have picked up on the craze as well, despite years of supercharged resistance.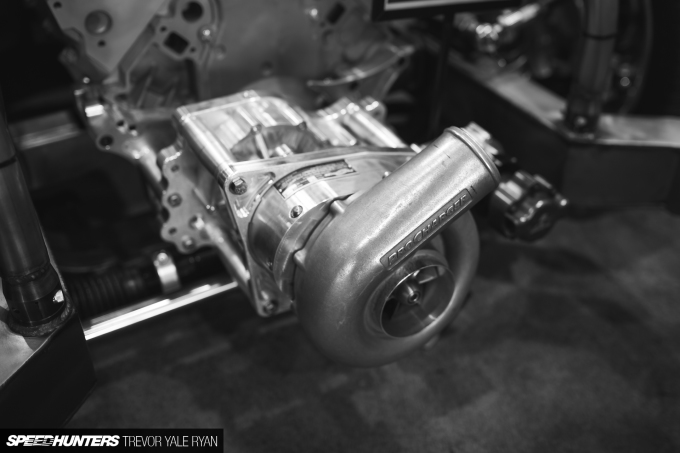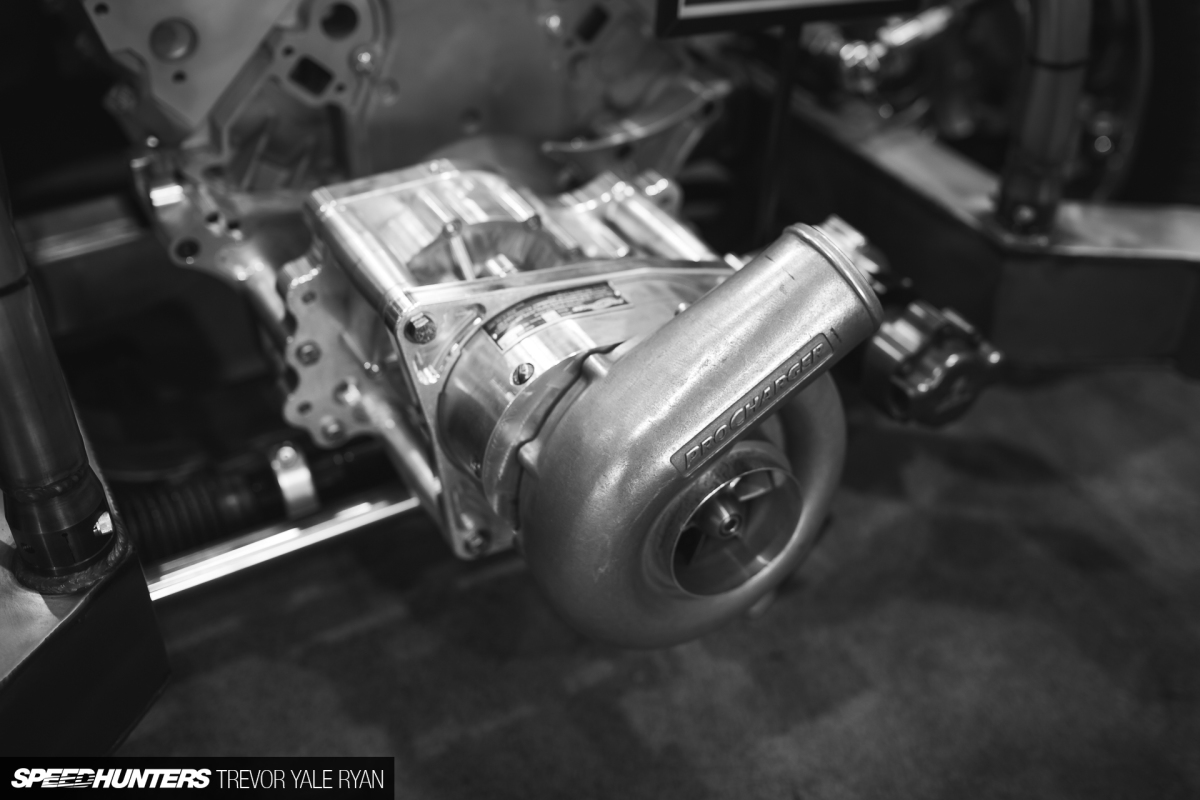 Speaking of superchargers, I think the most interesting find in that regard was this crank-driven Procharger unit that first goes through a tiny gearbox on the front of the engine. This is quite a popular setup for high-end cars capable of 2,000 (or more) horsepower.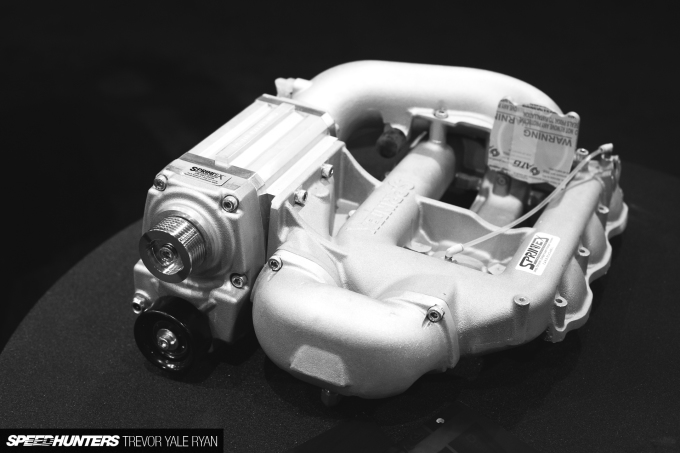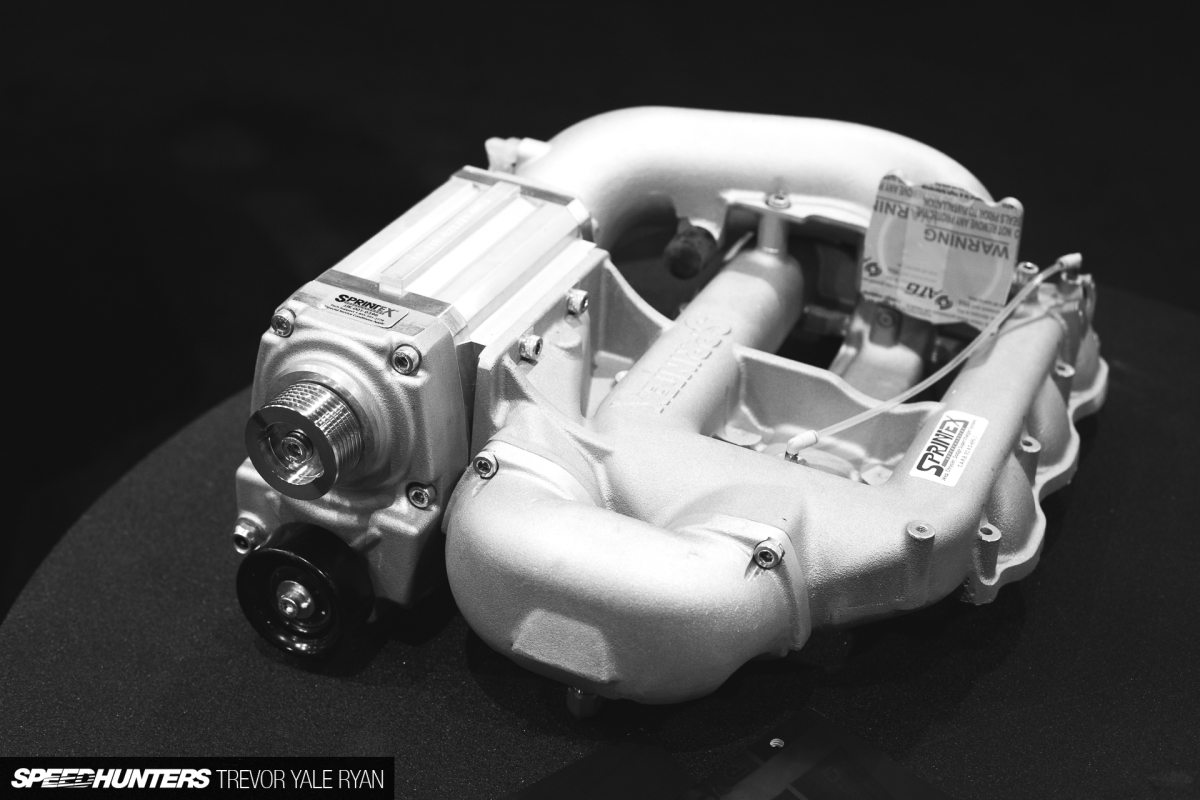 While classically an American move, the Subaru boxer powerplant is a popular recipient of the compact, simple technology.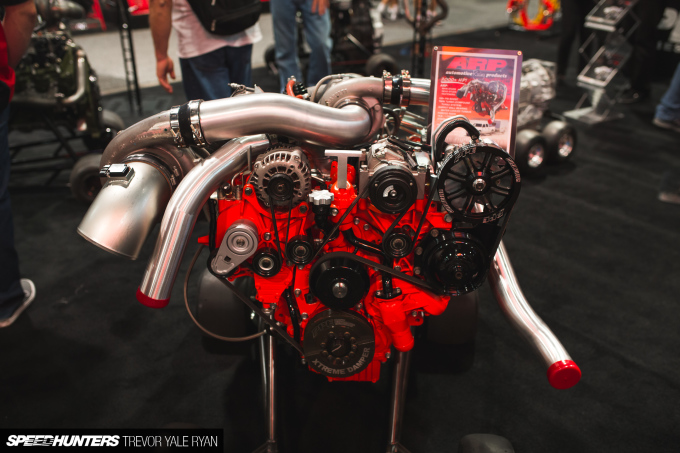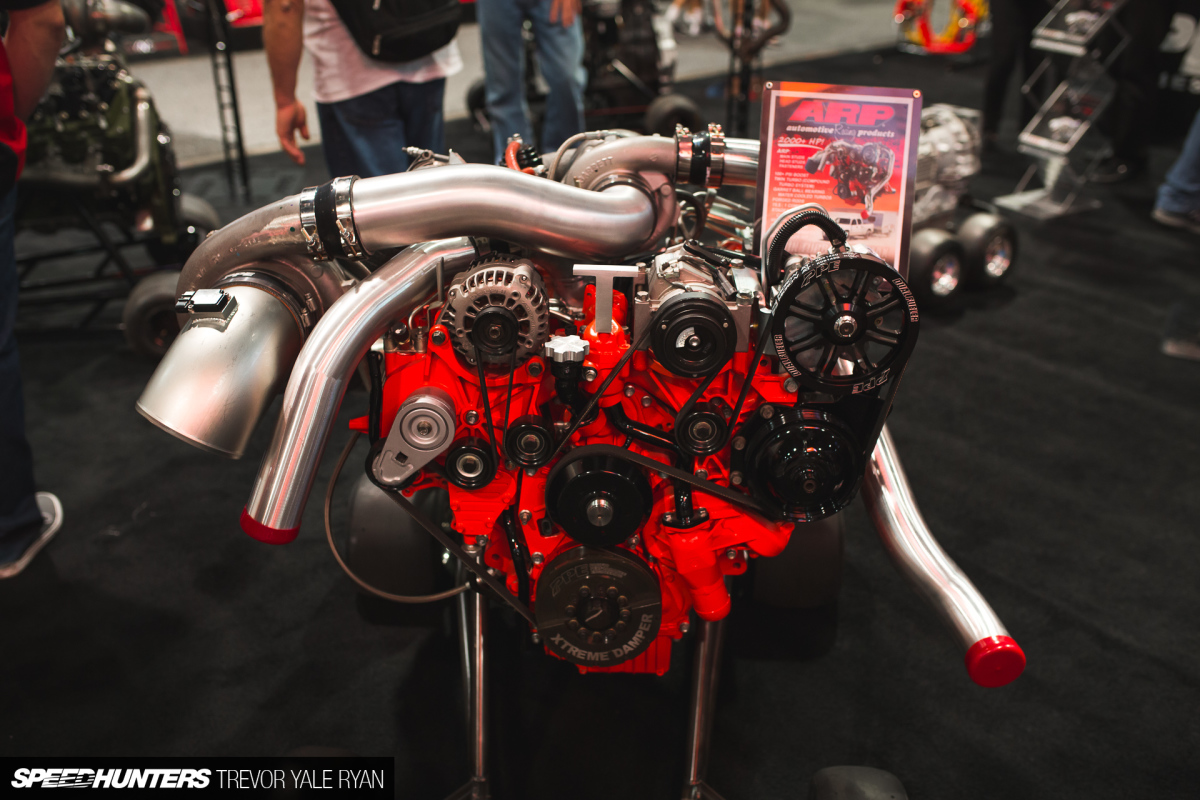 Plenty of cool booths were set up to show off creative piping solutions, new products, and the guts of turbos.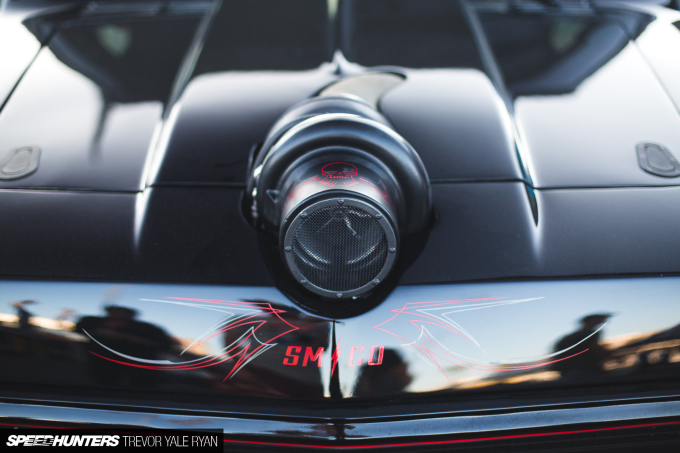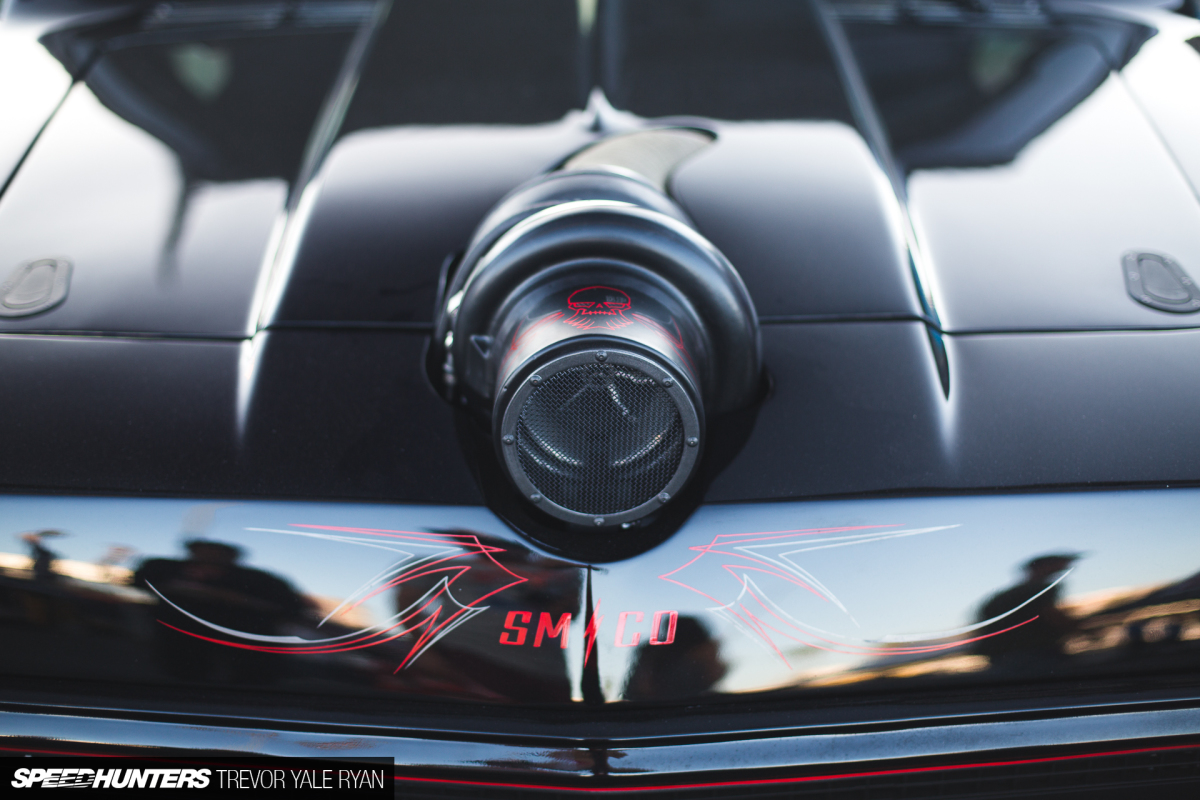 Of course, if one turbo is good, two should be better, right?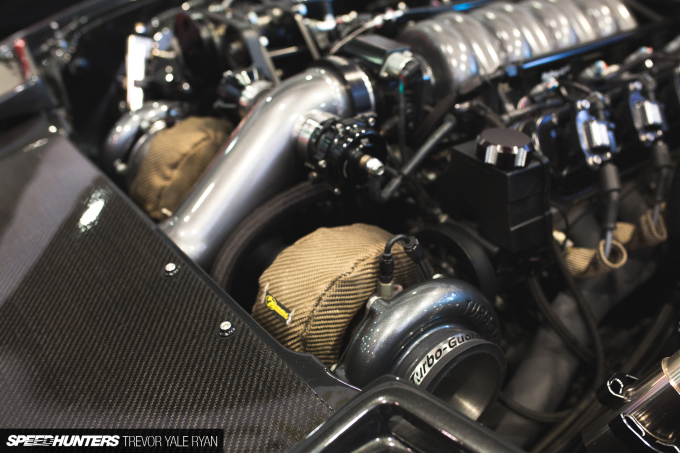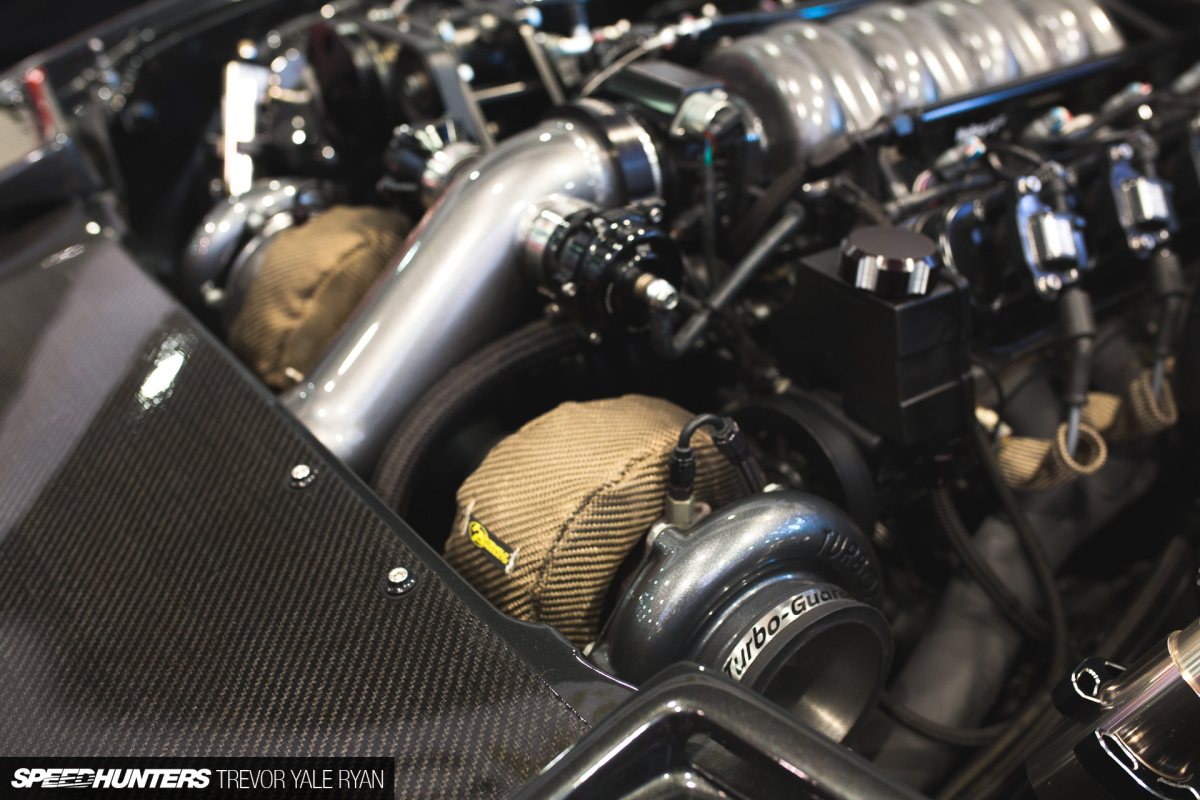 The V8-swapped FC3S RX-7 that Dino discovered also makes use of this philosophy, and it's done so in an excellent way.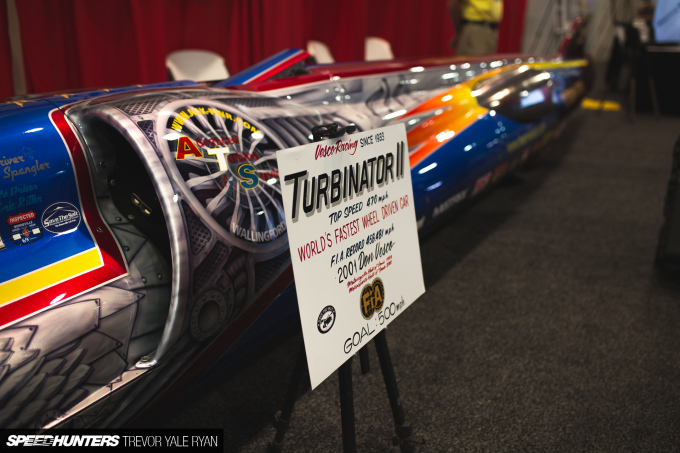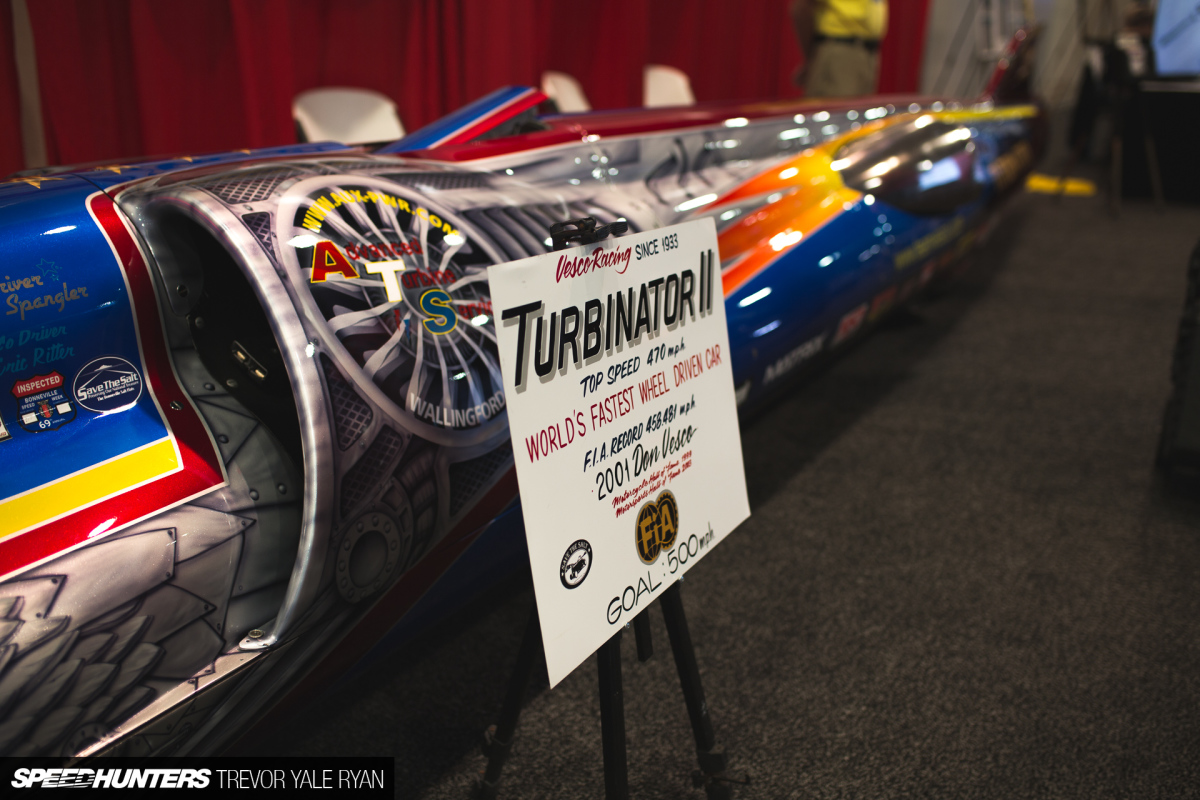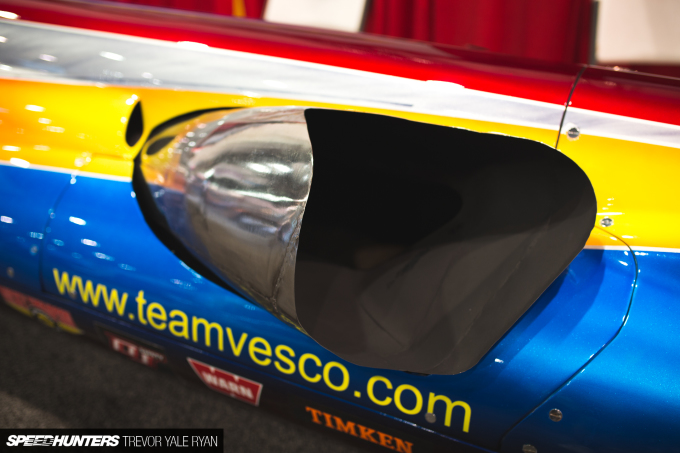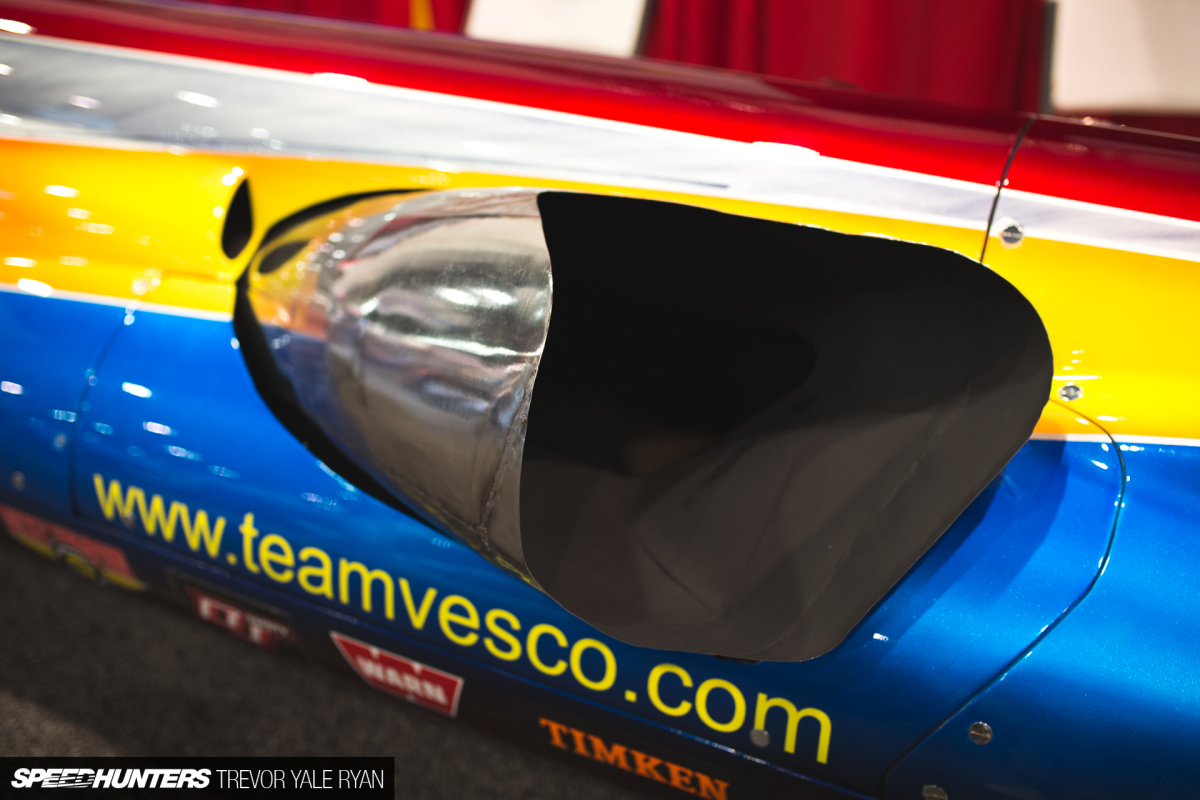 In my wanderings I spotted this wicked machine, dubbed the 'Turbinator II'. As it's little placard says, it's reached a speed of 470mph (756km/h). A turbine is really just a massive turbo that skips the whole internal combustion engine, crank and piston nonsense part of it all, so I decided to sneak it in here. And yes, that massive dark hole is the exhaust for the car, if we can call it that. So much for a 4-inch down-pipe being impressive.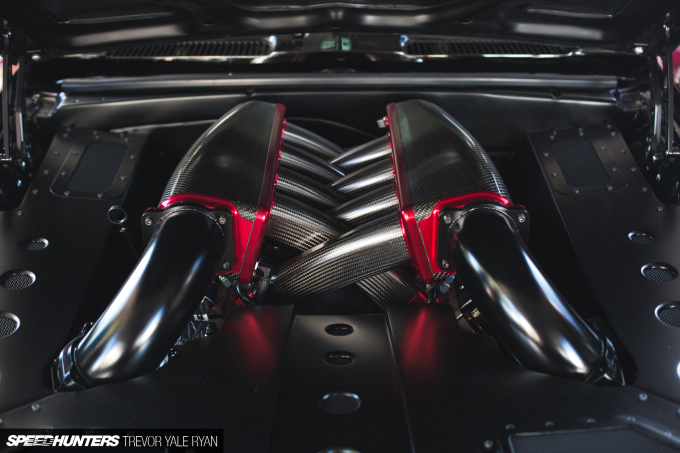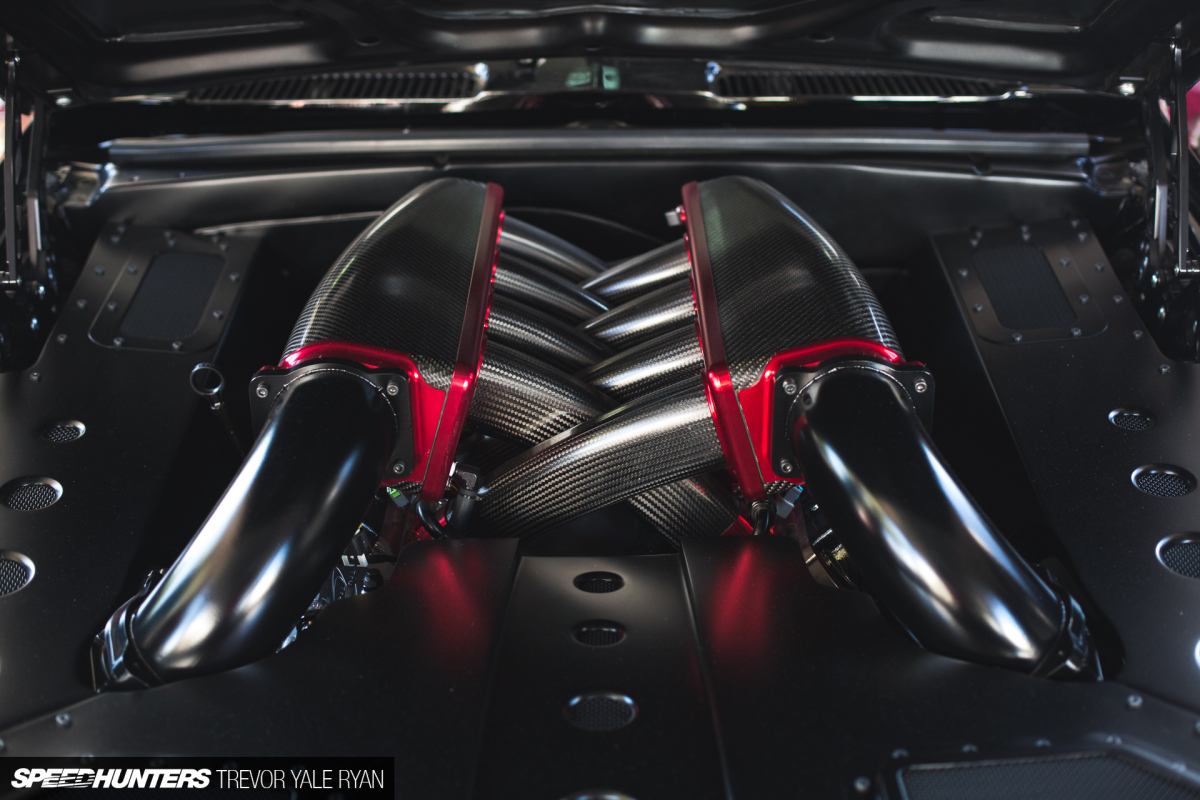 I'm quite certain some turbochargers are hiding somewhere on this car as well, but they're tucked away under some fancy bits of aluminum.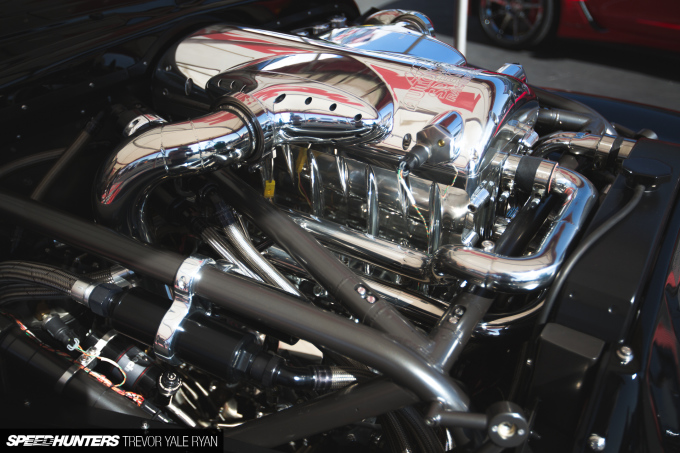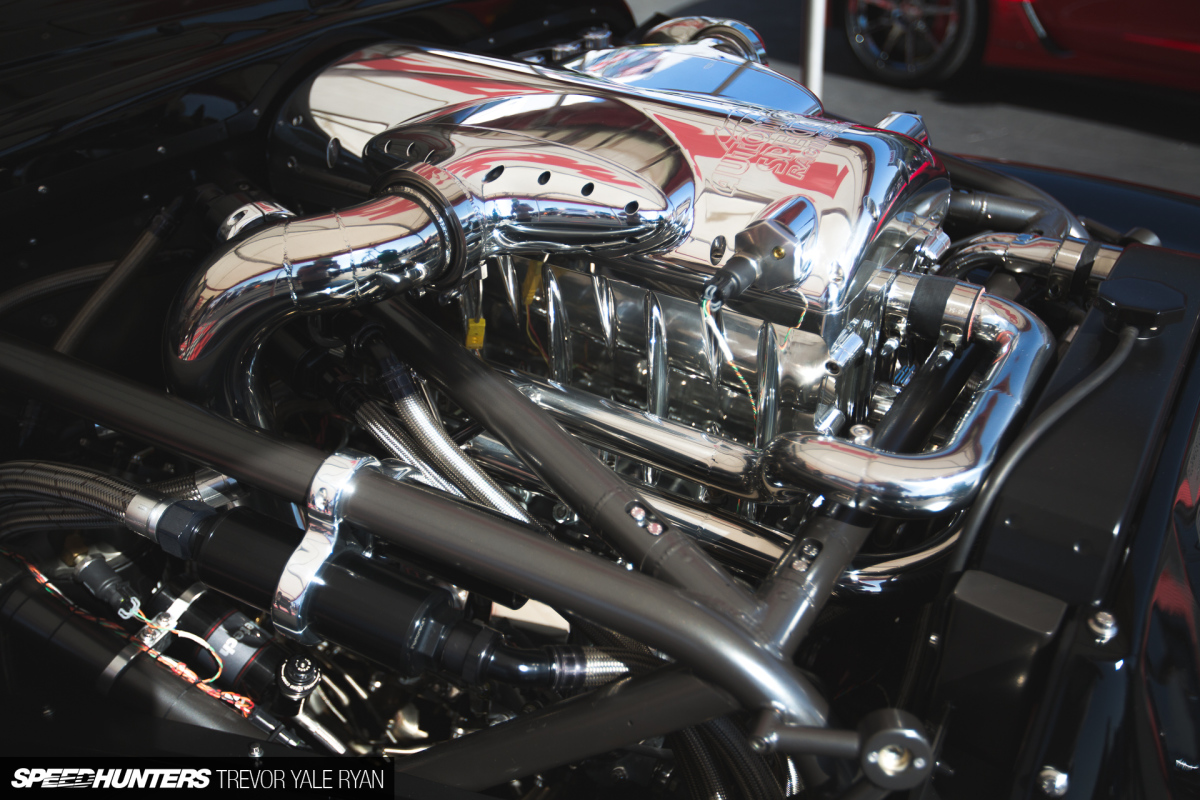 On the subject of missing turbos, I'll finish things off by teasing you with this ridiculous intake. I searched the engine bay from top to bottom but there were no turbos there; you'll notice there is no throttle body present either. What's the matter with this thing? Where have its (four) turbos gone off to? I'll be bringing you the answer shortly in the form of a spotlight on this insane pickup.
There really are an inconceivable amount of forced induction solutions present here at SEMA — if you're at the show, post your own finds up in the comments!
Trevor Yale Ryan
Instagram: tyrphoto
TYRphoto.com