We all have our favorite manufacturer, mine being Nissan for the styling and overall performance potential of its classic models. So while searching for spotlight-worthy cars at the Koza Motorsports Festival in Okinawa, I naturally gravitated towards the old school offerings from the Japanese automaker.
That led me to not one but two left-hand drive S30 Datsun Z cars in the exhibition area, each modified in a different way to reflect their owner's individual tastes and personalities.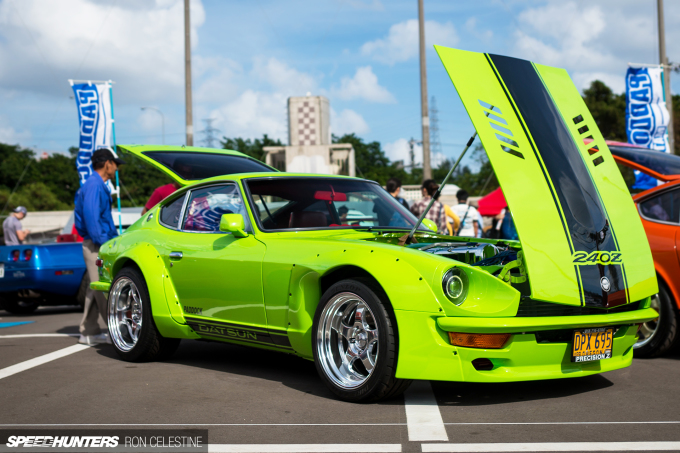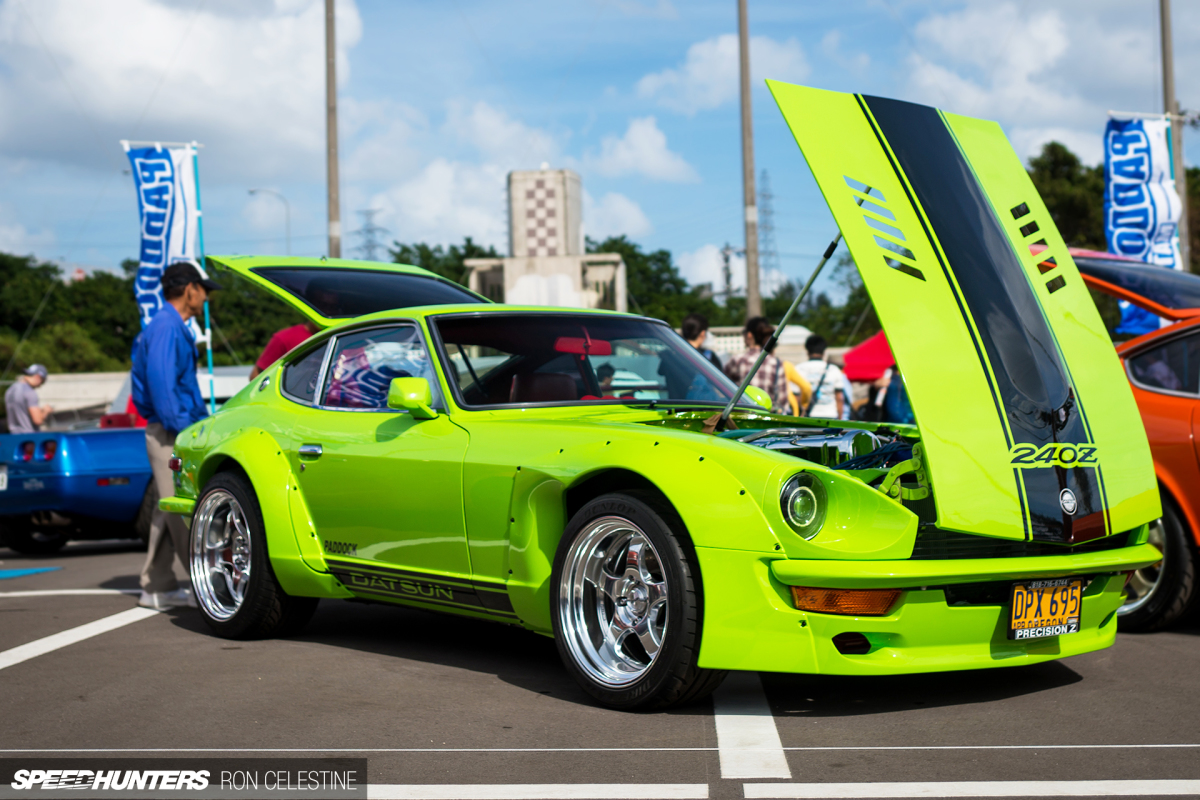 First the green car; the vibrant lime paint made it stand out among everything around it while complementing the extra aggression brought about through bolt-on overfenders and subtle suspension work. I think this S30 has a great stance.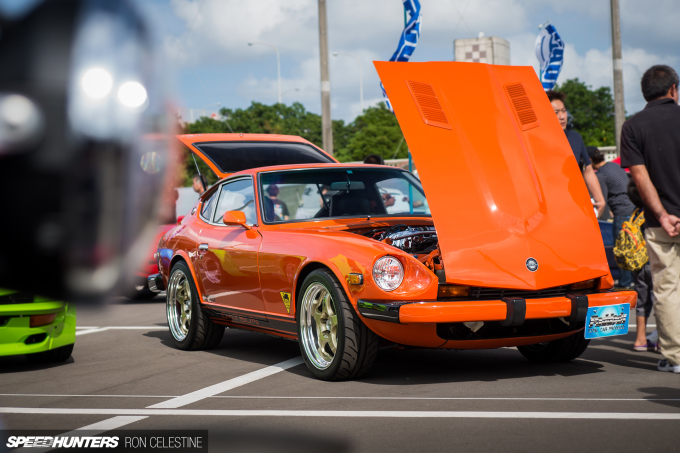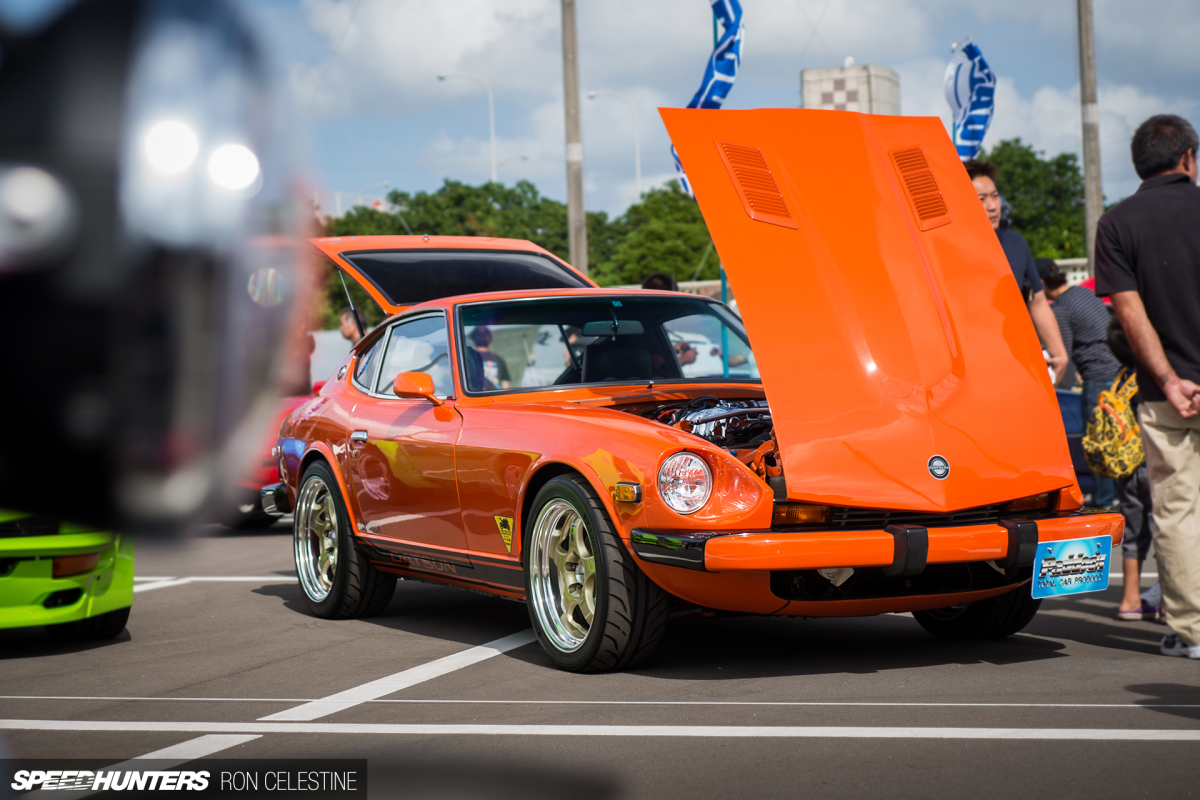 The bright orange car was almost as eye-catching, but instead of messing with the bodywork, this one's owner decided to keep things clean and simple.
The one similarity I found between the cars was in the wheel department. Both run Work Meister S1Rs in a 17-inch fitment.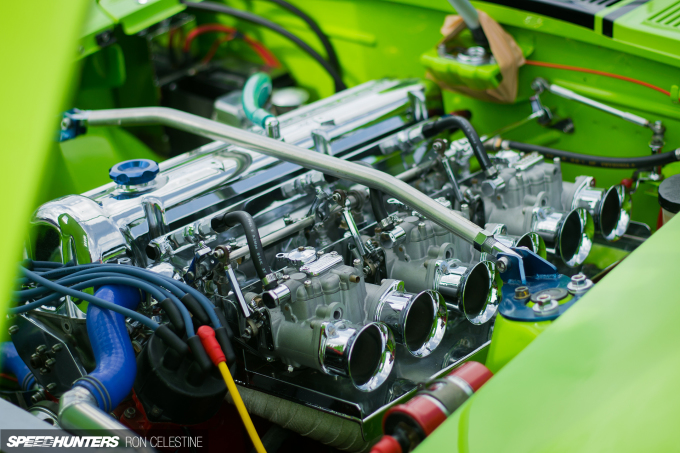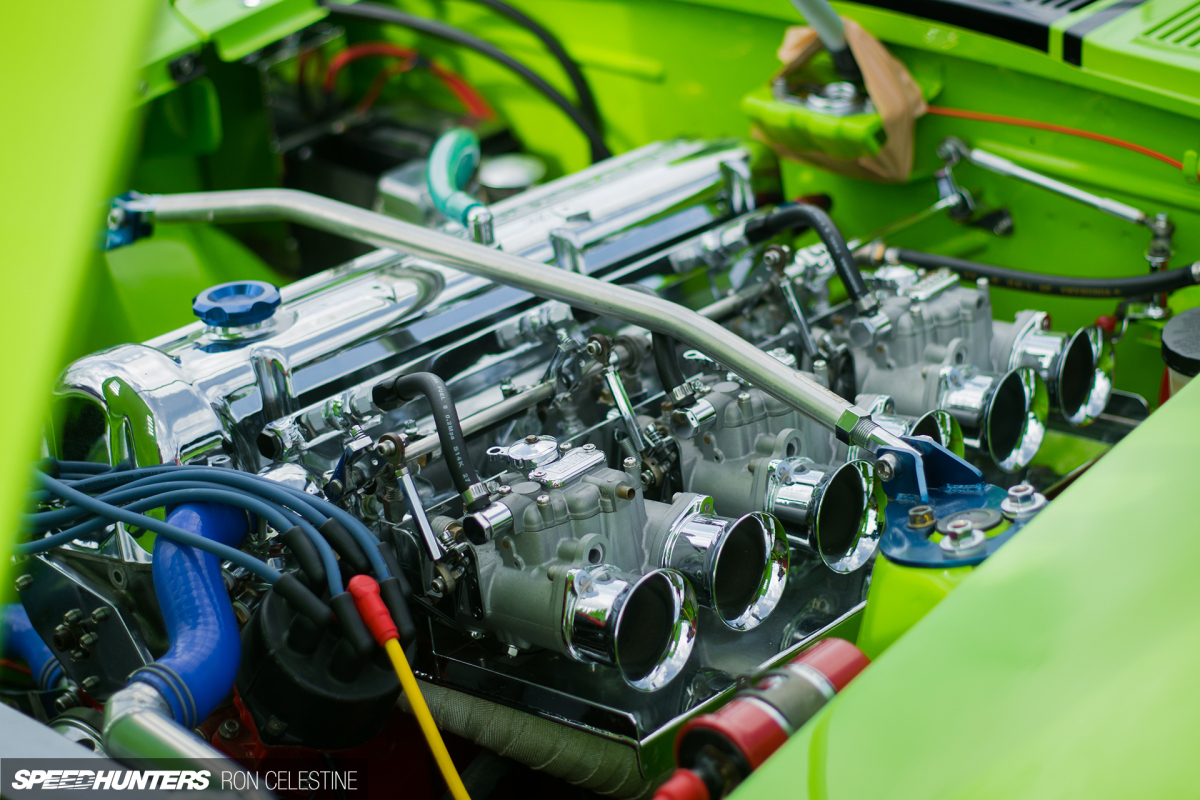 Chrome work and polishing features in both engine bays, but the approach taken is completely different.
The owner of the lime green S30 decided to keep the car's original straight-six L-series engine, but has made some simple but effective upgrades including triple Weber 45DCOE carburetors .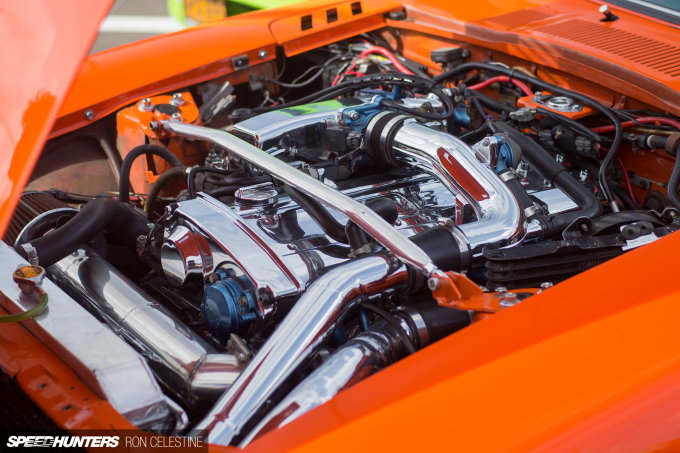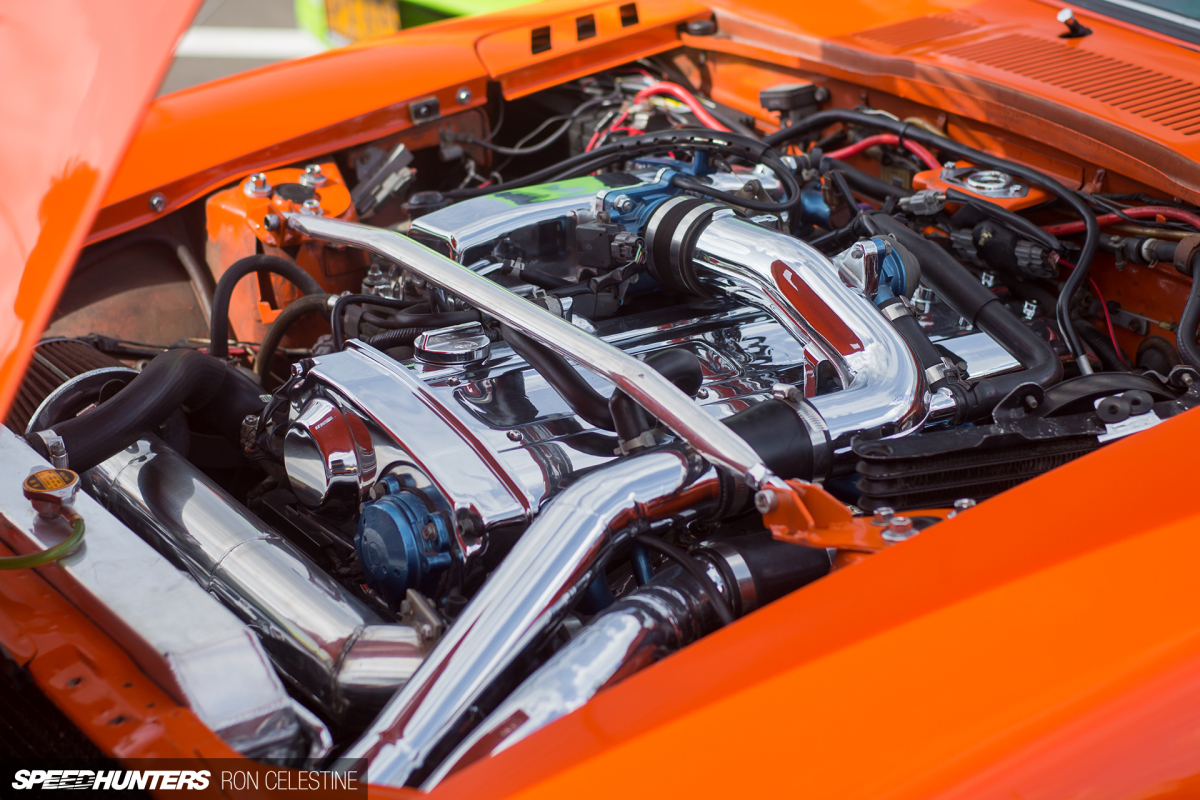 In the orange S30 there's a much more modern theme, an RB20DET being the centerpiece.
The interiors are relatively similar, save for a vibrant red re-trim to contrast the lime green S30's outward appearance.
I like both these cars, but it's really hard to choose a favorite. Which one can you relate more to – the original-bodied orange car with a turbo fuel injected engine, or the wilder-looking creation that keeps it analog under the hood? Let us know in the comment section below!
Ron Celestine
Instagram: celestinephotography