SEMA Has Been Won
Sometimes, it's impossible to put into words the impression that something leaves on you.
One of the very first vehicles I encountered at the SEMA Show was also one of the most unexpected. Parked almost directly beneath the monorail track outside, right on the corner of a group of cars, was a 1993 Isuzu Transporter.
For the briefest of moments, in my jet-lagged state, I was transported to Daikoku PA in Yokohama, Japan, such was how visually loud the transporter was within its surroundings. That's saying something at SEMA, too.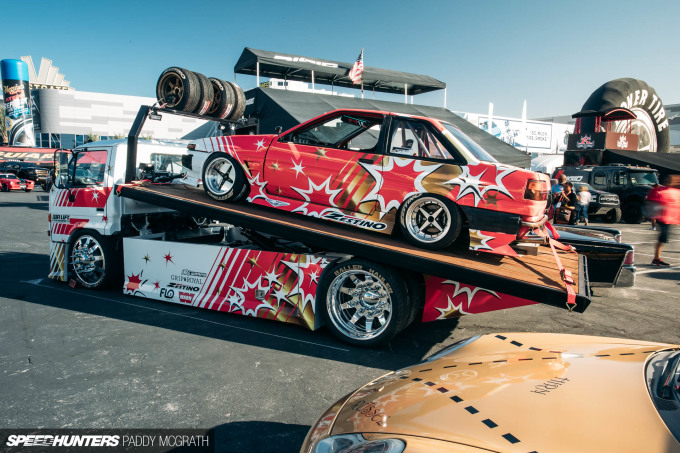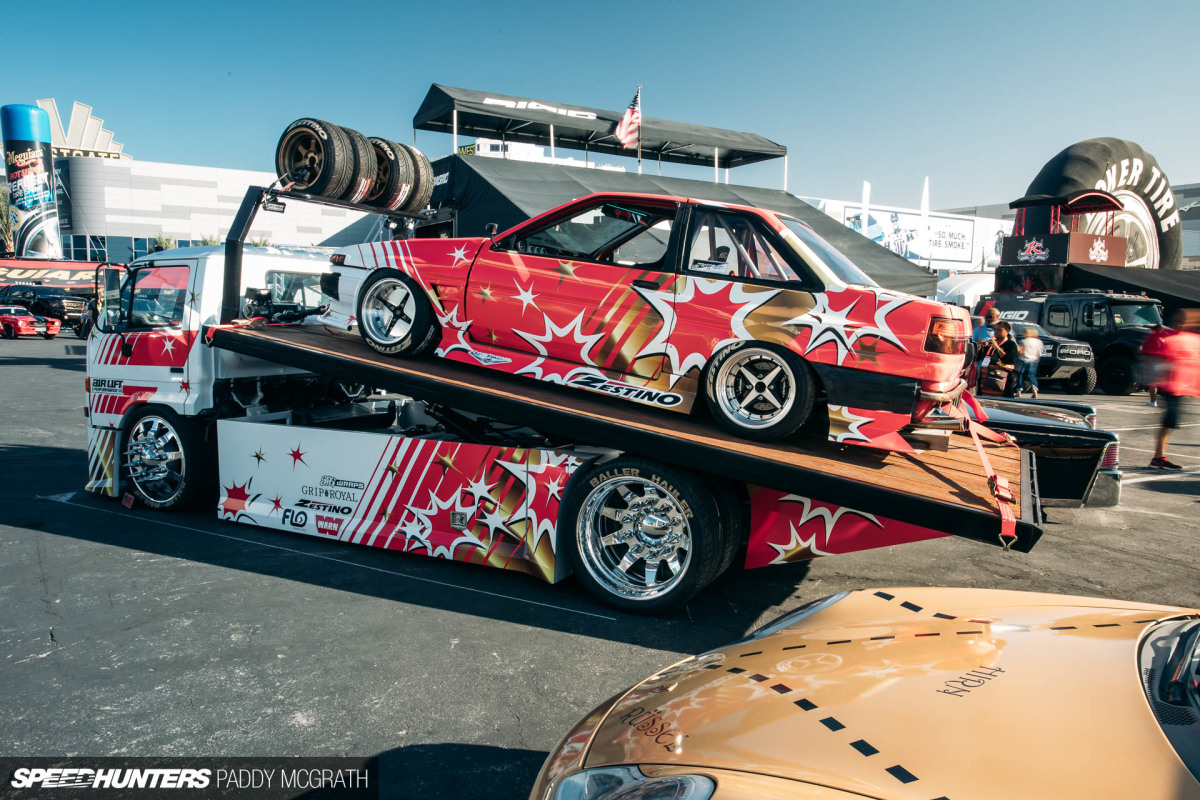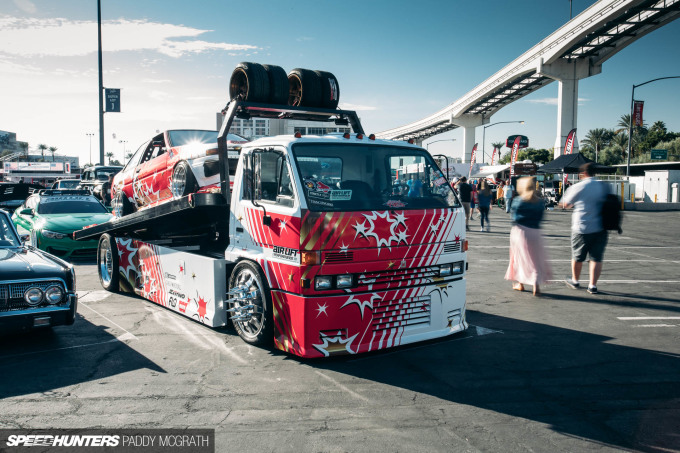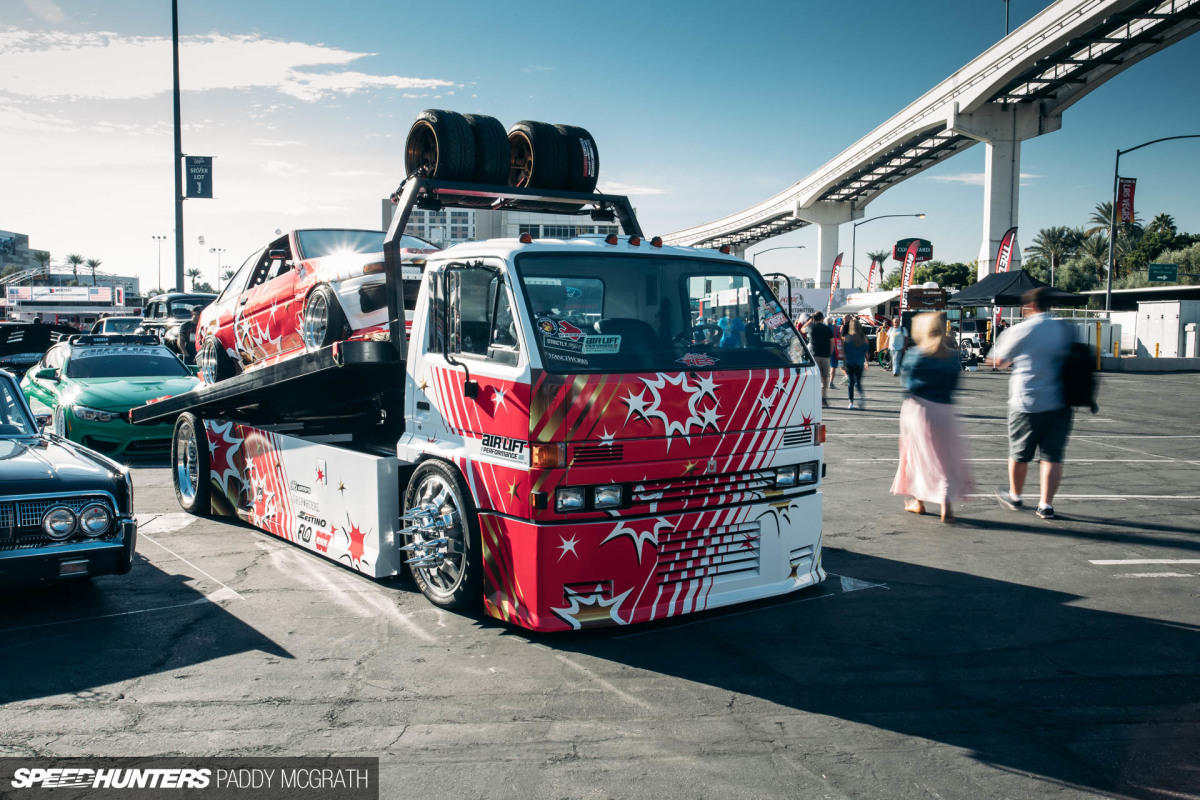 The custom work beneath the lairy wrap has been well documented by our friends at Stanceworks, but it is considerable and certainly not accidental.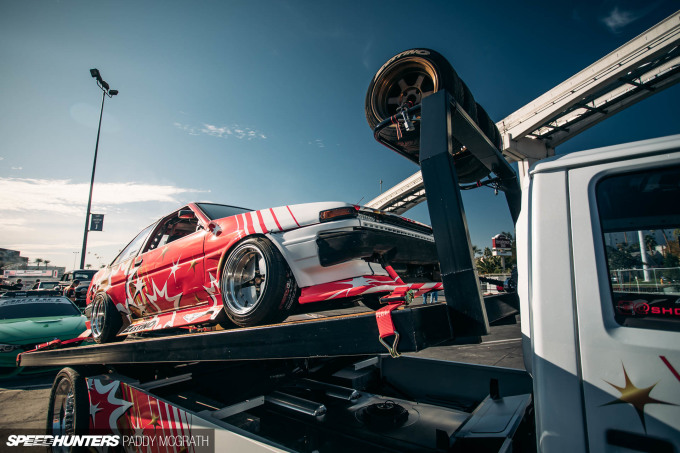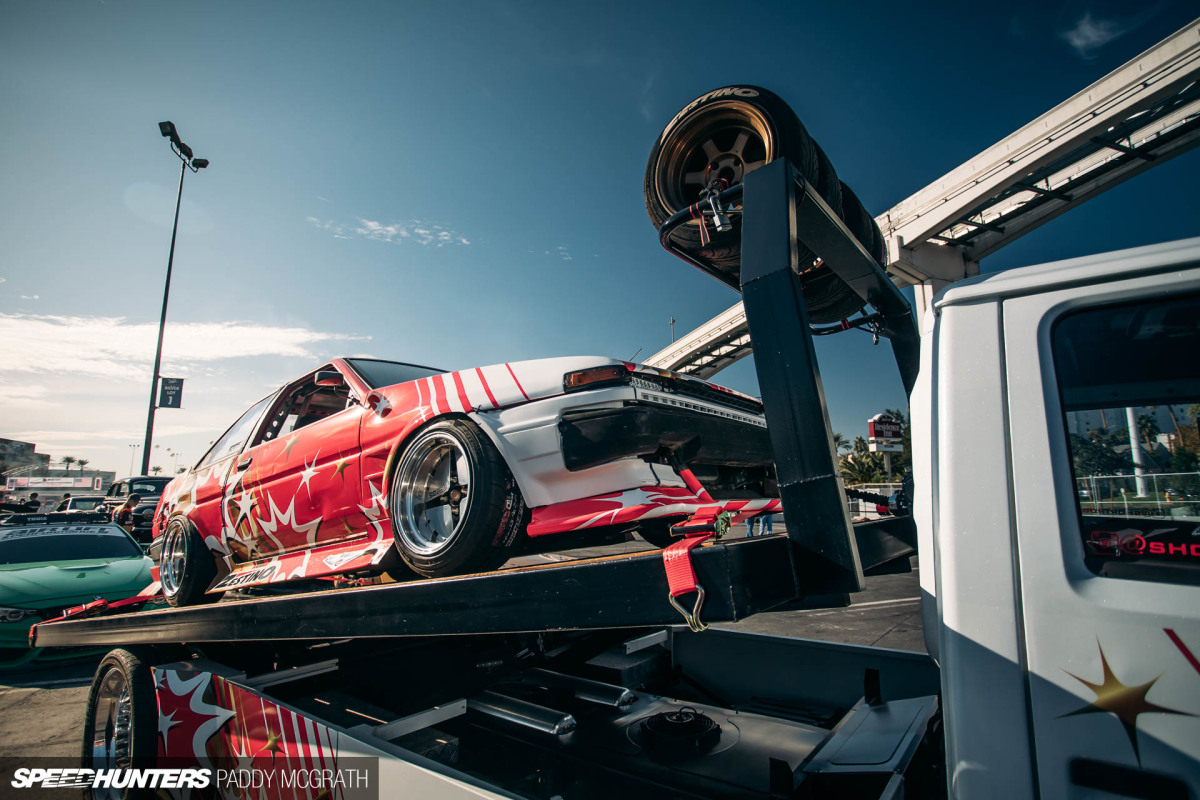 Its ground-scraping clearance is courtesy of Air Lift Performance's 3H system, which automatically compensates for the load on the rear when a rogue 3S-GE-powered Hachiroku is loaded.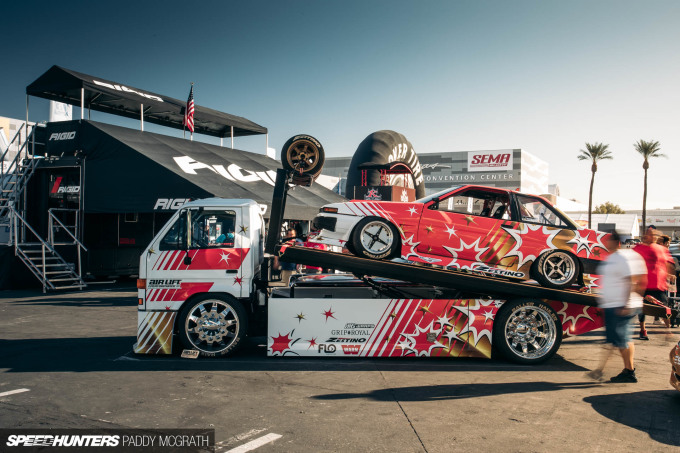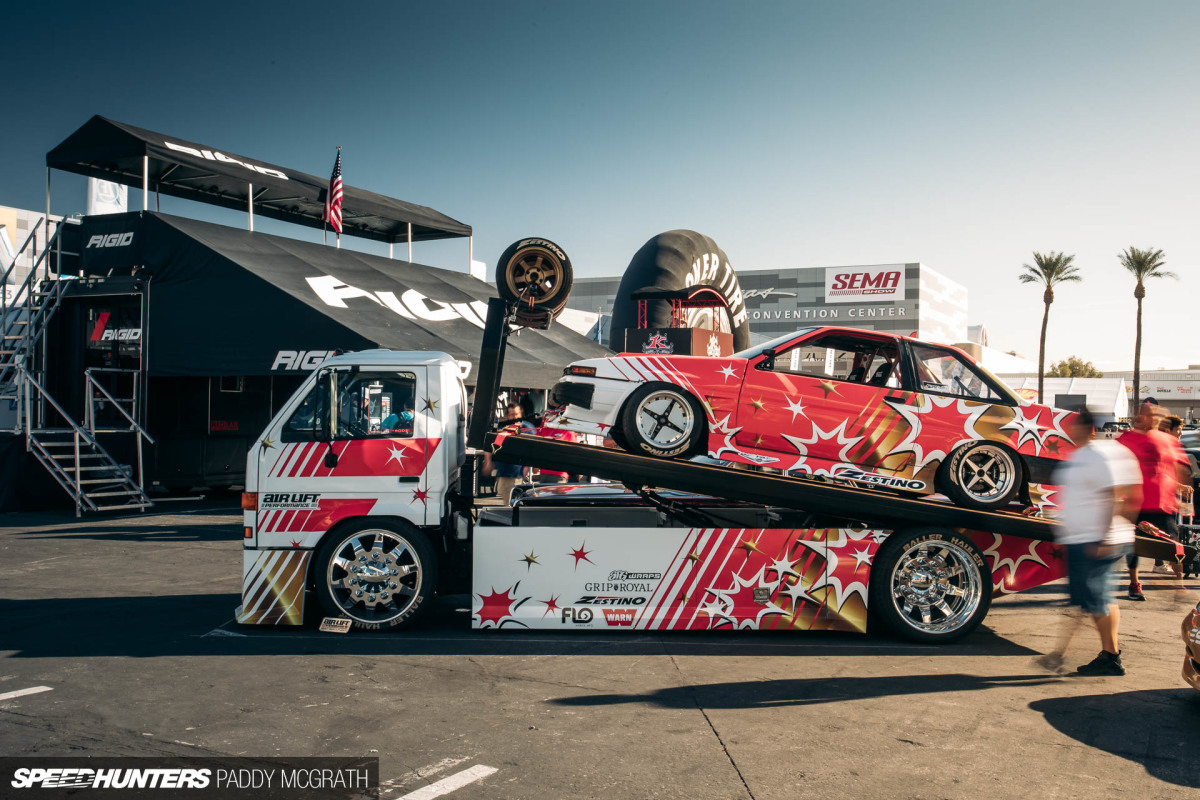 It's difficult to put into words how something like this can make you feel. I mean, it's a recovery truck, and it's not something that I ever would have even considered before as even an option for a project.
But it's these crazy, somehow humble builds, that inspire the most. While there isn't much depth to this, I feel it's just something that I had to share before heading back into the mayhem.
Let the hunt continue…
Paddy McGrath
Instagram: pmcgphotos
Twitter: pmcgphotos
paddy@speedhunters.com
Cutting Room Floor