The $100K Question
It's a question worth asking, and one that serial SoCal-based Lexus builder Gordon Ting can answer with his latest creation.
Many people (Dino included) were disappointed that the Toyota Supra did not make an appearance at the Tokyo Motor Show last week, but if you wanted a taste of what that sports car could be, this Lexus project, as debuted at the SEMA Show yesterday, may give you a few ideas. Though, talking to Gordon, he really didn't approach this build to create or recreate the FT-1. His goal was build a better LC 500; one that handles, looks good, and is comfortable to drive anywhere he wants to go. Instead of making a tasteless and over-the-top show car, he's created something that a sensible adult would enjoy driving.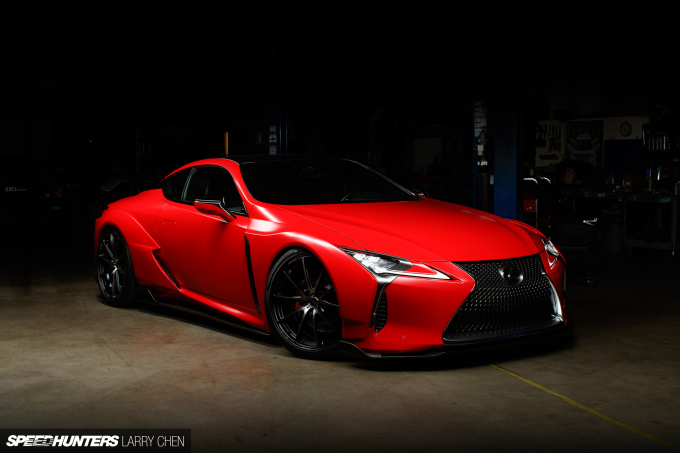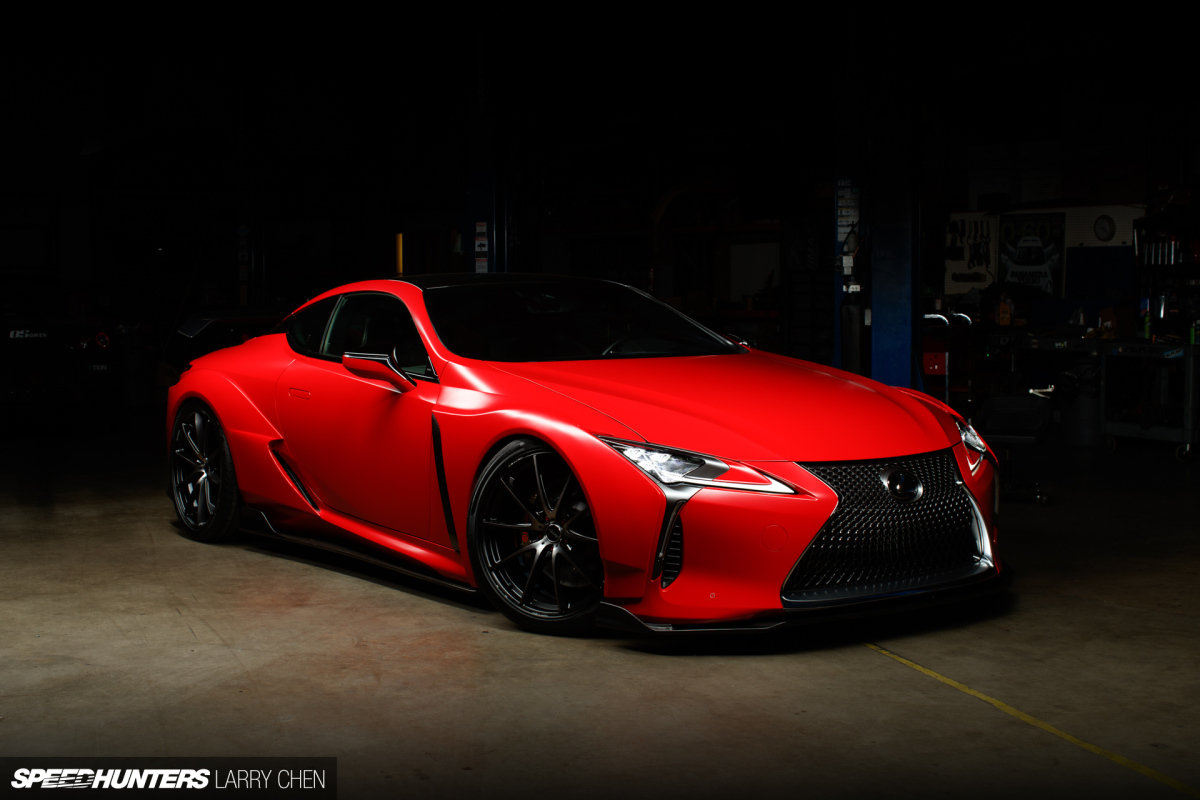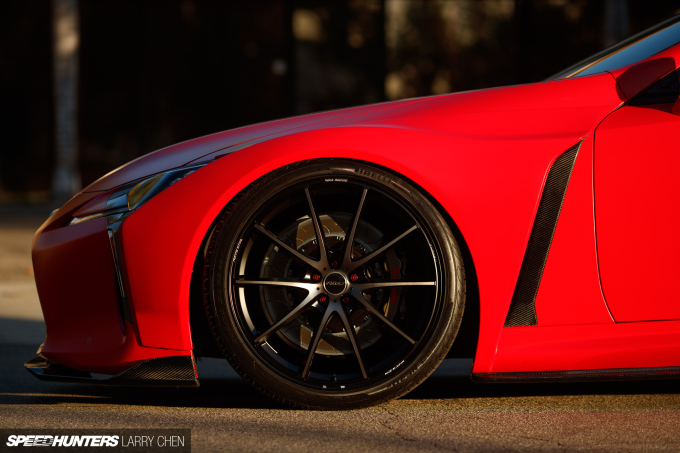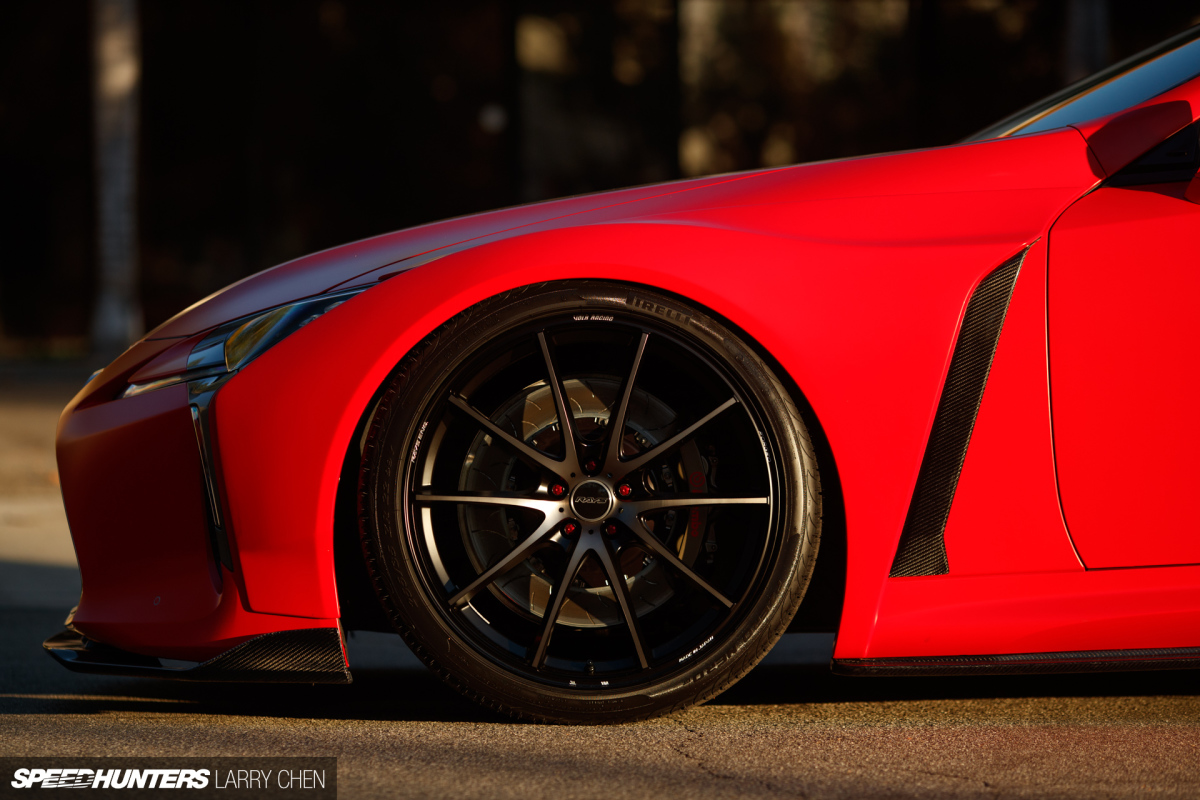 The stance is set by a KW Suspensions V3 coilover package with the added functionality of KW's Hydraulic Lift System (HLS). Lift systems were originally designed for DTM race cars as a solution to balance aerodynamics; cars would be raised so that they could get through track sections that required additional height, and then drop down again for high speed sections. On Gordon's car, KW's HLS is used as a solution for speed bumps, driveways, and getting the Lexus on and off trailers.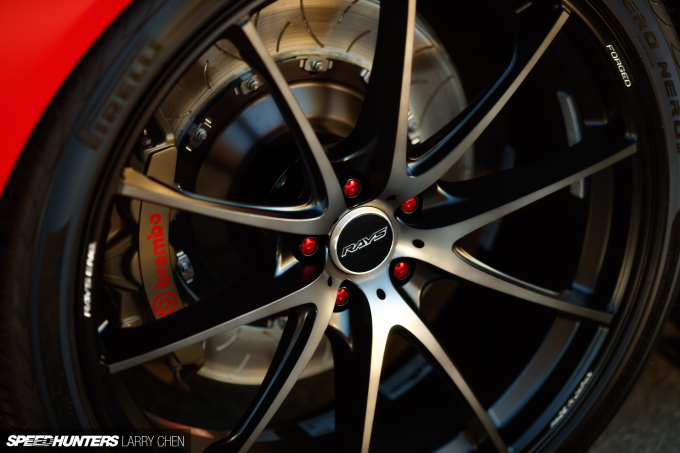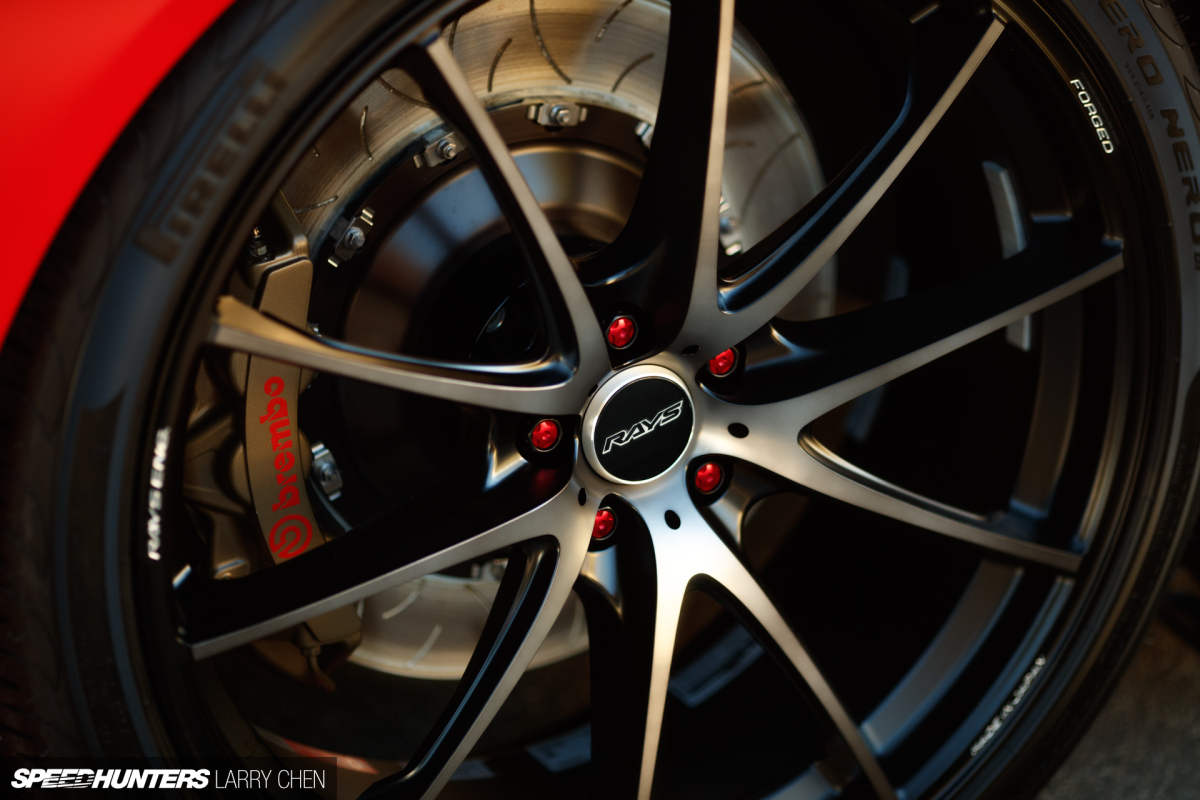 The brakes are Brembo GT fare featuring 6-piston calipers with 405mm Type 3 rotors up front, and 4-piston calipers with 380mm Type 3 rotors out the back. These are just barely covered by 22-inch RAYS Volk Racing G25 forged wheels wrapped in Pirelli P Zero Nero GT tires.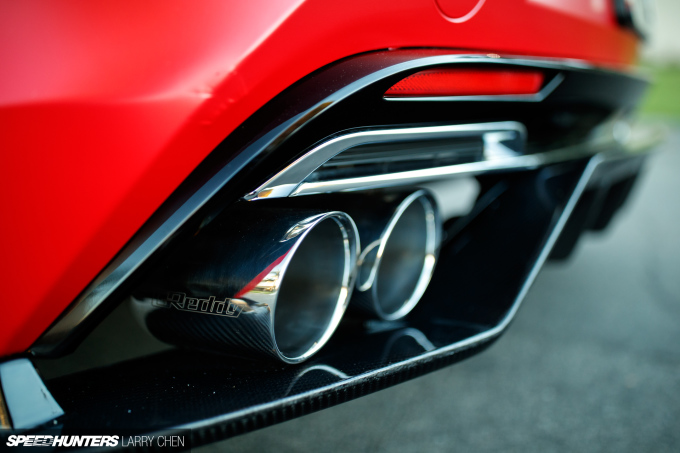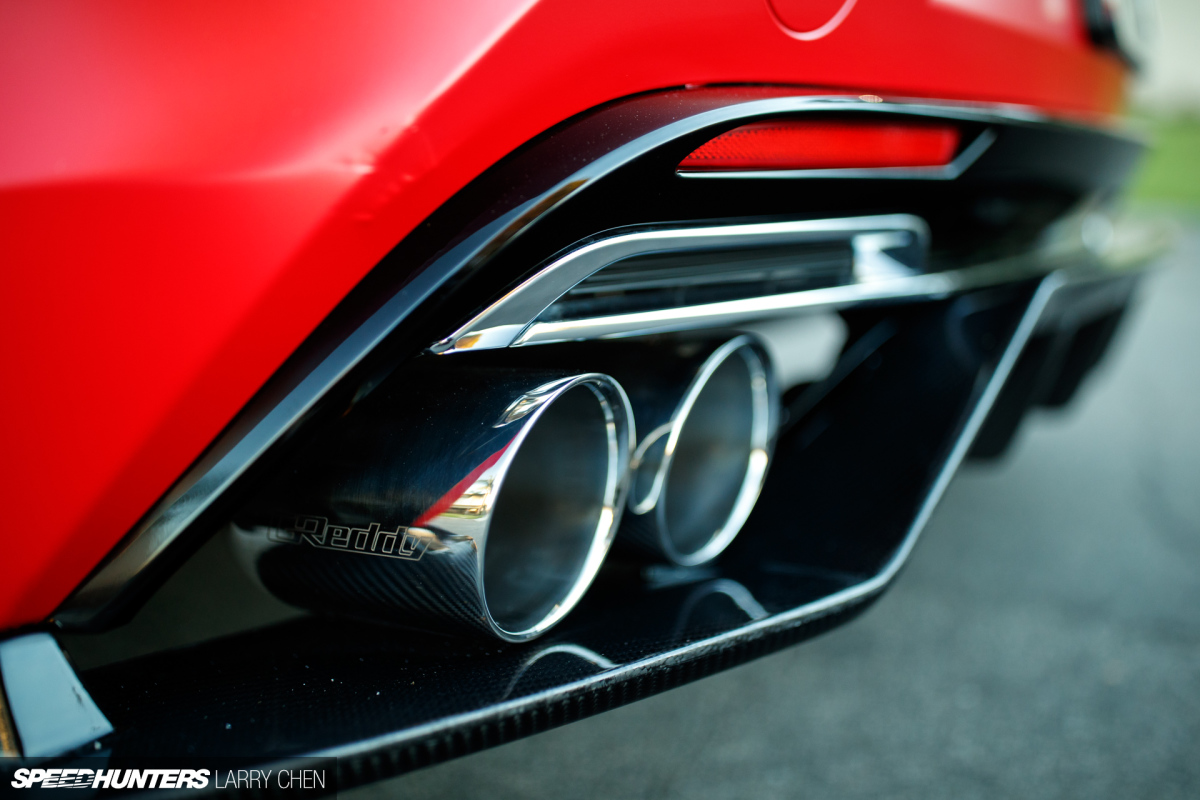 The engine hasn't been touched, but since Lexus's factory fitment was a 471hp 5.0-liter V8, it's not short on power. A GReddy Supreme SP exhaust system does make it sound better than stock while possibly picking up a few more horsepower. The 10-speed transmission has also not been modified, but with so many choices in gear selection for the ECU, it really doesn't need any additional work.
Inside, Sparco SPX carbon fiber adjustable race seats replace the factory units but keep with the theme of a performance street car that the LC 500 is supposed to be.
Body Built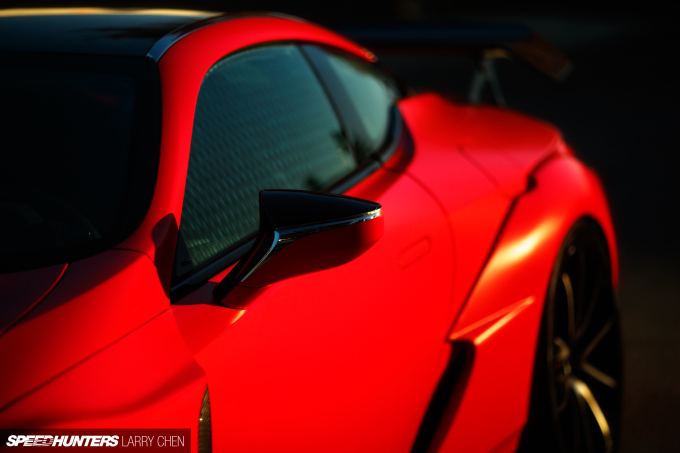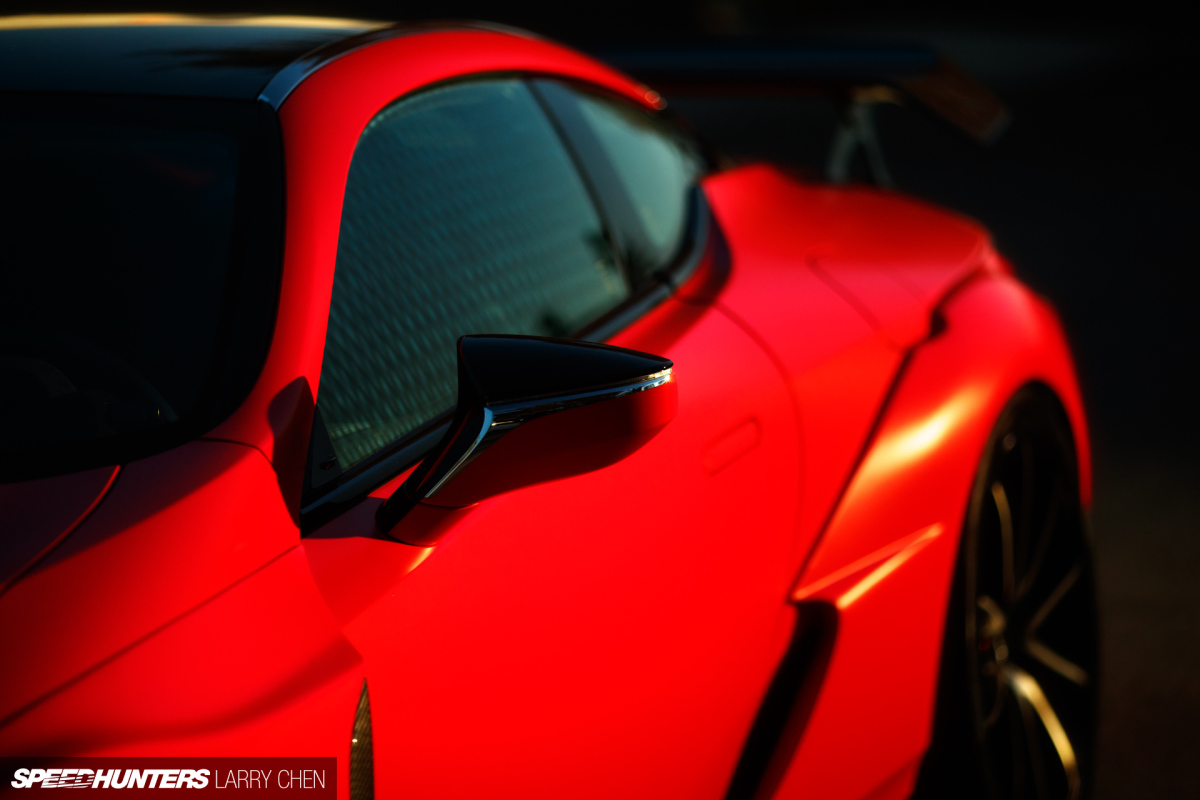 Underneath the Avery Denison Supreme Satin Carmine Red wrap laid down by Daily Visual are custom fenders from Evasive Motorsports, and finishing things off is an Artisan Spirits five-piece carbon fiber lip kit with a Voltex Racing custom carbon GT wing added out back.
While the body doesn't show it, there are bolts holding those fenders on – they are just strategically placed to hide them from view. On a car like the Toyota 86, Gordon admits exposed rivets and bolts can look good with a wide-body conversion, however, the prestige and expense involved with the LC 500 dictates that a cleaner, more refined look was required, which is why he and his Beyond Marketing team chose to go this route.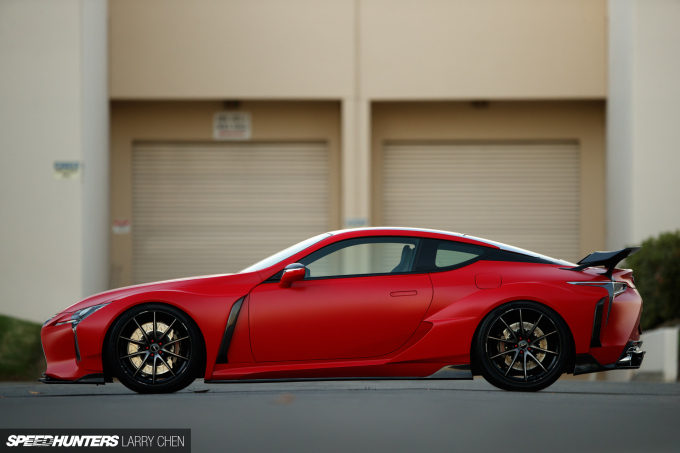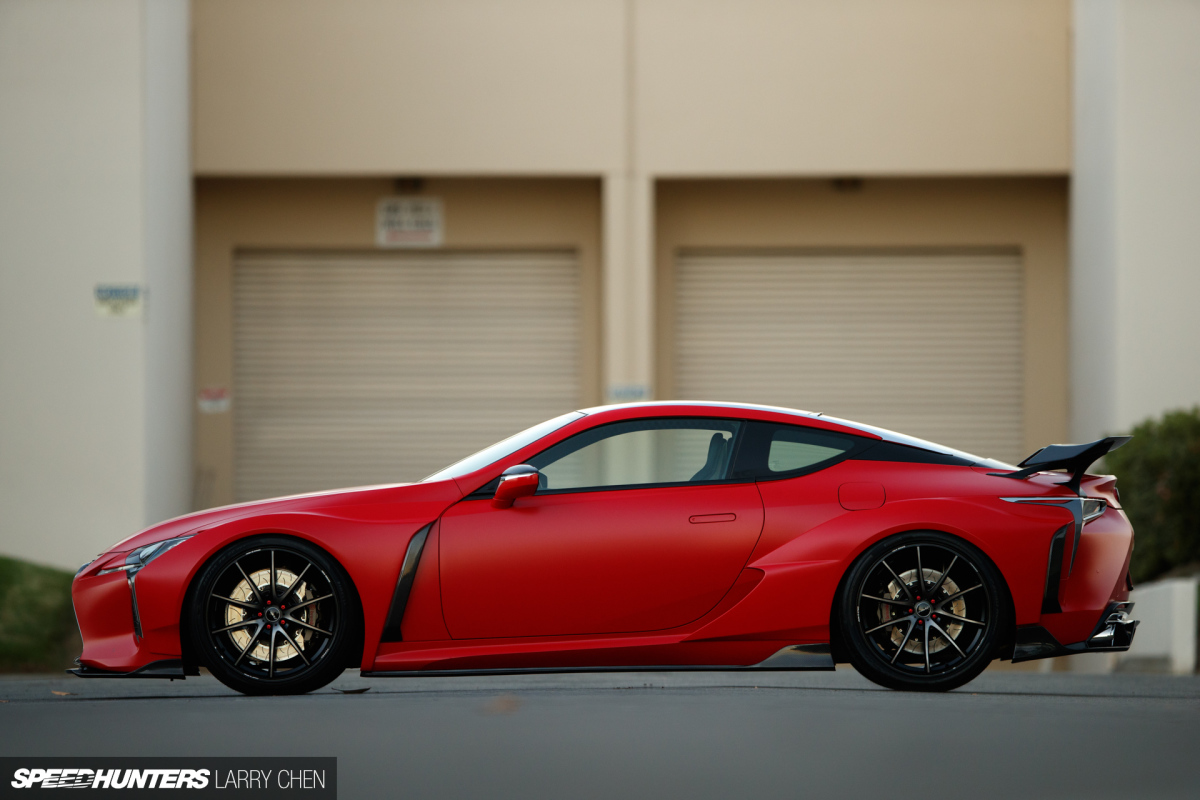 While this car is an evolution of the LC 500 that he debuted at SEMA last year, it's not getting pushed into the realm of track car. Or at least Gordon doesn't have any plans to go that far with the build at this moment; it's doing just fine as a daily driver.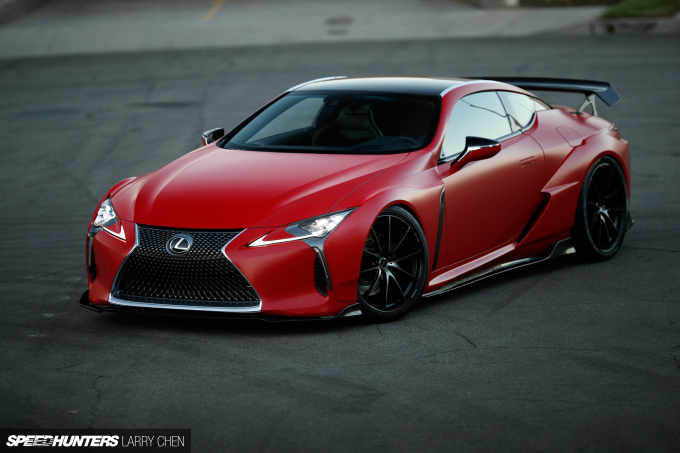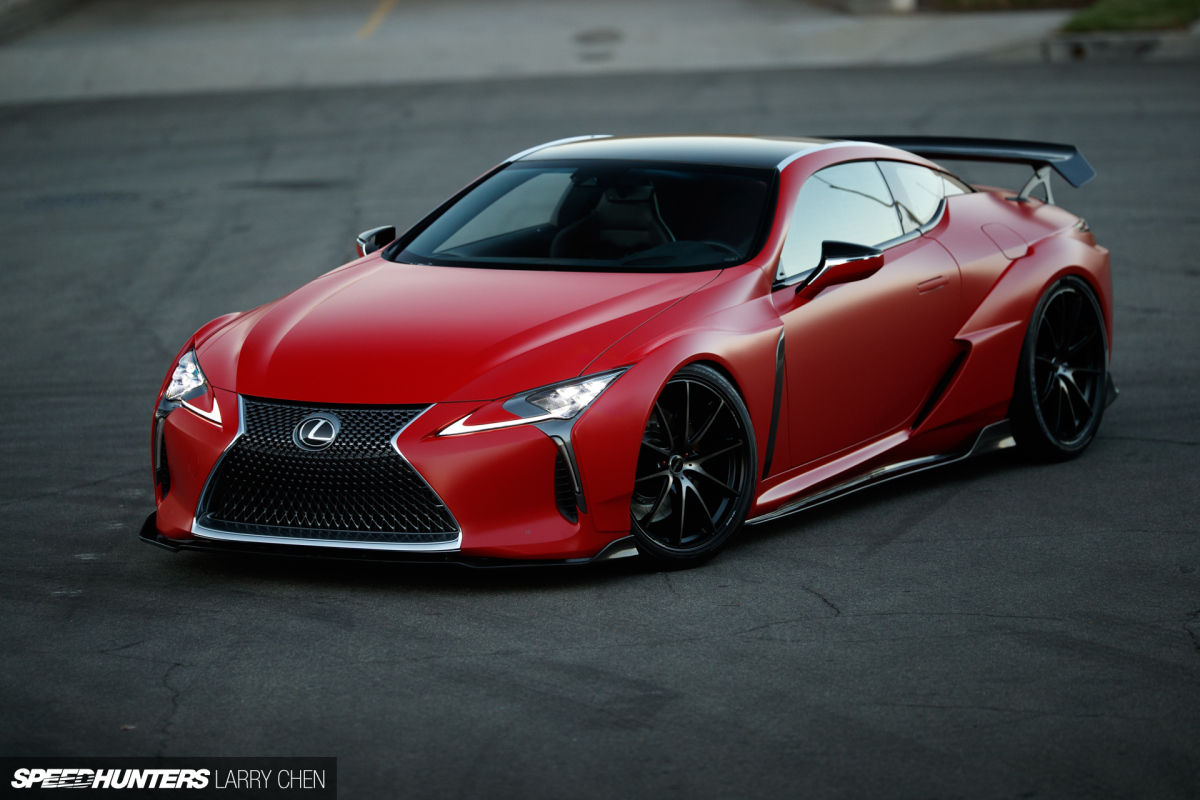 So why would someone do this to a $100,000 Lexus LC 500? Because they can, but this one has class. It's a low, wide, yet comfortable high performance luxury coupe that can be street driven – even over speed bumps. The exterior parts selected and created are all refined and classy enough to not distract too much from the original lines; the satin red gives a sporty look without looking too out of place. Gordon Ting has created a wide-body car that most adults would be willing to be seen in rather than the wild and crazy creations we normally see here at the SEMA Show.
As SEMA ages past its 50-year mark, I wonder if we'll start to see more 'adult' tuner car builds like this at future shows…
Words by Justin Banner
Instagram: jb27tt
Facebook: racerbanner
Twitter: RacerBanner
Photos by Larry Chen
Instagram: larry_chen_foto
larry@speedhunters.com
Cutting Room Floor