It's Raining Skylines
Now that I look at the title, it's probably a tad incorrect. This isn't the place where R31 Skylines come to die; it's a place where they sit neatly lined up and stacked, patiently waiting for their fate to be decided by R31 House.
Skylines that end up in this lot either become donor vehicles for other cars, or will eventually be brought back to life through a full restoration.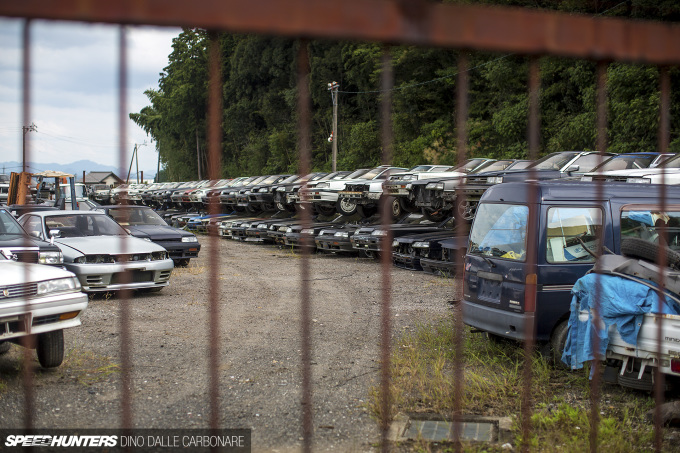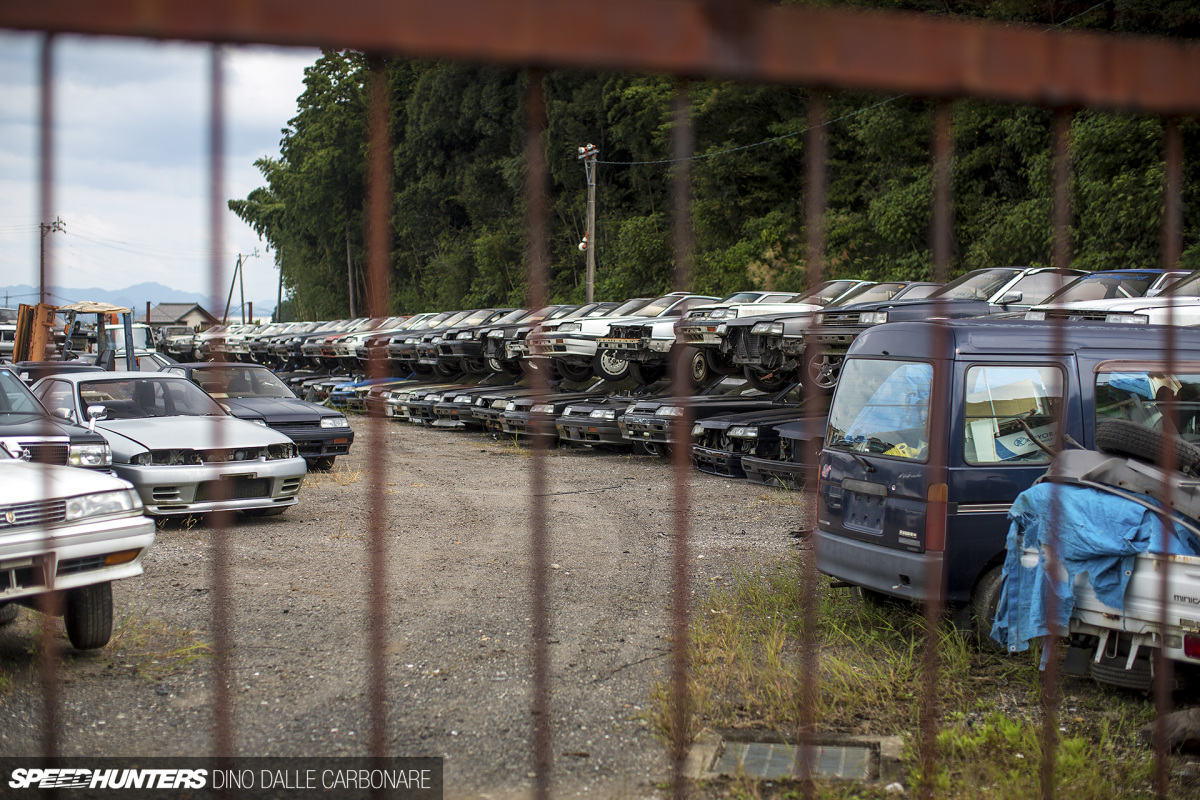 Whatever their fate, it doesn't take away from the sight of seeing so many cars of the same make and model in the same place. The number is over 400, but no one really knows the exact figure as the R31 House facility is so expansive, and cars are coming and going all the time.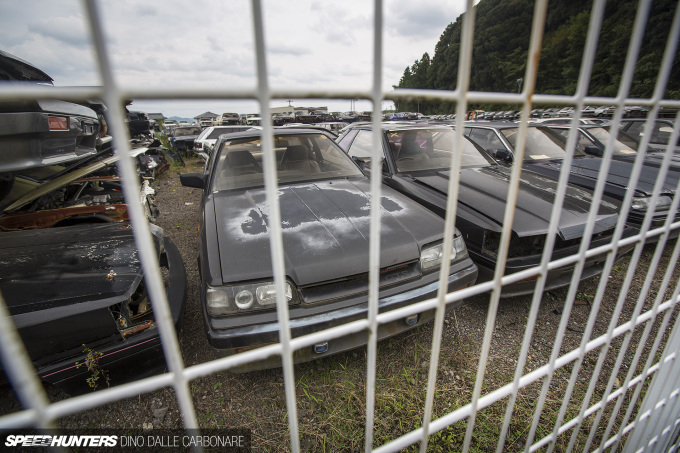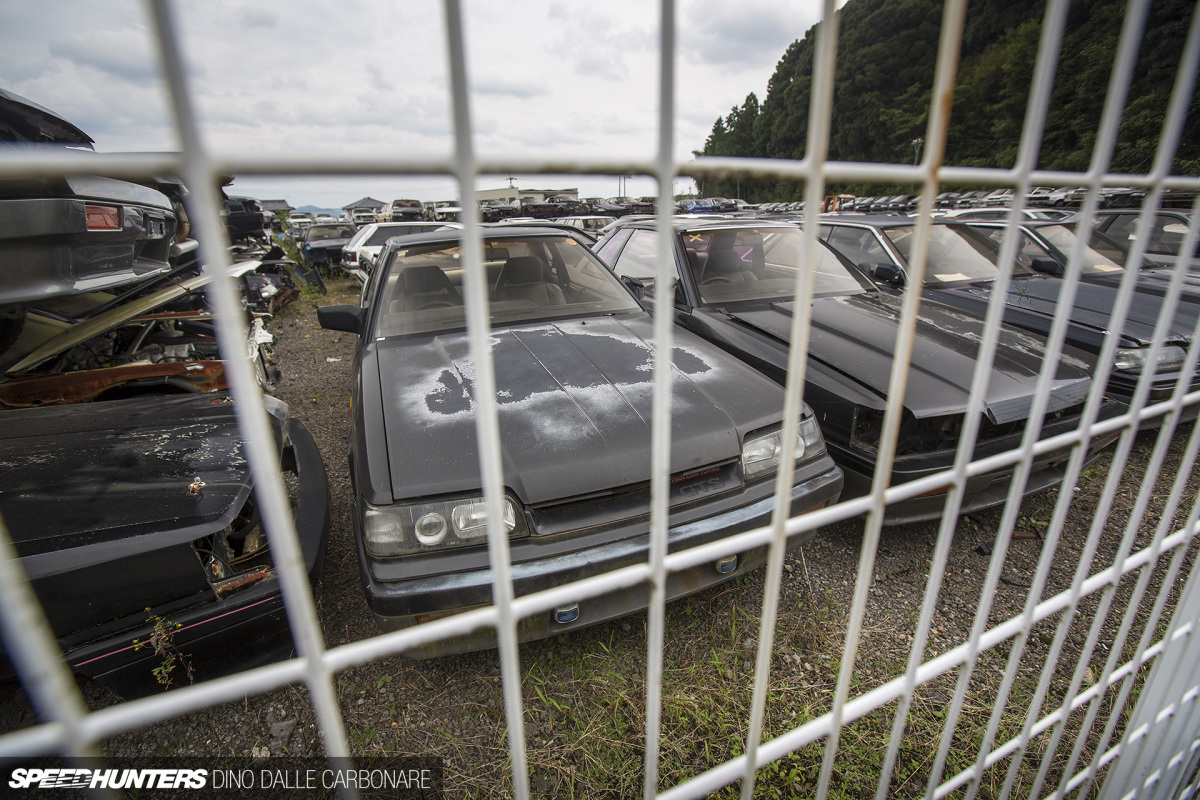 I've seem some incredible auto collections in Japan, but nothing like this.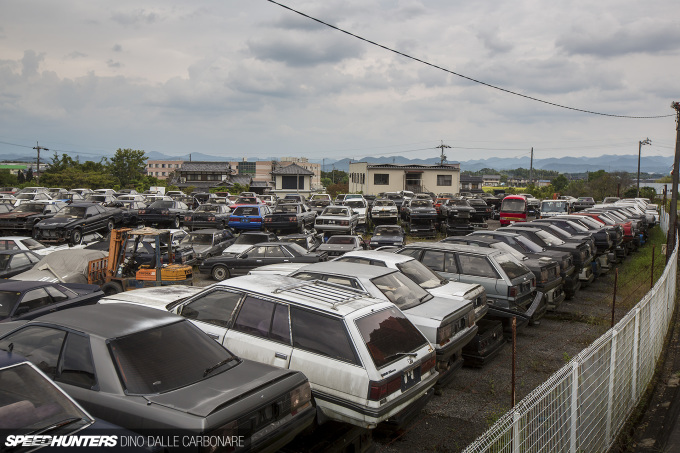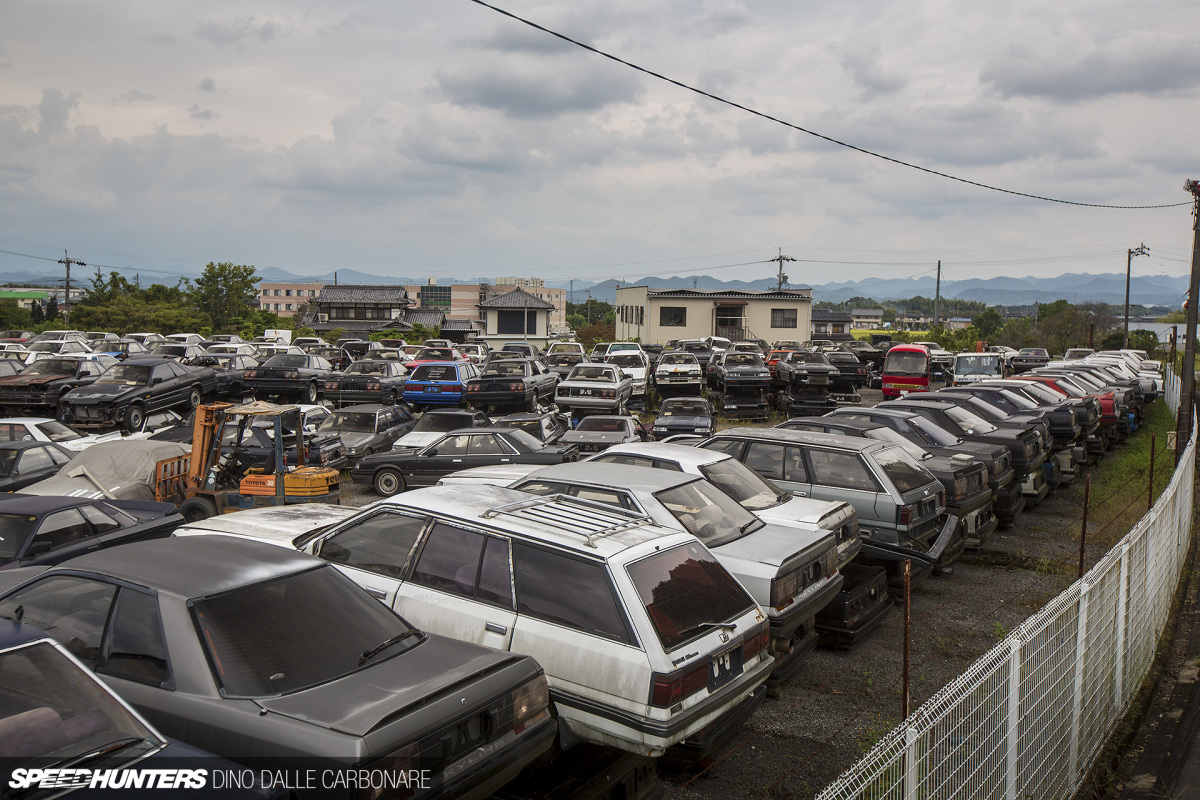 The kyusha cemetery that Rocky Auto has created was impressive when I first stumbled upon it four years ago, but that pales in comparison to Shibata-san's amassment of stock.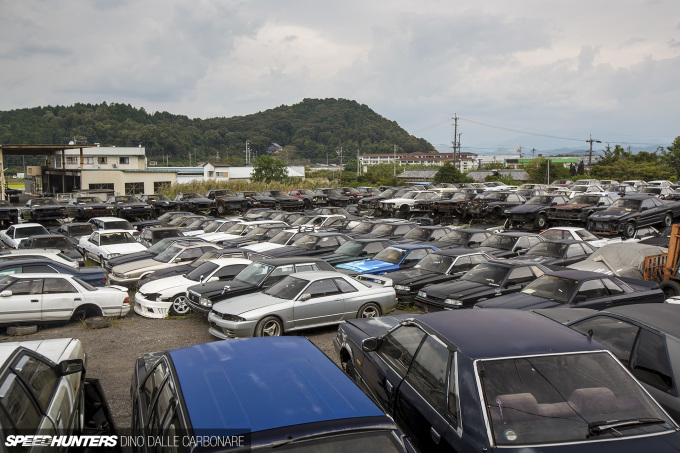 I mean, think about it, 99 percent of the cars in this lot are R31s, with every possible variant and body shape accounted for. Surely, there can't be too many comparable places like this anywhere in the world? If there are, I'd sure like to see them!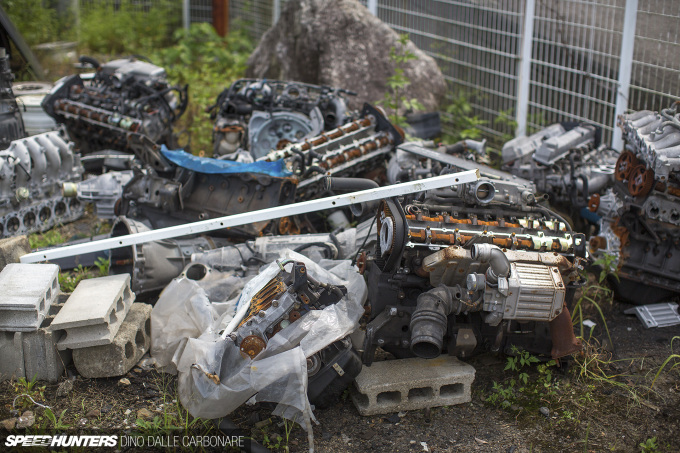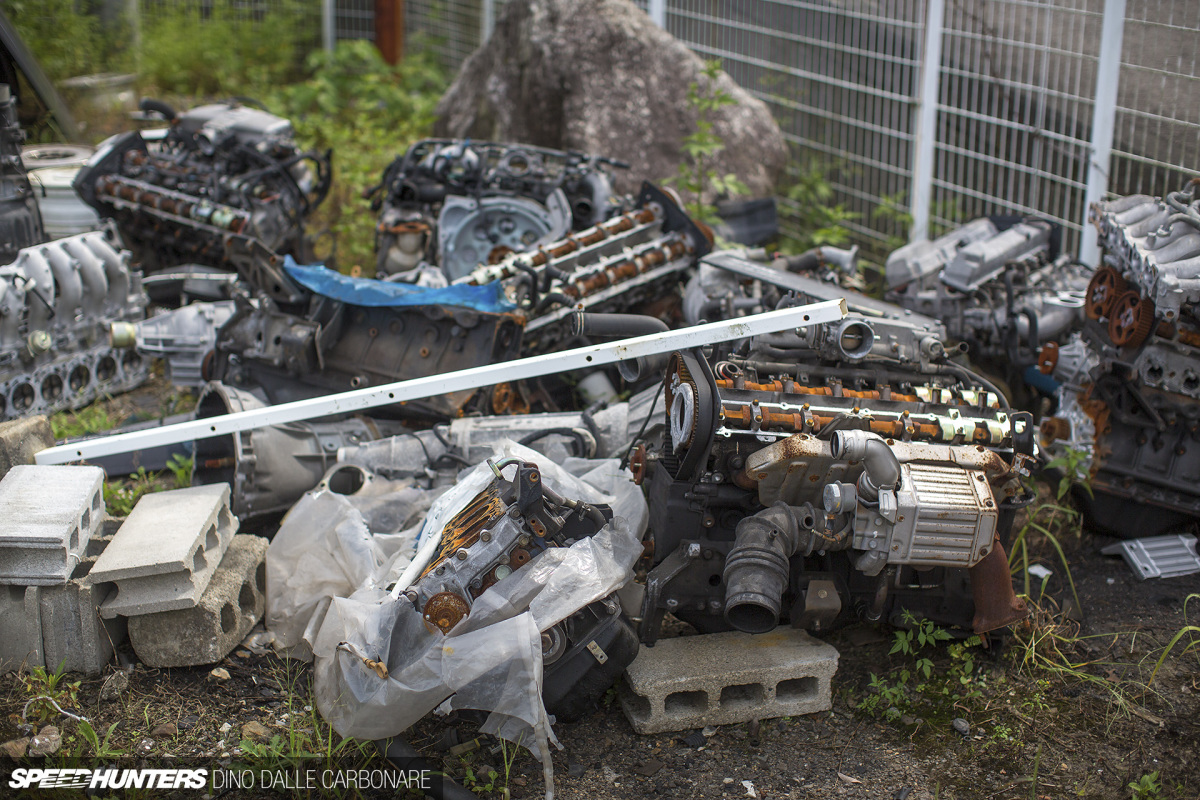 As the gates were opened, the first thing I noticed was a pile of RB20s looking a little worse for wear. These engines were probably beyond salvage, but have been kept just in case. Because you never know, right?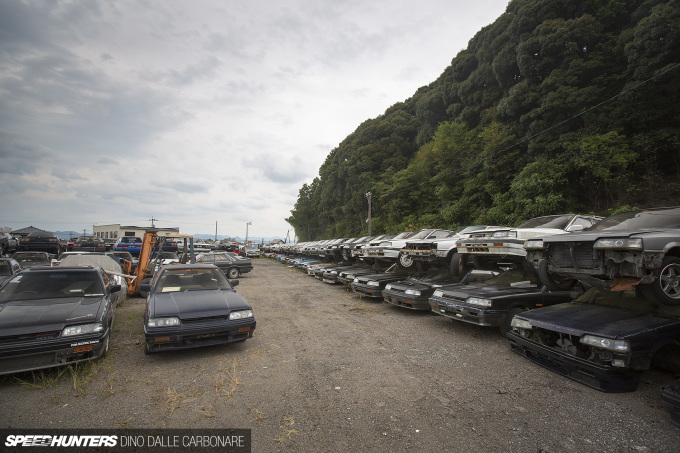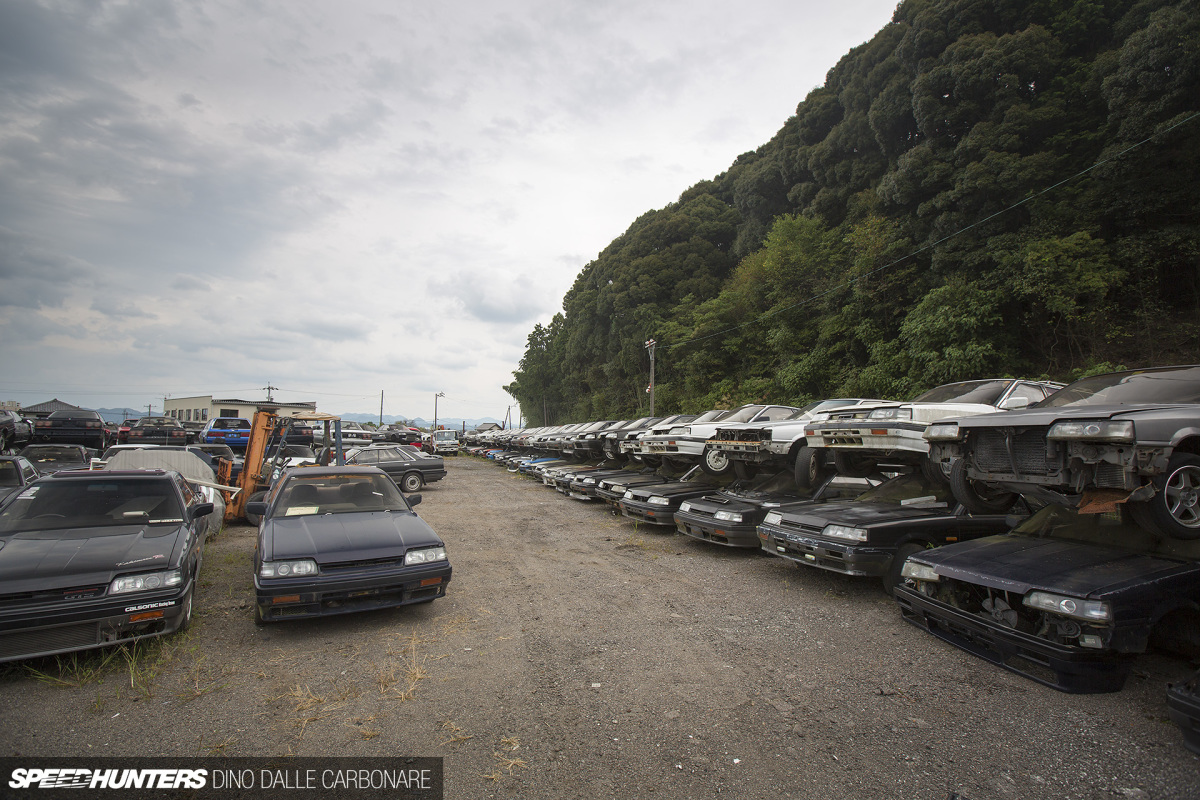 I instantly felt dazed and confused about what I was looking at, and as I held up my phone and began doing a live stream to our Instagram feed, I just didn't know which way to point the camera or what to say. Once I was done sharing the experience with the thousands of you that were tuned in, I hit stop on the feed and proceeded to shoot the spectacle all over again with my still camera.
I had to ask a couple of times to make sure I was getting it right, but I was told that almost every car sitting in here could be brought back to life if a customer came in and selected it for restoration. I nodded politely in amazement, but quietly wondered about the poor cars at the bottom of the stacks…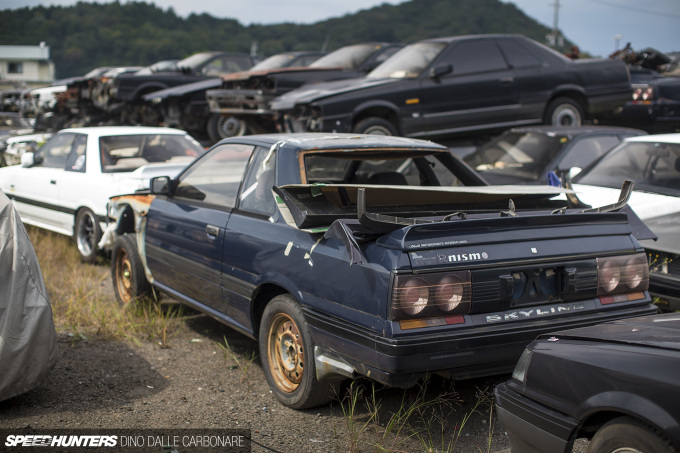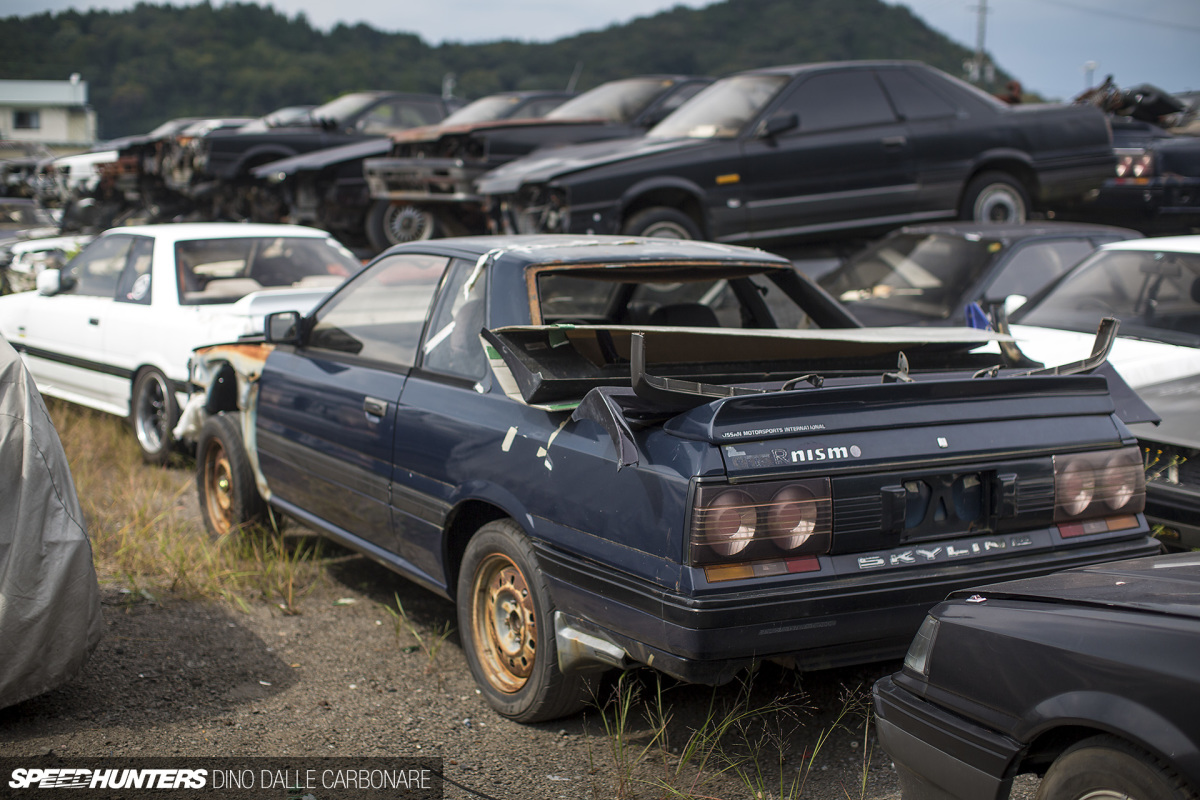 Going through all the R31s in here was akin to opening up a time capsule. I'm sure that most of these cars would have been cherished possessions at one point.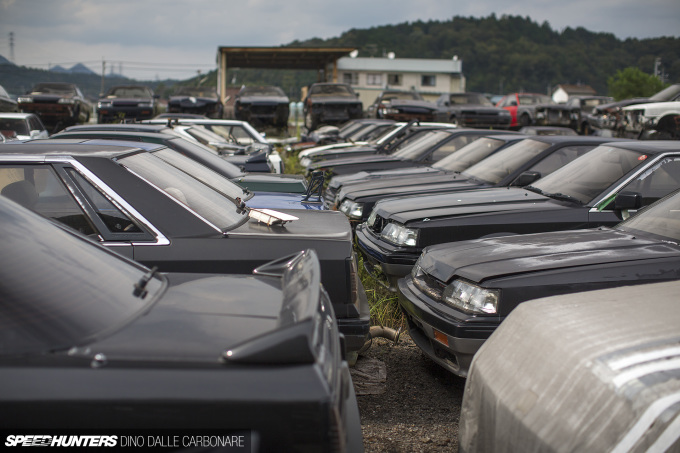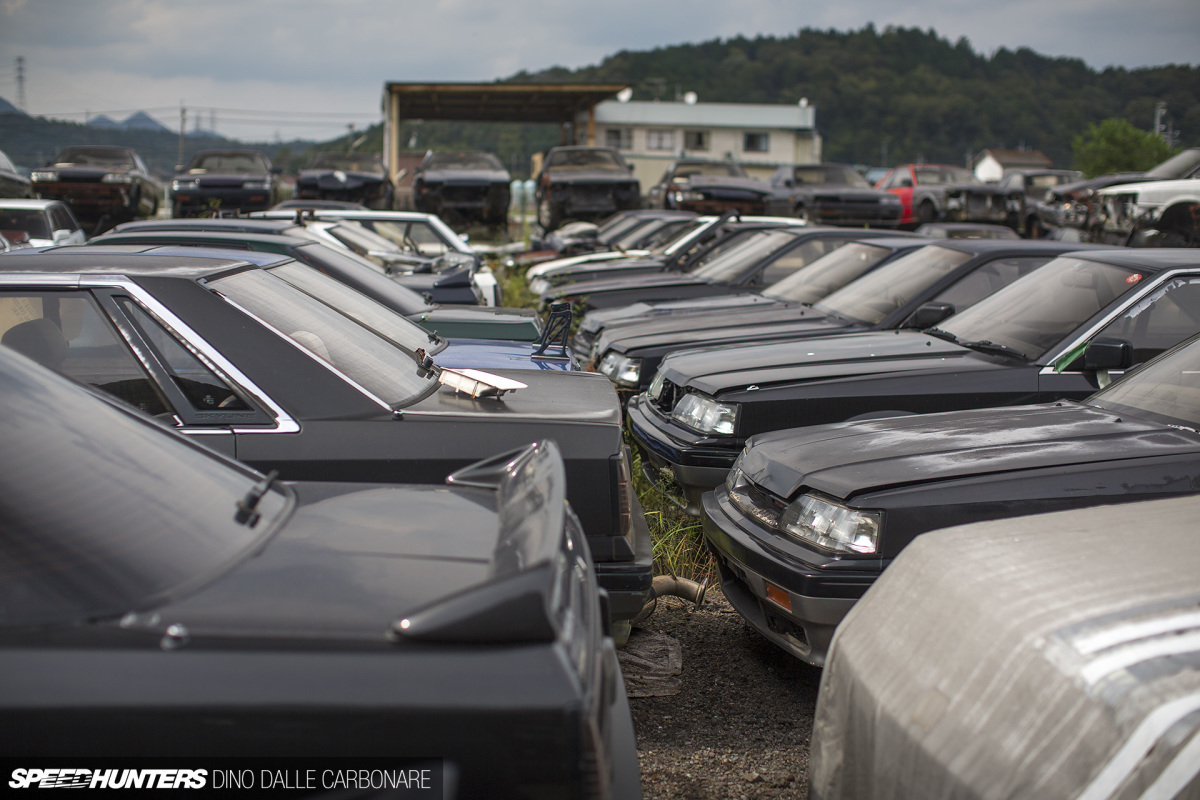 Most of the lot was easily accessible, but the one area I couldn't get to was the very back row. Not only was it majorly overgrown with weeds, but as soon as I saw a bunch of JDM-sized (read: huge) spiders chilling on their massive webs, I was out of there!
Donor Cars & Spares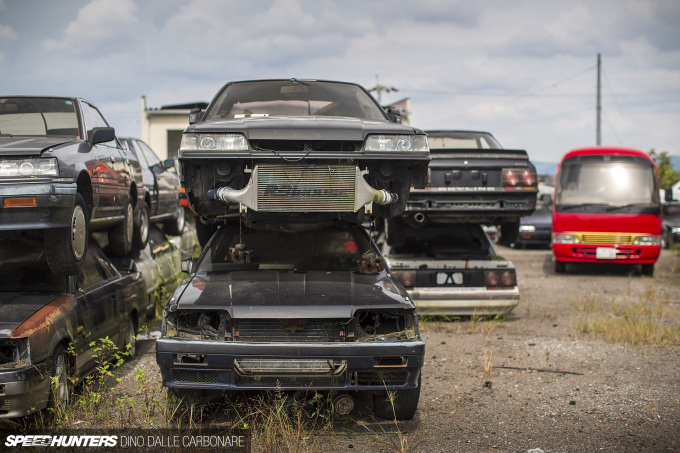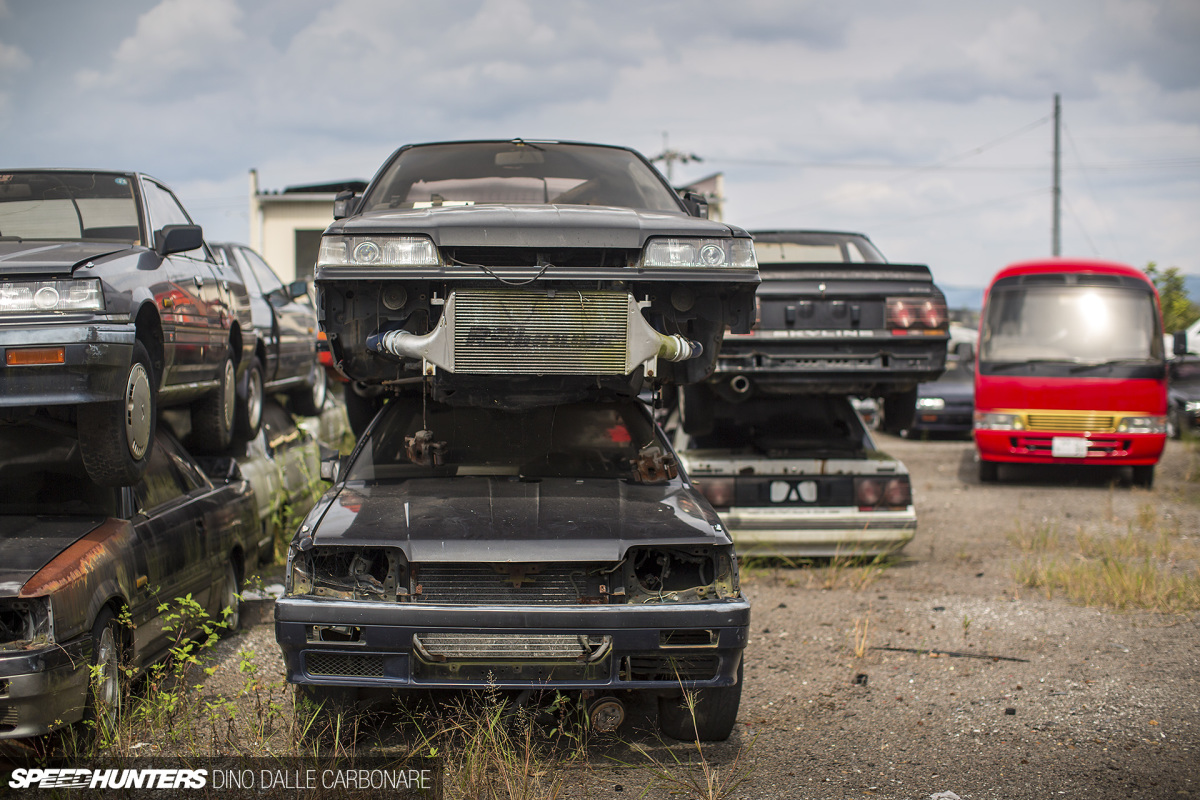 During my walk around I even spotted a few decently tuned cars, including the one up top here sporting an sizeable R31 House front-mounted intercooler.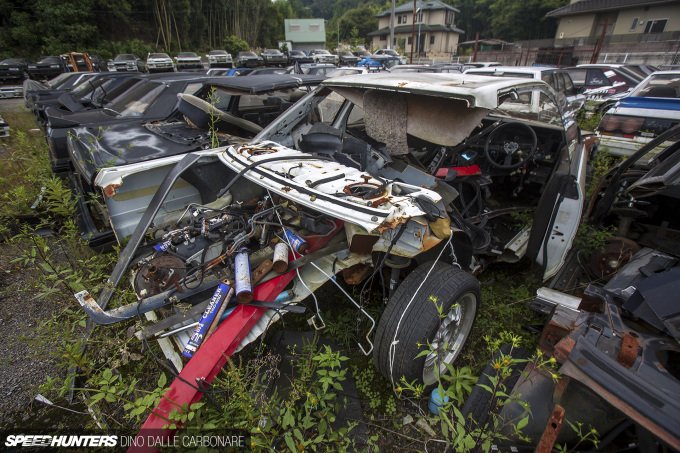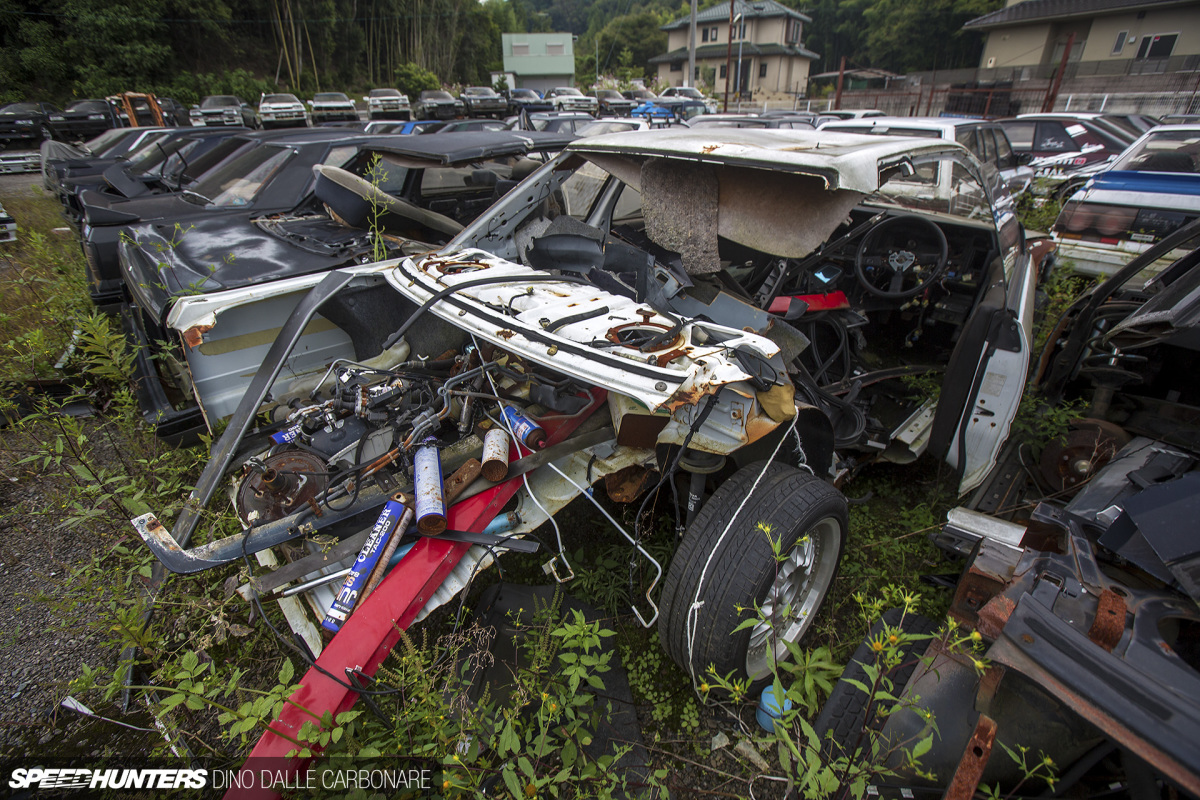 Here's an example of a donor car; the driver's side rear quarter and back panel has been clean chopped off, likely in order to repair a customer's damaged car.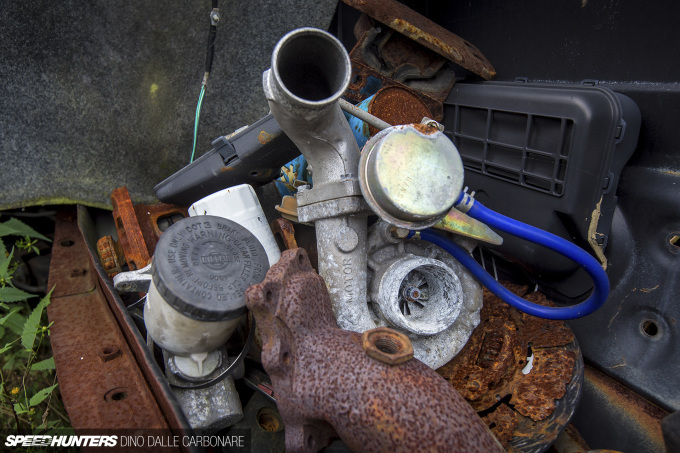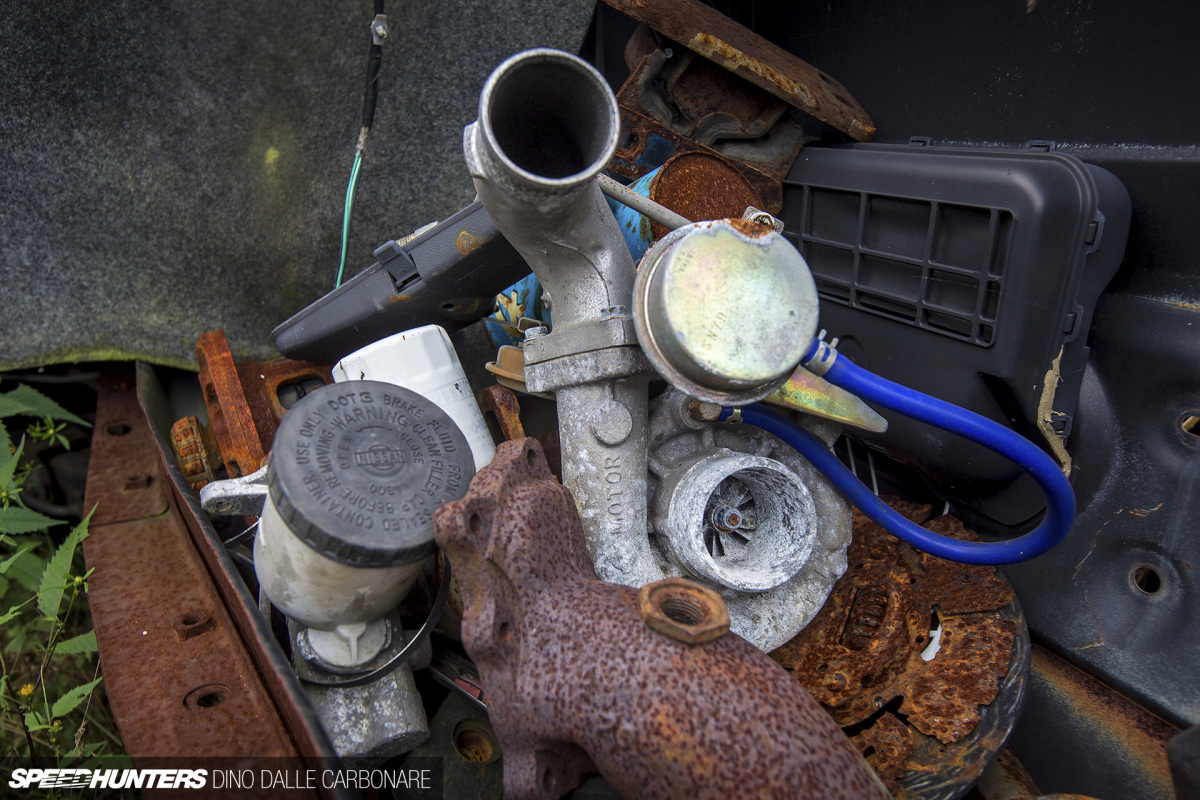 Turbo, anyone? A bit of work might be needed to get the compressor wheel spinning again as it was pretty much oxidized in place.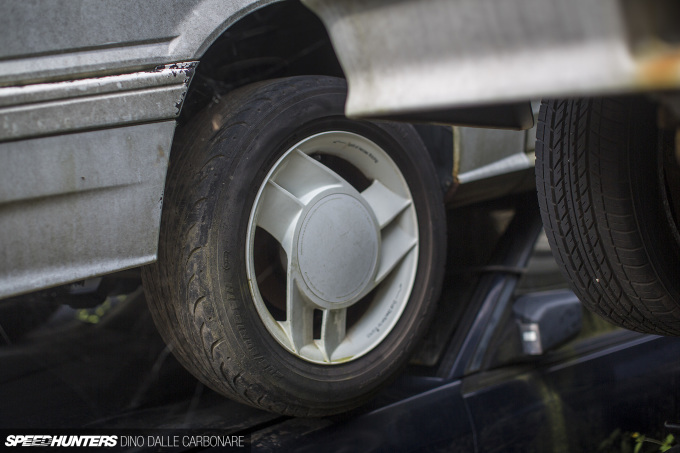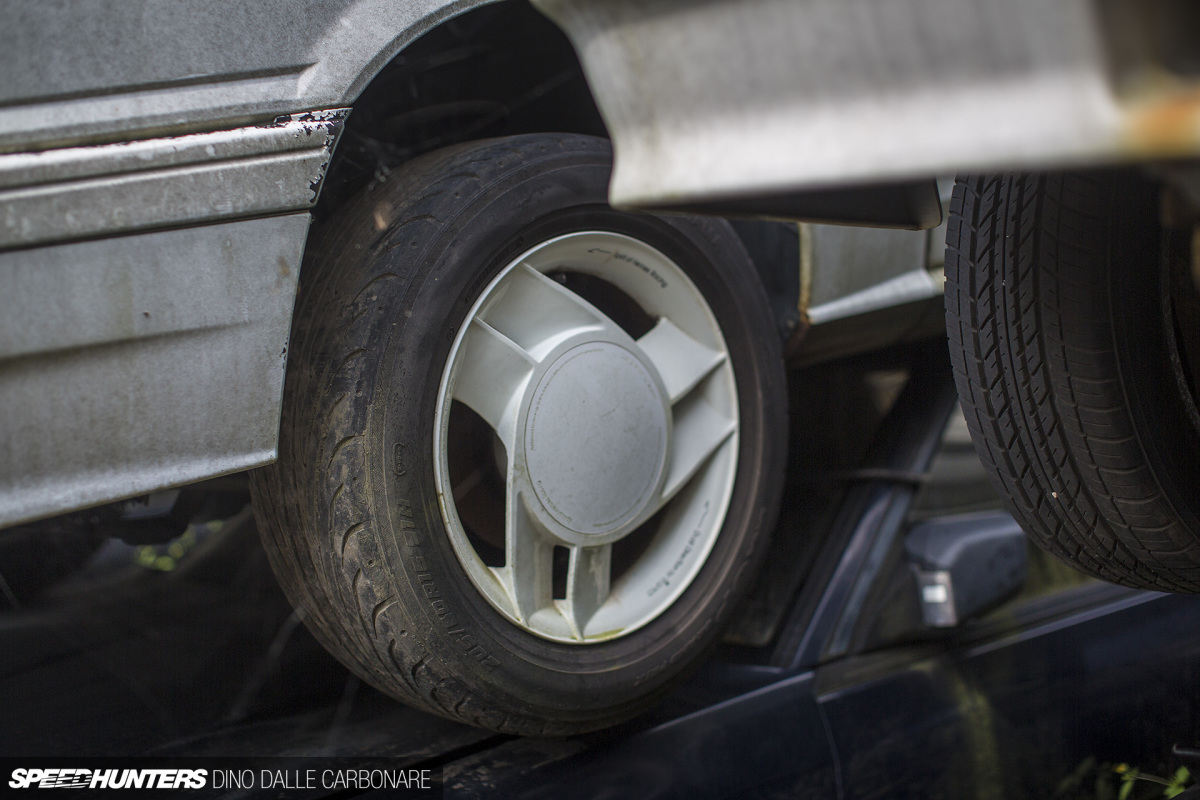 One really cool thing about checking out these relics from a bygone era was indulging in a bit of vintage wheels spotting. OK, well, not so vintage as we are talking mid-to-late 1980s here, so 'period correct' would be a better term to use.
I found everything from SSR-made Hasemi Pro-S 6-spoke rims with the dummy center-lock nuts, to vintage RS Watanabes which are a suitable match for any '70s or '80s Japanese car. The white Crimson Linea Sport 'Saucer Utmosty' wheels were quite the surprise, as were the Linea Sport Fins. The Impul R701s are such a nice fit for the square lines of the R31.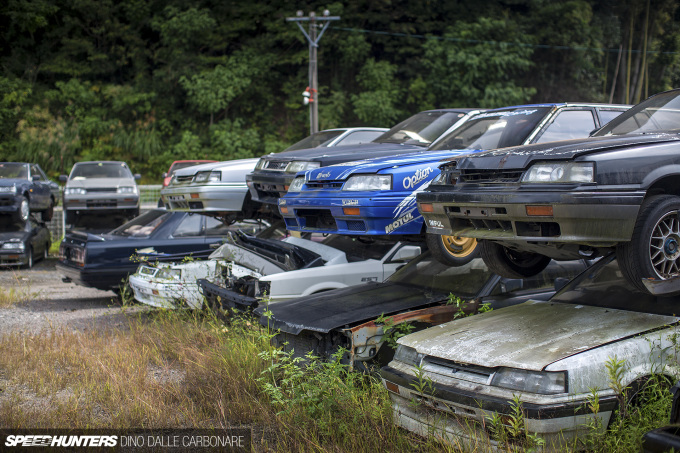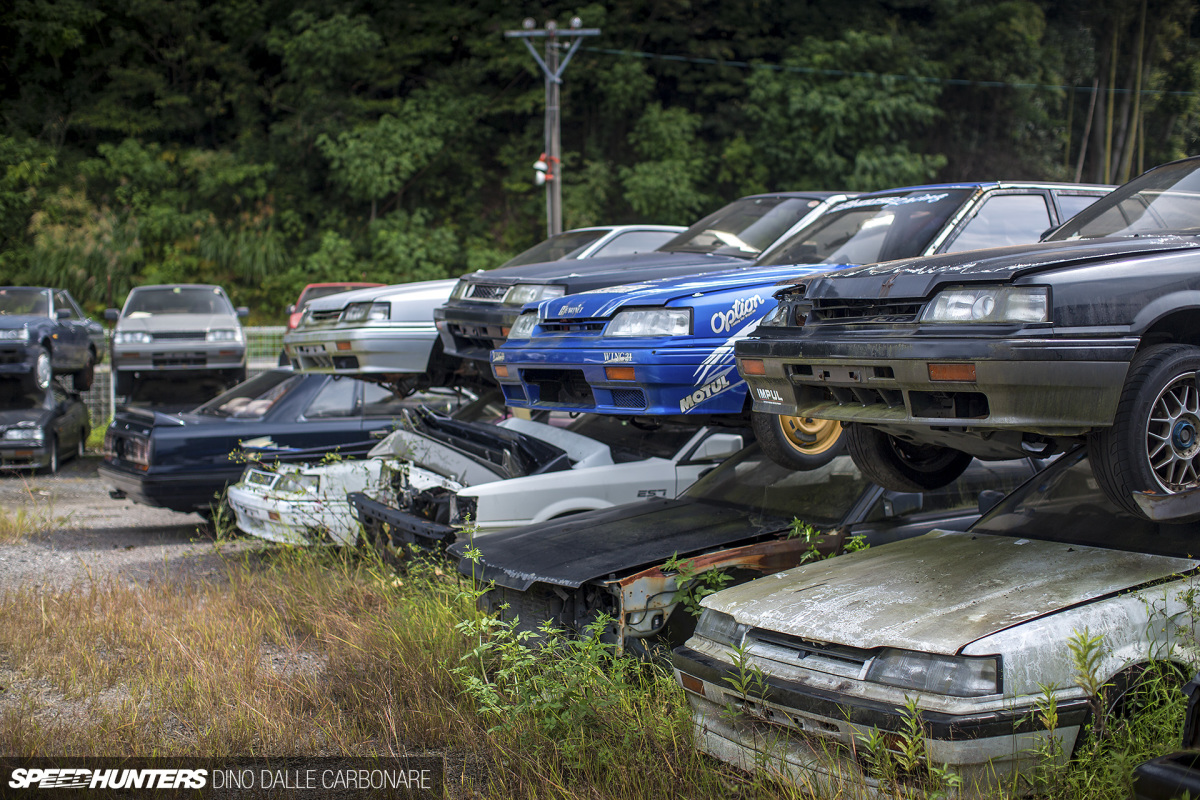 Every corner I turned, there was a seemingly endless number of cars to look at.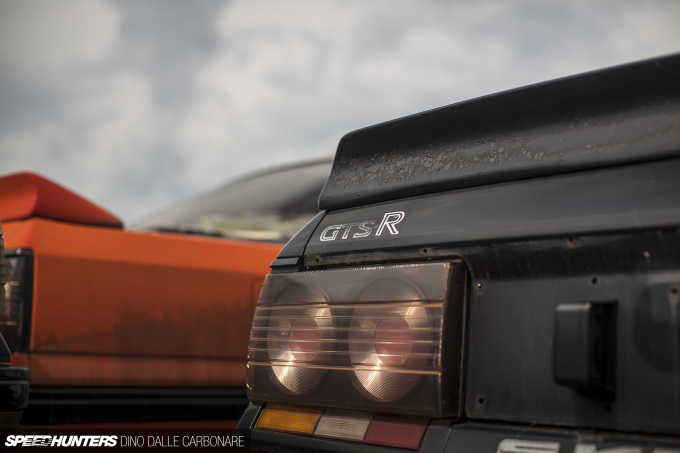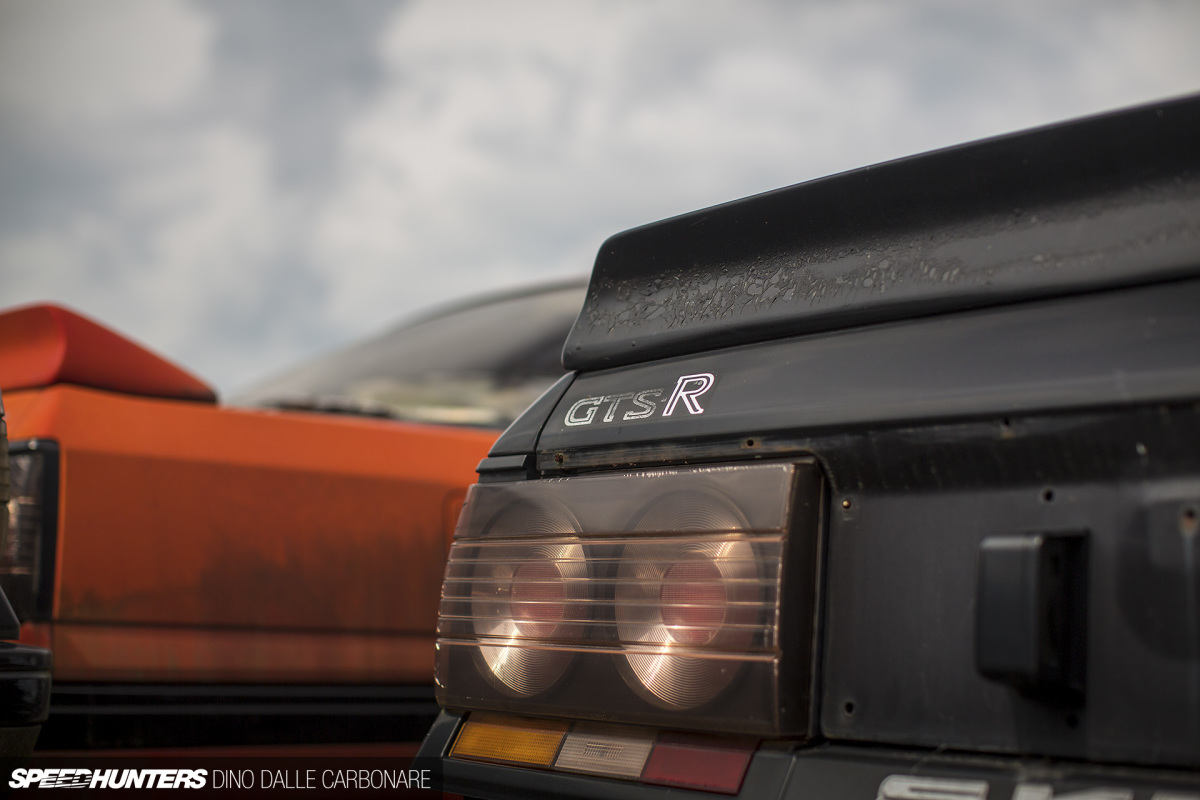 I was just about to ask how many GTS-Rs were in this lot when I came across a couple towards the top corner.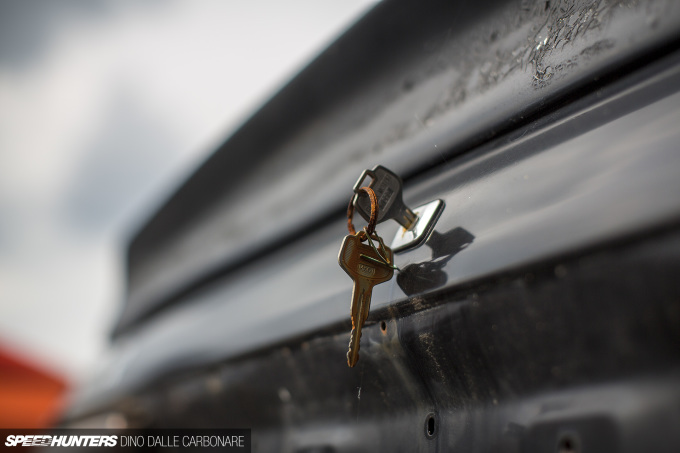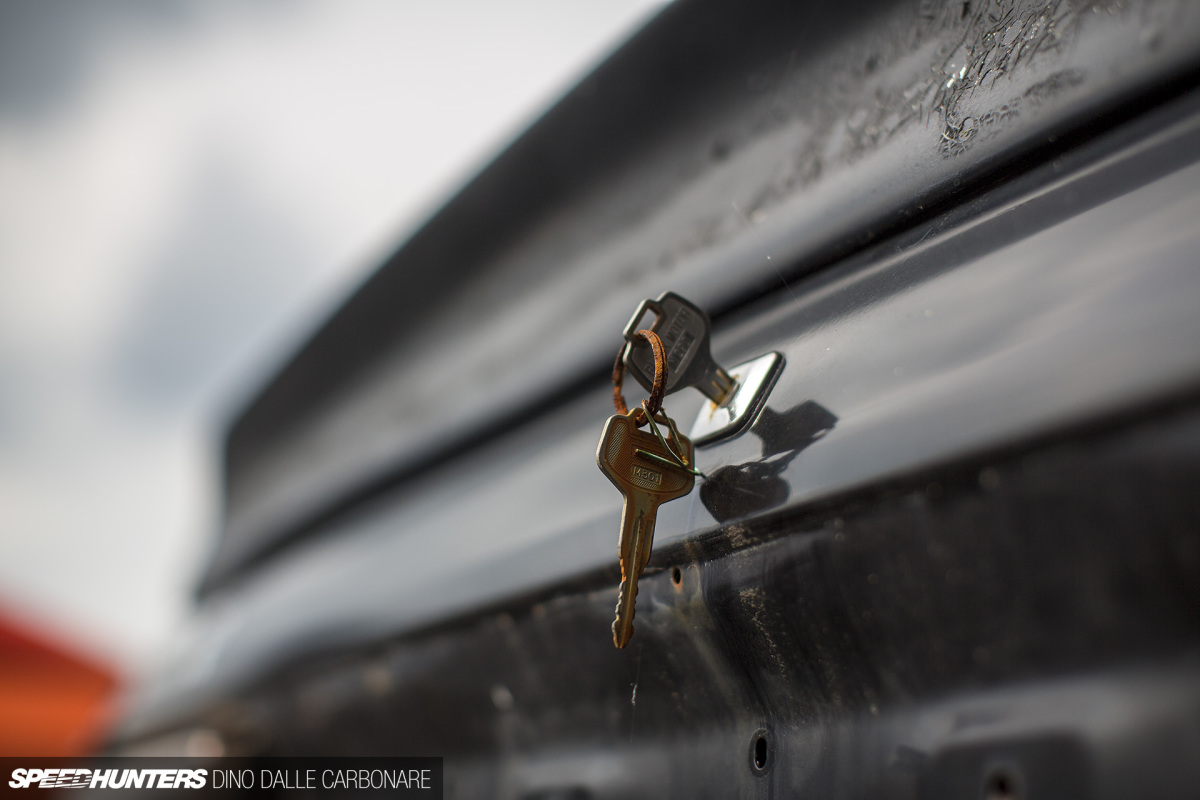 This one even had both keys sticking out of the trunk lock!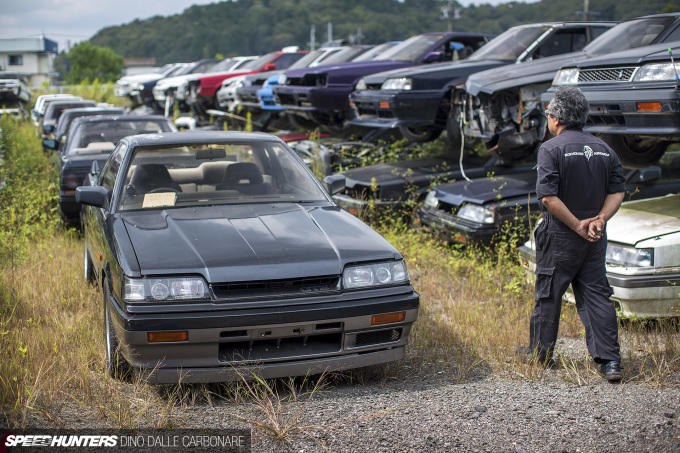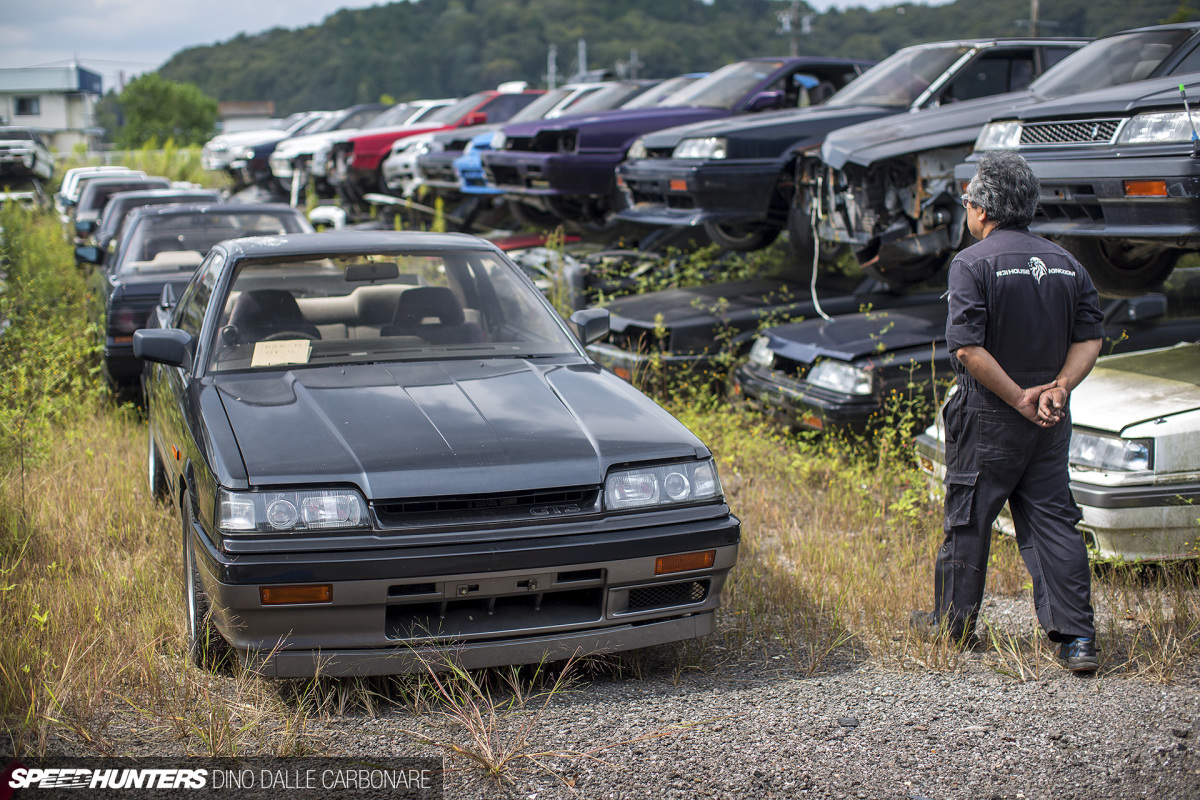 To prove that many of the cars here are still in running condition, the R31 House mechanic showing us around lifted the bonnets of a couple, connected the batteries and then cranked them into life. So despite the cars looking abandoned, they do actually keep an eye on them.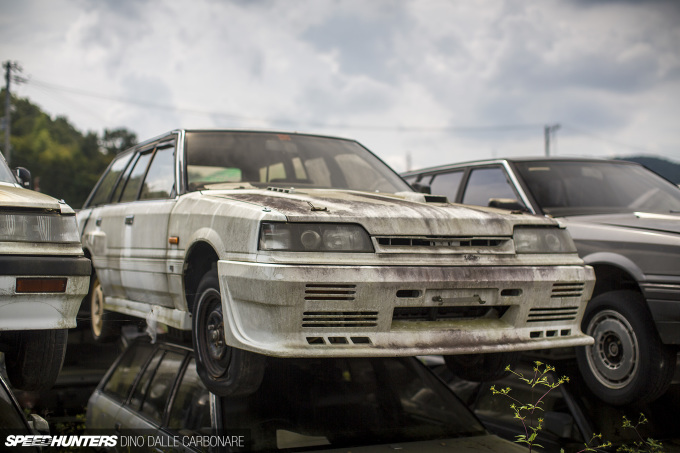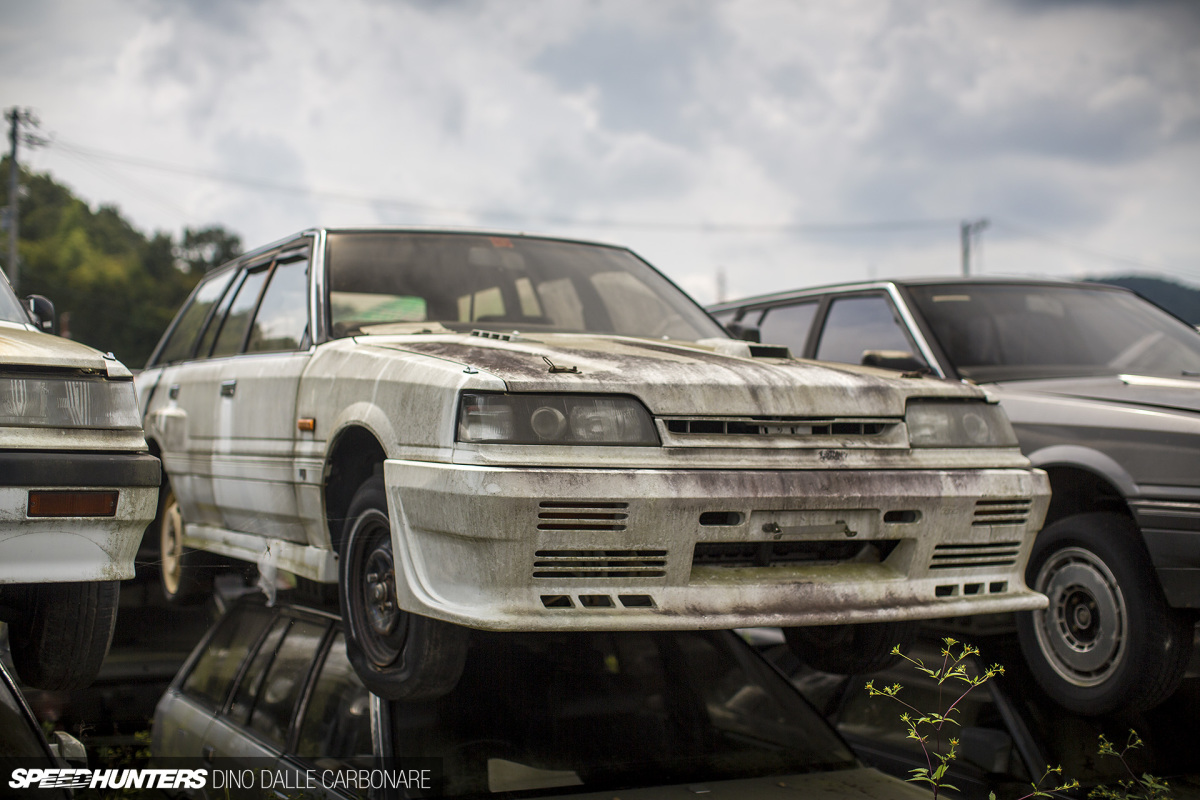 Anyone up for embarking on a wagon restoration? This one had some oh-so-1980s aero bits on it.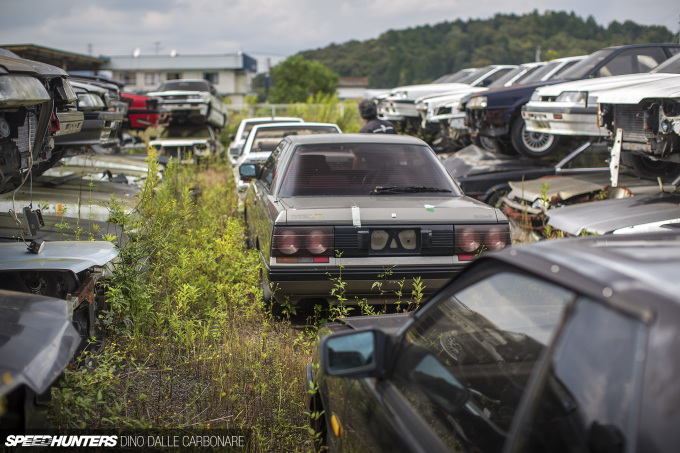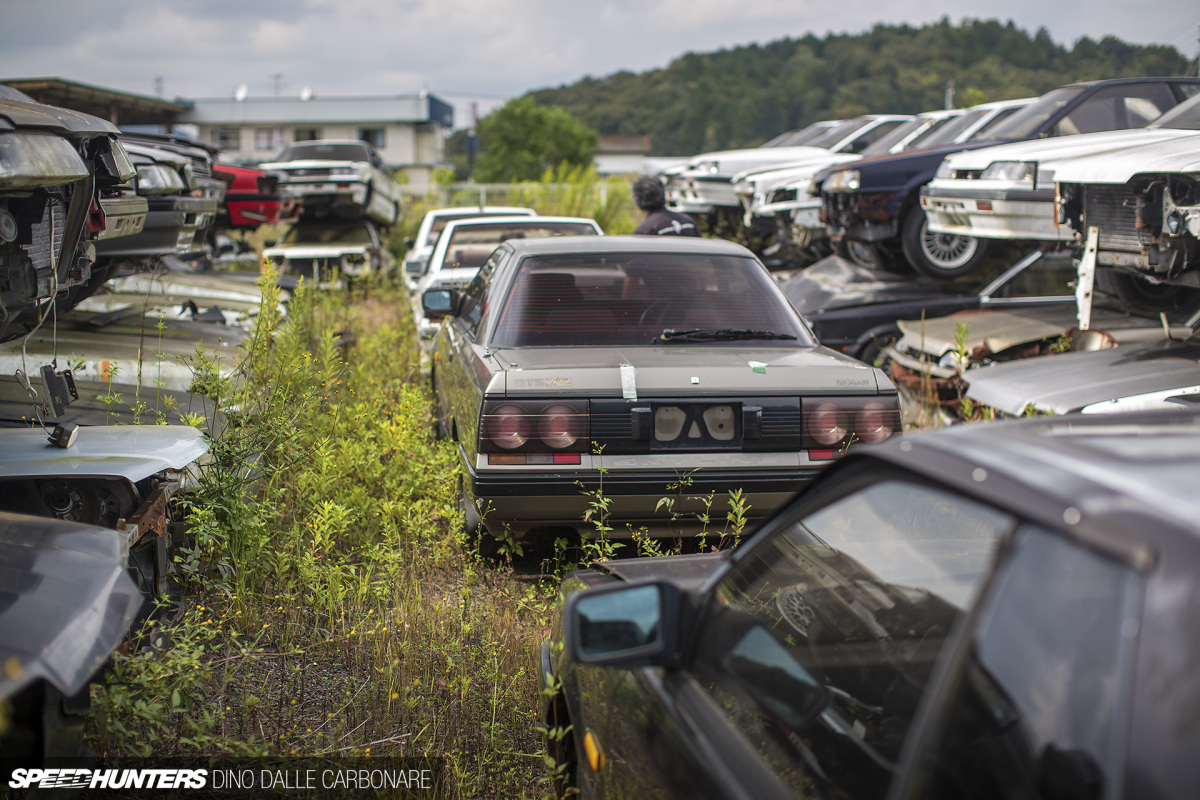 Despite being surrounded by serious weed growth, this four-door looked to be in pretty decent shape.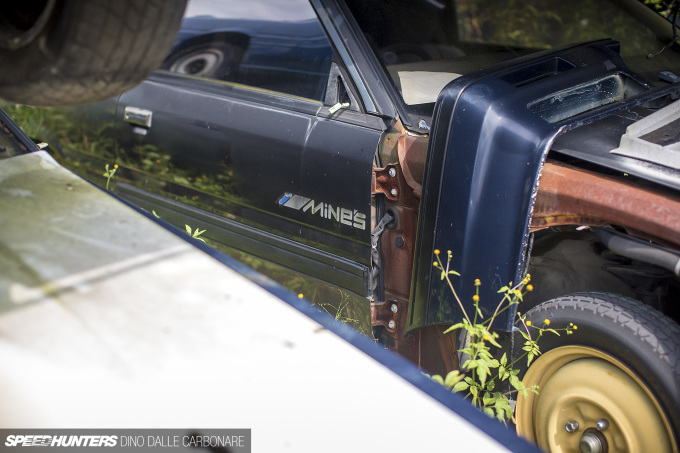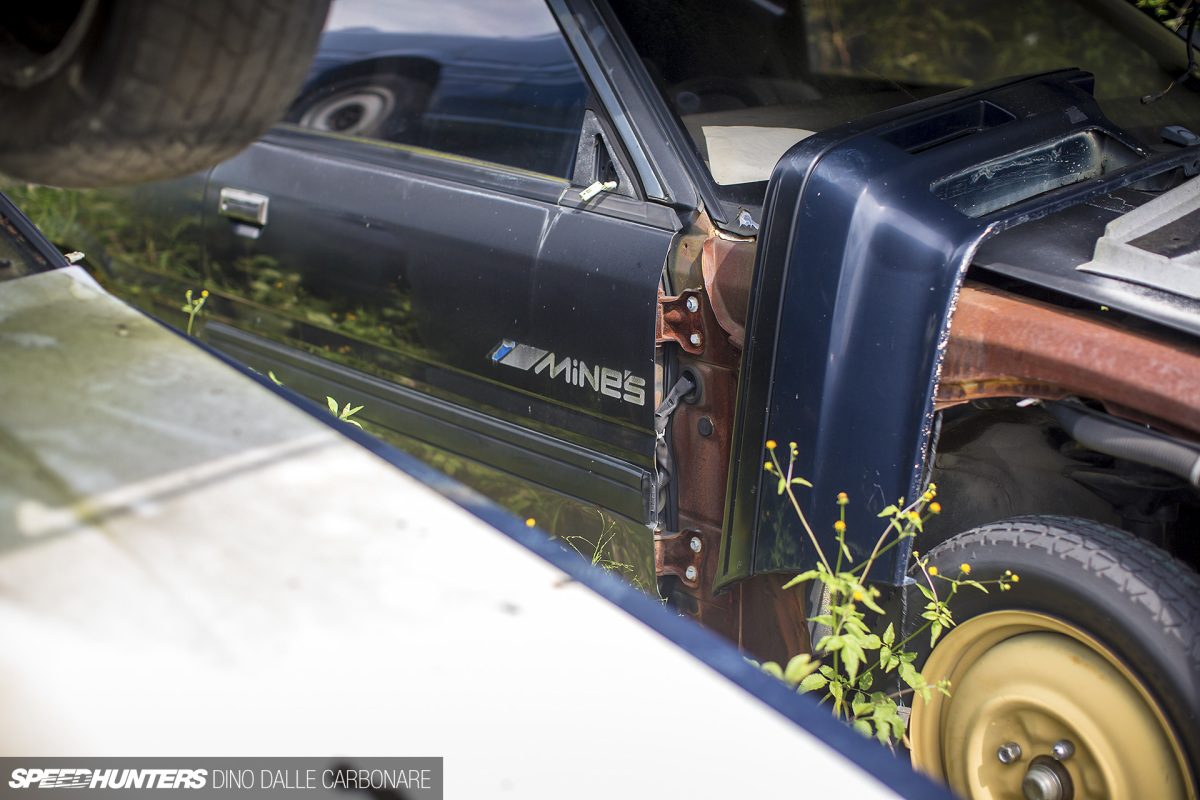 Given that Mine's opened its doors in 1985, R30 and R31 Skylines would have likely been some of the first cars that Niikura-san worked on.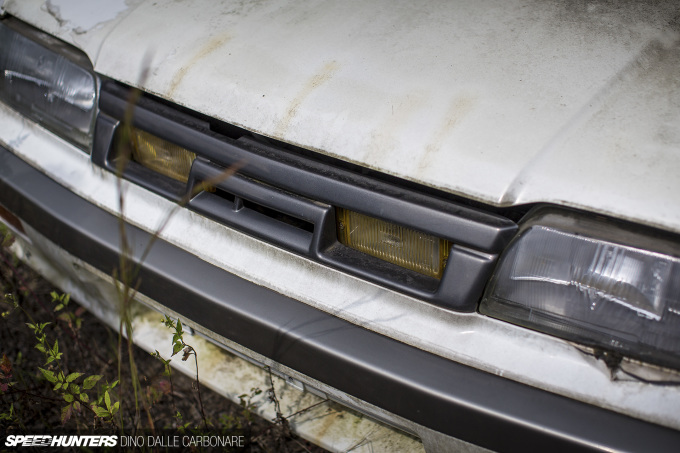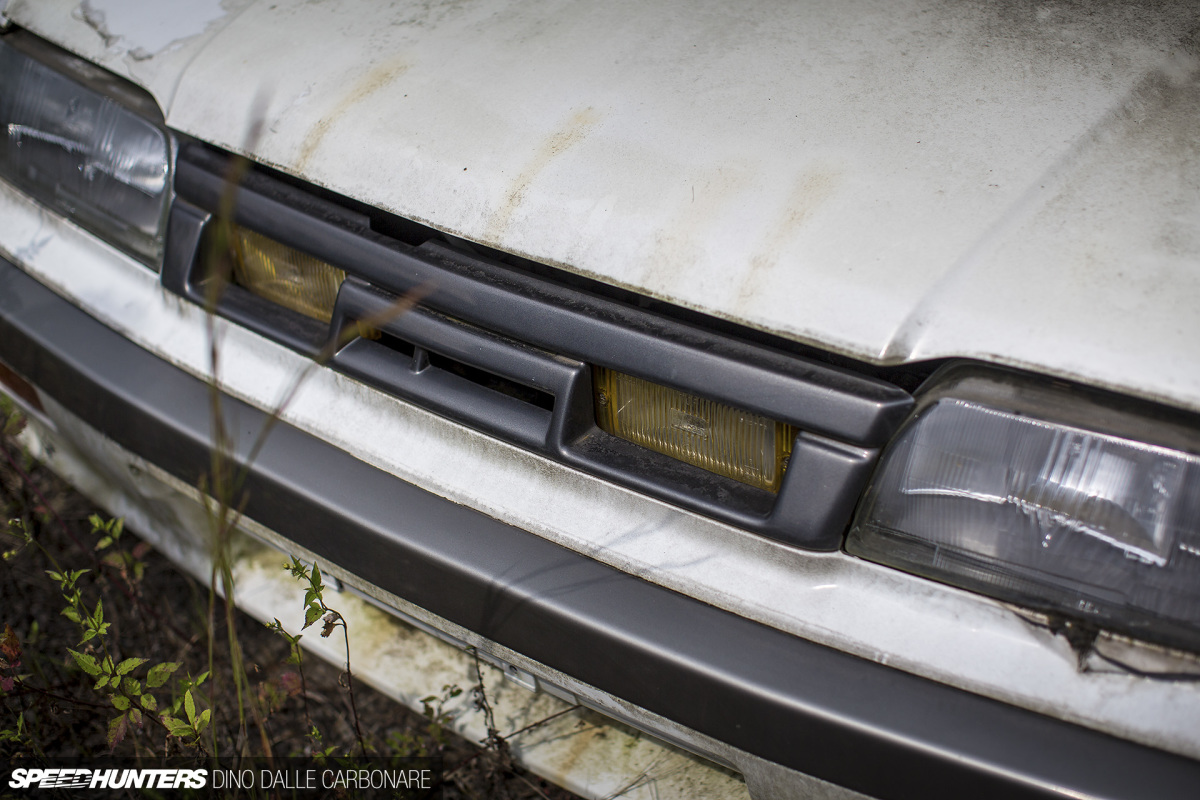 Apparently this is a very rare integrated in-grille fog light option for the R31. I swear, every possible variant of the R31 can be found in this lot!
There was even a Tommykaira M20 sitting there waiting for a customer to come and select it for restoration. The crazy thing is, I saw another three M20s at R31 House on this particular day.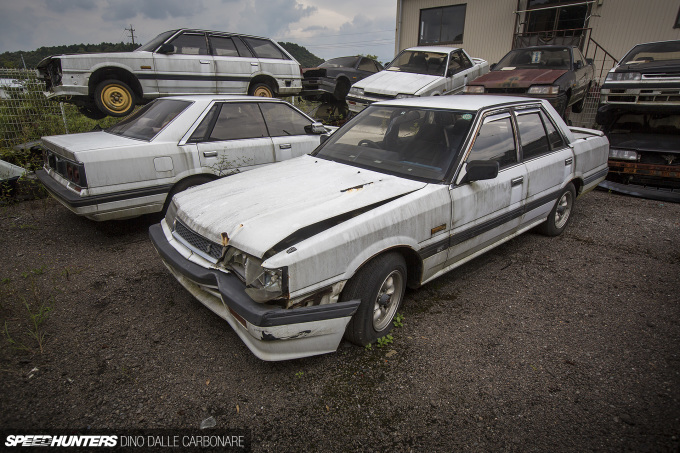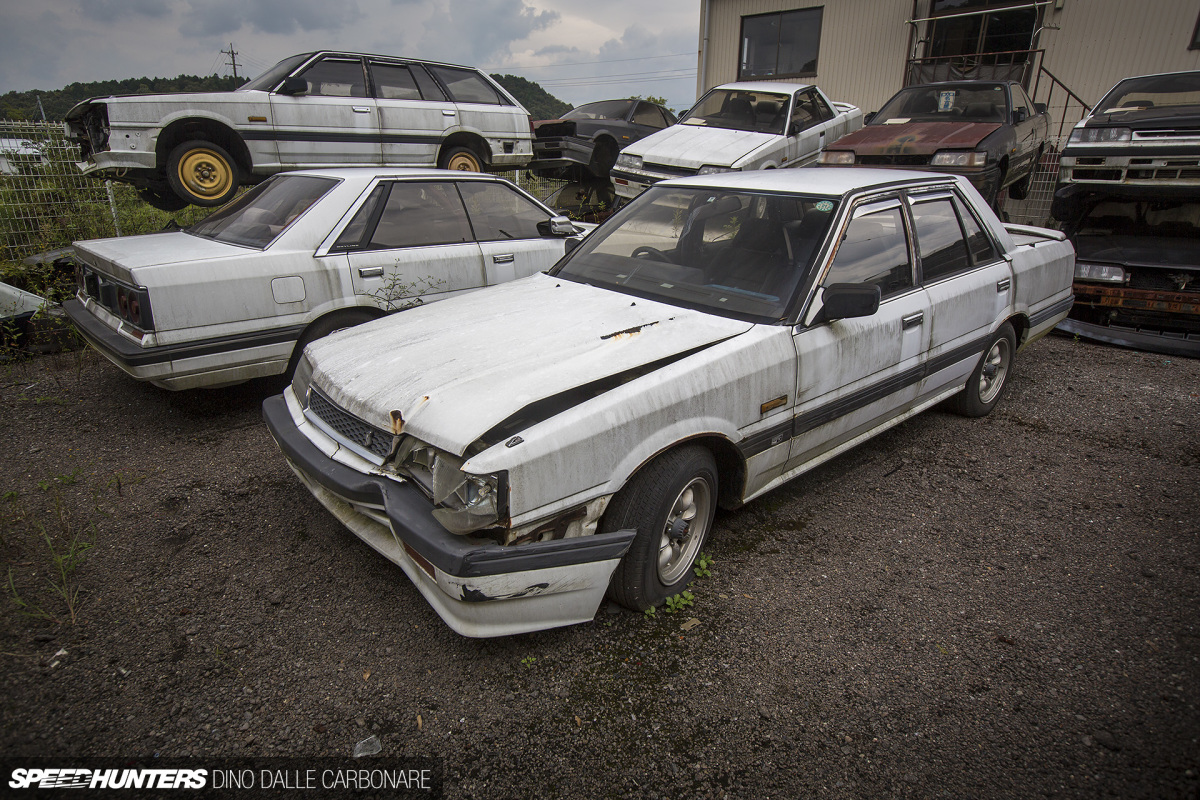 We took a closer look at this sedan, which despite the small damage up front was hiding a bit of rarity in the engine bay.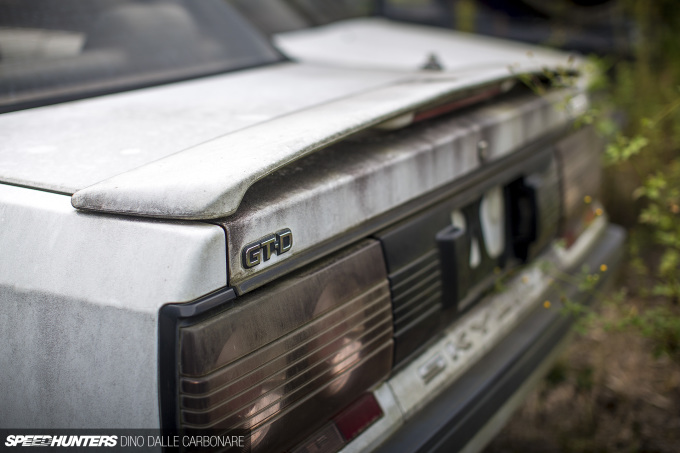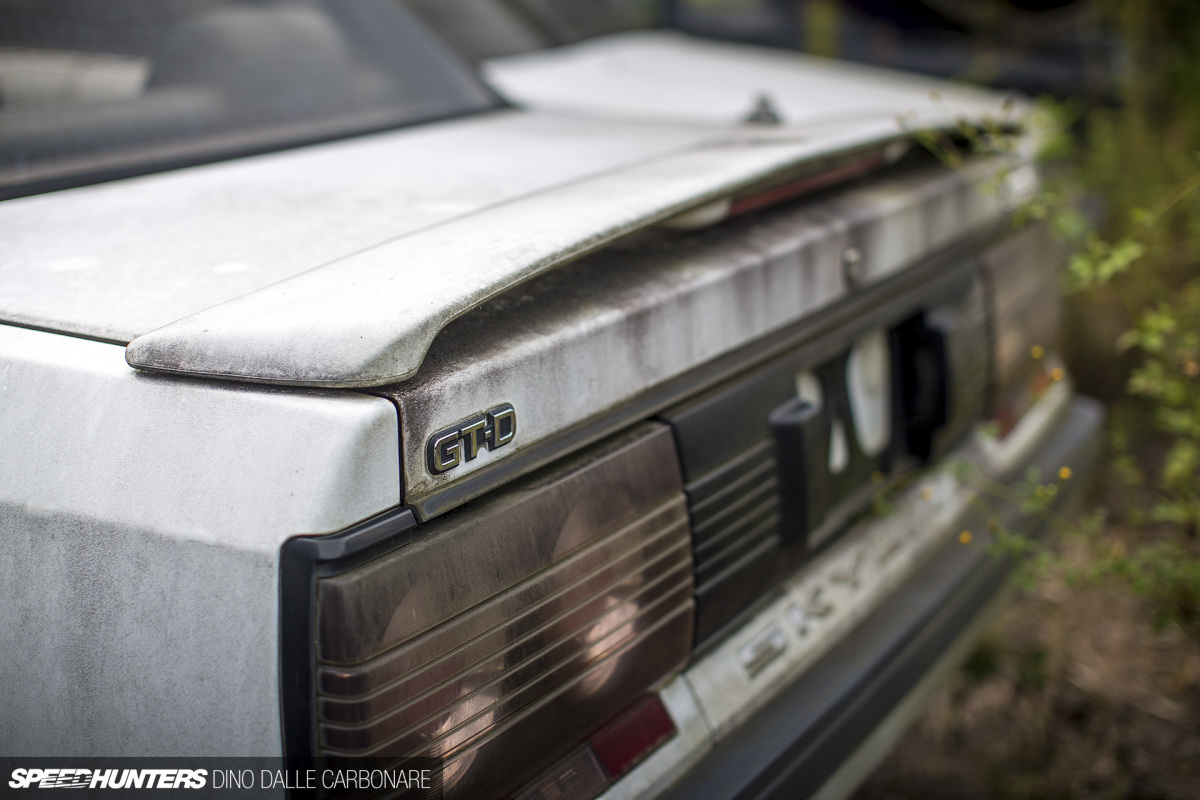 One look at the badge should tell you everything.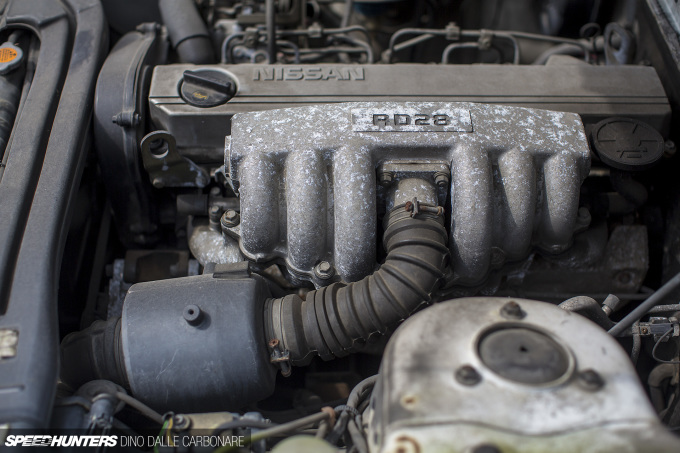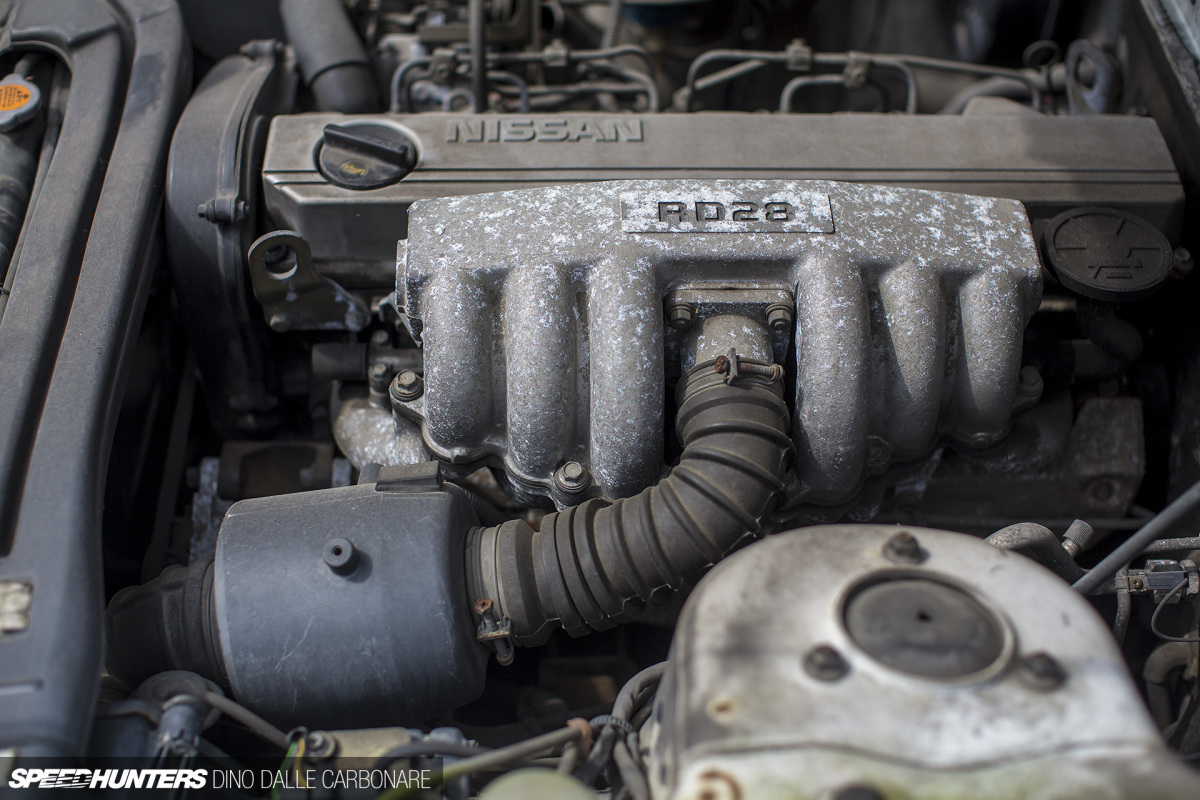 This diesel version of the R31 was powered by the naturally aspirated RD28 which output 92hp and 130lb-ft. That's nothing compared to today's turbocharged oil burners, so it was not exactly a solid choice for those after performance.
Truly Speechless
After seeing the entire R31 House establishment and then being shown this yard brimmed full of cars, it became obvious that Shibata-san is a man who doesn't do things by halves. He made a decision fueled by passion, and has never looked back.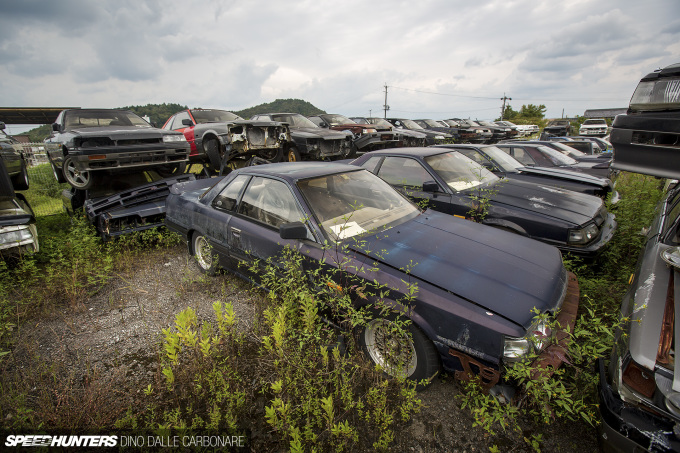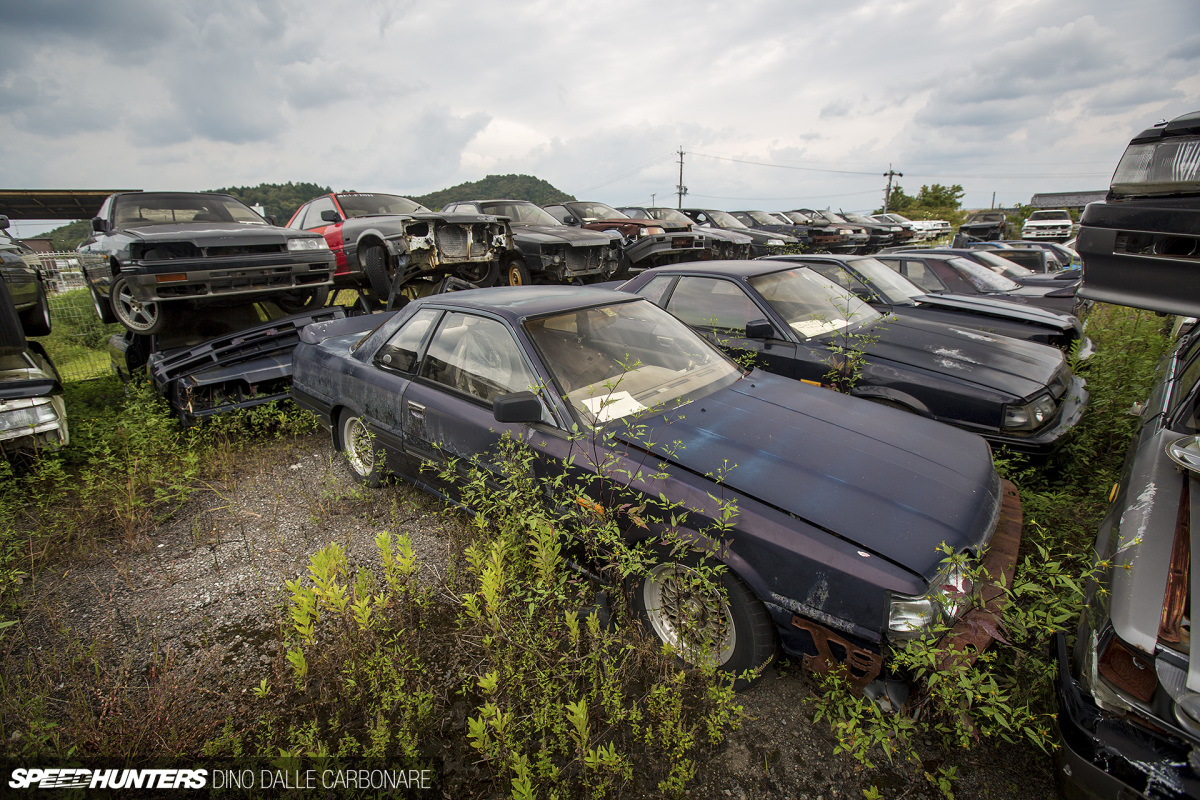 In doing so he has created a very special place, one that R31 enthusiasts from around the world flock to.
Towards the front of the yard were a few different Nissan models including a 280ZX, a Leopard and even an S15. More donor cars for engine swaps, perhaps?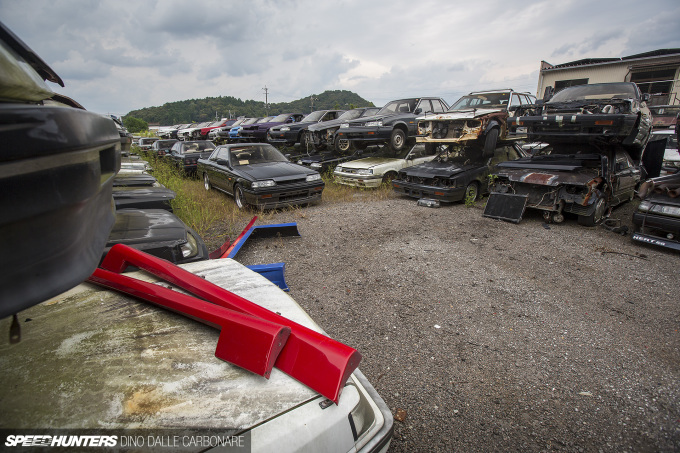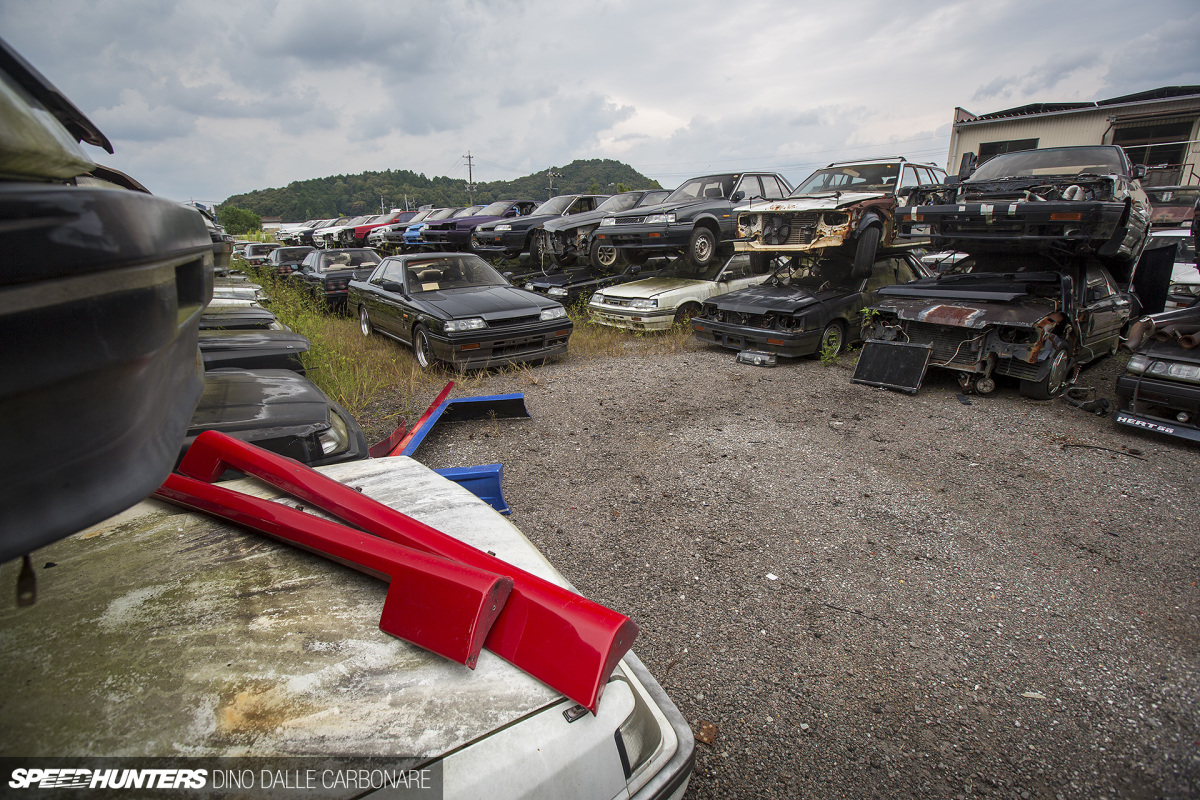 R31 House exists at a level unmatched by any other Japanese tuner I've ever visited – and I've visited a lot of them. A one stop shop to realize all your R31 dreams… simply incredible.
Dino Dalle Carbonare
Instagram: speedhunters_dino
dino@speedhunters.com