Respect
You know what? This is one of my favourite cars I've come across in the last few months.
You might be wondering why. Well, Ryan Walters hasn't built this 106 to be the 'first'. He's not raided mummy and daddy's piggy bank so that he can make a YouTube video called Guess What My New Supercar Will Be, either. And he hasn't burnt the midnight oil putting this thing together for social media likes.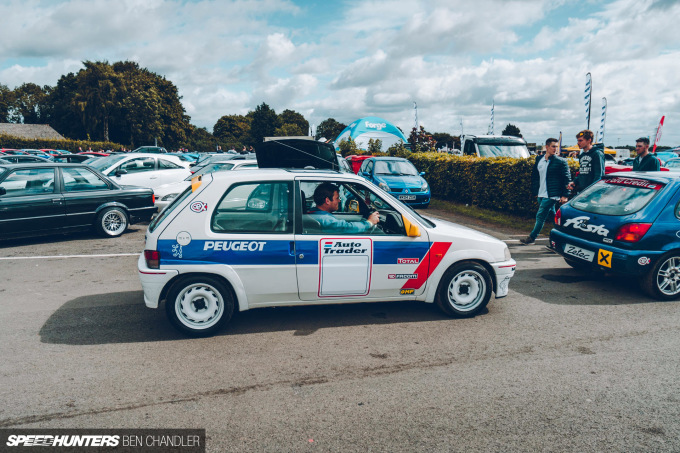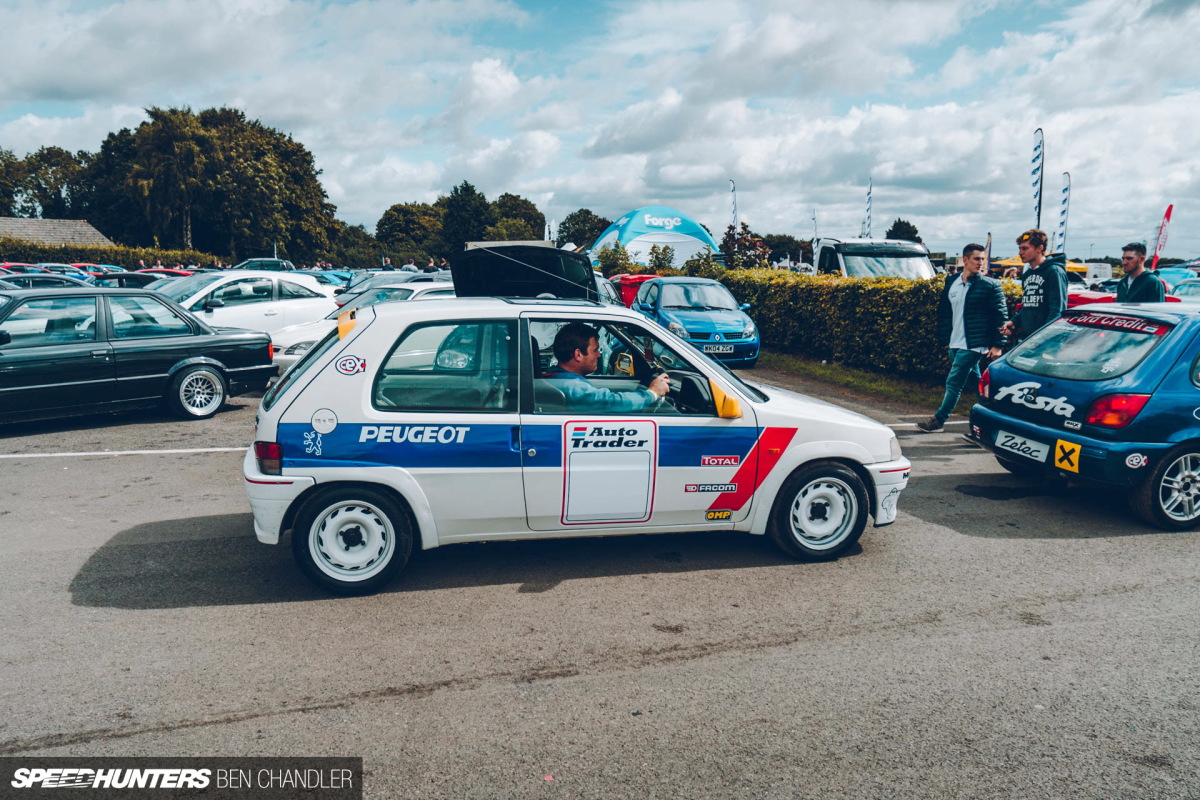 In fact, when I met Ryan at the Forge Action day a couple of weeks ago, I quickly learnt that he didn't even have an Instagram account.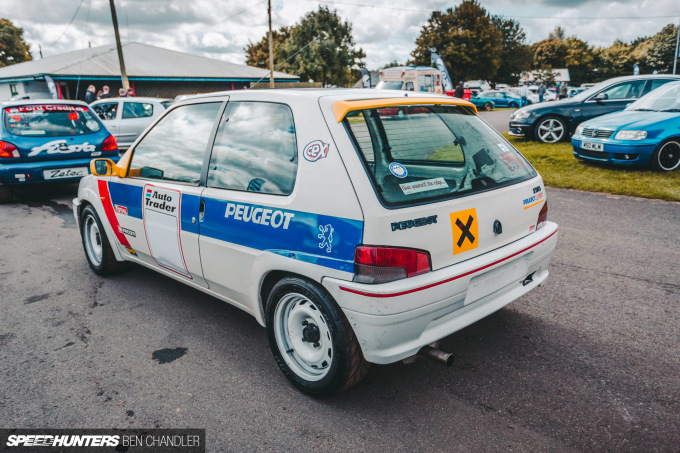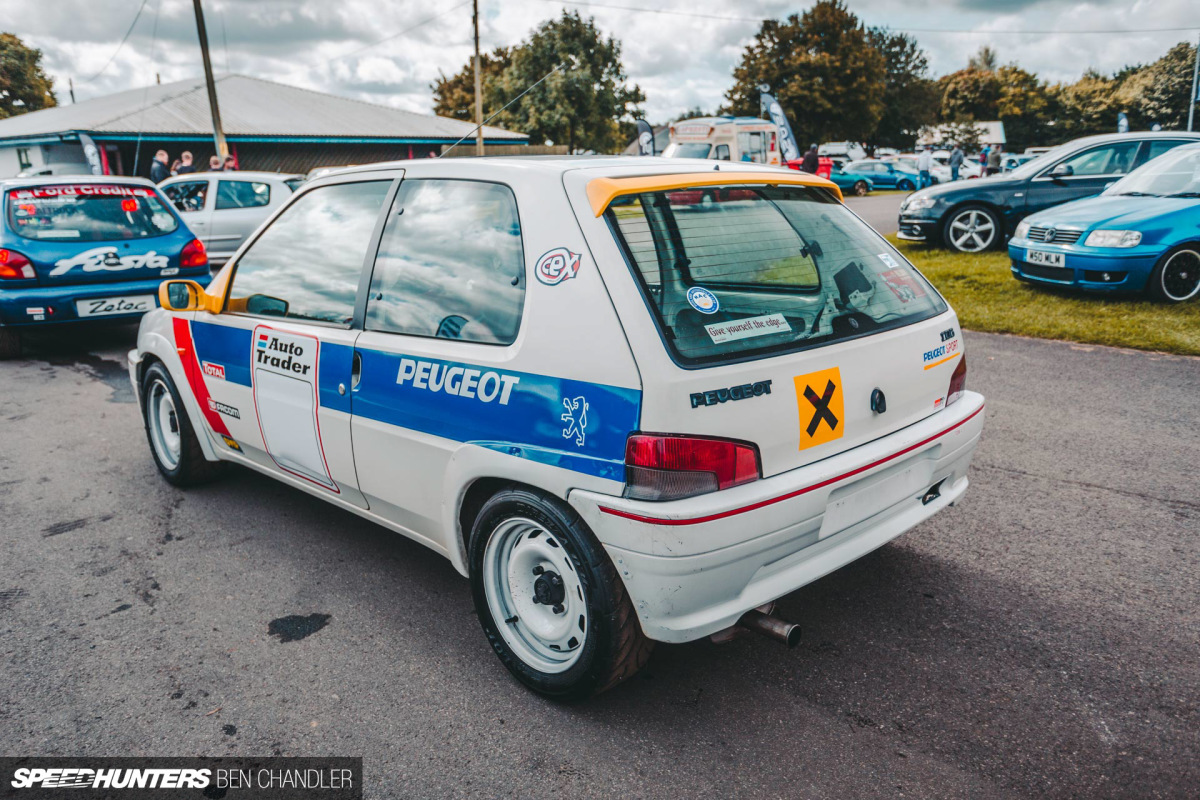 Now, I'll confess to spending an inordinate amount of time on the internet; I love Instagram almost as much as I love coffee, pizza, cold beer and cake. Not in that order, of course. The internet is a wonderful thing, and I wouldn't be sharing this story with you without it. But you cannot beat going to a show or track day to see things with your own eyes. That's when you meet people like Ryan and get to have a look around cars like his Peugeot 106.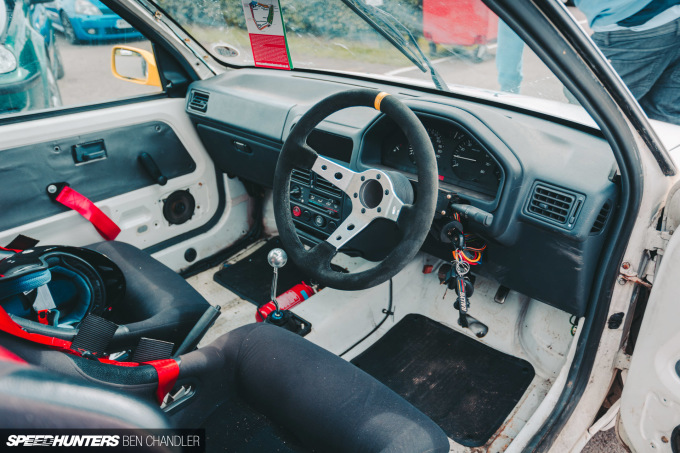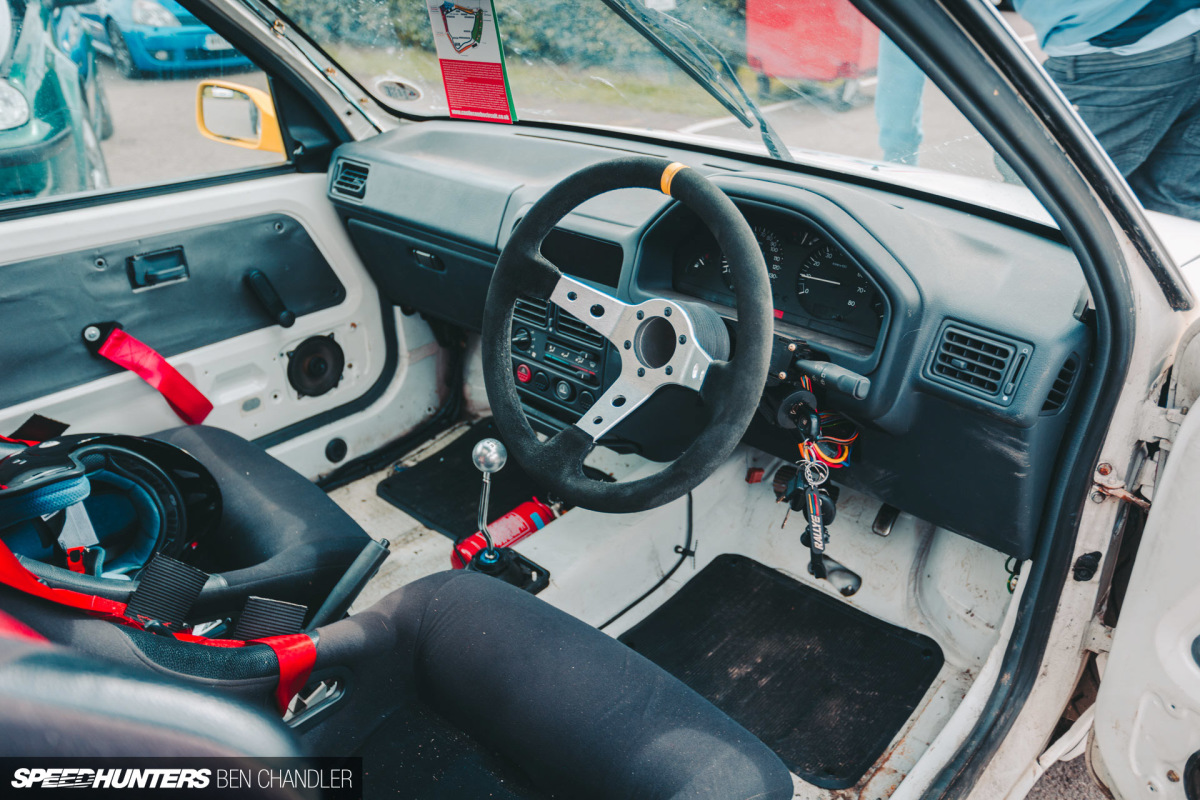 The little French hatchback is not exactly polished, but that was never the point of this low-budget build.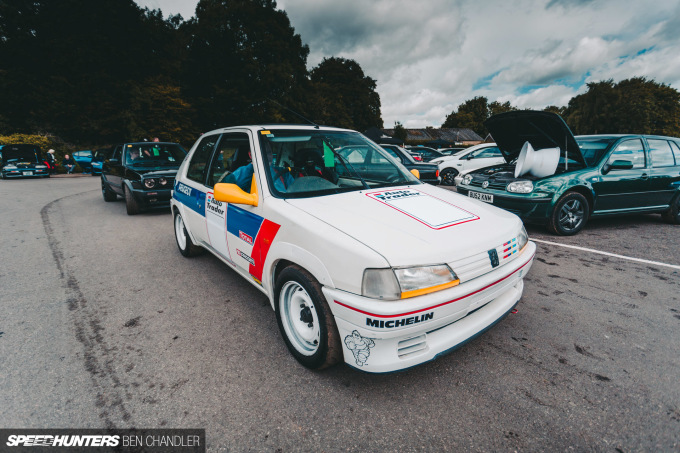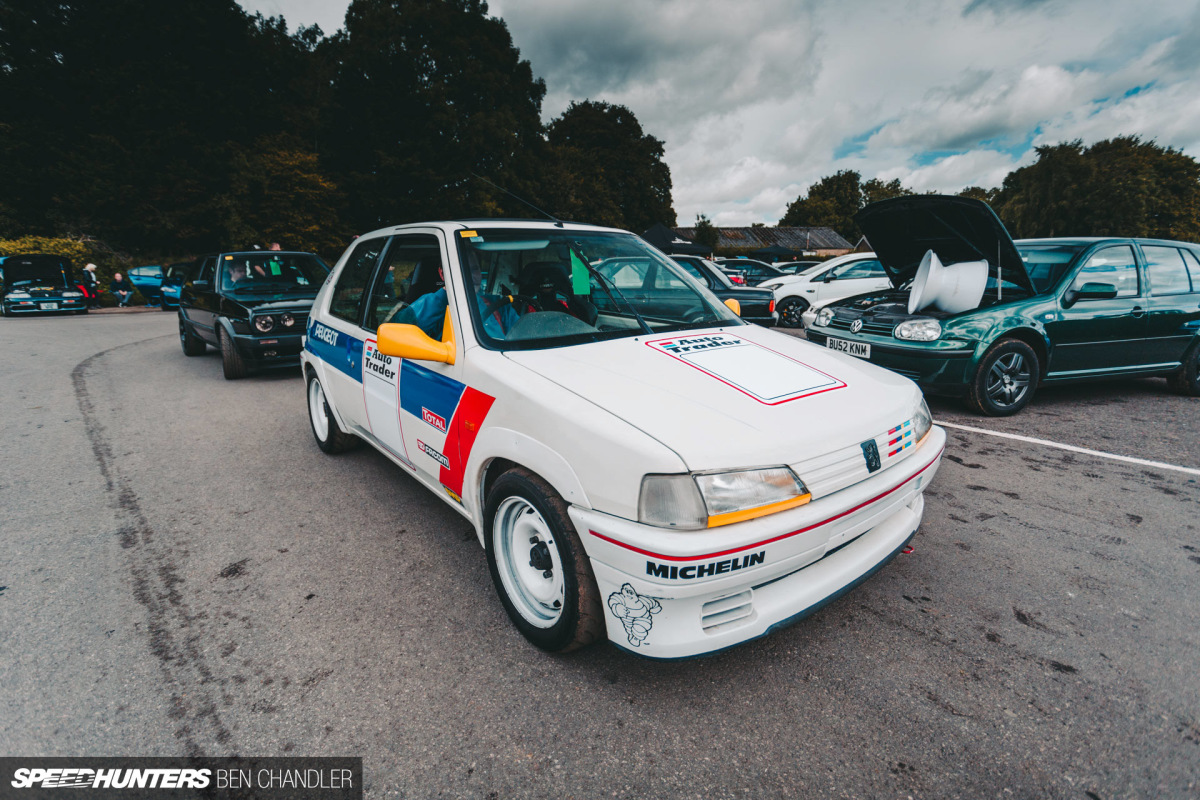 Cars for me are about having fun, in your own style, by any means possible. I'm not sure where the owner of the Mk4 Golf, complete with wheel in engine bay, fits into this 'having fun' equation, but I do hope they shut the bonnet before the drive home!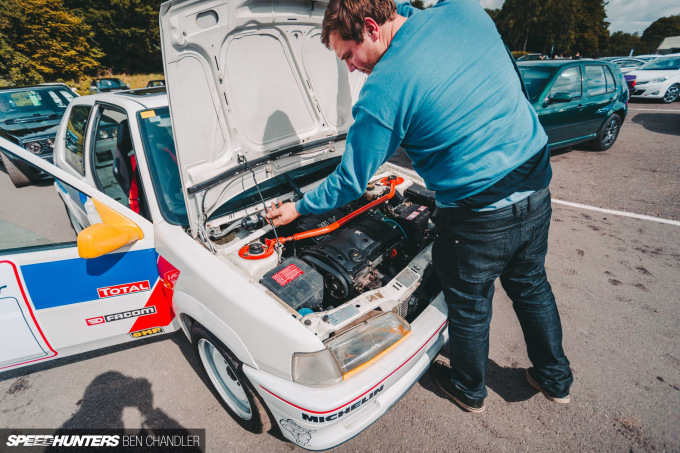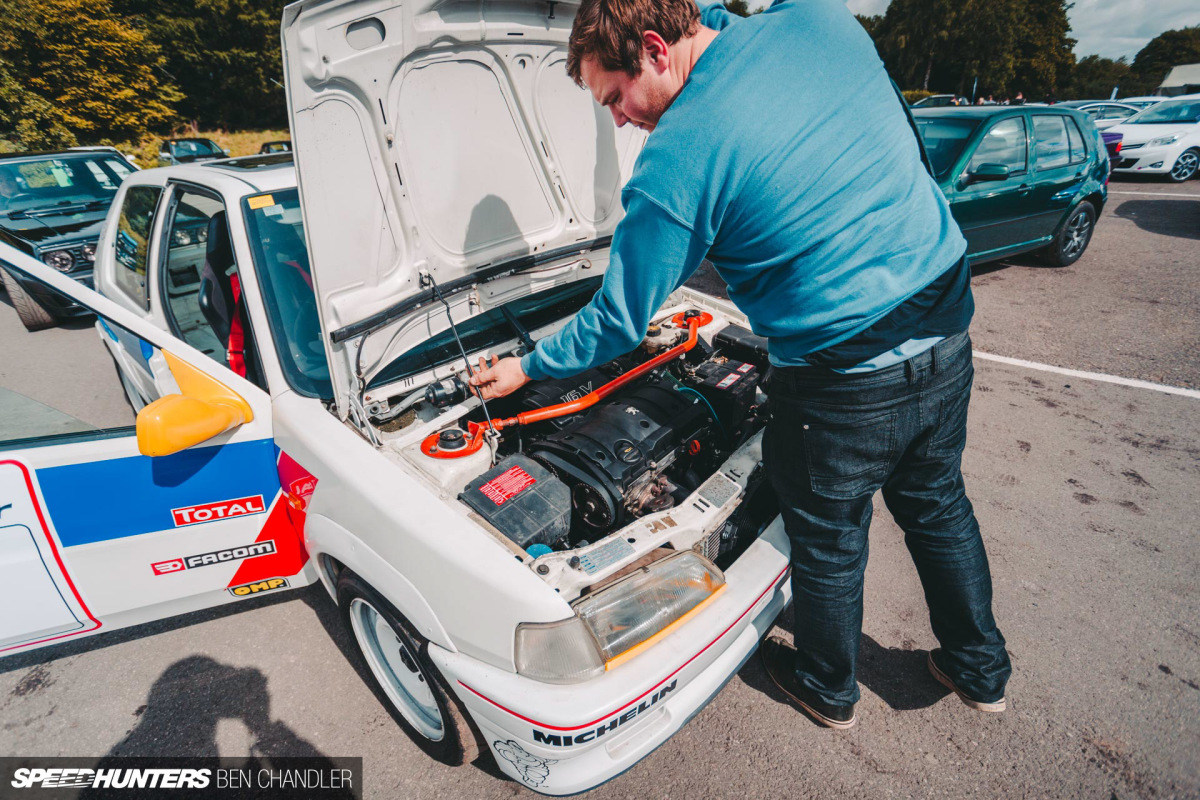 What I can tell you, though, by looking at this photo is that 1.) I am not a photographer (shadow goals right there), and 2.) Ryan Walters is absolutely having a giggle with his 106 Rallye replica track day project. If this car had cost hundreds of thousands of pounds to build, it would be dubbed an evocation, a homage, or some nonsense like reimagined. But this is a replica, and it's one for good reason.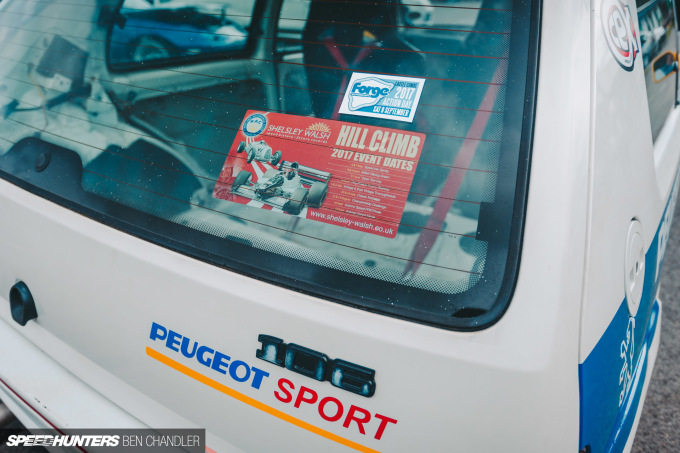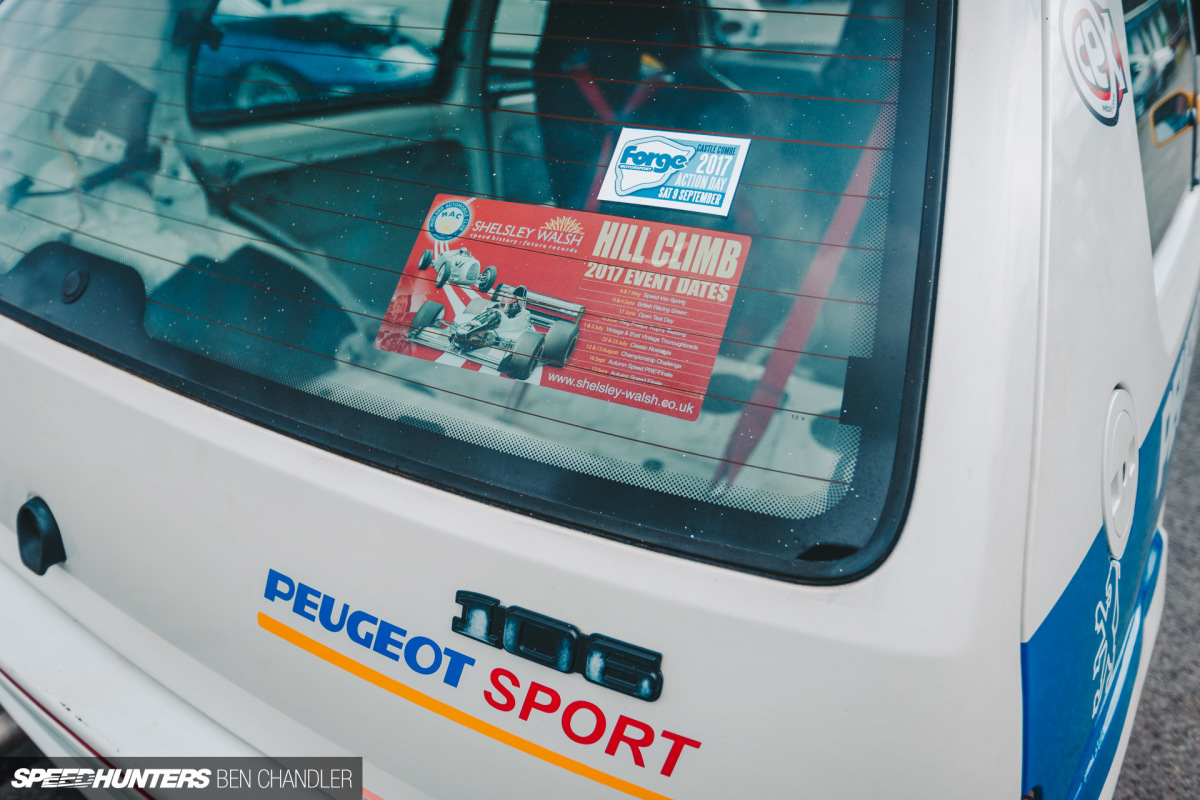 "The whole idea of this 106 was to build a track car on a budget that is sensible enough to justify the idea for an average joe like myself," Ryan explains. "Being a 'Pug' fanatic and owning many Peugeots such as my beloved 205 1.9 GTI, which I restored myself, I get a lot of satisfaction out of working on these cars."
One More Chance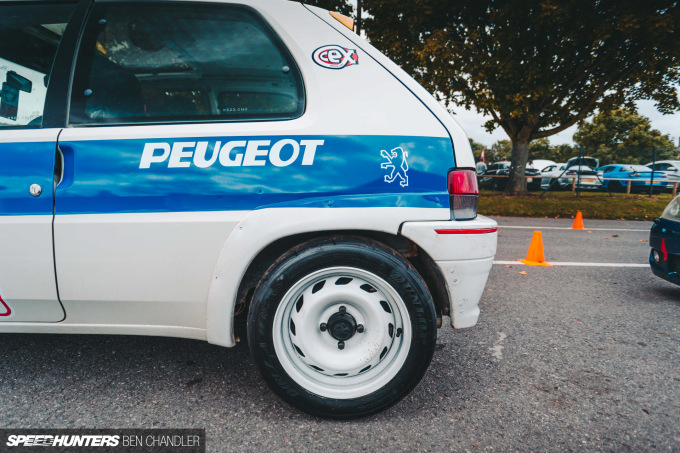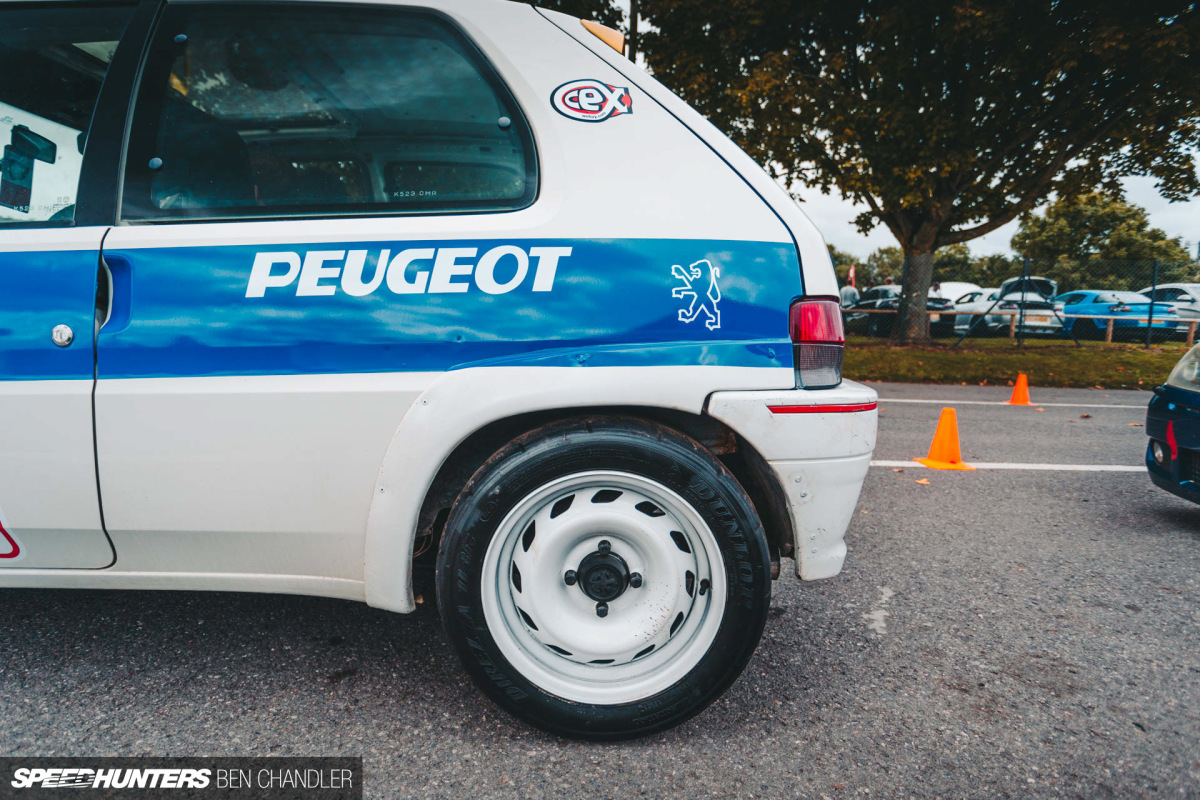 With this love for the Peugeot brand and not much money free to spend on his 106 dream, the objective was to build a Rallye rep without spending Rallye money and killing one of the rare genuine cars in the process. If you're not familiar with the 106 Rallye, then allow me to explain. There are two versions, the Series 1 and Series 2. The Series 1 was launched in October 1993 with a 100bhp 1.3-litre 8V engine to compete in the popular sub-1400cc international rallying class. To be homologated into group N and A rallying a certain number of road legal cars had to be built and sold. Series 2 Rallyes featured a larger 1.6-litre 8V engine good for 103bhp, and in later model European-spec cars the GTI 1.6-litre 16V with 118bhp.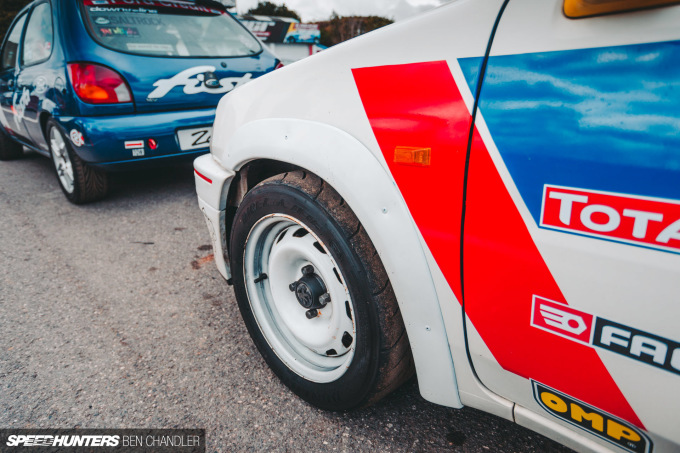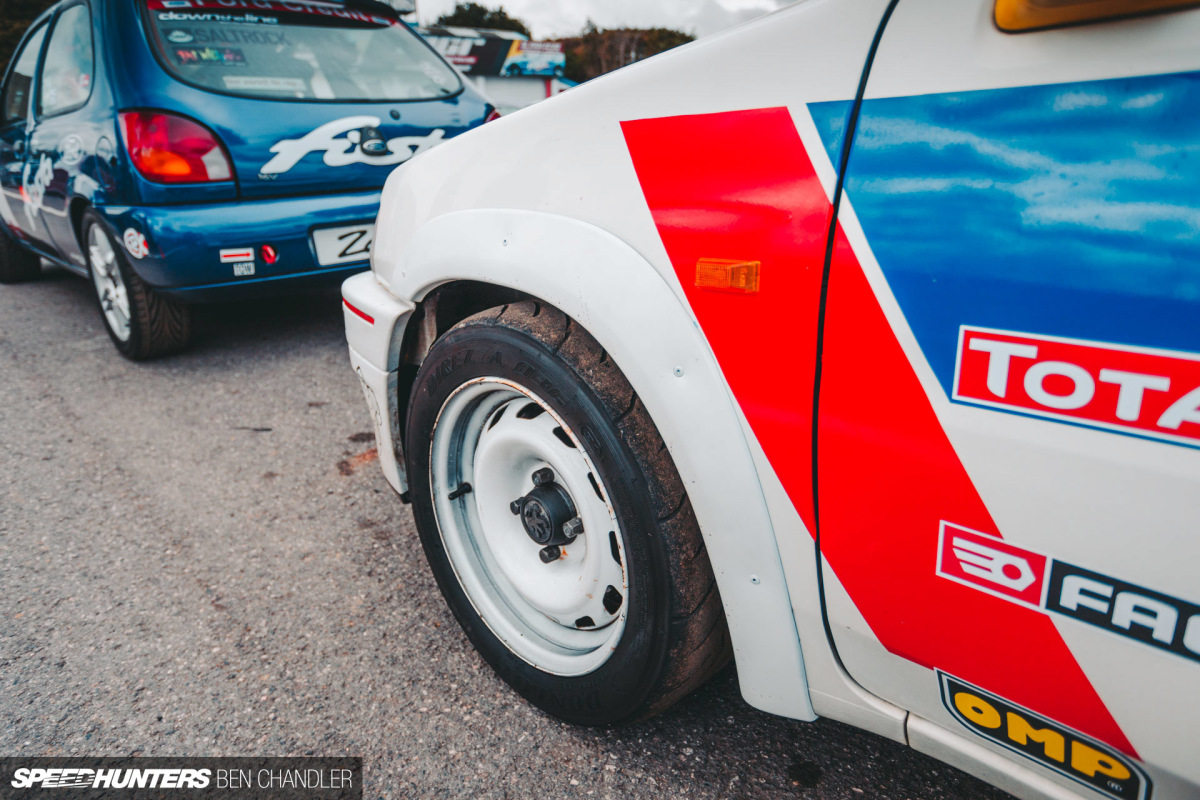 When the car was produced, Peugeot planned to sell 1,000 examples into the UK, but demand was strong so the number of S1 Rallye models that made their way to UK was a lot more. However, as I type there are less than 100 Rallye examples taxed and registered here in the UK, hence why Ryan didn't want to butcher one of these super rare Peugeots to realise his track dream.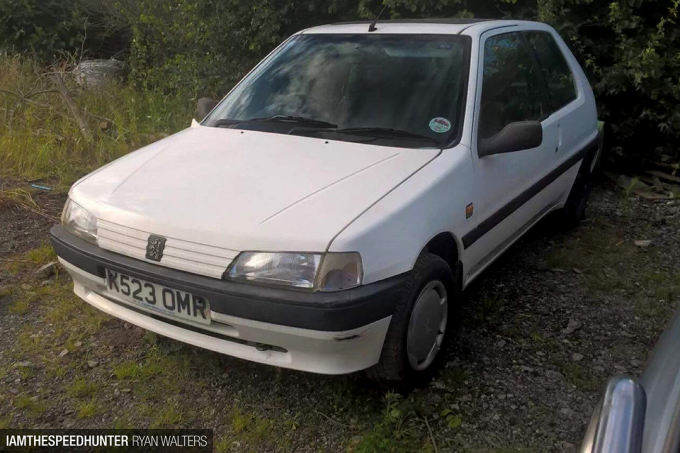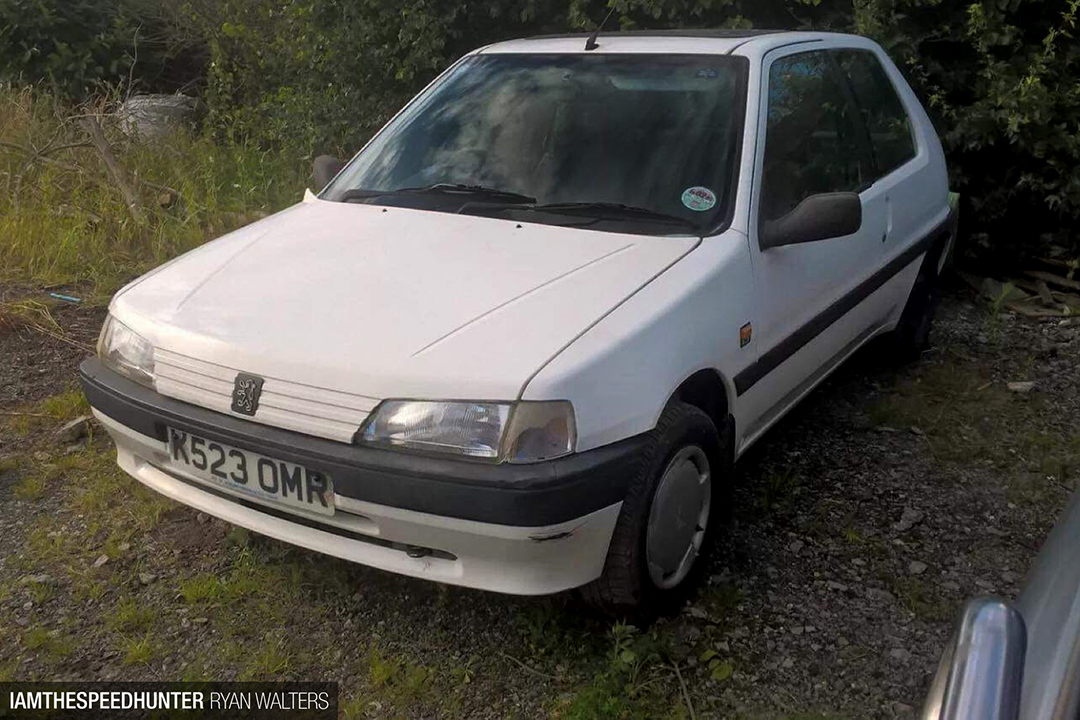 Enter one mighty fine donor car. This 40,000-mile example of a 106 XT would soon be stripped bare ready to have its 1.1-litre heart transplanted with a 1.6-litre 16V GTI lump from a late-model S2.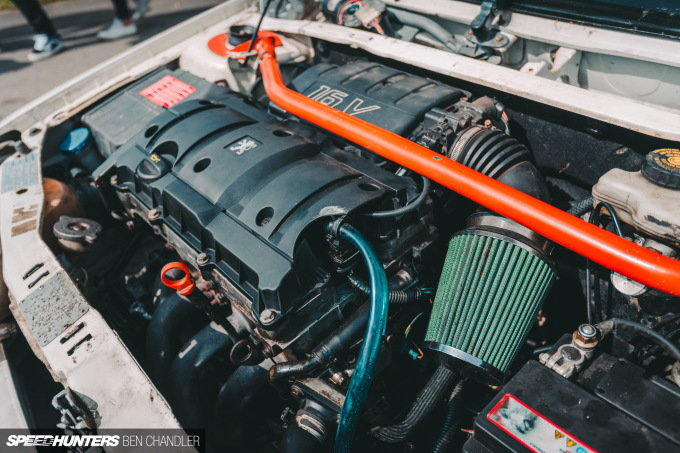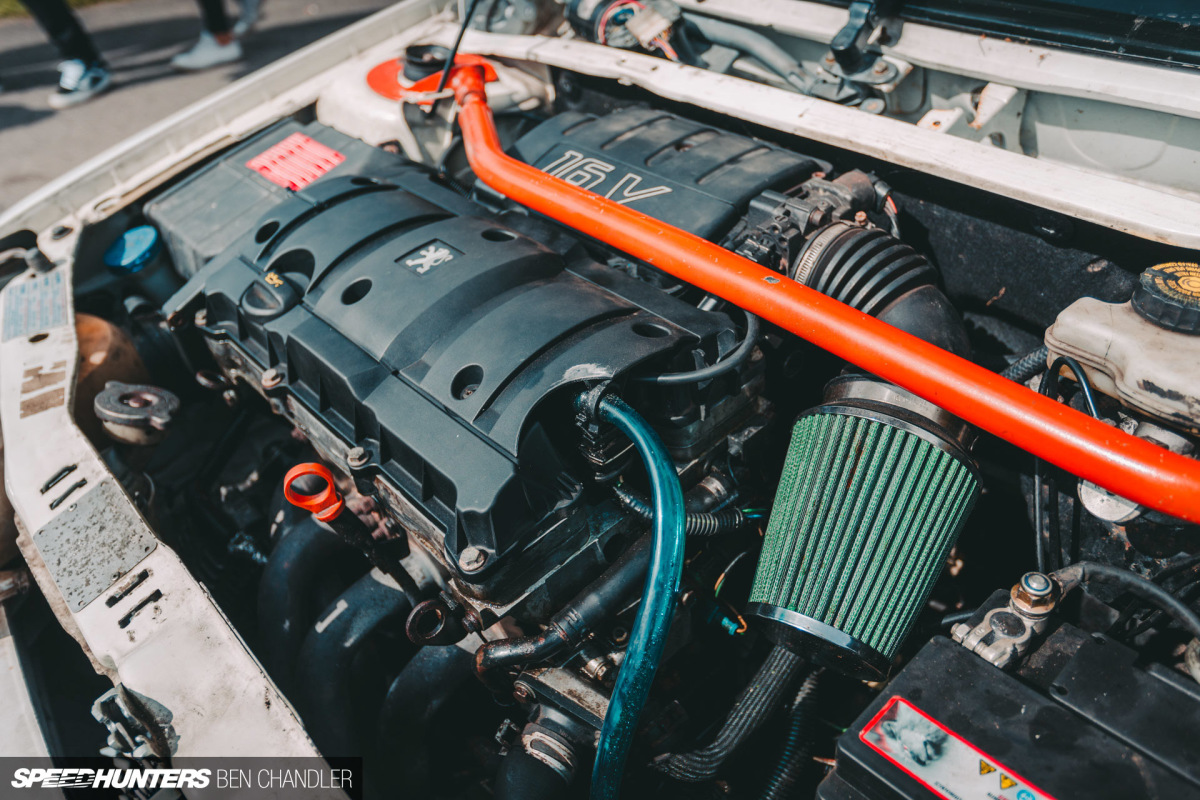 "It's not the most expensive build by a long shot and there's always going to be a car build that's quicker, but it puts a smile on my face every time I go out in it," says Ryan. This little car isn't about ownership; it's about the building and driving of cars that matters. And I think that's great.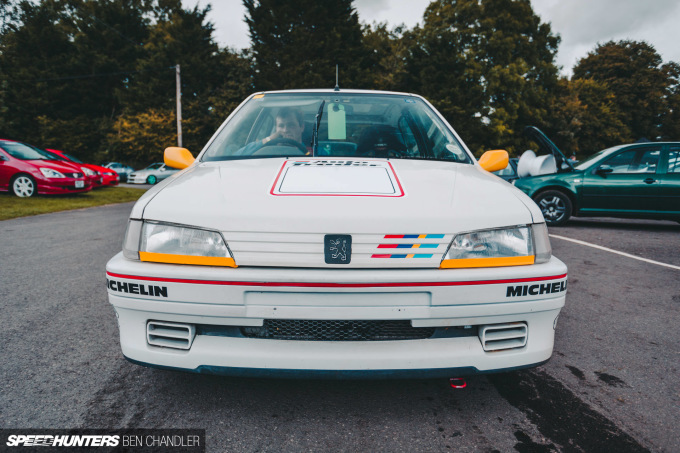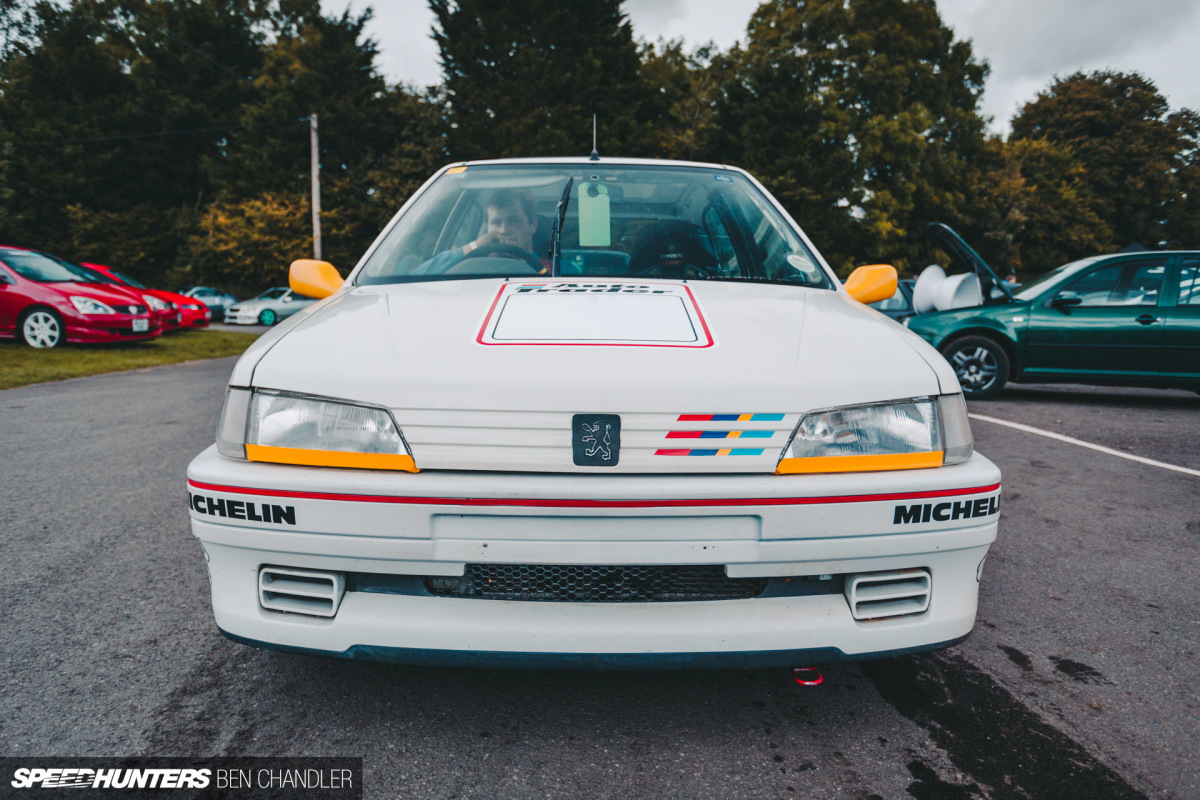 If you've got the skill to build cars yourself and are prepared to burn the midnight oil assembling your dream, then you don't need a few hundred grand to 'own' the latest supercar. Three grand and a load of old Peugeot parts will do just fine. OK, for sure you need some money, but often it's more about getting creative and being more determined than the money itself.
My dream low-budget build would be a small-bumper Mk2 Golf all stripped out on Compomotive wheels. It would run a 2.0-litre 16V motor and I'd drive it to Austria for next year's Wörthersee show. What would your dream wallet-friendly build be?
Ben Chandler
Instagram: ben_scenemedia
ben@speedhunters.com