911 Plus
It takes something special to stop you in your tracks at a show like SEMA.
Everything here is turned up to 11, with countless companies competing for your attention. The builds I'm walking past while on the way to pre-planned destinations are maybe the best cars that I'll never see. It does appear to be a show dominated by US muscle cars and trucks, but everything is represented here, and in spades.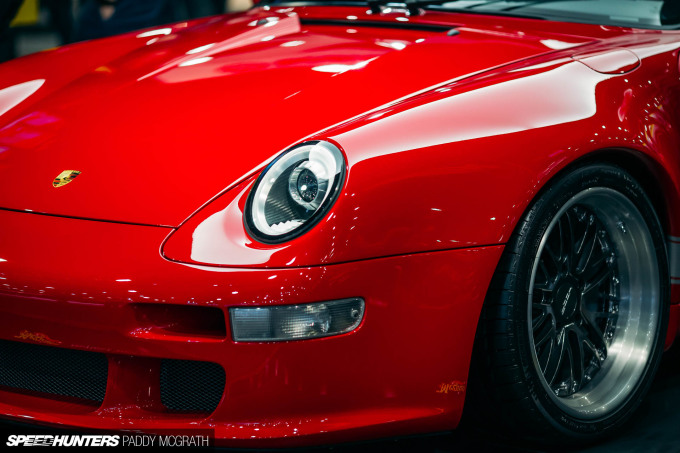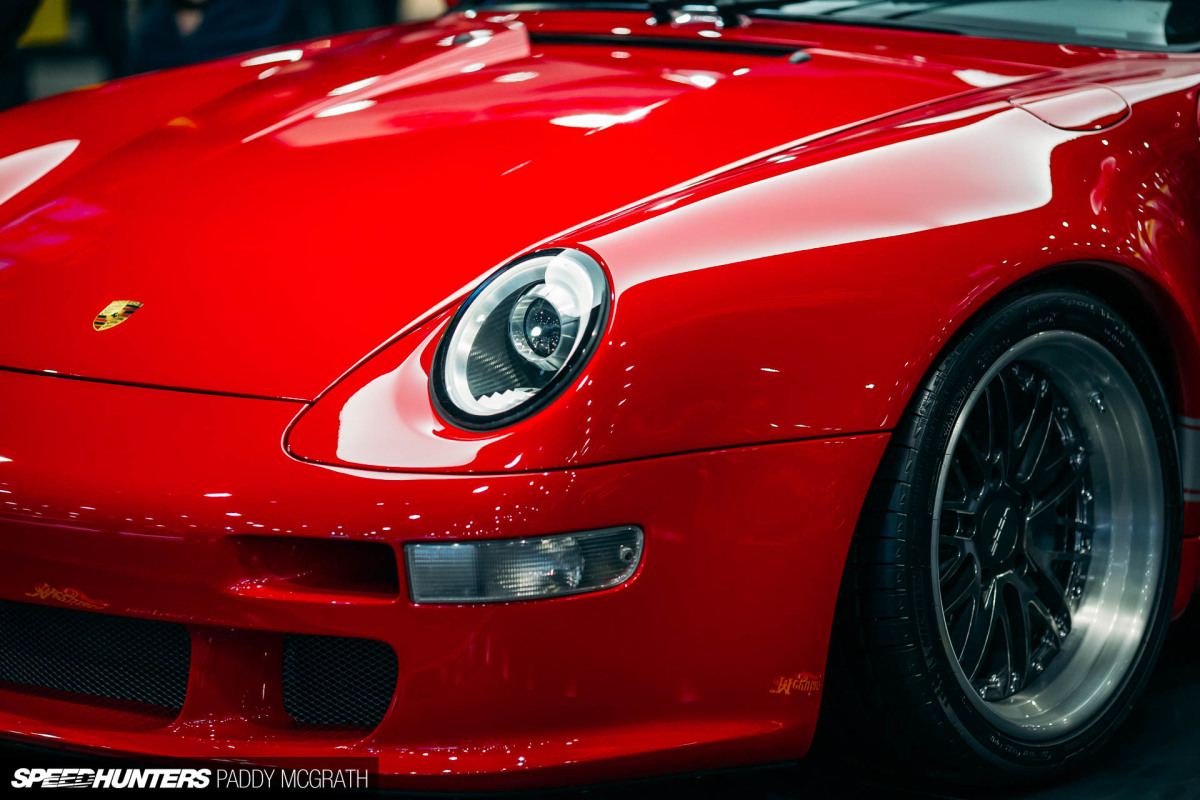 I can't feed you a lie and say that I just happened upon this immaculate 993 by chance; it was a car that I was tipped off about more than once in the last few days, including by Joey Seely of Emotion Engineering. When someone with Joey's experience says that a Porsche build is very special, you stand up and take notice.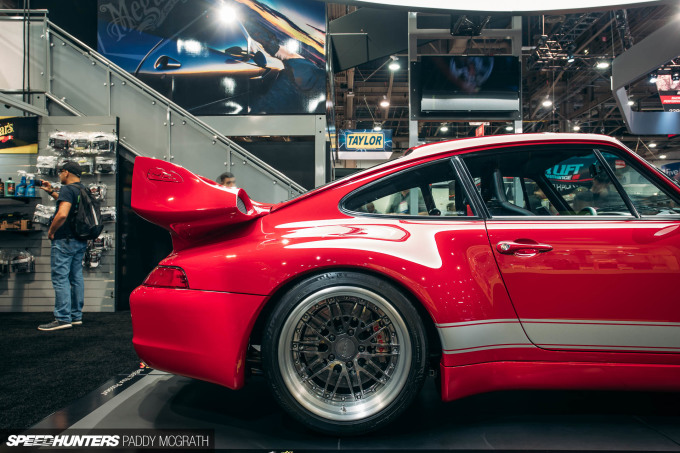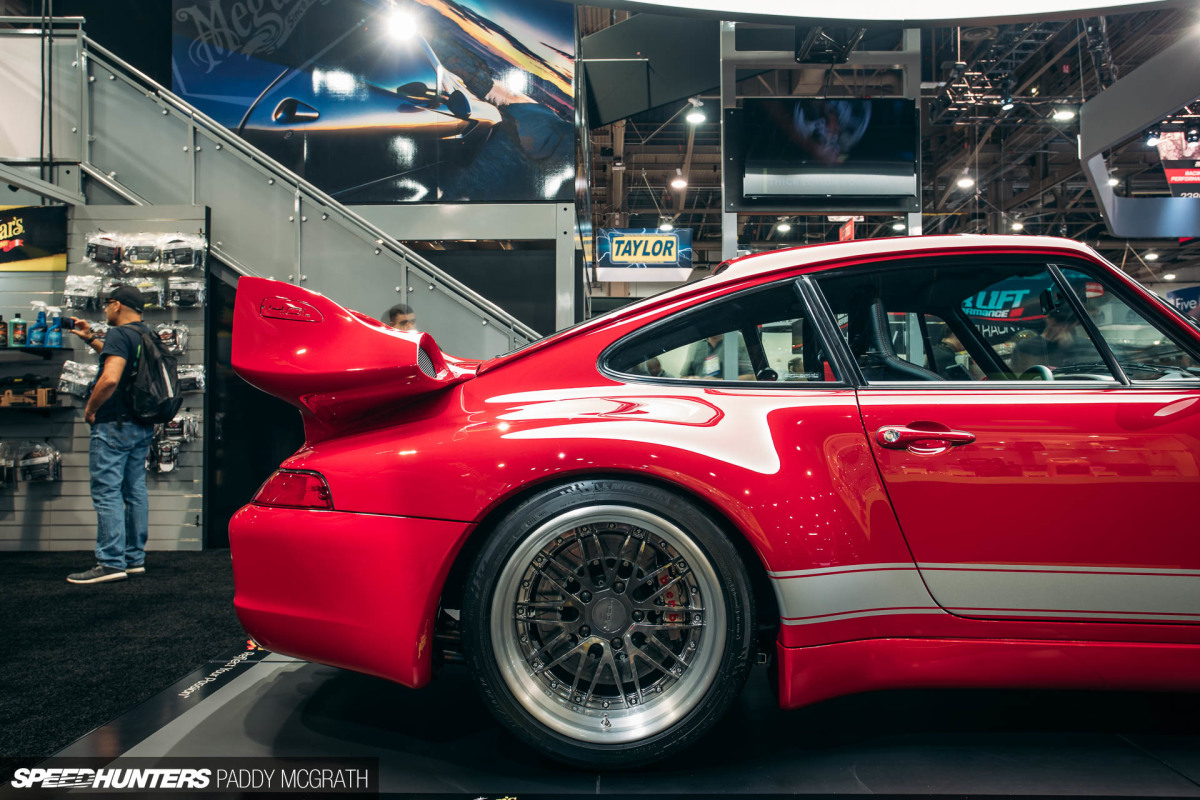 It took a while to navigate the maze of stands and halls at the Las Vegas Convention Centre, but eventually I found the red 911 on the Meguiar's stand in the middle of the main hall. It looks great, clearly, but what makes it so special to laud it with such praise? It's just a 911, and we've seen plenty of those, right?
This might just be California-based outfit Gunther Werks' magnum opus.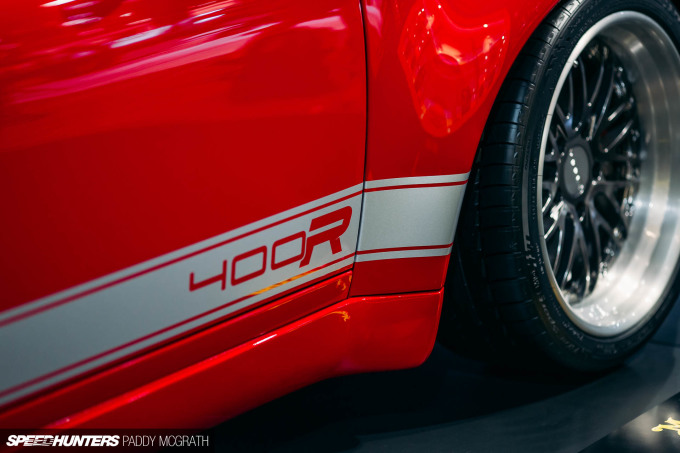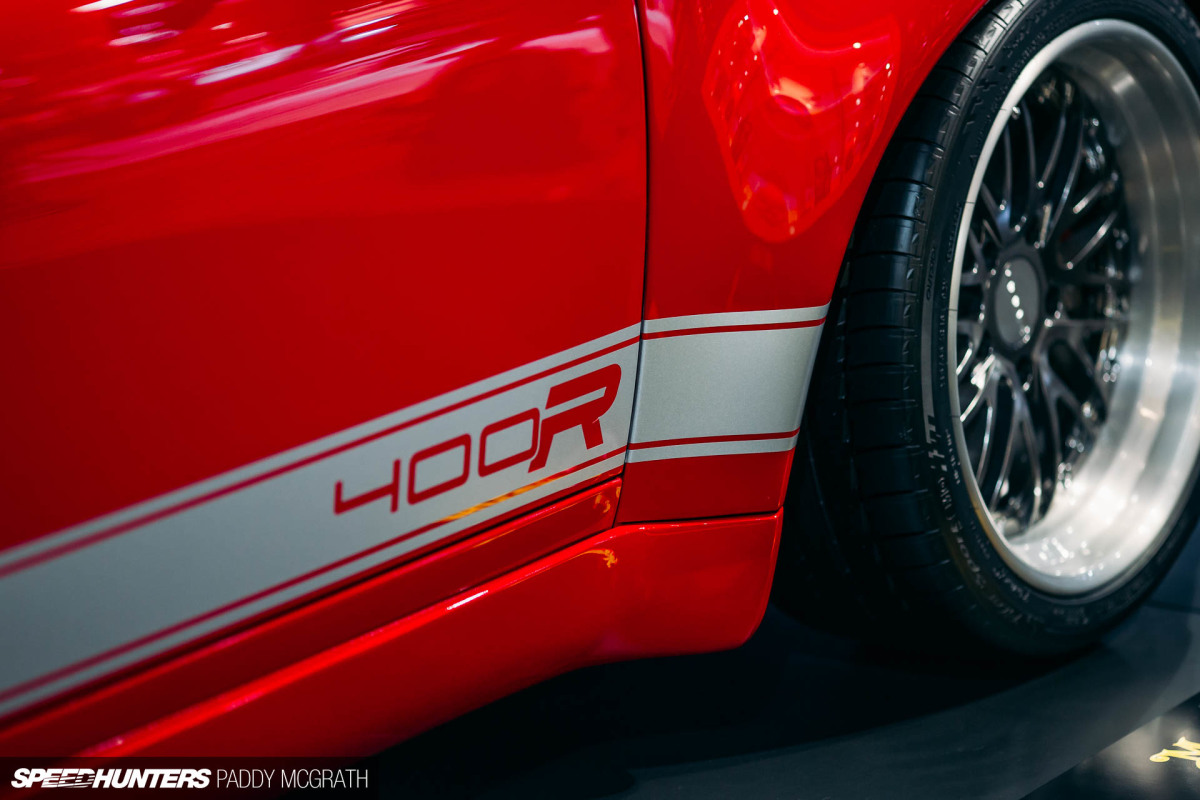 Starting with a humble Type 993 Porsche 911, Gunther Werks have considered and re-examined every last detail in the pursuit of building the ultimate 993 street car. Their focus has been on reducing weight, adding power and creating a complete package that can comfortably be used on a daily basis.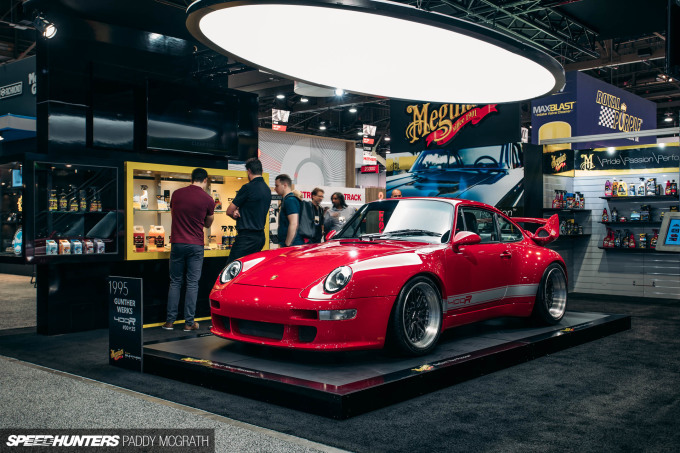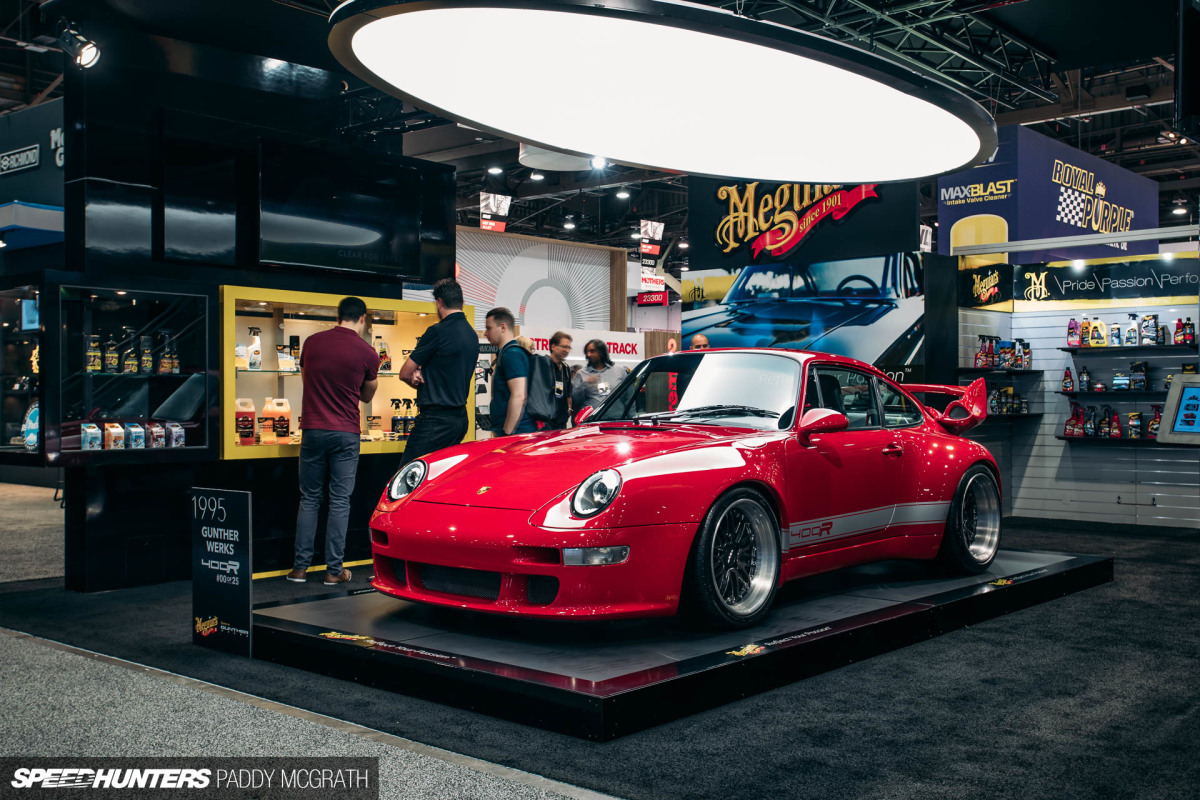 Every panel on the car – asides from the doors, so as to retain side impact protection – has been replaced with a completely custom and sculpted pre-preg carbon fibre equivalent. A team of dedicated clay modellers and designers worked with the 18×9-inch front and 18×12-inch rear wheels installed on the car, to create the body around them.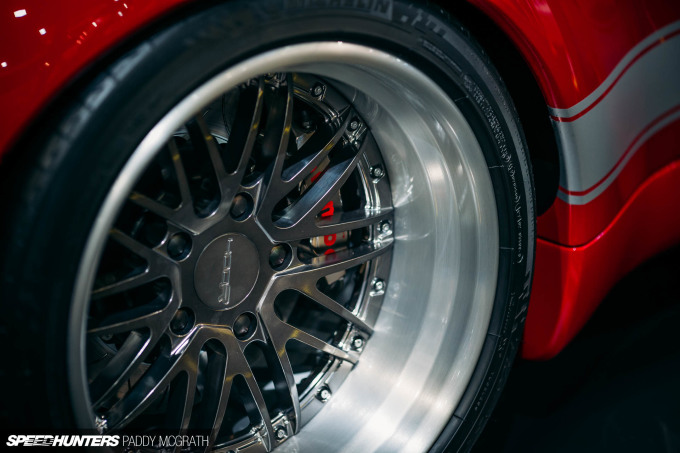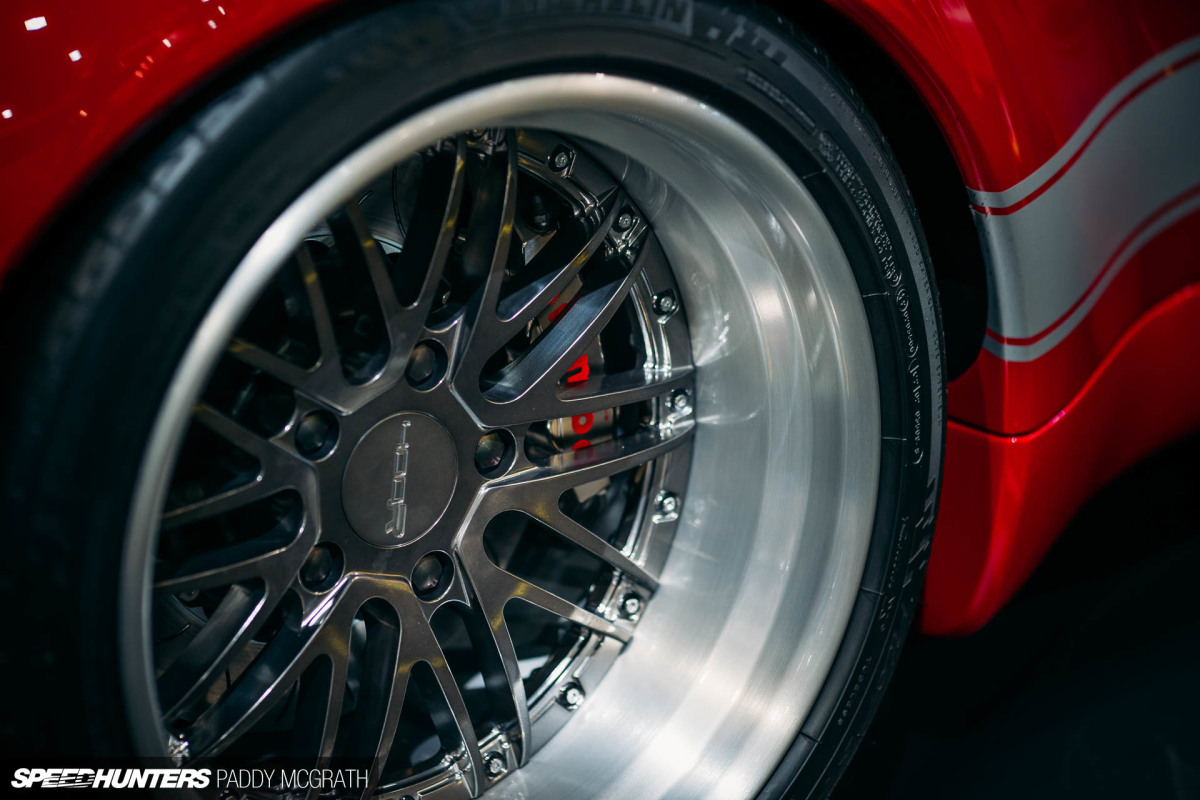 By installing the custom KW Clubsport suspension with HLS on the outer homologated suspension points on the car, which are typically reserved for the race and wide-body variants of the 911, the 400R features an identical front and rear track of 63-inches. This gives the car a square footprint, which reduces understeer.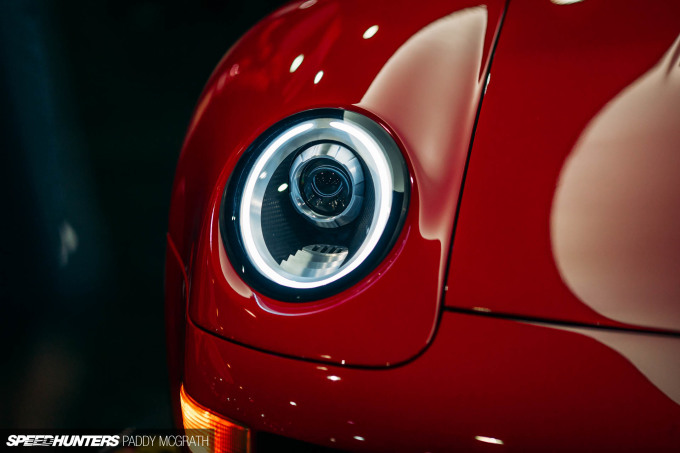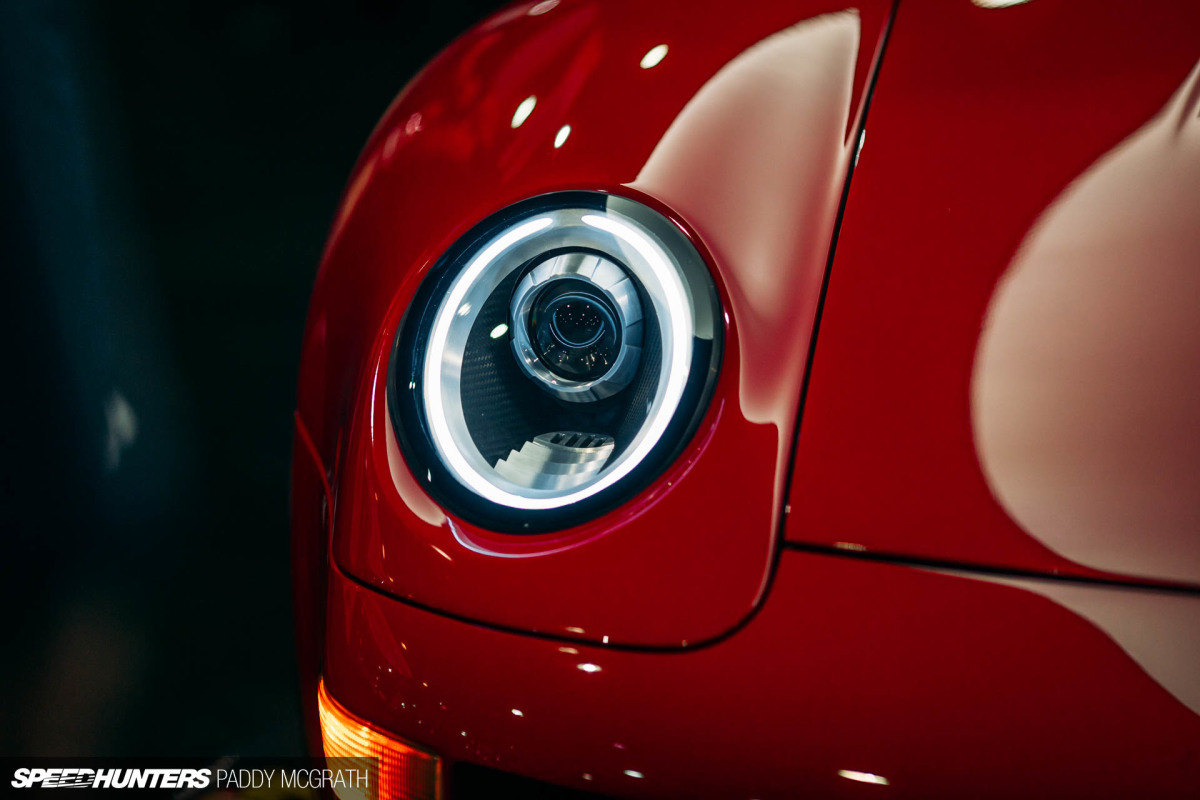 Simple details, like the subtly asymmetrical headlights which feature bi-LED projectors and DRLs, have over 1,000 man hours invested in them.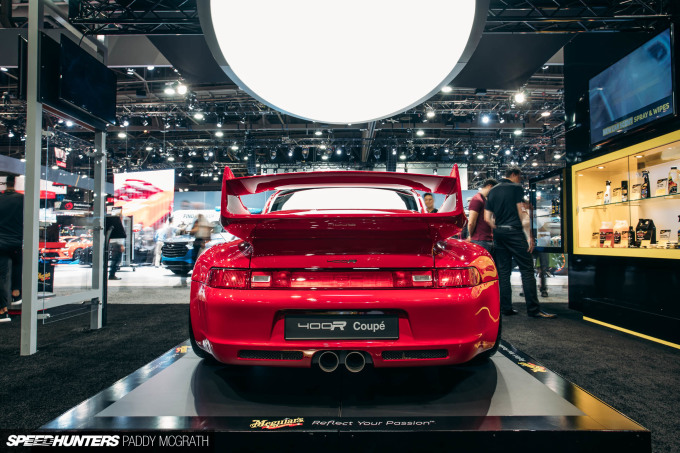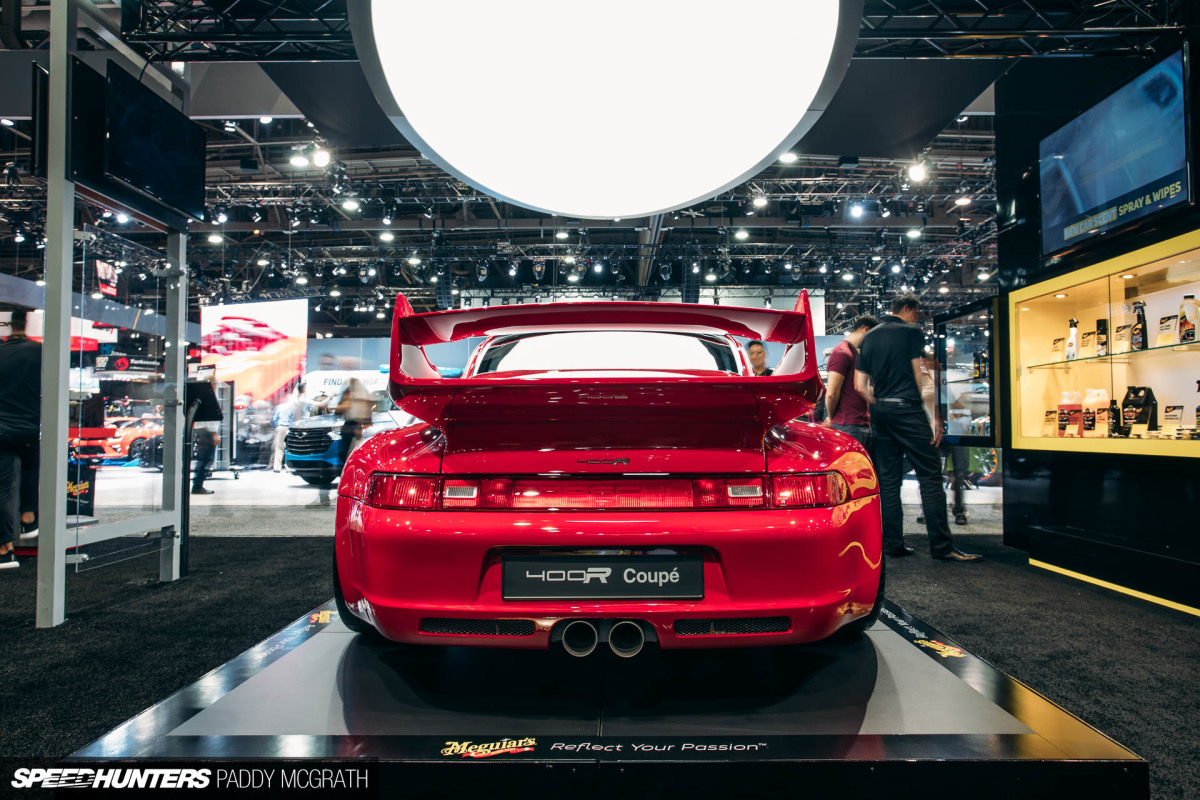 We haven't even got to the party piece yet.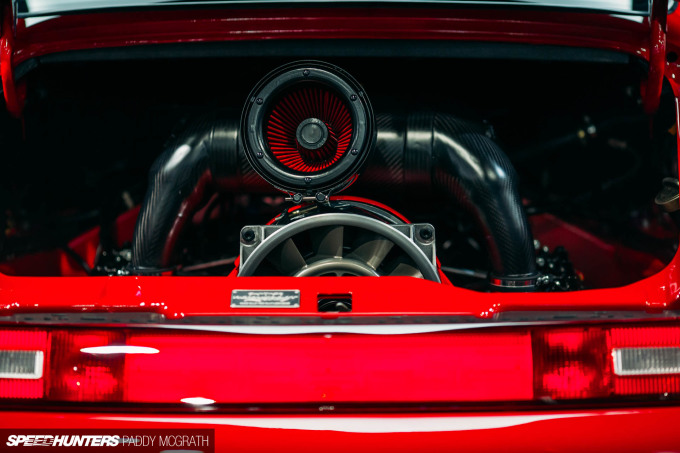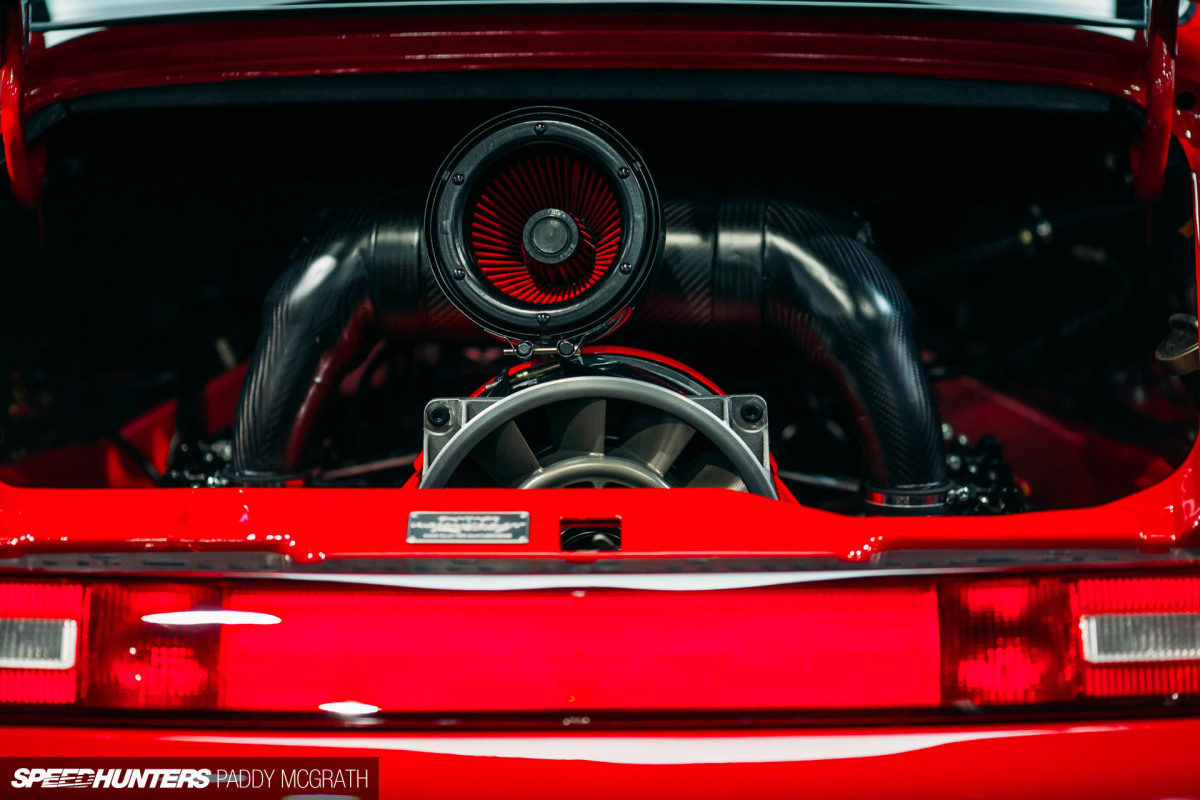 Hanging behind the rear axle is a hand-built Rothsport Racing 4.0-litre flat-six. With a minimum output of 400bhp and 330lb-ft, and a MoTeC ECU imposed redline of 7,800rpm, it isn't your ordinary Porsche motor.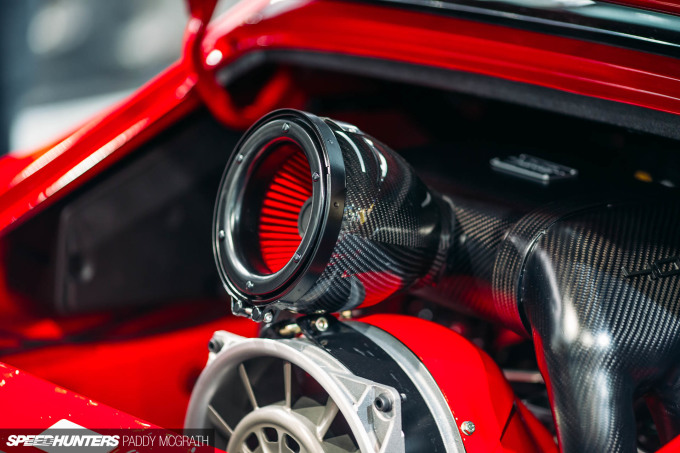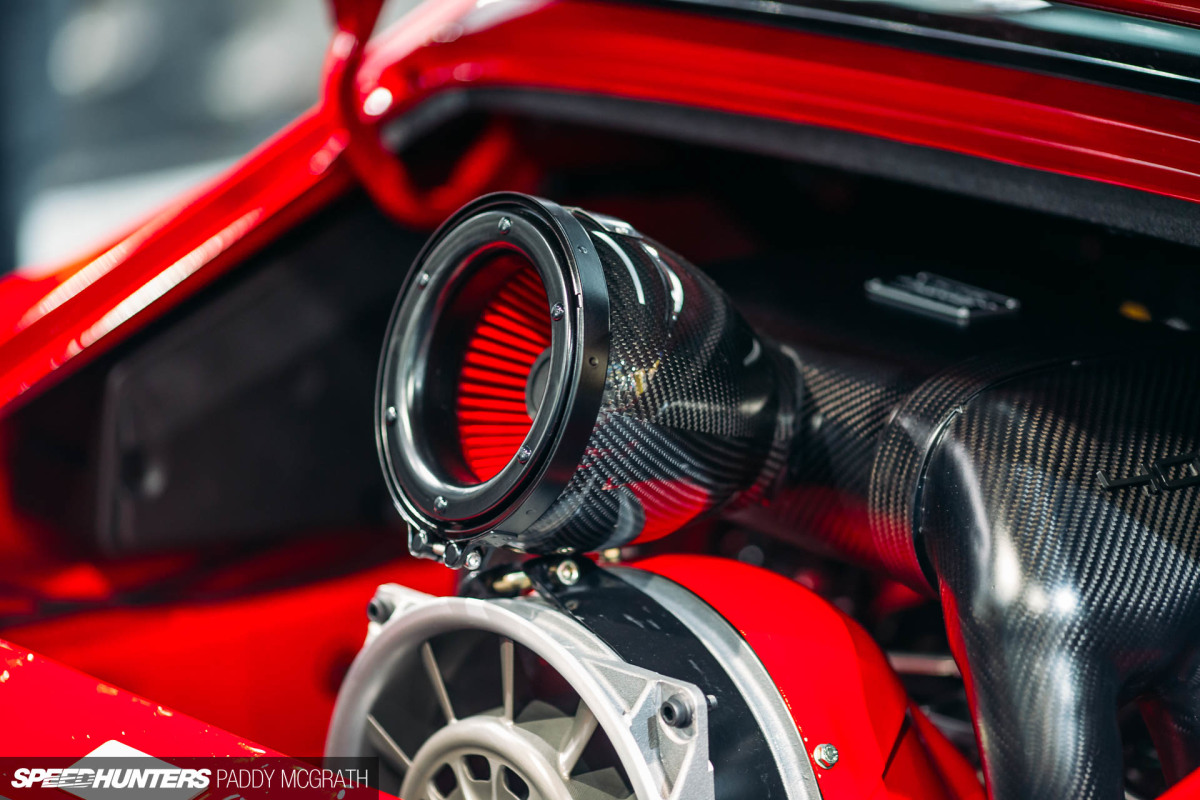 Extensive research and dyno tuning found that this Eventuri intake coupled with a carbon GT3 plenum provided the best power output.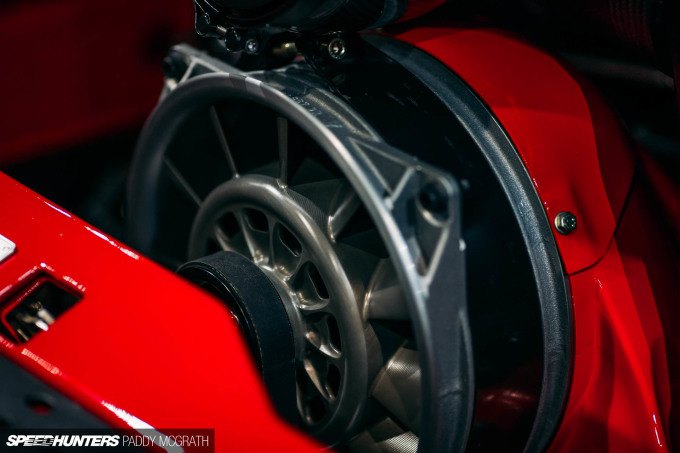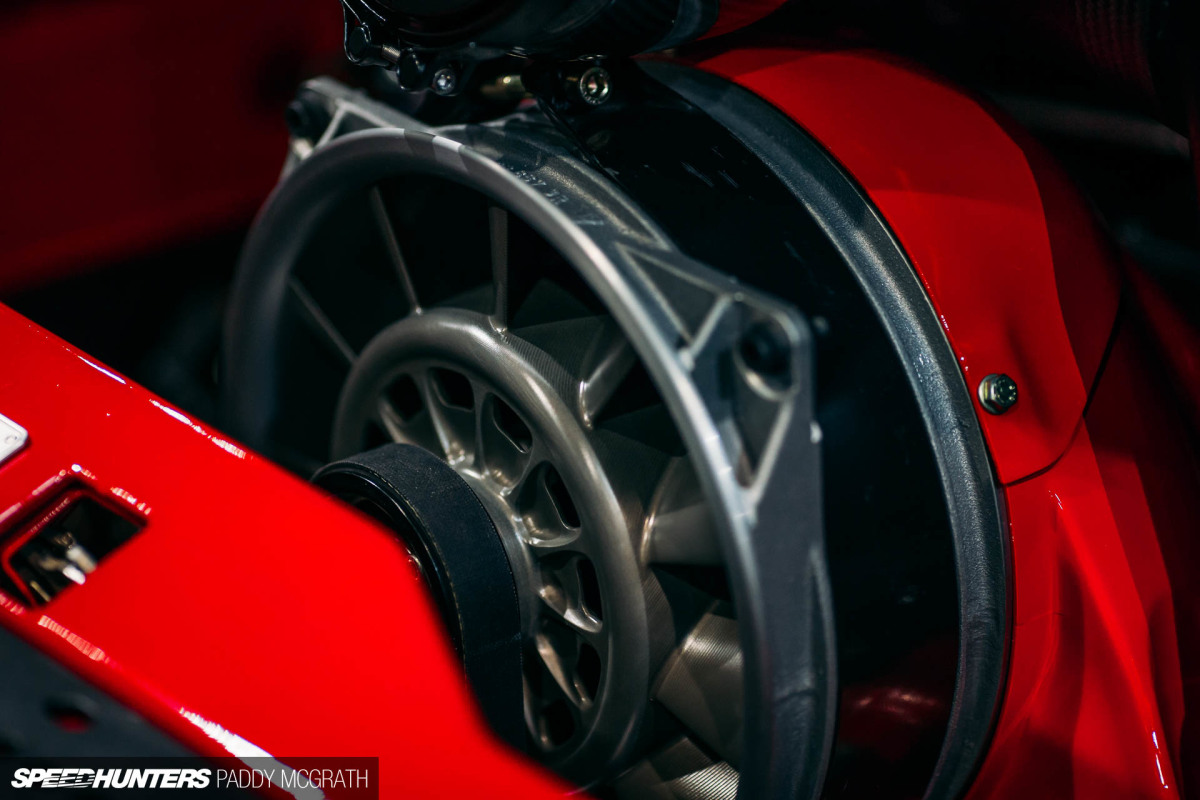 The fan, while identical in size to the one found in Turbo models, features twisted vanes as opposed to the Turbo's straight vanes. It's another completely custom piece that was researched and developed to the nth degree.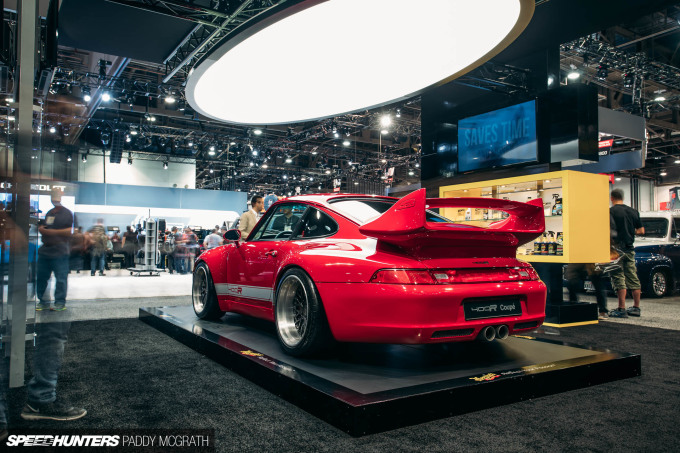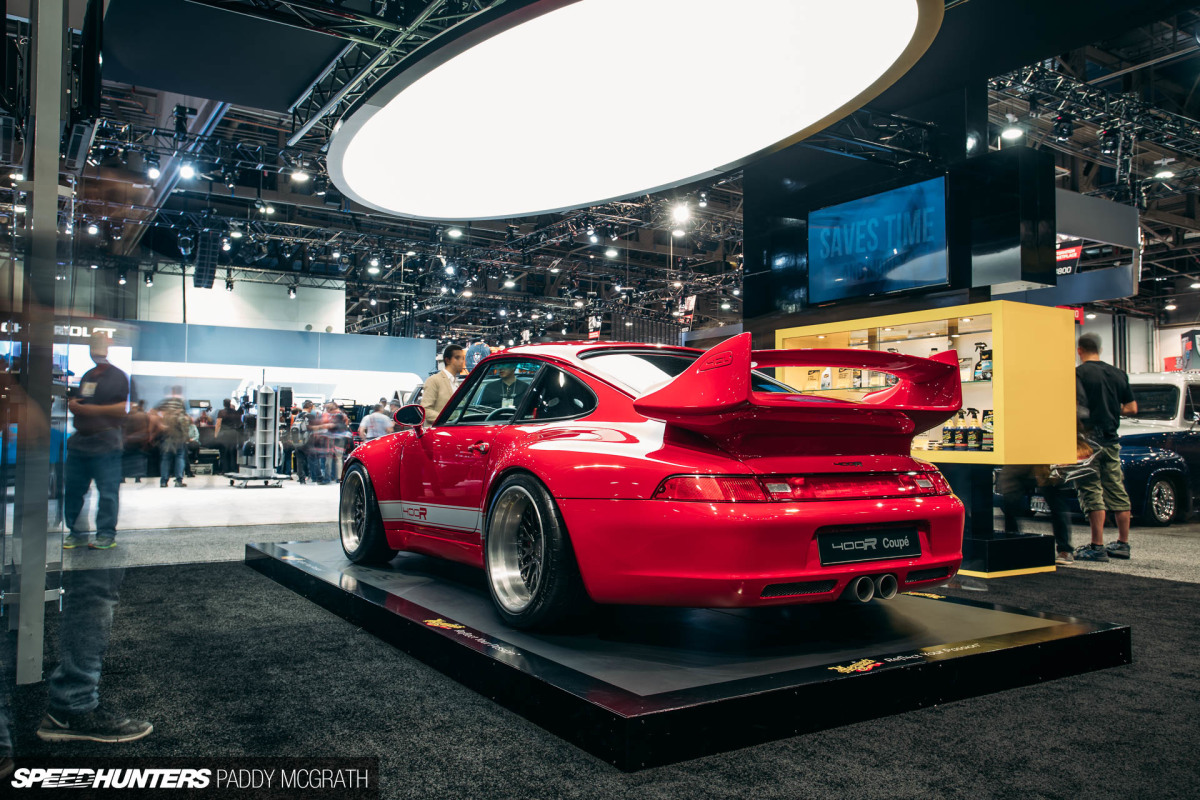 The 400R is a car that features a thousand different details, each one as fascinating as the last. Speaking with Peter Nam, the driving force behind the project, revealed that every part was removed, evaluated and improved upon in some way, shape or form.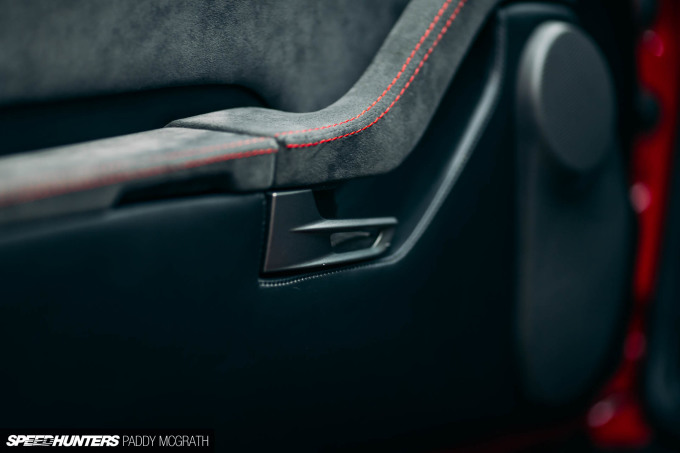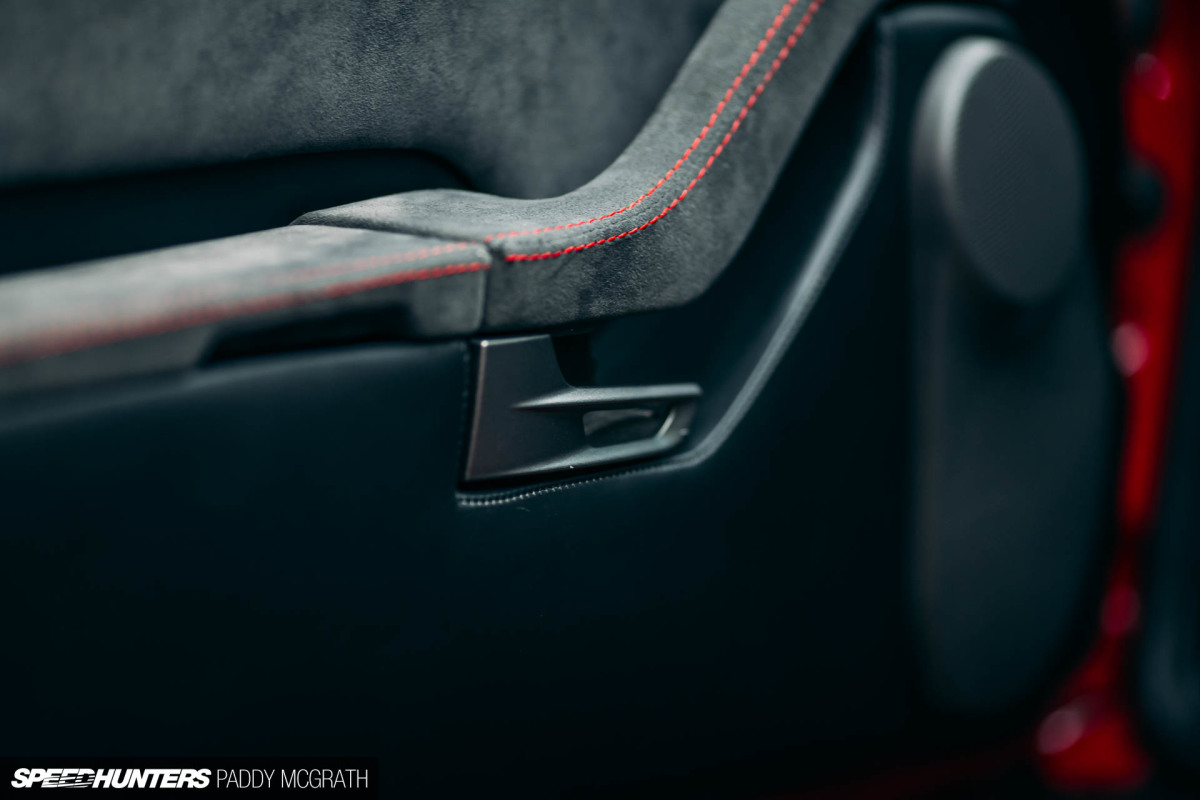 Even mundane items, like the door handles, have been custom designed and machined from single pieces of billet aluminium to be the best they can be.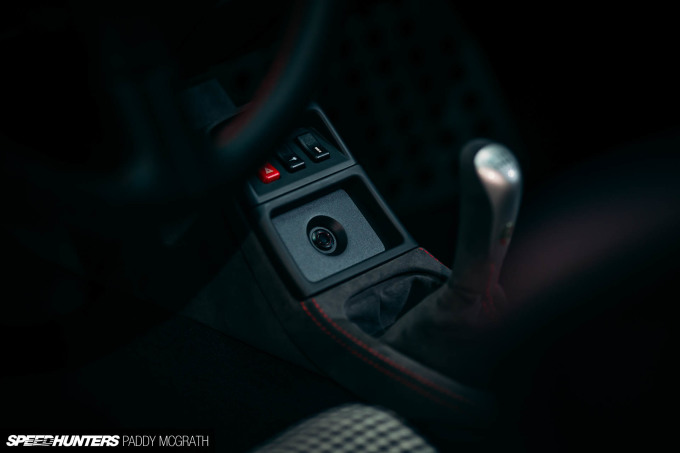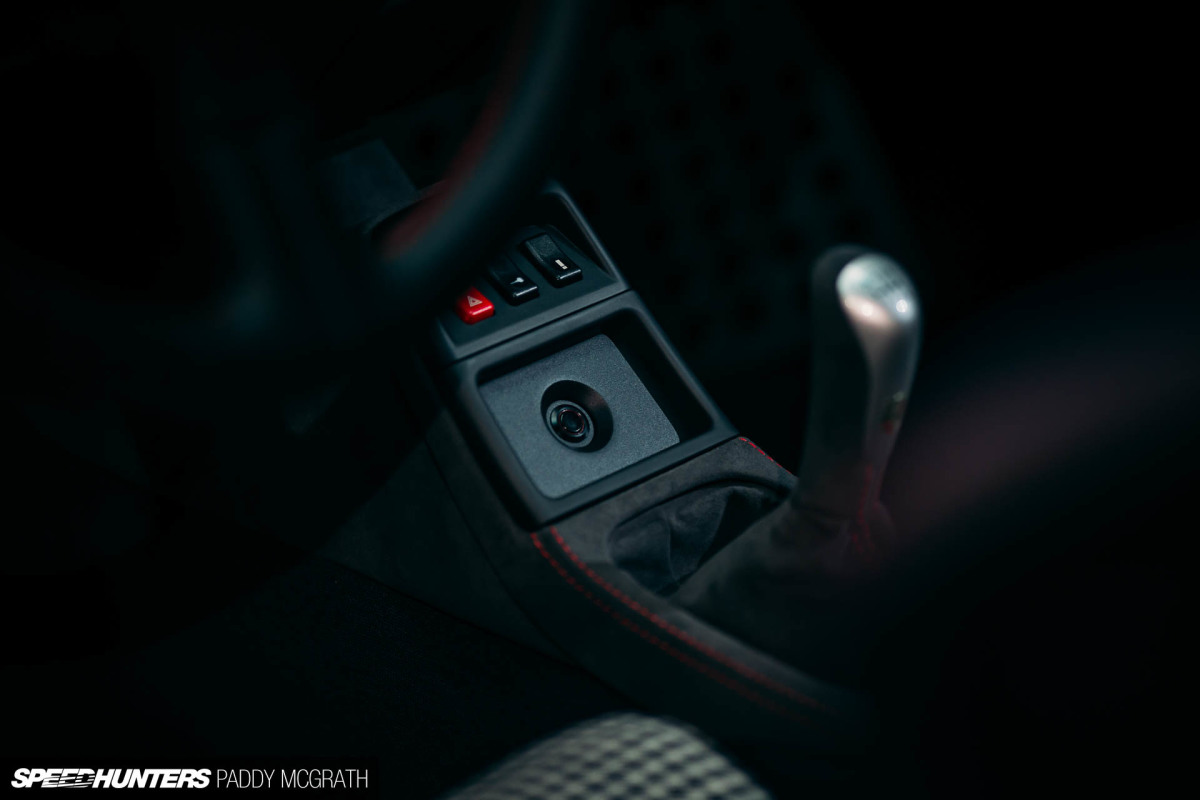 This discreet switch in front of the 6-speed shifter switches the map and opens/closes valves in the exhaust to add a little more volume to proceedings. With the switch activated, the car's total power output increases by a further 31bhp.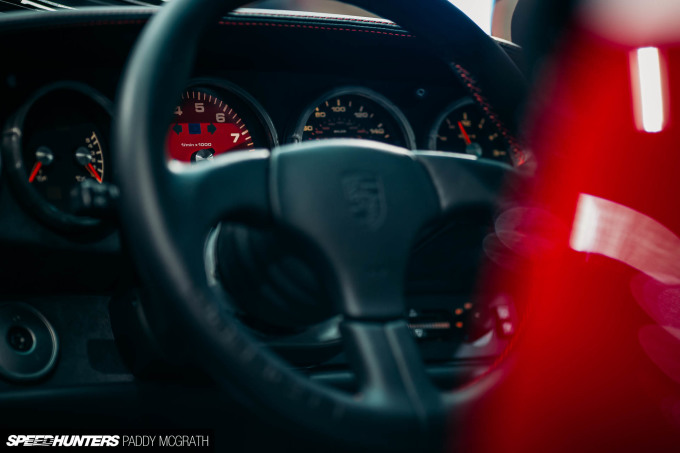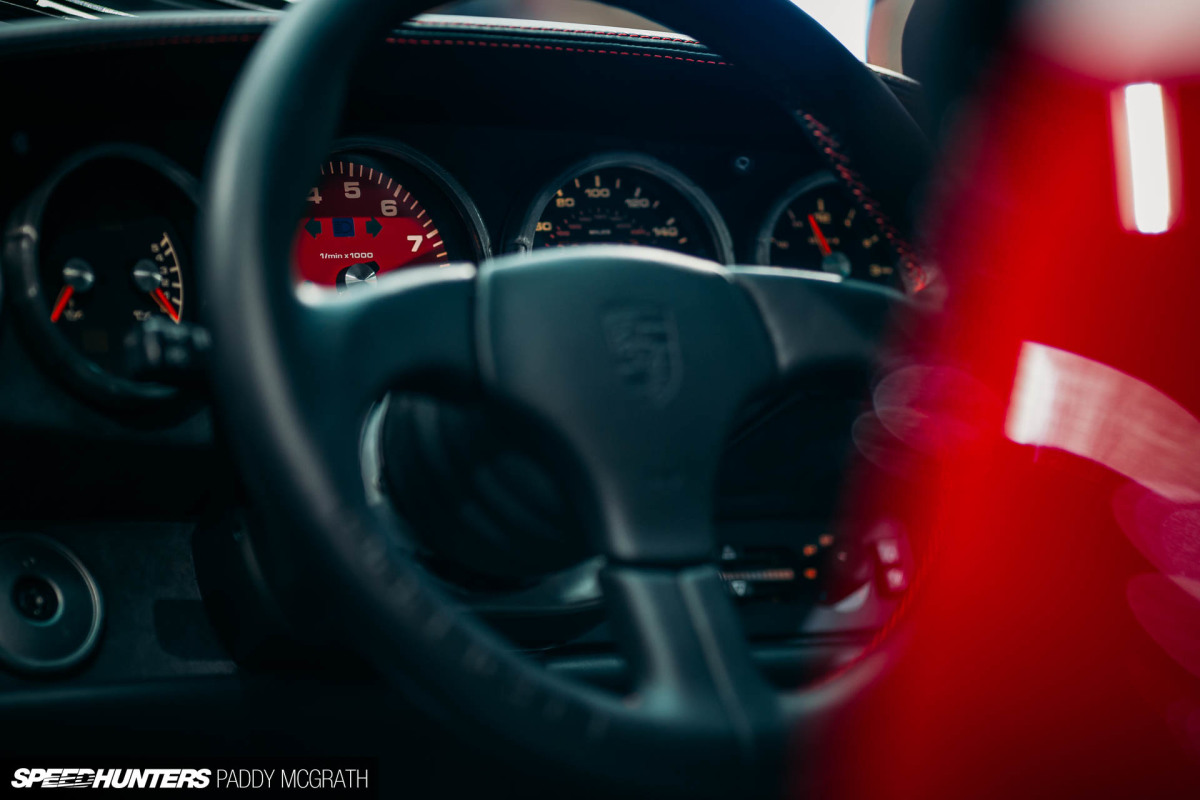 The bezels around the dials are machined from billet and feature six subtle notches to represent the ethos and history of the flat-six motor.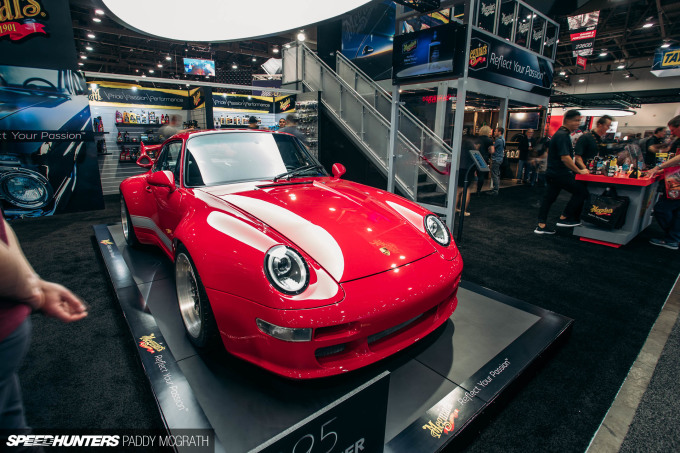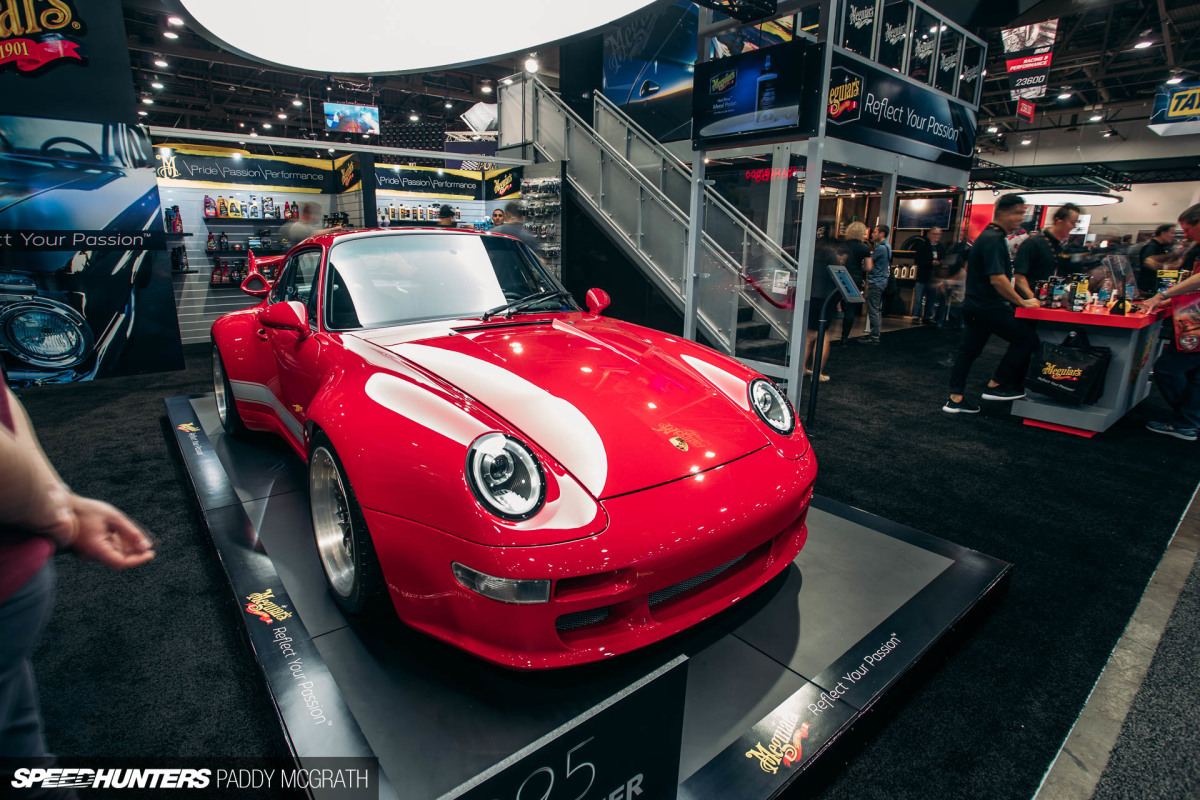 We're only barely touching the surface of what this car is, and the lineage that it's about to create. As the first of a planned 25 cars, the wide-bodied Gunther Werks 400R is sure to go down as one of the all-time greats. It's also a car that's deserving of so much more than just a spotlight on the show floor. This won't be the last time this car appears on these pages, you can count on that.
Paddy McGrath
Instagram: pmcgphotos
Twitter: pmcgphotos
paddy@speedhunters.com
Cutting Room Floor