While the Japanese Classic Car Show is better known for well-kept original condition and beautifully restored Japanese cars, lots of modified machinery always turns up for the annual event.
In this follow-up to our first story from this year's JCCS, we're going to take a look at some of the race and performance oriented vehicles that caught our eye as we strolled through the Queen Mary Events Park on the Long Beach waterfront.
Not the Celica You Think It Is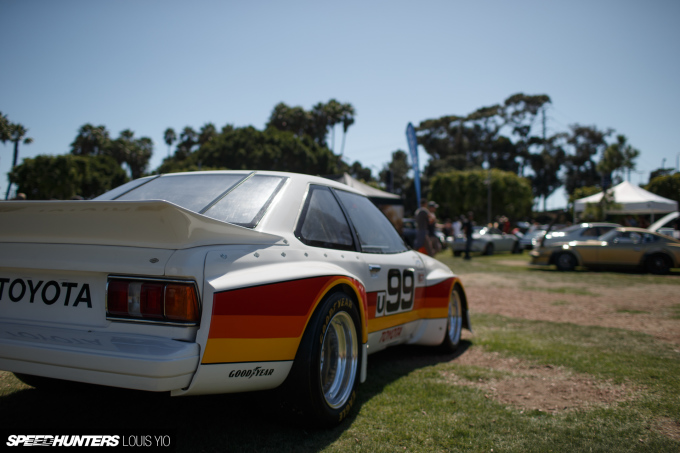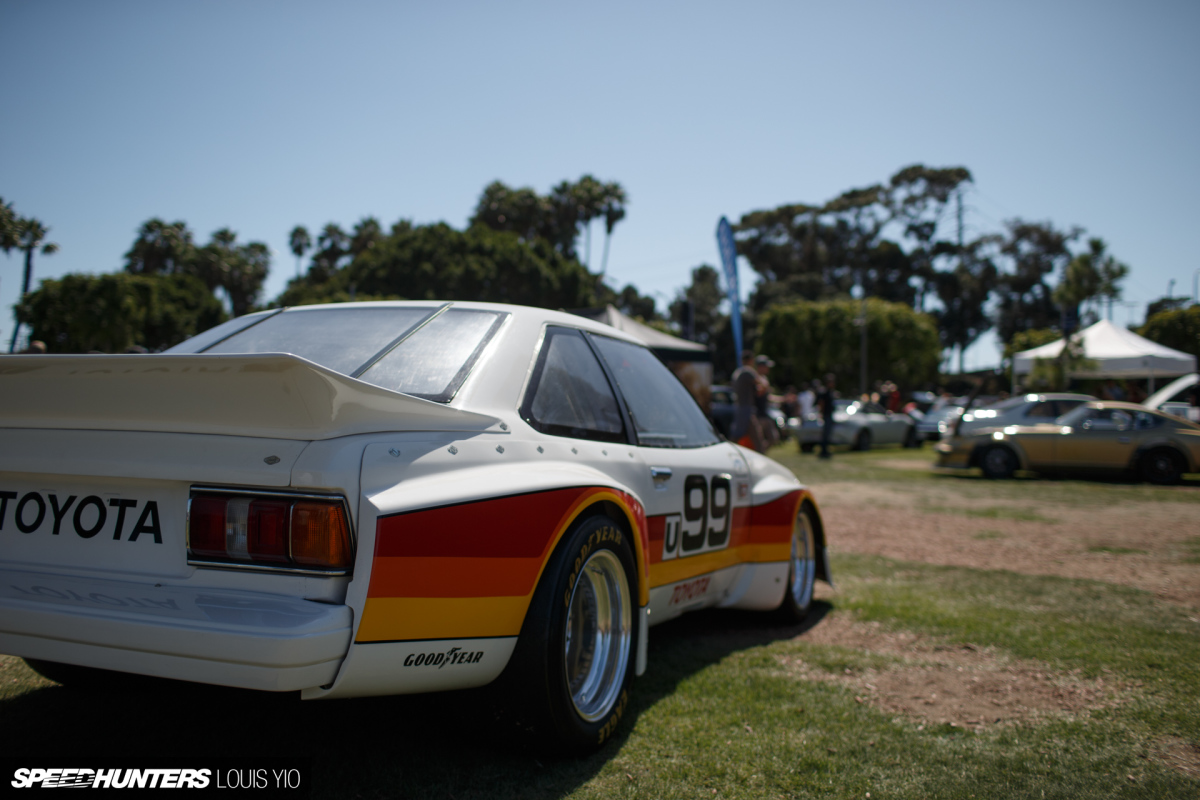 This second-generation Toyota Celica race car actually has a bit of a sad history as far as racing projects by OEMs go. It's one of the original Toyota Racing Development (TRD) Celicas based off the TA40 and RA40 chassis, which raced in the IMSA GT Championship's GTU class for Grand Touring cars under 2.5-liters. At the time the Celicas arrived, the GTU class was dominated by Porsche 914-6 GTs and Mazda RX-7s (SA22C/FB).

While it brought about the revival of factory-backed racing for Toyota and created TRD USA in 1981 when they entered the later races in that IMSA season, the TA40 GTU wasn't successful with David Kent and Kent Racing when he took over the program with TRD in 1982. Rick Knoop ran the RA40 liftback chassis while Lee Mueller ran the TA40 coupe, both cars powered by 300hp, 2,030cc DOHC 16V four-cylinder, R-series based engines. For the 1982 season, the TA40 was the more successful of the two, but the best finish was by Knoop grabbing second place in class at Mosport for the six-hour race with Mueller right behind them. However, the chassis never got a win and that's what led to TRD taking a different route the following year.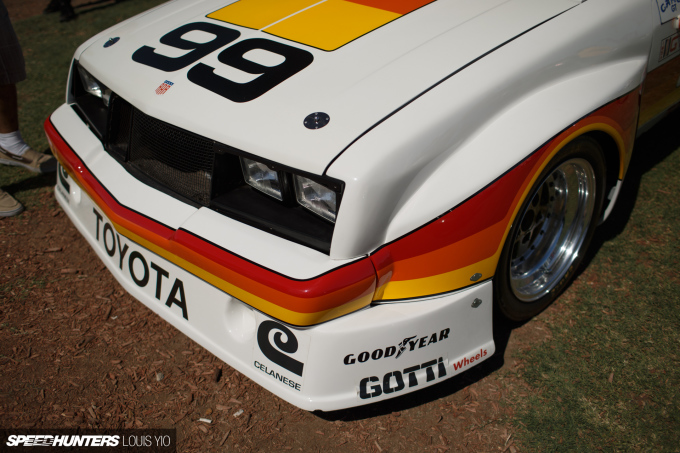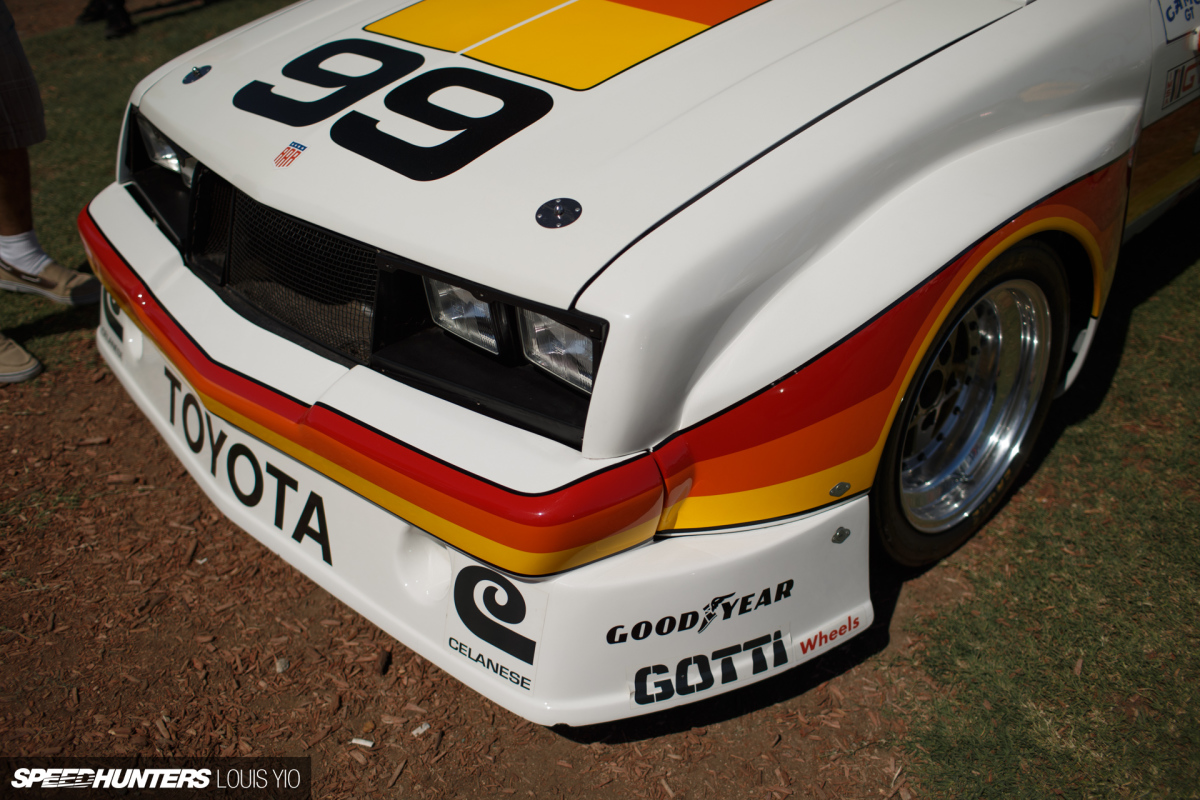 TRD gave up on Kent Racing and switched over to Dan Gurney and the All American Racers in 1983 and the rest is history, but this chassis was raced at the 1983 Los Angeles Times/Datsun Grand Prix of Endurance at Riverside. It was a six-hour race with Gene Hackman, Margie Smith-Haas, and Wally Dallenbach, Jr. each driving the car. That was the last time a RWD-based Celica would race; the third-generation Celica came out, which AAR built a GTU car from before moving over to the GTO class.
Hardcore Start Wagon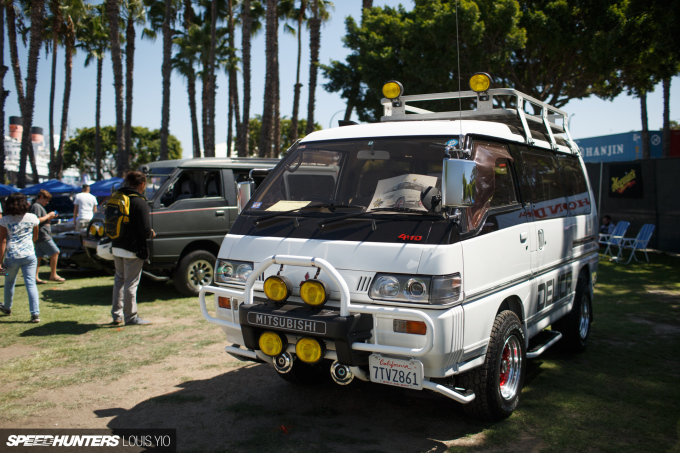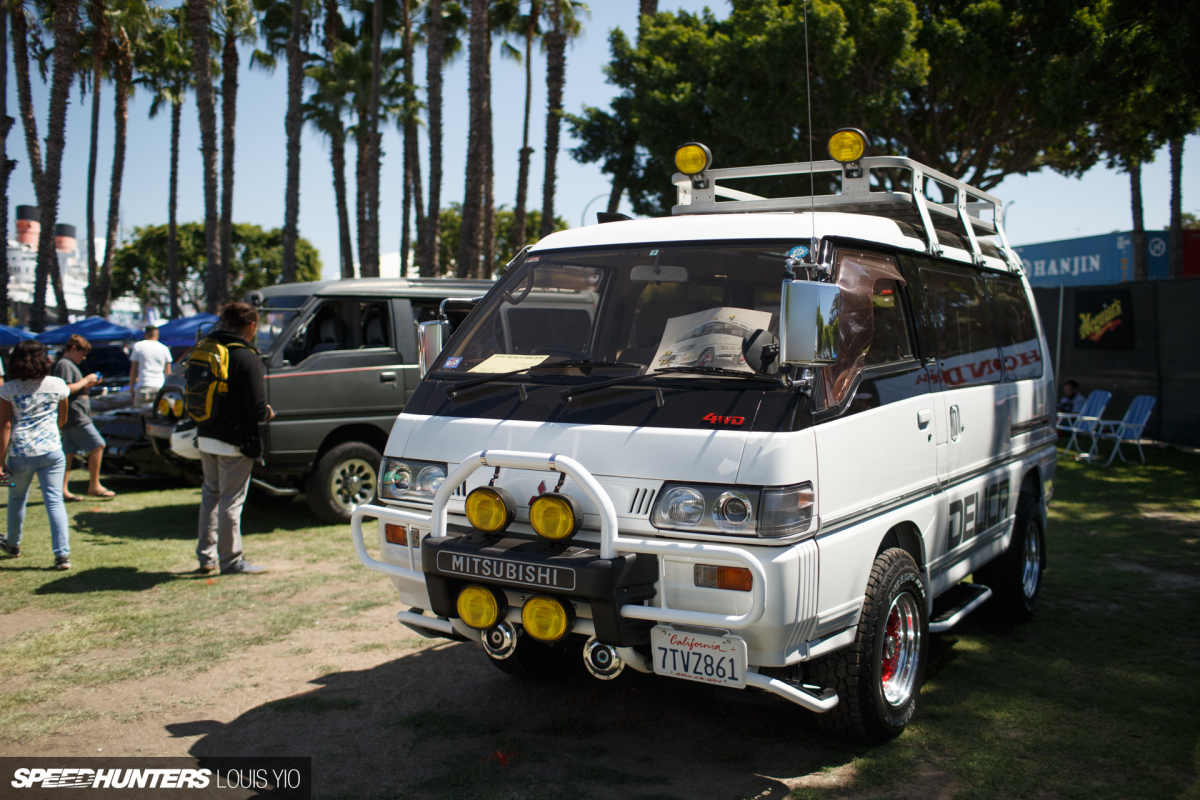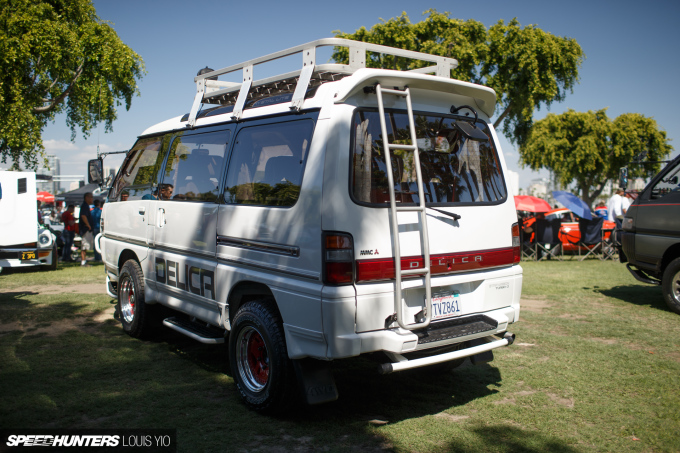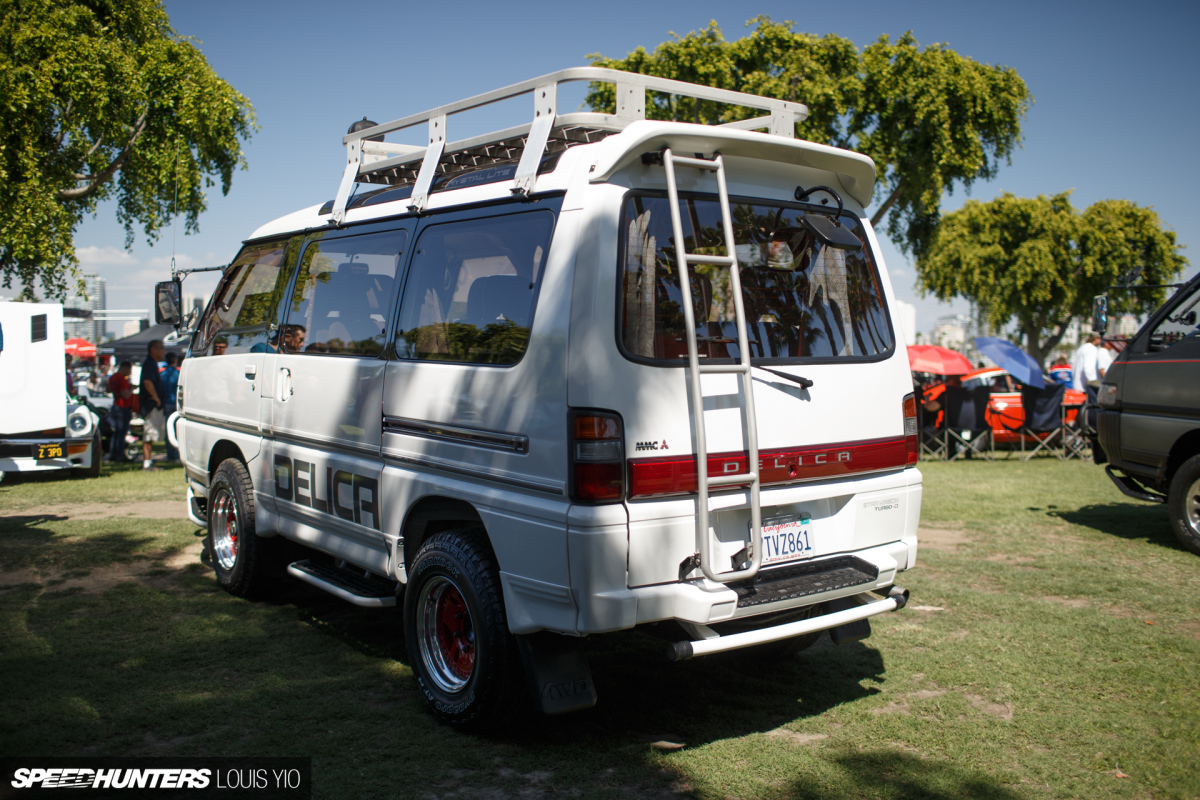 We spotlighted a stock Mitsubishi Delica Star Wagon in the previous article, so it wouldn't be fair to not show a modified version of this 'UFO'. It's not quite a zombie/doomsday/apocalypse-mobile, but this one is very ready for the adventure life, sporting six off-road lights, a luggage rack, and a snorkel. A lot of people think a snorkel is only good for high-water situations, but getting the intake tract up into the air can also get it out of the dust that hangs lower when thrown up by off-road tires.
Radial Restoration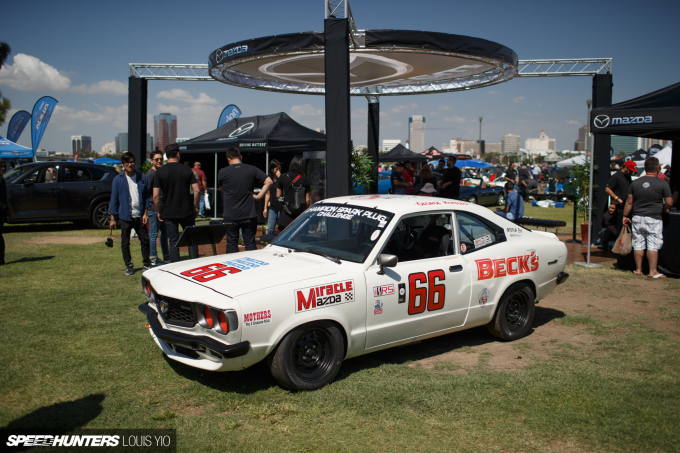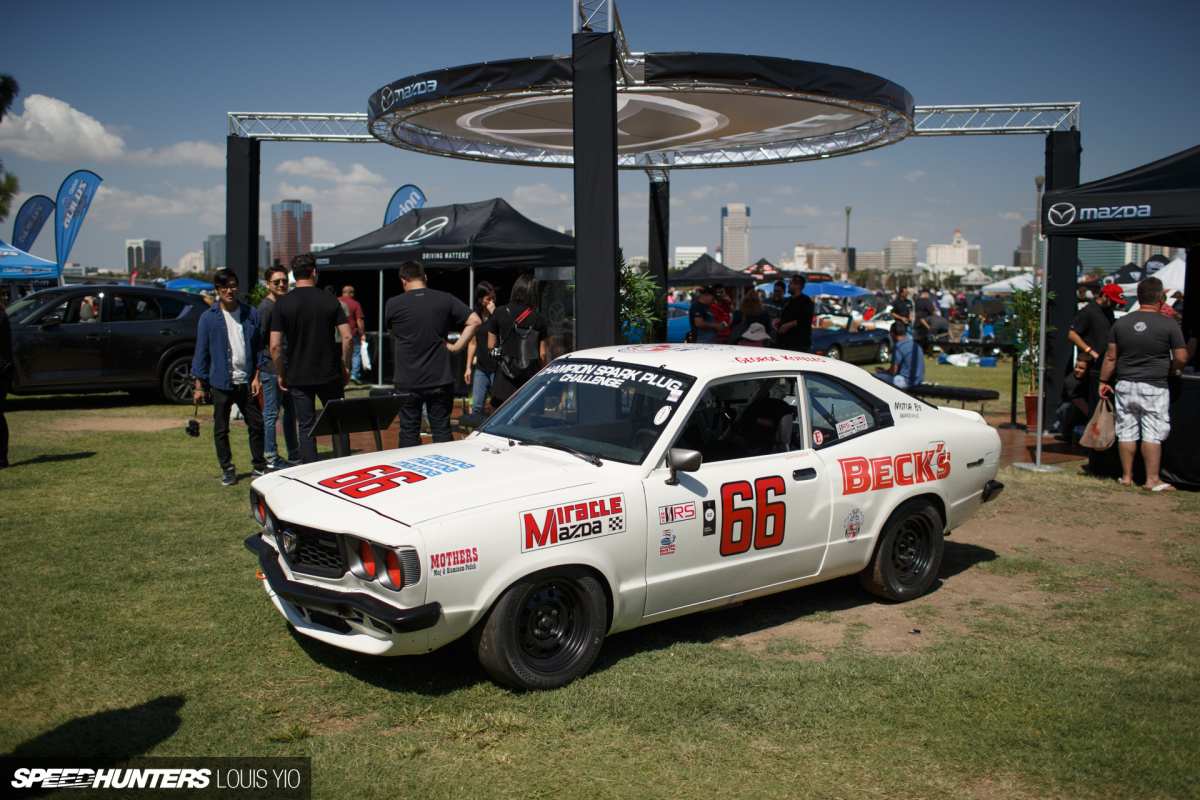 The Mazda RX-3 is considered the unicorn of vintage Japanese classic cars and even more so under their racing guise. This one is a fully restored IMSA Radial Sedan (RS) class machine that ran from 1979 all the way to 1982, so it had a very long life as a race car. You're probably not familiar with it, but this class started in 1971 as the Baby Grand series until BFGoodrich came on board and changed it to the BFGoodrich Radial Challenge. In mid-1975, Goodyear took over until Champion Spark Plugs came on around 1977.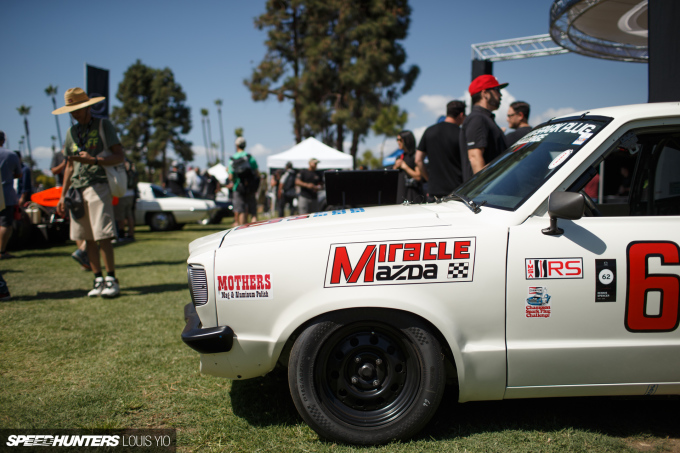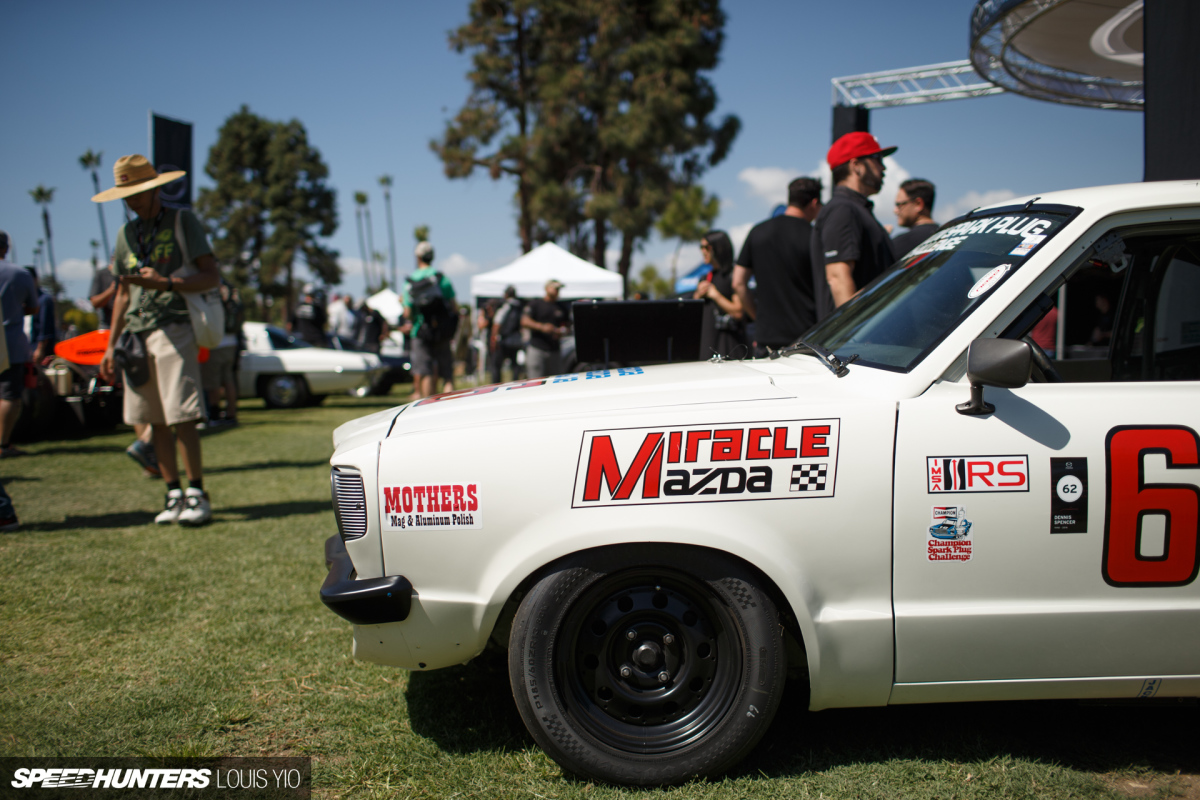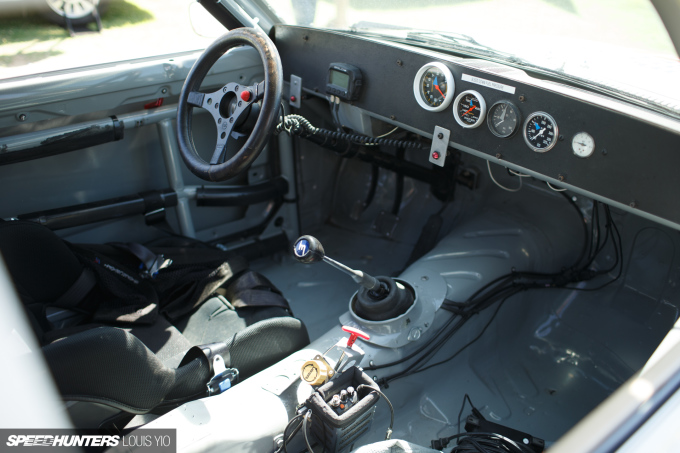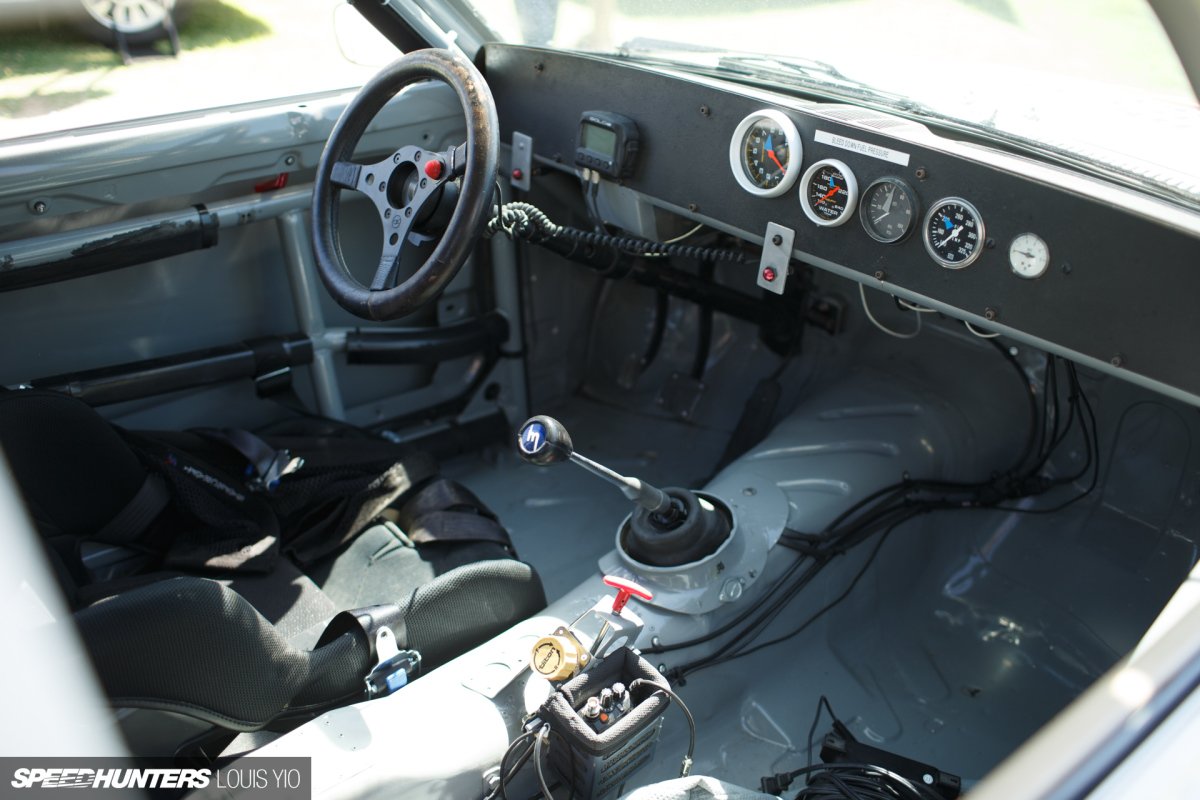 IMSA RS cars were initially supposed to be street driven vehicles with full interiors, functioning head and tail lights, stock brakes, the original springs, and radial tires with only the exhaust and dampers being free to change. It was also split between the under 1.6-liters class A and class B for the over 1.6-liters. Then, in 1974 all the cars were placed in one single class with any engine under 1.6-liters able to use any carburetor they wished. The requirement to be street driven was also lifted.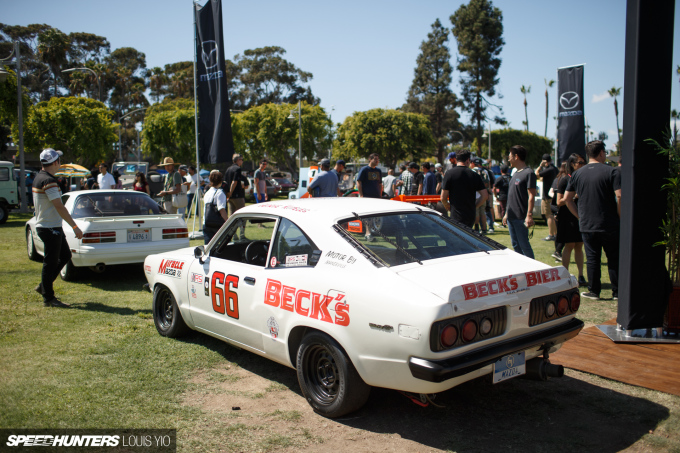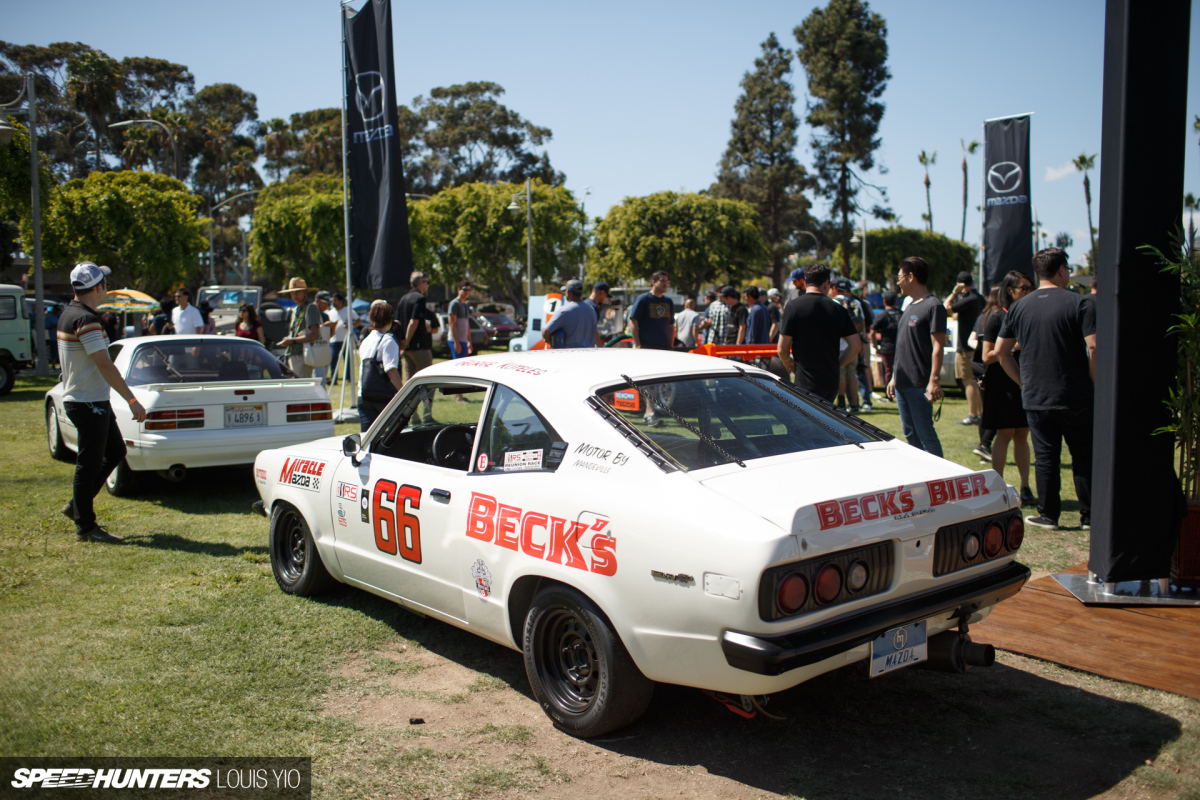 You could start to see where the Mazda RX-3 and its 12A rotary engine became the heavy favorite of the class, but the Datsun 510 and 200SX were also favorites once the rules around rotary engines were altered. The series launched the careers of Don Devendorf of Electramotive, Jim Downing of Kudzu, and Bobby Rahal. This car was originally built and driven by Newport Beach architect George Koteles until its retirement, and is now owned by Robert Davis, Mazda USA's Senior Vice President of Special Assignments, and raced in vintage races like the Rolex Monterey Motorsports Reunion following a three-year restoration by Glenn Roberts.
Father & Son Project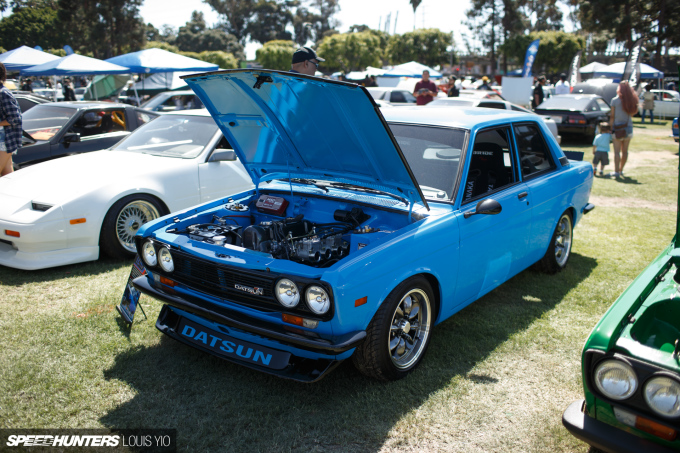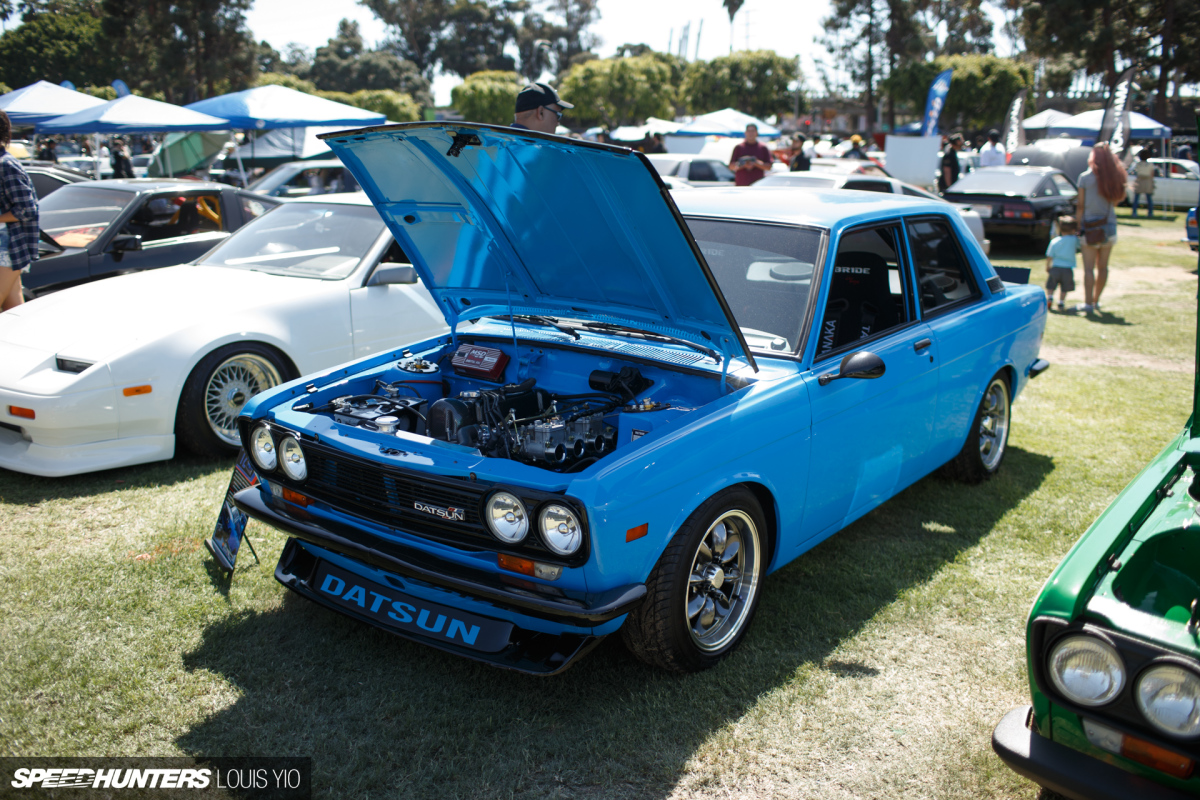 If there is one thing a gearhead father can do to help bring a new generation to the fold, it's to help build a project with their son or daughter. This incredible Datsun 510 is a great example of what can be done when a family comes together for a special project.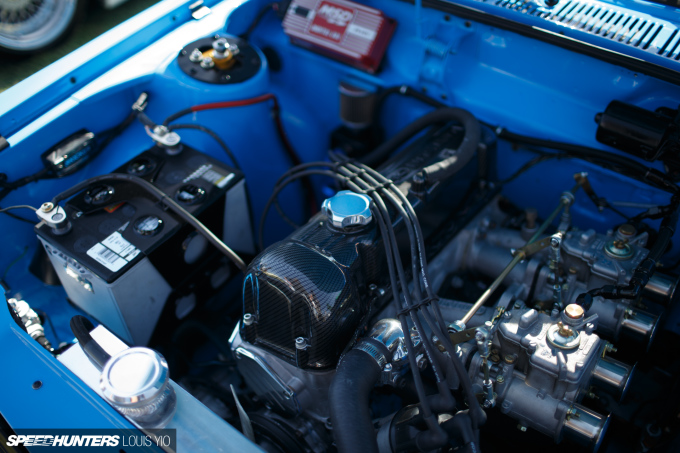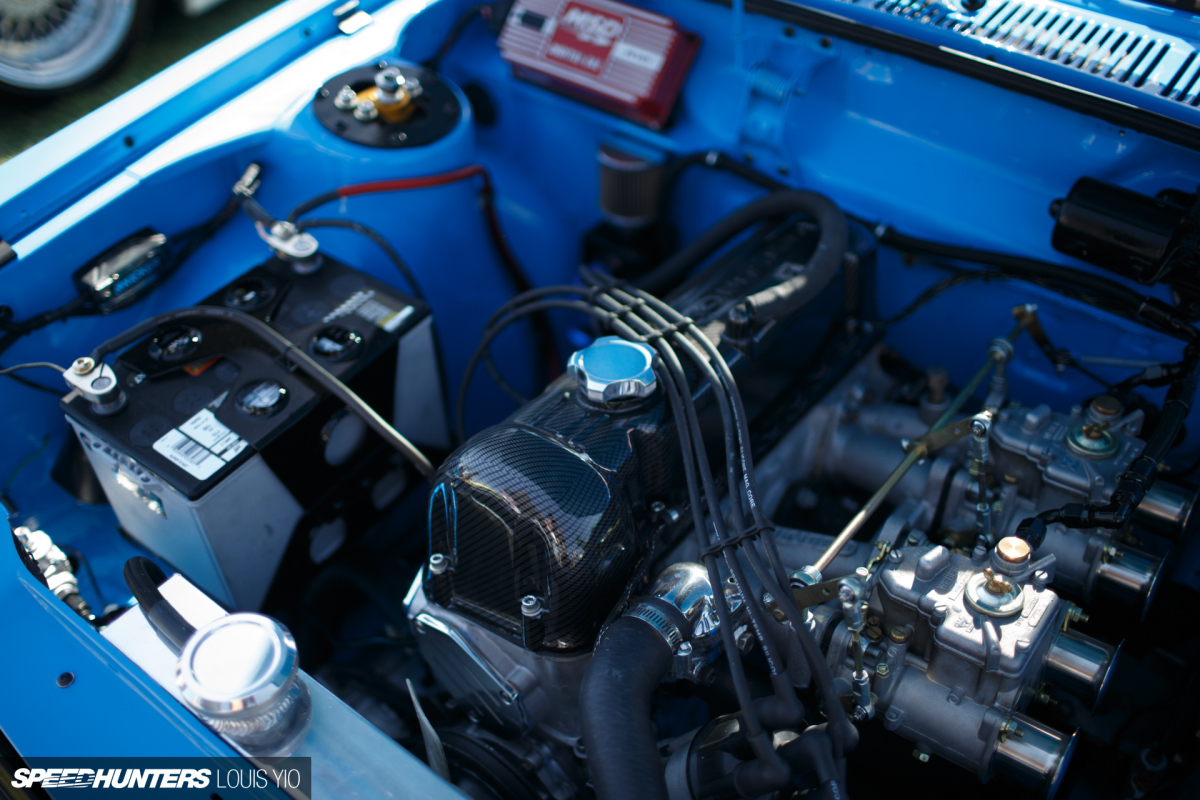 The L20B features a pair of Weber 40DCOE carburetors, a MSD 6AL ignition box, custom spark plug wires, and a hydro-dipped valve cover with a carbon look. Inside is a custom dash with Datsun stripes, a custom center console, Bride seats with Takata Racing harnesses and a Driven steering wheel. While it's always nice to see a Datsun 510 with a well-executed BRE-inspired livery, it's equally refreshing to see one that doesn't.
Lady Blue Renewed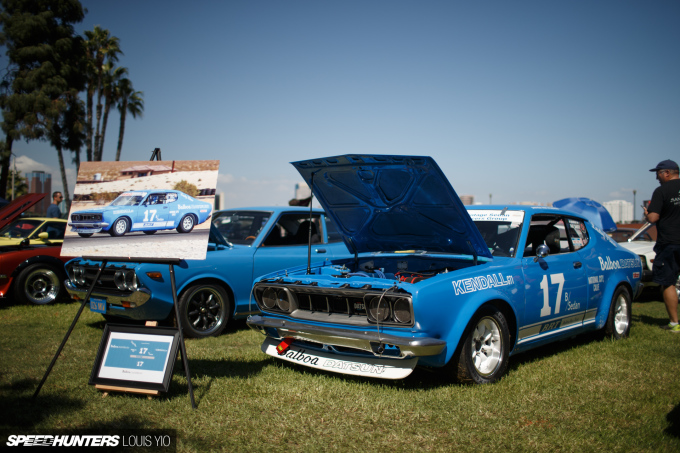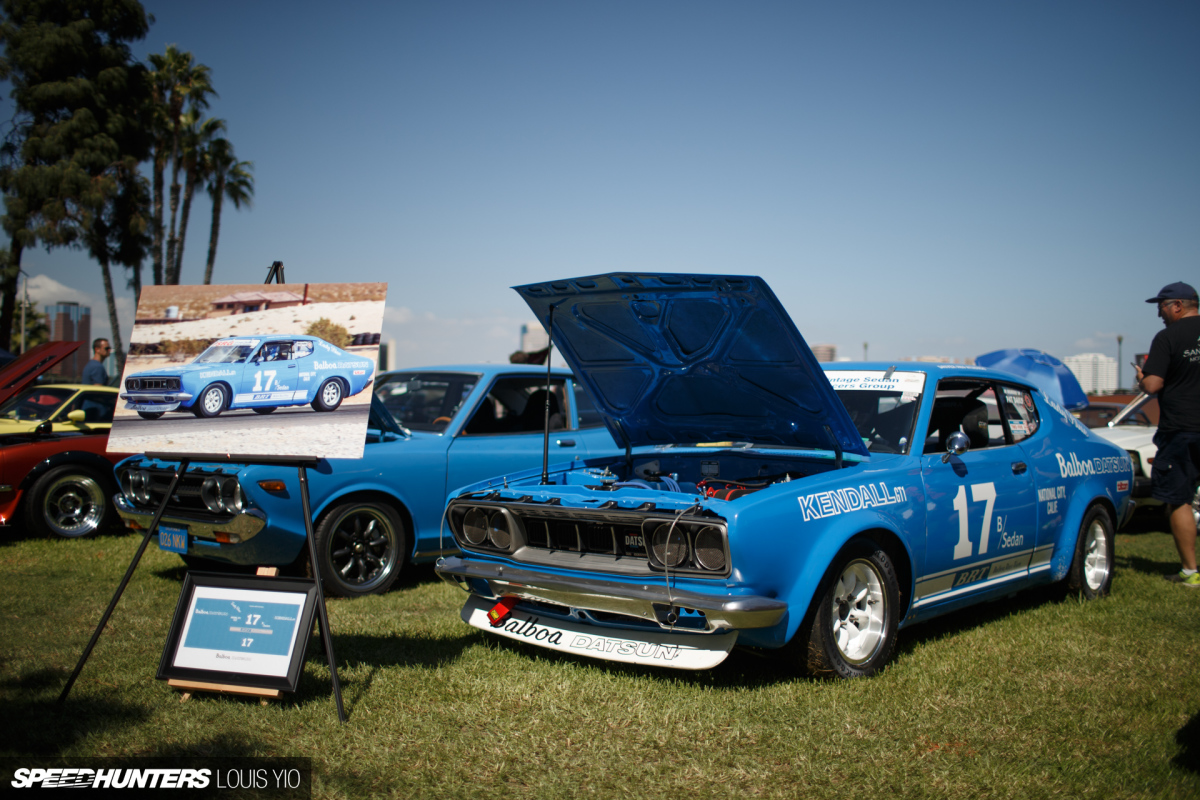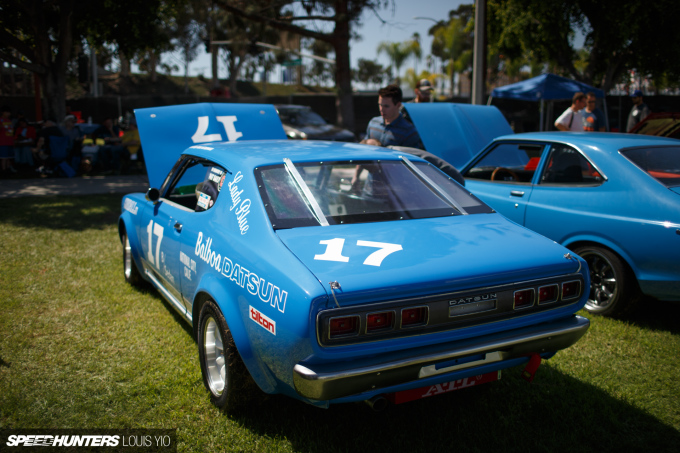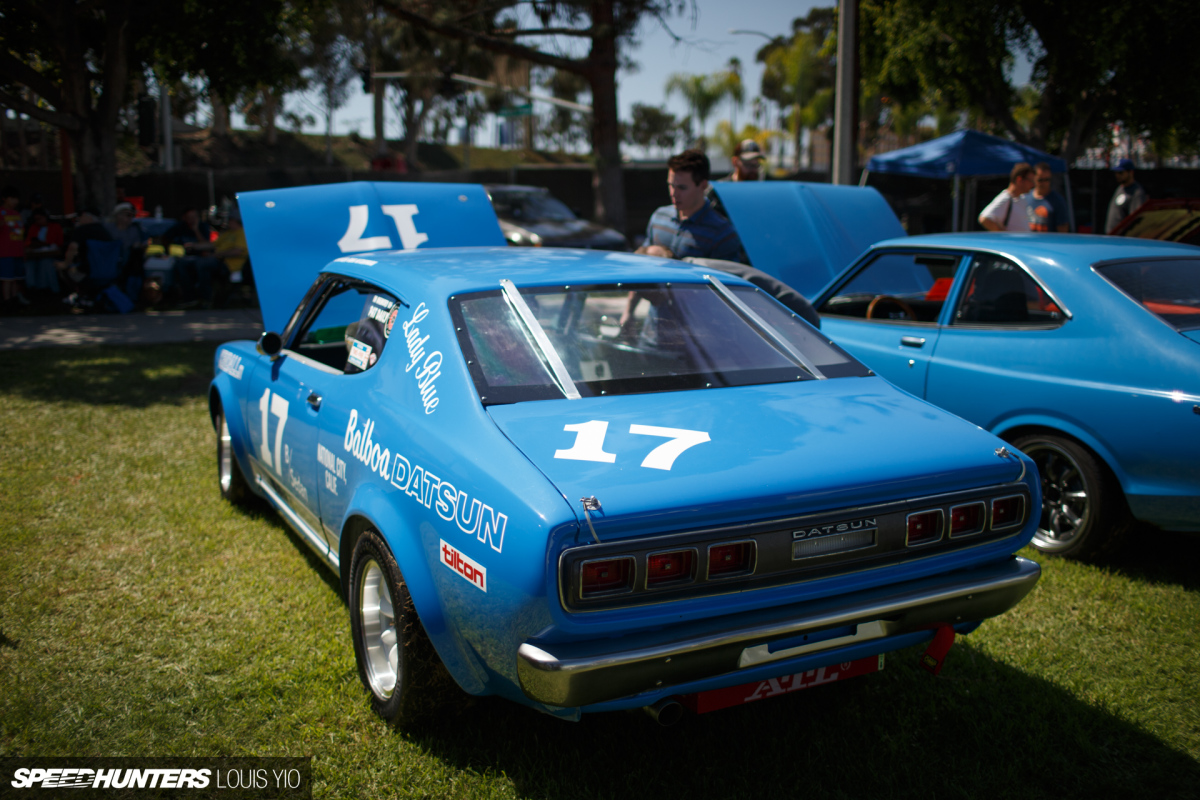 Brock Racing Enterprises, BRE, Brock Yates – the names that defined Datsun racing in the US during the 1960s and '70s. However, there were other Datsun teams who were out there and running some successful racing programs outside of Trans Am and IMSA. In 1977, Balboa Racing Team and Balboa Datsun ran a 1973 Datsun 610 in the SCCA B/Sedan class with Pat Daily behind the wheel. B/Sedan was the launching point for drivers like Dave Frellsen, Bob Sharp, and quite a few other notables that would eventually run in the SCCA Trans Am Series.
Sadly, the original Lady Blue was totaled in 1976 by the guy who bought it from Balboa Datsun, but this is a rather faithful reproduction put together by Les Cannaday of Classic Datsun Motorsports. Cannaday has a few high-profile vintage builds to his name, including the Paul Newman 300ZX owned by Adam Corolla and BRE restorations among the 510s, Roadsters, and 240Zs he's been a part of.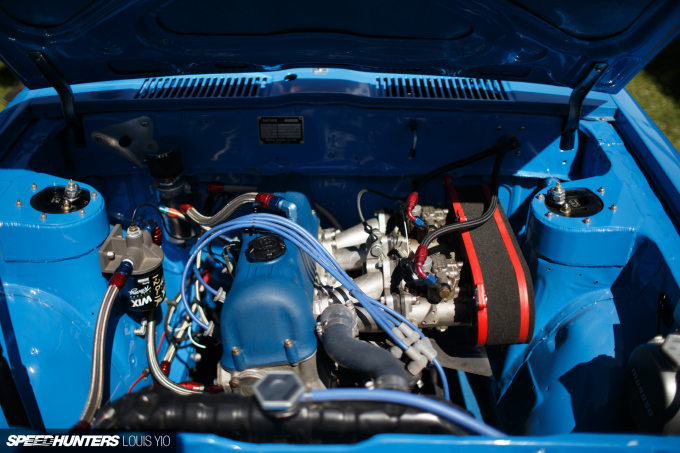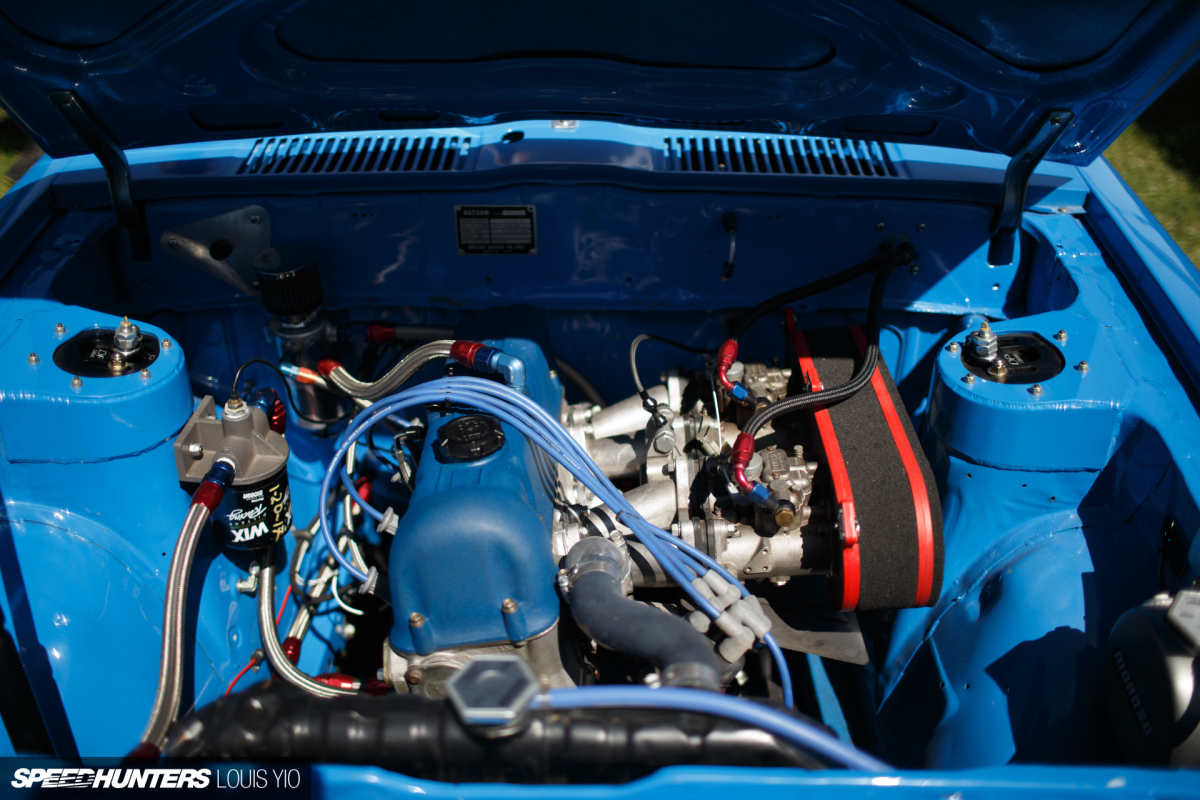 This recreation uses a L20B built for racing in the Vintage Sedan Race Group with a pair of Solex side-draft carburetors with a Datsun Parts 510 coilover kit up front. It also has safety upgrades that weren't around in the 1970s but are required today. Another note for SoCal residents, Balboa Datsun eventually became Mossy Nissan in 1982.
V8 Datsun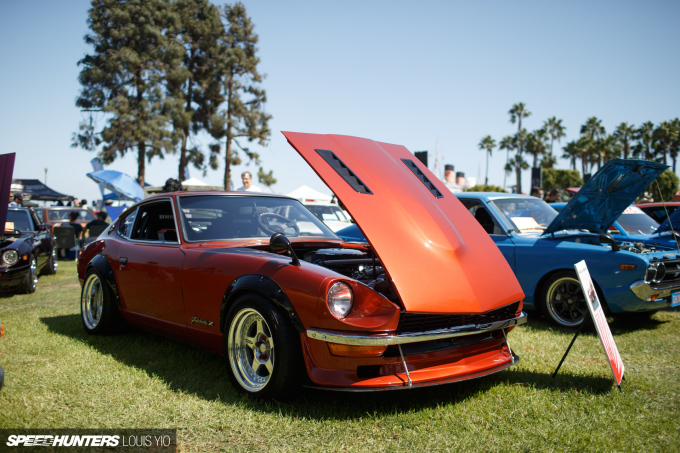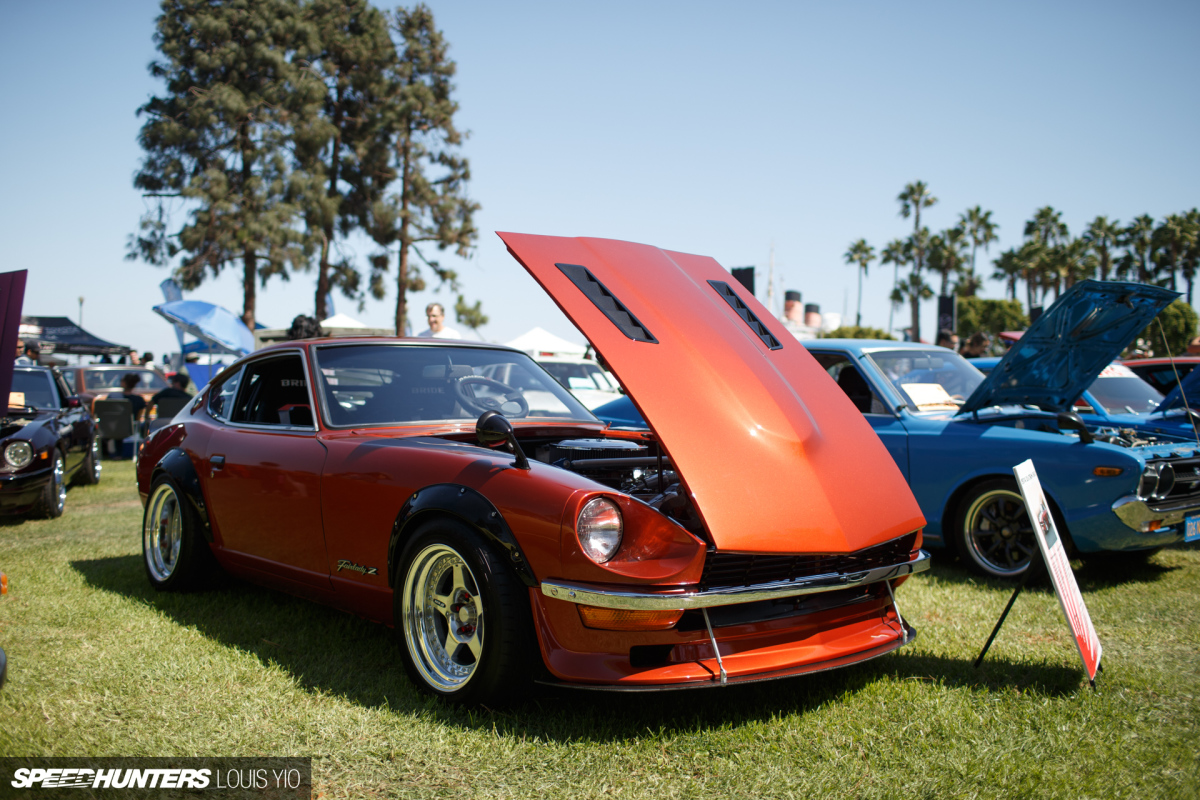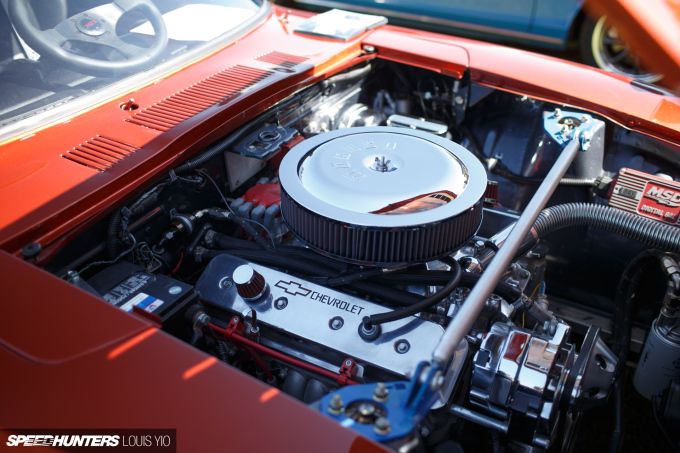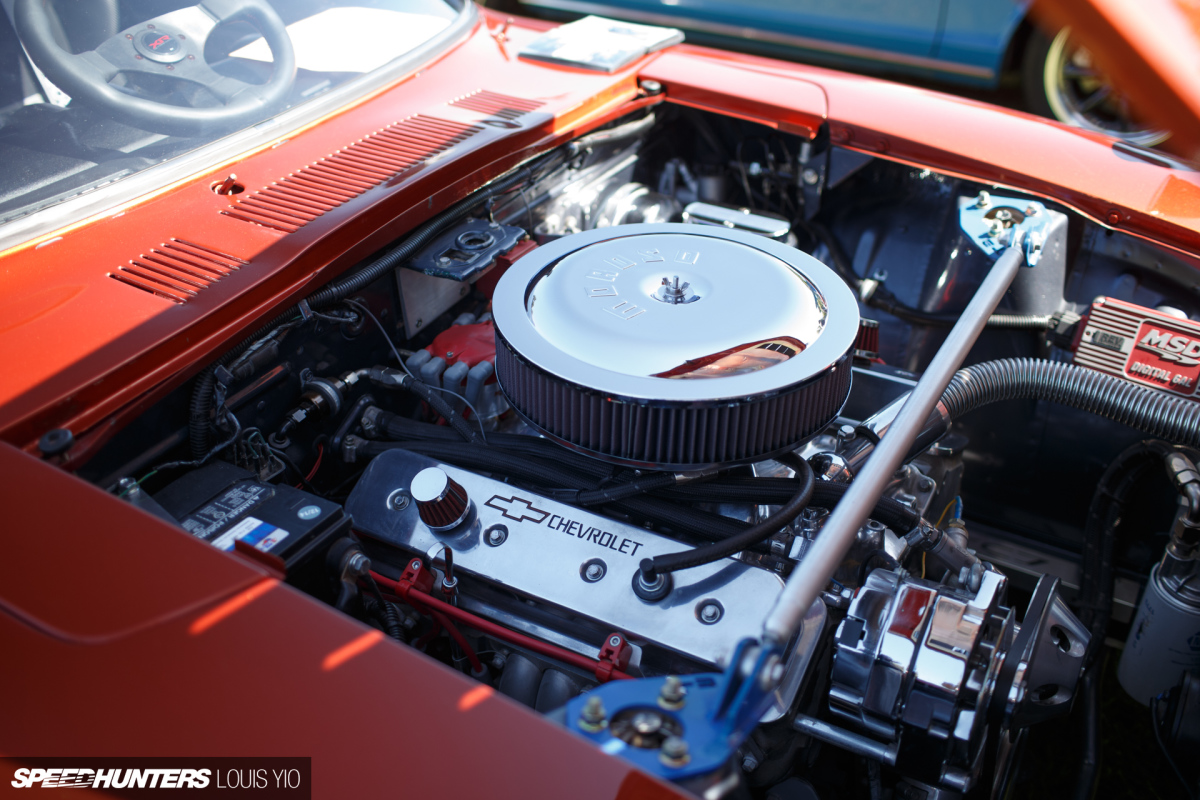 If you think the LS V8 in a Nissan is overplayed, you haven't been around long enough to know about the Chevrolet 350ci in a Datsun 240Z. Back in the day this was a common swap for guys who wanted a lightweight chassis to go drag racing in, while also being able to blow the doors off unsuspecting Camaros and Mustangs on the street. This swap wasn't considered sacrilege like it is today, mostly because the Z wasn't rare at the time of its popularity. In fact, I'm sure we'll end up looking at 240SXs in the same light as we find less and less of them here in the US.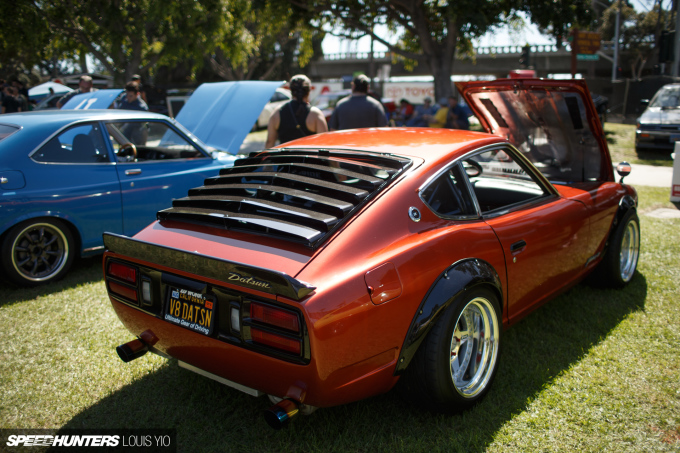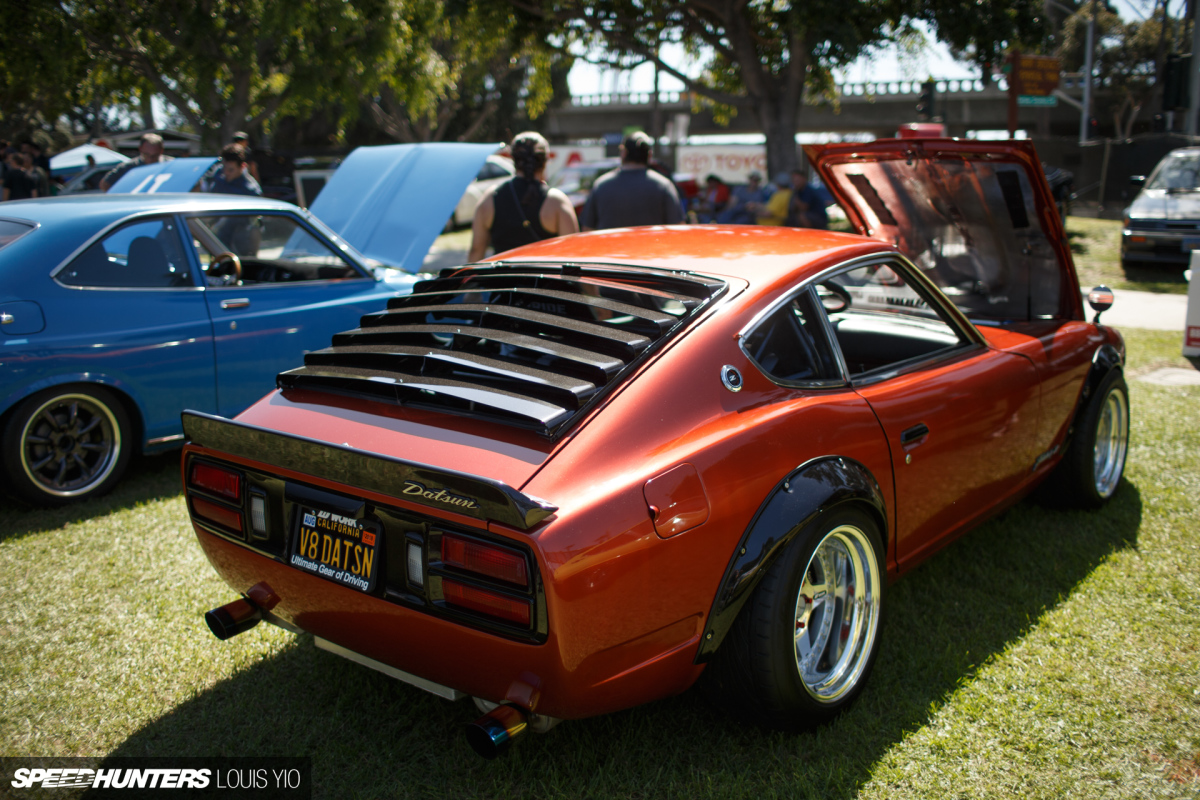 With Bride seats, fender-mounted mirrors, Work Meister CR01s, and bolt-on flares, this one has some JDM inspirations where it counts, too. I wonder if we can convince Larry it's time for a 350ci V8 swap in Ole Orange Bang? Just kidding… I'd tell him to go with a Ford 351 Windsor with a set of Cleveland heads so the distributor is in the front.
A Neo Accord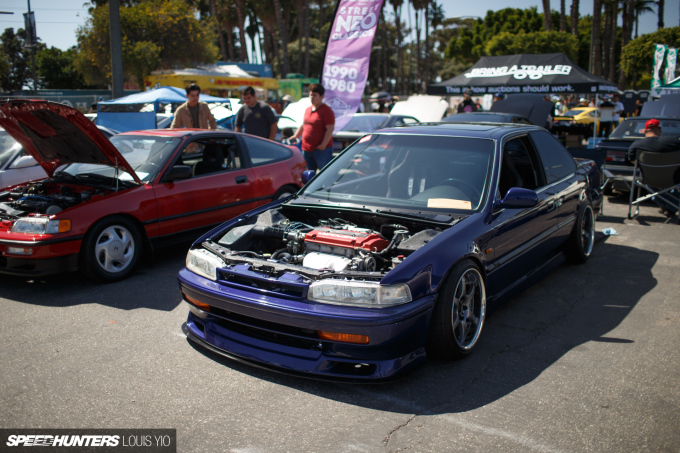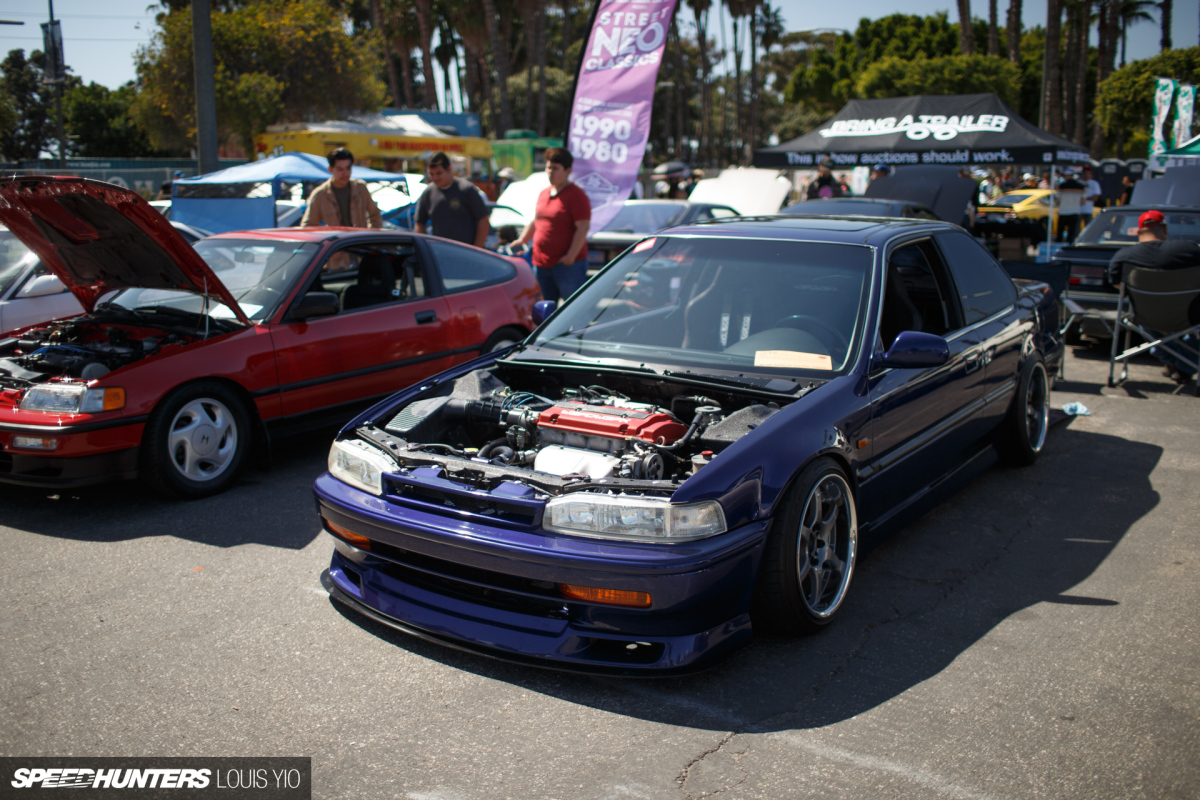 It doesn't seem like much, but that's kind of the appeal I see in this CB-chassis Honda Accord Coupe. This version is the later facelift that came in 1991 to the end of production in 1993. These cars were powered by an F-series from the factory, but this one, built by Werd Werx, features an H22A 2.2-liter DOHC VTEC and 5-speed manual swap.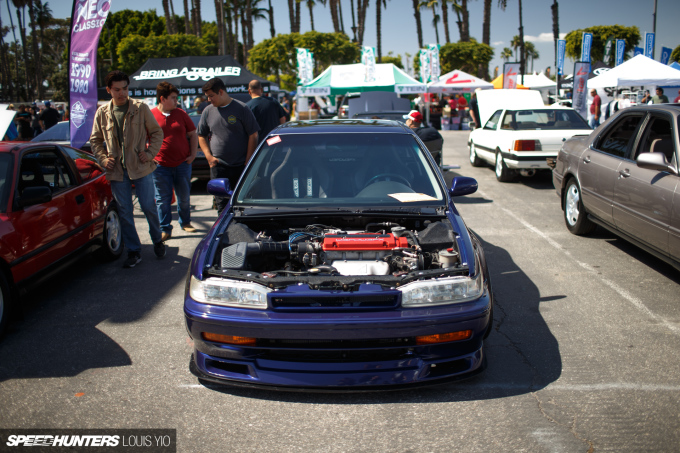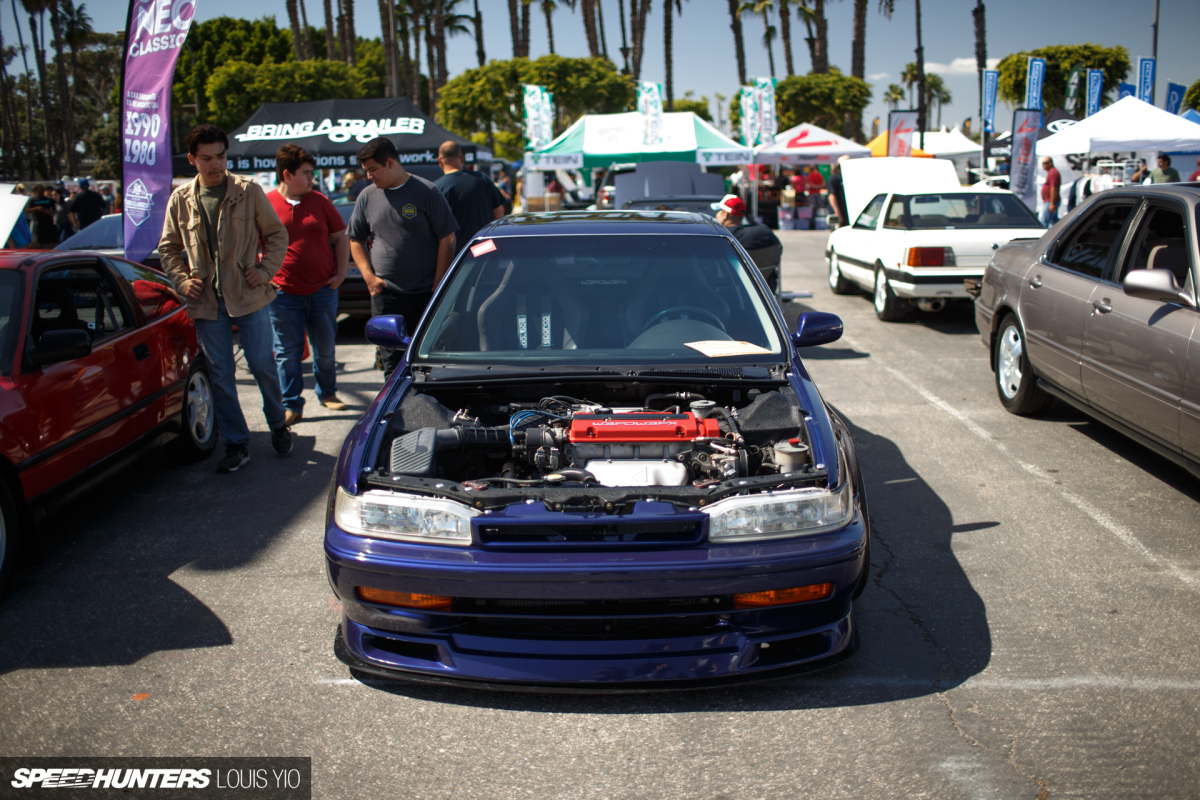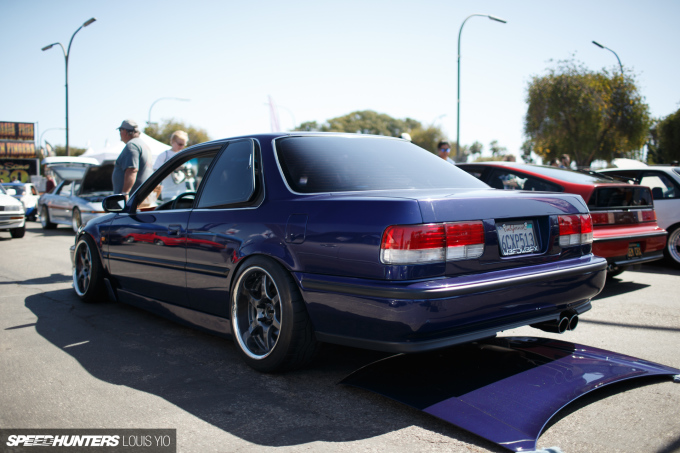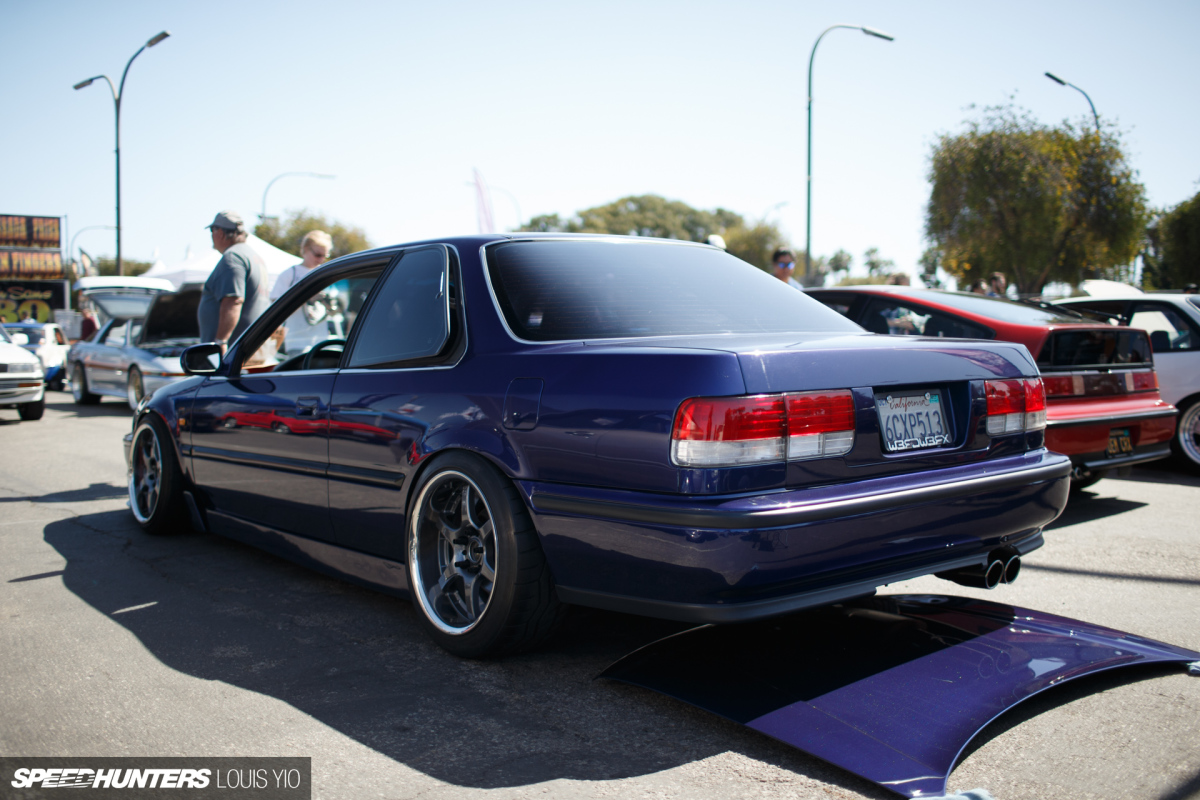 The center piece that brings most people over, besides the Range Rover Bali Blue paint job, are the RAYS Gram Lights 57 Maximum Pro 17×9-inch 2-piece wheels that have been out of production for several years and required the fenders to be pulled to fit with 215/40 front and 235/40 rear BFGoodrich tires.
A Rocket Bunny Civic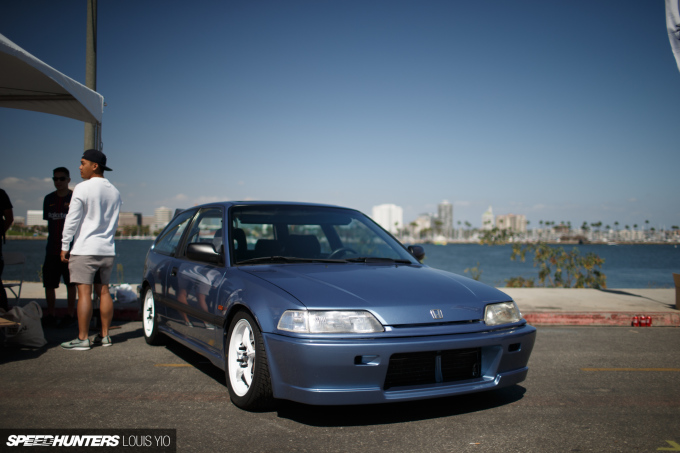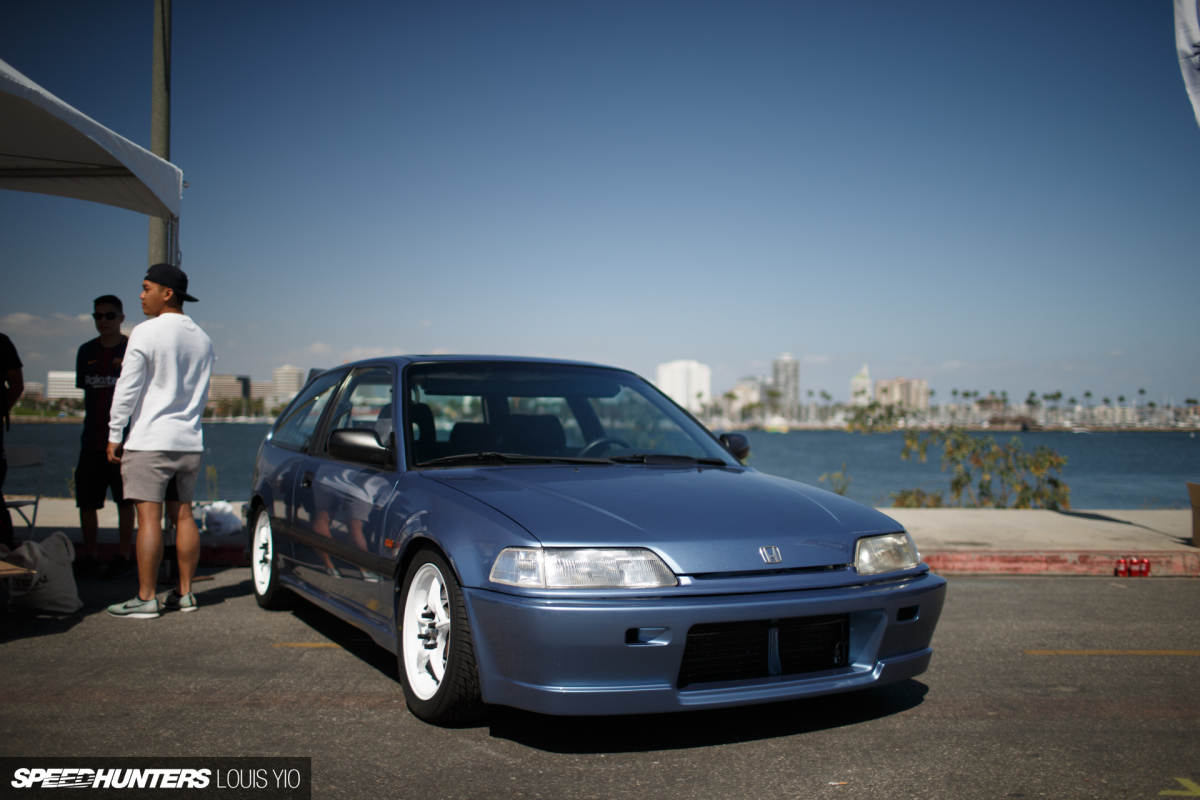 Jonathan Wong, aka JDM Wong, is someone that many readers will recognise from his long career in Japanese automotive media here in the US. He's owned this 1990 Honda Civic since 2008, just after he started his seven-year tenure as the editor Super Street magazine.
The idea behind this build was to create the car Jonathan wanted when he was in high school but couldn't afford at the time. Under hood of the EF is B16A from an '92 Civic SiR-II running a DC Sports header and Mugen valve cover.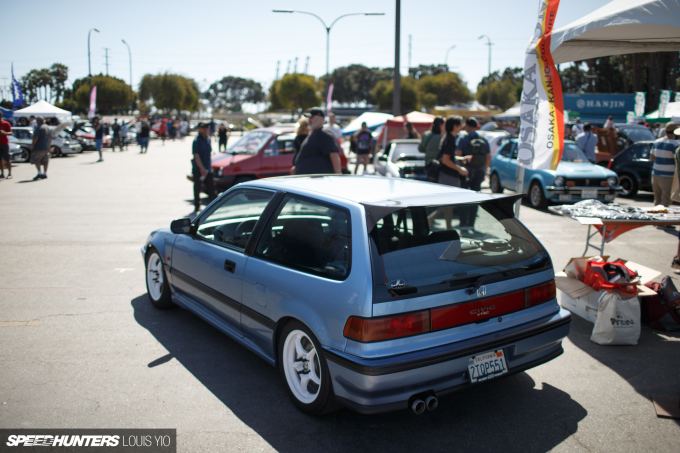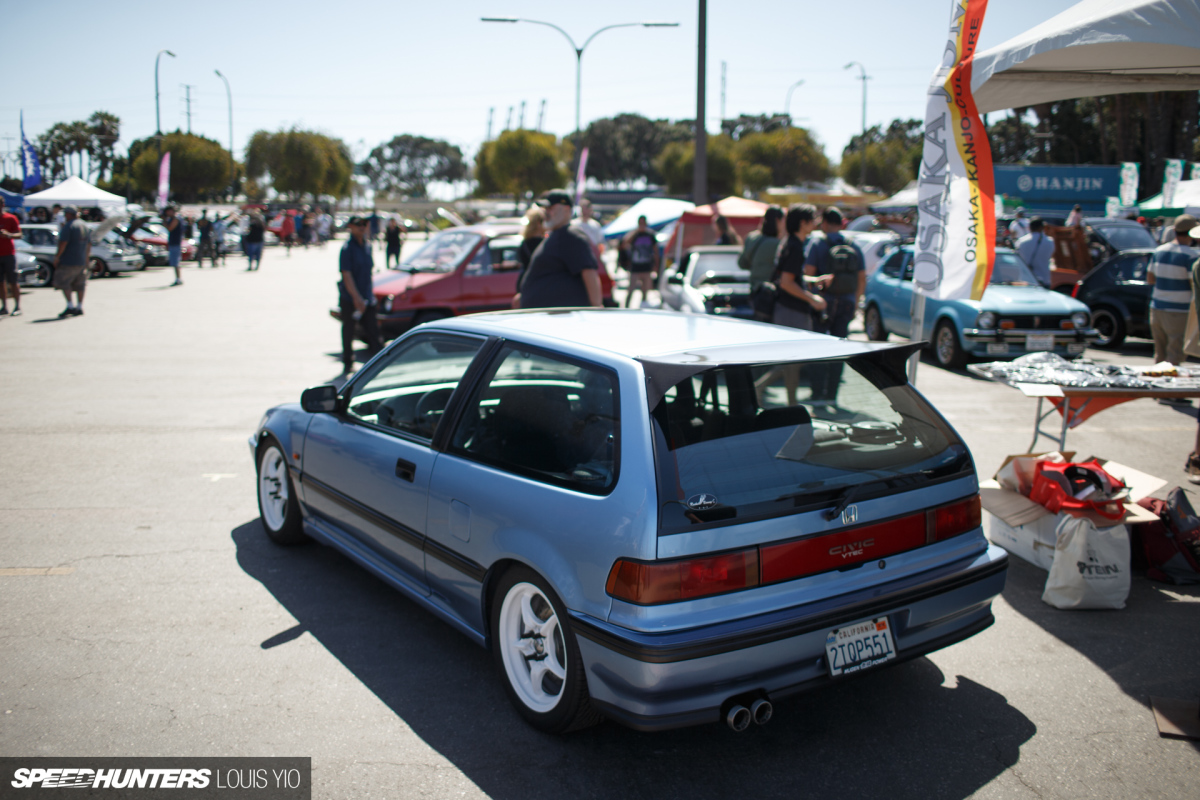 The Mugen theme continues with the exhaust and set of lightweight RNR wheels. Inside is a Momo steering wheel with a Mugen horn button and a Recaro driver's seat. As for the exterior, there's an Osaka JDM full carbon wing to match the one-of-one Rocket Bunny front bumper and side skirts. This car was nearly 10 years in the making and to see it in its current state is always a treat.
That concludes our show spotlight coverage of the 2017 Japanese Classic Car Show, but we're not anywhere done with this event just yet. Stay tuned for a bunch of features…
Justin Banner
Instagram: jb27tt
Facebook: racerbanner
Twitter: RacerBanner
Photos by Louis Yio
louis@speedhunters.com
Instagram: lusciousy