Diving Into Indonesia Kustom Kulture
After 12 hours, three airports, and 5,728 kilometers (3,559 miles), I finally made it to Yohgakarta, a lively city around 500 kilometers south east of Indonesia's captial, Jakarta. The reason: Kustomfest 2017.
Last year, it was Blake who made the journey from Japan to take a first-hand look at the largest custom culture event in Indonesia, and given what he had uncovered during his short stay, I was very excited to see how enthusiasts build cars and bikes in this part of the world.
The Kustomfest crew were there to meet me and a few others from the event's international guest contingent when we arrived at Adisutjipto International Airport.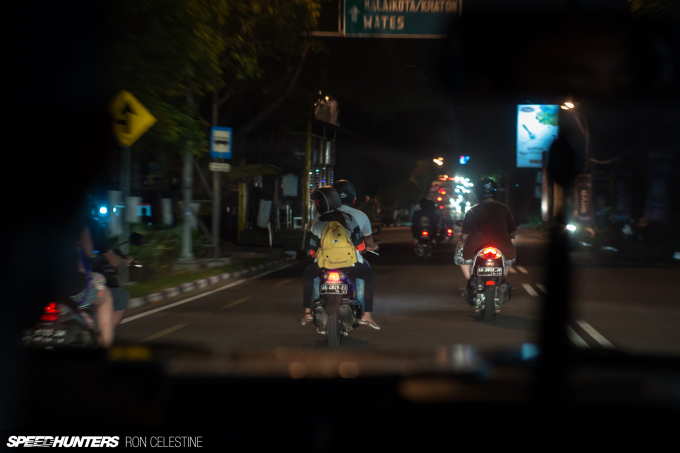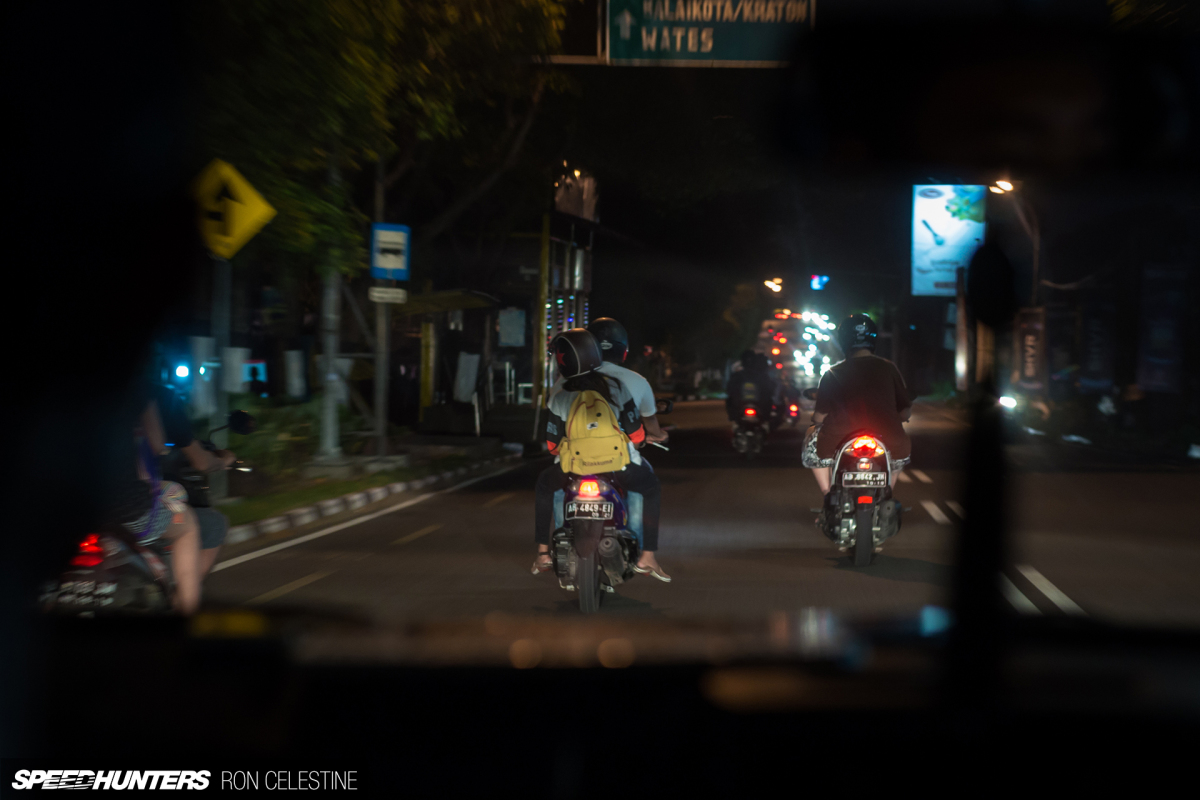 Upon stepping foot outside the terminal, it only took a split second for me to realize that I had definitely left Japan's robotic-like systems back in Tokyo. Scooters flew by (often in the direction of oncoming traffic) as a friendly 'welcome to Indonesia'.
Knowing we were going to have a bright and early start, I called it a night and prepared for the following day's festivities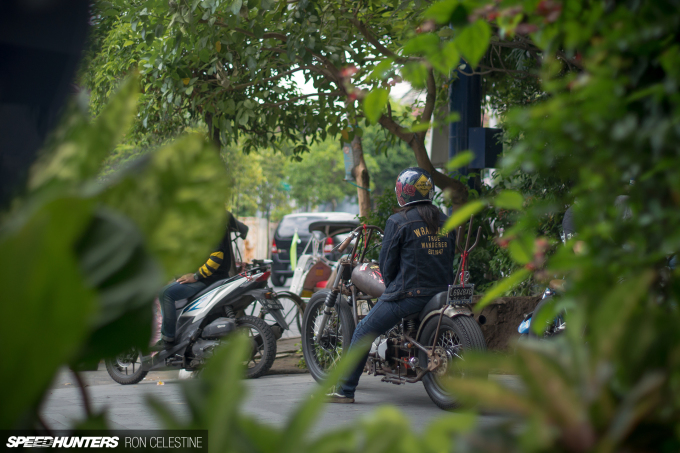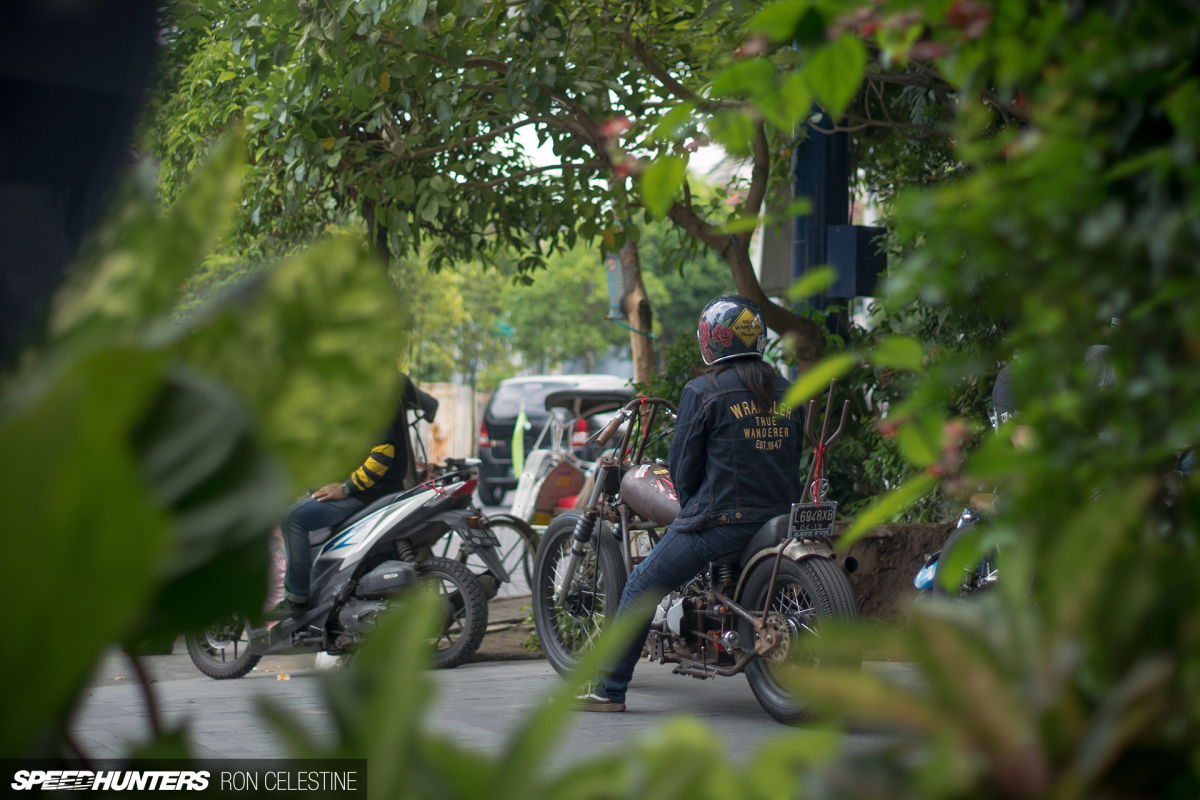 As daylight broke, there was an onslaught of scooters and motorcycles.
Being the main mode of transportation for what are some of the world's most congested roads, bikes in Indonesia are transformed in a number of ways.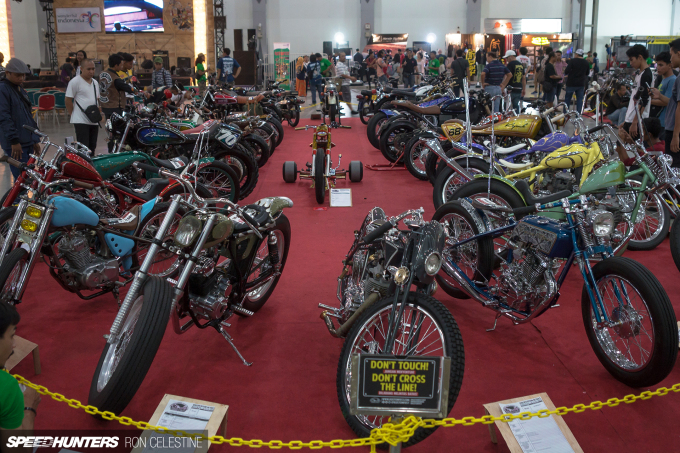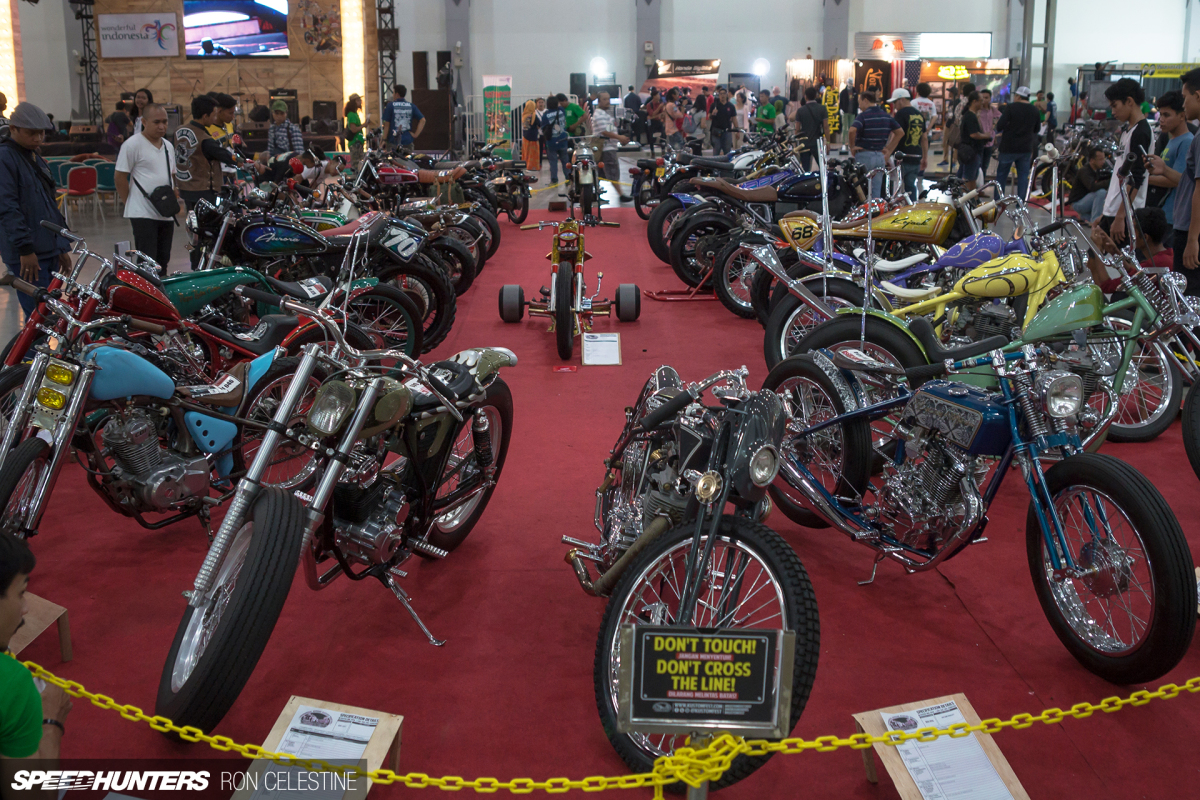 You can sit on the corner of any street and admire the variations of custom two-wheeled machines that are guaranteed to pass by, but for the best of the best when it comes to customization, the Jogjakarta Expo Centre was the place to be a couple of weekend's ago.
Before even entering the exhibition halls, I knew that what I was about to experience would be unlike anything else I had ever encountered in my hunt for speed. Yes, Kustomfest has a strong car focus, but motorcycles play an even bigger part, plus there's also art and music.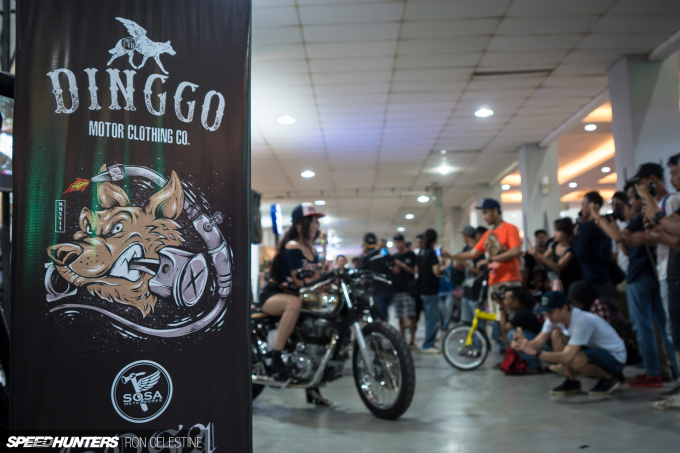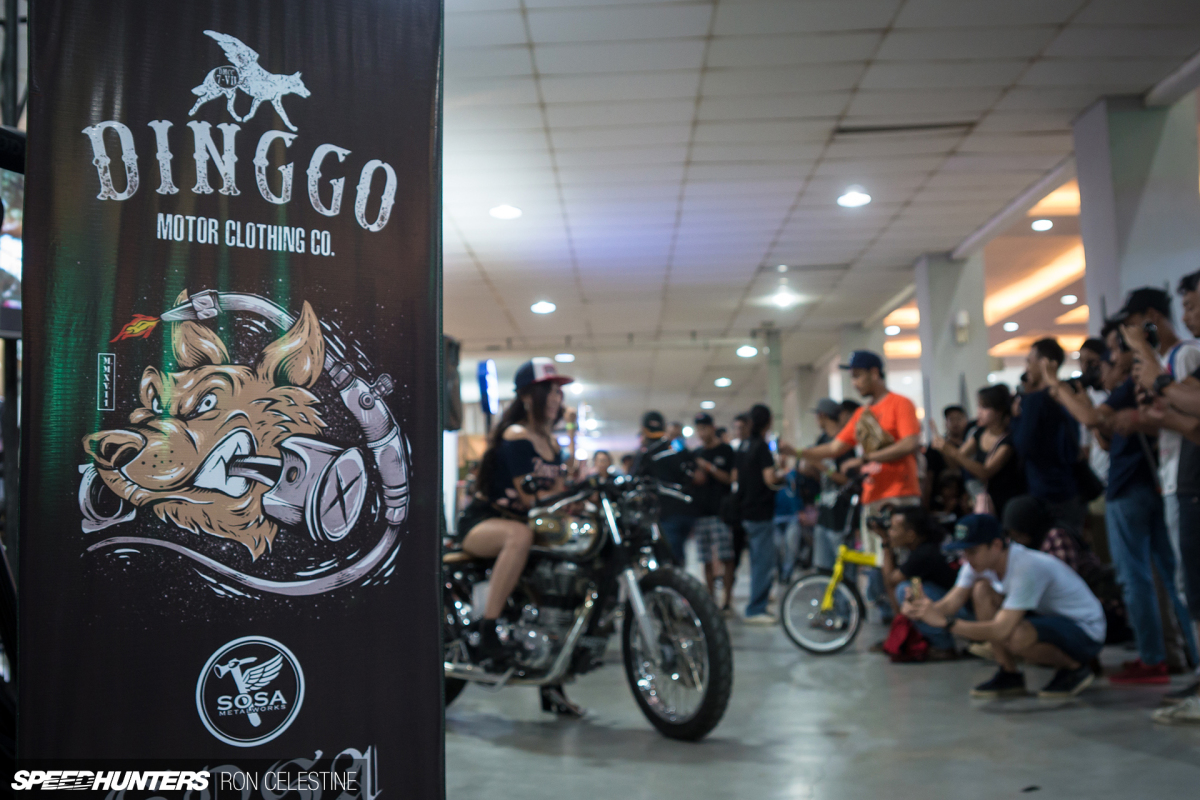 But venturing out into the unknown and exploring things that are foreign and new is what makes the hunt all the more fun, right?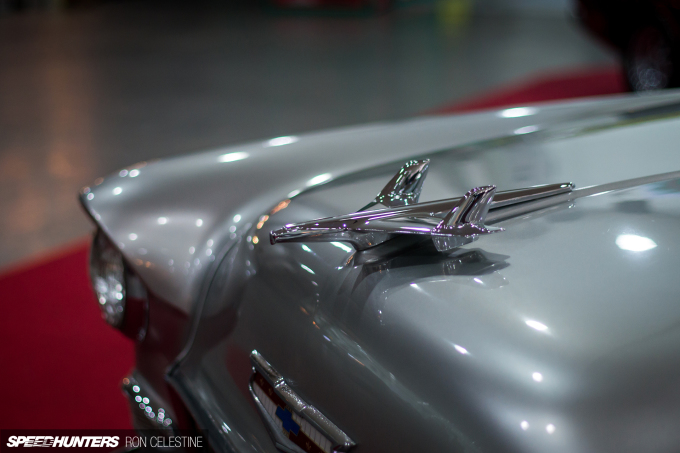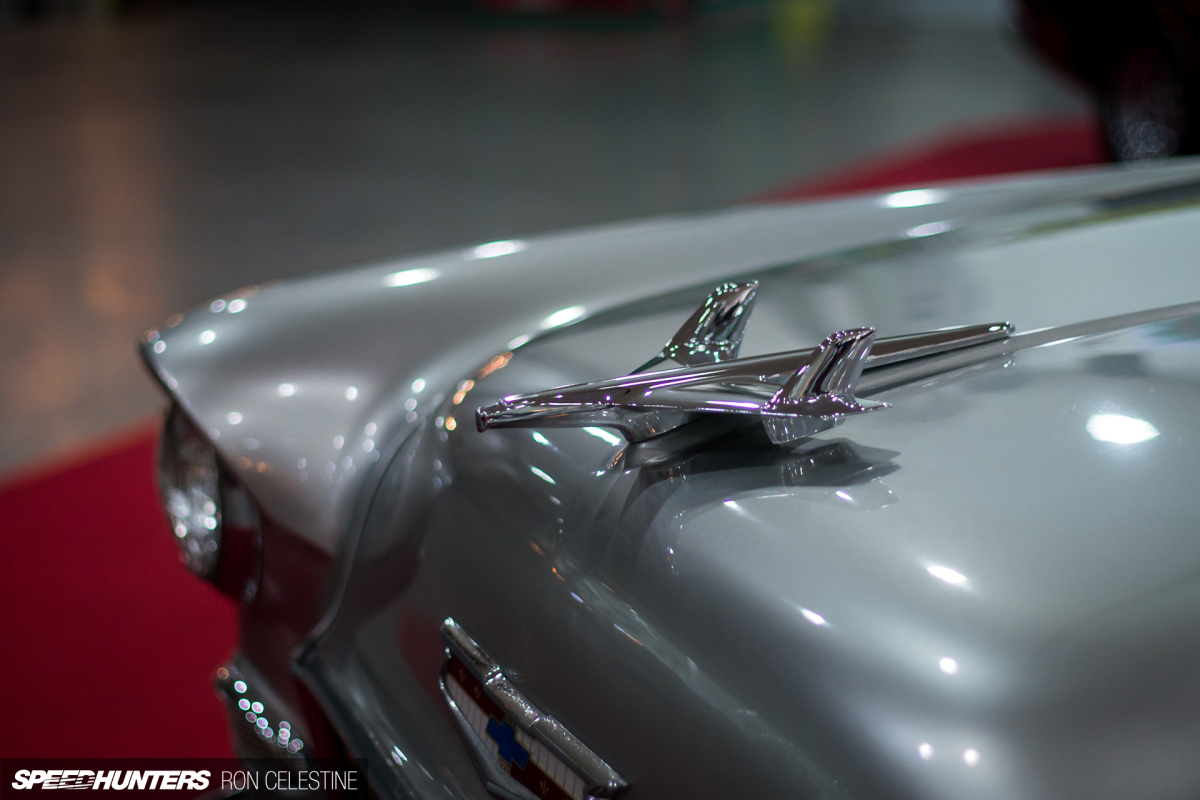 That being said, I naturally gravitated towards the Kustom Car section first.
The Kustom Cars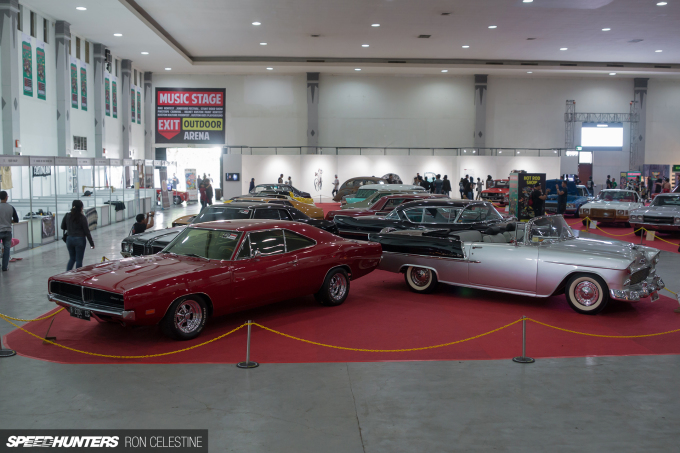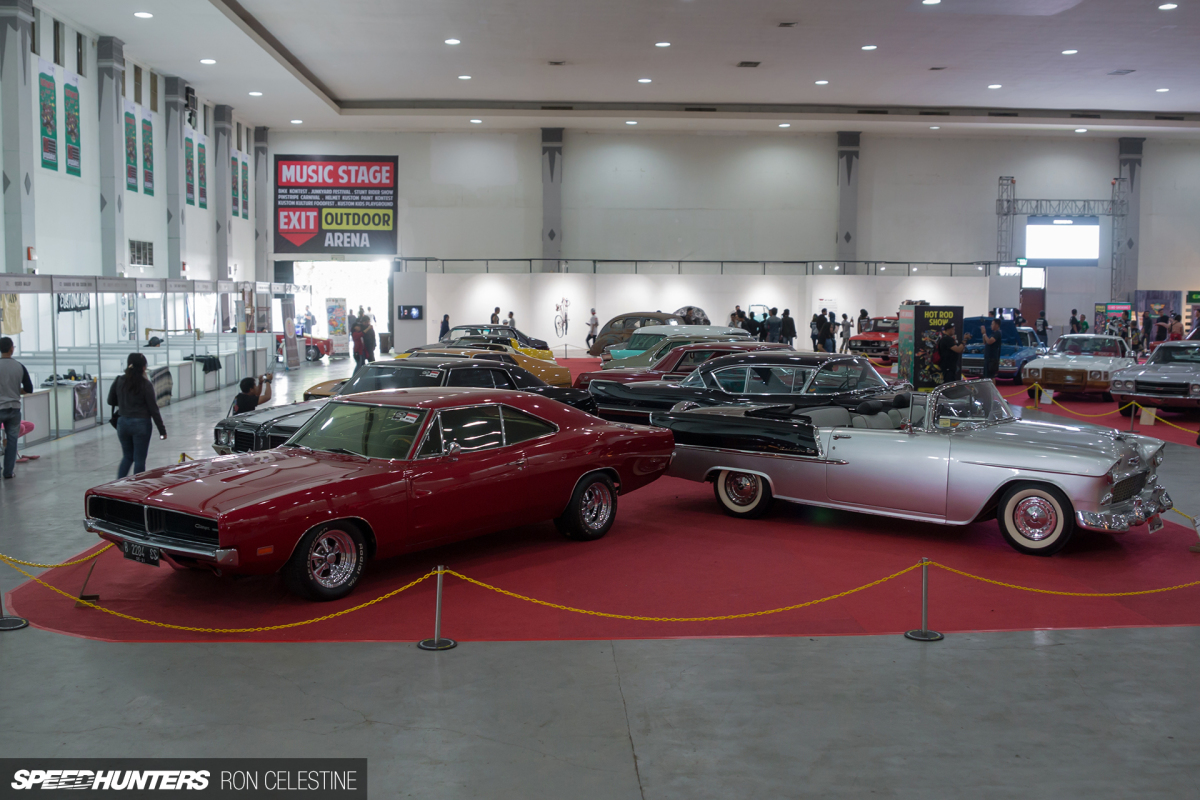 The first thing that struck me was the US influence; there was a lot of vintage American muscle in the house. At first glance, it seemed like the cars being displayed were not primarily there due to the fact that they were customized, but more because of their rarity in a country with incredibly strict import regulations. Obviously, it's totally possible to import vehicles like these into Indonesia, but the cost of doing so makes it prohibitively expensive for most.
For many people attending the show, it would have been their first time seeing some of these privately-imported models from yesteryear in person.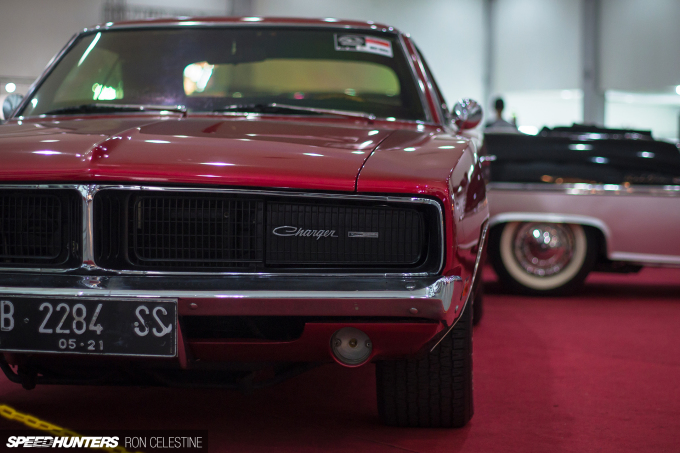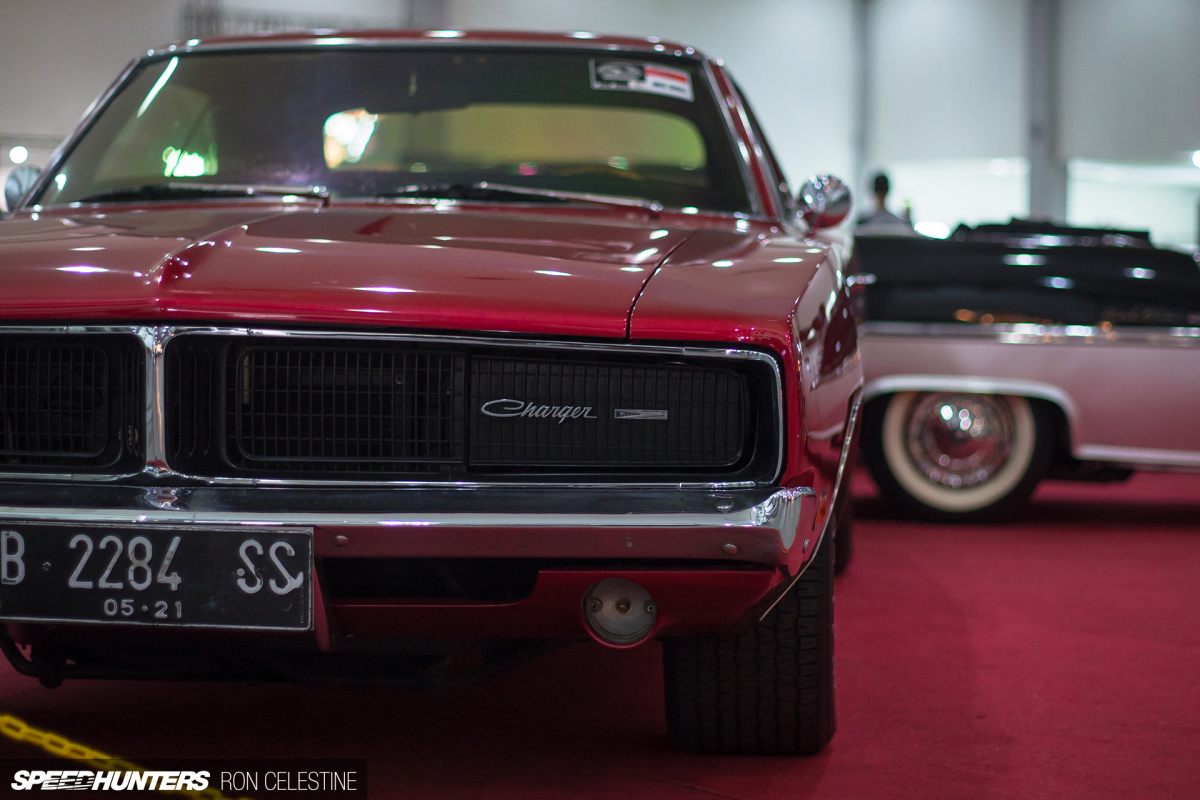 The vast majority of cars on show were restored back to factory condition. This Dodge Charger is a daily driver, but I can't even begin to fathom how you'd do such a thing in Indonesia without having a heart attack every few minutes from all the near misses with other road users.
That's not to say that there weren't plenty of cars that better captured the true spirit of Kustomfest with custom body modifications and unique paint jobs.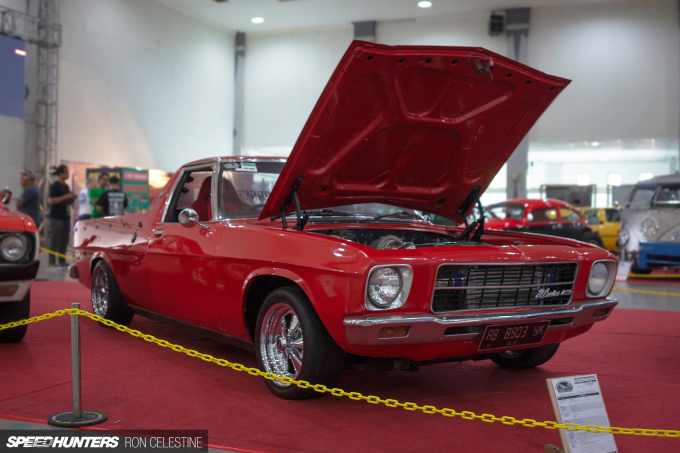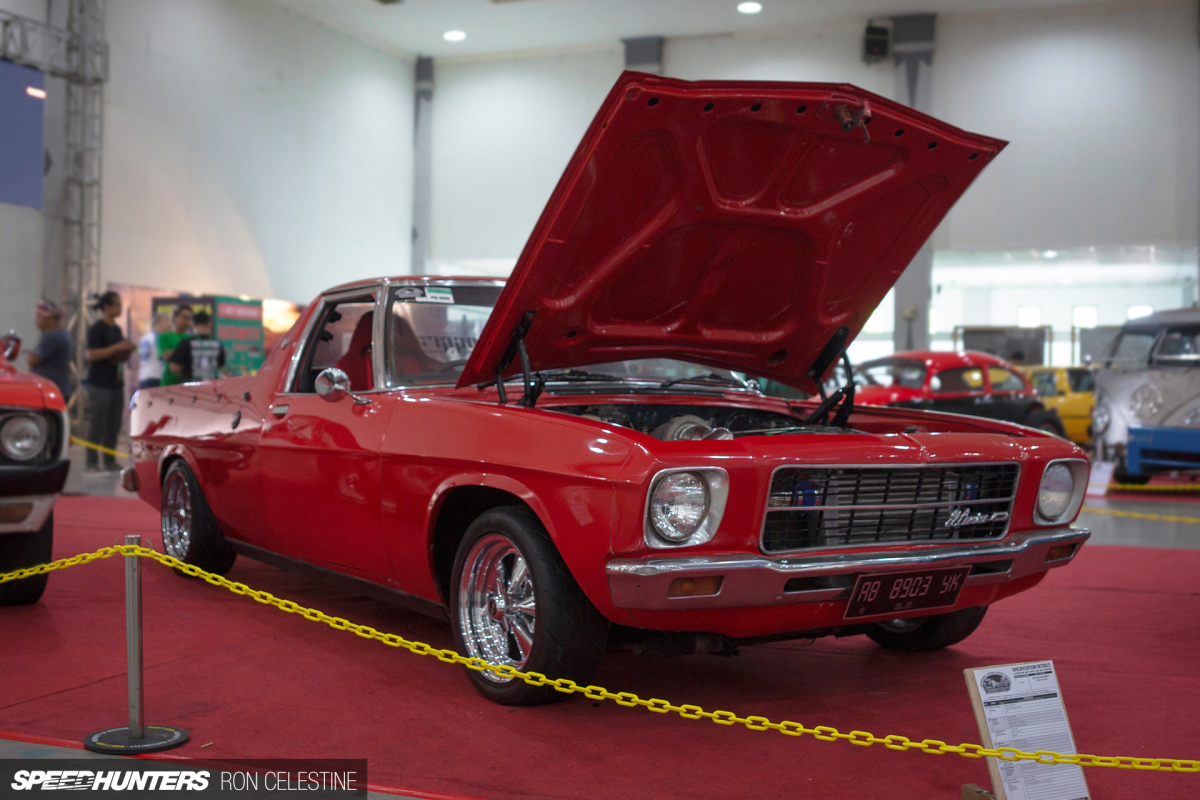 I didn't see many engine swaps, but those vehicles that had been re-powered were pretty impressive.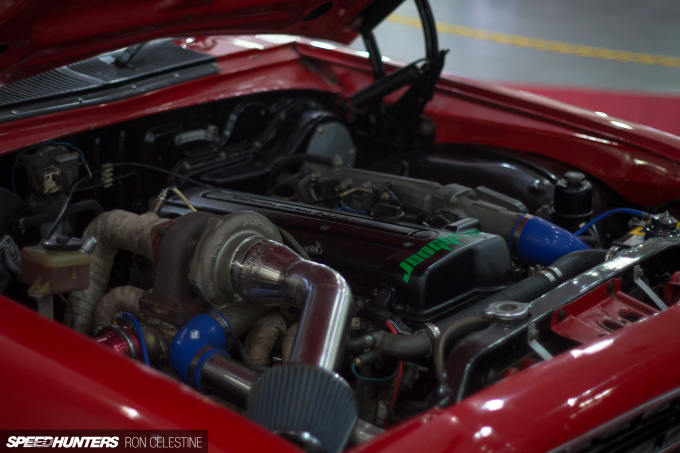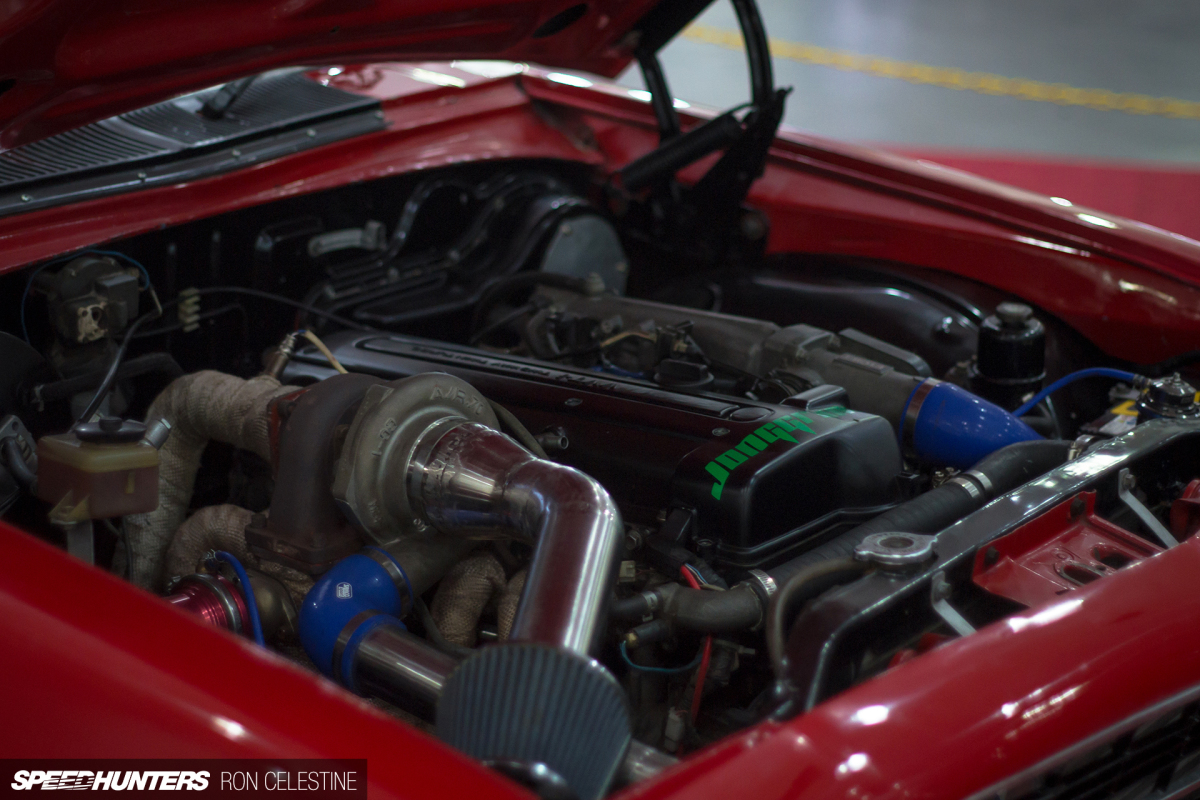 Here's a GM Holden Belmont HQ with a heart of Toyota 2JZ. It's far from a stock motor either; the high-mount big single turbo gives that away.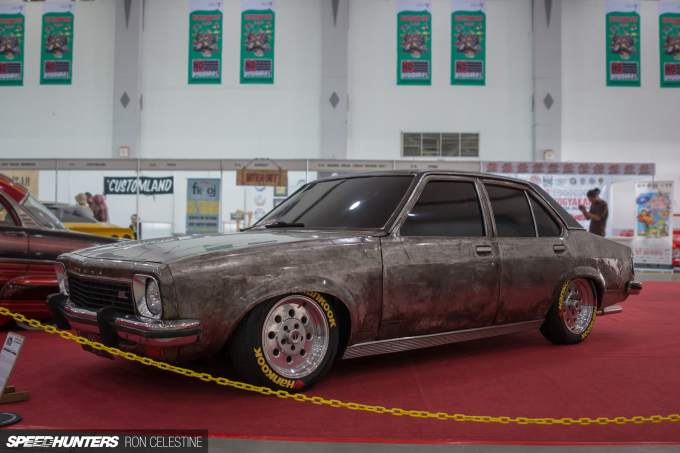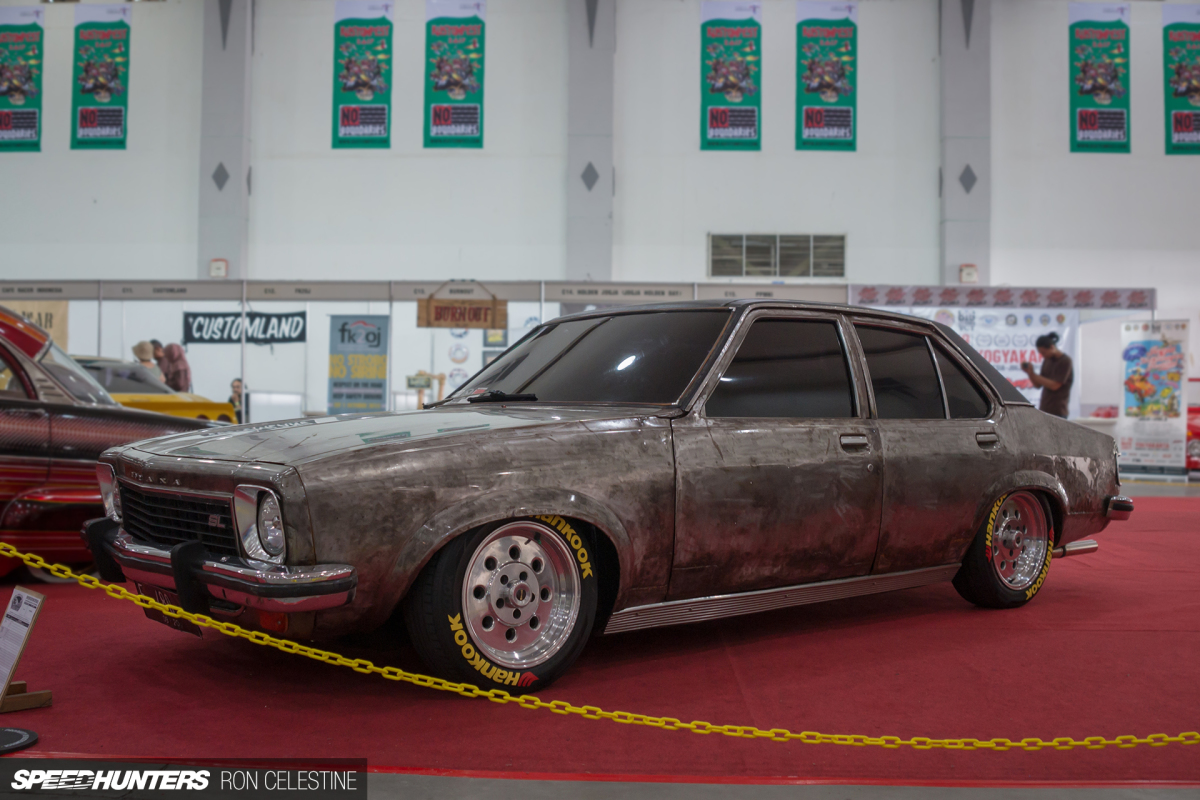 It wasn't the only Holden present either – there were a bunch of the Australian-made machines at the show, including this SL Torana.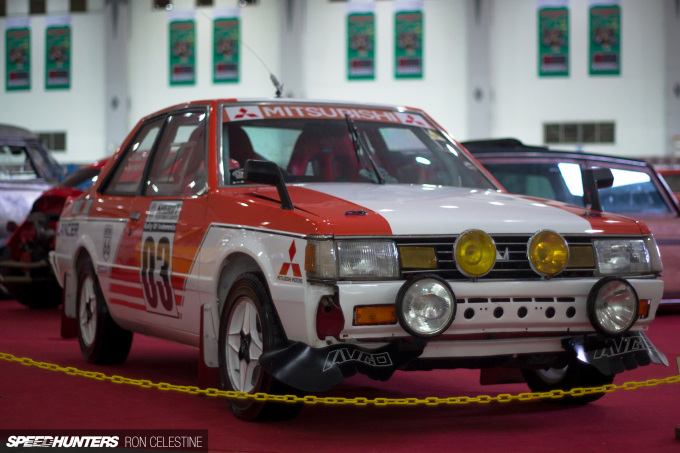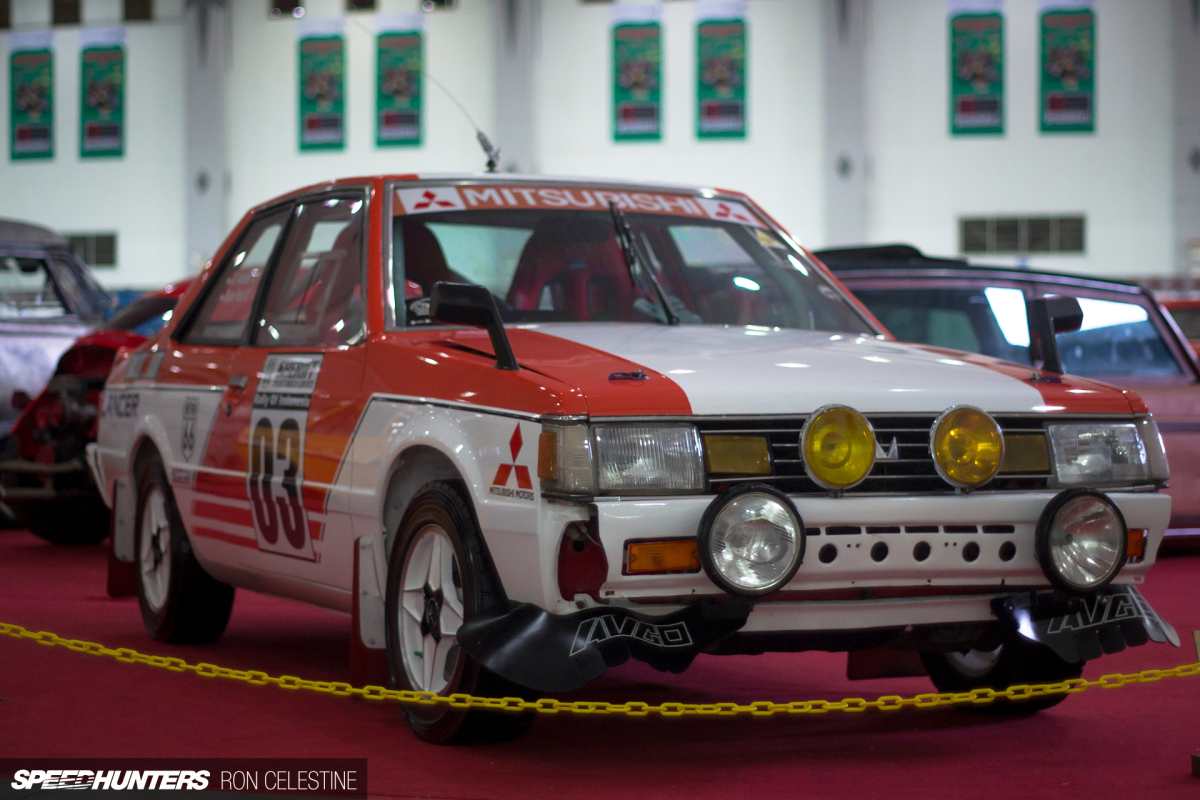 It was good to see a few Japanese classics in the mix too, including this rally-spec Mitsubishi Lancer EX.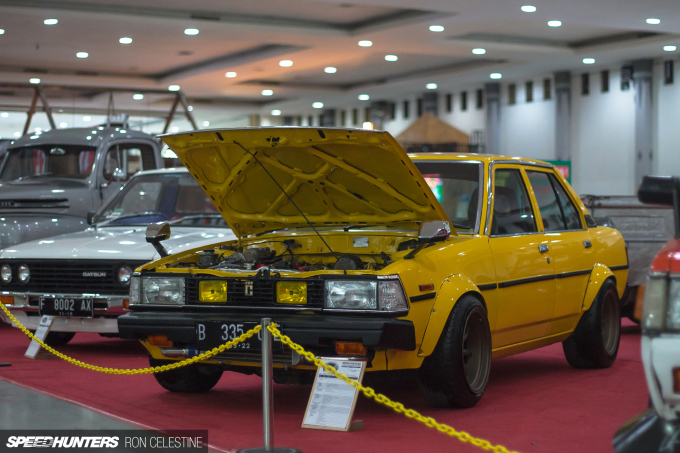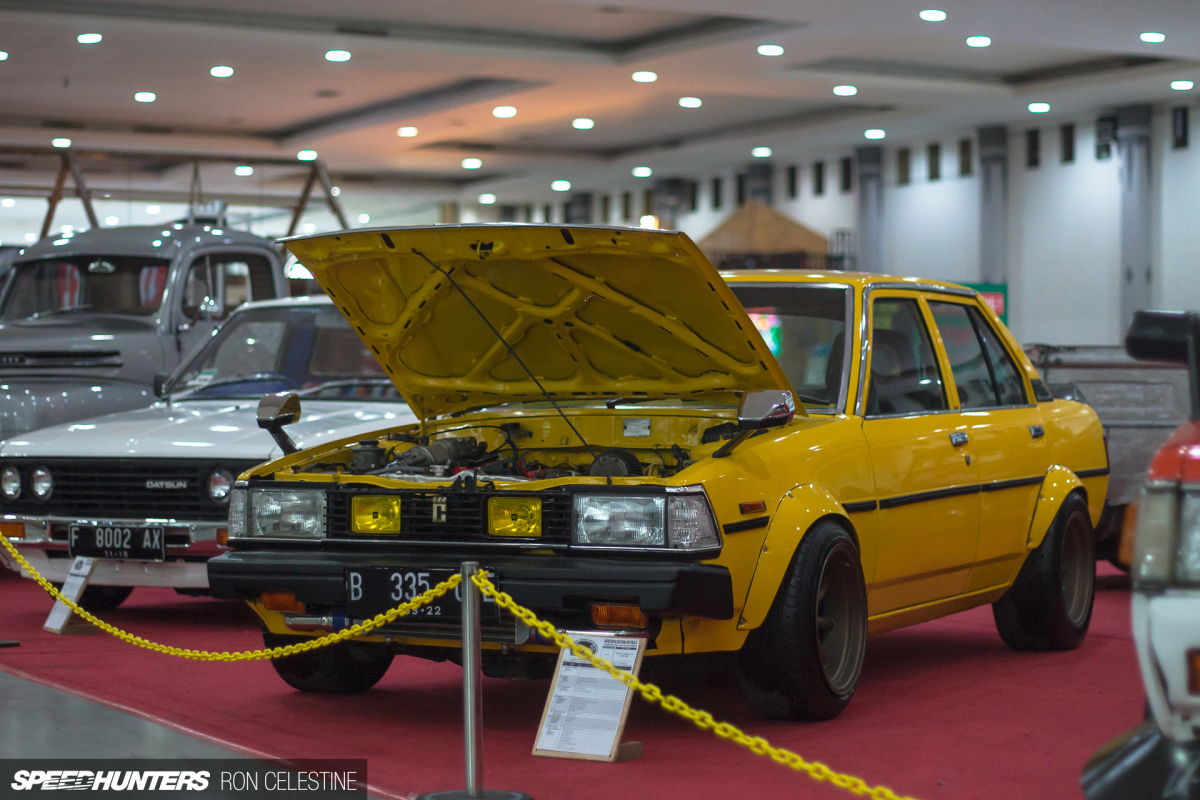 Of all the Japanese cars at Kustomfest, it was this beautiful E70 Toyota Corolla sedan that left the biggest impression on me.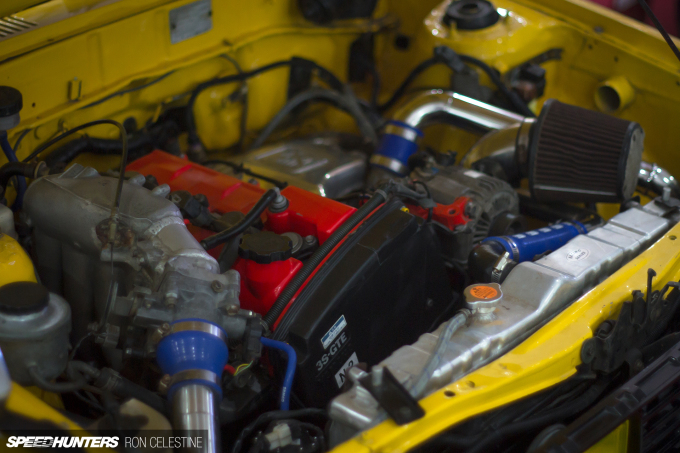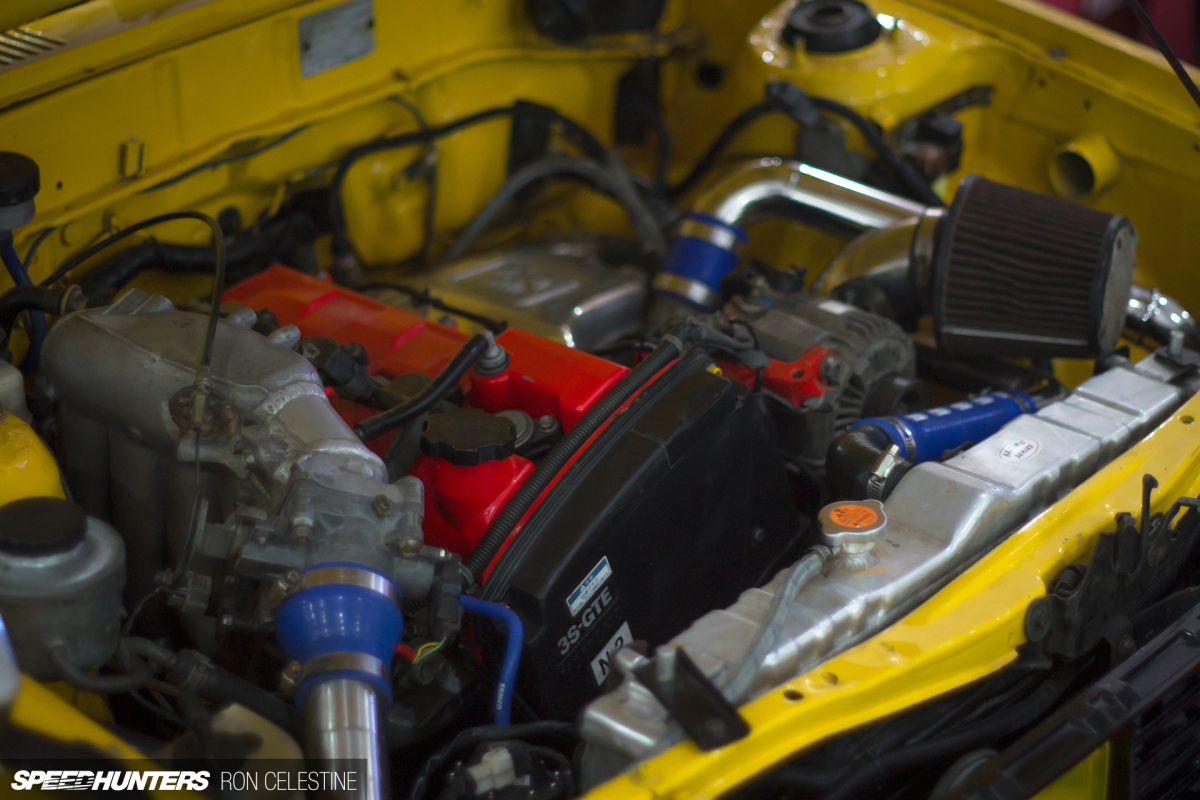 Under the hood sits a 2.0-litre turbo 3S-GTE with a handful of upgrades including a custom front-mount intercooler. I bet this thing's a lot of fun.
The Kustom Bikes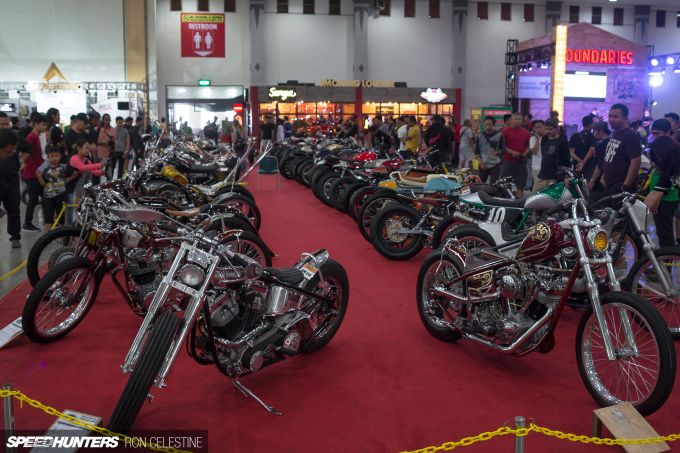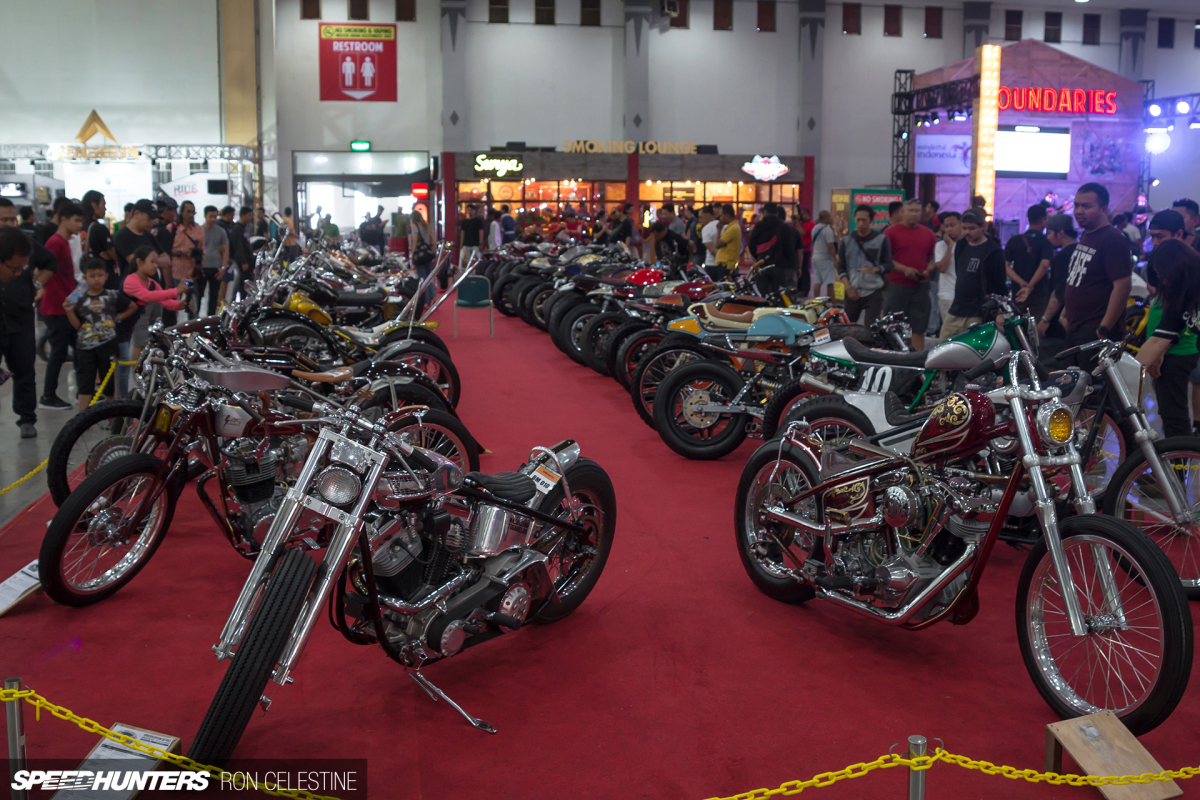 As I alluded to earlier, motorcycles play the biggest role at Kustomfest, and there was literally row after row of them.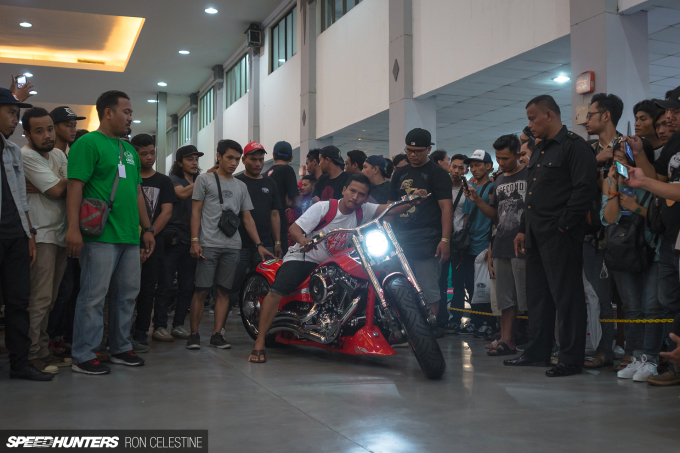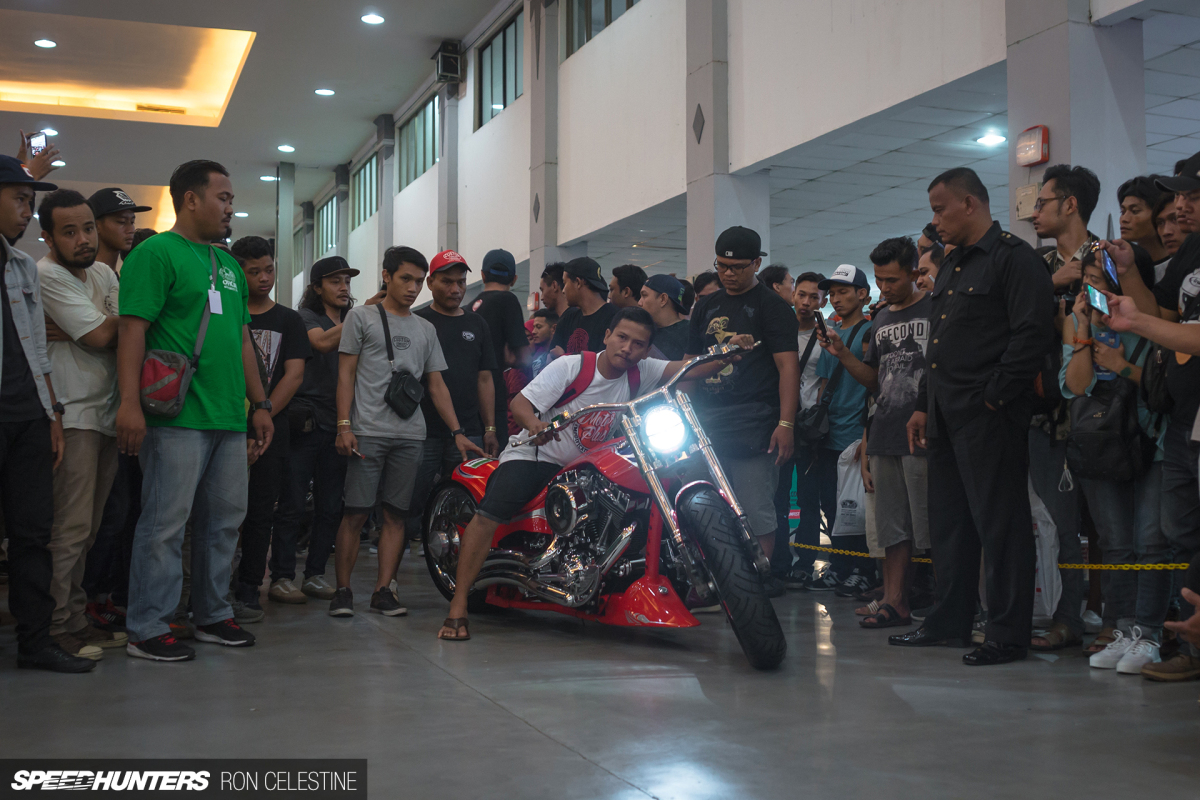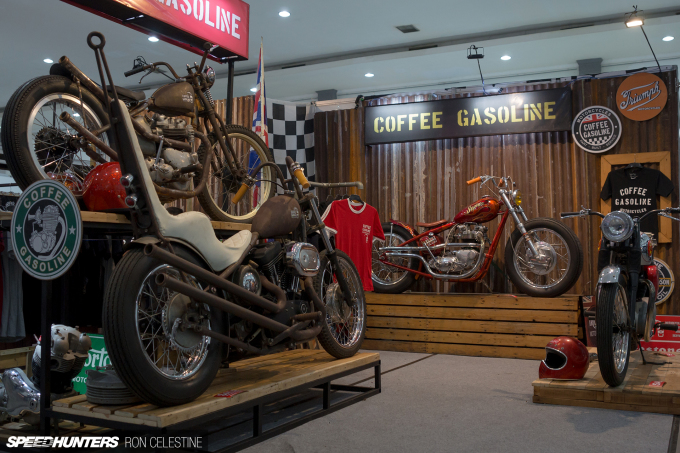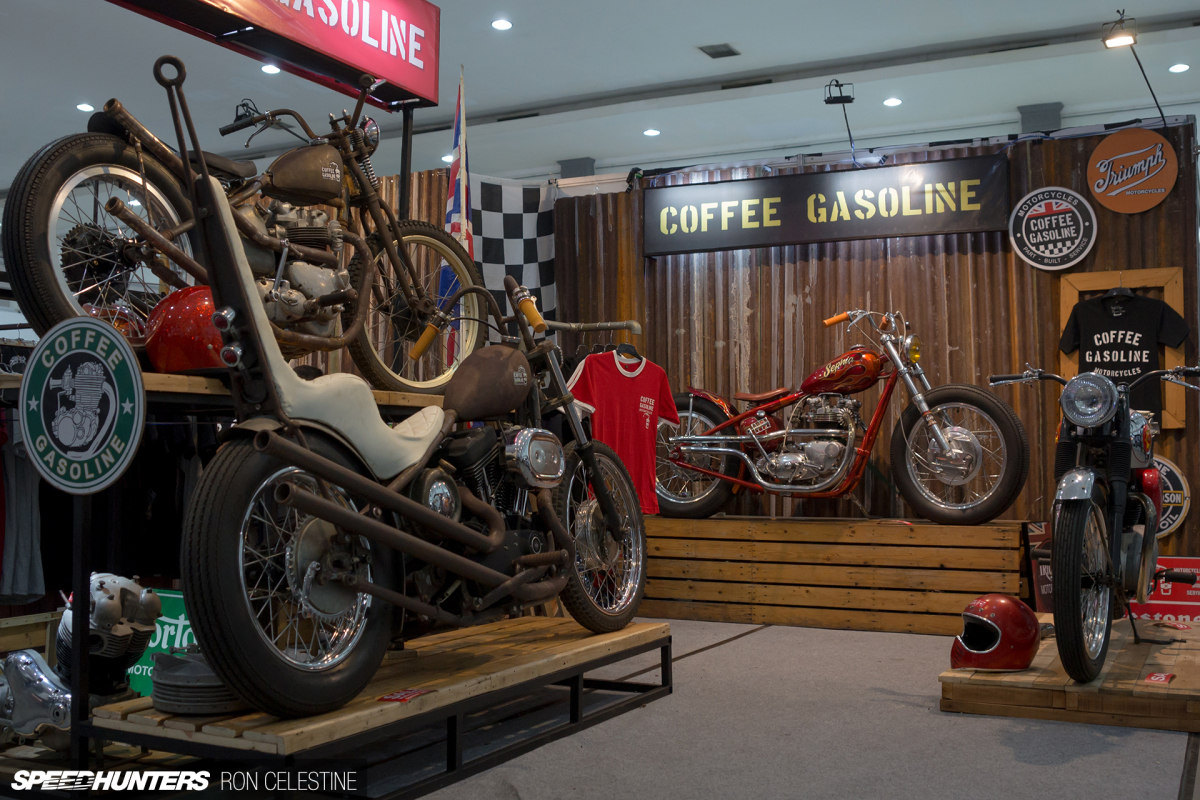 I'm quite familiar with custom bike culture having originally come from America, and roadsters, choppers, cruisers, sports bikes, café racers and of course scooters, were all well represented here.
What I didn't expect was the degree in which the craftsmen in Indonesia are taking their creations.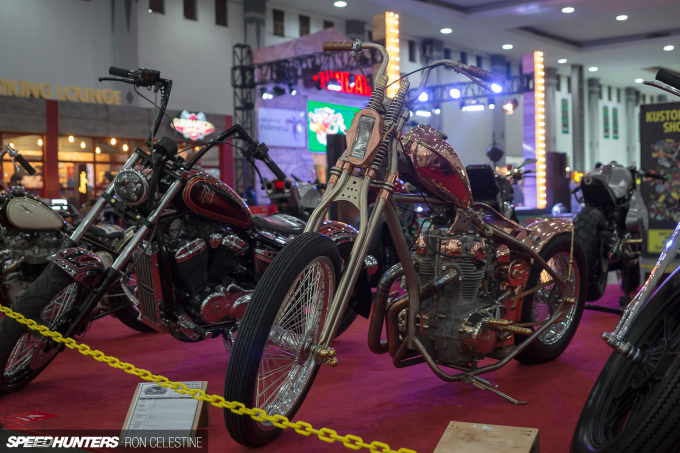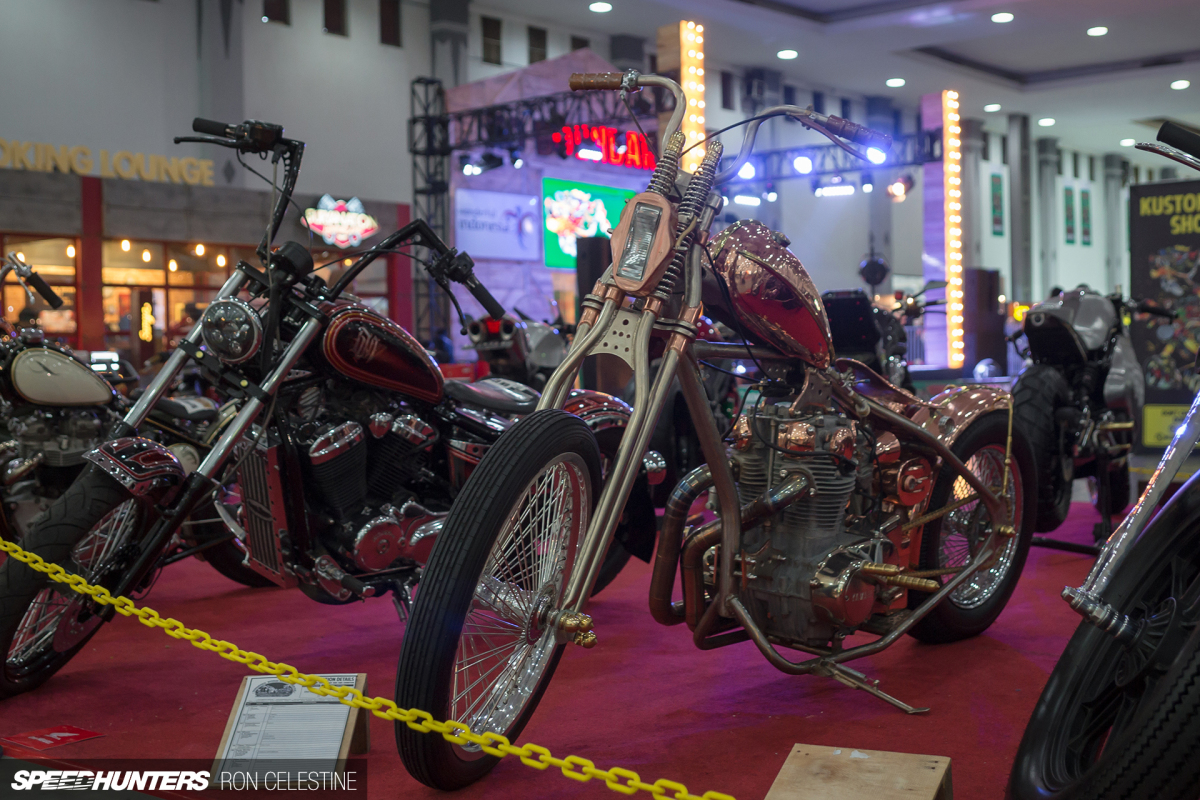 'No Boundaries' was the tagline for Kustomfest 2017, and imaginations are definitely being left to run wild.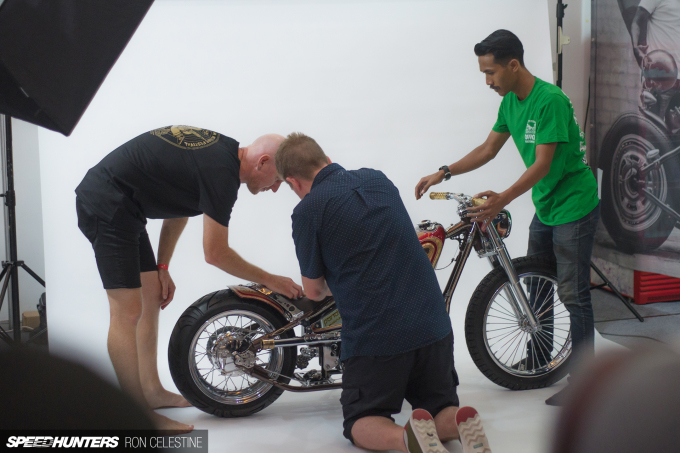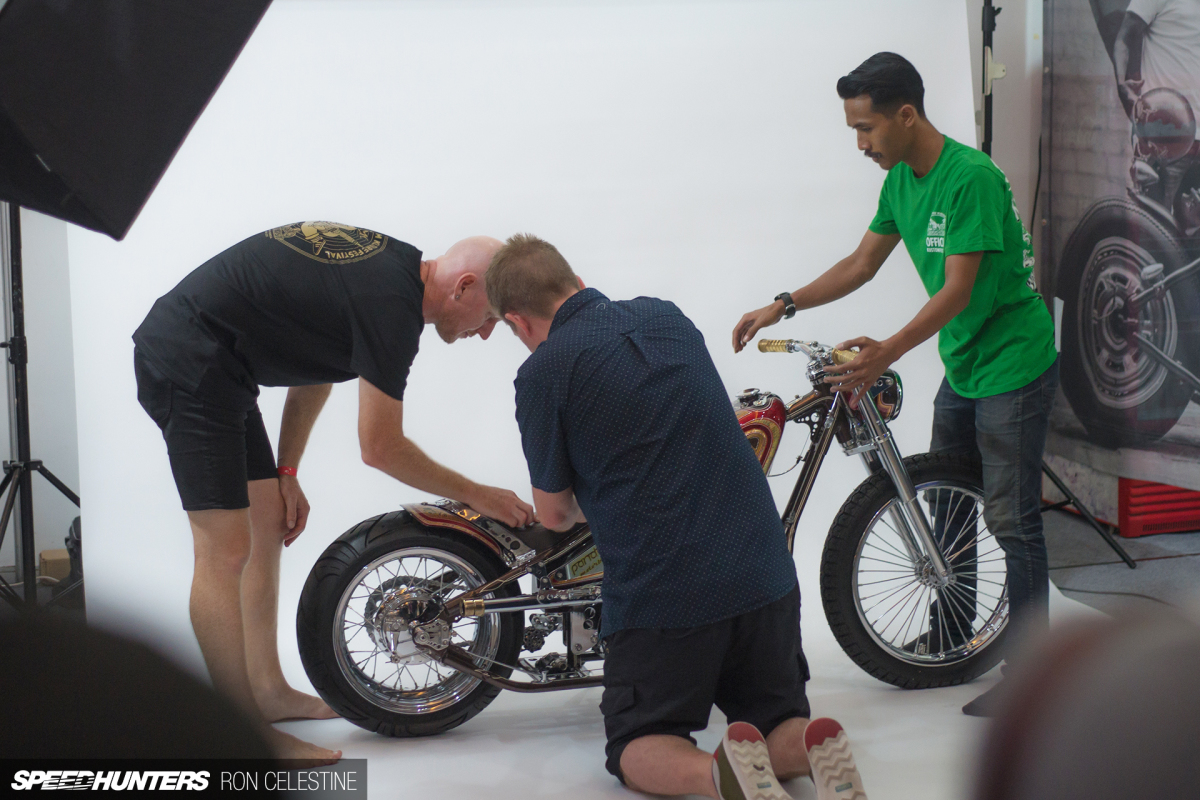 The guys from Australia's Tank Moto and Fuel magazines were back again with their mobile studio setup, shooting bikes for upcoming issues. With the lighting around the show being far from favorable, the studio is a brilliant idea.
The Art of Kustom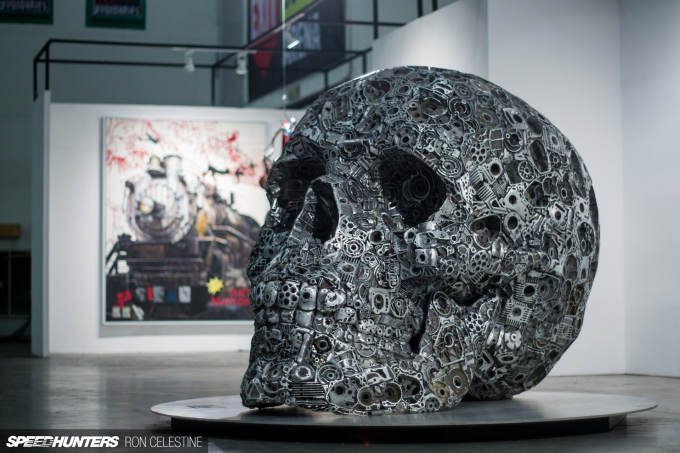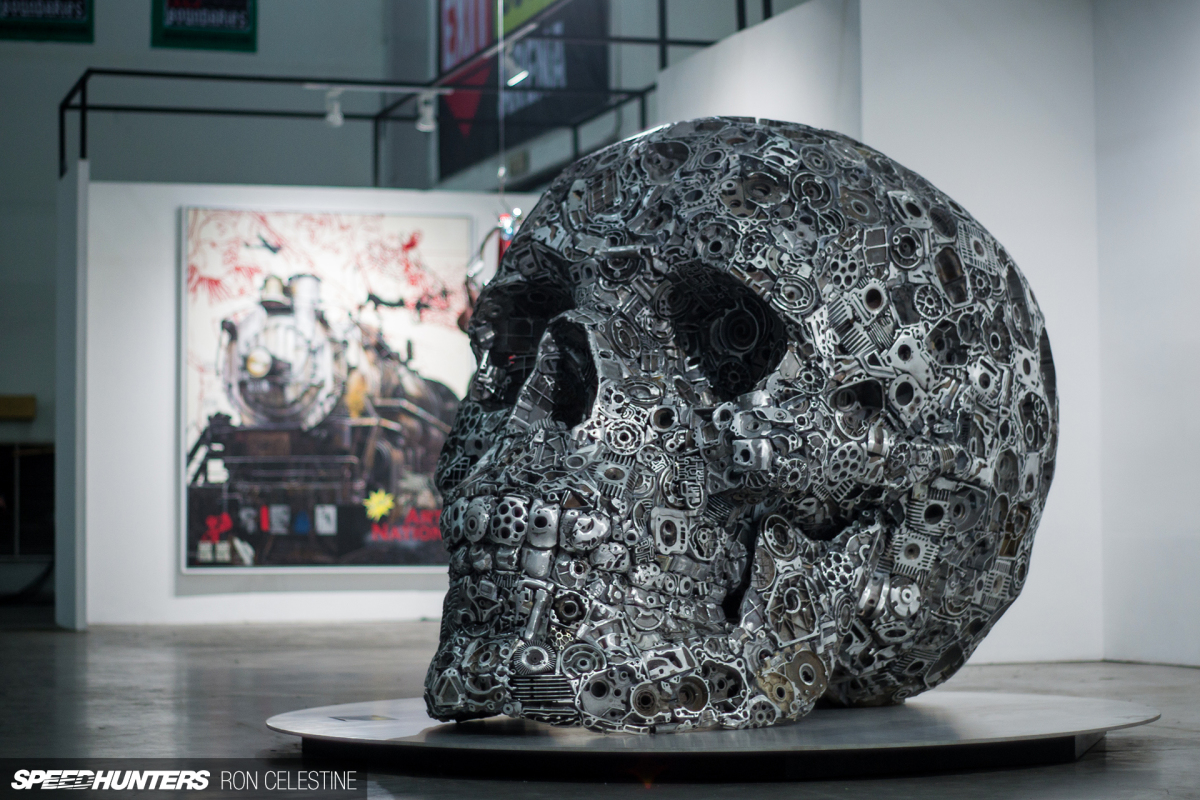 Regardless of the medium, art plays an important role in Kustomfest. In fact, it's what the whole show is built on.
Cars and motorcycles are a given, but this event celebrates everything associated with the culture surrounding them, too.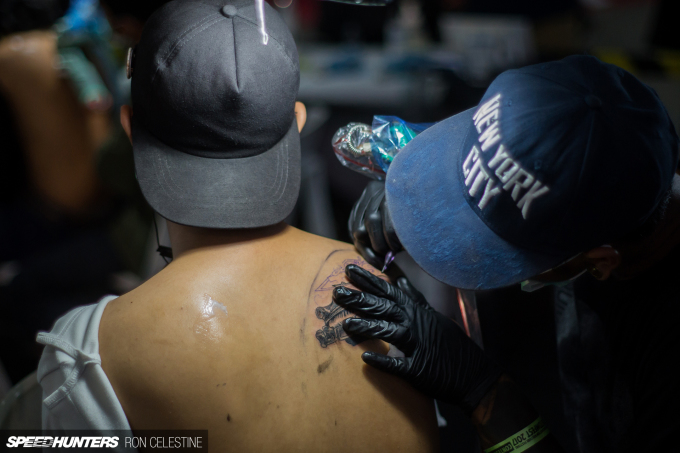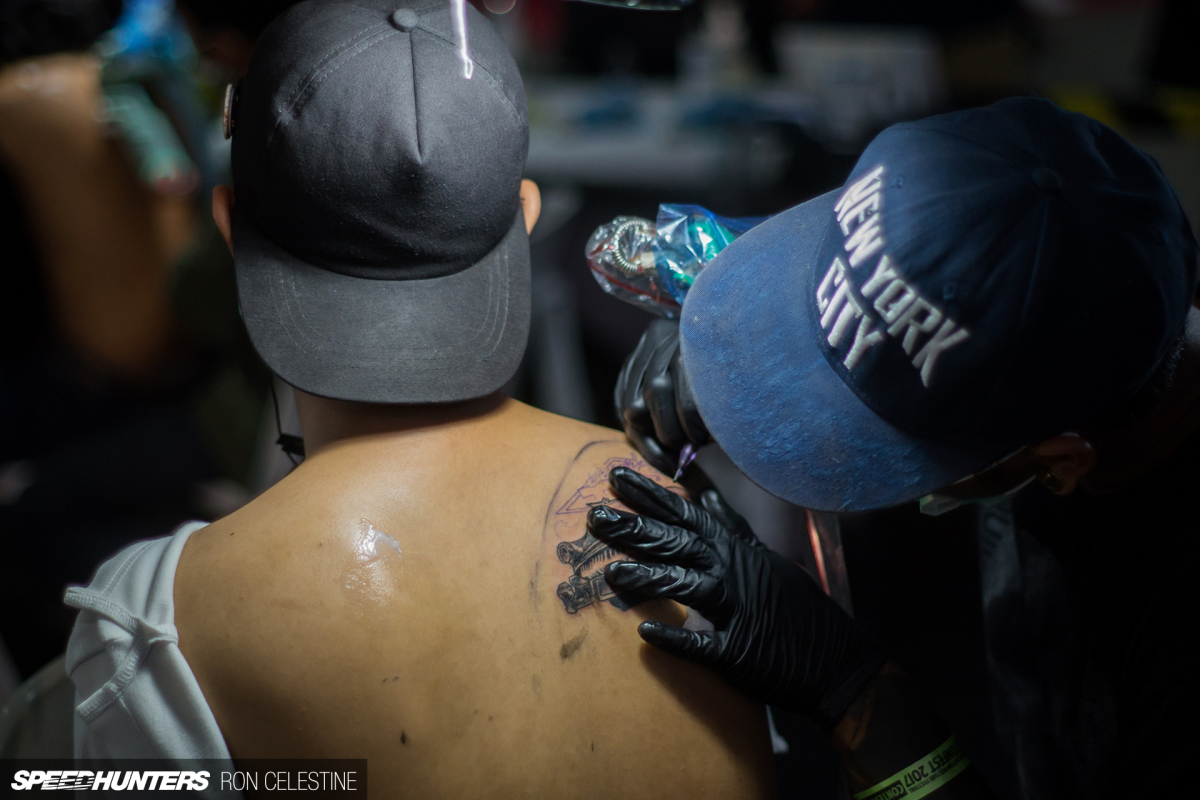 That includes human skin. Similar to last year's event, Kustomfest had a dedicated tattoo area where there were no shortage of people getting inked.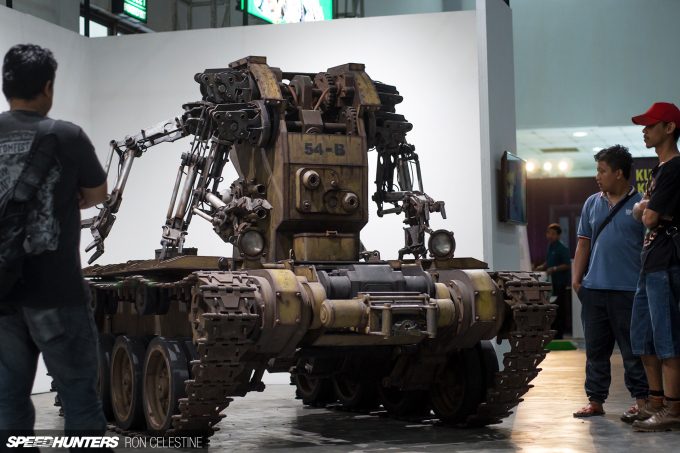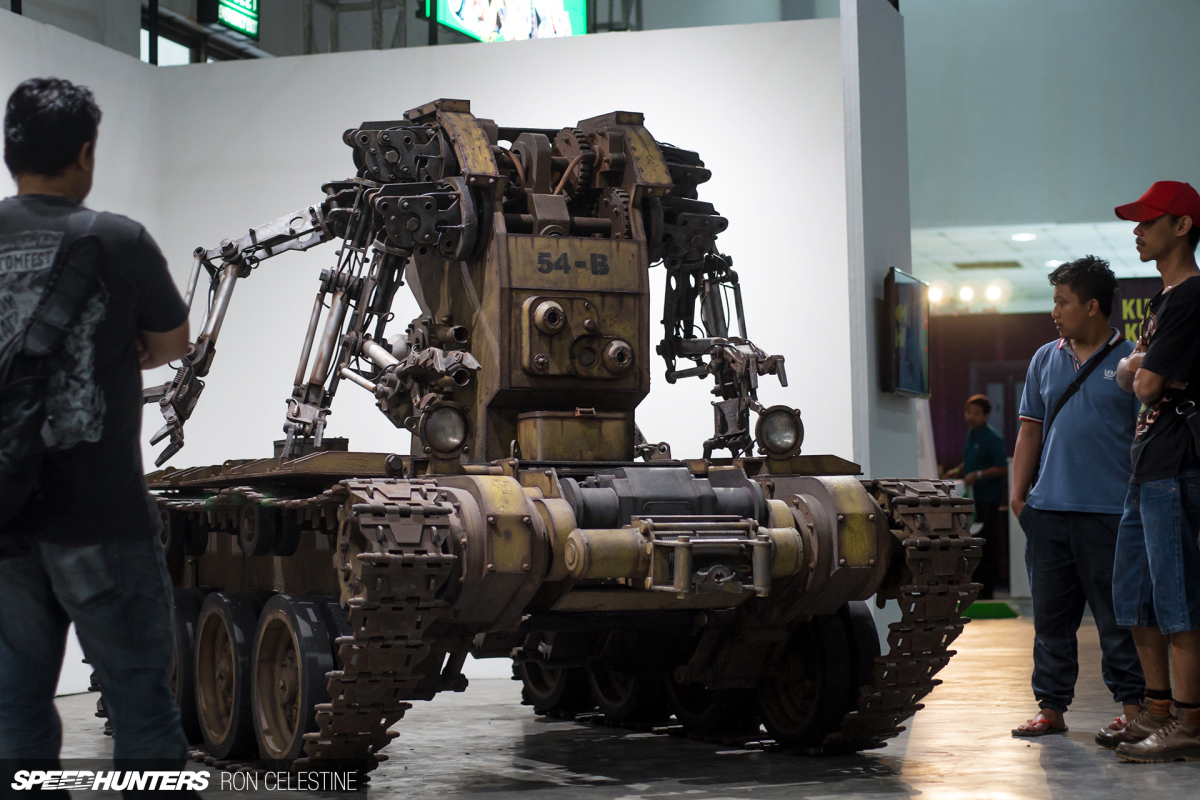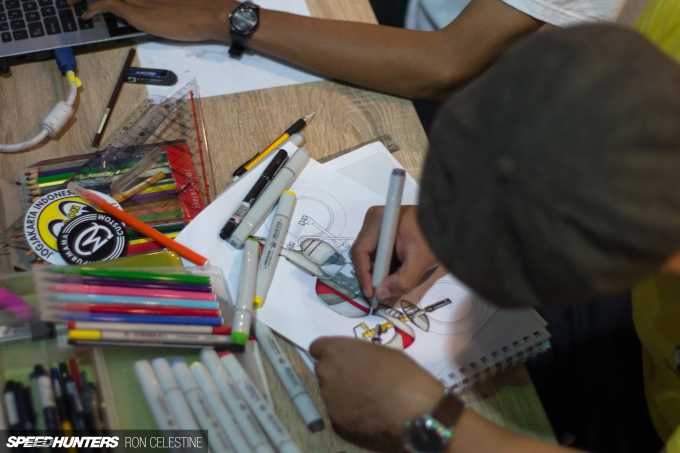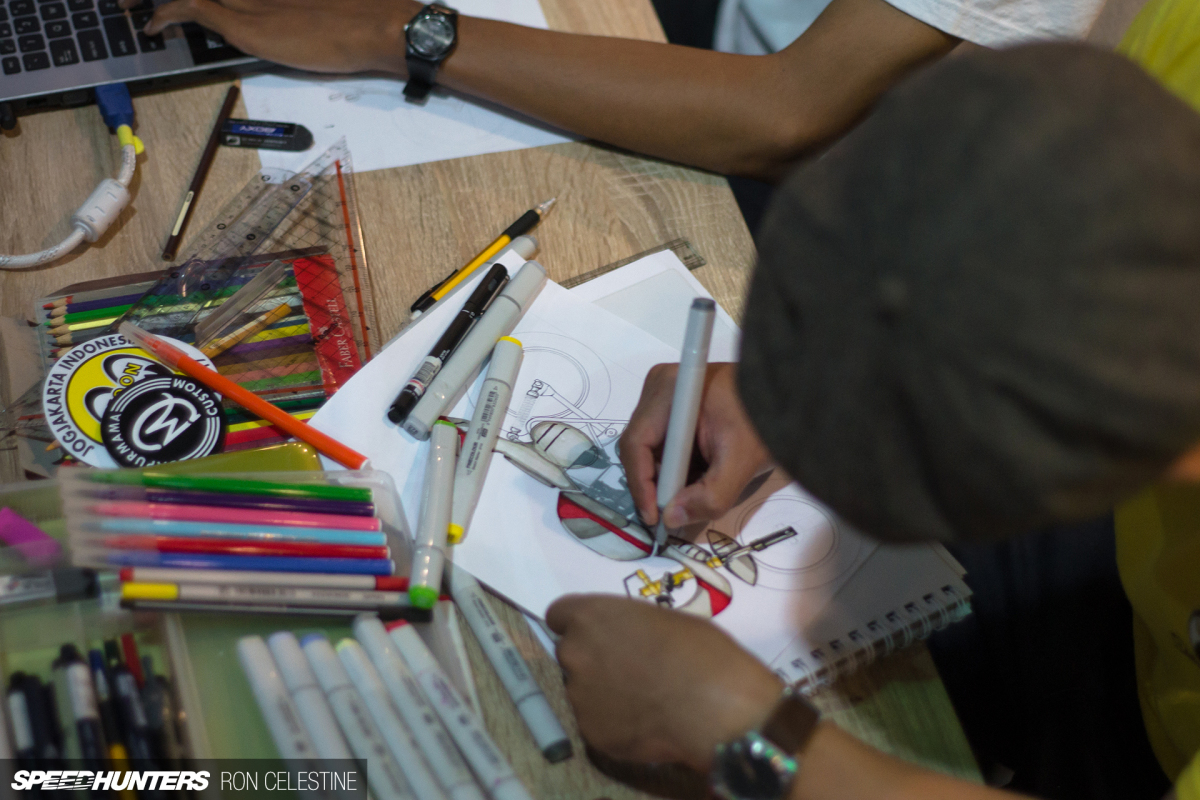 The digital age we now live in has removed the need to use traditional methods when creating some types of artwork, but fortunately in Indonesia, that creative spark and drive to create in the real world hasn't been lost amongst the younger generation.
I'm use to seeing diecast models at various events in Japan, but they're usually massively overpriced and nothing like these custom scale creations.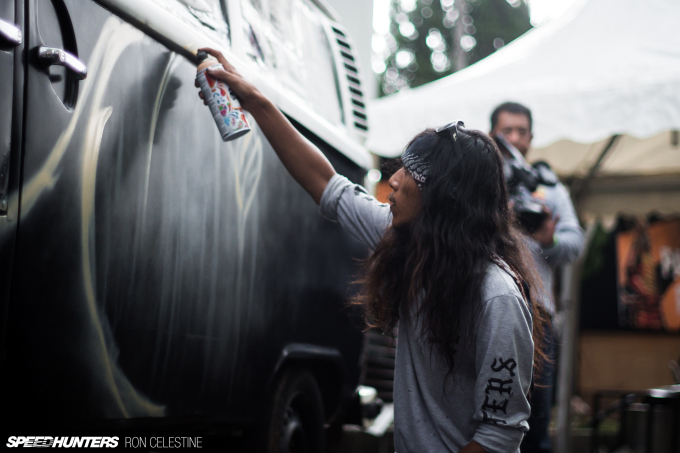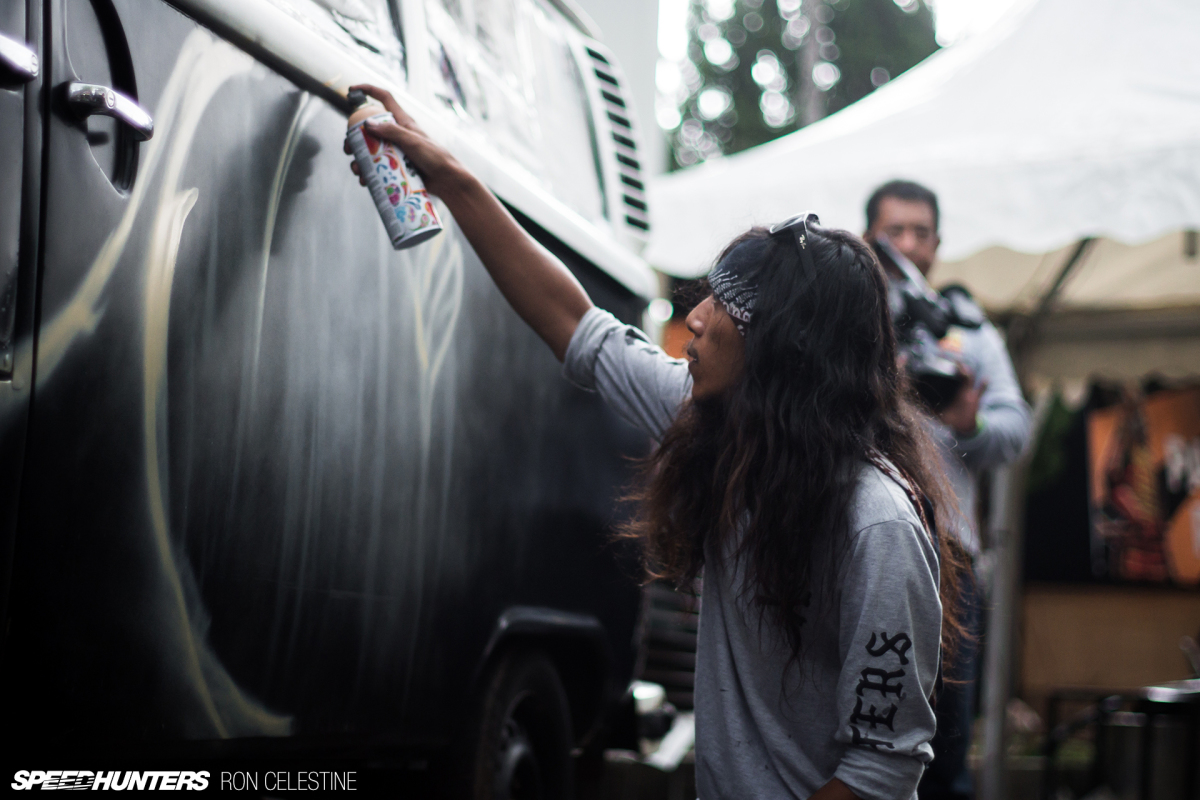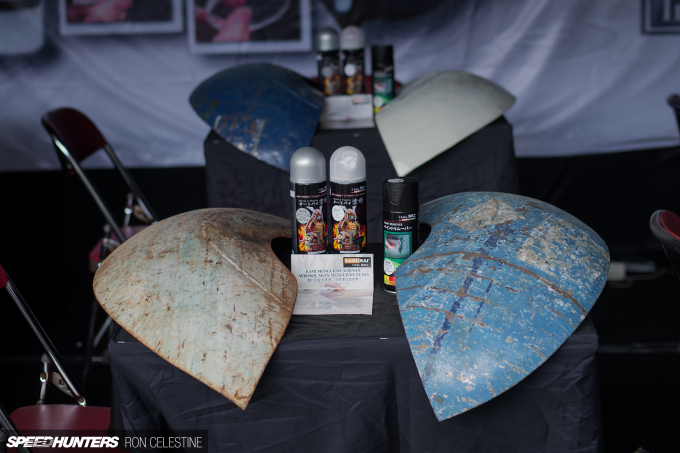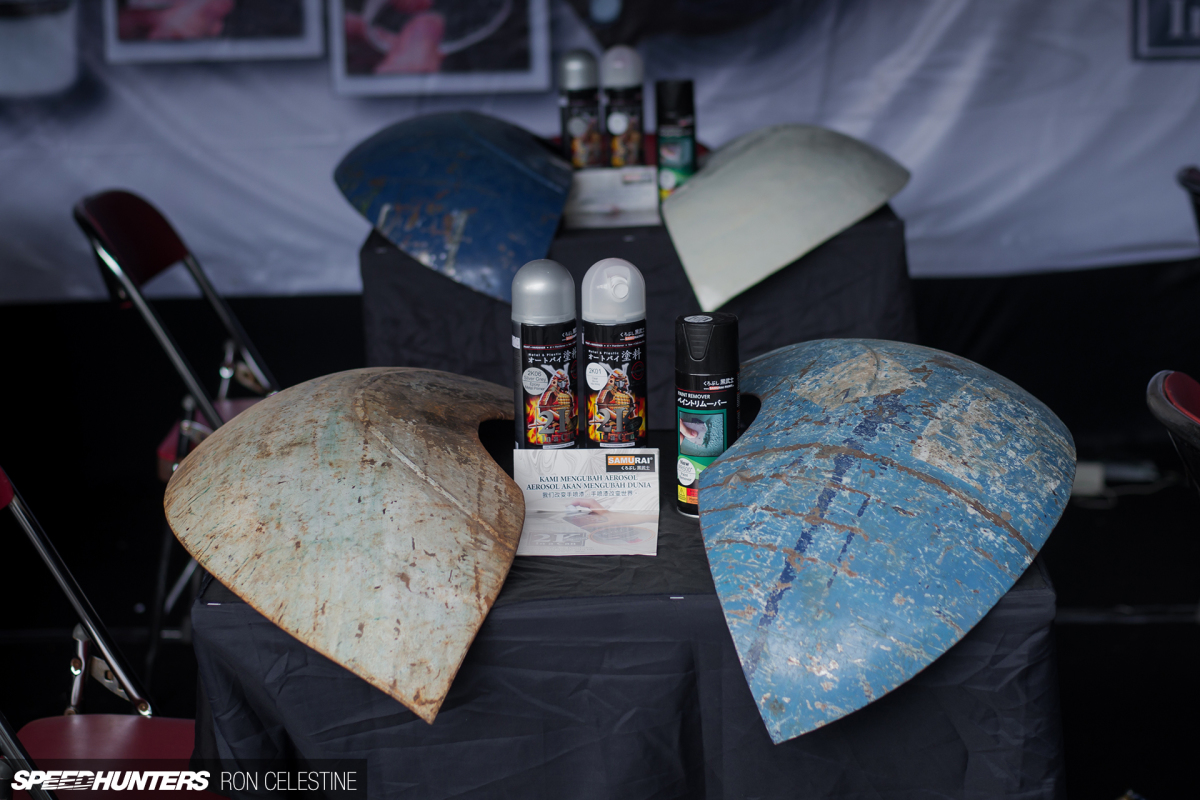 Inside and outside the event halls, you could sit back and watch as artworks came to life at the hands of some very talented people.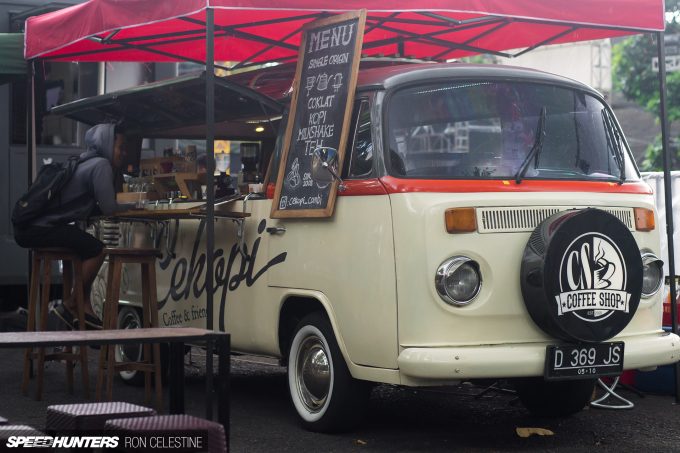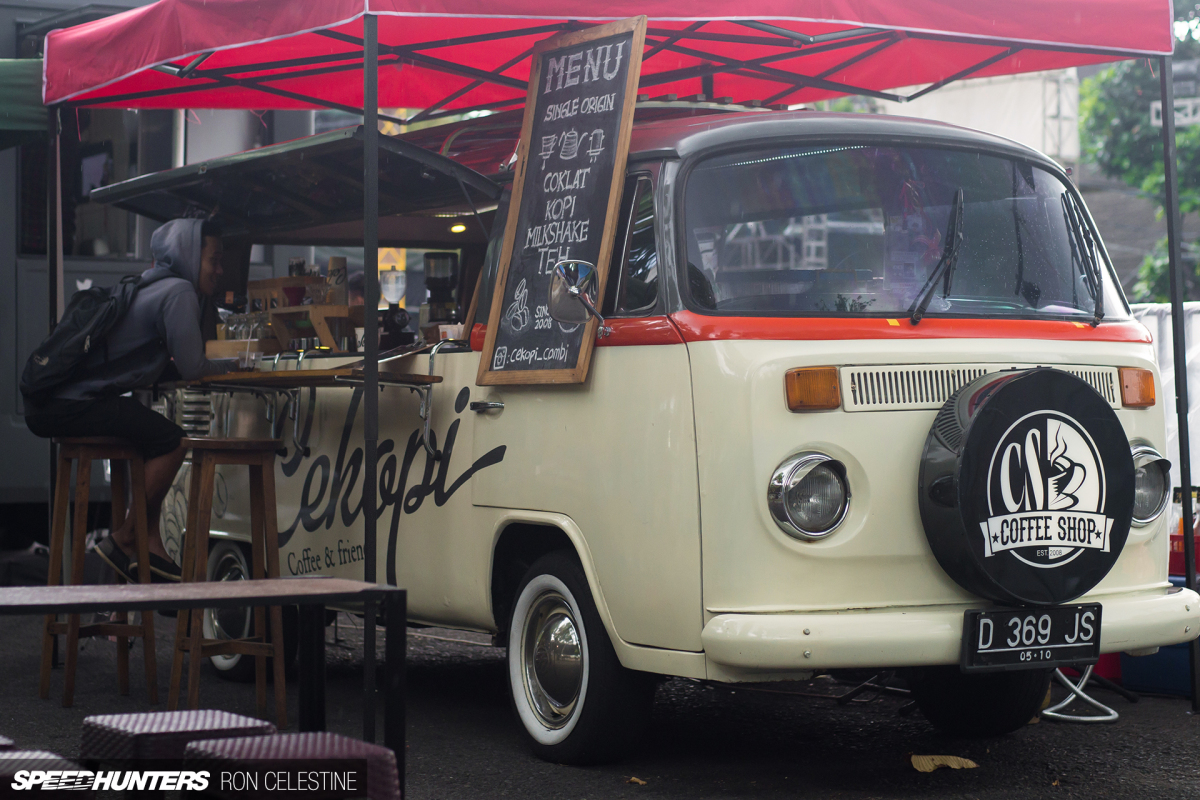 Being home to some of the best and most expensive coffee in the world, Indonesia is a place that has taken the art of the morning brew to the next level. Knowing I would be running on fumes for most of the trip, I made sure to find the best cup of coffee among the vendors outside the event hall, and Cekopi's mobile coffee shop became my go-to. Their blend was so good that I bought 200 grams back with me to Japan.
The Future Of Kustom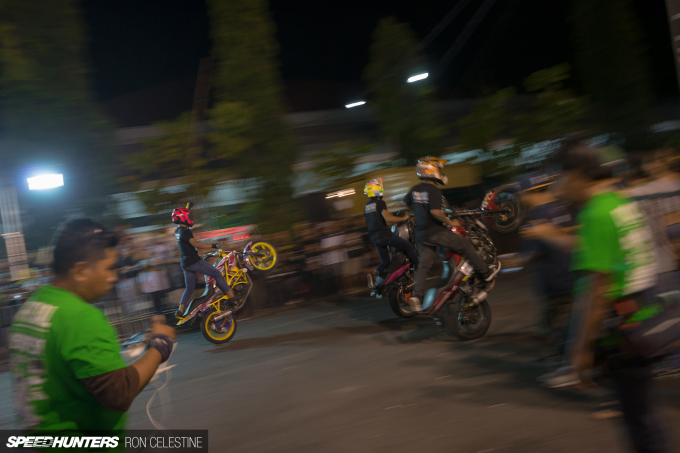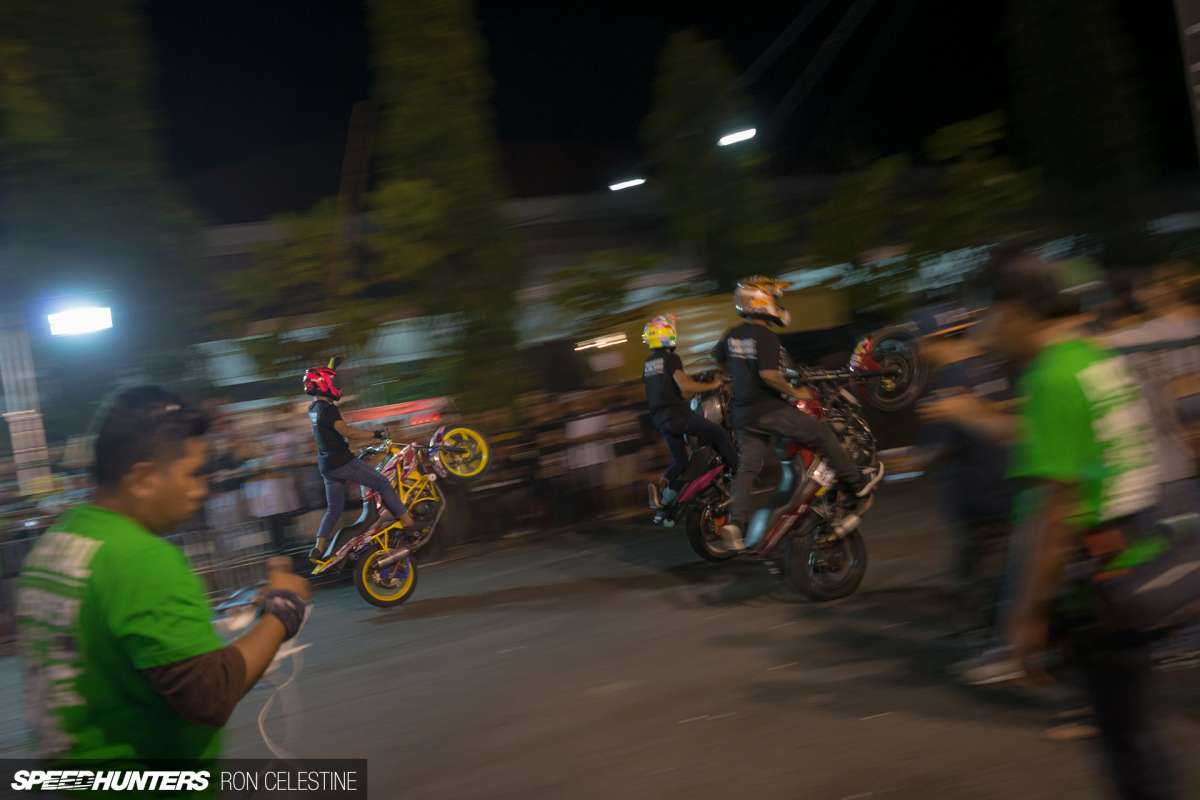 As night arrived, it was time for the stunt riders and music festivities to begin outside.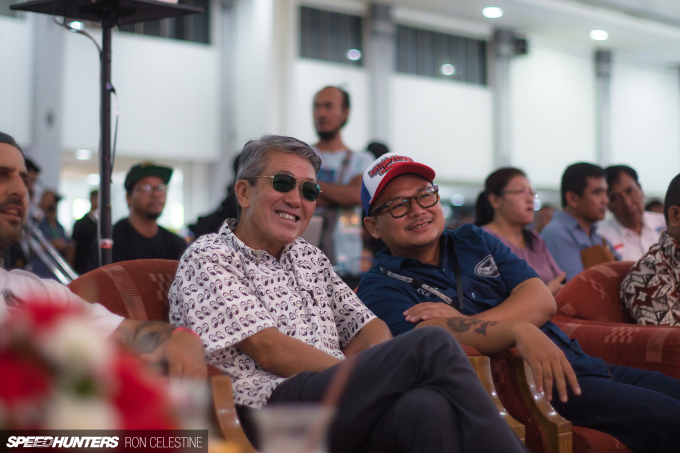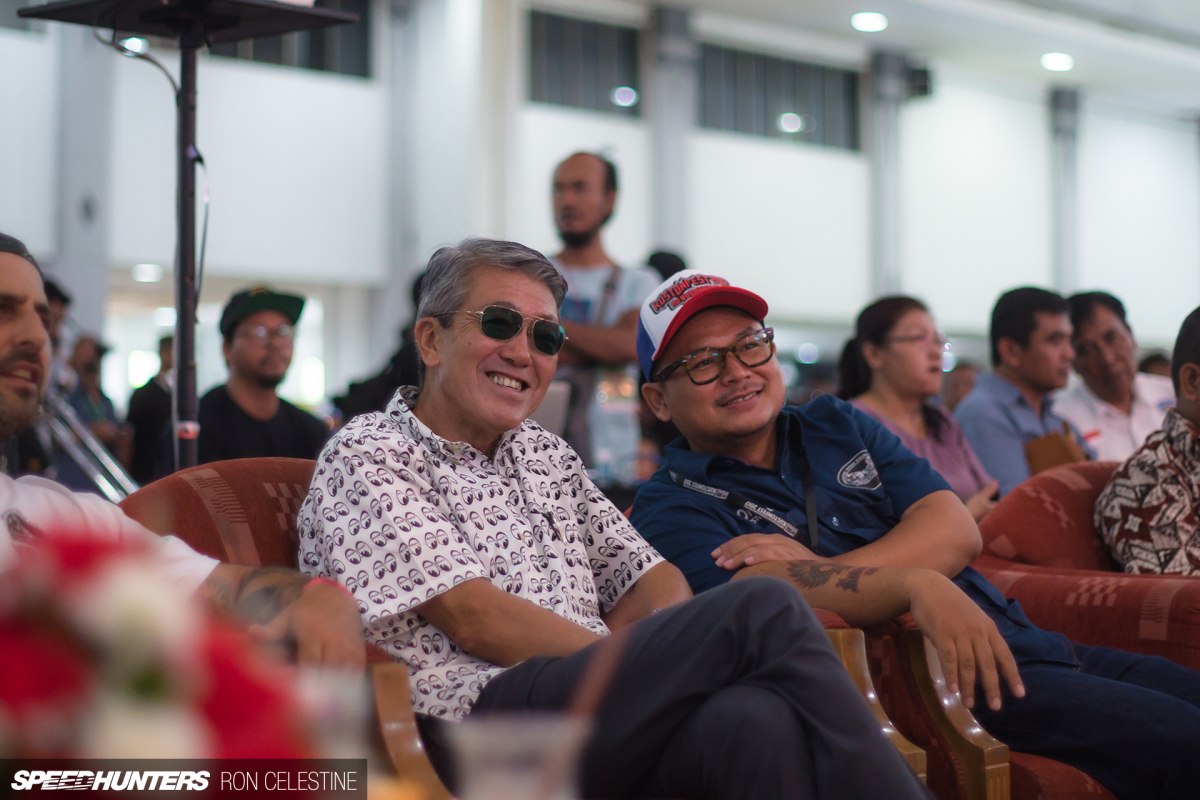 Putting down my camera for a while gave me a chance to reflect on the event. Throughout the day, Kustomfest's organizer LT (seen here sitting next to Shige Suganuma, fellow judge and man behind Mooneyes Japan) took the time out to show me around and tell me why he hosts the event the way he does.
Of course, the main reason is to show off the talent that is coming out of Indonesia. Every year, LT and his team raise the bar of eligibility to ensure only the best of the best makes it onto the show floor. Being a custom builder himself, the goal behind this is not to discourage people to compete, but to challenge them to get really creative and explore their full potential.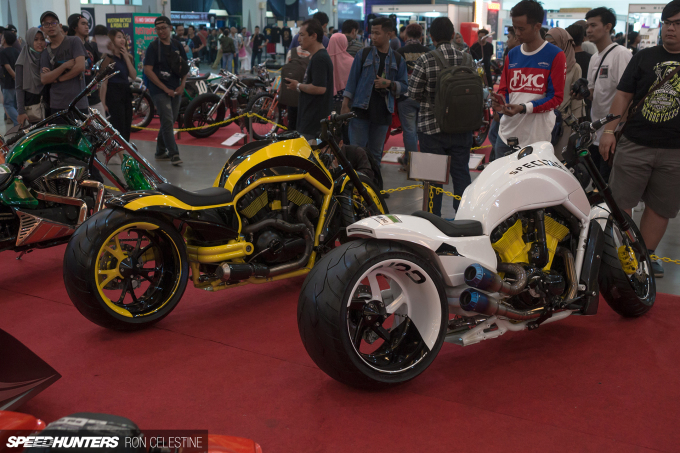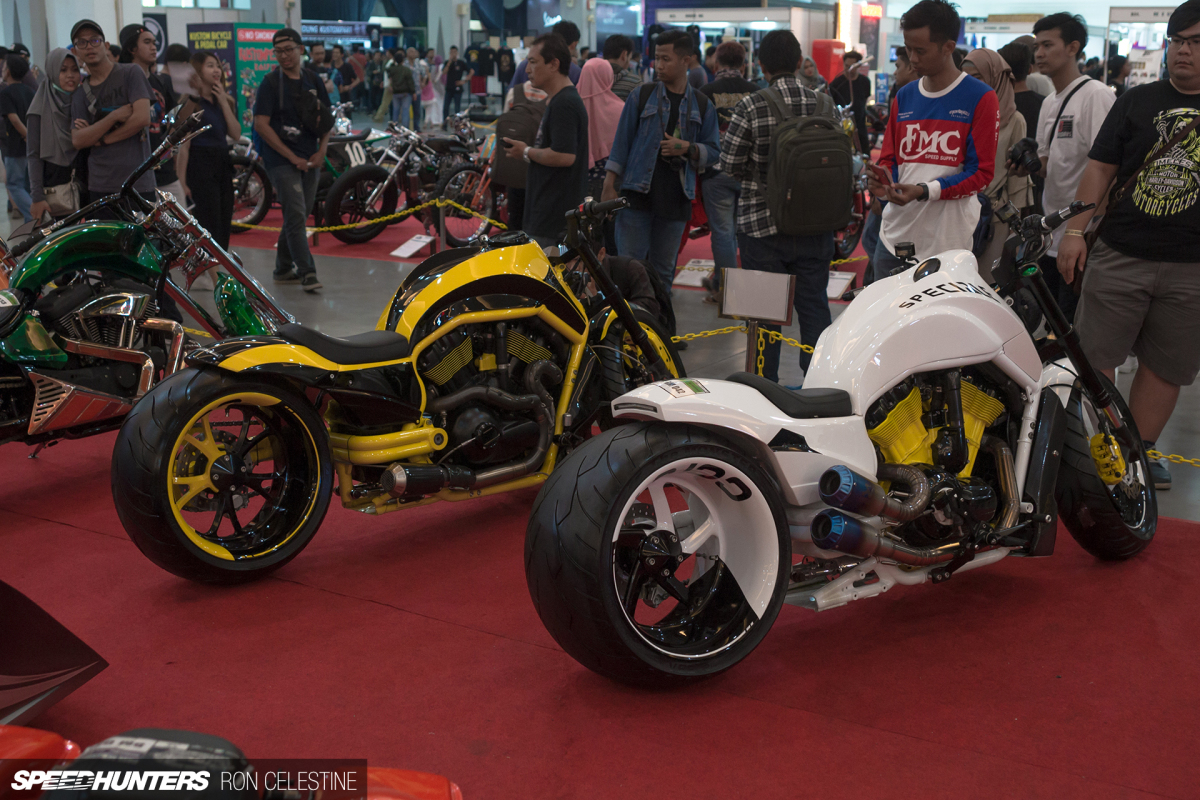 Because if you're not pushing the boundaries and charting into unfamiliar territory, then what are you doing?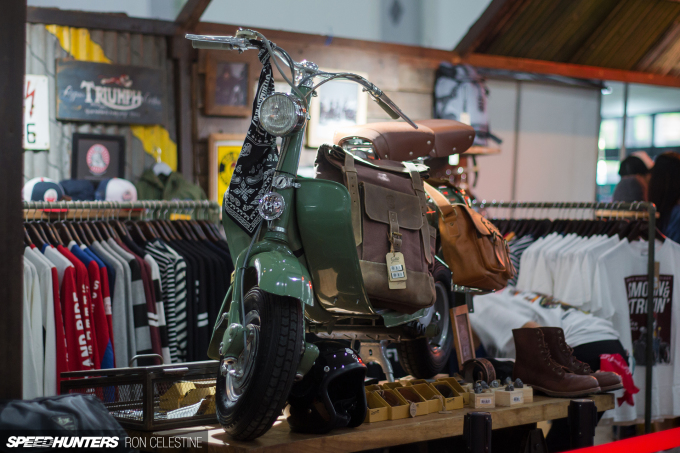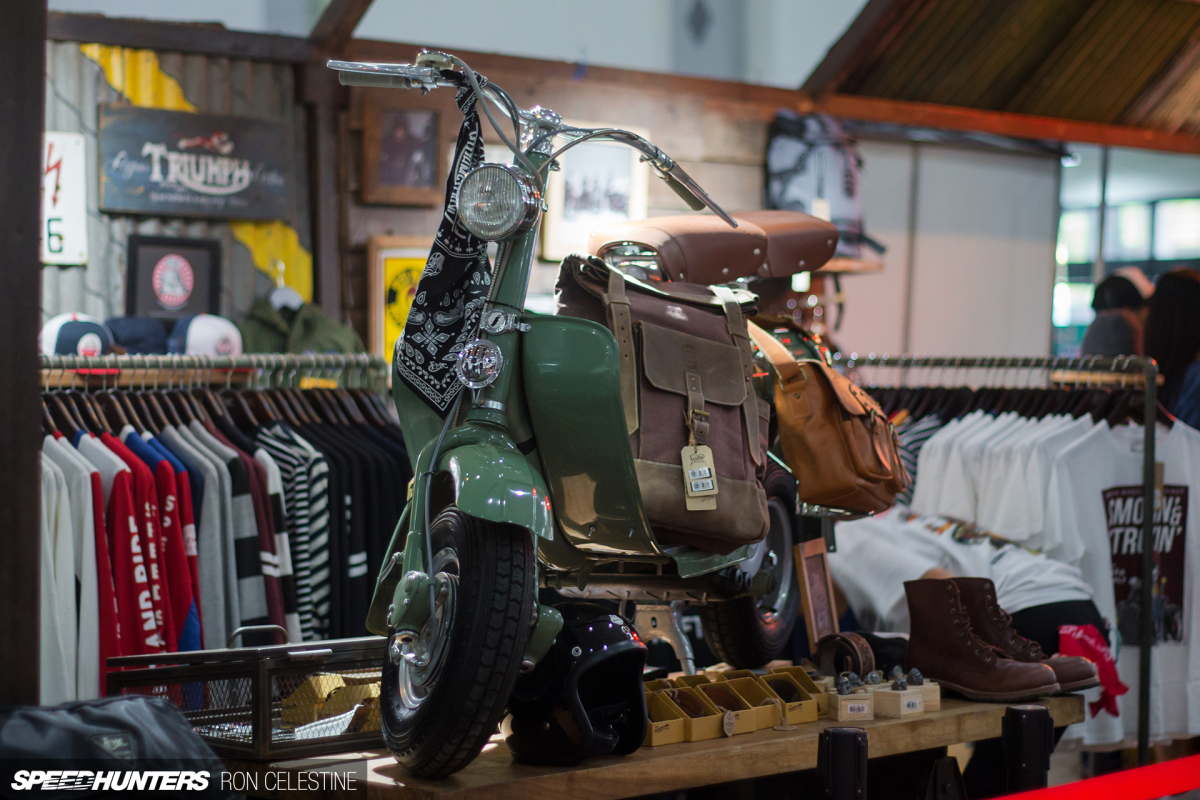 The other answer is to create an environment and community that everyone who attends the show can enjoy regardless of age, financial status, or whether you're from Indonesia or not. None of that matters.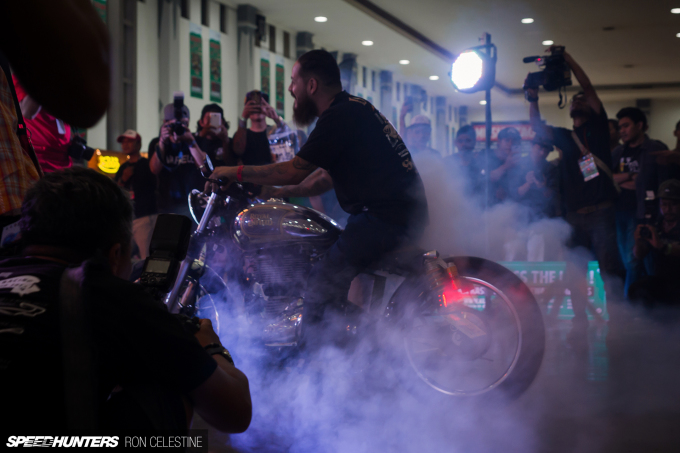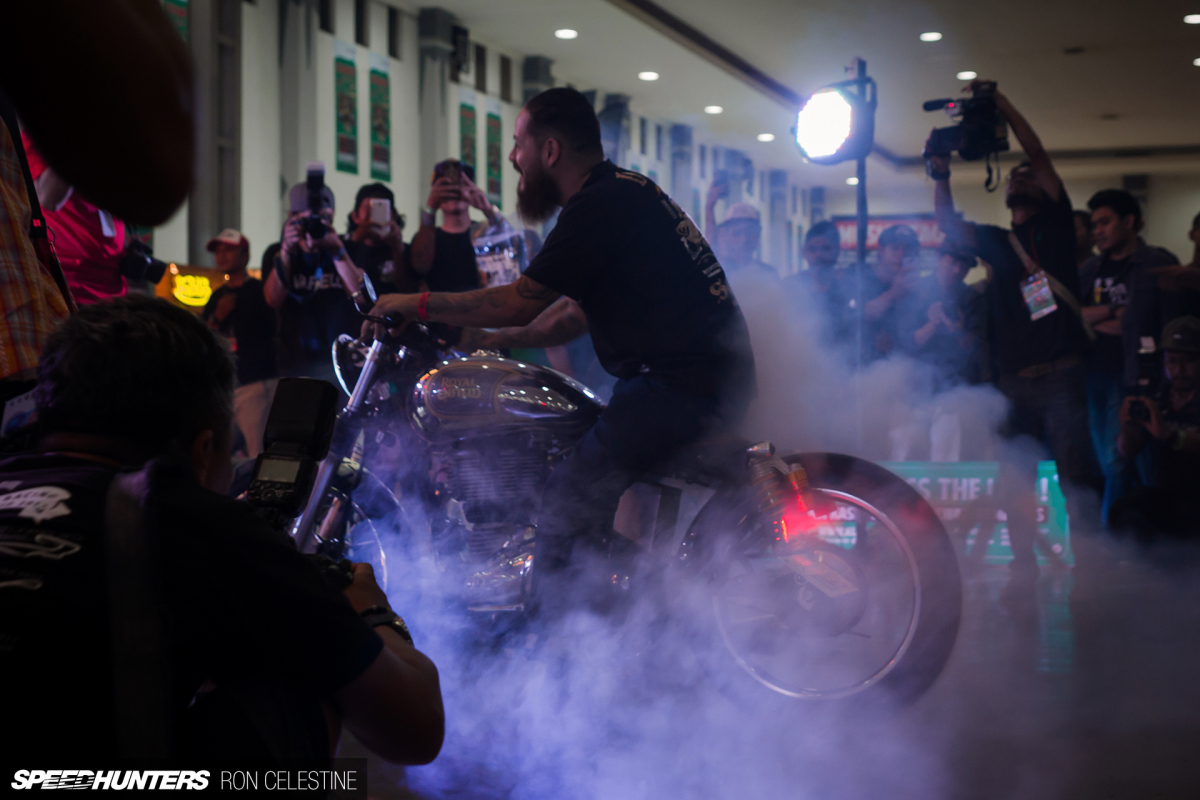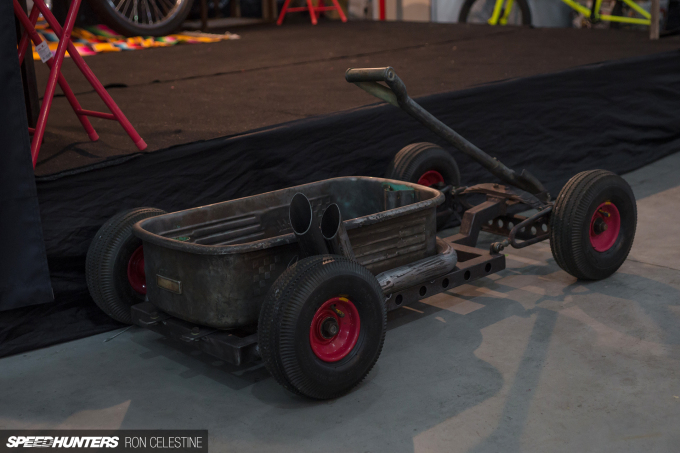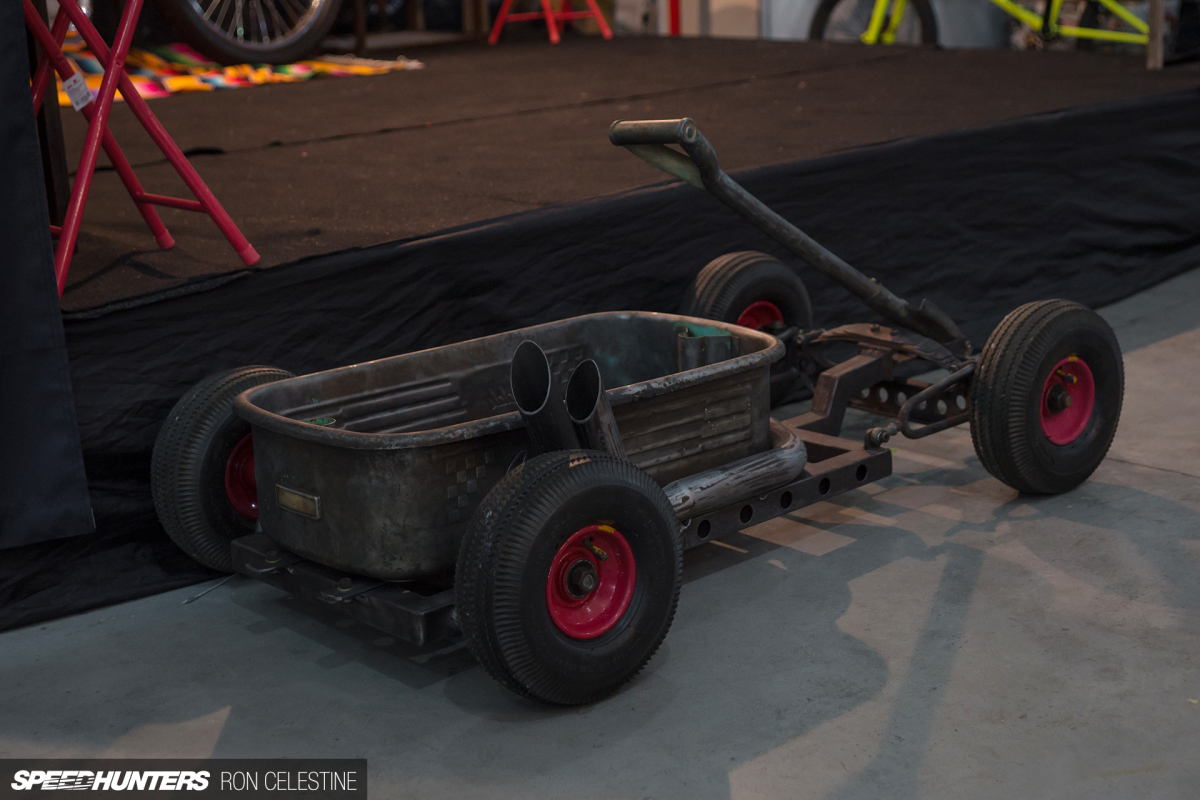 Nor does it matter what aspect of car and bike culture you associate most with. As long as you're having fun and have an open mind, you can be a part of the Kustomfest family.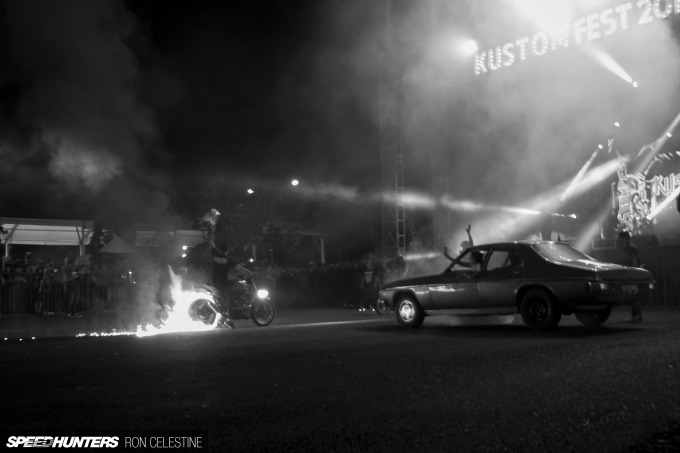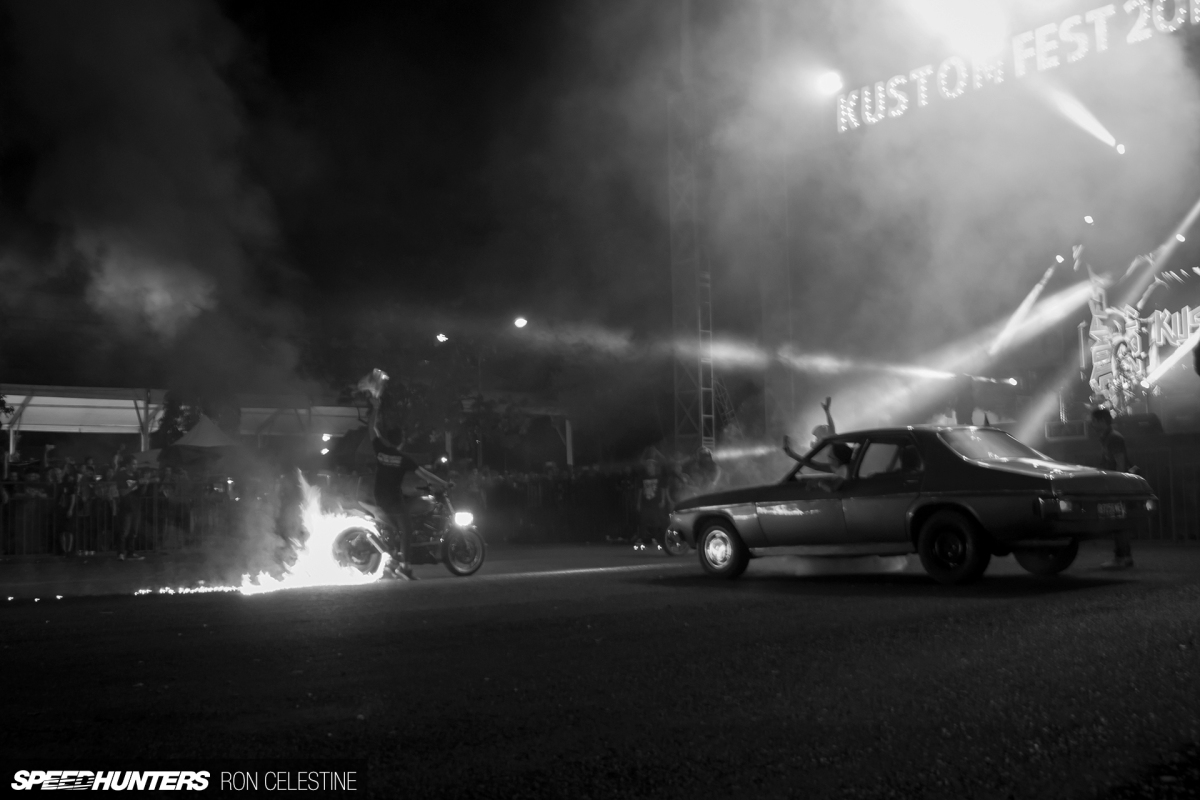 That said, I think there's a lot we can learn and take away from Indonesia. Till next year!
Ron Celestine
Instagram: celestinephotography
The Cutting Room Floor