It was only a few weeks ago that the automotive world was going nuts over Bugatti's record-setting 0-400km/h-0 run with Juan Pablo Montoya at the wheel of a Chiron and all 1,500 ponies let loose. And rightly so; it was an epic achievement. But now Koenigsegg has gone one up with a customer's Agera RS. Actually, that's completely selling this achievement short; the Swedish supercar maker has seriously raised the bar.
The AiM EVO5 telemetry: 0km/h to 400km/h and back to 0km/h in 36.44 seconds. That's a whole 5.52 seconds quicker than Bugatti's time.
The record attempt took place this past Sunday at an airfield in Vandel, Denmark, with factory driver Niklas Lilja at the wheel. According to Koenigsegg, the Agera RS used for the run has been built for a US owner who asked for its performance to be verified, a request that provided the perfect opportunity and excuse to test out its 0-400-0 ability. For the record, this particular car is specced with Koenigsegg's 1MW engine upgrade (read: 1,360hp and 1,371Nm), and optional removable roll cage.
As for the run itself, the Agera RS took just 26.88 seconds to accelerate from zero to over 400km/h, in which a distance of 1,958 meters was covered. Deceleration took a further 9.56 seconds and 483 meters. Gulp.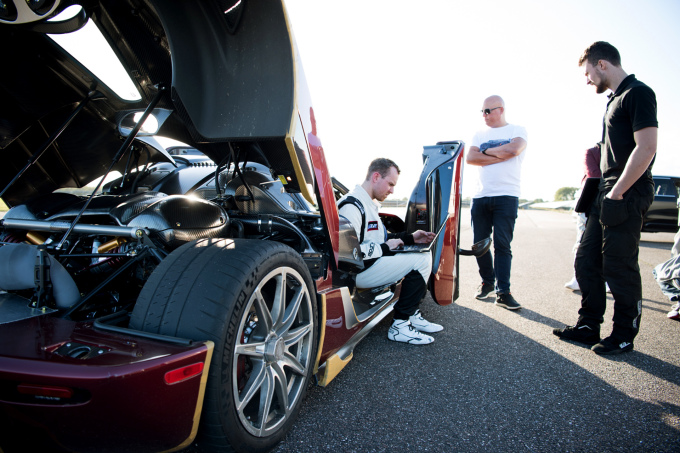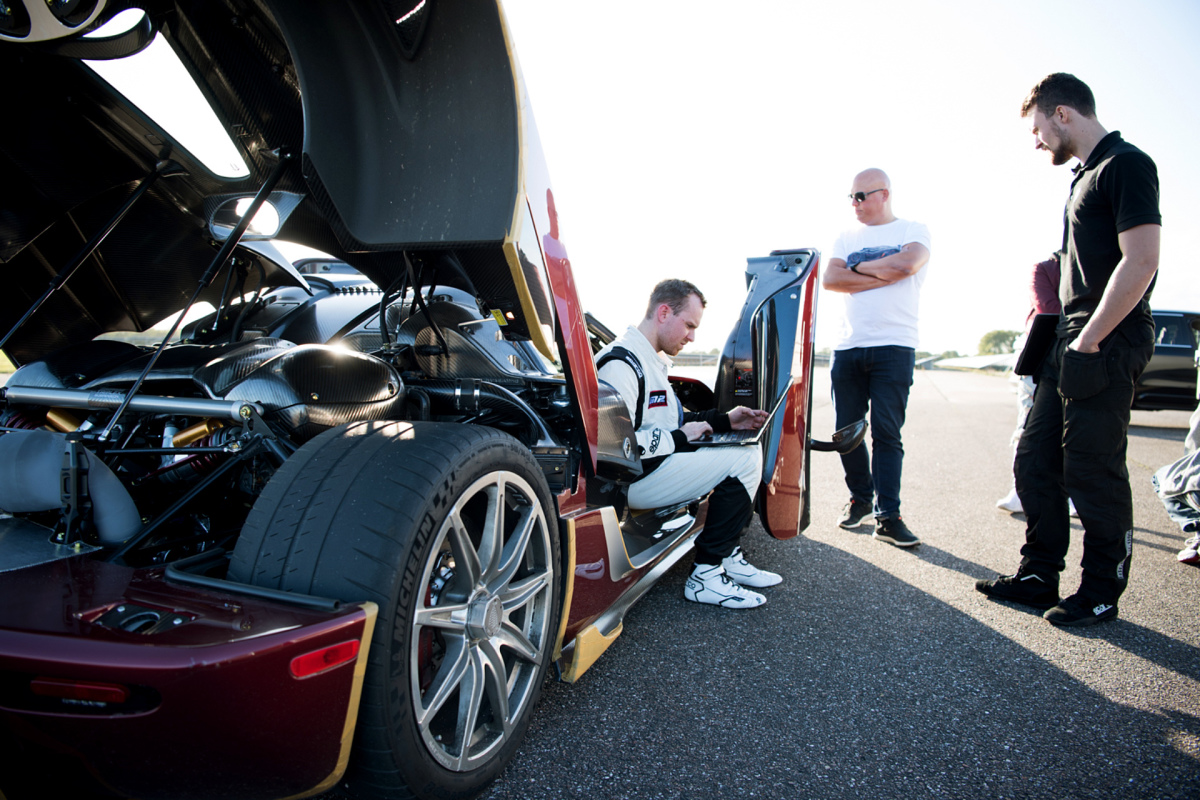 Christian von Koenigsegg, the founder and CEO of Koenigsegg is understandably ecstatic with the result, commenting in the official report: "It makes me so proud, so happy and excited to see what we have achieved as a team with the Agera RS. A result like this does not just happen. It may have only taken a few hours of driving to complete this run, but we cannot overlook all of the work that went into creating the car in the first place. Building these cars takes everything we have. We give it our all, every day of every week. Without this commitment to excellence, we would not be worthy of either the result or the reward.
"Dreams can become reality. The story of David and Goliath continues to resonate. It is so important to visualize our efforts and results. It gives fuel to the dreamers and visionaries striving to realise their goals. You can do it, regardless of how impossible it seems. This is probably the most important aspect and consequence of what we do here at Koenigsegg.
"I want to thank our employees, close partners, and everyone who is committed to our ongoing mission. Special thanks must go to our driver, Niklas Lilja, for the steely determination he showed at the wheel to turn something that we knew was a distinct possibility into a concrete reality."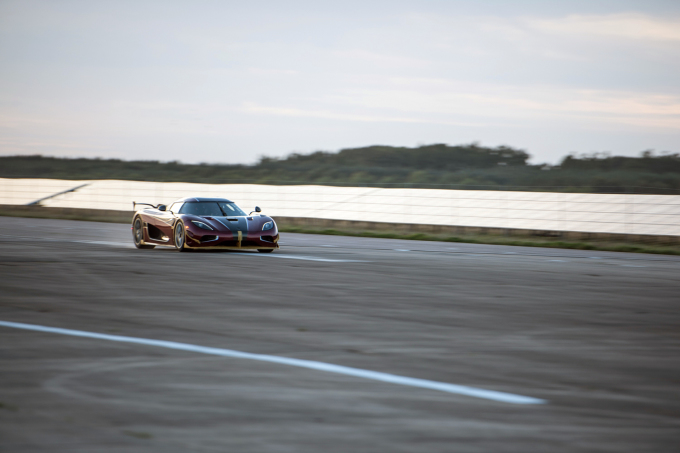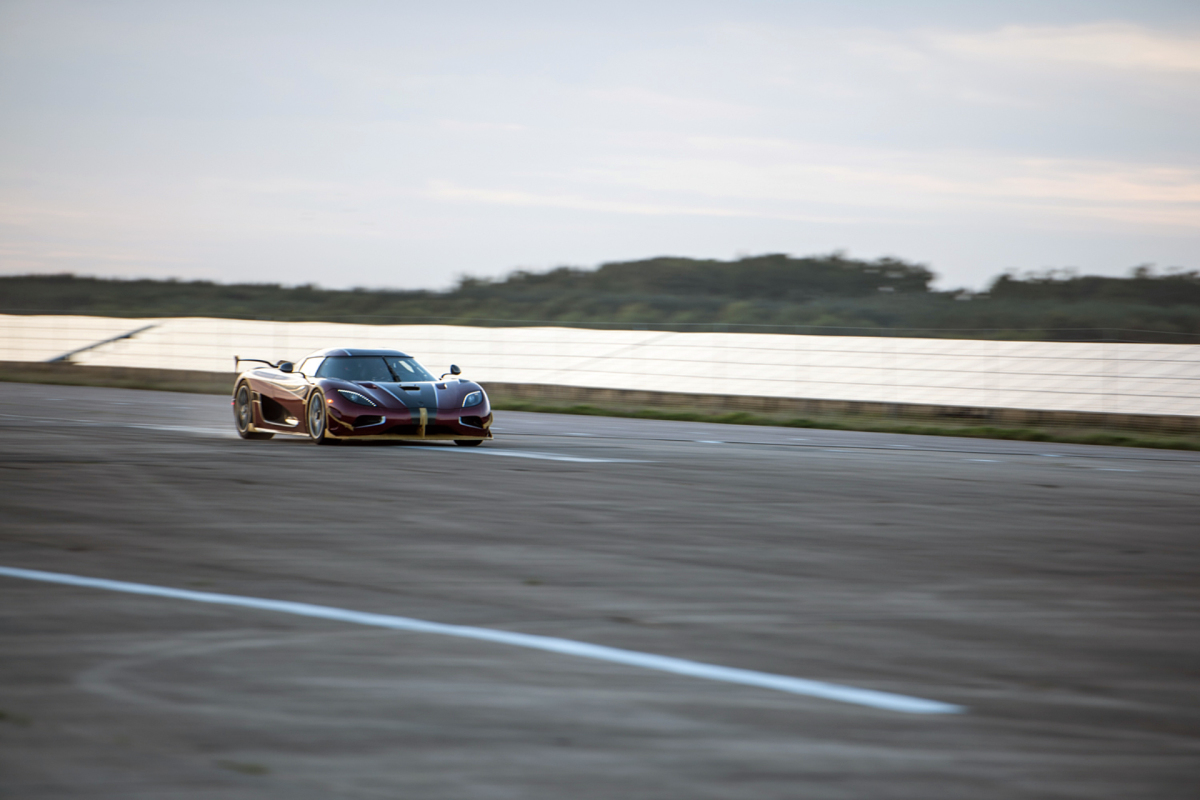 That all said, who's going to challenge this record next? And can it even be bettered for that matter? As always, let us know your thoughts in the comments section below.
Brad Lord
Instagram: speedhunters_brad
brad@speedhunters.com
Photos by Koenigsegg