For as long as I've shot drifting, I can remember Irwindale Speedway.
The 'House of Drift' is considered the birthplace of drifting in the United States, and has arguably been the highlight of every Formula Drift season to date. For years, we've been told that each event was to be the final one, only for the venue to be saved for one more year.
This year, however, appears to genuinely be the last time the Formula Drift finale will play out at the Californian venue, which is due to close in early 2018.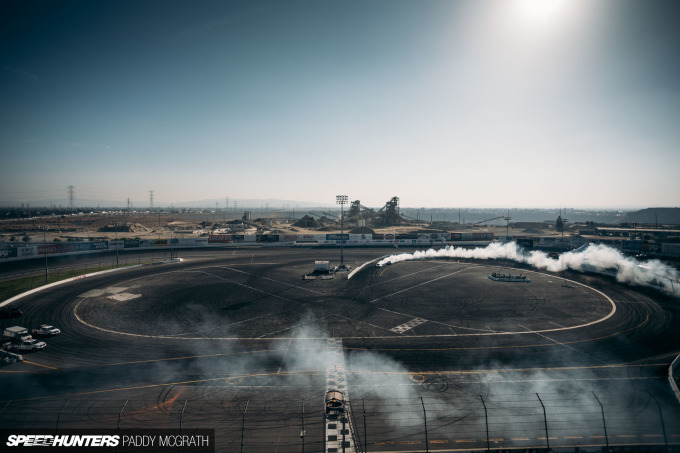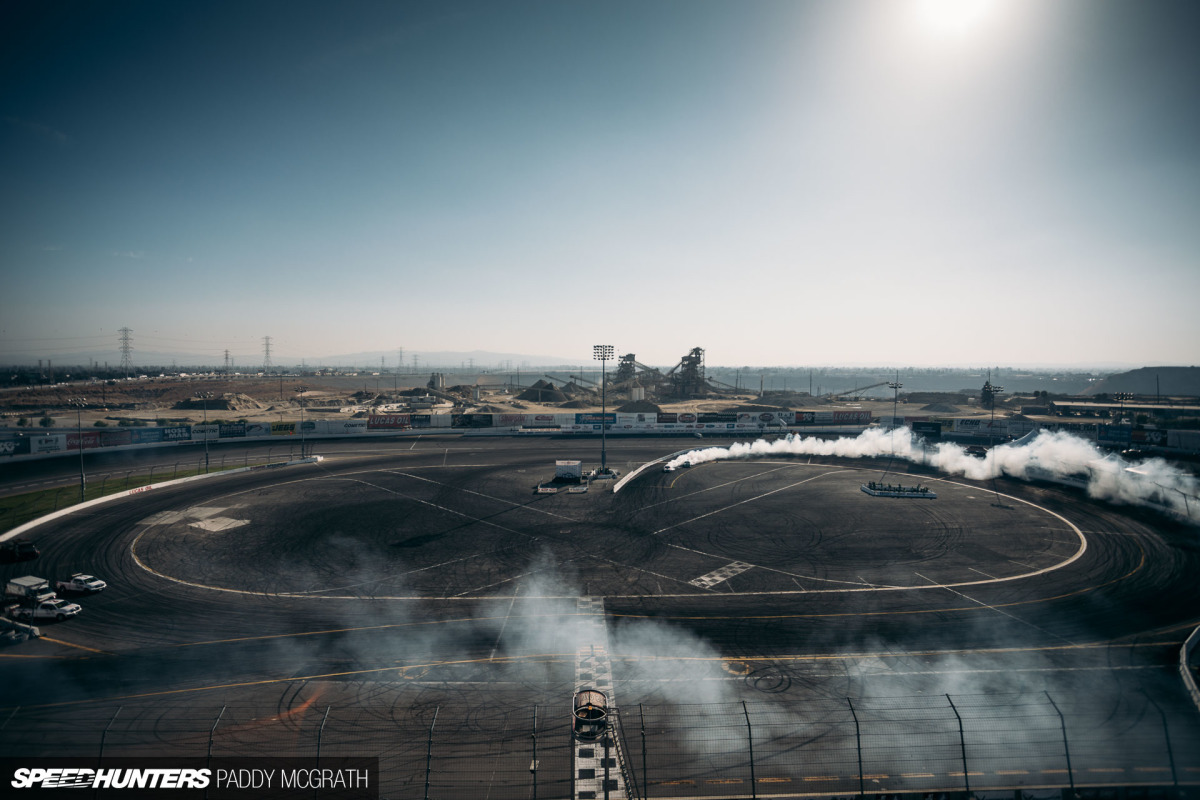 It's fitting then, that the final Irwindale FD event is going out in style. Conditions have been reliably perfect all weekend, with hot days and cool nights transforming the track through sunset.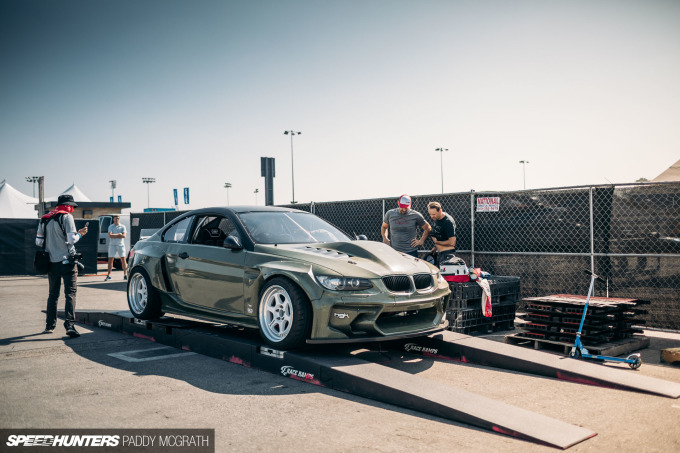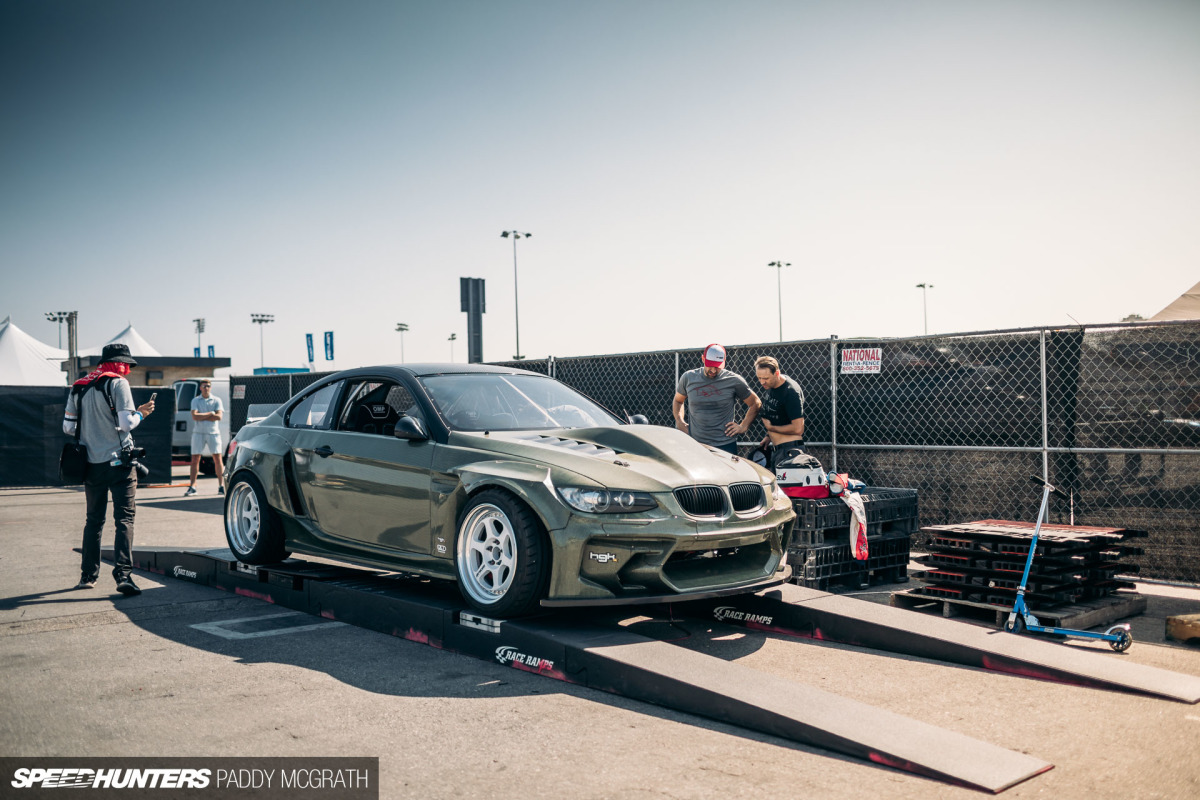 The banked oval course is renowned for its high speed and unforgiving nature, and it's already claimed some victims, too.
Some have been left battling mechanical breakages while searching for that last boost in power to leave their mark on this season. Some have been getting acquainted with the immovable white walls. And some have made spectacular comebacks, and are ready to put it all on the line to claim the last victory here.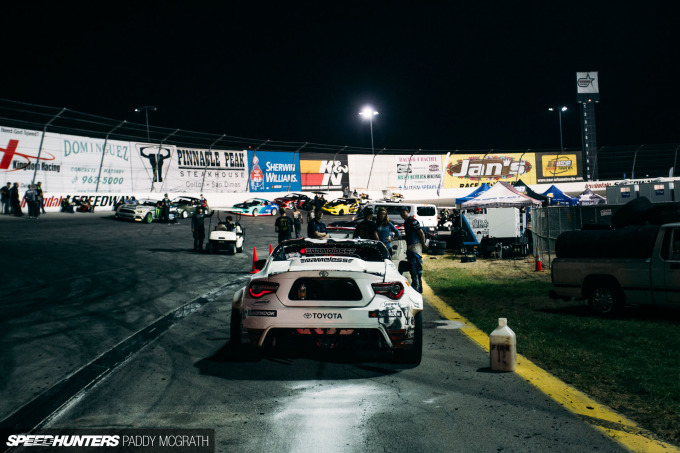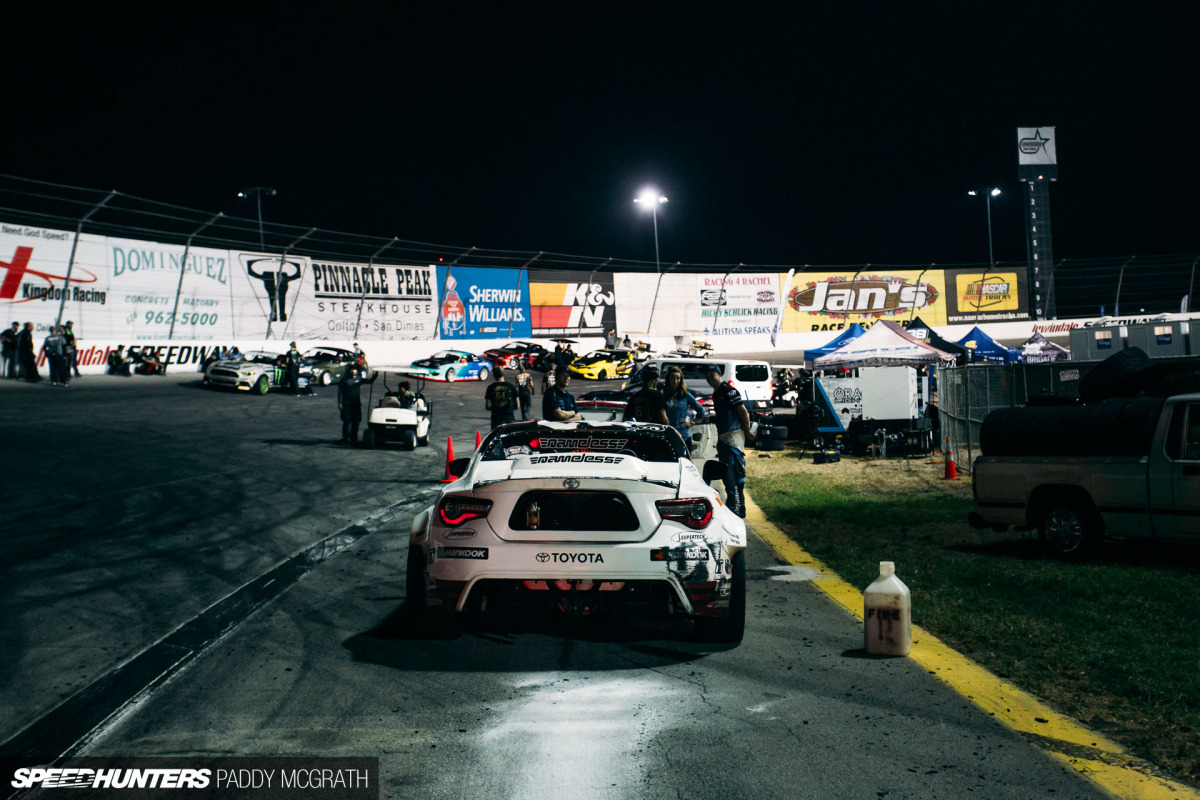 Others might already be done for 2017.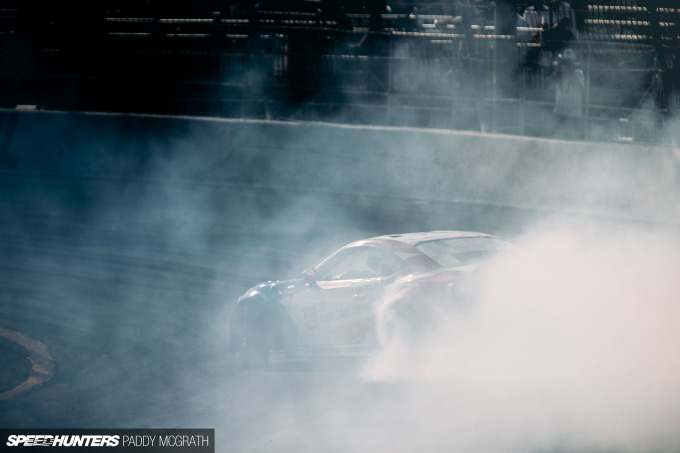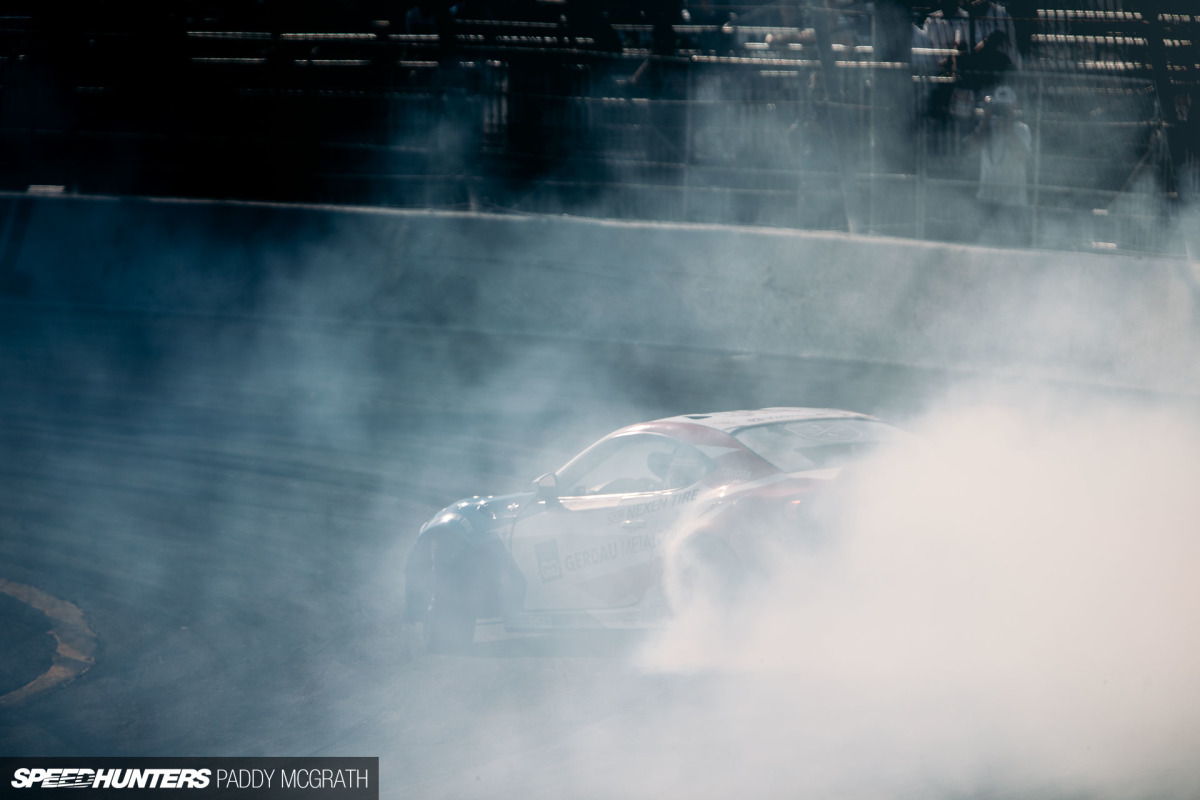 There's rarely a shortage of drama at any professional level drift event, but for all of it that occurs in the paddock, the action on the track is the perfect counter-balance to it. I'm not sure how many of you have ever had the opportunity to be trackside at an event like this, but it never ceases to amaze.
The speed and ferocity of the cars up close and in person needs to be seen to be believed. No live stream or video does it justice.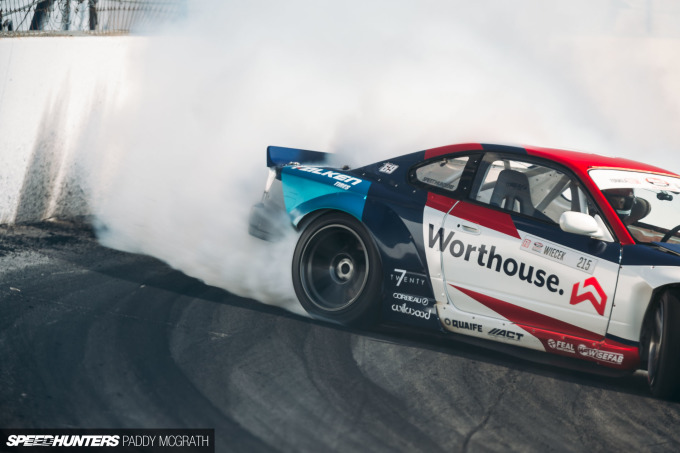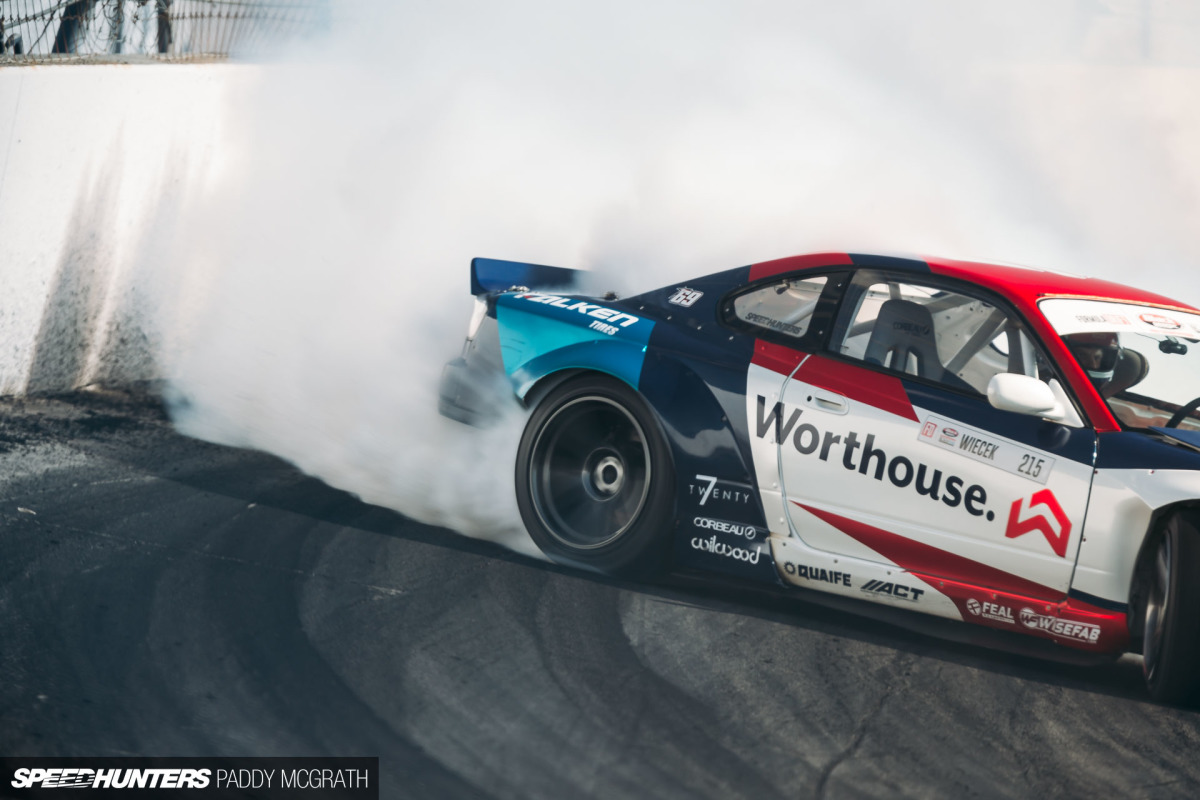 With just one day left, we're set for a thrilling finale where every driver will be aiming to take that last win. There's also the issue of a championship which needs to be decided, but I guess that's another story in itself. Still, this being the last event at Irwindale Speedway should make every moment that much more special.
That is, of course, if it actually is the last event…
Paddy McGrath
Instagram: pmcgphotos
Twitter: pmcgphotos
paddy@speedhunters.com