The Car Park
If you caught Paddy's recent coverage of the Formula Drift Title Fight at Irwindale Speedway, you'll know that it was an event not to be missed.
Naturally, every local enthusiast in Southern California was in attendance and thus, Irwindale's parking lot was full of hidden gems — you just had to seek them out.
Now that the dust has settled for the final time at the House of Drift, I'd like to take you on a cruise through the car park to show you what turned up. If I'm honest, I expected to find more highly modified and wild cars than I did, but I was pleased with what I uncovered nonetheless.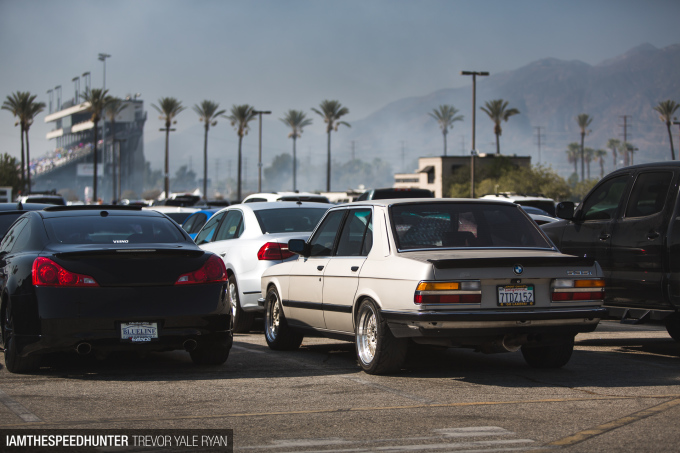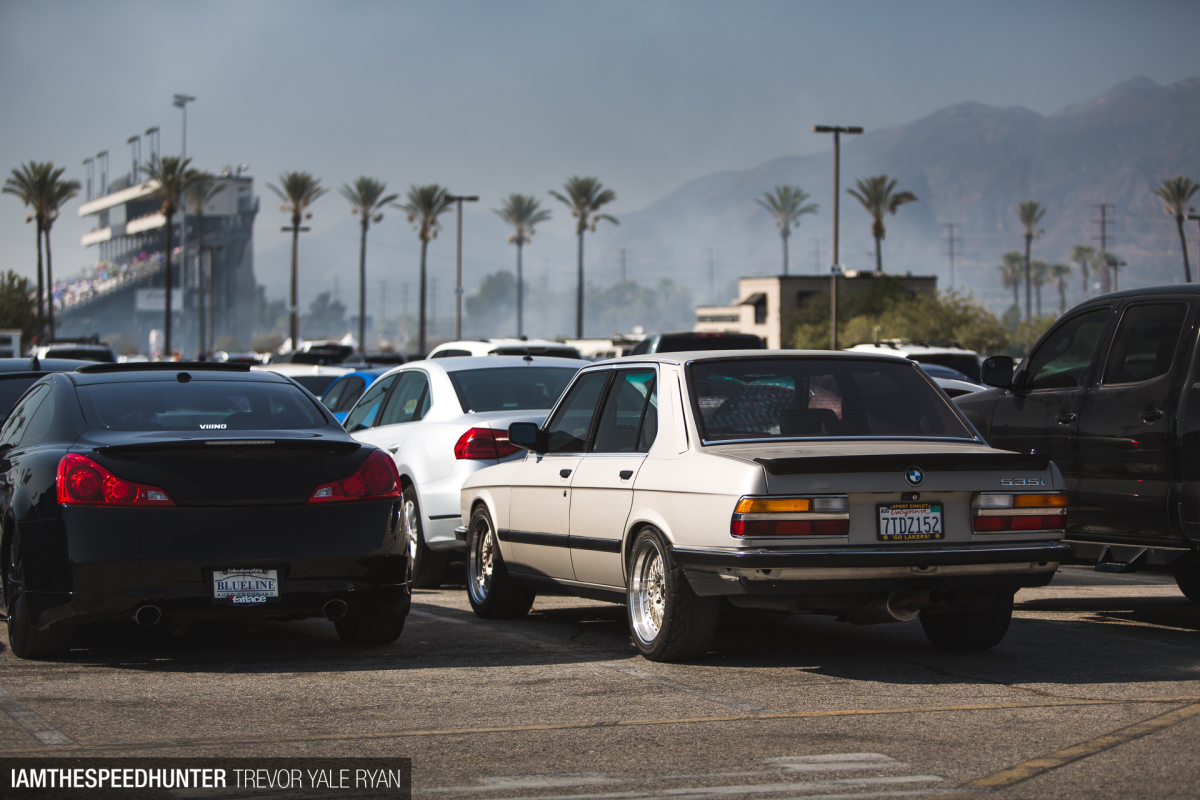 To keep me from cheating I started at the far end of the car park and made my way back to the gate, snaking through each aisle to see what I could spot.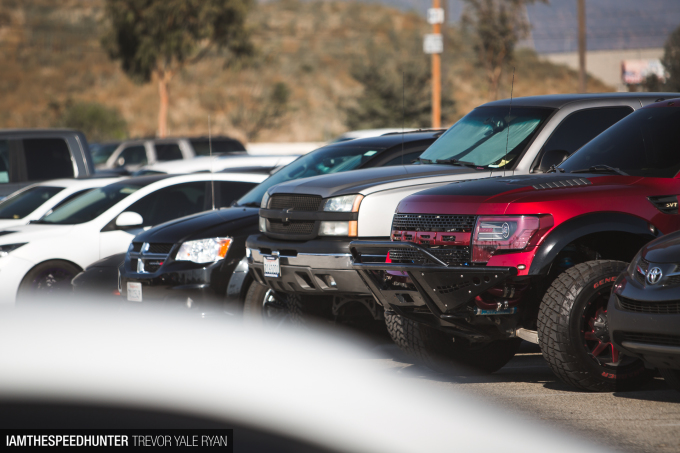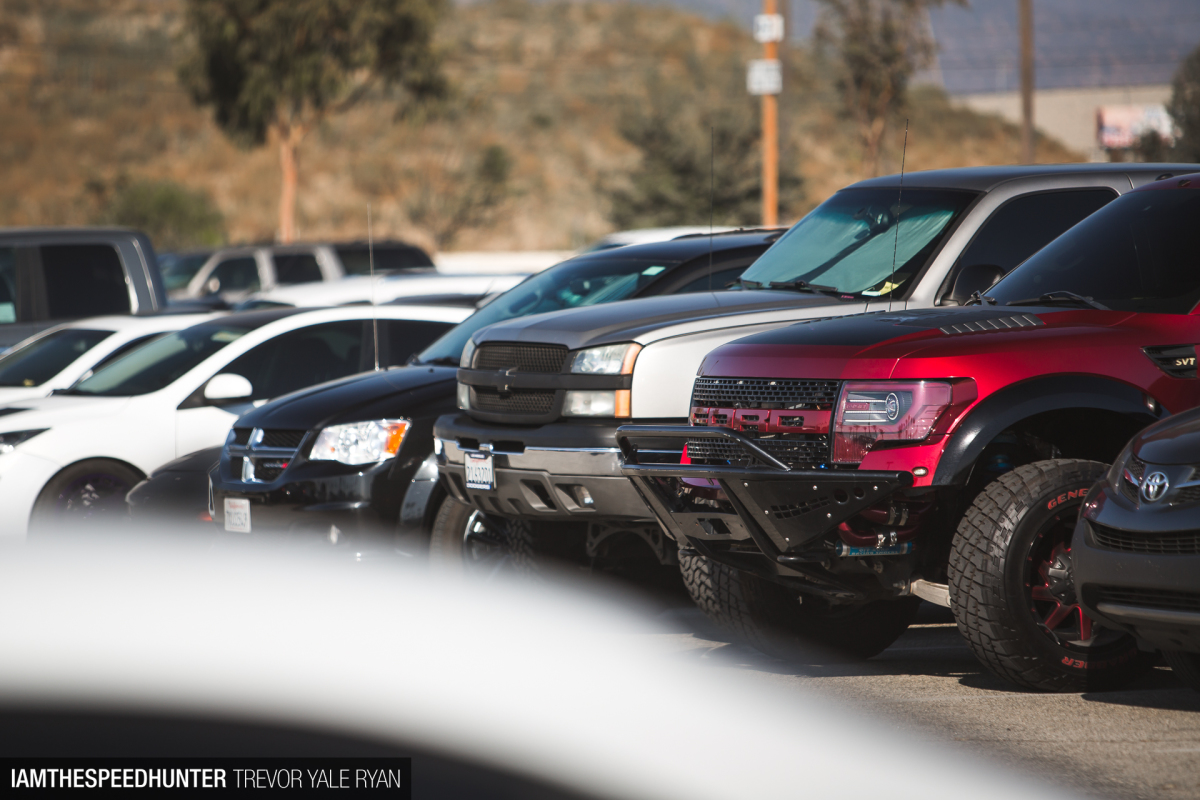 There was a good bit of everything present, and being Southern California this includes gigantic trucks that dwarf the cars you're used to seeing on Speedhunters.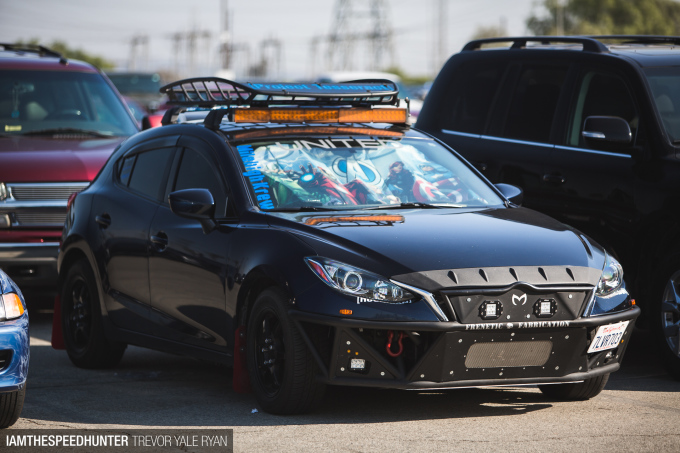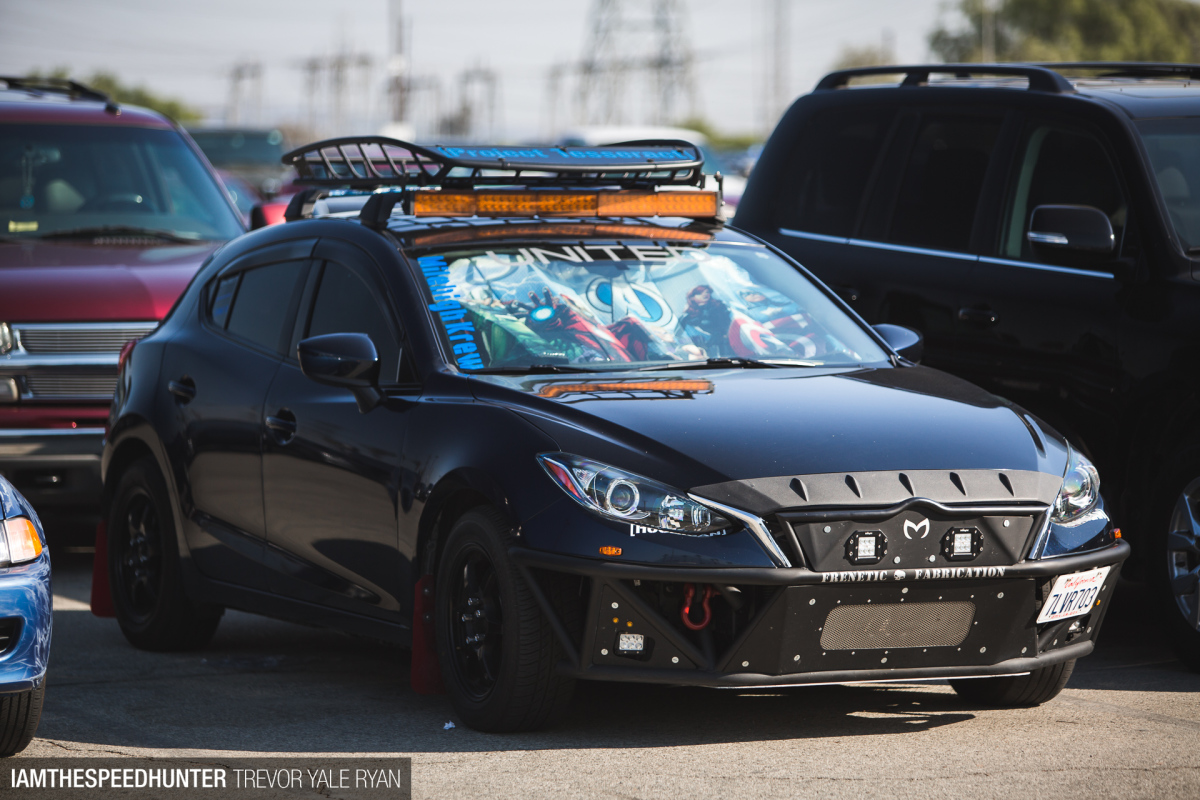 It also meant that this odd Mazda exists, which is impressive in itself. I know what I'm looking at, but at the same time I'm not so sure what's happening here. Either way, it sure is asking for abuse in the desert; here's to hoping the owner does just that.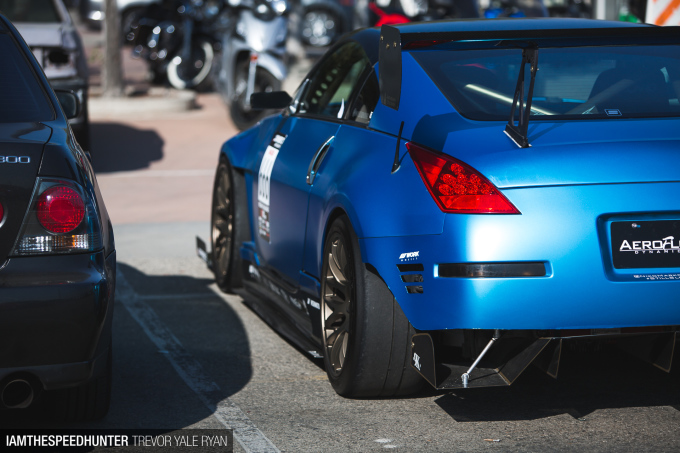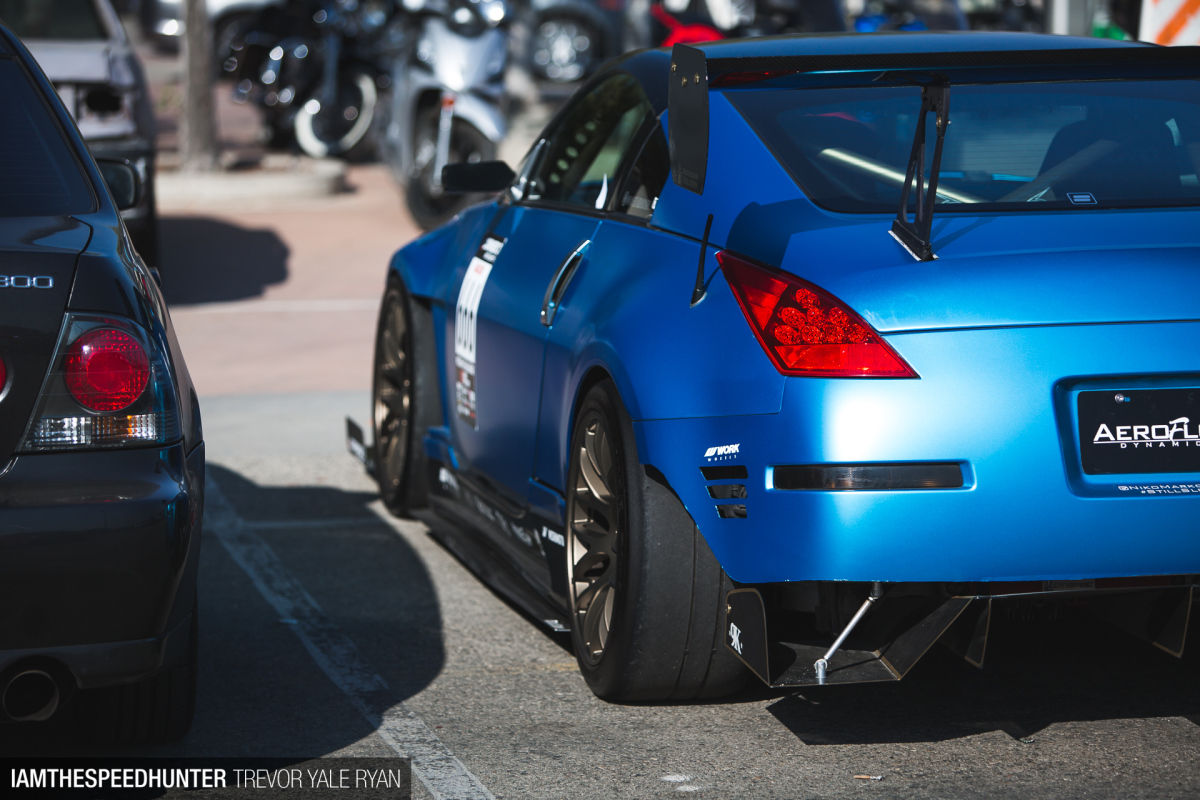 By the same token, I was pleased to find a track car that's still driven on the street. I'll admit, it was suspiciously clean, but bits of melted clag on the front end confirmed that this Z is indeed circuit-driven. I also checked with another Nissan track junkie who vouched for the car in question; I wouldn't want to give him more credit than he deserves, would I? In all seriousness, props for still driving this thing around town, Niko!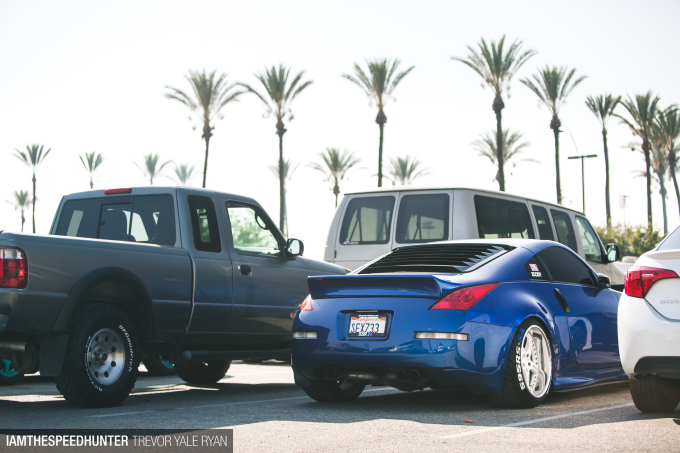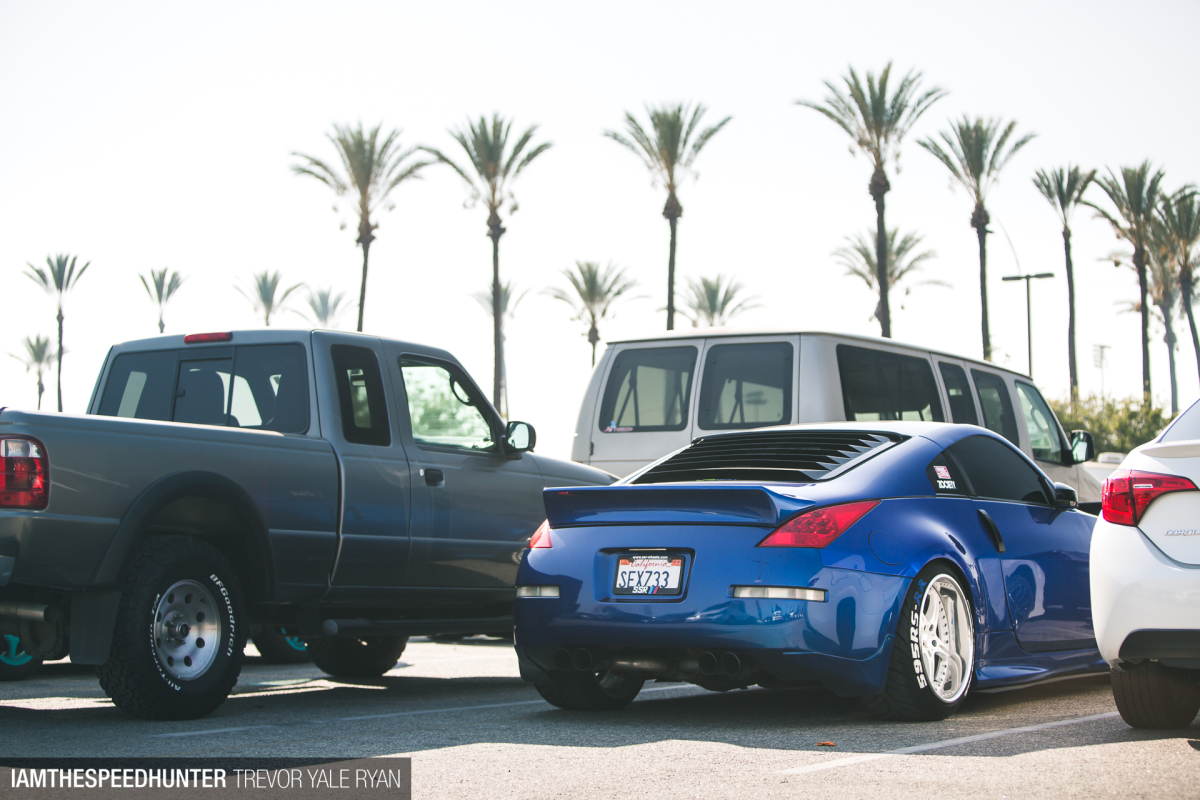 Near the entrance I spotted another Z33, wild in a different way. I also spotted a couple others, which only tells me that this chassis is becoming more attainable than ever. Hmm… the last thing I need is another car.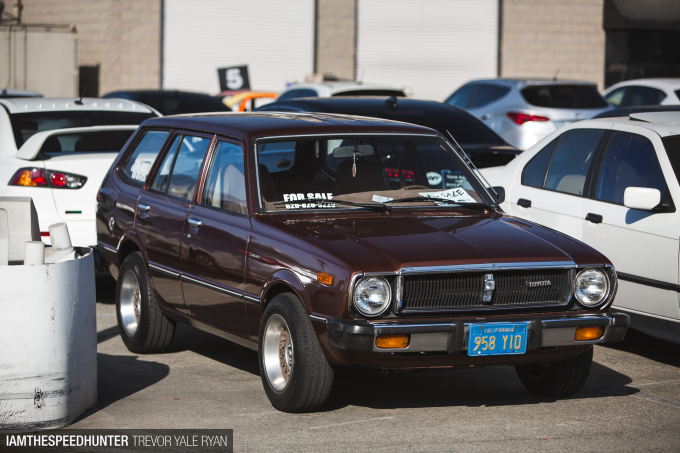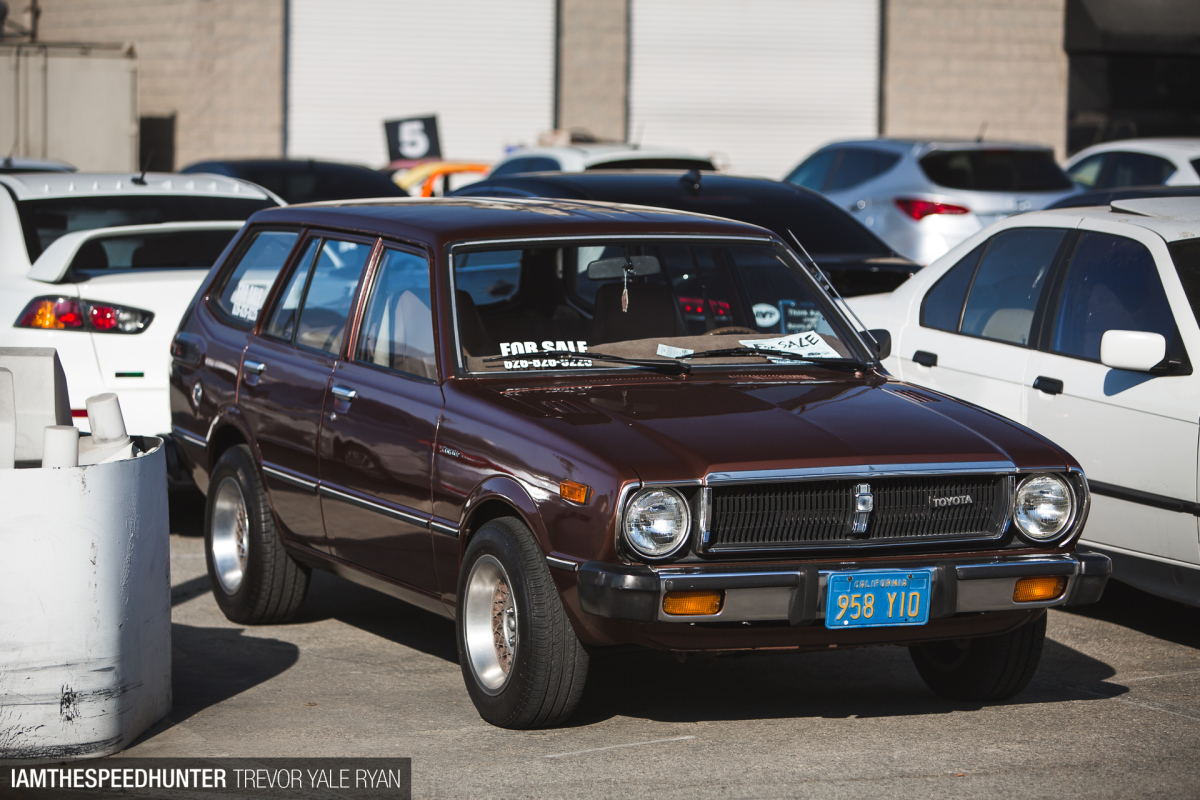 Really, if you're trying to not buy cars, this wasn't a good place for you to visit. I found it a tad hard to walk away from this Corolla wagon and I wouldn't be surprised if it's no longer on the market after being parked up at Irwindale.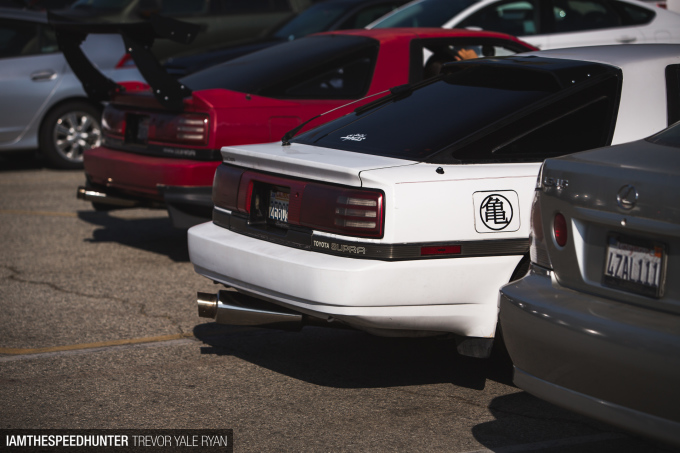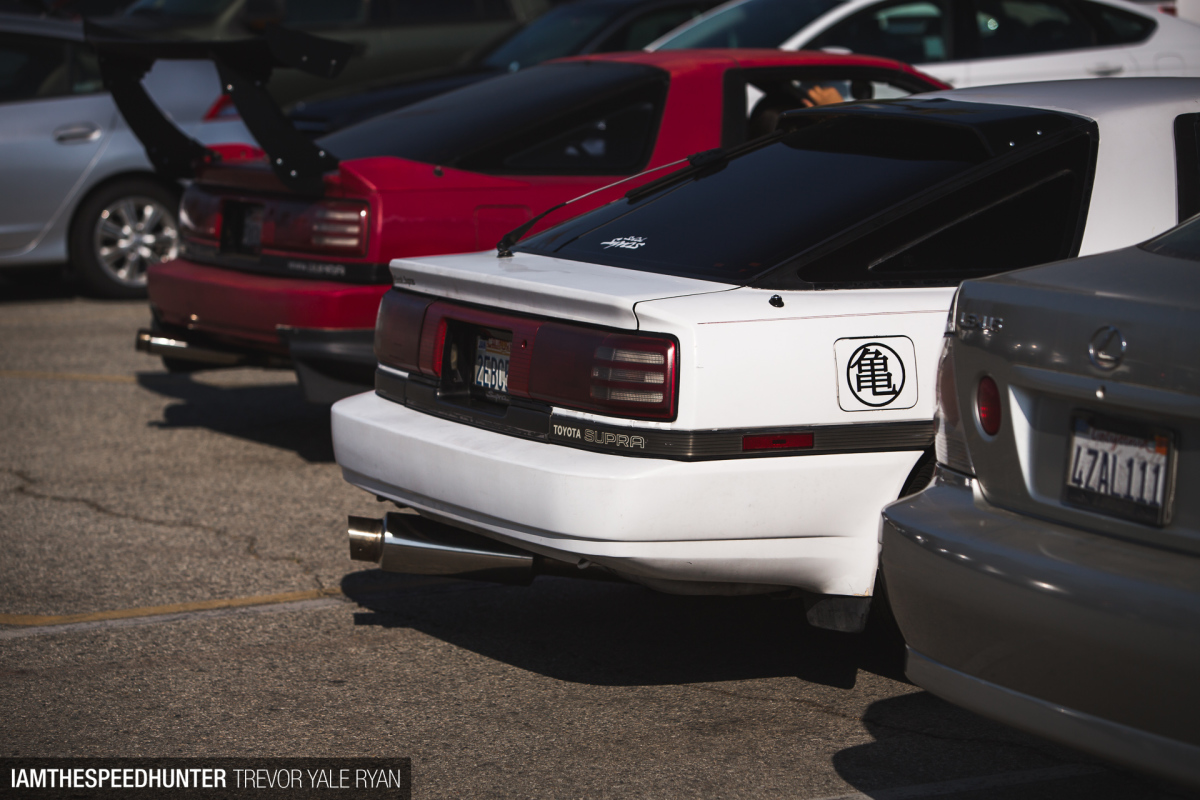 Other older Toyotas in varying condition could be found as well; some low, some slow, some half-way finished, and others nicely buttoned up.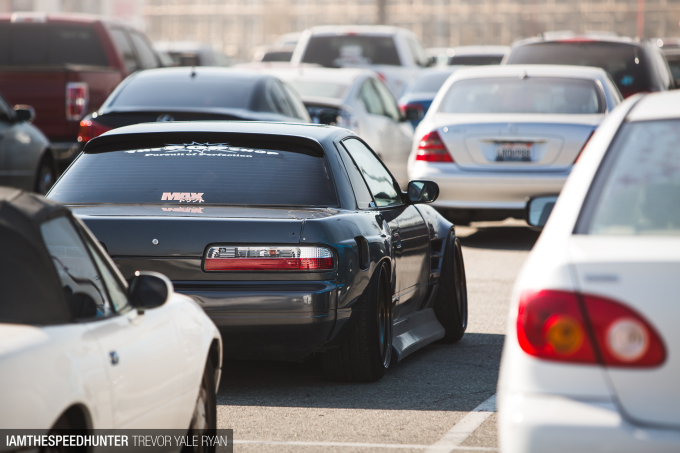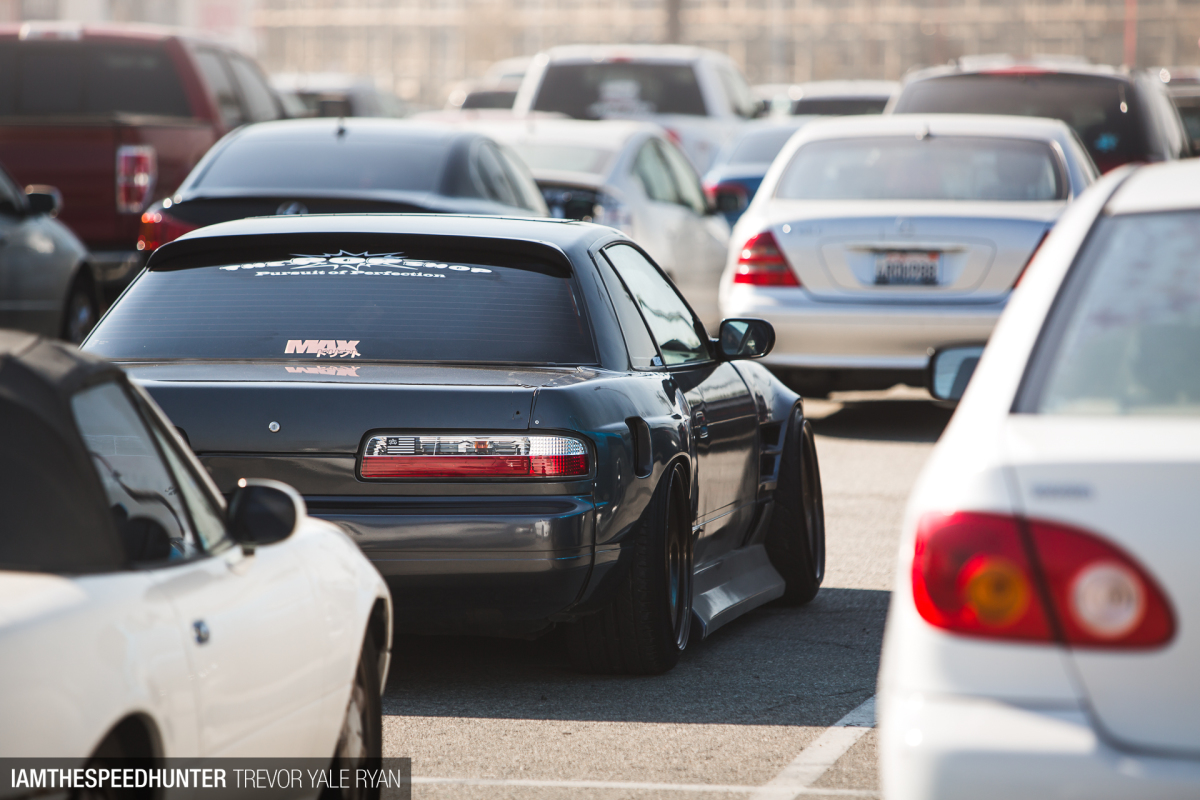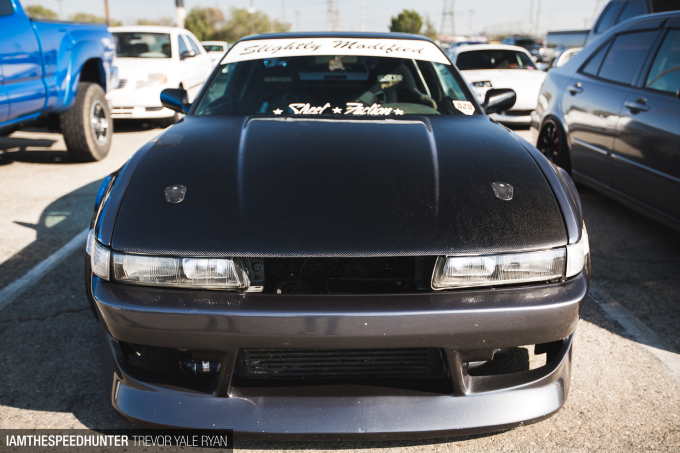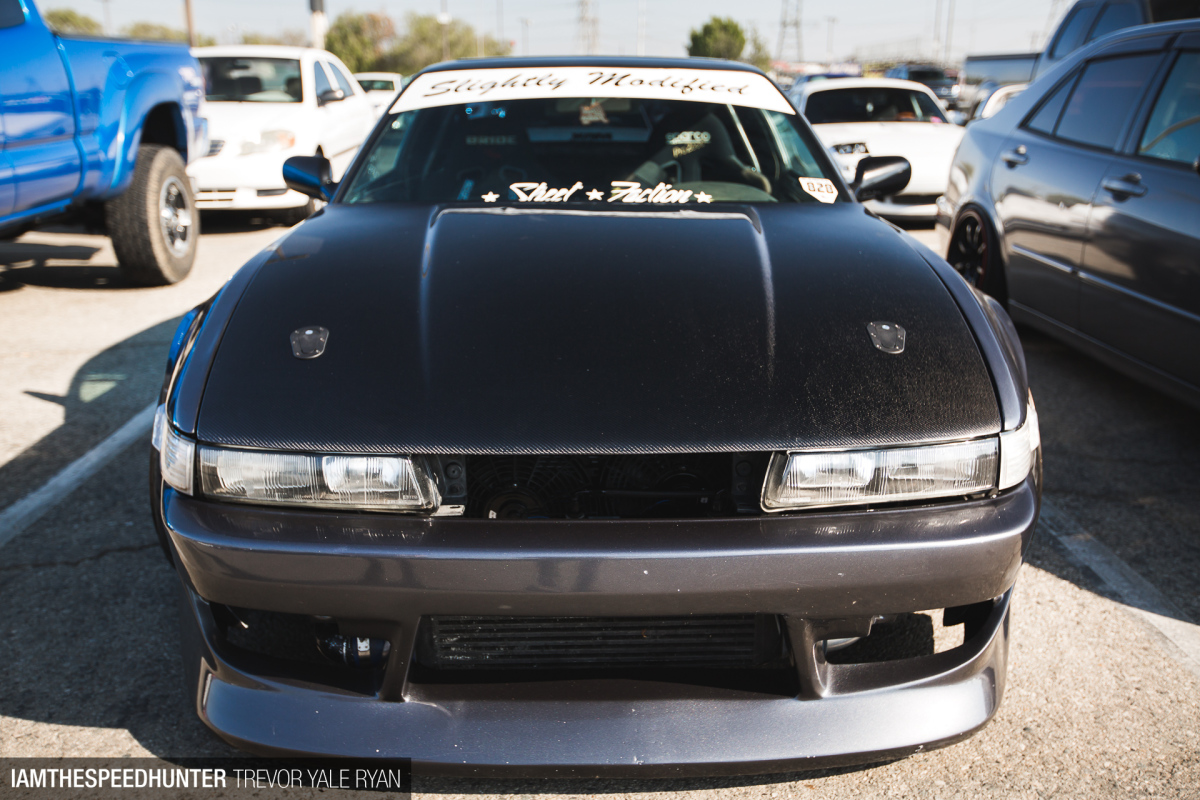 S-chassis cars were also often found in a huge variety of completion, so I only shot one of each body style (this is a lie, there are a couple more in the bonus images chapter). This S13 was the cleanest one I was able to spot in the lot; low, wide, and hopefully driven sideways often and angrily.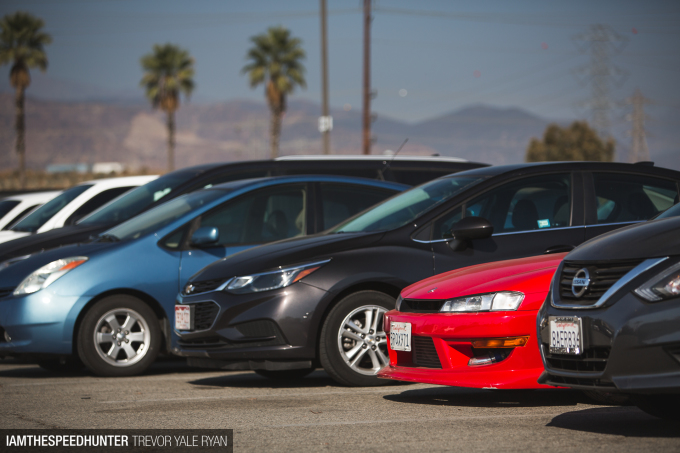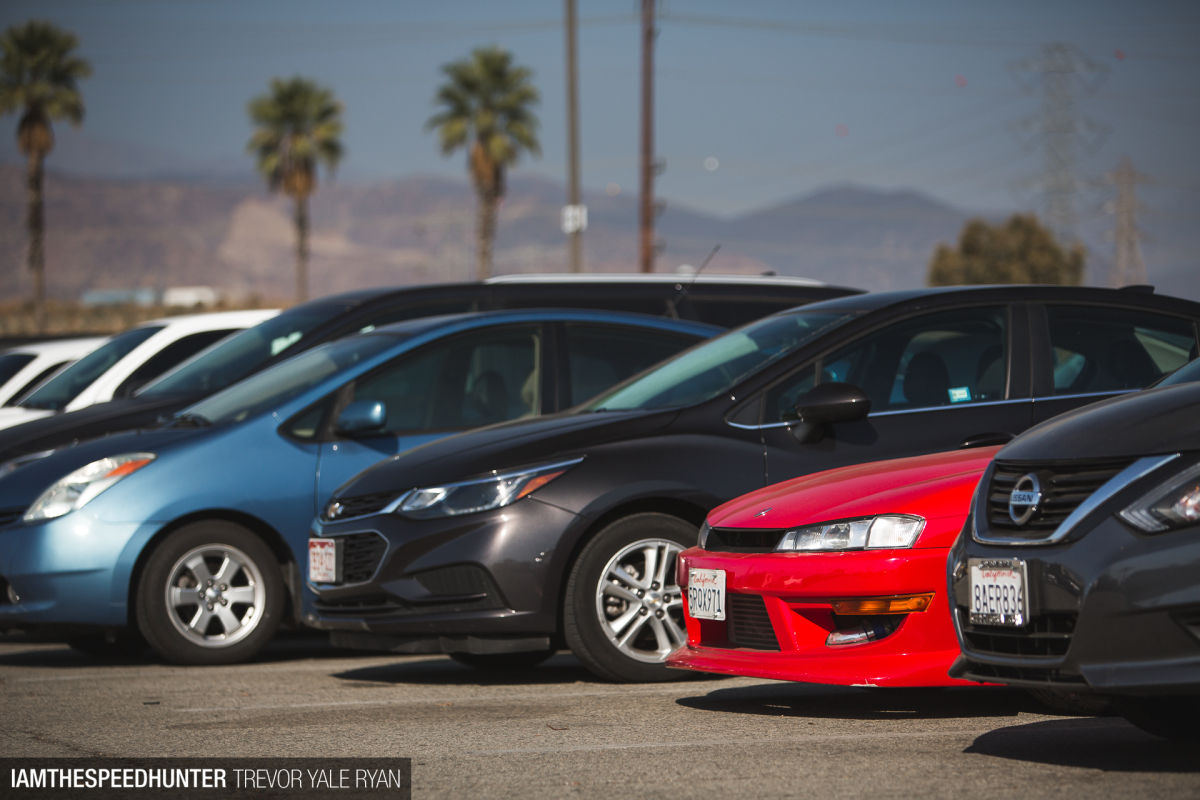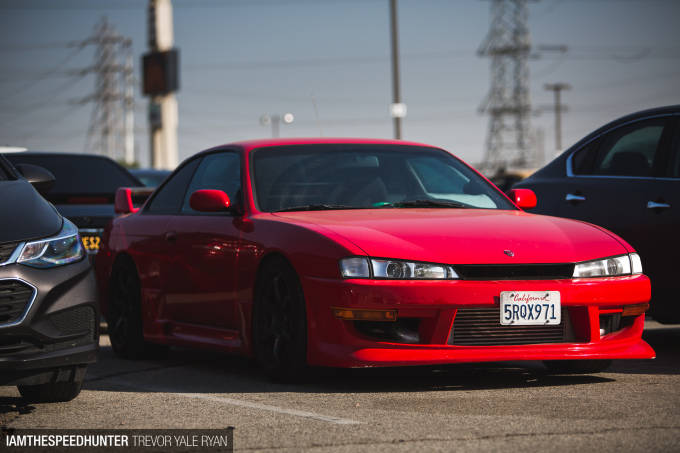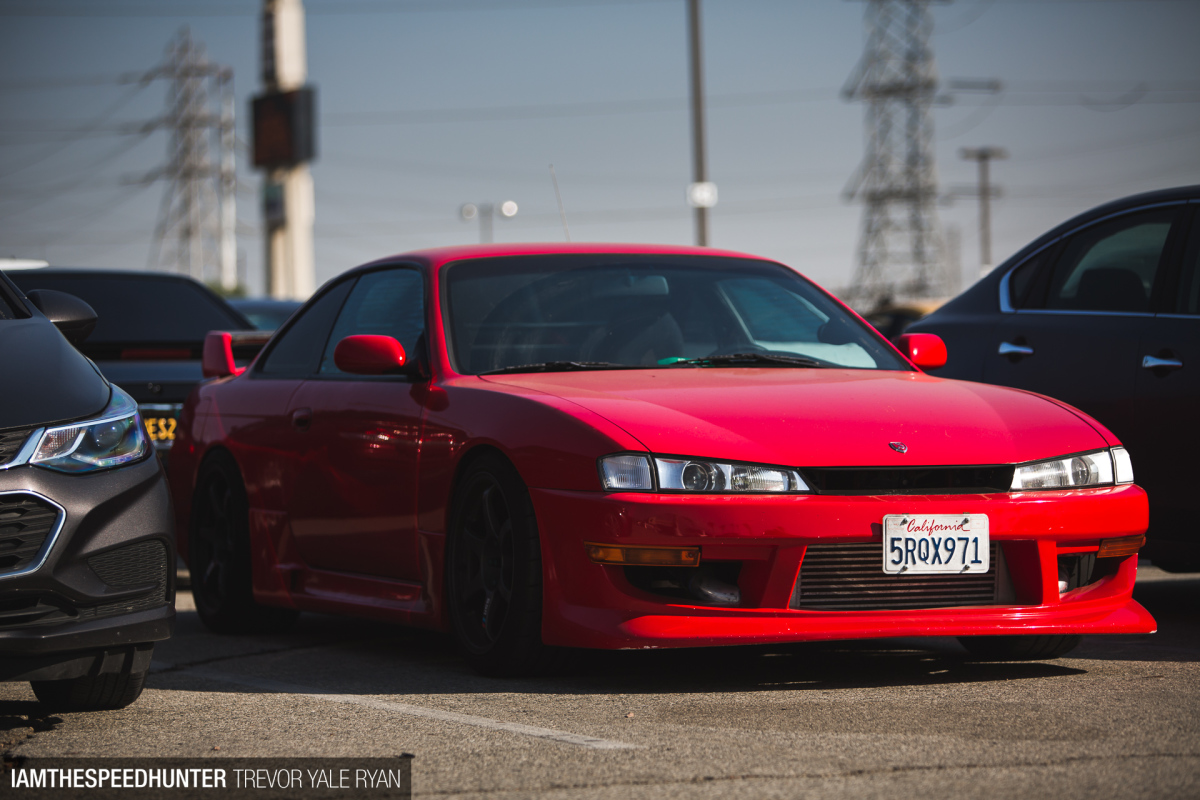 The next 240 is the one I started this article off with, a kouki S14 that was just right. Not too low, great fitment, and evidence of a turbocharger underneath. Very tastefully modified indeed.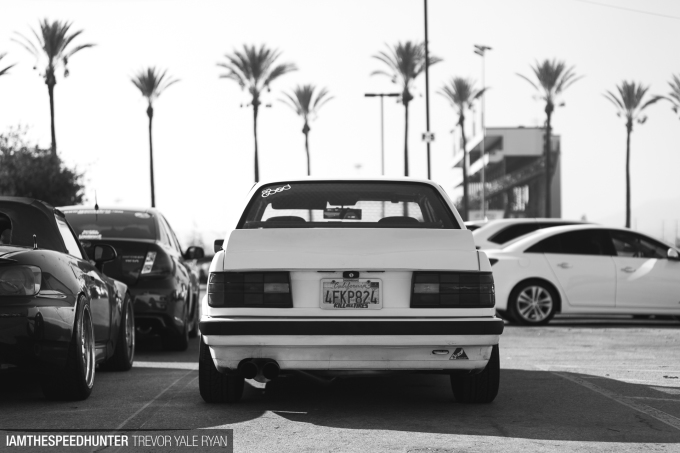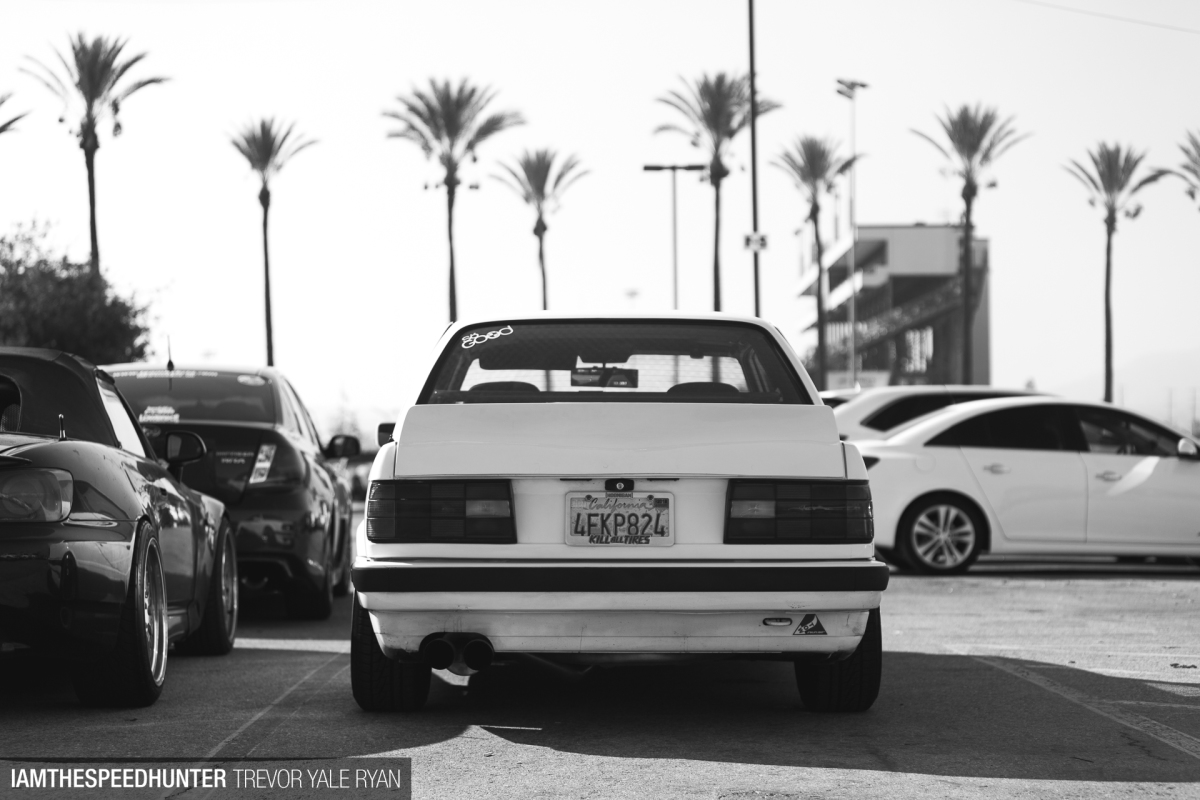 While grabbing photos of the Nissan, I noticed a car from a slightly earlier era a little closer to the stands – a simple E30 with a ducktail spoiler riding on the trunk.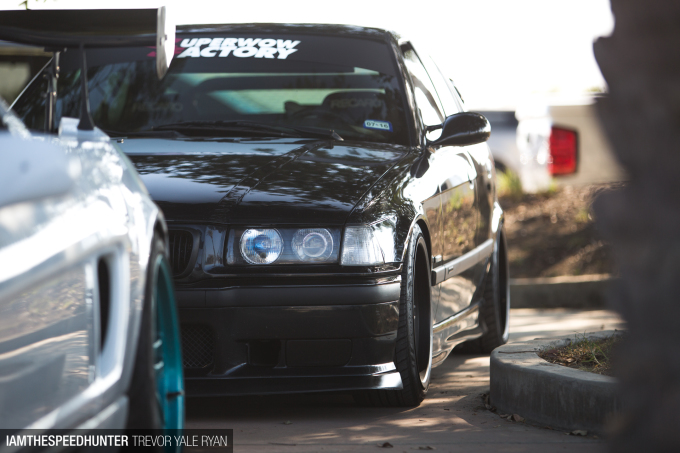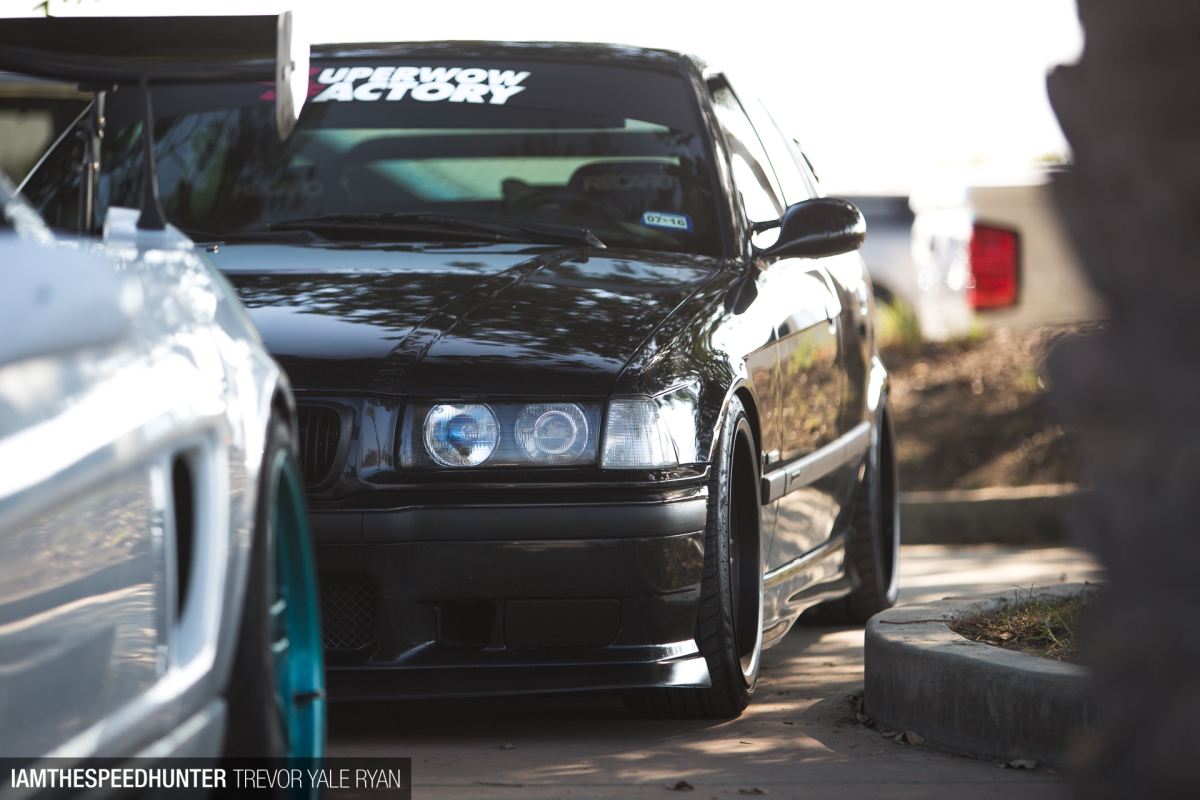 Of course, this wasn't the only BMW in attendance. Plenty of others were parked up in the lot, but I thought this nice E36 near the front entrance deserved a closer look. It sat behind a certain Honda that also merited a few moments.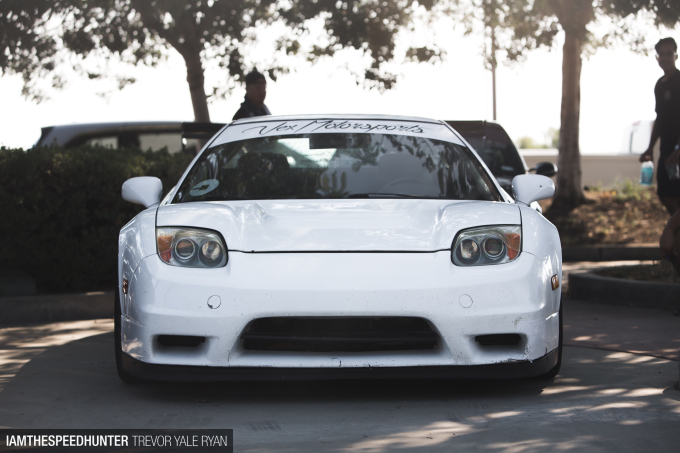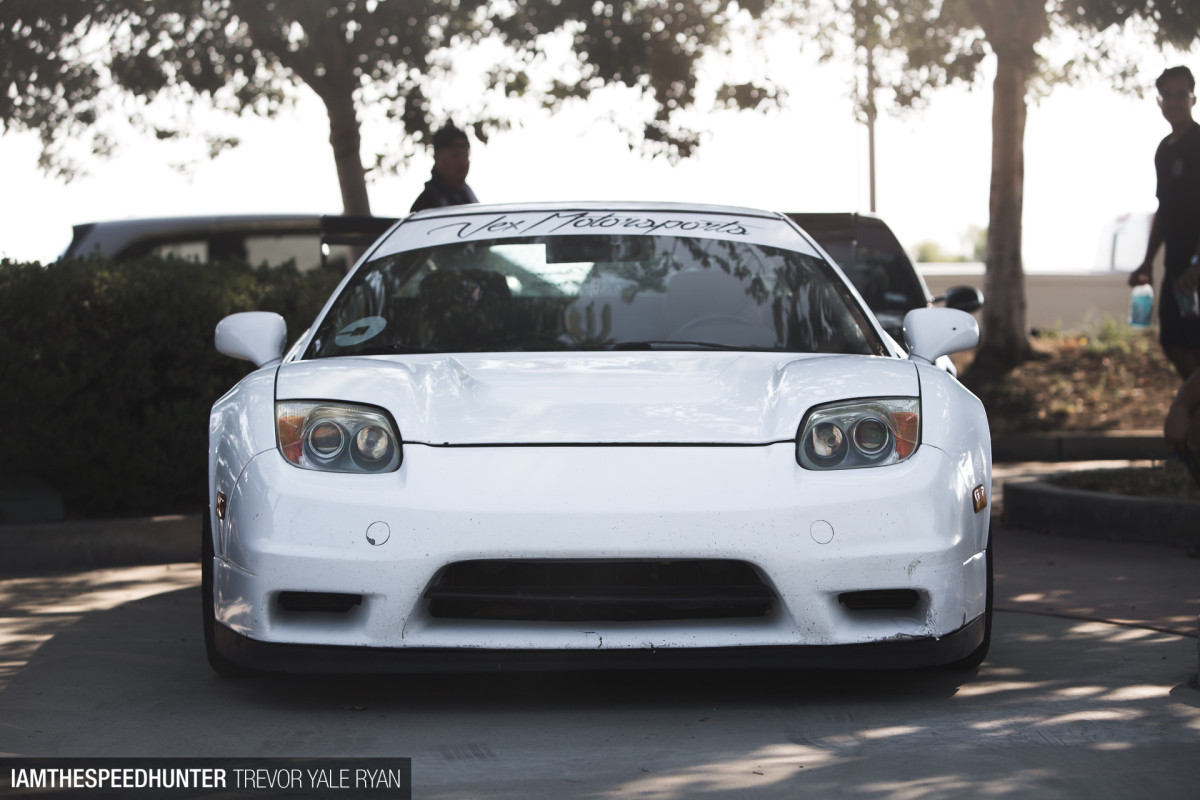 A mighty NSX, and one that appears to be regularly pushed on the mountain passes. Seeing as how I saw this car at Shukai in San Jose's Japantown earlier this month, over 550km away, I imagine the bugs on the front end were collected on the trip down.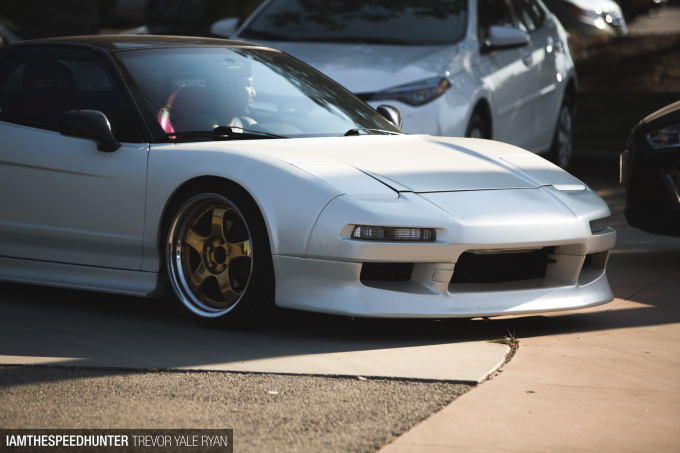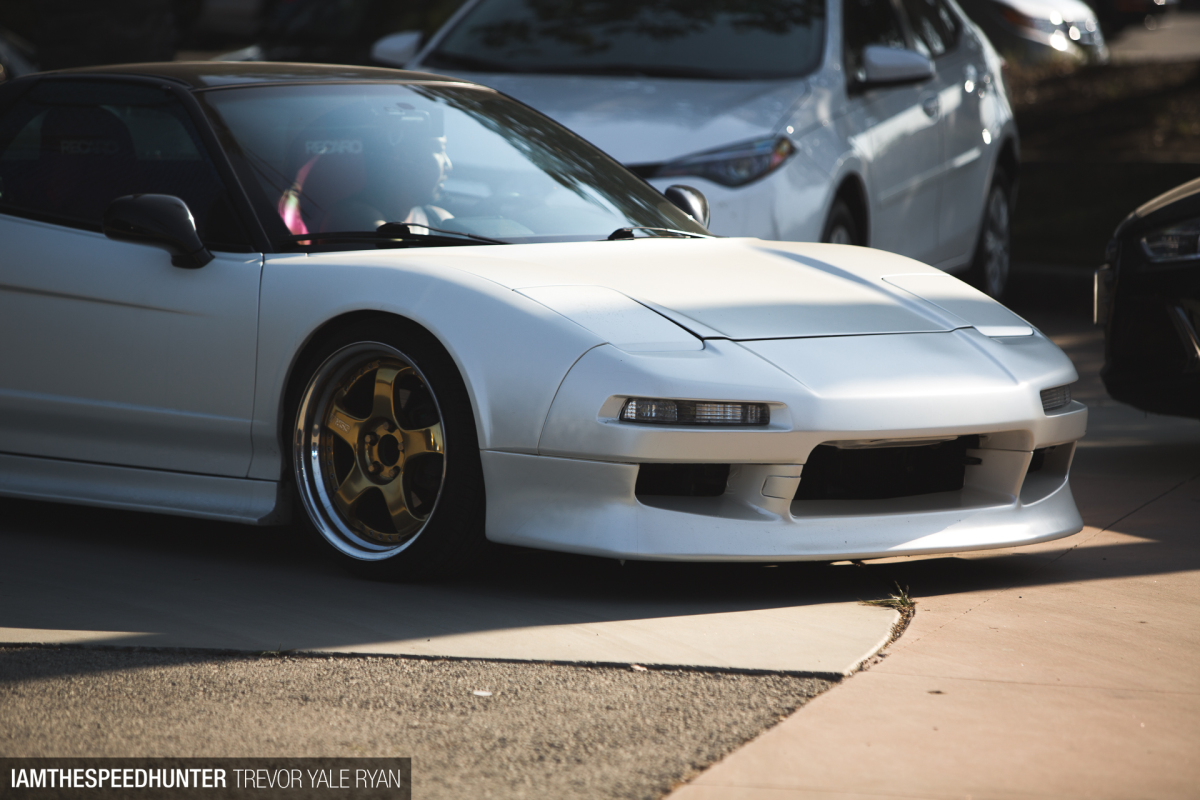 Of course, if you see one, more are bound to show up.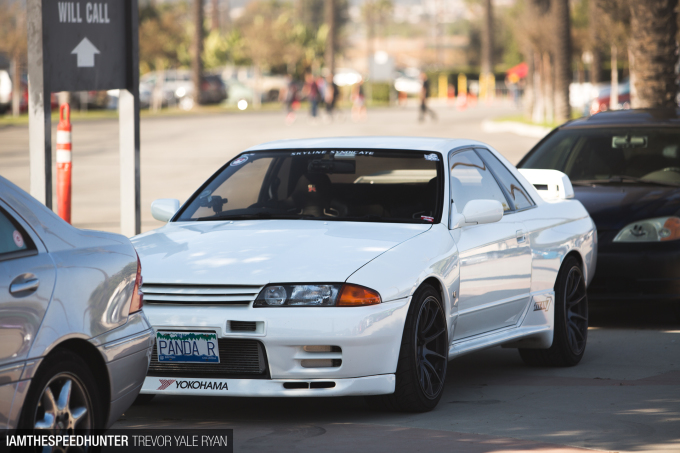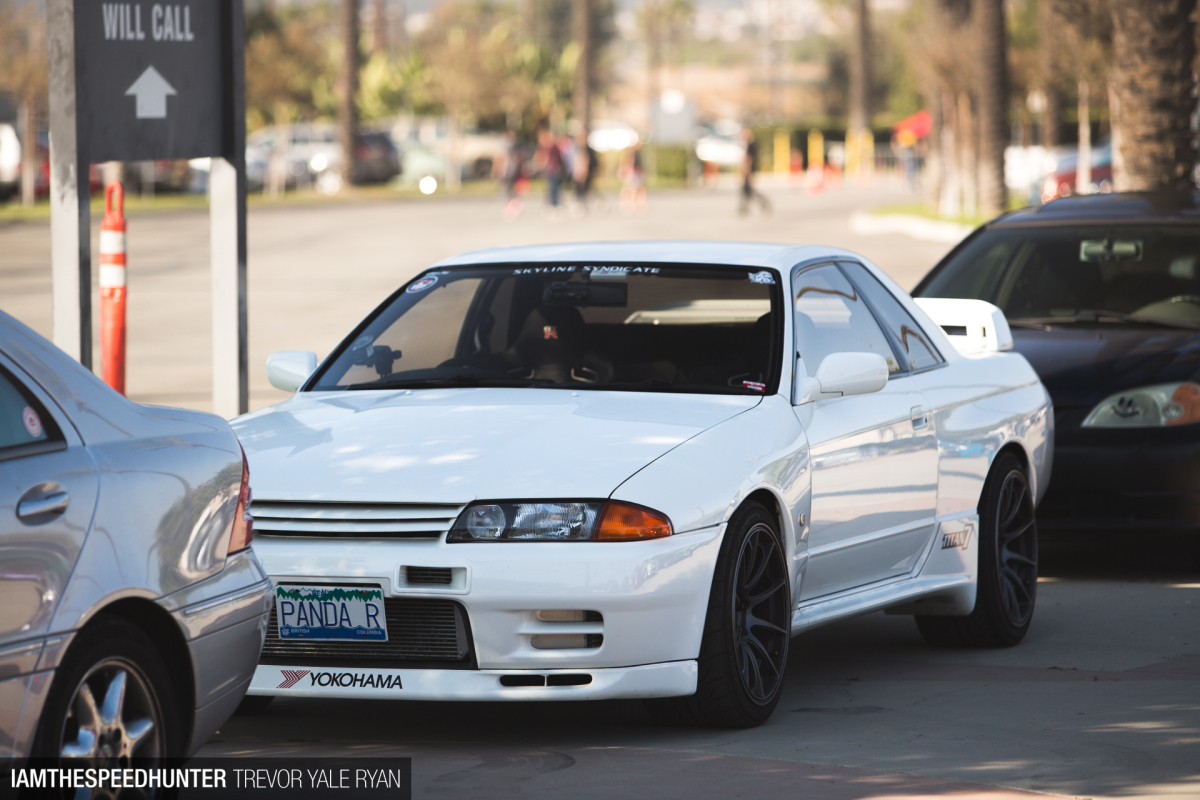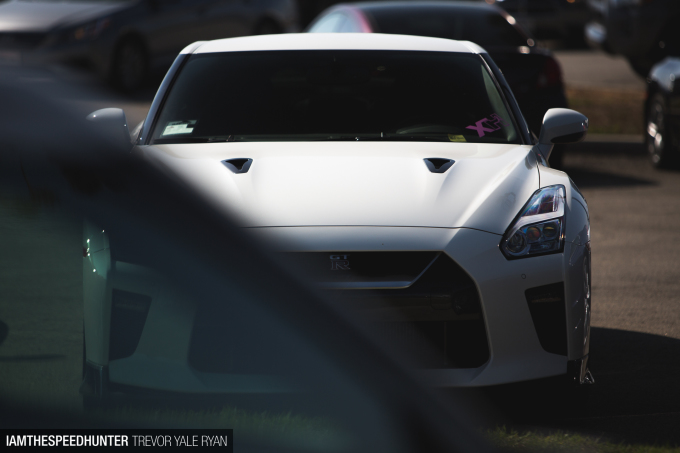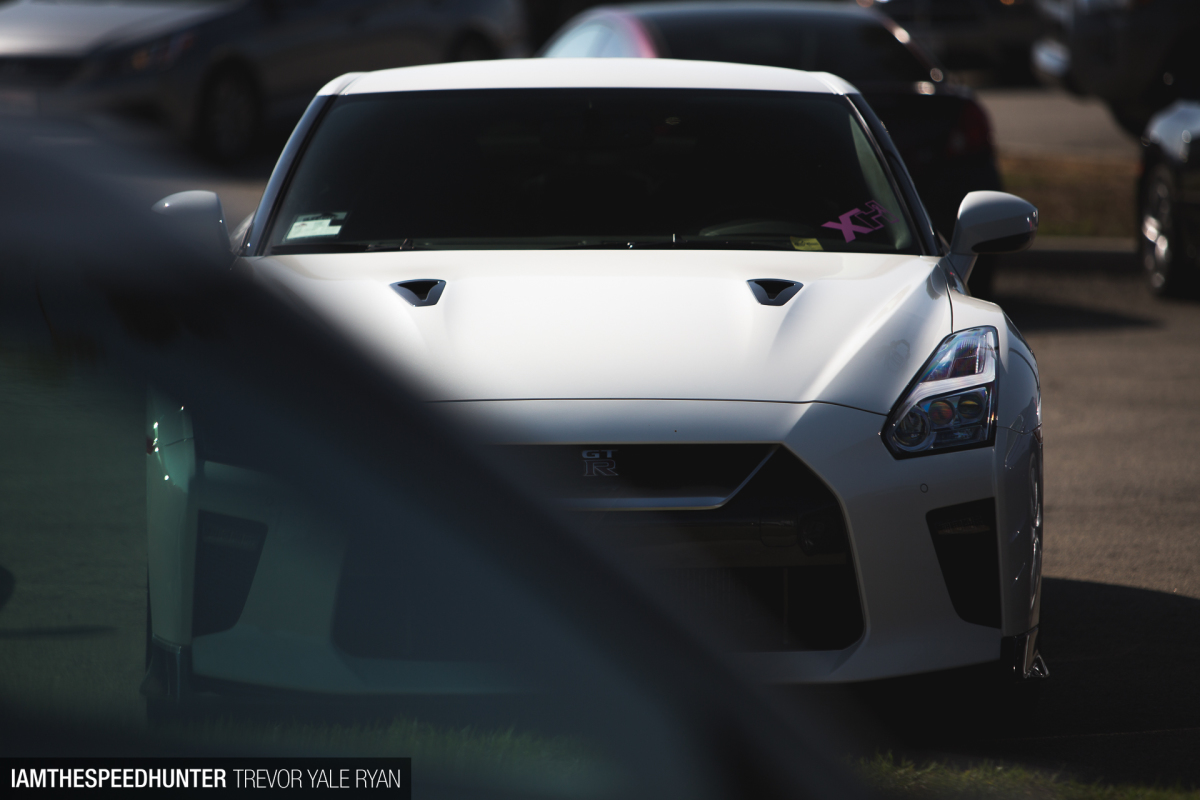 While on the topic of JDM legends, Dino will be pleased to see that there were a handful of GT-Rs present in the lot as well.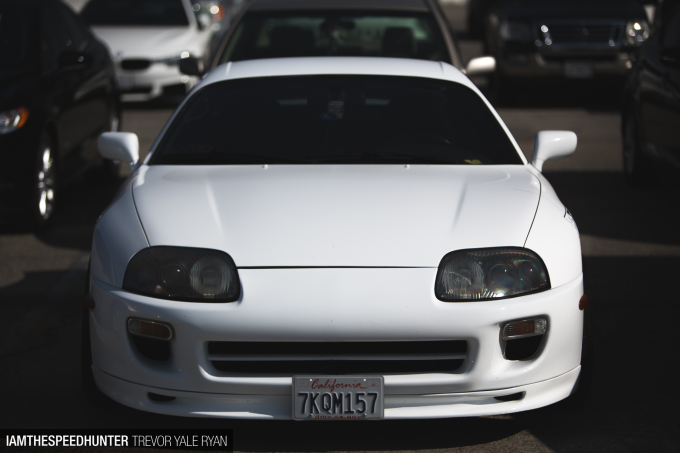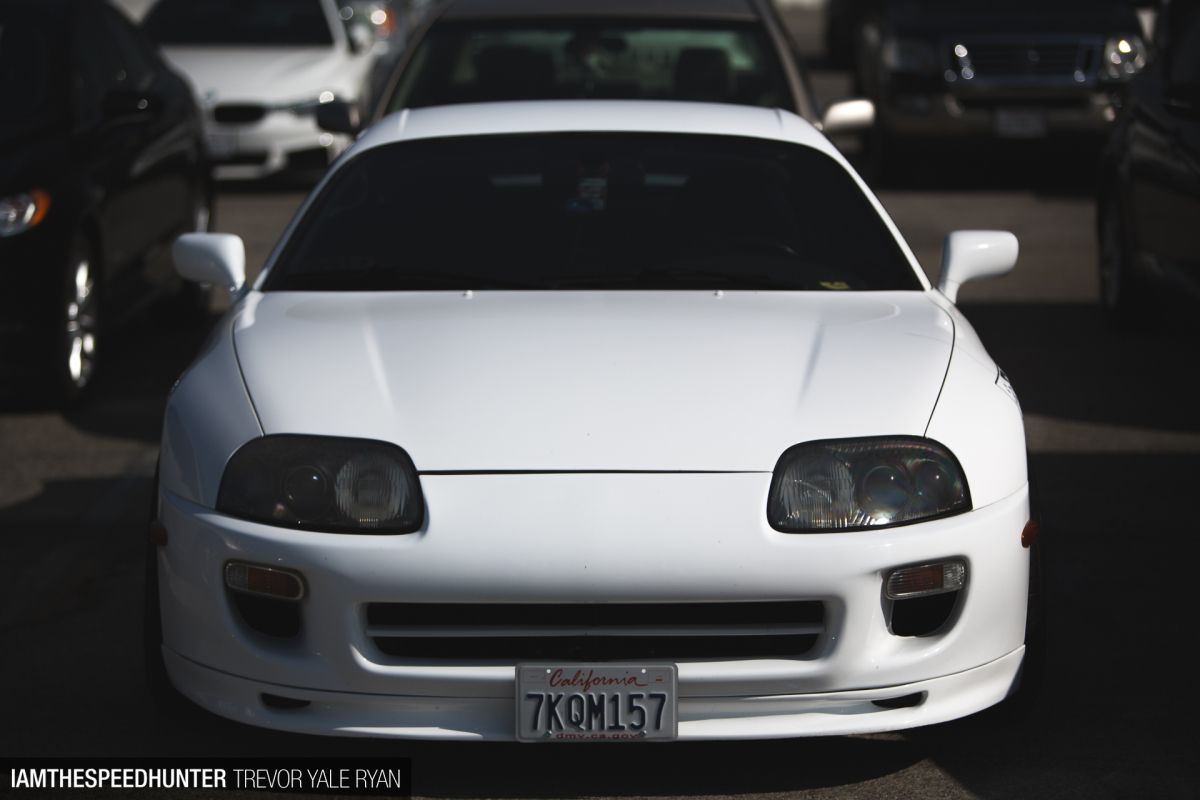 I suppose we might as well throw a good dose of fourth-gen Supra in while we're at it.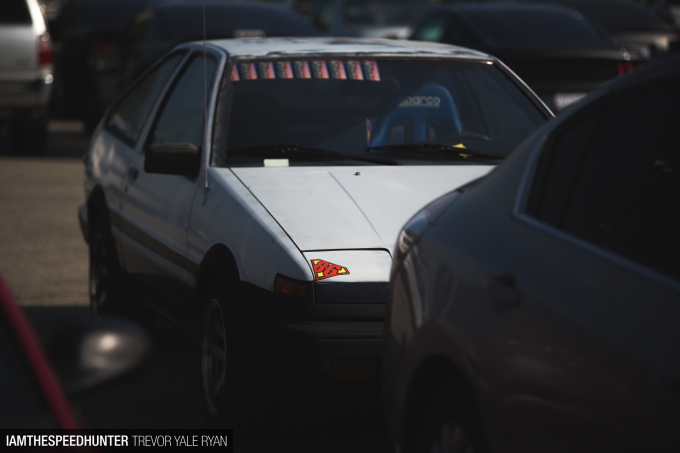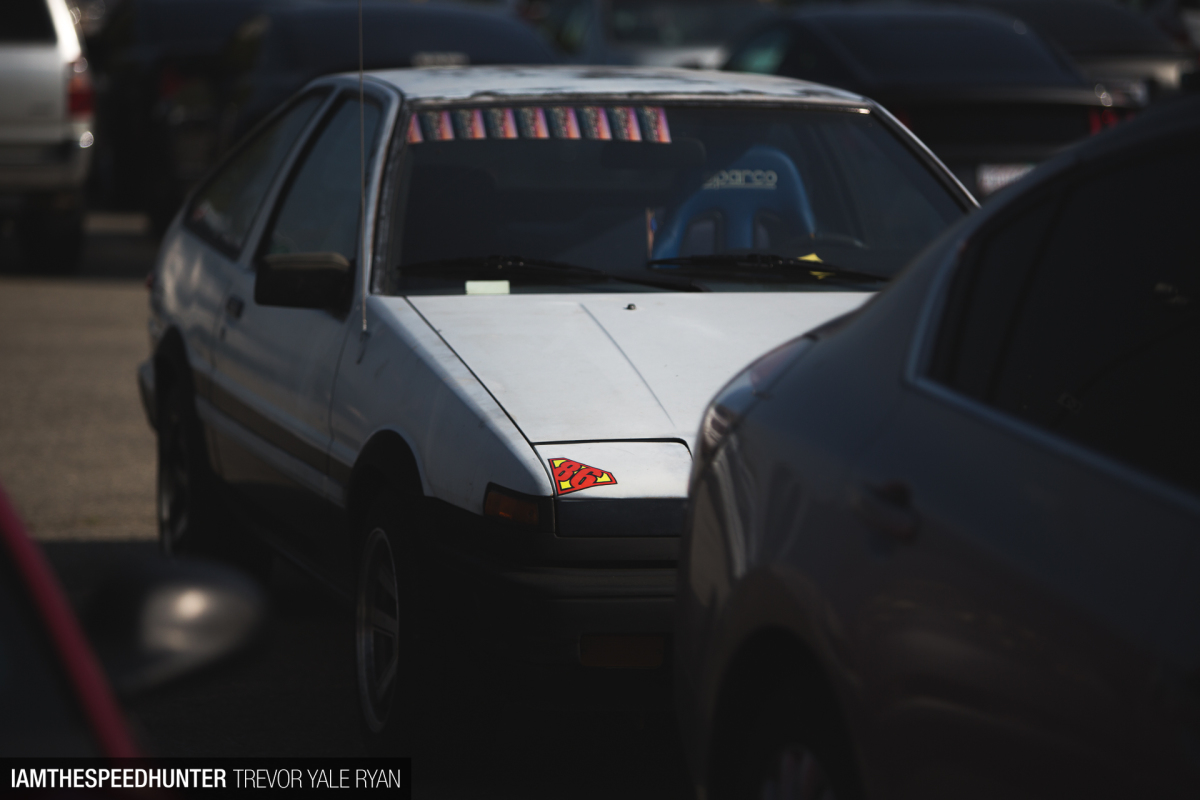 Maybe you can't quite call an AE86 a legend (or can you?), but this one is still a supercar in its own way; the sticker helps in that regard. No matter the condition, every old Hachiroku I come across has a place in my heart.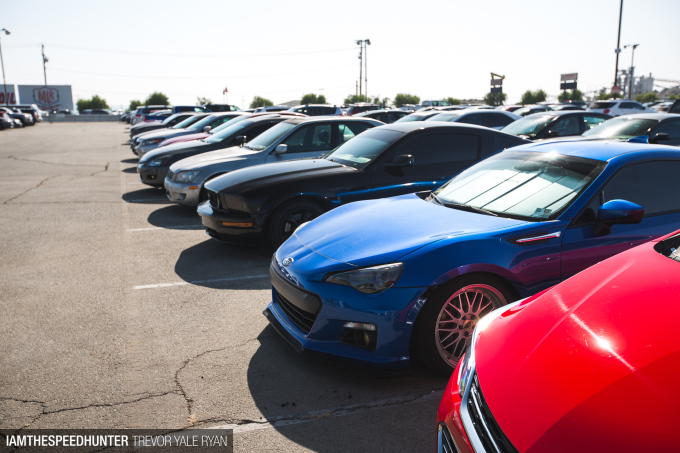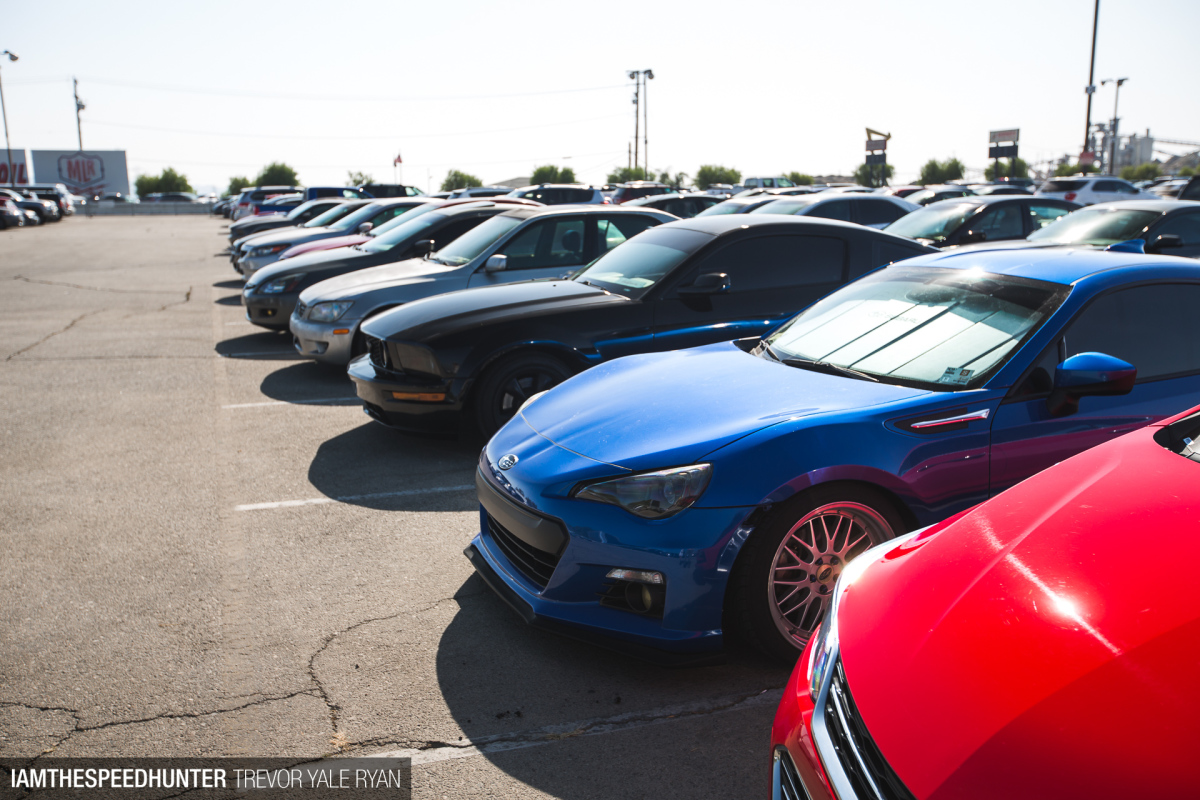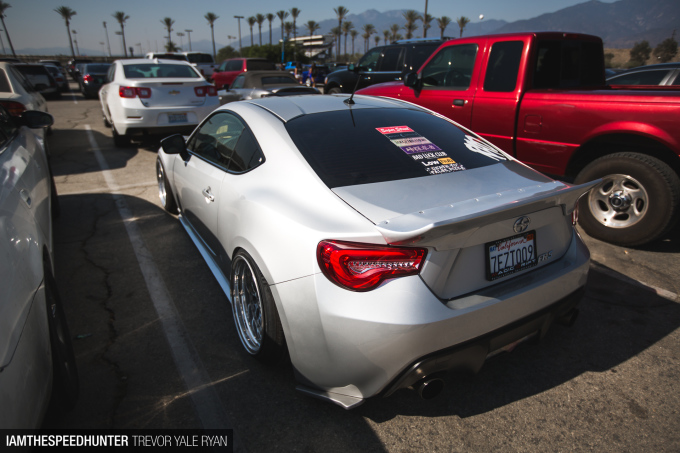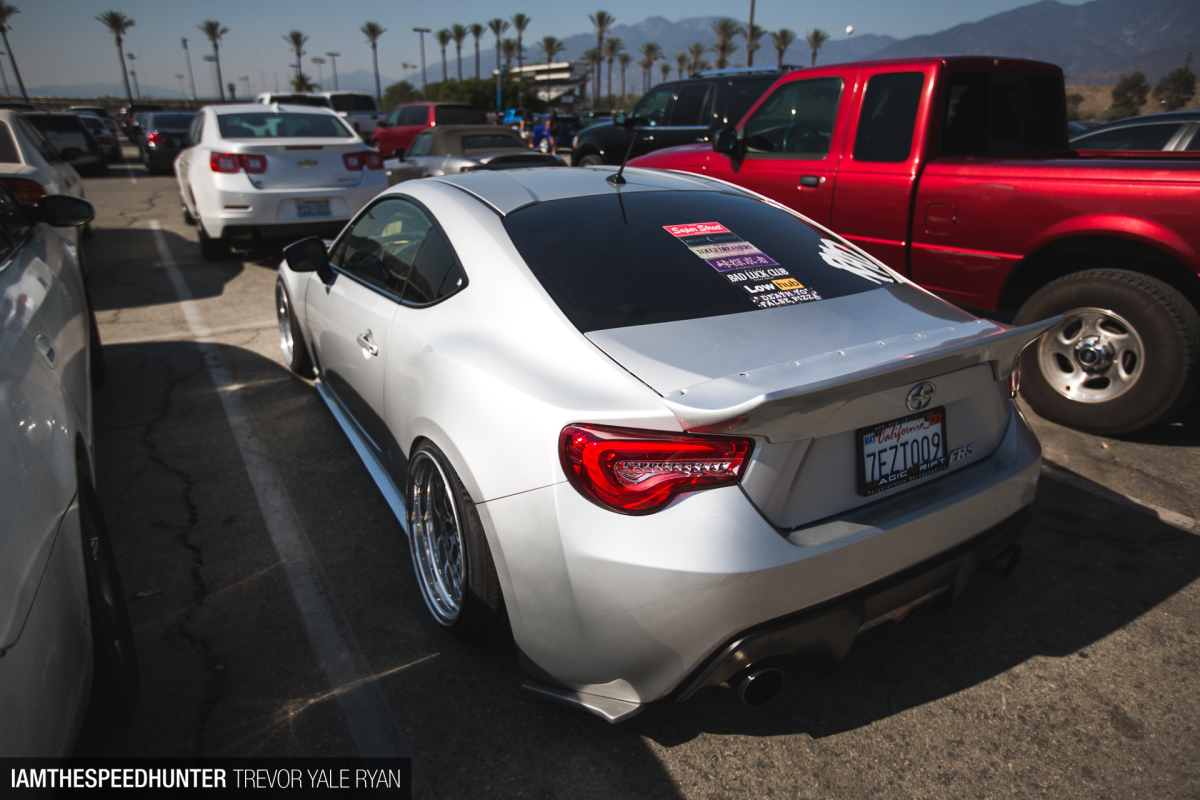 While this was one of just a few older models I found, the new 86 chassis could be seen all over. Most of the builds seemed to follow a similar formula, and this silver Scion pulled it off best.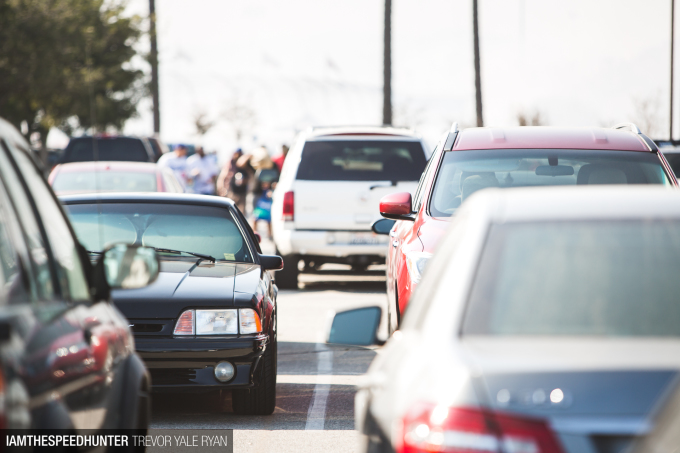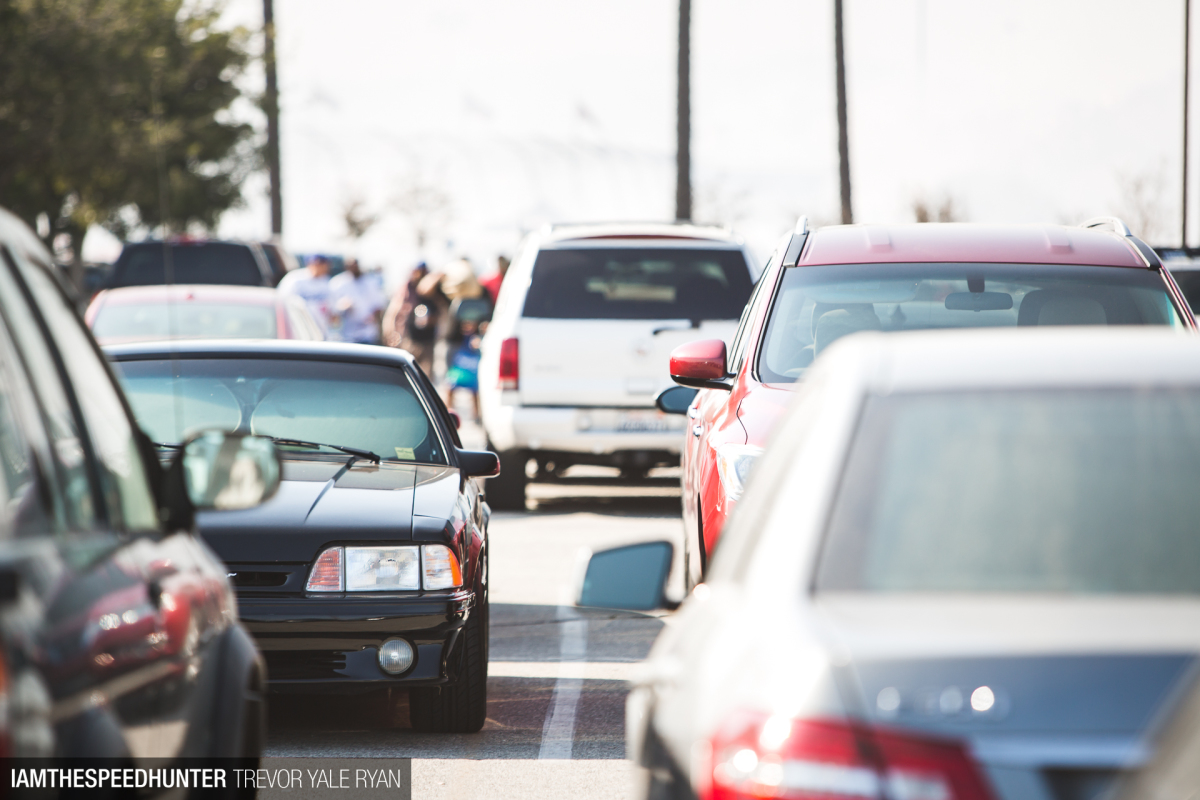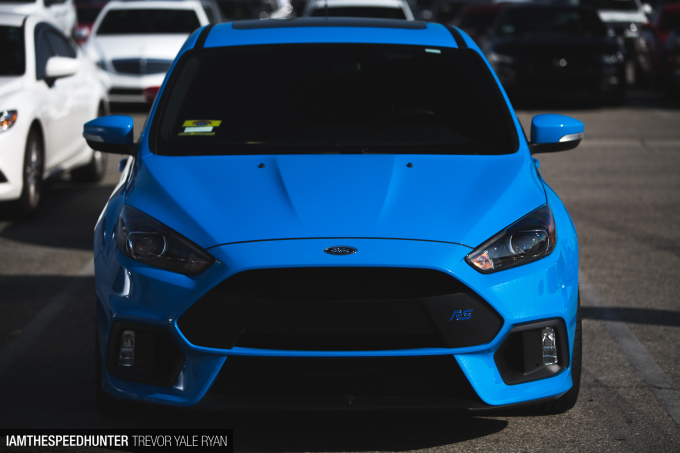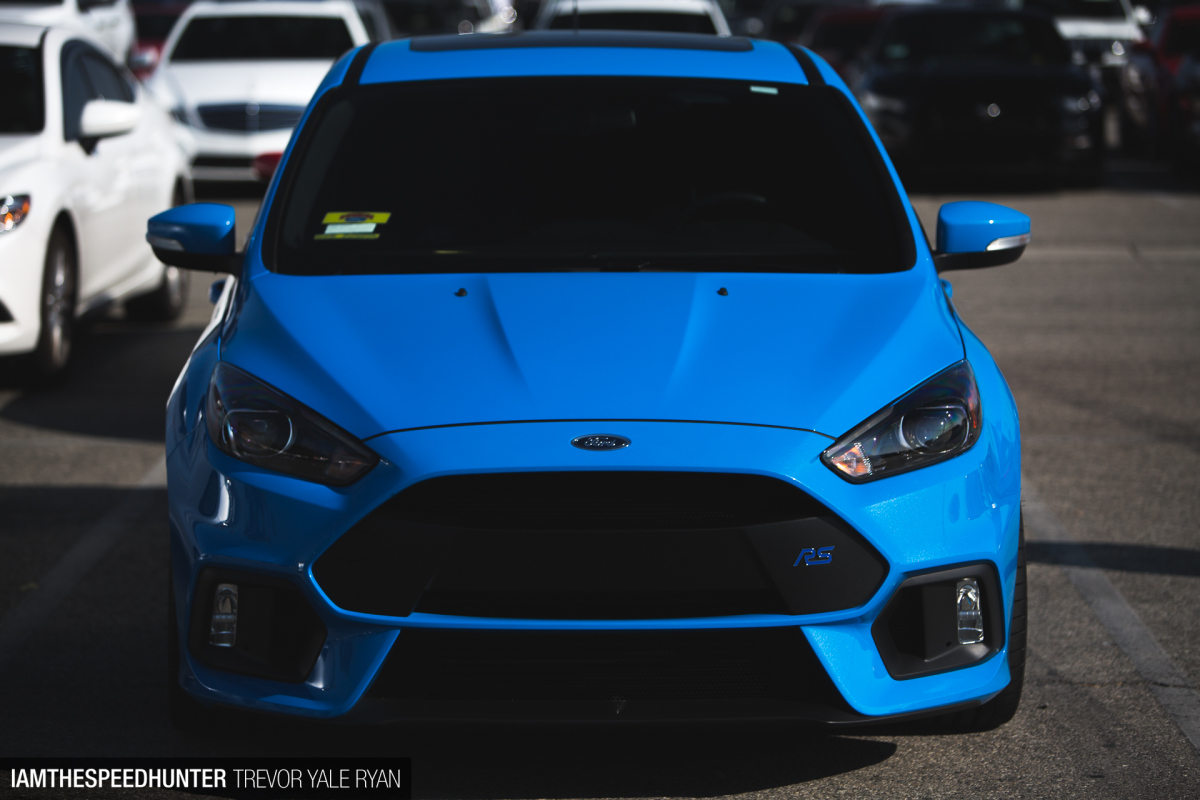 A decent number of American cars were also scattered around, which shouldn't really be surprising. It's also worth mentioning that the popularity of the Ford Focus RS and ST models here is soaring in enthusiast circles; I spotted no less than eight at my last track day at Thunderhill.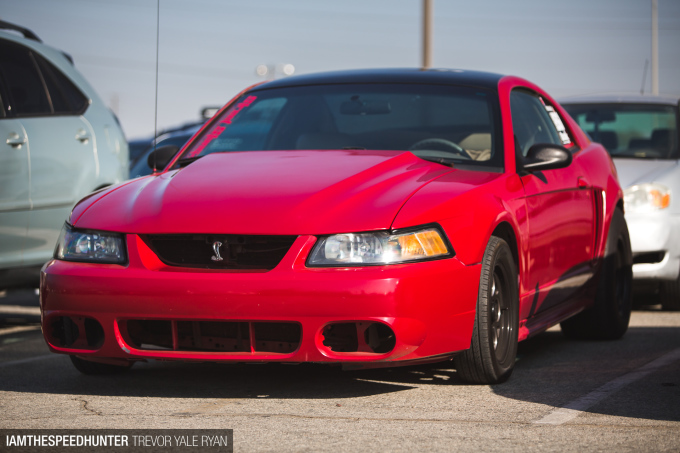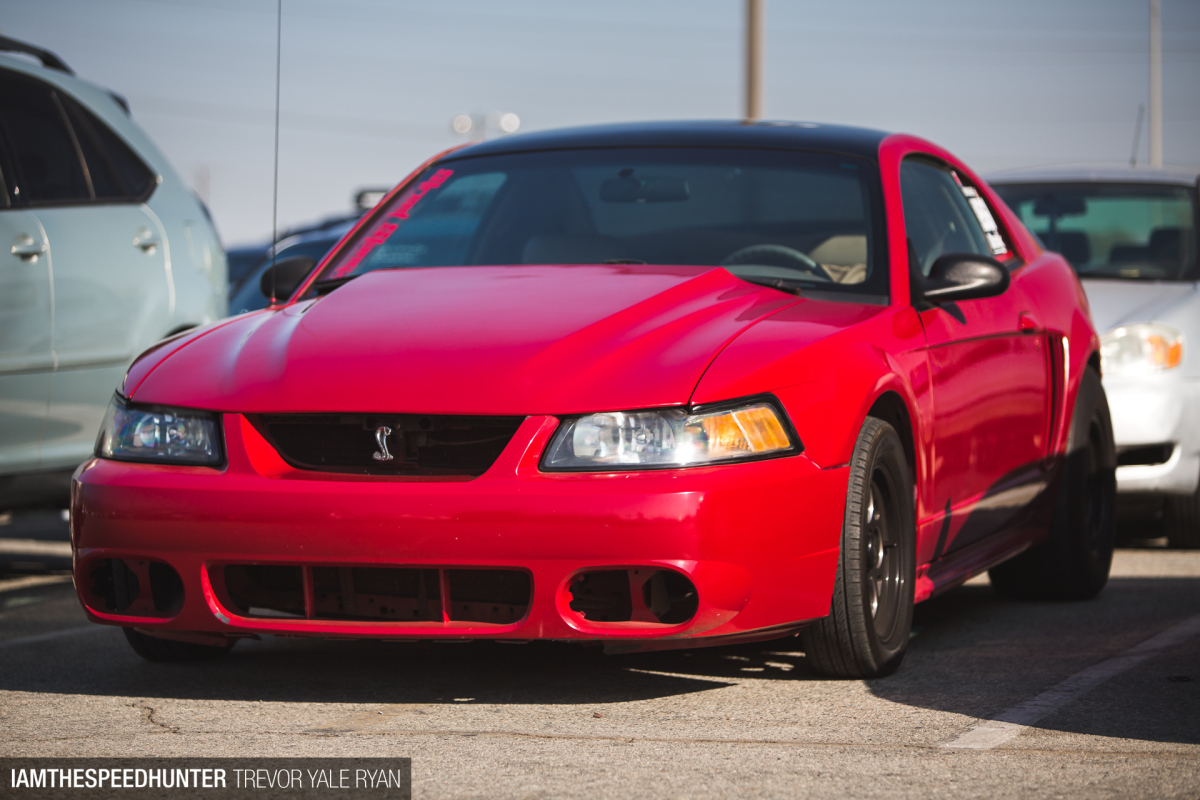 I have to say, my favorite of the American cars was this 'New Edge' Cobra model in drag trim. Truth be told, it's actually one of my all-time least favorite Mustang chassis, but this one looks so good with the skinny fronts and meaty rears.
This wagon came a close second, although for entirely different reasons. Notice the children's seats in the back; wagons sure are practical.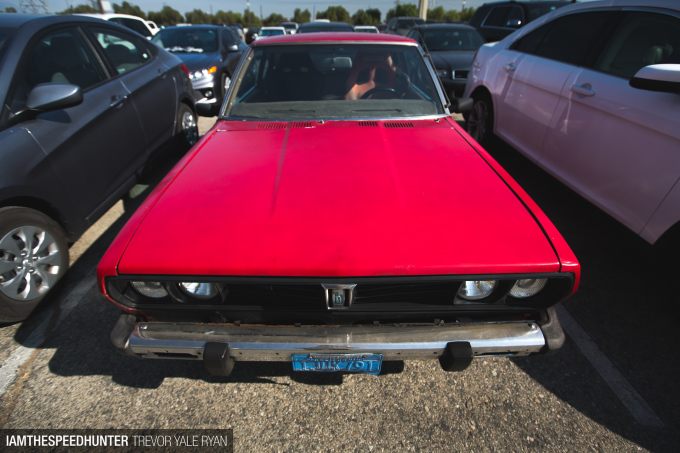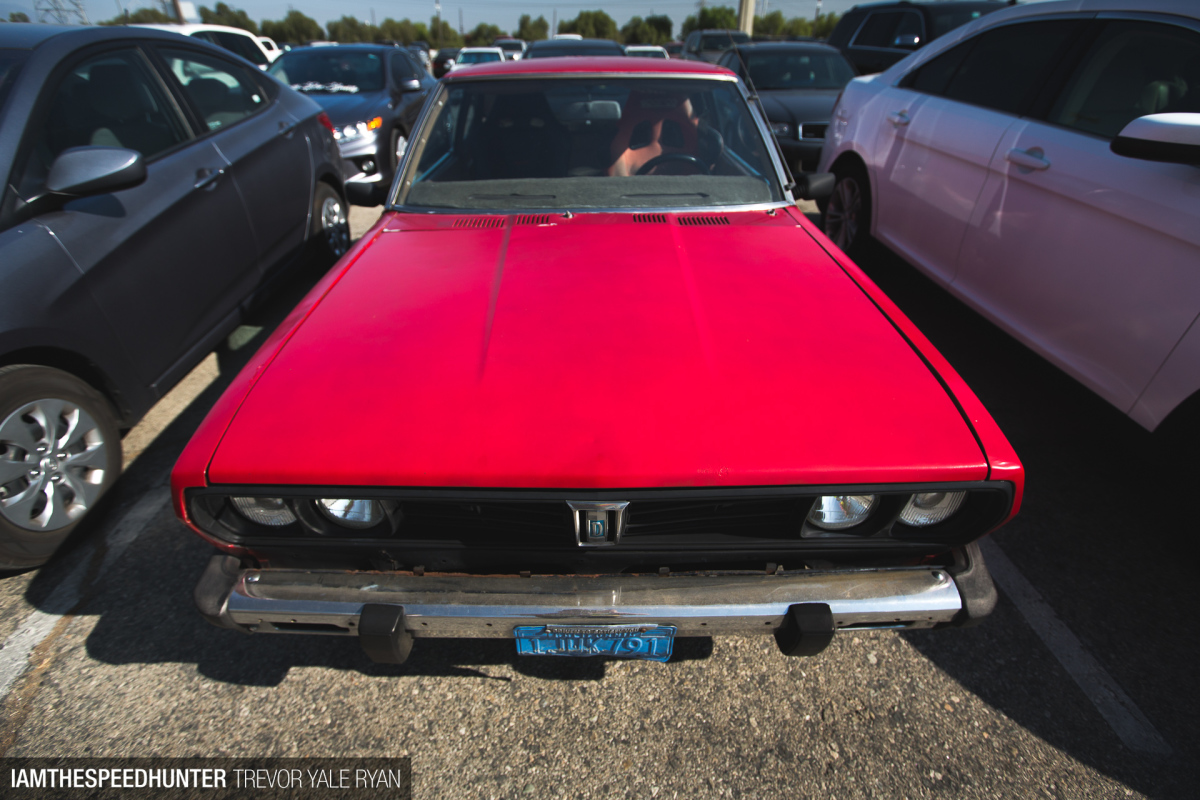 While not a wagon, this old Datsun with a beat up racing seat just oozed awesome. With some fresh rubber on its wheels, I can only hope the engine is in similar shape.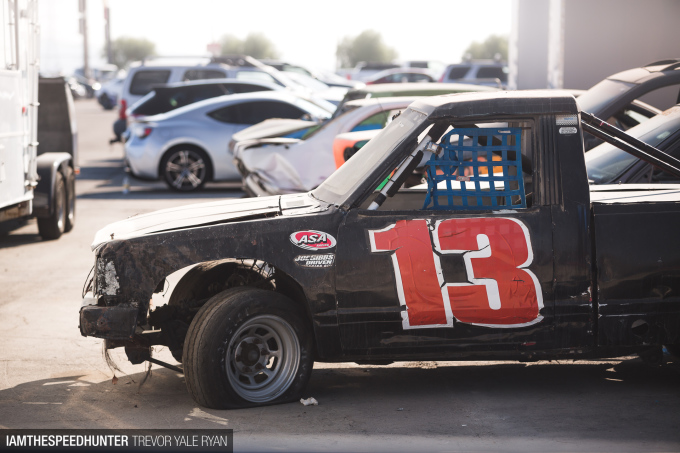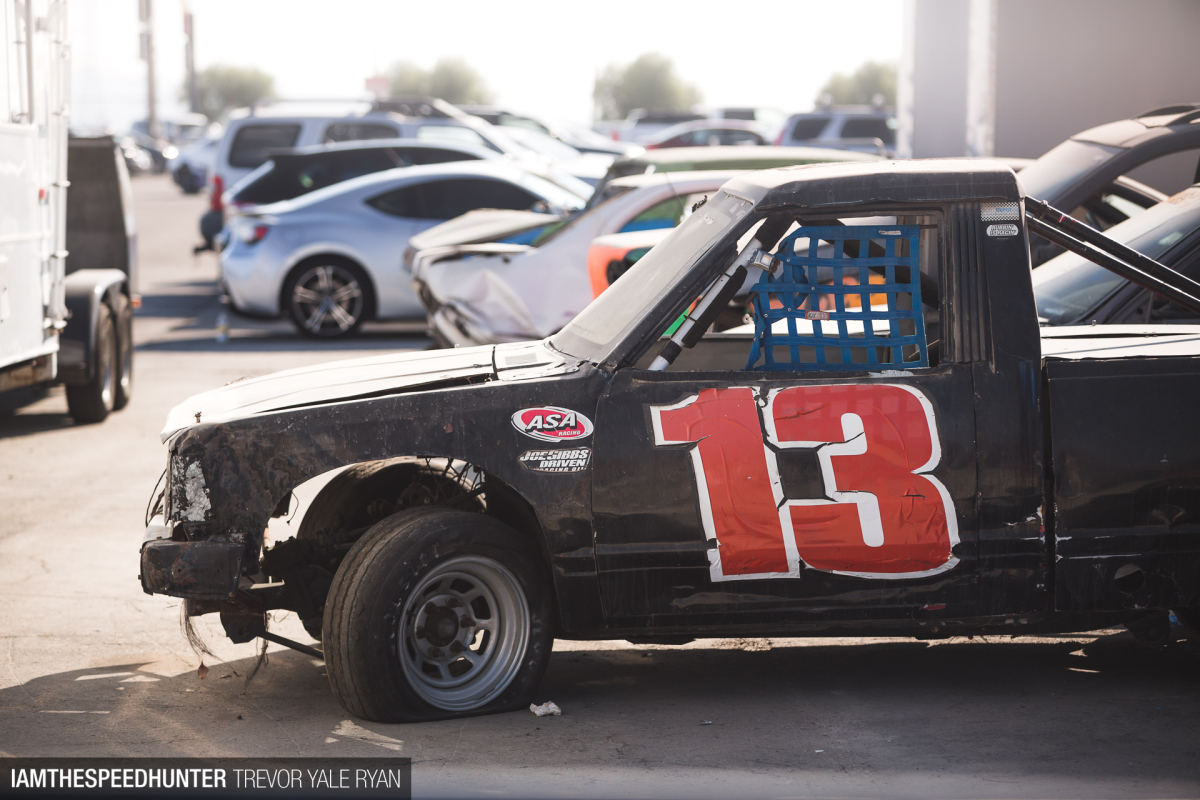 On my way back towards the track I noticed a well used pickup that seems to have found a permanent resting spot in the lot.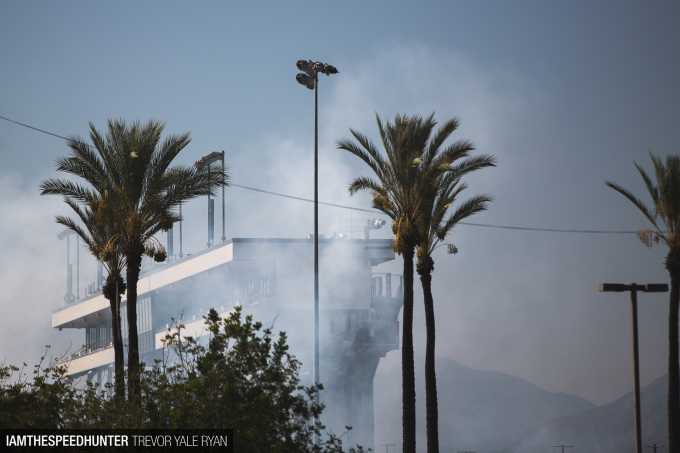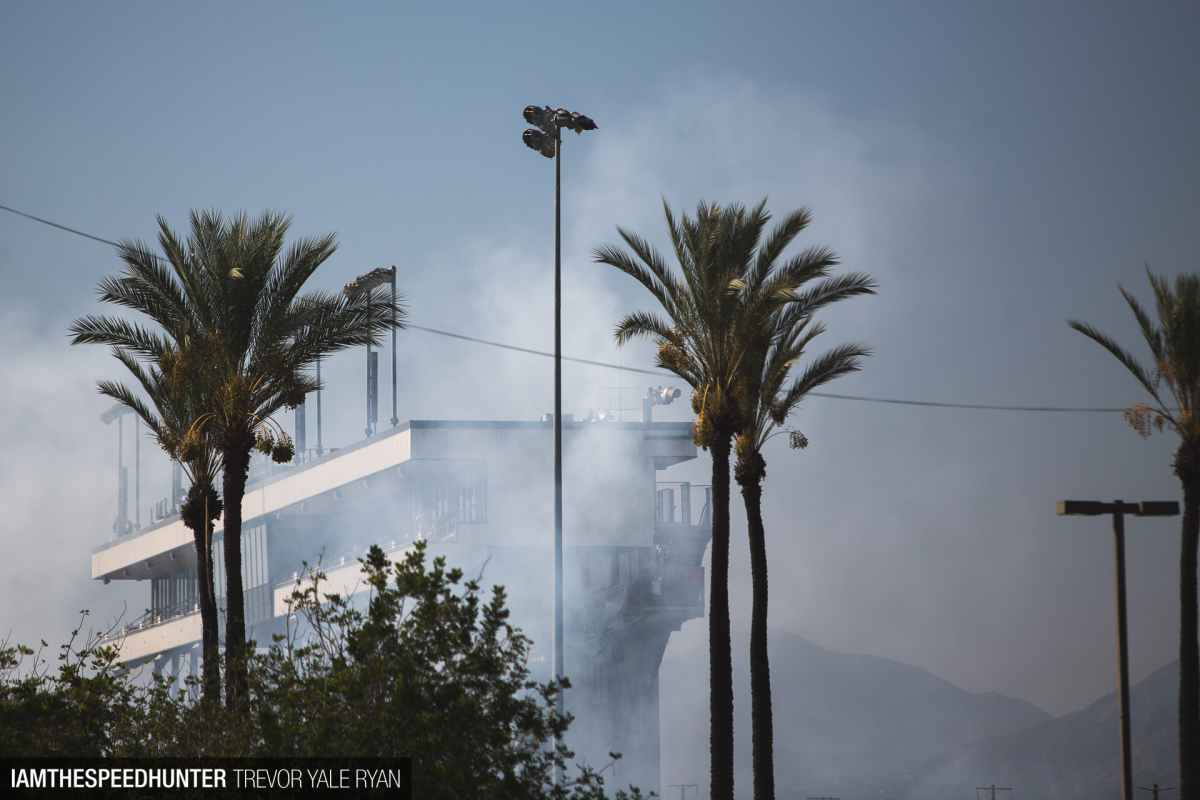 The Top 32 was beginning and I could hear the whines of superchargers and the screaming of tires just a couple hundred meters away. Smoke rose from the course, passing over the thousands of spectators in the stands — this was my cue to call the car park quits and come back in.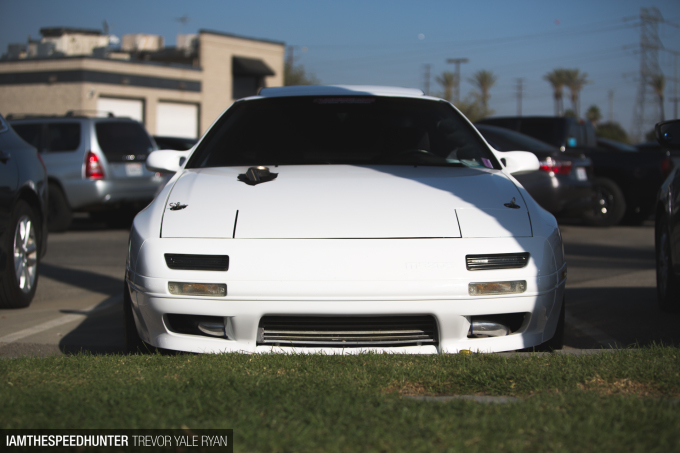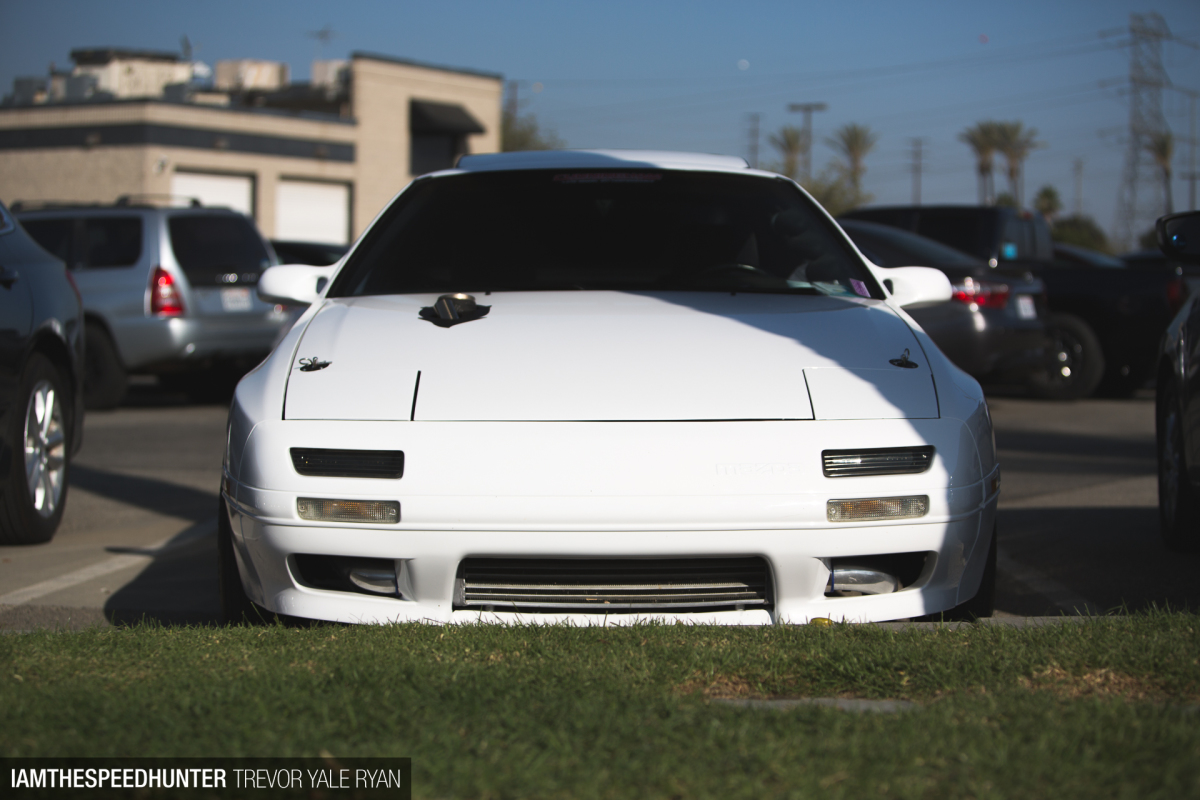 Still, a few last-minute finds slowed me down as I neared the entrance. Finds like this angry little FC3S Mazda RX-7.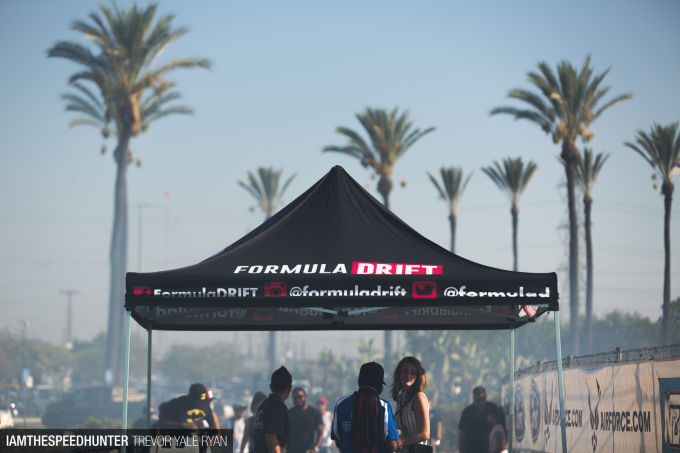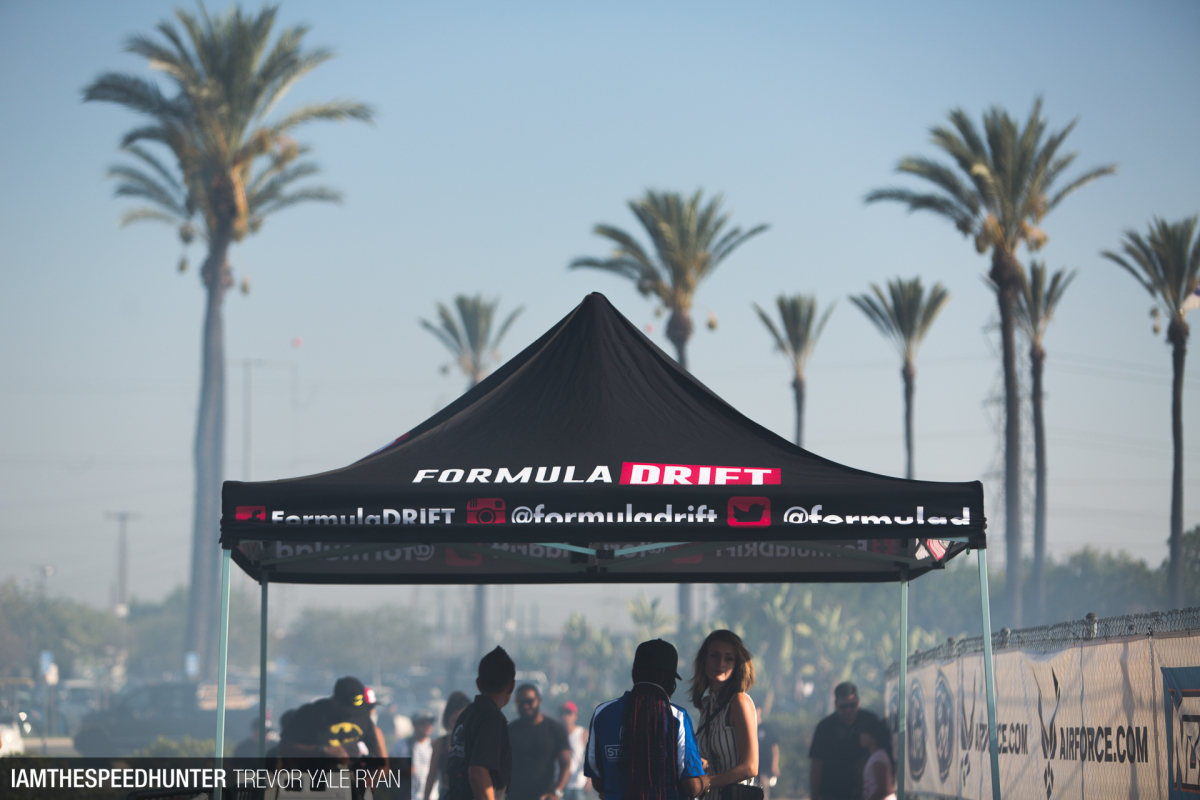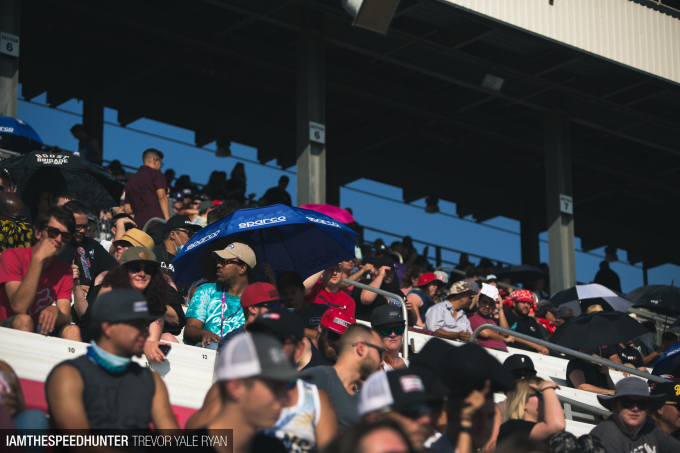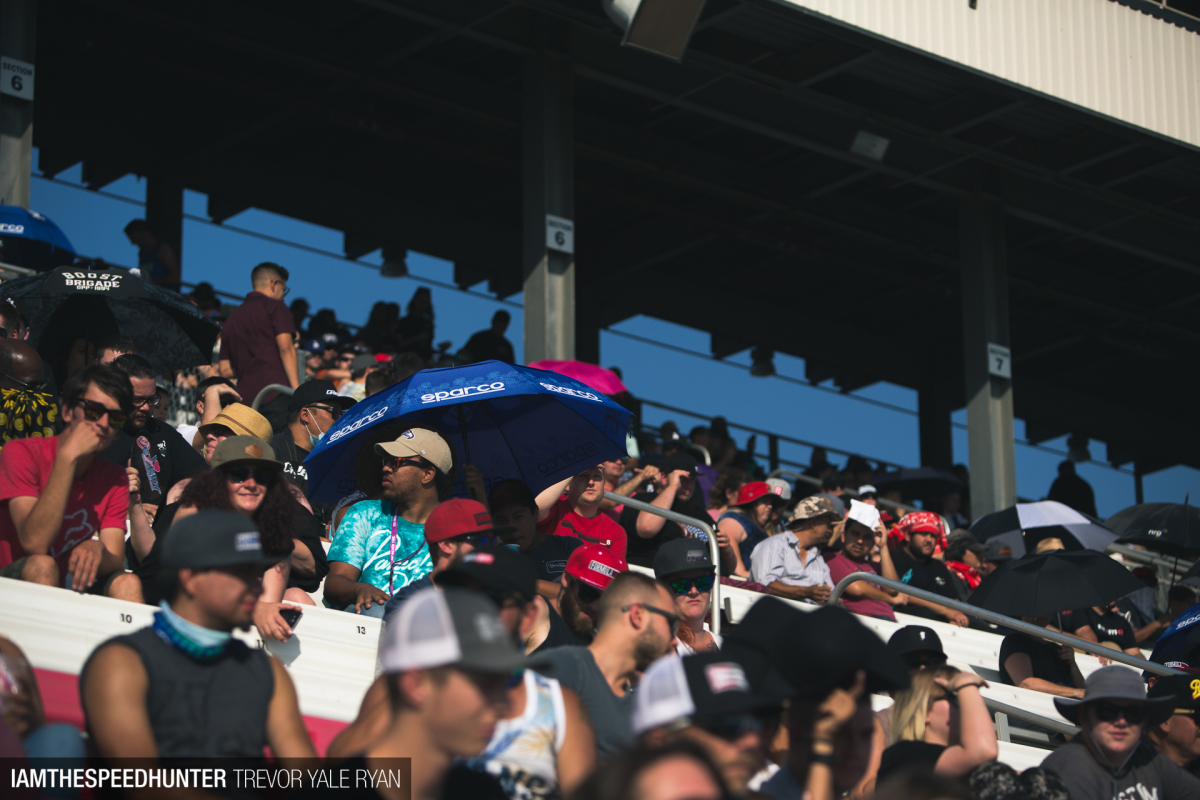 Finally, back through the gates I went; battles were in progress and the stands were packed.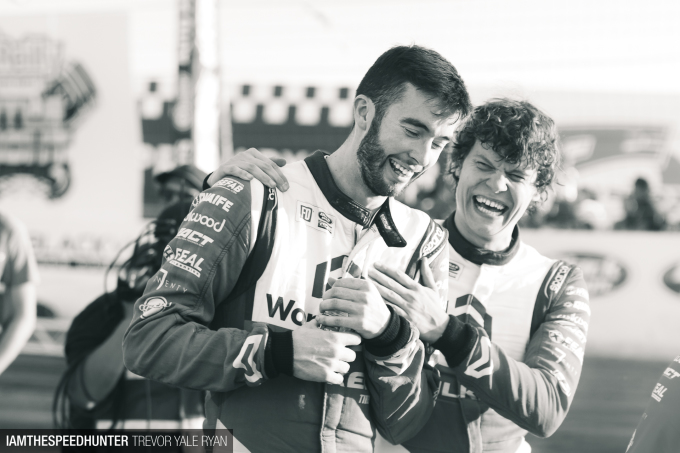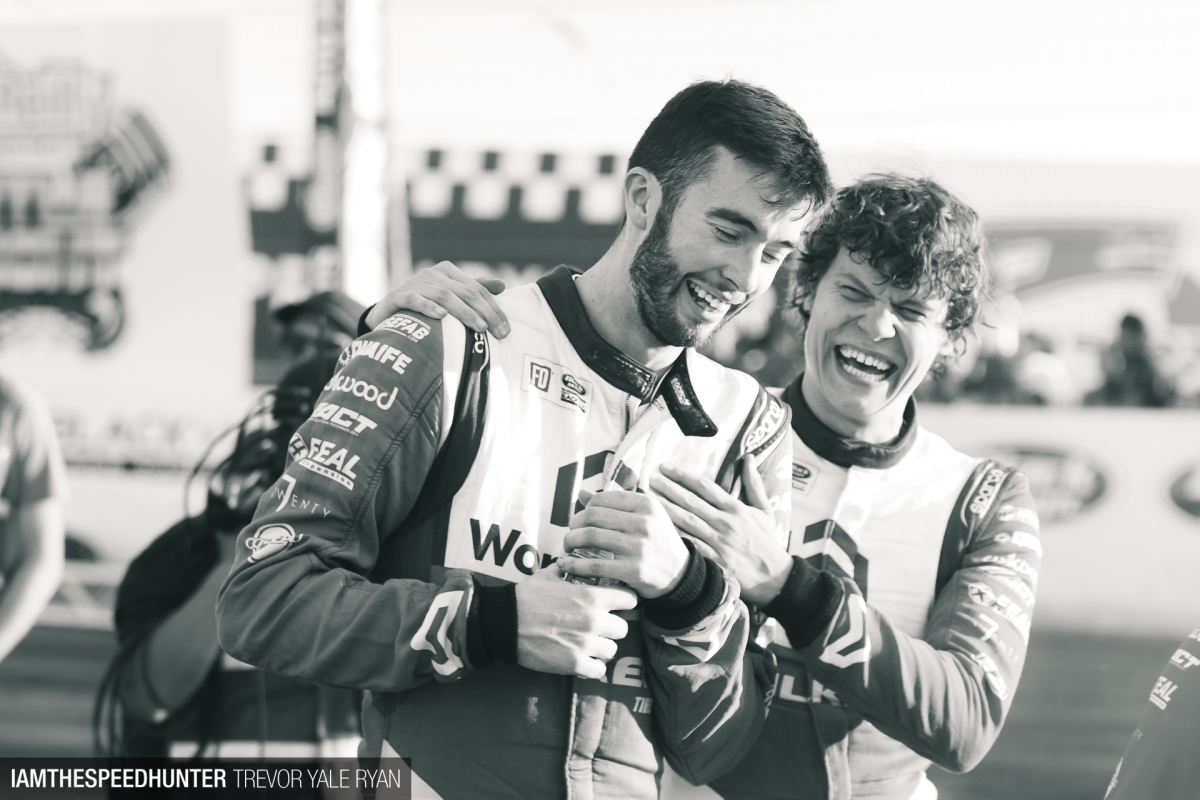 We all know who took it home, by a long shot, but the night was still a drama-filled finale.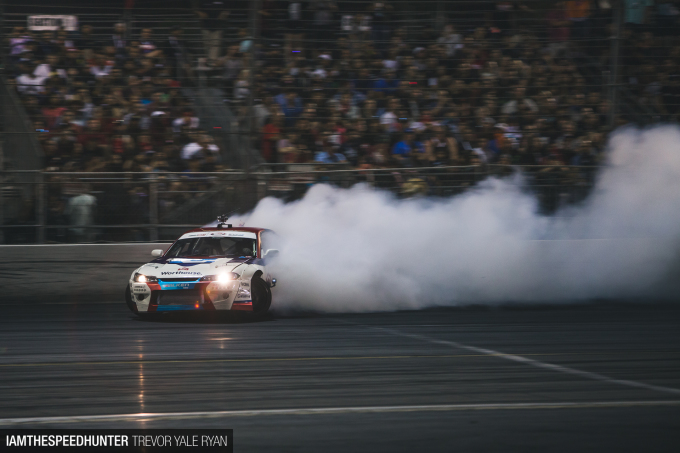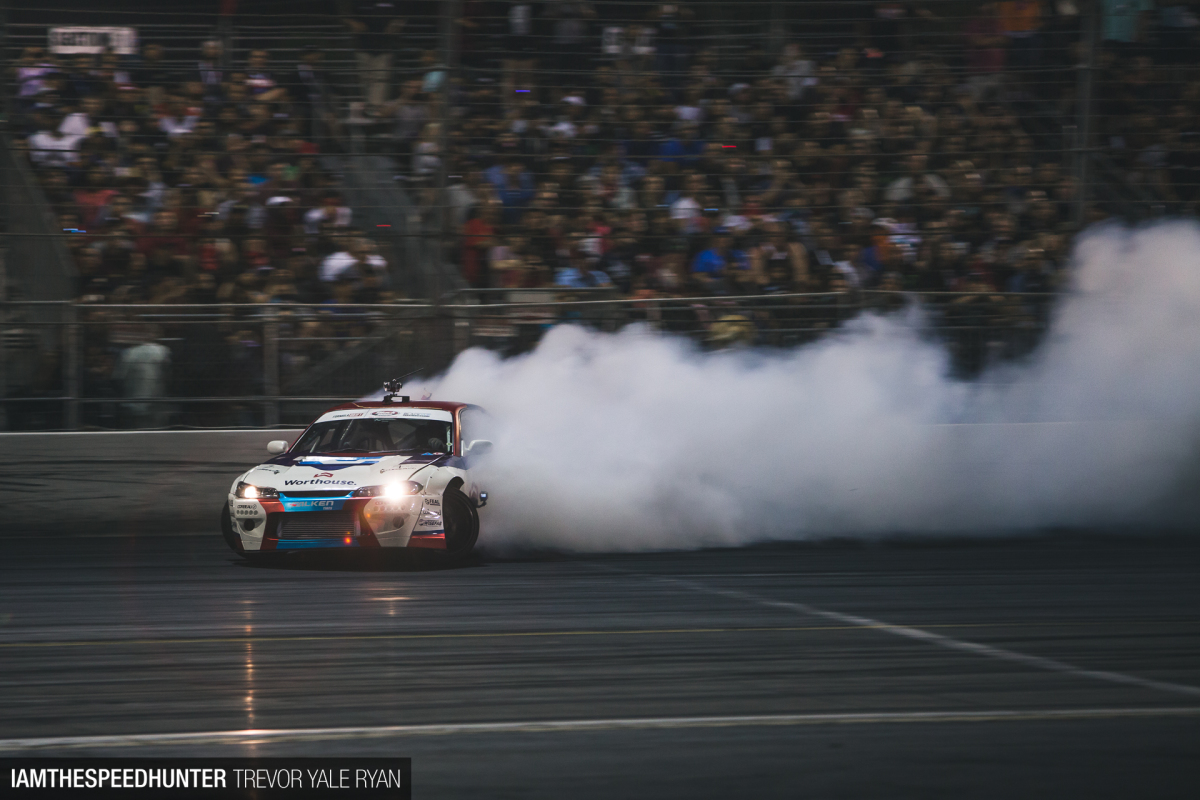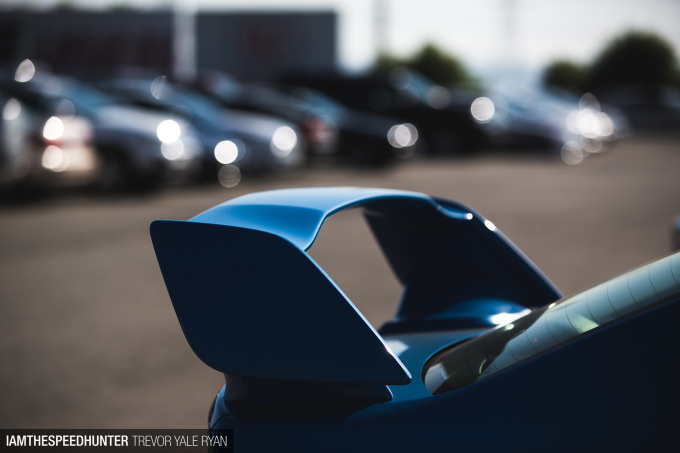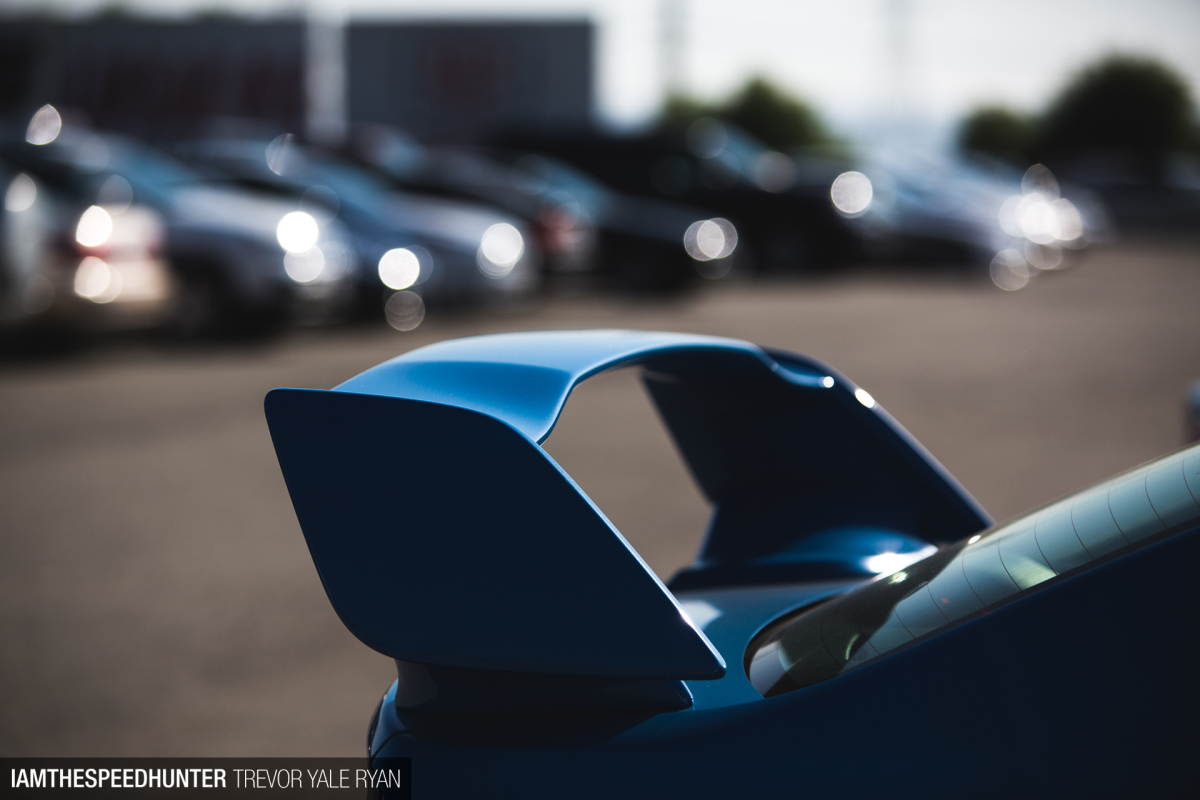 As for next year, it looks like there will be a few changes on the grid; we'll just have to wait and see. I suppose the same goes for the parking lot.
Trevor Yale Ryan
Instagram: tyrphoto
TYRphoto.com
Cutting Room Floor