Introduction
As some of you may know from previous stories, I work as the official Red Bull Global Rallycross (GRC) photographer. Throughout the 2017 season, I attended every single round of the championship, which took me to eight different cities throughout the United States.
During this time I captured everything from the very first heat race in Memphis to Scott Speed's champagne spray at the Los Angeles final, and in this post I want to share with you some of my favorite GRC moments of the year.
Memphis: The Barbeque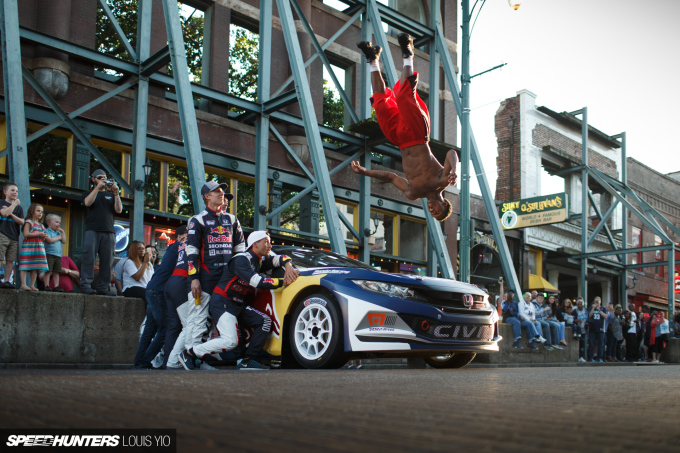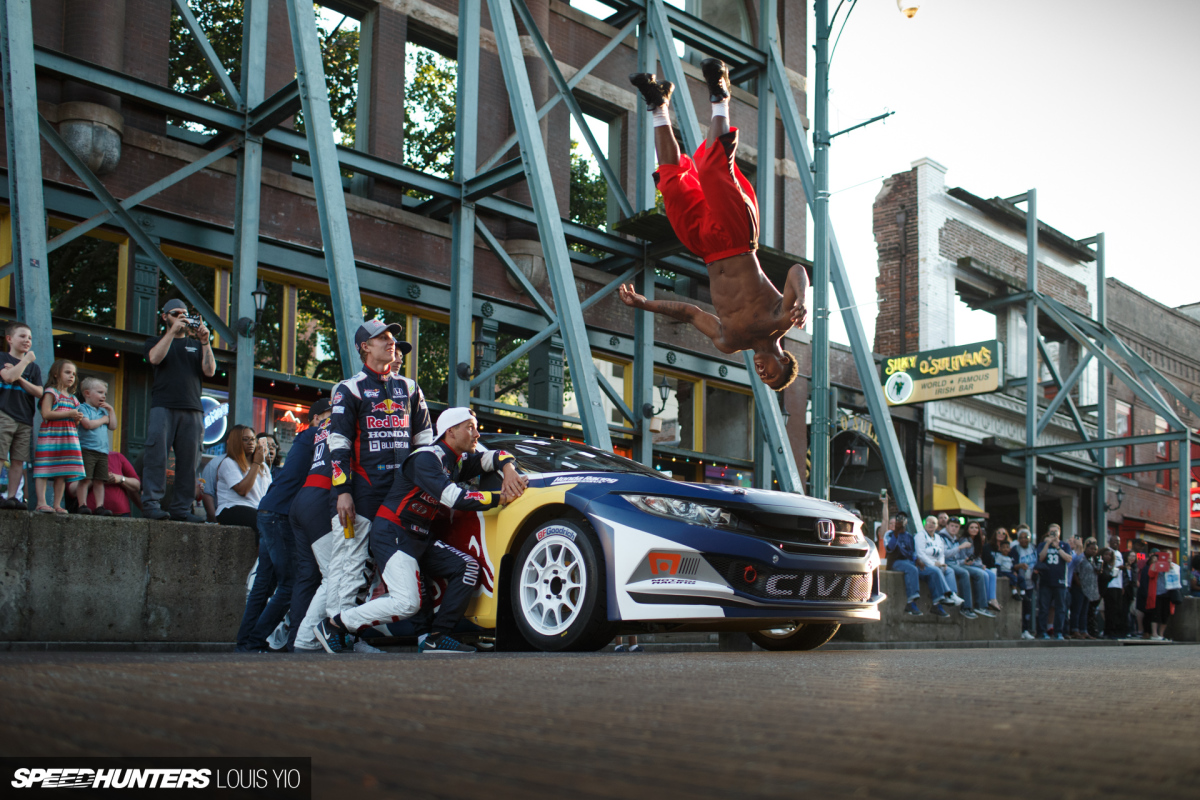 The launch of this year's GRC season started in Memphis, Tennessee. I had never visited this city before, but from what I'd seen (which was very little), it seemed really nice.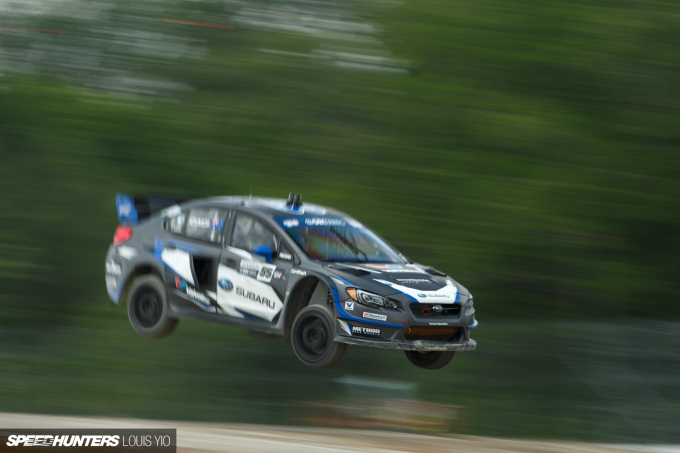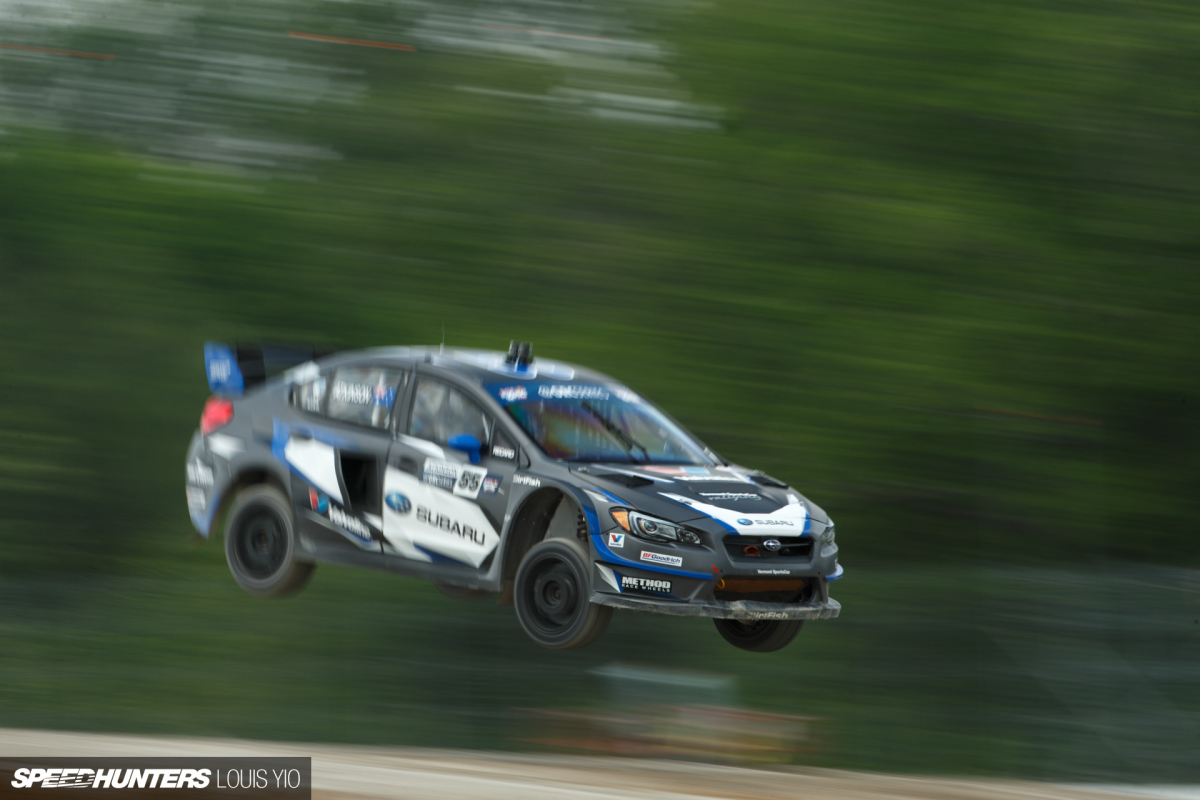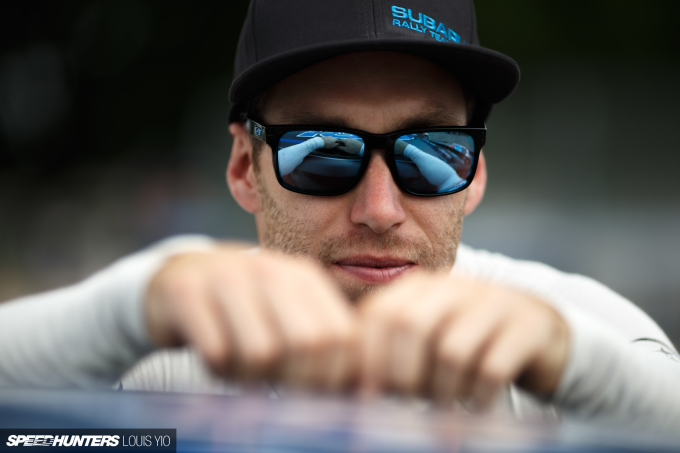 Subaru Rally Team USA brought Australian driver Chris Atkinson on for the full GRC season this year, which was pretty cool. Some of you rally fans will remember his stint with the Subaru World Rally Team in the WRC during the mid-to-late-2000s.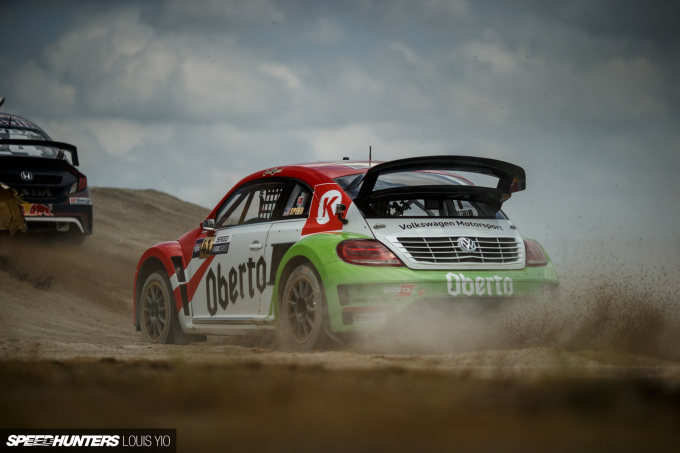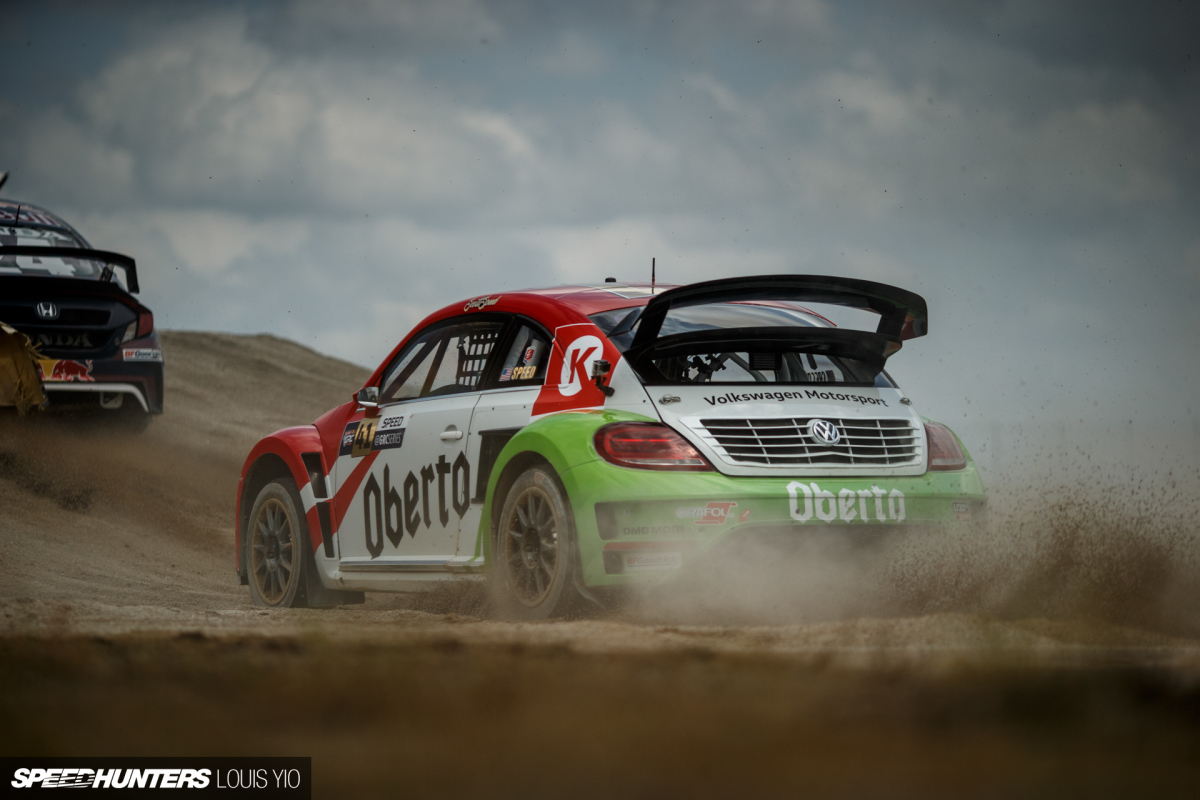 Reigning champion Scott Speed was back again and looking very fast.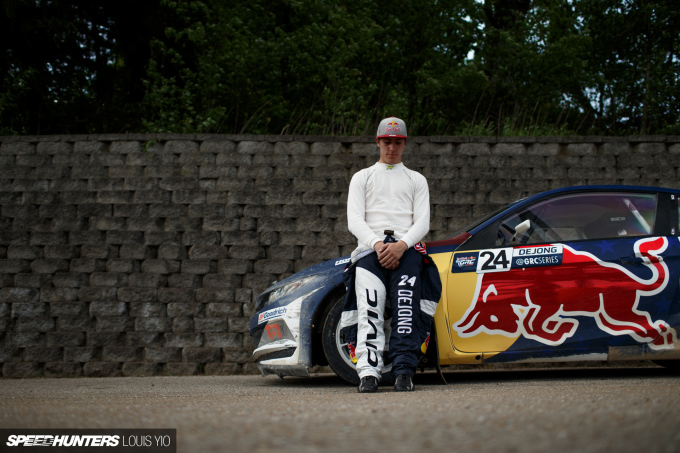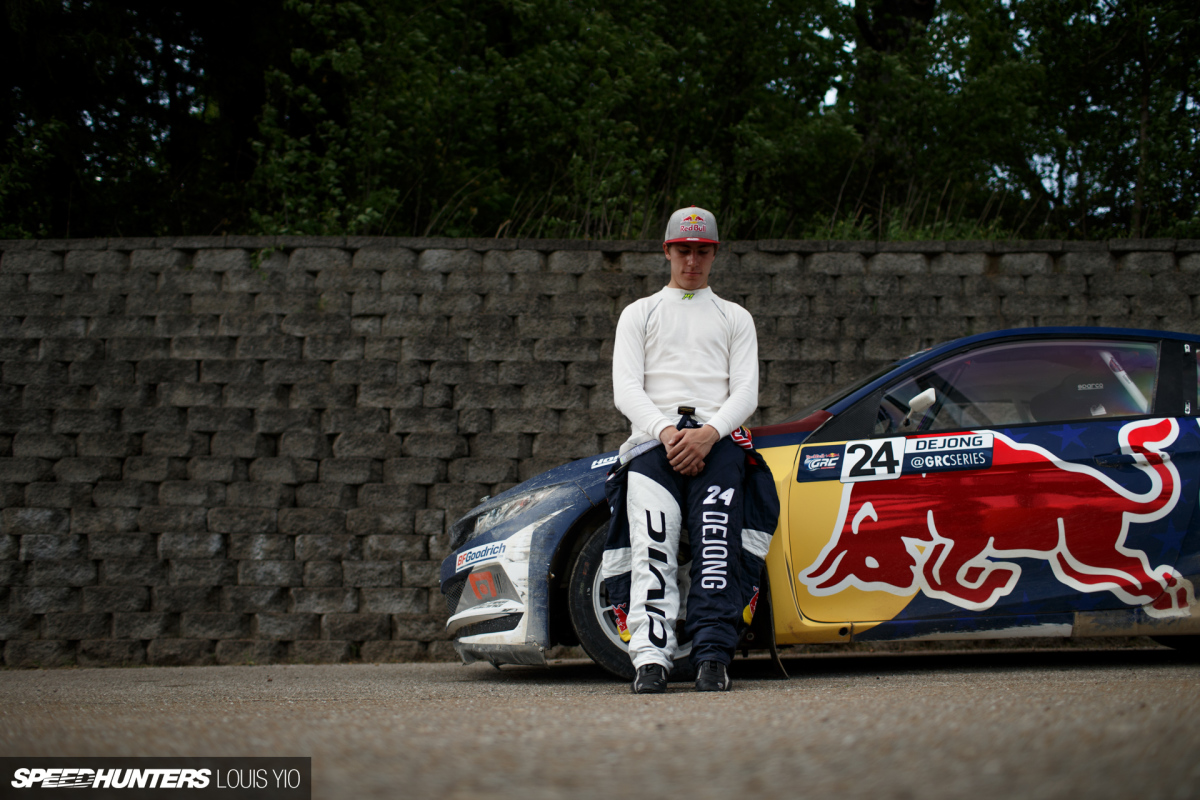 Lately, I've started to take more of a liking to candid photos. Action is my bread and butter, but there's a lot of fun and plenty of challenge in shooting spontaneous portraits.
The opening round usually sets the pace for the rest of the season, and with their podium finishes, the Volkswagen duo of Scott Speed and Tanner Foust definitely let everyone know that they were the ones to beat. It's crazy that VW is leading in GRC and FIA World RX; two different teams running two different cars in two different series, yet dominating the sport.
Louisville: It's Me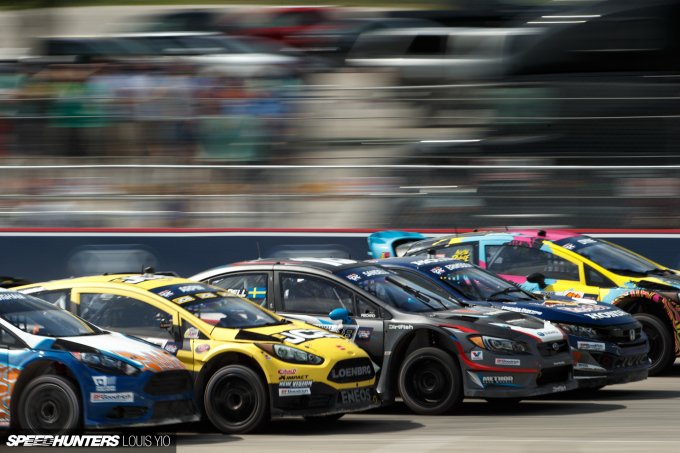 The race at Louisville (aka Meville) was one to remember. With a new season comes new rules, and one of the biggest changes to the GRC series this year was the five-wide heat races. This saw the cars lined up with less than a foot of space between each other, which made for an exciting start to every race.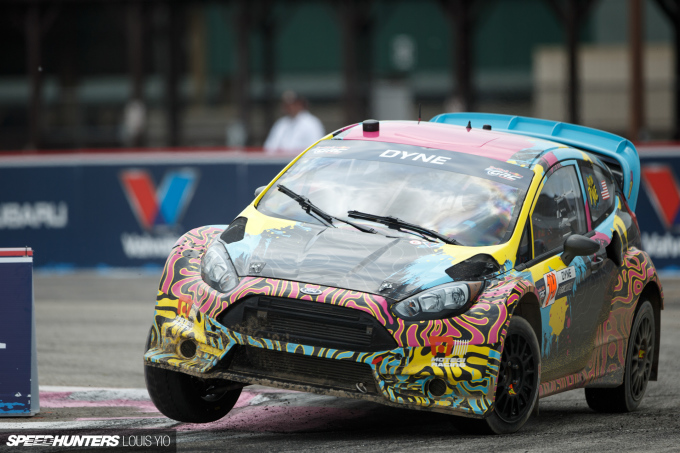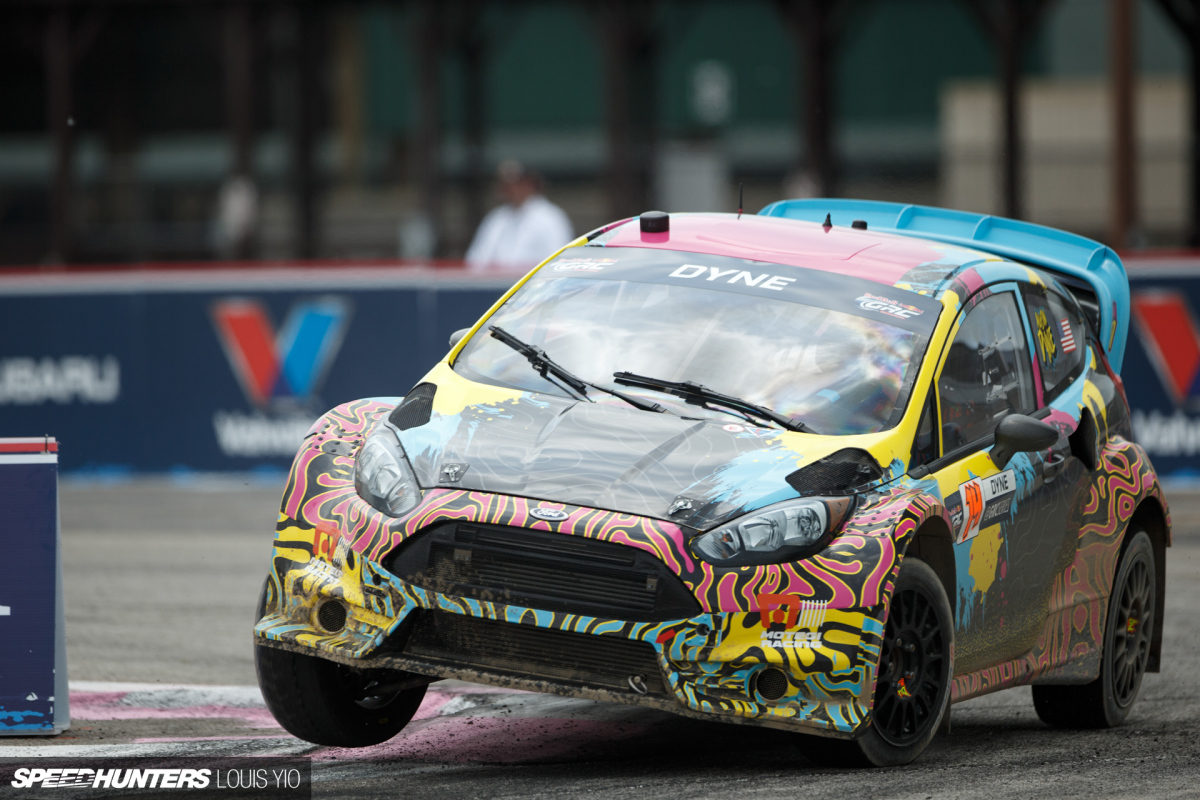 The term 'rubbing is racing' is a bit of an understatement in GRC, as I literally saw cars driving over each other thanks to this new format. It's great for TV and great for photos; whoever at GRC came up with this is a genius.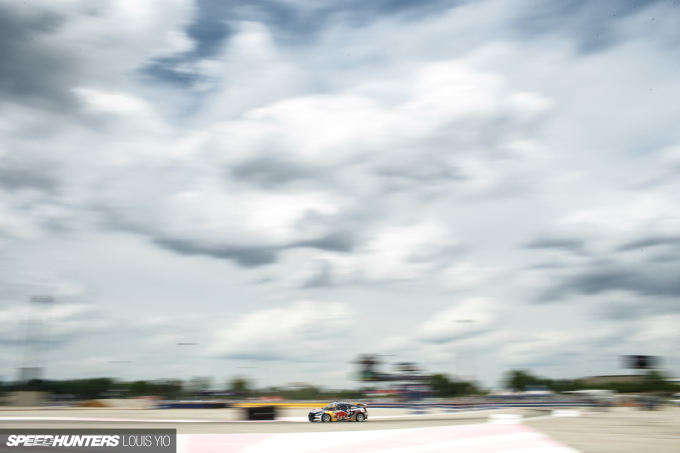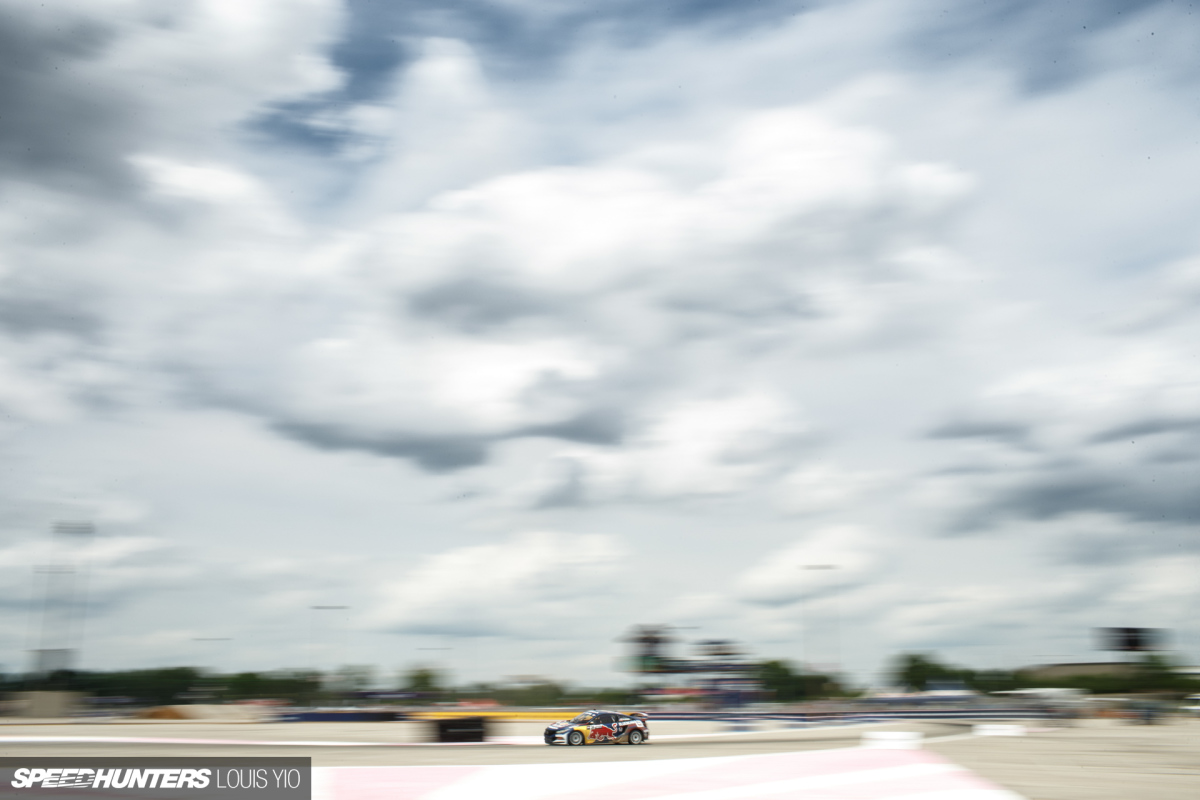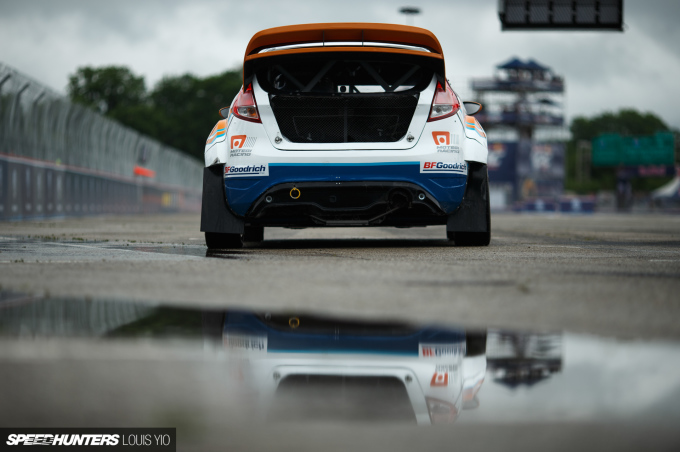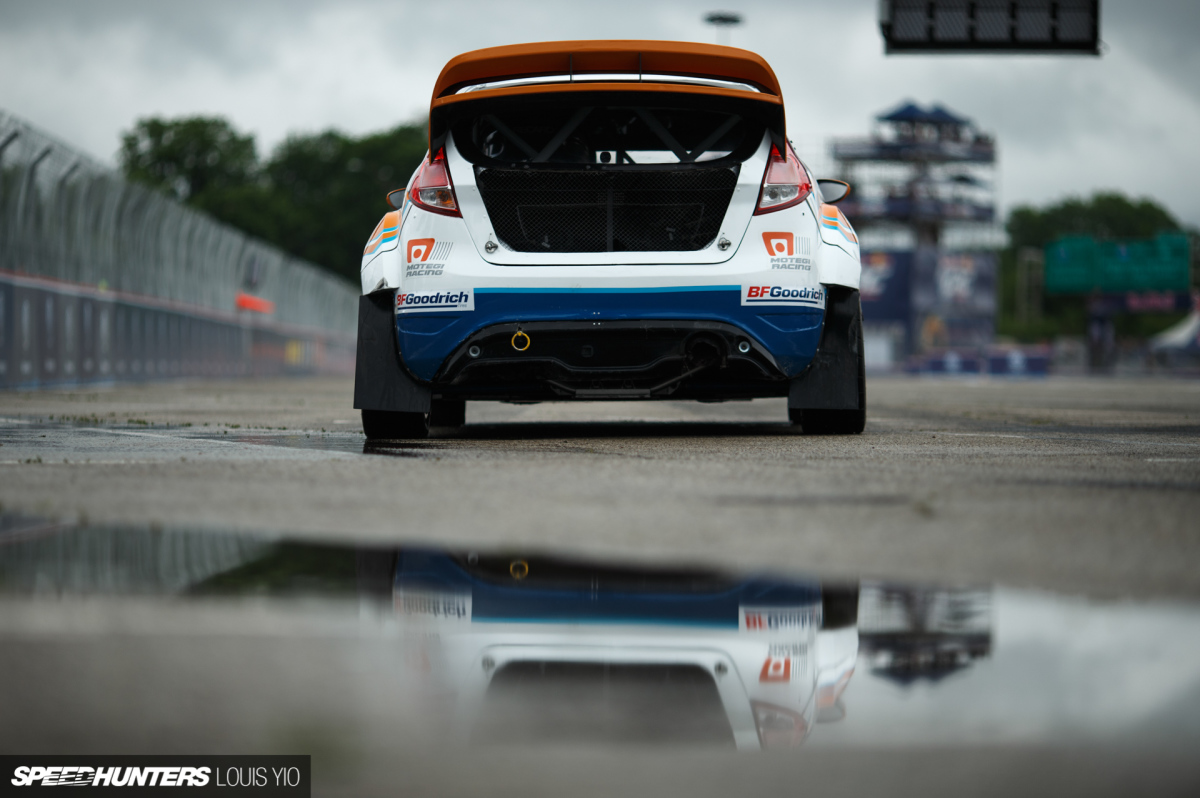 The race was a slick one, and in my opinion one of the best in GRC yet.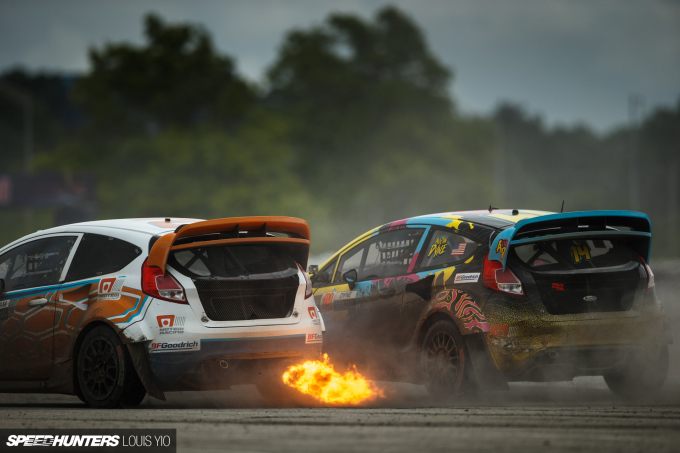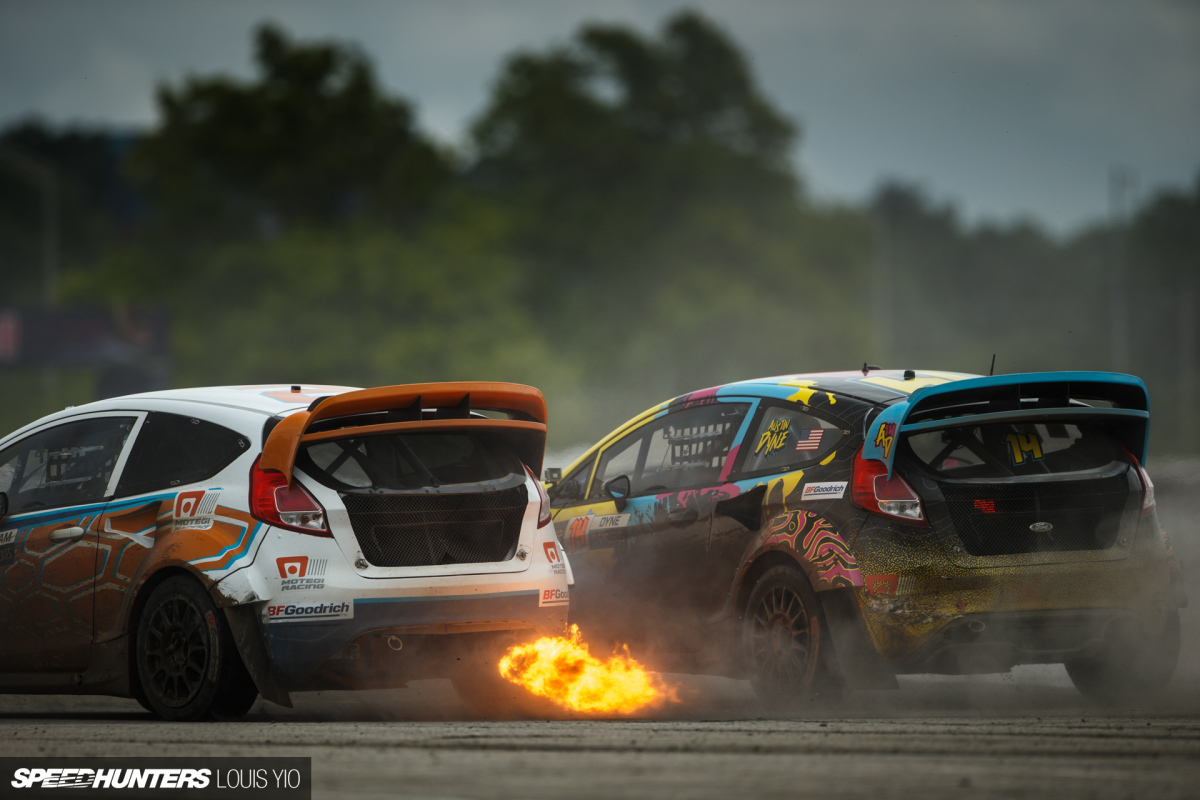 The track layout was pretty technical, but it also granted me some amazing vantage points.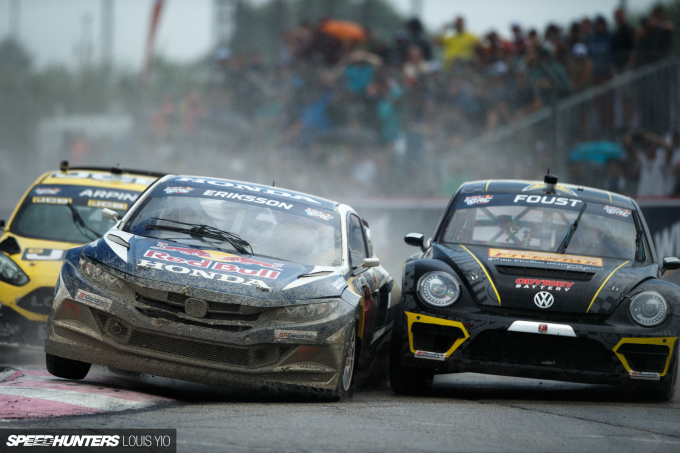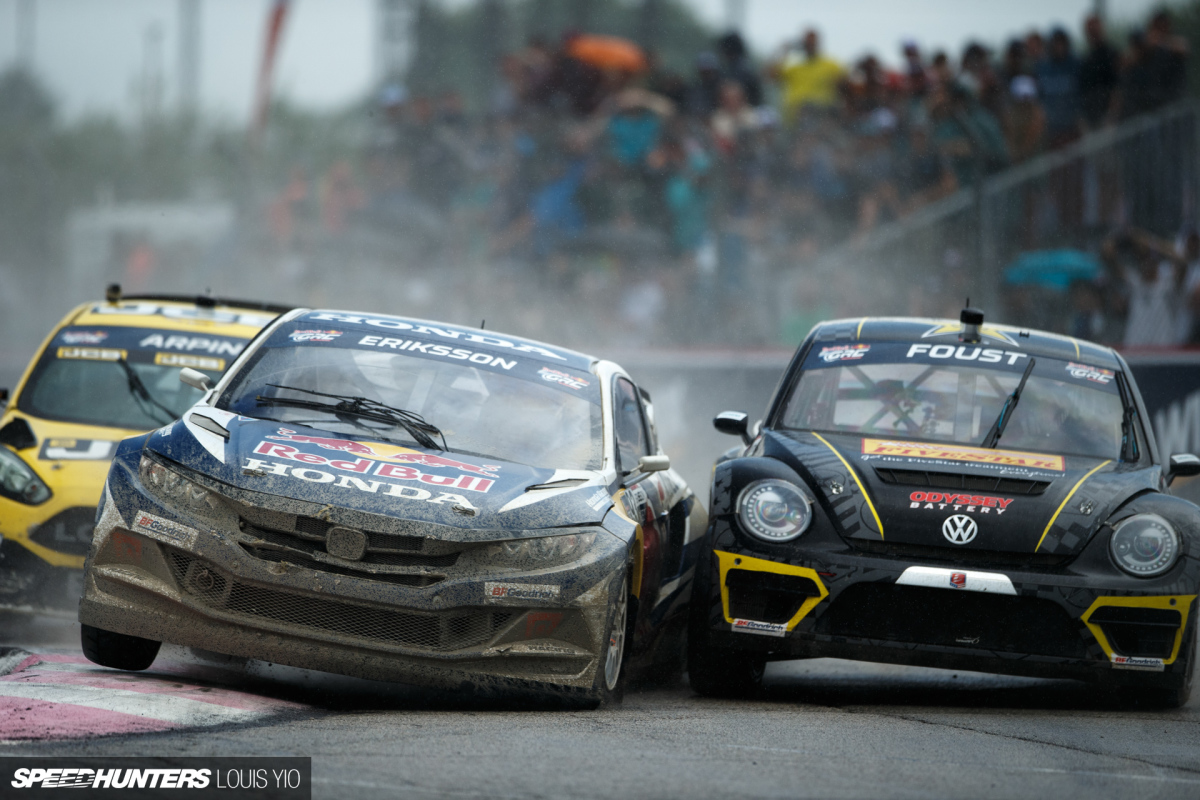 The weather never really cooperated and the Supercar class final was run in the wet, but with dry surface tires and settings. Take a look at the final race here and you'll see why I enjoyed watching it so much.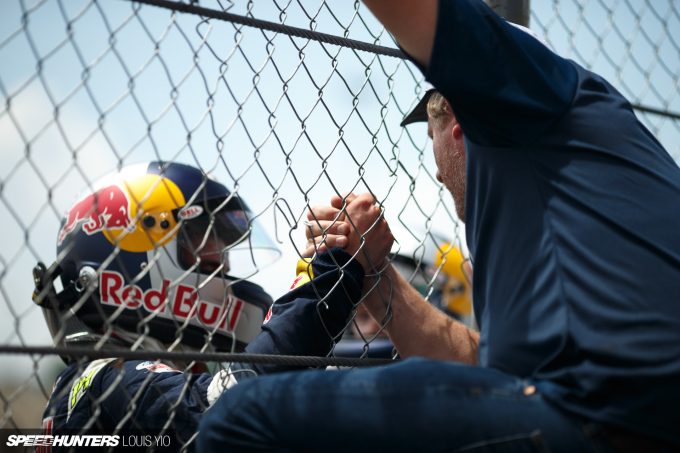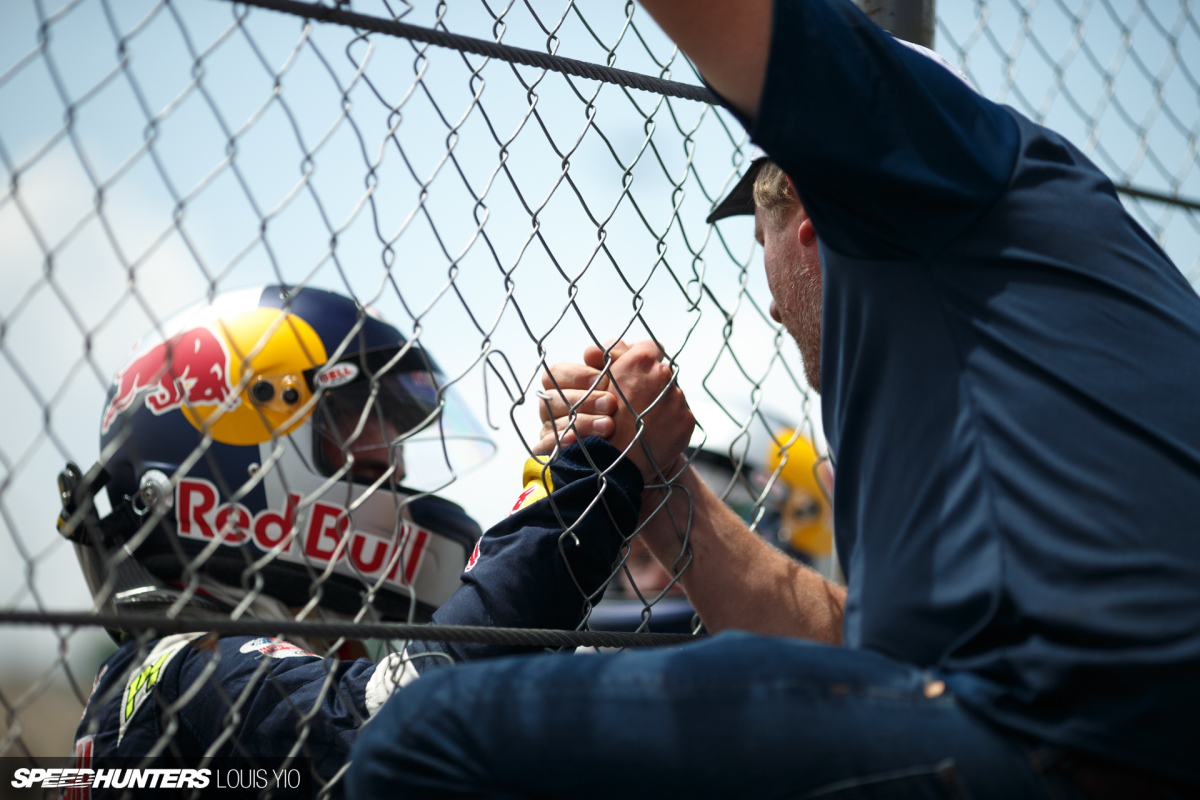 Sebastian Eriksson took the win, his natural Scandinavian driving skills really coming into play in the wet conditions.
New England: Hot Lobstah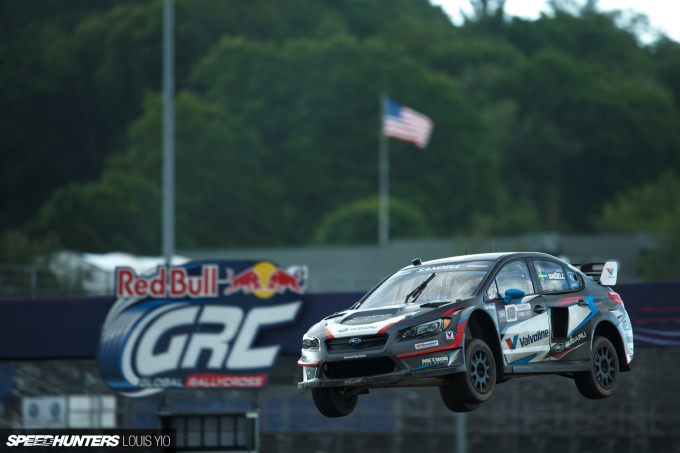 One of the rounds I was most looking forward to was New England, or more specifically, Thompson, Connecticut.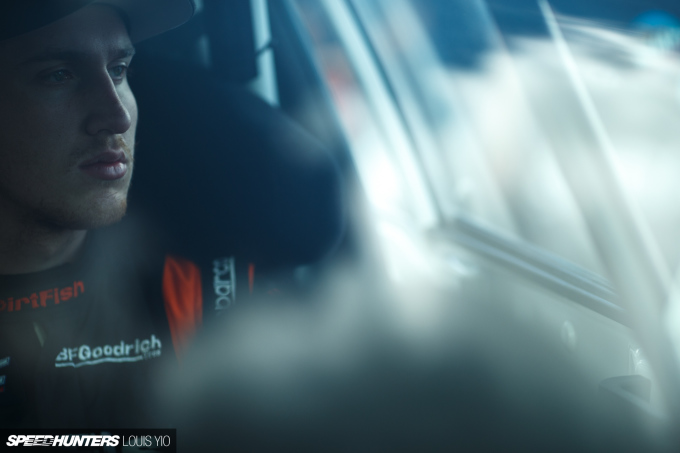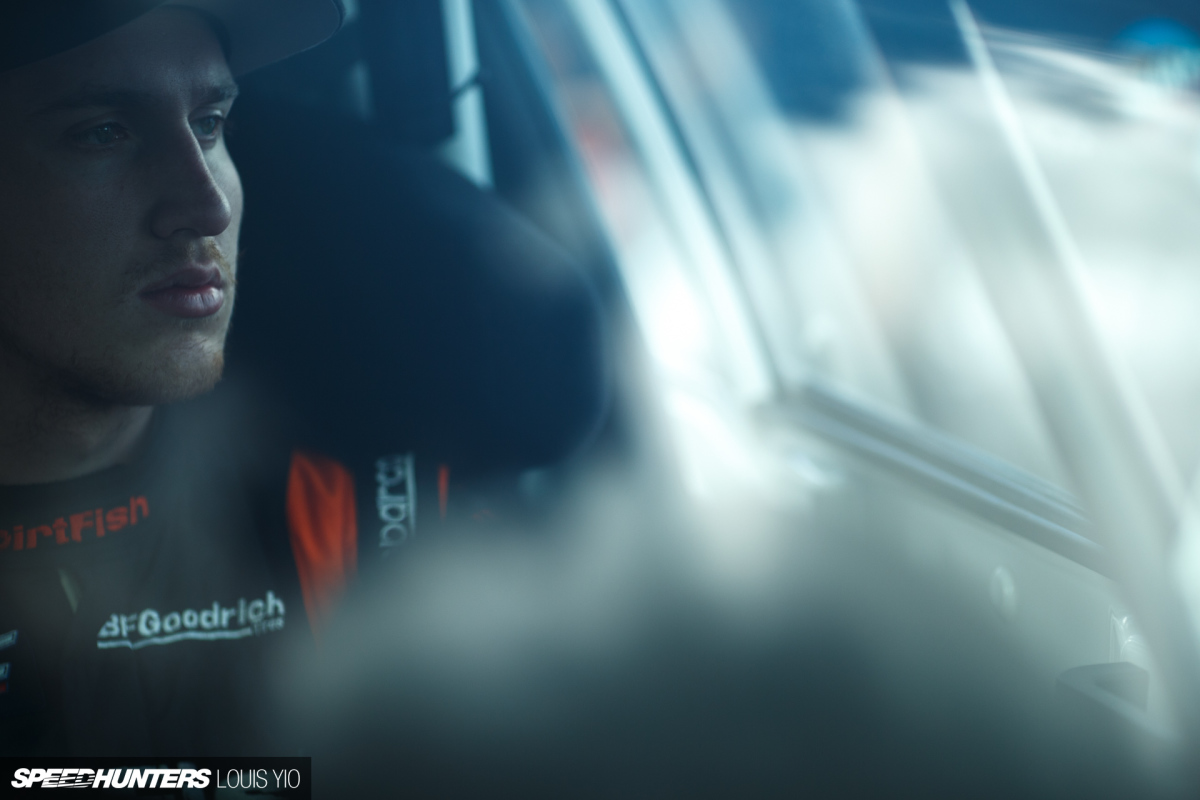 With amazing weather forecasted and probably my favorite track layout to date, I had high expectations for this race.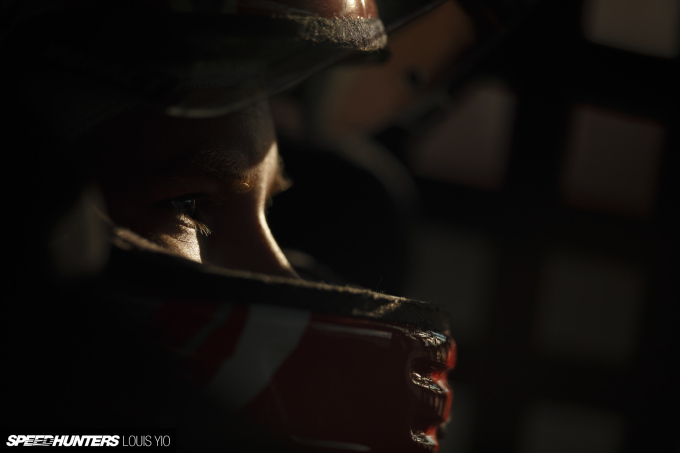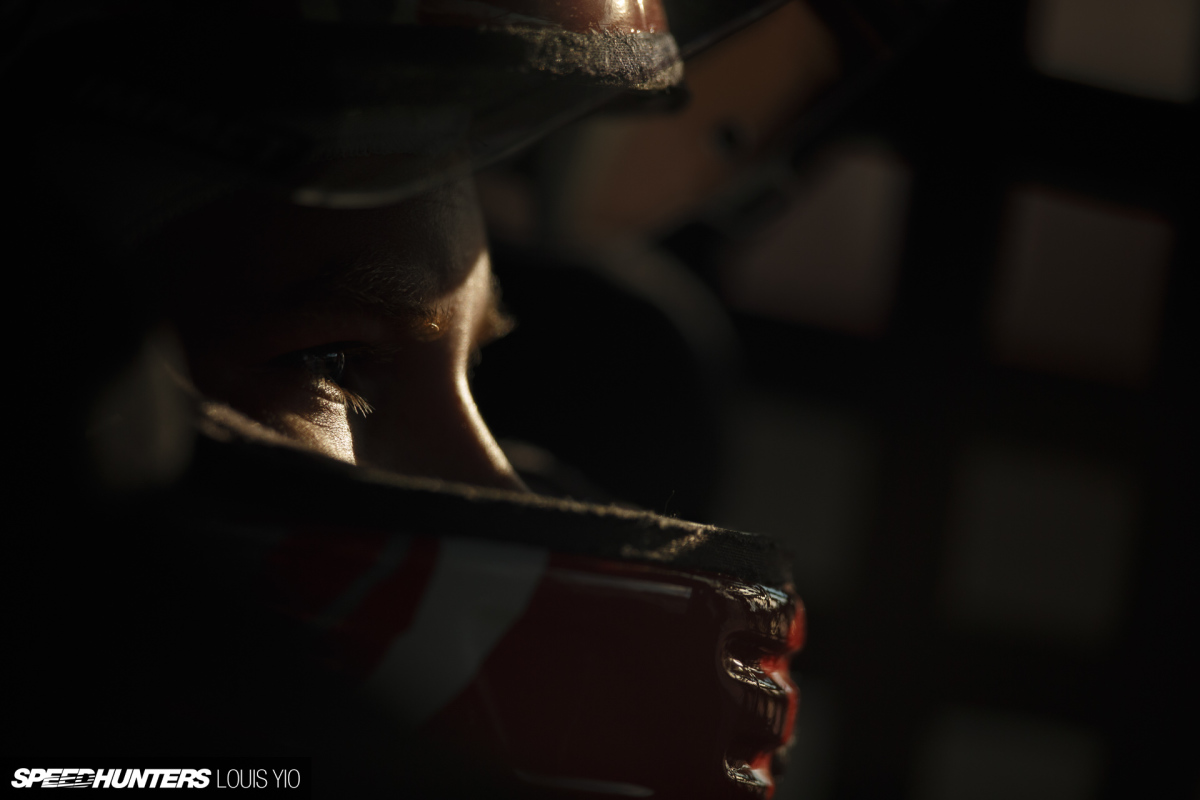 I'm not too sure the drivers liked the track as much as I did though, as the newly-surfaced dirt section had some large boulders hiding beneath. If drivers weren't on the perfect line, the repercussions could be disastrous.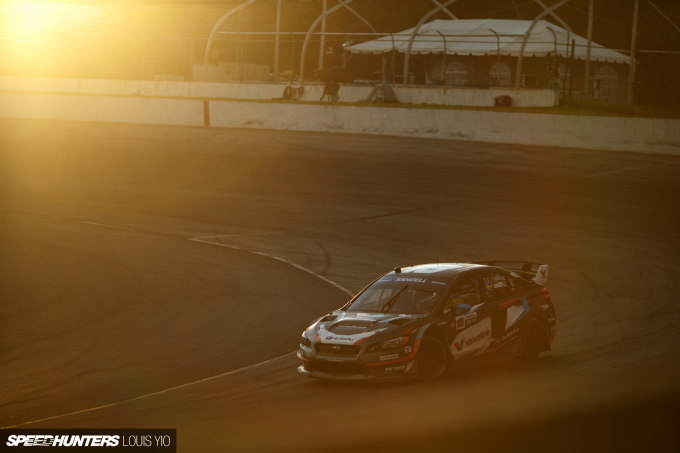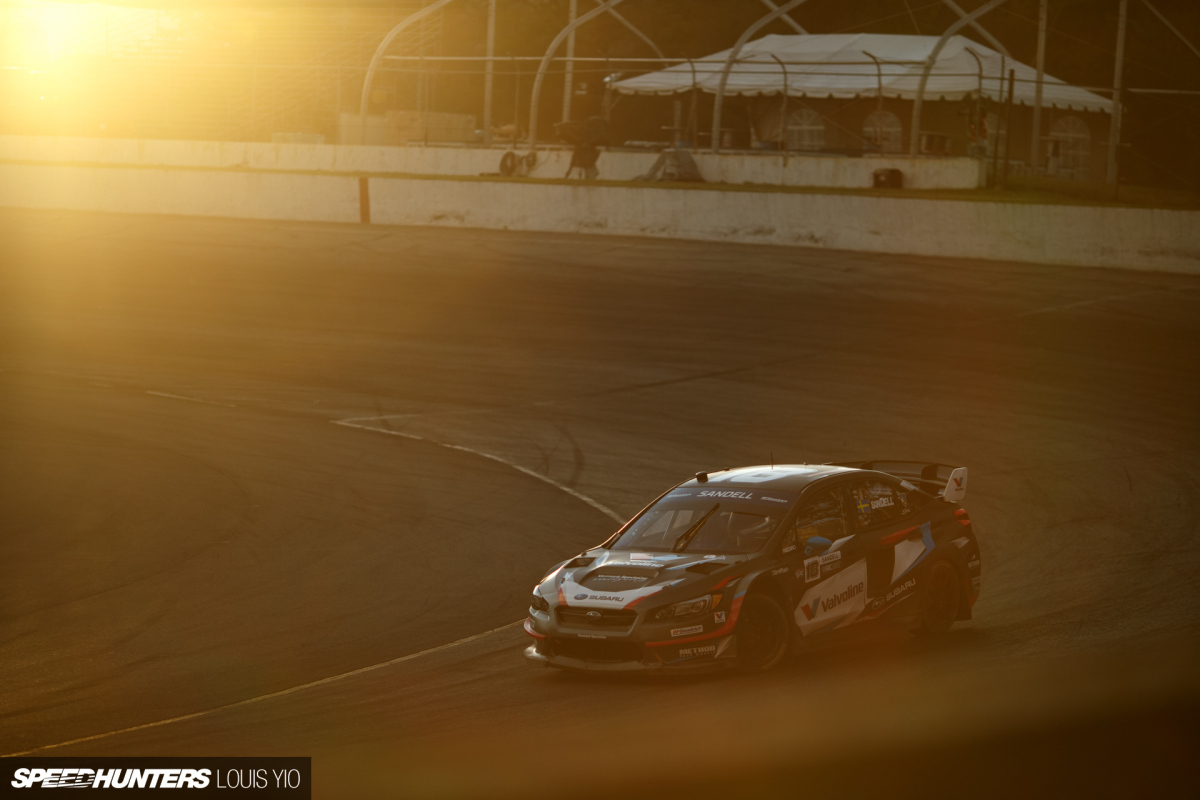 GRC rarely runs into the sunset hours and at this round it wasn't something I expected. I'm not complaining, though.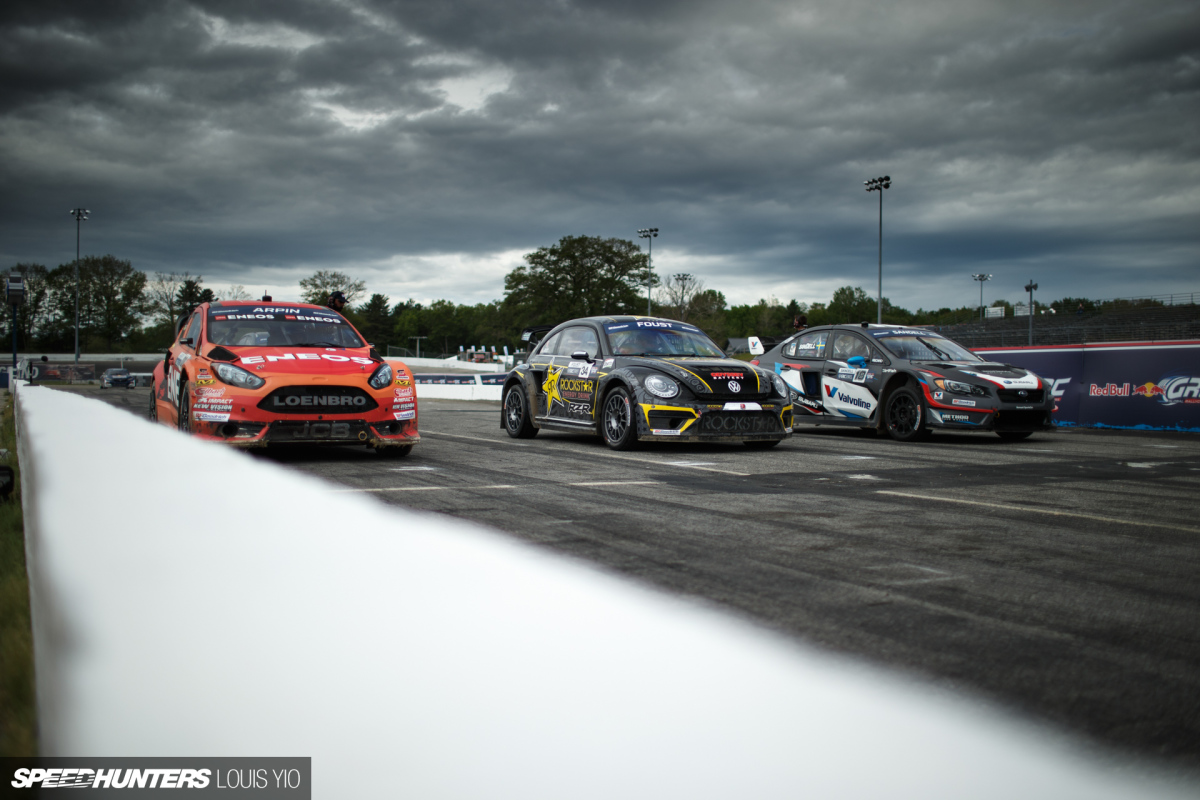 Thompson Speedway itself is a really nice facility and offers a number of layouts for different types of driving. From what the locals told me, it's even popular for drifting.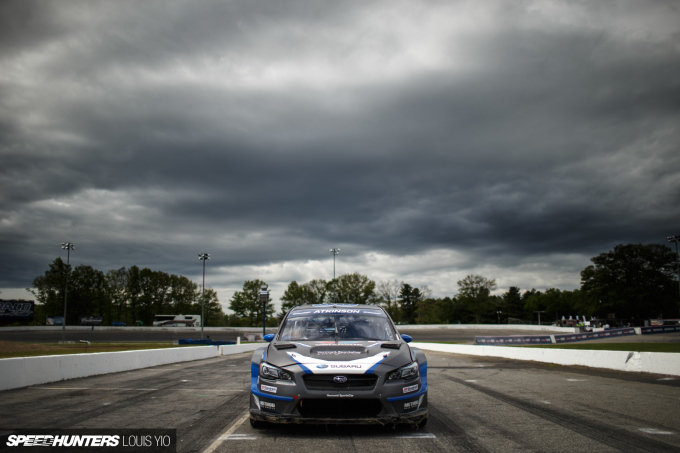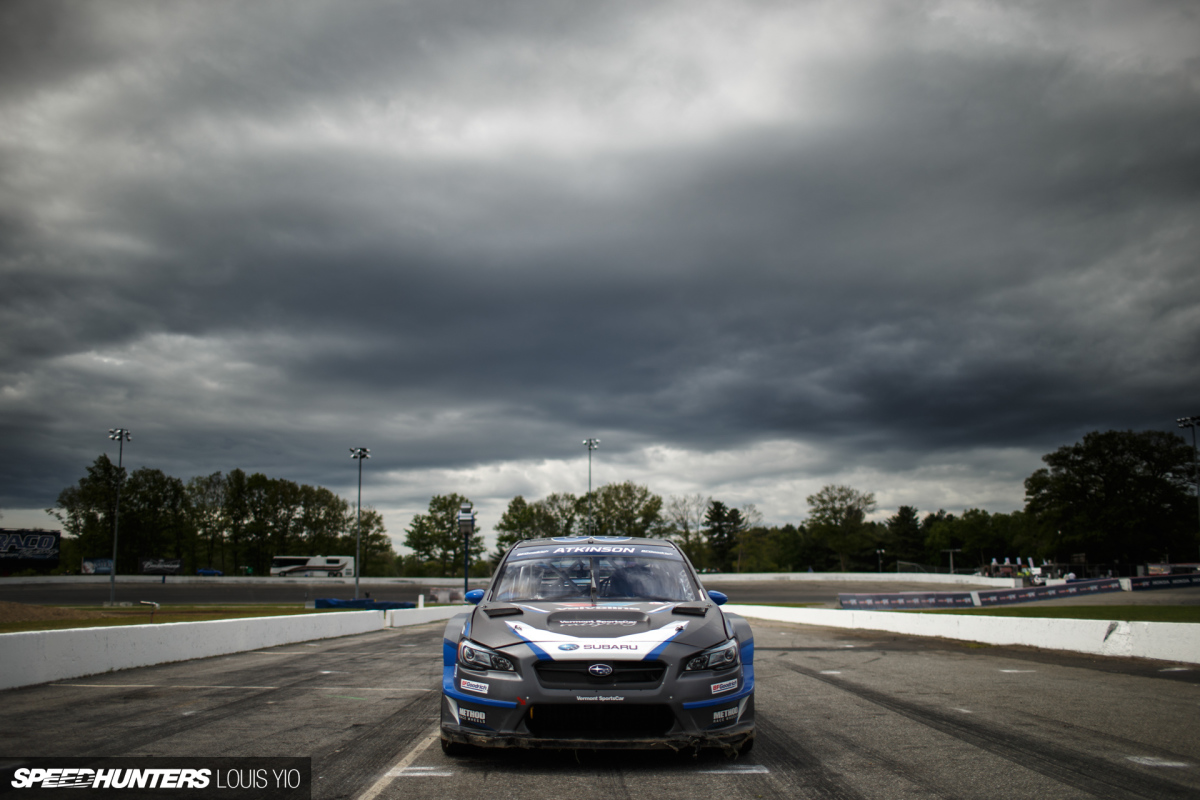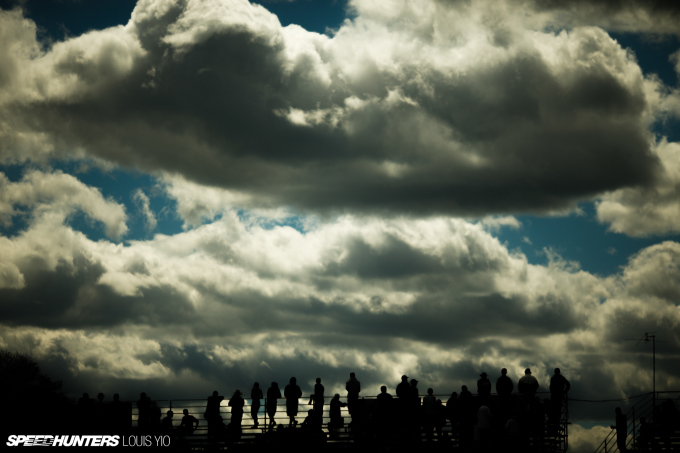 With the clouds rolling through, for a quick second I almost felt like I was in Norway.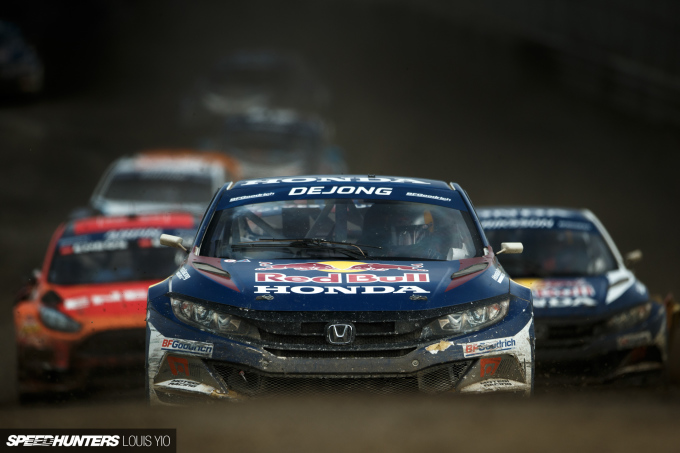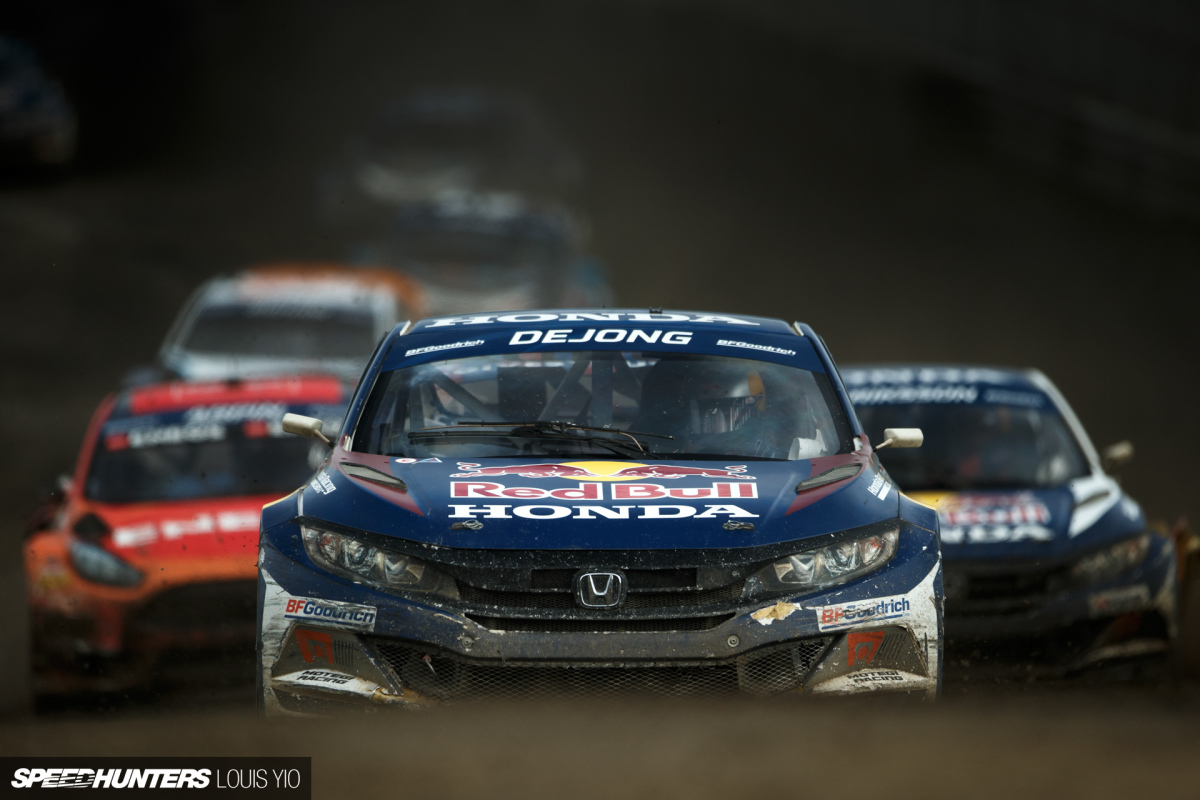 The hunter or the hunted?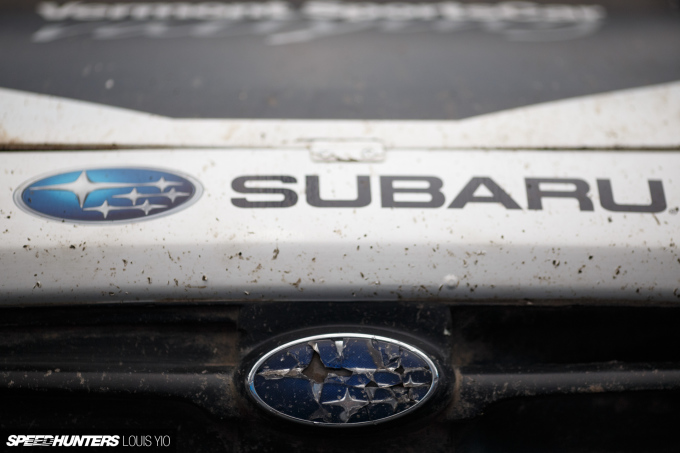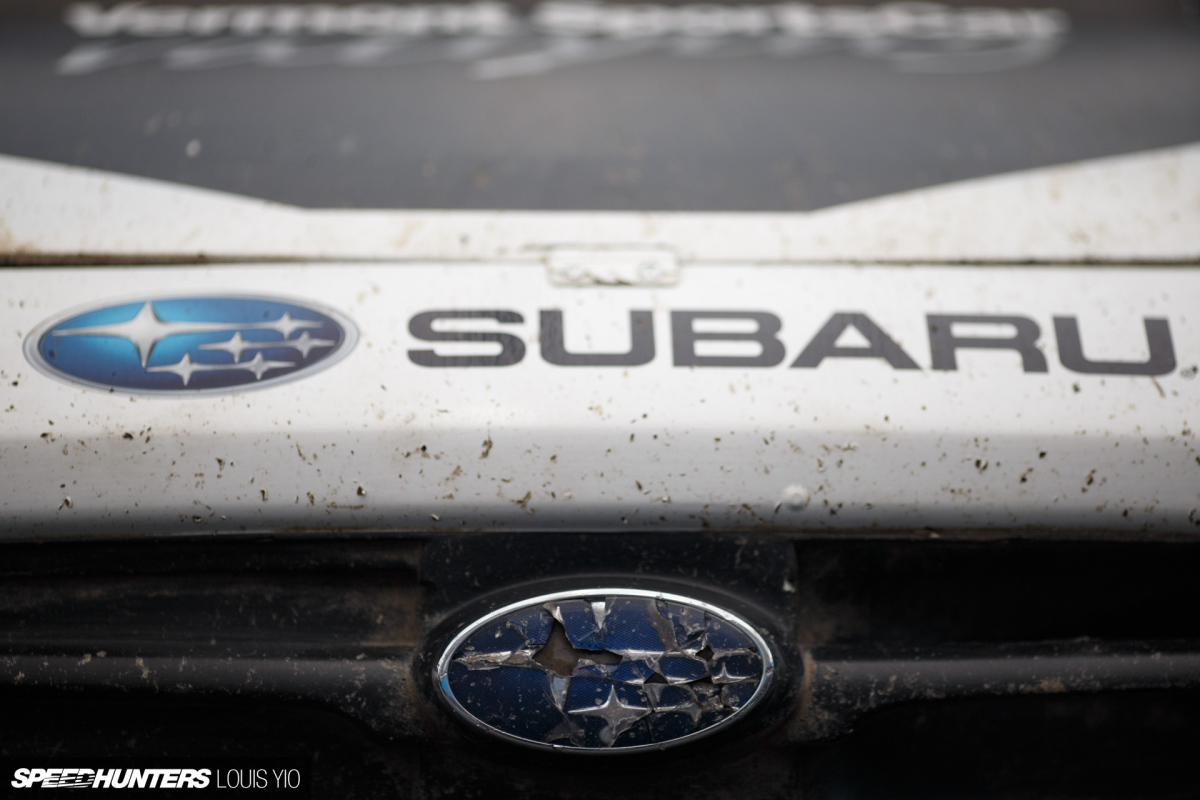 The rocks and boulders didn't treat the cars too nicely on the track, but they look amazing so bruised and battered.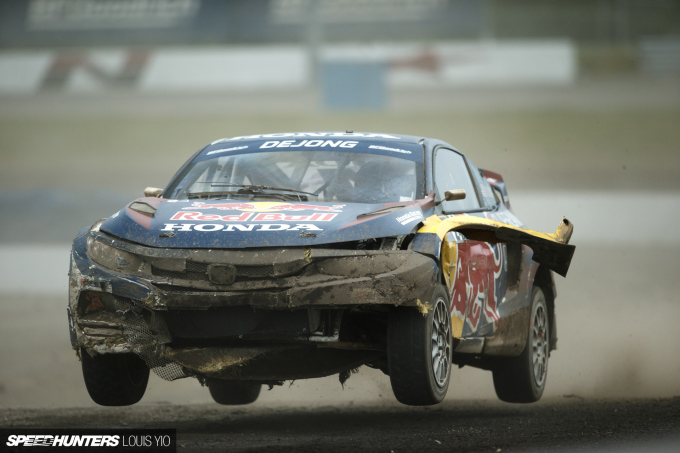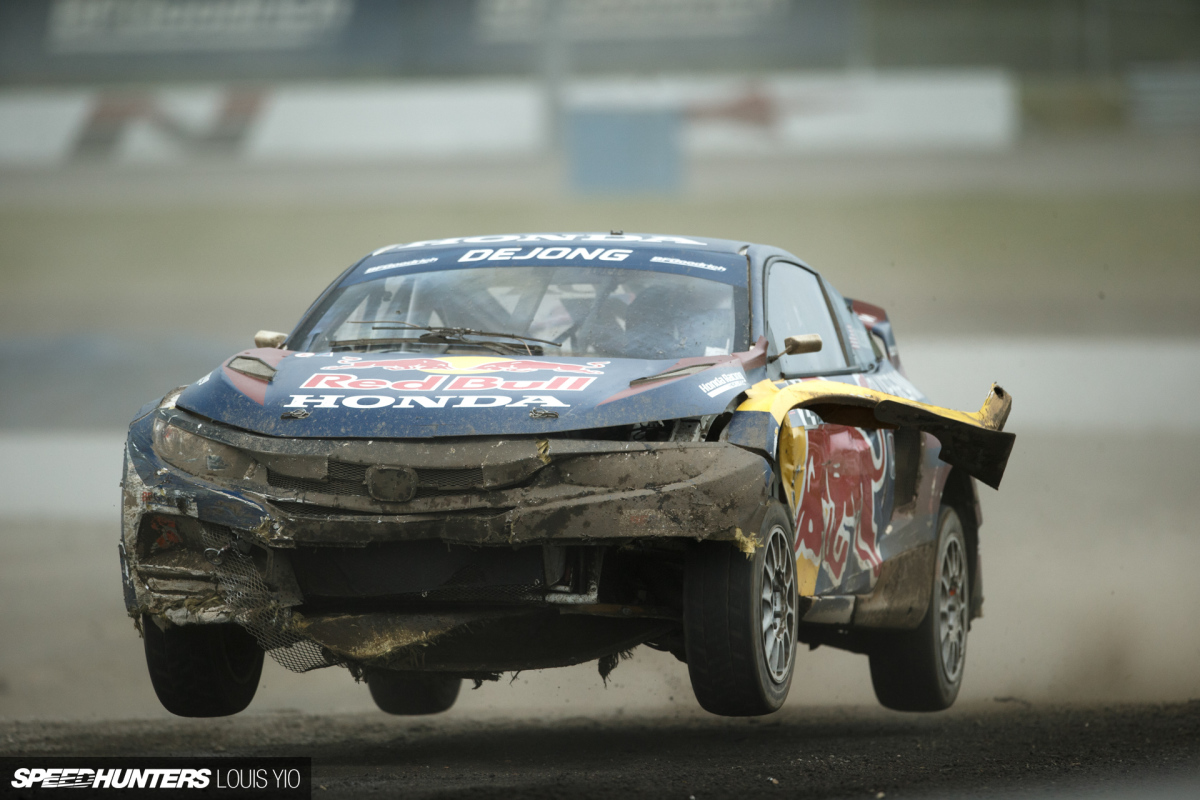 Many fans were happy though; they were able to walk away with souvenir pieces of broken bodywork that the race teams gave away afterwards.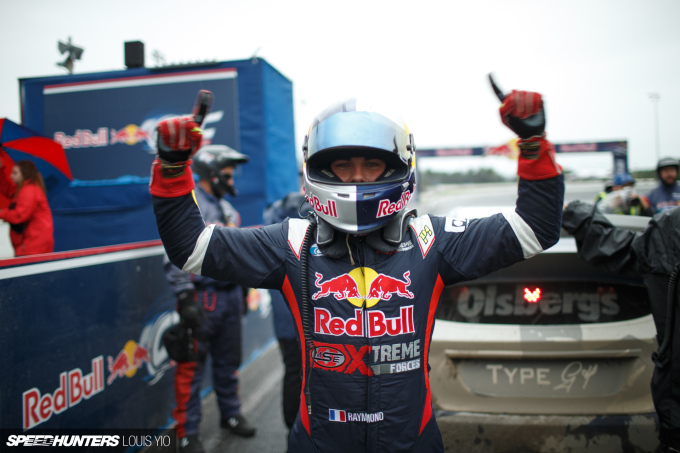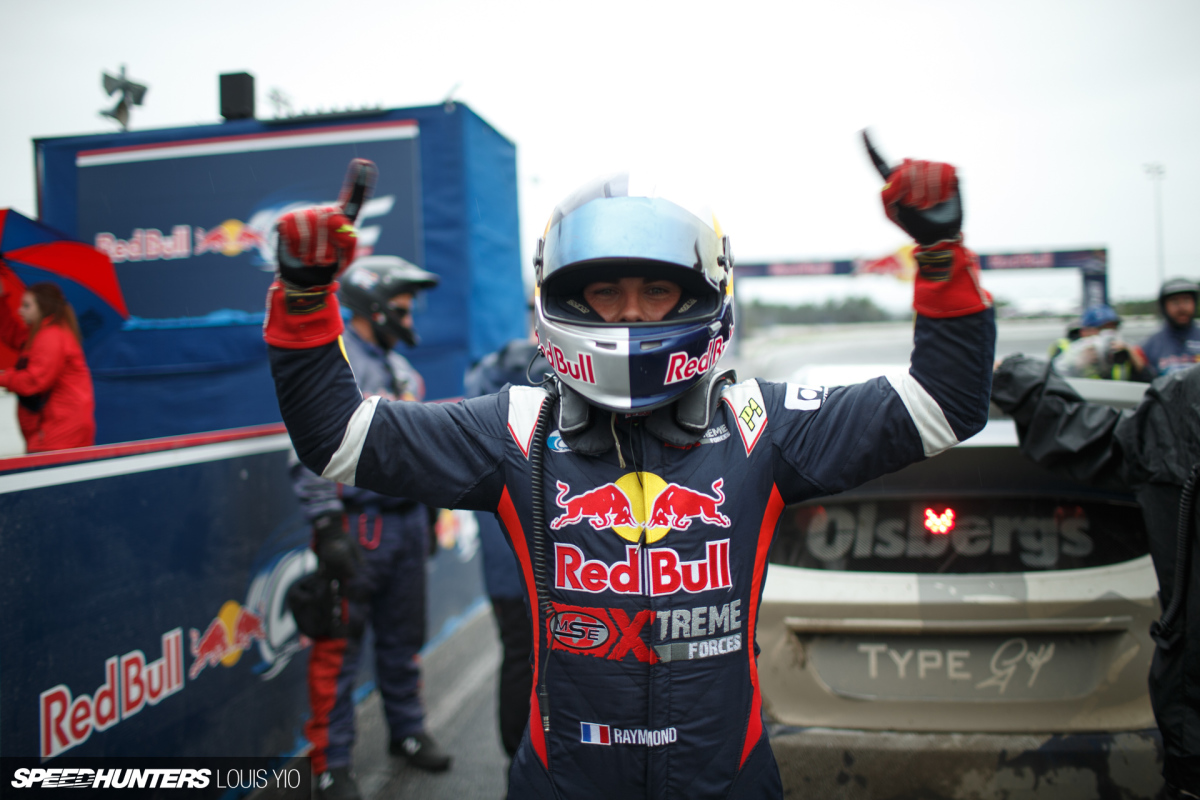 Ottawa: Maple Leaf Muscle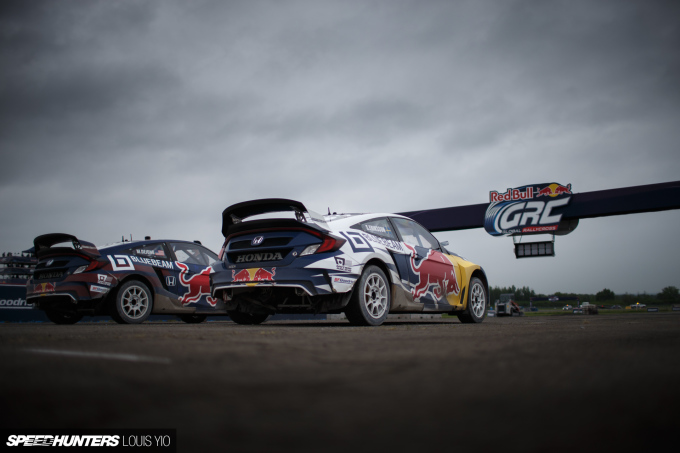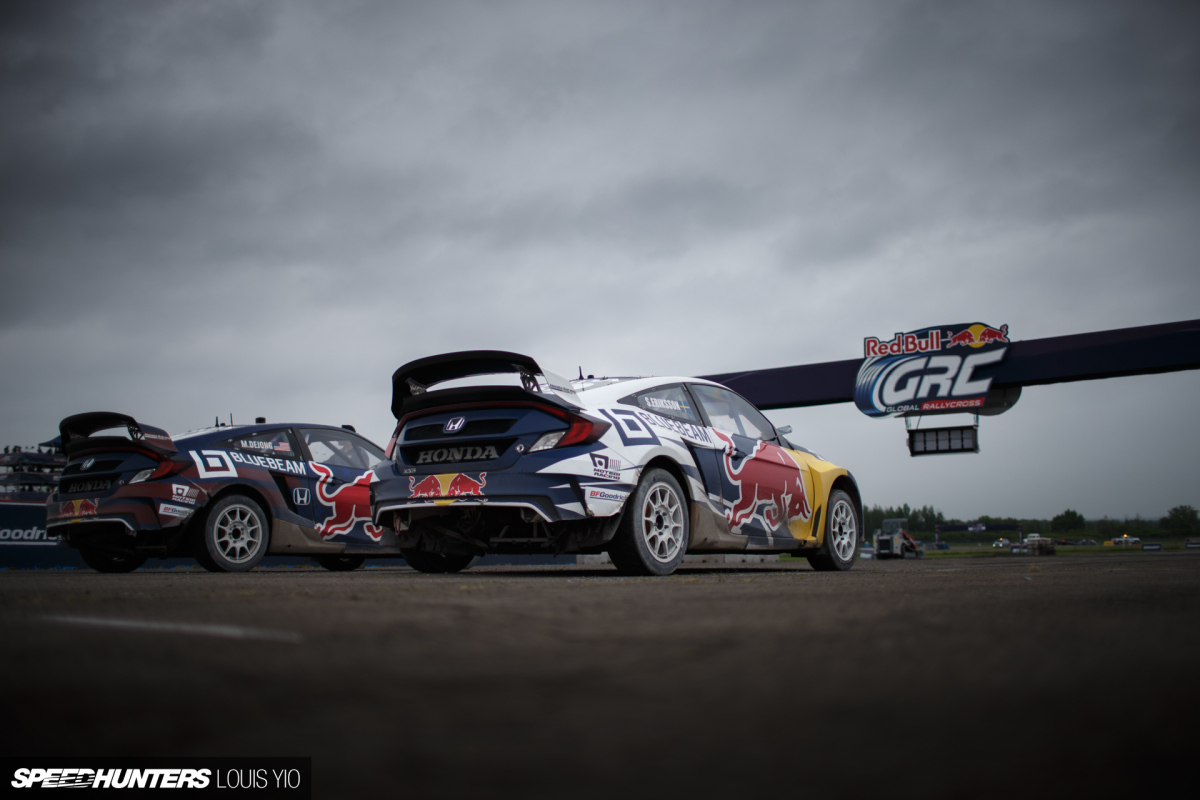 GRC made its first venture into Canada this year with a stop in Ottawa, something that timed very nicely with the country's 150th anniversary of confederation celebrations.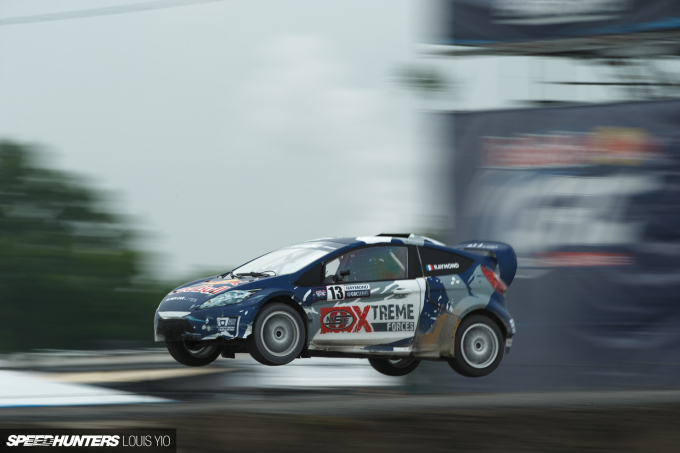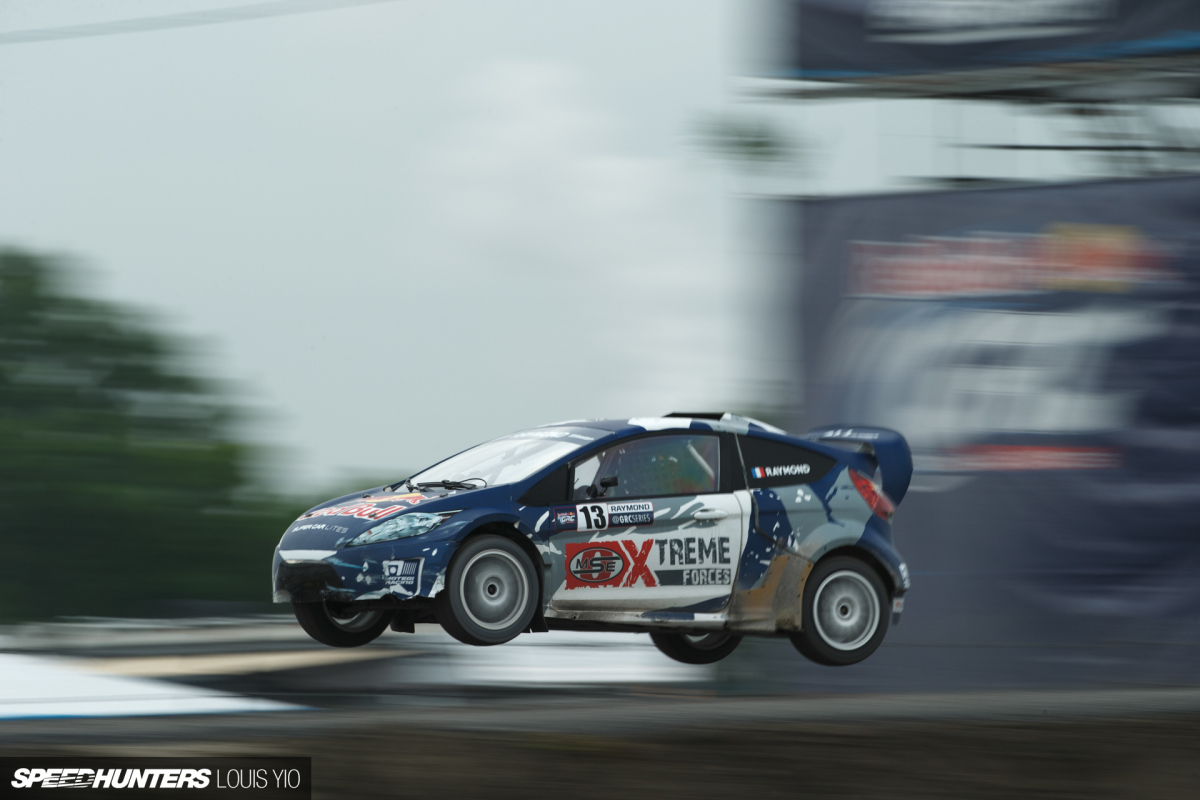 French GRC Lites driver Cyril Raymond felt right at home here. While it's not France, a good percentage of the people attending were actually French Canadians. Semi-home race, perhaps?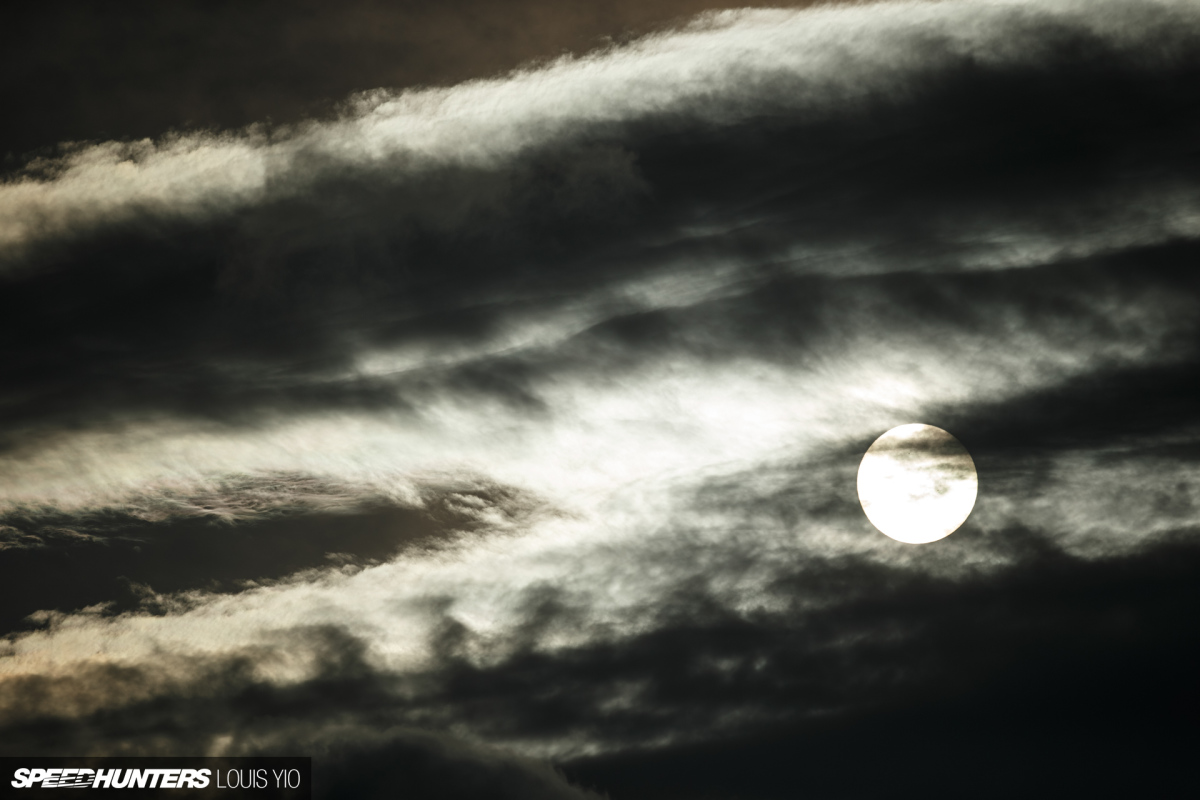 When ominous-looked clouds rolled in, everyone knew that we were going to get rain, something I quite like in GRC.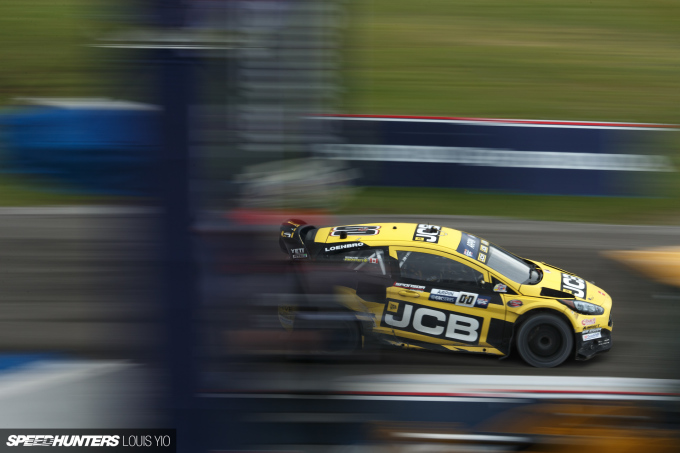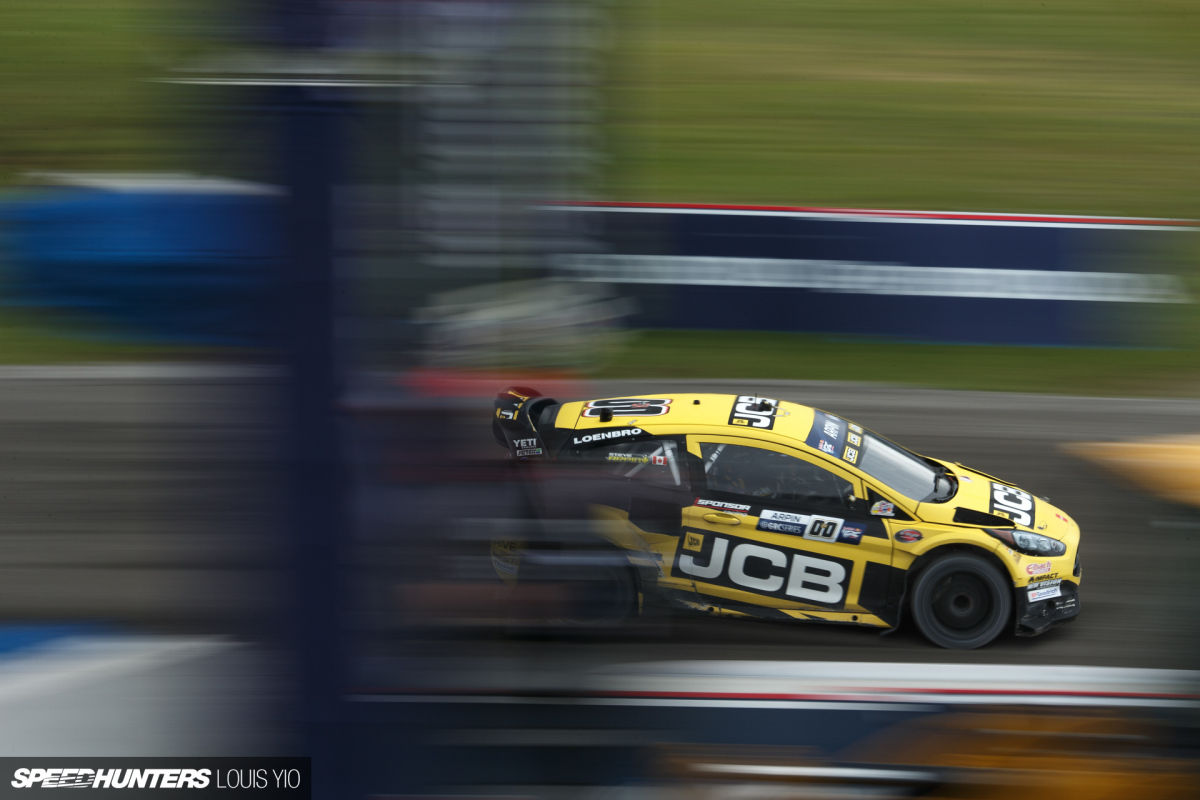 Steve Arpin, the lone Canadian competing in the series, managed to win in his home country. I have seriously never heard a crowd cheer as loud as the locals did for Steve as he received his trophy.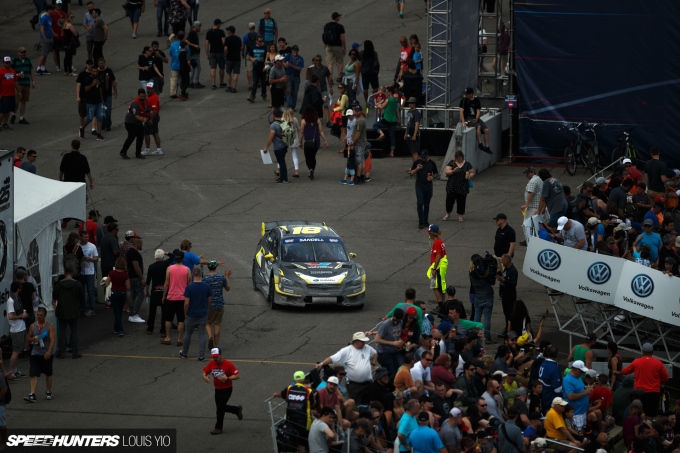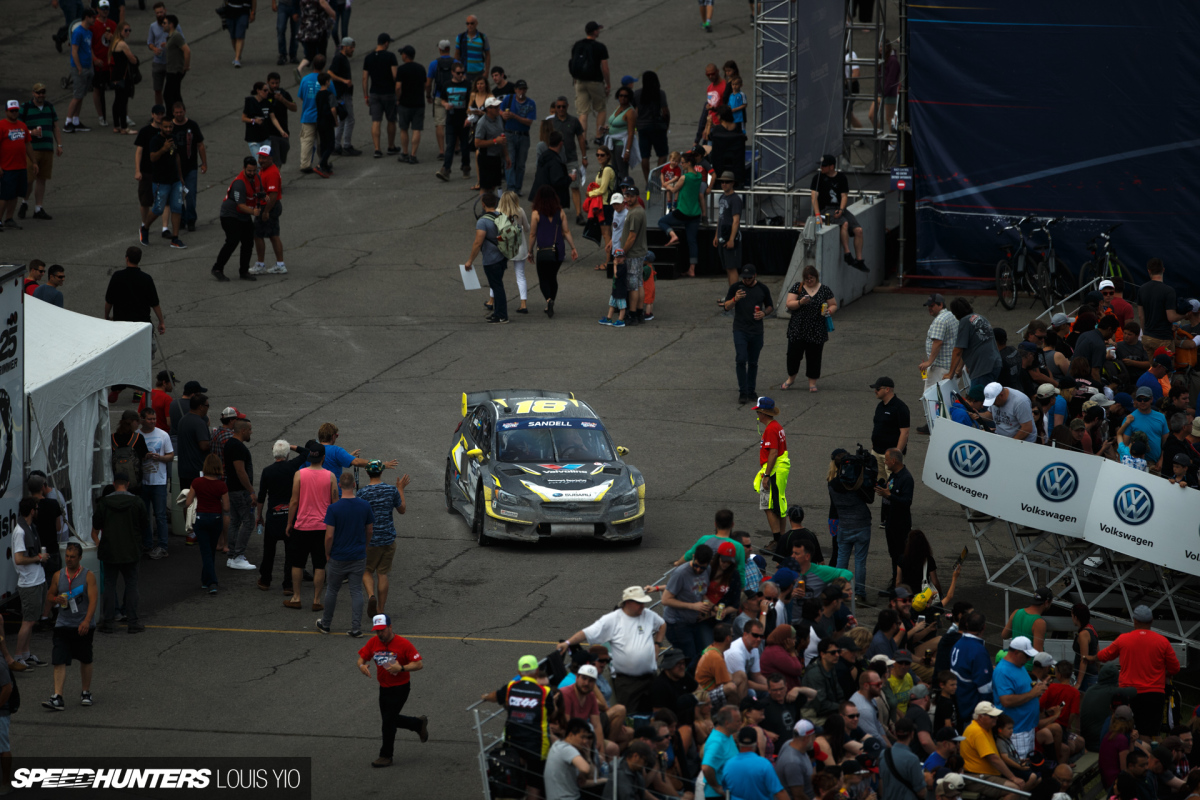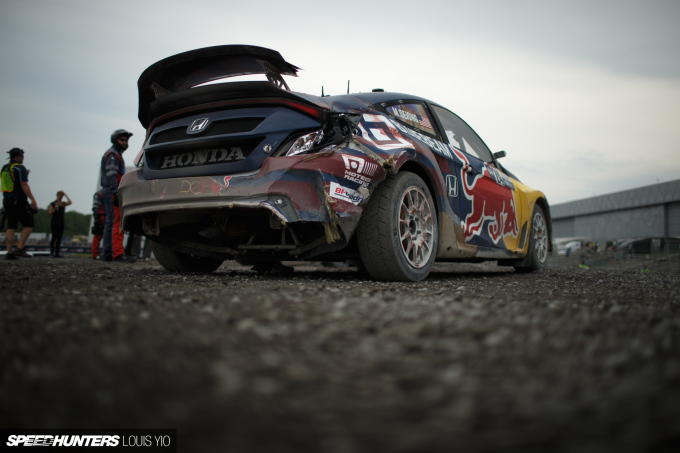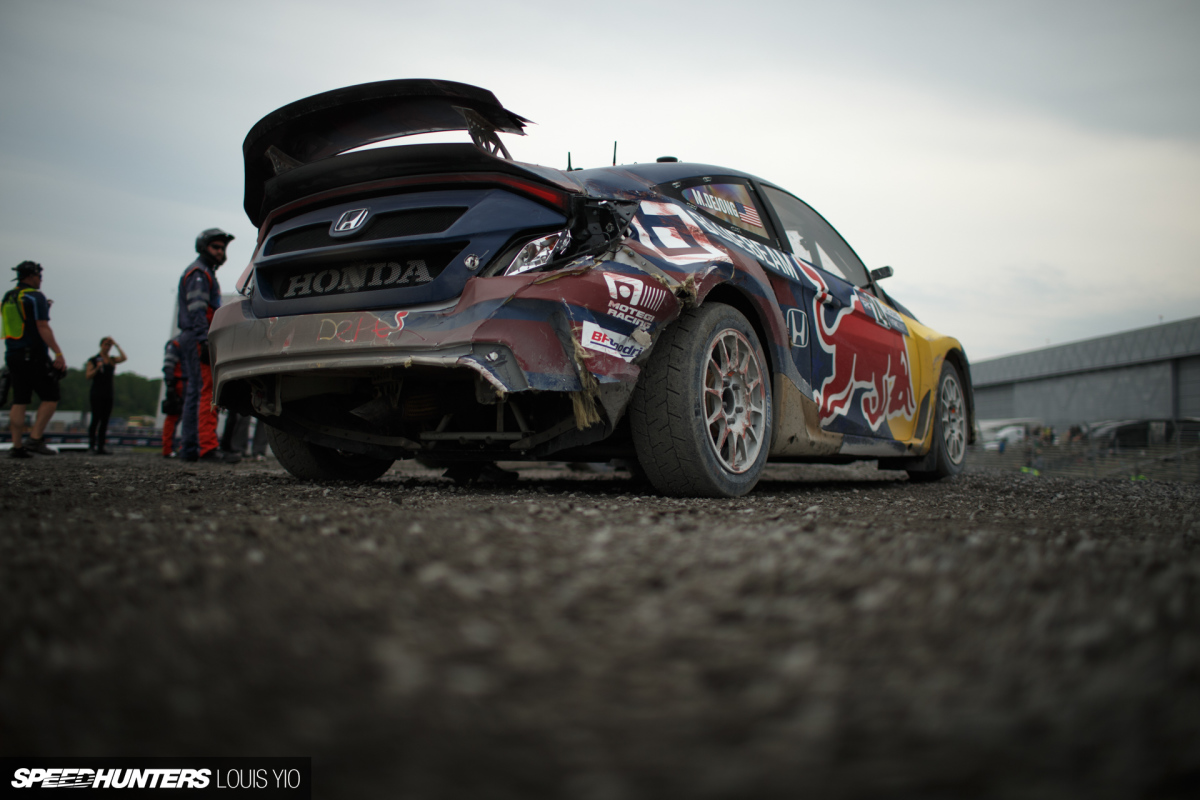 For sale. Brand new, never tracked, driven with love, very low miles, 99% tread left on tires.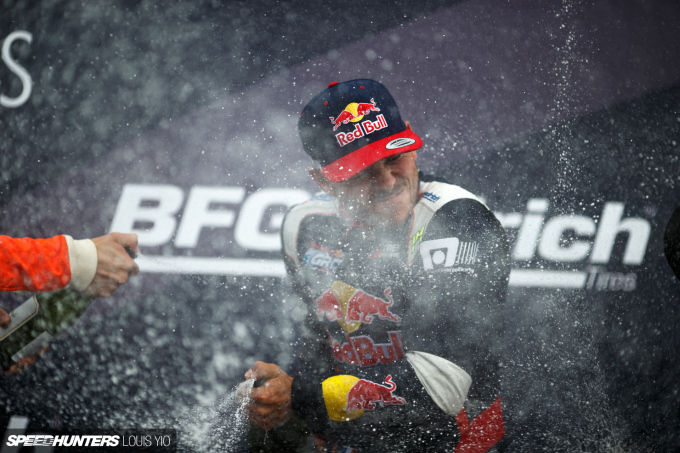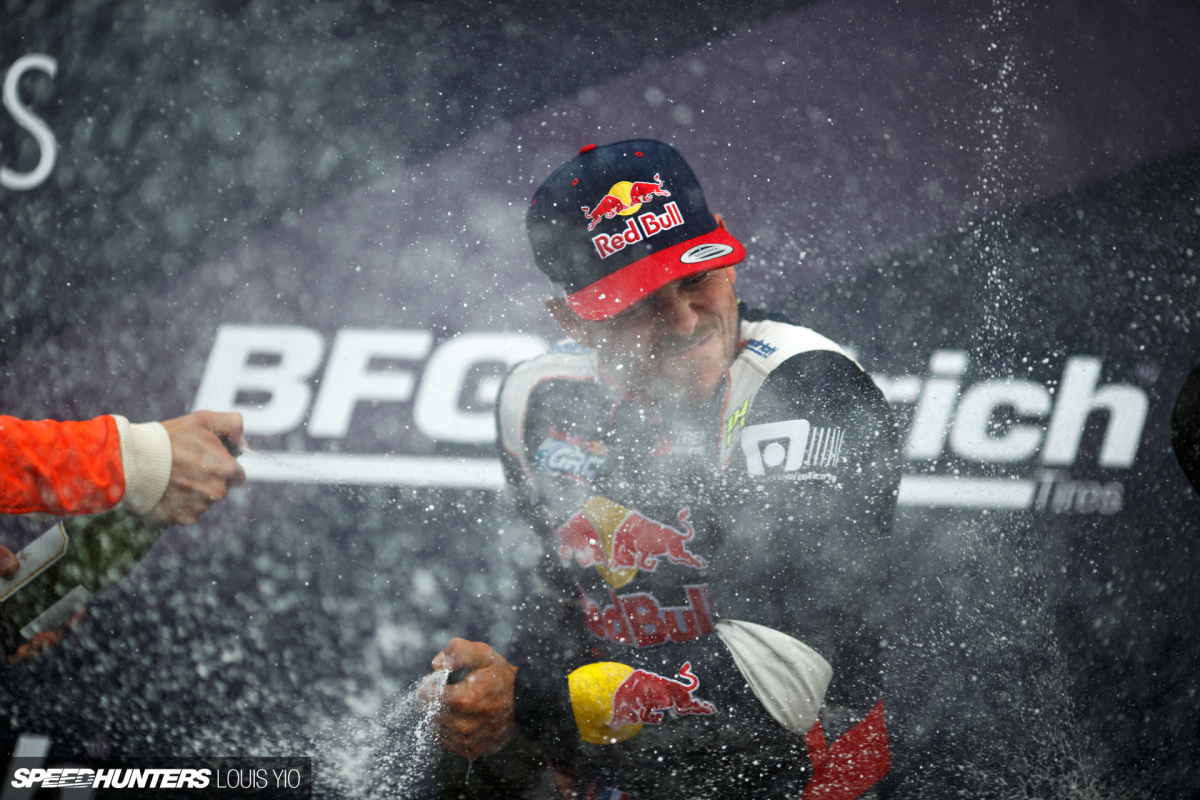 The joy of champagne (or Martinellis for the underage).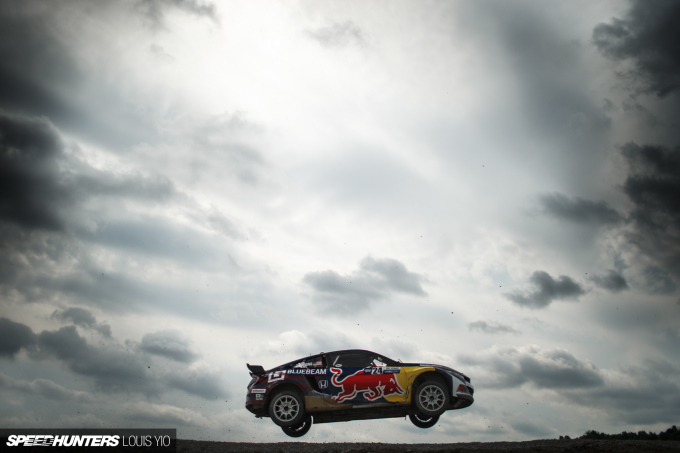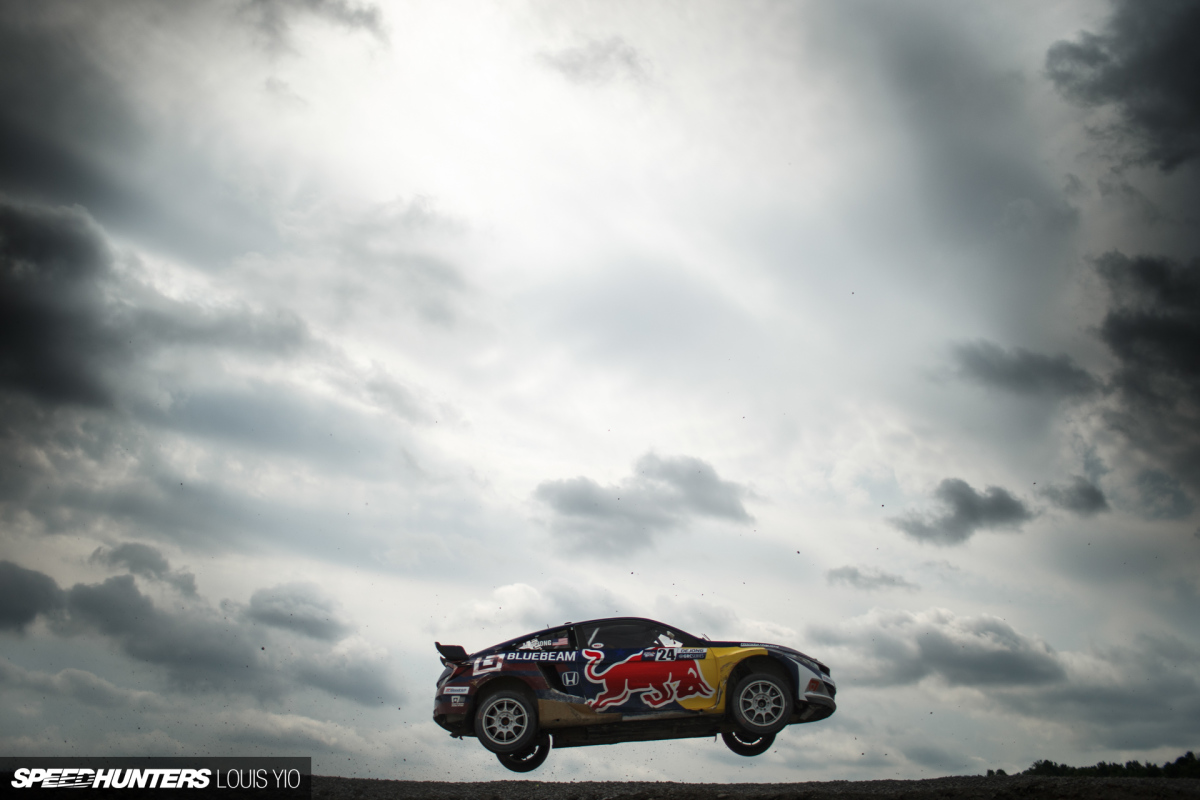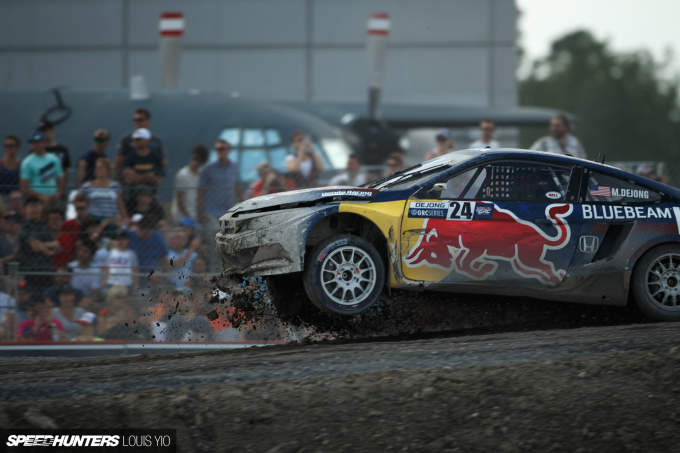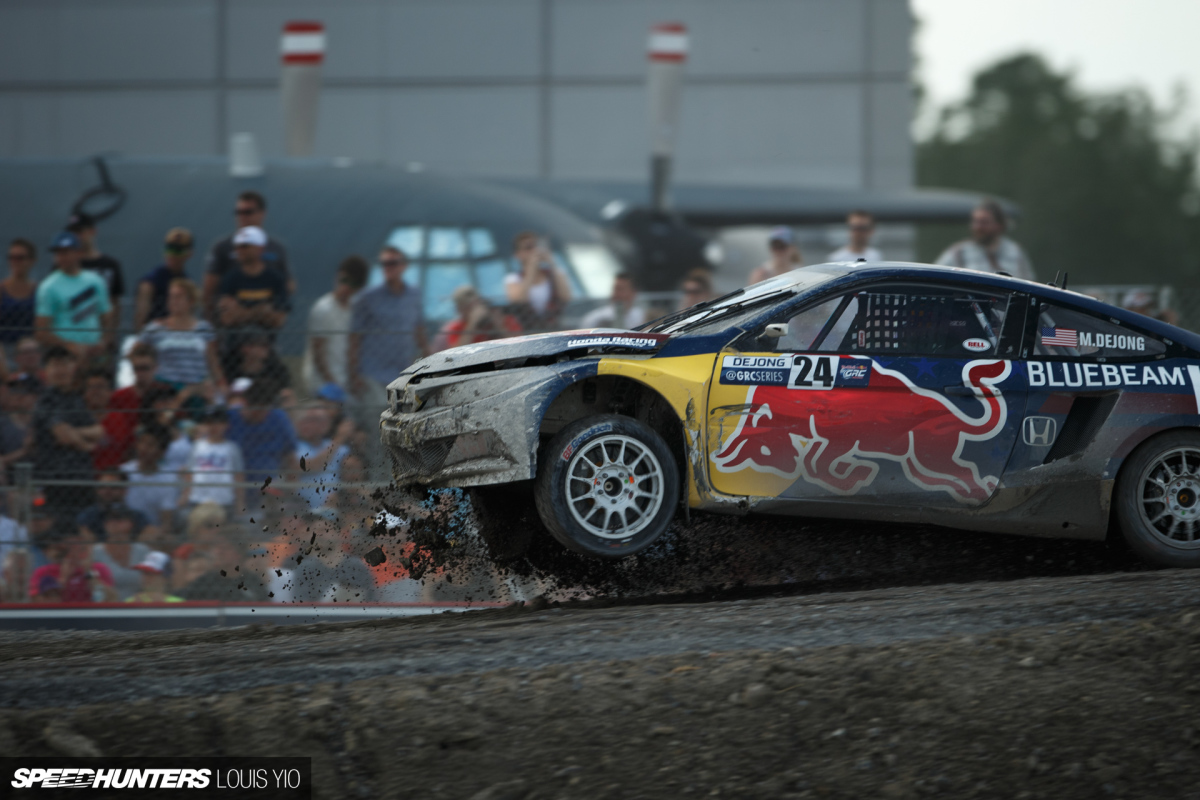 The race in Ottawa was run at an air museum, which turned out to be an amazing venue.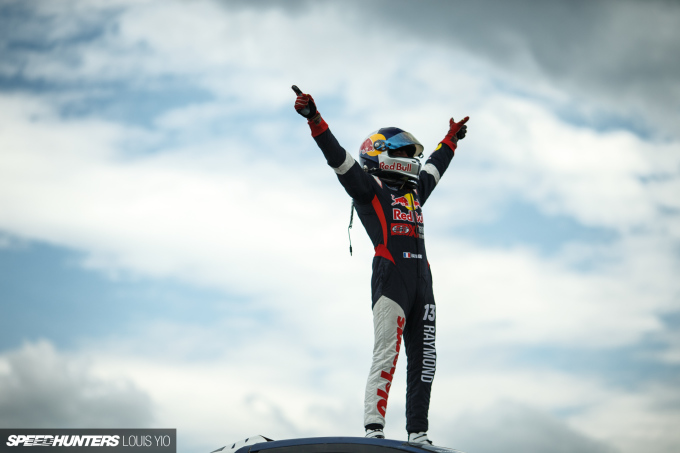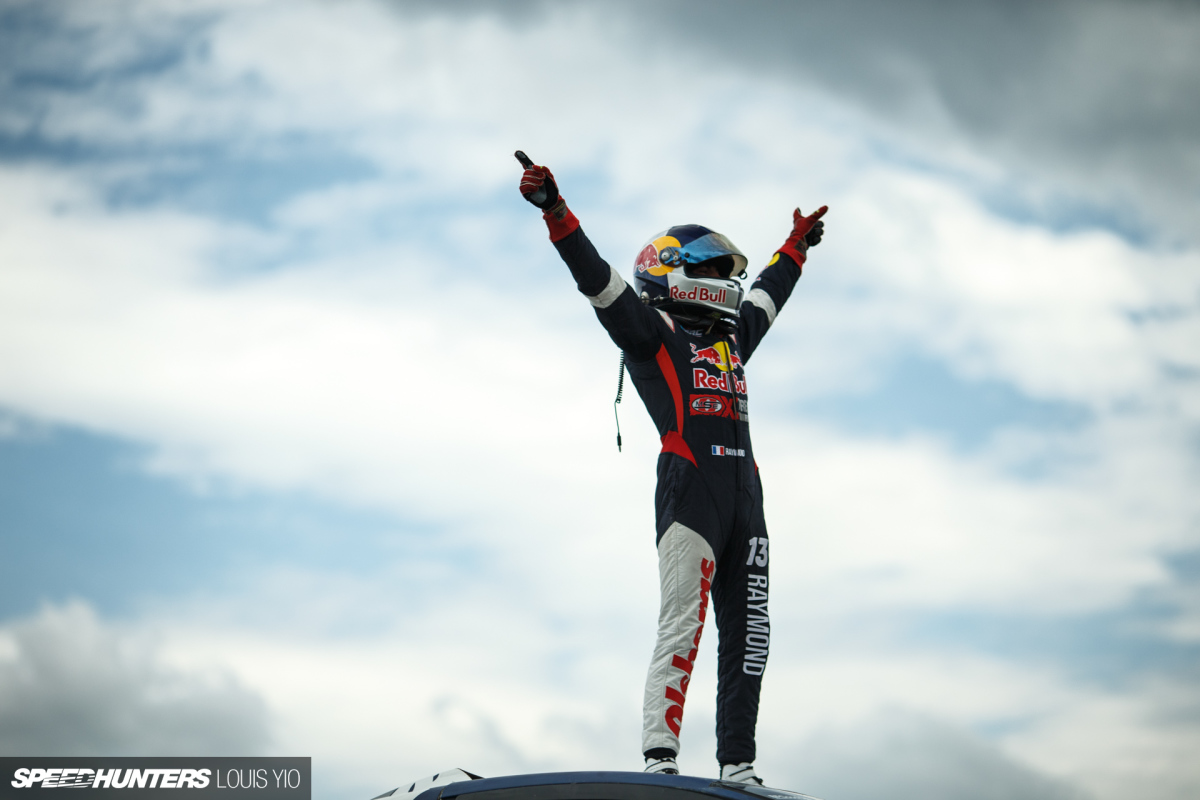 That winning feeling.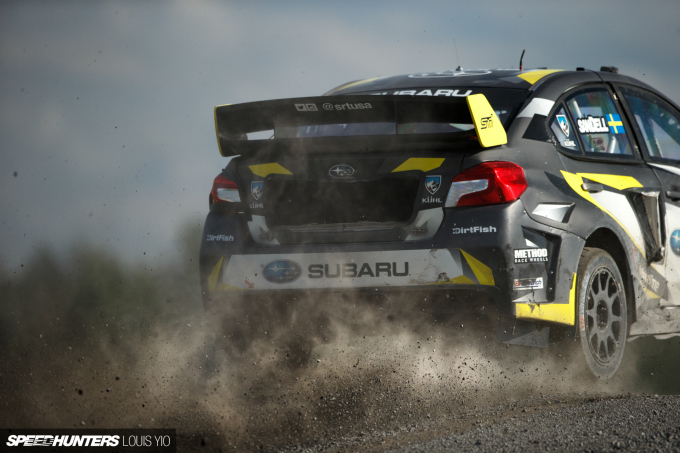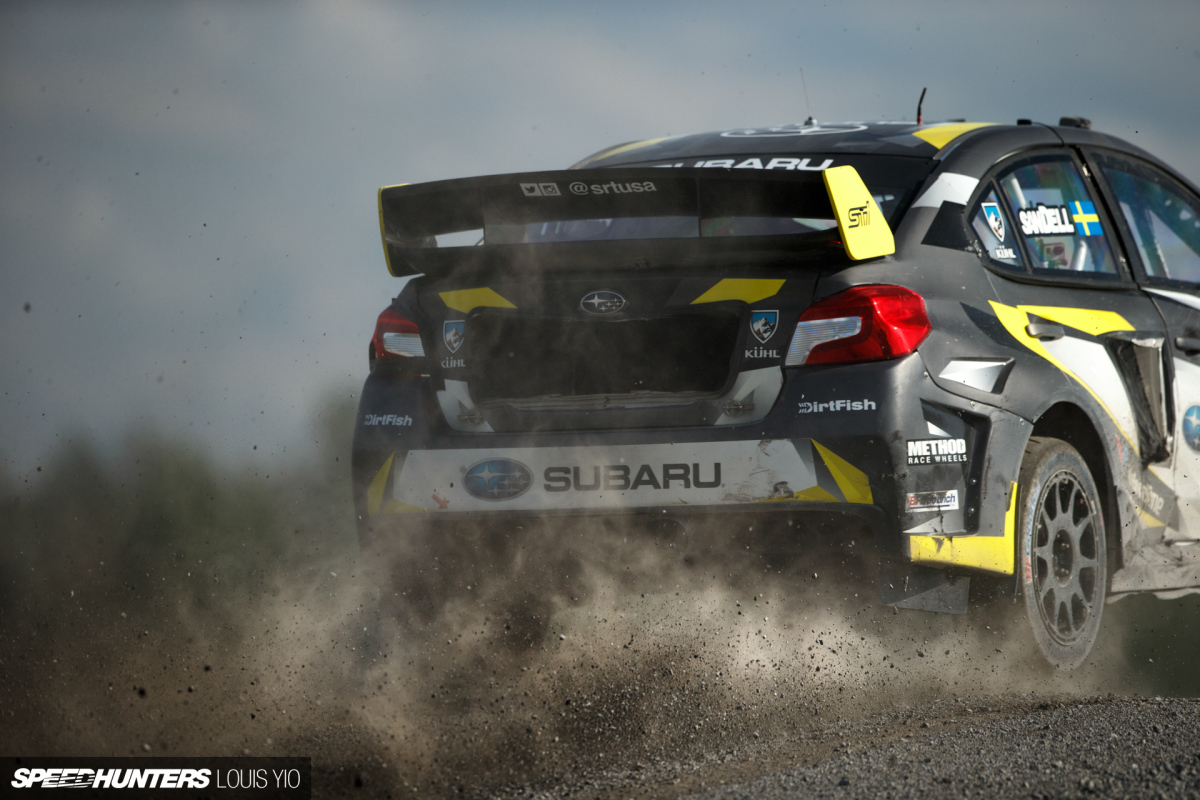 The jump here wasn't as forgiving as others, but not for the drivers – for me. I got pelted by rocks shooting from this location, but it was worth it.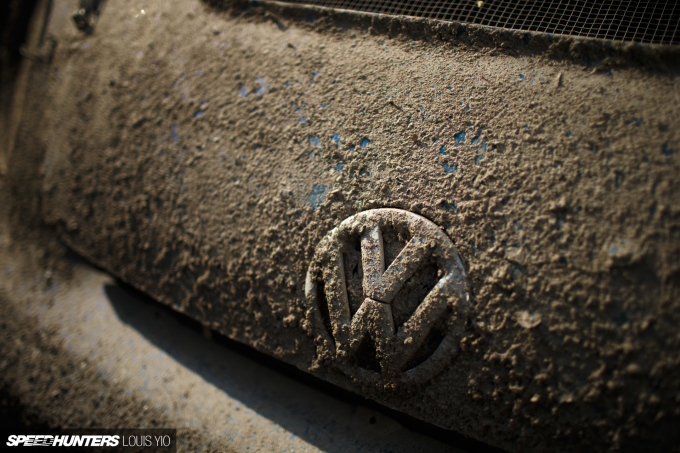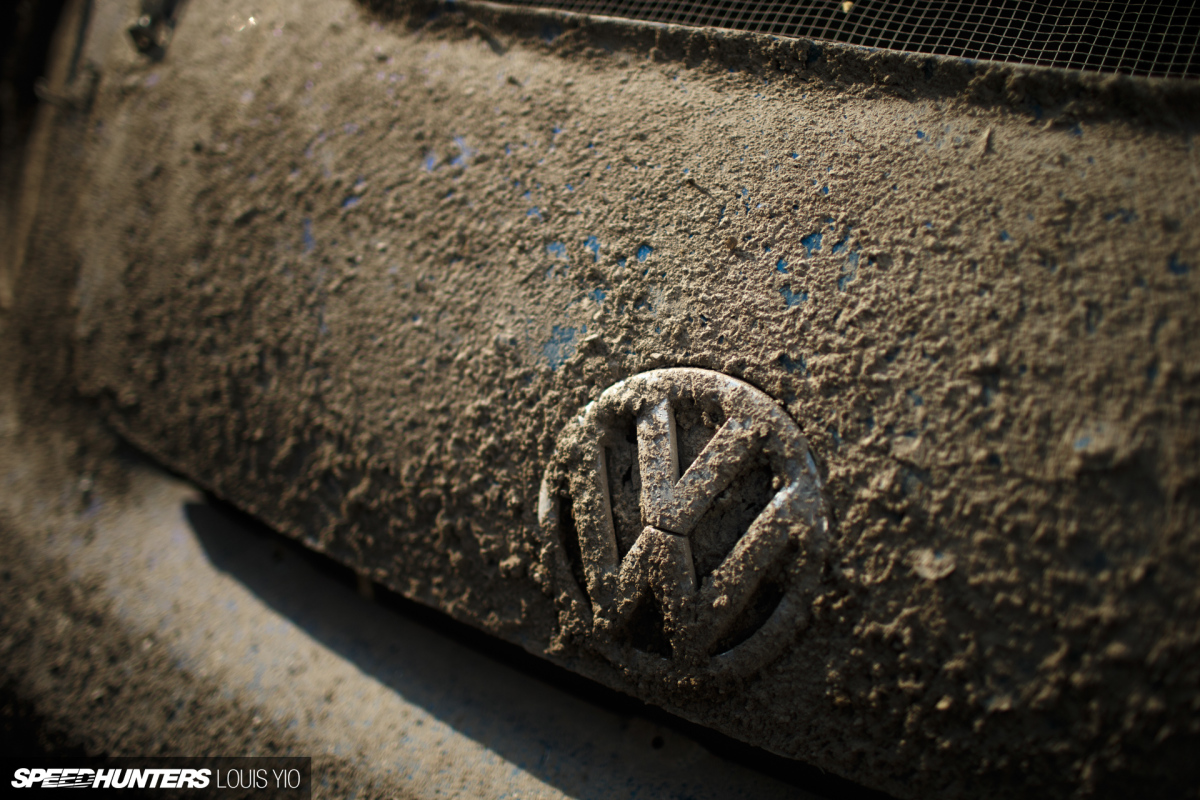 I'd call that well and truly caked.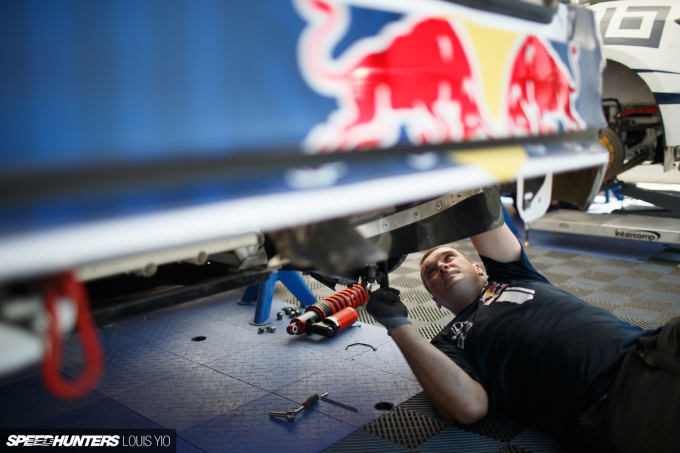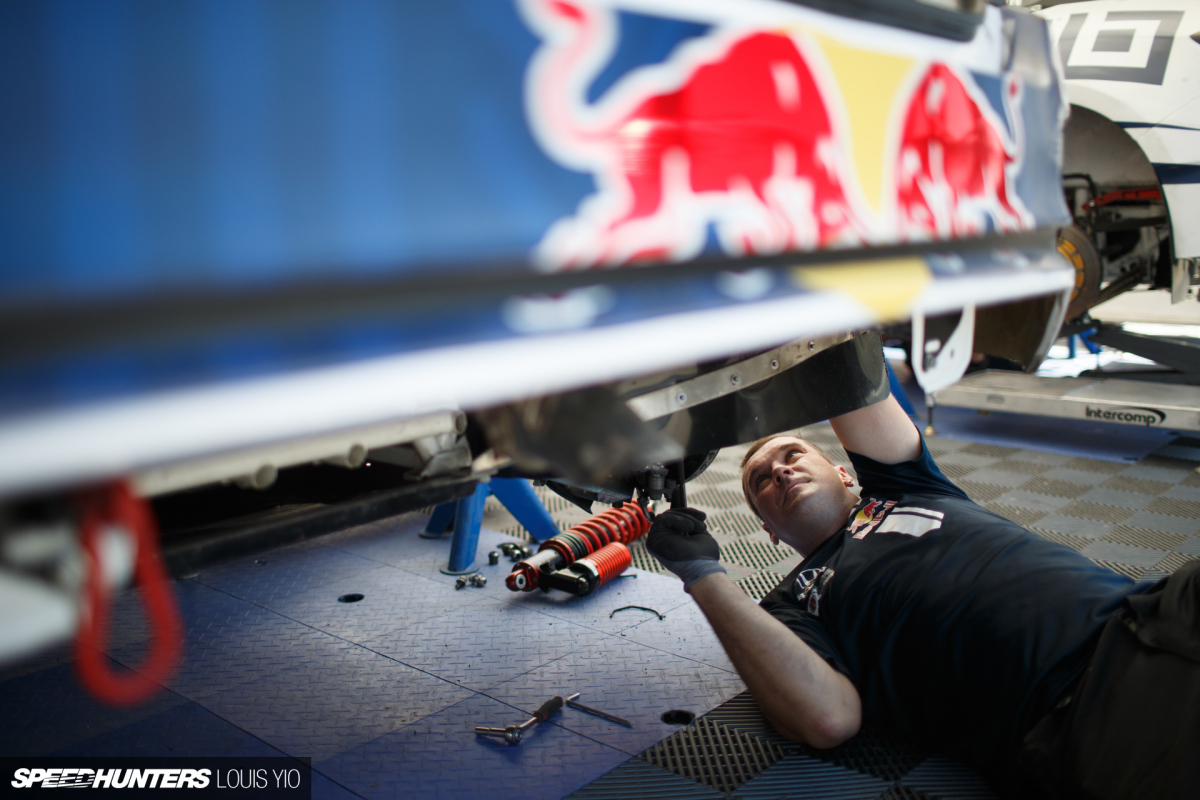 With the double-header race weekend in Ottawa, the mechanics had a ton of work ahead of them before the next event.
Indianapolis: Not The 500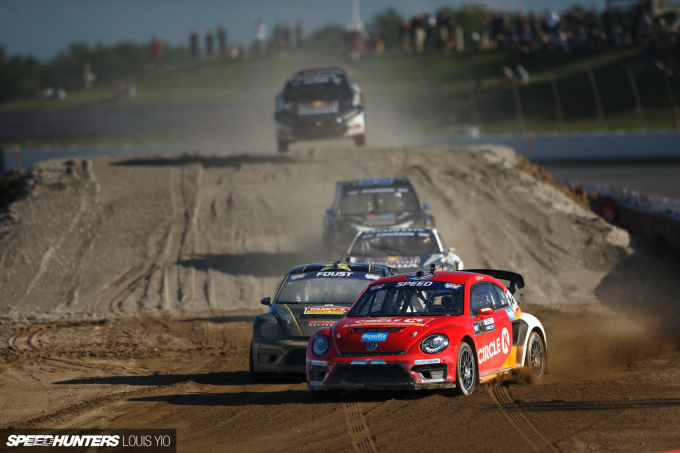 I'd been wanting to travel to Indianapolis for quite some time now, not only for its most famous race, but to check out the teams that call Indy home.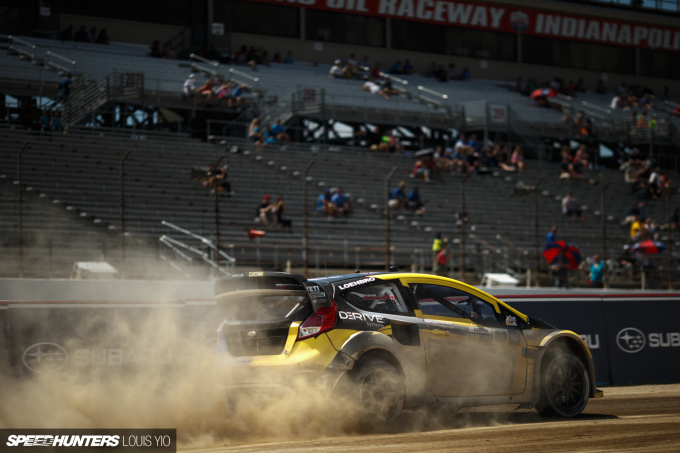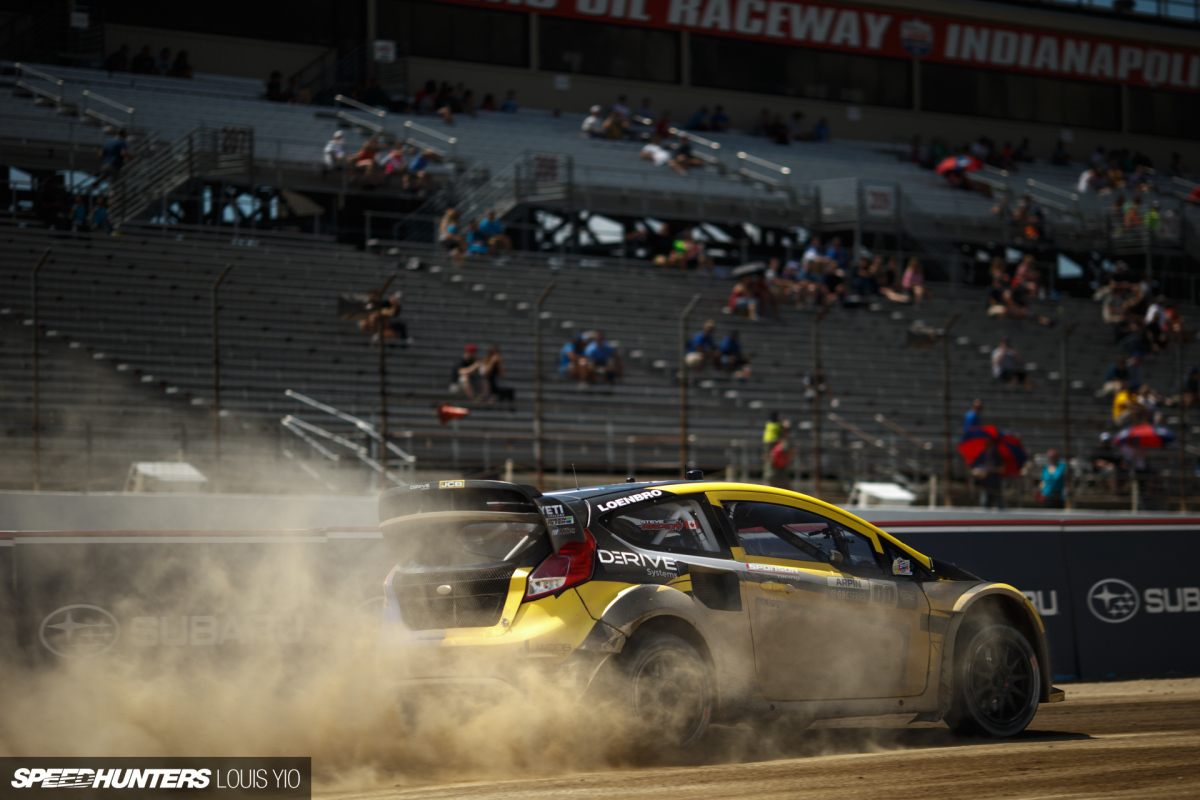 There's no tire smoke, but these rallycross cars sure love to kick up sand and dirt.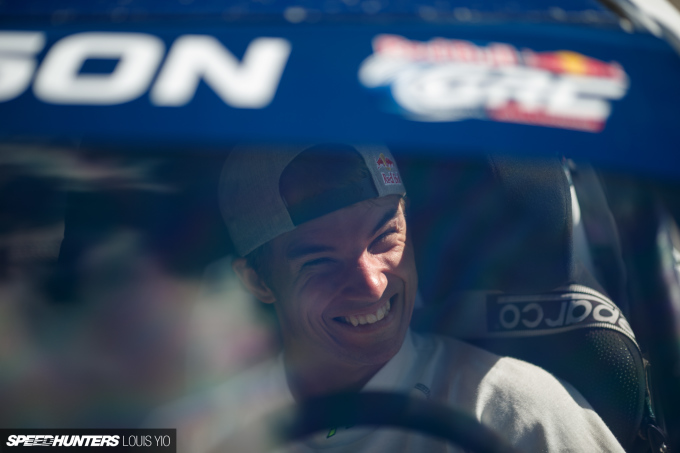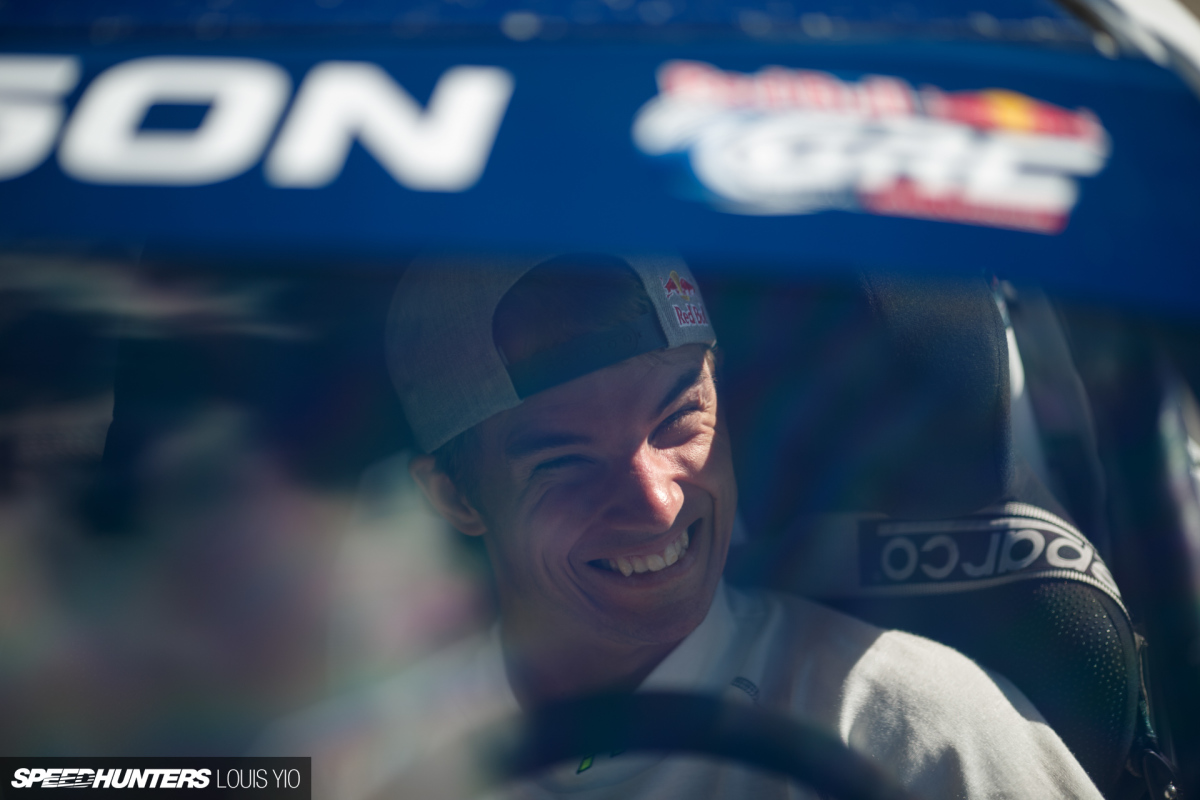 The feeling you get right before you drive your 600hp all-wheel drive Honda Civic race car.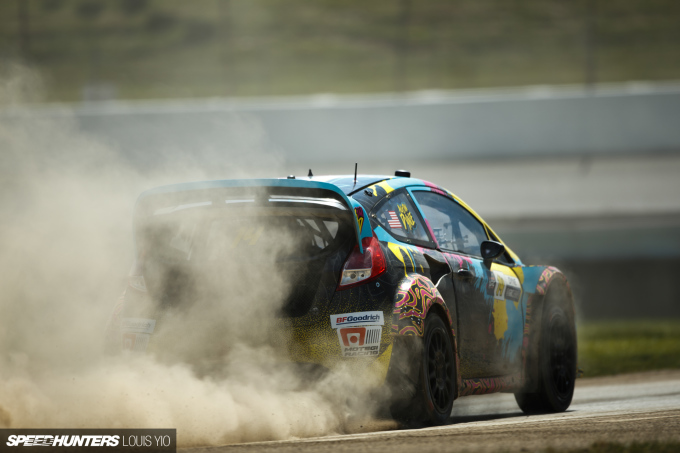 The GRC race in Indy took place in July, right in the middle summer. Oddly though, the temperature sat comfortably in the 70s throughout the entire weekend.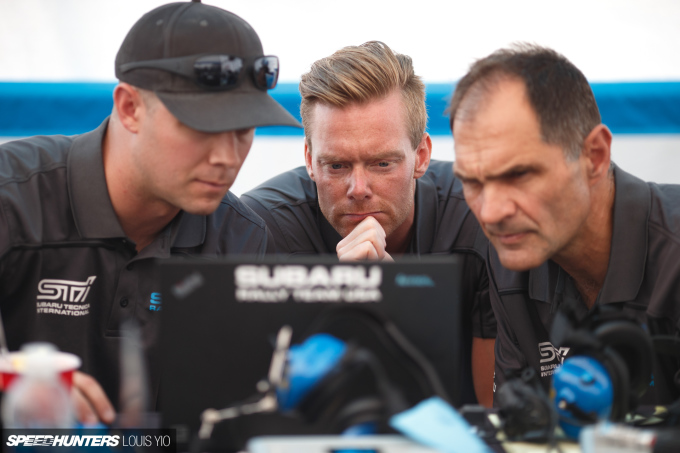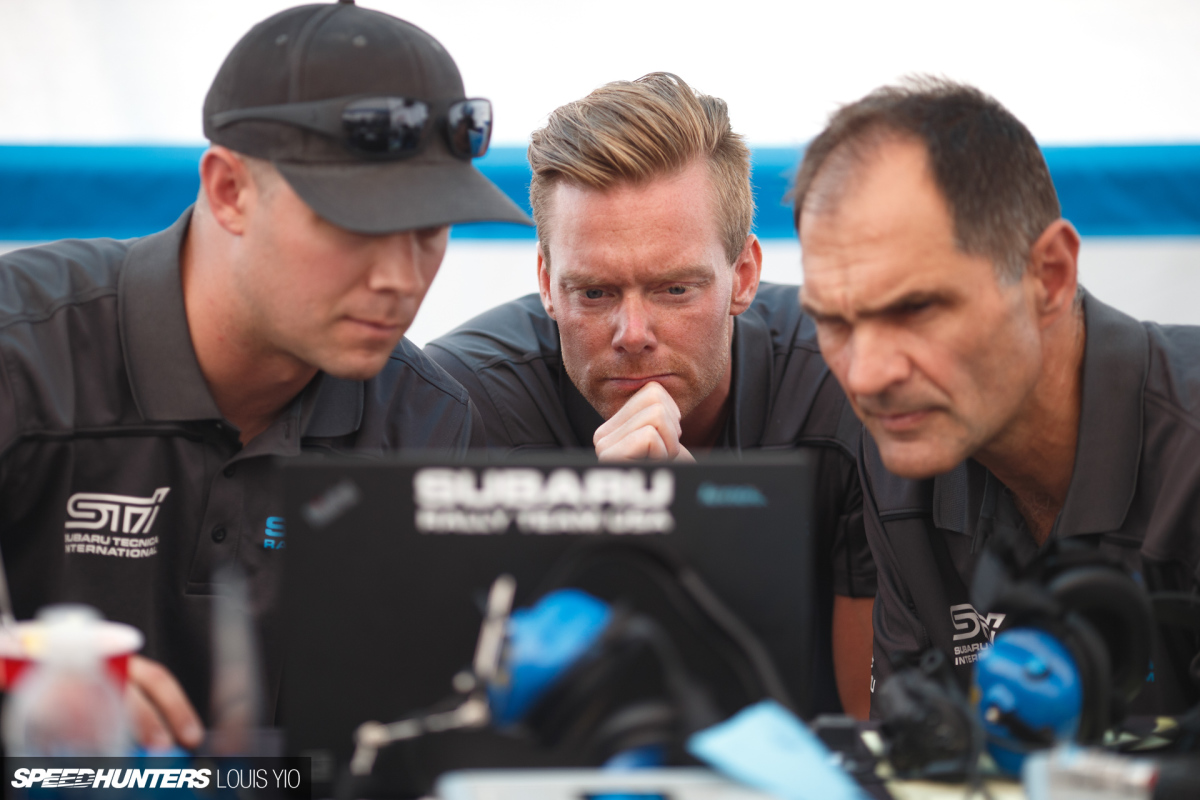 Watching cat videos on YouTube? Probably…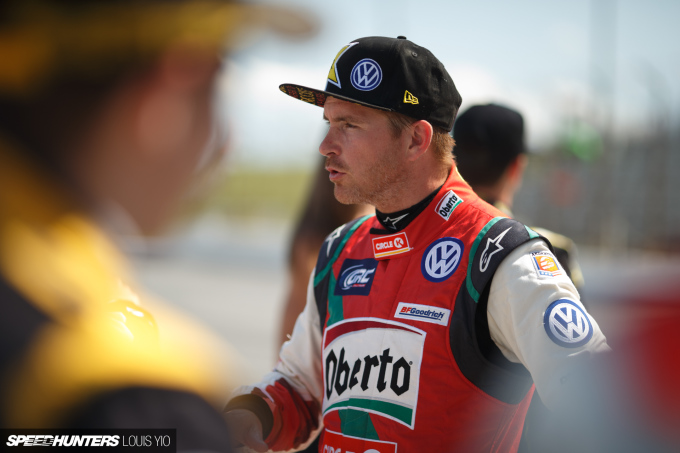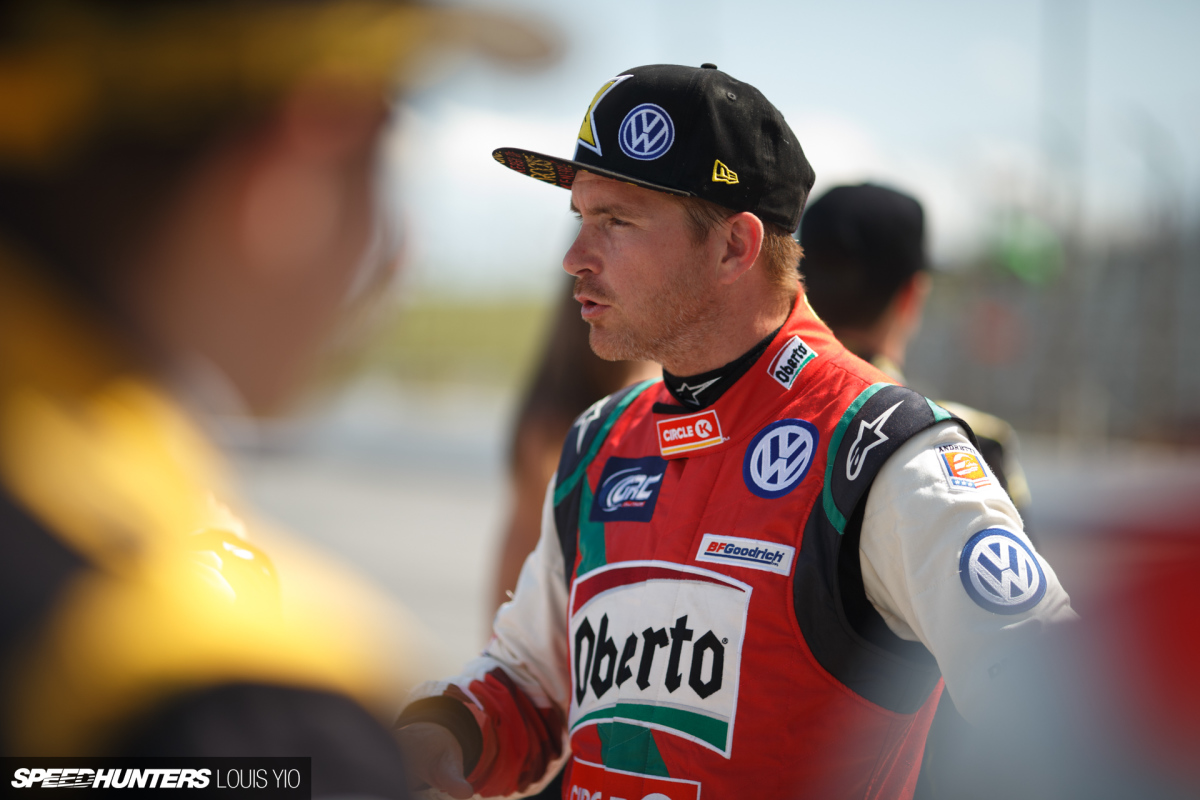 I wouldn't call that Scott's 'Blue Steel', maybe his 'Le Tigre'…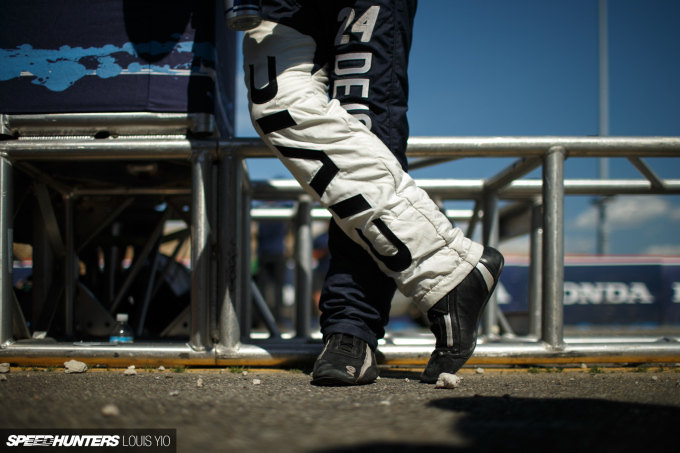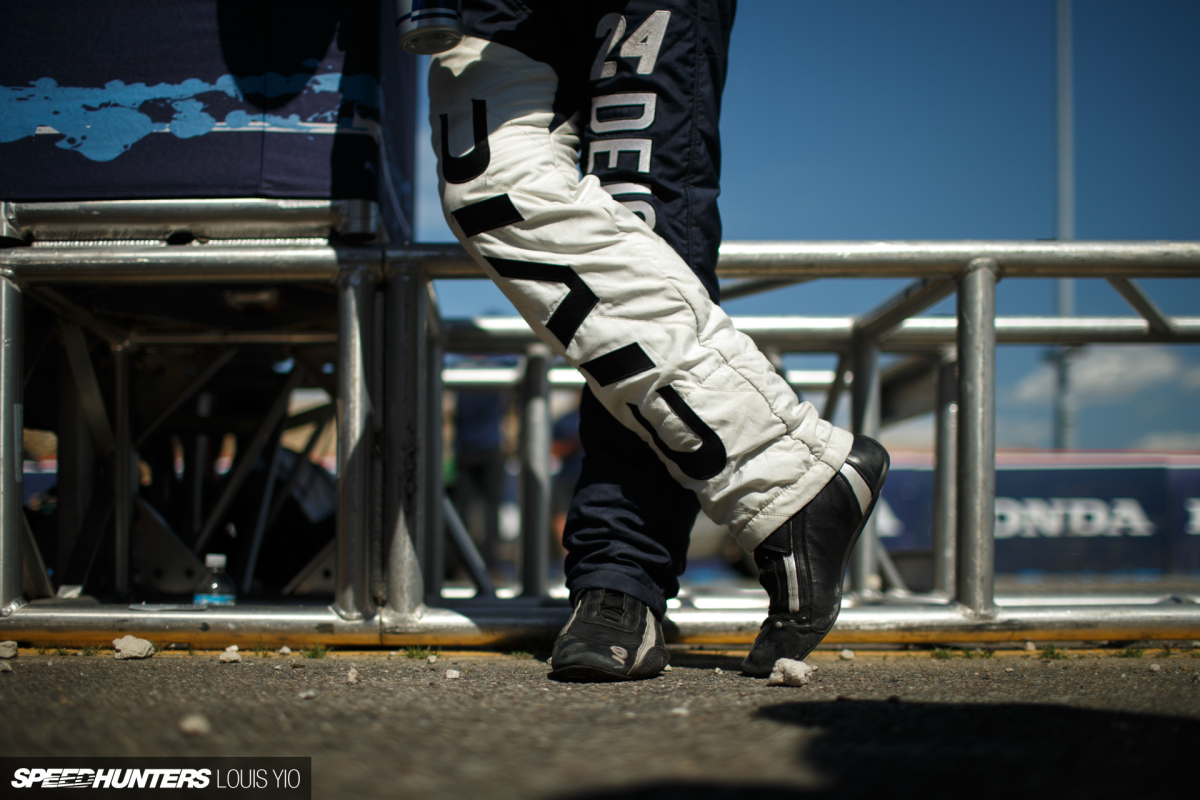 Chilling.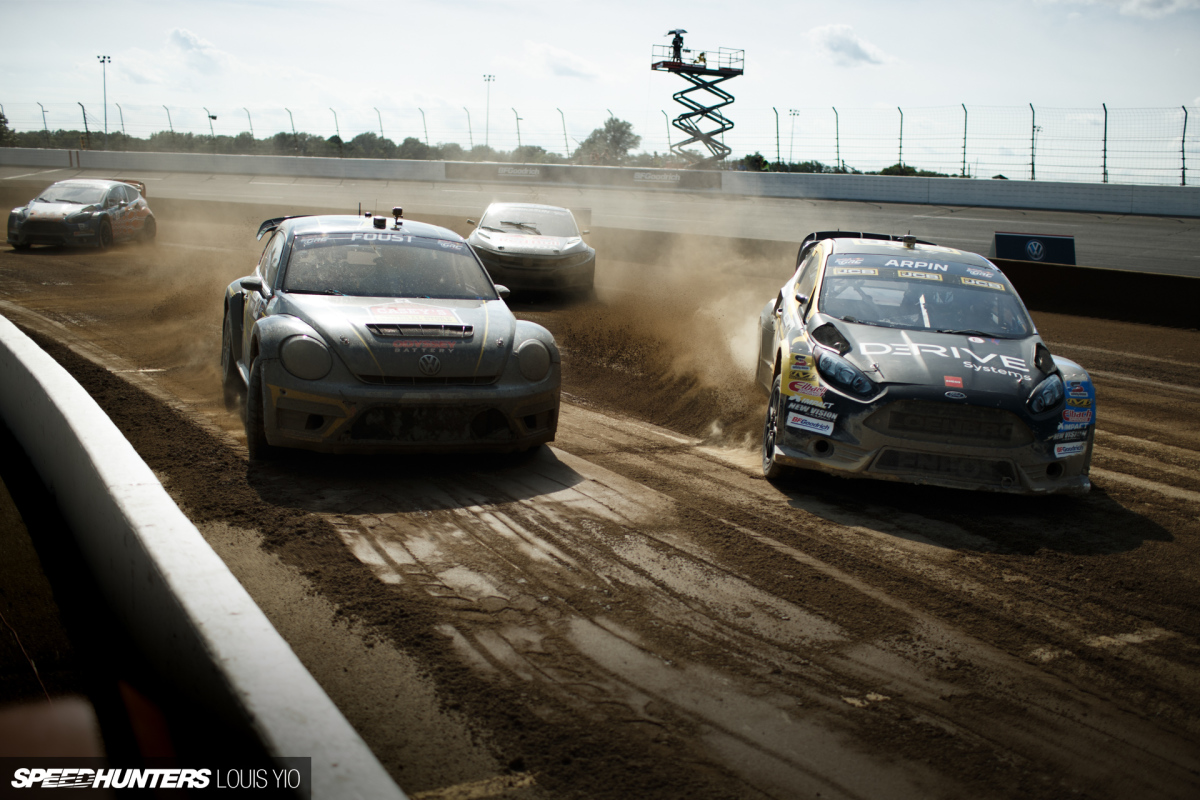 Rallycross is an extremely dirty motorsport, unless you're running up front. If you're in the lead, you can stay pretty clean.
Atlantic City: Gambling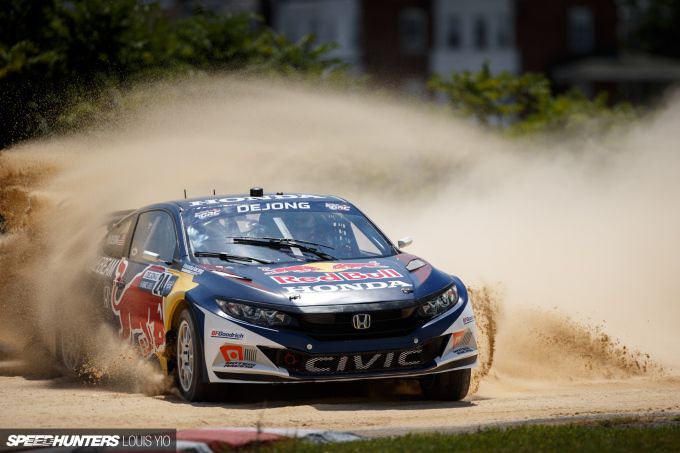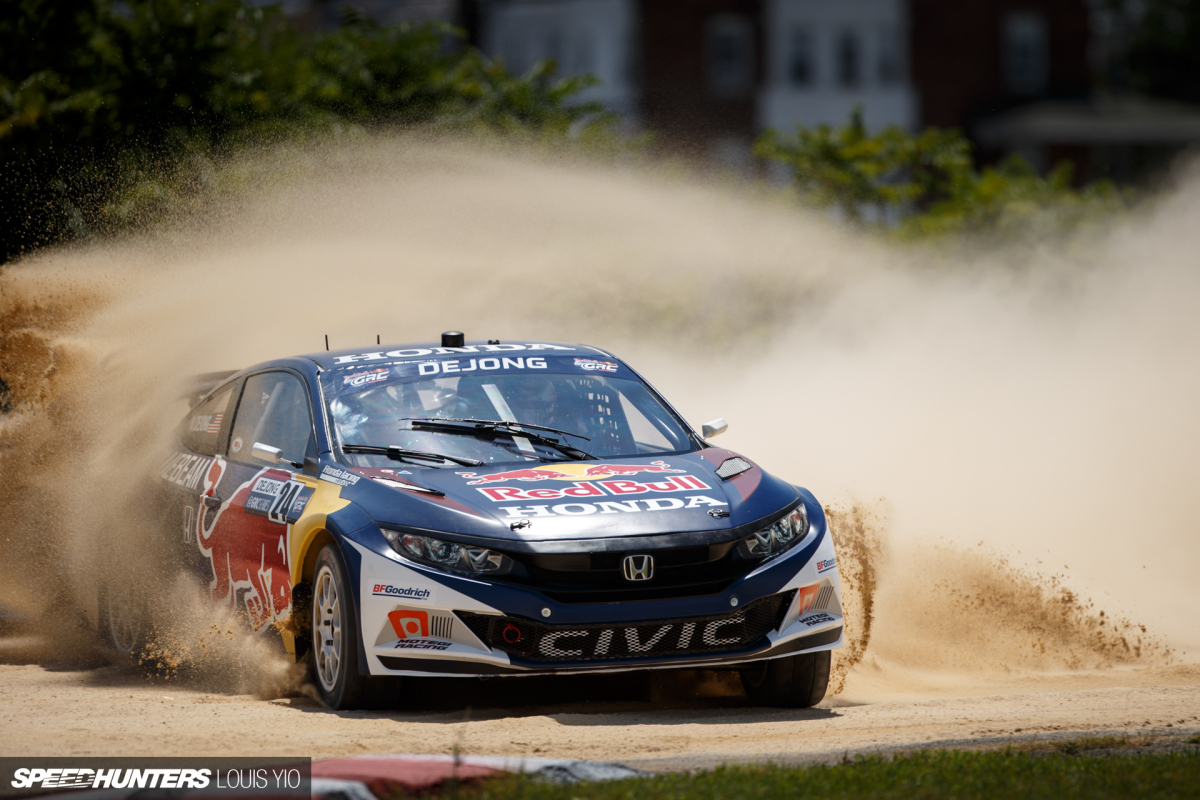 GRC brought sand back onto the track for the round in Atlantic City, something that hasn't been seen much since 2015 in Fort Lauderdale. Compared to dirt, sand usually gets kicked up way higher and makes the images so much more dynamic, so I'd be quite happy if it was used at more events.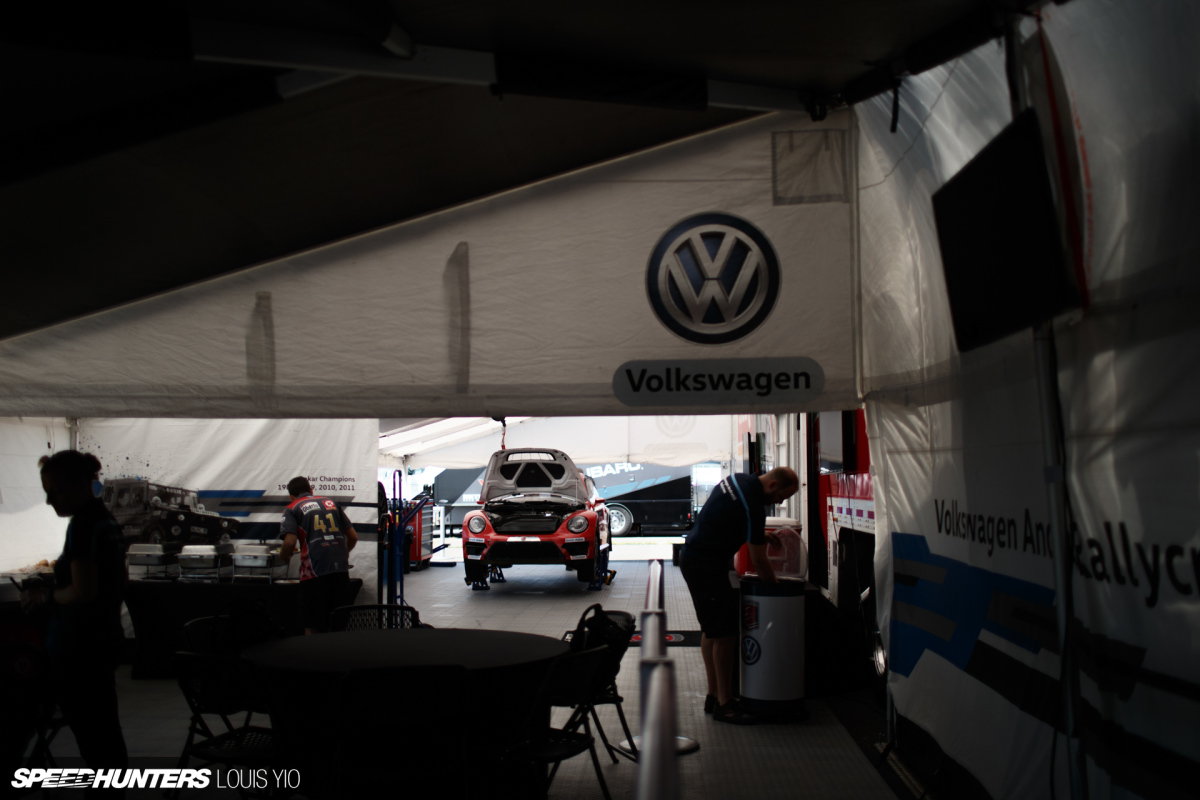 The short calm before the storm.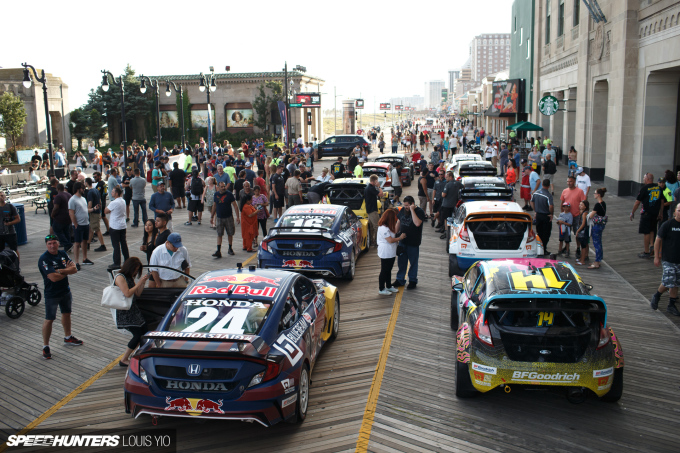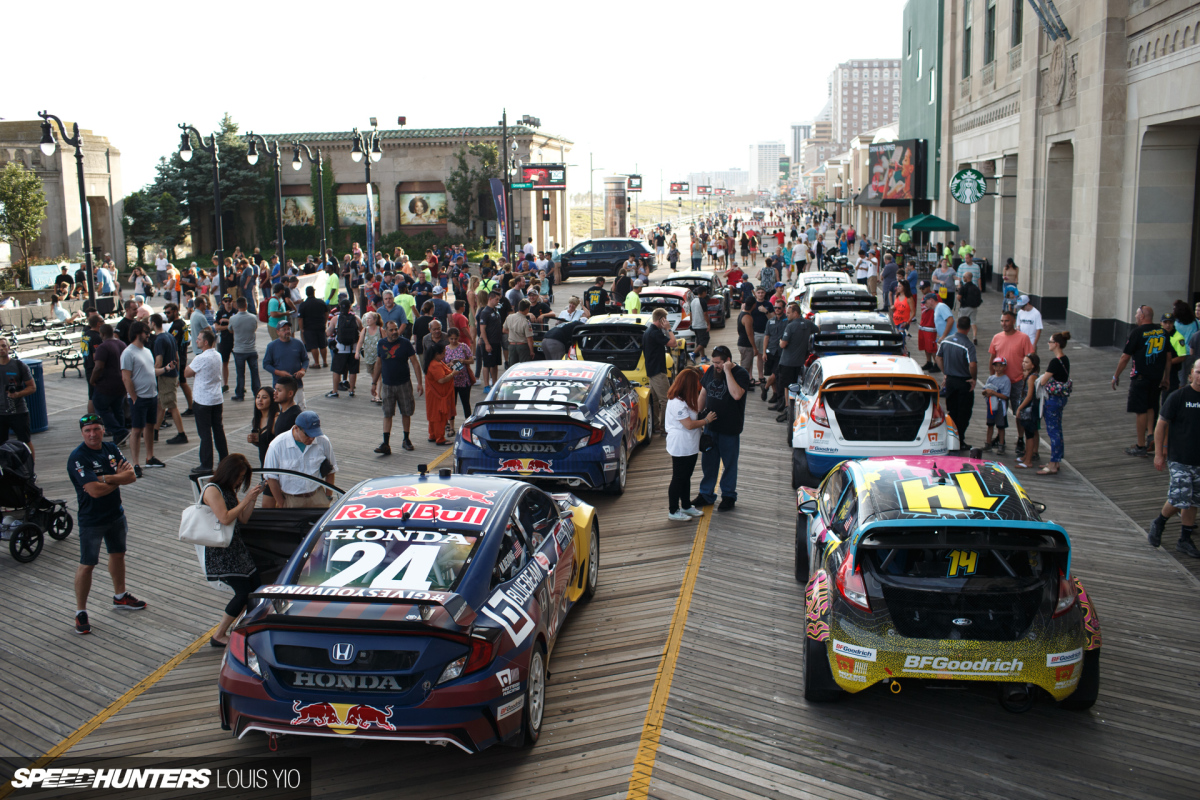 The Boardwalk is the center of life in Atlantic City, and just like last year, GRC brought out all the Supercars for fans to get up close to.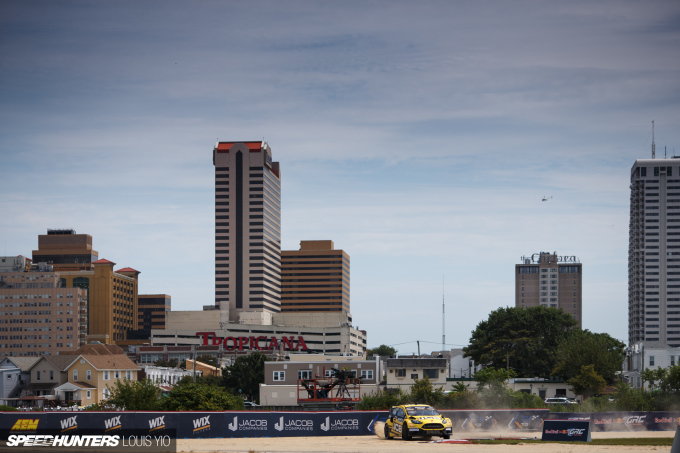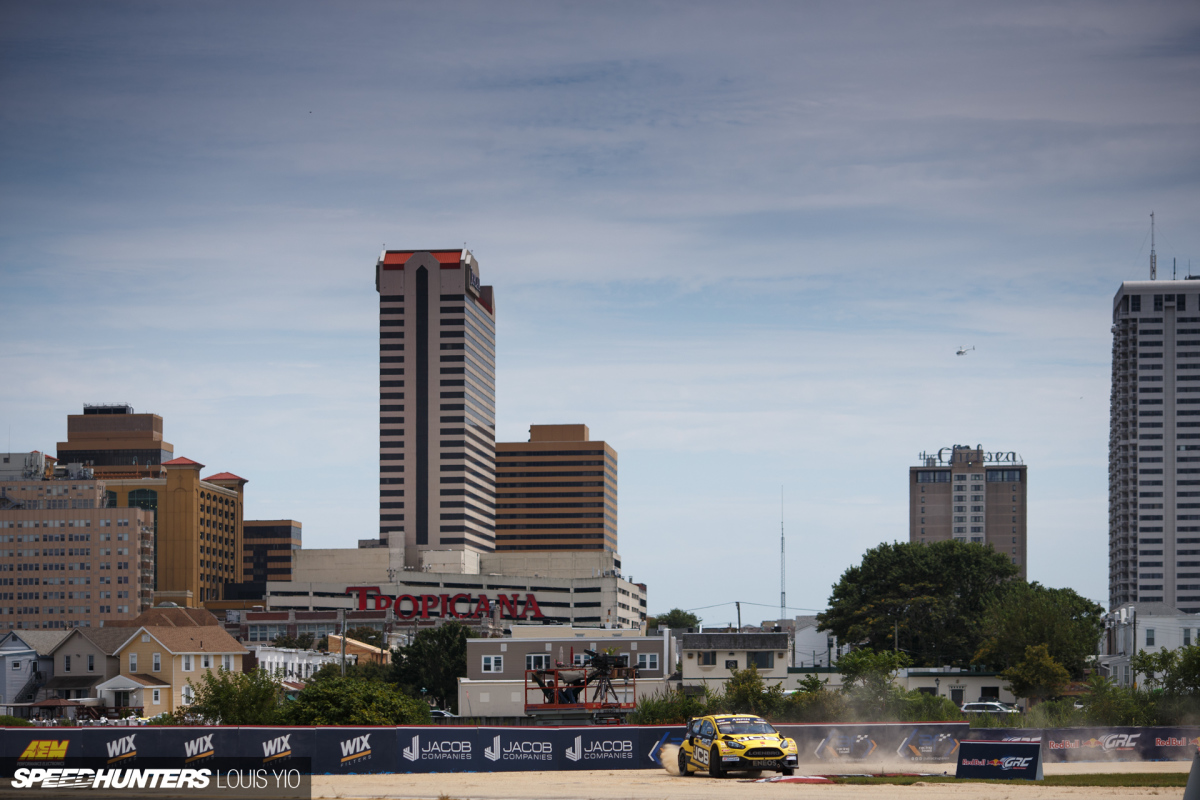 Like the race in Ottawa, the Atlantic City round is also run on an air field.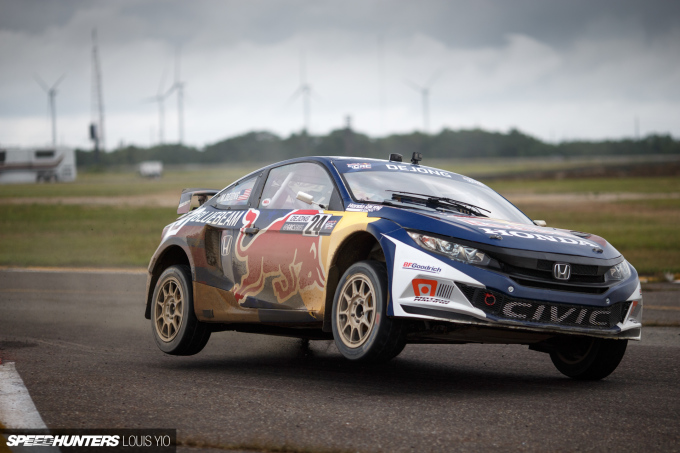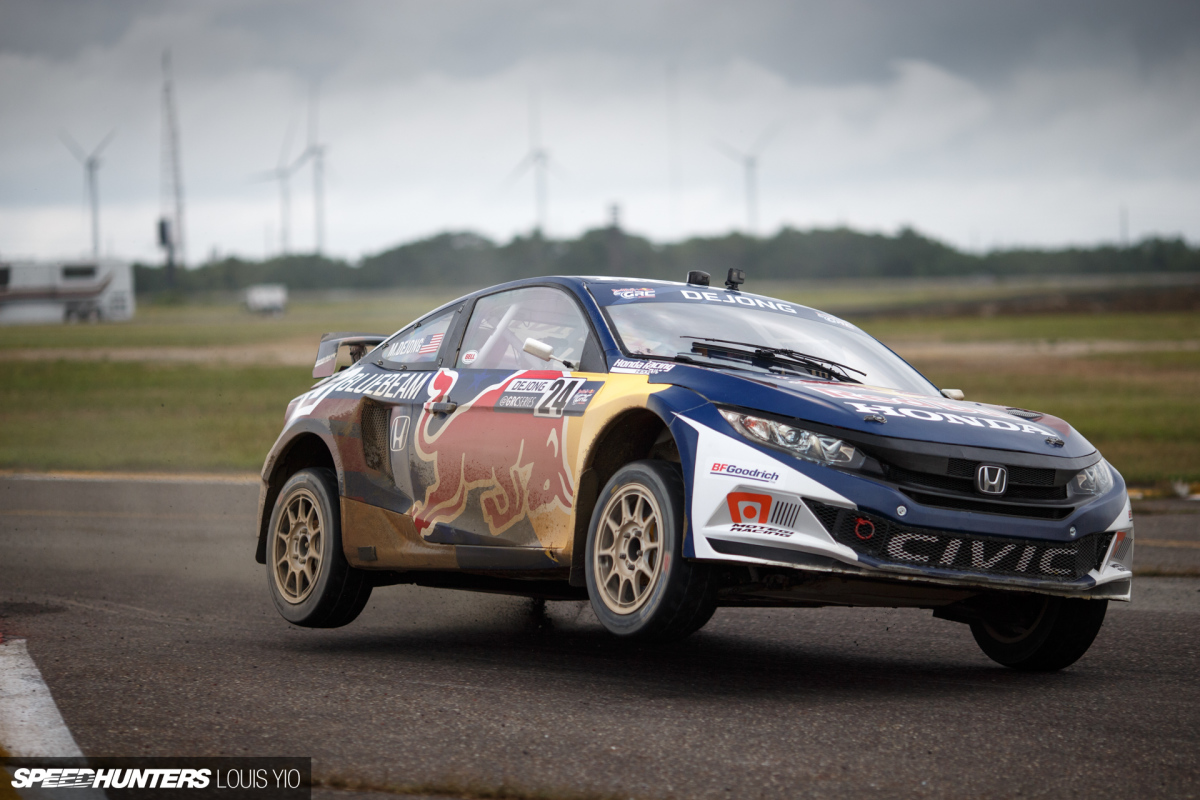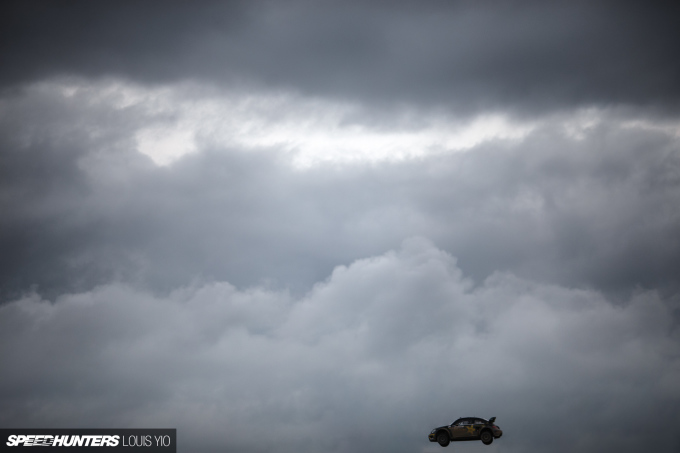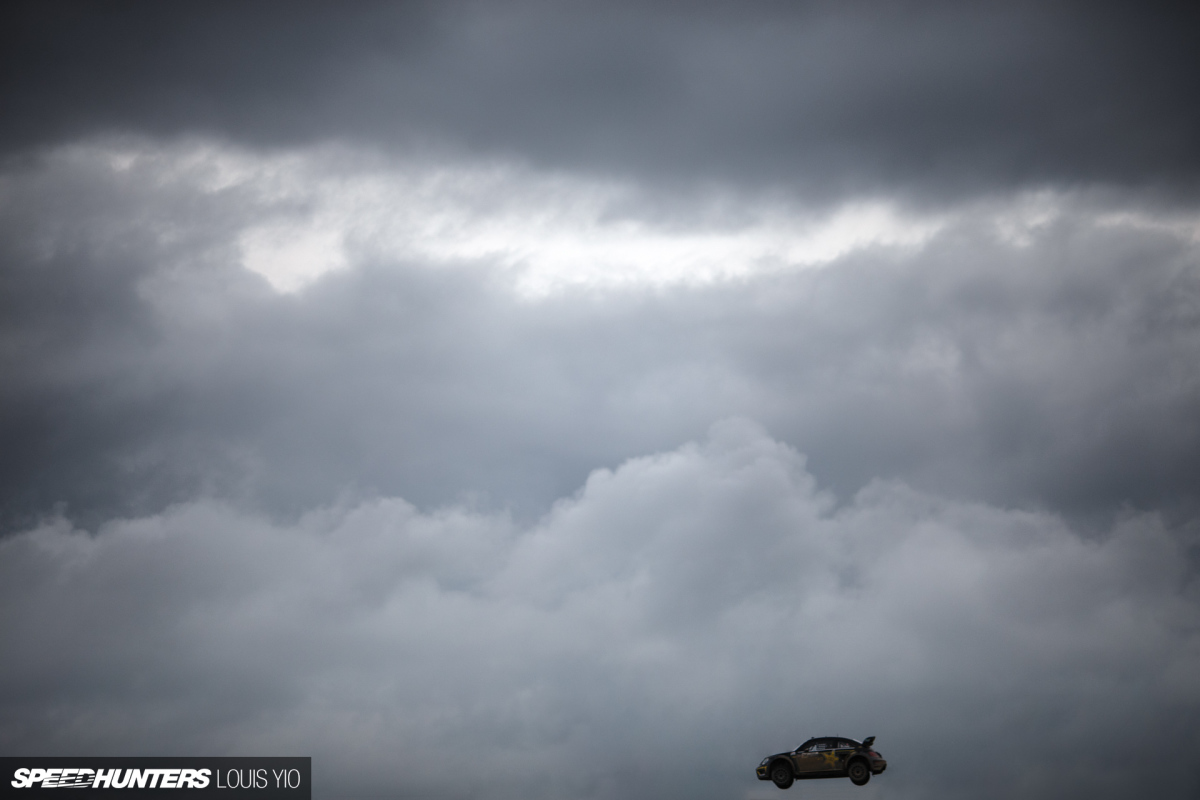 Like many of the events this year, rain was also in the forecast. I planned for this and tried my best to truly capture the clouds. As simple as this shot is, I quite like it. In fact, I'm thinking about framing a print of it for my living room.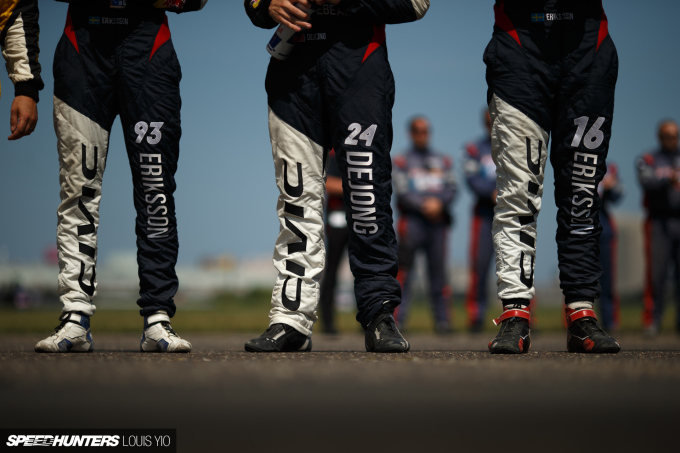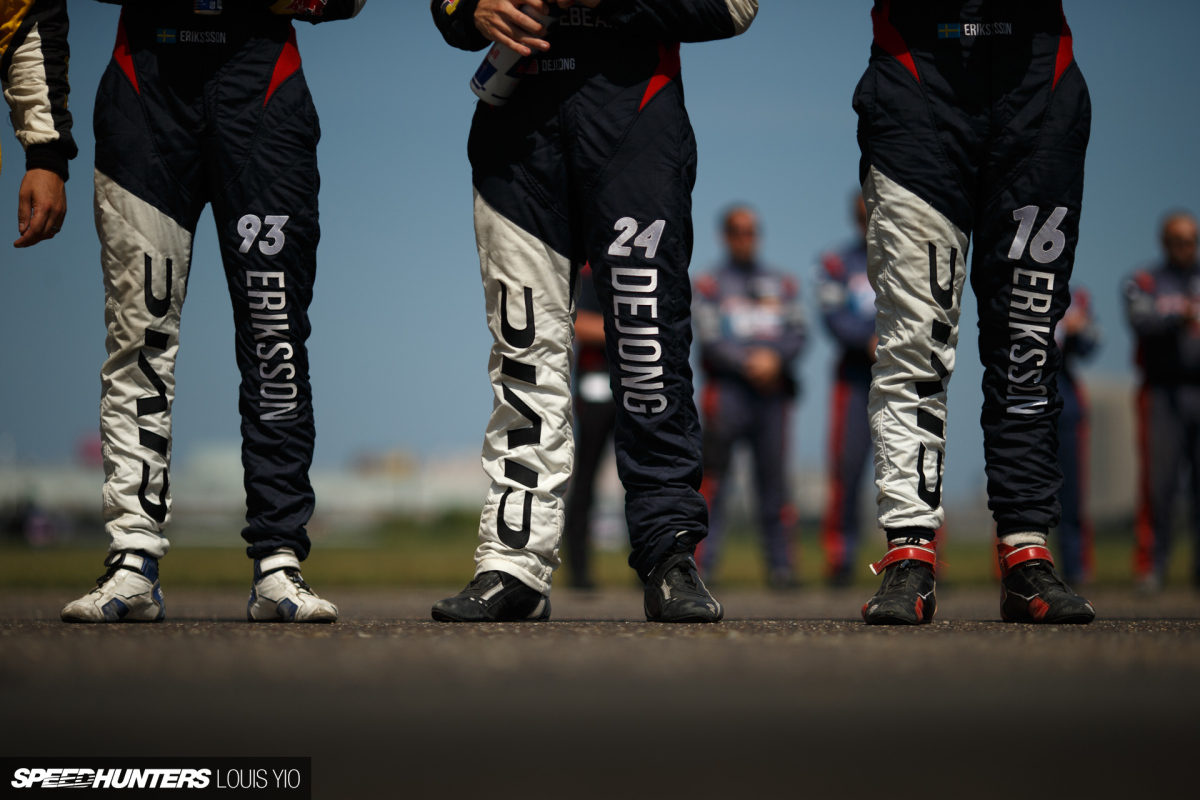 Three is a crowd.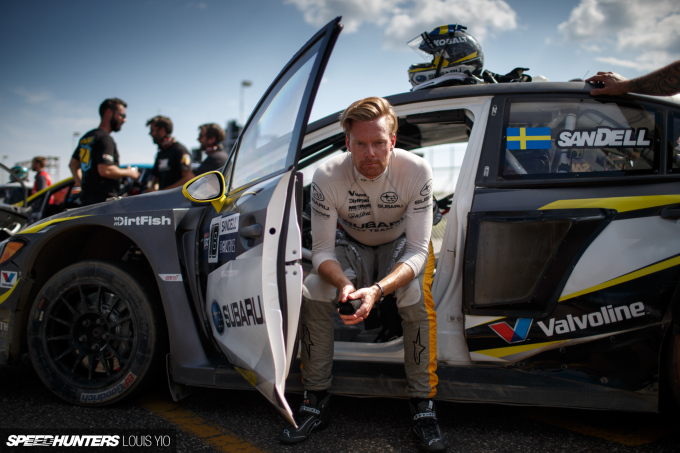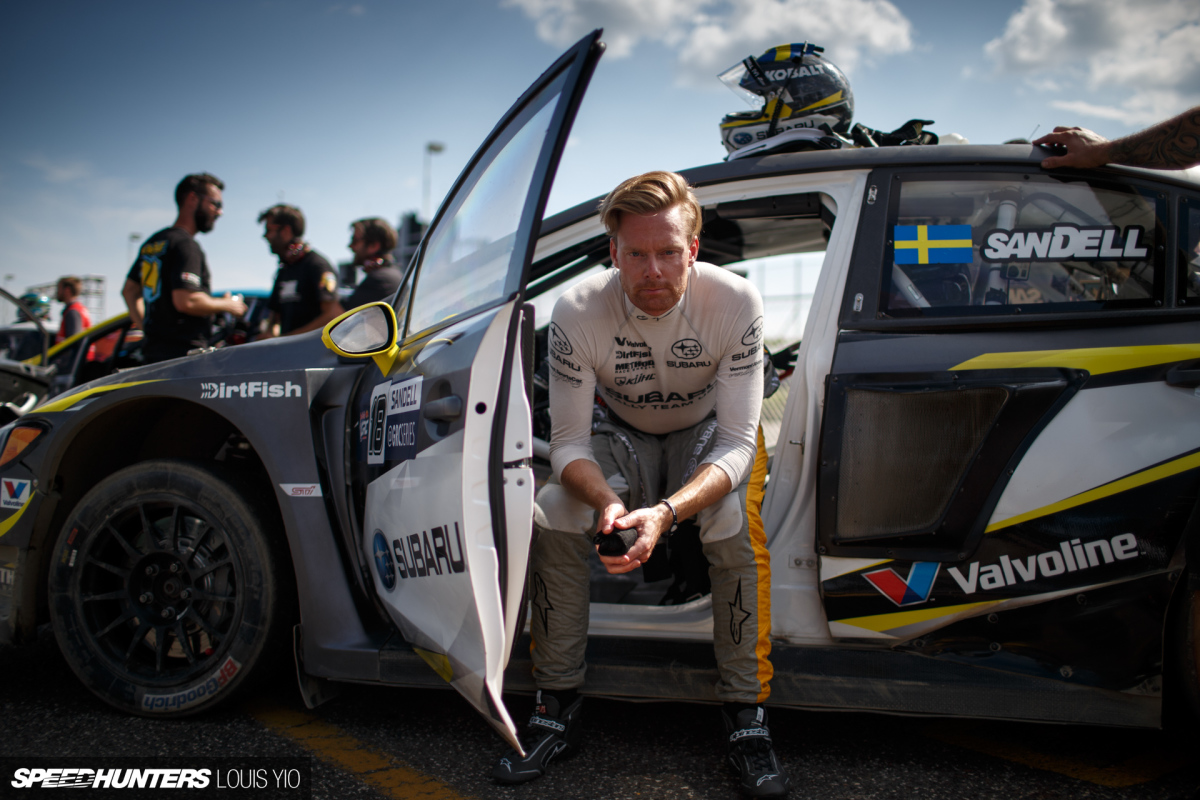 Sandell and his 'Blue Steel'… There's a little 'Magnum' in there with the hair, though.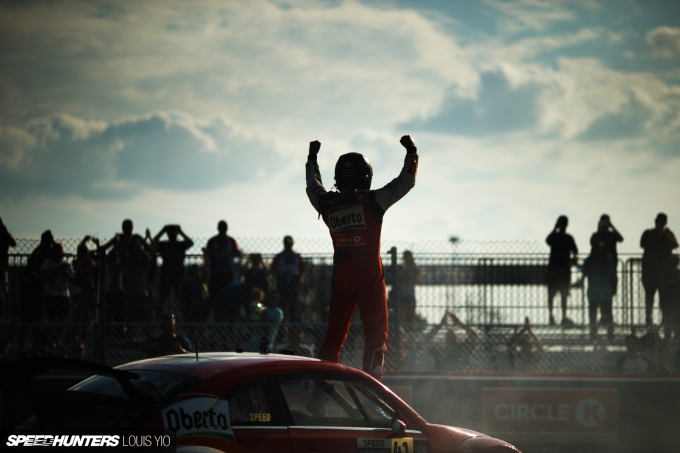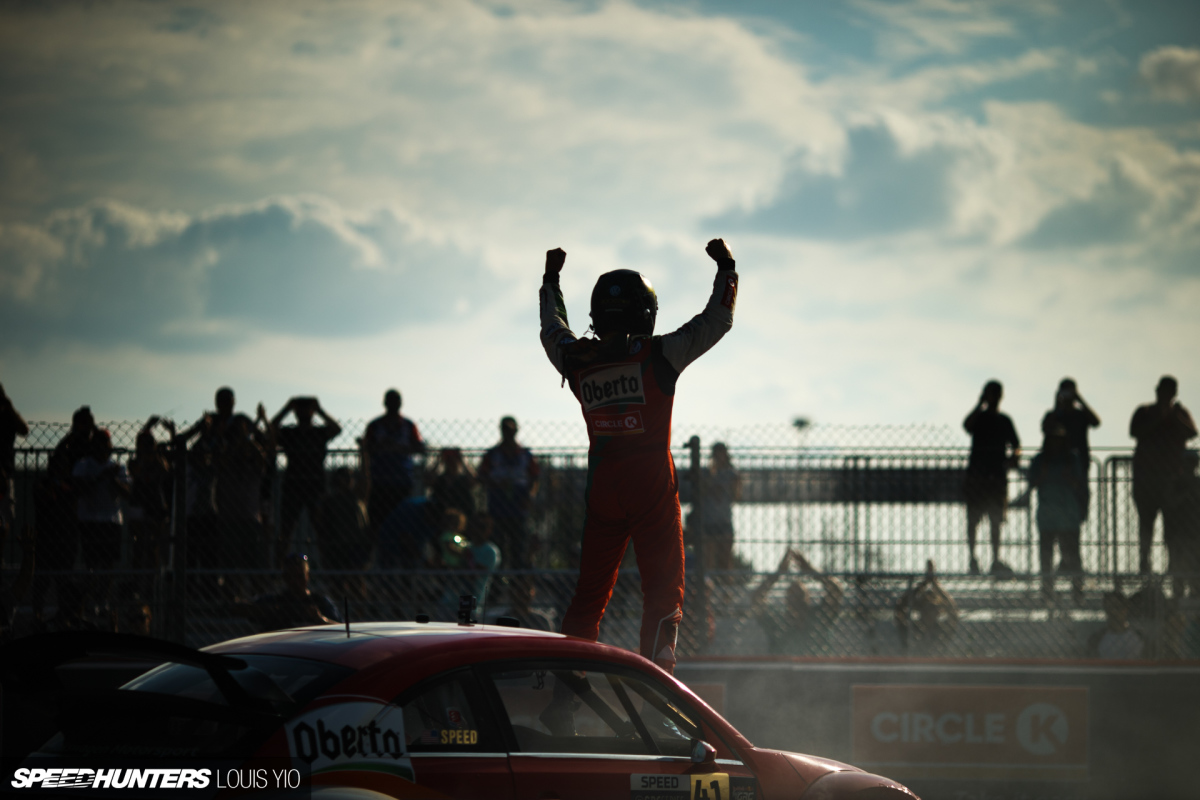 That winning feeling.
Seattle: Subaru Country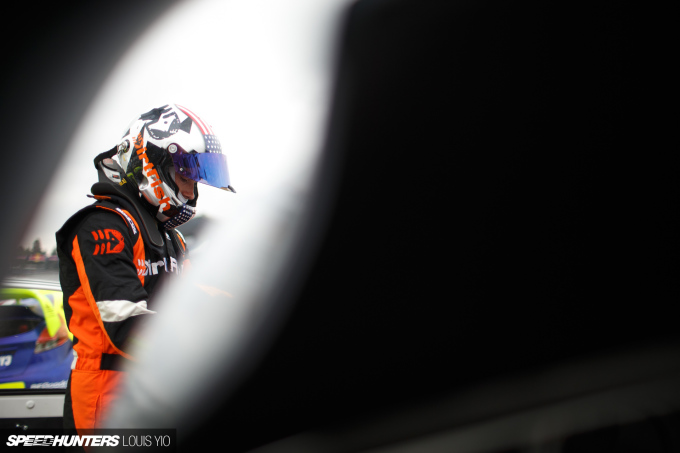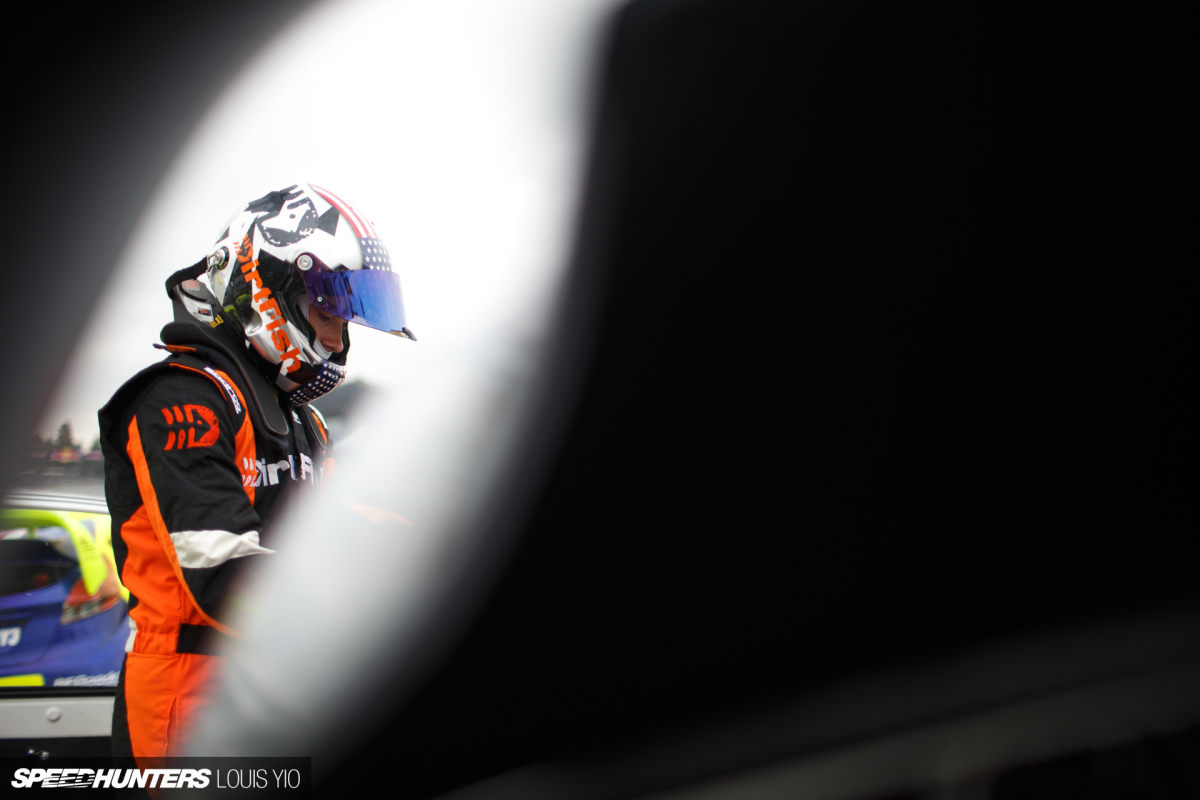 I really like Seattle. Between Formula Drift, GRC, press events and family gatherings, Seattle has shown me its love.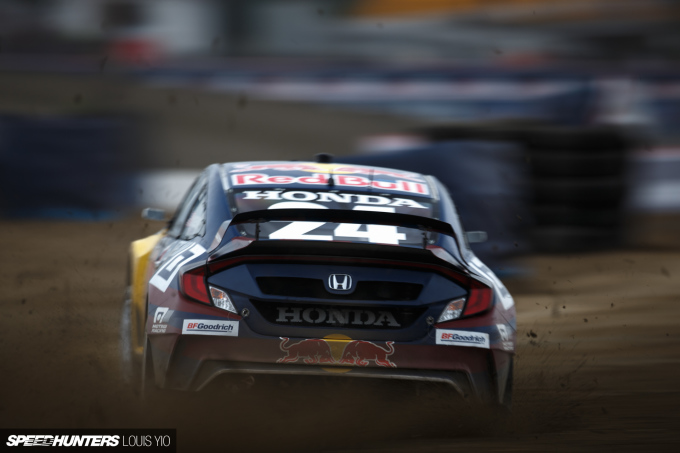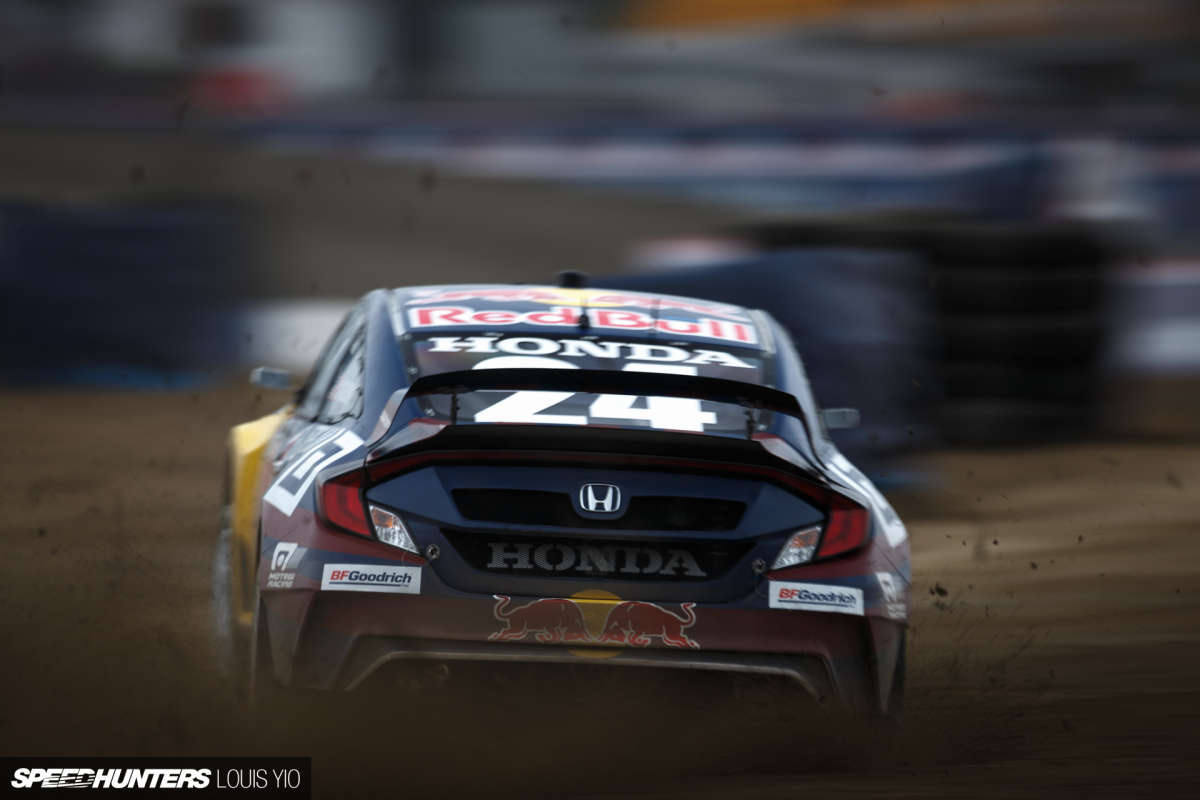 The crowd in Seattle really like dirt-related motorsports, so rallycross at Evergreen was going to be a hit, just like it was last year.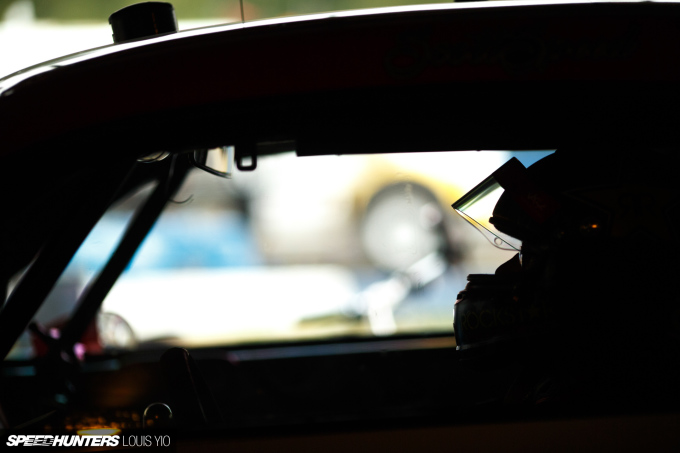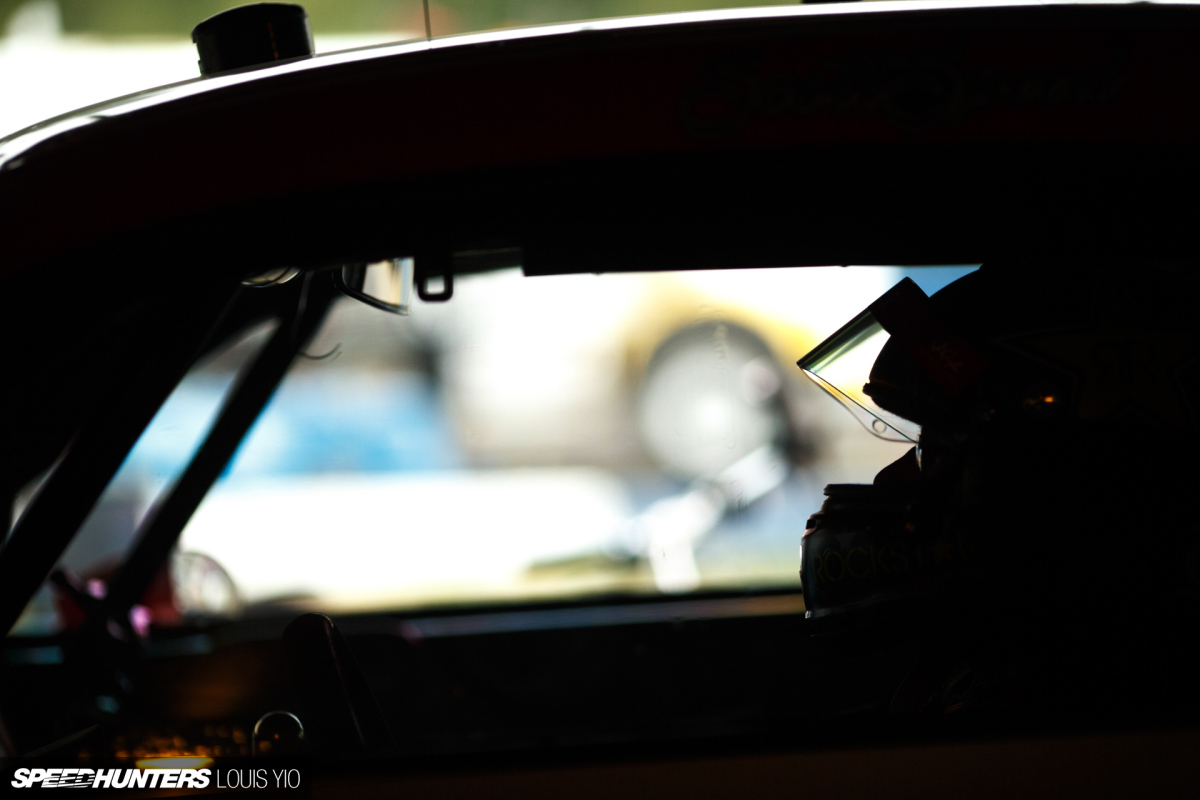 I wonder what drivers think about in the seconds before the race…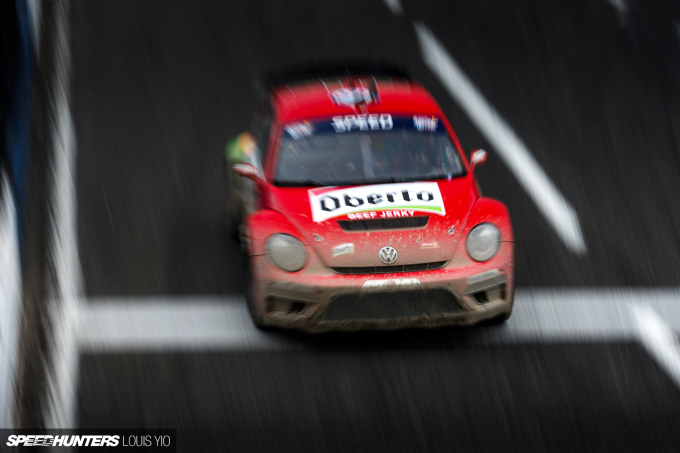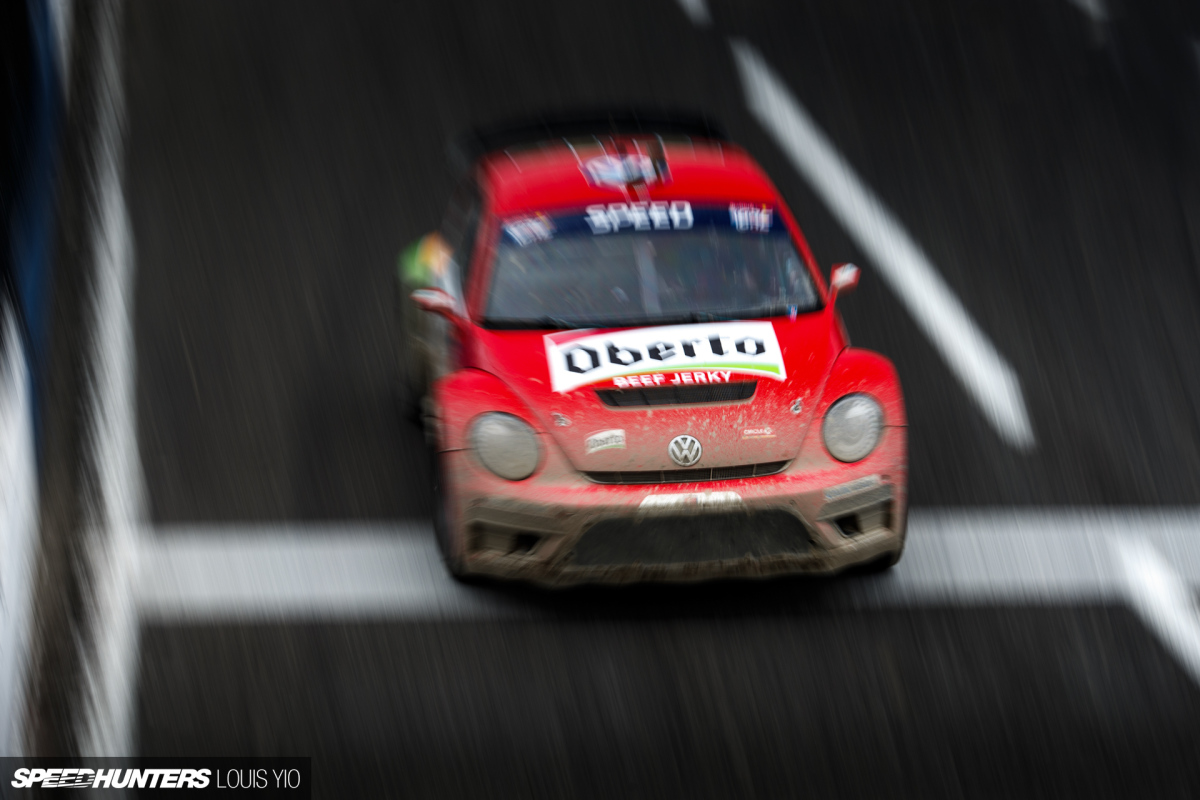 0-60mph in less than two seconds – and it looks every bit as quick.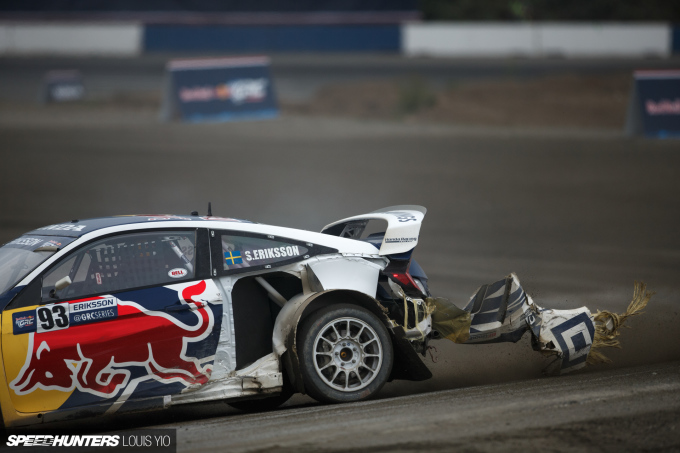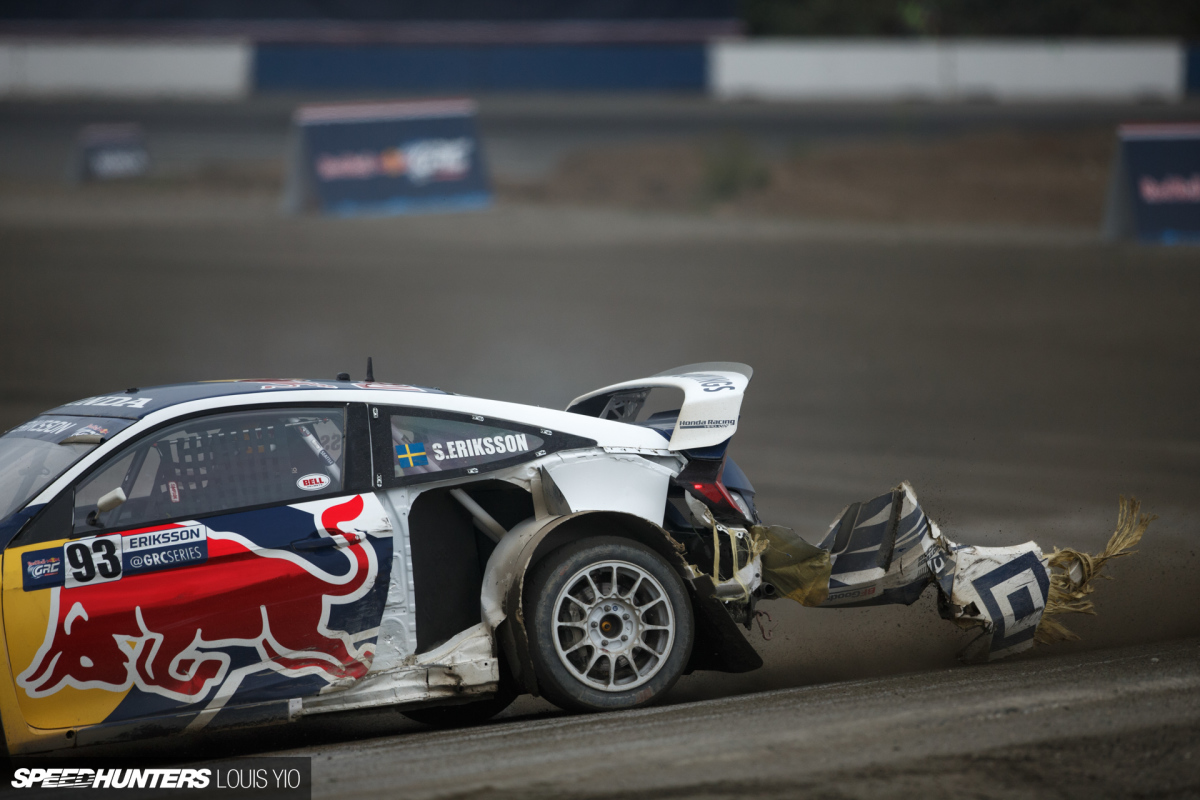 The Seattle track layout doesn't allow too much room for error and it can really bite back when mistakes are made.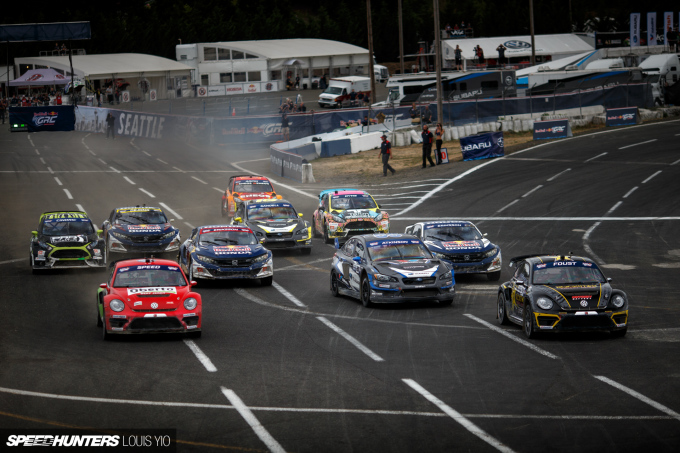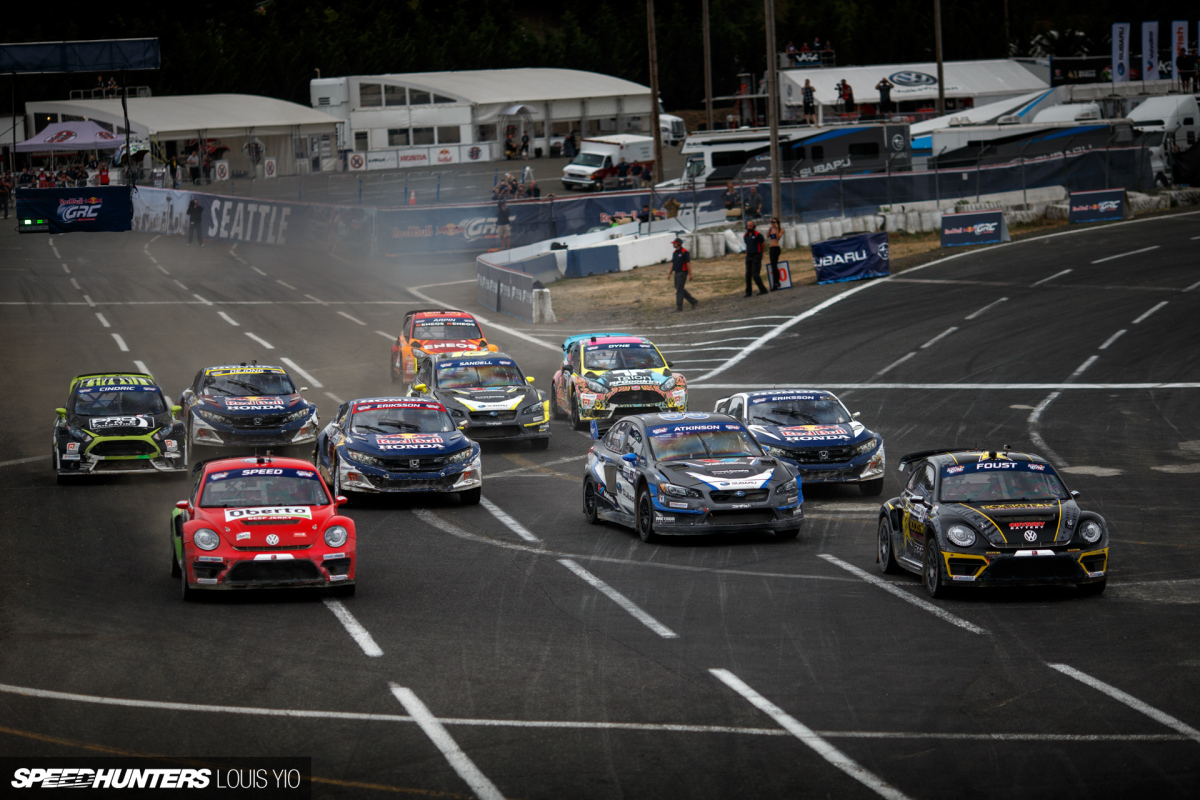 The start of the final race always gets my heart pumping. The first 10 seconds usually decide 90% of the race; a split second off and drivers can go from pole position to dead last in less than a second.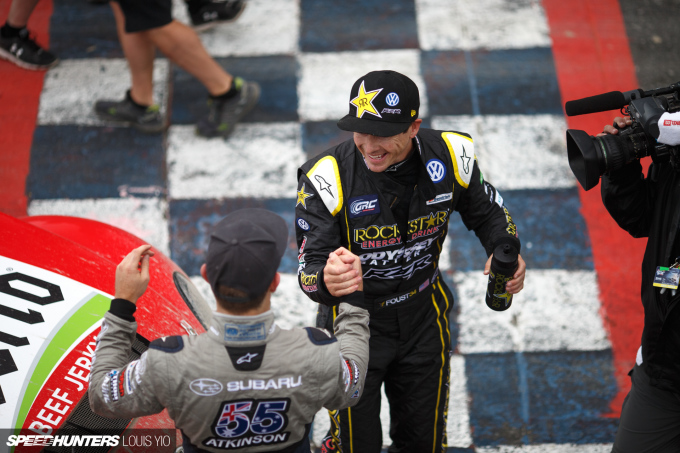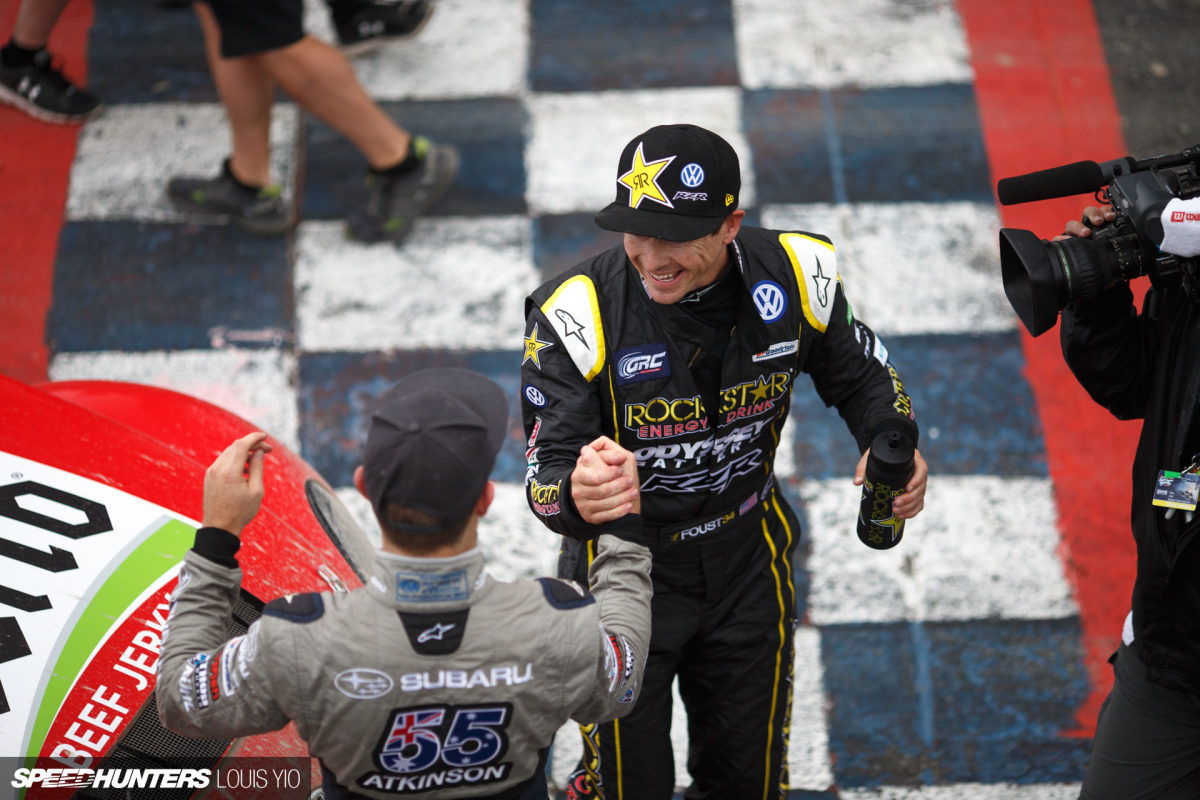 Tanner Foust was a madman and won both races in the double-header Seattle race weekend.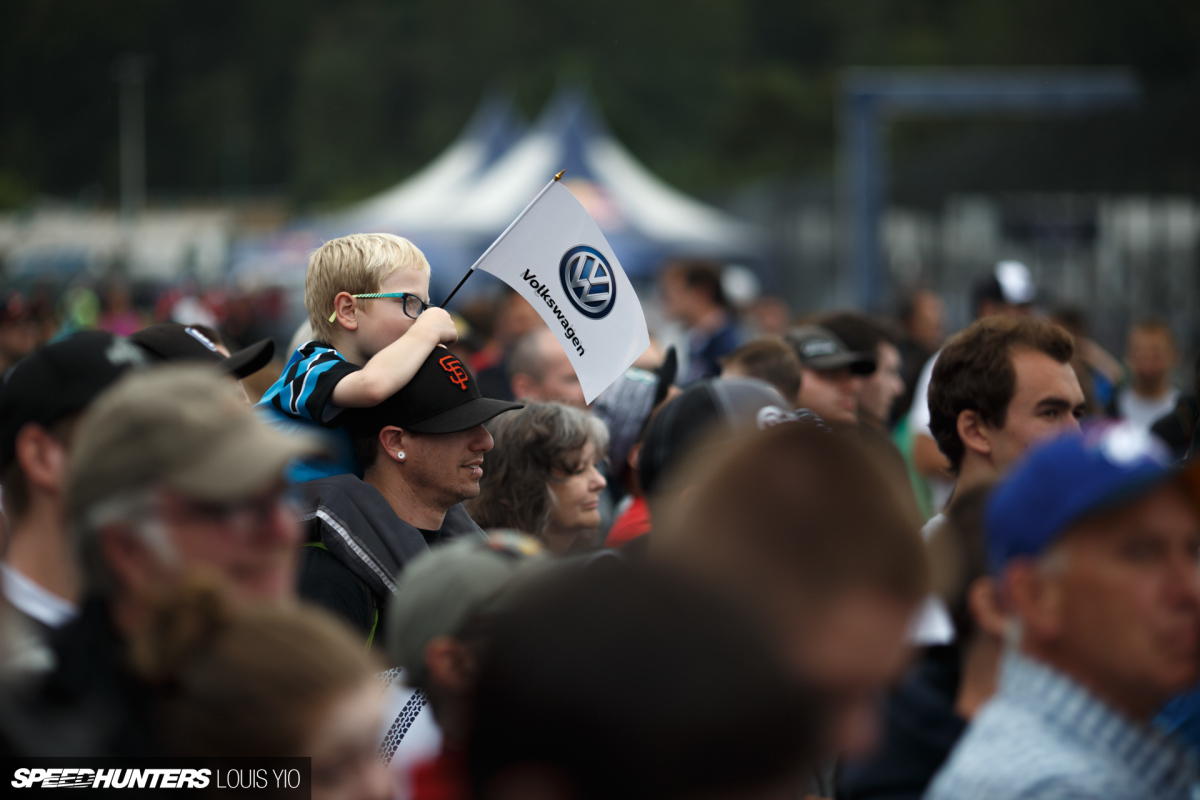 Racing is for the fans.
The Hondas had it pretty rough through the second half of the GRC season, but they seriously look amazing. Side note: Just imagine what it would be like if the Civic Coupe came in Type R trim. If I were on the hunt for a Type R, I'd definitely go for the coupe over the hatch. What do you think?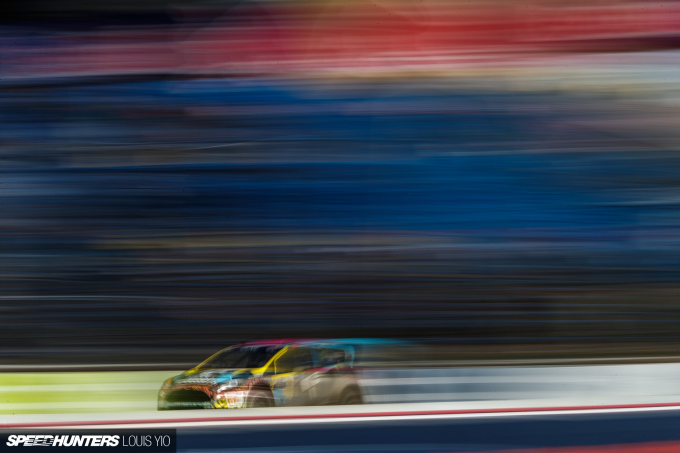 As the official GRC photographer, I have to be there to capture as much of the action as possible, which means I tend to shoot a bit safer to guarantee that I get the shot.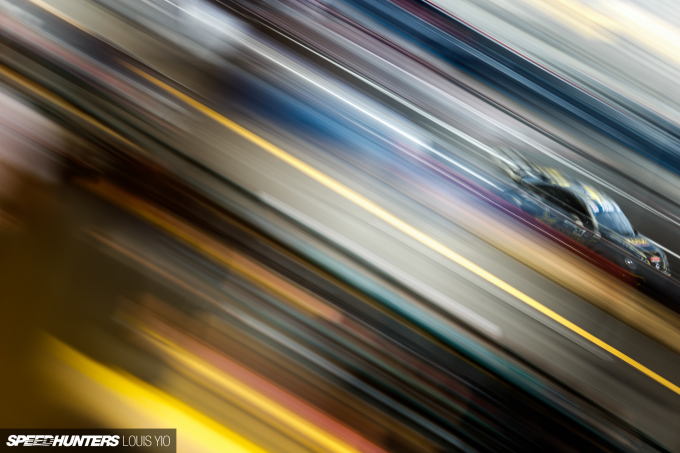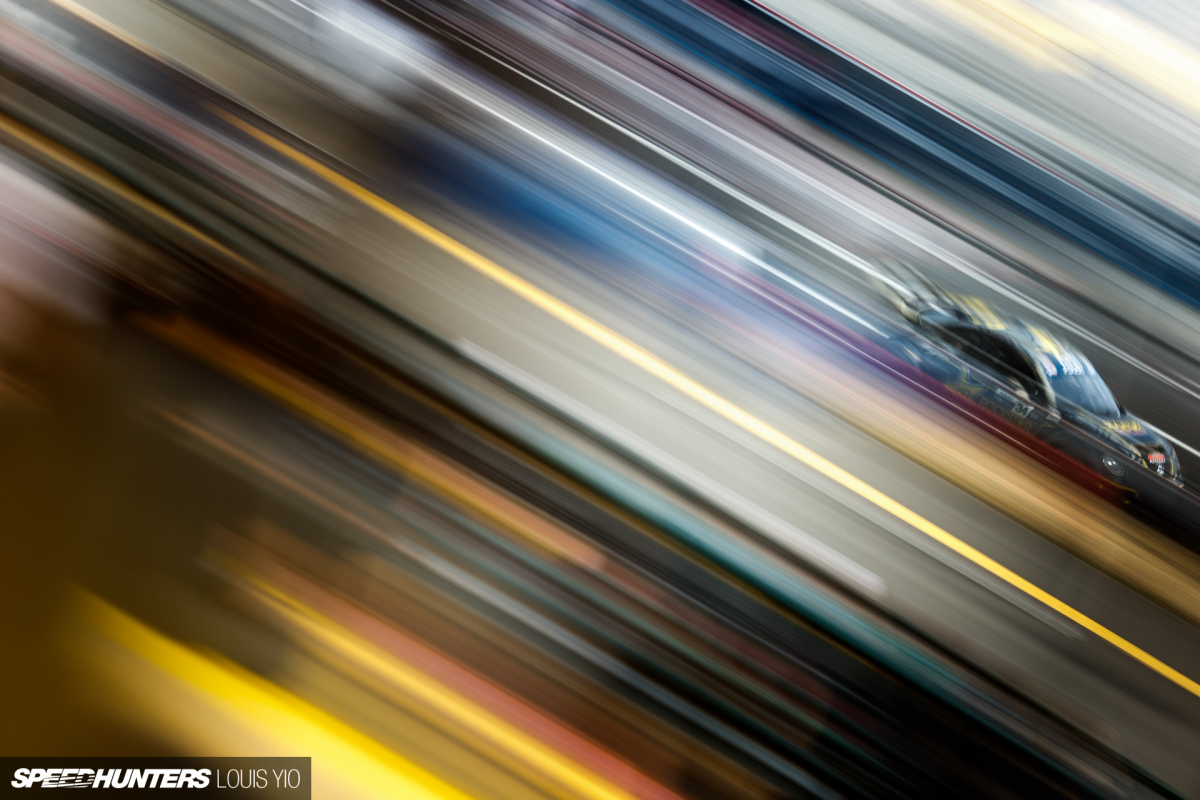 But double-header weekends allow me to shoot with a bit more risk, as it's two races. I'm a sucker for slow panning shots and it's been almost a year since I dipped into the single-digit panning game. Evergreen Speedway offered a bit more color over the other double-header racetracks, so I figured I'd give it a go.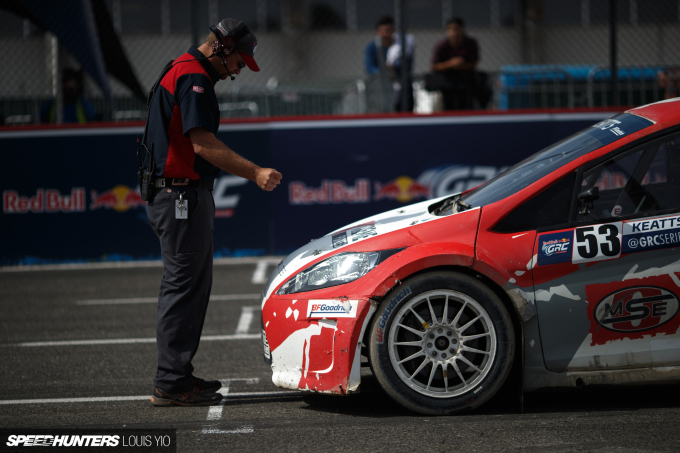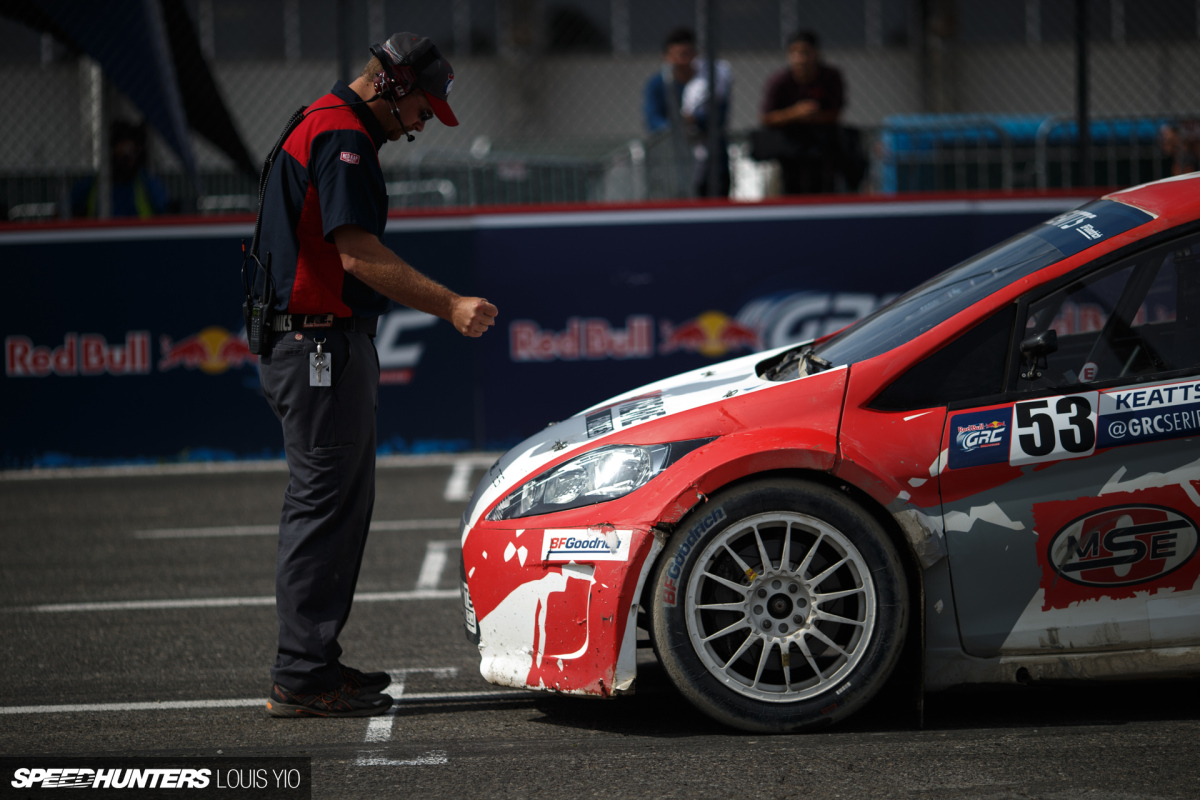 Randy hates it when I take pictures of him on the start grid. Sorry, Randy.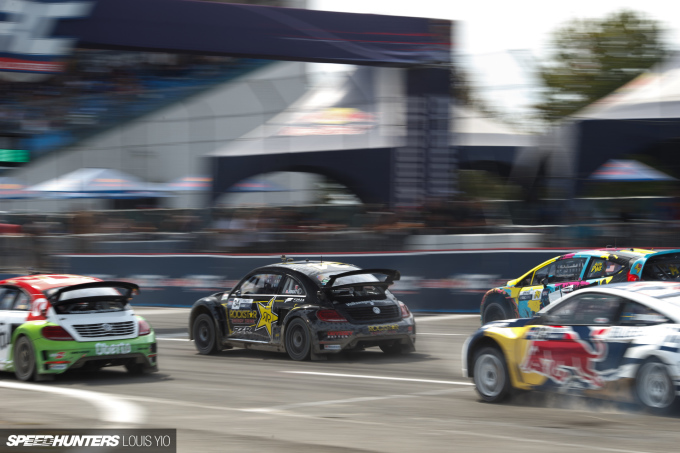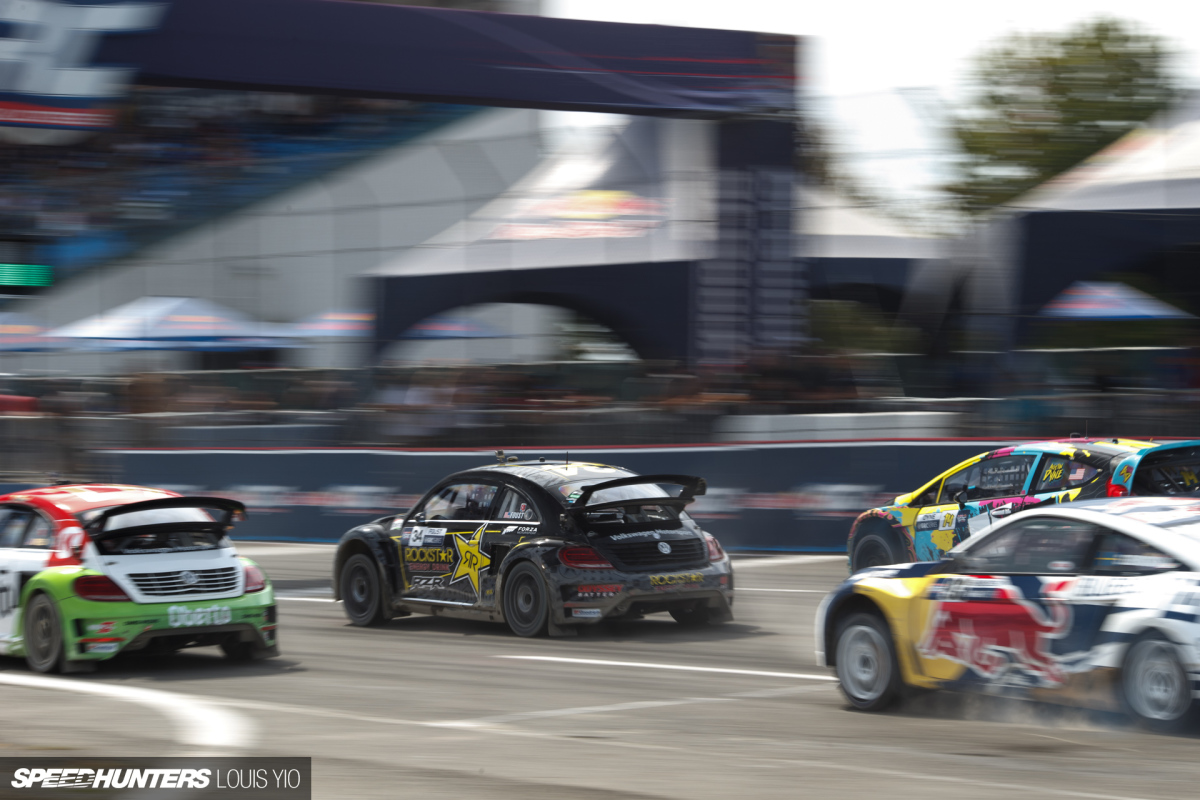 I really can't wait to head back to Seattle next year.
Los Angeles: City Of Angels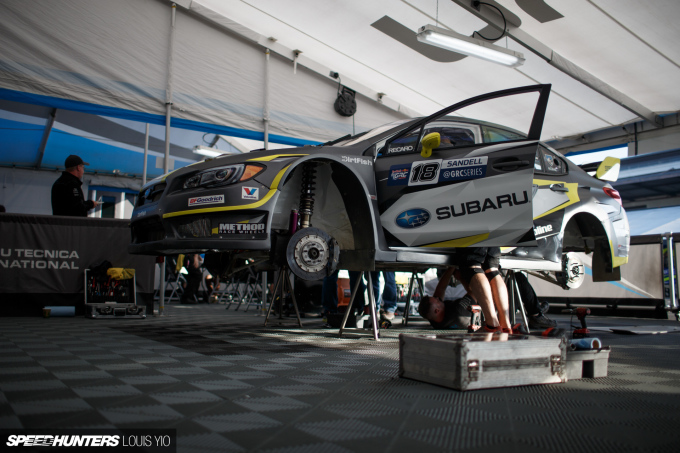 The race in Los Angeles is definitely my favorite of all those on the GRC calendar. Yes, I'm being a bit biased since I was born and raised in LA, but still…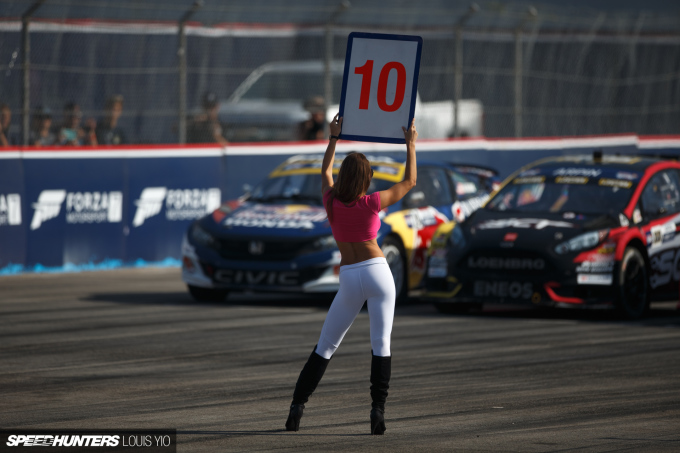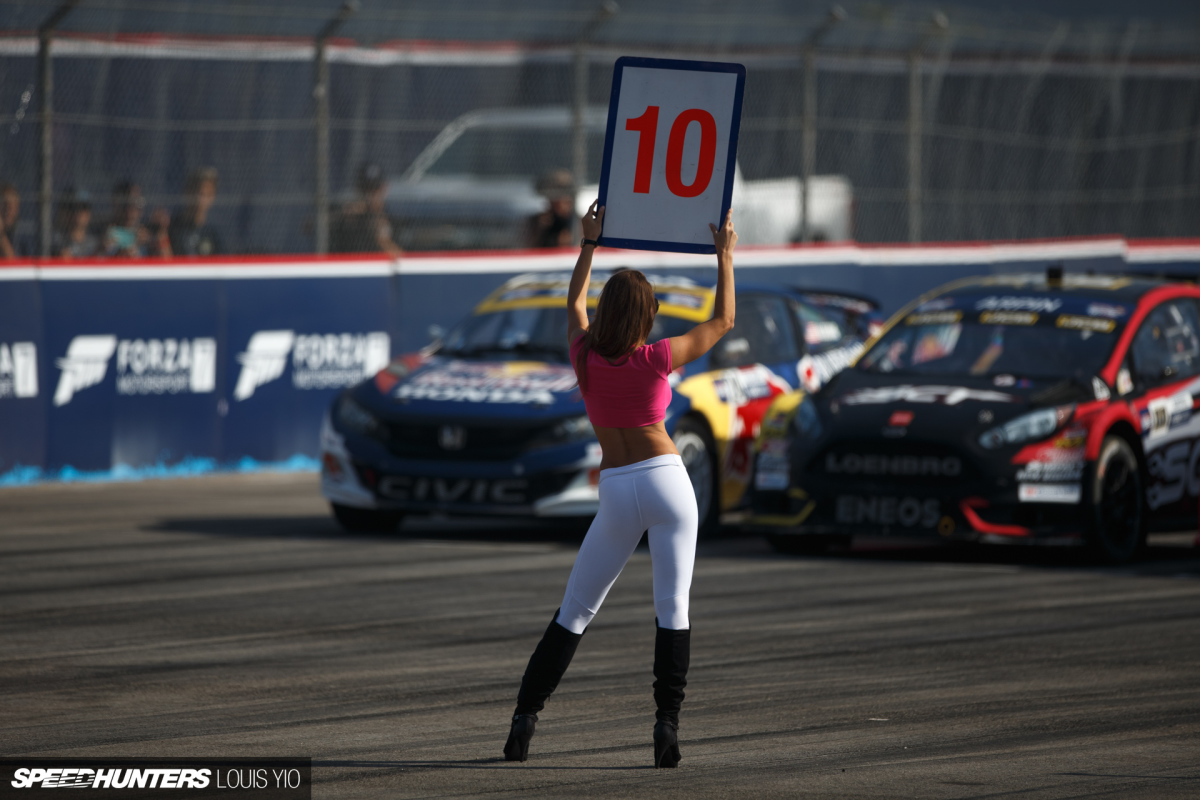 While Los Angeles isn't the biggest motorsport city, it is home to the Long Beach Grand Prix so there are plenty of race fans out here who show up for this event.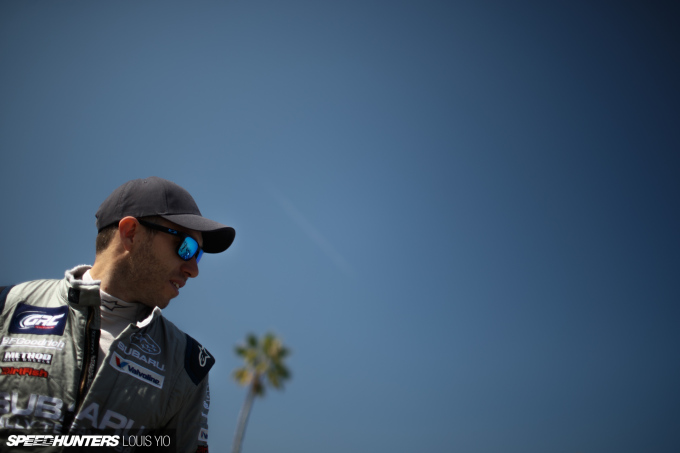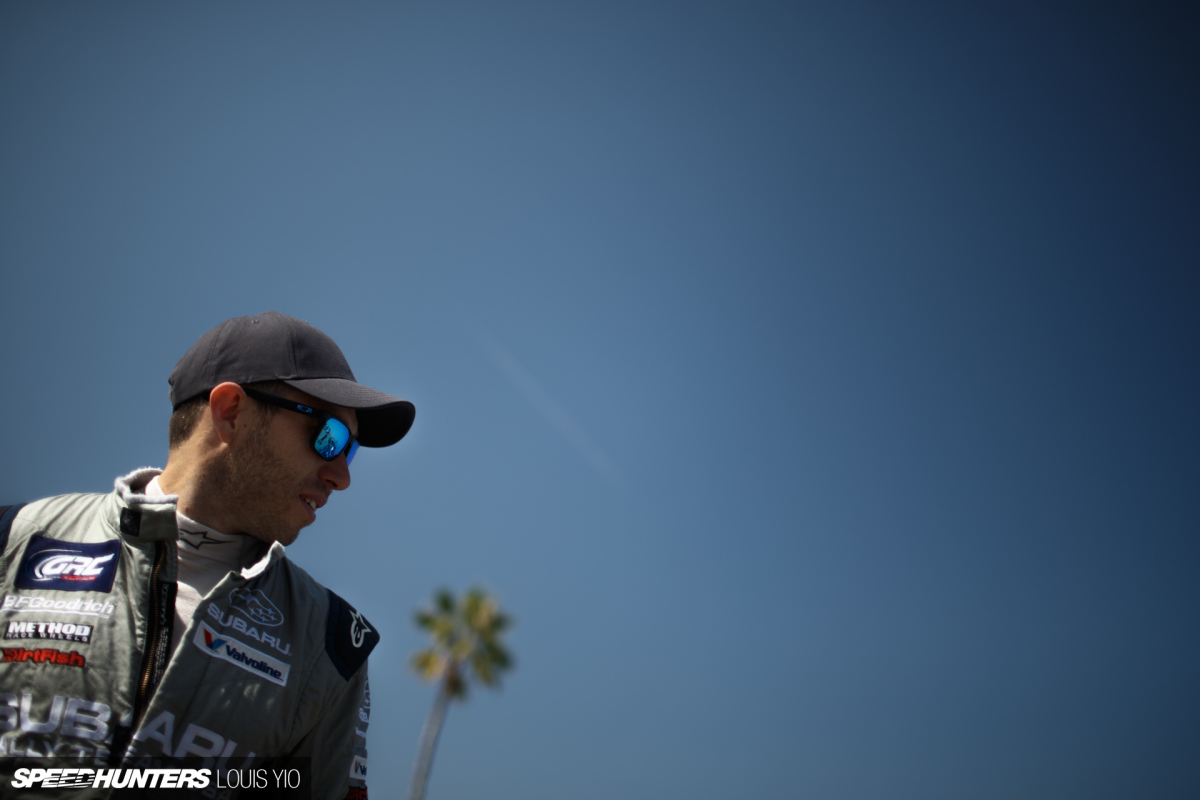 As excited as I was for GRC in my hometown, it was happening on the same weekend as Formula Drift in Irwindale.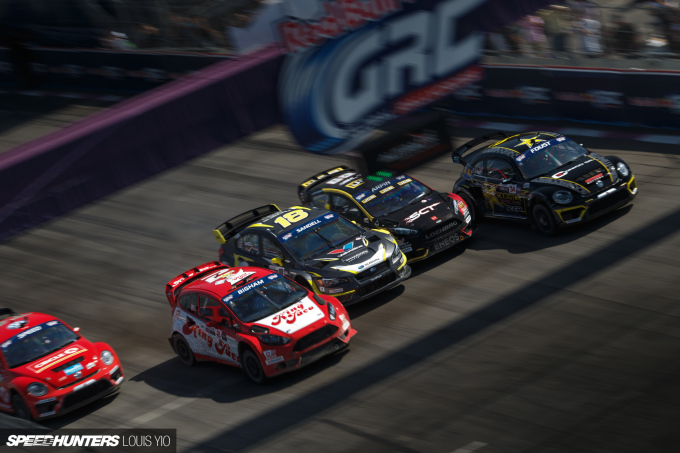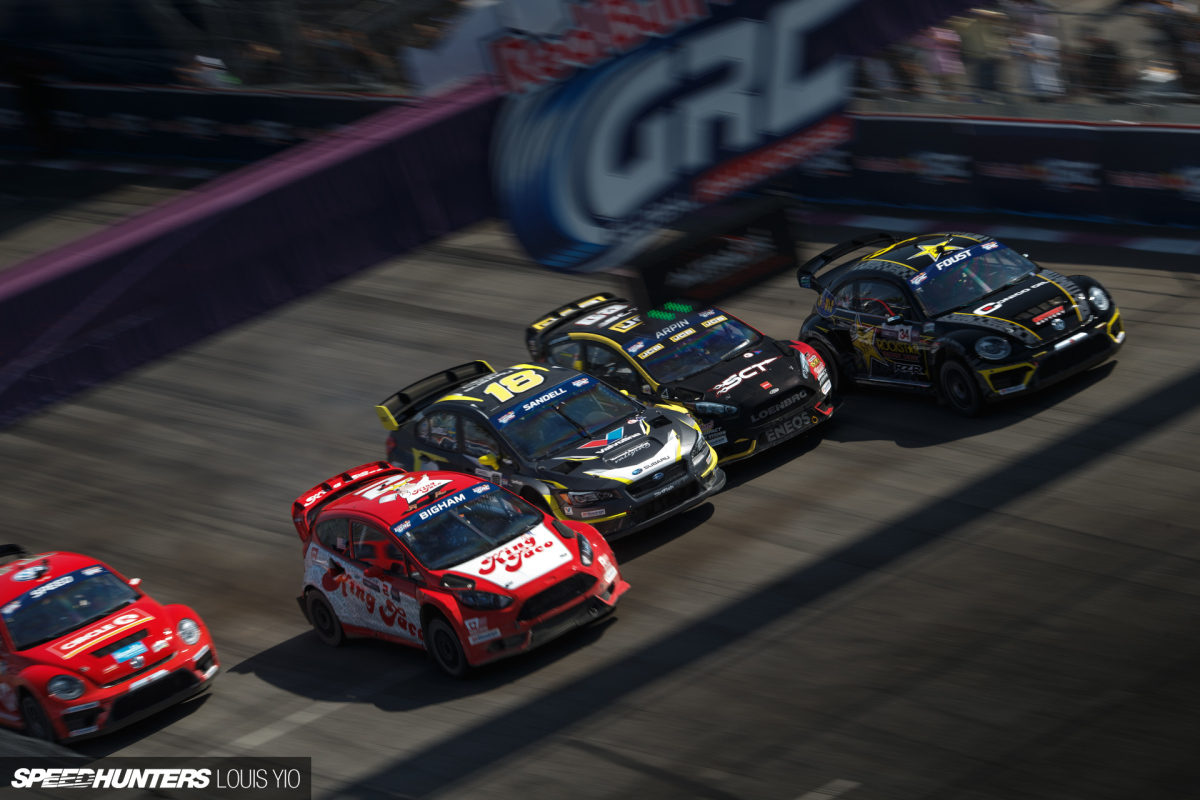 Unfortunately, I was pretty burnt out and ended up not attending FD for what was probably the final Irwindale event.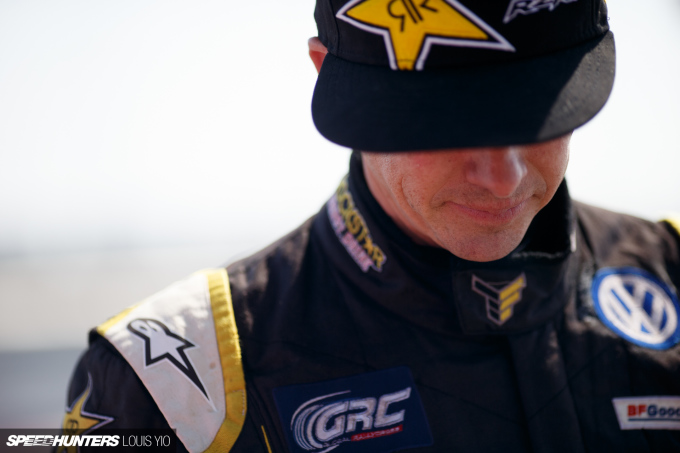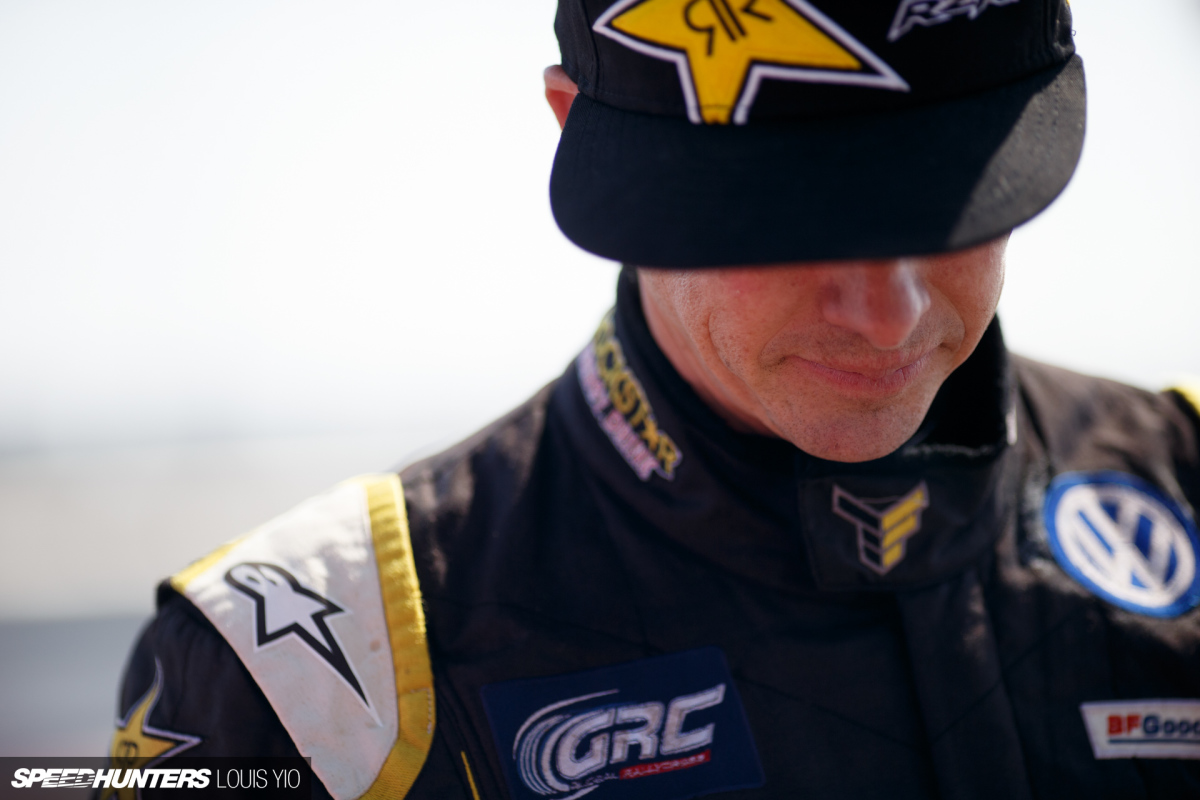 Hot lips.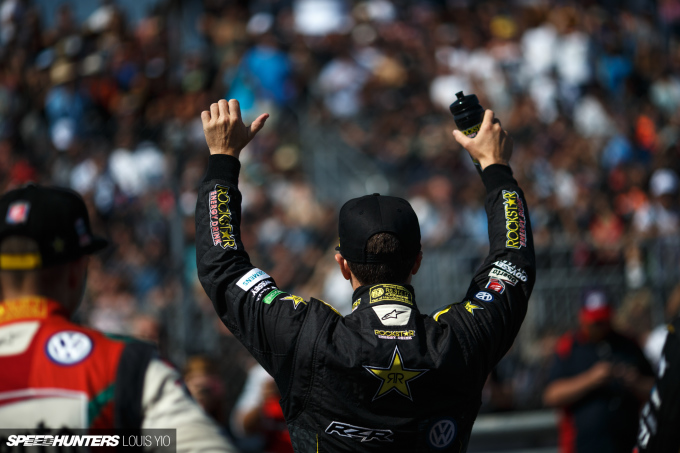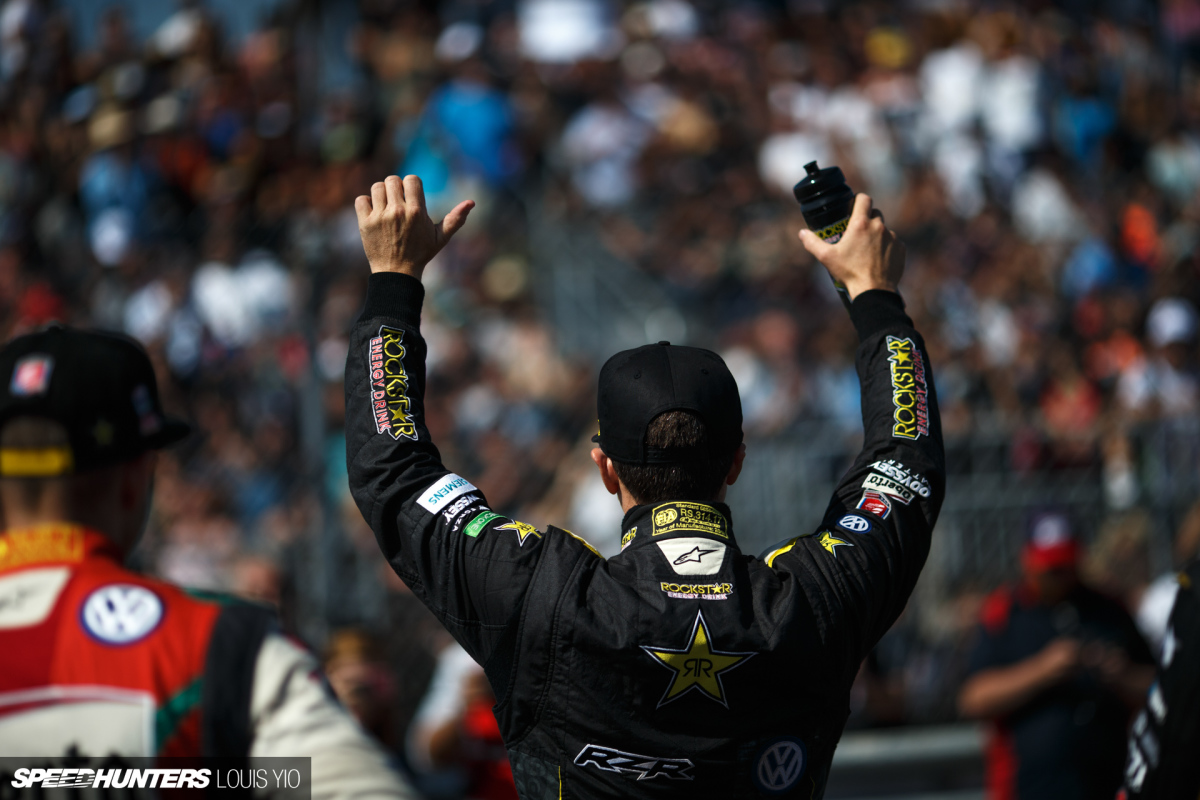 The Los Angeles race came down to Tanner and Scott. Tanner would have to win the race and hope that Scott would get (I think) 5th or lower to ensure he would win the championship. Scott wasn't running his finest throughout the weekend which made it all the more interesting. But, with a sudden change in pace during the semi-final, Scott was able to creep up on Tanner. While he didn't win the battle, he won the war, becoming the first three-time champion in the series.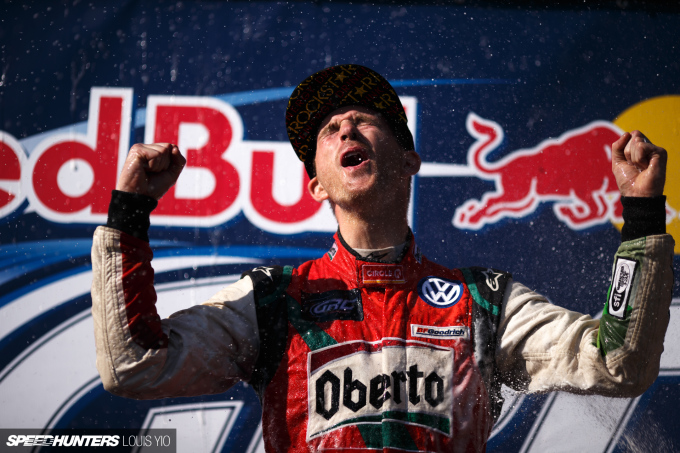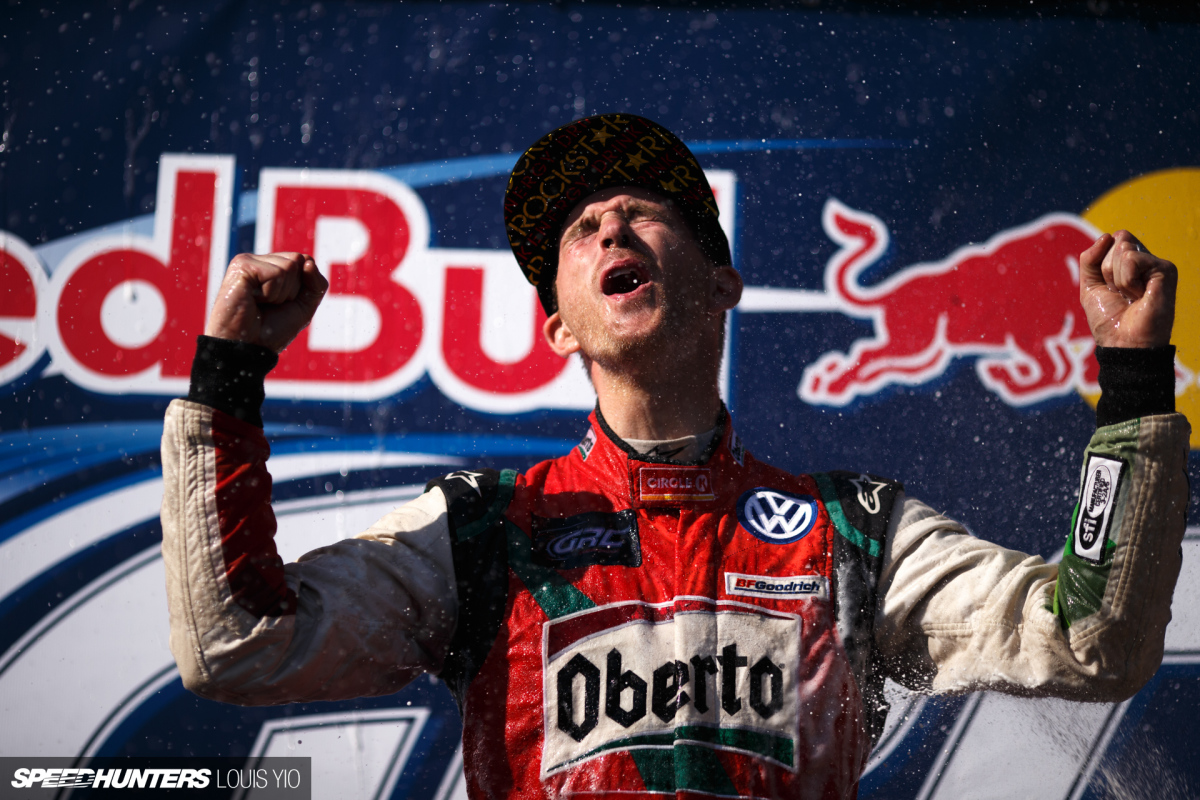 This year's Red Bull Global Rallycross series was a really fun one for me, and I can't wait to see what will be in store for 2018.
Louis Yio
louis@speedhunters.com
Instagram: lusciousy